Natalie Portman has been our favorite actress for years and years now. People love her in both comedies and dramas, and most women are into her simple yet elegant hairdos. The truth is that she always looks so feminine and flirty, without doing a lot. She is a natural beauty that can pull off a ton of different looks.
Who Is Natalie Portman?
Natalie is an Israeli American actress known for her aristocratic poise, her charm, and amazing acting skills. Most people often link her to Star War movies, all thanks to her role as Queen Amidala. She is 41 years old and is a successful woman. She also got a lot of recognition for the horror movie Black Swan, as well as No Strings Attached, where she acted along with Ashton Kutcher. If you're a true fan of her work keep on reading and find a hairstyle for yourself that you can copy.
Top 14 Natalie Portman Looks That You Should Copy
1. Natalie Portman Blonde Bun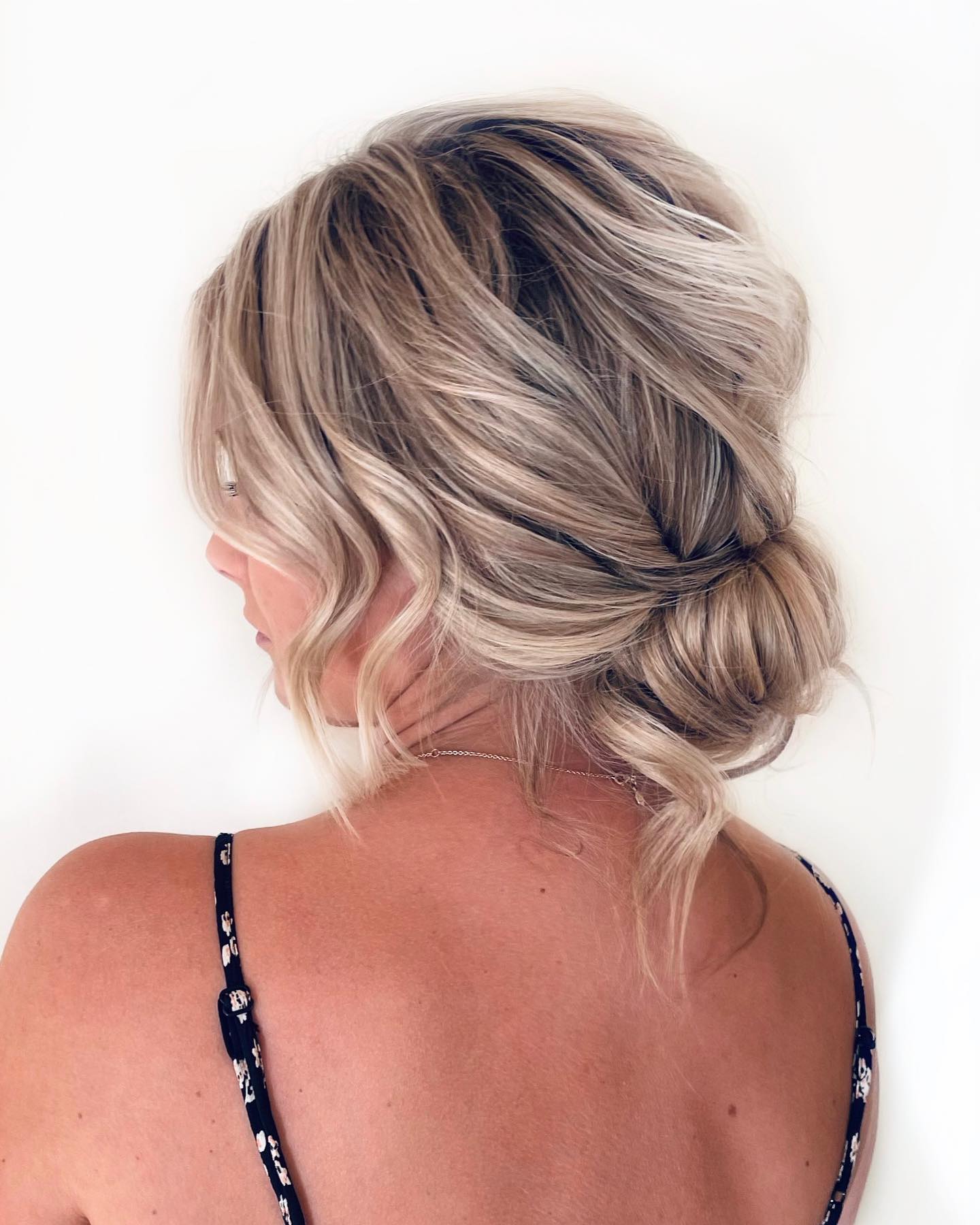 When trying to look feminine, sweet, and elegant, Natalie tends to rock this cute loose bun. You'll love it for any type of romantic or feminine events and moments, such as Valentine's.
2. Short Cool Bob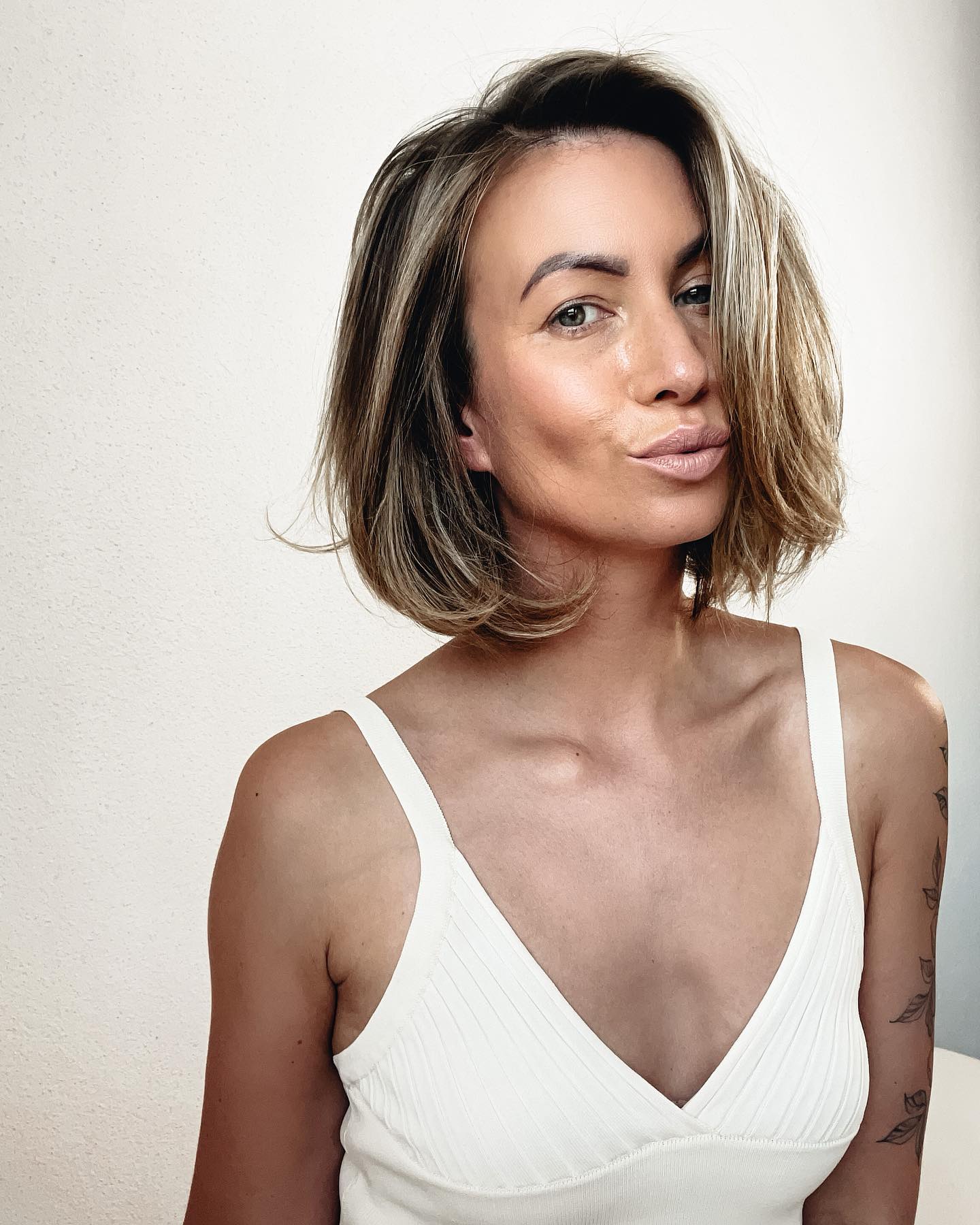 Most people love this chic and retro chopped bob on her. Is this a haircut that you also fancy? If you're into elegant looks that can work well for everyday wear, try this beauty out. It will look mesmerizing on workaholic women who need an office hairdo.
3. Platinum Blonde Bob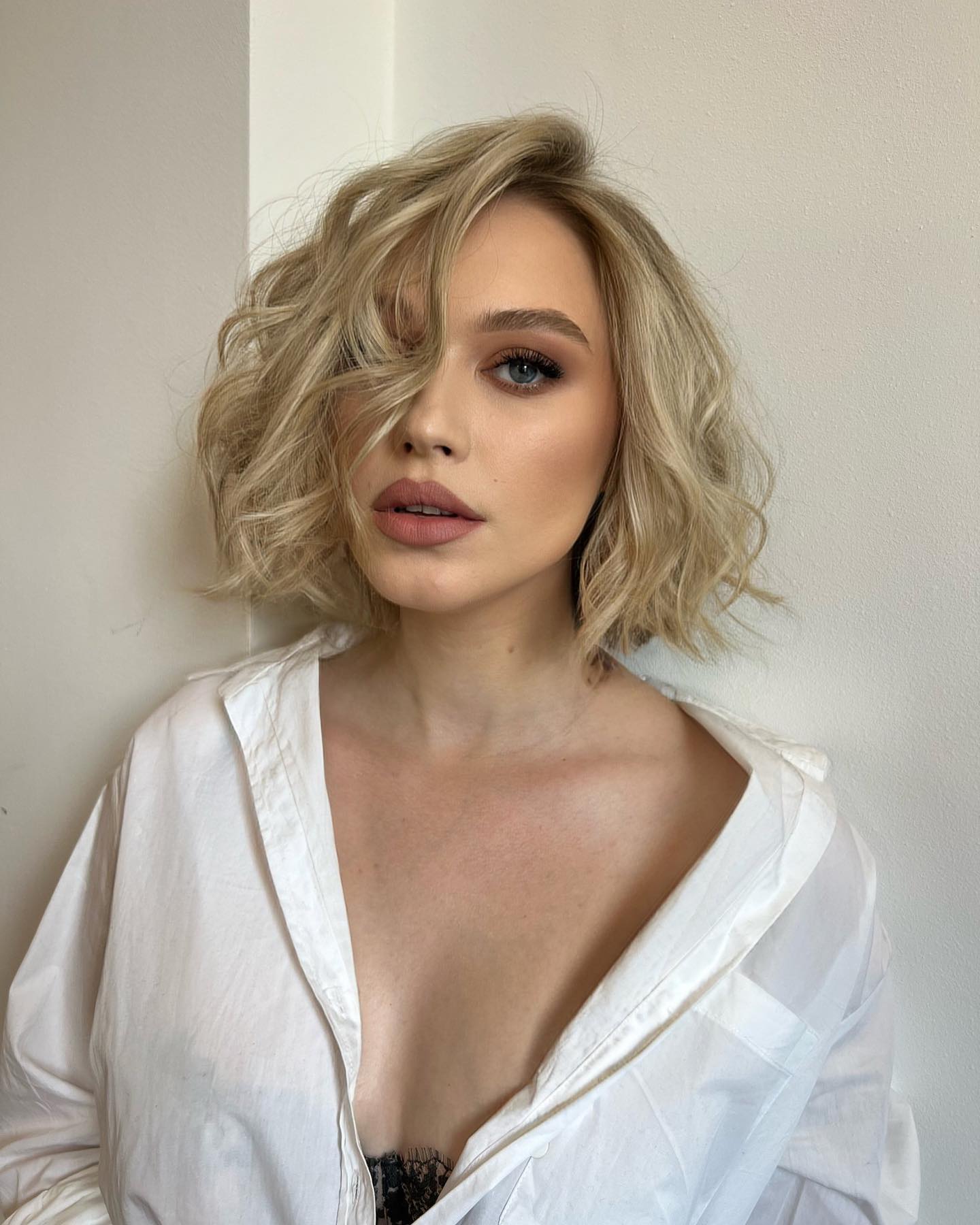 Chic and fluffy, this blonde bob is for ladies who like the volume. If you're into elegant and voluminous looks, this is it! Most women opt for this stylish curl pattern for night outs and glamorous events.
4. Cool Brown Straight Bob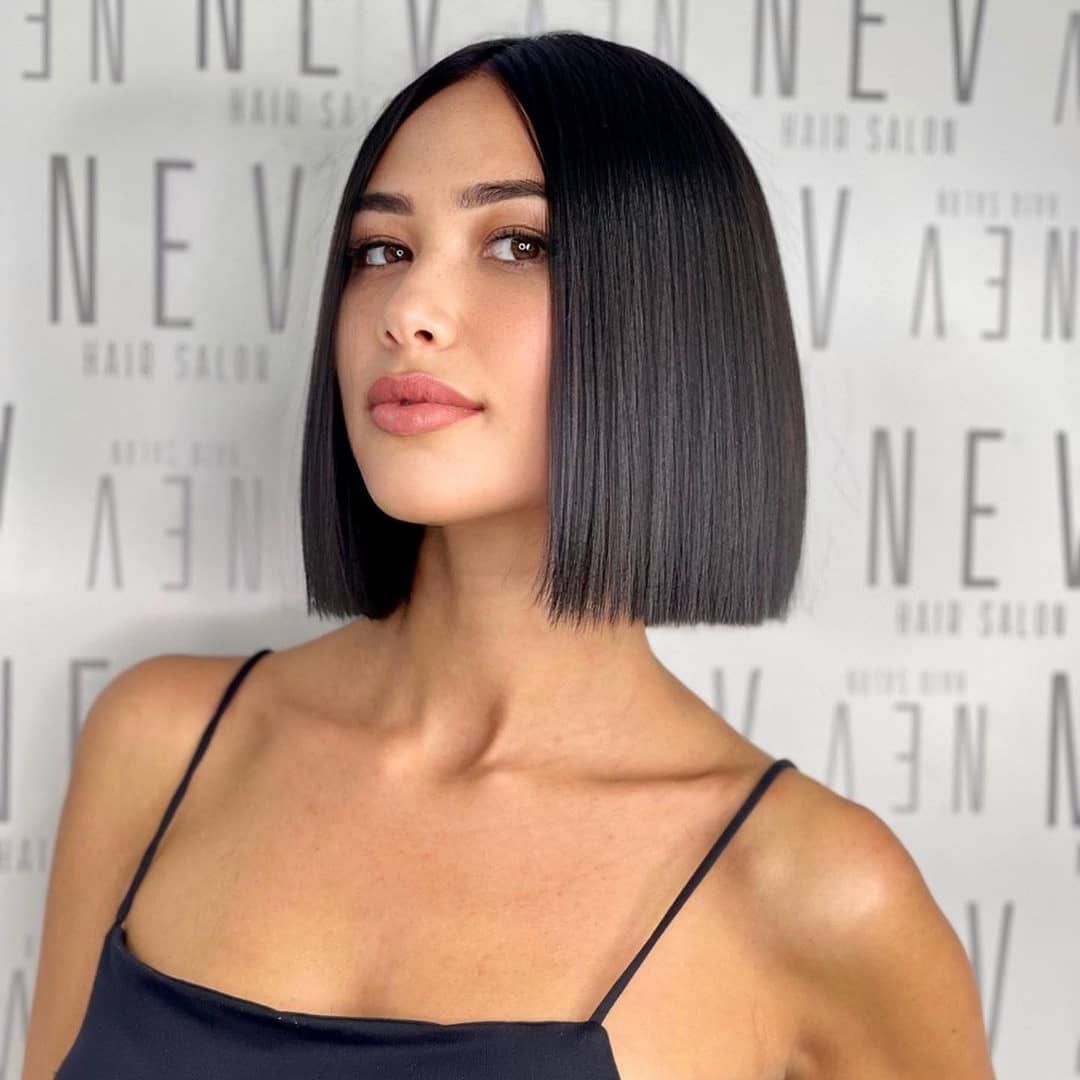 Such a sleek, precise, and elegant bob, don't you agree?! Women who enjoy straight hairdos and those wanting something a bit more modern will fancy this bob. The best part about this haircut is that it can work well on all age groups! Show it off knowing that it is a killer look due to its versatility.
5. Blonde Relaxed Ponytail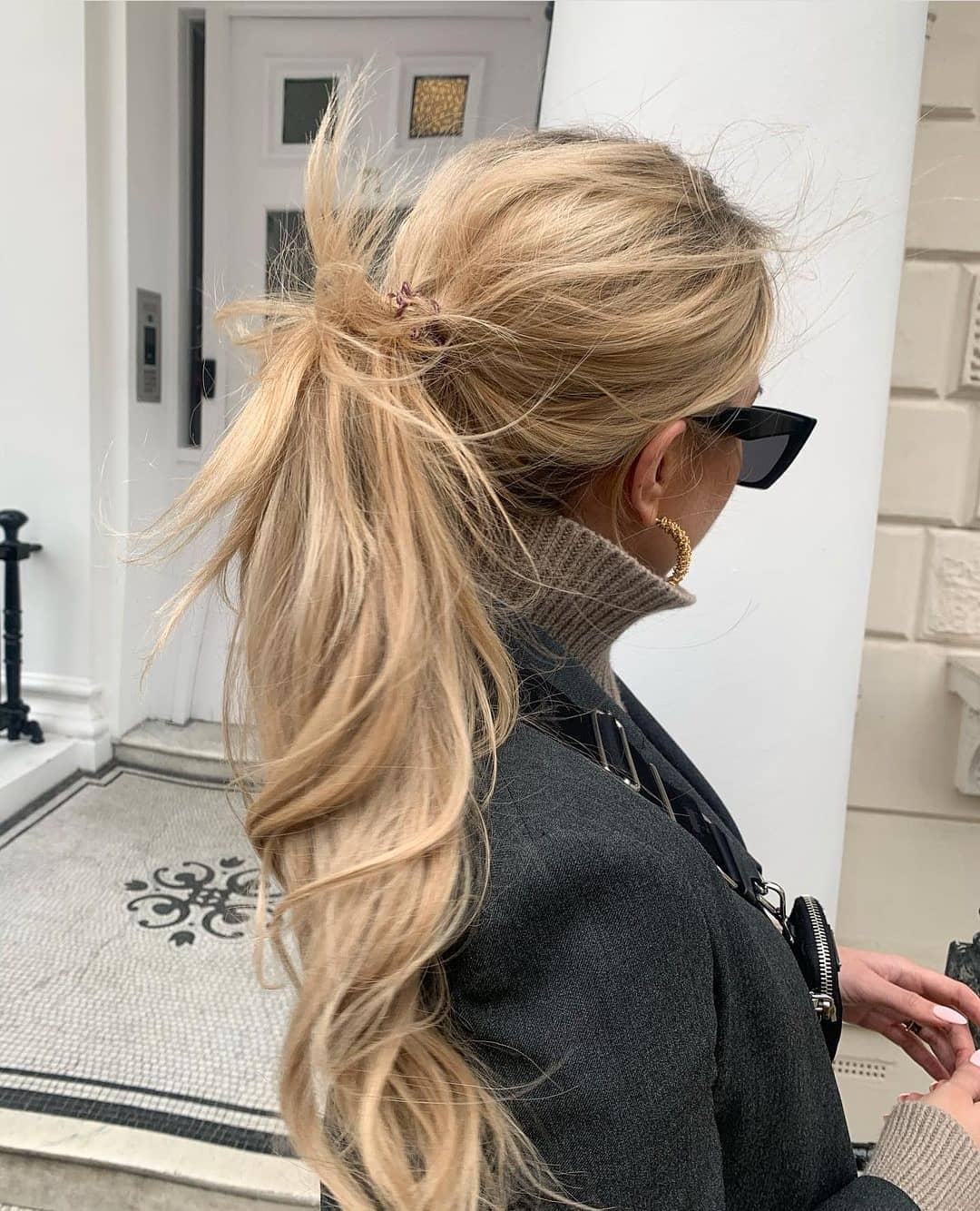 A blonde ponytail that can work well for any event. A lot of women like messy and long ponytails. Are you one of those women? This hairdo with a ton of accessories and fierce volume will look great for everyday fashionable wear. Add your favorite spray to secure it and hold it in place for hours.
6. Cool Brown Sleek Hair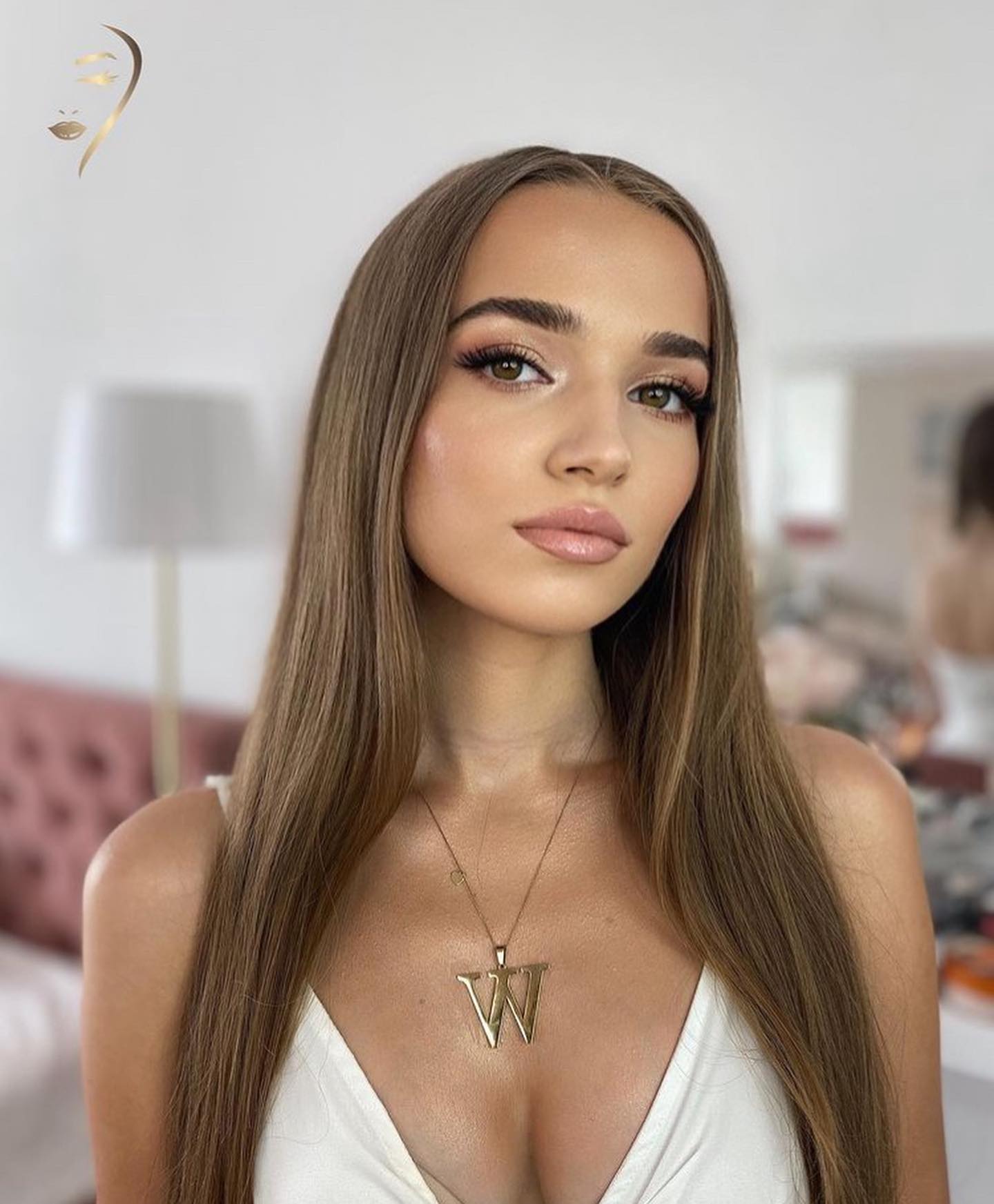 If you want to freshen up your look just a little bit and you're looking for the right way to do it, just know that you can't go wrong with some stunning blonde highlights. This style and color combo will look the best for the summer season. Ready to give it a go and look a lot more vibrant?
7. Brown Bob With Bangs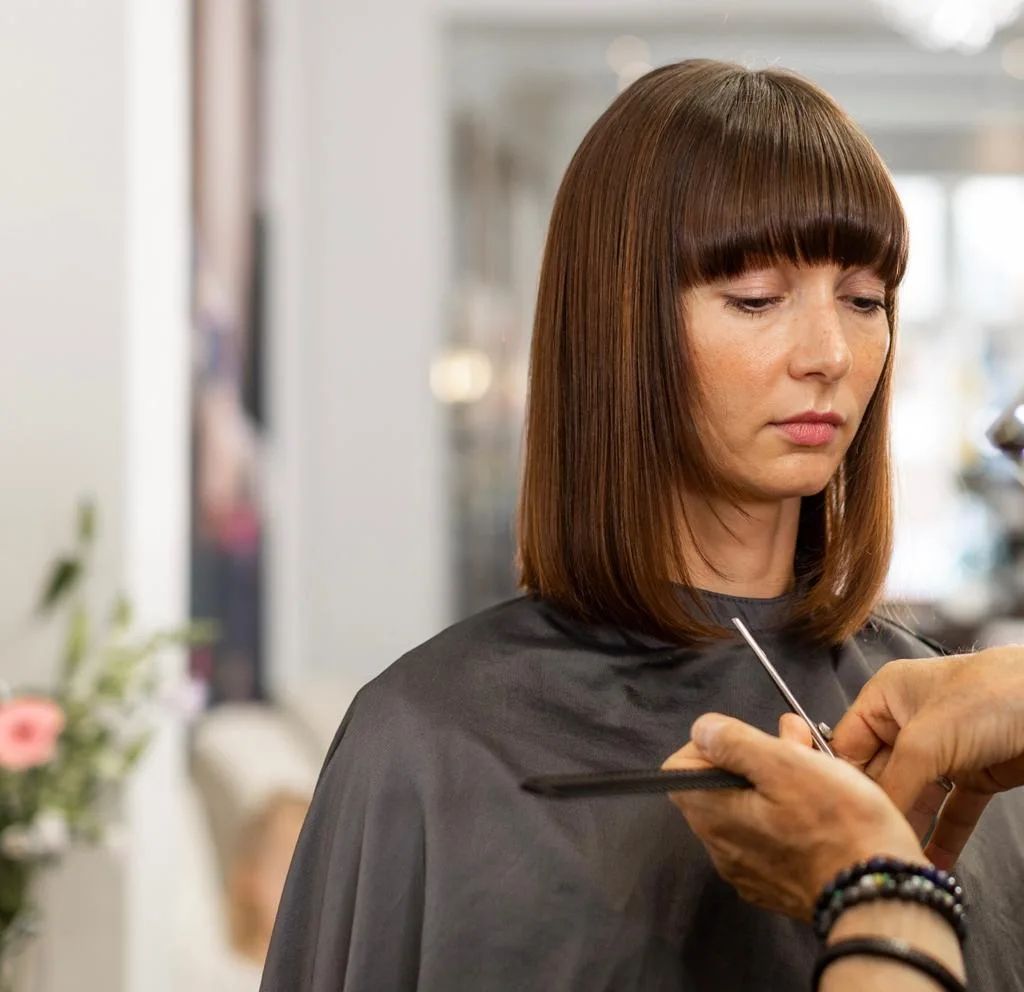 Cool and soft brown bob that will look cute and feminine. Natalie often rocks elegant bob hairdos and she is all about practically. If you want a low-maintenance haircut that can look good no matter the event, this beauty is it! Most women will opt for some stylish bangs as well, just to pair the look and get a cohesive outcome.
8. Blonde Low Bun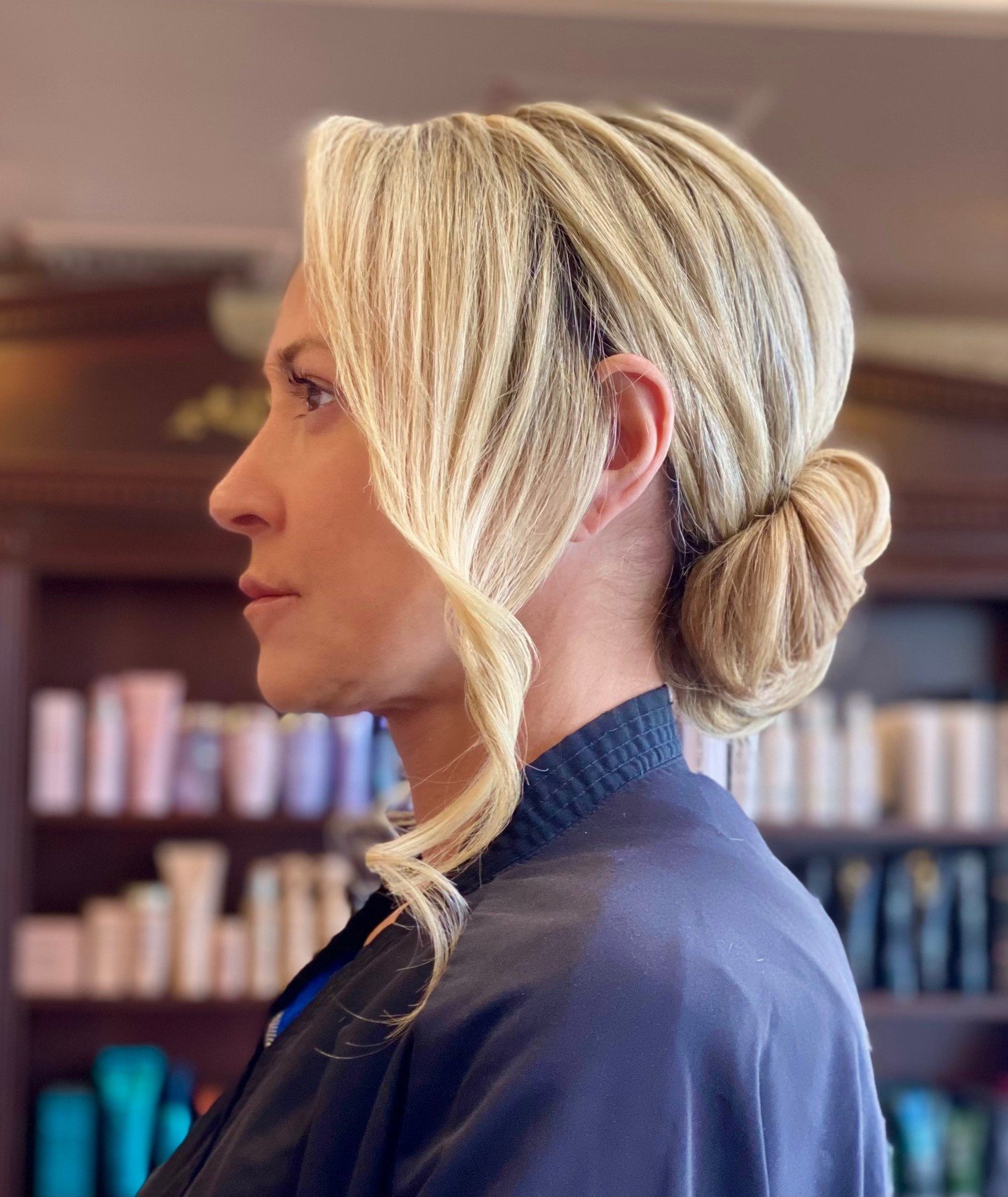 This blonde low bun is for those who want a feminine look and need a formal hairdo for night outs or your next big date. If you're a soft and romantic soul who likes bouncy looks + you know how to do a stylish bun yourself, this is it! You will achieve it easily and you'll enjoy wearing it for any big gathering.
9. Casual Brown Everyday Hairdo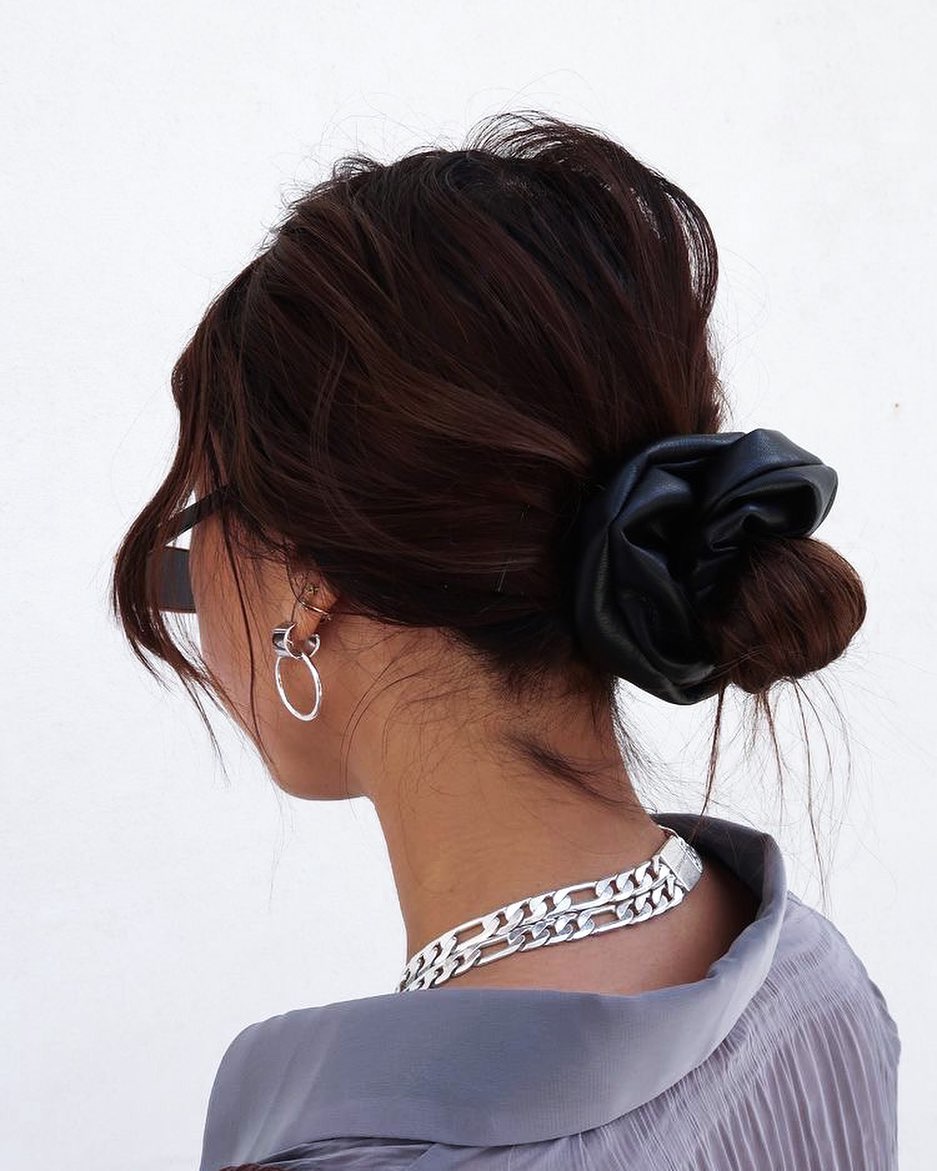 Your bun doesn't have to be too bold or too elegant. You can make it more casual and stylish. Go for a ribbon or bun detail and tie it in a low bun. Women who want to look trendy and those who need a hairdo that can be worn on a daily will like this transformation. Set it with your favorite hairspray in place and wear it to any big or small gathering.
10. Hair With Highlights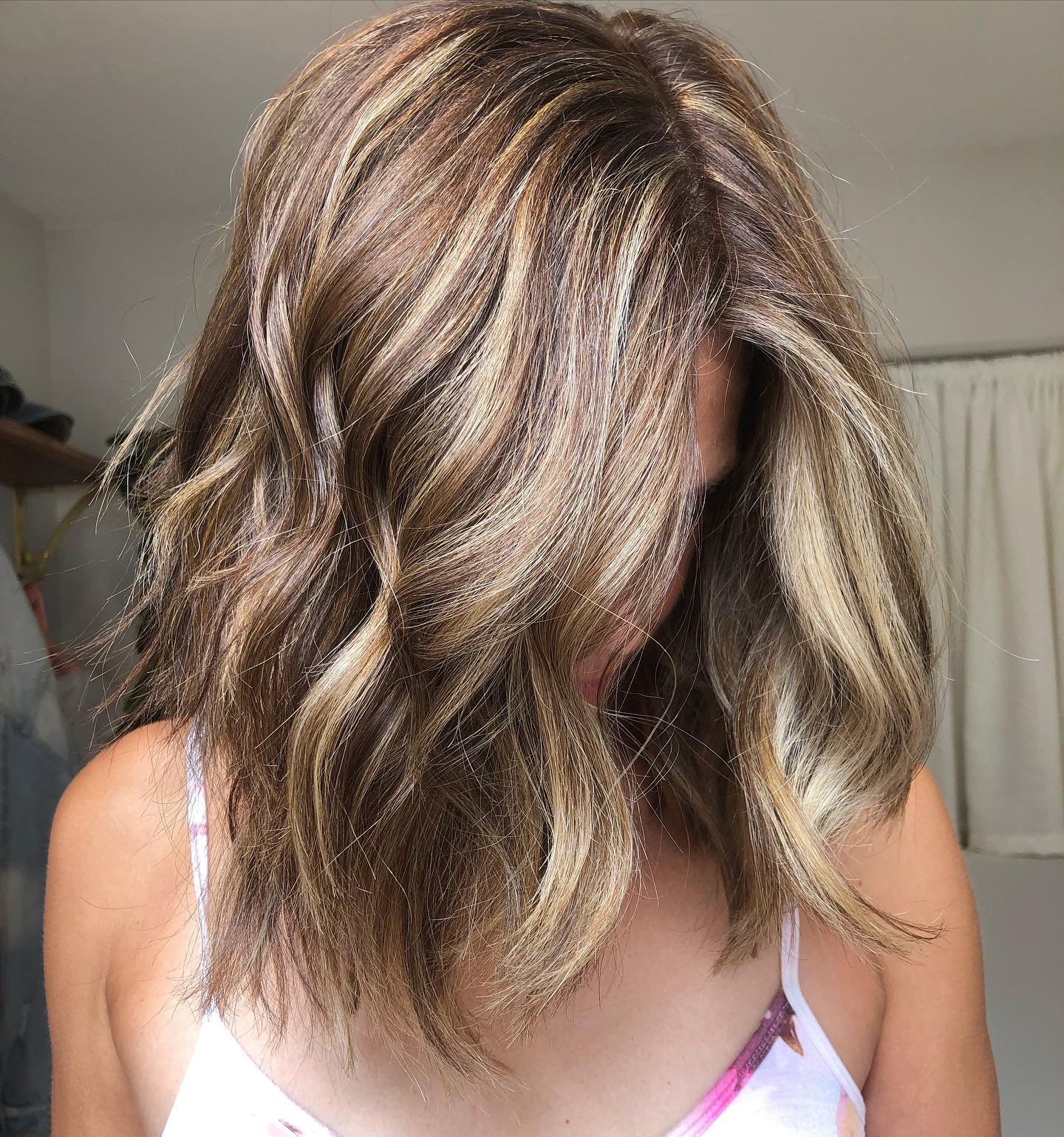 How about you try out these stylish highlights? Some women love to explore different shades quite often. If you're a picky soul and you want something new and sleek, this is it. You'll enjoy this shade combo for the summer season the most. Women who are in their thirties will appreciate this look the most.
11. Shiny Healthy Brown Hair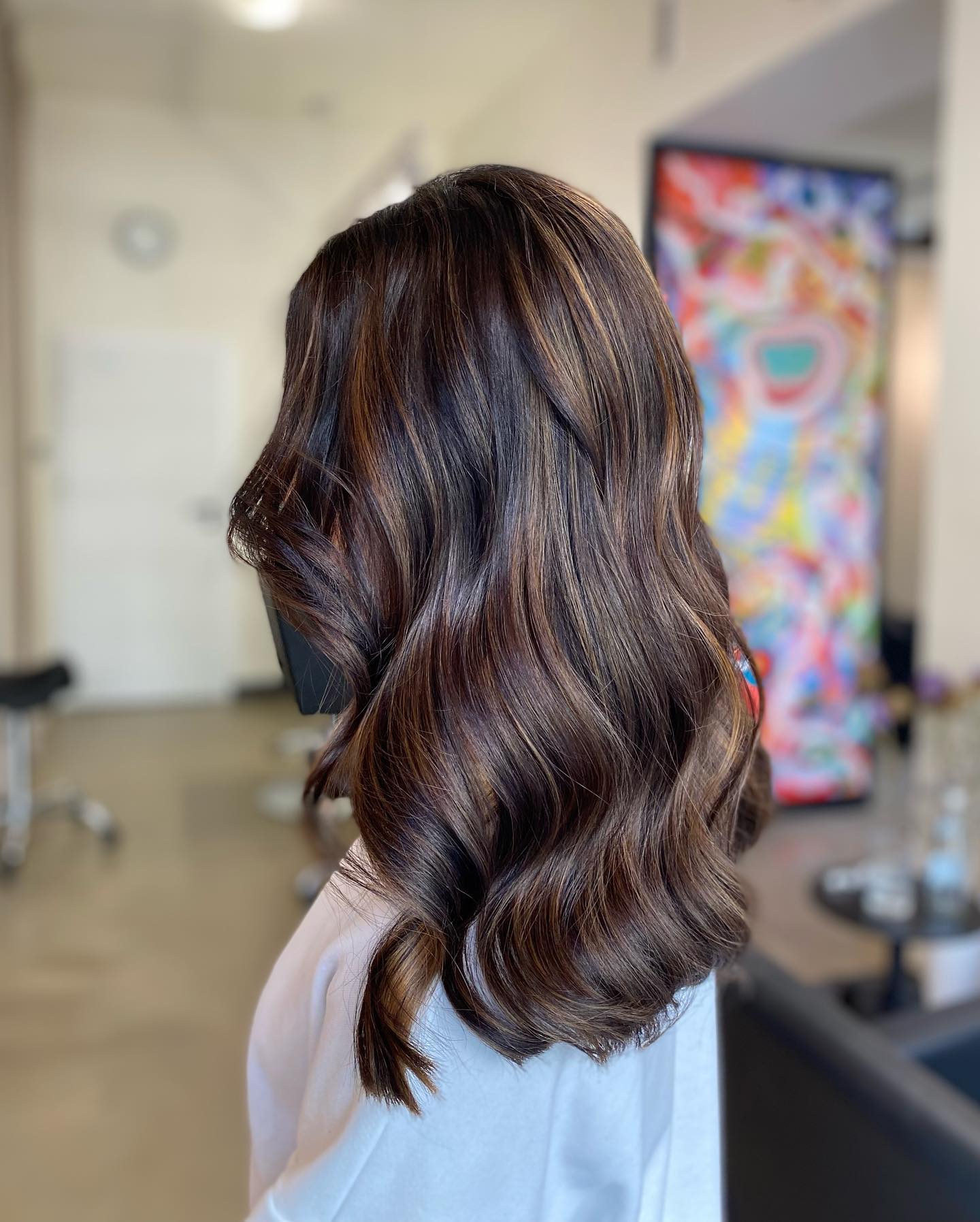 Shiny, healthy, and gorgeous hair such as this one is for women who want something feminine and great for daily moments. If you're a mom who is all about those looks on the go, this will suit you! Natalie often rocks low-key and low-maintenance cuts, do you want to try out something yourself?
12. Messy Brown Bun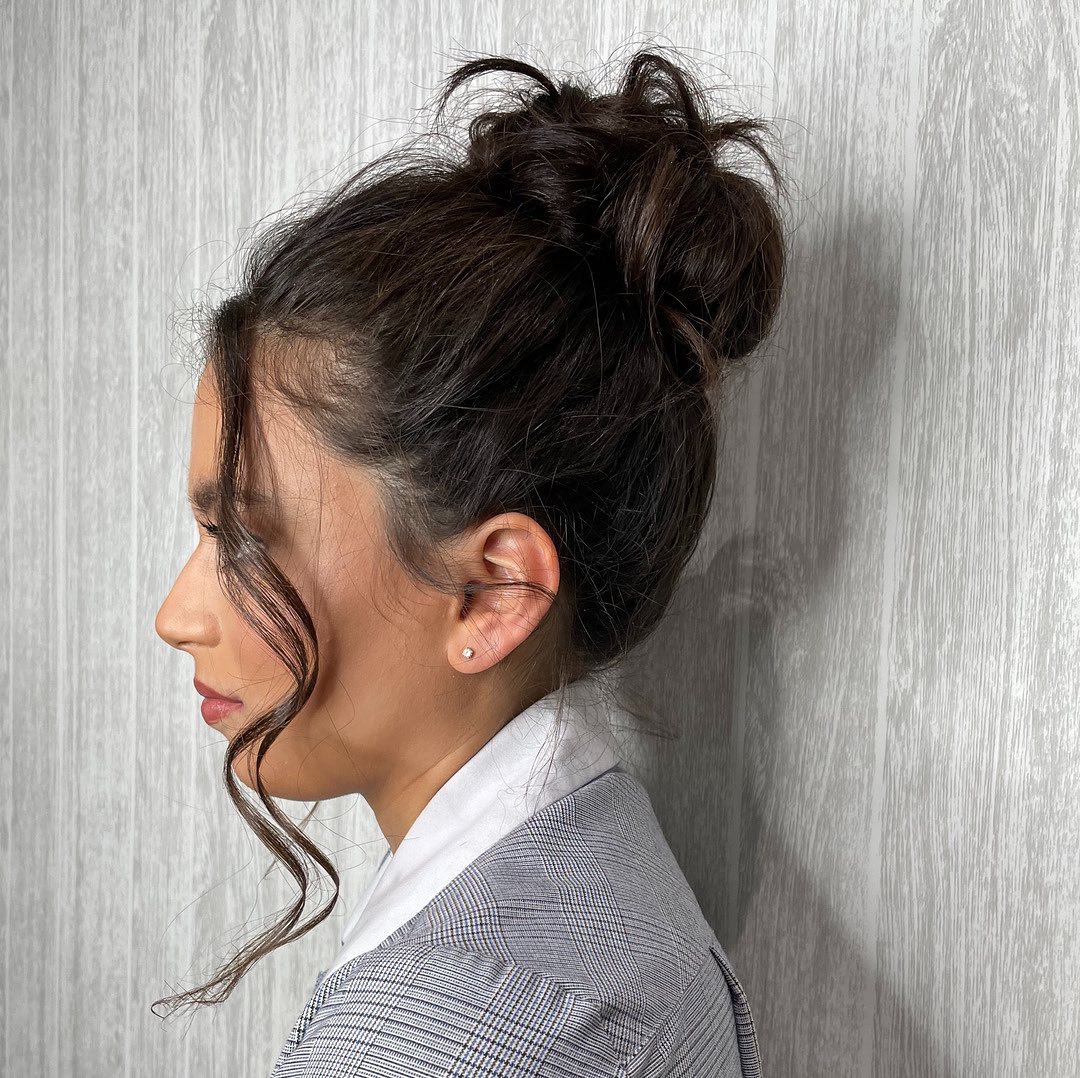 Cute and messy, this brown updo bun is for those who like to look elegant yet trendy. The best part about this look is that you can recreate it and do it on your own. It will take you less than 10 minutes to master this cool and elegant bun. If you're someone who likes to keep their hair out of the face, consider this universal and stylish beauty that will never go out of fashion.
13. Trendy Brown Bob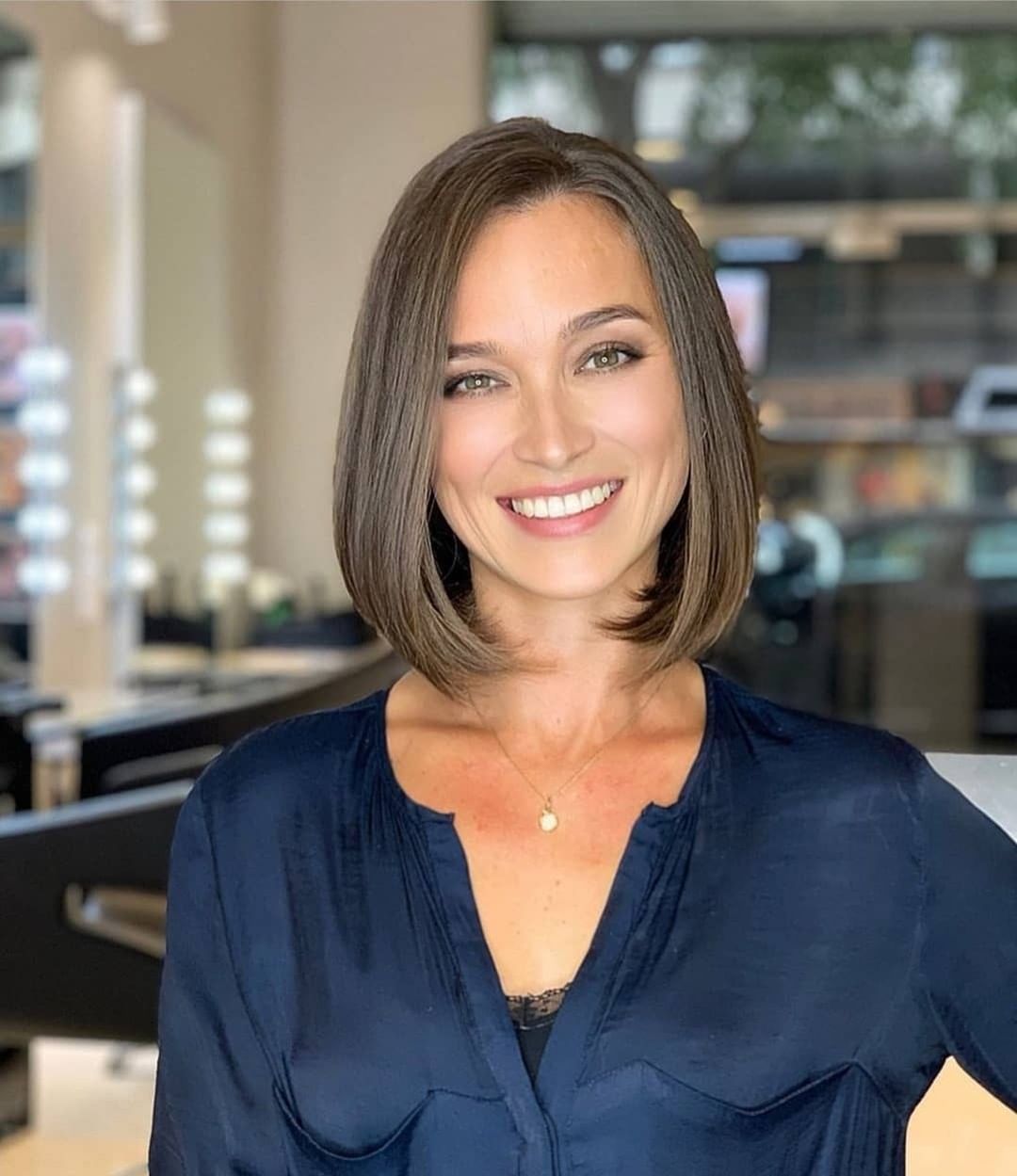 Another cute mom bob that you can try out. If you're a fan of practicality and stylish looks + you want to try out something modern and low-maintenance, this is it! Women who are in their 30s will fancy this look the most. If you're a true Natalie fan you will probably easily connect this look with her image, aren't we right?
14. Stylish Blonde Formal Bun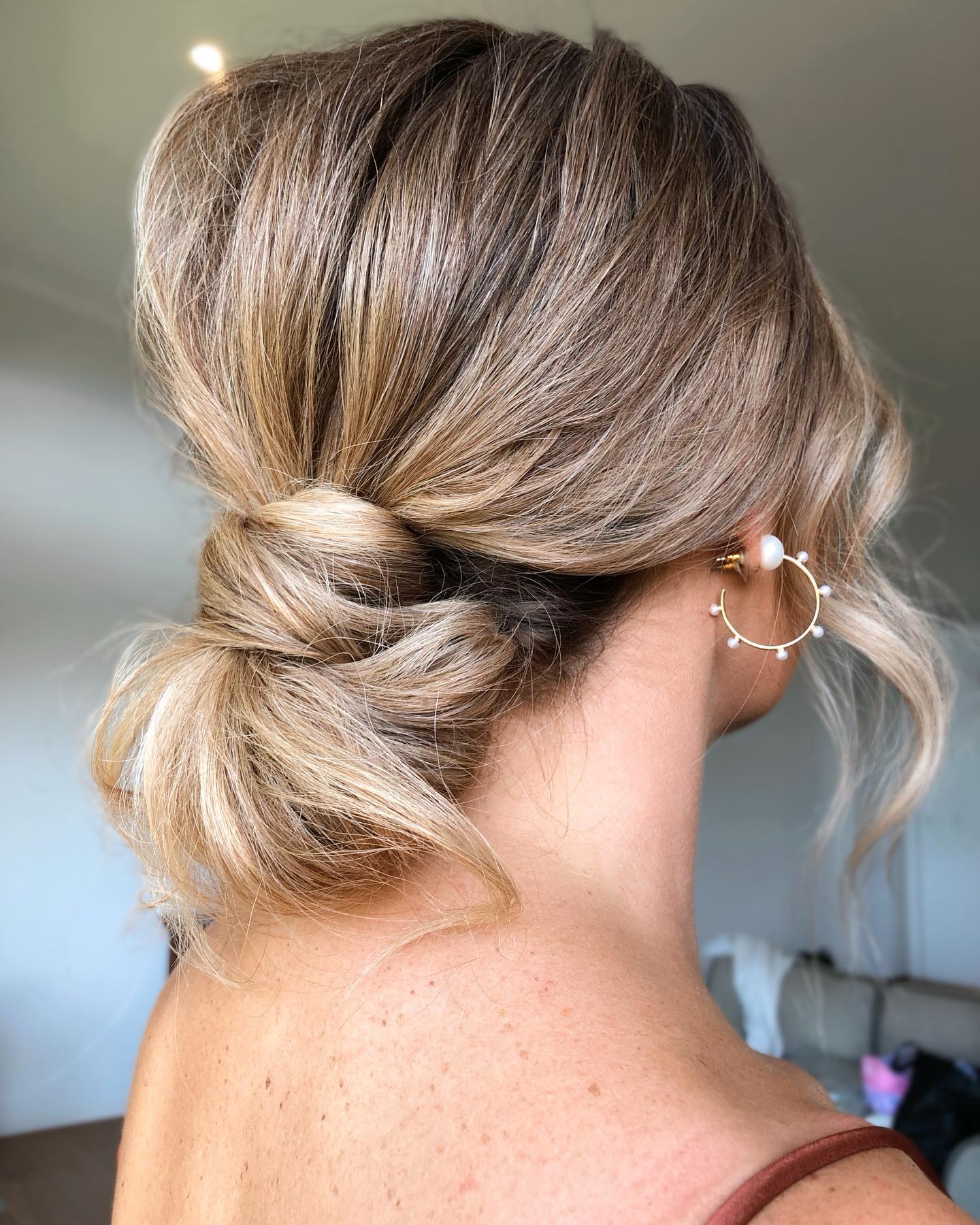 Last, but not least, why not go all out and try out this bun? It is a cool and romantic design that can look the prettiest on women who have a formal event. You'll also like the subtle braid twist detail to it. If you're often going to some new and fancy restaurants/clubs and if you like to experiment with new hairdos, this is the one for you!
Time For A New Hairstyle
So, are you ready to embrace and rock a new haircut? Why not show off your inner Natalie P vibe? All of these looks can suit different age groups. It is only up to you to customize it and style it per your preference. So, which one is it going to be?