Spiky hairstyles are often a style that most guys love to do on a daily. This is a quick and easy hairdo transformation that can make a dramatic difference for most men, no matter the length of their hair. All you got to do is apply just enough hair gel to achieve this messy spiked-up look. If you want to know more about this style and if you're intrigued by some cool transformations, keep on reading and find a look for yourself down below.
What Is A Spiky Hairstyle + How To Achieve It?
Defined by its medium-length locks, a spiky hairstyle is a messy textured look that can be so versatile and easy to style. It still has a bit of that punk-rock vibe to this day, although it can be worn by any age group and type (not just musicians). Here is how to style it:
A) Blow dry your hair straight after you just wash it
B) Apply a dime-size amount of a thick cream or hair gel and spread it evenly
C) Mold your style into the desired spiky shape (front, back, sides), this part is up to you
D) Add a bit of hairspray for prolonged wear during day or night-time
Top 17 Spiky Hairstyles
1. Black Spiky Hairstyle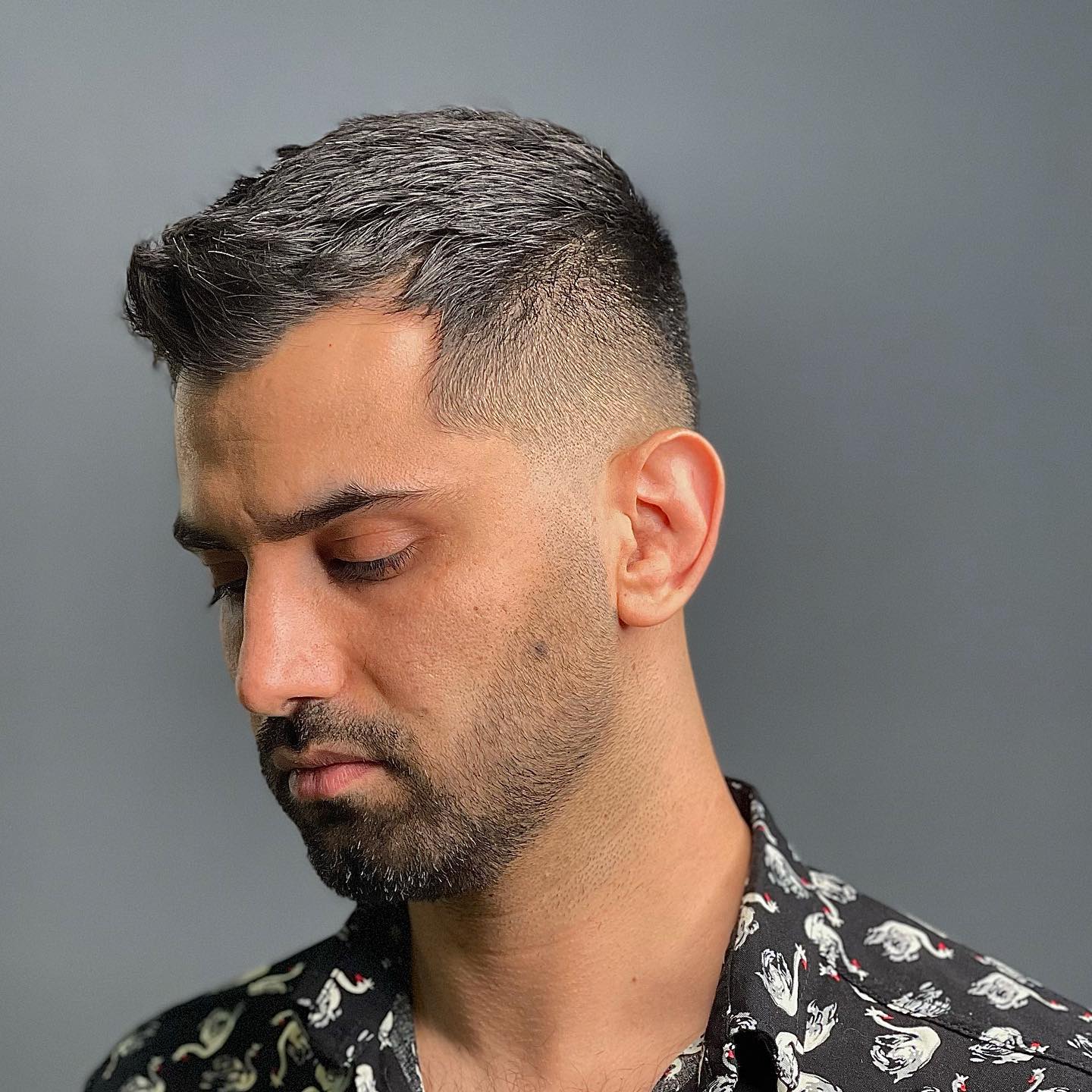 If your natural hair is on the darker side and you enjoy your natural volume, this look is for you. Add just a bit of hair gel to the top to achieve this gorgeous hairdo.
2. Voluminous Spiky Hairstyle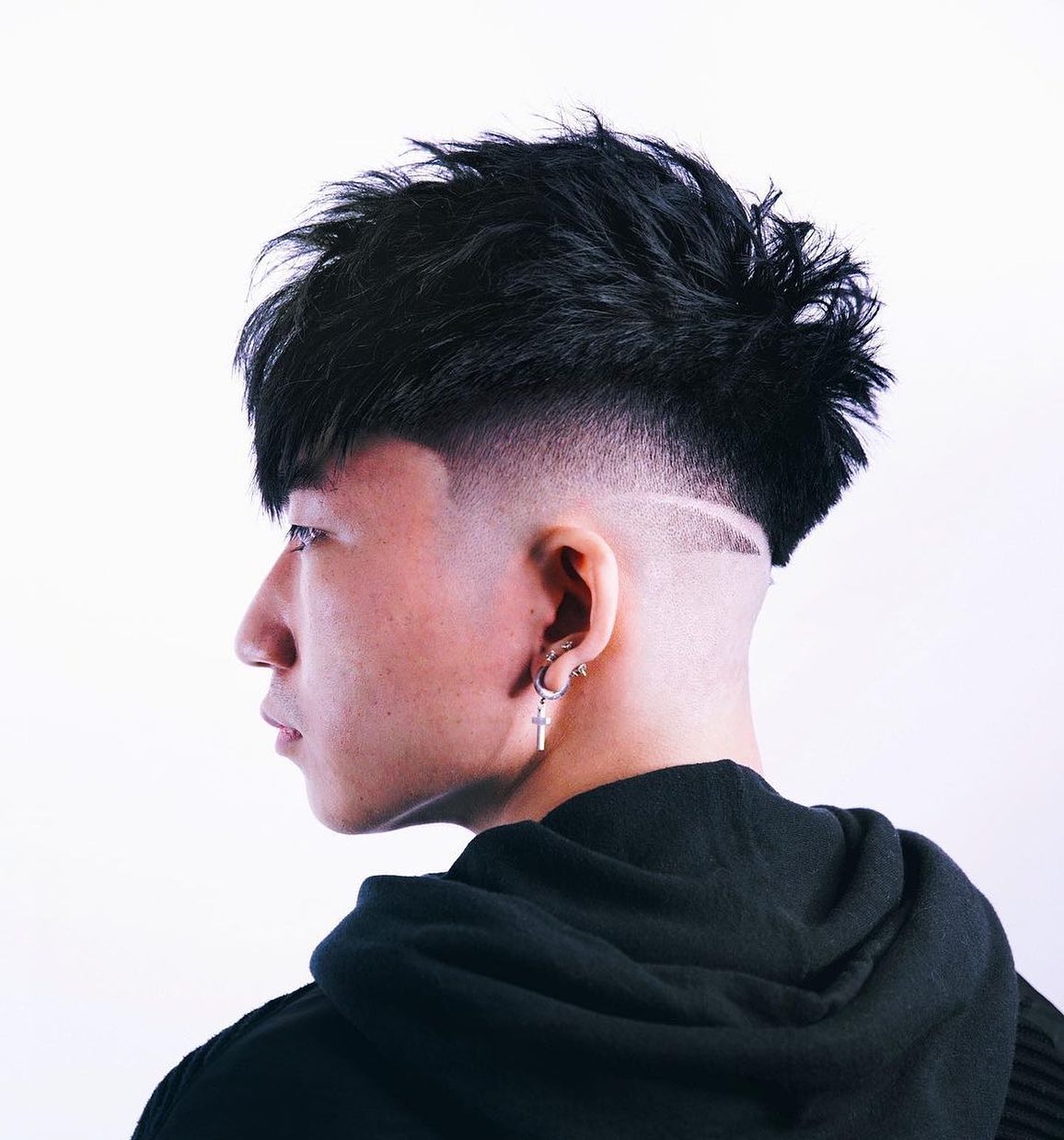 Guys who have long and thick strands are going to fall in love with this look. Make sure that you get regular haircuts to maintain the exact same style. You can also go for a subtle line detail to get this retro and young-looking vibe.
3. Blonde Spiky Hairstyle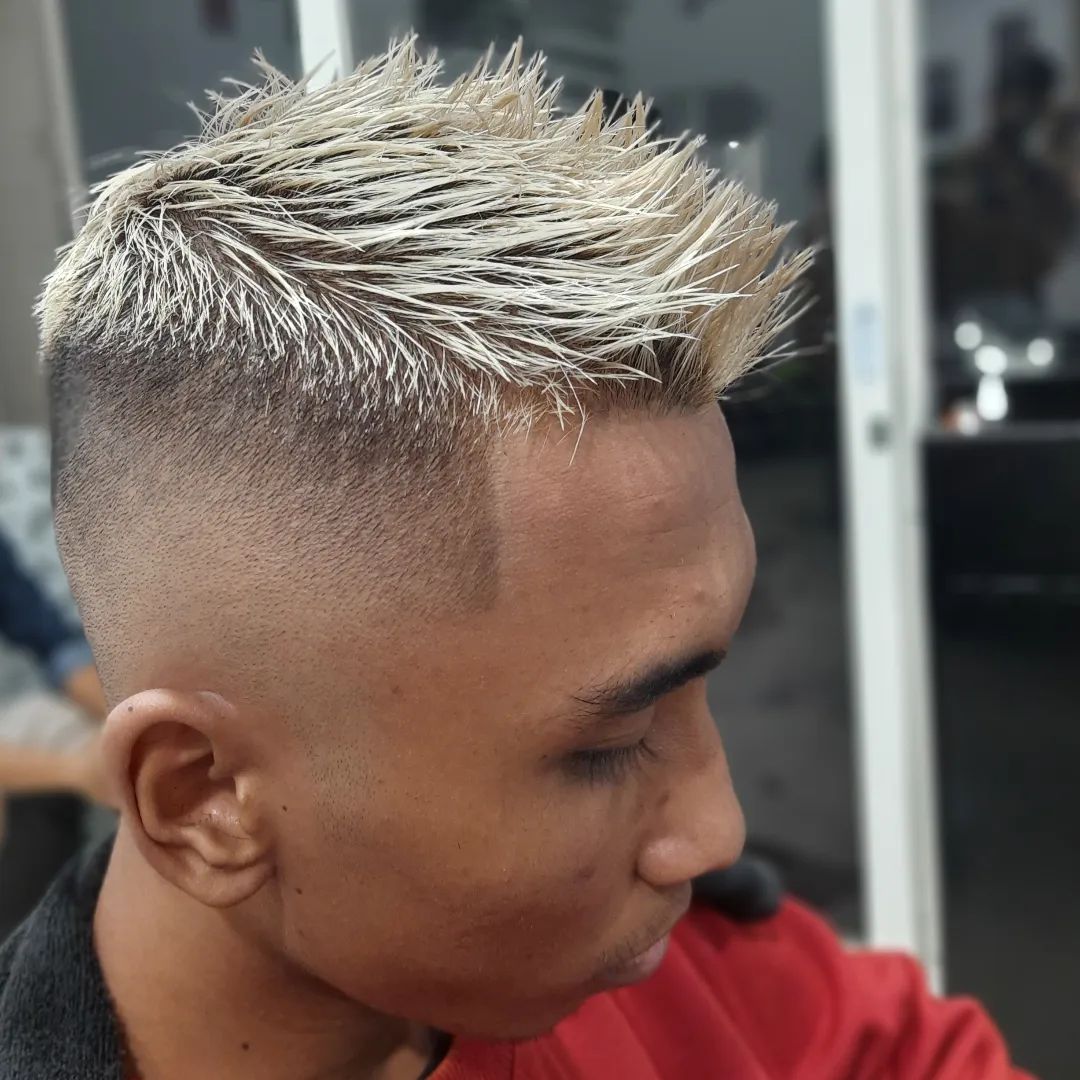 If you have blonde locks this look is for you. Go for a heavy and dominant spiked look at the top, and add a ton of product to set it in place. The final result will withstand any conditions during the day.
4. High Top Spiky Hairstyle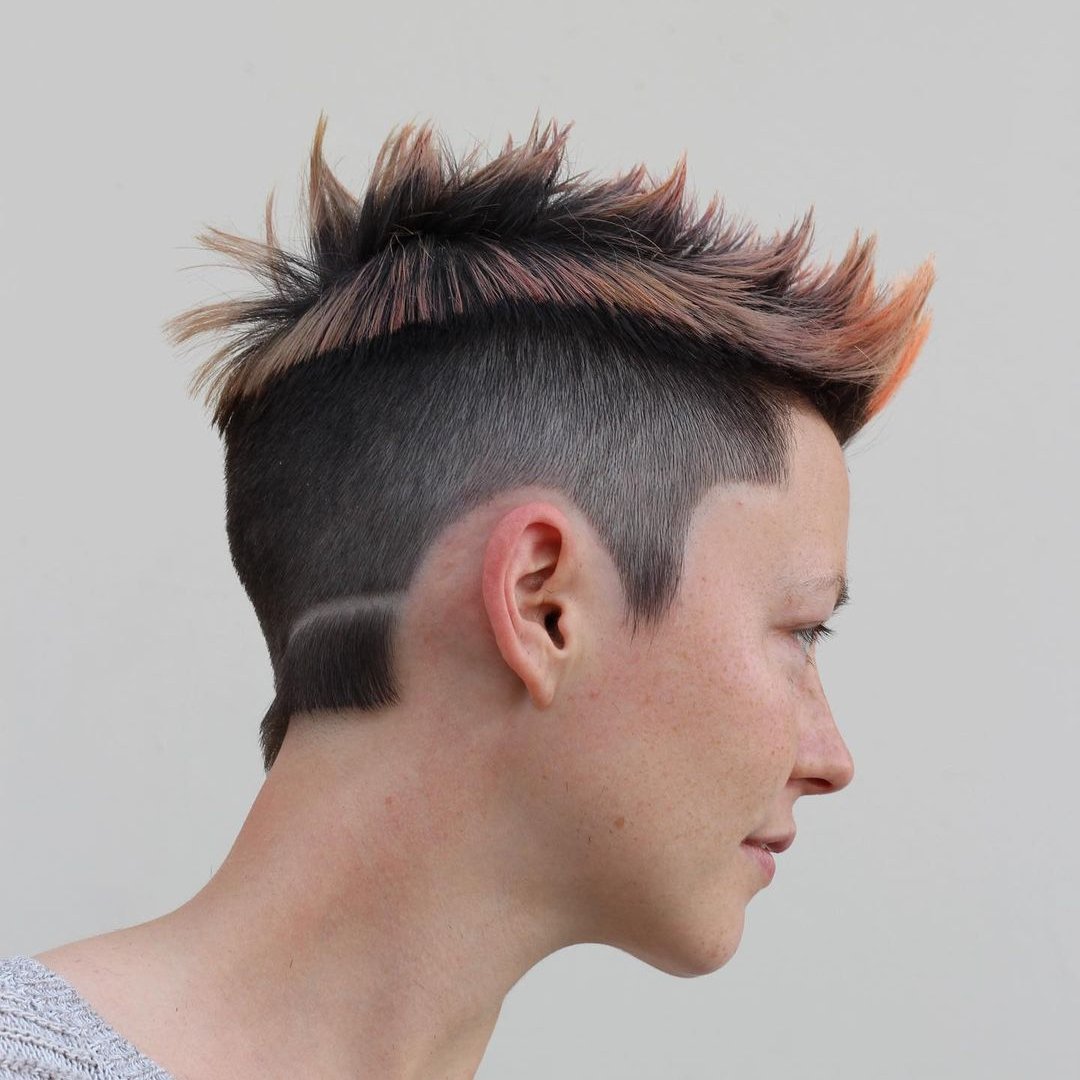 A high top that is colored in this fun way is for those who love experimenting with their hairdo. If you like bright colors and you're a fan of attention-seeking looks, this is for you!
5. Black Long Spiky Hairstyle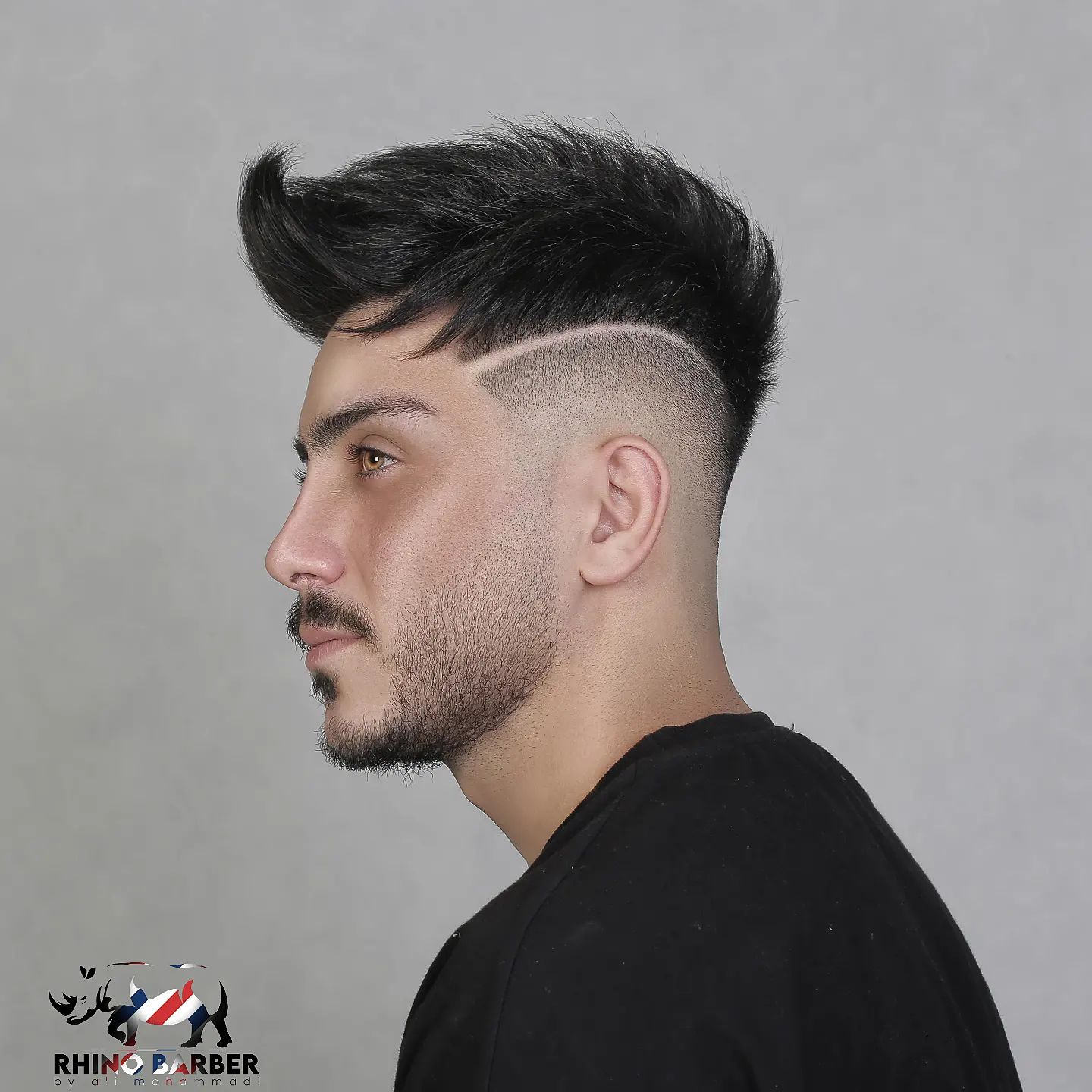 Long black hair with a fade detail and a spiky top are going to suit guys who are in their twenties the most. If you want to look like a cool trendsetter and you're a fan of dominant cool hairdos, this is for you.
6. Natural Brown Spiky Hairstyle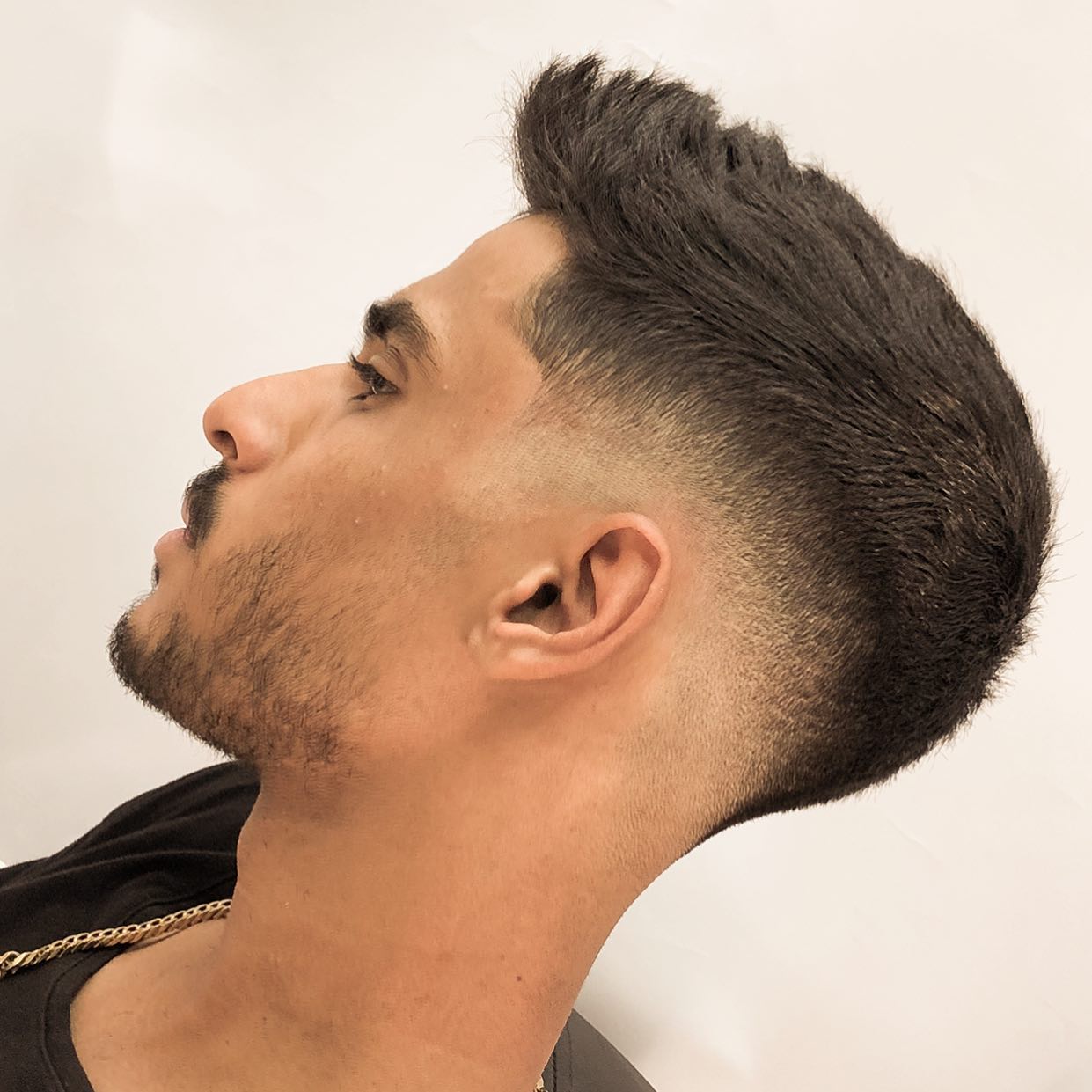 Gorgeous natural brown hairdos such as this one are going to suit most guys who are in their 20s or 30s. Combine it with a subtle beard for the best results.
7. Spiky Hairstyle With A Fade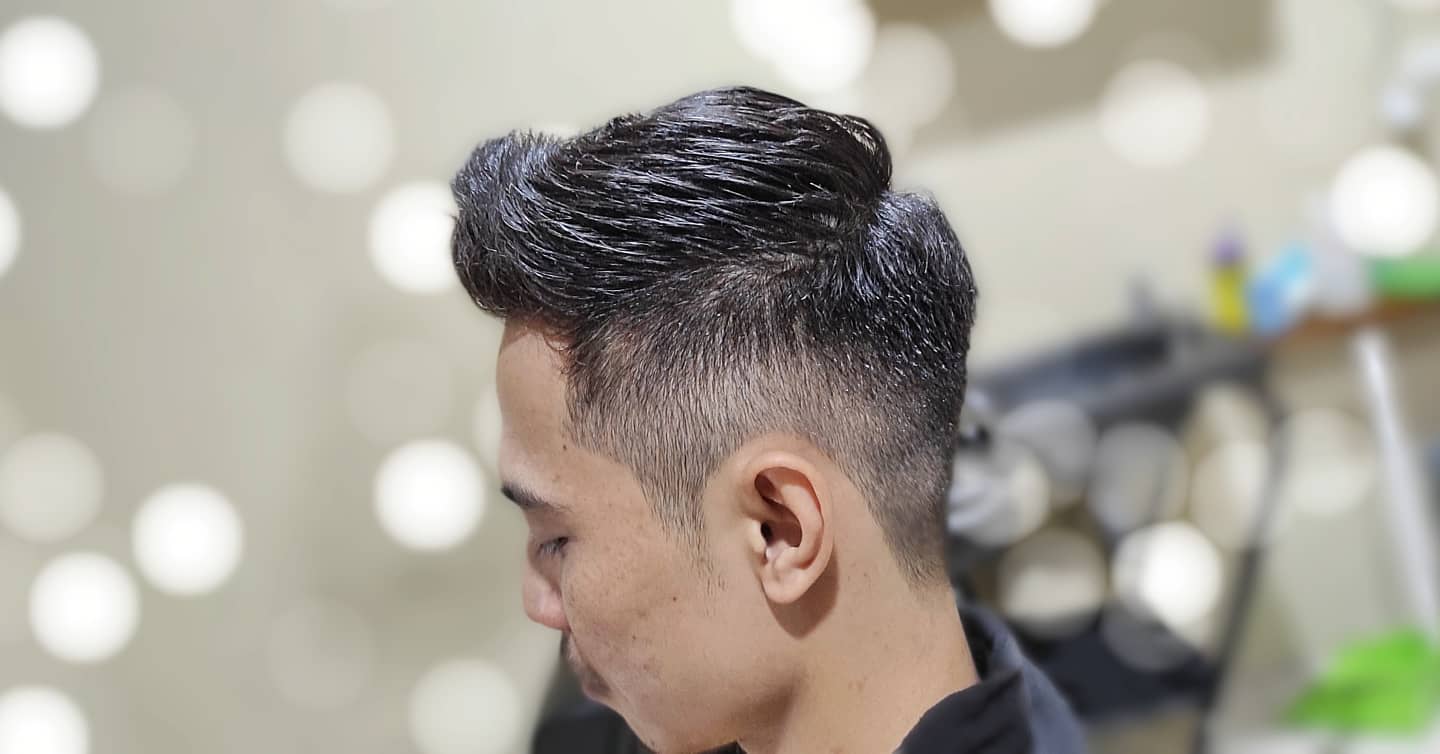 If you have thin hair and naturally shorter lighter strands, this look is for you. It just goes to show you that anyone can rock a spike-up design.
8. Dark Brown Spiky Hairstyle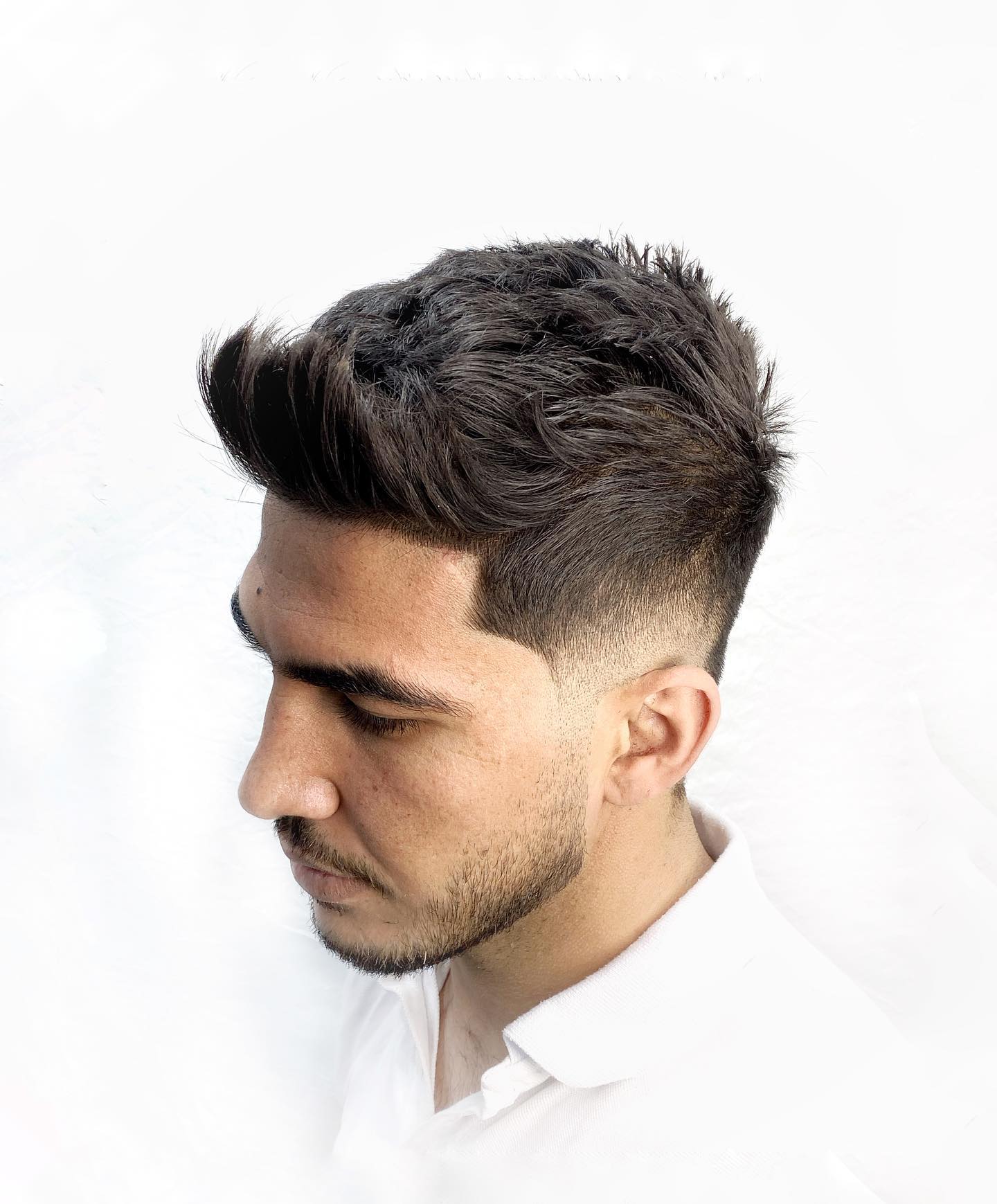 Try out this faux hawk look and combine it with a spiked-up top. If you have thick strands and longer locks, this is for you. Make sure that you can commit to its maintenance since this look is quite high up there.
9. Red Top Spiky Hairstyle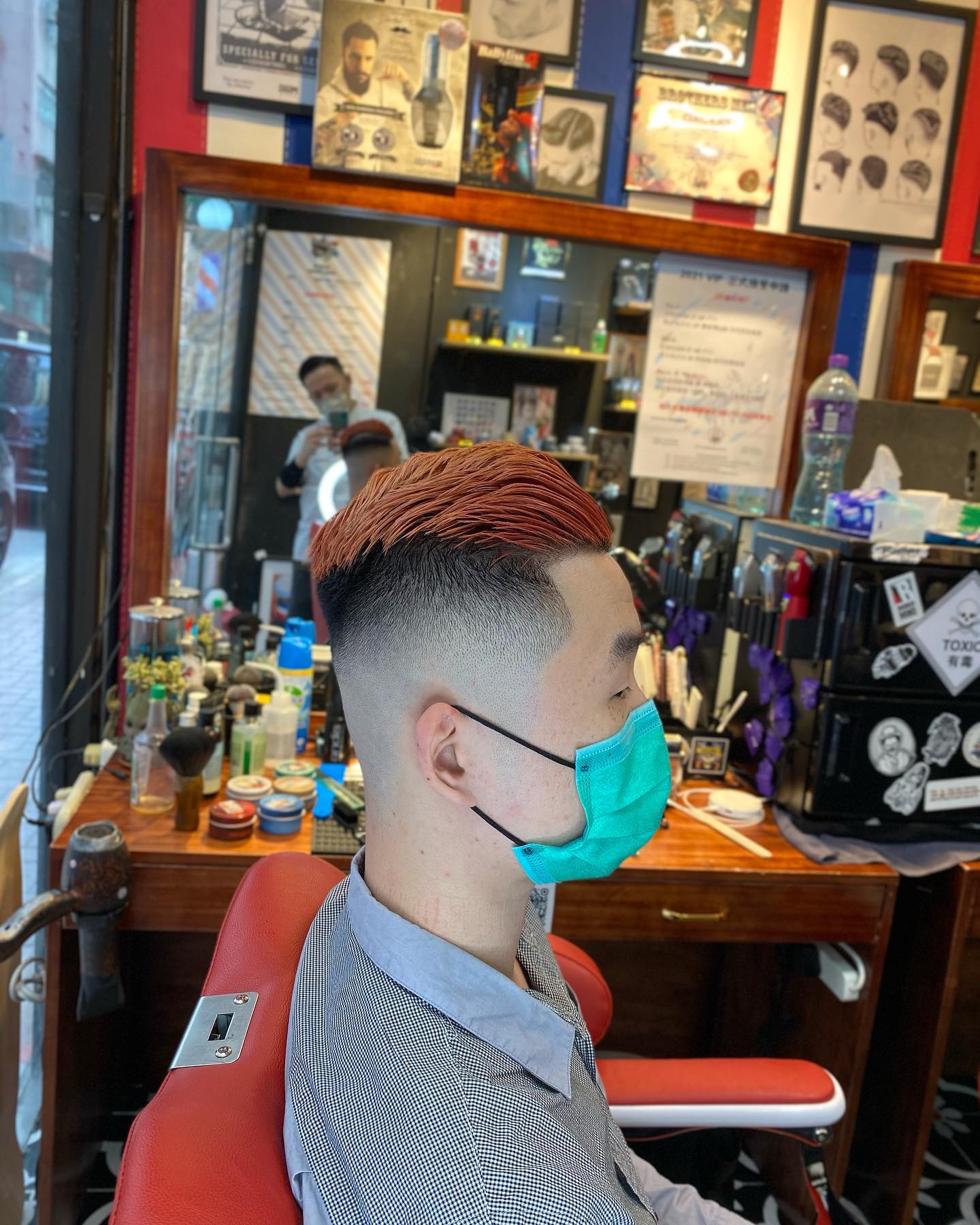 Some guys love to color their hair. Are you one of those guys yourself? If so, this copper red shade and style of doing slick back spikes are going to look so good on you. Make sure that you can color it every 5 weeks to maintain the design.
10. Spiky Hairstyle Hairdo For Guys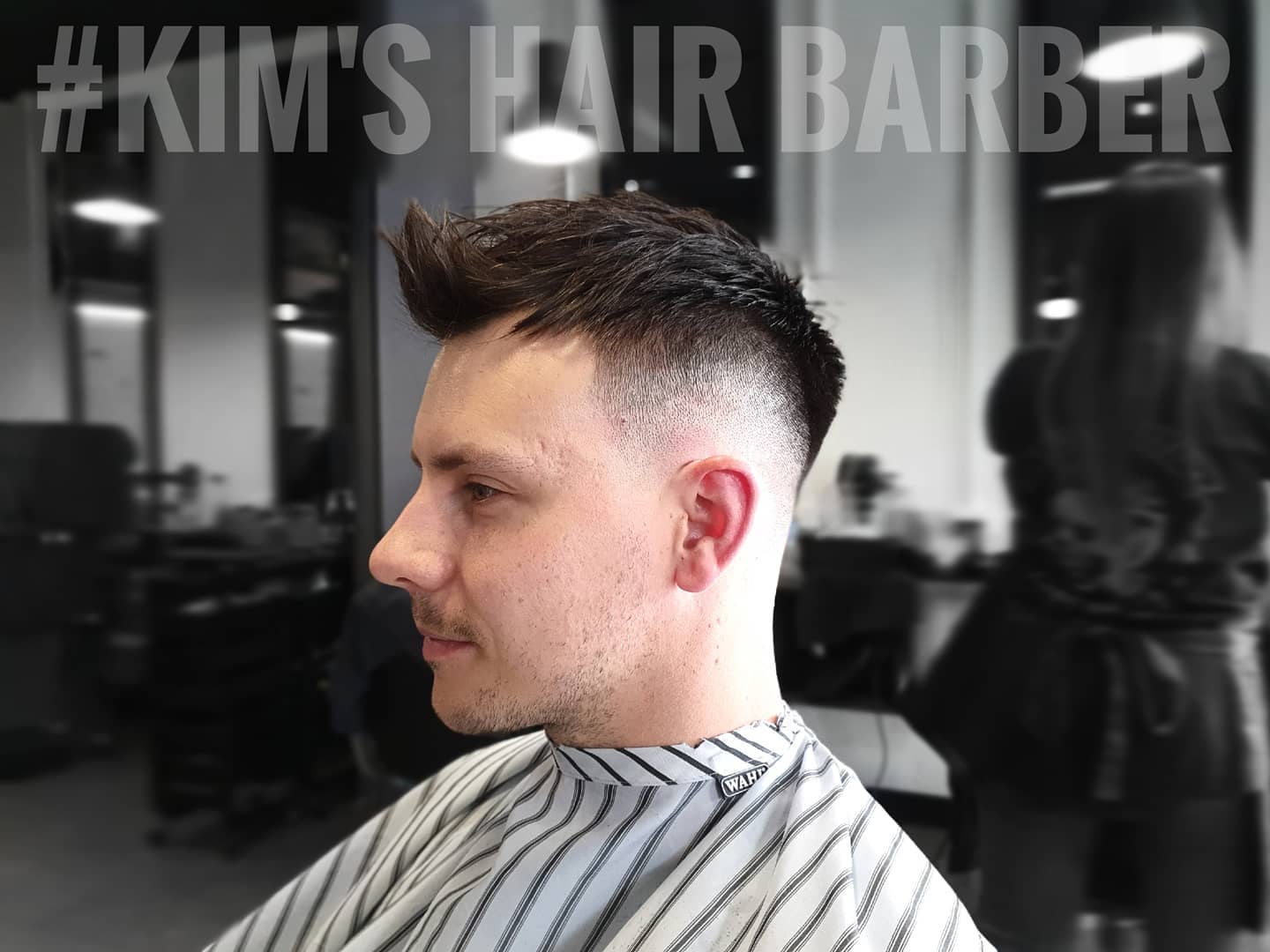 Try out this look the next time when you're running out to work and to the office. Keep your beard clean, simple & shaved to complete this look.
11. Spiky Hairstyle For Thin Hair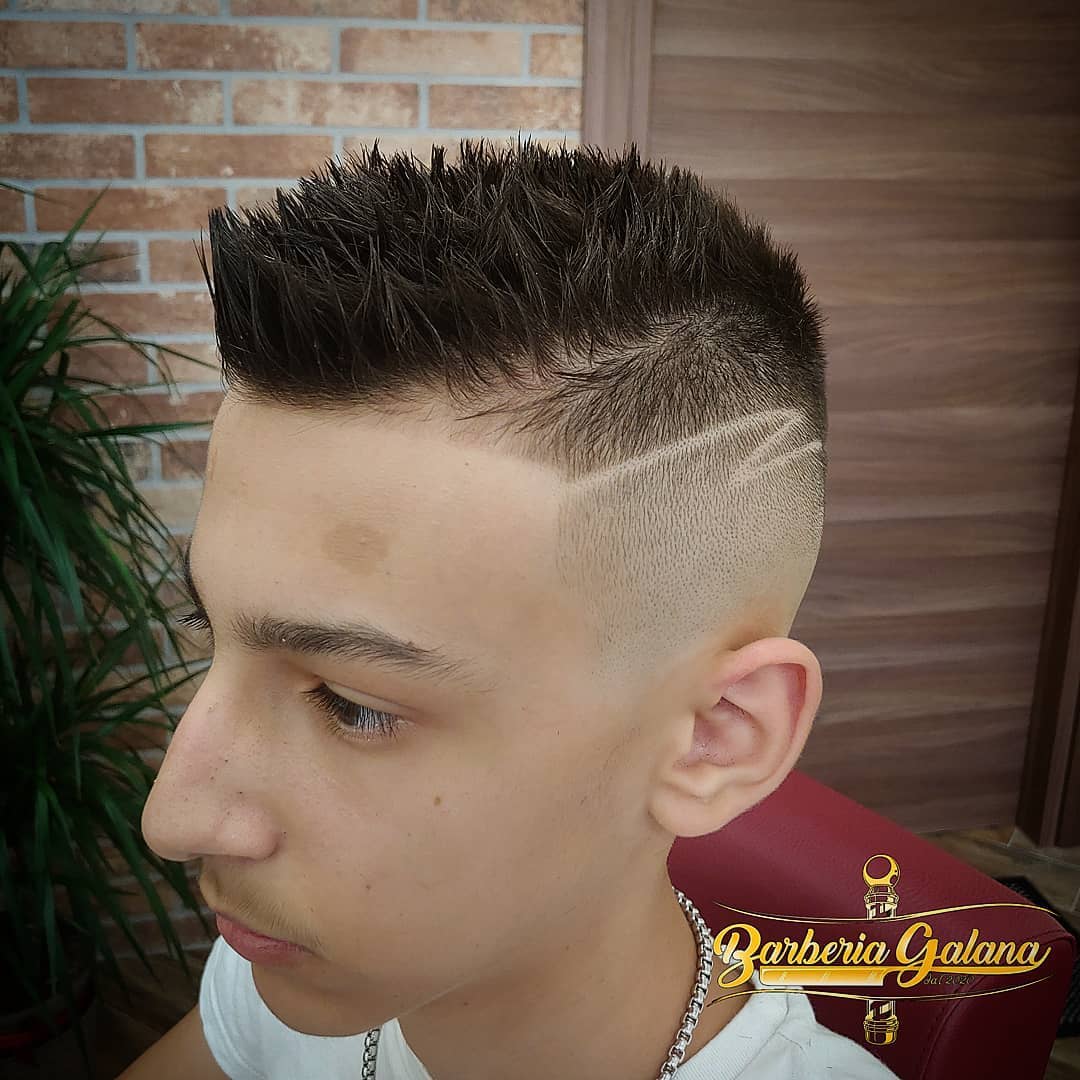 If your hair is thin and you have shorter strands, this look is for you. You can also add a fade or cool little line detail on the side to make a distraction from your thin locks.
12. Light Brown Spiky Hairstyle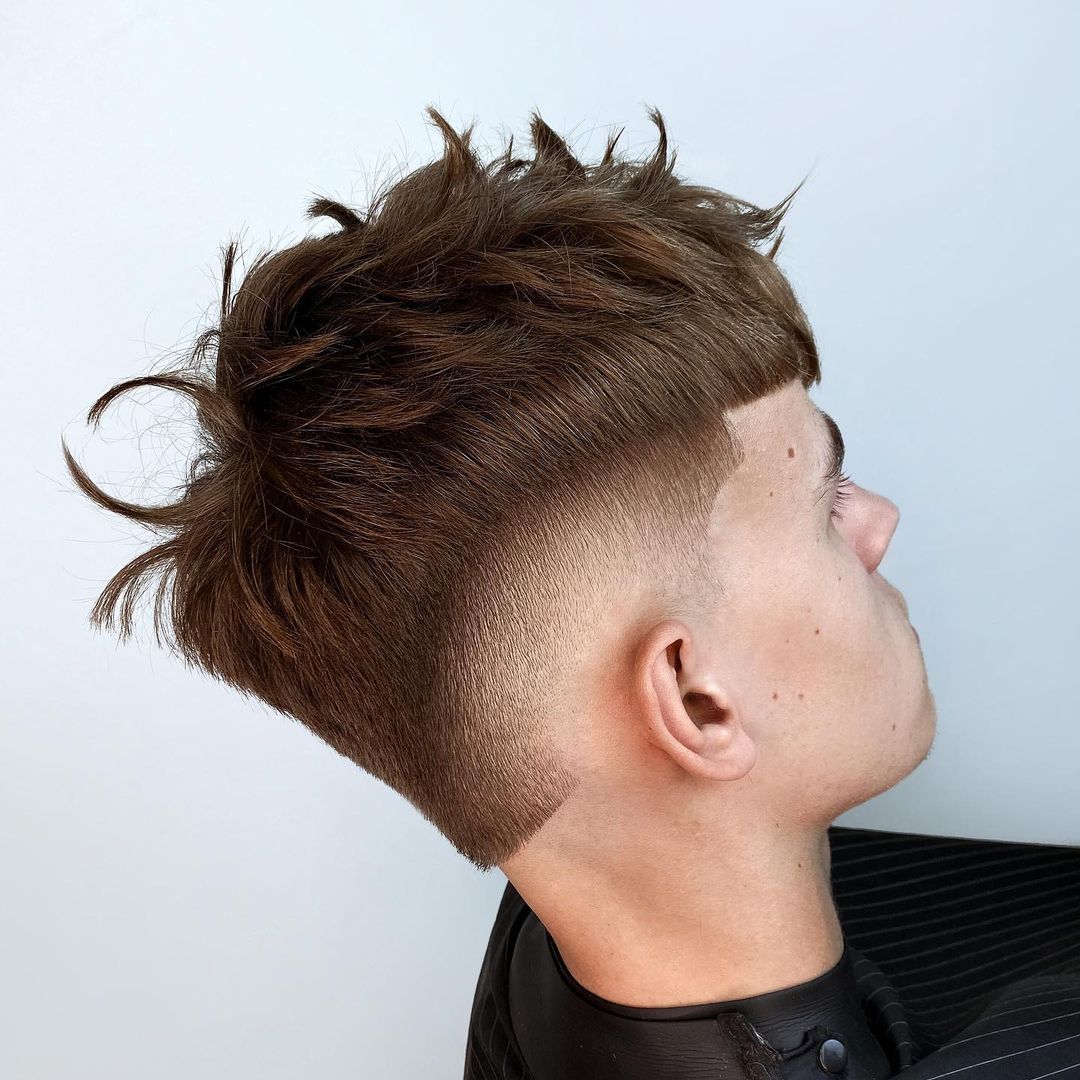 High-up, messy & fully spiked, this look is for those who enjoy their voluminous strands. Make sure that you have 5 minutes to spare in the morning when doing this spiked & cool design.
13. Simple & Short Spiky Hairstyle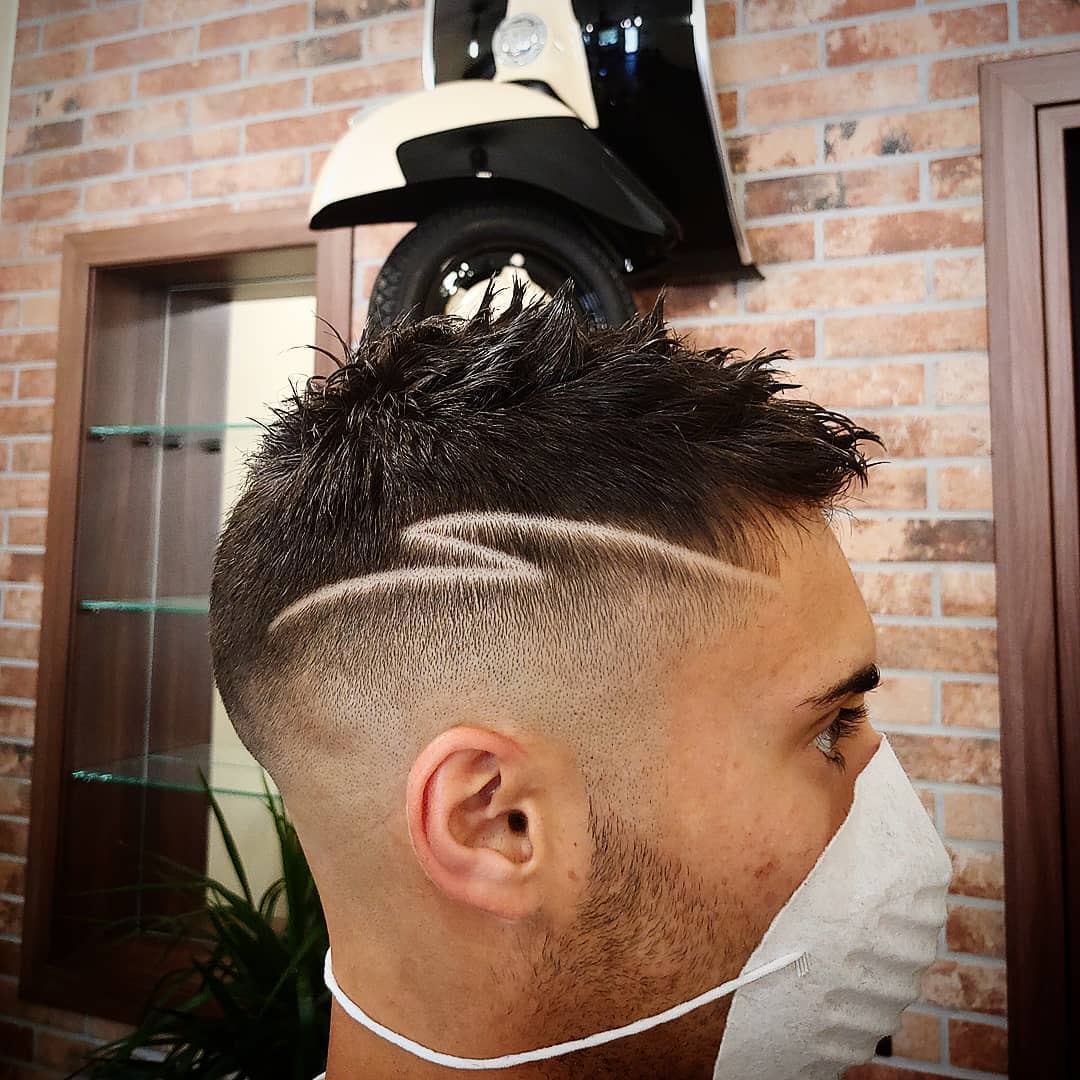 Men who are in their twenties are going to enjoy this style the most. Cut your hair every 3 weeks to maintain and achieve this exact same look.
14. High Up Spiky Hairstyle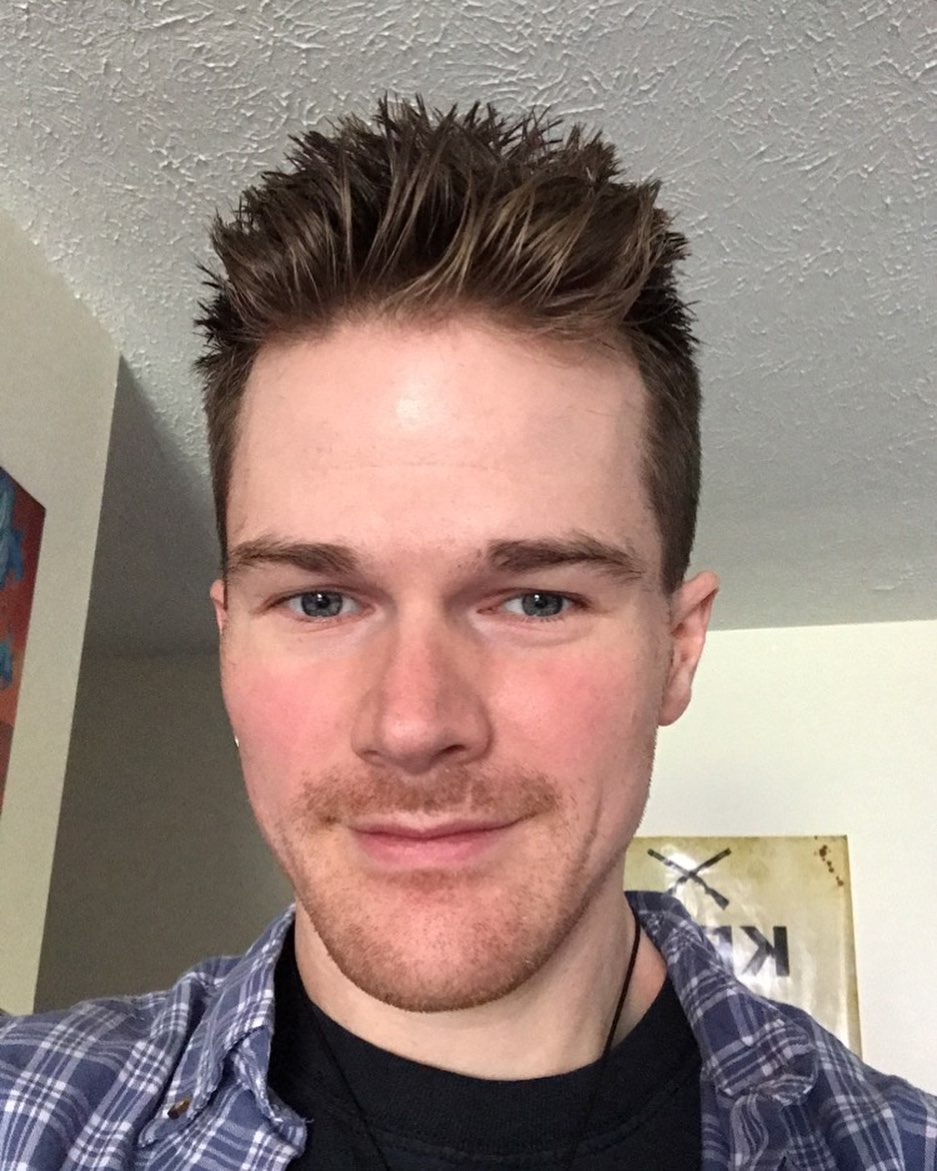 If your hair is super thick and durable, this look is for you. Apply your favorite hair gel evenly and you're going to achieve this high updo. Go for a short beard as well to complete this look.
15. Faux Hawk Spiky Hairstyle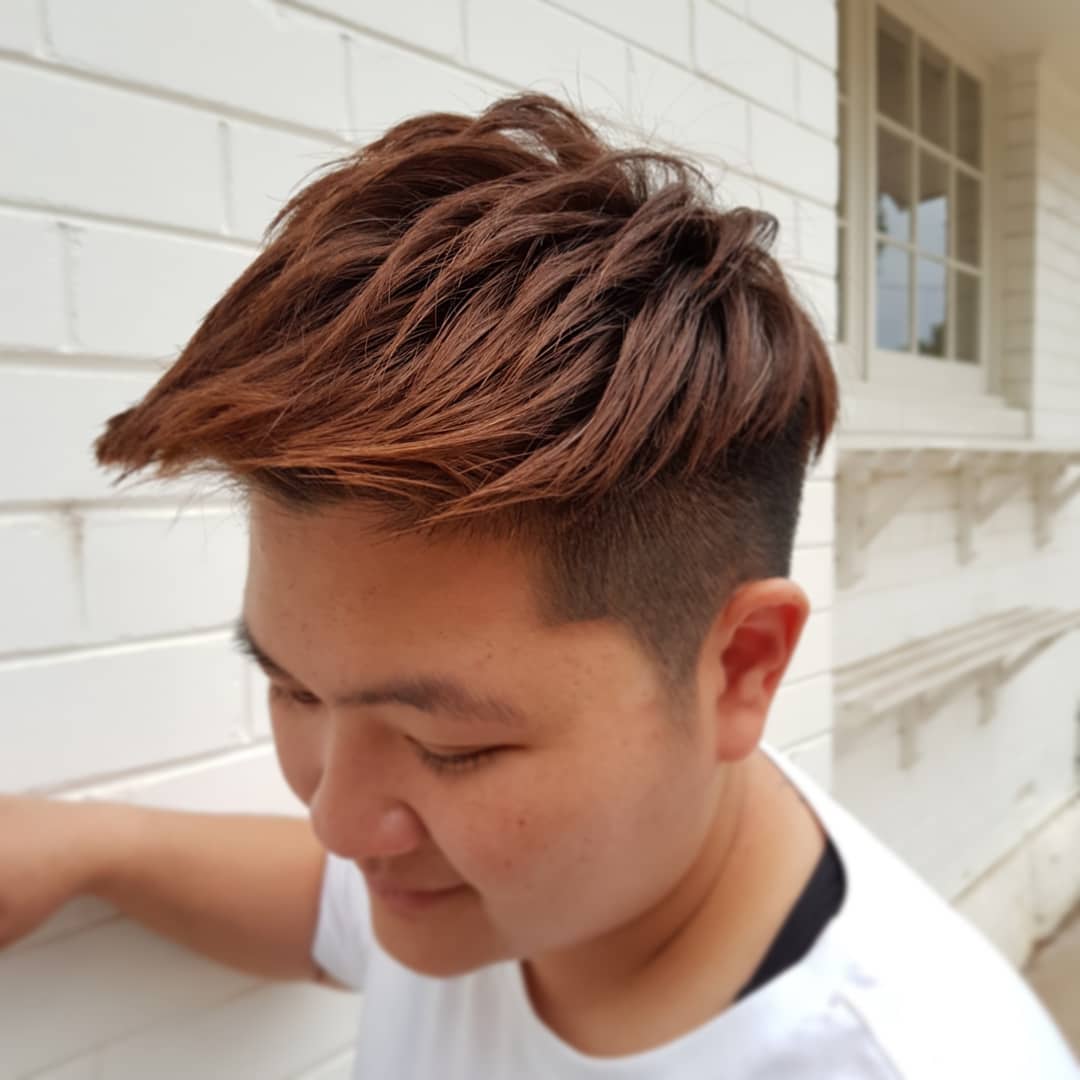 Spiked-up faux hawk such as this one is a high-maintenance hairdo. Make sure that you're up for all the haircutting, coloring & styling when it comes to this longer design.
16. Messy Spiky Hairstyle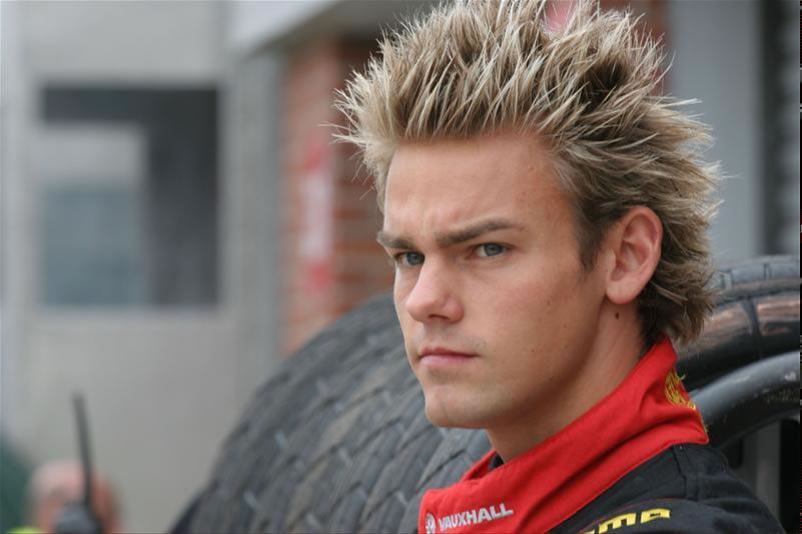 How fun & wild is this hairdo? It is so crazy, voluminous & long! If you enjoy longer spikes and you can grow your hair to this extreme length, why not commit to it fully and rock it proudly?!
17. Thick Black Hair Spiky Hairstyle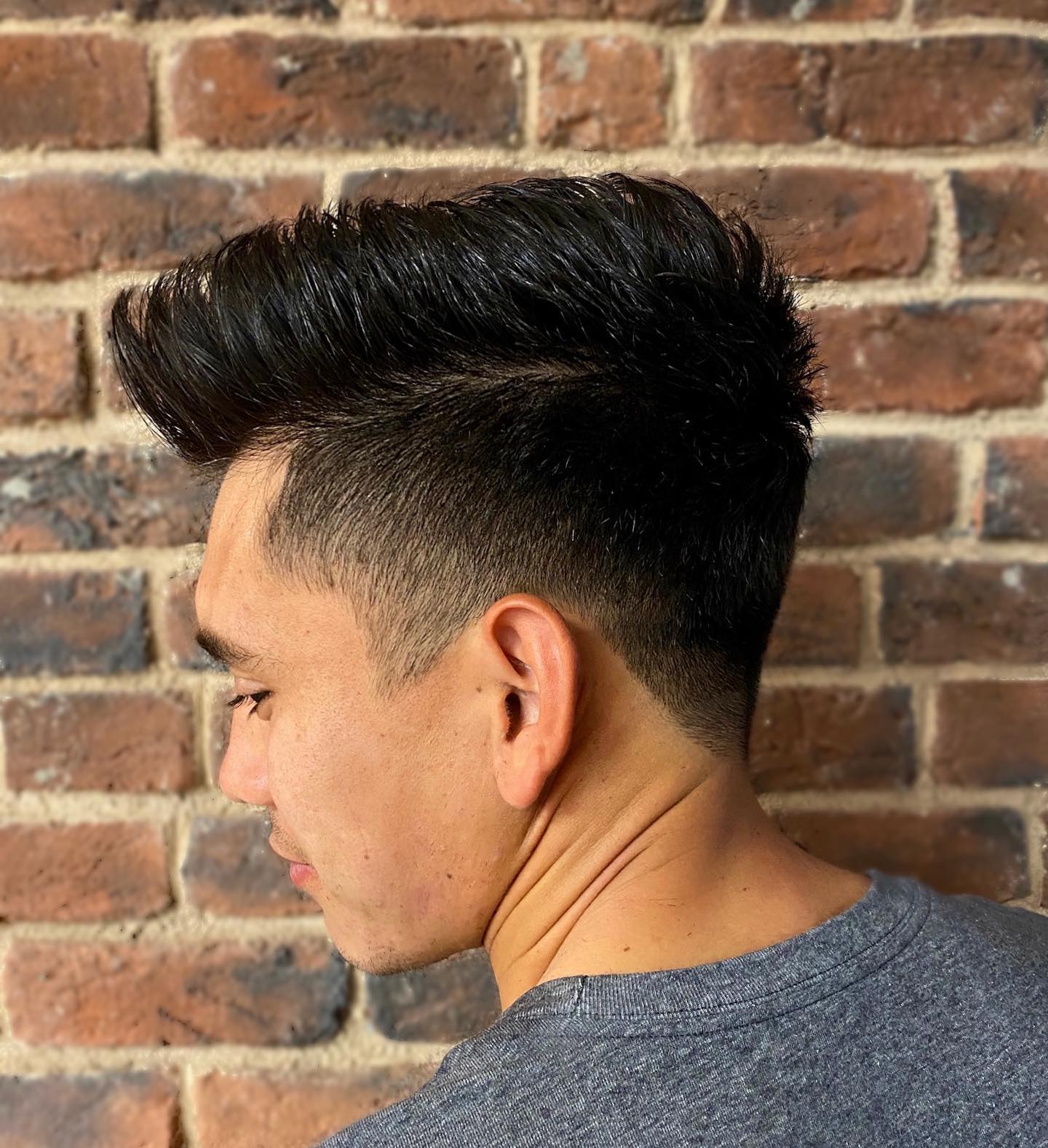 Lastly, guys with thick, healthy, black & voluminous strands are going to enjoy this spiked-up design. If your hair is naturally thick & voluminous and you want to make it into a spike, this is exactly what you can do!
Gel Up!
So, are you ready for a bit of volume and some cool spikes? If so, which design do you fancy the most out of the bunch? Let us know, we can't wait to see you with your new hairdo.