10. Bubble Gum Pixie
Adding color with your cut only adds to your beautiful look. This gorgeous pink pixie has a lot of layers and bangs, it will be an awesome change from your long locks.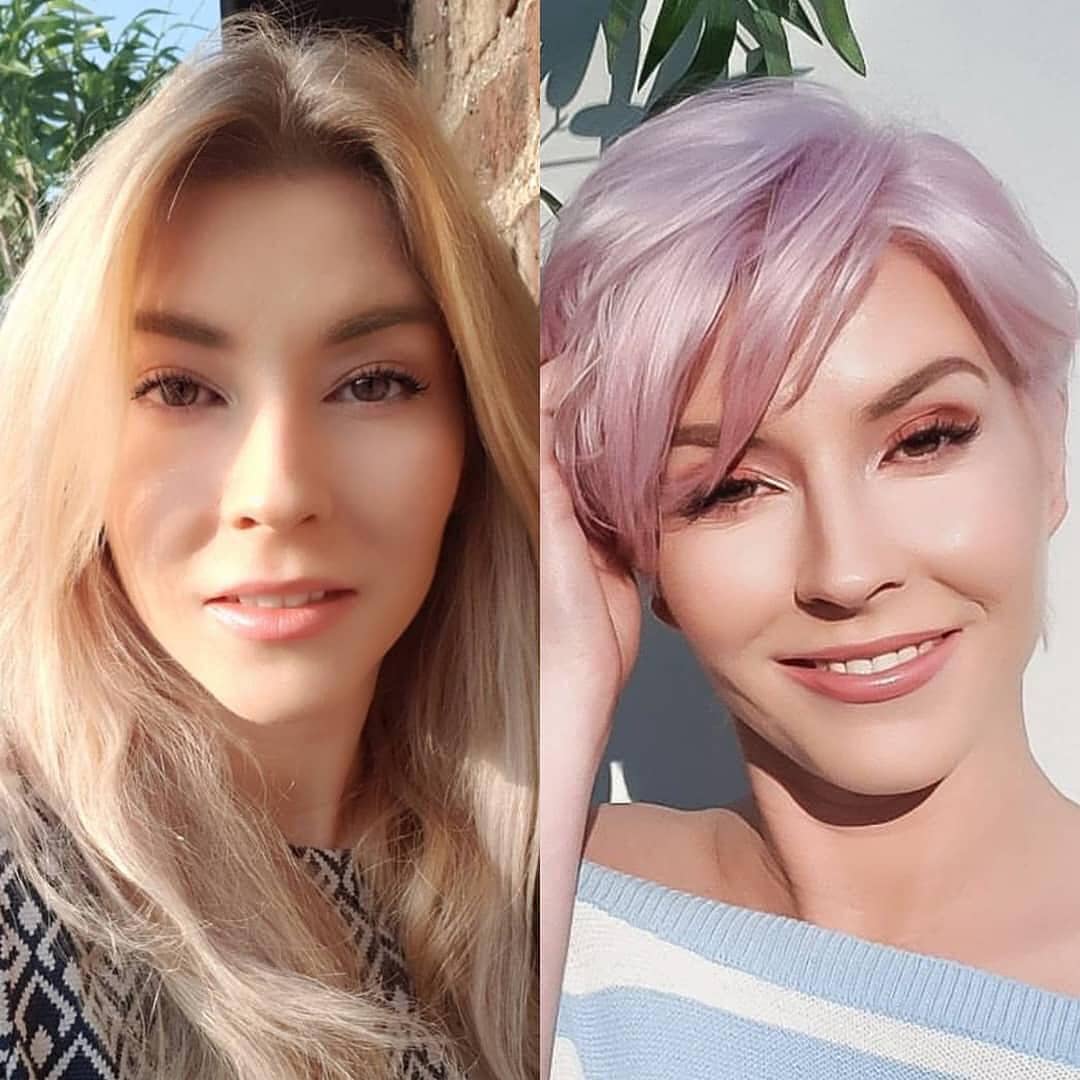 11. Textured Bob
This before and after is stunning. Add a ton of layers, texture, and sass to your look the next time you go for a cut.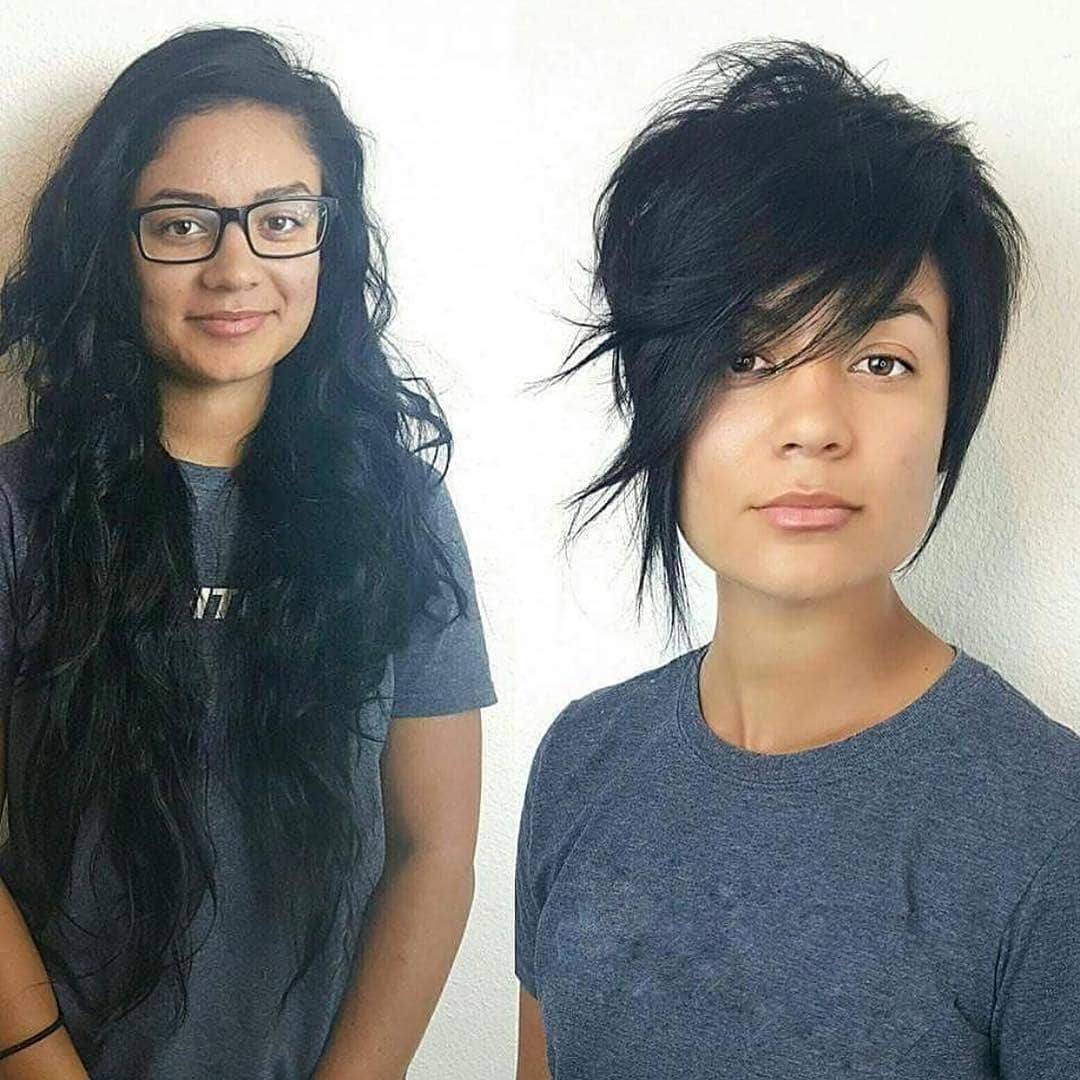 12. Simple Cut
A simple cut and color change can really make a difference in a look. This beautiful pixie with bangs looks stunning with darker hair color.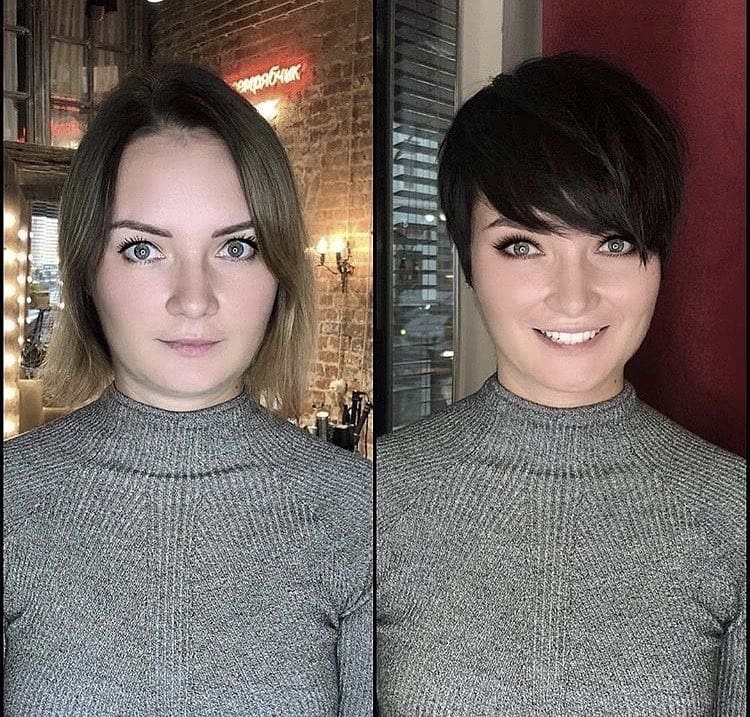 13. Curly Pixie
Even with short hair, you can still embrace your curl. Chop your hair into a pixie but keep it longer in the front and add some curls to it.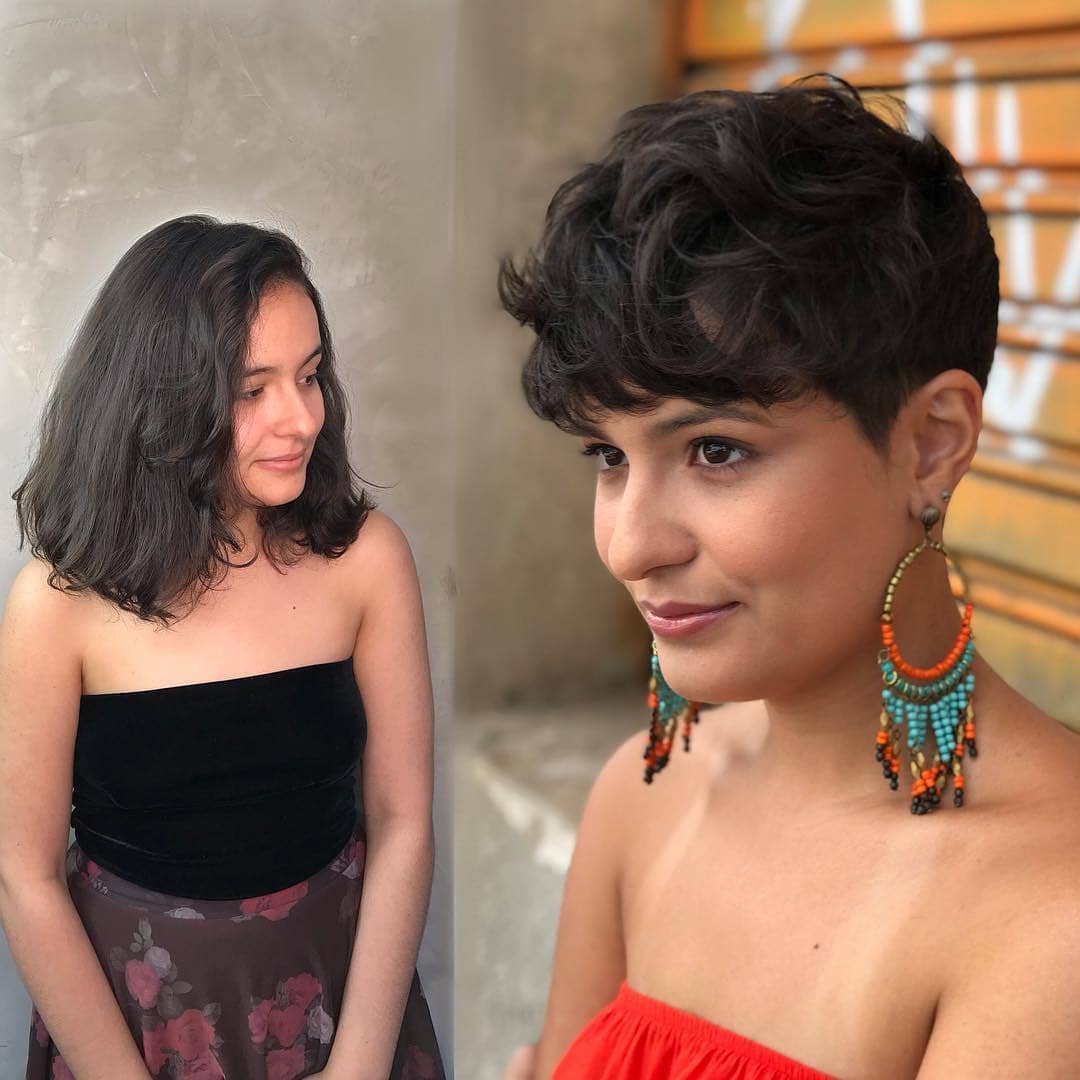 14. Simple Pixie
Just because you are cutting your hair doesn't mean you need to go wild with it. This simple pixie has some great layers and texture without any hassle.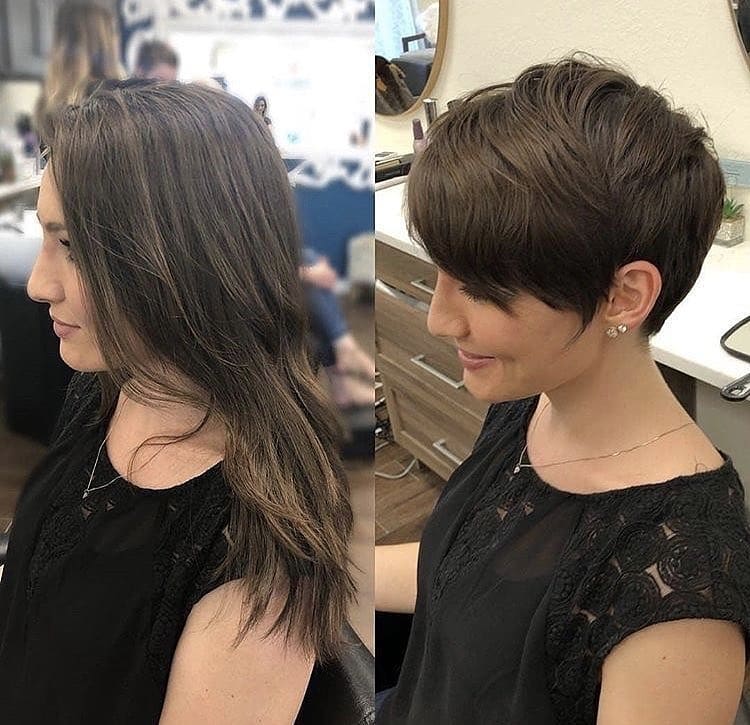 15. Wavy Bangs
A new cut can really change your look from a kid to an adult. Add in a beautiful color and some sass and you're good to go.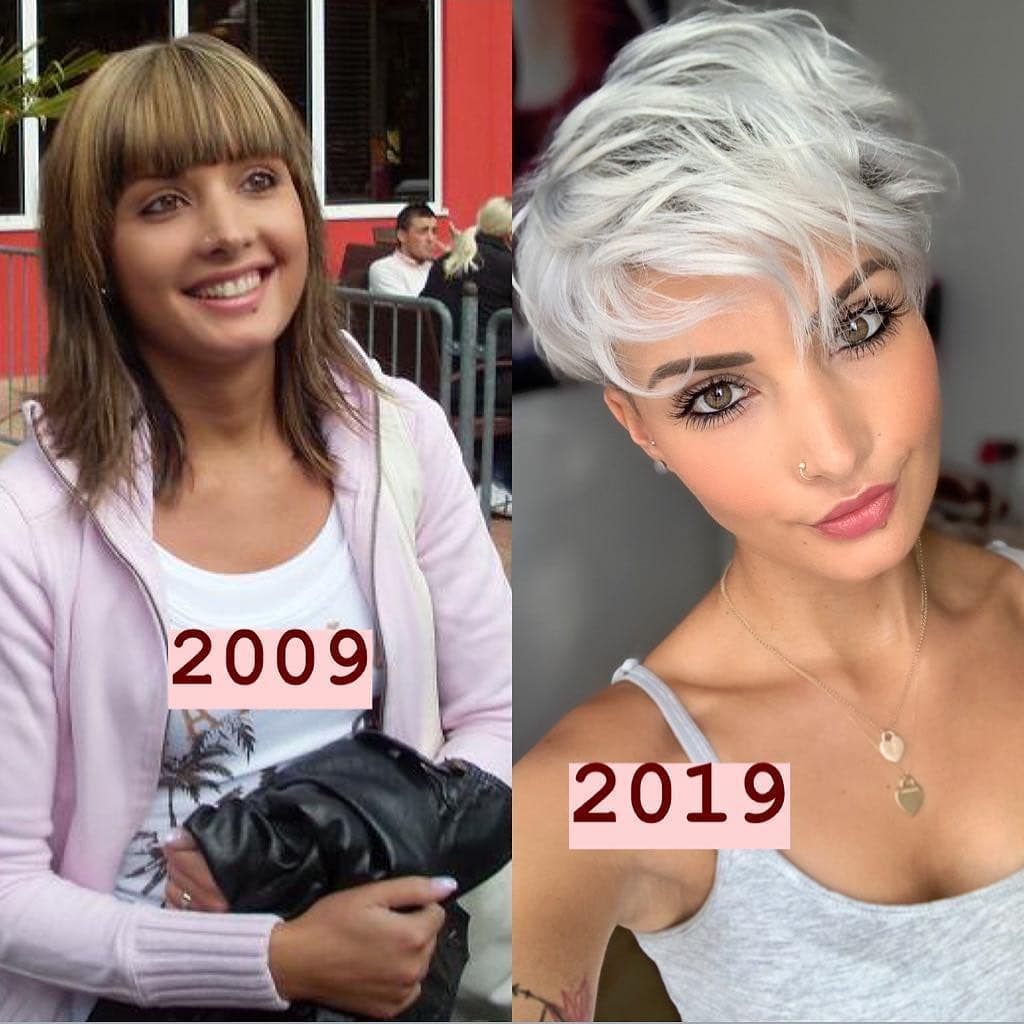 16. Mid-length to Pixie
Change your mid-length style to a gorgeous pixie that will instantly turn heads.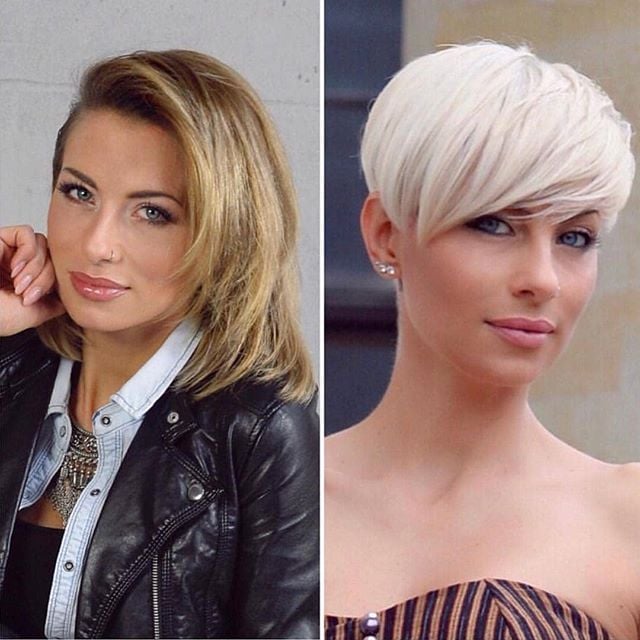 17. Short cut & Color change
Give yourself a full makeover by chopping your hair off and changing the color. Trust us you won't regret it.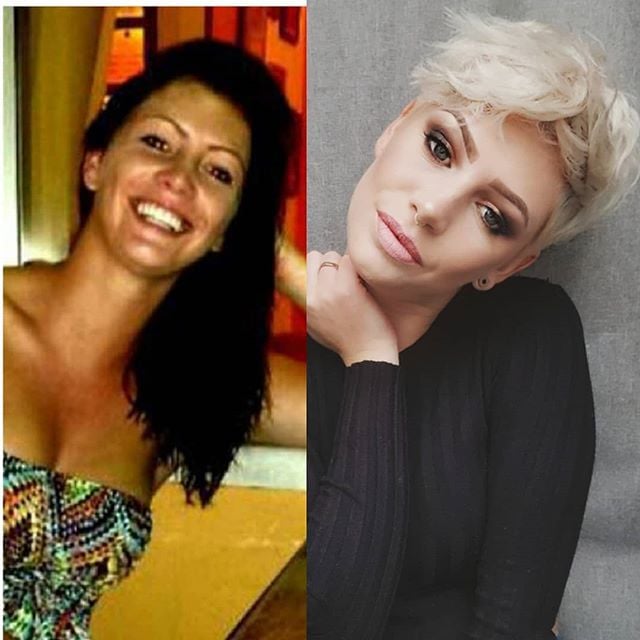 18. Layered Pixie
A layered pixie gives your hair a lot of movement and versatility.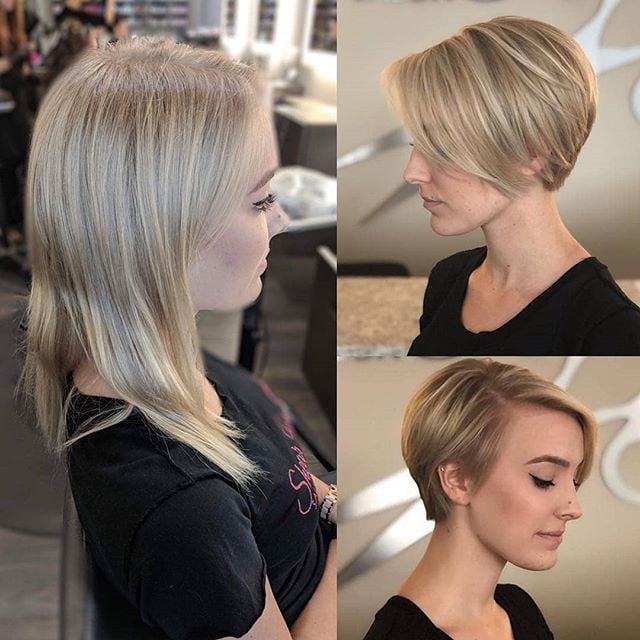 19. Wavy Bob
Say goodbye to long hair and embrace a beautiful style like this wavy bob that still looks amazing.