16. Mid-length to Pixie
Change your mid-length style to a gorgeous pixie that will instantly turn heads.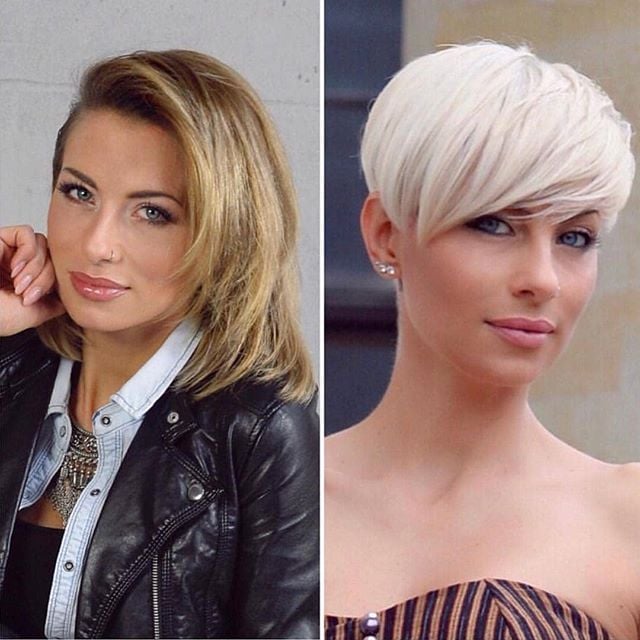 17. Short cut & Color change
Give yourself a full makeover by chopping your hair off and changing the color. Trust us you won't regret it.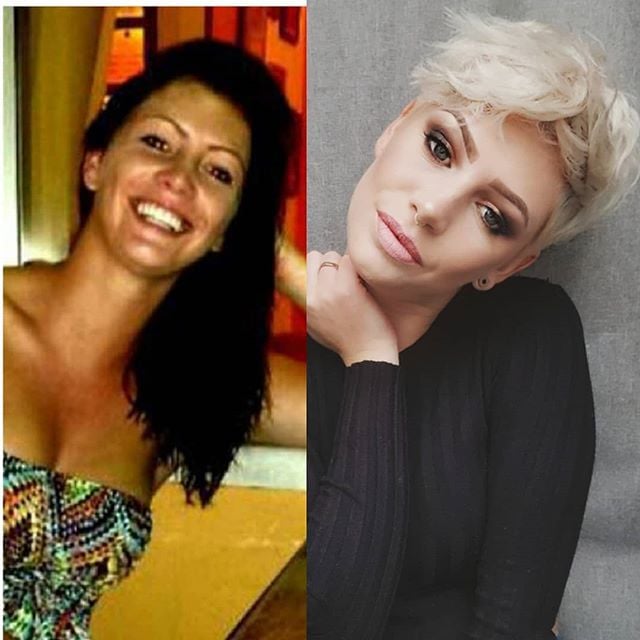 18. Layered Pixie
A layered pixie gives your hair a lot of movement and versatility.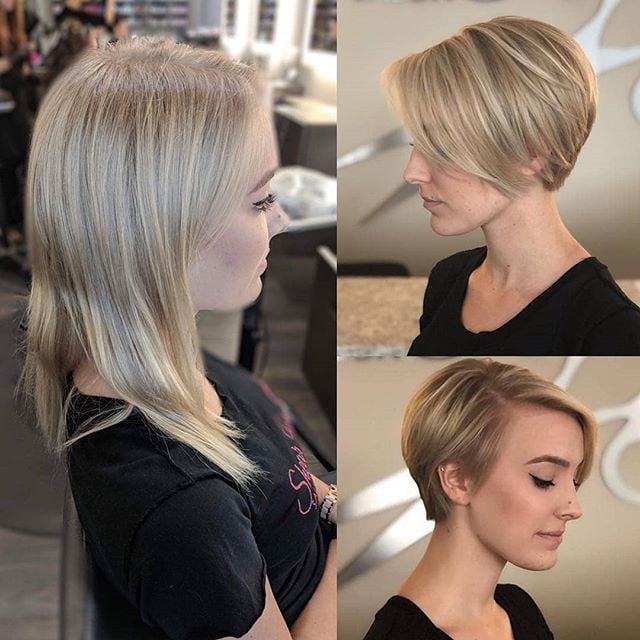 19. Wavy Bob
Say goodbye to long hair and embrace a beautiful style like this wavy bob that still looks amazing.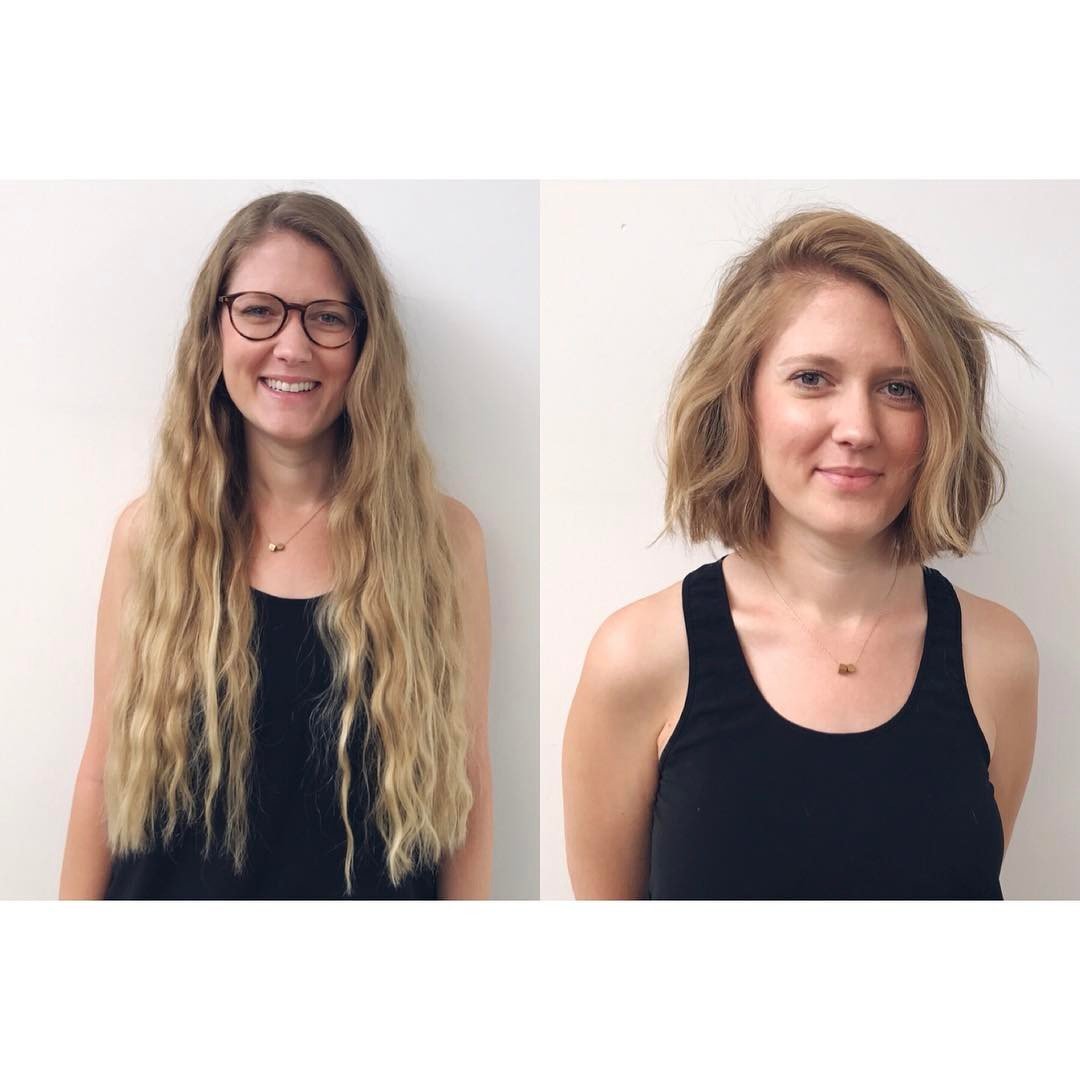 20. Shaved Head
Sometimes you need to start fresh and that means shaving all your hair off. Embrace a shaved head and rock your new short hairstyle.