A lot of people use their long hair as a safety shield they can hide behind, but if your heart is screaming for short hair, then go for it. We took a stroll through Instagram and found some of our favorite, dramatic, before and after cuts that will make you want to say goodbye to your long hair and hello to a short, sassy style.
1. Styled Pixie
Kiss super long hair goodbye and instead embrace a short, styled pixie with a fab new color. This cut shows that although long hair is great, a pixie can really accent your facial features perfectly.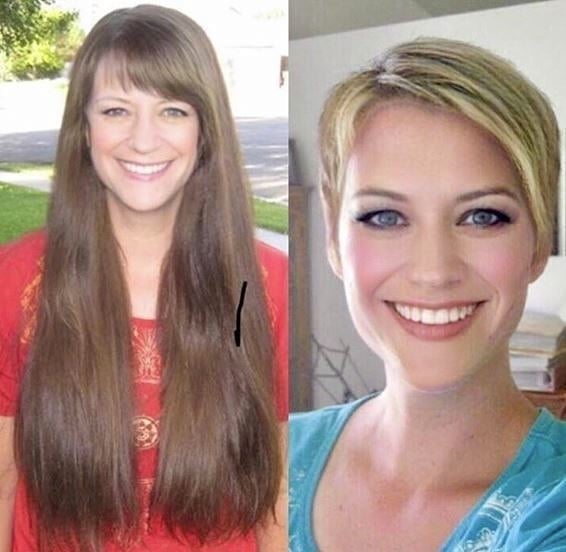 2. Short to Shorter
Sure you may think your mid-length hair is doing that job but once you cut a few more inches off and add some layers, you will fall in love with your short hair.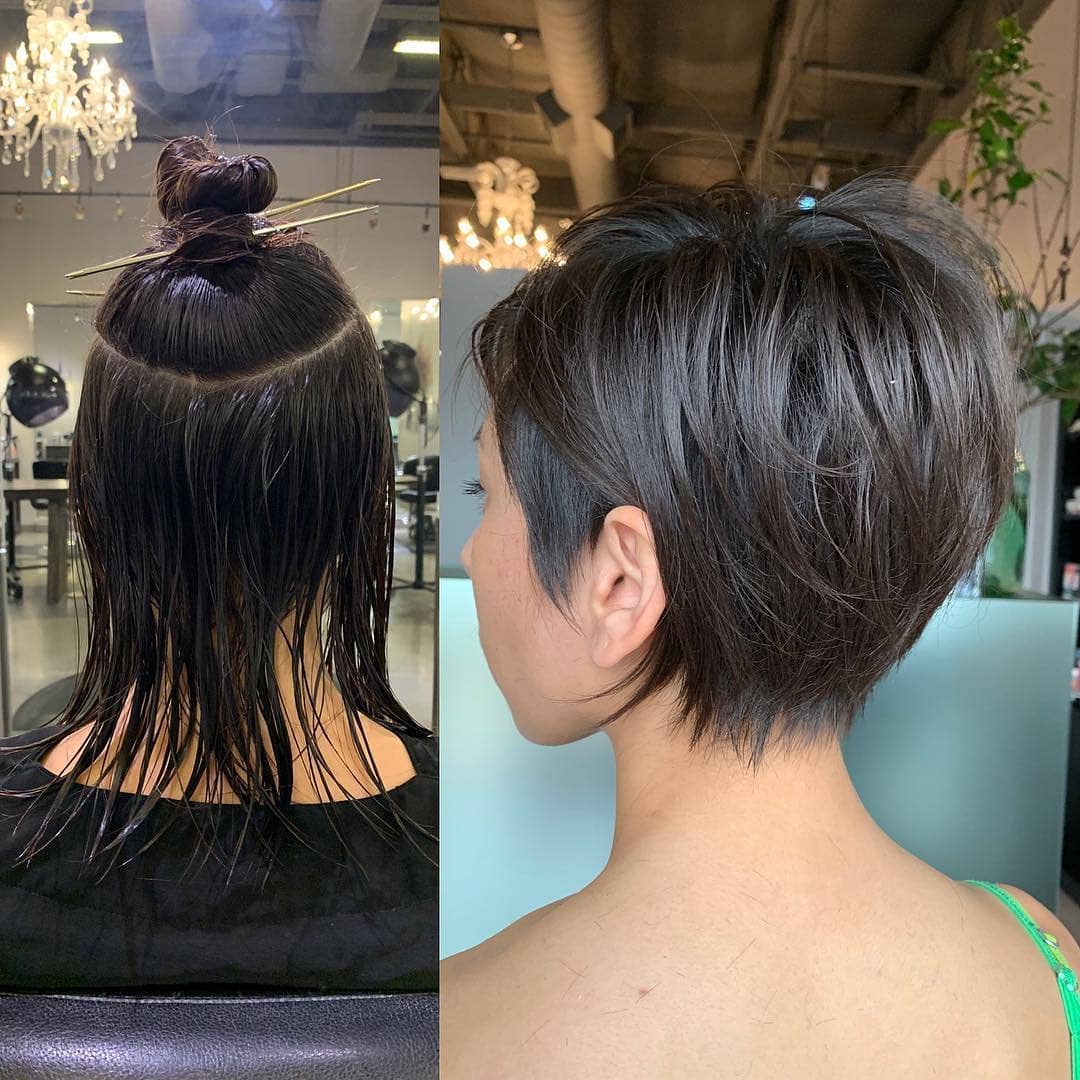 3. Volumized Pixie
The downside to long hair is frizz and how uncontrollable it can be. Chop it down to a pixie cut, keep some length on top, and add a nice side bang to complete a tailored and gorgeous look.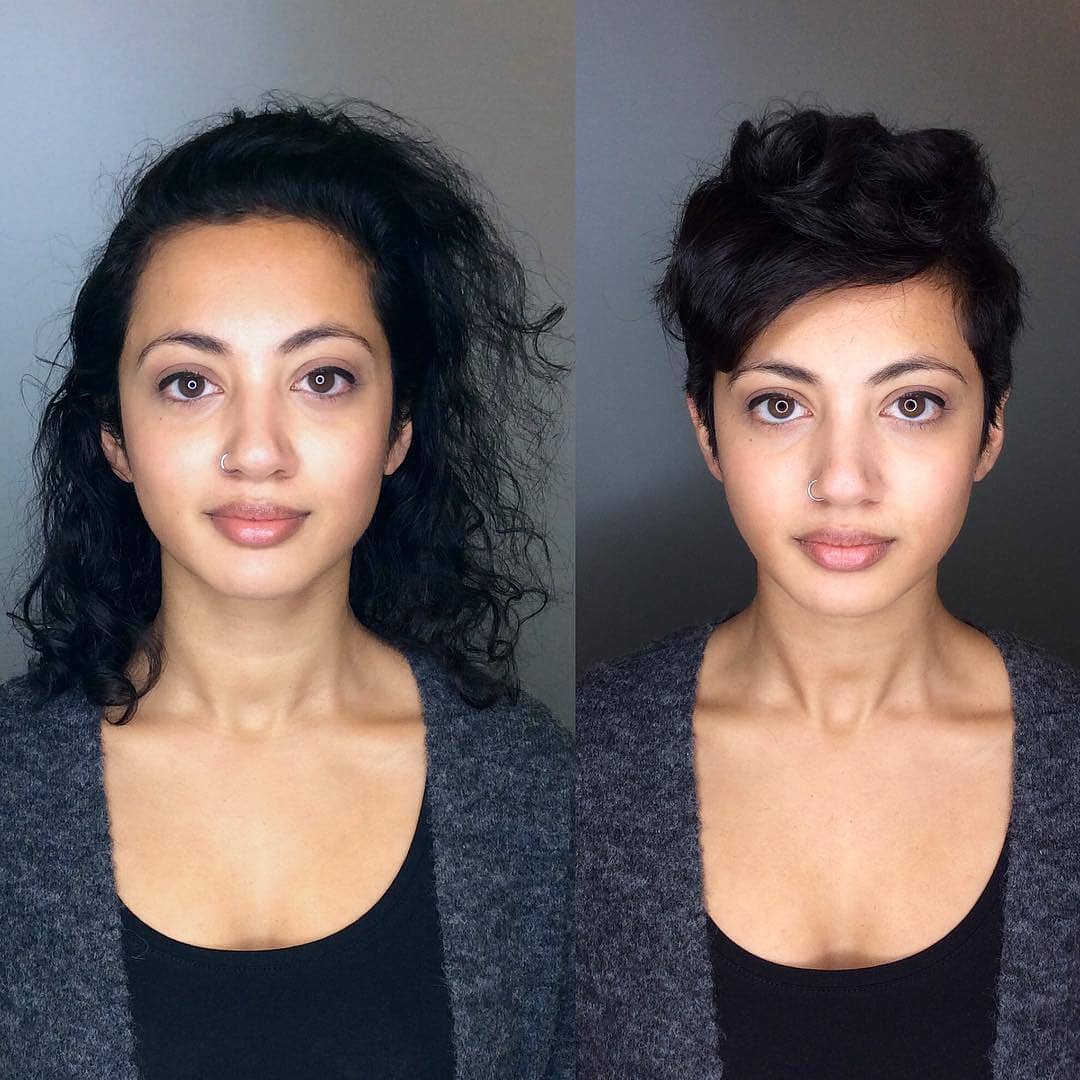 4. Rounded Bob
You don't have to go dramatically short if your cut if you're worried. Instead, try out this beautifully rounded bob for a little longer still but that short feel.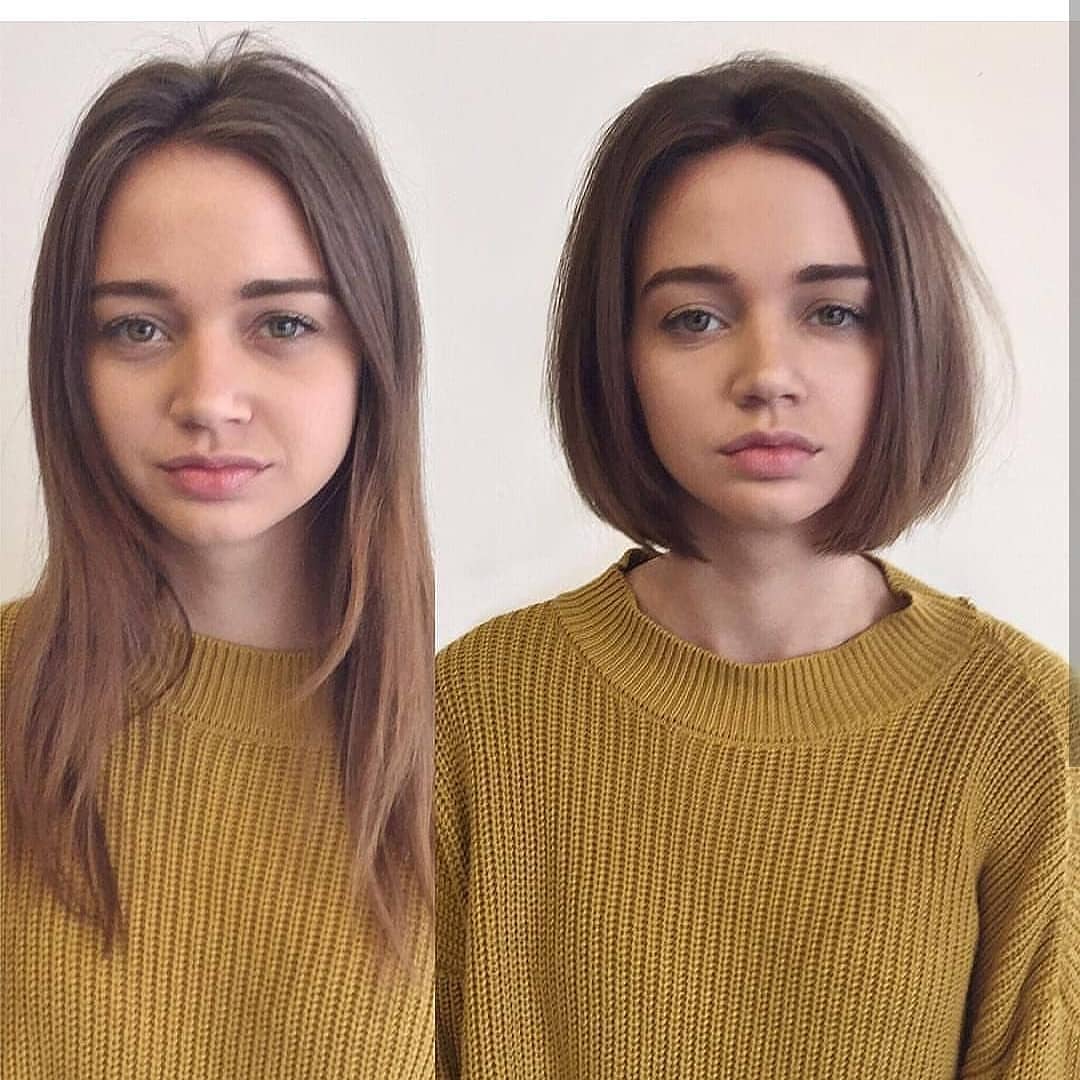 5. Boyish Pixie
Coloring your hair can damage it and sometimes the only solution is cutting your hair and starting new. That doesn't mean it's a bad thing, check out this gorgeous boyish pixie that hair a lot of texture and layers to it.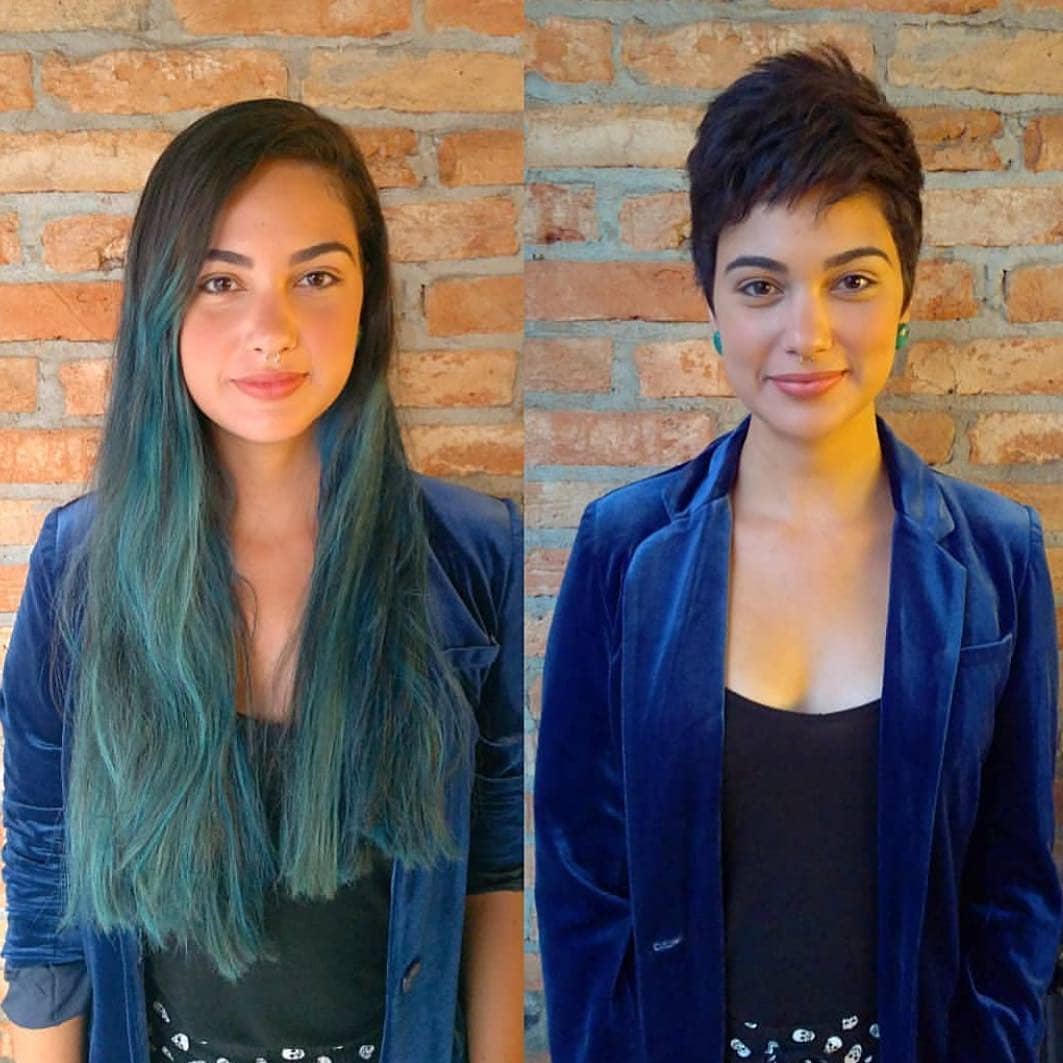 6. Lob
A lob is a great idea when it comes to going short. A lob is in style and still offers a little longer if you're making a dramatic cut. Trust us once you go for a lob you will fall in love with it.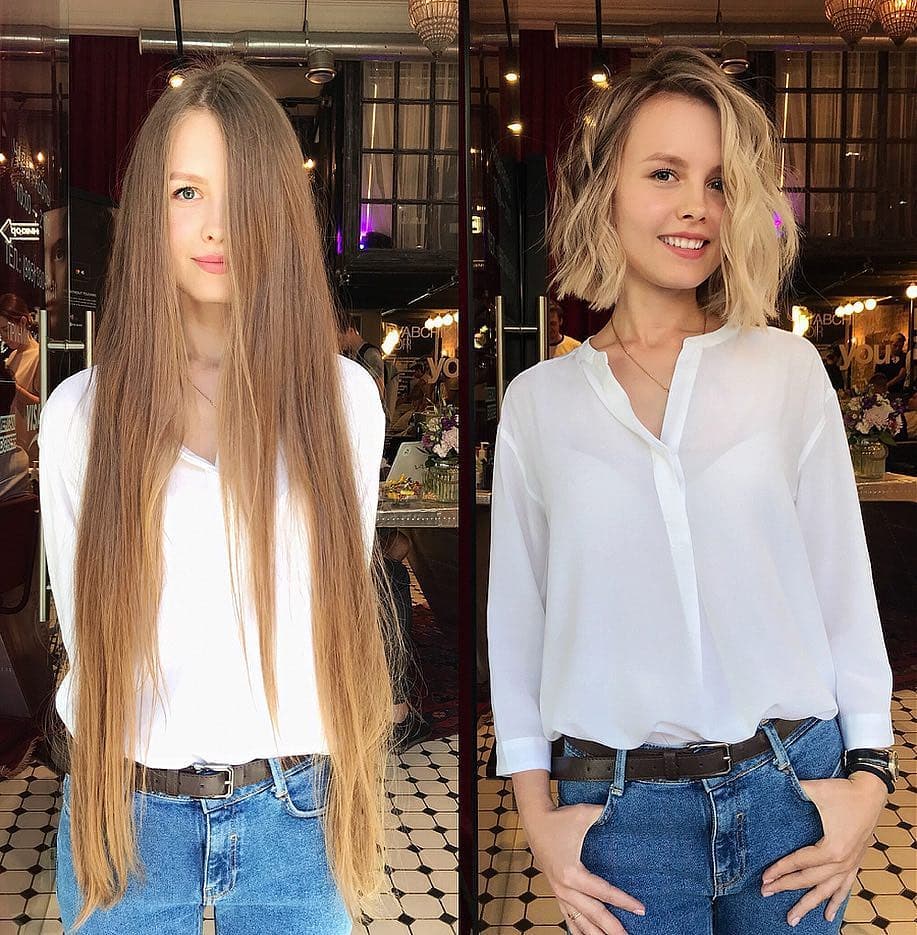 7. Rocker Pixie
This pixie cut screams style, rocker, and drama. The style shows off your facial features perfectly and can help you look super confident.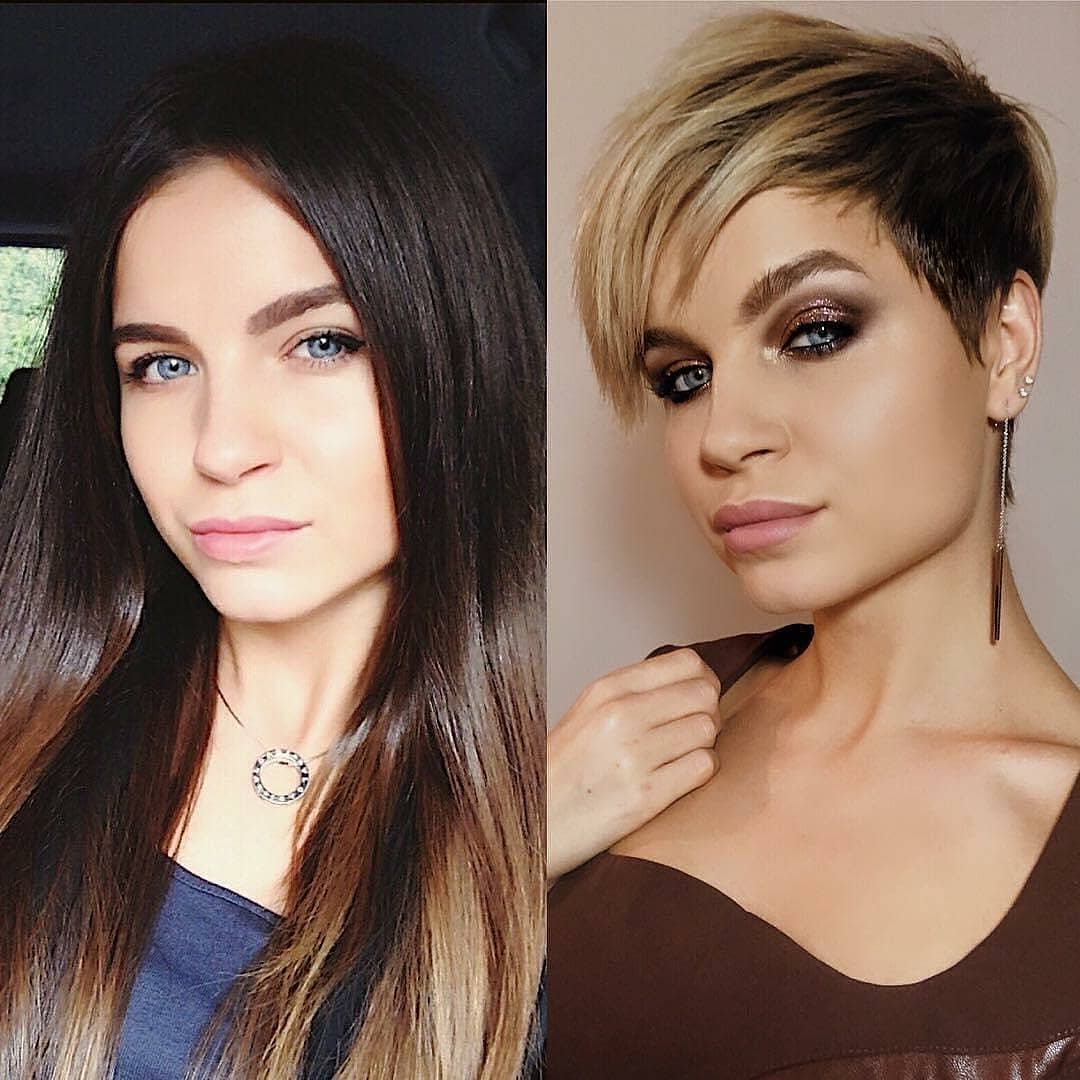 8. Girly Pixie
Just because you decide to cut your hair short doesn't mean it needs to look boyish. This pixie has all the fun with bangs, layers, and amazing color.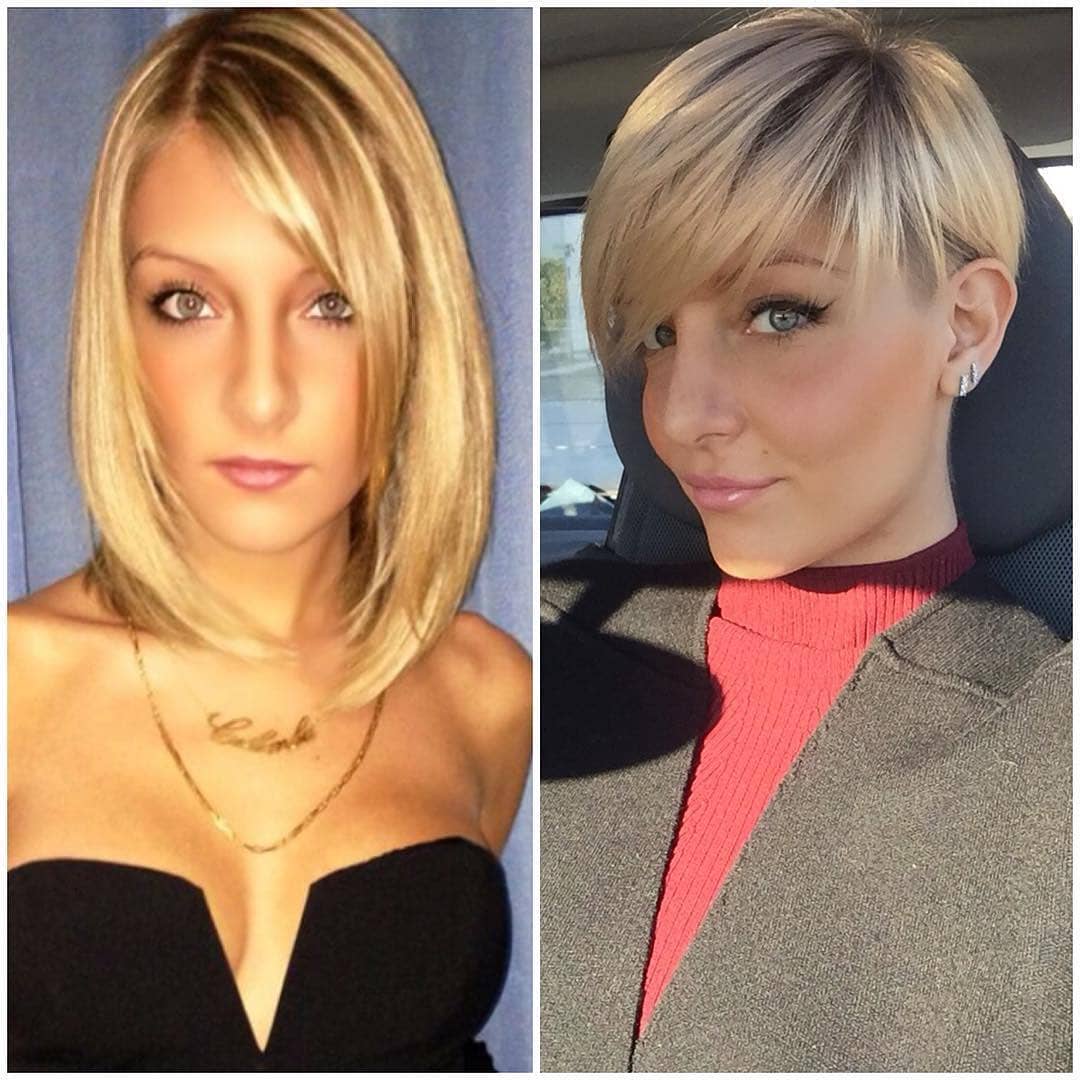 9. Layered Pixie
Take your hair from boring and ordinary to something stylish and amazing. Add a lot of layers into your pixie with some beautiful highlights to really show it off.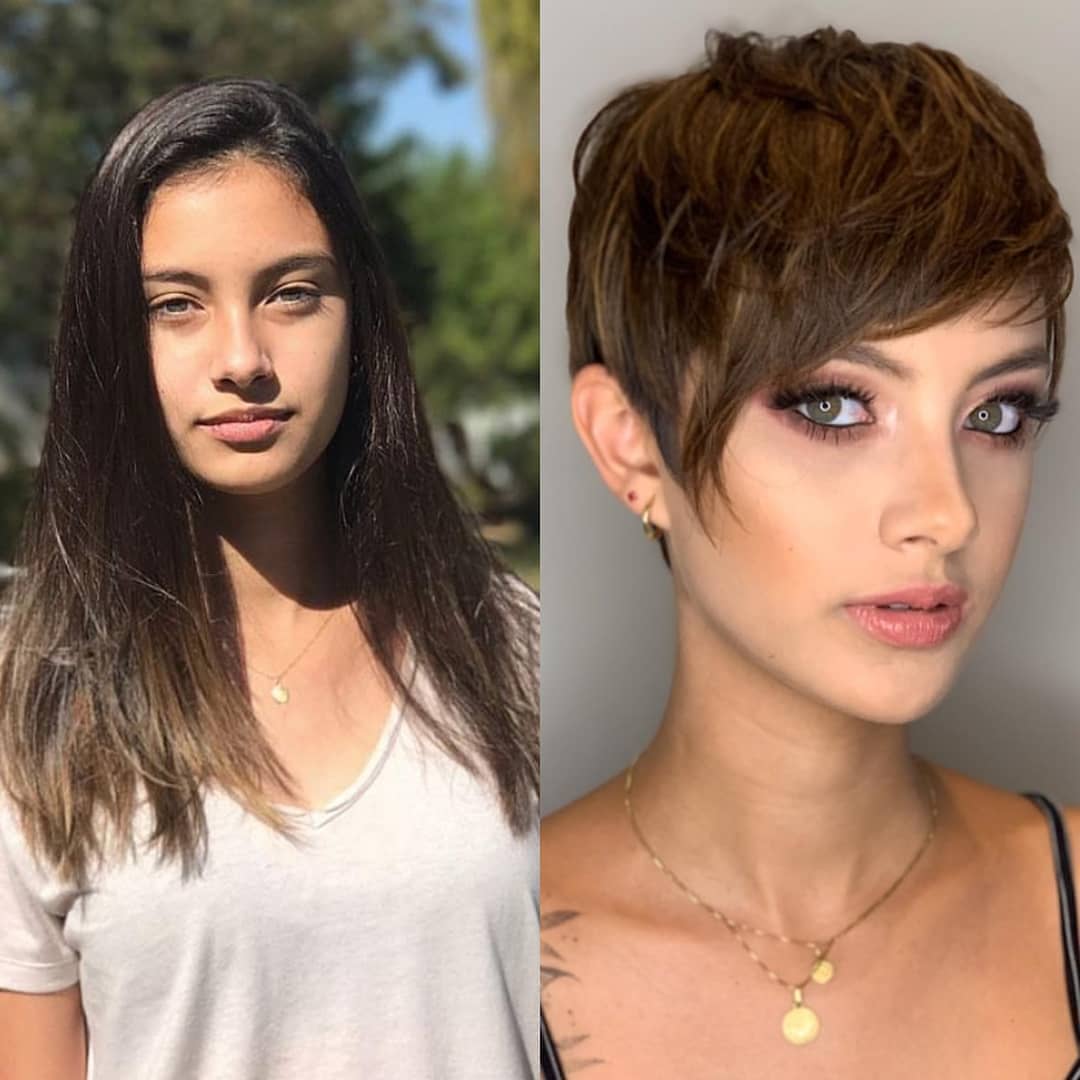 10. Bubble Gum Pixie
Adding color with your cut only adds to your beautiful look. This gorgeous pink pixie has a lot of layers and bangs, it will be an awesome change from your long locks.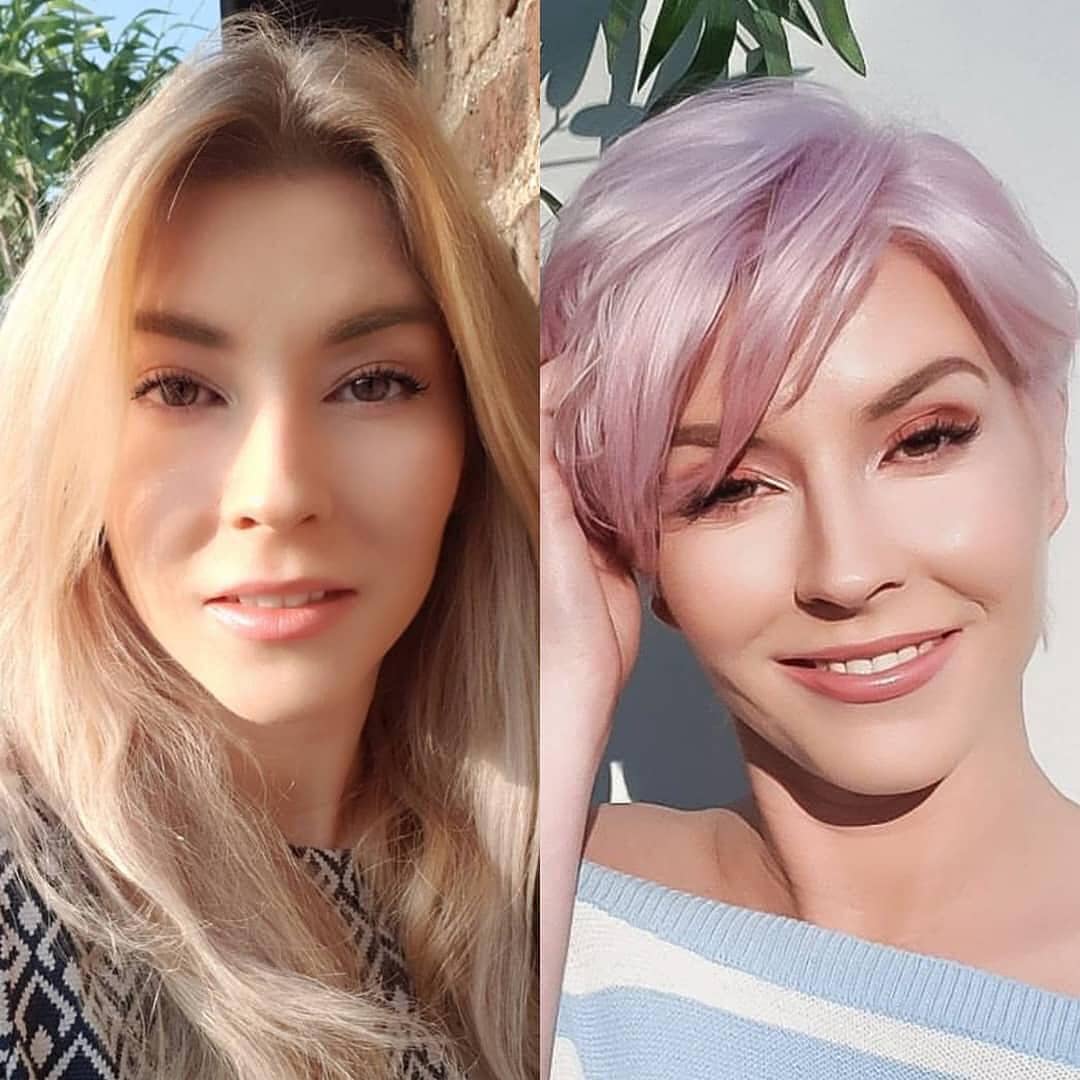 11. Textured Bob
This before and after is stunning. Add a ton of layers, texture, and sass to your look the next time you go for a cut.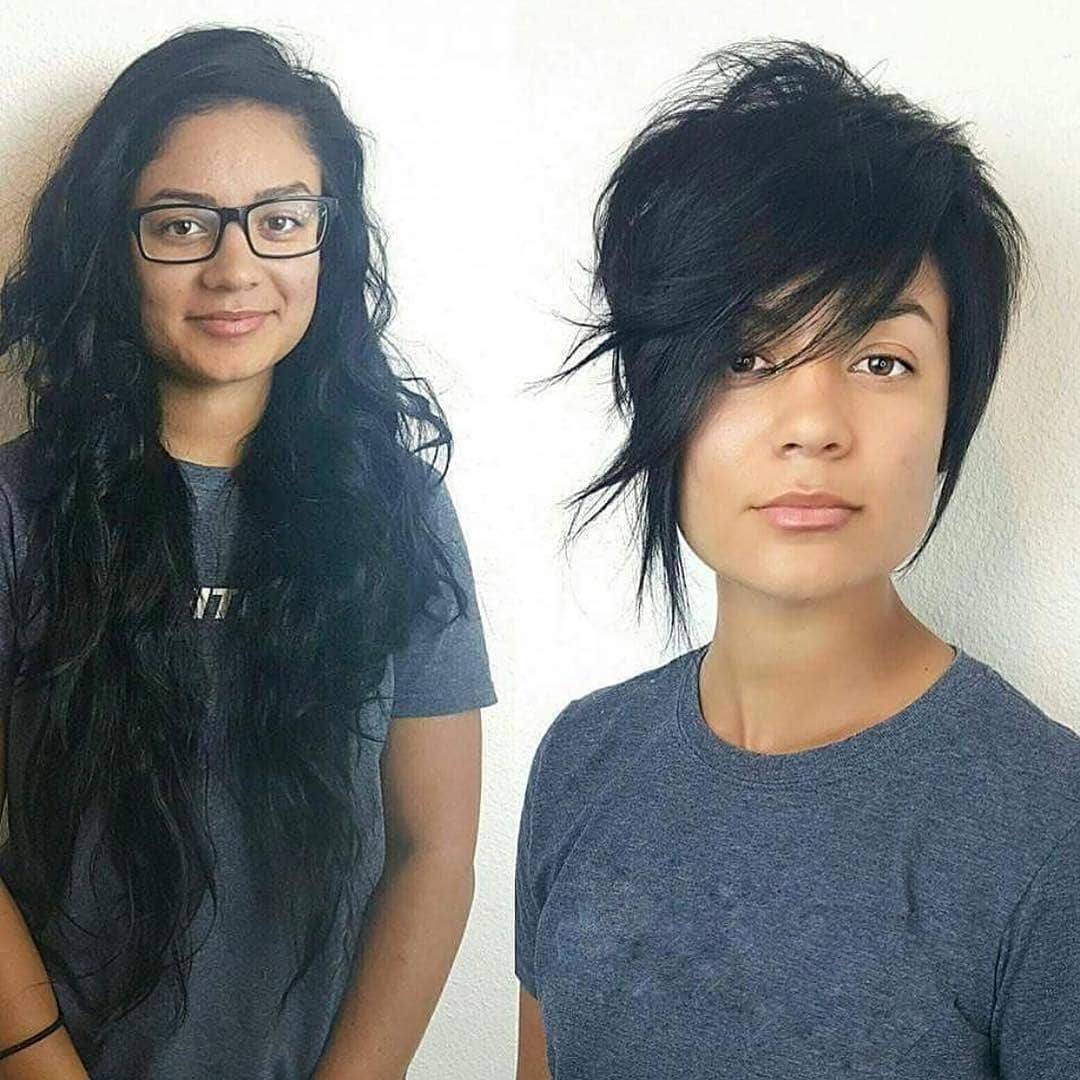 12. Simple Cut
A simple cut and color change can really make a difference in a look. This beautiful pixie with bangs looks stunning with darker hair color.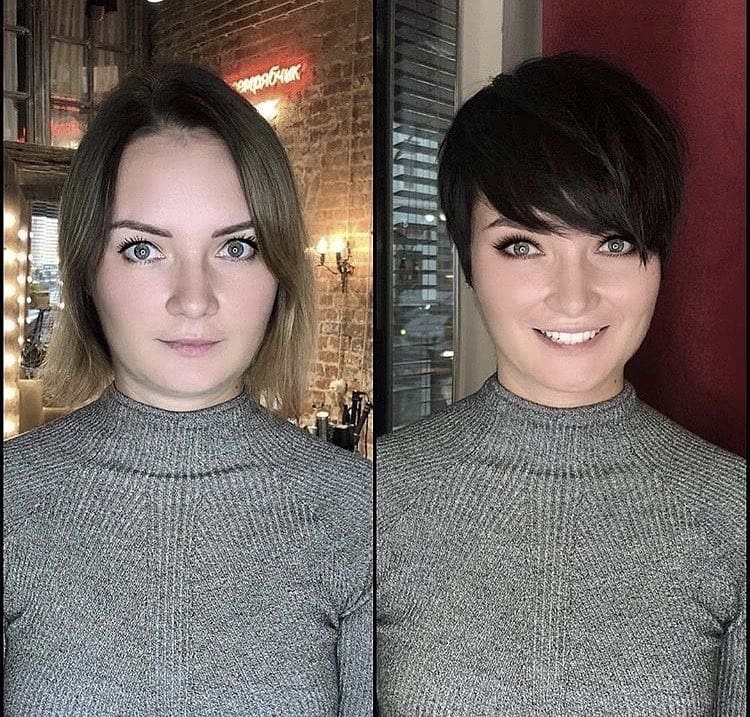 13. Curly Pixie
Even with short hair, you can still embrace your curl. Chop your hair into a pixie but keep it longer in the front and add some curls to it.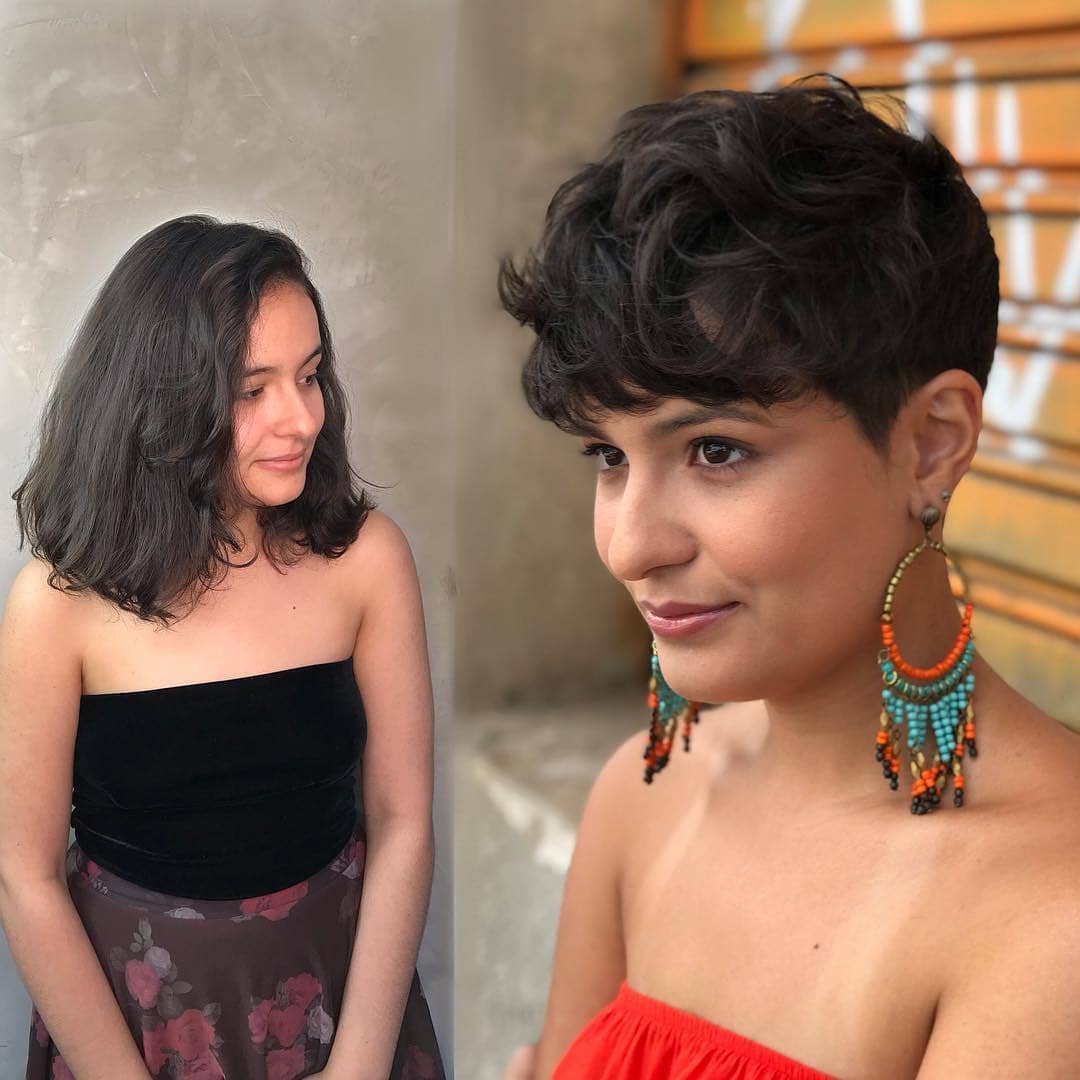 14. Simple Pixie
Just because you are cutting your hair doesn't mean you need to go wild with it. This simple pixie has some great layers and texture without any hassle.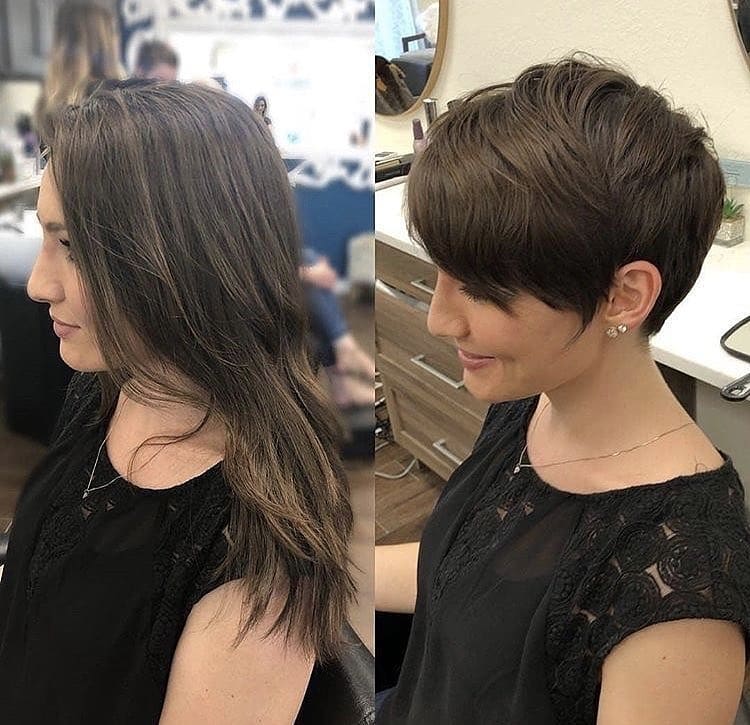 15. Wavy Bangs
A new cut can really change your look from a kid to an adult. Add in a beautiful color and some sass and you're good to go.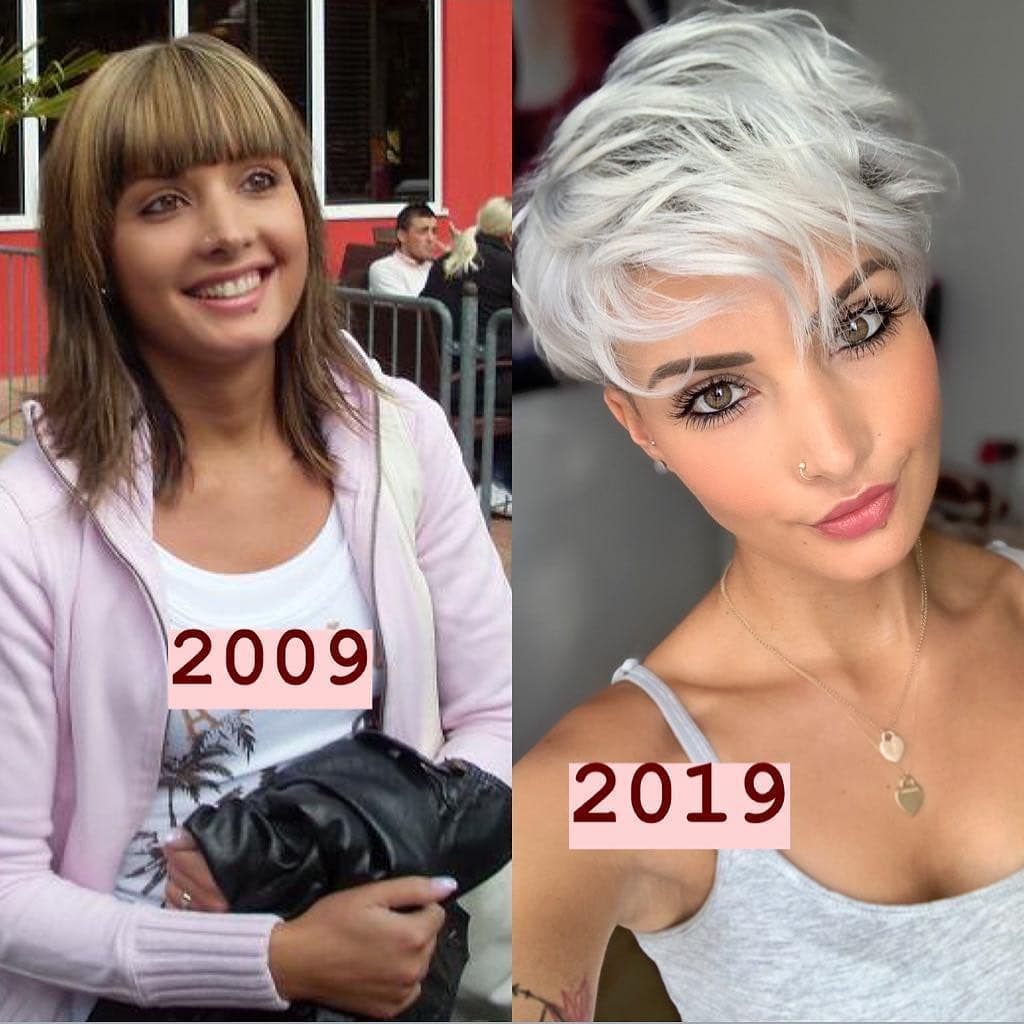 16. Mid-length to Pixie
Change your mid-length style to a gorgeous pixie that will instantly turn heads.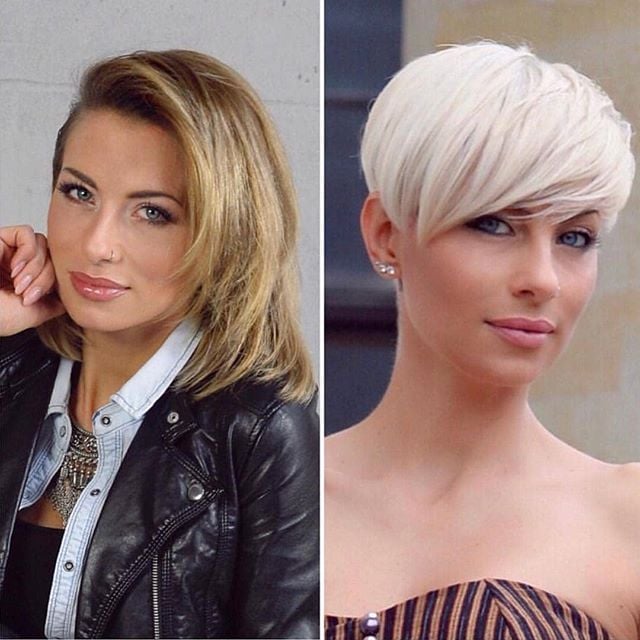 17. Short cut & Color change
Give yourself a full makeover by chopping your hair off and changing the color. Trust us you won't regret it.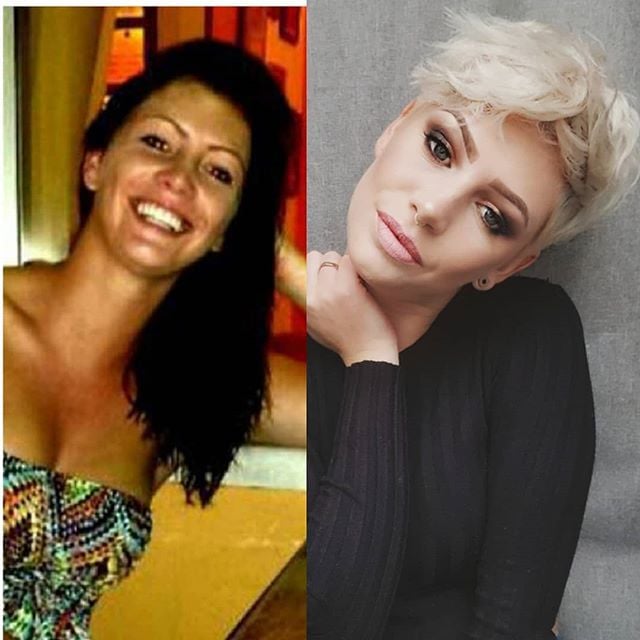 18. Layered Pixie
A layered pixie gives your hair a lot of movement and versatility.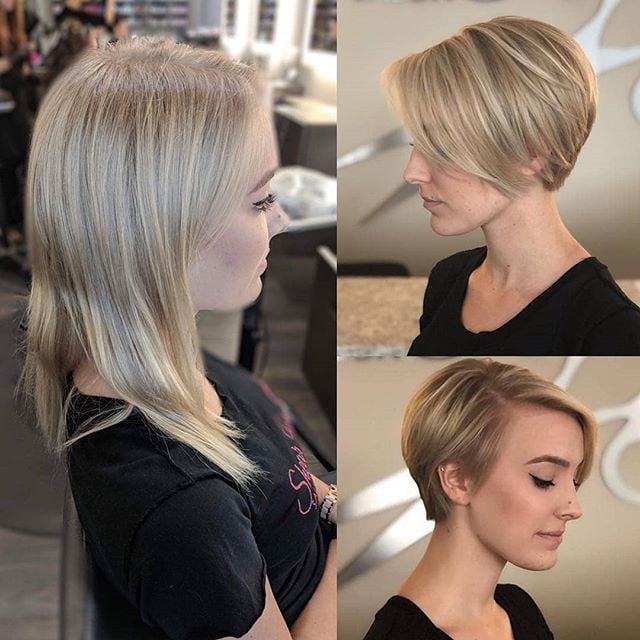 19. Wavy Bob
Say goodbye to long hair and embrace a beautiful style like this wavy bob that still looks amazing.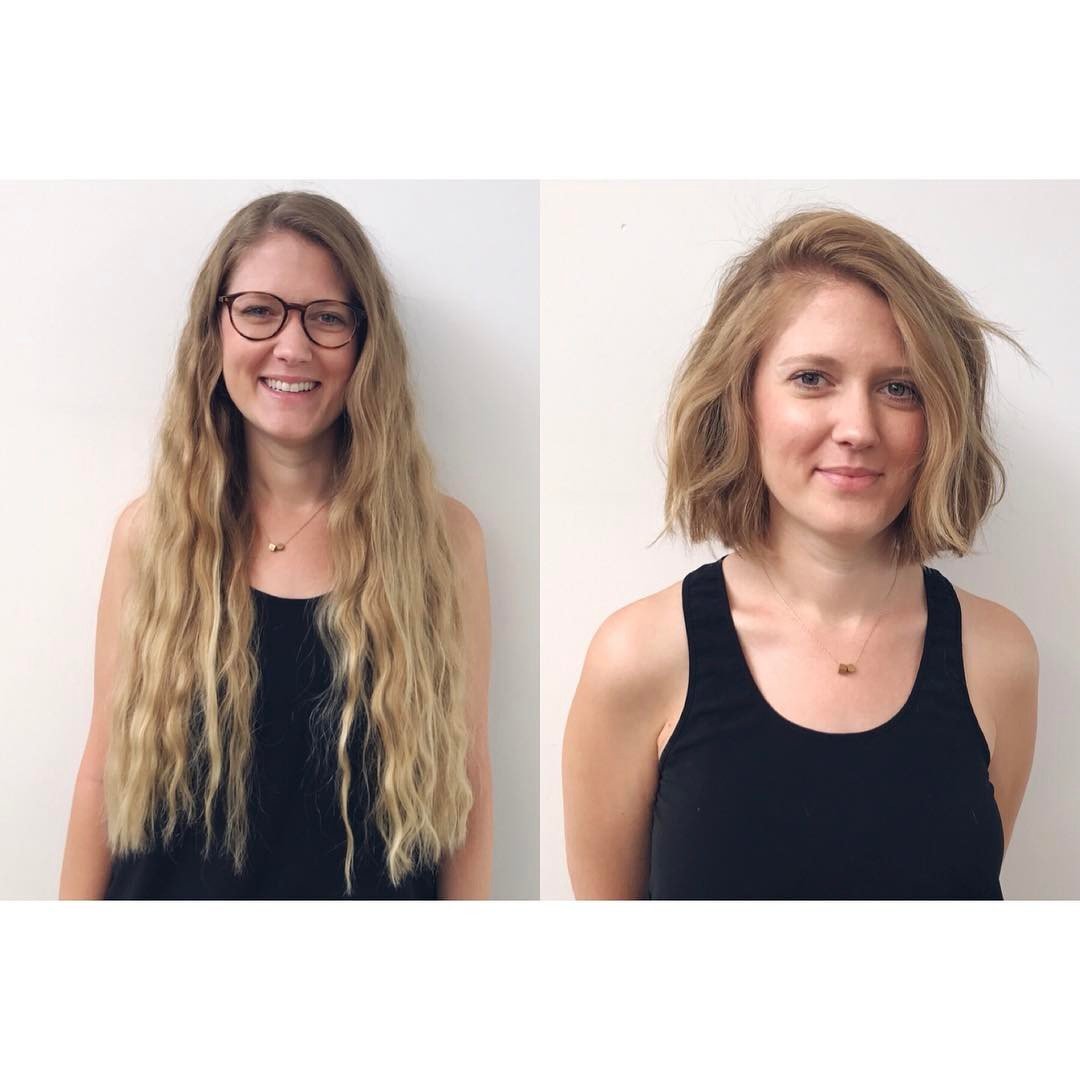 20. Shaved Head
Sometimes you need to start fresh and that means shaving all your hair off. Embrace a shaved head and rock your new short hairstyle.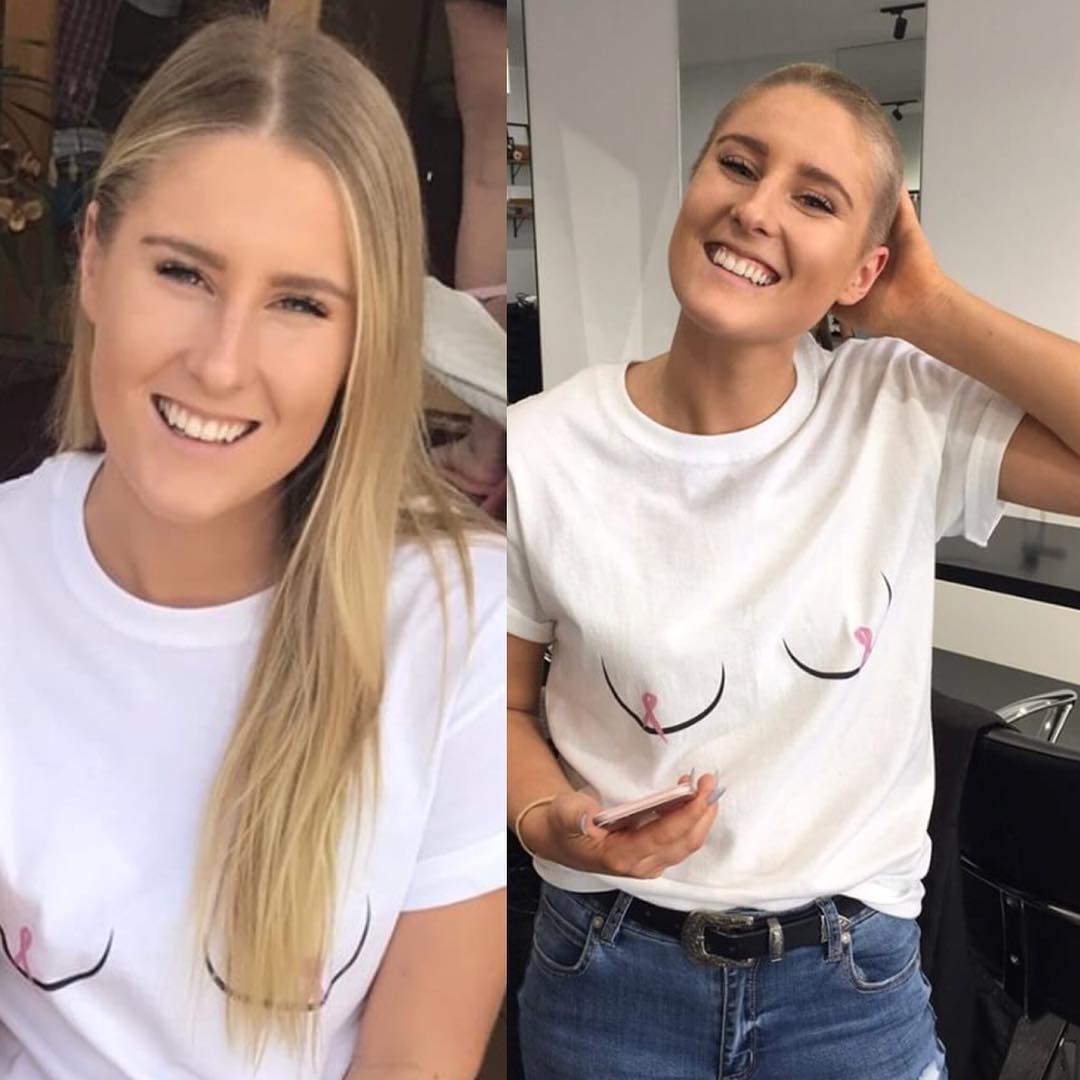 21. Long Bangs
This short pixie with longer bangs looks amazing and is easy to achieve.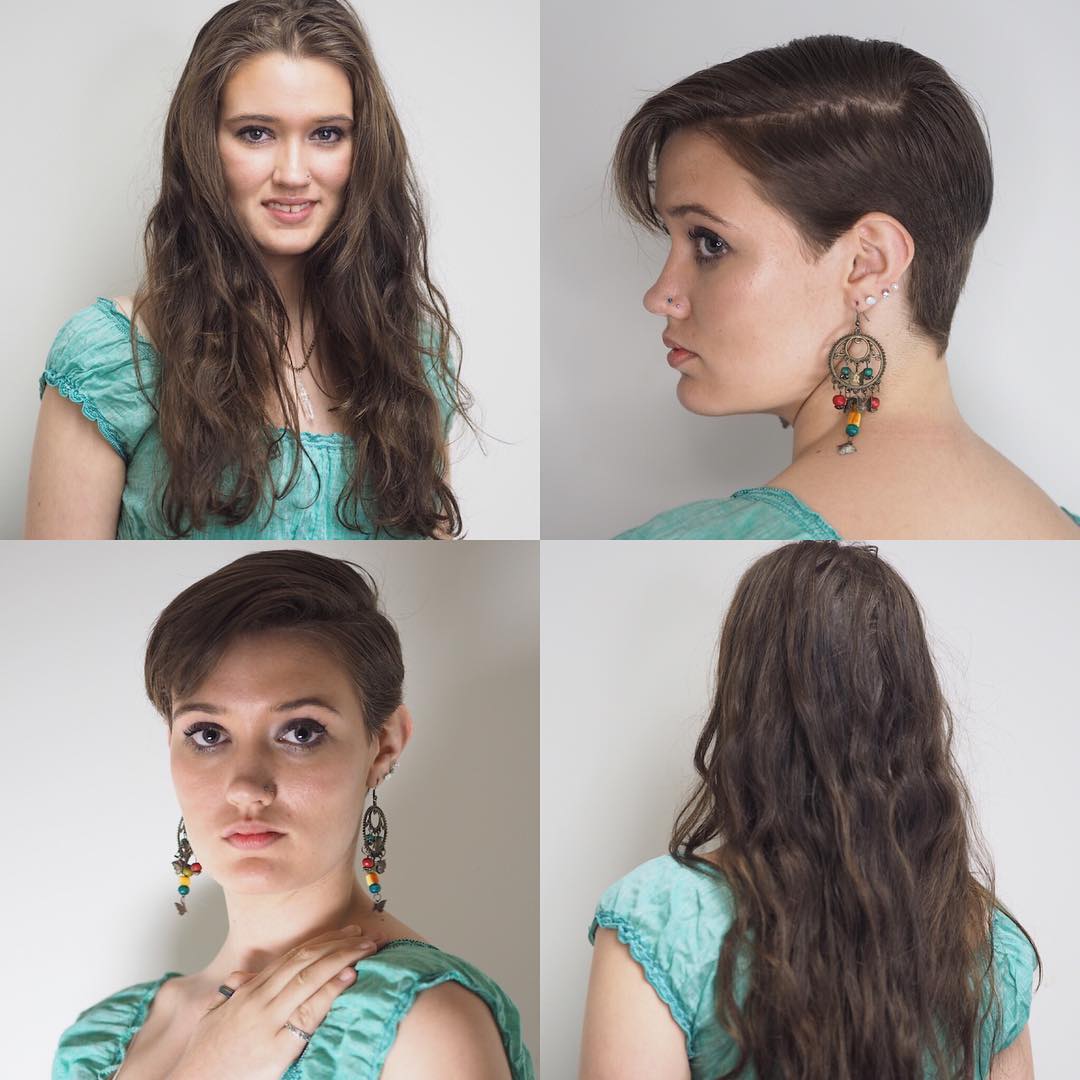 22. Wispy Pixie
This gorgeous pixie is layered and textured, giving your hair a lot of dimensions.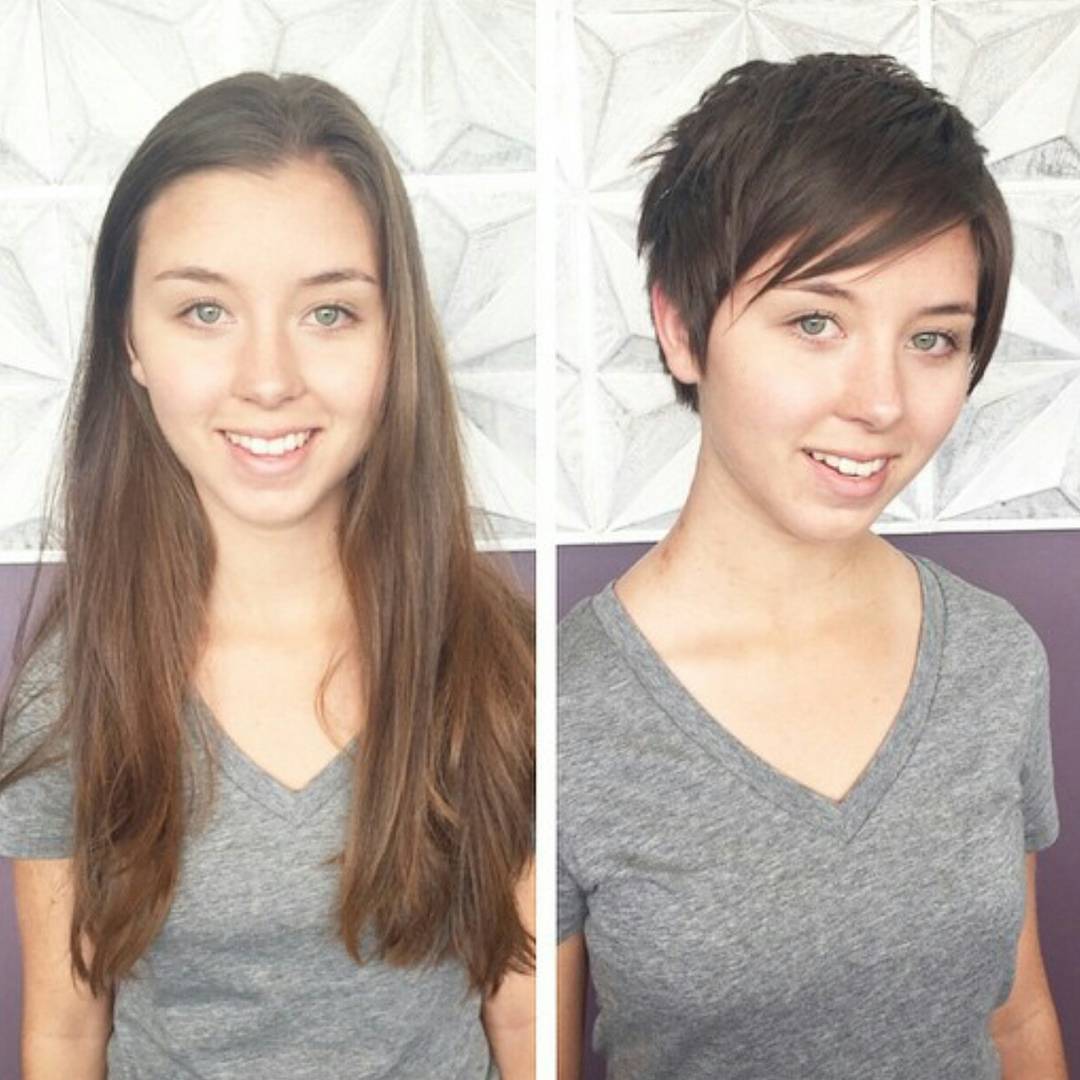 23. Sexy Bob
This bob is sexy and screams style. Keep your bangs long and add waves all over for a glam look.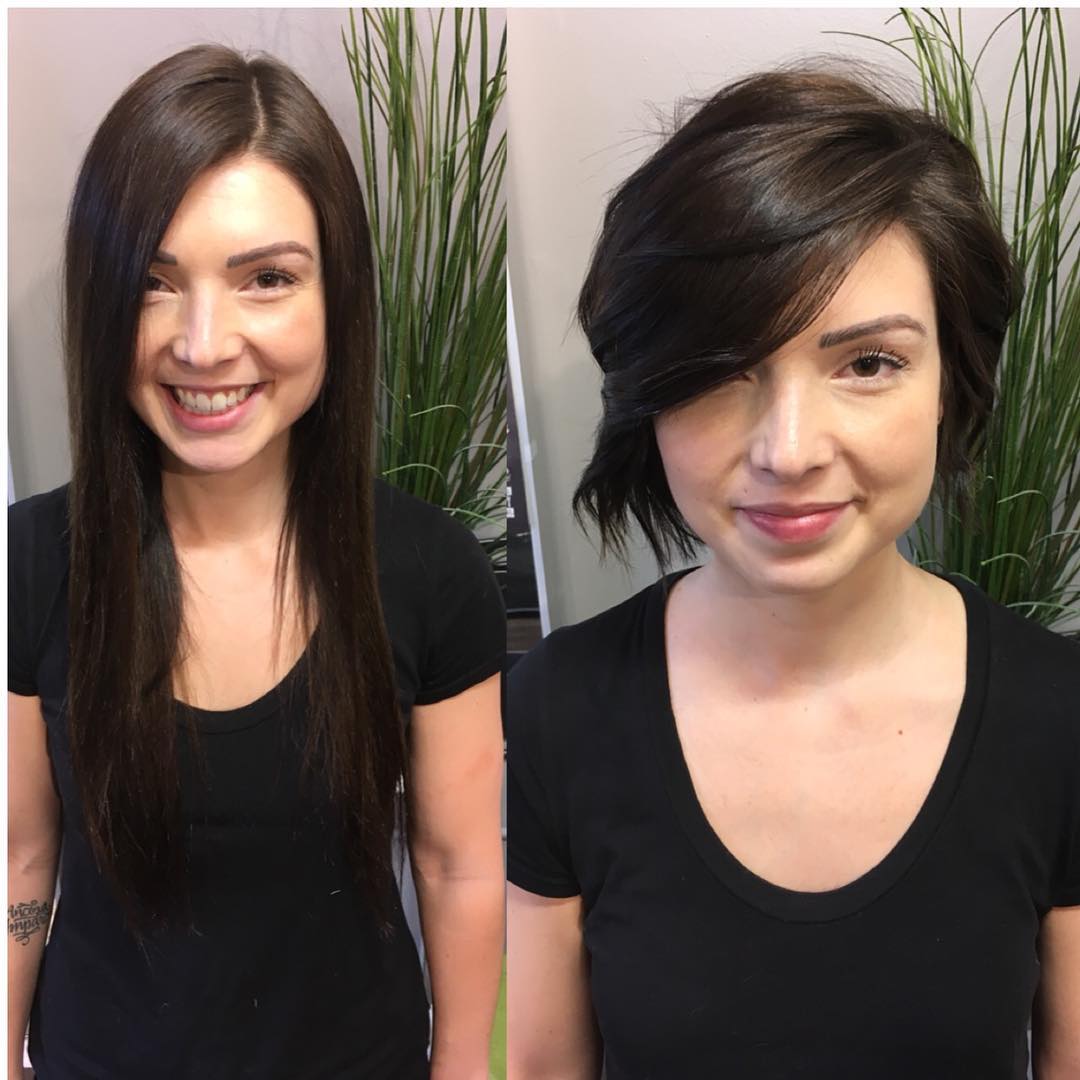 24. Rocker Shave
It may be different but a half shaved head is always in style. Pick a side and say goodbye to your locks.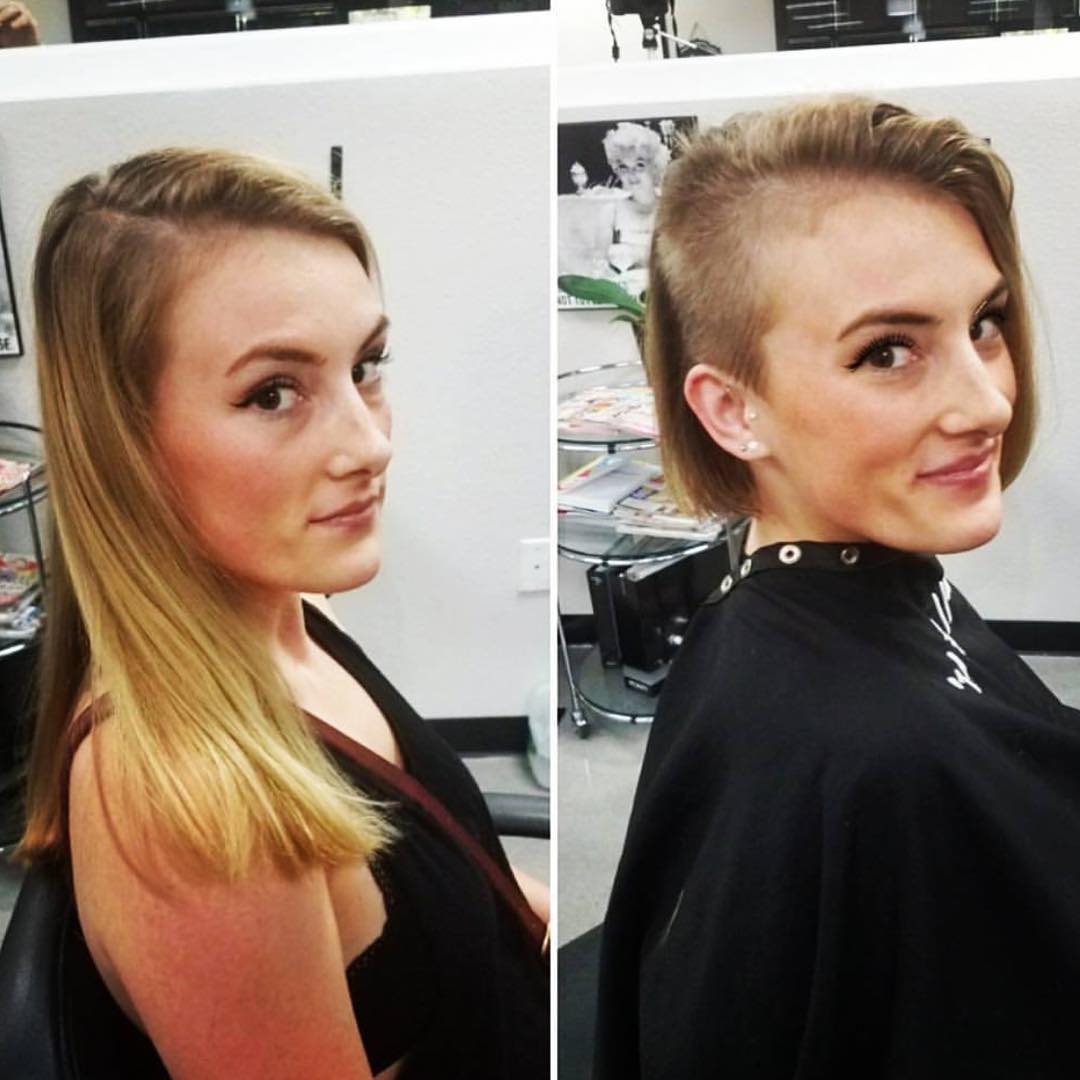 25. K-Pop Pixie
This pixie is in style, adorable, and a great color. Sa goodbye to damaged hair and hello to a perfect pixie.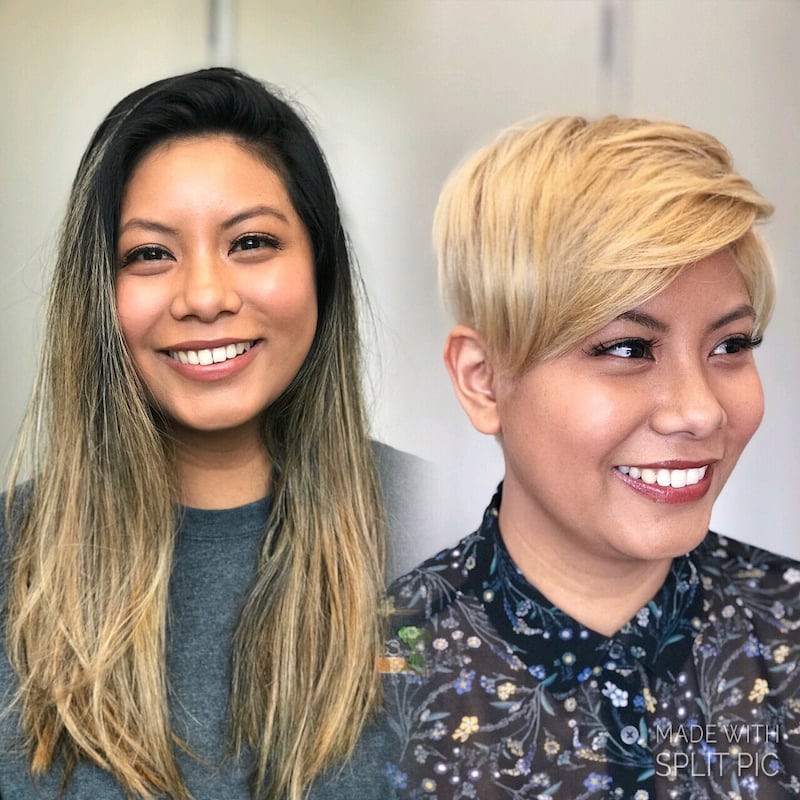 26. Gorgeous Lob
Your cut doesn't have to be overly dramatic. Try a curly lob to get a nice feel for shorter hair.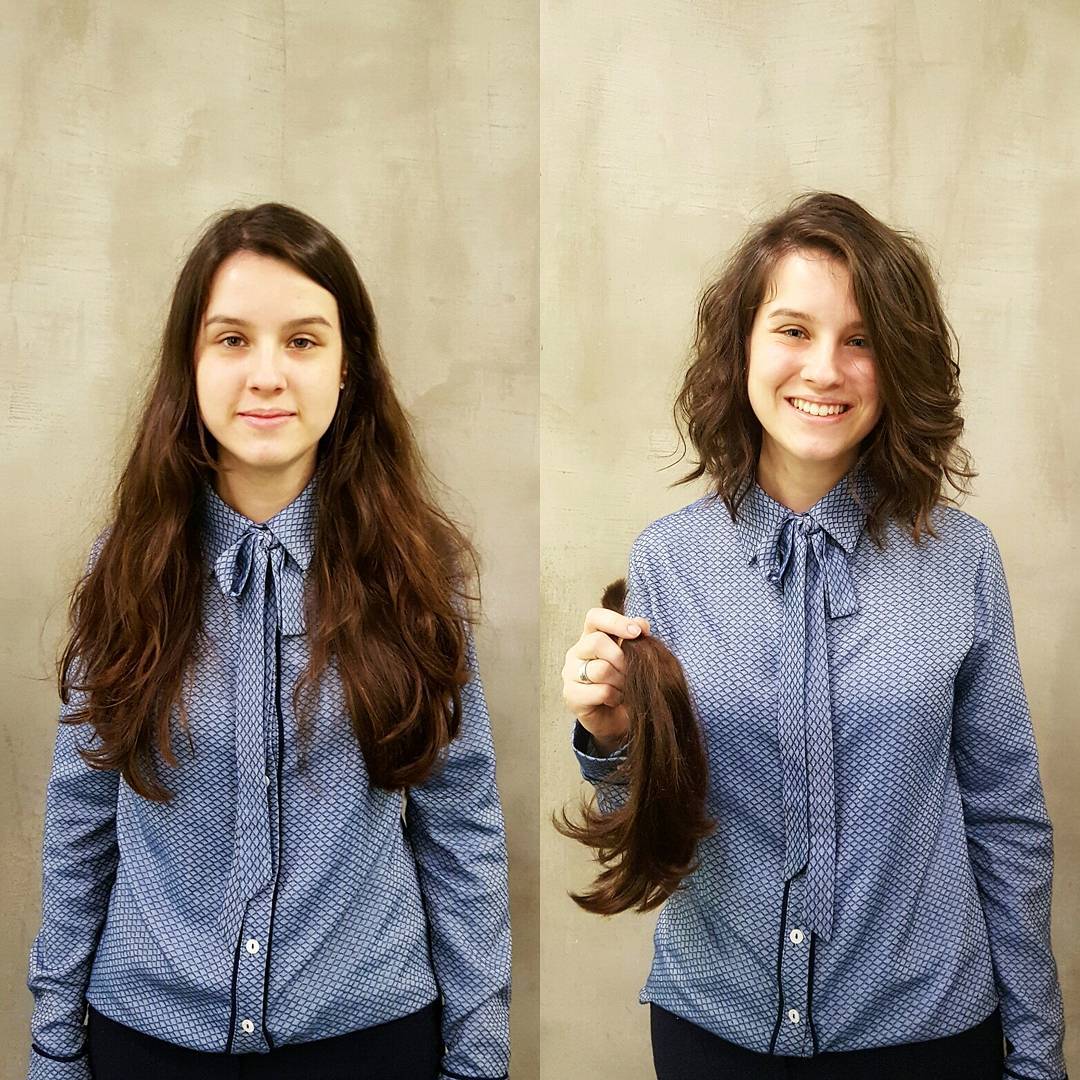 27. Undercut
Kiss those long locks goodbye and add a cool undercut into your hairstyle. It will help keep the hair off your neck and look awesome.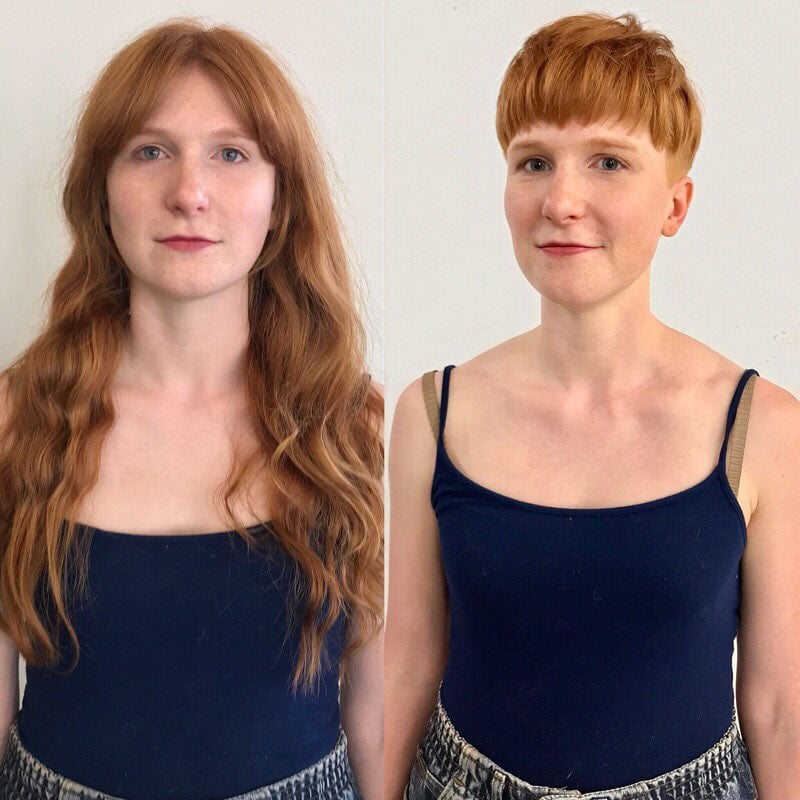 28. Messy Pixie
This pixie still gives you a lot of hair to play with, just not of the back on your head.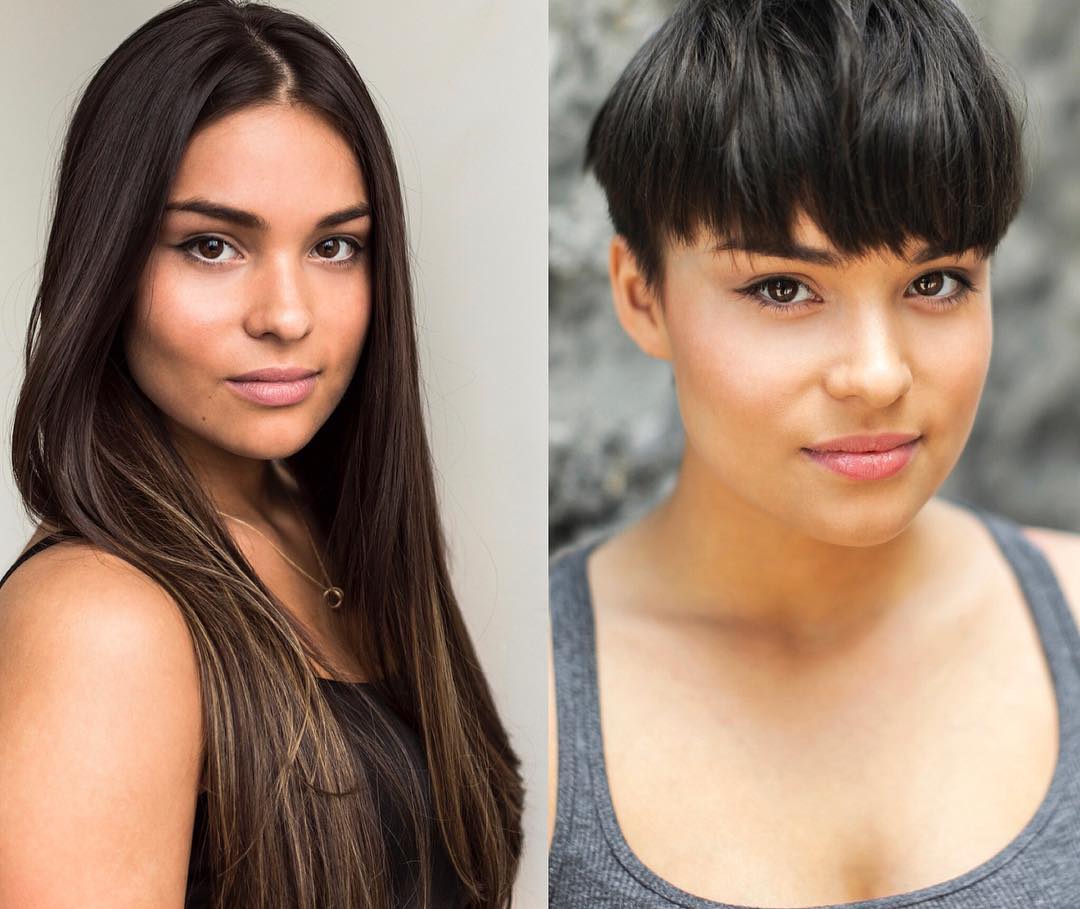 29. Girl Next Door Lob
Having princes hair is awesome but hard, a gorgeous lob, on the other hand, is super simple and perfect.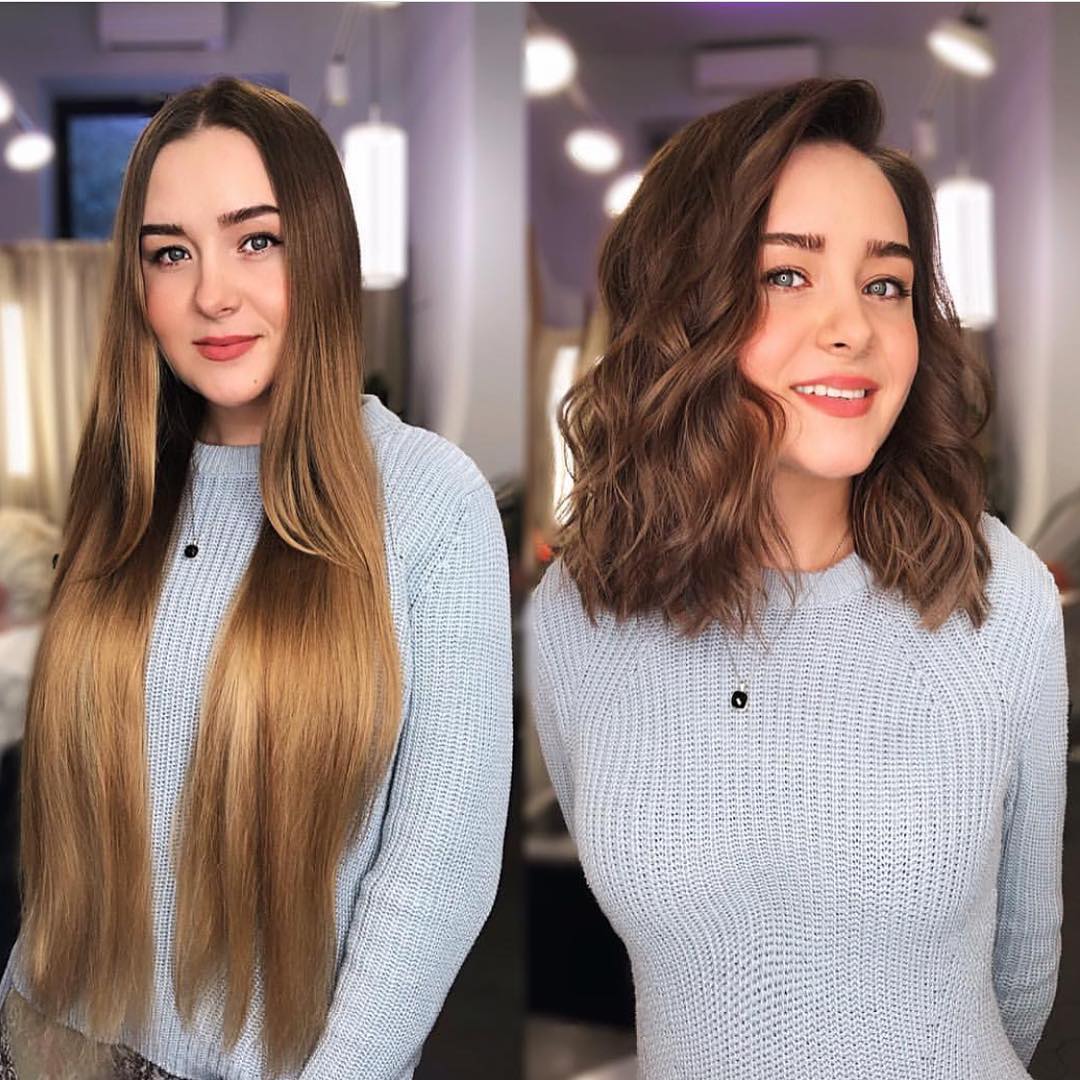 30. Rounded Bob
Having a structured style is great. A simple side part and some product will keep everything in place.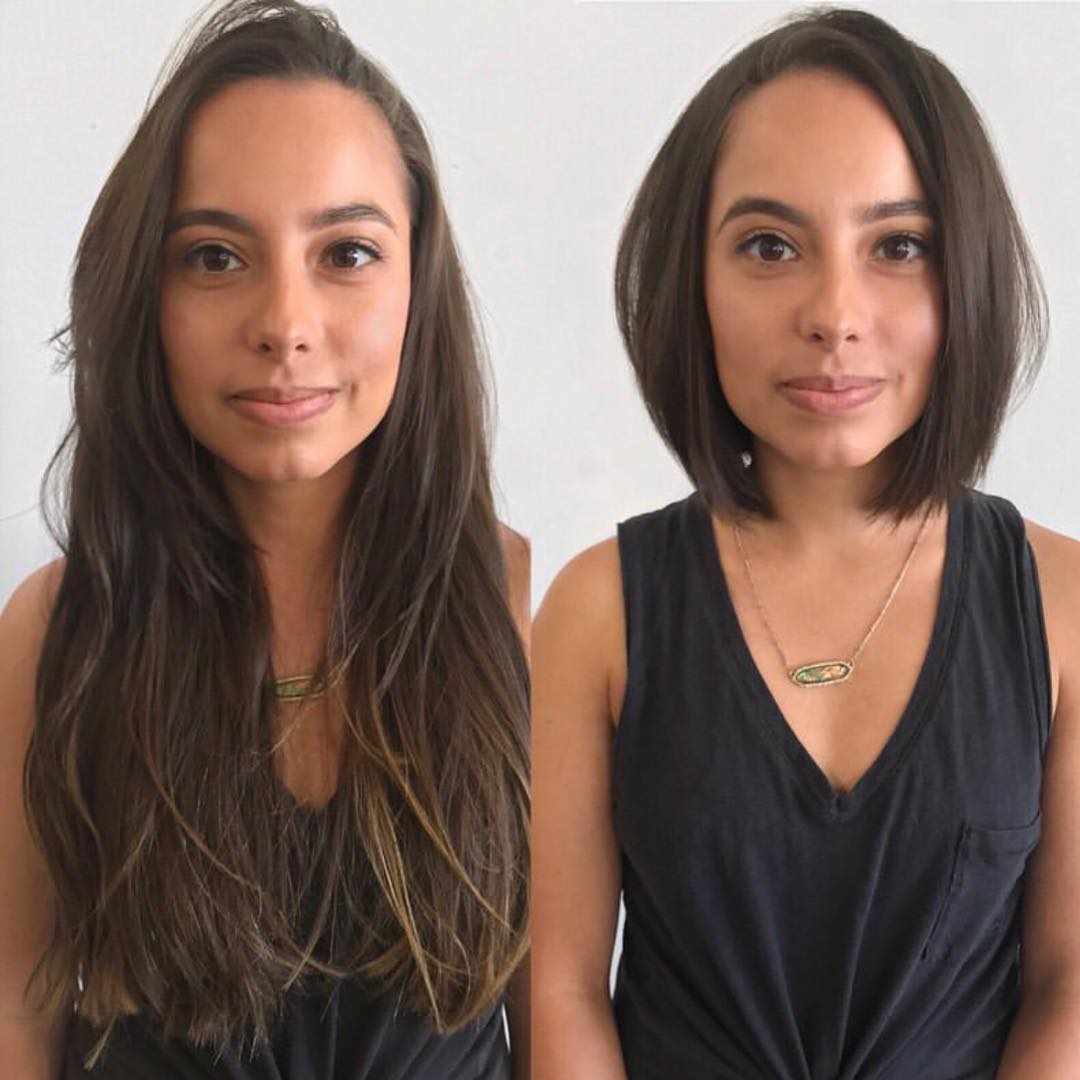 31. Long Lob
Say goodbye to your long hair and hello to a gorgeous long lob.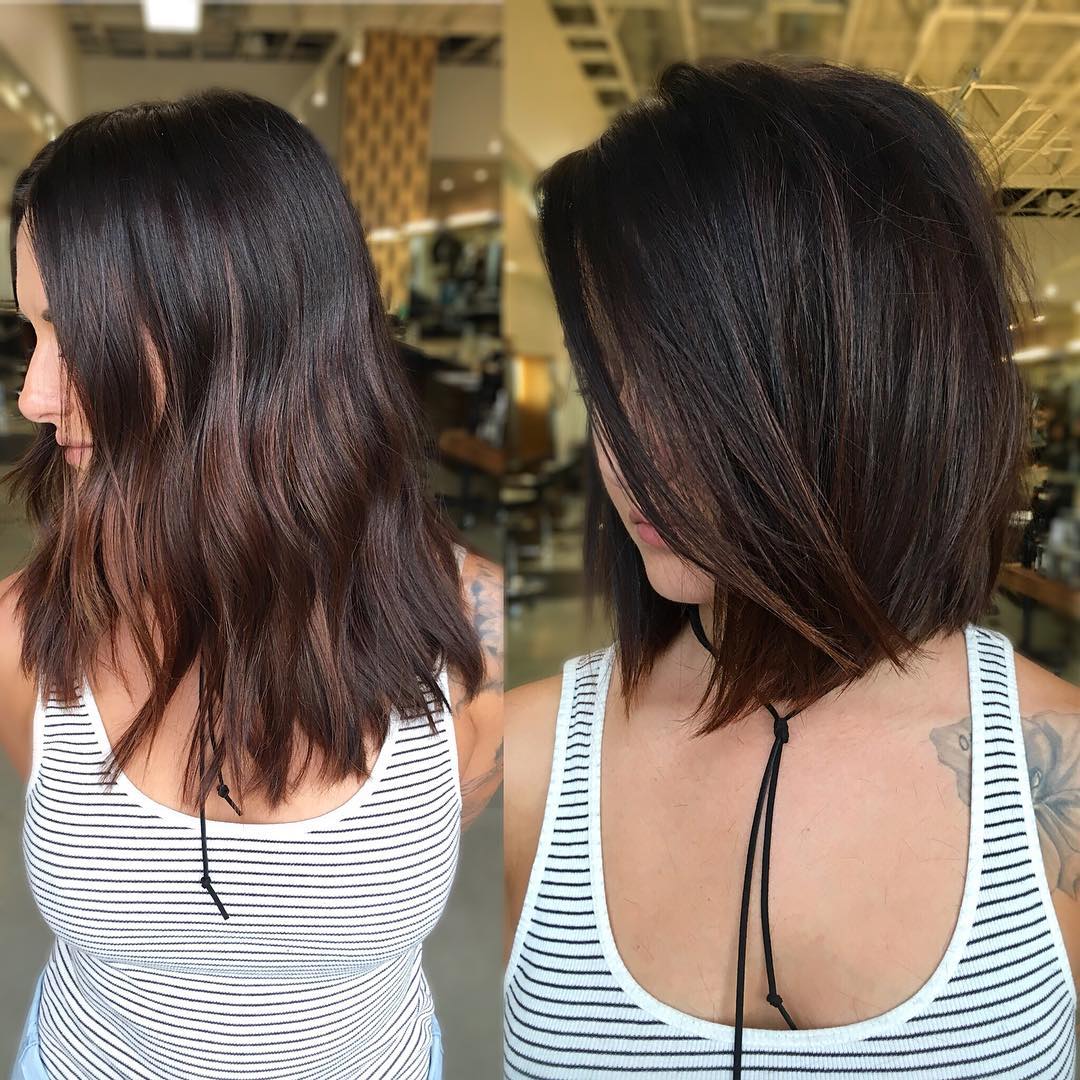 32. Balayage Lob
Cut your hair, throw on a new color, and embrace your short, beautiful hair.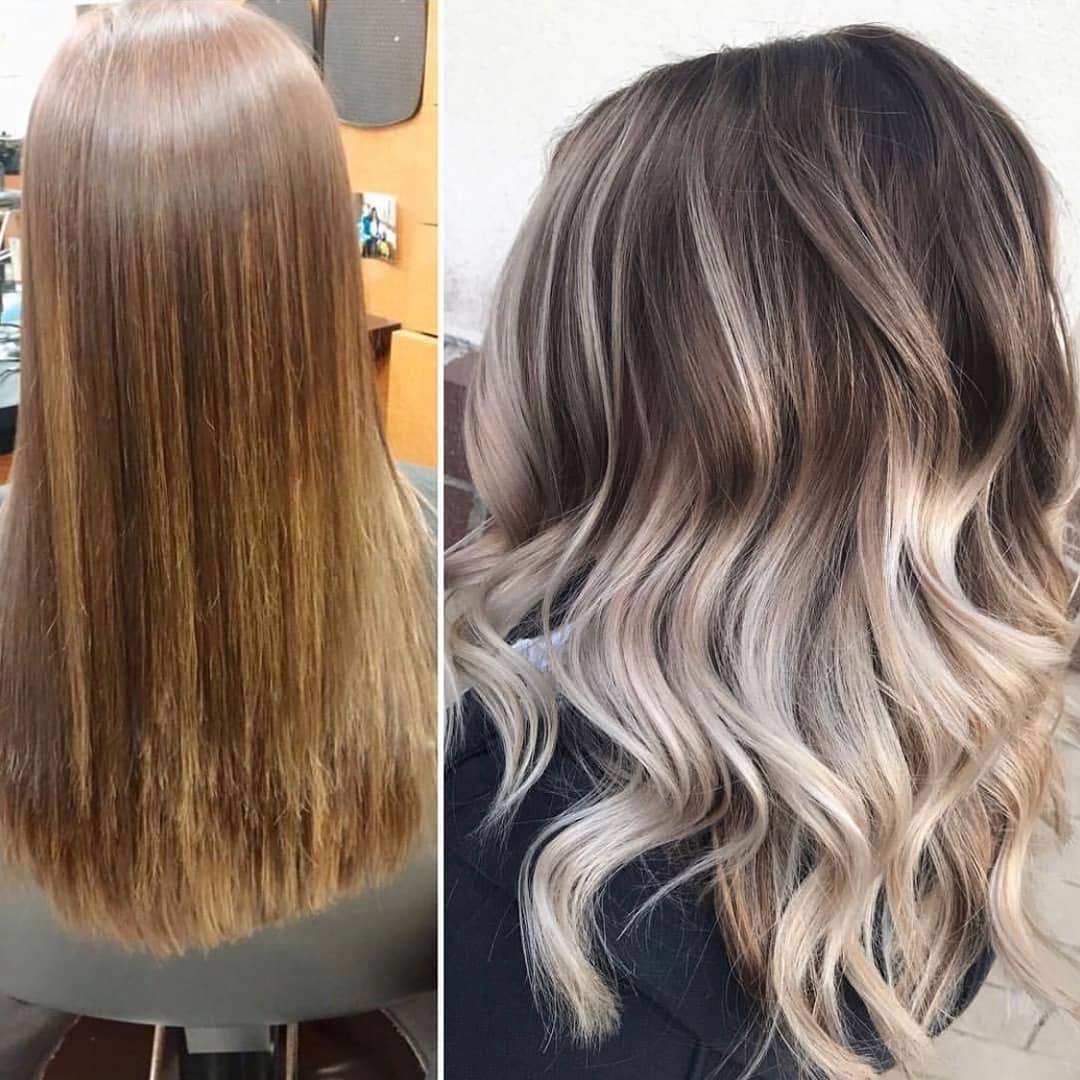 33. New Color
Short hair with a new color is a great change if you ask us.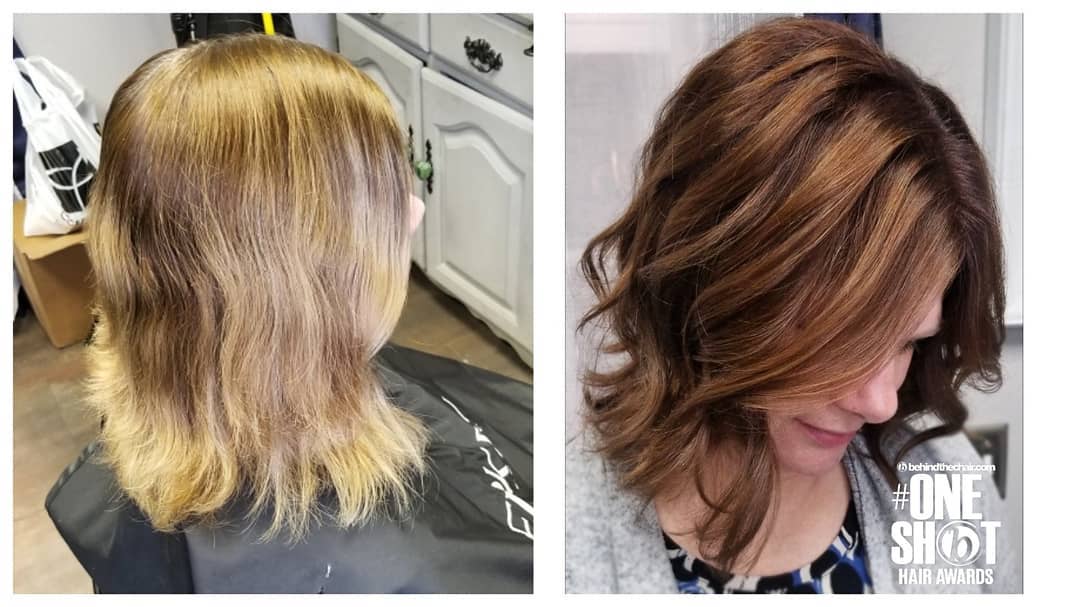 34. Angled
Do an angled cut to keep your hair a little longer in case you want something to play with.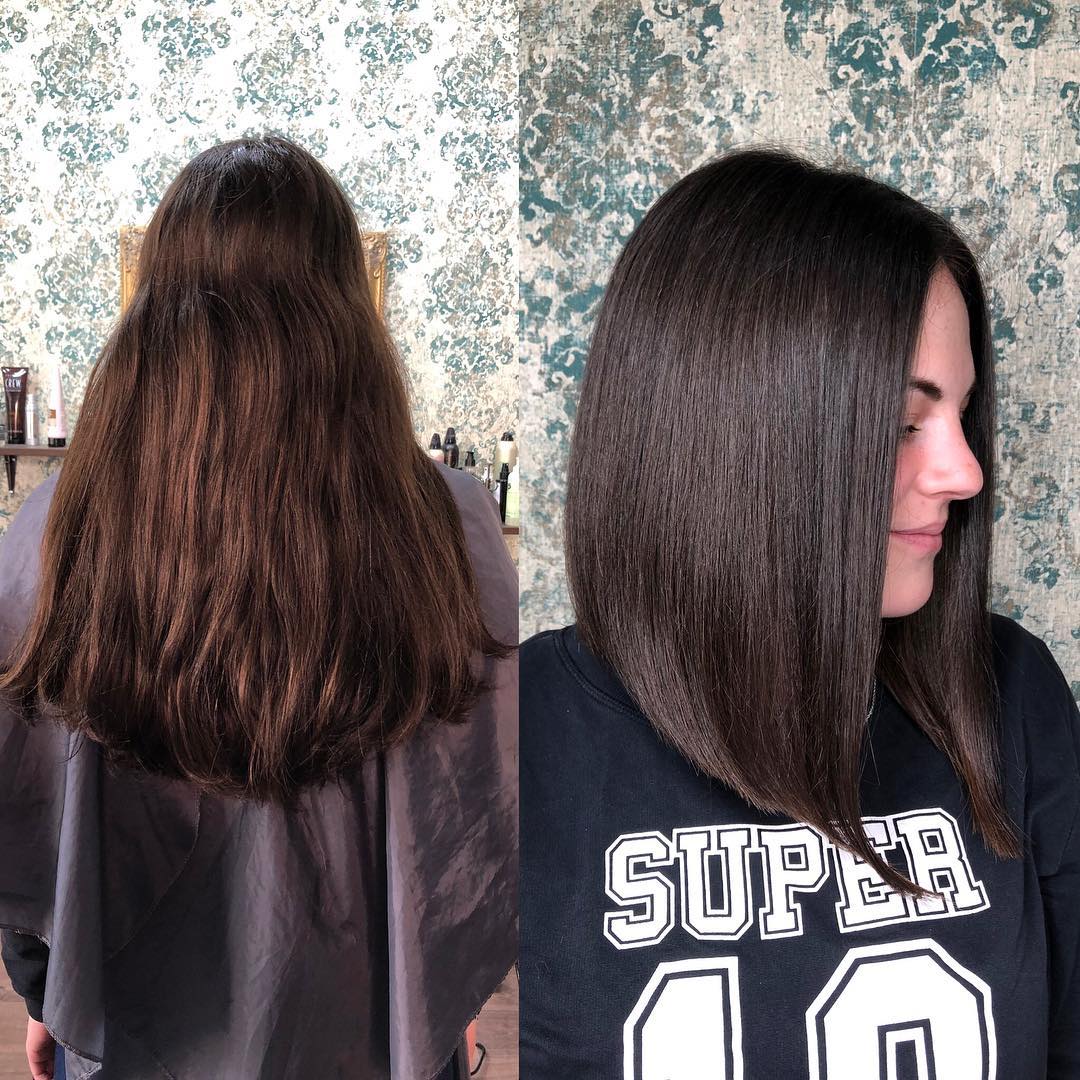 35. Chestnut Lob
Color your hair a little warmer, add in some highlights, and enjoy your new lob cut.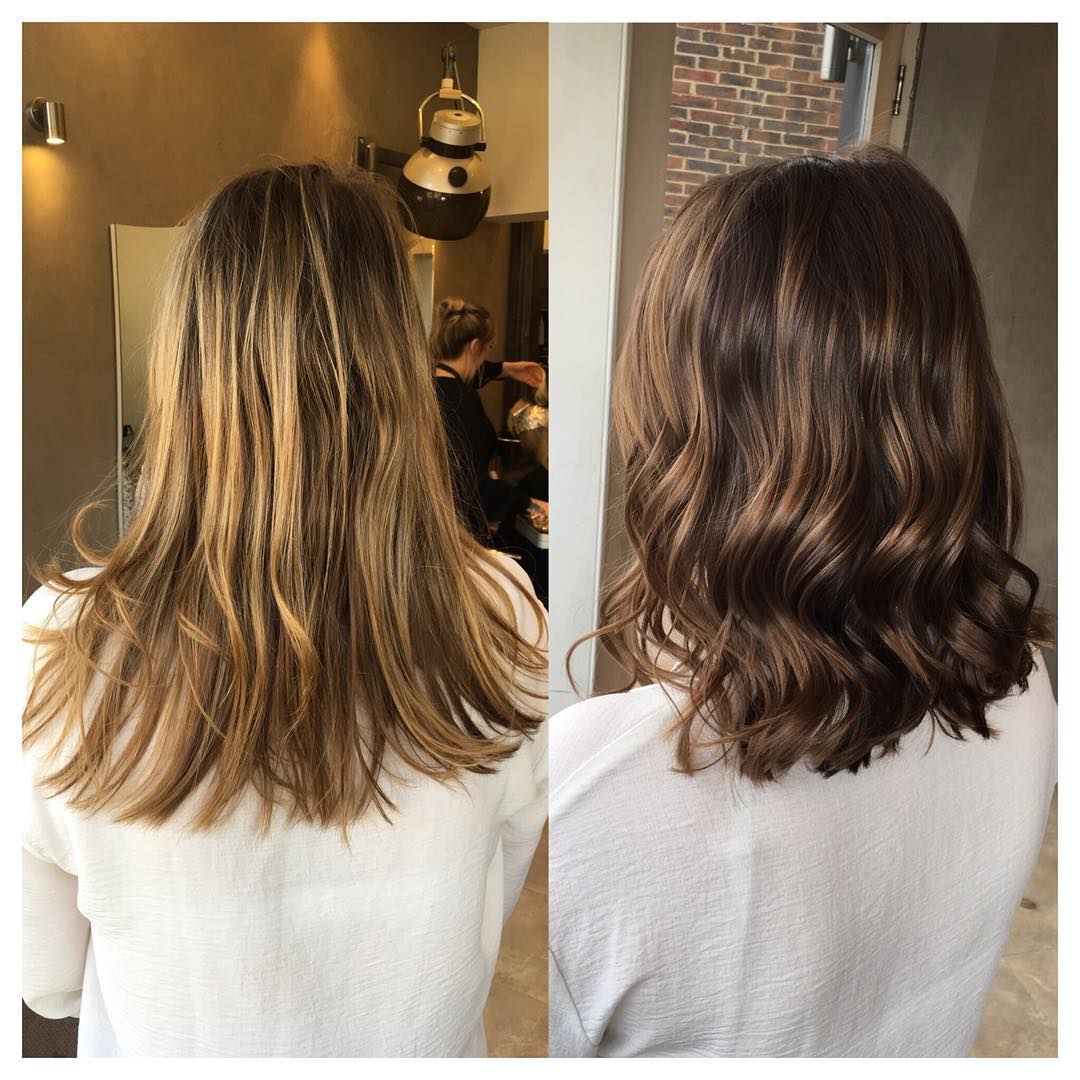 36. Silver Ends
Going from long to short can be scary but throw on a fun new color to help ease the pain.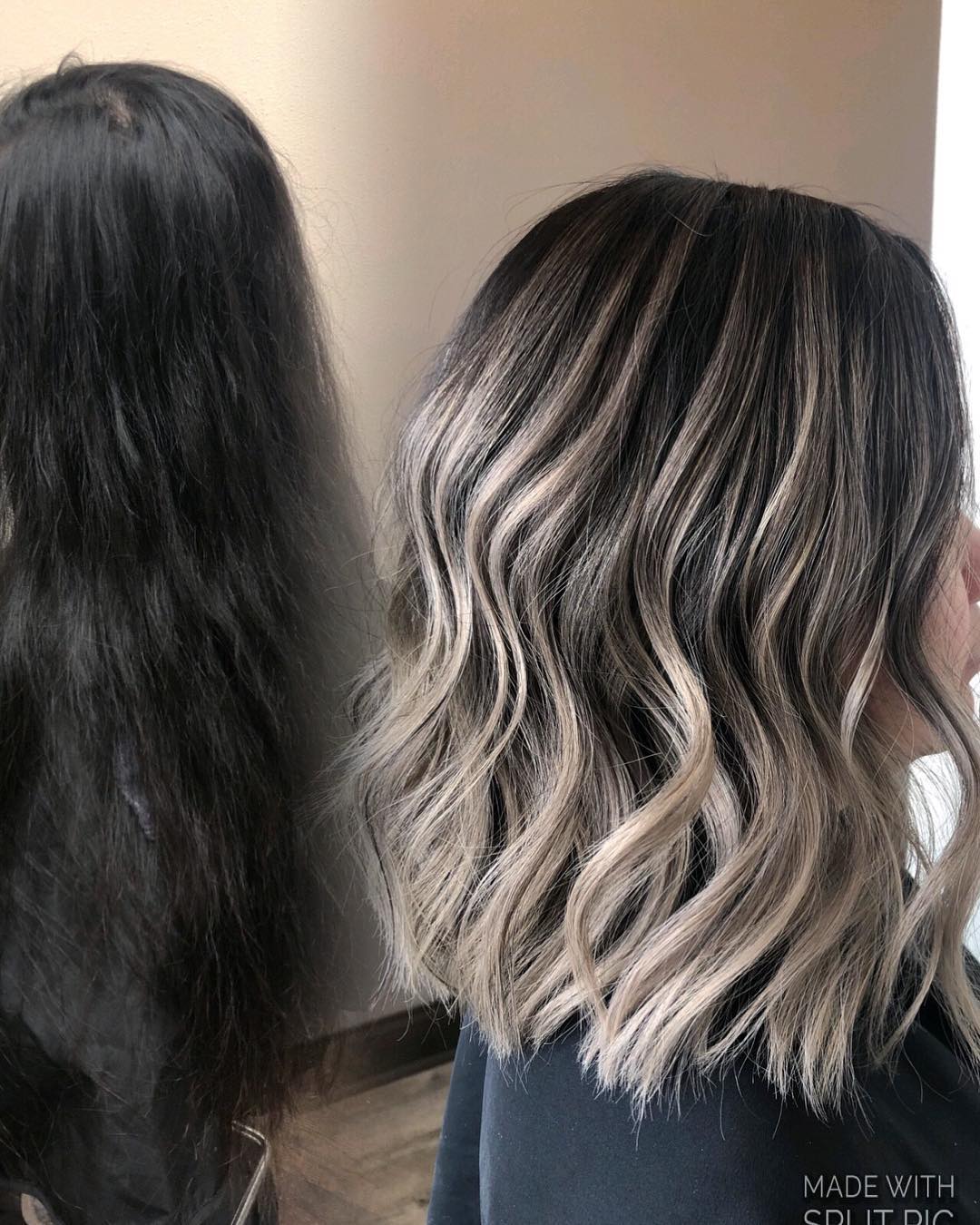 37. Classic Lob
The classic lob will never go away. Try it out for yourself, we promise you'll love it.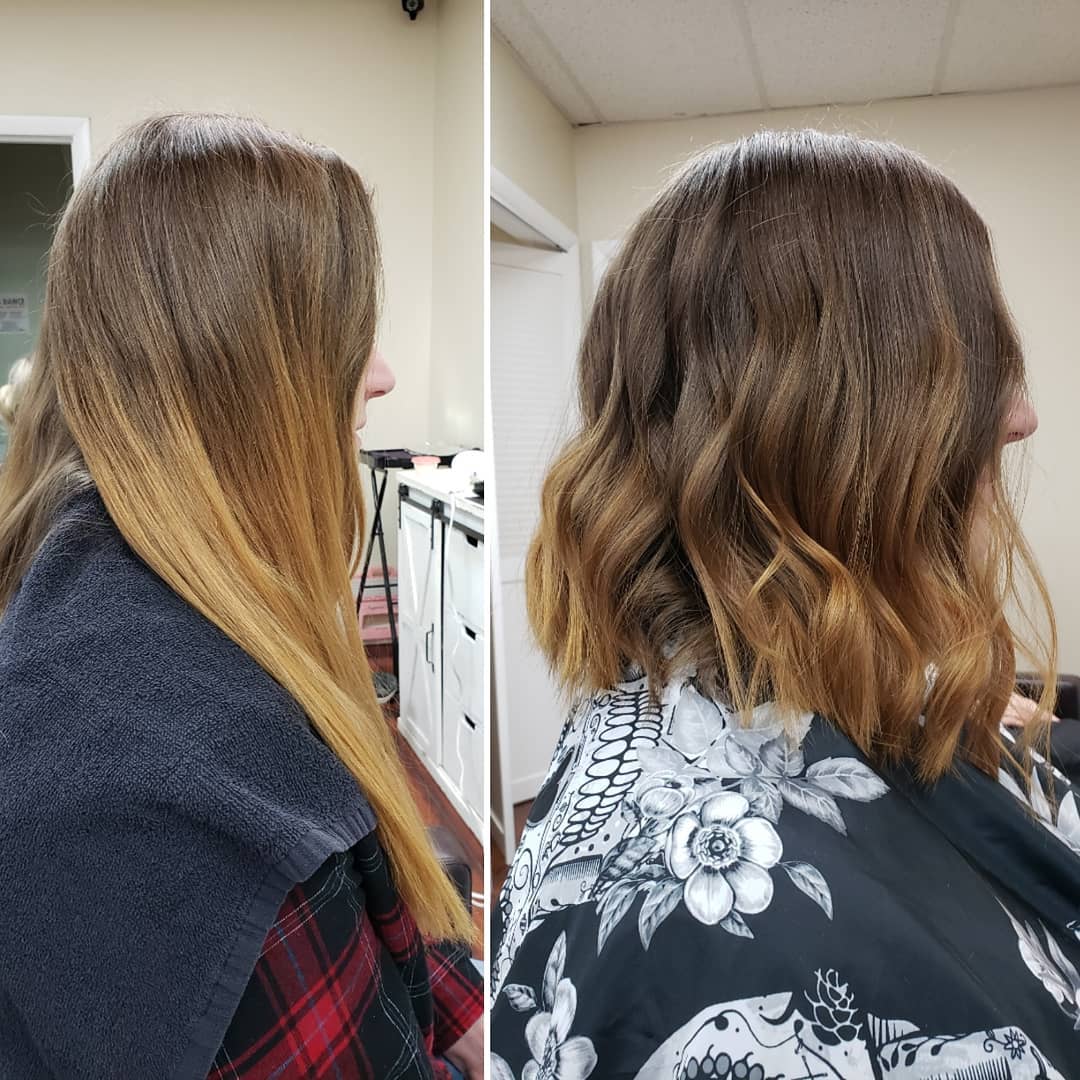 38. Going Shorter
If you already have short hair, maybe go a little shorter? This rounded bob is a perfect short hairstyle.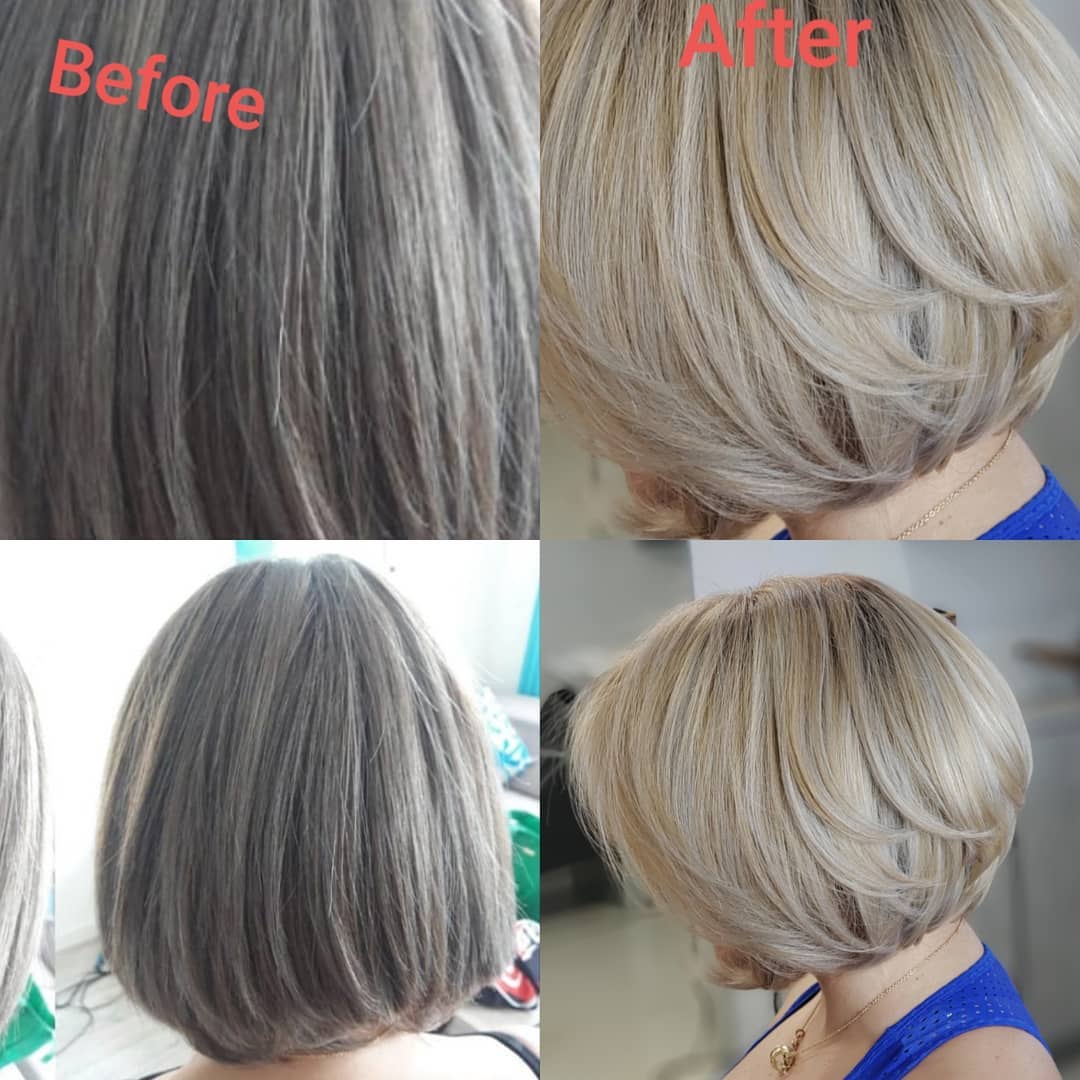 39. Just a Chop
Cutting your hair is actually good for it. Leave your color natural but give your hair a nice cut to keep it healthy.