Pixie cuts are a great way to not hide behind your hair but also so your own personal style. They are chic and cool and really so how secure you are with yourself and your hair. Having a pixie cut can be hard to style and you might be wary of just how short you want to go. Have no fear because we are here to assist with all those pixie cut needs. Some of our favorite celebrities are rocking the pixie cut and we are going to show you some of our favorite.
Here are 20 of our favorite celebrity pixie cuts.
1. Zoe Kravitz
Zoe black pixie cut is simple and chic. It has a tight frame and shows her features off perfectly.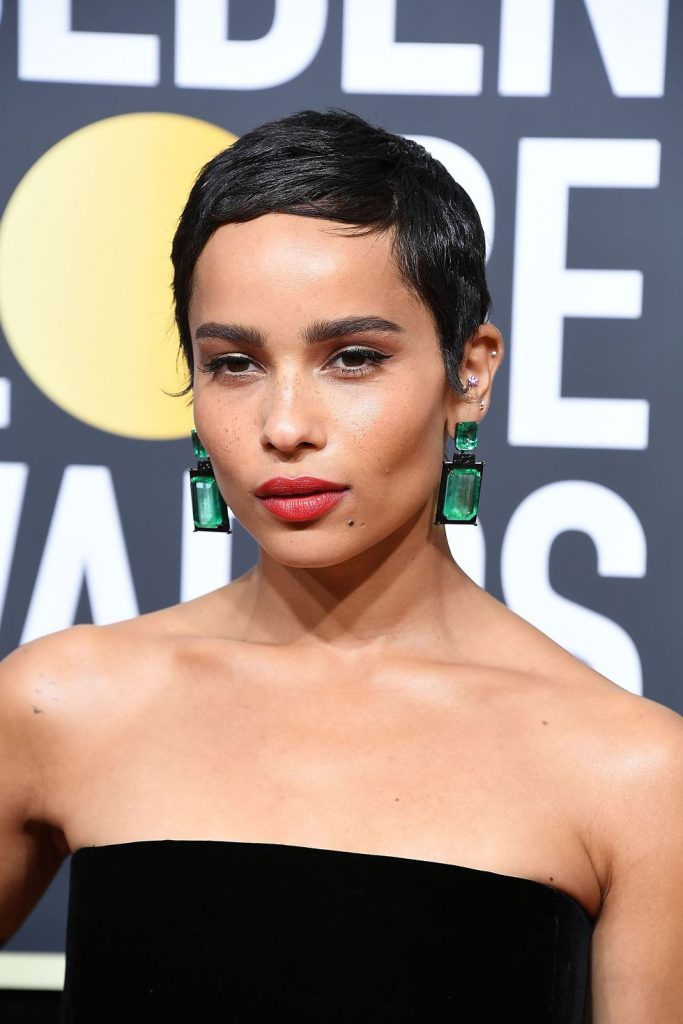 2. Scarlett Johansson
Scarlett has never been shy when it comes to her hair. Typically we are used to seeing her with long hair in a variety of colors but recently she has been rocking a casual pixie cut with a deep side and part and some side swept bangs.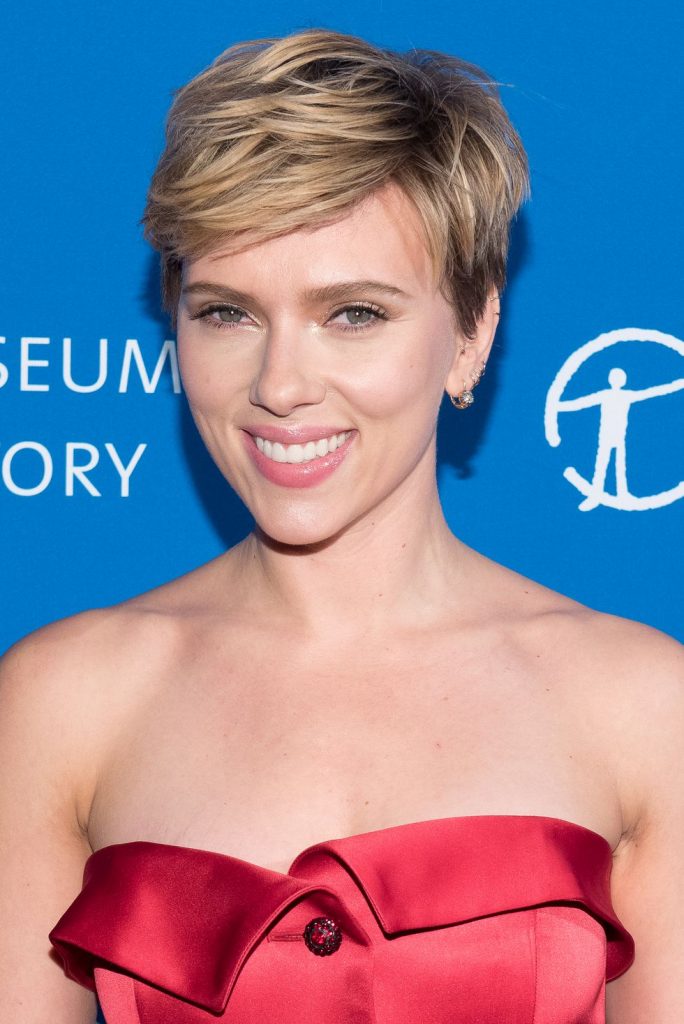 3. Maria Borges
This Victoria Secret model has made history since she walked the show with her natural hair down. Her mini fro looks stunning and the rounded shape keeps it tailored and styled.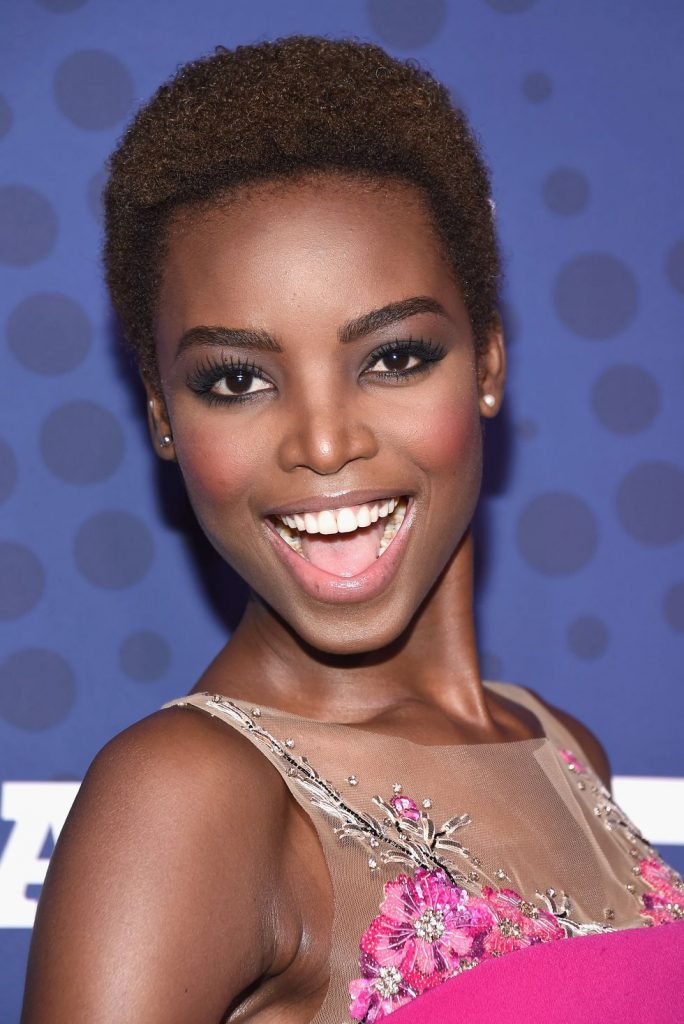 4. Cara Delevingne
Cara has been sticking to short hair since 2017 and this model and actress shows that you don't need long hair to be sexy. Cara loves accessorizing her pixie with headbands and clips.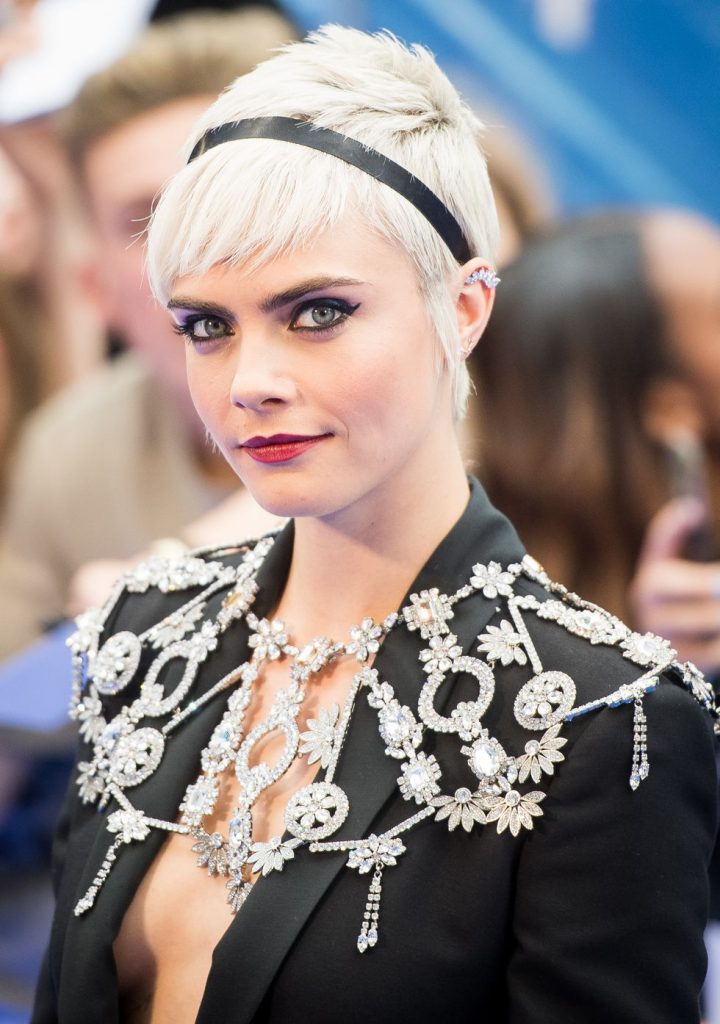 5. Kristen Wiig
Wiig has been wearing a pixie cut for a while now but added a little drama to hers by adding some plunging bangs. The bangs help give you a long feeling and you can style it a ton of different ways.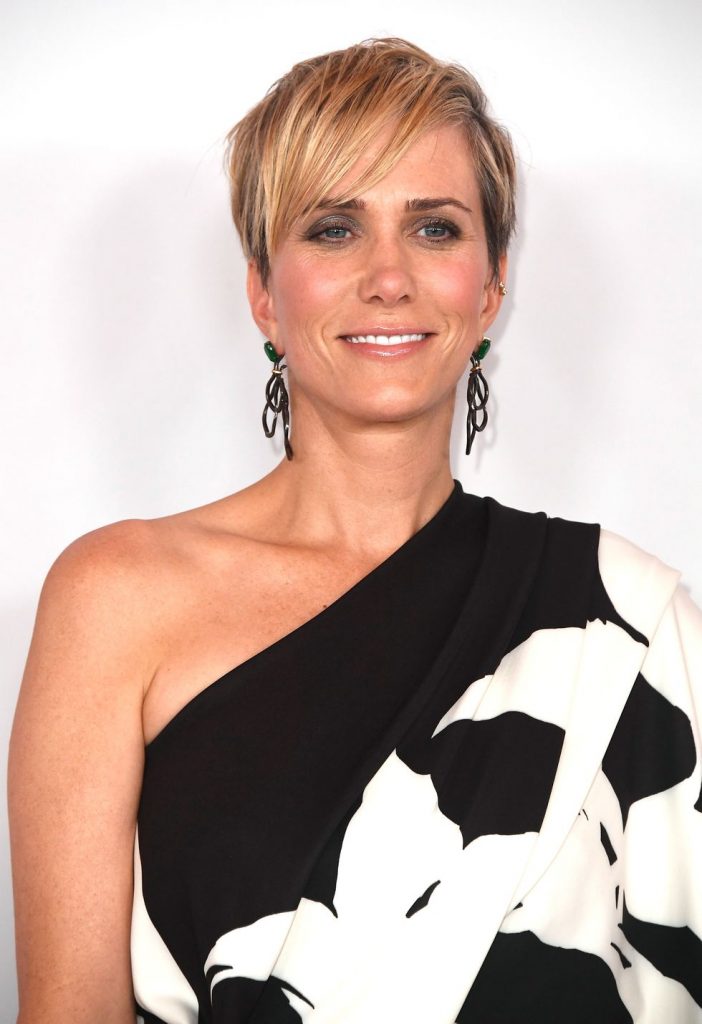 6. Katy Perry
Katy Perry always wore her dark long natural hair but finally switched things up with this longer pixie cut. Her hair has a ton of volume on the top and super short on the sides.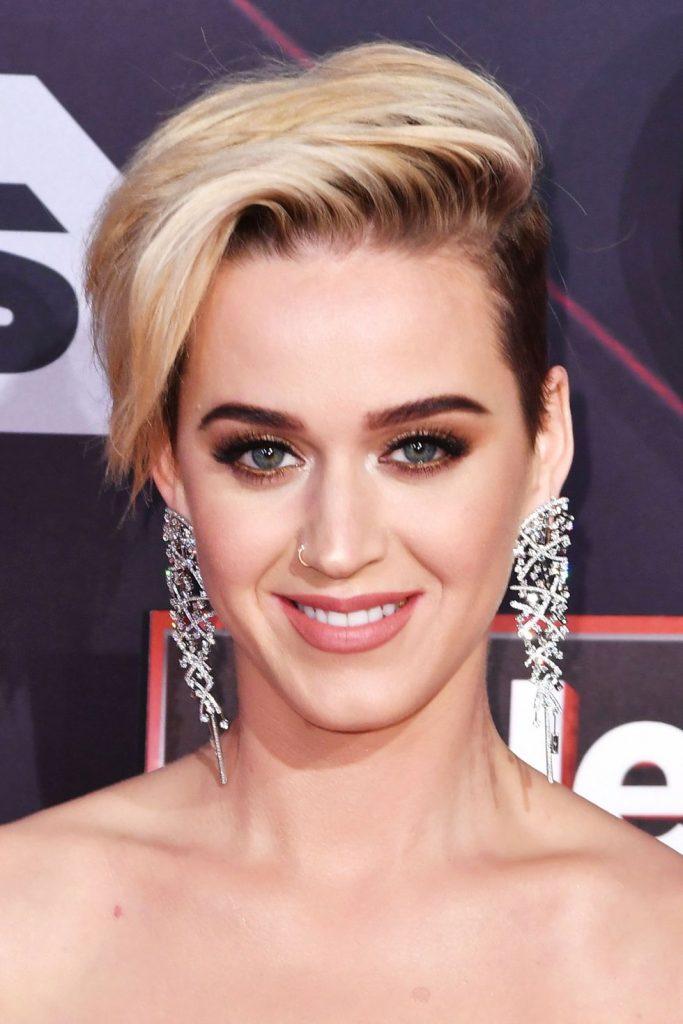 7. Ruby Rose
Ruby Rose has almost always been seen with a pixie cut but she changes it up by adding some beautiful colors. Here she is rocking her pixie with honey browns and rich caramel highlights.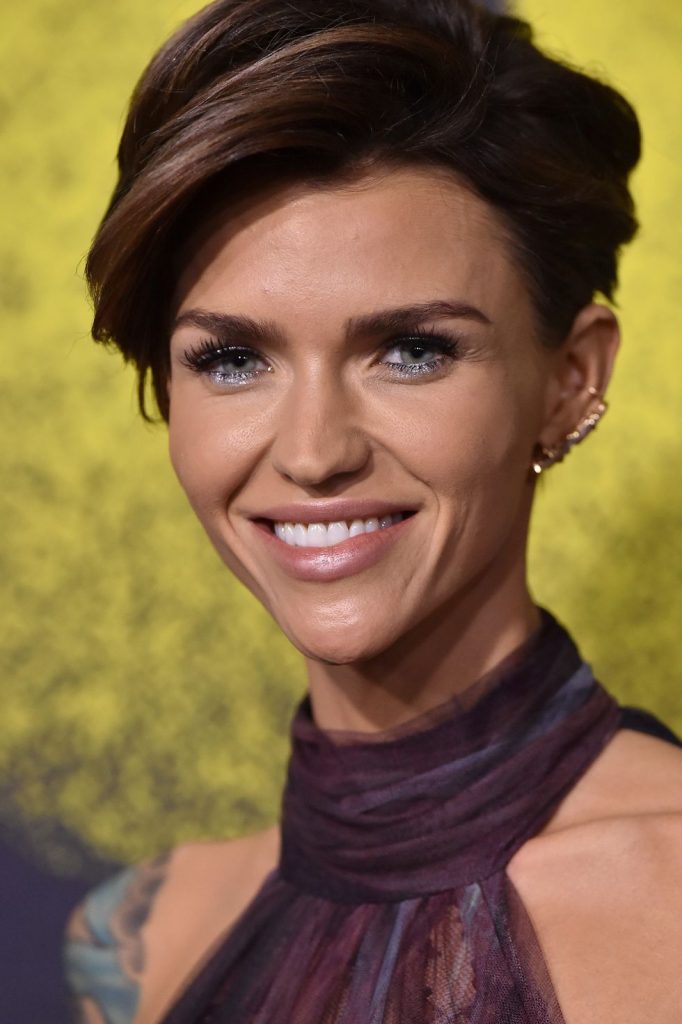 8. Emma Willis
If you want a longer pixie cut, try out this grown out pixie that Emma Willis is rocking. Swipe it back to add a little dramatic flare even.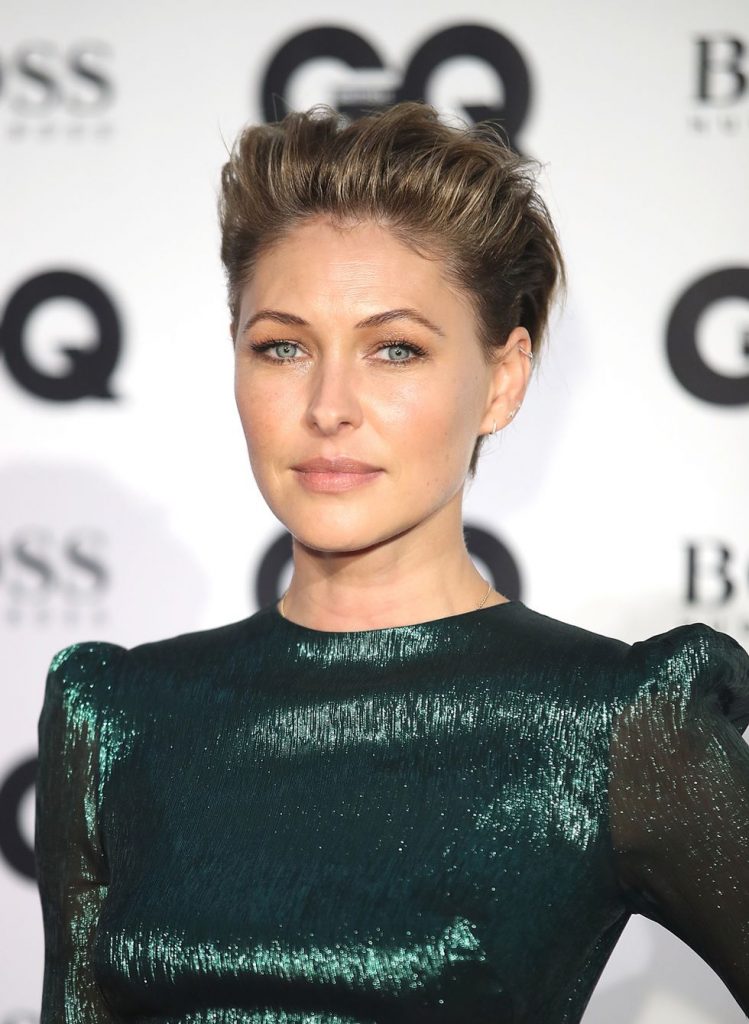 9. Kate Hudson
Kate Hudson took the plunge for a role and shaved all her off. Now she is embracing her short hair and rocking a glamorous pixie cut.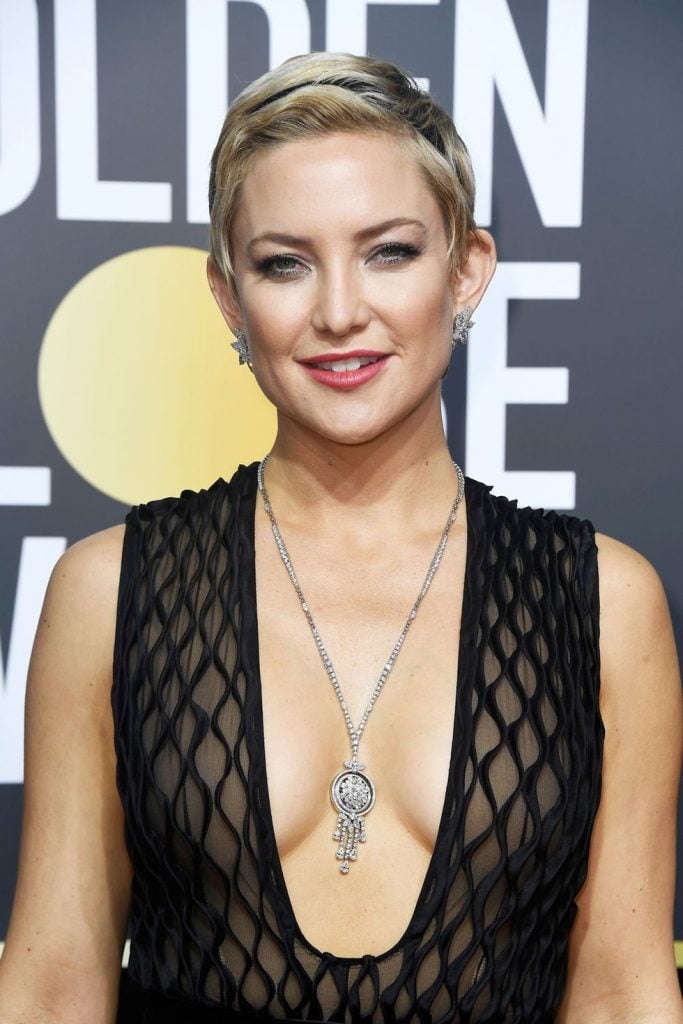 10. Kristen Stewart
Kristen has been owning her pixie cut for a while now but recently she has been dyeing her tips bleach-blonde, giving us some major 90s vibes.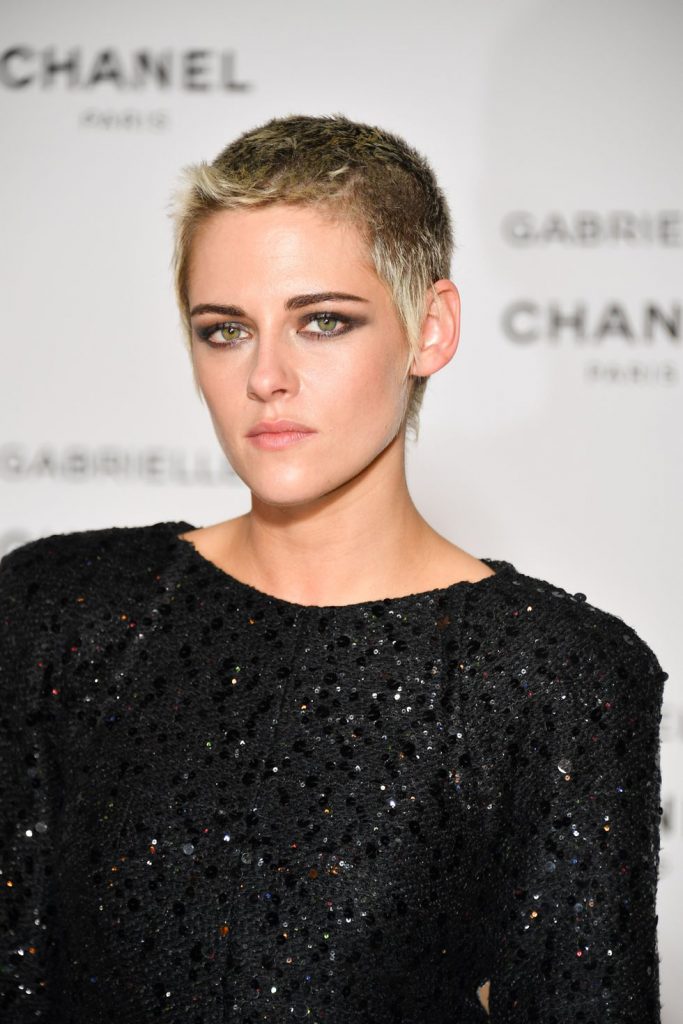 11. Robin Wright
The House of Cards Actress is rocking her pixie cut with some long, side-swiped bangs. Adding a mixture of highlights and lowlights like Wright did here will also give your hair a ton of dimension.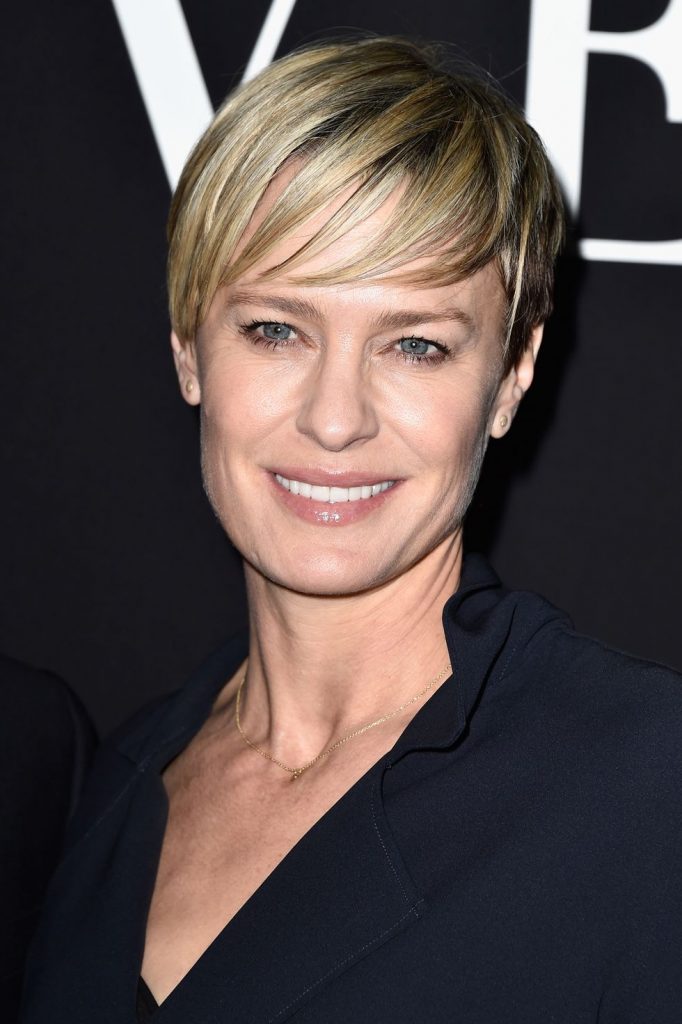 12. Carey Mulligan
Originally Carey Mulligan has long brown hair but she didn't let her long locks stop her from taking the cut. Now she is rocking a gorgeous blonde pixie that is almost girl next doorish.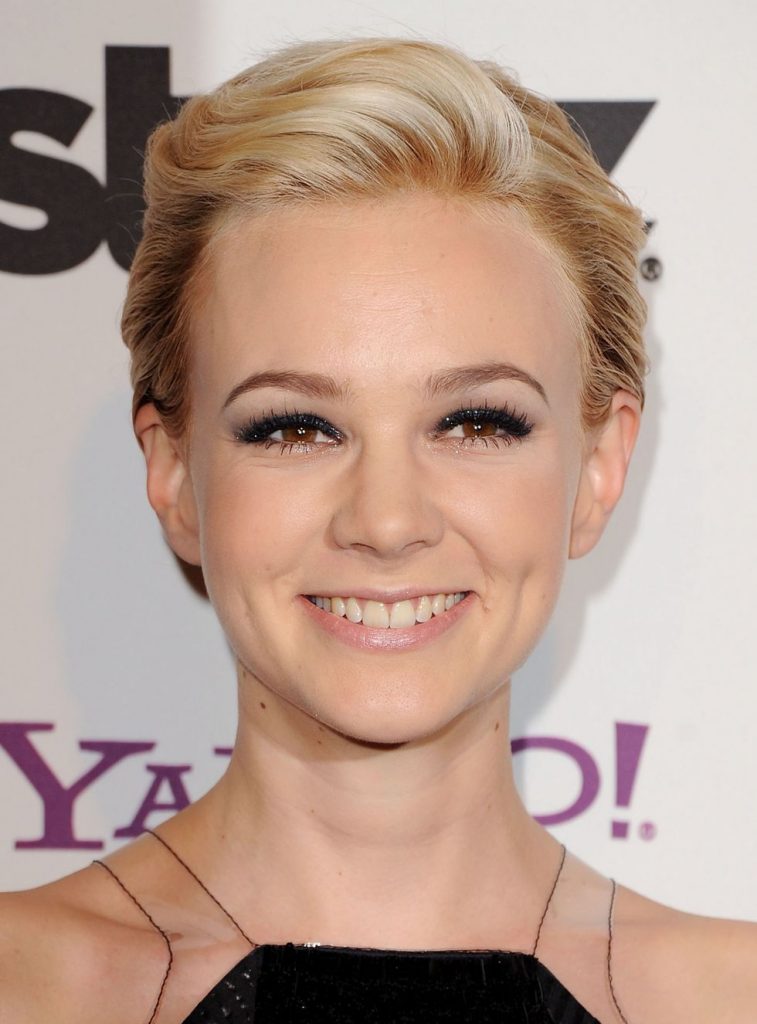 13. Kate Mara
If drama is your name then you need to style your pixie-like Kate Mara did here. This style has so much sass and flare, you will be turning heads left and right.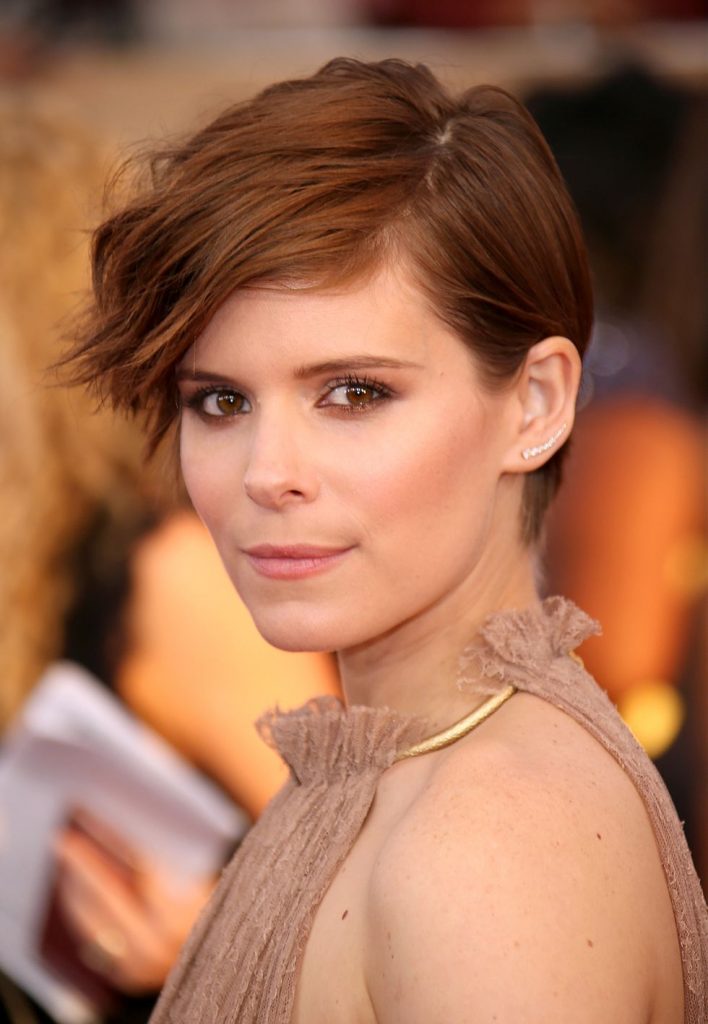 14. Ginnifer Goodwin
Ginnifer Goodwin is the perfect example of how to change your pixie up. Take a piece from her book and dye your pixie a fun color like this icy silver.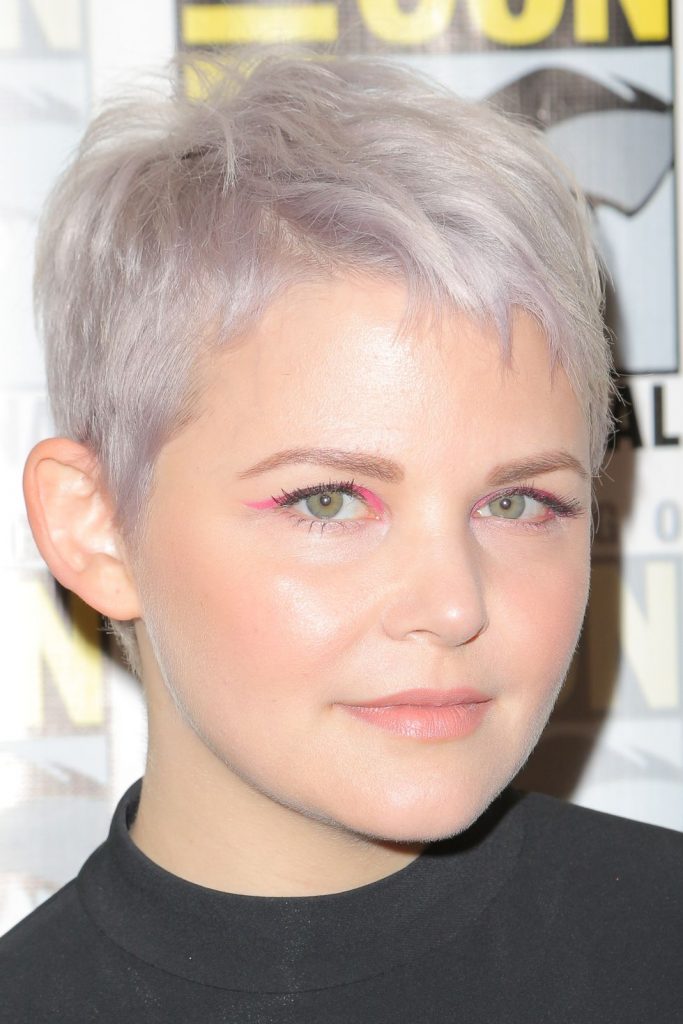 15. Kaley Cuoco
Kaley uses to have the typical long blonde hair that people would be envious of. One day she thought it was enough and decided to go for a pixie. Now she has a gorgeous multi-layered pixie cut that is beautiful.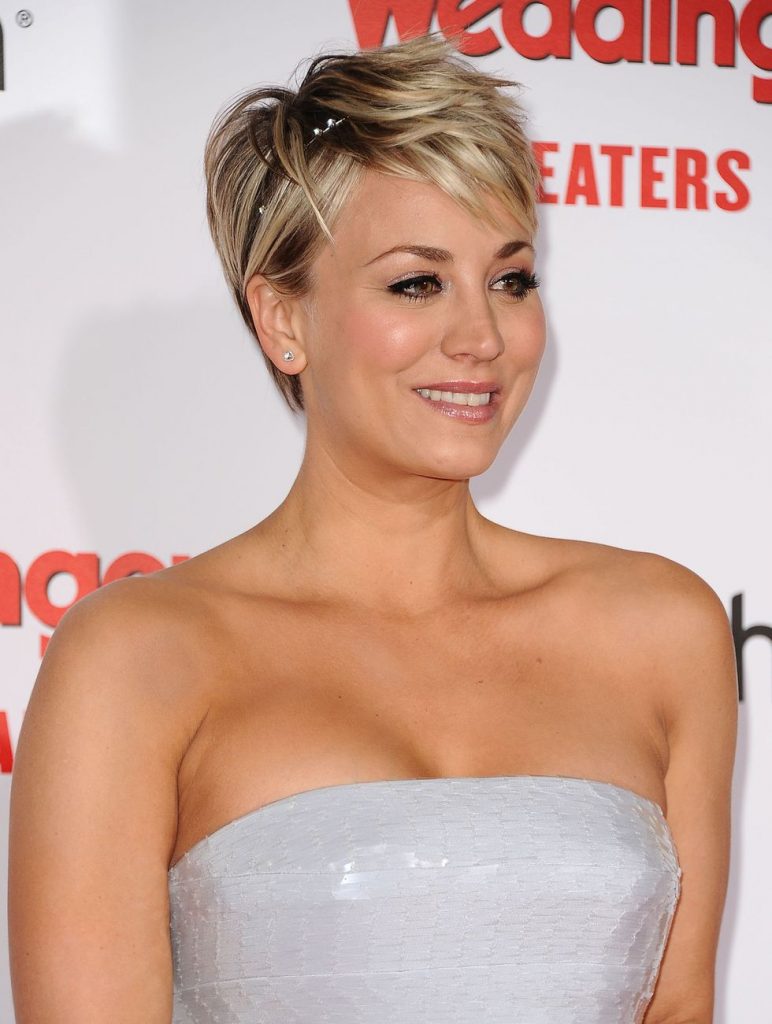 16. Julianne Hough
Julianne Hough styles her pixie in a cut comb over and lets beautiful blonde highlights run through it.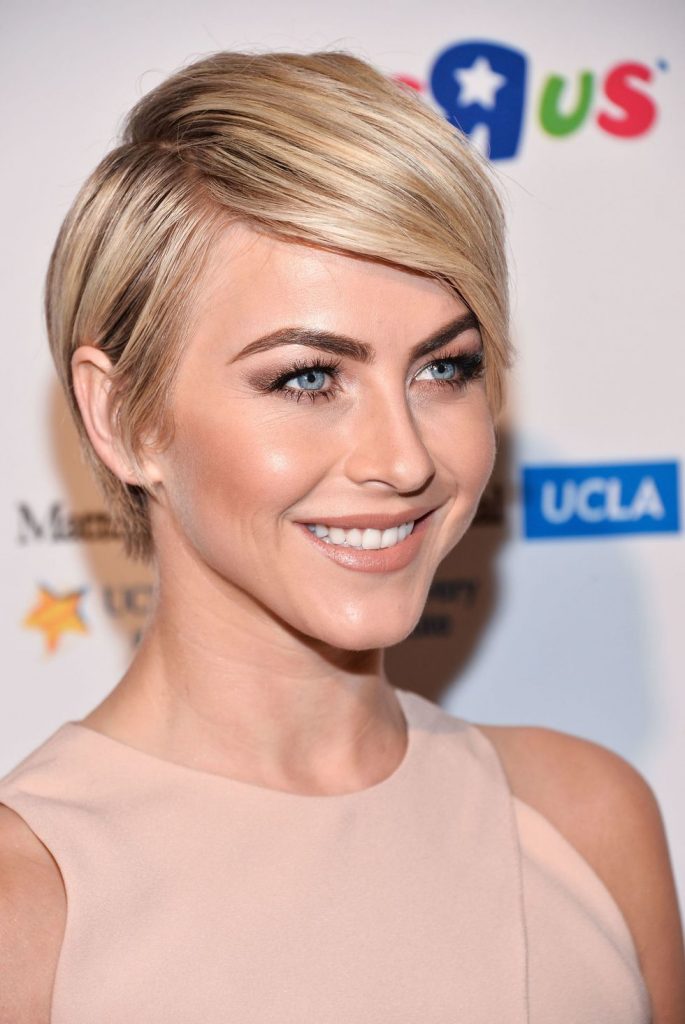 17. Anne Hathaway
Anne Hathaway is a woman of many looks but her stunning blonde pixie is one to be reckoned with. Slick it back like Anne did for a little drama and to show off your beautiful features.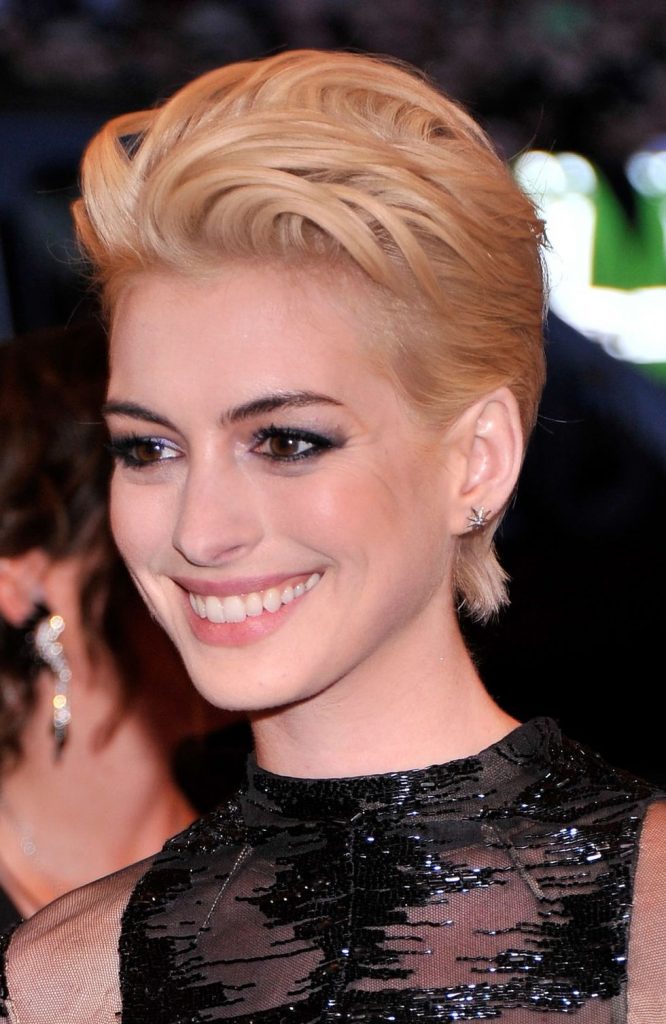 18. Rihanna
Lately, Rihanna has been rocking a cute pixie cut with her natural hair color. The cut is simple and easy to style, perfect for any busy person.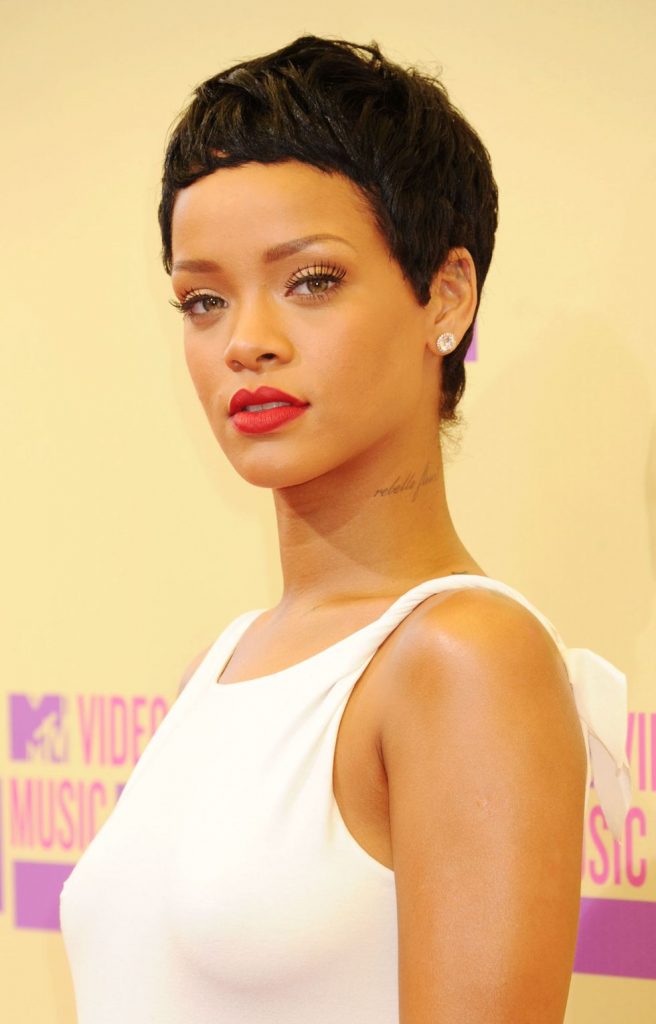 19. Zendaya
Zendaya is known to have multiple hairstyles but her pixie cut is dreamy and beautiful. Style it in a glam 70s style like Zendaya did here for a fun night out.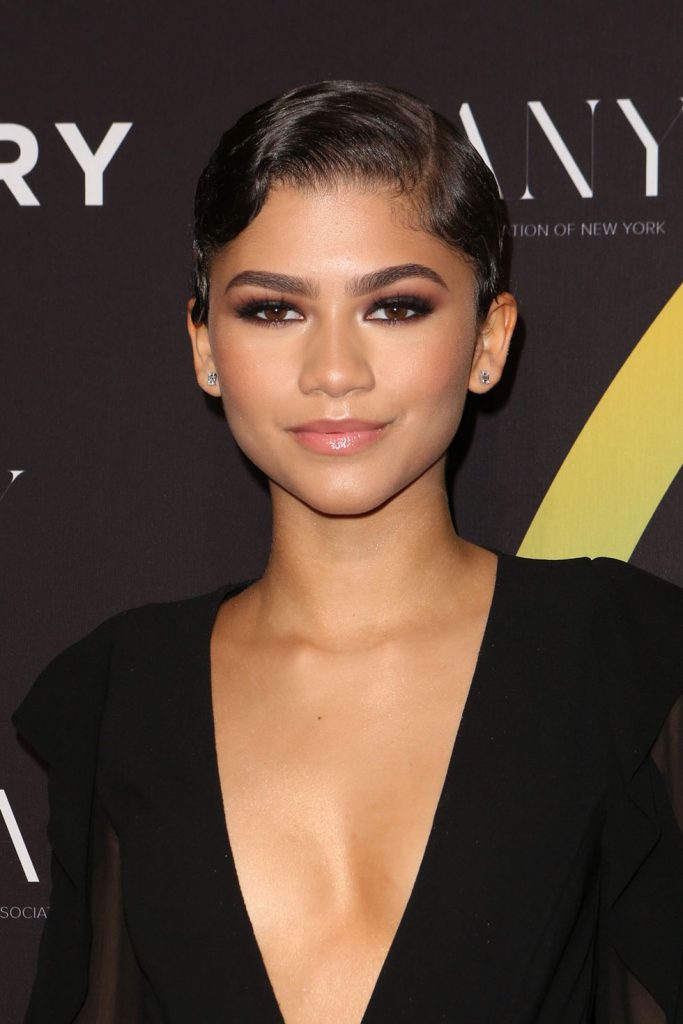 20. Emilia Clarke
Our gorgeous Khaleesi decided to cut off the rest of her lob and rock a longer pixie. Keep the color blonde with some lowlights, Emilia's pixie is longer in the front with some tailored sides.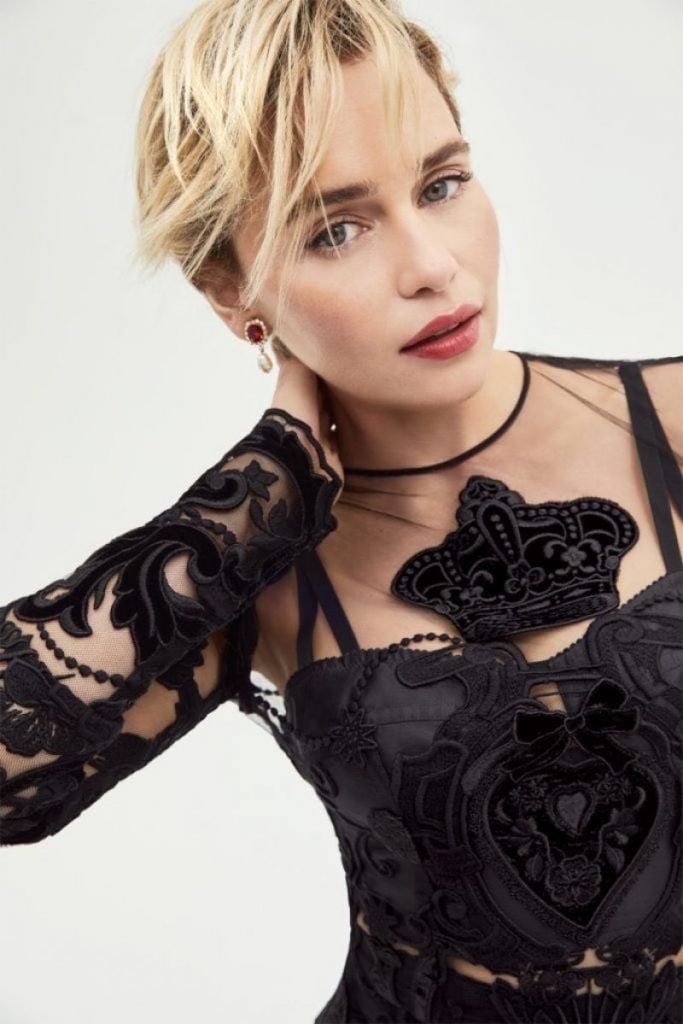 As you can see, even the most known celebrities decided to take the cut and try a pixie out for themselves. Don't be afraid of the scissors and really go for a cool and unique pixie cut that works for you.