Have you ever heard of glass hair before? Now is the right time to nourish it and give it that insane amount of shine. Most professional salons can give you this type of treatment and can leave you with silky smooth and nourished hair. The key is in applying a ton of hair oils and serums to strengthen your roots, but to also give them shine and glamour. Here is how you can have elegant and gorgeous locks while also getting inspired with some looks.
20+ Glass Hairdos
1. Icy Silver Glass Hair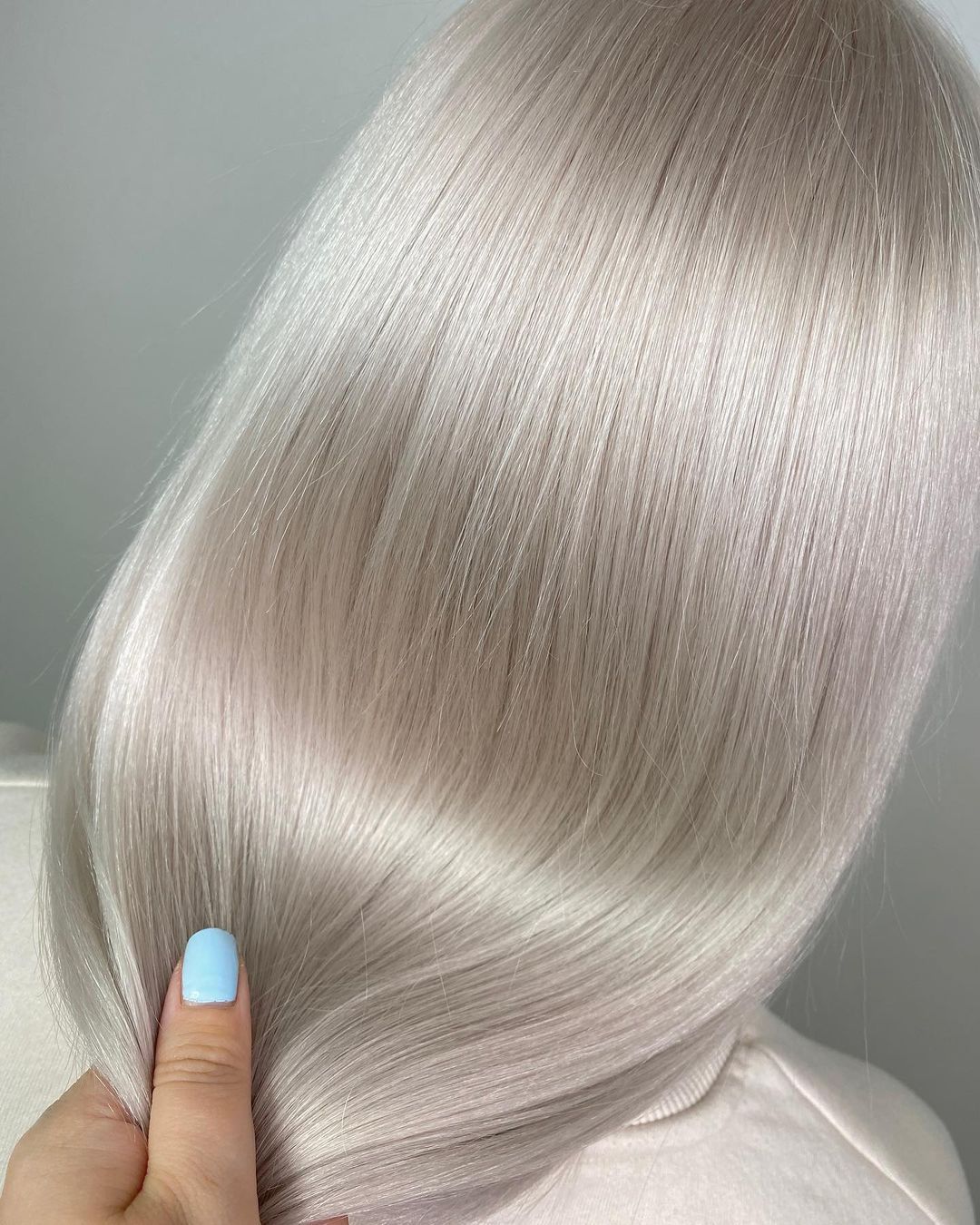 This glass hair look is for women who love their natural texture, yet want to add a bit more shine with their favorite keratin or Olaplex treatment.
2. Light Pink Glass Look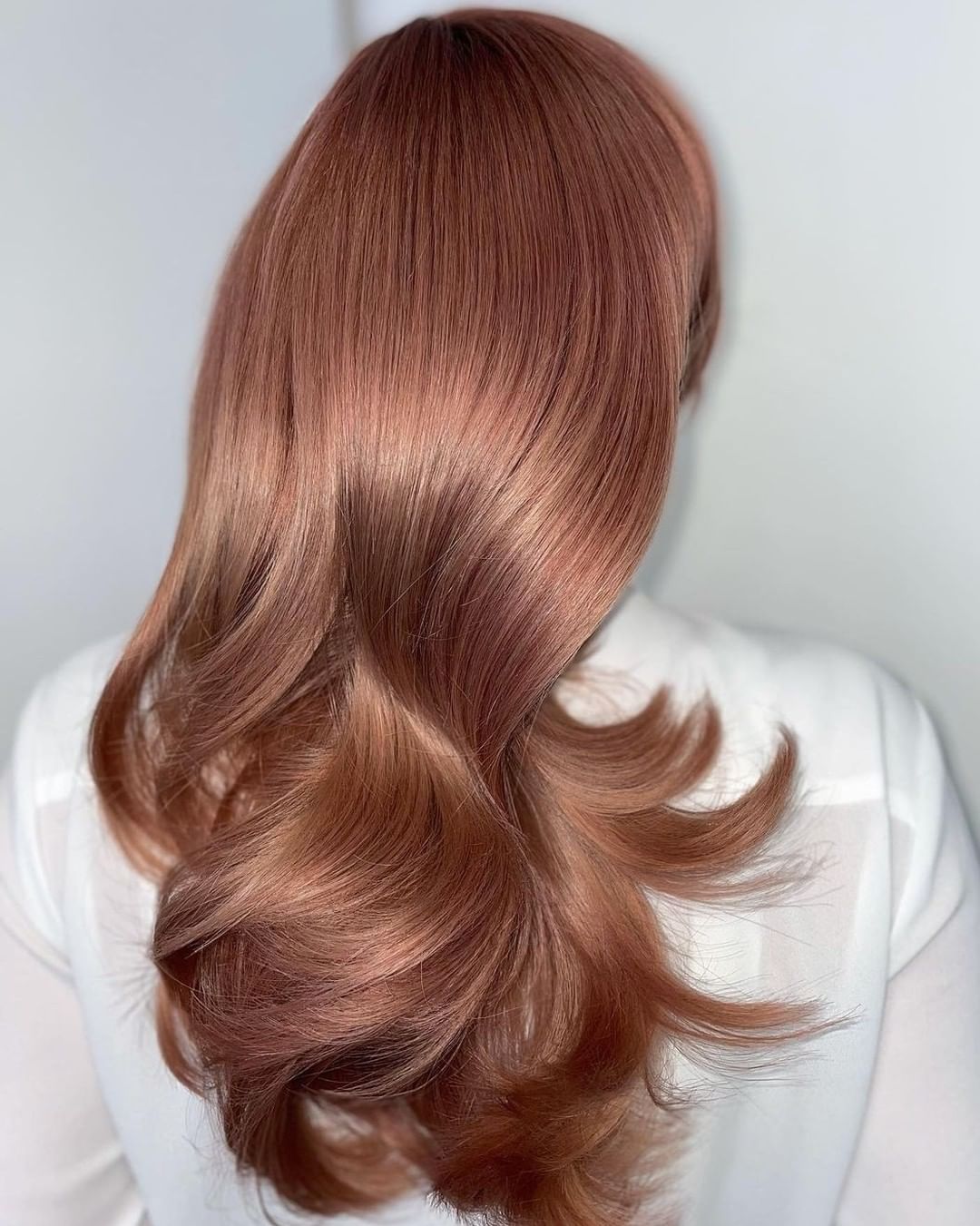 Do you love interesting and innovative looks? Want to experiment with something that others don't have? If you're in the experimental mood, this gorgeous classy, classy, and straight hair outcome will suit you so well.
3. Straight Pink Glass Hair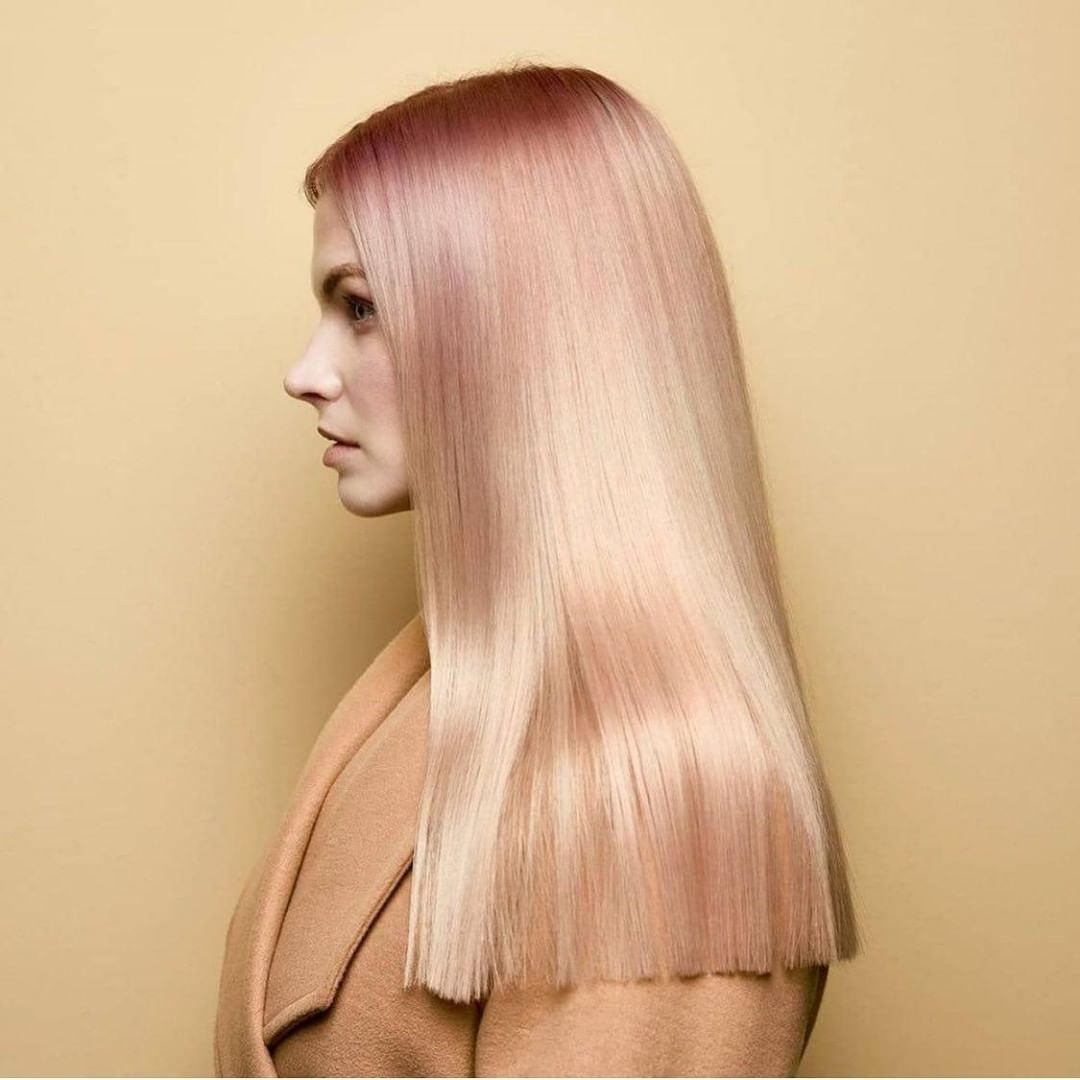 When thinking about a new hair treatment it is important to book the best hairstylist you know of. If you're a fan of innovative looks and dramatic transformations a glassy hairdo is the one!
4. Natural Brown Glass Hairstyle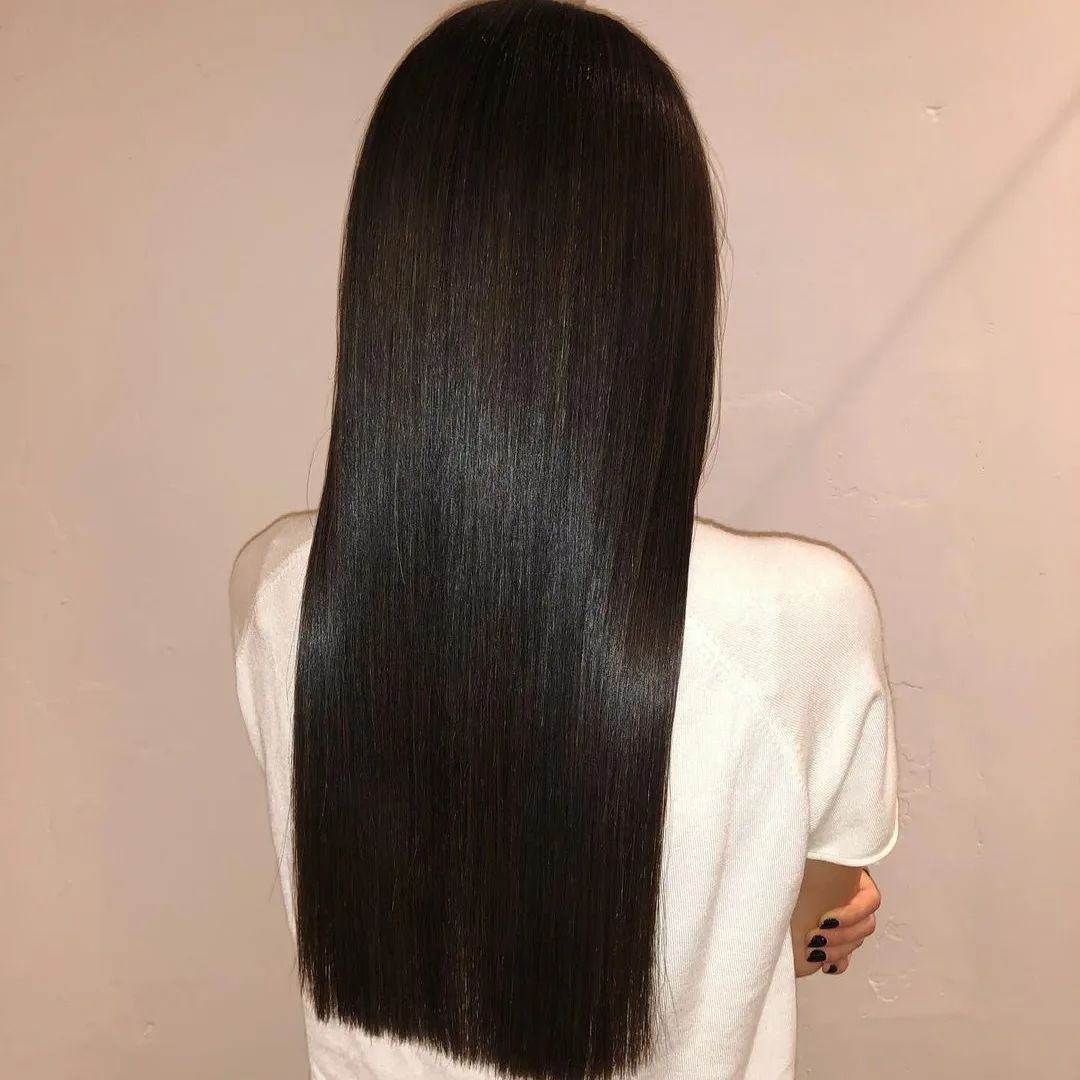 Make sure that you give it a go with this design if you're eager to show off your healthy and shiny strands. It will take you less than 10 minutes to style your locks in the morning, which is what makes this look a fun one!
5. Voluminous Dark Pink Glass Hair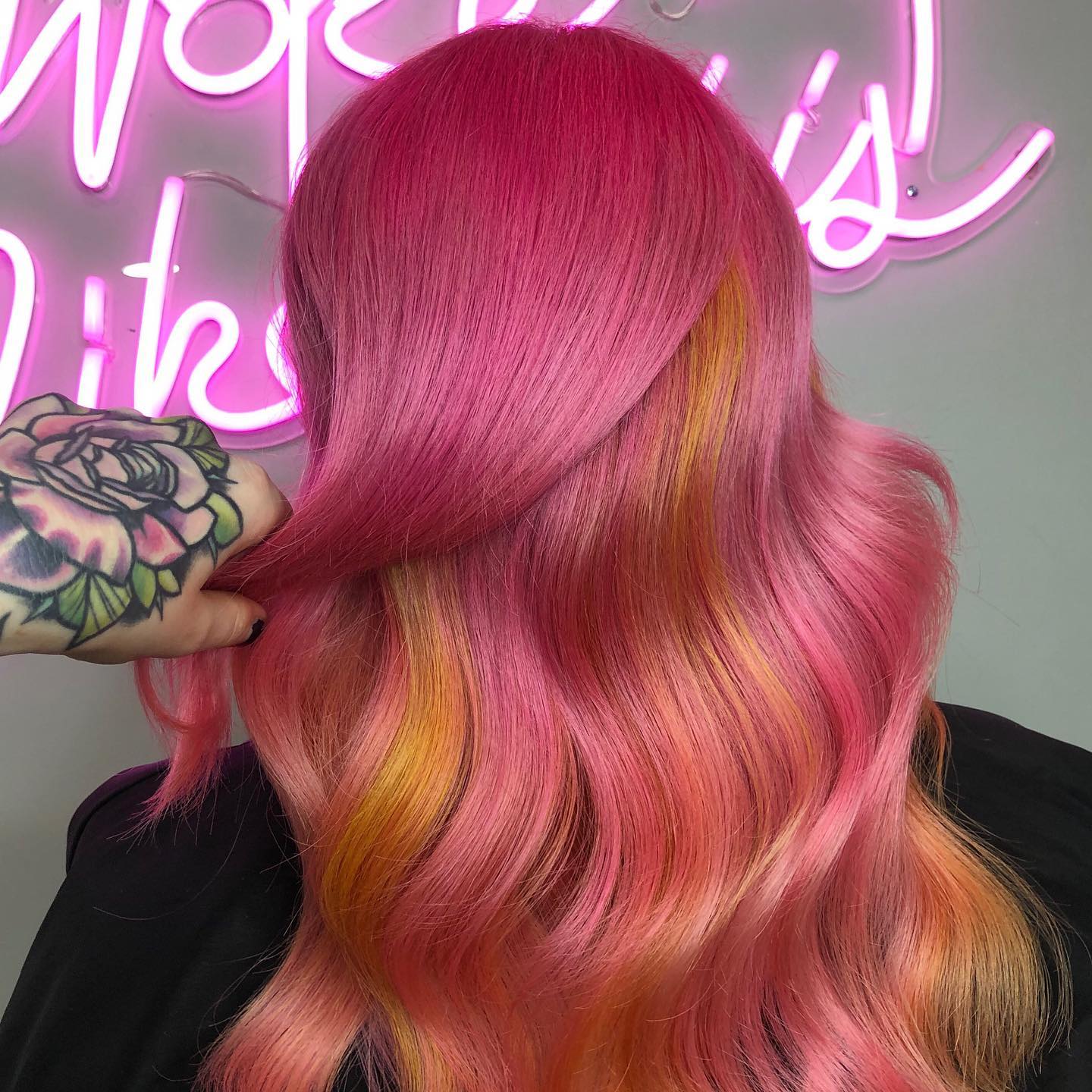 Women who are in their twenties might prefer this glassy hairdo the most. Want to give it a go for your daily moments?
6. Rich Brown Glass Hairstyle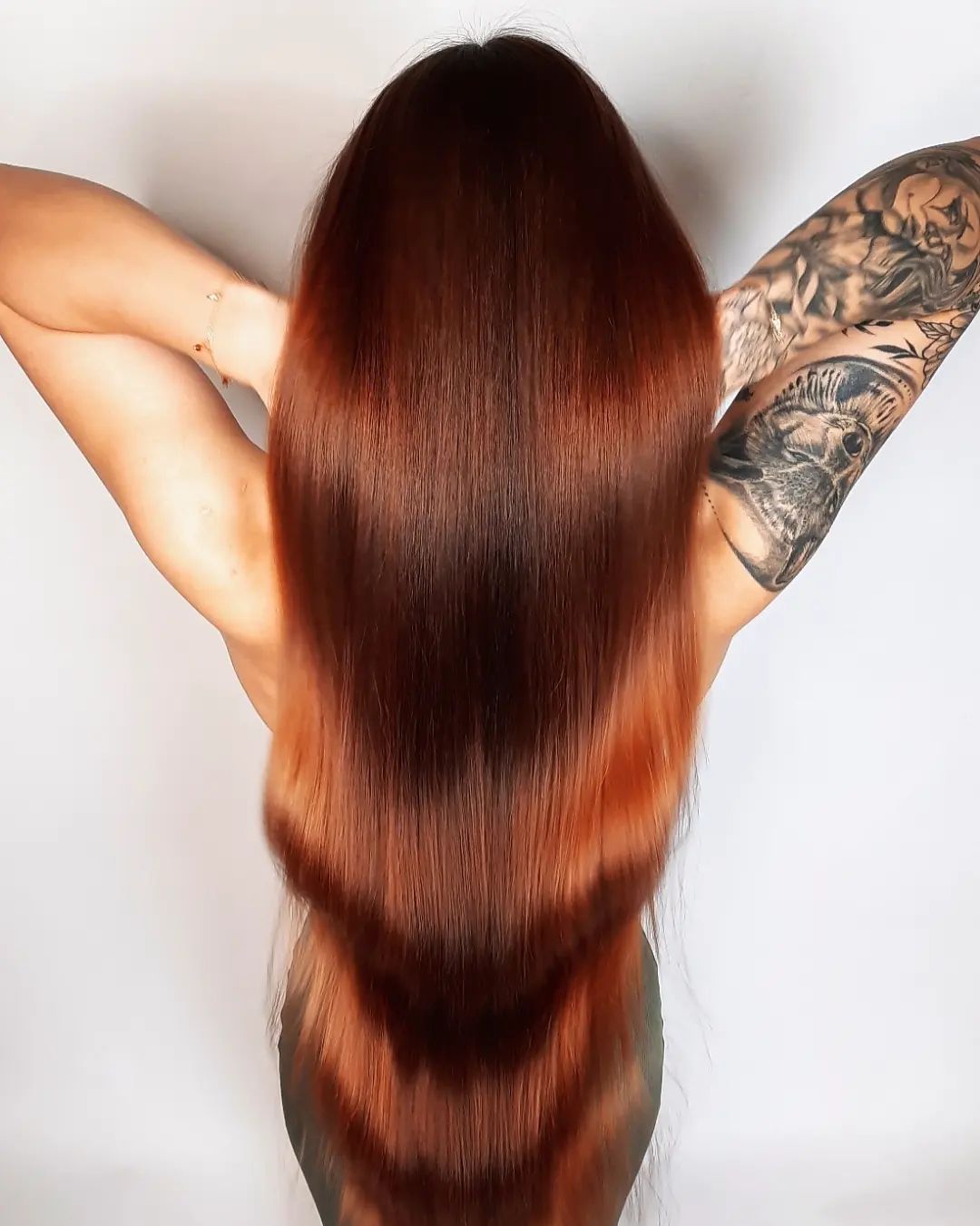 Red and orange shades will work so well for the fall season. If you prefer warm-toned styles and rich pigmented shades – this is for you.
7. Trendy Blonde Glass Look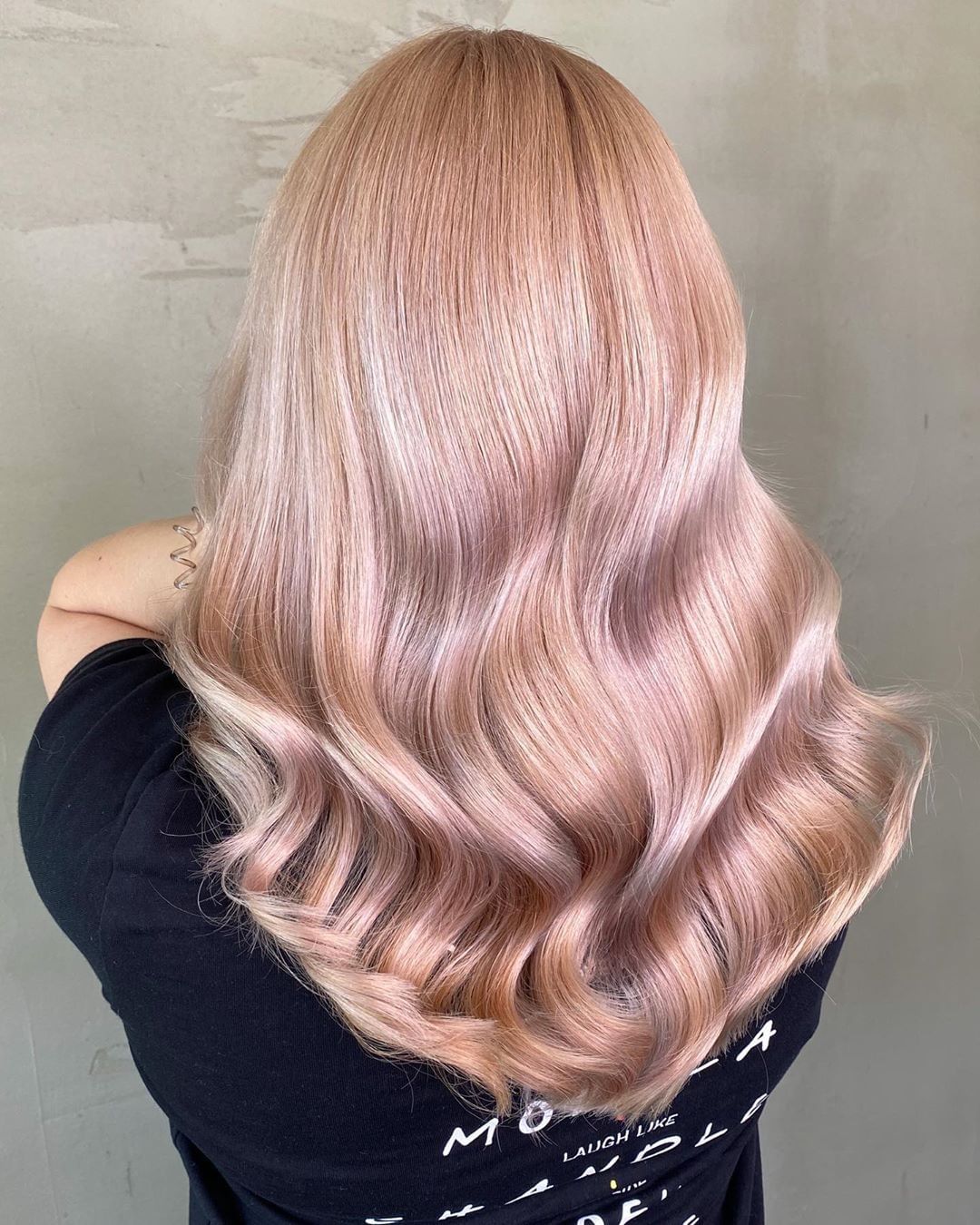 Light blonde with an icy pink hue will look so attractive. Women in their twenties will enjoy this cut the most. It is elegant and so flirty at the same time.
8. Healthy Brown Straight Hair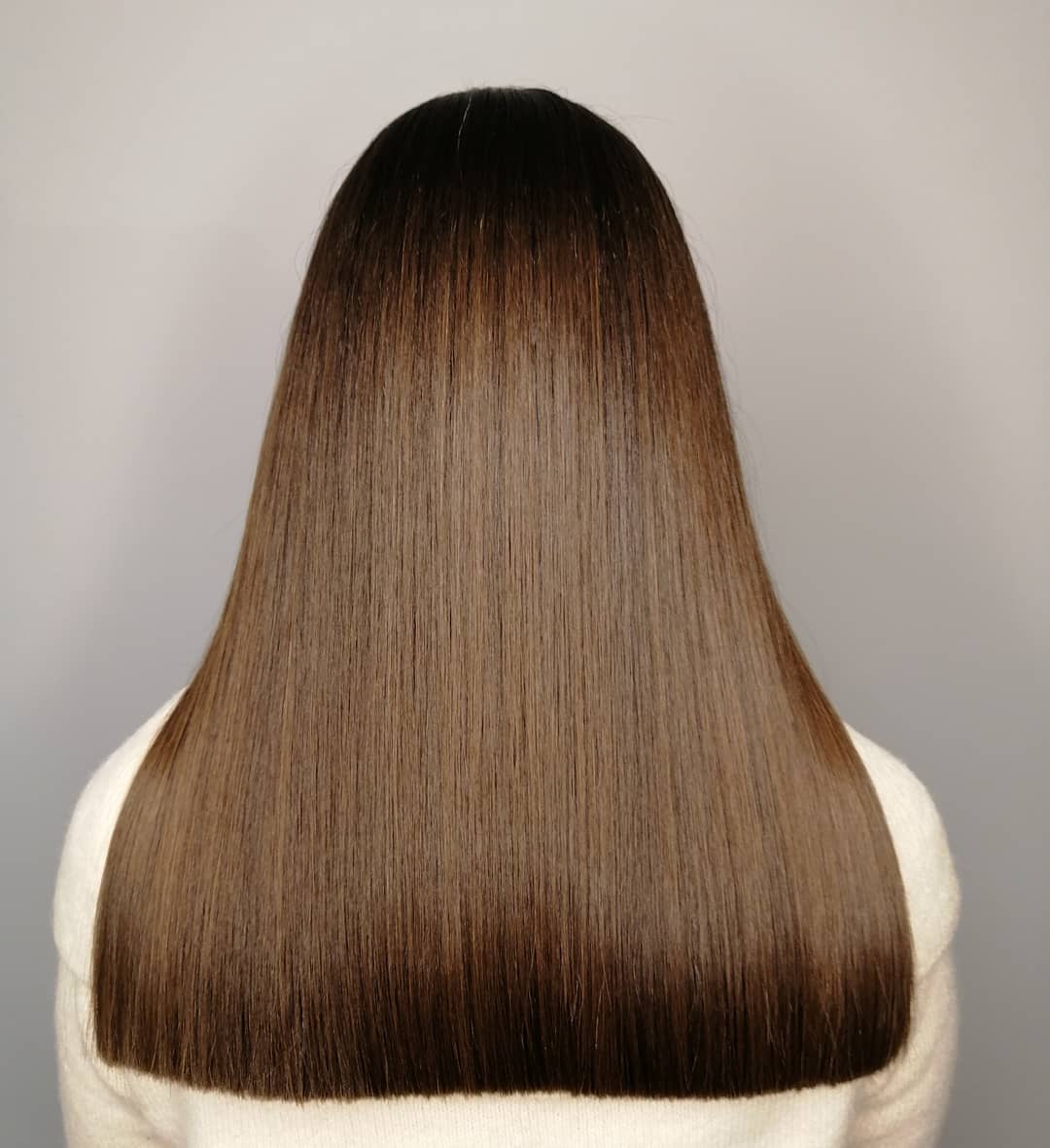 Simply touch up your natural brown hairdo and your natural texture by getting an Olaplex or keratin treatment. No reason to color it + you'll be saving a lot of money!
9. Light Brown Glass Hair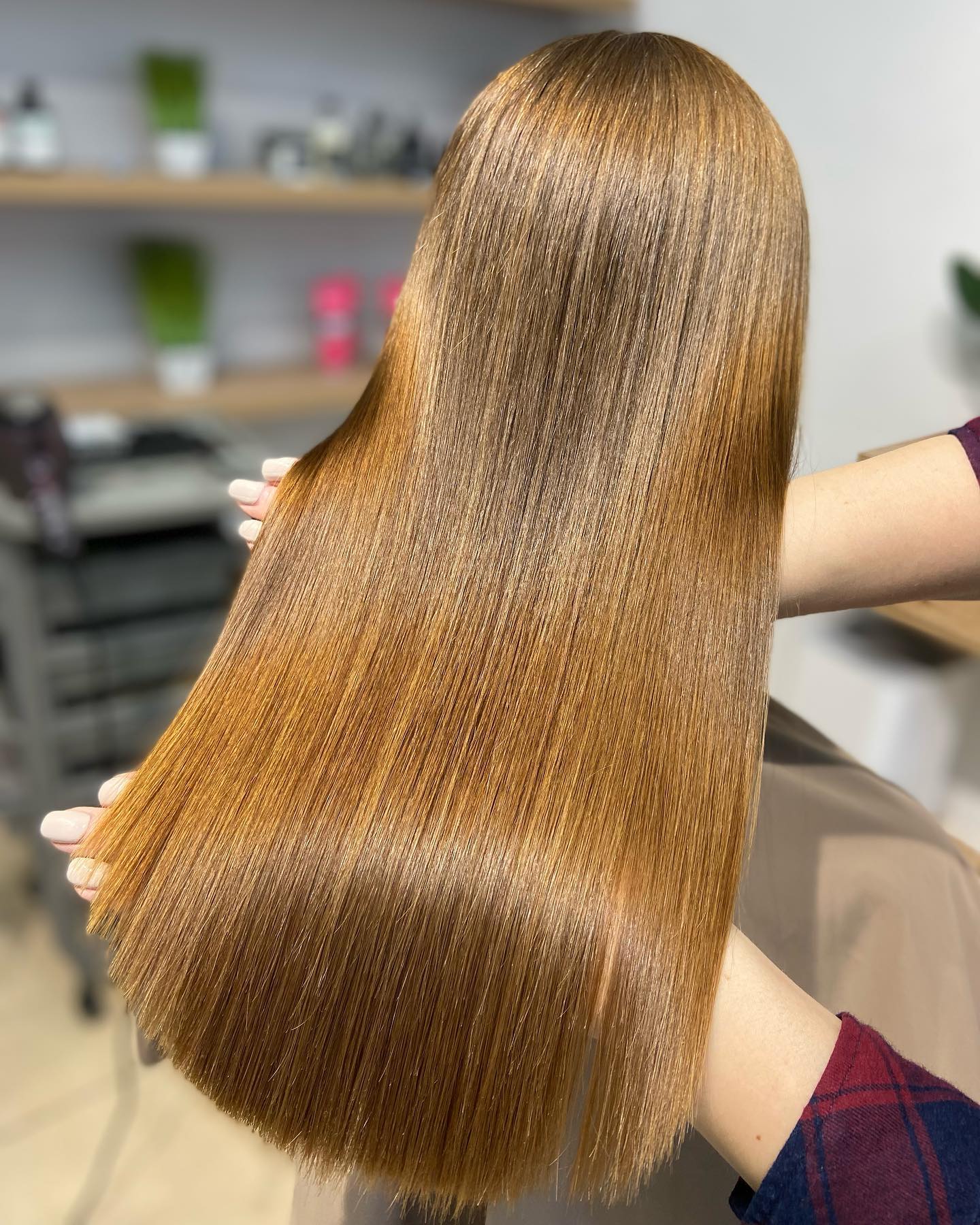 Yellow-toned blonde glassy hairdos such as this one will look amazing on any age group. If you love lighter shades, book this one!
10. Subtle Curls Glass Look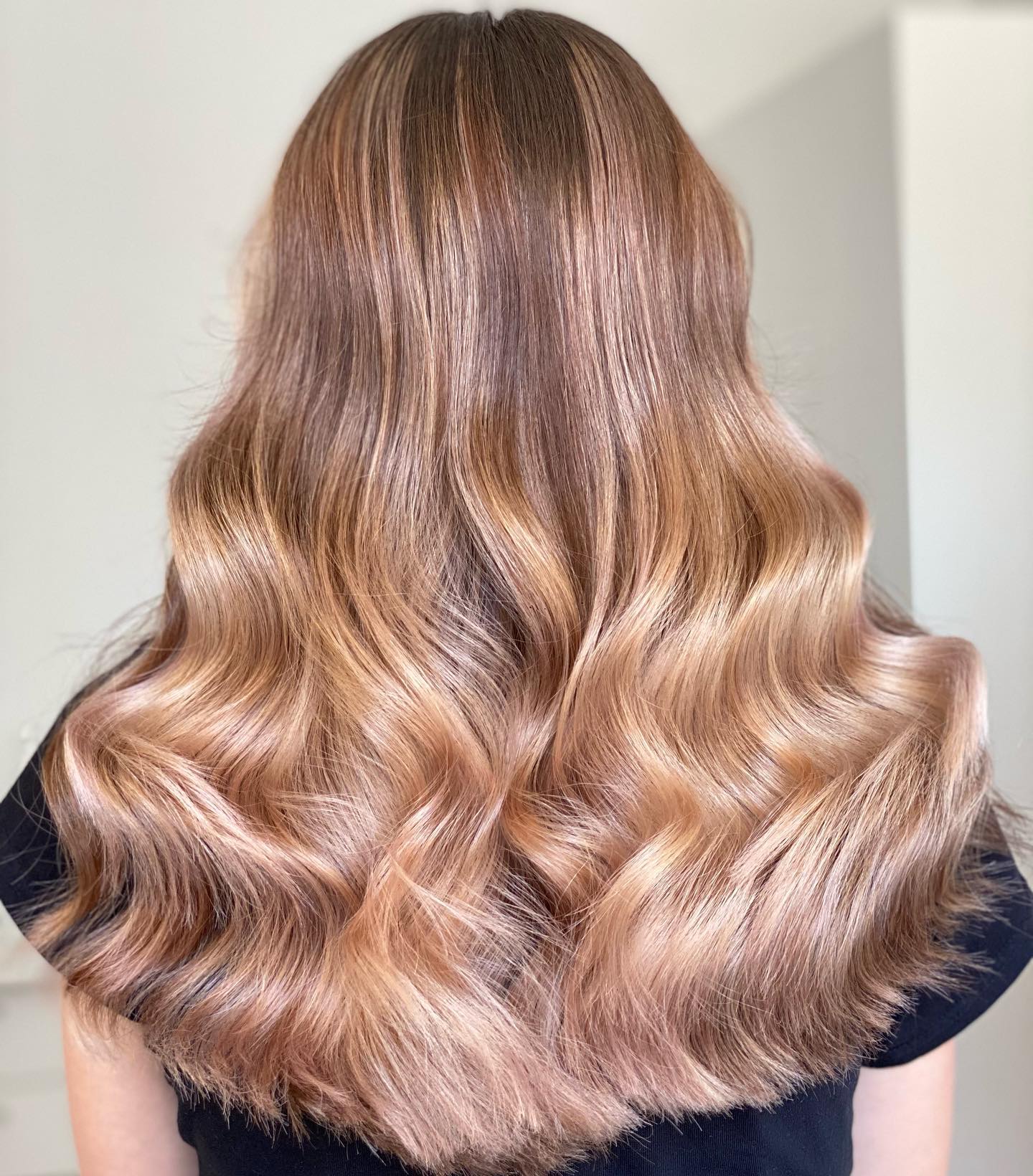 Blonde hairdos with a pop of shine and pigment will look feminine and flirty. If you prefer longer looks you can easily maintain this design.
11. Chocolate Brown Glass Hairstyle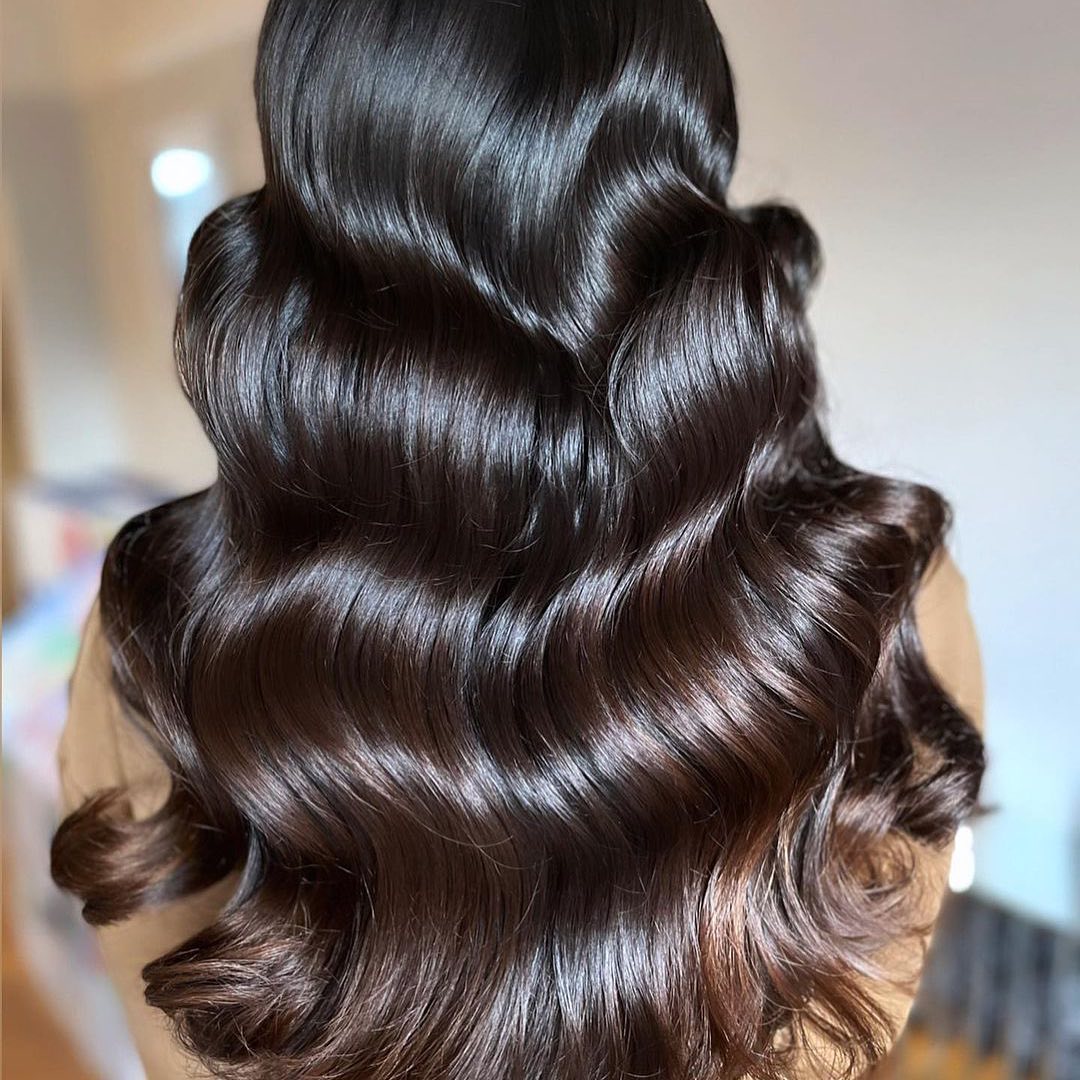 The chocolate brown hairdo and this glossy design are for women who love natural-looking cuts. It is perfect for low-maintenance women.
12. Blonde Glass Cut Hair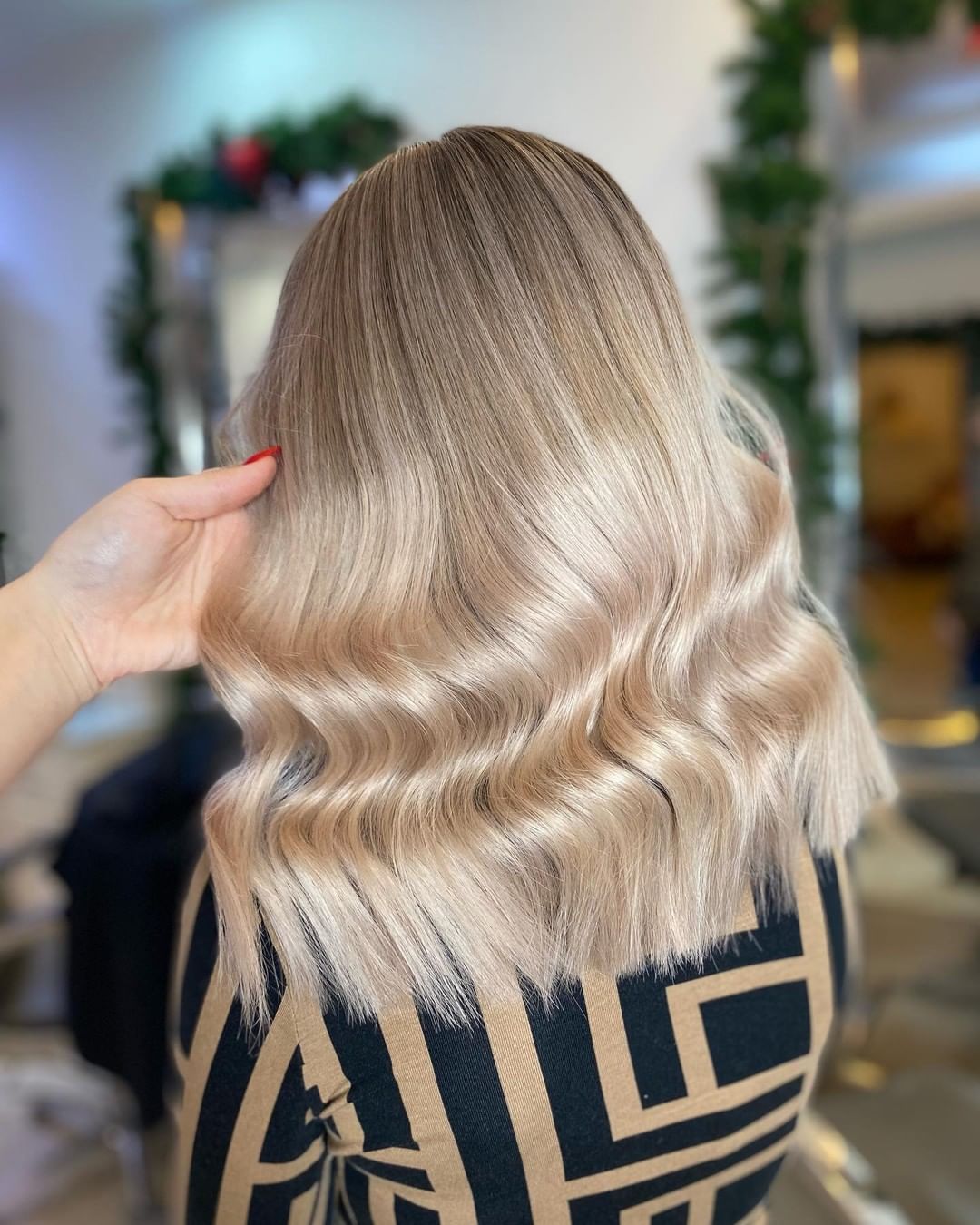 This shade of blonde can be hard to achieve. Book an Olaplex treatment along with the coloring process to get the exact same results.
13. Long Brown Glass Hairstyle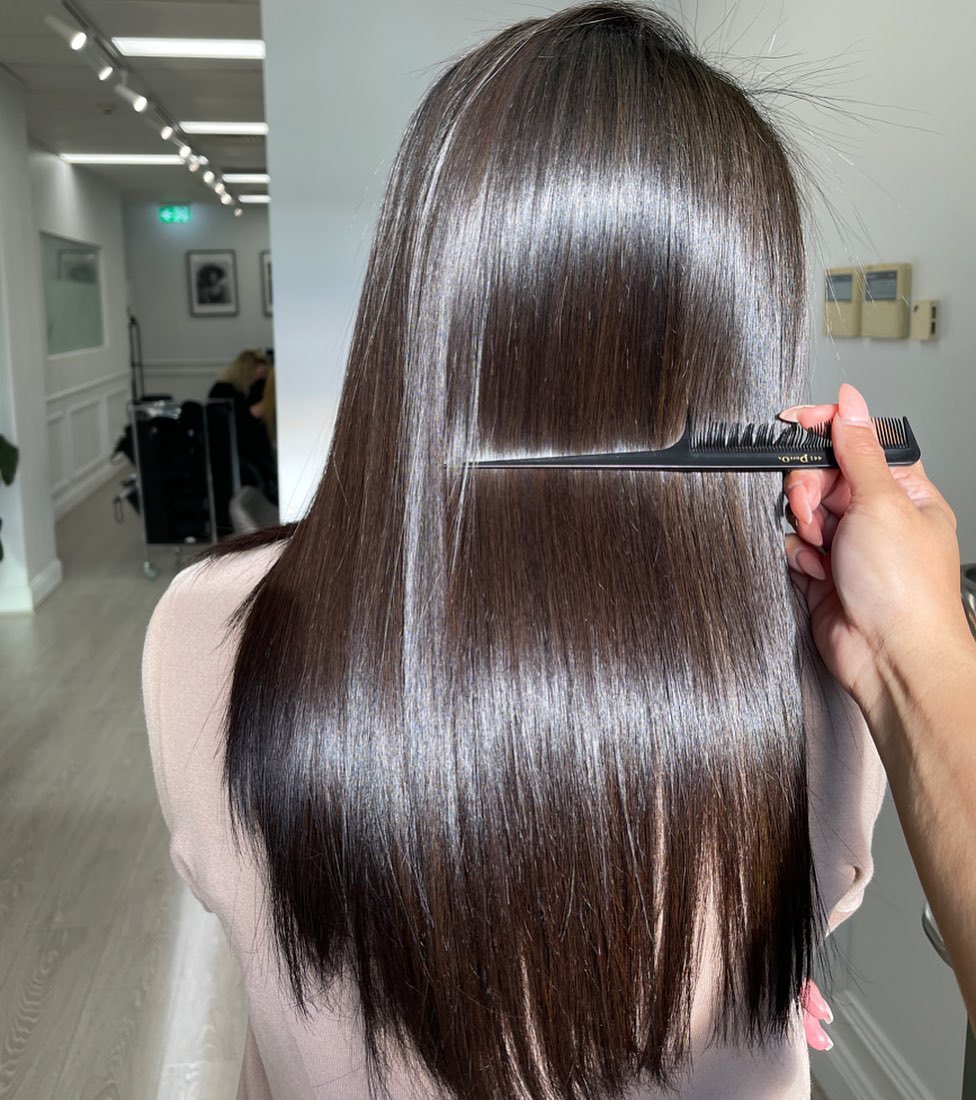 Dark brown glossy hair will look amazing on mature women. If you are into low-maintenance hairdos just know that you can't go wrong with brown.
14. Red Carpet Glass Style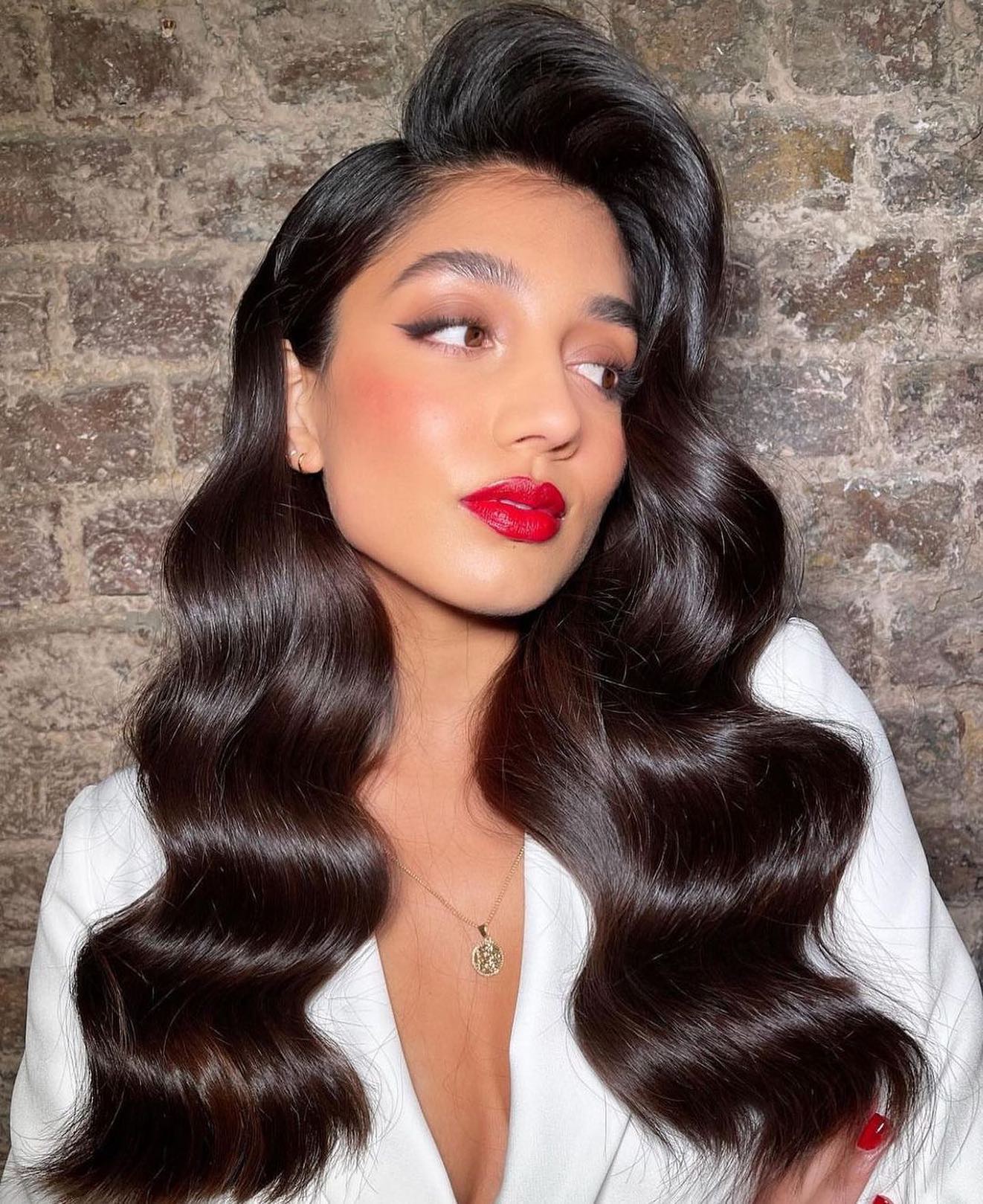 Voluminous, wispy, and done in this amazing blowout style, this glossy brown hairdo is perfect for your glamorous night-outs and formal events.
15. Brown & Blonde Glass Hair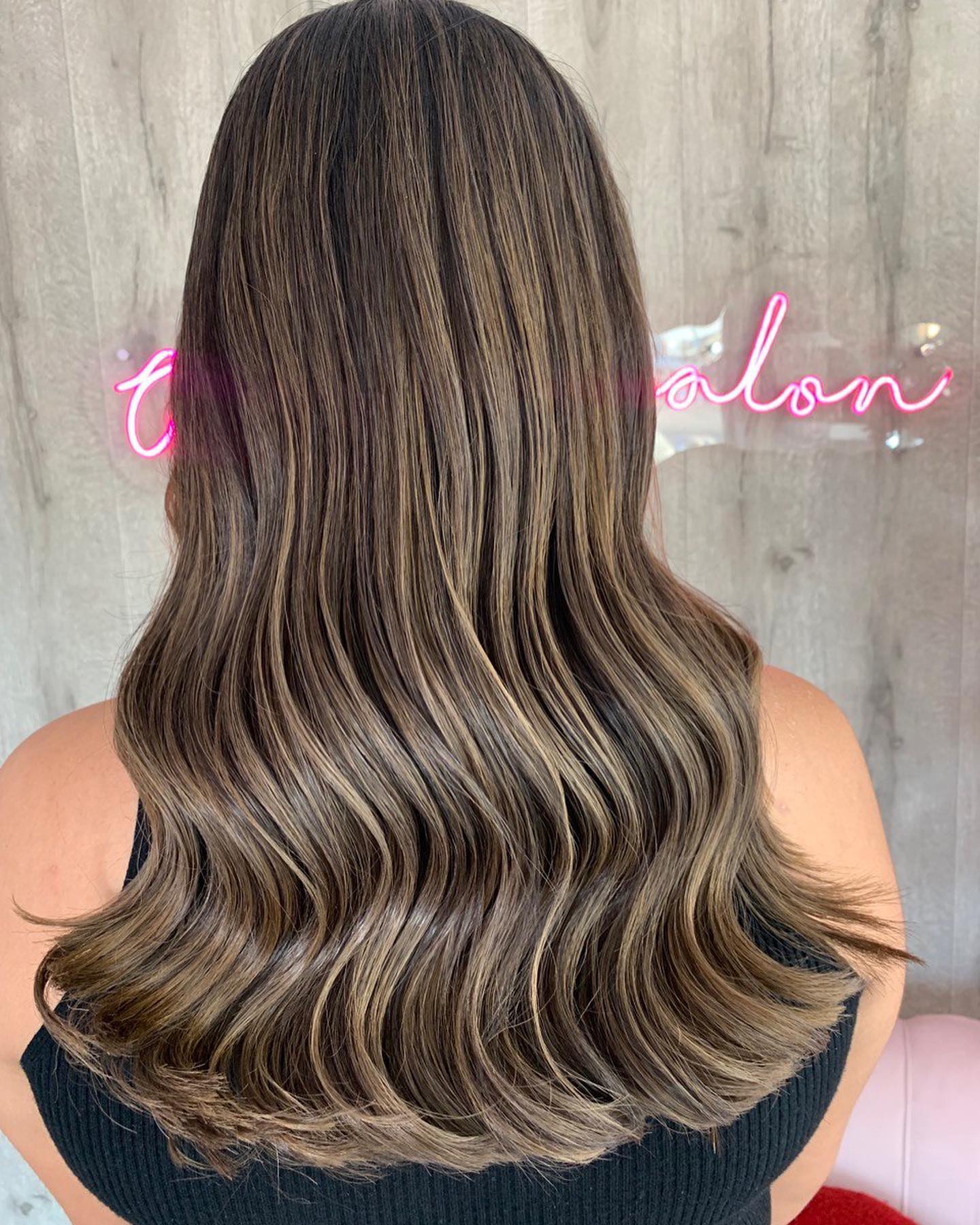 Dark-toned blonde and this lighter hue will attract looks everywhere you go. It is a gorgeous glossy cut for the fall, great no matter your hair length.
16. Hot Red Glass Style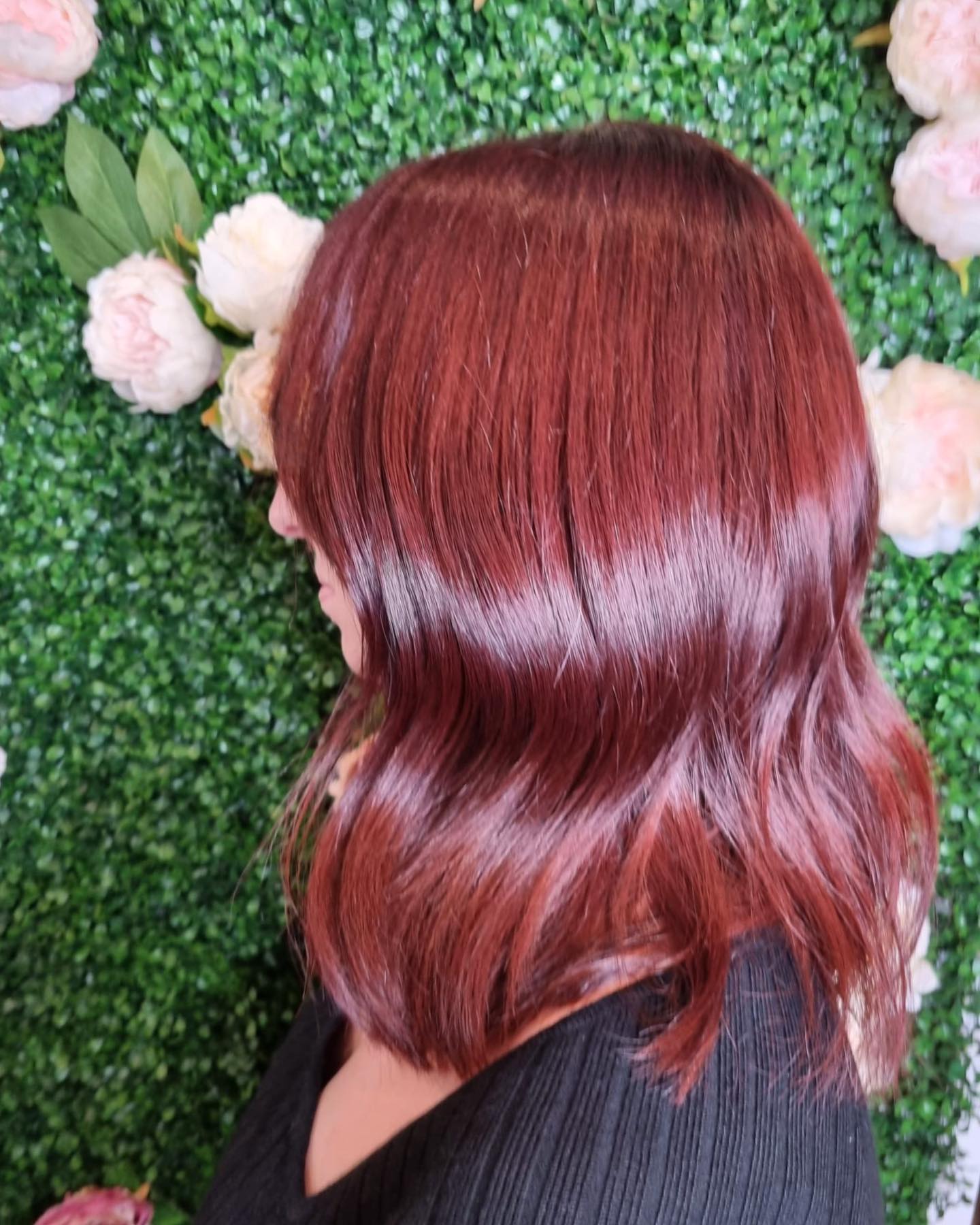 If you enjoy glossy looks and a bright red pigmented shade is your favorite, this will suit you! it is healthy and shiny, great for women who love to attract looks.
17. Wispy Brown Chocolate Glass Hair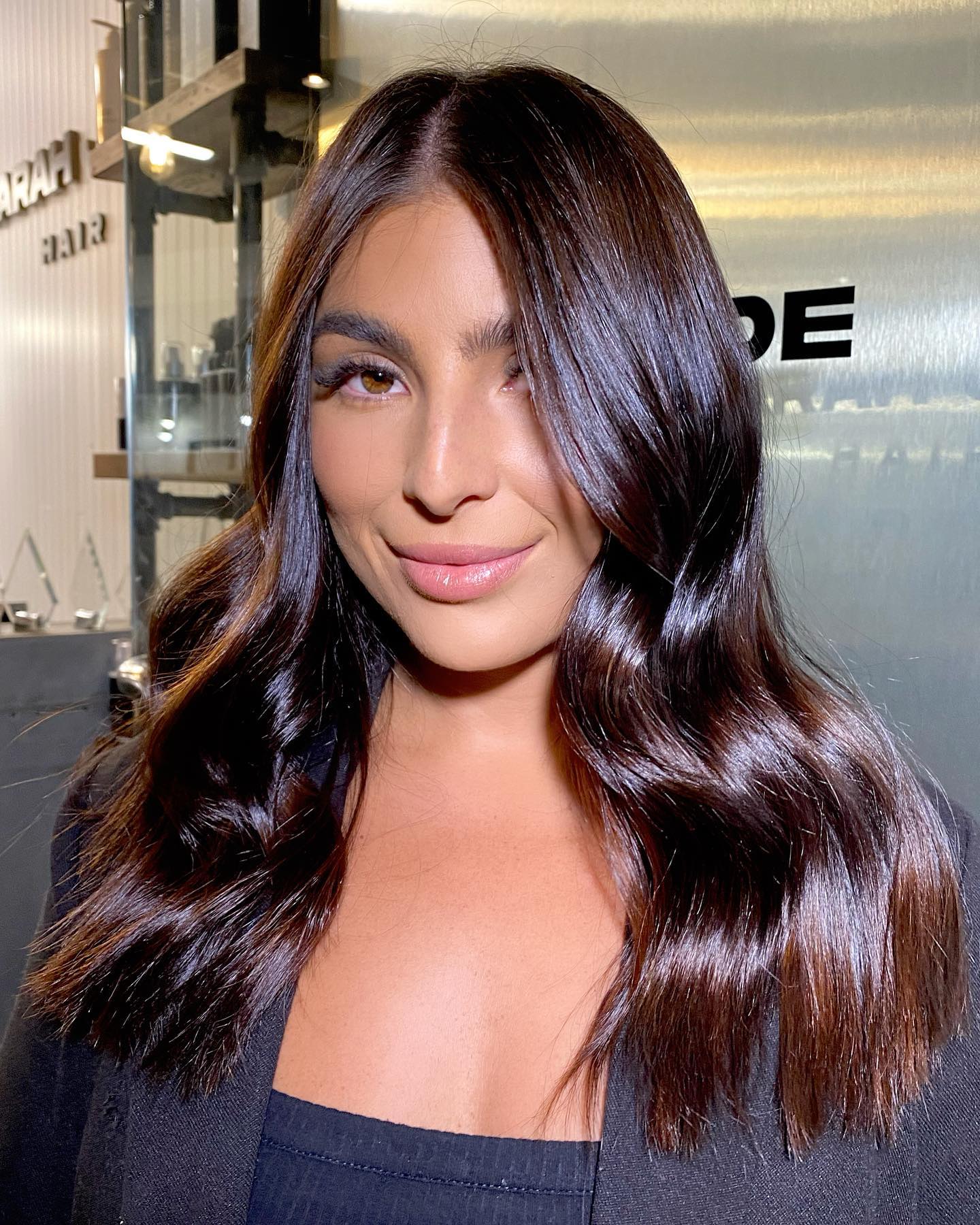 Go for these frontal bangs and pair this glossy hairdo duo! Women who are in their twenties might prefer this modern trend the most.
18. Purple Glass Hair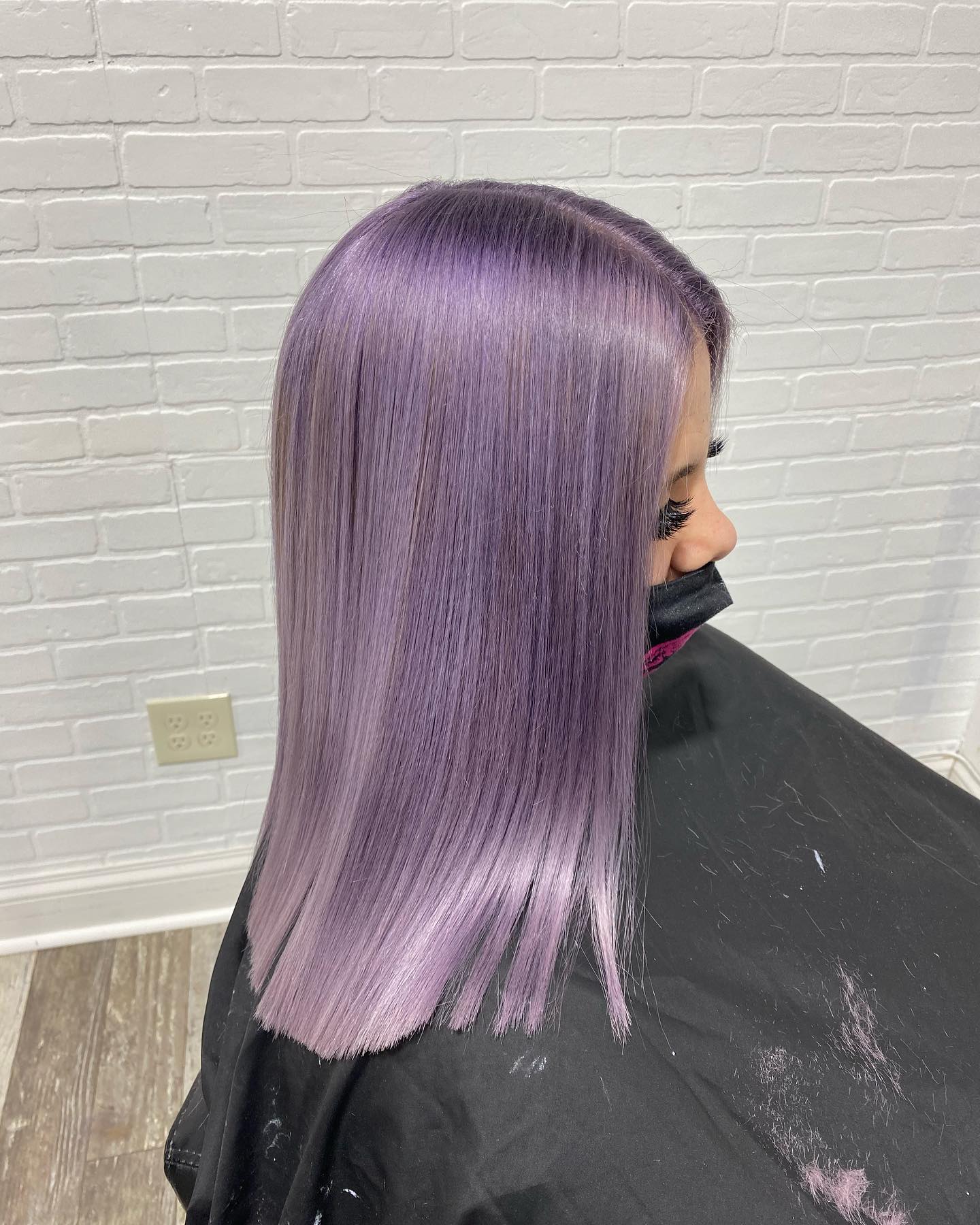 Do you dare to go all out and look a bit devilish? Women who love light pastel shades will fall in love with this lavender look.
19. Light Brown Glassy Haircut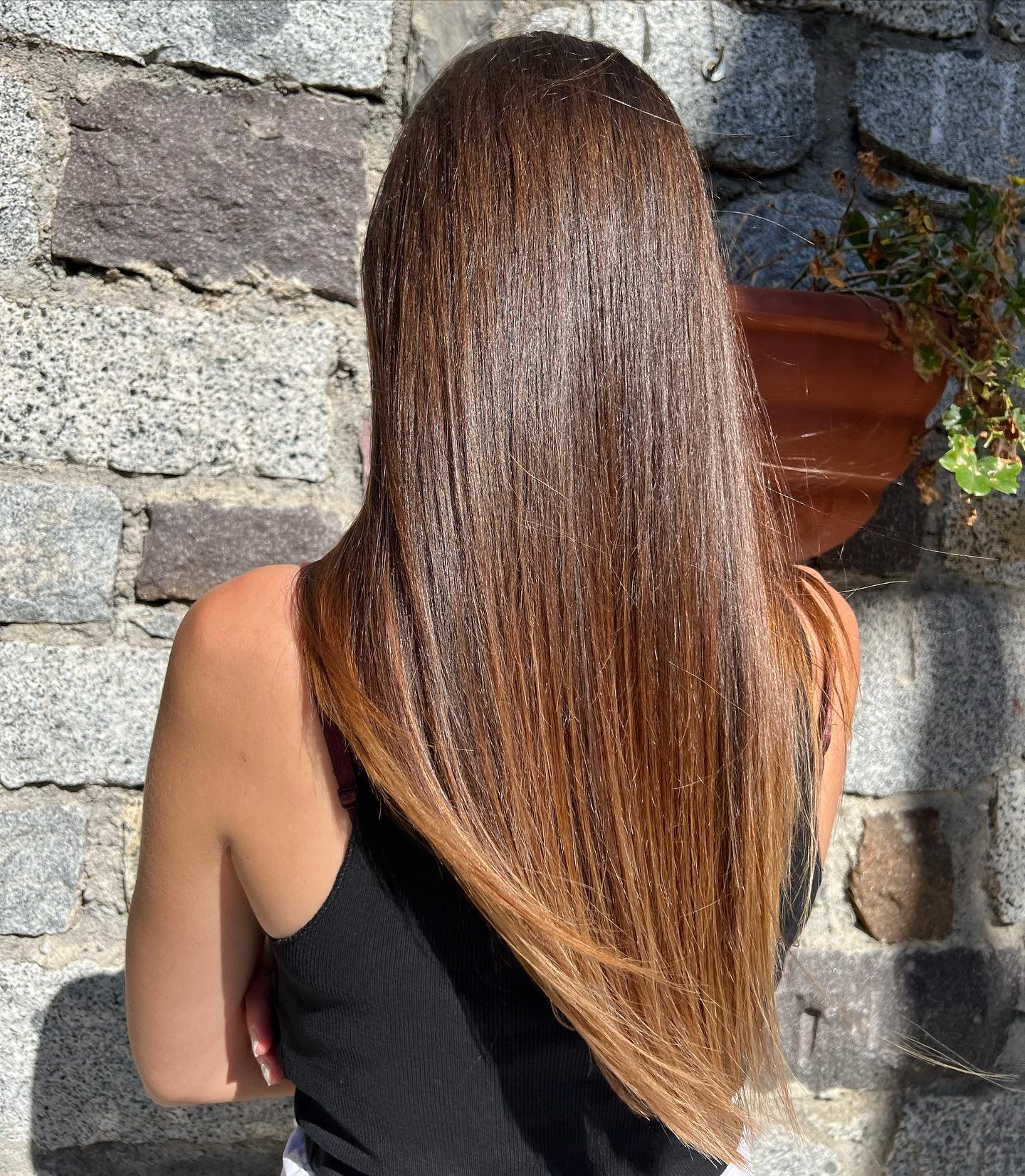 Chocolate brown and stylish, this glossy hairdo screams elegance and style! If you enjoy straight hairdos and cuts that are practical and easy to maintain, this will suit you so well.
20. Black Straight Glass Hair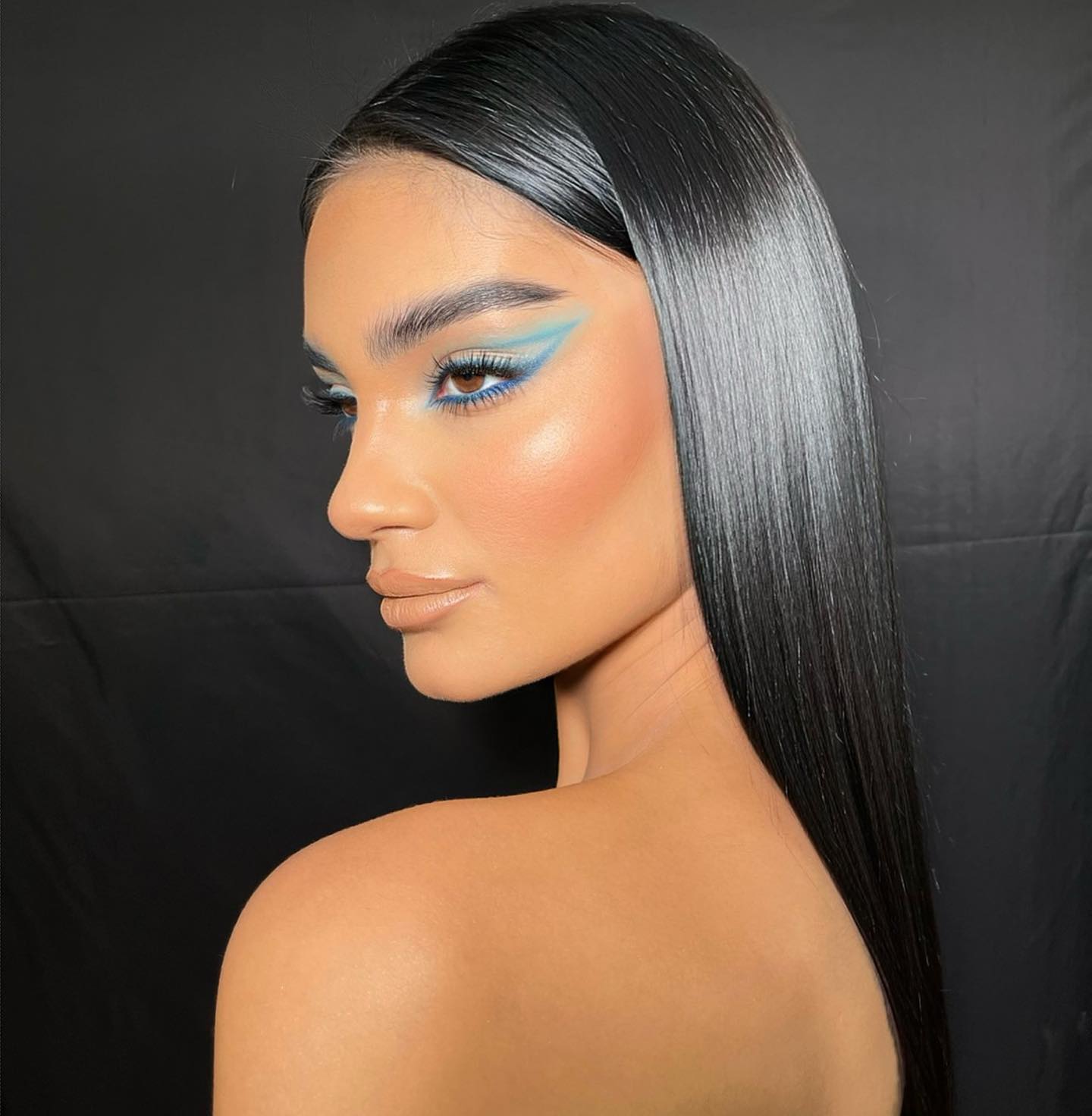 The dark brown or almost black shade is for women who have thin hair, or a ton of greys. You can hide them with the right coloring product and shiny spray!
21. Brown Glossy & Glass Hairdo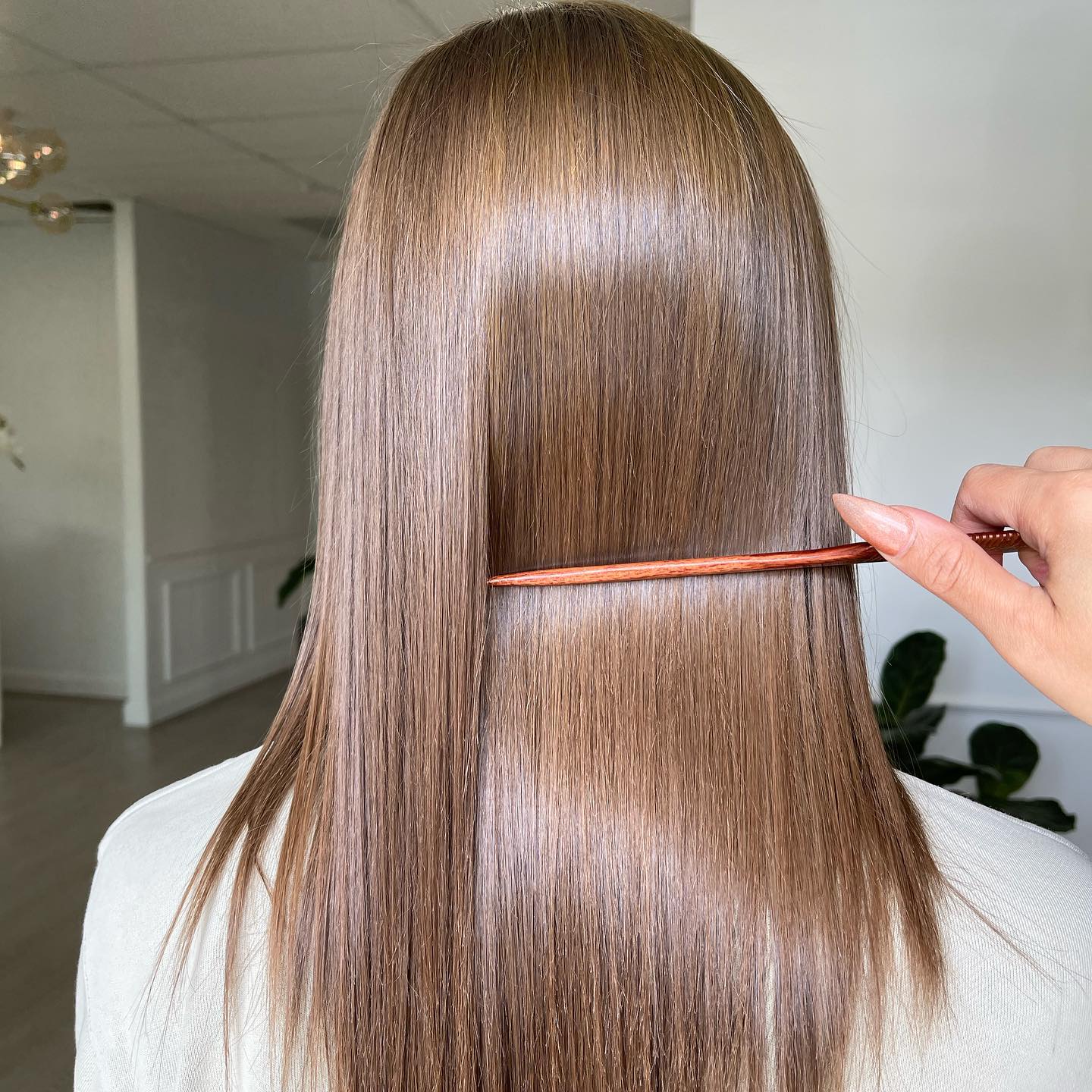 Brush out your hair and style it in a straight blow-out way. Women who have thin strands will like the overall style + you won't spend more than 5 minutes styling it in the morning.
22. Platinum Blonde Glass Hair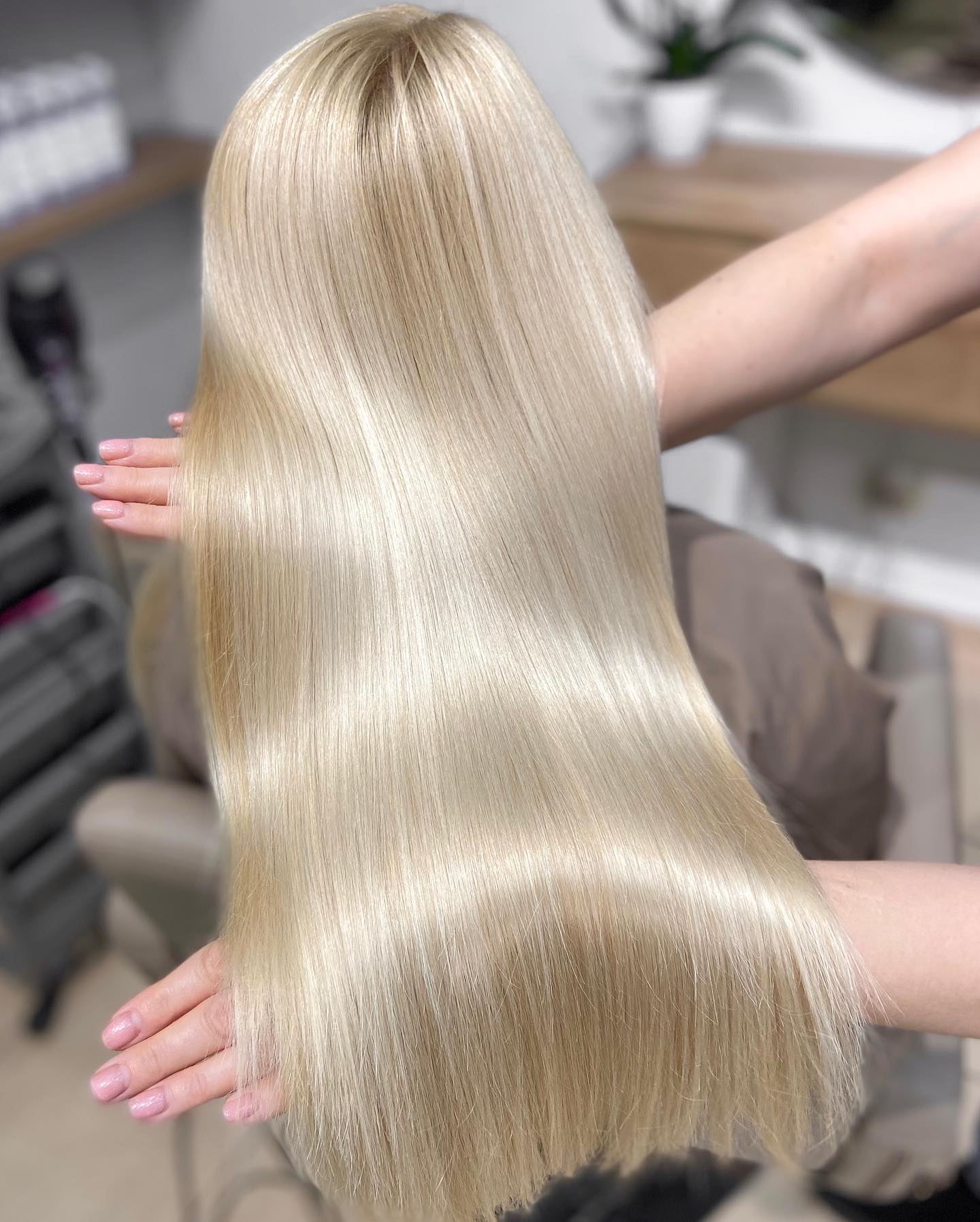 A platinum blonde color such as this one needs to be colored every 4 weeks if you wish to maintain it quite well. Can you handle the upkeep?
23. Wispy Voluminous Glass Haircut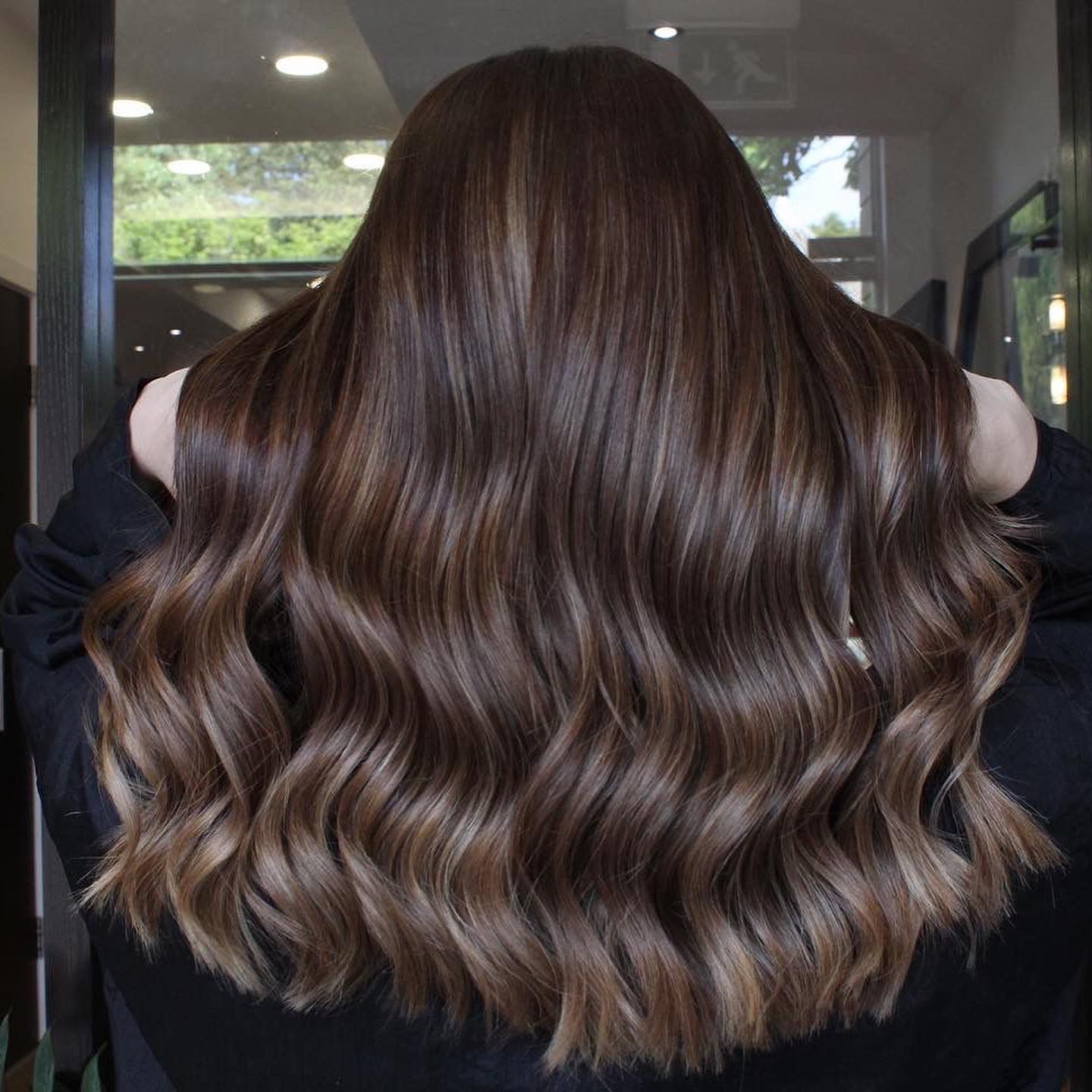 Lastly, this glossy brown hairdo is for women who love subtle curls and elegant locks. It is quick and easy to do, perfect for those who are always on the go.
Who Is Ready For Glassy Hair?
Ready to rock your feminine glossy locks? If so, which one out of these looks do you like the most? Let us know and book your hairstylist asap, we know that you're going to love the transformation!