Do you want to try out a gorgeous hairdo? How about you switch your hair color and go with this red feisty shade? If you're a fan of vibrant looks and you trust your hairstylist (or yourself) why not try coloring it on your own? If you want to explore some gorgeous ideas and want to find a new hairdo inspo, keep on reading! Here's what you can do and try out in the near future.
20+ Red Hair Ideas
1. Chic Red Hair Side Swept Look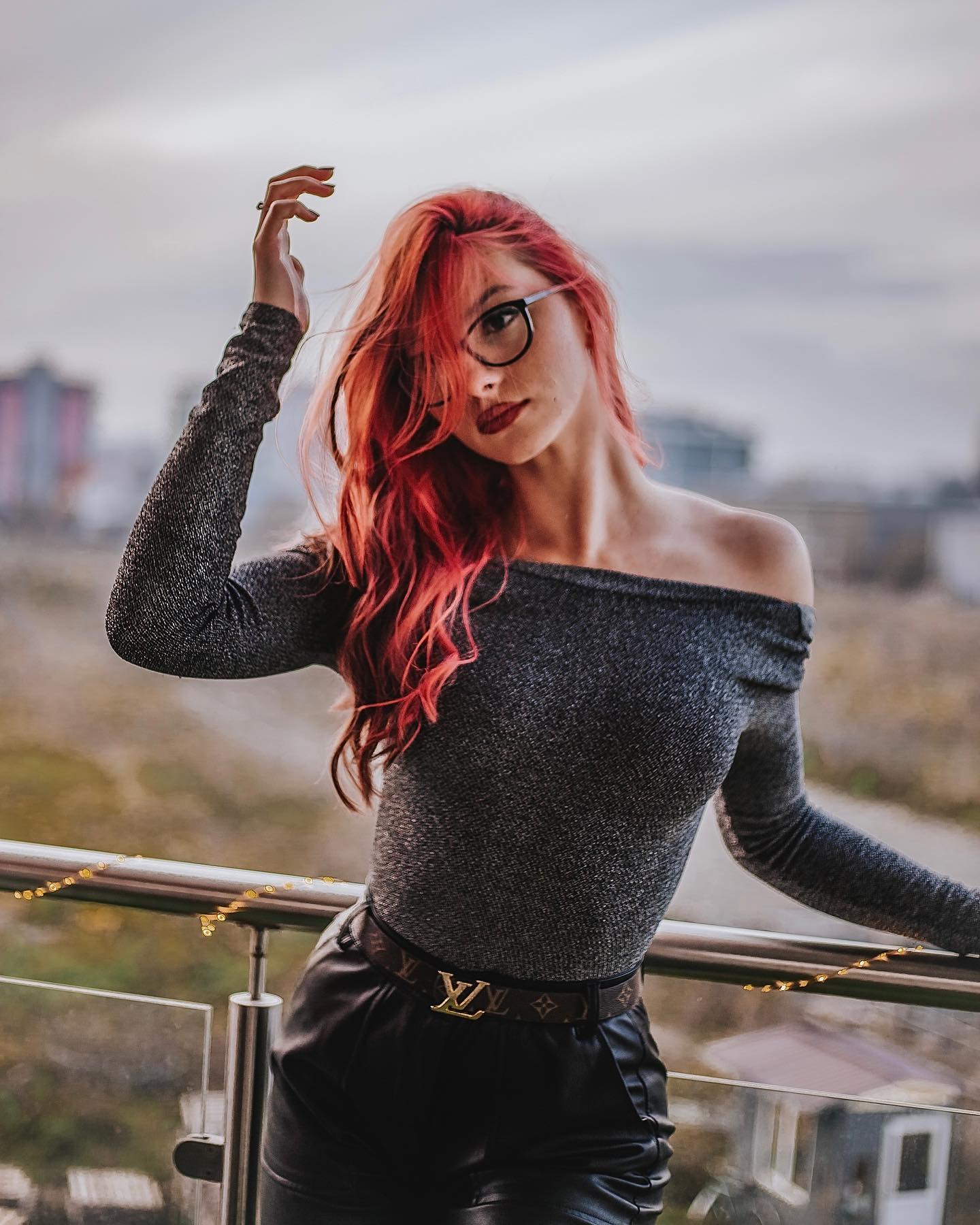 Try out this hair-swept moment and rock these luscious locks knowing that they're a popular hairdo for this season. Women who enjoy elegant fall looks and those who wish to experiment with their coloring will enjoy this voluminous beauty.
2. Dark Red Hair Look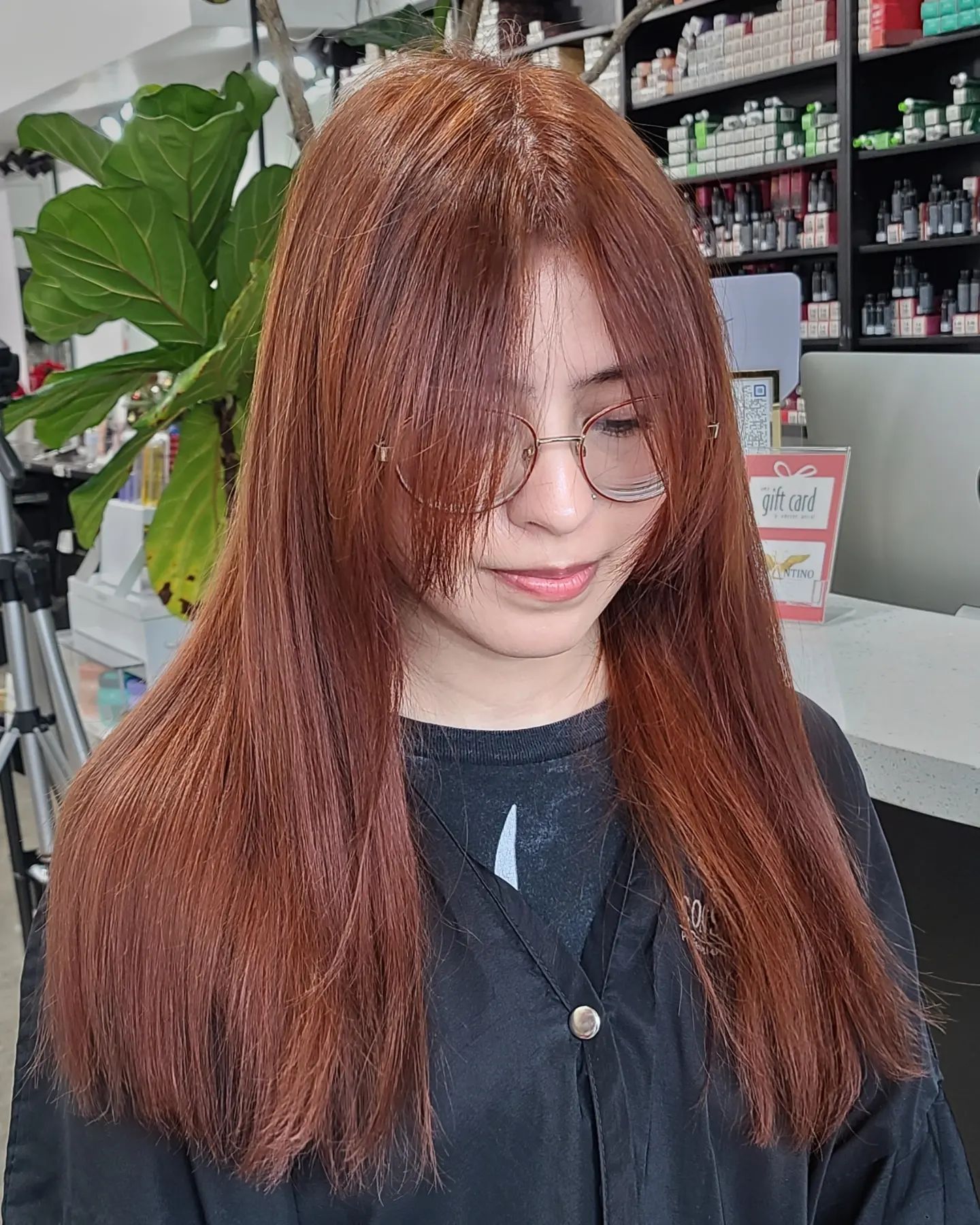 Give this darker red hairdo a try and mix some light brown pigment into it. If you prefer not-as-dramatic looks and you love subtle details, as well as not as of vibrant colors, try this out, you're going to fully enjoy it.
3. Vibrant Red Hairstyle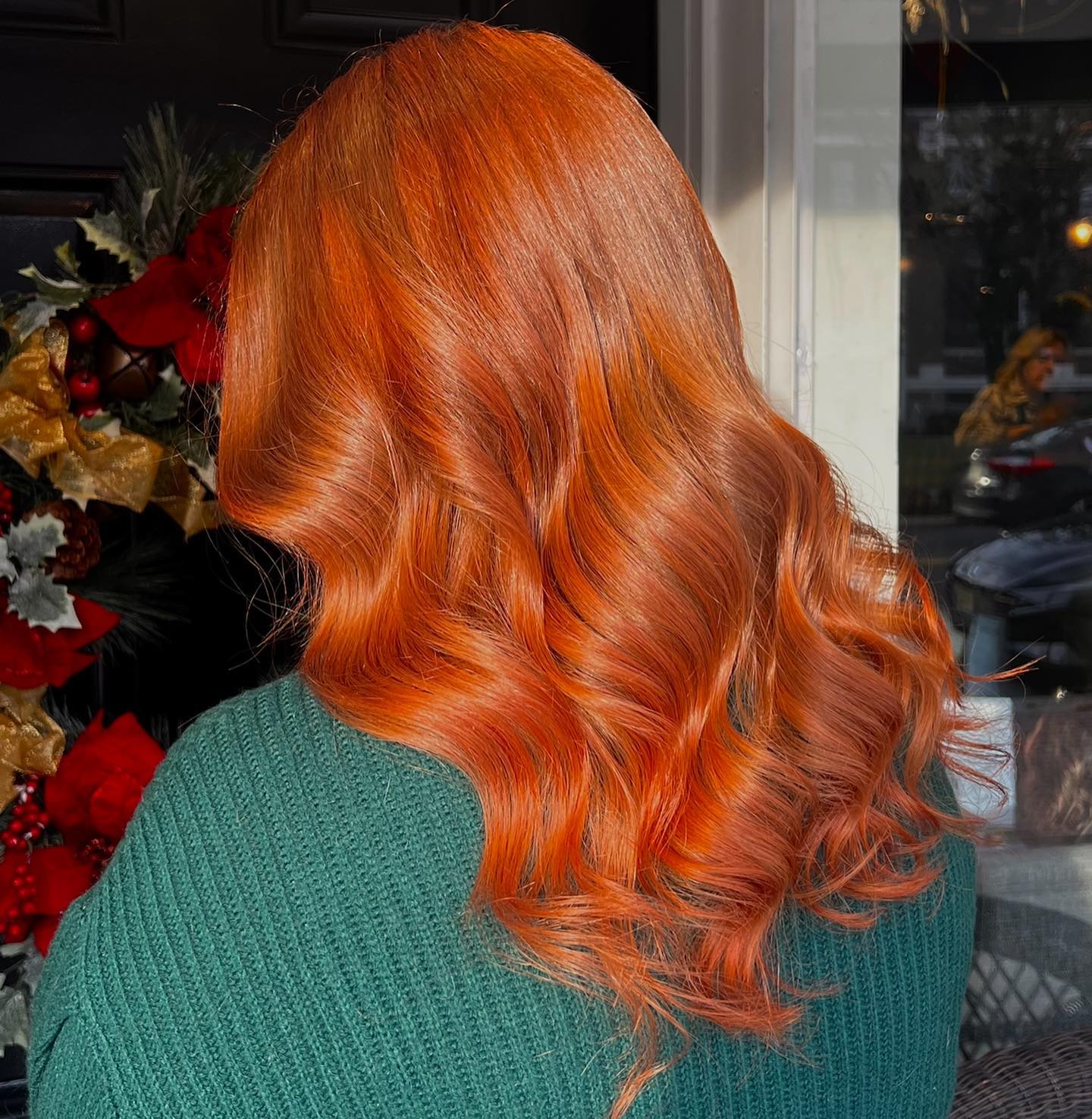 A vibrant red hairstyle such as this one has that subtle orange hint to it. Women who prefer spicy and modern shades, as well as those who enjoy trying out new colors quite frequently, will want to give this a go. It is going to be a popular look for the fall season, that's for sure.
4. Short Bob Red Hair Look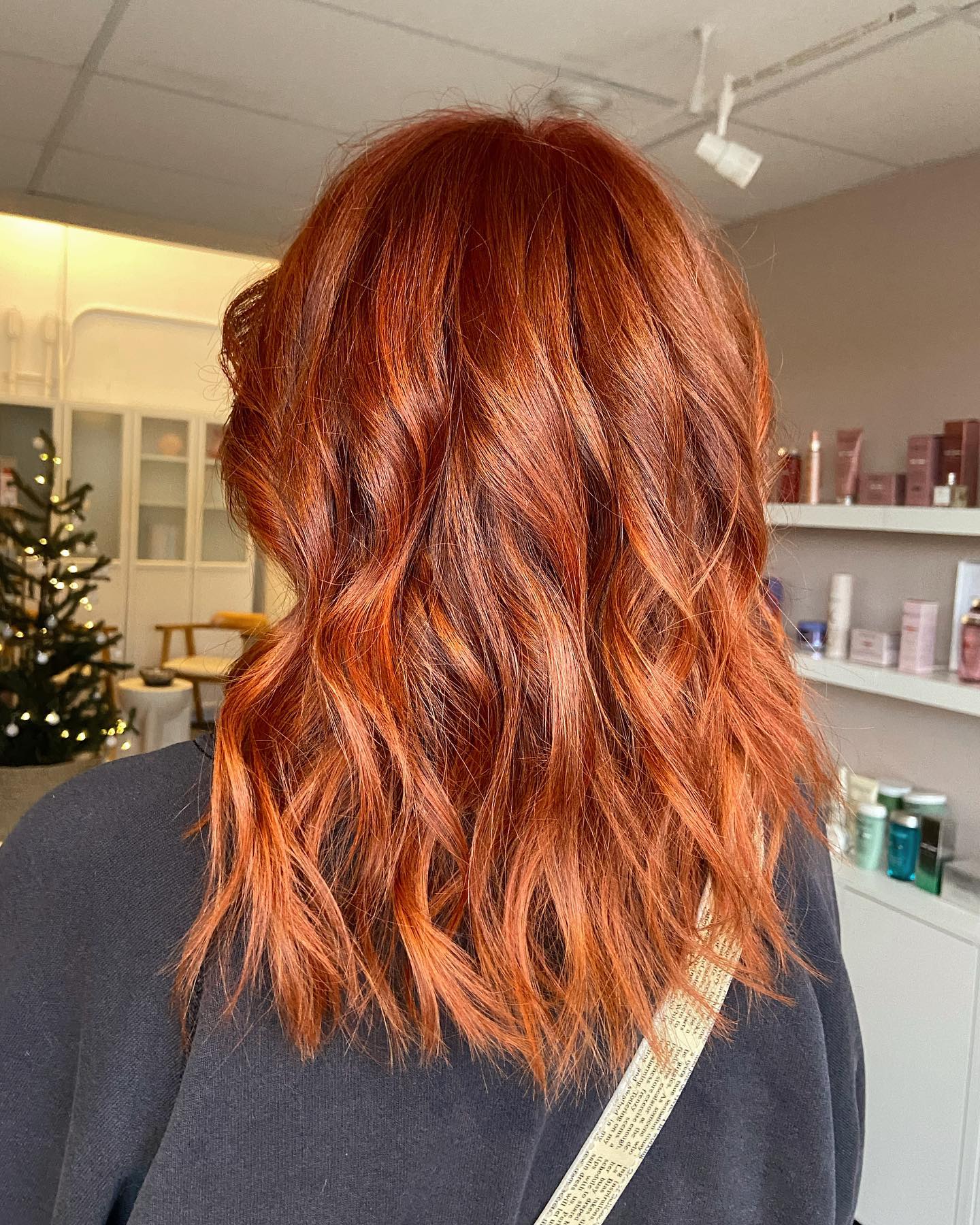 If your hair is on the shorter side and you enjoy elegant transformations, why not book this look? It is going to look amazing on most women in their thirties since it is the perfect work and office-inspired style.
5. Dark Red Hair Bob Cut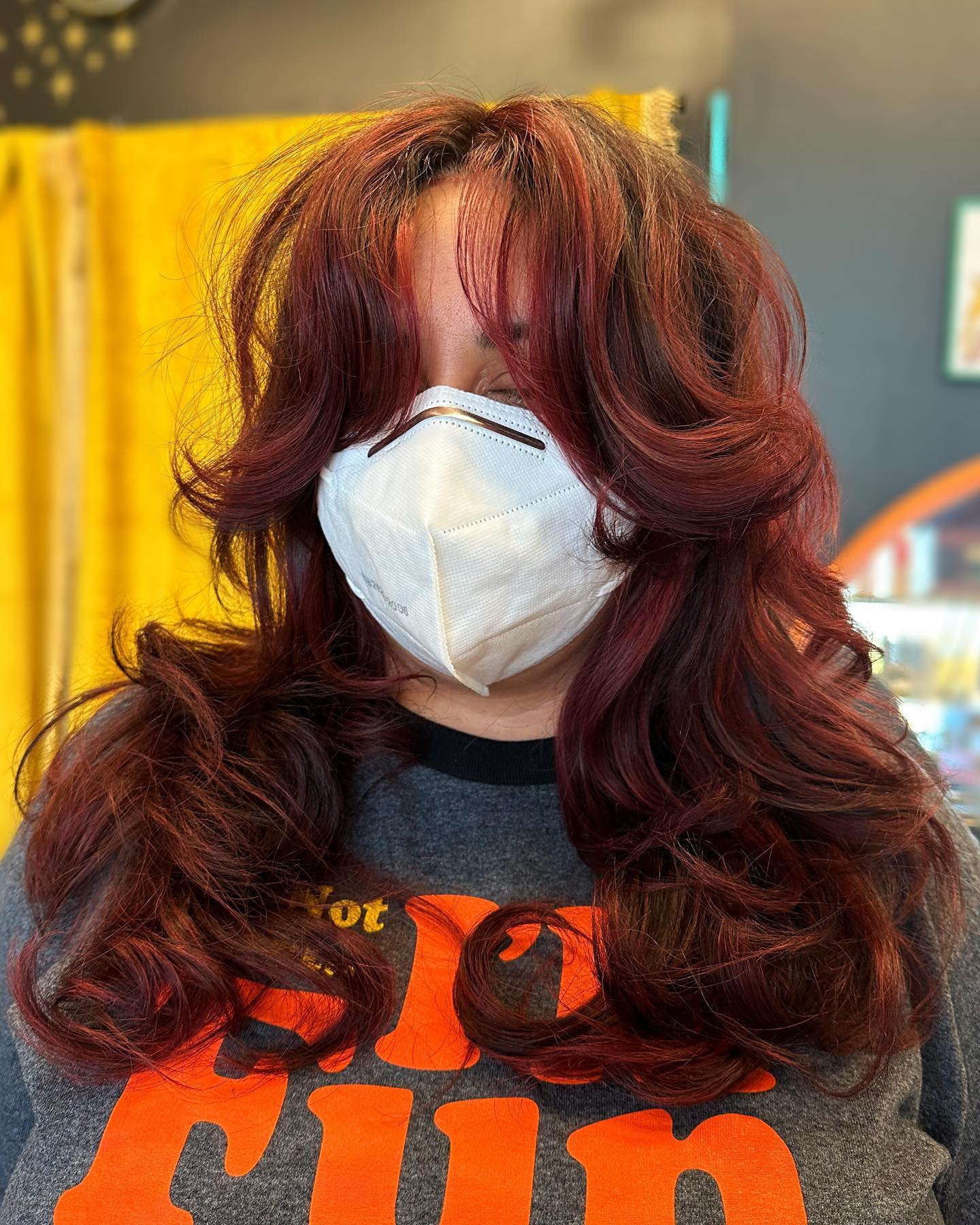 Women who enjoy voluminous hairdos and elegant blowouts will gravitate toward this look. This short and auburn chocolate-colored beauty will attract a lot of attention. Show it off knowing that not a lot of women can recreate a similar look.
6. Hot Fiery Red Hair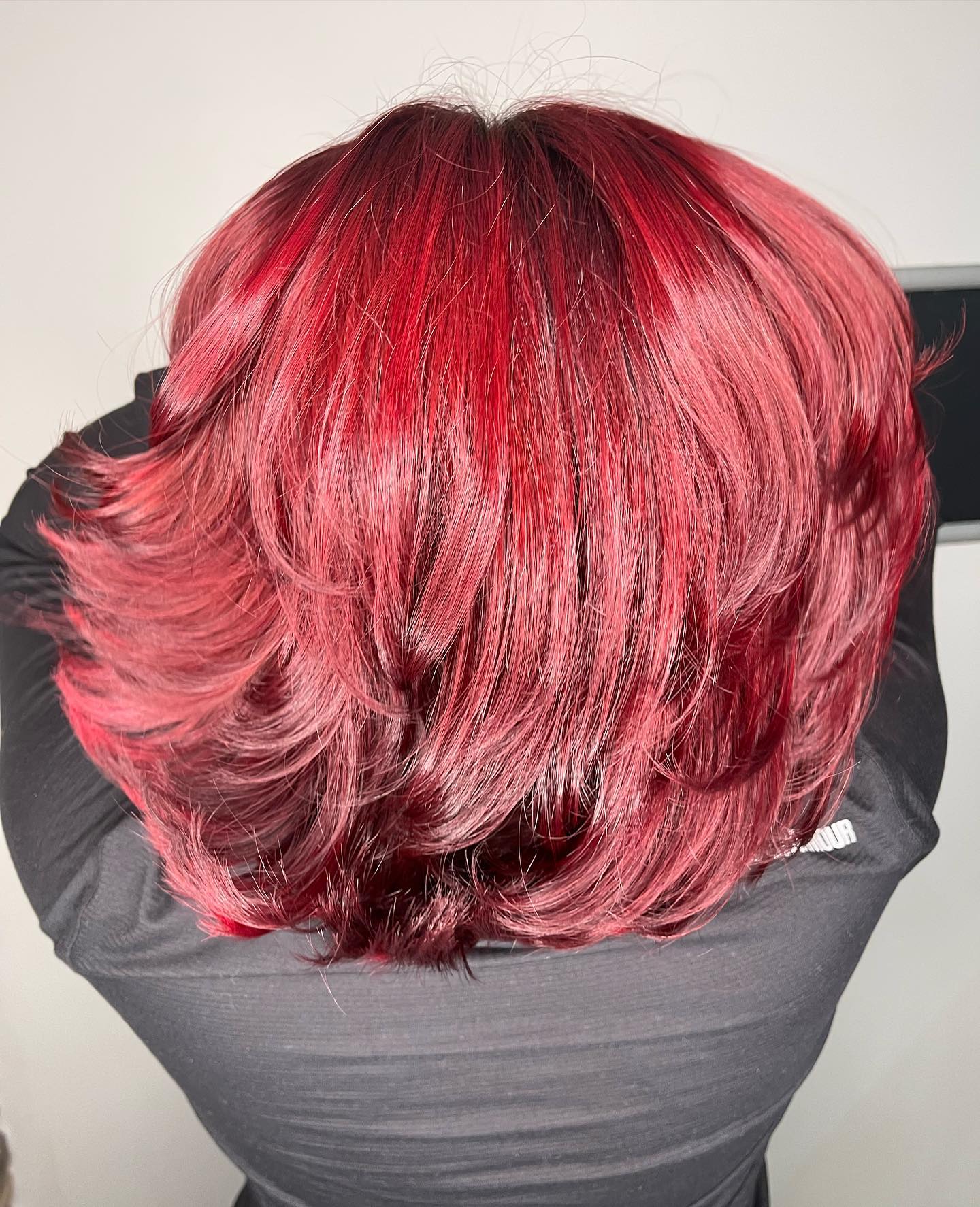 Hot and fiery red color such as this one will look so good for the fall or summer season. If you want a shade that is vibrant and dramatic (but also a color that requires a ton of maintenance), why not experiment with this beauty? Heads up as you'll be needing to color it quite frequently.
7. Voluminous Red Hair Look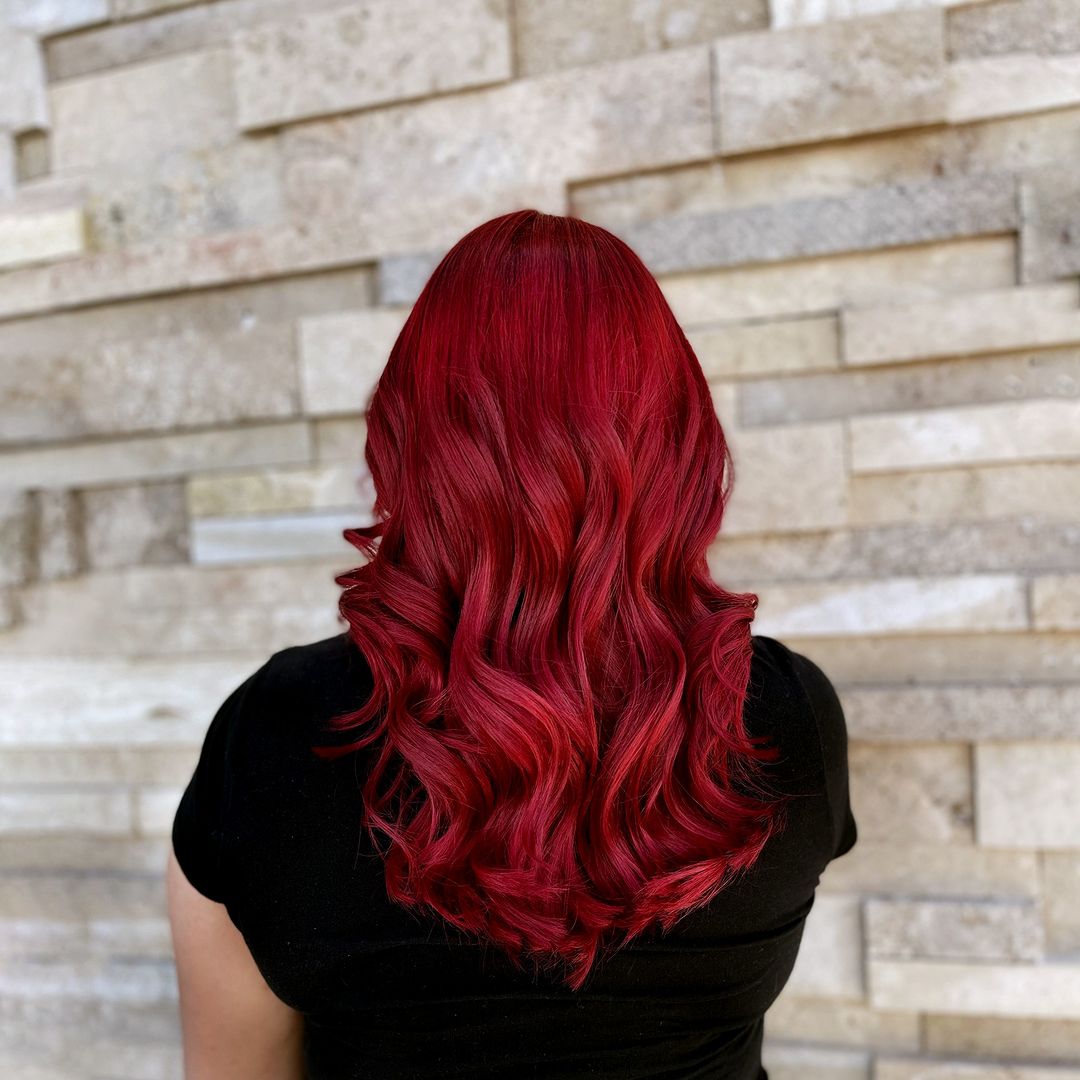 This dark red shade is so pigmented. The truth is that women who have naturally lighter colors will want to try out this look, as they can pull it off with ease. If you're a fan of subtle curls down your ends and you enjoy feisty transformations, book this look!
8. Plum Red Hair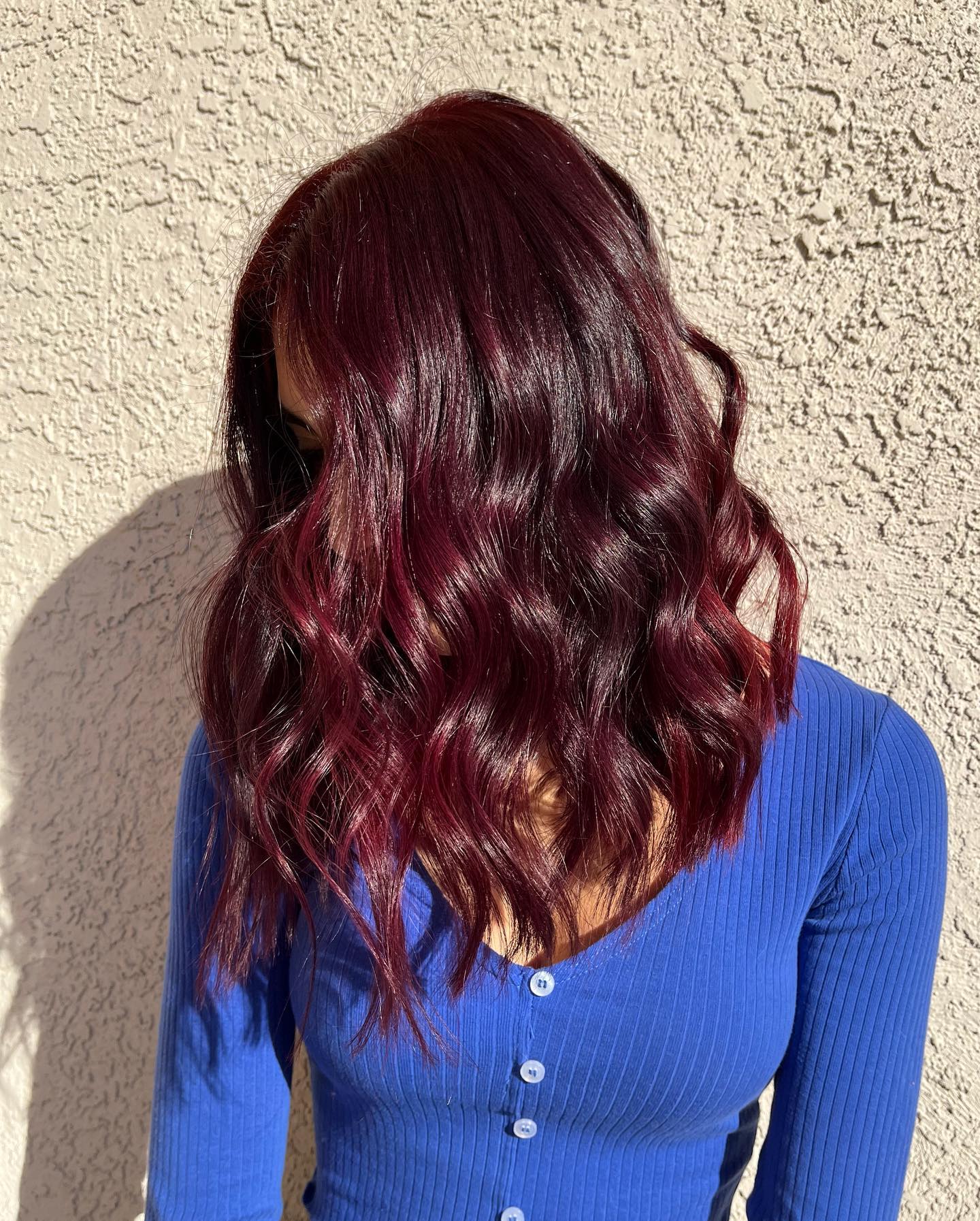 A darker shade of red (almost plum-like), is going to look amazing on mature women. If you have a lot of grays that you want to hide and cover-up, this is the perfect choice for you!
9. Red Hair Straight Look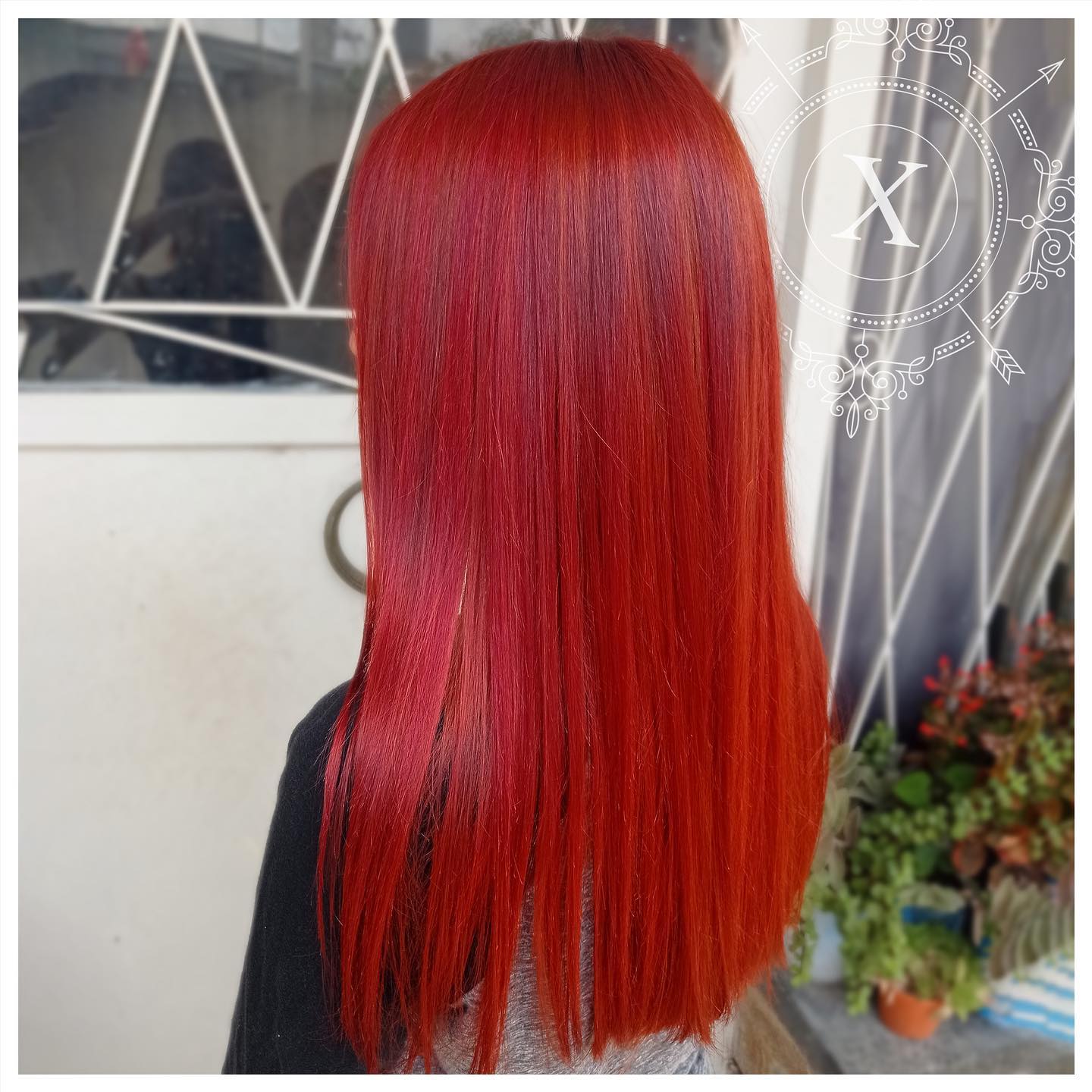 Make sure that you can maintain and handle this hairdo. It is a gorgeous, long, and wispy outcome that has to be colored every 4 weeks since it is tricky to maintain.
10. Simple Light Red Hair Look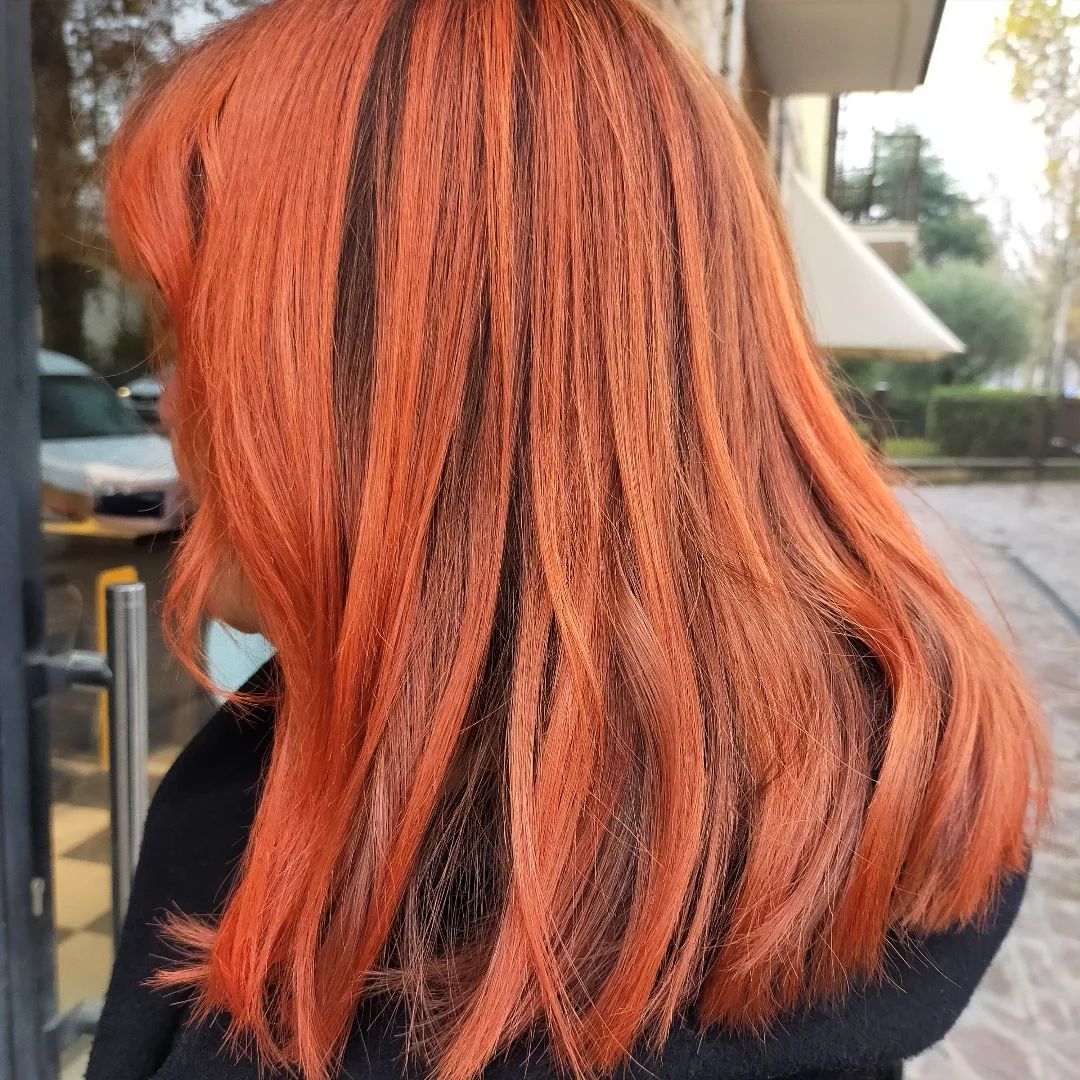 A light hairdo such as this one just goes to show you that you will end up with a gorgeous style & color even as it washes out and as it fades.
11. Short Red Hair Look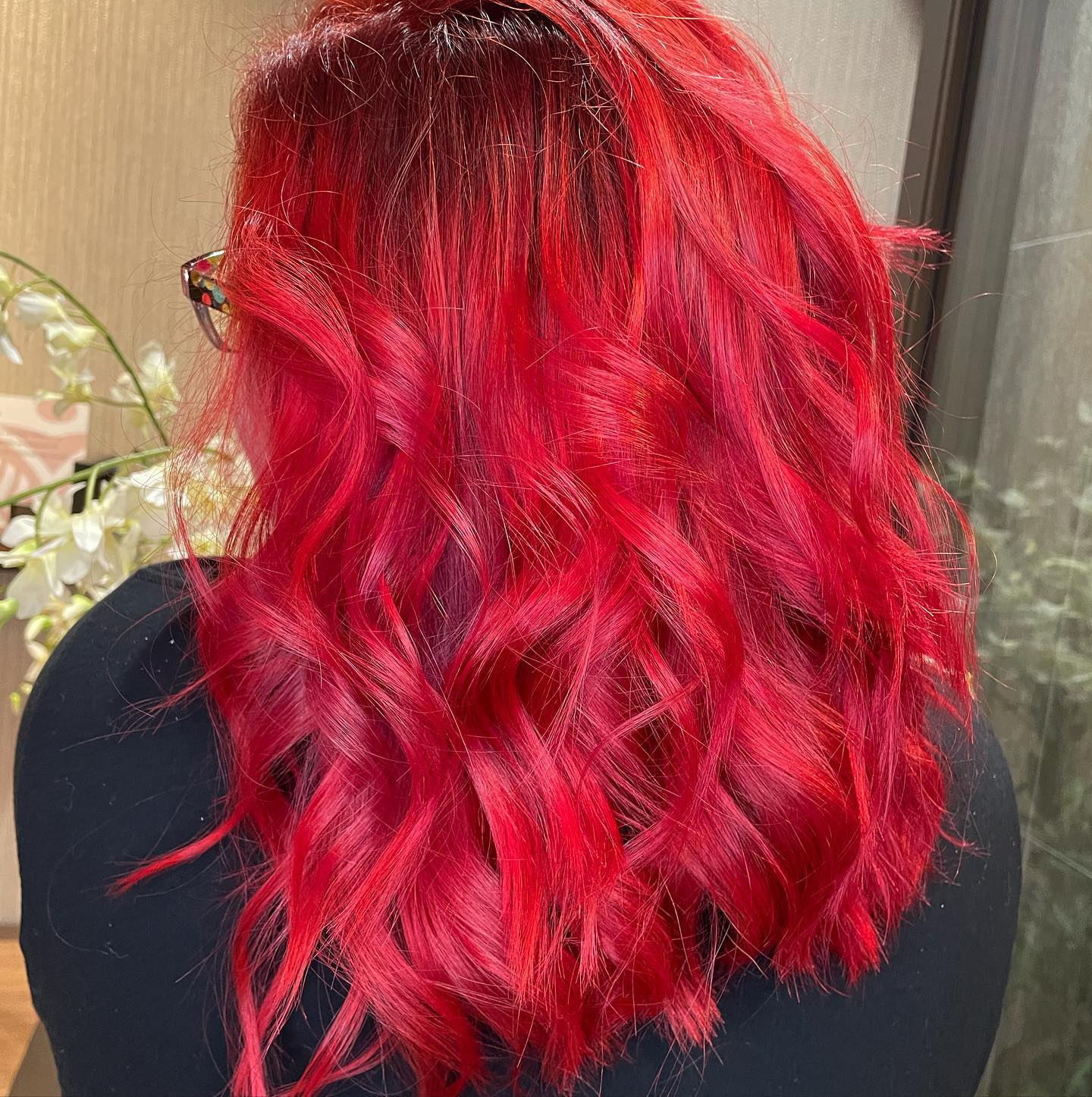 Short red vibrant hairdos such as this one will take you 2-3 hours to achieve when at a hair salon. If you're sure about it and you're ready for this commitment, this is your sign to get it.
12. Feminine Light Red Hair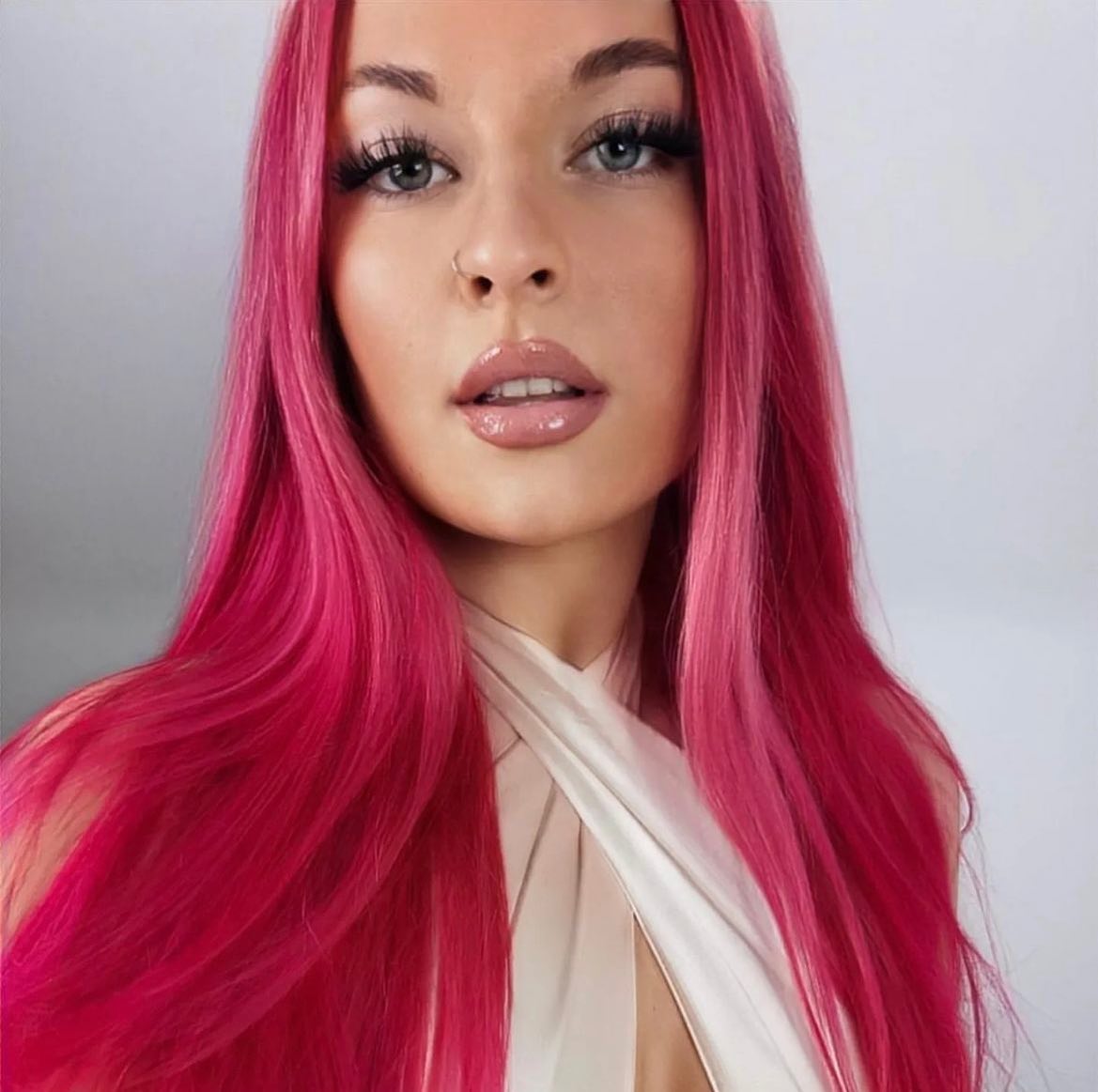 Try out this red hairdo and hair dye and just know that it is going to look so good with a hue of pink. Perfect for younger women!
13. Cool Red Hair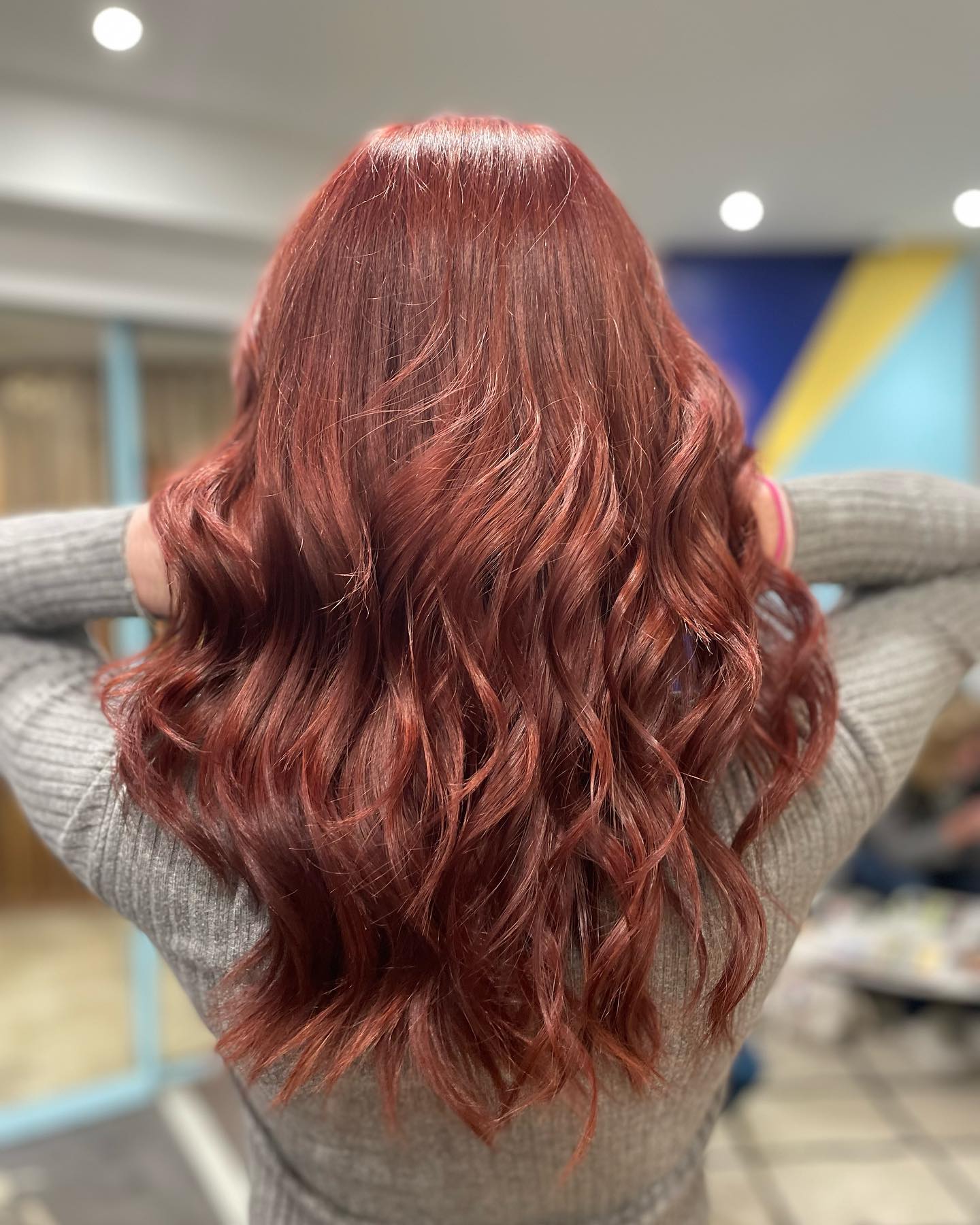 A cool red hairdo such as this one is the perfect look for most 30-year-old women. If you love gorgeous & elegant transformations, this is for you.
14. Colorful Bright Red Hair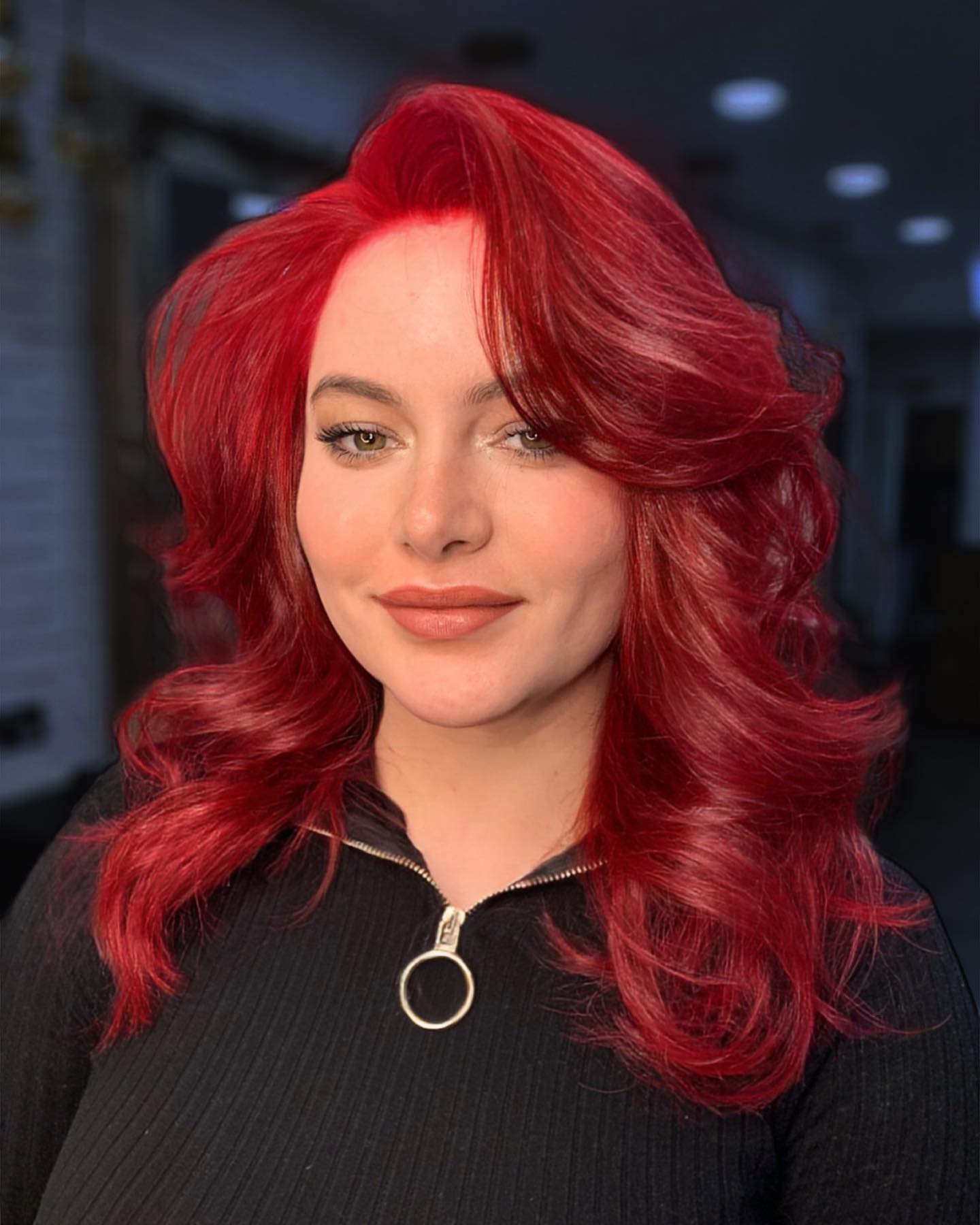 Make sure that you color your hair every four weeks when it comes to this wispy beauty. It is going to look so chic and stylish when paired with red lipstick.
15. Long Elegant Red Hair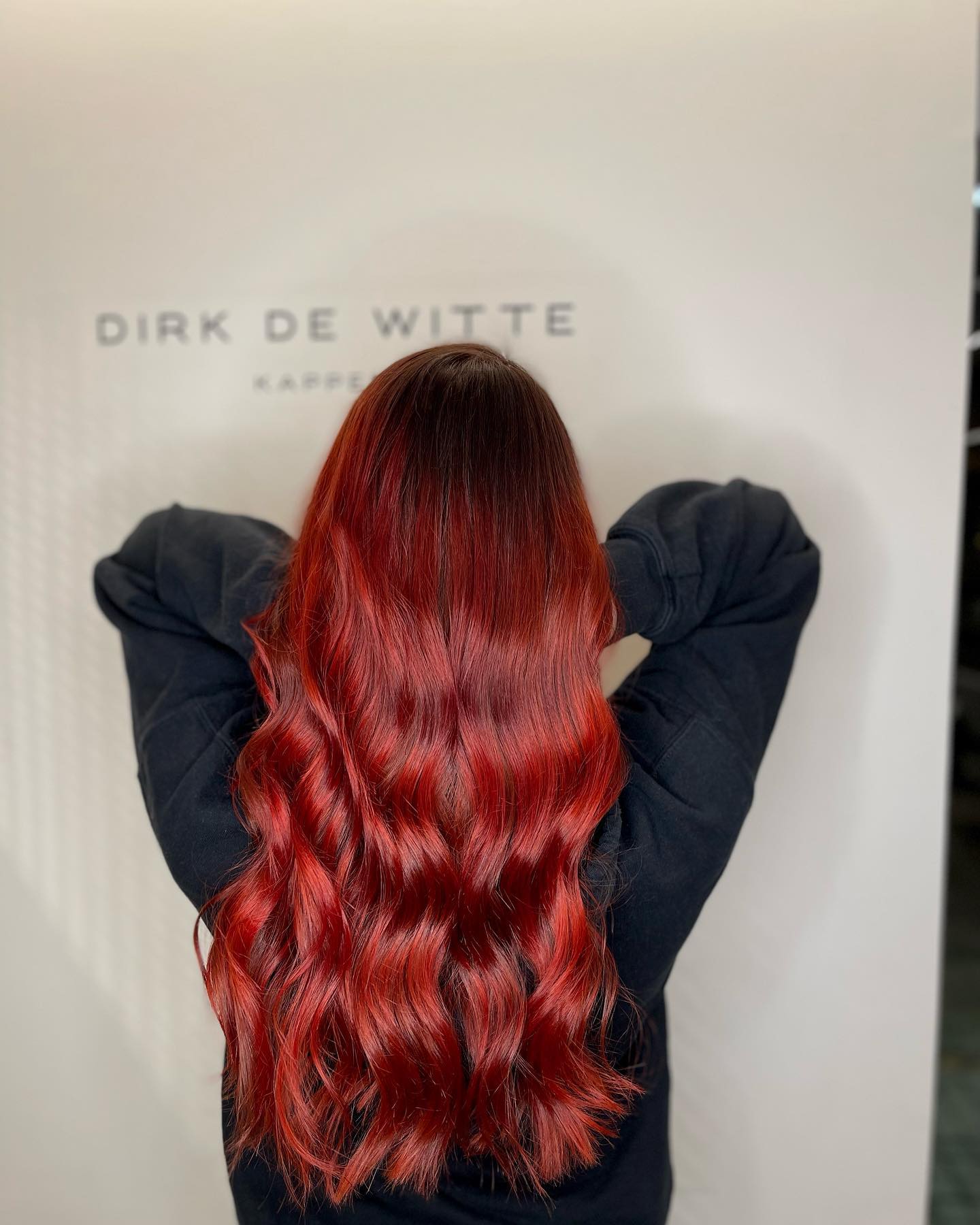 You can keep your roots dark and natural, but color your ends in a vibrant red. Women who love their natural hair will enjoy this style.
16. Light Washed Out Red Hair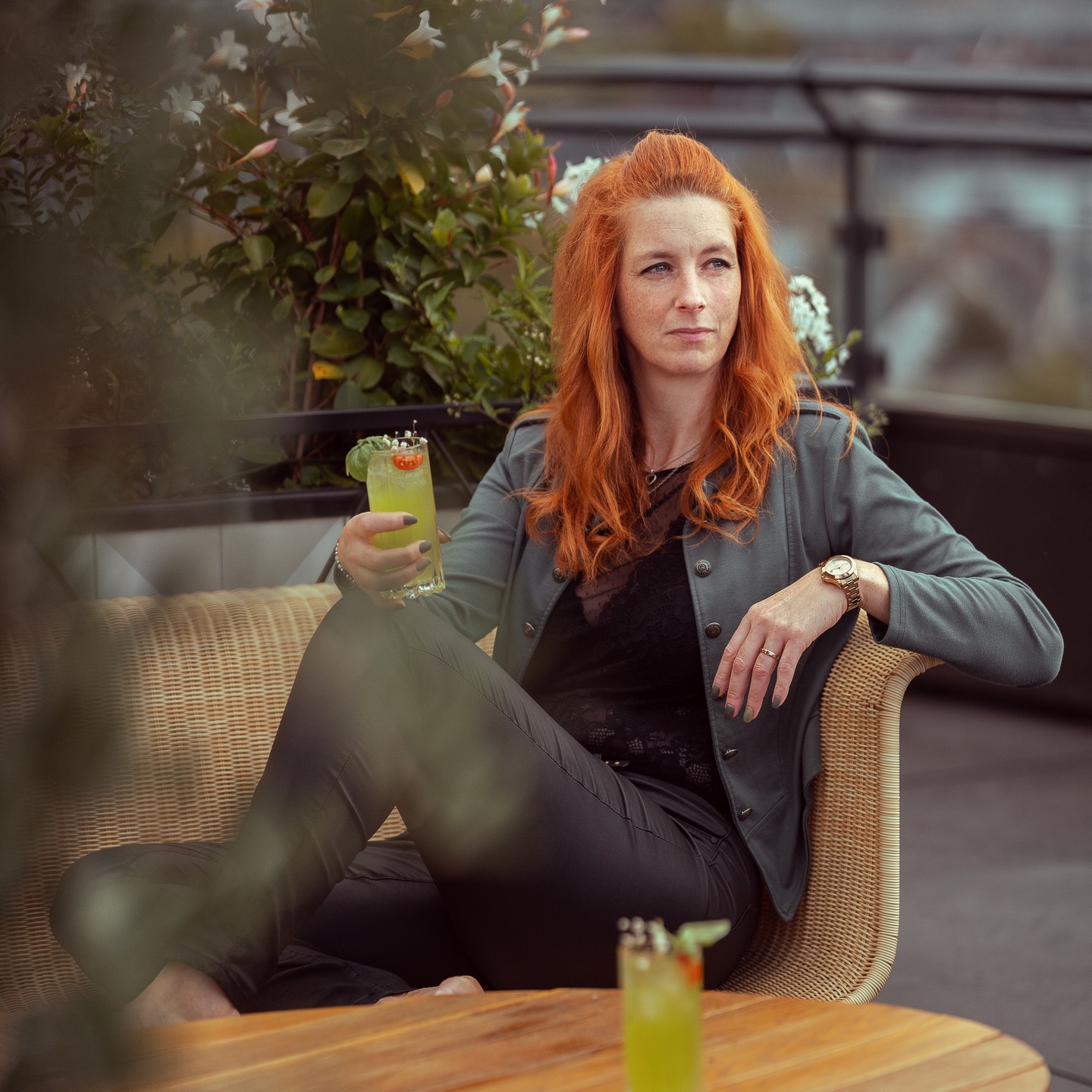 Moms who enjoy red hair and those who are all about low-maintenance ideas will love this beauty. It is going to look so good as it washes out.
17. Hot Bright Red Hair Sleek Look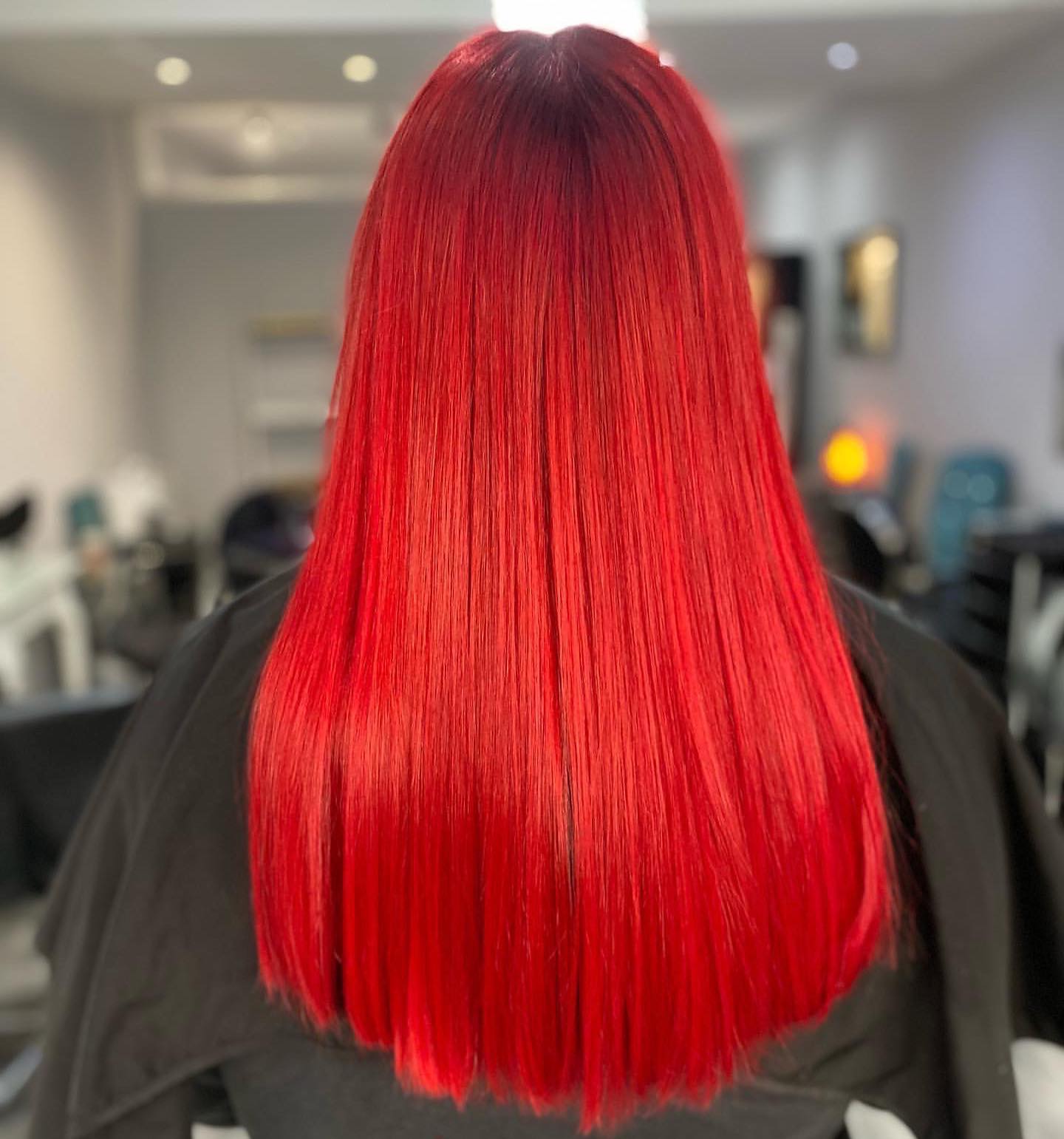 Long, sleek, shiny & stylish – this hairstyle will suit the majority of women! If you are satisfied with your current hair length why not color it in this unique way?
18. Cool Dark Red Hair Look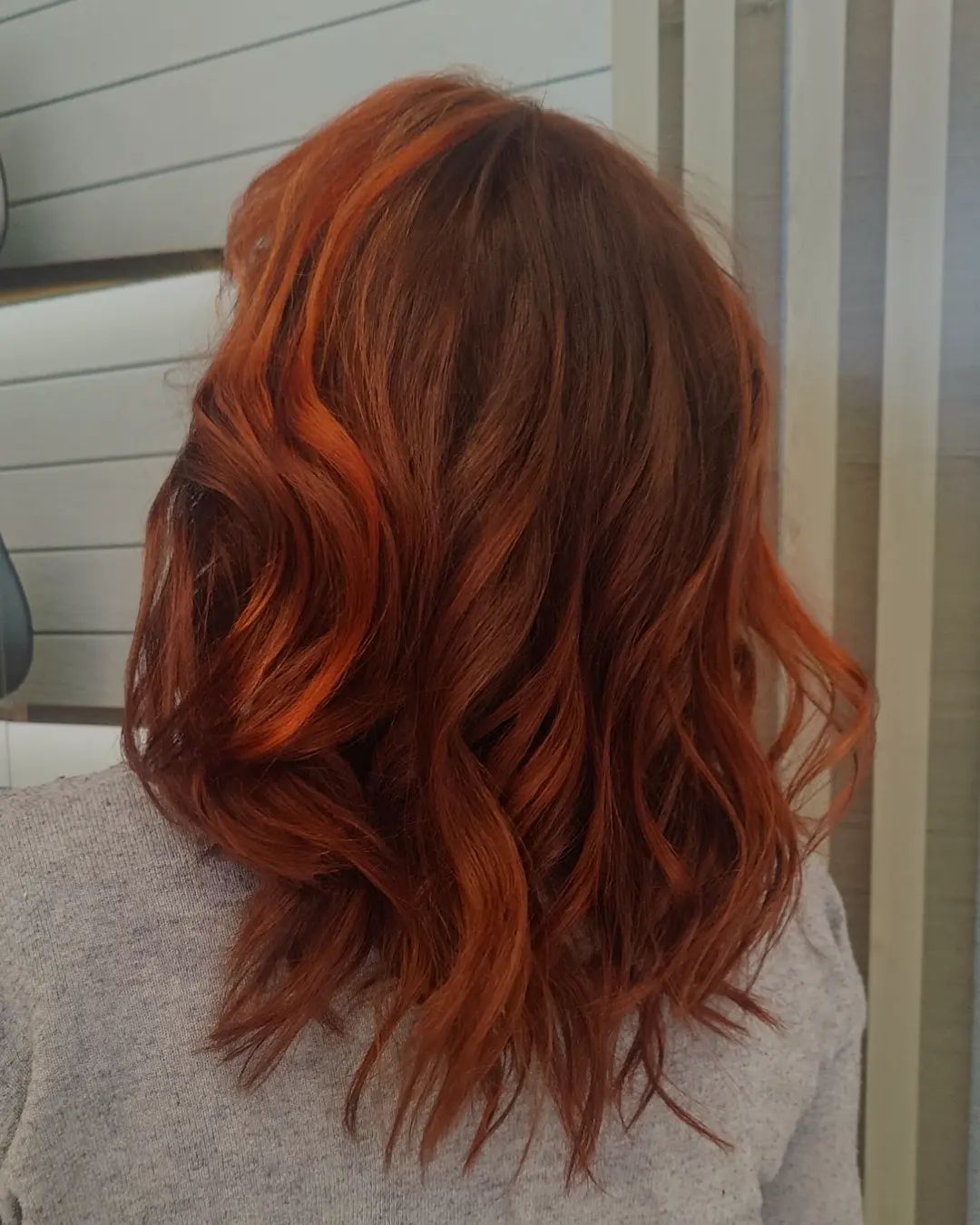 This shade of red is going to look so good for the Fall season. It is a popular choice that most women are going to enjoy.
19. Chopped Bob Red Hair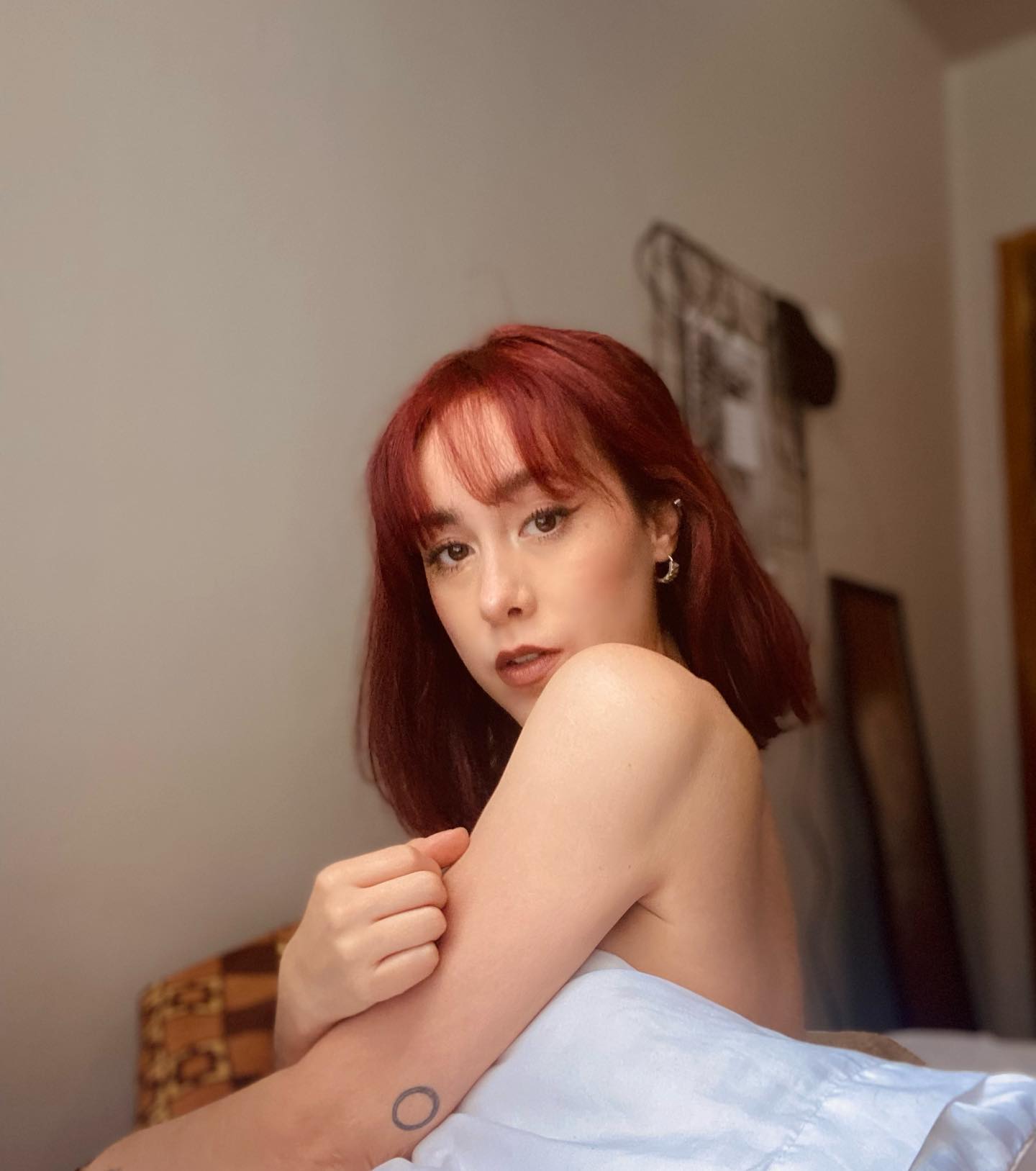 Cut your hair every 5 weeks when it comes to this bob cut. You should color it every 6-7 to maintain the exact same design.
20. Fun Fiery Red Hair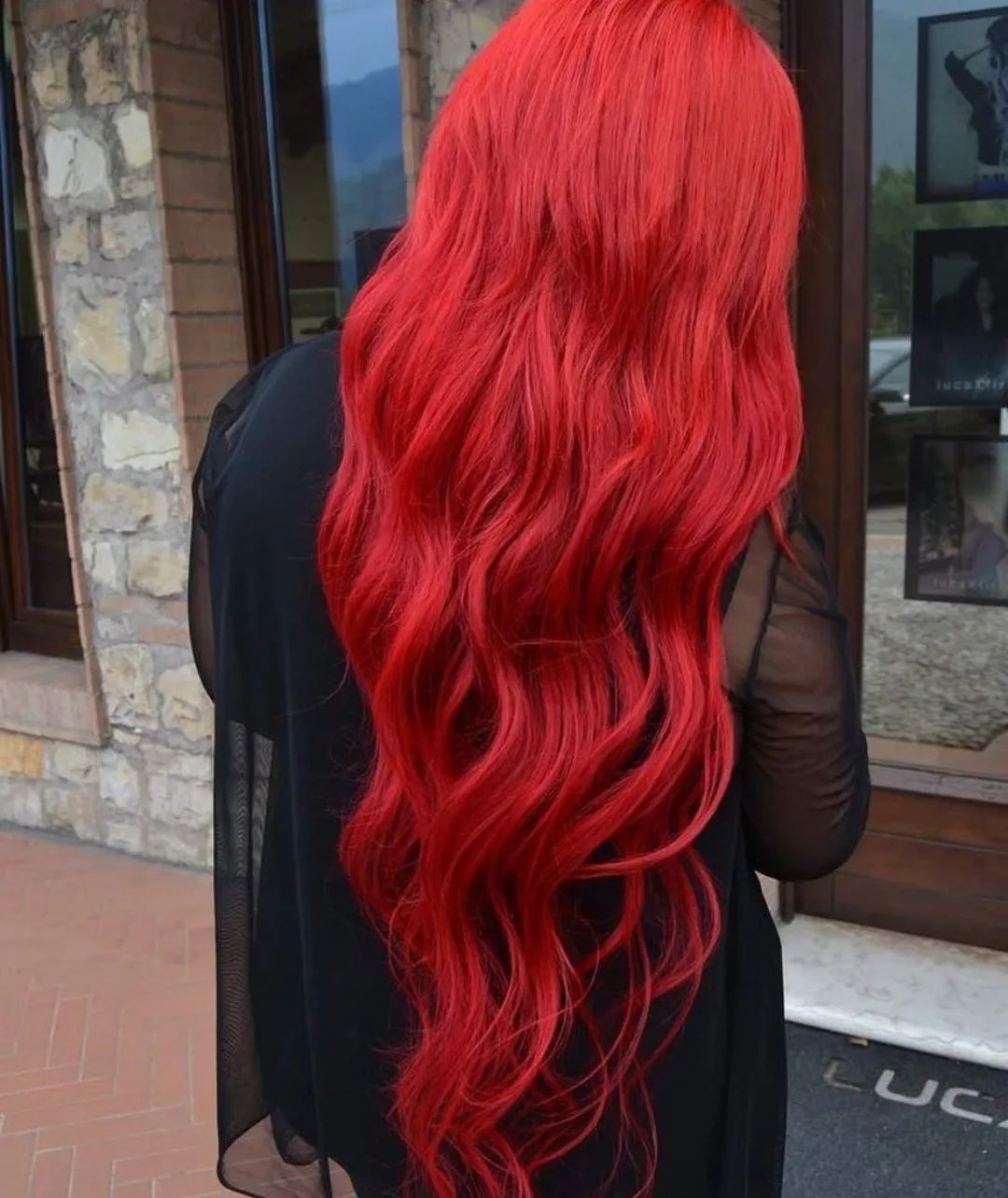 Fun, flirty, long, and so unique – this hairdo is for women who wish to stand out. If you have super long hair and you love showing it off – why not recreate this beauty?
21. Bob With Bangs Red Hair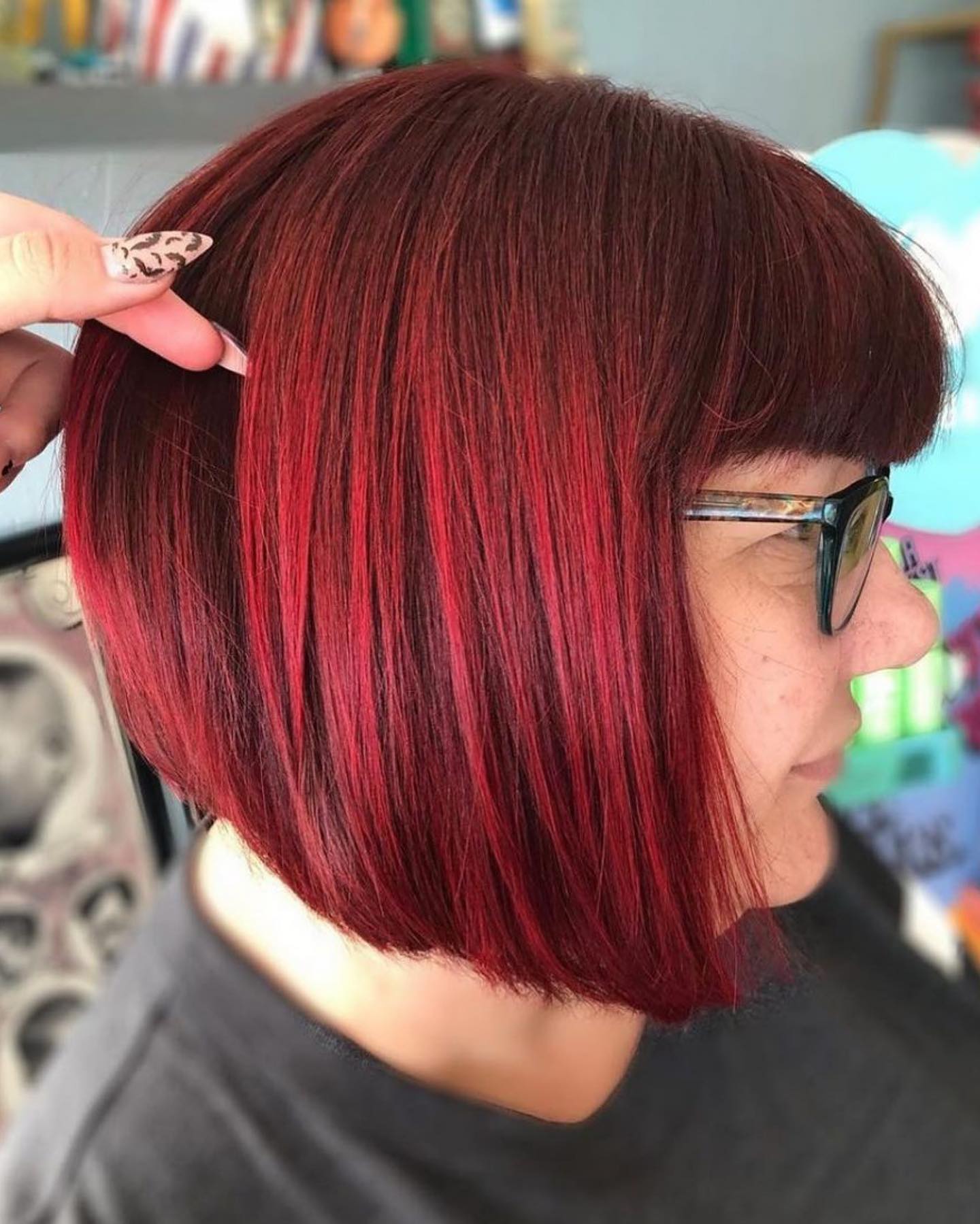 A chic blunt bob such as this one is for moms who love practical looks. If you are in your forties we highly recommend that you give it a go.
22. Cool Electric Red Hair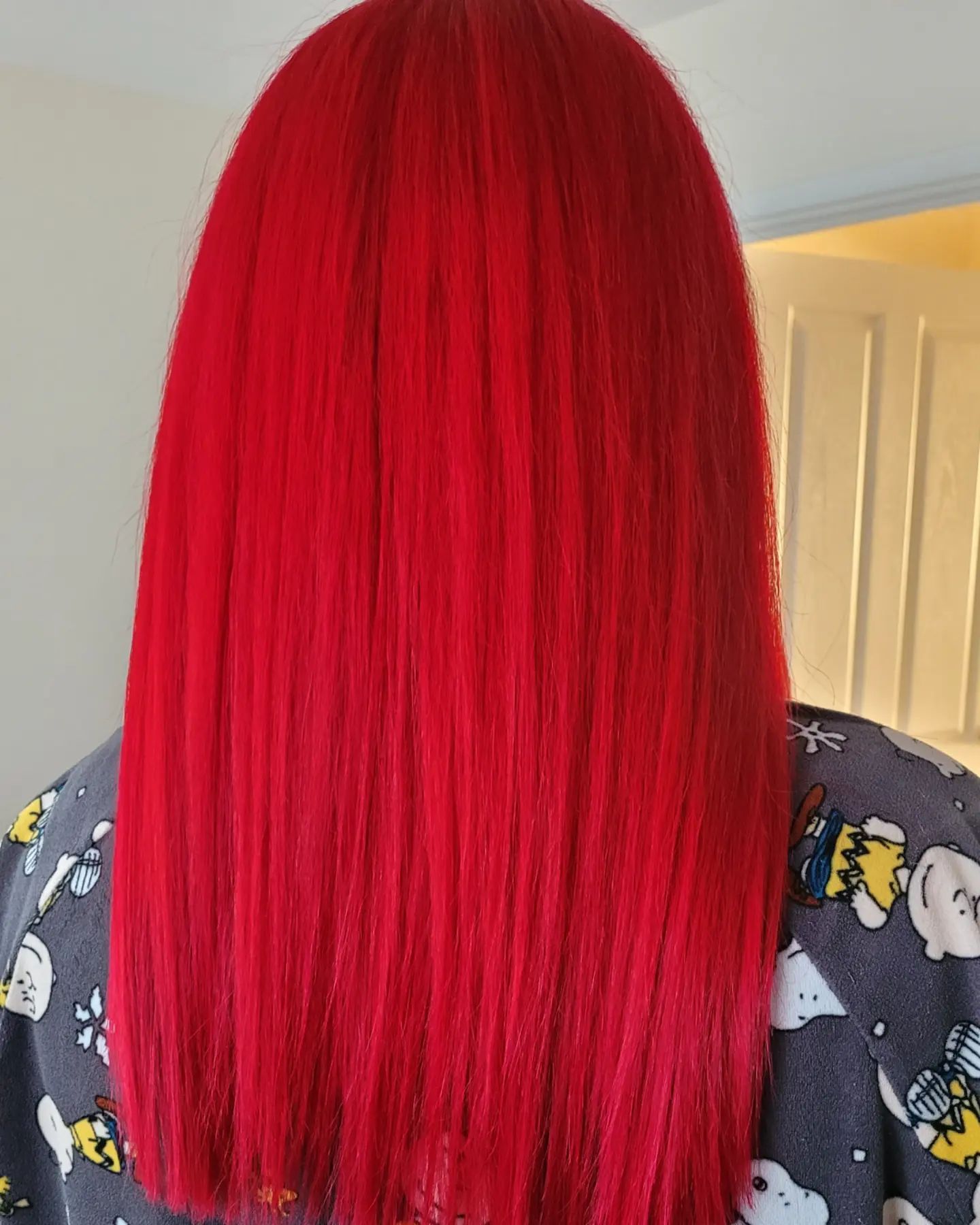 Lastly, heads up before you commit to this shade. This is a vibrant red shade that will take you quite some time (and money) to copy.
So, are you ready for a change? If so, which beauty is your favorite out of the bunch? Let us know, we can't wait to see you rocking red!