Just because you have short hair doesn't mean you can't have an amazing and gorgeous updo. We decided to look through Instagram to find some of the best short updos that you can easily replicate and wear to your next event or just a fun night out.
Check out twenty-five of our favorite short hairstyles updos.
1. Side Braid
Create a beautiful side braid to keep your hair away from your face and pin the rest back.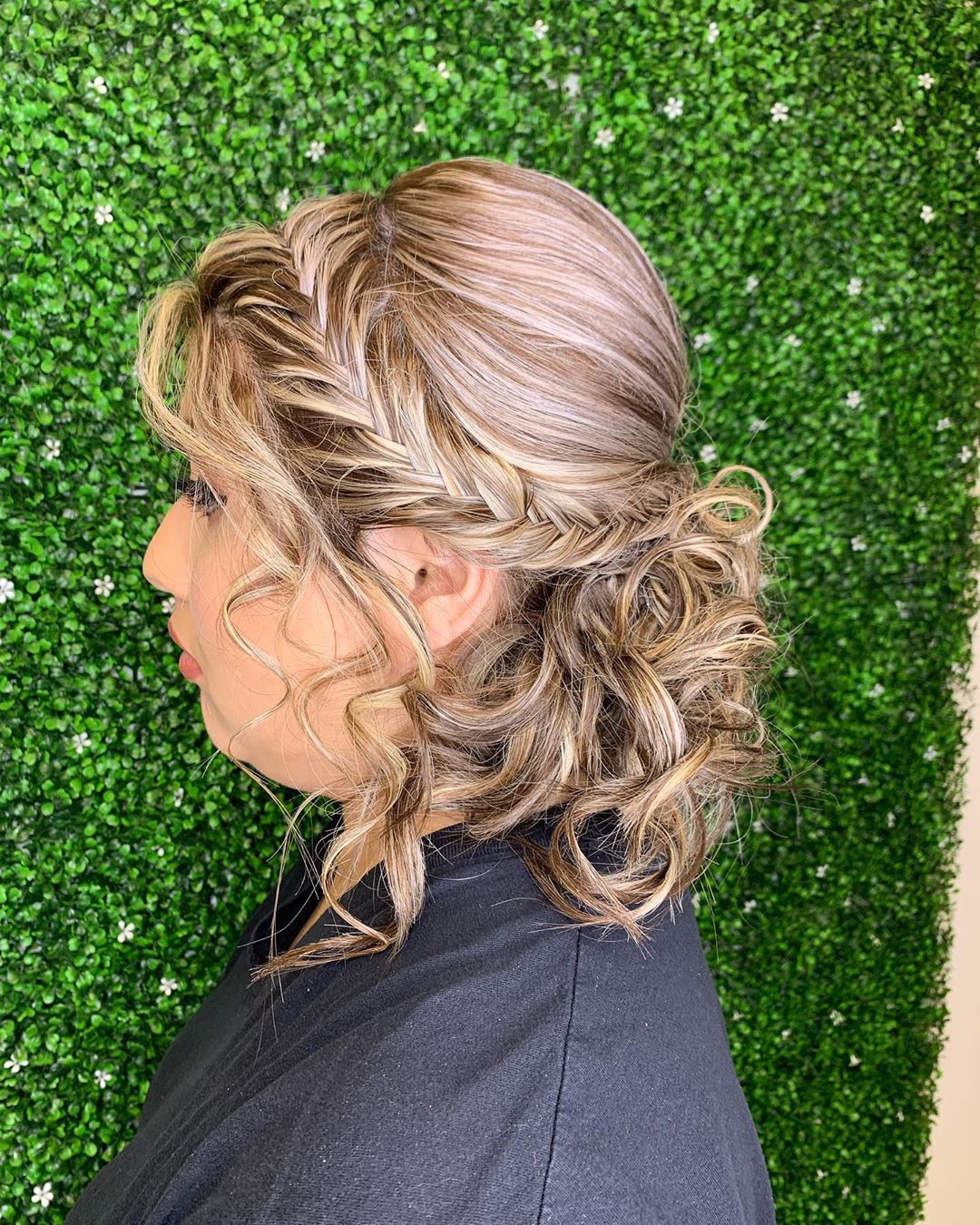 2. Killer Fade
Cut your sides short and curl the rest of your hair for an amazing fade and tons of volume.

3. Simple Curls
Curl your hair and pin it in the back of your head for a simple style.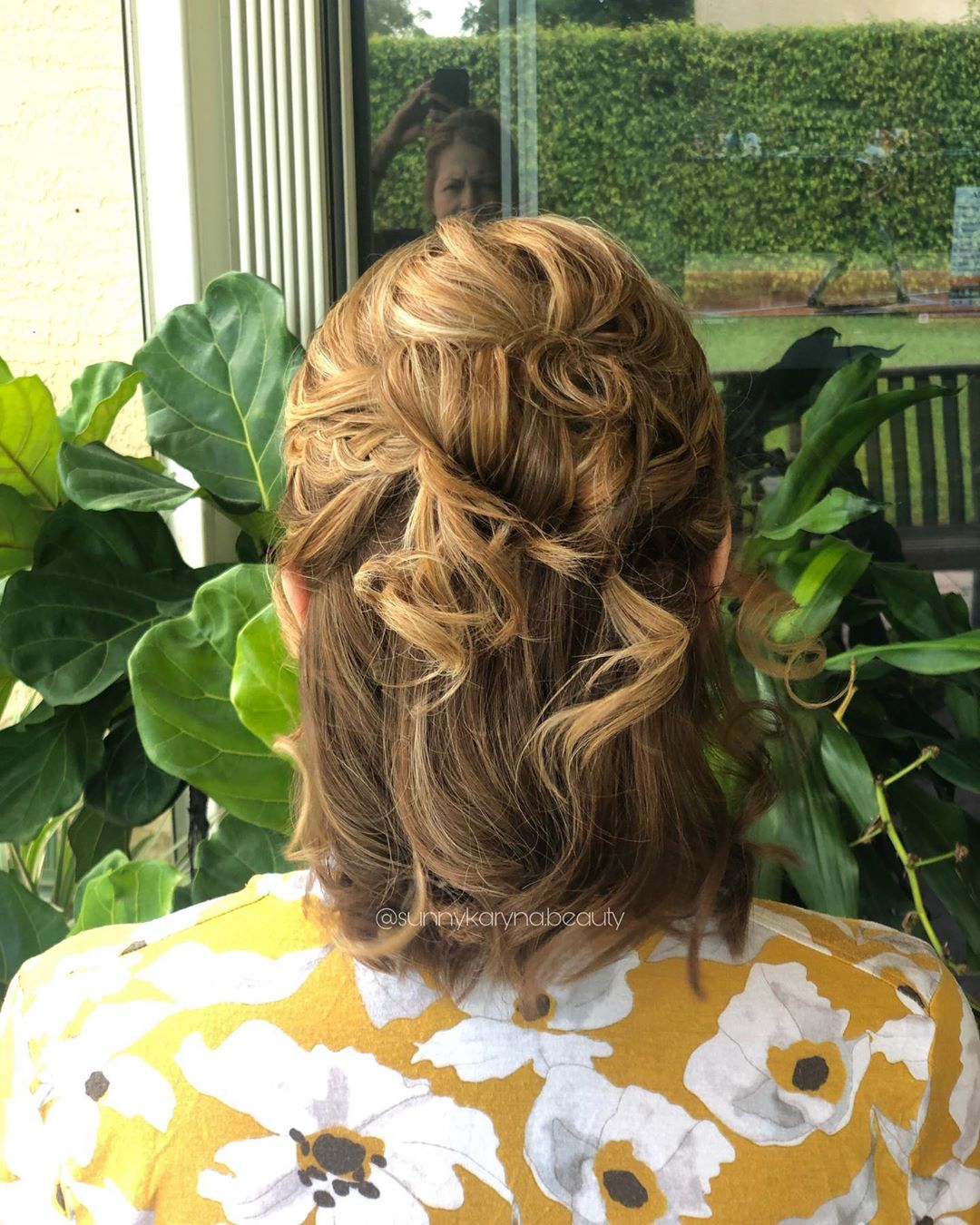 4. Low Bun
A low bun is elegant looking and super easy to do. Curl your hair to add a little more texture to the look.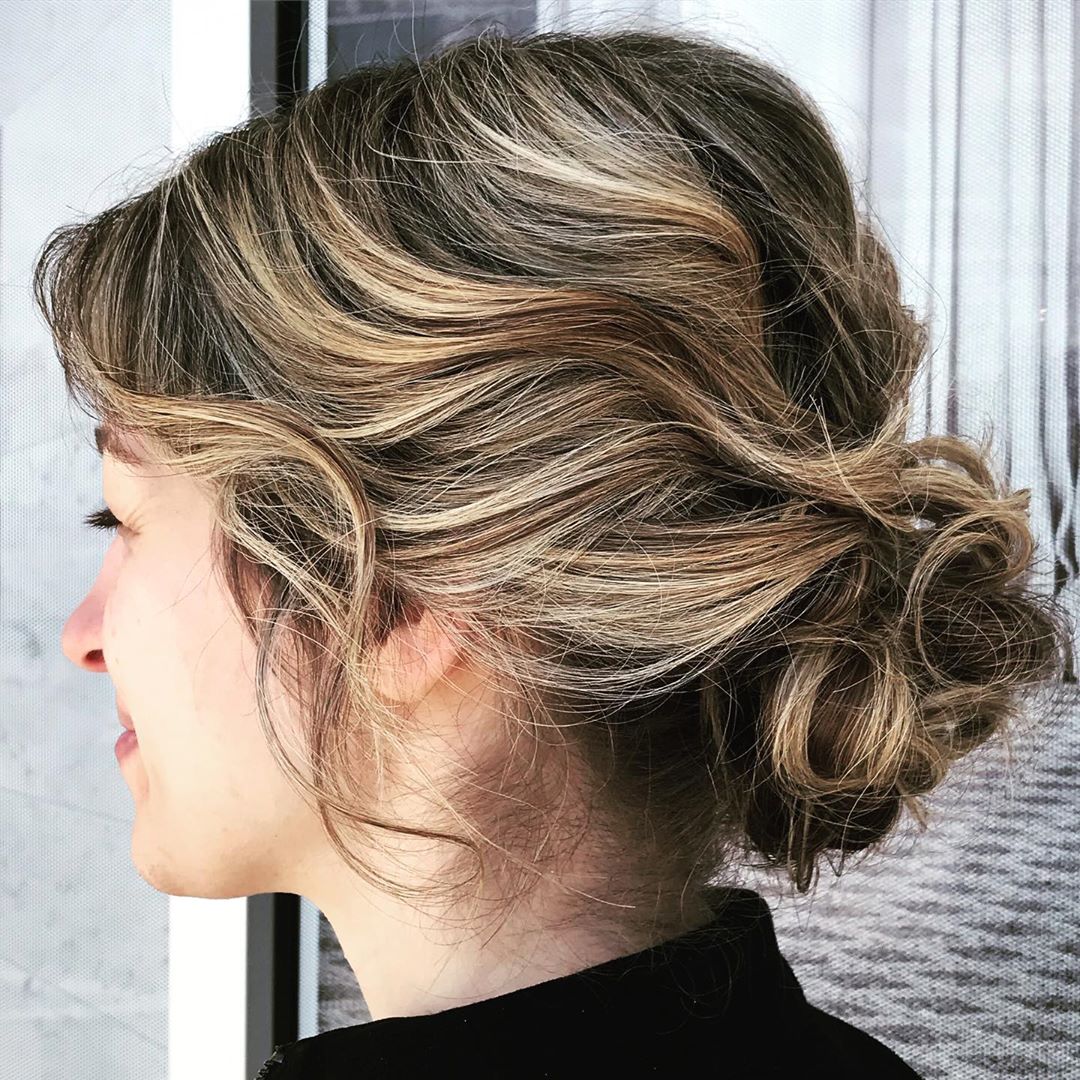 5. Braided Bun
Create a beautiful side braid and continue the braid into the rest of your hair, after twist your hair into a bun for a gorgeous look.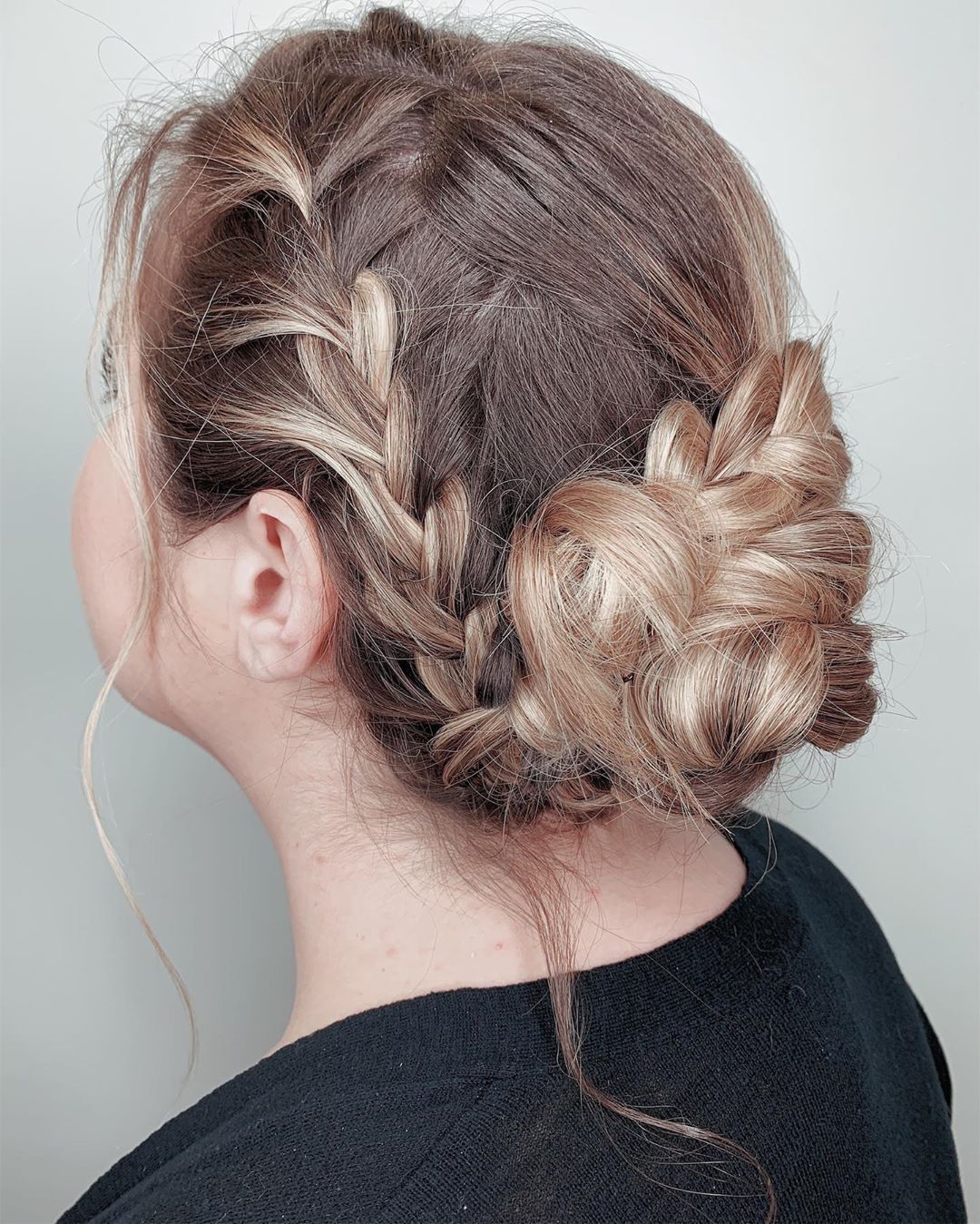 6. Vintage Twist
A twist is a beautiful style, easy to do, and allows you to add whatever accessory you want.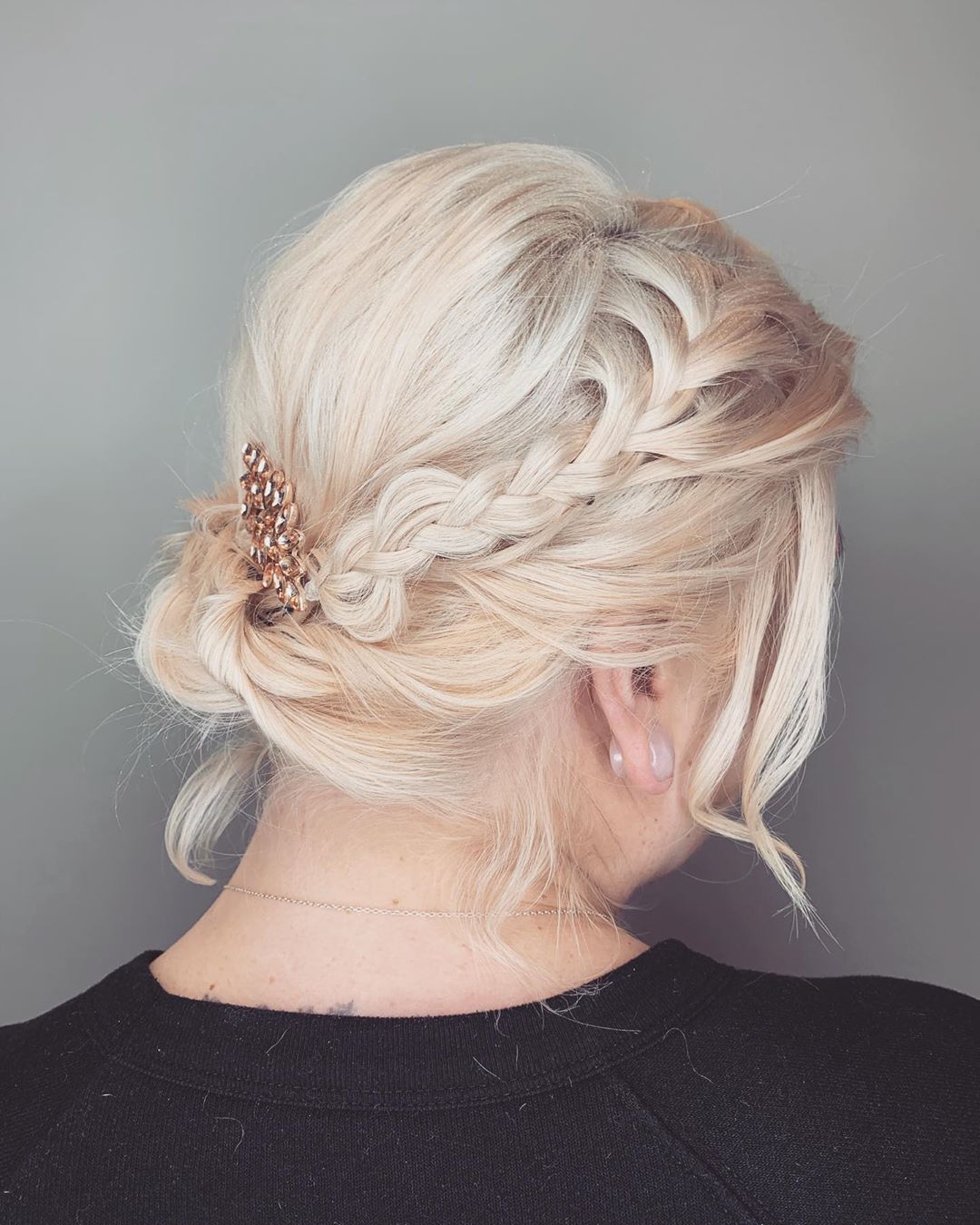 7.  Volume Galore
Even with short hair you can achieve a ton of volume and get that perfect updo you always dreamed of.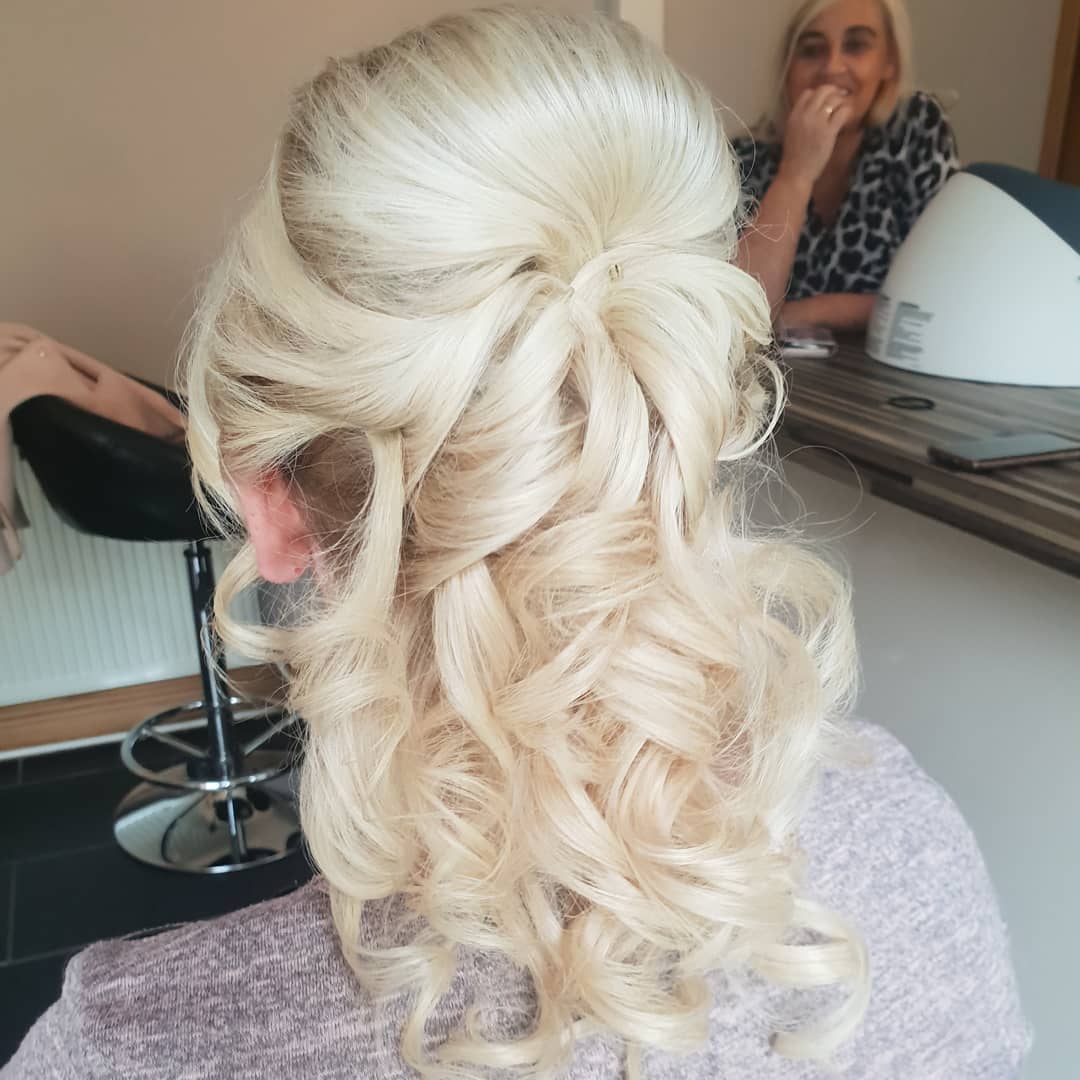 8. Simple Side Braid
If you're not looking for anything fancy, go for a simple side braid.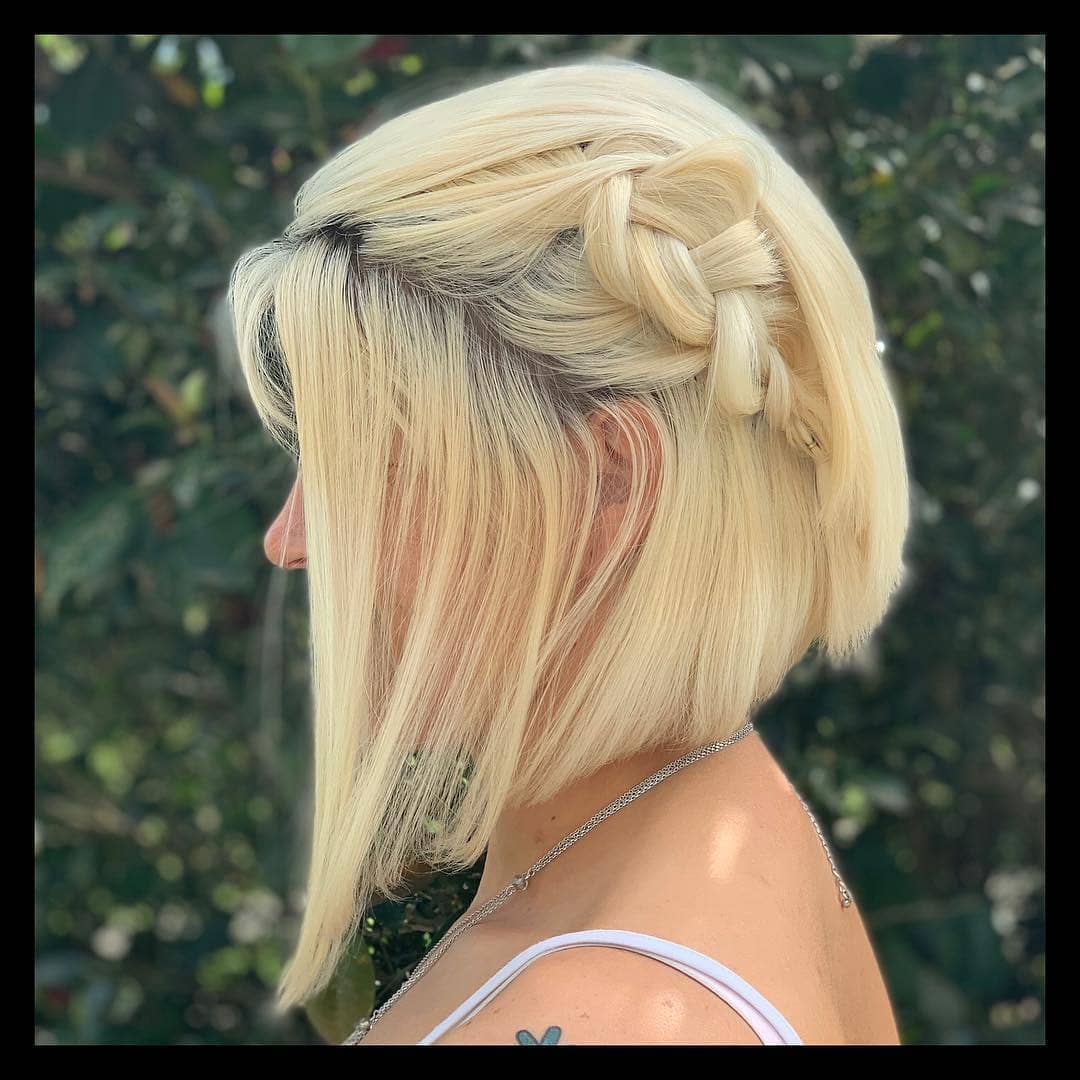 9. Mini Ponytail
Get the front of your hair out of your face with this mini ponytail. The style looks cool and is simple to do.

10. Pinned Curls
Curl your hair and pin it up with beautiful accessories.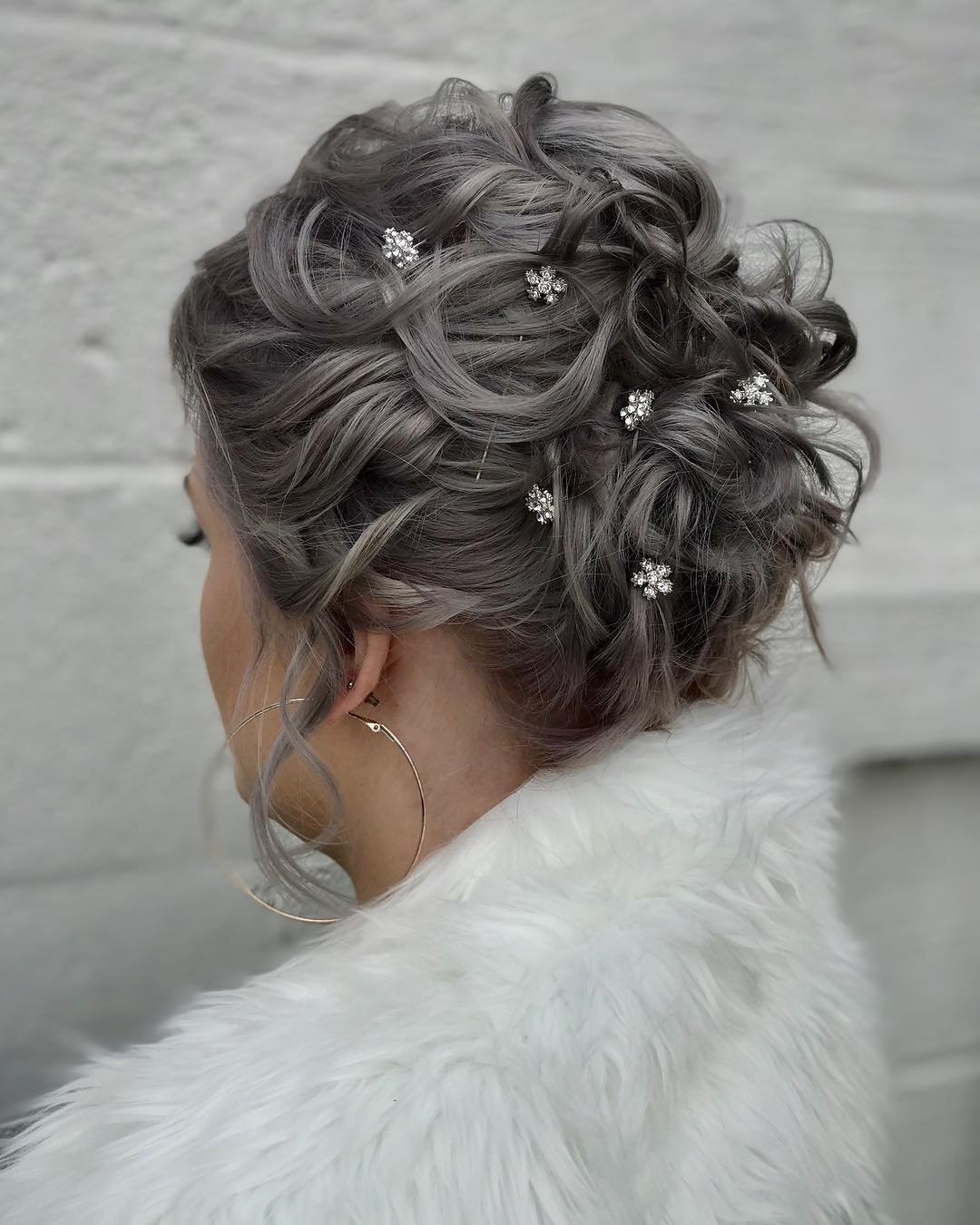 11. Twisted Back
A twist might not seem like anything big, but they honestly make a beautiful updo style.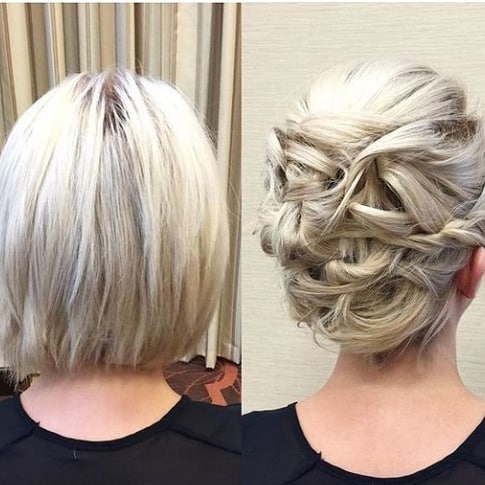 12. Bow on Top
Even with short hair you can follow the popular bow trend, try it for yourself.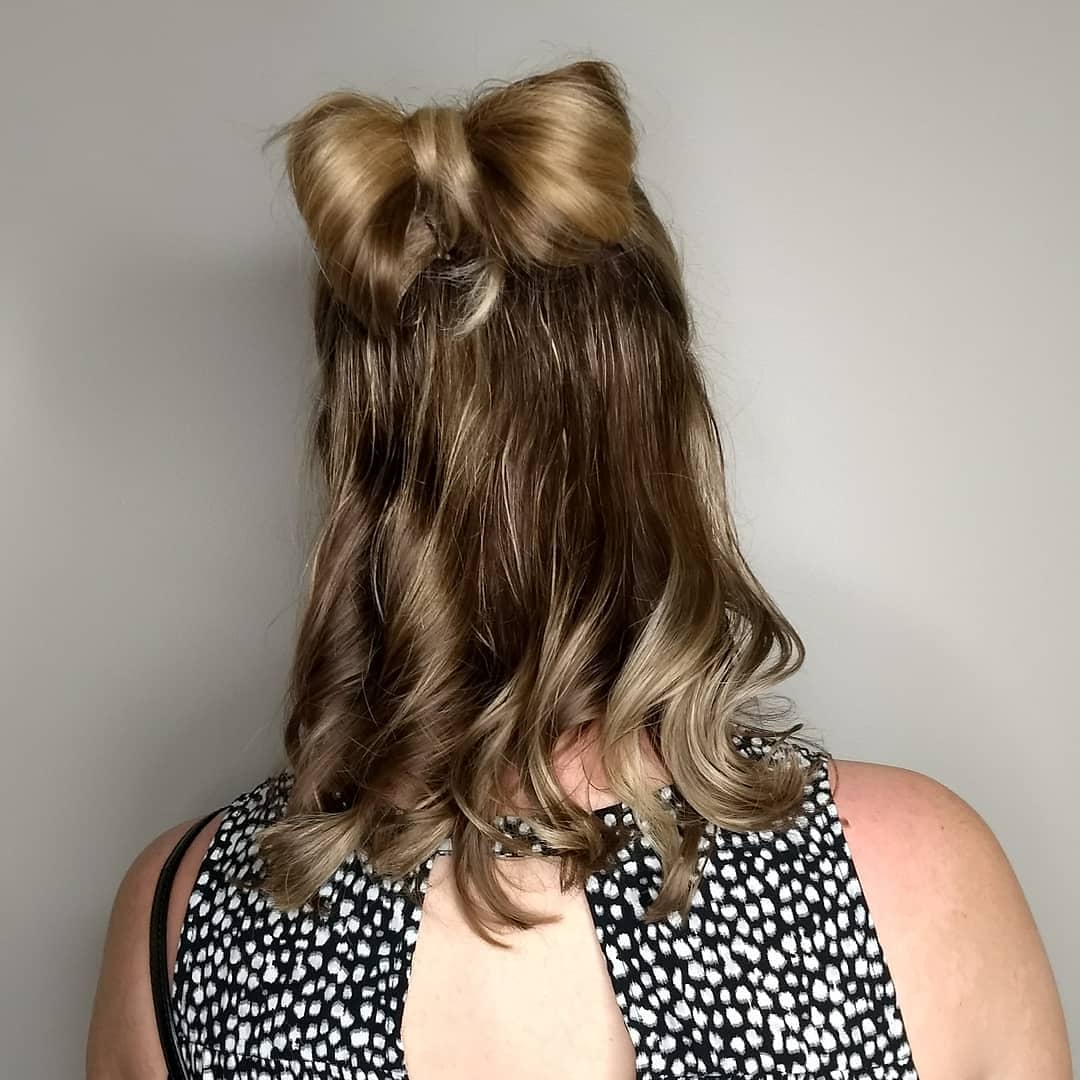 13. Braid and Bun
Have a classic updo but add a braid around your bun for slightly more texture and a cool look.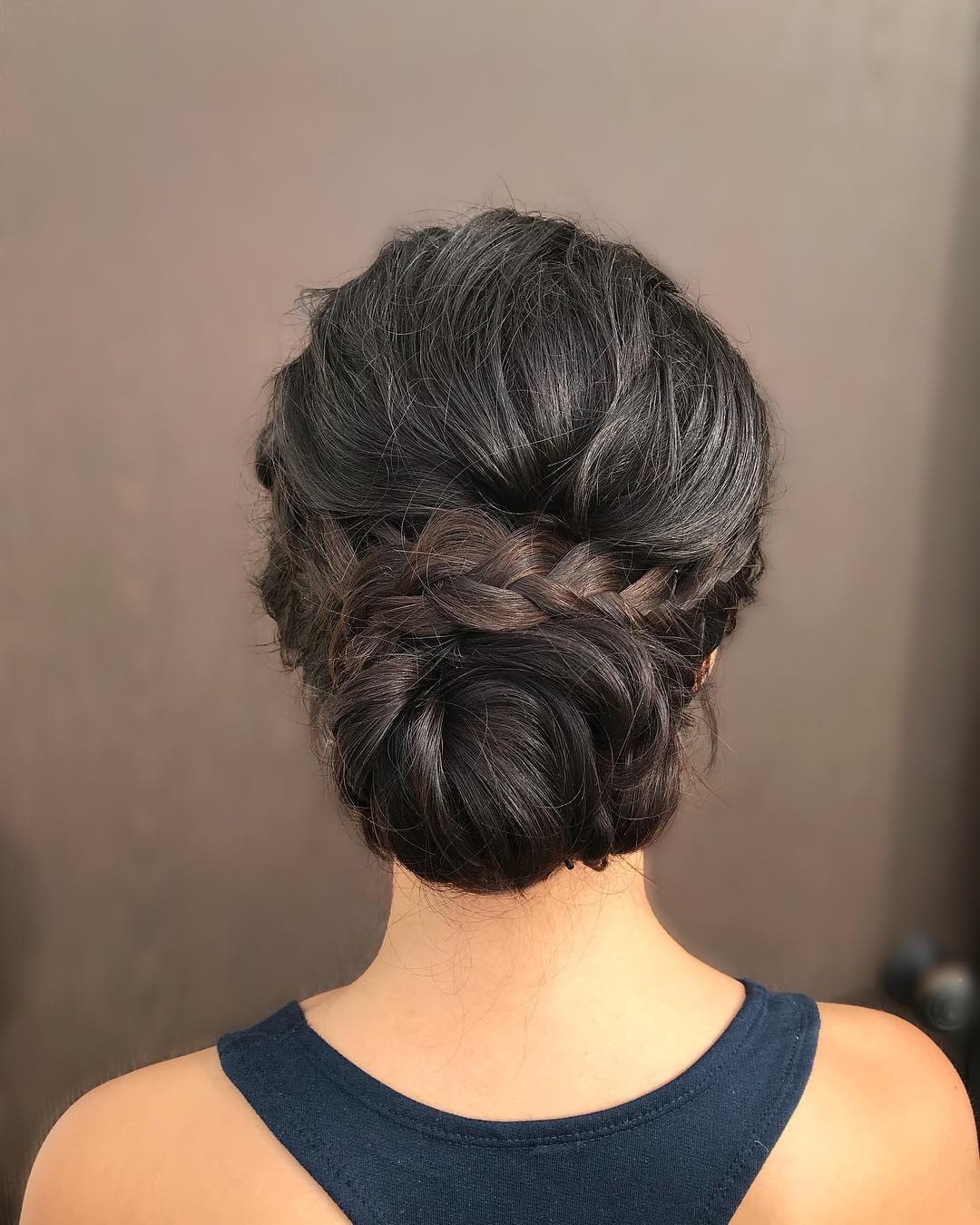 14. Waterfall Braid
A waterfall braid into curls gives you a lovely style that is perfect for a night out or a classy event.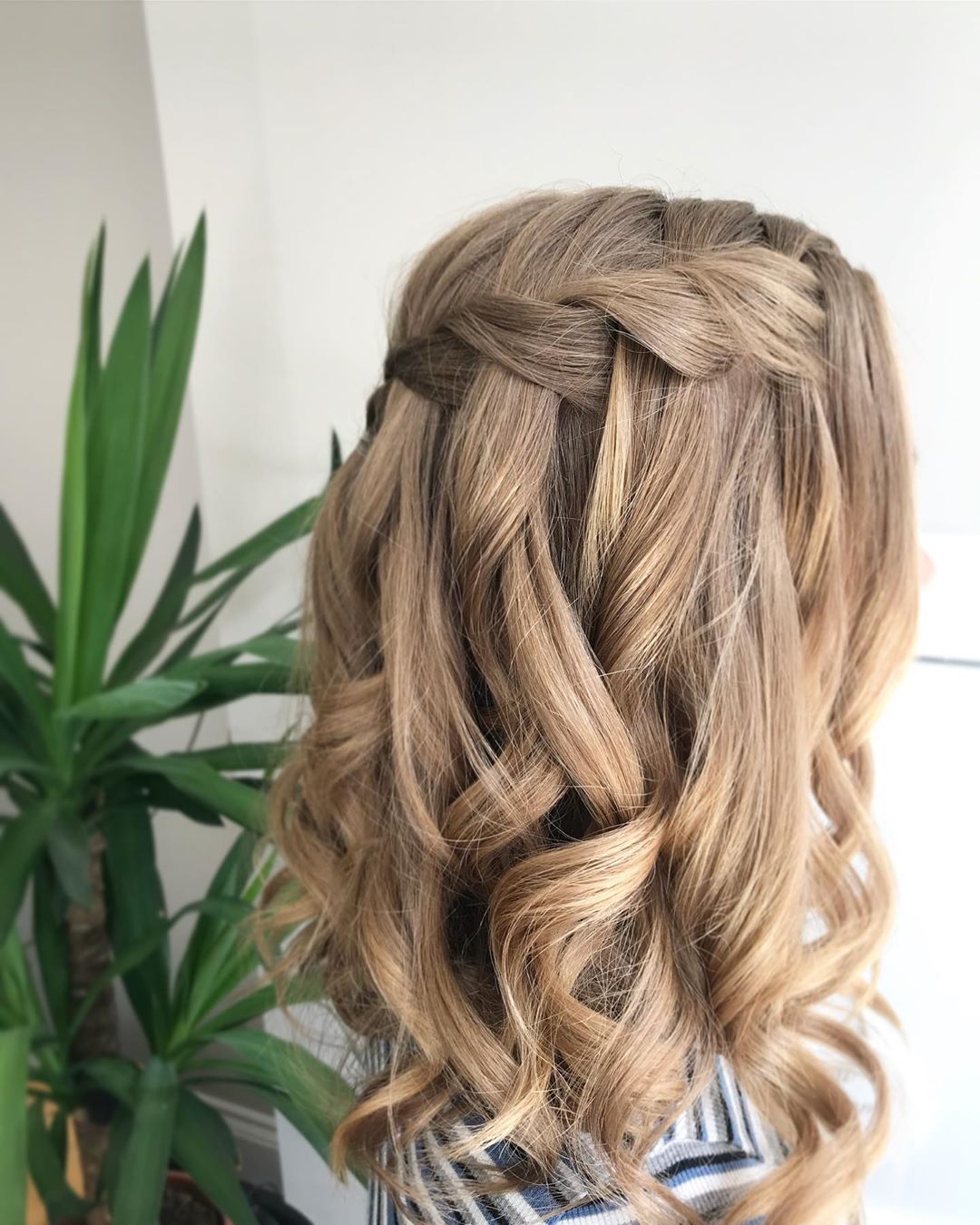 15. Beautiful Wave
If you have super short hair, add a nice wave to it and throw on an accessory.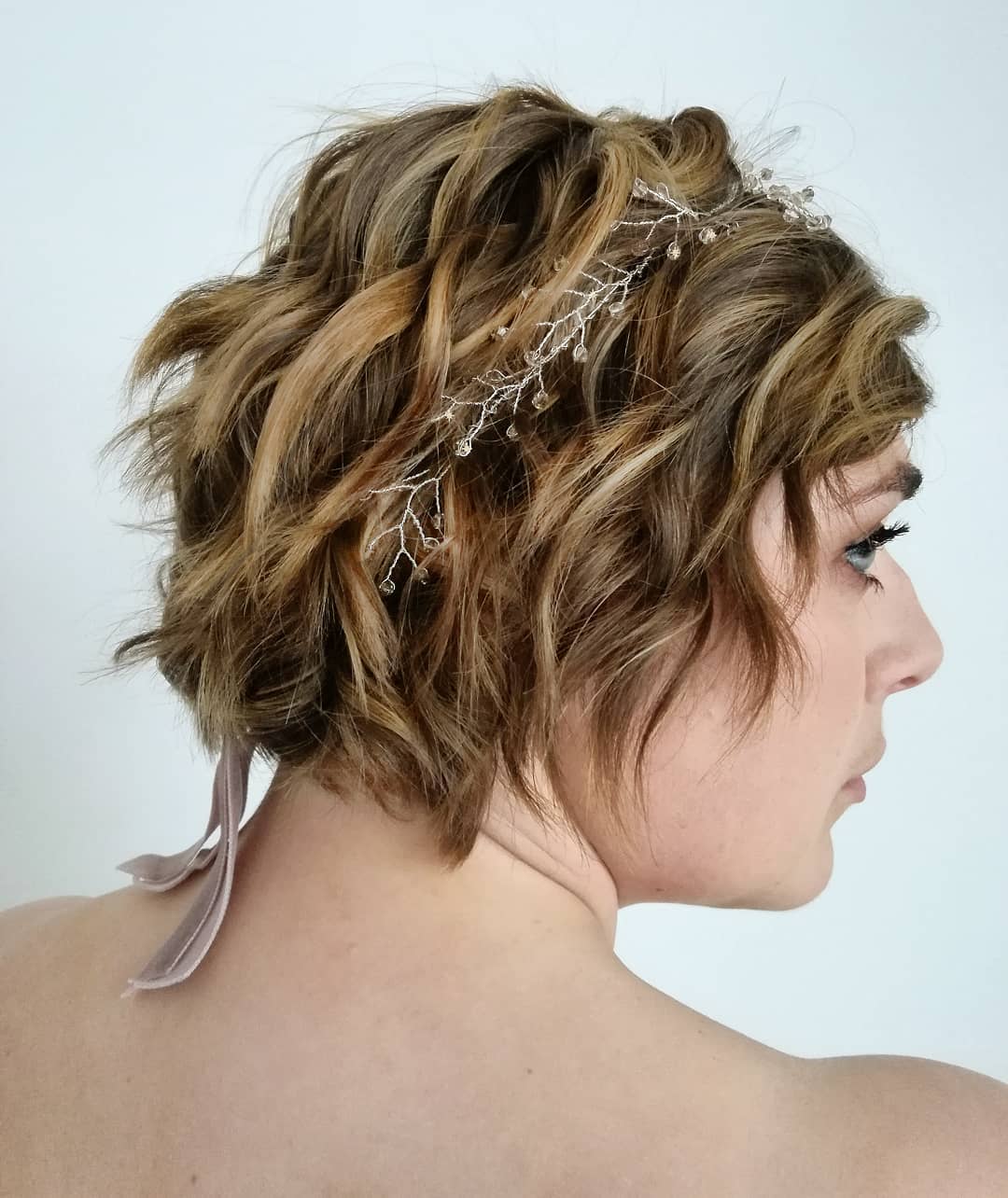 16. Classy Mohawk
Even your short hair can rock a mohawk. Keep your sides sleek and curl the middle for an awesome style.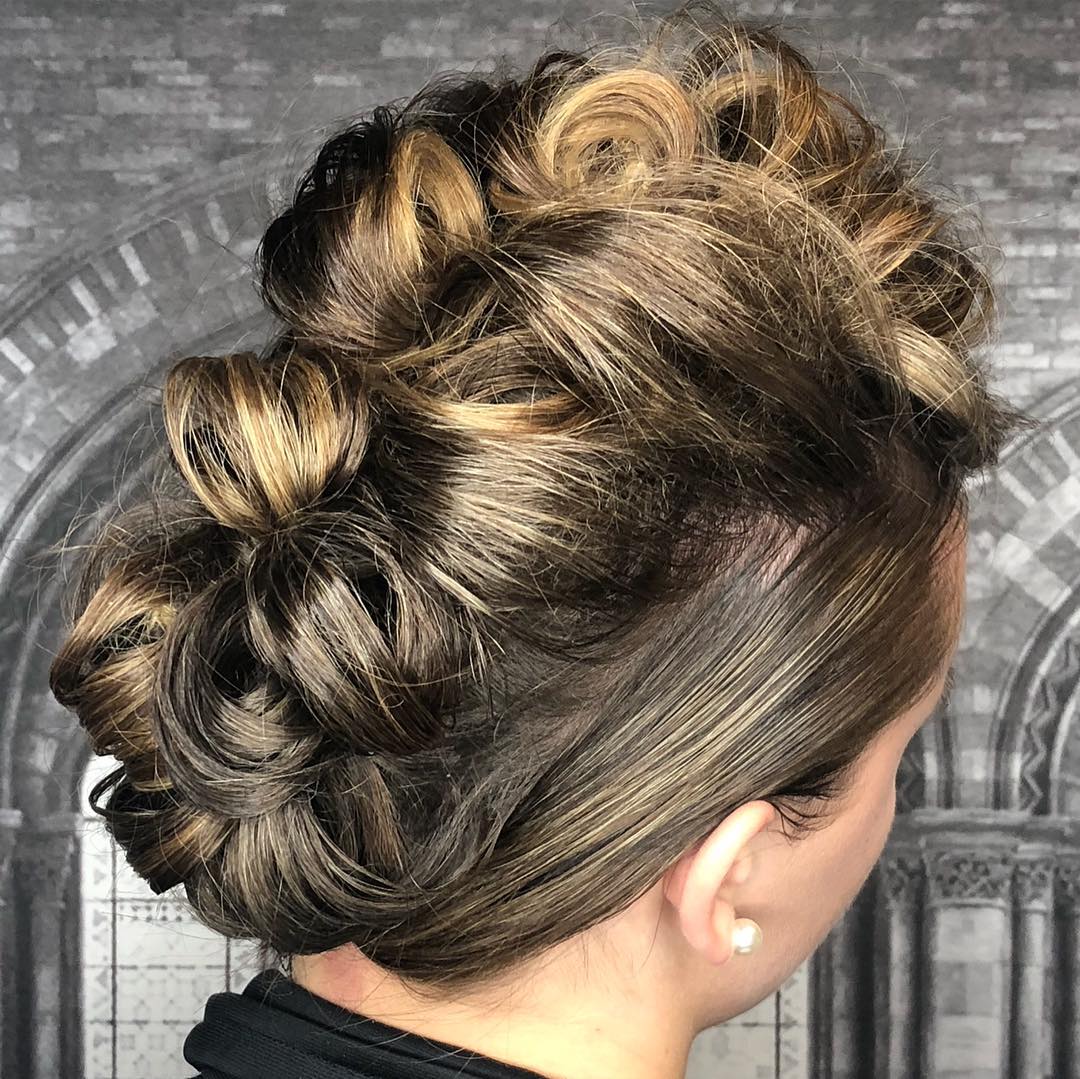 17. Wrap Around
An easy and simple style that you can wear with both straight and curly hair.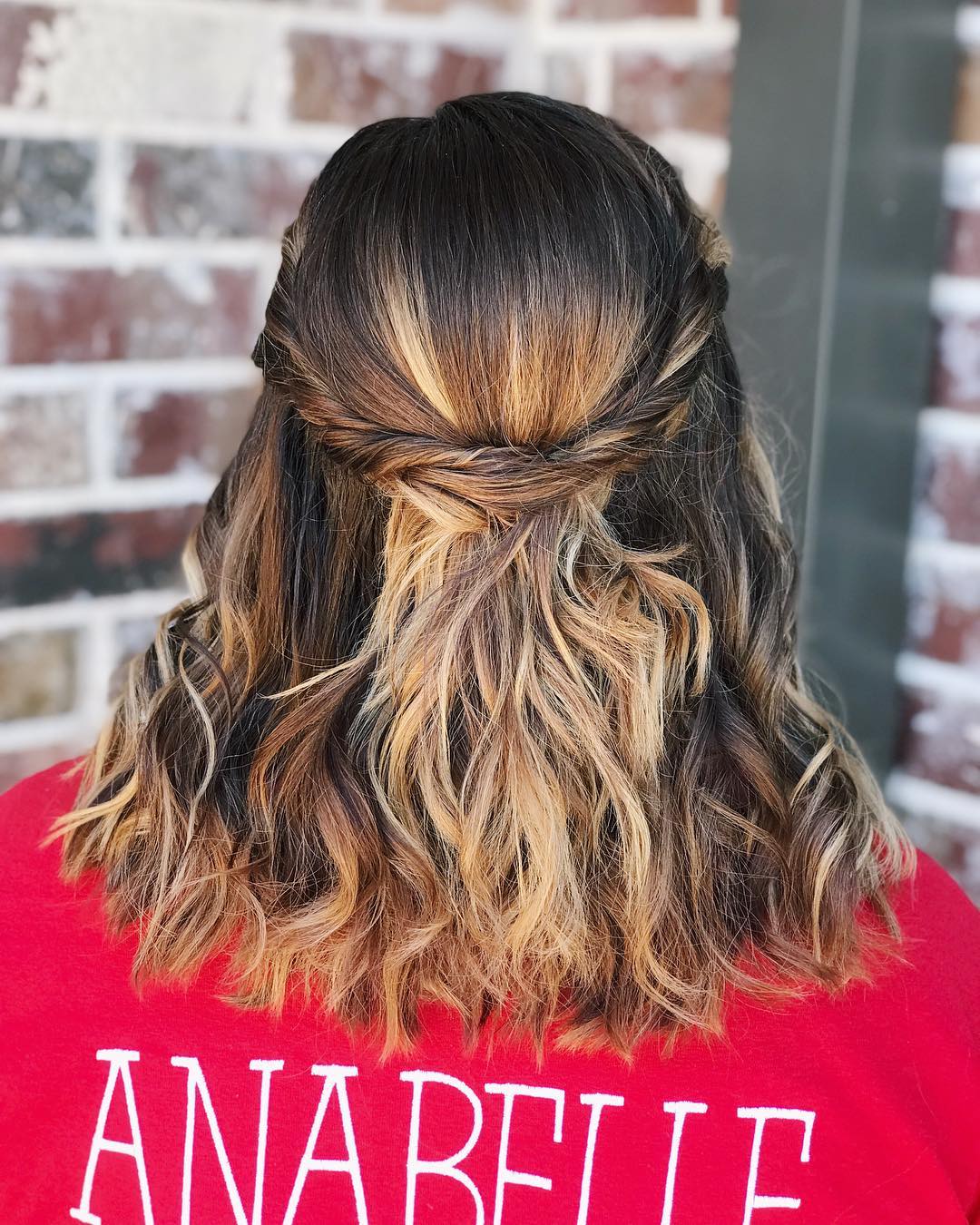 18. Rose Curls
Give yourself curls and then twist them into themselves to get a unique rose look and a stunning style.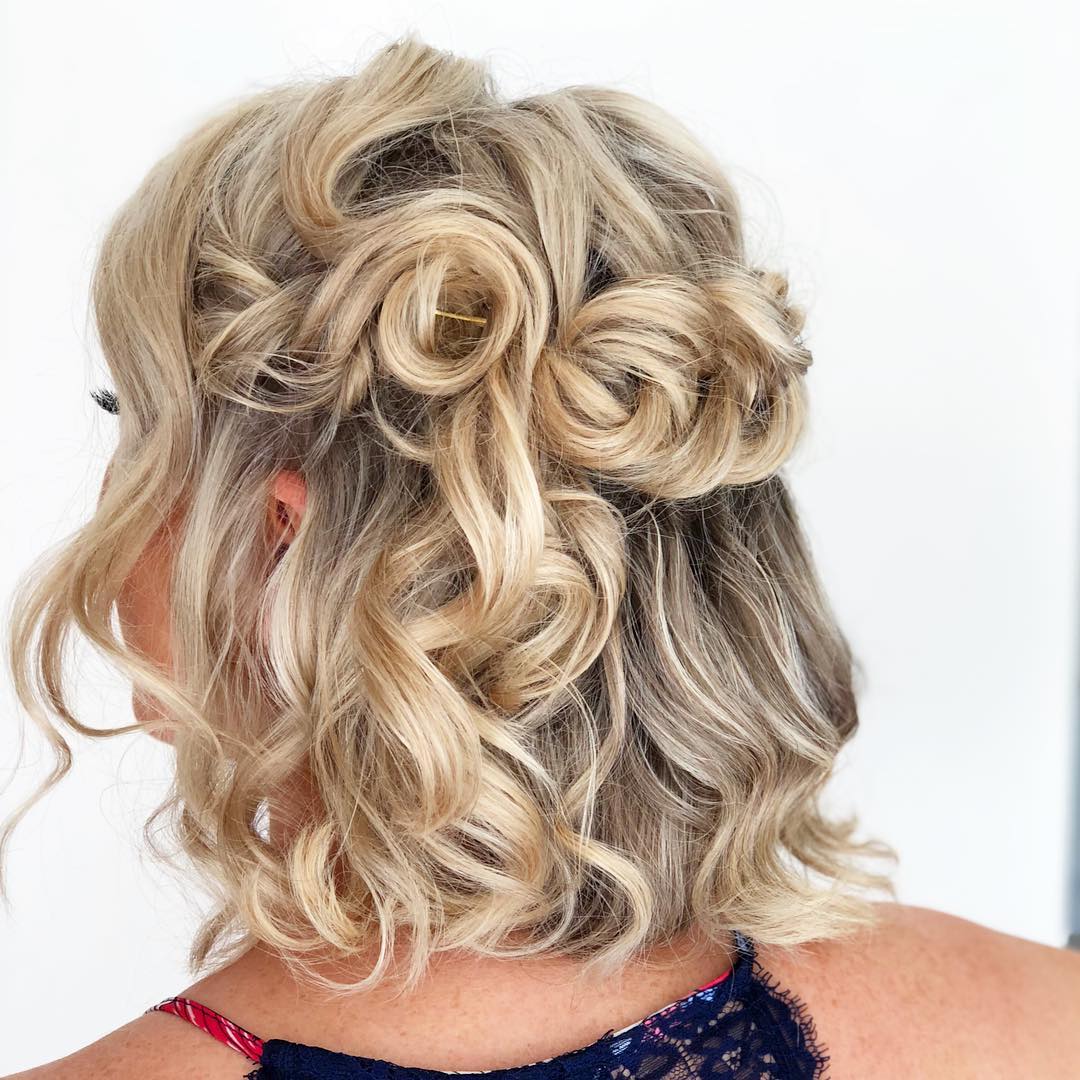 19. Top Knot
A top knot is a popular style and looks perfect for a chill day or an evening out.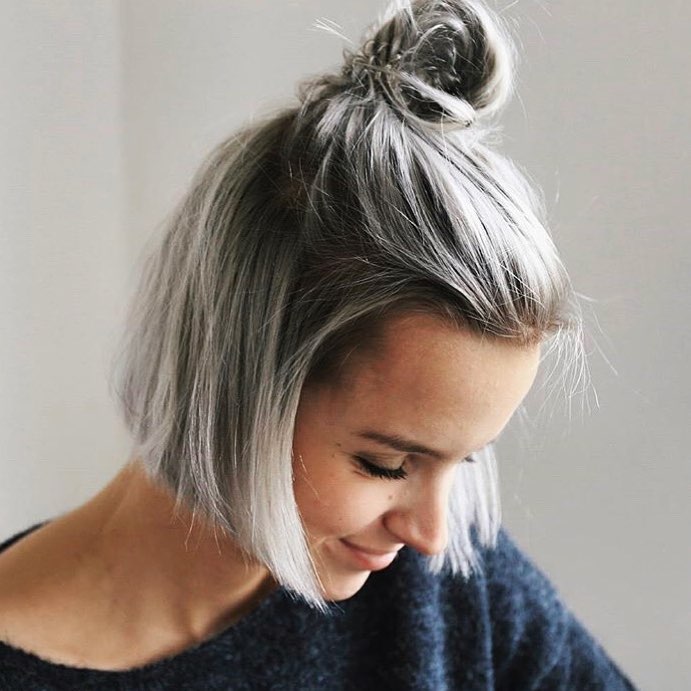 20. Simple Clip Back
Take whatever accessory you love and use it to clip back some of your hair for a gorgeous and stunning look.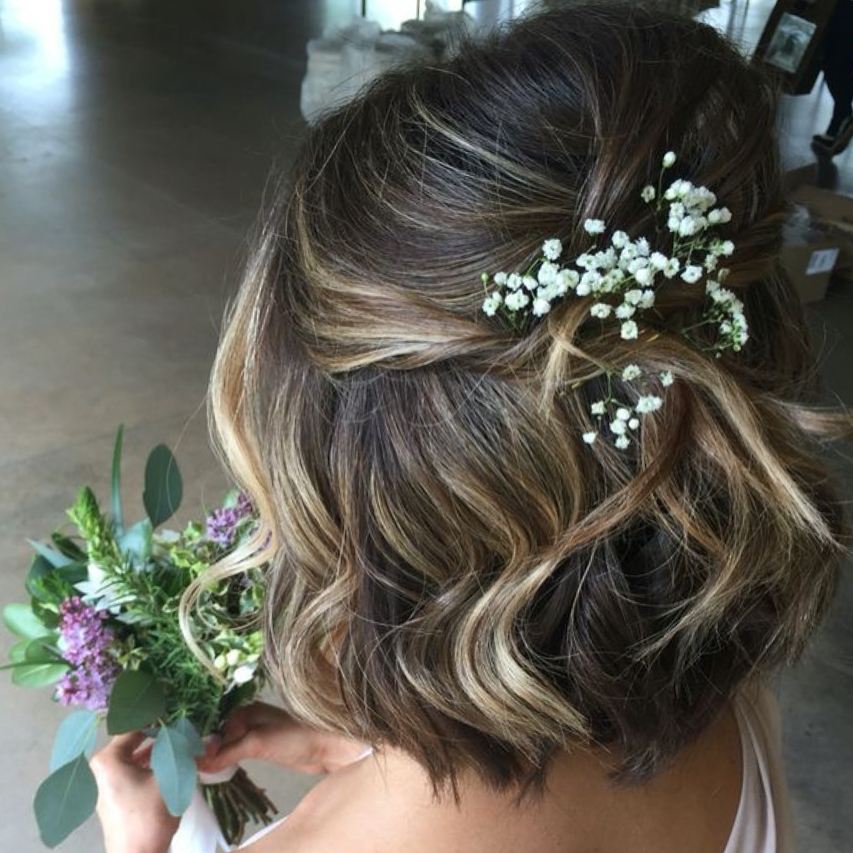 21. French Twist
A French twist is a classic look that is perfect for events and weddings.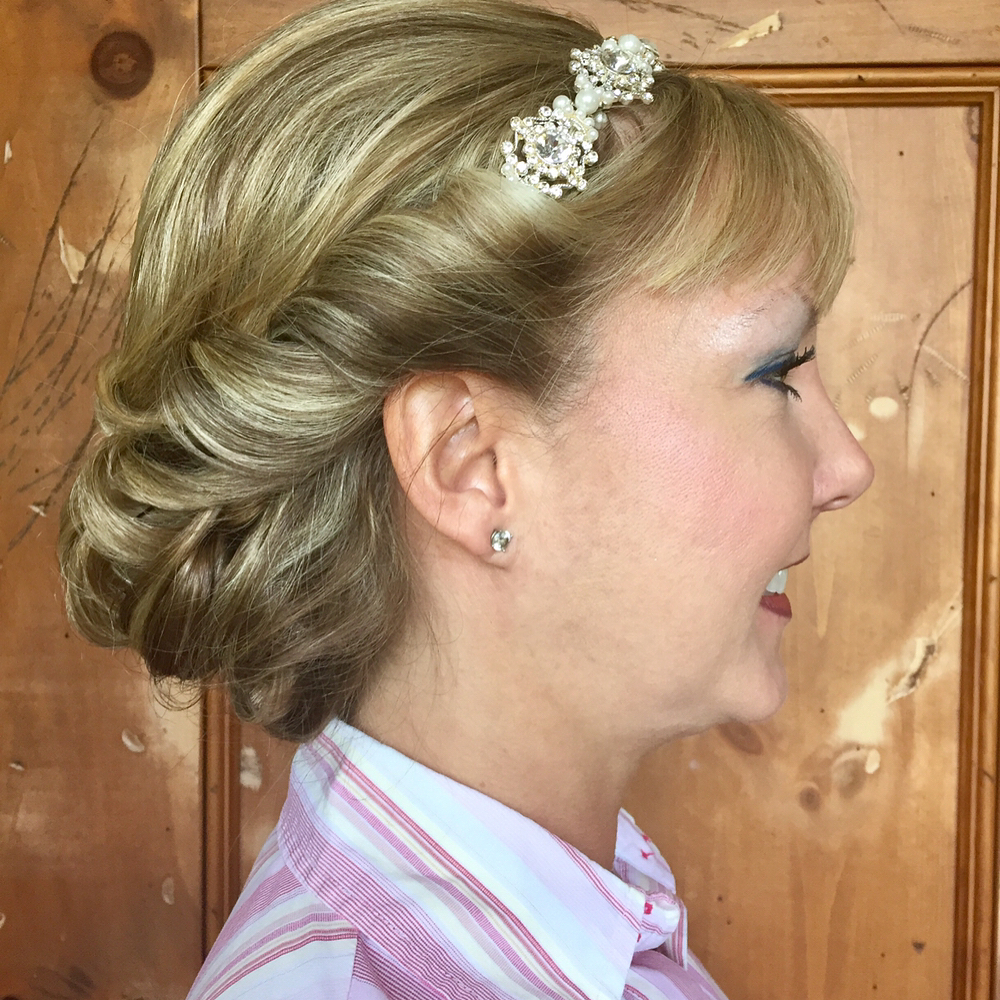 22. Rocker Chic
Pull all your hair up, give yourself some volume, and embrace and cool and unique look.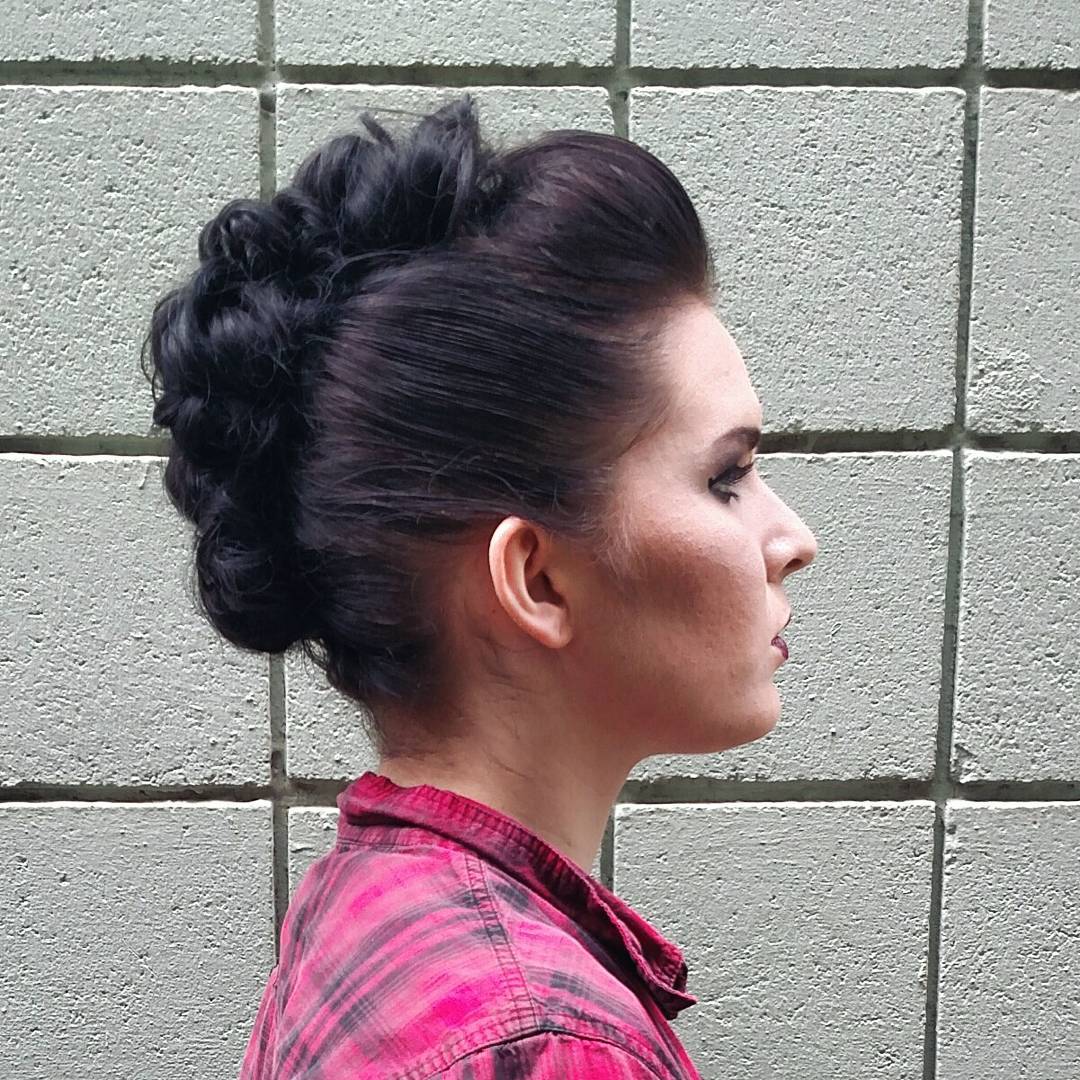 23. Low Space Buns
Space buns are popular, so change the style up by placing them low instead of high.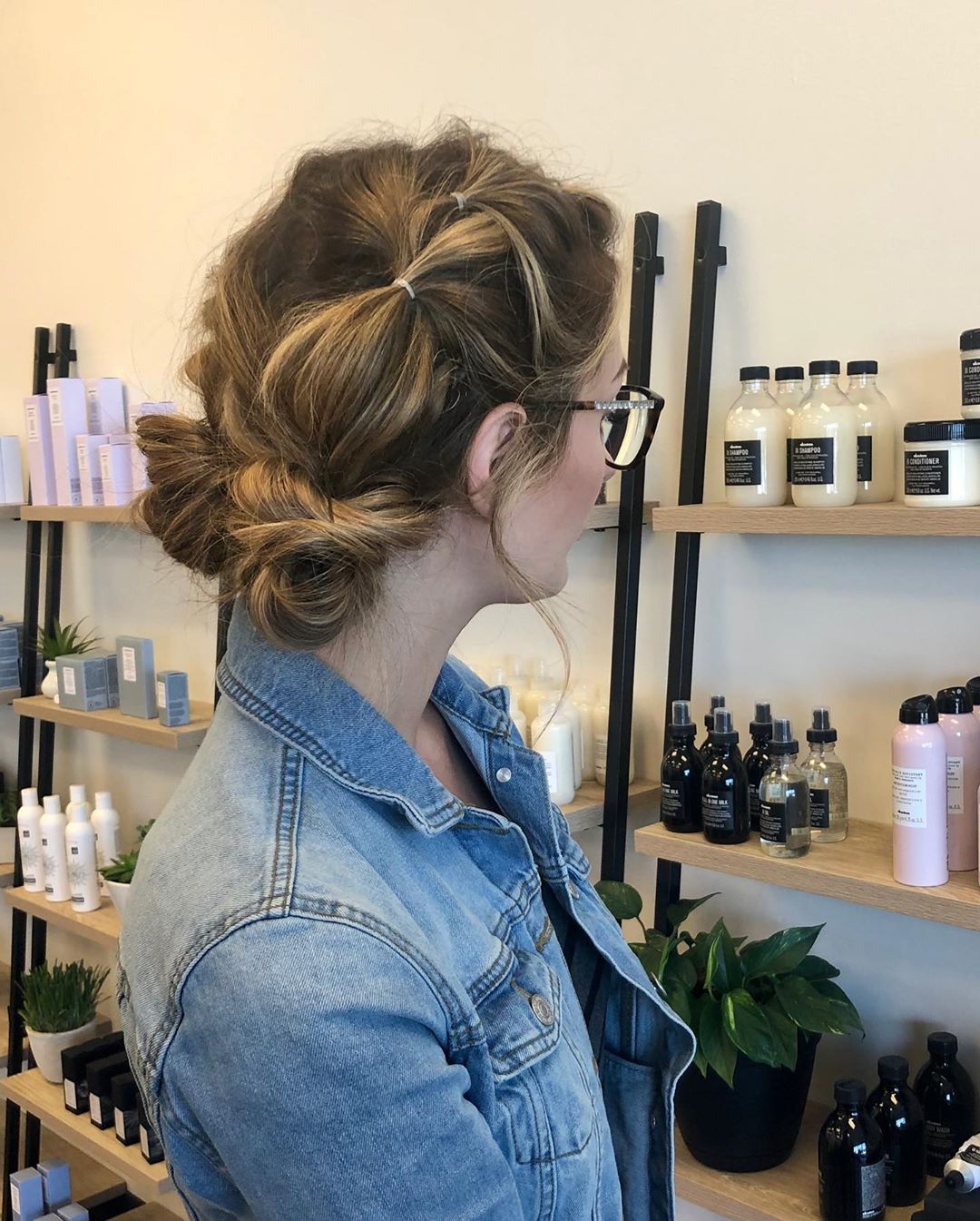 24. Unique Space Buns
Get into the trend with these cool braided space bun. They're fun, adorable, and simple to do.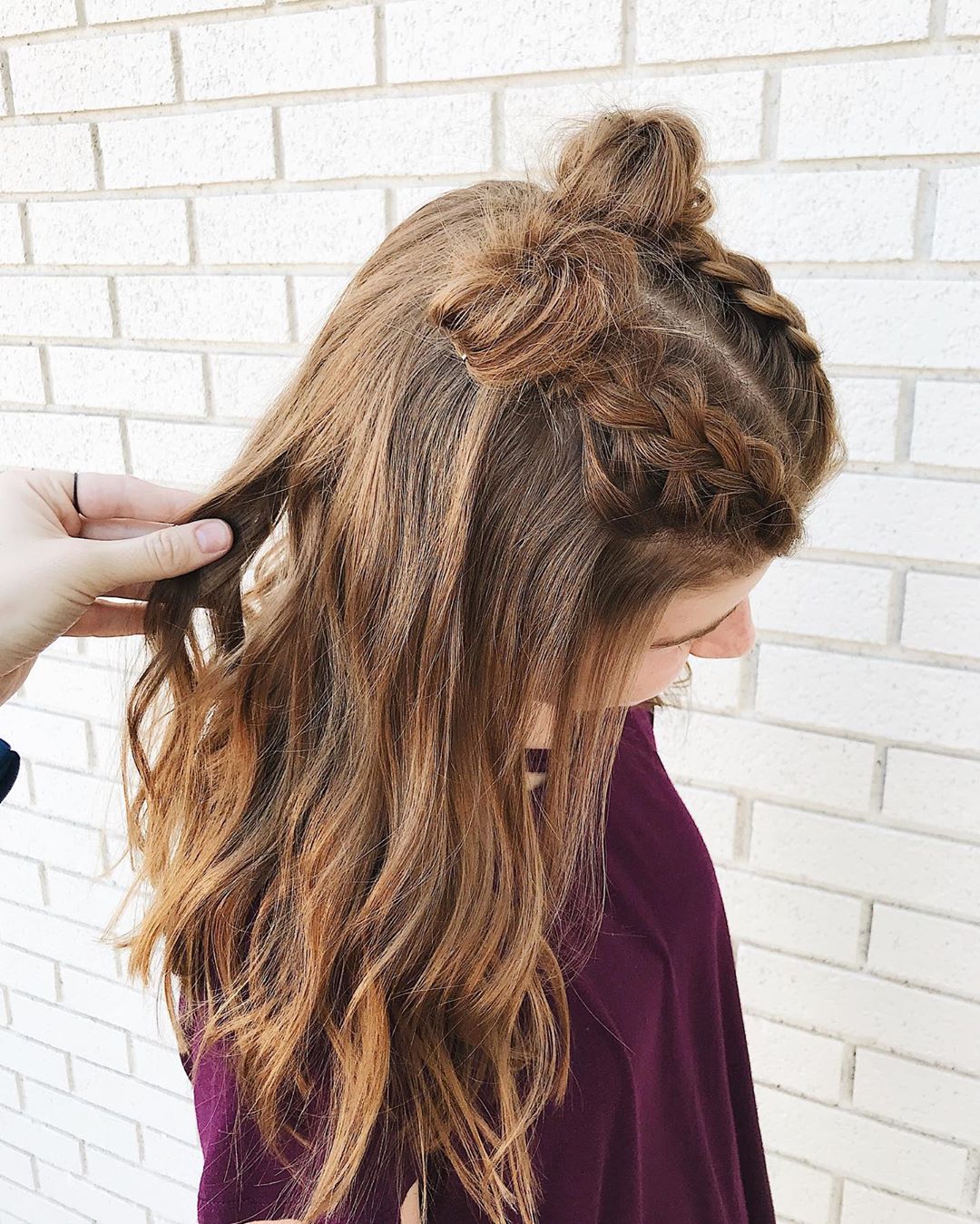 25. Ponytail
Give yourself volume in the front and pull the rest of your hair into a simple and easy ponytail.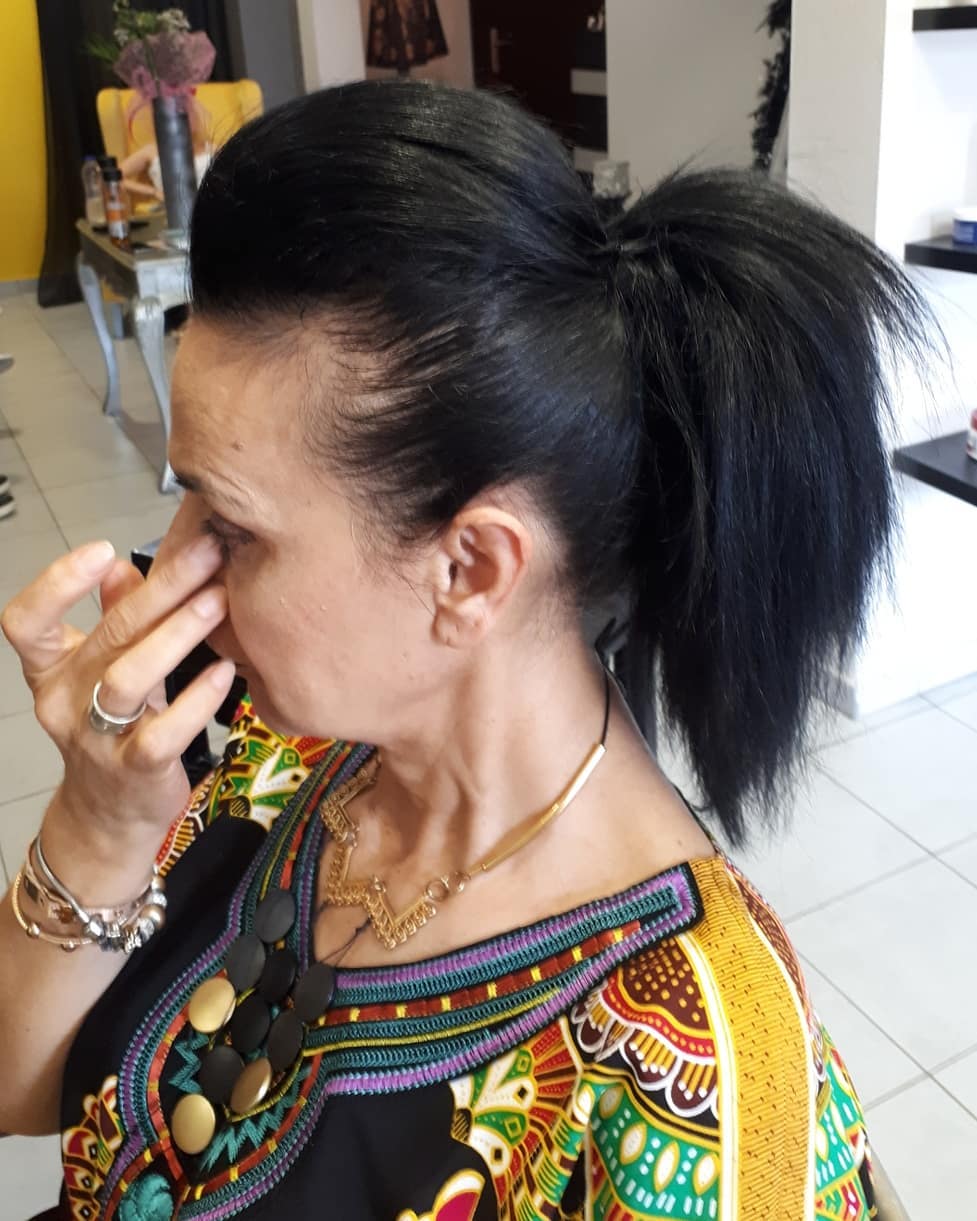 Hopefully, these beautiful updos will give you some inspiration to try in your own hair.