Everyone loves a good updo. They're a great style to help minimize the time it takes to get ready, make yourself look a little more elegant, or just get your hair out of your face. It might seem impossible to do a nice updo with a shorter style, but it is completely possible and very easy to do.
We took some time to look through Instagram and find some of our favorite short updos that you can easy try at home. Here is what we found.
Mini Bun
If you just need to get your hair out of your face, this mini bun is the perfect solution.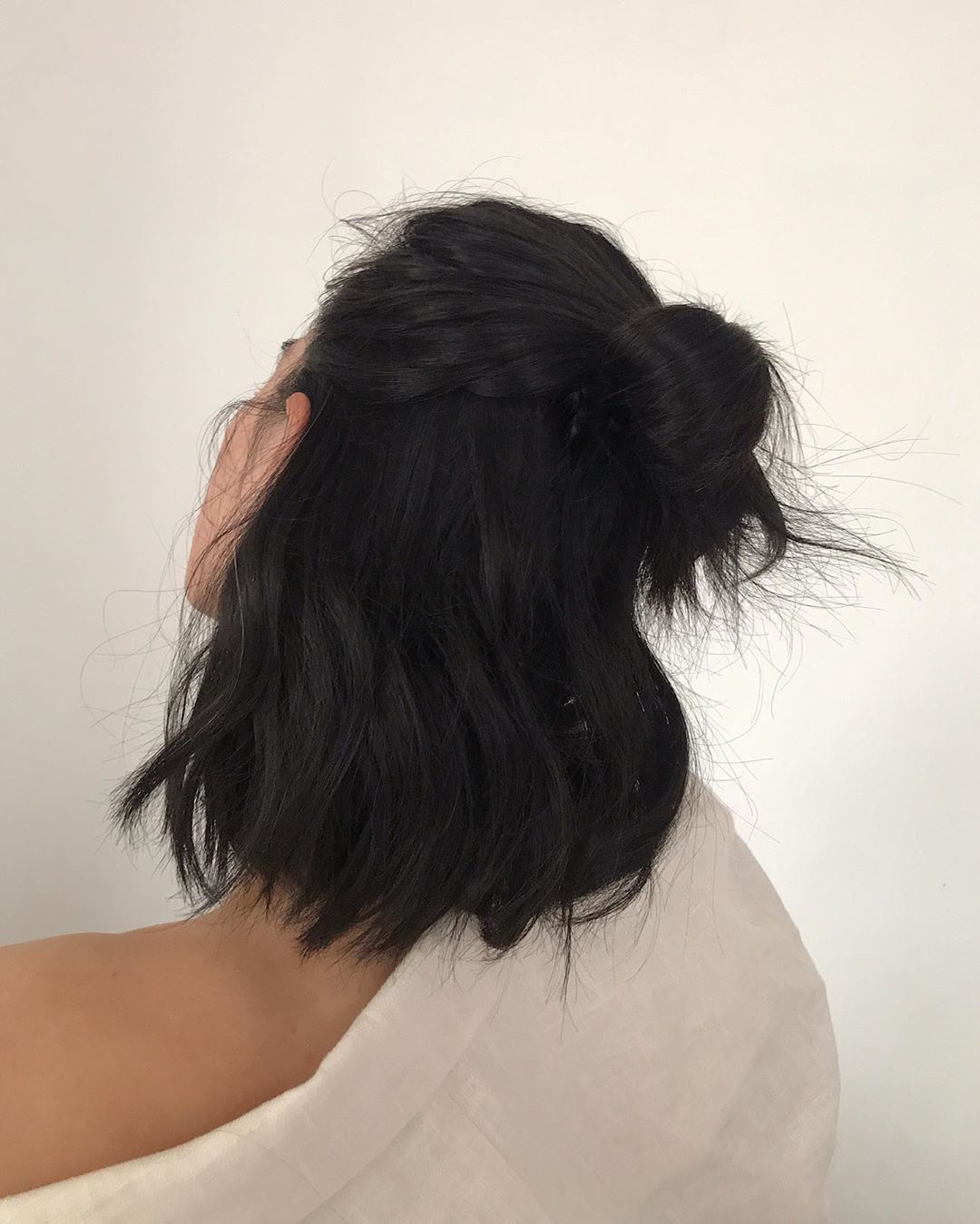 Elegant Twist
Even with shorter hair you can get a stunning elegant hairstyle.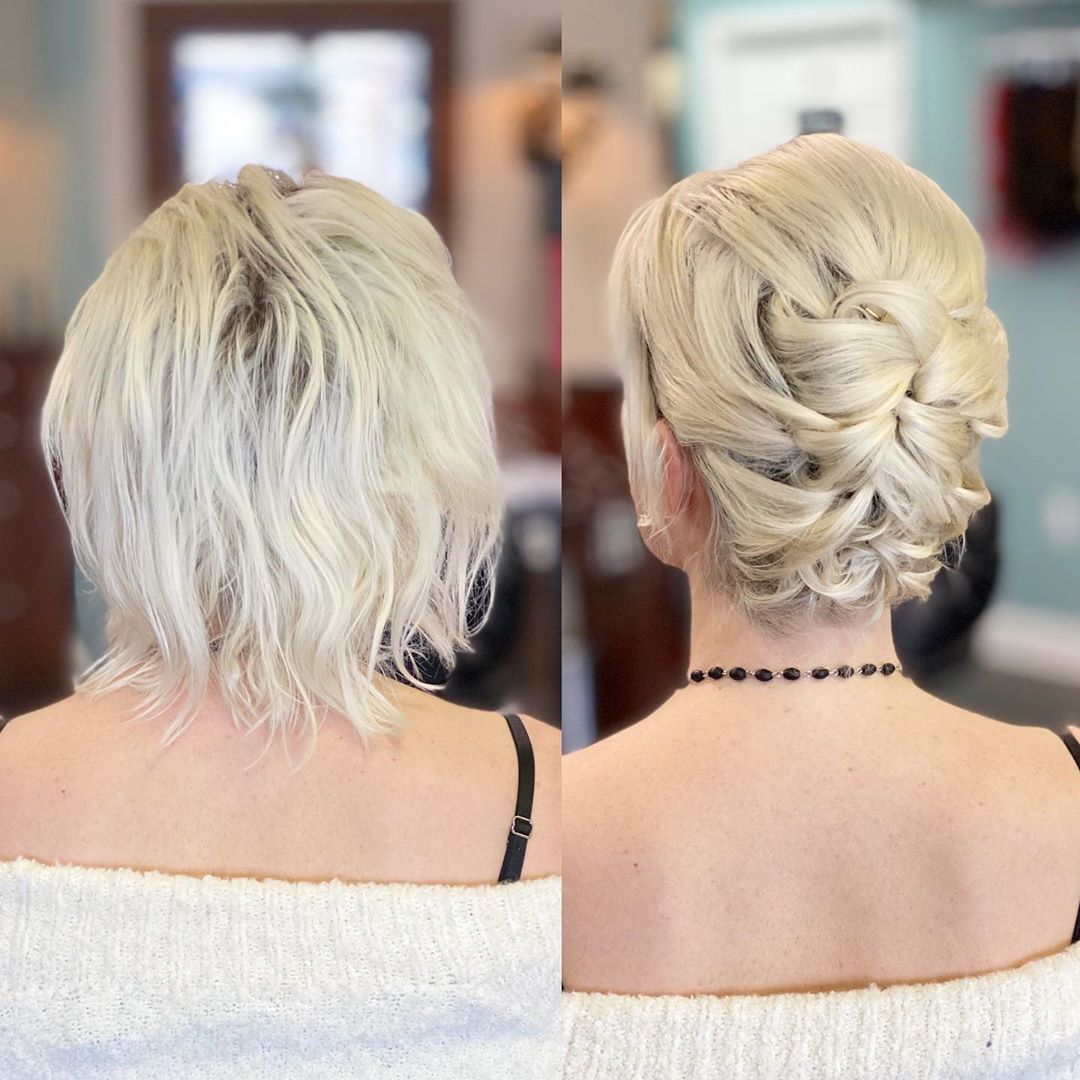 Textured Bun
This textured bun is perfect for a date night out and easy to do.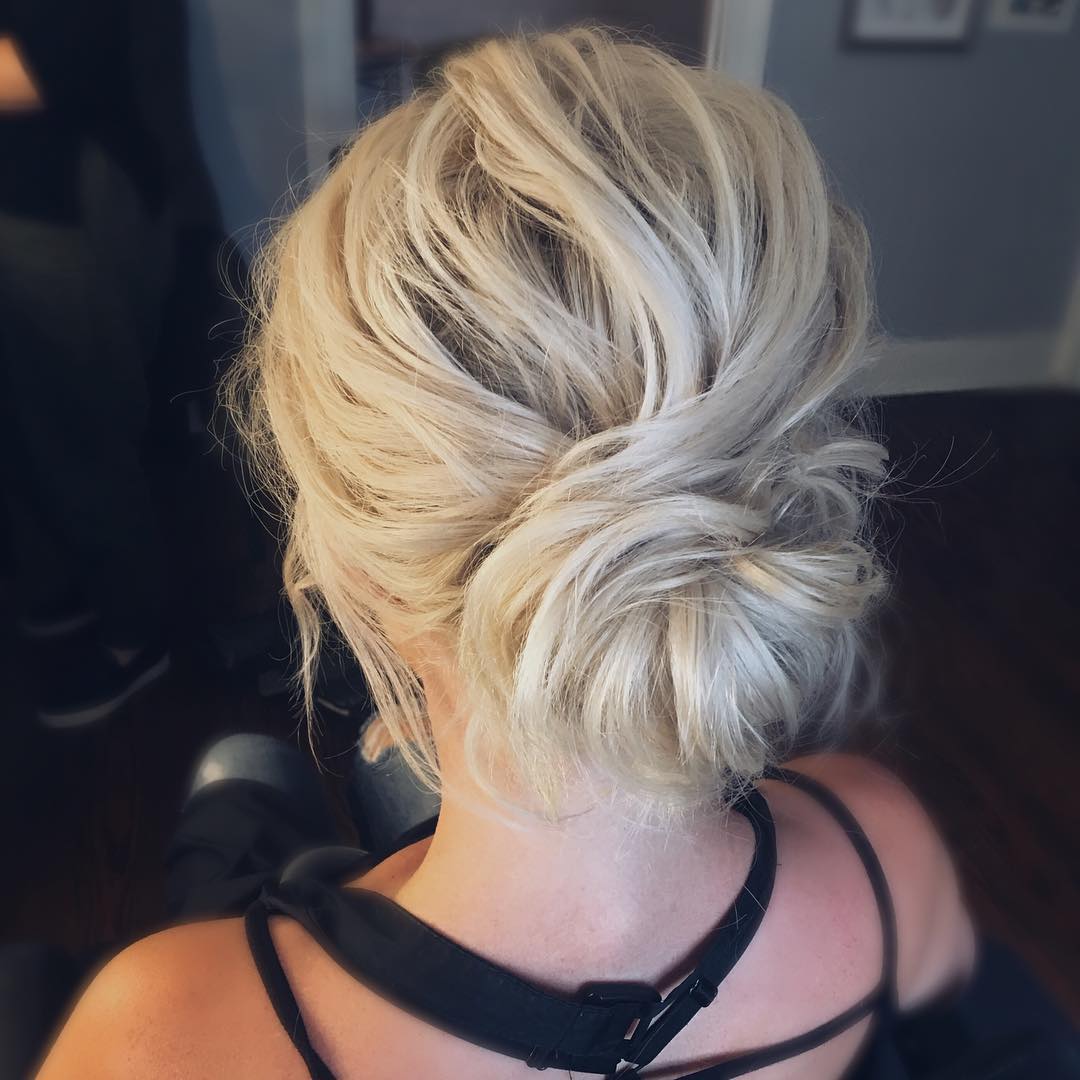 Volume
Give the back of your head a little volume and create a stunning wedding look.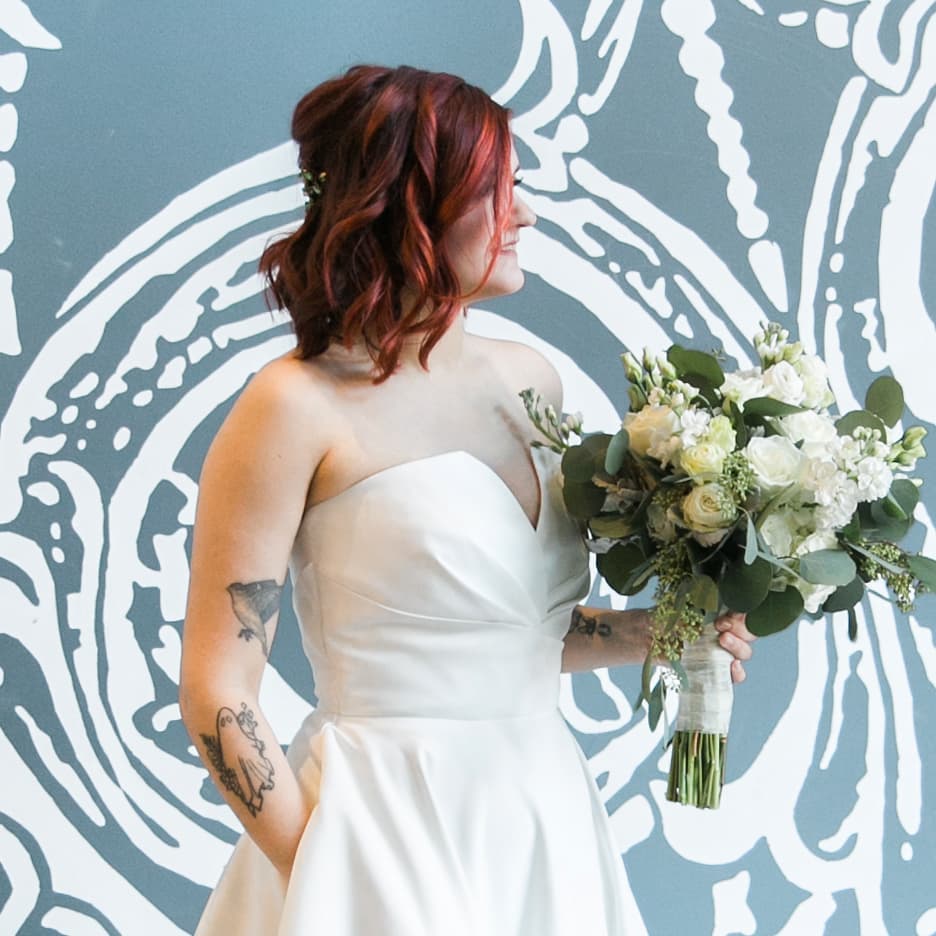 Messy Twist
This messy twist is perfect for anyone who just wants a little jazz to their style.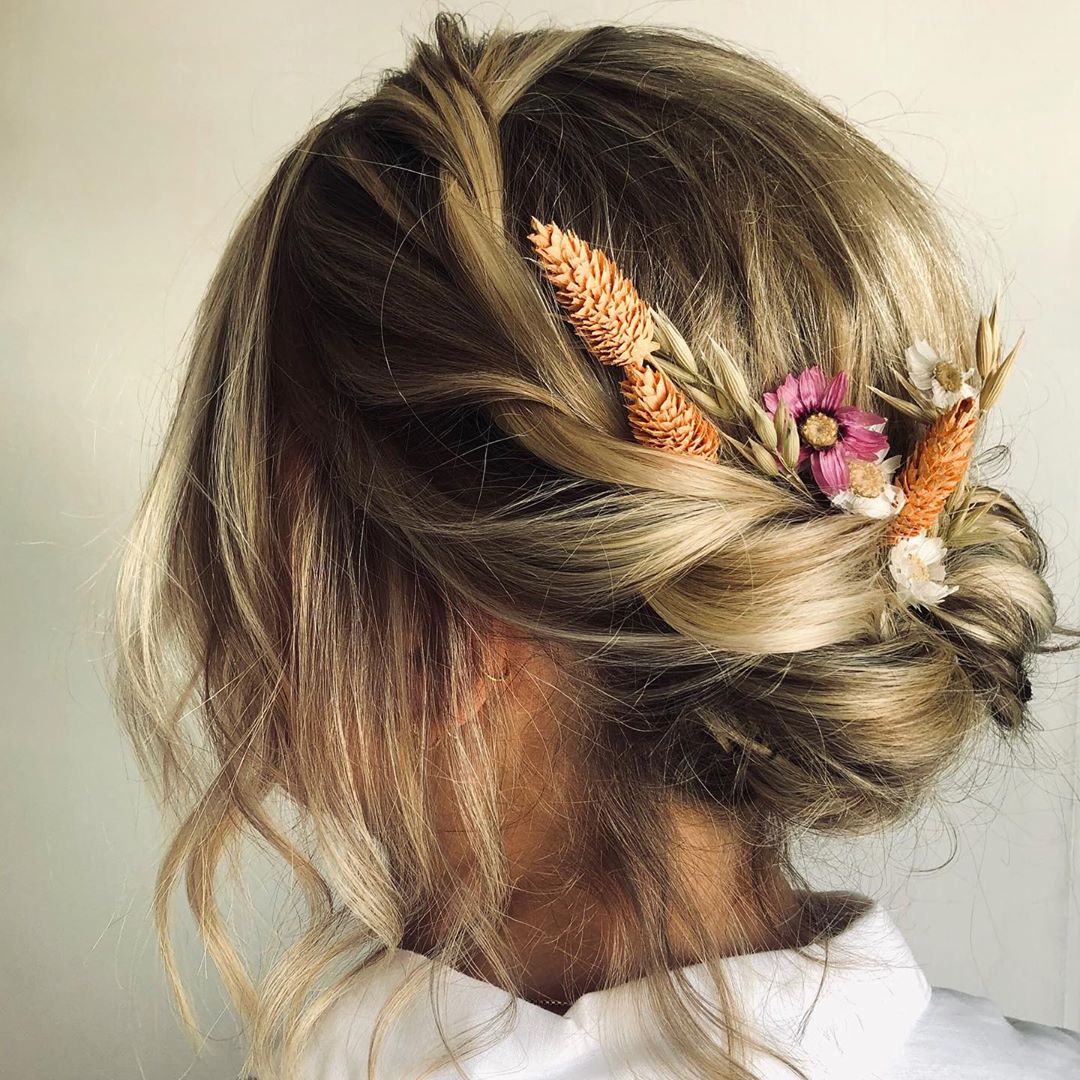 Dutch Braids
Dutch braids are perfect for the gyro a nice summer look.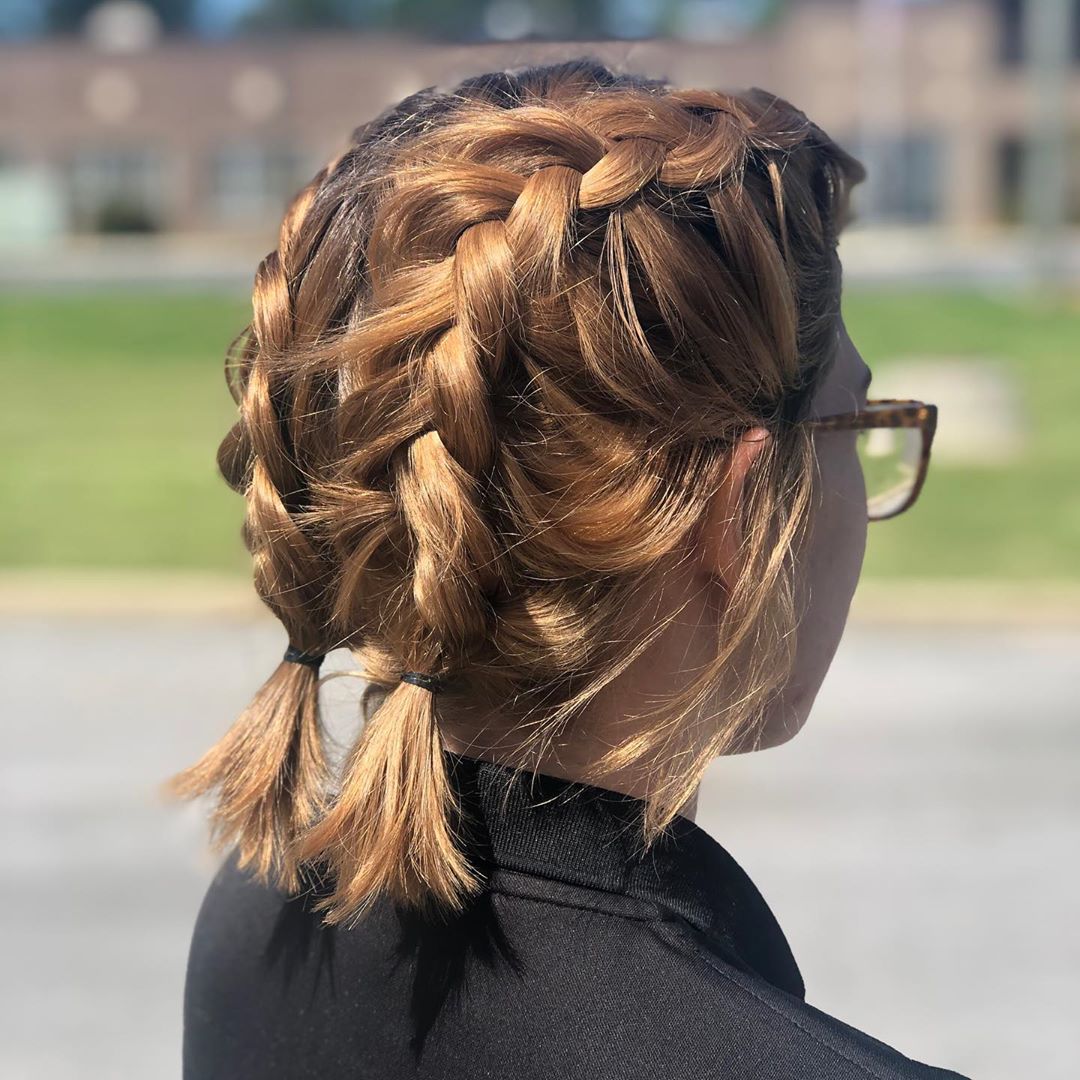 Crown Braid
Even with a short style you can get stunning braids and a lot of volume for your updo.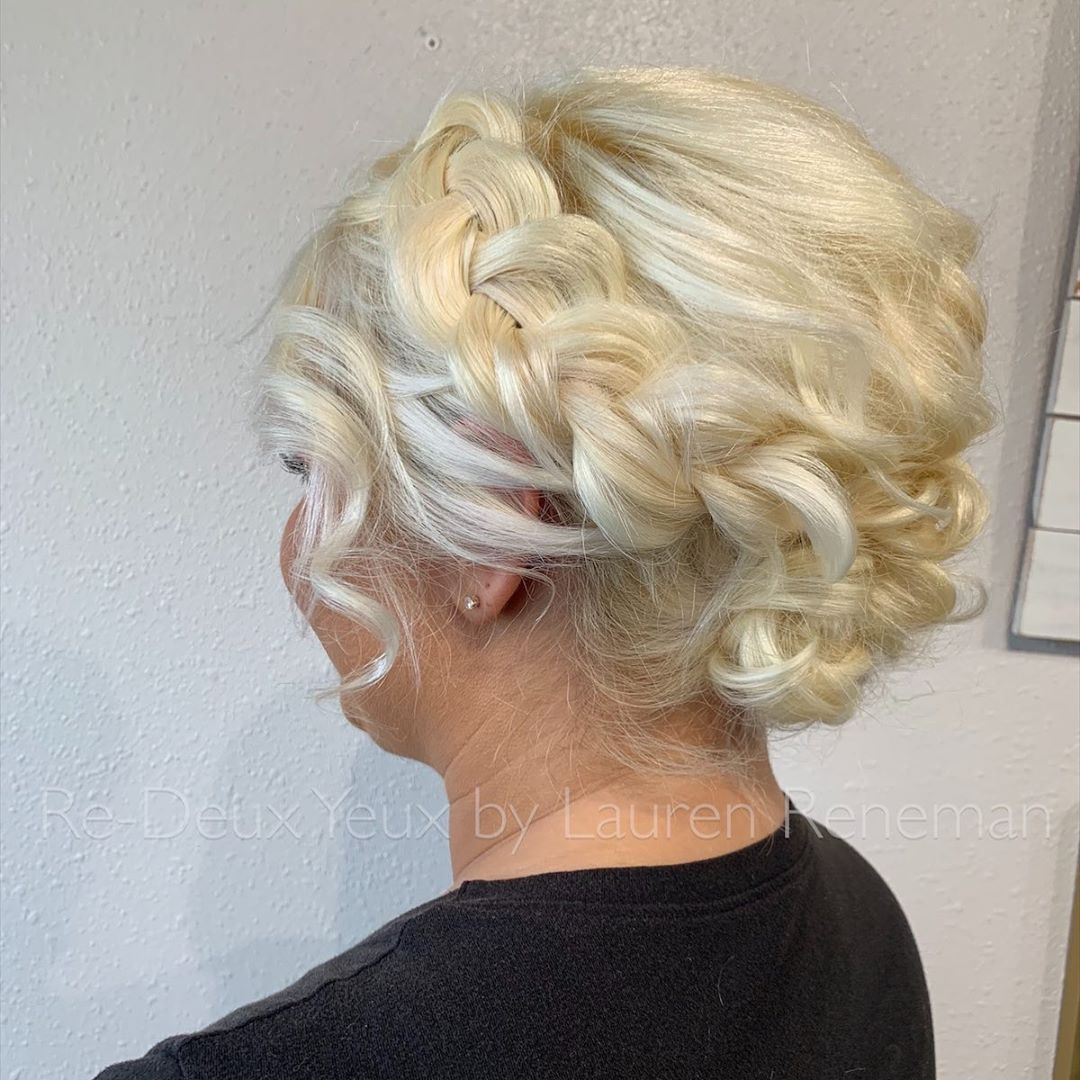 Pulled Back
Pull your shorter hair back and add a braid for a bit of texture.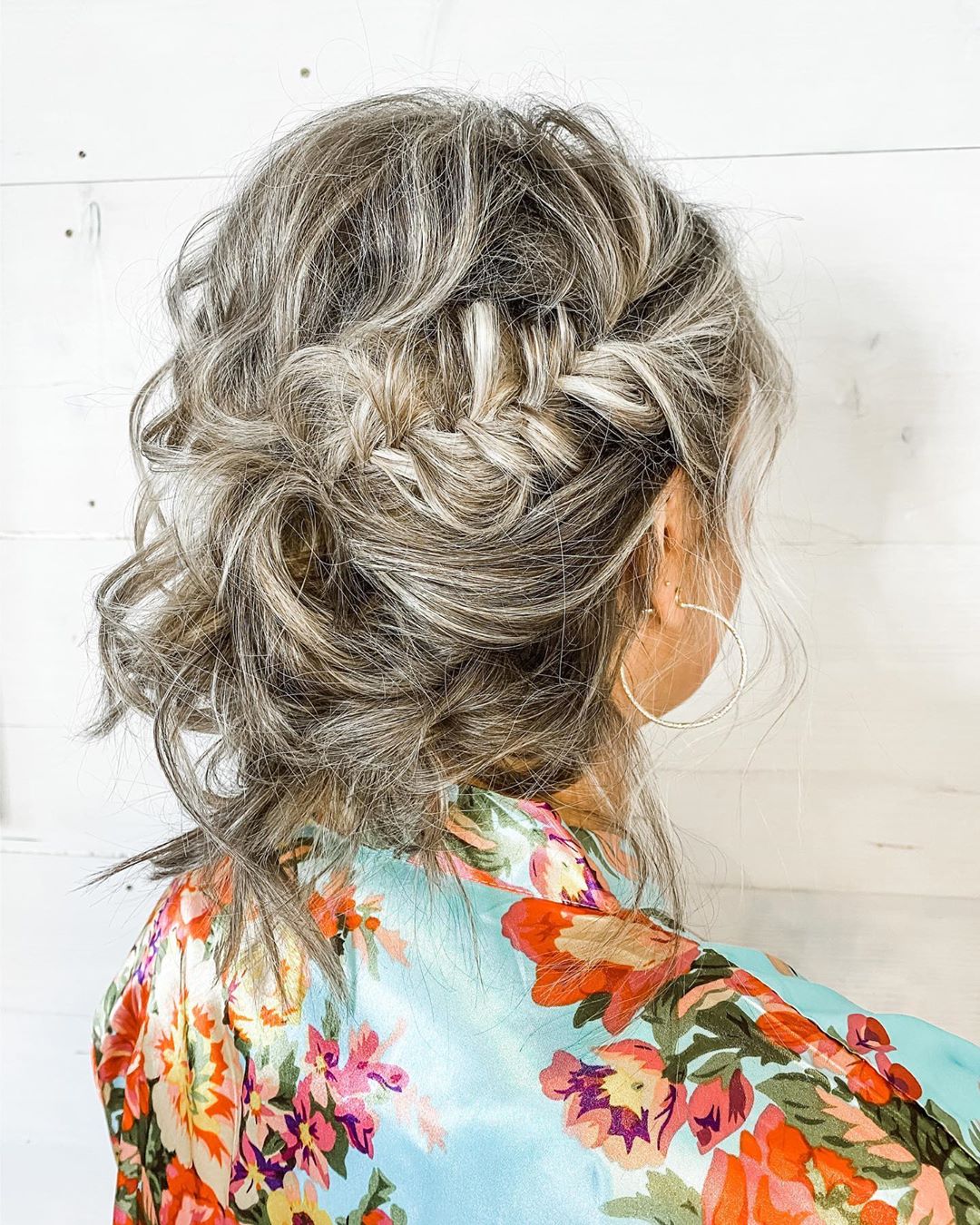 Edgy Braid
Go a little edgier with your updo, like this braid that goes into a mess of curls.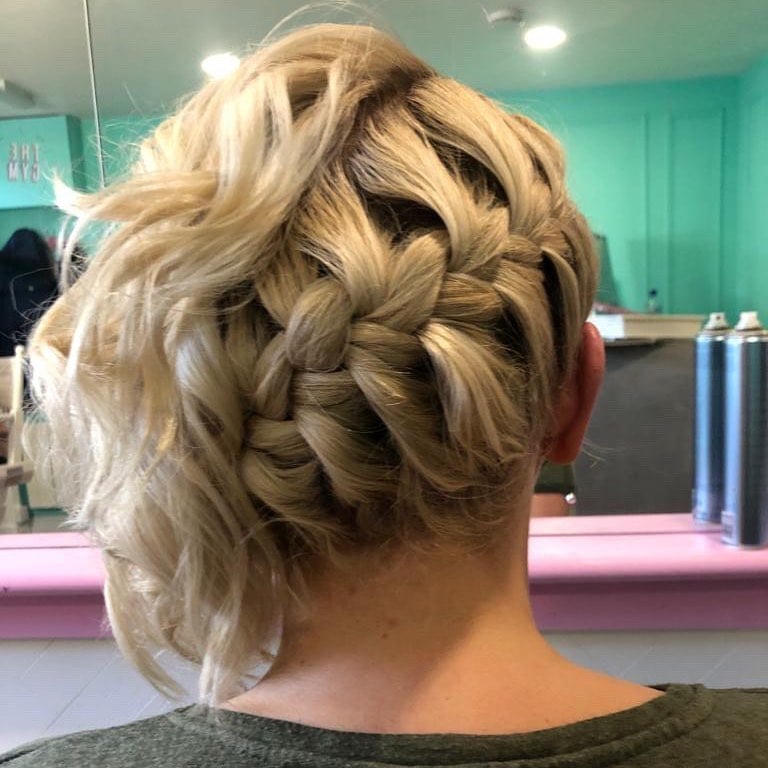 Low Bun
A small low bun is perfect for a wedding style or minimal style.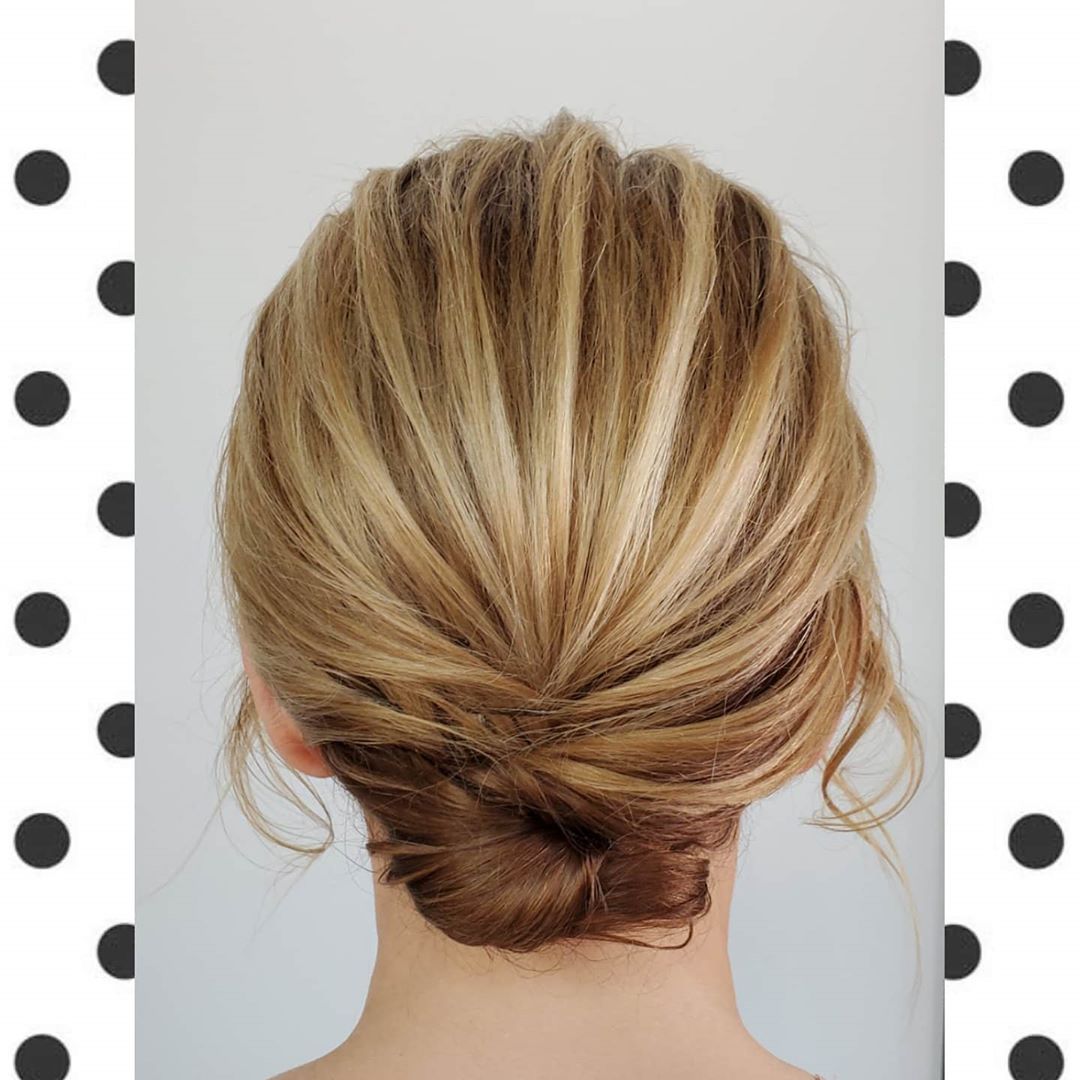 Curled Perfection
A pinned up style with a bunch of curls will totally change your short hair.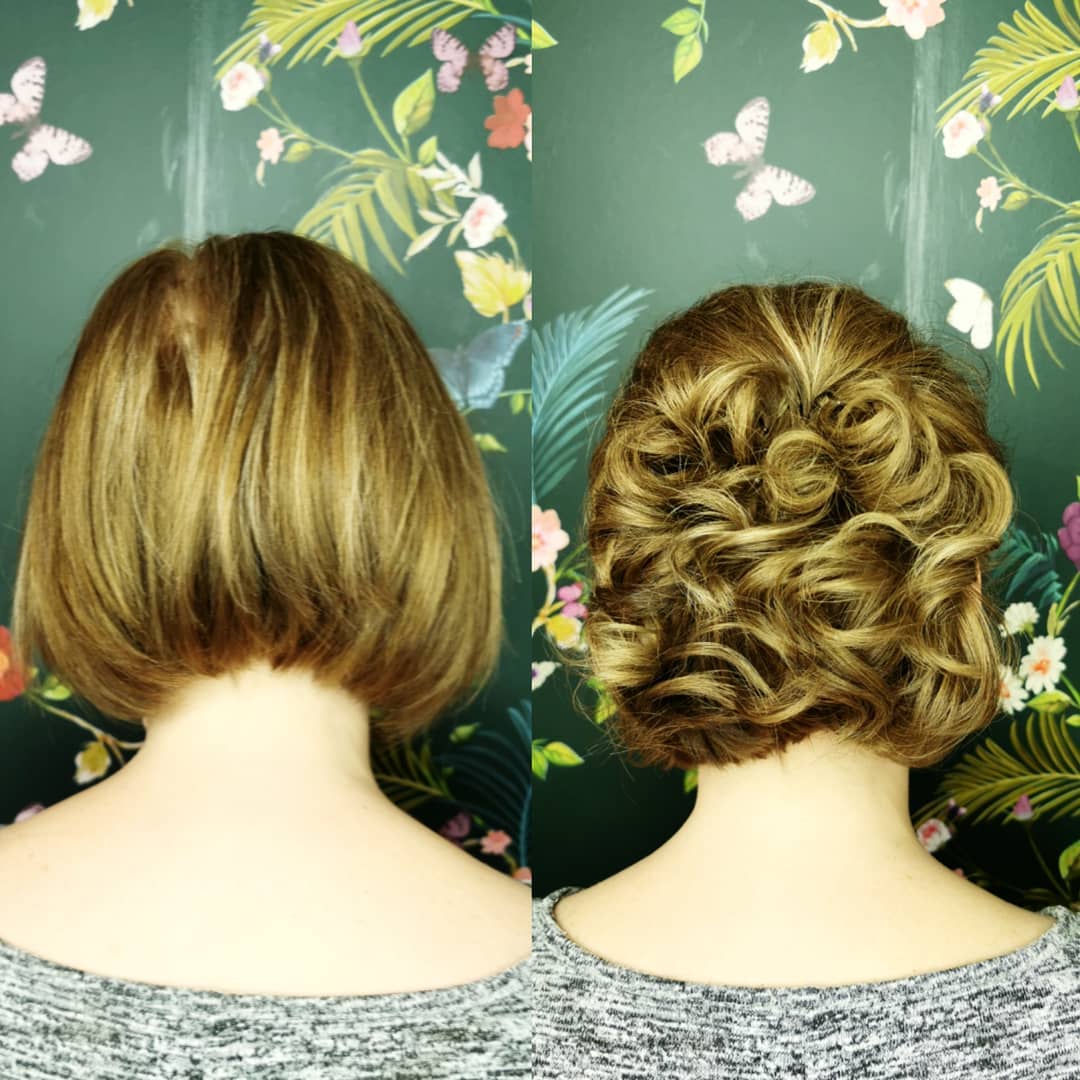 Tousled Bun
Have some fun with your bun by tousling your hair and leaving a few pieces down at the sides.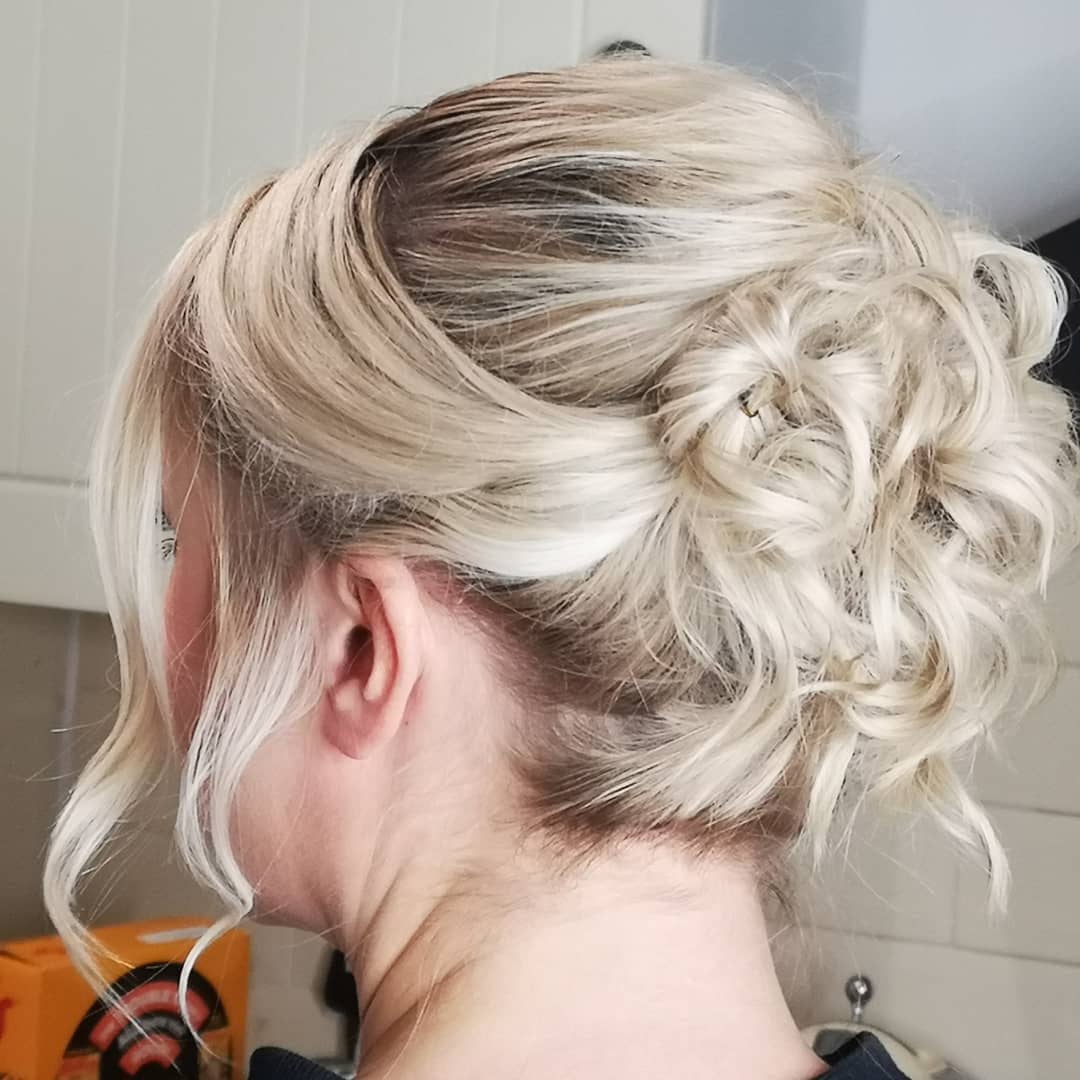 Braided Hawk
Even with a pixie cut and a little hair, you can have a lot of fun with updos and get creative.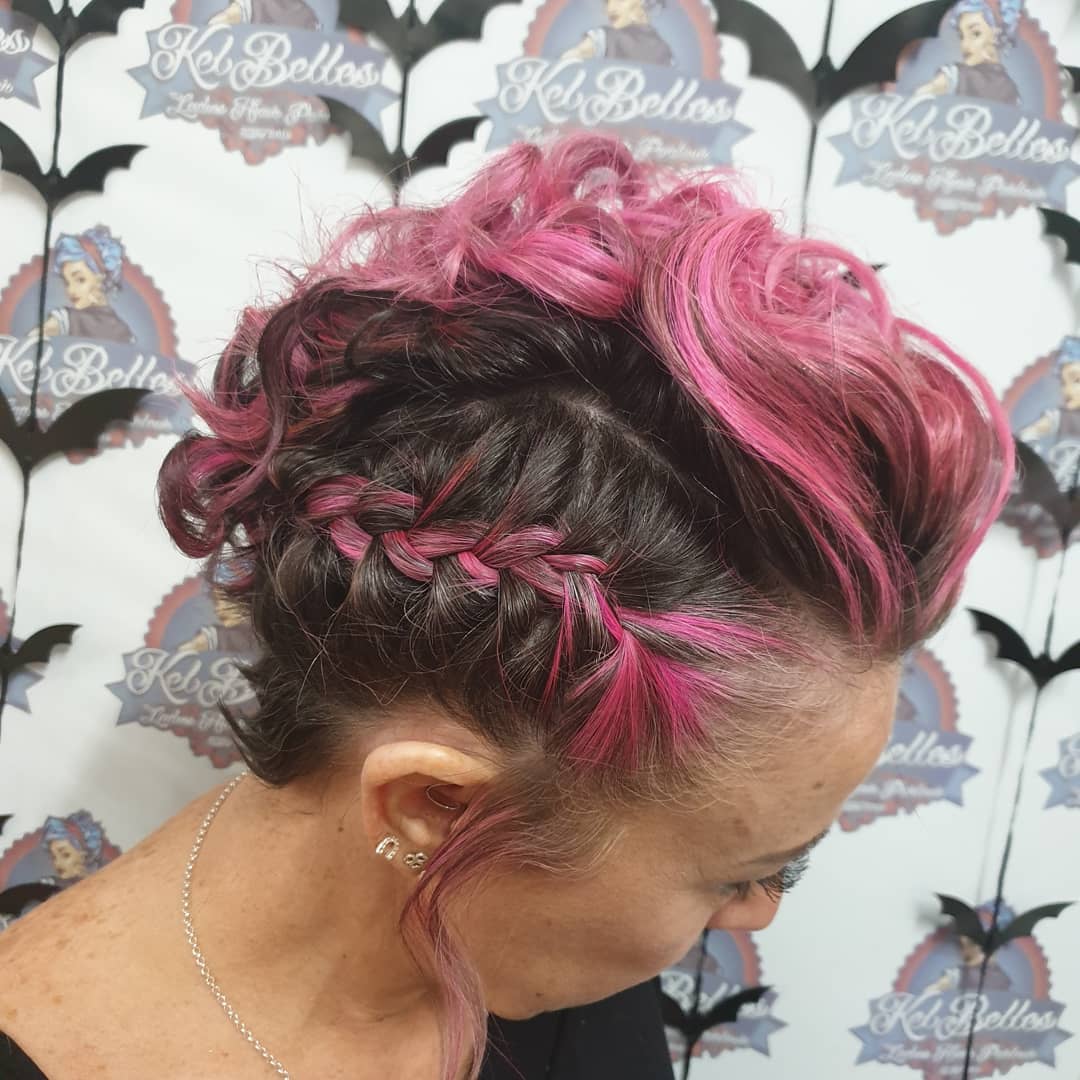 Simple Pony
Jazz your ponytail up by adding a little braid to the center of your hairline.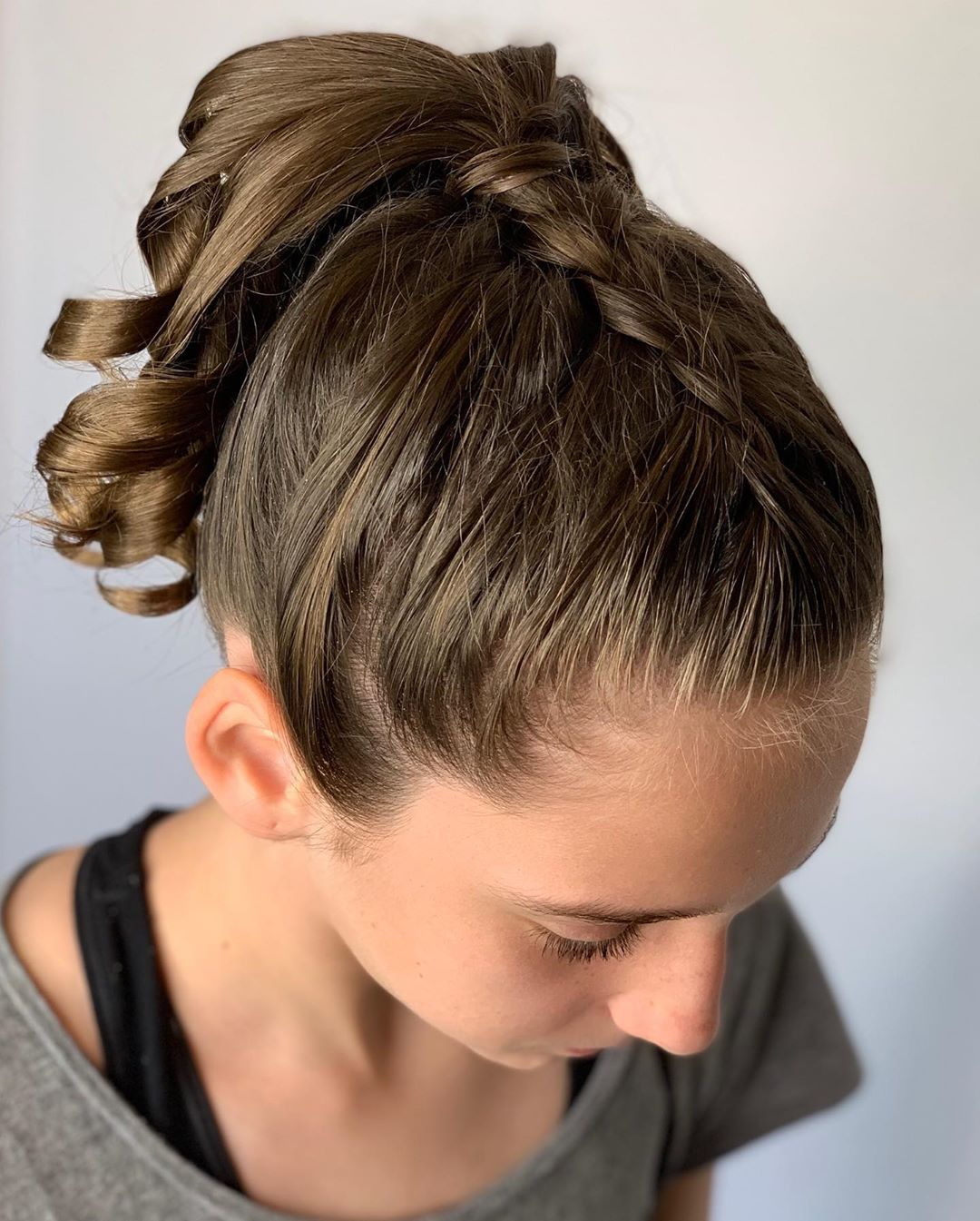 Unique Updo
Have a little fun with your updo and let the creative juices fly.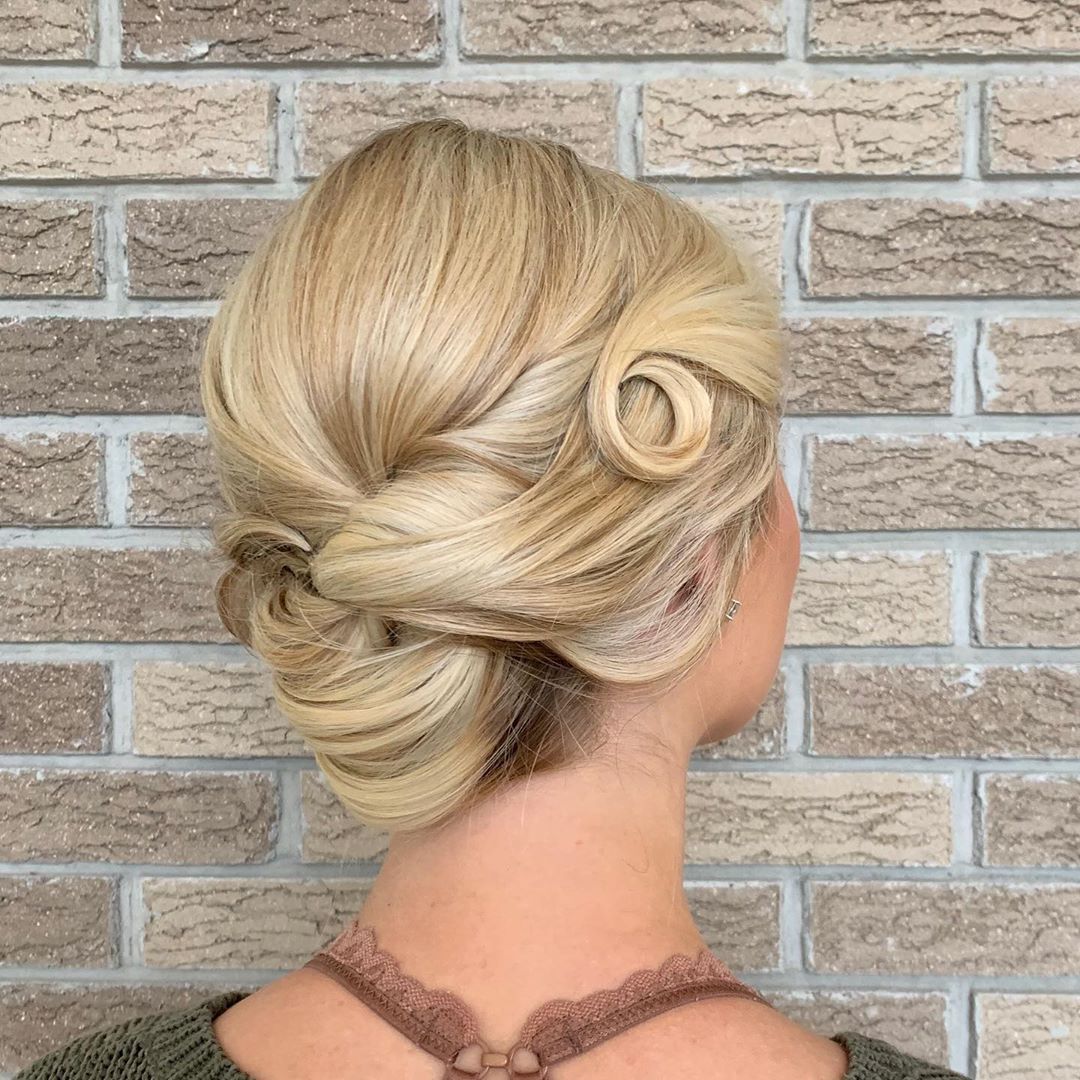 Twist and Braids
Add a few twist and braids throughout your hair to give it a lot of texture and dimension.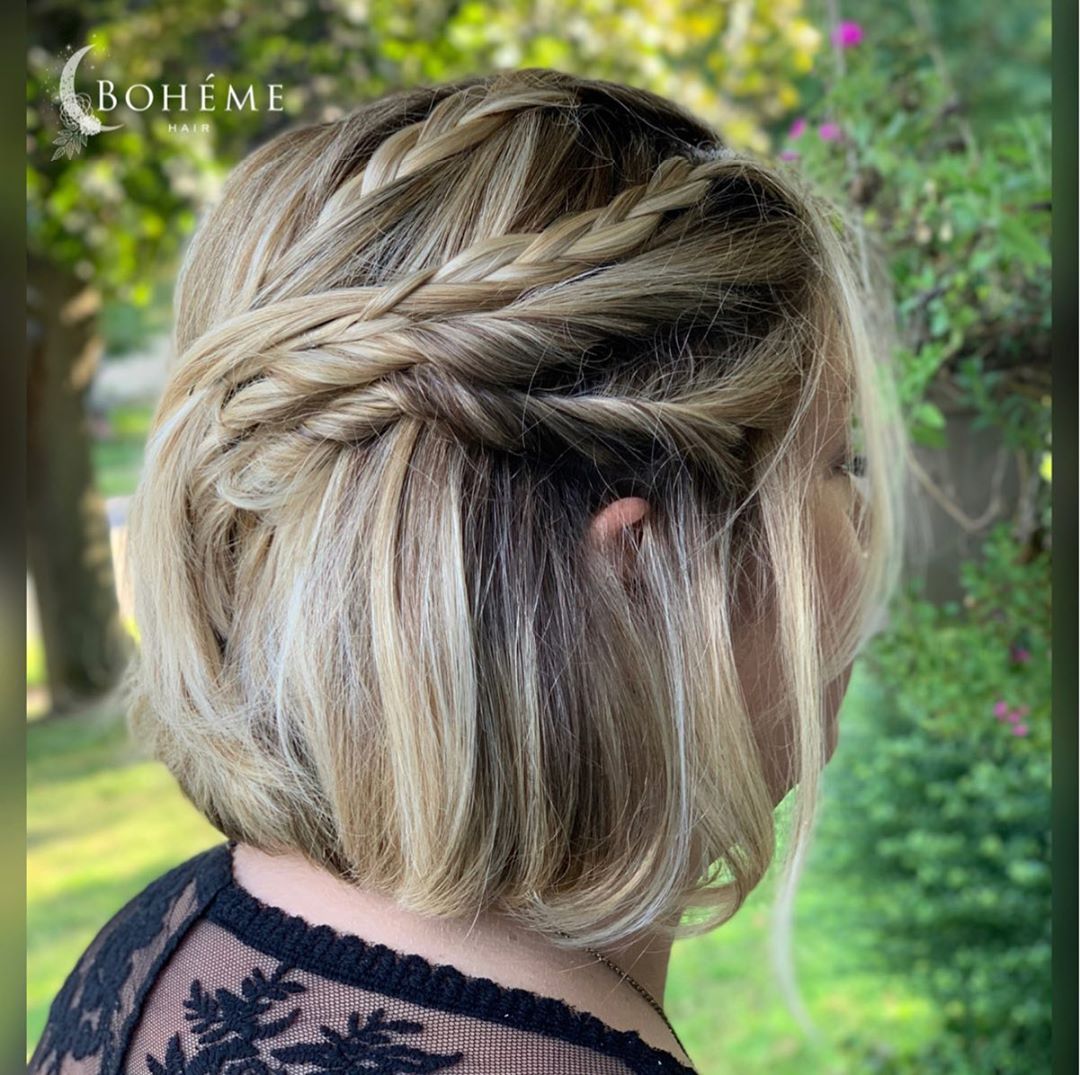 Fishtail
Fishtail braids are stunning and perfect to add a little drama to your hair.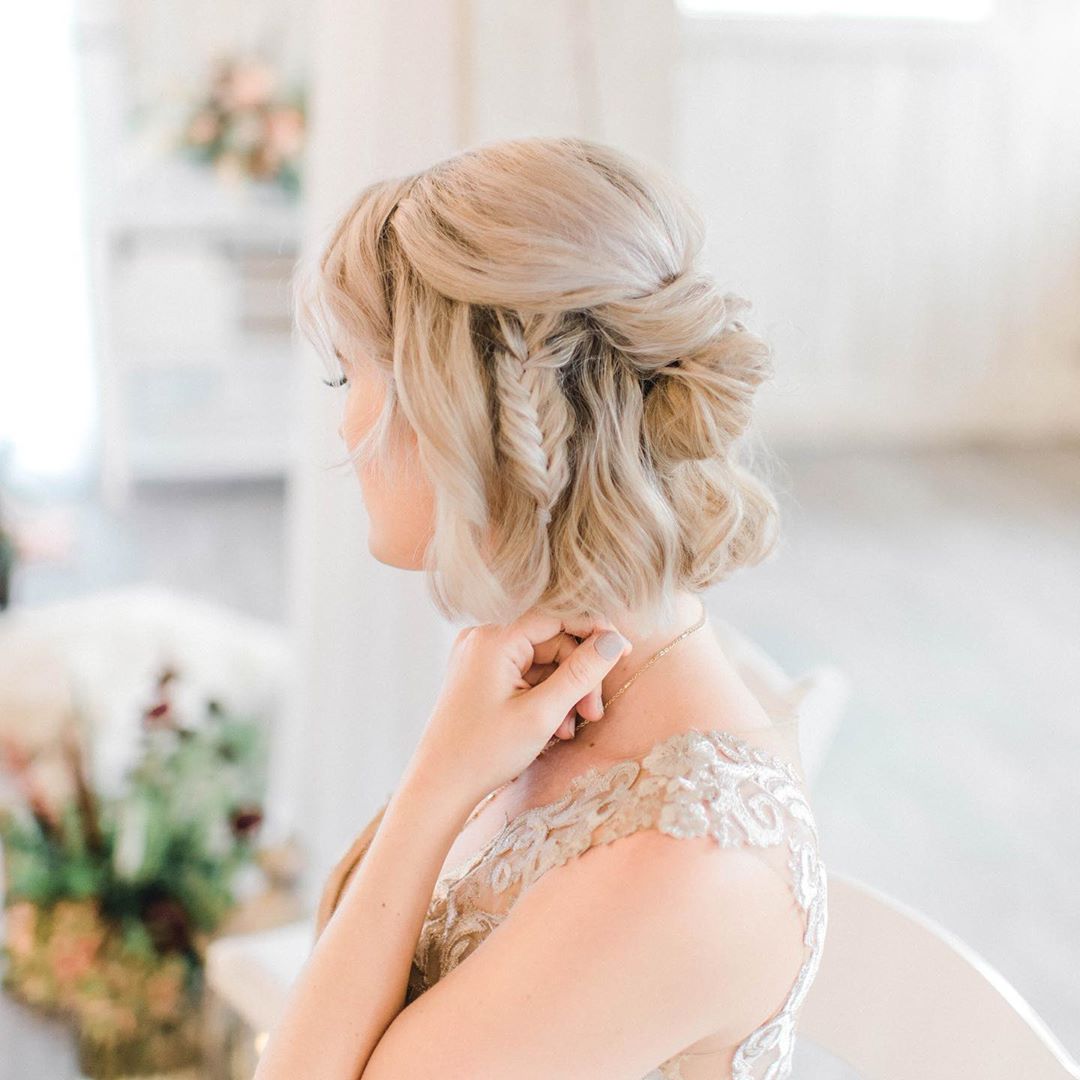 High Bun
Short hair can be rocked in a high bun with dramatic bangs.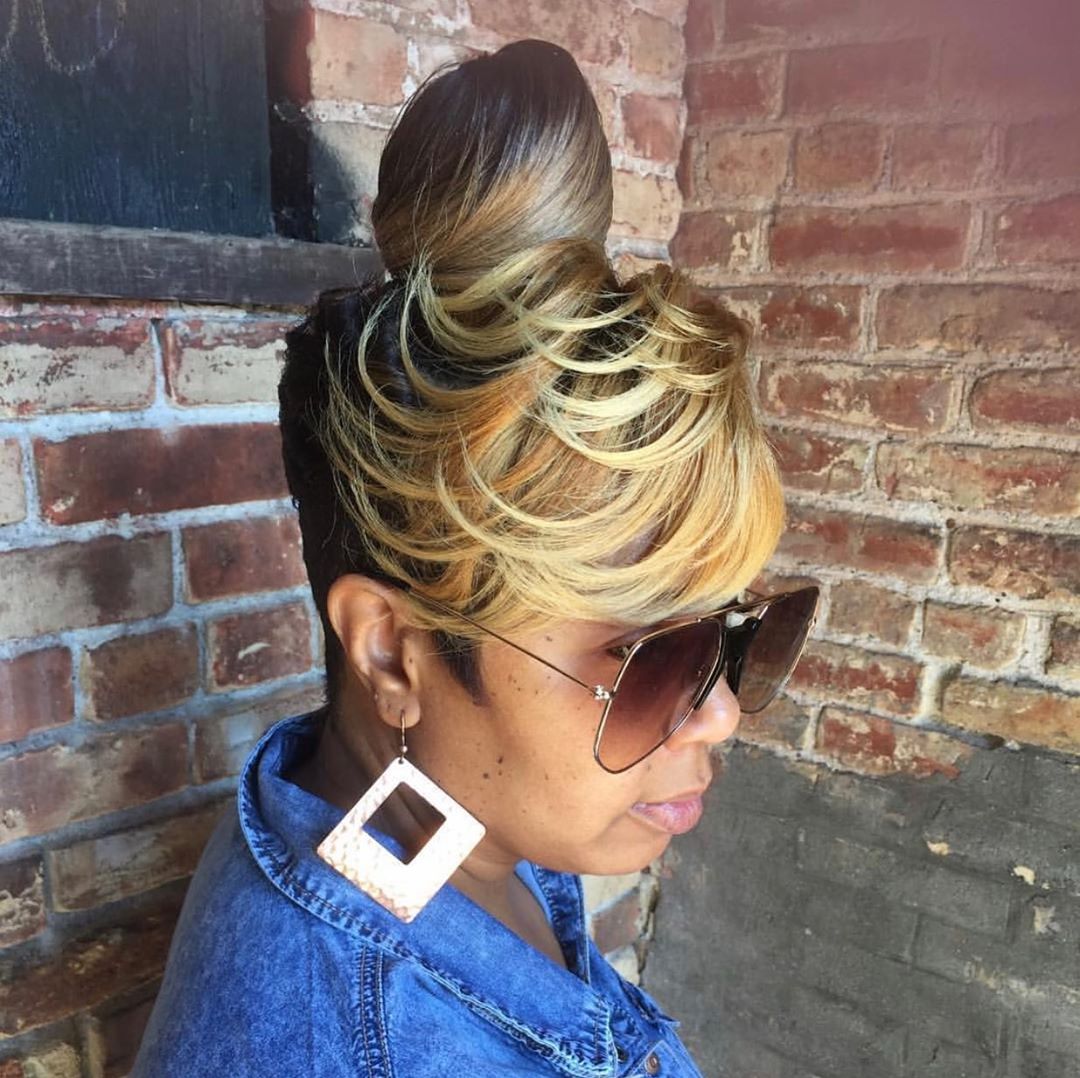 Fancy Up
You can get a gorgeous updo with volume even if your hair is short.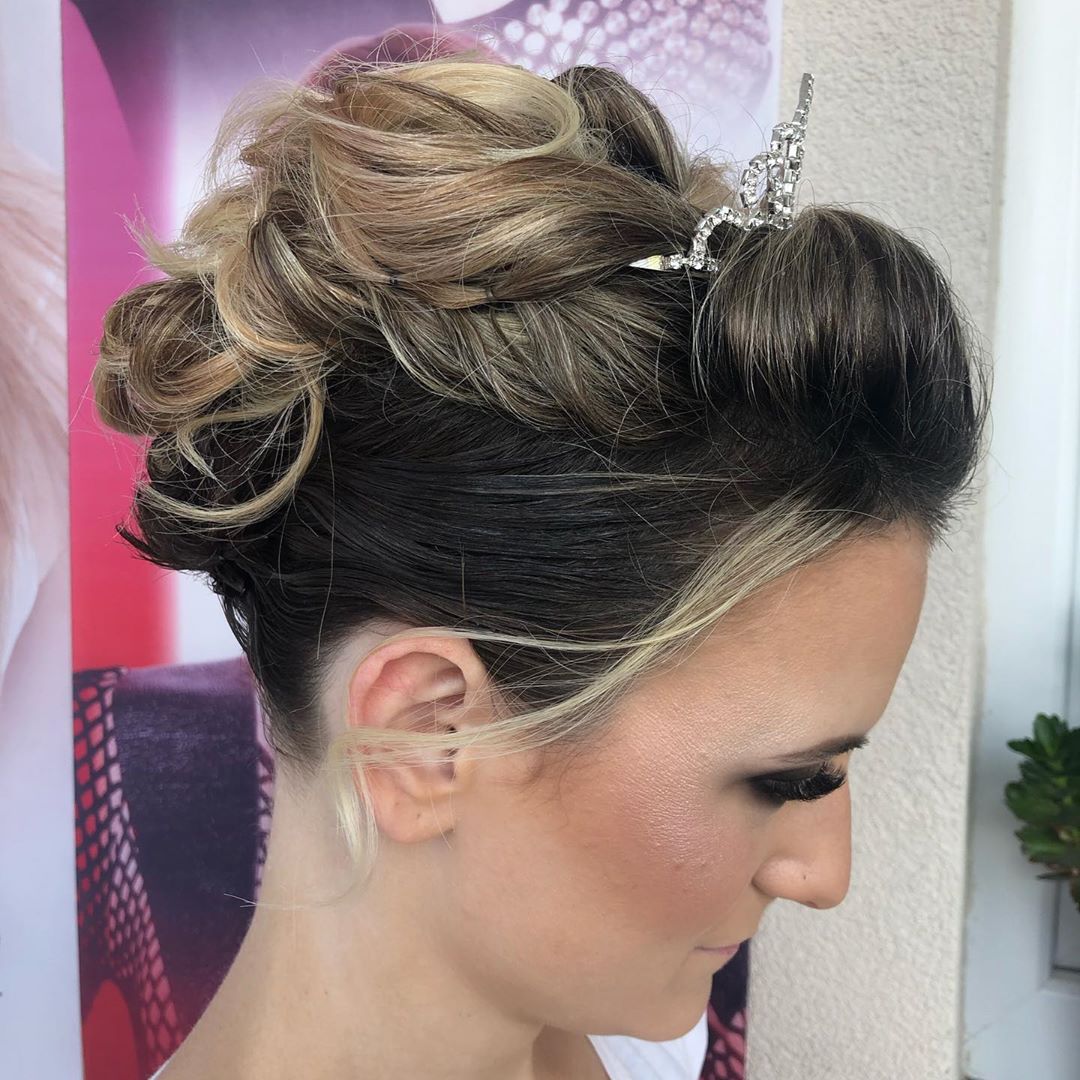 Accessories
Accessories are perfect to add to your updo to spice it up a little.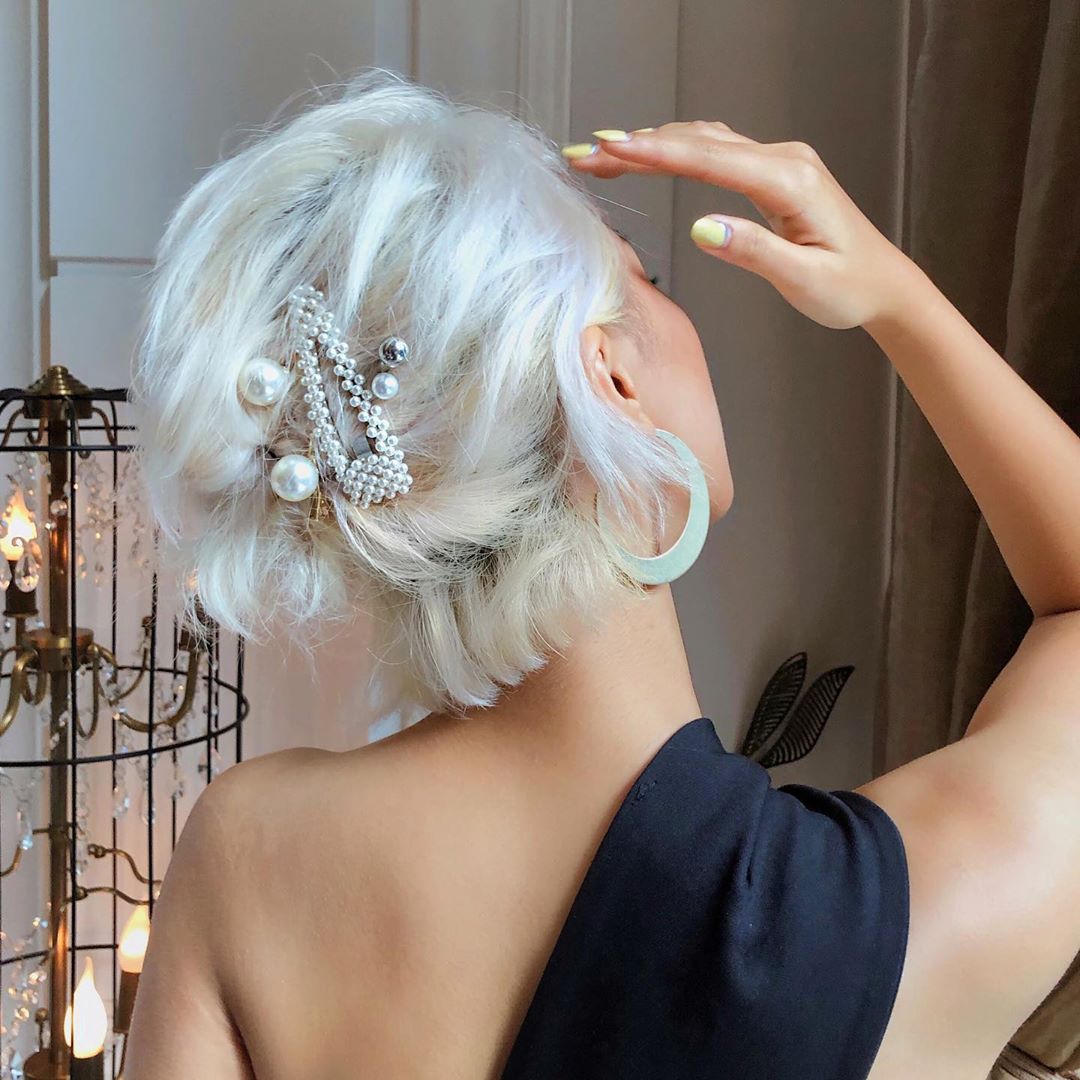 Half Pin Up
You can get a stunning pin up look and let loose curls fall for a stunning updo style.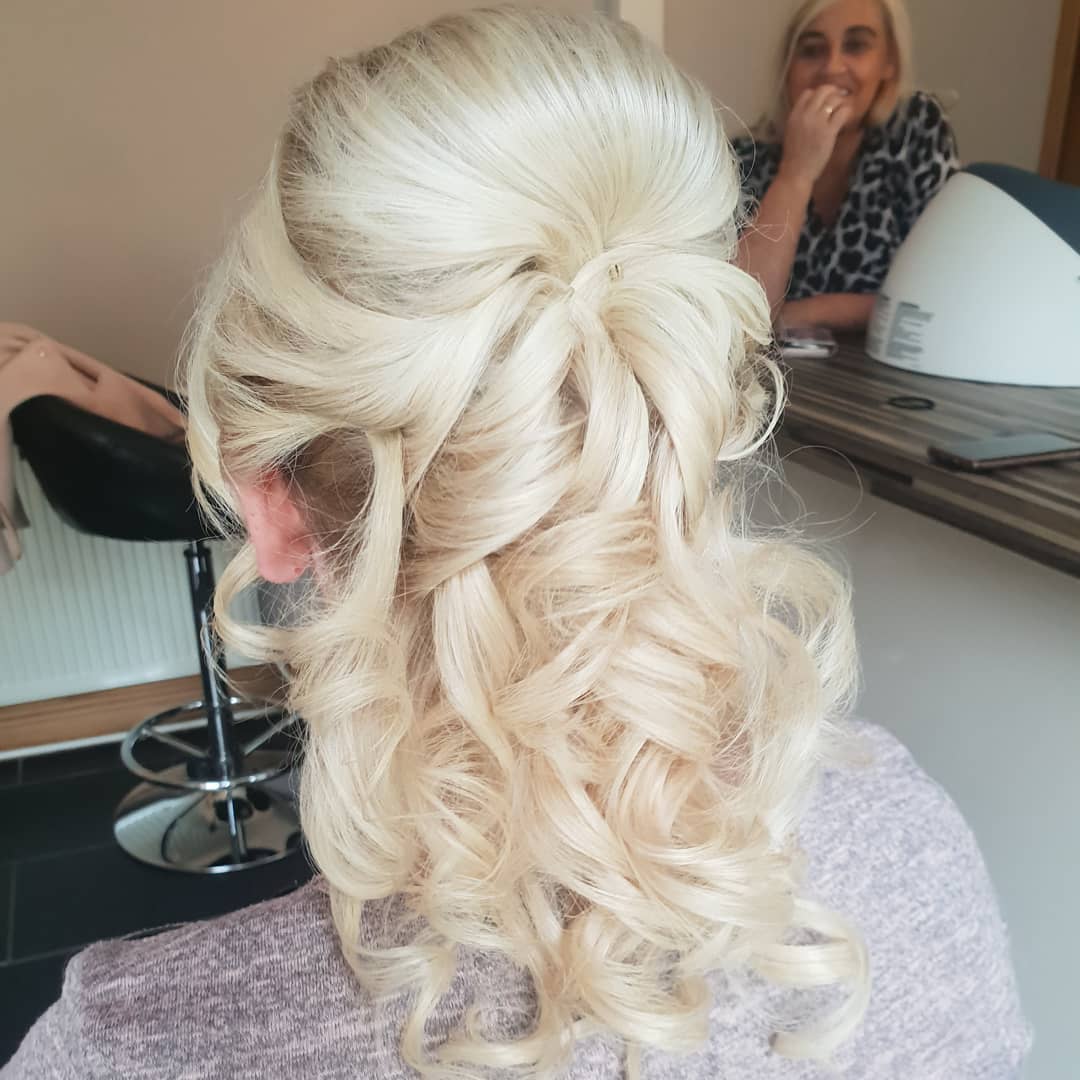 Volume Bob
Even with minimal hair you can make waves and a perfect updo.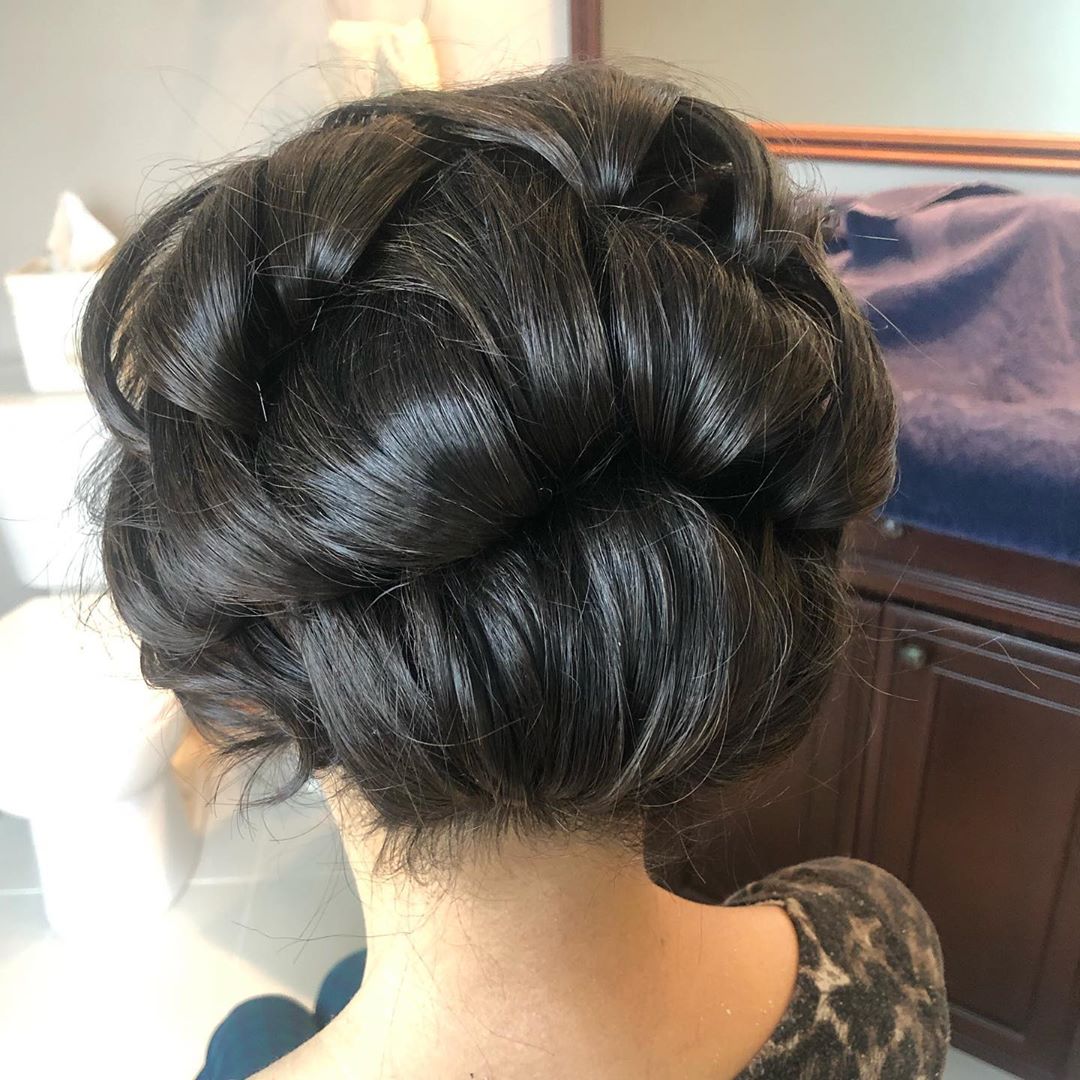 Easy Twist
This easy twist is perfect for anyone who wants to change their look up without all the drama.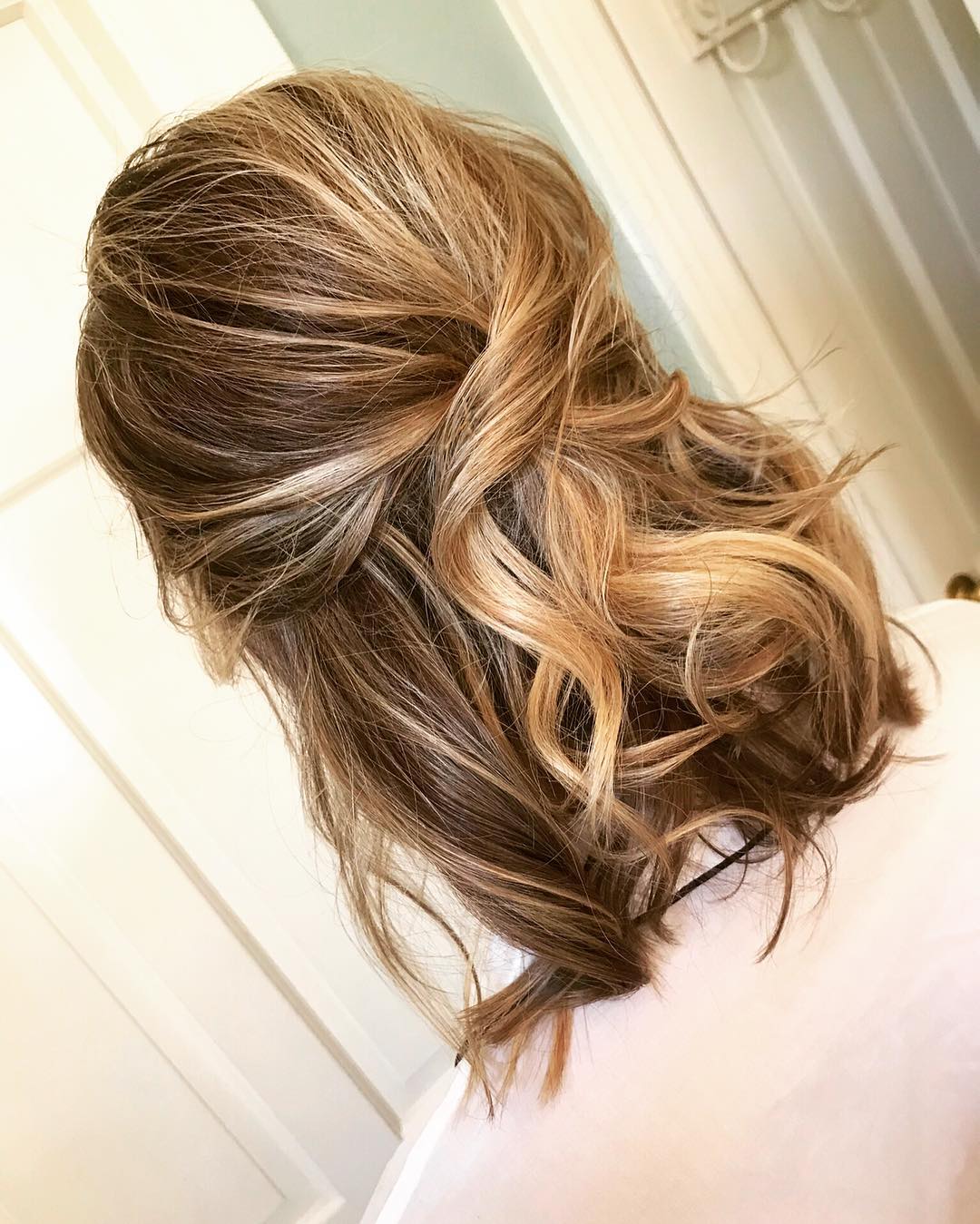 Pin Under
Even with shaved sides and short hair you can get a style that is stunning and has a ton of volume.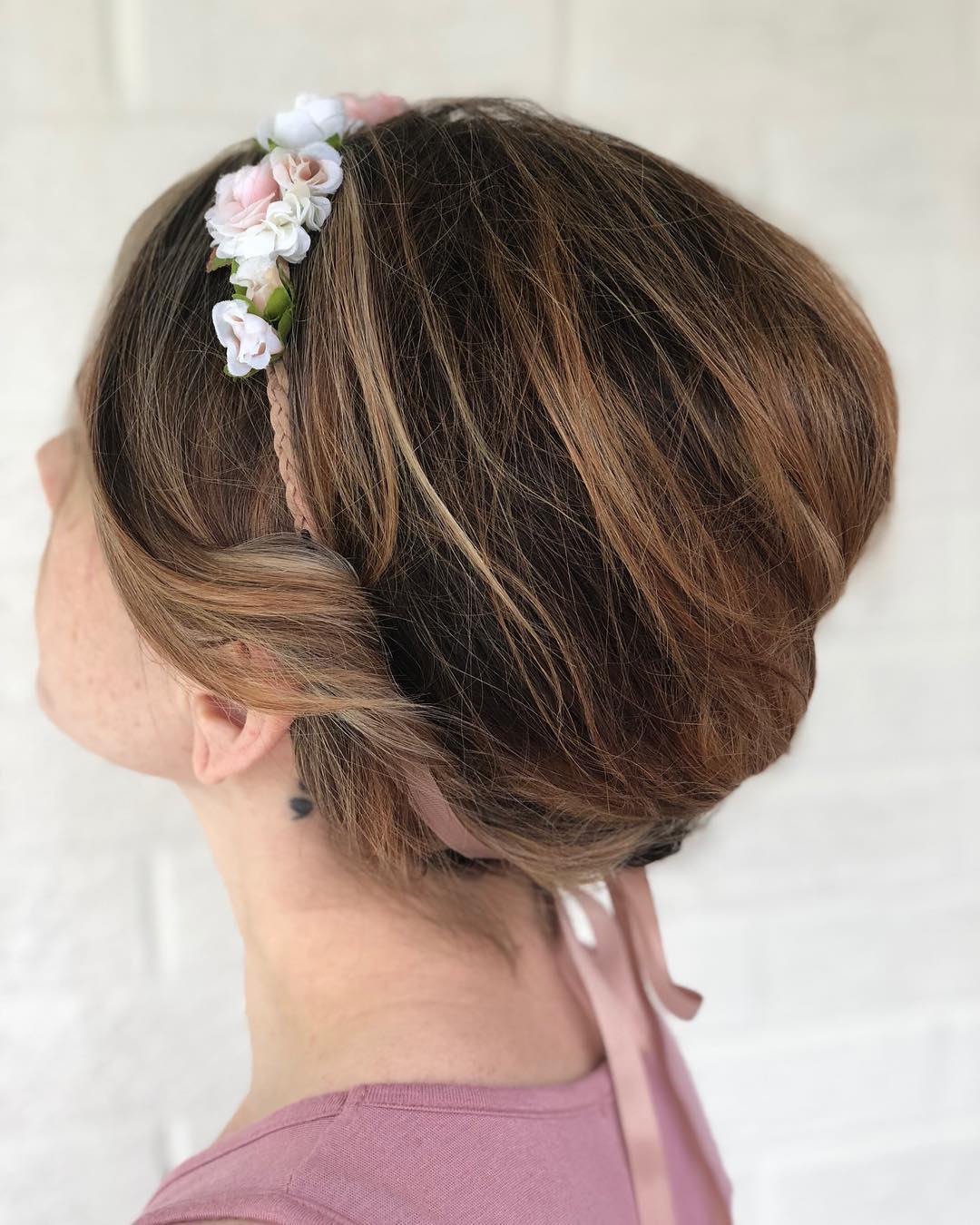 Mini Pony
If you don't want to go full ponytail, don't. Try out this textured look instead.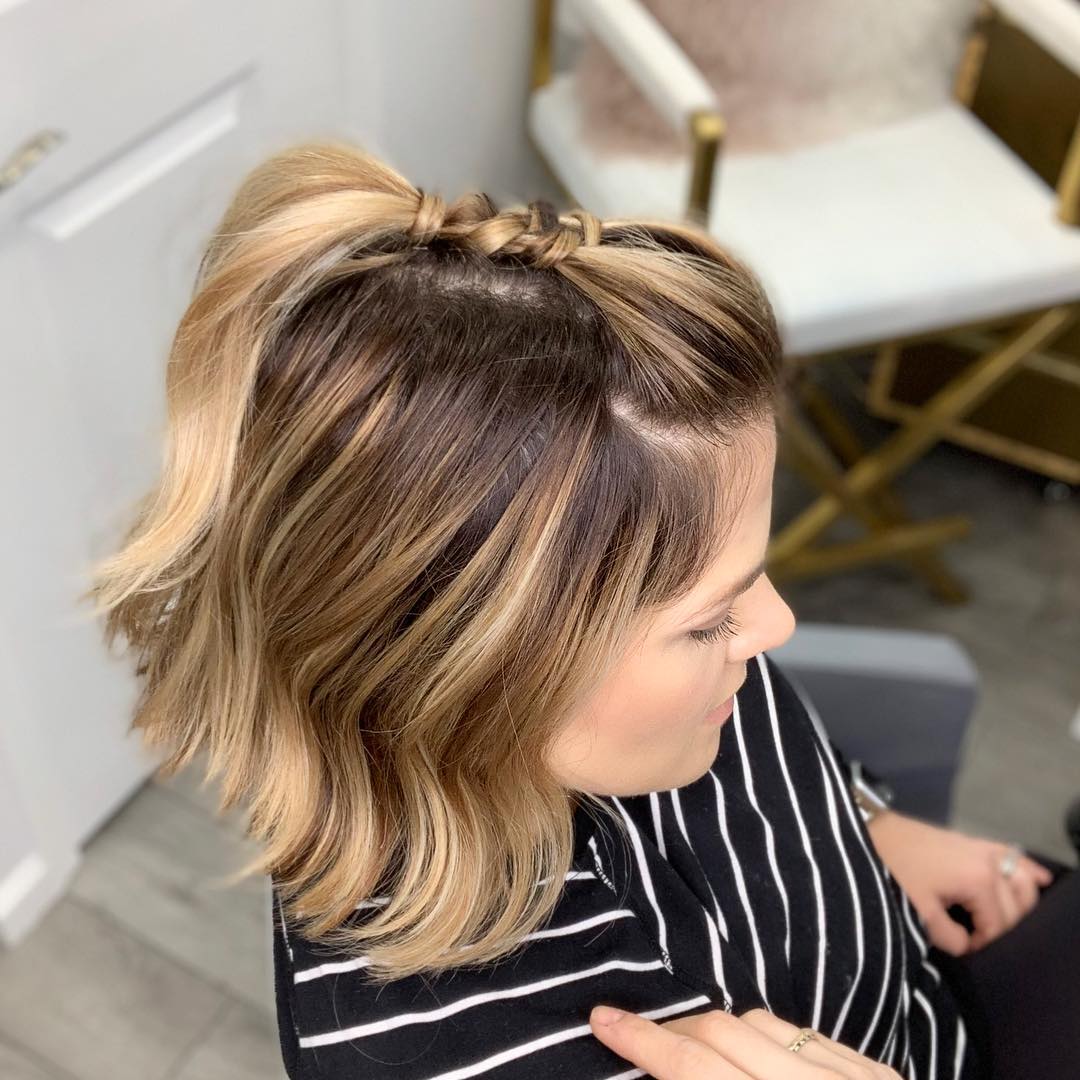 Bow on Top
Create this adorable bow style for something unique.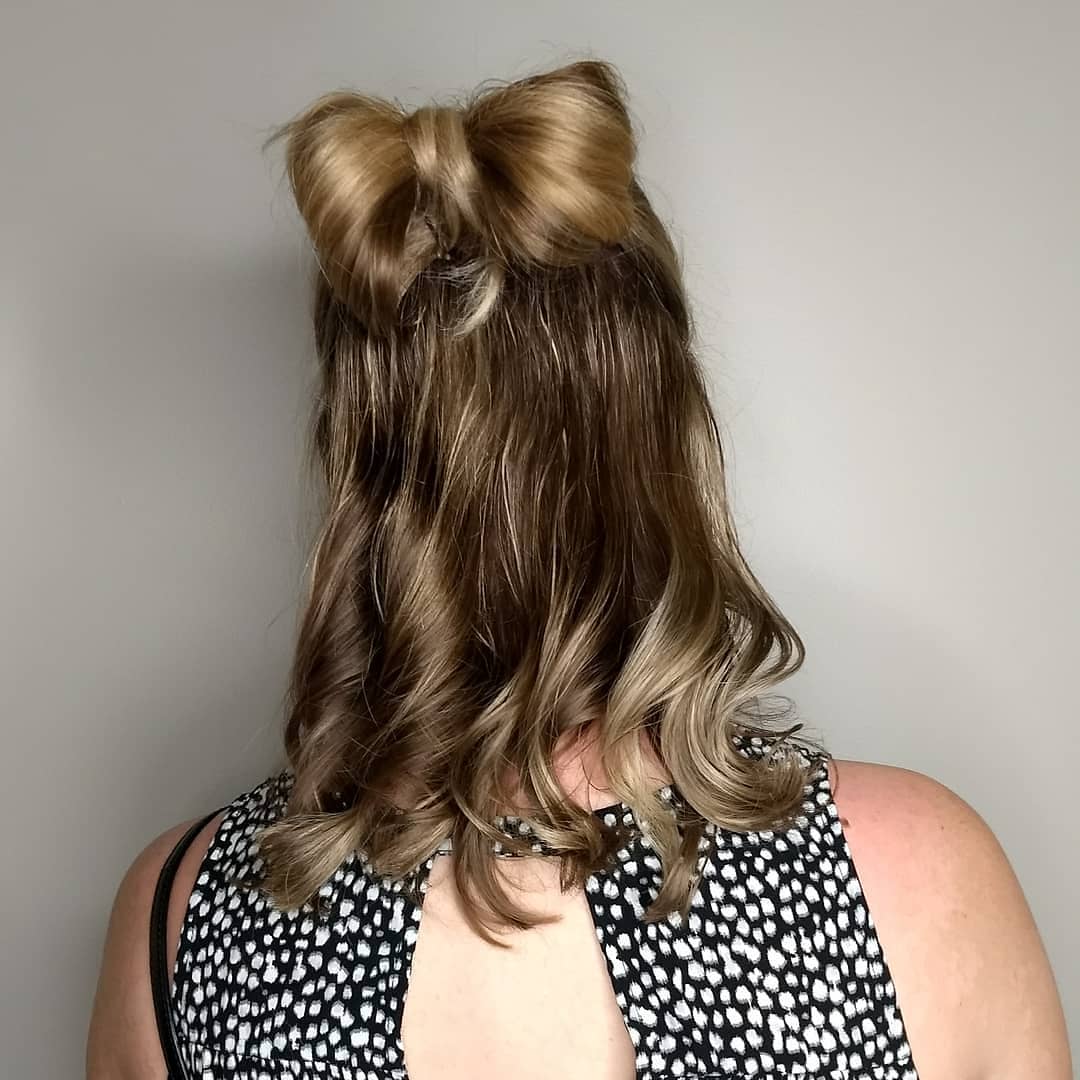 Space Buns
Space buns are super popular, easy to do, and great with short hair.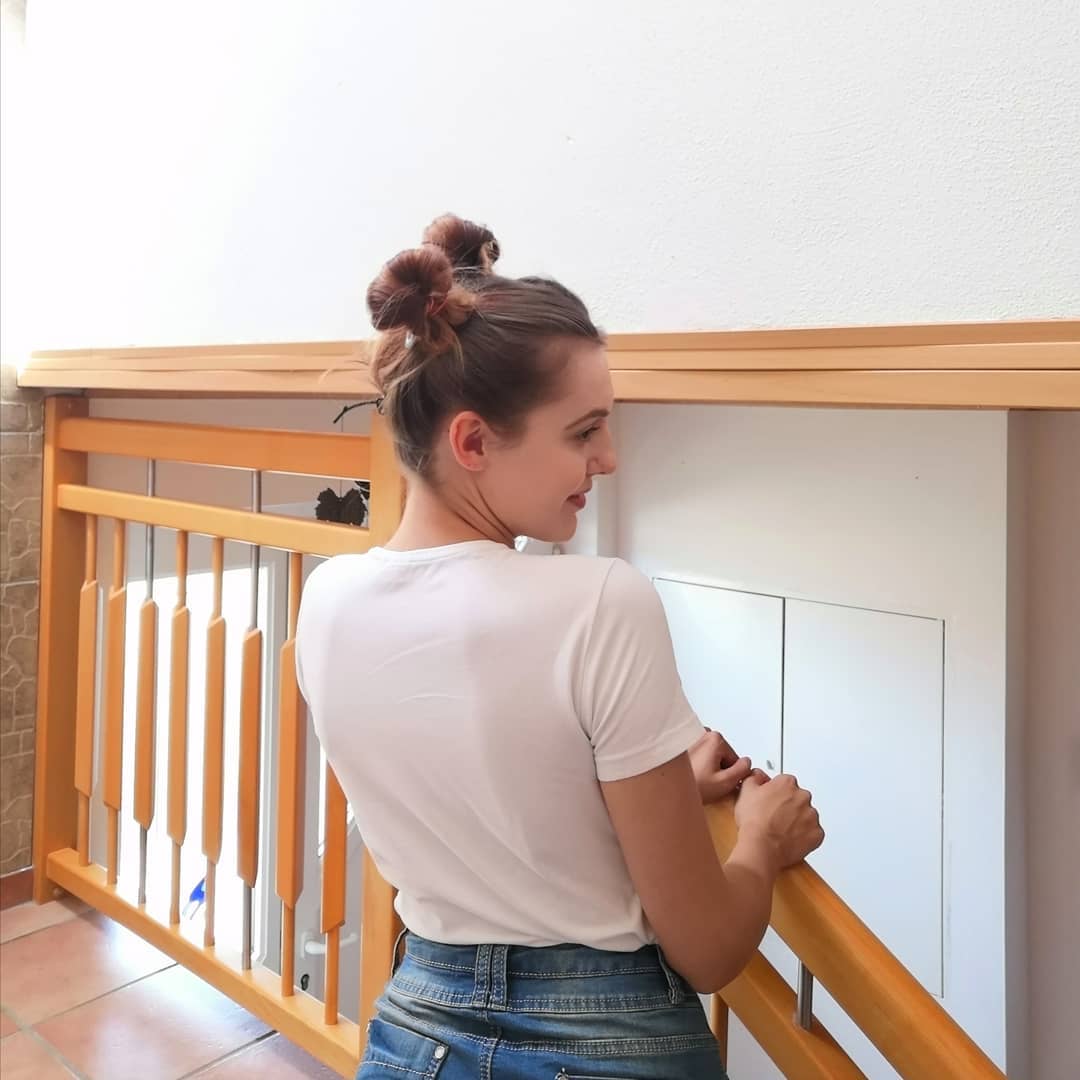 Medium Updo
Medium length hair is perfect to recreate this stunning updo.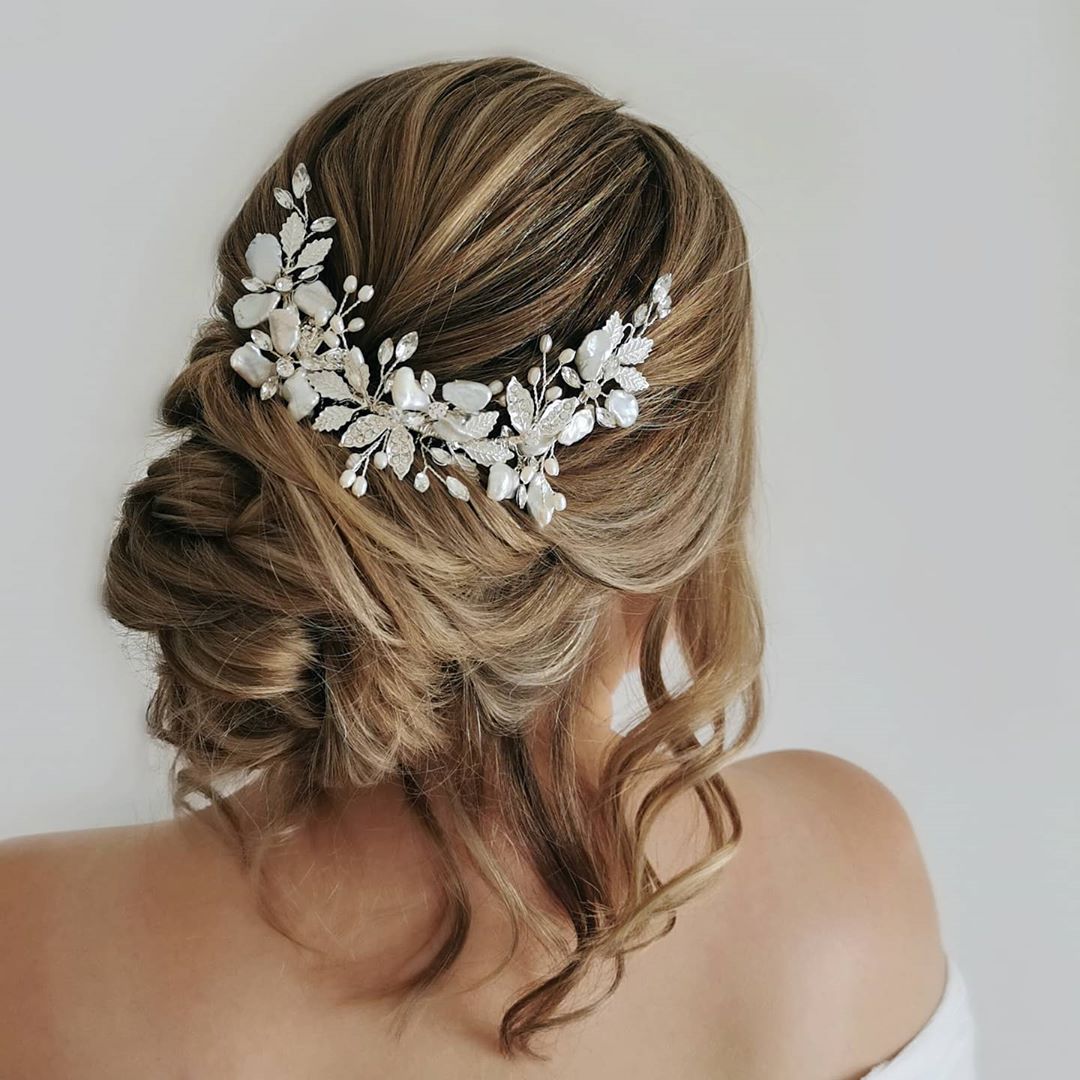 High Curls
Let your curls fly free with a lot of volume and some bobby pins.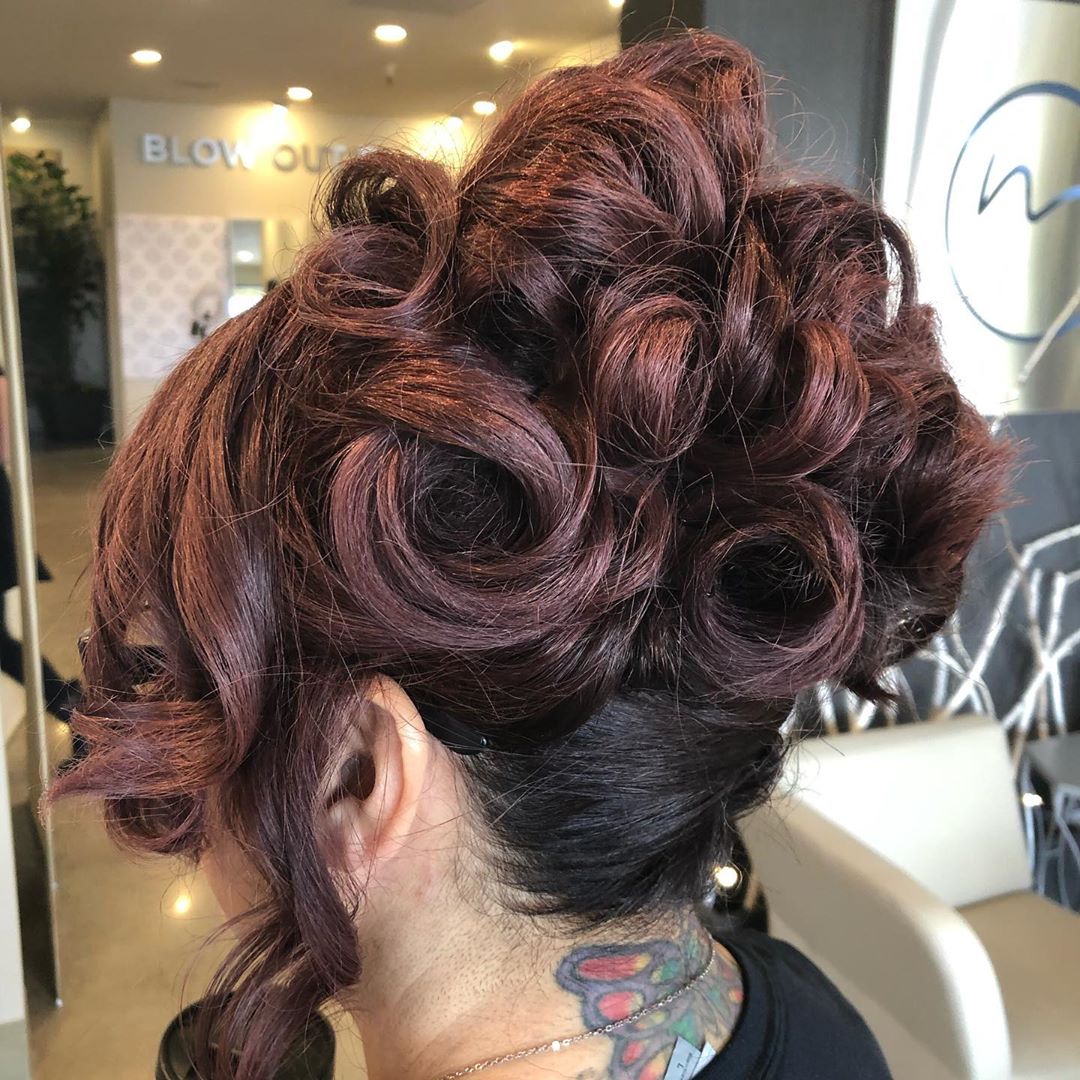 Simple
This simple pin back with accessories is great for school, work, or hanging with friends.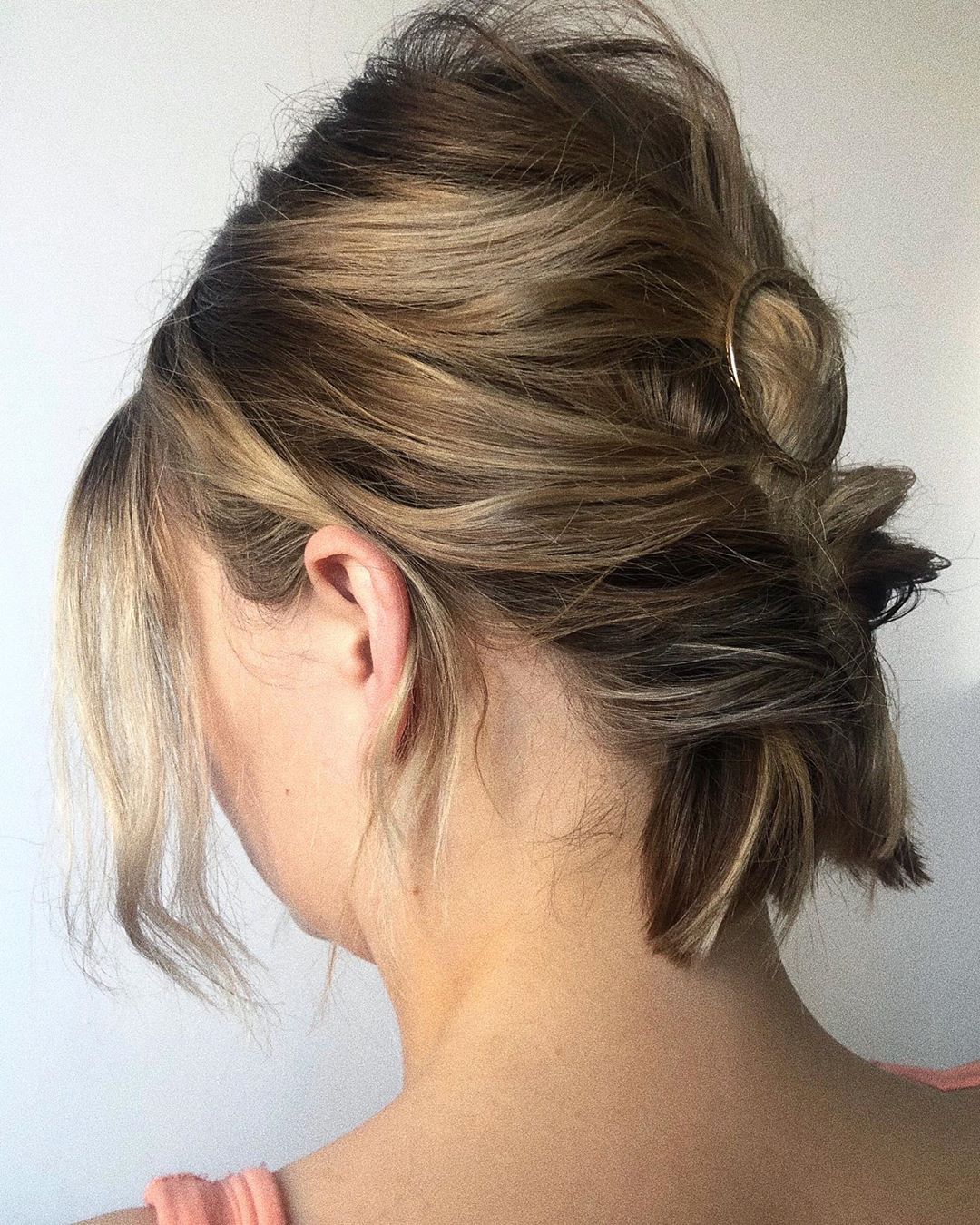 As you can see even with shorter hair there is a variety of stunning and gorgeous updos that you can wear. Some are simpler than others to try out but no matter the length of your hair, you can get a beautiful style.