Short hairstyles can still rock a beautiful wedding hairstyle even with less hair. If you're getting married this year you might want a hairstyle that isn't full of hairspray and drama, maybe something a little more low key and easy to do yourself. With short hair, you can easily create your own hairstyle that just requires a few steps and maybe an accessory or two that will look stunning on your wedding day.
We found some of our favorite short wedding hairstyles that you can easily try yourself. These look will be gorgeous on your wedding day and they don't take a lot of work to accomplish. Here are 30 of our favorite low key short wedding hairstyles.
1. Braided Twist
Braid your hair back and secure it with a cute flower detail.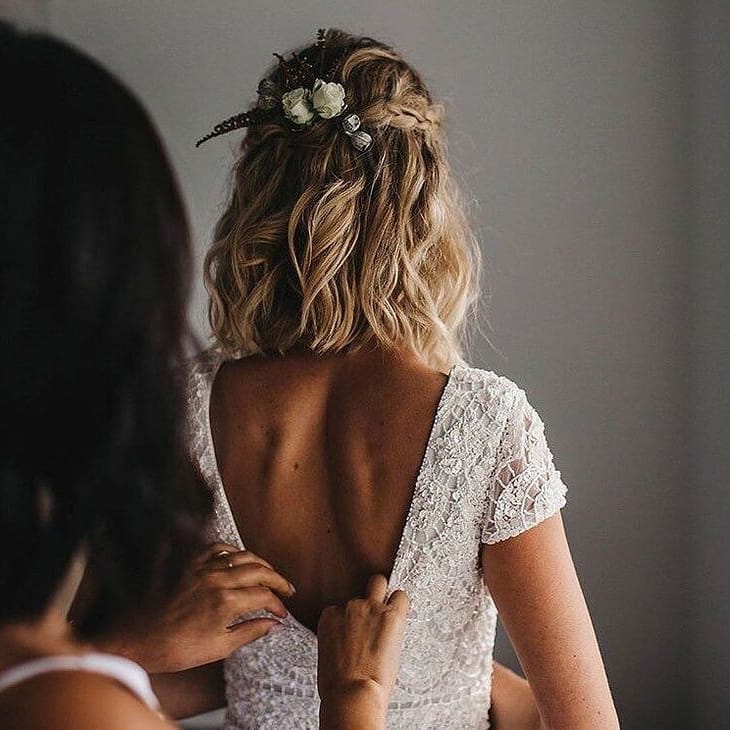 2. Pinned
Keep one side slicked down with a little volume on the other.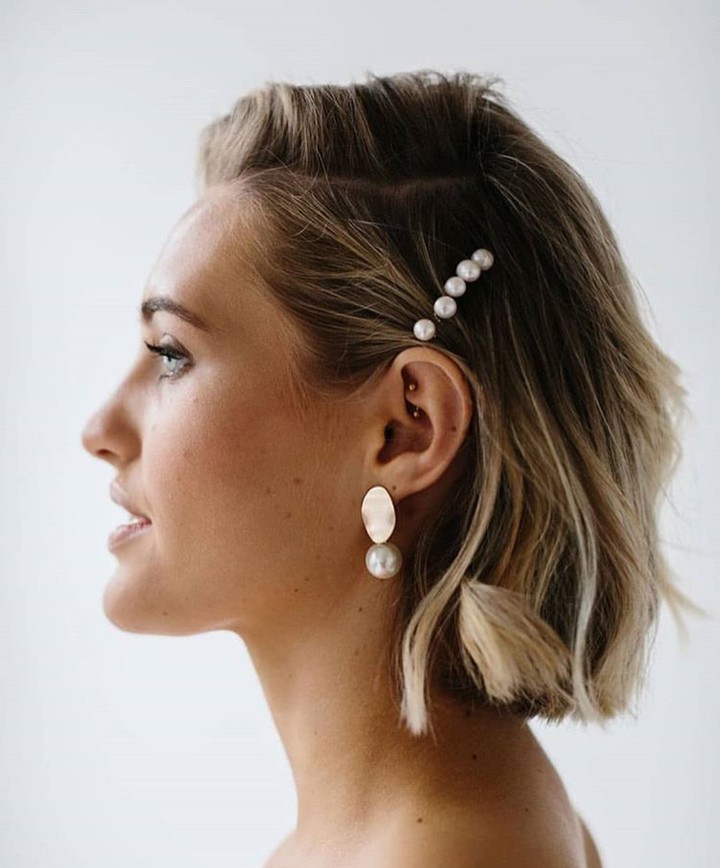 3. Soft Waves
Soft waves are easy to create and look beautiful.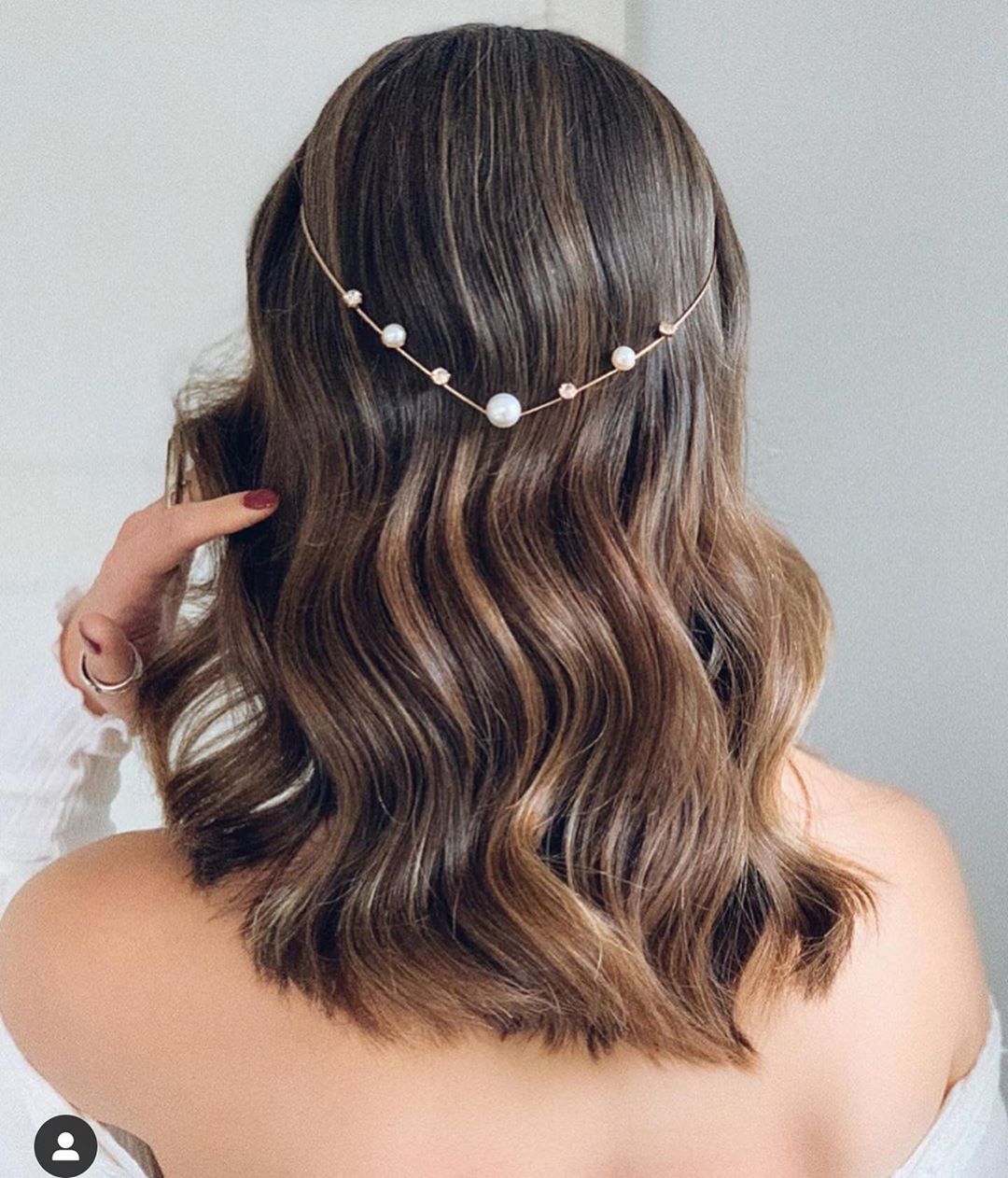 4. Soft Pixie
This pixie has a little length and is stunning with a few waves through it.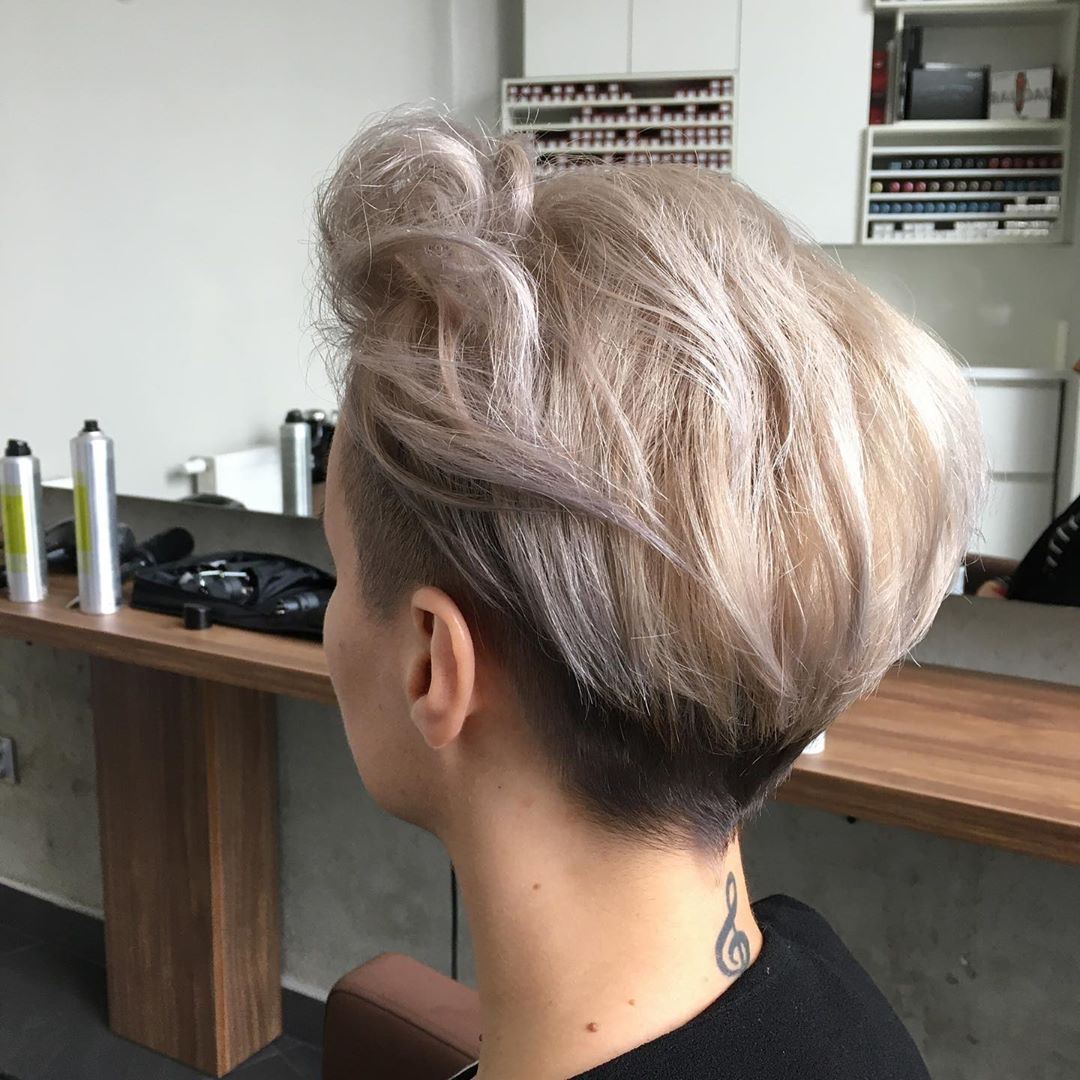 5. Unique Pixie
With shaved sides, the top of your pixie will have a lot of hair to play with.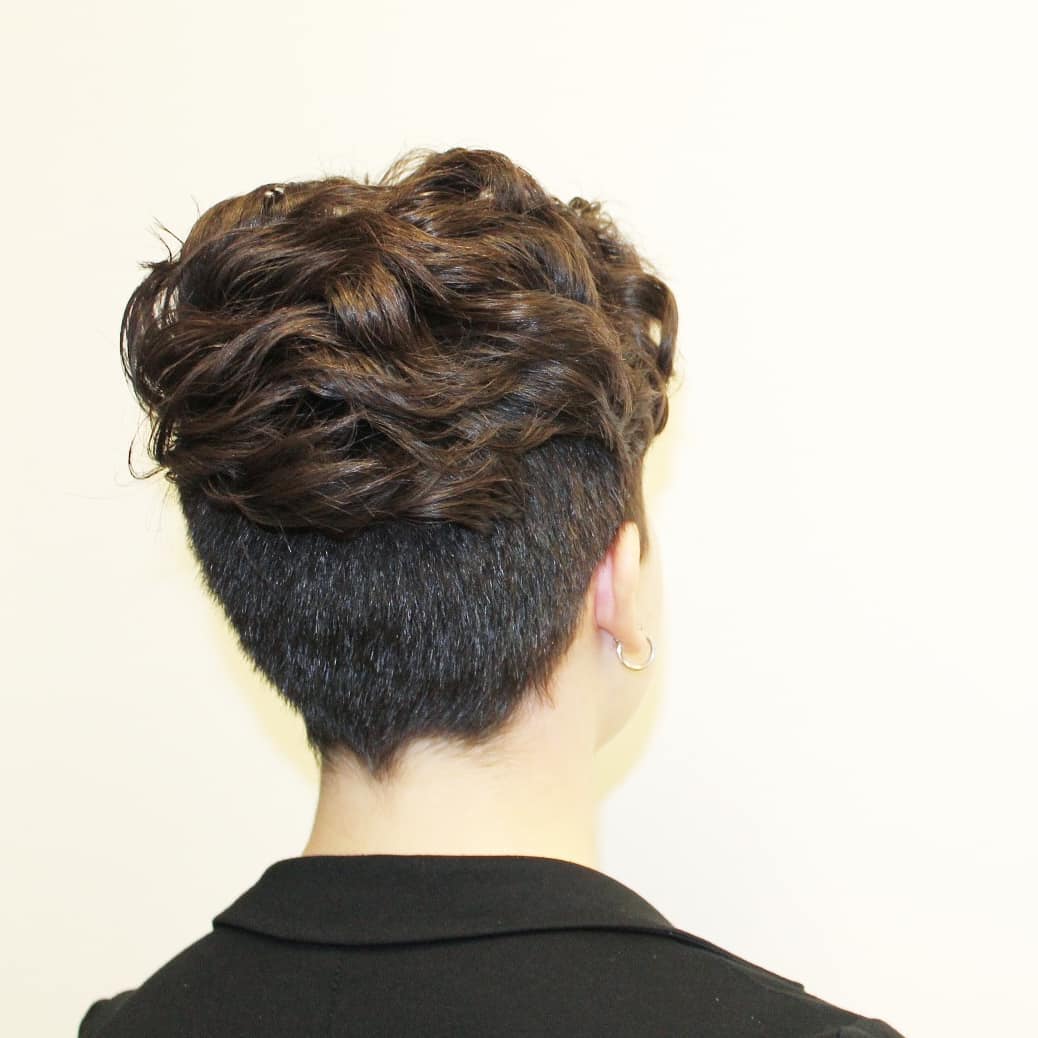 6. Soft Curls
Curls are easy to do and simple to style.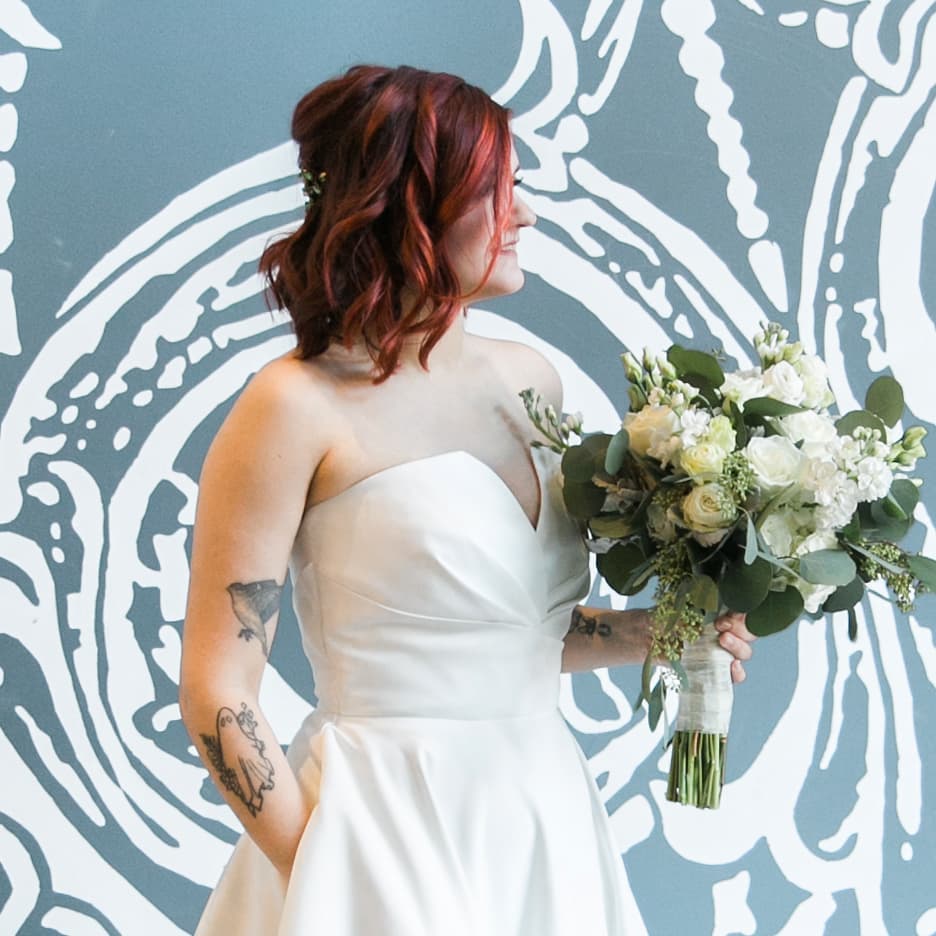 7. Sleek
Keep your hair a little on the sleeker slide and add an accessory for a pop.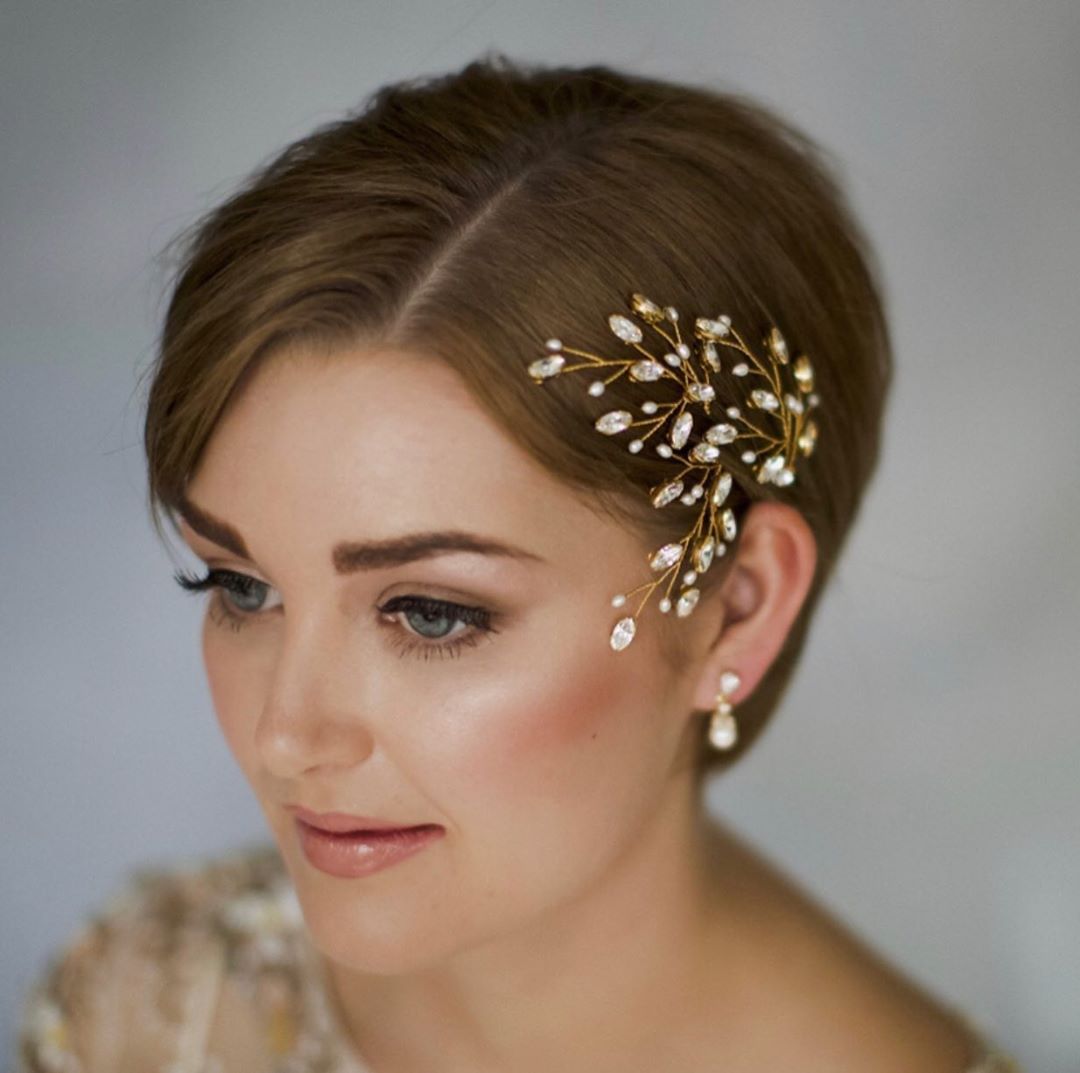 8. Chunky Braid
Braid a section of your hair and pull it out for a more textured look.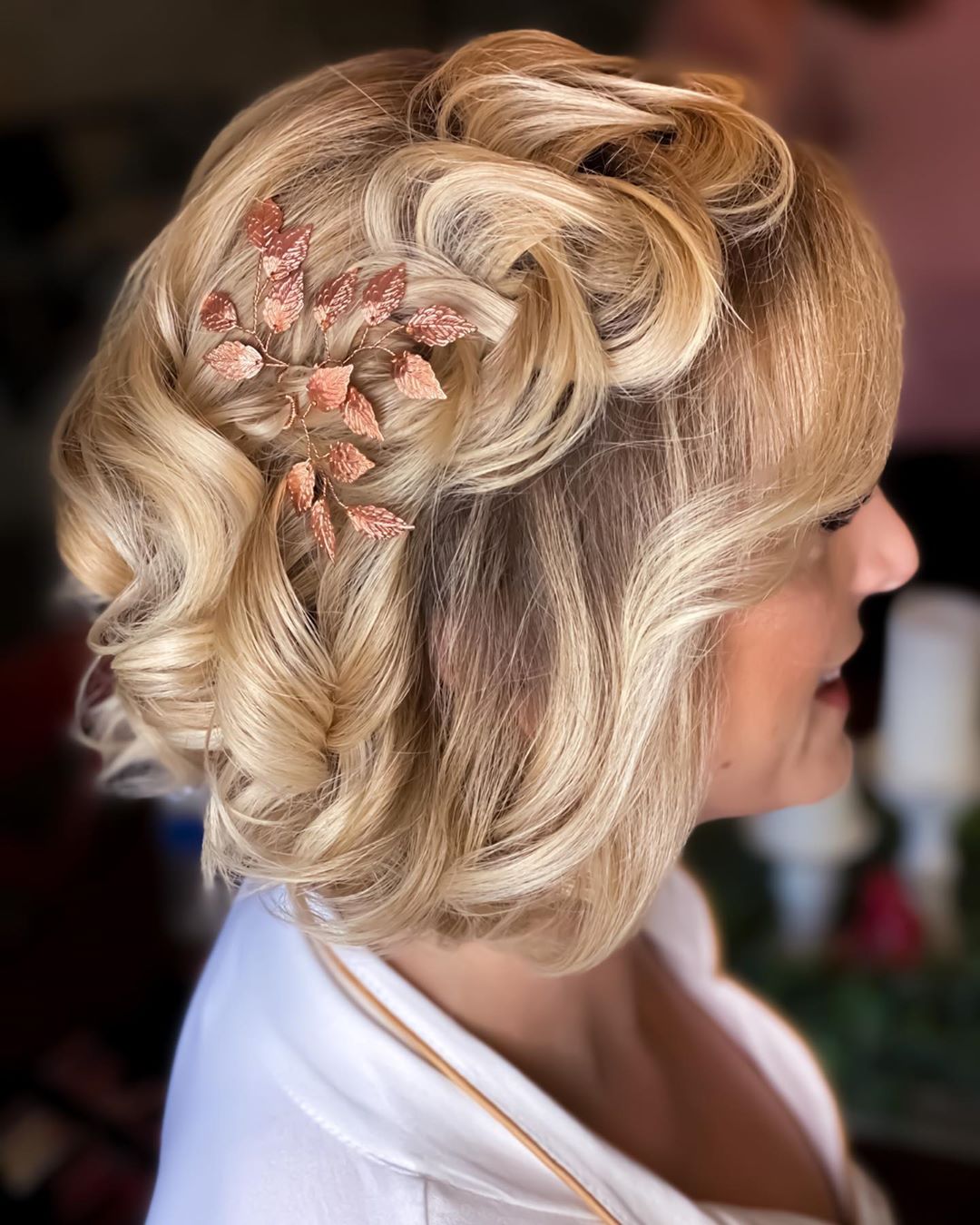 9. Feather Pixie
This feathered look is simple to do but stunning on your wedding day.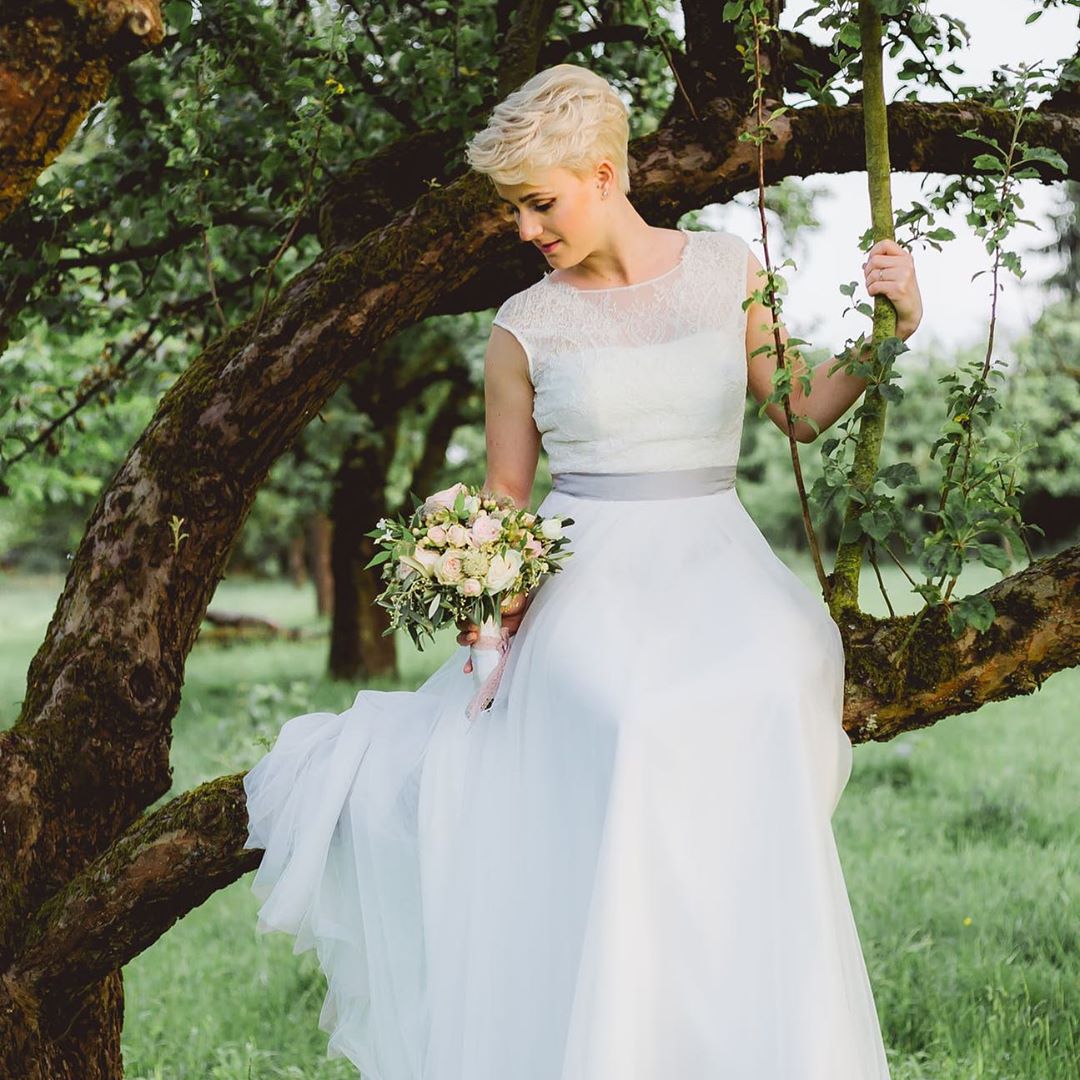 10. Low Bun
A low bun with a side braid is a stunning wedding day look.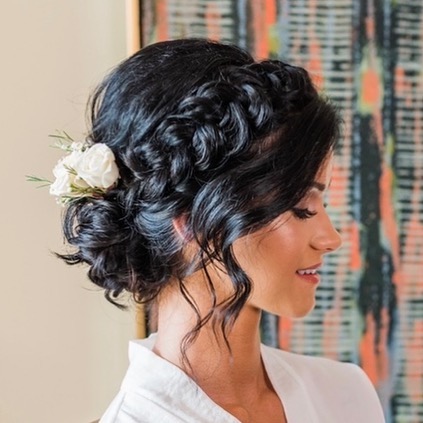 11. Simple Twist
Do a simple twist to the hack of your head and secure it with a flower crown.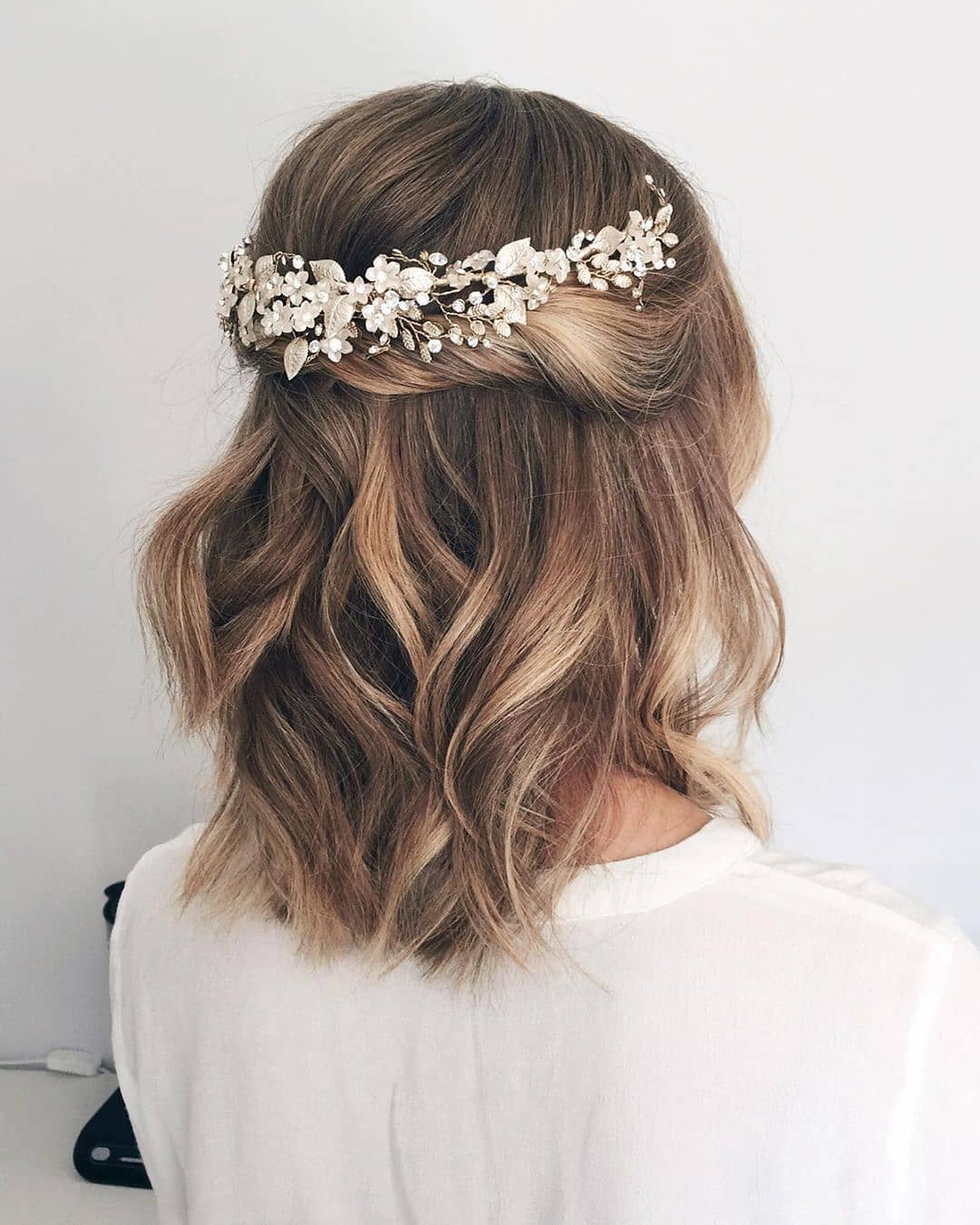 12. Loose Curls
You don't have to be super fancy on your wedding day, a nice loose curl is perfect.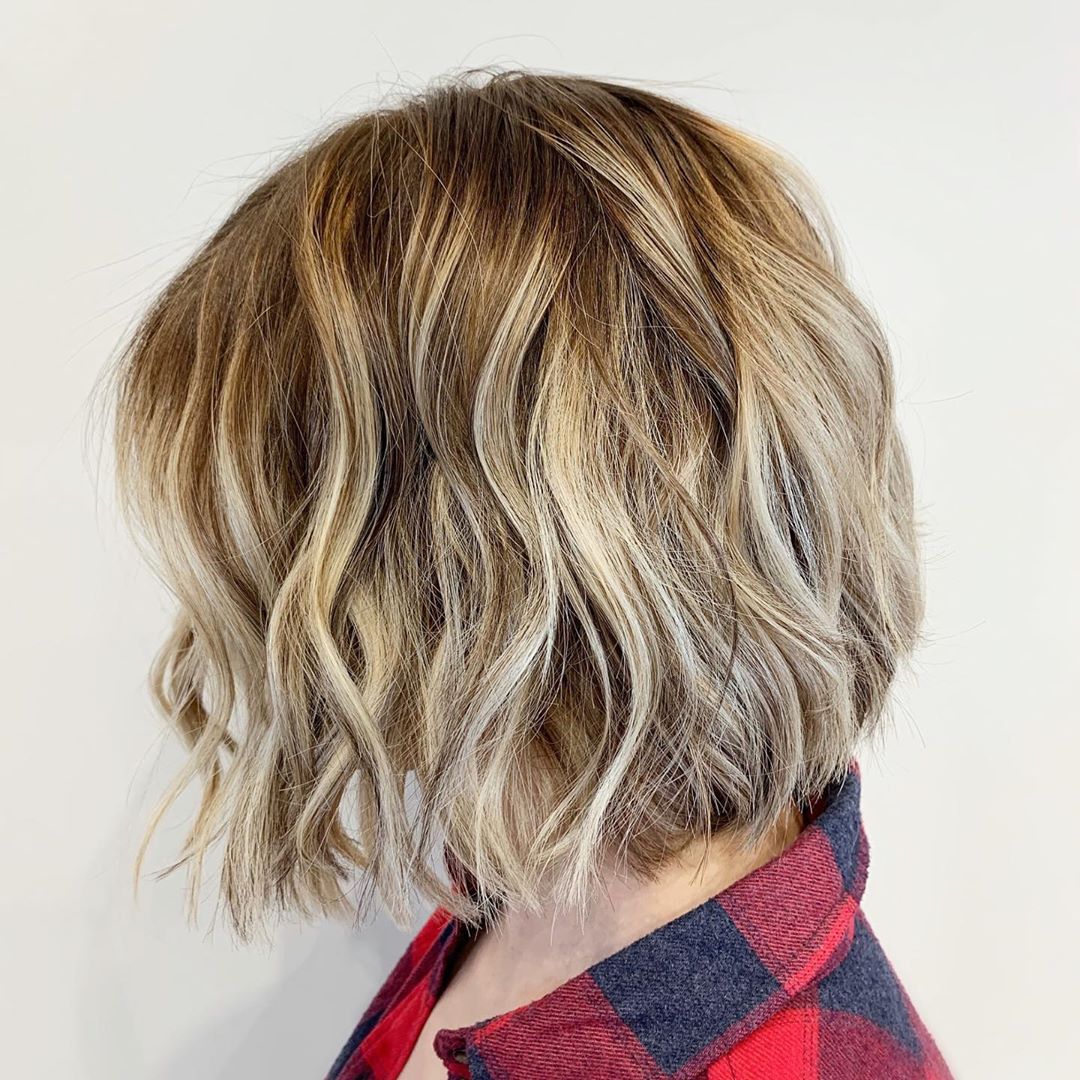 13. Small Updo
Your up-do doesn't have to be big and grand.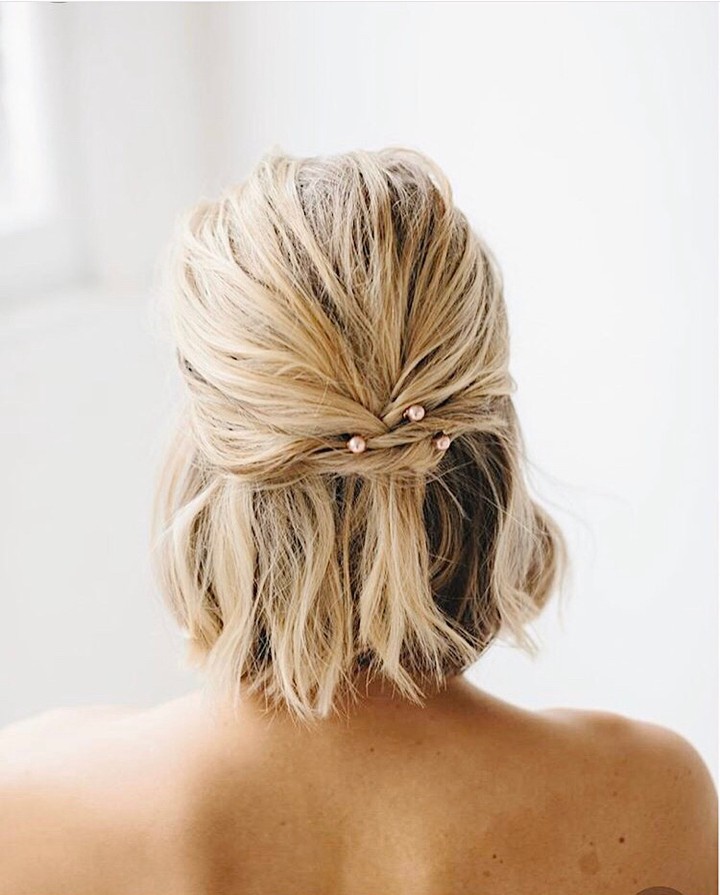 14. Textured Waves
Do a small wave in your hair to add a little texture and finish off with a crown.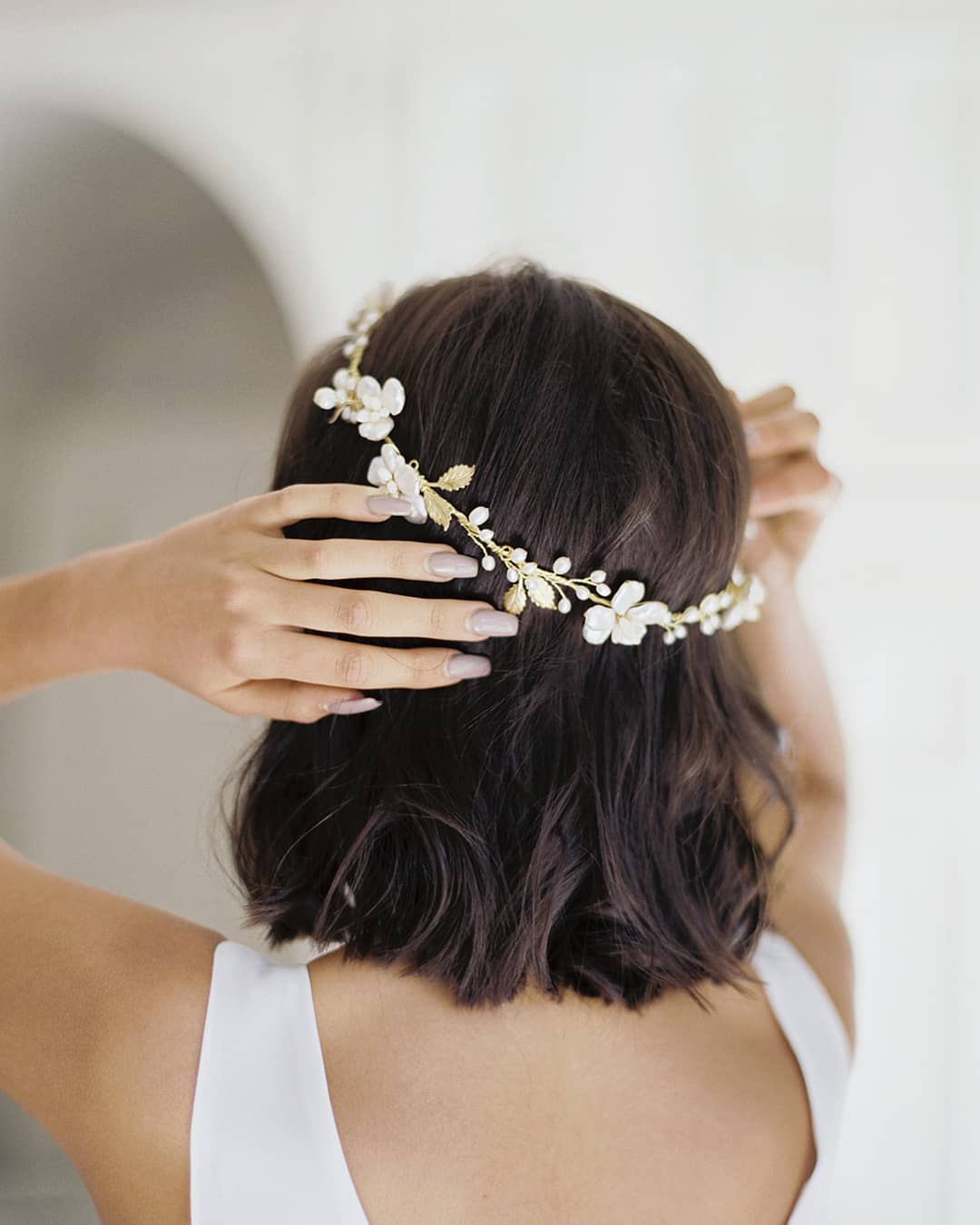 15. Volume
Add a little volume to the front of your hair for a great lift.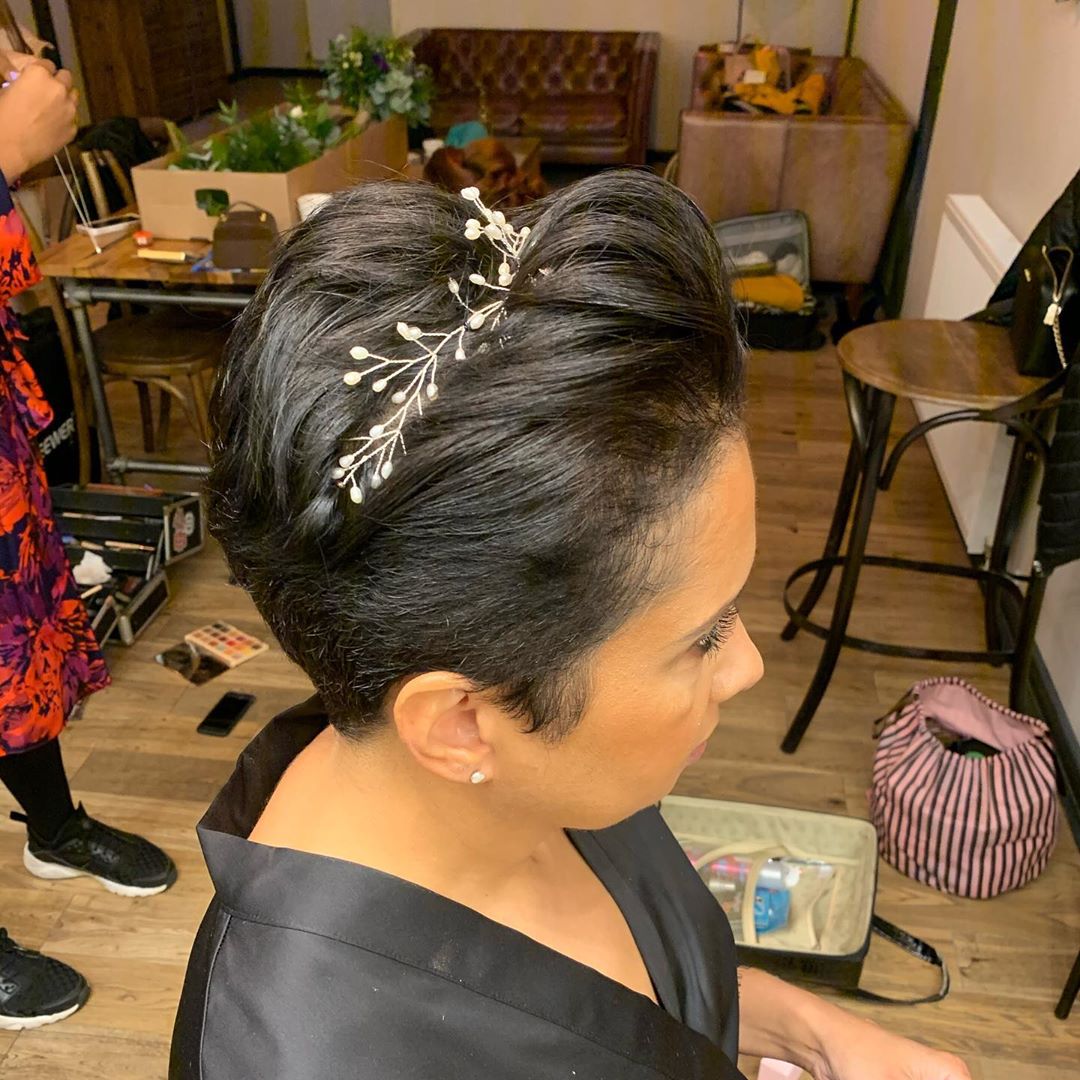 16. Soft Glam
You can go for a soft glam look that is beautiful on our wedding day.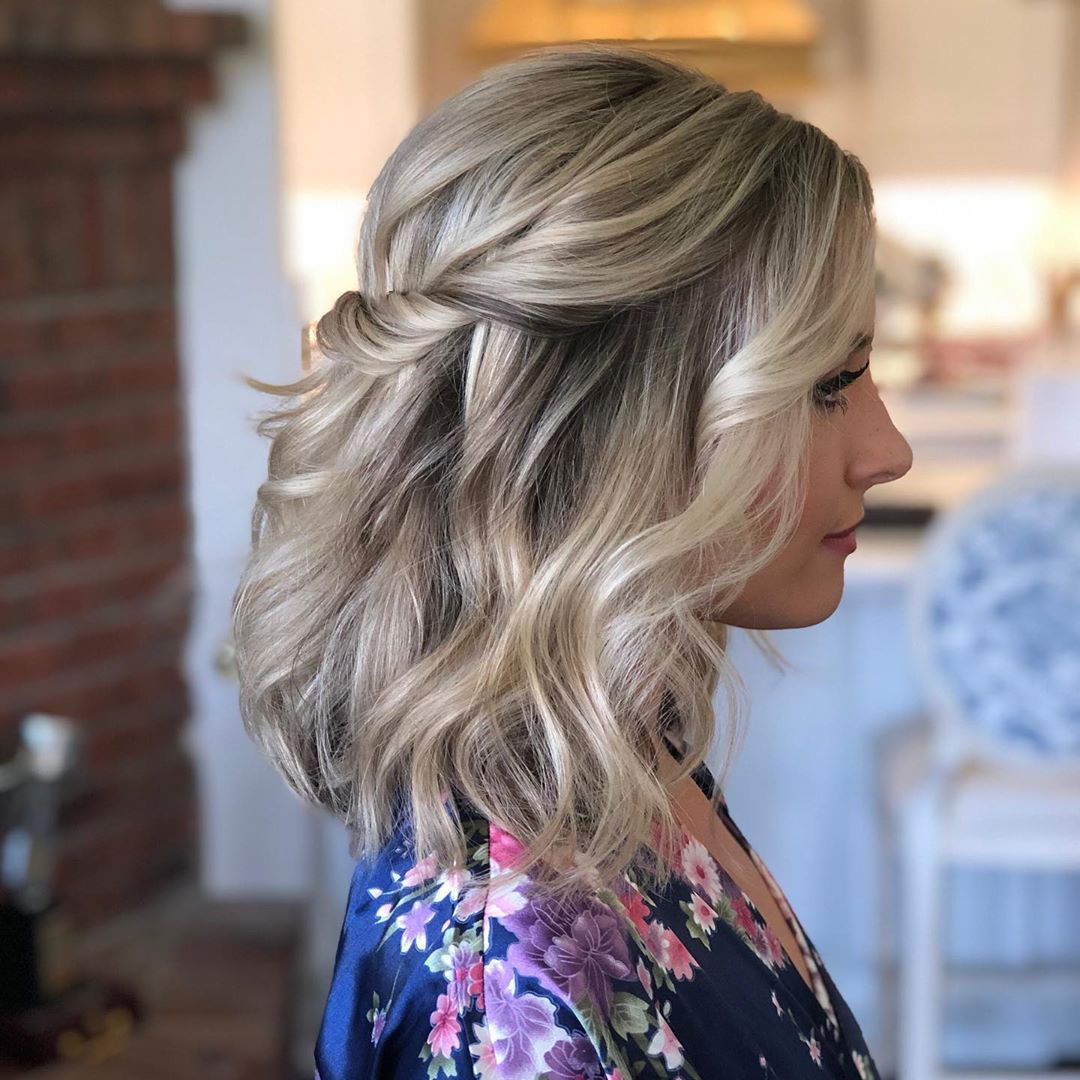 17. Flower Braid
Spice your braid up with a few small flower details.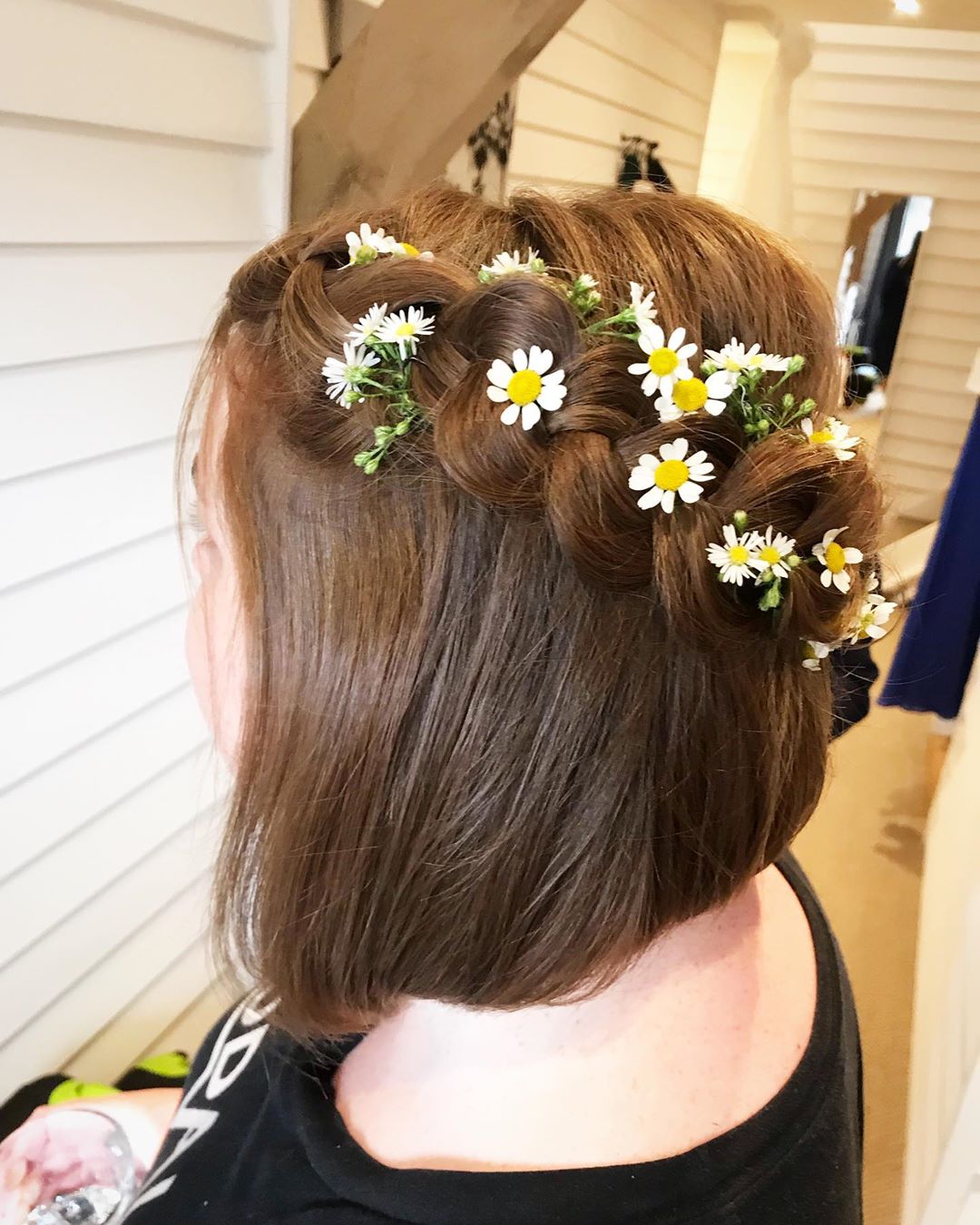 18. Vintage Waves
These vintage waves go perfectly with short hair.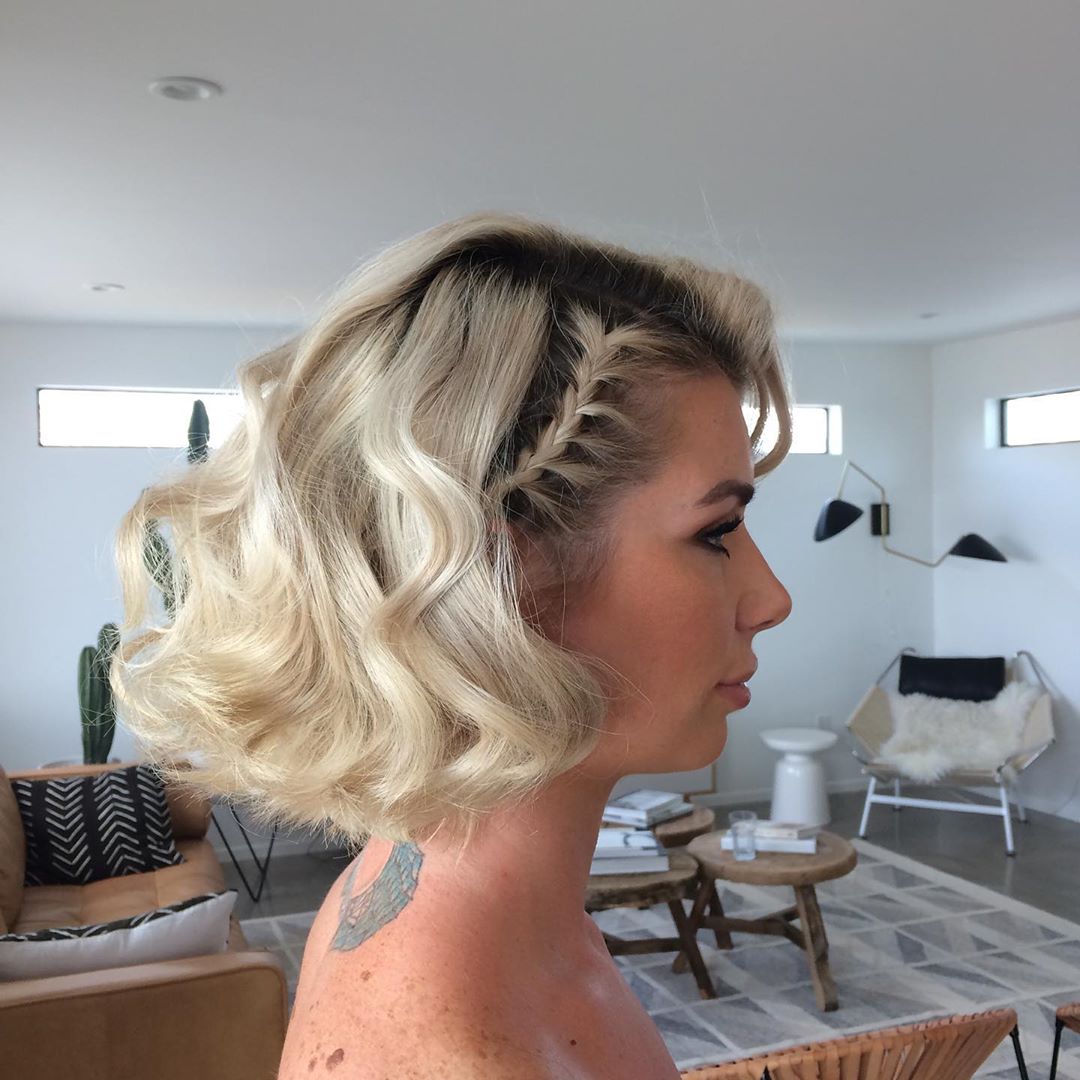 19. Small Ponytail
If you love have a ponytail, you can even rock one on your wedding day.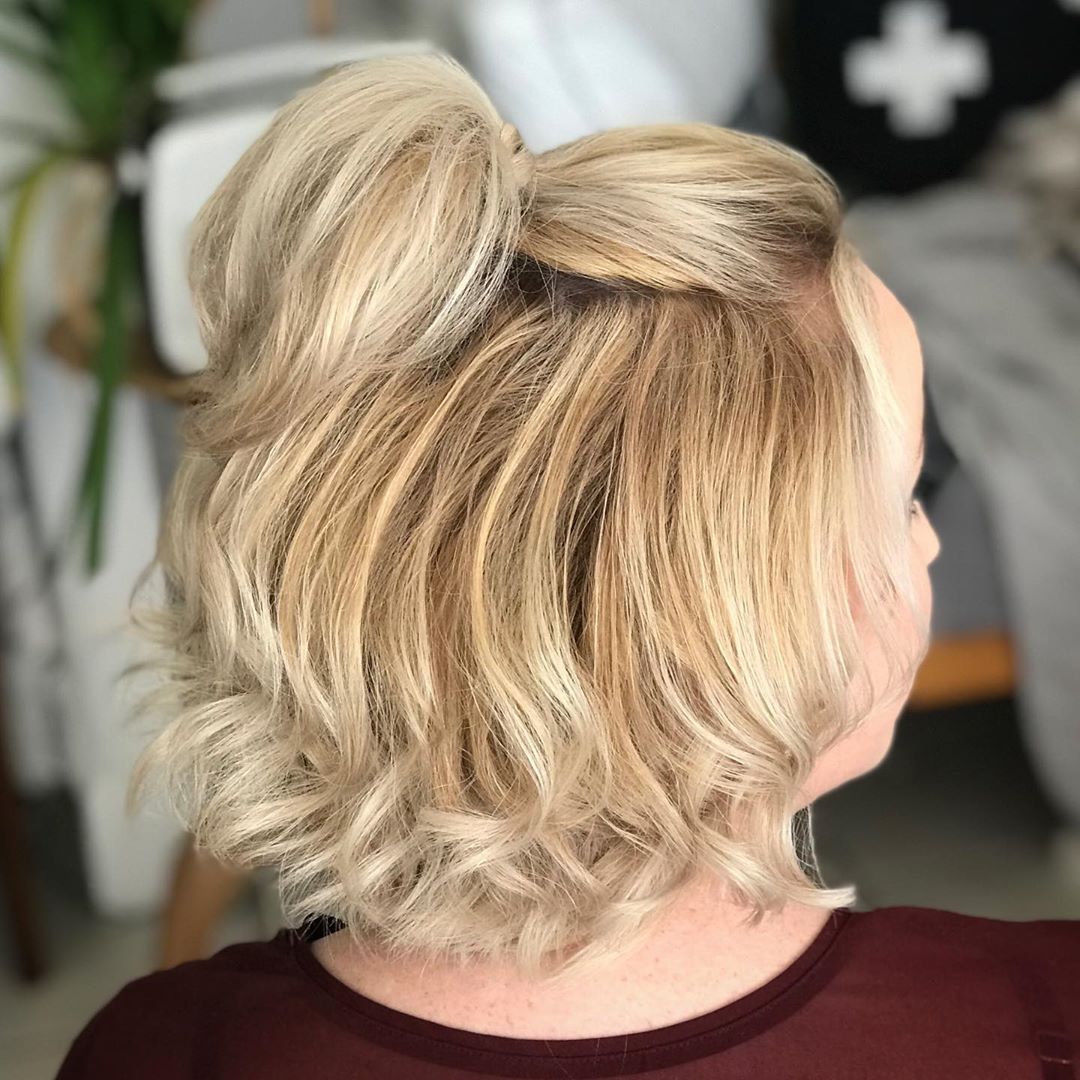 20. Angled Bob
An angled bob with messy curls looks perfect on your day.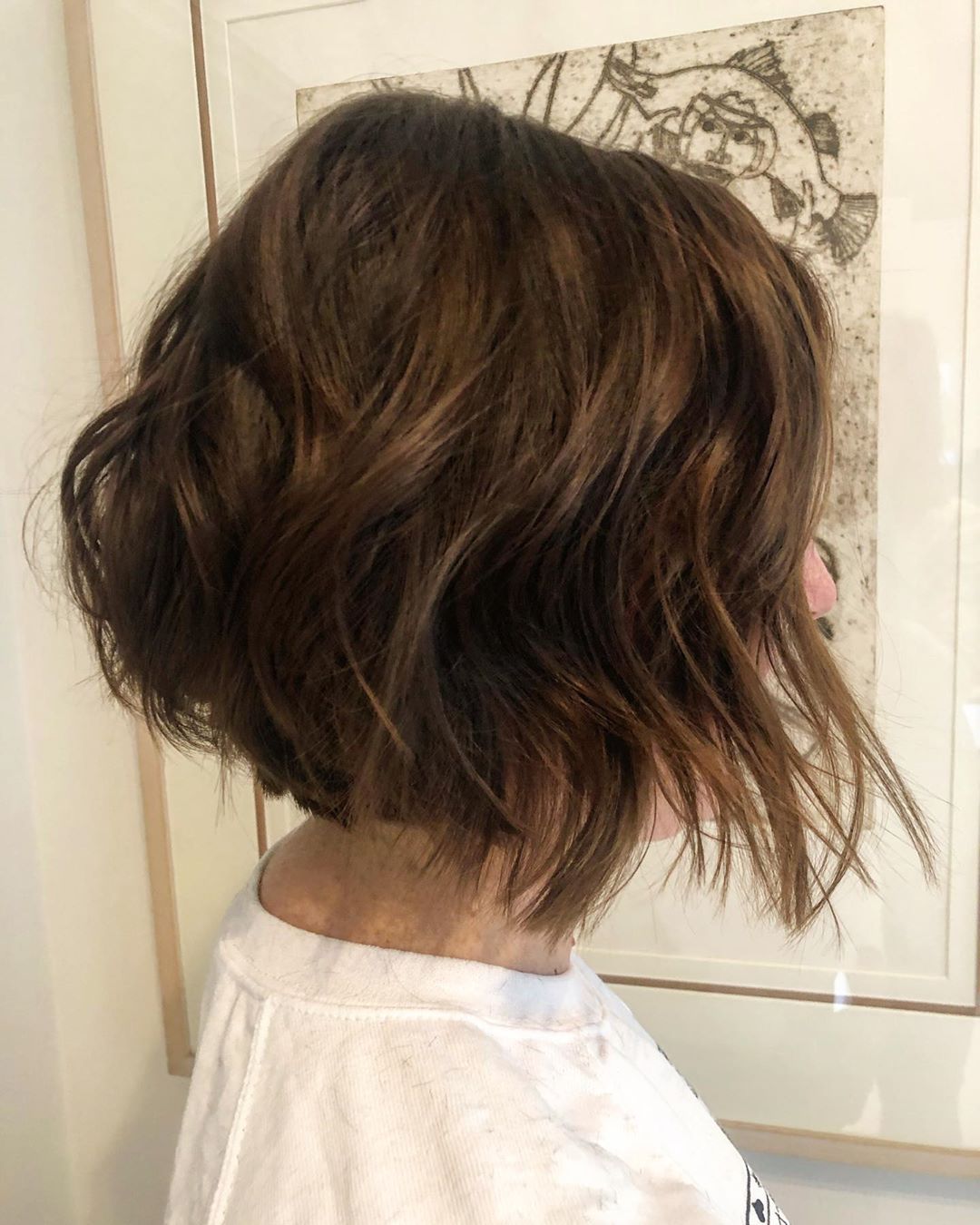 21. Easy Up-do
This easy up-do looks darling on your wedding day.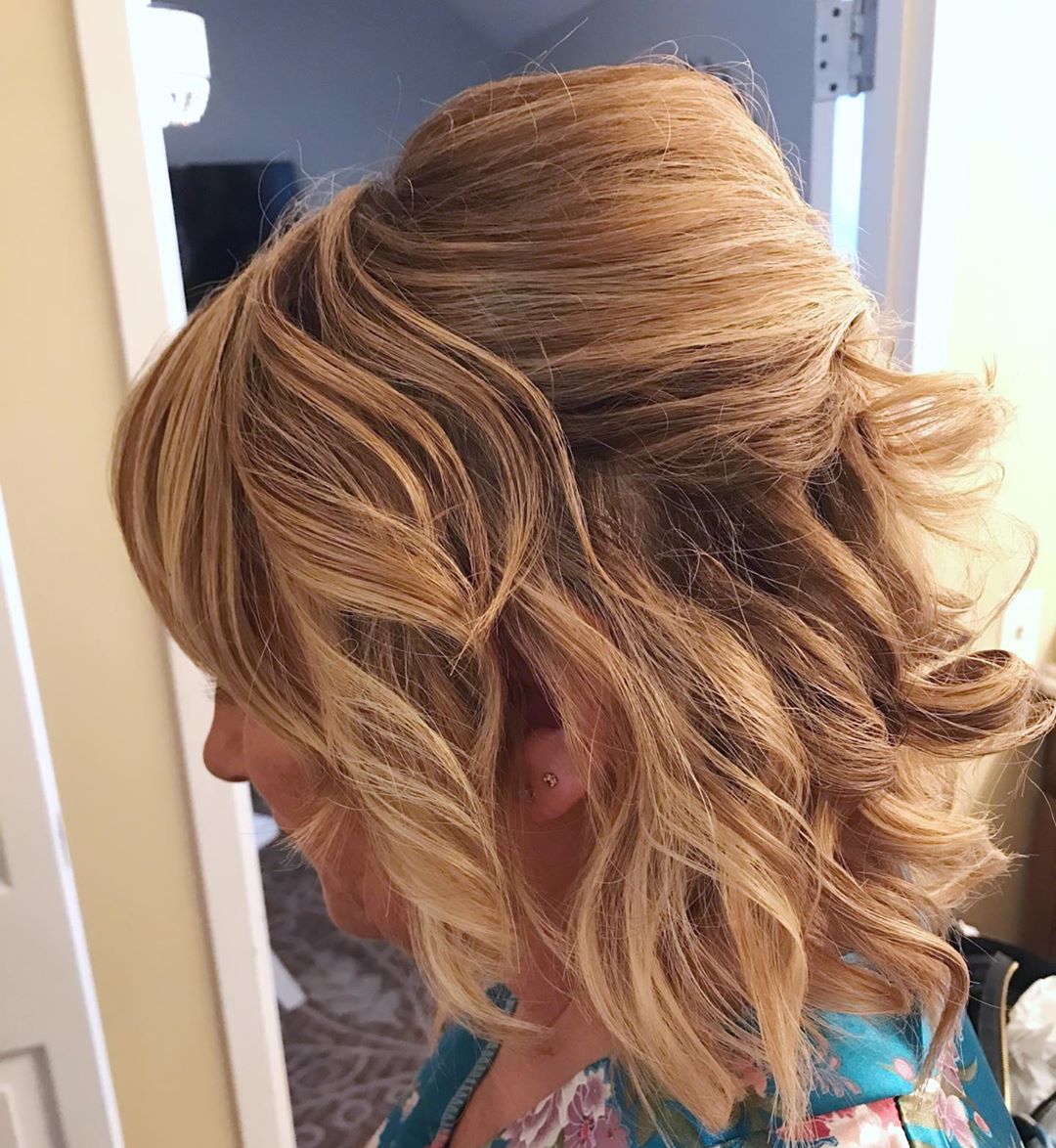 22. Crown Braid
A crown braid that wraps around your head is great to keep your face clear of hair on your wedding day.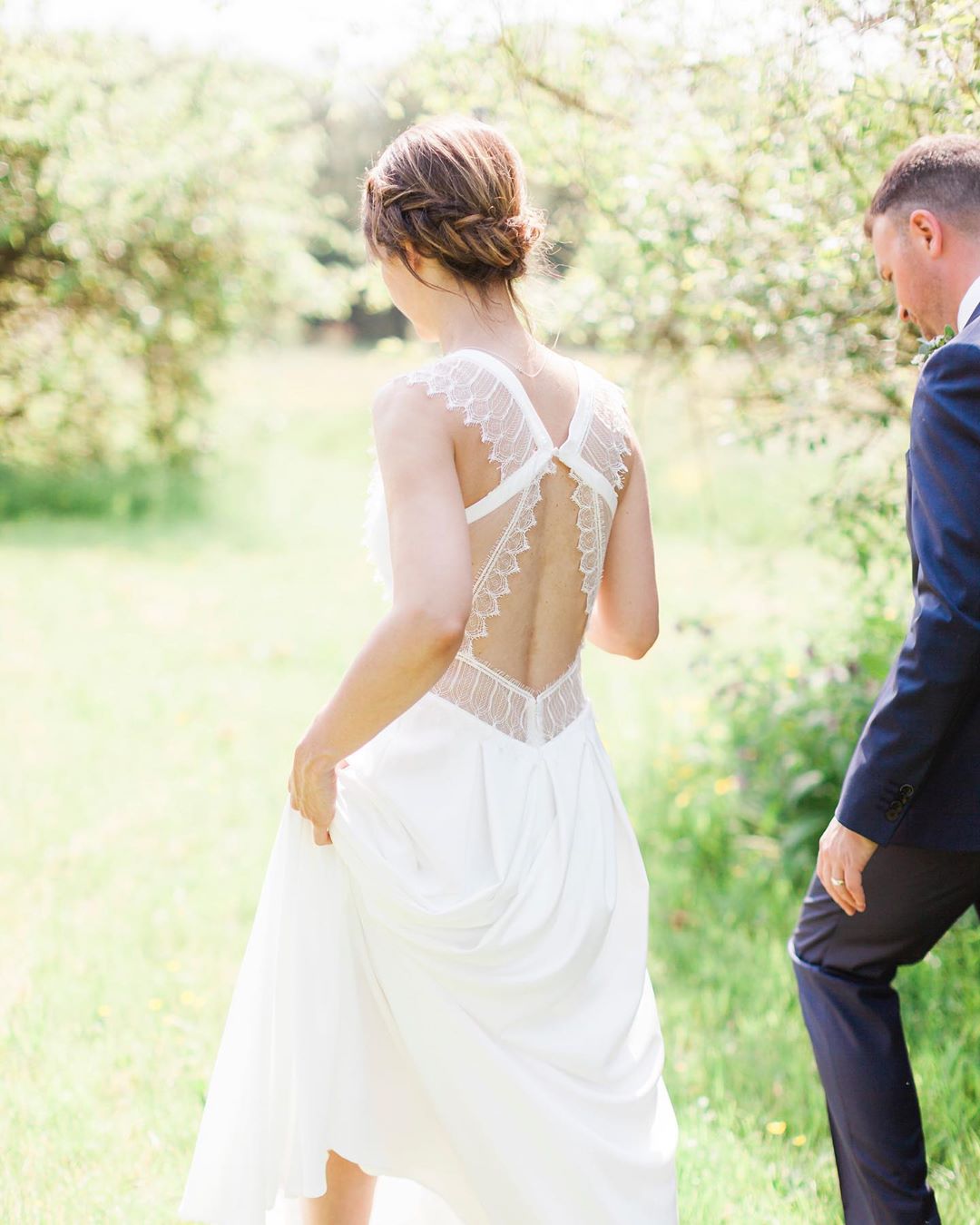 23. Edgy Pixie
This pixie has a little edgier of a style.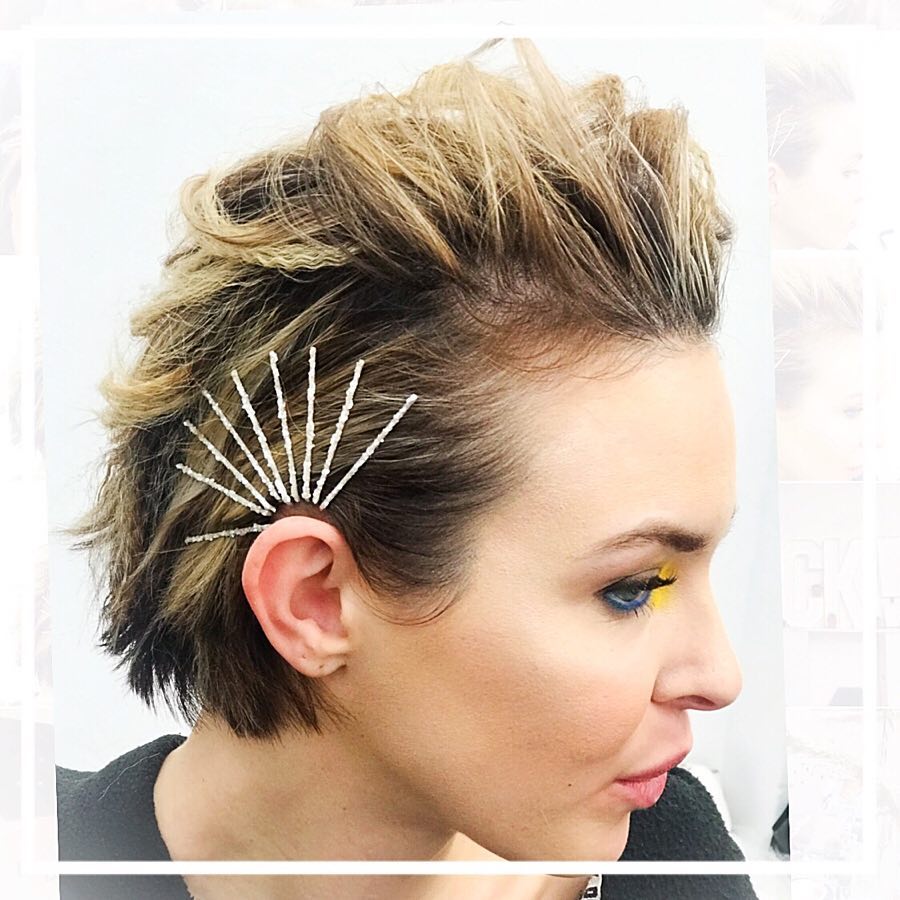 24. Short Pixie
Style your shorter pixie your favorite way and glam it up with a headband.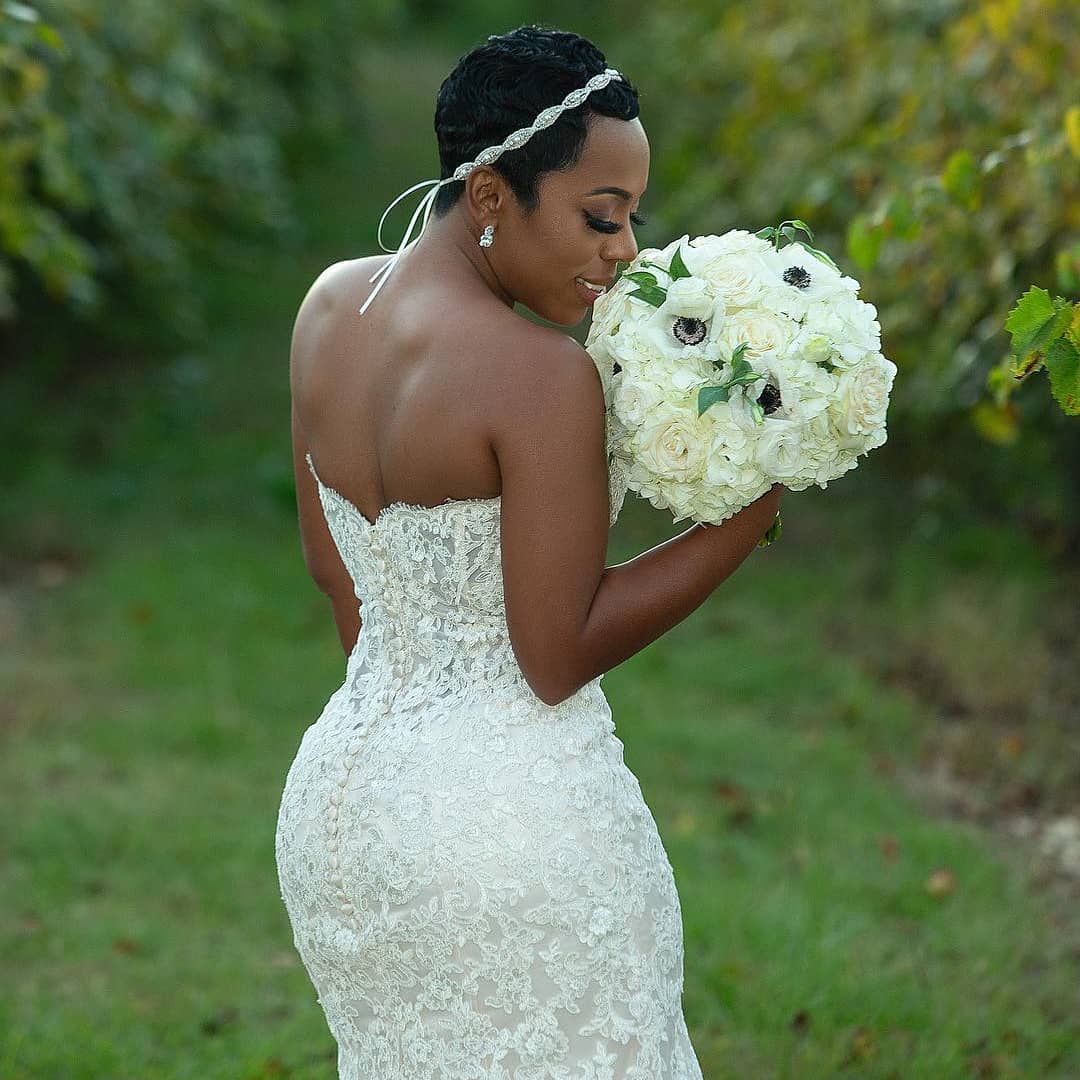 25. Textured Low Bun
Add a little texture throughout your hair before styling it into a simple low bun.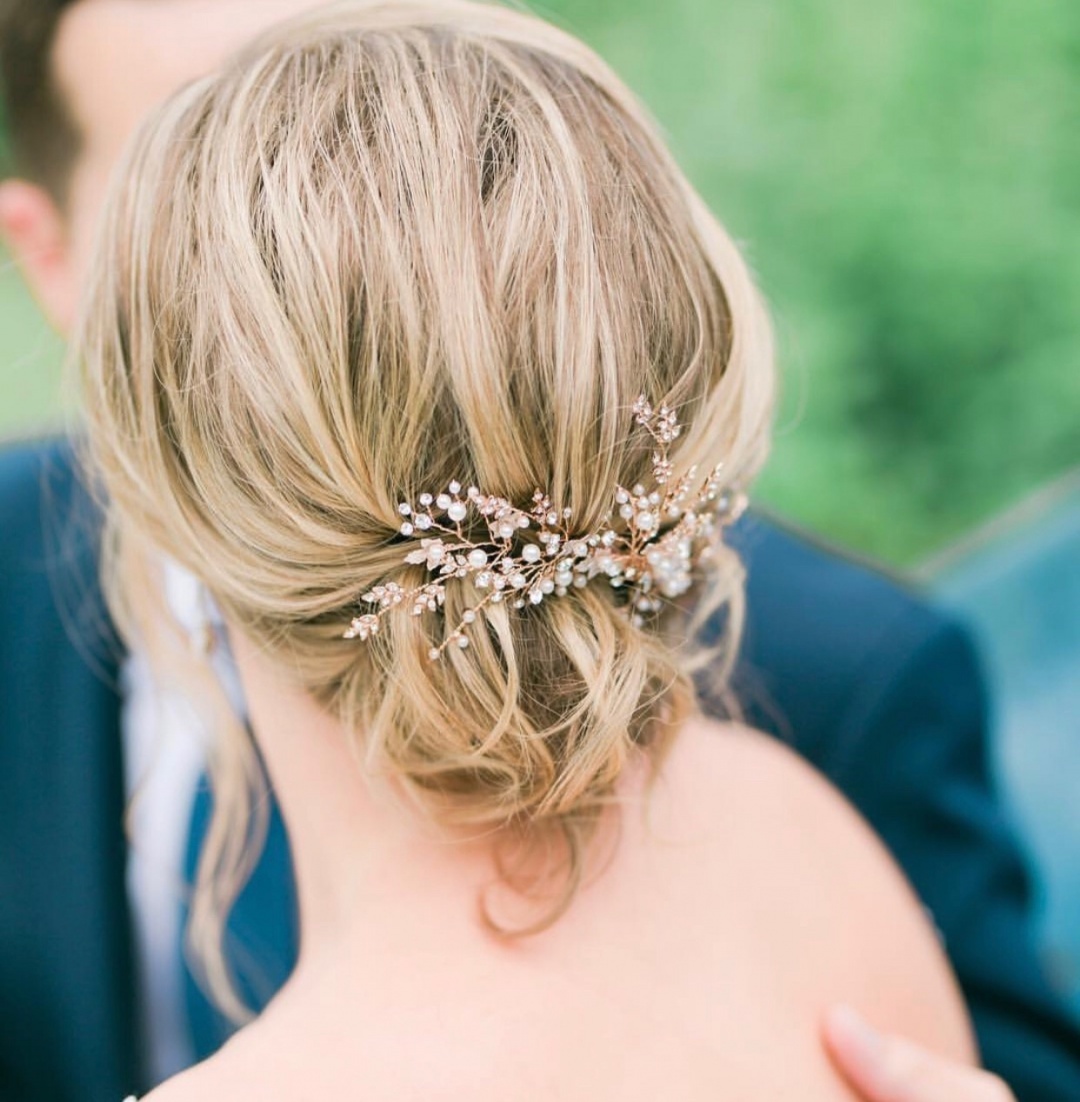 26. Dutch Braid
This small Dutch braid is a beautiful pop of dimension on your hair.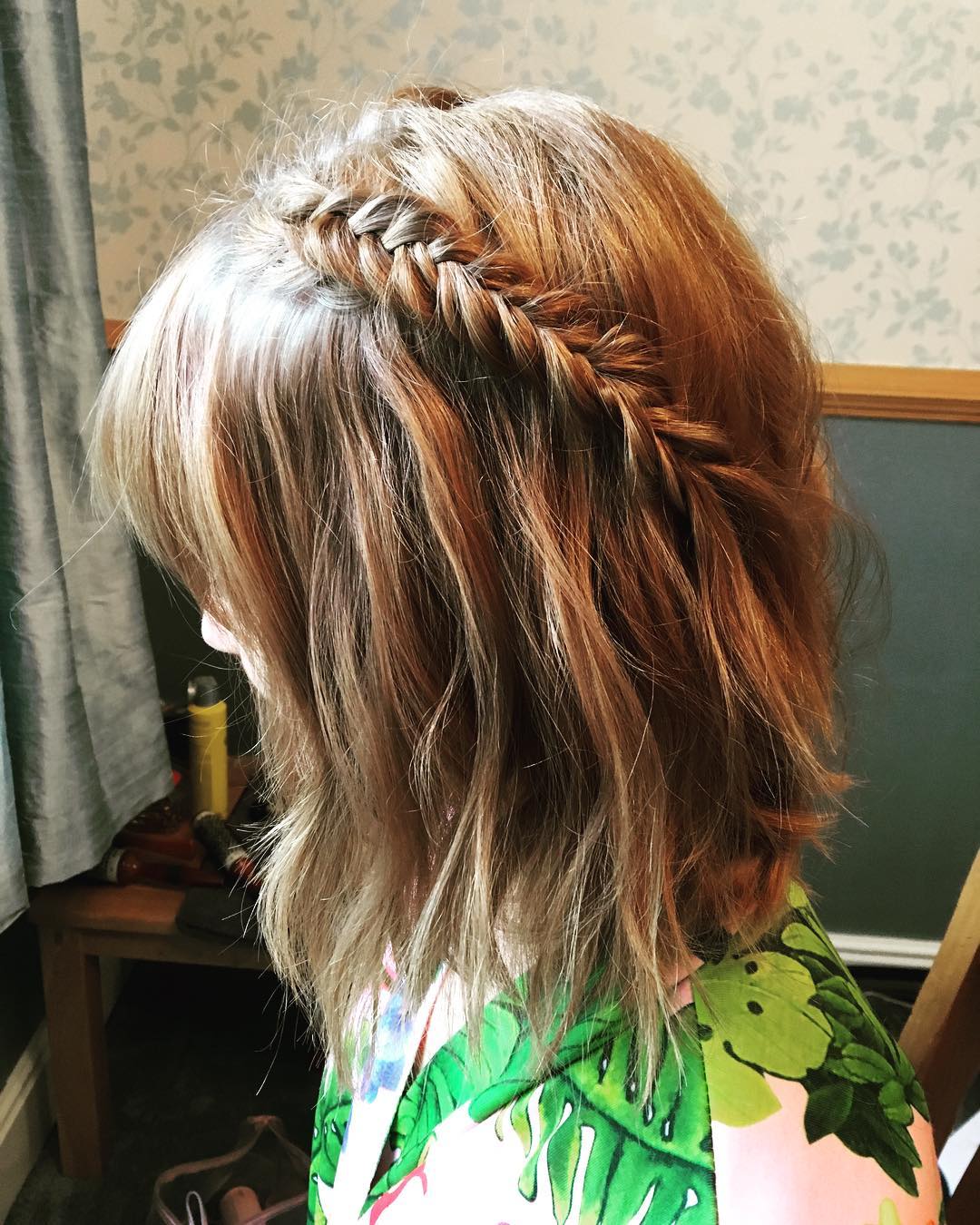 27. Glam Pixie
This glam pixie is a unique and beautiful style to wear on your wedding day.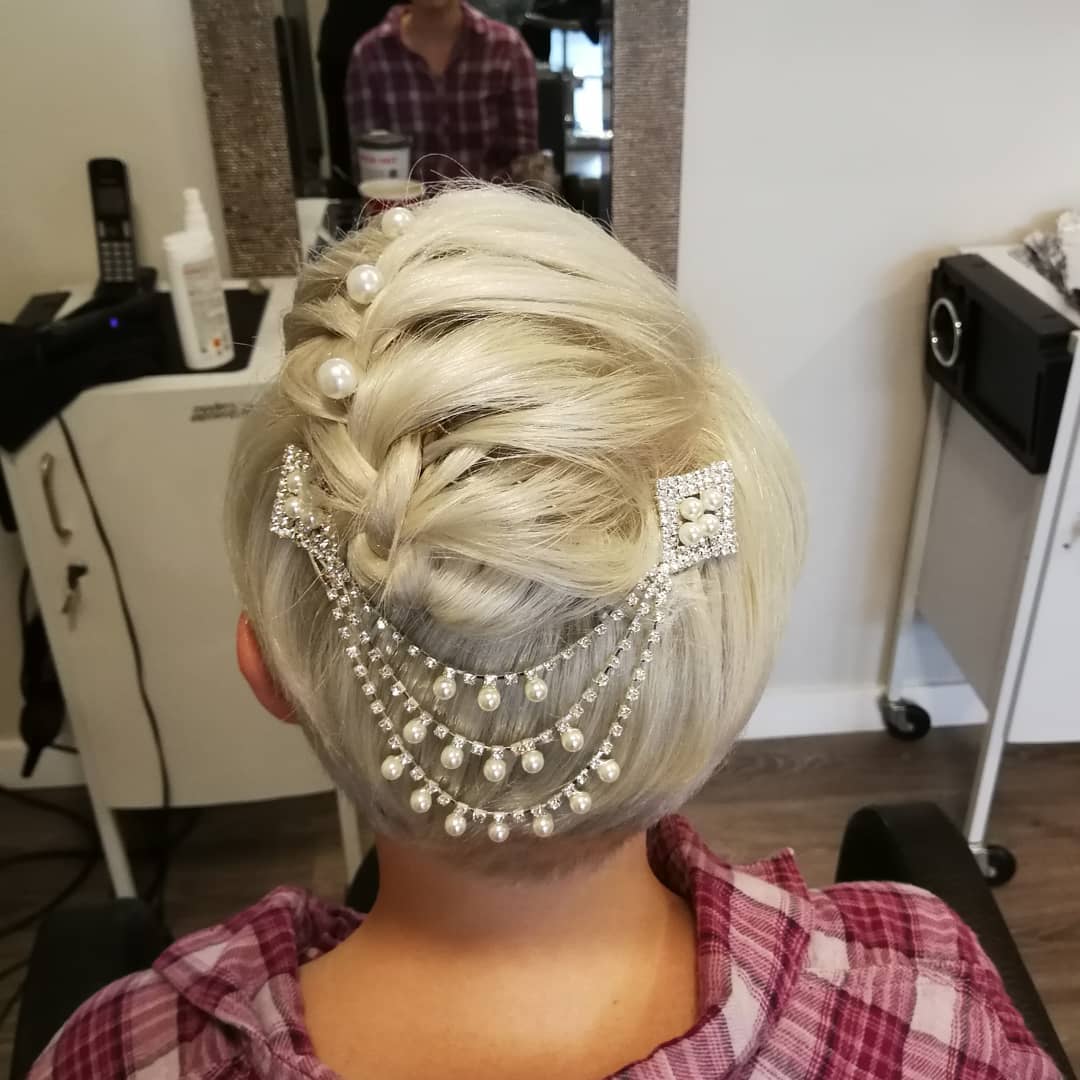 28. Side Waves
Style your hair to the side with a deep part and add some big waves into it.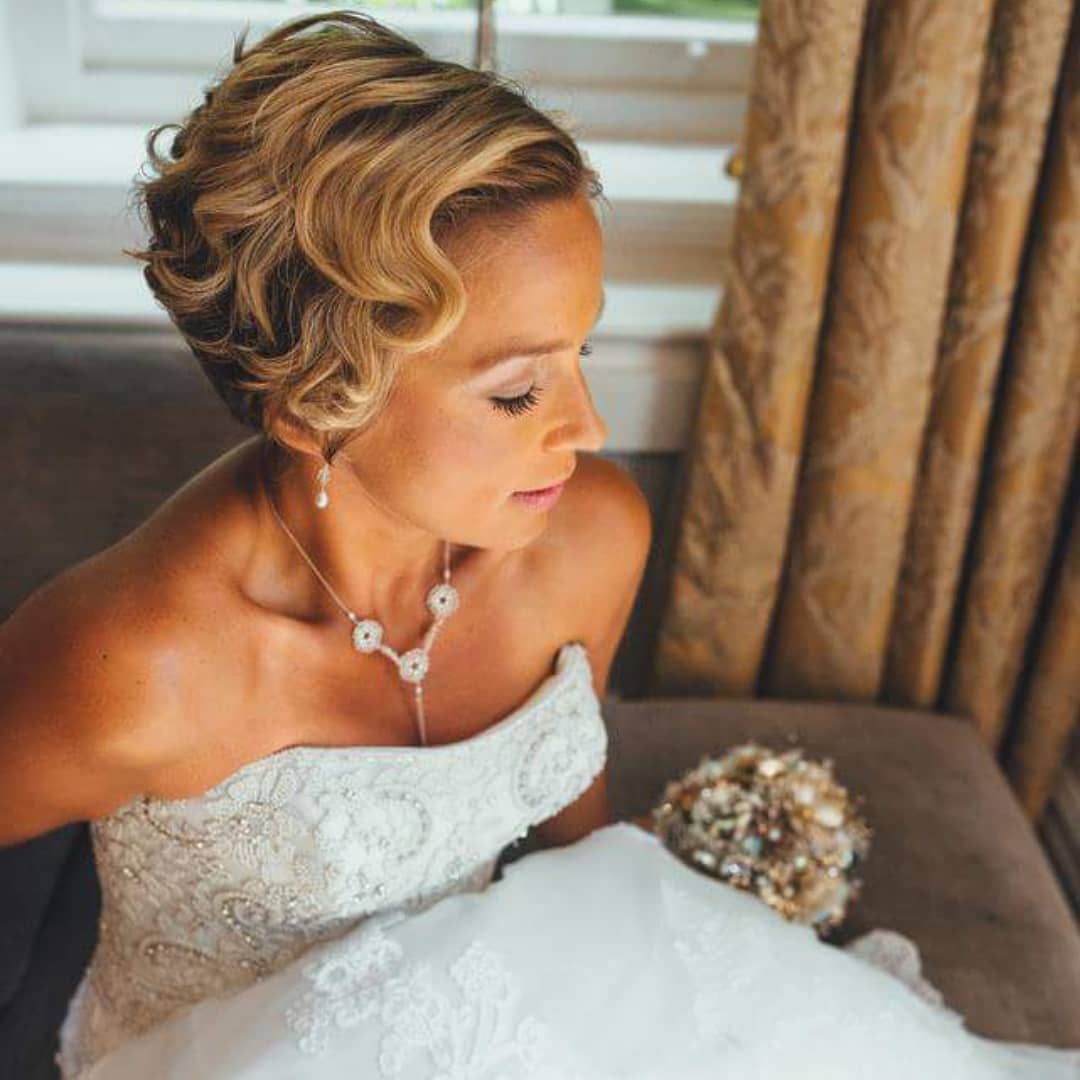 29. Dimensional Pixie
Have fun with your hair and add a ton of dimension through it.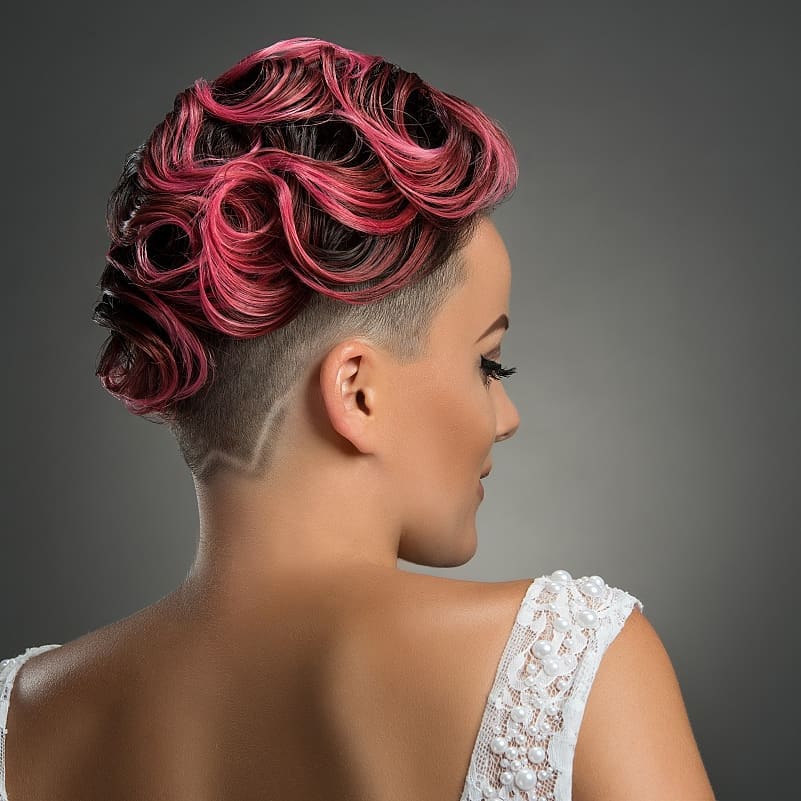 30. Textured Waves
These textured waves look stunning with a crown accessory.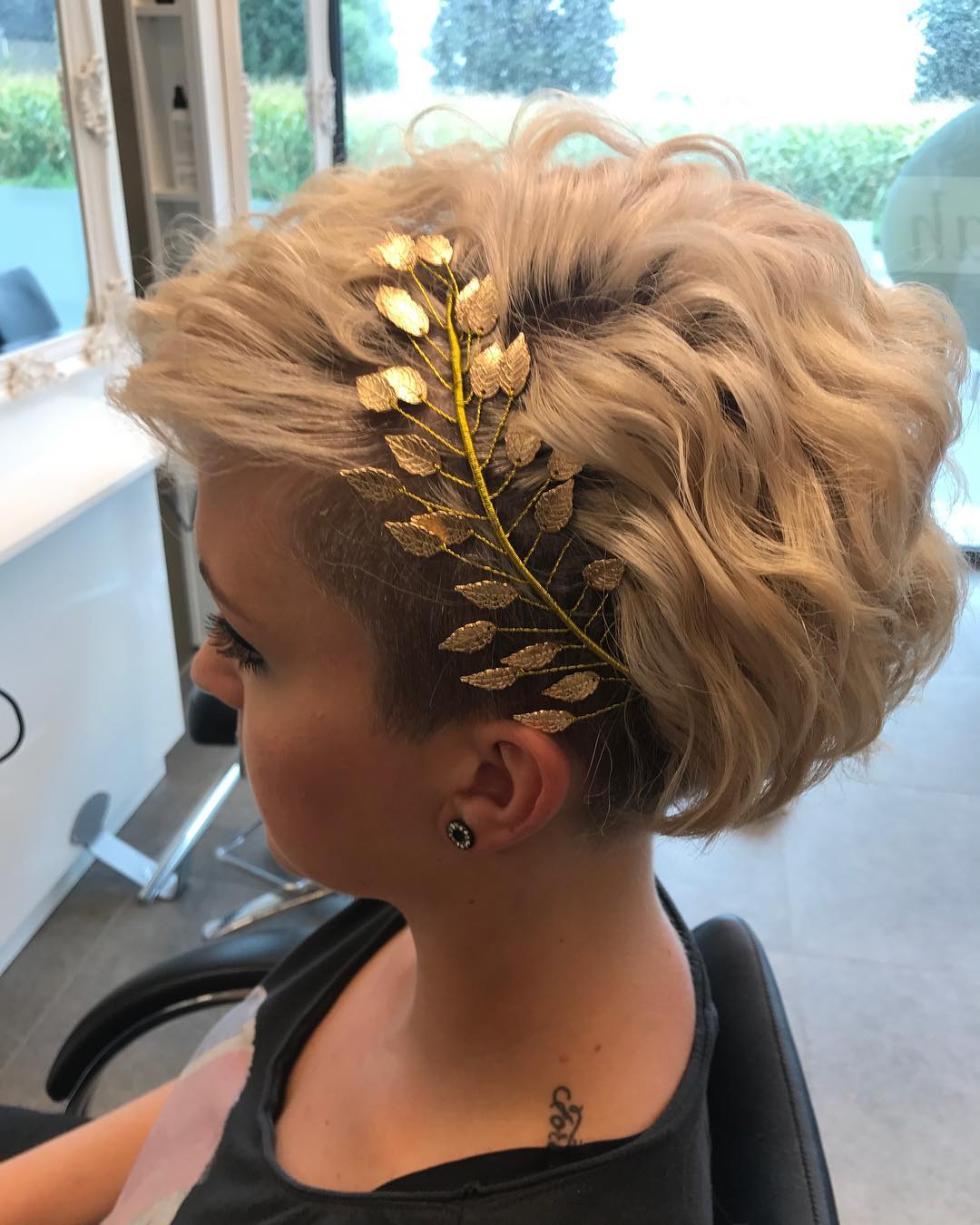 As you can see, having short hair on your wedding day won't be an issue. There is a variety of classic, beautiful looks you can do on yourself that are simple and low key but still look amazing.