16. Curled Bun
Give your bun a little more style by curling it before twisting it into a bun. Add some baby's breath for a finishing touch.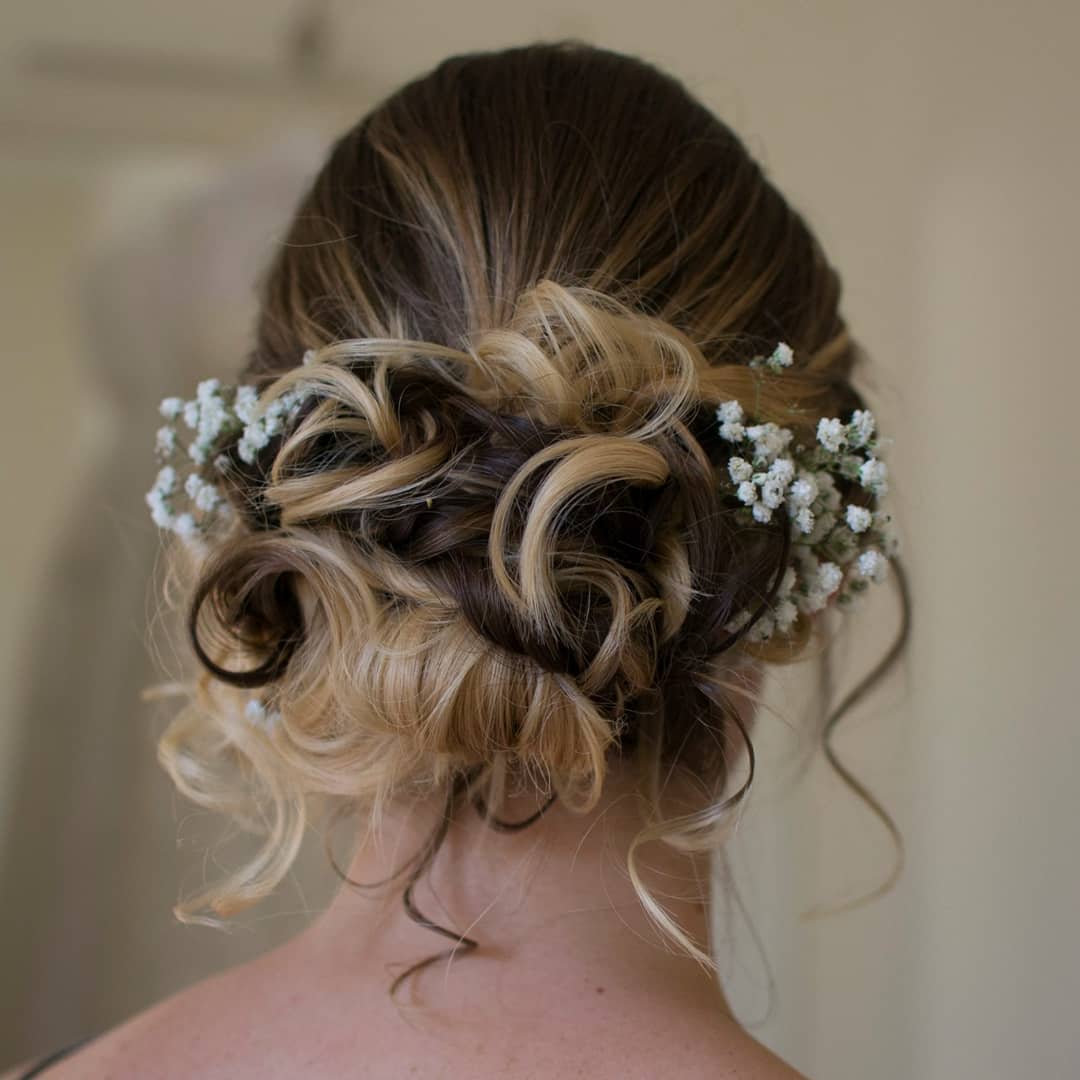 17. Headband Braid
Yes, even with short hair you can get this gorgeous braid on your wedding day.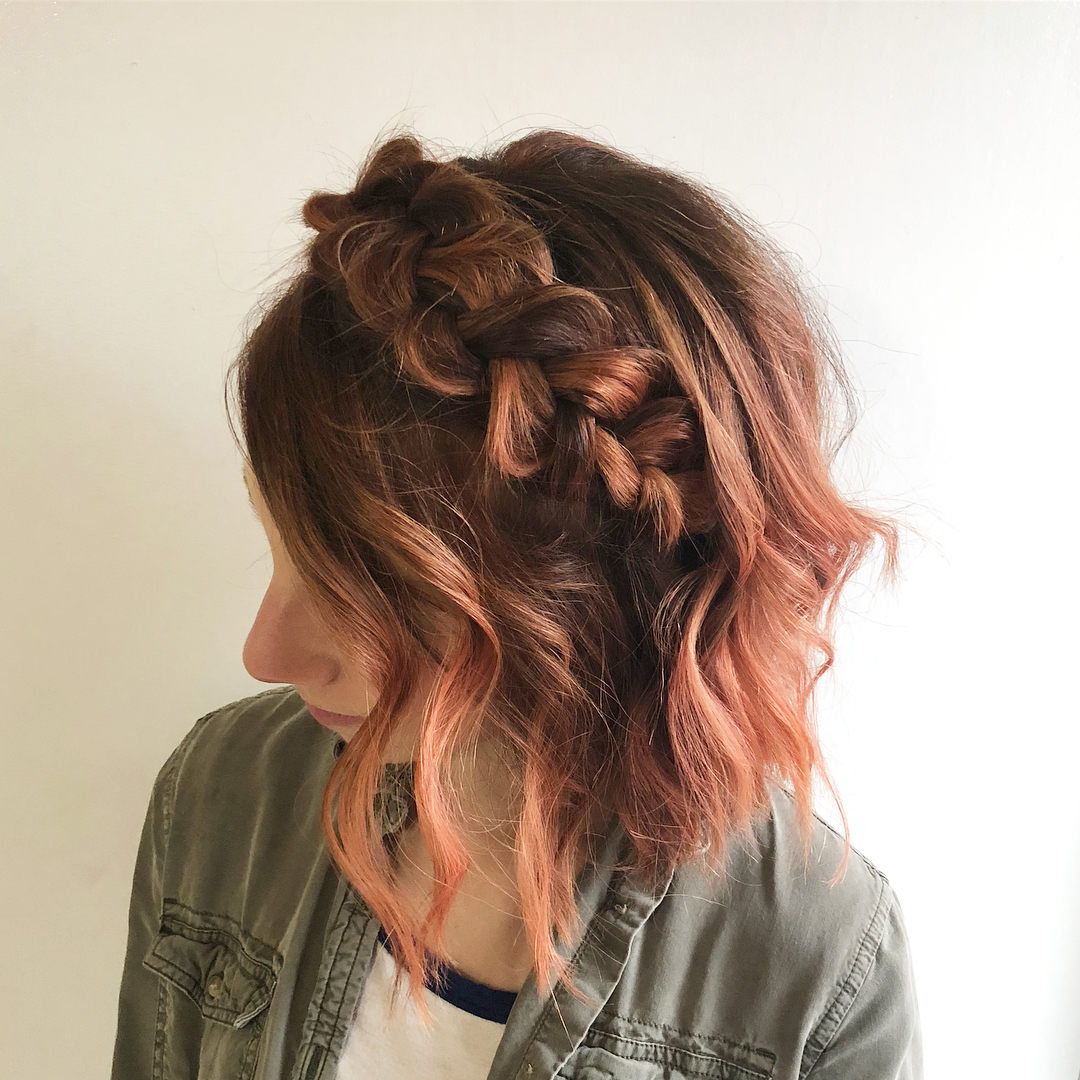 18. Double Braid
Create two braids by each other for a stunning look and add a nice flower accessory.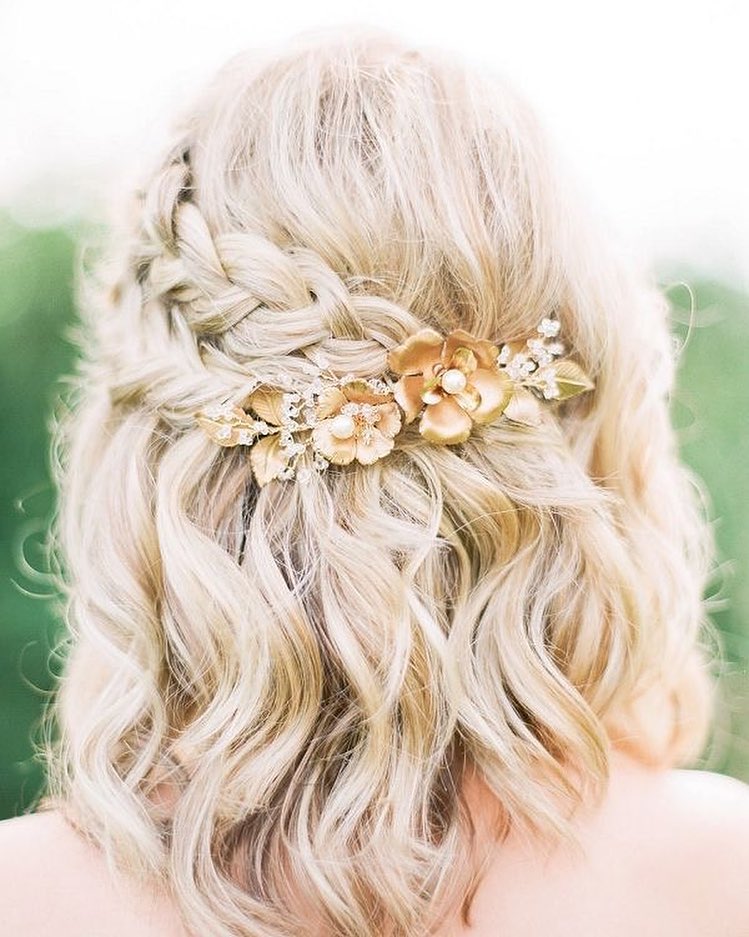 19. Shaved Style
Even with a shaved head you can still add a few flowers and curl the rest of your hair for the perfect wedding day hairstyle.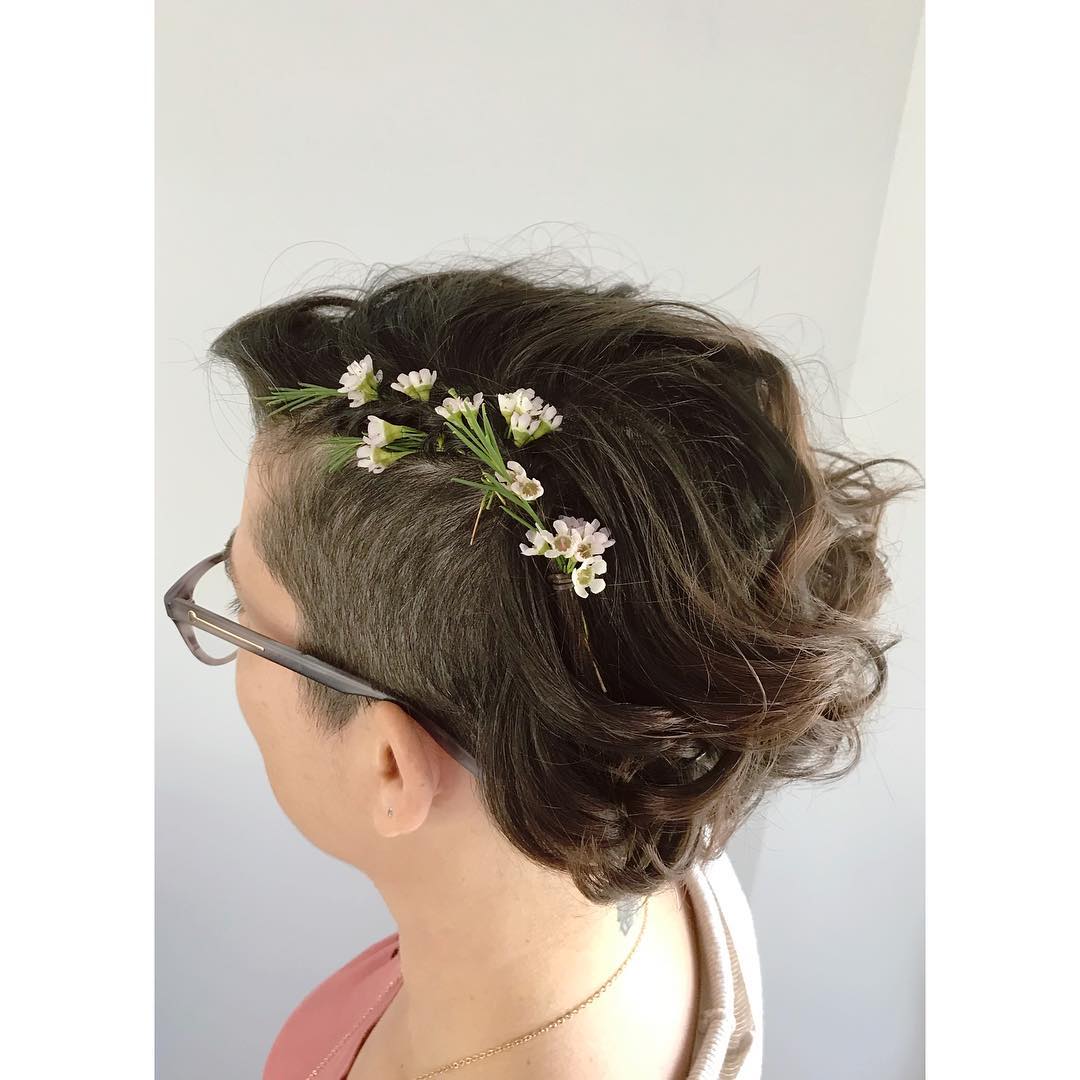 20. Added Accessories
If flowers aren't your thing then try out a look that includes pearls and gems.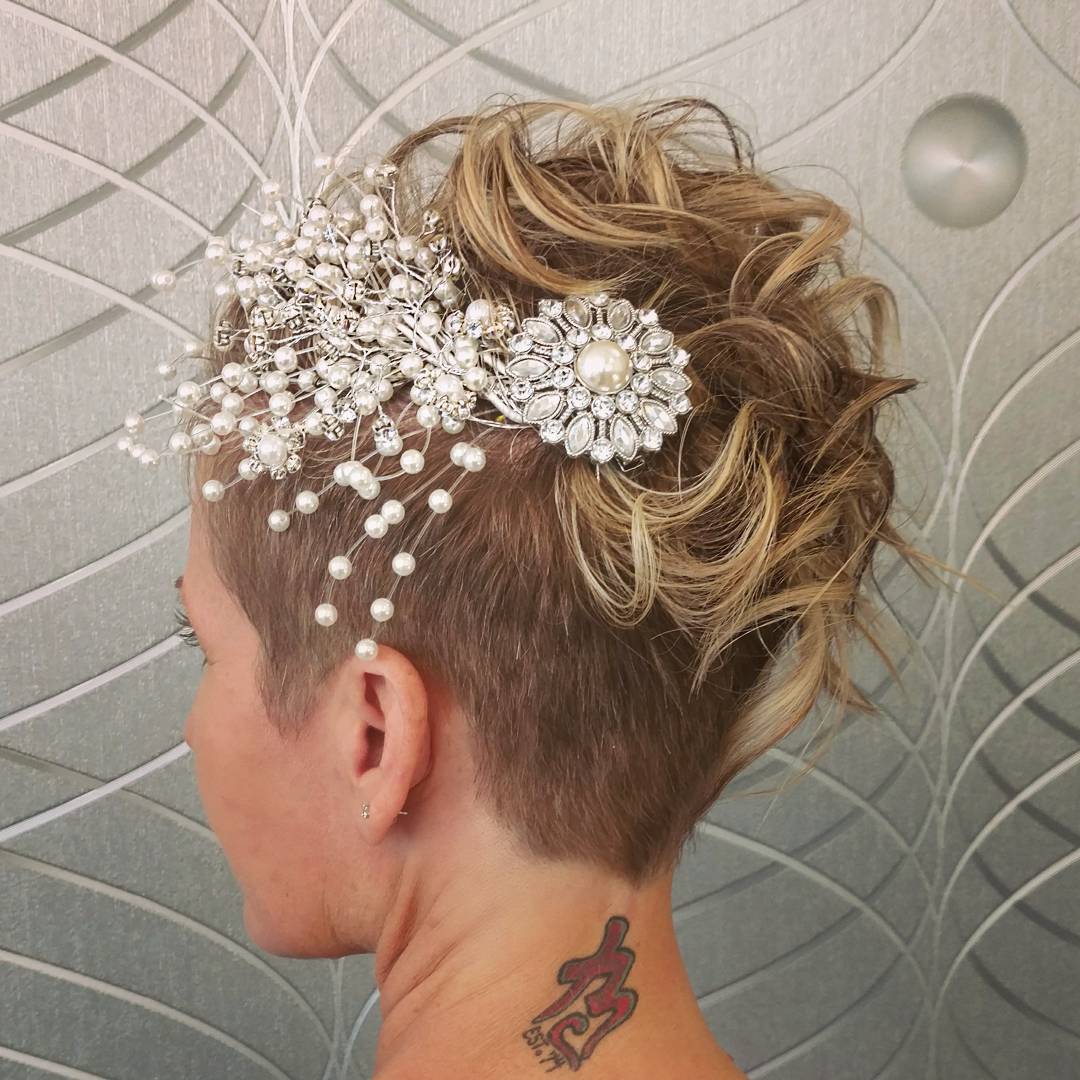 21. Straight and Simple
Just because it's your wedding doesn't mean your hair needs to be curly. Go with a sleek straight look.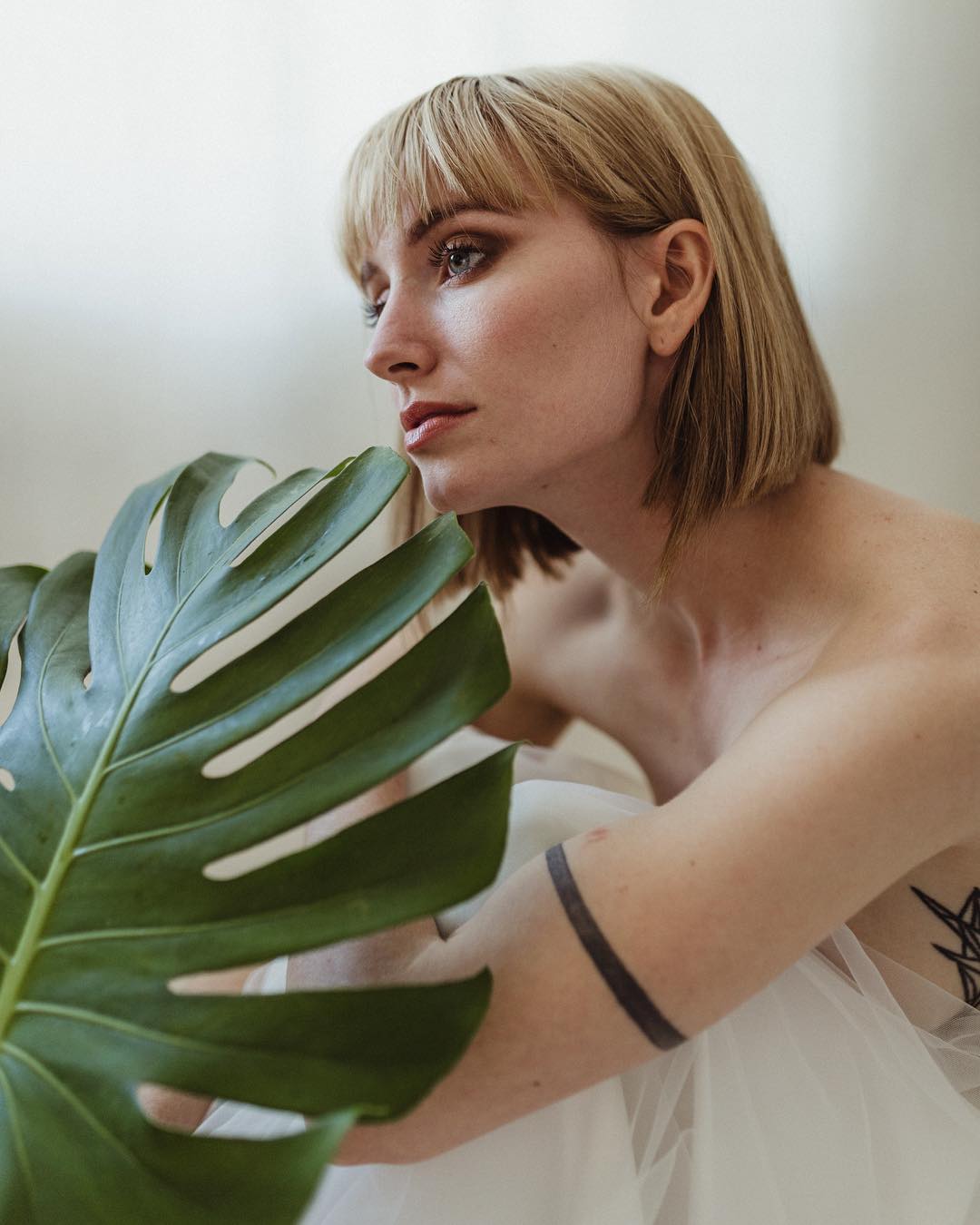 22. Wild and Full
Curl your hair and give it tons of texture for your wedding. Pin one side back and let the rest be wild.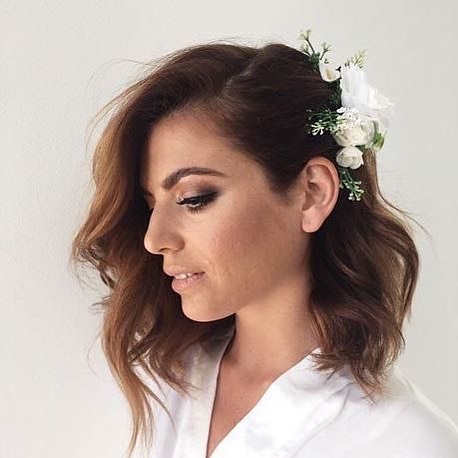 23. Flower Crown
Leave your hair down and curly and add a flower crown to really change up your style.

24. Vintage Hair
Do a throwback with your hair and add some classic vintage waves.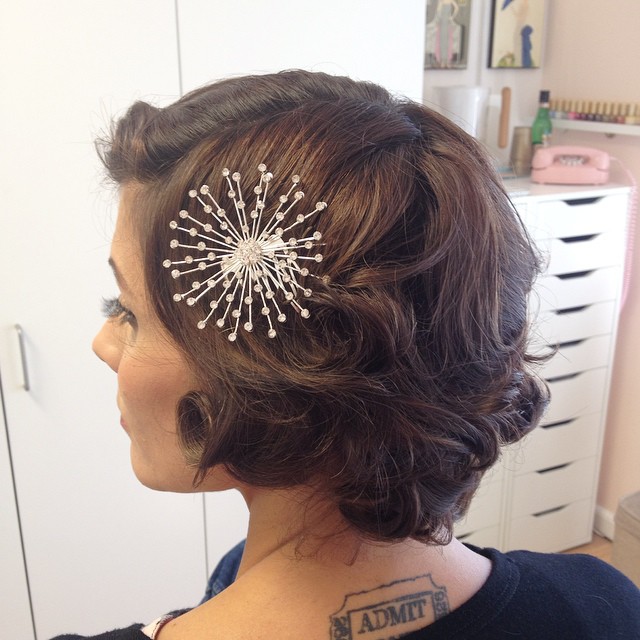 25. Braid into Bun
Add two classic looks together by adding a braid into your bun and finish off with an accessory.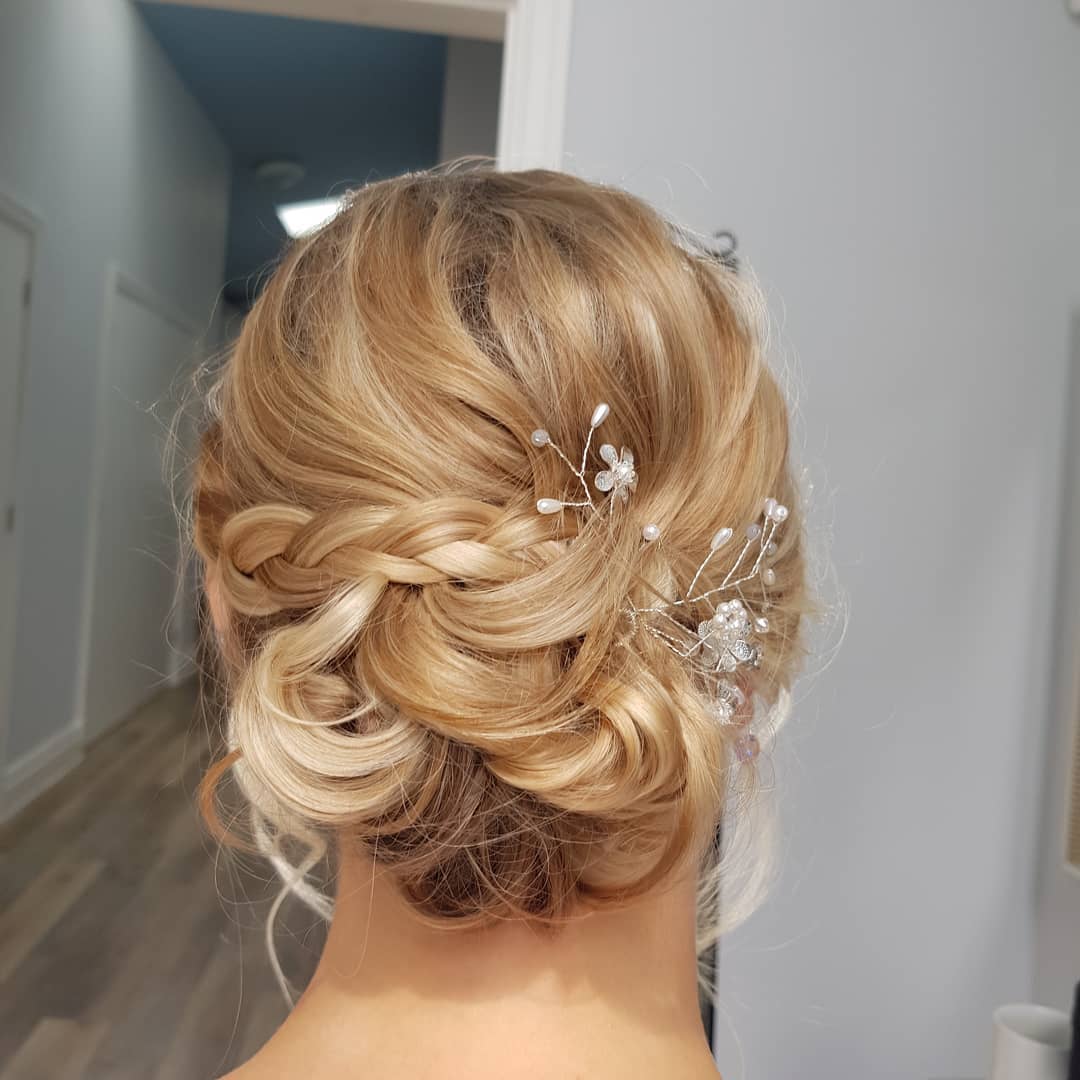 26. Add a Bow
If you want a big bang with your hair, curl it and add a giant bow.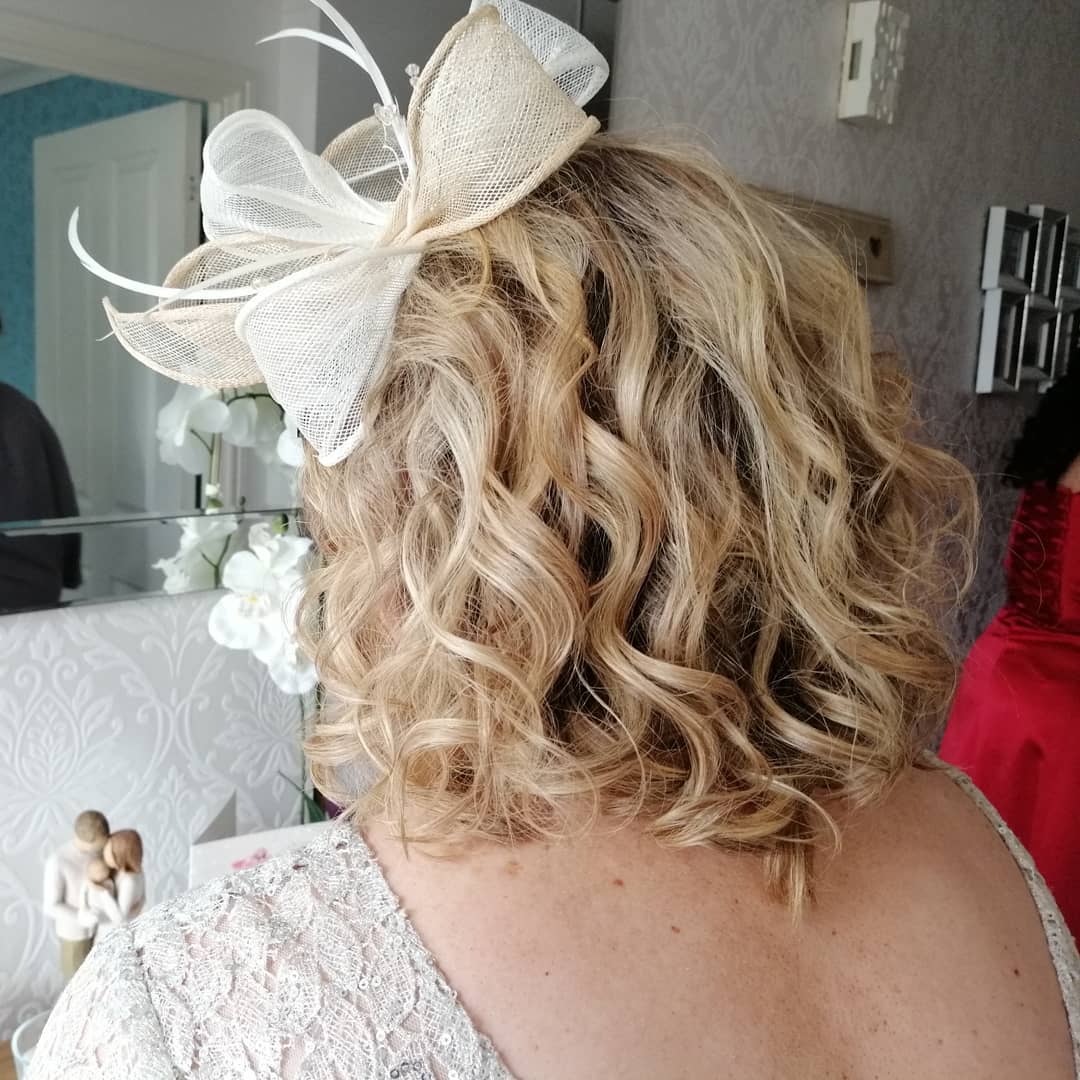 27. Pinned with Accessories
Curl your hair and pin it under to create a more structured bob look. Add a gorgeous accessory for a finishing touch.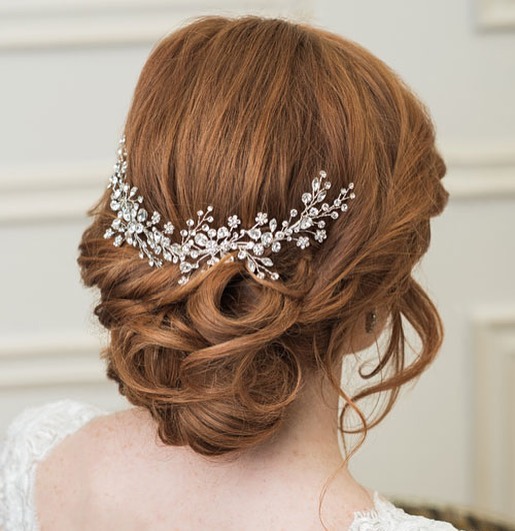 28. Double Braid
Go off the grid with this double braid and twist option.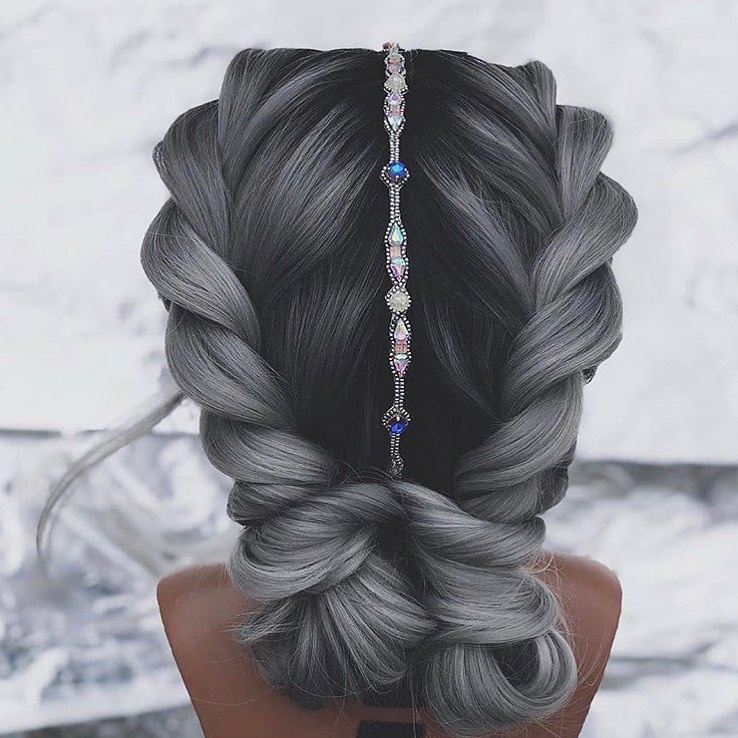 29. Texture and Tuck
Add a lot of texture to your look and finish it with a tucked bun at the nape of your neck.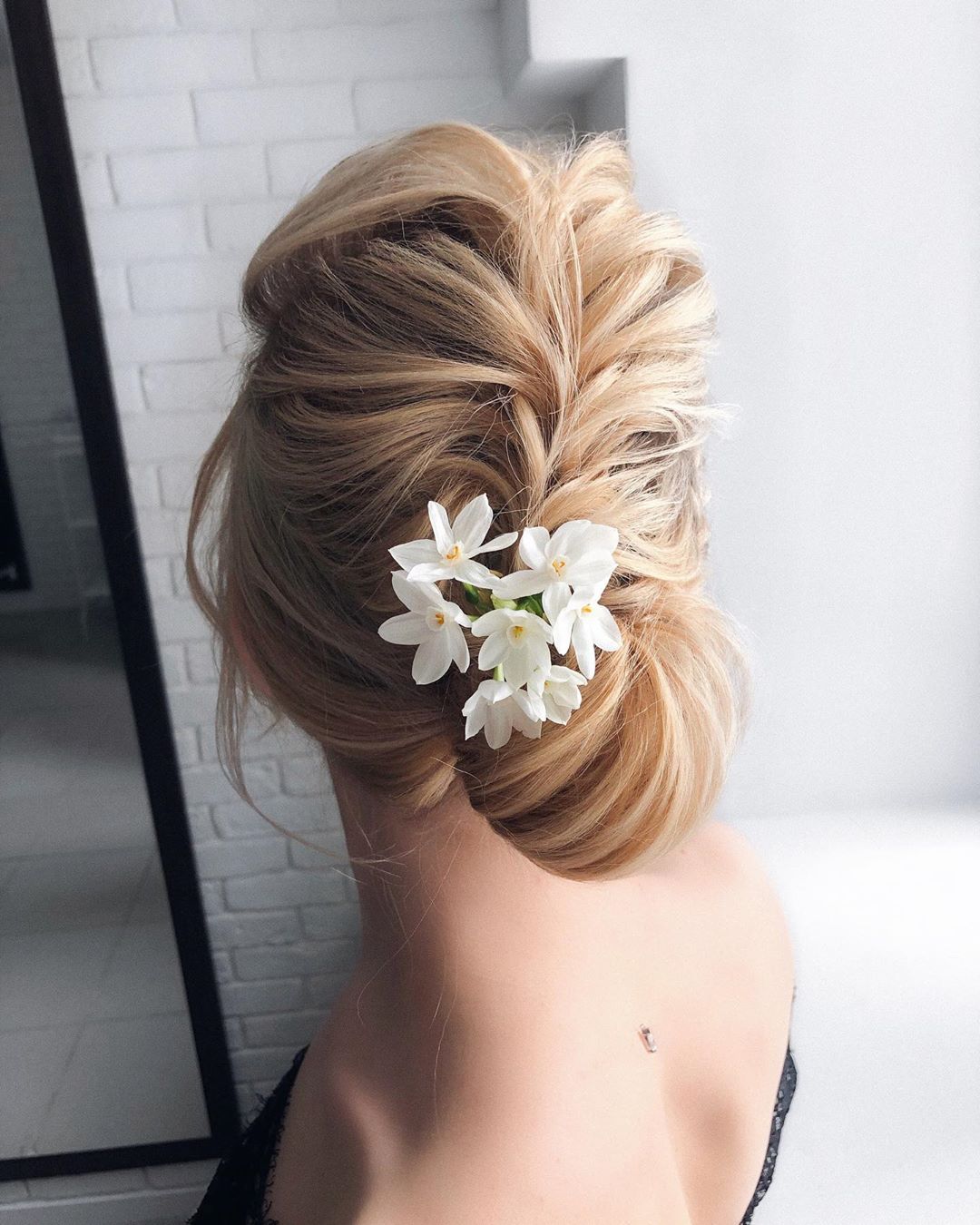 30. Rapunzel Vibes
Go for a large braid that is slightly messy and finished off with a flower accessory.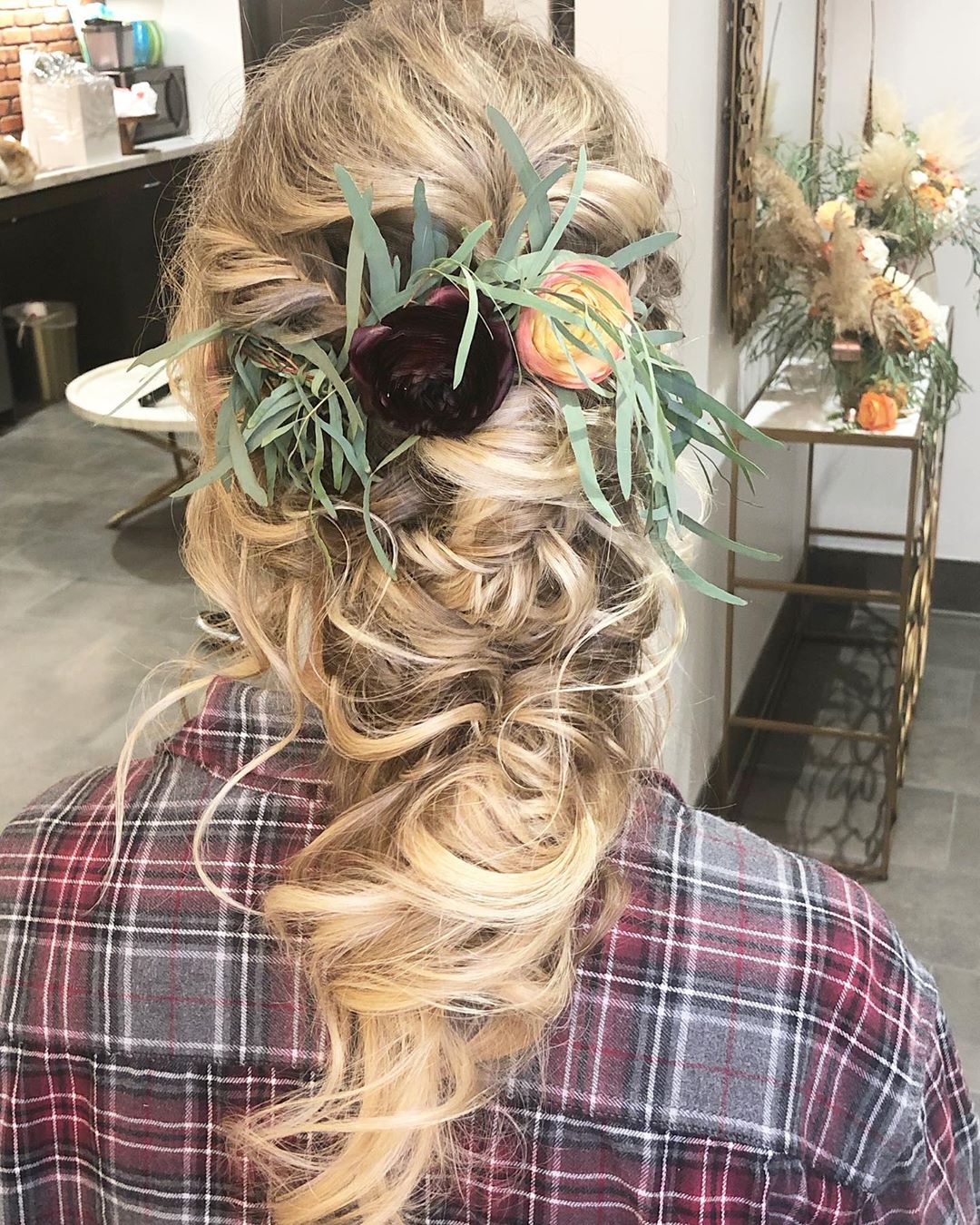 There you have it, thirty gorgeous wedding hairstyles that you can easily wear, even with short hair.