With Spring just around the corner, it means we are about to dive head first into wedding season. To help ease the stress of wedding season, we decided to create an awesome list filled with beautiful short hairstyles that are perfect for weddings and brides. Take a look at our list and see if you find any inspiration for this year's wedding season.
Here are 30 beautiful short hairstyles for a wedding.
1. Flower Knot
A timeless updo is perfect for any wedding but add a bit of You to your updo by adding some gorgeous flowers to your look.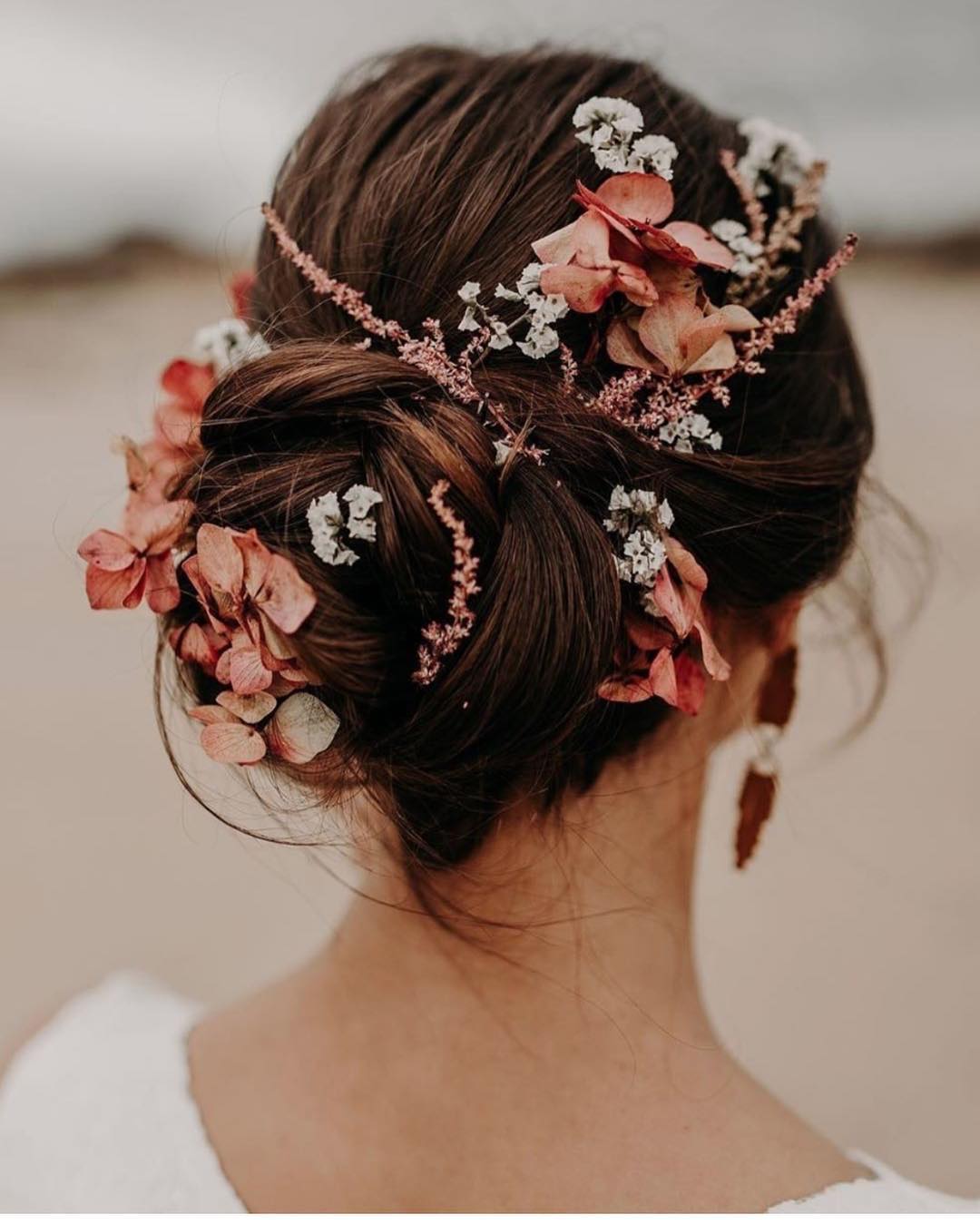 2. Flower Crown with Loose Waves
Just because it's a wedding doesn't mean you need to go crazy with your hair. Try some loose waves and finish it off with a gorgeous flower crown.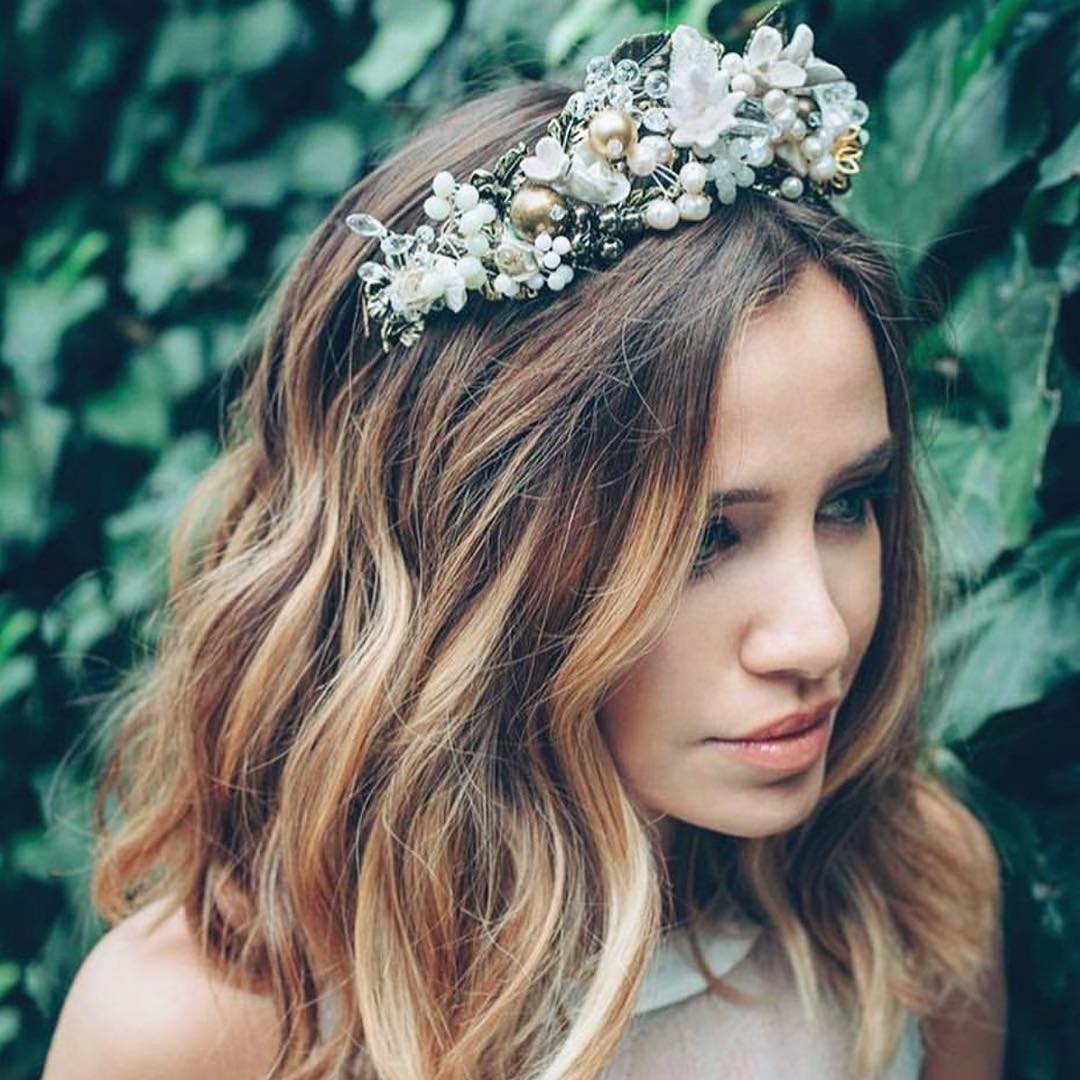 3. Braid with Low Bun
A simple braid will give you a boho look and help keep your hair out of your face. Pair it with a gorgeous low bun to get the ultimate wedding look.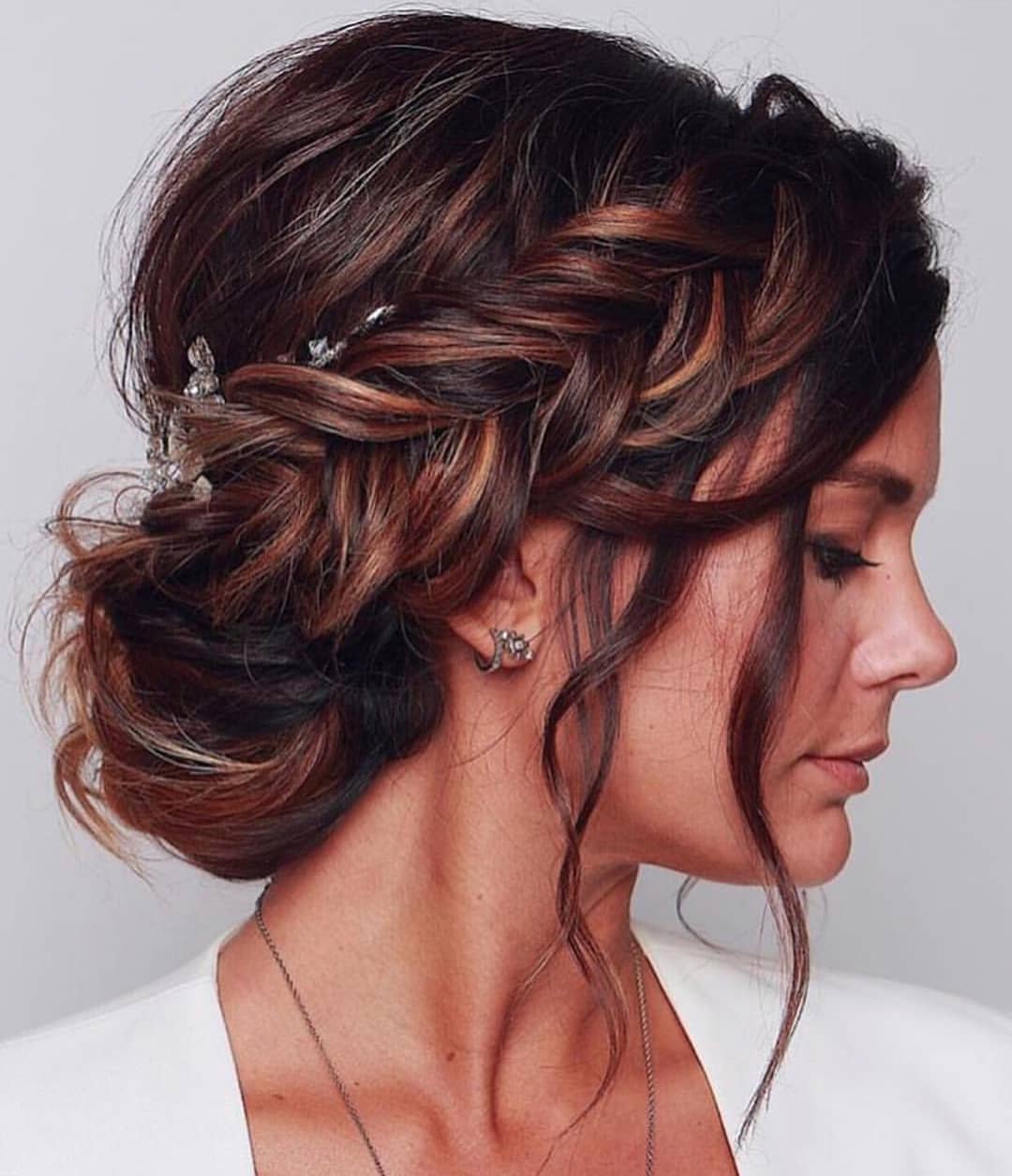 4. Boho Bob
This boho bob is perfect for a wedding especially pair with a gorgeous crown.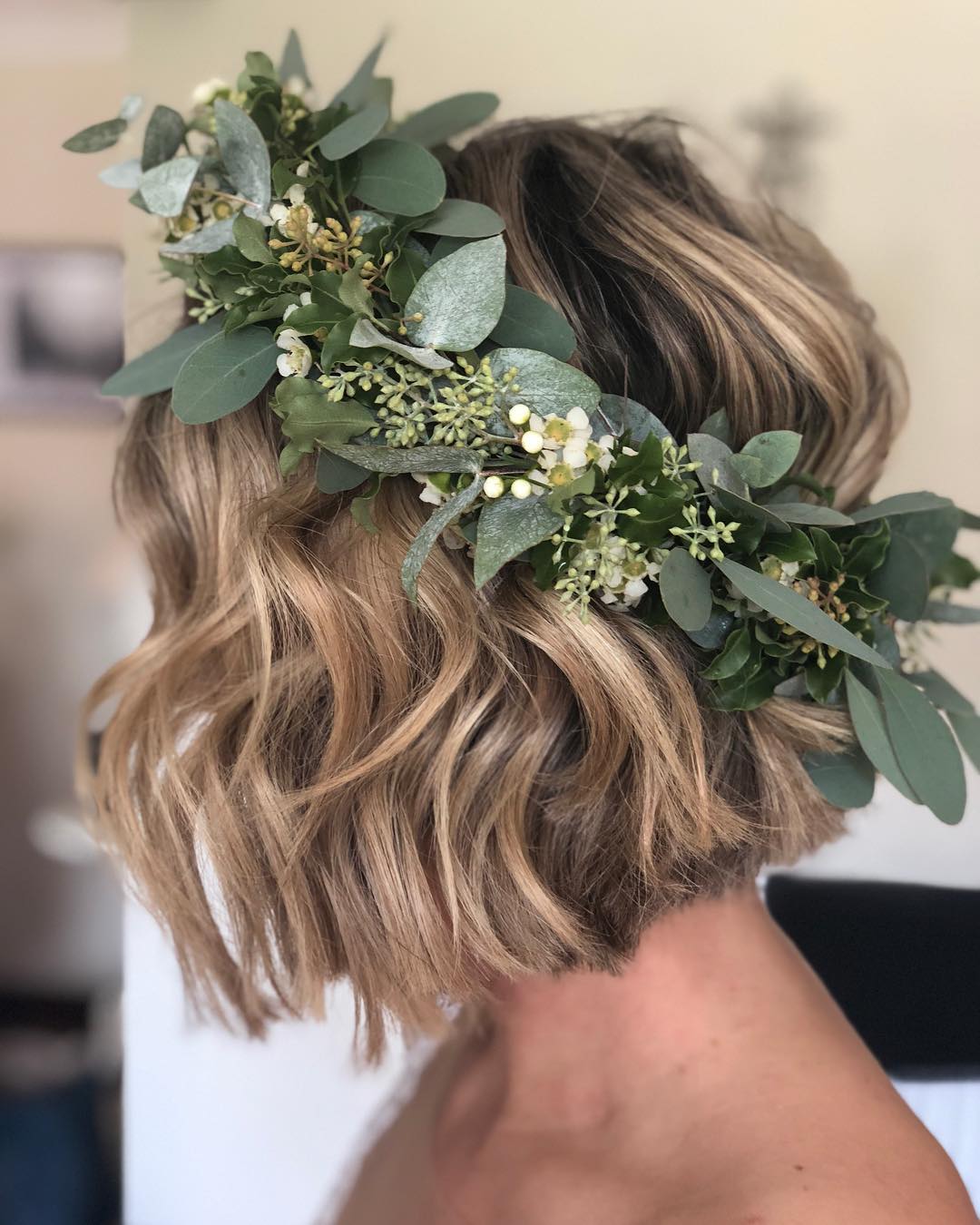 5. Curly Pixie
Your pixie is the perfect hairstyle for a wedding, just add a bunch of lovely curls throughout it and pair it with a flower crown.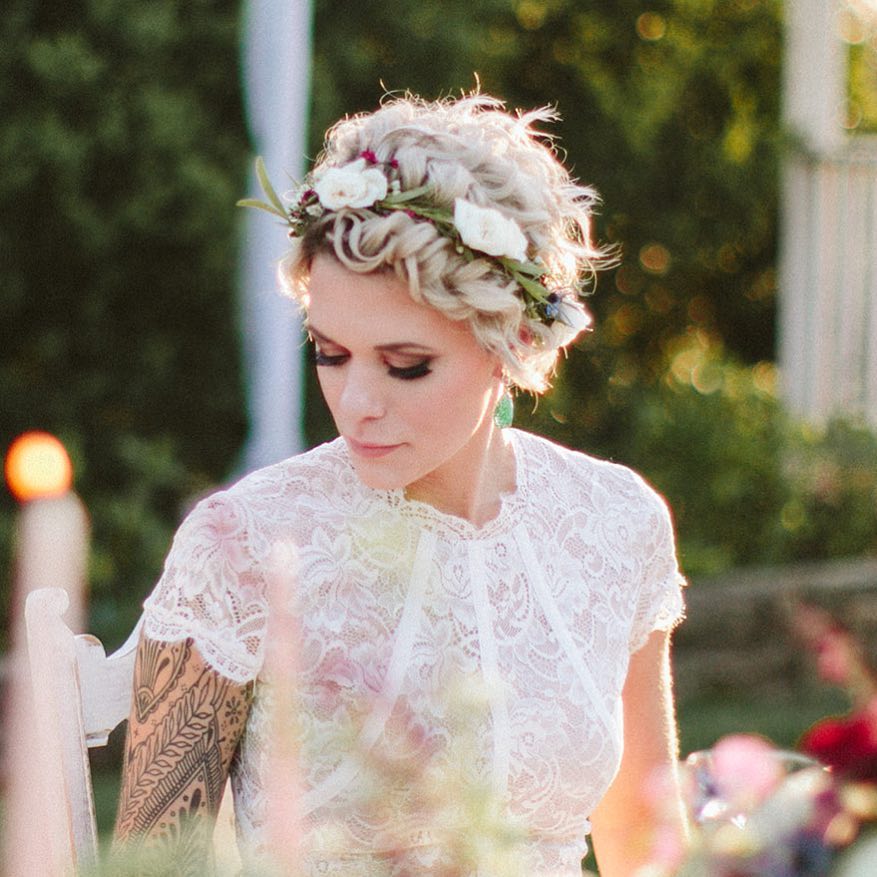 6. Pinned Back
Pin a good portion of your hair back and let some loose curls fall forward. It is a simple wedding look that is elegant and perfect for any wedding day.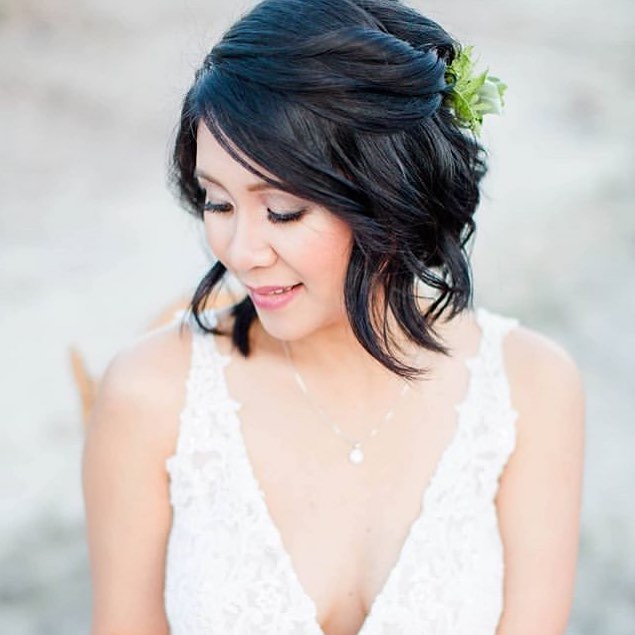 7. Curled Under Bob
Your bob cut can easily be slightly curled under for your wedding. It gives your hair a very elegant and tailored look, which won't take any attention off you.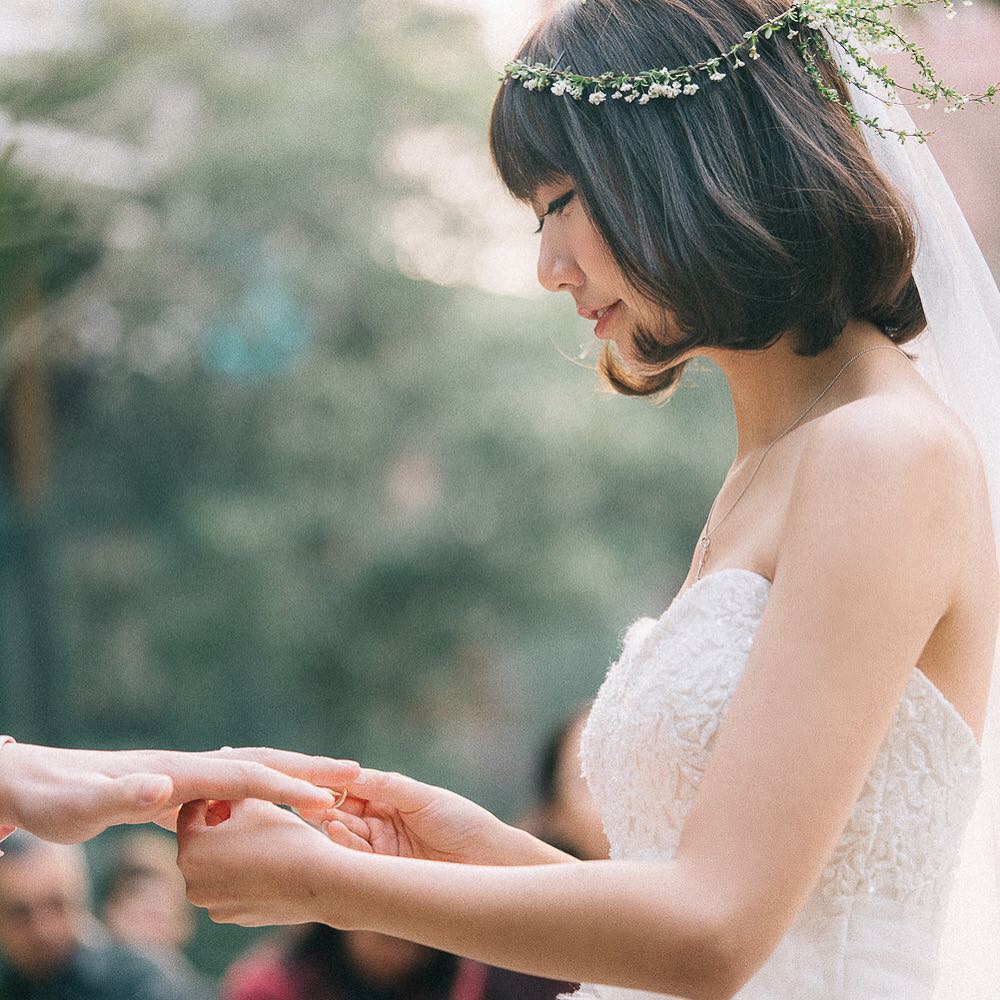 8. Full Bangs
Give yourself a set of gorgeous bangs to really amp up your hairstyle during your wedding day. Pair it with some messy curls to really set the look.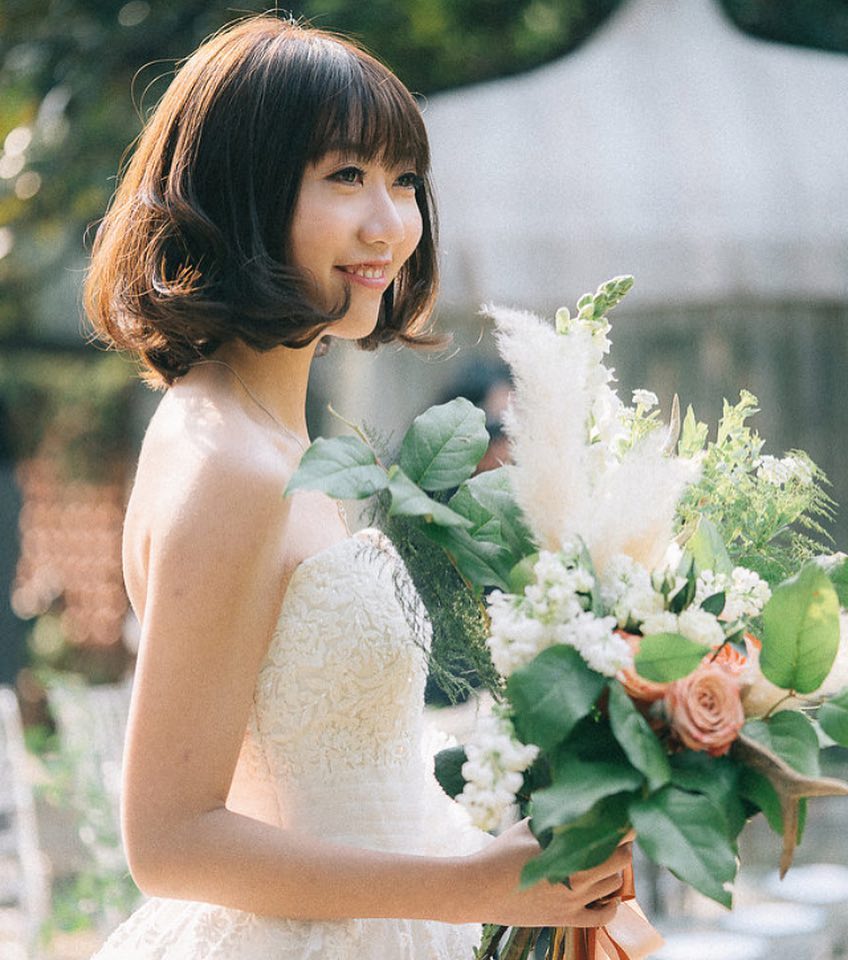 9. Vintage Glam
A vintage glam look will pair perfectly with any wedding. Style your hair with some beautiful waves and a nice pin.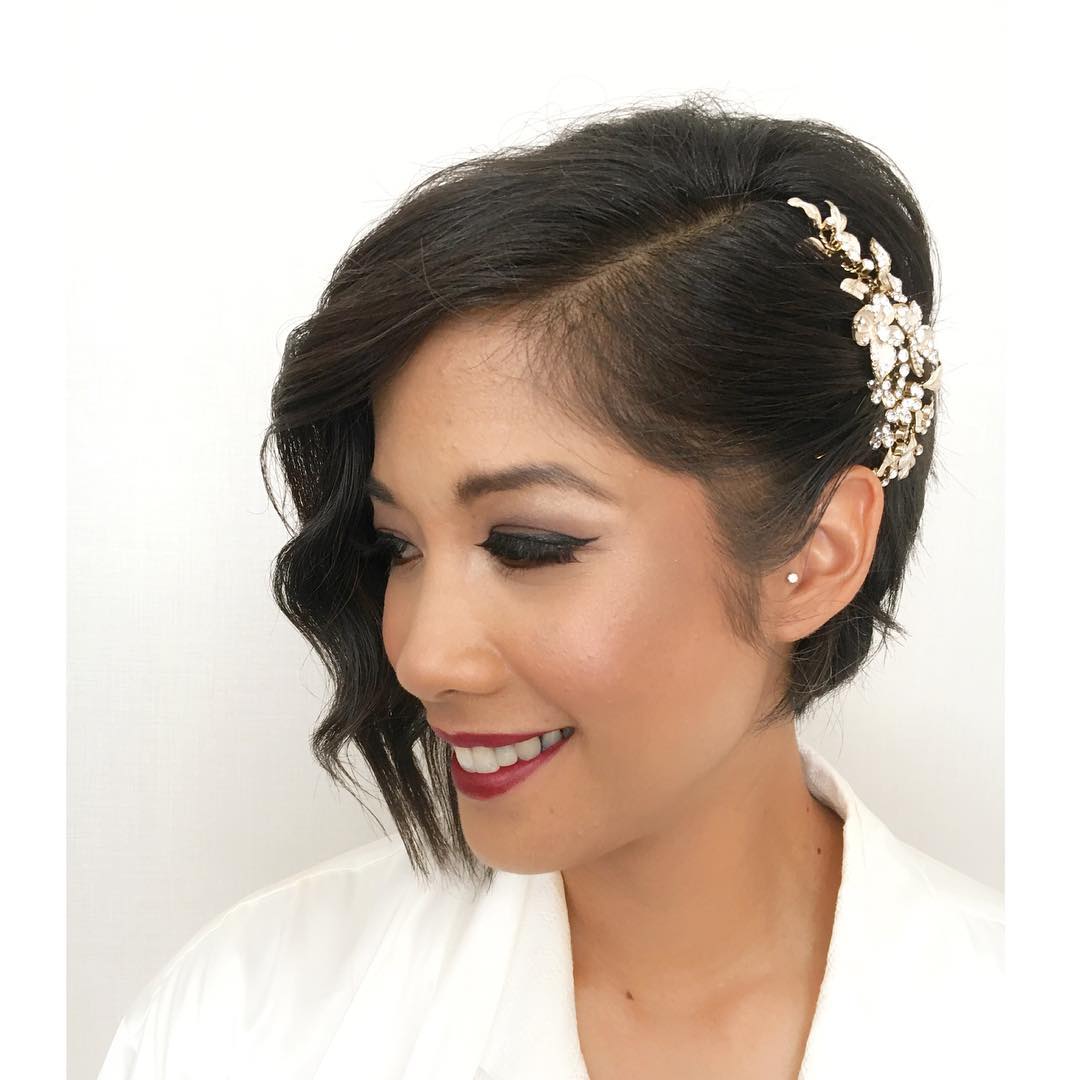 10. Glitter Bomb
Want to be a bit funky? Add some glitter to your pixie cut, the party will really start once you show up.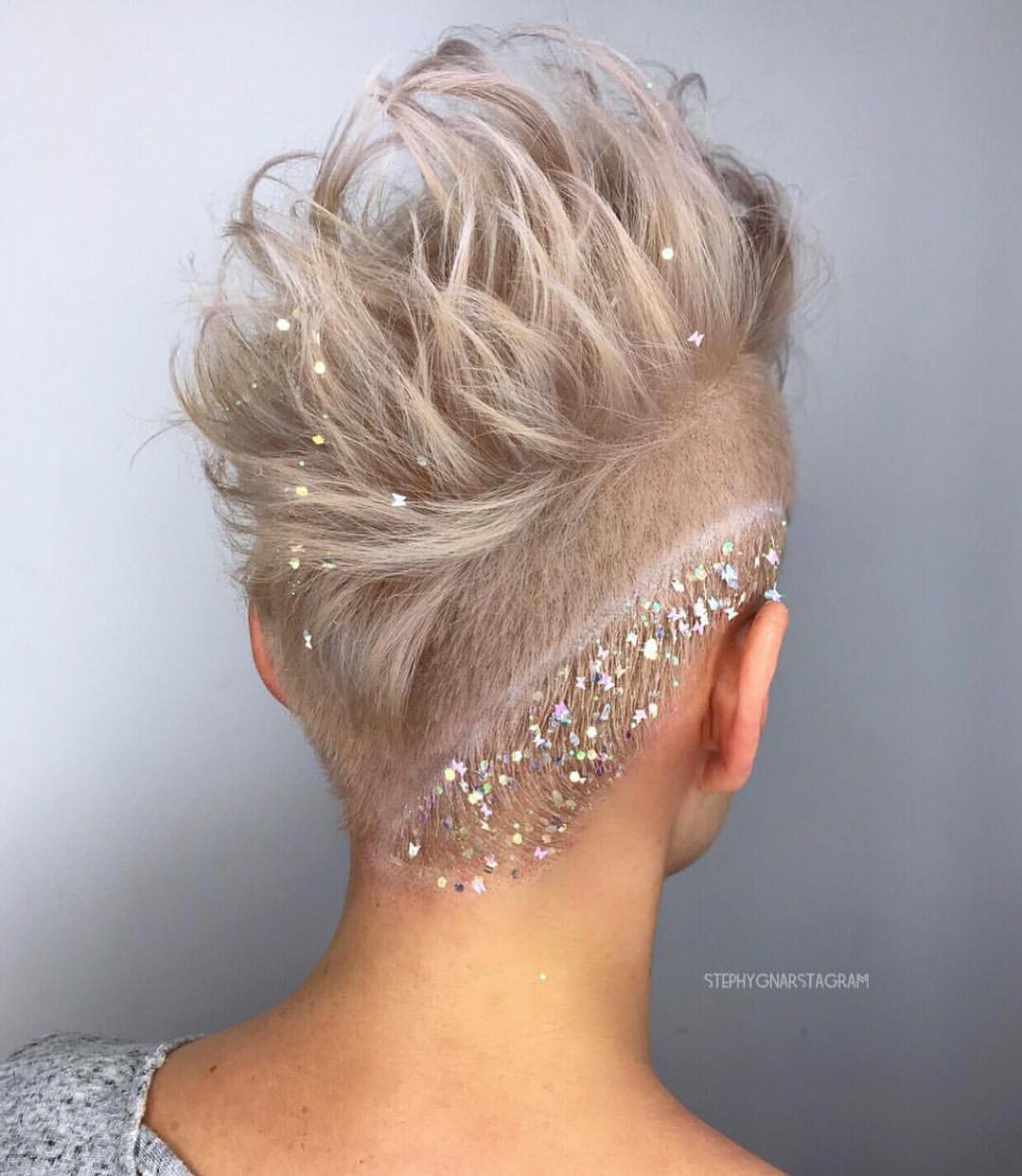 11. Simple Pixie
You don't have to do much to your pixie cut on your wedding day to look stunning. Add a crown and vail, then you're set to go.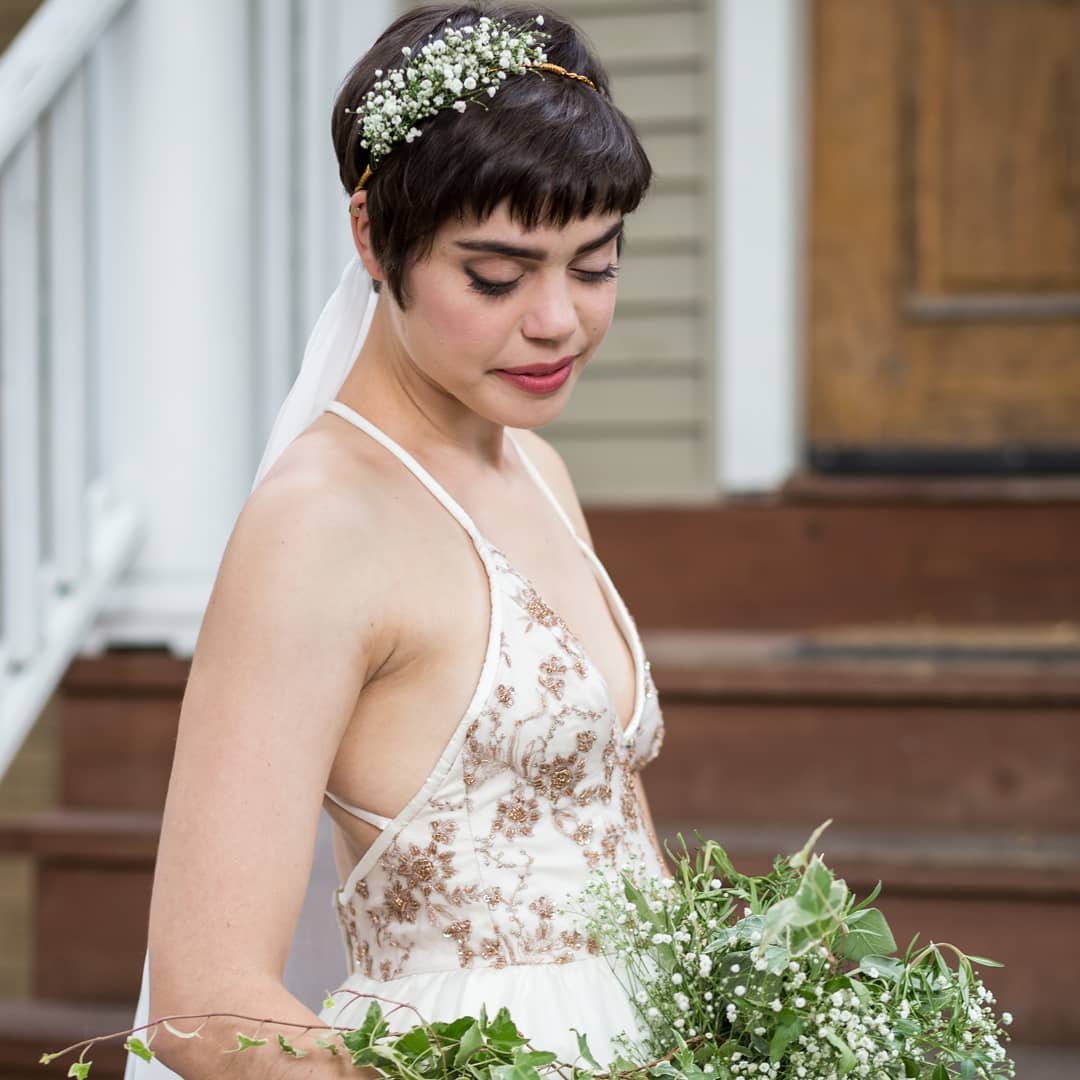 12. Gorgeous Curls
Let your hair go wild with a gorgeous set of curls for a wedding. Keep everything in place with some hairspray.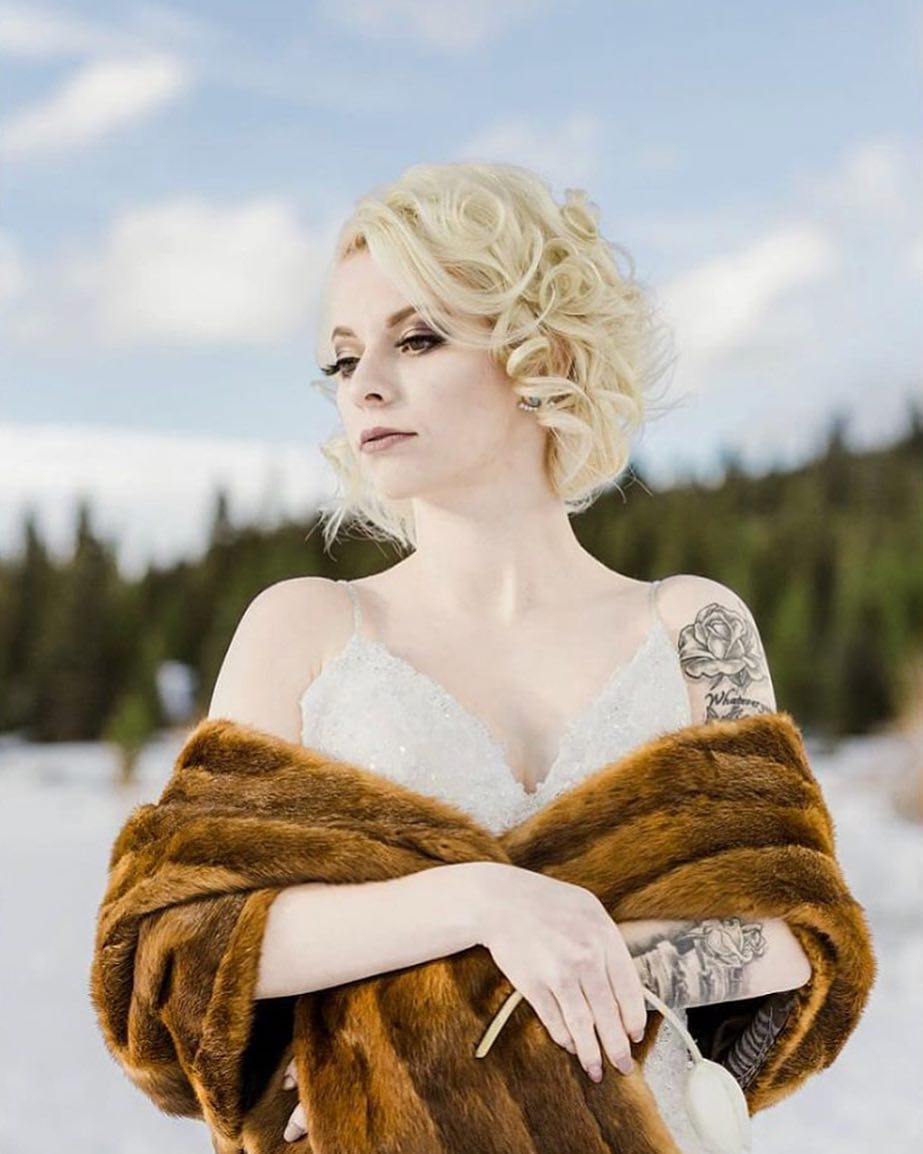 13. Natural
If you love your hair the way it is, then leave it as it. You can spruce it up a little with accessories, like this gorgeous flower crown or a vail.

14. Volumizing Lob
Curly lobs are what we are used to seeing, so give yours a lot of volume in the back. Pair it with gorgeous bangs or a nice accessory.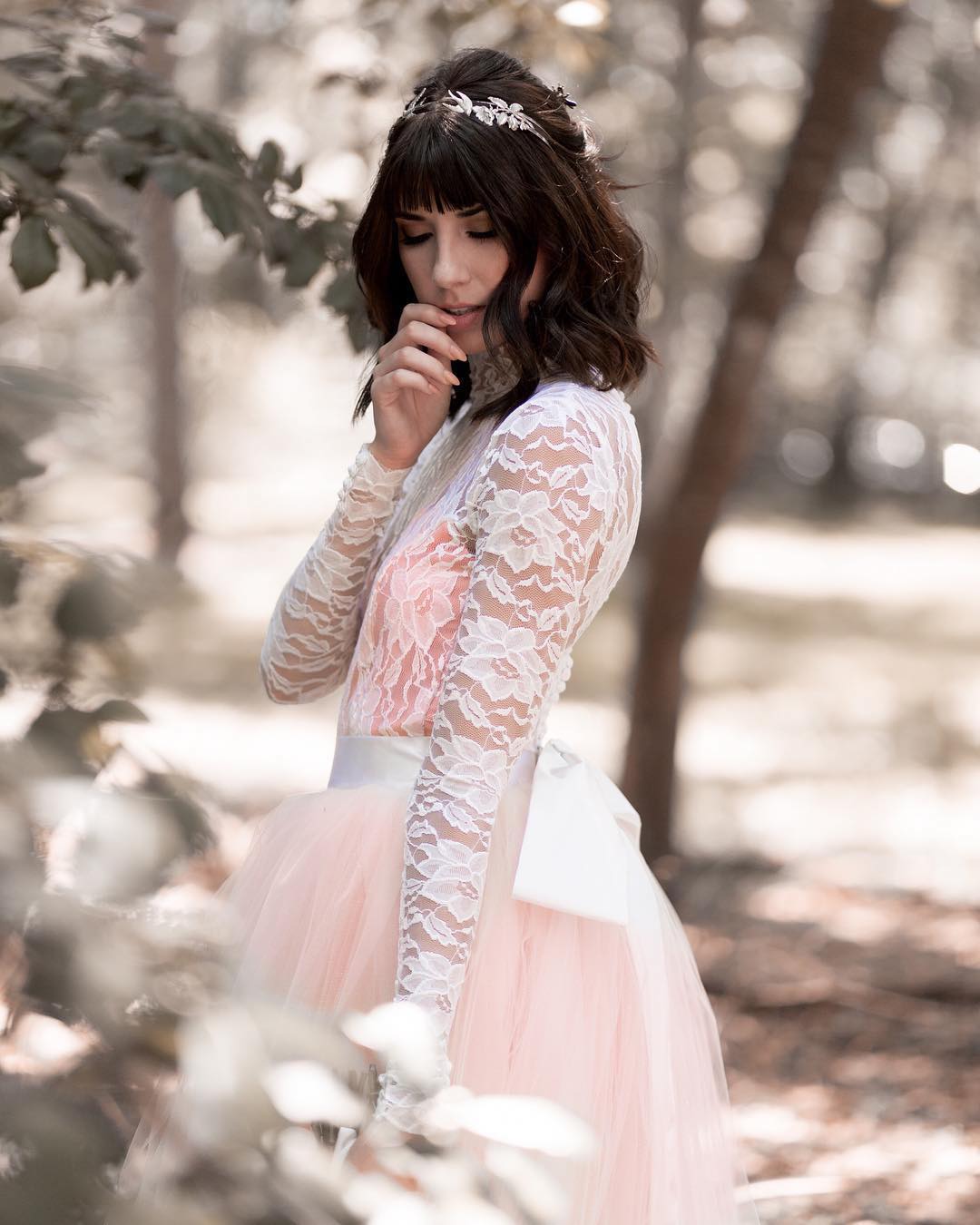 15. Royalty
Sweep your hair back and add a beautiful headband for the ultimate royal look.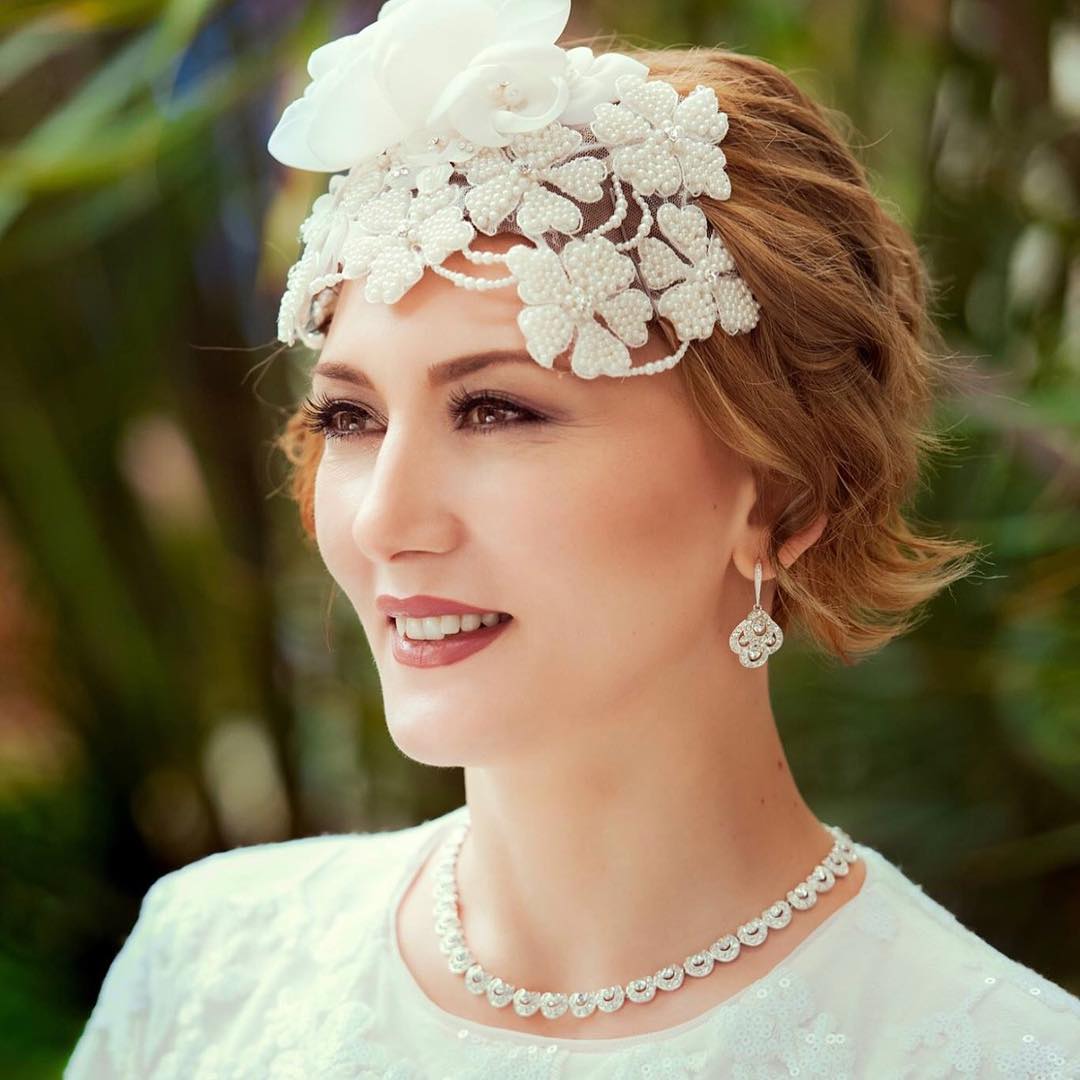 16. Twist and Curls
By curling your hair you are giving it a lot of texture to play with. Take your hair and twist it back and pin it with some flowers for the perfect look.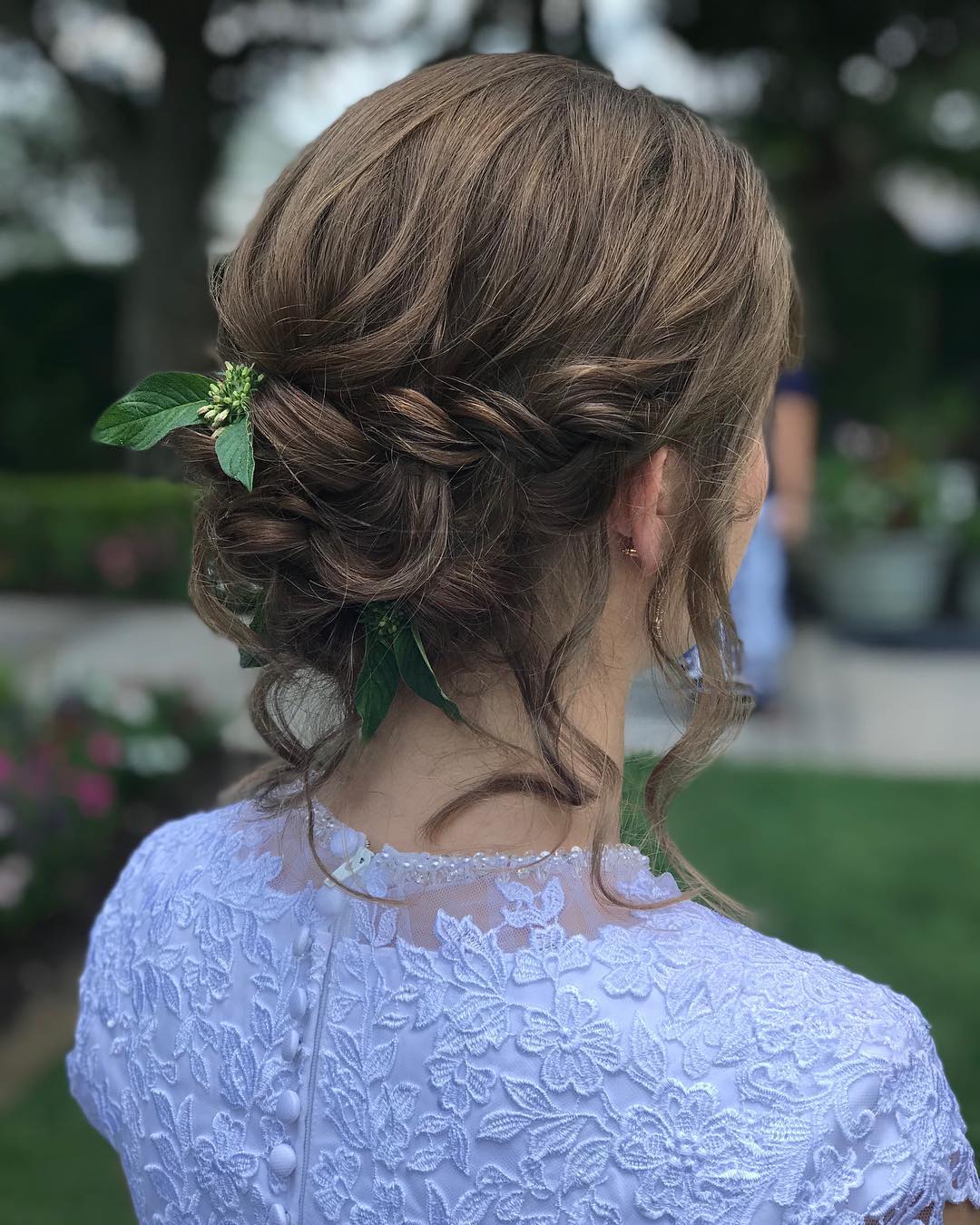 17. Stunning Bun
Add a lot of dimension to your look with this gorgeous updo. Add a vail and accessories to finish the look off.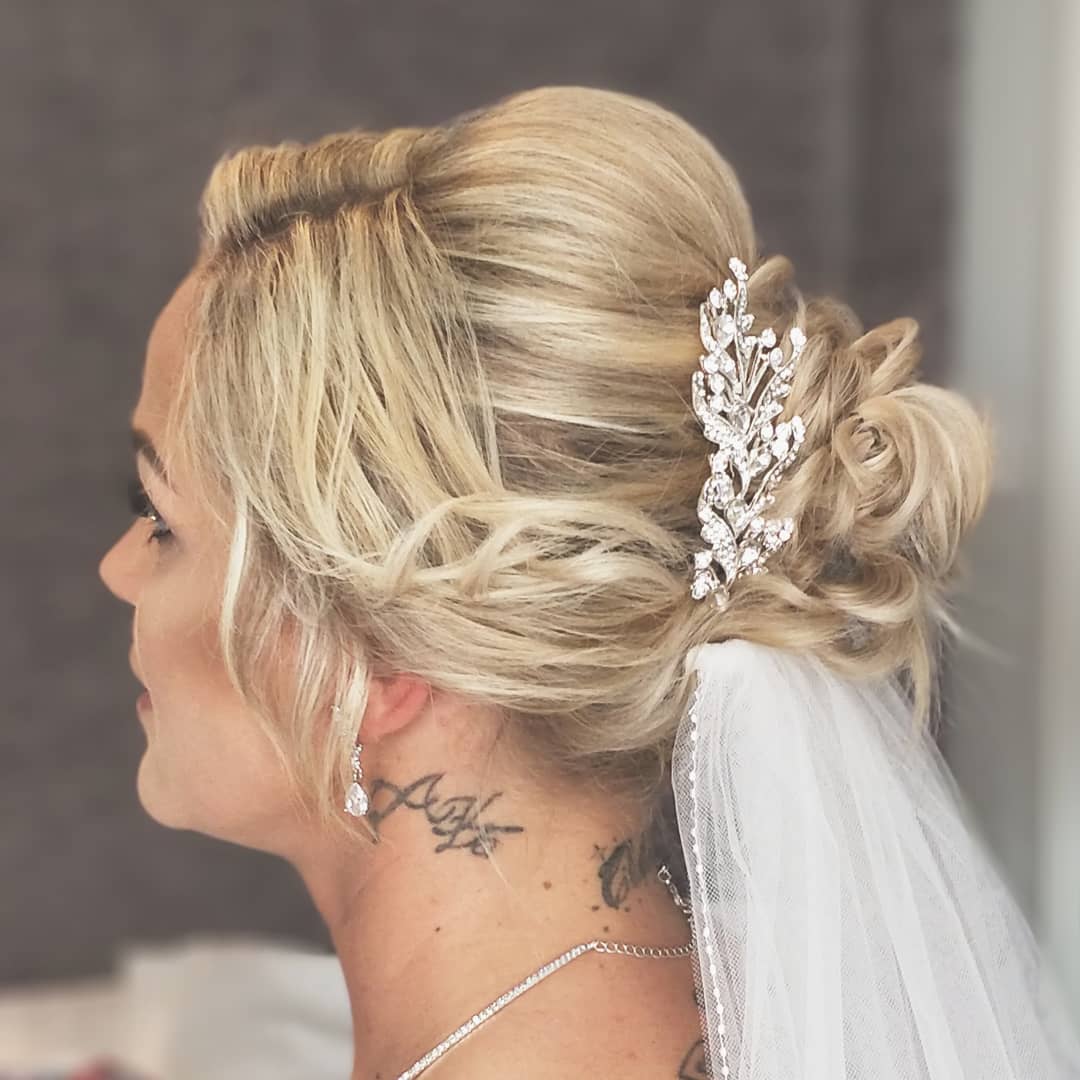 18. Messy Glam
Curl your hair all over and let it do its own thing on your wedding day.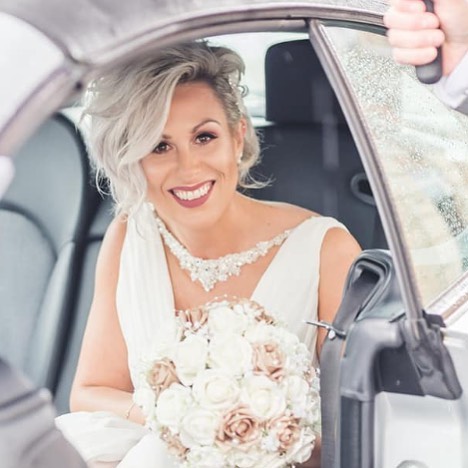 19. Wrapped Bob
Keep your hair out of your face by wrapping it behind your head and securing it with a beautiful pin. Add some curls for a fancier look and you're st/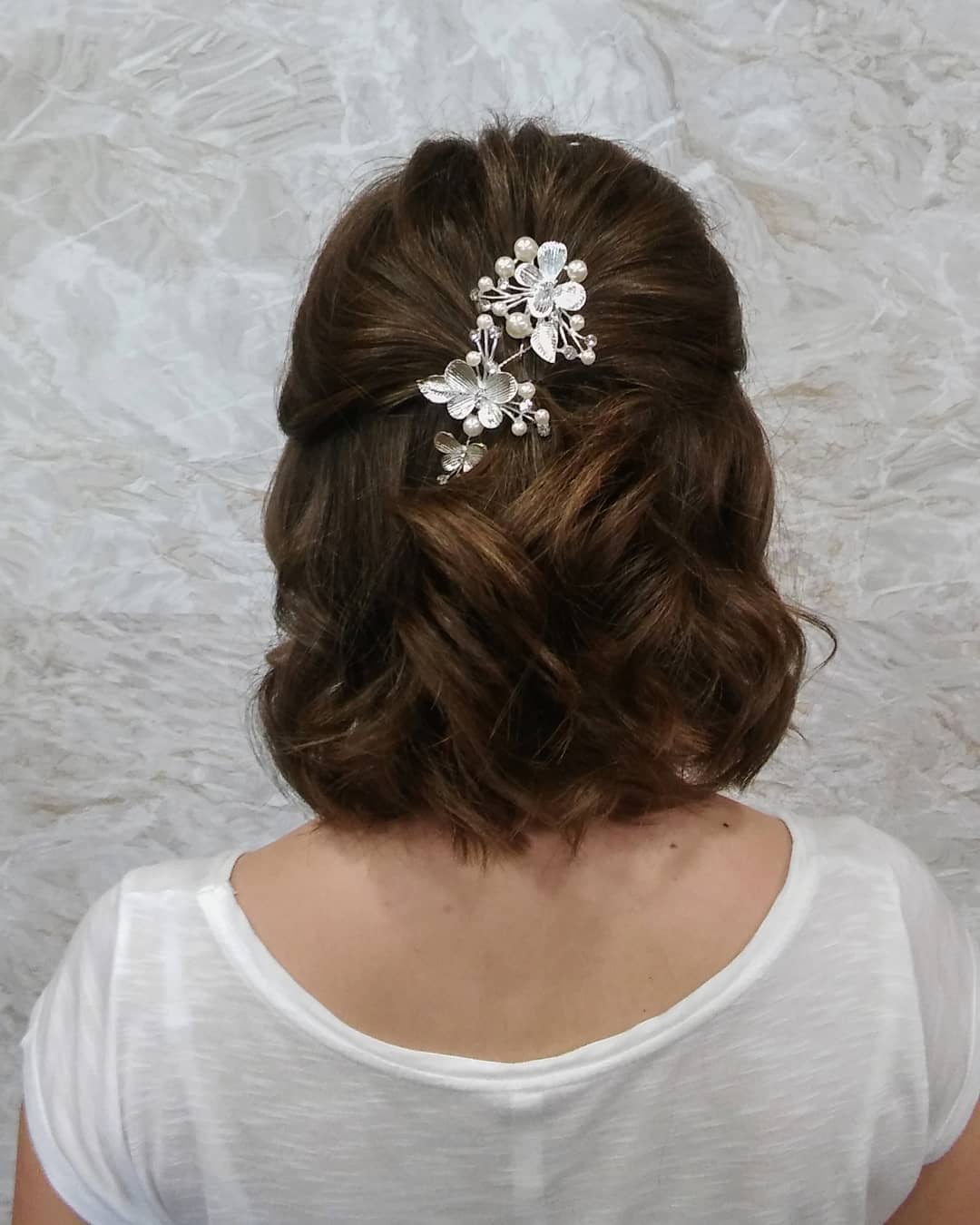 20. Tousled Pixie
Curl your pixie all over and give it a ton of volume. Add a headband and let your hair float around it for a great look.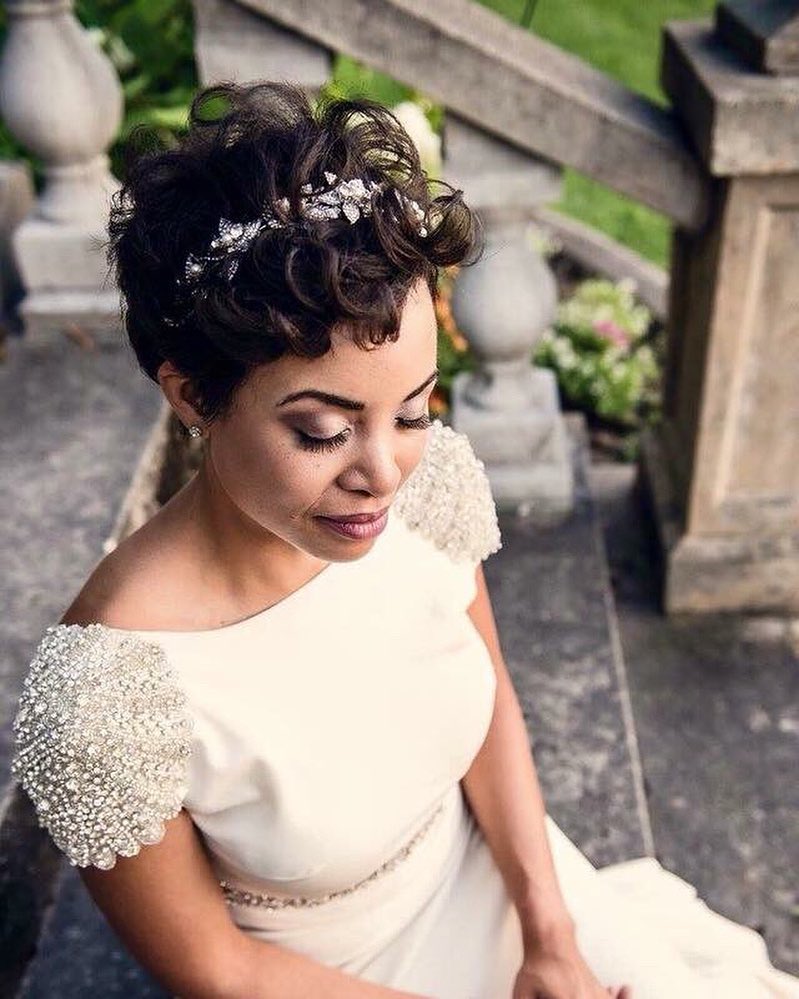 21. Small Details
Just adding the smallest detail to your short hairstyle can really set the mood for a wedding.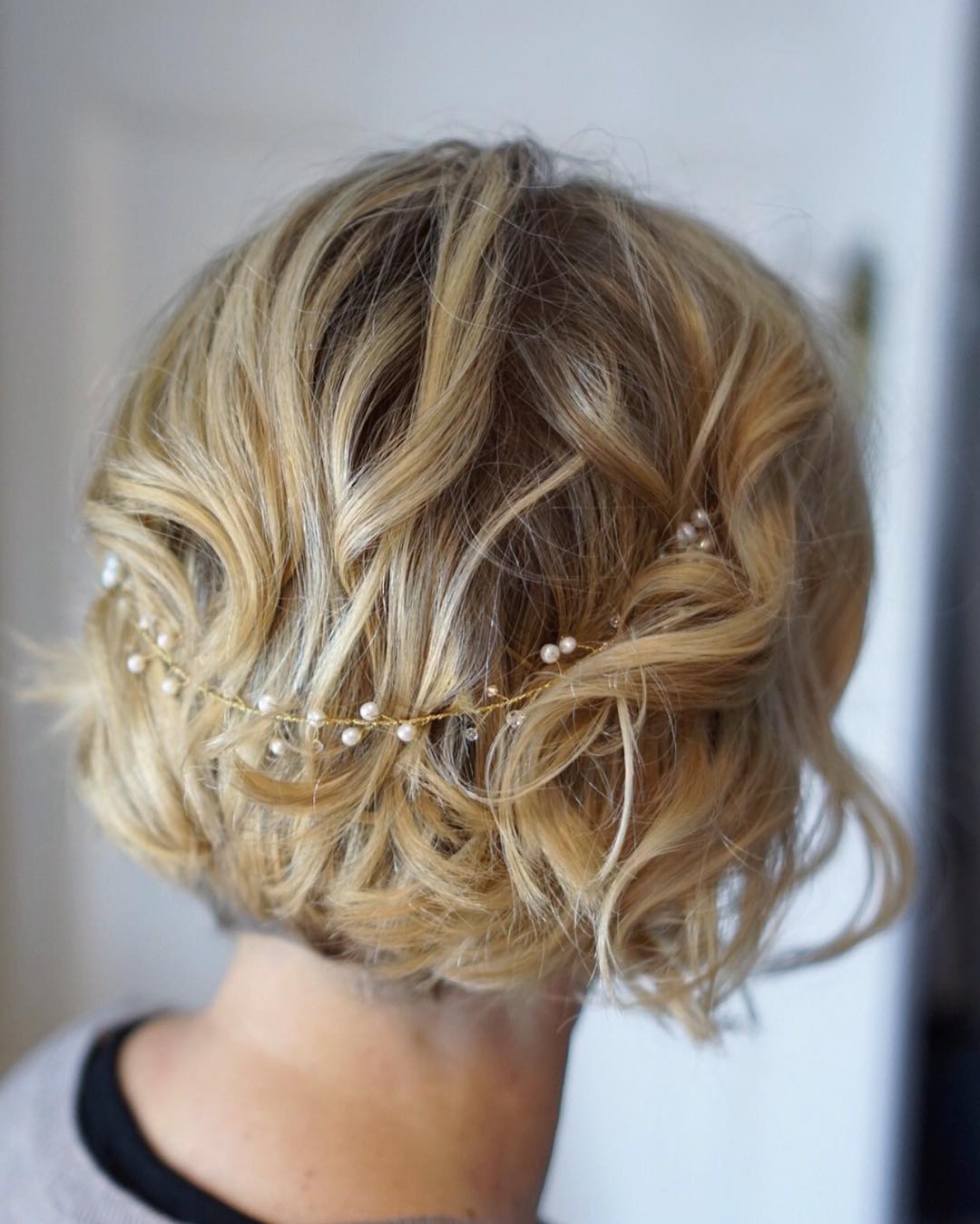 22. Knotted Updo
A knotted updo is a staple for a wedding. Add a headband and vail to complete the look and make sure to let some curls fall down.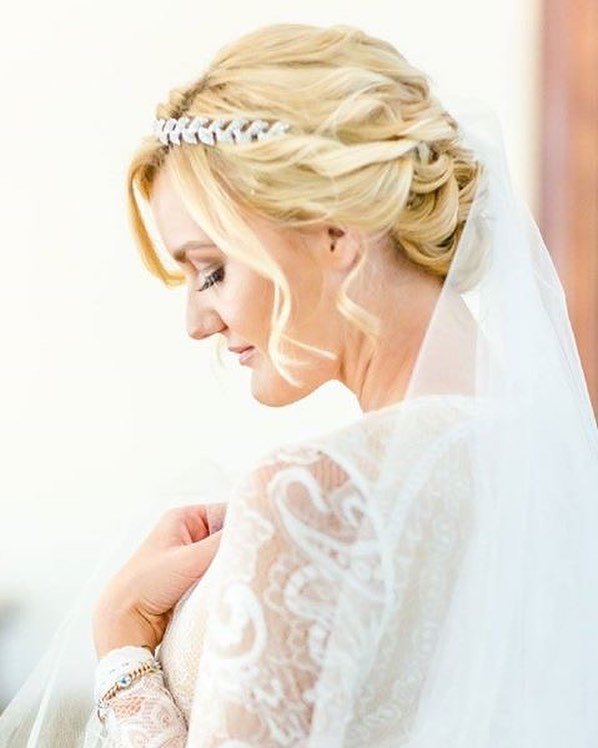 23. Glam Curls
Give yourself a ton of curls for your wedding and add a beautiful front vail to tie the look together.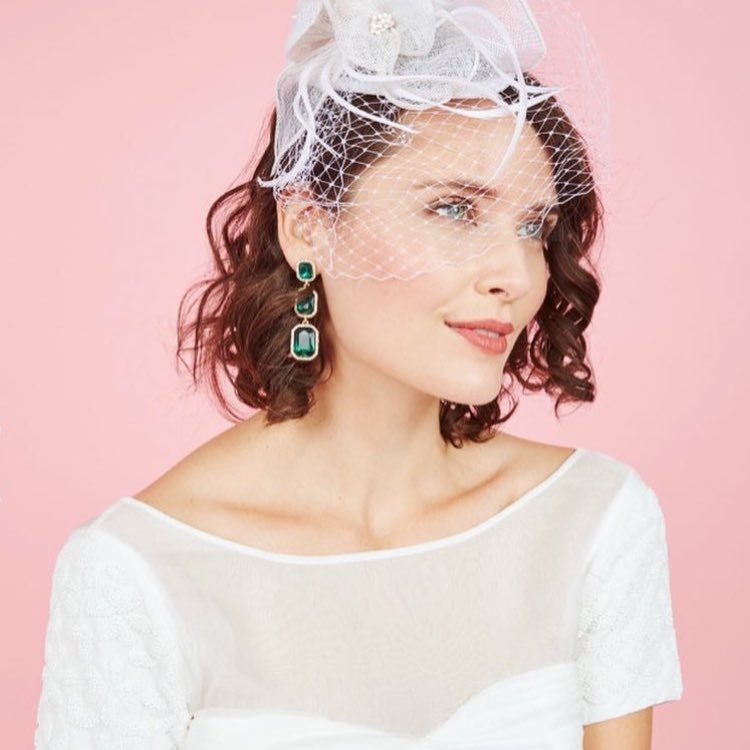 24. Cool Pixie
Part your pixie style to one side and give it some volume. Add a dainty flower crown and your look is perfect for any wedding.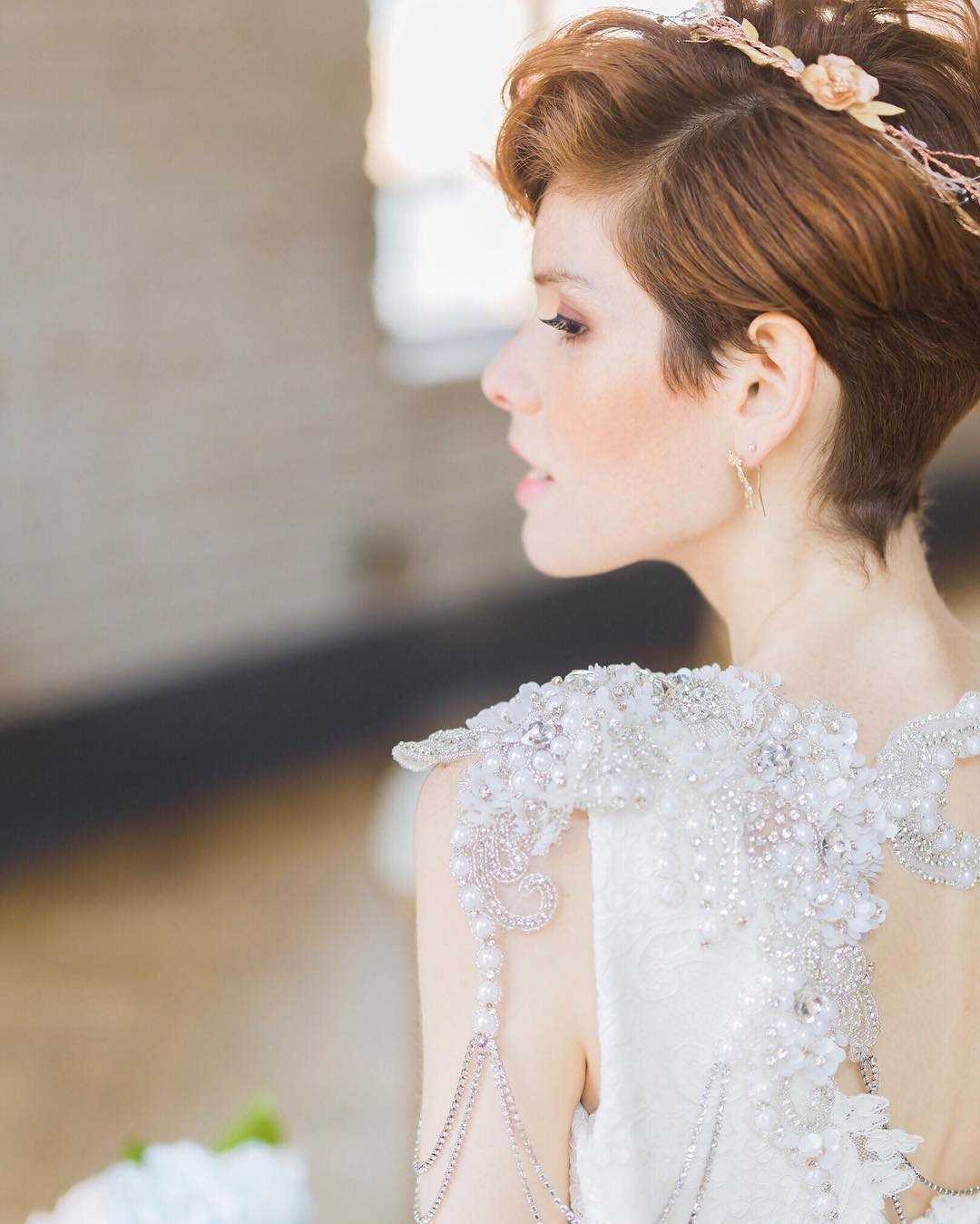 25. Volume Everywhere
Give yourself some lift everywhere, including your bangs.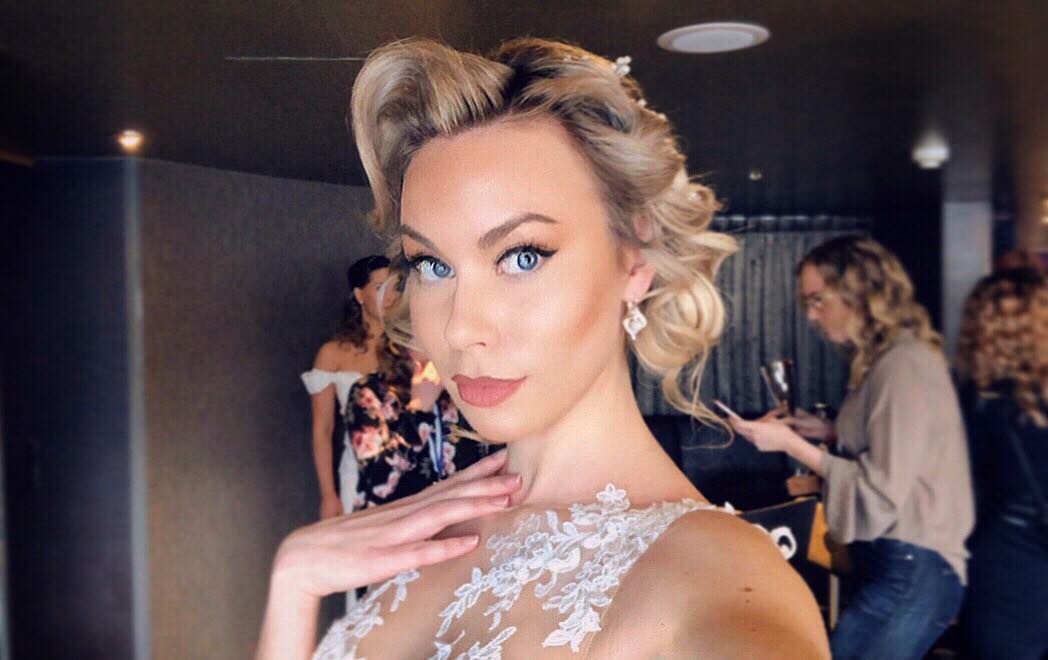 26. Curls with Headpiece
Let your curls flow at your wedding and add a beautiful headpiece to the mix.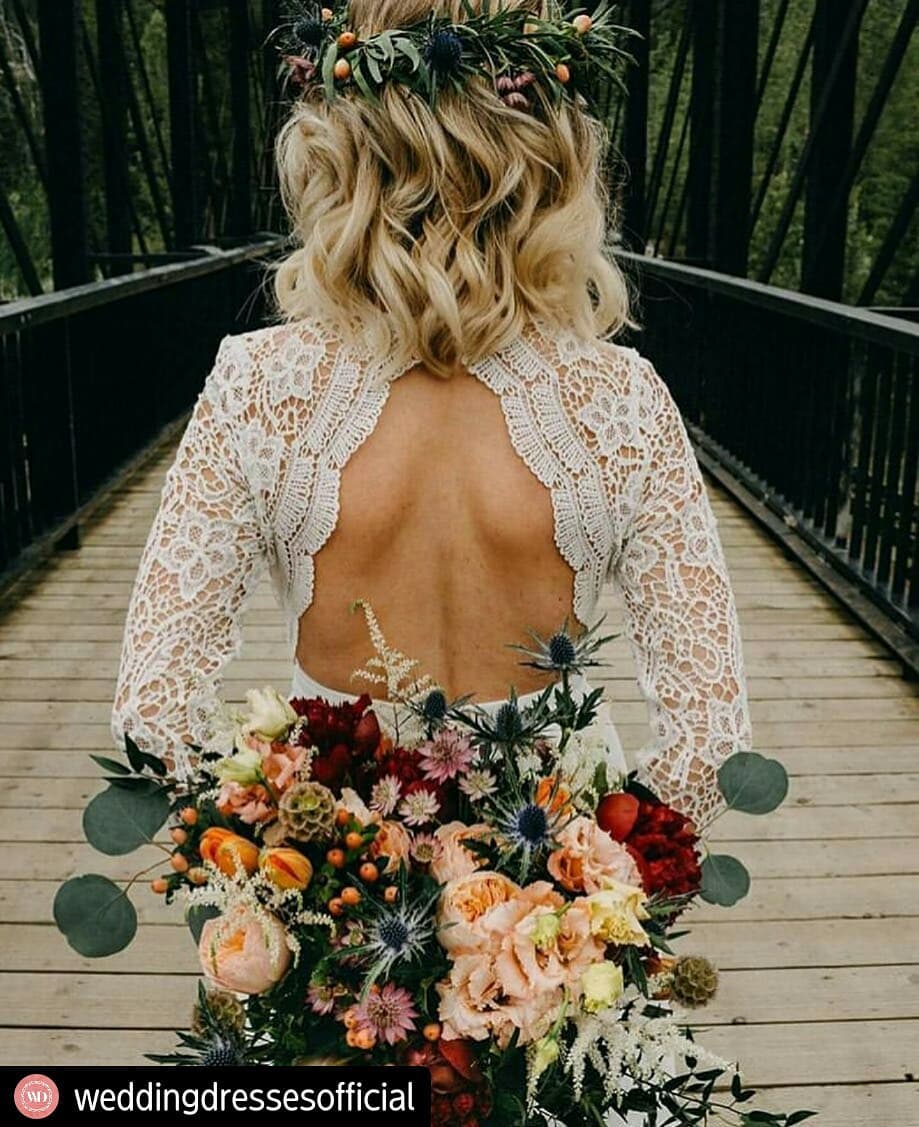 27. Princess Chic
Sweep your bangs to one side and keep your hair soft and simple. Add a small crown to get the full princess vibe.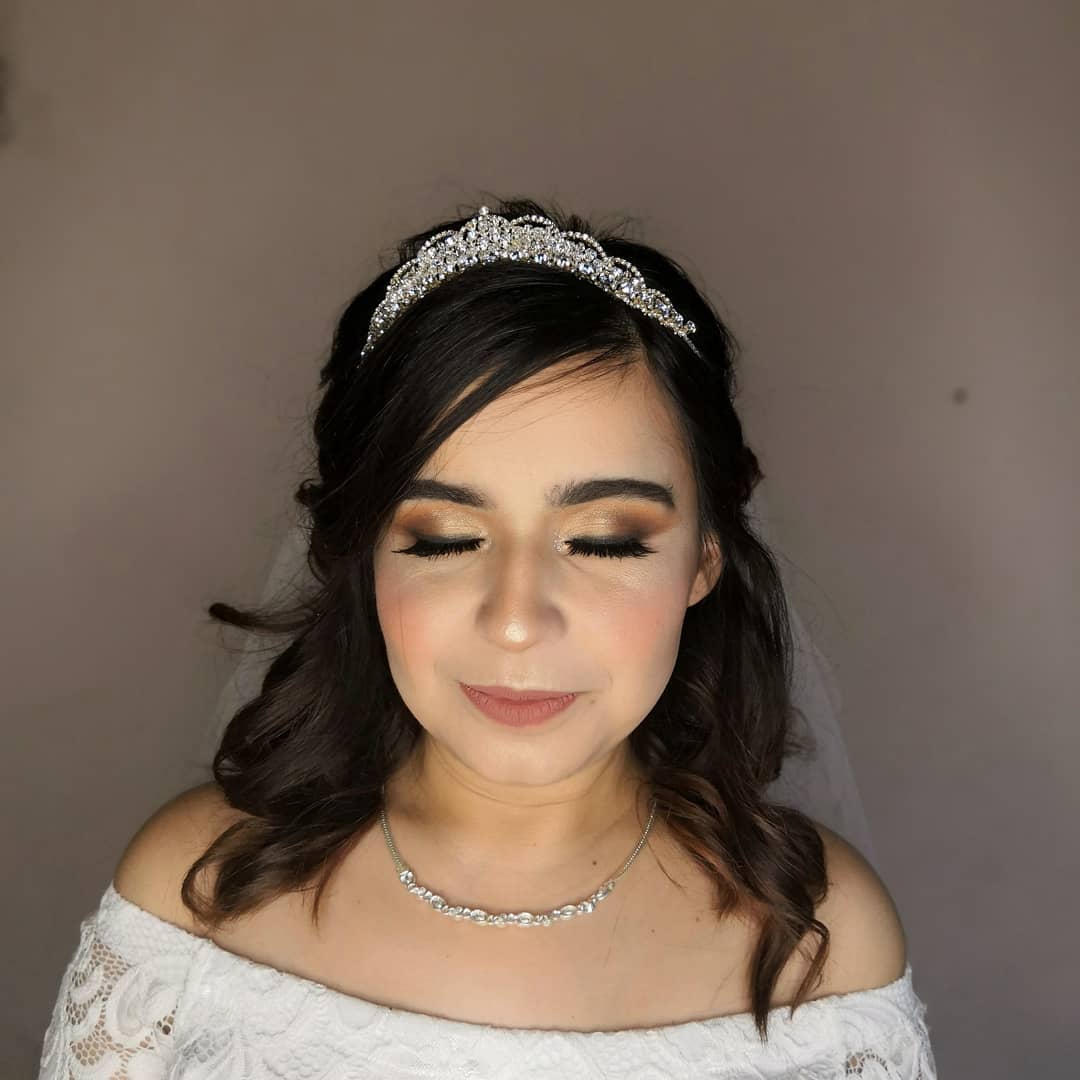 28. Simple Twist
If accessories aren't your thing, just got for this simple twist. It's elegant and beautiful but not over the top.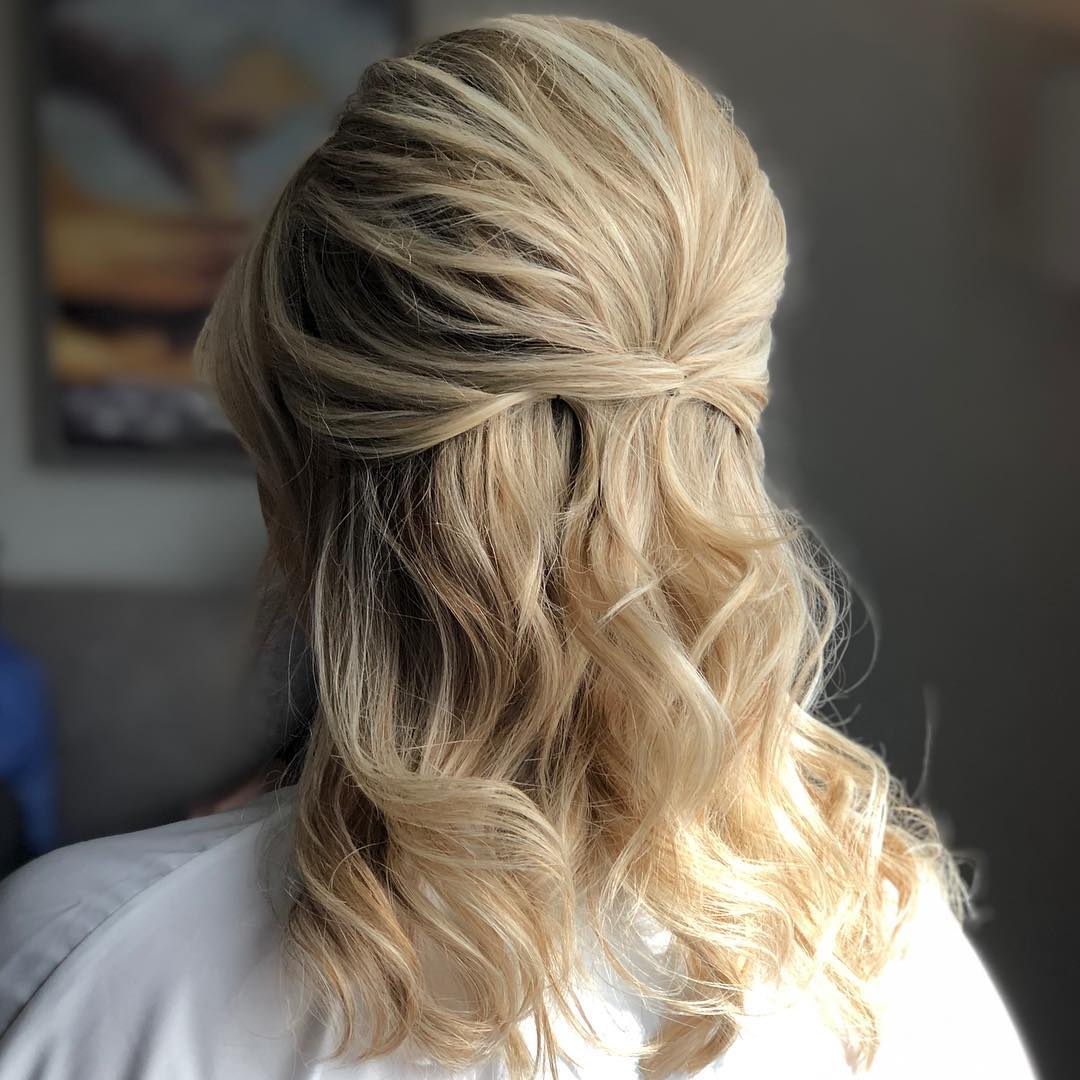 29. Messy Bun
This hairstyle is a classic for weddings and looks great on just about anyone.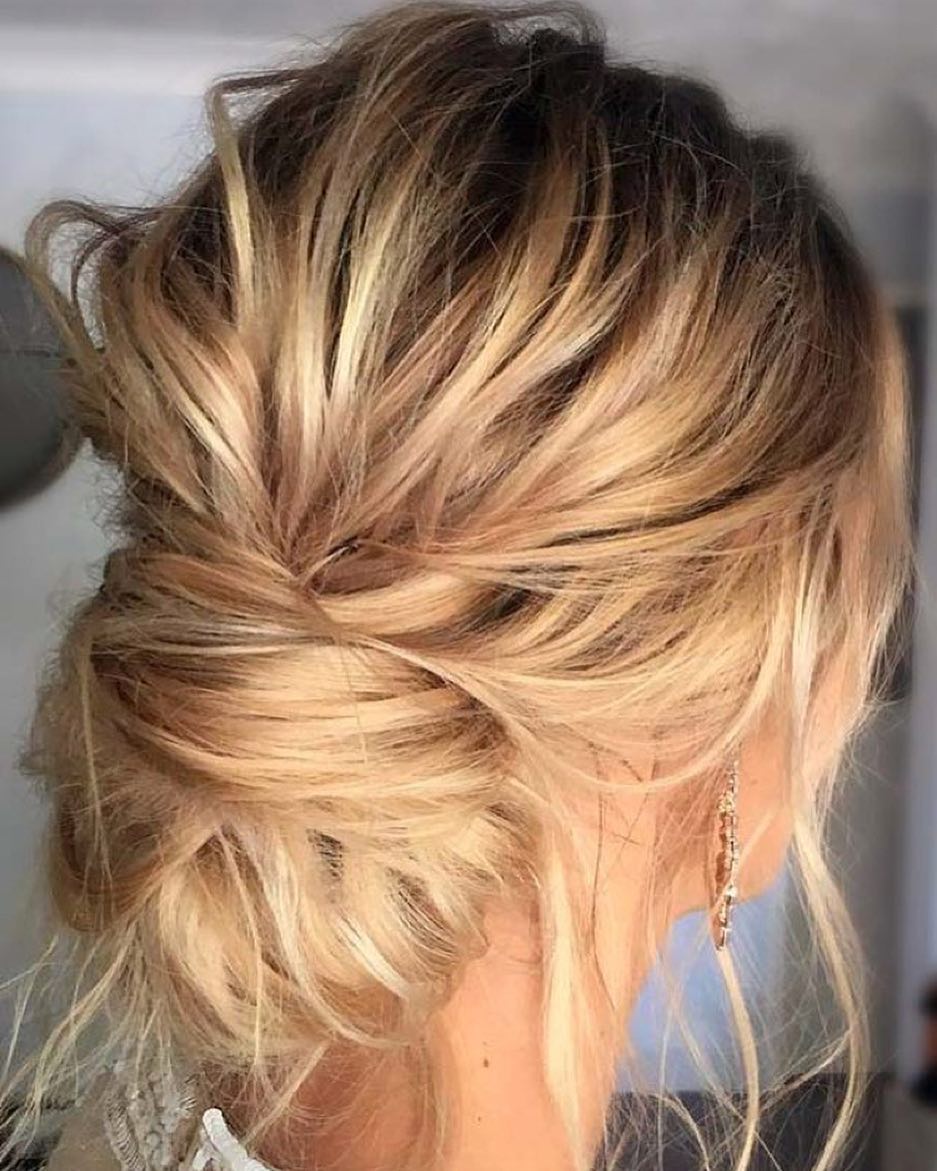 30. Curls, Braids, and Flowers
If you can't figure out what you love, just add them together. Try this curly hair looked with braids and a nice flower accent.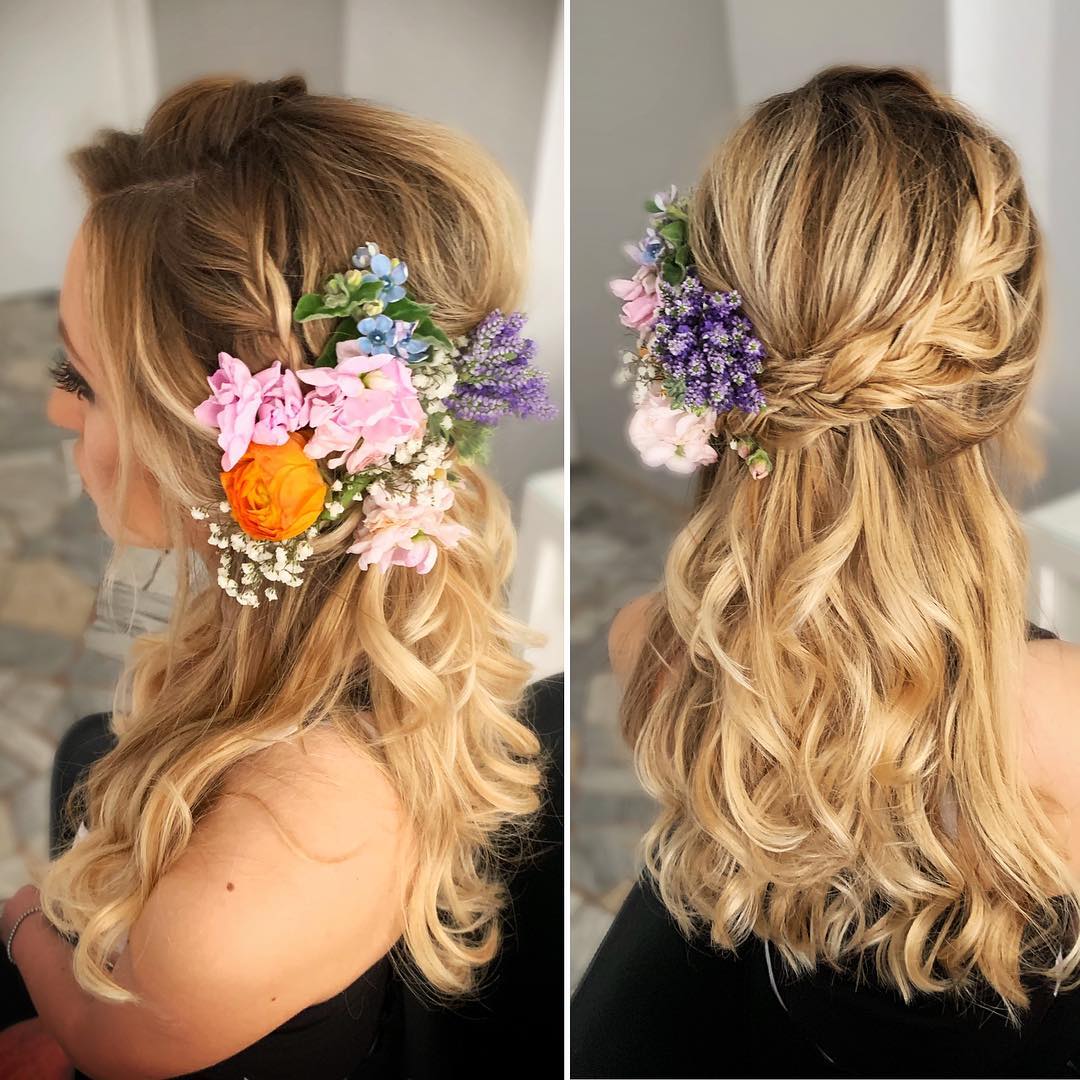 There you have it, 30 of the most stunning wedding hairstyles that you can wear with your short hair. Just because you don't have long locks doesn't mean you can't have a gorgeous hairstyle for a wedding.