Fall is here and the weather is getting cooler which means it is time to change our summer hair for something a little more appropriate for fall. This change can be something simple like a color change or go a little more drastic with a big chop. Bob styles are the perfect new fall look to debut and you will love your new style.
Here are 30 stunning bob cuts if you're thinking of changing your hair for fall.
1. Messy Bob
A messy bob lets you show your wild side and doesn't have to have a lot of structure if you don't want it.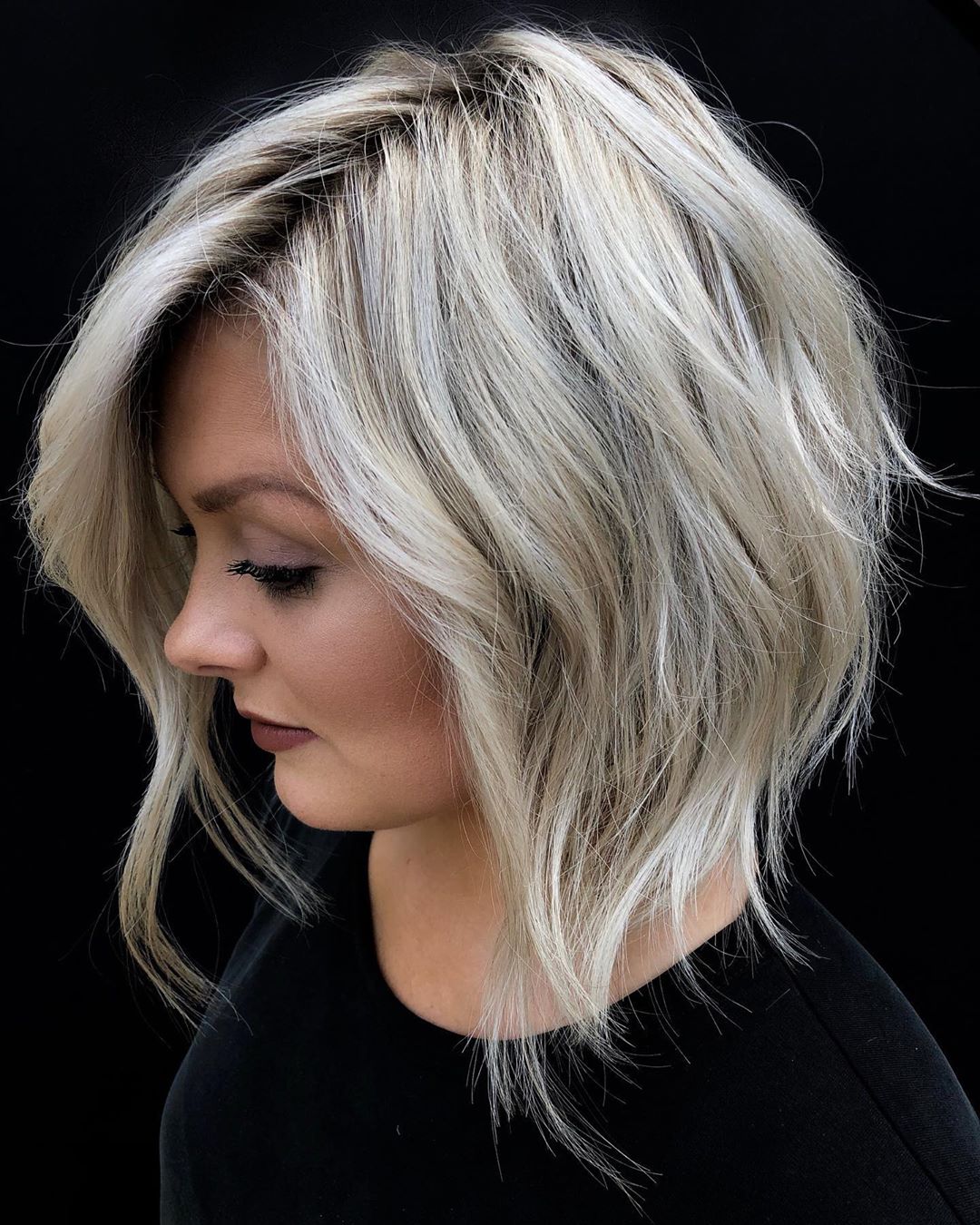 2. Bangs with Bob
If you already love your bob style just change it up a but by adding a full set of bangs.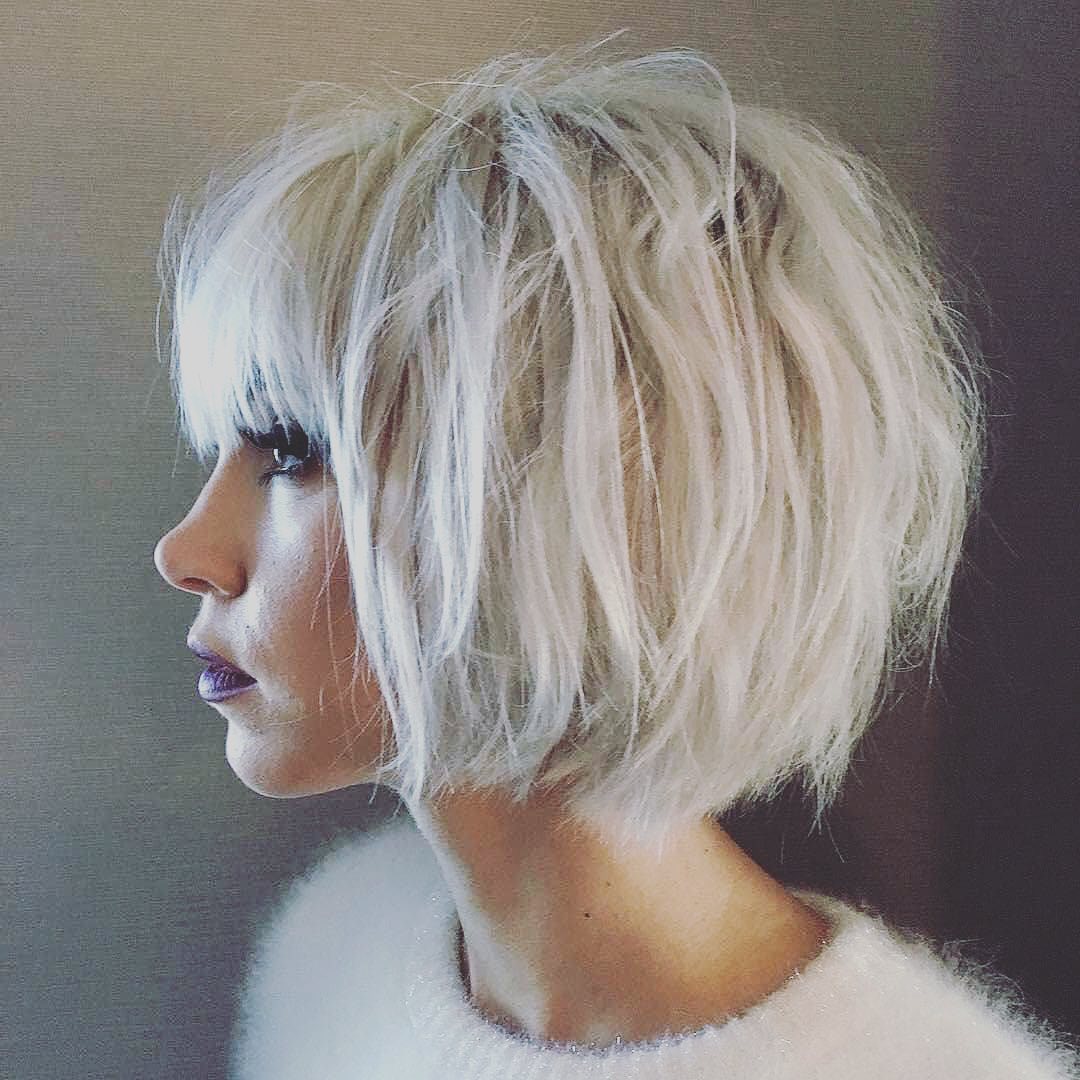 3. Lighten it Up
Just because the weather is changing doesn't mean your hair can't be light and bright. Go for a lighter blonde color to welcome fall.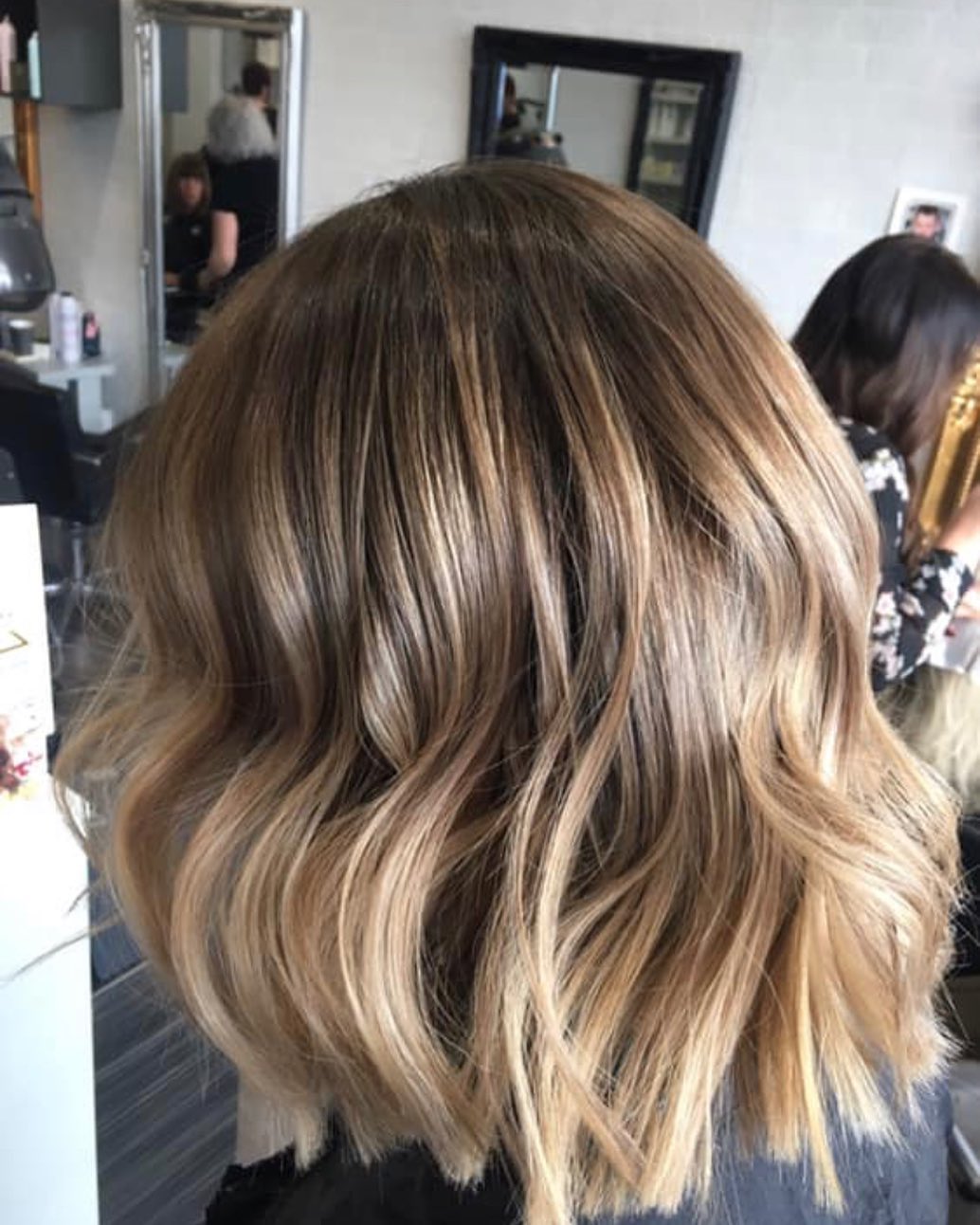 4. Angled Bob
An angled bob is dramatic and sharp, showing off your own unique style.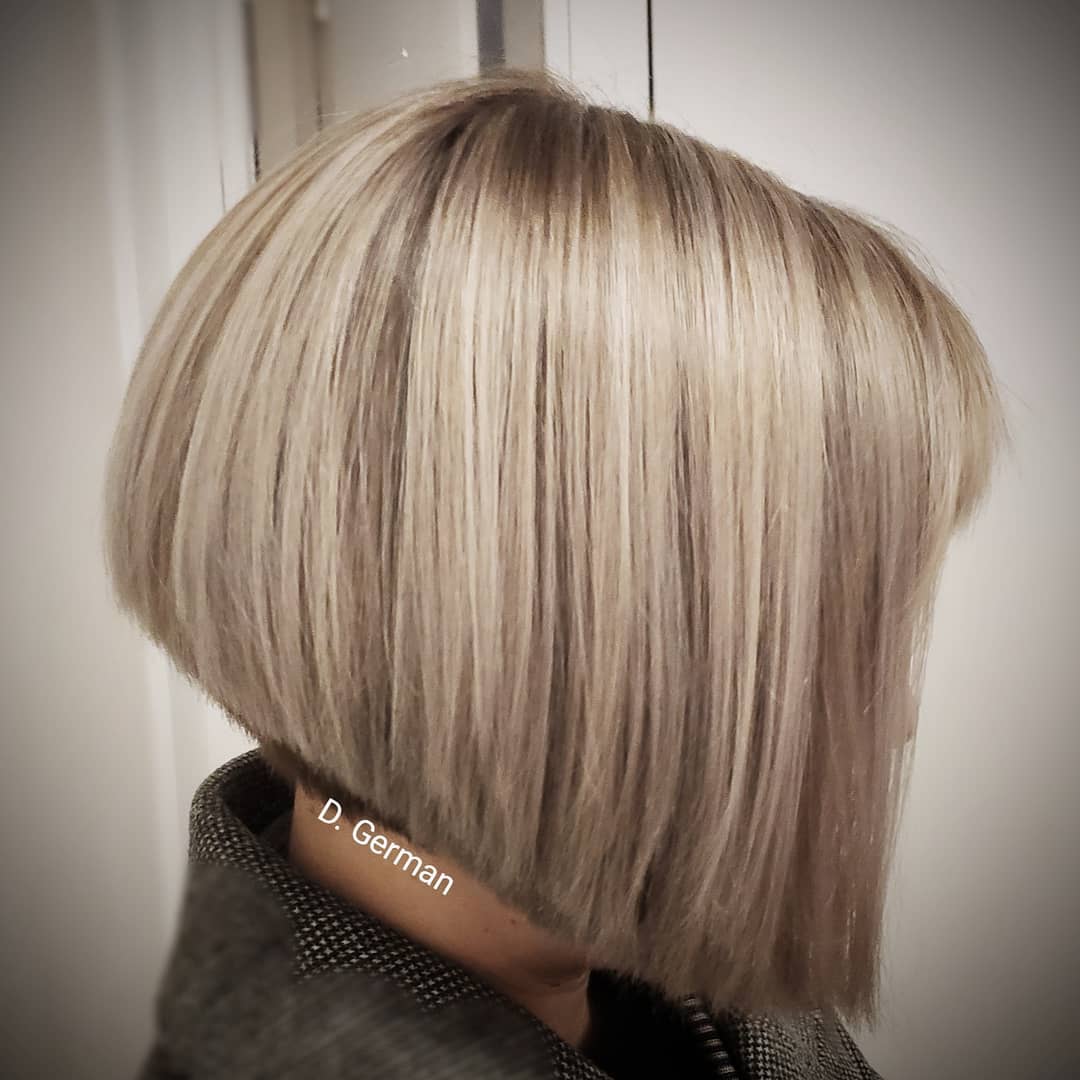 5. Fall Colors
Welcome fall with a new color, like this mixture of reds and oranges.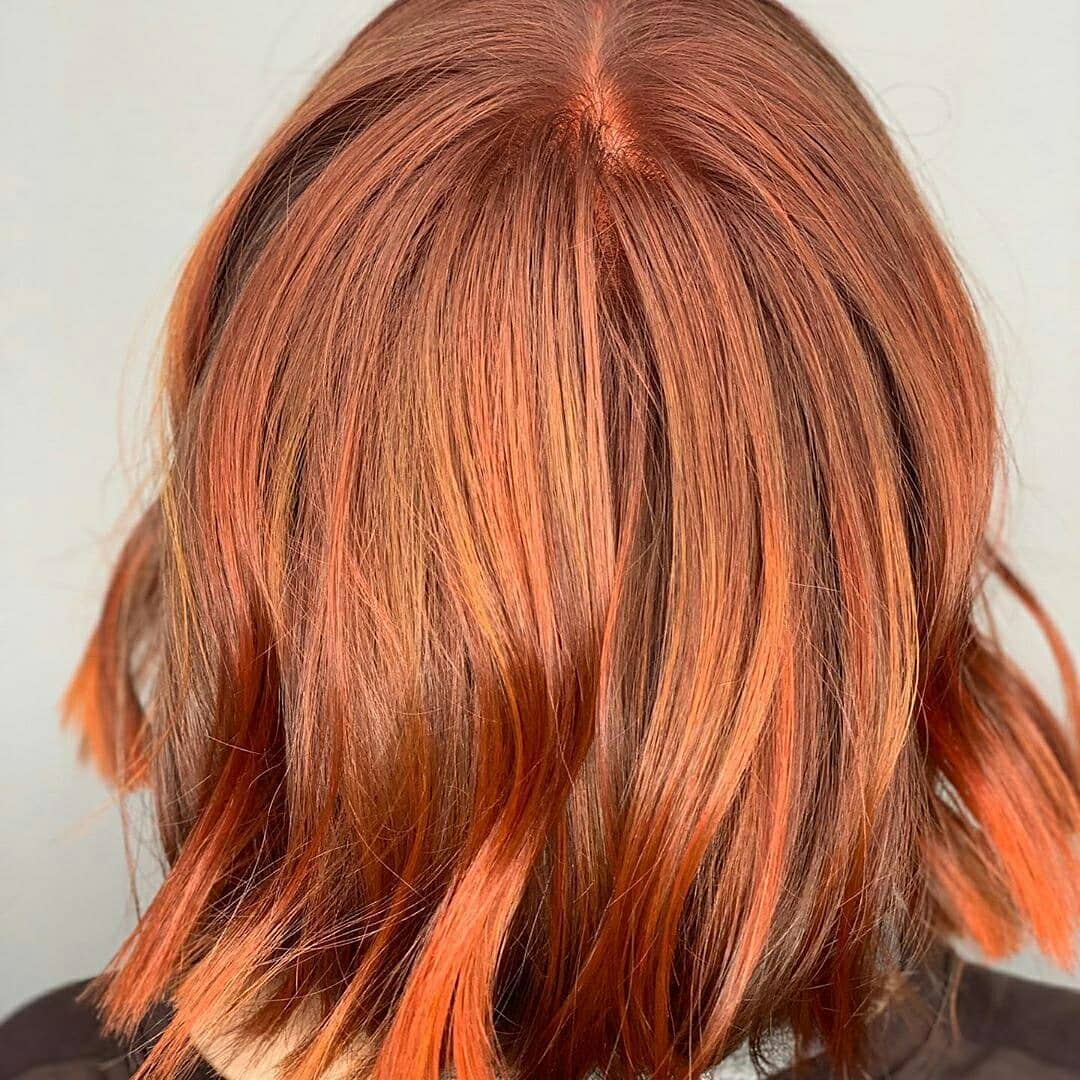 6. Curled Bob
A curly bob is stunning and a great style. Keep your front a little longer so you can get some beachy waves out of it.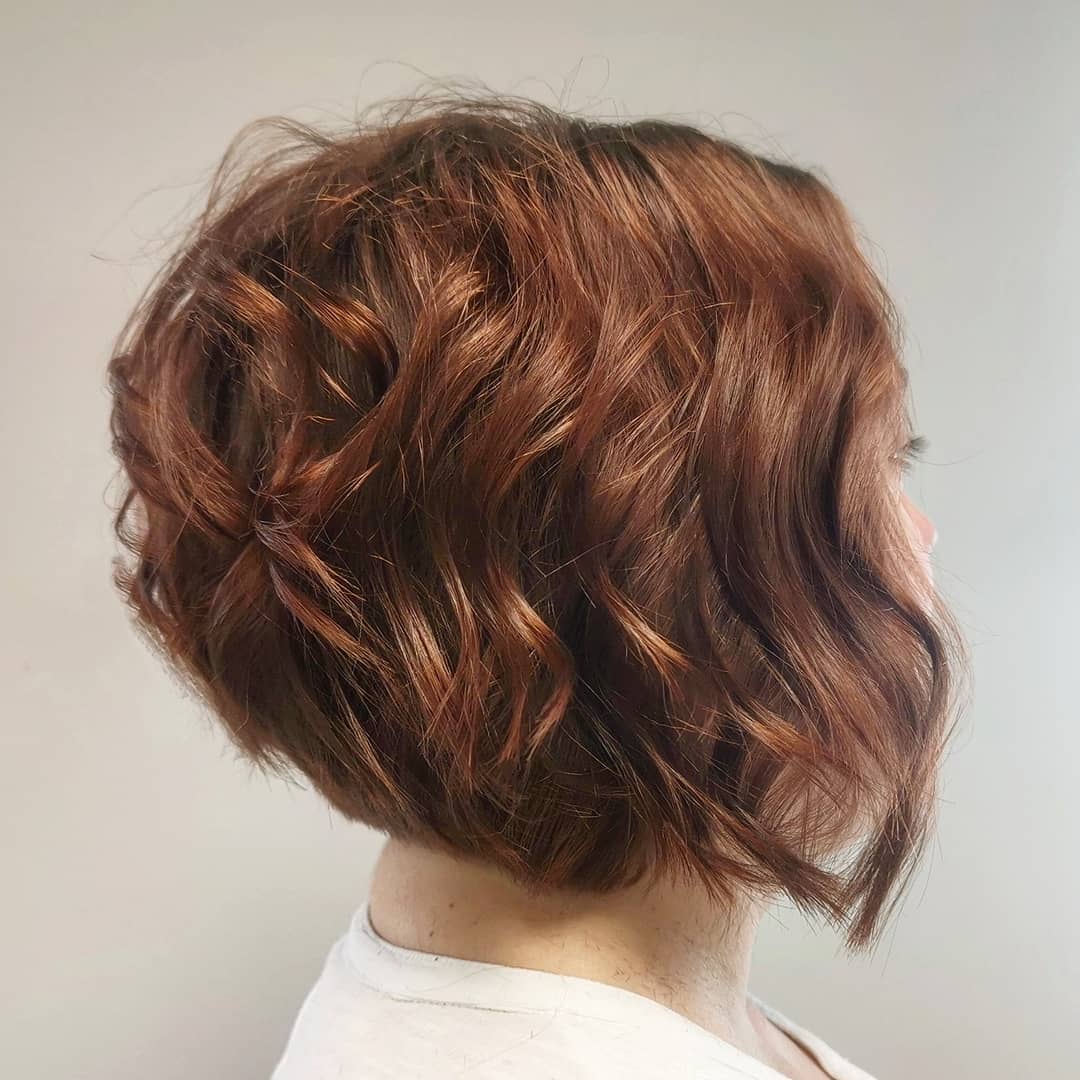 7. Burgundy Bob
Burgundy is a great color to transition to when coming out of summer and entering fall. Try it out with your own bob look.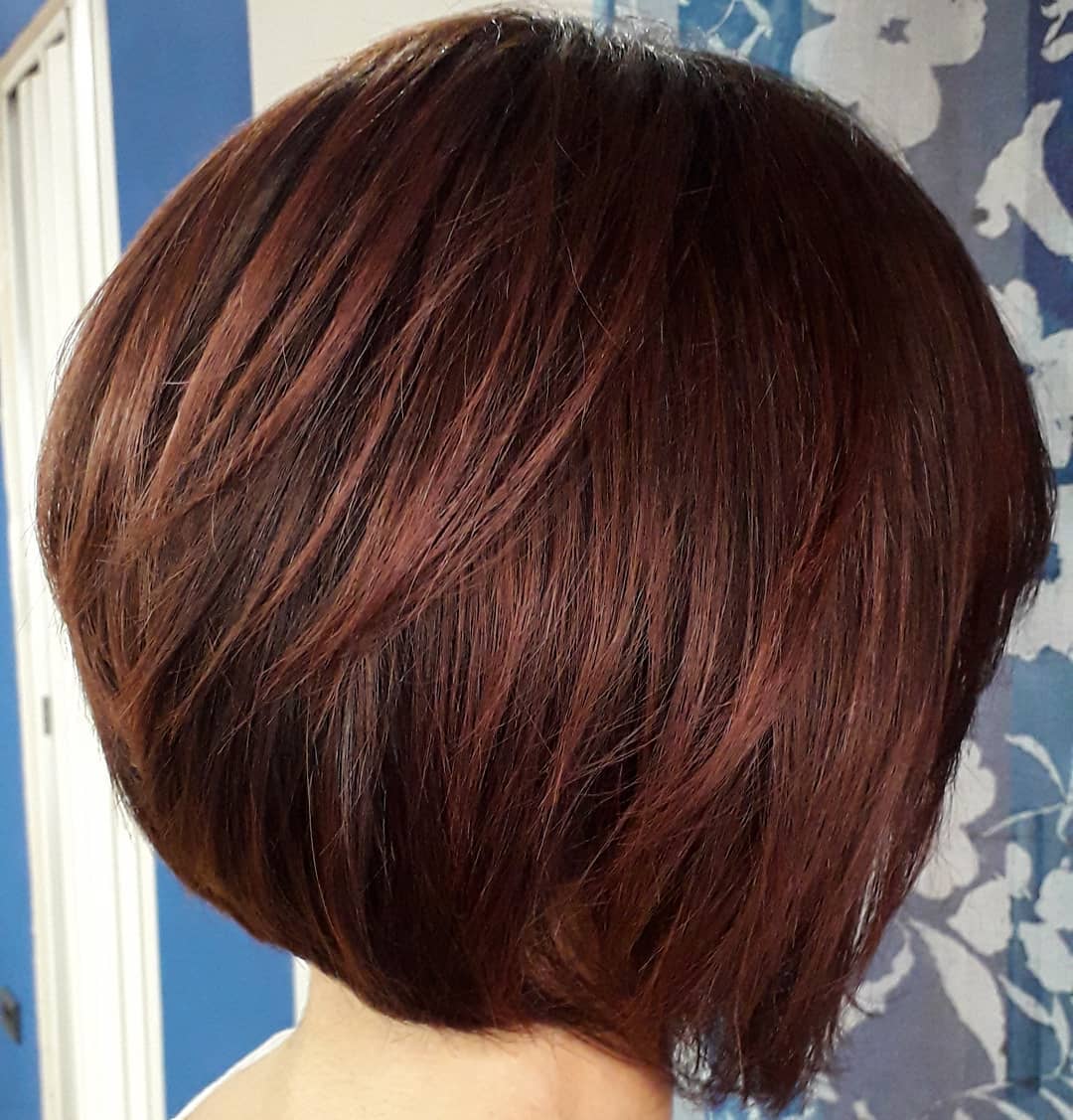 8. Stacked Bob
Give yourself a stacked bob to get a thicker looking head of hair.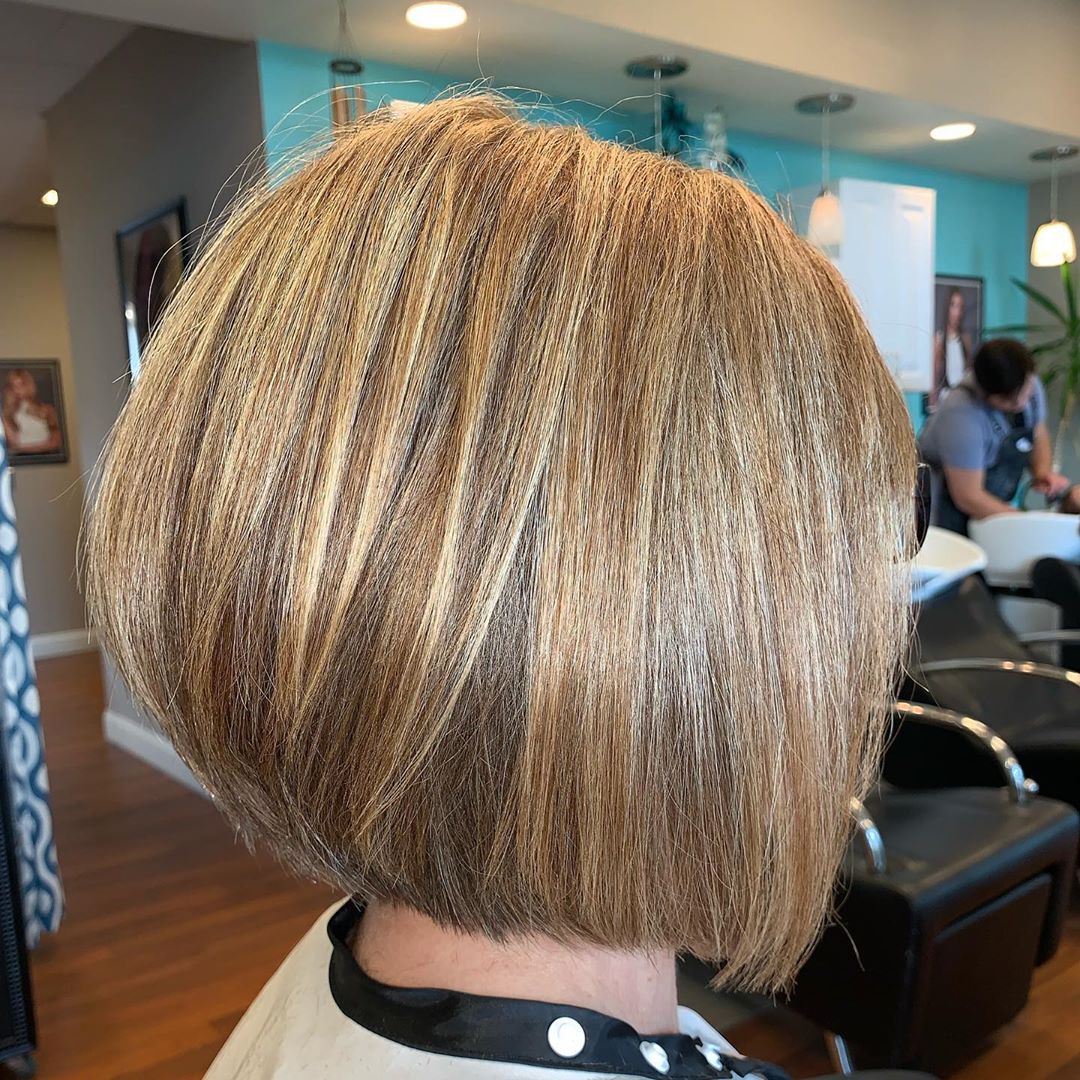 9. Soft Balayage
Get your fall vibes on with this softer version of a balayage.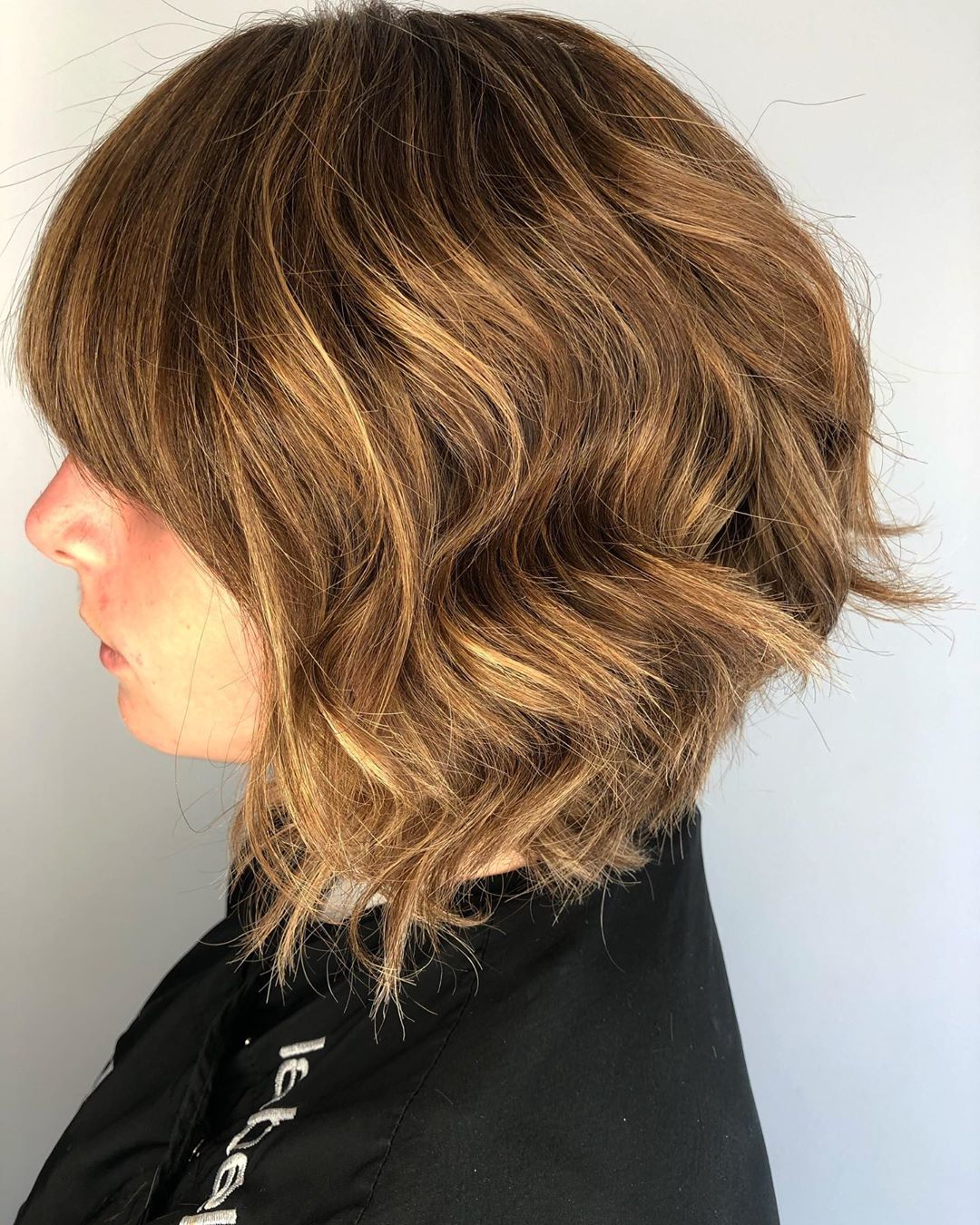 10. Silver Bob
Really turn heads with this silver bob that is bright, lively, and fun.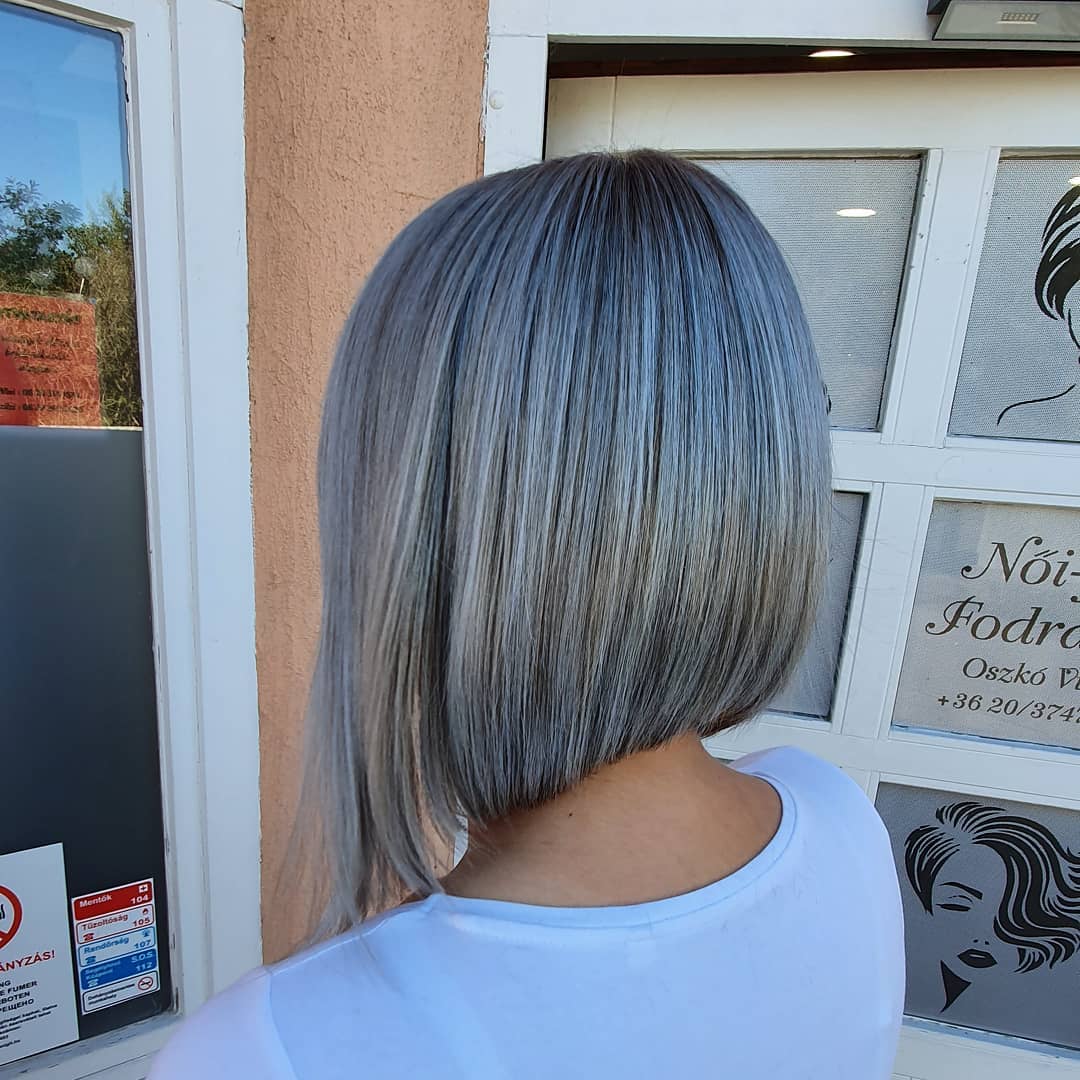 11. Vibrant Red
Really show off your new look by getting a vibrant shade thrown onto your fresh look.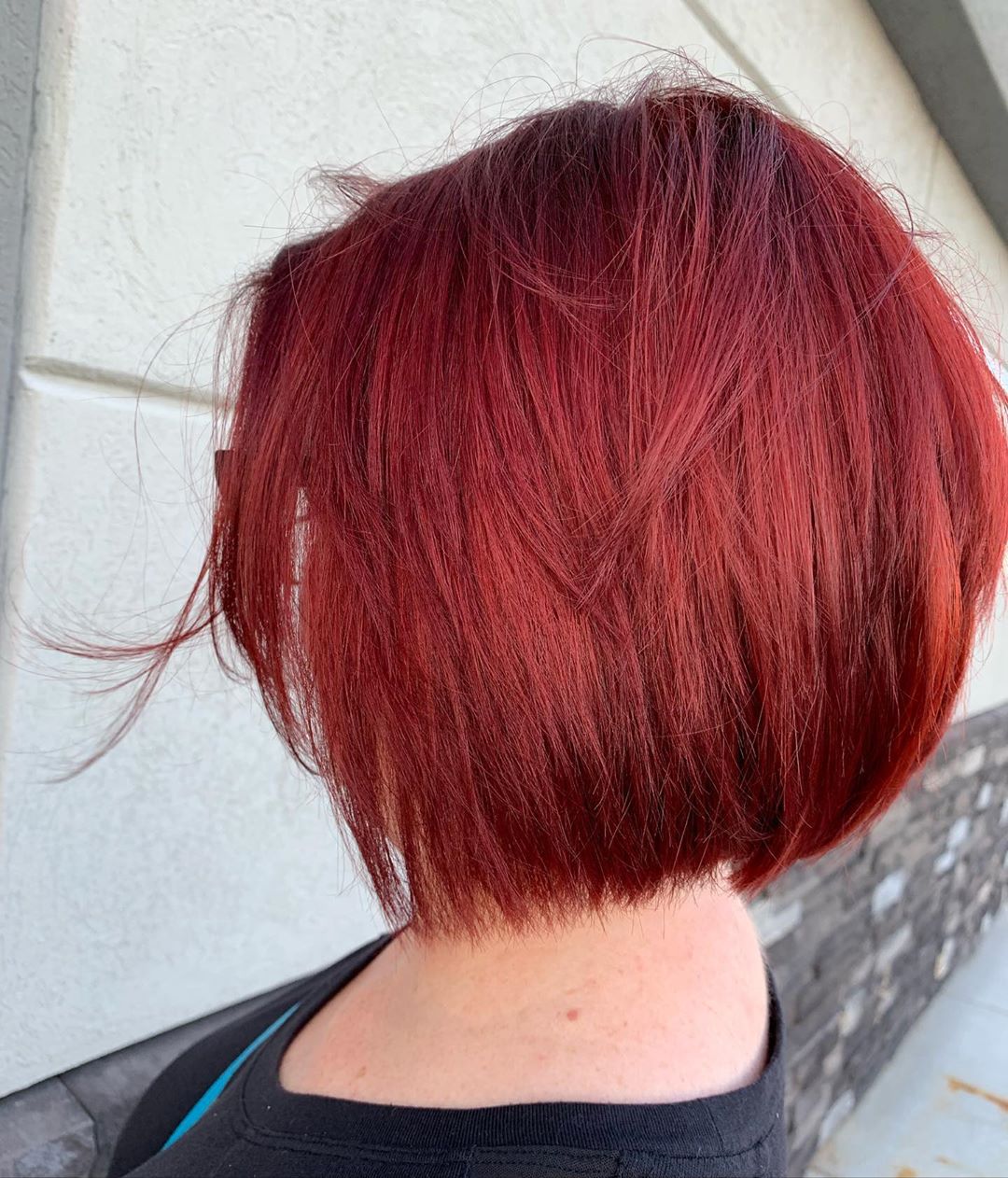 12. Layered Bob
This layered bob will give you dimension and depth to your look, perfect for a bob.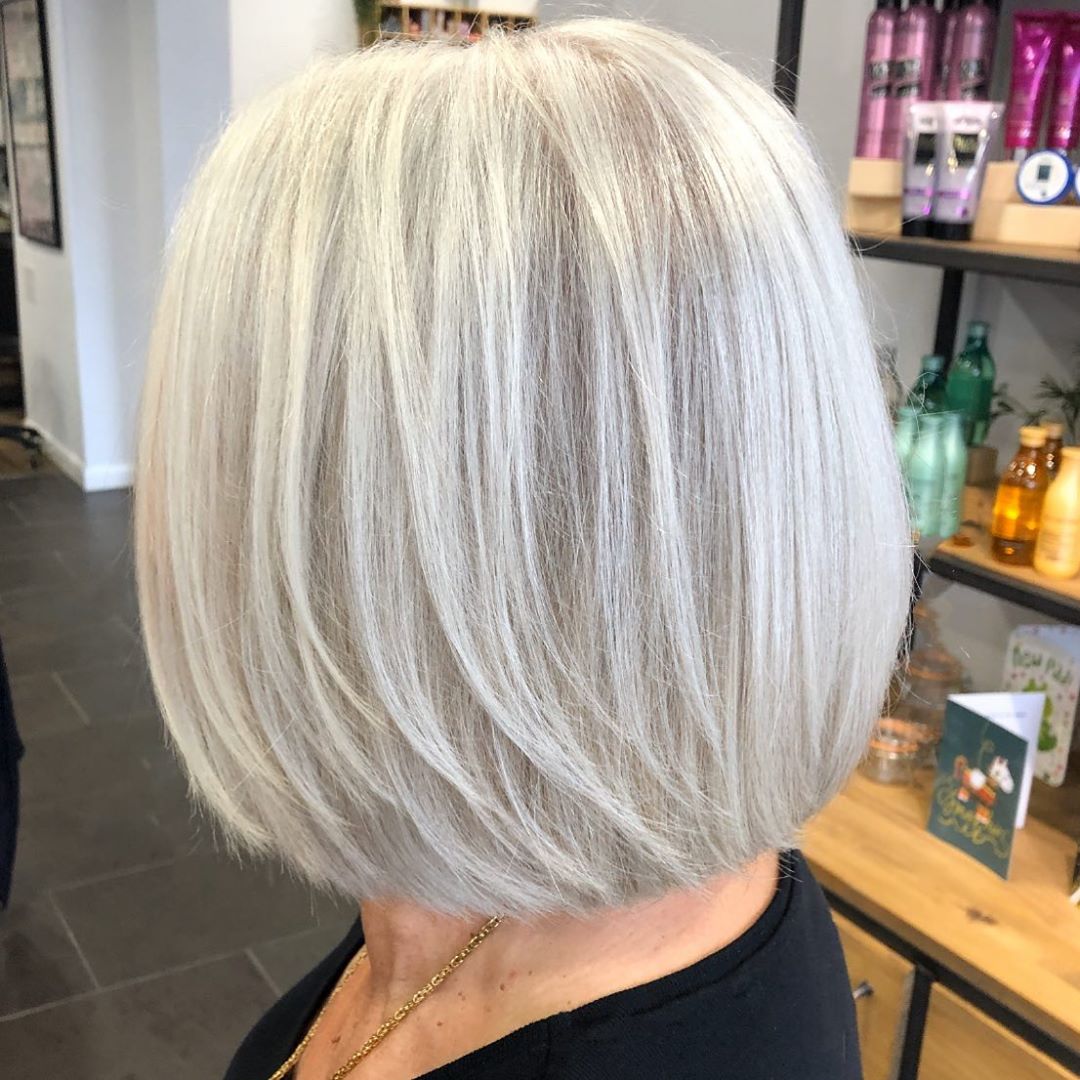 13. Creamy Bob
Give yourself a vibrant color and nice wave that melts into a beautiful creamy bob.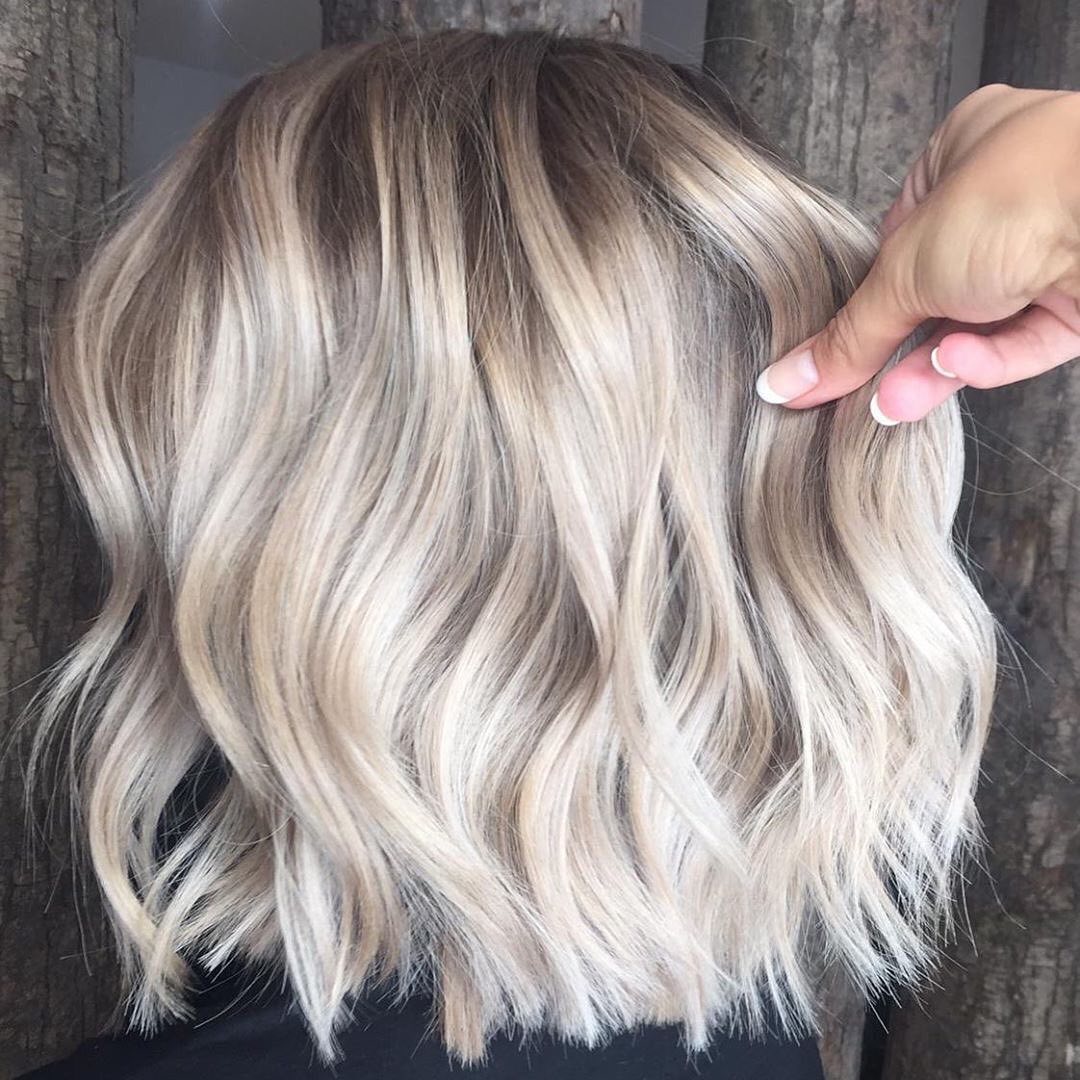 14. Sleek and Straight
This natural hair color bob is sleek and straight, great for anyone who doesn't want to spend too much time on their hair.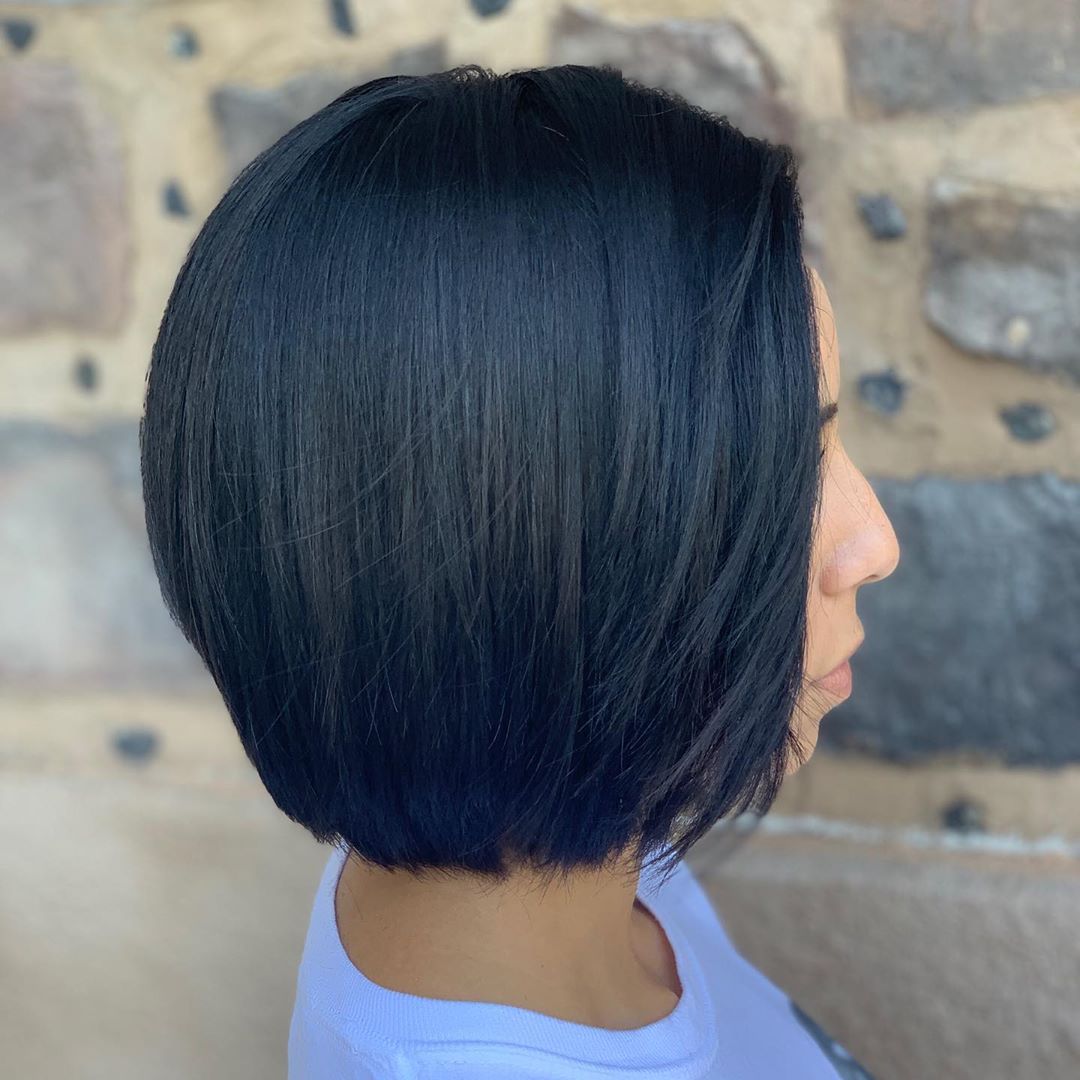 15. Shaggy Bob
A shaggy bob gives you hair a lot of depth and dimension, plus it looks stunning with a curl.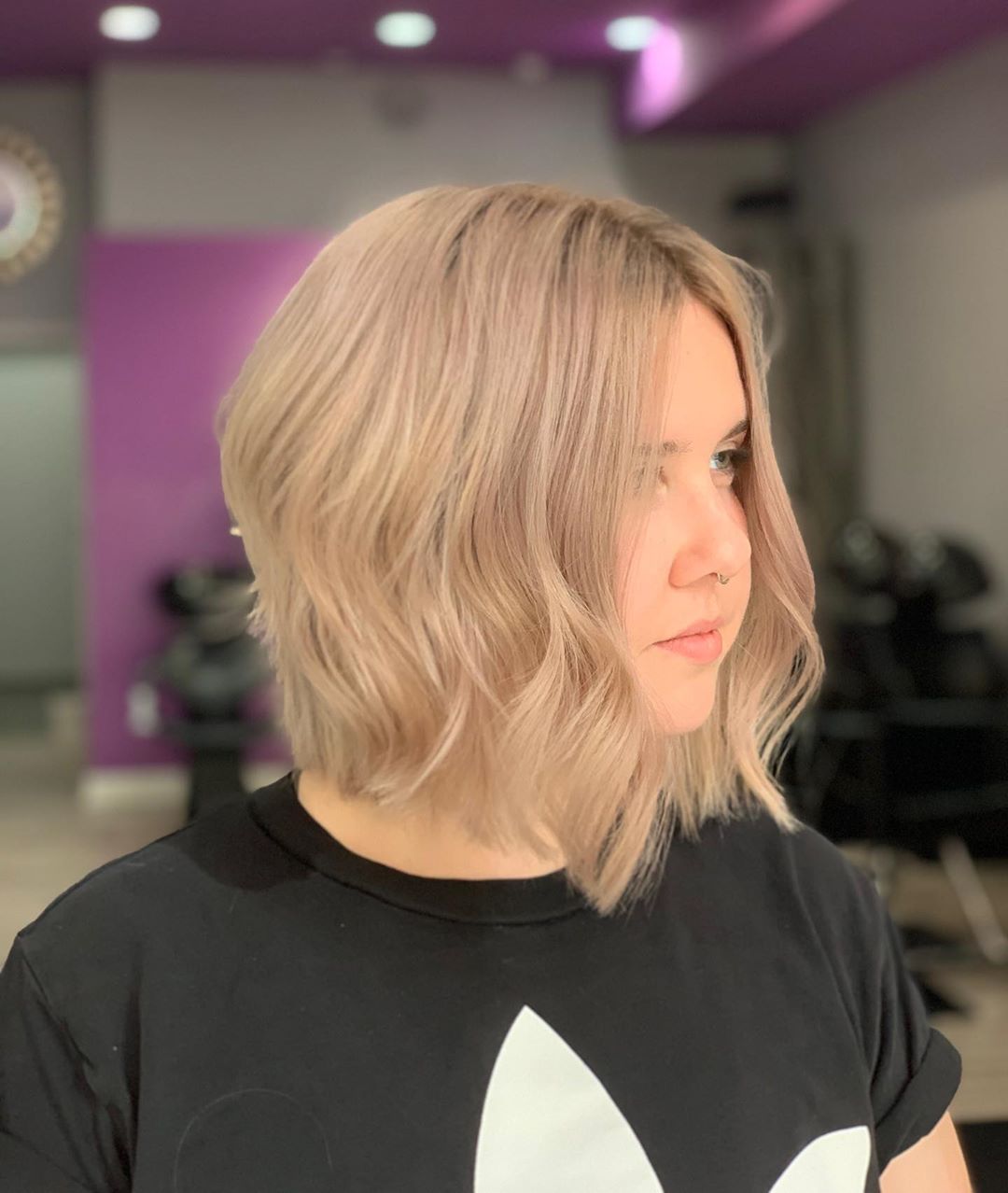 16. Lavender Locks
Go off the grid with a lavender bob.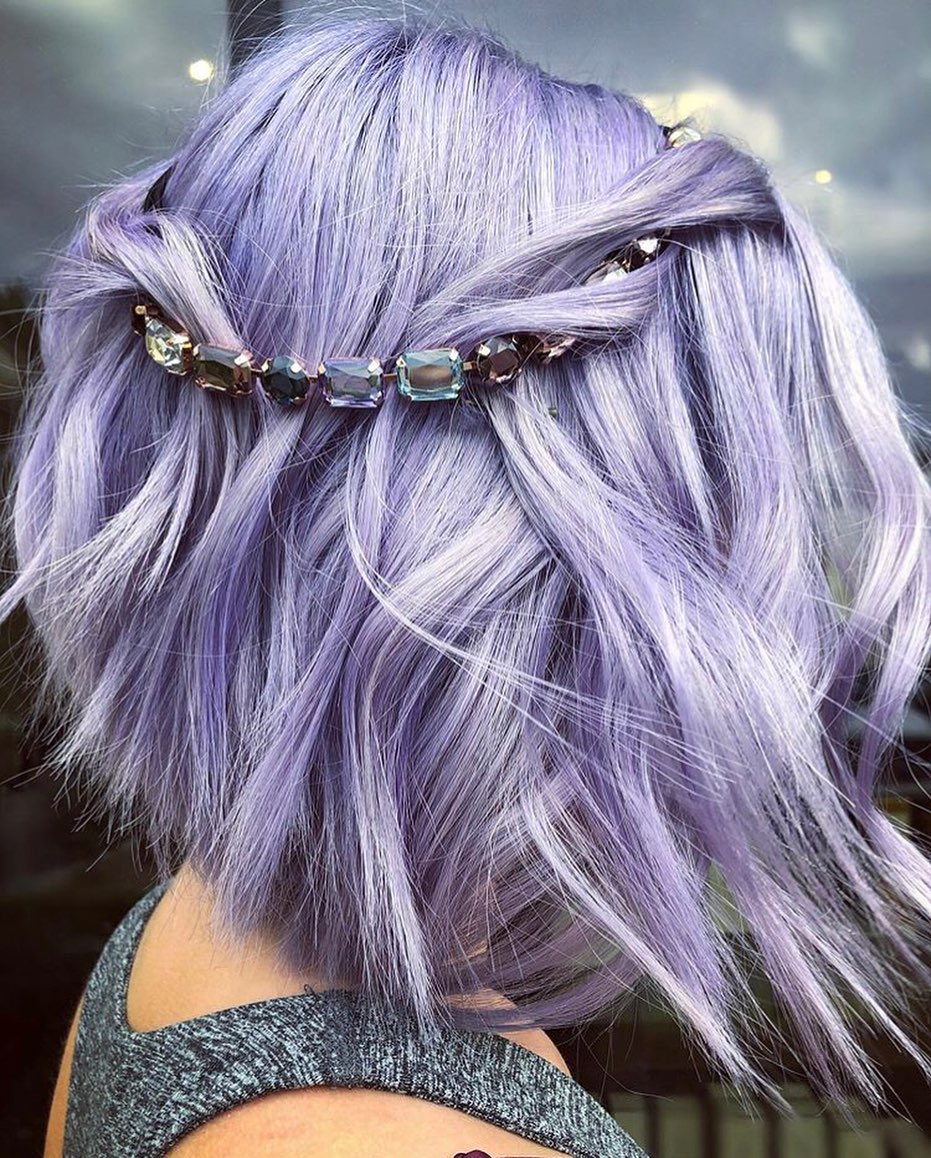 17. Chestnut Bob
This gorgeous bob is perfect to welcome fall in, add a touch of chestnut for a deep, dark color.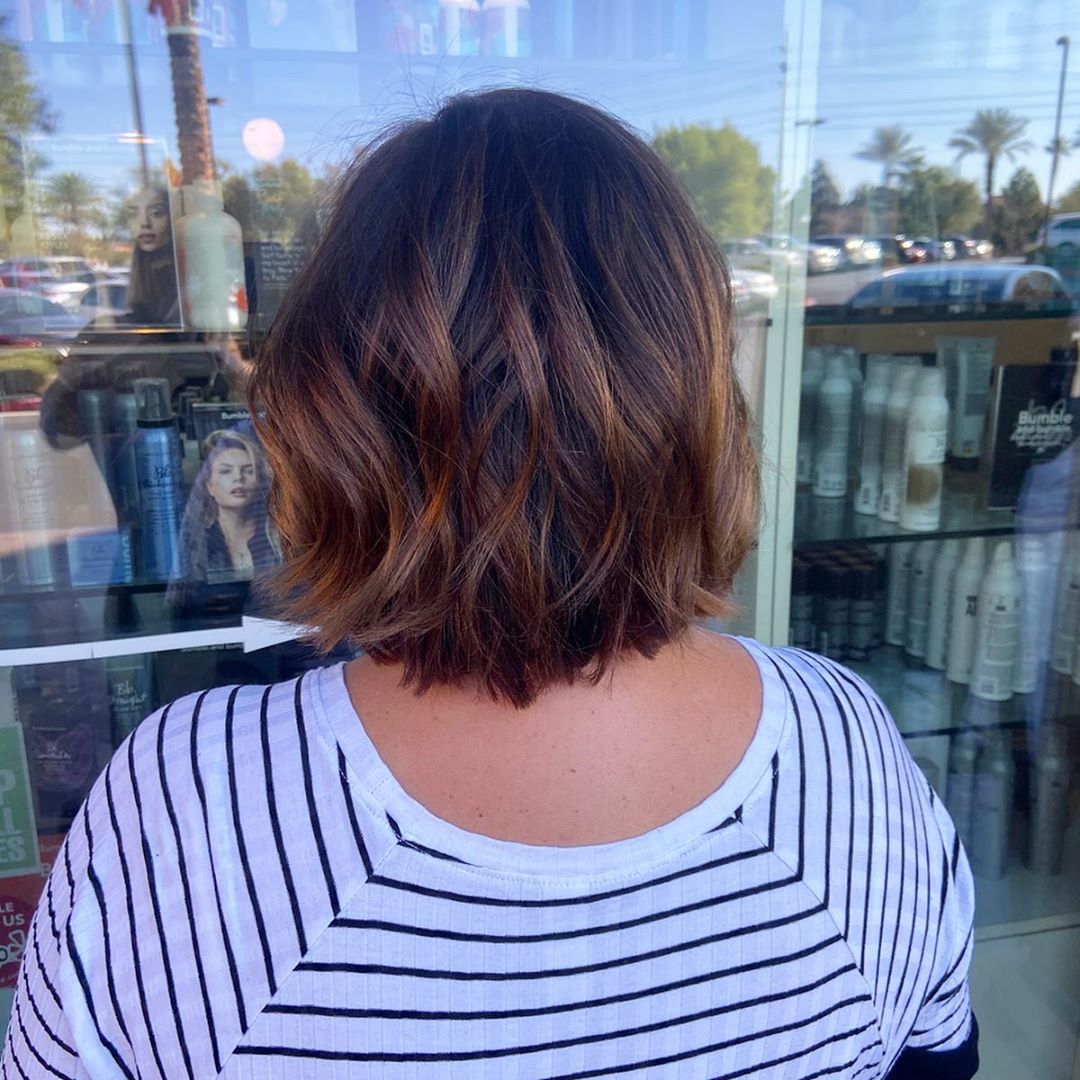 18. Classic Bob
This classic bob is round, full, and stunning.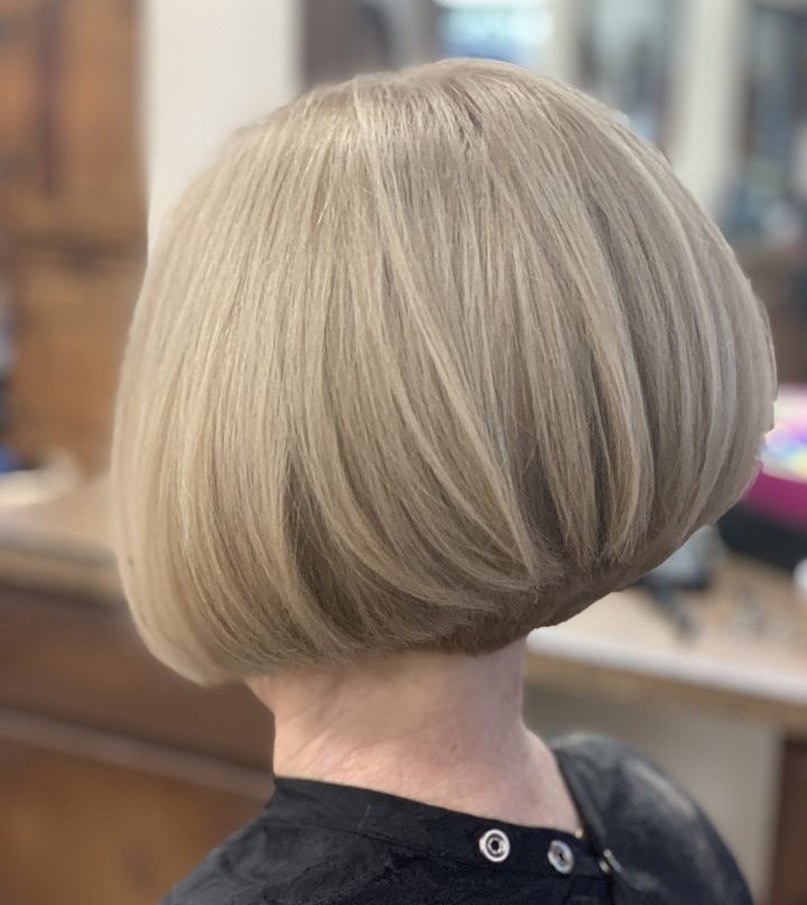 19. Icy Blonde
Go for this ice look with a straight and sleek look.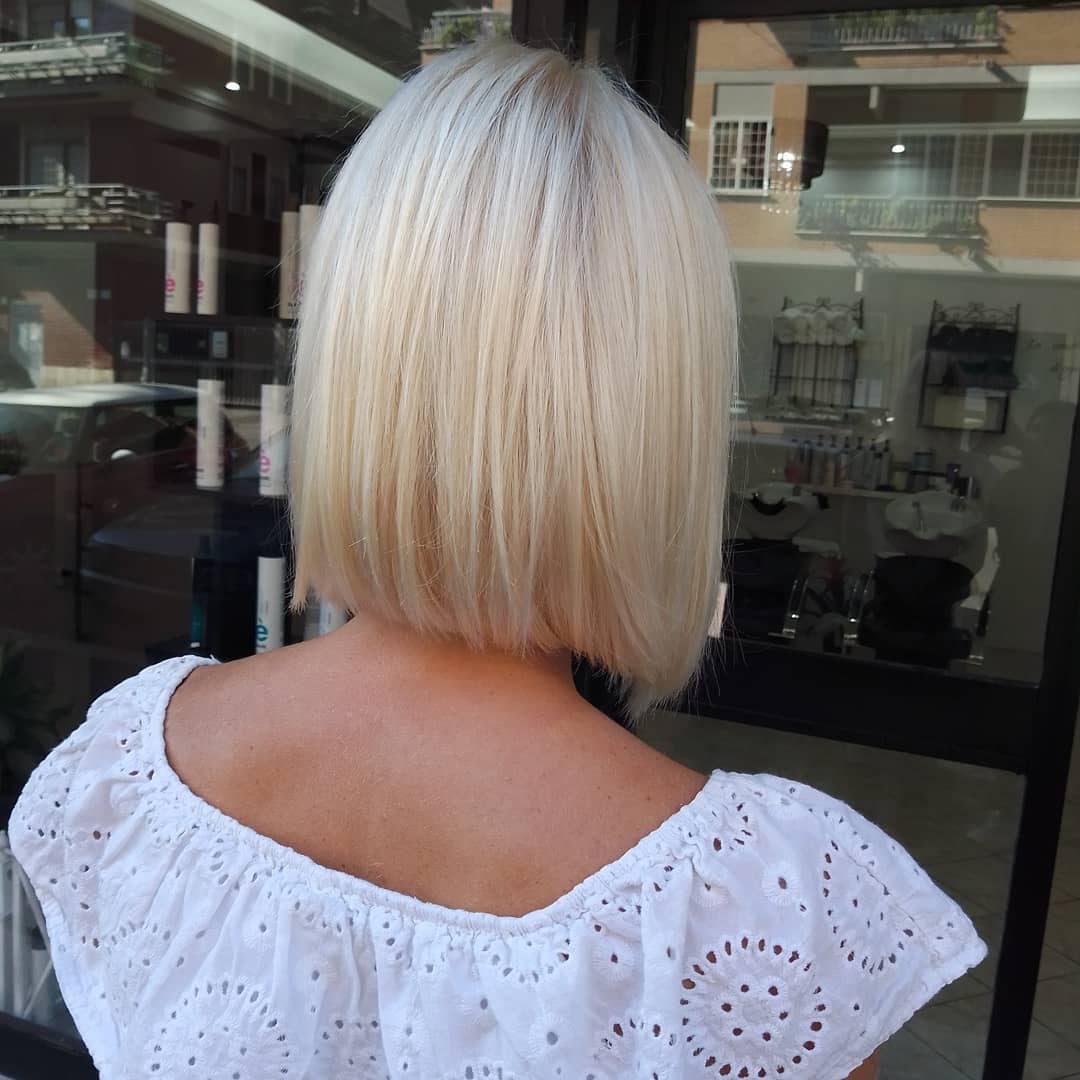 20. Layers
Layers will help give you hair a lot of structure and texture.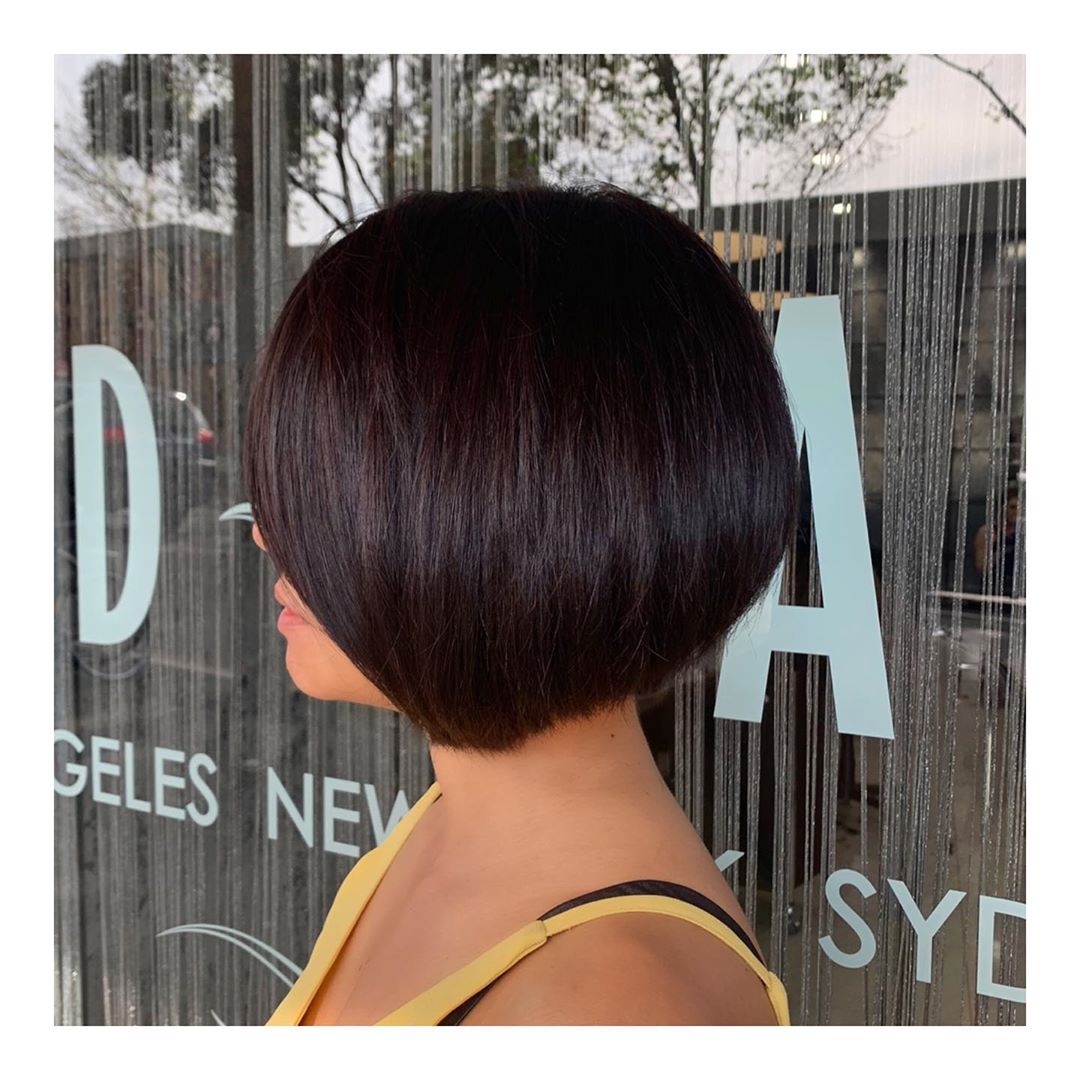 21. Accessories
Adding accessories to your bob style will only help make it look more gorgeous.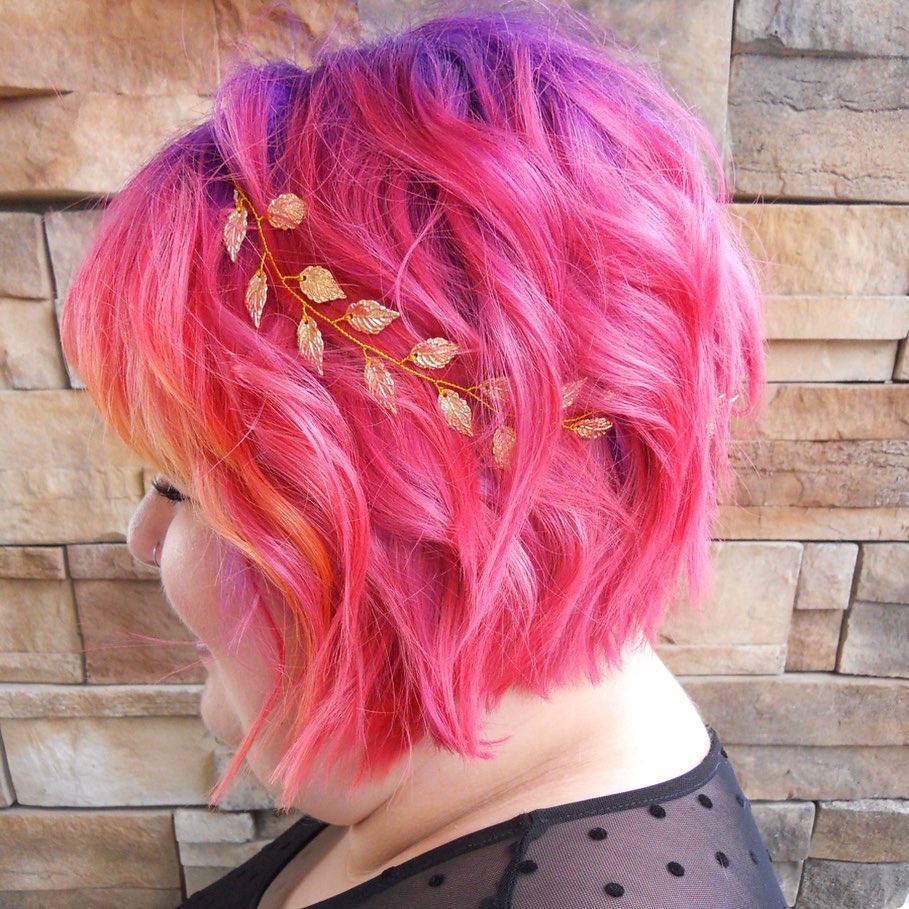 22. Short Bob
If you're feeling a  shorter vibe, go for a super short bob.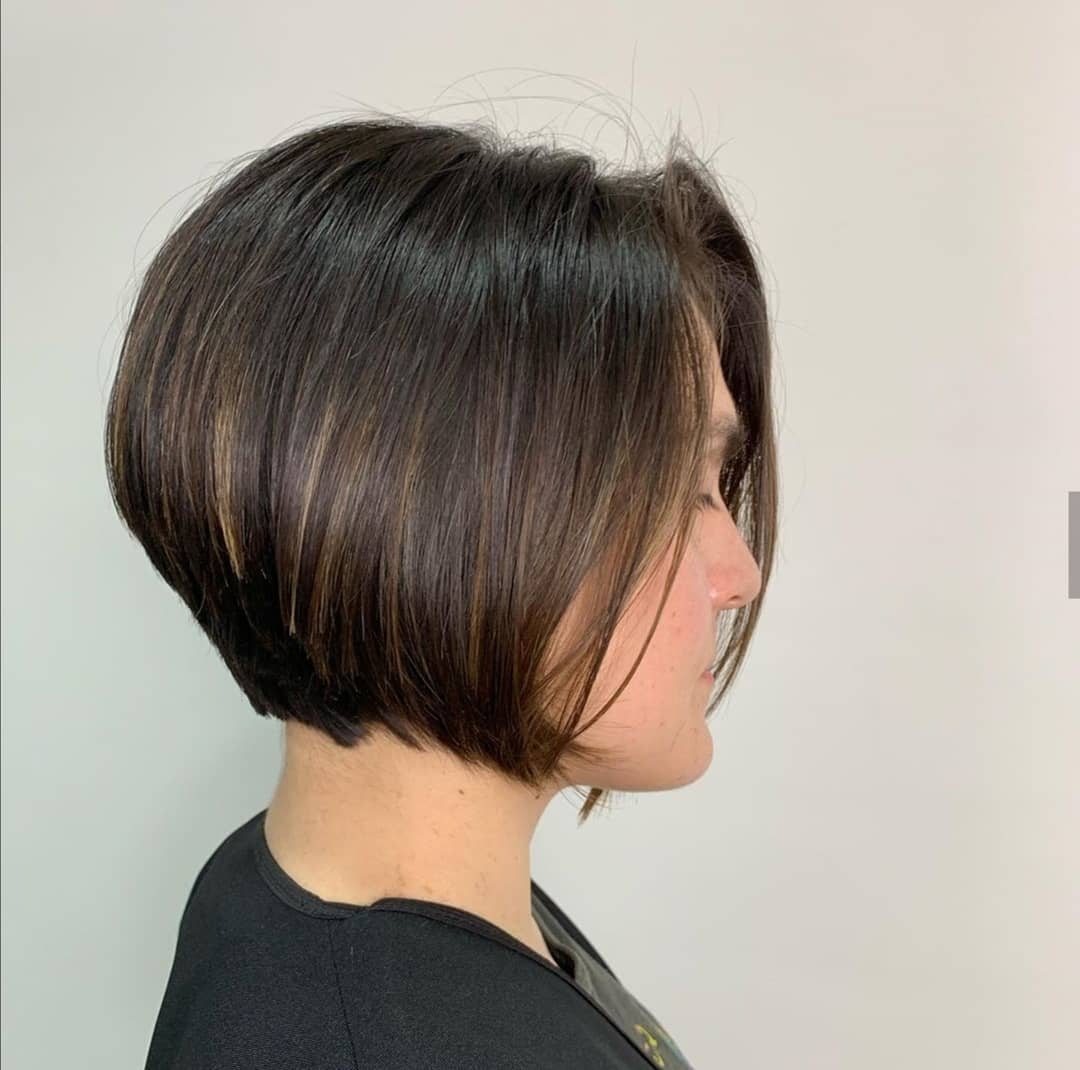 23. Peek-a-Boo Color
Lighten your bob up a bit with peek-a-boos of fun color, like this purple.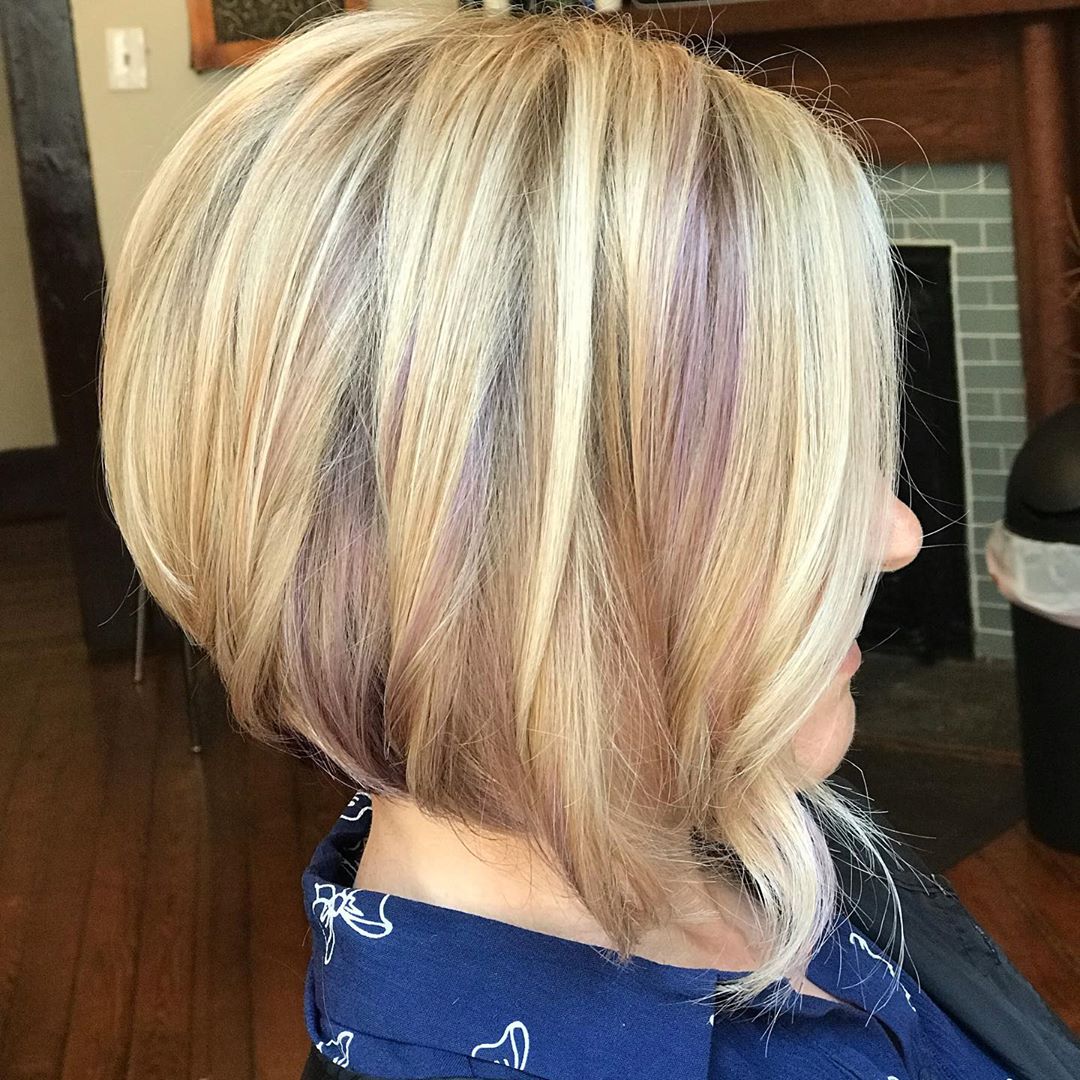 24. Copper Bob
This copper bob screams fall and looks amazing when curled.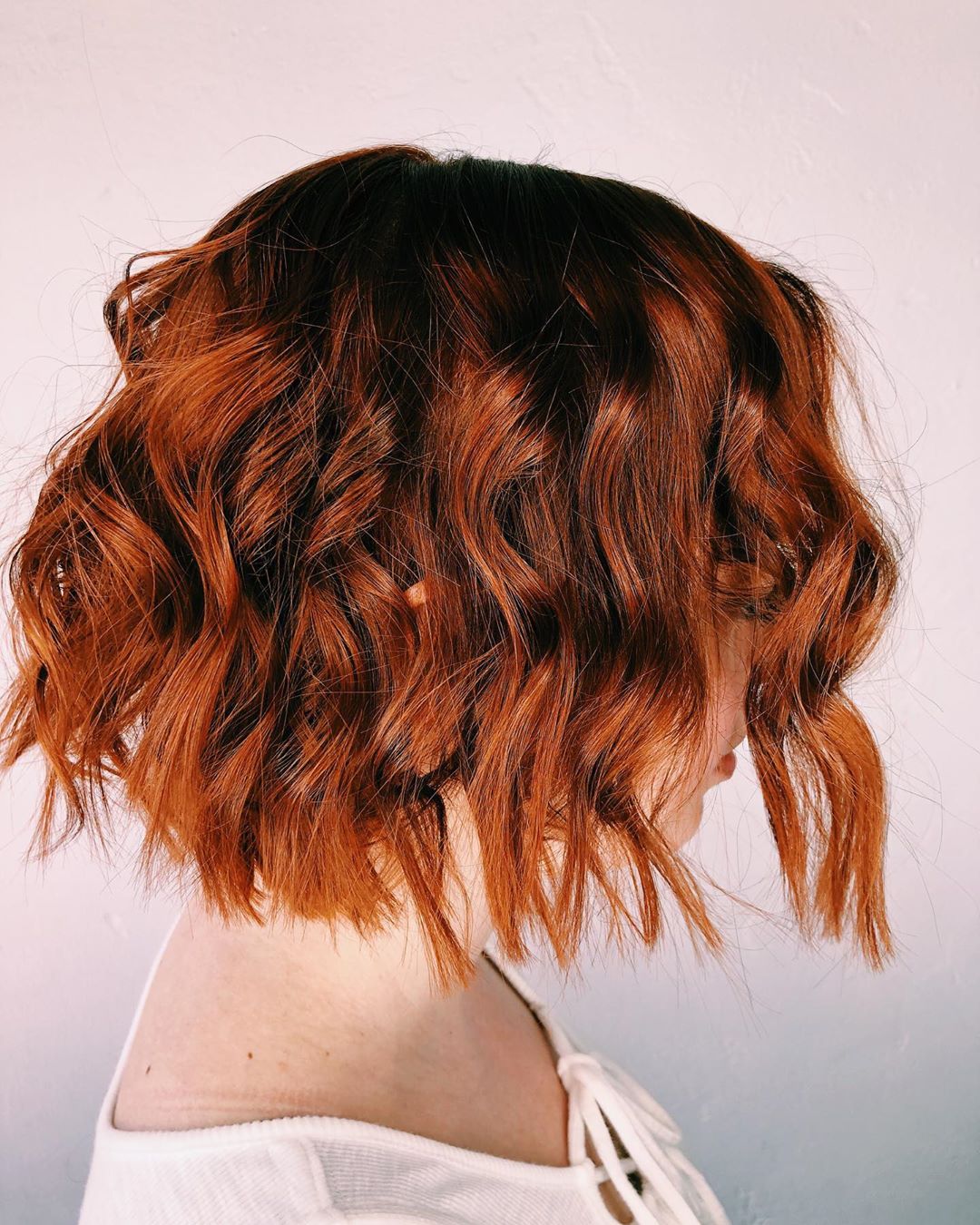 25. Rainbow Pop
Make your bob unique and your own style with a rainbow of colors throughout it.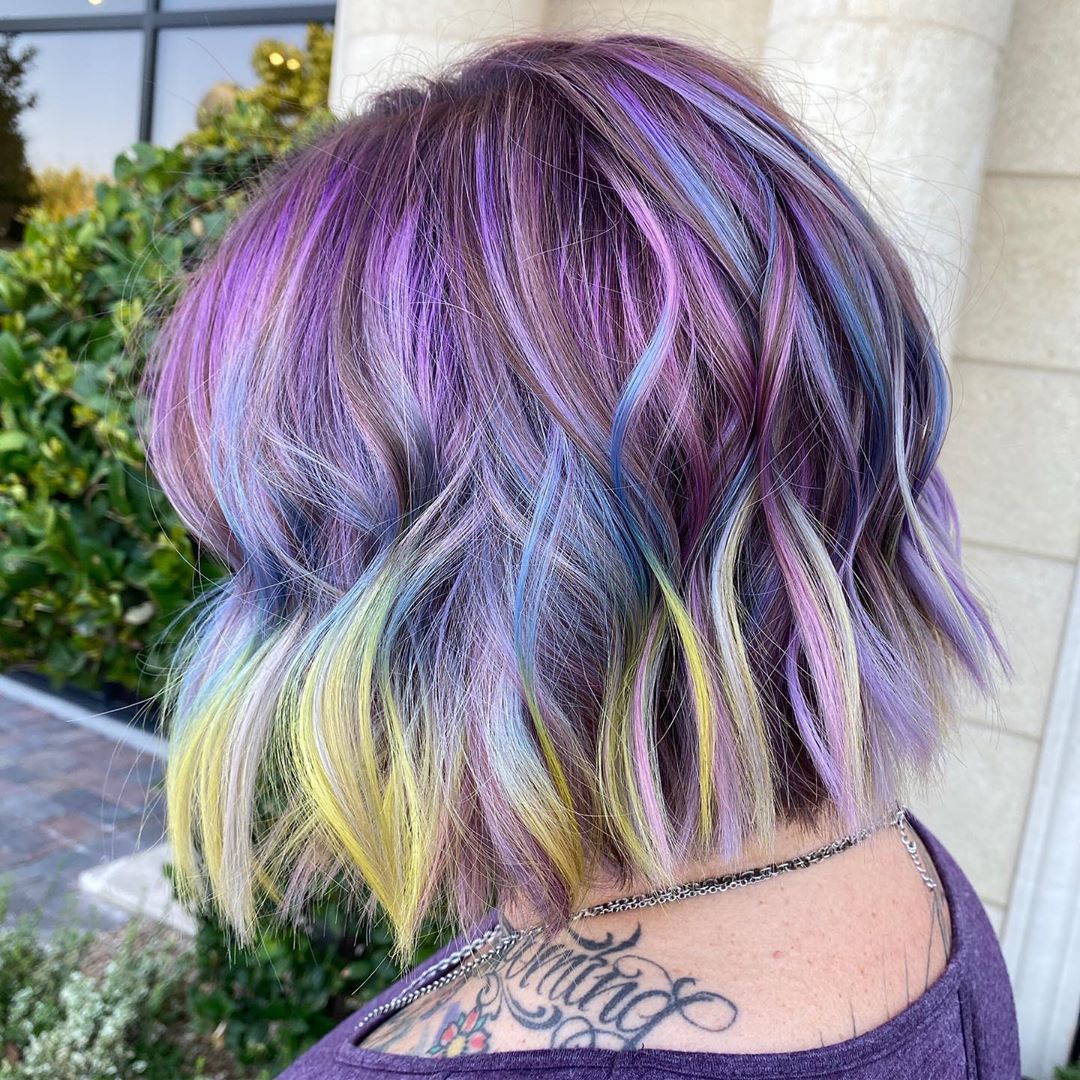 26. Color Melt
Pick both a light and dark color that flawlessly melt together and look stunning with your bob.

27. Rose Bob
Rose gold is a popular color right now and a great choice to match with your bob.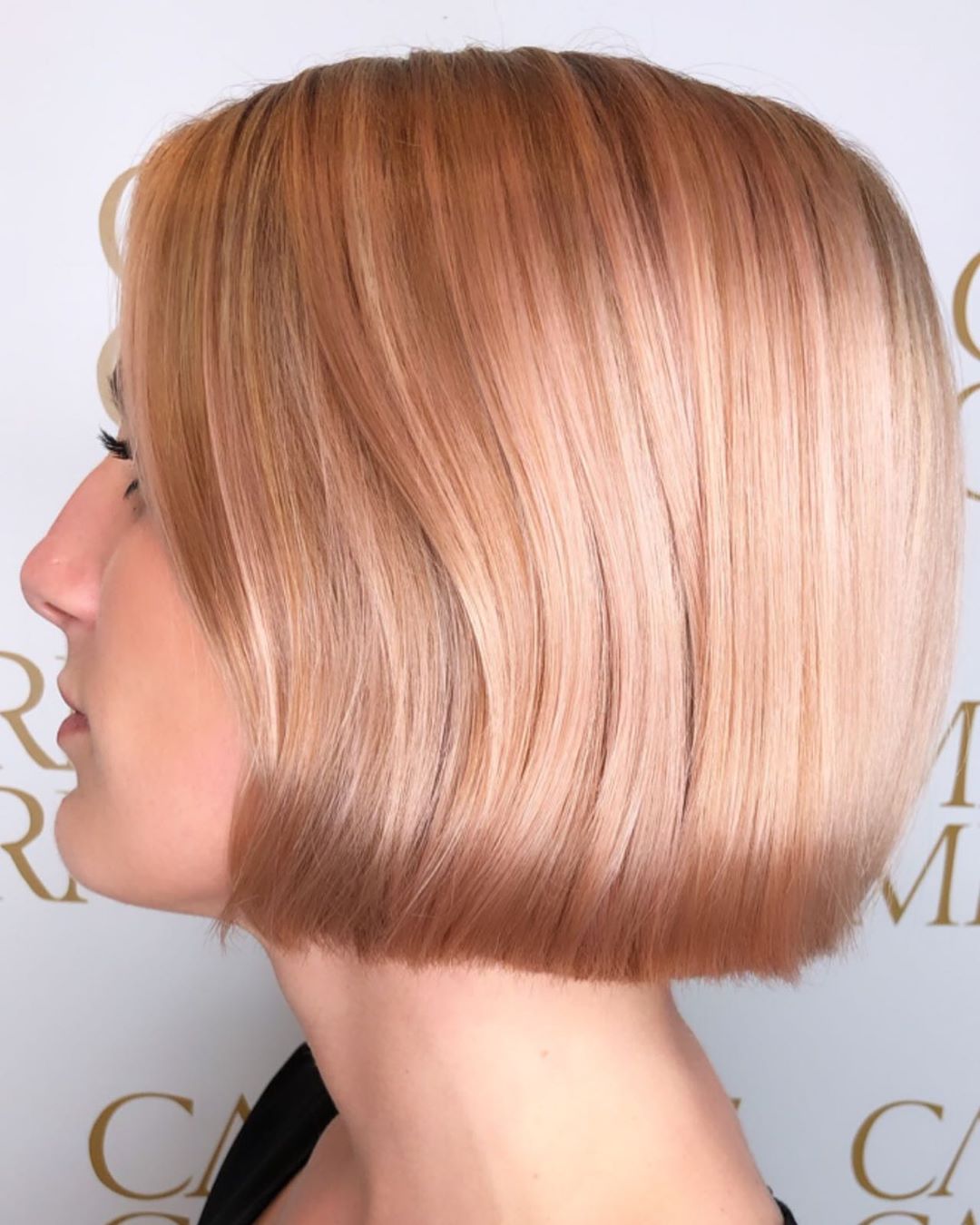 28. Chocolate Hues
Prepare your hair to winter by giving your bob a chocolate hue. The color is gorgeous and will be perfect for a fall and winter transition.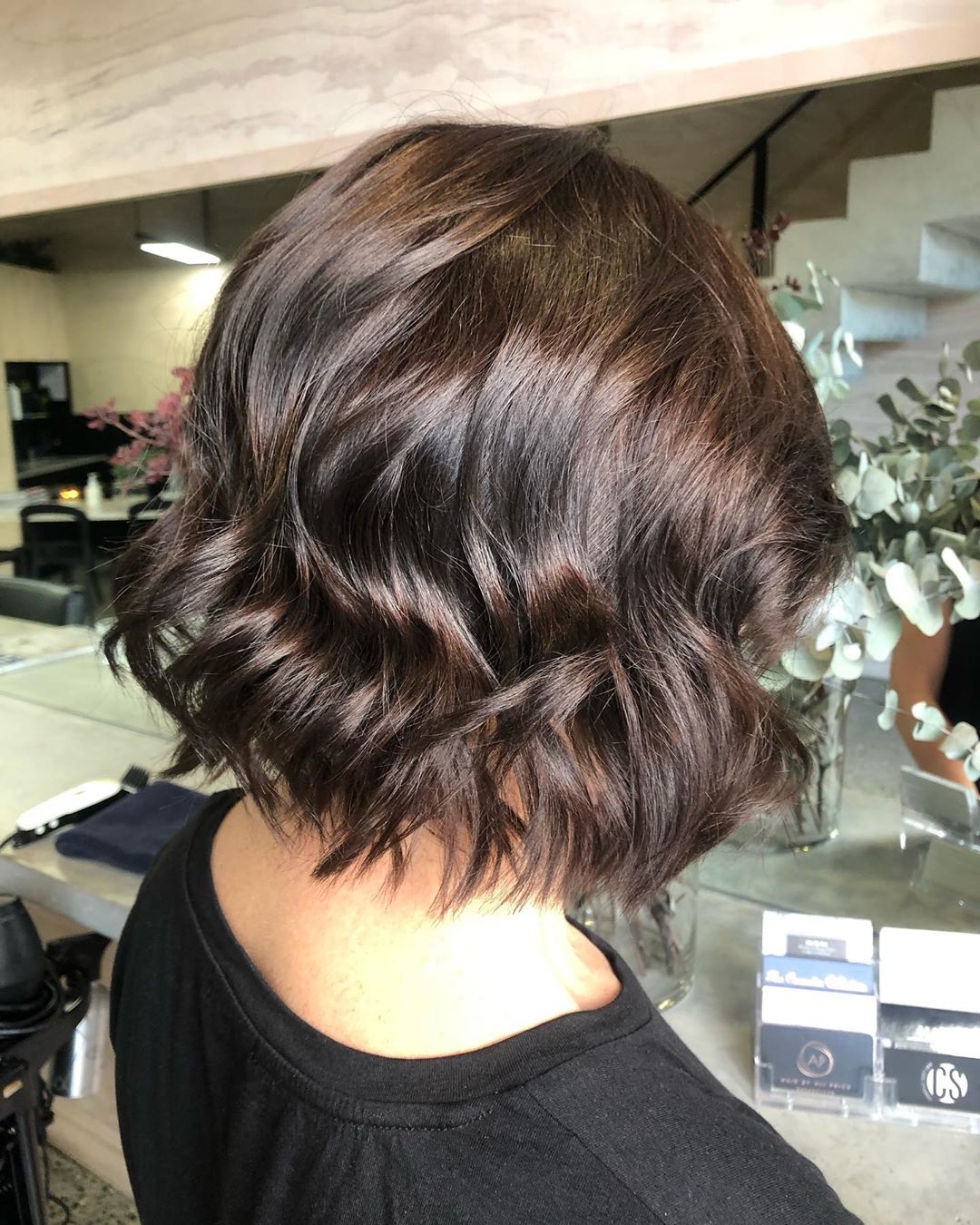 29. Twisted Bob
With a bob you can do a lot of styles like this simple messy twist.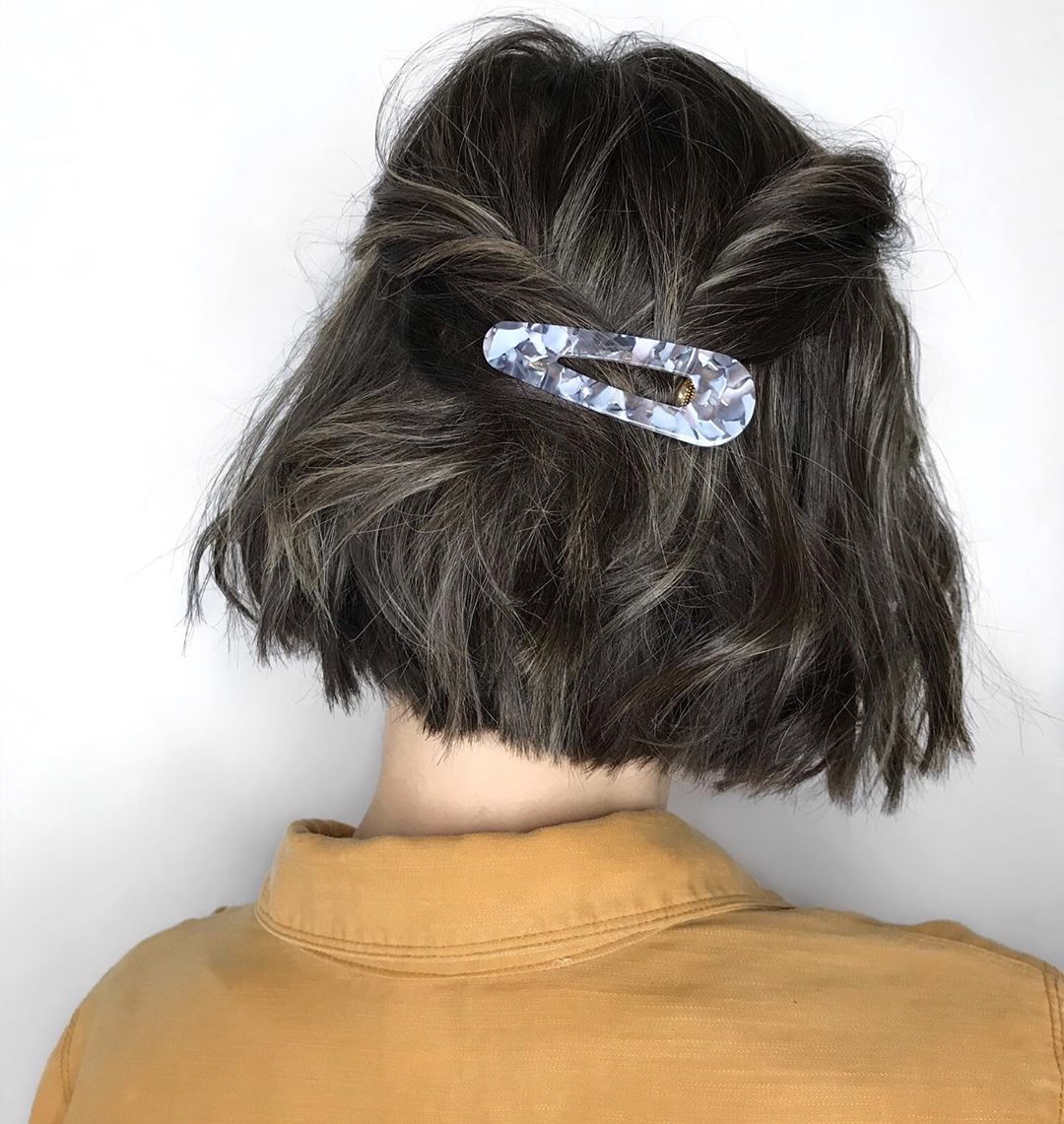 30. Pumpkin Spice
Nothing screams fall like pumpkin, welcome it with a fresh color on your beautiful rounded bob.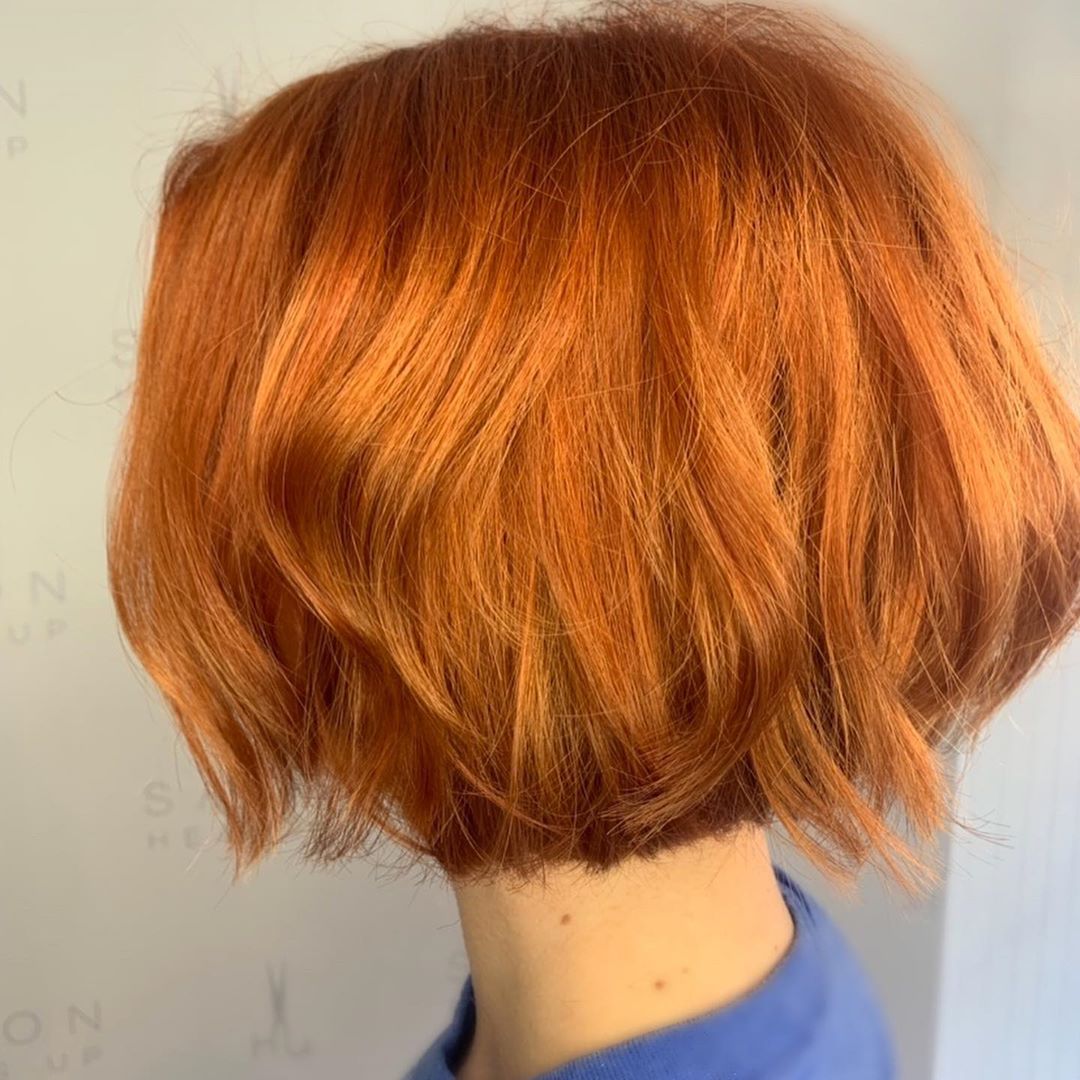 Bobs are a great style to choose when you want a different look that is completely short but also not super long. You can do a lot of style changes to the cut and they look beautiful both straight and curly. What is your favorite bob look?