Summer is in full swing, so why not add a fun summer hairstyle to go with it. Lobs are the perfect hairstyle to rock during the summer since they are short but you don't feel like you're losing all of your lengths.
Check out thirty of our favorite summer lob styles that are perfect to try out.
1. Light and Sweet
This bright lob is perfect for the summer. The color is light and beautiful, plus the waves give you a gorgeous style.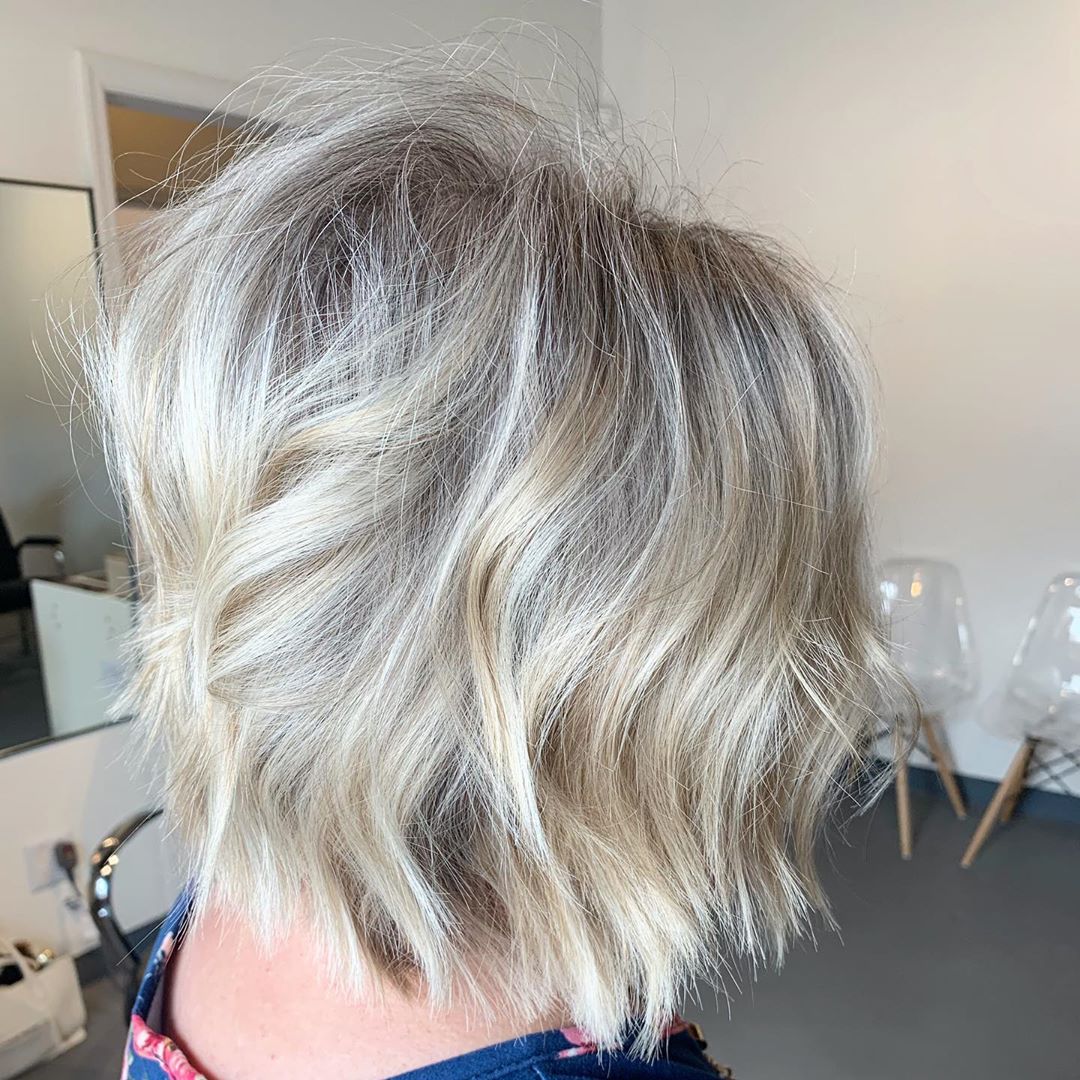 2. Lengthy Lob
Cutting your hair shorter can be scary, so try out this longer lob instead. The hairstyle is still short but you won't feel like you're losing all your length at once.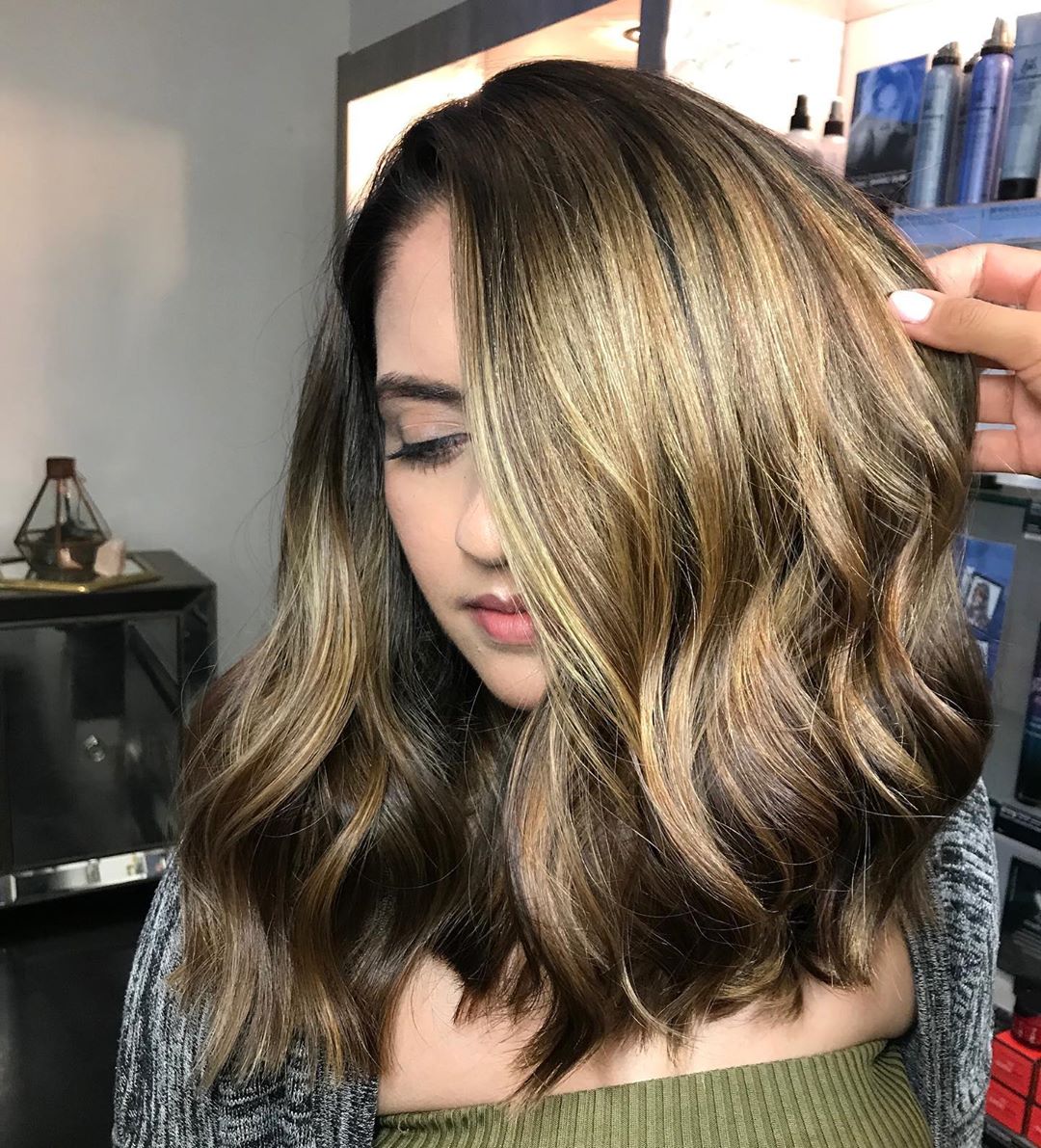 3. Platinum Lob
Platinum blonde and lobs just go together perfectly. Keep your roots darker for a great blend and embrace your new short hair.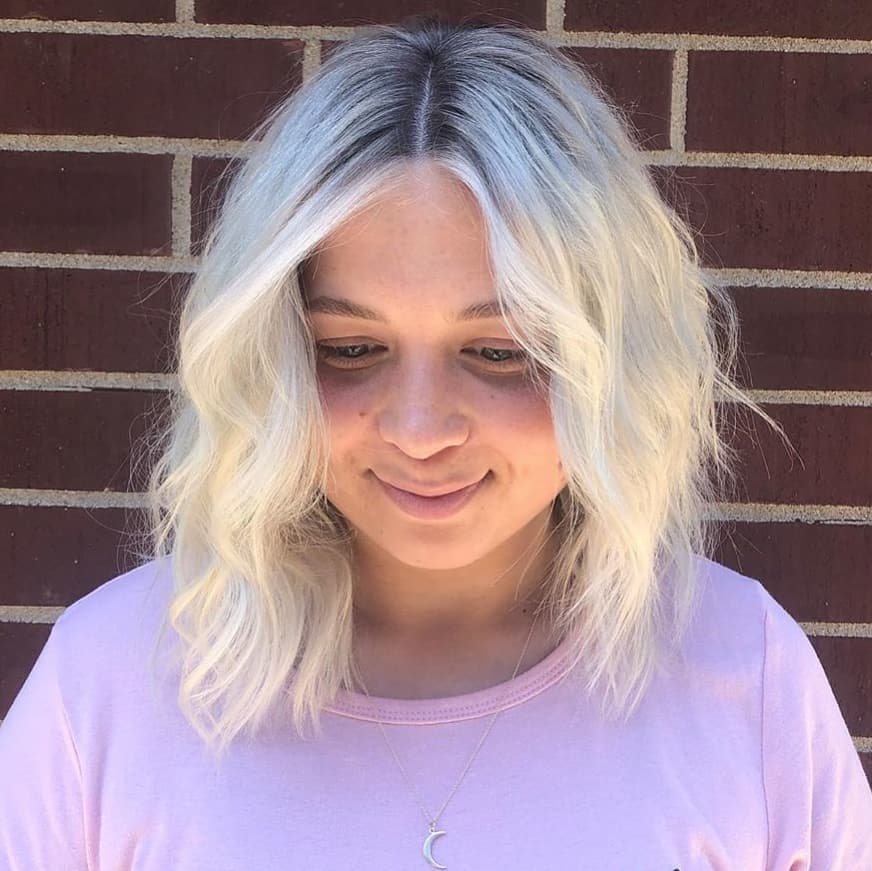 4. A Blend
A mixture of color looks stunning on a lob style. Try shadow roots that melt perfectly into a lighter blonde color. Pair it with a slight wave for a messy style.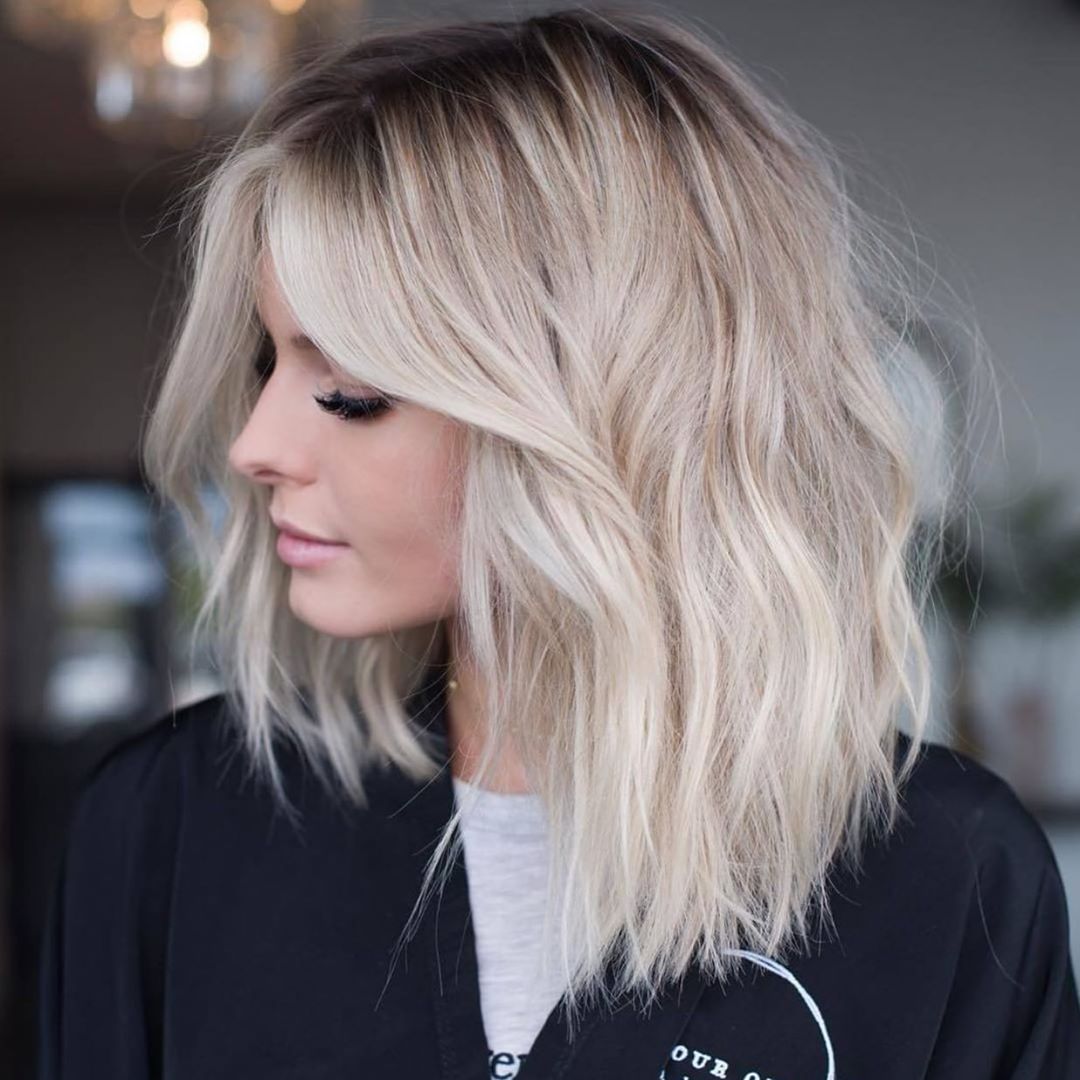 5. Layered Lobs
Adding layers to your lob will give your hair a ton of dimension texture whenever you style it.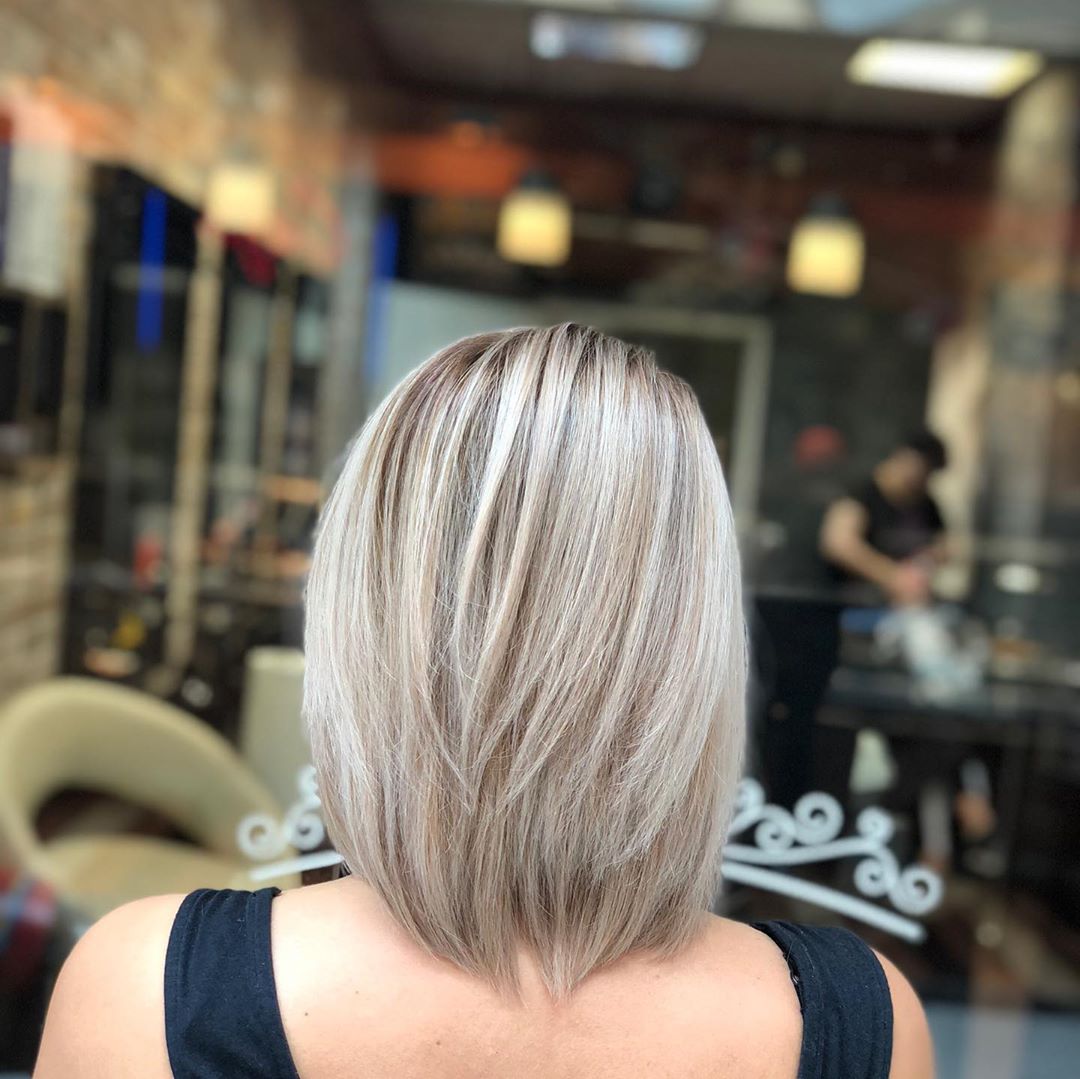 6. Grey Curls
Curly lobs are instantly stunning and they give you a whole new look. Pair your beautiful curly lob with a stunning and unique color, like this grey.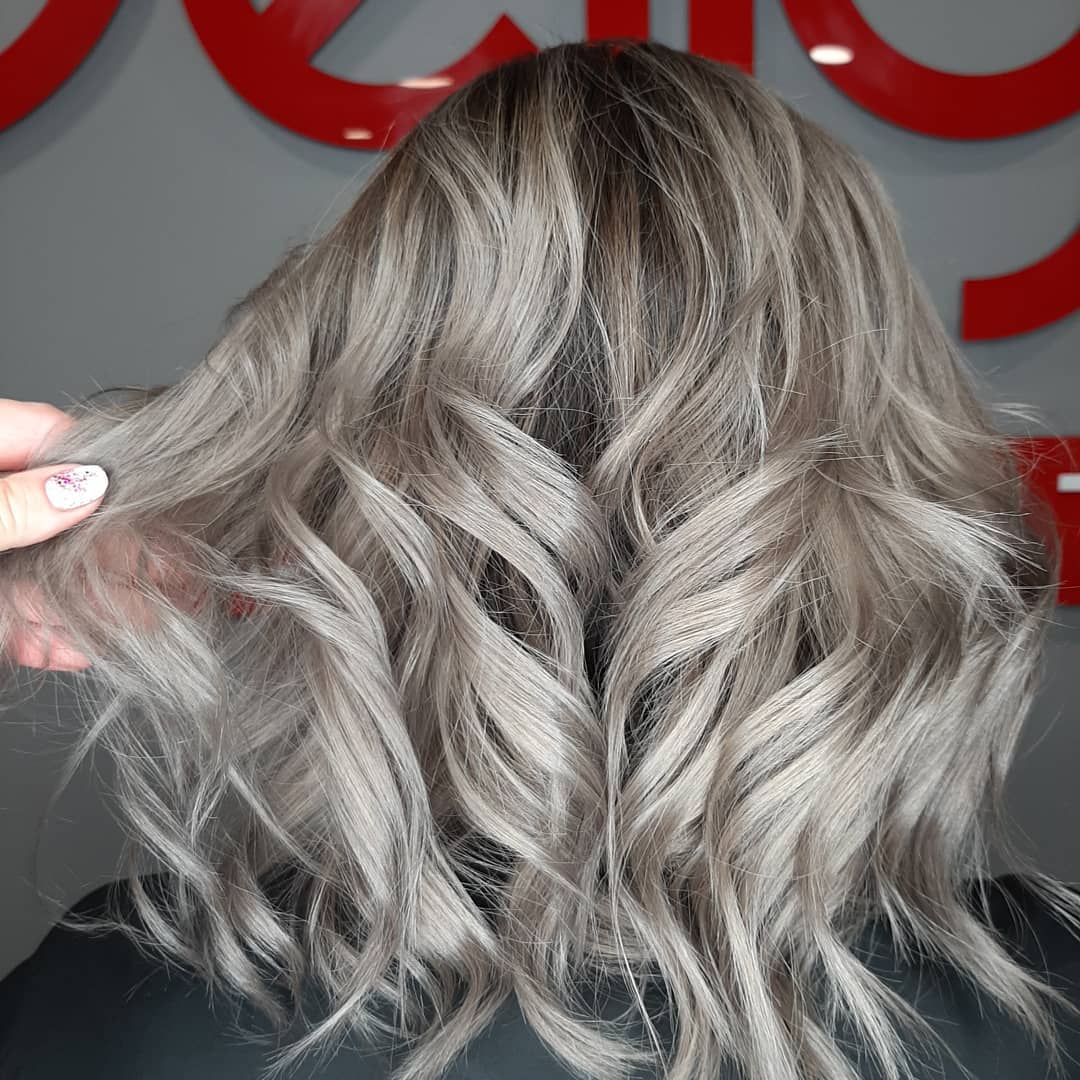 7. Honey Colored
If you're looking for an ultimate summer look, try a beautiful honey color with your lob. You will get a mixture of beautiful colors that will accent your cut so much.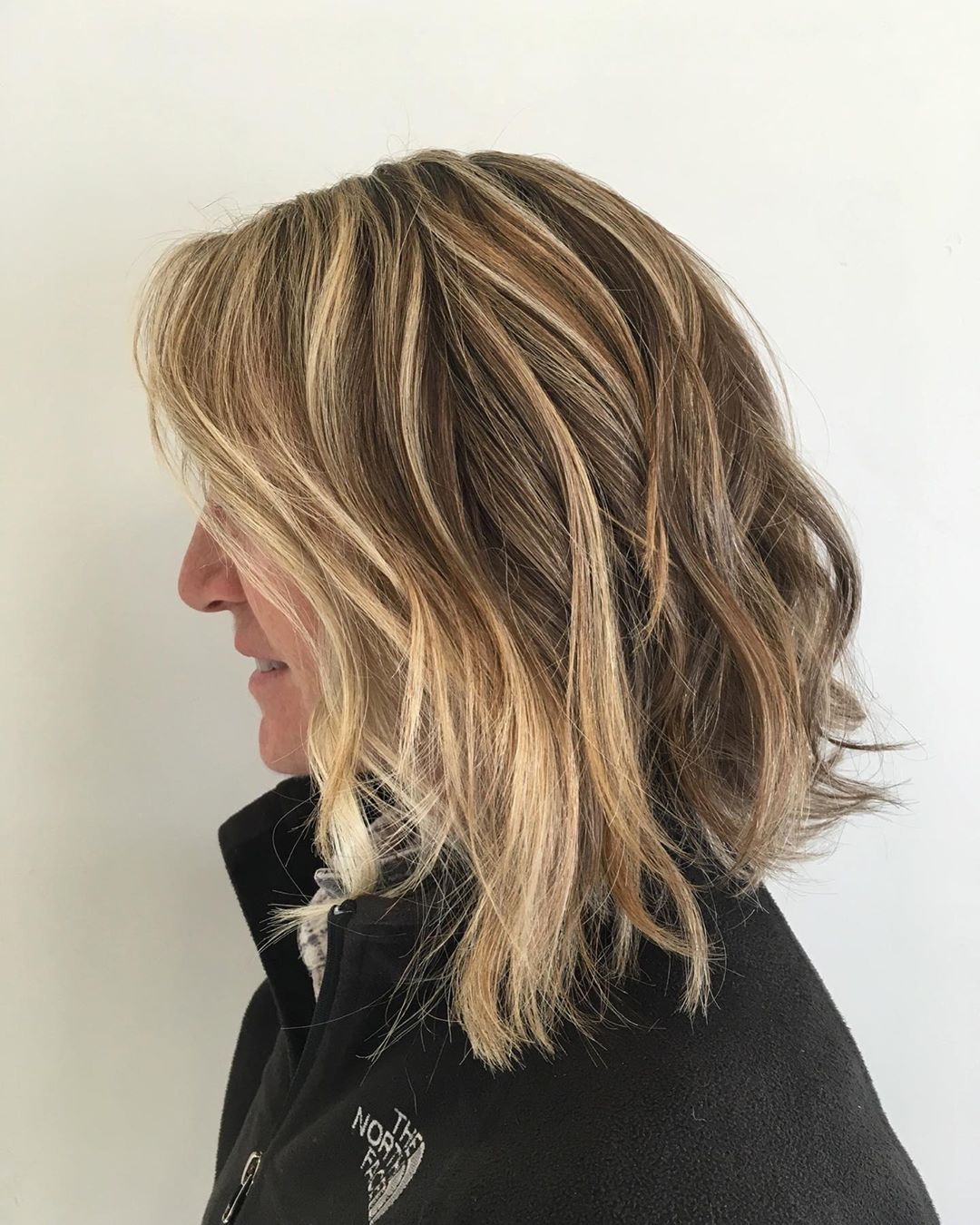 8. Angled Lob
Angled lobs give you more length in the front than in the back. The style is uniformed and looks sharp and sleek.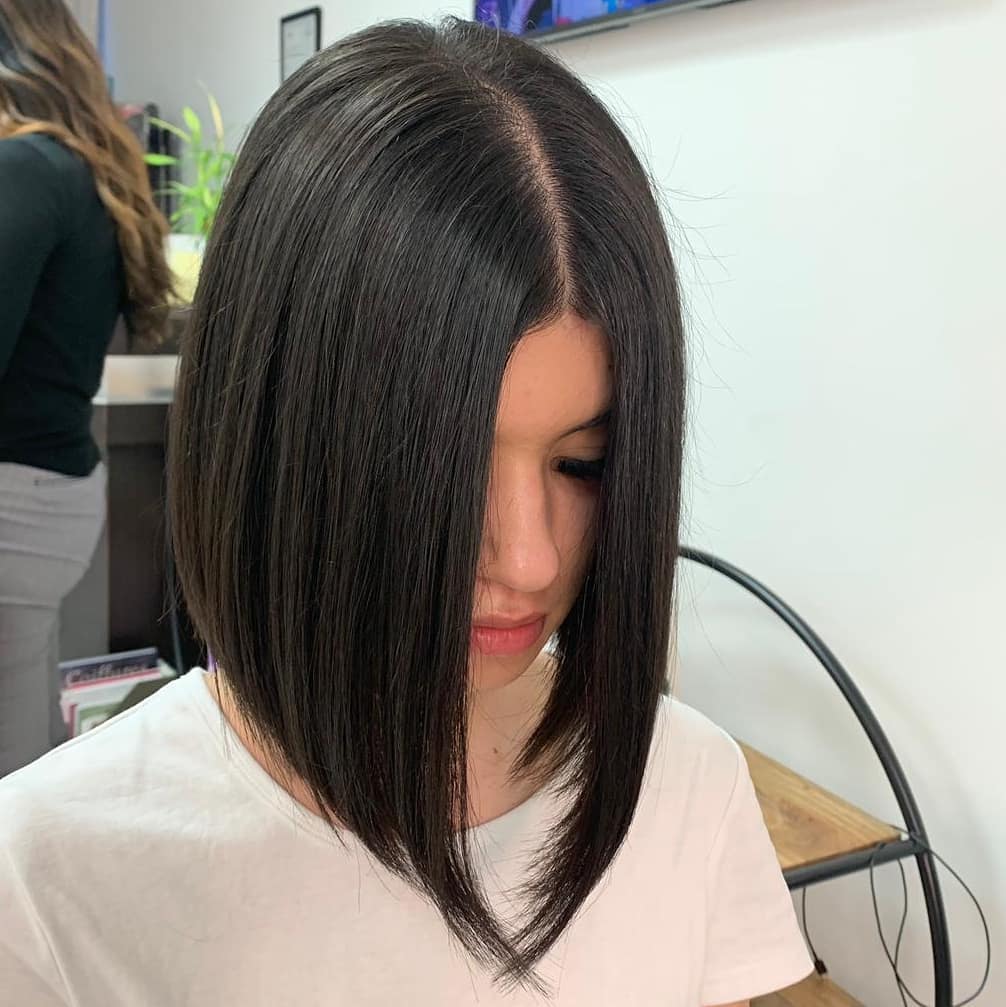 9. Soft Highlights
Pair your lob with a nice set of highlights that will give your hair a little more light without going overboard.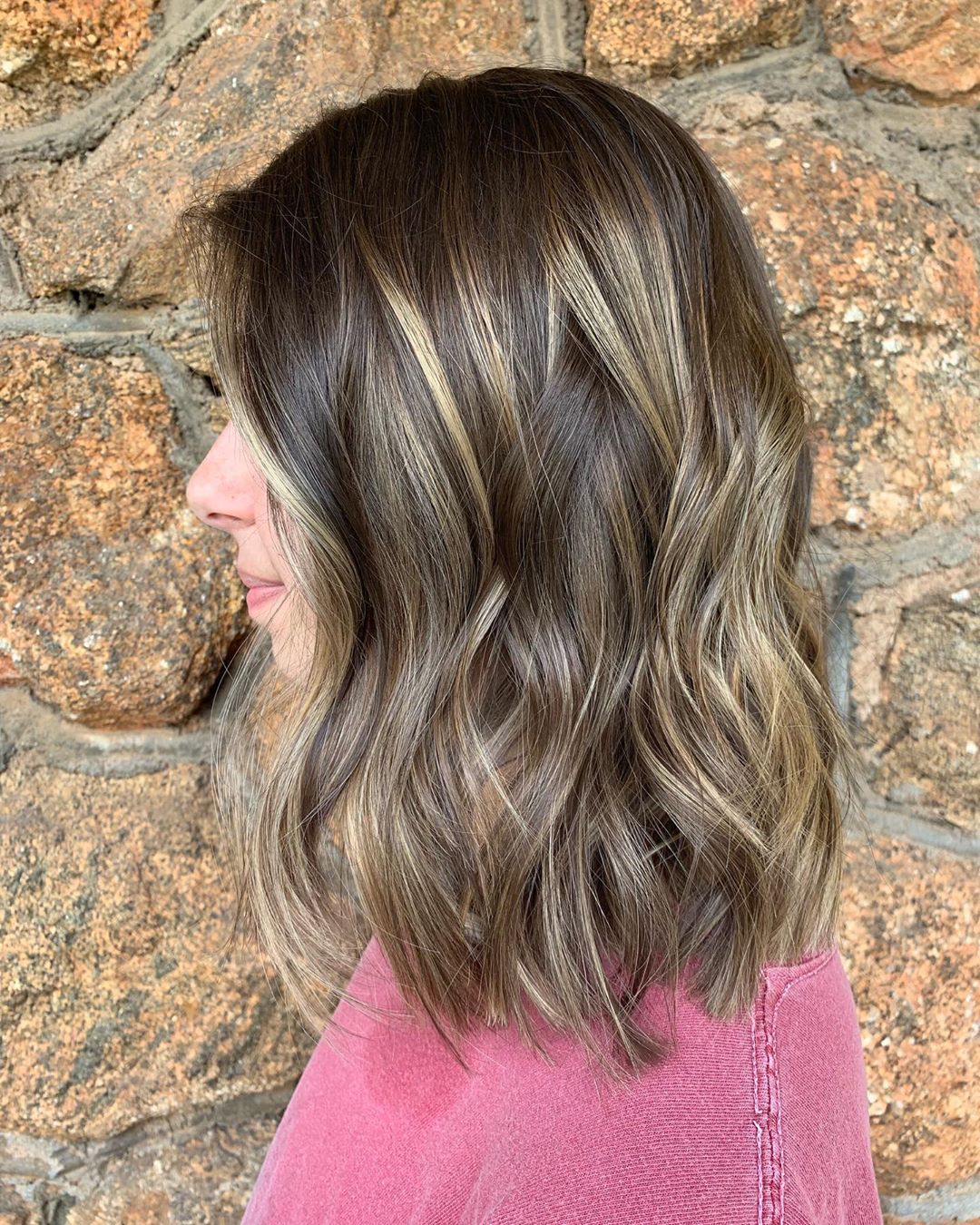 10. Dark Highlights
Just because they're called highlights doesn't mean they need to be blonde. Change your lookup by adding some light brown highlights to your already dark hair.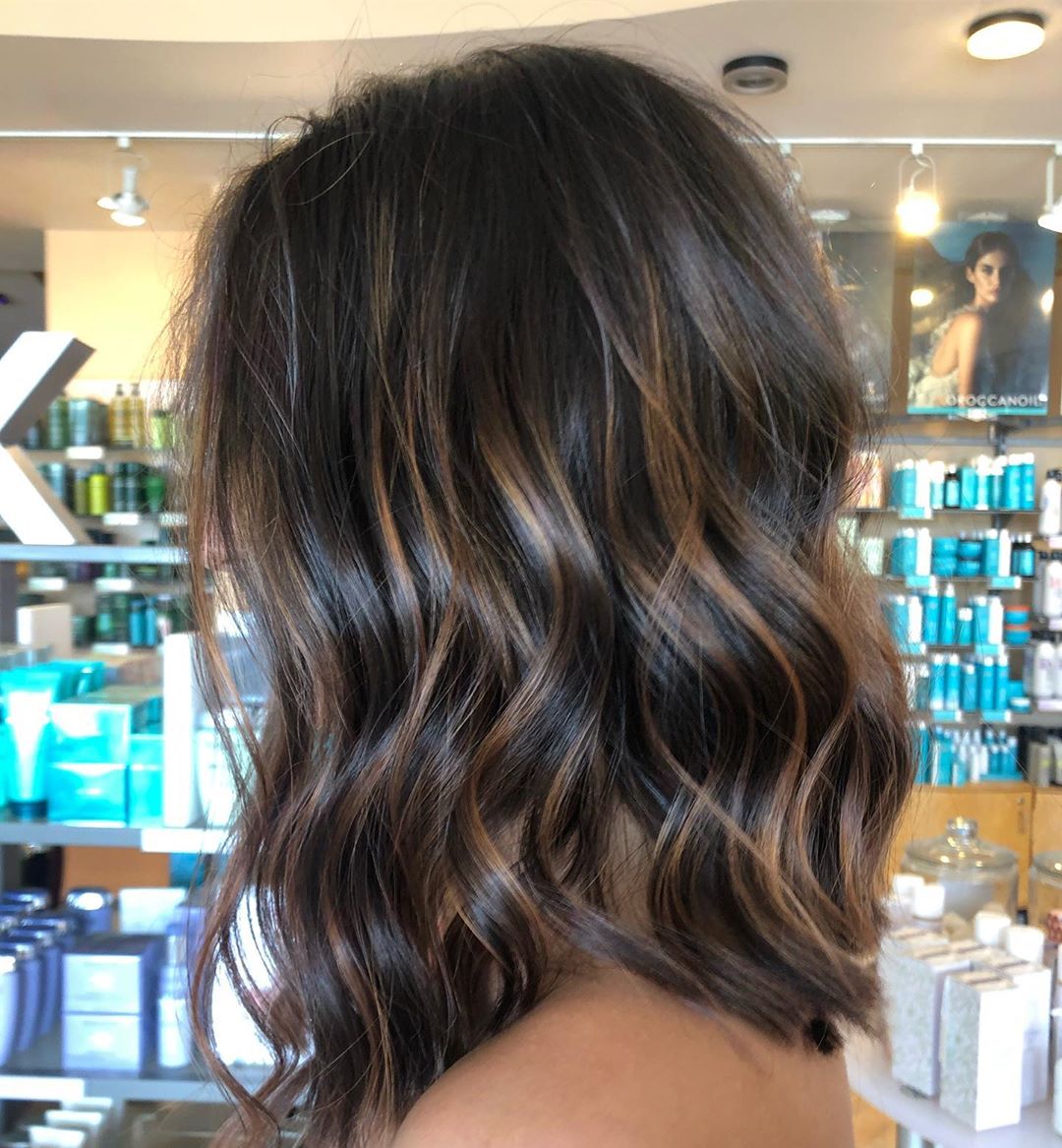 11. Simple Twist
Lobs are long enough that you can get some amazing styles out of them. Keep your hair out of your face with this simple twist behind your head.

12. Sharp and Sleek
Keep your lob sharp and sleek and go outside the norm with it.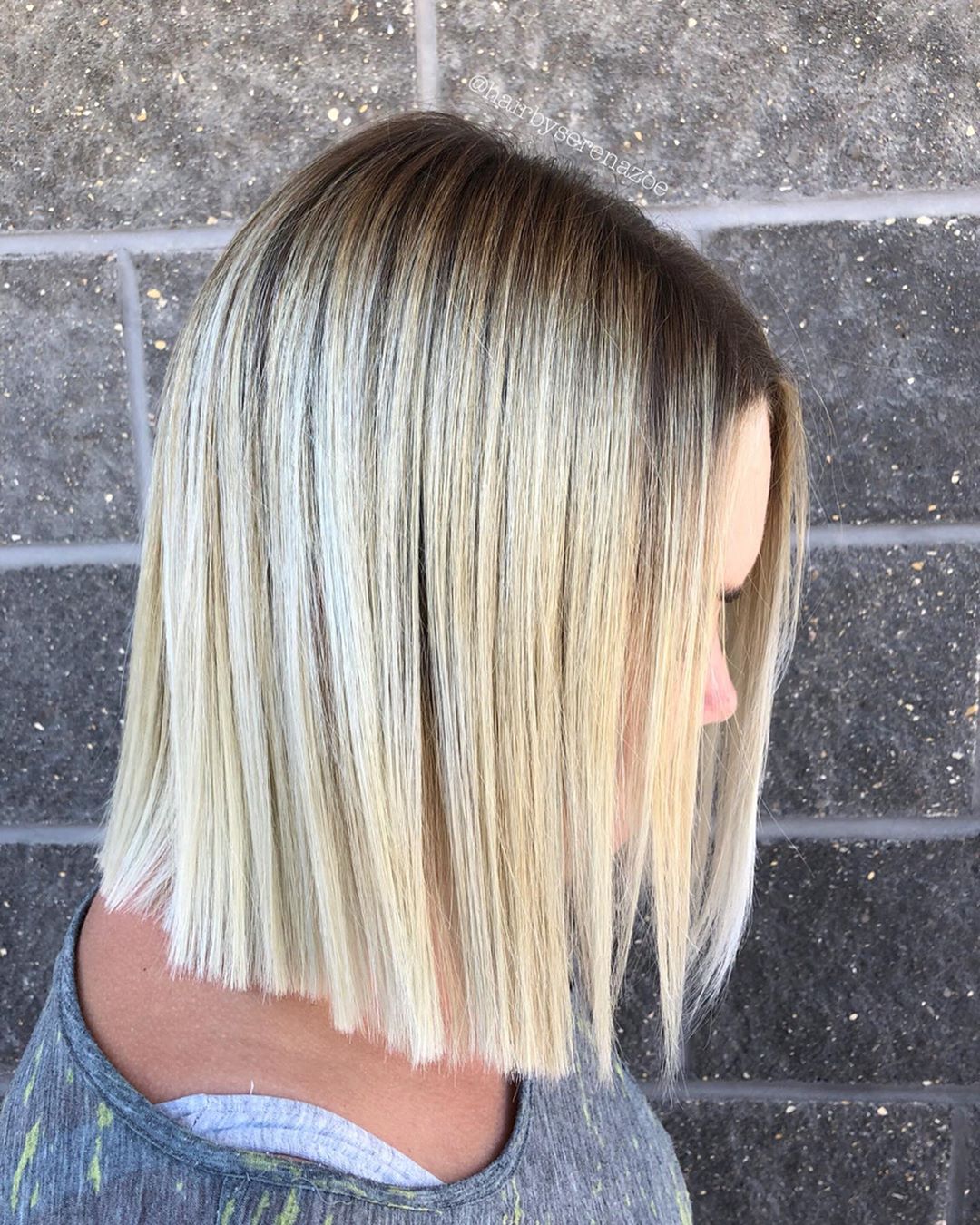 13. Burgundy Lob
Go for a color that is common, like this beautiful burgundy color, for your lob.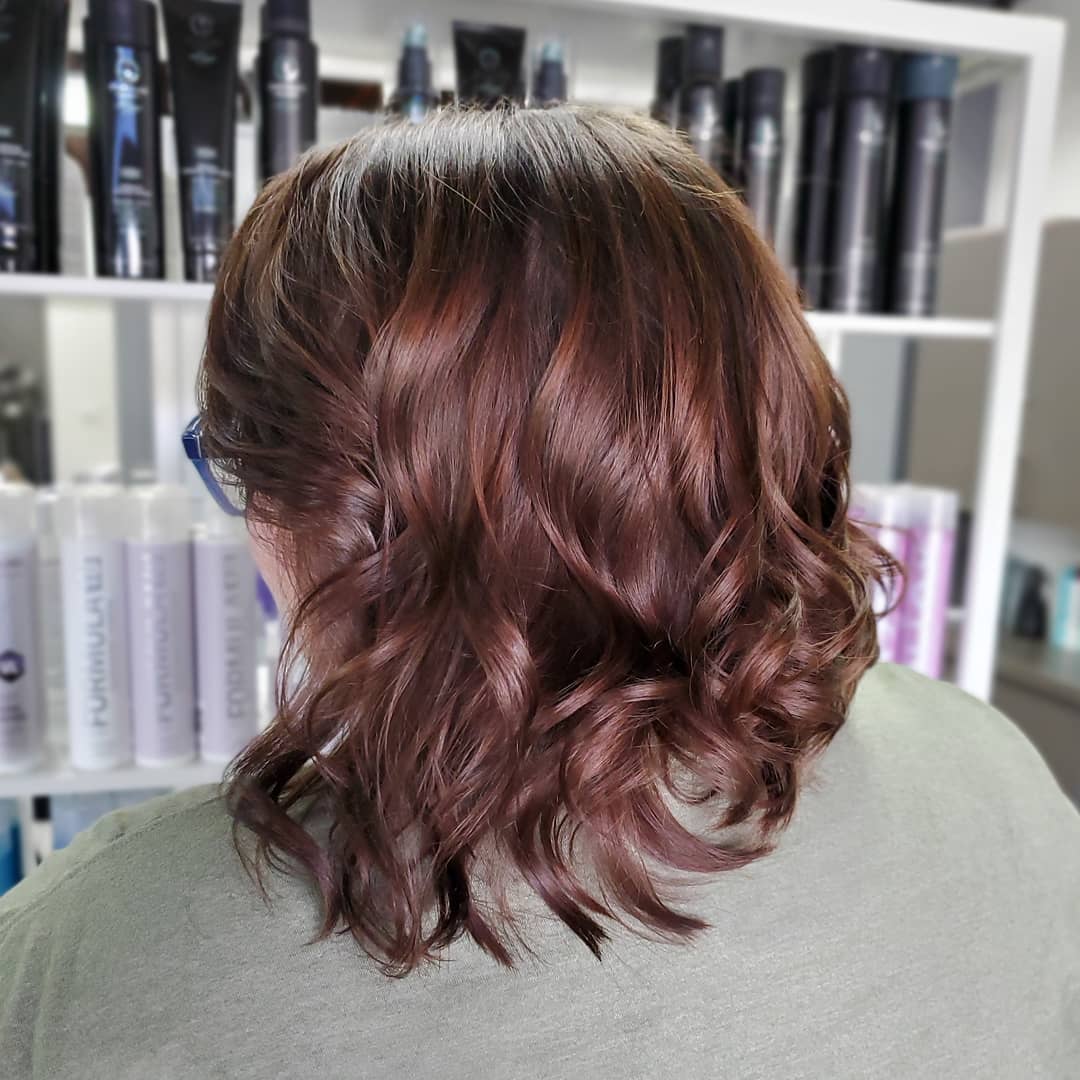 14. Chestnut Lob
If you want a more natural look to pair with your lob, opt for a chestnut color that blends beautifully and looks natural.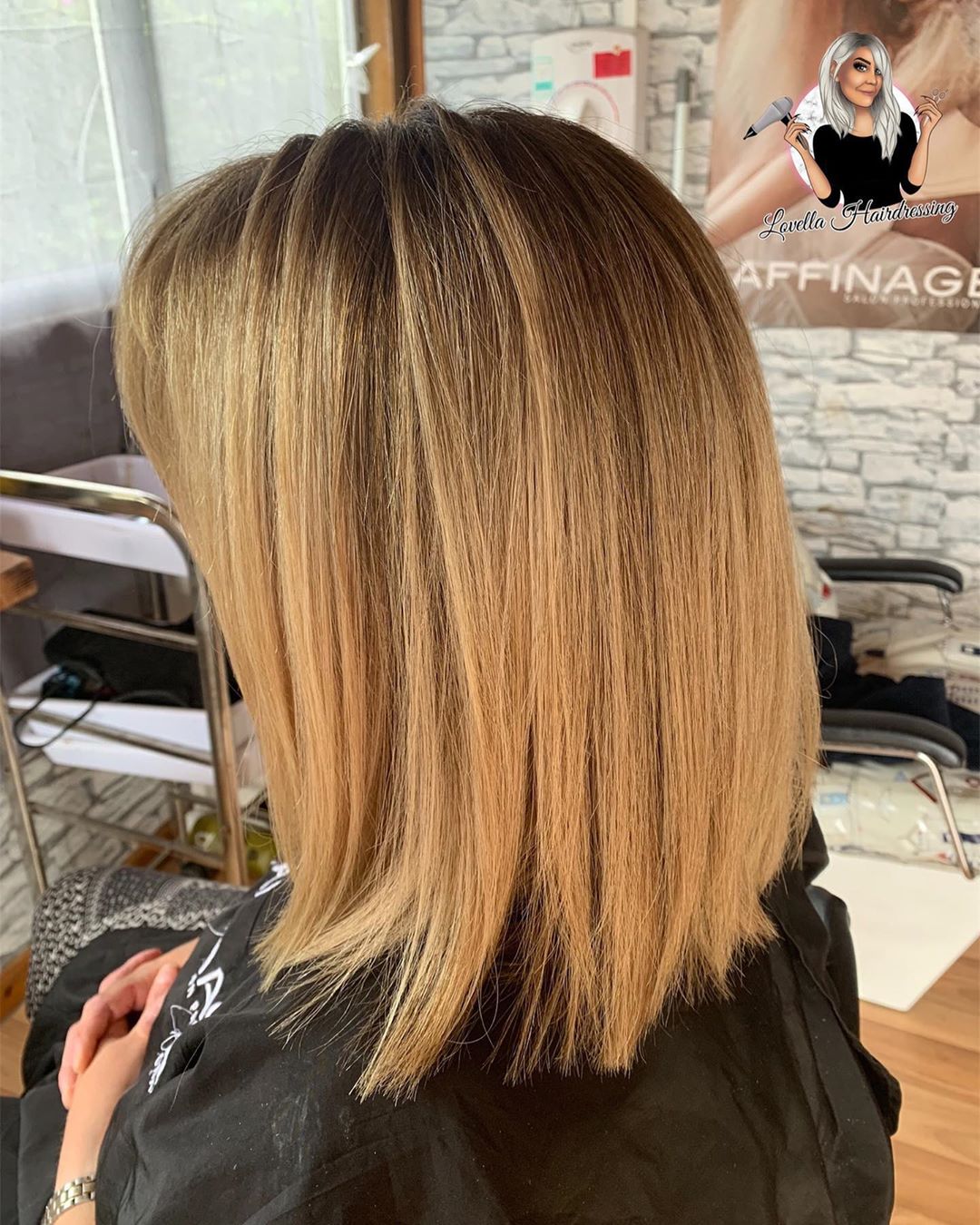 15. Faux-Hawk Lob
Having a lob gives you a ton of awesome style options, like this cool faux-hawk look.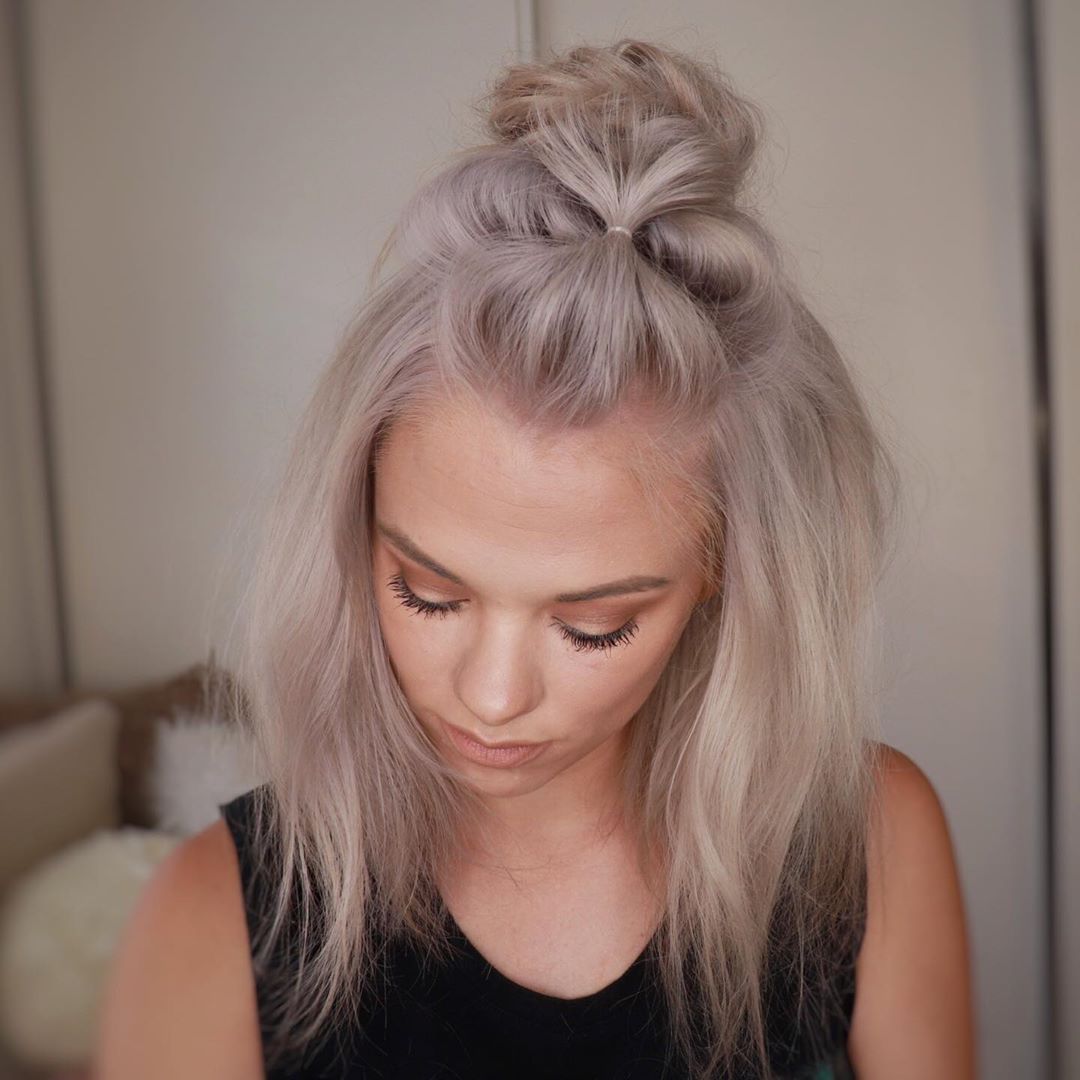 16. Blue Lob
Step outside of the box and opt for a fashion color instead. This bright blue with faded ends will look killer during the summer.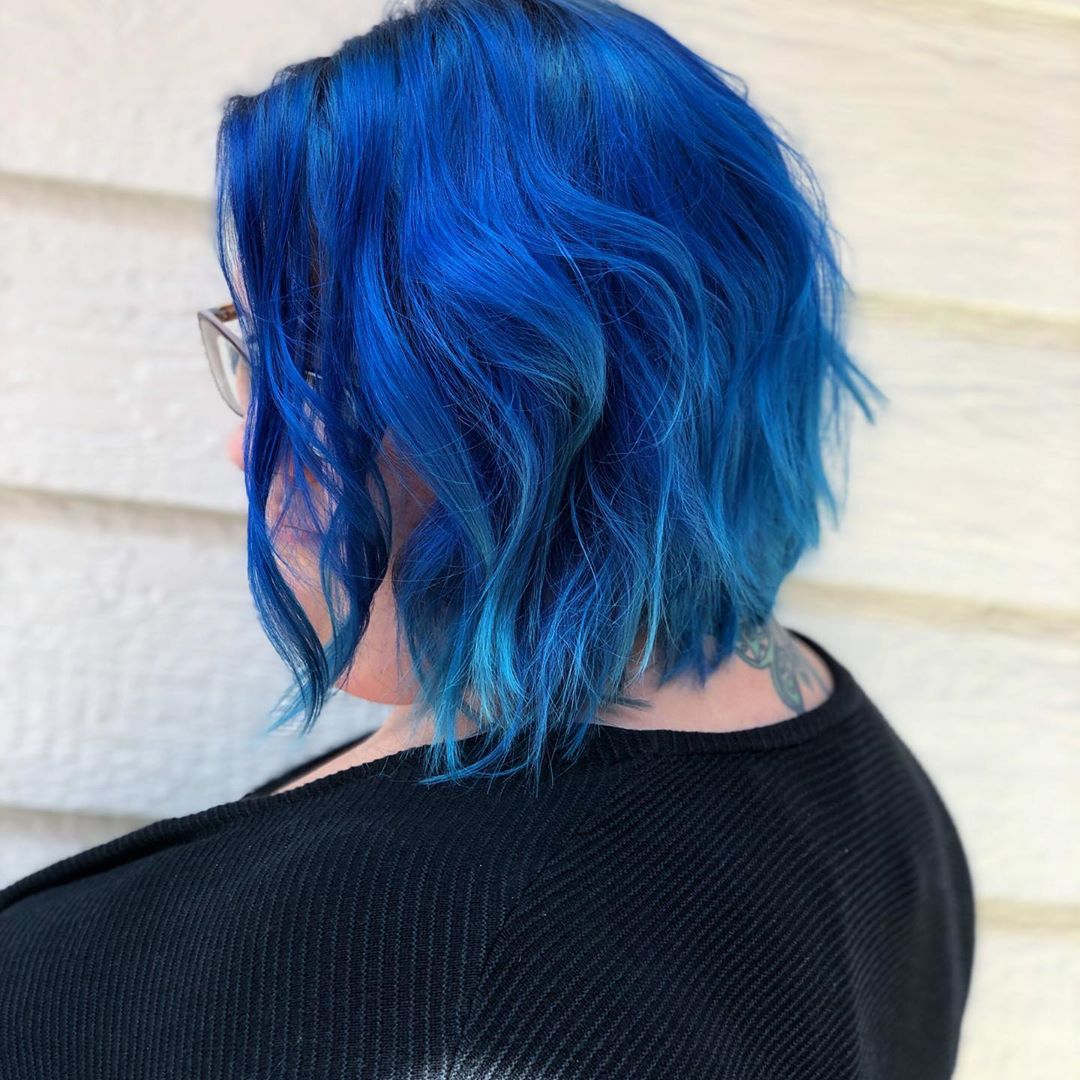 17. Fiery Lob
Cut your lob in an angled style and add a bunch of reds and oranges to the mix for an awesome fiery look.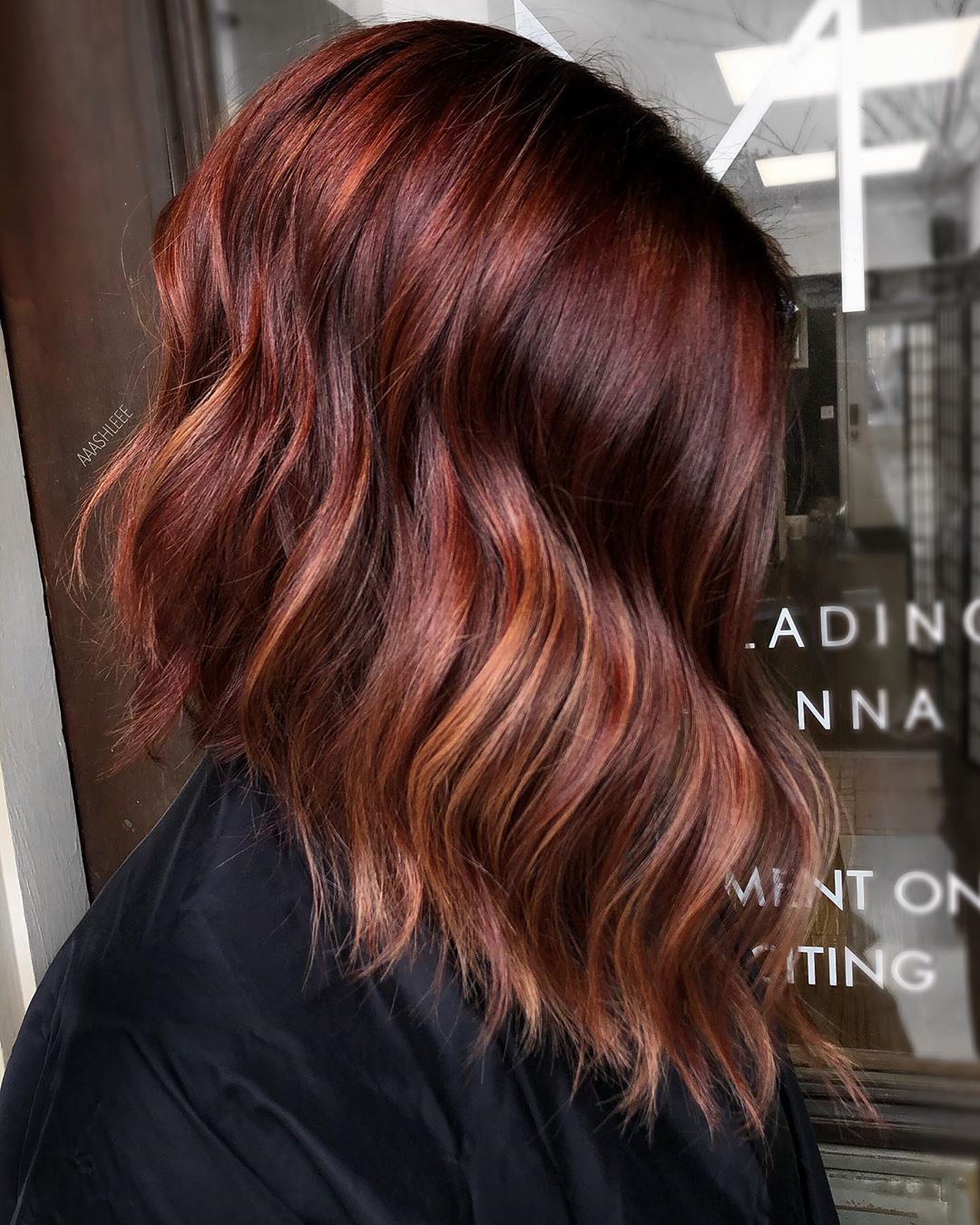 18. Big Braids
Instead of leaving your hair down and curly, take your lob to the next level by adding some awesome braids to your look.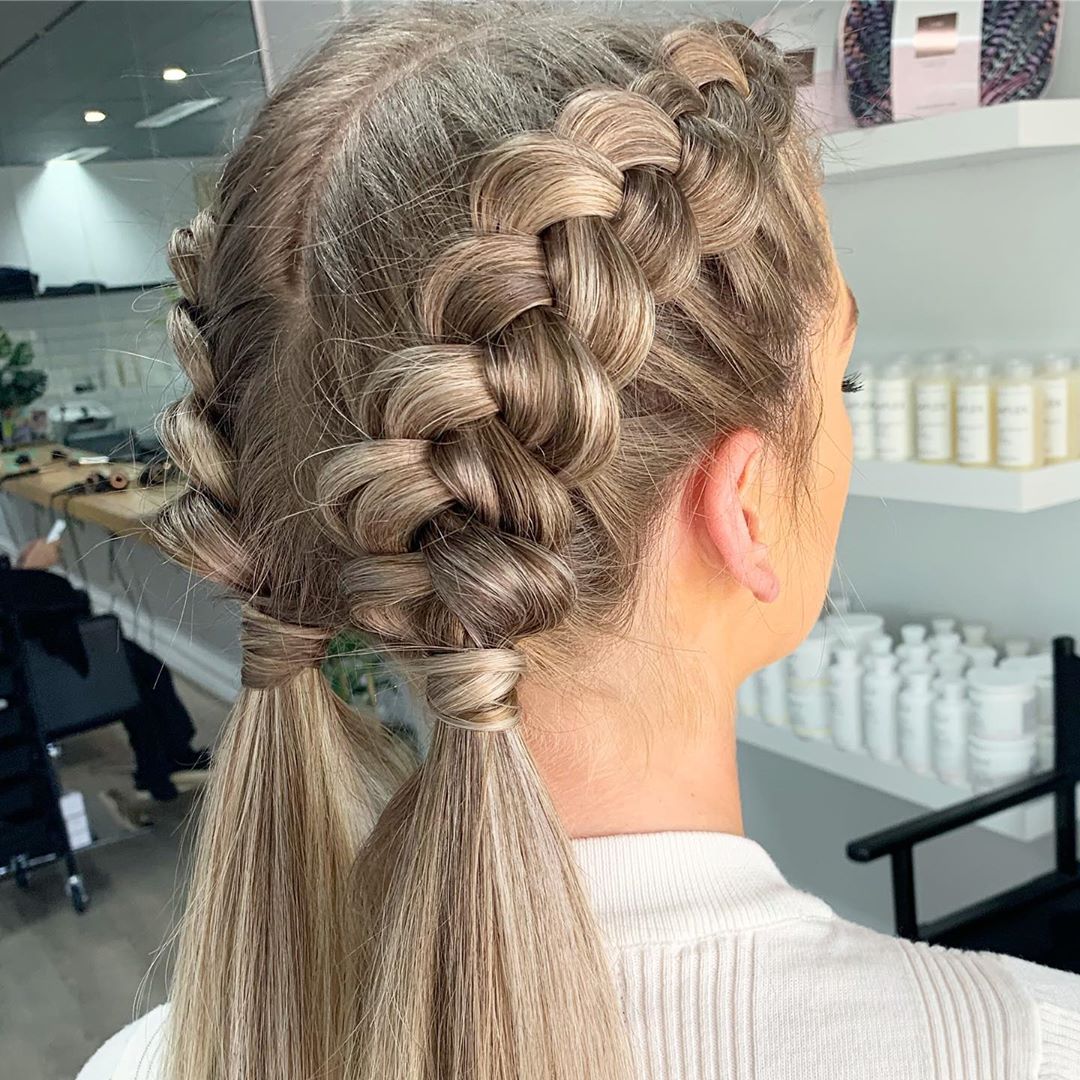 19. Rose Lob
Rose gold hair is in style right now and looks stunning. Try it out on your own lob and see how much you love this beautiful color.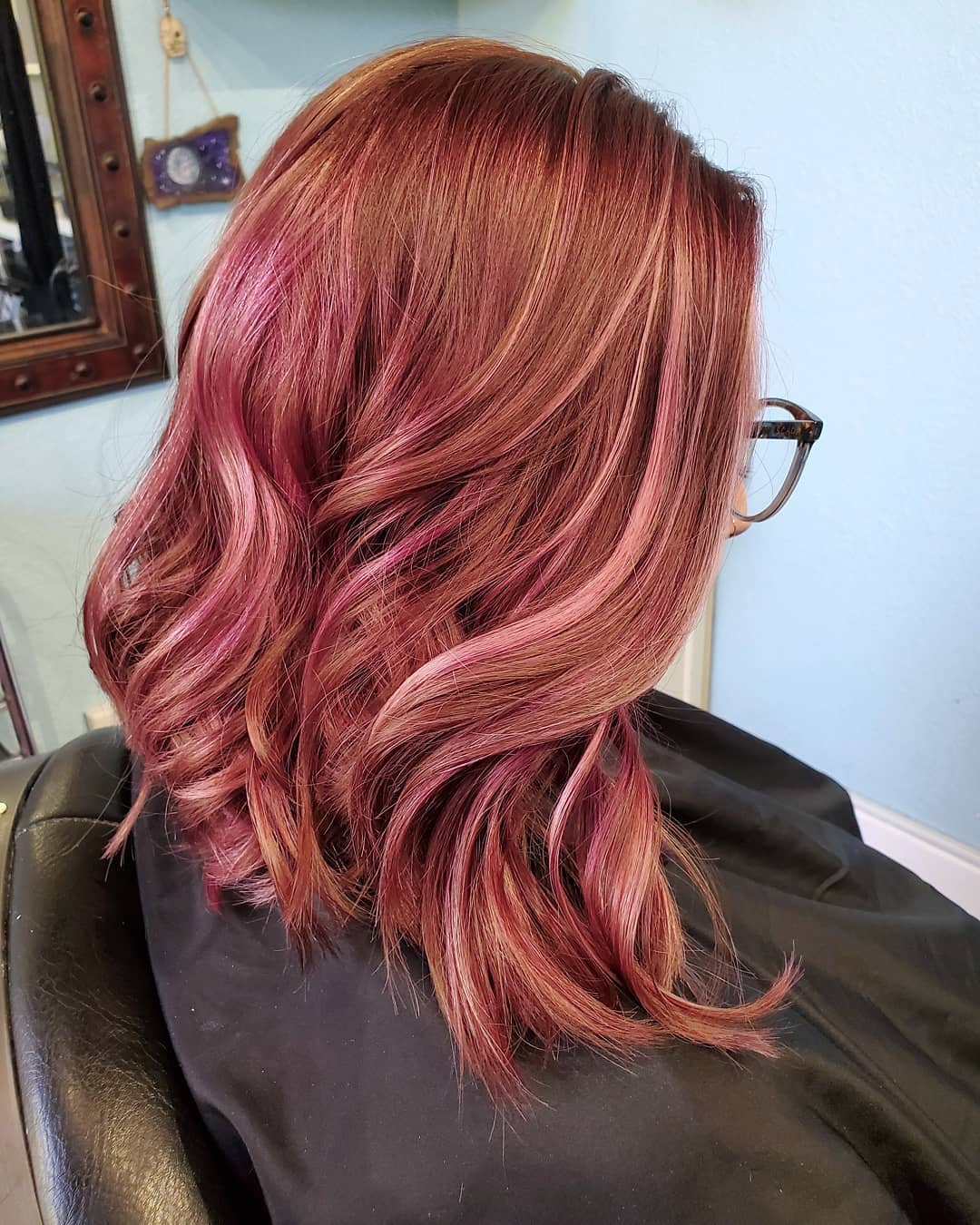 20. The Balayage
A balayage style is a look right now, it's a classic, and when you ask your hairstylist for it they instantly will know what to do.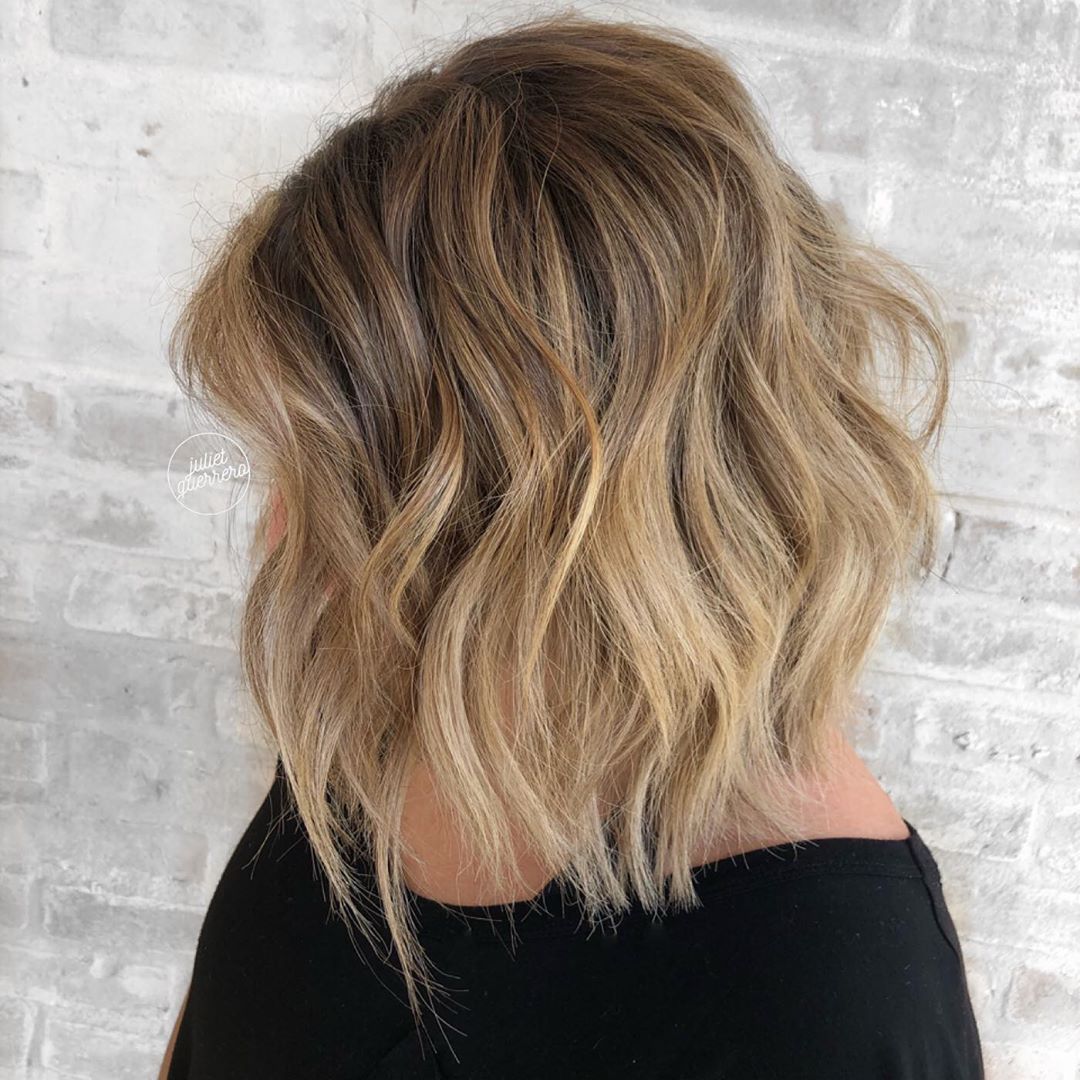 21. Unique Lob
Go outside the box with your lob and mix a few wild colors together. You might be surprised by the amazing style you will get.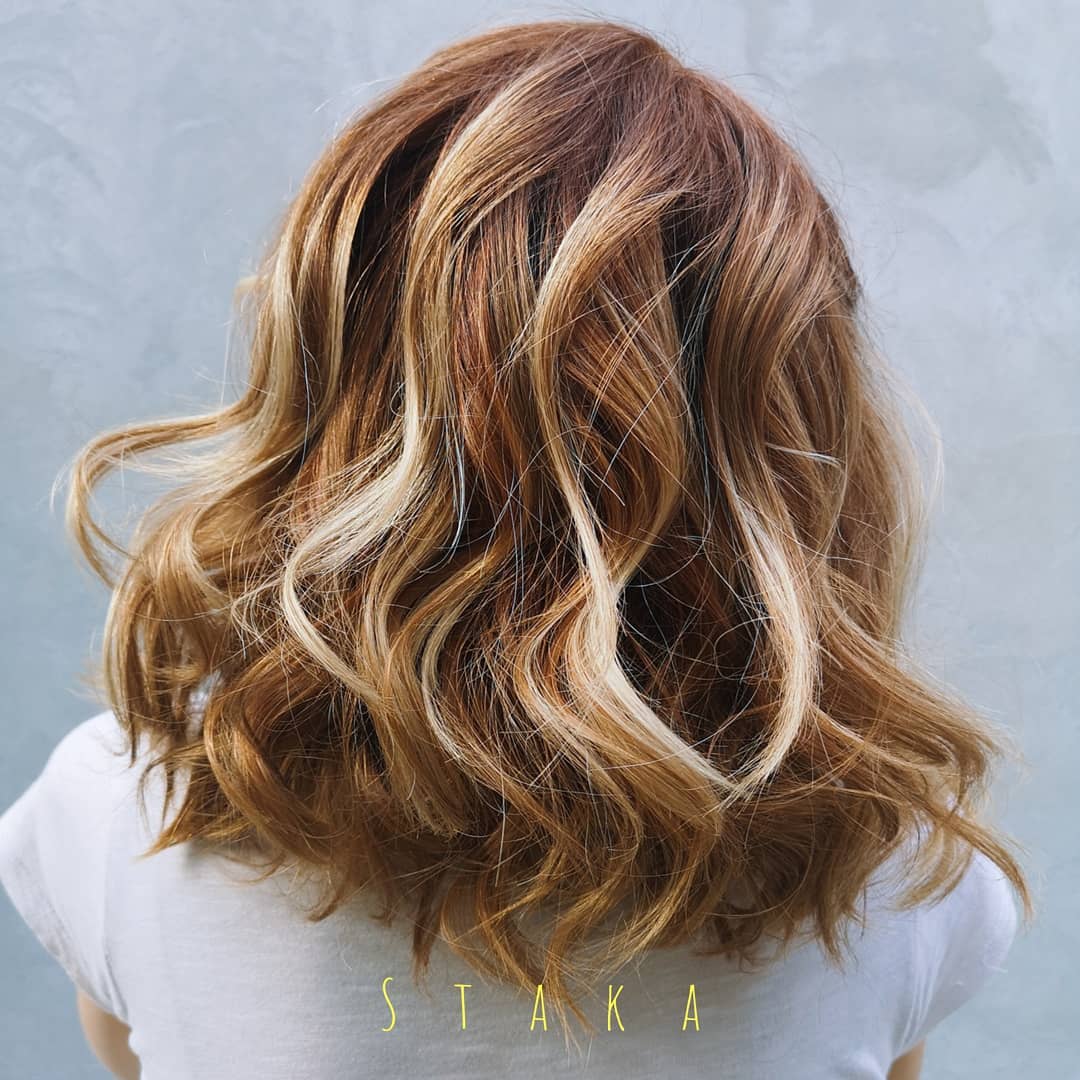 22. Natural Curls
Even if your hair isn't straight, naturally curly hair works great when you cut it into a lob.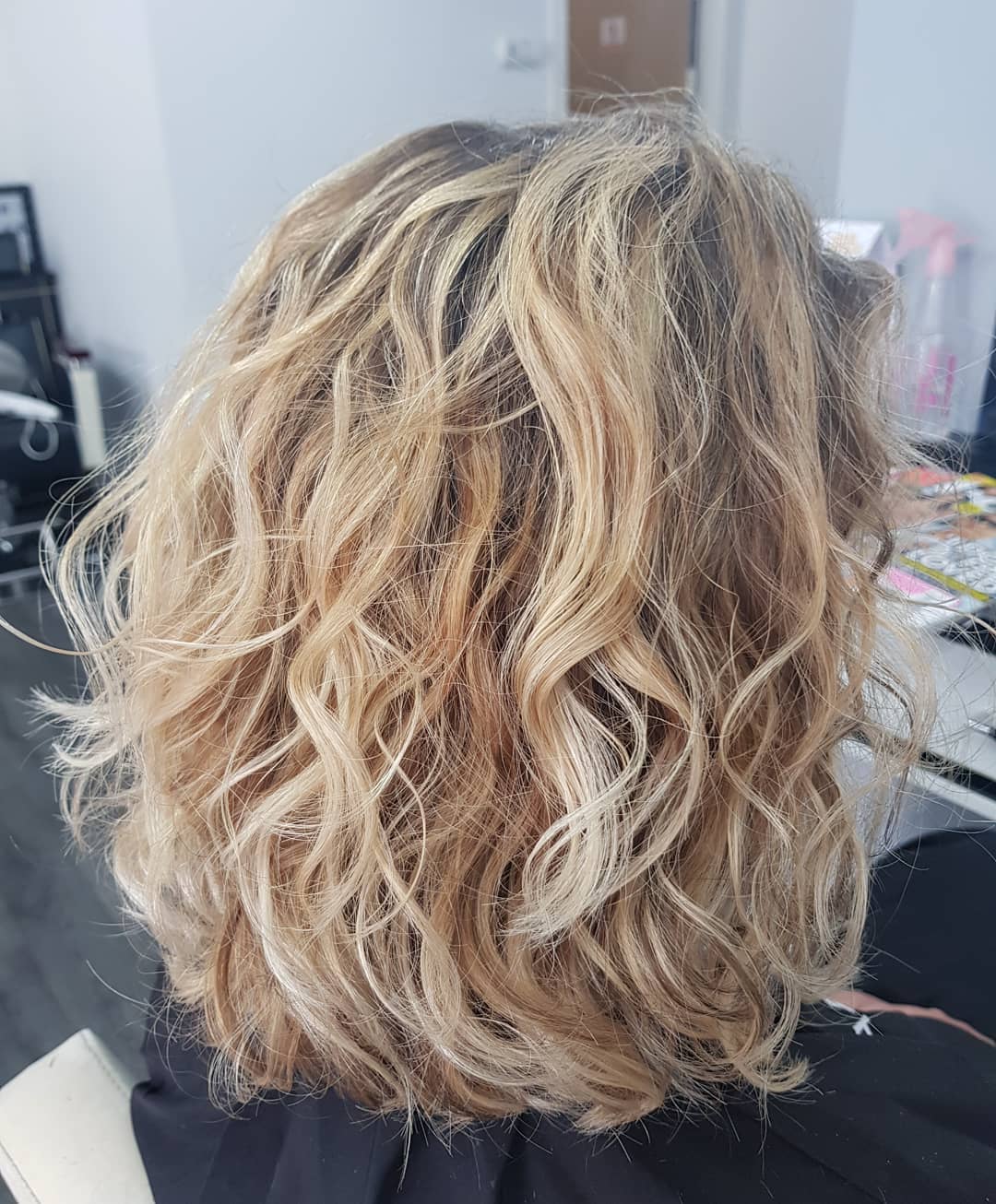 23. Chocolate Lob
Ditch the bright colors and go for a dark and chocolate lob for your next style.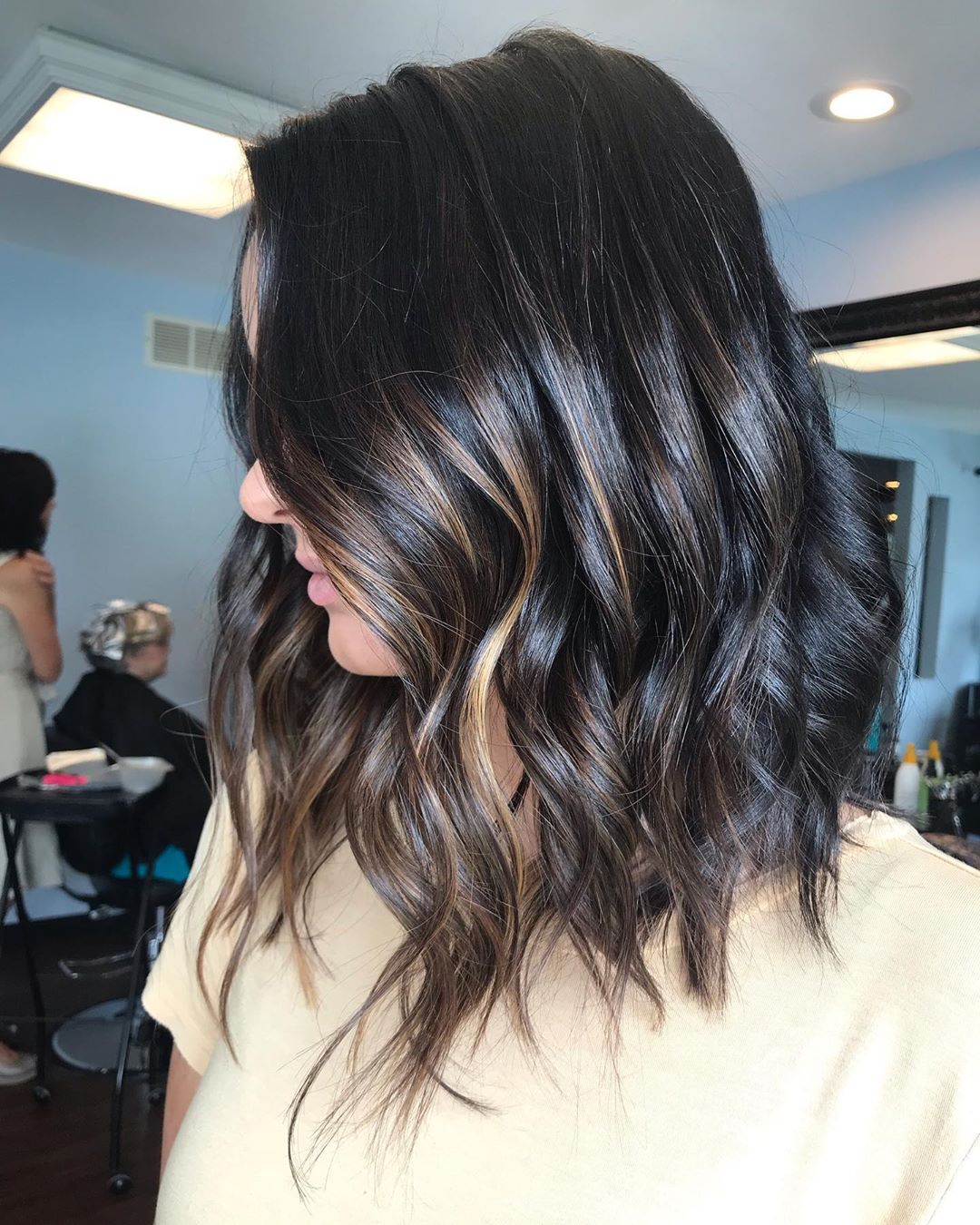 24. Rounded Lob
A rounded lob gives you a lot of depth and texture to your hair, plus it looks gorgeous.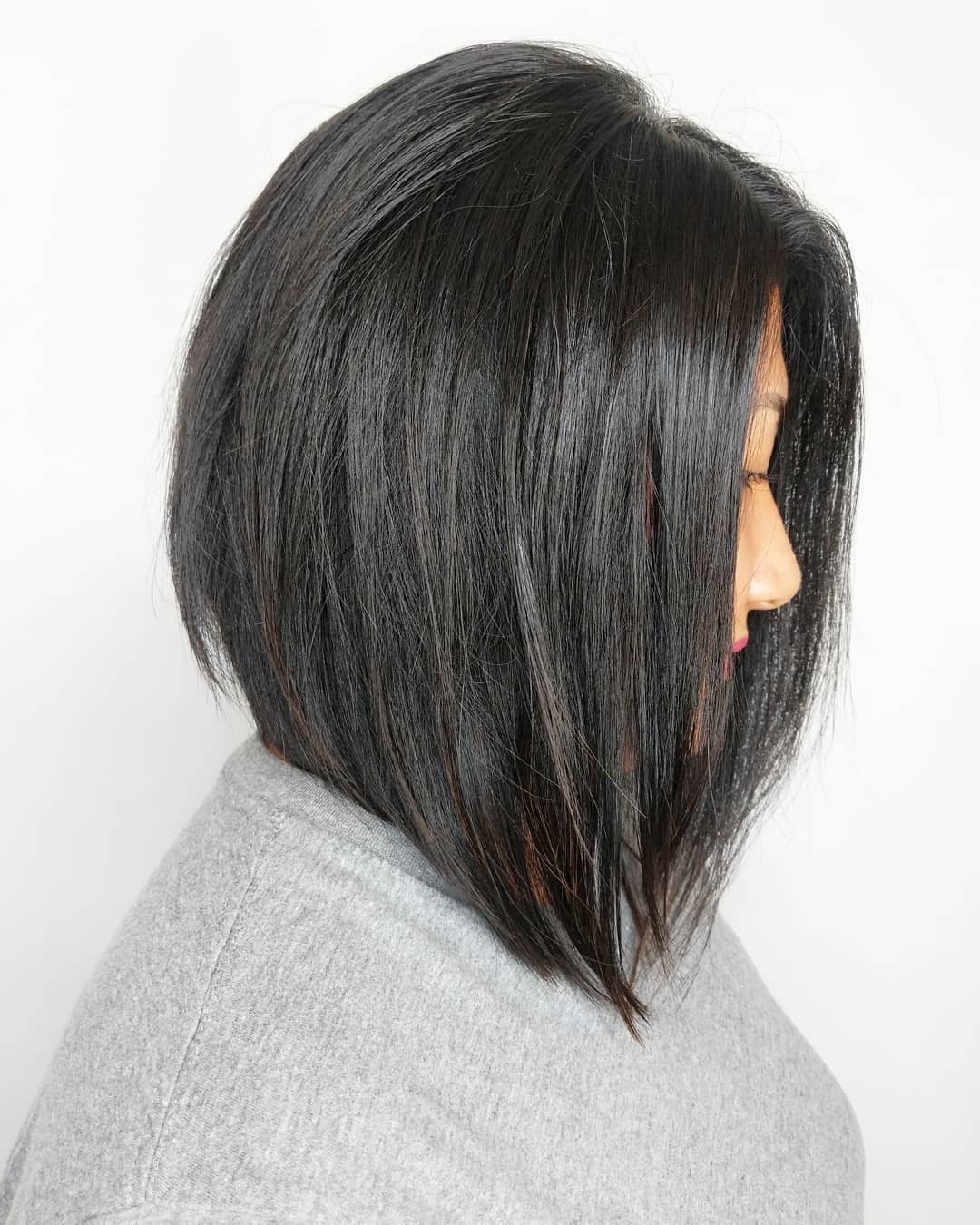 25. Bangs
If you already have a lob that you love but need to change it up, go for some bangs.

26. Flower Crown
If all else fails, just throw a flower crown on and live your best life.

27. Auburn Lob
An auburn lob is perfect for a summer and fall vibe. The color is a beautiful mixture of light and a medium tone.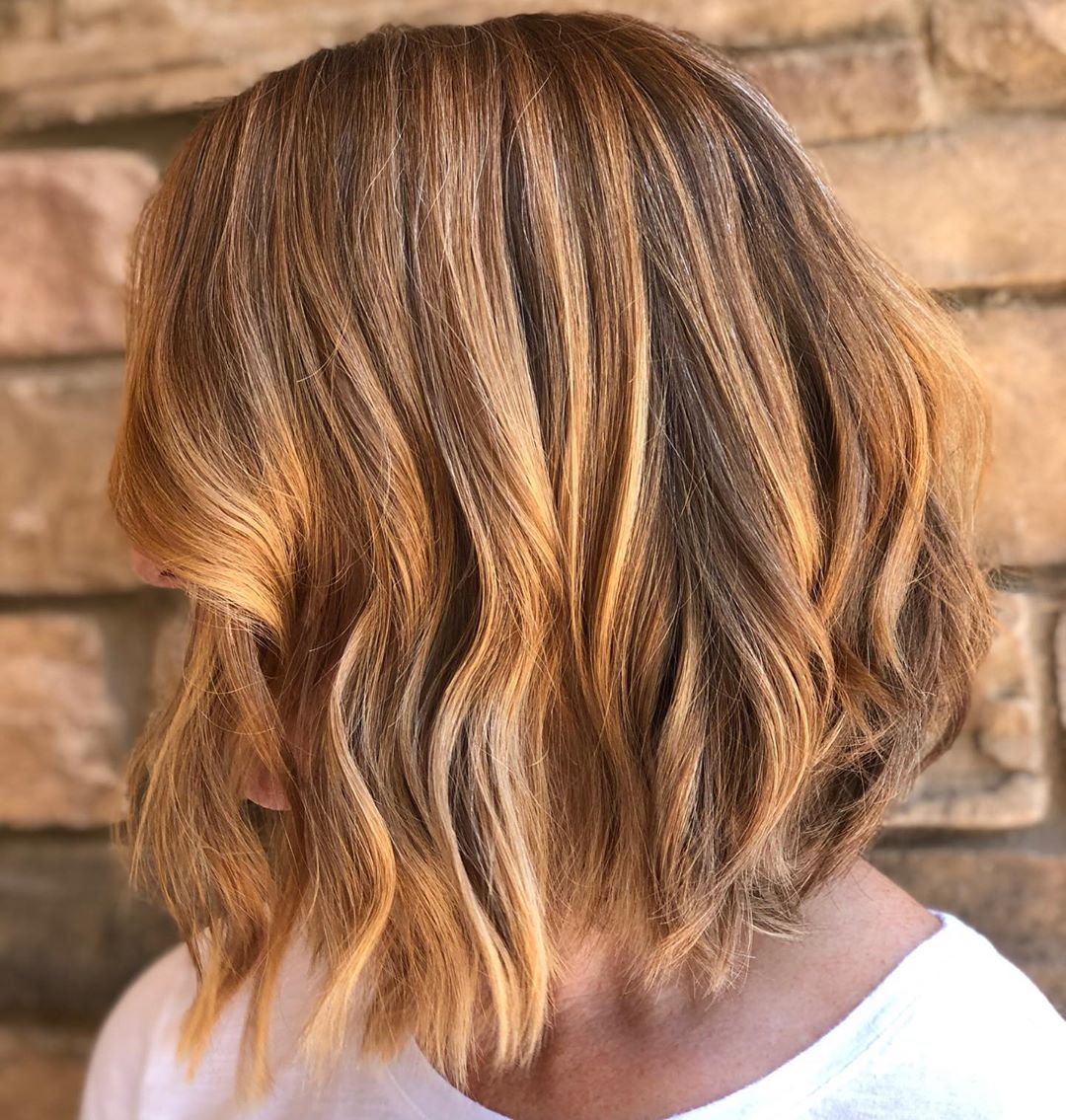 28. Messy Curls
Lobs are perfect for that messy and just out of bed style, try it out for yourself.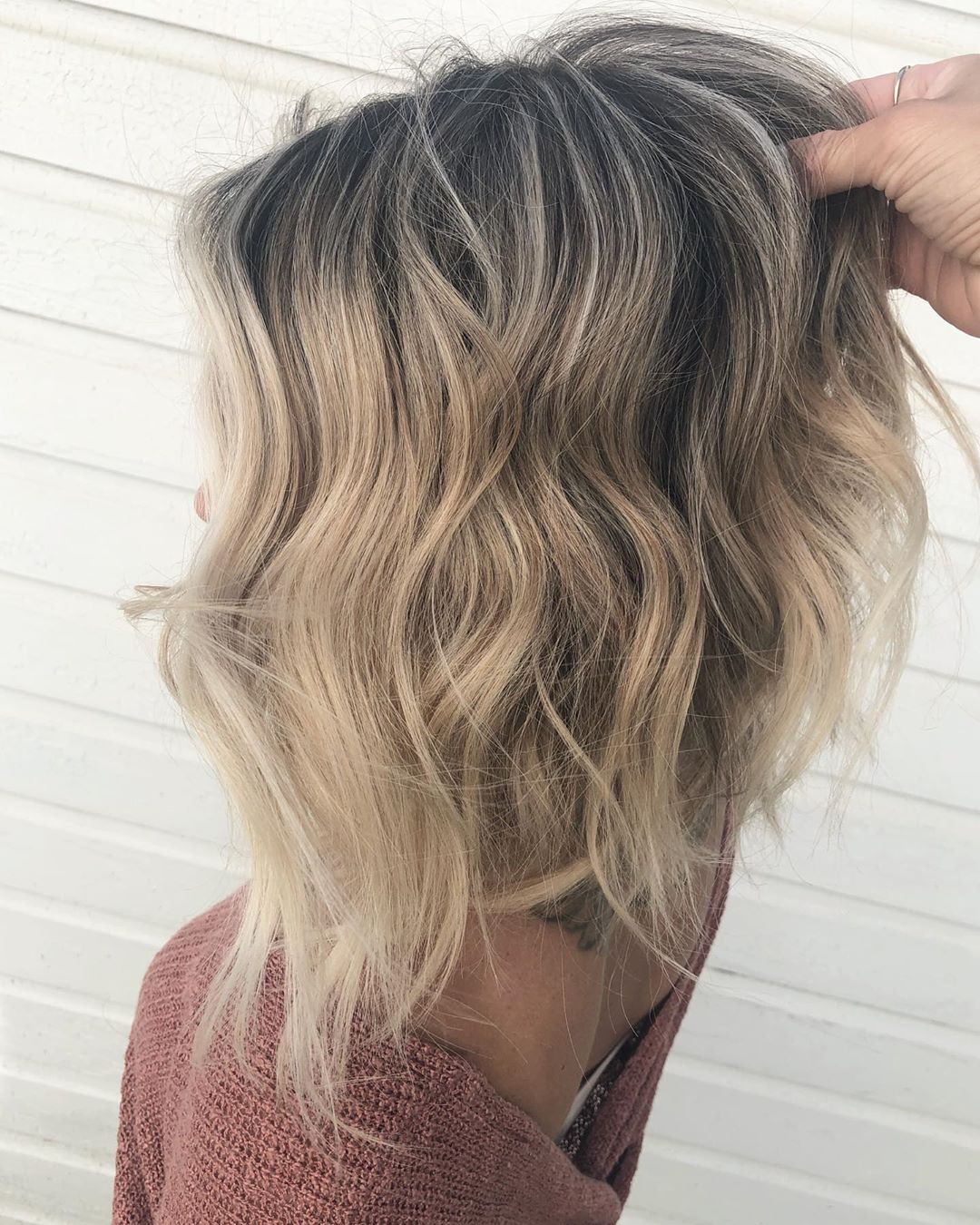 29. Dip Dye Lob
If you don't want to 100% commit to color, try a dip dye. One the bottom half of your hair will be dyed and it looks awesome.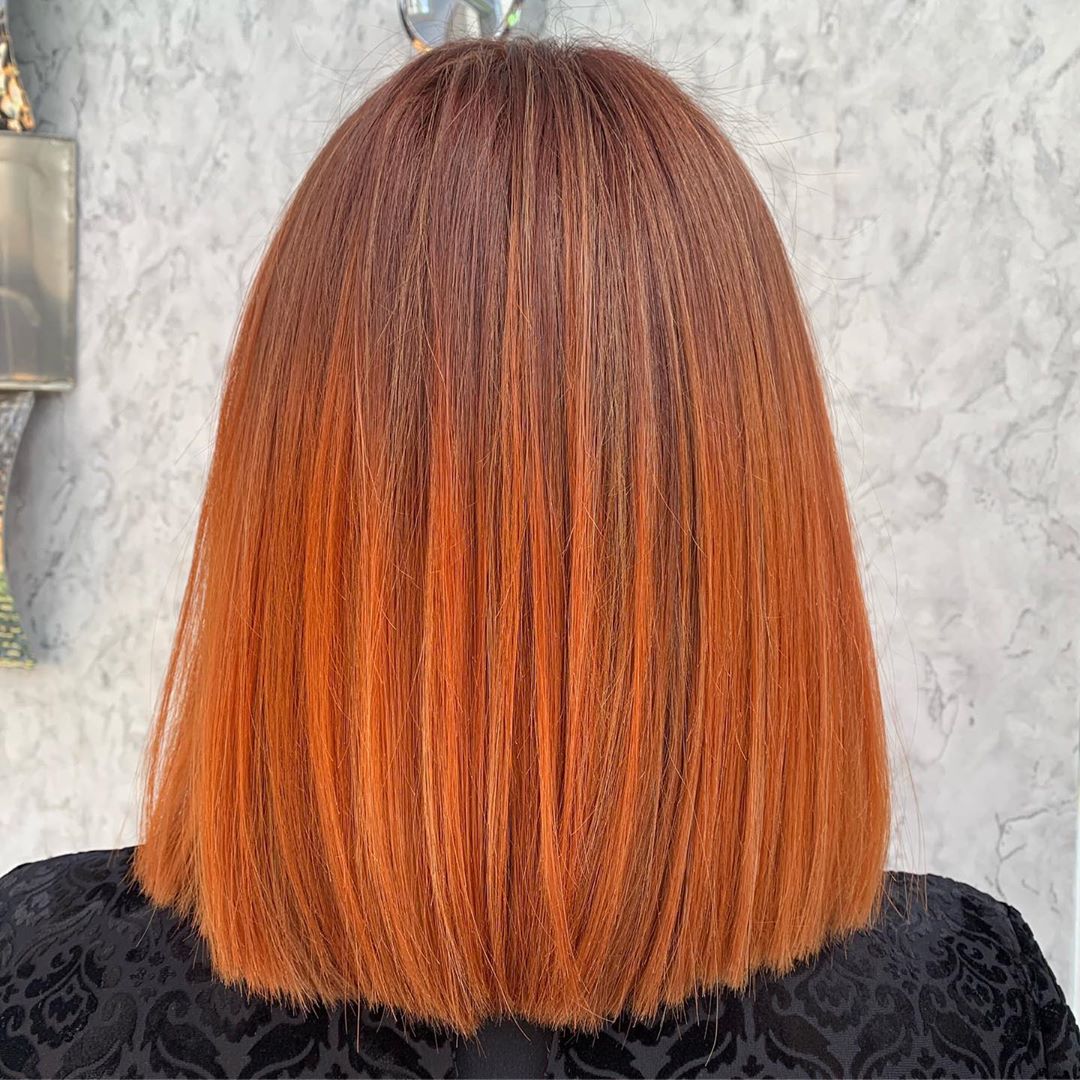 30. Girl Next Door Lob
This lob is natural and stunning, keep everything the same and go for a nice curl.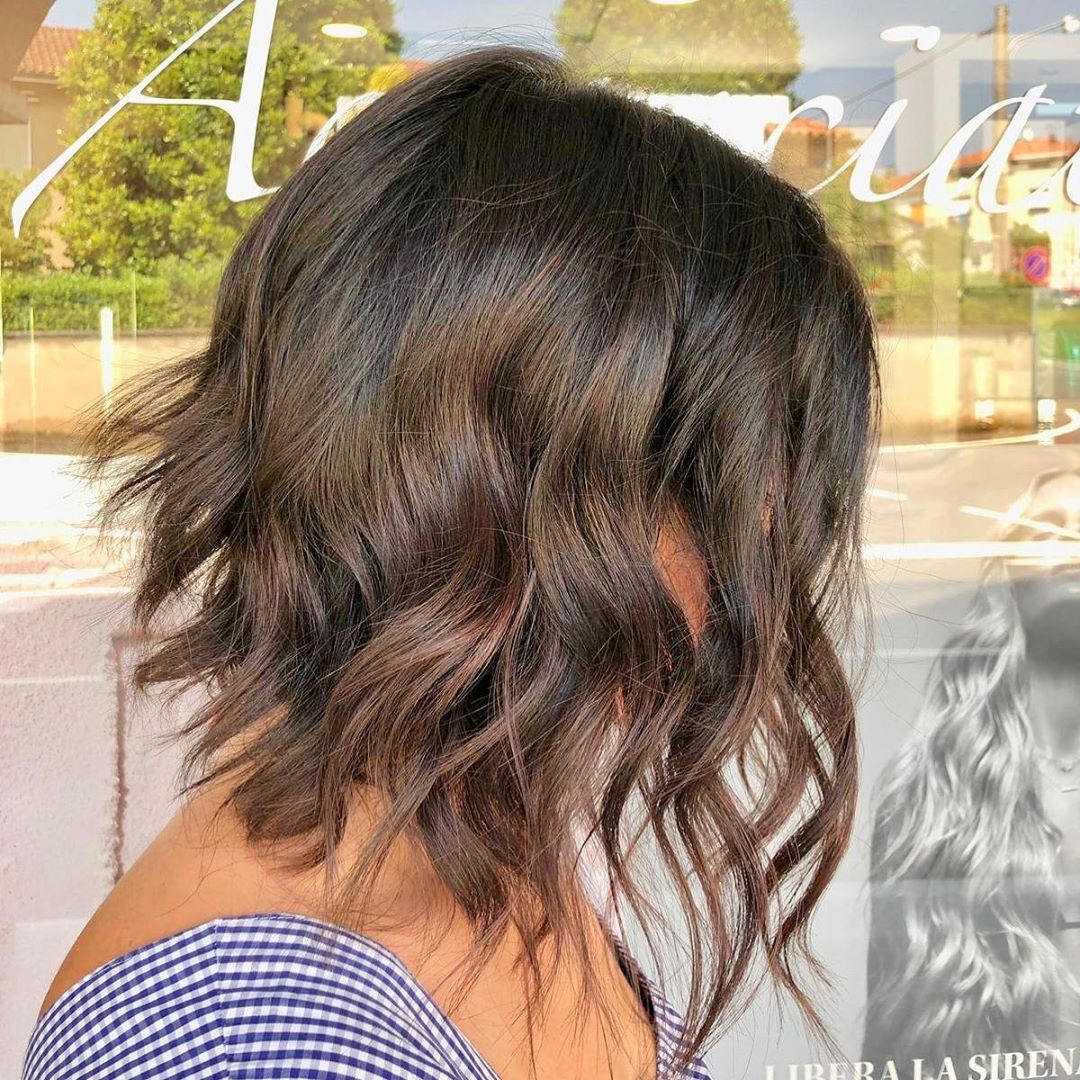 There you have it, thirty beautiful summer lobs that will look absolutely stunning on you. Which one is your favorite?