If you have short hair you might feel stuck when it comes to updos. Sure, you can always throw it up into a ponytail but sometimes we crave more than that. Fortunately, you can totally rock a beautiful updo even with shorter hair, it just takes a little work, time, and patience to make your dream come true.
Going out on a date or to an event will never be easier now with these stunning updo looks that you can easily accomplish. Look on to see some of our favorite looks that you can try out on yourself or show your hairdresser for a little inspiration.
1. Textured Bun
This textured bun is gorgeous and perfect for any event you're attending.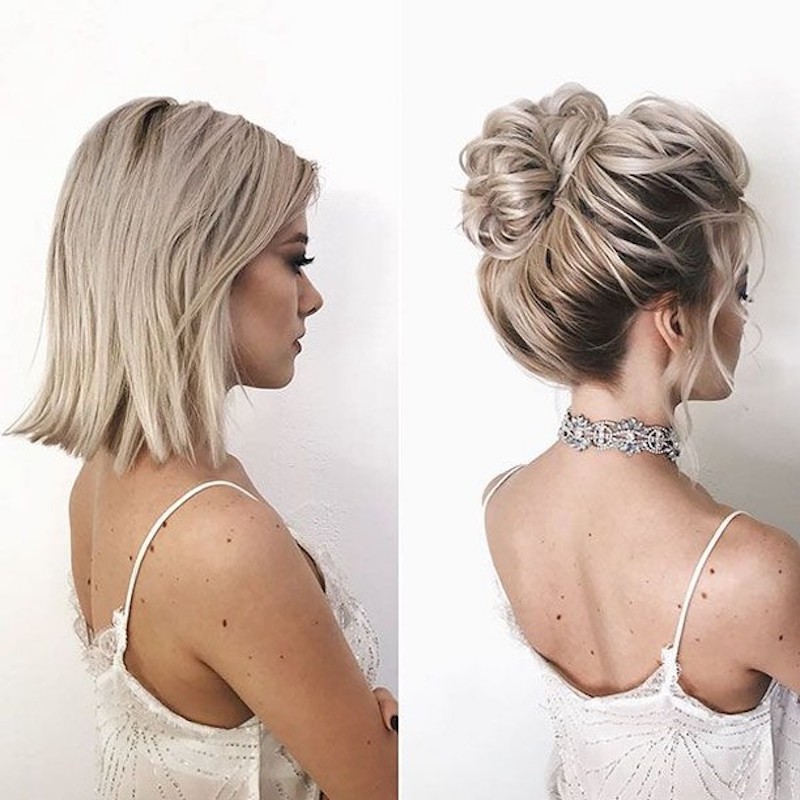 2. Braided Updo
Choose a chunky braid and wrap it around your hair for a stunning updo look.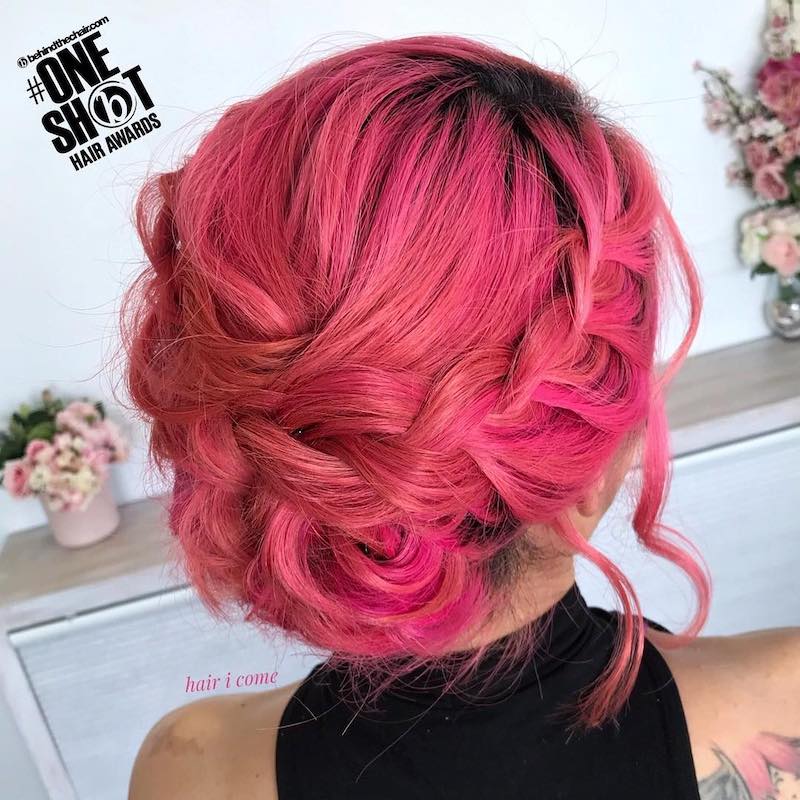 3. Half-up
If you don't want to go full updo, try out this beautiful half up bun for a simple style.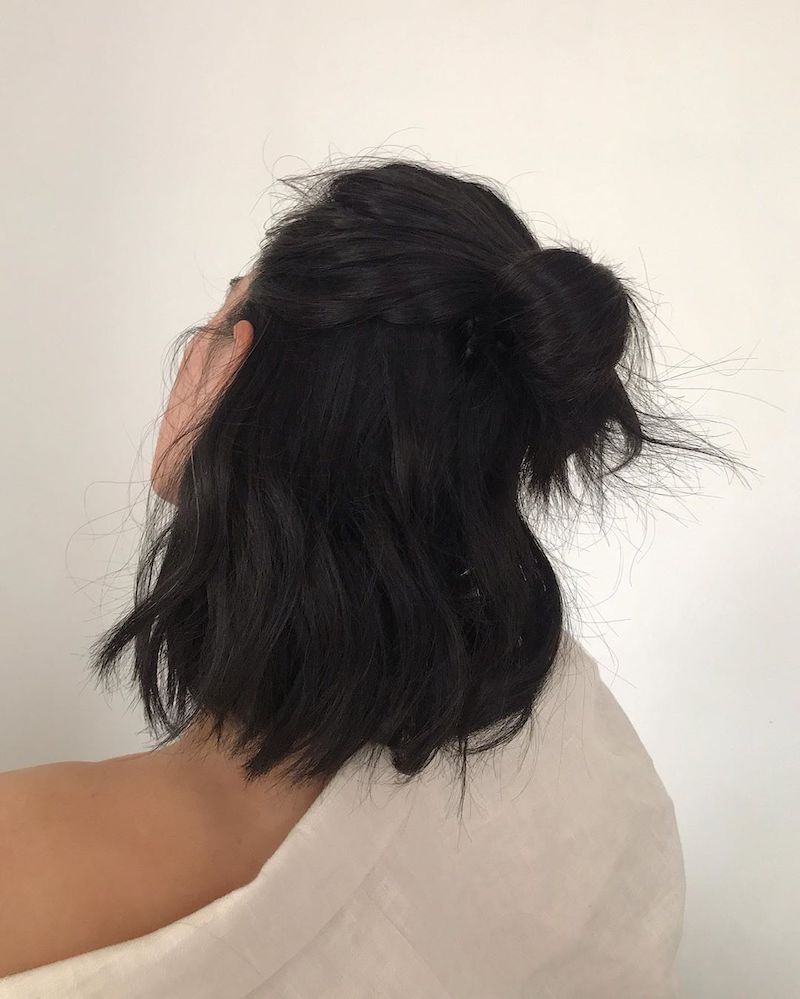 4. Low Bun
Even with shorter hair you can rock a stunning bun with lots of dimension.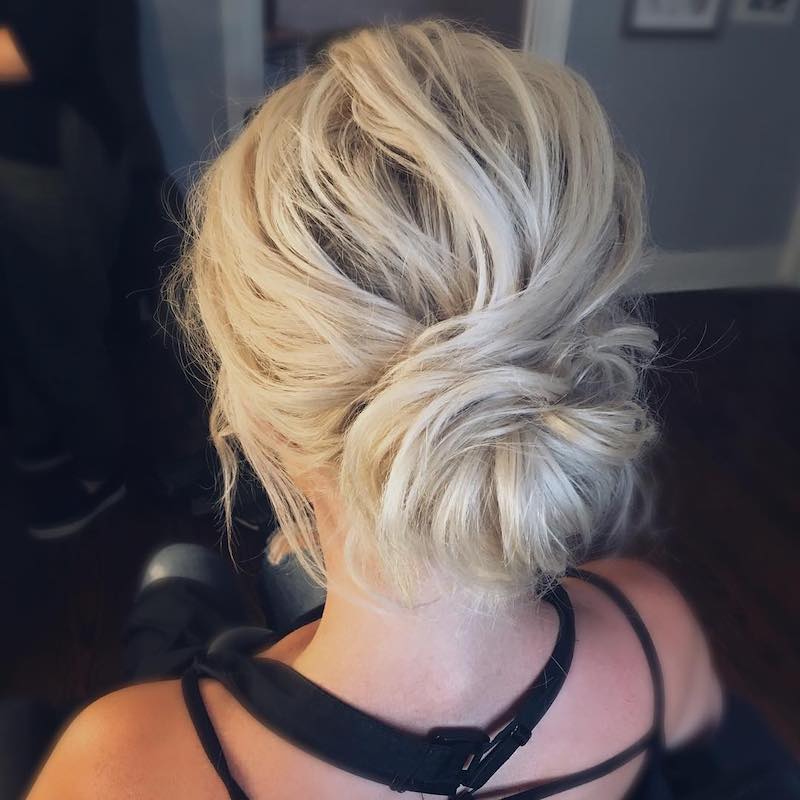 5. Pixie
Pixie cuts can be fancy with a small braid and a lot of volume.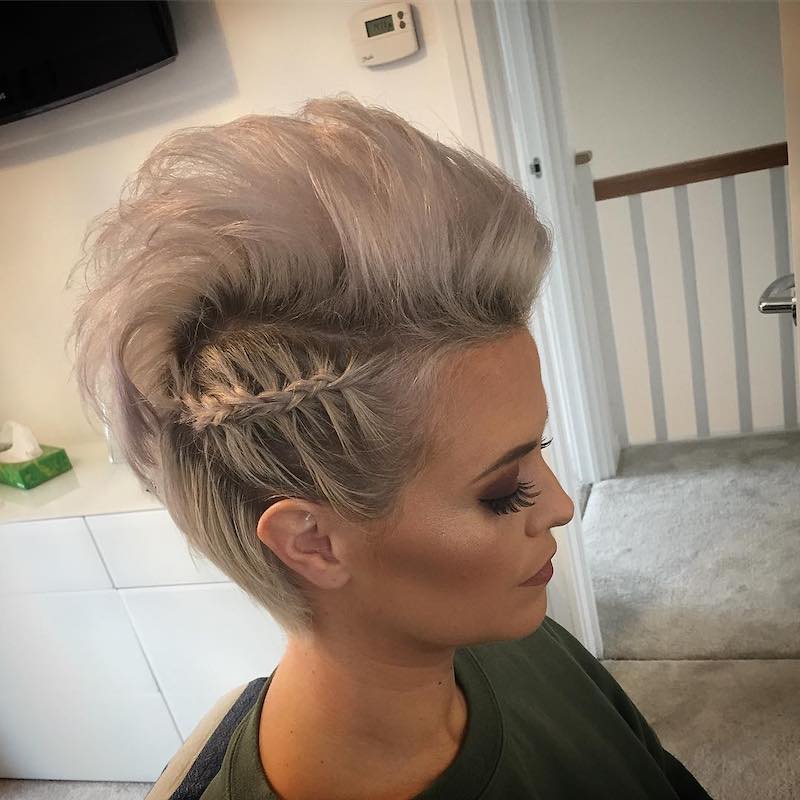 6. Boxer Braids
If you need a gym style that keeps your hair out of your face, a boxer braid is perfect.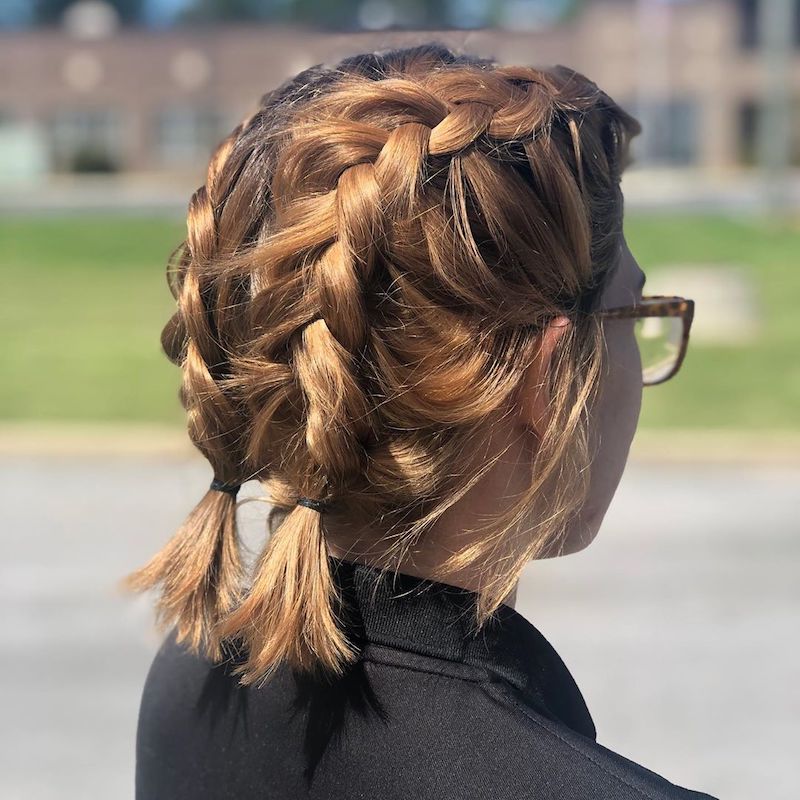 7. Simple Twist
A simple twist is stunning for weddings or parties and easy to do yourself.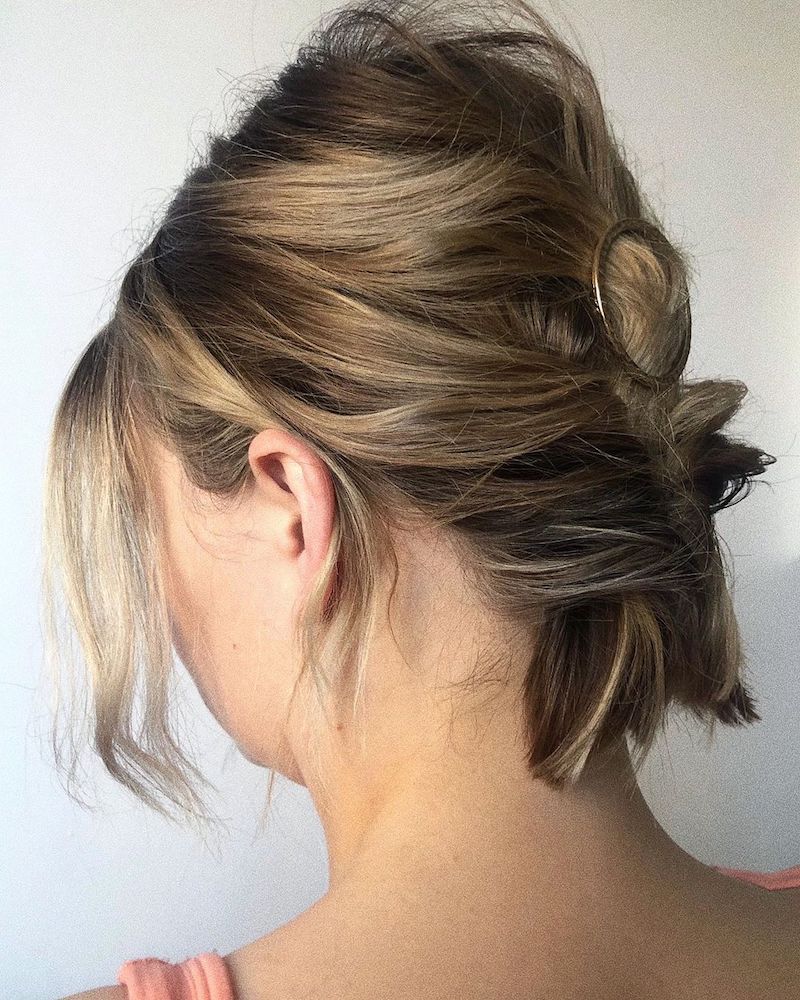 8. Dimensional Twist
Brides rejoice, even with your shorter hair you can rock a beautiful twisted updo.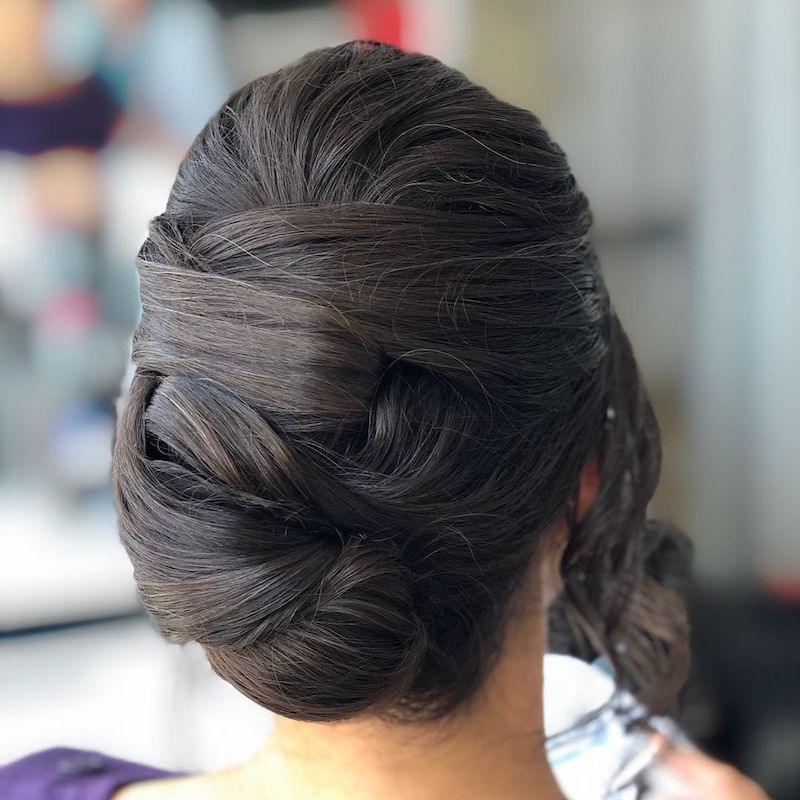 9. Fishtail
Get your hair out of your face with a trendy fishtail braid.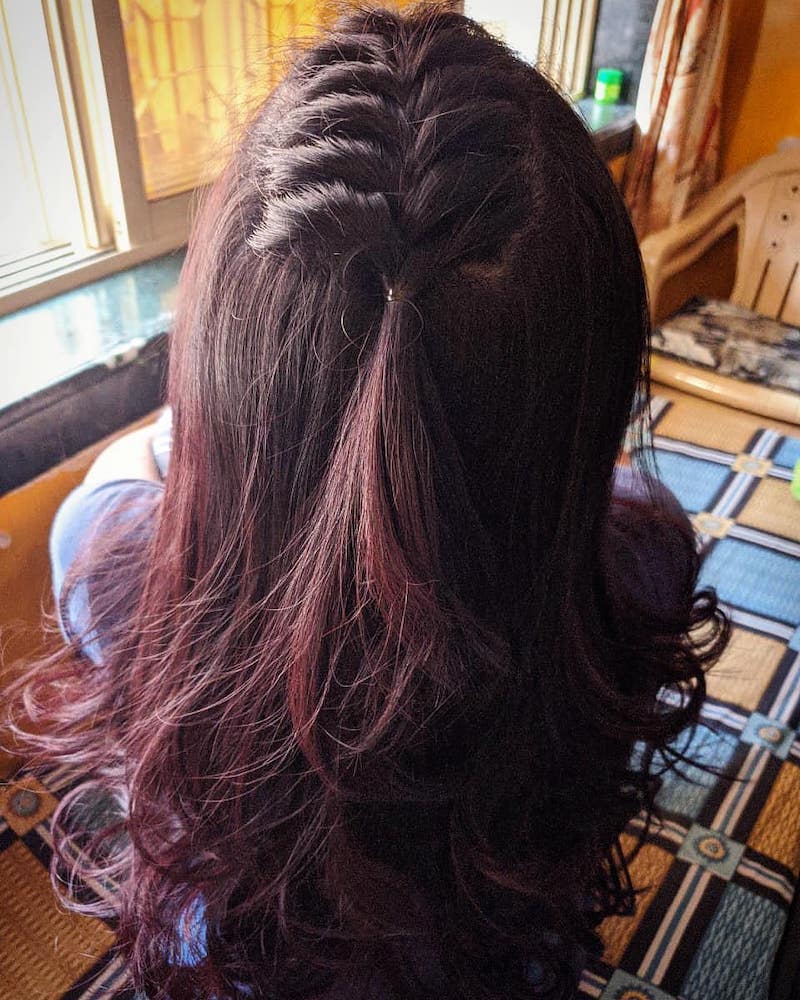 10. Textured Braid
Have some fun with your updo, like this stunning textured braid.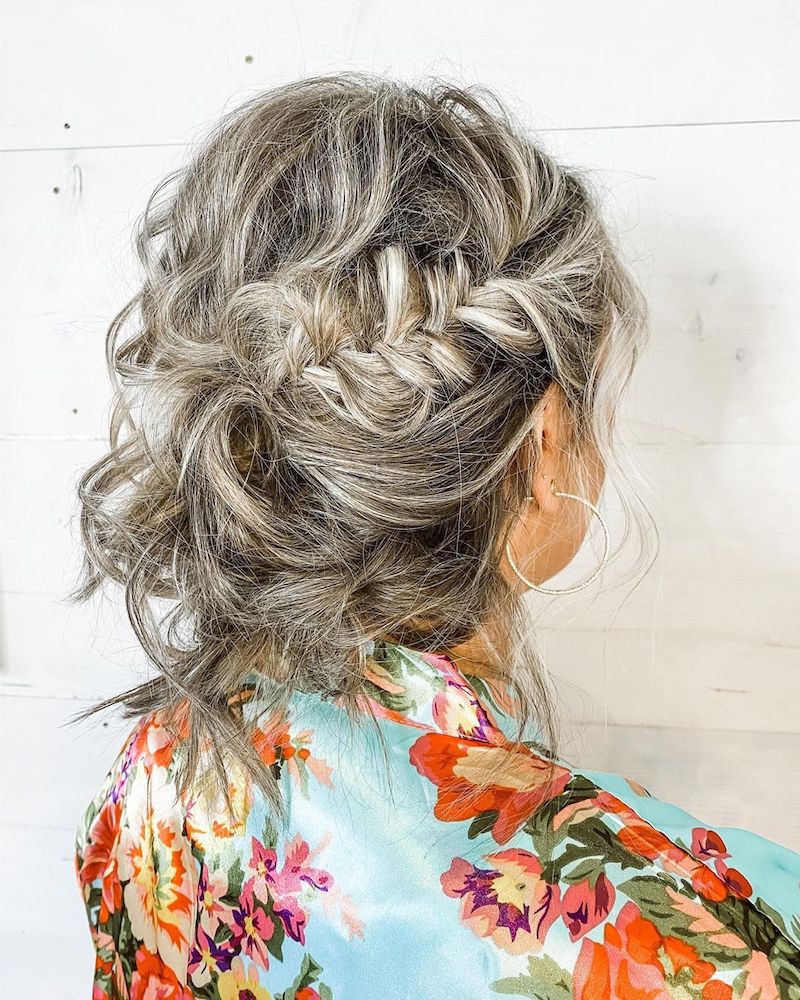 11. Classic updo
Shorter hair updos are still a thing no matter the length of your hair.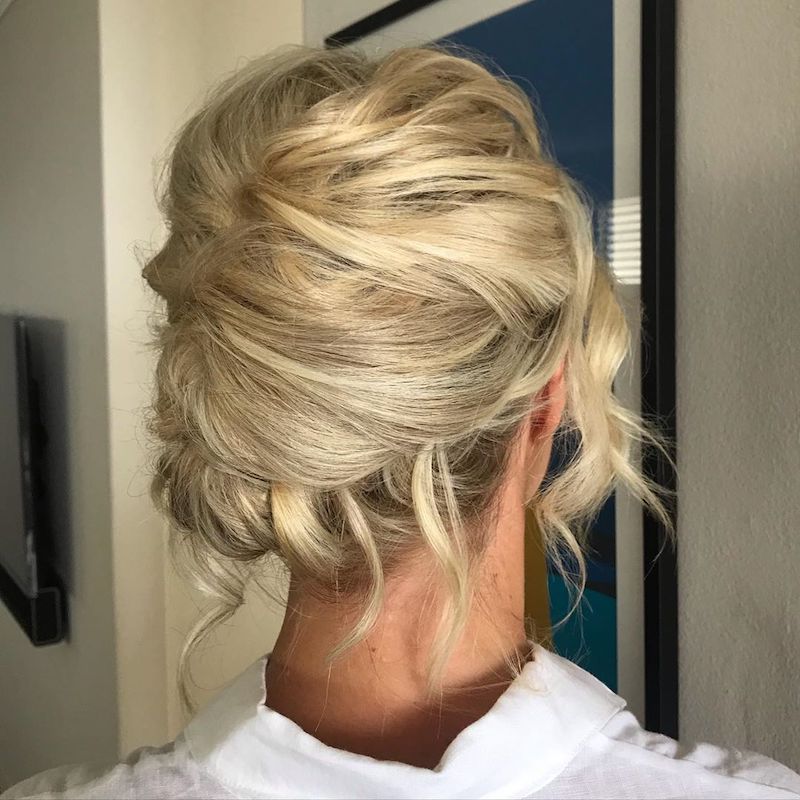 12. Melted updo
This gorgeous updo is perfect for weddings or events and is simple to do with short hair.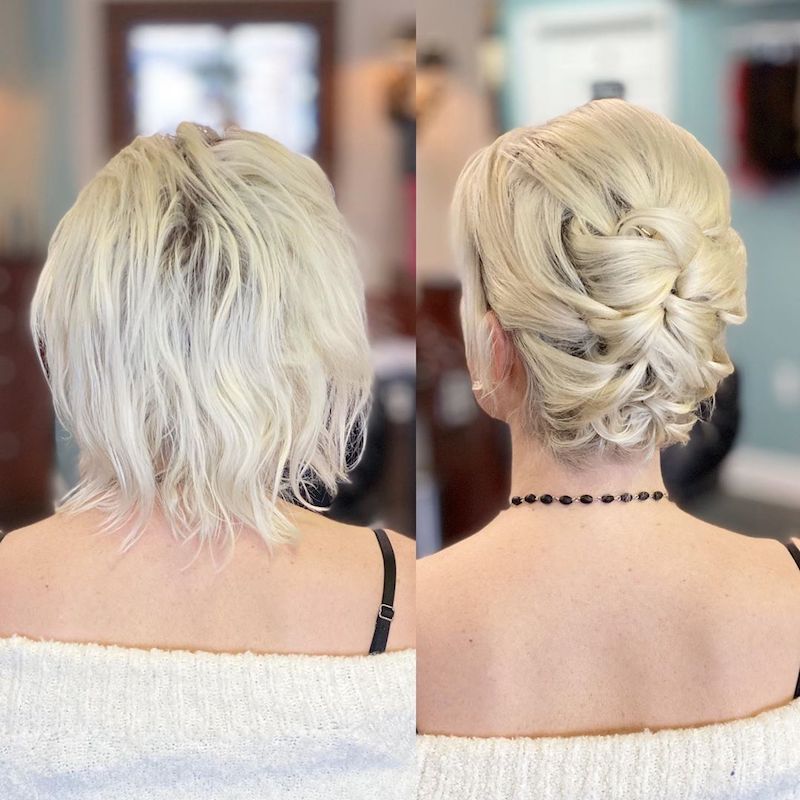 13. One Shoulder
This off the shoulder updo is beautiful and great to rock with shorter hair.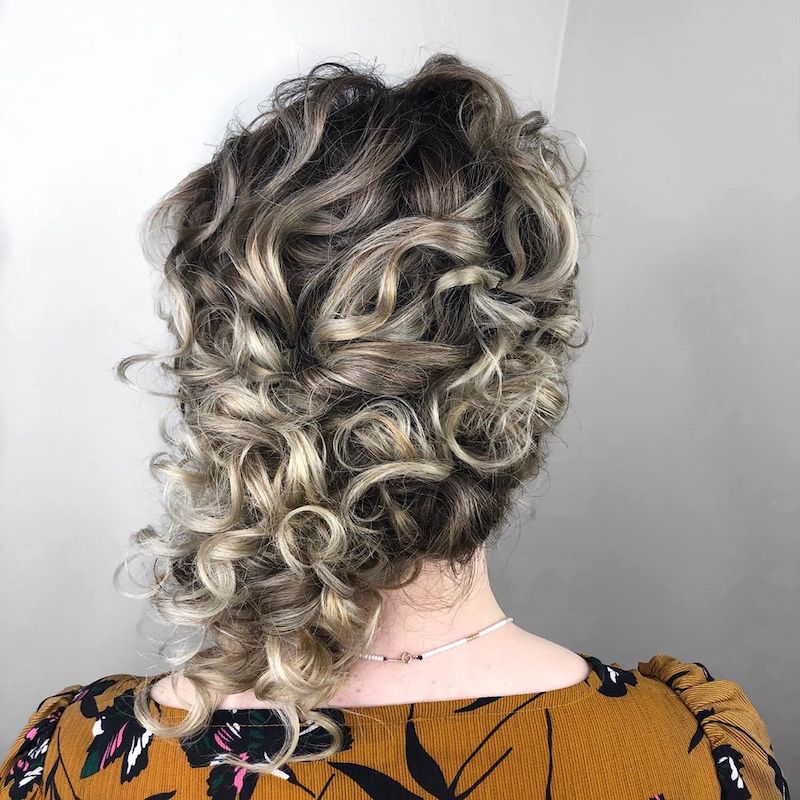 14. Pinned Back
You don't have to go fancy with your updo, instead just pin in back.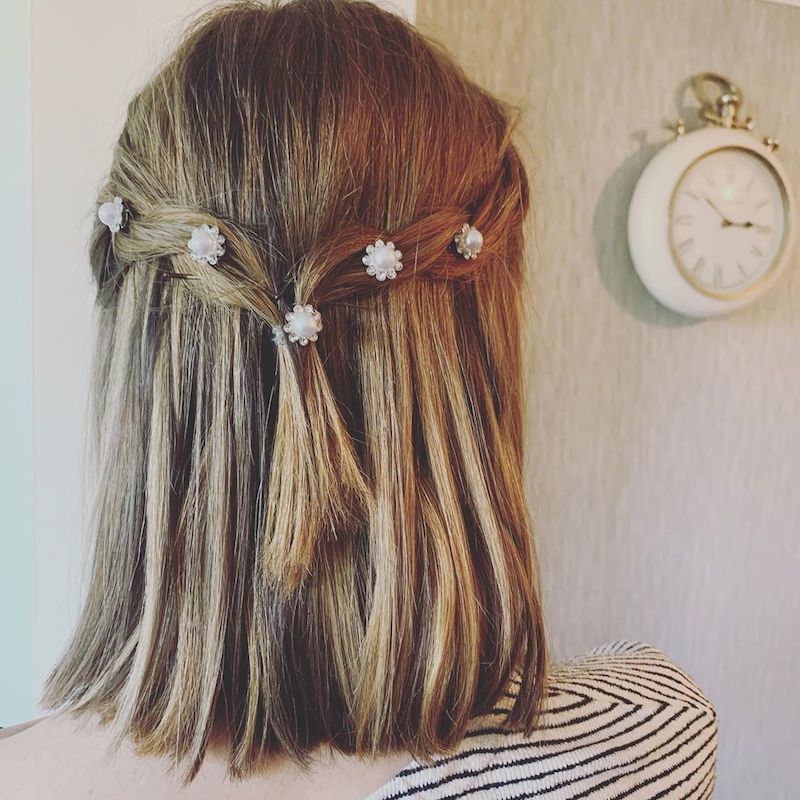 15. Side Braid
Give your short hair a flair with a side braid.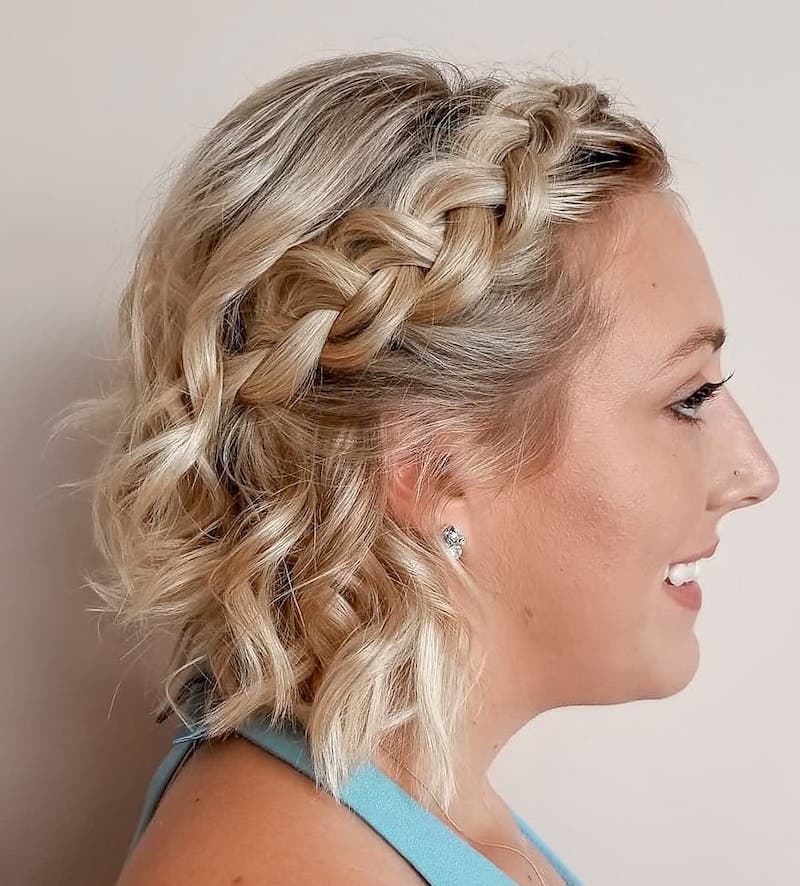 16. Braided Bun
A side braid leading into a bun is a beautiful style that is easy to do on yourself.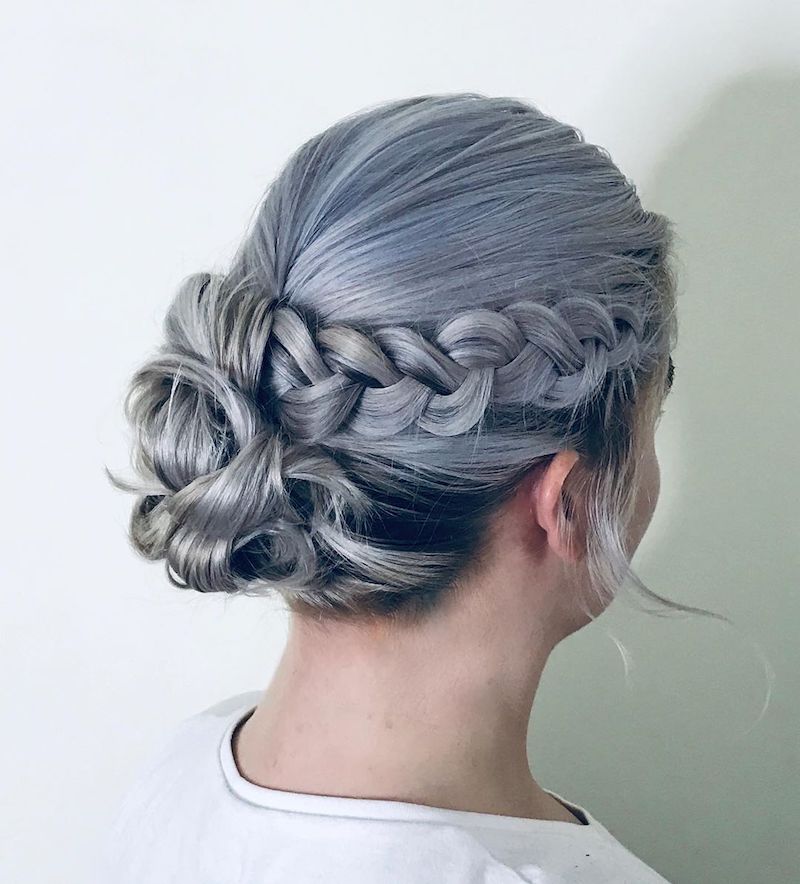 17. Bob Style
This stunning textured style is perfect if you have a bob look.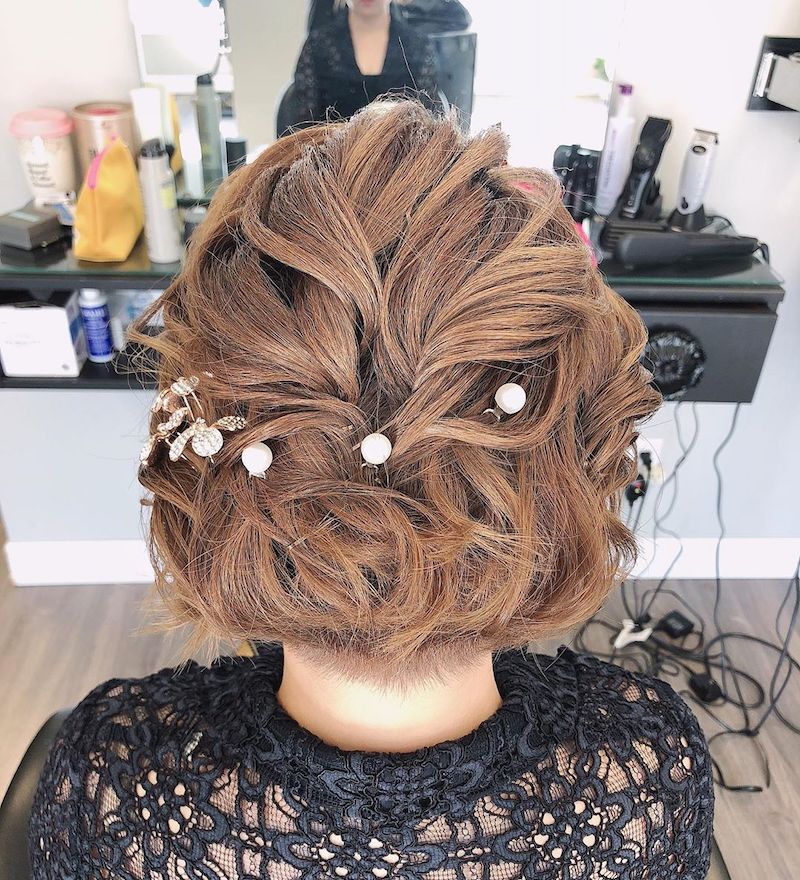 18. Braid into Ponytail
Give your ponytail a little flair with a curl and braid.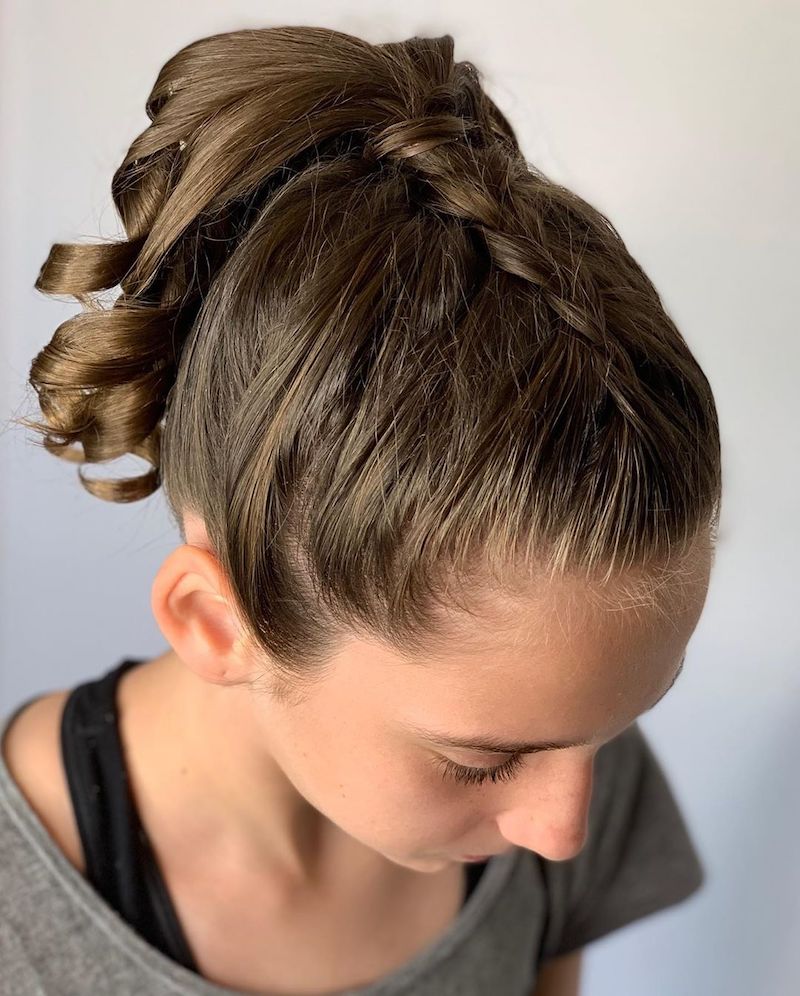 19. Twisted Bun
Lean into the twist style with a classic low bun.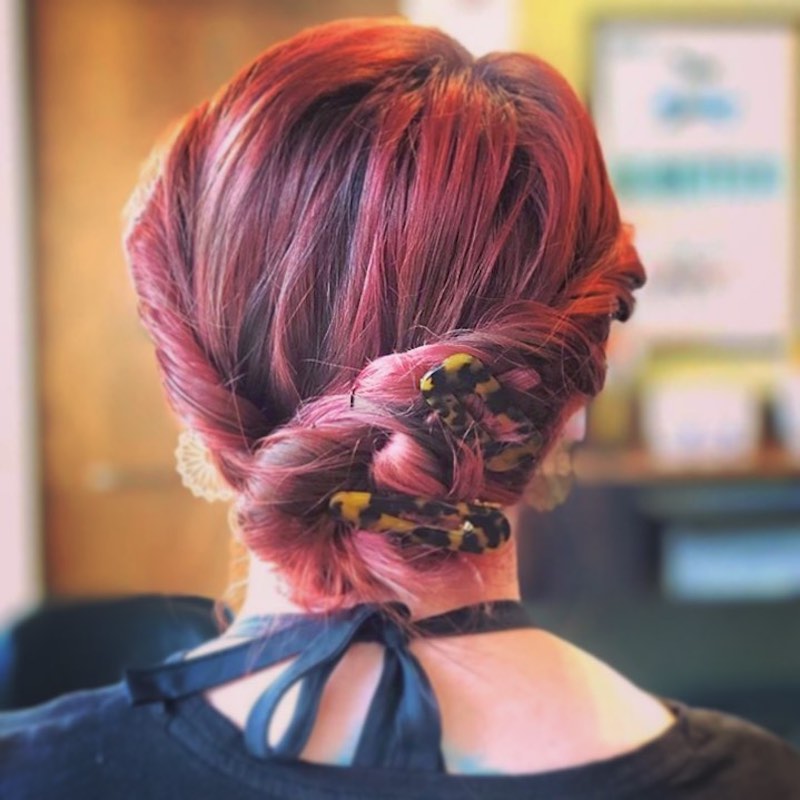 20. Multiple Braids
Having multiple braids gives your hair a lot of texture and dimension.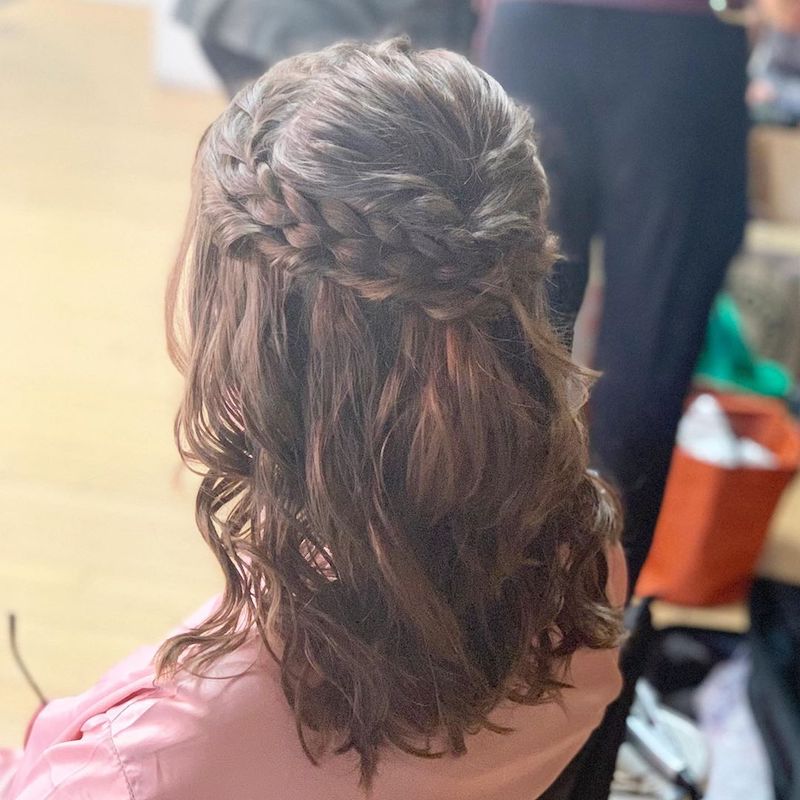 21. Volume
Regardless of your updo make sure to give yourself a ton of volume.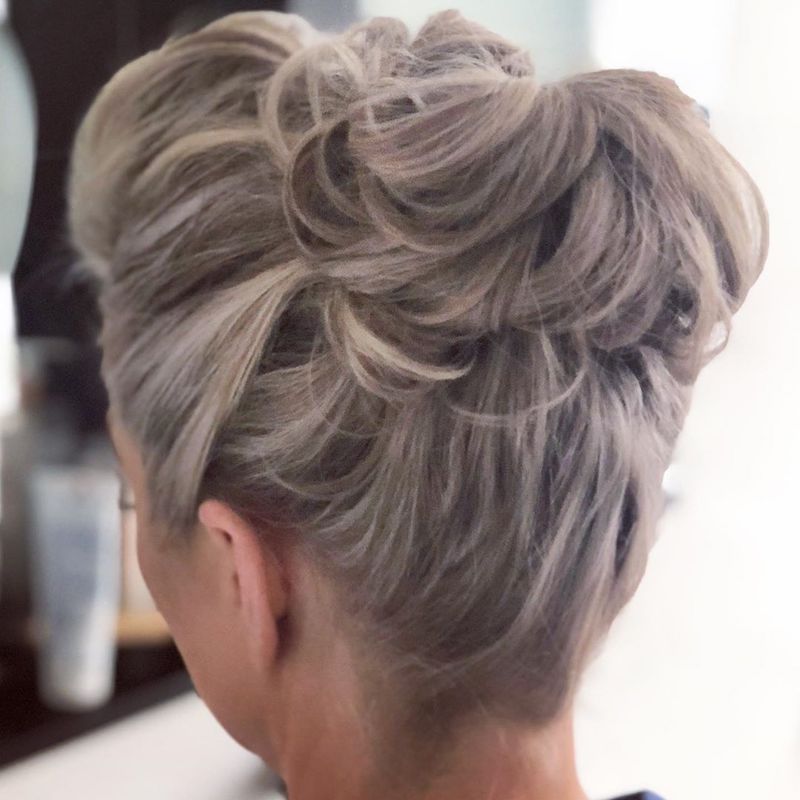 22. Everything
Can't figure out what updo style is your favorite, just combined a few of them.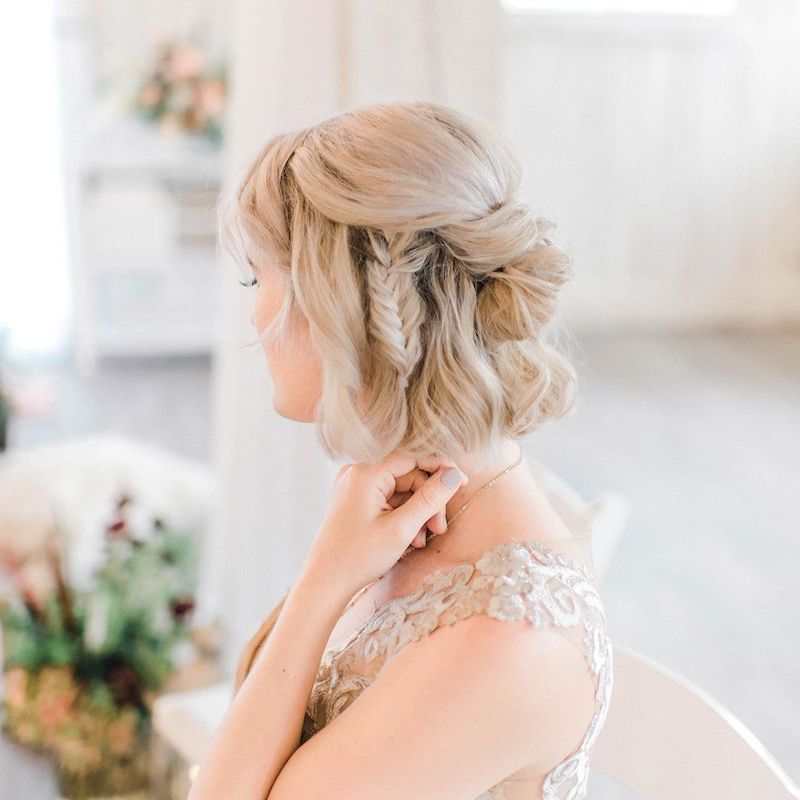 23. Curled Mohawk
Give your mohawk a flair with a curl and flowers.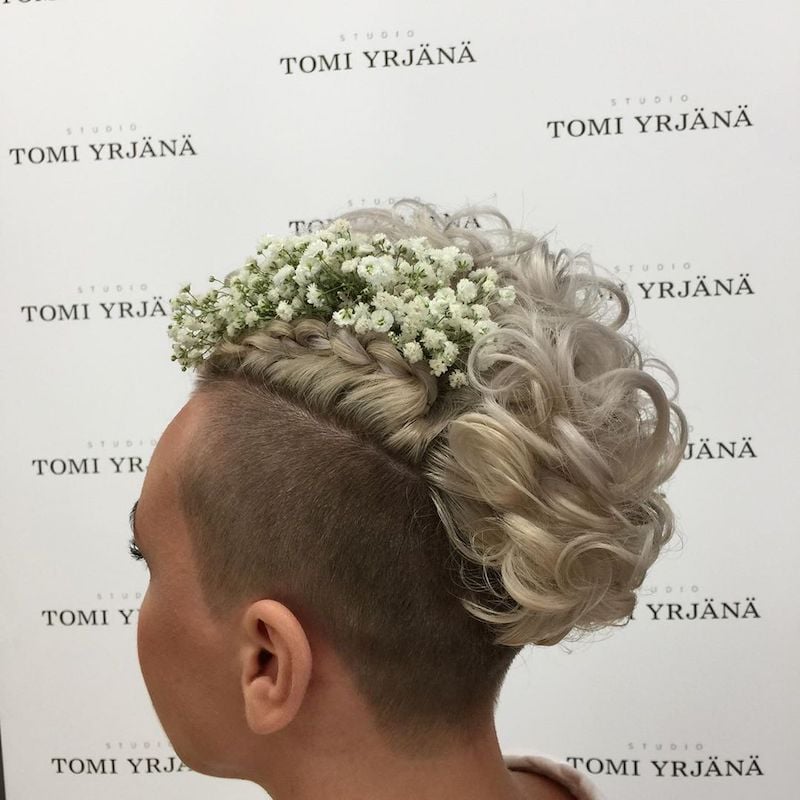 24. Bun and Bangs
Give yourself a high bun and side bangs for a gorgeous but simple style.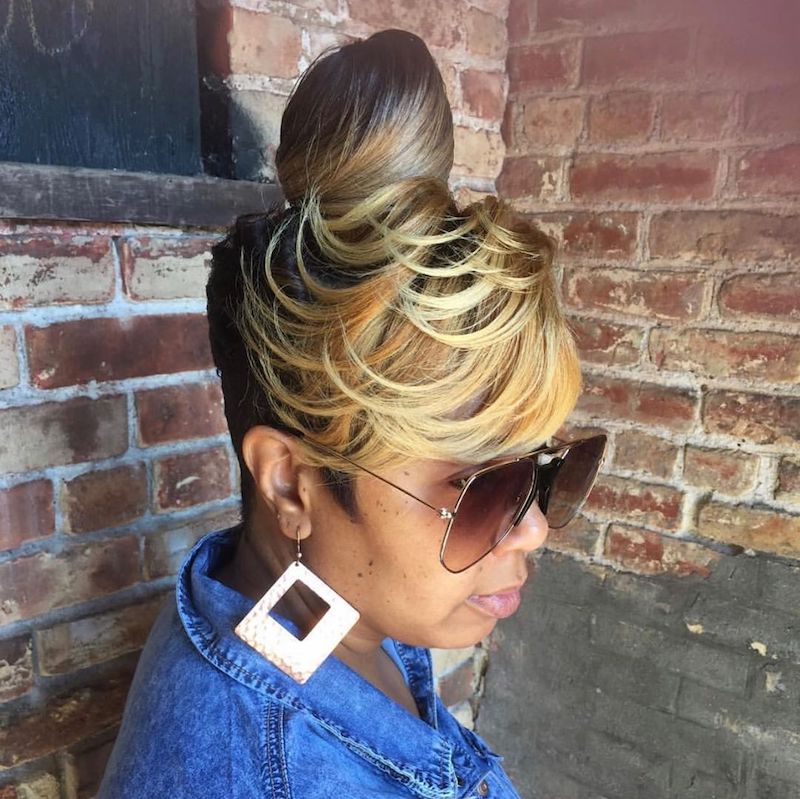 25. Accessories
A pop of accessories is perfect to bring attention to your updo,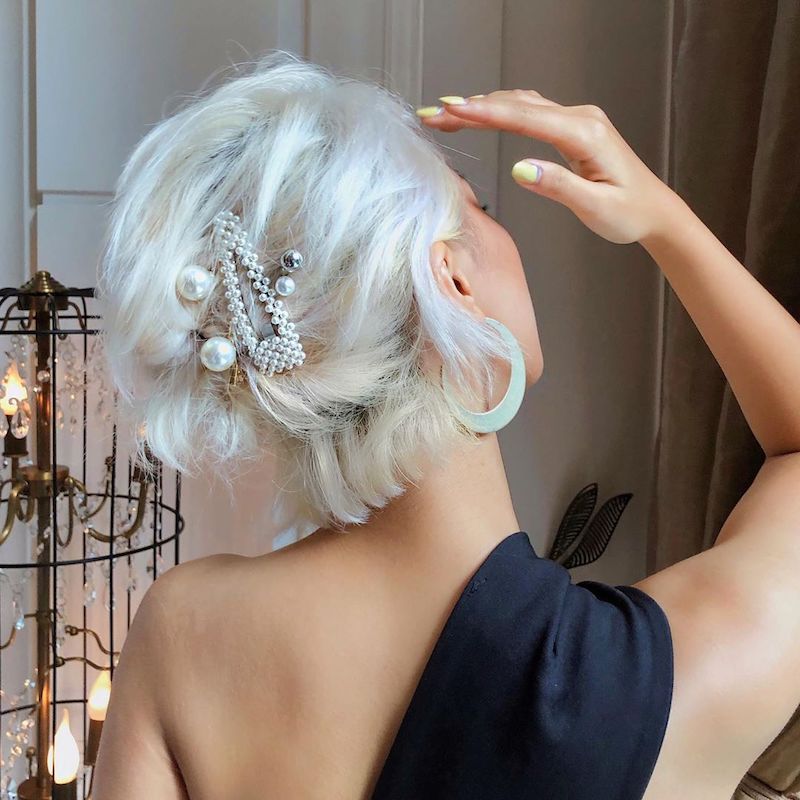 26. Dutch Braid
Lean into your boho side with this Dutch braid pulled into a ponytail.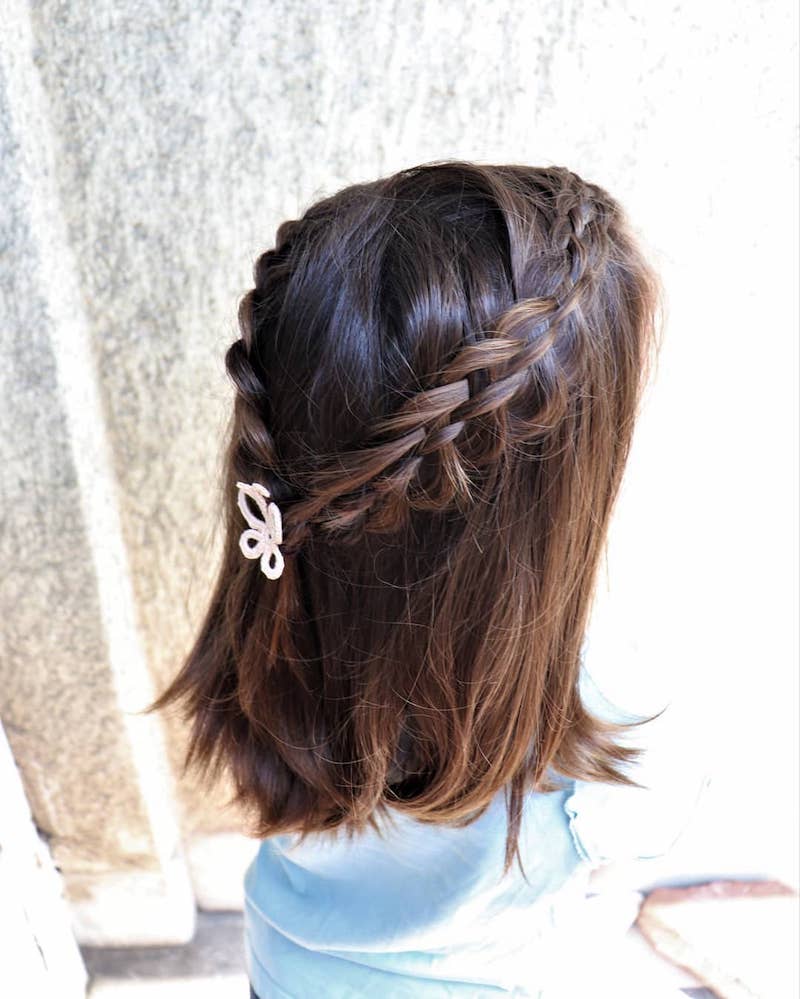 27. Bow
A bow is like the cherry on top of your hairstyle.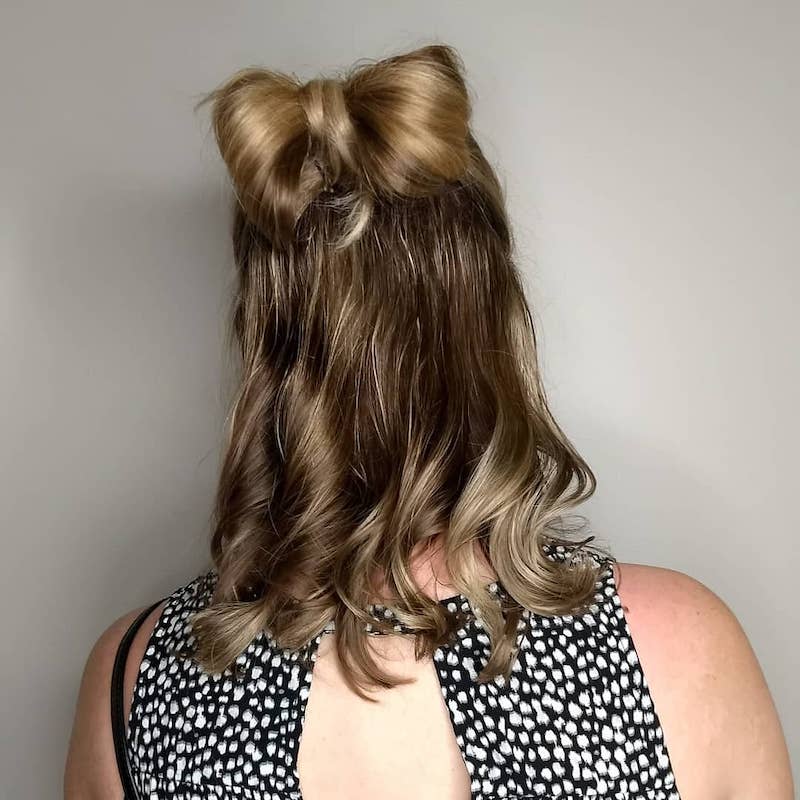 28. Medium Bob
Even with a medium bob you can have a stunning and gorgeous style.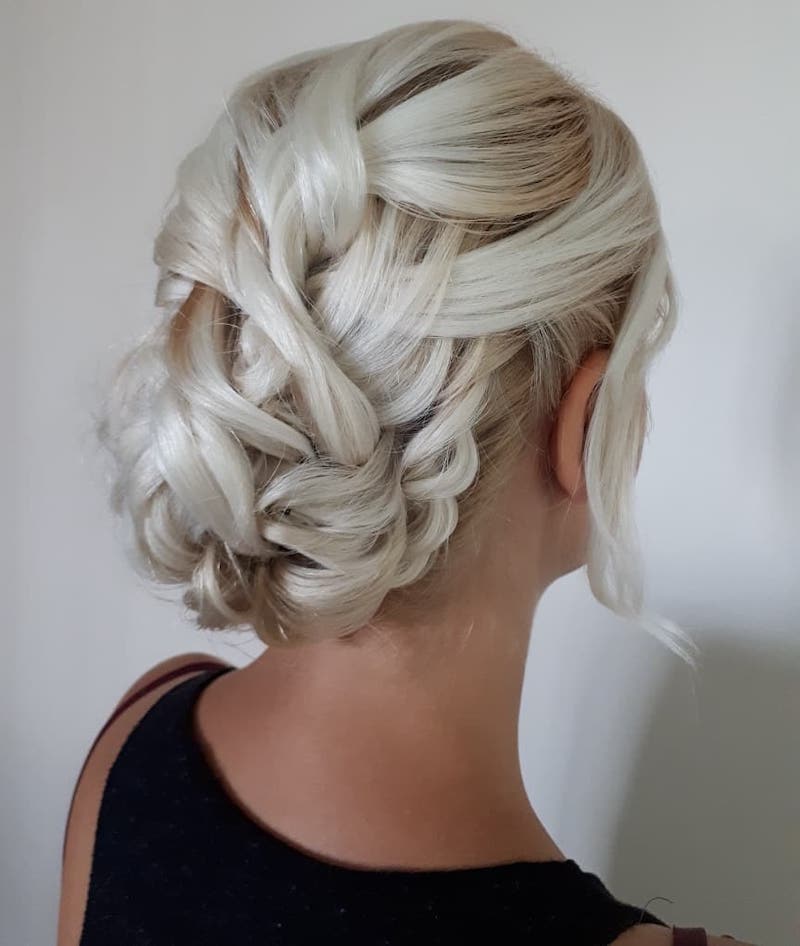 29. Sassy Pull Back
Add a few twist and braids to your pulled back look for a sassy and fun updo.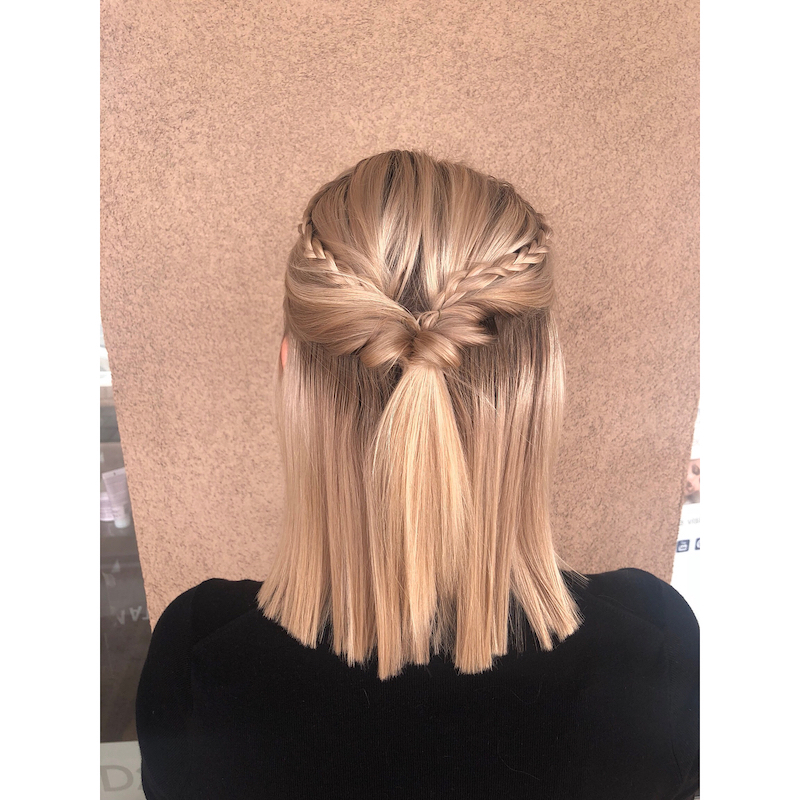 30. Whimsical
This whimsical look is dimension, big, and perfect for anytime you're going out,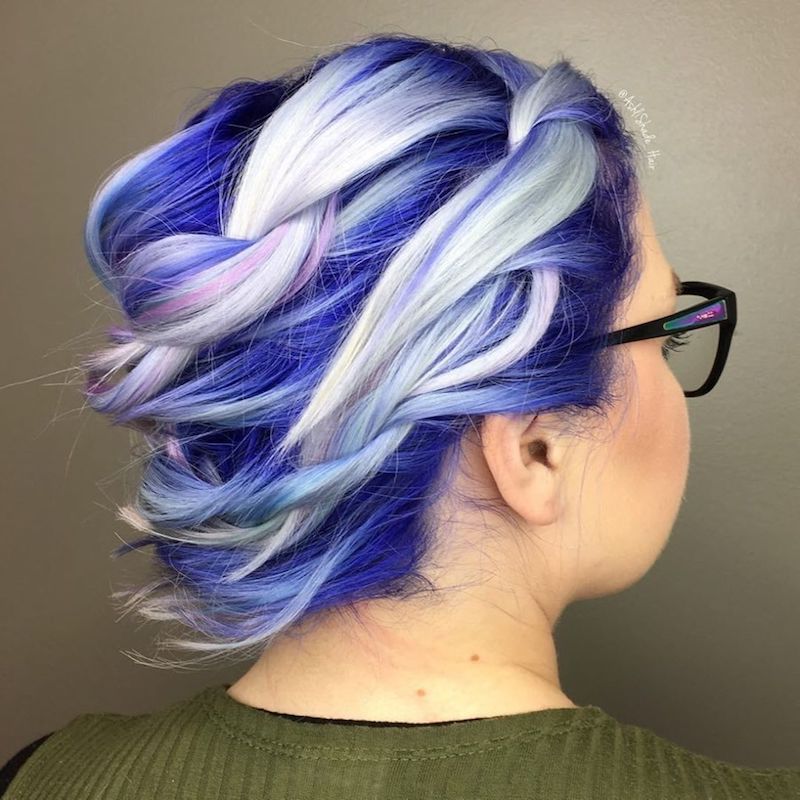 As you can see, even with shorter hair you can rock a stunning updo that is great for weddings, events, parties, or just hanging out with your friends. Some of these styles can be tricky but as long as your open and creative, you'll have a great outcome.