With spring here we are seeing a lot of pastel and lovely colors lining the shelves at the stores. These gorgeous colors are soft and really help represent the season that we are in, so why not get on the bandwagon of pastels and try a fun pastel color in your hair. Pastel hair is a great way to show off your own personal style and will instantly turn heads because it is just too beautiful not to stare at.
Here are 35 of our favorite short pastel hairstyles.
1. Soft Rainbows
Enhance your pixie cut just a tad by adding a soft mix of purples, blues, yellow, and pinks to your hair.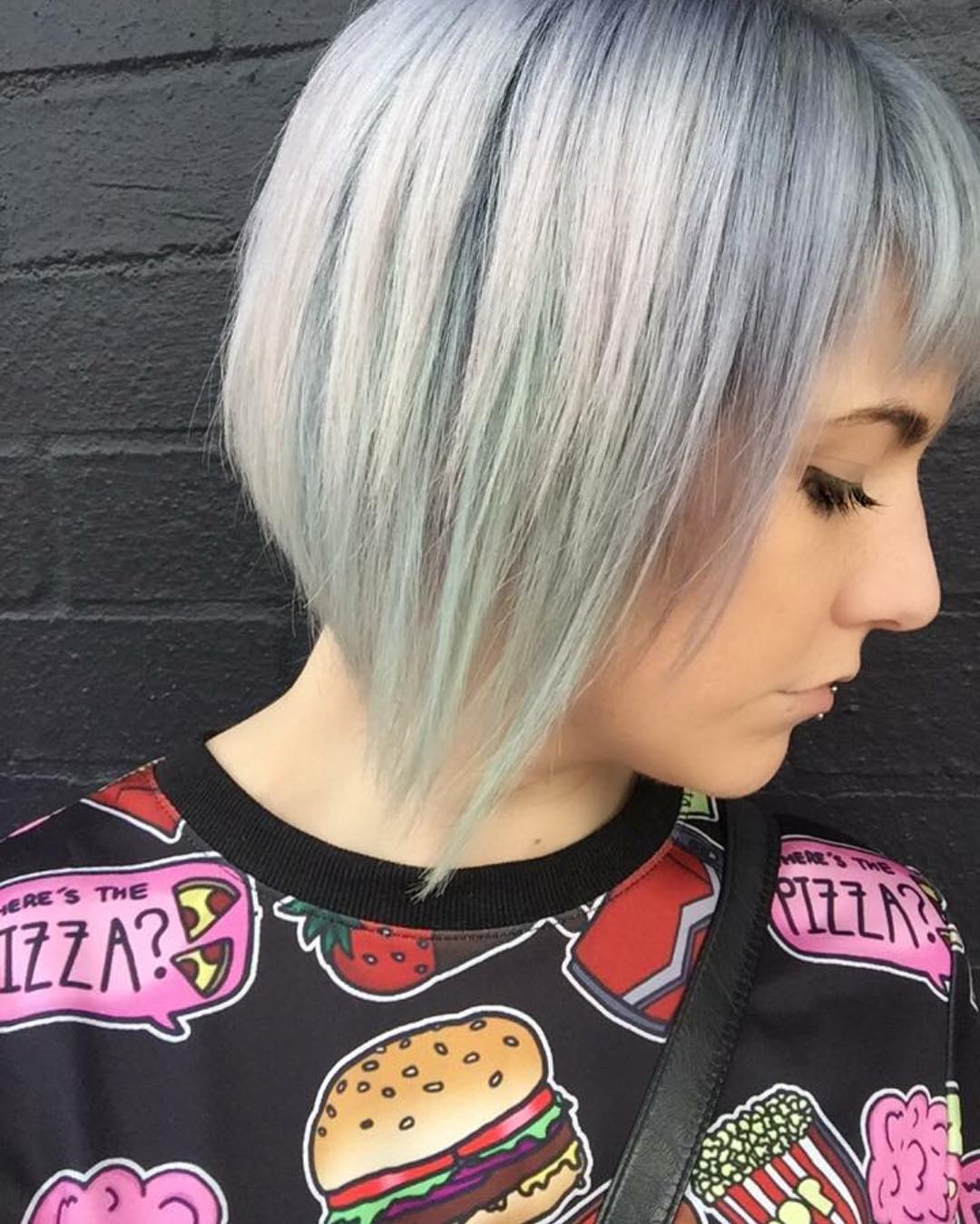 2. Mint Vibes
Combine some of your favorite soft greens and blues and lay a little silver over the top for a minty vibe.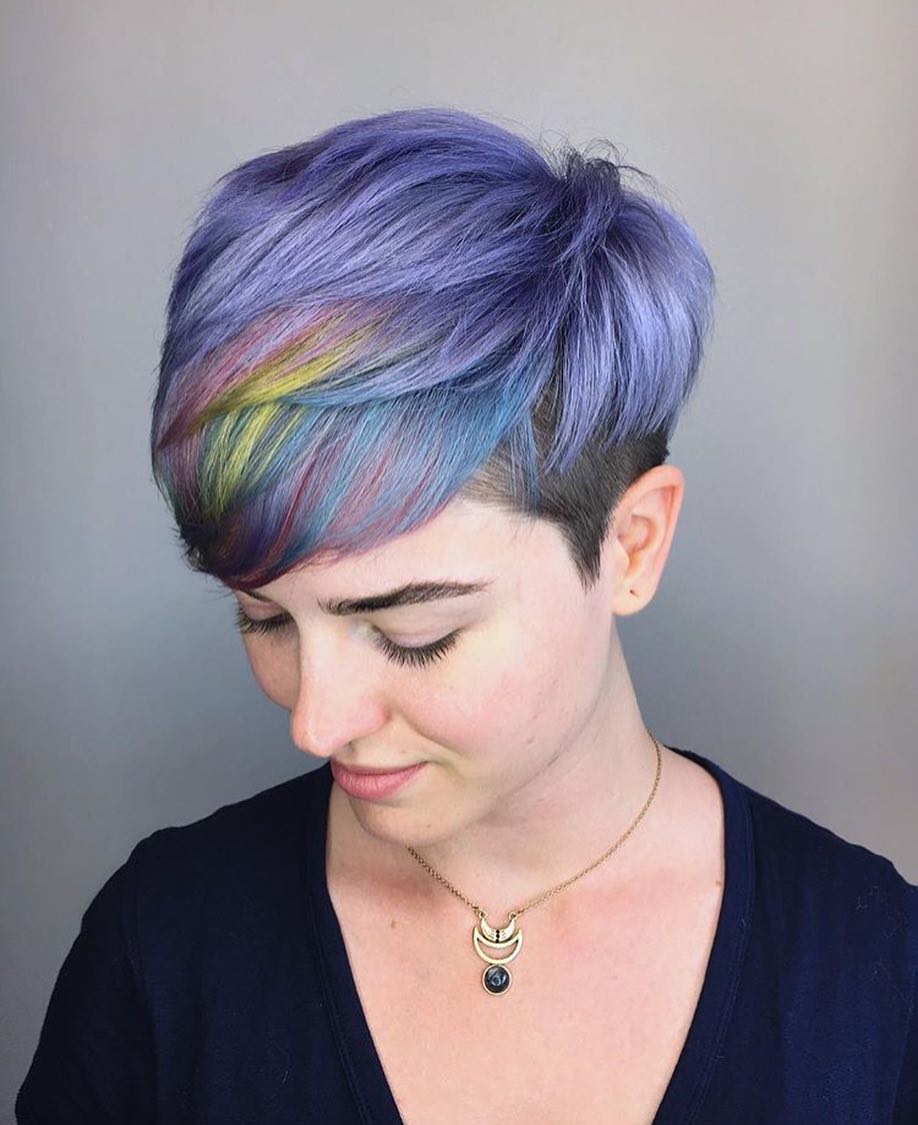 3. Cotton Candy
Your spiked pixie will look amazing with this mixture of yellow, pink, and blue.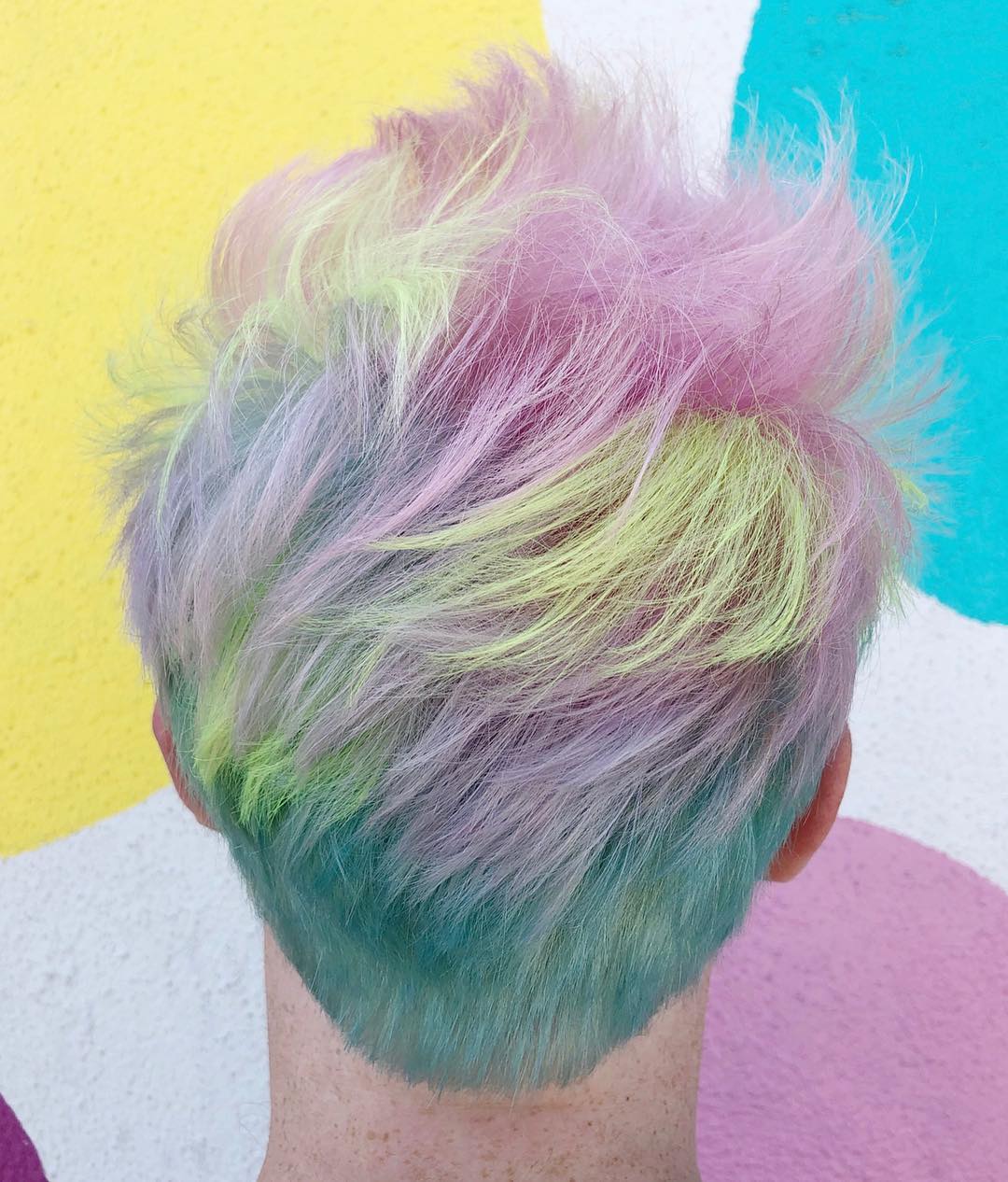 4. Soft Pink
If you're worried about going too wild, try a soft pink out.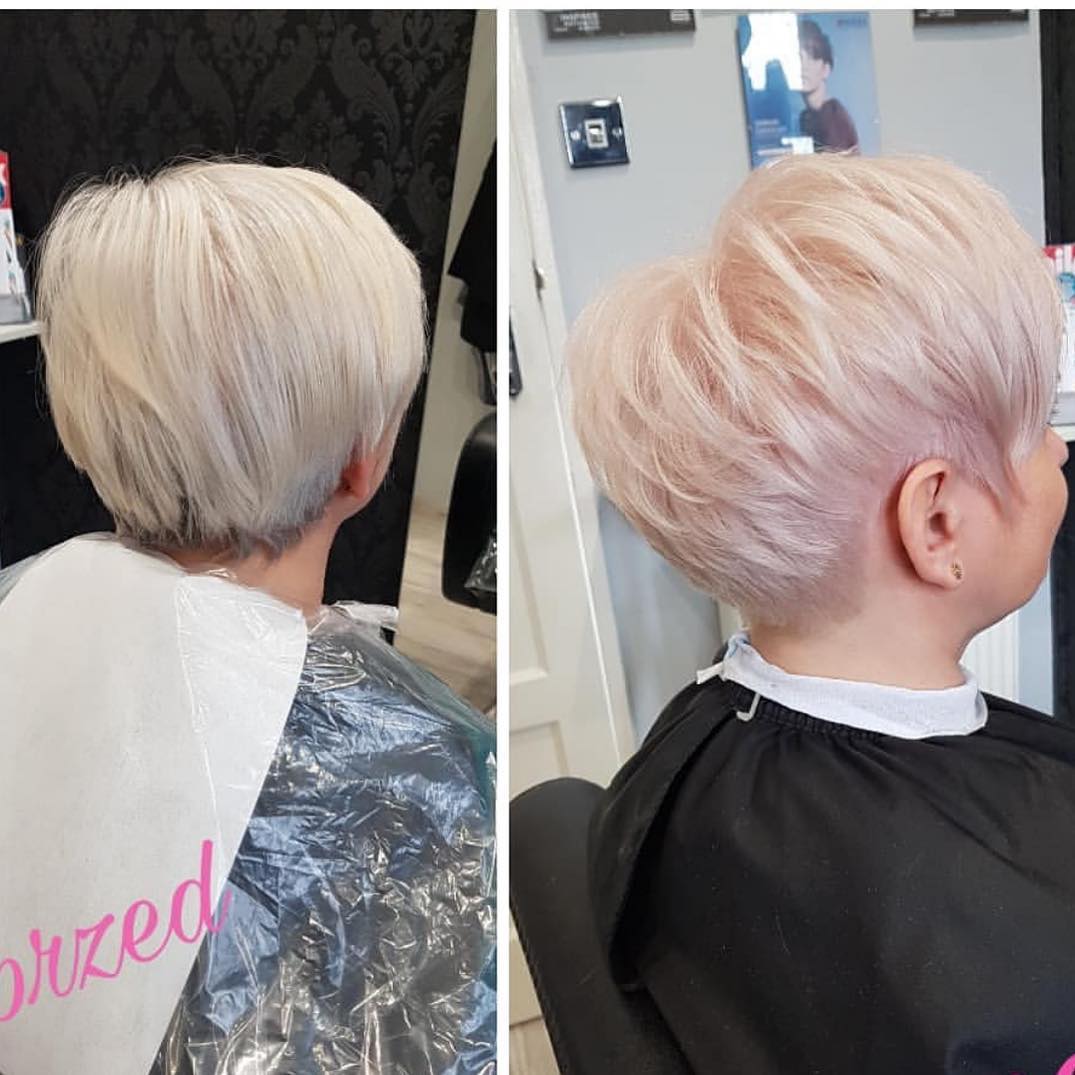 5. Blue Wave
A soft blue with a cool cut is the best way to show off your new look.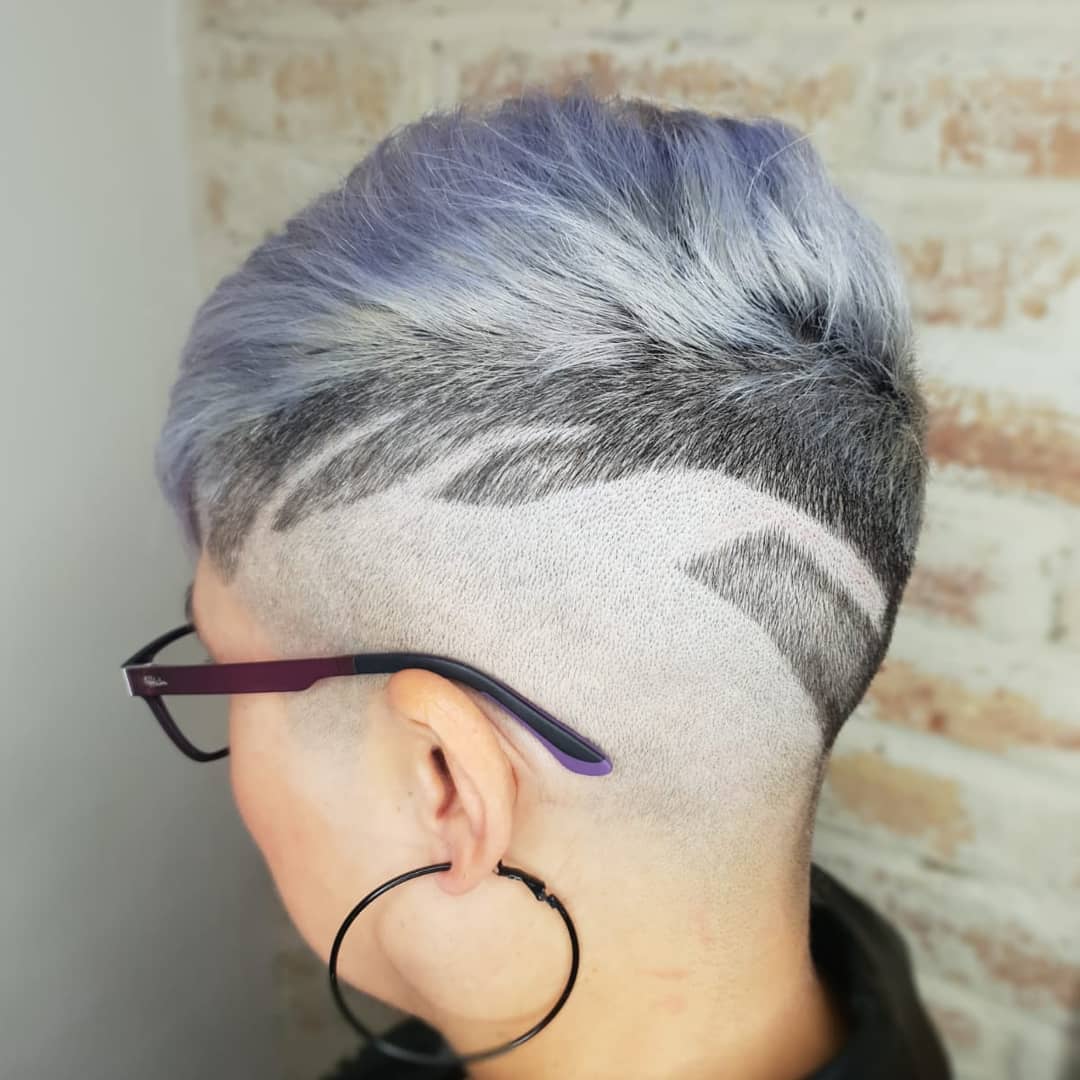 6. Get Funky
Grow your pixie out long and add sections of your favorite color everywhere.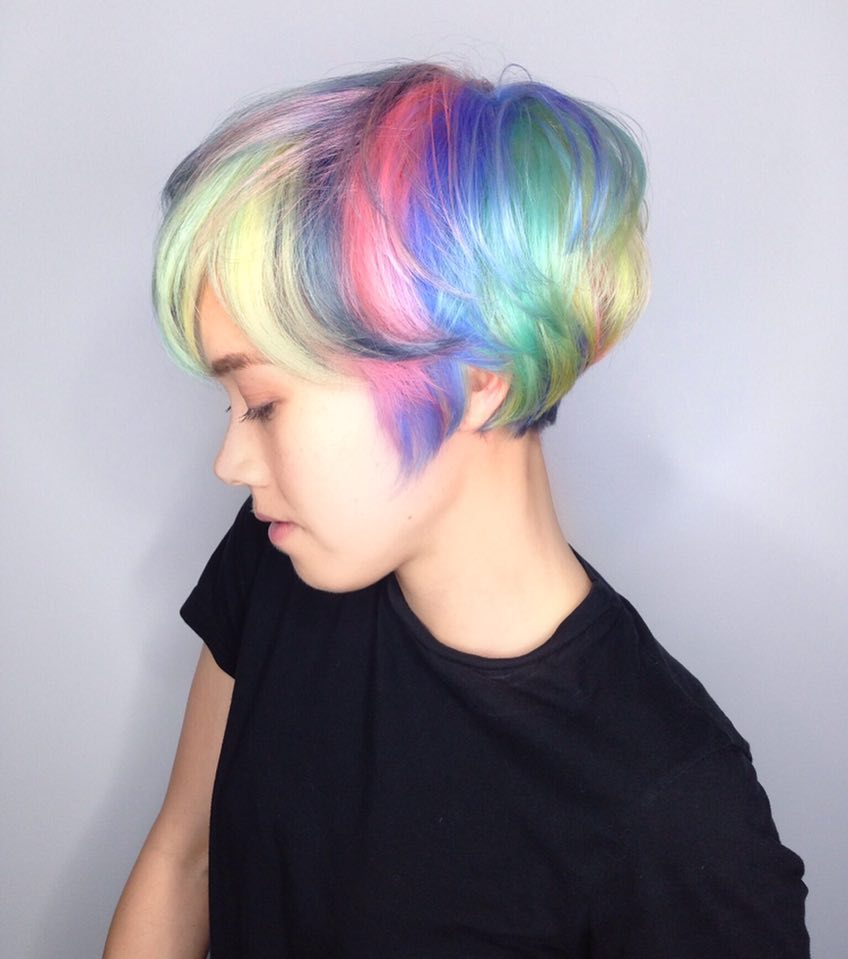 7. Opal Bob
This opal bob combines blues, purples, and soft greens for a mermaid look.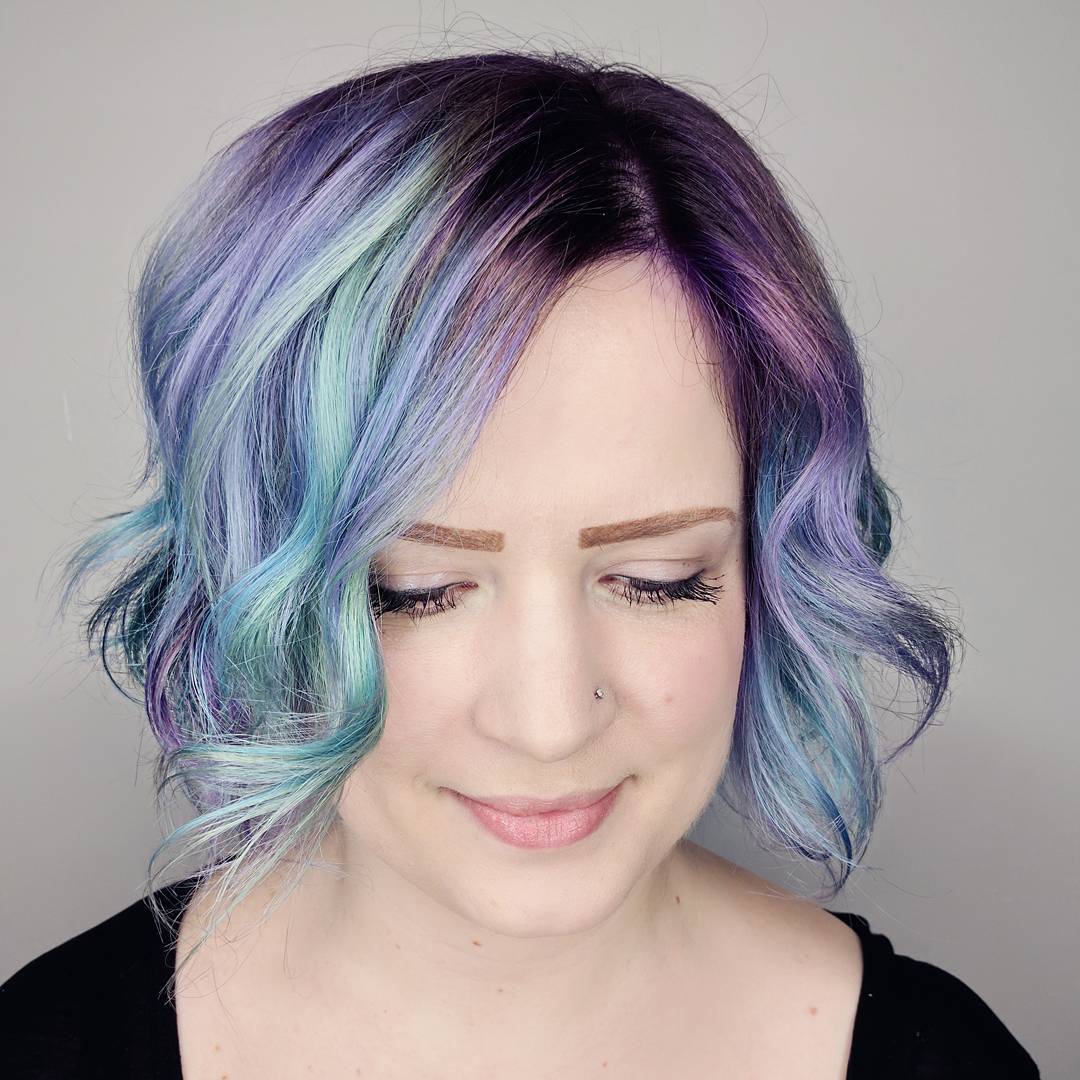 8. Unicorn Bob
This bob is giving off unicorn vibes with its greens, purples, and pinks.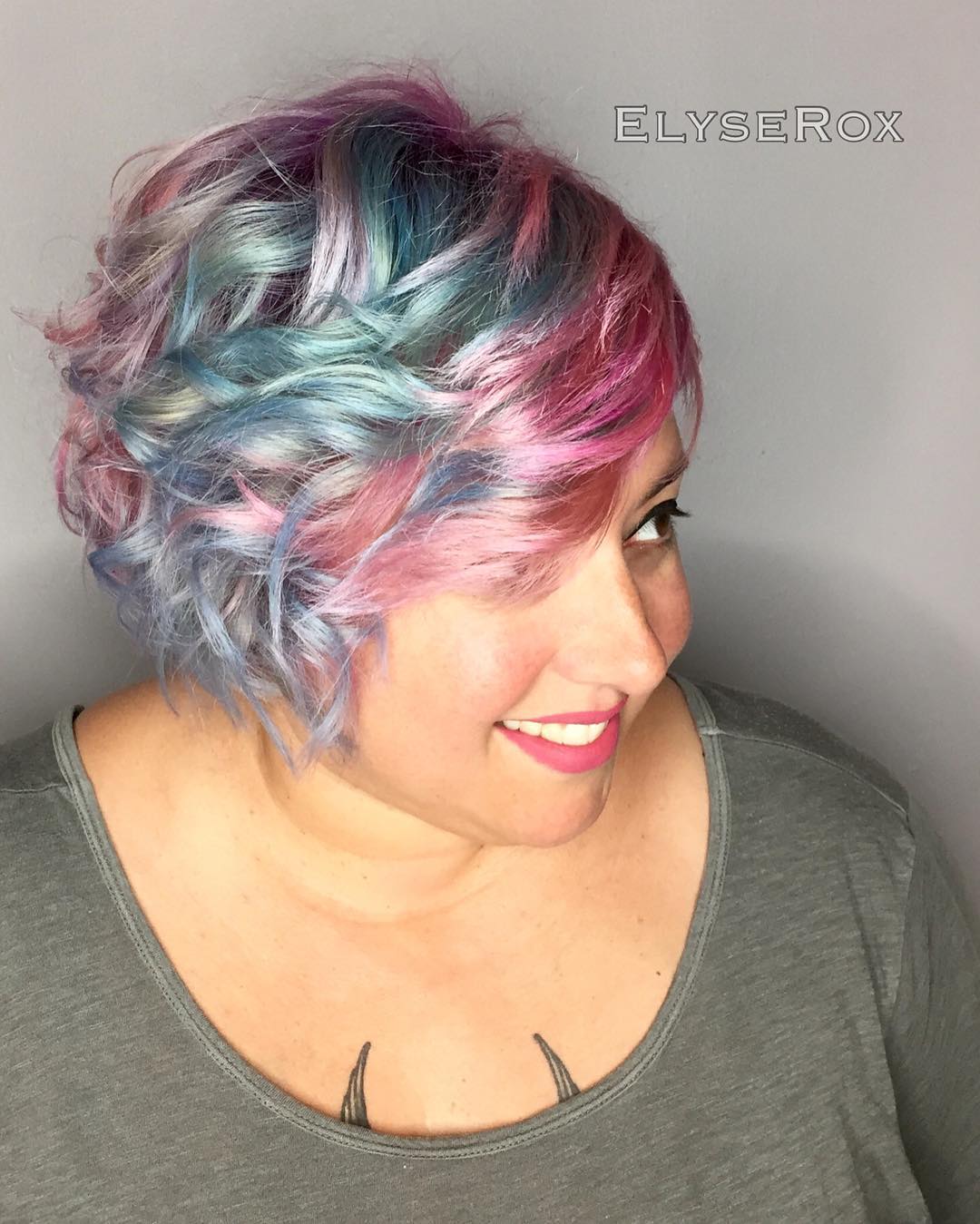 9. Blush
A blush hair color is super popular right now and perfect to try out.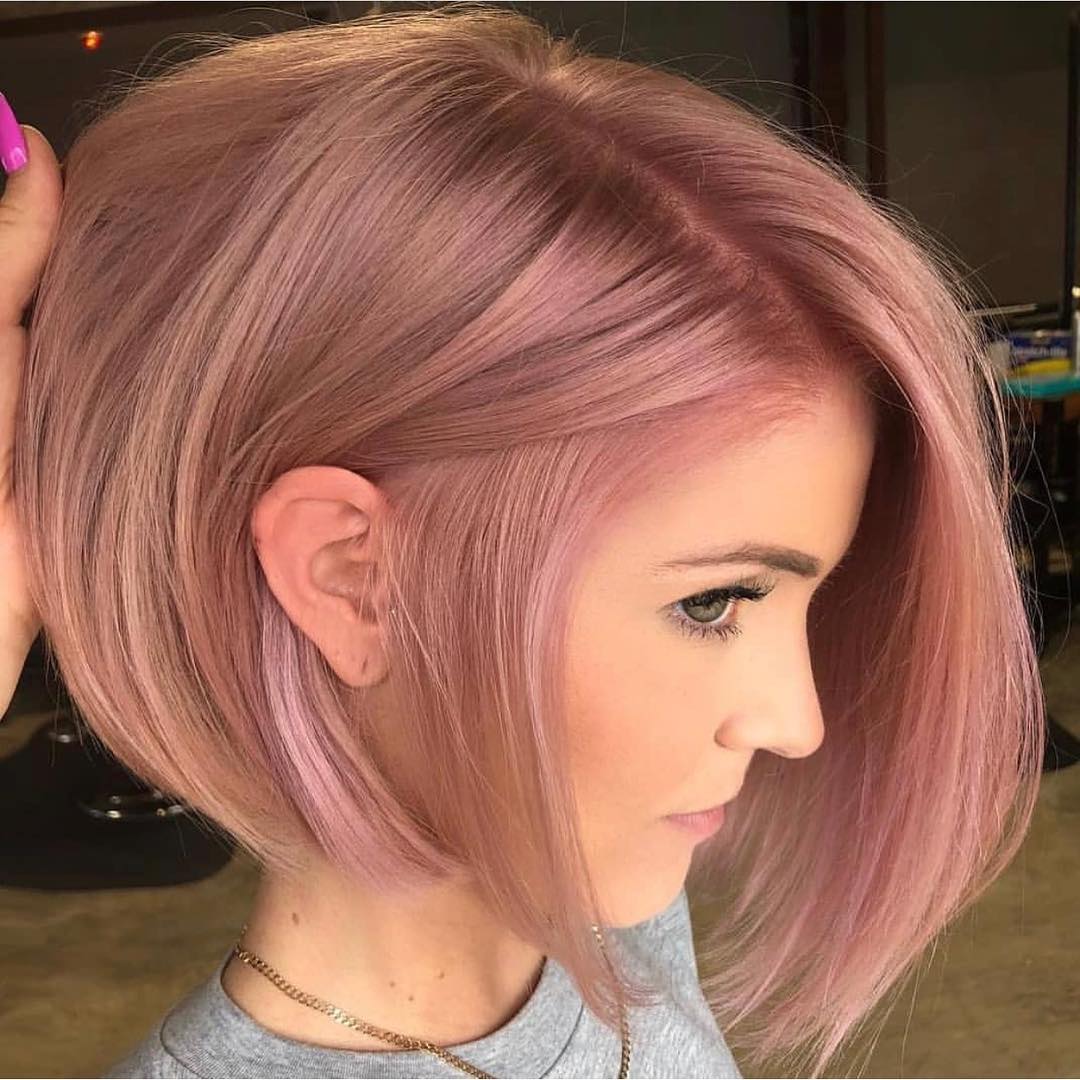 10. Frose
Your wavy lob will be looking awesome with this like pink color.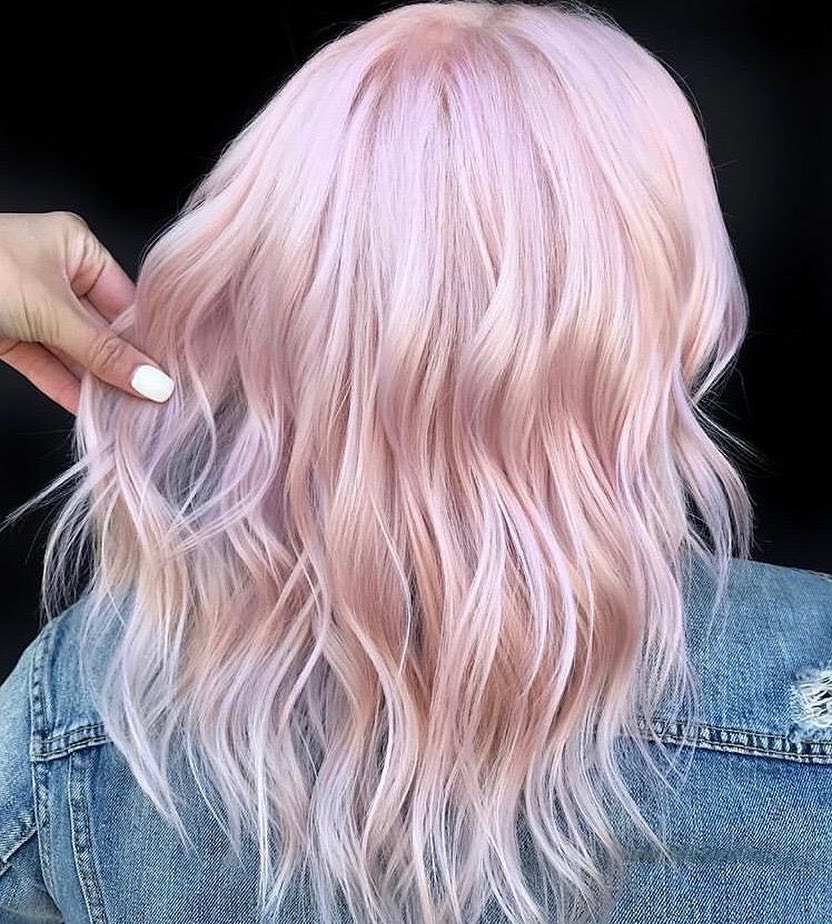 11. Purple Dreams
A pastel purple is a great color to choose to show off your new style.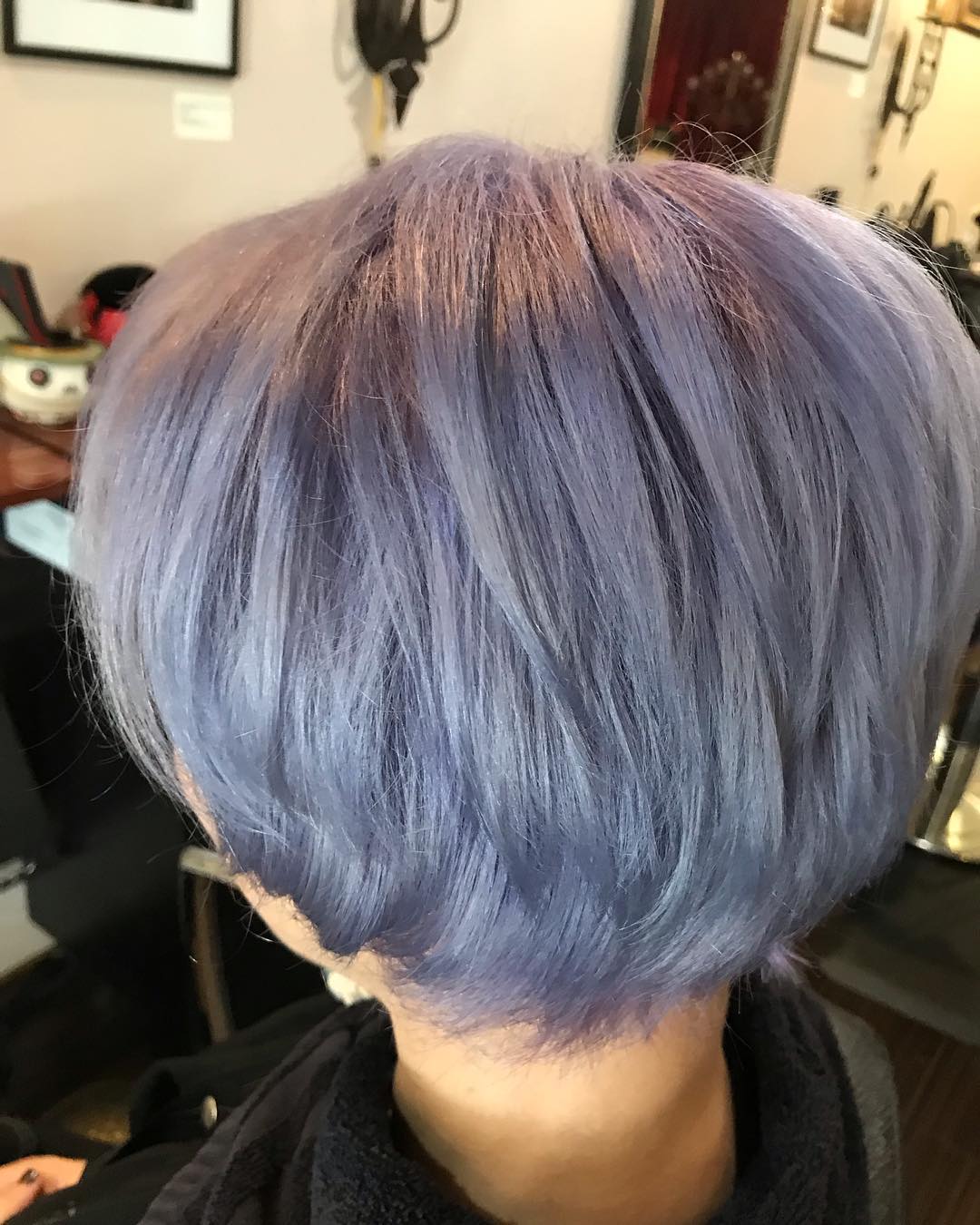 12. Purple Magic
Create a spell with different shades of purple throughout your hair.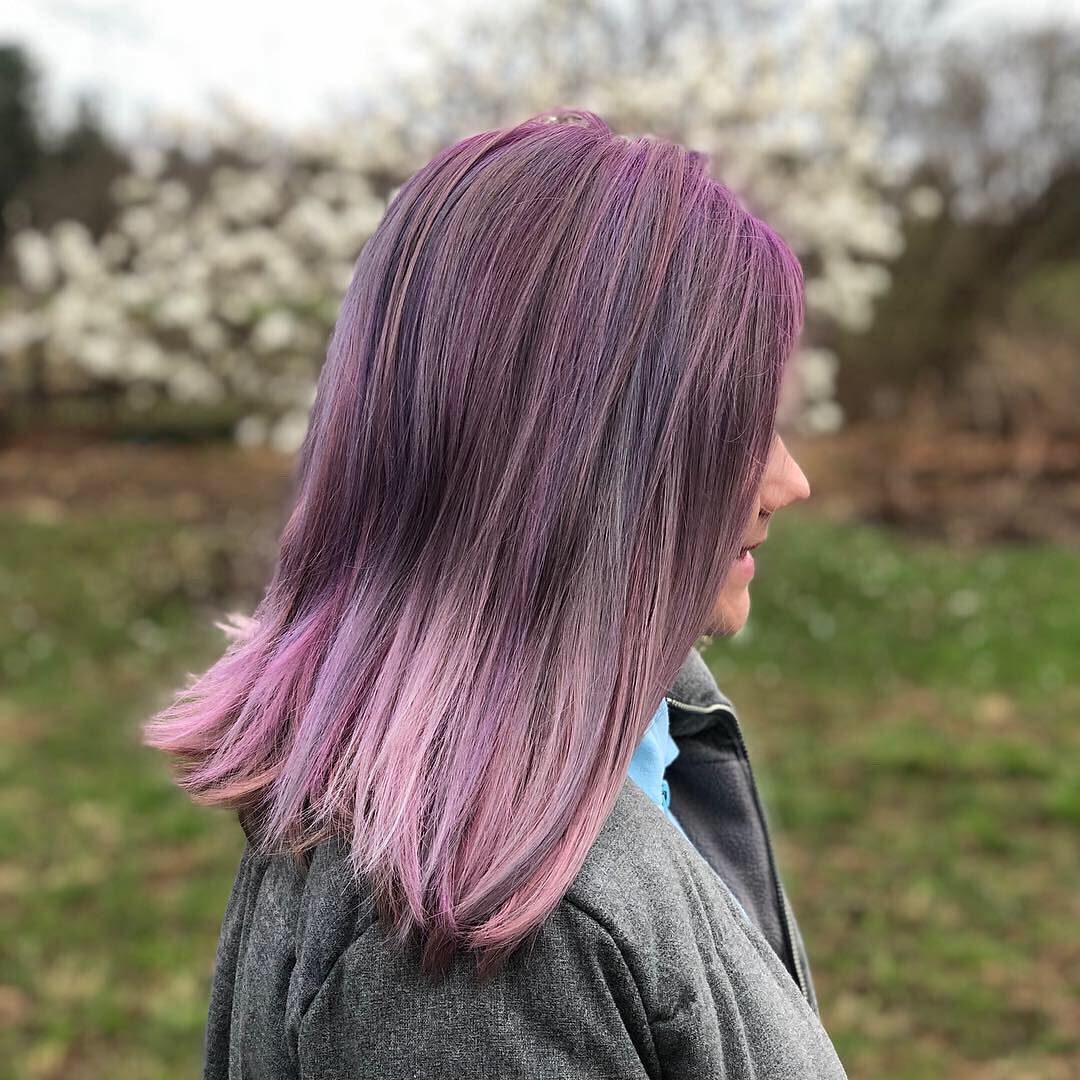 13. Magenta
This lovely and soft magenta color is screaming to put placed on your head.

14. Tangerine
Embrace a little tangerine in your life.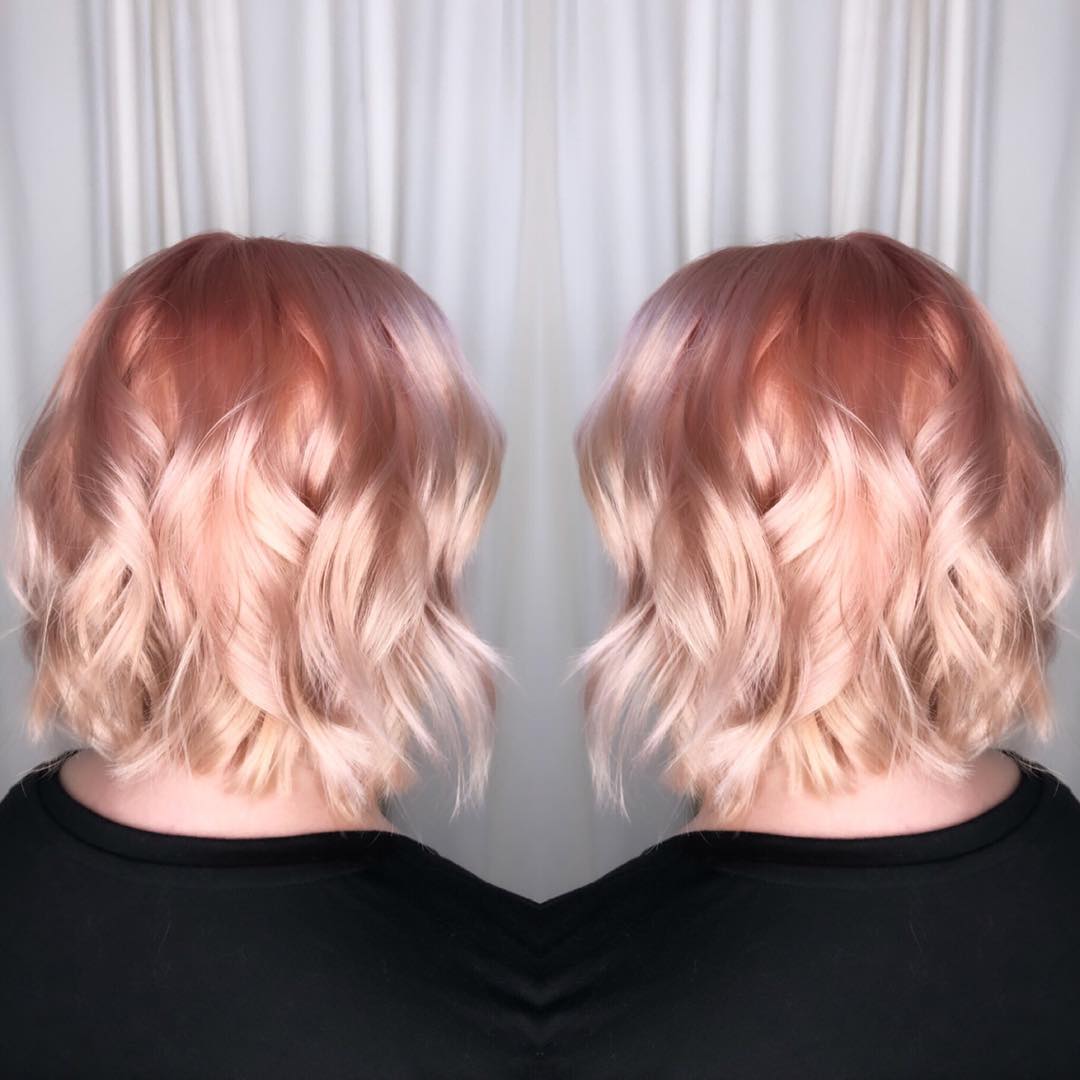 15. Pastel Party
The mixture of blues, purples, and pinks in this color will instantly bring a party to your hair.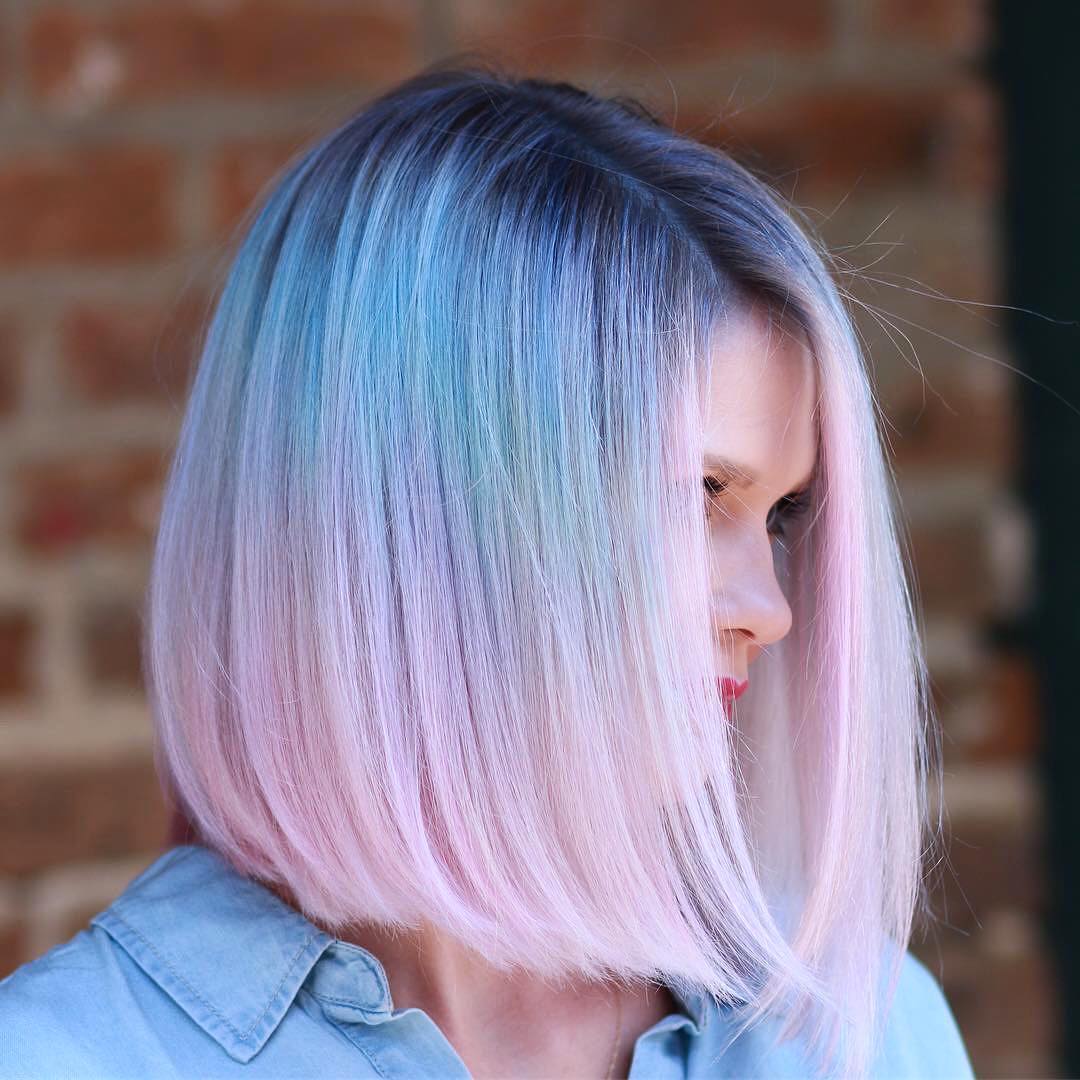 16. Candy
The best part of a pixie is the wild colors you can easily do to it.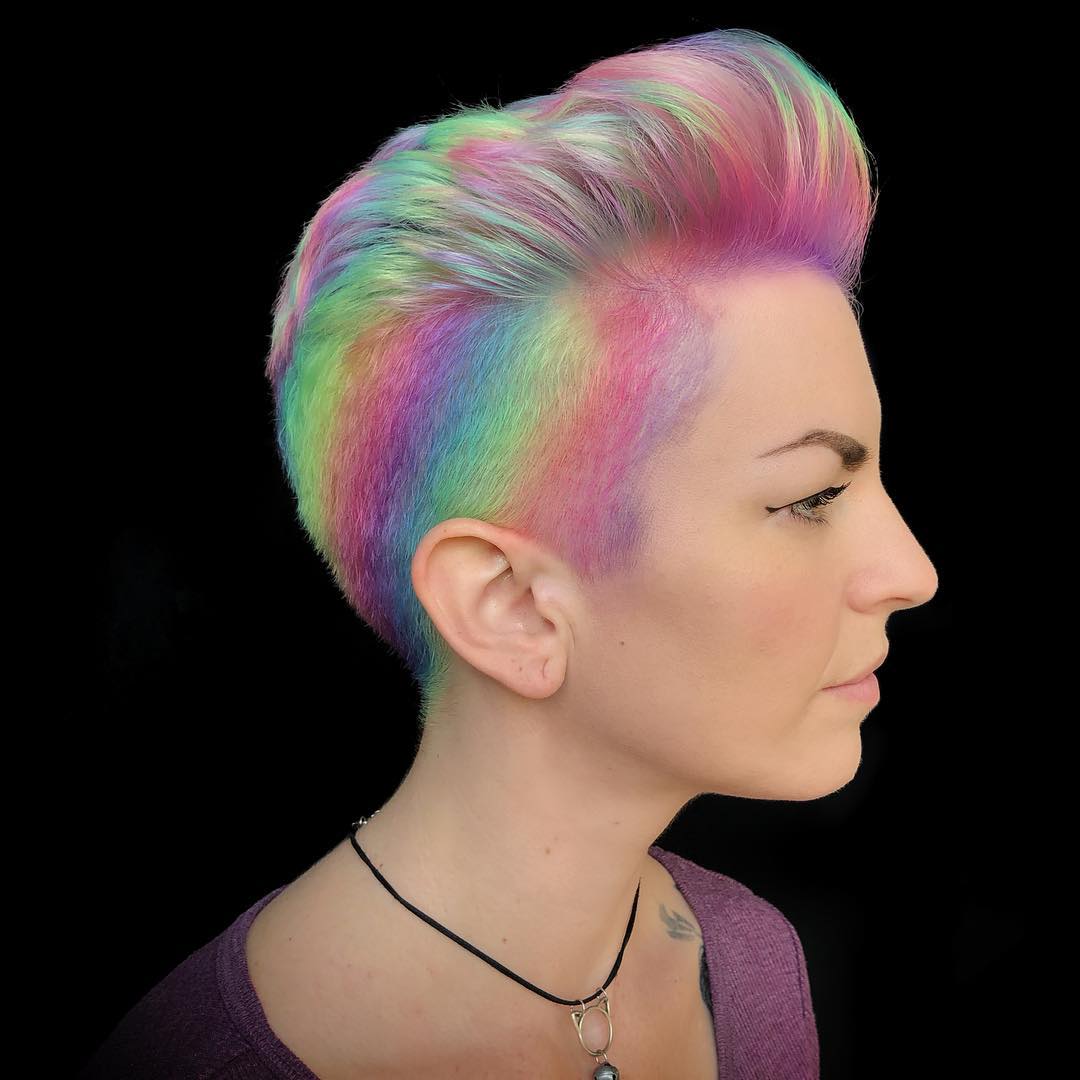 17. Lilac Dreams
Your rounded bob will look gorgeous with this lovely lilac color.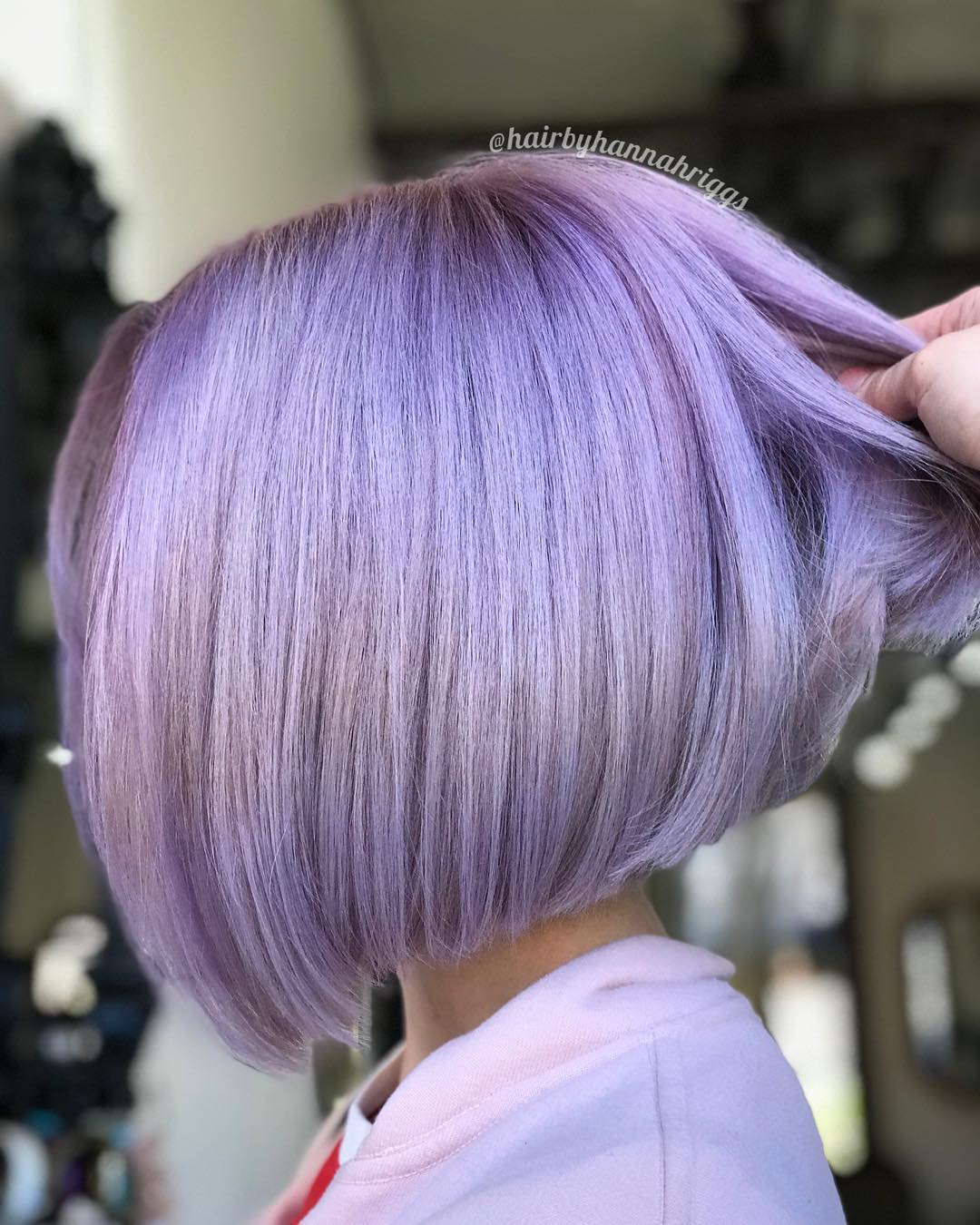 18. Dusty Rose
Dusty Rose is a great color to choose when you are just starting out in the crazy color world.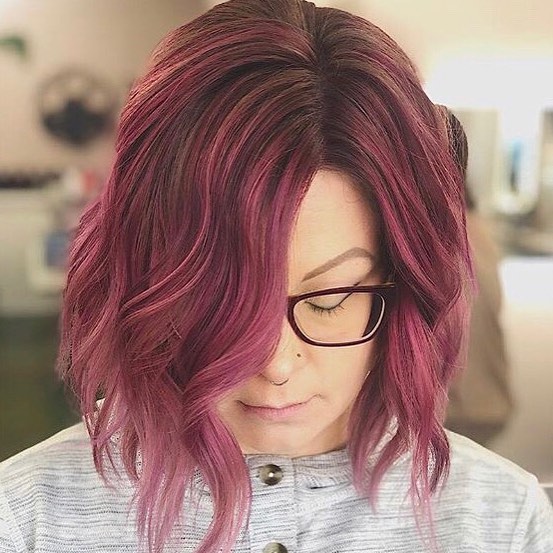 19. Mixture of Both
Keep your natural color flowing with beautiful pastel pink mixed in.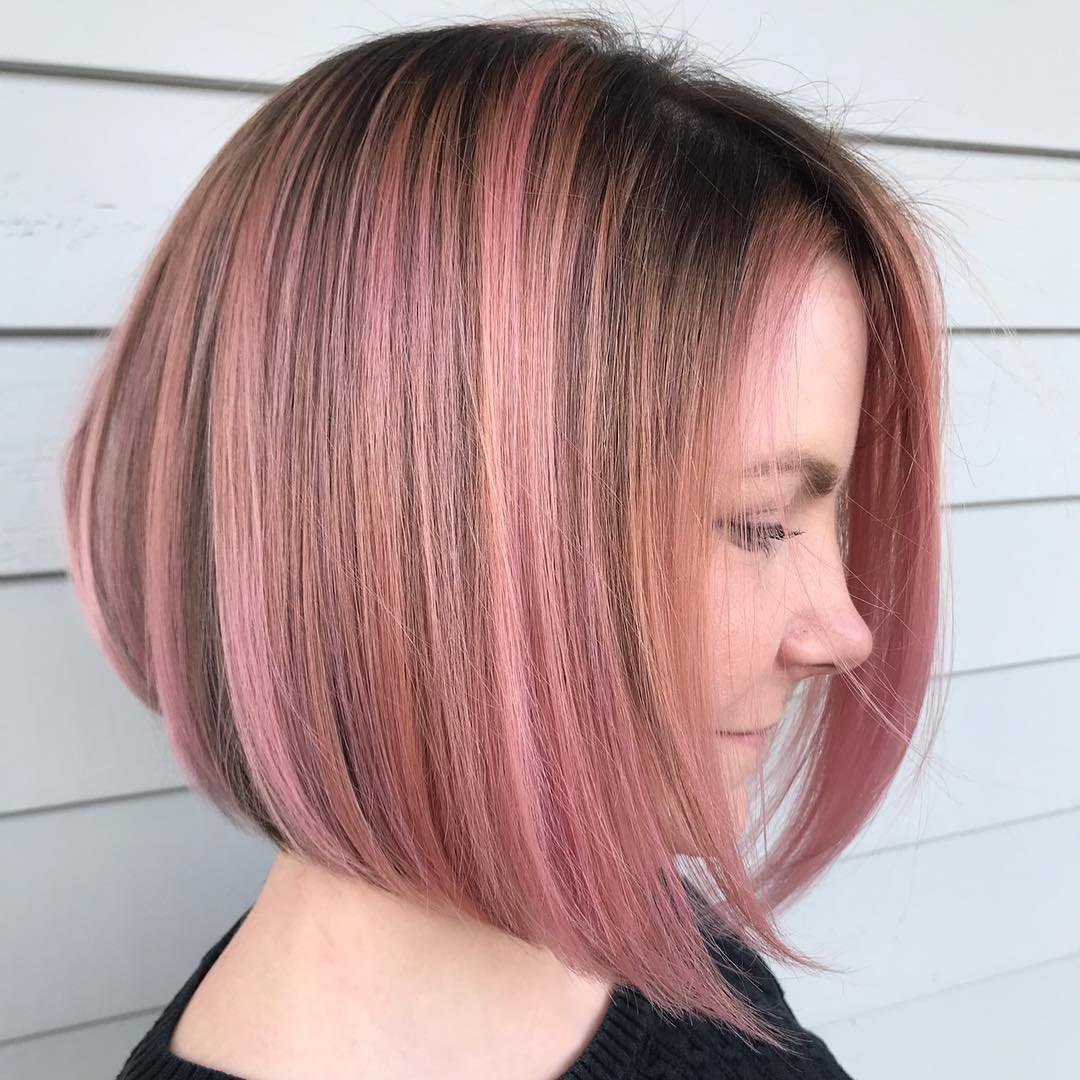 20. Kaleidoscope
This mixture of gorgeous colors will instantly turn heads.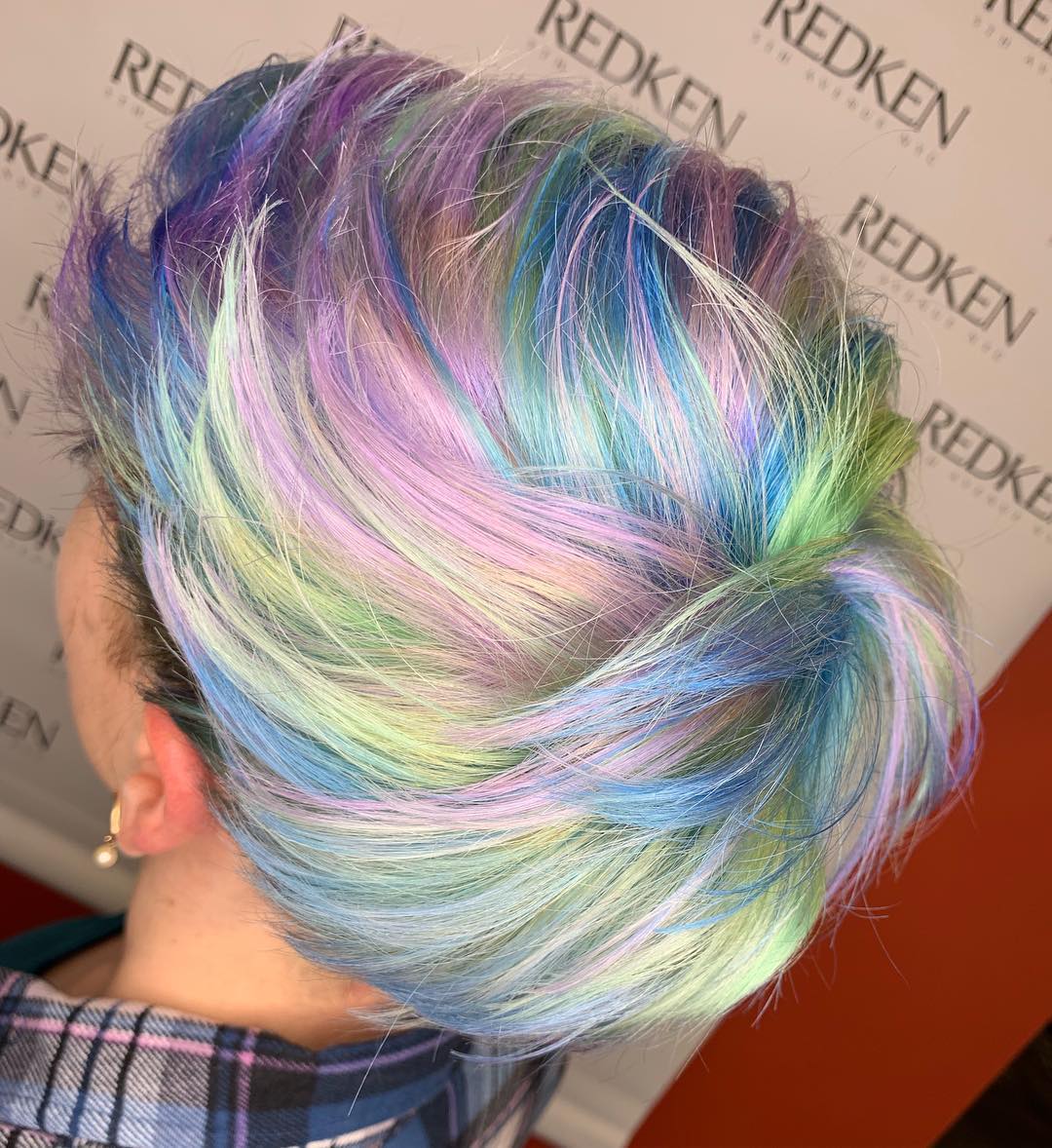 21. Sunset Dream
This soft and sweet color is perfect for the spring.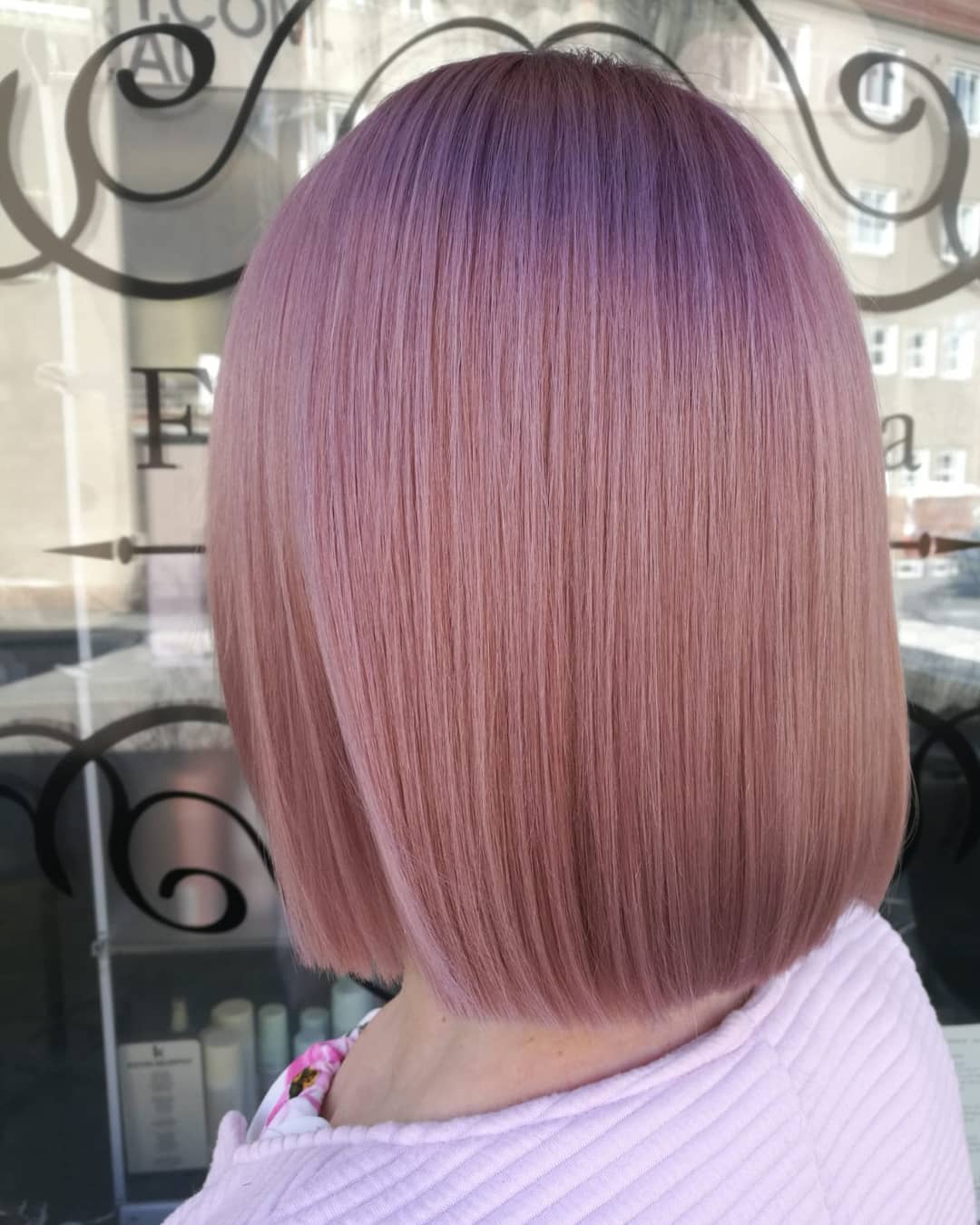 22. Pink Highlights
If you're unsure of dyeing all your hair, why not try some highlights.

23. Rainbow Tips
Rainbow is a great color to dye your hair and adding the mixture of colors to your tips is a great idea.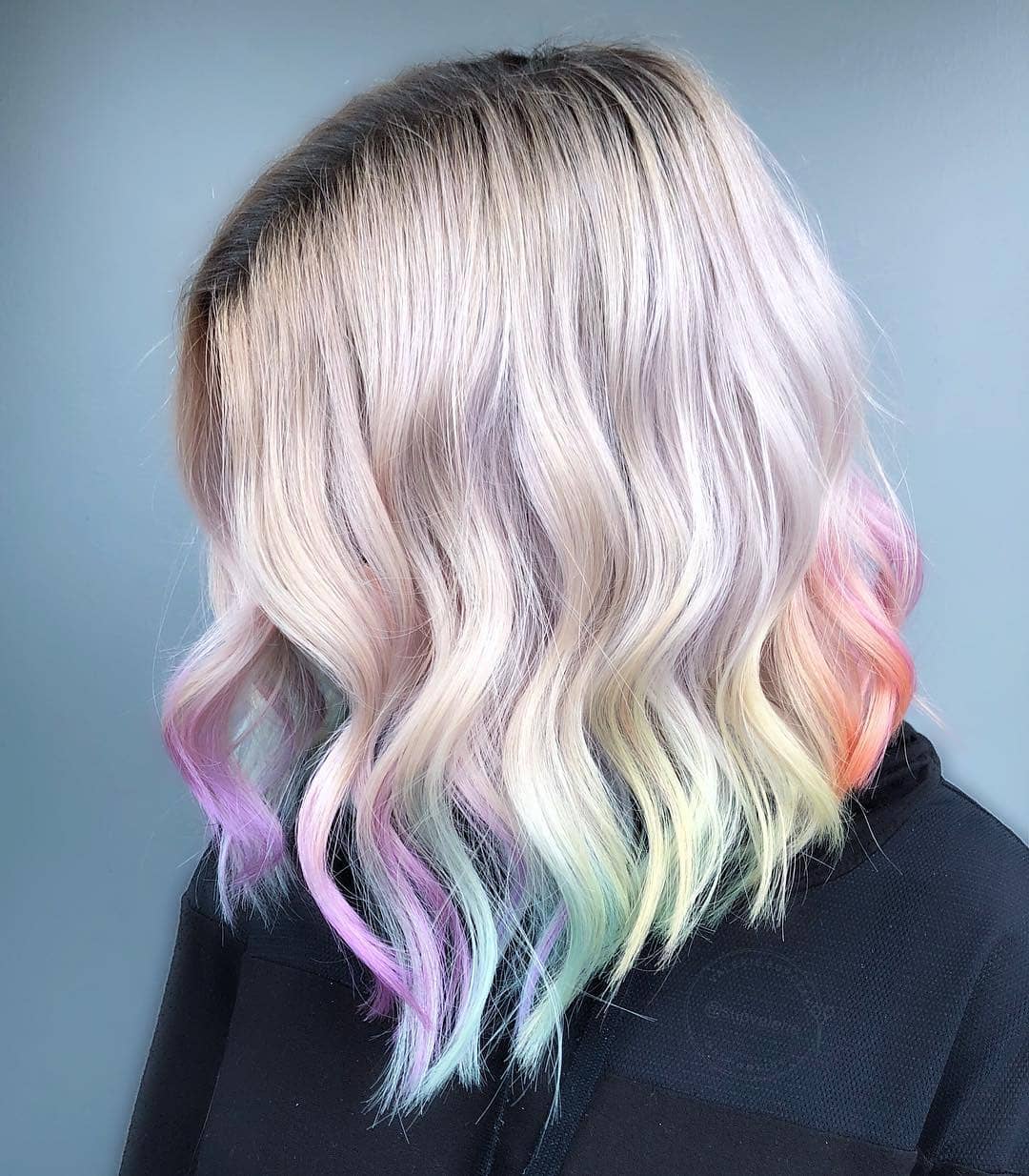 24. Pink Melt
Do an awesome braid to really show off your beautiful color.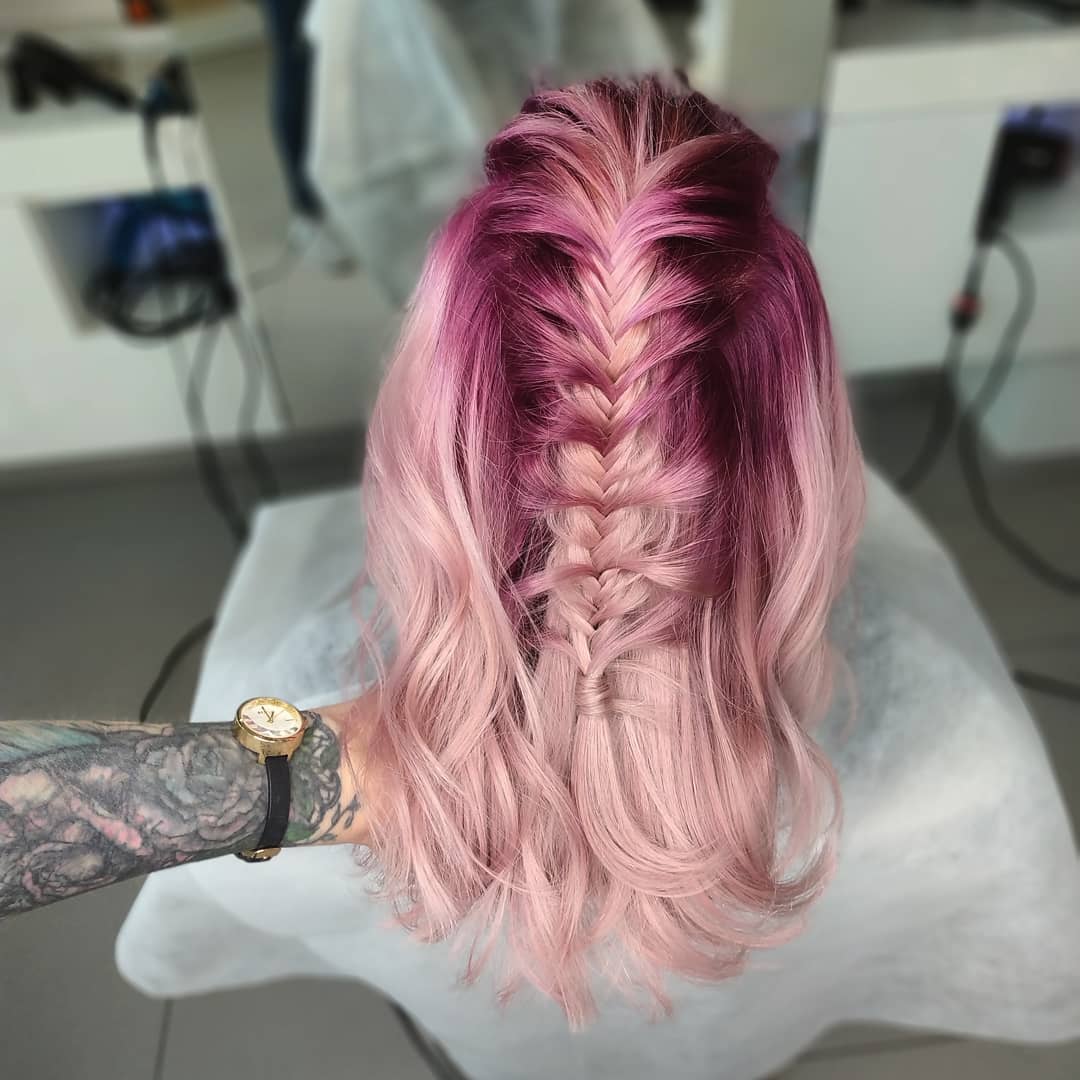 25. Candy Melt
The blend of these amazing colors will make you an Instagram star.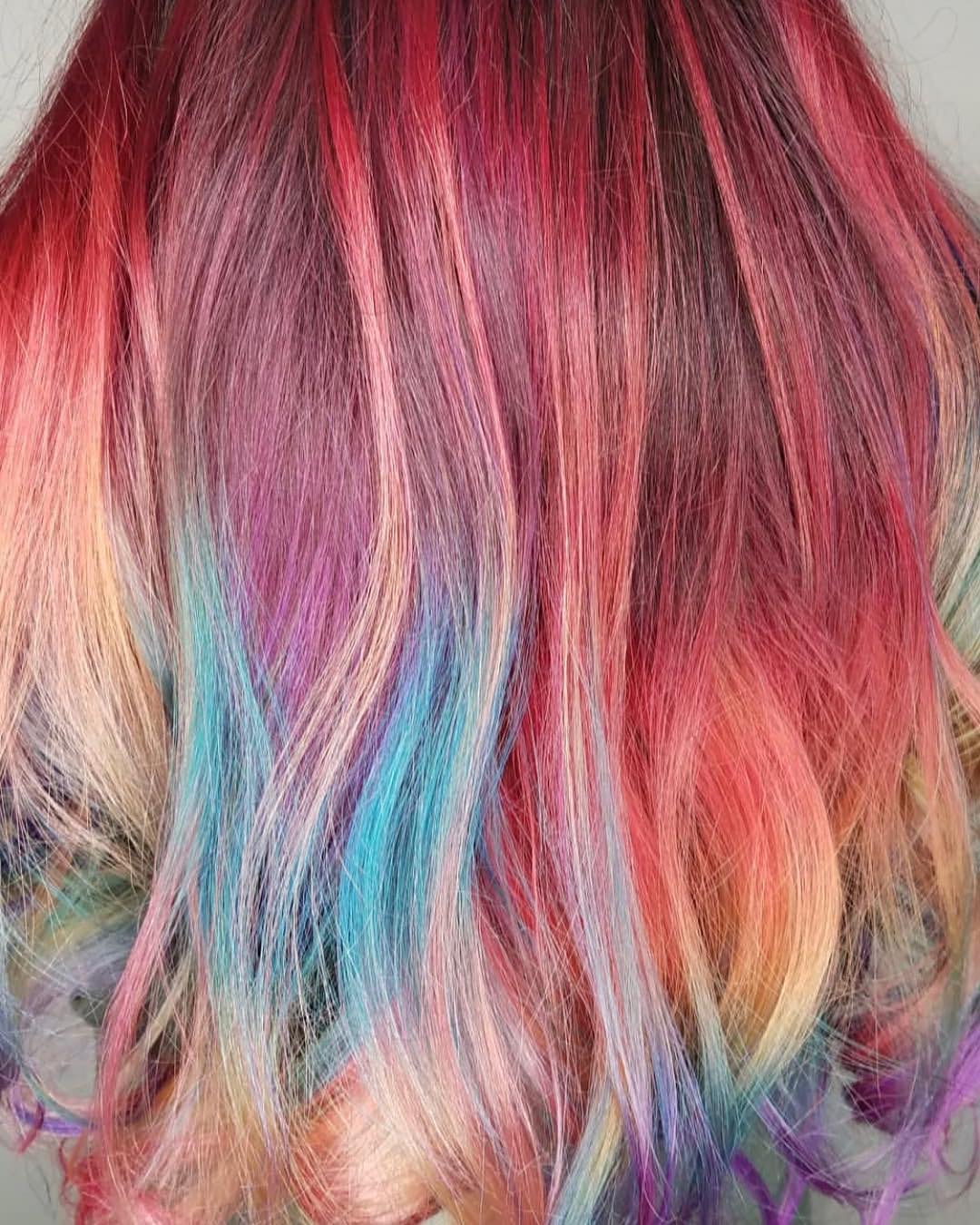 26. Celeste Dreams
This mixture of blues is a great color to throw onto your pixie.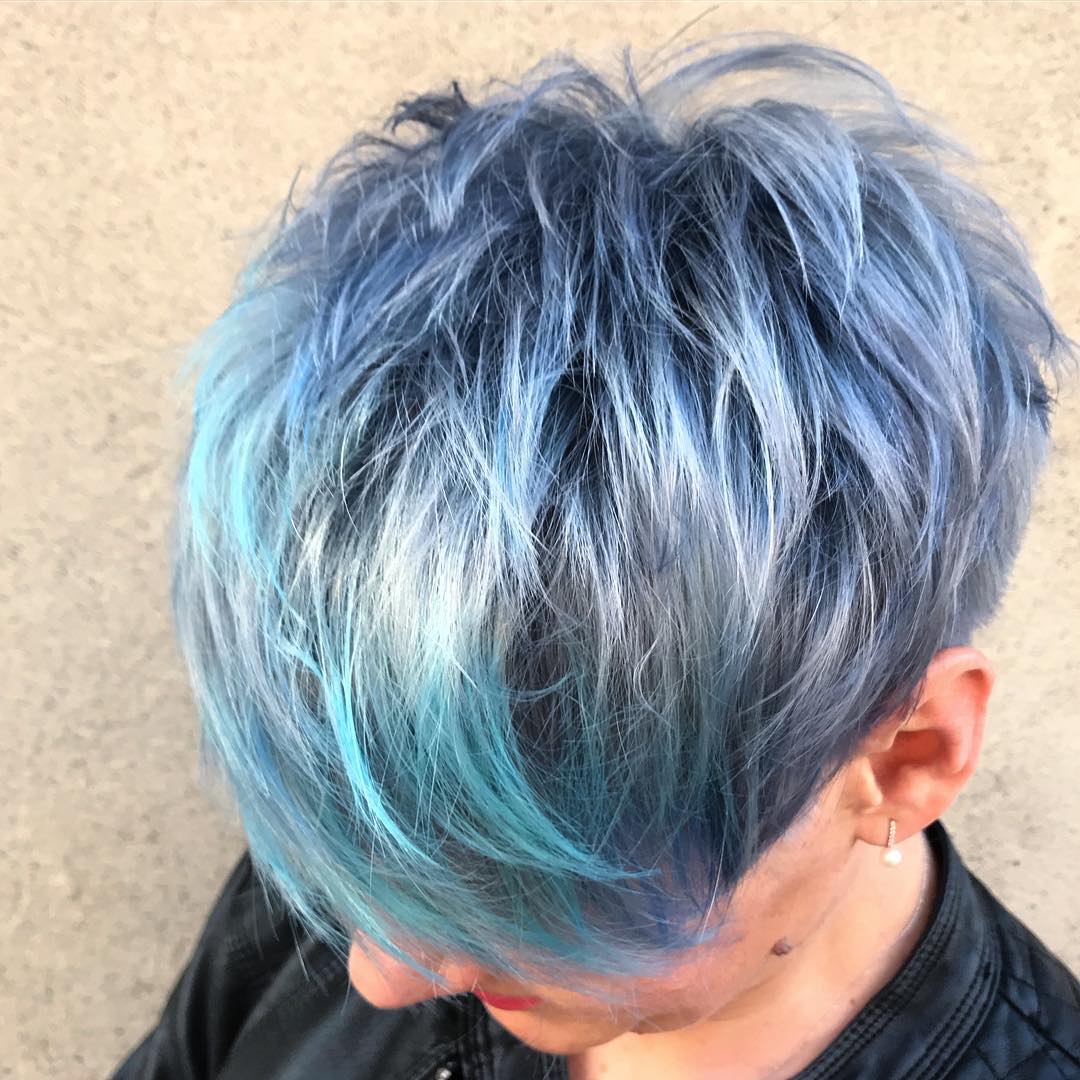 27. Cool Purple
This cool purple color will look stunning on a lob cut.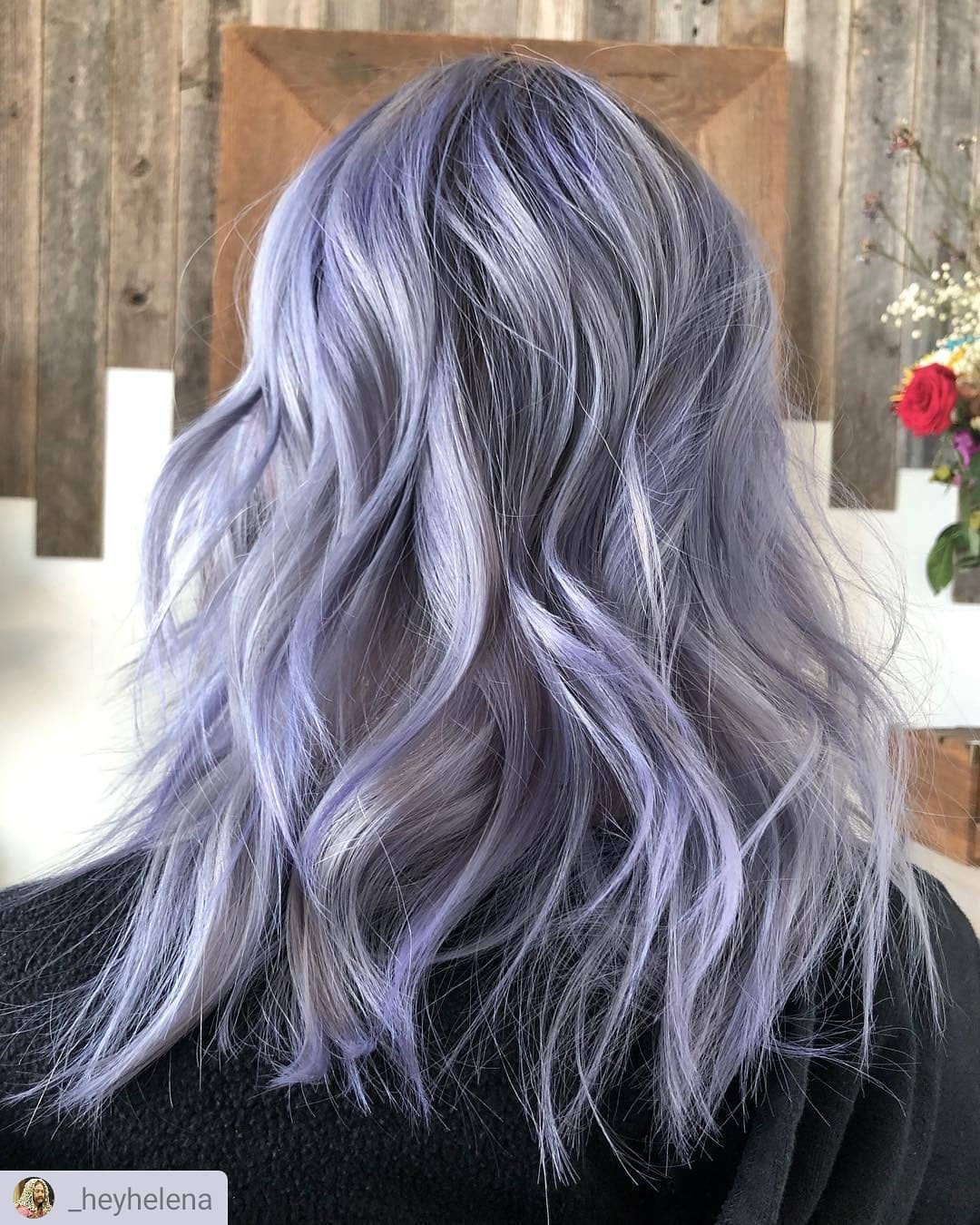 28. Delicate
These soft pinks and purples look delicate and adorable.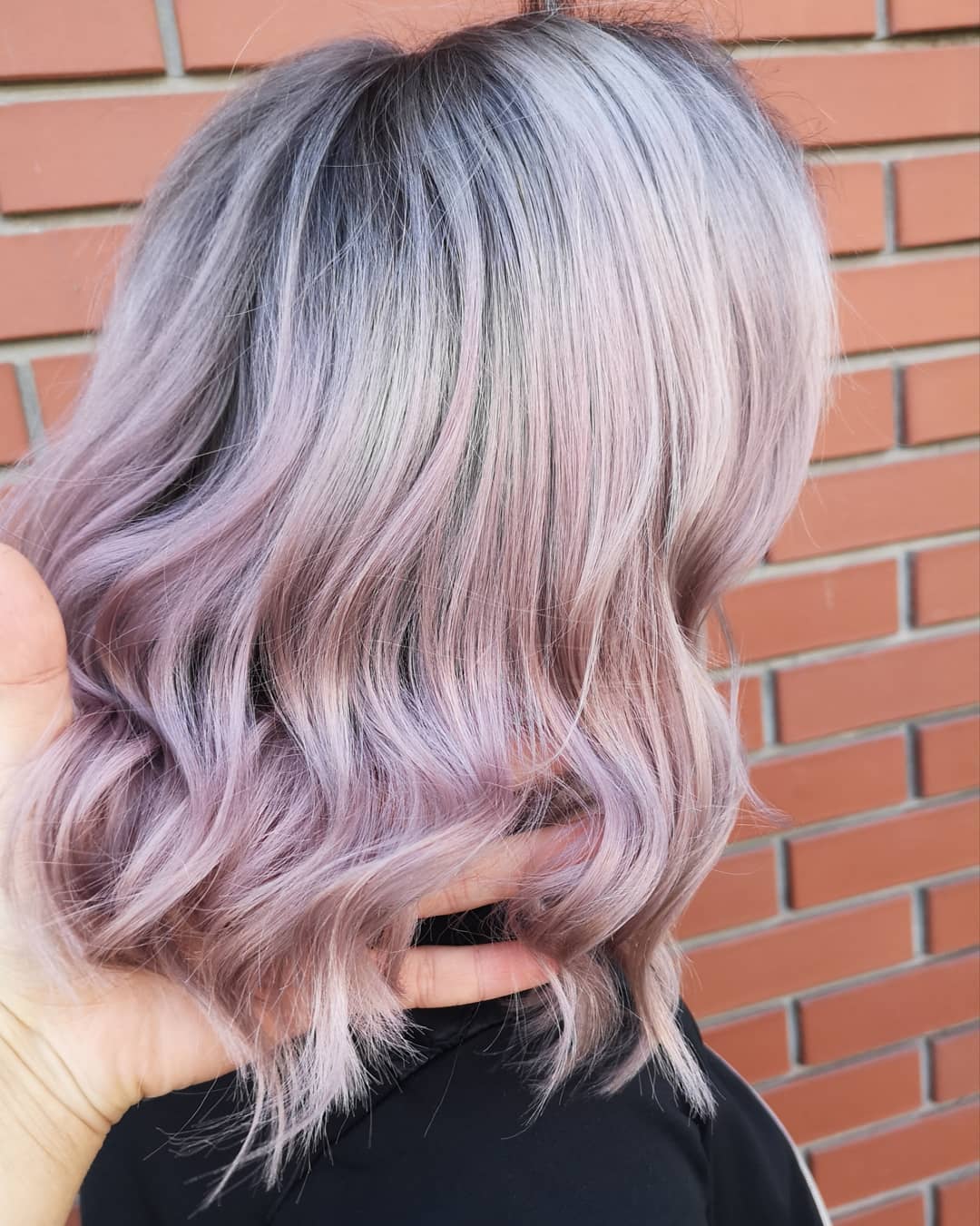 29. Easter Egg
Show off all your favorite colors with this beautiful style.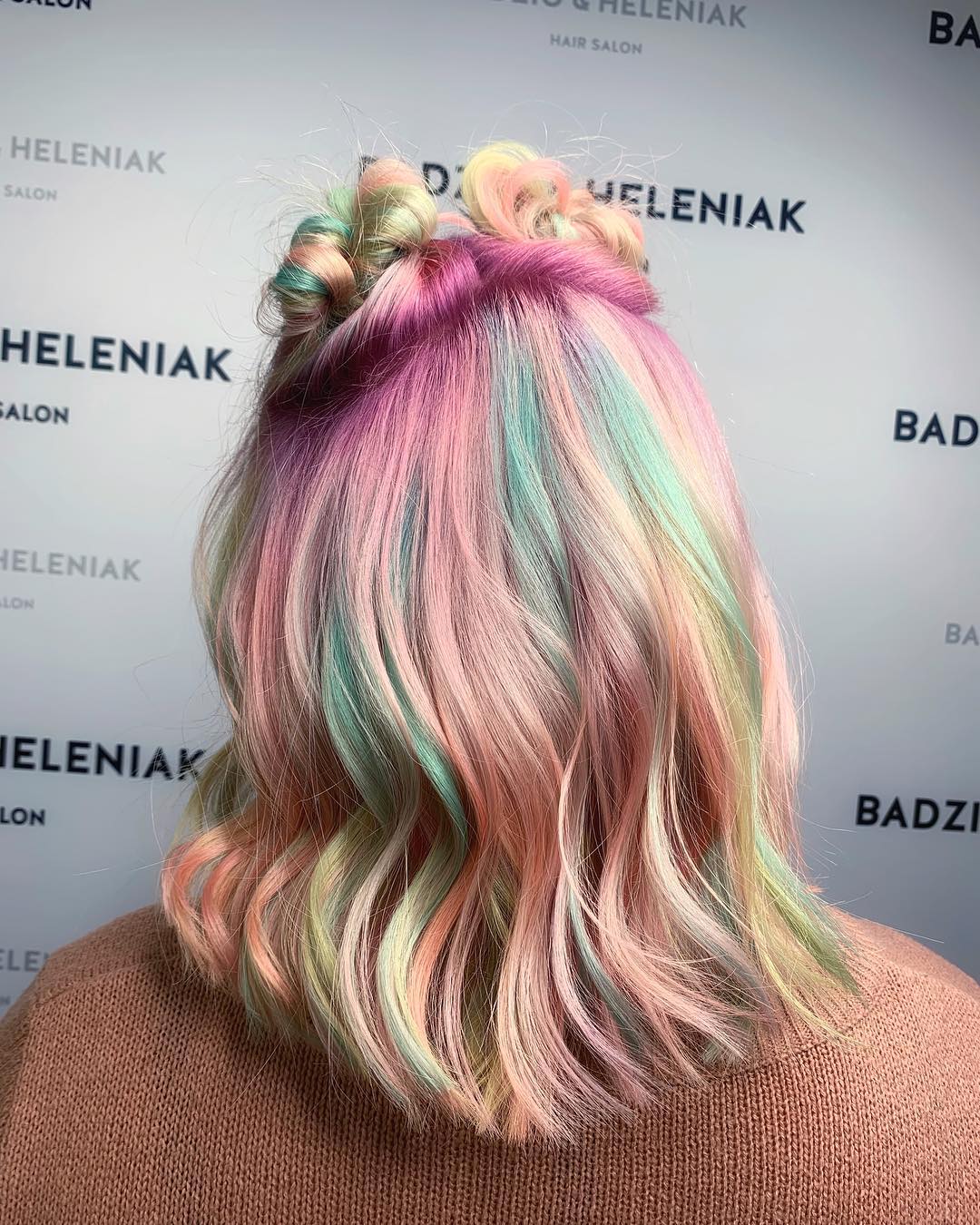 30. Candy Pink
Really embrace the springtime with this stunning candy pink color.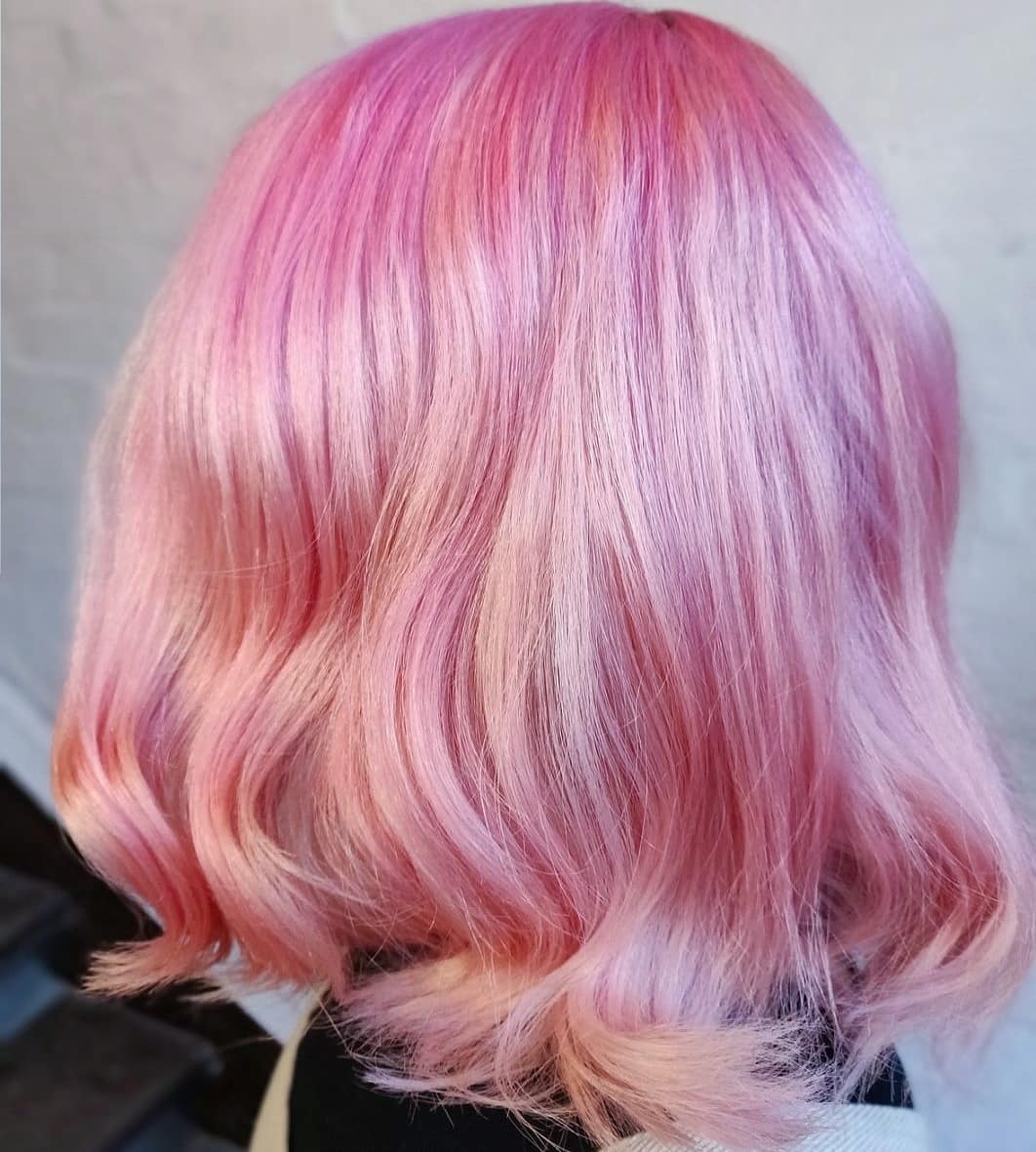 31. Blue Sea
Let your curls go wild and embrace this beautiful blue color.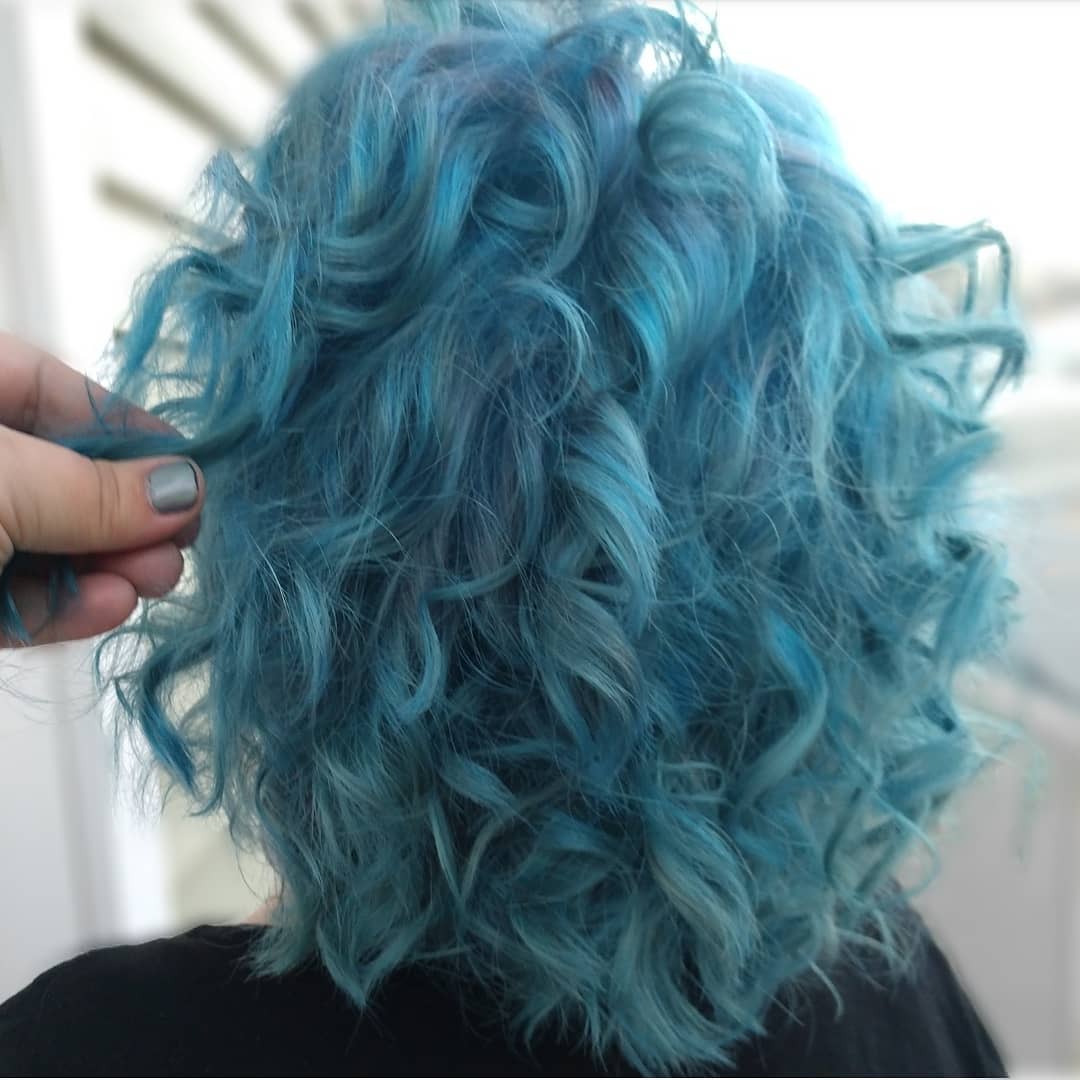 32. Pastel Princess
Throw pastels all around your hair for a cool, unkempt look.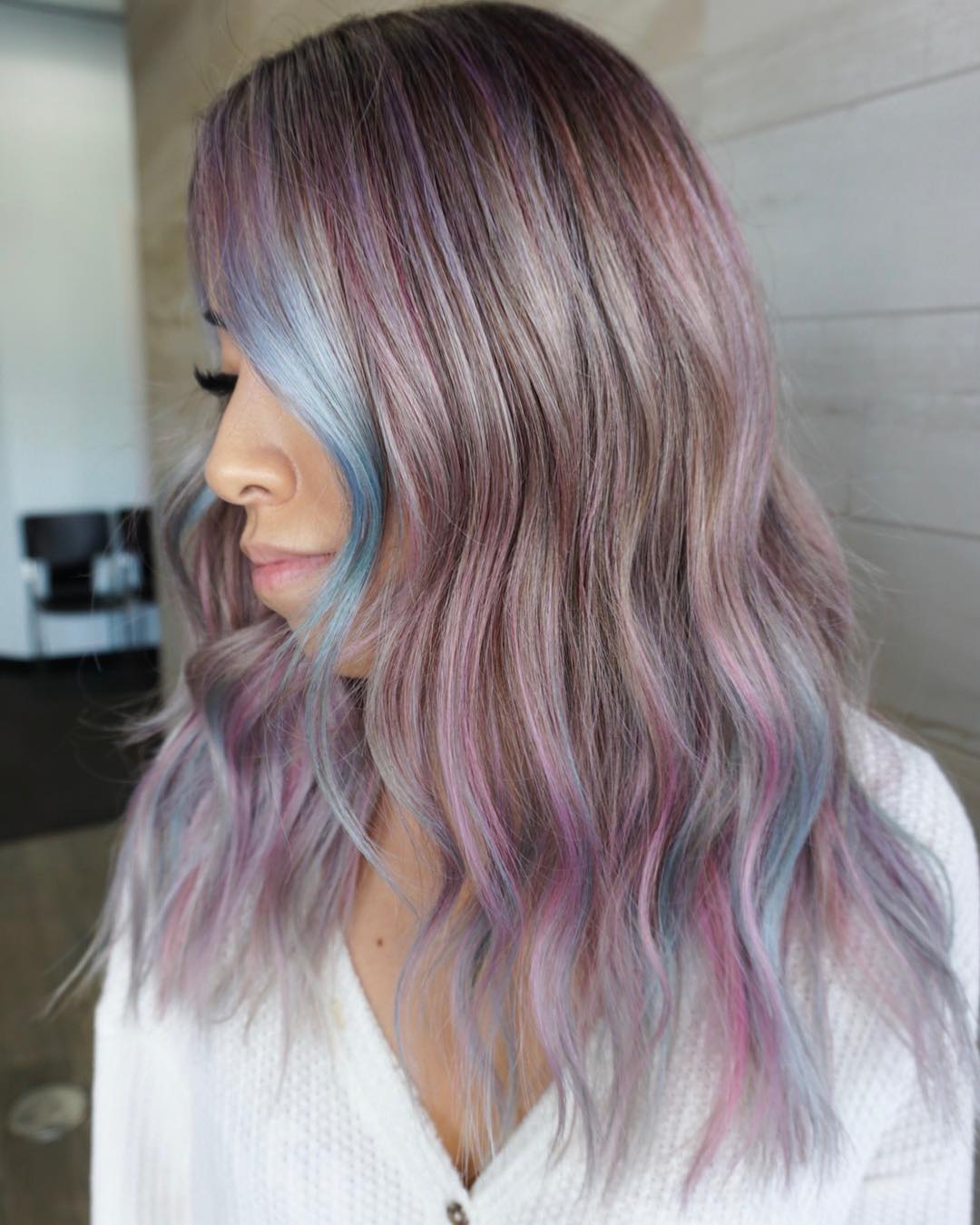 33. Pastel Galore
Don't skip on any of your favorite colors when it comes to adding them to your hair.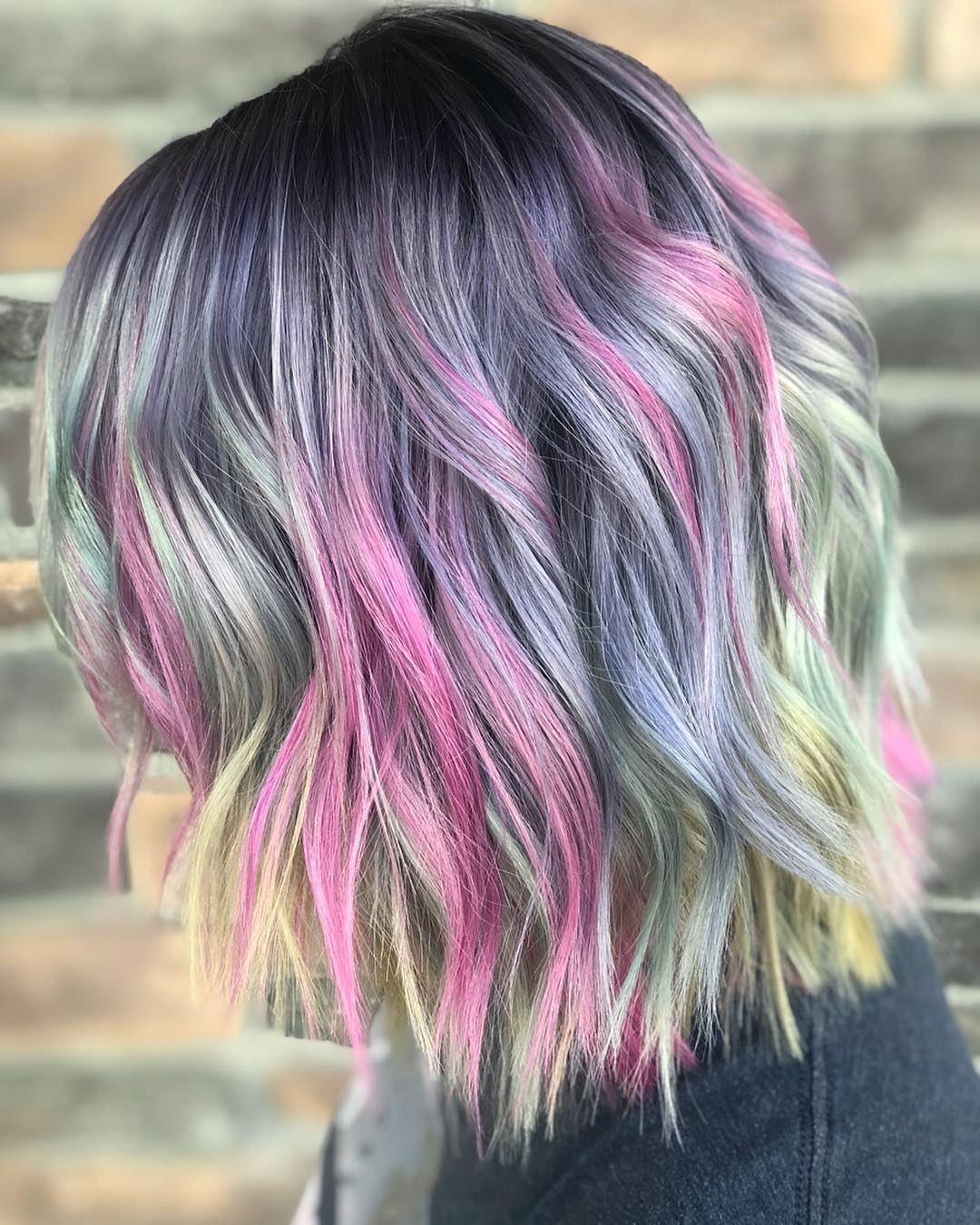 34. Cotton Candy Princess
Choose your favorite pink pastels and make a beautiful combination.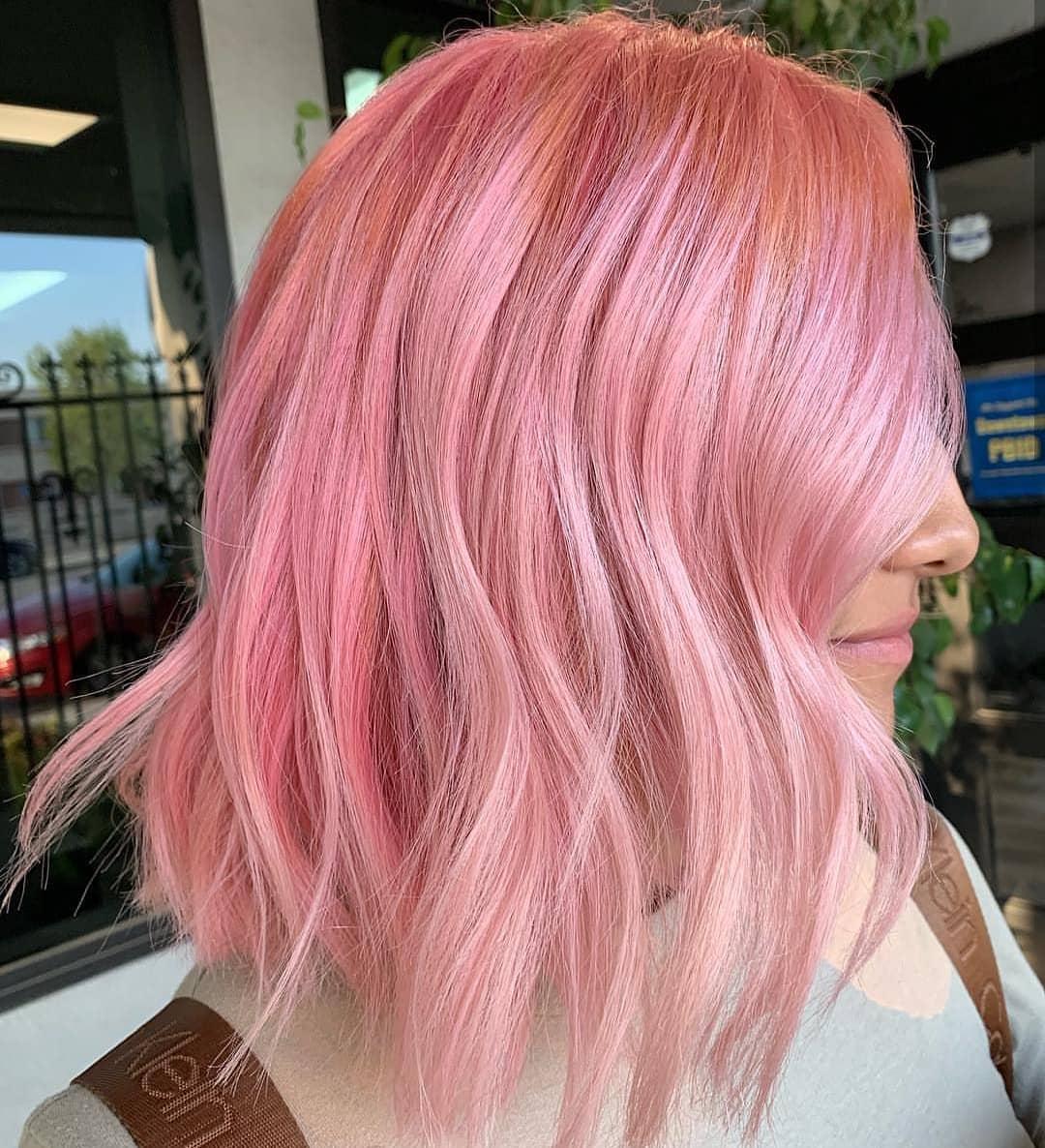 35.  Spring Pastel
embrace all the lovely pastel colors and highlight your favorites.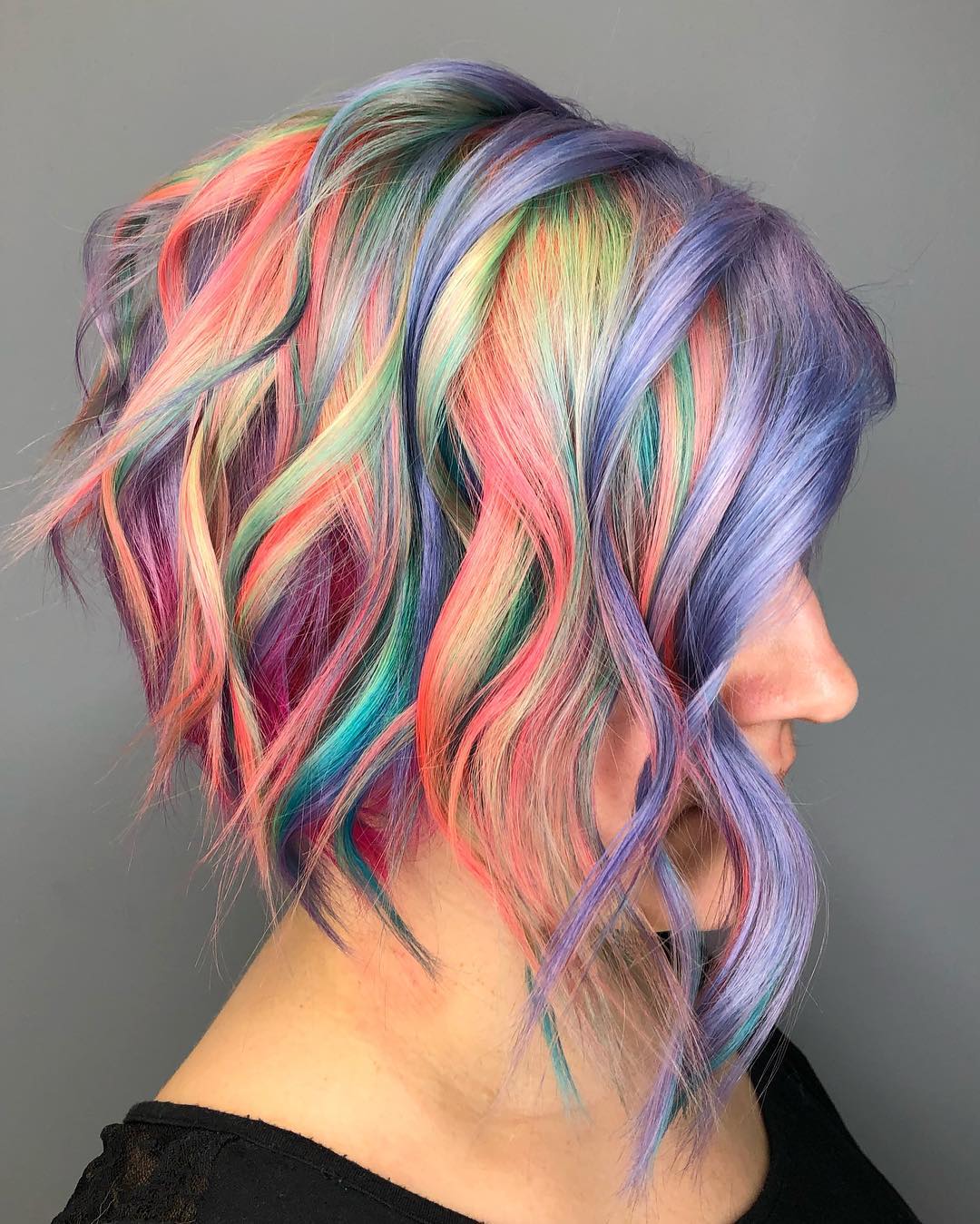 As you can see, you have a lot of options when it comes to beautiful pastel hair. Remember a lot of time and effort goes into creating beautiful hair colors like this, so do your research and be prepared to be at the salon for a while!