Having long locks is great. Your options for styles are almost unlimited, you feel like a princess, and when we scroll Instagram it is all we see. Having long hair can also be a lot of work, hard to deal with, and tiring. Instead of constantly fighting with your hair and leaving it in a ponytail, maybe you should try a whole new look. Going short might be scary and something you never thought you would do but after checking out these before and after, your mind will be changed.
Here are 40 stunning before and after short hair transformations.
1. Long Lob
Say goodbye to your long hair and hello to a gorgeous long lob.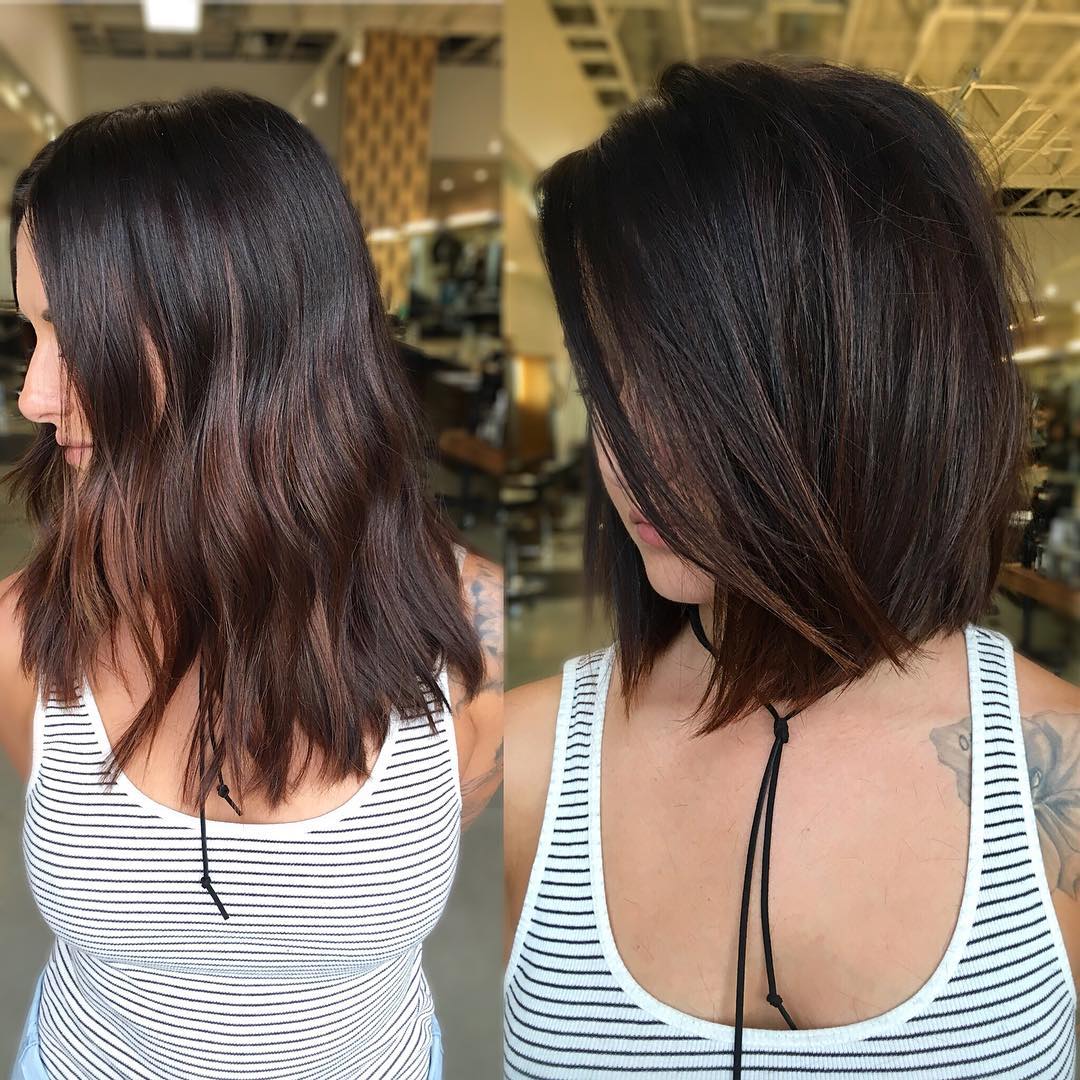 2. Balayage Lob
Cut your hair, throw on a new color, and embrace your short, beautiful hair.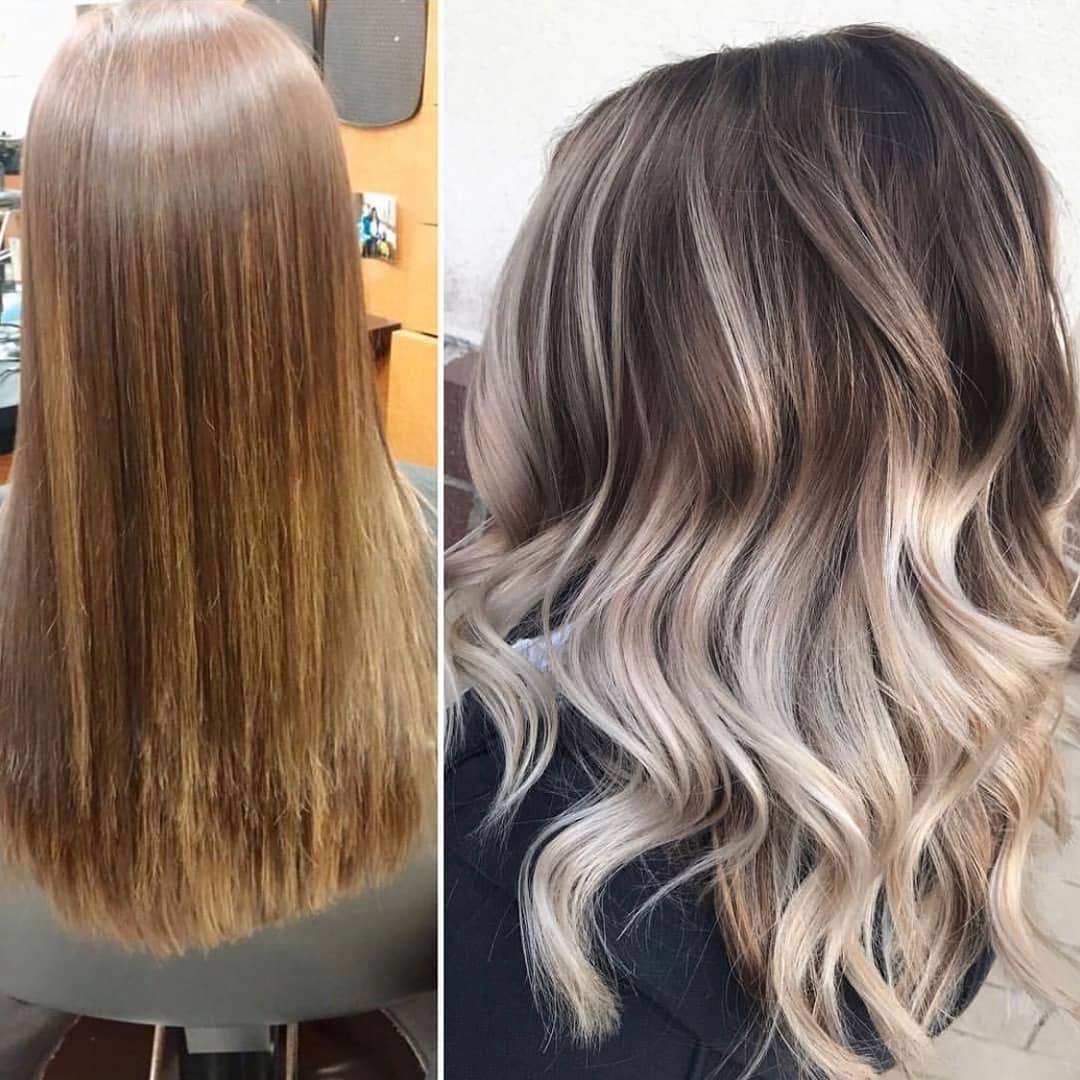 3. New Color
Short hair with a new color is a great change if you ask us.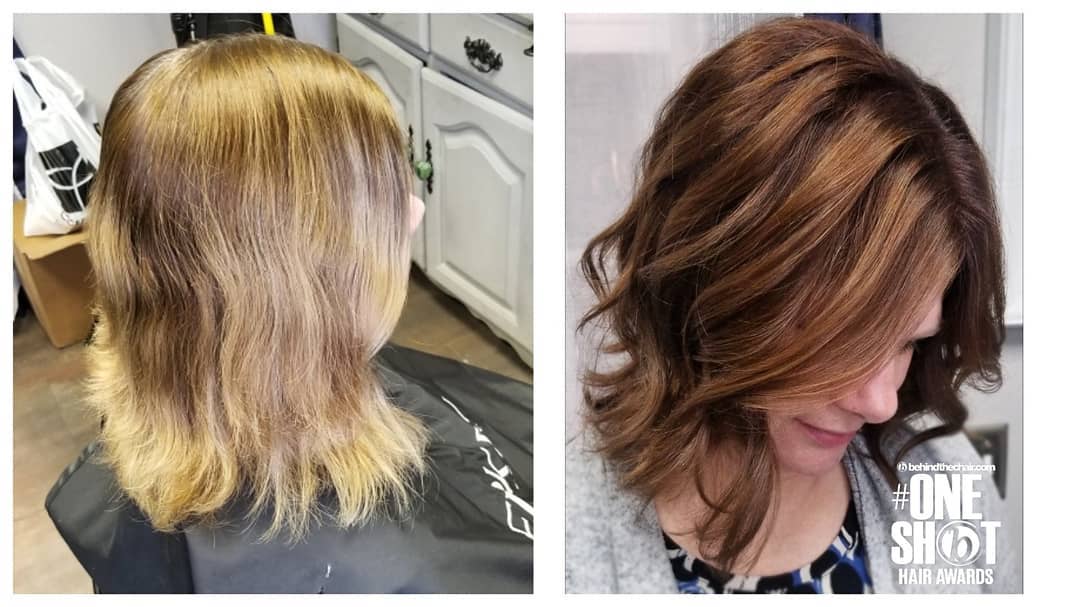 4. Angled
Do an angled cut to keep your hair a little longer in case you want something to play with.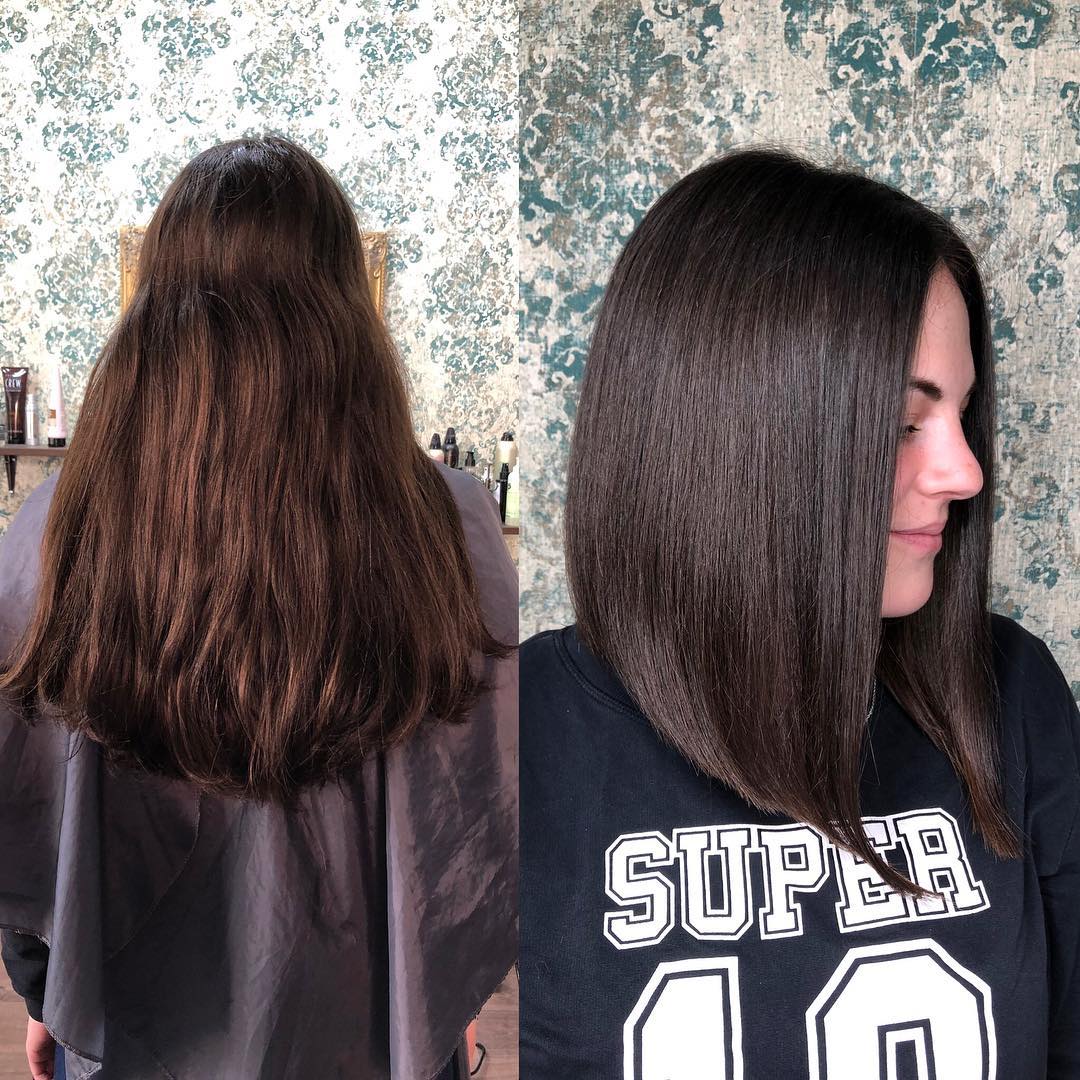 5. Chestnut Lob
Color your hair a little warmer, add in some highlights, and enjoy your new lob cut.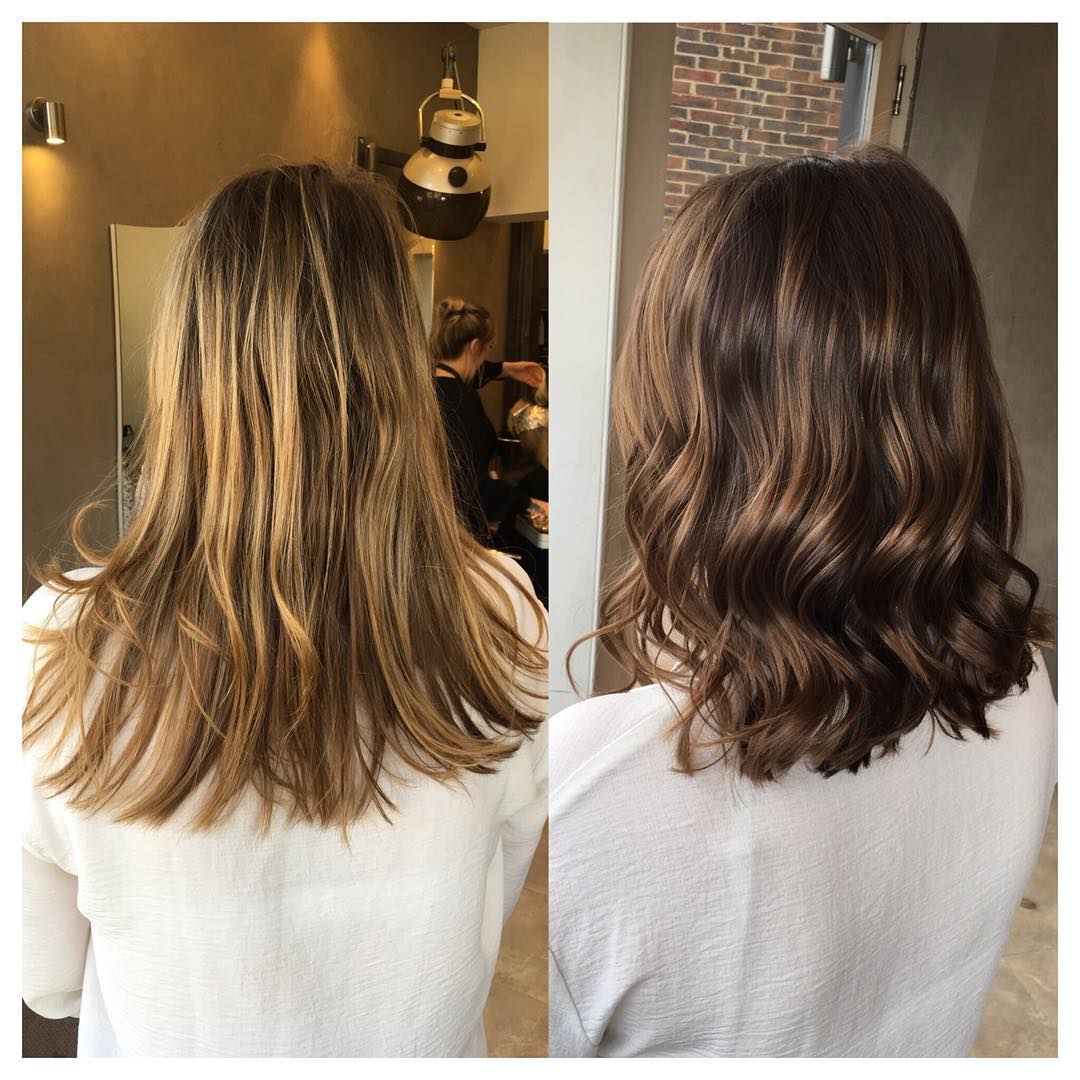 6. Silver Ends
Going from long to short can be scary but throw on a fun new color to help ease the pain.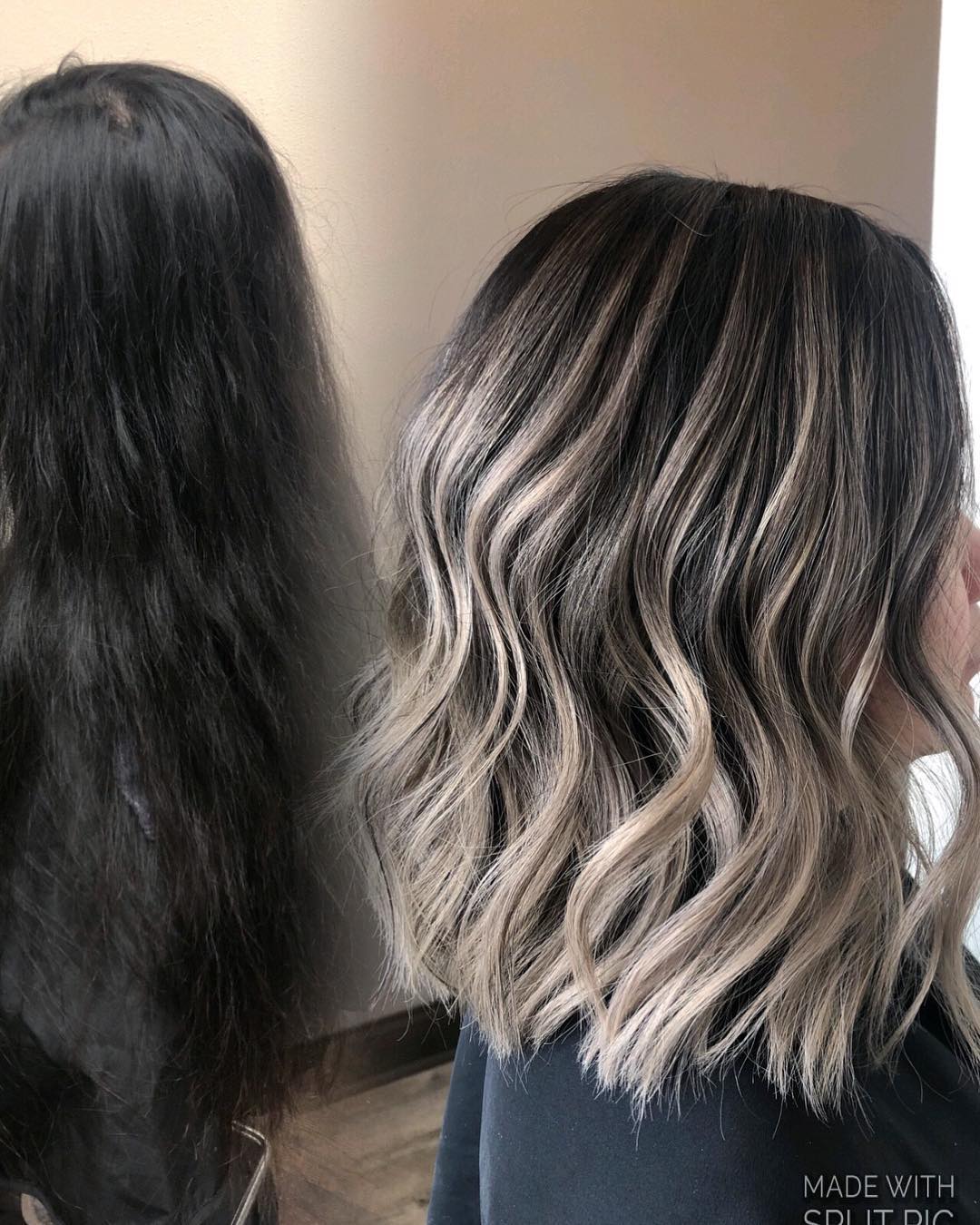 7. Classic Lob
The classic lob will never go away. Try it out for yourself, we promise you'll love it.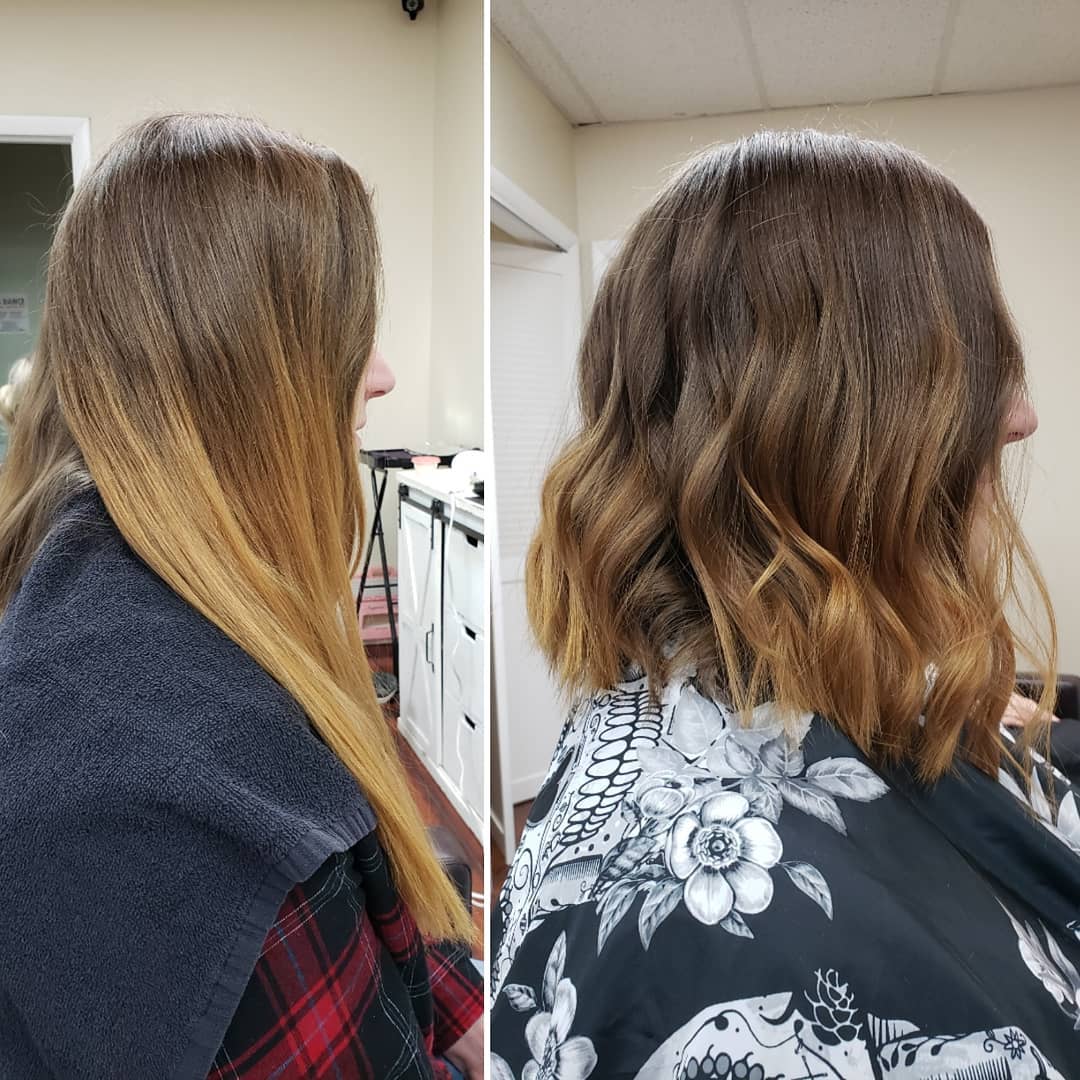 8. Going Shorter
If you already have short hair, maybe go a little shorter? This rounded bob is a perfect short hairstyle.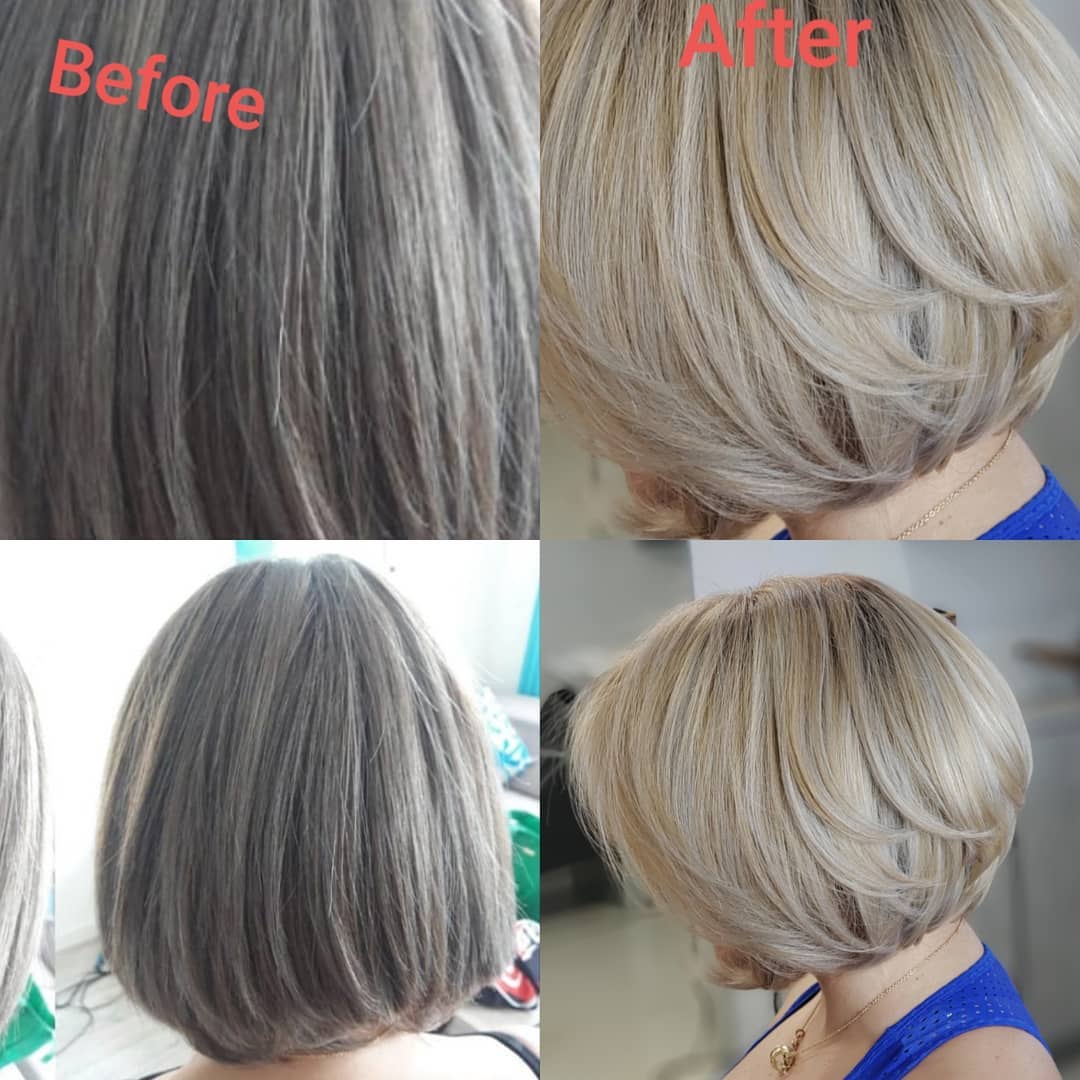 9. Just a Chop
Cutting your hair is actually good for it. Leave your color natural but give your hair a nice cut to keep it healthy.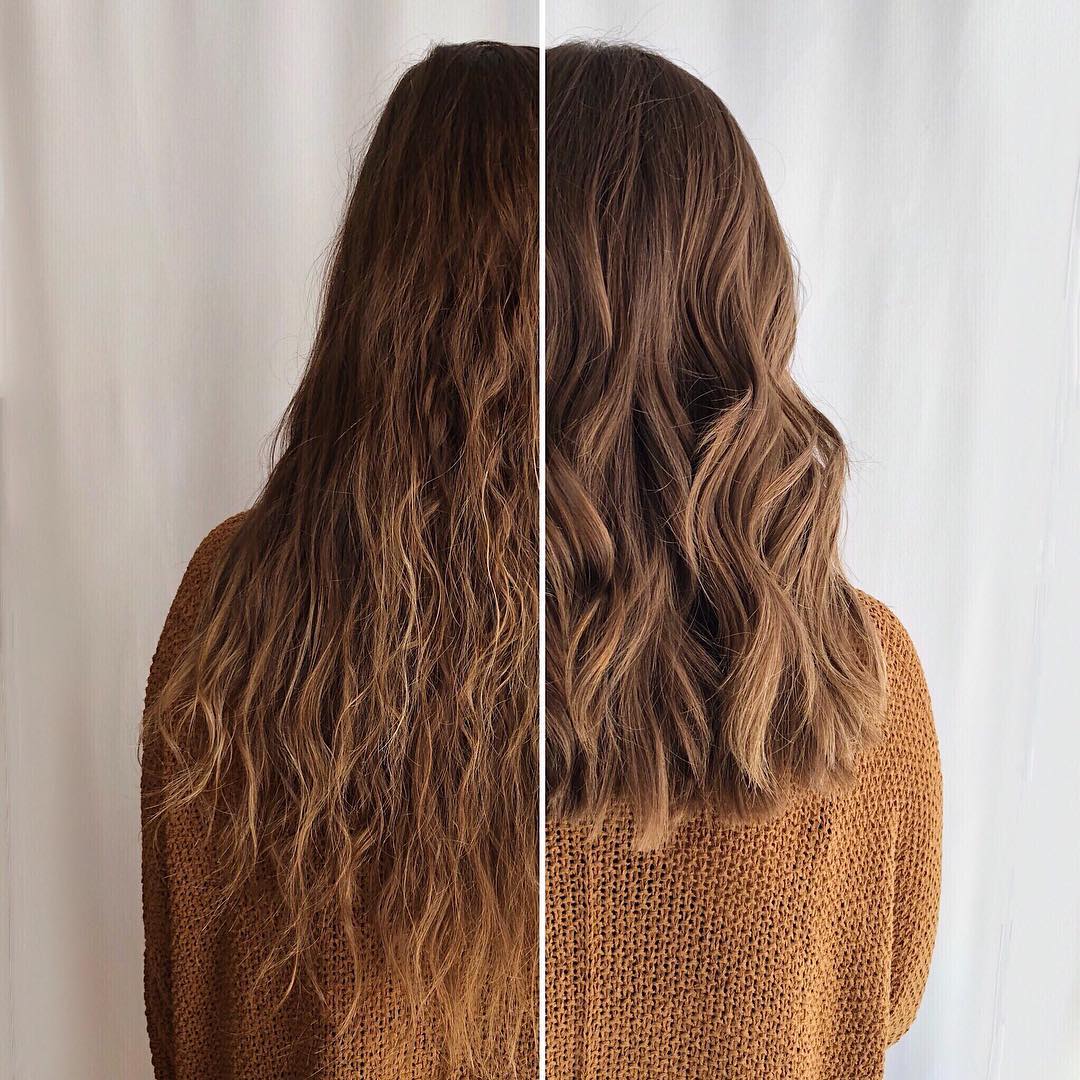 10. Pixie Grow Out
If your pixie is bugging you, give it some texture and highlights.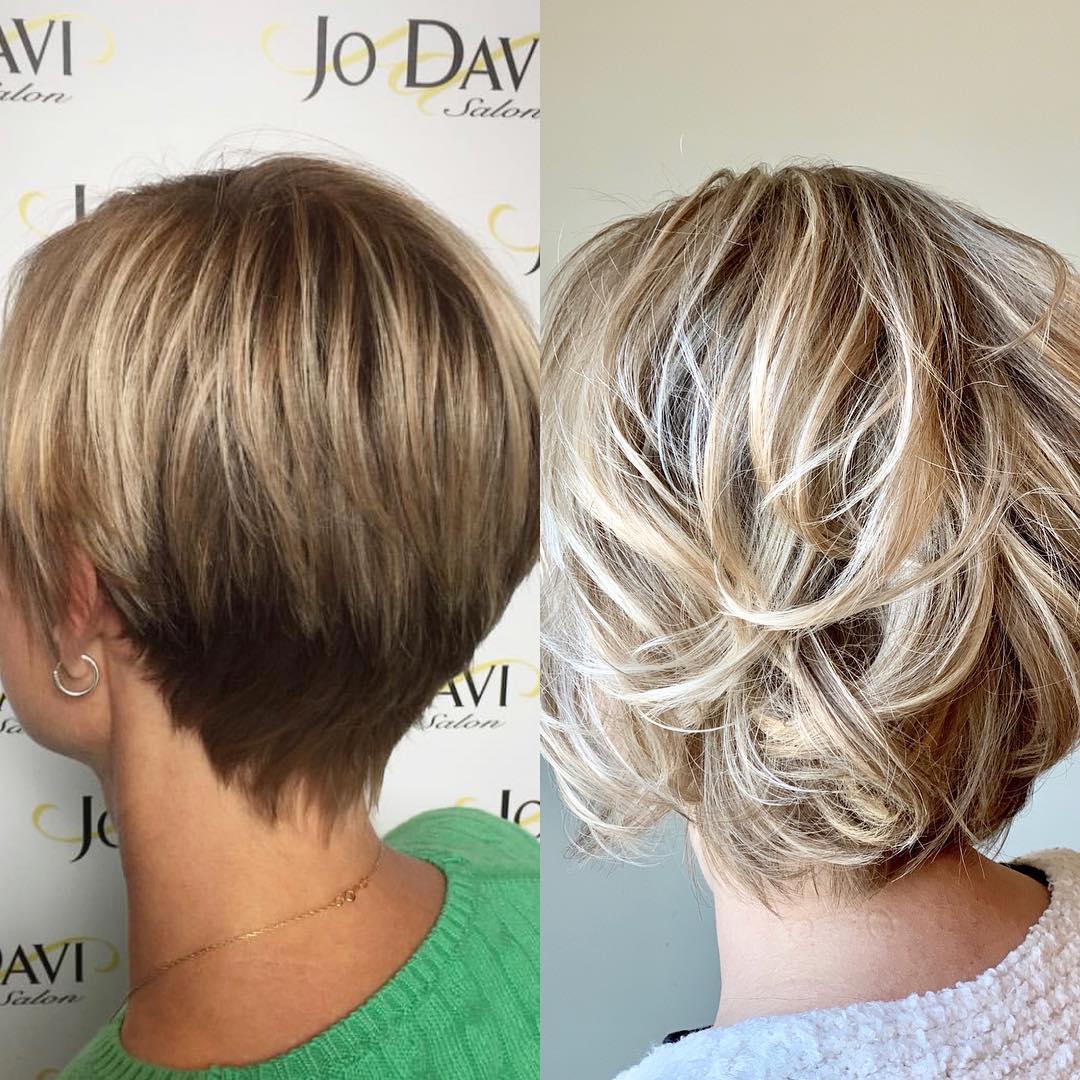 11. Natural Highlights
After the big chop, add in some natural highlights to bring light to your hair.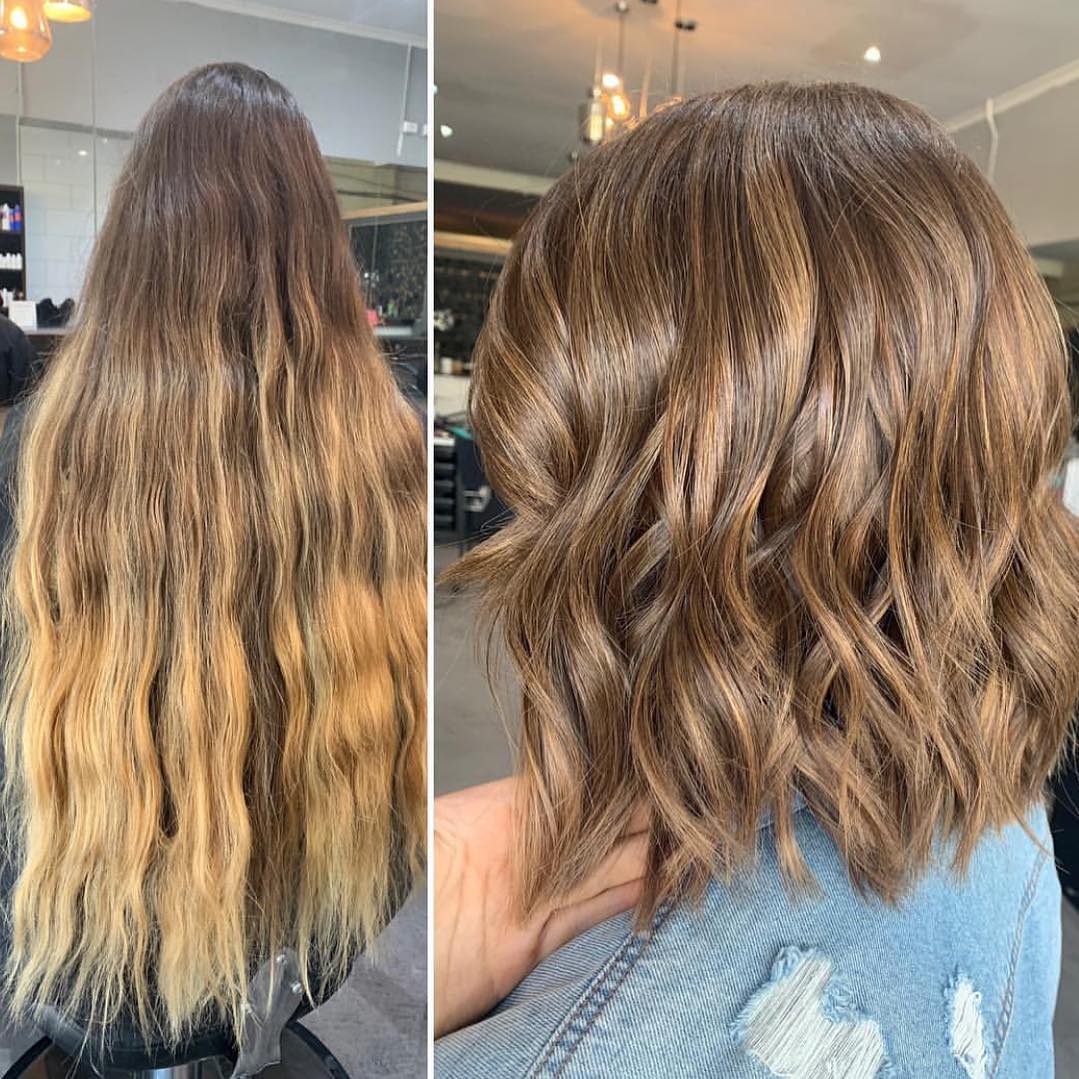 12. Sleek Bob
Welcome the warmer weather with a beautiful sleek bob.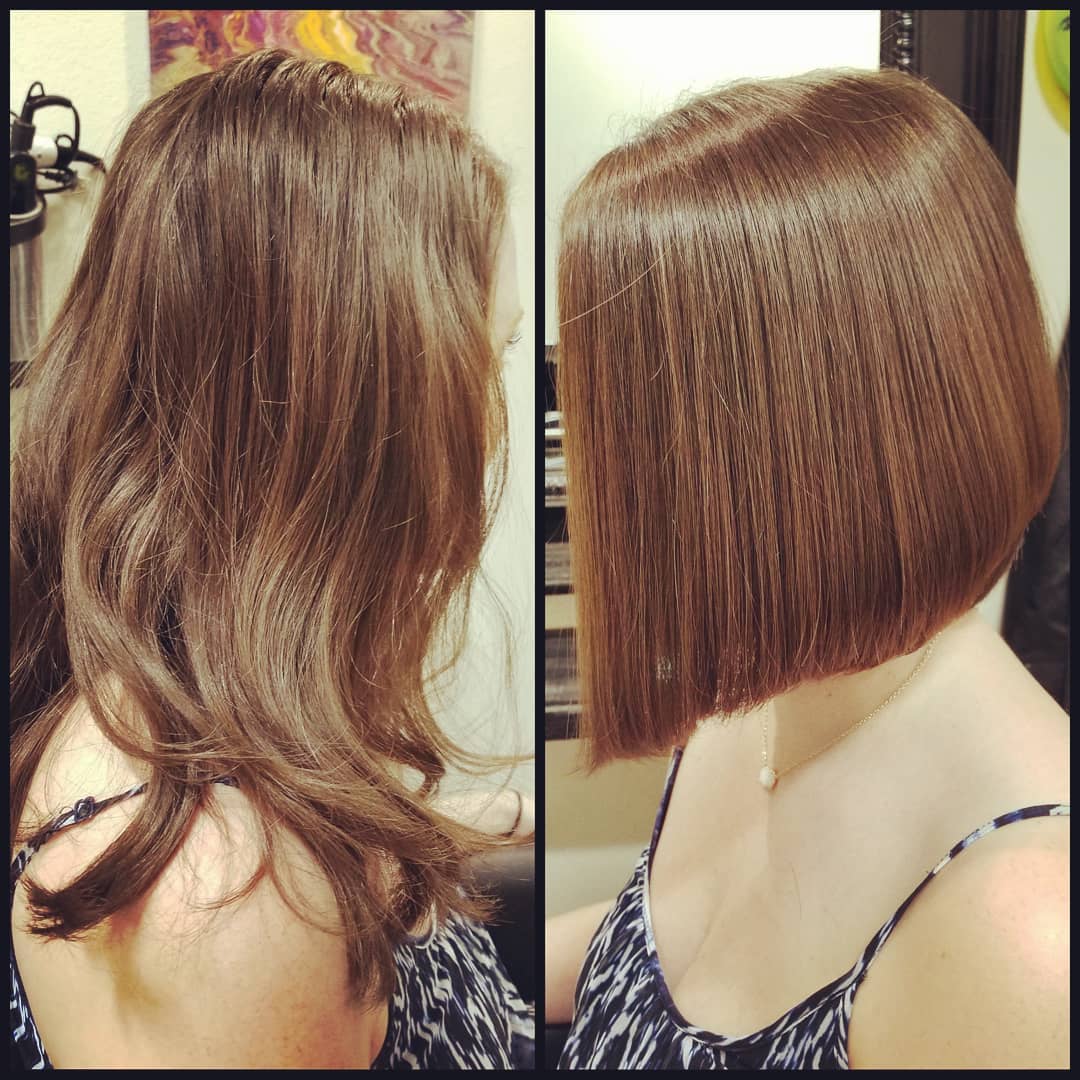 13. Angled Bob
Keep your hair longer in the front and shorter in the back for a lovely angled bob.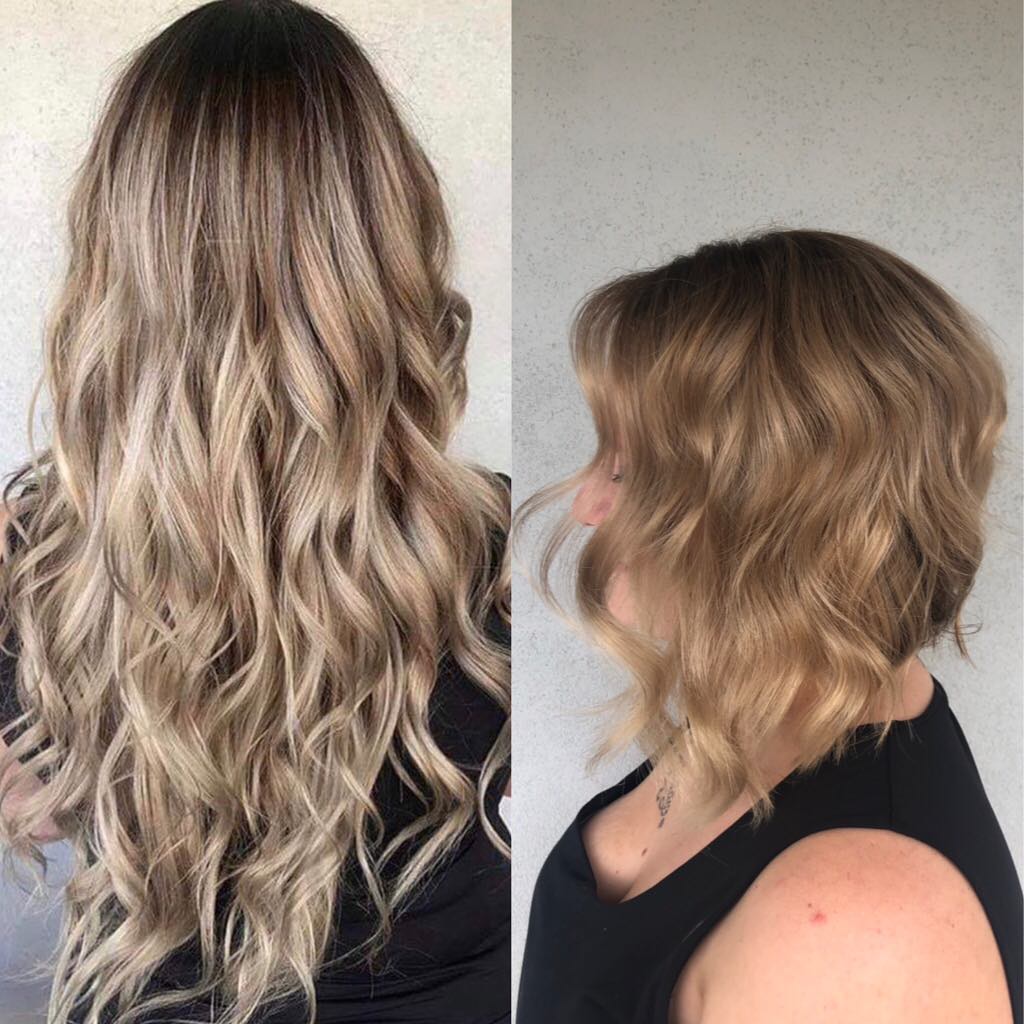 14. Pixie
Take the plunge and go for a pixie cut, you'll love it.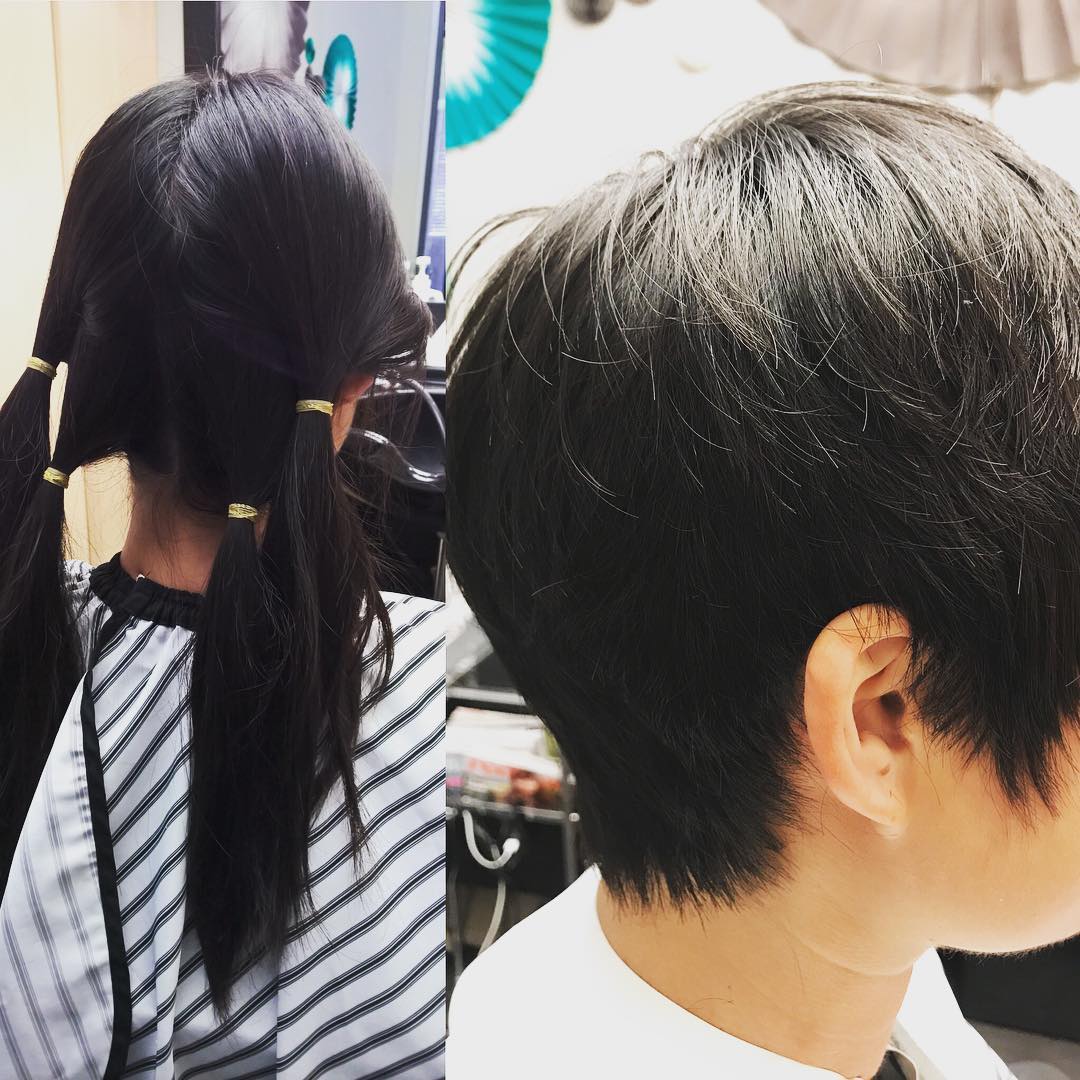 15. 360 Transformation
Cut your hair and dye it a whole new color for a brilliant transformation.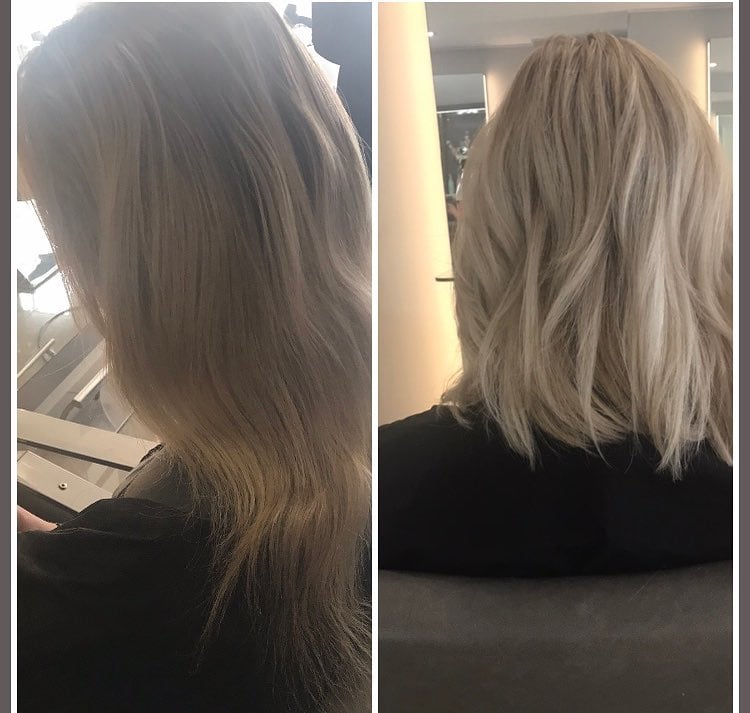 16. Small Details
Add little highlights throughout your hair for a great new color with your new cut.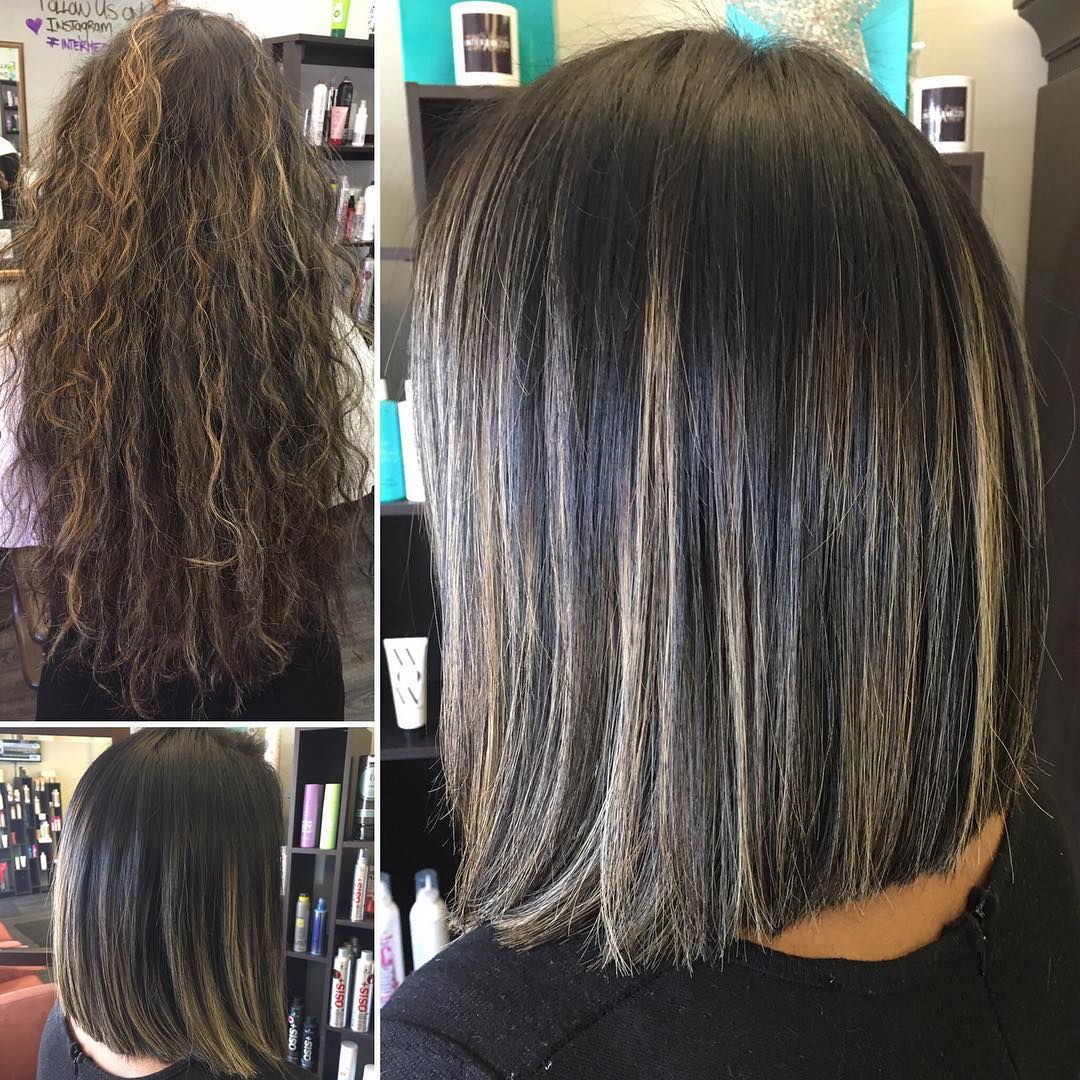 17. Fashion to Natural
Fashion colors can take a toll on your hair. Go from fashion to natural with a beautiful new cut.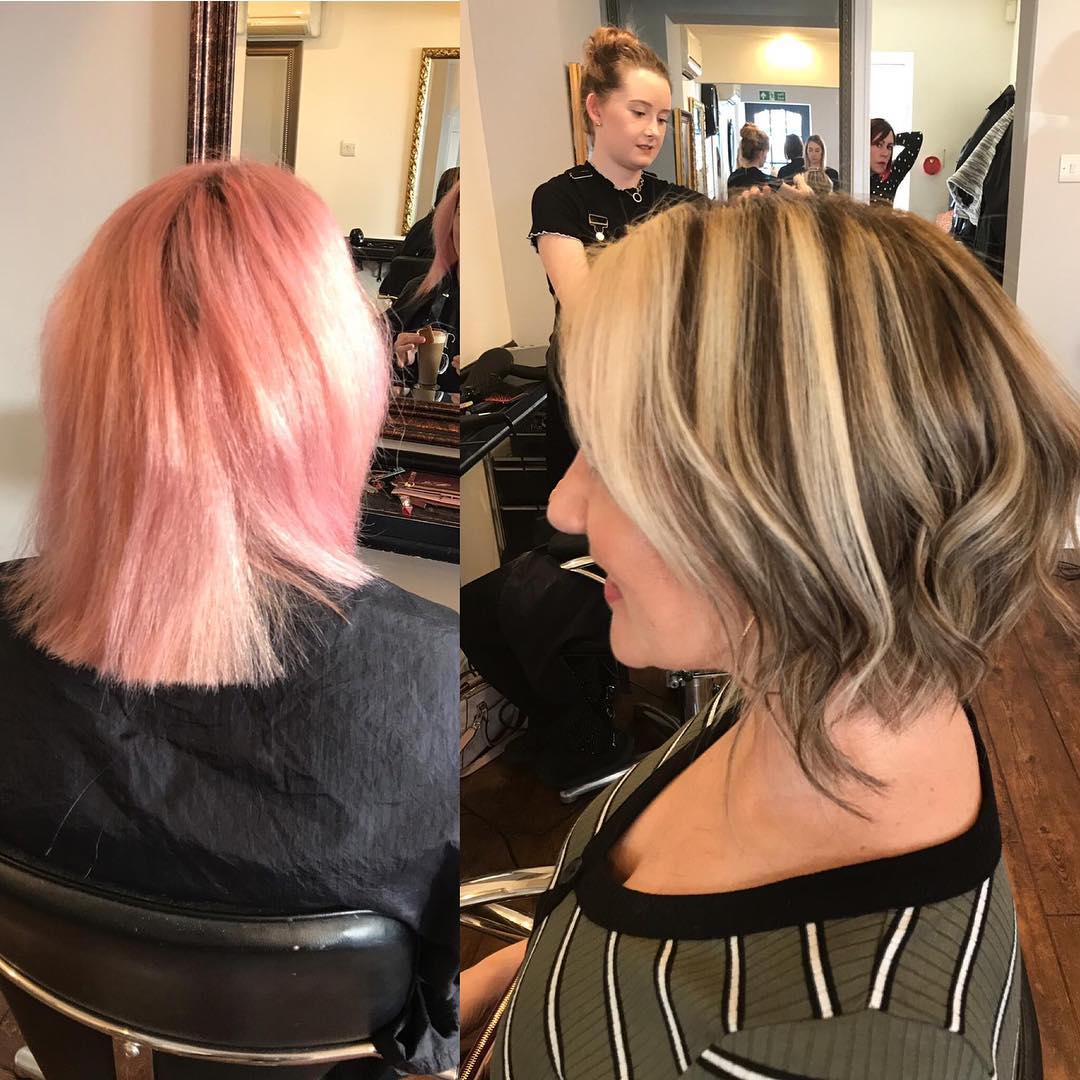 18. Pixie Color
Do the big chop and go for a lovely pixie look. Up your game with a few fun colors mixed in.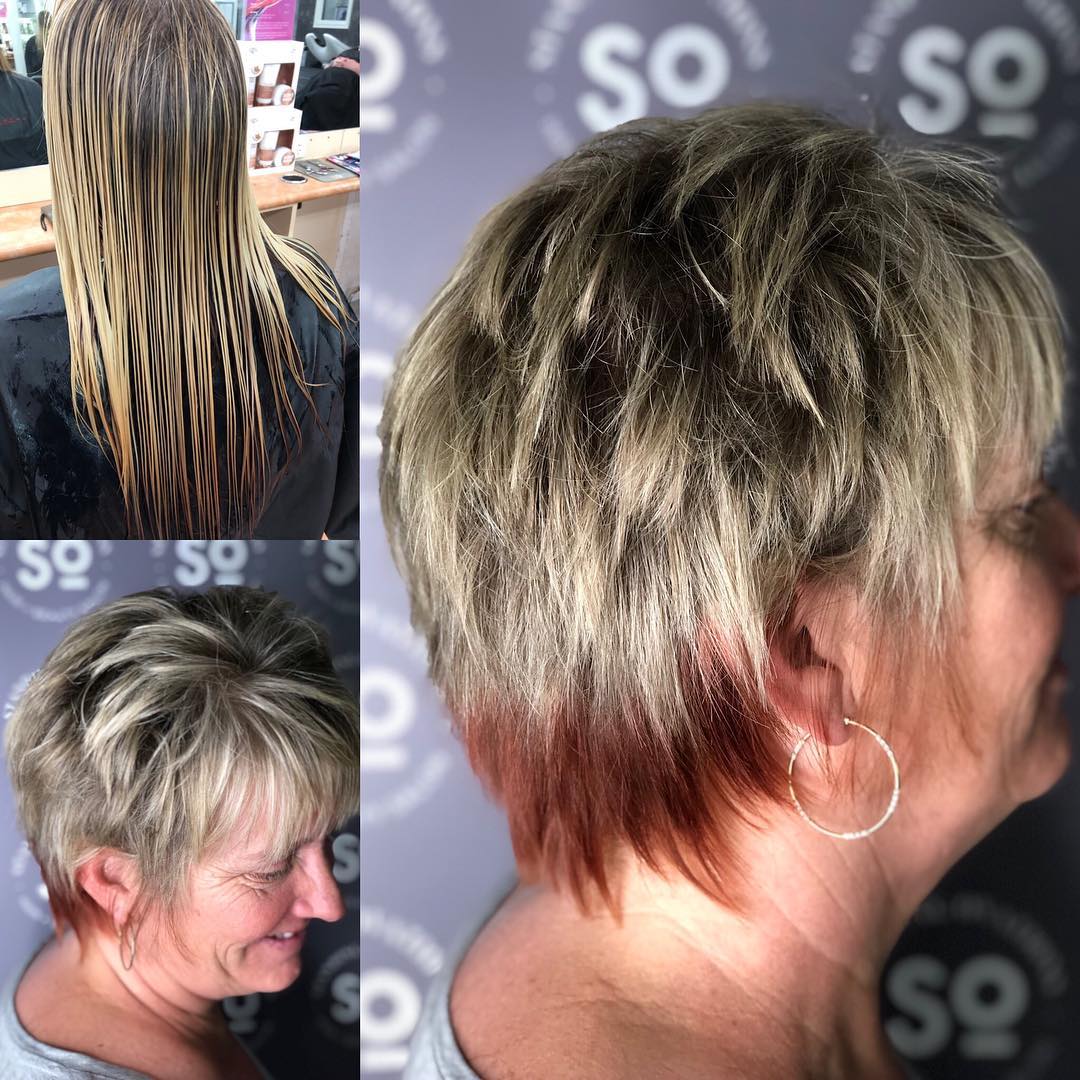 19. Rounded Bob
A rounded bob is a great look to transform to if you are looking to go a little shorter.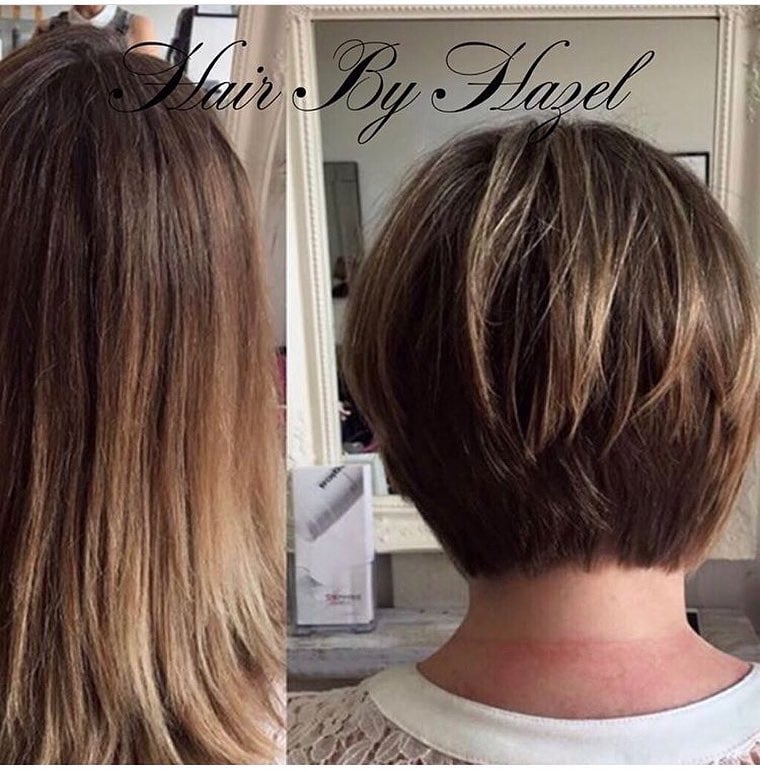 20. Donating
If you have long hair and want to go shorter, think about donating it!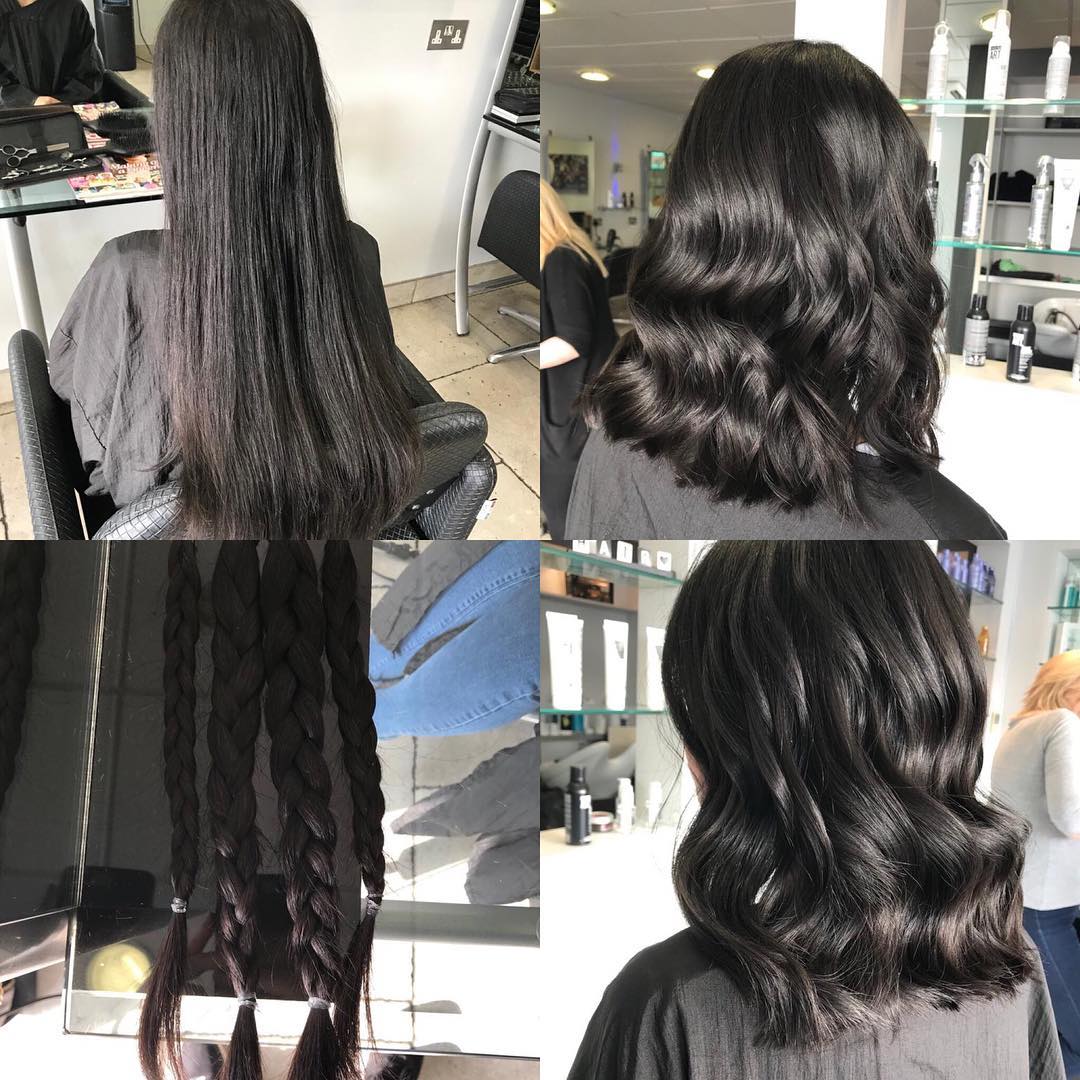 21. Style Change
Go from one short hairstyle to another. Both look beautiful and are perfect for a short look.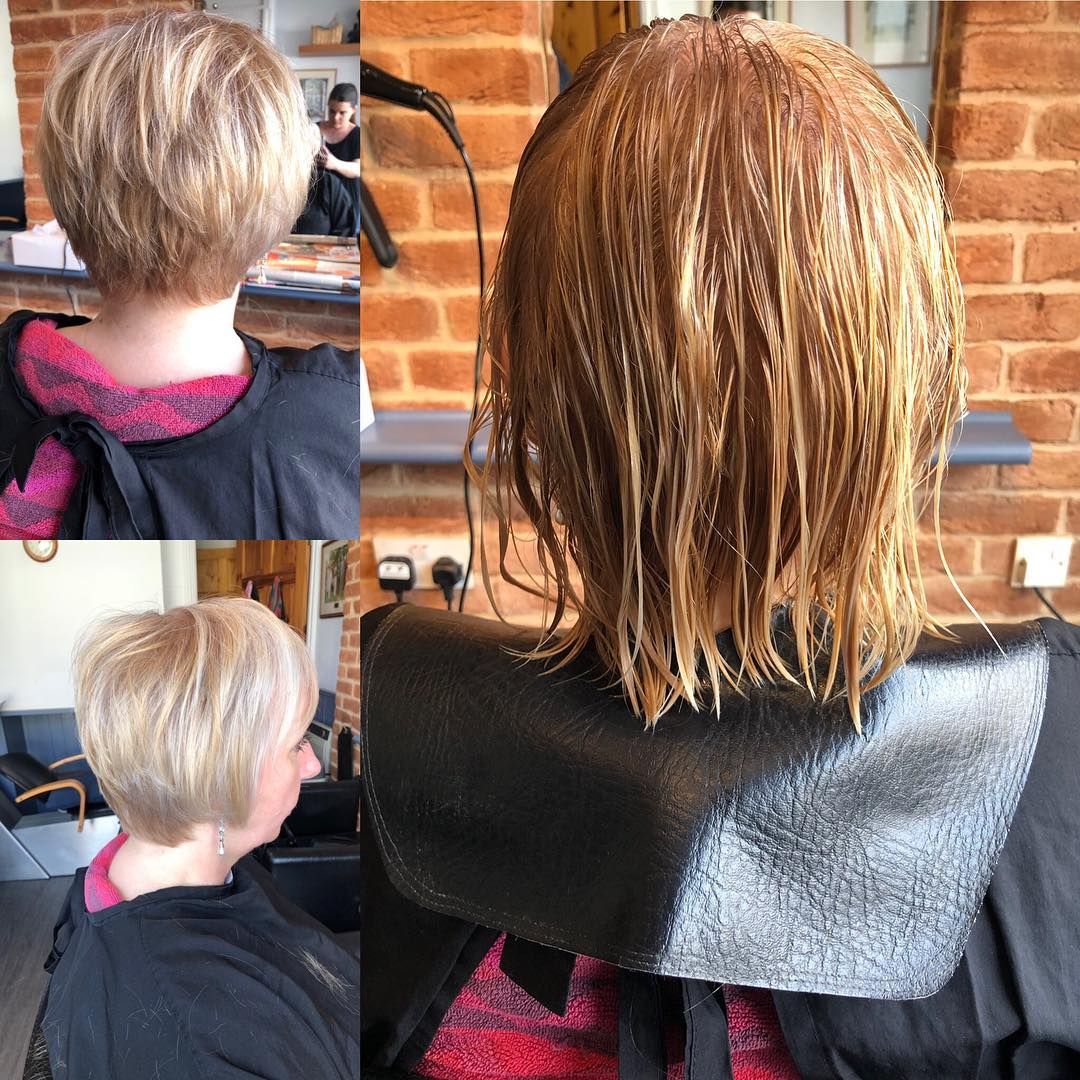 22. Fresh Cut
Getting a fresh cut and a new style is the best feeling in the world.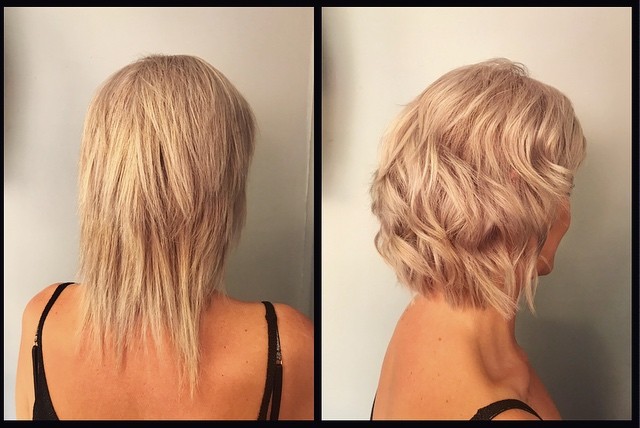 23. Pixie Power
Getting a pixie is a great way to transform your hair and feel fresh.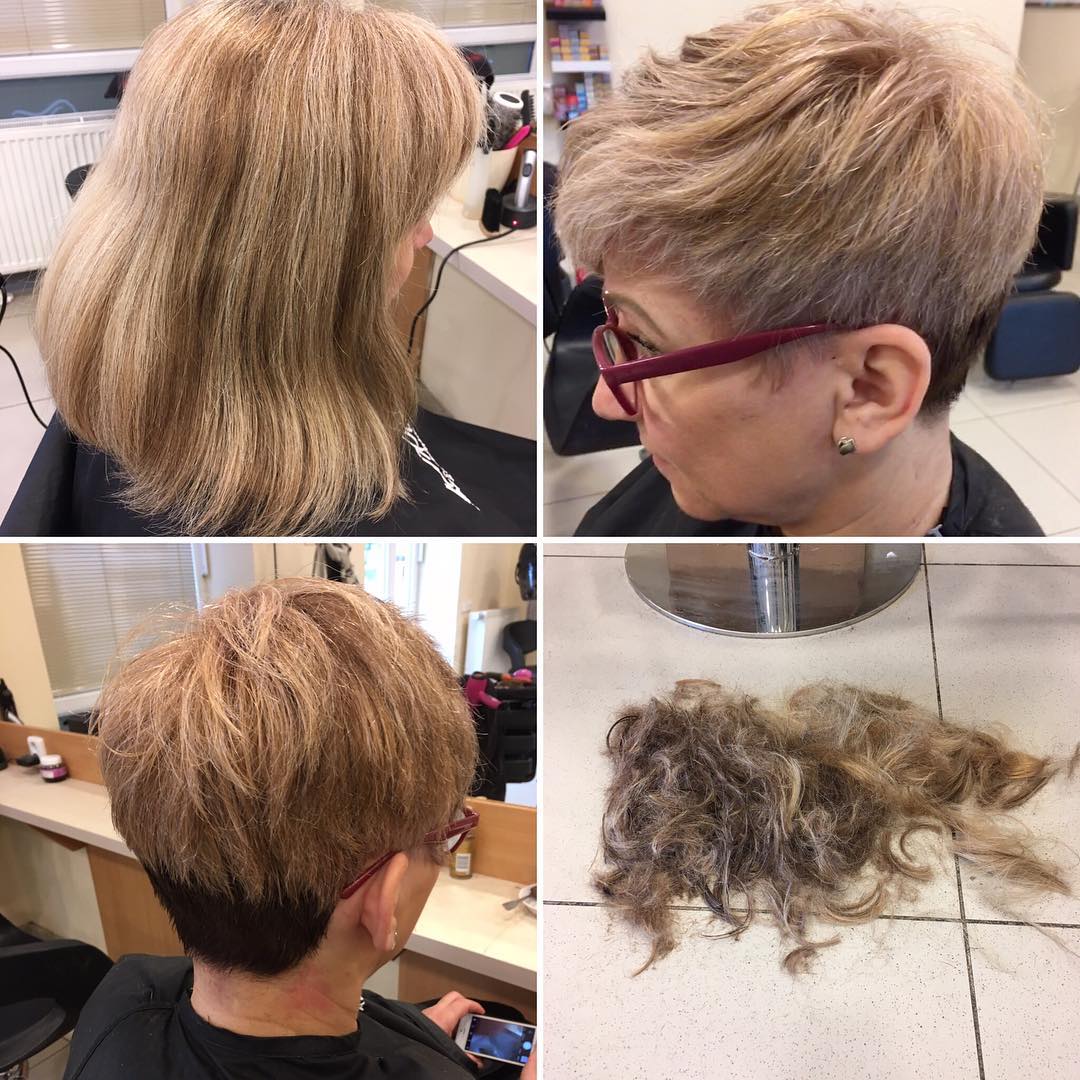 24. Shaggy Mane
Try out a shaggy pixie style for a longer look with a lot of texture.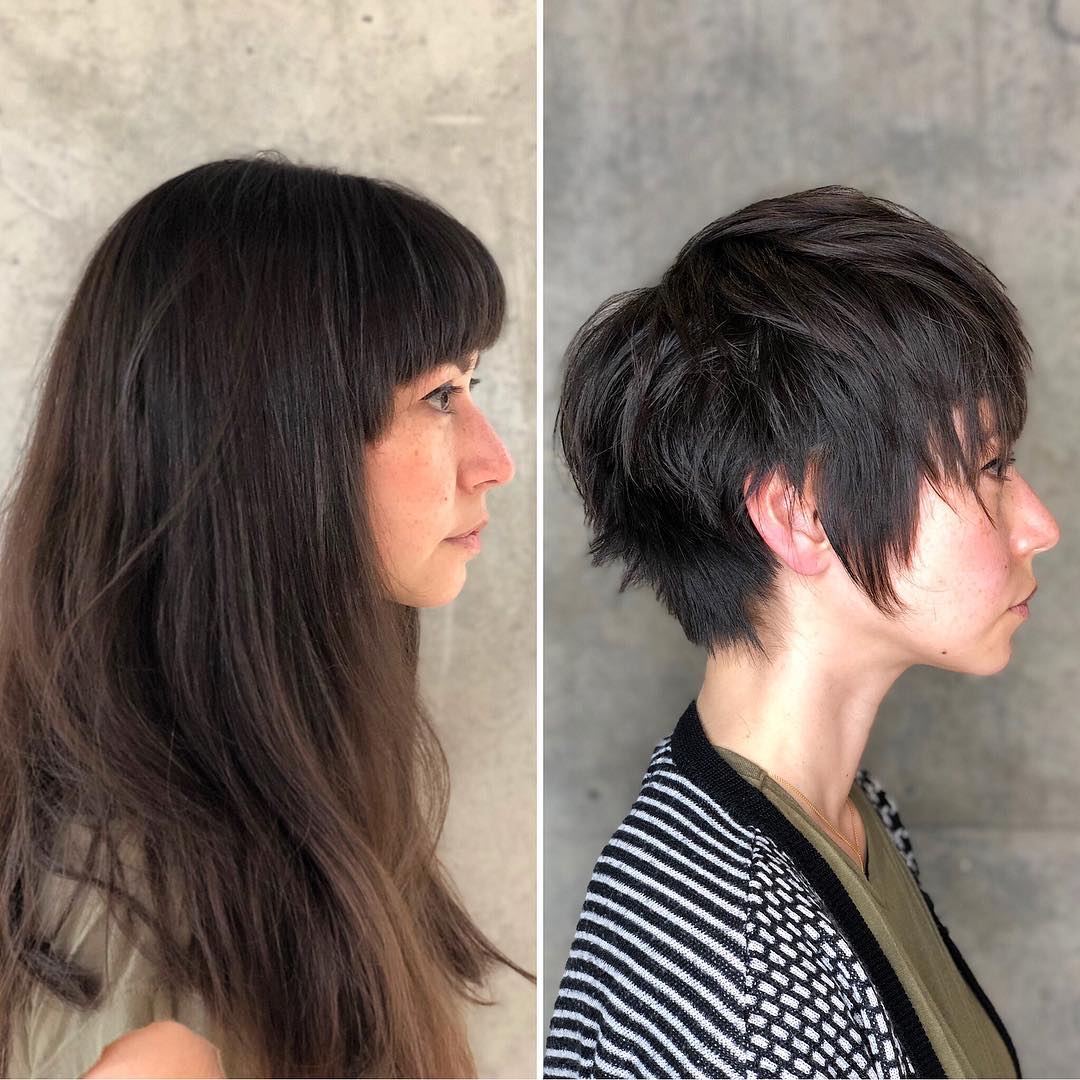 25. Black Cherry Dreams
A nice cut and a new color is a great way to start your short hair journey.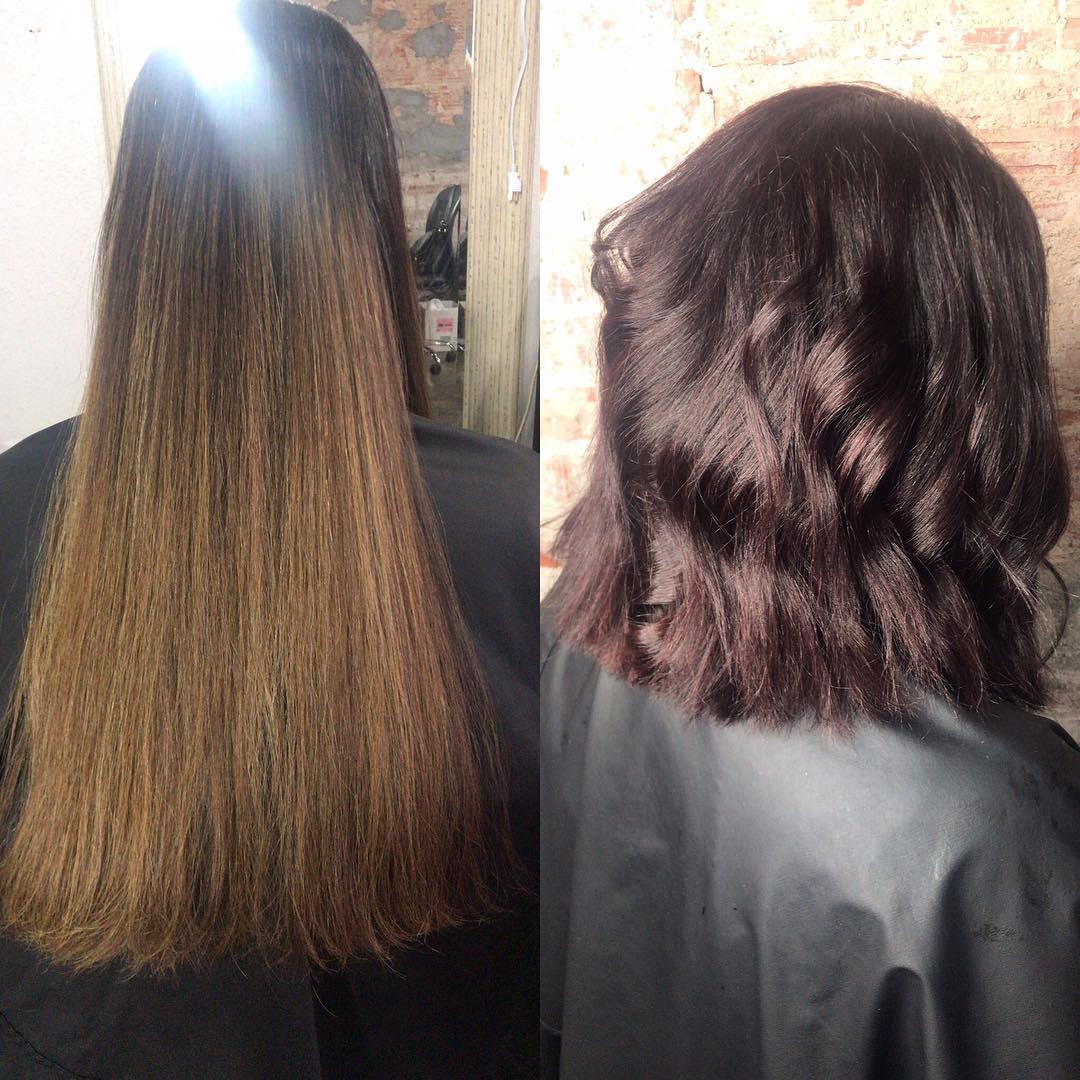 26. Curly Vibes
A cute lob with curls is a great way to start your short hair journey.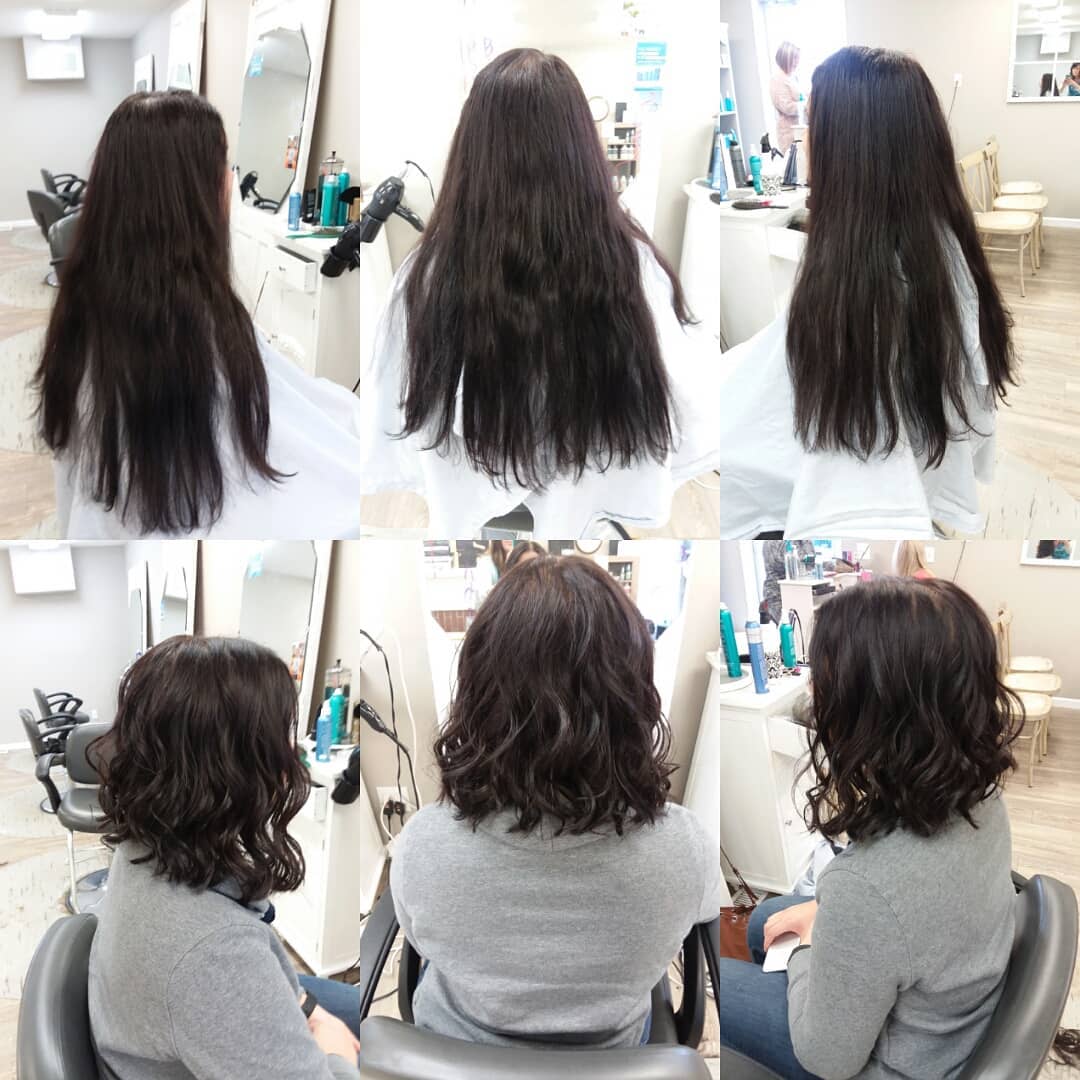 27. Simple Bob
This simple and elegant bob is a beautiful way to transform your hair.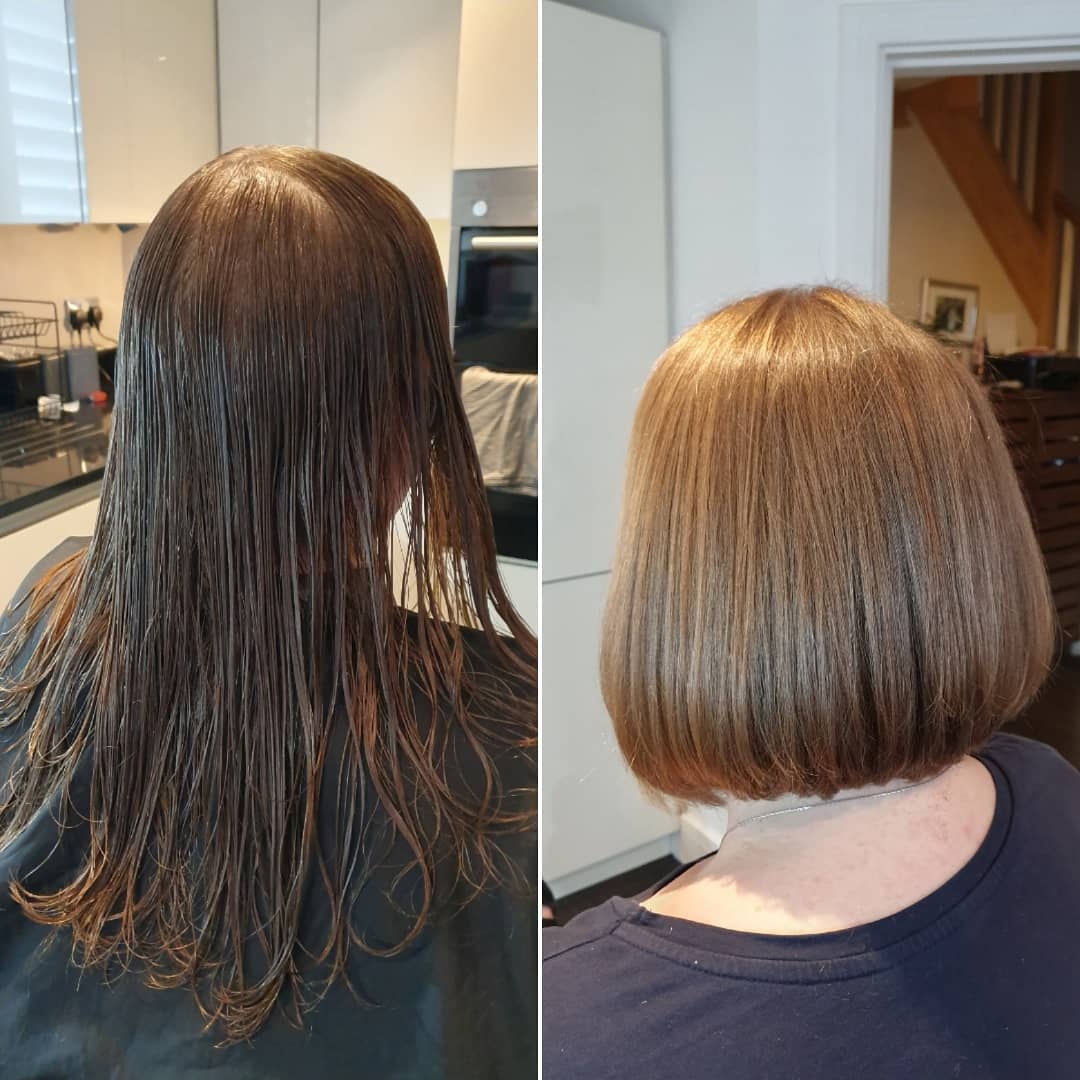 28. A-Line Bob
An A-line bob gives you length in the front, but a party in the back.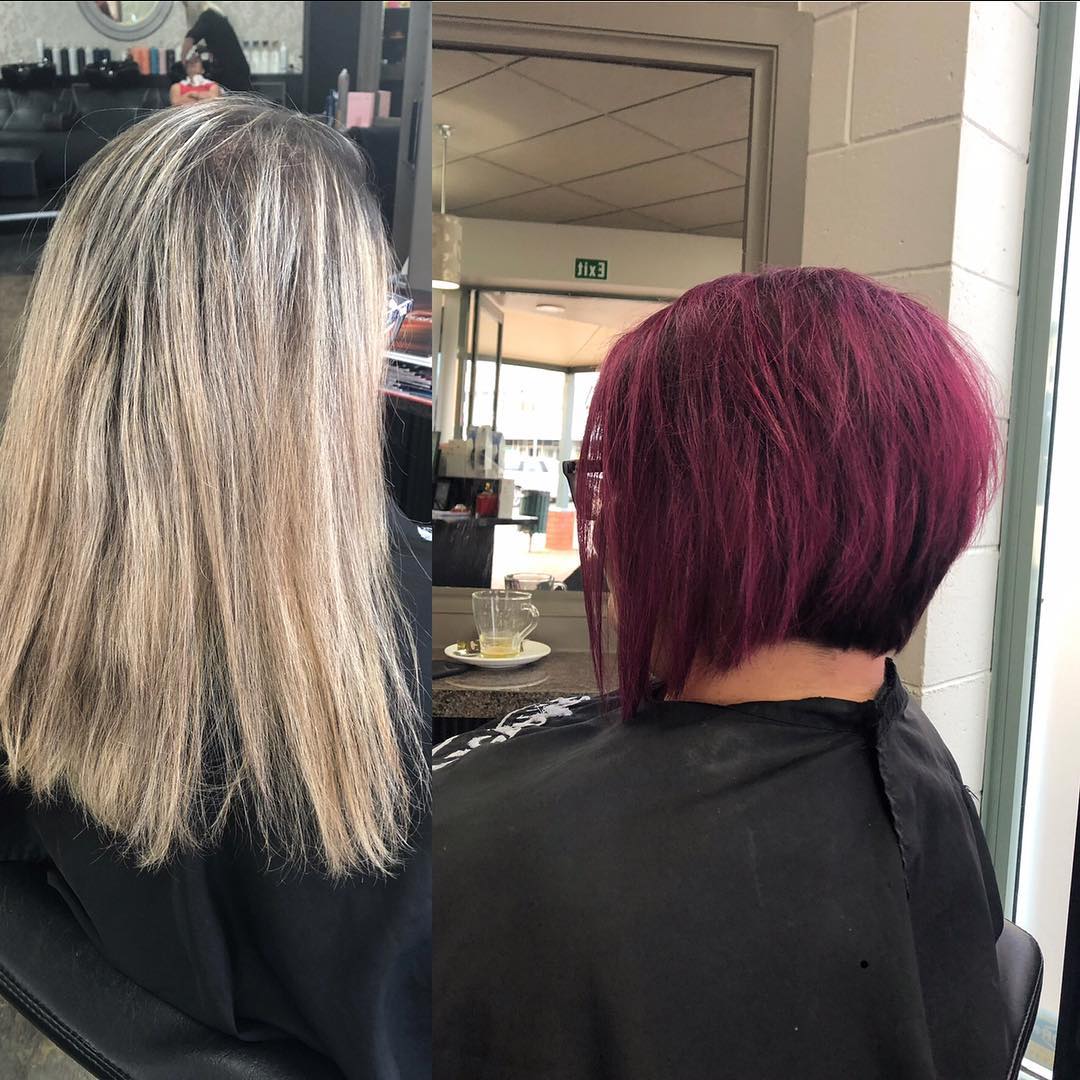 29. Textured Pixie
A textured pixie gives you a lot of options to play with your short do.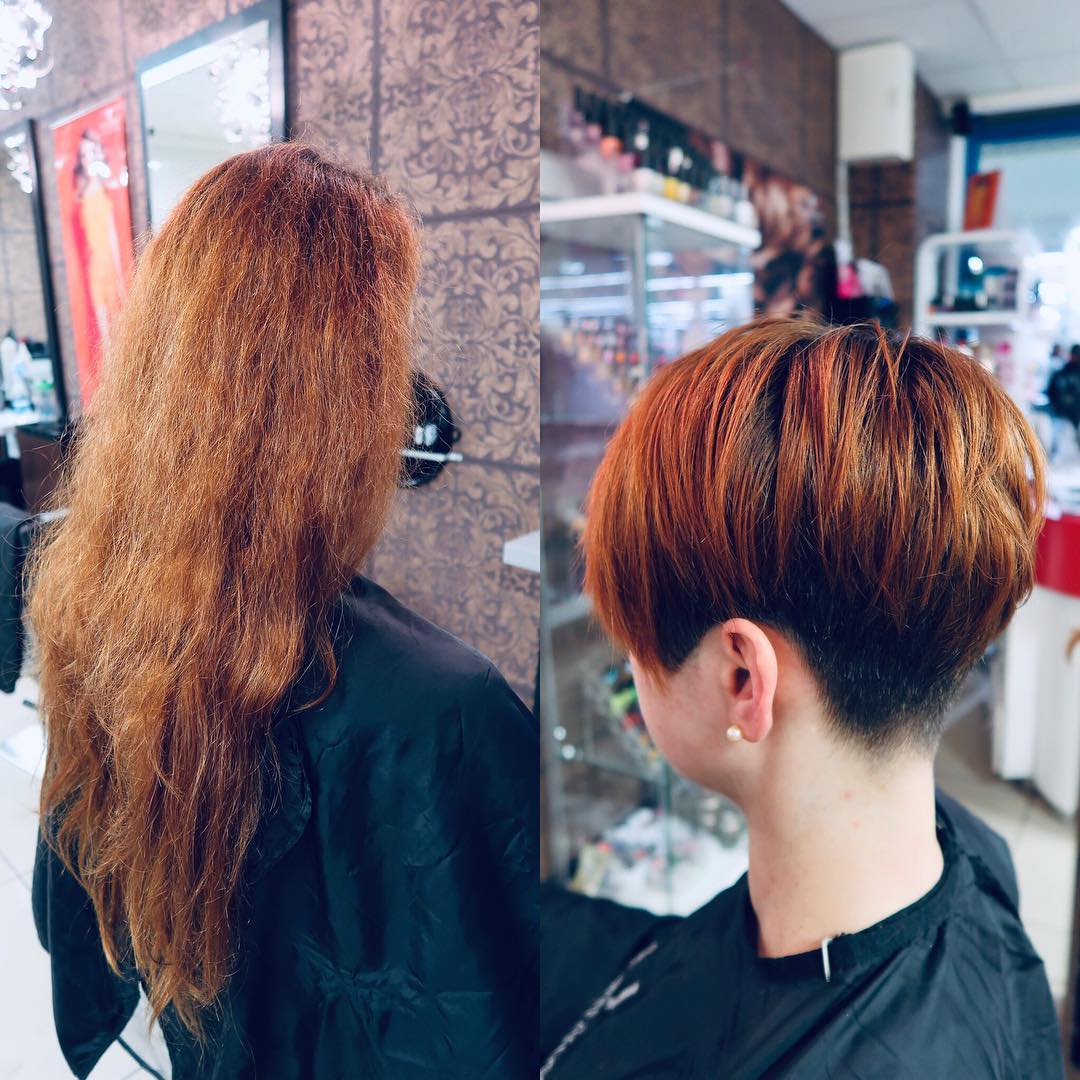 30. Banging Lob
Change your look with a bang and go for fresh color and cut.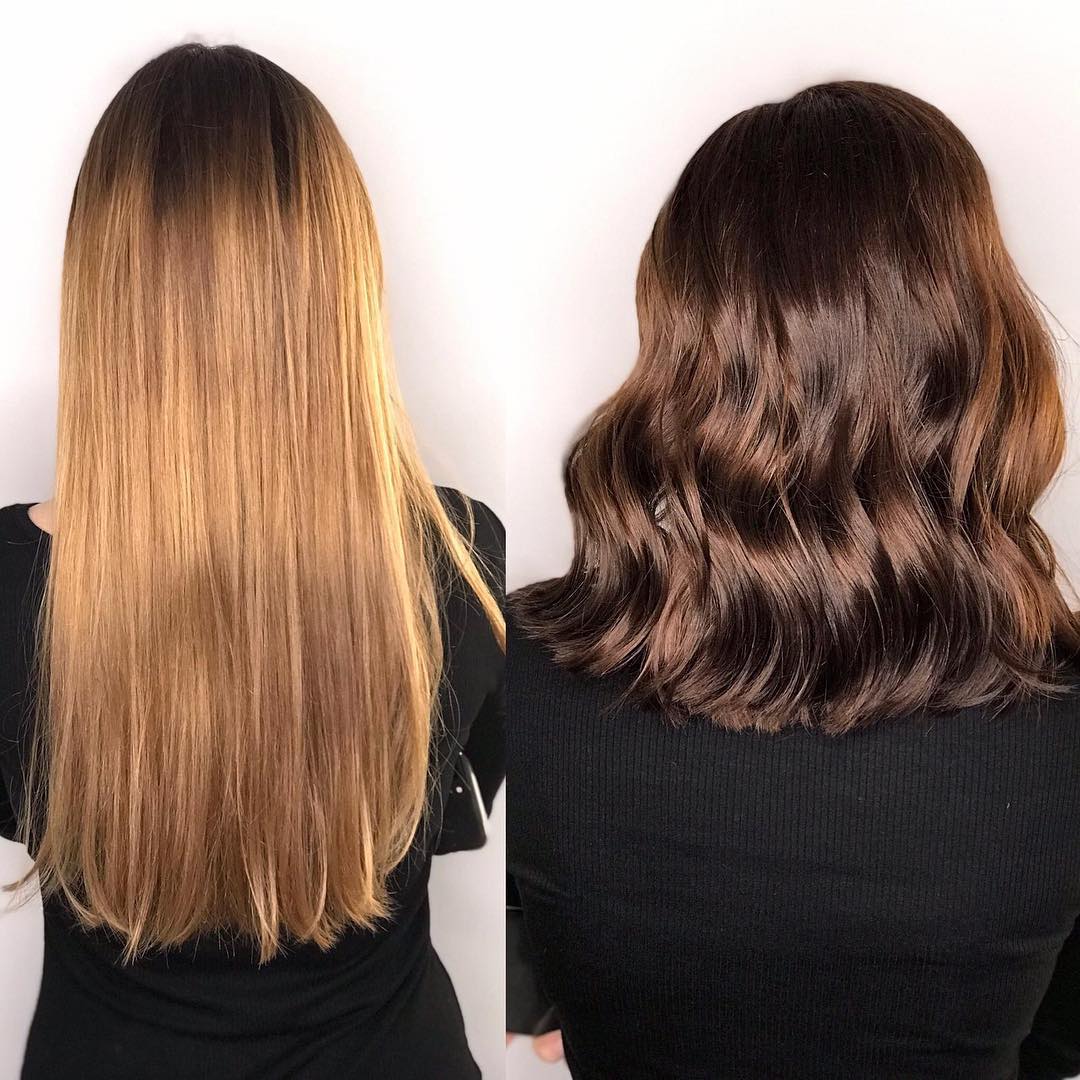 31. Big Cut
You can do a drastic cut without changing the color of your hair.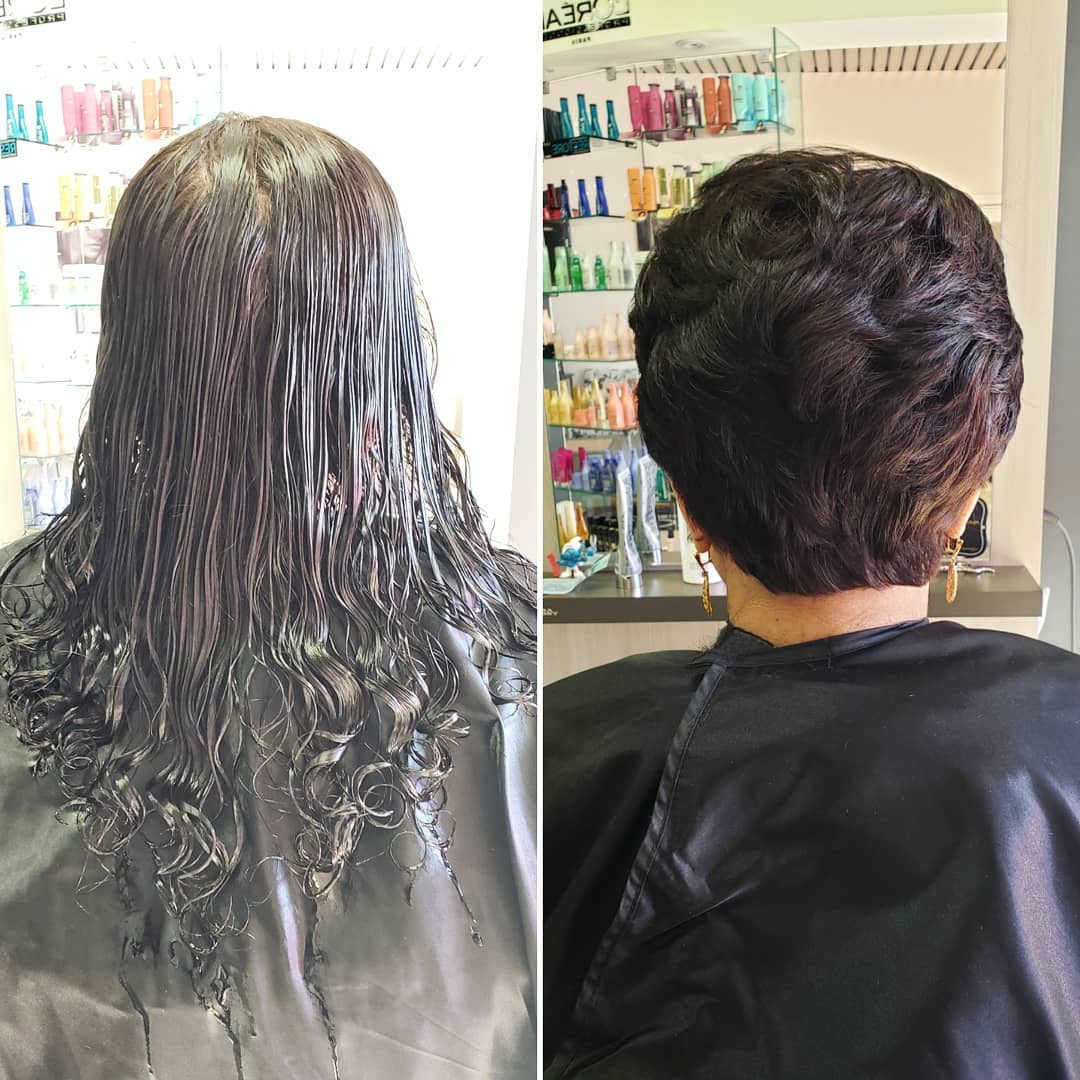 32. Mohawk Dreams
If you want a big change why not go for an epic mohawk.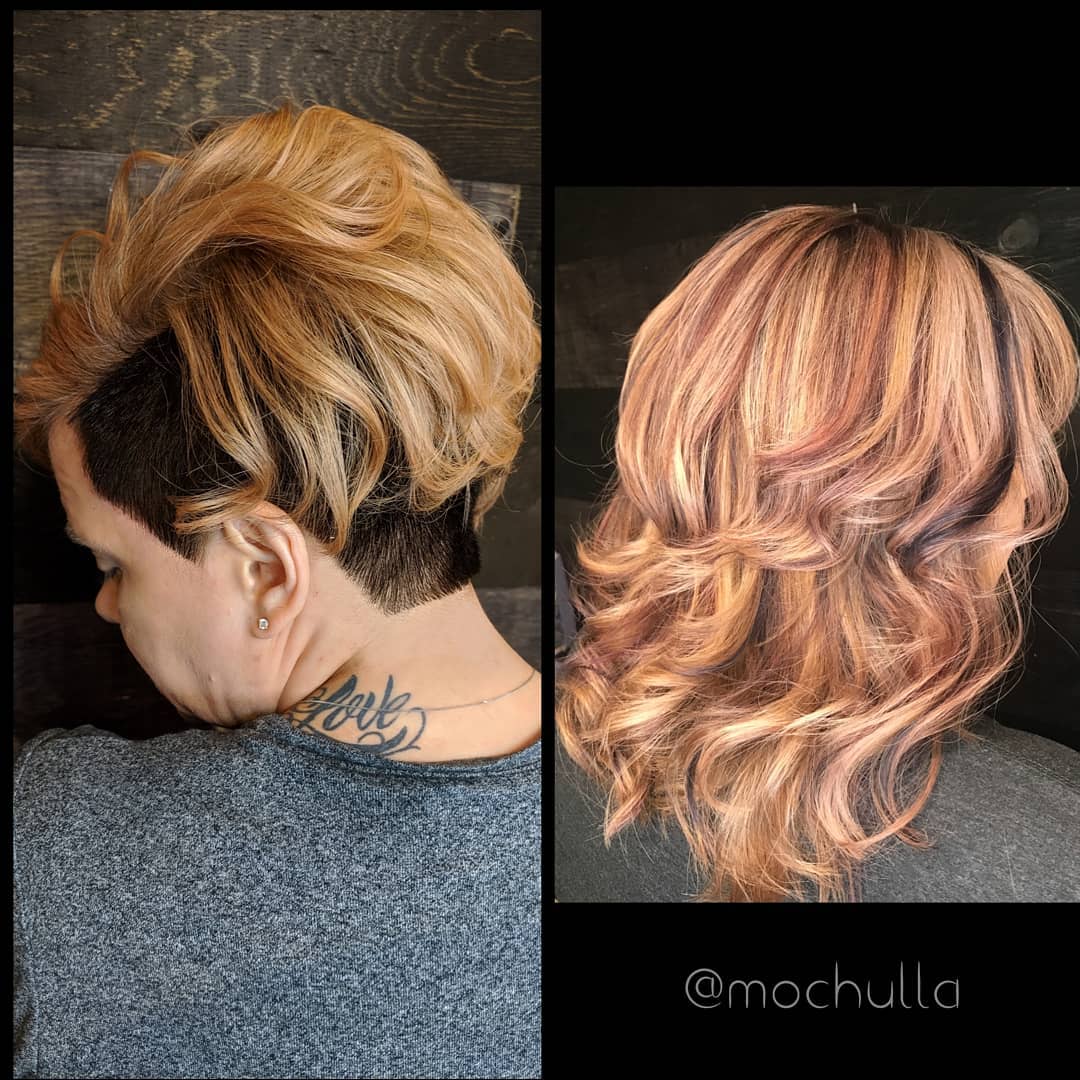 33. Layered Bob
A layered bob gives you a lot to play with and looks amazing.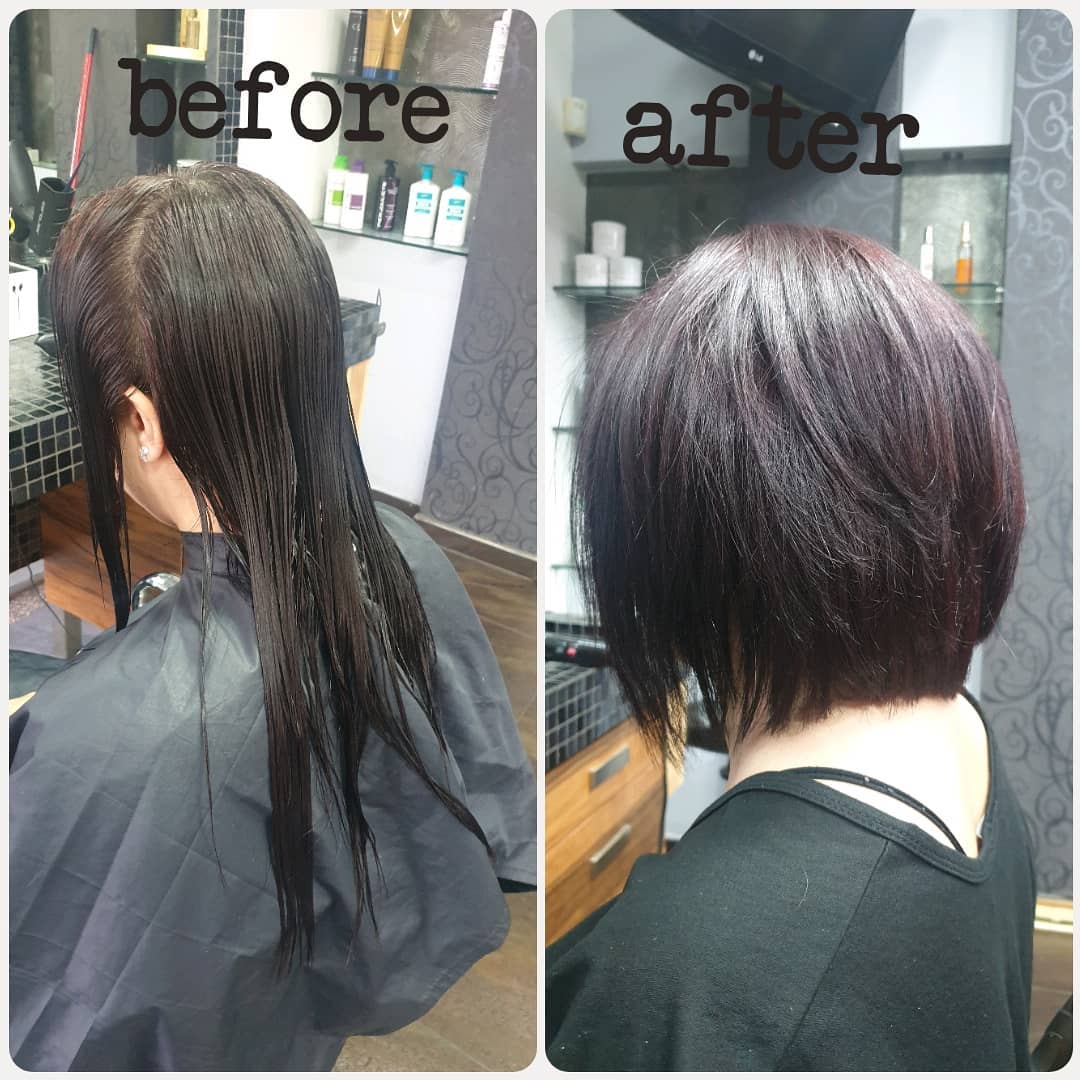 34. Auburn Goddess
Natural color or not, Auburn is a great way to show off your short style.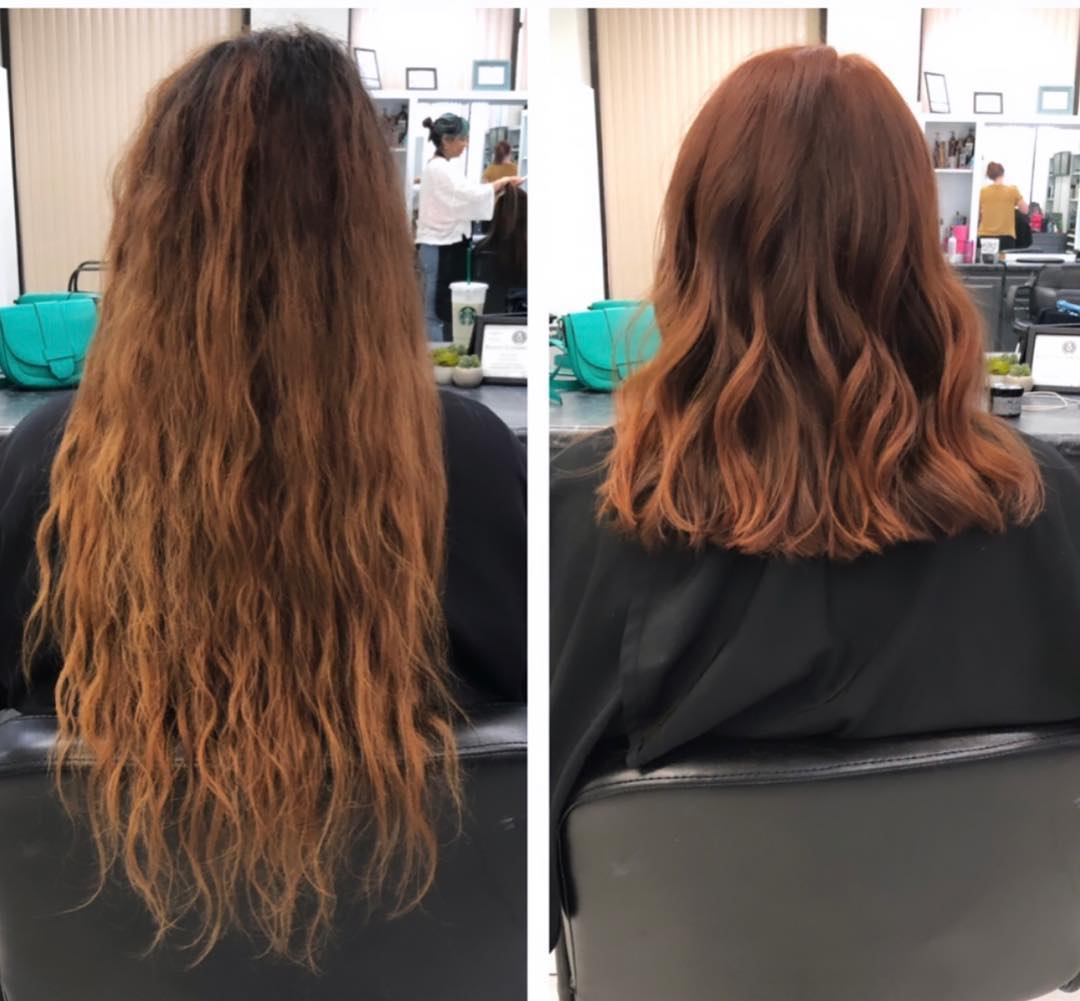 35. Pixie Power
A textured pixie cut will feel and look great.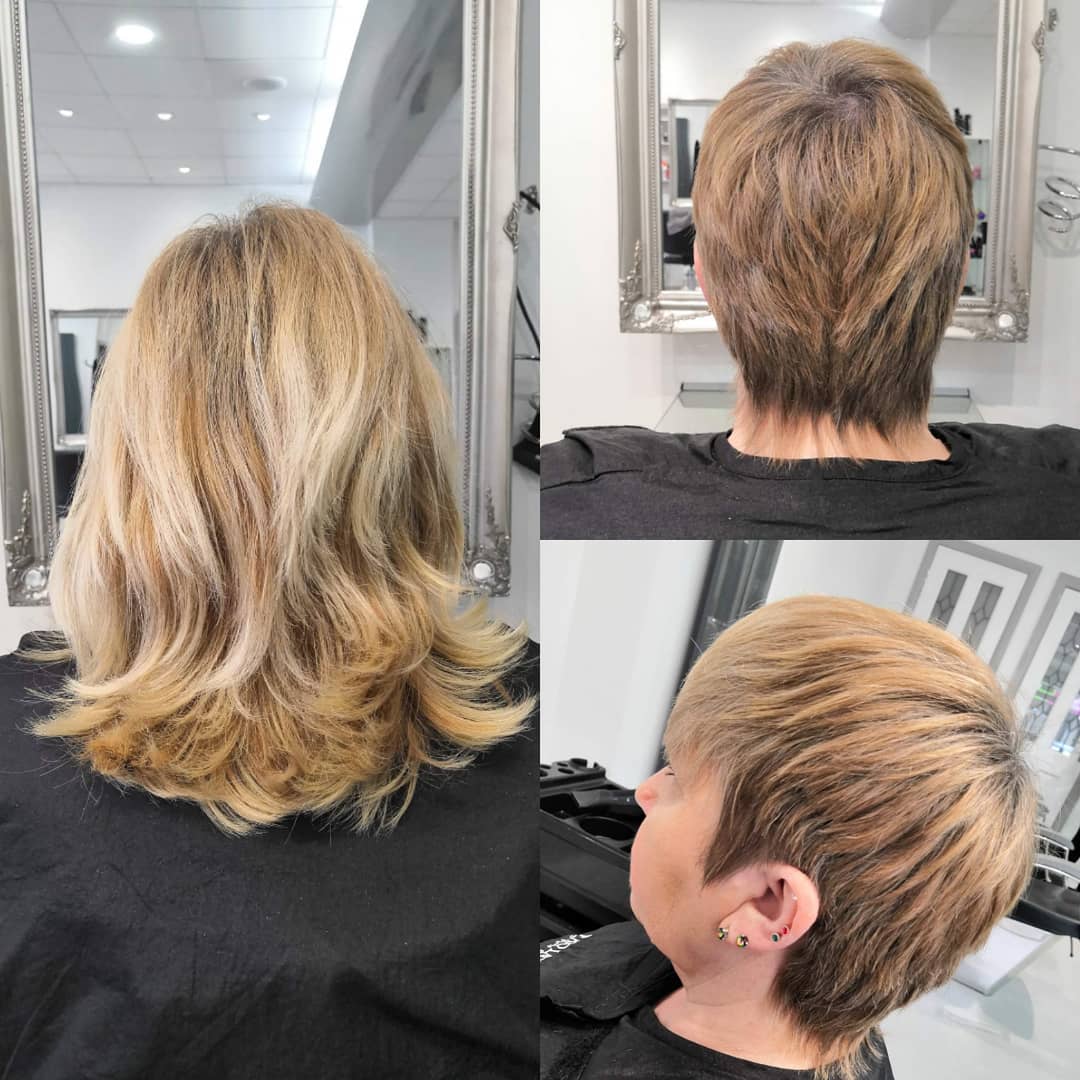 36. Lighten Up
Go for a beautiful light blonde color that will match your gorgeous lob.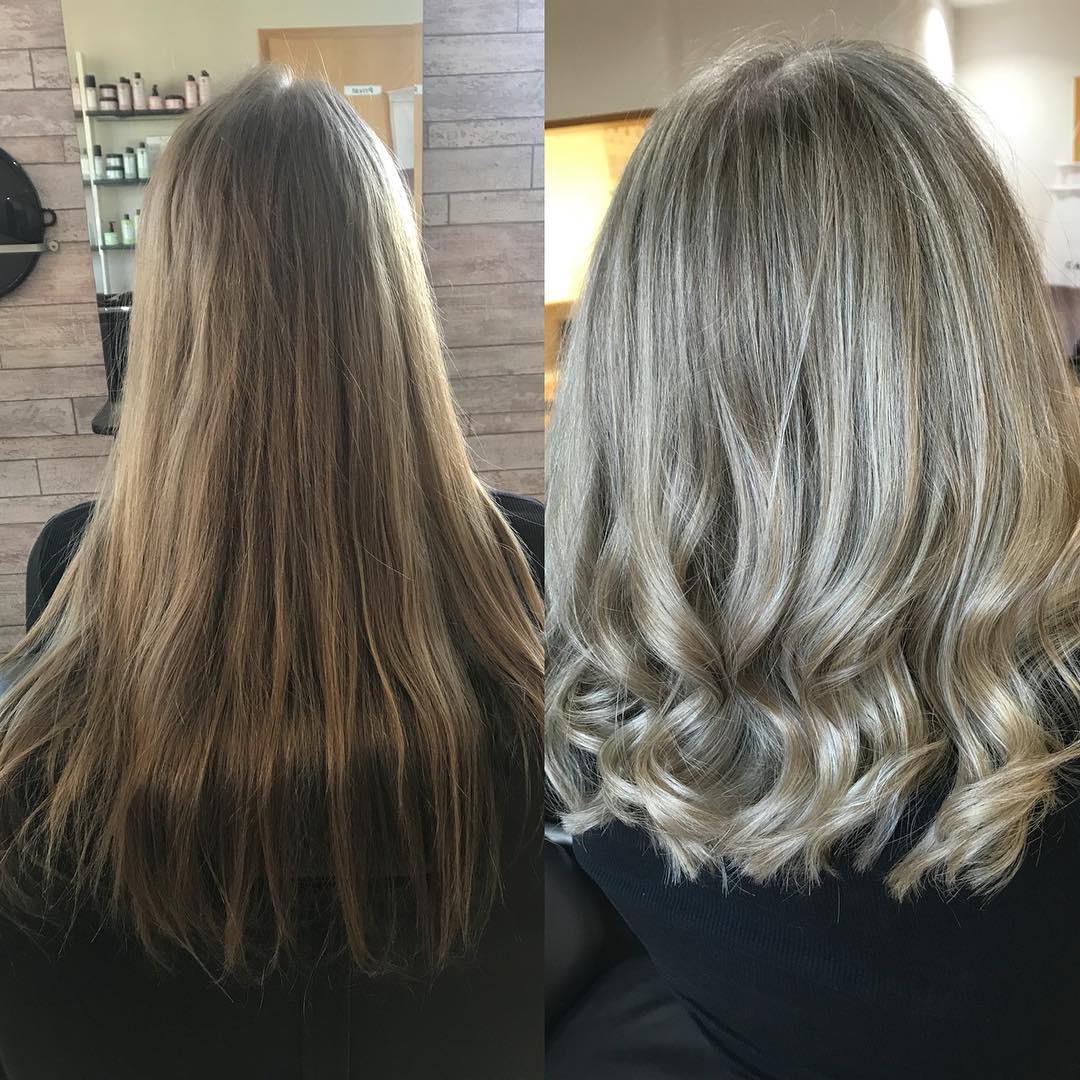 37. Rocker Pixie
Cut your hair in the style that feels right to you, like this fabulous rocker pixie style.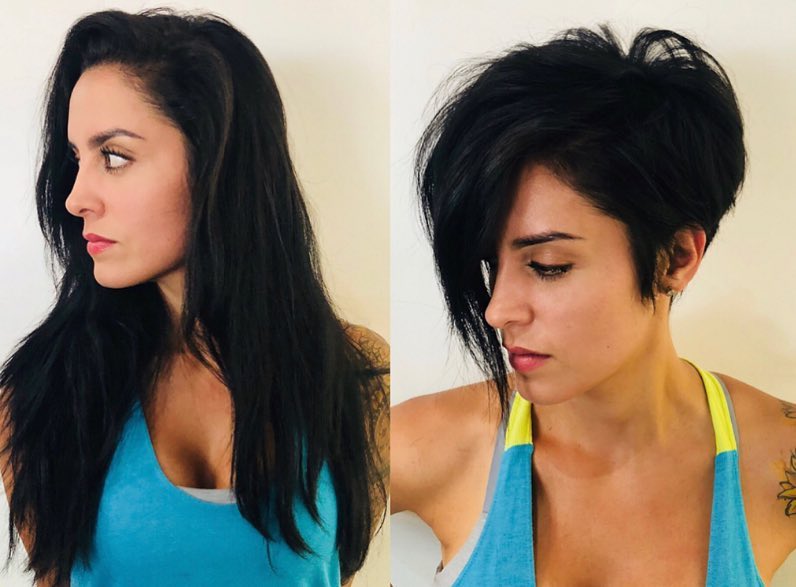 38. Hair Makeover
Do a big cut, change to your favorite color, and love your new beautiful look.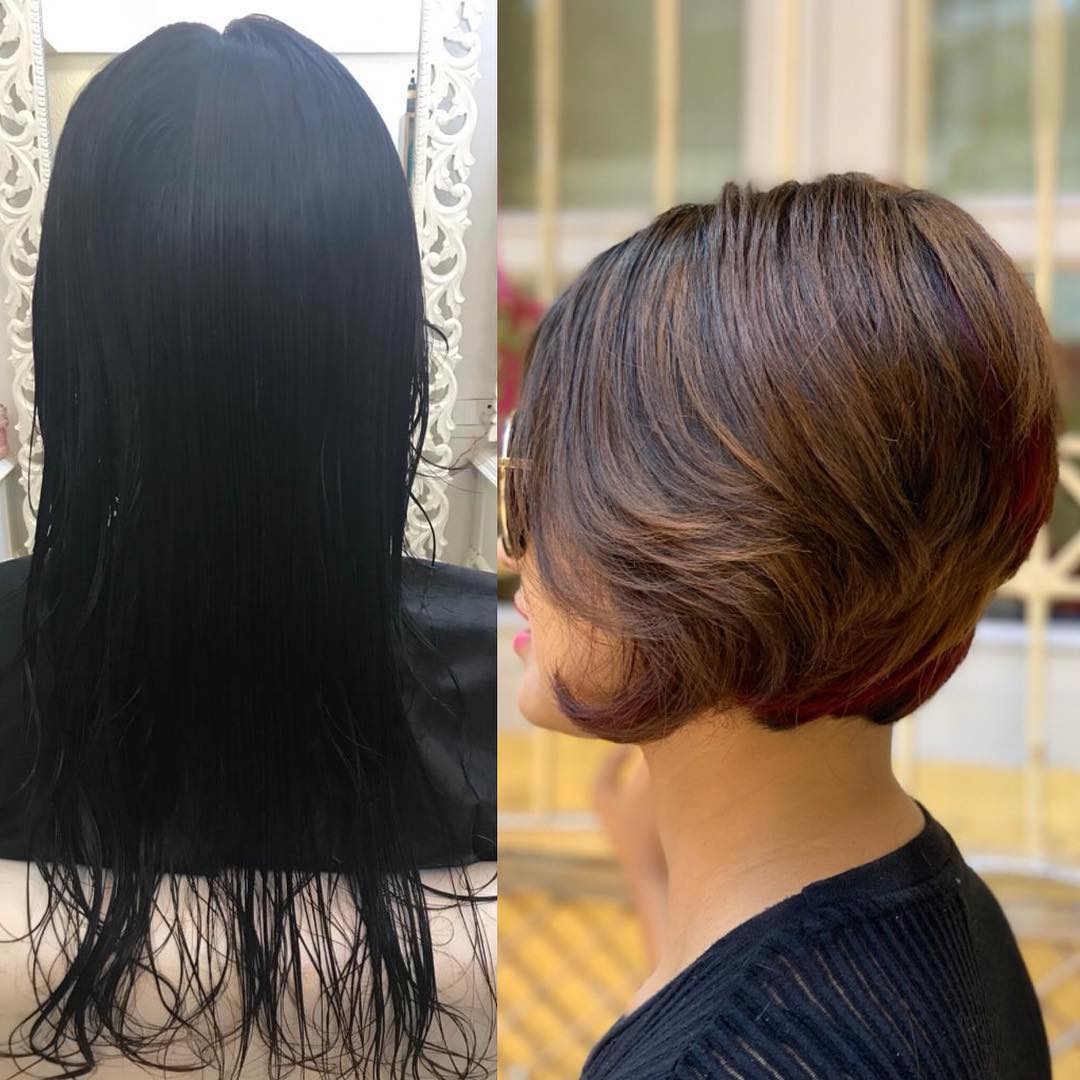 39. Boyish Pixie
A boyish pixie looks stunning and helps give your hair shape and volume.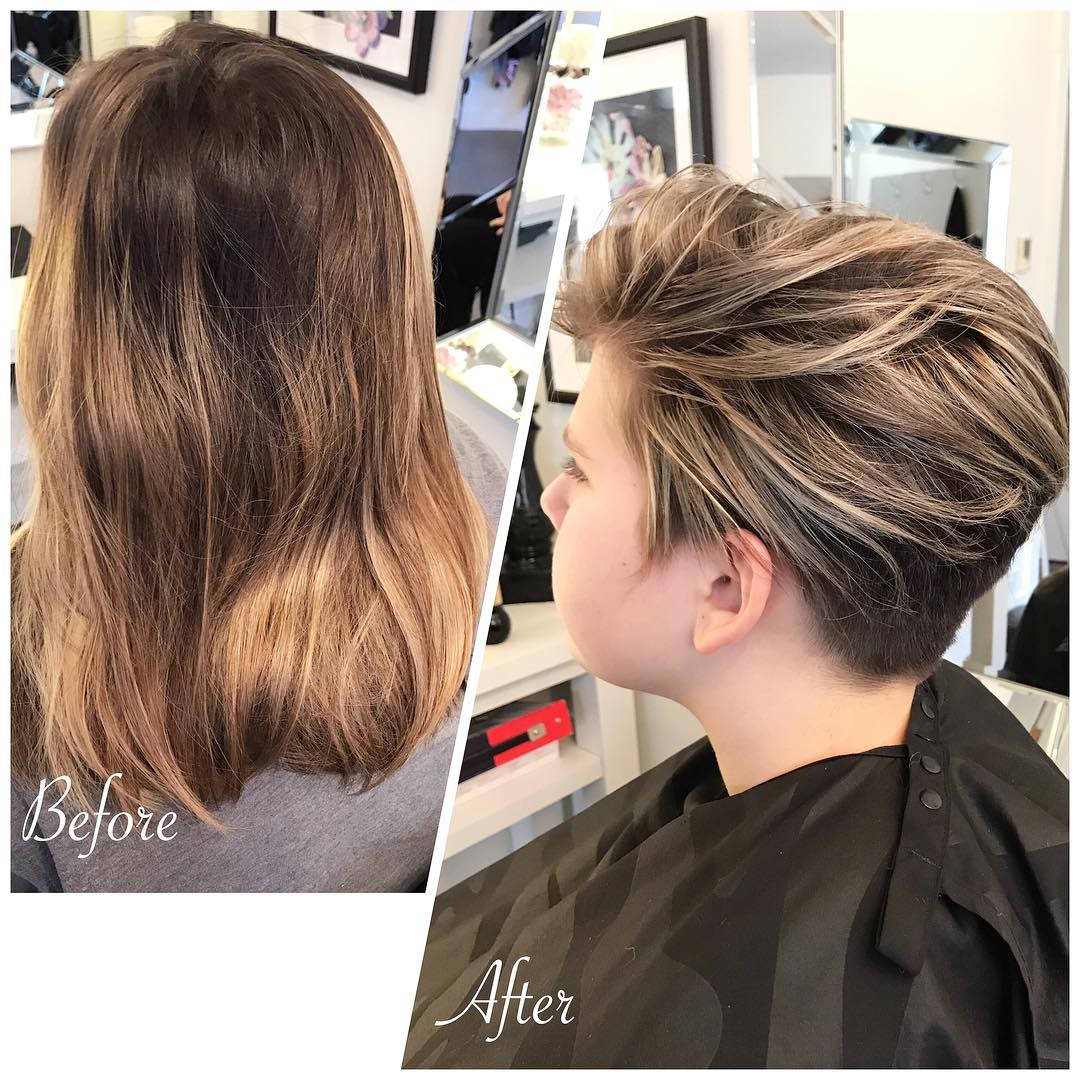 40. Layered Bob
A bob cut gets the hair off your neck, looks amazing, and with some layers and curls, is simply beautiful.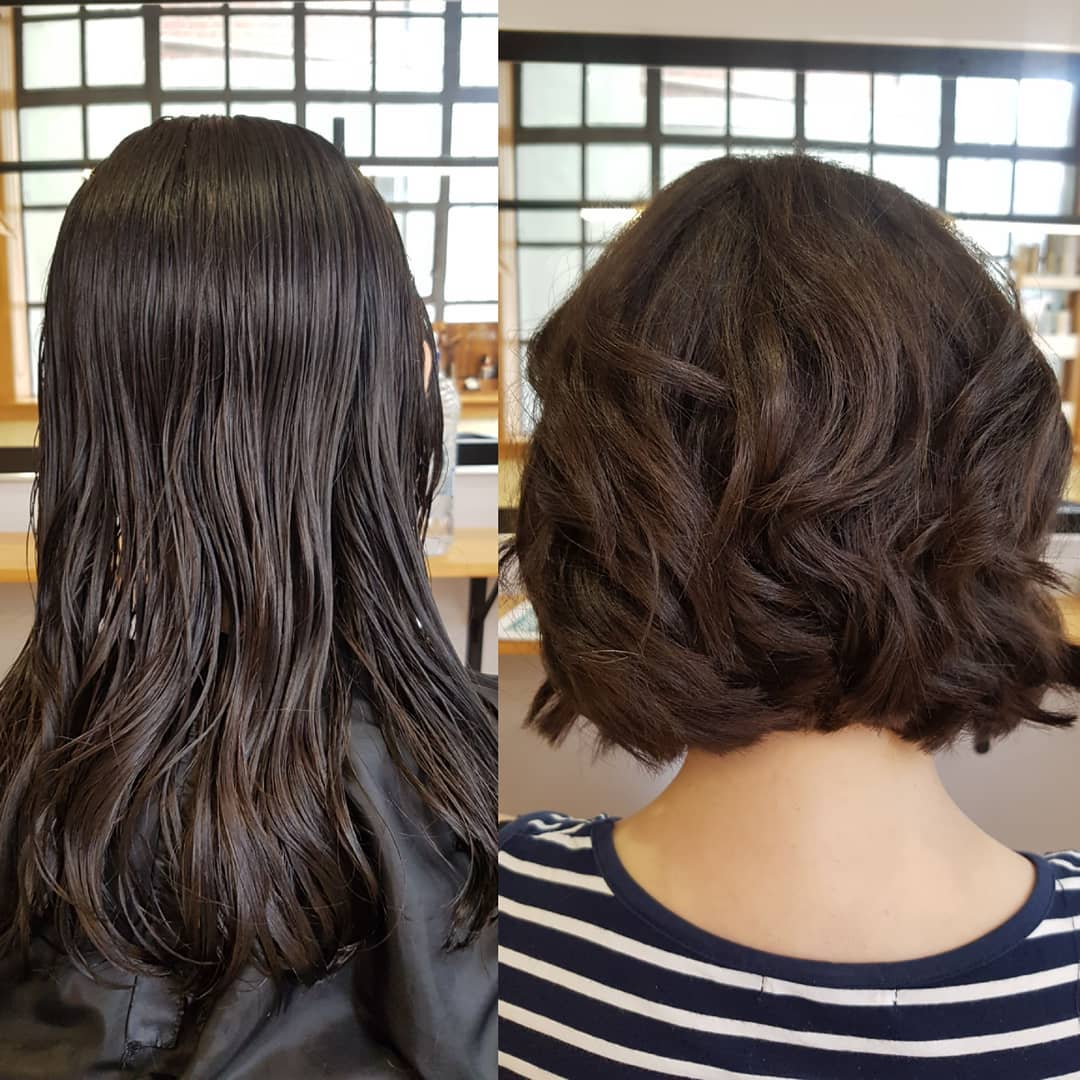 These before and after prove that going short is the way to style your hair. Hopefully, you found some inspiration and next time you see the stylist you will take the cut.