Bobs are such a great universal hairstyle. You don't have to worry about your hair being super short but you still don't have all the length that normal long hair has. Styling your bob is also easy and leaves you with a plethora of options when it comes to what look you want to rock. Instagram is full of great bob styles that you can take a lot of inspiration from and figure out just how you want to wear your bob the next time you go out.
Take a look at 40 of our favorite bob hairstyle post on Instagram.
1. The Red Angled Bob
This red angled bob is gorgeous and will look amazing on just about anyone. The difference between red colors gives the hair a lot of dimension and the angled cut brings a lot of attention to your face. Wear your hair straight to really get all the benefits of the color.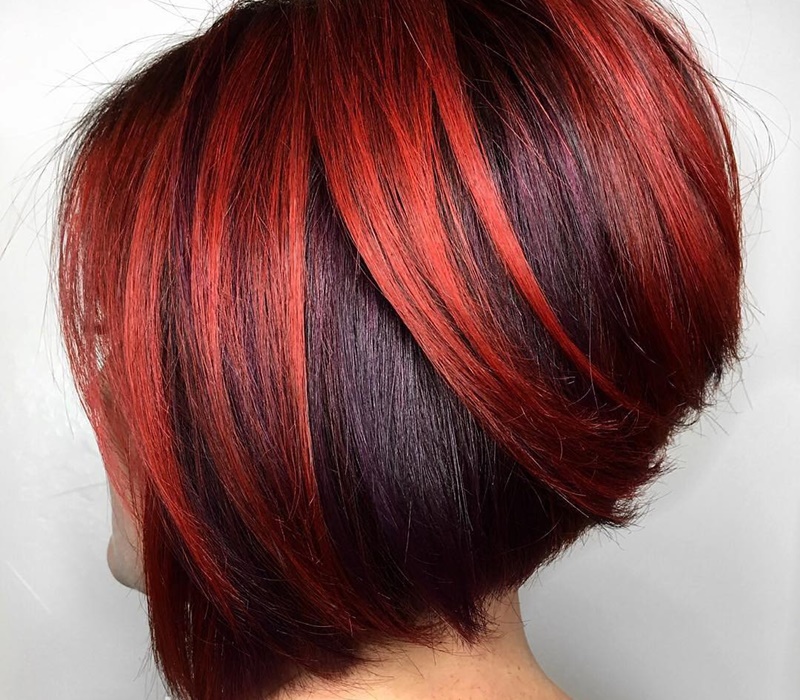 2. Curly Bob
A curly bob is adorable to wear and will really bring attention to your amazing bob style Curl your hair all over and if you are really feeling yourself add in some highlights to bring in more attention to your strands.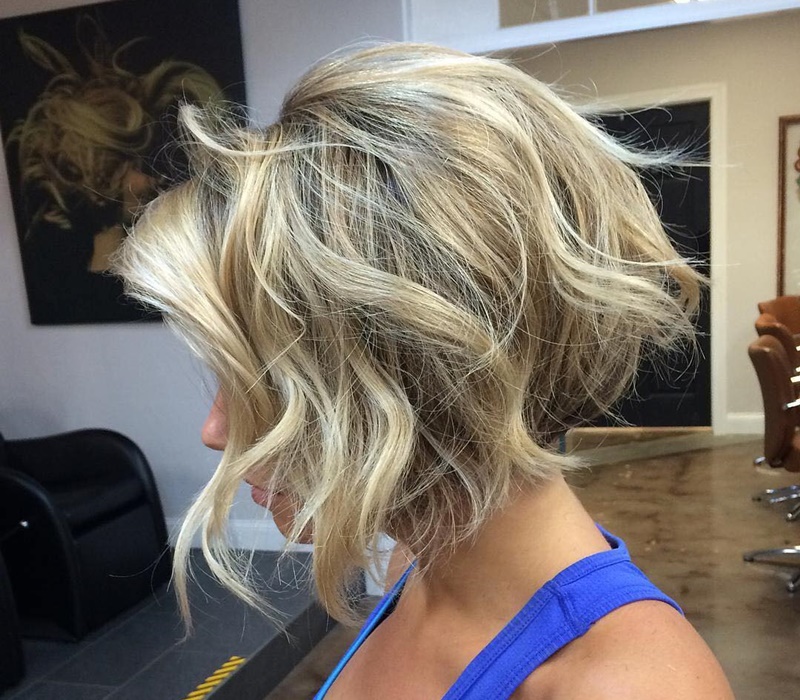 3. Stacked Bob
Stacked bobs have always been popular, especially with middle-aged women. Add some drama to your stacked bob by mixing up the highlights and lowlights and giving yourself a lot of color. Regardless if you wear your hair curly or straight it will look amazing.

4. Peekaboo Color
Don't be afraid to add some color to your bob, just take inspiration from this post right here. Add some purple throughout your hair so it pops out whenever you move it around. The pop of color will look awesome whenever you are walking around.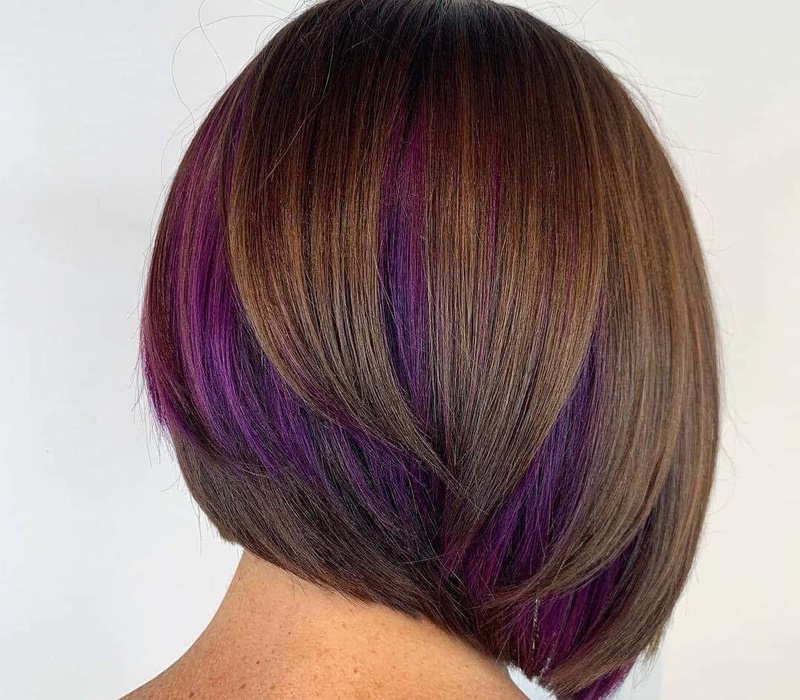 5. The Messy Bob
Messy bobs look great for whatever event you are attending. All you need to do is slightly curl your hair, add some texture spray, and you are good to go with amazing looking hair.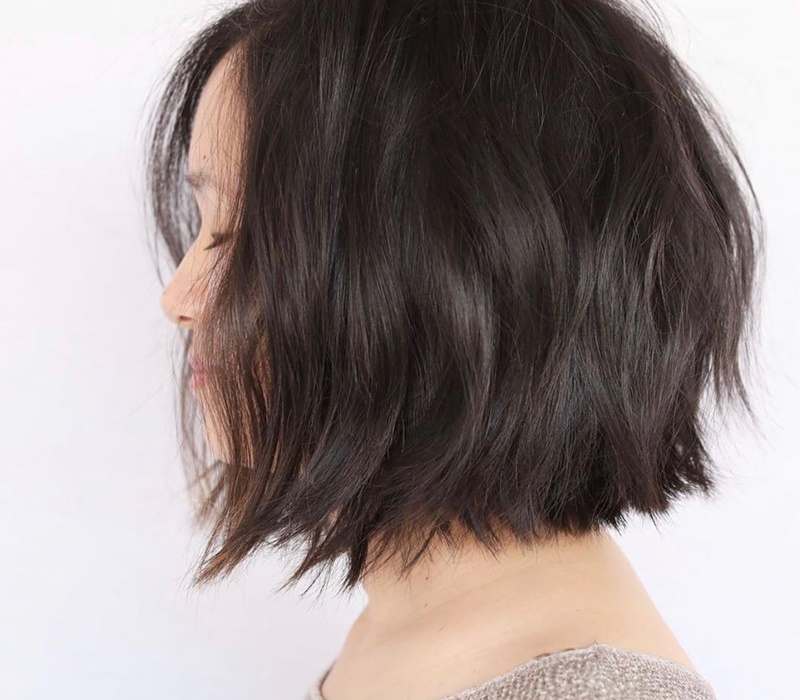 6. Chestnut Bob
Once you add a touch of color to your hair it will instantly turn it from dab or fab. Try out this amazing chestnut color for yourself and have heads turning everytime you go out. This color is perfect for the fall and winter time too.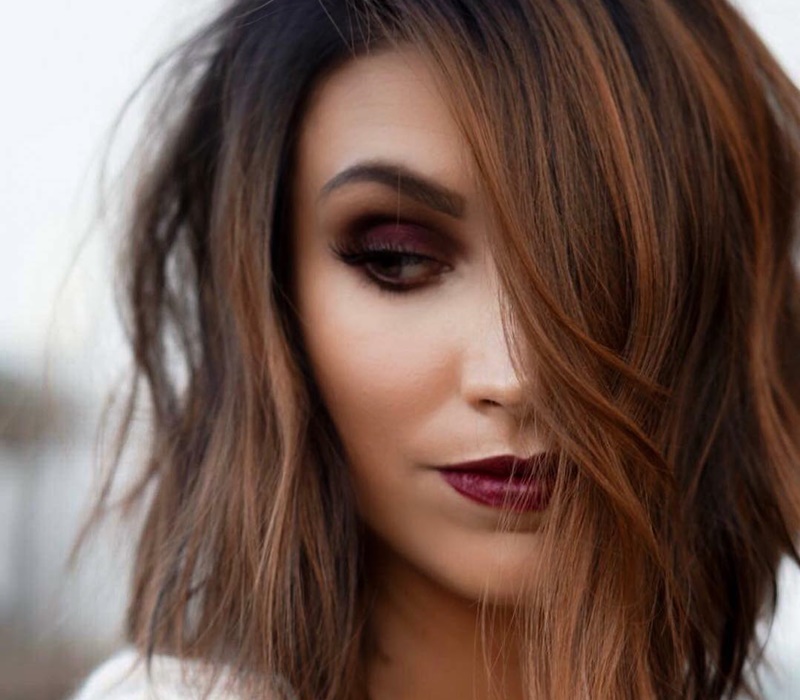 7. Peachy Bob
Trying a peachy bob is a great idea and is a gorgeous color that will light up your strands. Add a great bang to the look to really change your style up and mix it up a bit with a messy look. Your short hair will instantly be looking fabulous.
8. Retro Curl Bob
This curly bob will give off a retro feel and so an you. Create a deep part to your hair and let those curls go wild when your style it. Don't be afraid to get a little messy here and really embrace your curls for this gorgeous style.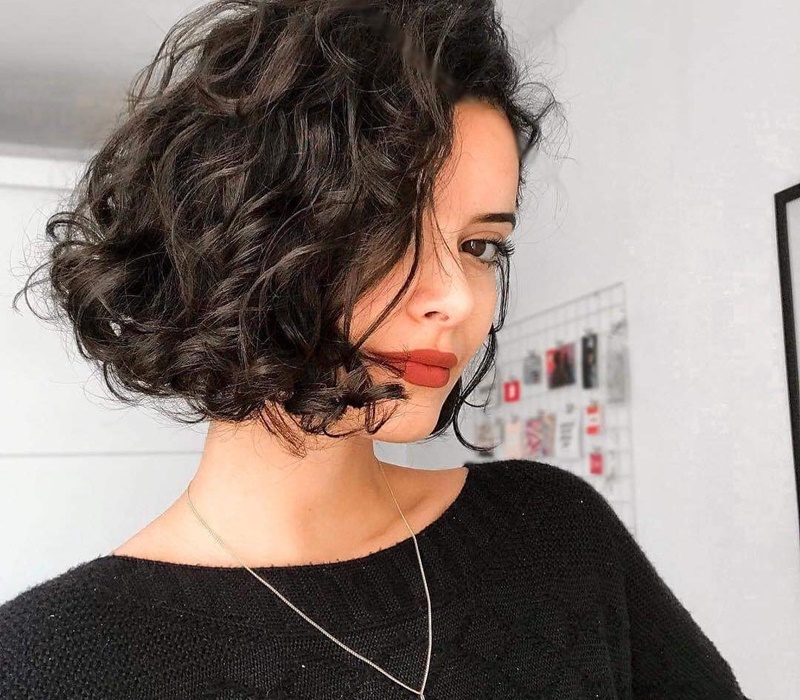 9. Pink Bob
Fashion colors are extremely in right now and you can join the crowd with your own pink bob. Dye your hair a great pink color and part it down the middle for a nice sleek effect. Keep your hair super straight to really show off your beautiful color.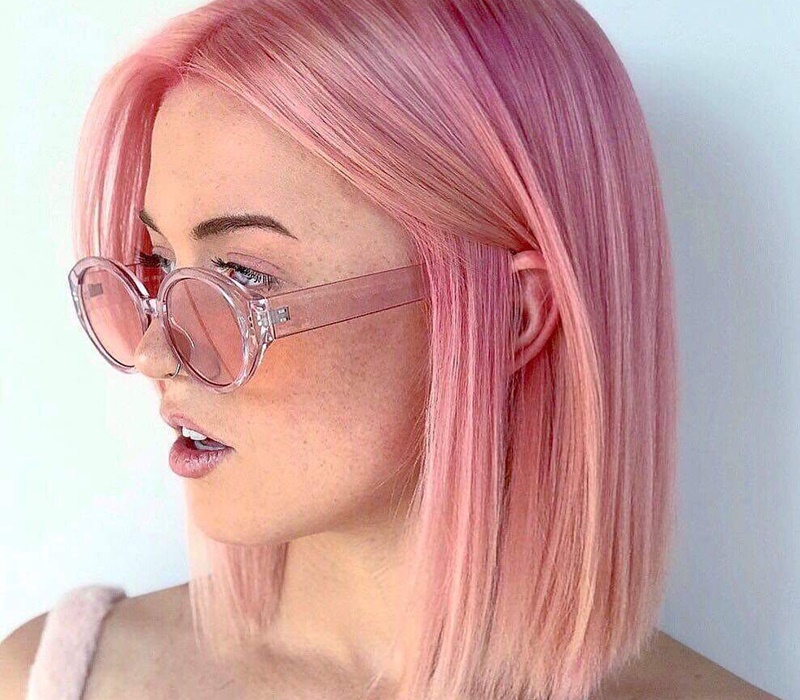 10. Insanely Curly Bob
Having curls like these are out of this world and take this bob to a whole other level. The mixture of bright red color and the volume of the hair will give you such a fashion look, people will be trying to replicate your hair left and right.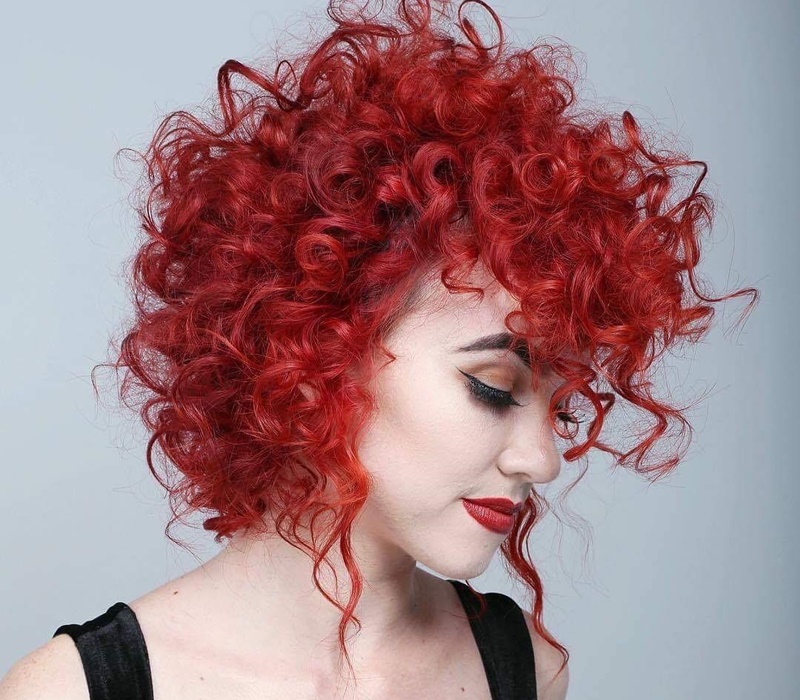 11. Layered Silver Bob
This layered silver bob is beautiful and a great way to show off your own person style. The layers throughout the hair gives it a lot of volume and texture and the color is simply amazing.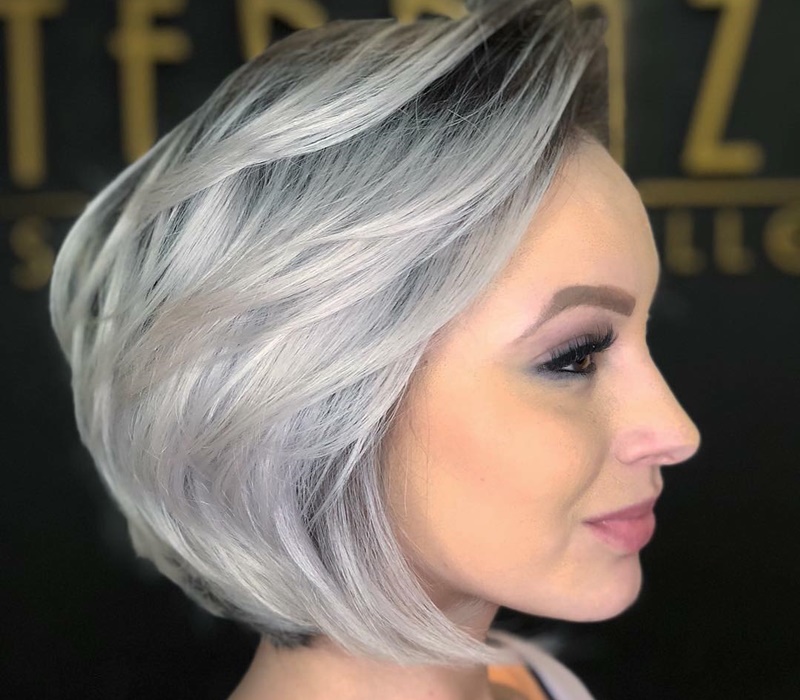 12. Simple Curly Bob
You can keep your hair super simple and easy like the photo shows here with this nice curly bob. Keep your hair your natural color and add a few curls throughout it to give it so shape. Besides that just rock what you have.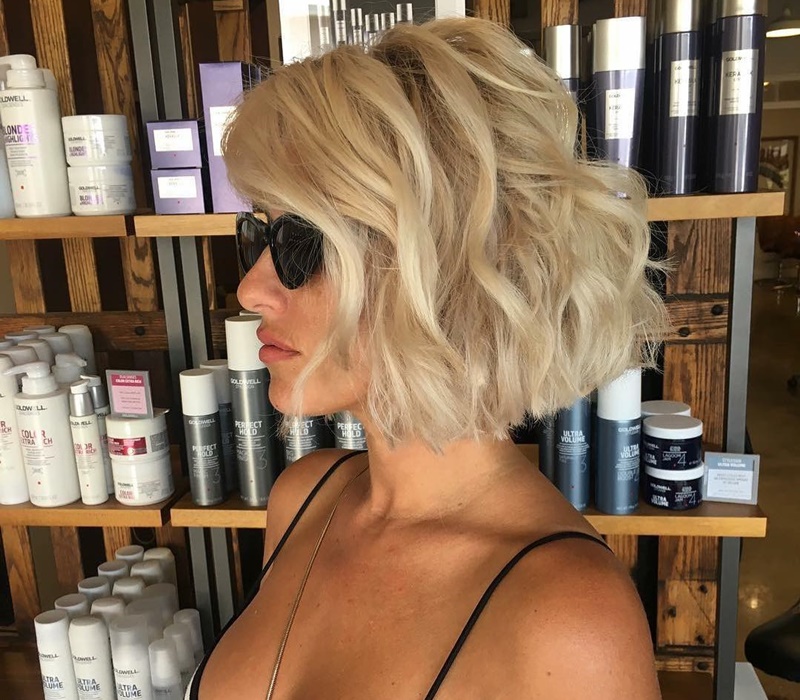 13. Short Rounded Bob
A short rounded bob gives your hair a lot of structure and looks stunning. Pair your bob with a brilliant color to really take it up a notch and make sure it is super straight and sleek when you go out some everyone can see the beautiful structure.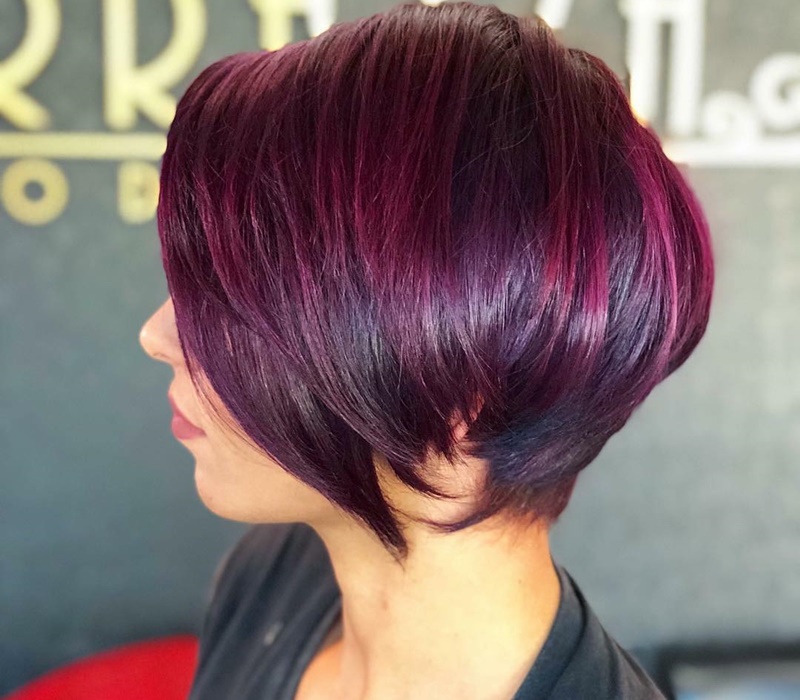 14. Orange Bob
Adding orange to your hair really gives you a lot of spunk and sass. This bob has a mixture of light orange and dark reds giving it a ton of texture and definition. Curl your hair to really show off all your beautiful colors that go throughout your hair.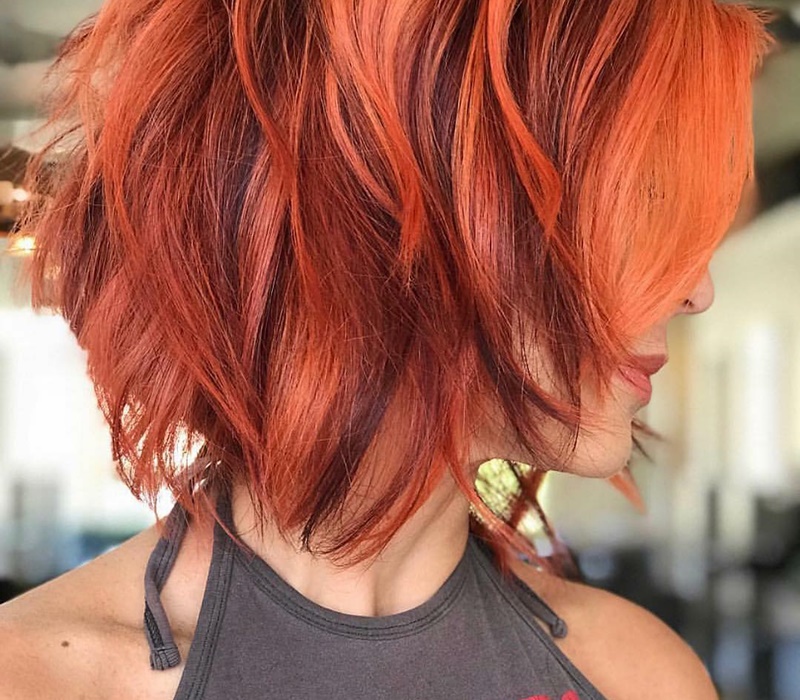 15. Two-Toned Bob
This bob is absolutely wild in the best way. Keep your natural color on the first layer of your hair and on the second go wild with a bright fashion color, like this bright teal. The mixture of colors will pop and turn heads everywhere, plus it looks edgy and cool.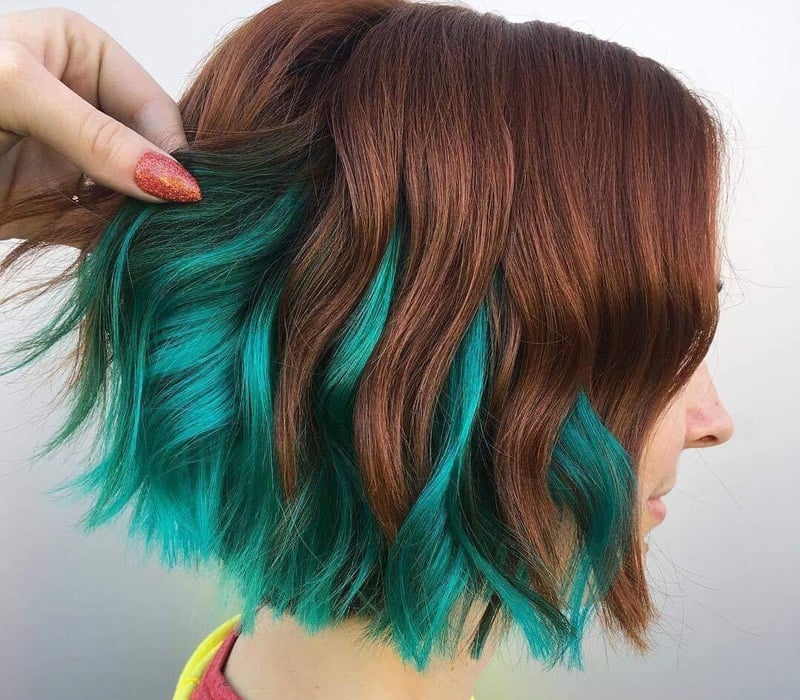 16. Straight Banged Bob
Keep your bob extremely straight and sleek to get a professional look but if you want to turn it up a notch then add in some cute blunt bangs. The bluntness of the cut gives you a lot of structure and adding the super straight hair almost gives you a mod look.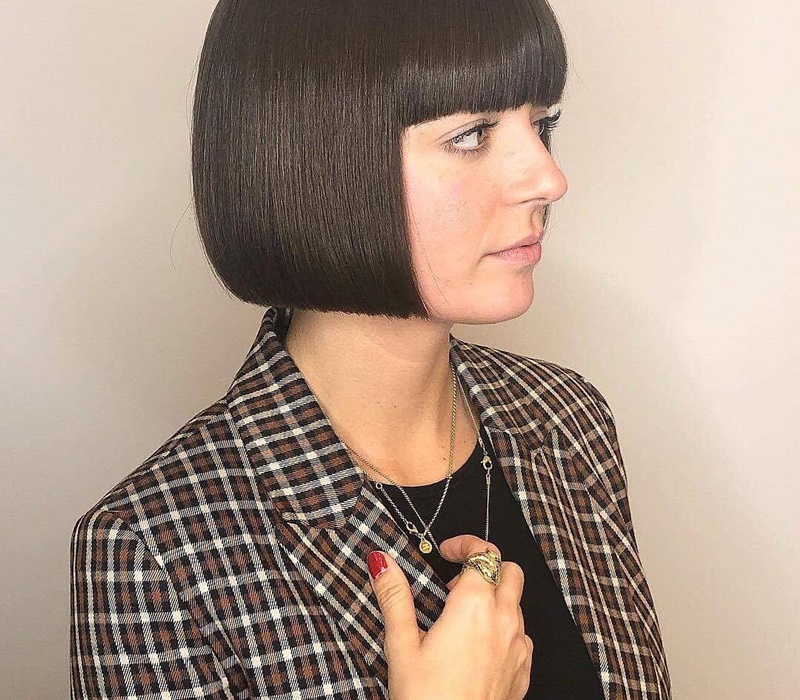 17. Platinum Blonde Bob
Rock some platinum blonde hair with your bob and instantly feel like a movie star. The light color will leave your hair shiny and gorgeous and add some curl to it to get that instant glam look.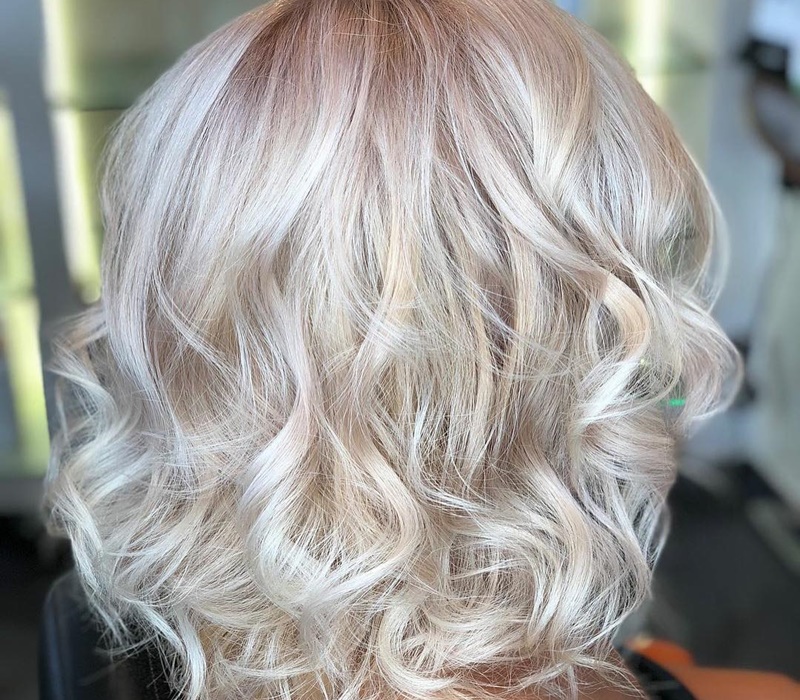 18. Blunt Pink Bob
A blunt pink bob is gorgeous and holds so much volume you can almost touch the clouds. Let your curls go wild with lift for this look and finish it off with a messy feel, it doesn't have to be perfect. Tie everything nicely together with a great color like this light pink.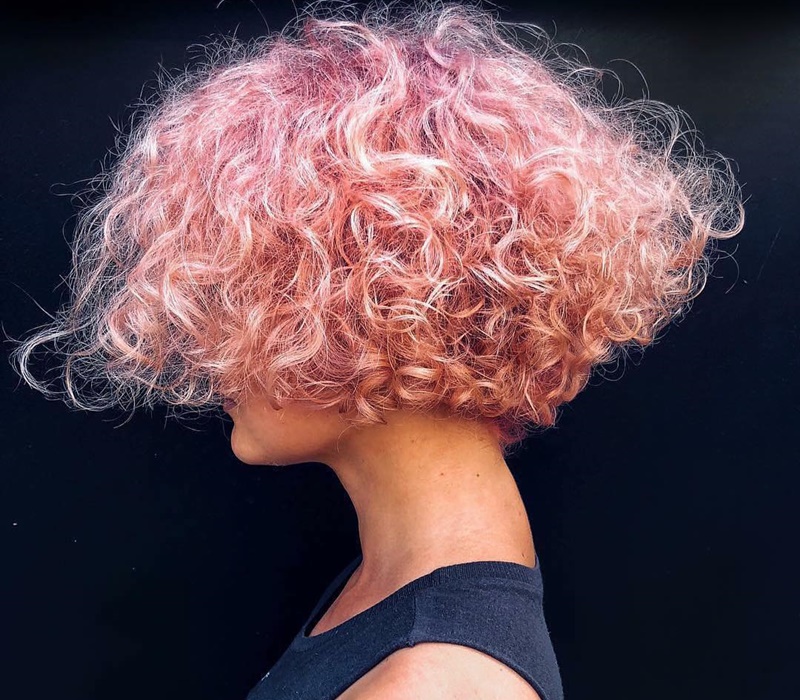 19. Straight Banged Bob
Adding some bangs to your bob can really give your look a 360 degree turn for the best. These super sleek bangs look gorgeous and can be worn in a ton of different styles with your bob cut. Take inspiration from this post and wear those babies super straight.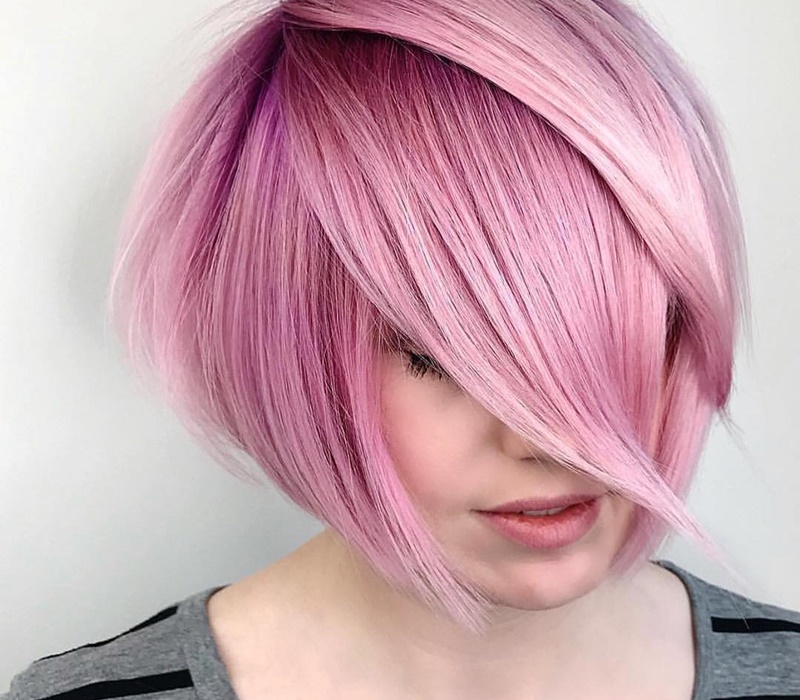 20. Auburn Bob
This auburn bob really screams all and gives you the perfect new look for the year. Add in a slight side-swept bang and let your hair go curly and messy to get a great look that is perfect for hanging out with your friends or going to work.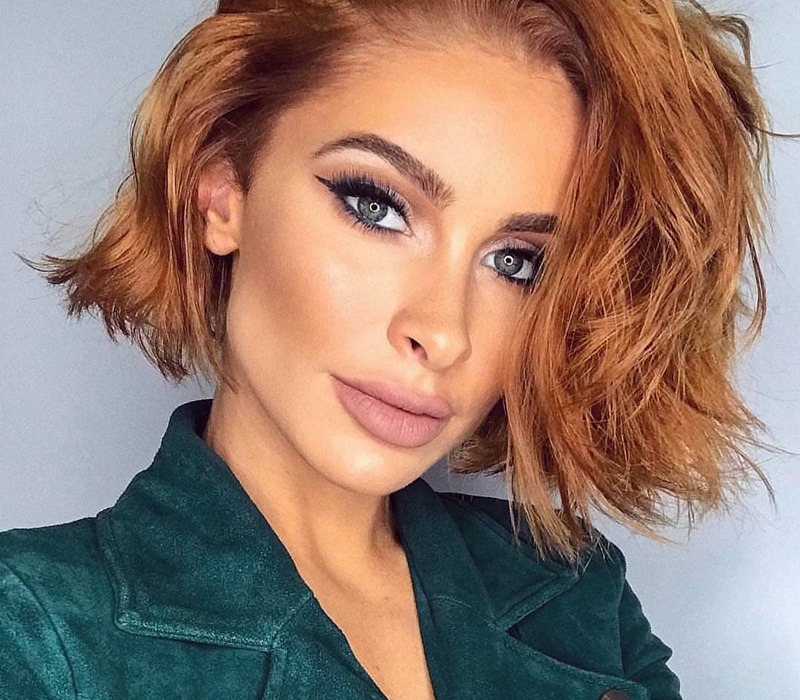 21. Bun Head Bob
If you are feeling a bit lazy and don't want to wash your hair, then rock a few cute buns for the day. This style is really in and looks amazing on just about anyone, trust us you are going to want to try it. The best thing about the look is your hair is cute and out of your face.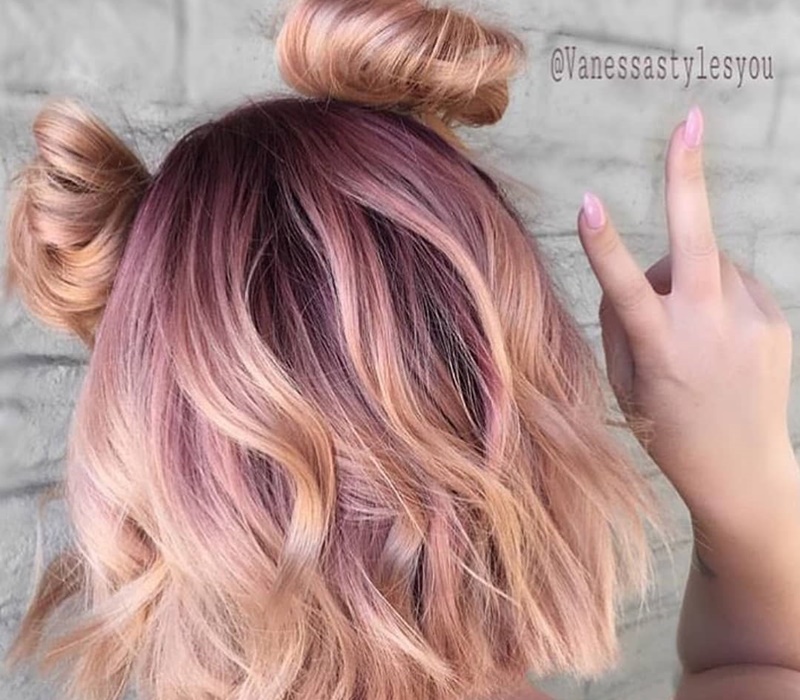 22. Shadow-Root Bob
Shadow roots are a great way to get the color you want without having to dye your hair all the time. The effect that shadow roots give look amazing and work perfectly with a bob hairstyle. Try this shadow root color by having your dark natural color flow into a beautiful silver color.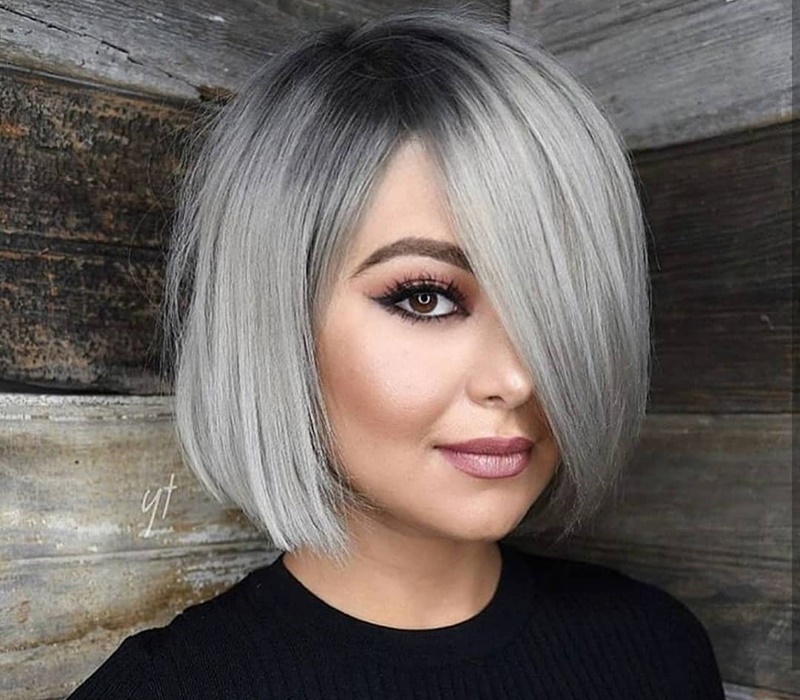 Fiery Red Bob
If you are looking for a massive game changer then add this fiery red color to your look. The color is bright and will add a whole different degree to your hair. Wear it wavy for a cute additional look.

23. Wispy Bang Bob
If you are loving your bob but want to give yourself a little bit of a change why not try adding a cute wispy bang to the mix. These bangs look amazing but aren't too heavy for you face like a full bang would be. They hit perfectly at your eyelashes and can really add to any look.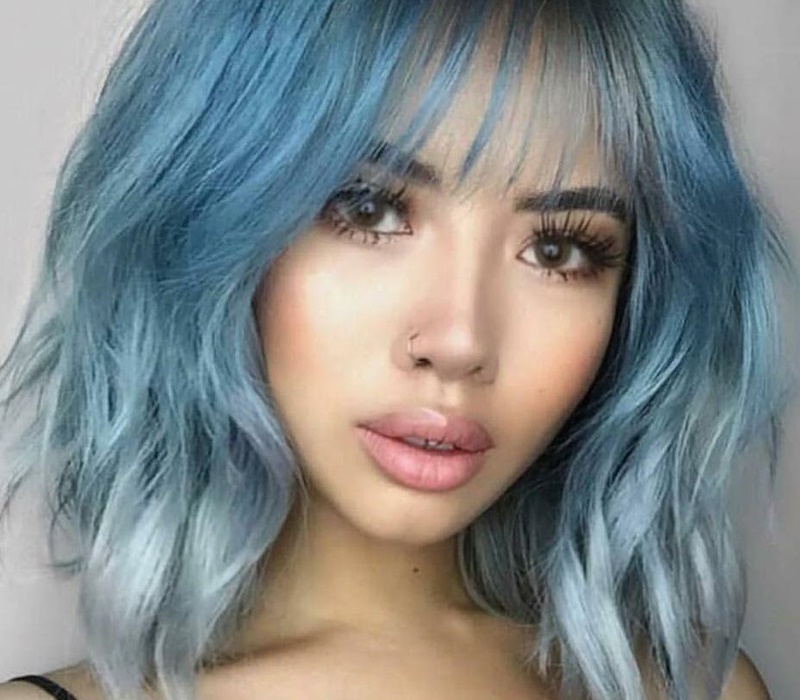 24. Bob Style with Undercut
If you really want to get the hair off your neck, then try out this awesome angled bob hairstyle with an undercut. The front of your hair still has a lot of length and volume for you to style but the back is shaved and shorter, getting all the hair off your heck.

25. Multi-Colored Bob
Have a little fun with your locks and add multiple colors throughout it. These colors can really show off your personality and you can have a lot of fun with it.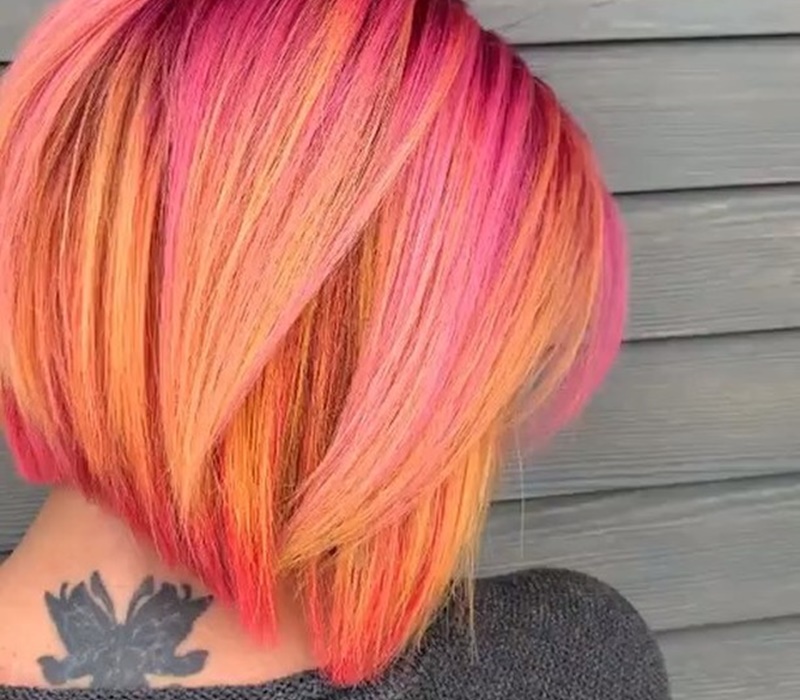 26. Flipped Out Bob
Go back in the future a bit with this flipped out hairstyle. This style is easy to achieve by just using a flat iron and looks really cut on anyone who wears it. The flip will give your hair a little bounce too.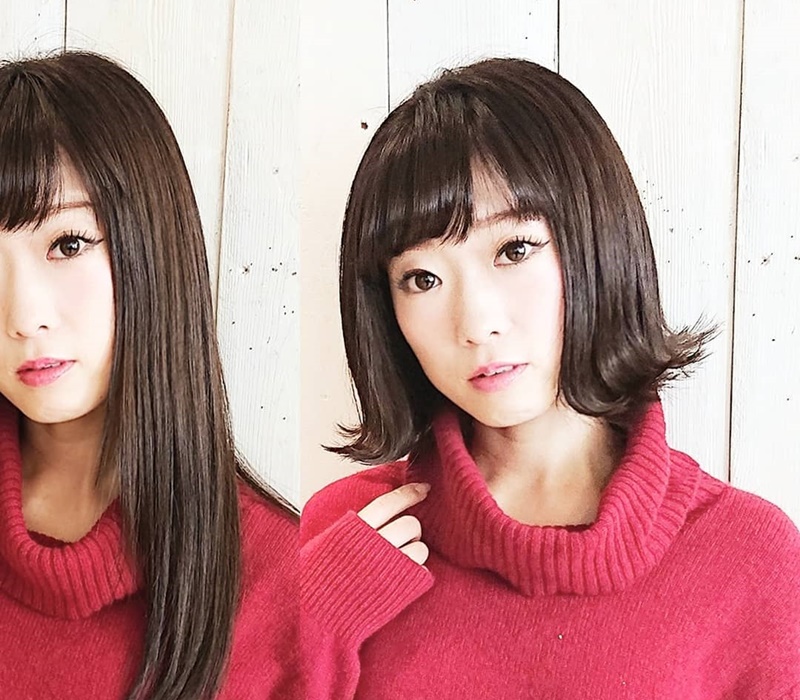 27. Messy Dark Bob
Embrace some dark colors and wear a dark brunette bob the next time you go out. Have you bob longer on the front and wear it super straight to show off the nice angles. Dark colors are perfect to wear during the winter time too.
28. Layered Bob
Layer your bob with a ton of different lengths to really give your hair a nice lift and texture. With the different layers going through your hair it gives your hair a naturally messy look and makes styling a whole lot easier.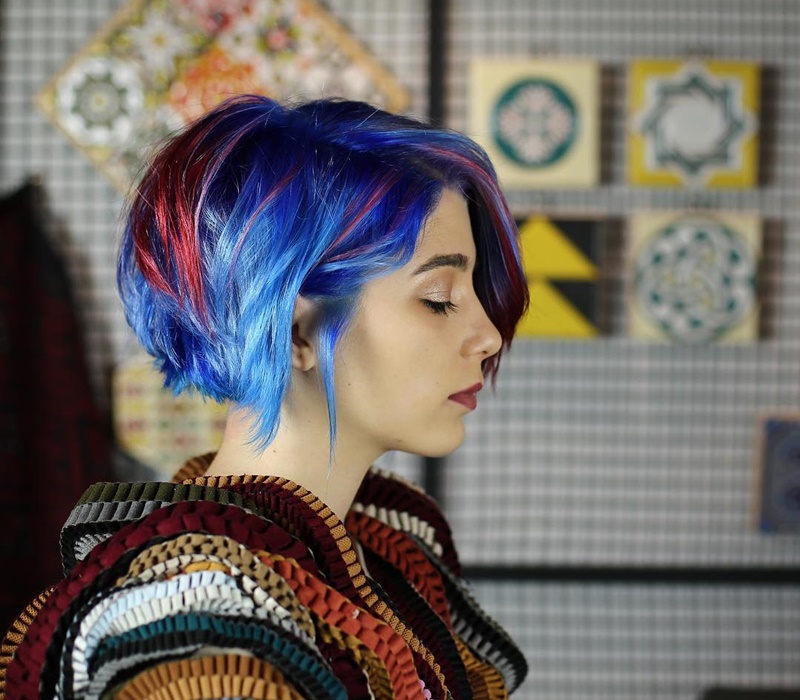 29. Blunt Bob with Long Bangs
You can wear your bob super blunt and pair it with some beautiful long bangs that give you some dimension. Having long bangs gives you a lot of options on styling your hair but you still get the amazing look from your blunt bob.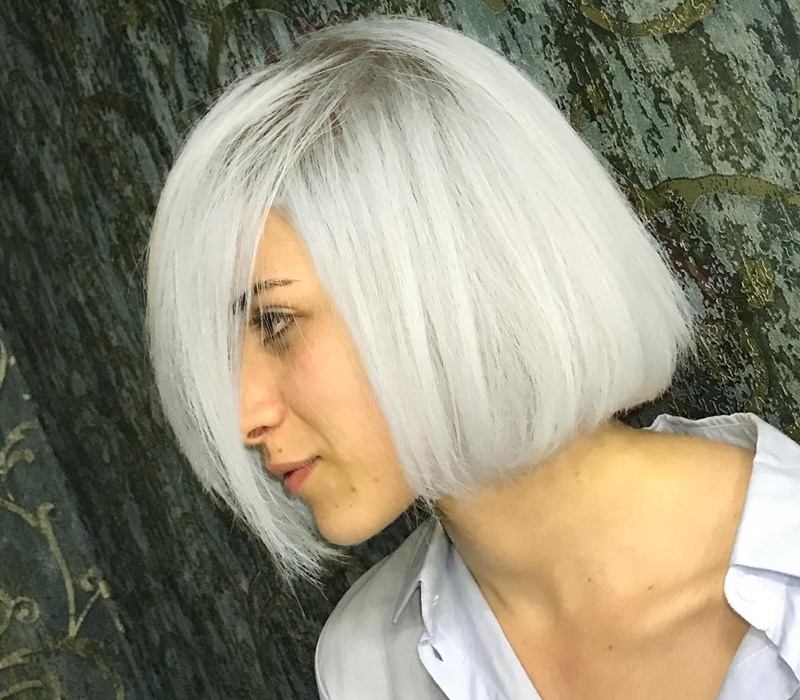 30. Deep Purple Bob
This deep purple bob looks stunning but doesn't give off a too wild vibe due to the tone of the color. Pair it with some dark lowlights for a nice effect and wear your hair straight so everyone can see the gorgeous color on your.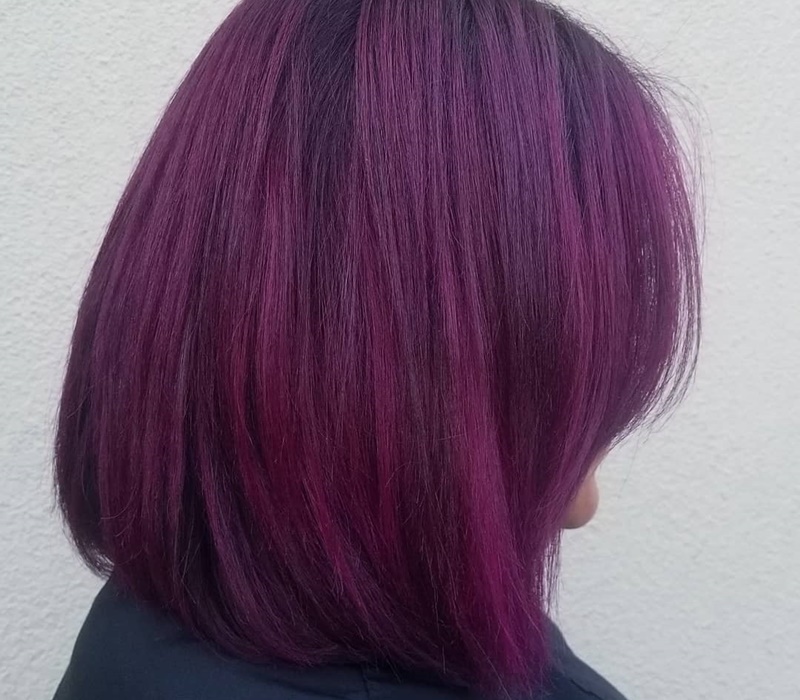 31. Punky Red Bob
This gorgeous red color is perfect for the fall and winter and looks amazing on anyone. Add a few layers to your bob so when you curl it your hair gets a lot of texture and lift when you decide to curl it.

32. Orange Angled Bob
This orange colors paired with the angled bob looks stunning. Add in a nice side-swept bang for a lot of flair and curl your hair so it has a nice wave to it and your bob style will be looking beautiful.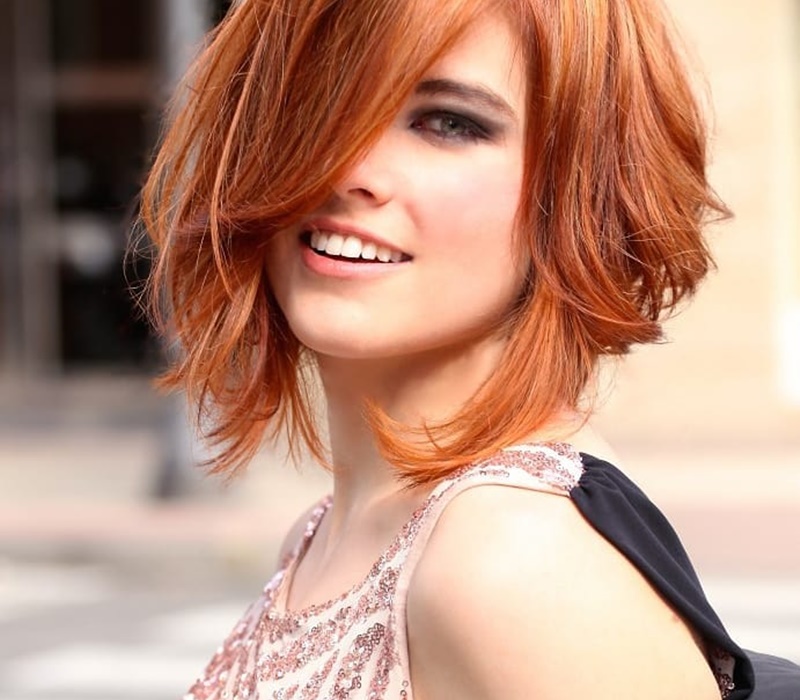 33. Rainbow Bob
Yes, you will be sitting in the styling chair for a while to obtain this stunning color but it is absolutely worth it. Rainbow hair looks great on everyone and you will be turning heads left and right. Wear your hair curly or straight, it doesn't matter with this look.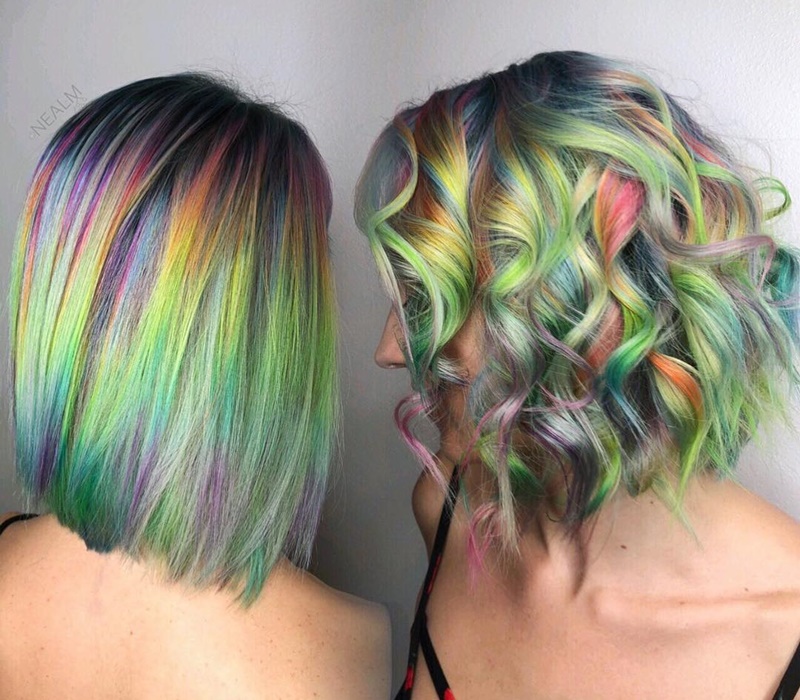 34. Dip Dyed Bob
Dip dyeing is still in style and looks awesome on anyone who dares to try it. Dip dye your hair a natural color, like a blonde, or get really crazy and dip into something a little more fun like pink or purple. It's a nice color without the full commitment.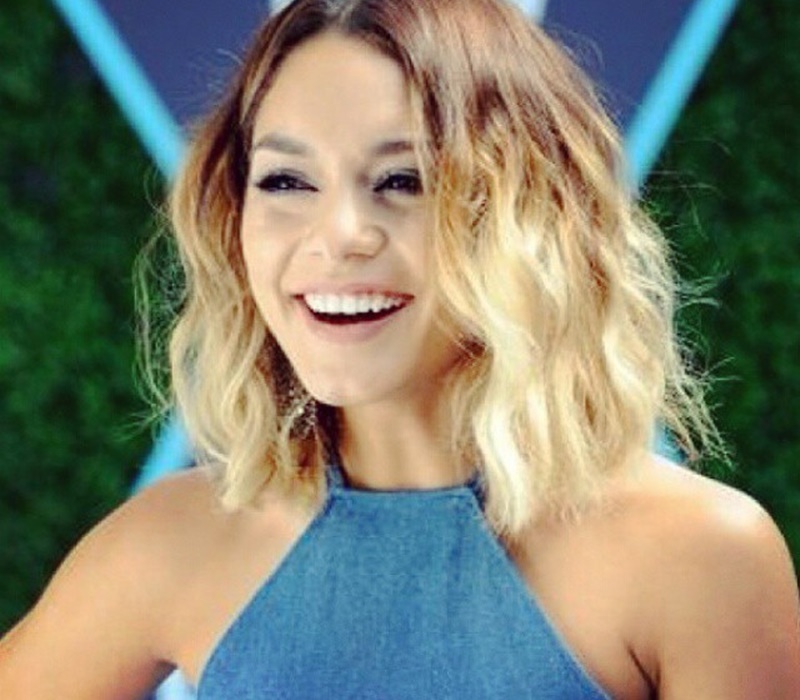 35. Cobalt Blue Bob
This cobalt color is amazing and really brings out your wild side a bit. Mix it with some light shades to add a lot of depth to your look and curly your hair so you can see all the beautiful colors that go through it.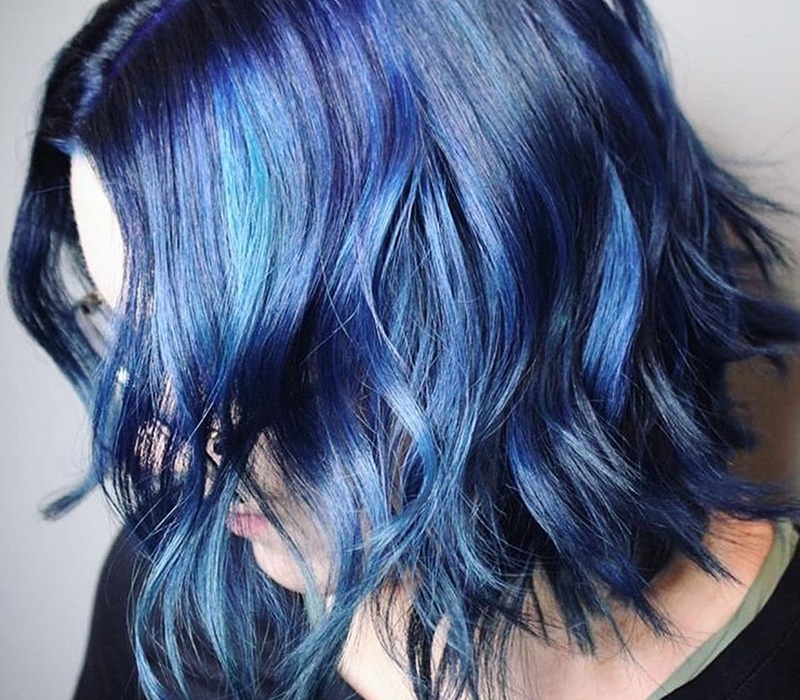 36. Volumizing Bob
This bob is full of lift and volume and you can get the same look. Add a ton of volumizing spray to your hair and really work it in at the roots. Dry your bangs back with a rounded brush to help keep them lifted and set with hairspray!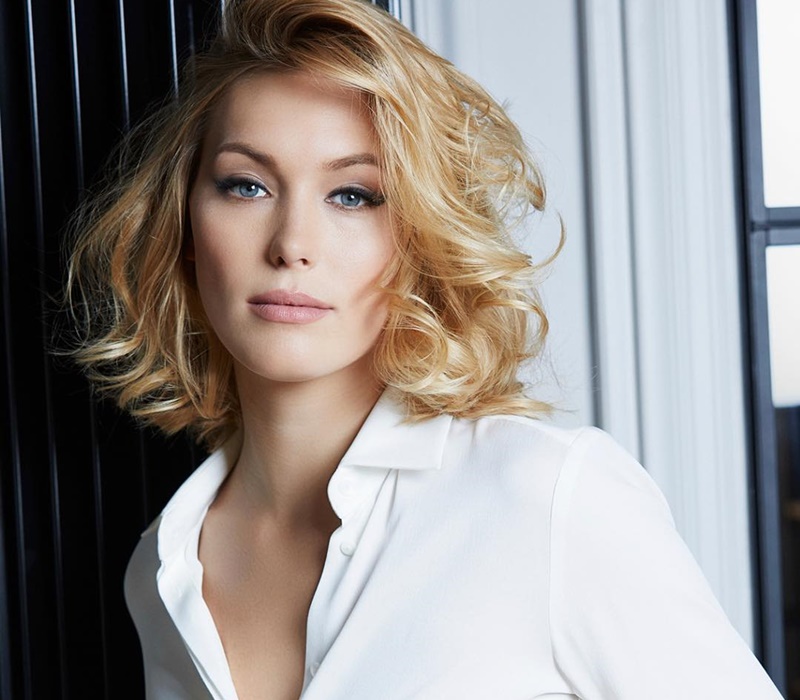 37. Balayage Pink Bob
If you want to balayage your hair you can do it with colors that are far from natural. Try this awesome balayage pink color and see how awesome it looks both curly and straight. A nice versatile look!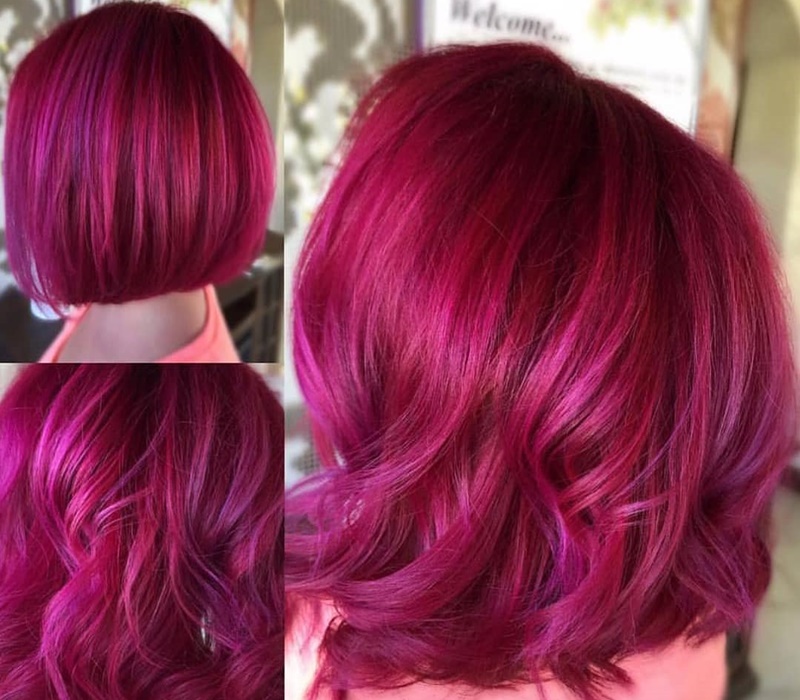 38. Cotton Candy Bob
Really wow your friends with this amazing cotton candy color. The bright colors will draw a lot of attention to your hair and the bob cut, which is rounded and angled, pairs nicely with this dope color.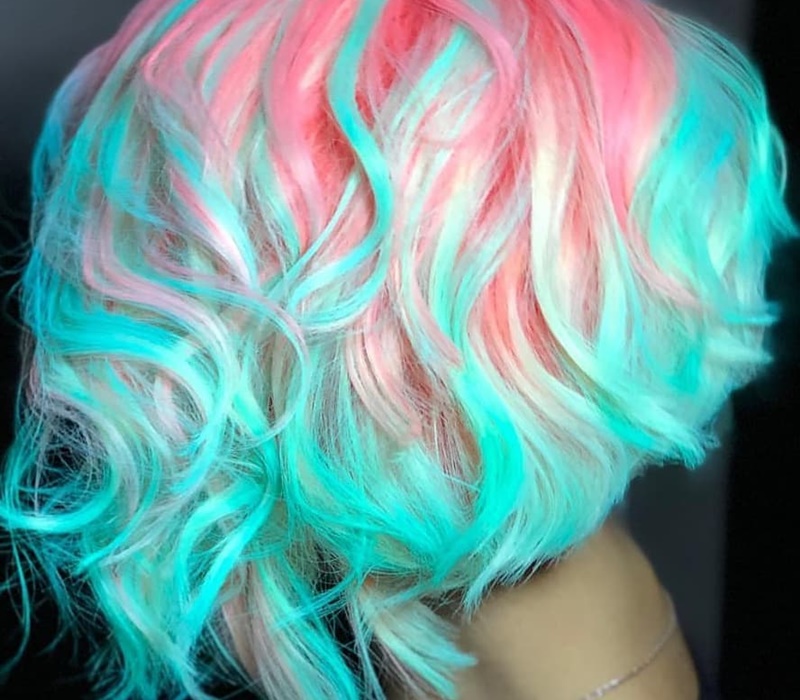 39. White Bob
Really letting go of your color and embracing white hair could be hair but it does look amazing. Get super shiny white hair like this photo here and rock your bob in a beautiful wavy style. Don't be afraid to change.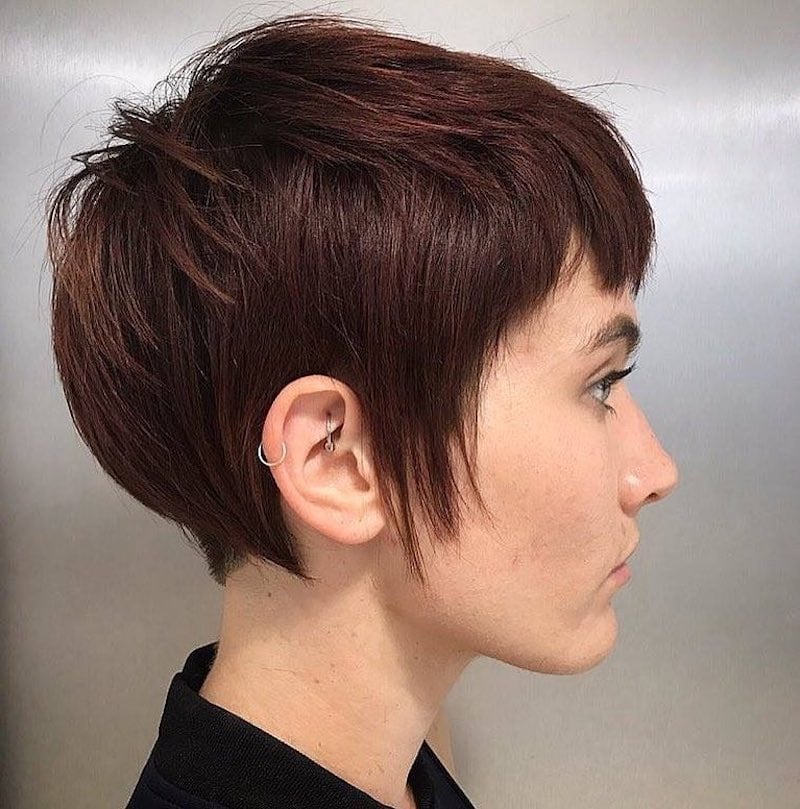 40. Blue Shadow Root Bob
Your shadow roots don't have to be a natural color, instead try something different like this stunning blue shadow root that mixes into a nice grey color. Give yourself a lot of layers and curl your hair to finish the style off.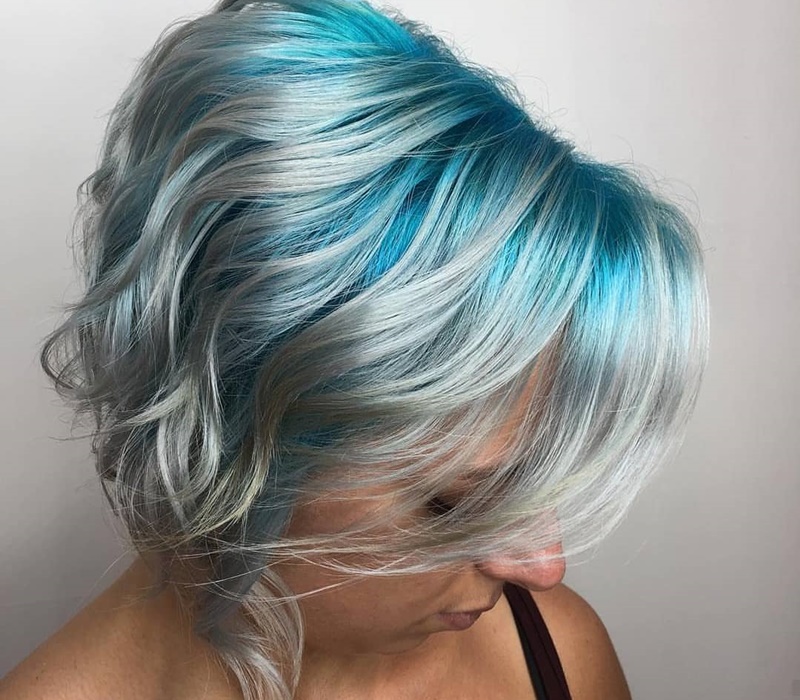 Having a bob hairstyle gives you a plethora of options on what type of style and color you want to do. Take to Instagram to get a lot of inspiration and don't be afraid to go outside the box and try something new and fun, you won't regret your choices.