There is something about a shaved hairstyle that is freeing. With a shaved style you have a lot less hair which makes your daily routine a little easier to do. There could be numerous reasons why choosing a shaved hairstyle as well. Maybe you're tired of doing your hair, or you've dyed it so much it's time to let it grow out and get health. Regardless of the reason why someone decides to shave their head, you can still rock some stunning styles.
Here are 40 of our favorite shaved hairstyles for women.
1. Shaved Up do
When it comes to a shaved look you can still keep some hair and rock an amazing up do in the process.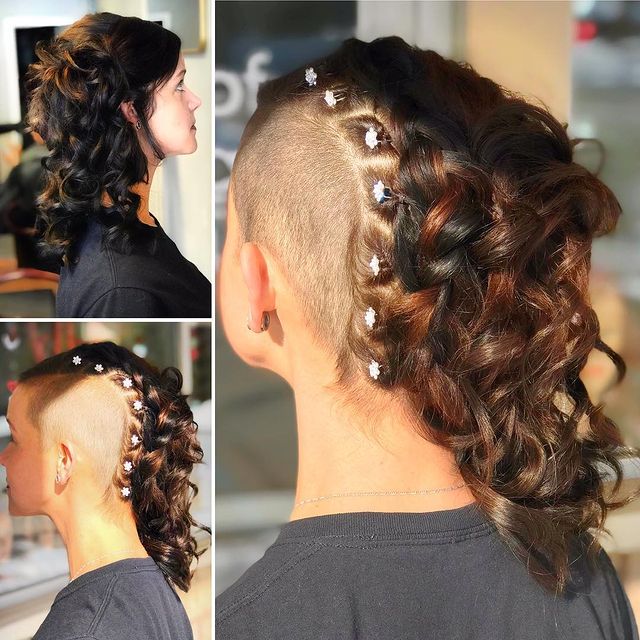 2. Half Shaved
If you're not ready to commit, do a half shaved look instead.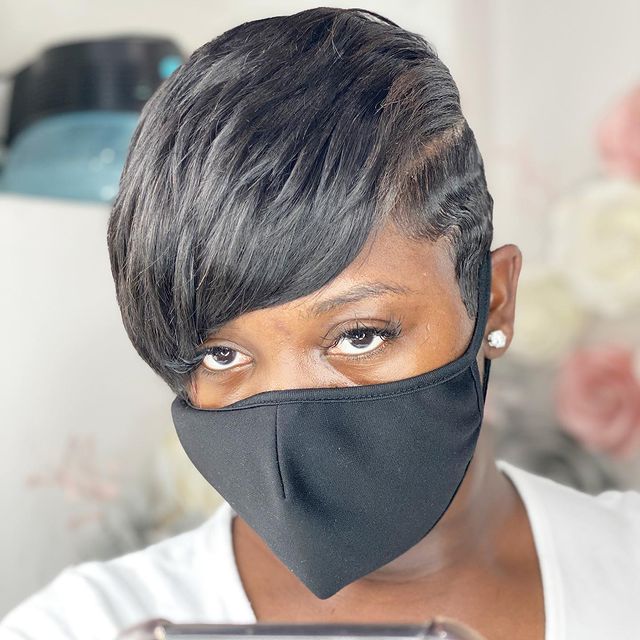 3. Side Shave
Just get rid of a little bit of hair by shaving the sides of your head but keeping the rest flowy.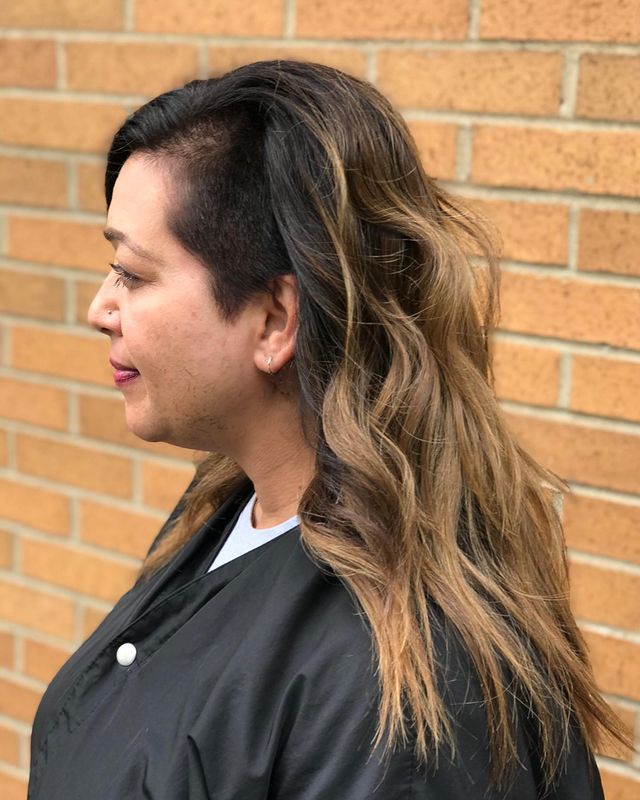 4. Long on Top
You can shave around the base of your head but keep the crown a little longer.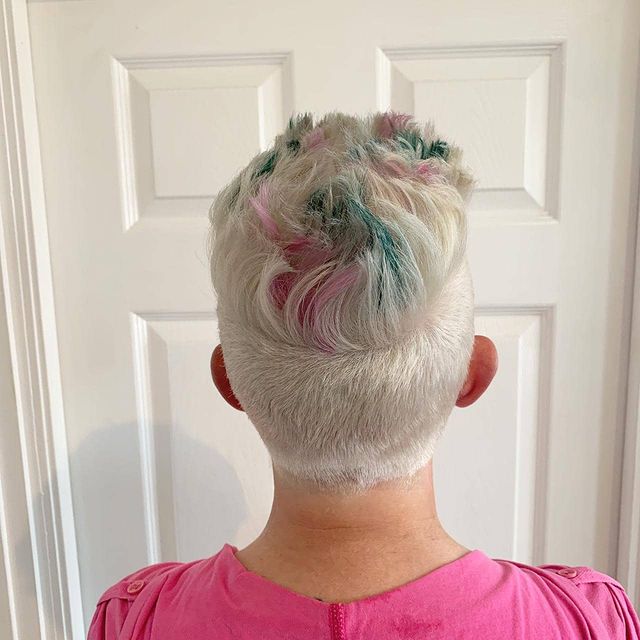 5. Edgy Shave
Get a little edgy with your style.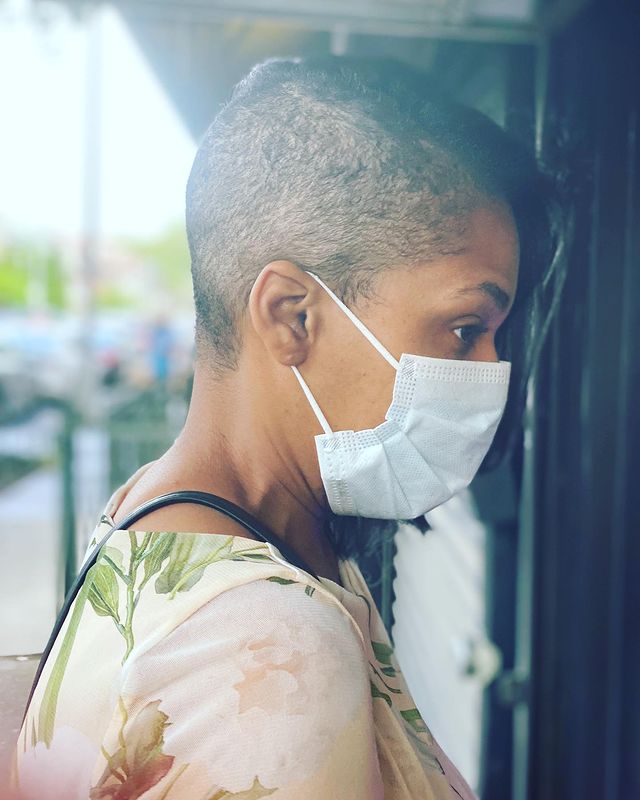 6. Classy Updo
Even if you shave your hair you can still wear a beautiful updo.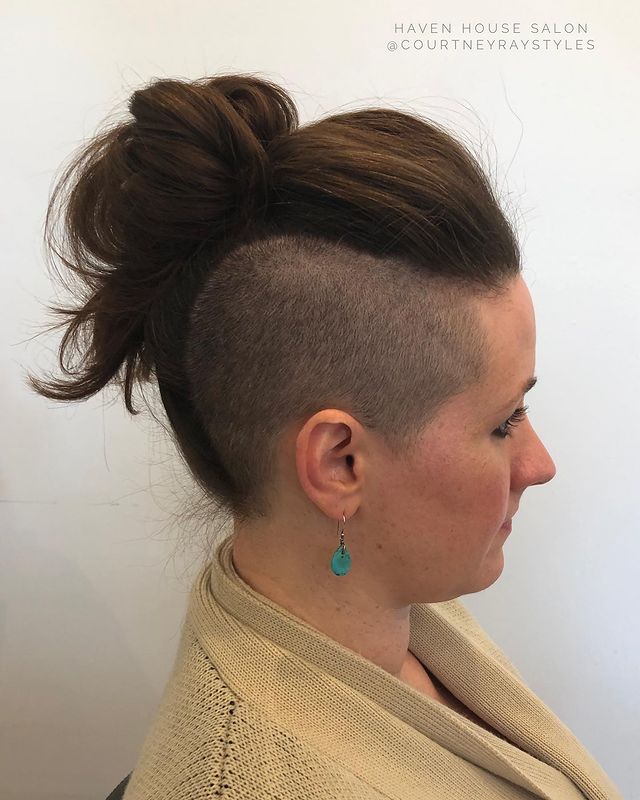 7. The Mohawk
If you're ready to rock an edgier look, try out a mohawk.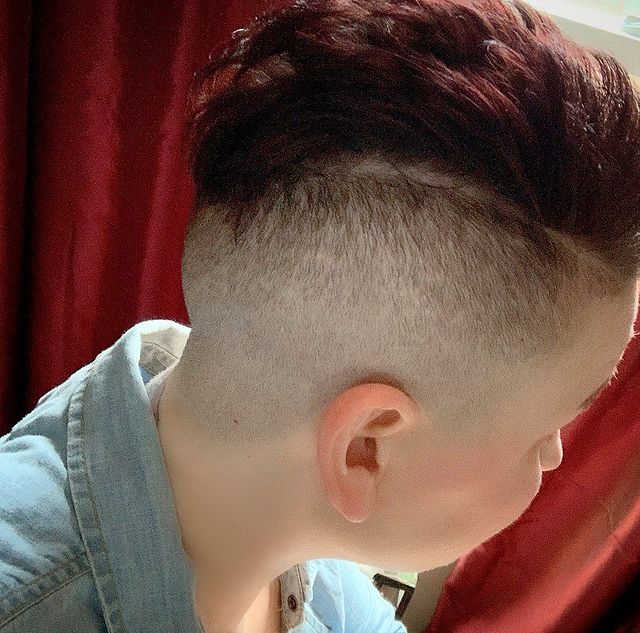 8. Unique Shaved
A unique style can really help show your personality in a shaved look.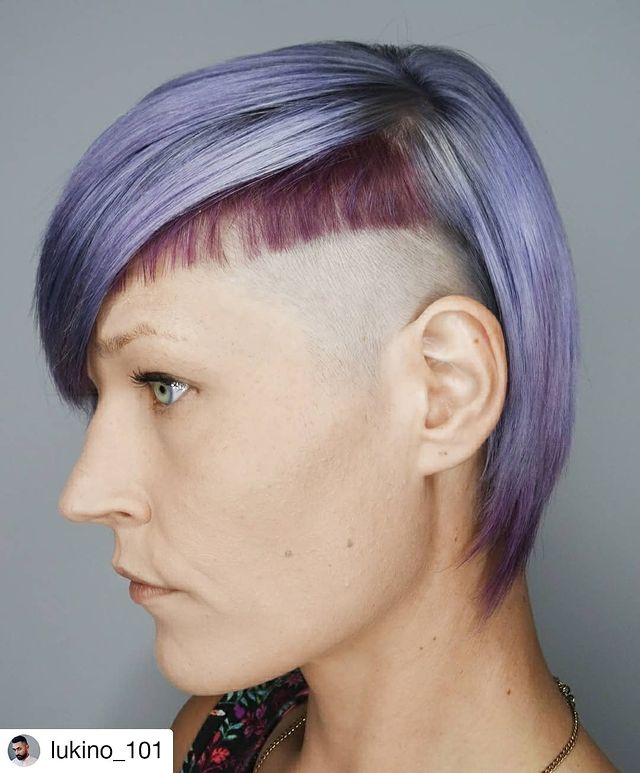 9. Box Braids
Wear your box braids however you please with a partly shaved head.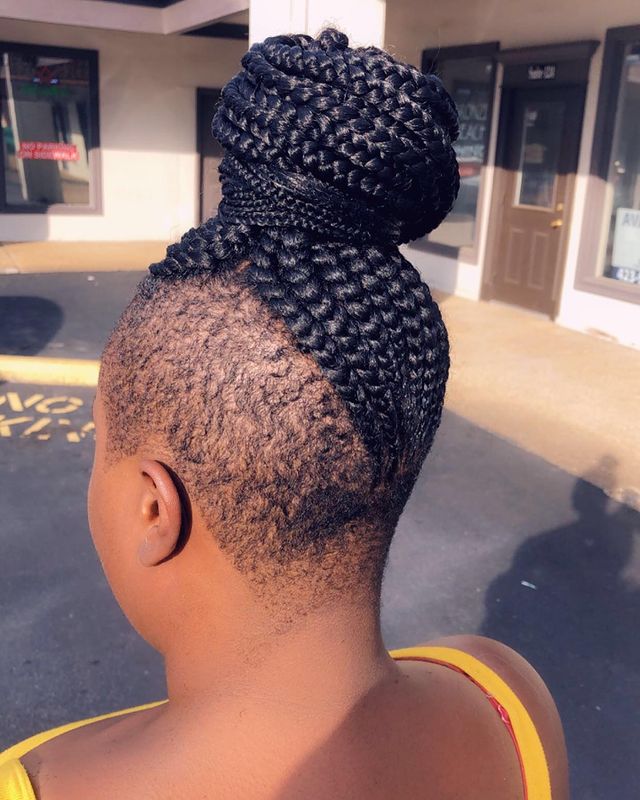 10. Undercut
In style shaved heads are also known as undercuts, where you shave under your hair around the nape of your neck.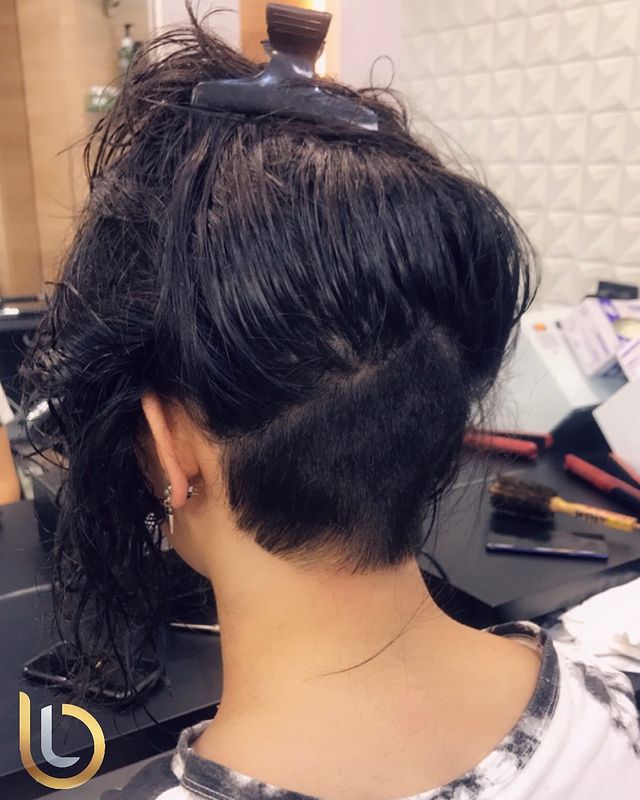 11. Design
With a shaved look you can totally rock a shaved design into it.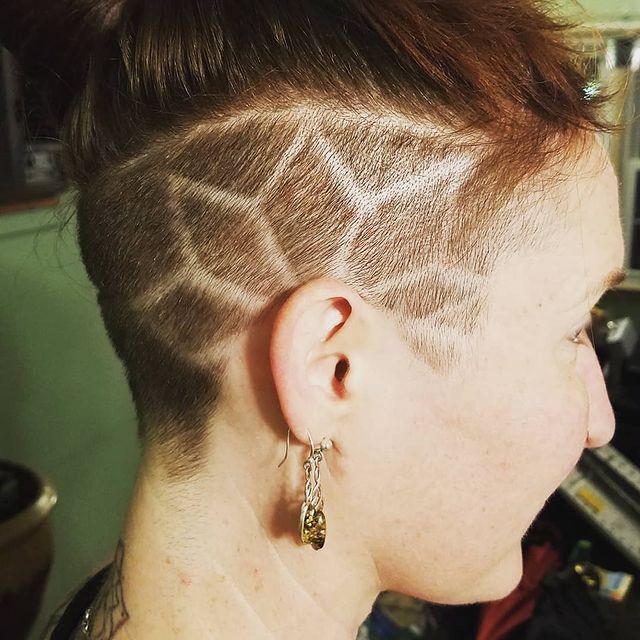 12. Braided Shave
You can wear a stunning braid with your shaved look.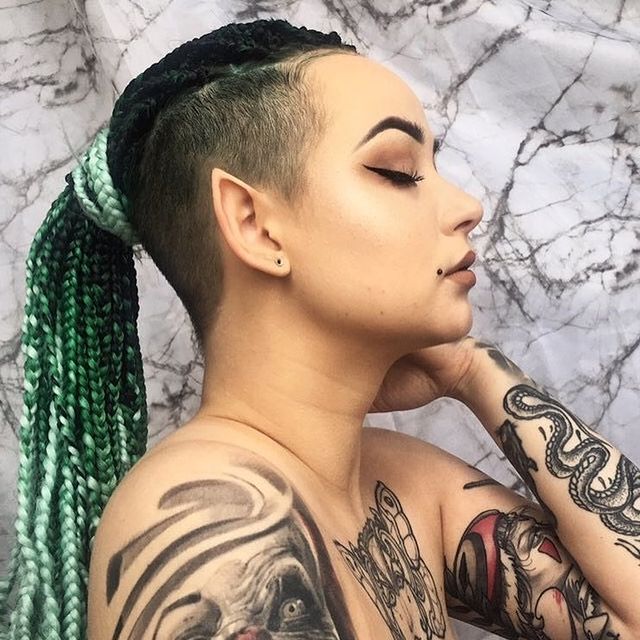 13. Green Shaved
Having a shaved look allows you to have a ton of opportunities when it comes to colors, like this stunning green.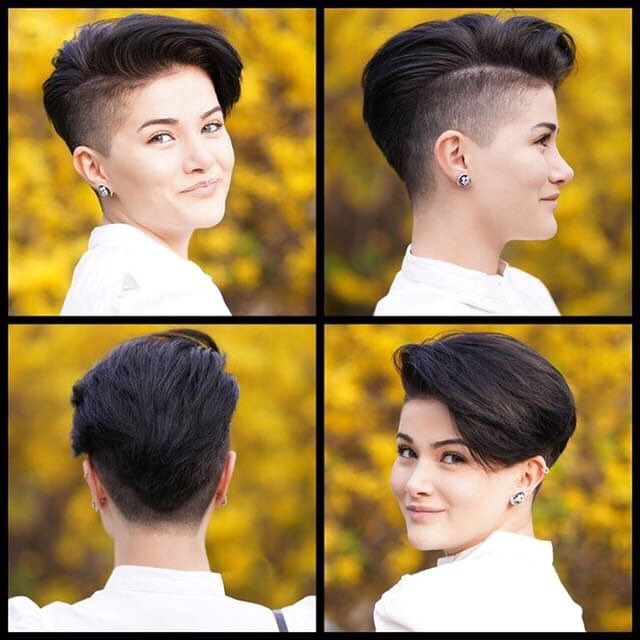 14. Elegant Shaved
Your shaved style doesn't have to be edgy or dramatic.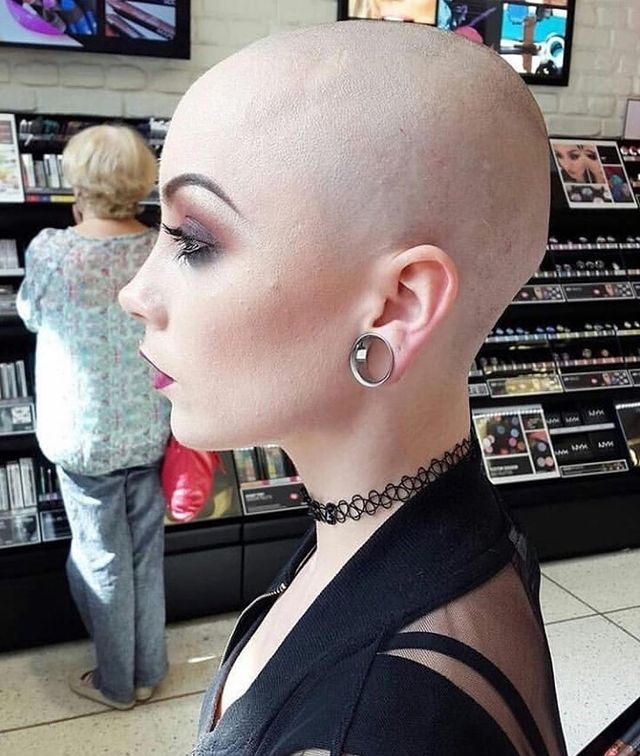 15. Fully Shaved
If you're ready for something new, just go for the full shaved look.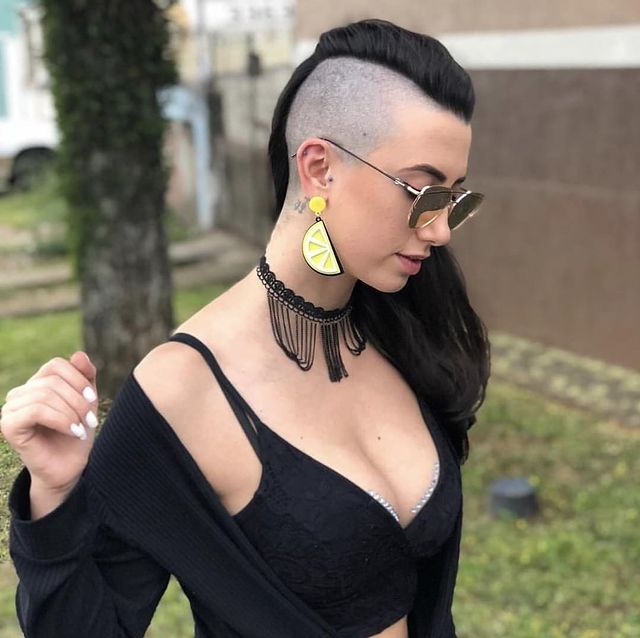 16. Sidecut
A good sidecut keeps on side of your head completely shaved.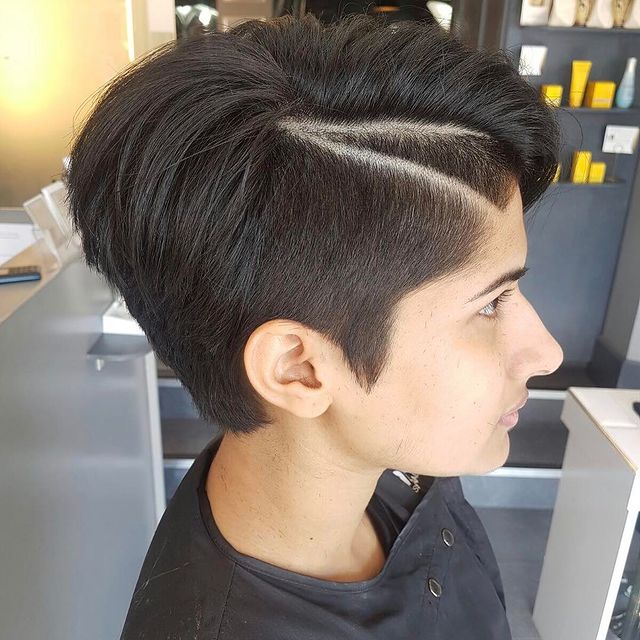 17. Creative Shaved
Have some fun with your shaved style.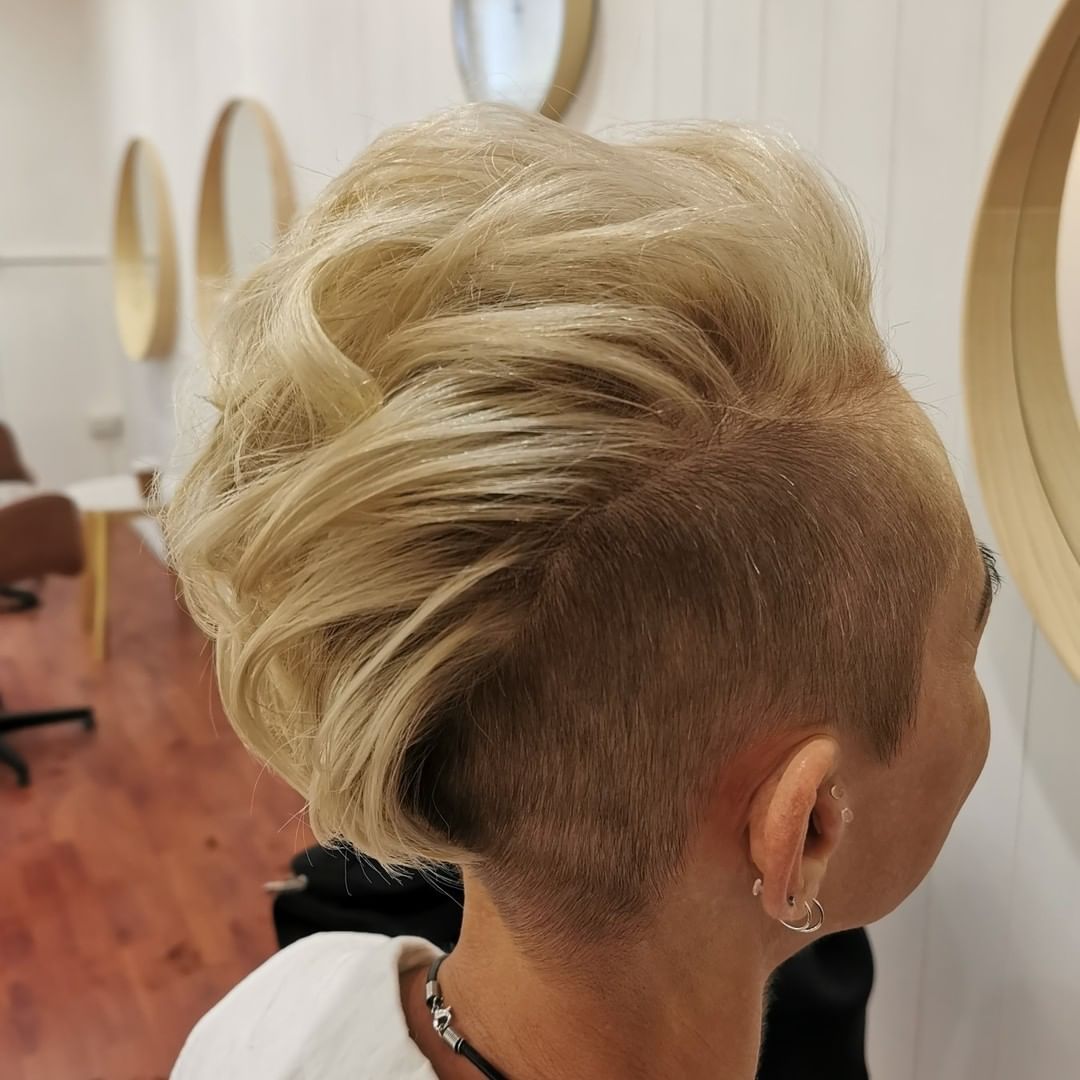 18. Feathered Shave
This textured and styled look is stunning with shaved sides.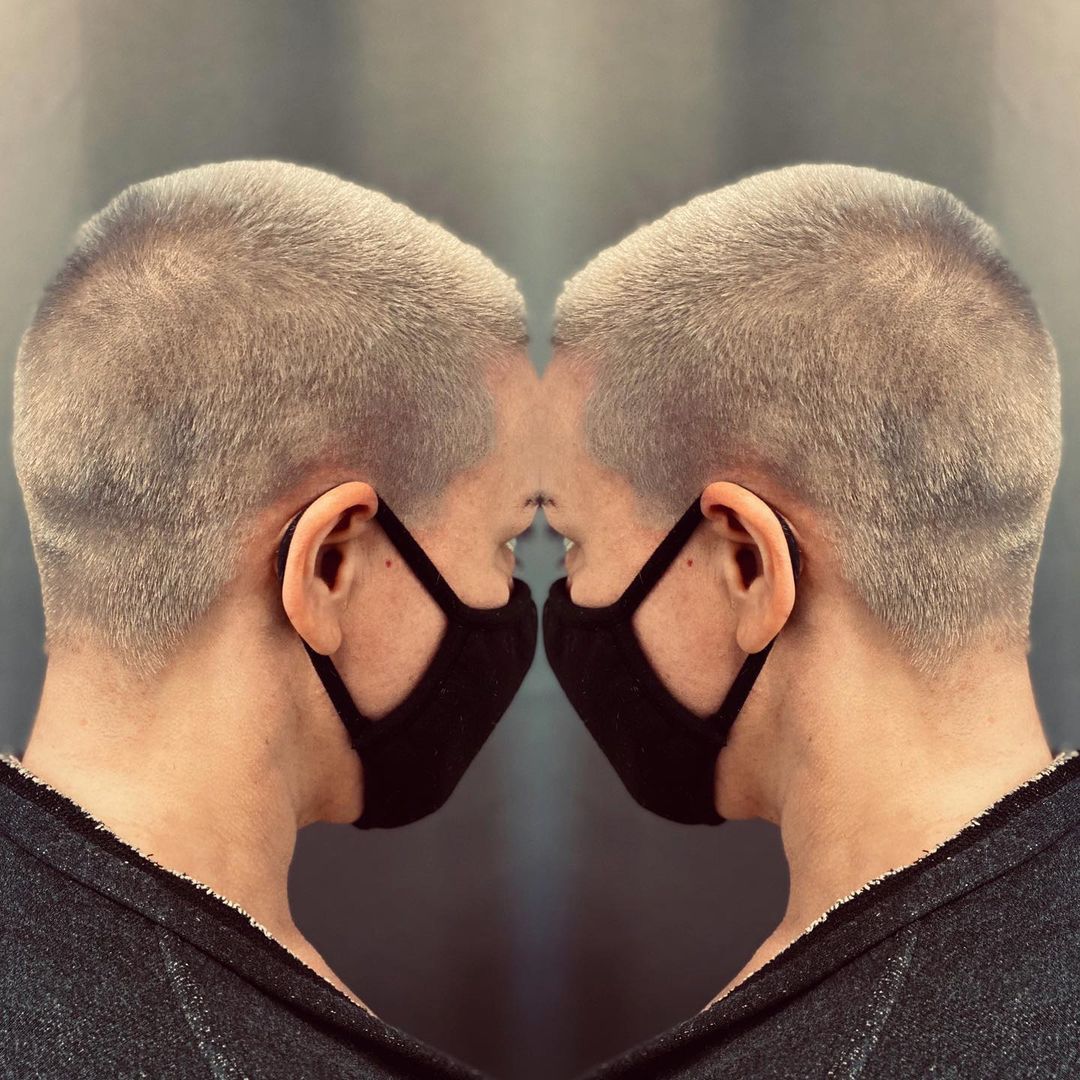 19. Peach Fuzz
With a shaved look you don't have to go completely shaved.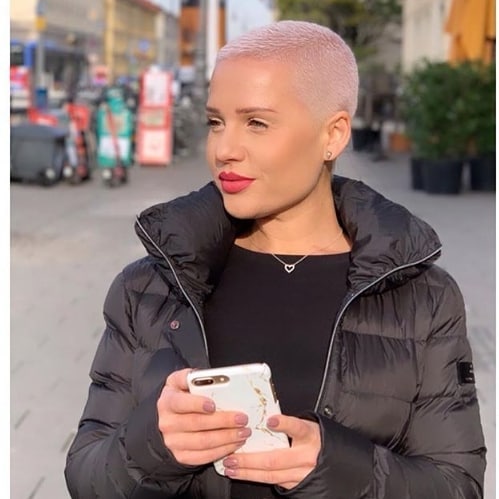 20. Lavender Hues
Add some lavender hues to your shaved style.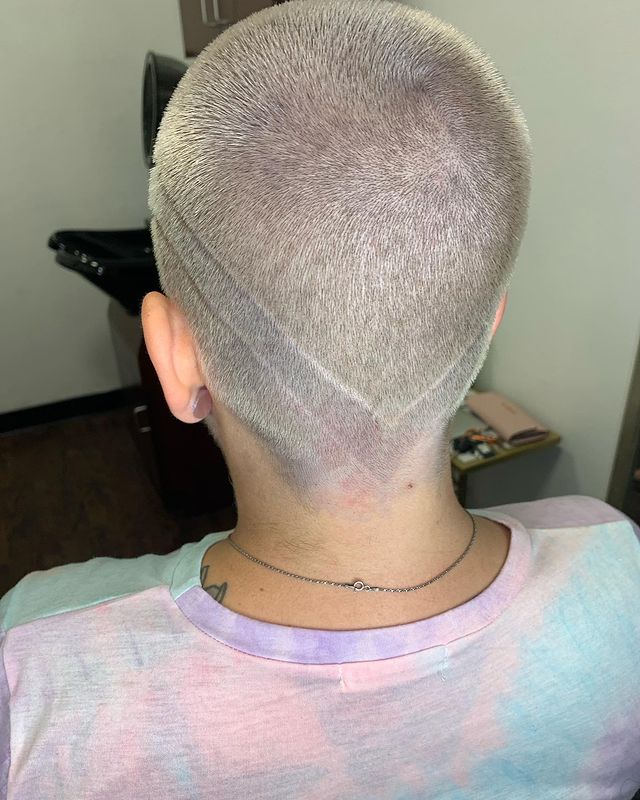 21. Short and Creative
Keep your shaved style short but still add a creative touch to it.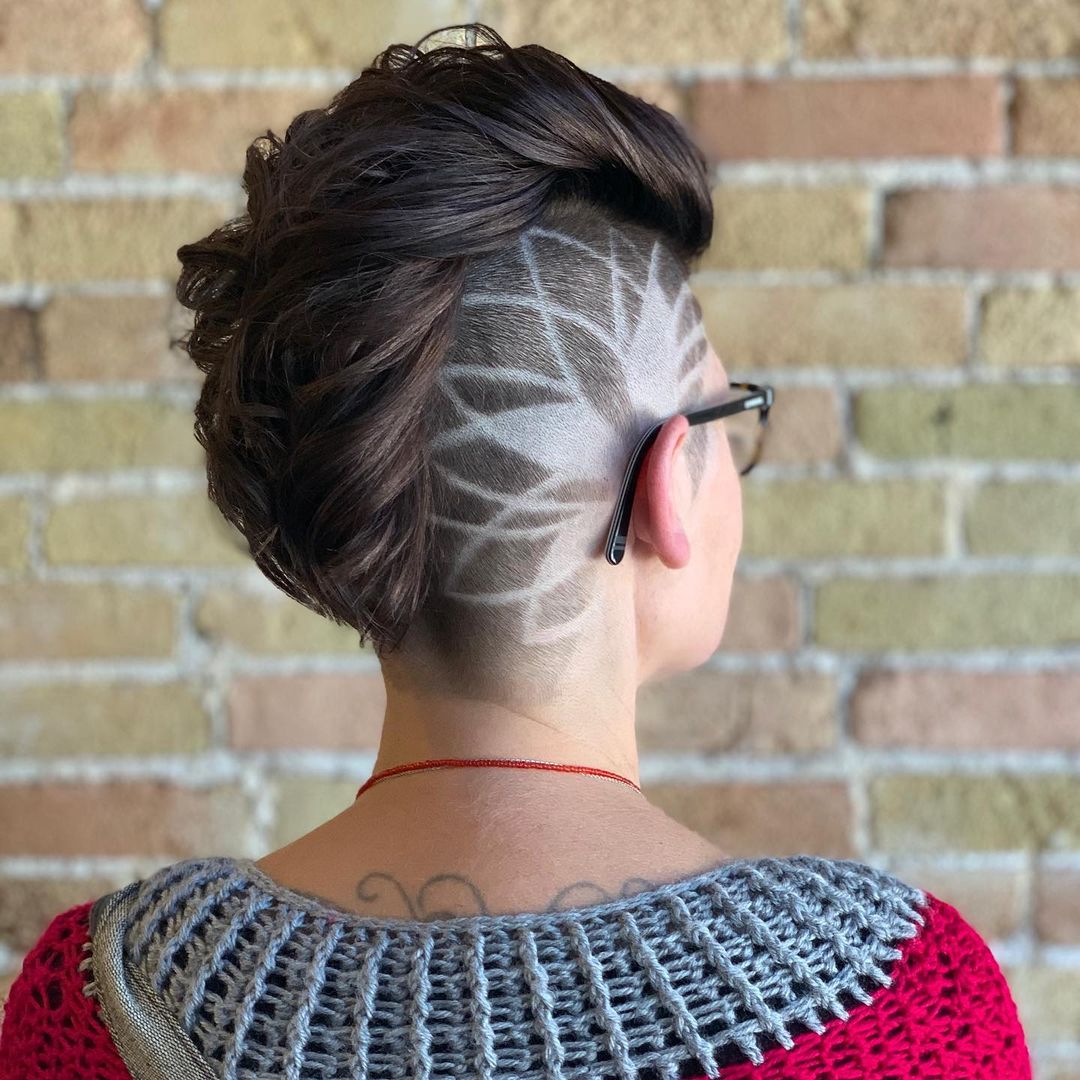 22. Flower
A shaved style will totally allow you to rock a flower on your head.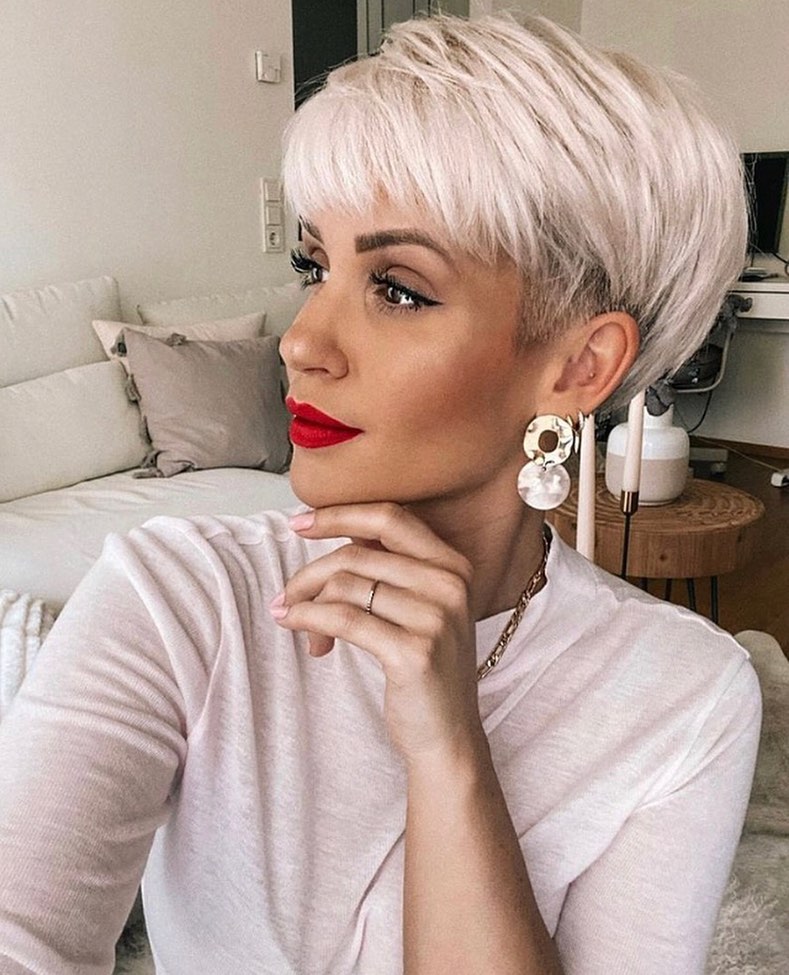 23. Angled Shaved
Shaved angles into your hairline for a stunning look.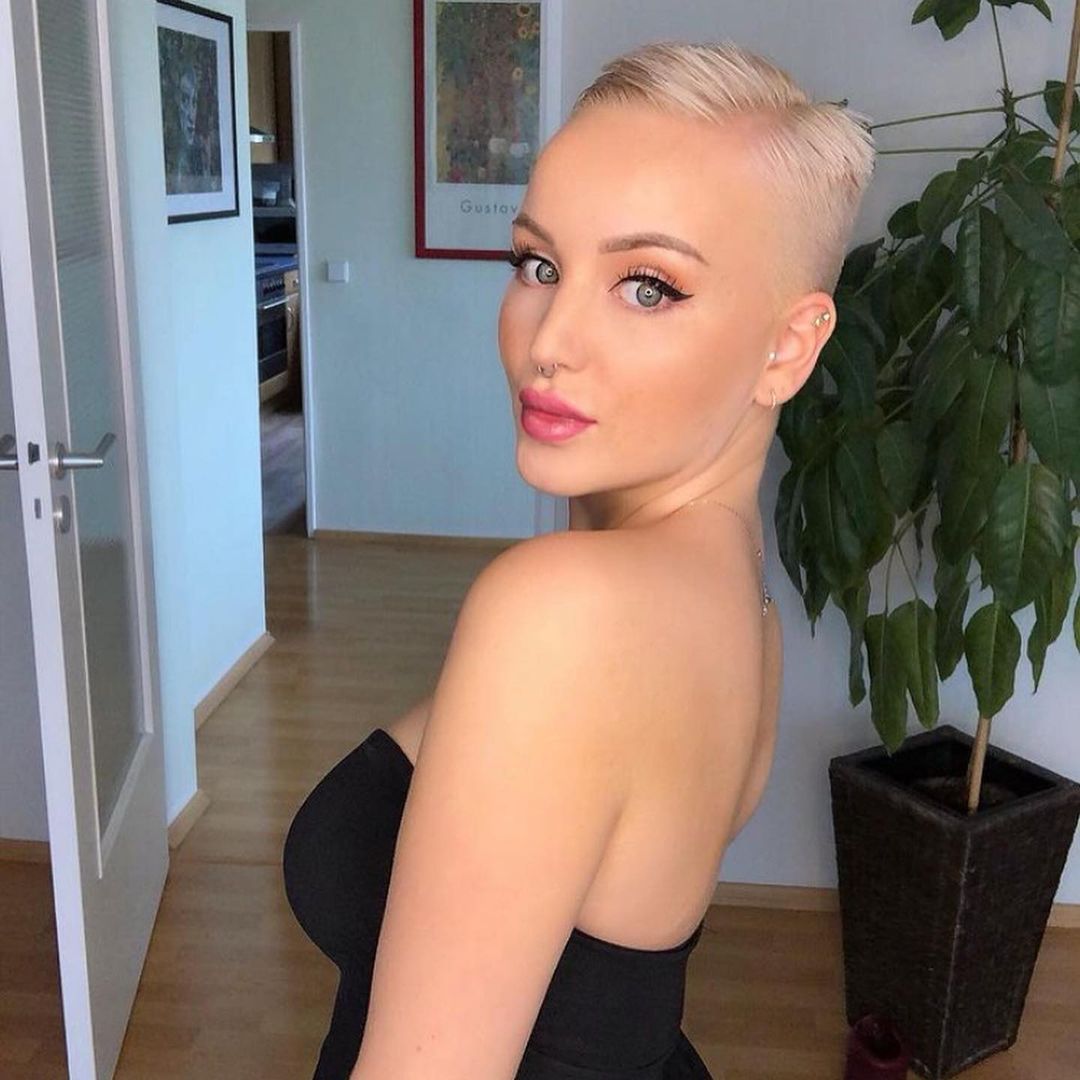 24. Sleek and Shaved
Keep half your hair shaved and the other half short and sleek.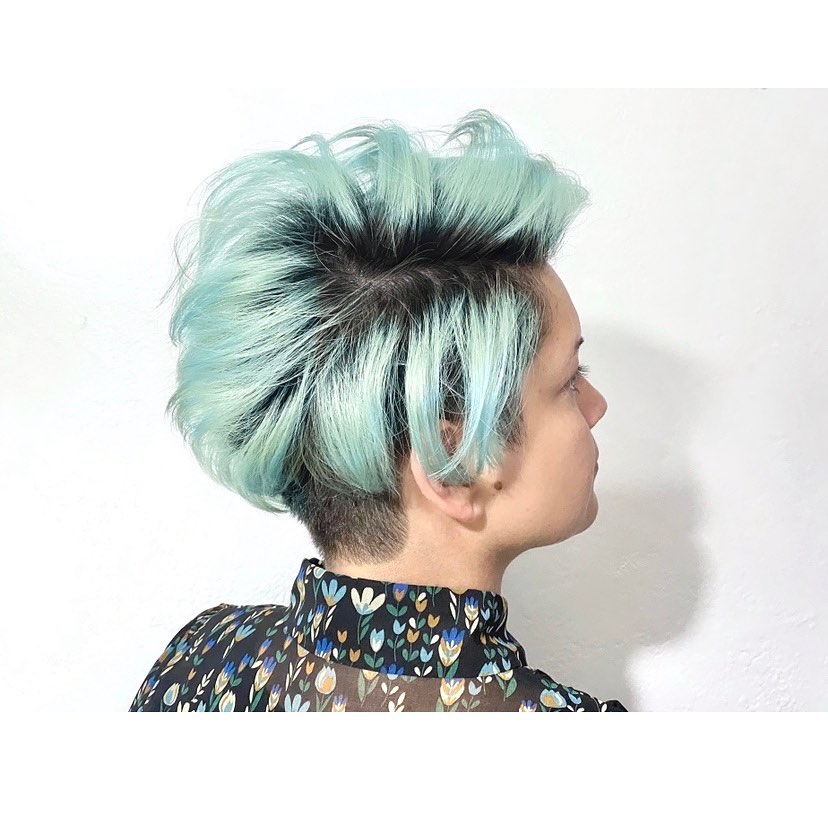 25. Shaved Back
A shaved back style will leave the rest of your hair looking amazing.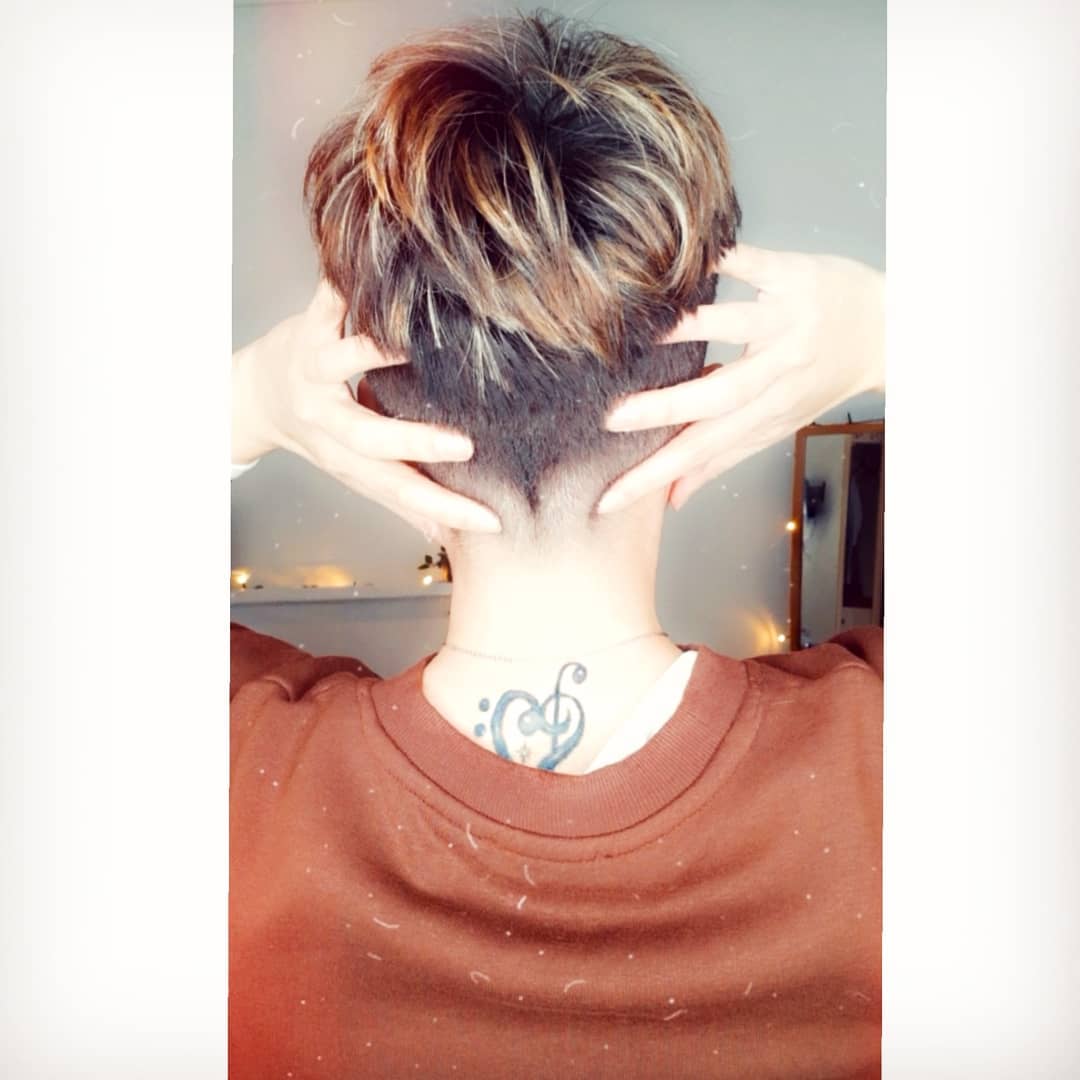 26. Gradient Shave
Shave your head in gradients for a cool style.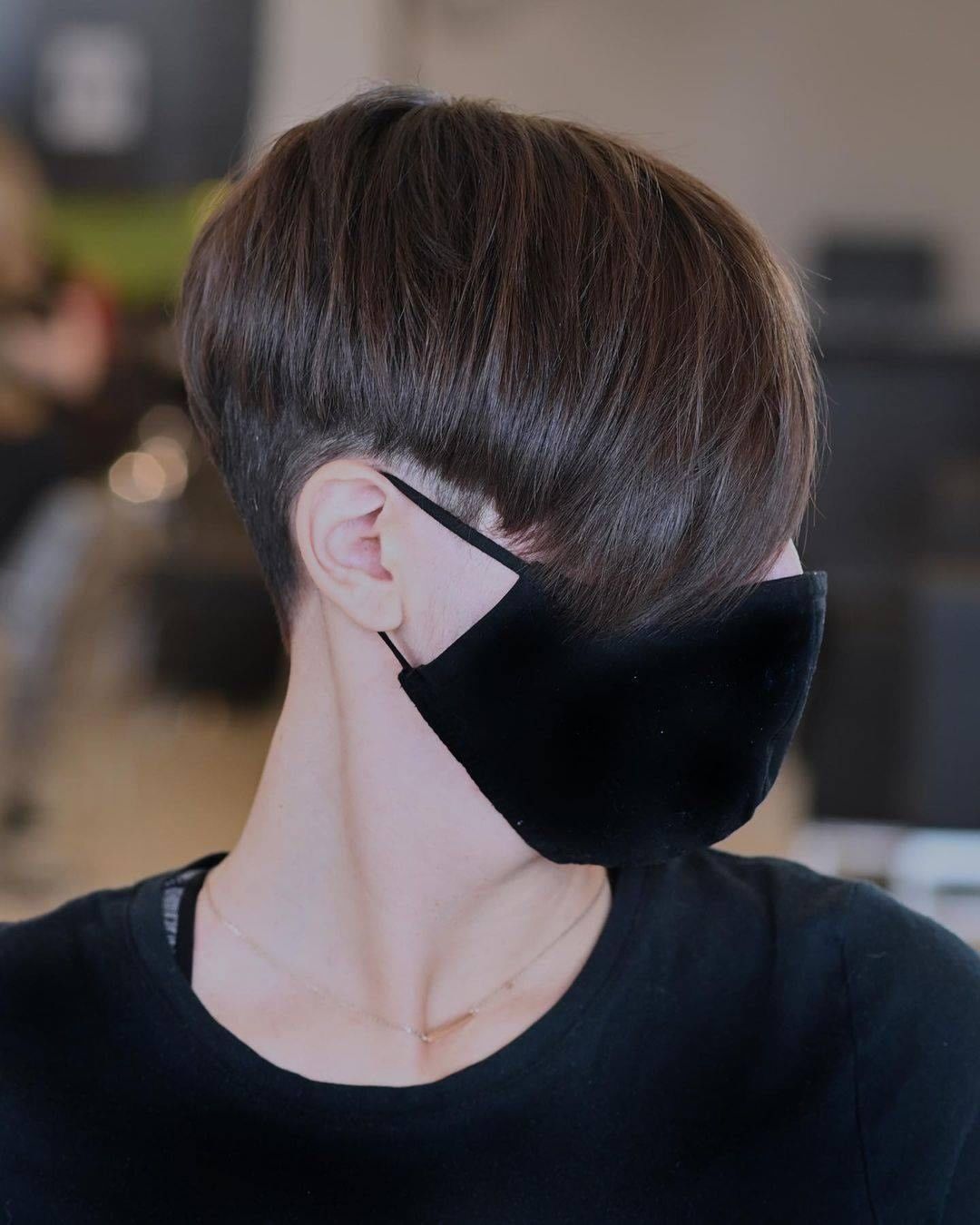 27. Minimal Shave
If you just want to play with the idea of a shaved style, try this small and minimal shaved look.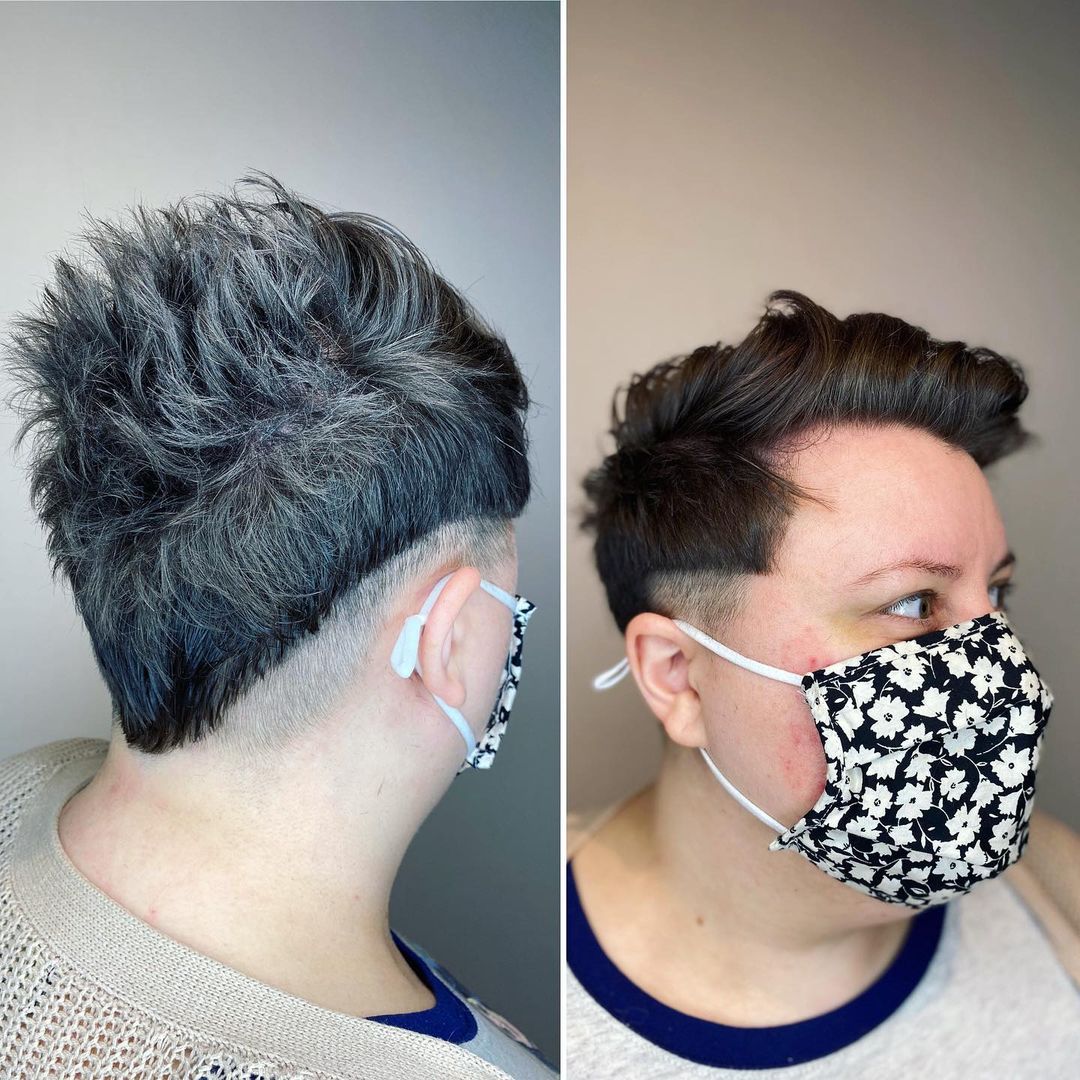 28. Edged Shave
Do a close shave on the edge of your hairline for a tailored look.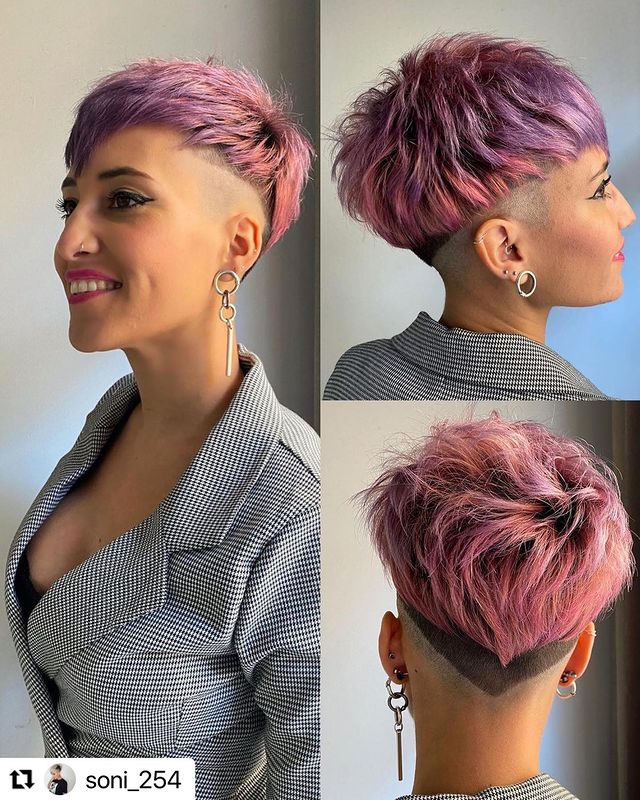 29. Sunset Vibes
This sunset look is stunning with a shaved style.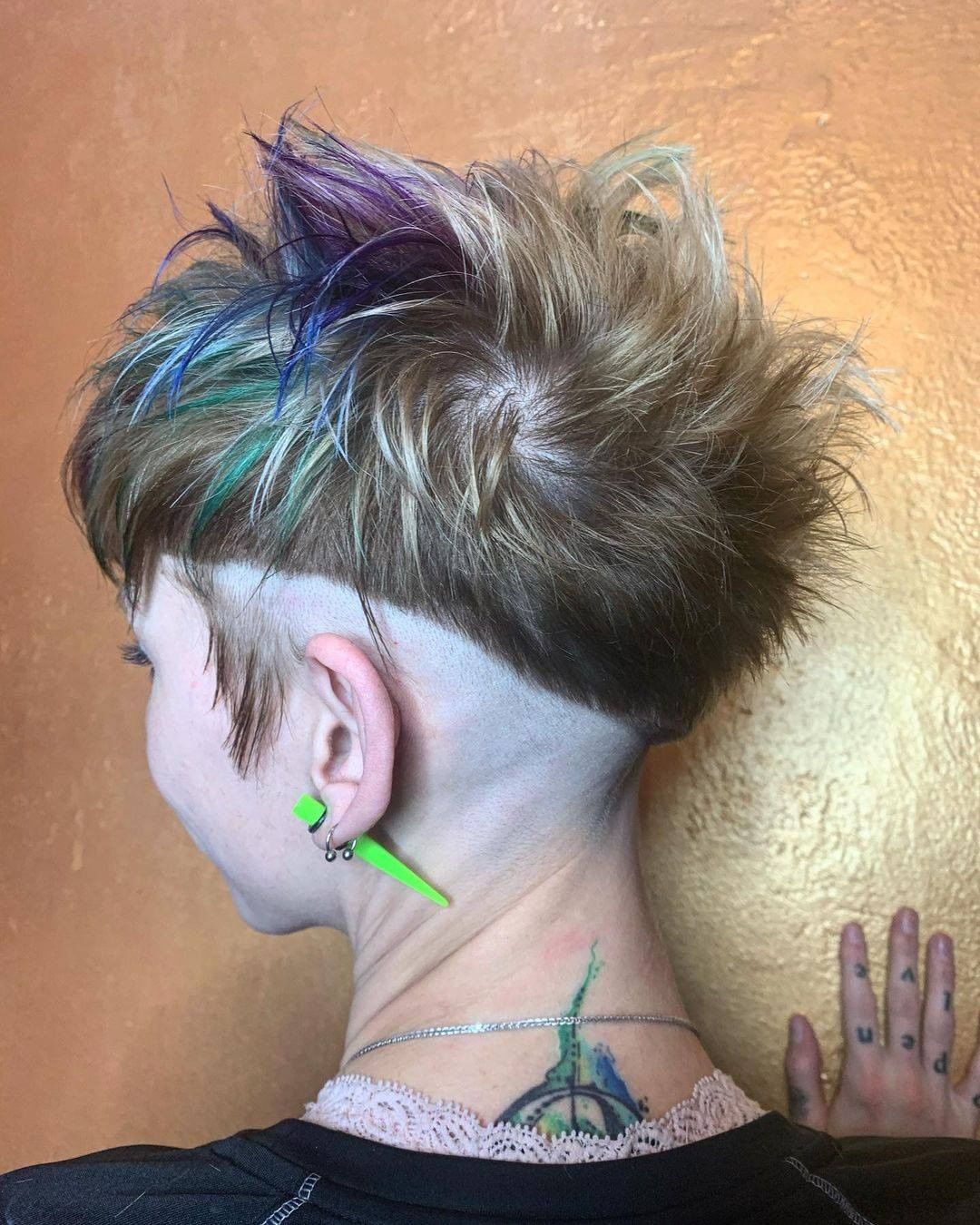 30. Intense Shave
Go by the beat of your own drum with a shaved look.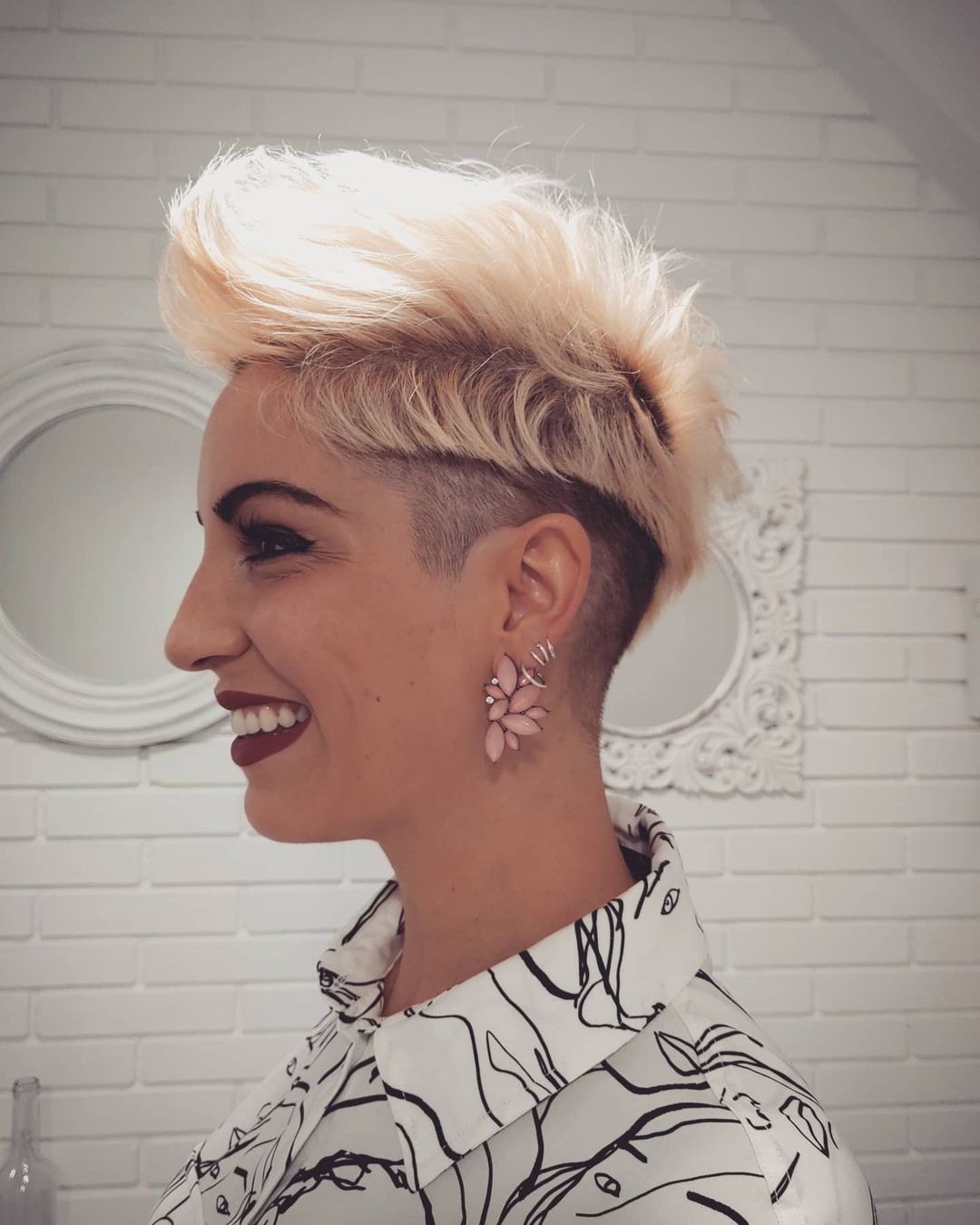 31. Fun Shave
This shaved style is stunning and great for anyone to try.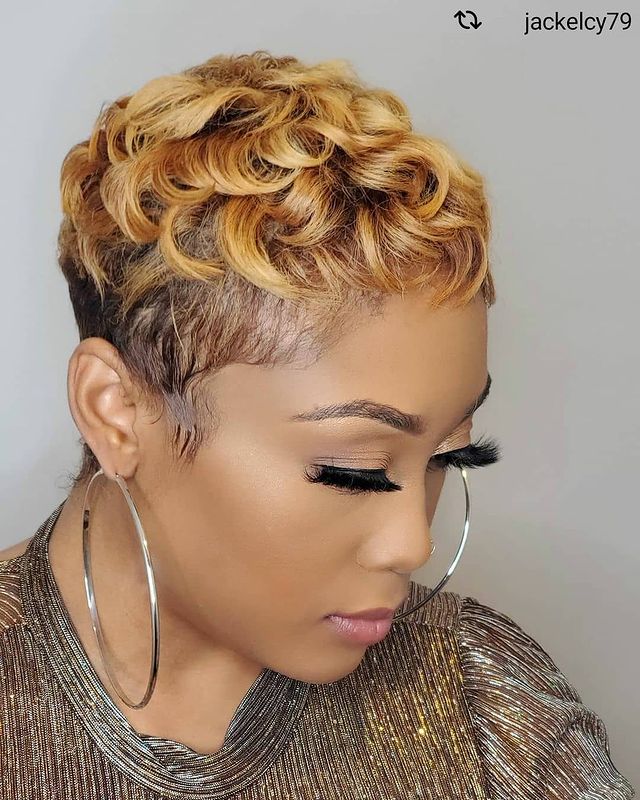 32. Curled Shave
You can rock a curled and shaved look together if you want to.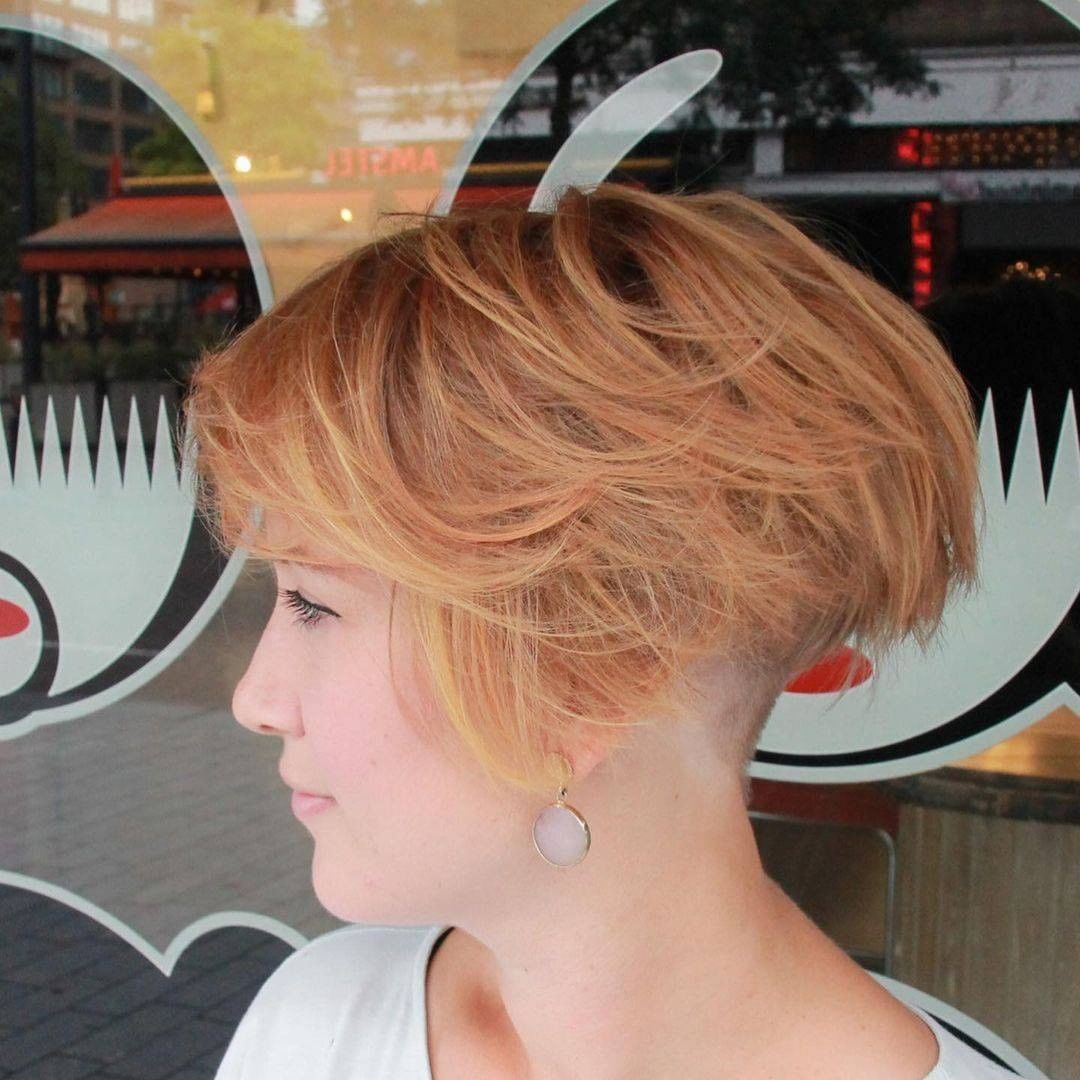 33. Short Bob Shave
Rock a stunning bob with a shaved undercut.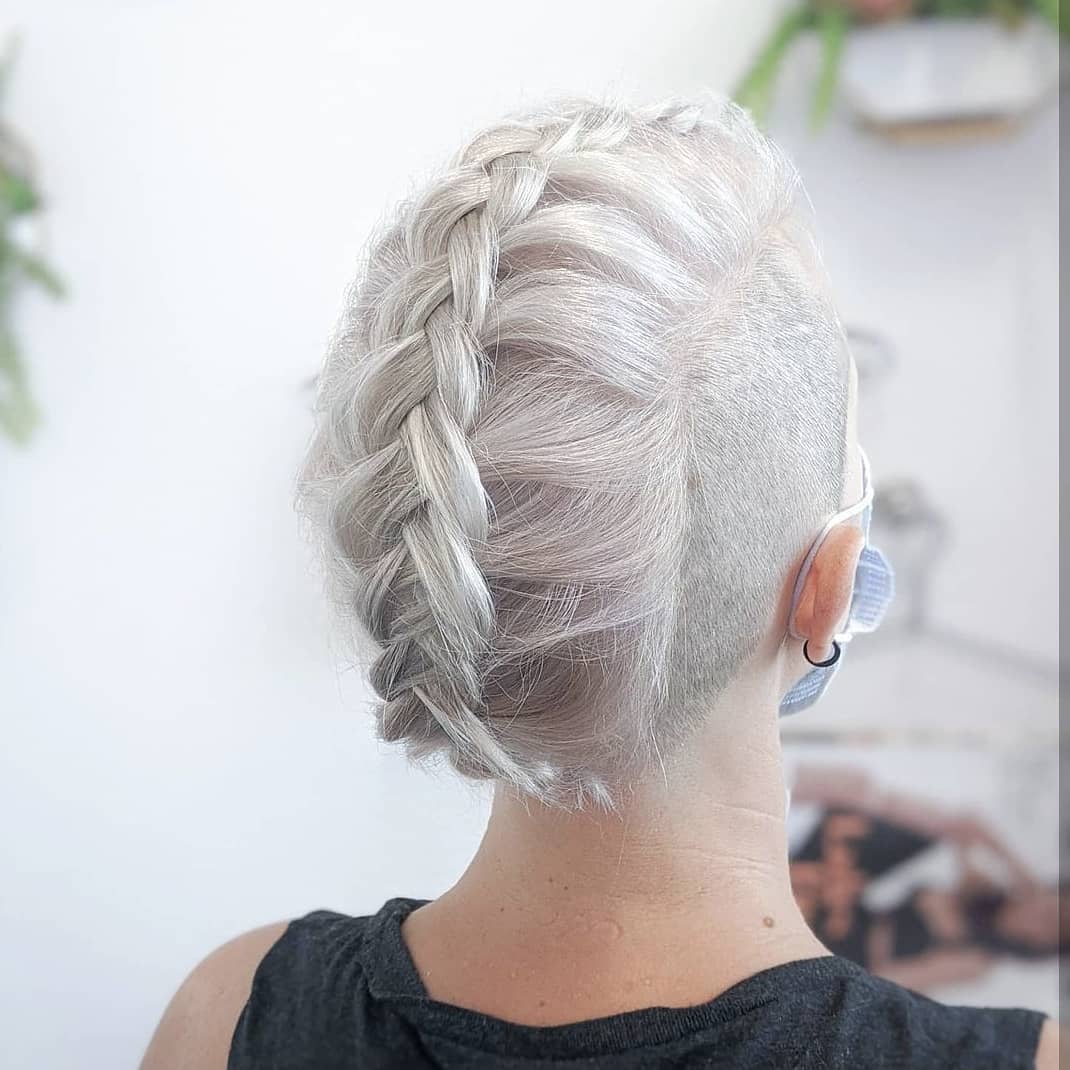 34. Icy Vibes
This cool icy look is perfect for a shaved style.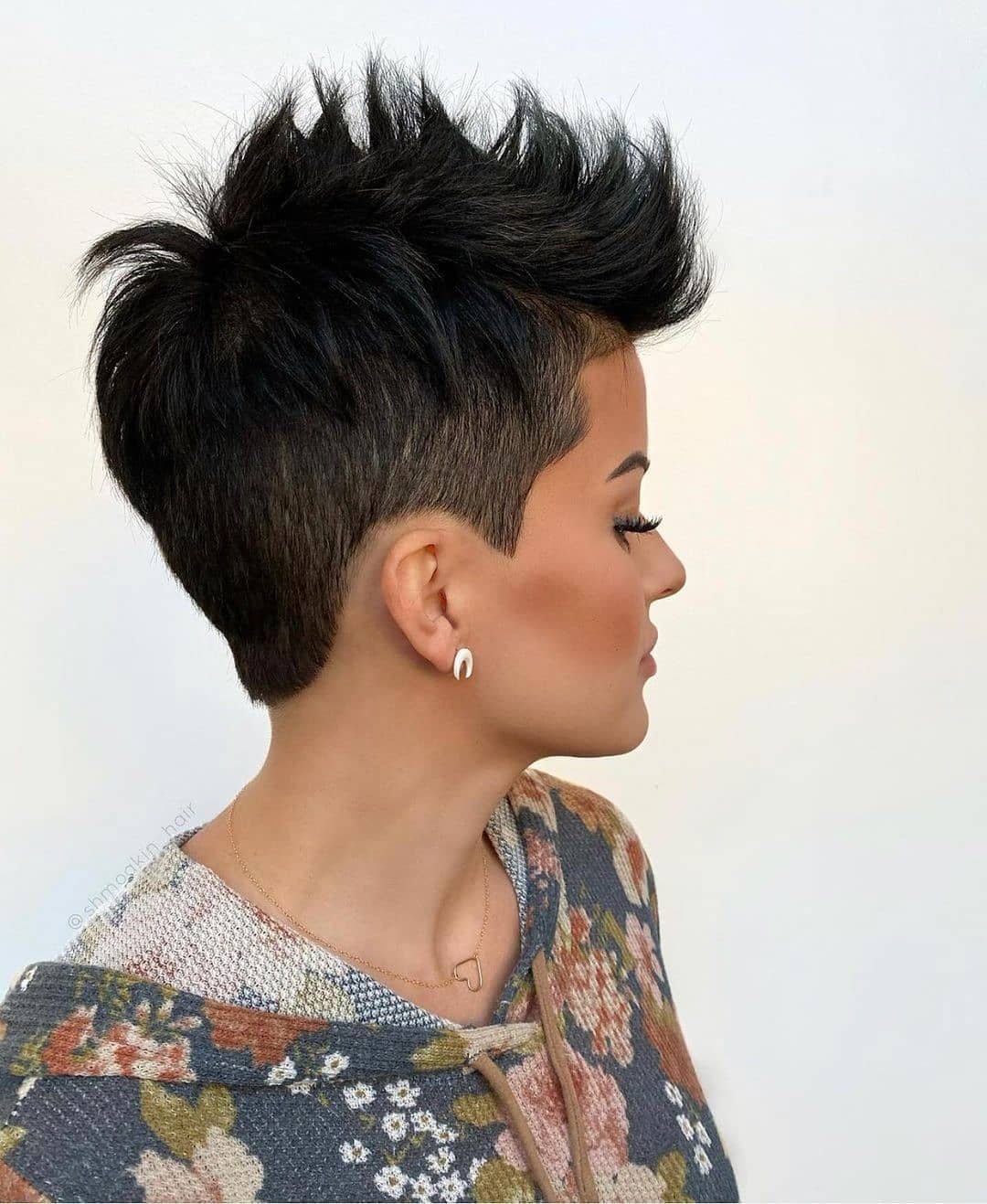 35. Fauxhawk
The fauxhawk is perfect to wear with a shaved look.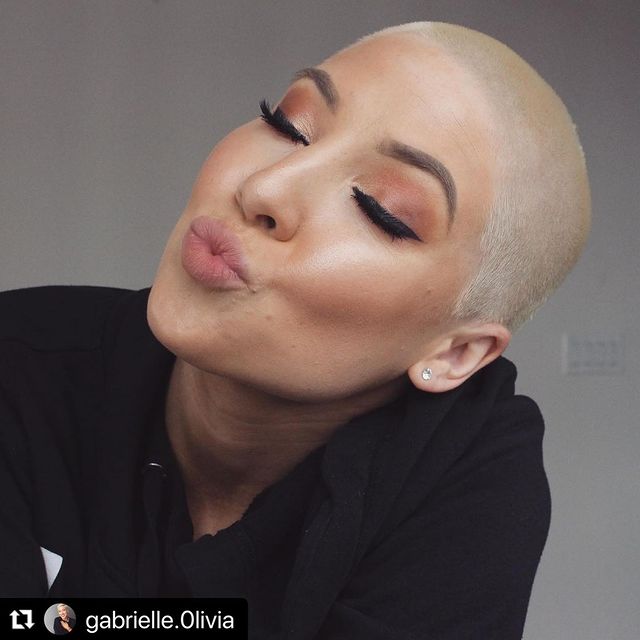 36. Blonde Shaved
Keep your shave close and wear a beautiful blonde hue.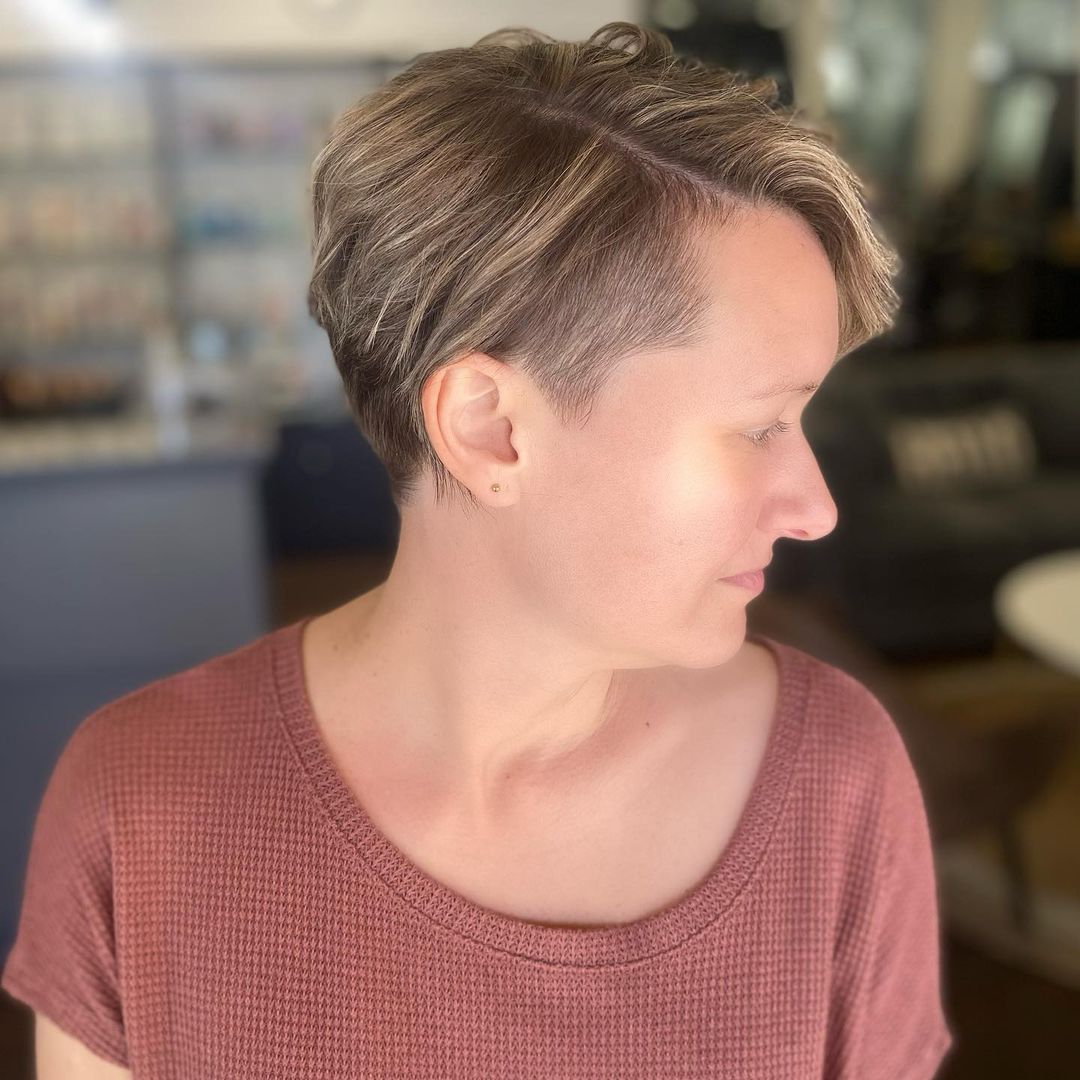 37. Back Shave
If you hate having hair on your neck, try this style out.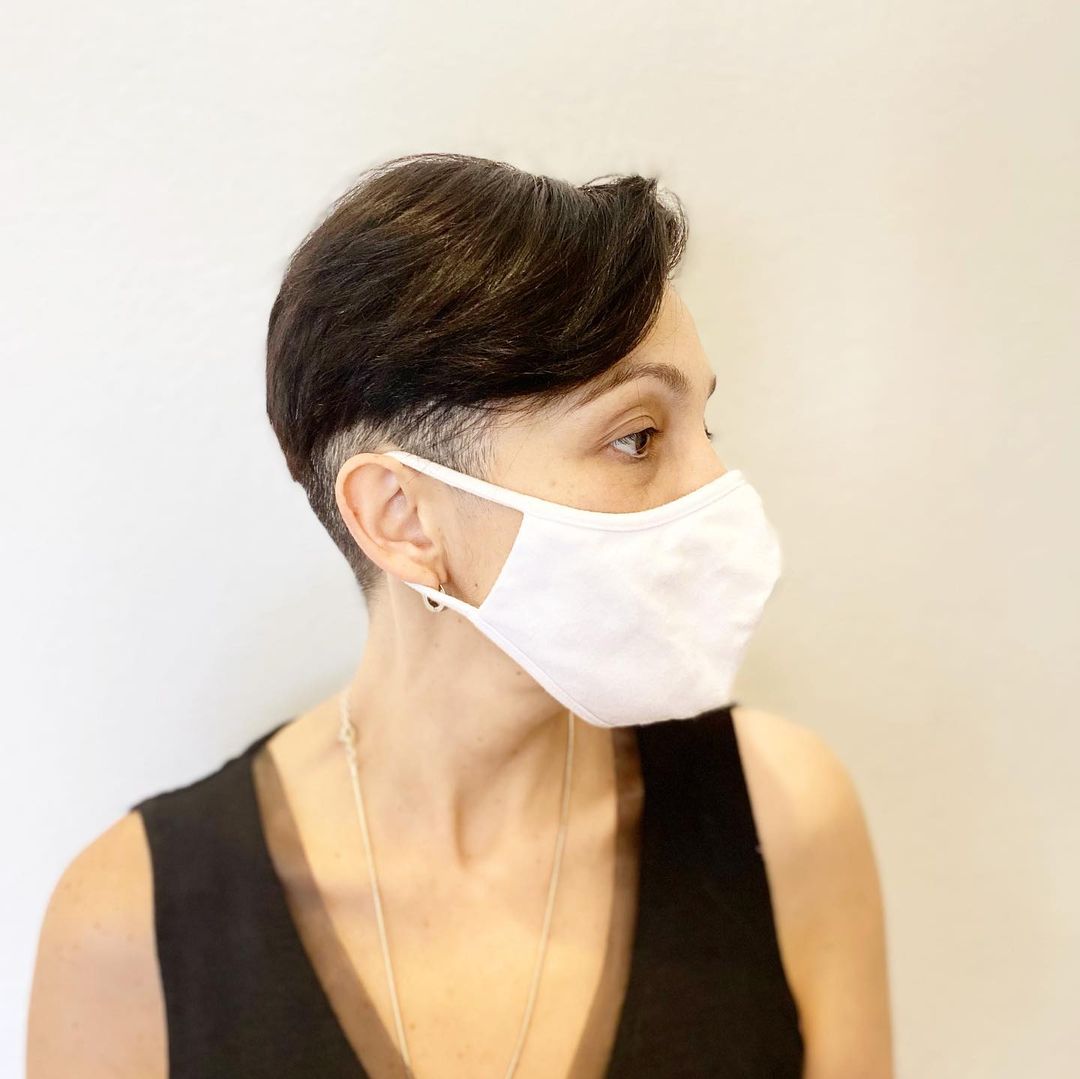 38. Swooped Bang
Side bangs and a shaved edge look perfect together.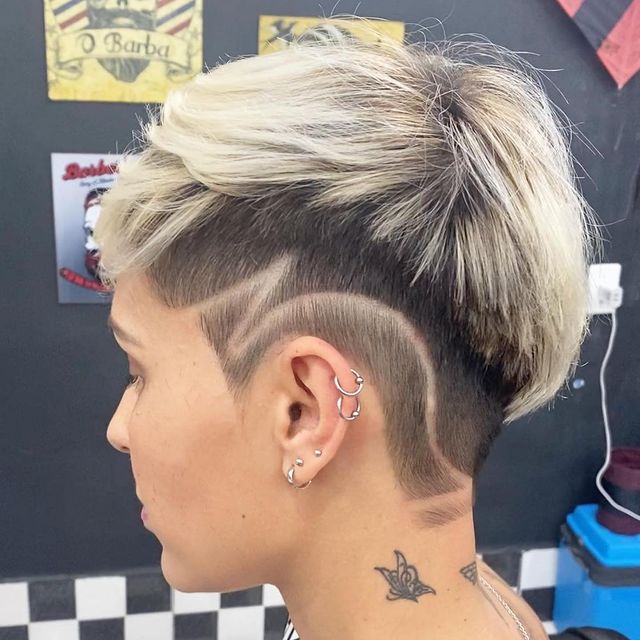 39. Ombre
Play around with your hair color when you add a shaved detail to it.

40. Rounded Bob
A rounded bob with a shaved back is a stunning look.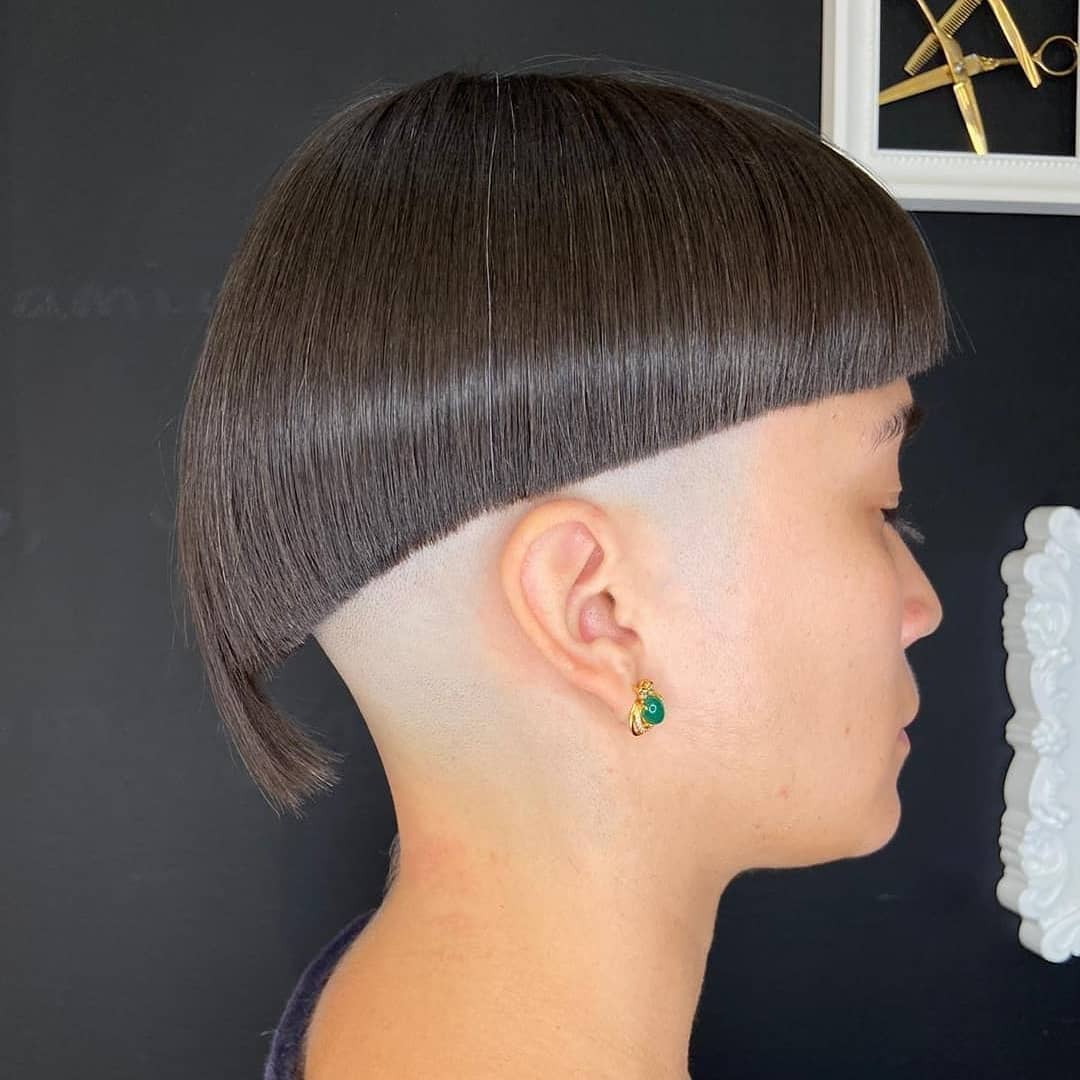 There are a variety of different shaved styles you can rock. You don't have to go all the way short to look amazing.