Happy May everyone! Spring is in the air and we can already tell that summer is near, which means it is the perfect time for a new hairstyle. Get rid of some length and embrace a new shorter style for the month of May! We looked through Instagram to find some of the most stylish hairstyles for May that might inspire you to get a new style.
Here are 45 of our favorite short hairstyles found on Instagram this month.
Platinum Rounded Bob
A platinum bob not only gives you a fresh new color but also a cute new hairstyle.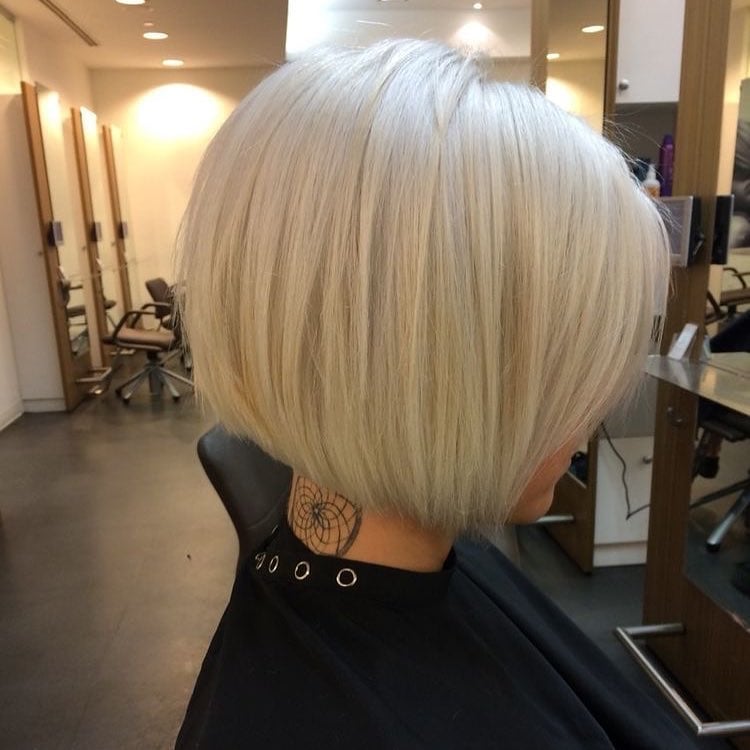 2. Longer Lob
If you are worried about a shorter length, try this long lob which still gives you short hair but not too short.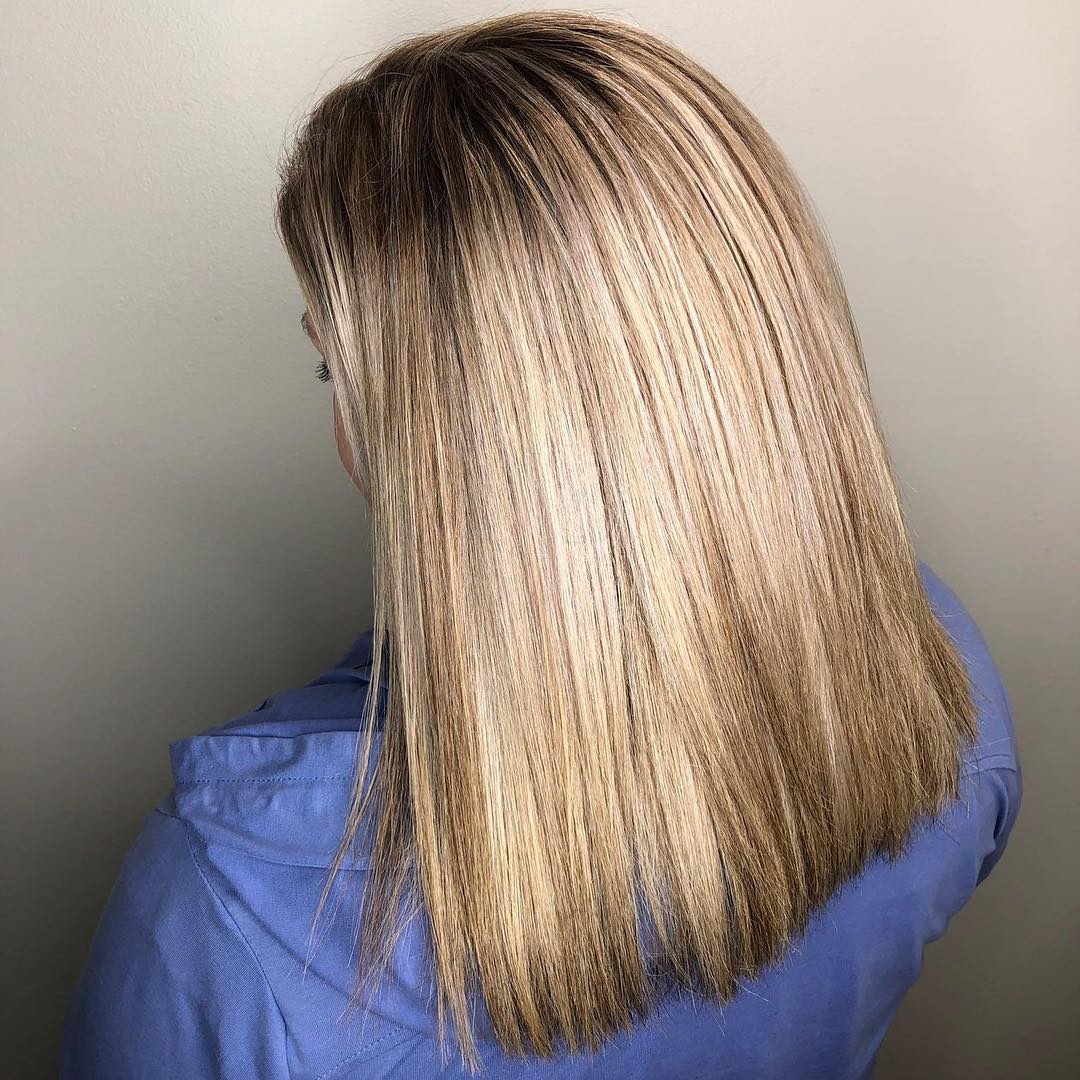 3. Natural Highlights
Adding a natural highlight to your hair helps give it a lighter look and great structure.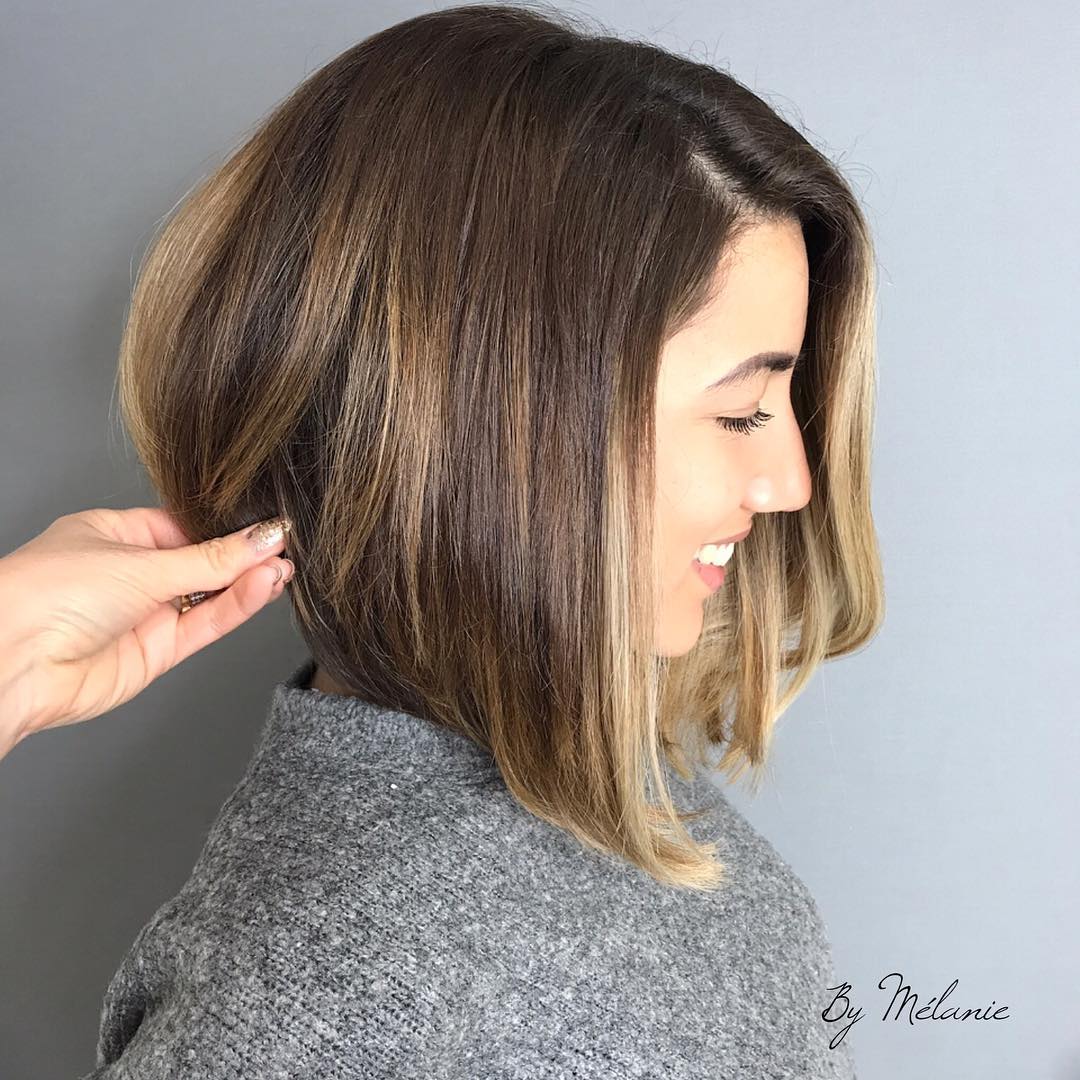 4. Honey Lob
A lob with a great color will give you amazing summer vibes.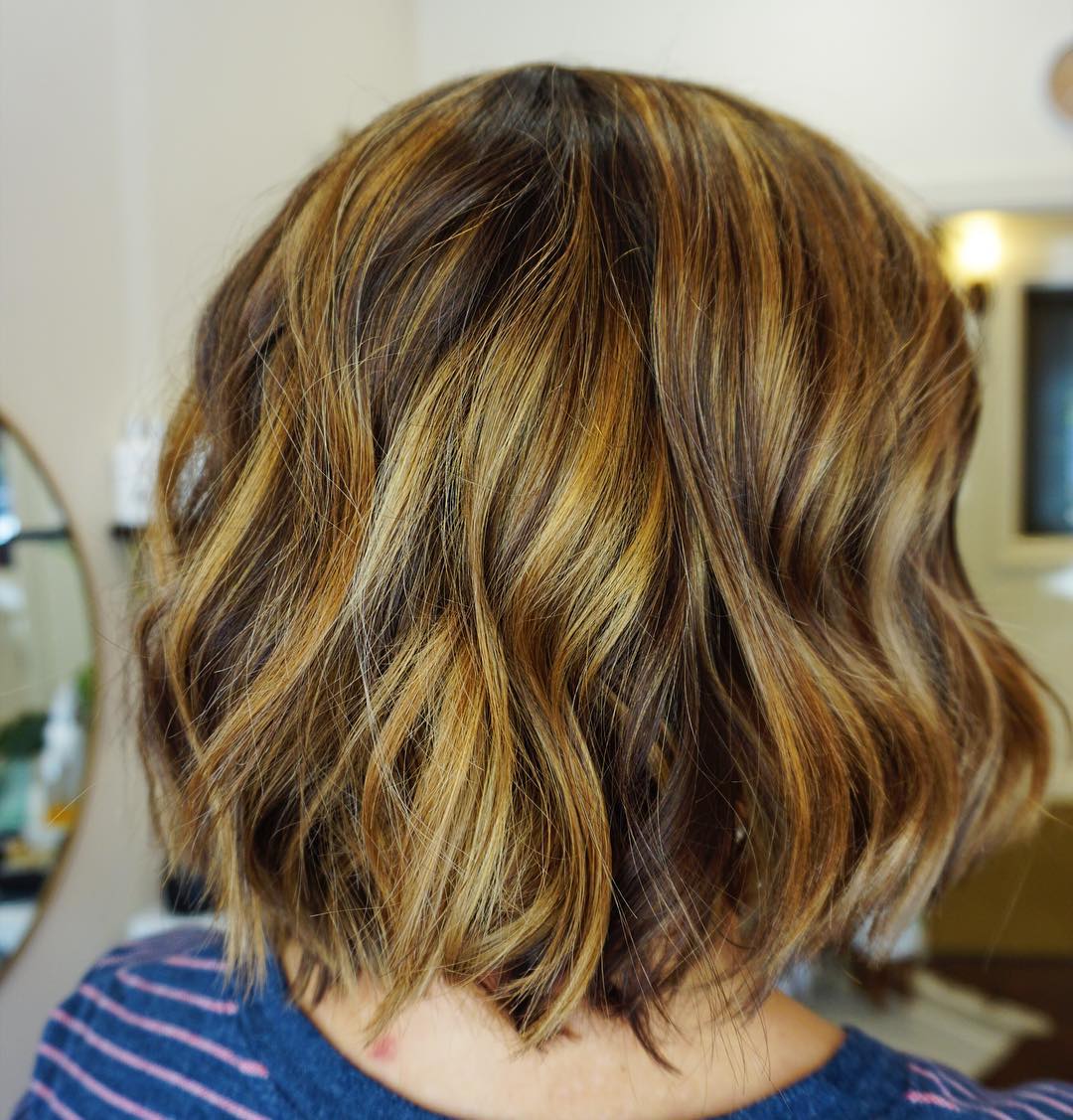 5. Boyish Pixie
A boyish pixie is perfect for someone who is busy and doesn't want to fuss with their hair too much, but the style still looks amazing.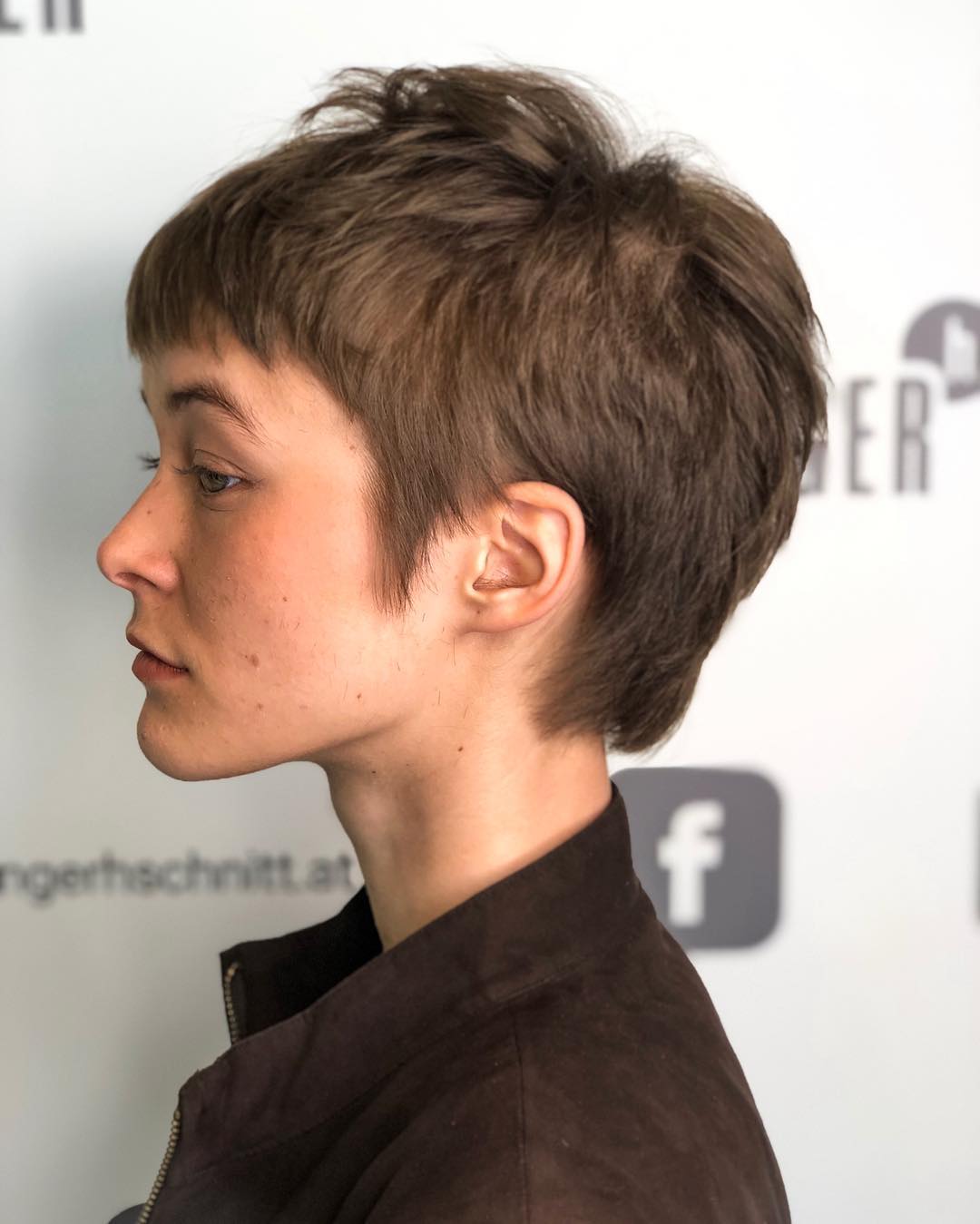 6. Textured Pixie
This pixie cut has a ton of layers, giving it a lot of texture for a stunning style.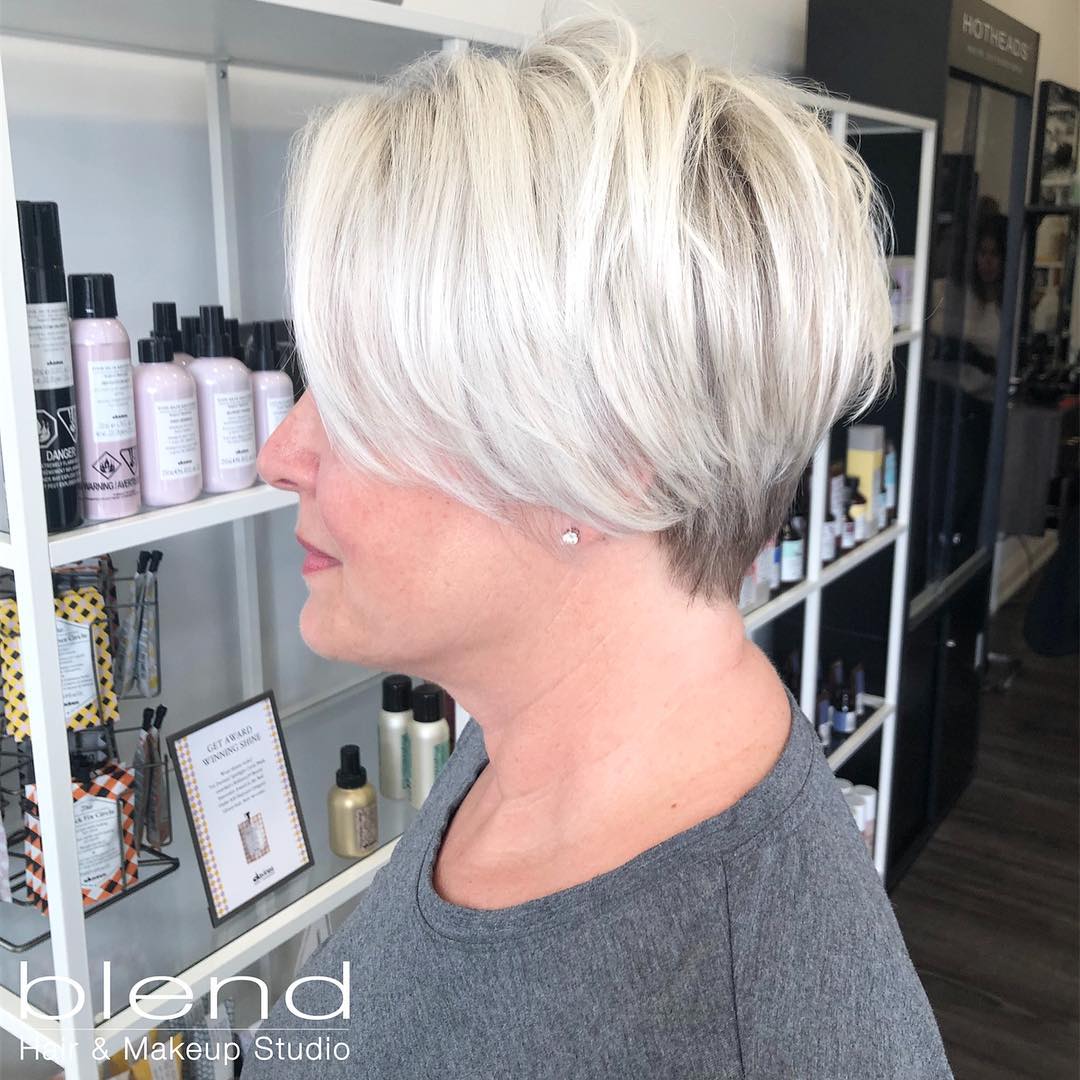 7. Styled Pixie
If you like the look of a pixie you can still style it and create a masterpiece of your own with it.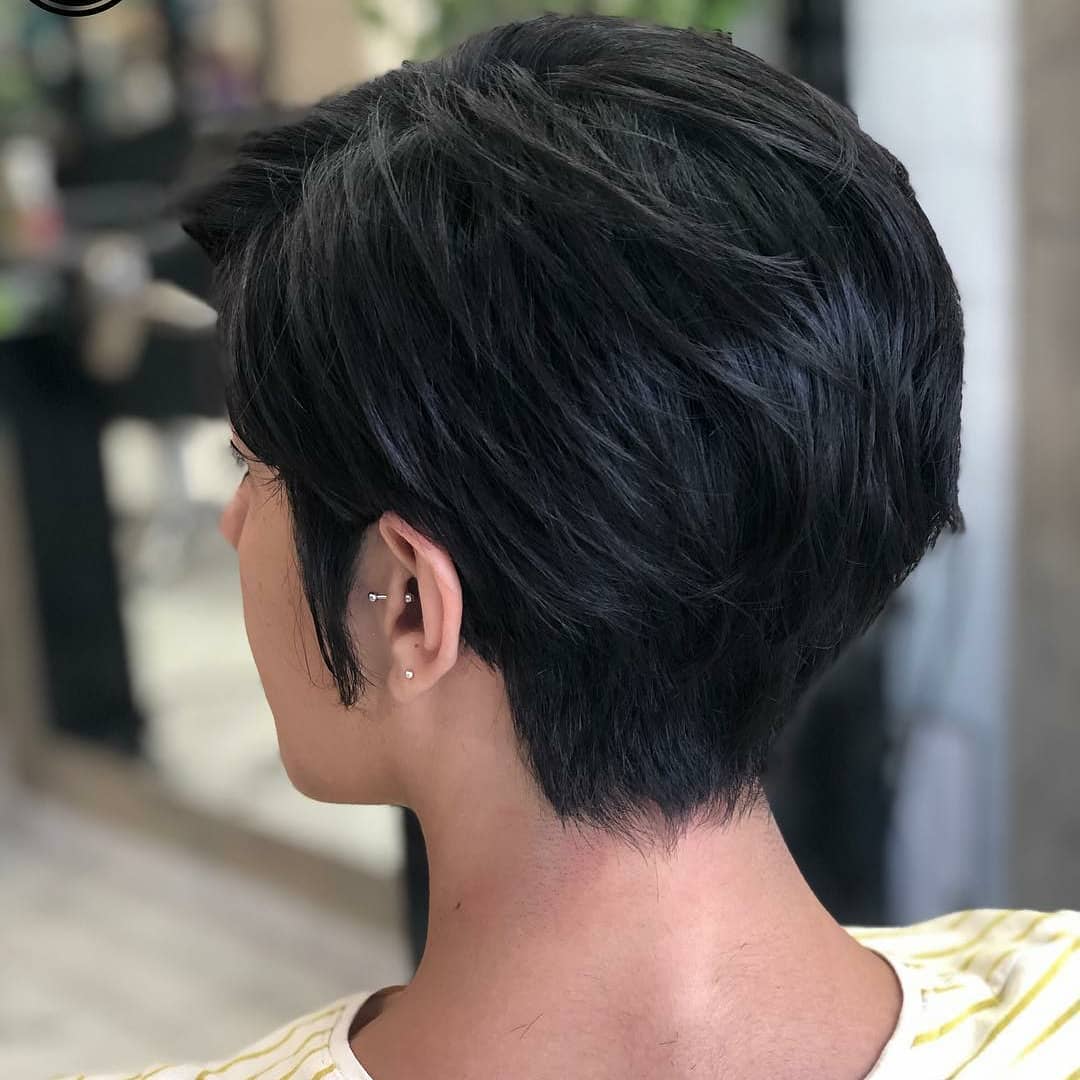 8. Blunt Lob
A blunt lob gives your hair a lot of structure and style.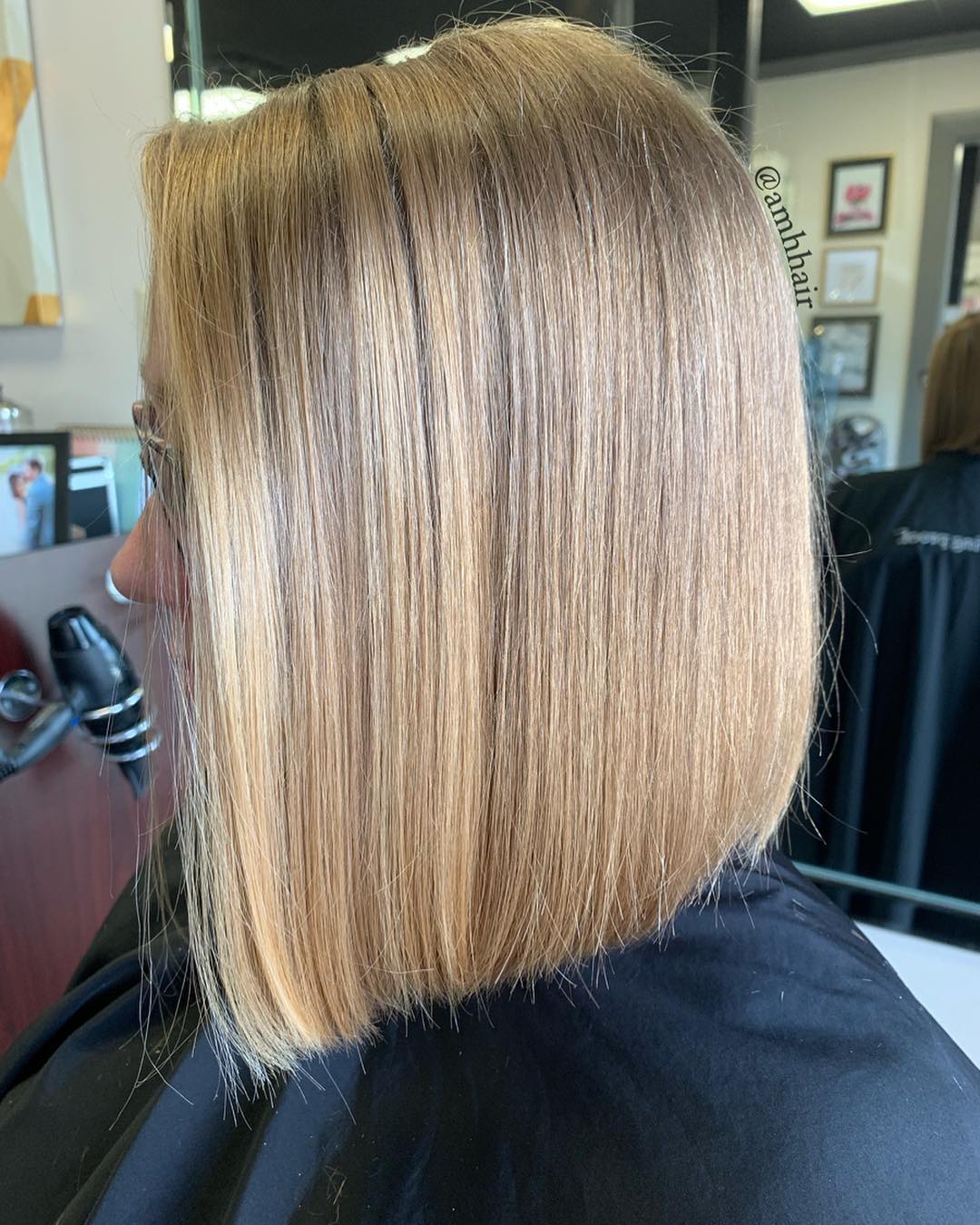 9. Burgundy Bob
If you are looking for a fresh new color then why not try this cool burgundy.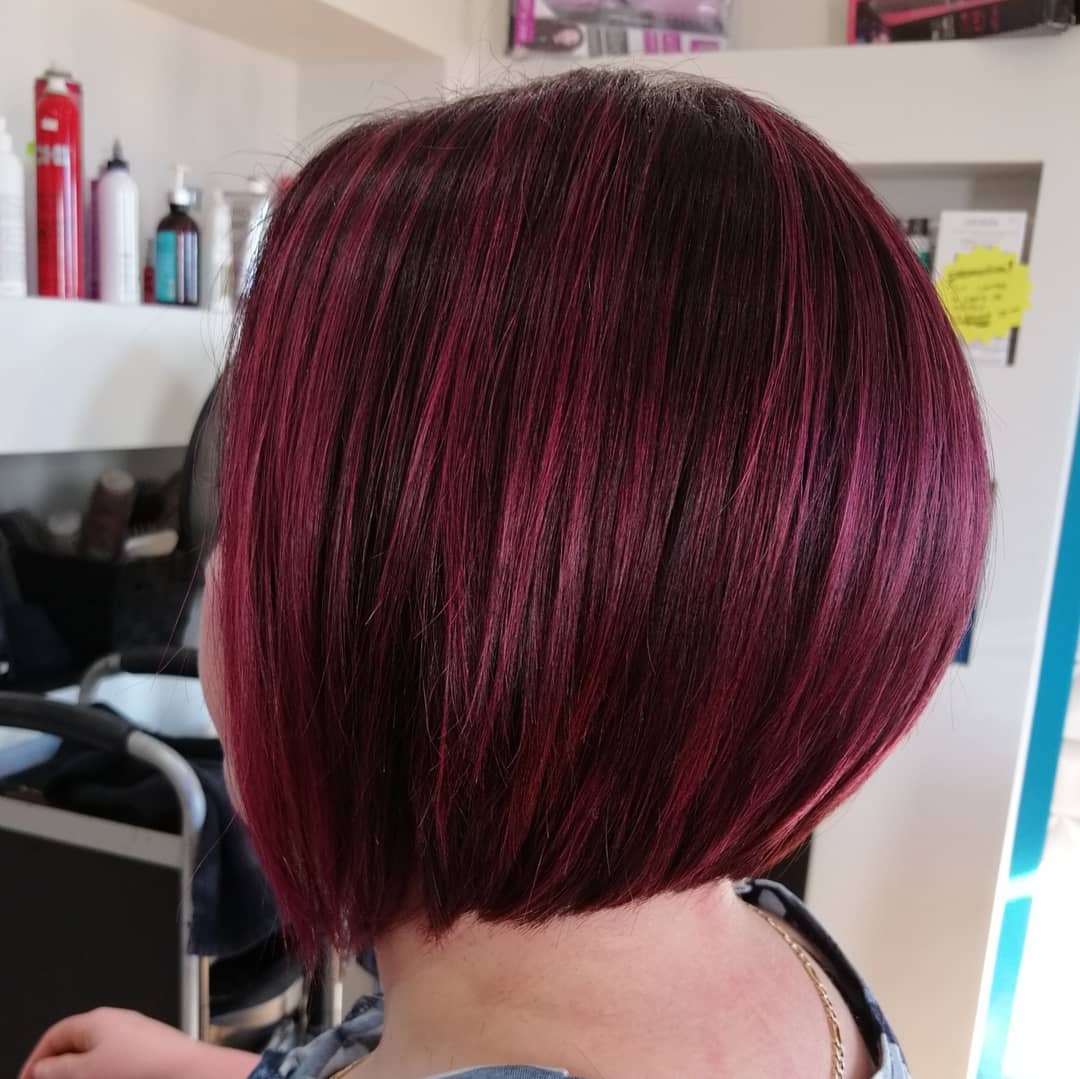 10. Cool Lob
This lob is a stunning color and perfect for both spring and summer. Keep your roots natural so you can have longer visits to the salon.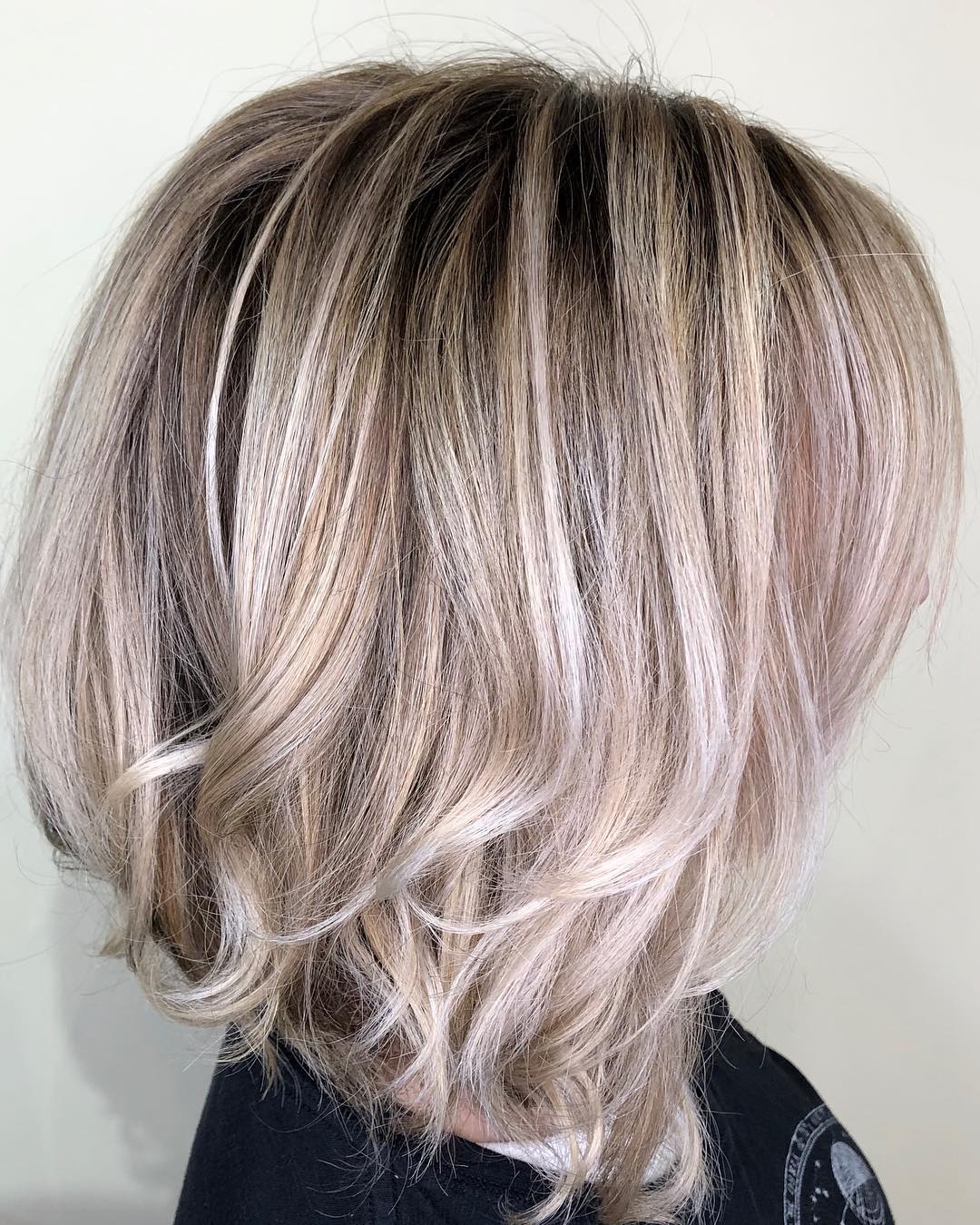 11. Angled Bob
An angled bob gives you a lot of definition and structure.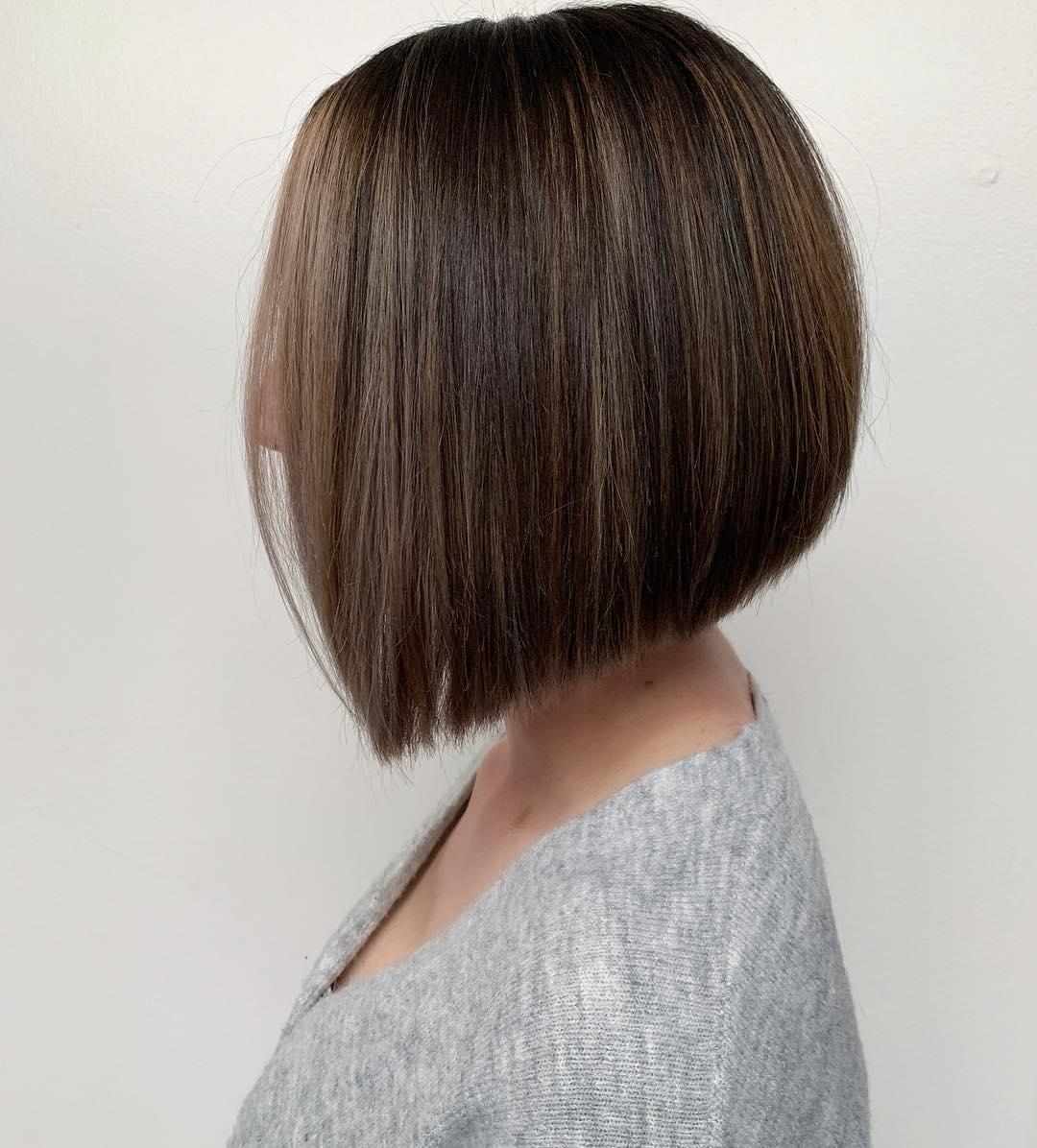 12. Foliage Bob
A foliage bob will give you amazing color to rock during the summer.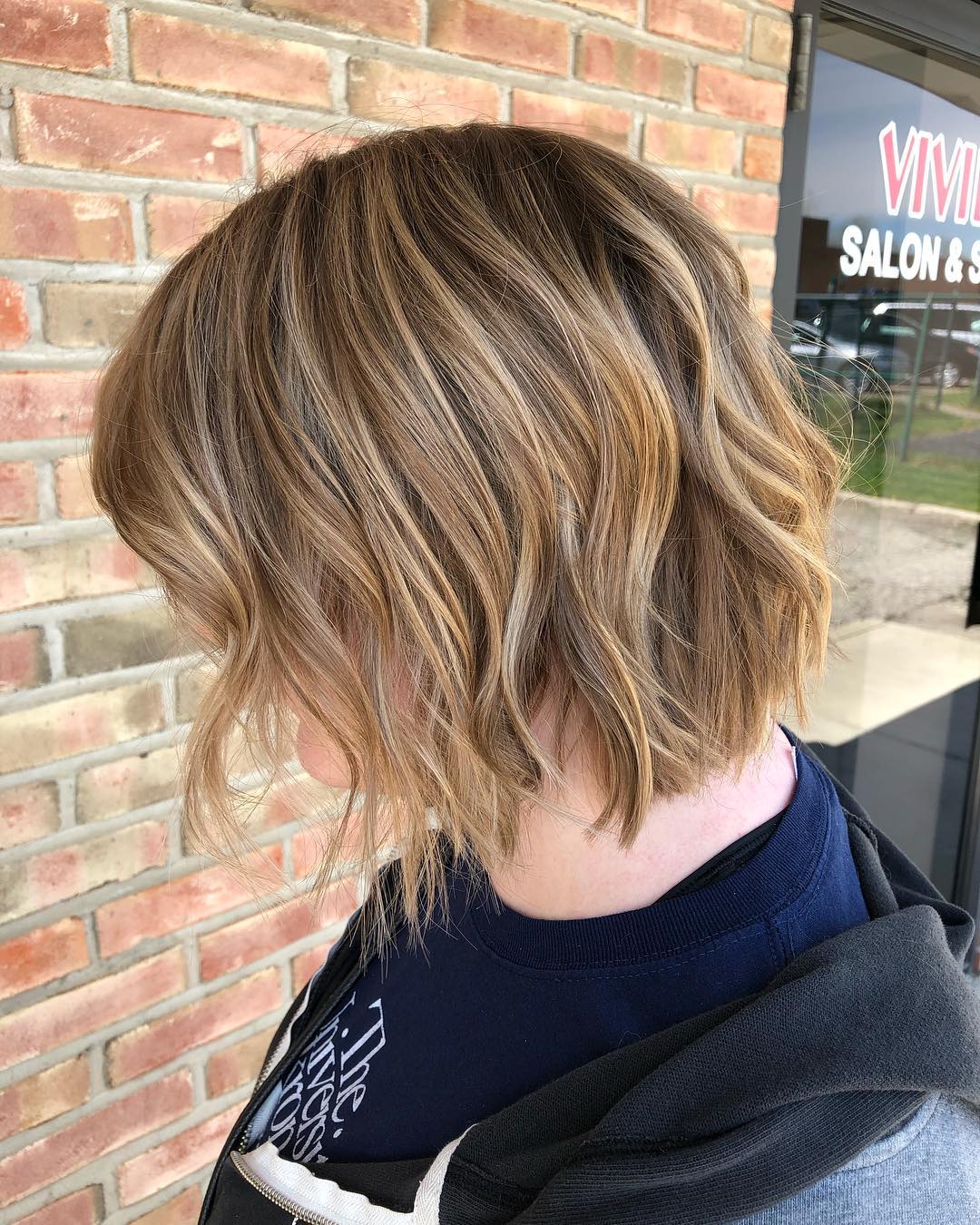 13. Balayage Lob
It's cool to go with the trend, so try out this gorgeous balayage lob.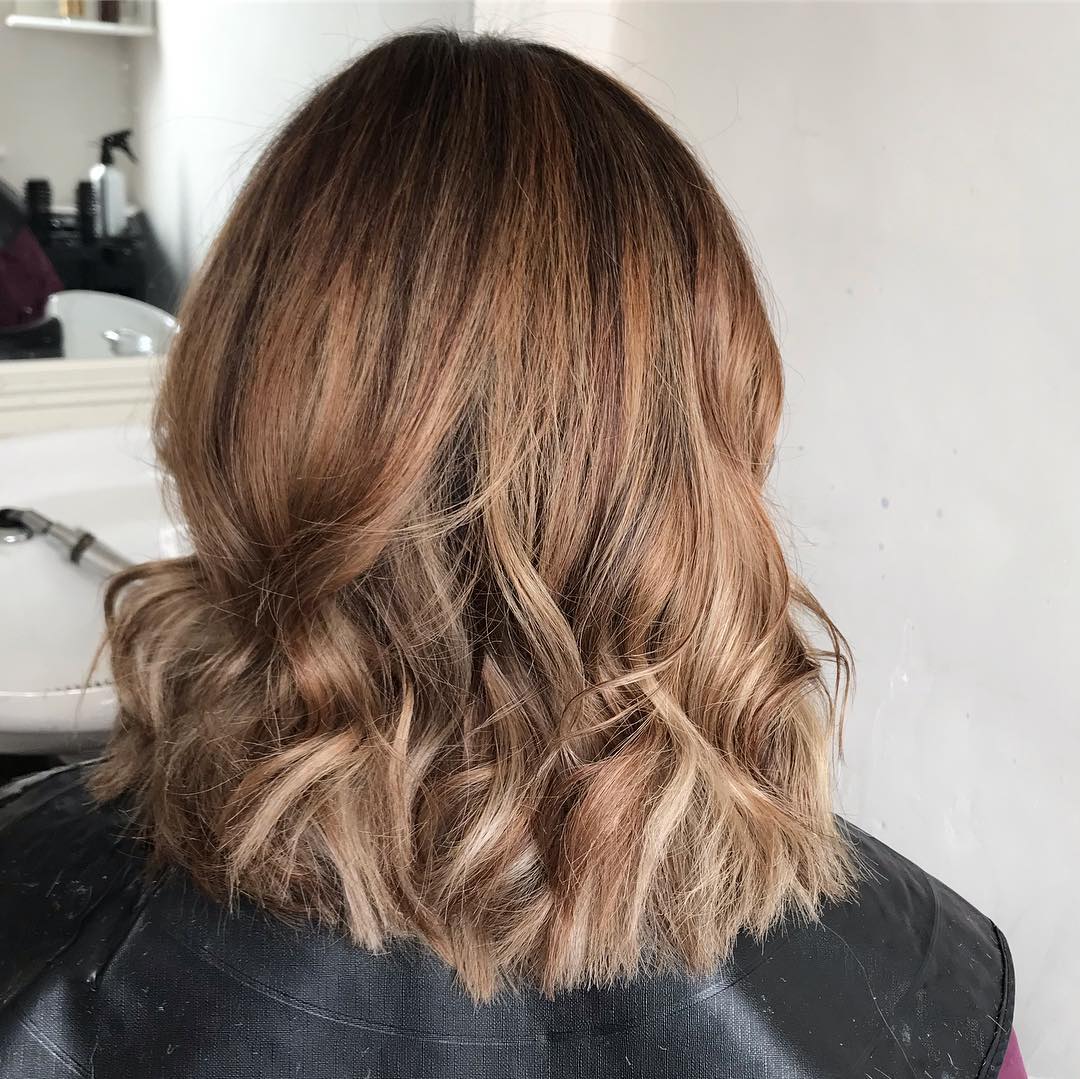 14. Icy Blonde Lob
This icy blonde lob screams stylish for the summer.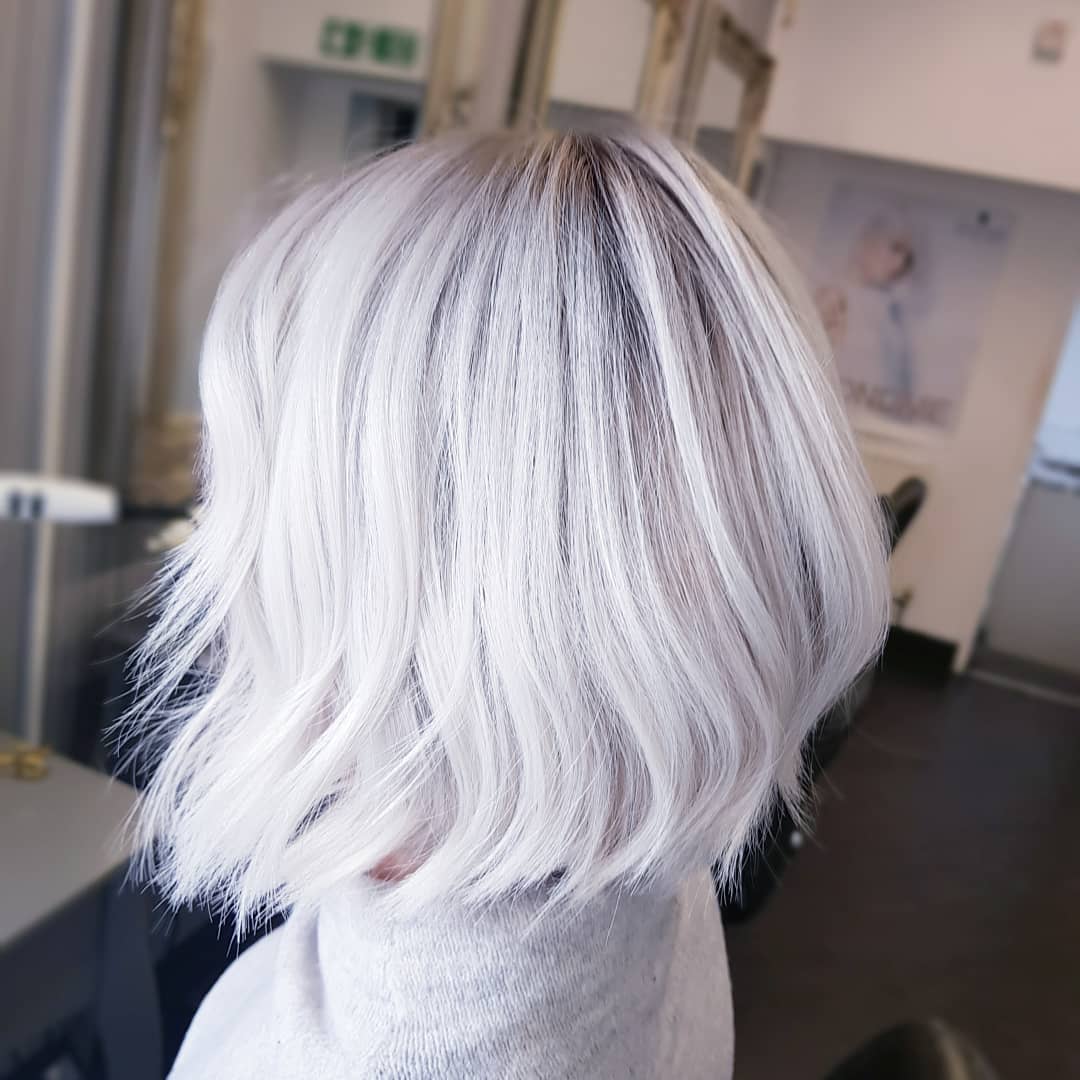 15. Soft Bob
Keep your hair natural and embrace a soft bob.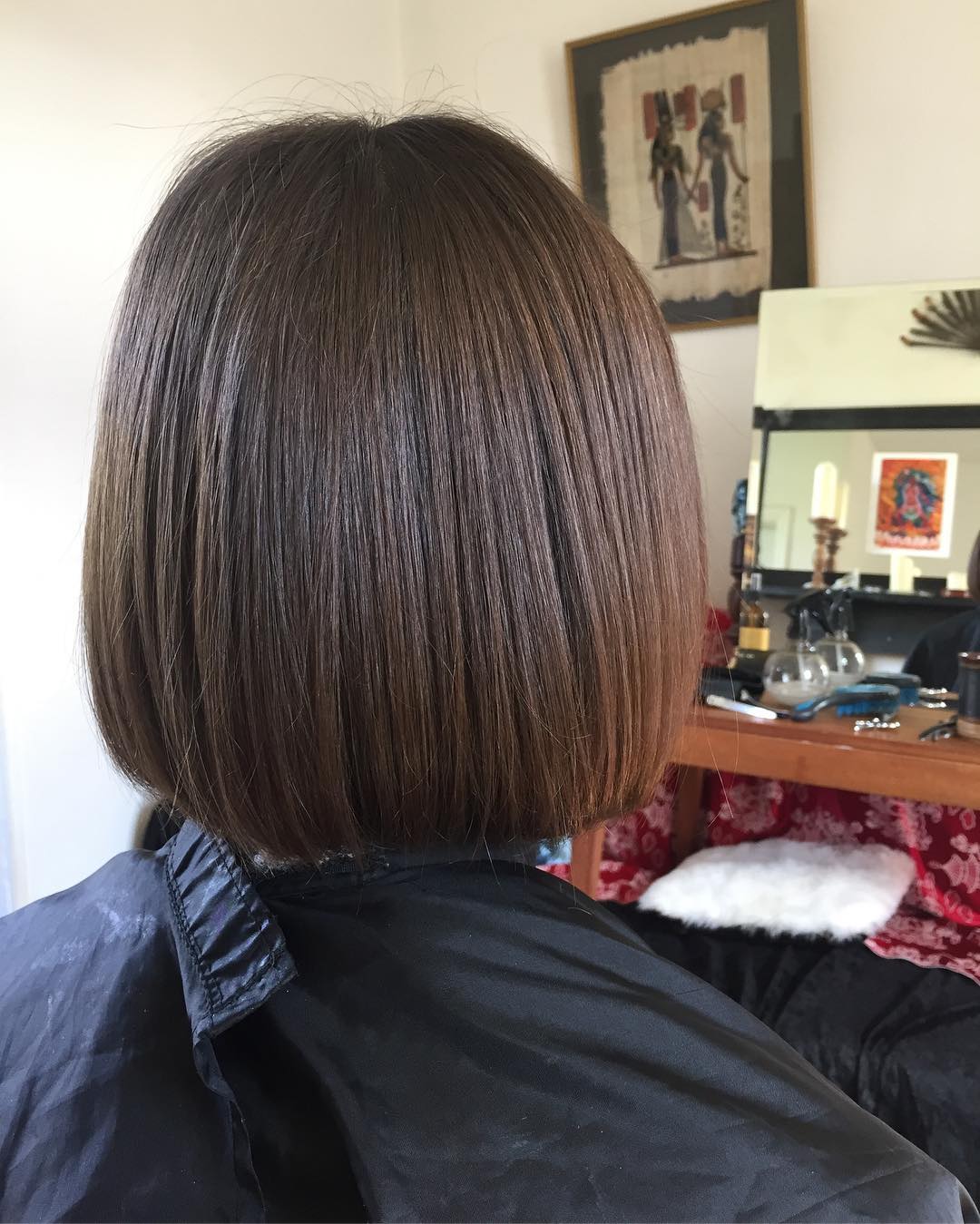 16.Long Pixie
Keep your pixie long on the top and short everywhere else for some awesome styling.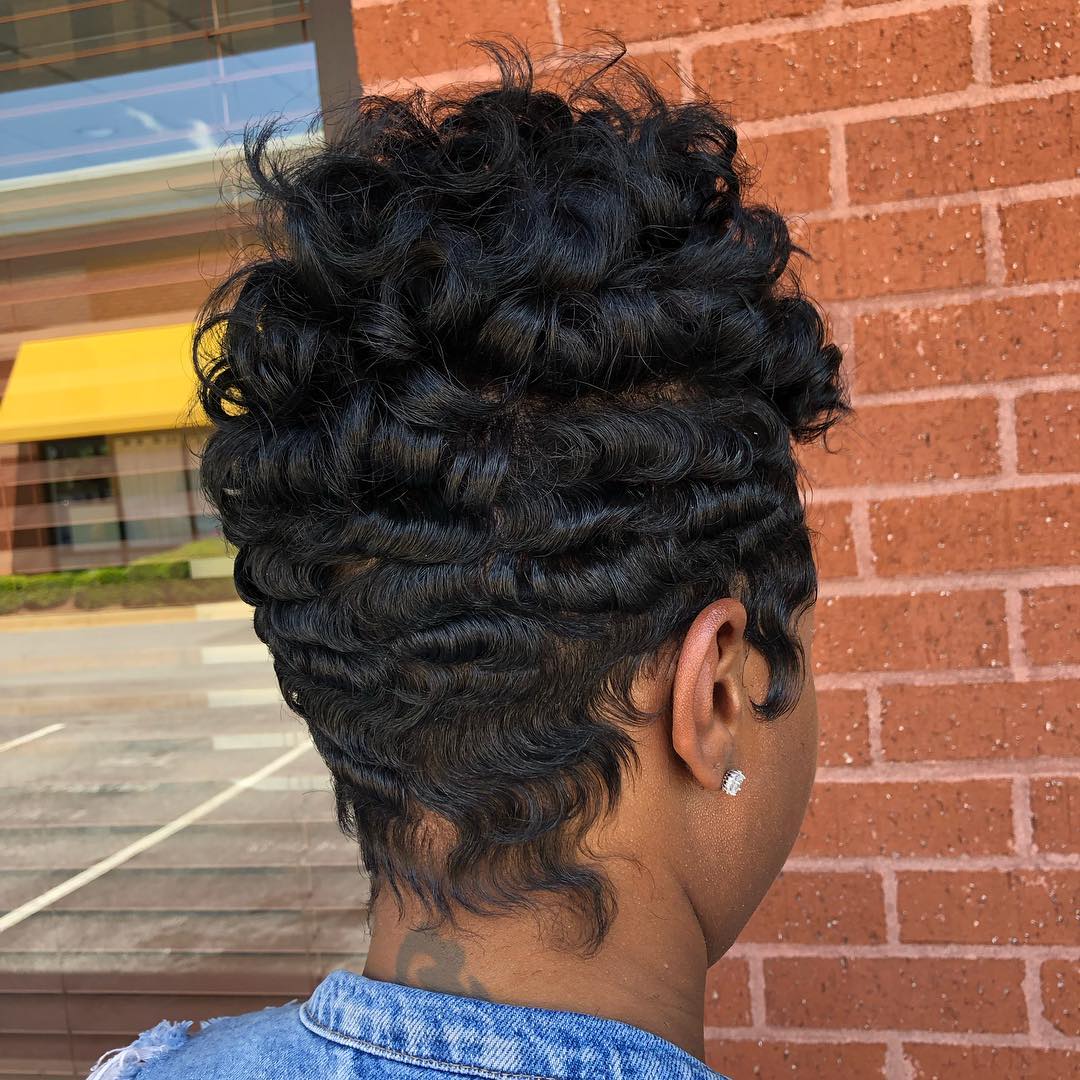 17. Medium Pixie
If you're worried about your pixie being too short, trying this medium length on instead.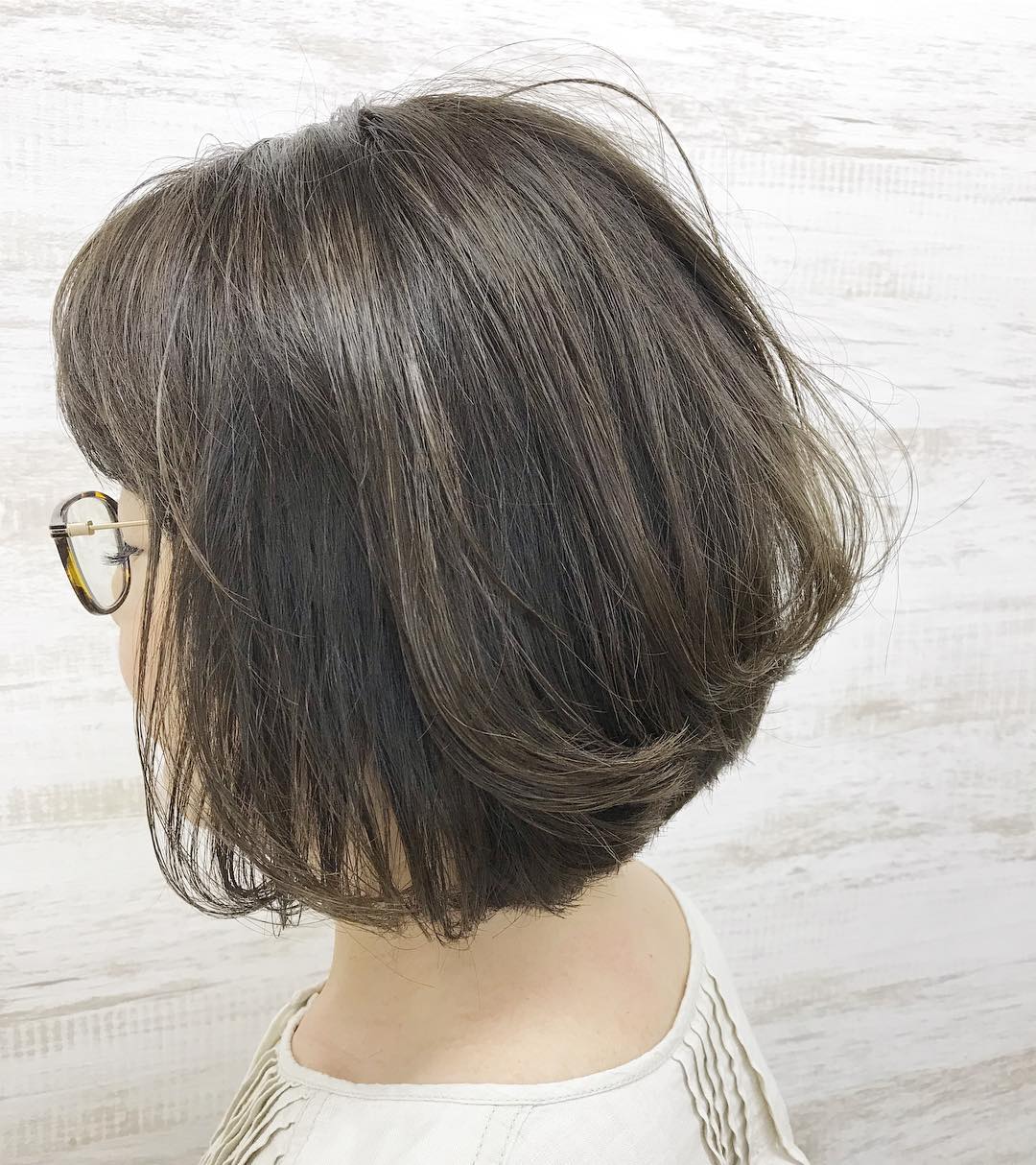 18. Caramel Highlights
Add some caramel highlights throughout your lob for a little extra light.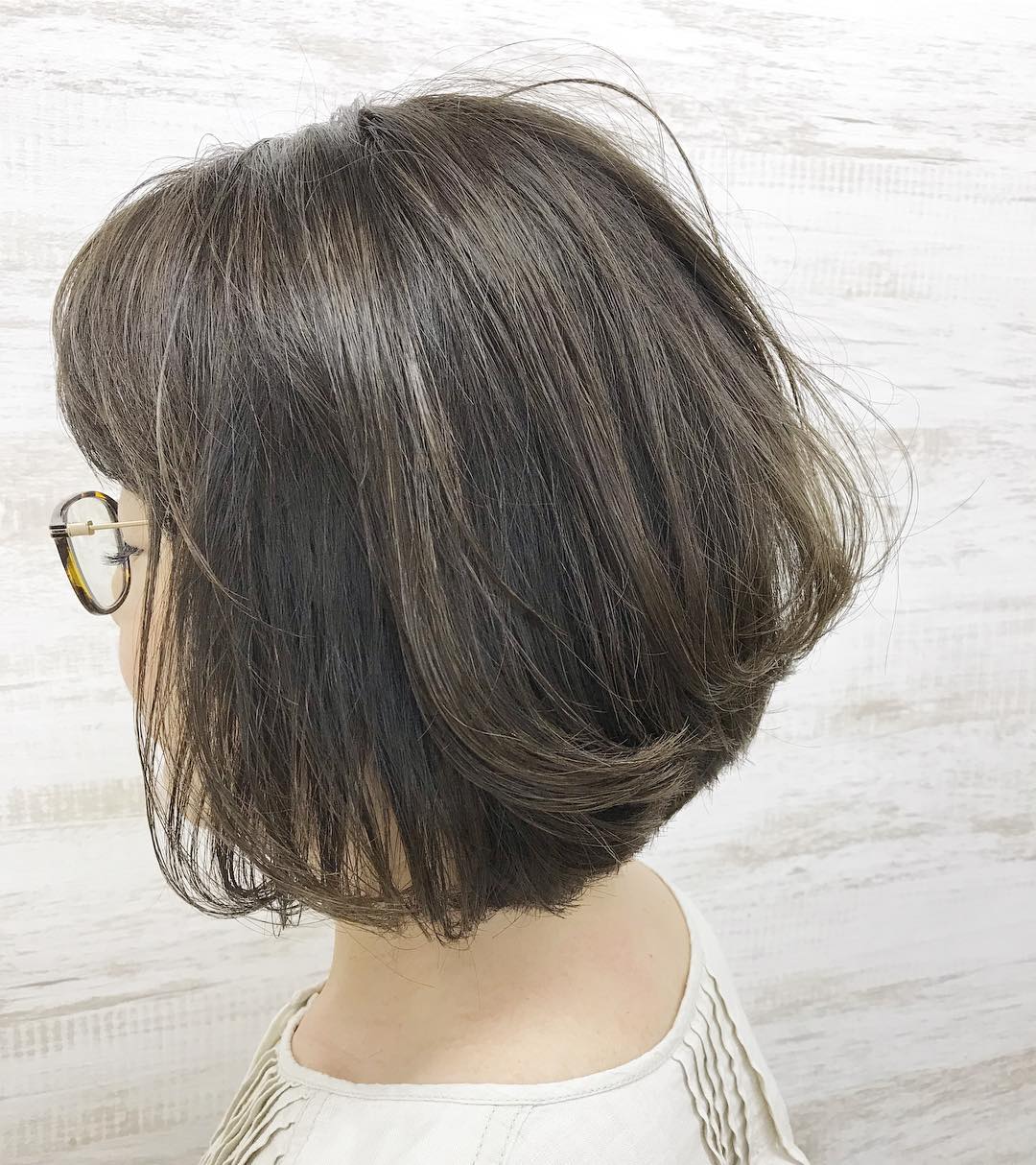 19. Straight Lob
Your lob doesn't always have to be curled, embrace a nice straight lob instead.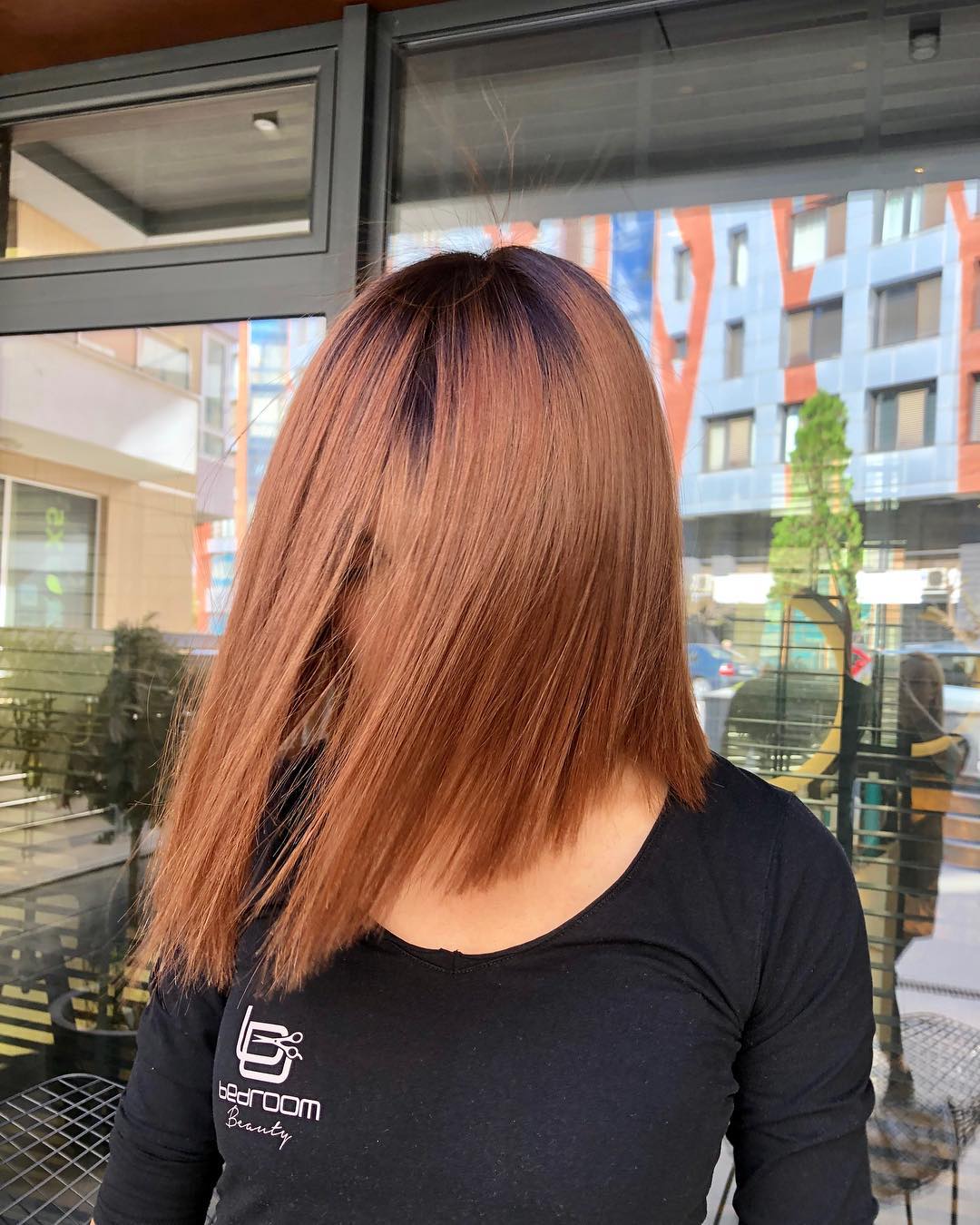 20. Banged Lob
Add a set of bangs to your lob for a new look without a drastic change.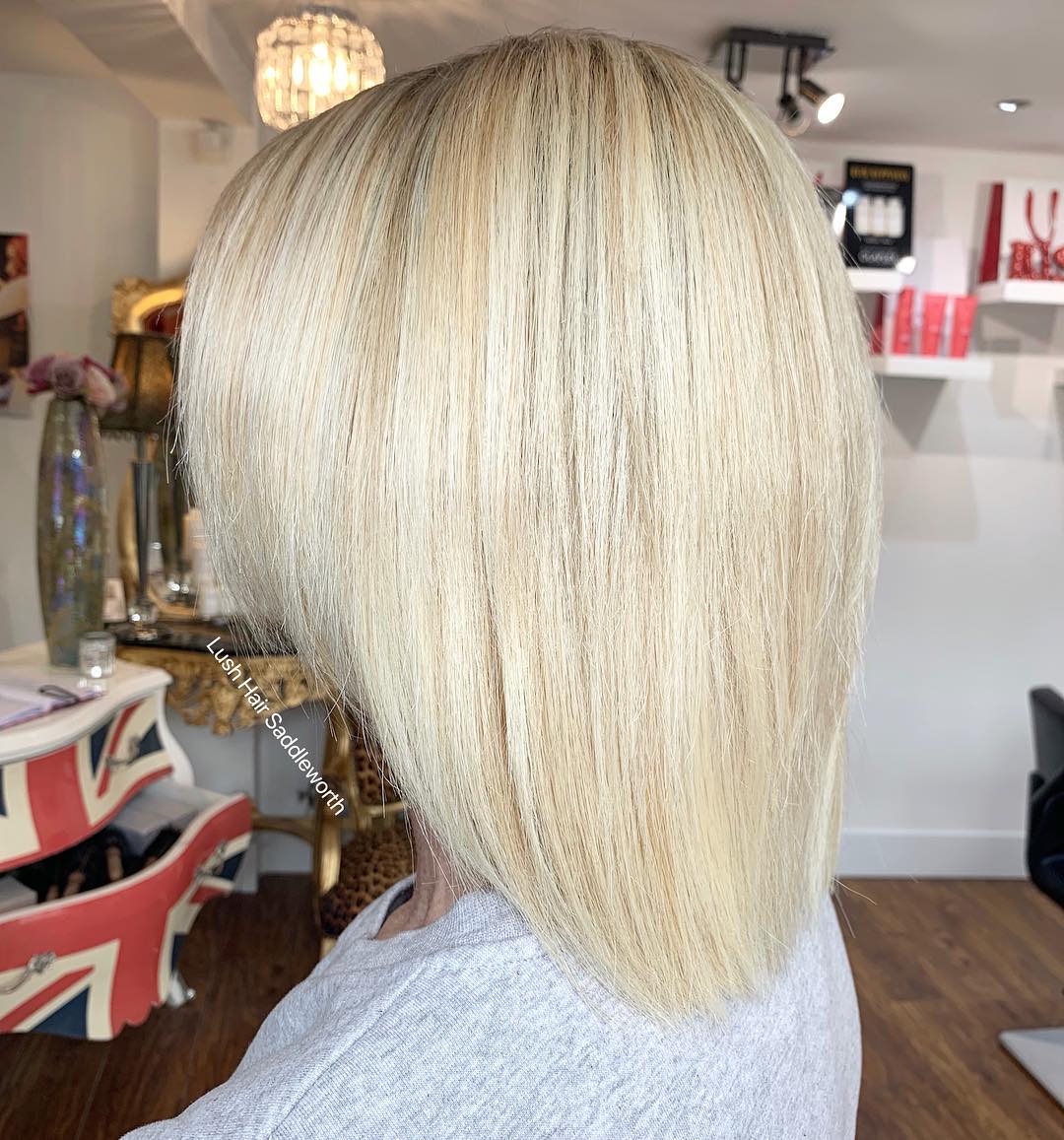 21. Blonde Highlights
If you love blonde but don't want to overdo it, try some highlights.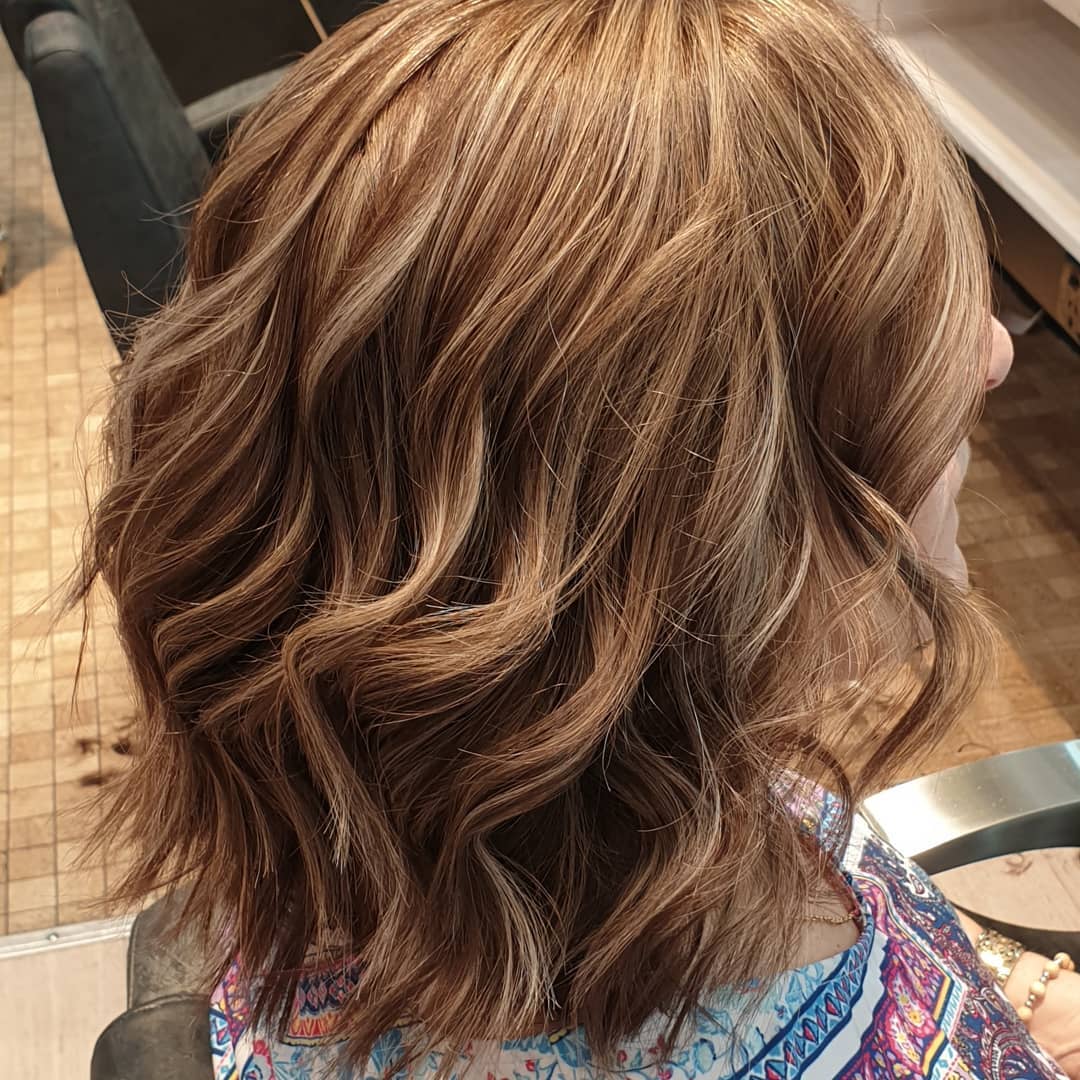 22. Ashy Brown
Throw a little ash color in your hair and embrace a nice bob.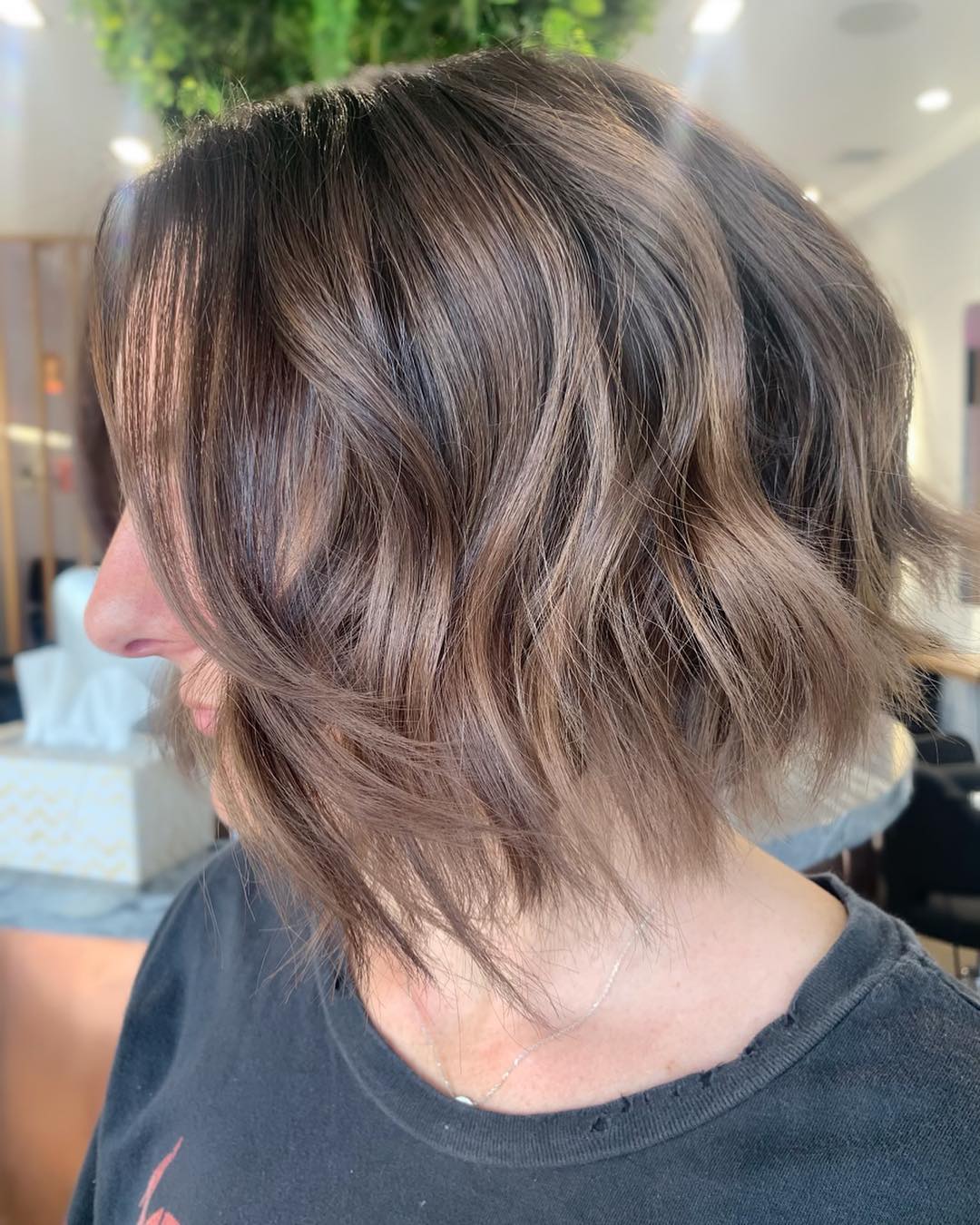 23. Lowlight Angled Bob
This angled bob with lowlights gives you the perfect spring hair with gorgeous color.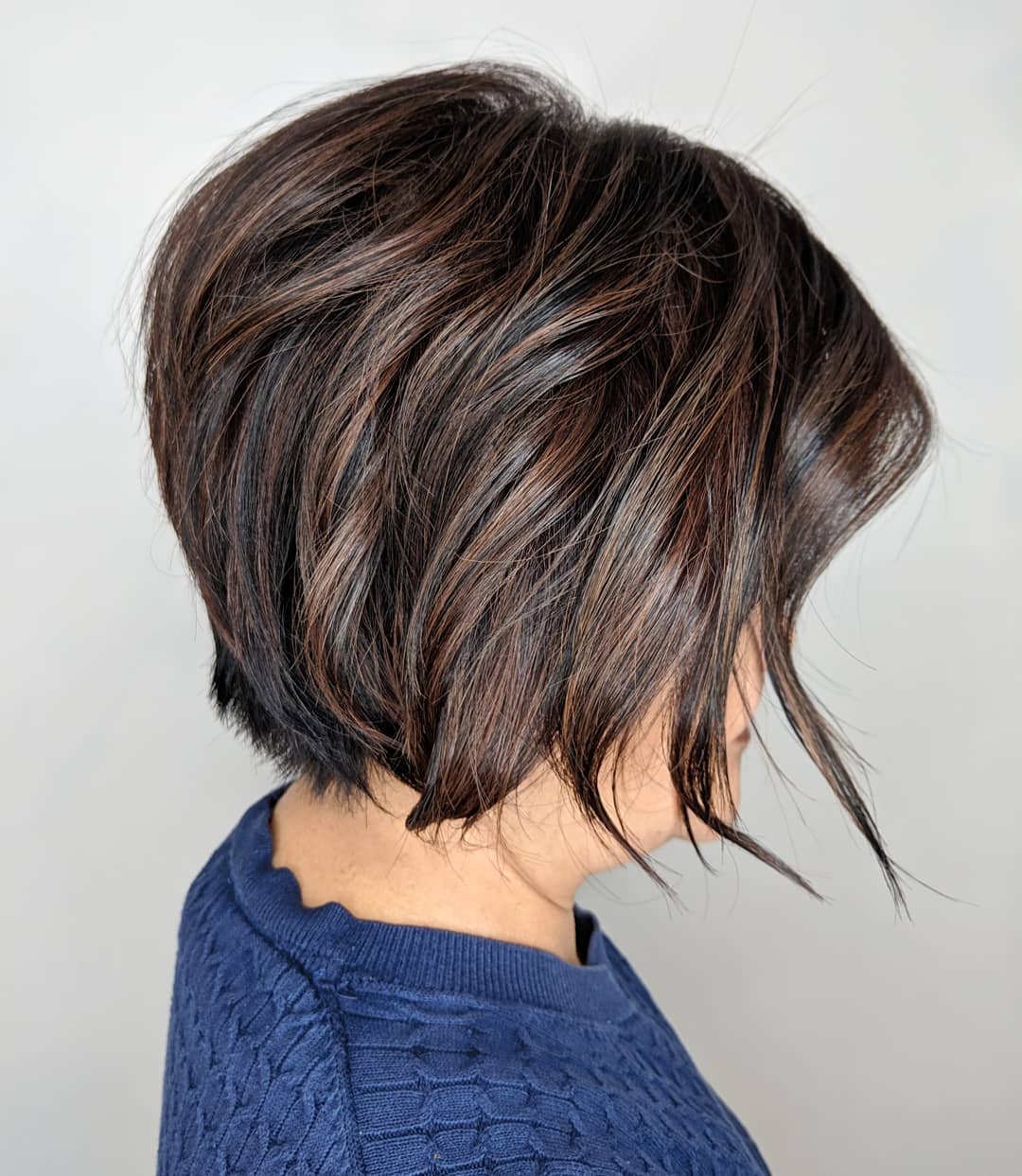 24. Tight Curls
Sure a lob looks great with waves but tight curls look just as great.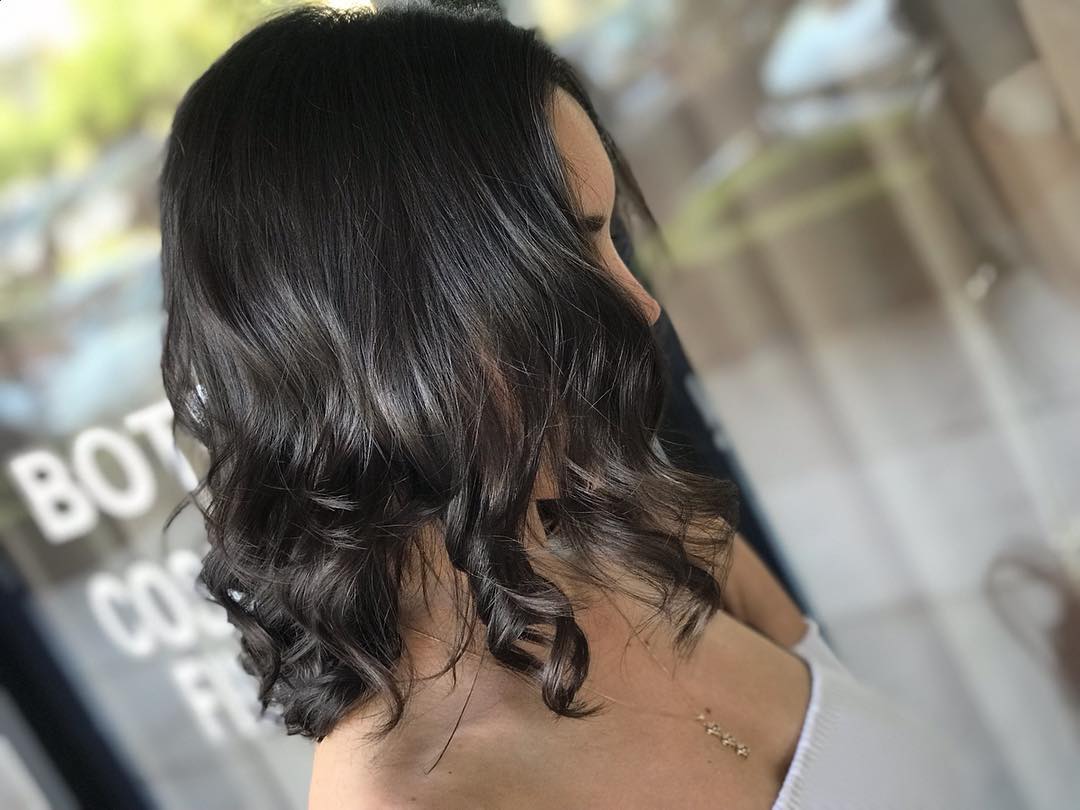 25. Chestnut Beauty
This stunning chestnut color is the perfect mix of light and dark.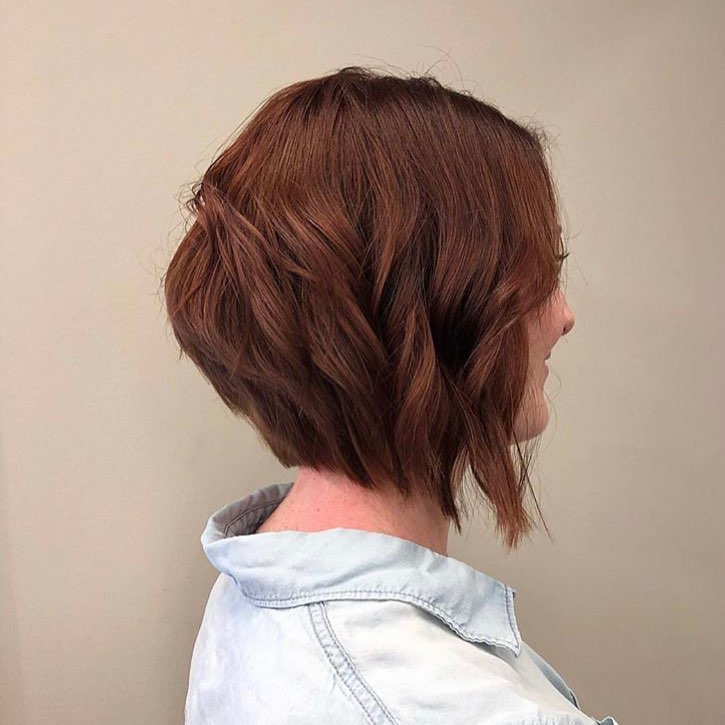 26. Flared Ends
You can flare the ends of your hair for a beautiful look with minimal effort.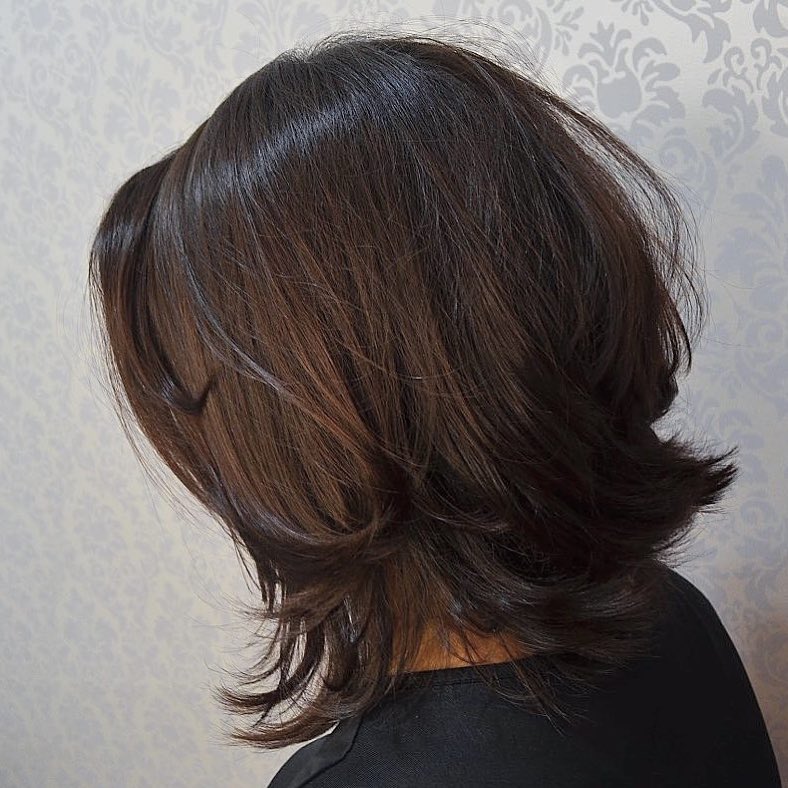 27. Cherry Lob
This cherry color still gives a natural vibe but also a little different then what we are used to seeing.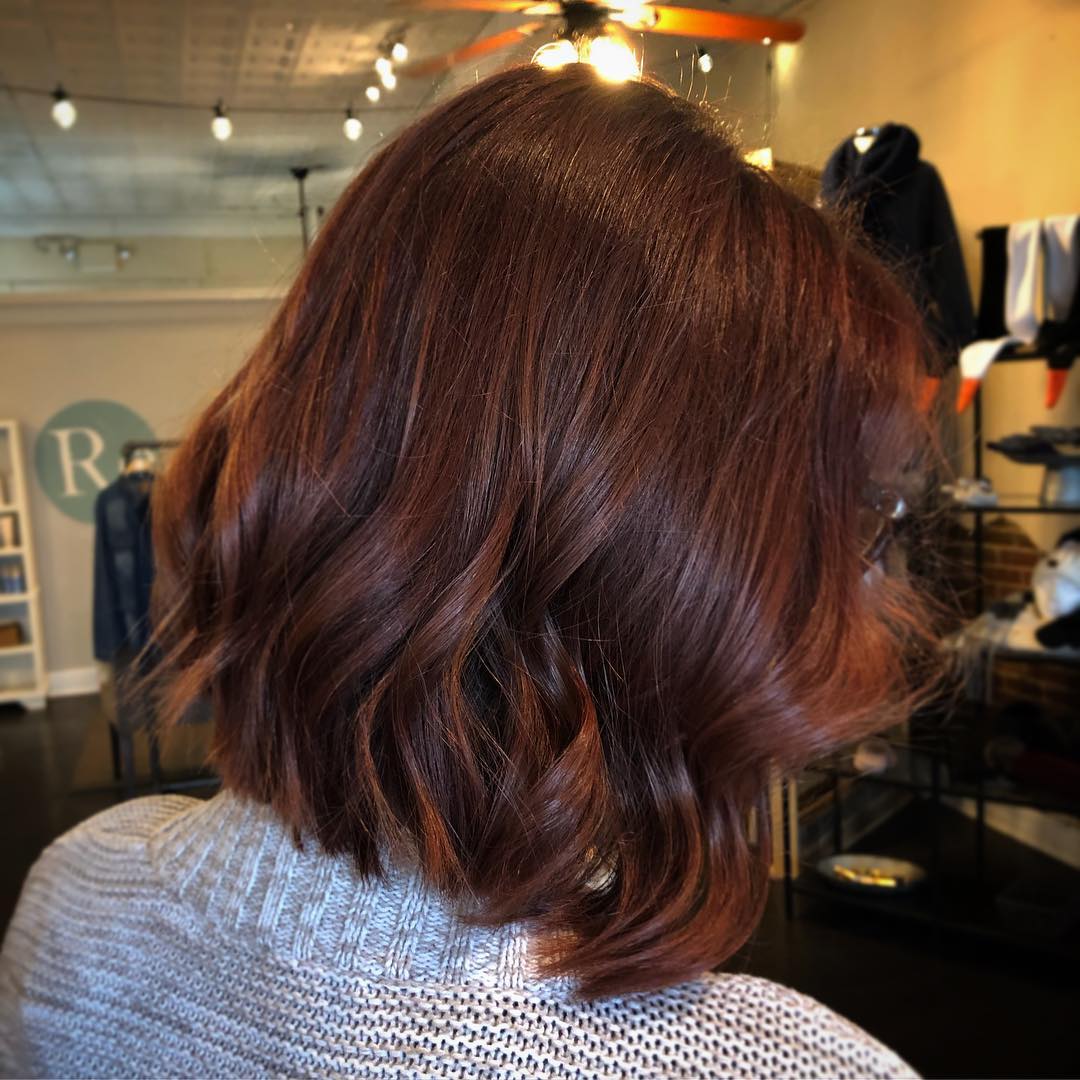 28. Rose Gold Bob
Rose gold is a popular color this year, so why not wear it in your hair?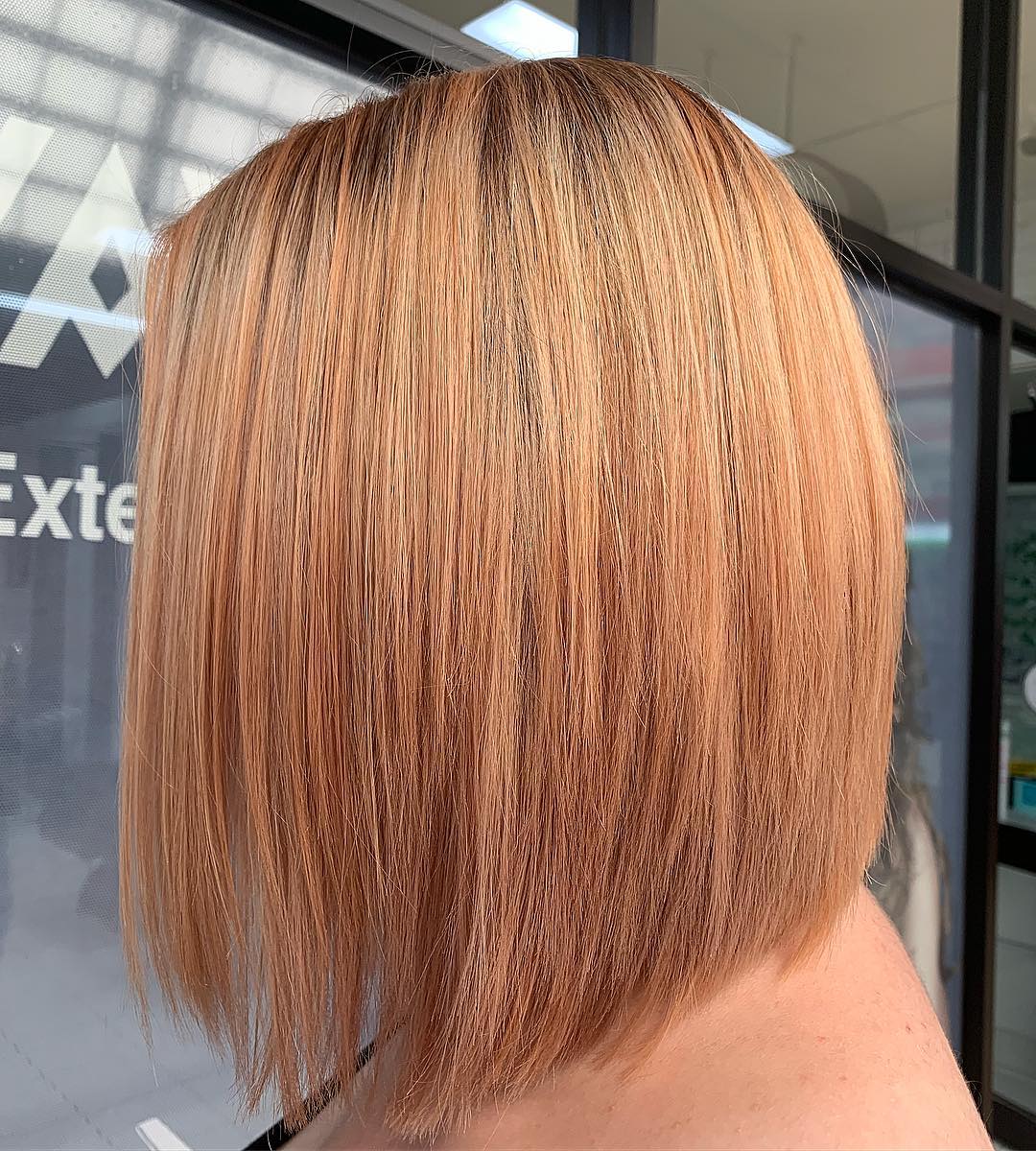 29. Shadow Root Blonde
Shadow Roots are great for a natural look especially paired with a bright blonde color.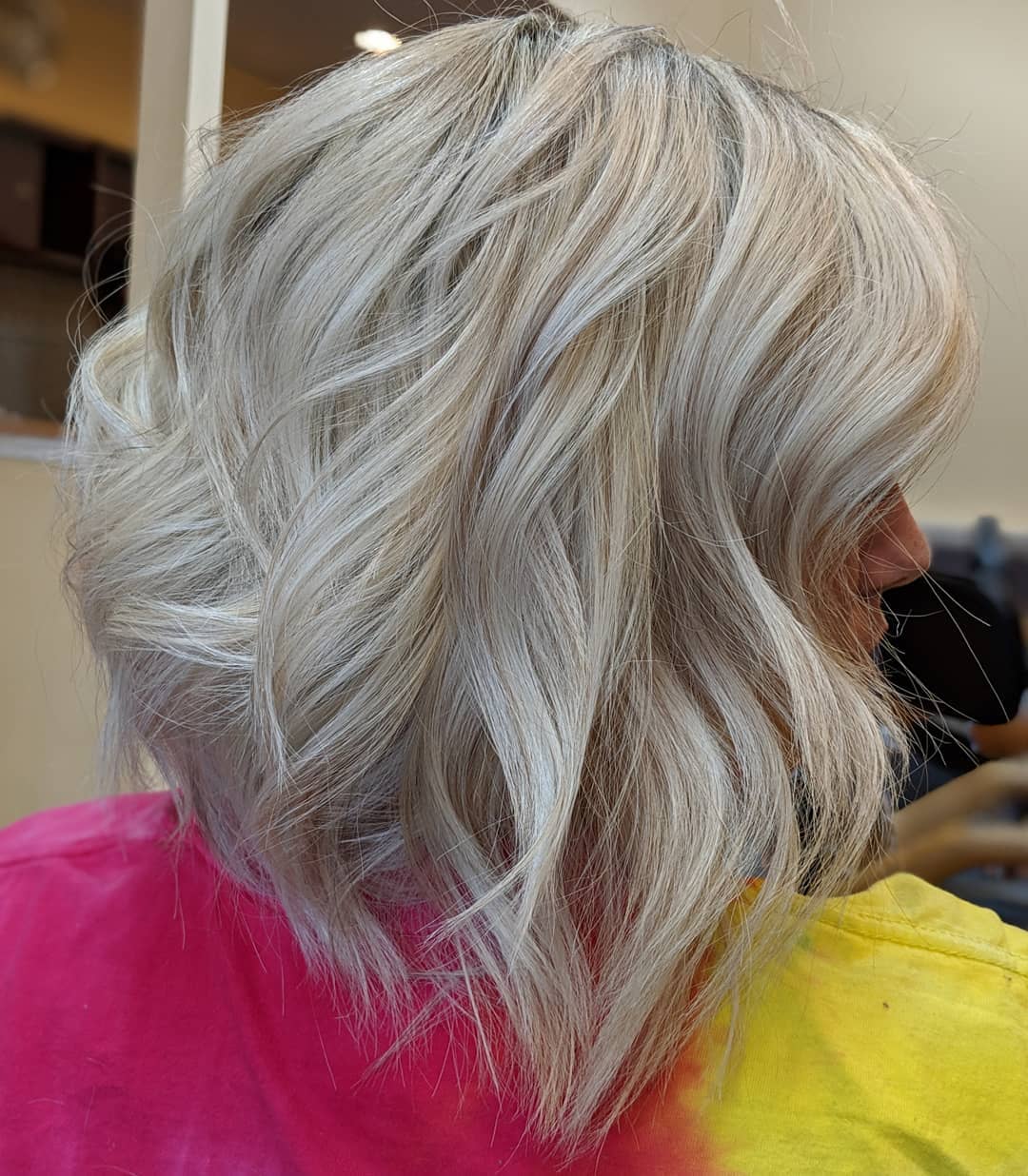 30. Beachy Waves
Rock some beach waves along with your gorgeous lob.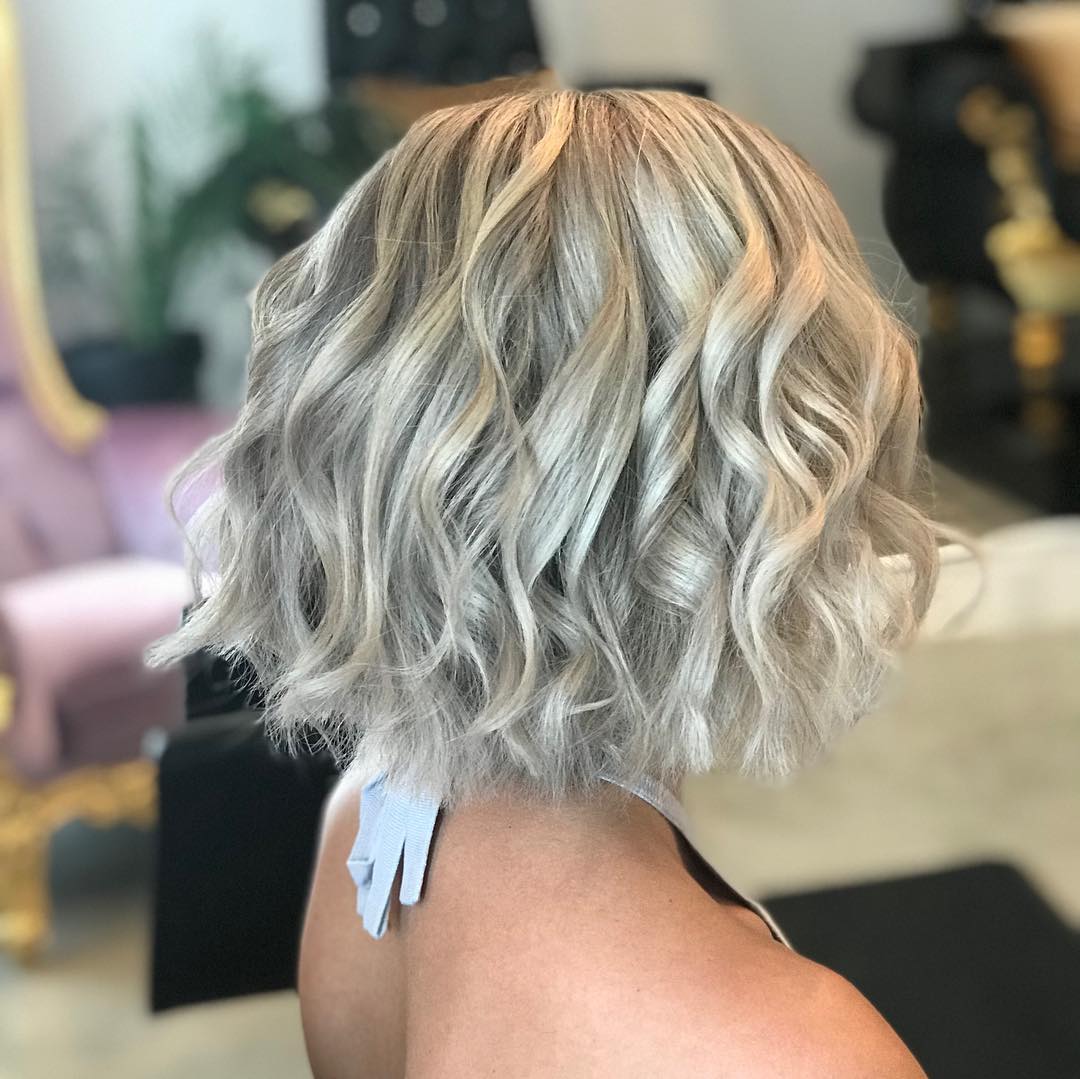 31. Curled Mohawk
This curled mohawk is a beautiful style and perfects if you want to try something new.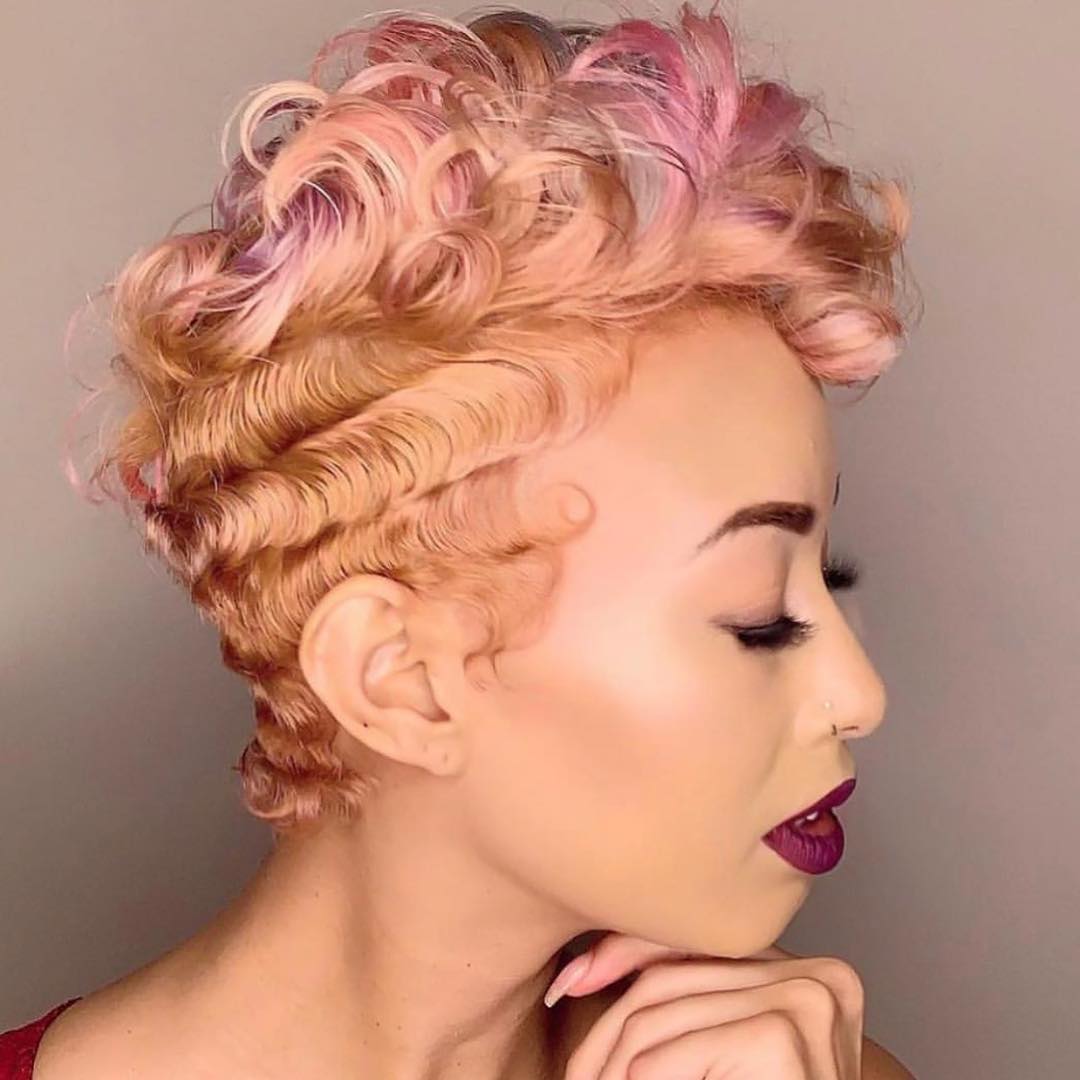 32. Shaved Pixie
This shaved pixie is a great fresh start for your hair.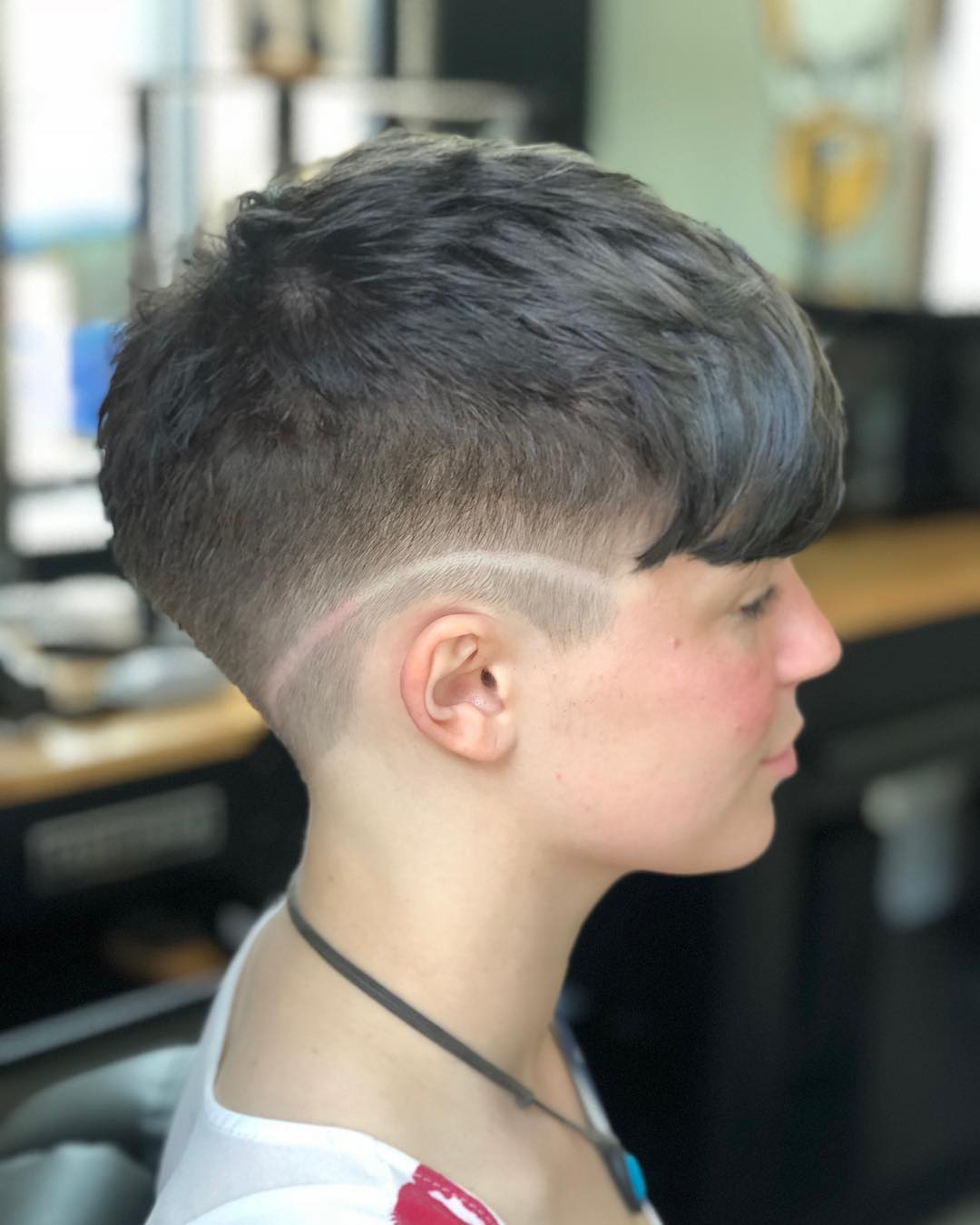 33. Layered Pixie
This layered pixie gives you a lot of hair to still play with.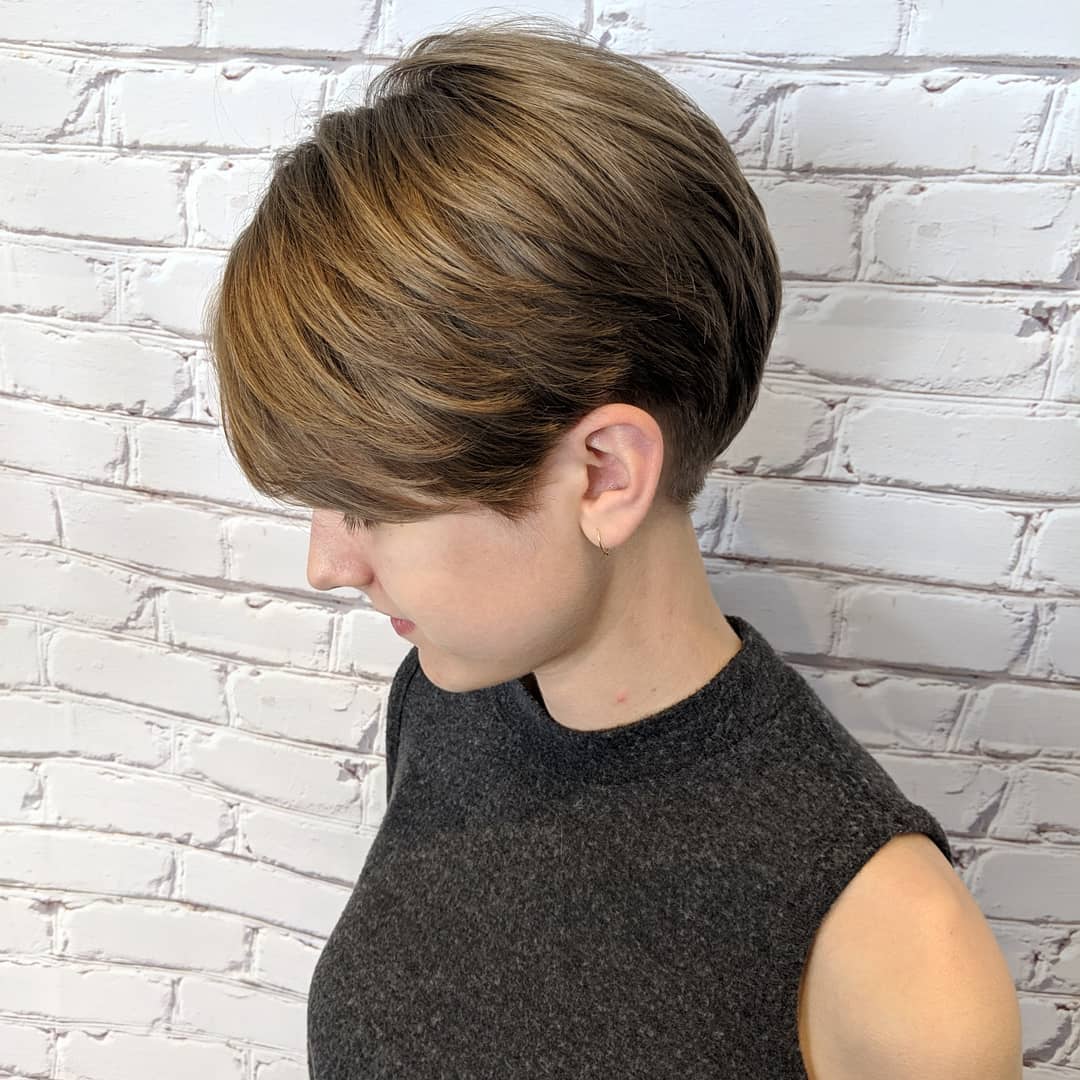 34. Short Pixie
This pixie is a great cut if you want to have minimal issues with your hair but still look stunning.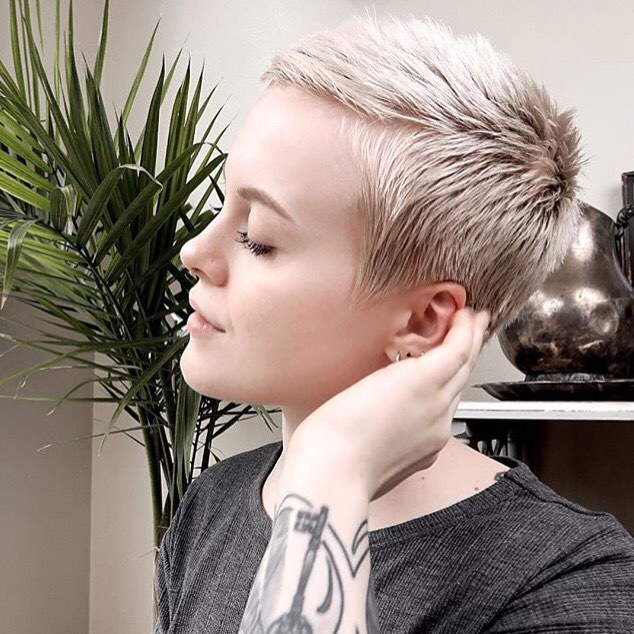 35. Braided Style
Even with short hair, you can do a beautiful braided look.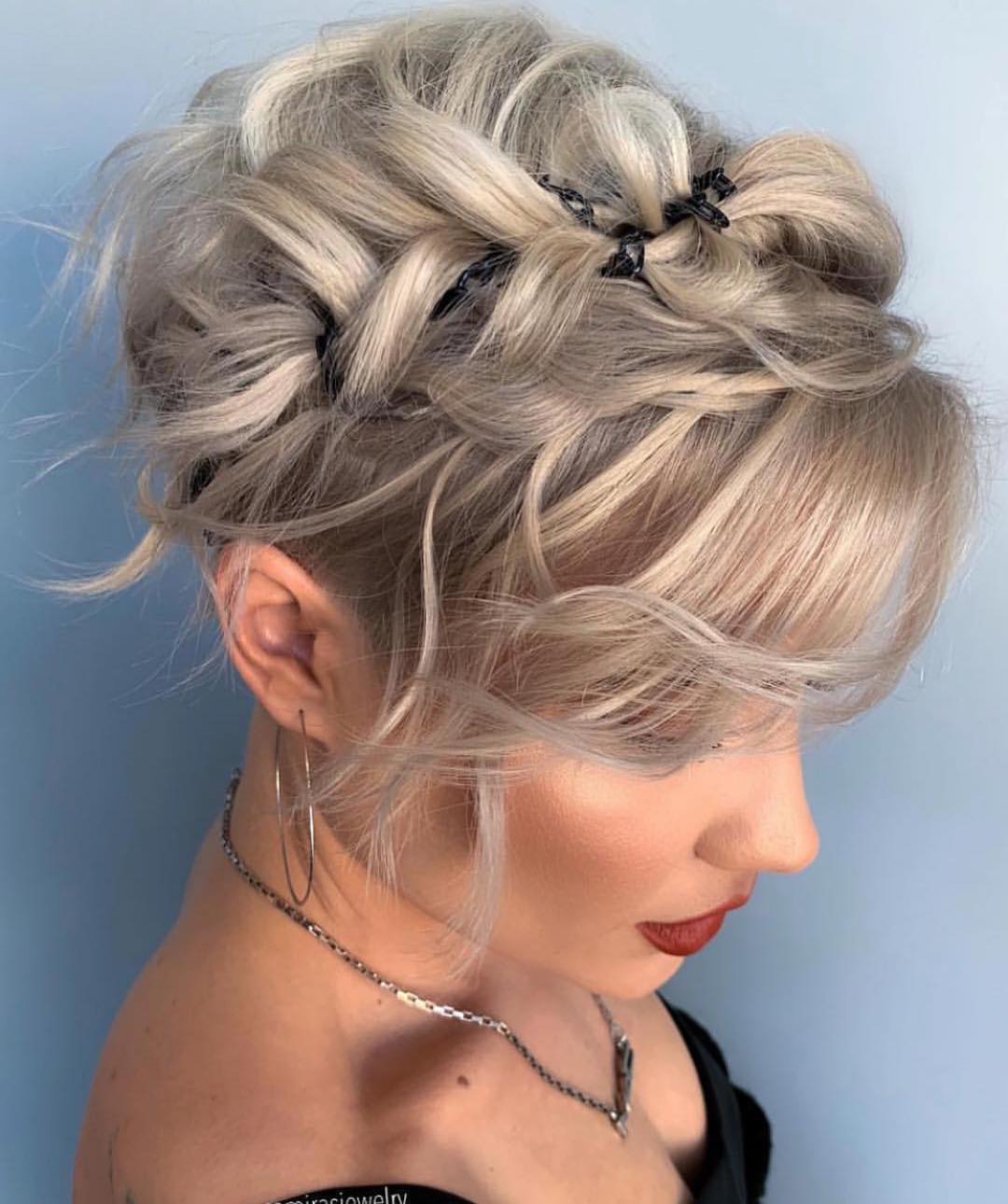 36. Top Knot
Rock a top knot with your short style.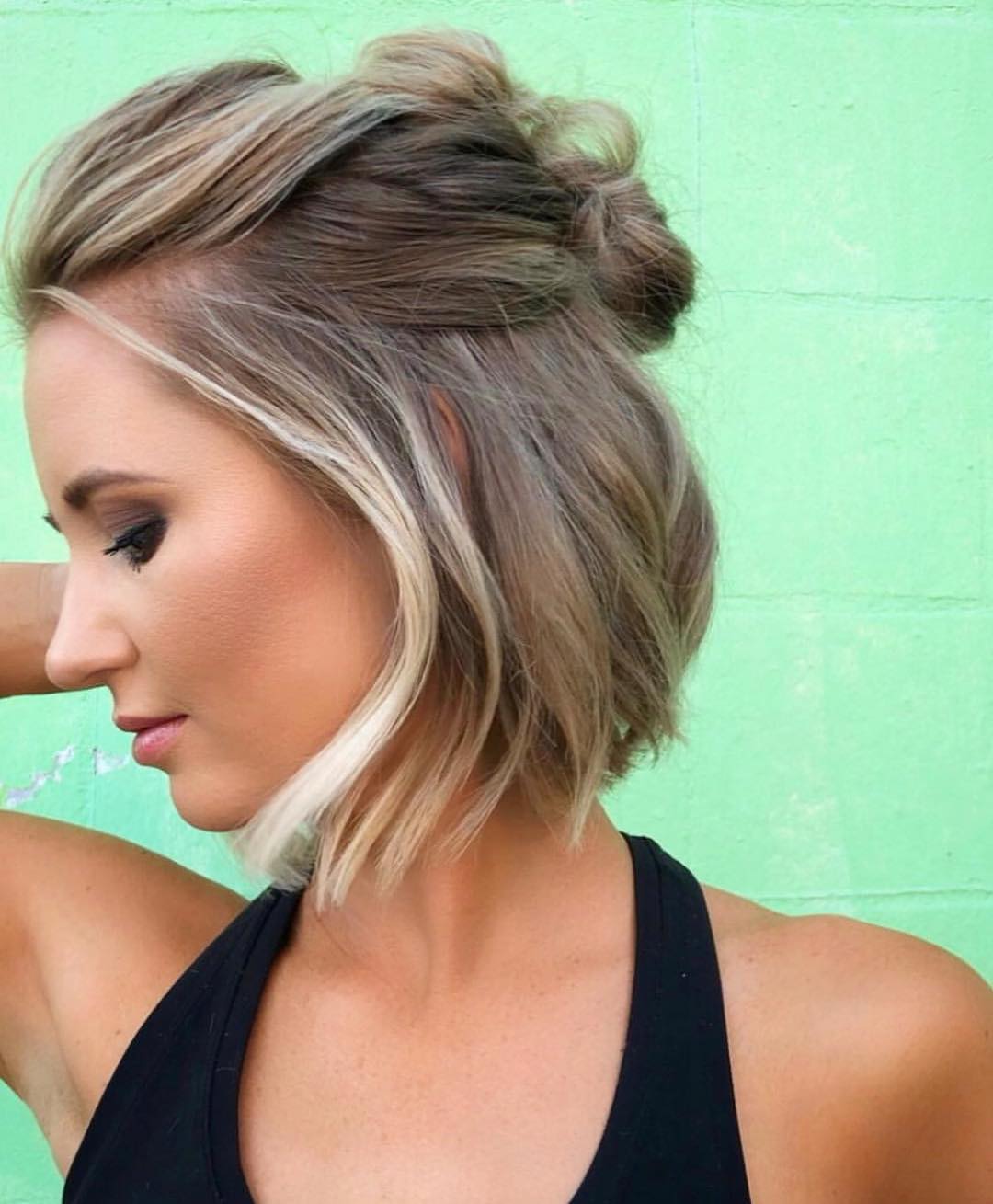 37. Messy Pixie
A messy pixie gives you a lot of hair to play with and some volume.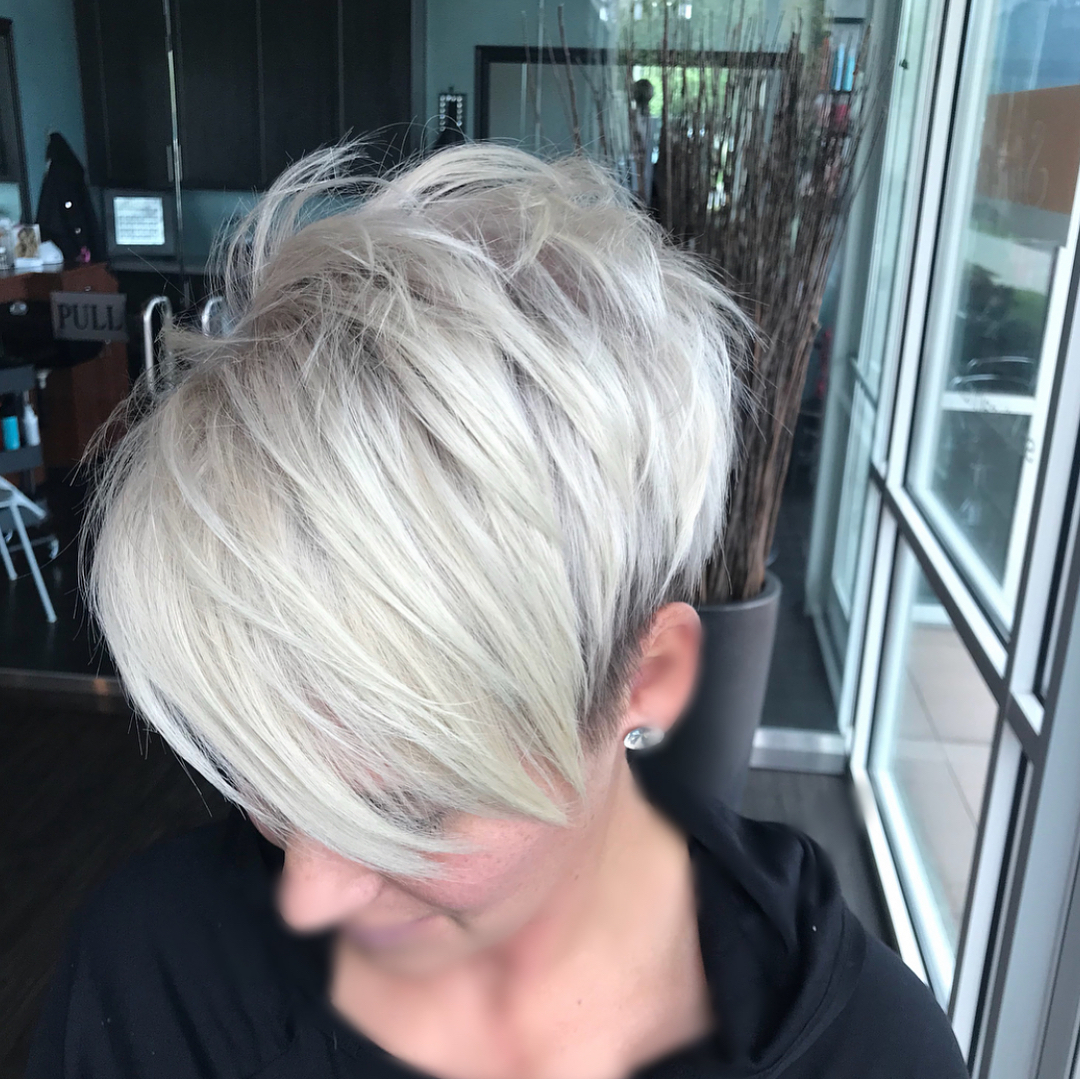 38. Straight Bob
This straight bob is stunning and perfect for the summer.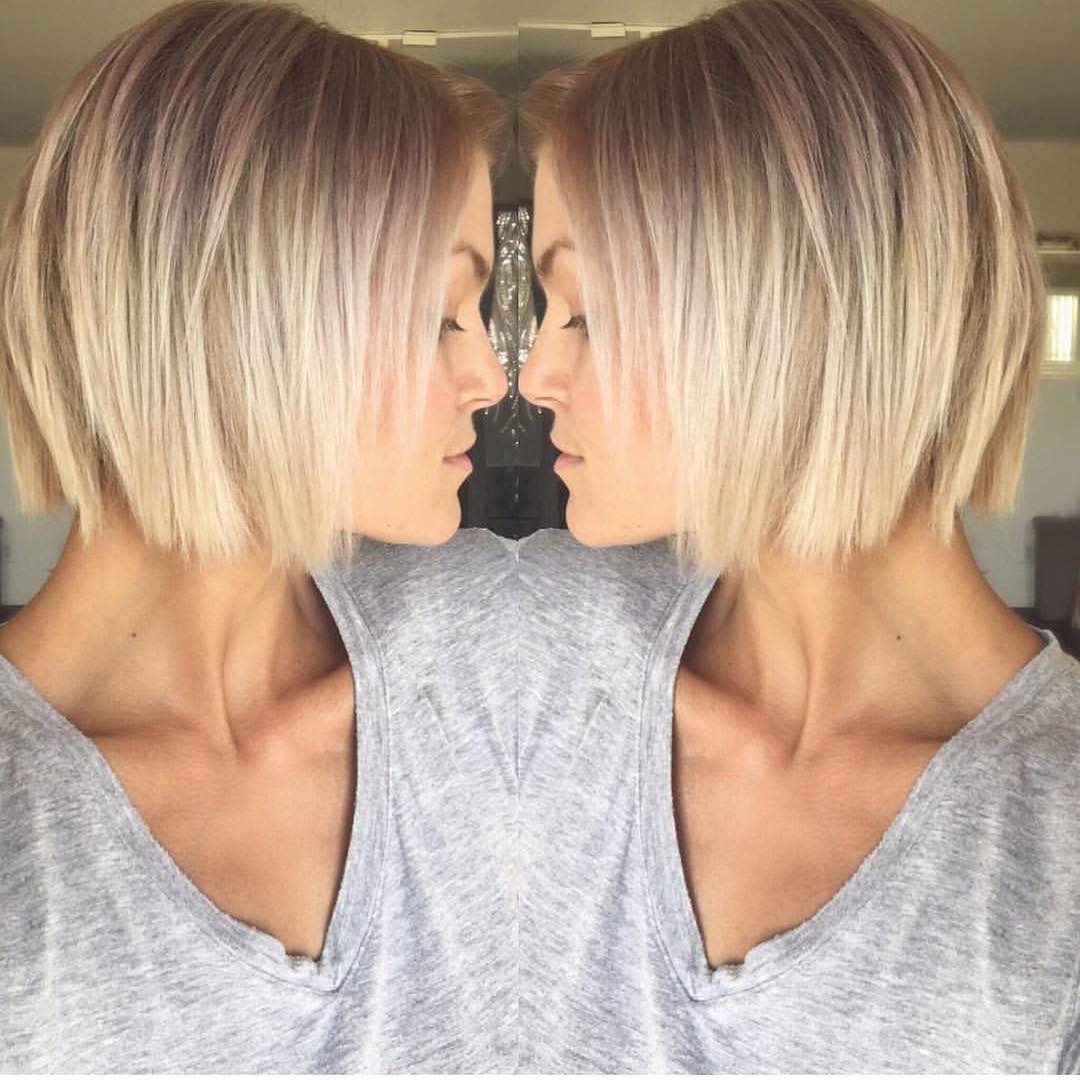 39. Shaved Mohawk
This shaved mohawk just looks awesome.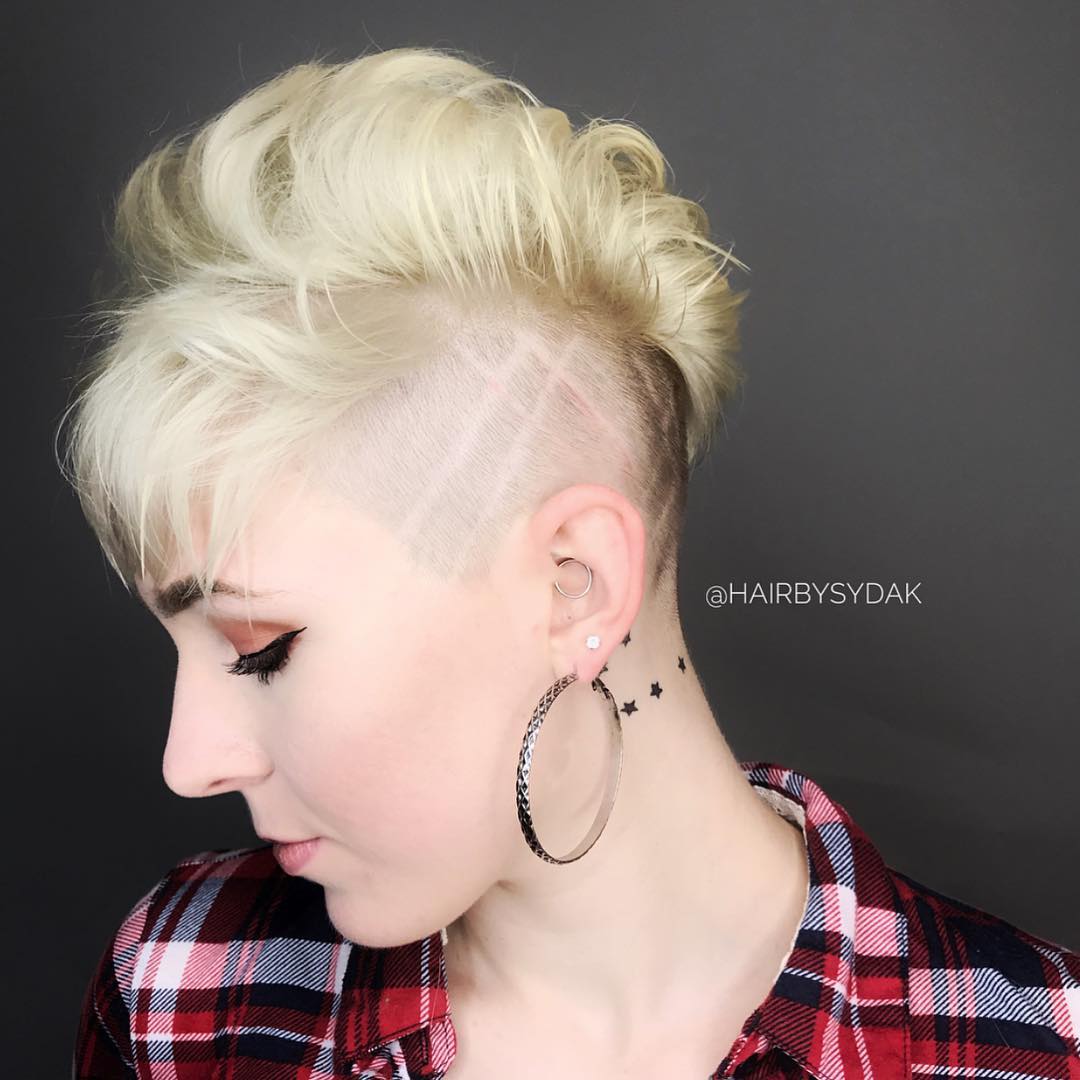 40. Messy Bob
Your bob doesn't need to be tamed or straight. Go for a messy style instead.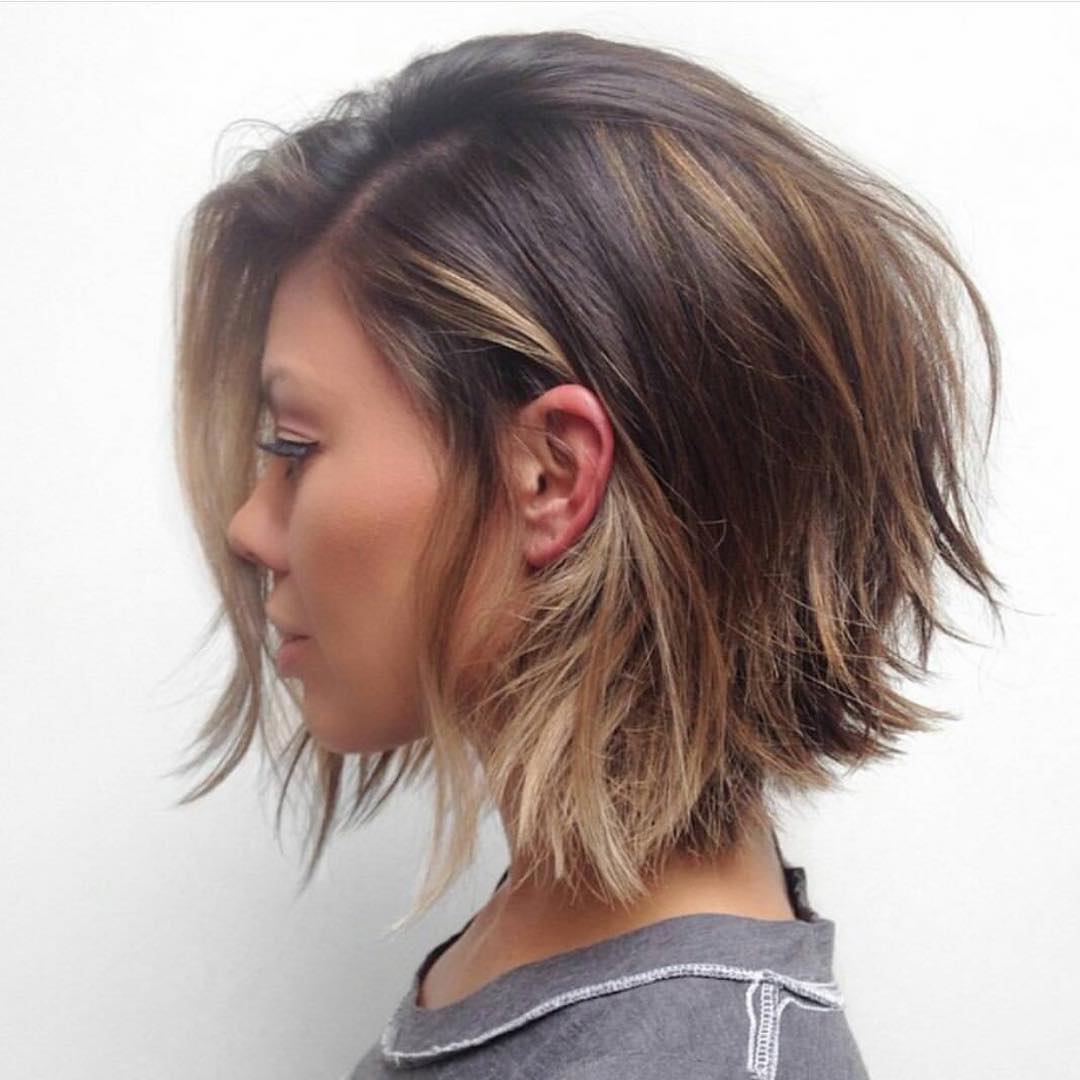 41. Long Angled Bob
This long angled bob is air goals in so many ways.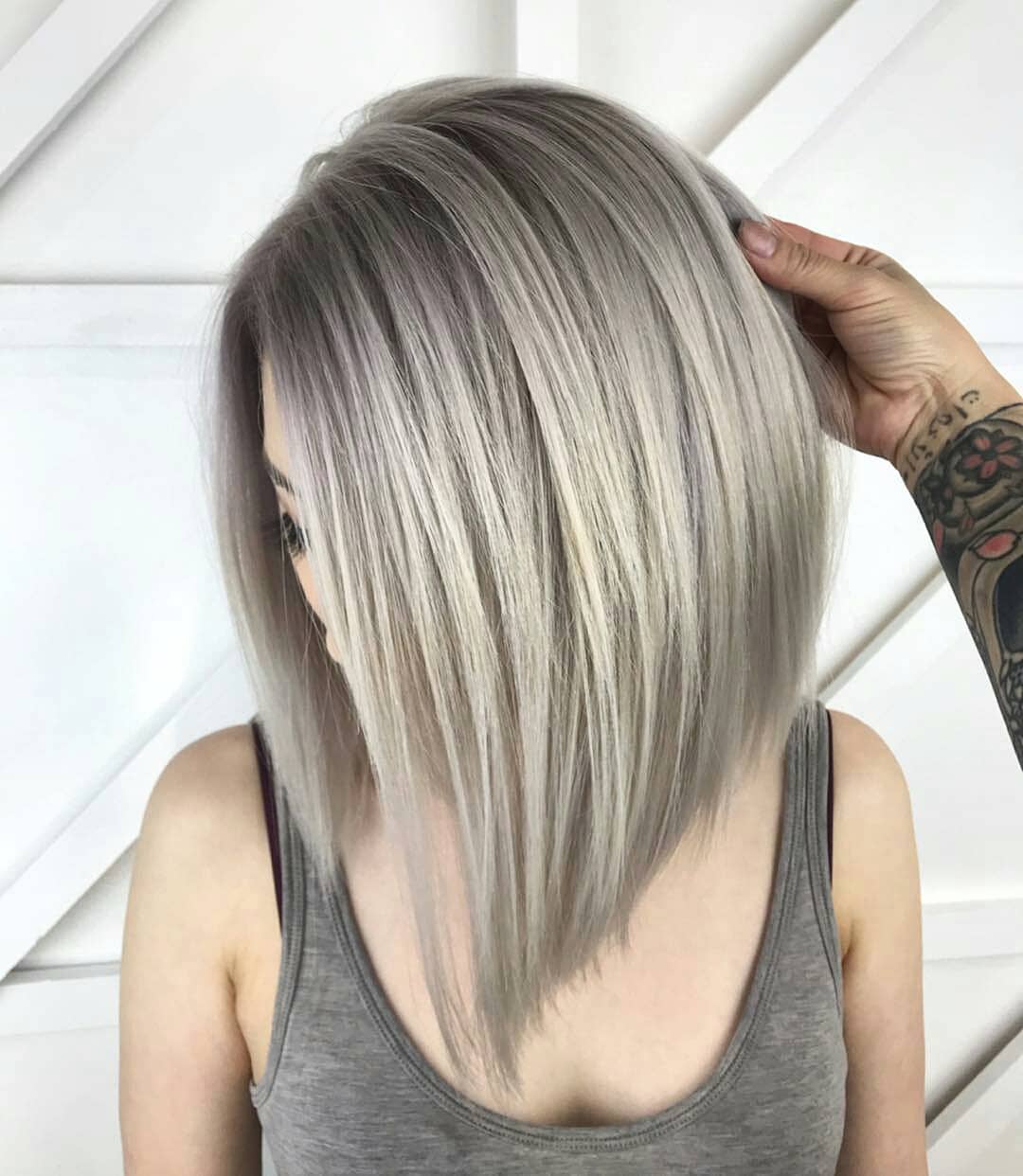 42. Straight Rounded Bob
A rounded bob will give your hair a lot of structure and depth.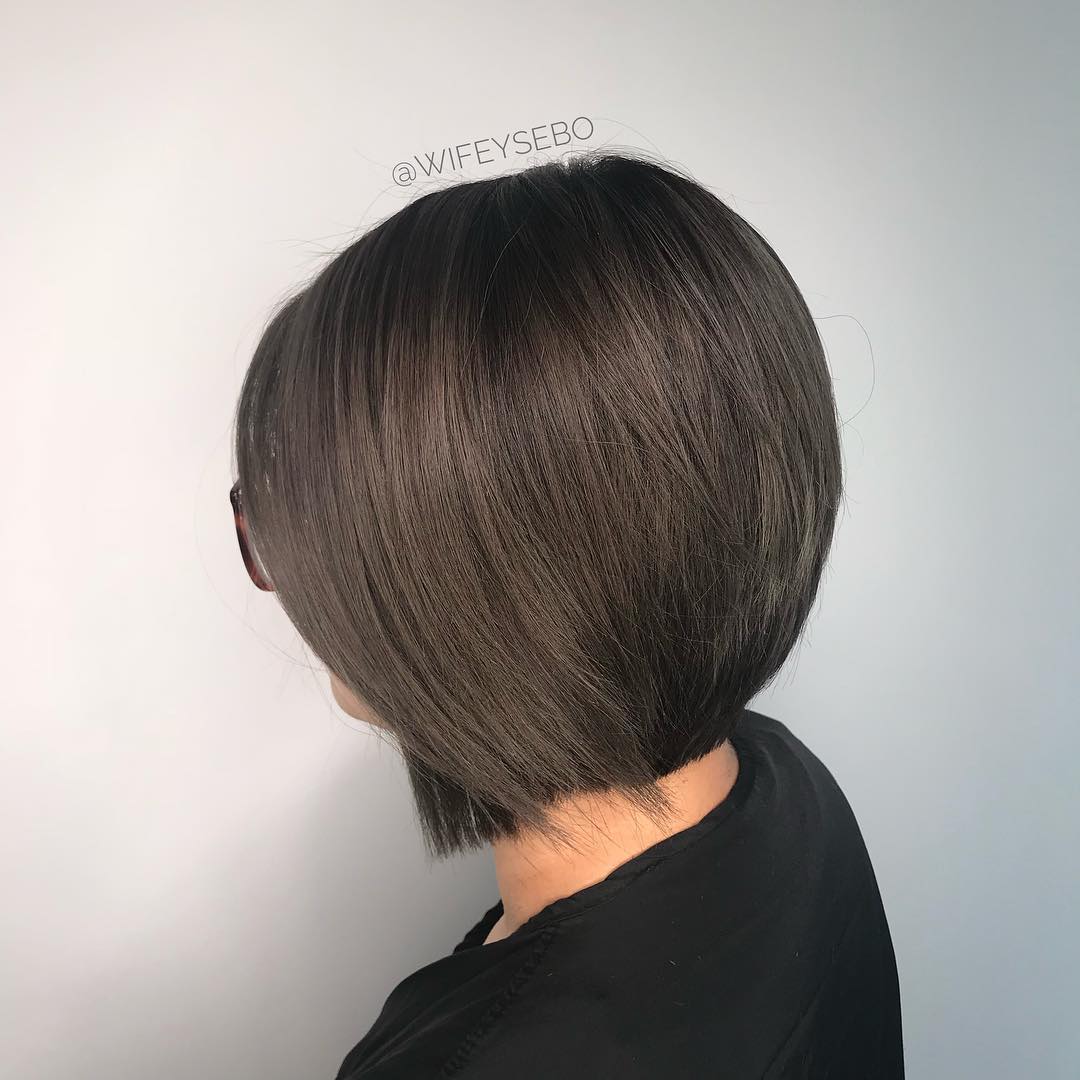 43. Fire Bob
This red color is stunning and a great option for spring.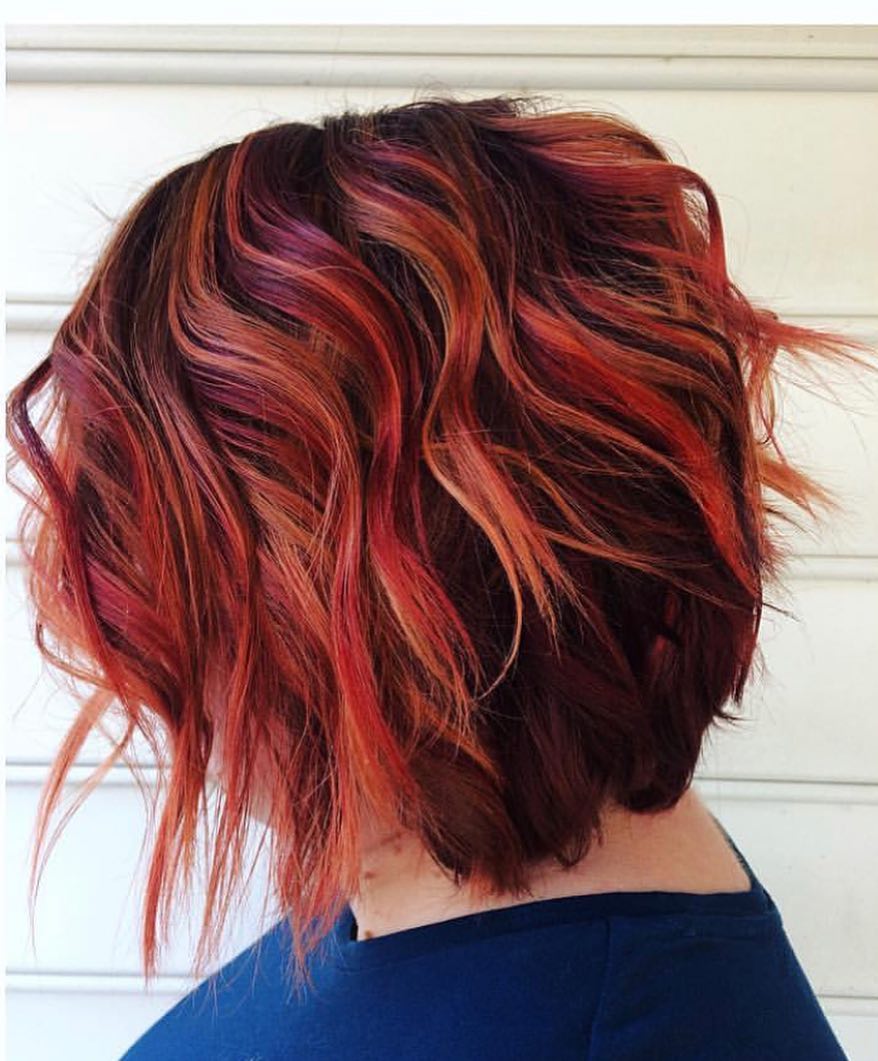 44. Natural Color Bob
This natural bob looks amazing and is a good color for everyone.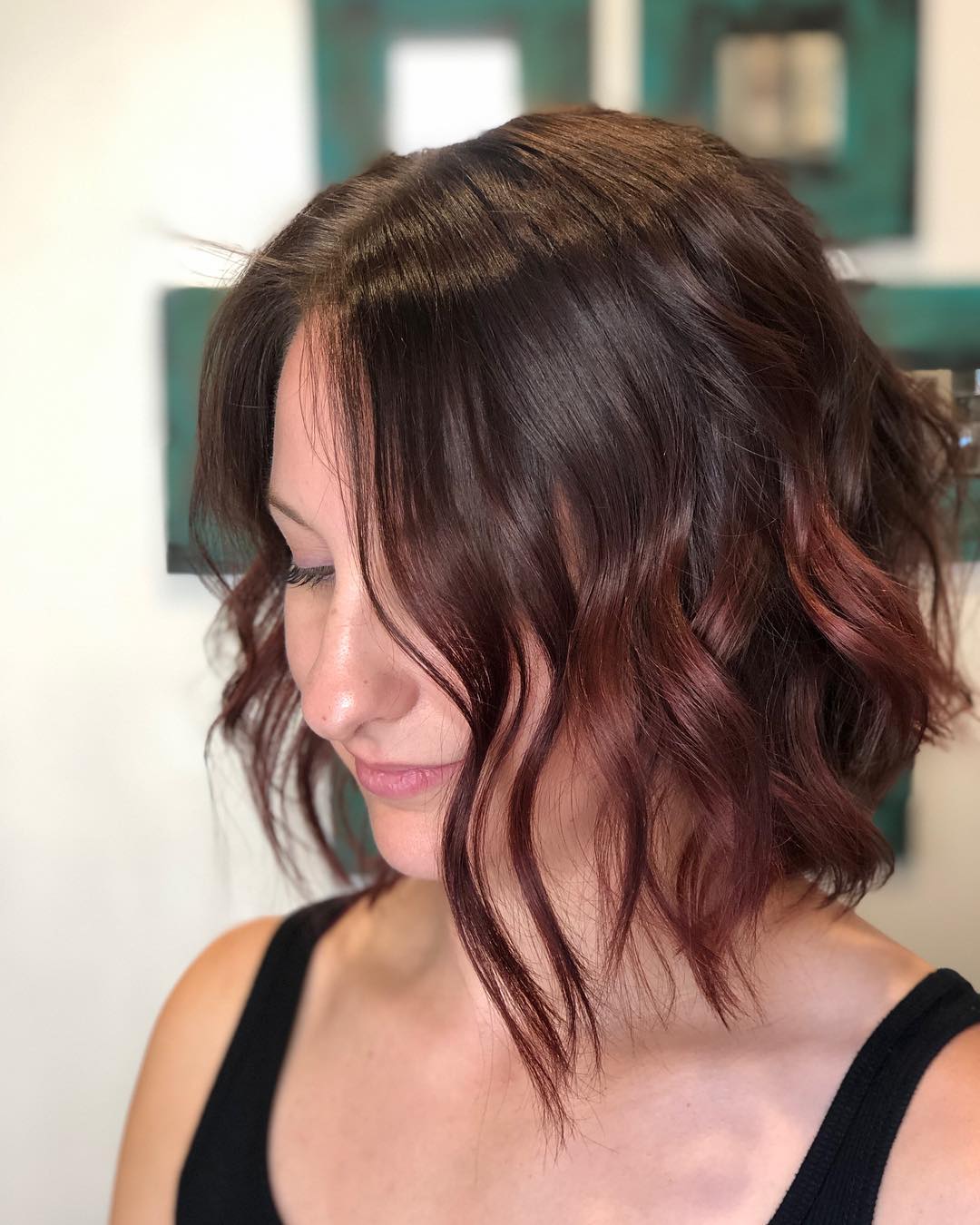 45. Practical Bob
This bob is super natural and practical that everyone will love it.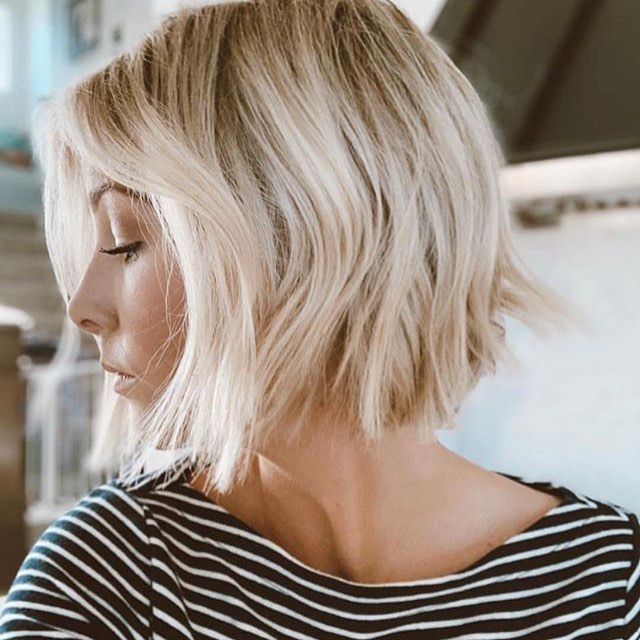 Hopefully, you have some inspiration to try a new shorter hairstyle this spring or summer with these beautiful choices.