Short hairdos are so low-maintenance and easy to wear. Do you easily get fed up with your current hairdos and everyday designs? If that is the case, we recommend cutting your hair more often and trying out new short hairdos. In this post, we will list out a ton of cool looks and shorter designs that will suit different age groups. Find your short cut, hair with highlights, bangs, or funky bright loud colors! In the end, every girl will easily find something that suits her and that is perfect for everyday wear.
1. Sleek Straight Bob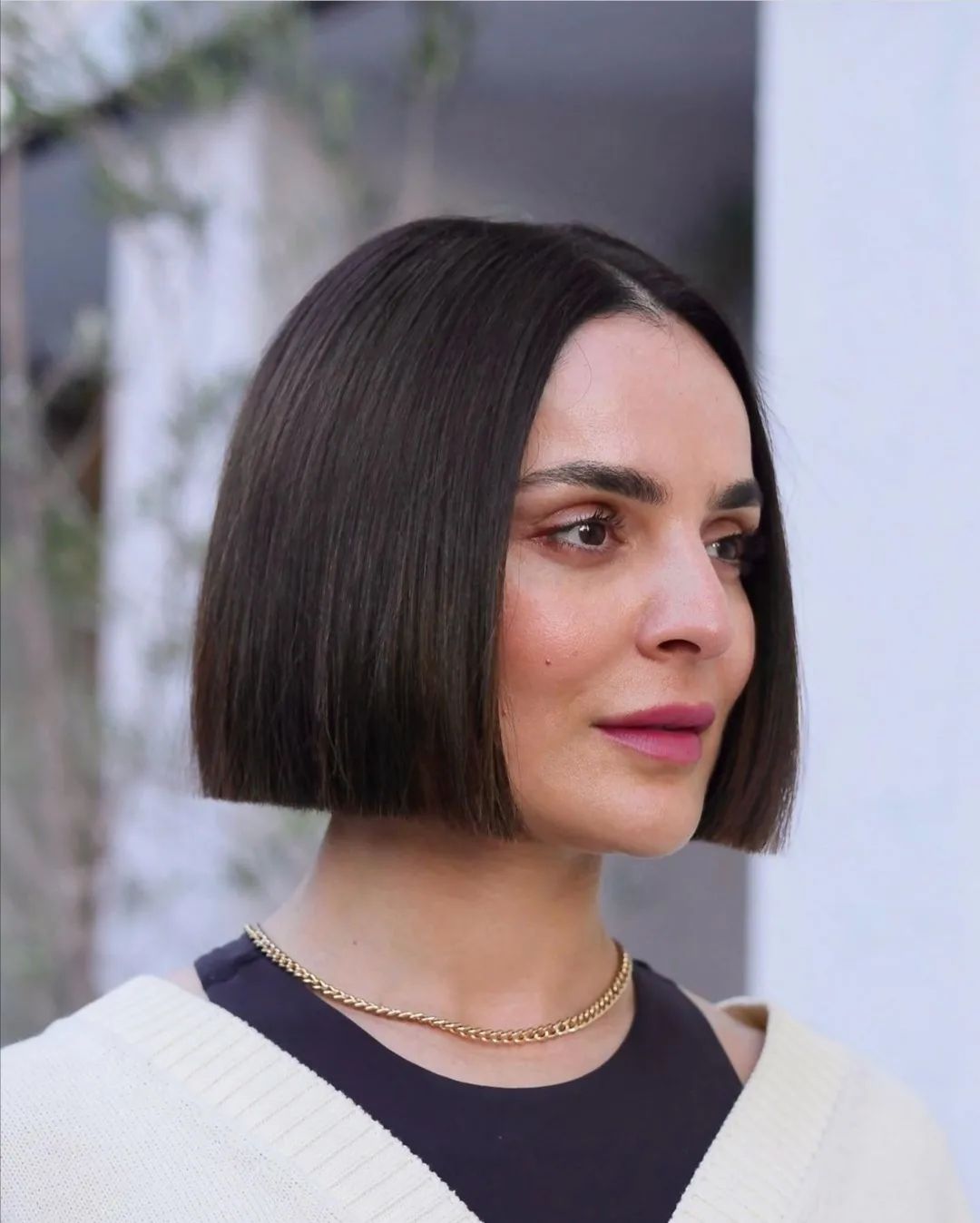 Defined and cute chic bob that will attract looks!
2. Orange Short Bob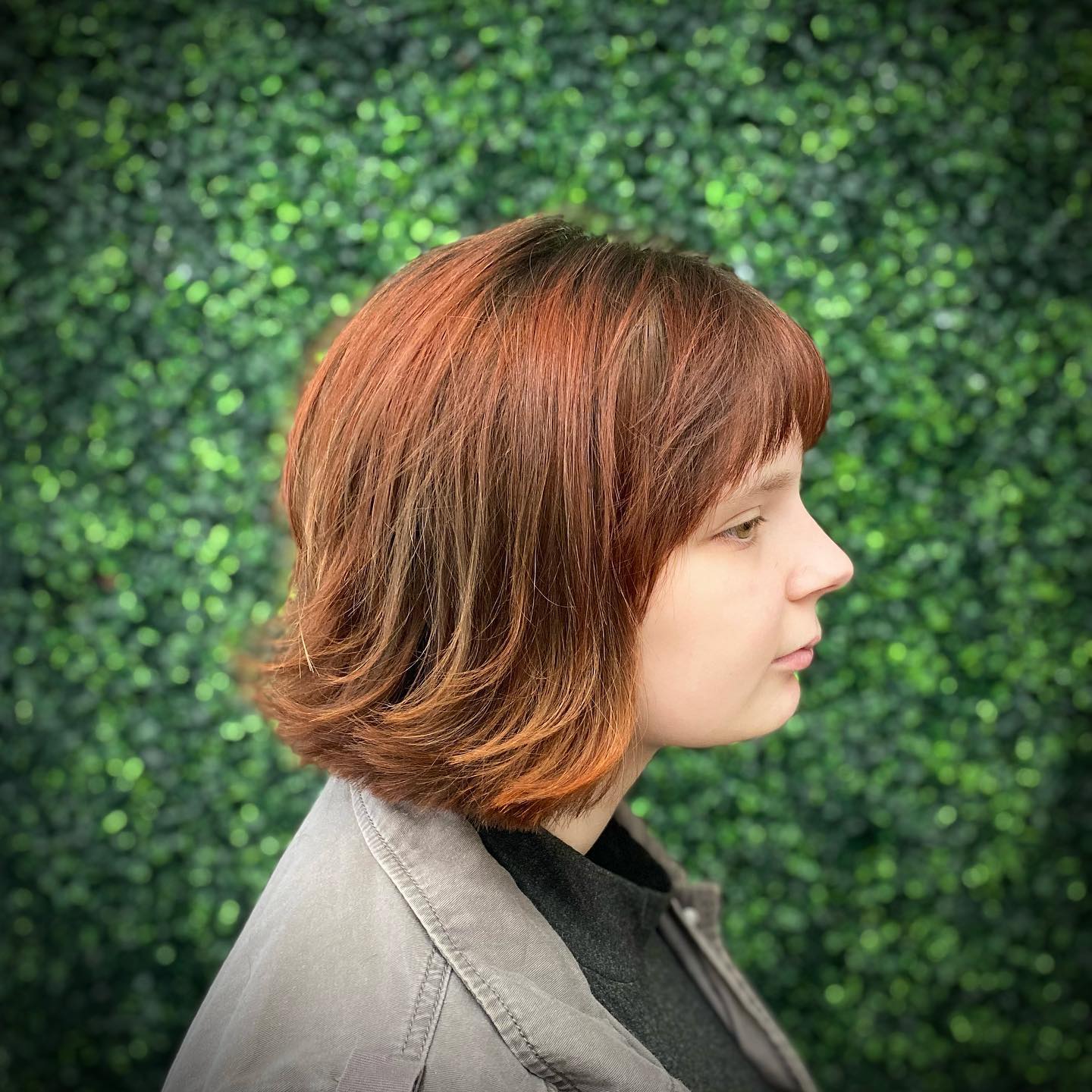 Perfect wispy bob for everyday wear and for women who want a pop of orange.
3. Bright Red Wavy Hair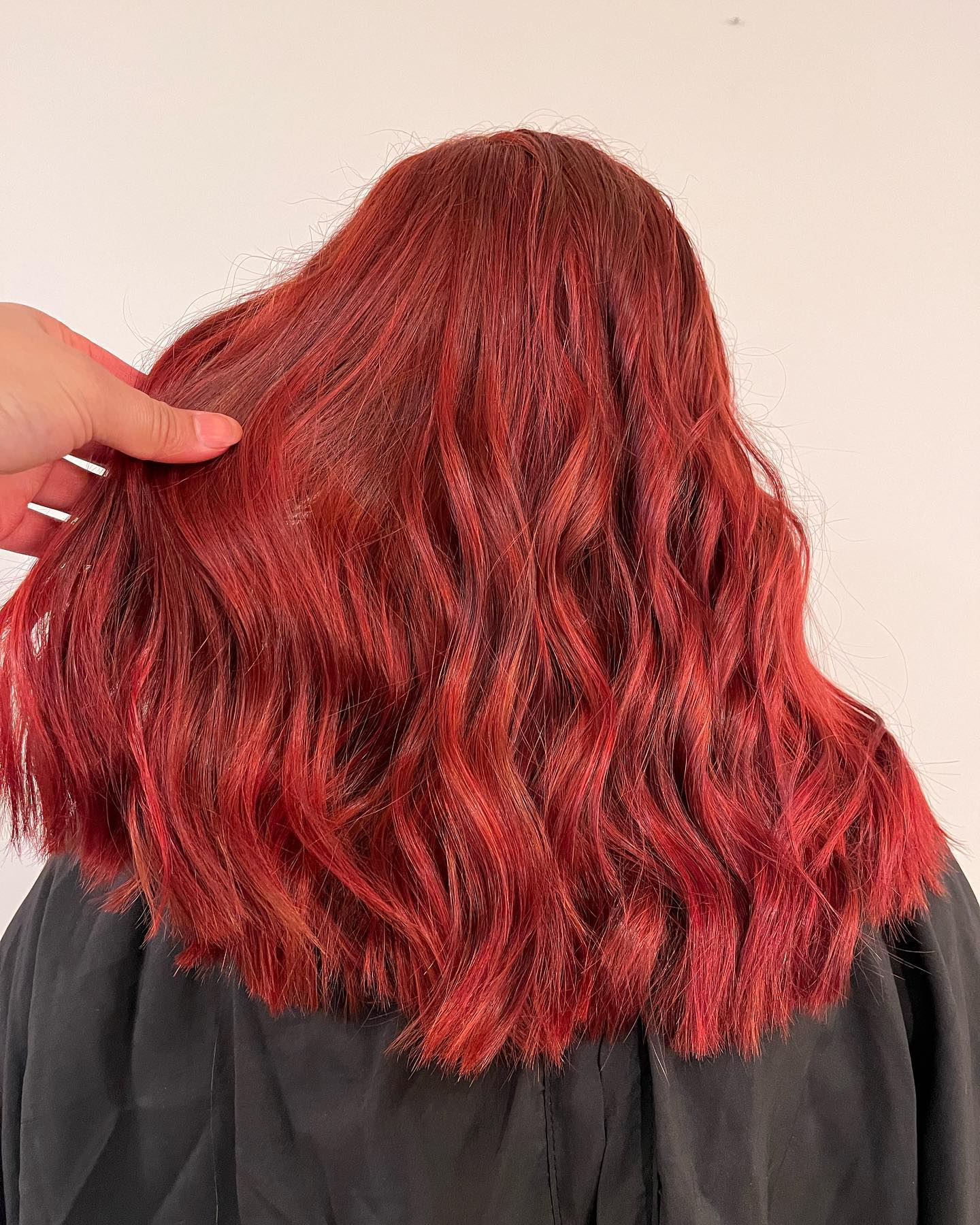 A bright red hairdo that will look sexy and sensual.
4. Natural Brown Hair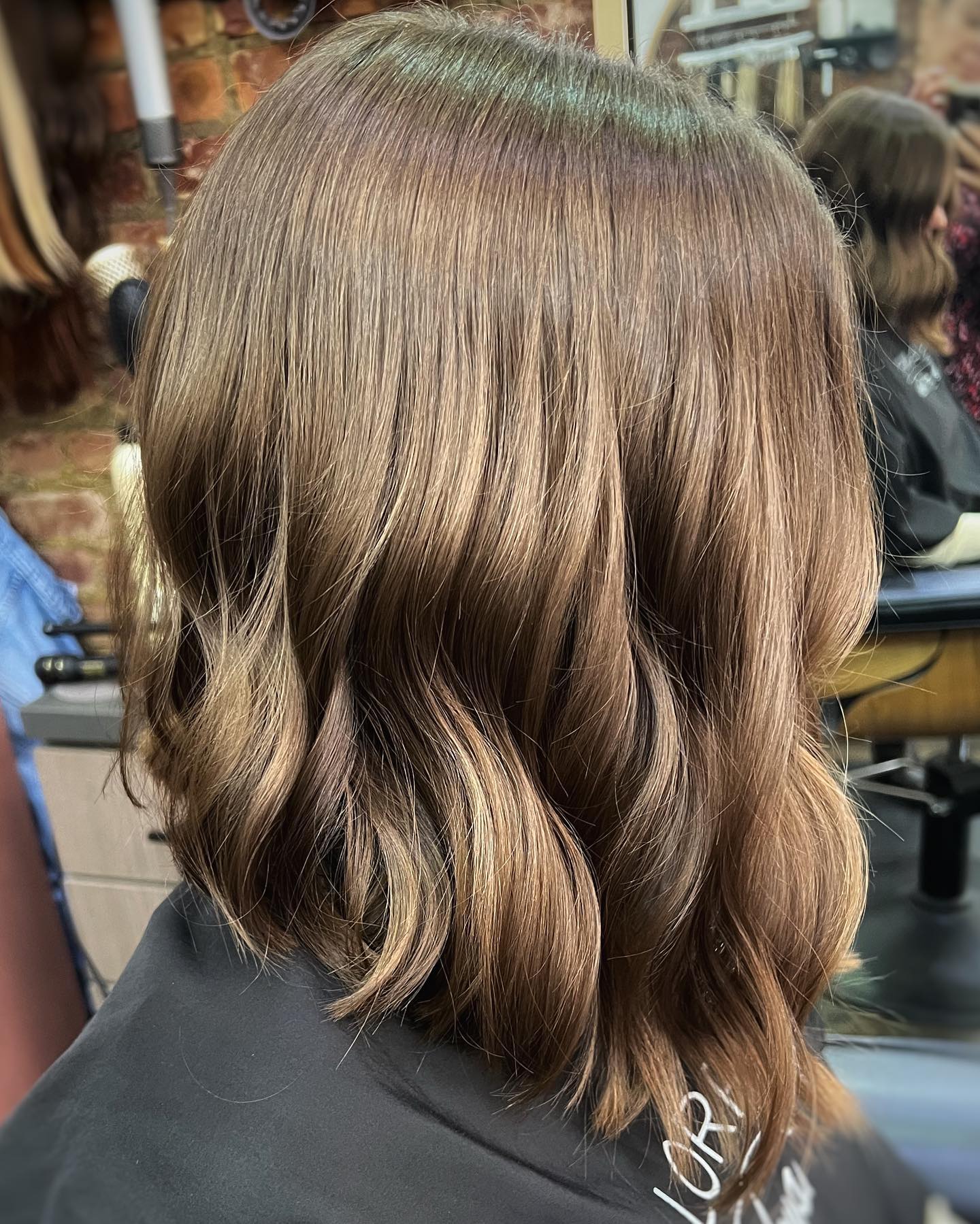 This A-line bob is soft and cute, perfect for everyday casual wear.
5. Chopped Short Bob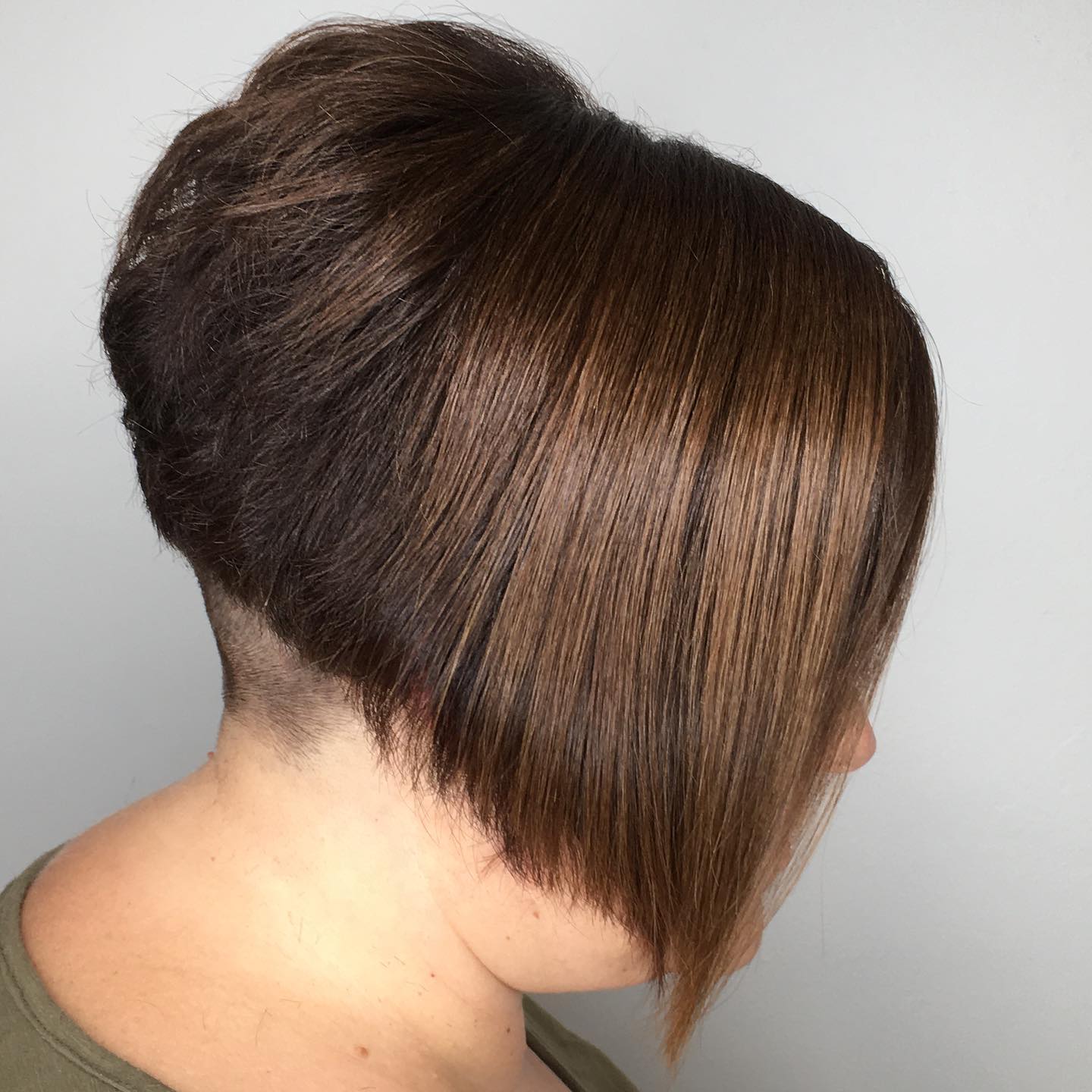 If you prefer precision and you're into chic looks this one is for you.
6. Sleek Orange Bob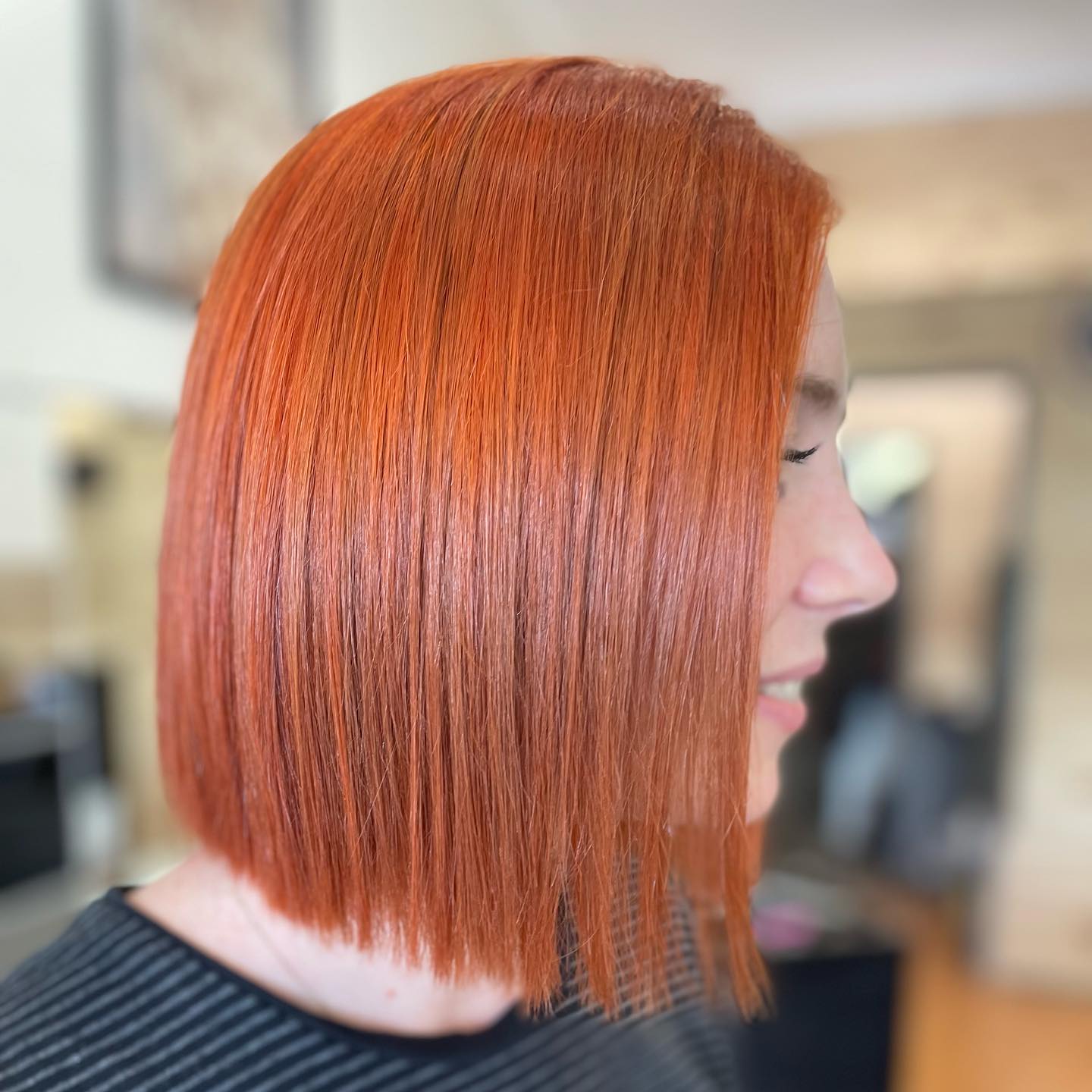 Go for this bob and give it a go for the fall season.
7. Wavy Bob With Highlights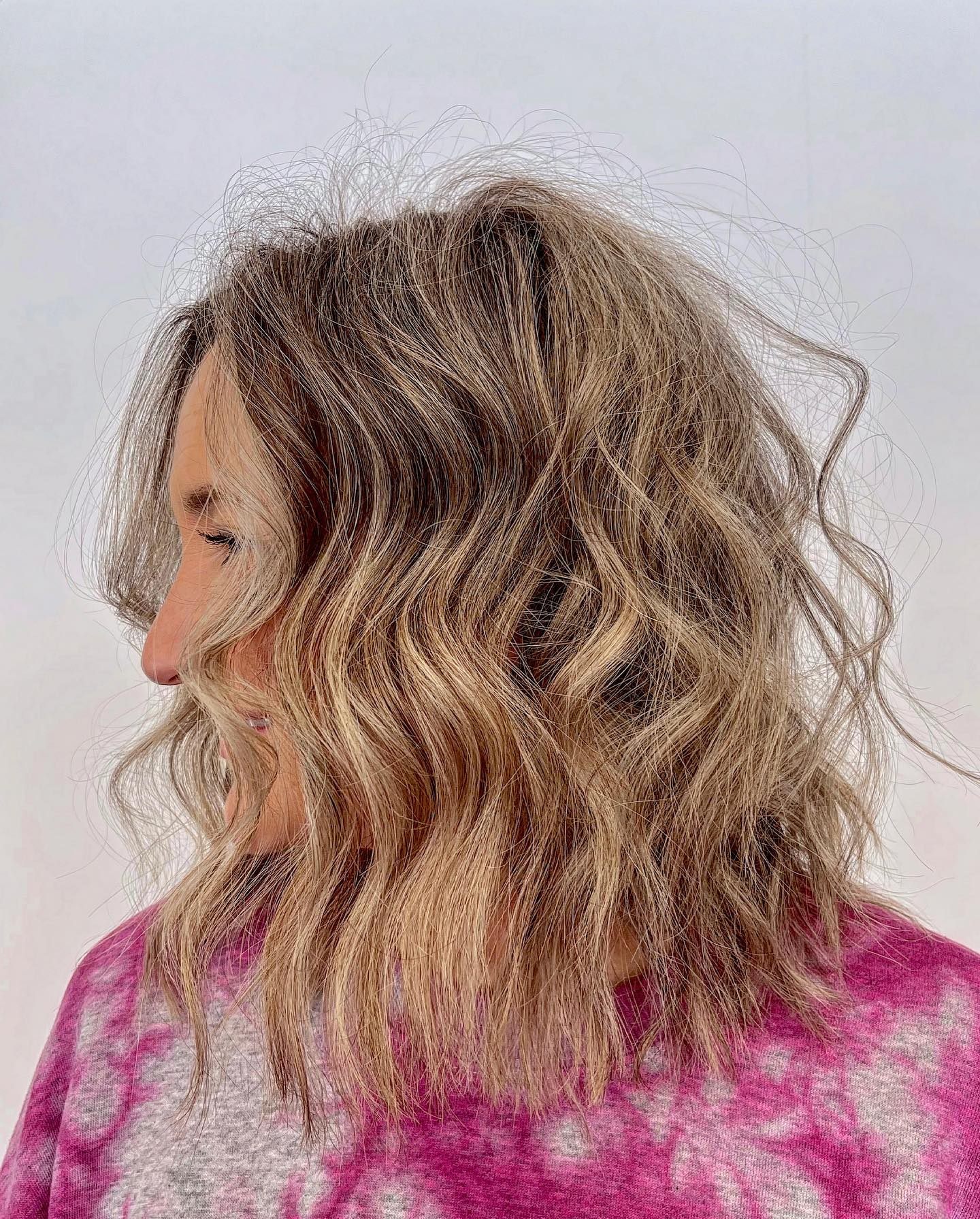 Soft, smooth and wispy this bright blonde bob is for moms who like cute elegant looks.
8. A-Line Platinum Bob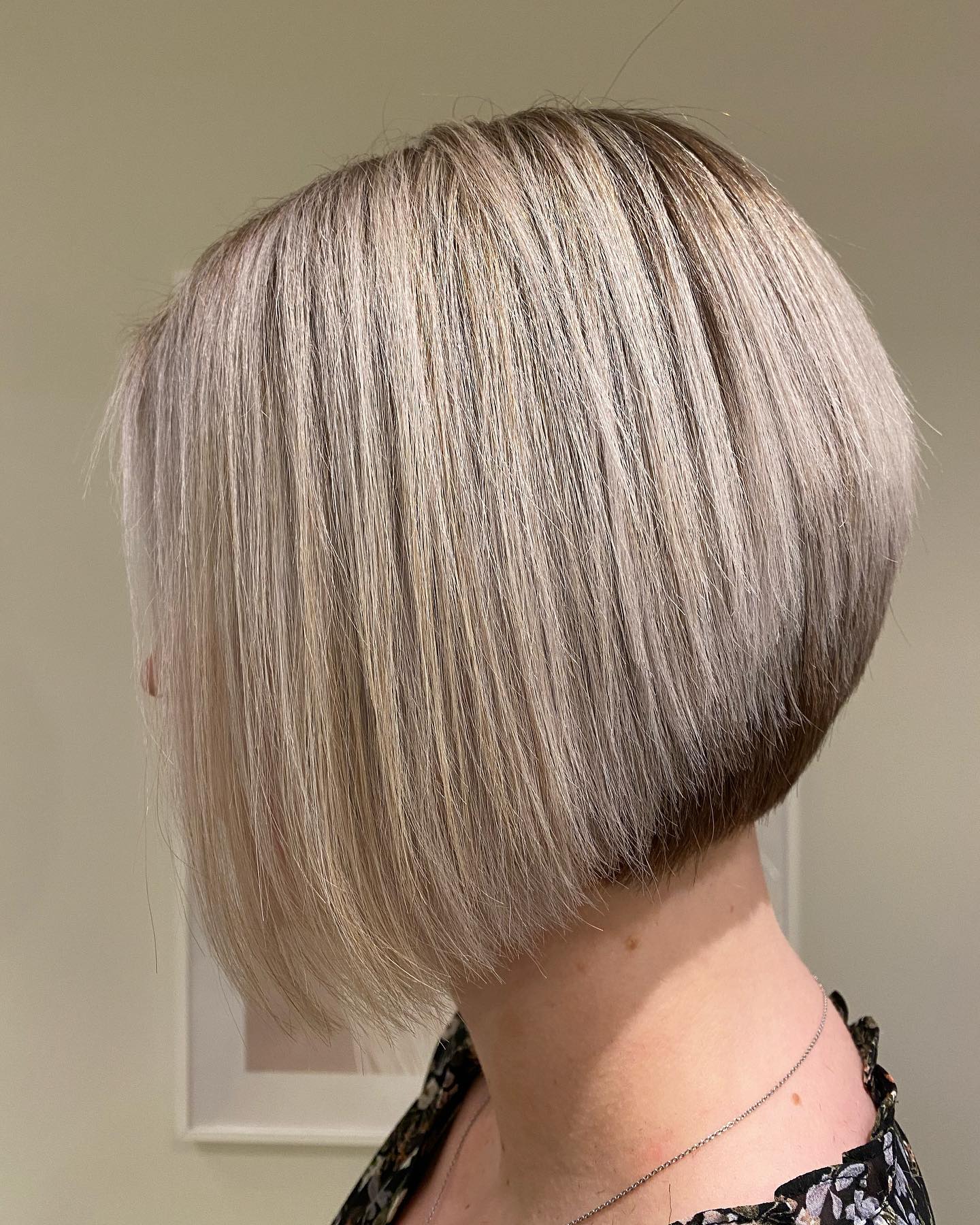 Blonde precise bob that has gorgeous light elements.
9. Chopped Platinum Wavy Bob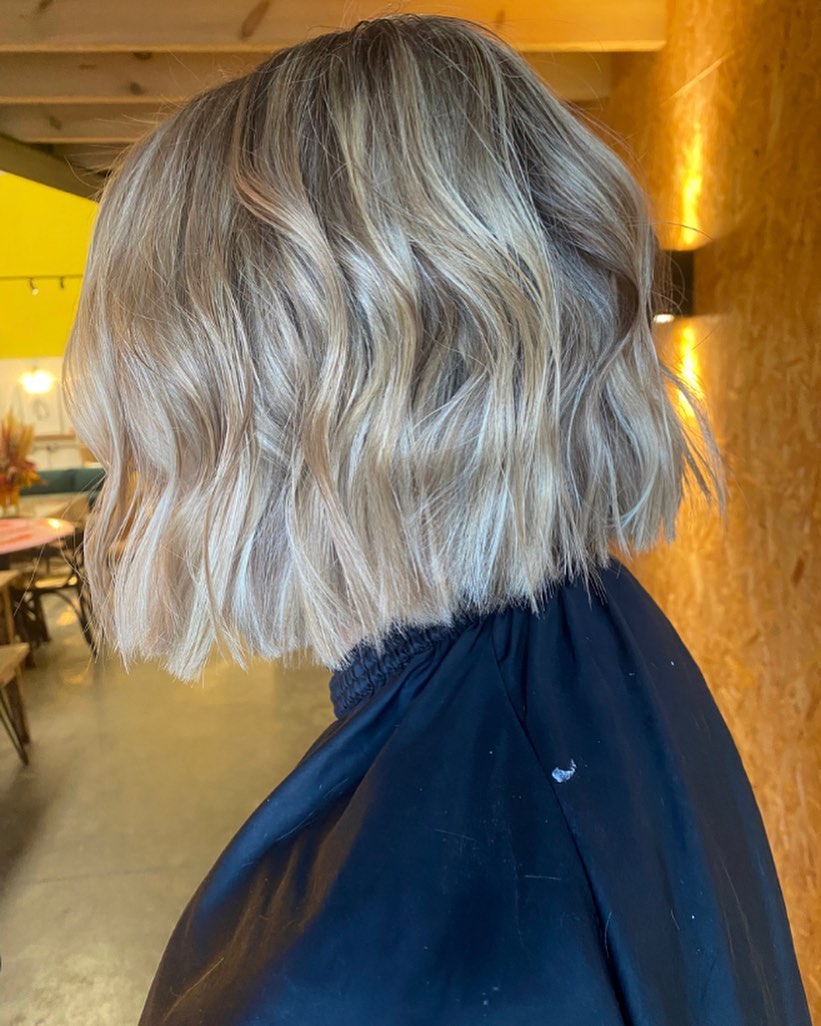 If you like shorter chopped looks this will intrigue you.
10. Short Brown Bob Haircut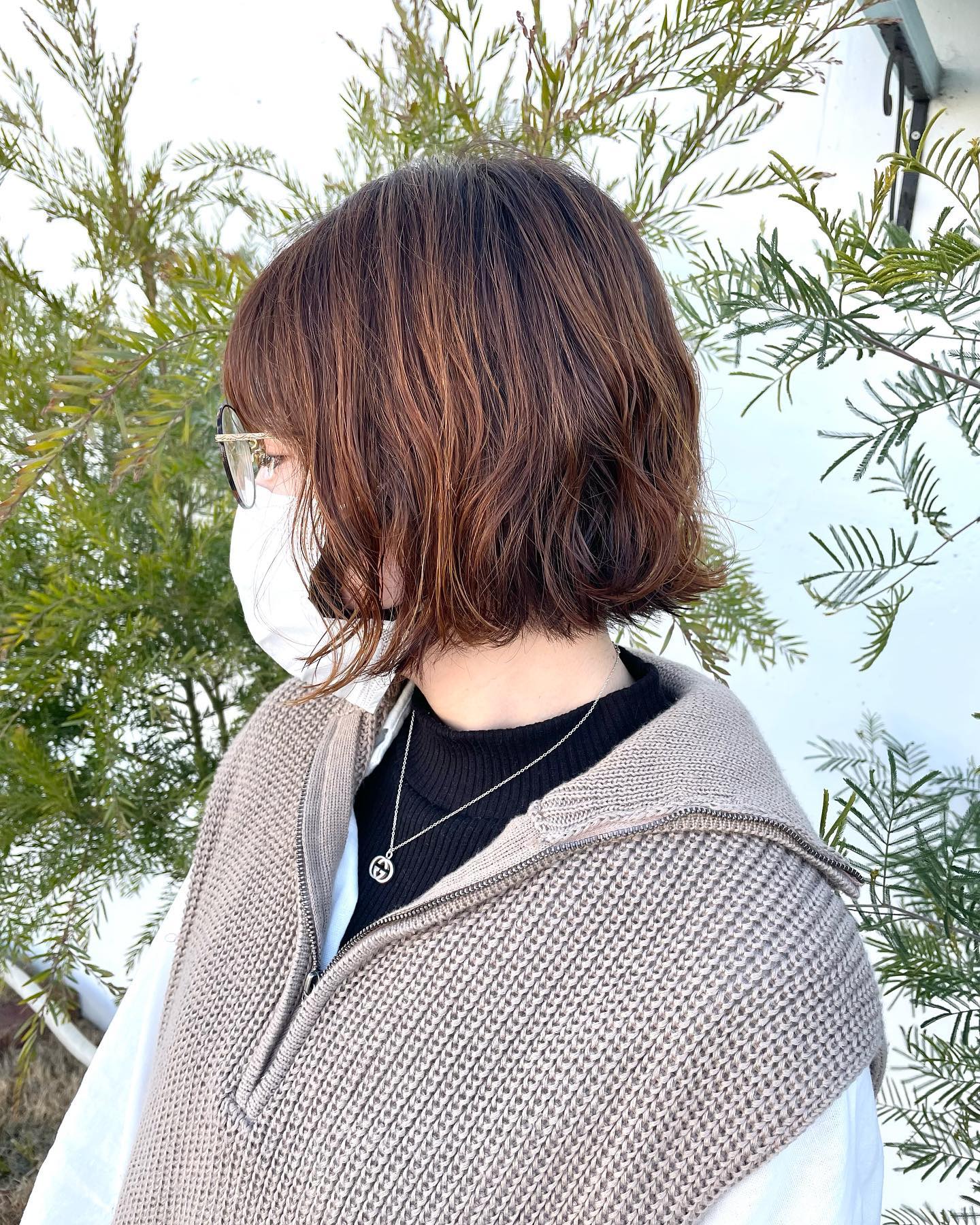 Brown hair with soft highlights is for those who like cute stylish ideas.
11. Black Elf Haircut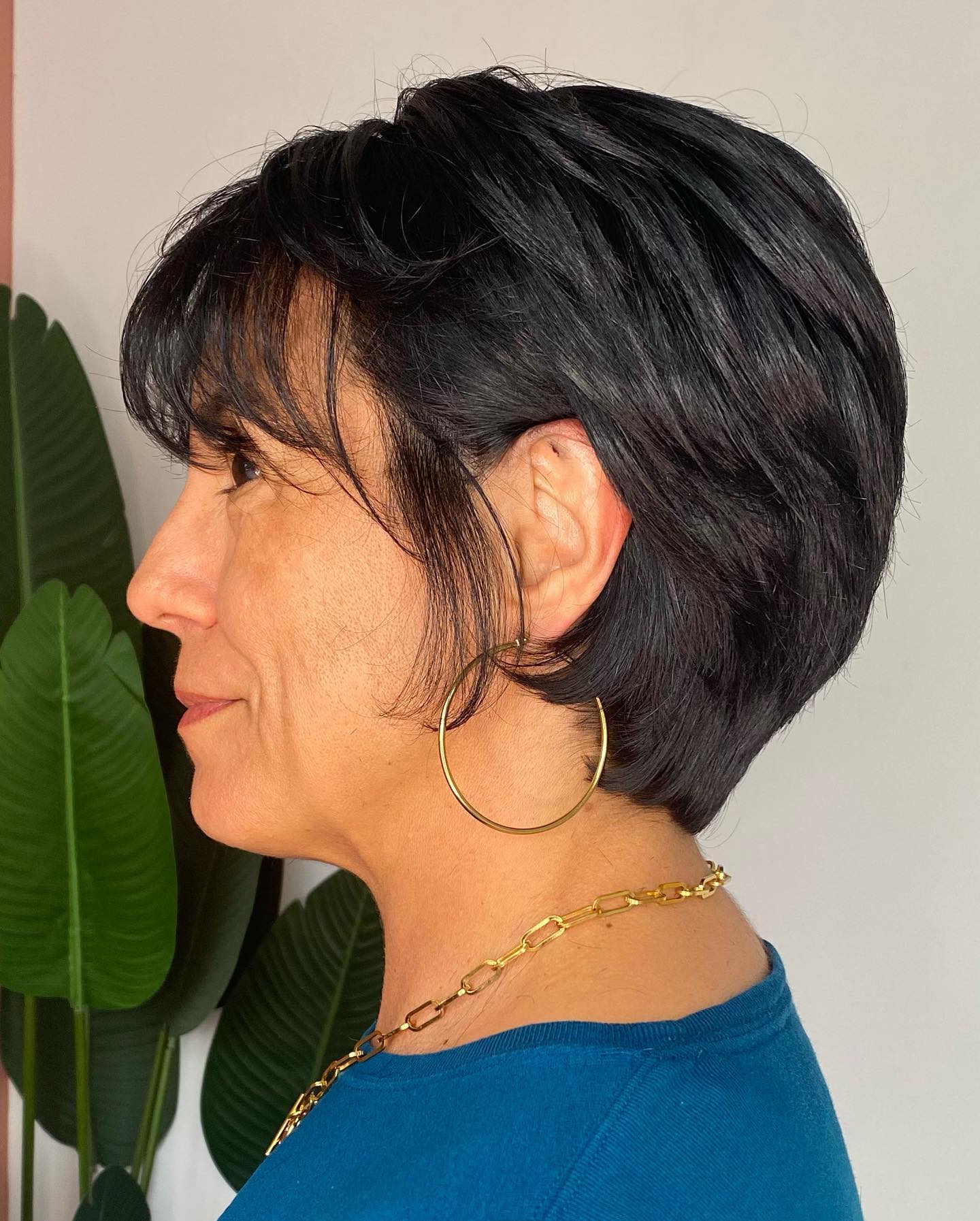 This elf cut and natural brown color are for women who enjoy shorter ideas.
12. Brown Bob With Bangs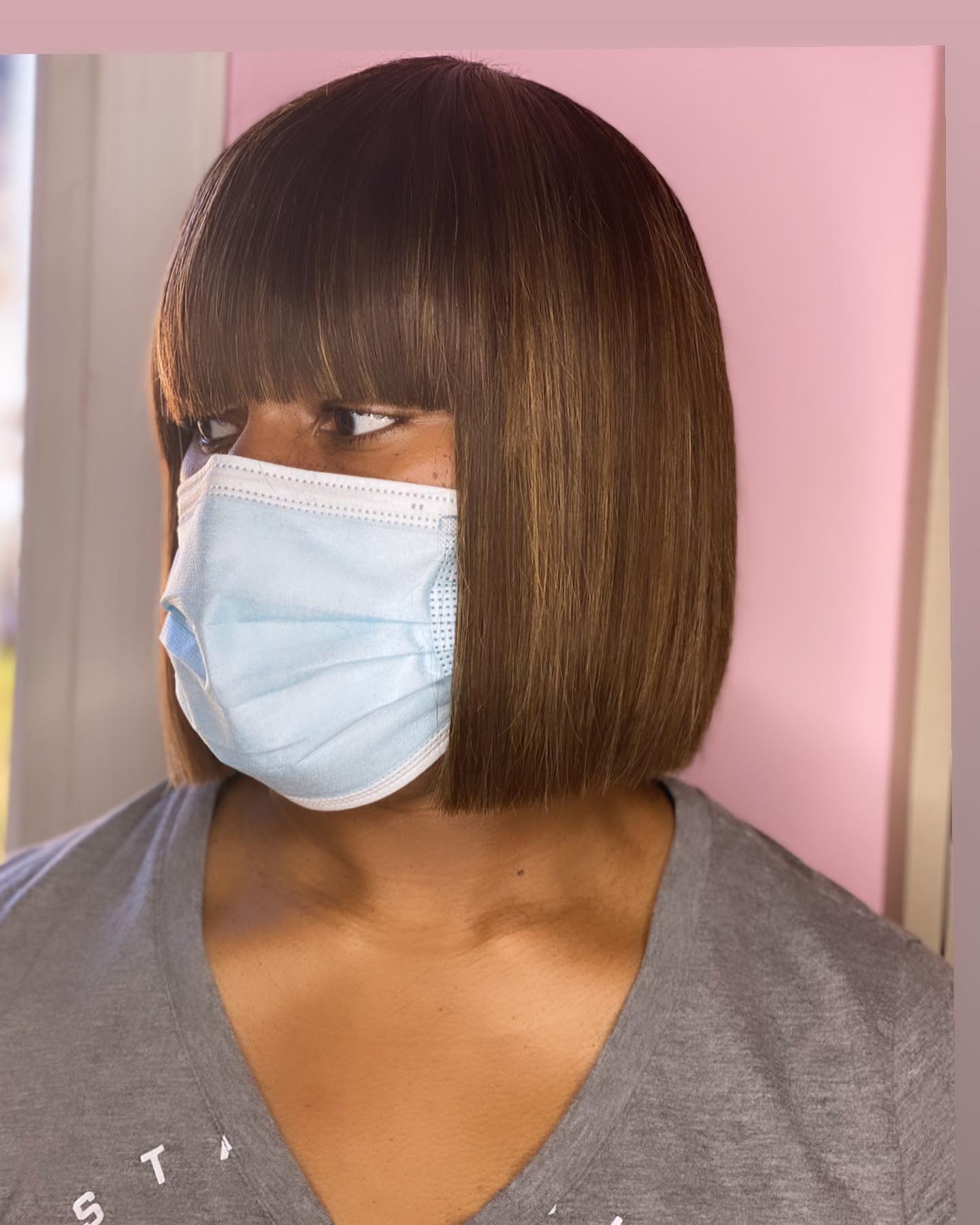 Brown bob with cute bangs is for women who like stylish looks and modern ideas.
13. Gray Curly Short Look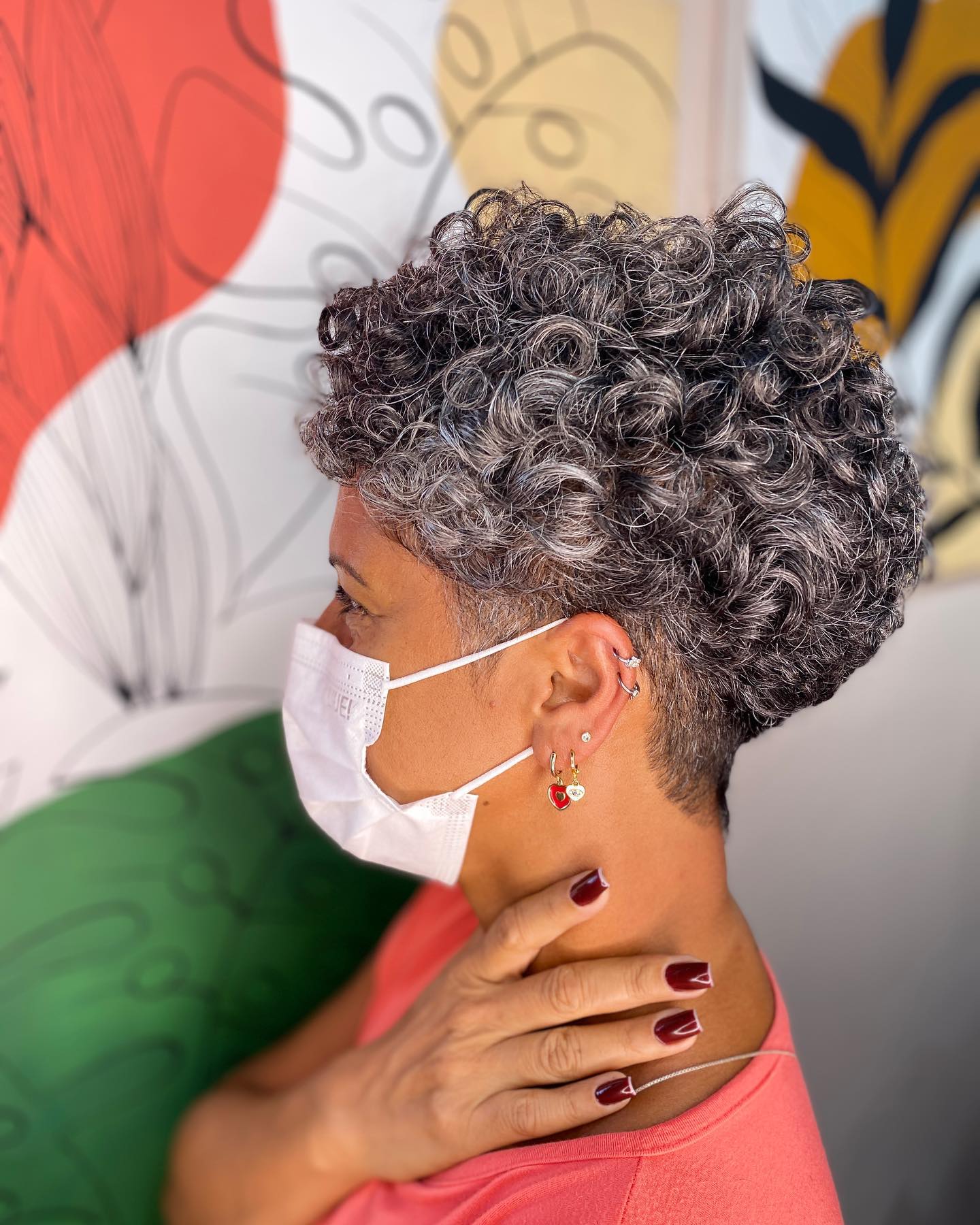 Short updo with some curls that is for mature women who can't handle the maintenance.
14. Short Brown Elf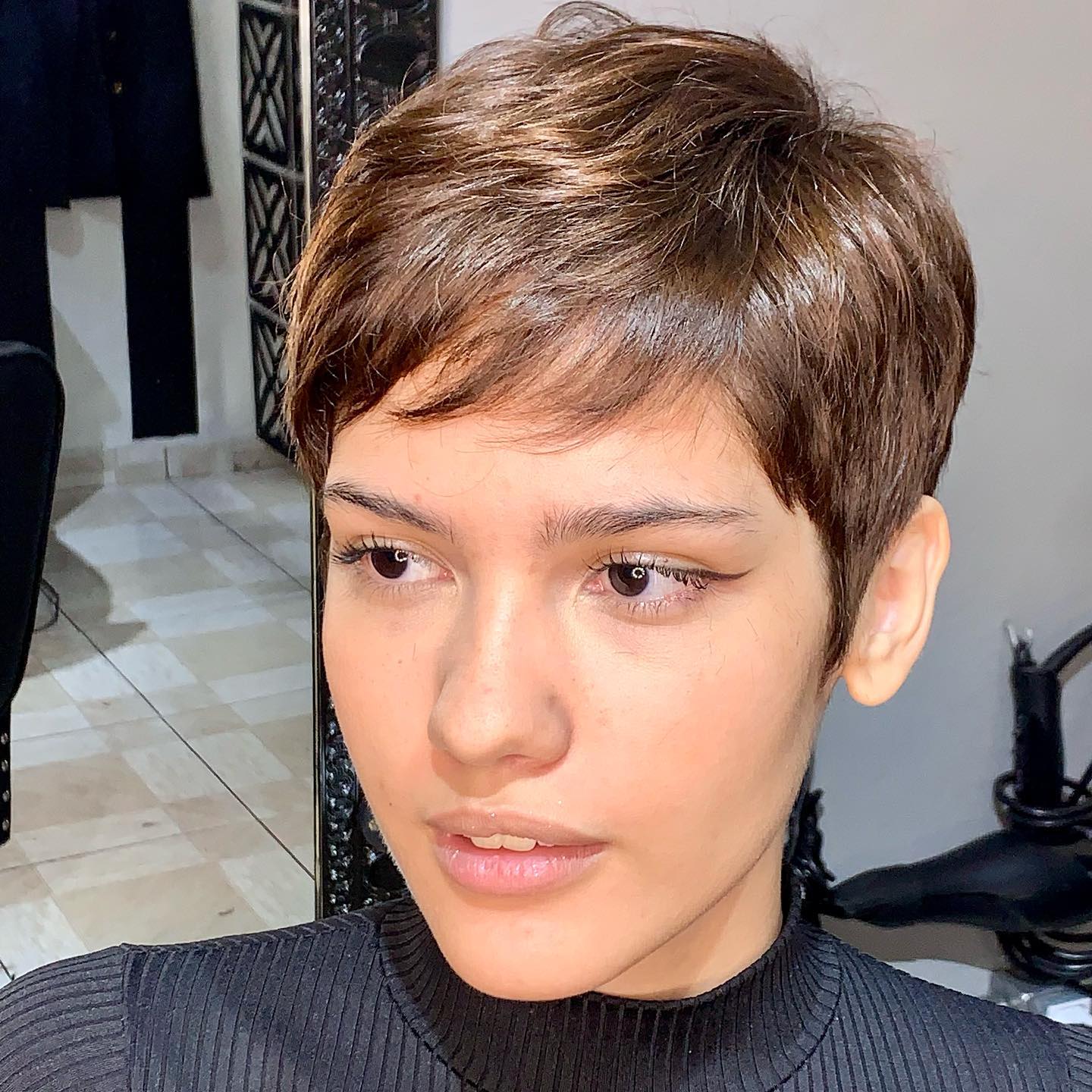 Women who are in their twenties and like fashion-forward looks will enjoy this elf cut.
15. Pink & Blue Pixie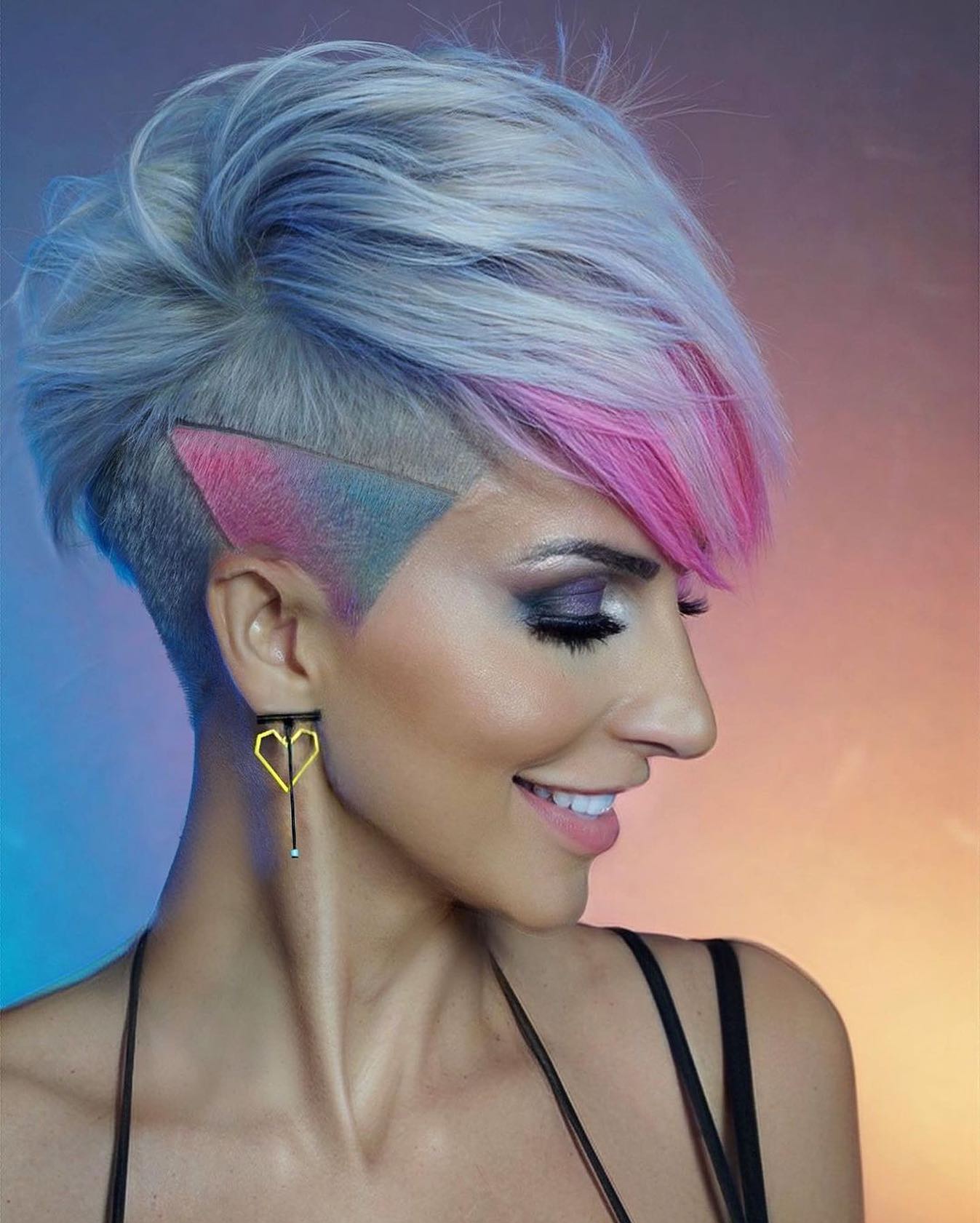 Go for these colorful bright elements and show off this pixie with a buzzcut detail.
16. Platinum Blonde Bob Look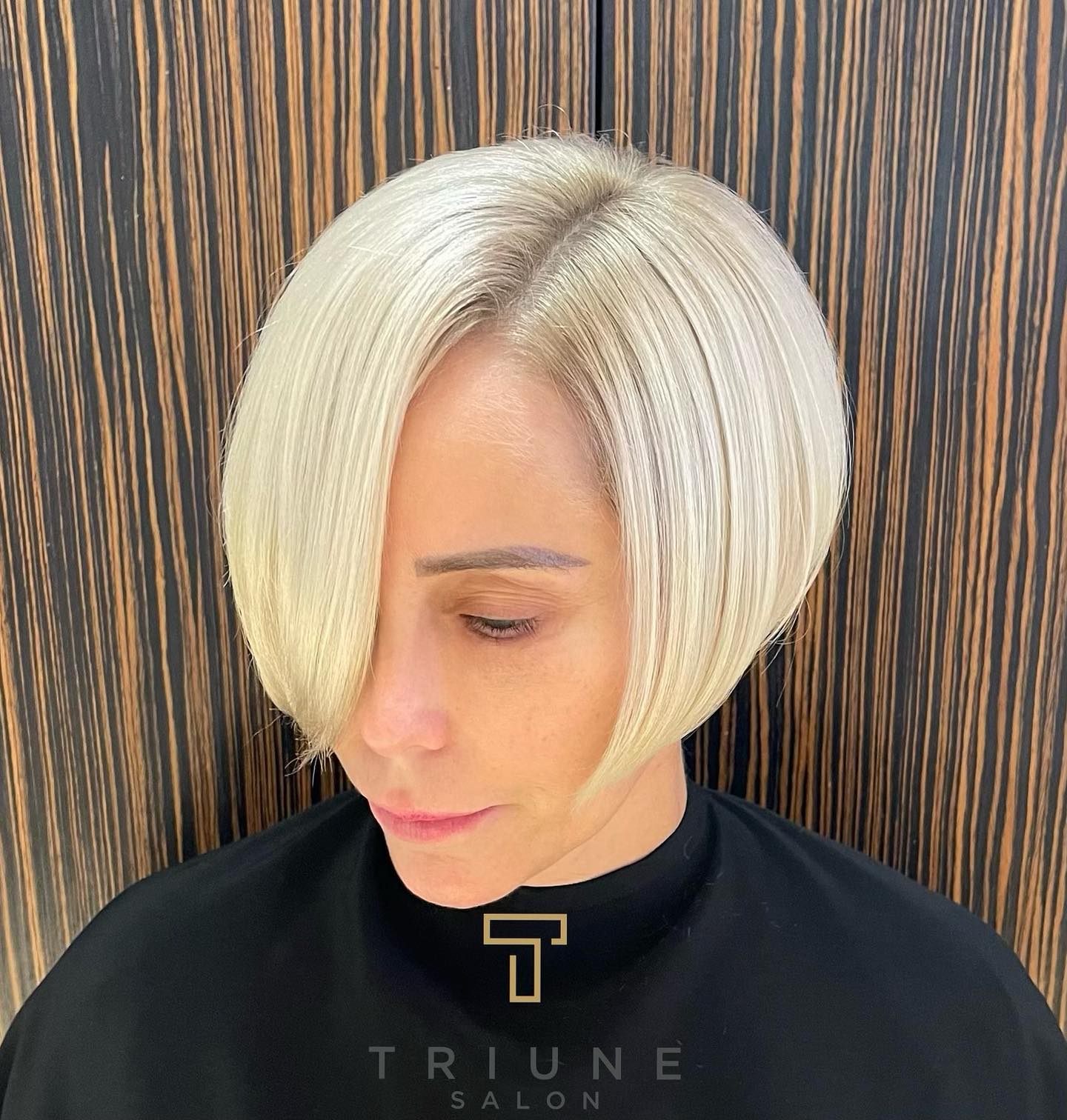 If you like blonde precise looks and you want a stylish outcome this is it!
17. Short Curly Bob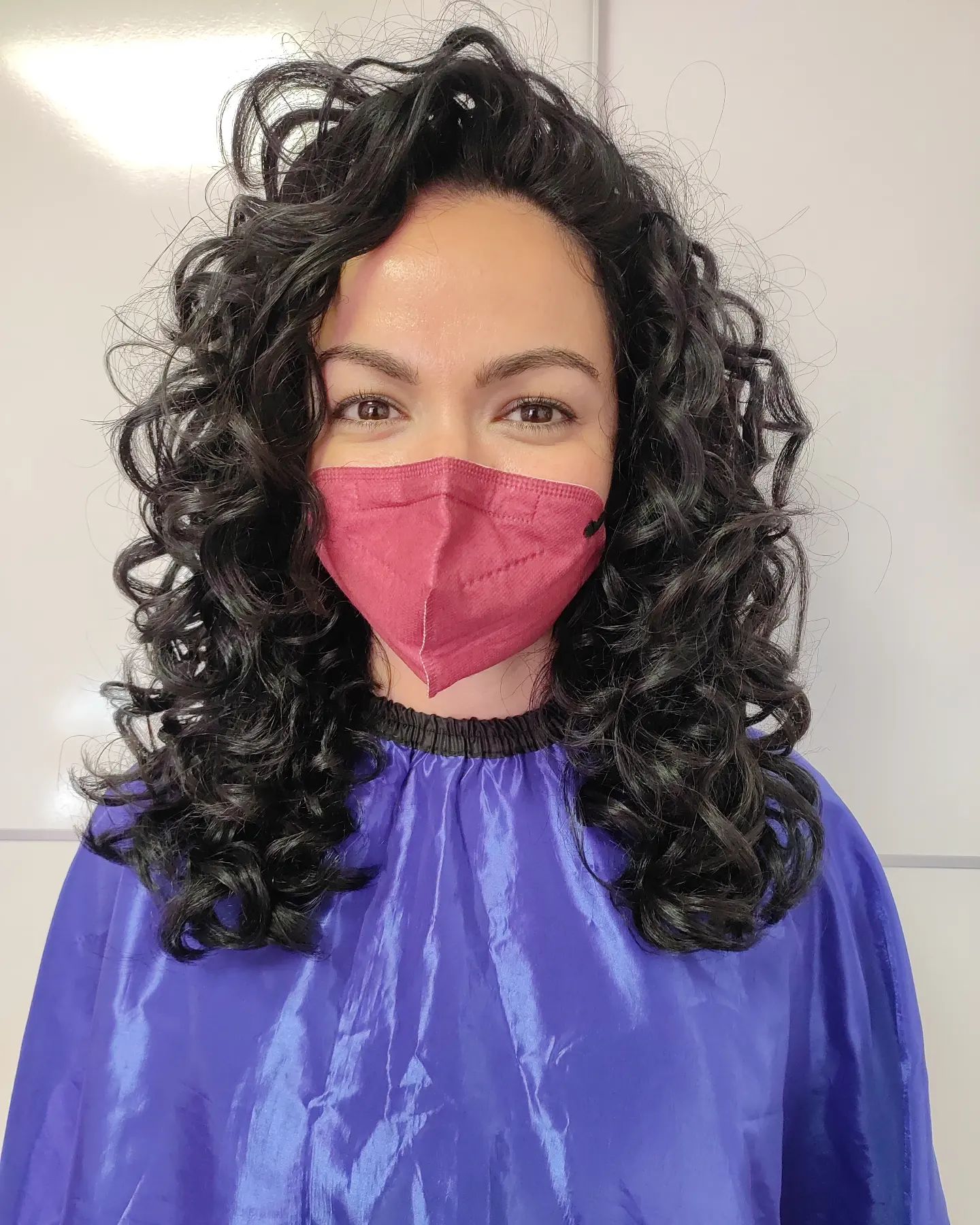 If you're lucky enough to have naturally curly hair this will suit you just as well.
18. Pastel Pink Bob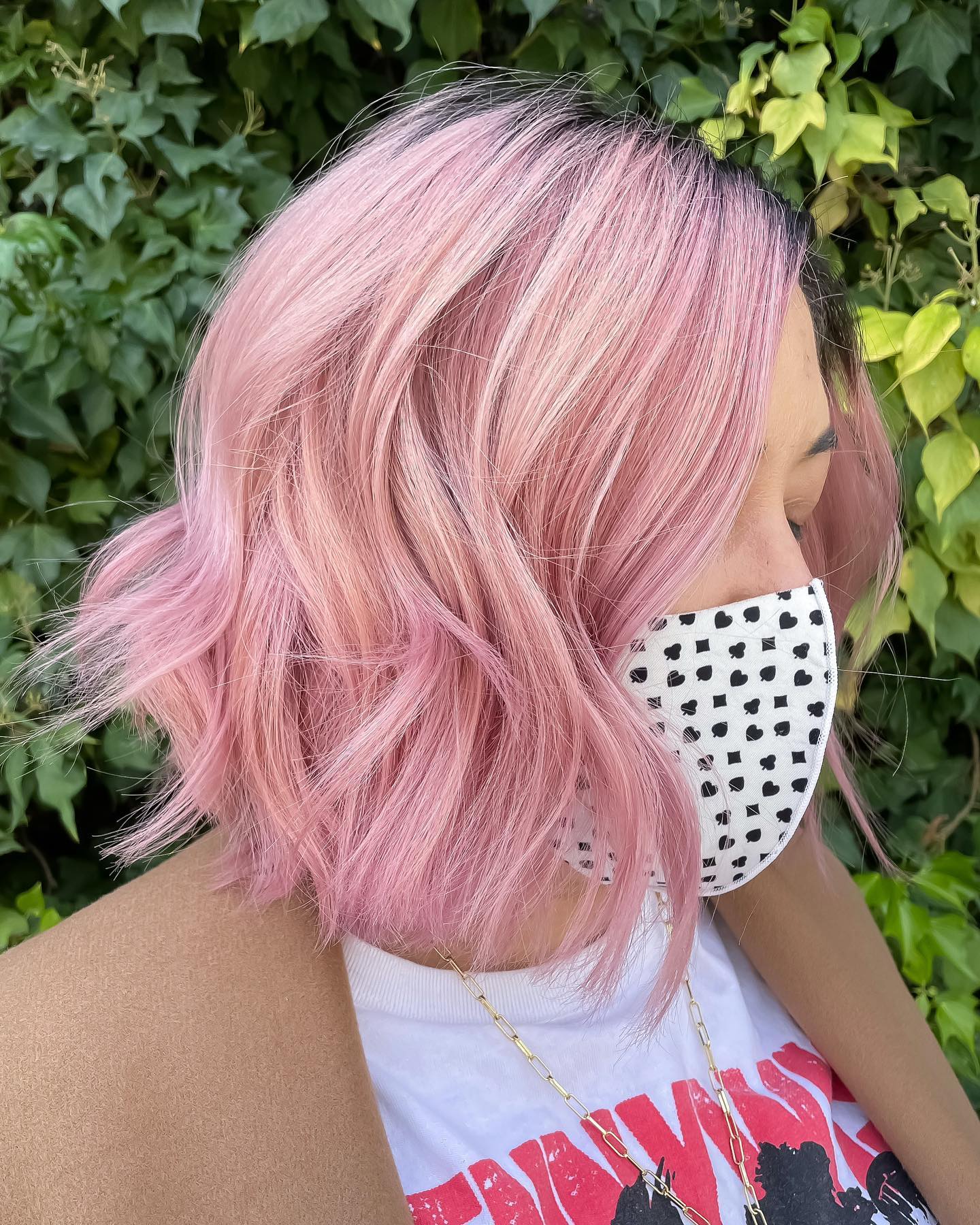 Add some soft pink color and show off this pastel bob for the spring season.
19. Light Blonde Yellow Bob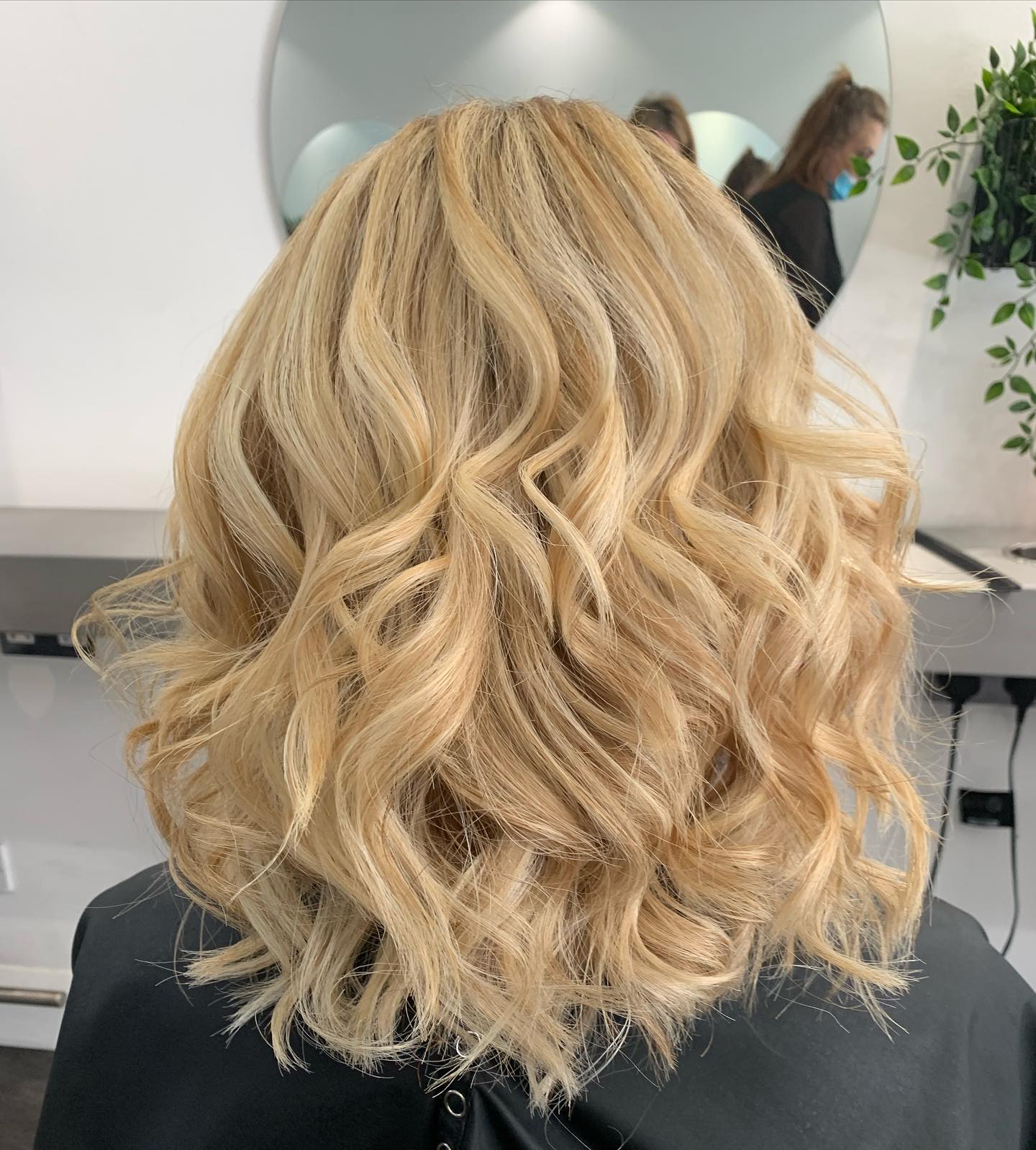 Cute blonde wavy bob that will look great on women who like soft curls.
20. Icy White Pixie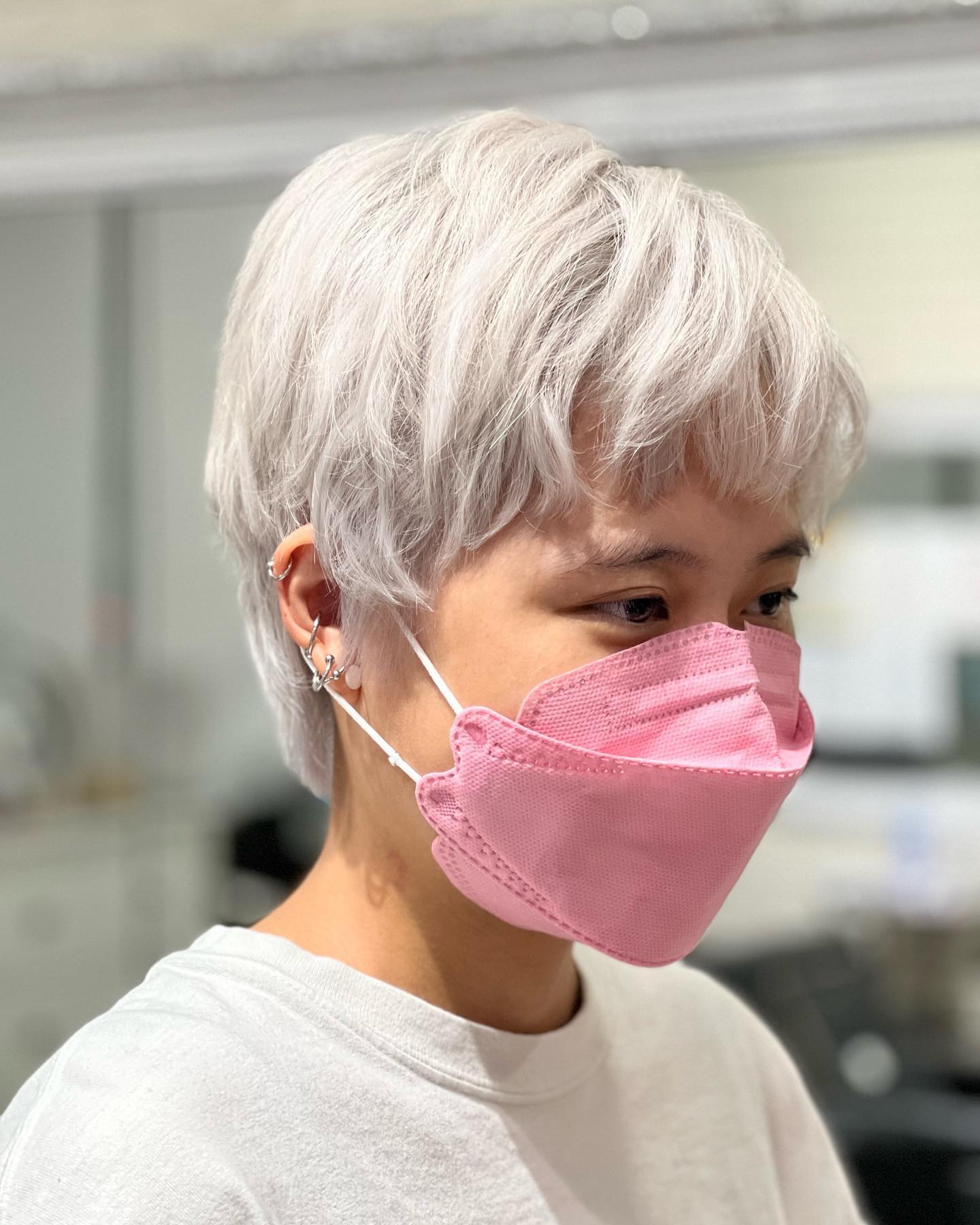 Go for a bleached white icy updo and this cut will look lovely on any age group.
21. Brown Short Bob Cut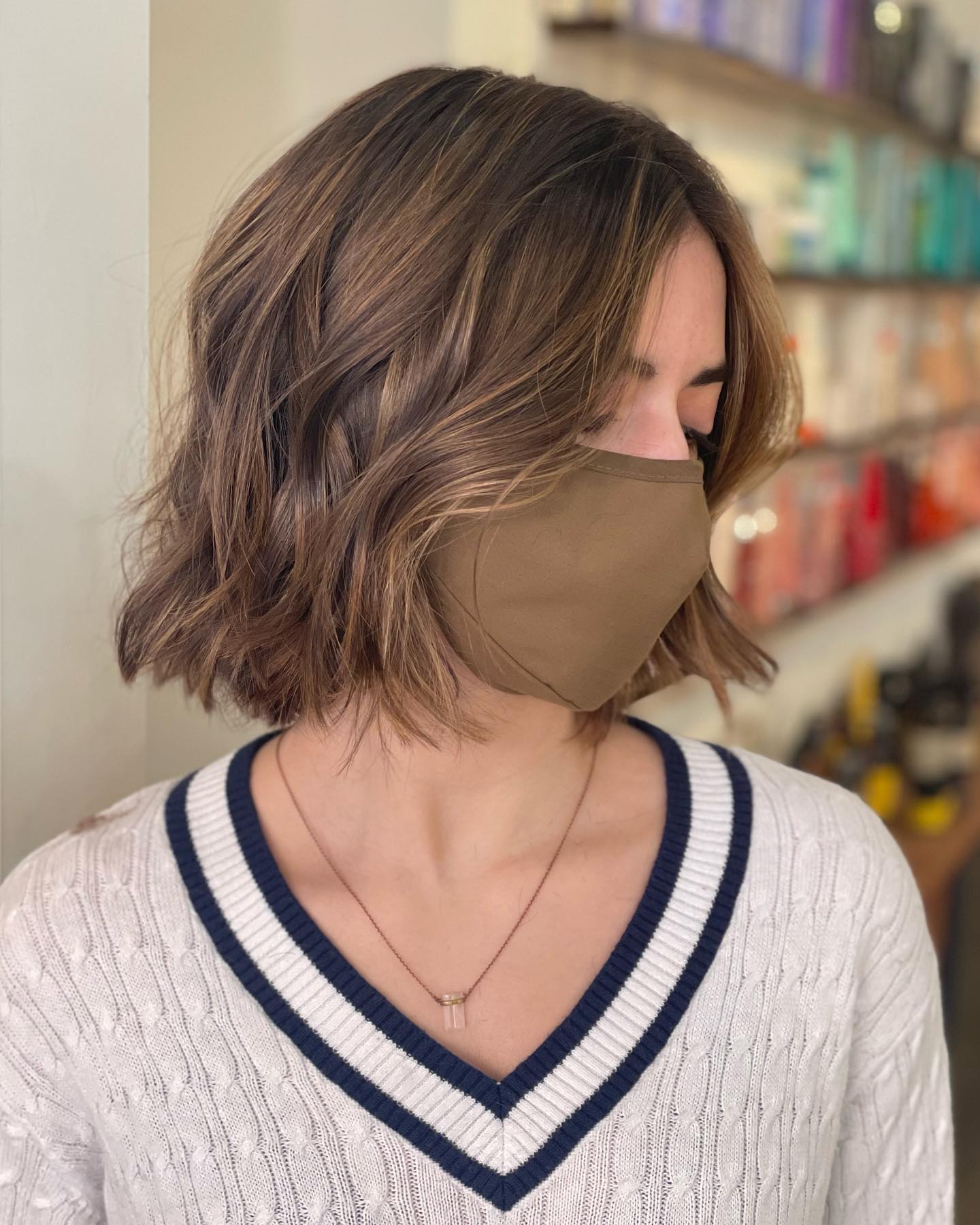 Light brown hair with some soft highlights that you will love for everyday stylish wear.
22. Brown Hair With Bangs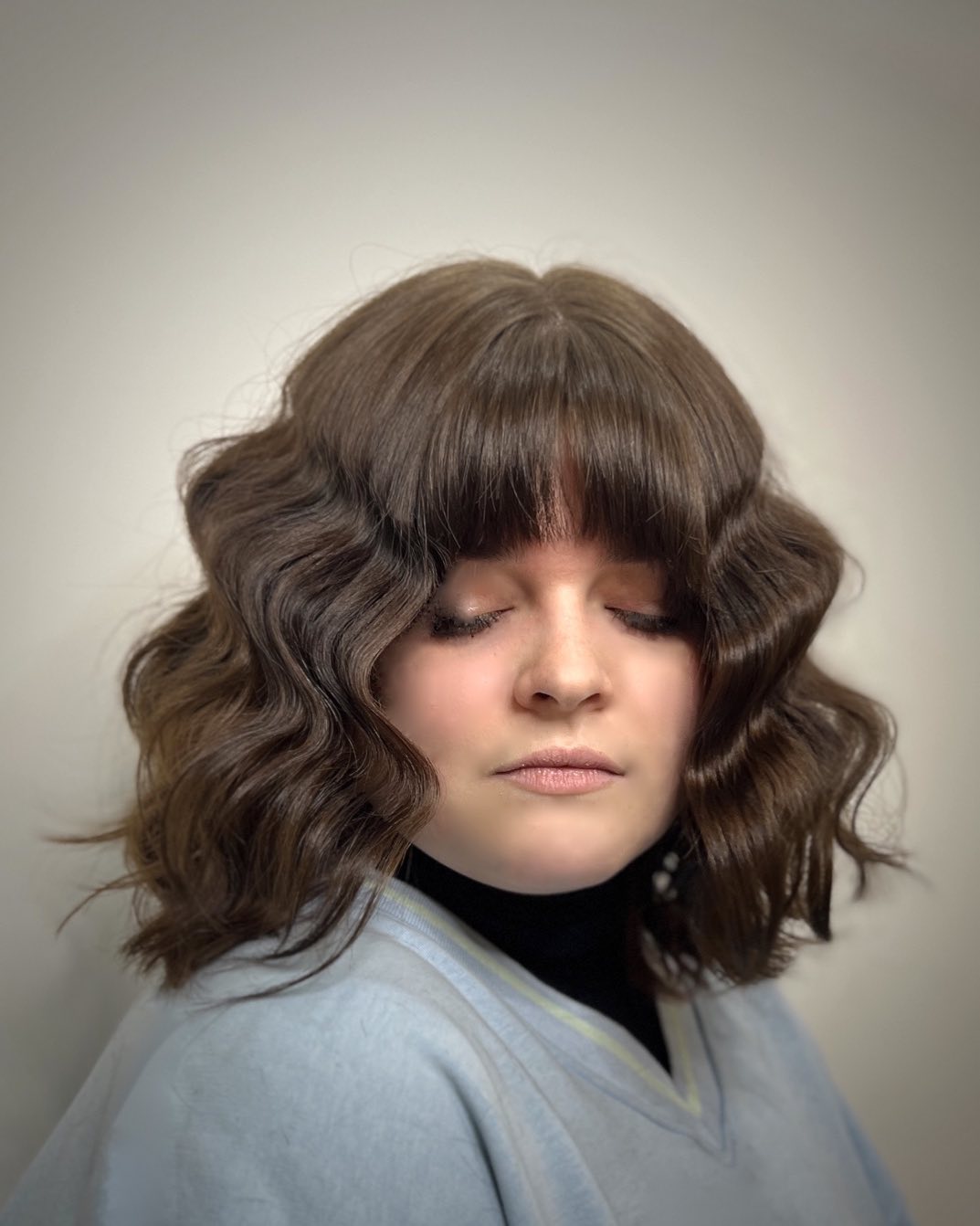 Go for this brown wispy bob and a center side part for cool wear.
23. Curly Black Hairdo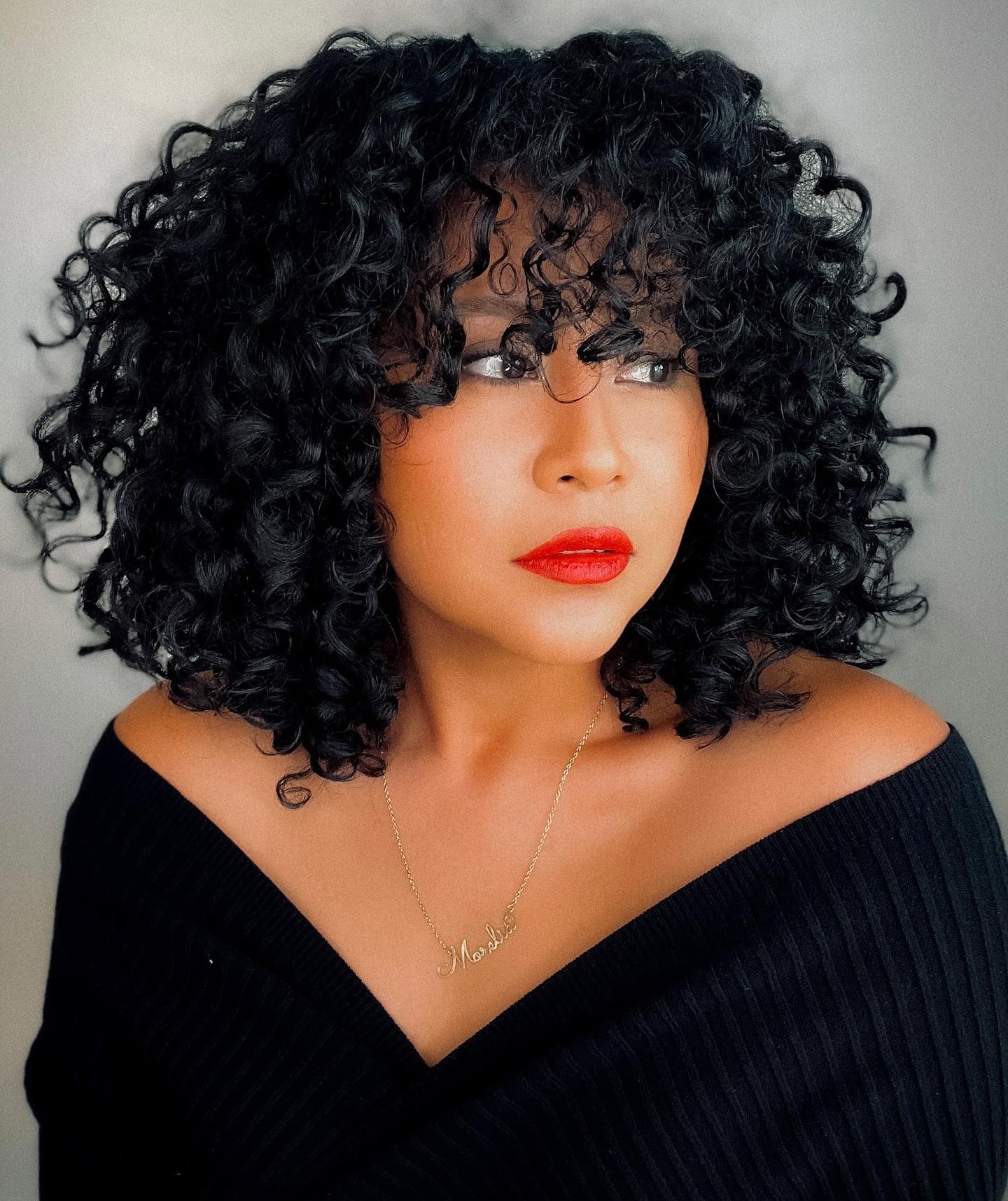 Super curly and defined, this cool look and curls look amazing on women who are in their twenties.
24. Lilac Purple Bob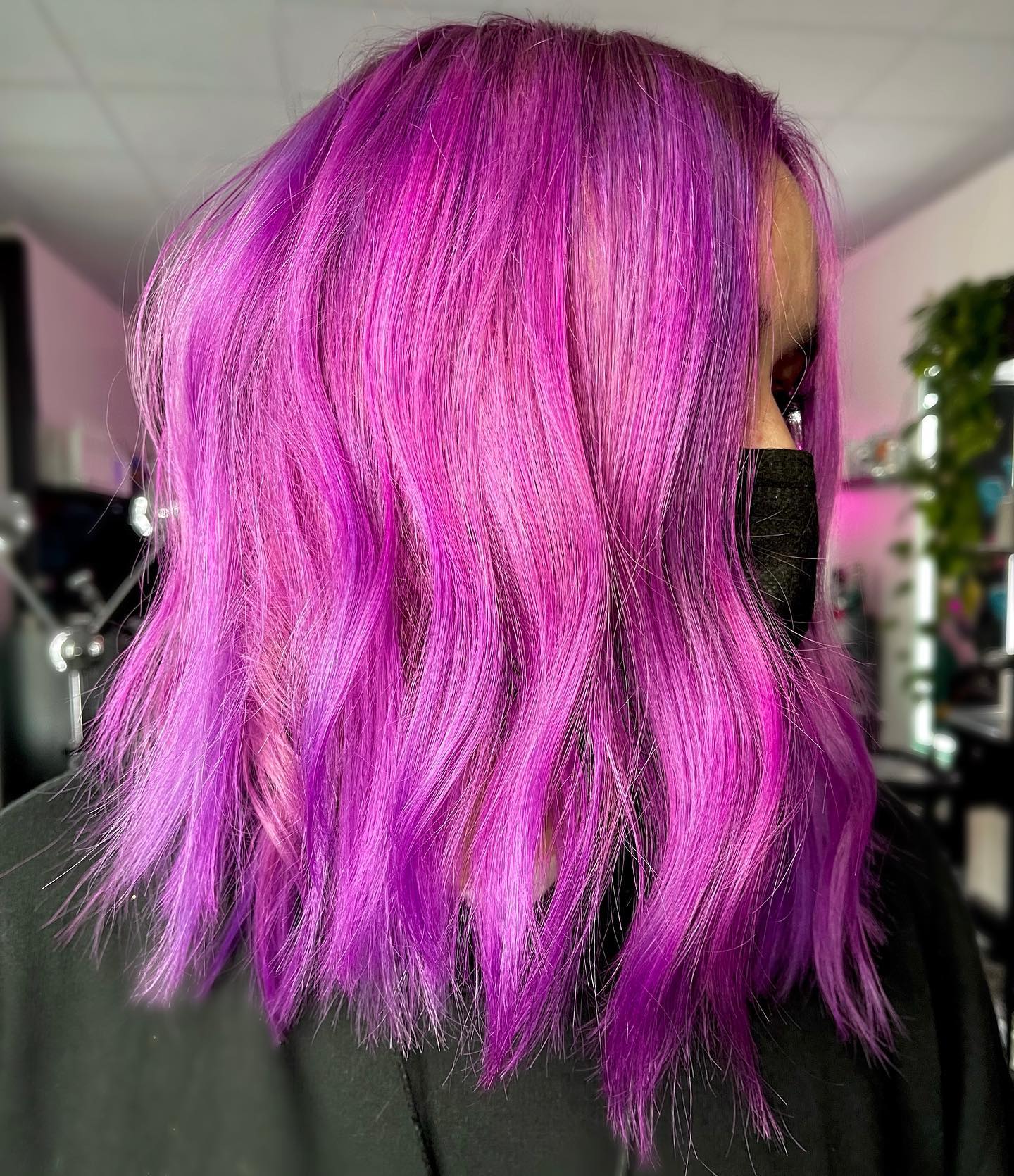 The pink and purple color combo will attract looks and make you look like a fashionable lady.
25. Blonde Cute Bob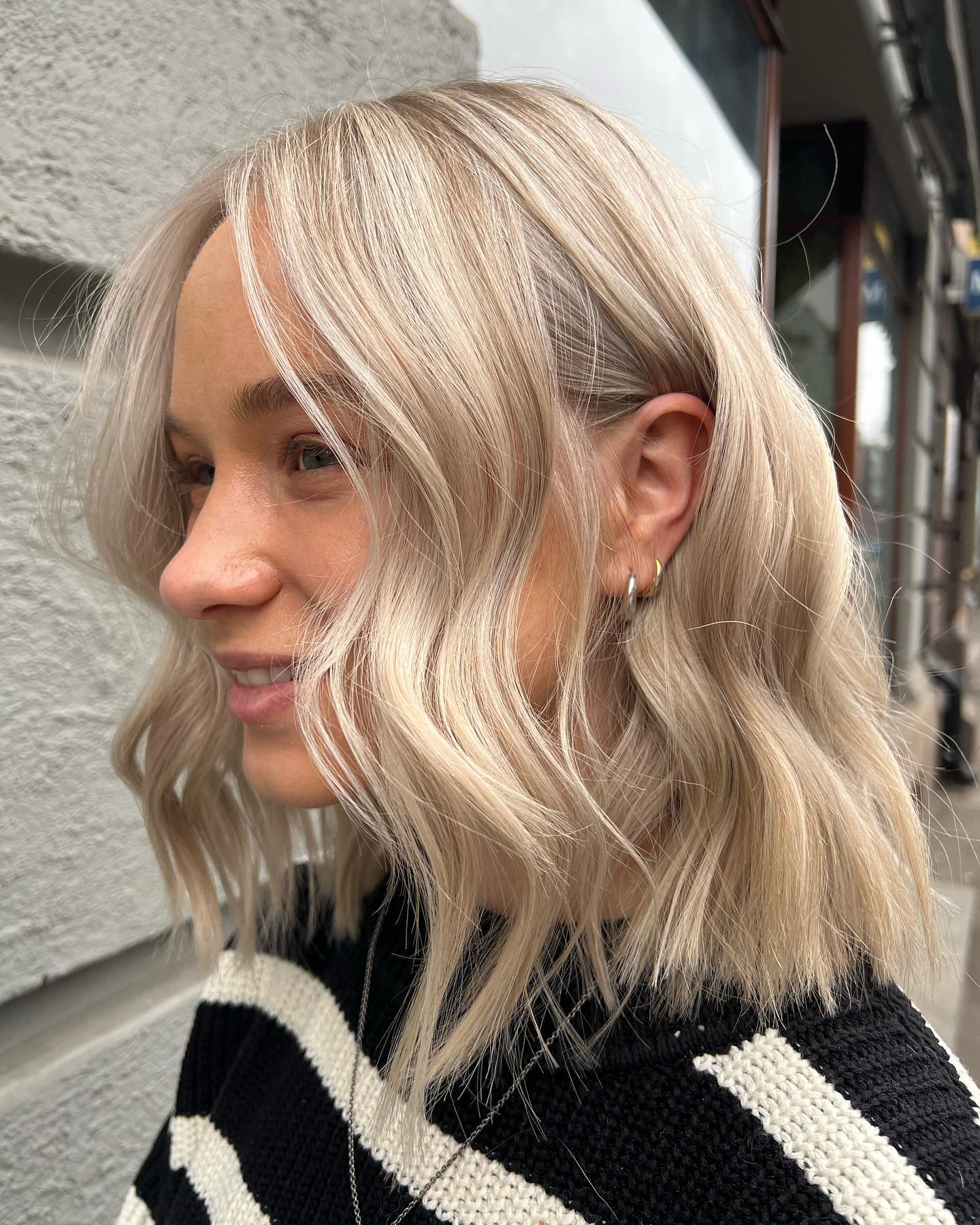 Side-swept moment and this cut will suit younger women who like flirty ideas.
26. Bright Orange Bob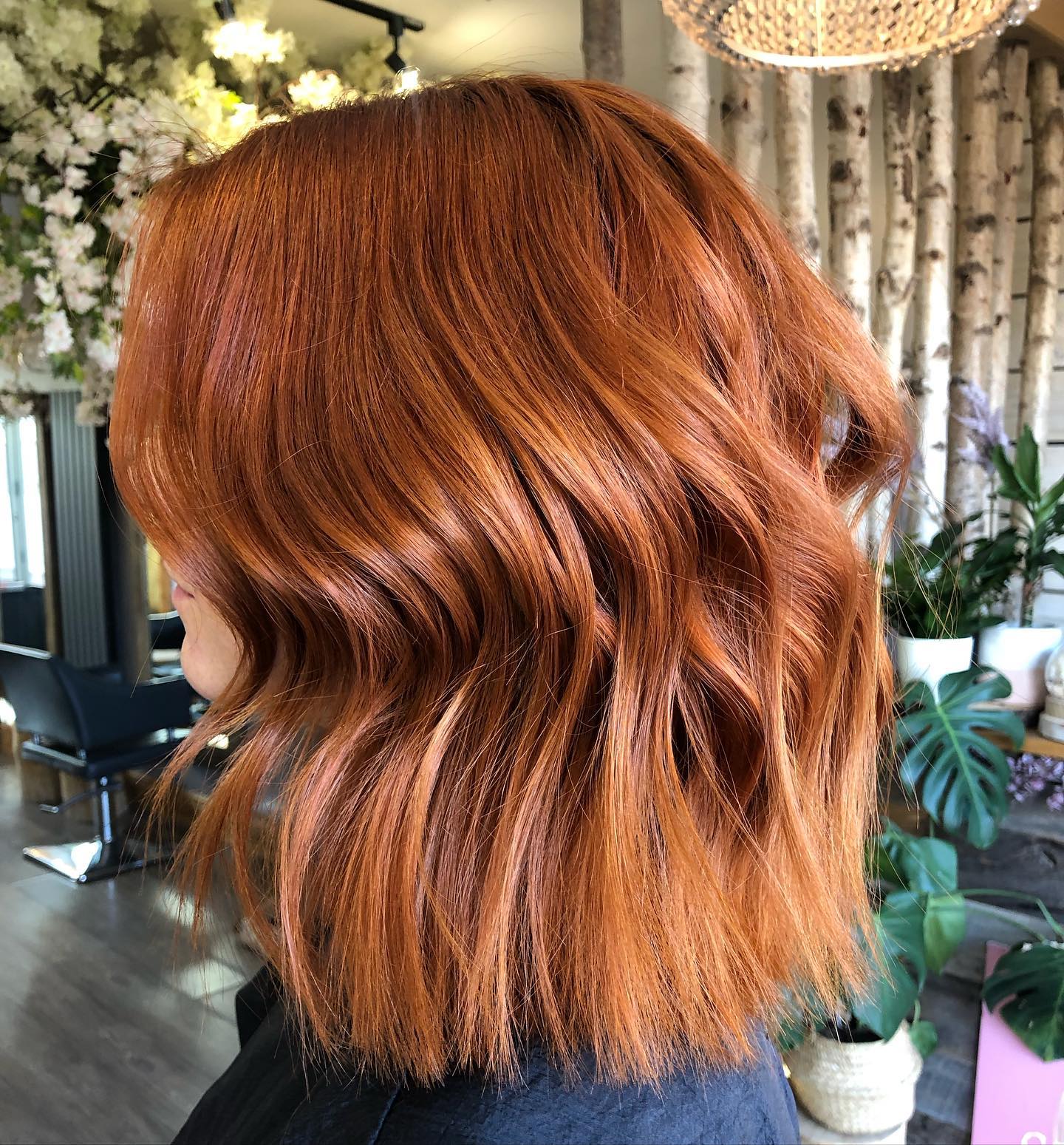 Add a pop of orange to your hair and show off this bob for the fall.
27. Wispy Blonde Hairdo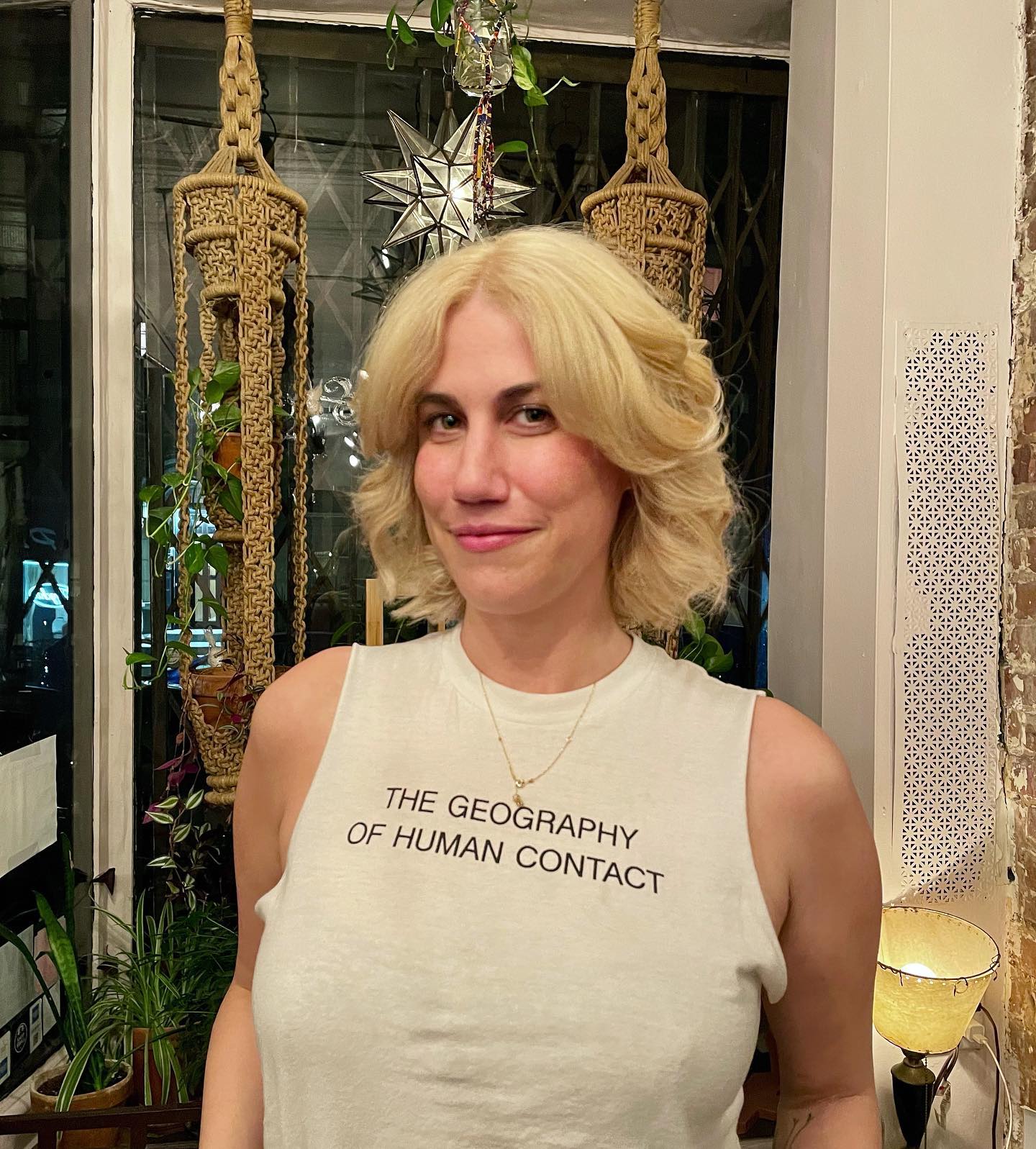 A short simple bright blonde updo that is cute and modern at the same time.
28. Bright Aqua Bob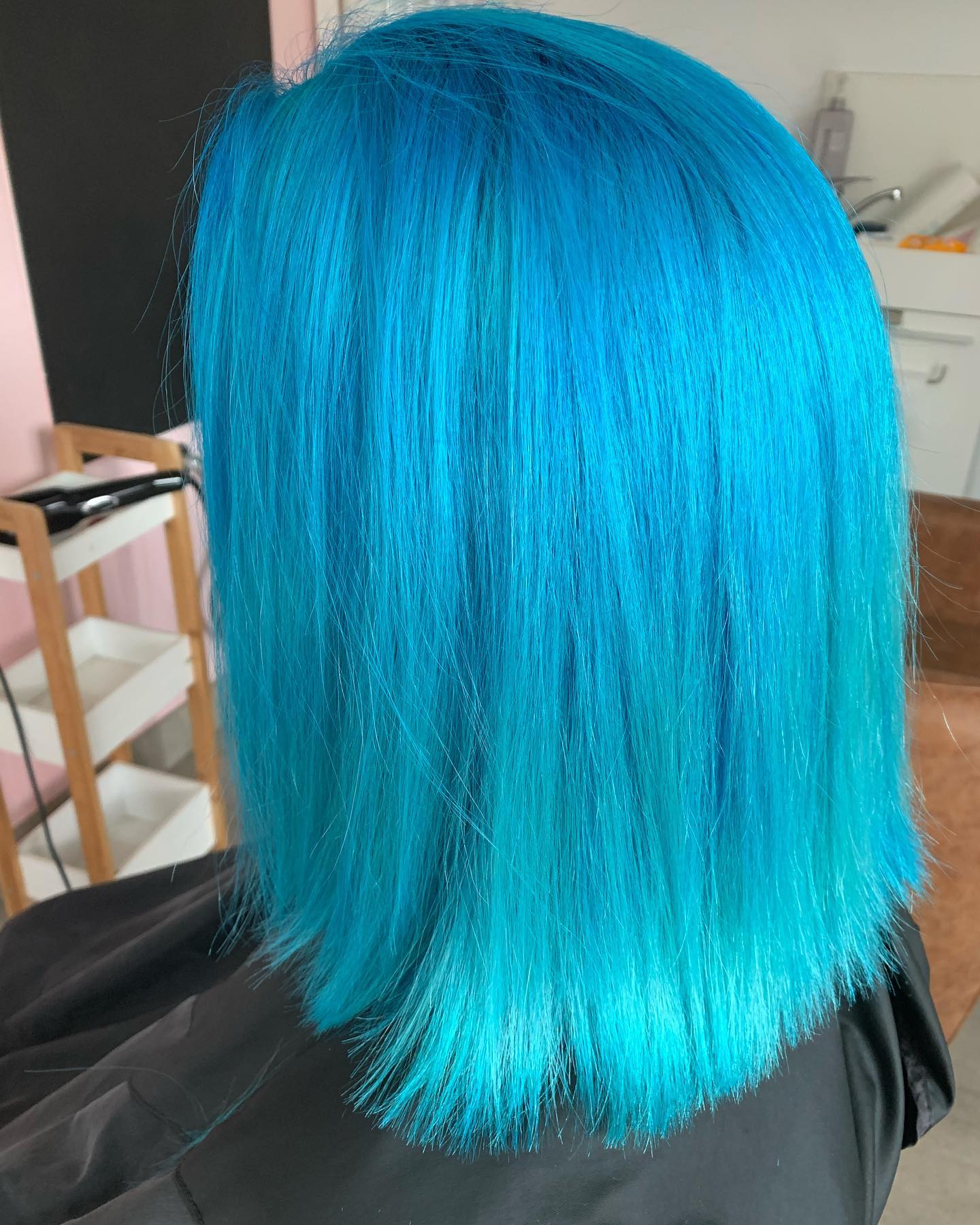 A pop of blue will easily transform any look that you end up going for.
29. Lilac Pastel Purple Bob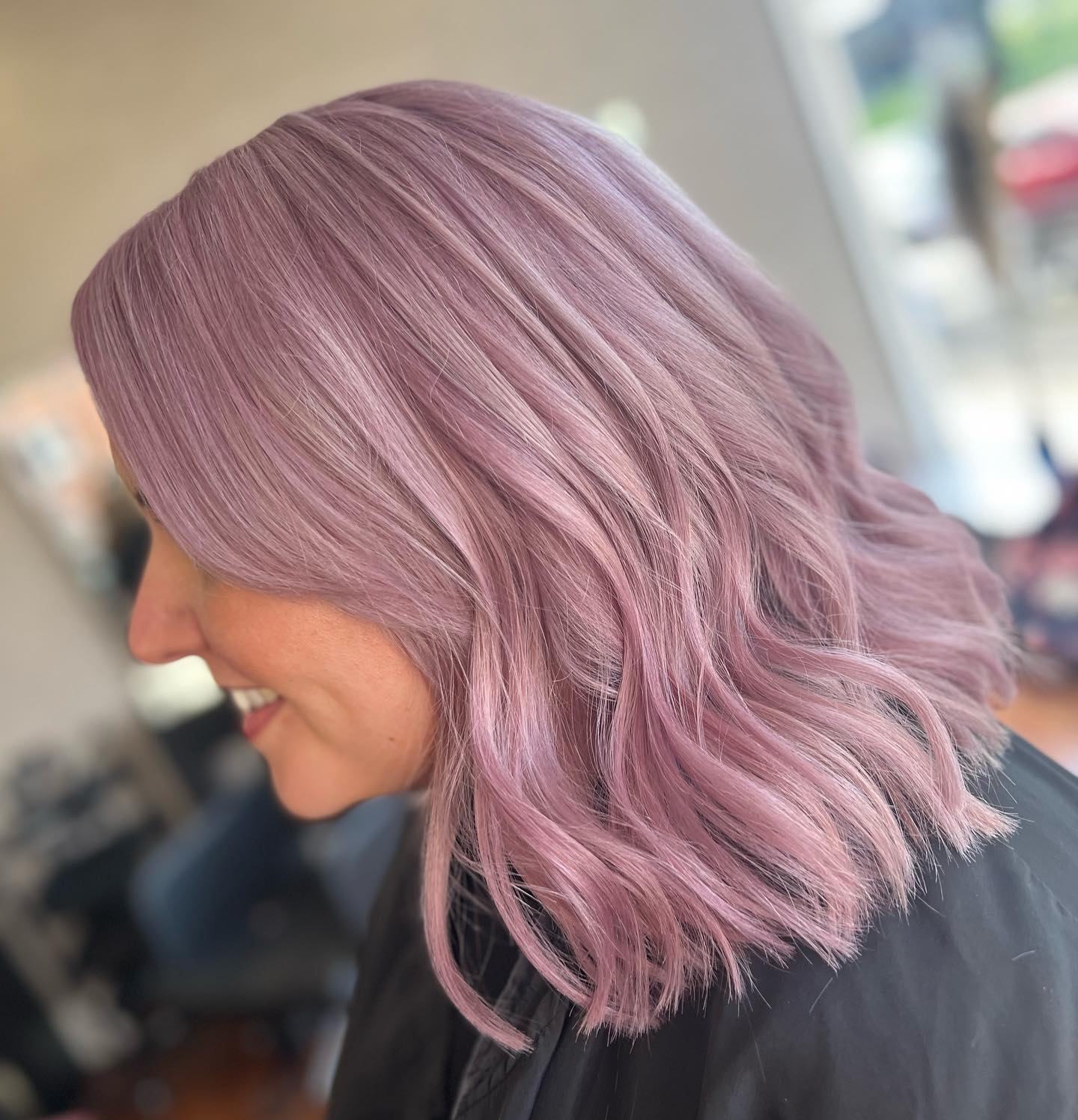 Soft pink bob is for women who like to wear cute pastel and spring-inspired beauties.
30. Brown Hair With Bangs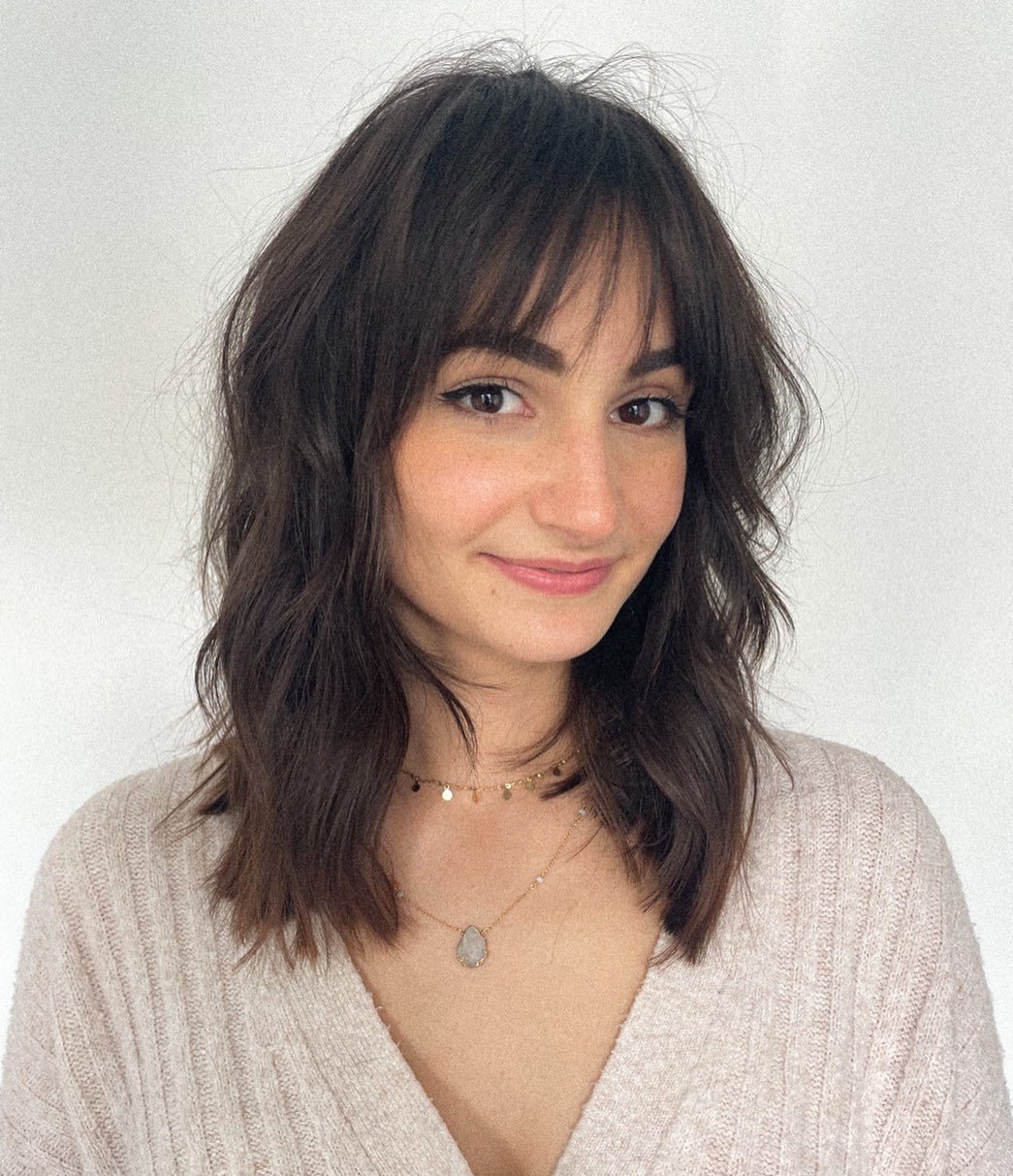 Chopped bob with cute fringe bangs will look feminine and sexy!
31. Cute Elf With Long Bangs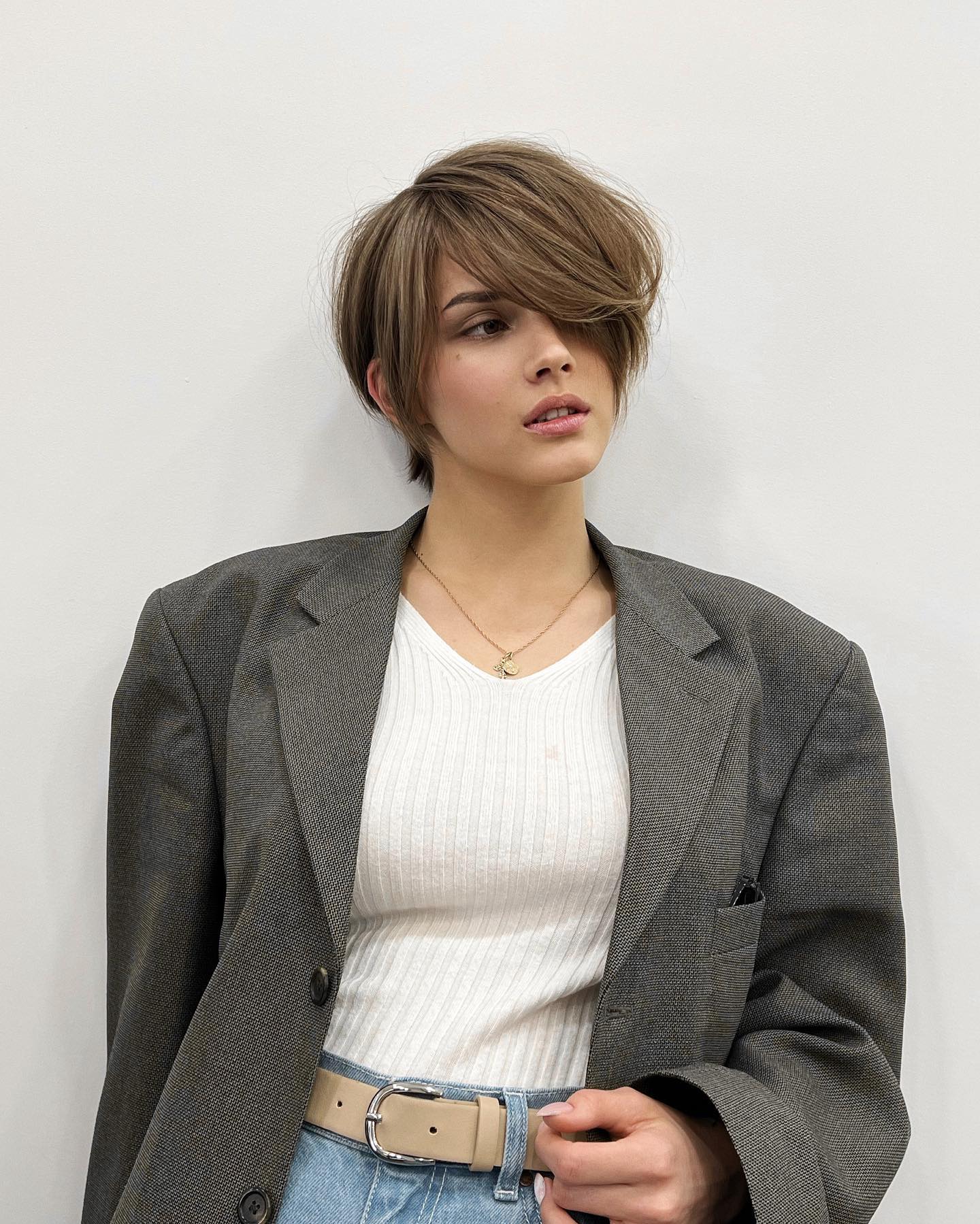 This voluminous elf cut is for women who enjoy the drama and glamour, as well as softness.
32. Black Curly Updo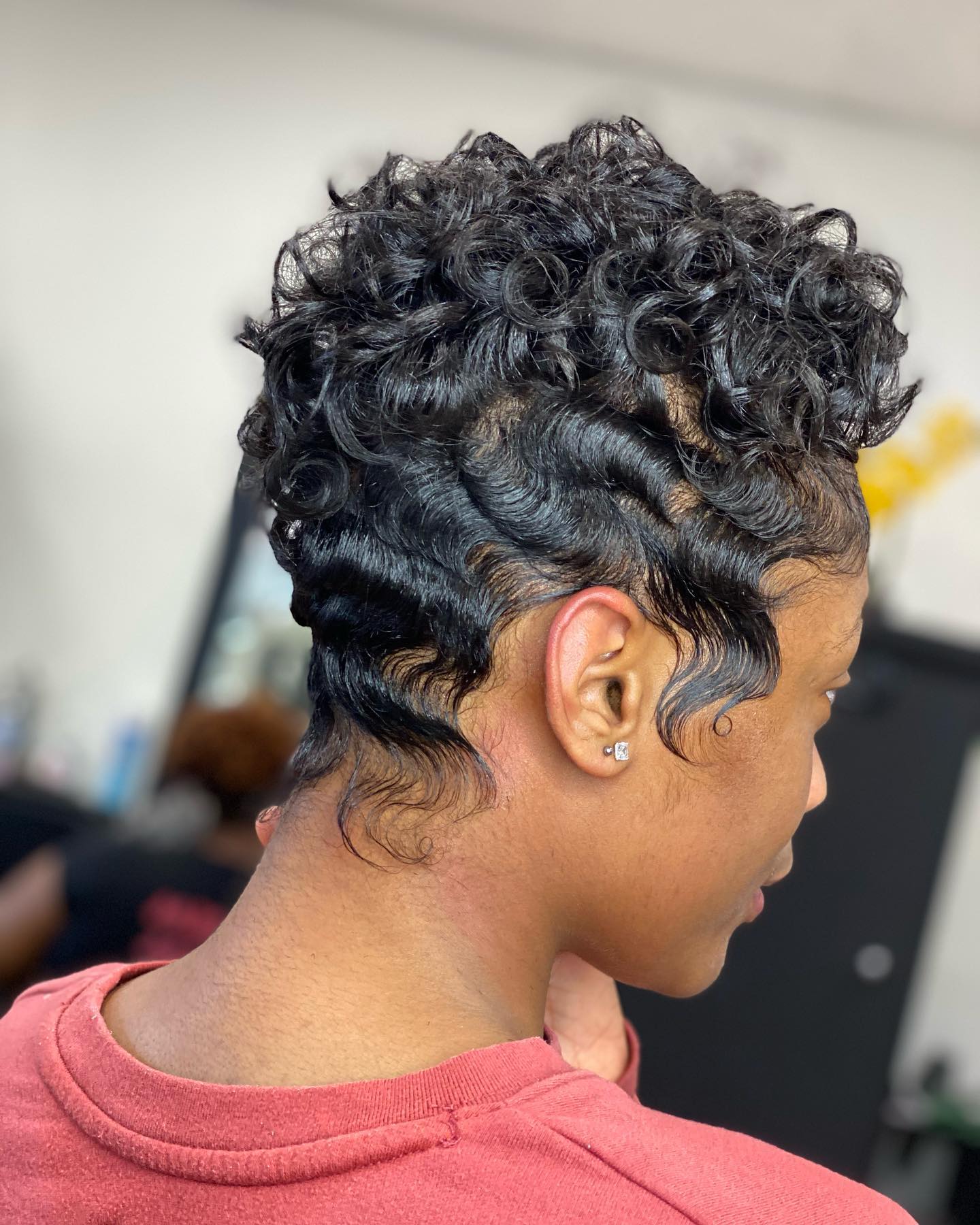 Go for this super curly short updo and wear it with full confidence knowing that it is a unique look.
33. Beige Highlights Bob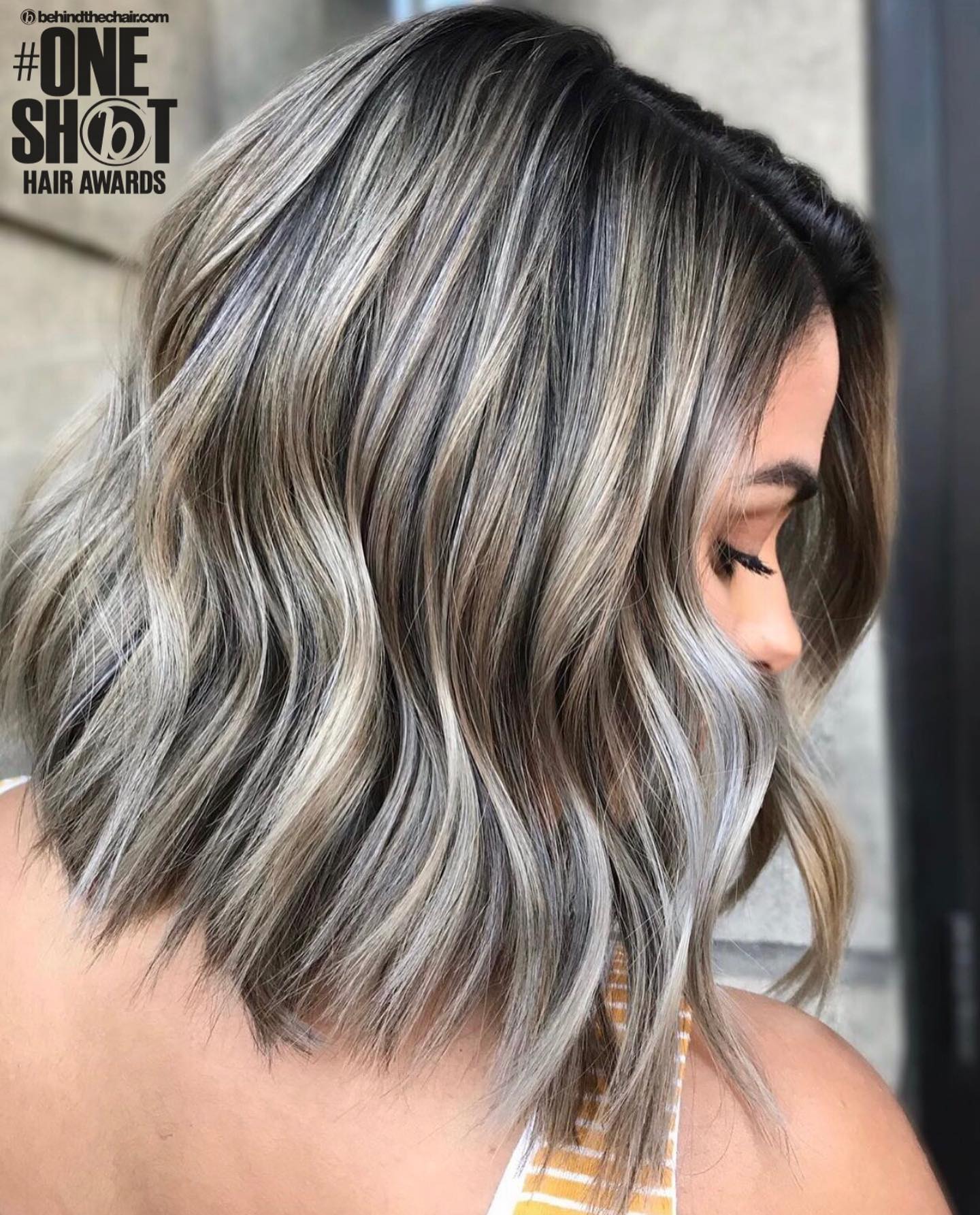 Go for some sleek highlights and style them with confidence for any party of day or night.
34. Red A-Line Bob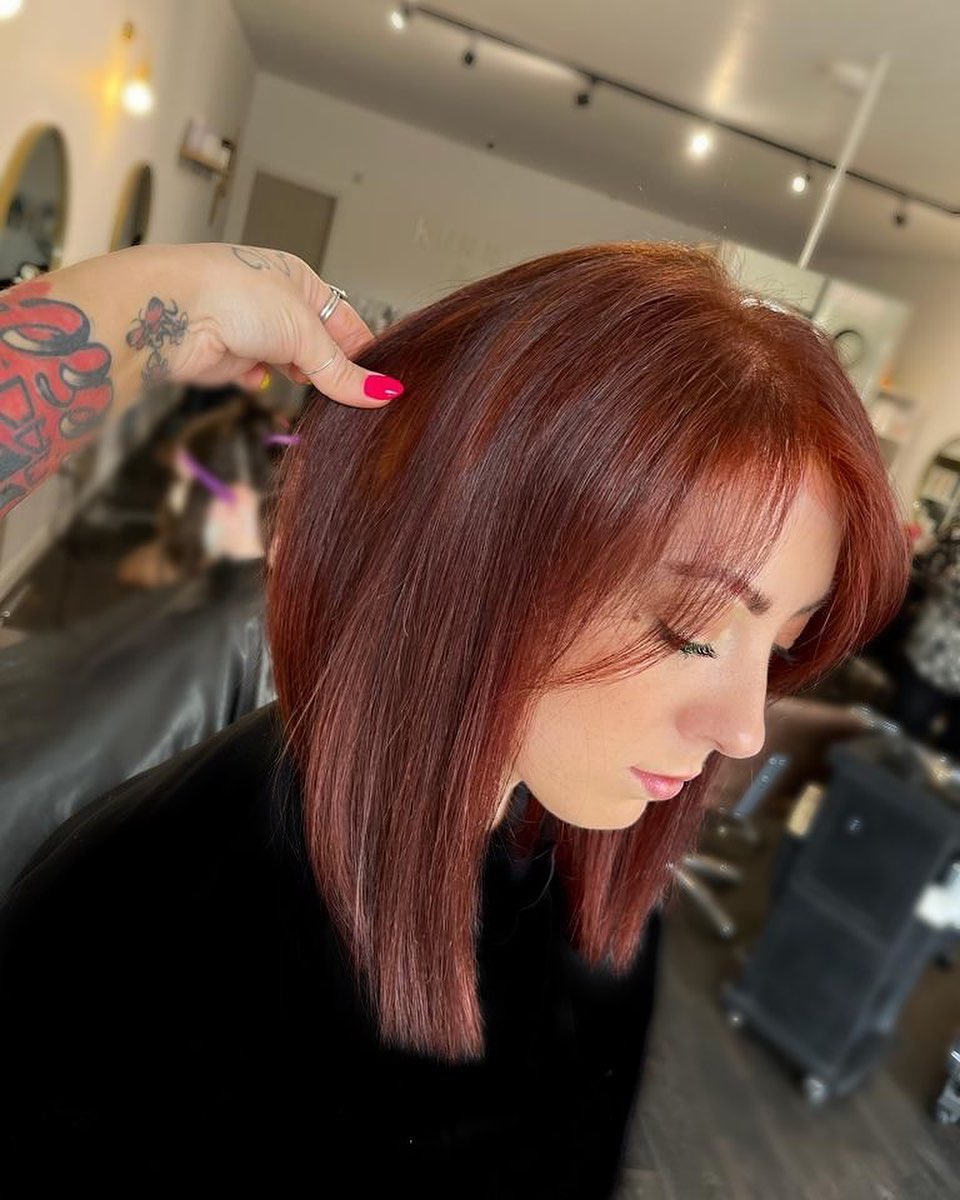 Bright red short bob and this design will attract the most attention for the fall.
35. Wavy Auburn Bob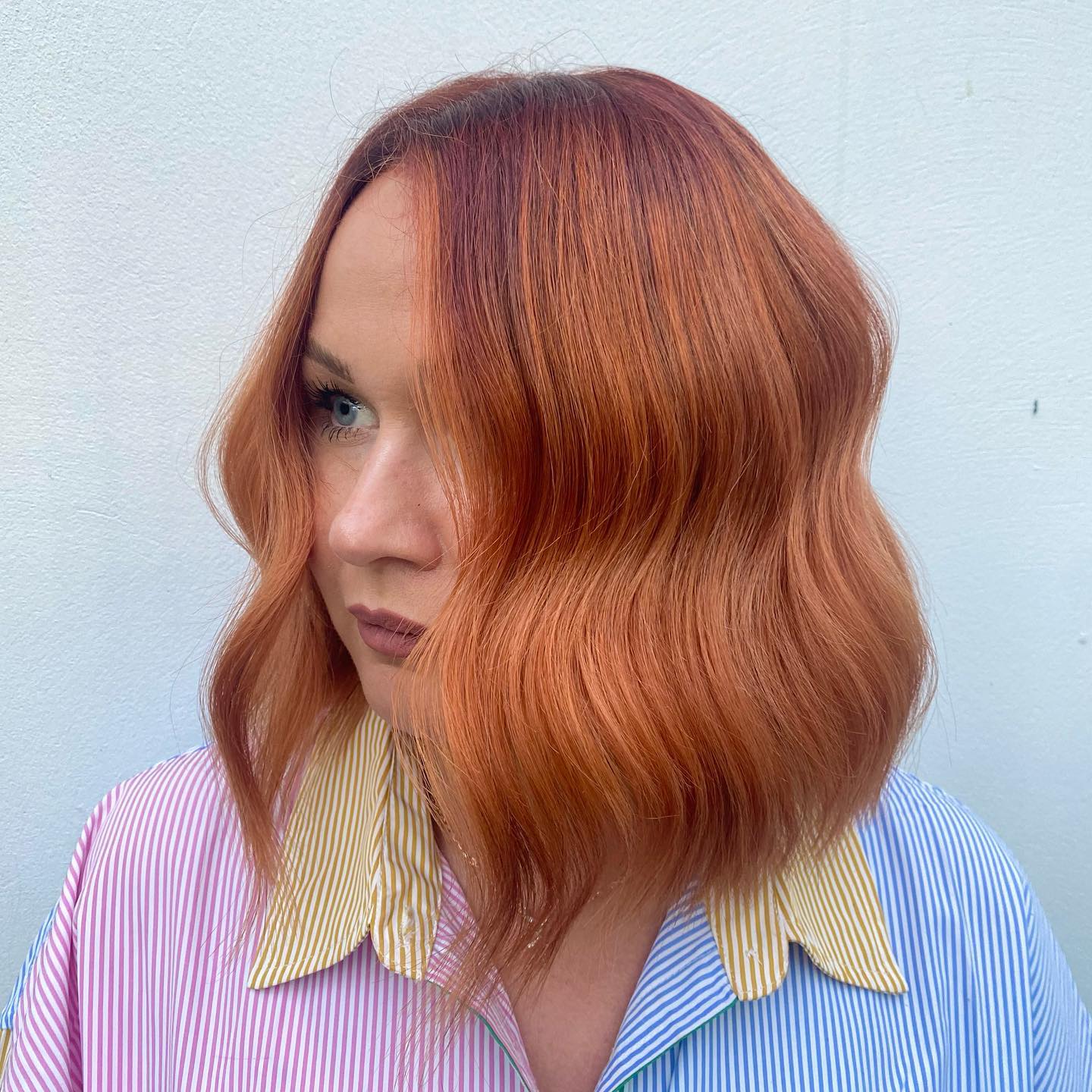 Sleek light orange bob that is somewhat high-maintenance.
36. Green Pastel Bob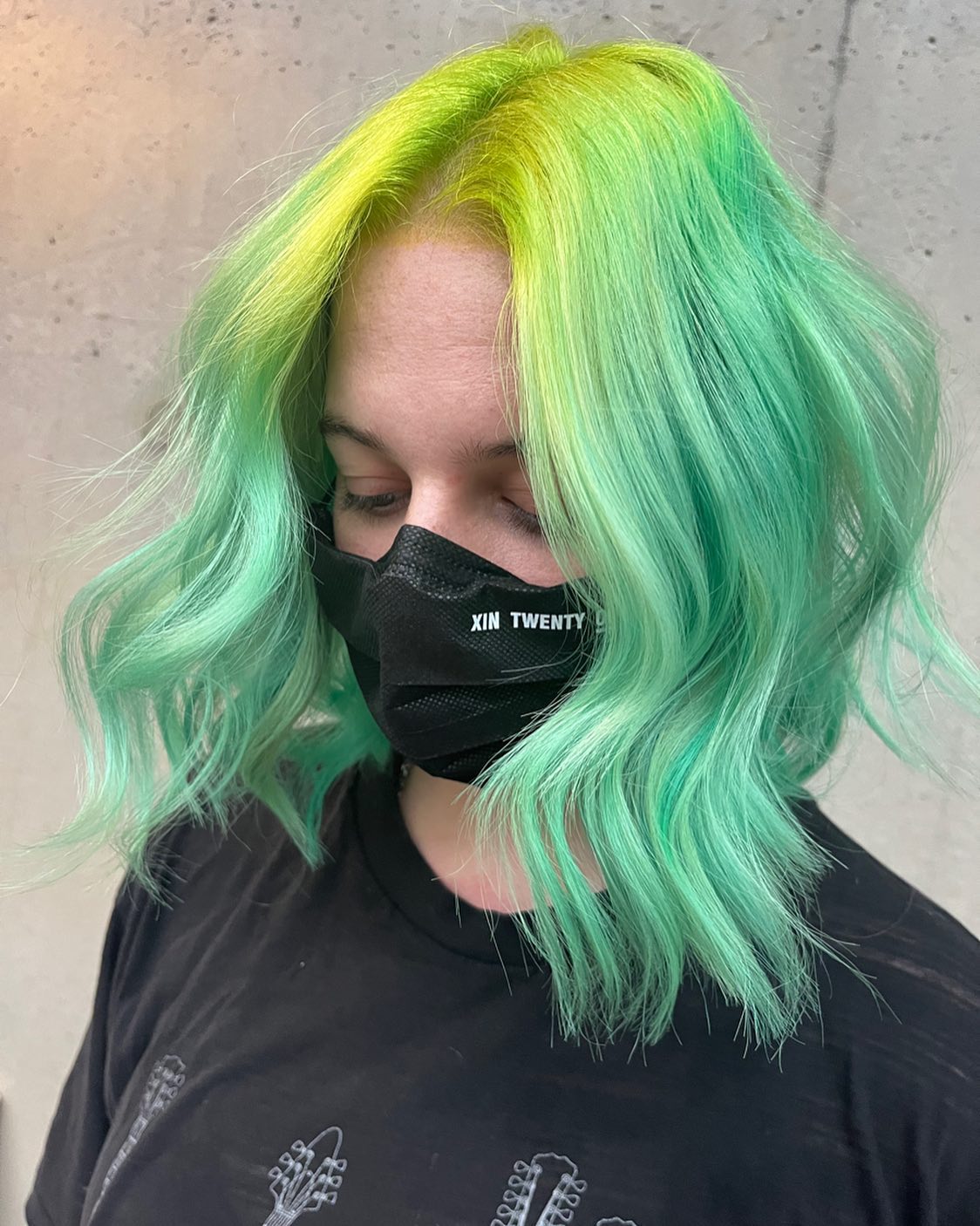 If you enjoy unusual and quirky looks and you also want a pop of color consider this teal outcome.
37. Black & Red Bob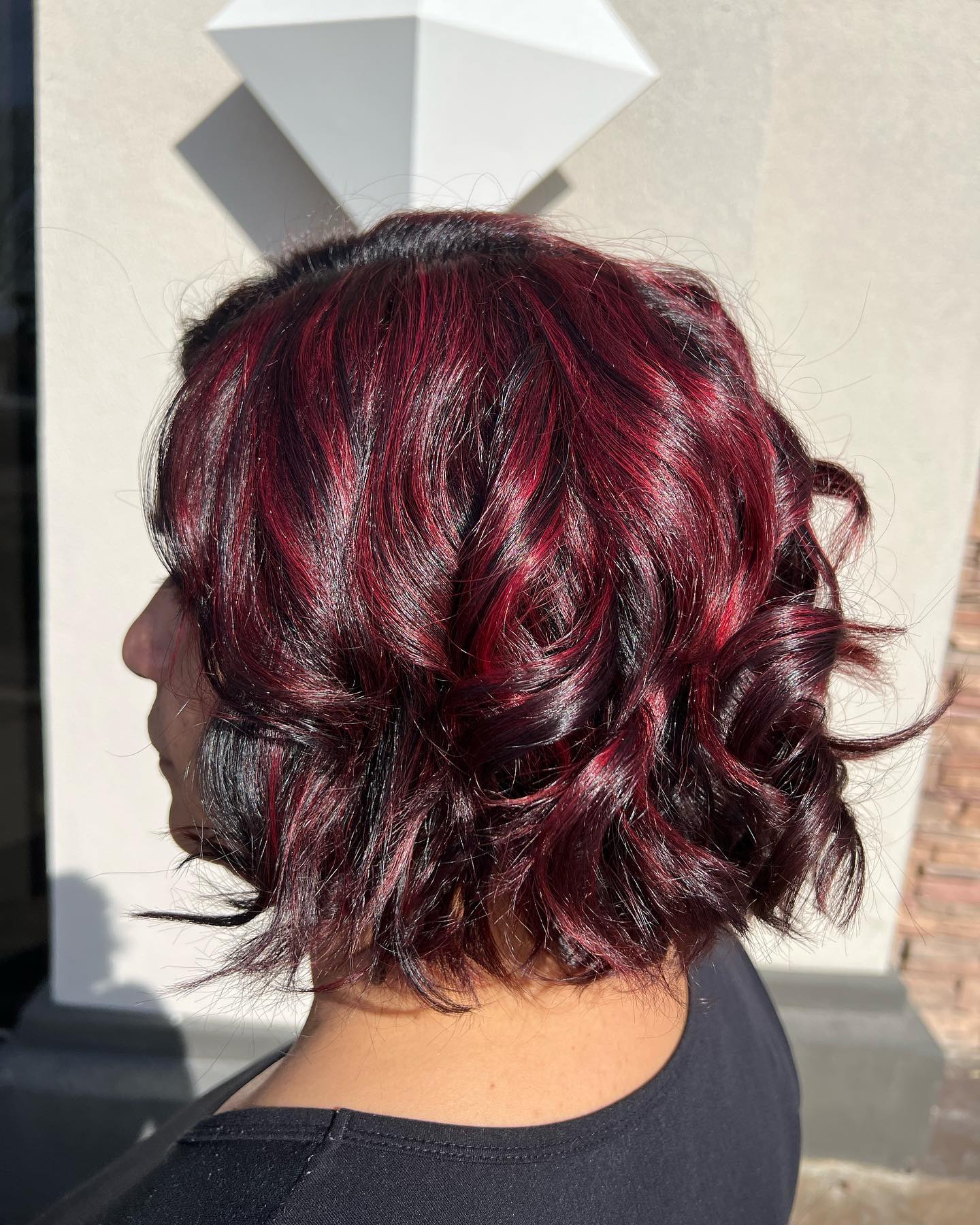 Combine black and red and show off this cool bob anywhere you go knowing that it is a rare hairdo.
38. Light Orange Bob Haircut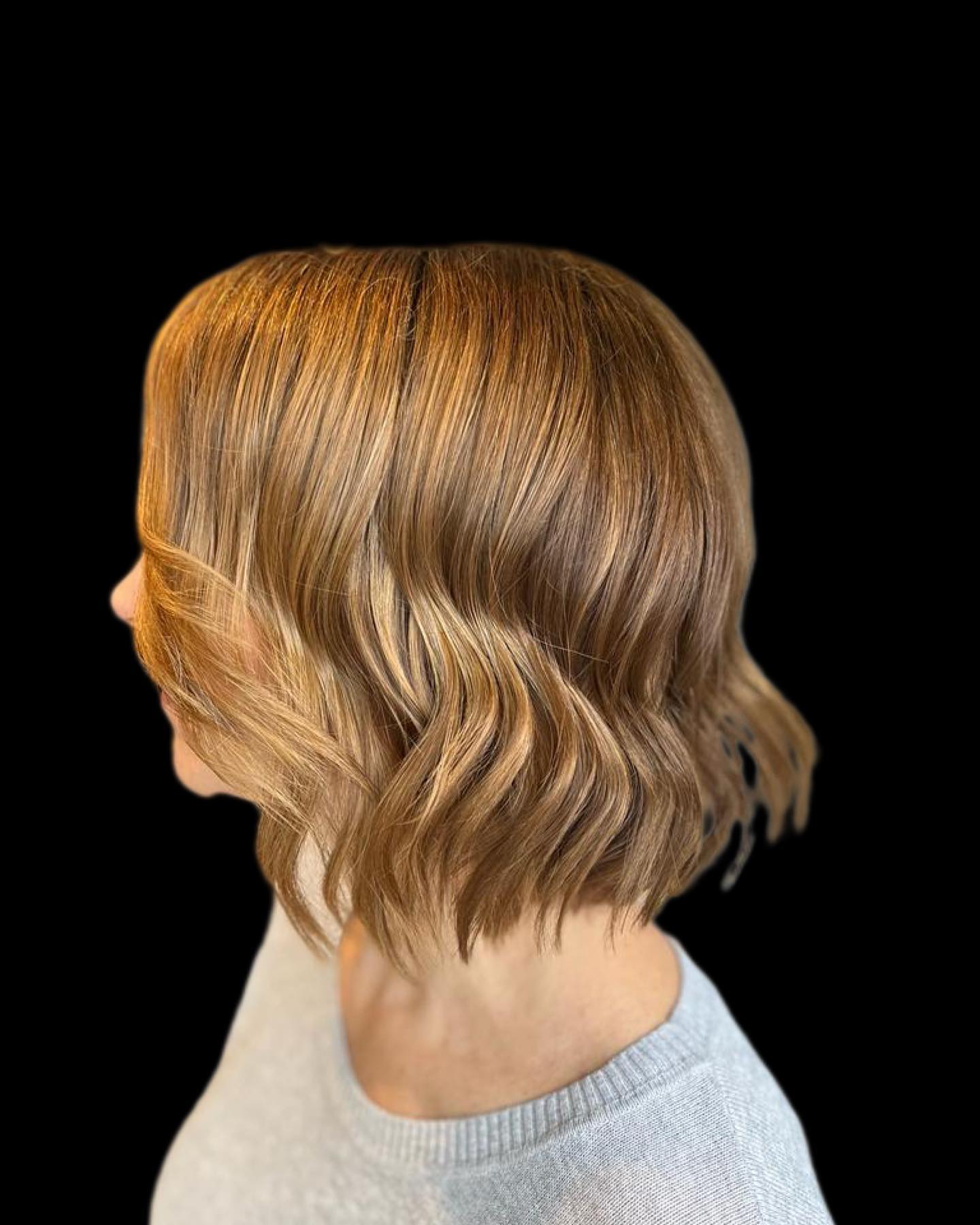 Light orange/blonde hairstyle that women will enjoy for the office and everyday simple wear.
39. Straight Bob With Highlights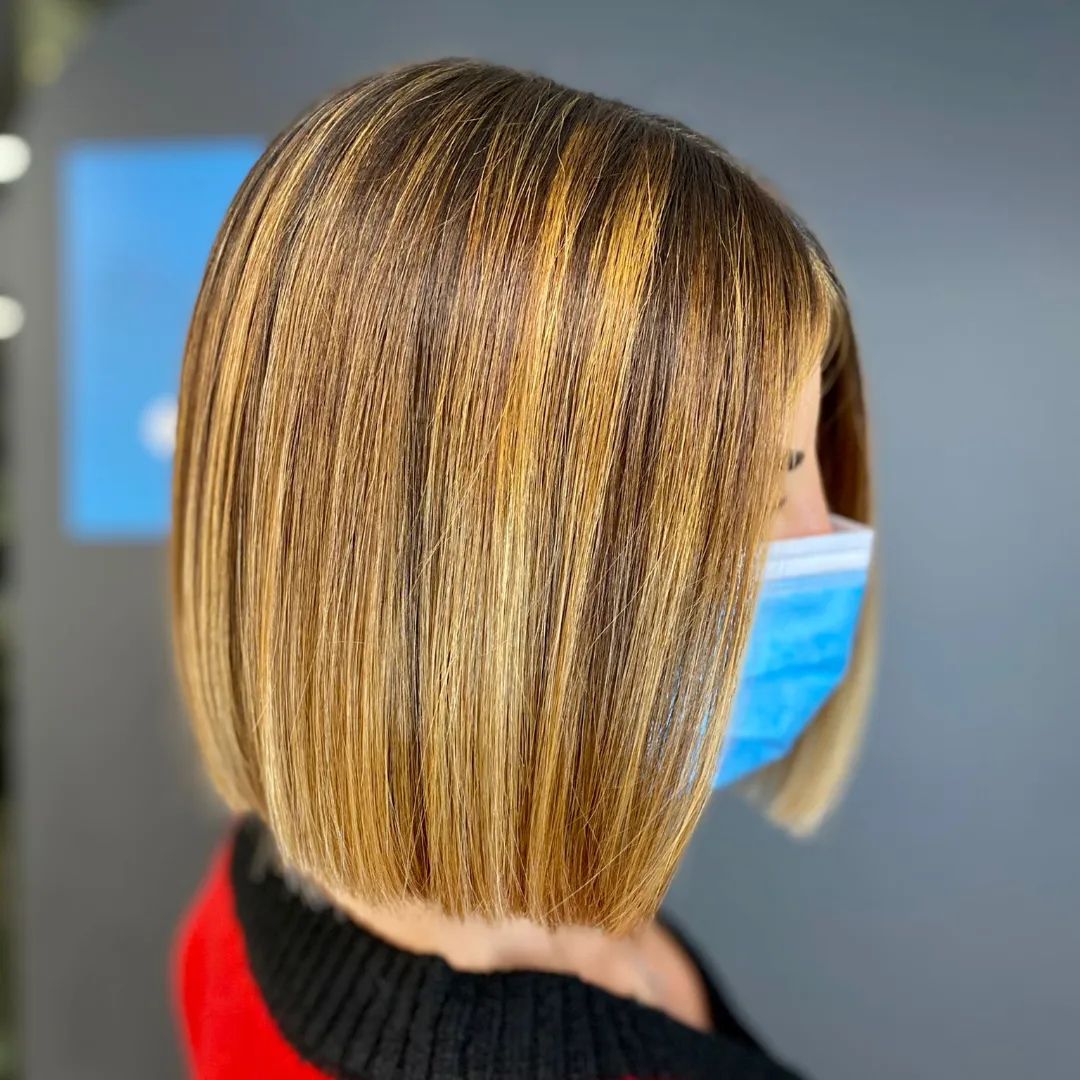 Chopped bob with bright blonde highlights that one can wear to any event.
40. Blonde Pixie Cut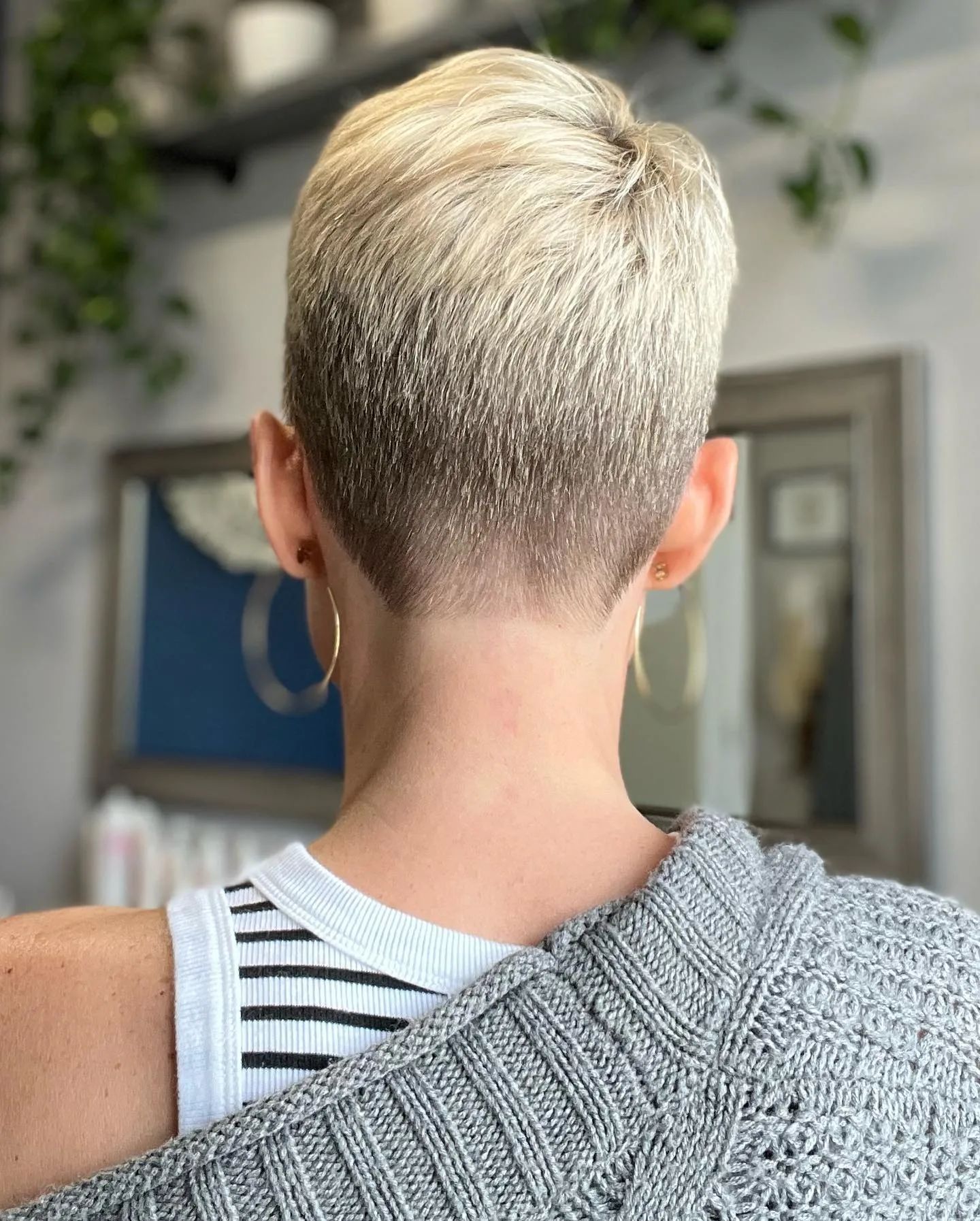 If you like short pixie cuts this blonde moment is something to consider.
41. Soft Brown Bob Haircut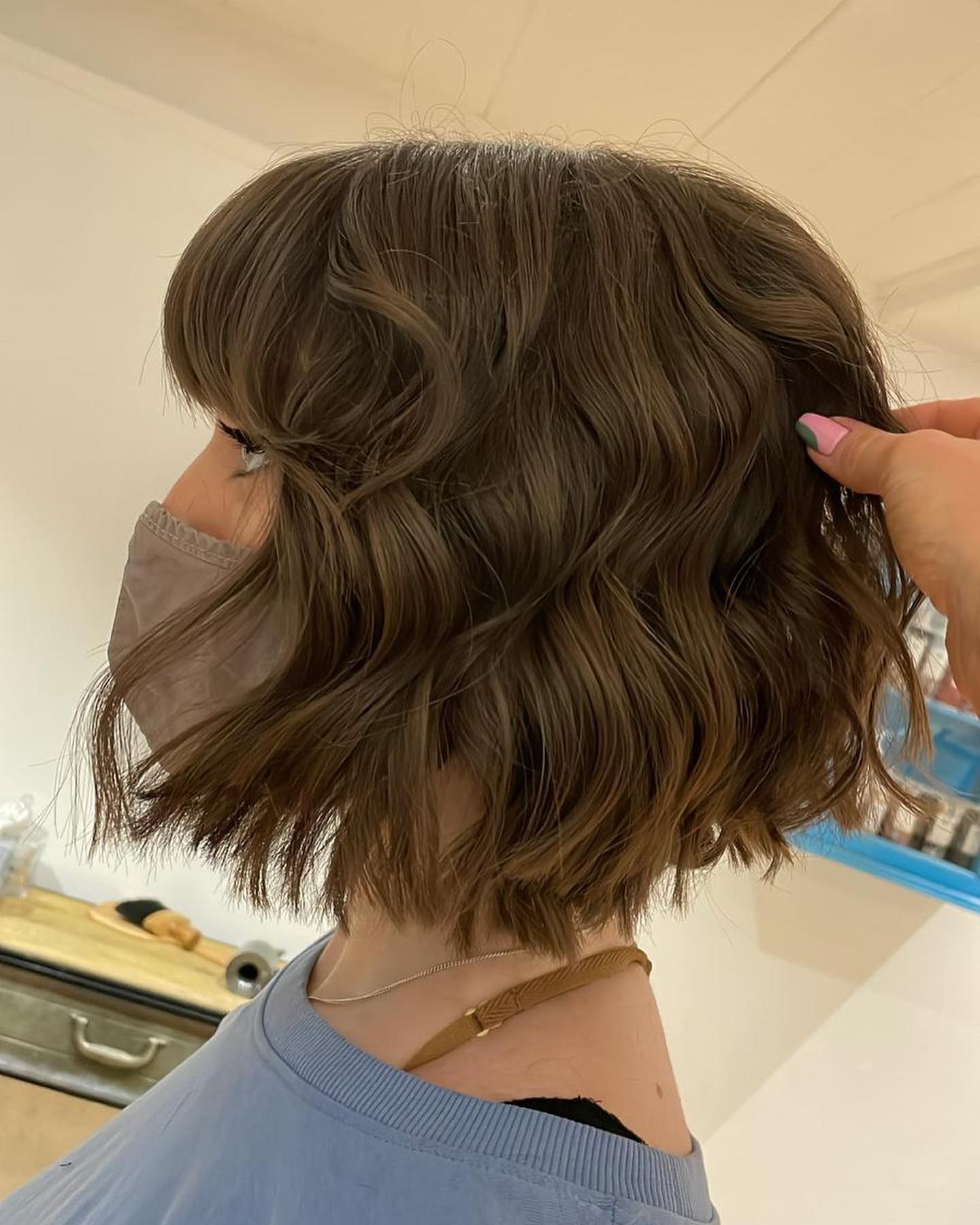 Soft and voluminous, this brown bob with a pop of soft curls will look fresh and attractive on every girl.
42. Curly Gray Bob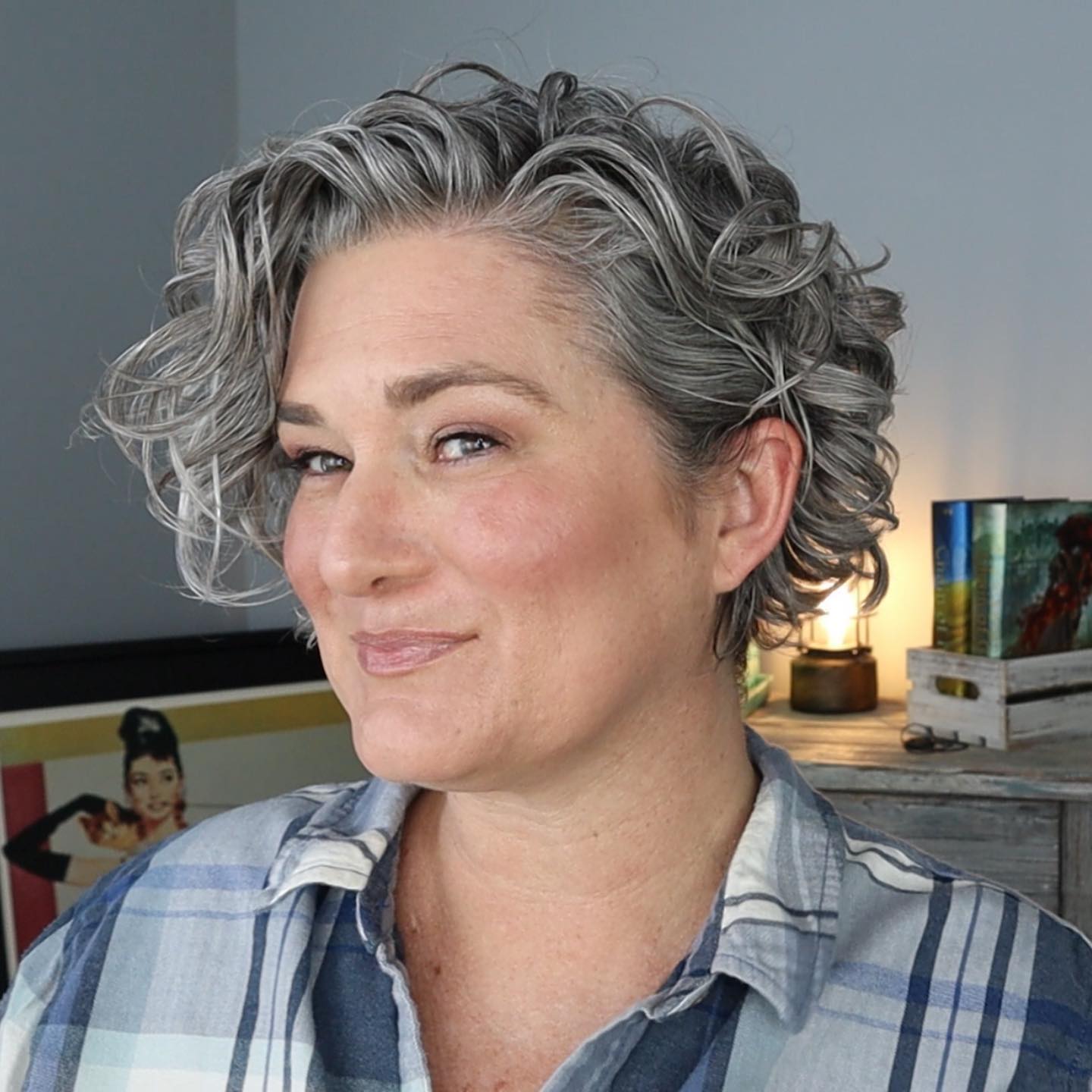 Embrace gray hairs and know that once worn the right way they can also look feminine.
43. Light Pastel Bob Hair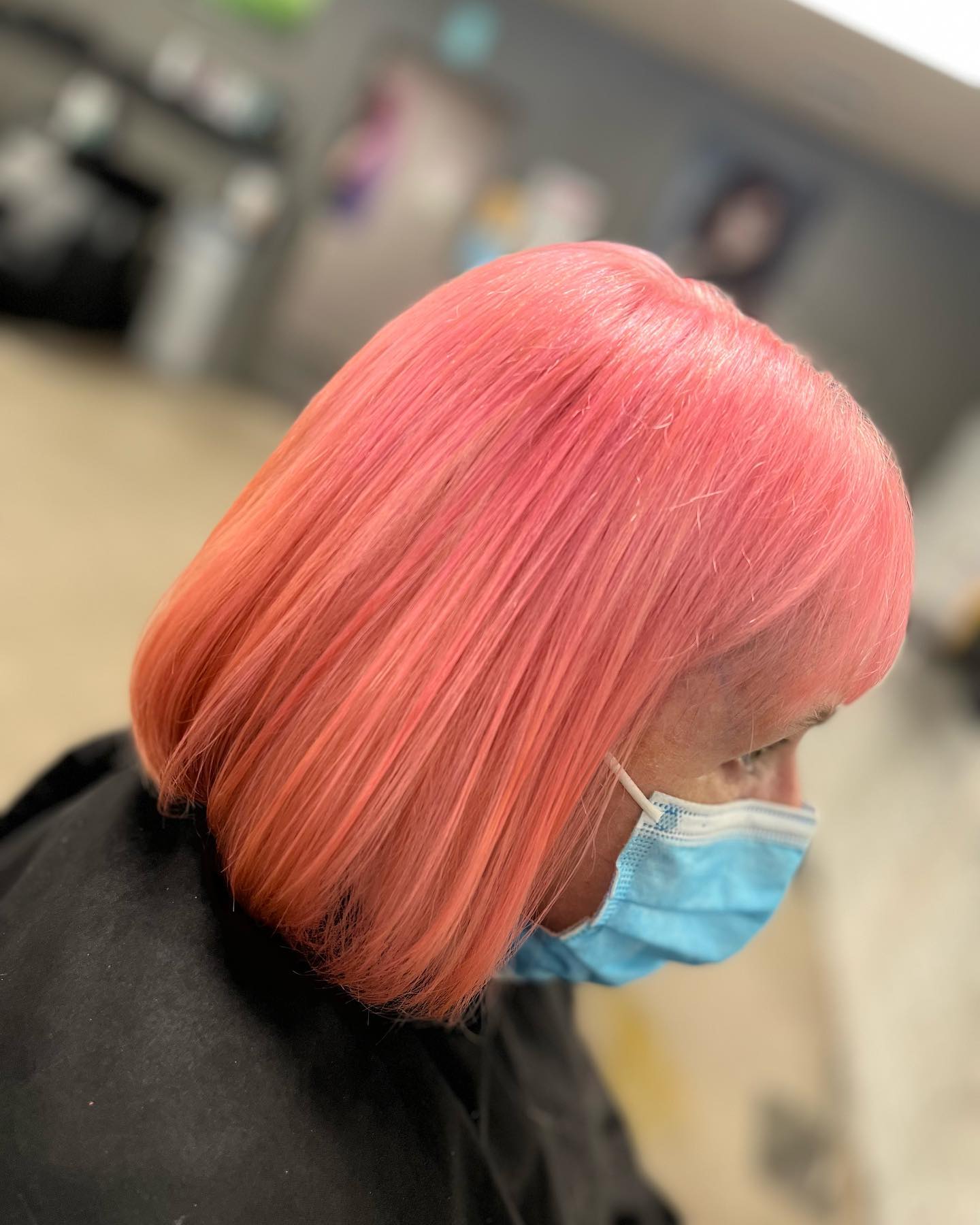 Light pink short bob such as this one is for women who like stylish elegant looks and a pop of color.
44. Icy White Bob Haircut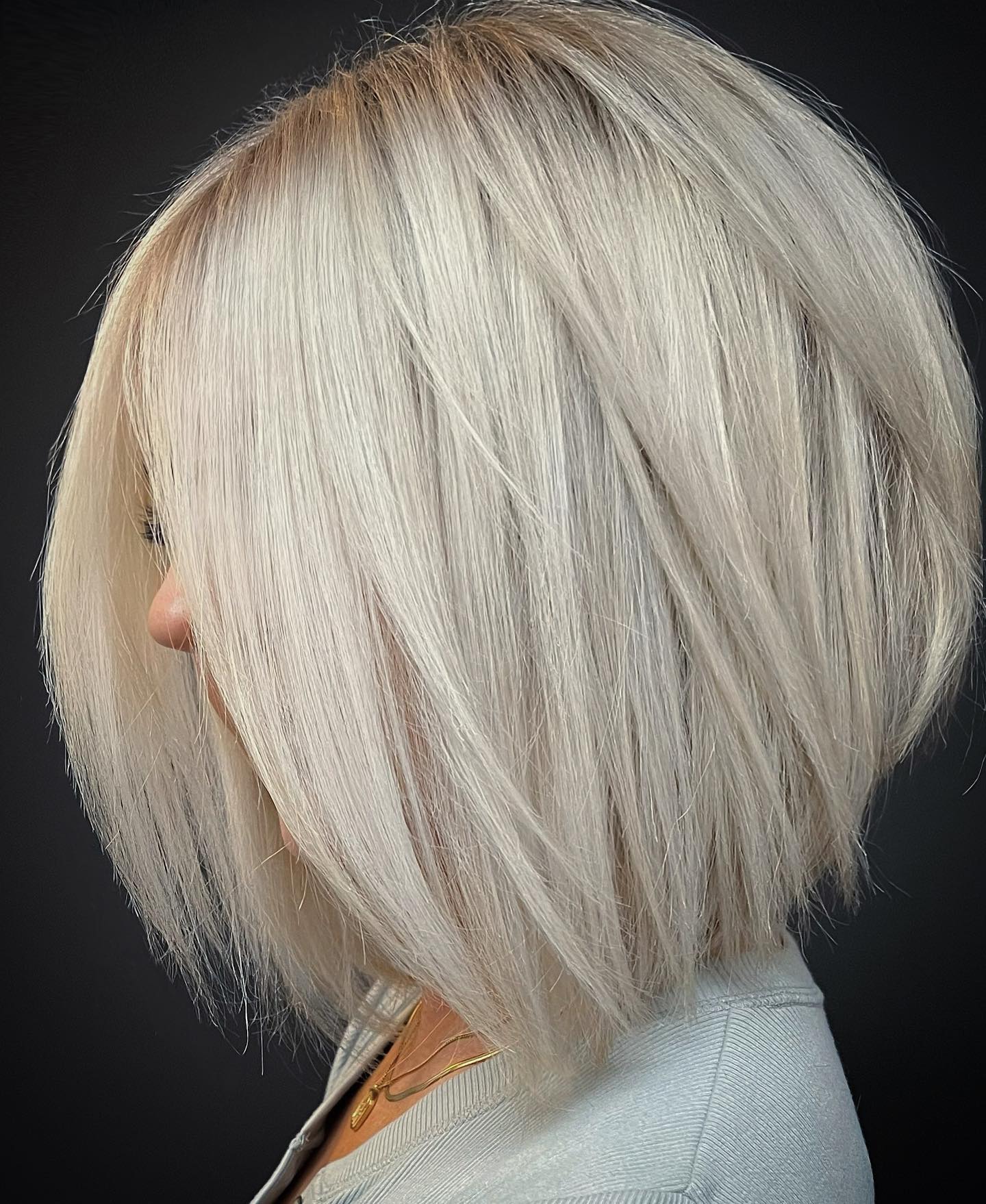 This A-line bob is for women who like precise and glamorous hairdos.
45. Black Bob Natural Color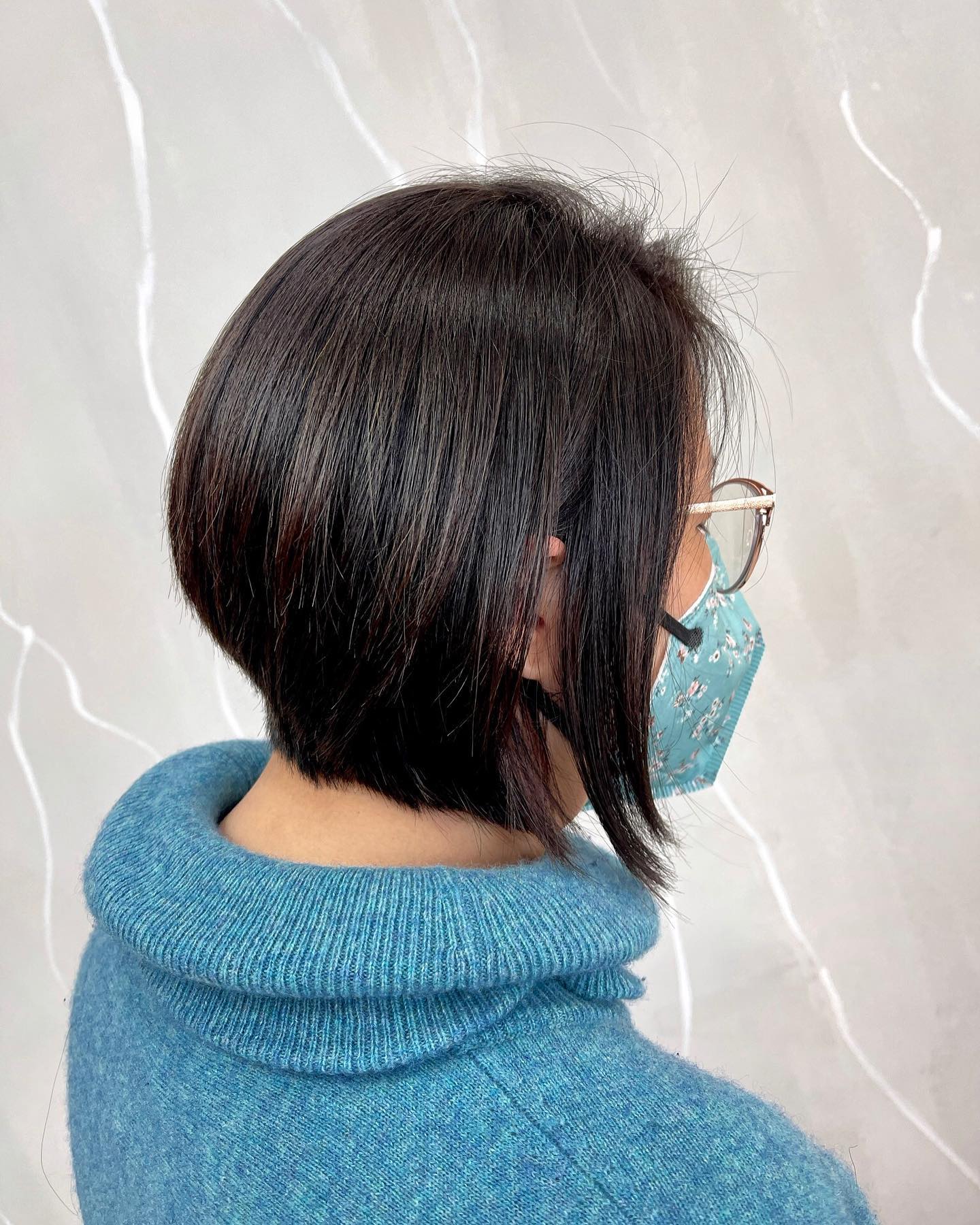 Women who like simplicity and everyday looks will like wearing this hairdo for any event.
46. Short Brown Chopped Look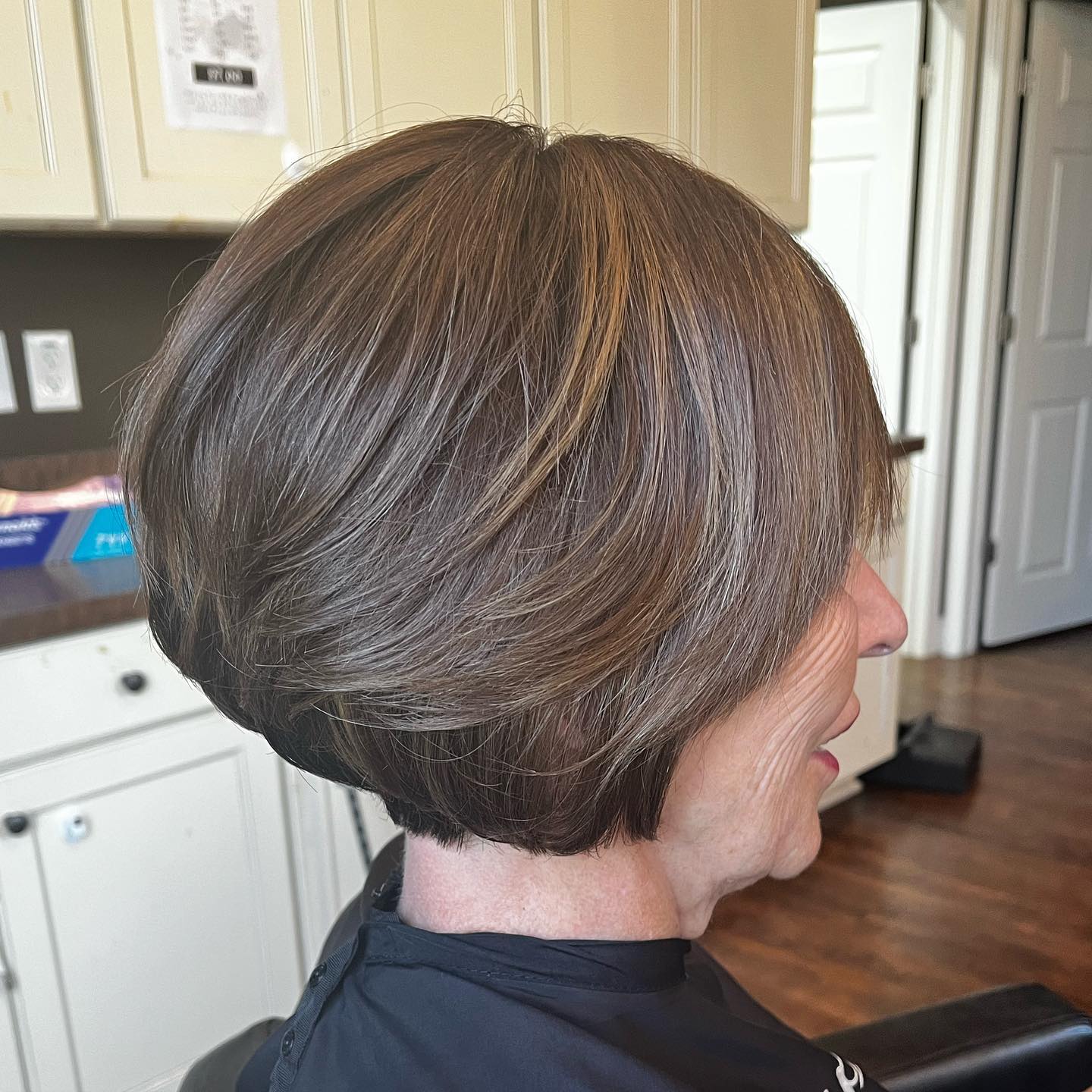 Simple, soft, and voluminous, this short natural-like bob will look amazing on mature women.
47. Blonde & Pink Bob Haircut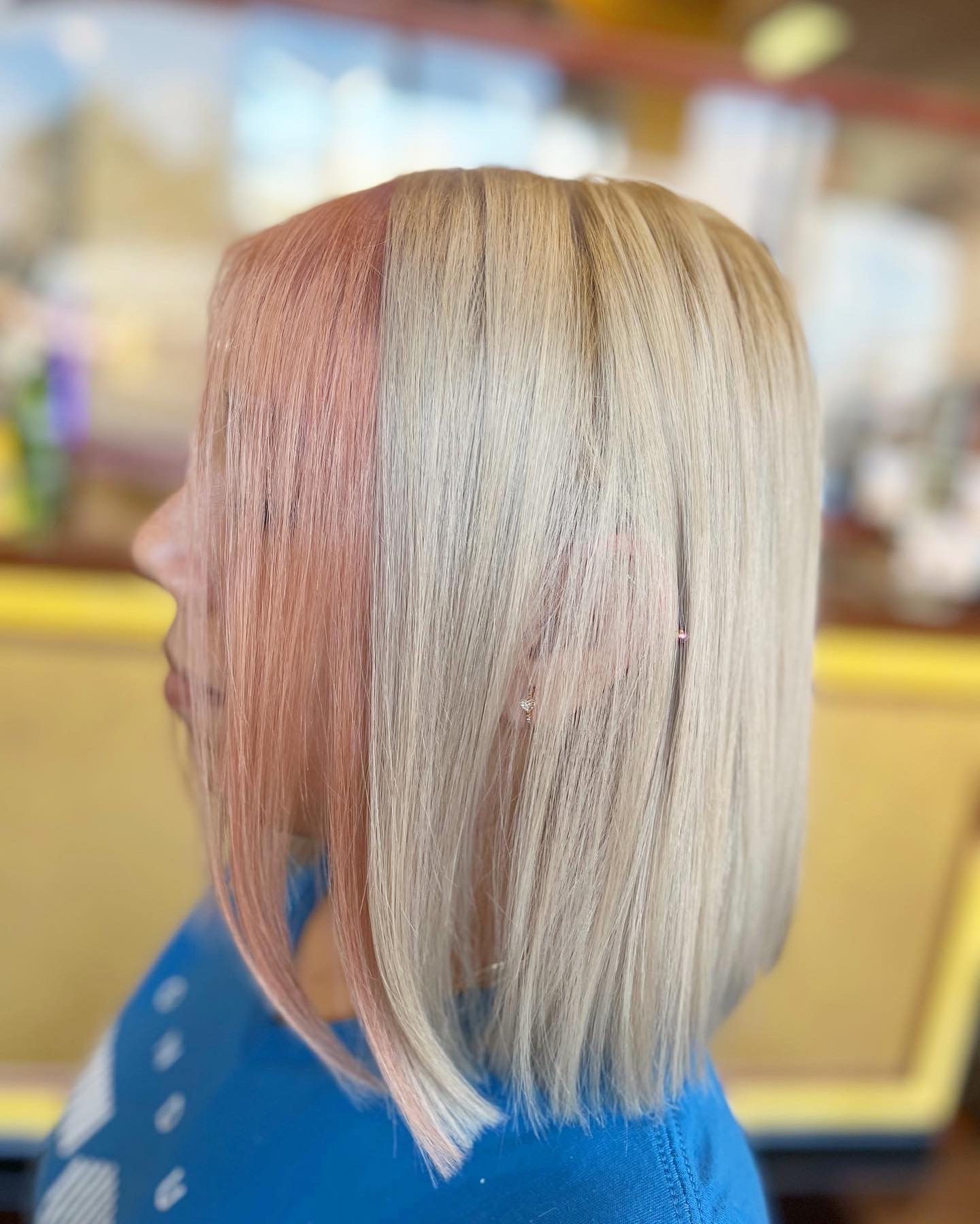 Add a pop of pink to your frontal highlights and on top of your bleached hair for cool and stylish moments.
48. A-Line Orange Bob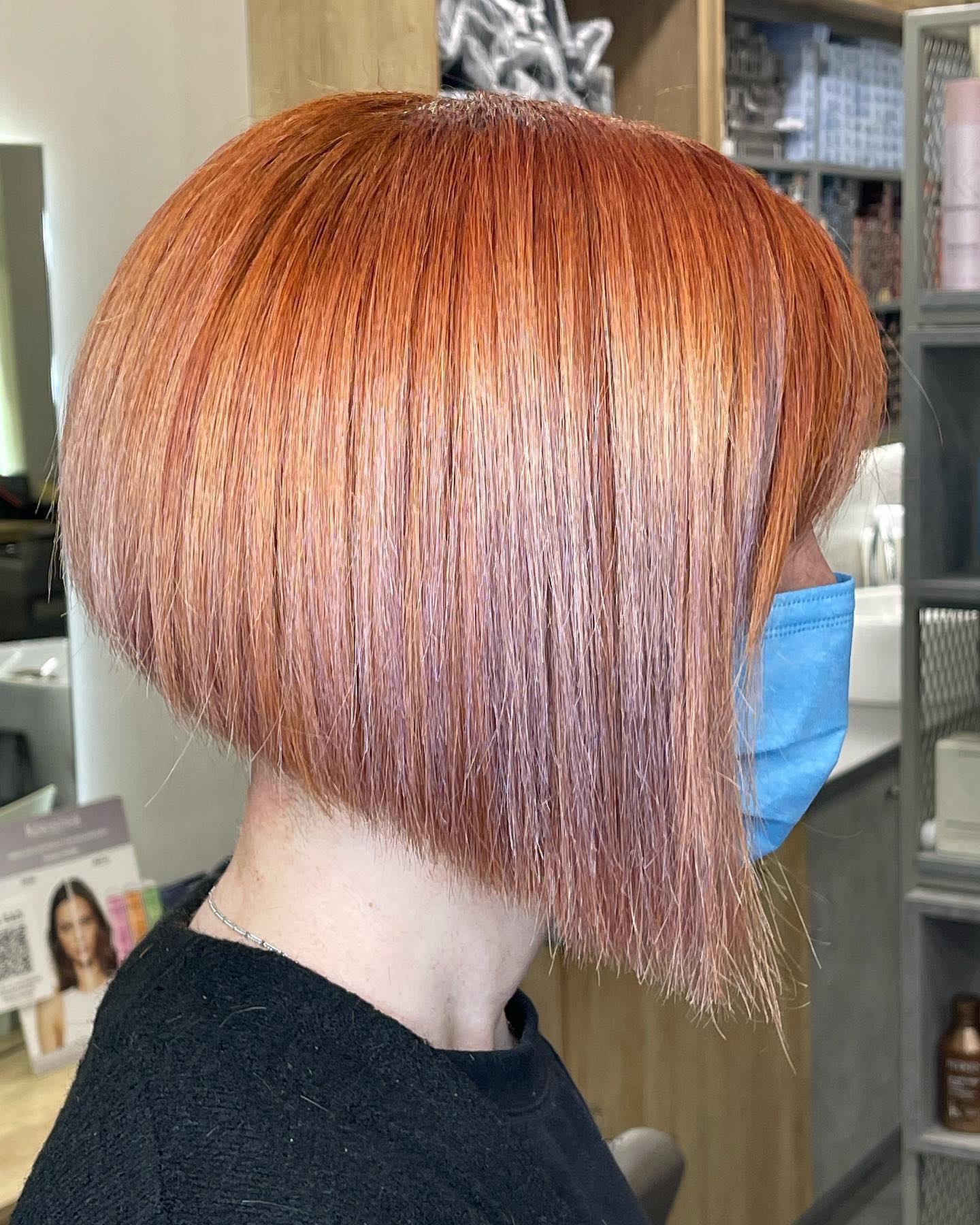 This A-line orange bob is a must-try for the fall and by women who like fierce hairdos.
49. Pastel Blonde & Pink Bob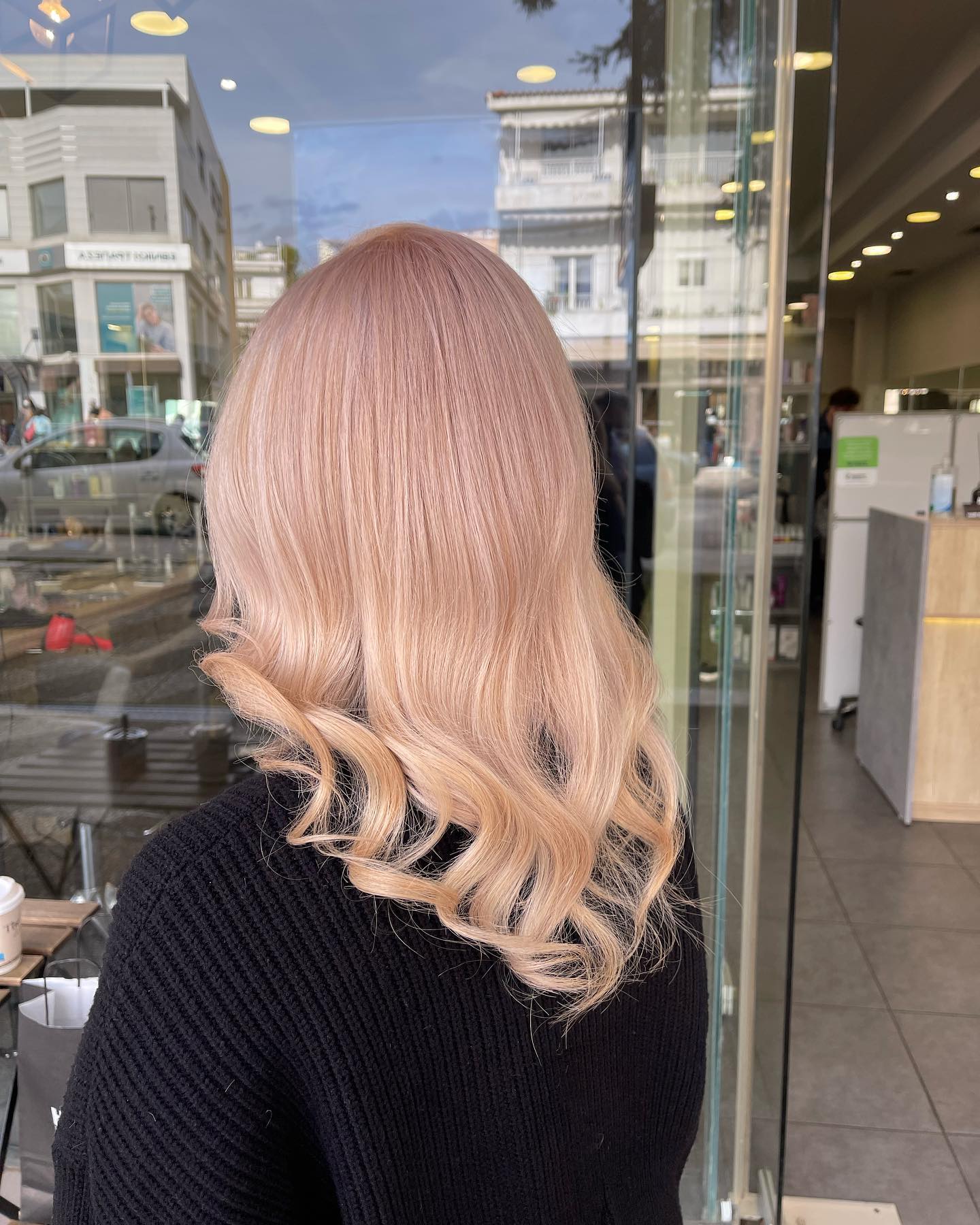 If you want a medium-length hairdo consider this pale pink solution.
50. Wispy Blonde Bob Haircut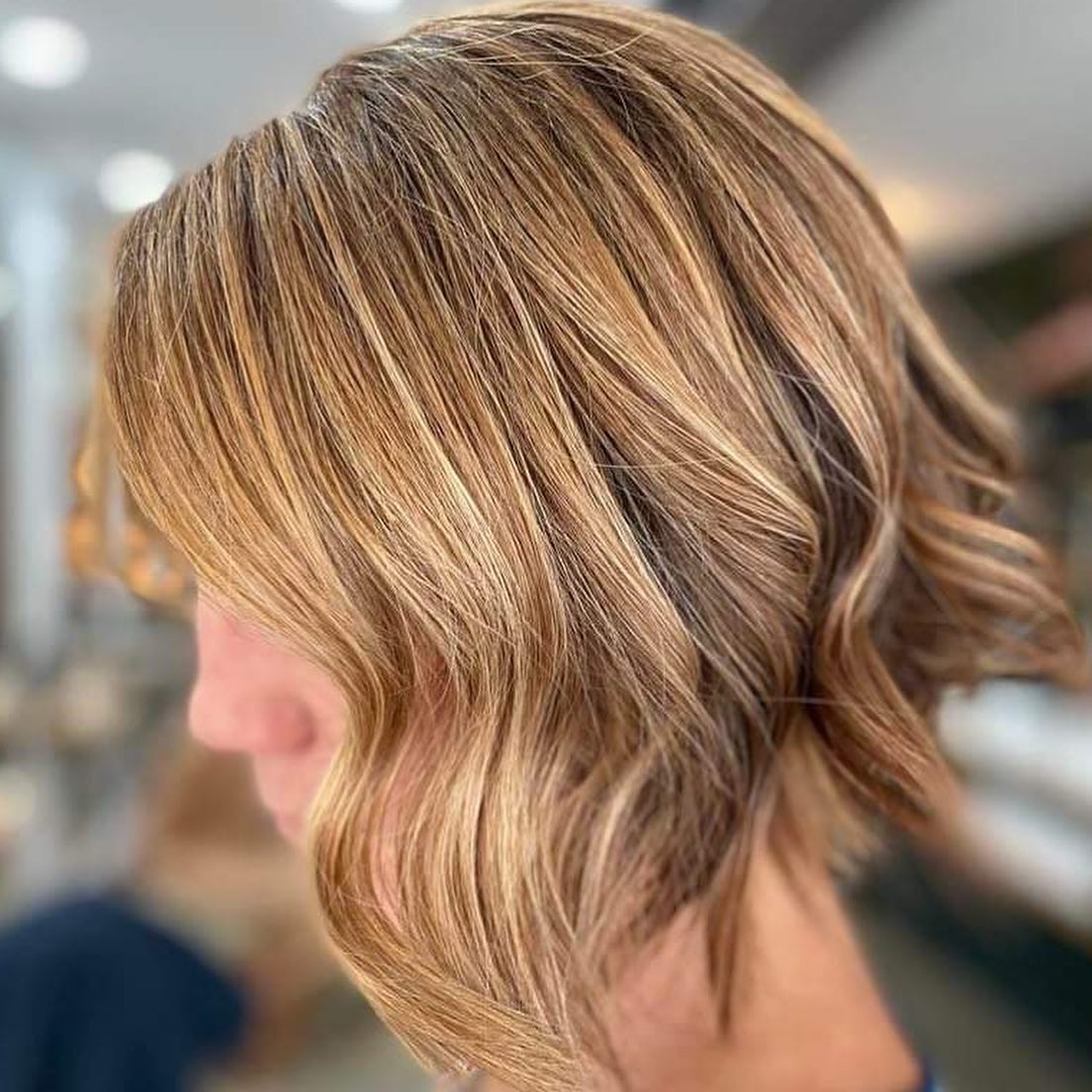 Cute bob with highlights that will frame your face at any given point.
51. Black Bob Hairstyle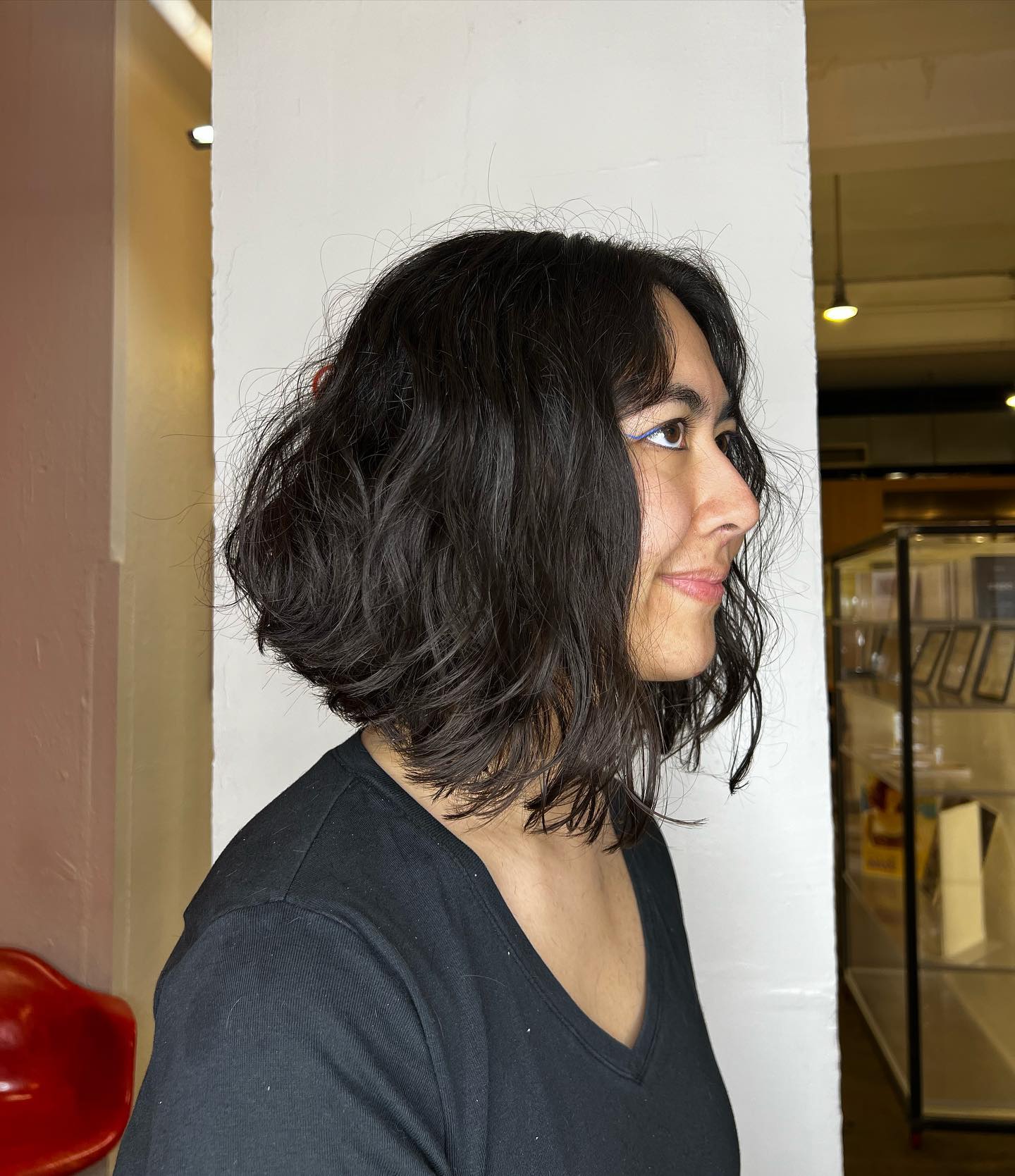 Dark brown almost natural black bob that will suit women who enjoy low-maintenance looks and simple colors.
52. Straight Black Bob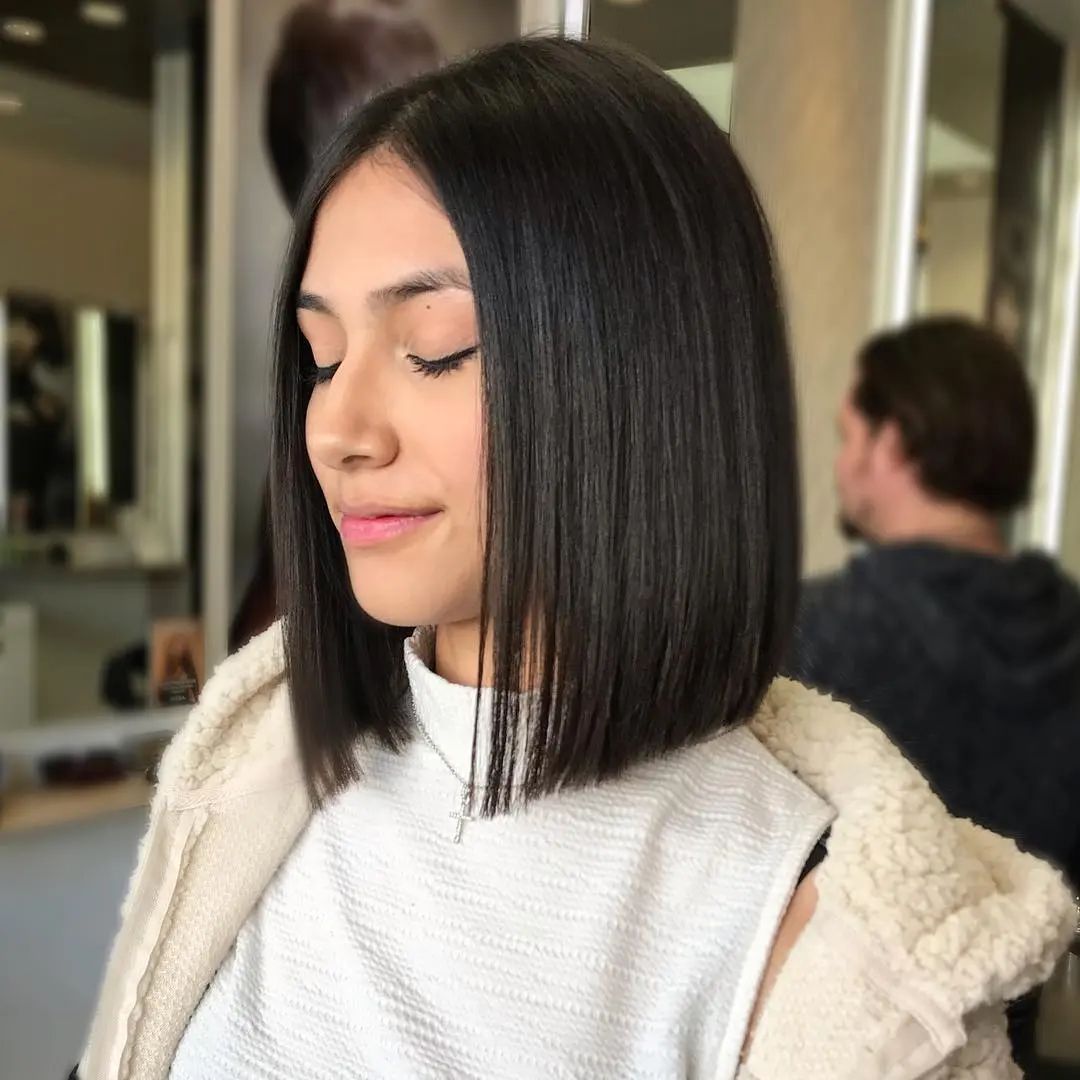 Lastly, go for this dark brown bob that is a shoulder-length beauty, a must-have for any age group.