If you're looking for a new and fun hairdo we have you covered! In this article, we will list a ton of cool, different, and unique types of looks. In fact, we're going to cover any type of short hairdo that you can imagine! We will talk about bright colors, funky colors, quirky looks, everyday looks, as well as hair with highlights. Keep on reading as we list a ton of cool ideas that will suit any age group and will look lovely on every head shape. Let us know what you fancy the most out of these cool 50 short hairdos!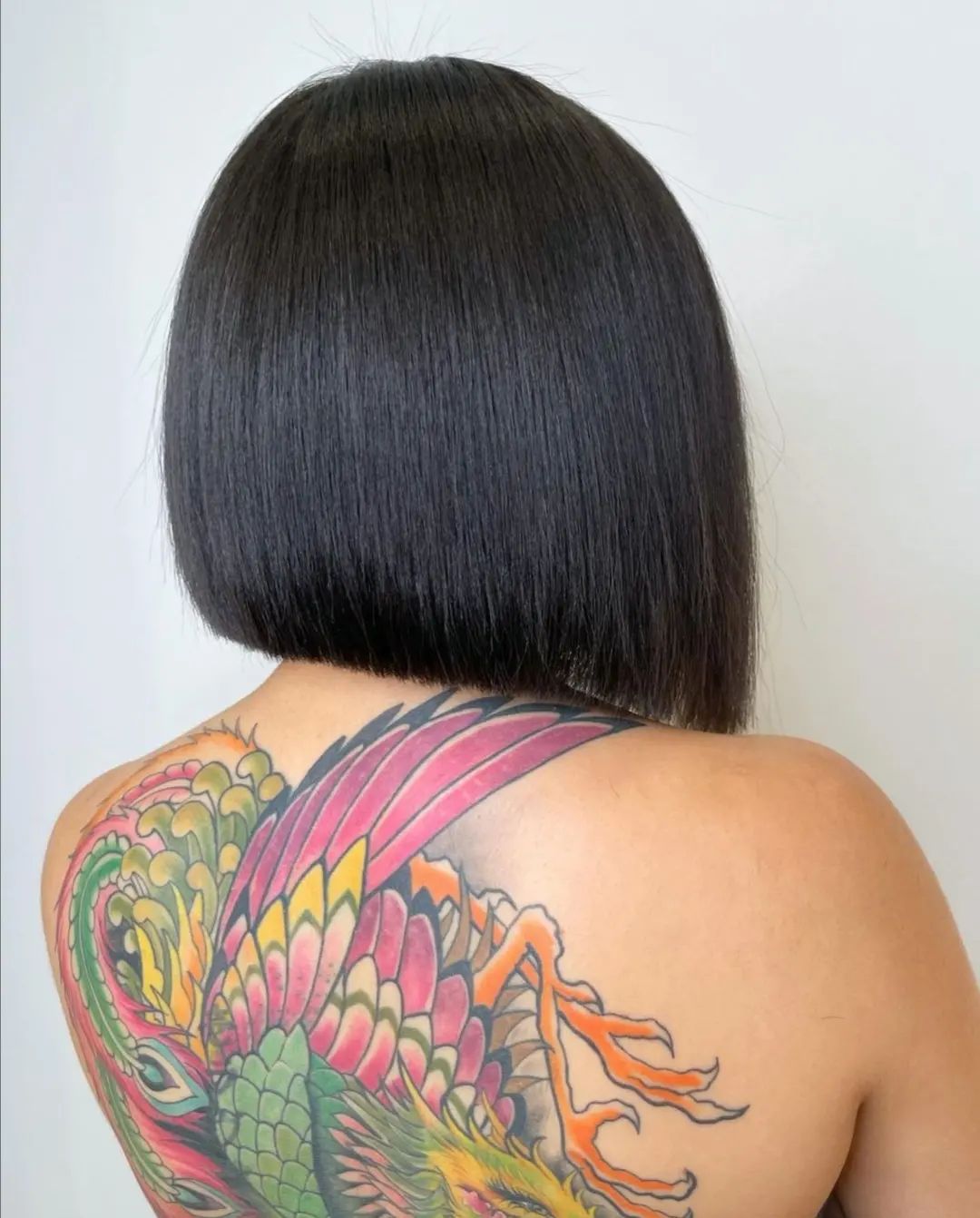 Cute and so chic, wouldn't you love it for your everyday wear?
2. Pixie Cut With Fade & Buzzcut Detail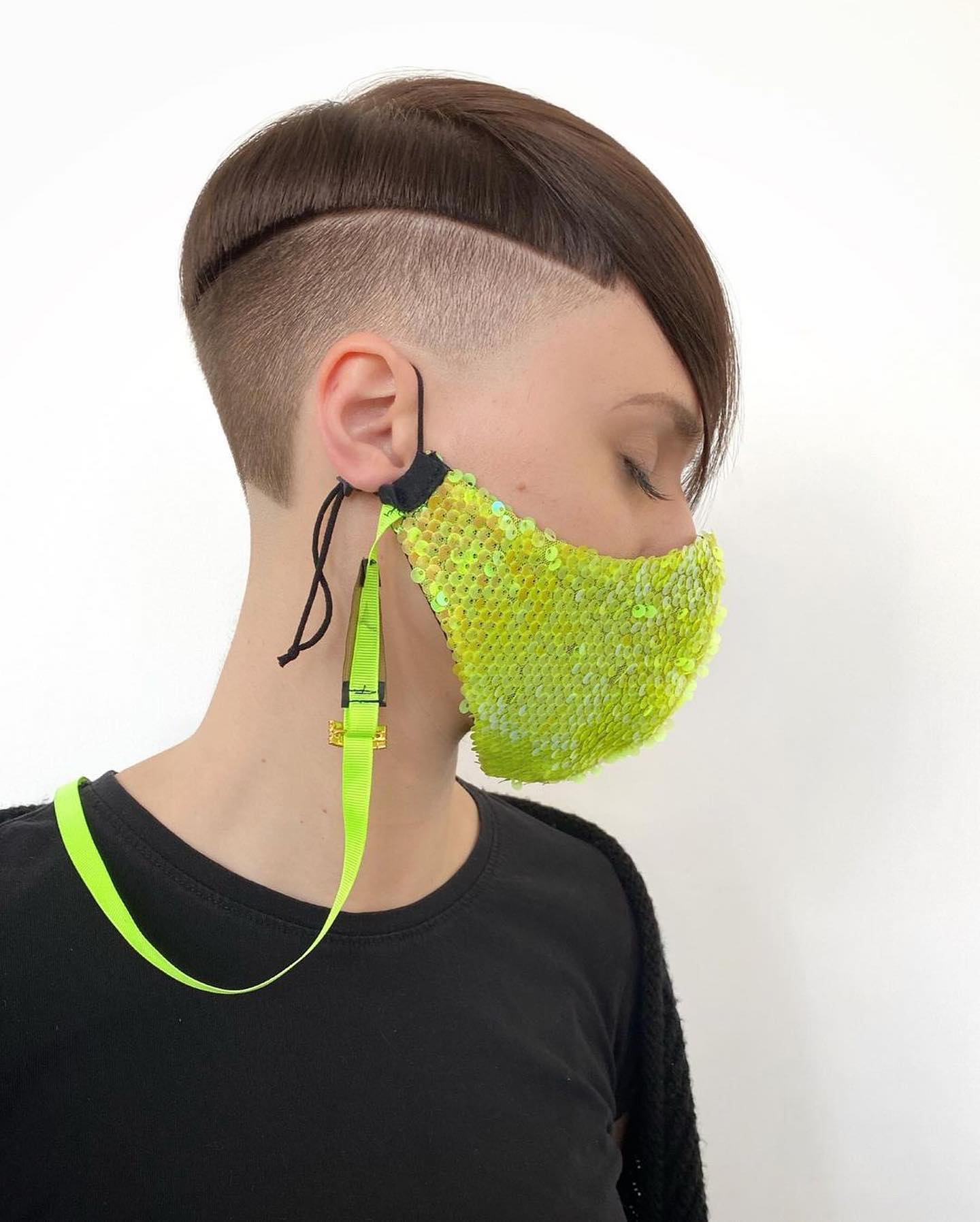 Women of any age can give it a go with this sleek solution.
3. Blonde Bob With Straight Bangs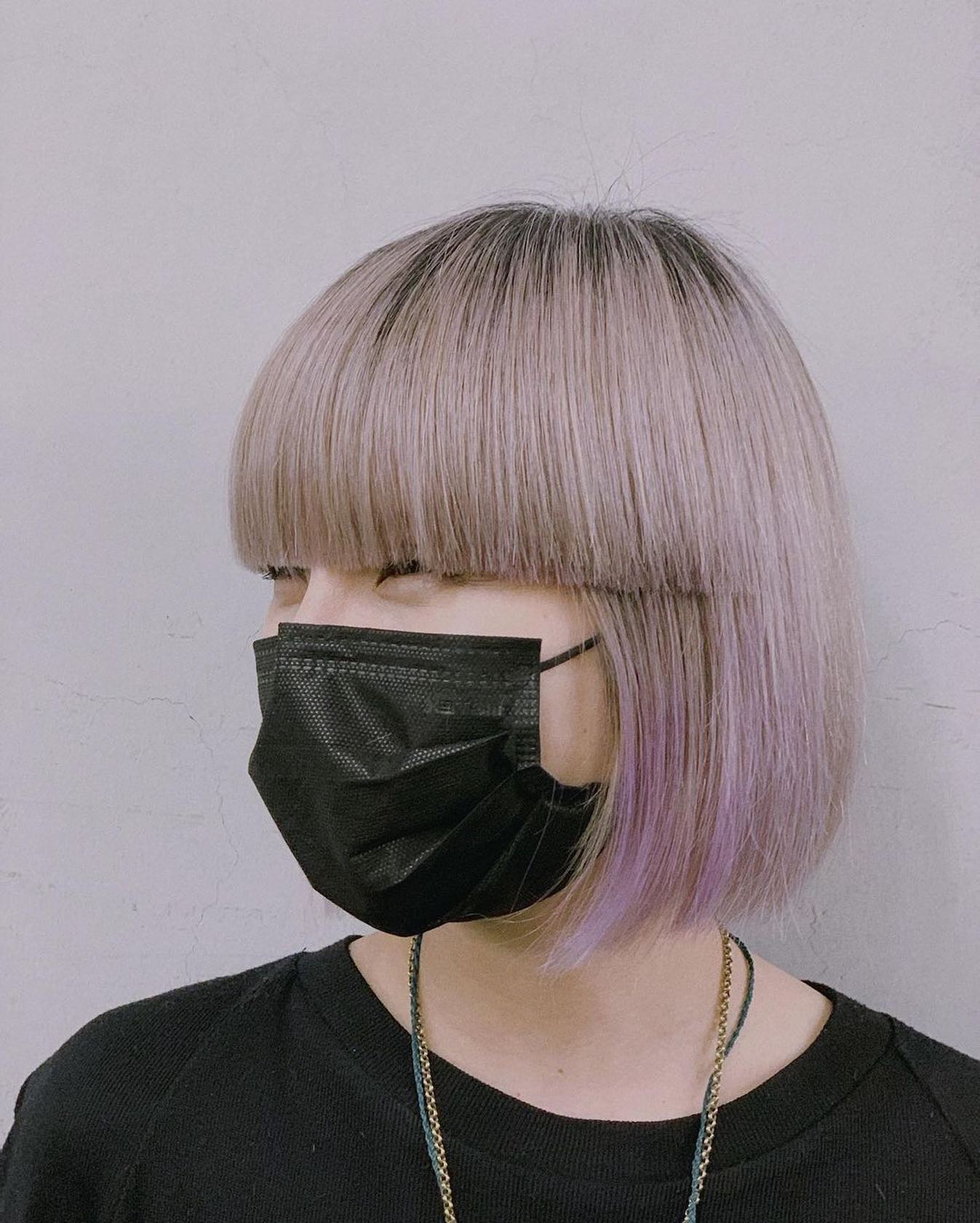 If you're a low-maintenance type of person this hairdo will suit you and look trendy on you.
4. Silver Updo Pixie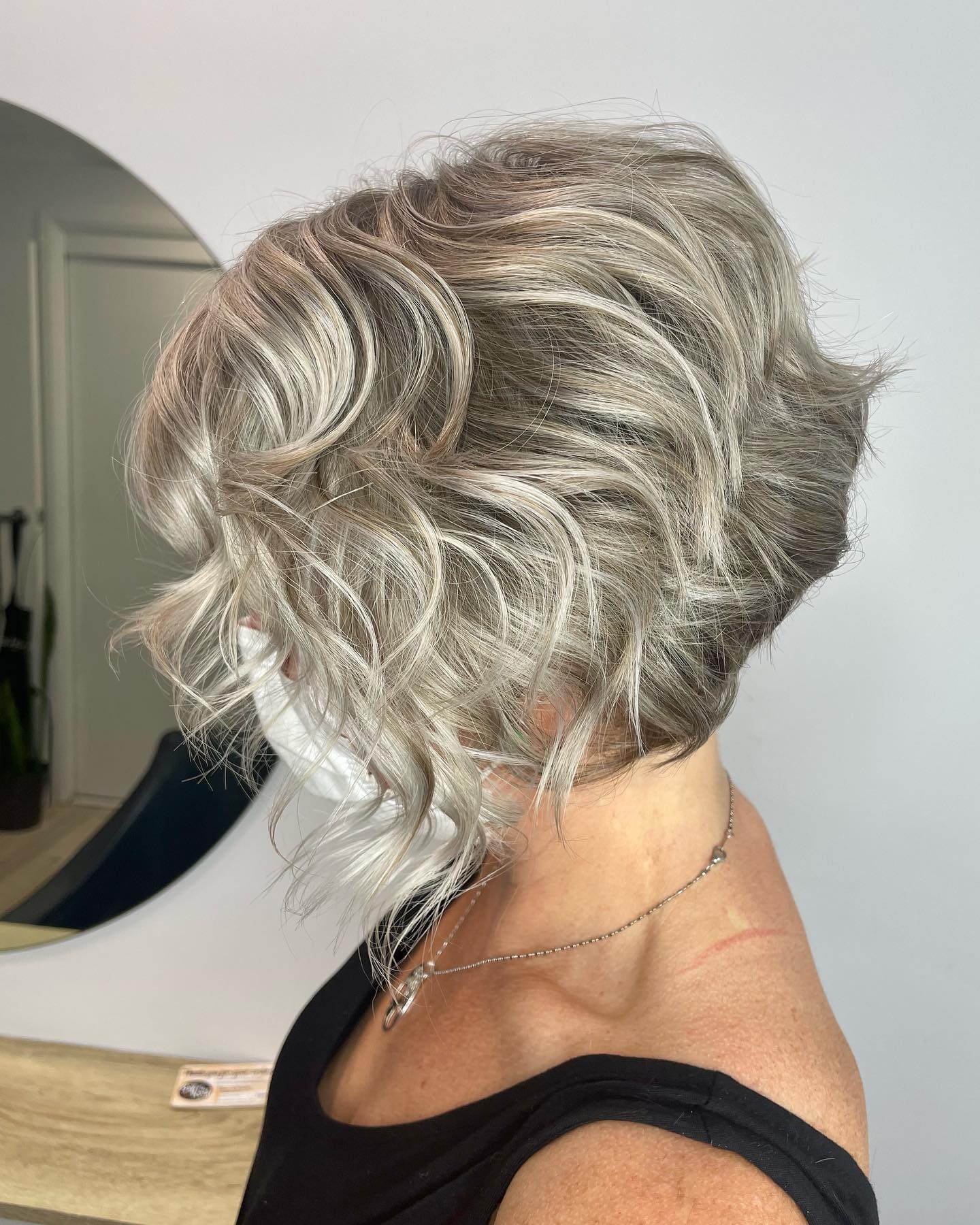 Blonde waves and a cool bob will look formal and job-friendly.
5. Bleached Blonde Pixie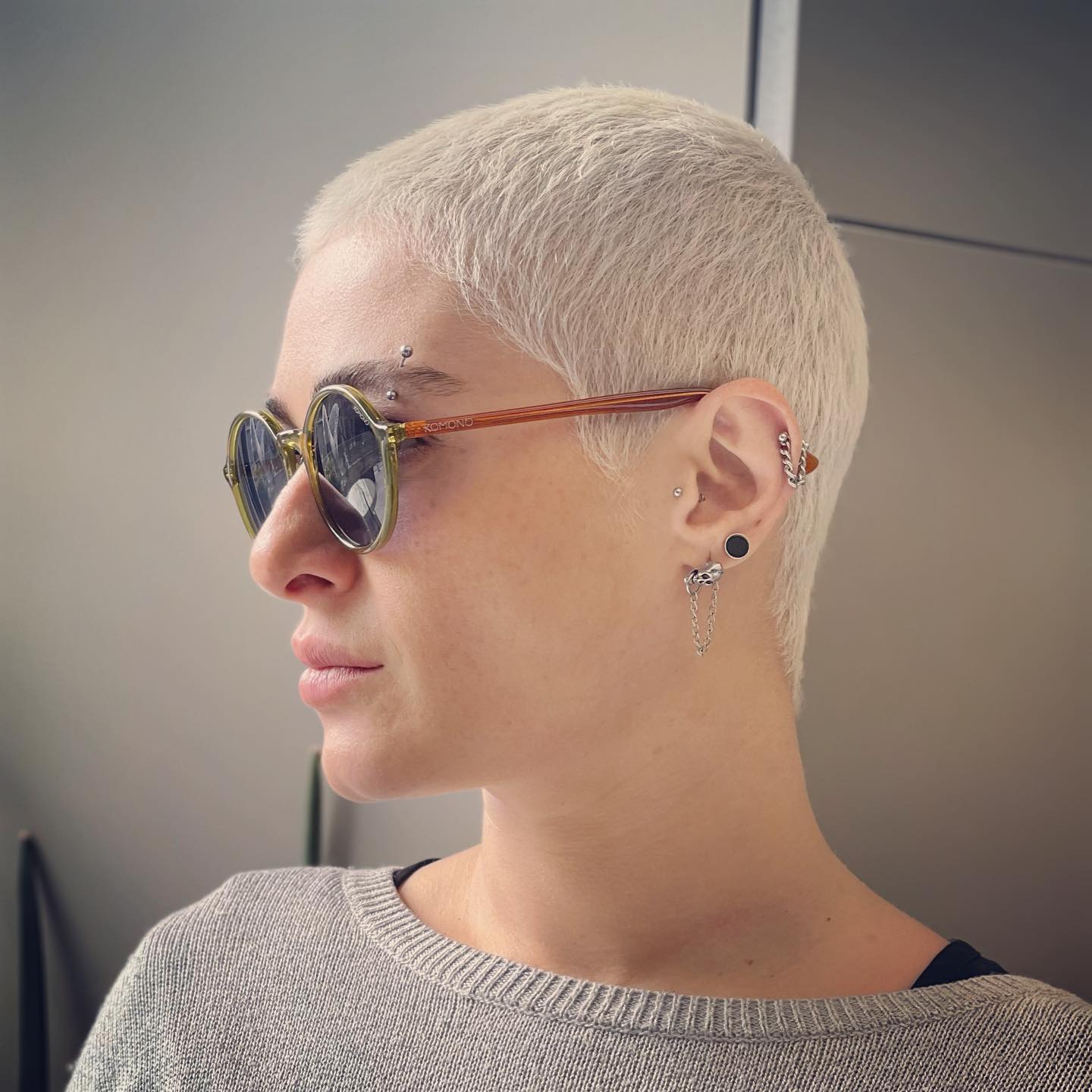 Pixie cut and bleached blonde hair color are for teens or women who are in their twenties.
6. Purple & Blue Buzzcut

Pink hair dye will attract looks everywhere you go!
7. Straight Black Bob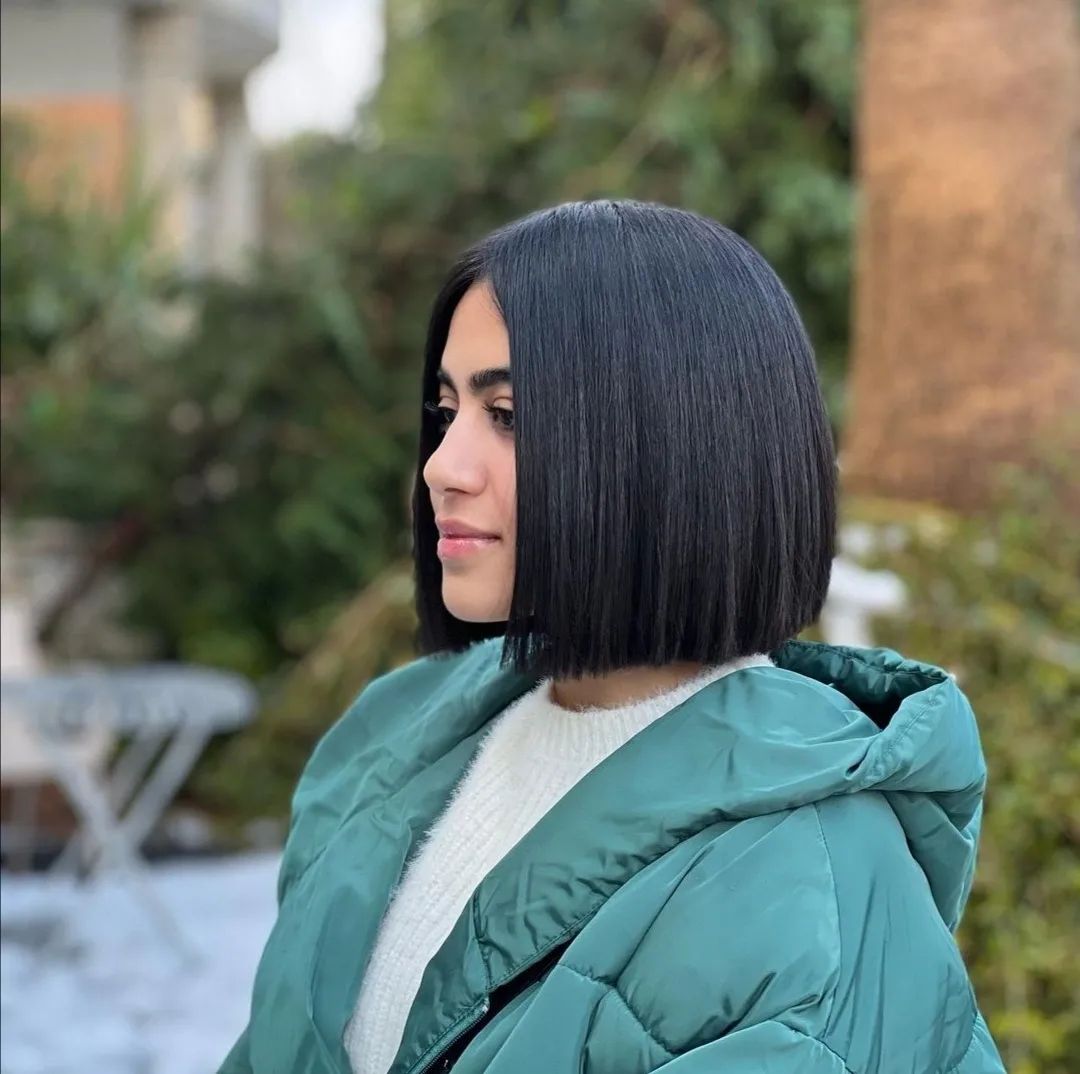 Chic and defined a-line bob are for women who want to wear elegant looks for everyday wear.
8. Bob Hair With Frontal Highlights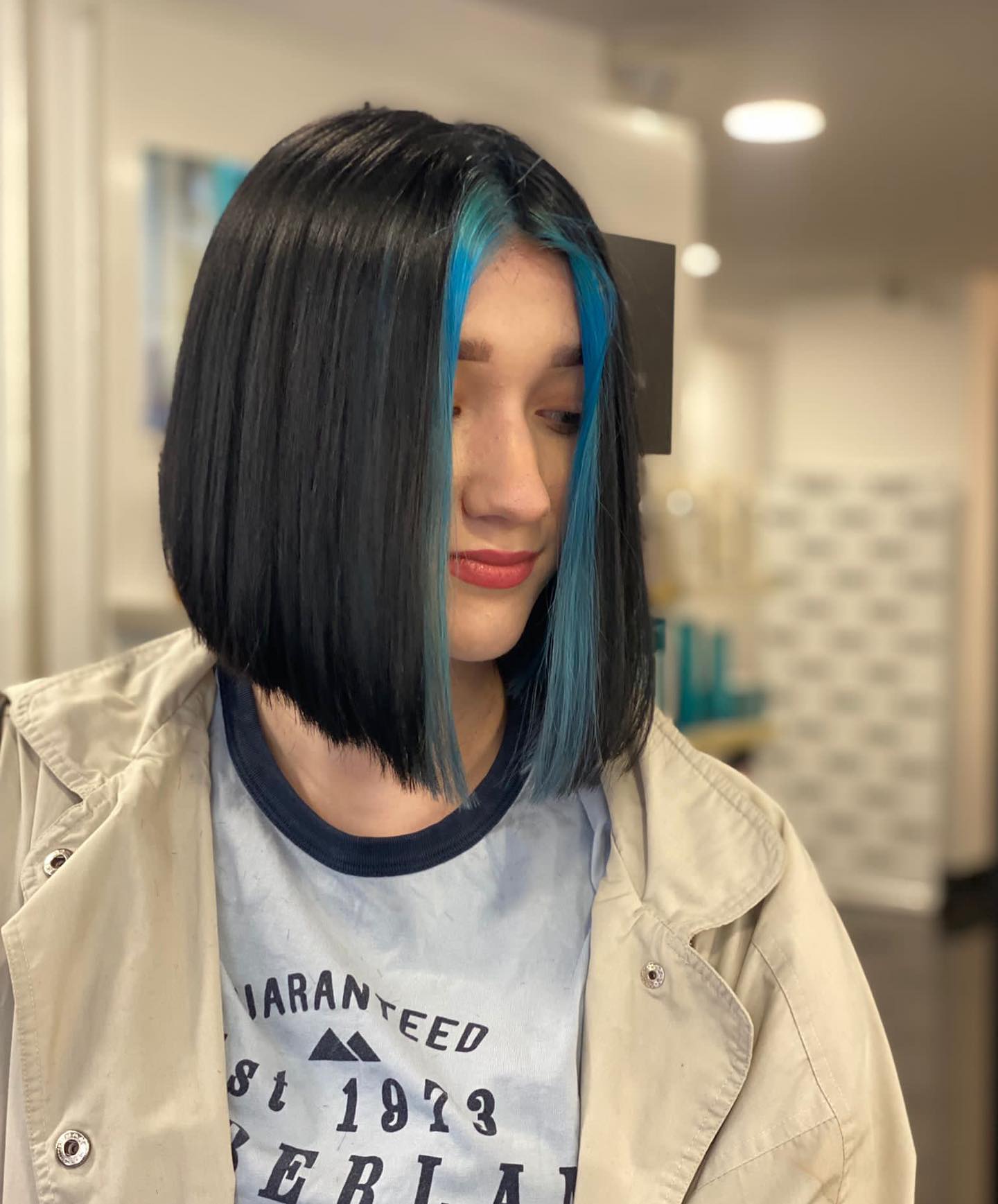 Add frontal blue highlights as it is a common theme on TikTok these days to show off bright and fun colors.
9. Light Pink Bob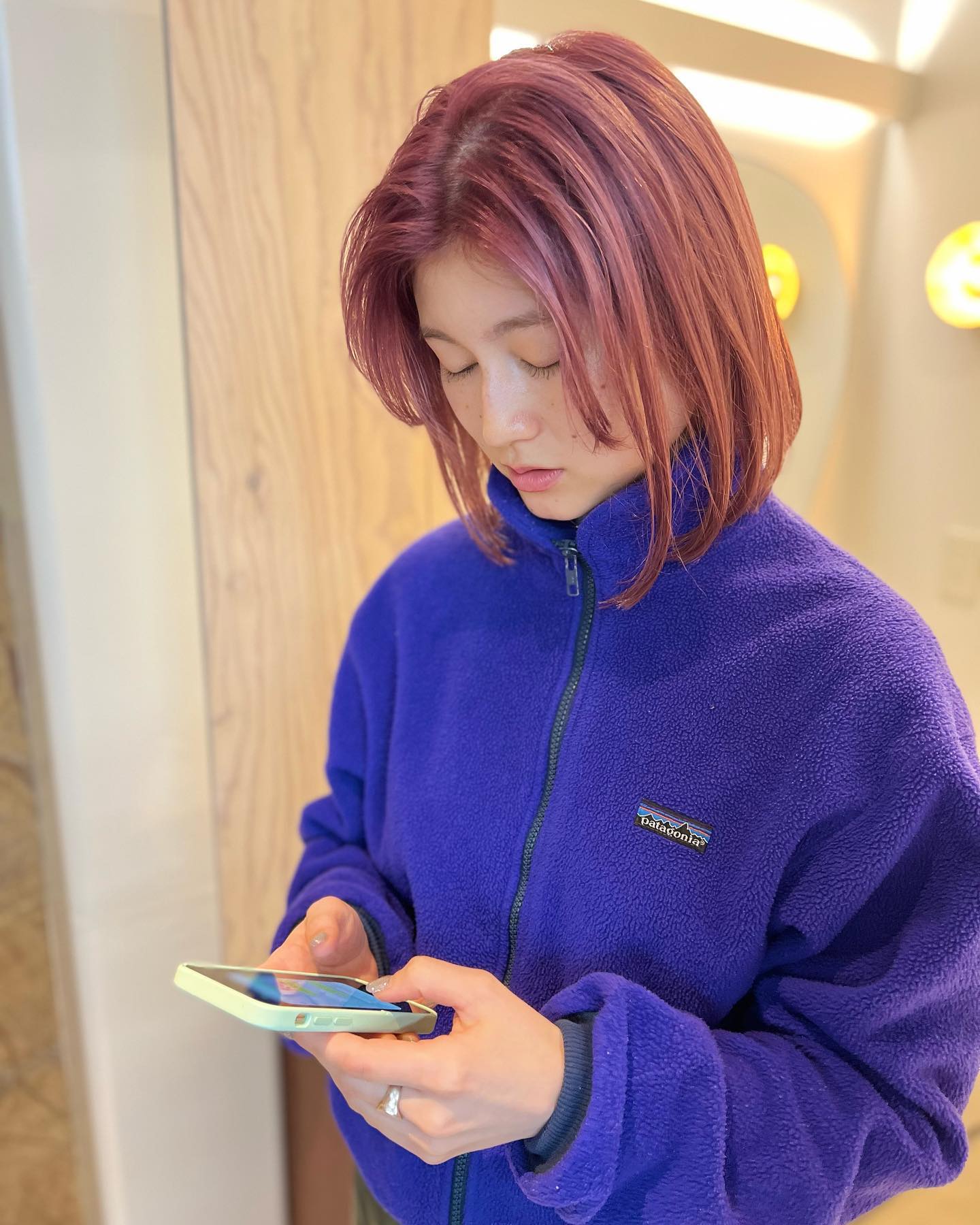 This light orange/pink bob is a newer type of color that no one will be able to resist.
10. Messy Swept Curly Hair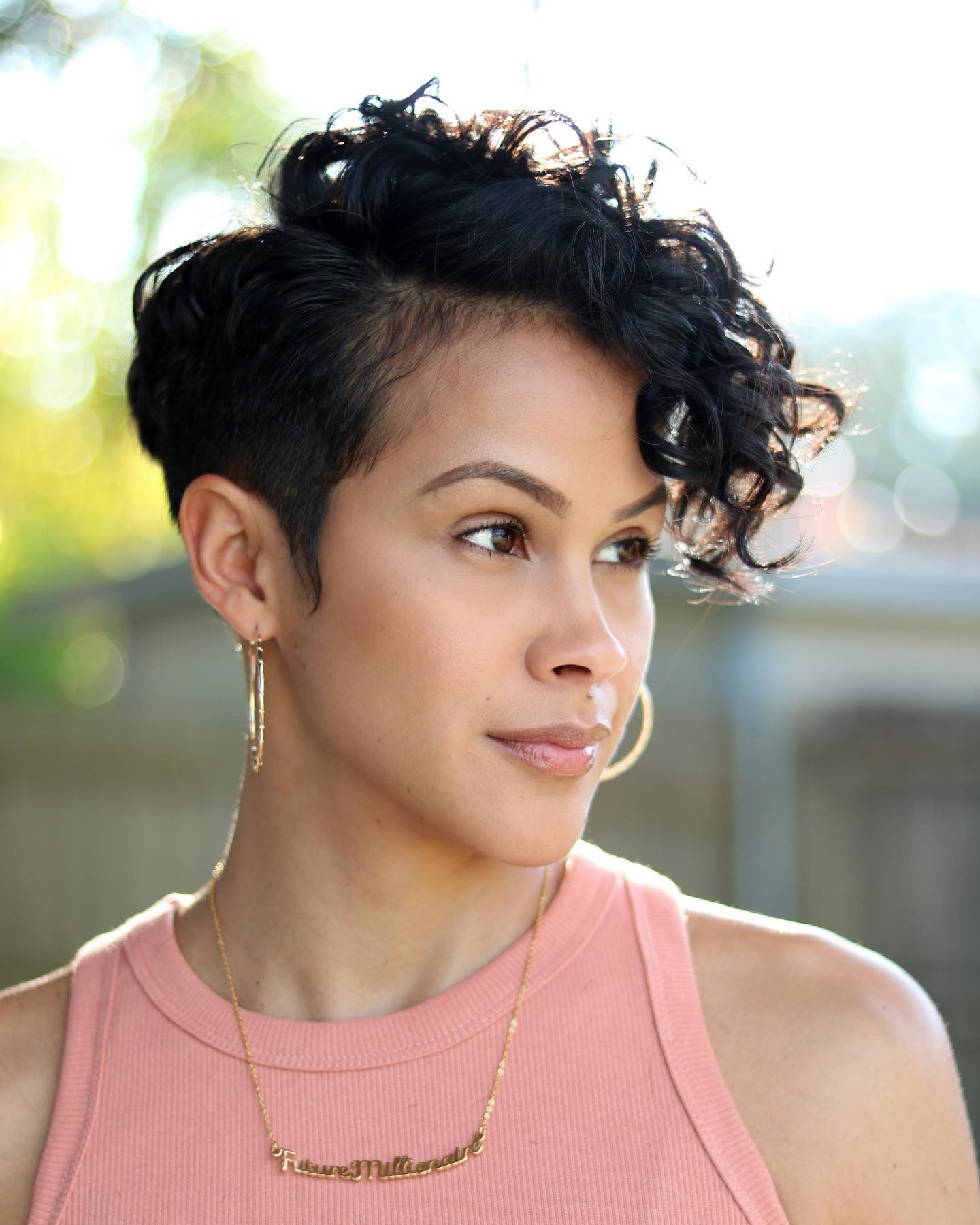 A tight updo curly look that is swept on the side will look the best with the right hair cream or curl gel.
11. Blunt Bob With Bangs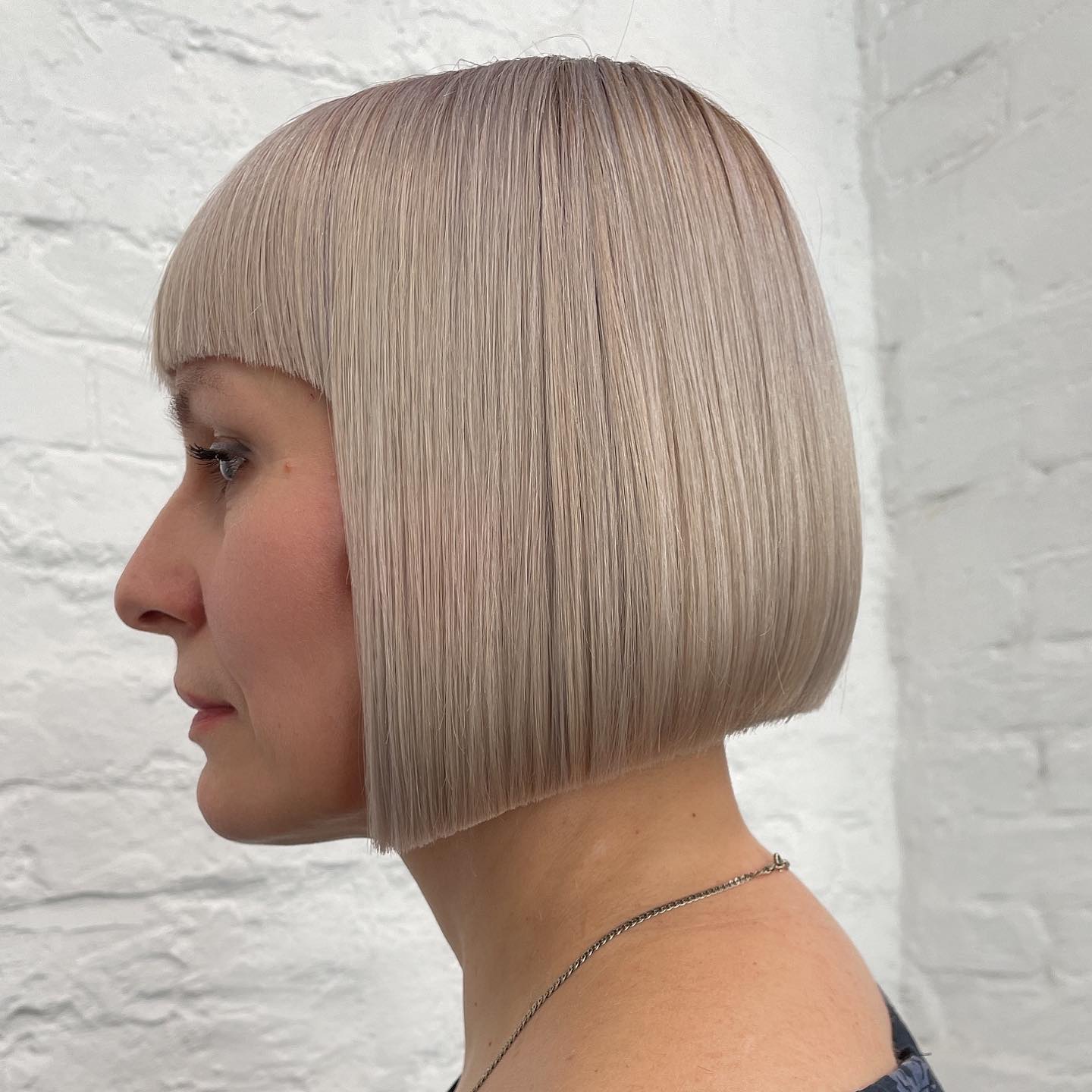 Defined blonde bob is elegant and formal, often worn by girls who don't mind the color upkeep and touch-up.
12. Hot Red Wavy Bob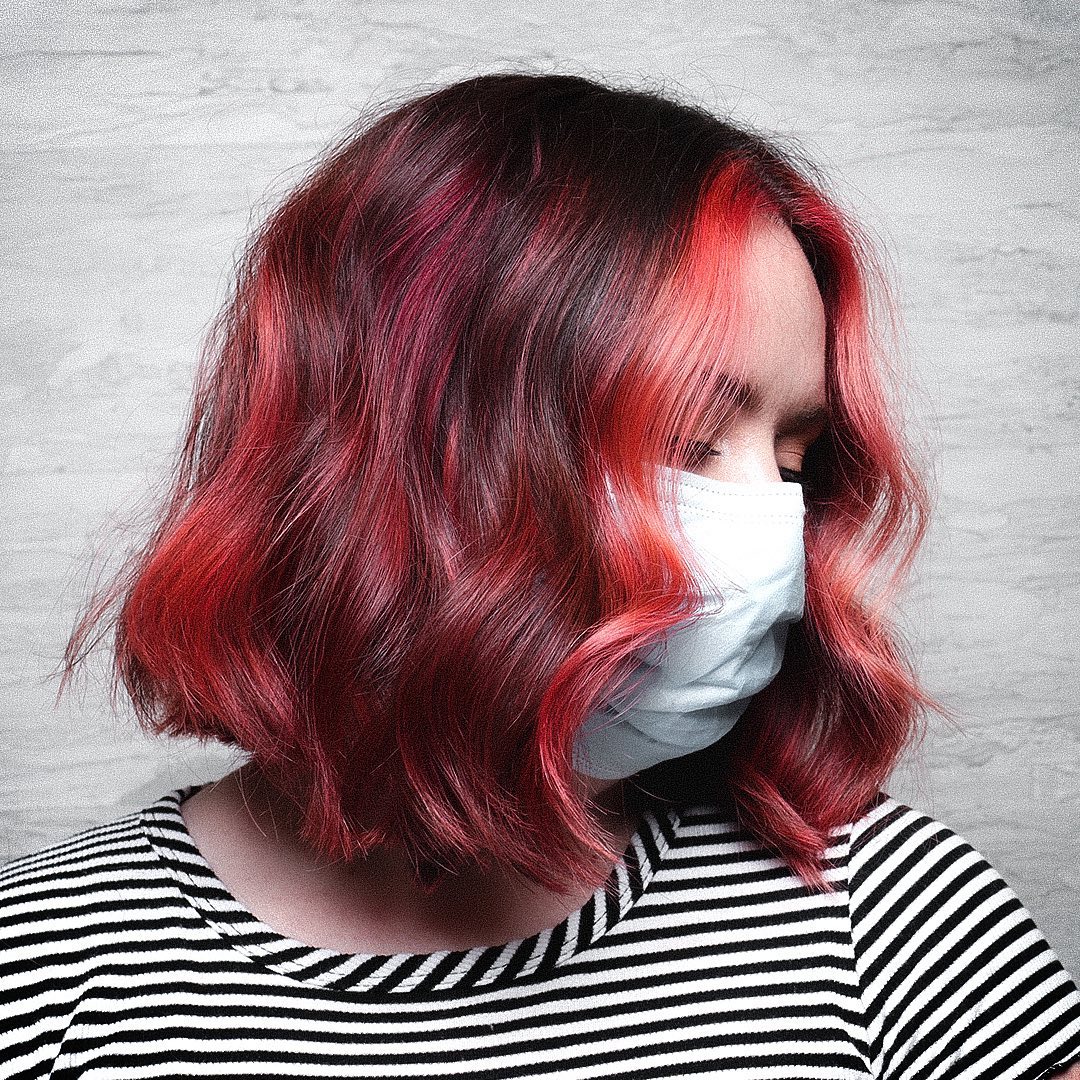 Bright fiery red will look stylish for the autumn season.
13. Short Purple Pixie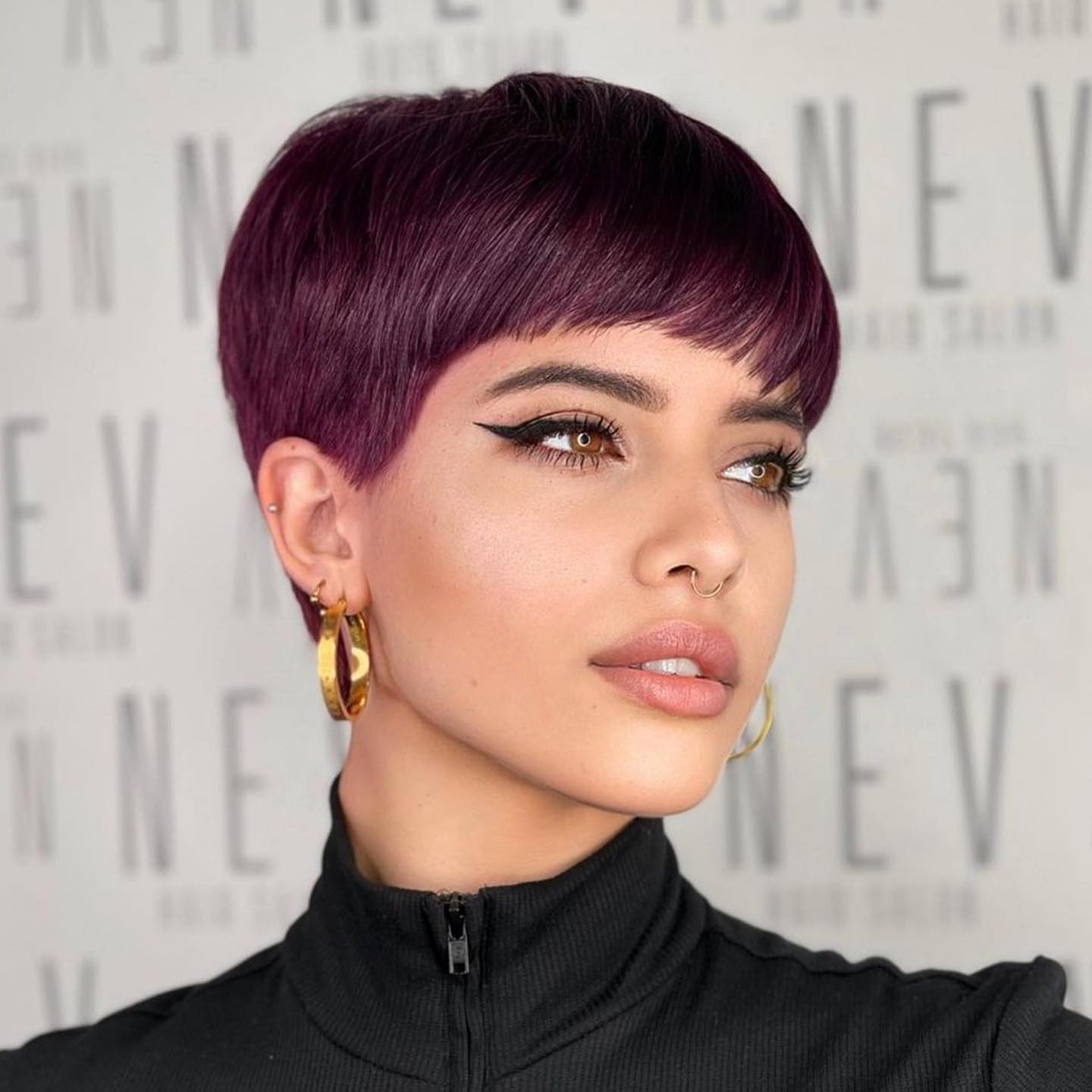 A must-have purple pixie that women who like to look attractive and stylish will prefer. Pair it along with your favorite lipstick to round up the look.
14. Hair With Balayage Highlights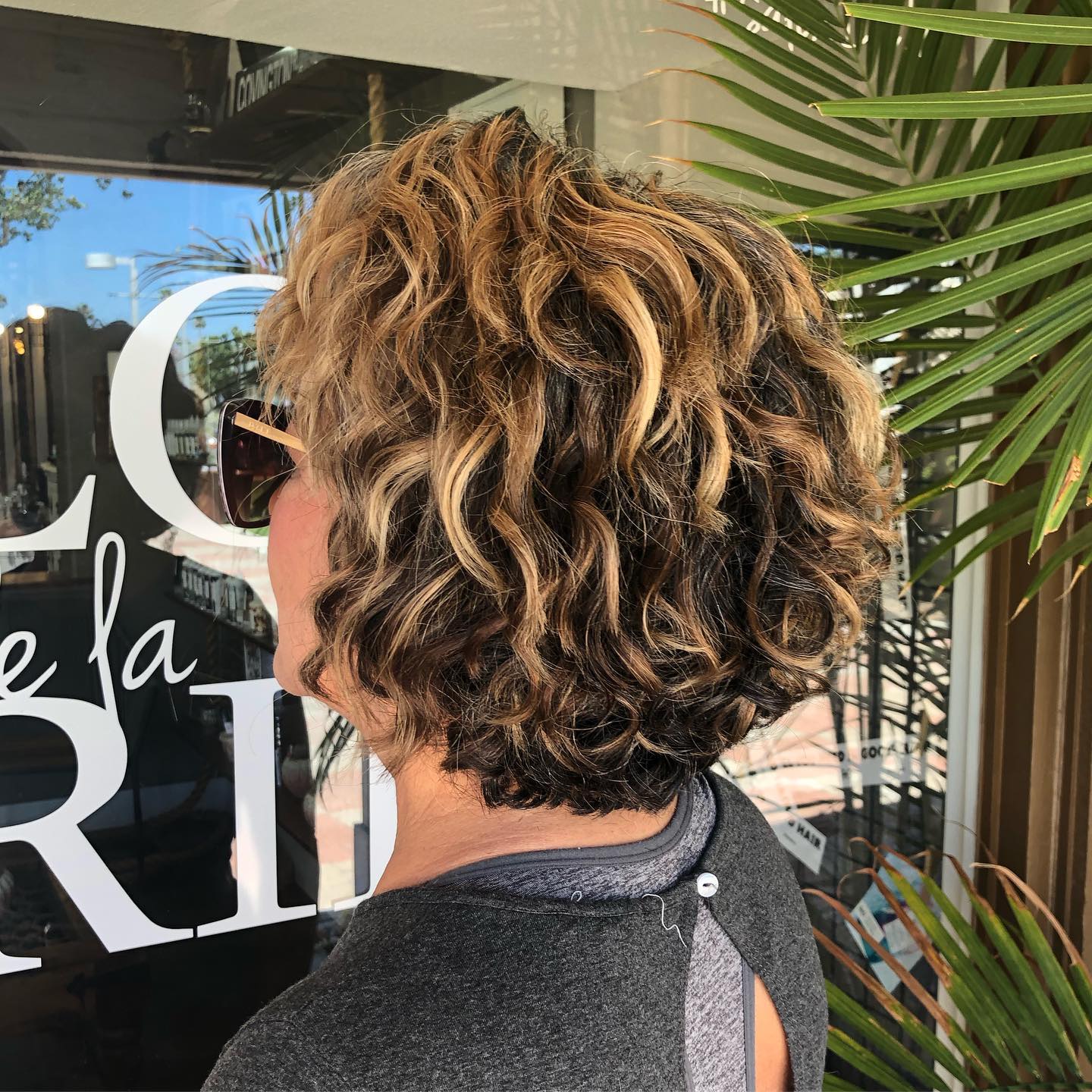 Curly and elegant, this beauty is for women who need a work-appropriate hairstyle that can be worn with elegance and grace everywhere.
15. Light Brown Buzzcut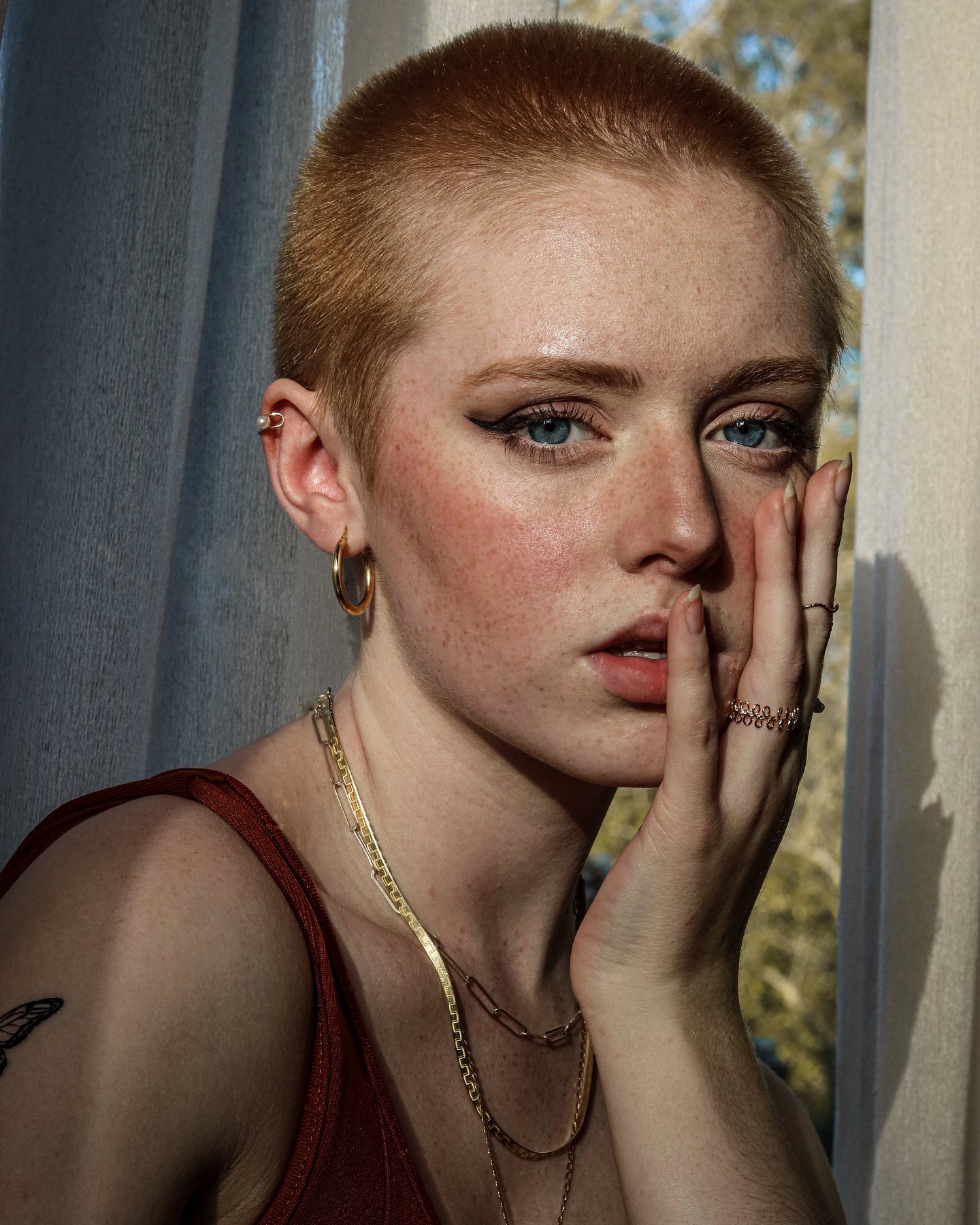 Short buzzcut is for girls who dare to wear stylish and short looks.
16. Black Straight Pixie Cut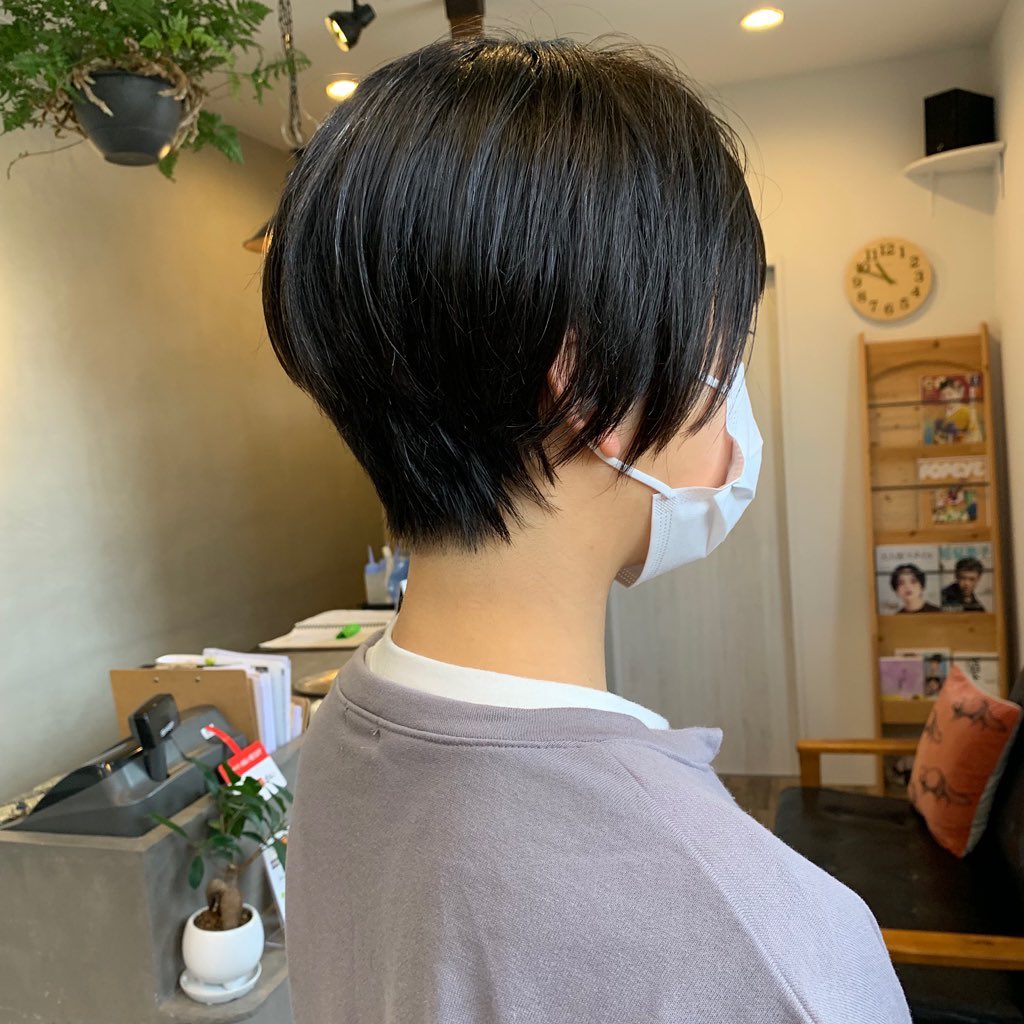 Cute pixie cut that you will easily show off for everyday wear.
17. Blonde Hair With A Fade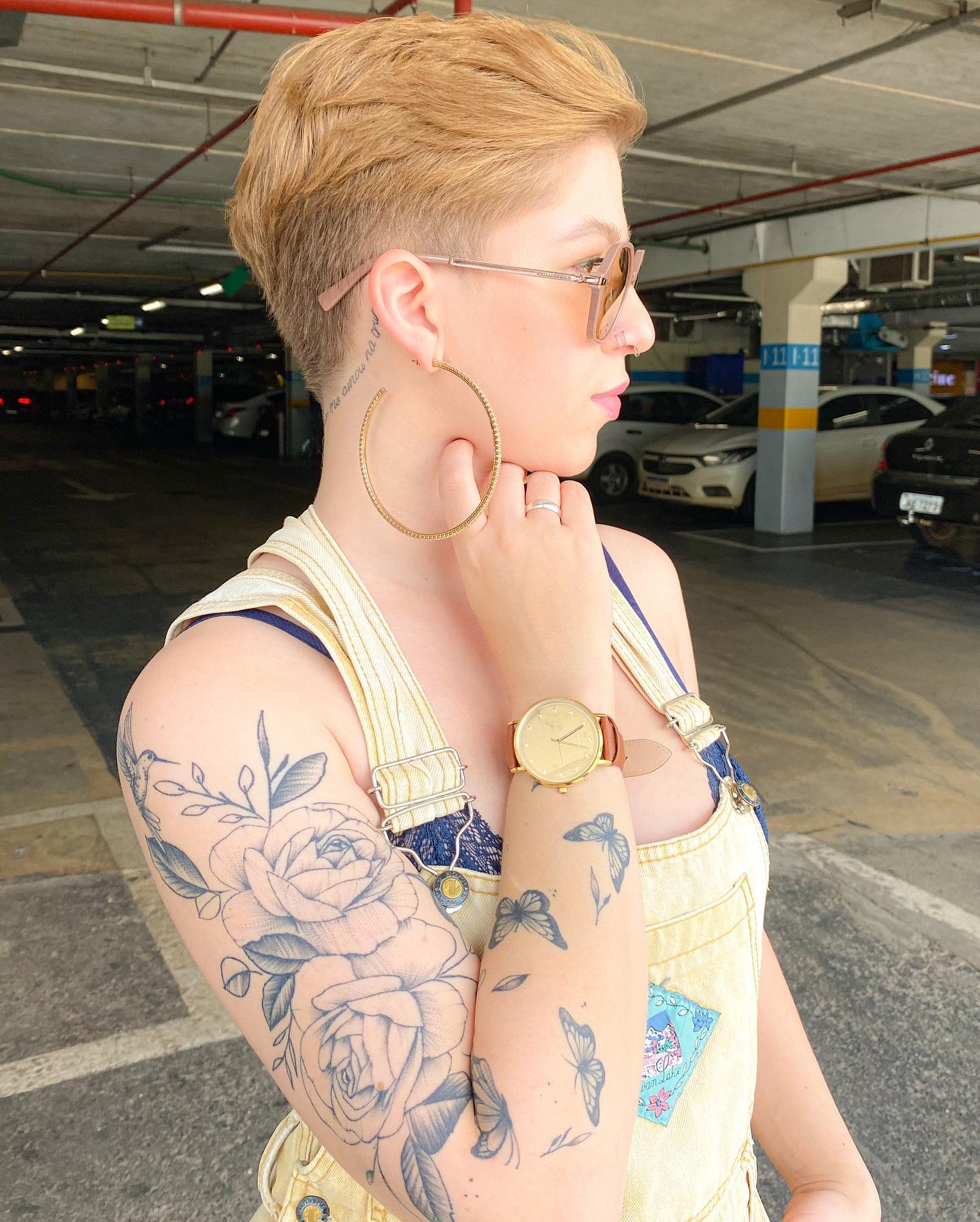 Add some bright orange color and make your hairdo more modern, as well as stylish.
18. Bob Hair With Highlights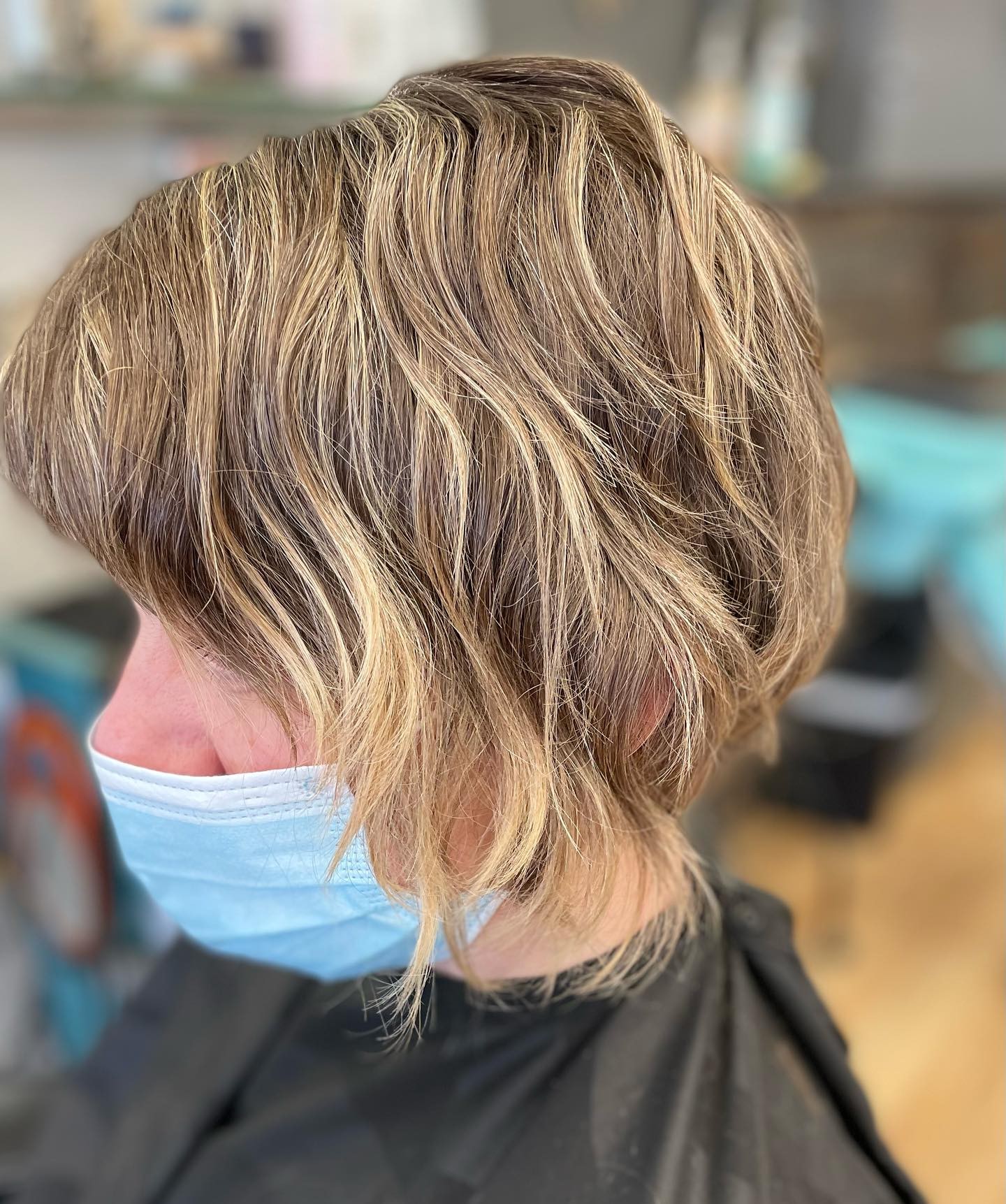 Play around with different highlights and add texture to your look.
19. Black Wavy Bob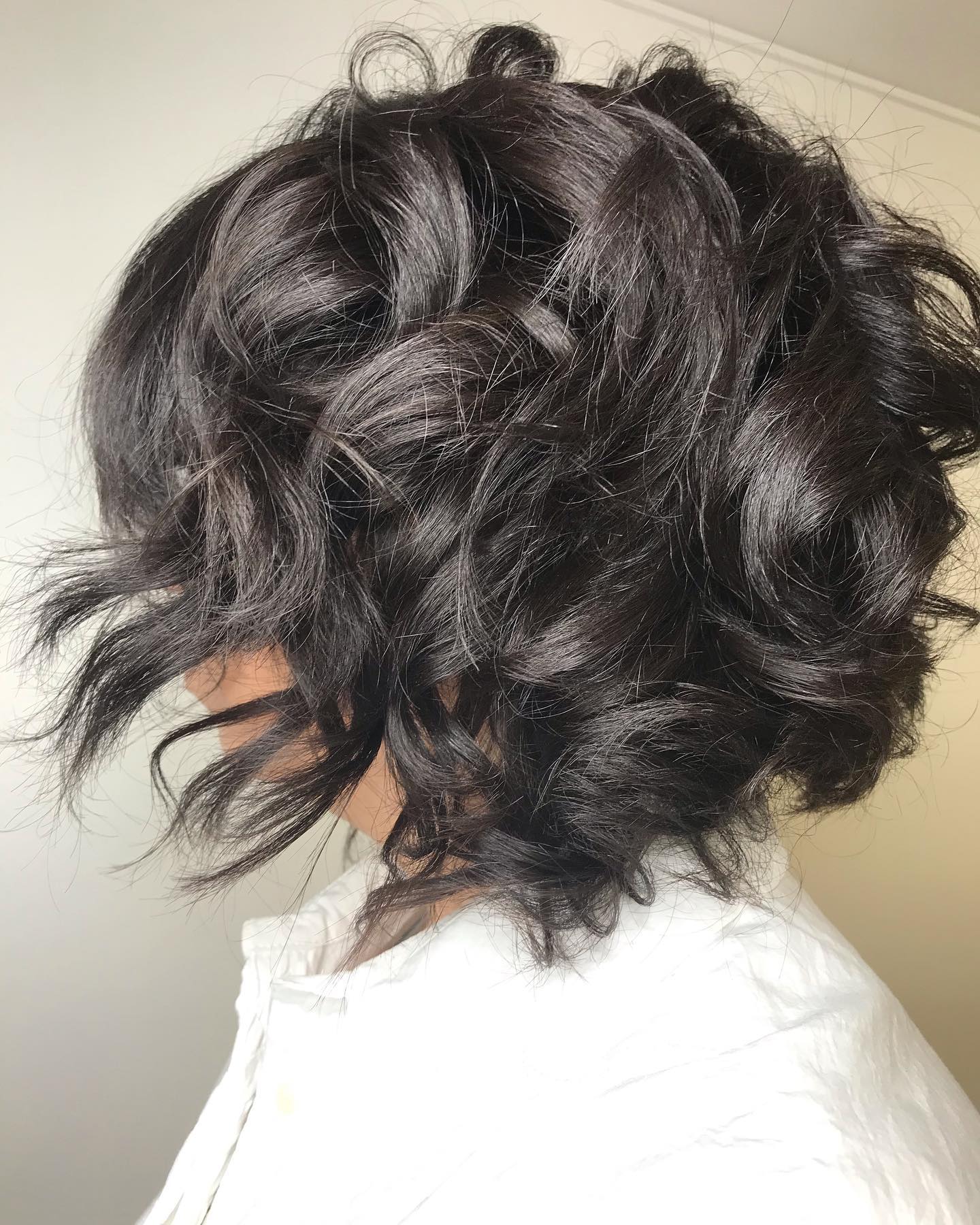 If you want a low-maintenance cut just know that this beauty is for you.
20. Short Brown Hair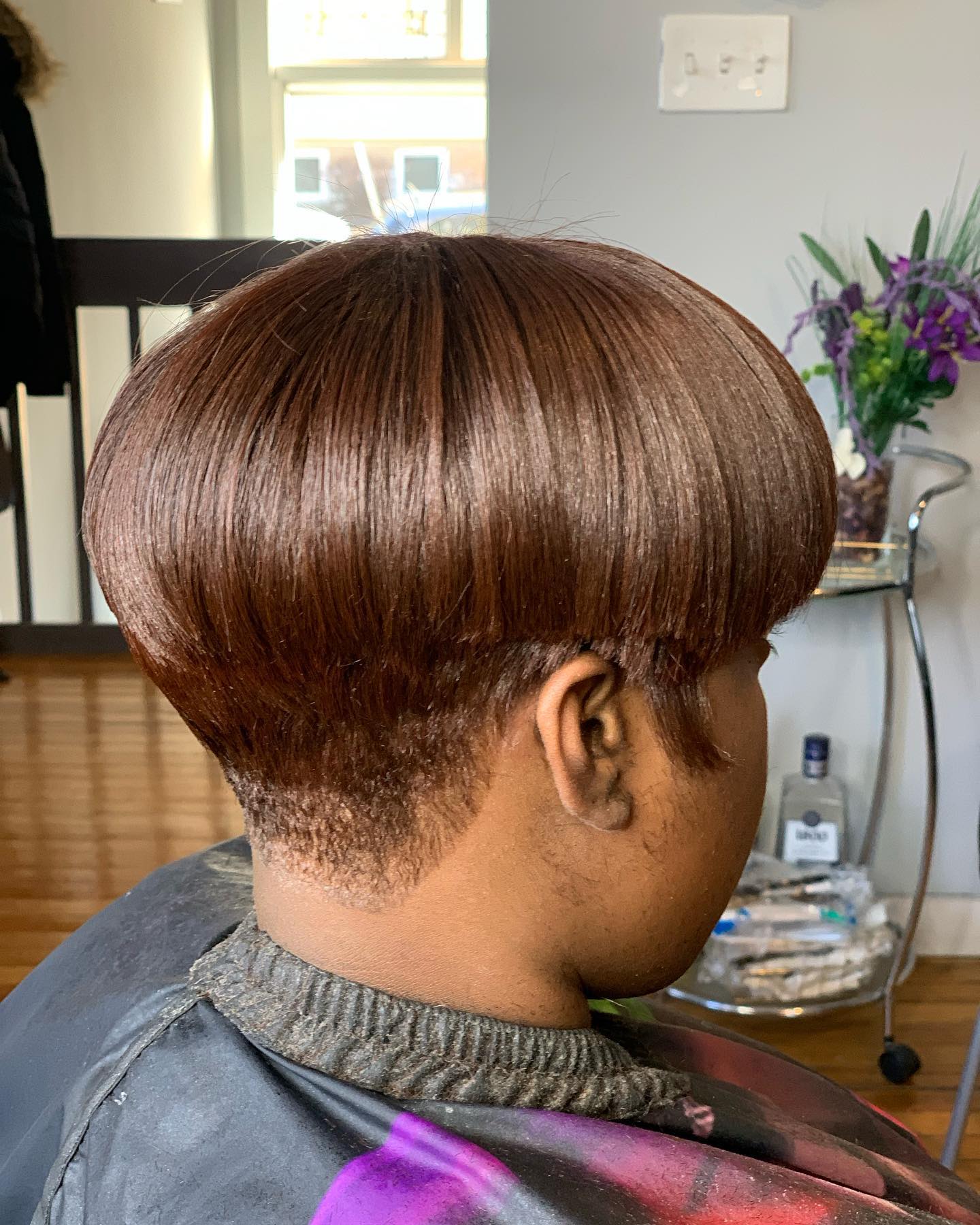 Add shine to your bob and consider incorporating some cool bangs.
21. Pastel Pink Bob Hair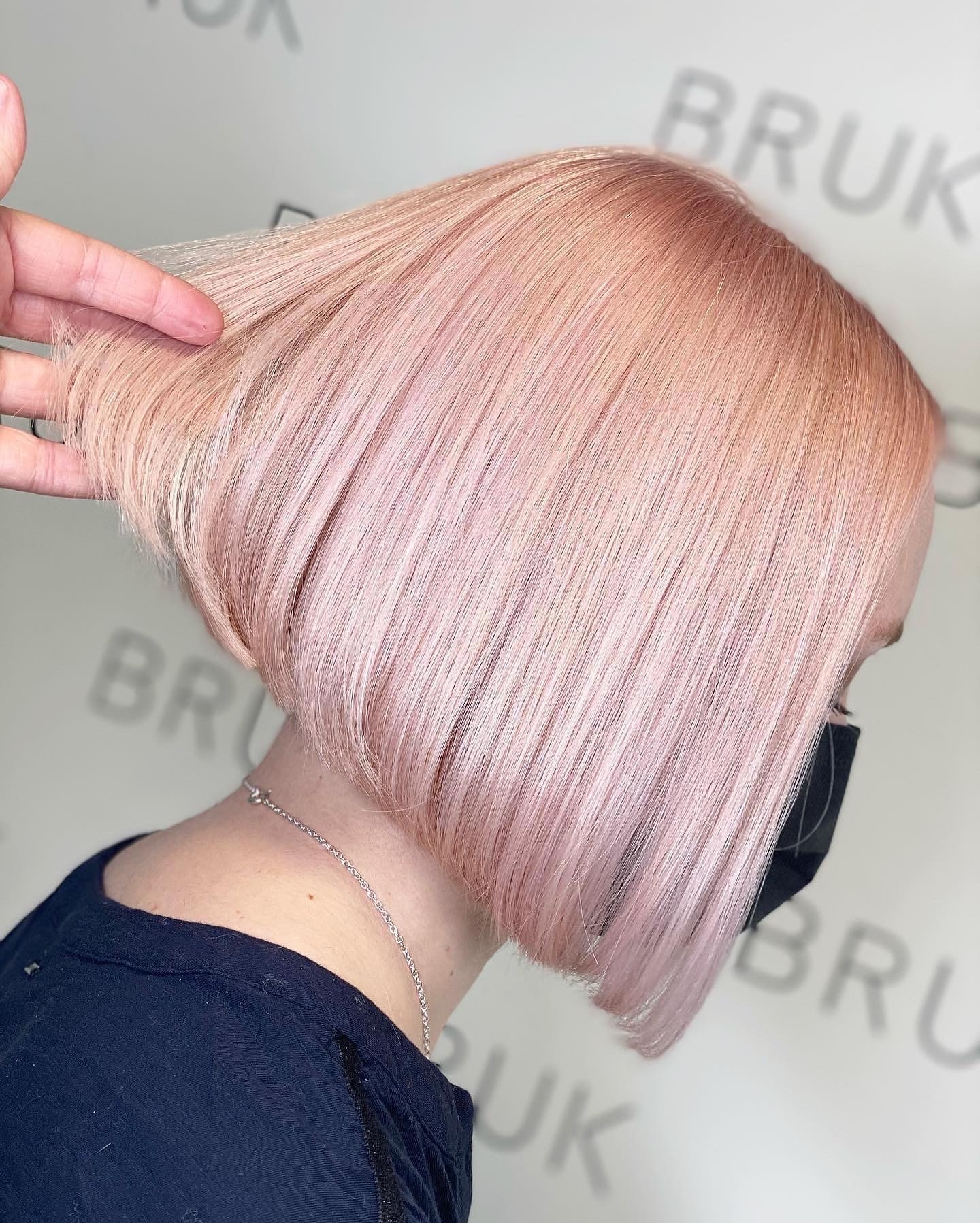 Light pastel pink color will always look trendy, a must-have for the spring season!
22. Short Tight Curly Look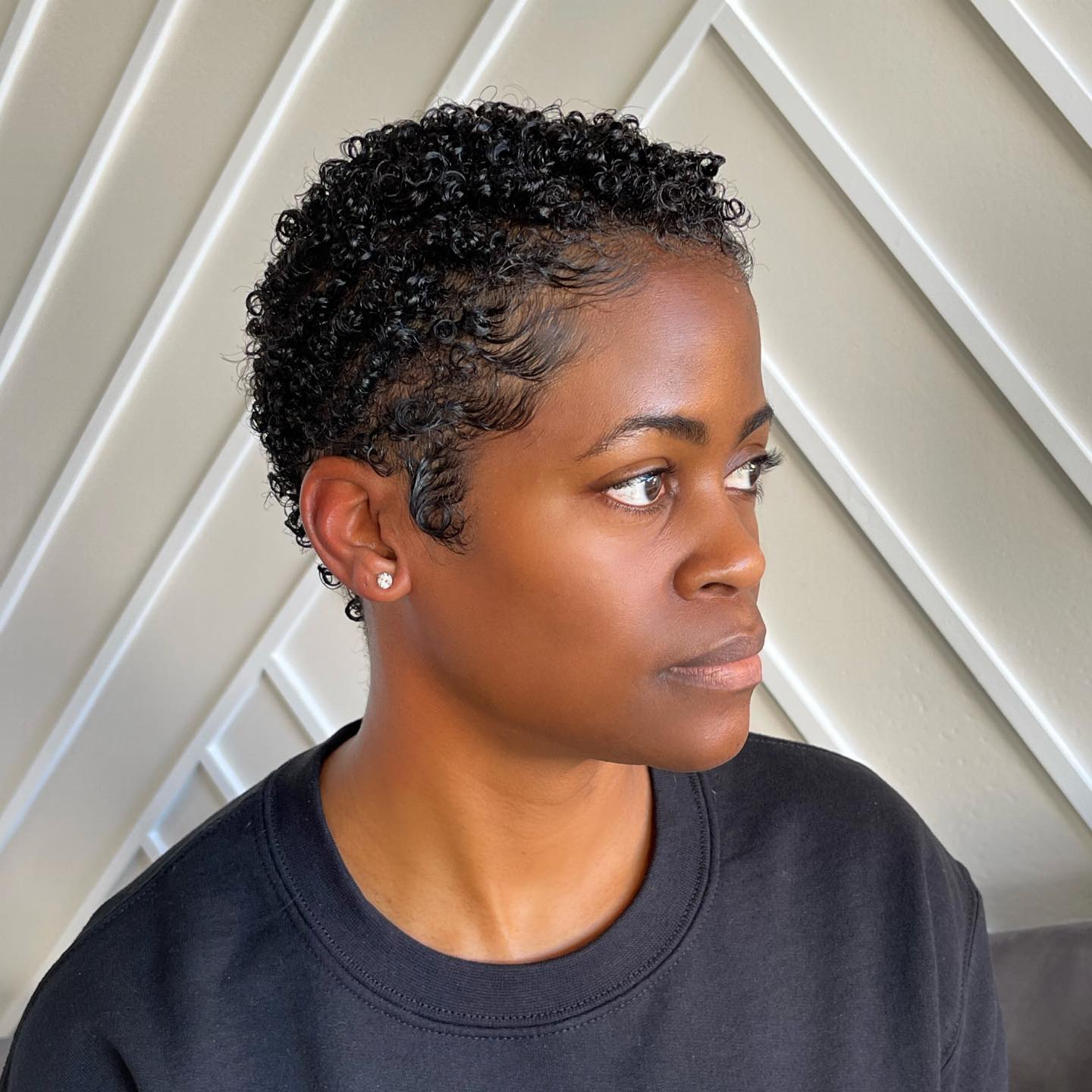 Tight curls and a hairdo such as this one will look amazing on women who have naturally short curly hair.
23. Purple & Blue Bob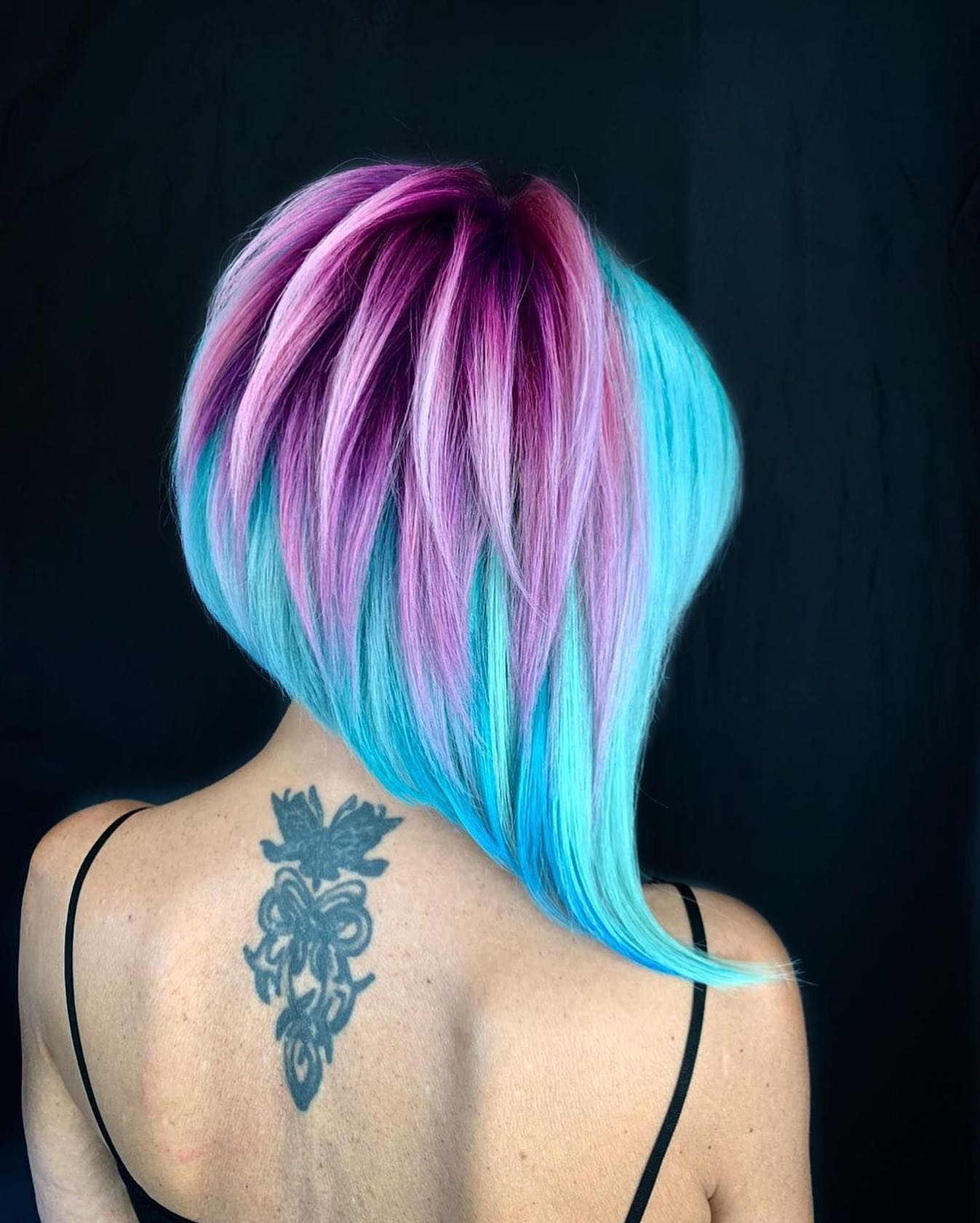 If you like rainbows and you can't make up your mind when it comes to your next hair dye, consider this beauty!
24. Chopped Brown Wavy Bob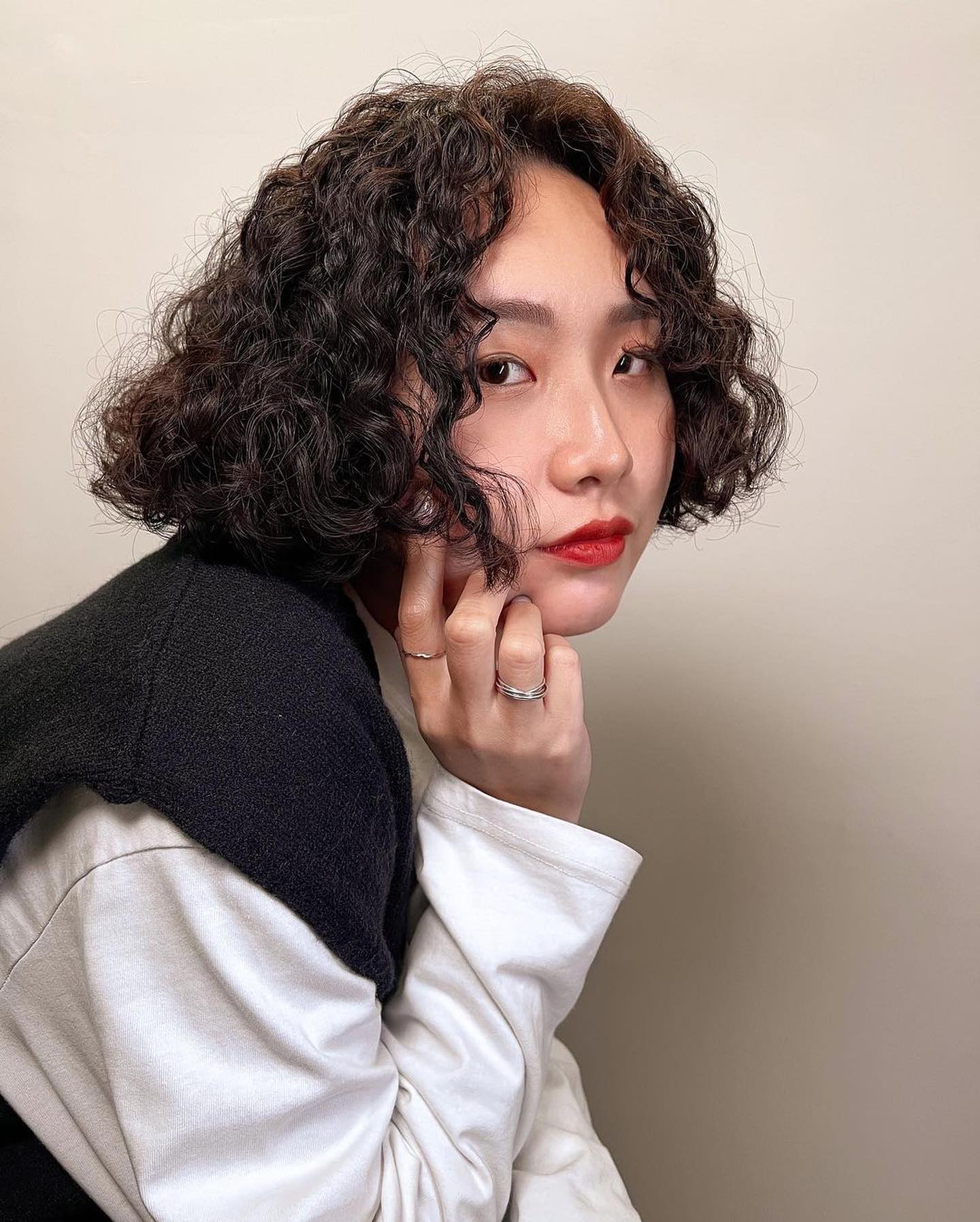 Cute curly bob is for women who are lucky enough to have a bit of volume and natural wave to their hair.
25. Elf-cut Brown Hair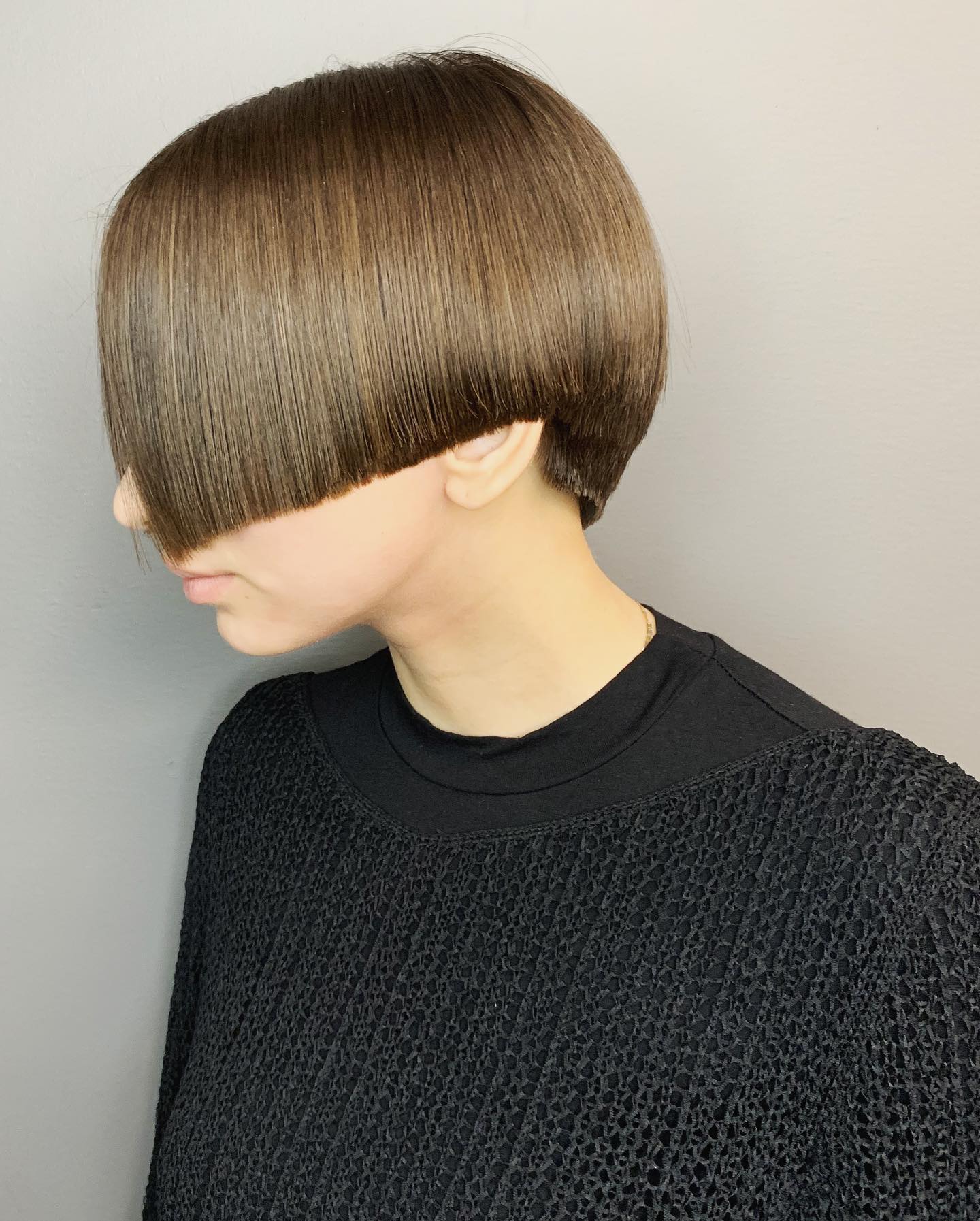 If you are in your twenties this is something for you to consider getting.
26. Brown Hair With Highlights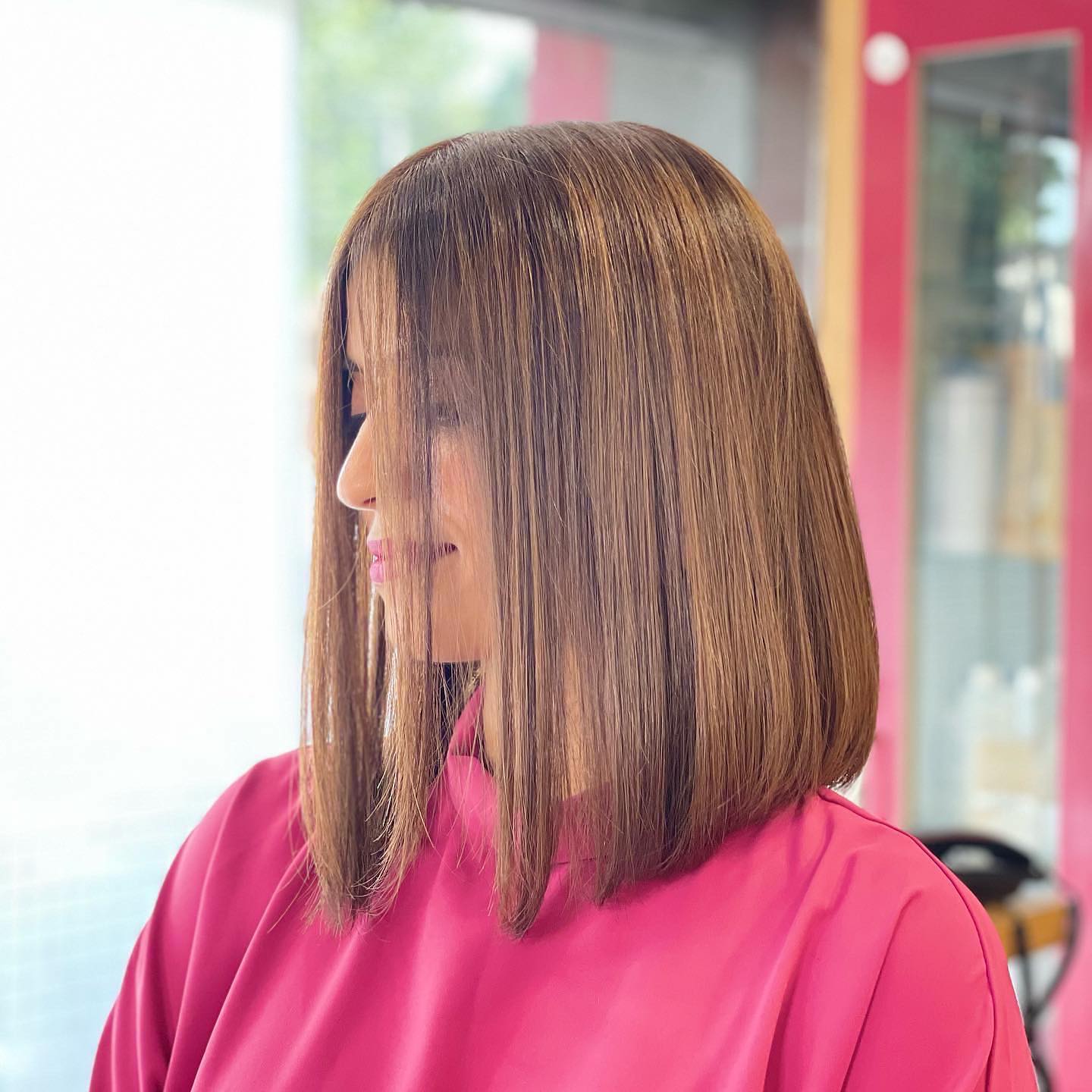 Light brown hair is for women who like stylish and cute looks without investing too much time or attention in styling it.
27. Defined Bob Sleek Look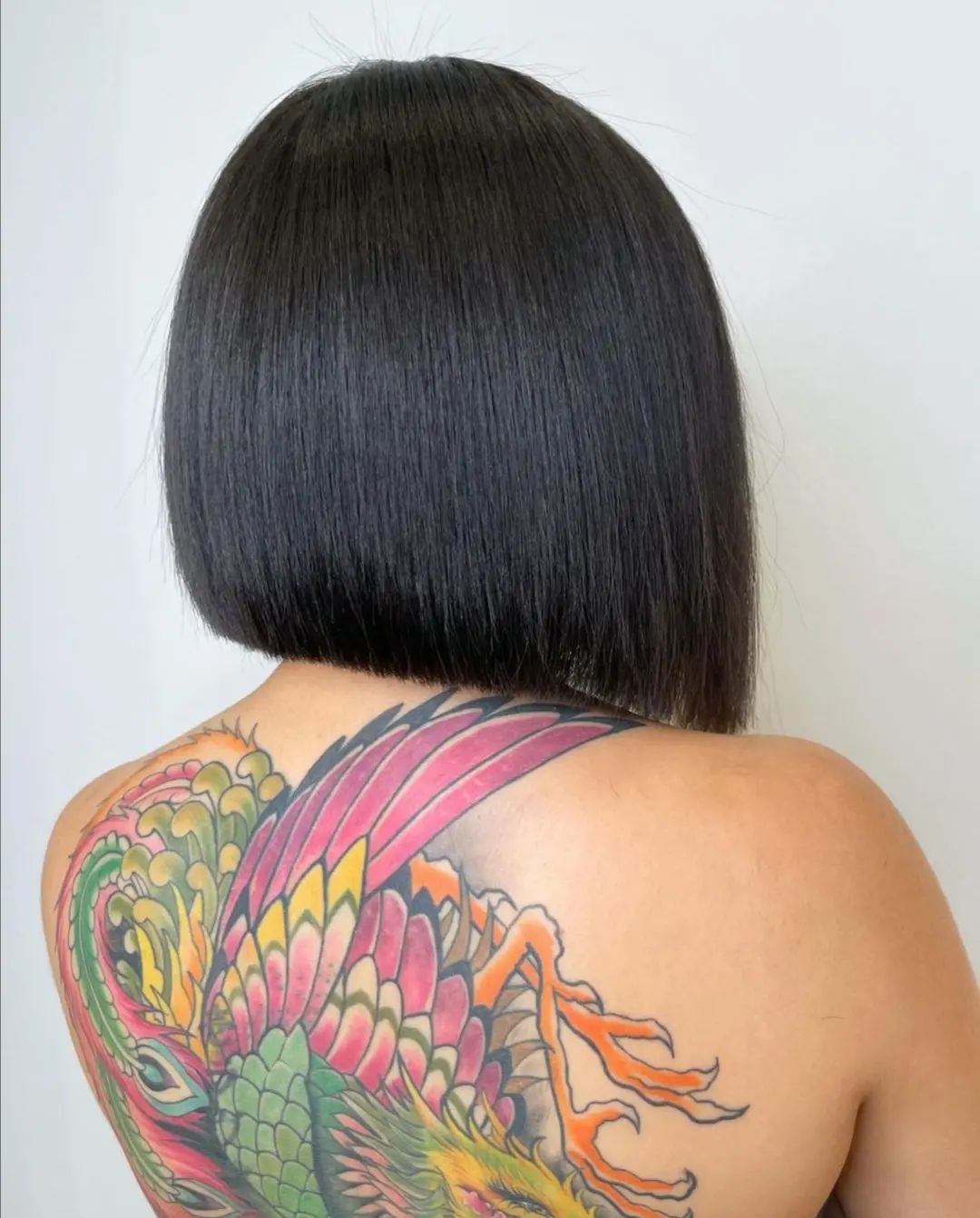 Straight brown bob is for women who like shorter looks and showing off their natural shiny color.
28. Bleached Pixie Cut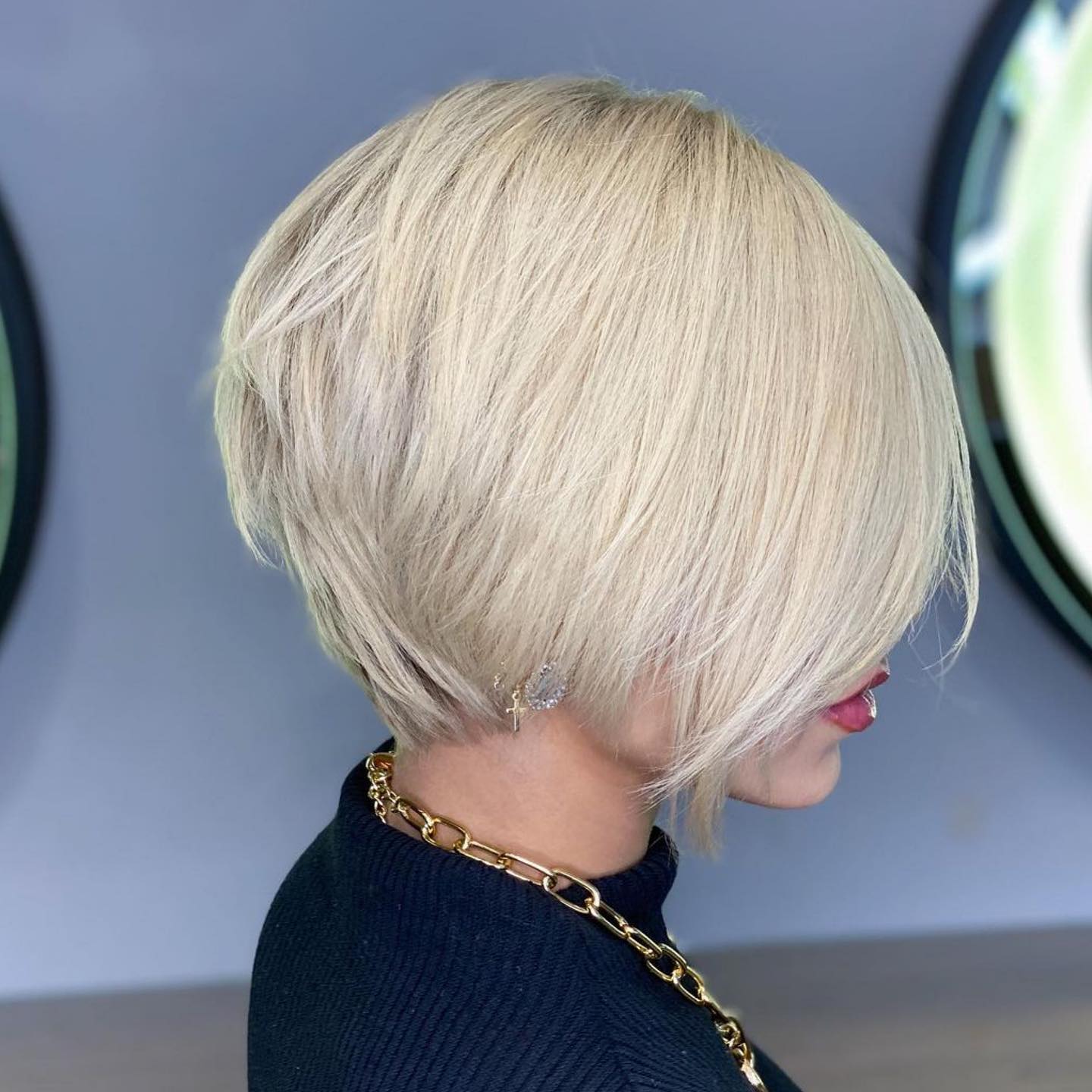 Blonde voluminous pixie will suit girls who like elegance and volume, perfect for everyday wear.
29. Light Blonde Hair With Highlights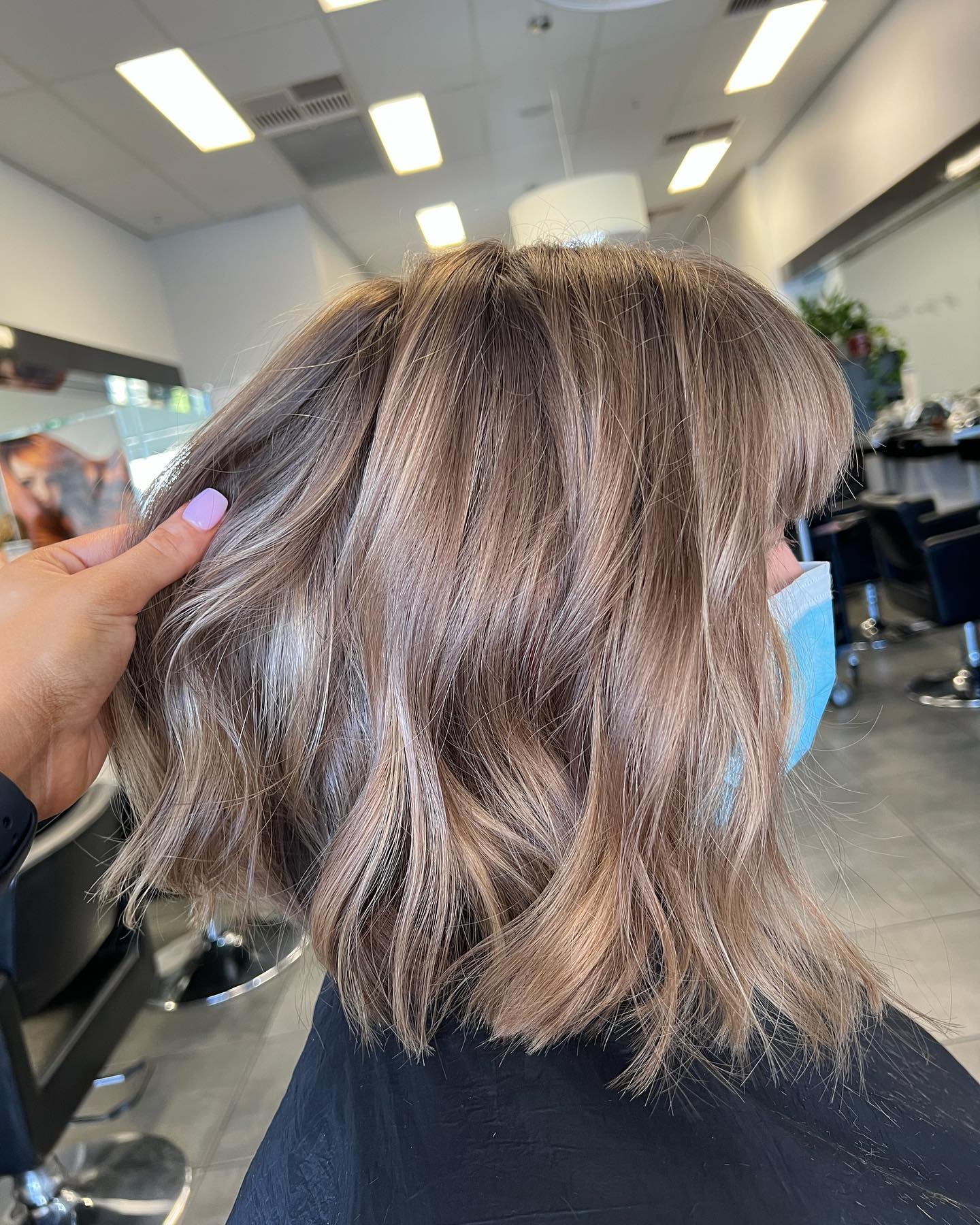 Freshen up your style and your hair with these light blonde highlights and subtle bangs.
30. Updo Short Curly Hair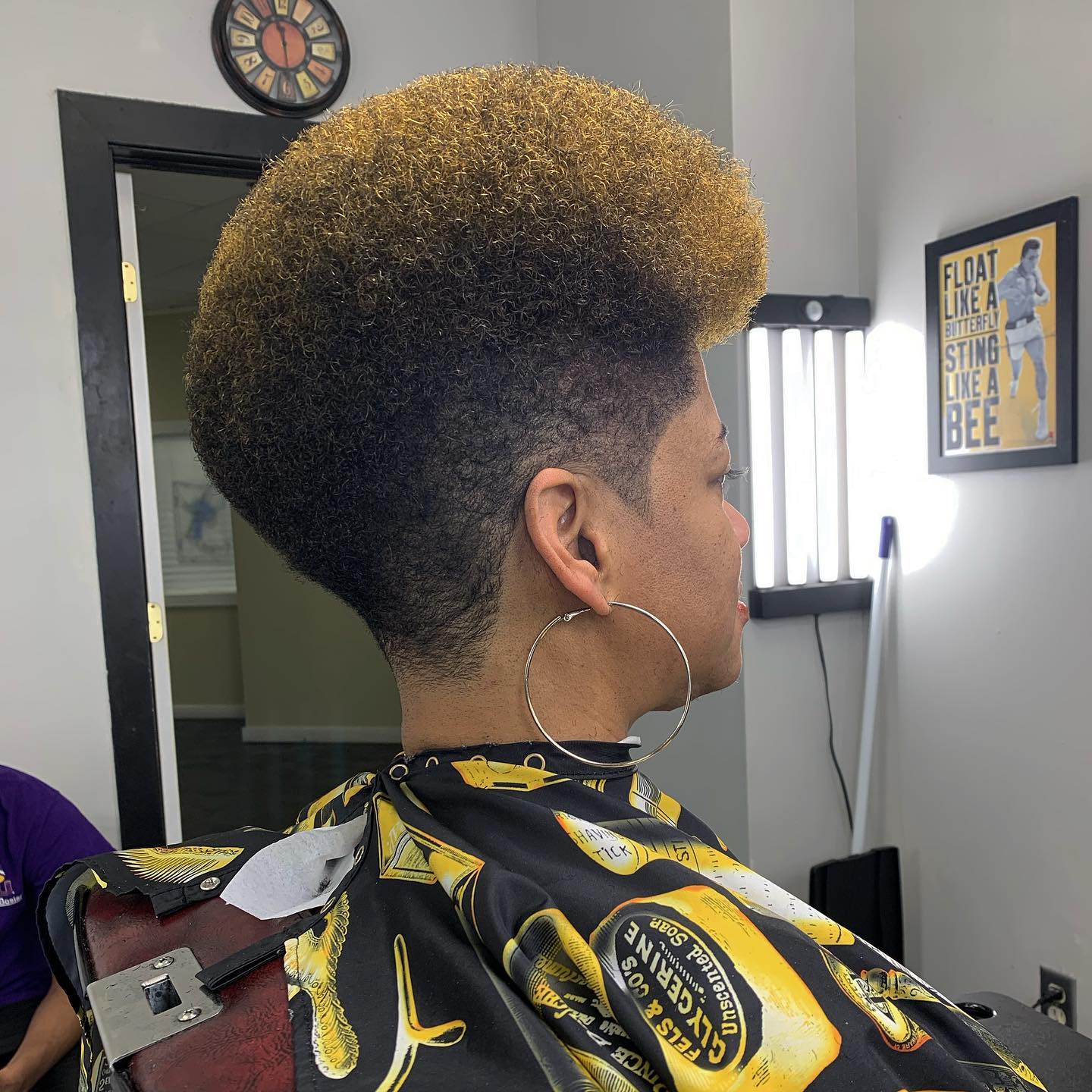 A curly hairdo even when rocked short can look so fierce and magnificent!
31. Black Bob With Bangs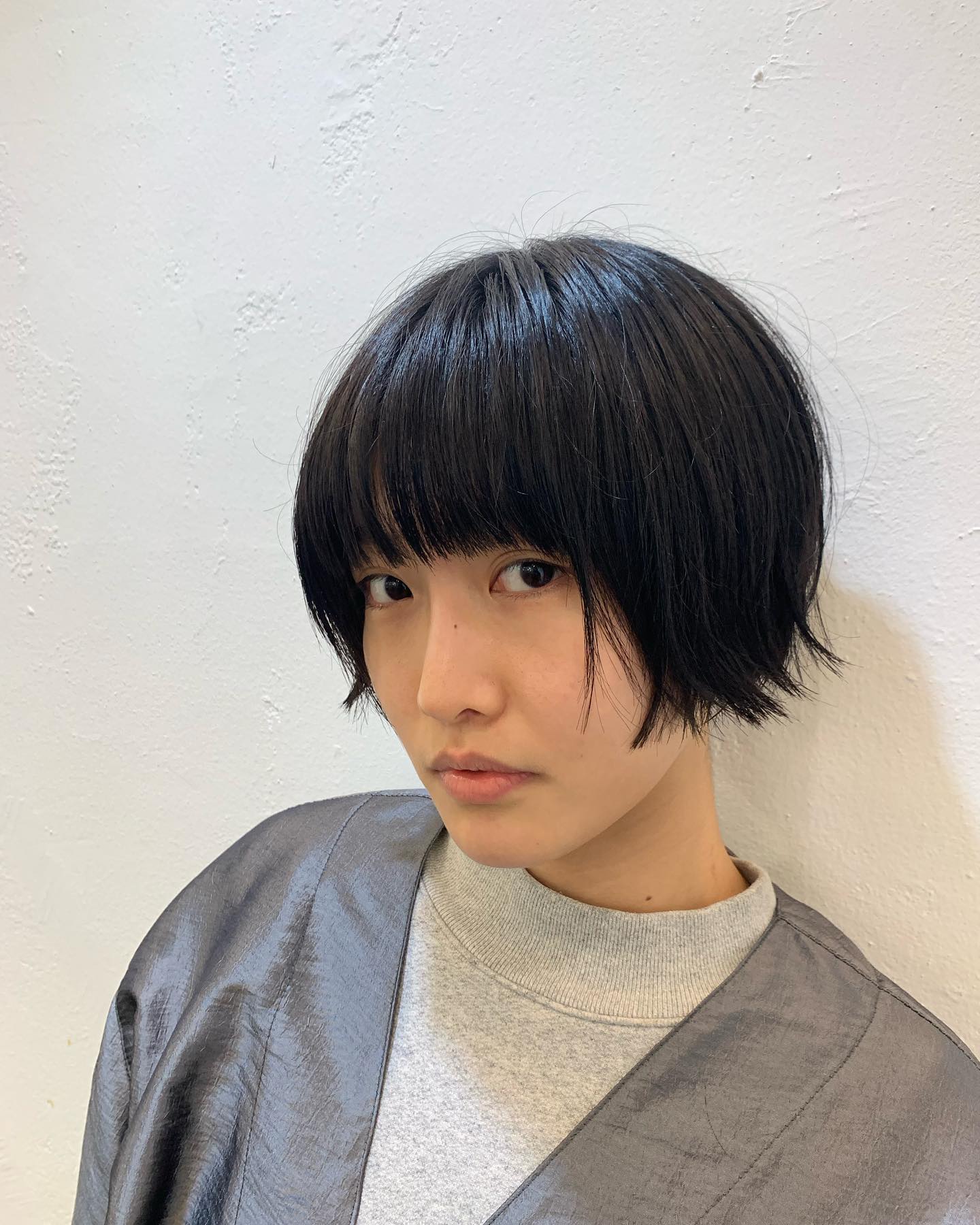 Add some straight bangs and incorporate this bob look into your everyday simple routine.
32. Icy Blonde Formal Look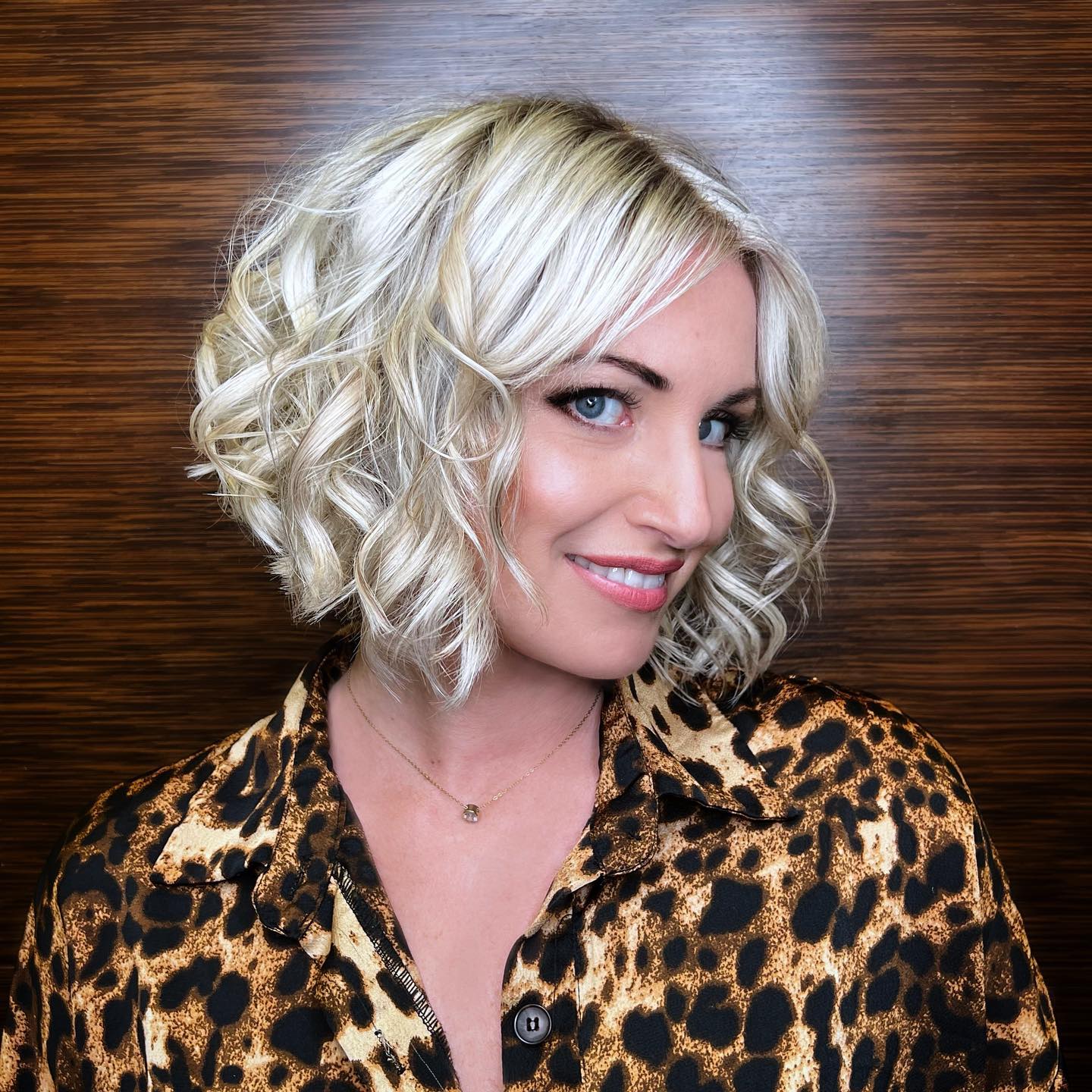 Make sure to curl your ends with the right hair styling tool to emphasize this curl pattern.
33. Red & Pink Bob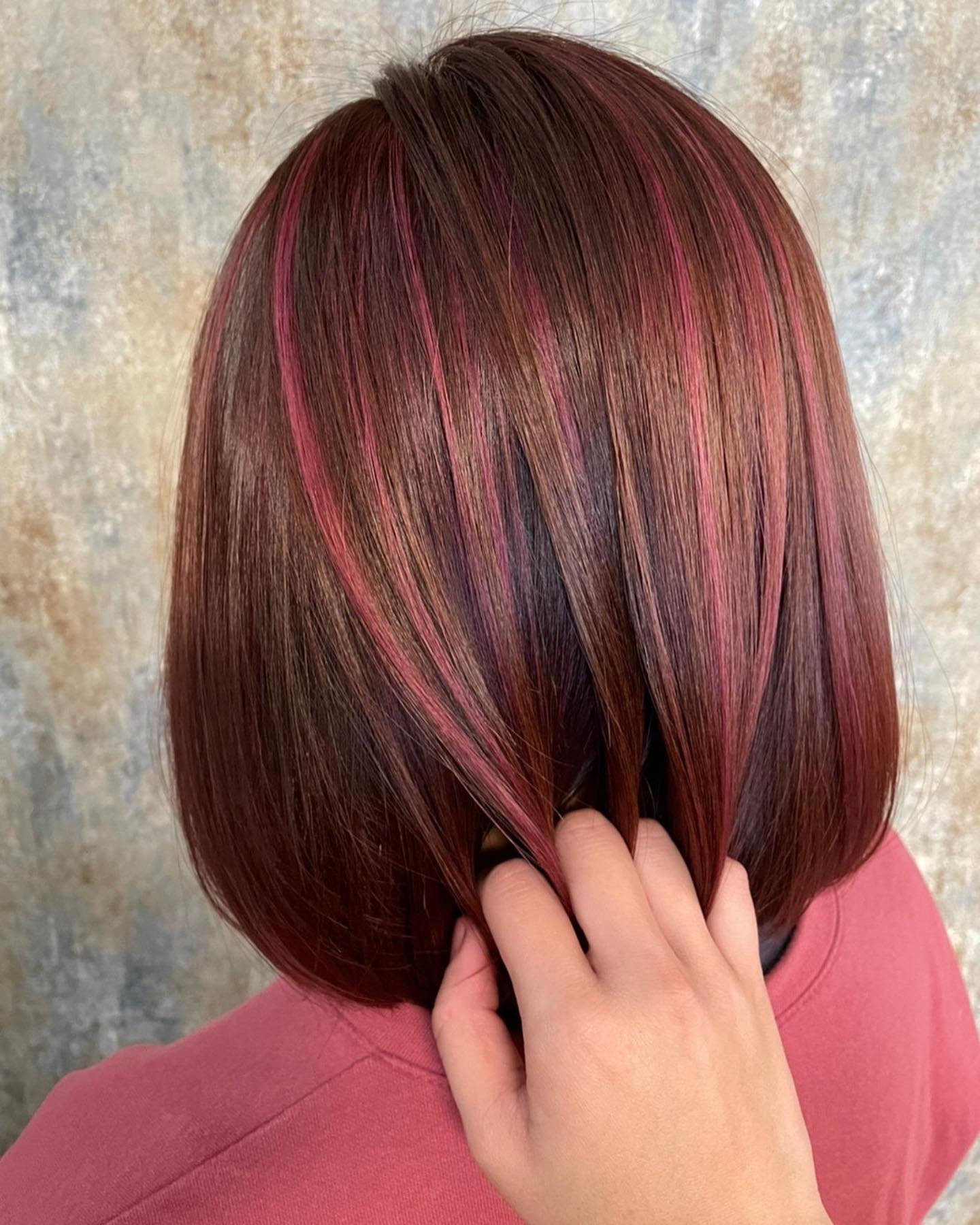 Women who like bright red or pink hair will like this outcome for parties or other formal/casual wear.
34. Dark Brown Pixie With A Fade

A short pixie with a fade will suit younger girls and true trendsetters.
35. Short Elf Cut Hair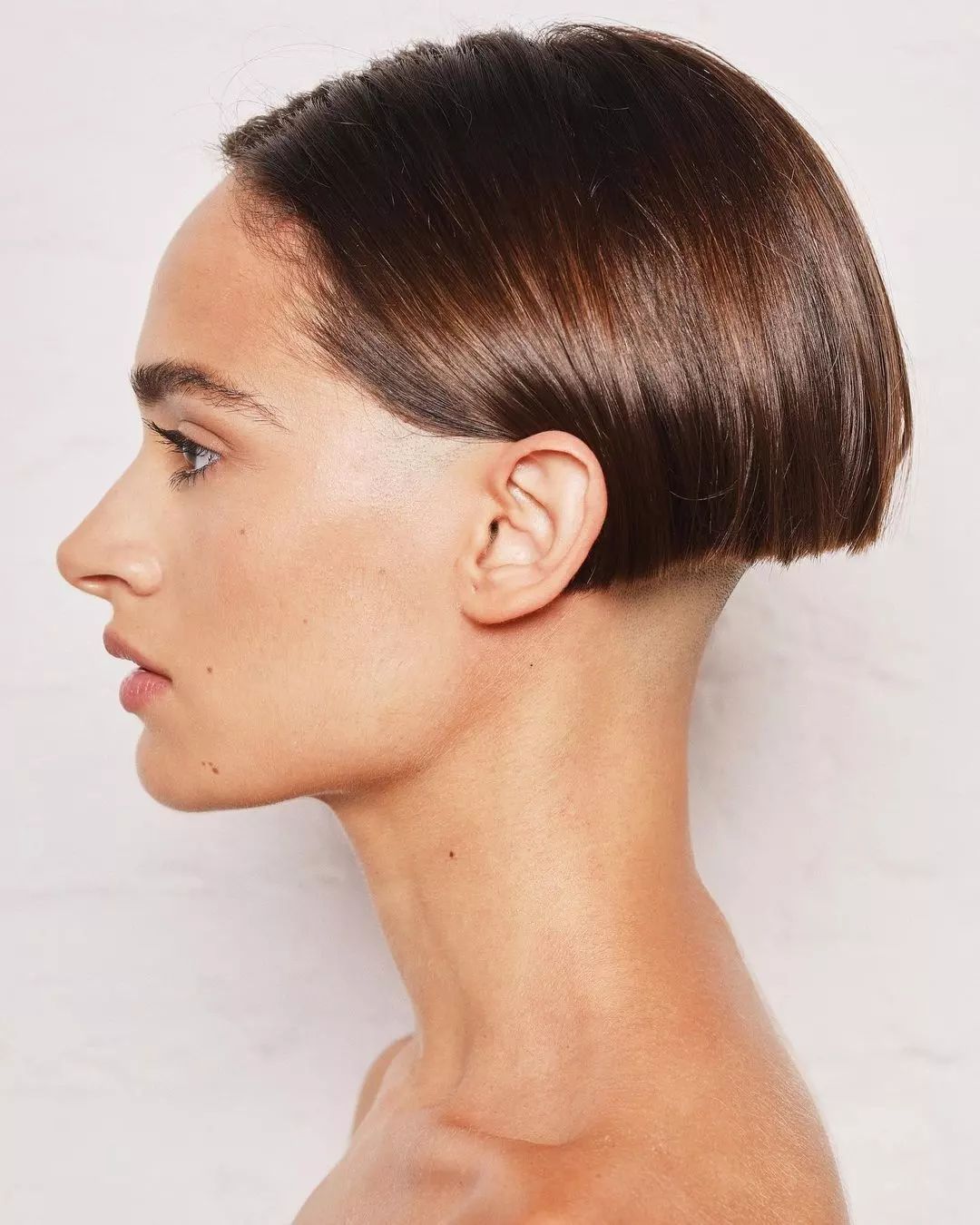 This elf cut is so chic and flirty, perfect for girls who like dominant ideas.
36. Elegant Blonde Look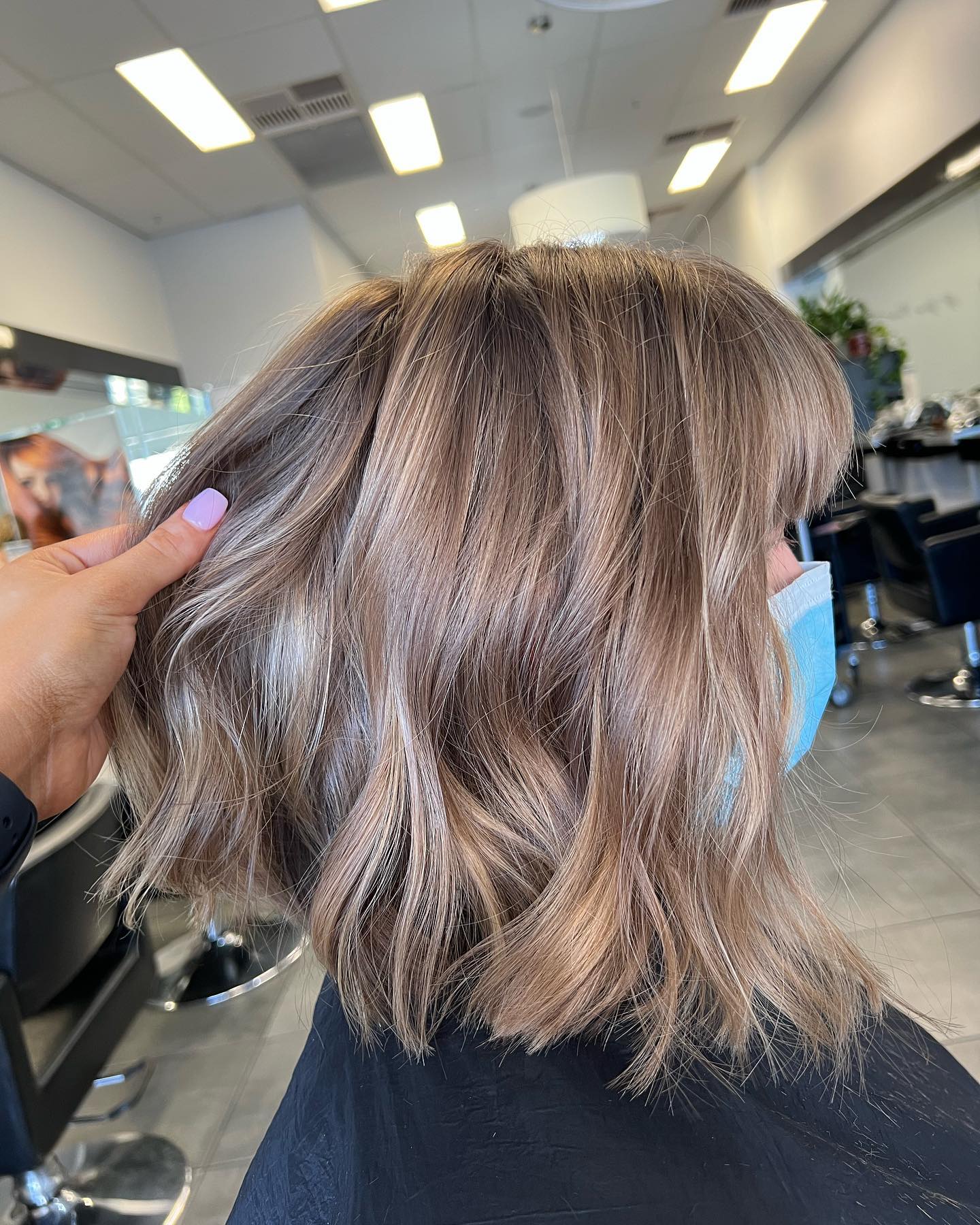 Add your favorite hairspray to your curls and emphasize this subtle curl pattern.
37. Hot Red Bob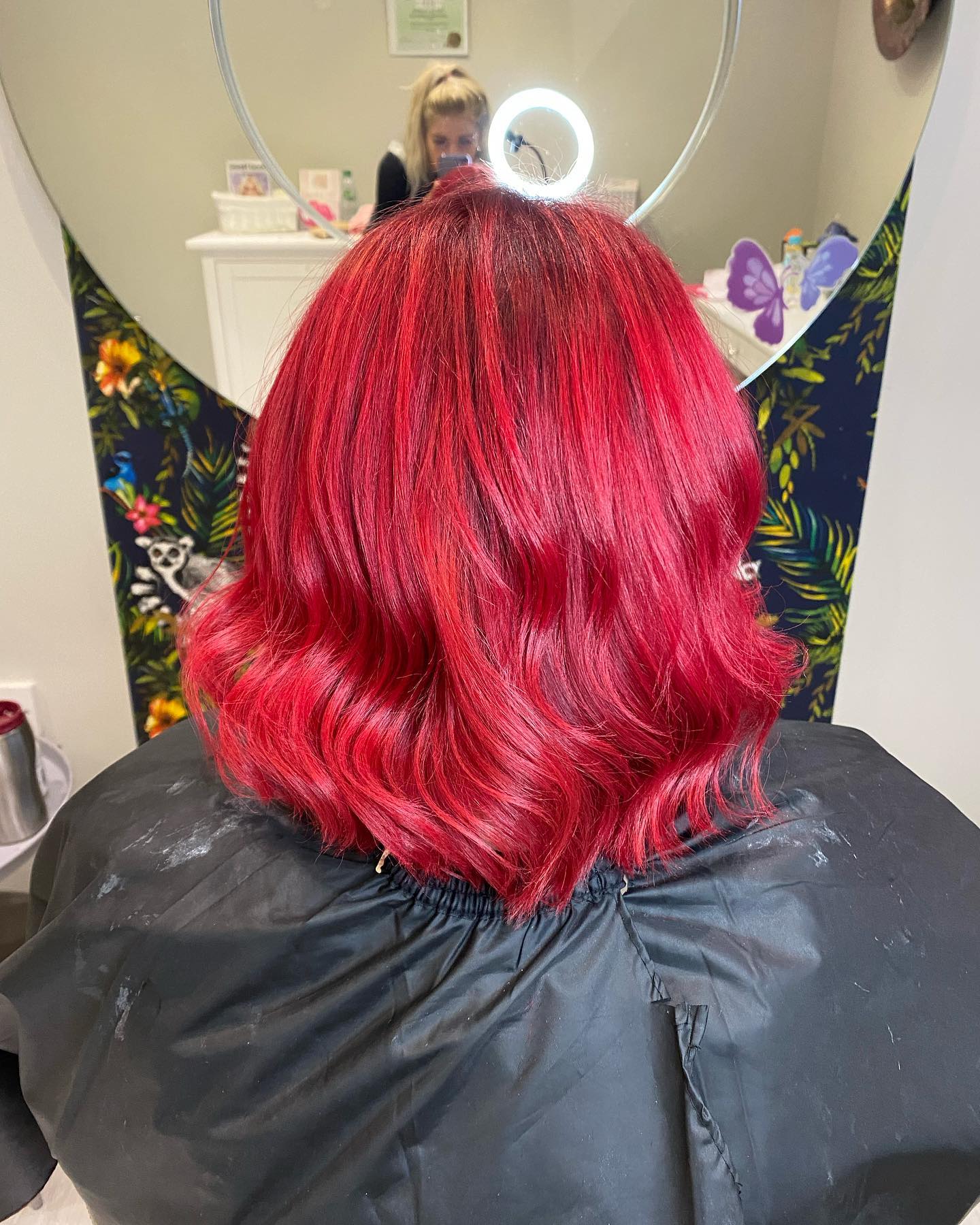 Hot and fiery red, this look will suit party women the best and will look amazing on those who want a change, especially around the fall season.
38. Black Bob With Bangs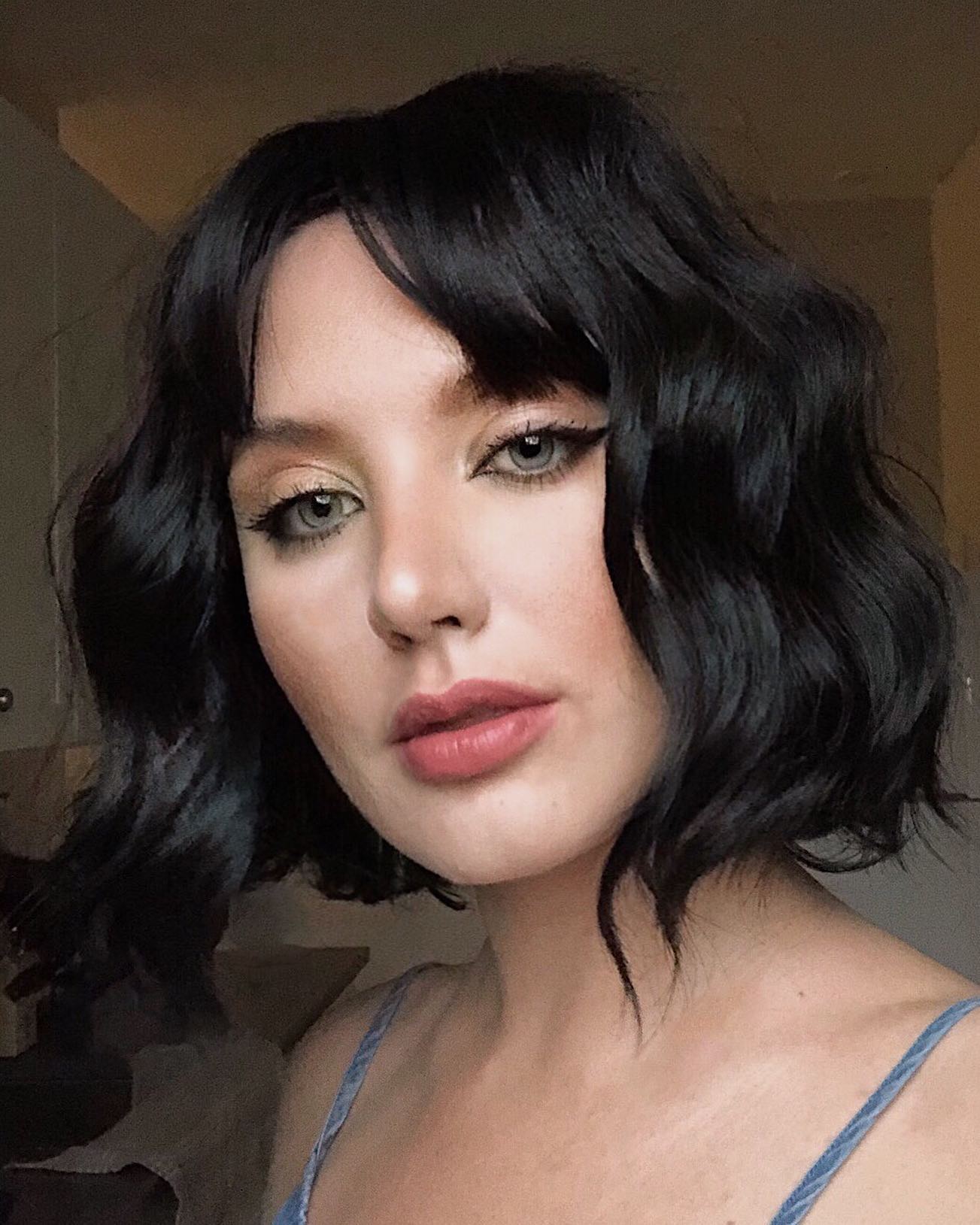 Go for this defined bob and add some soft curls to show off the elegance.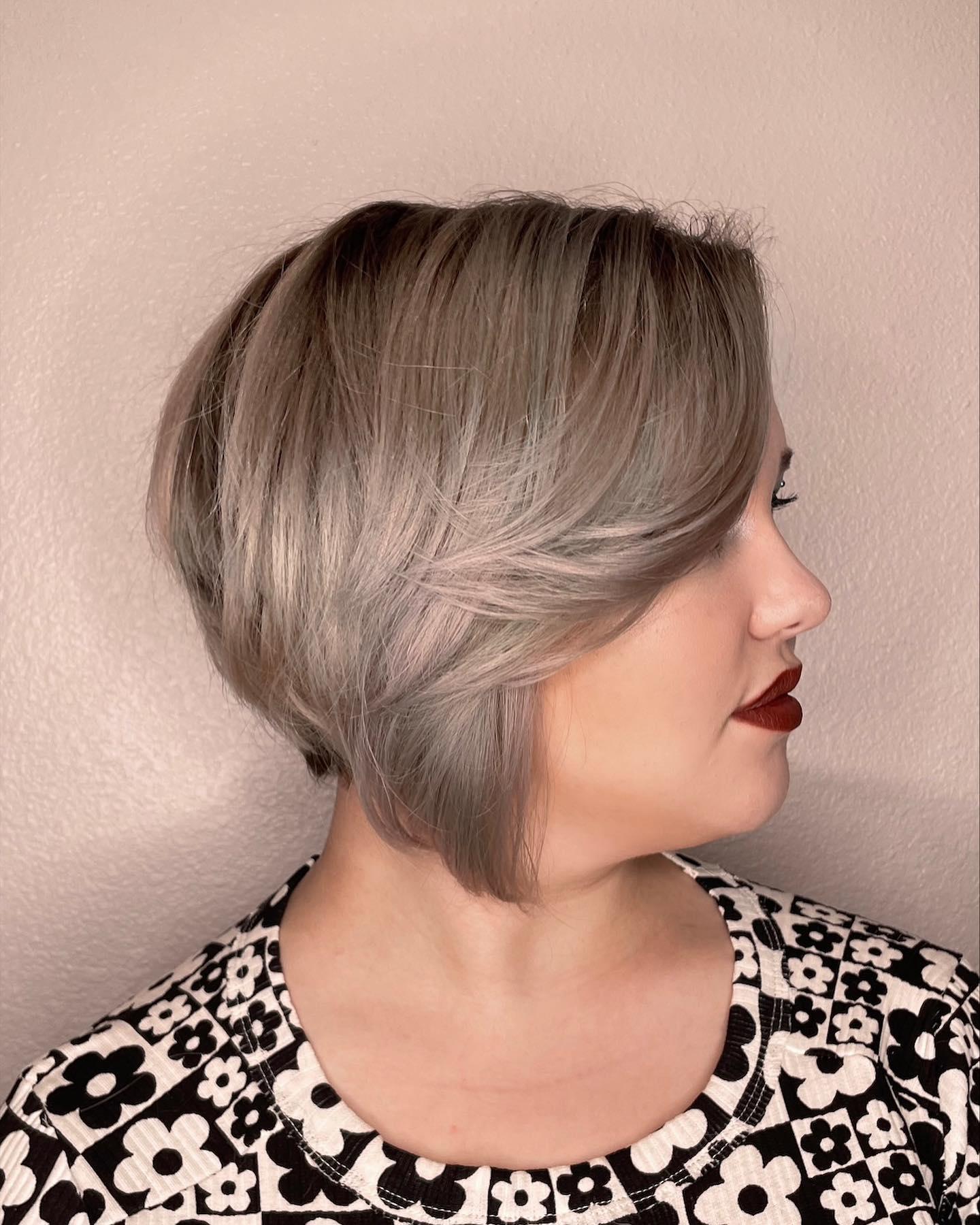 Women who want an elegant cut for everyday wear and something for the office, this is perfect!
40. Black & Blue Hair With Bangs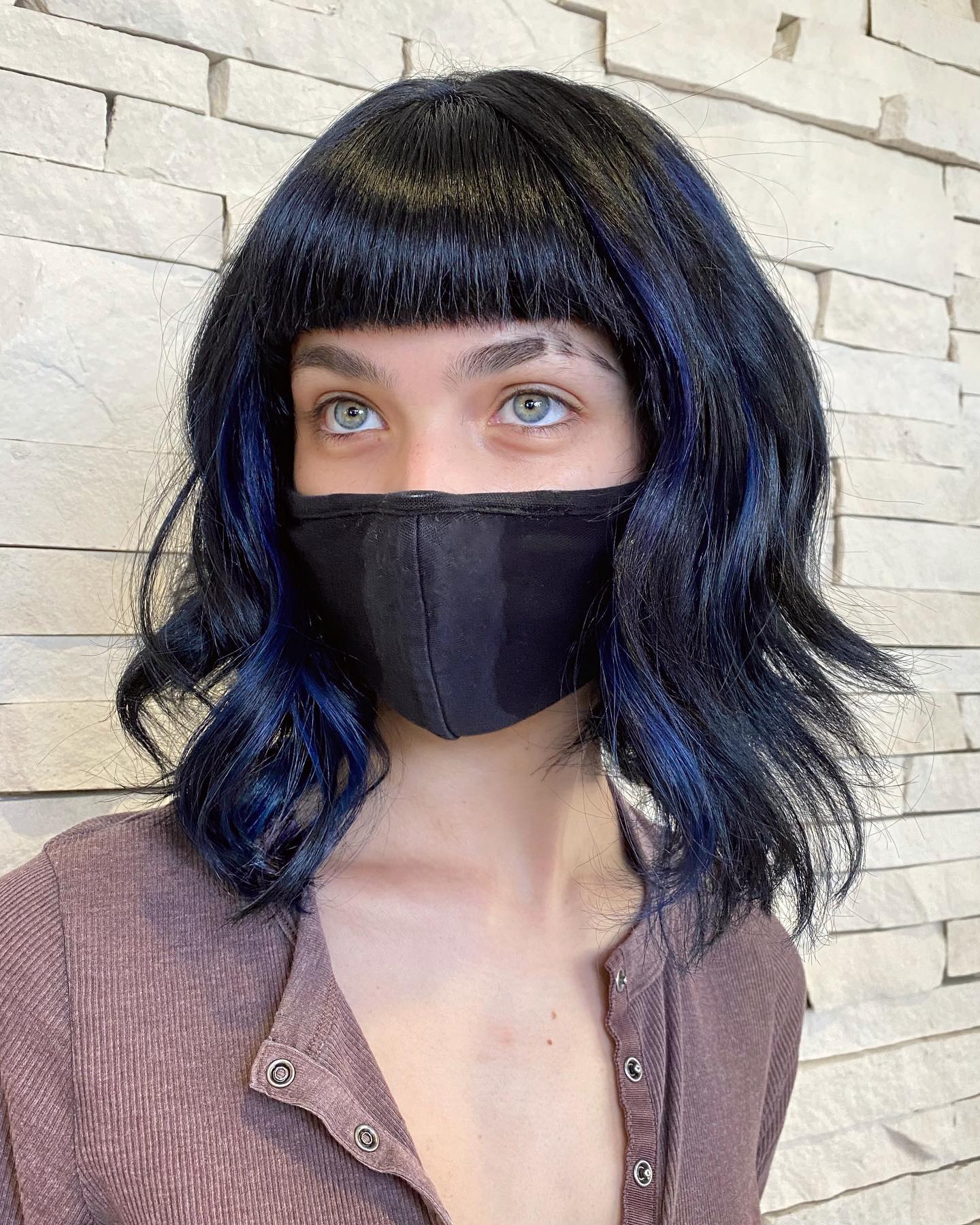 Those who dare to wear color and stylish bangs will fancy this duo.
41. Straight Bob With Silver Highlights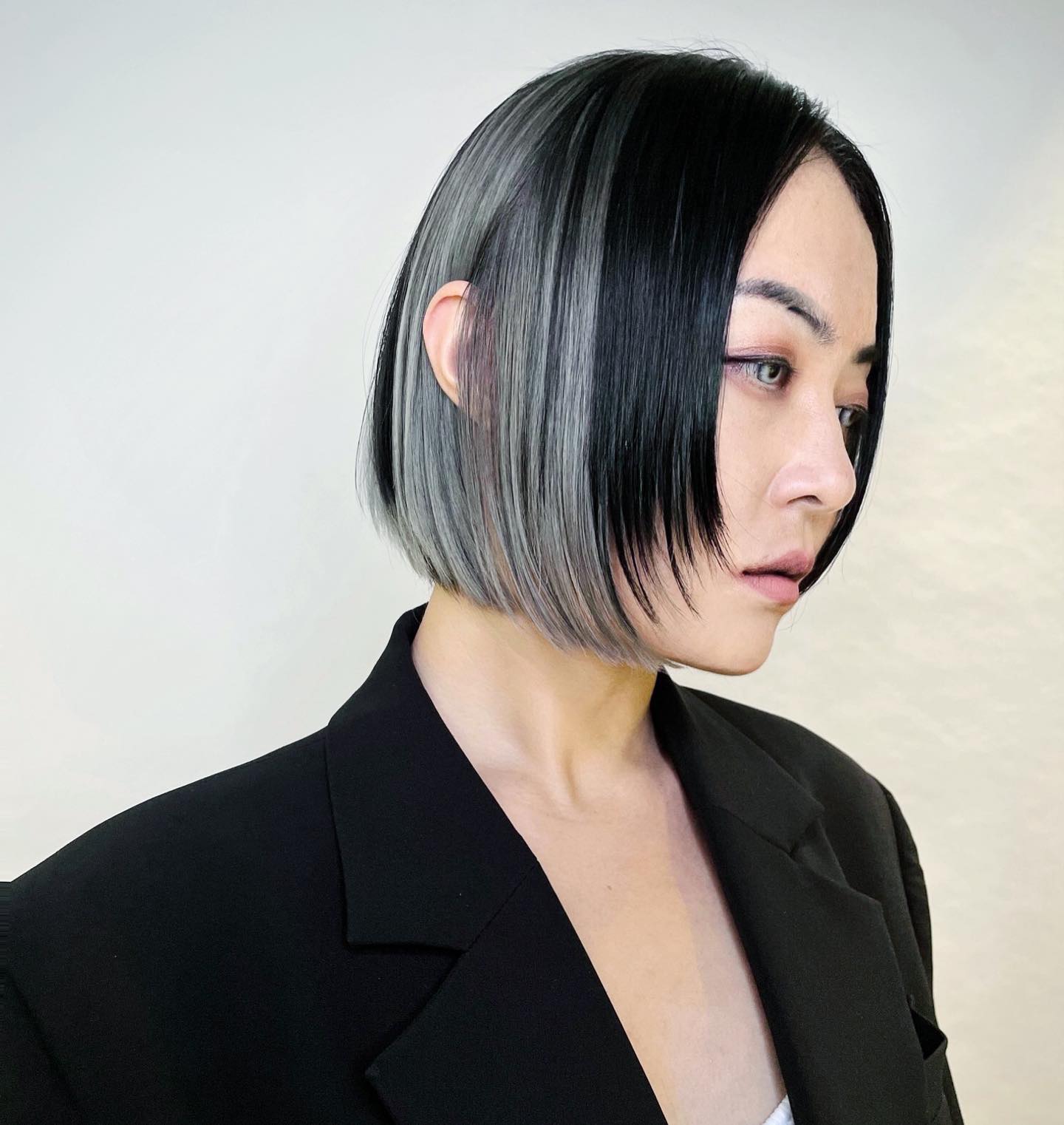 Go for black hair and some subtle gray highlights to show off your creative side.
42. Blonde Balayage Highlights Bob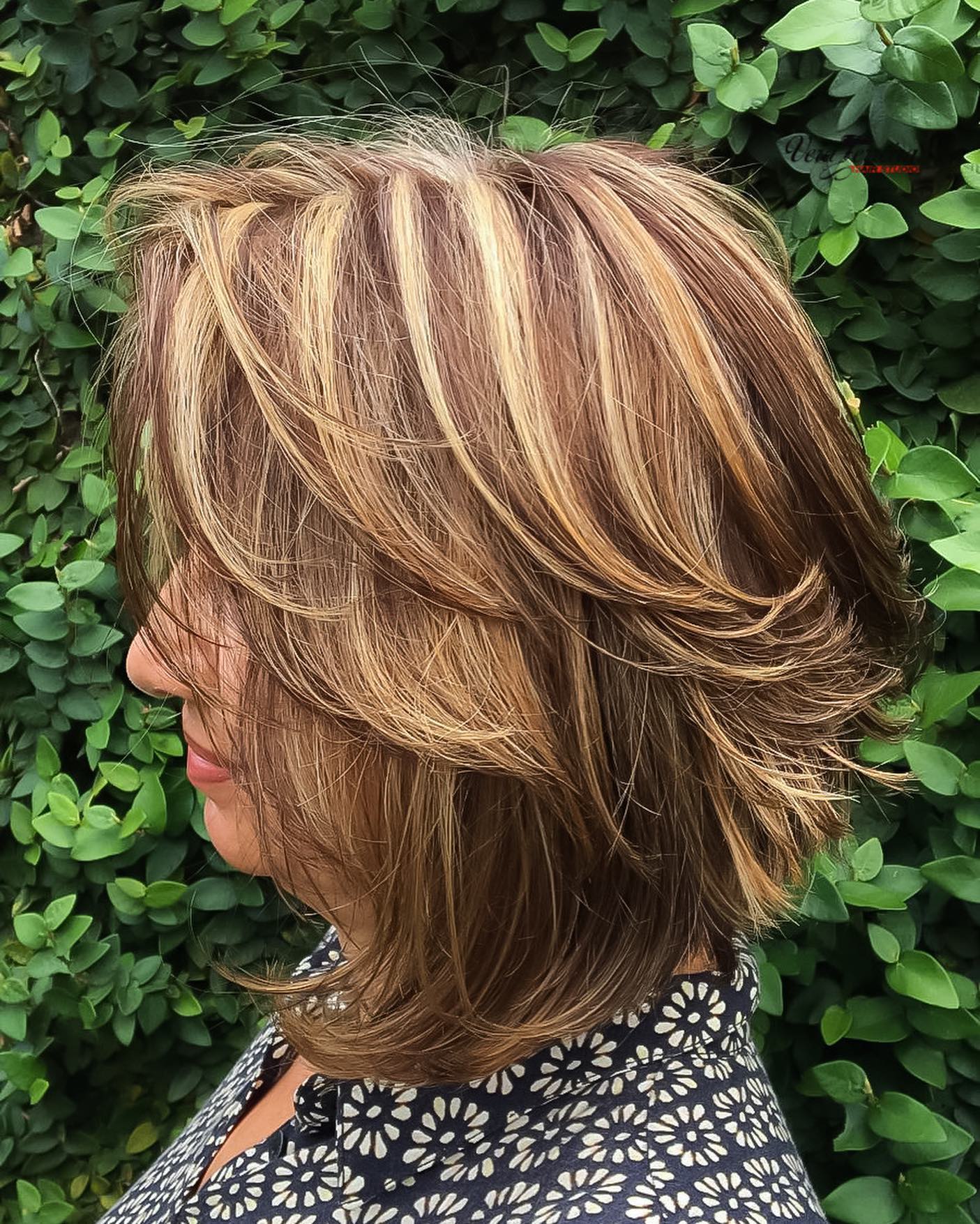 If you're feeling stylish and creative consider this beauty!
43. Pink & Black Short Chopped Look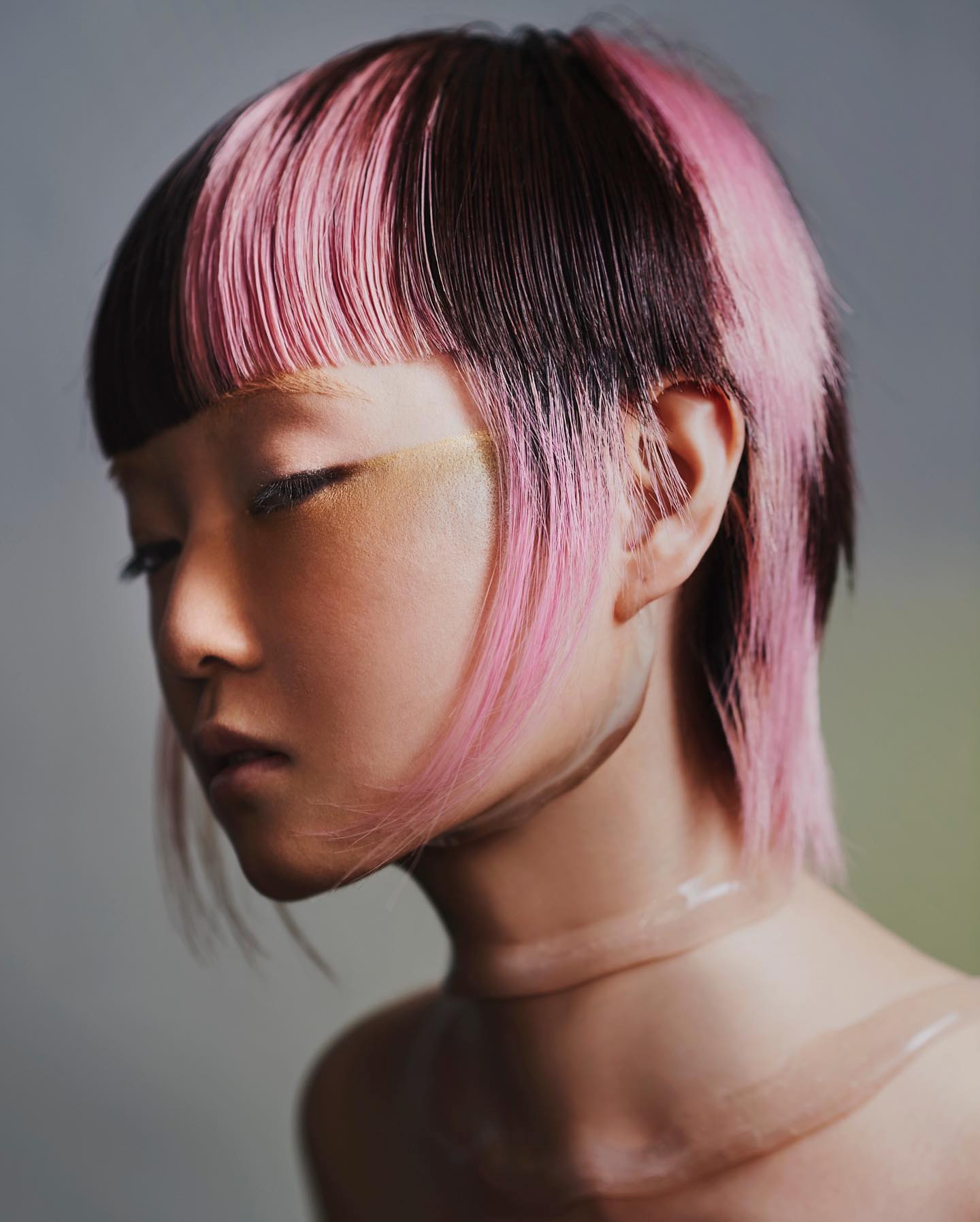 The chopped hair and a ton of different colors will suit those who enjoy innovative looks.
44. Bright Red Messy Hairdo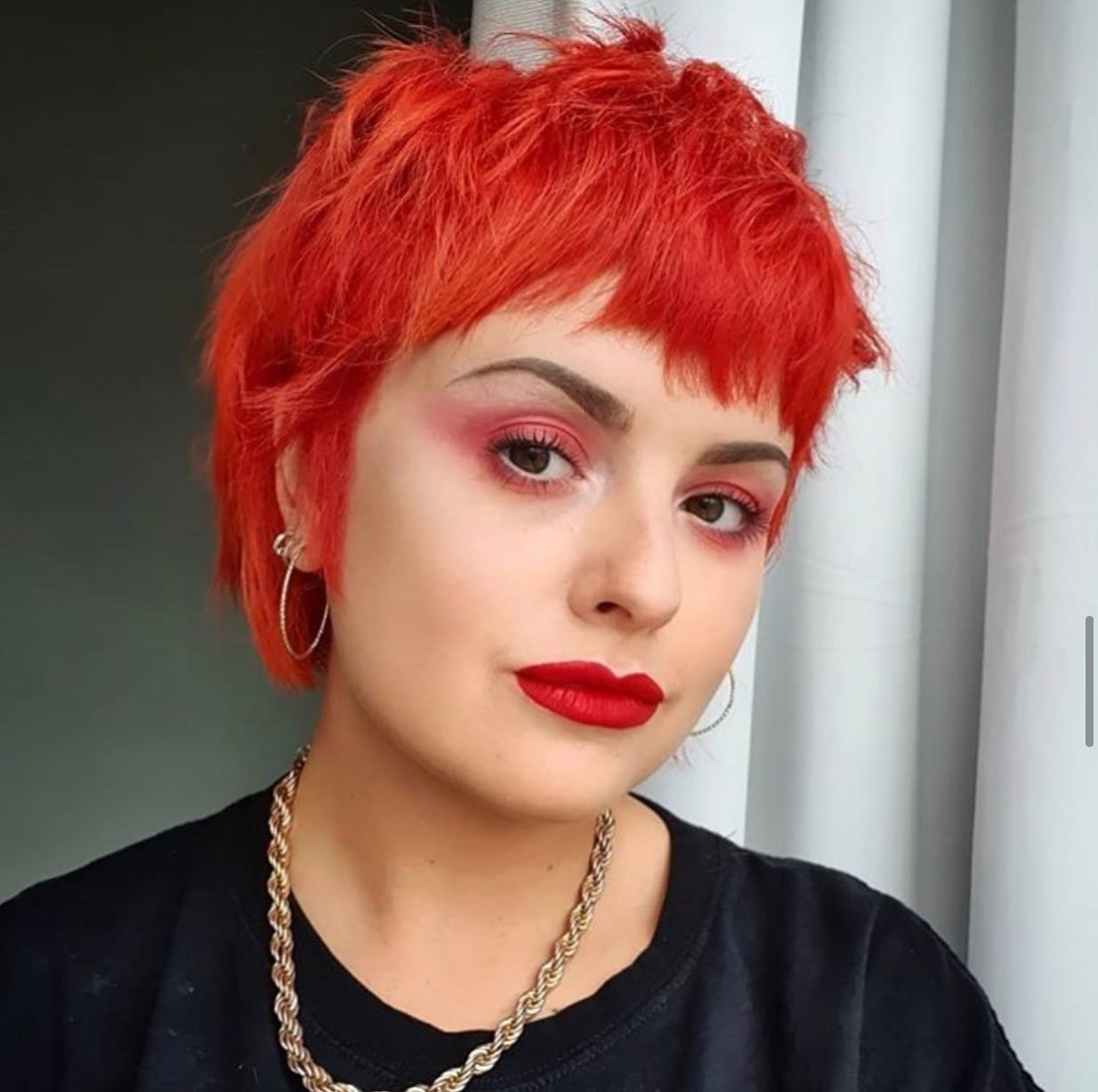 Bright fiery red and this outcome is for women who like to look smoking hot!
45. Black Bob With Blue Highlights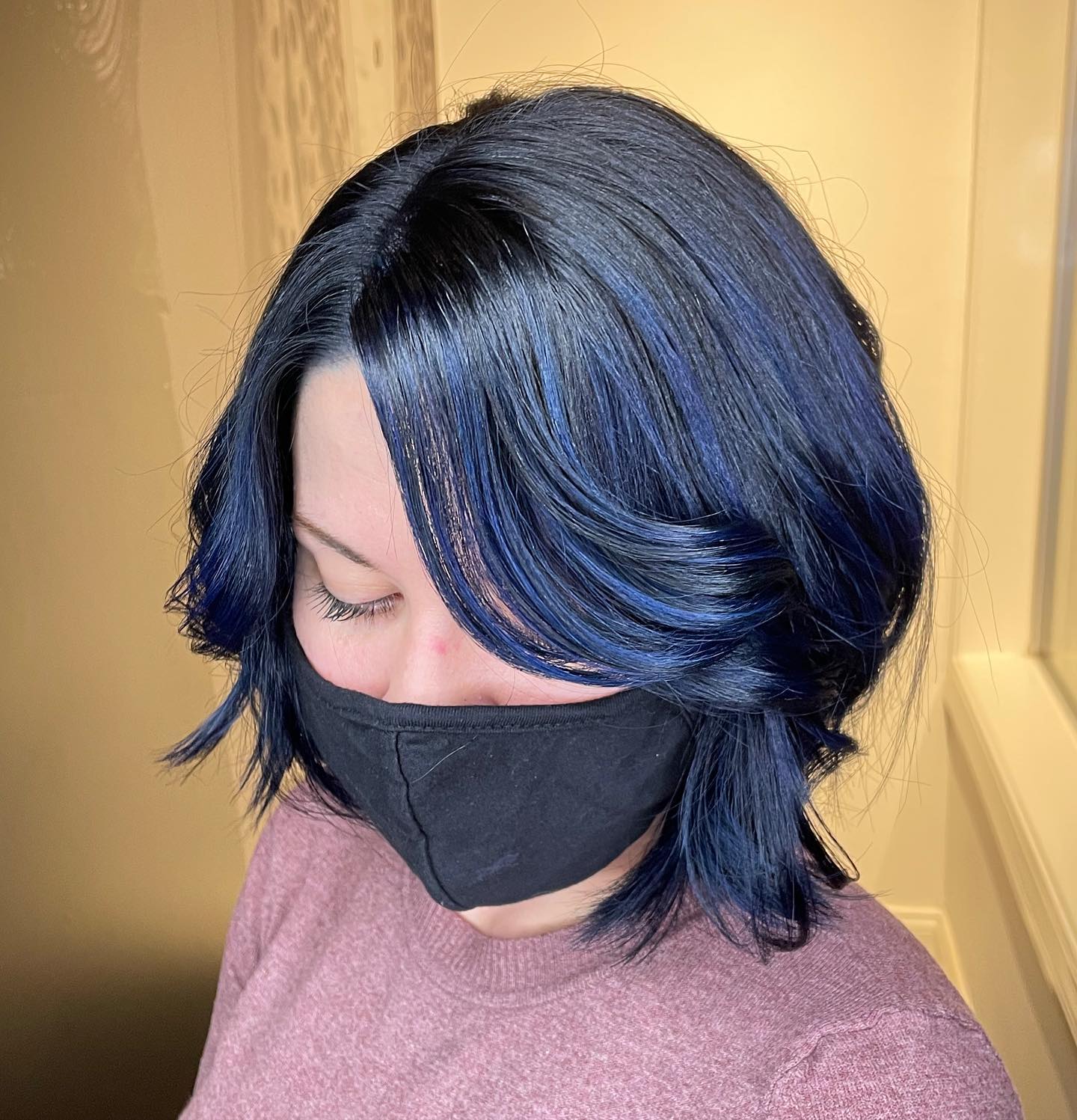 The perfect look for women who want to look low-maintenance for everyday wear.
46. Elf Cut With Bangs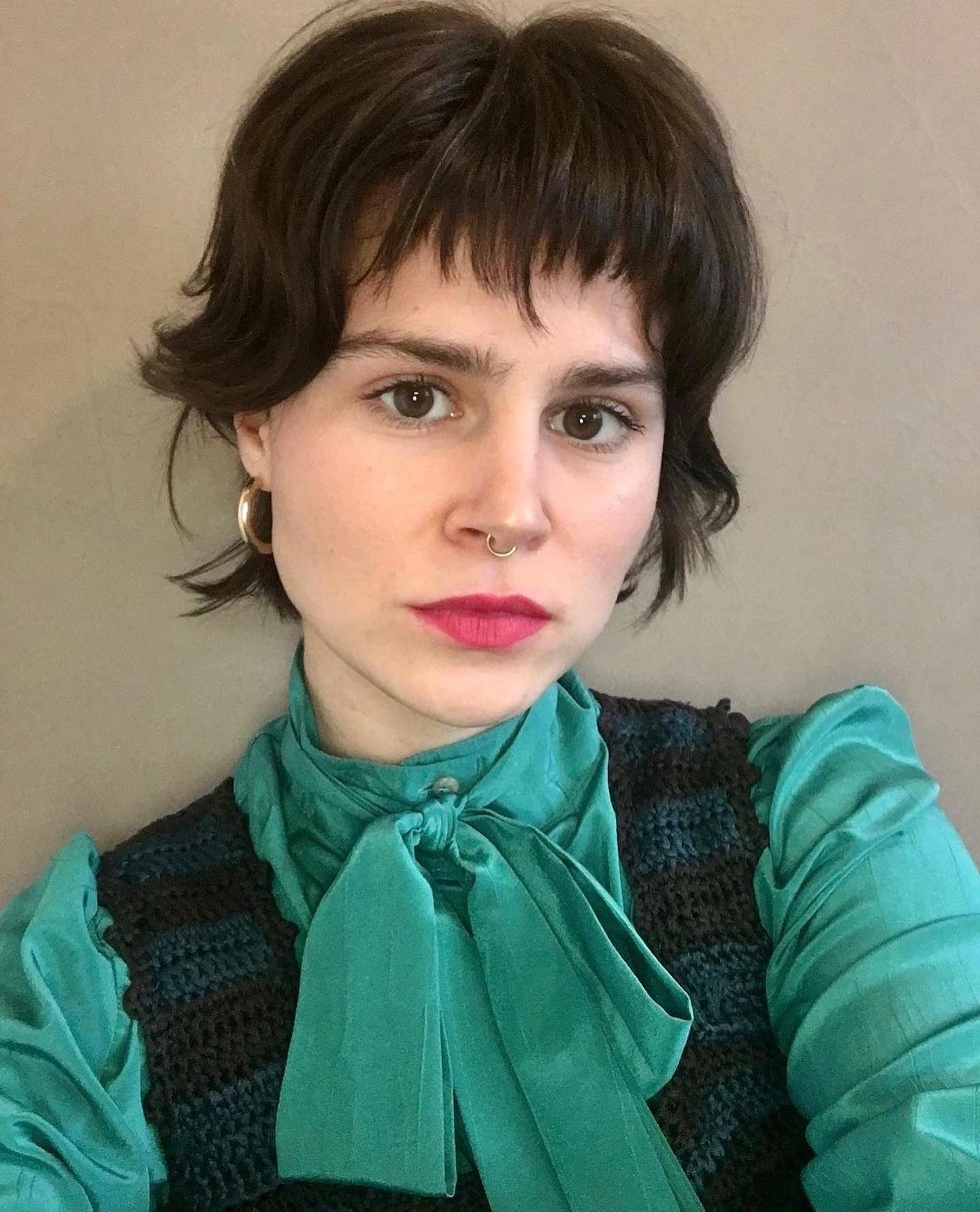 This messy wavy duo is for those who want a chopped elf without doing a lot to its styling.
47. Messy Hair With Bangs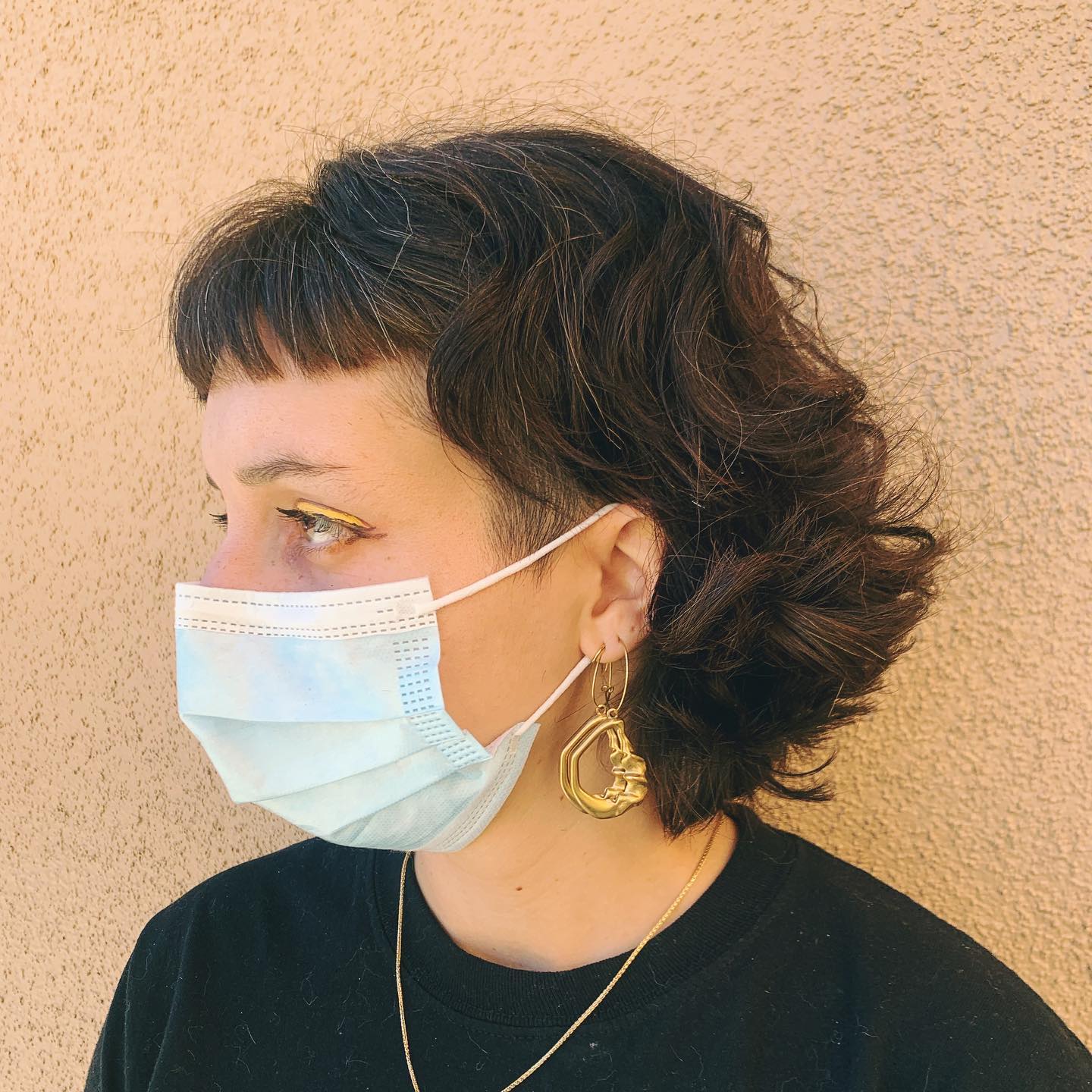 The perfect color option for women who want a fall hairdo.
48. Light Orange Bob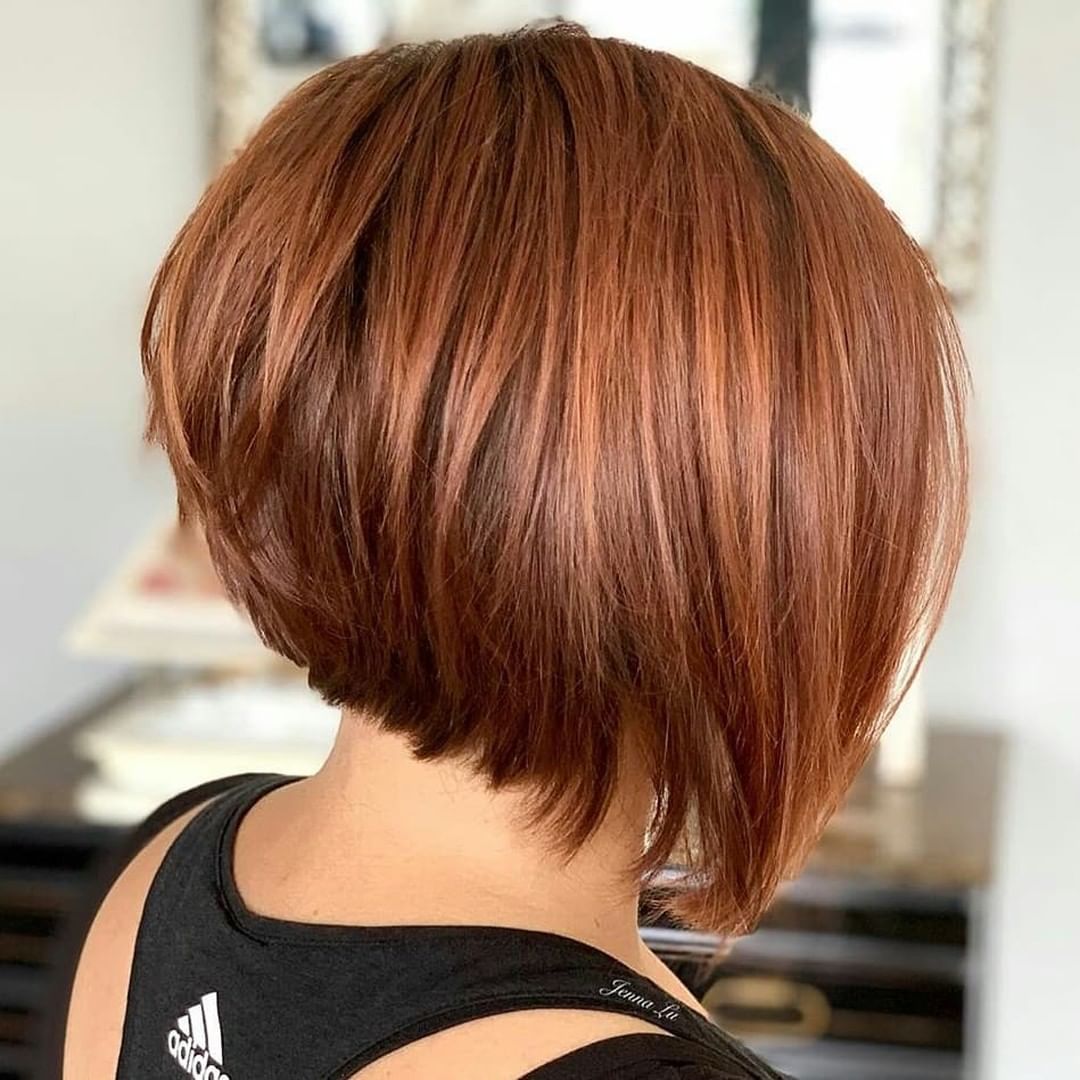 Go for long bangs and this side-swept moment to rock subtle color and elegant glamour.
49. Light Pink Pastel Bob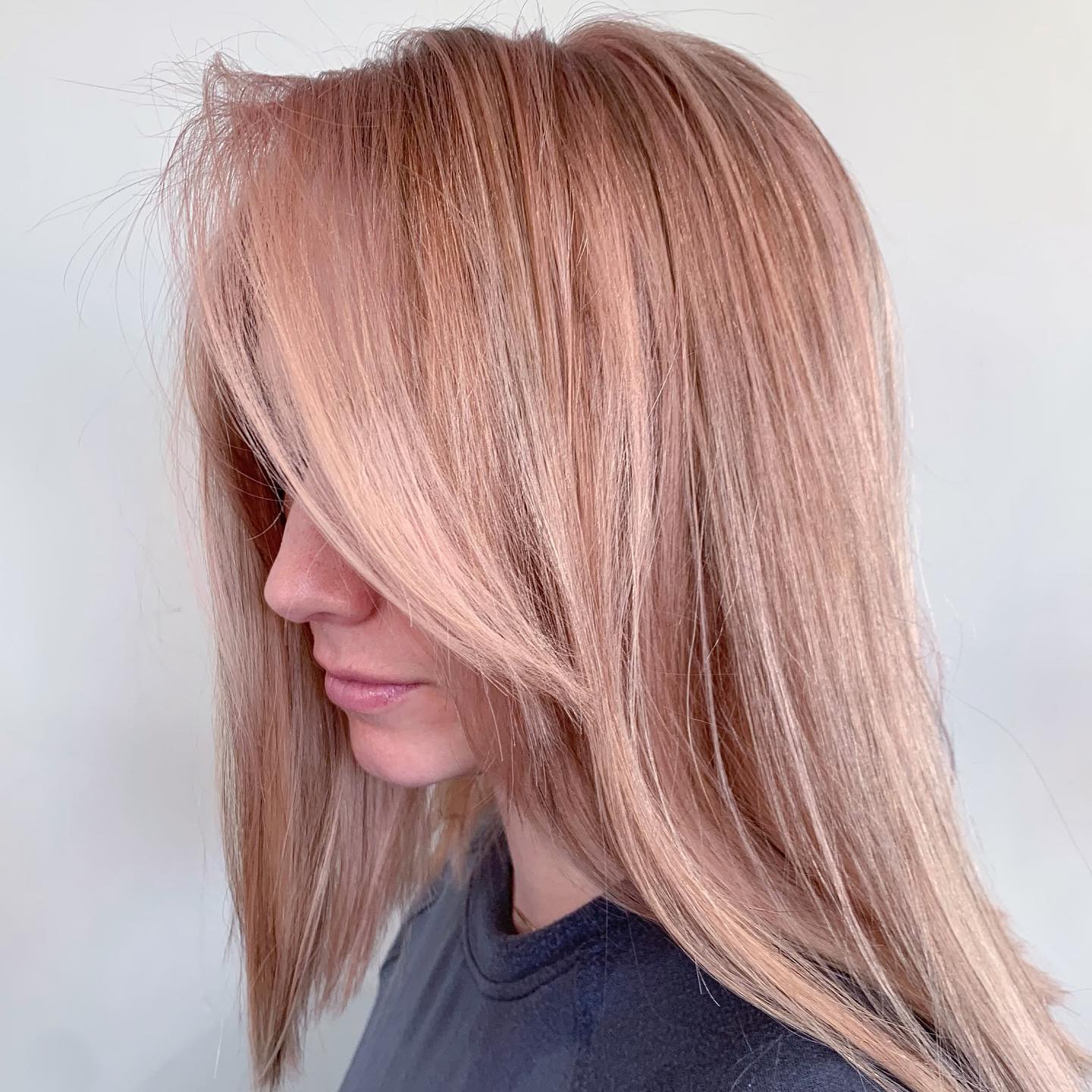 Make sure that you have 5-8 minutes when it comes to this styling.
50. Green Wavy Bob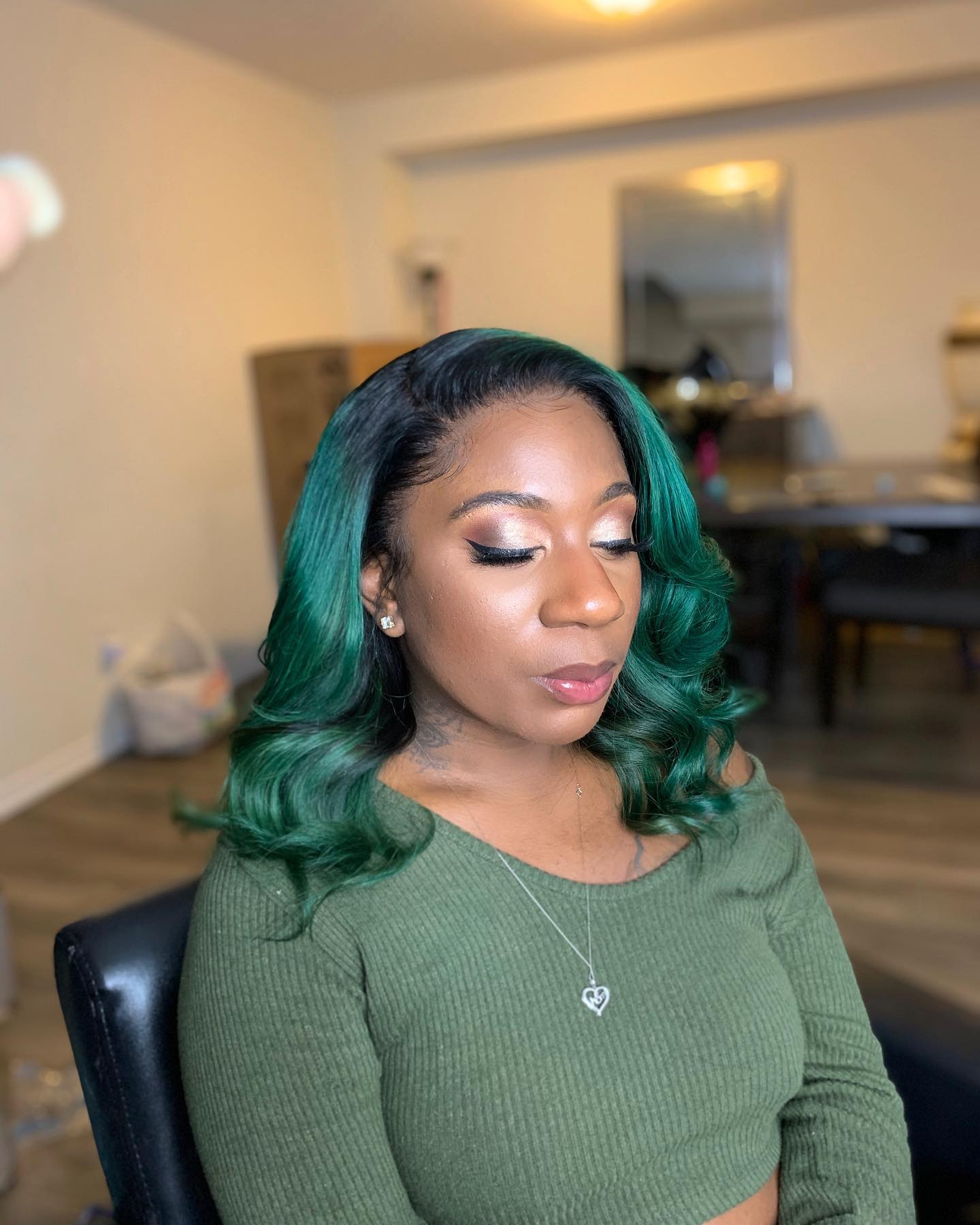 Not a lot of girls prefer green hair dye. Do you?
51. Sleek Wavy Brown Hair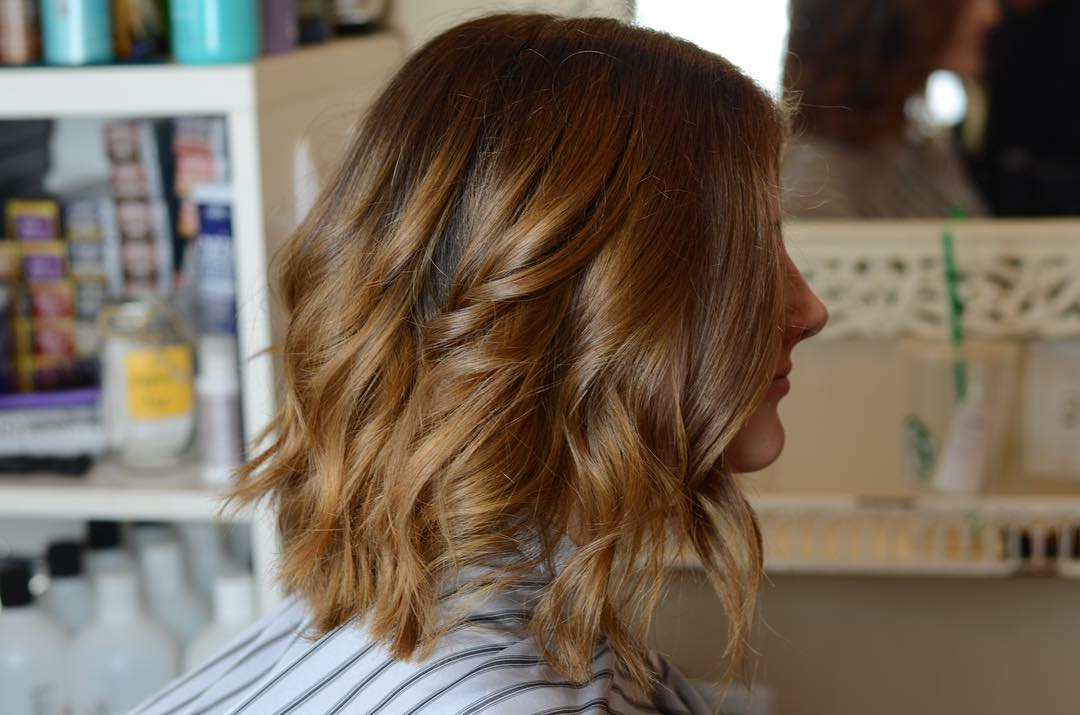 Lastly, give it a go with this look if you're a fan of modern and innovative ideas.