Are you someone who likes short hairstyles and you're looking for your perfect and new hairstyle that you can consider rocking? Not too sure where to find your inspiration? Luckily for you, we have a ton of different looks that one will enjoy and should consider getting!
Here, we bring you some of the best and coolest ideas that you're going to enjoy for everyday wear and when truly considering chopping off your hair. We have everything for everyone's personal preference, such as color, simple, or super bold hair options to consider! Keep on reading and let us know what you fancy the most when it comes to new and trendy short hairdo ideas.
Oh, by the way.. if you're a mother of a puppy, be sure to check our new website, dog haircuts.
1. Dark Brown Pixie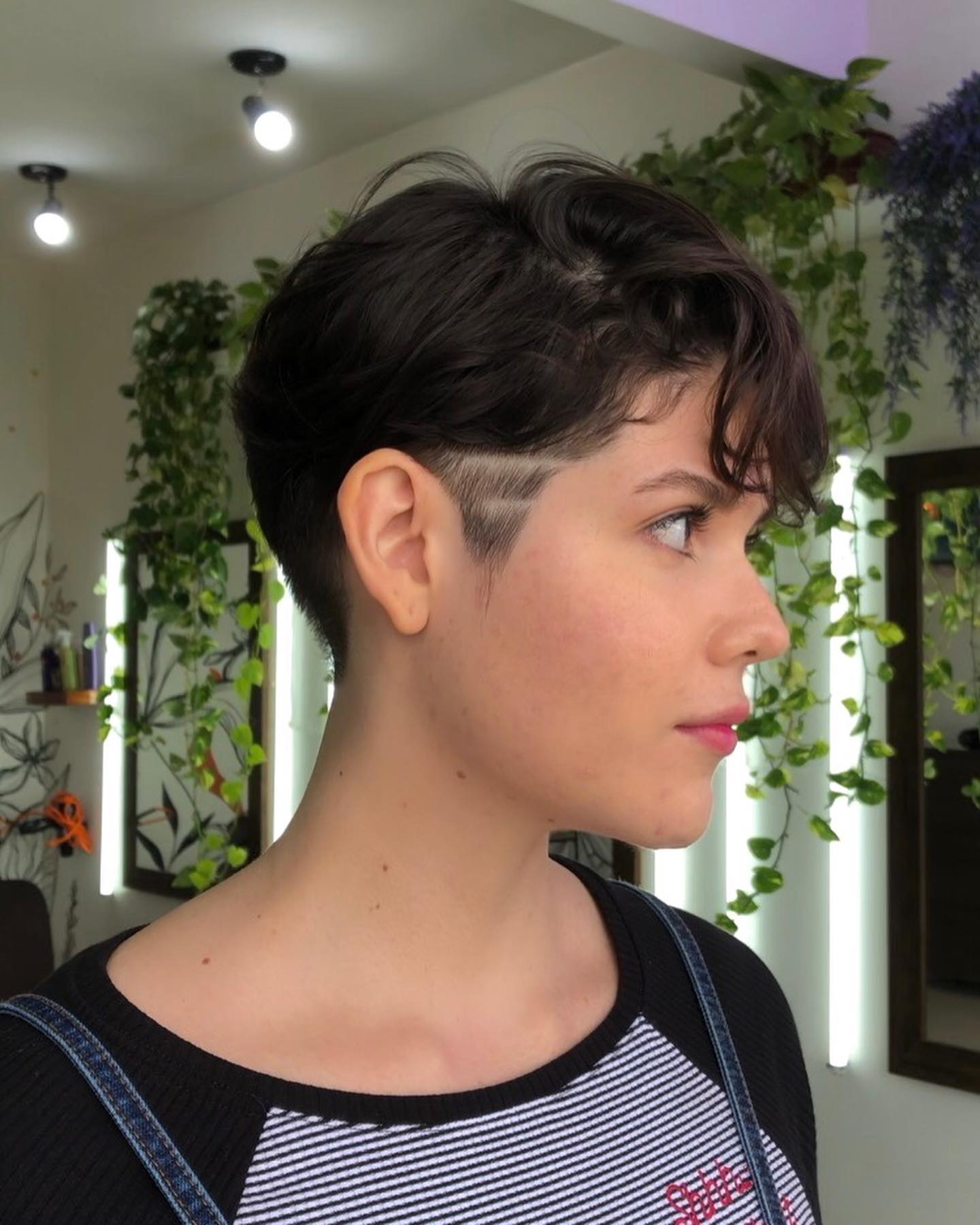 Dark brown cute pixie with a simple hair detail and a cute cut, who wouldn't like it?!
2. Short Hair With Highlights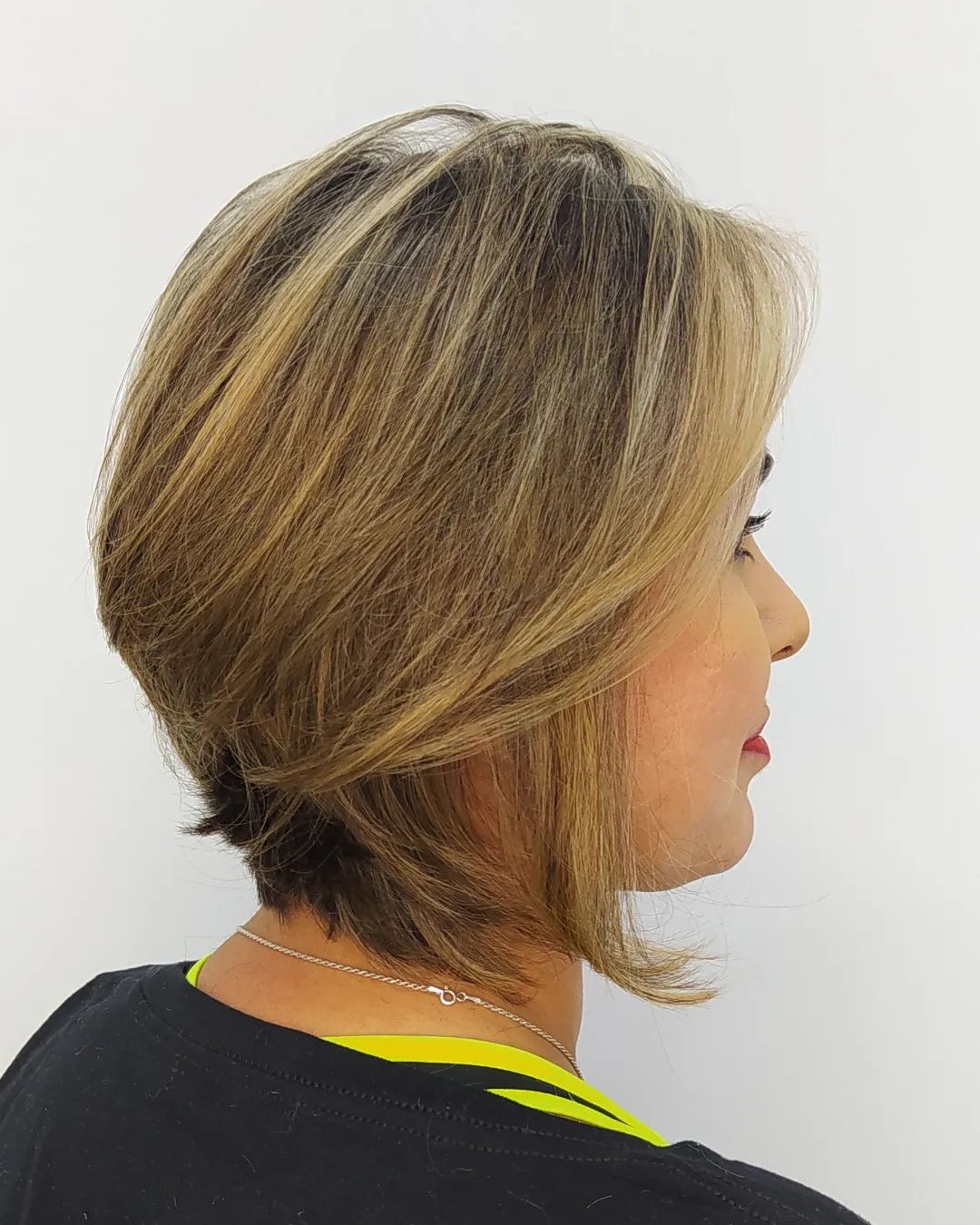 Moms who like bob cuts and highlights will enjoy this beauty and colorful elegant outcome.
3. Brown Hair Look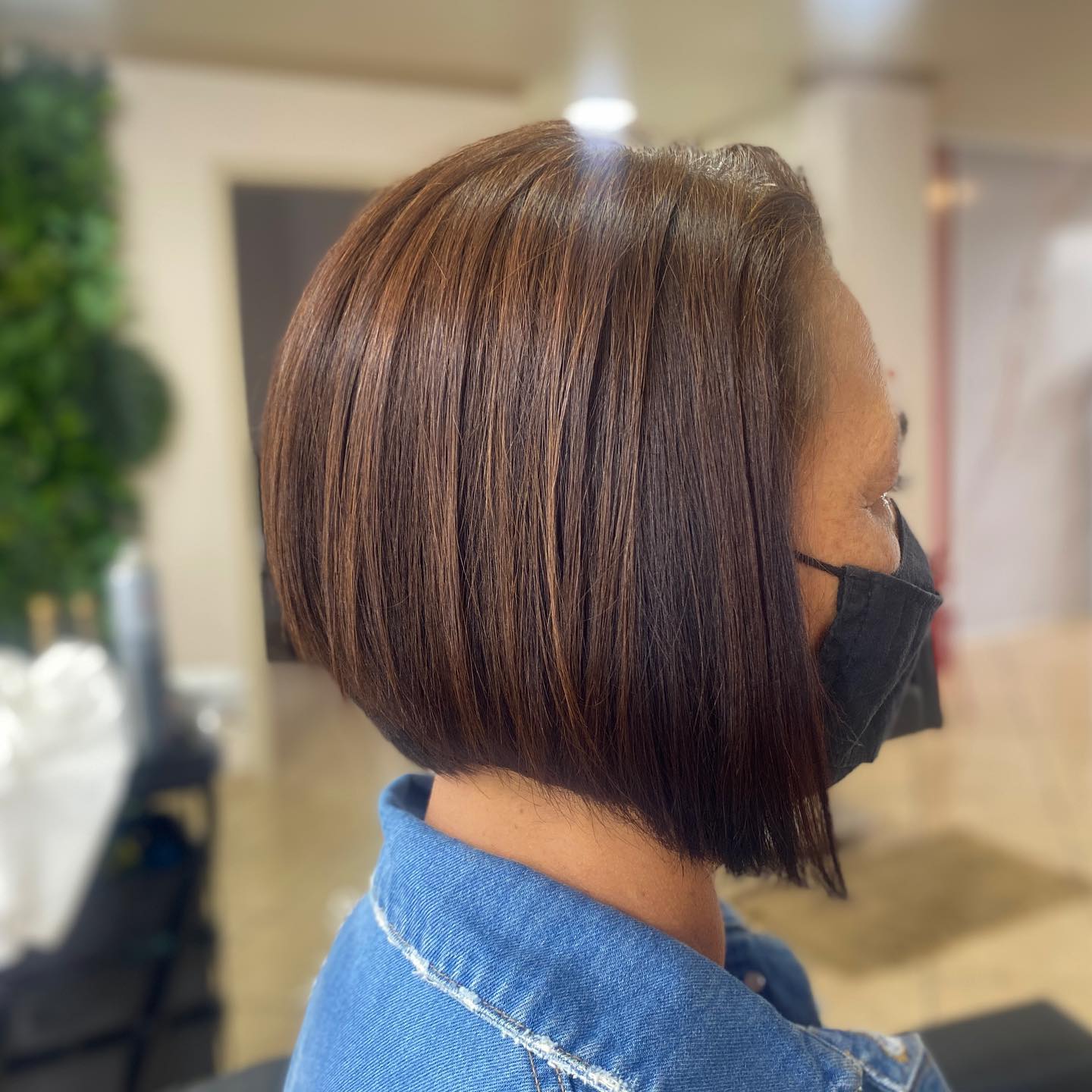 Go for this defined chopped brown bob and show it off for any simple or major event.
4. Icy Platinum Bob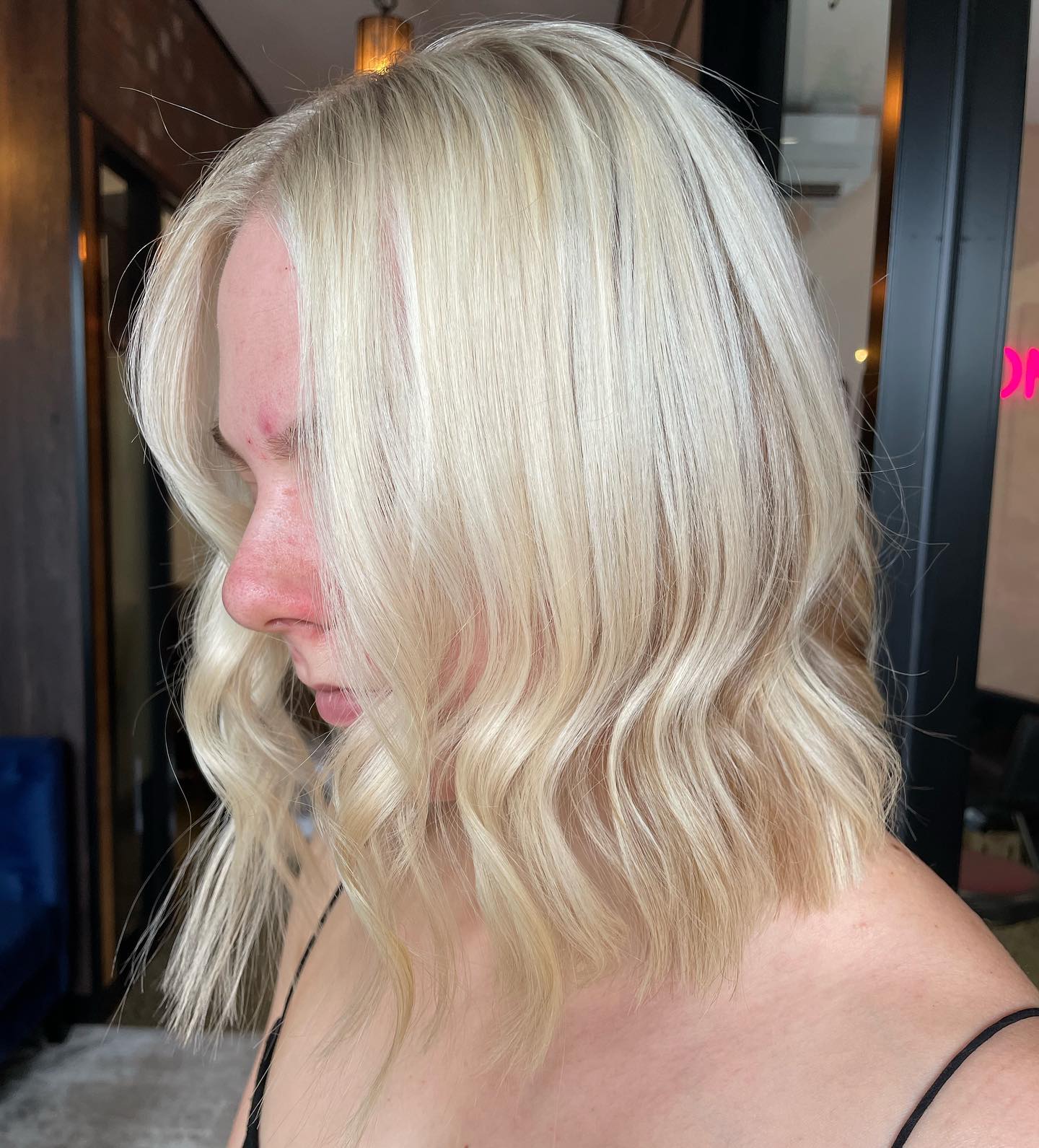 Icy platinum bobs are modern and often worn by younger trendsetter women.
5. Short Green Bob Hair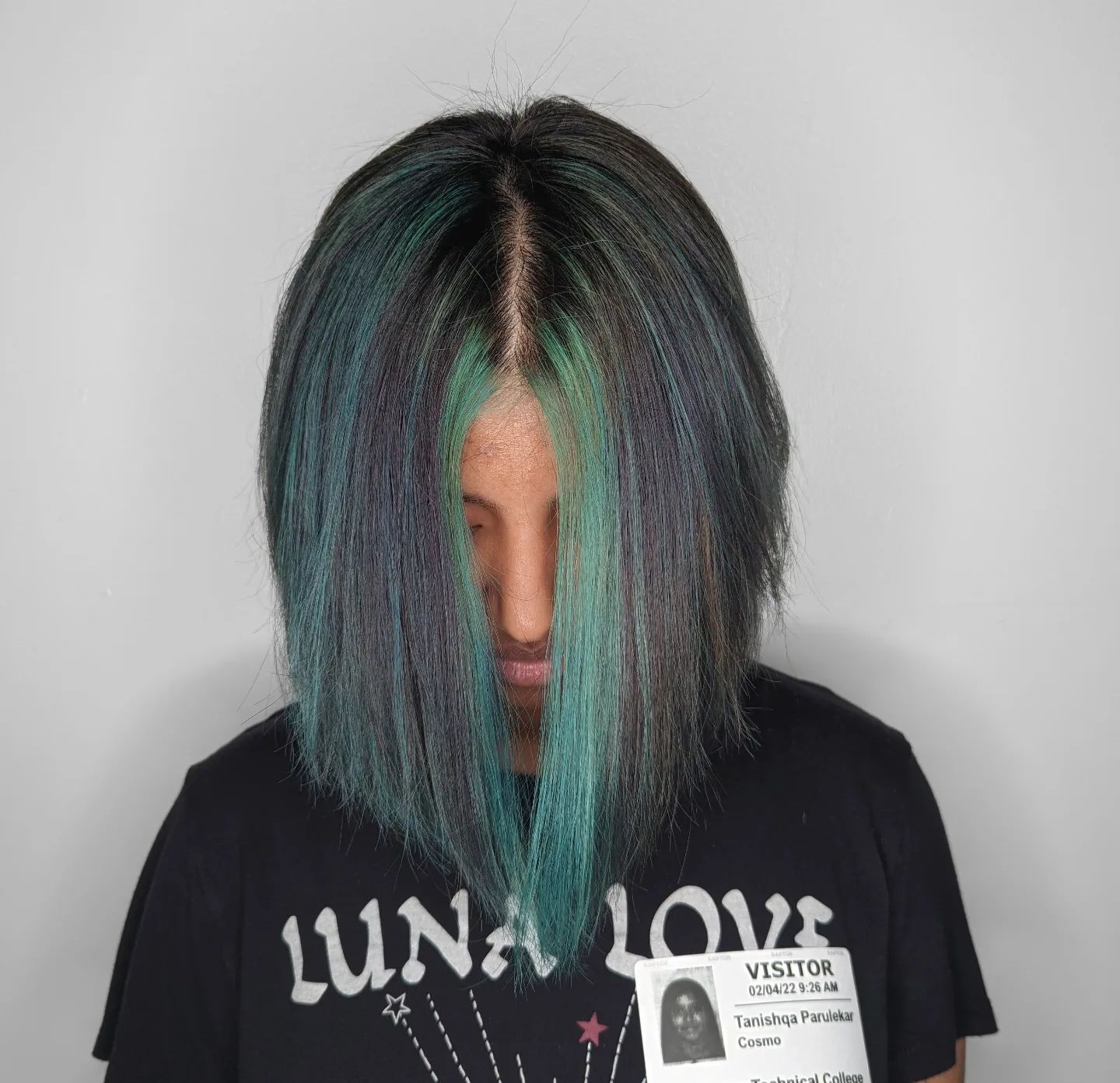 If you want give it a go with these bright green highlights and a shorter length.
6. Chopped Bob Haircut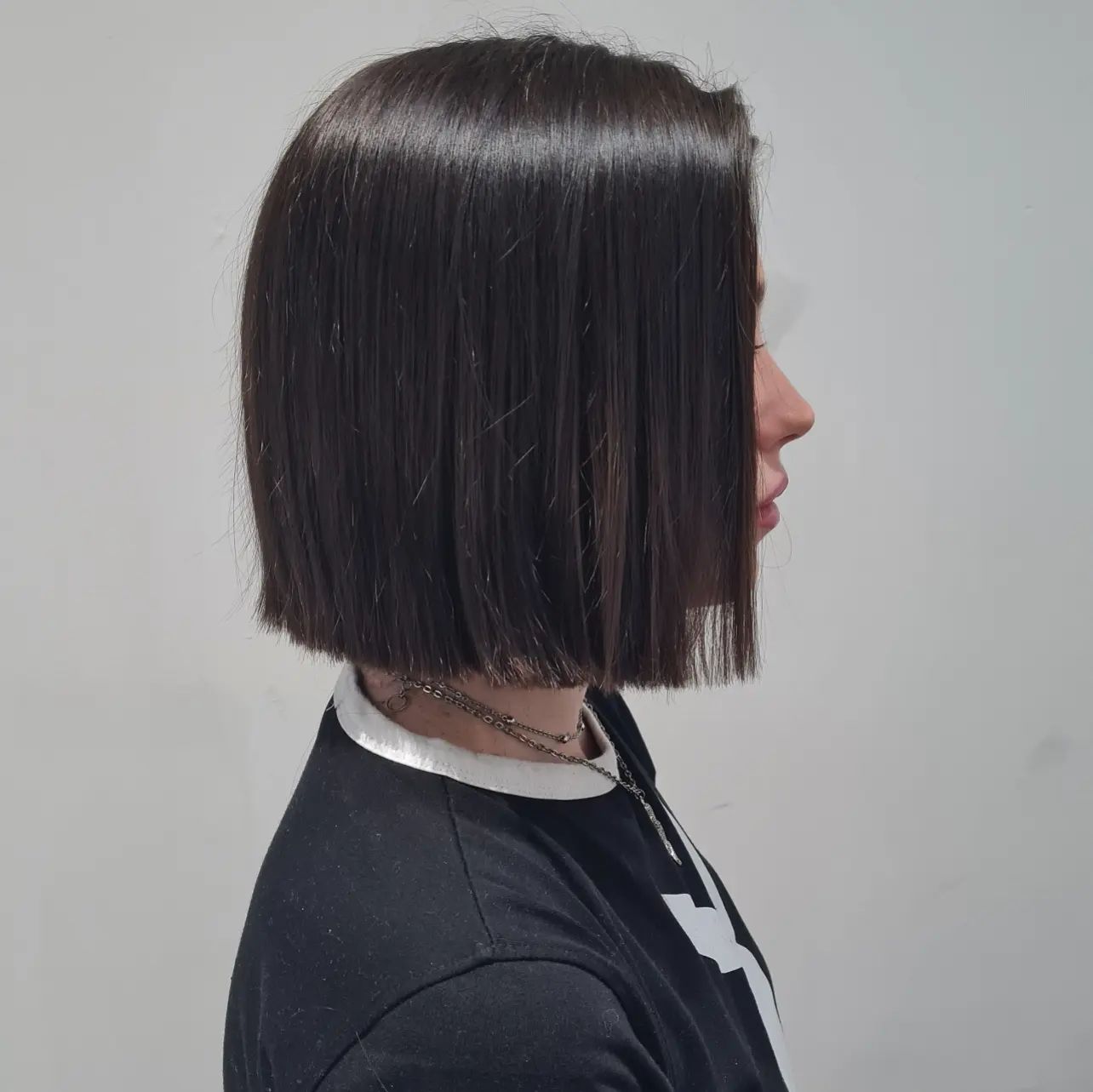 Cute a-line bob that is simple and flirty, perfect for everyday wear.
7. A-line Bob Cut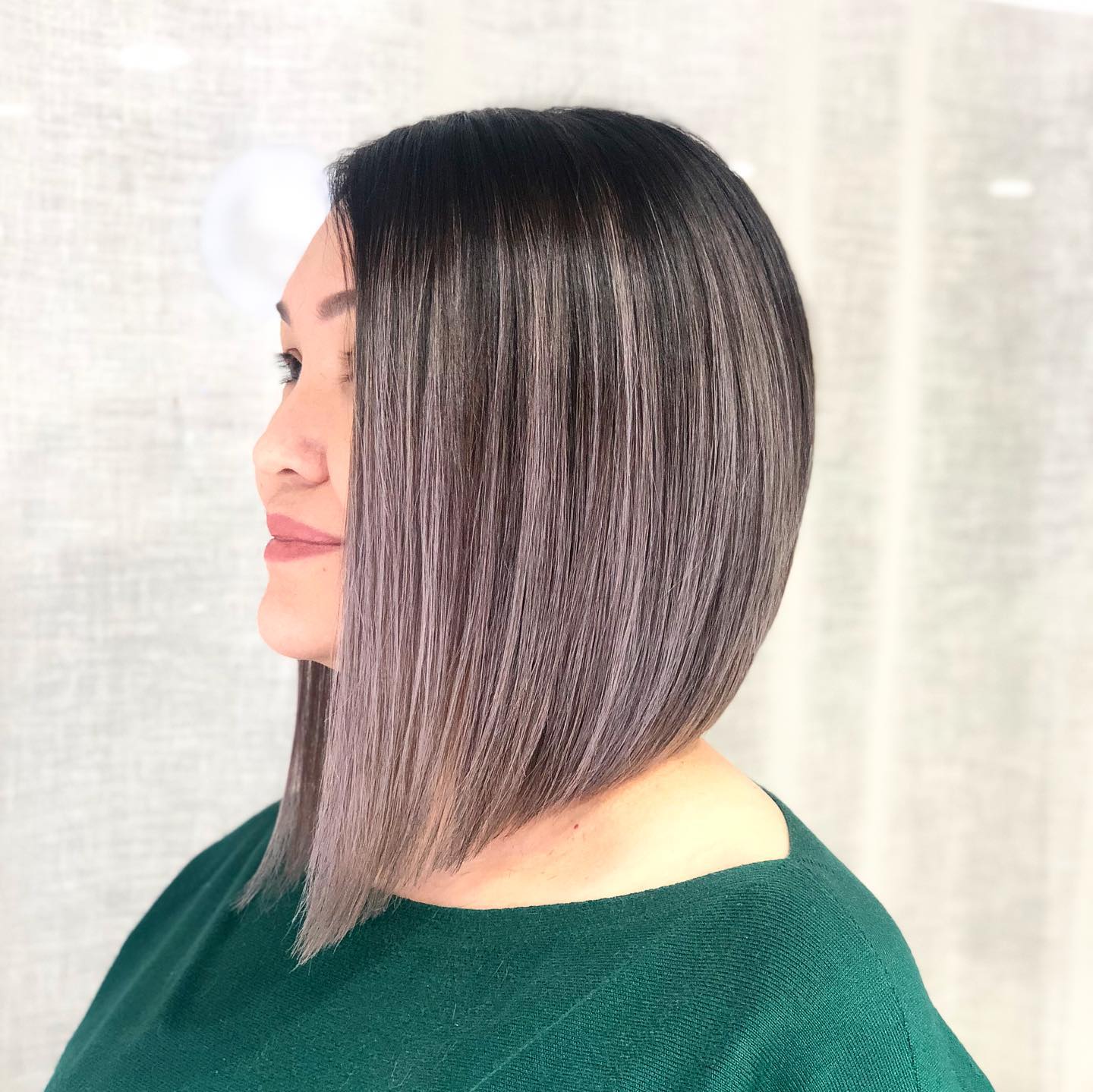 A pop of purple hue will look so cute and playful, perfect for the spring season!
8. Icy Silver Pixie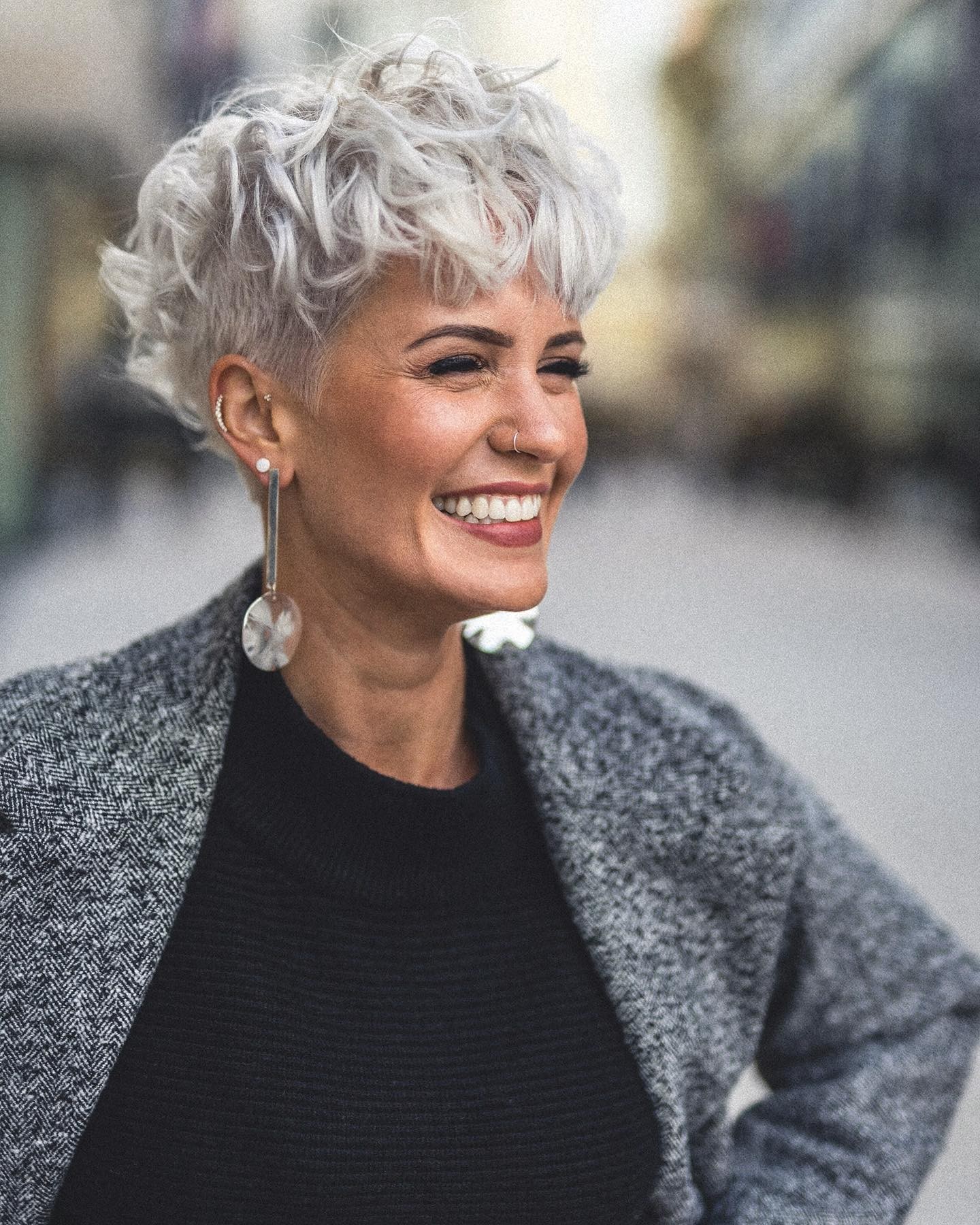 This icy silver pixie just goes to show you that even mature women can consider bold and brave hairstyle ideas.
9. Short Curly Hairstyle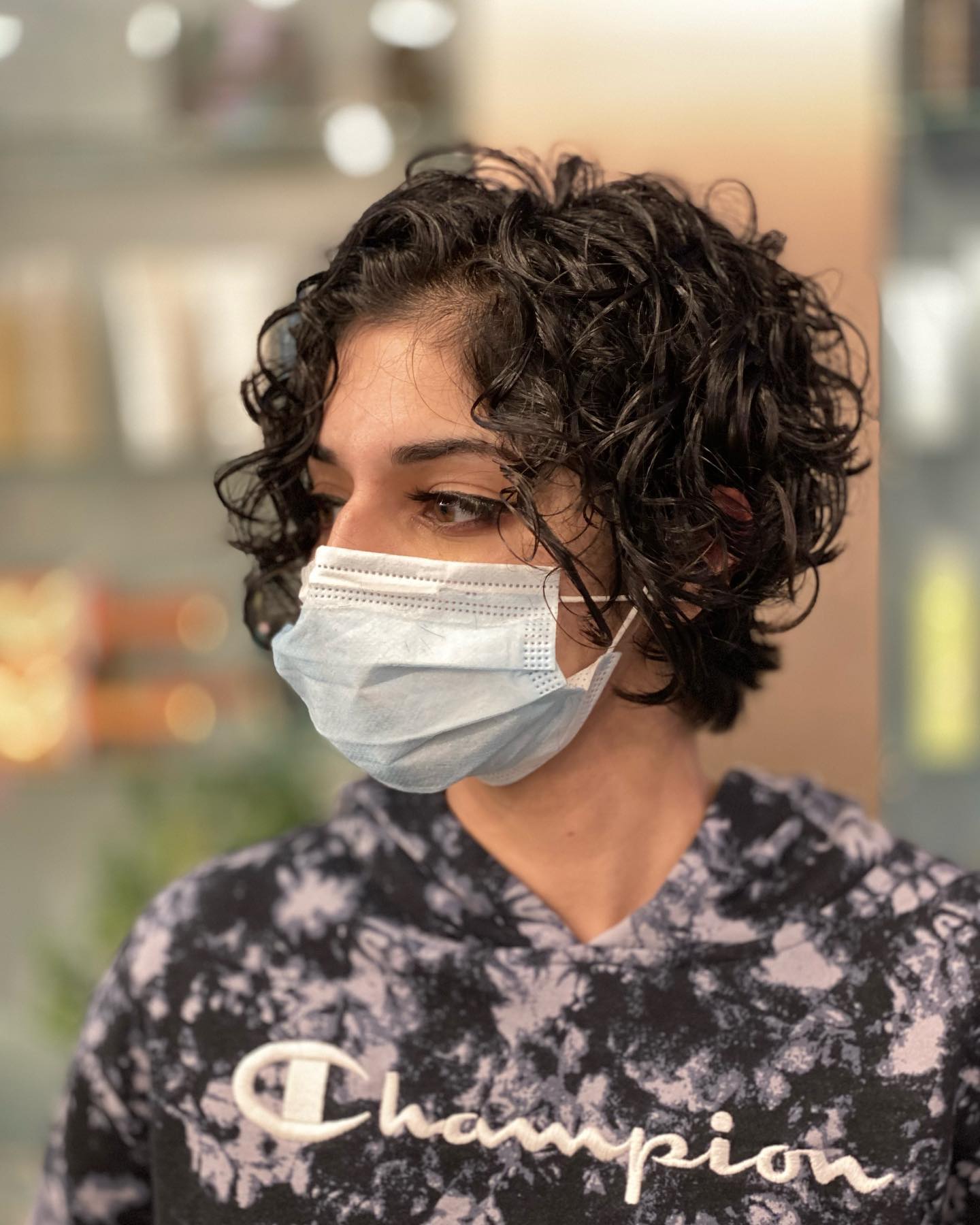 If your hair is naturally curly consider defining your curl pattern with your favorite hair gel.
10. Blonde Hair Highlight Look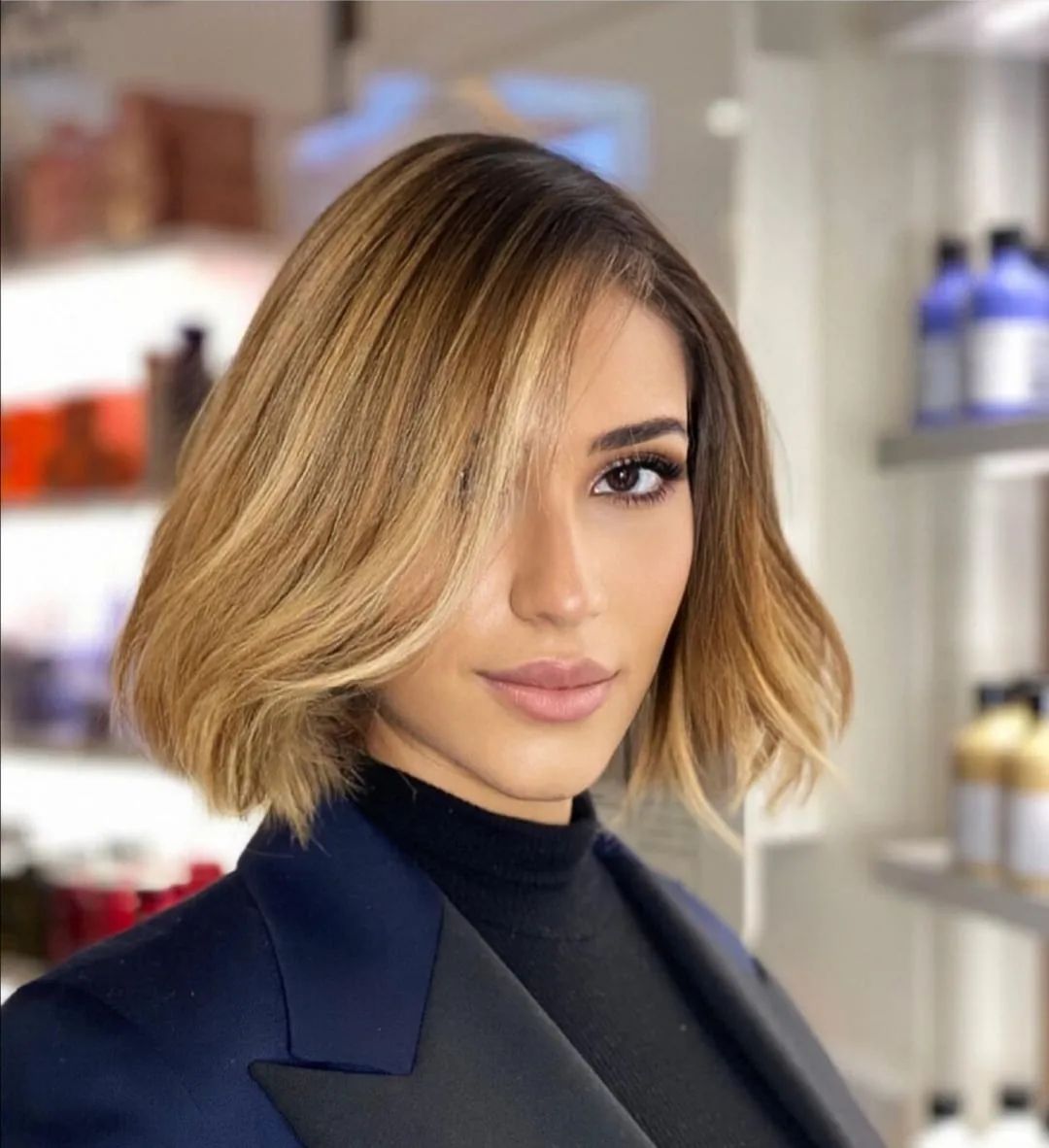 Blonde hair with highlights will always look romantic and chic.
11. Bright Yellow Short Hair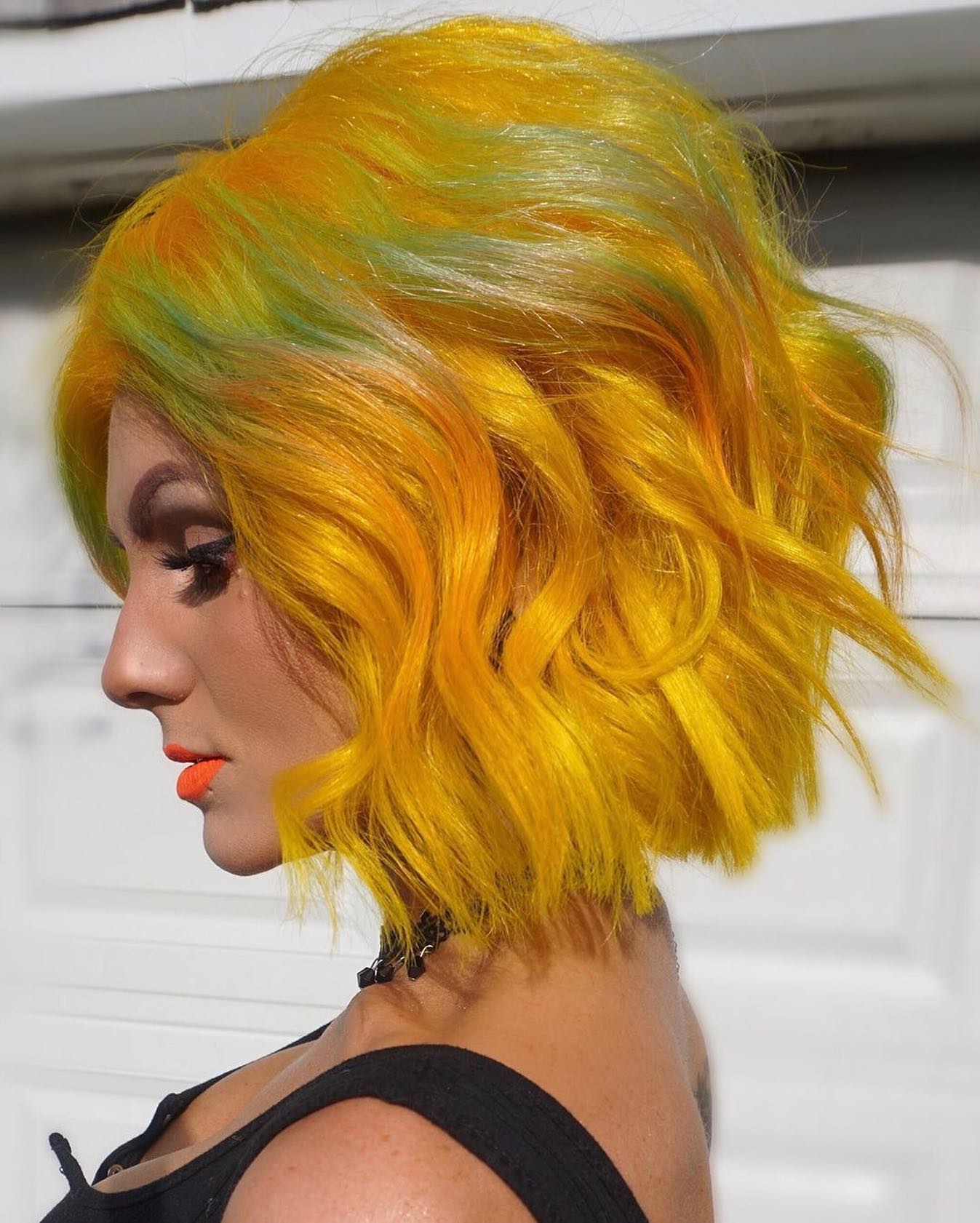 Teens or younger women who like colorful outcomes will appreciate this design.
12. Short Black Bob Hair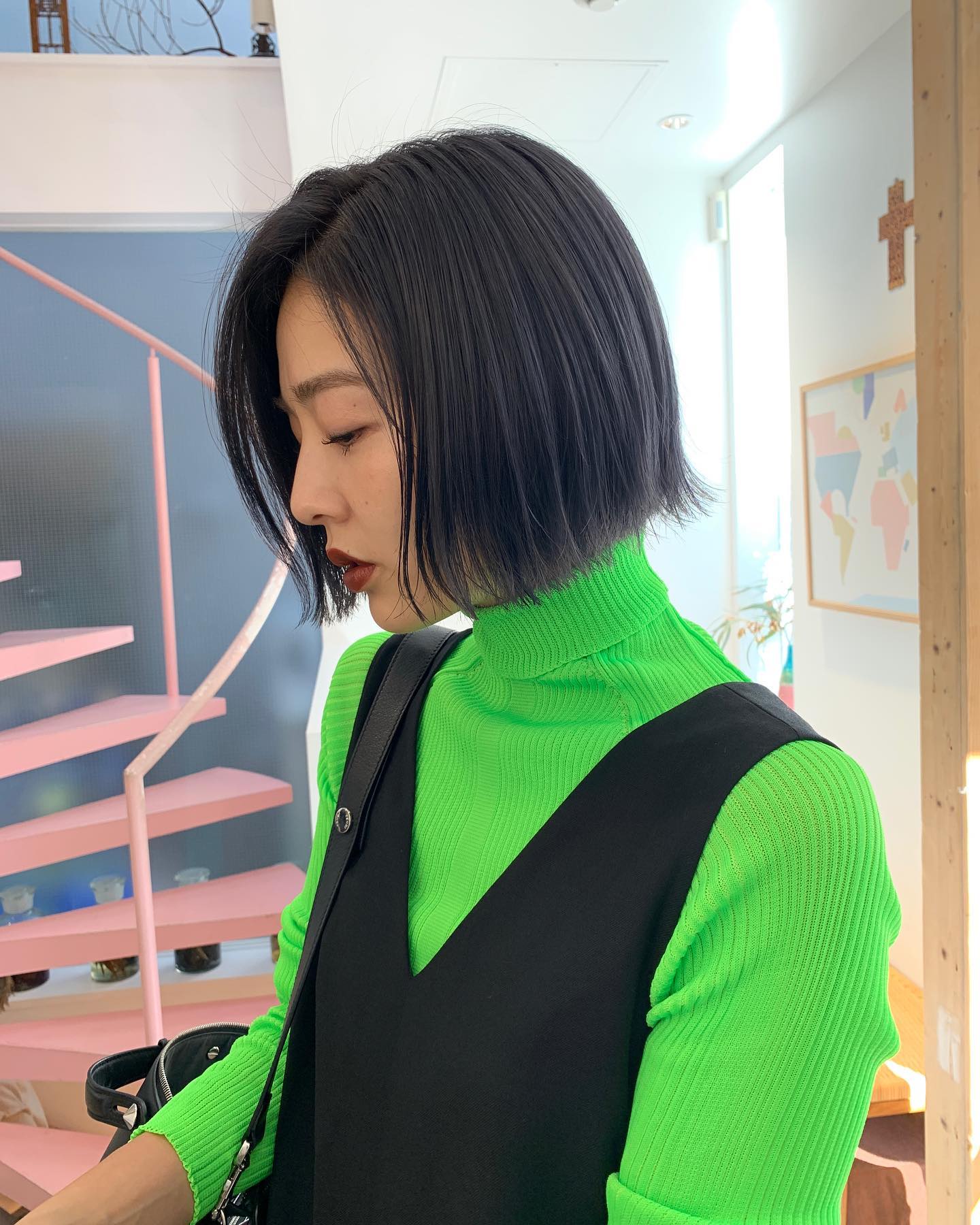 This sleek bob will look amazing on women who have naturally thin hair.
13. Curly Hair Highlight Look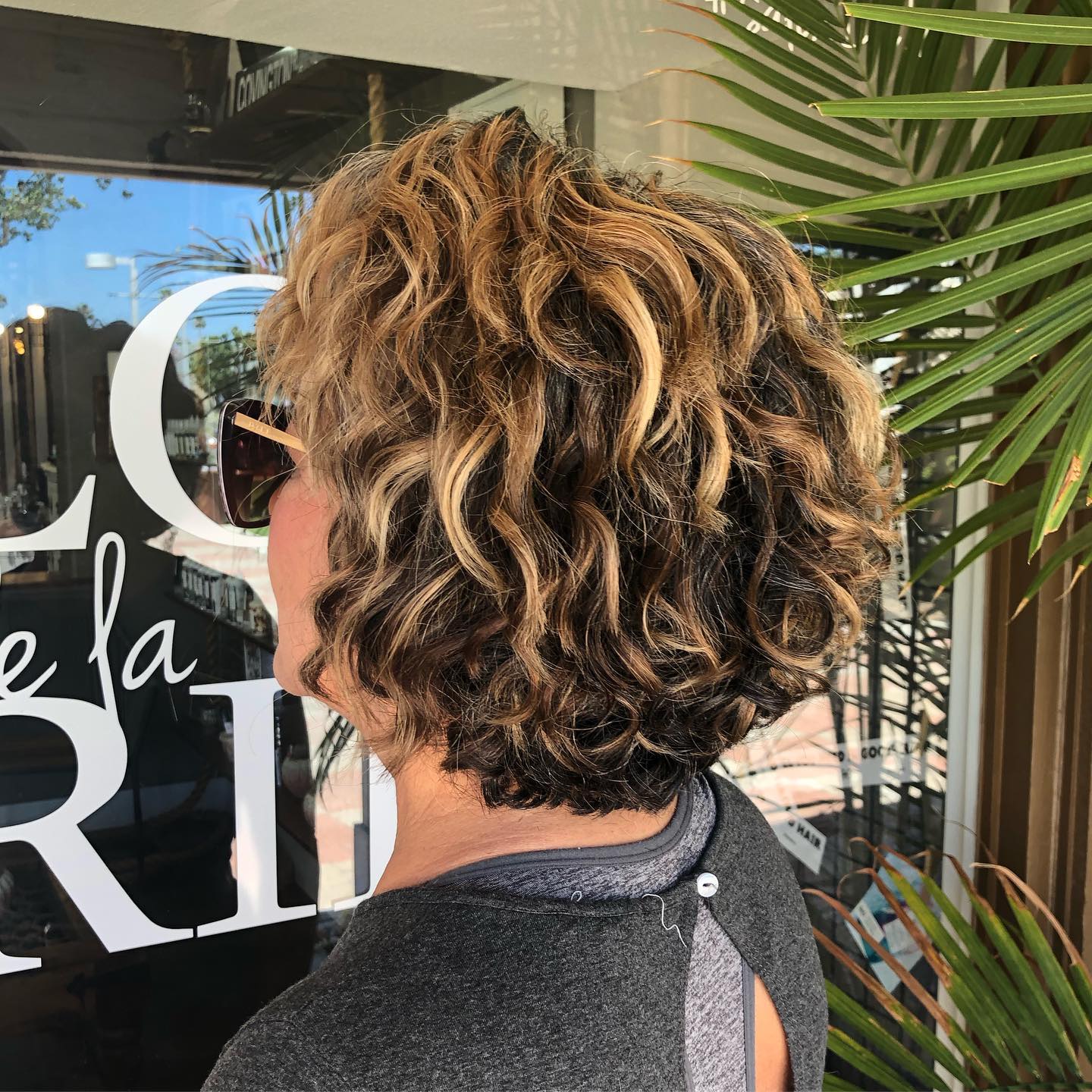 Go for some stylish highlights and add dimension to your hairdo for everyday wear.
14. Short Pixie Haircut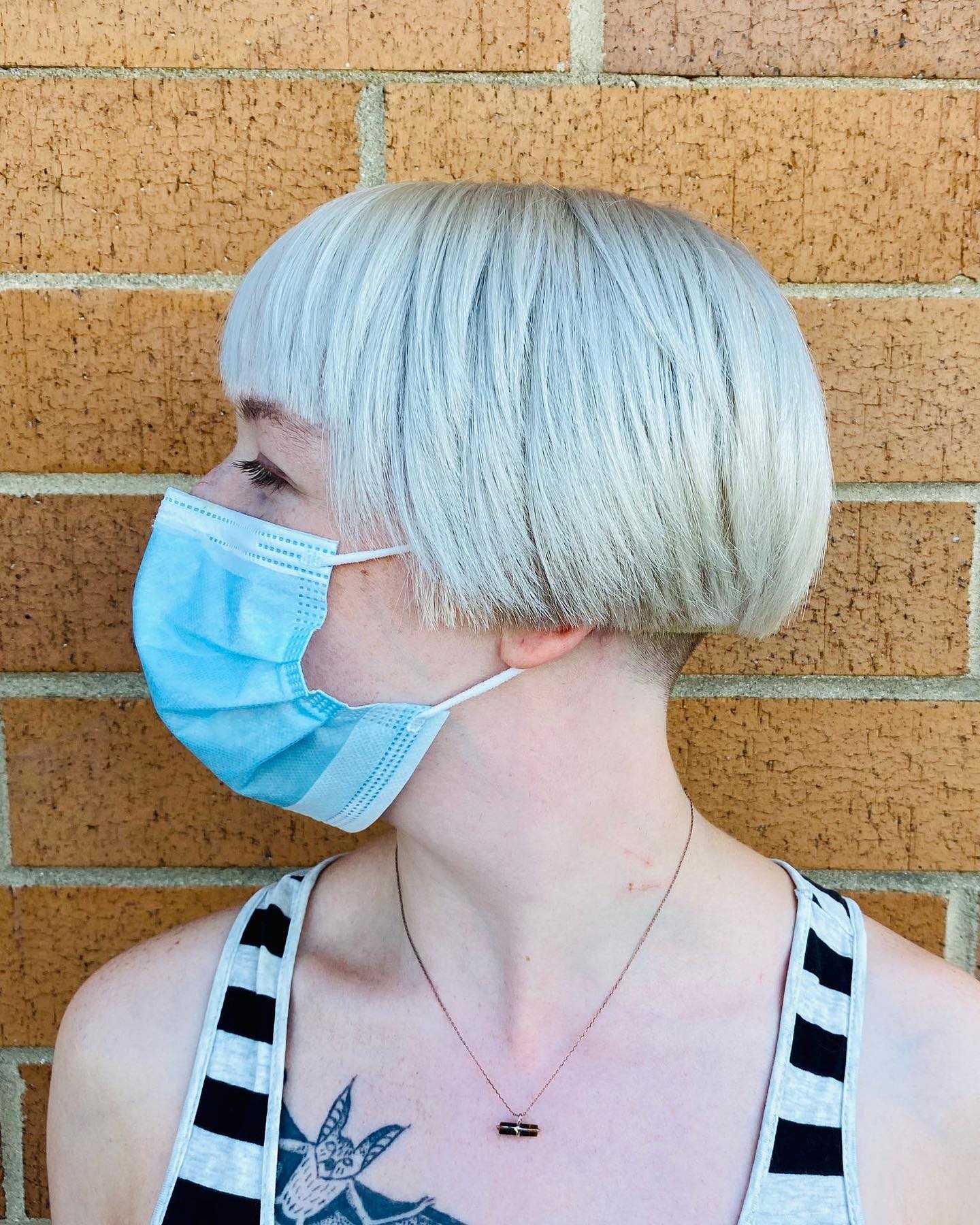 Blonde chopped pixie above your ears will look so unique and amazing! This will suit low-maintenance and hippie women the best.
15. Auburn Red Curly Hair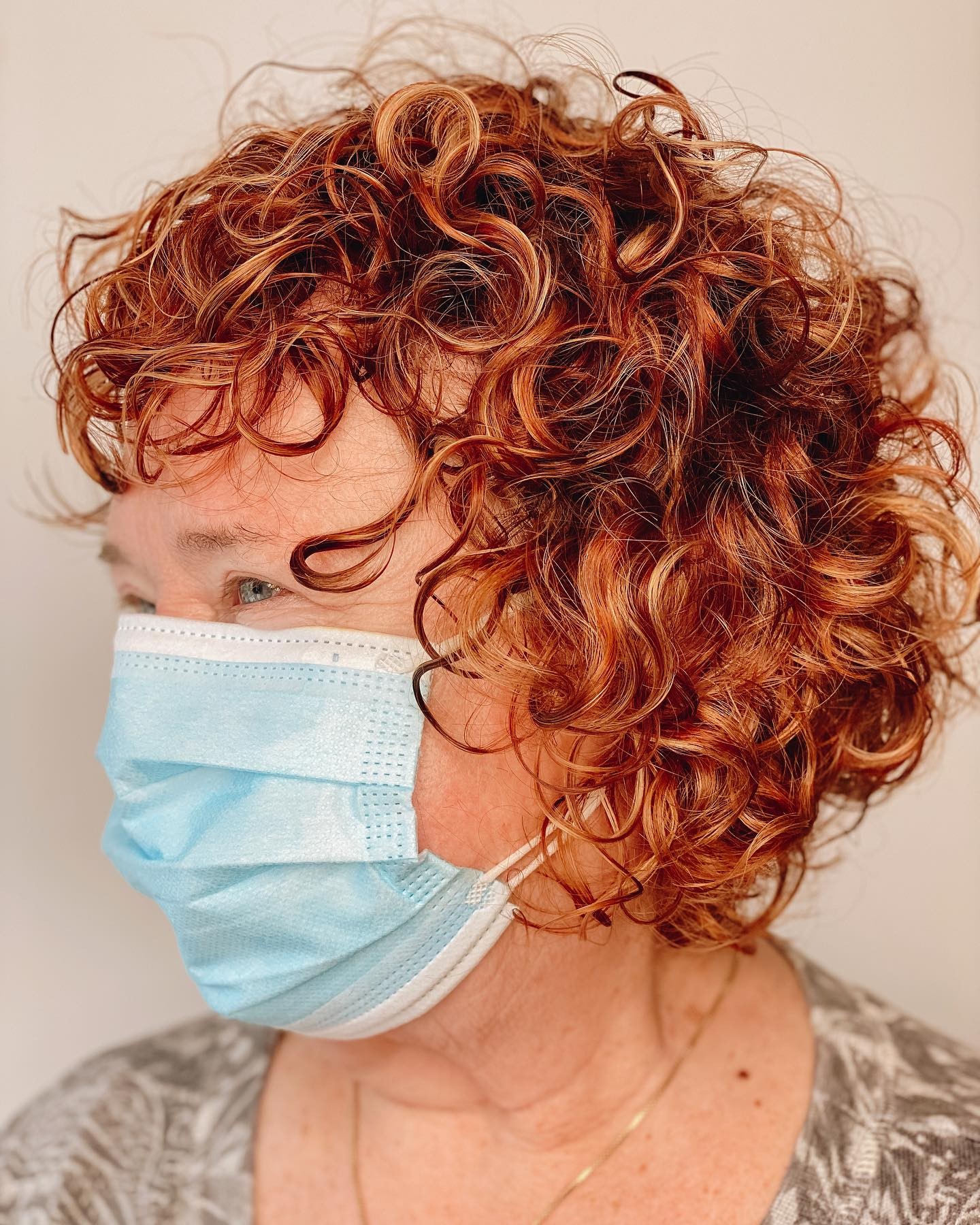 Hot red auburn color that you're going to love to show off for the fall season!
16. Short Brown Elf Hair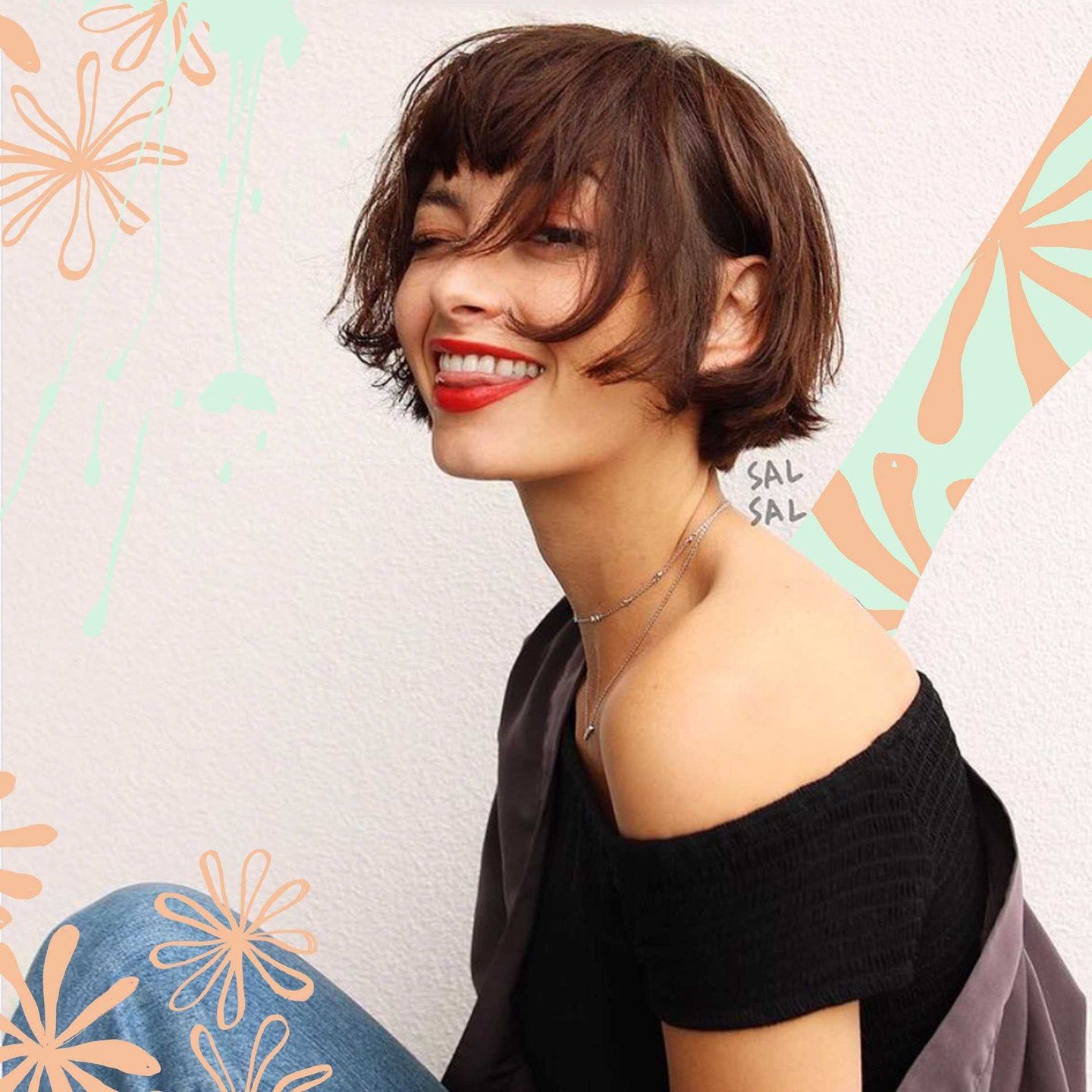 This short and sweet elf-cut hairdo will look amazing and bold on any age group!
17. Purple Hair With Fade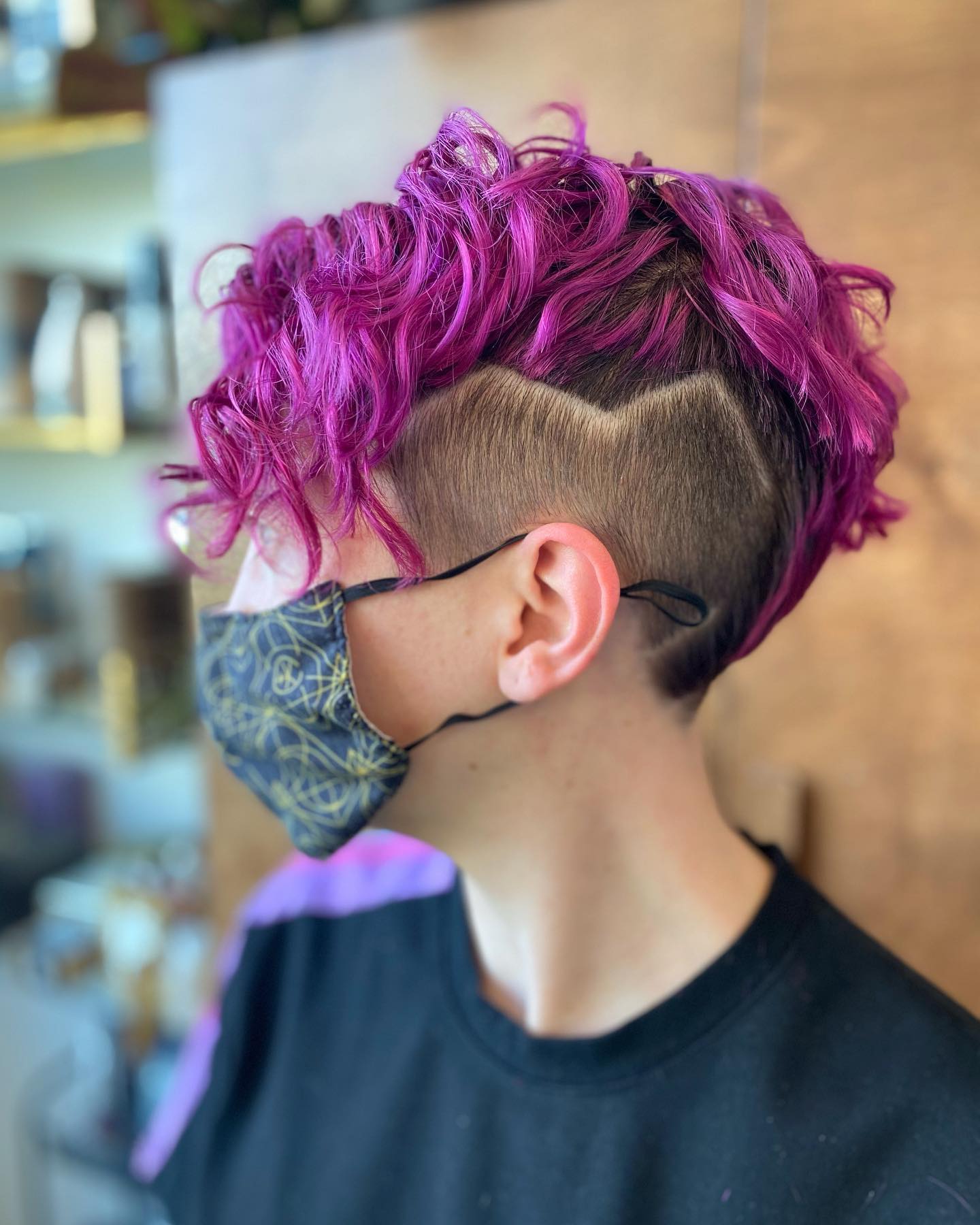 Do you dare to combine purple hair color combo along with a fade detail?
18. Brown Hair Elf Cut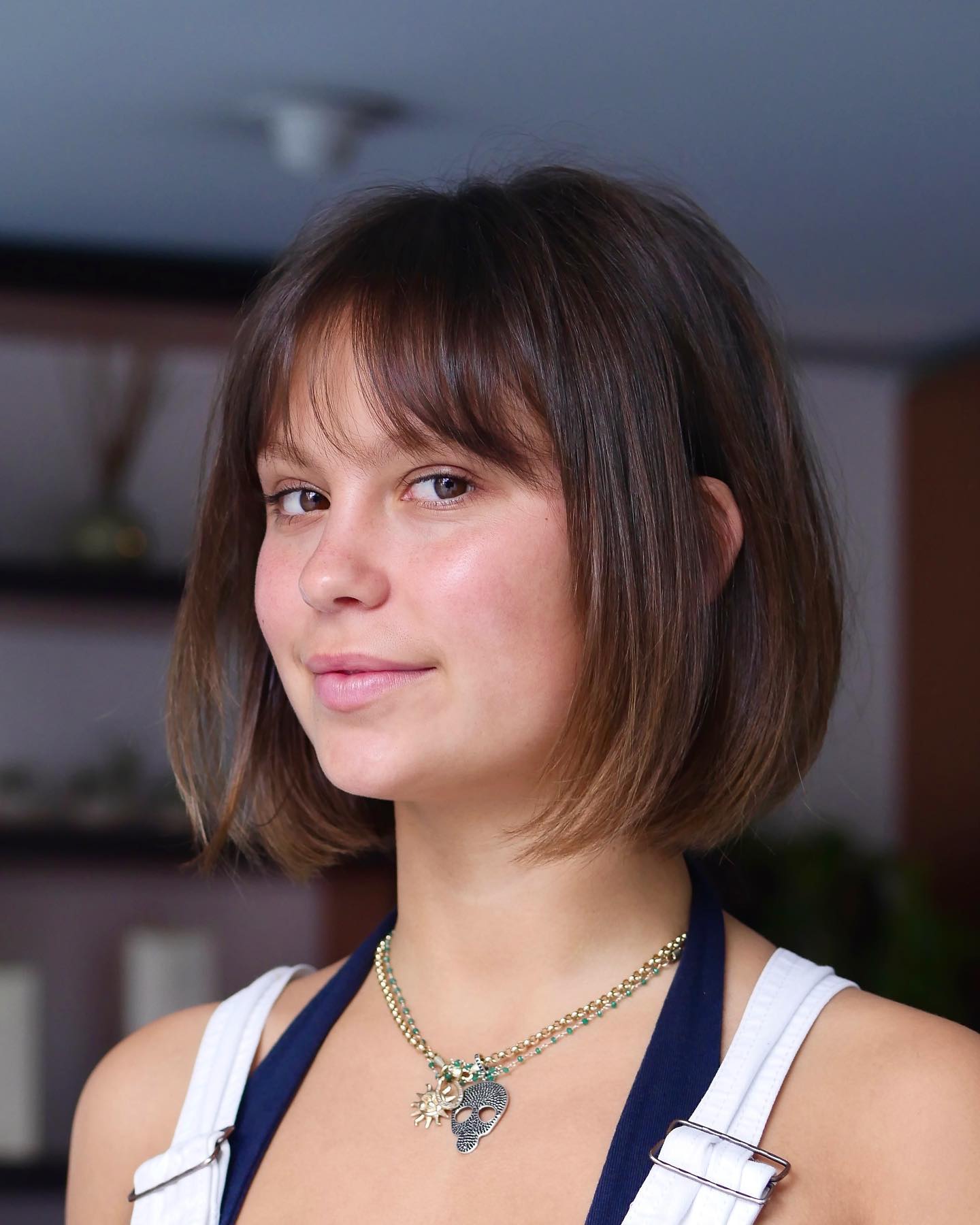 Cute elf cut that you will enjoy for everyday wear and subtle simple wear.
19. Short Naturally Curly Hair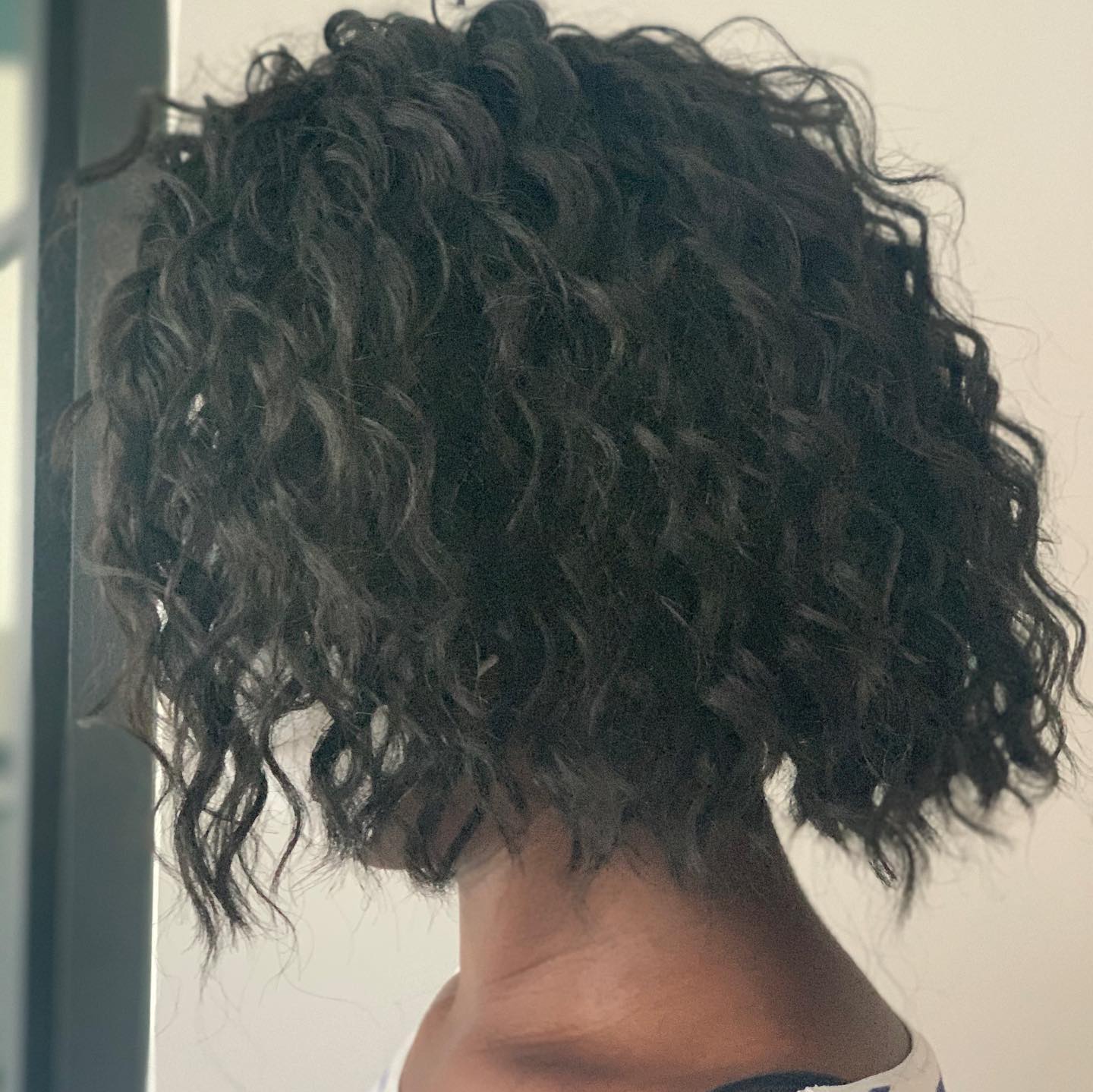 If your hair is naturally curly you're going to enjoy this outcome!
20. Loose Blonde Lob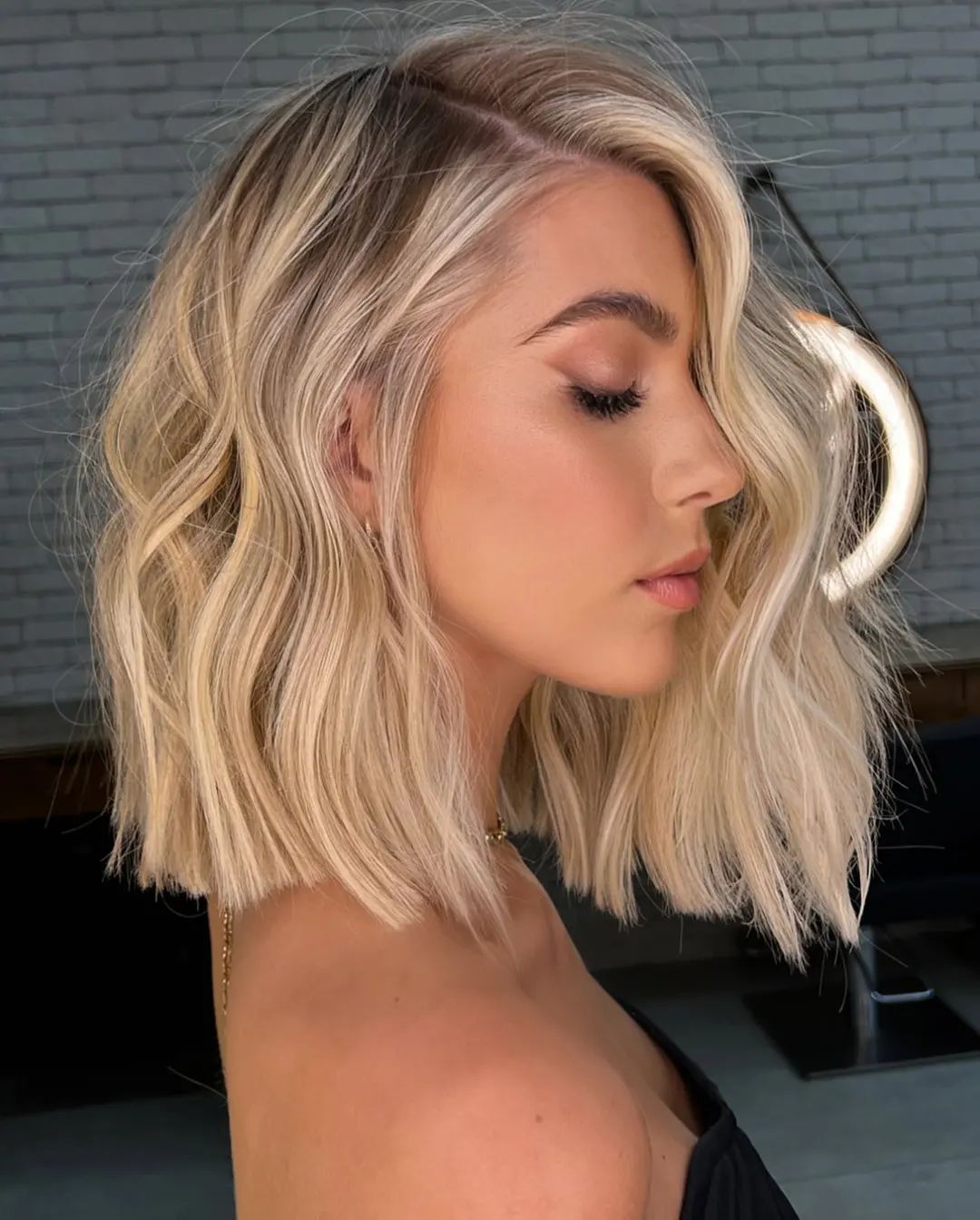 Side-swept blonde hair with a slight curl will look feminine and stylish.
21. Light Brown Lob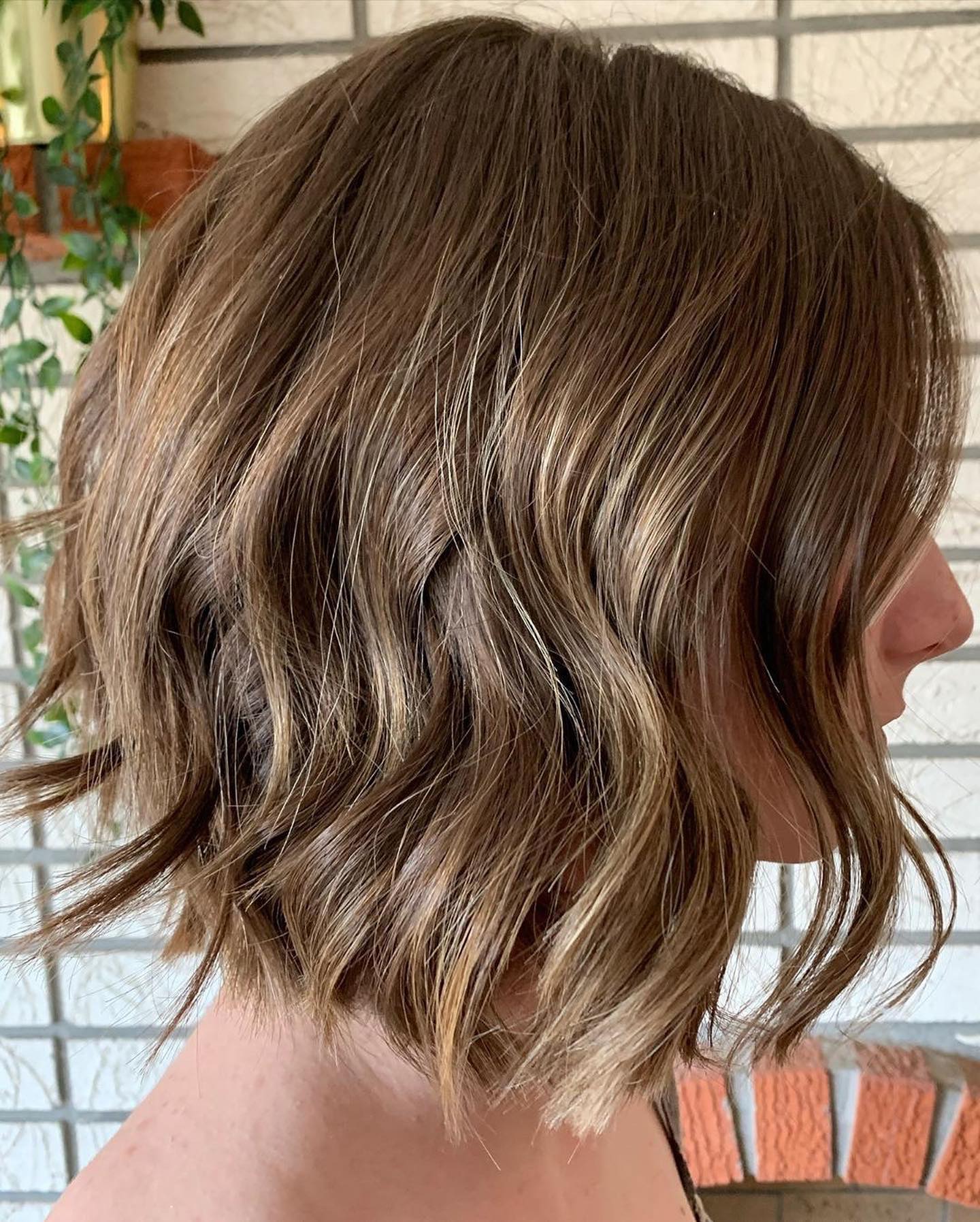 Women who don't want to color their hair will appreciate this subtle outcome and a gorgeous style.
22. Black Hair Buzzcut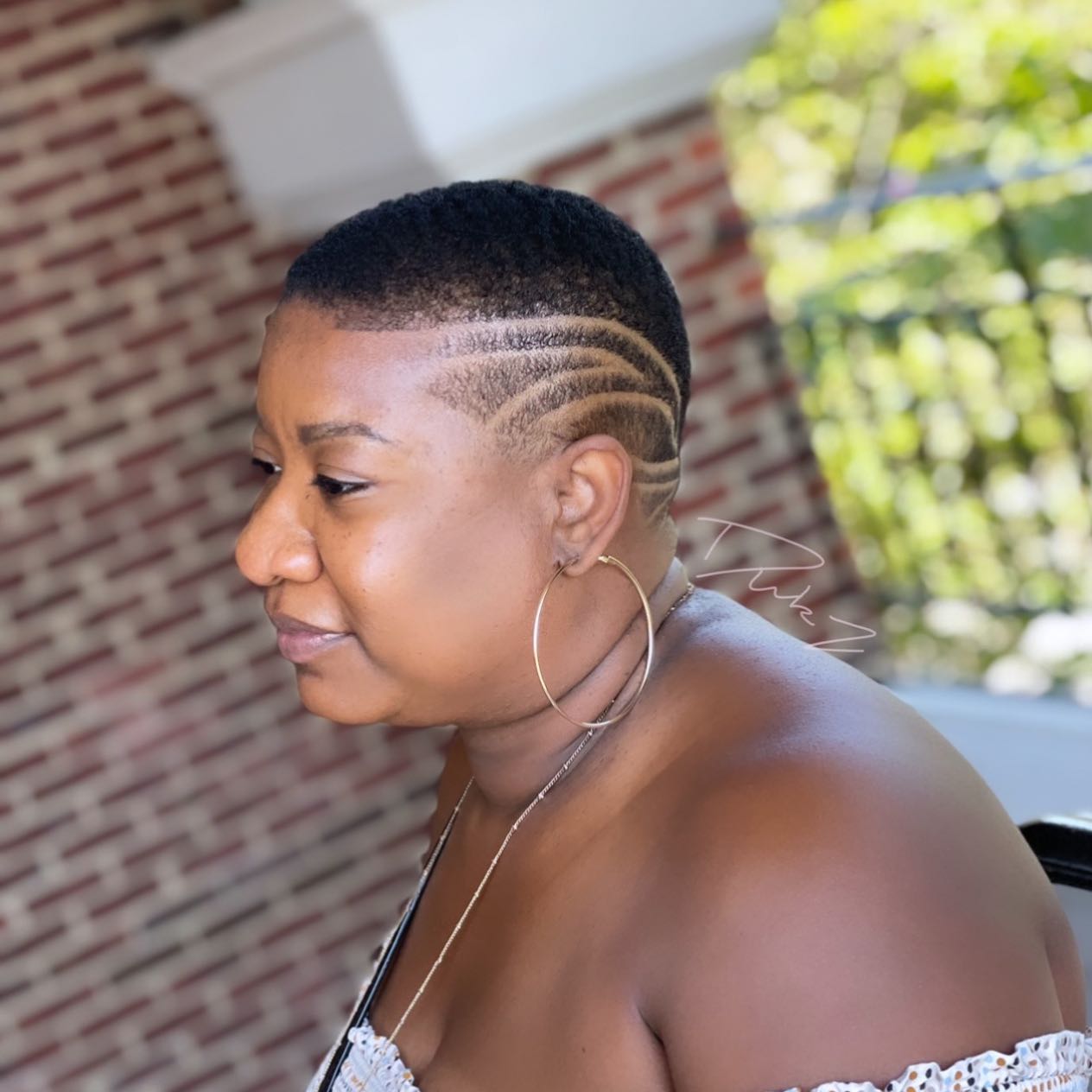 If you fancy buzzcuts this hairdo will look amazing on you despite your head shape.
23. Short Purple Wavy Hair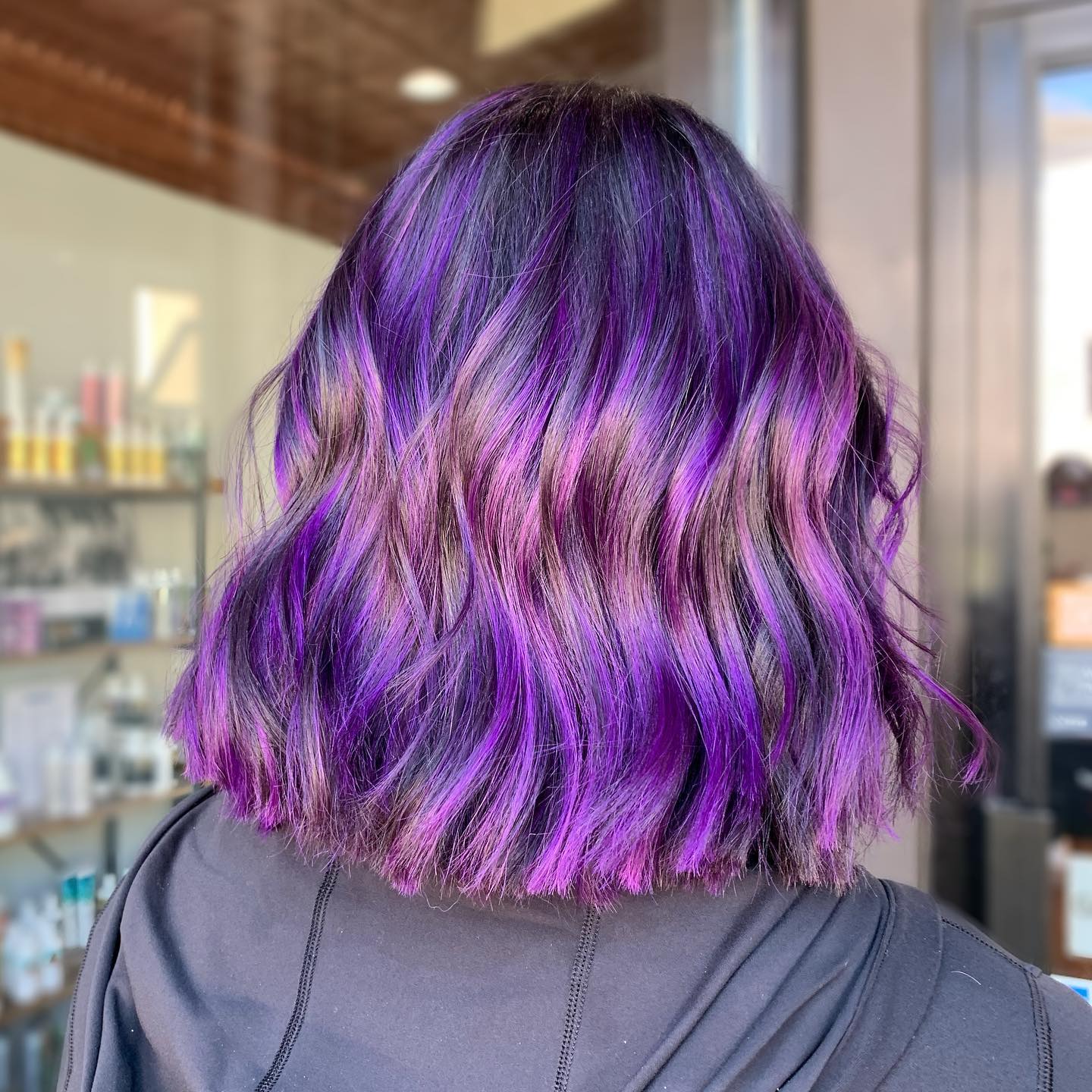 Curly purple hair will attract looks everywhere you go.
24. Shoulder Length Bob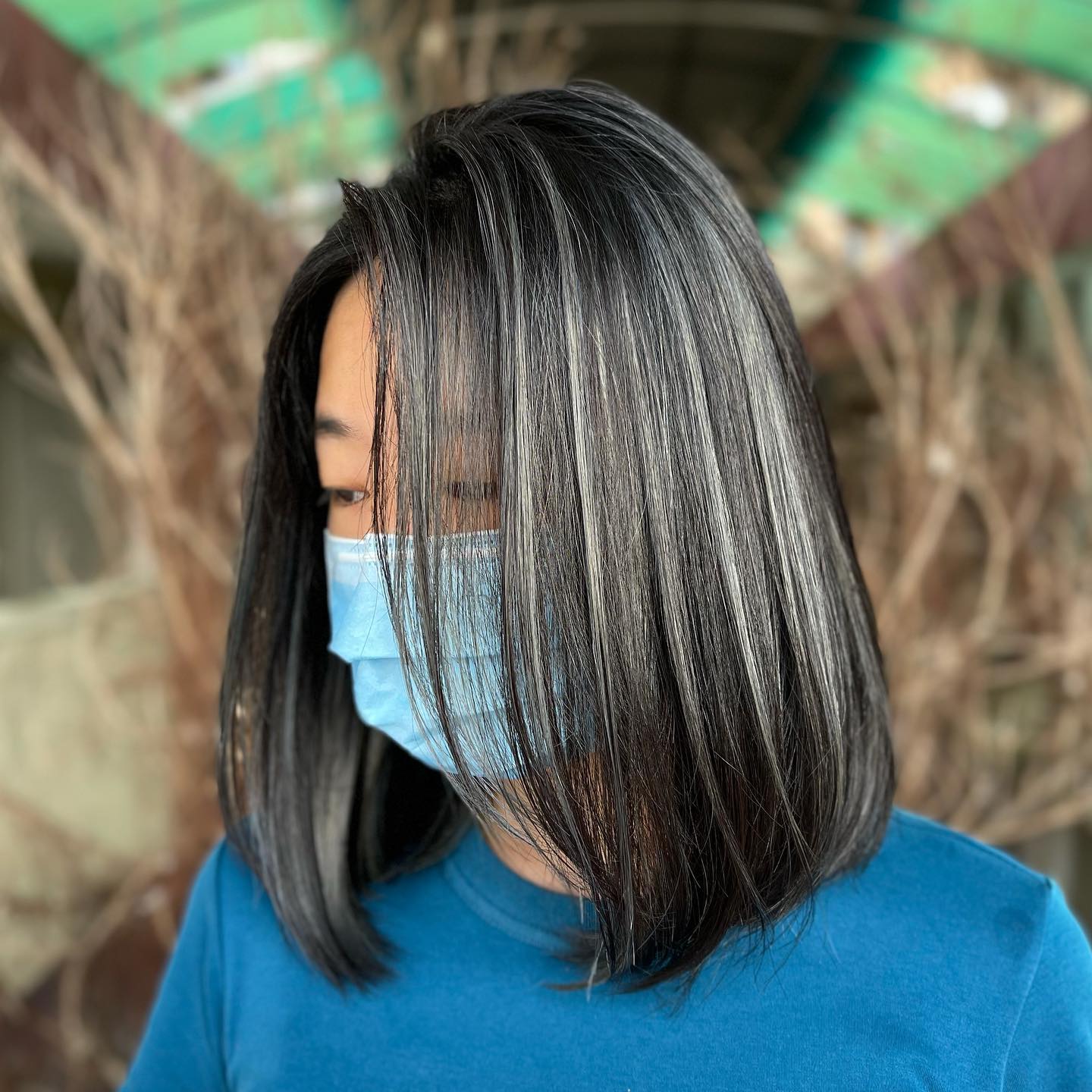 This chopped straight bob will look the prettiest on women who like subtle changes.
25. Brown Hair Pixie Cut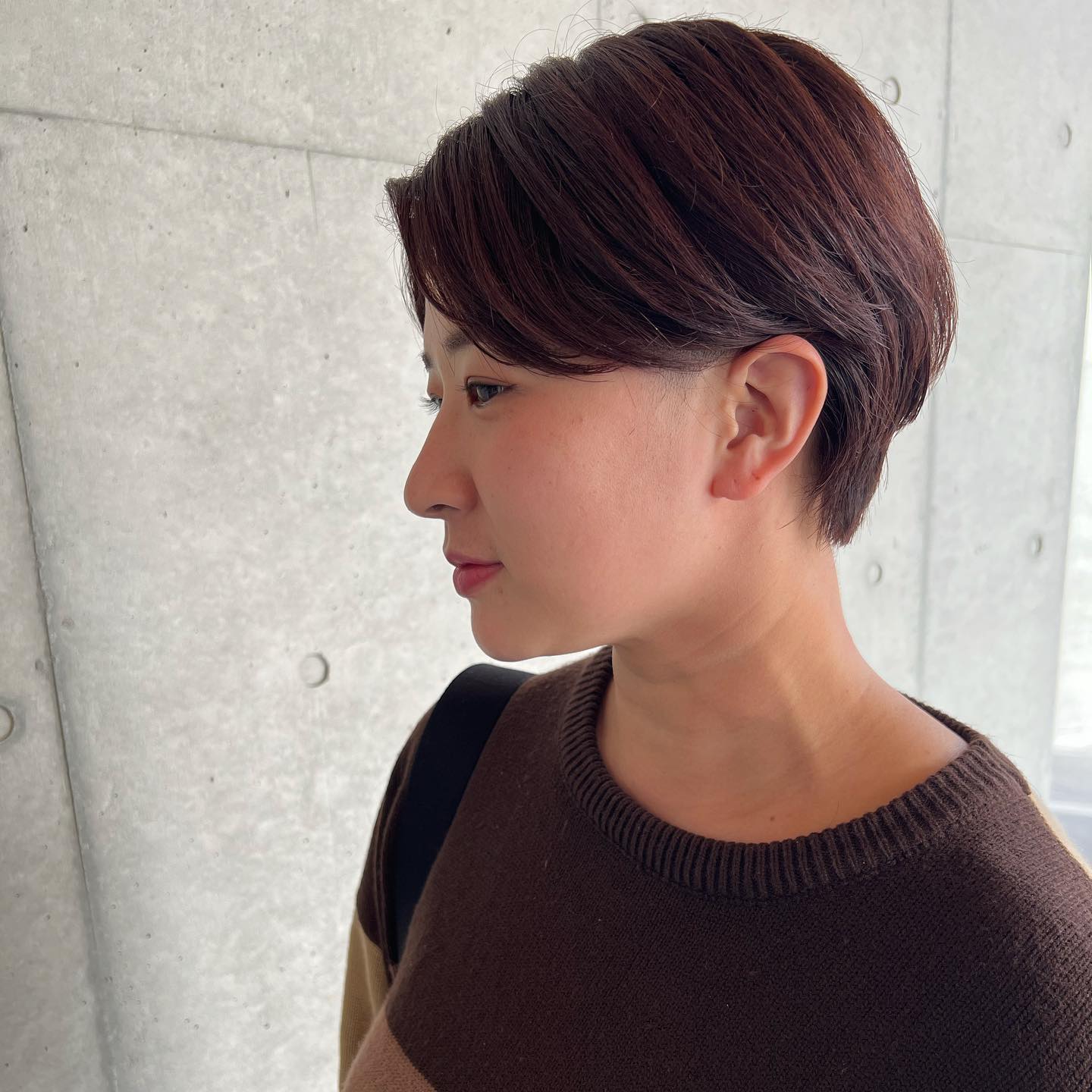 Defined, cute and flirty bob that you will love for most events.
26. Short Silver Updo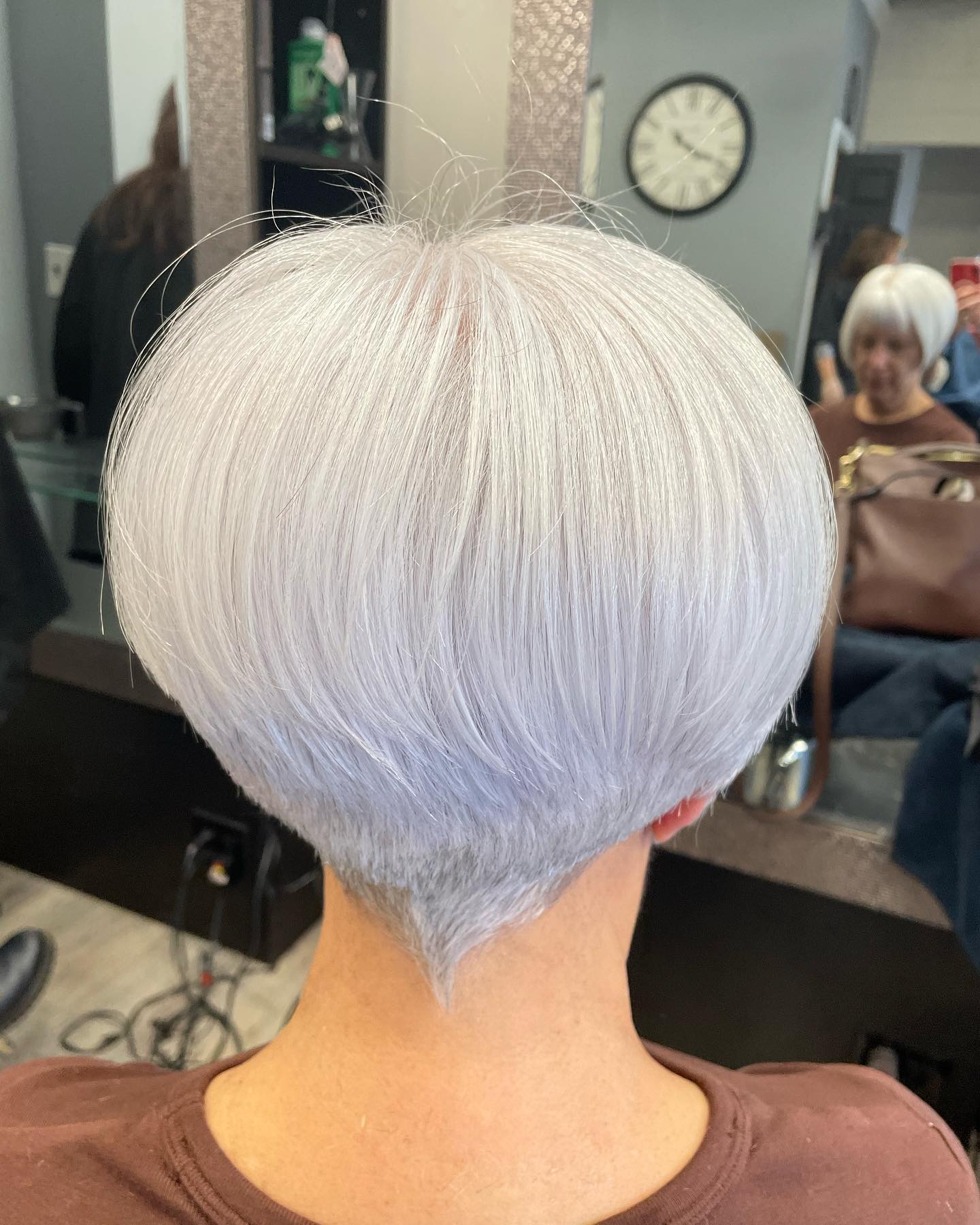 If your hair has that subtle silver color pattern it will look breathtaking, trust us?
27. Black Hair Pixie Cut Curly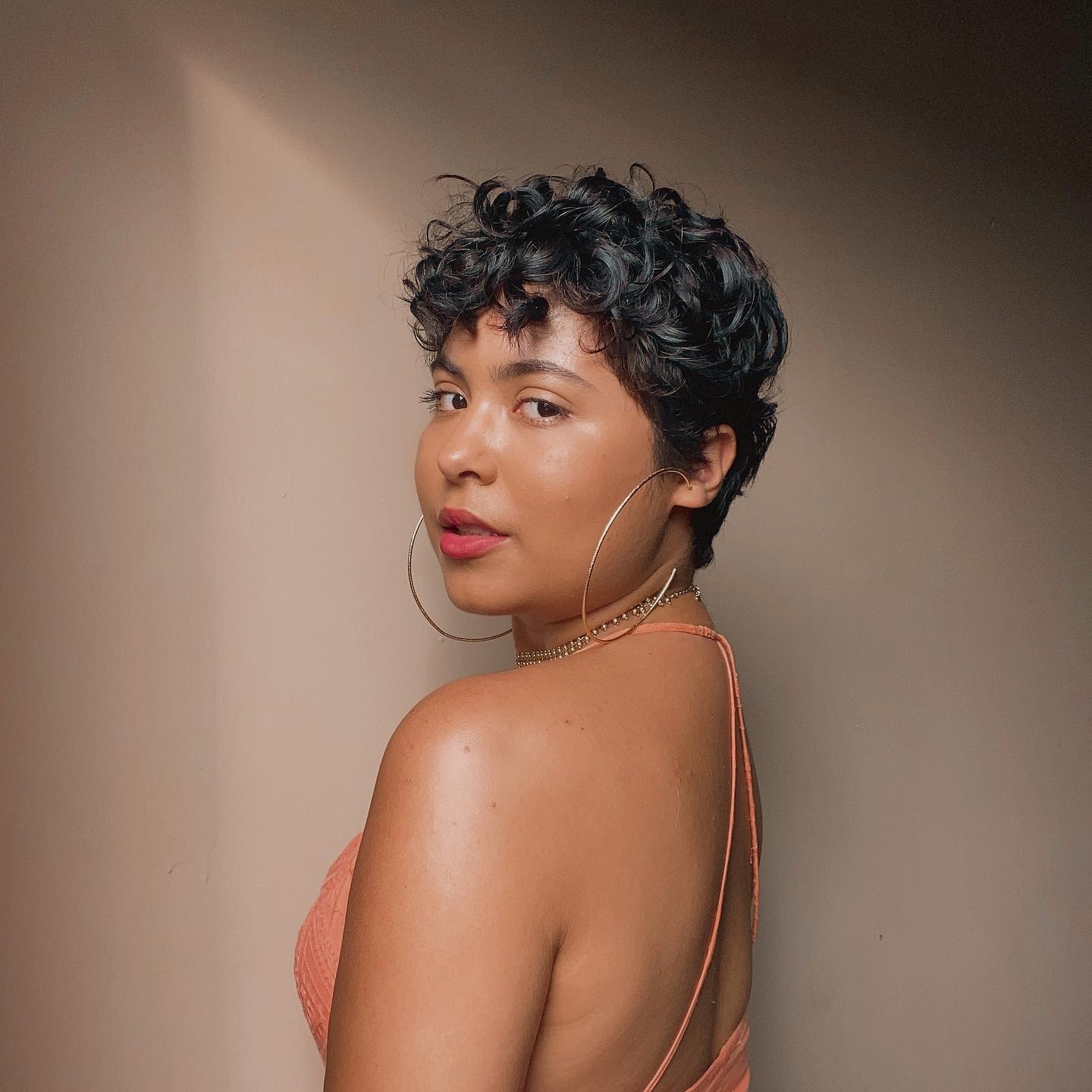 Short curly hair is for women who like glamour and femininity, yet practical wearable looks.
28. Light Pink Short Hair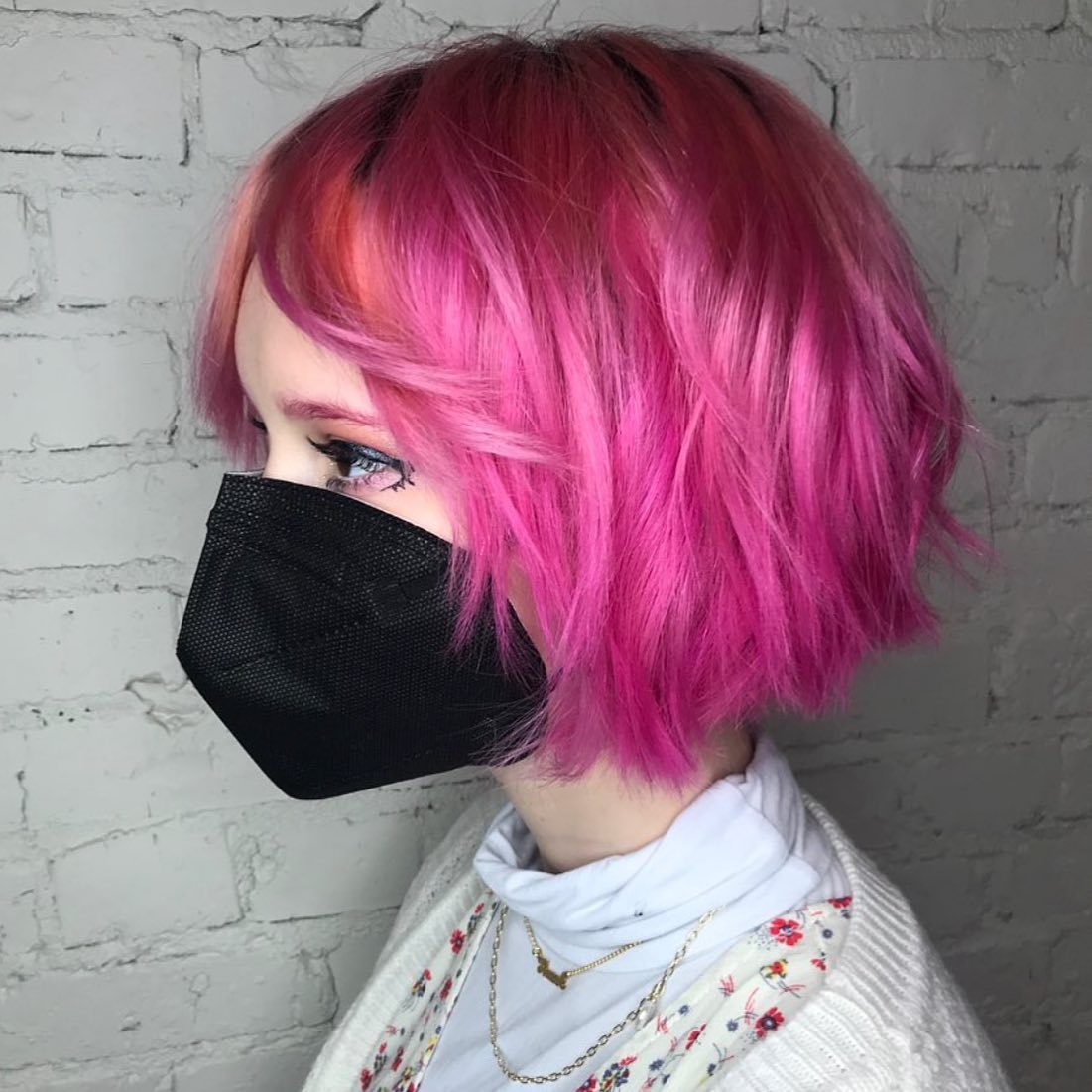 Hot pink hair is a bold choice, often worn by younger women or teens.
29. Black Hair Pixie Cut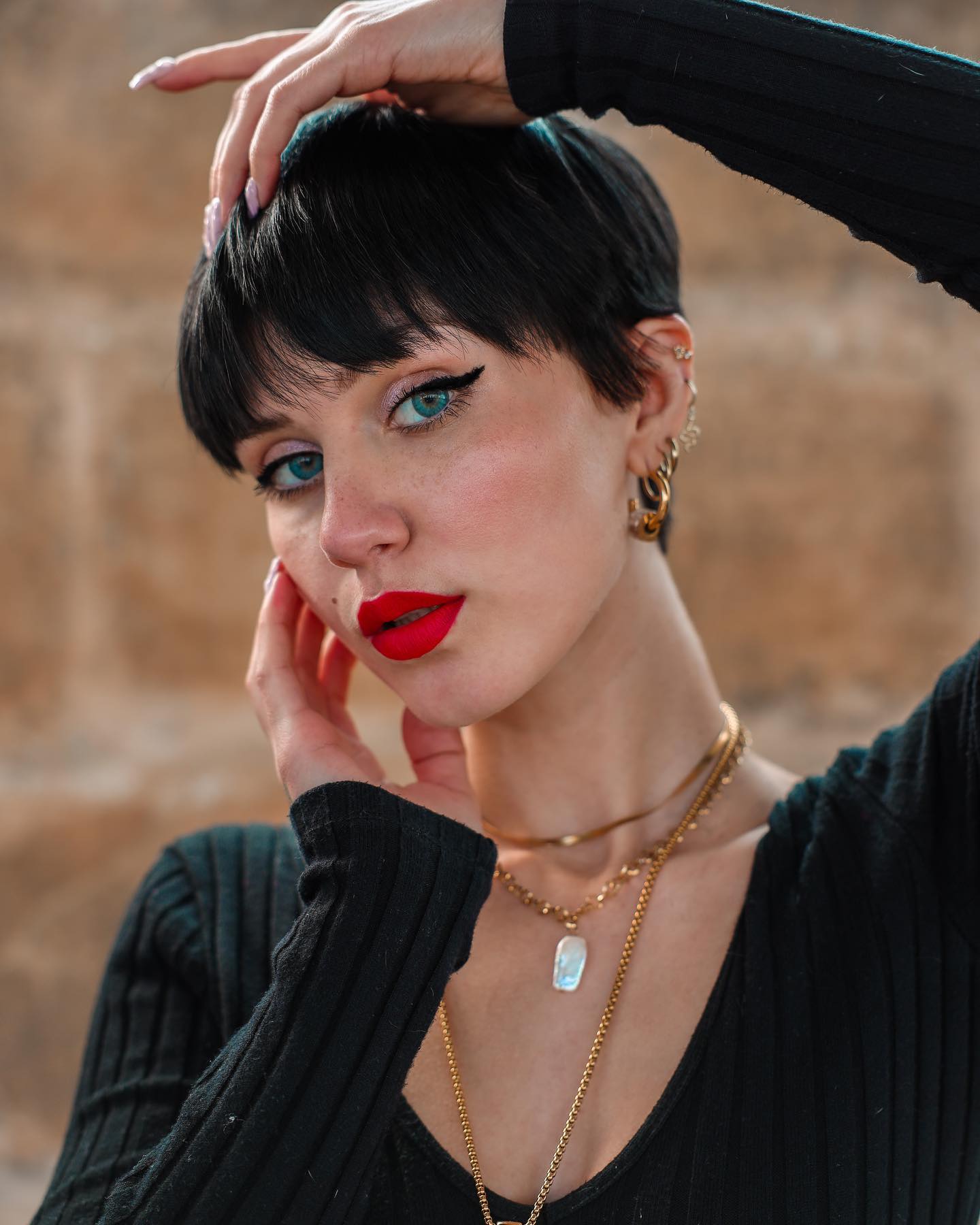 Short pixie such as this one will look breathtaking on women who are in their twenties.
30. Green Messy Pixie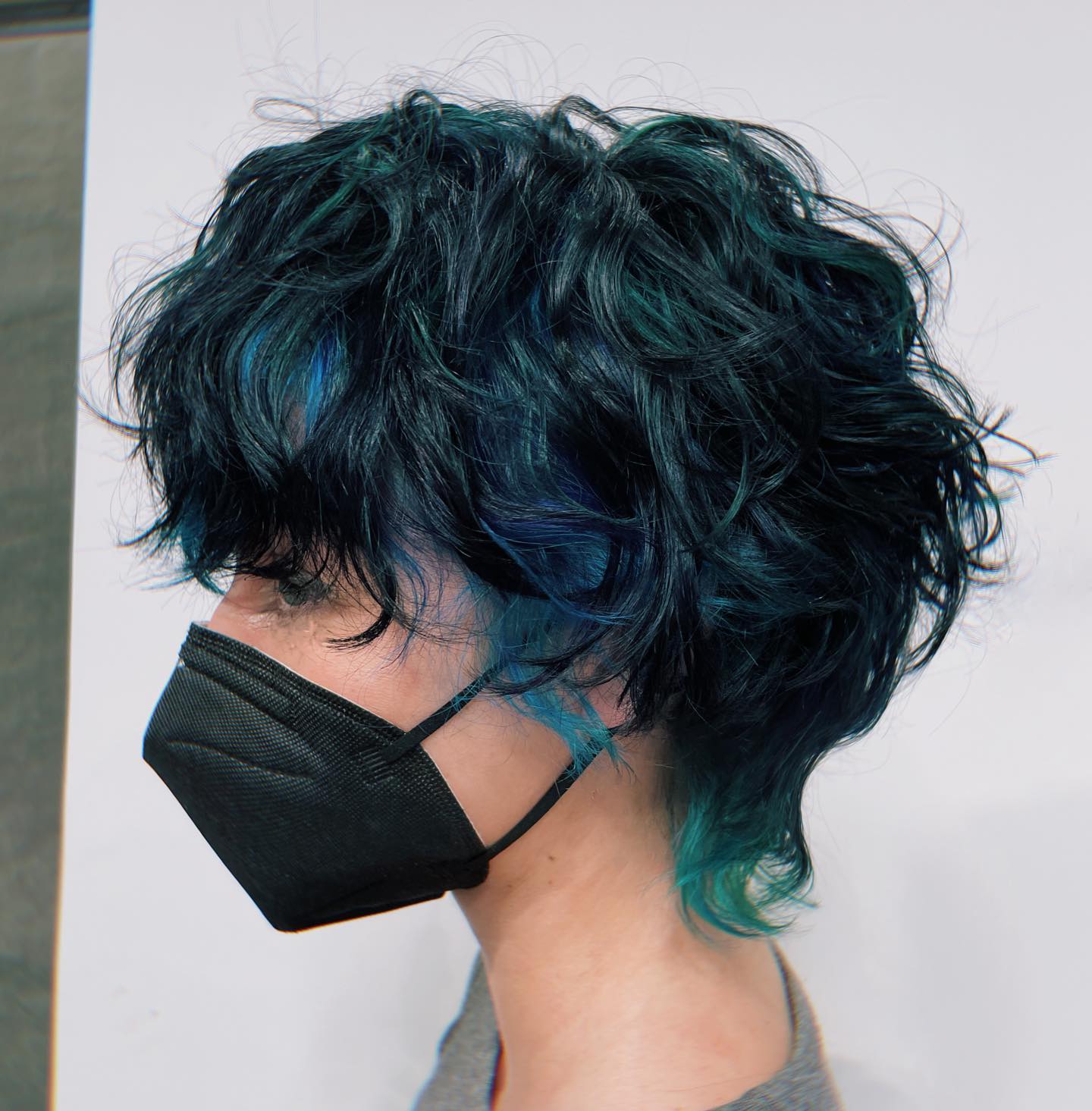 Add a hue of green and spice up your look while knowing that no one else will have this look!
31. Blonde Short Pixie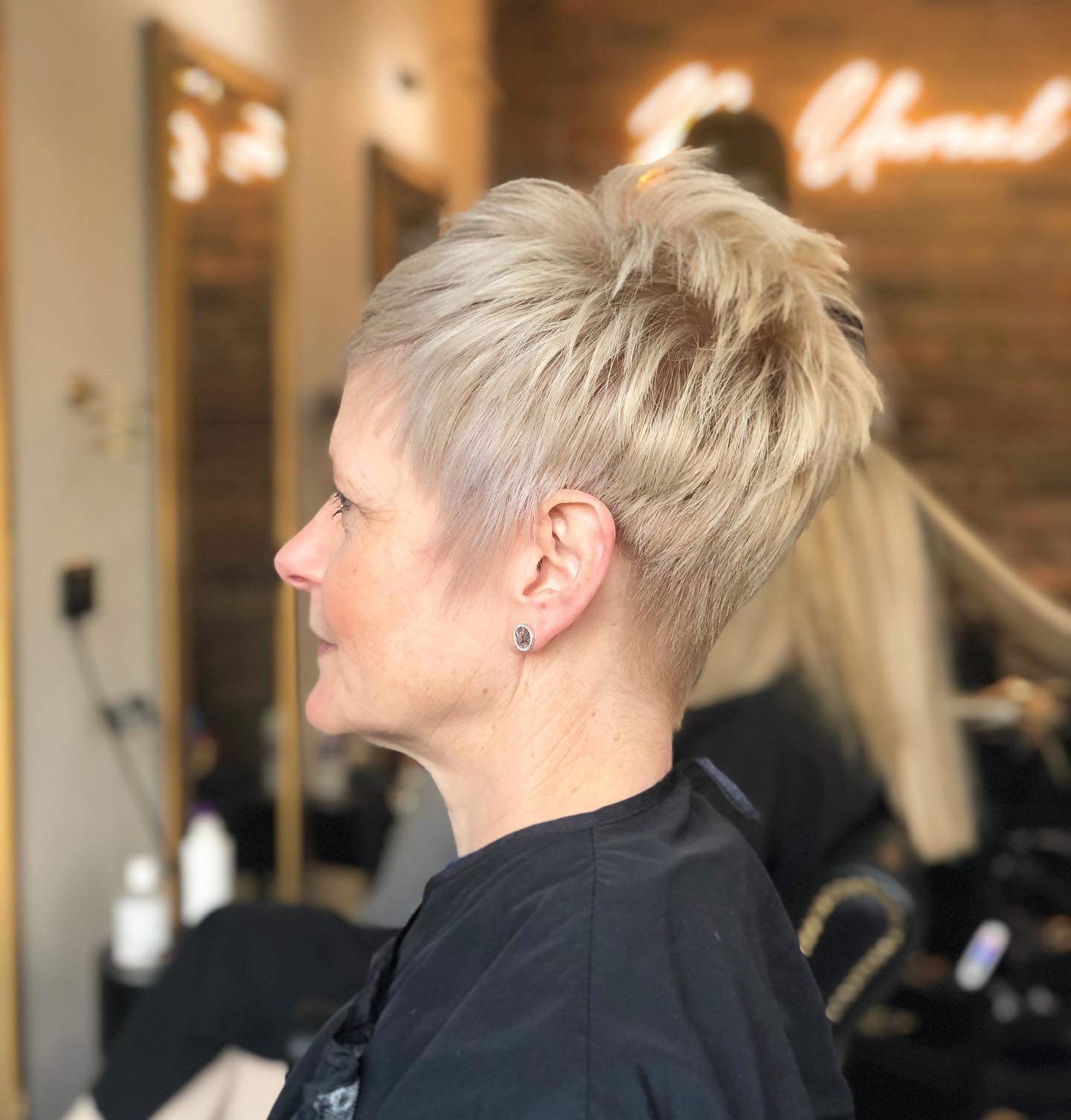 Mature women can also appreciate the beauty of blonde pixie moments!
32. Chopped Brown Elf Hair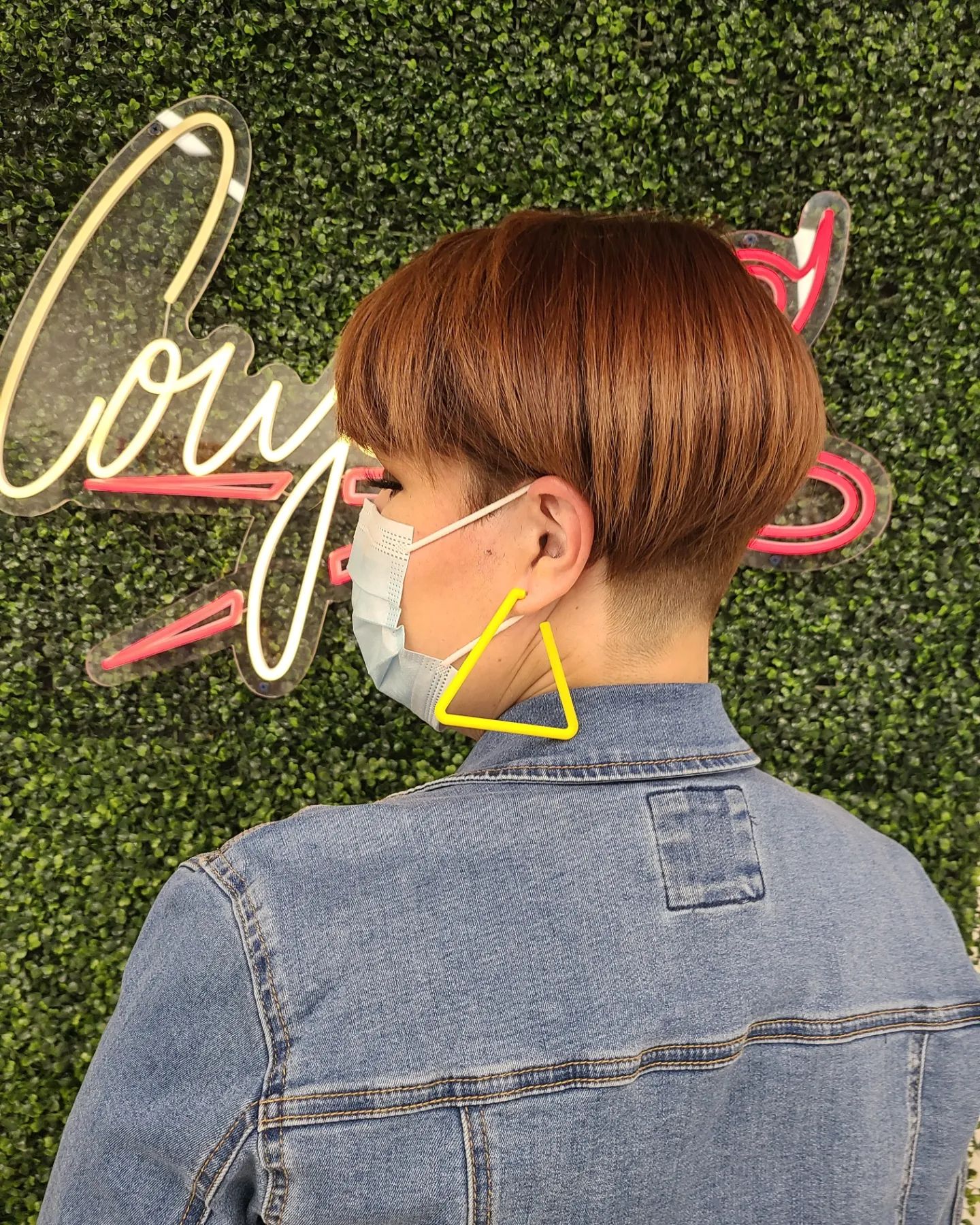 Consider a slight brown or red hue to spice up the color, perfect for the fall!
33. Natural Brown Short Hair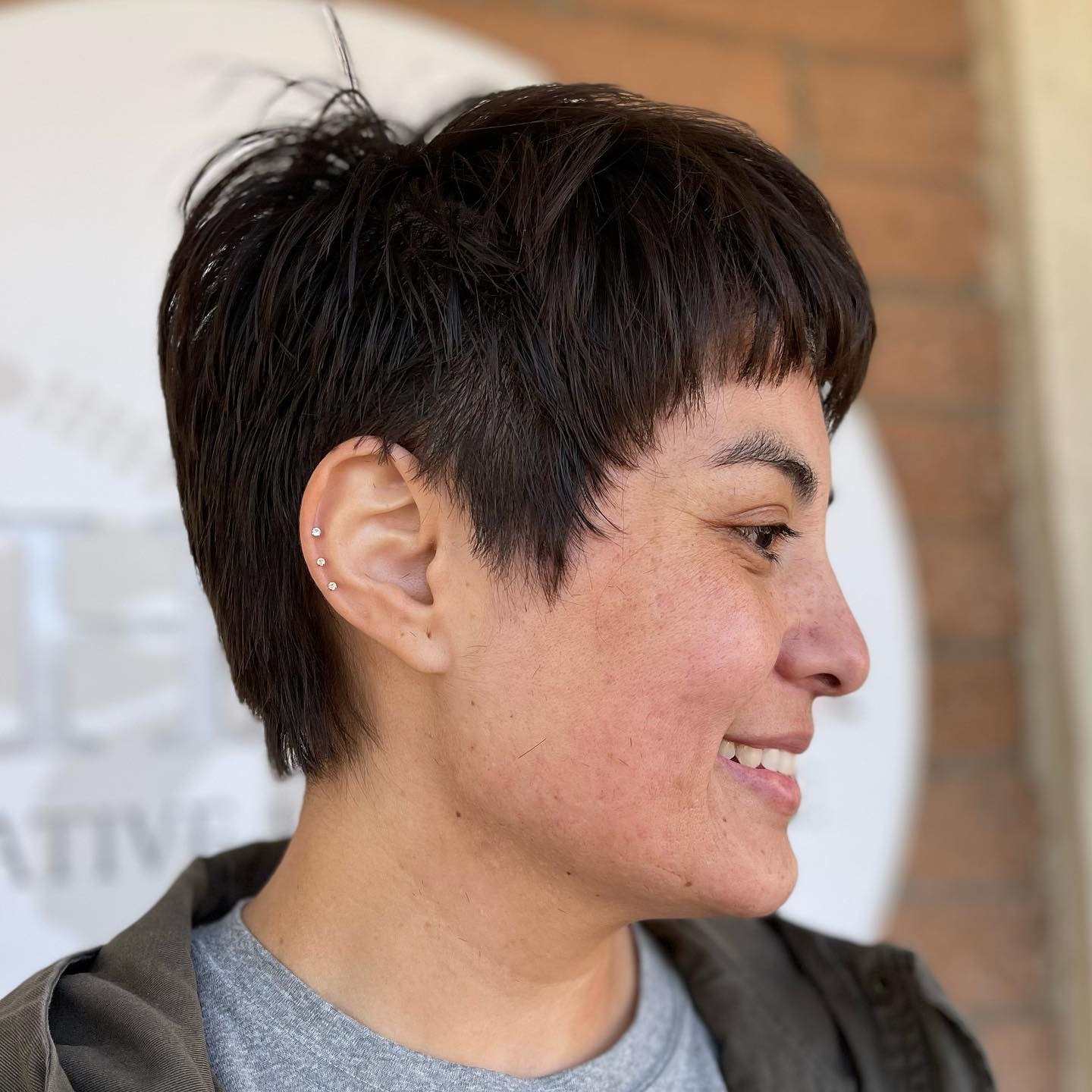 Short brown pixie such as this one will look great on women who want a low-maintenance look.
34. Red Buzzcut Hair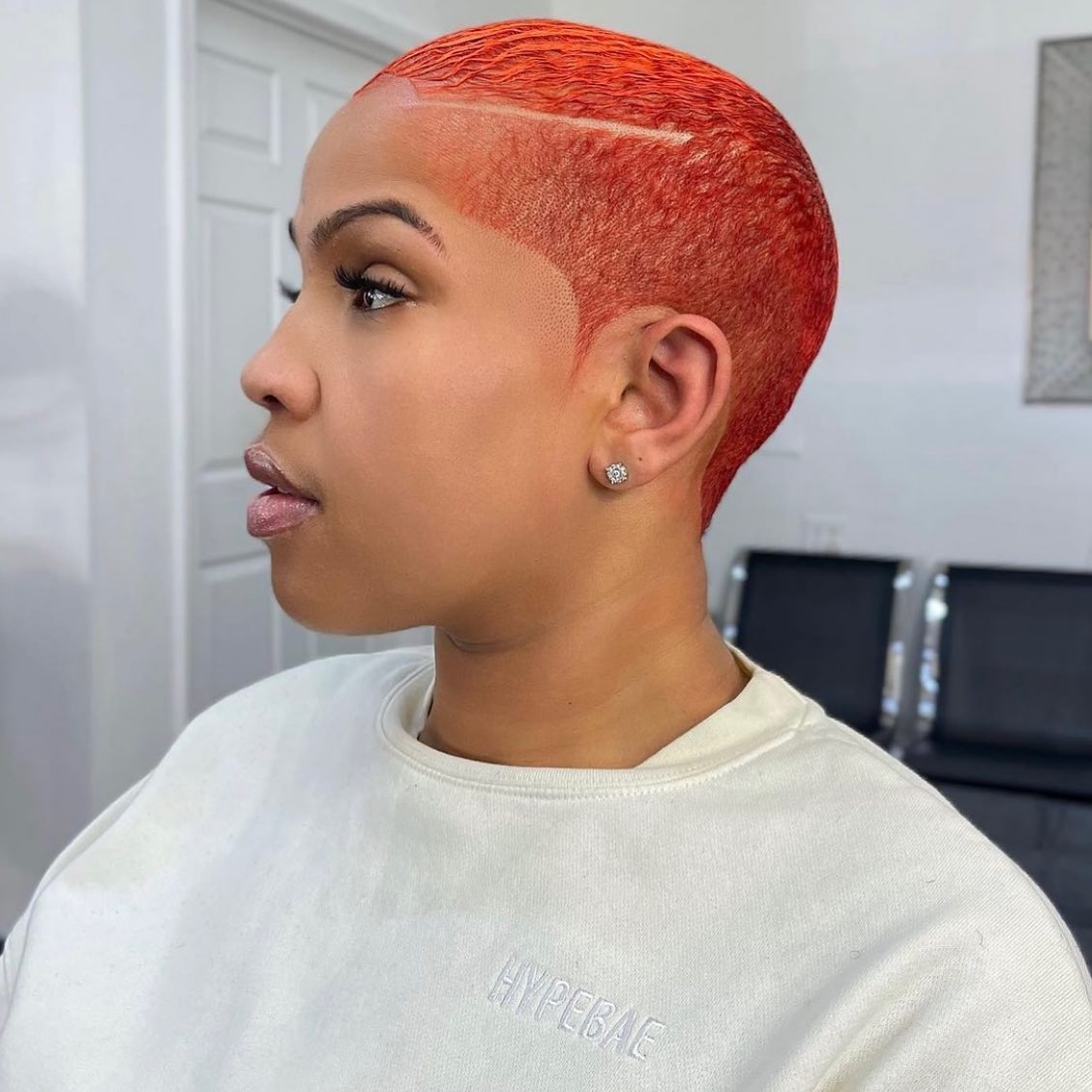 Go for a pop of red if you dare to stand out with your color combo.
35. Ear Length Shortt Hair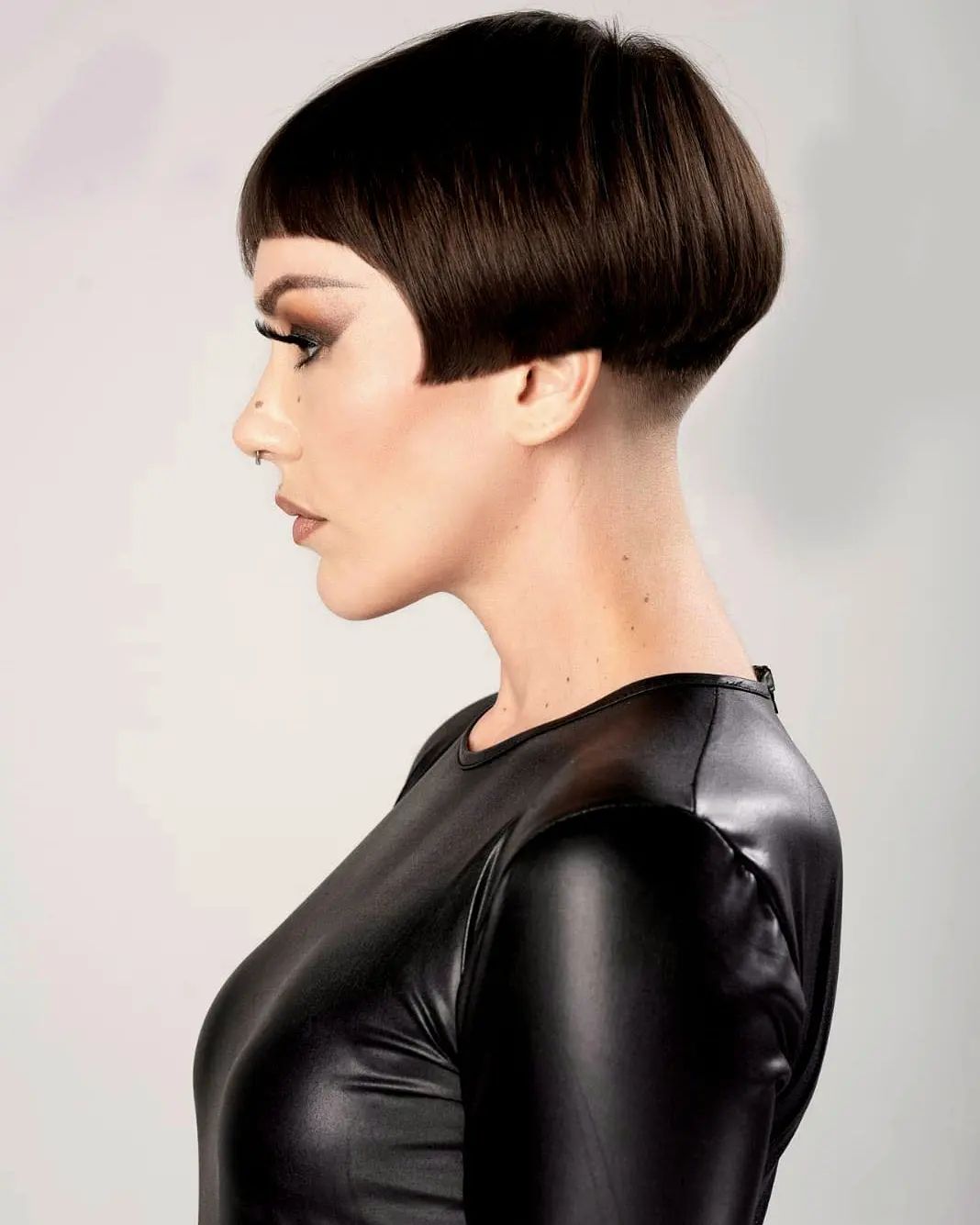 Make sure that you fully trust your hairstylist when it comes to this haircut.
36. Hot Pink Bob Hair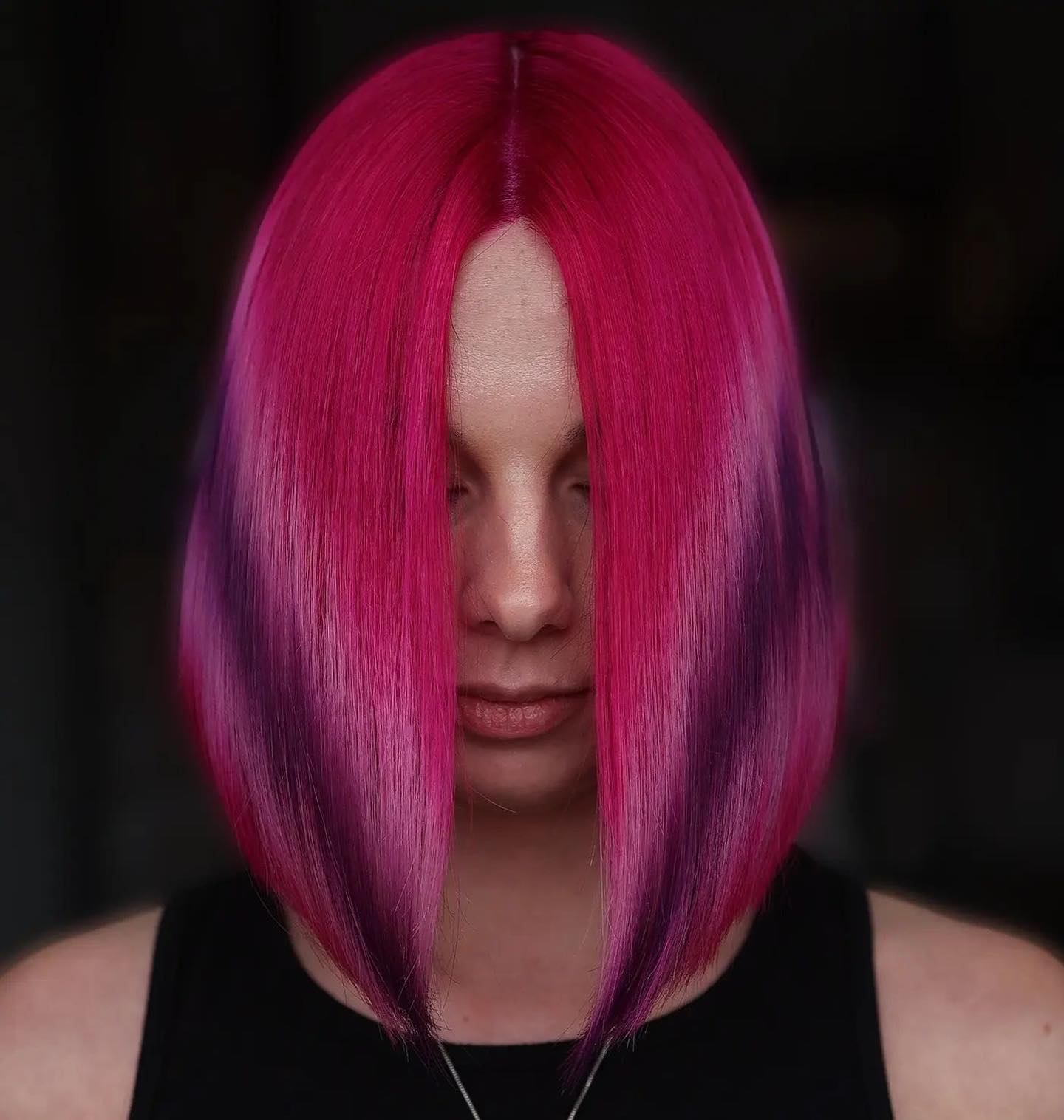 Super hot pink, ideal for those who like drama and playful party looks.
37. Side Swept Blonde Hair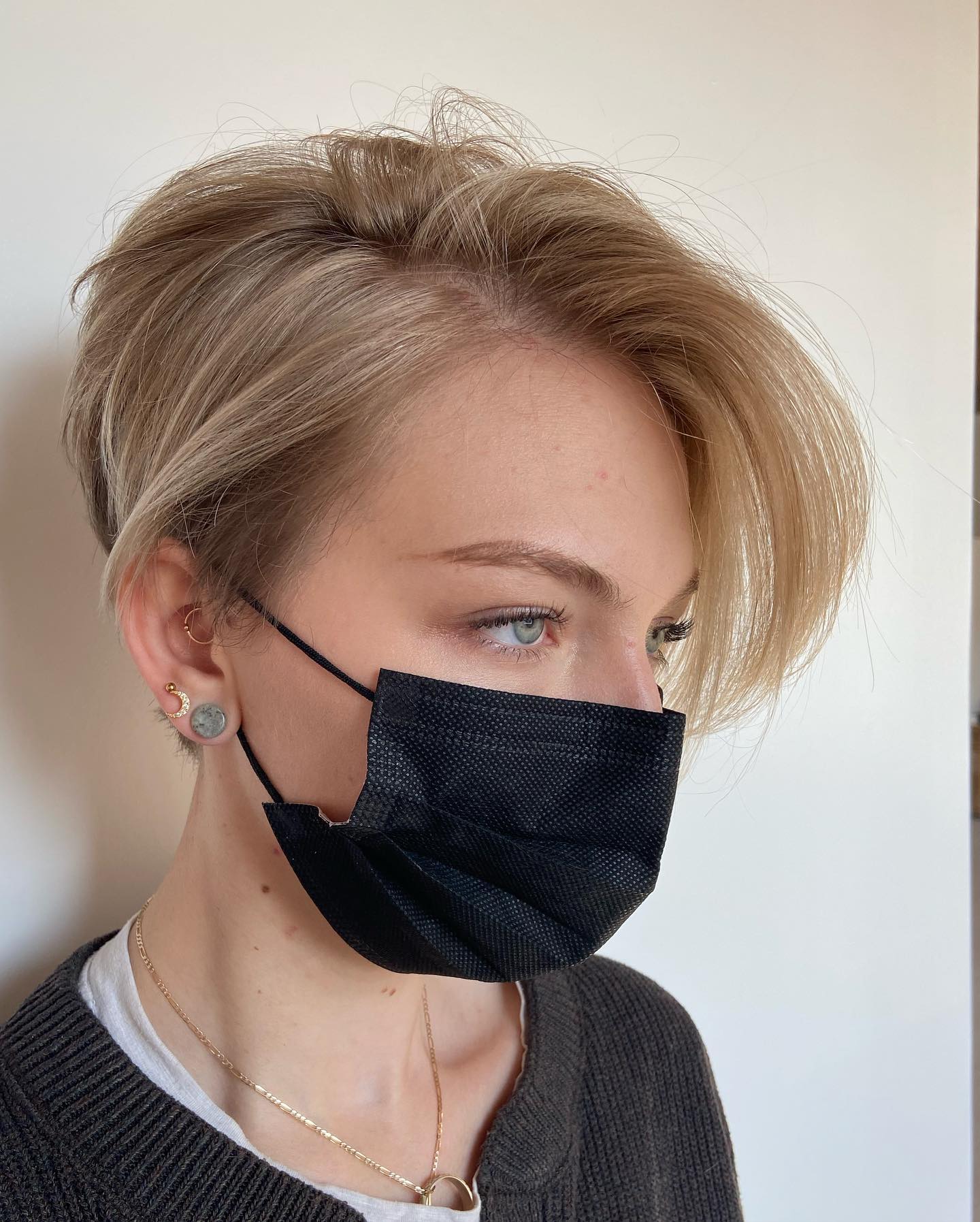 Go for this side-swept look for everyday wear and brush it on the sides for fierce wear.
38. Natural Brown Bob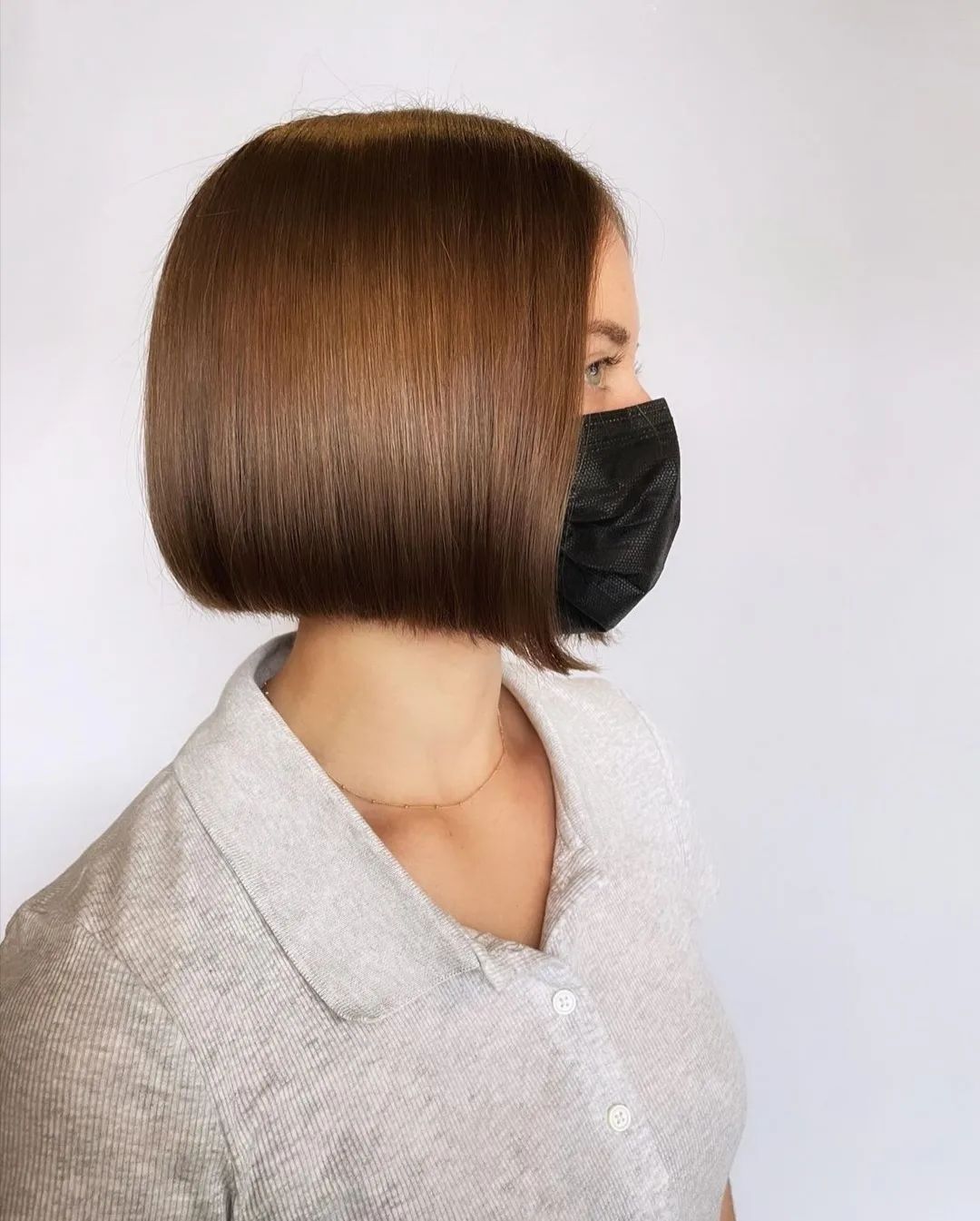 This short cute bob will suit younger women the best.
39. Bright Blonde Wavy Bob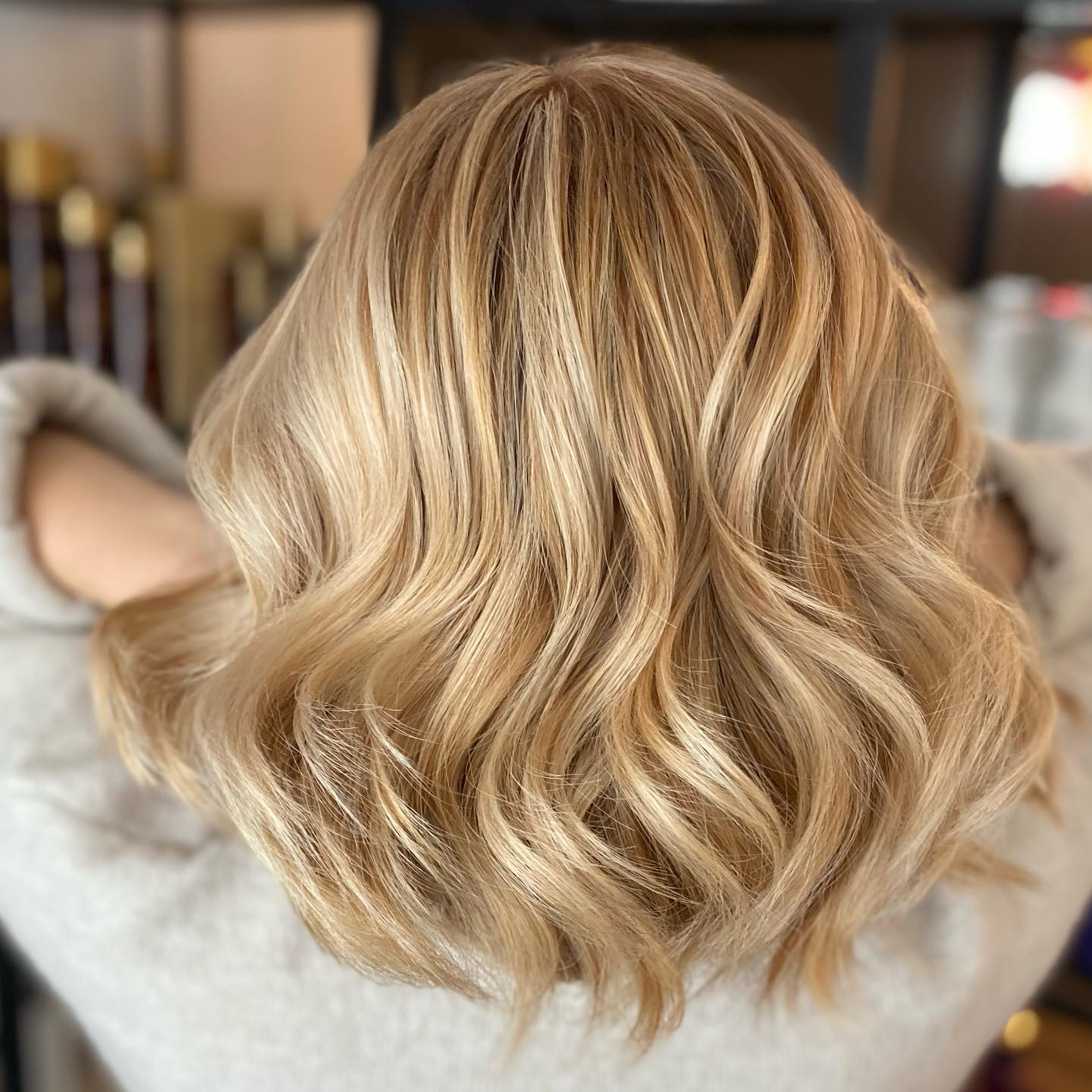 Blonde highlights are worn by women who can handle the upkeep and maintenance.
40. Hair With Highlights Bob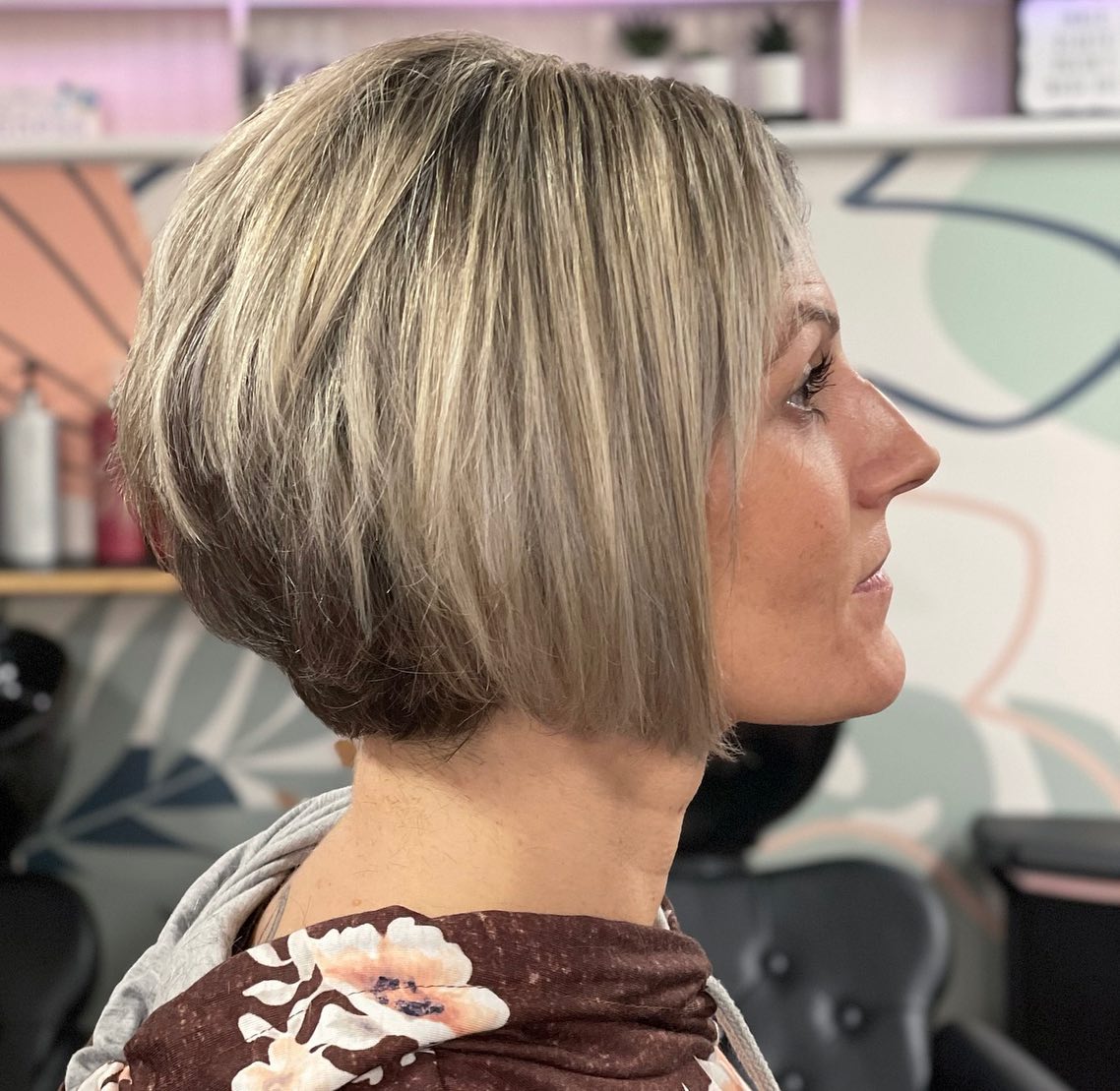 If you're a mom this short hairdo will intrigue you the most.
41. Curly Updo With Buzzcut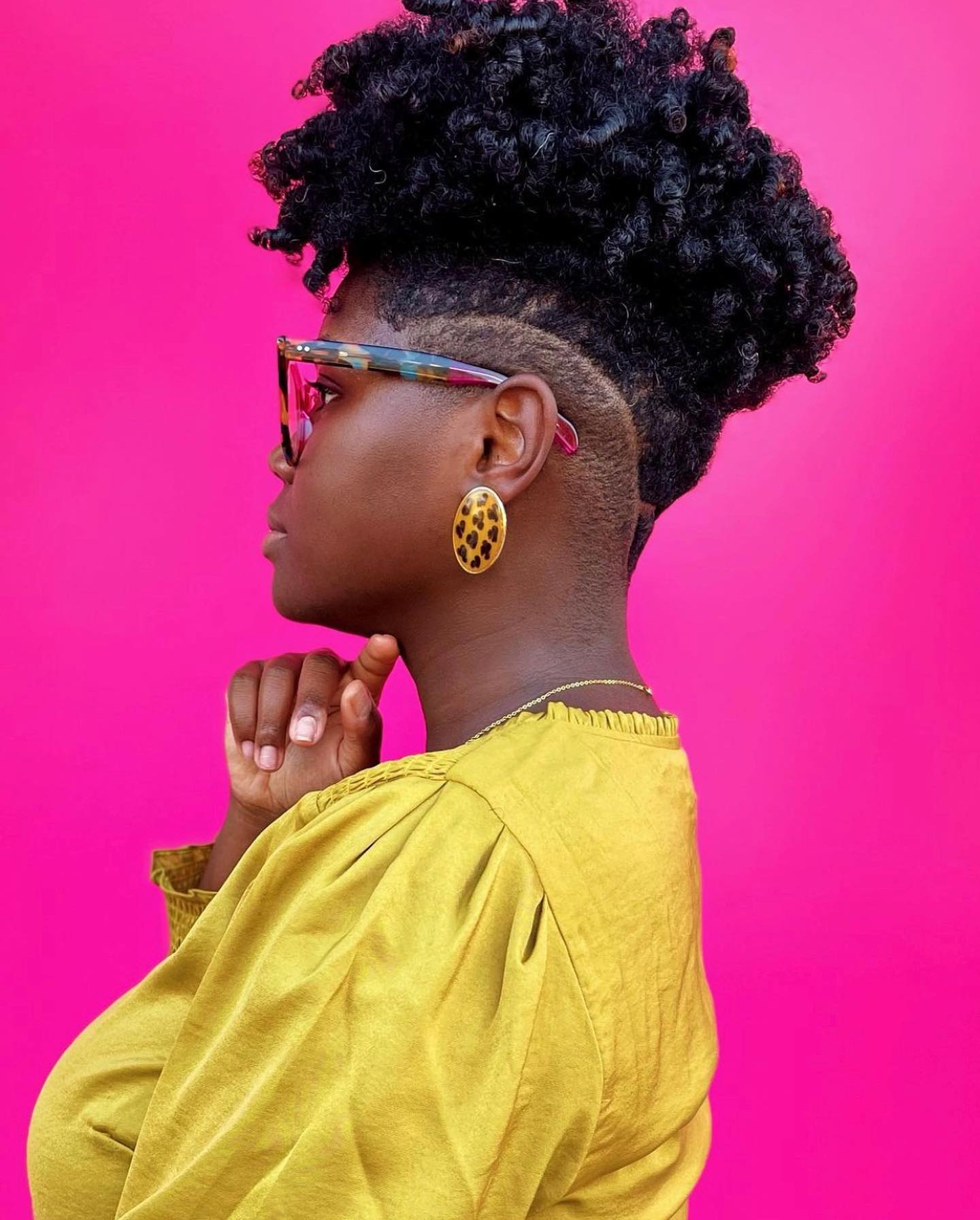 How crazy and wild-looking is this undercut?! Perfect hair for black women.
42. Side Swept Brown Hair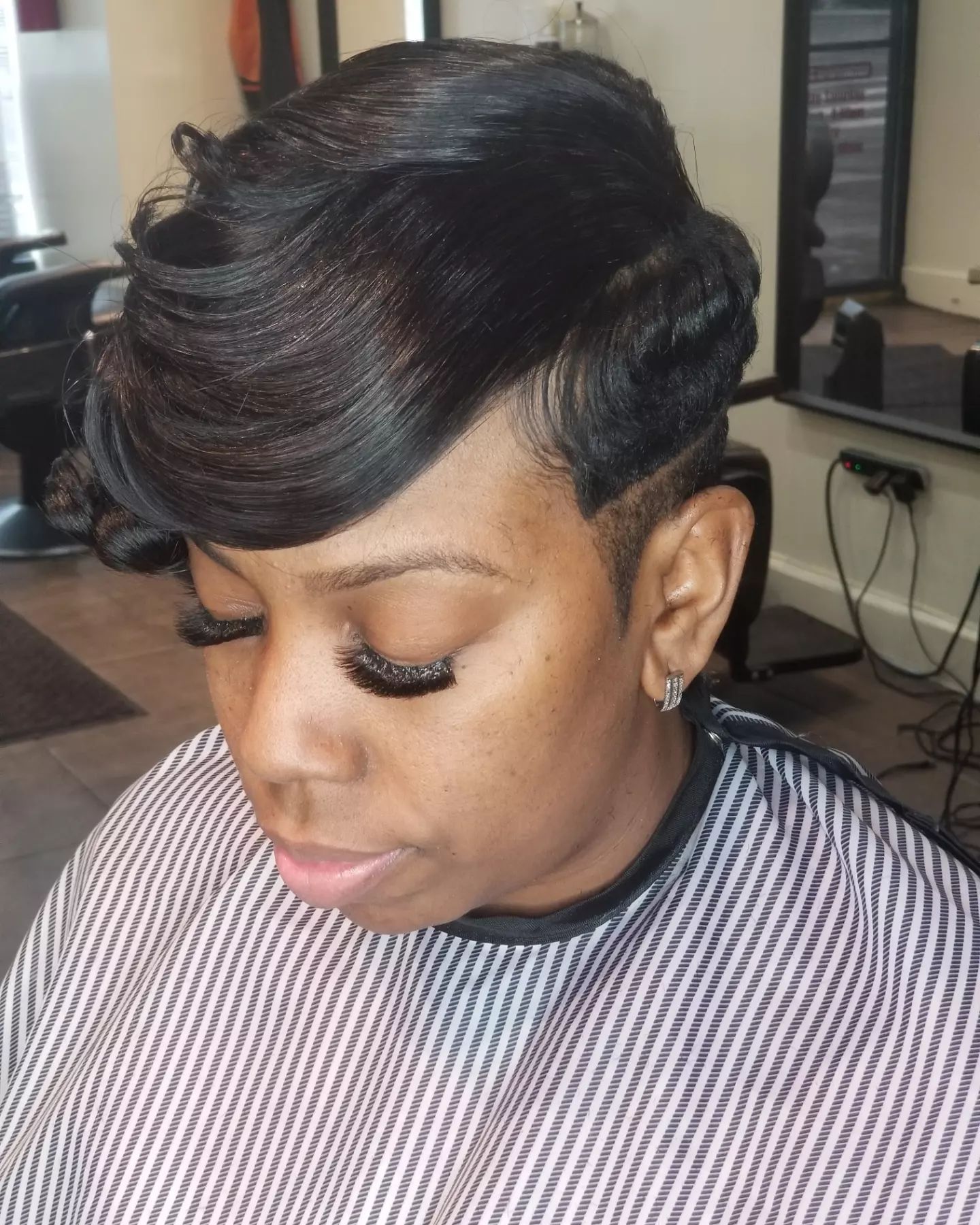 Women who have curly hair will appreciate this hairstyle for everyday wear.
43. Bob Hair Pink Highlights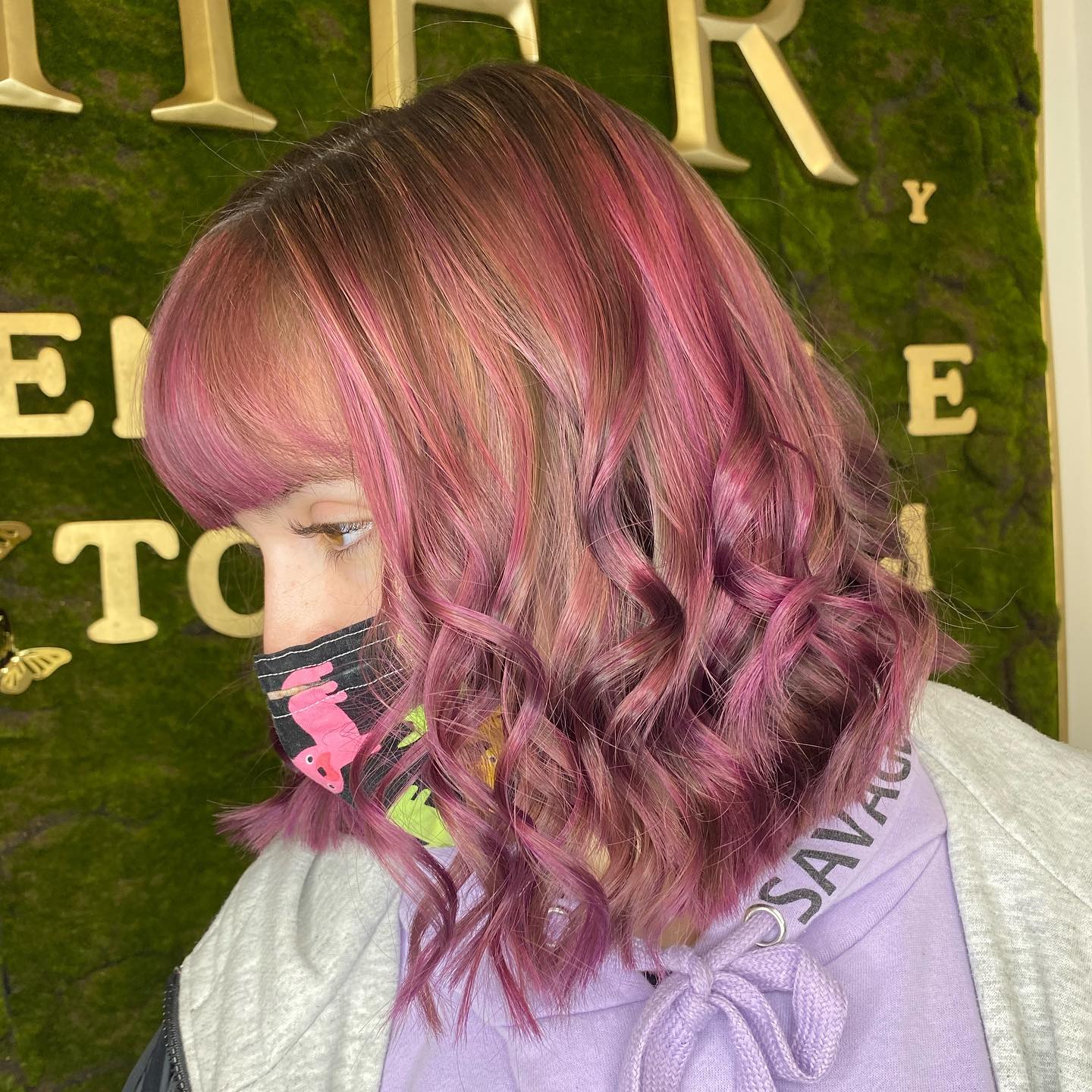 Add this soft rosy vibe and show off the cut for your school days.
44. Ash Brown Pixie Haircut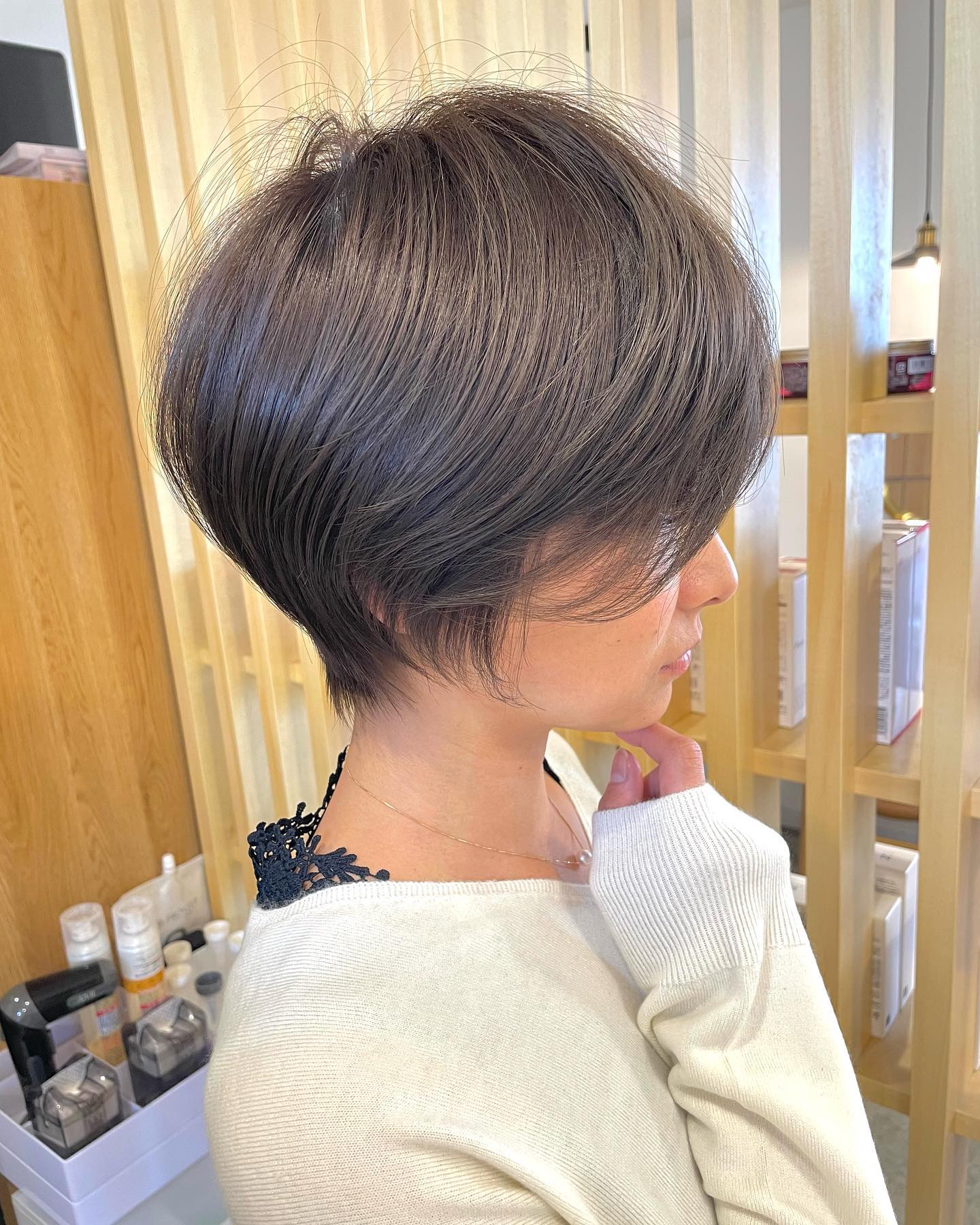 If you're a workaholic you're going to enjoy this design more than other women.
45. Curly Blonde Short Hair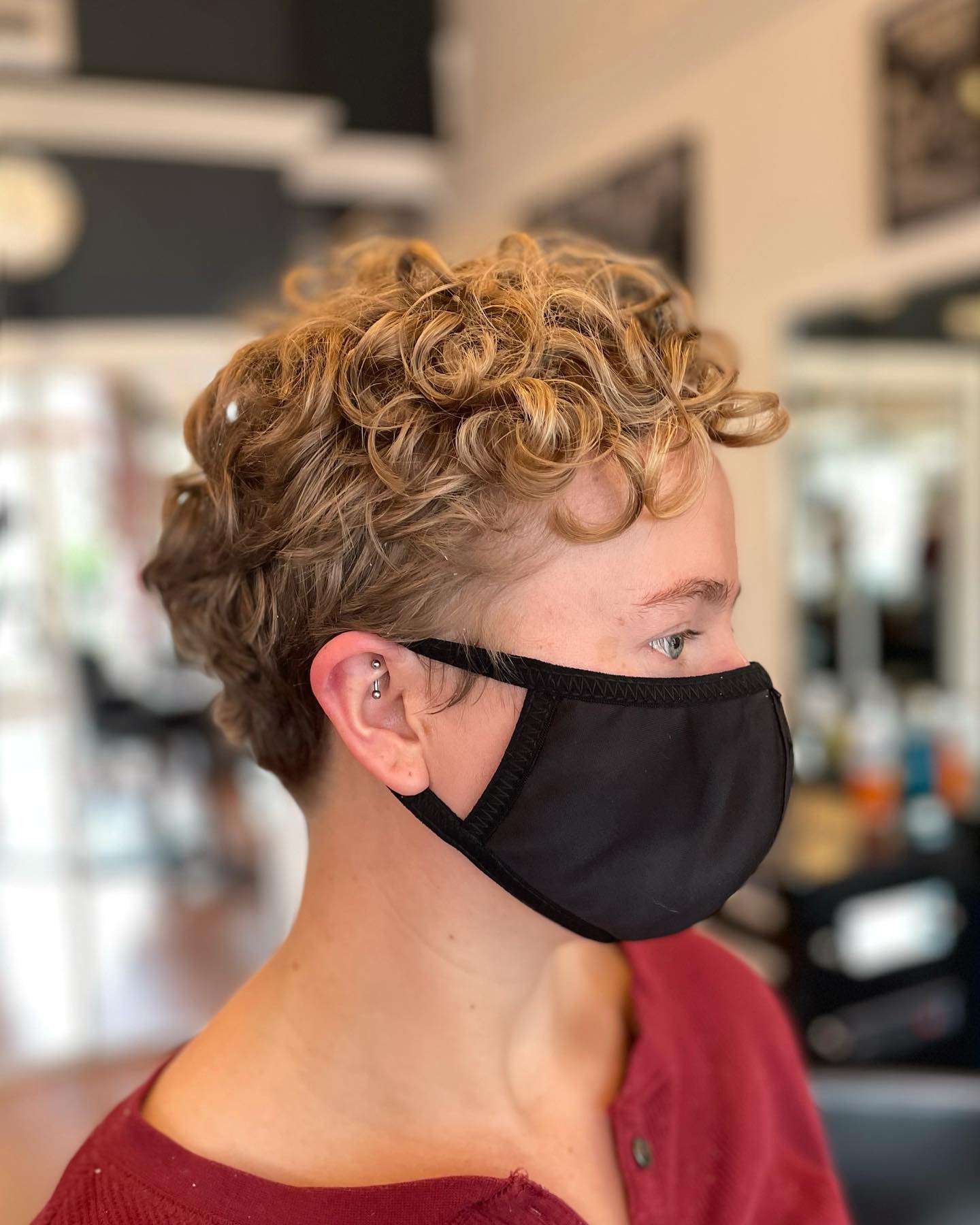 This curly blonde moment is super easy to achieve.
46. Curly Hair Buzzcut Length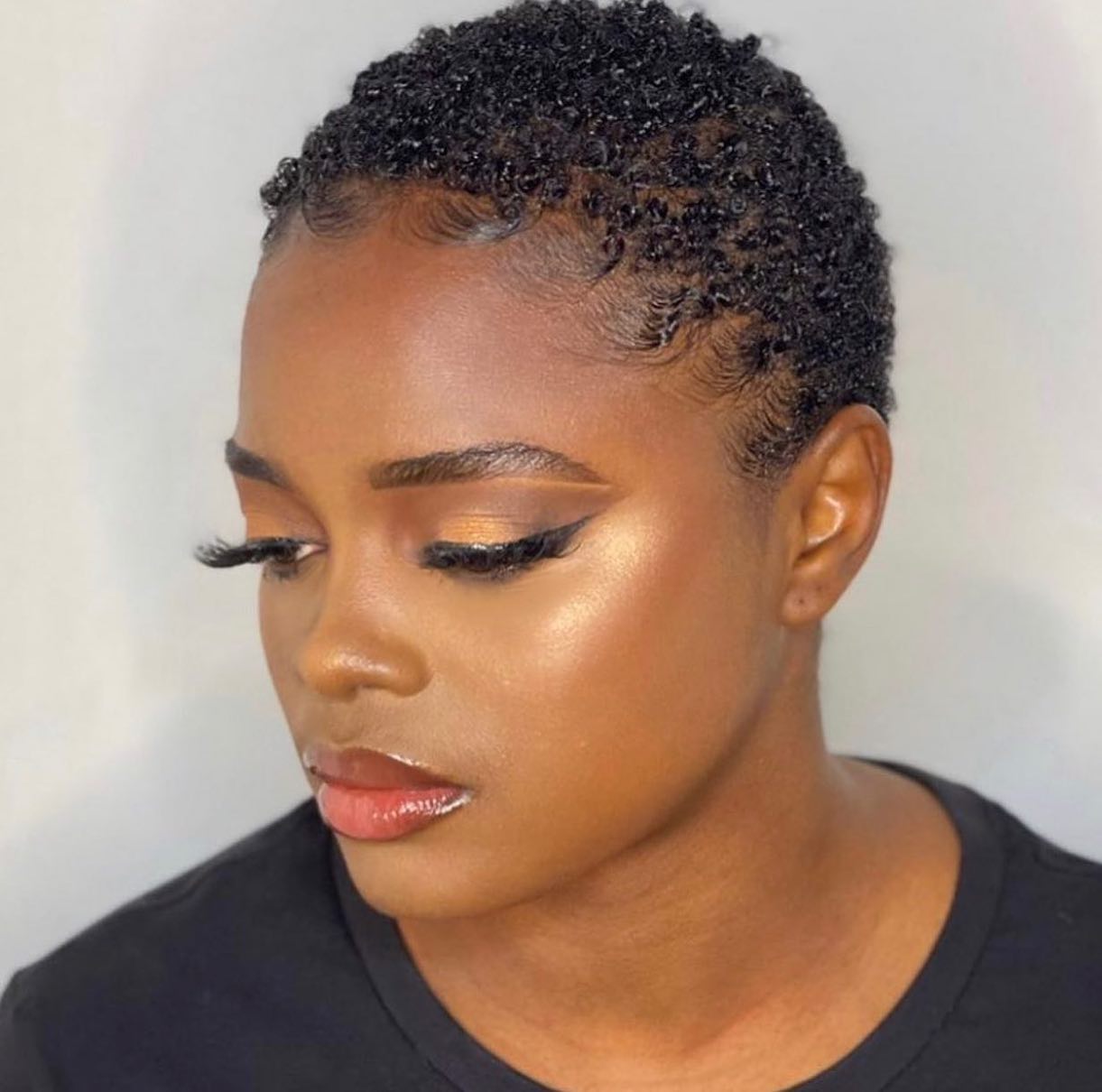 Women who enjoy buzzcut moments and short curls will enjoy this outcome.
47. Afro Curls Short Hair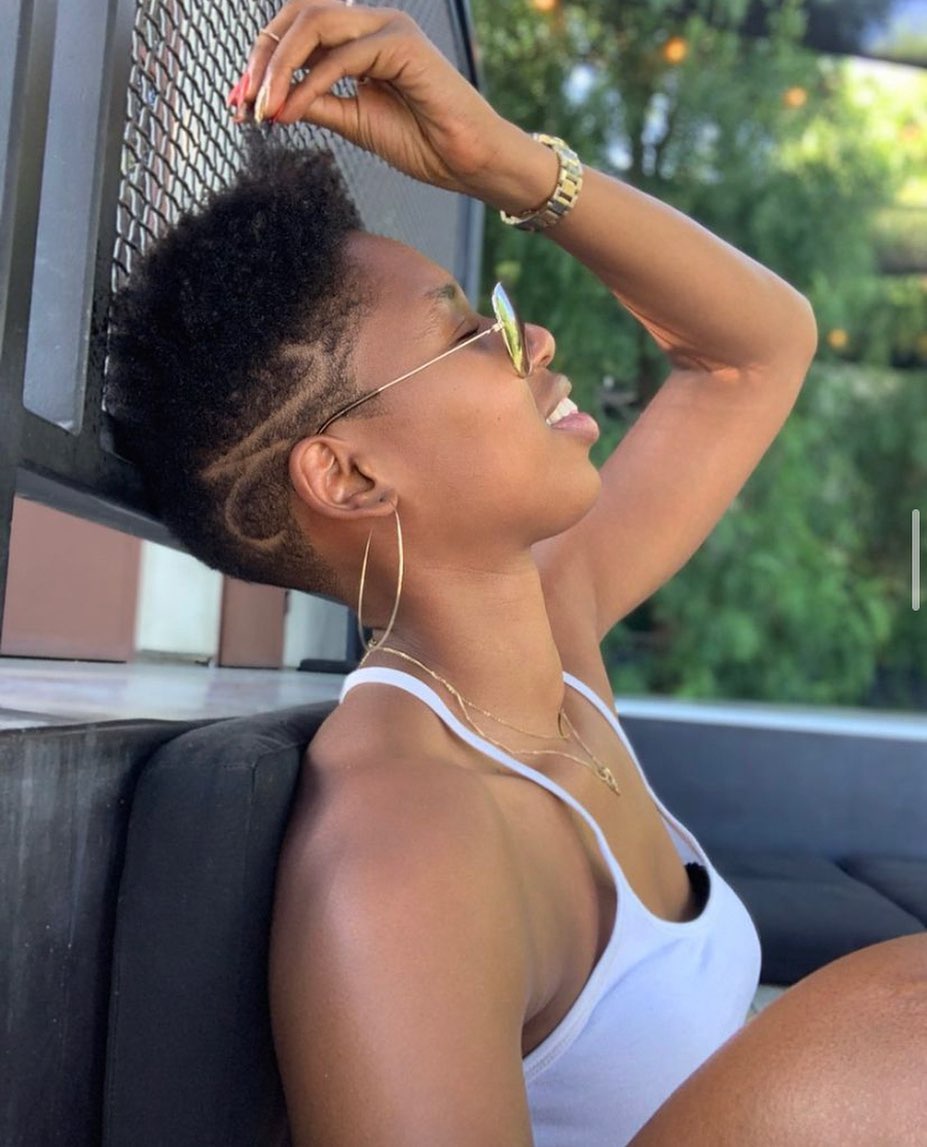 This combination is for women who like to look retro and boohoo-chic.
48. Chin Length Bob Hair With Bangs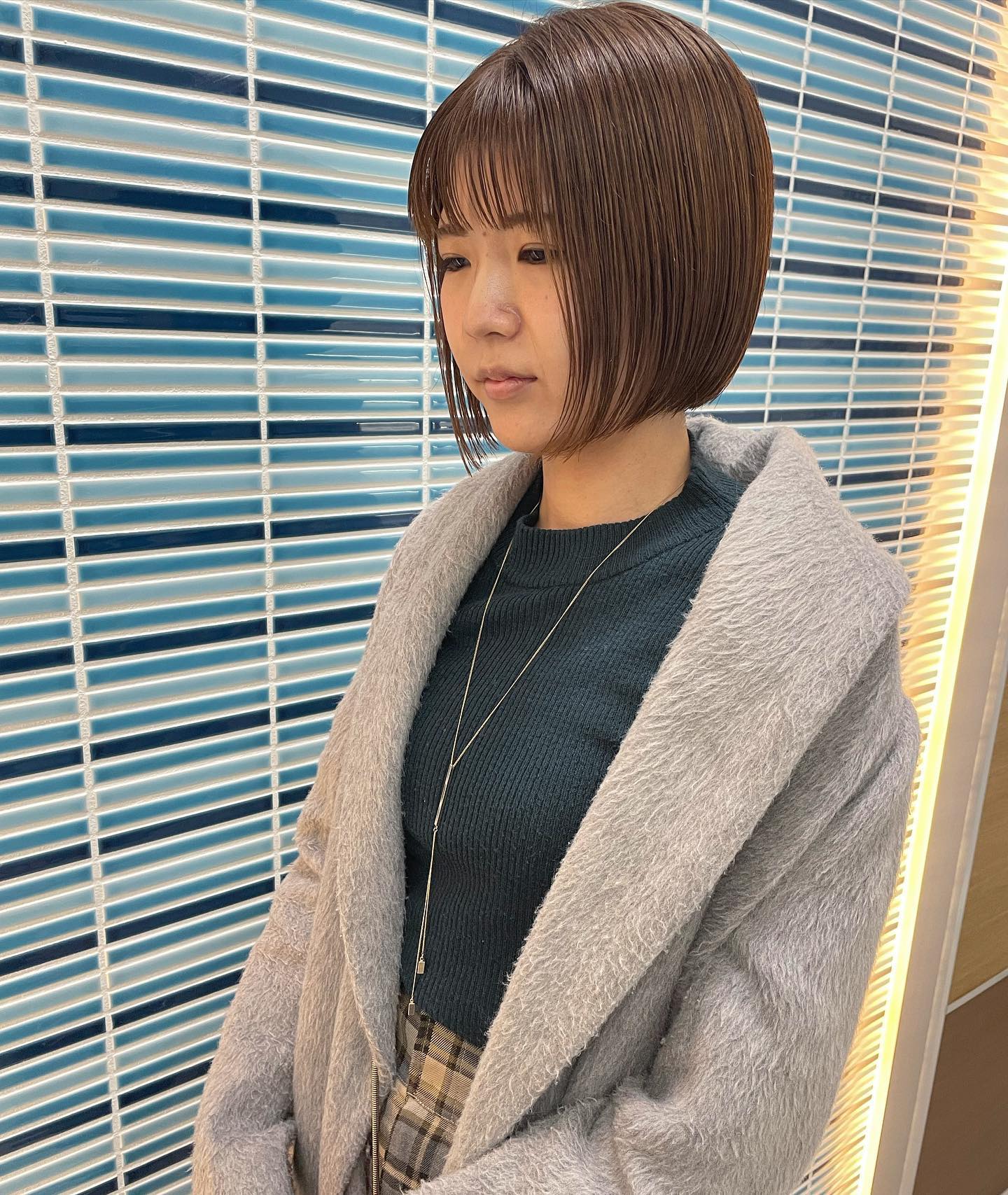 Cute chin-length outcome that will suit teens and women who are in their twenties.
49. Blonde Buzzcut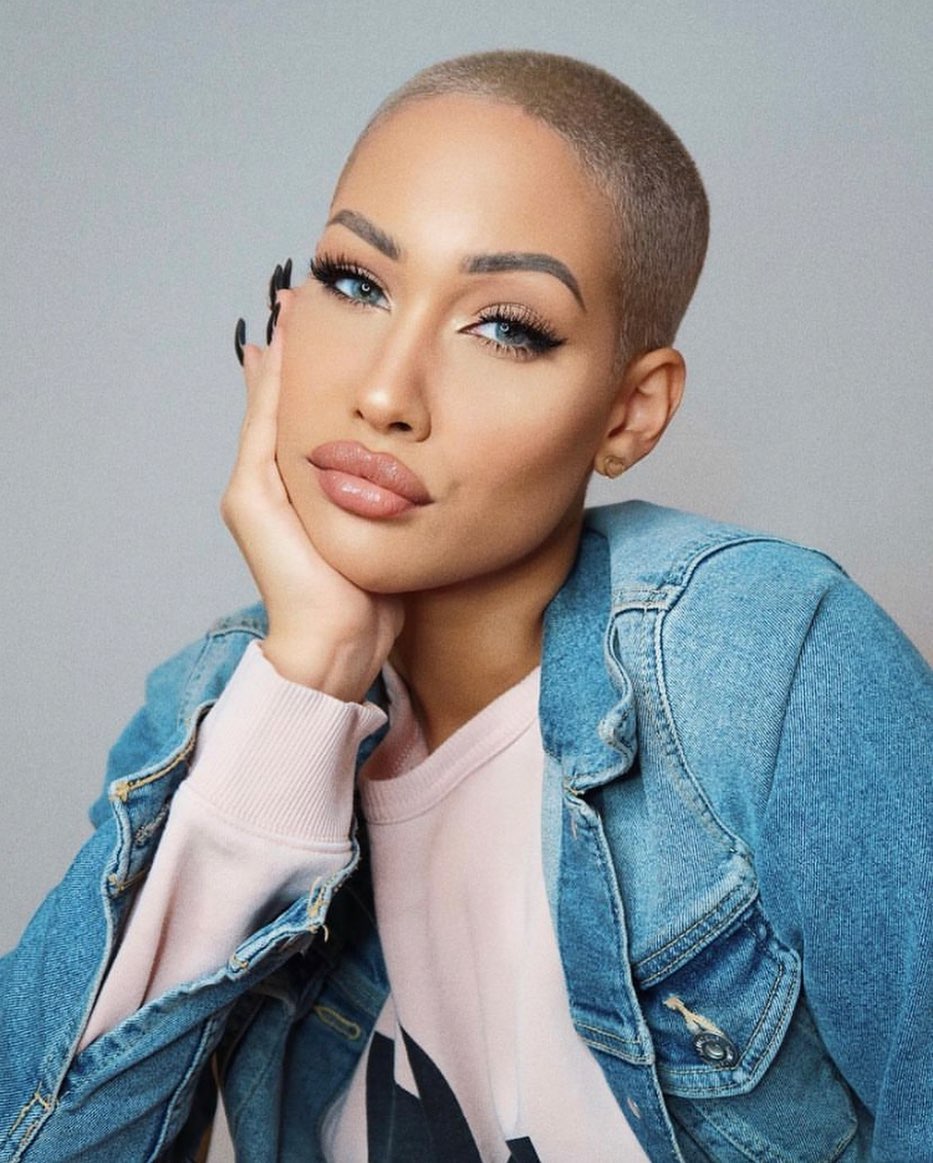 Make sure to get your hair cut every 5 weeks to maintain this beauty.
50. Side Swept Highlight Hair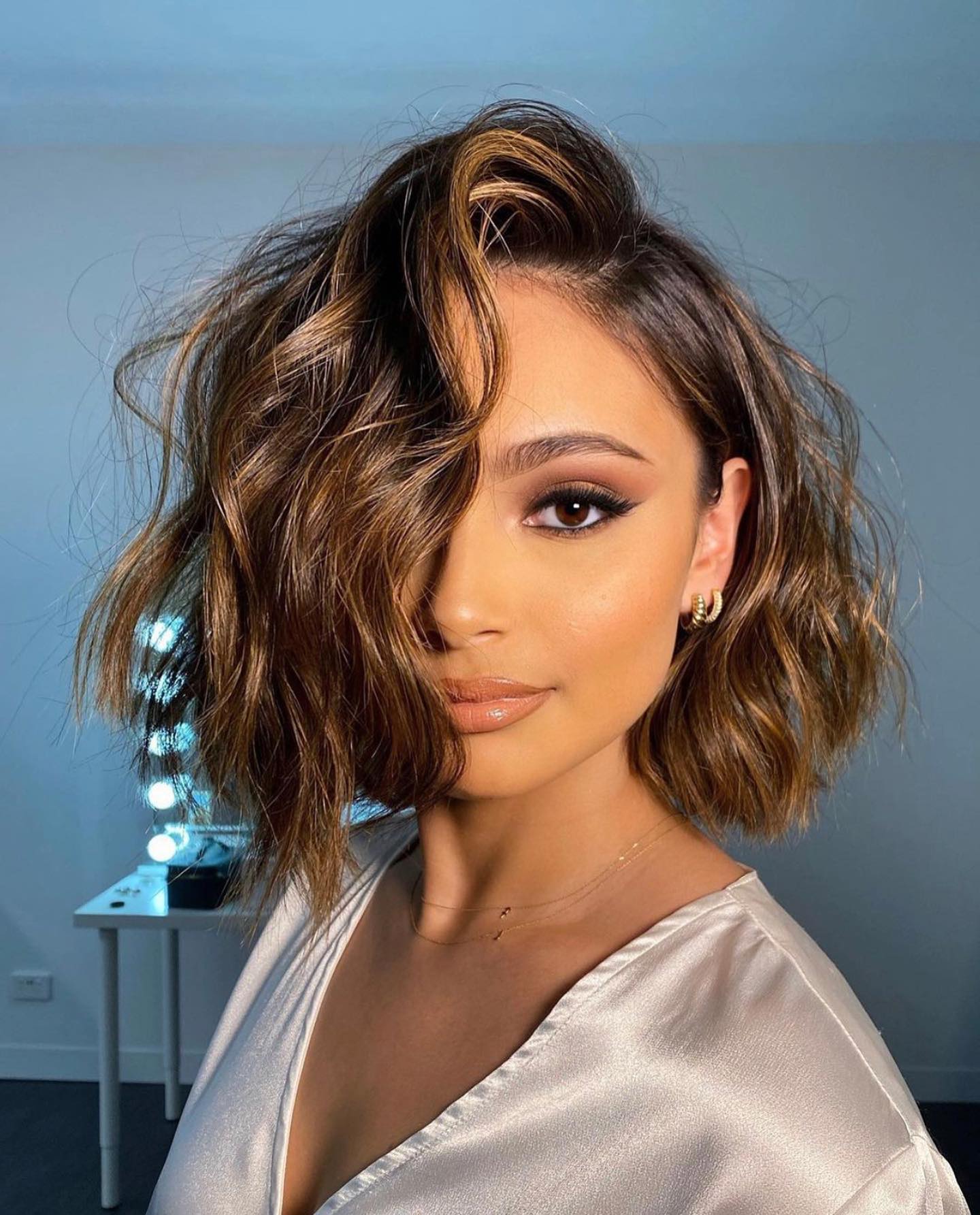 Lob with highlights will look playful and sultry!
51. Black Hair With Bangs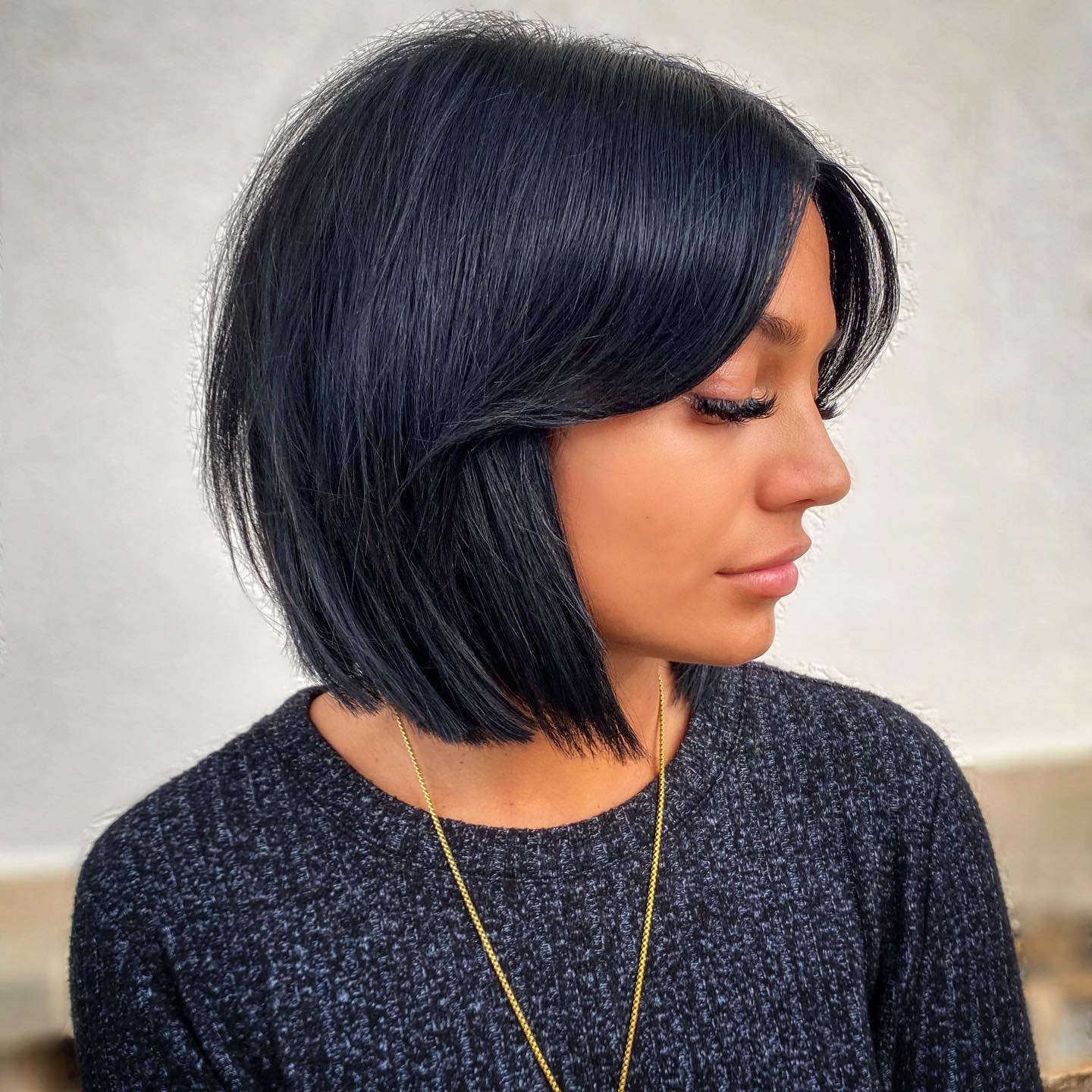 Dark brown hair is so low-maintenance, perfect for those who enjoy shiny looks!
52. Dark Brown Pixie With Bangs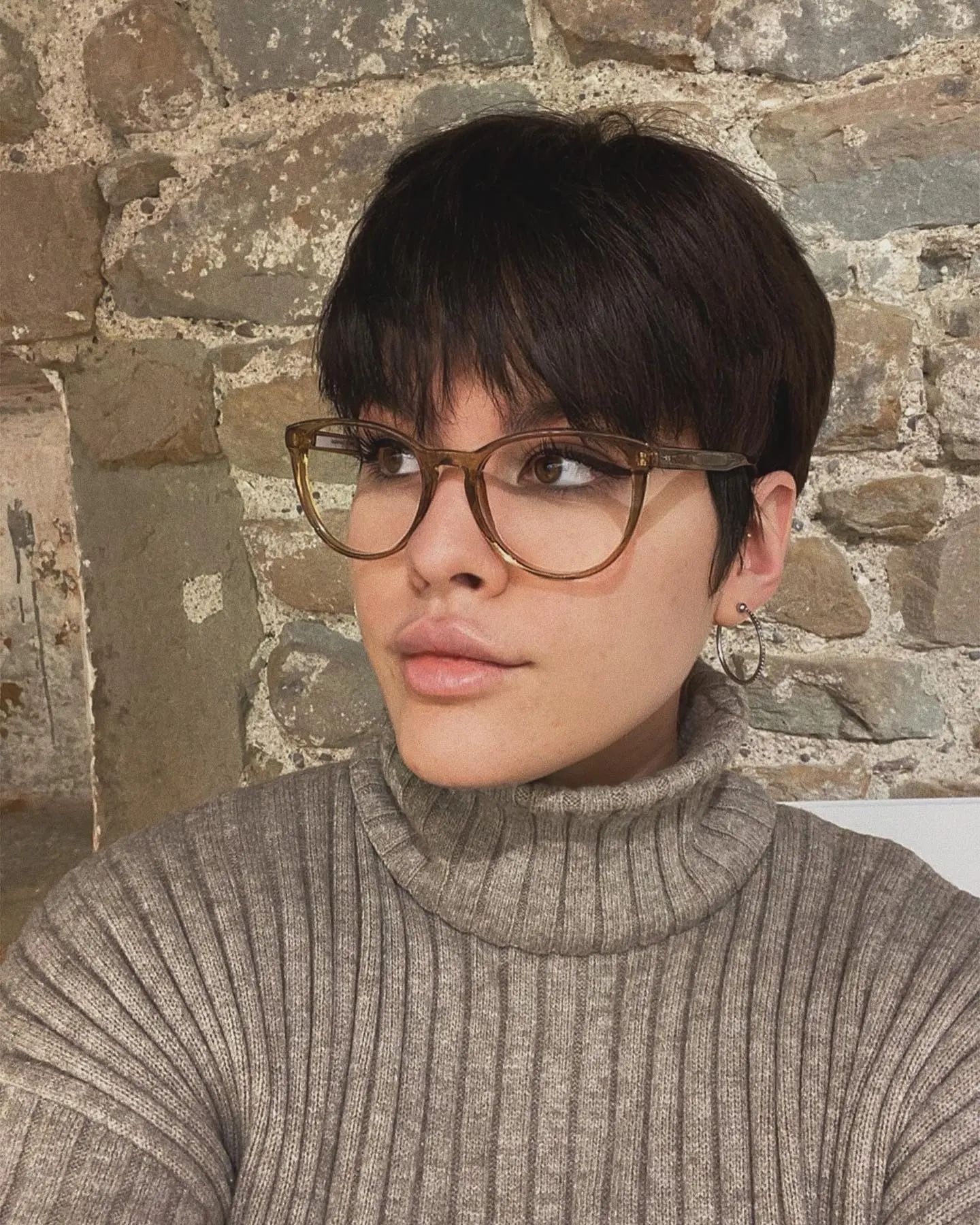 Get your bangs shaped and cut every 4 weeks to maintain this hairdo.