Spring is just around the corner which means warm weather and sunnier days are ahead. Do yourself a favor and give yourself a new look just in time for spring time. We browsed through Instagram, which is filled with stunning and gorgeous short hairstyles, to find the best looks for you just in time for great weather.
Here are 60 of out favorite short hairstyles found on Instagram.
1. Golden Bob
A golden bob is the perfect way to welcome spring and change your look up.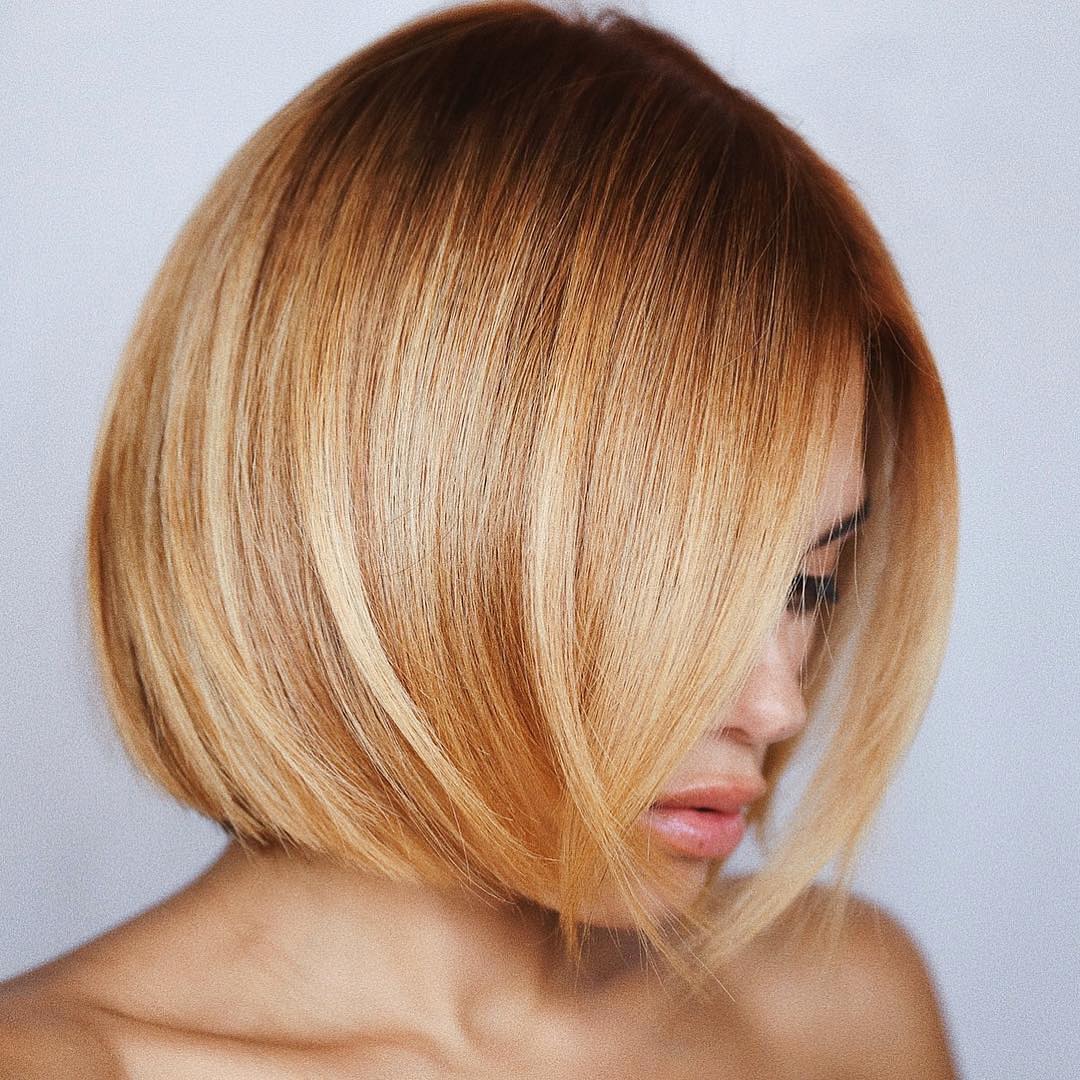 2. Angled Snow Cut
Let your bob be longer in the front and shorter in the back. Embrace the shadow root trend by keeping your roots natural and dyeing the rest of your hair a silver white.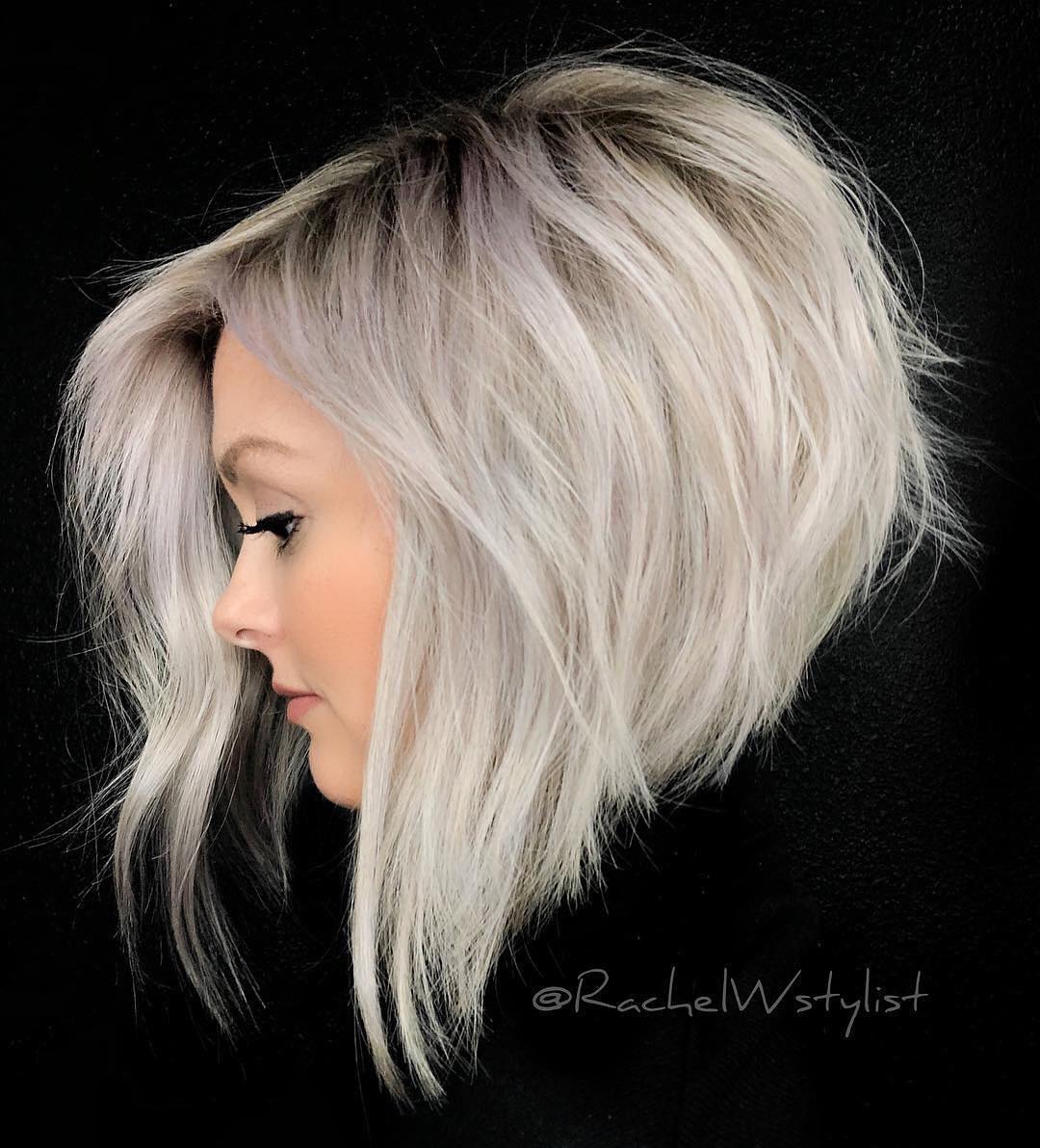 3. Perfectly Pink
Lobs are an adorable hairstyle and make your's even more noticeable with this fun pink and red color.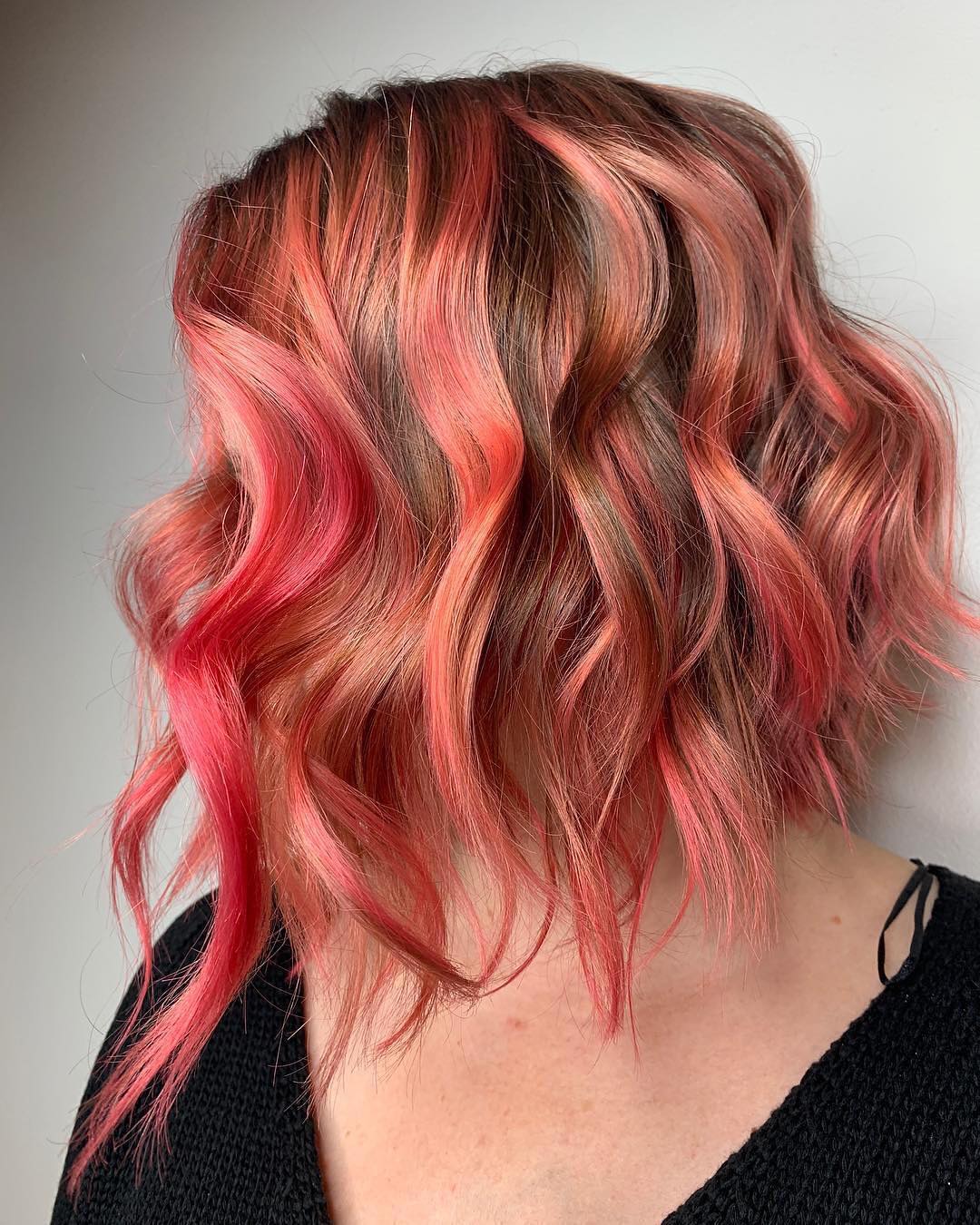 4. Highlight Beauty
A blunt cut will make anyone look gorgeous but you can ramp your style up even more by adding gorgeous highlights throughout your hair.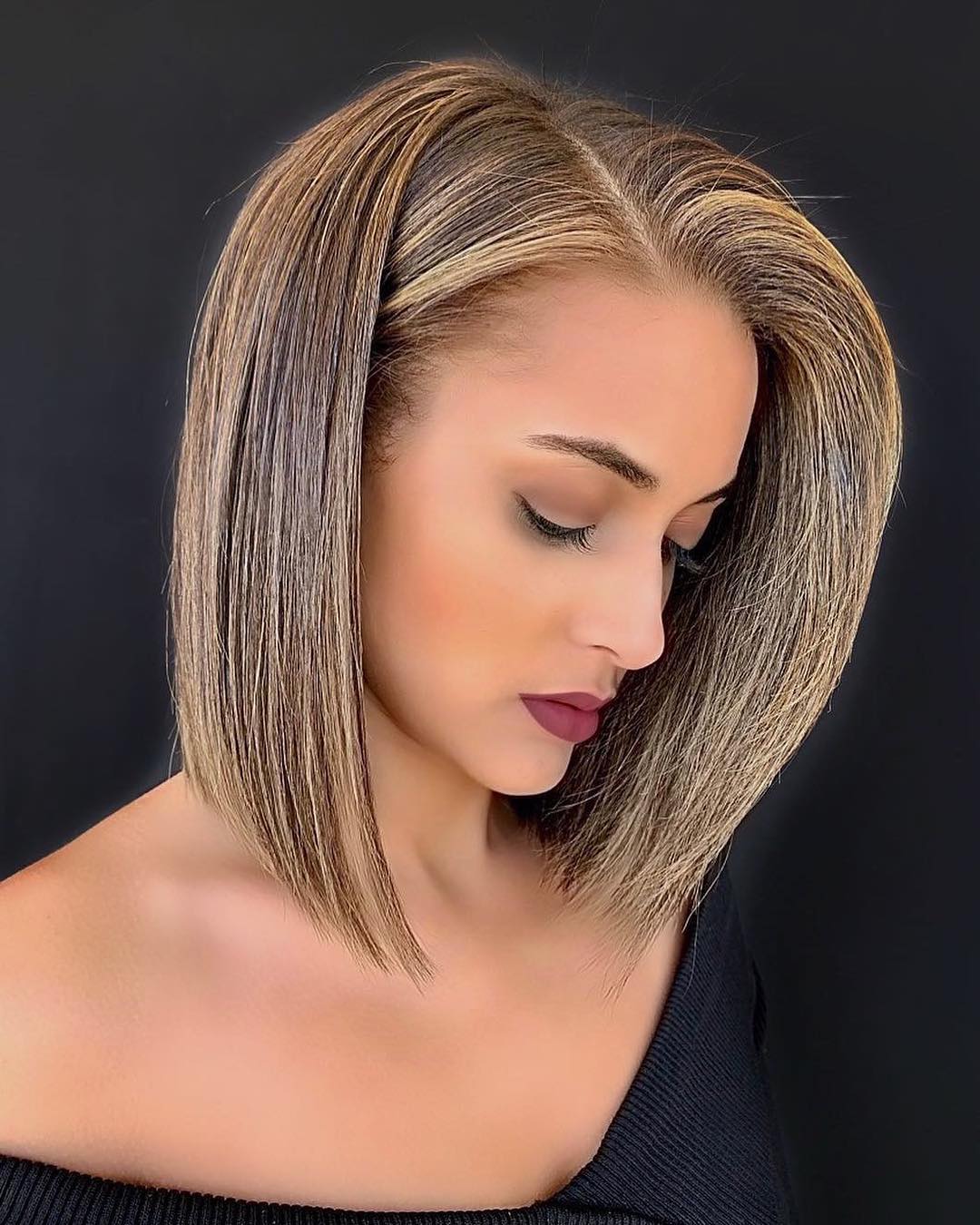 5. Rainbow Queen
Welcome spring by adding some bright colors to your lob cut.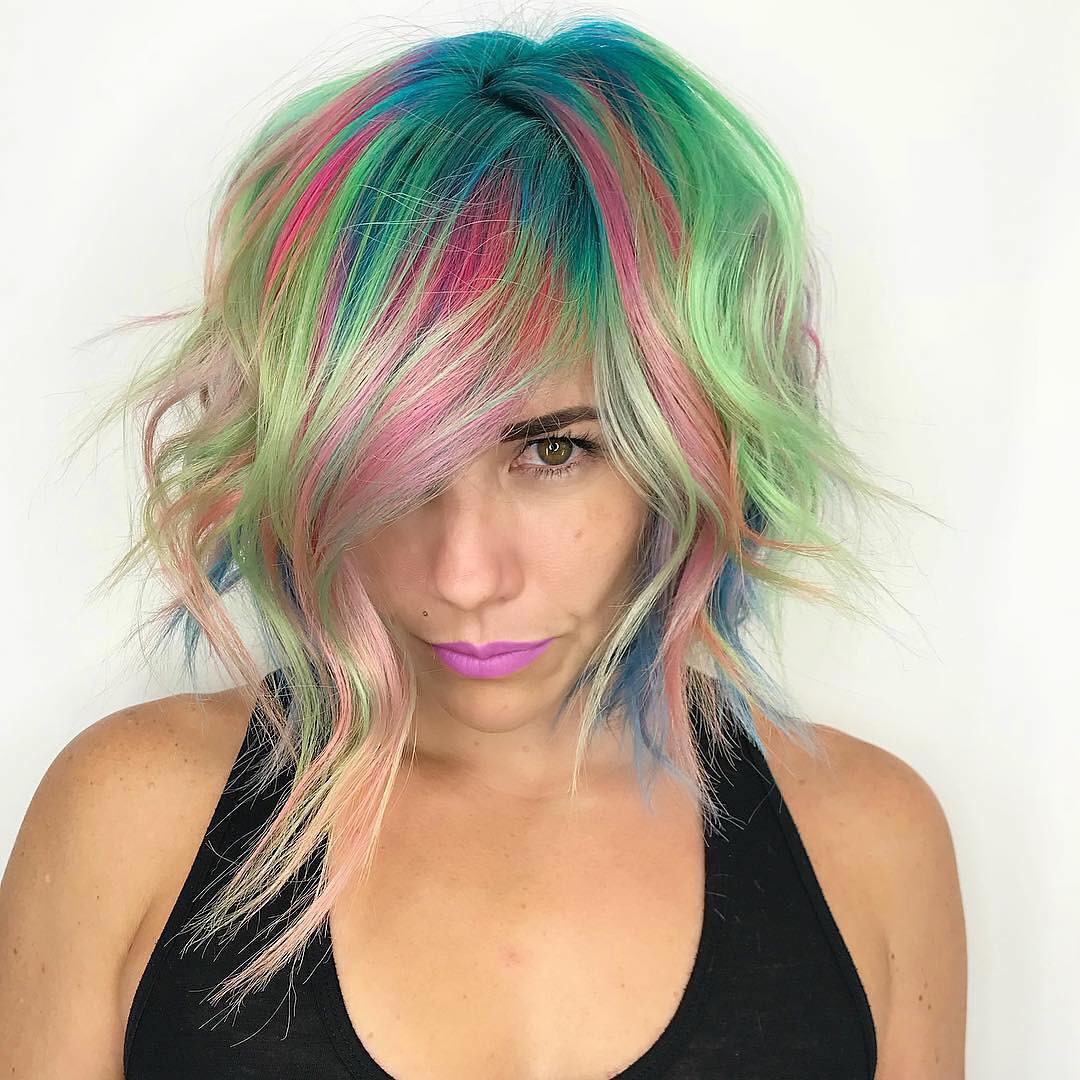 6. Rose Queen
A rose hair color has been extremely popular lately and it is perfect for the spring weather.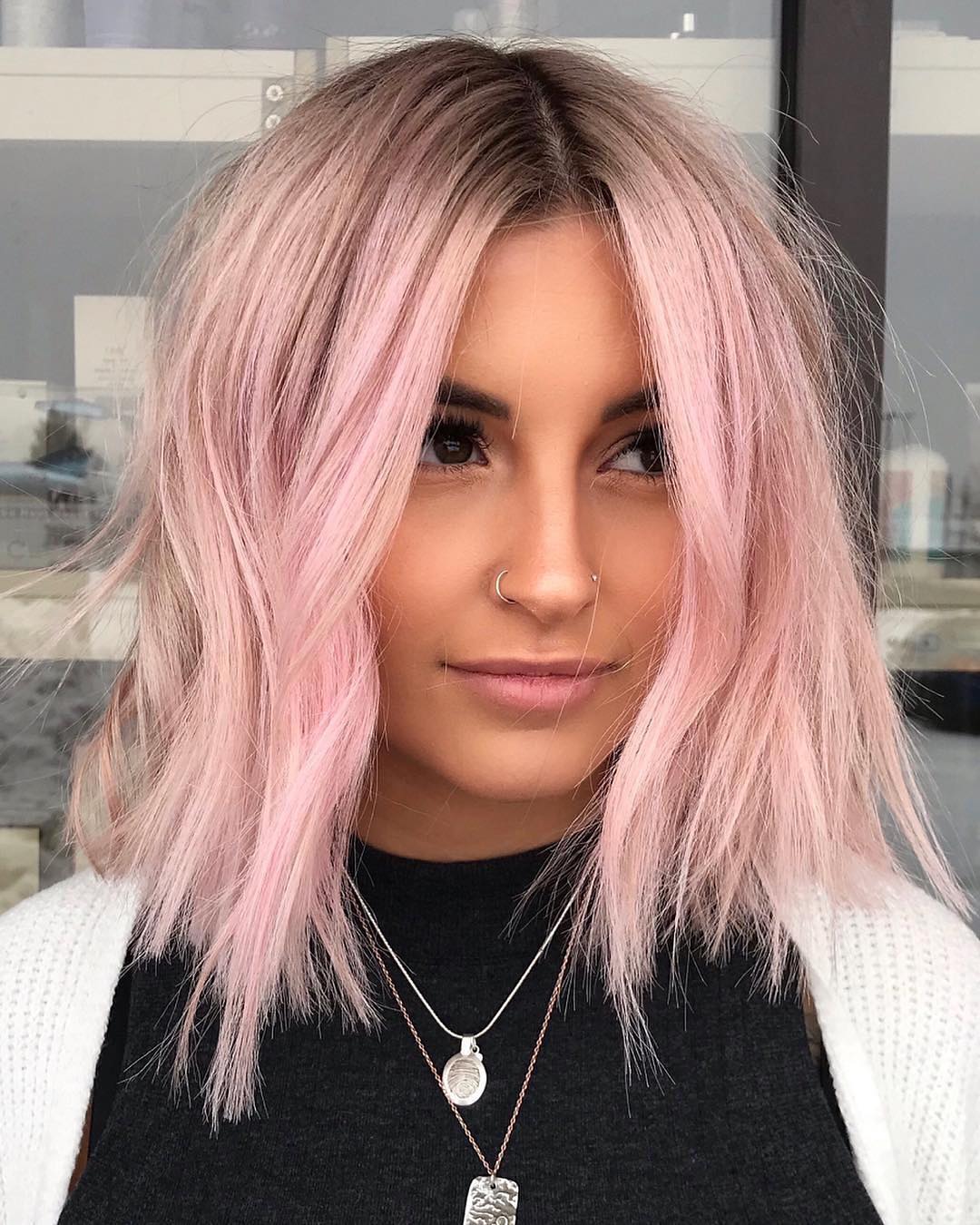 7. Balayage Lob
Balayage has been in style for a while and if you've been thinking of doing a change then why not try a nice lob cut with a great balayage.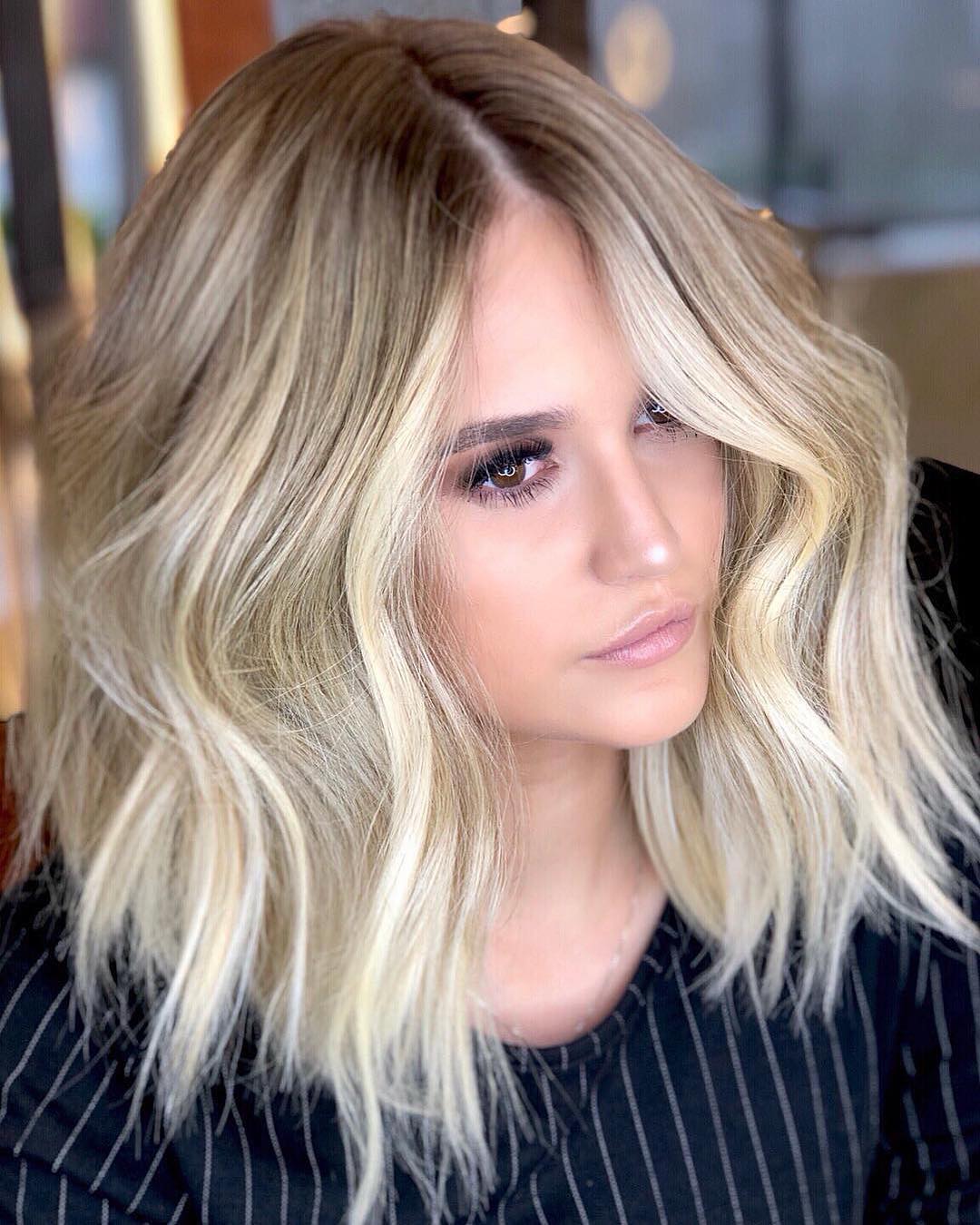 8. Color Melt
Take the unconventional route with your hair and try this awesome red root and blonde color. Cut your hair into a blunt lob and make sure it is pencil straight to get the most out of the look.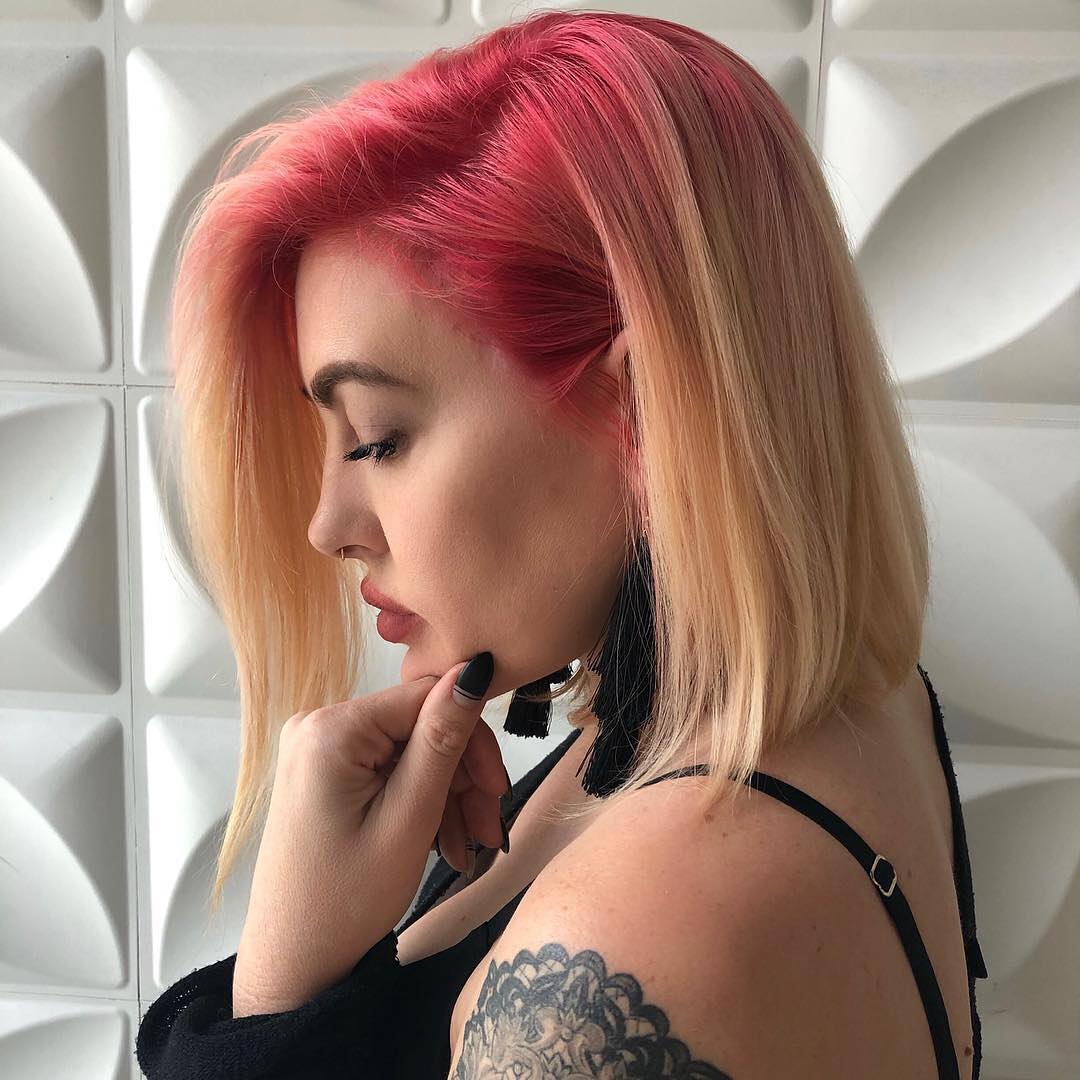 9. Curl Goddess
Fun curls and a nice pop of blue is perfect for spring, try this beautiful curly look out for yourself, you won't regret it.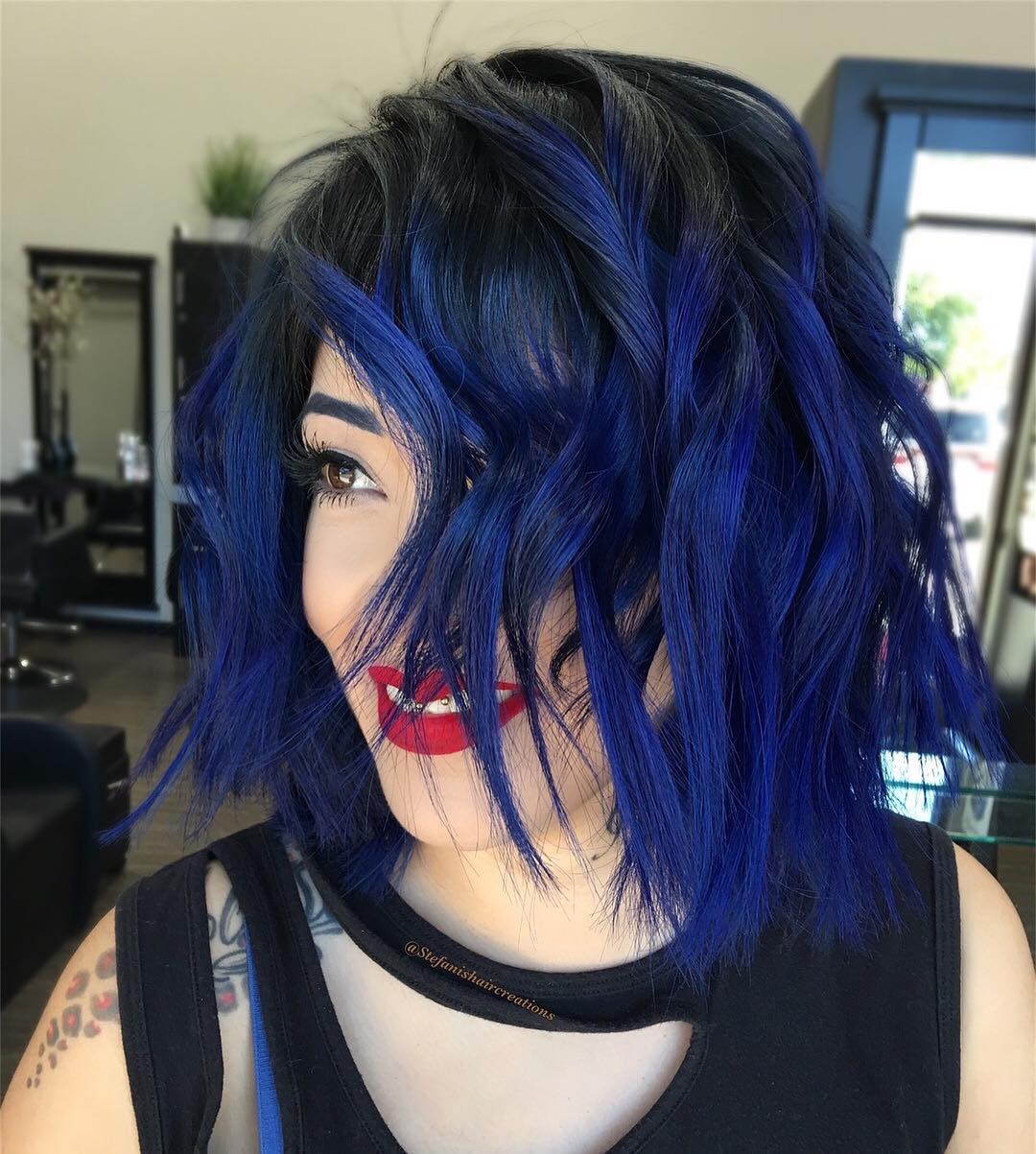 10. Funky Bangs
Bangs are always a great way to change your look. Try these out and see if micro bangs are your new favorite look.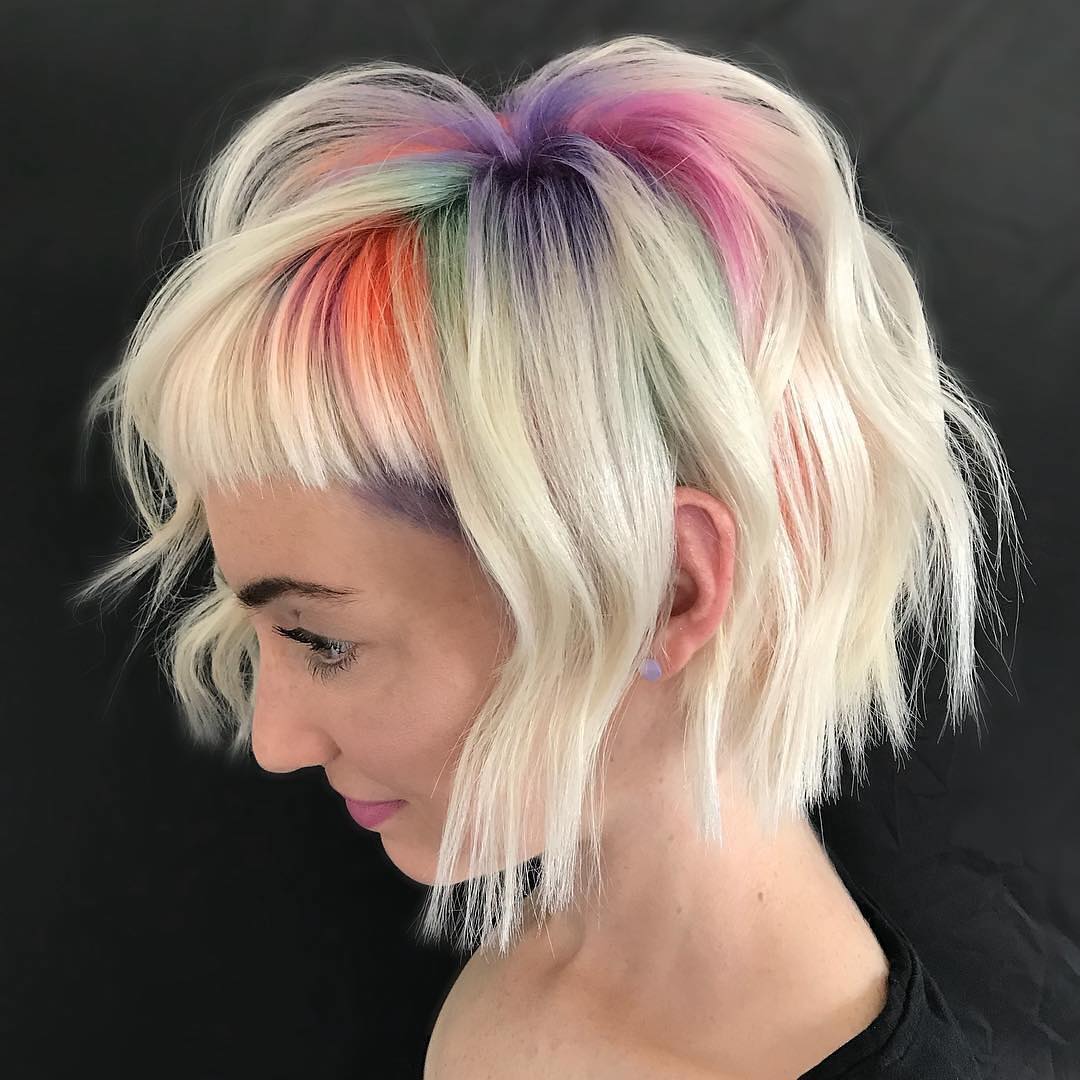 11. Long Pixie
This long pixie with bangs still gives you a lot of hair to play with but short in the back.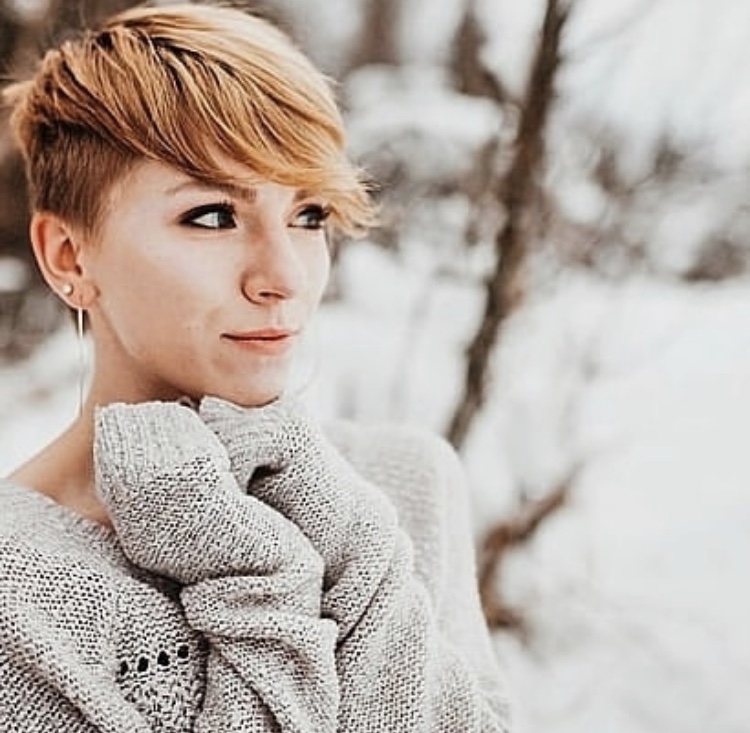 12. Fawhawk Queen
A fawhawk is a great way to show your personal style and the pixie cute is great for warmer weather.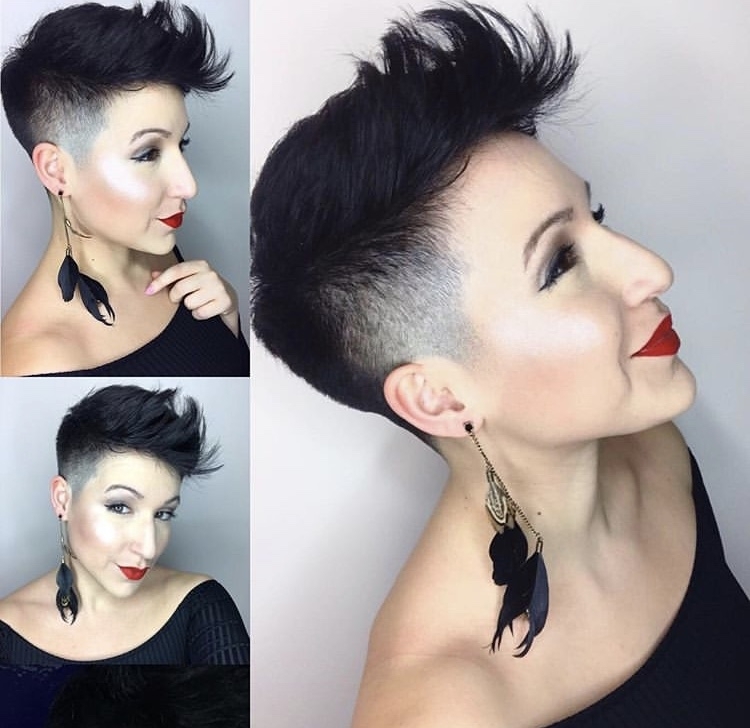 13. Plum Vibes
If you are craving a new color but don't want to go overboard, try out this plum with a sharp blunt bob.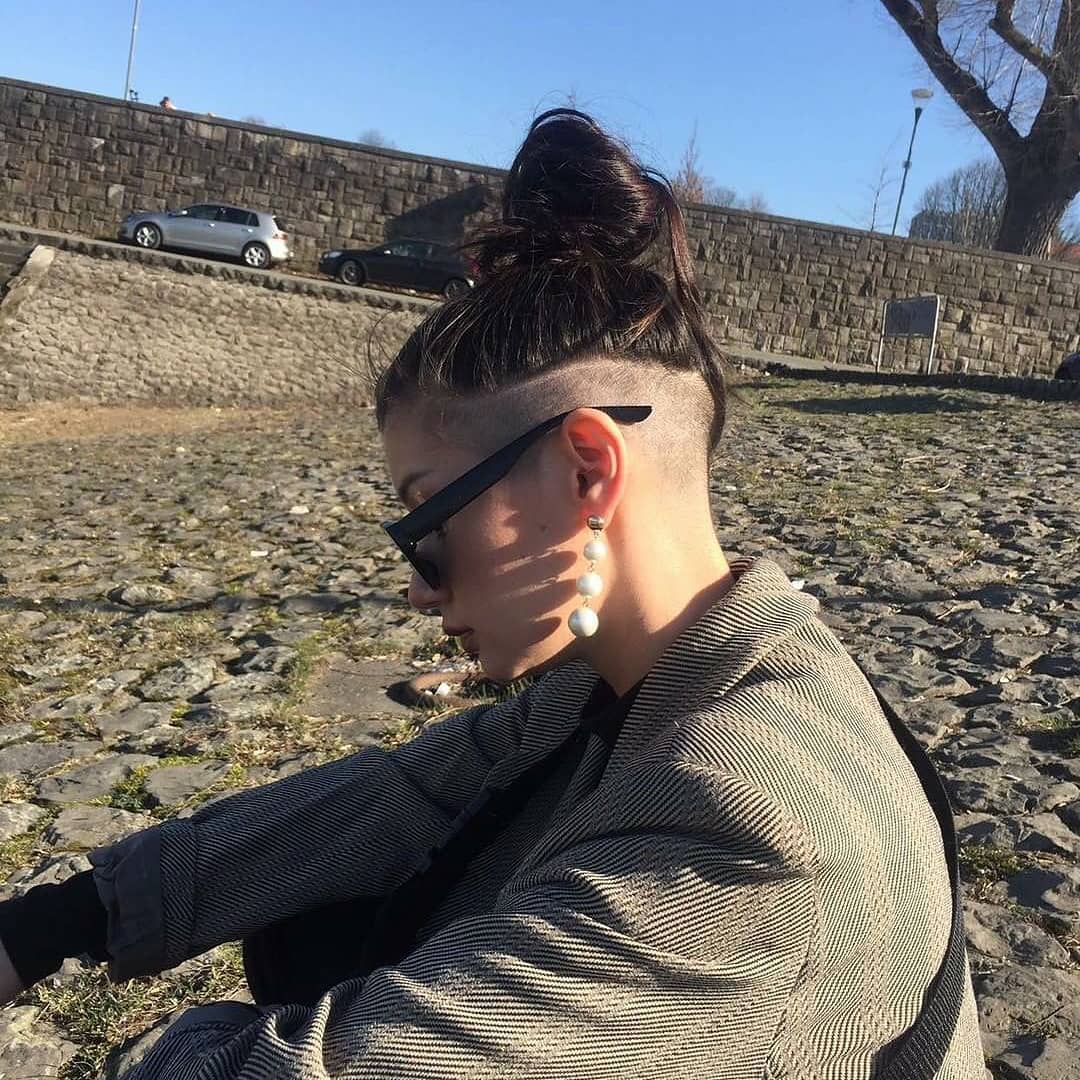 14. Chestnut Beauty
Natural hair colors are gorgeous and this chestnut pairs perfectly with a lob cut.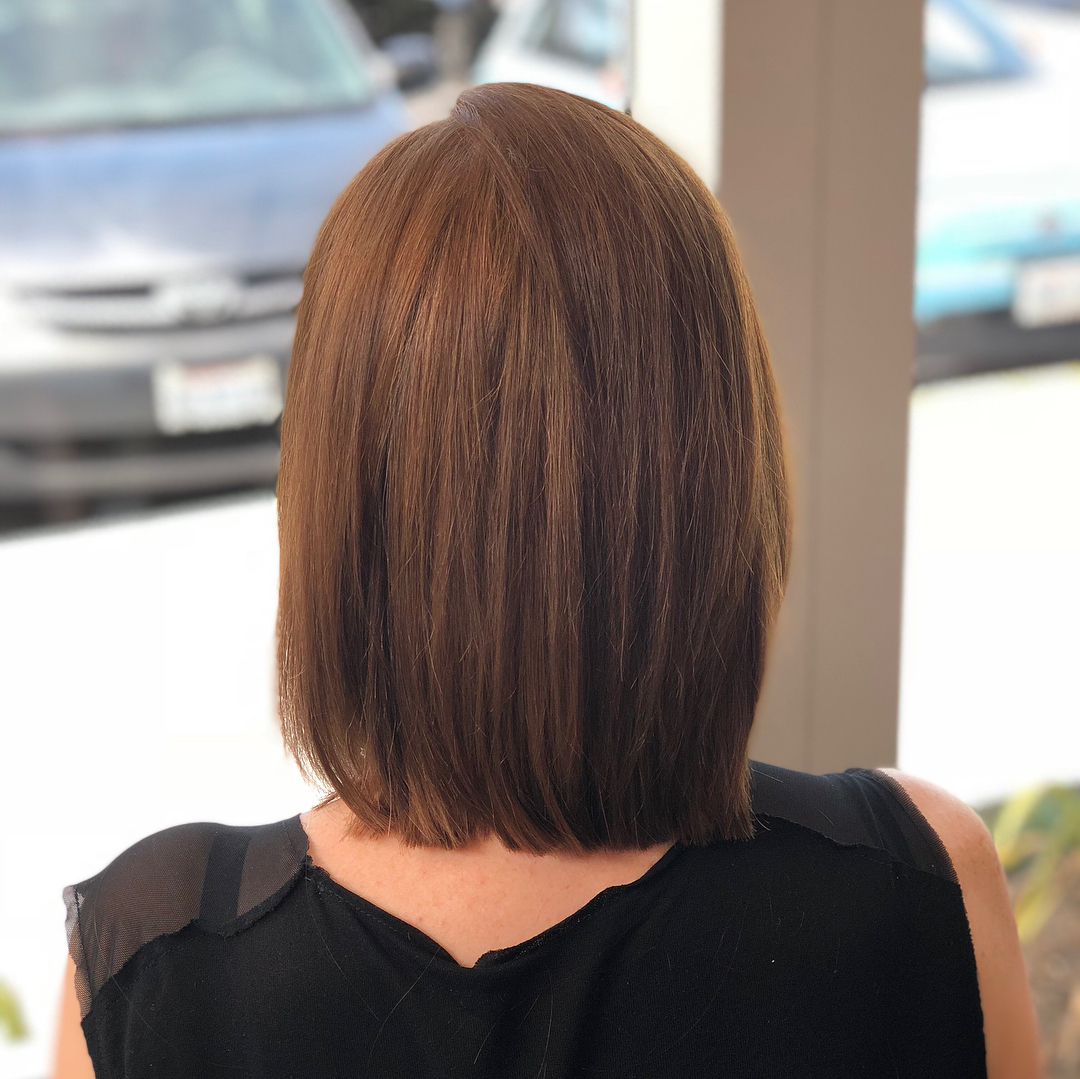 15. Copper Bob
Change your look by cutting your hair into a beautiful bob style and adding a nice copper color over top.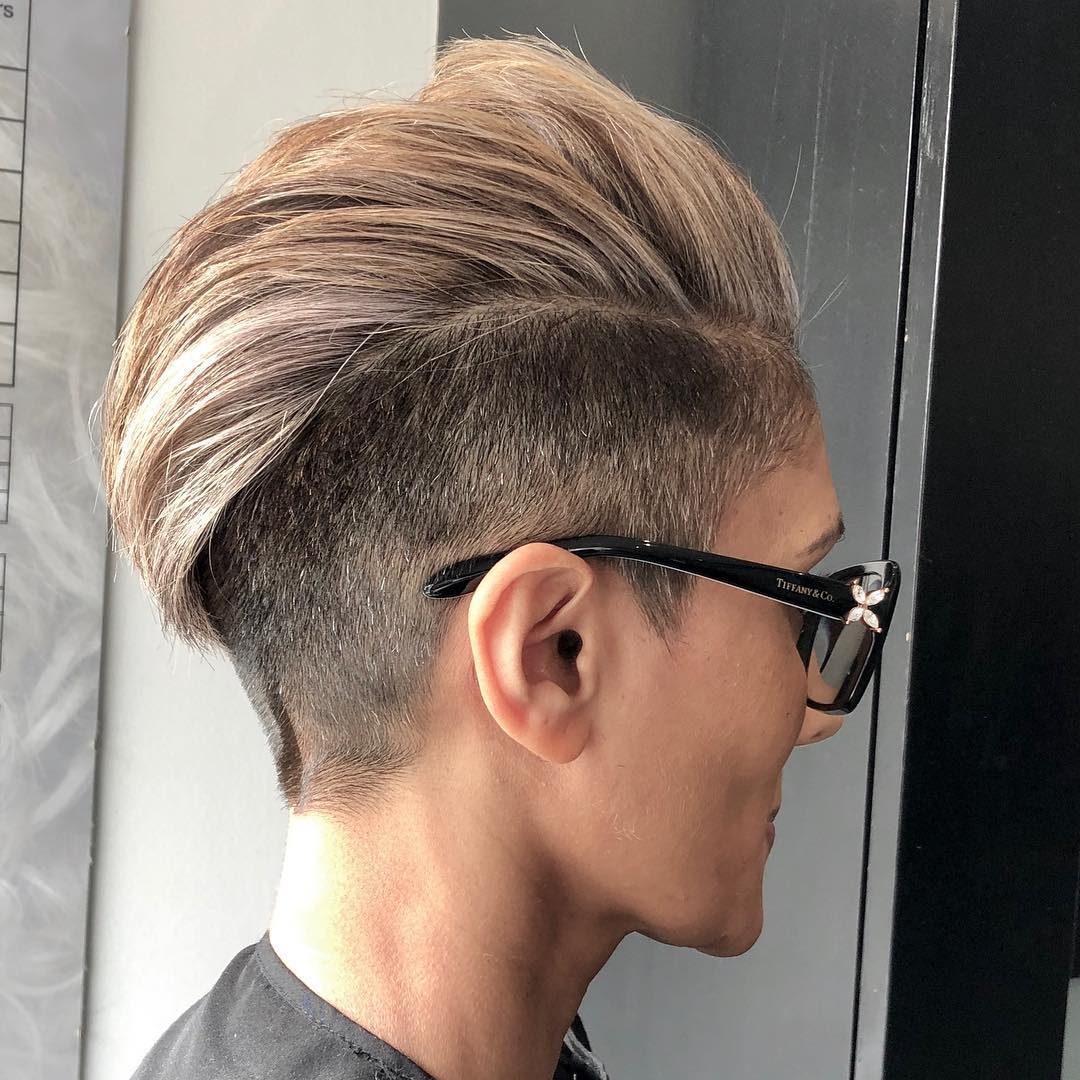 16. Blonde Waves
Waves are a cute hairstyle that pairs perfectly with the vibe you are trying to set for spring.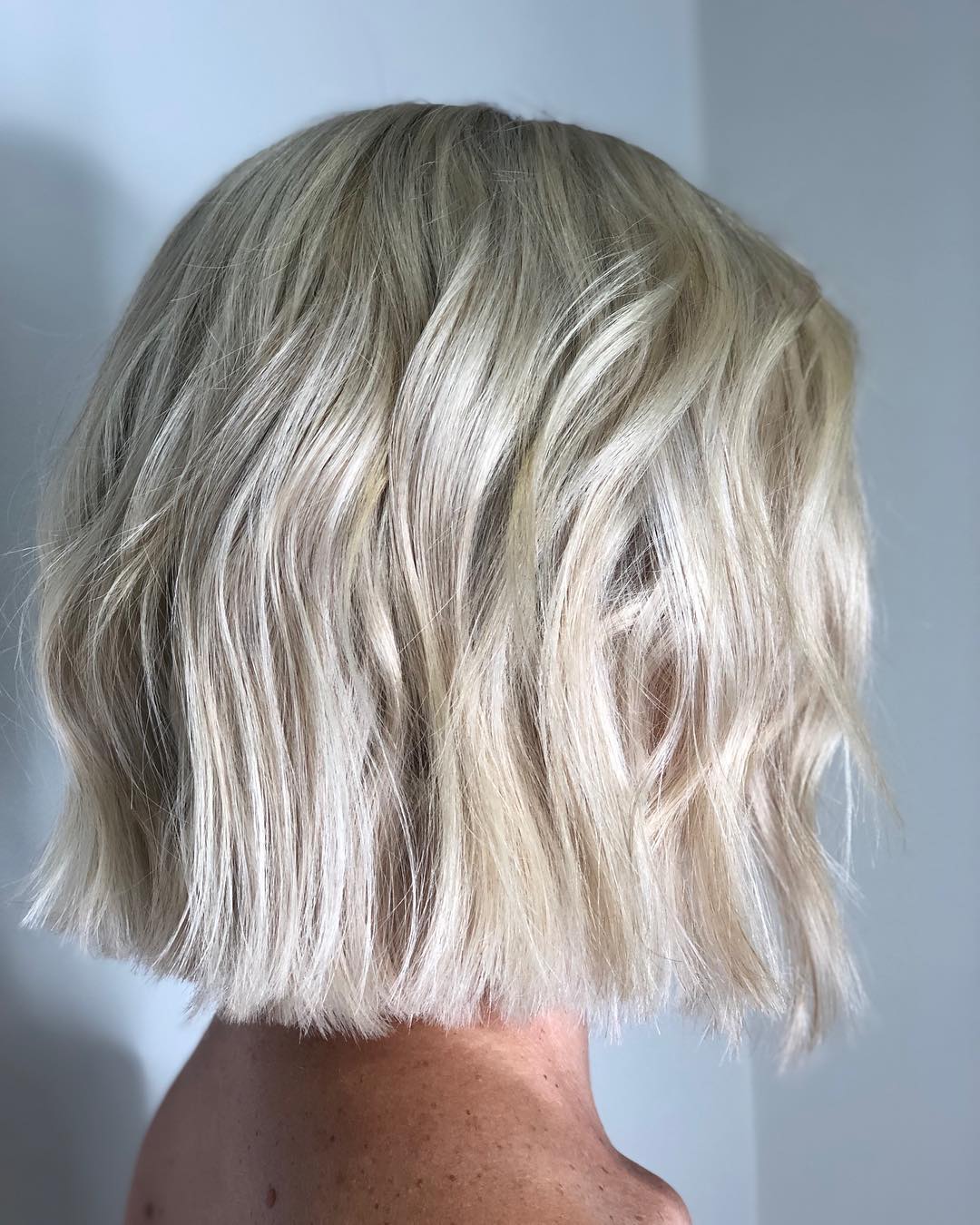 17. Magenta Bob
A bob cut works perfect for the hot weather but make yourself look hot by adding this magenta color into the mix.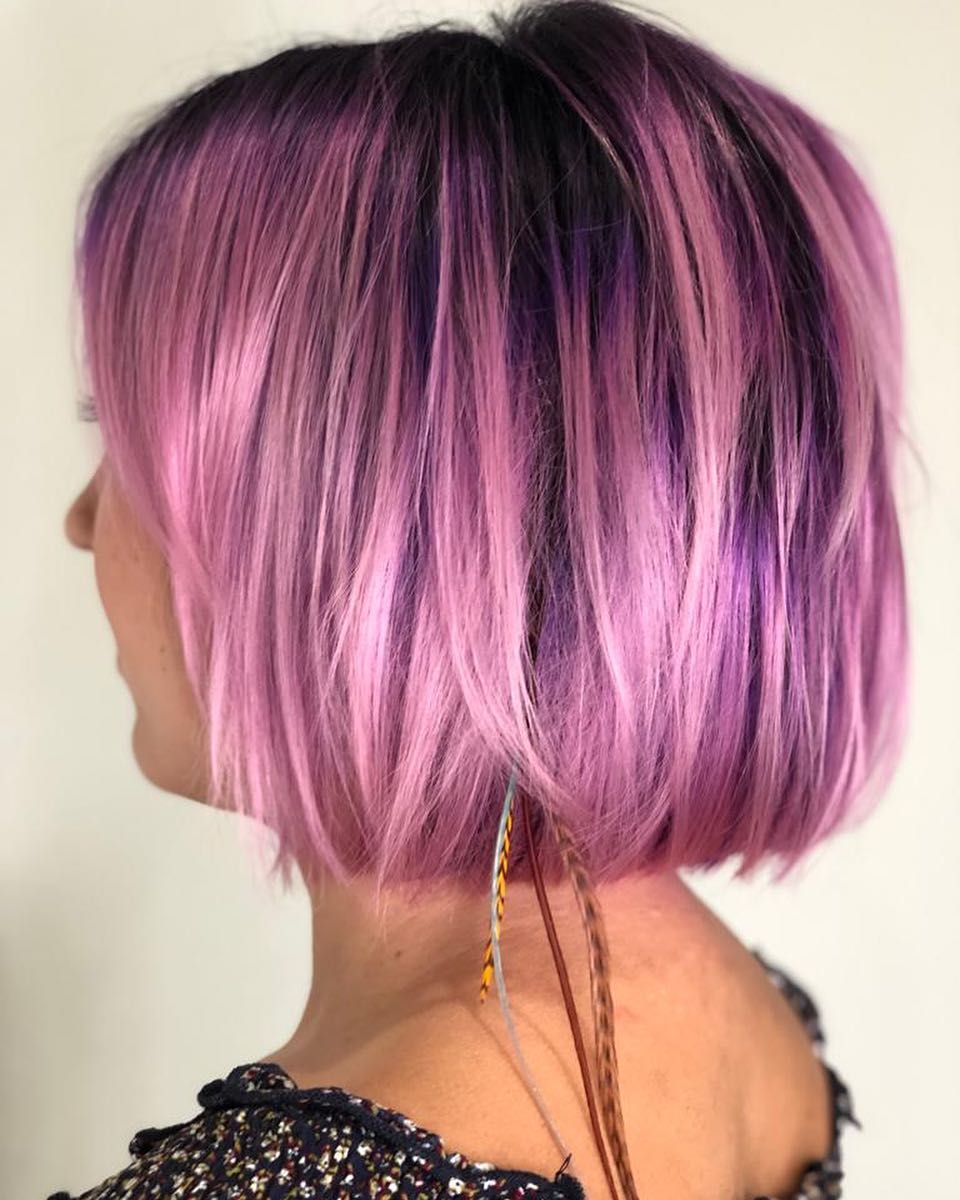 18. Red Curly Bob
Bobs look amazing when you add a curl to them. Pair yours with some bangs and a deep red color to really turn heads.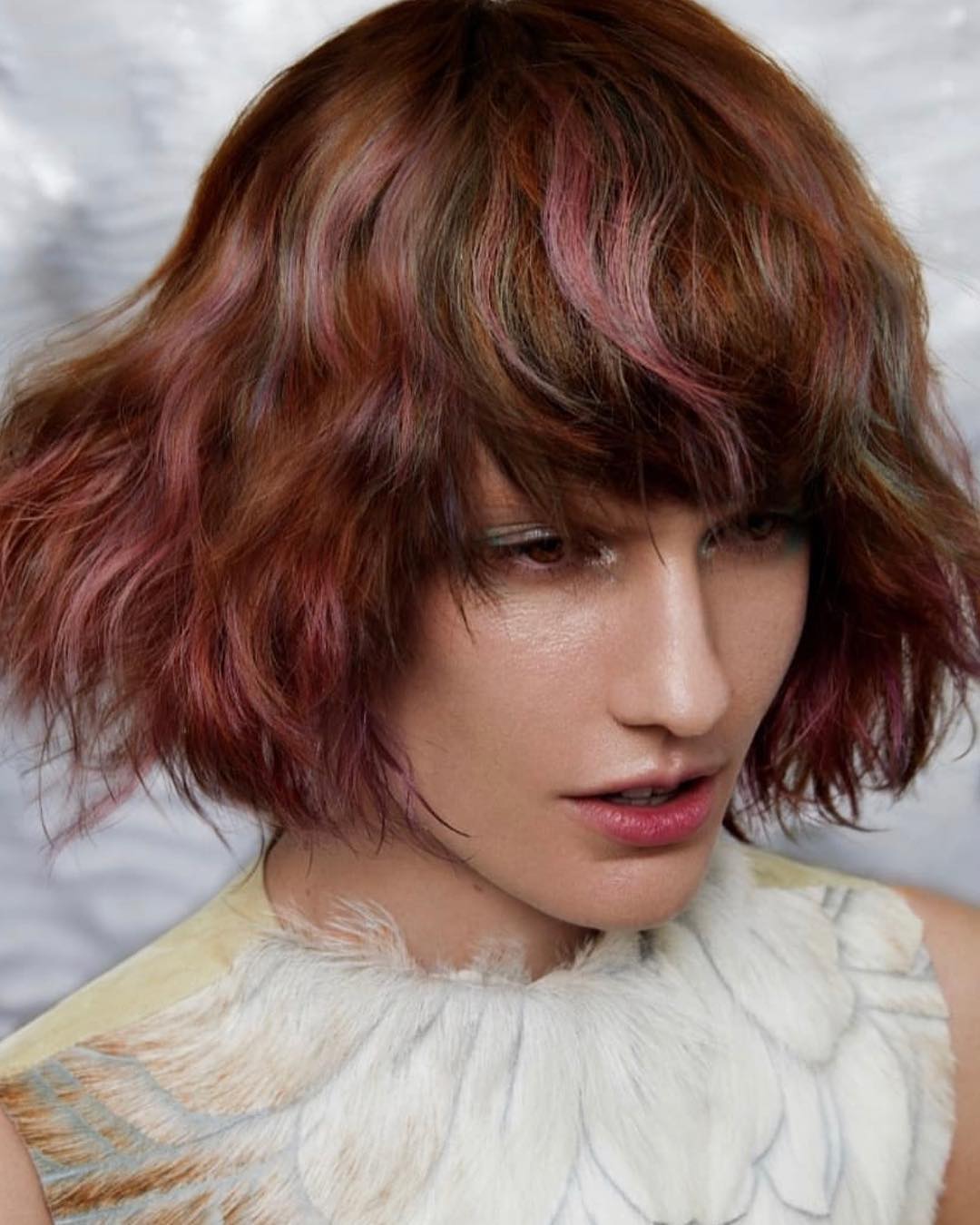 19. Boyish Pixie
A pixie is great hairstyle to embrace when you want a new change and a fresh start.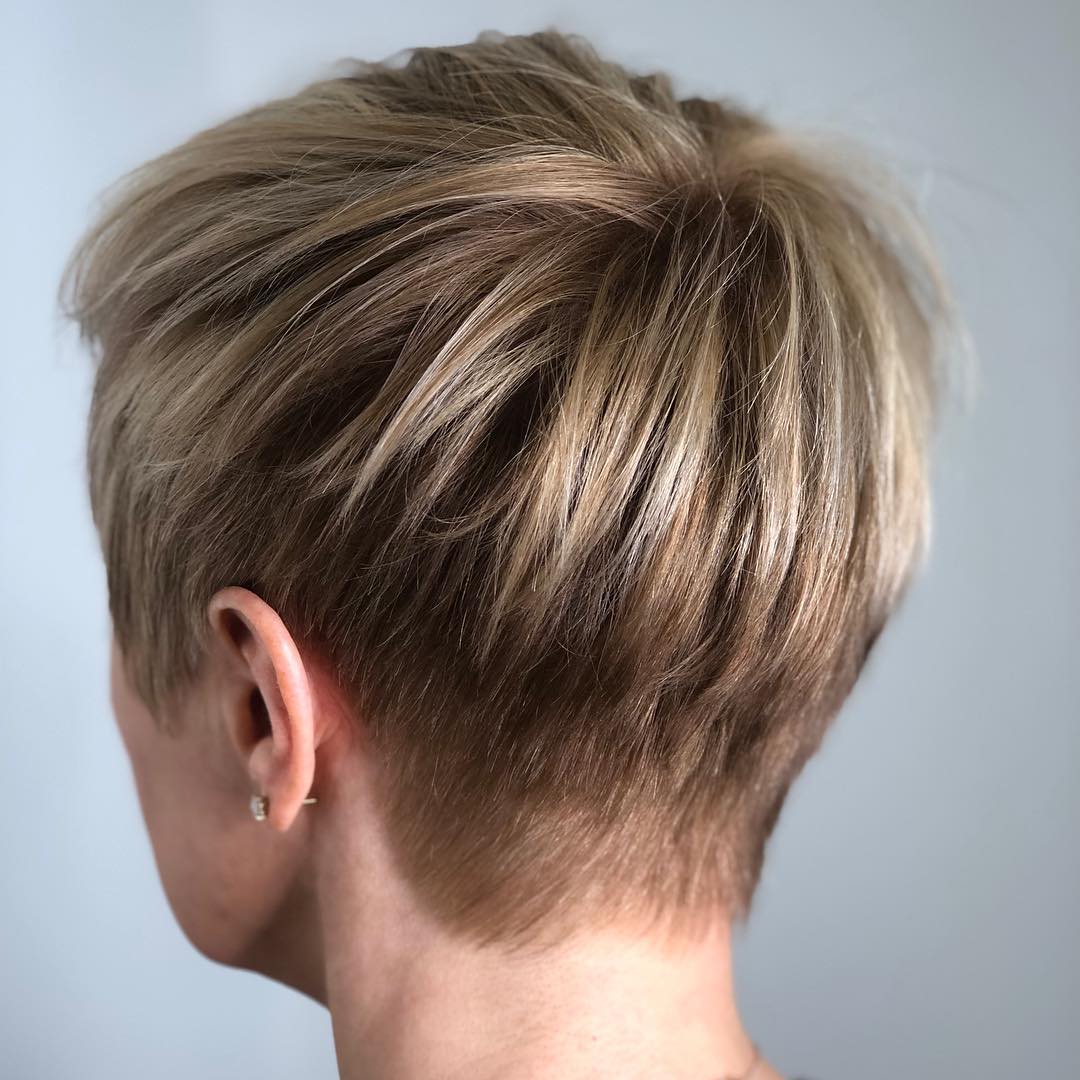 20. Full Bangs
A set of full bangs will give you a sexy look and is a great way to add depth to your short hair.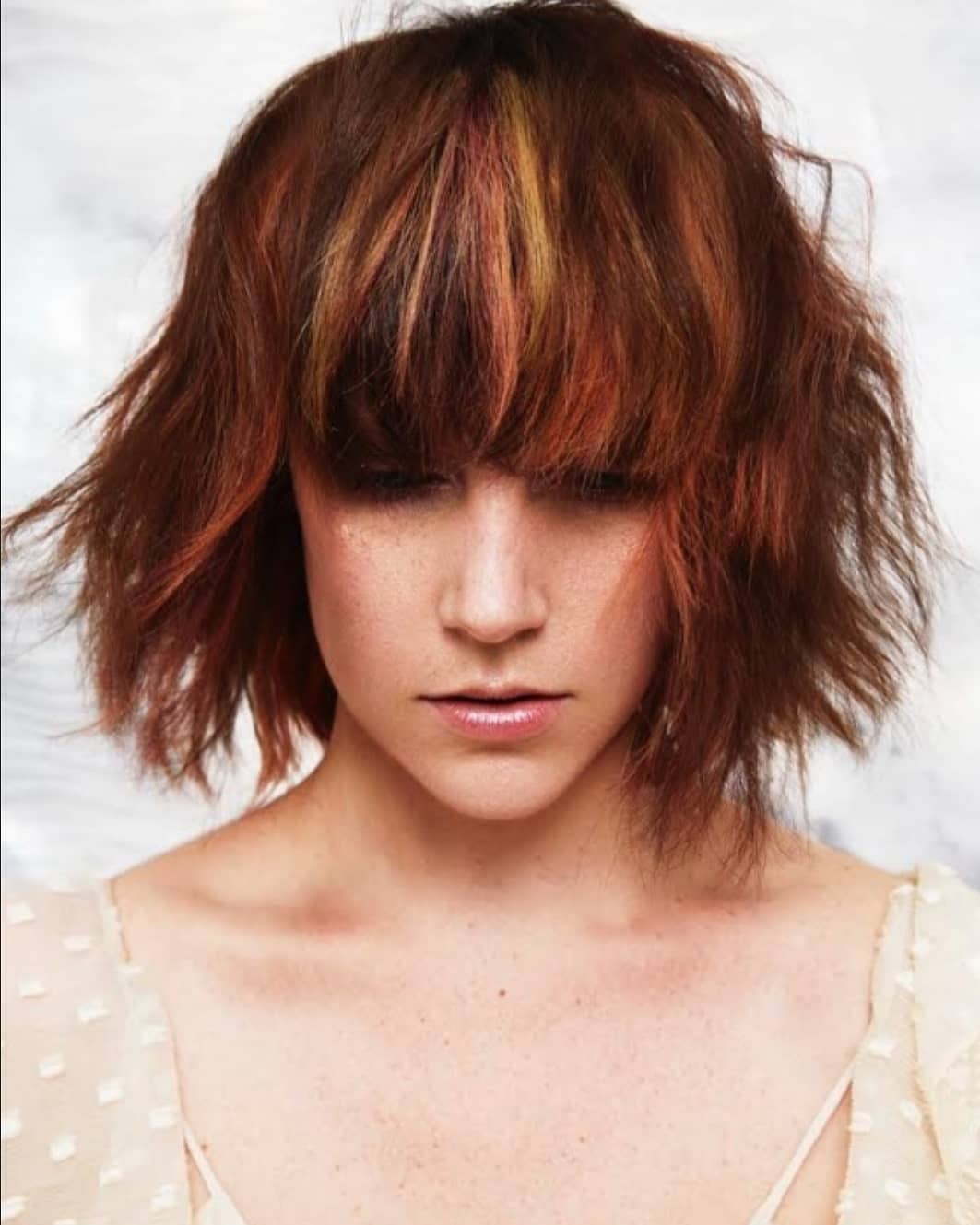 21. Warm Balayage
When you think of a balayage you typically remember the light blonde color but you can do a balayage any way your heart desires. Try these warm tones out.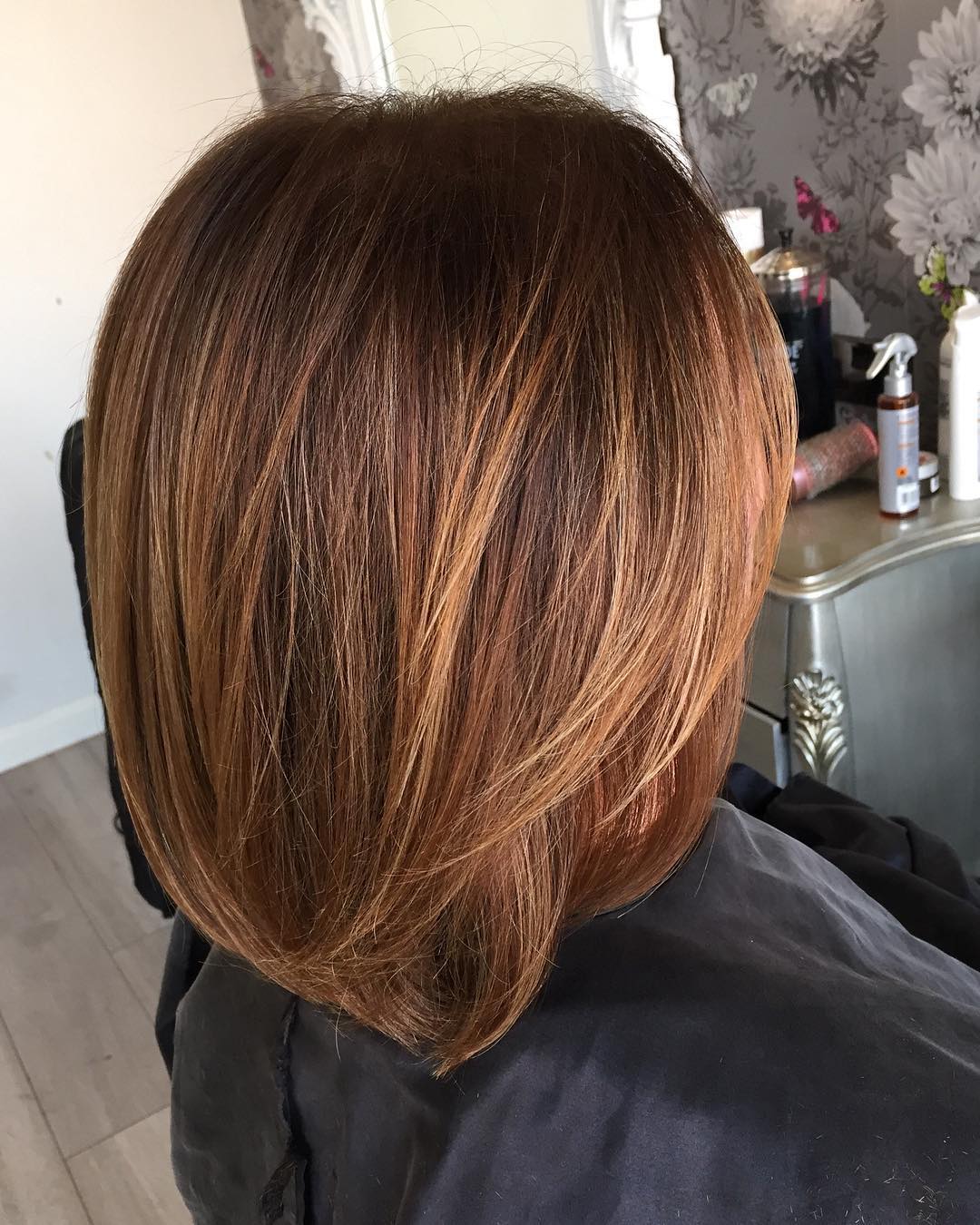 22. Curly Pixie
When you go for a pixie it doesn't mean your hair needs to be super short. Try this curly pixie out for yourself and see what we mean.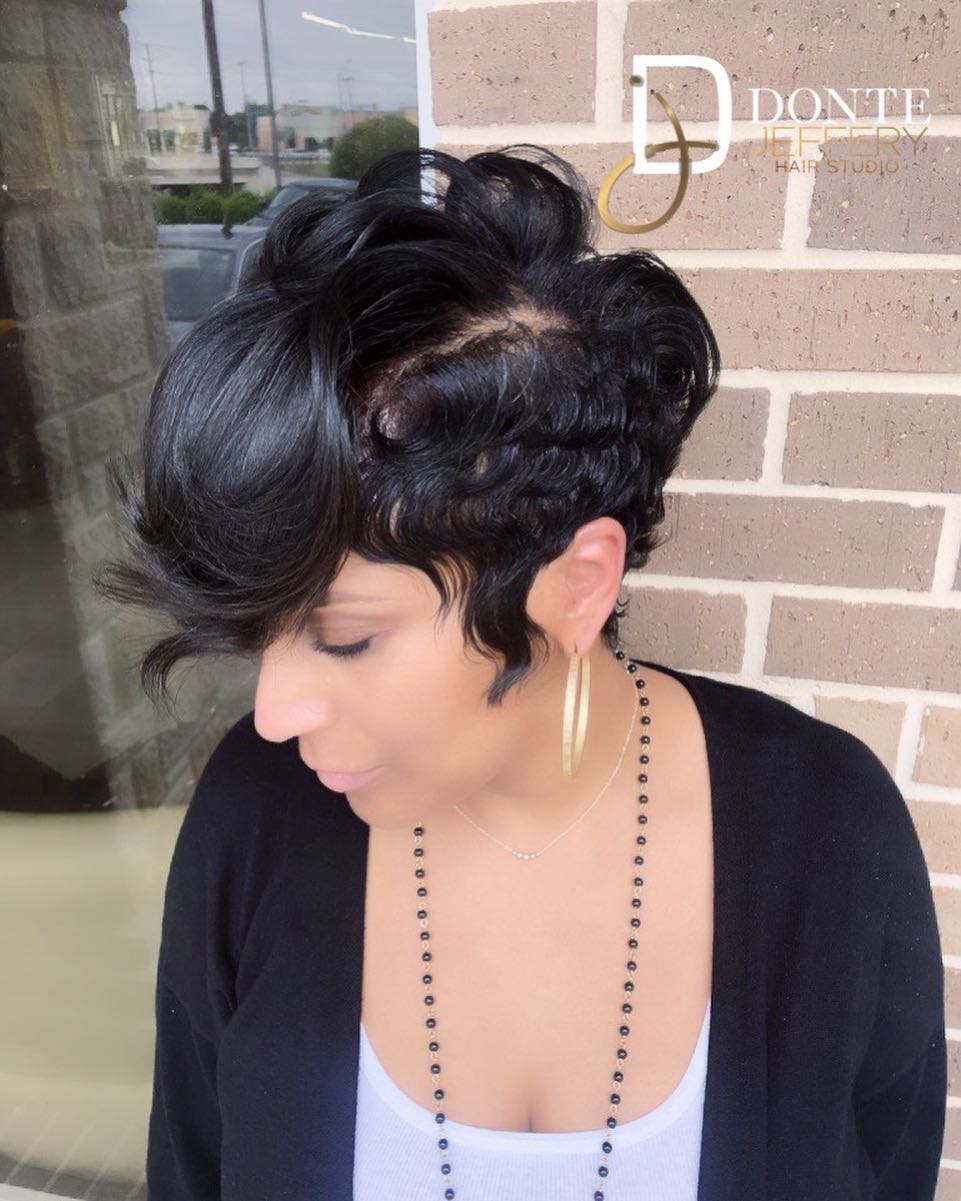 23. Brushed Back
Having a longer pixie means more hair to play with. Brush your hair back and secure it with some hairspray to get a great sleek style.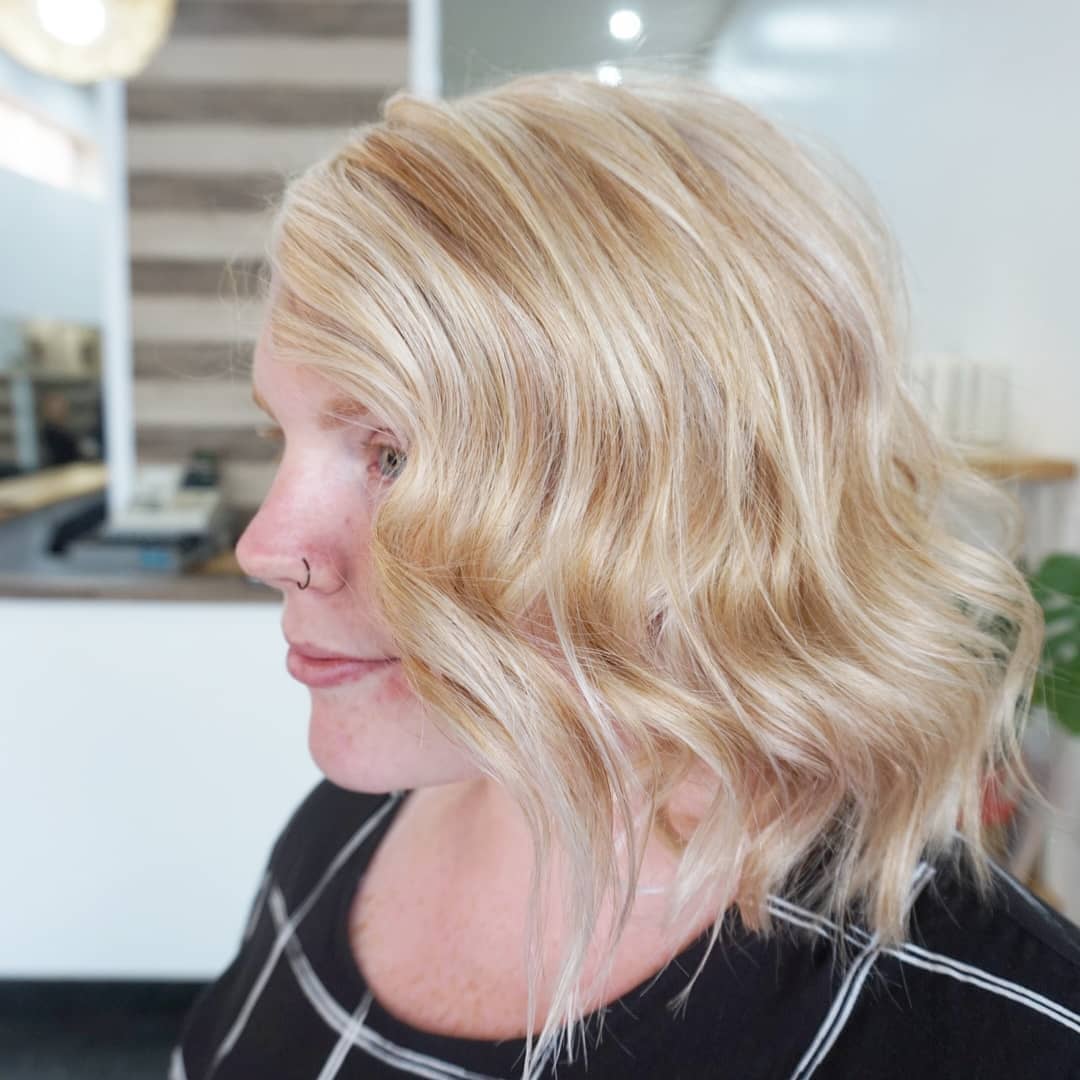 24. Boxer Bun Braids
These boxer braids that are finished off in buns are great for a day out in the spring weather.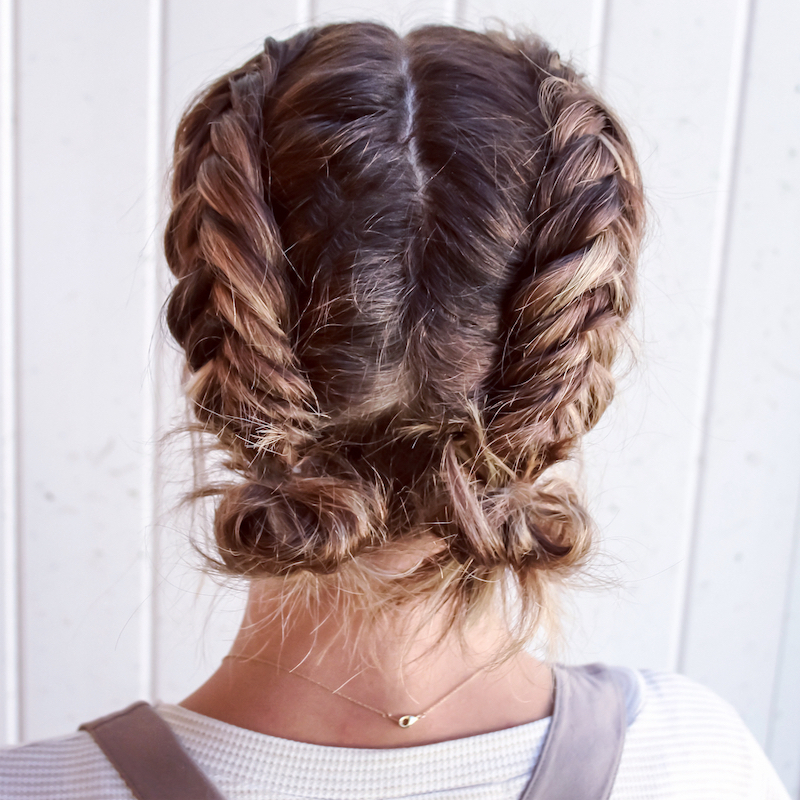 25. Crown Braid
Keep your hair out of your face with this simple crown braid.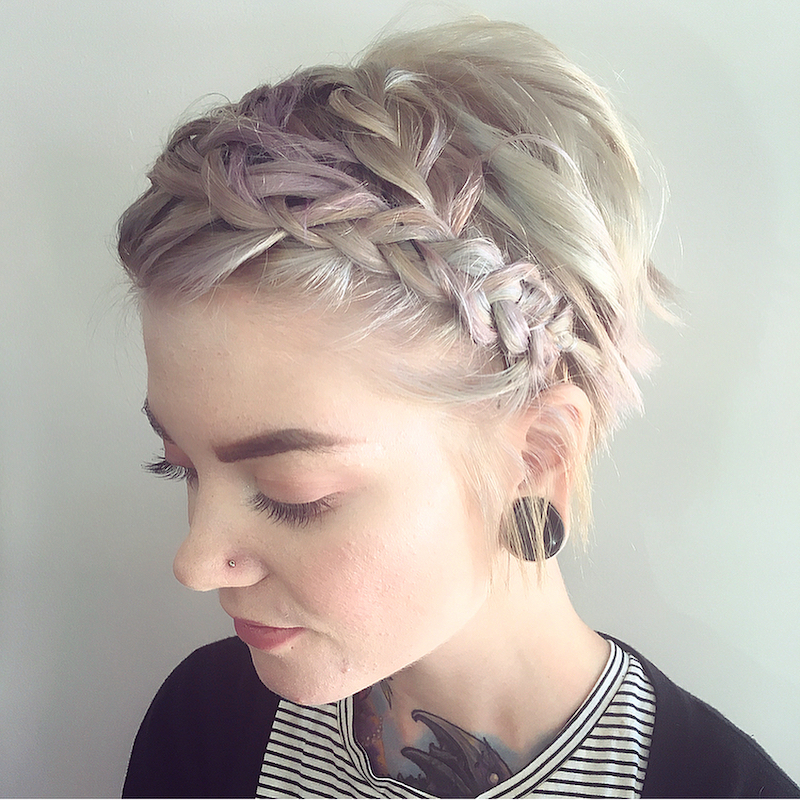 26. Pixie Braid
Add a braid to your pixie to really show your style off.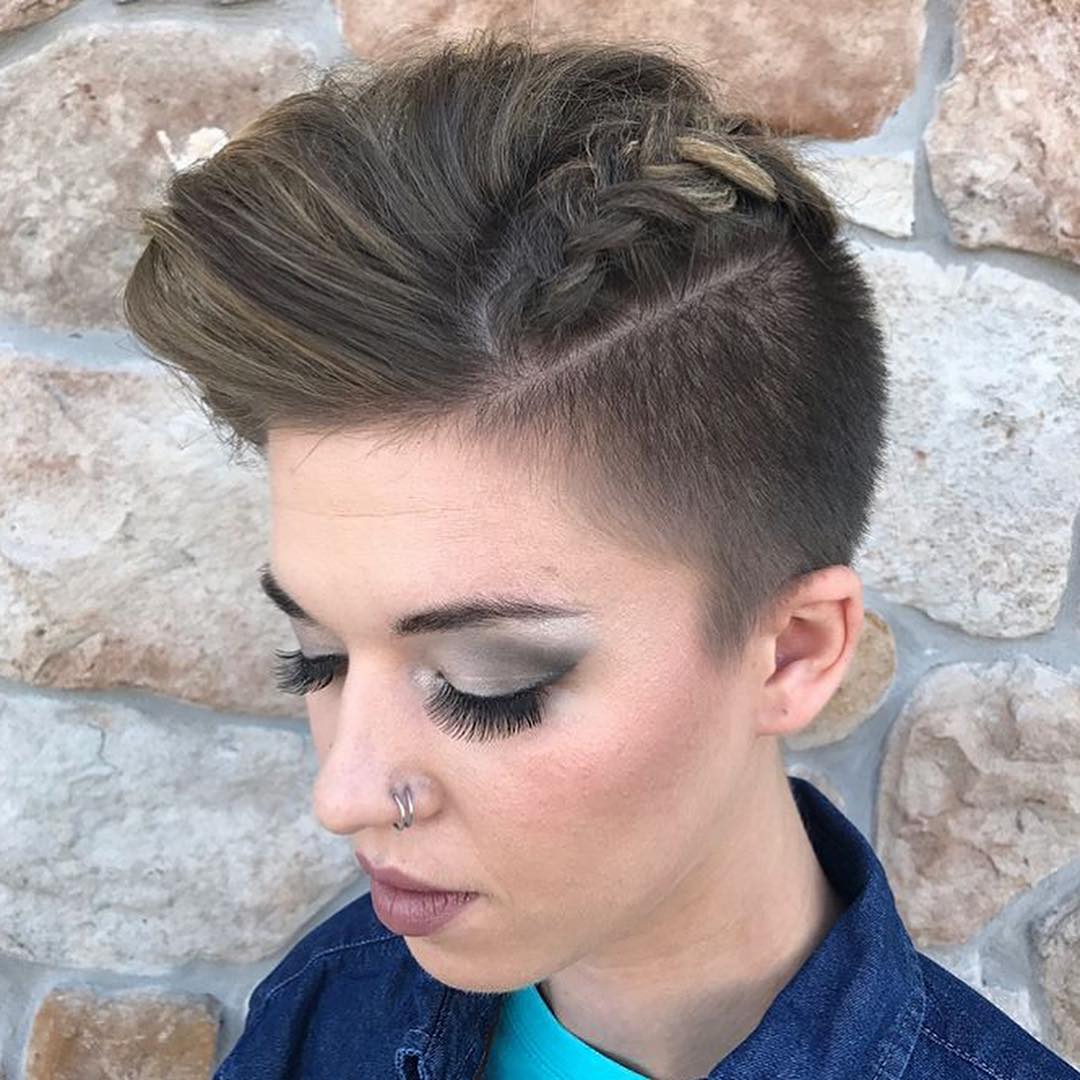 27.  Simple Side Braid
If you need a quick hairstyle then this simple side braid is perfect for work, hanging with friends, or grocery shopping.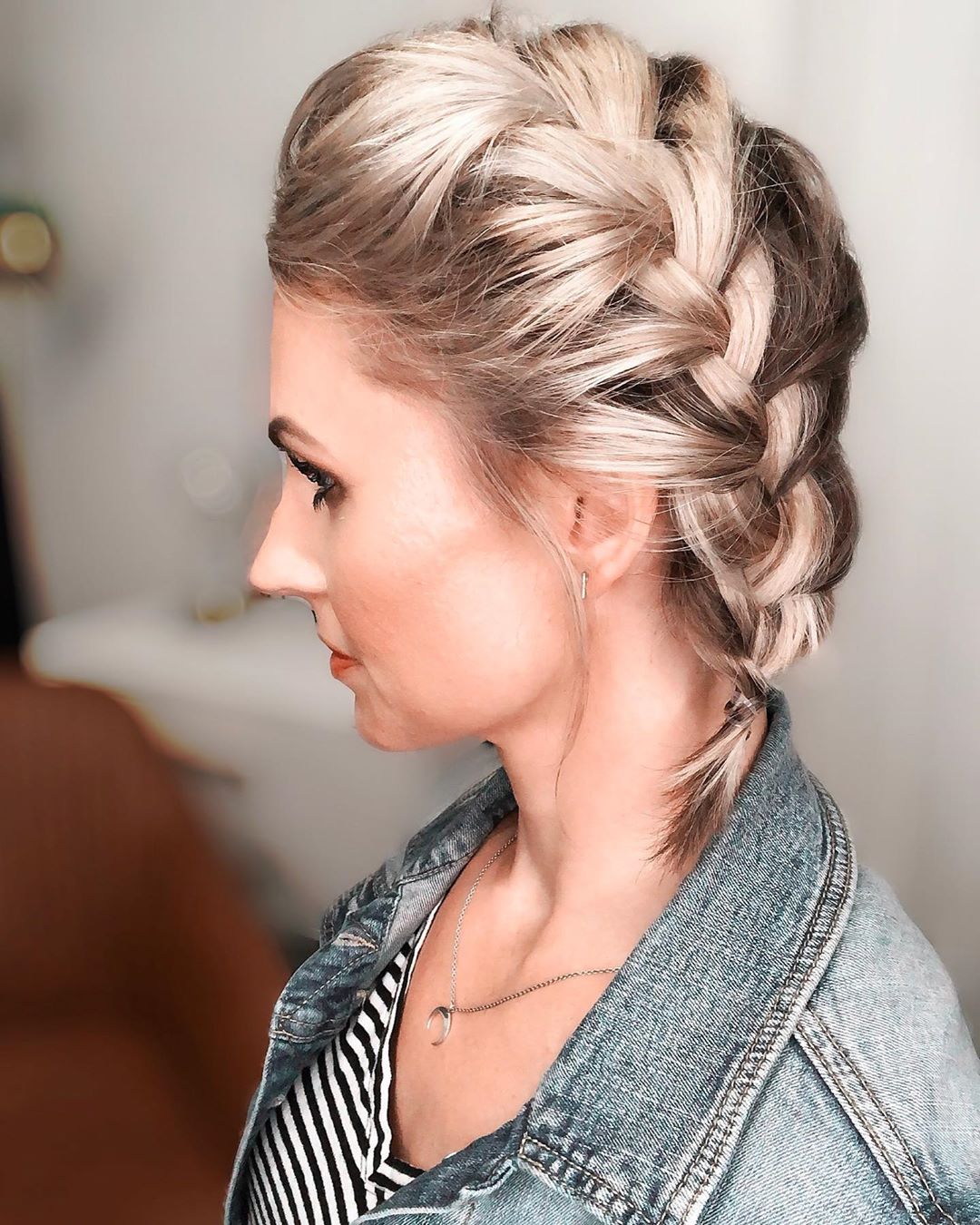 28. Pig Tails
These little pig tails are perfect for a cute look but also super unique.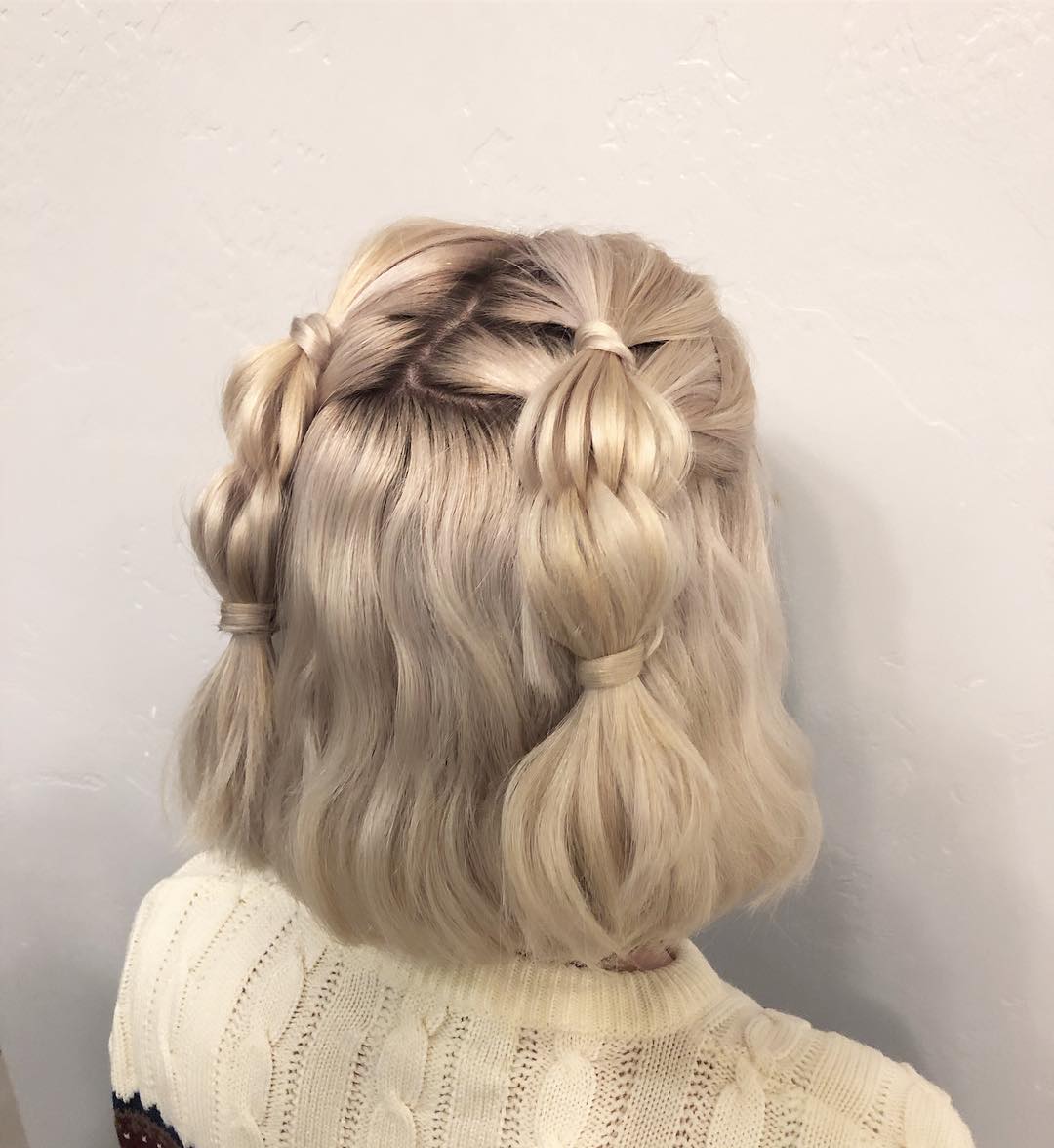 29. Pulled Back Braids
Just because your hair is short doesn't mean it can't be pulled back into a ponytail. Try this gorgeous look for something new.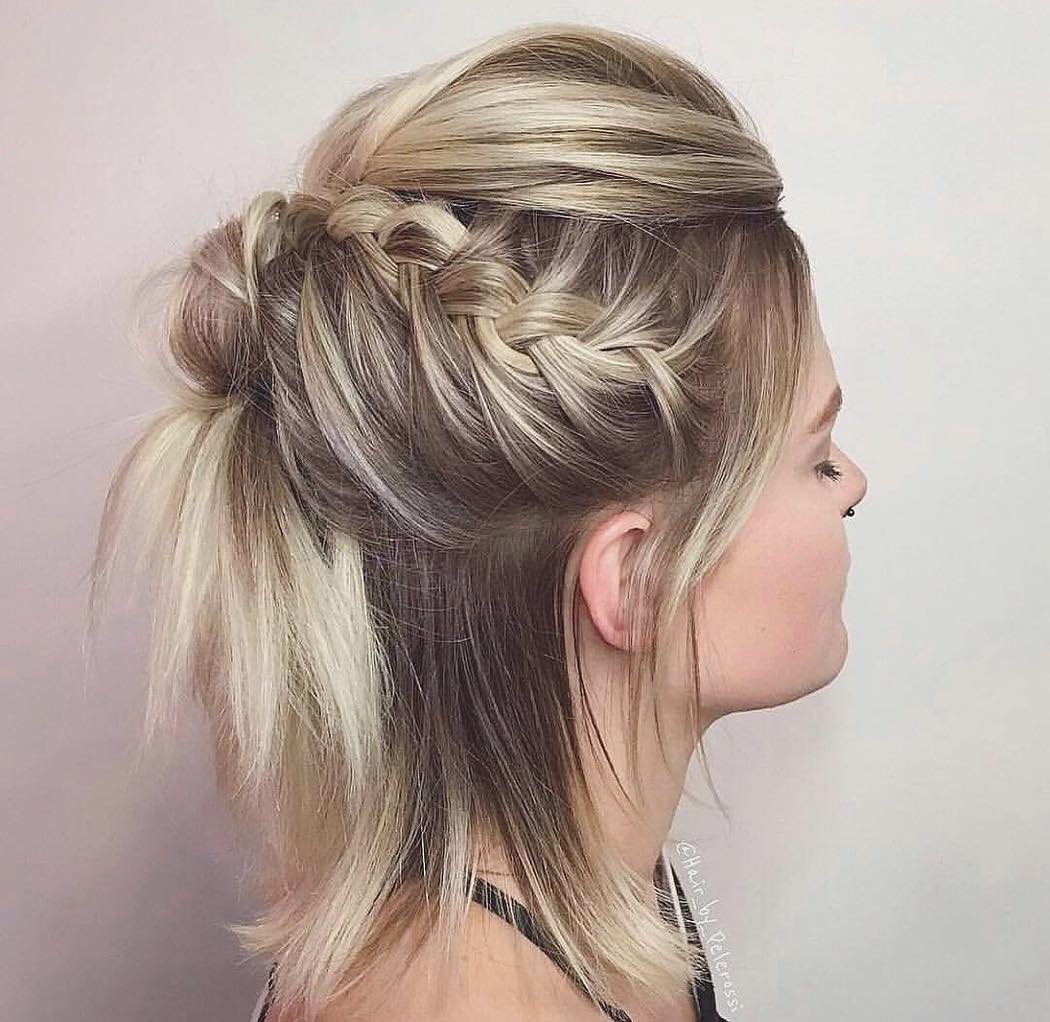 30. Curly Fishtail
This small fishtail braid is simple and easy but brings a lot of attention to your hair. Add some curls to really give yourself a flare.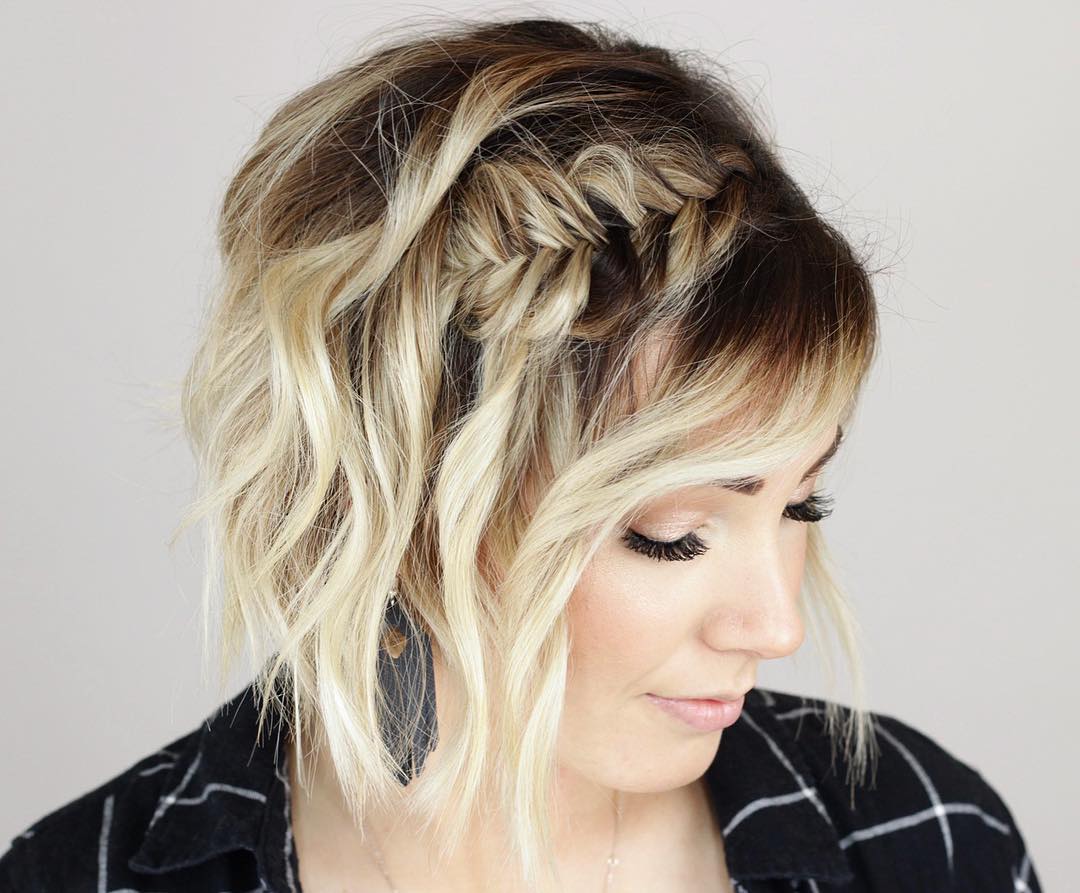 31. Fresh Ponytail
Give your ponytail a fresh look with multiple braids running throughout it.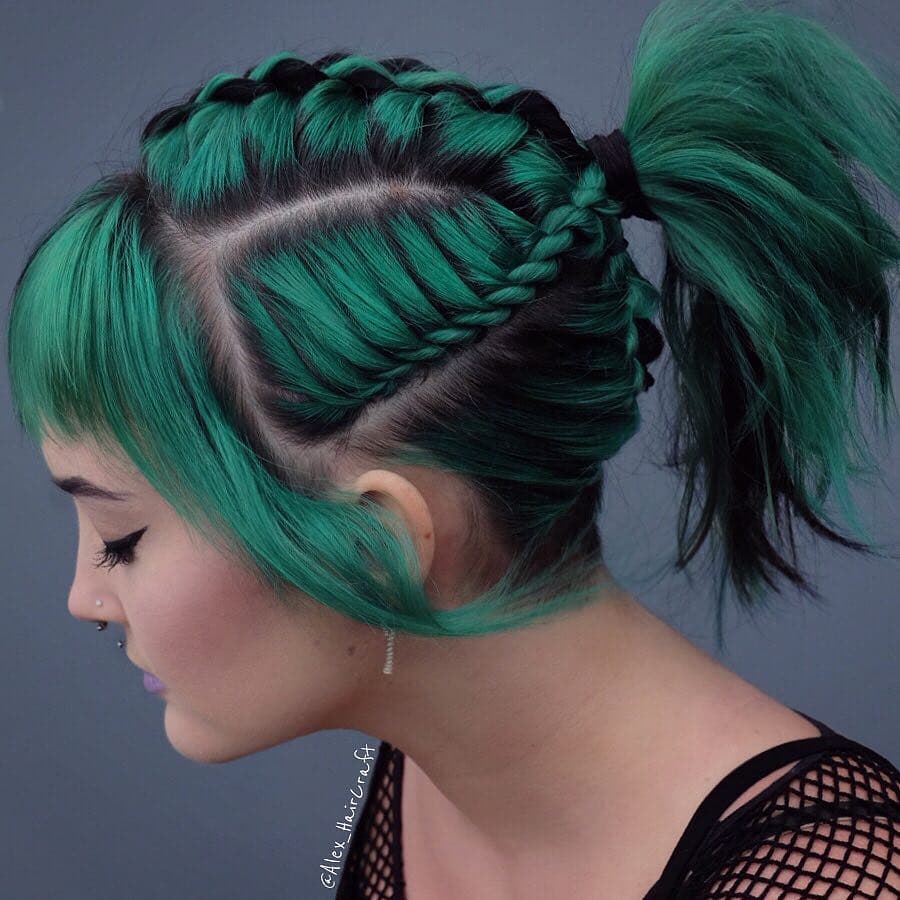 32. Wispy Bangs
Wispy bangs are a great way to get bangs but not a ton of them.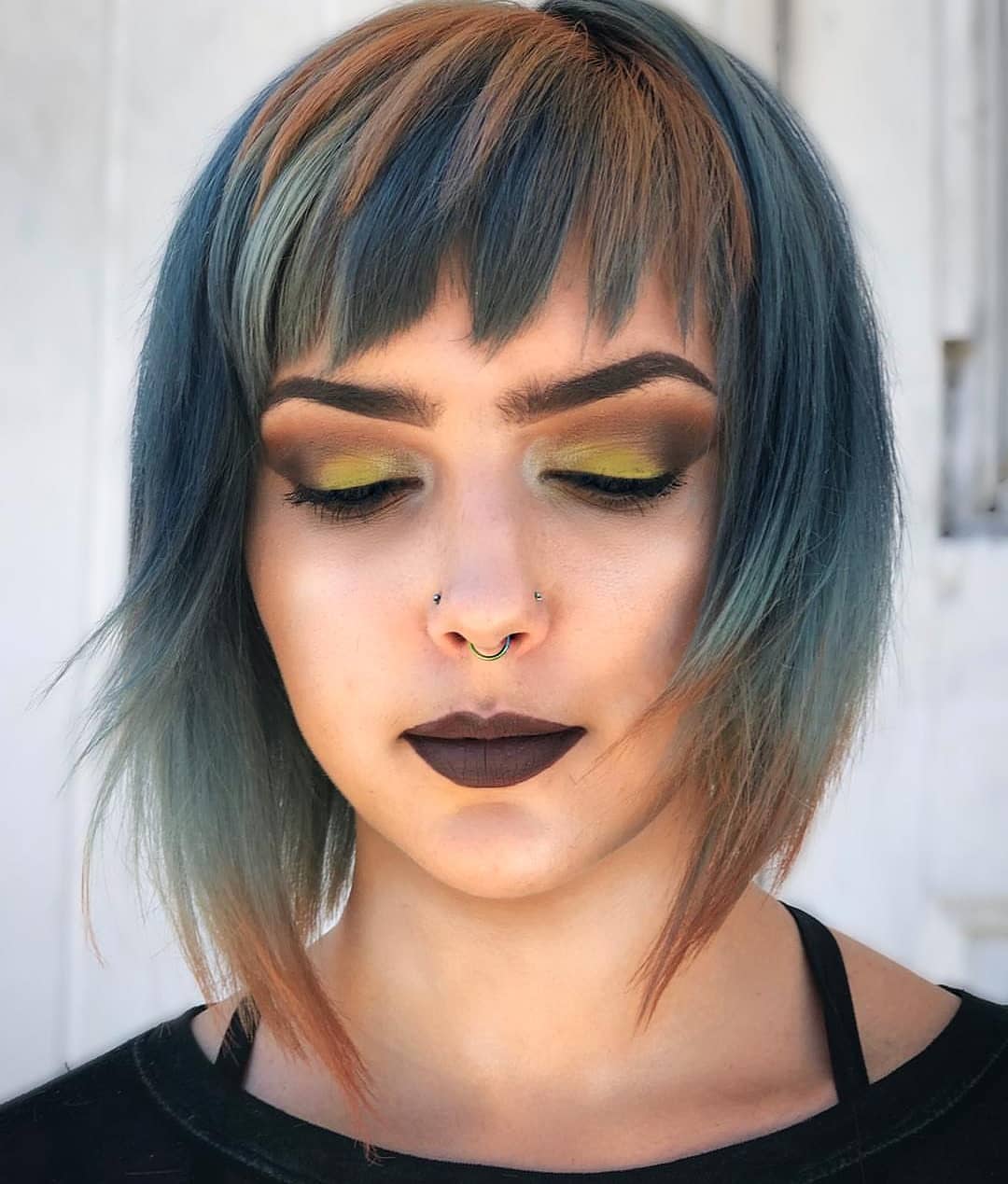 33. Curly Queen
You can embrace your natural curl and let it run wild.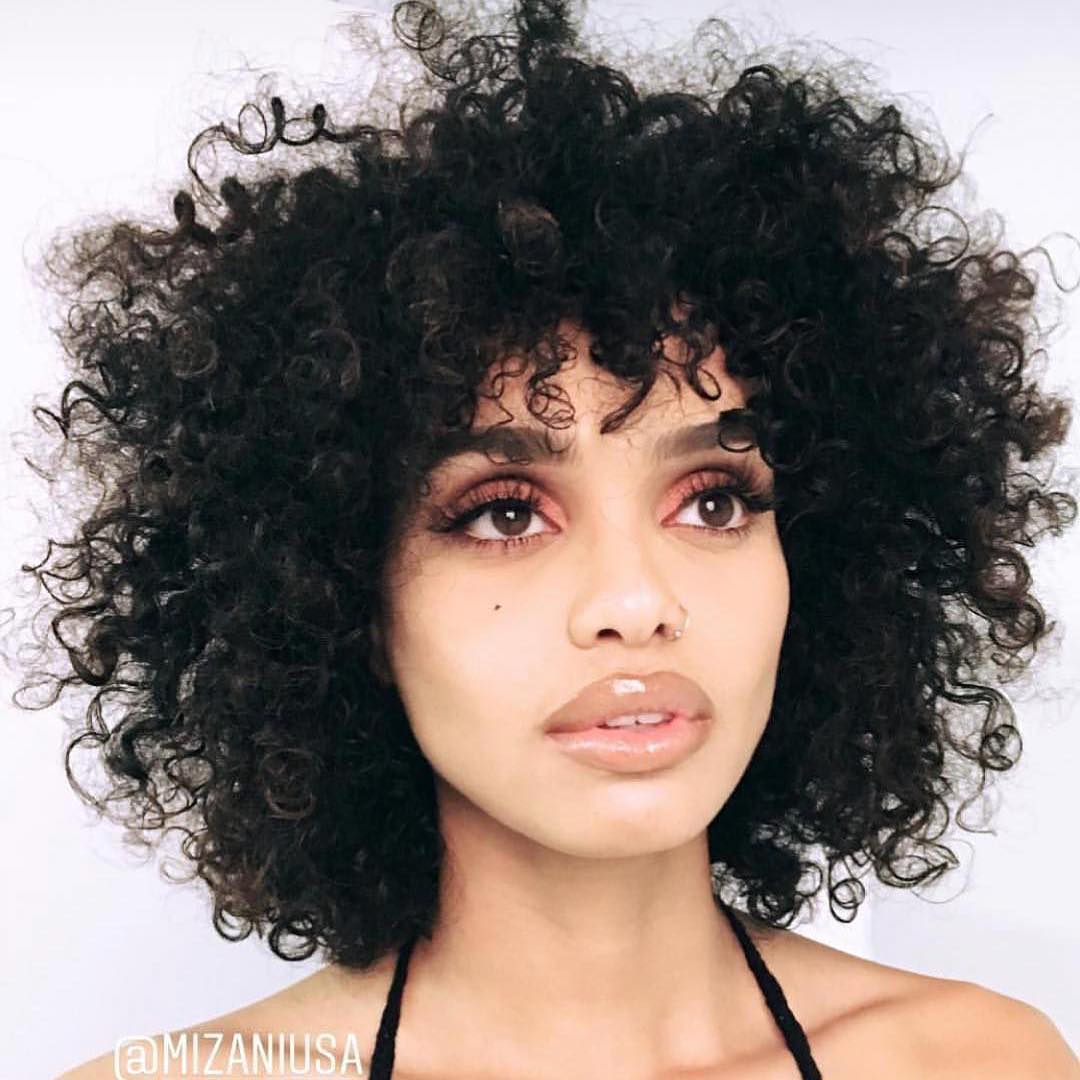 34. Blonde Bob
Blonde is a great light color to welcome spring with and it pairs nicely with a bob cut.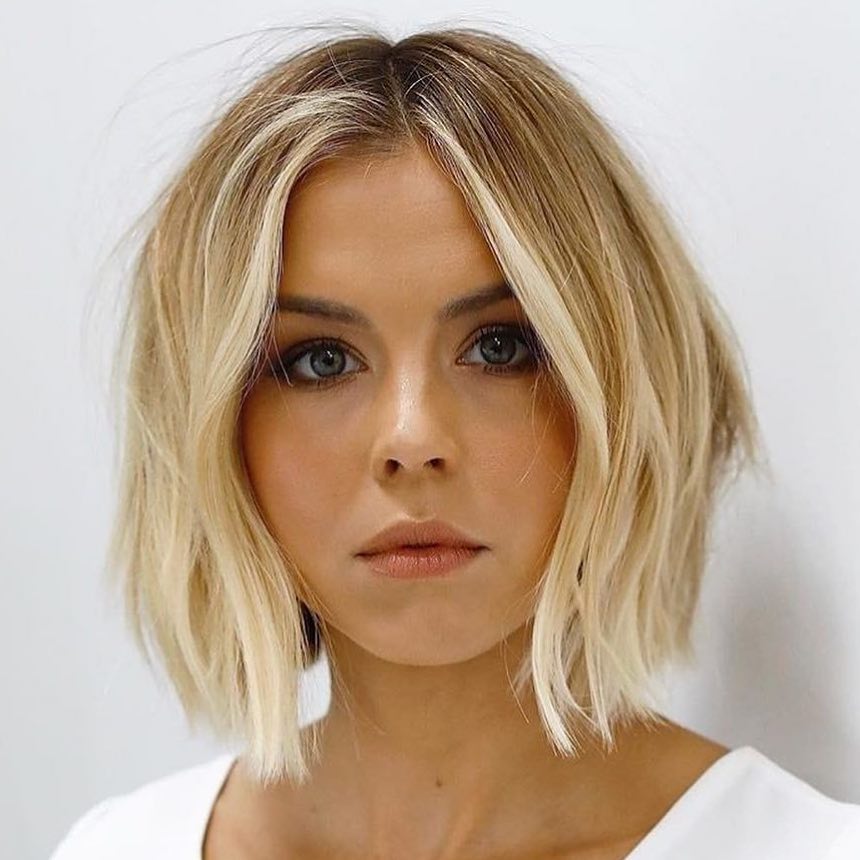 35. Yellow Blunt Bob
Add super blunt edges to your bob and match it with a fun yellow color.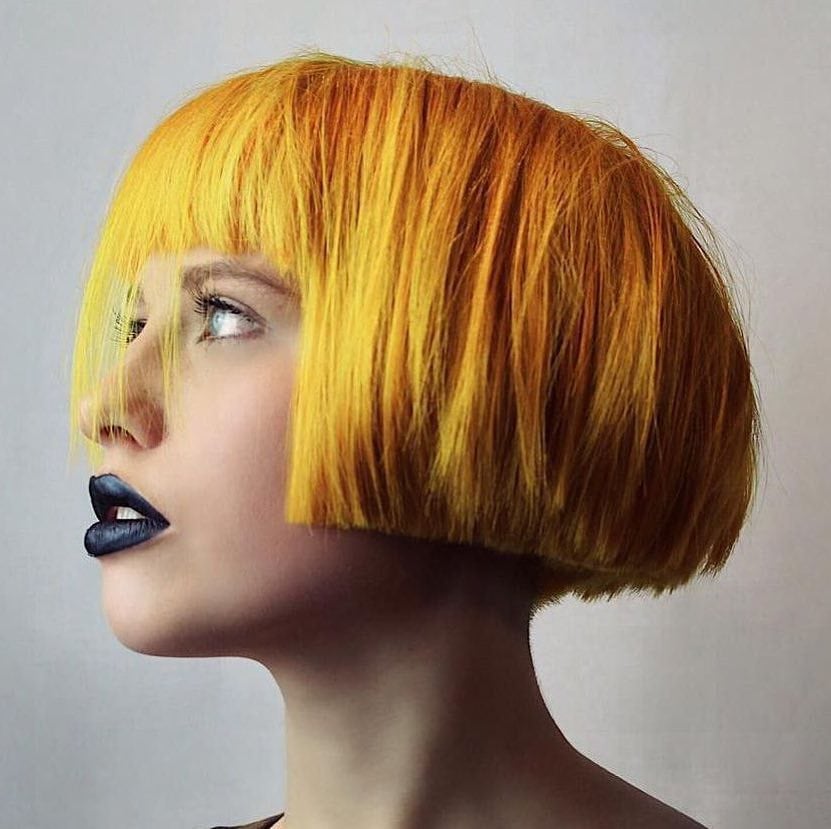 36. Textured Pixie
Make sure to add a lot of texture to your pixie so you have opportunities to style it how you want.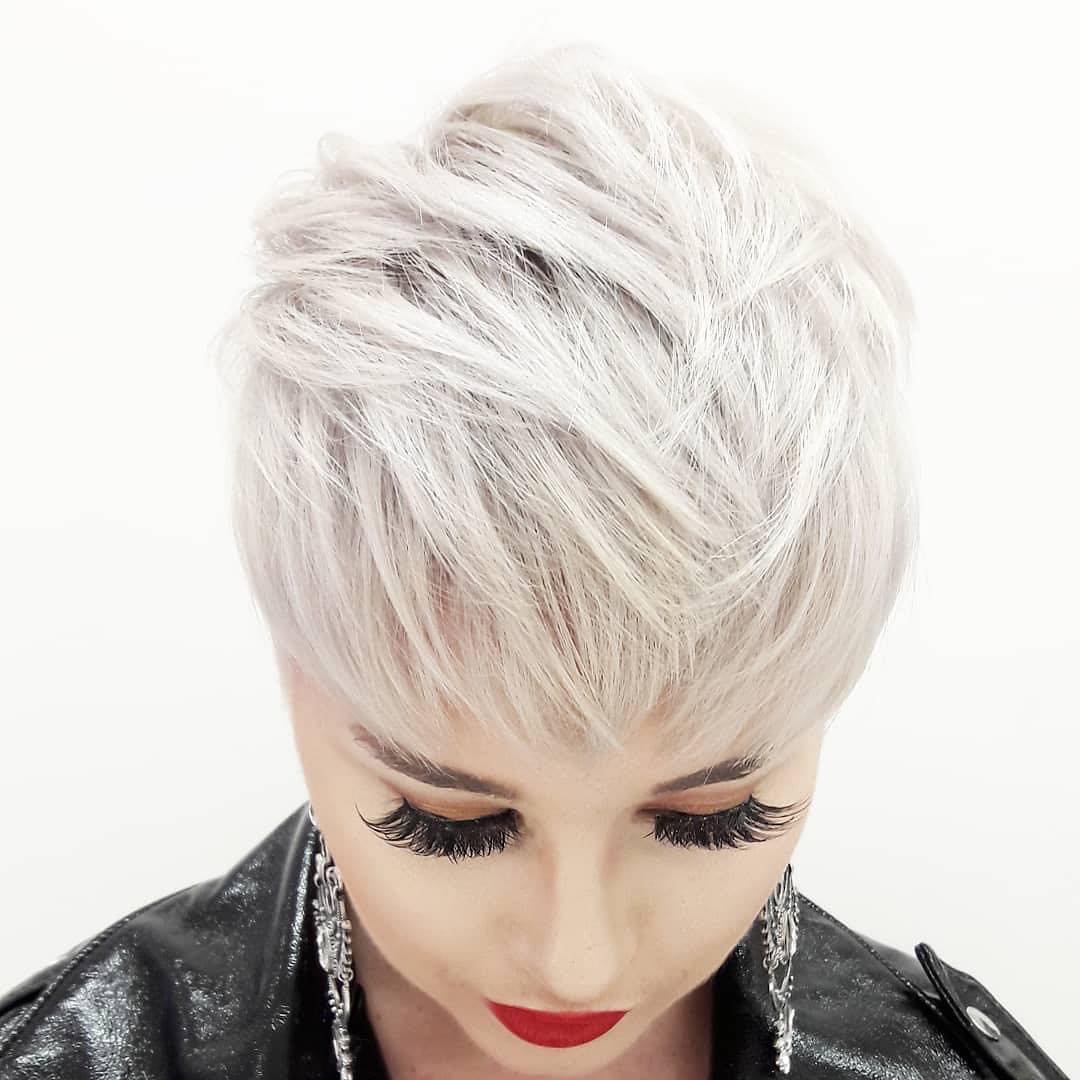 37. Mohawk
Nothing screams spring like a cool new mohawk in a great color.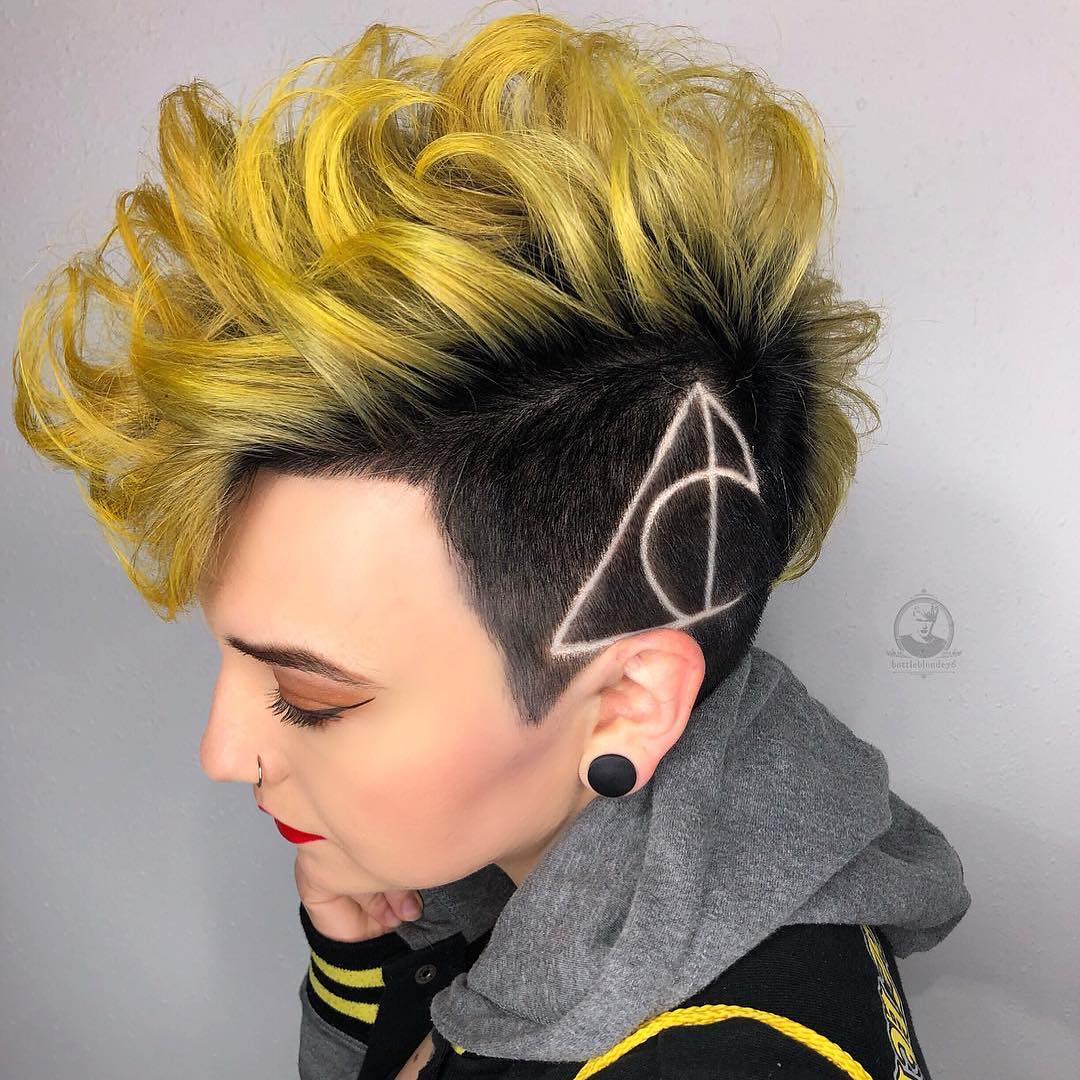 38. Undercut
If you want a edgier style, then why not try an undercut?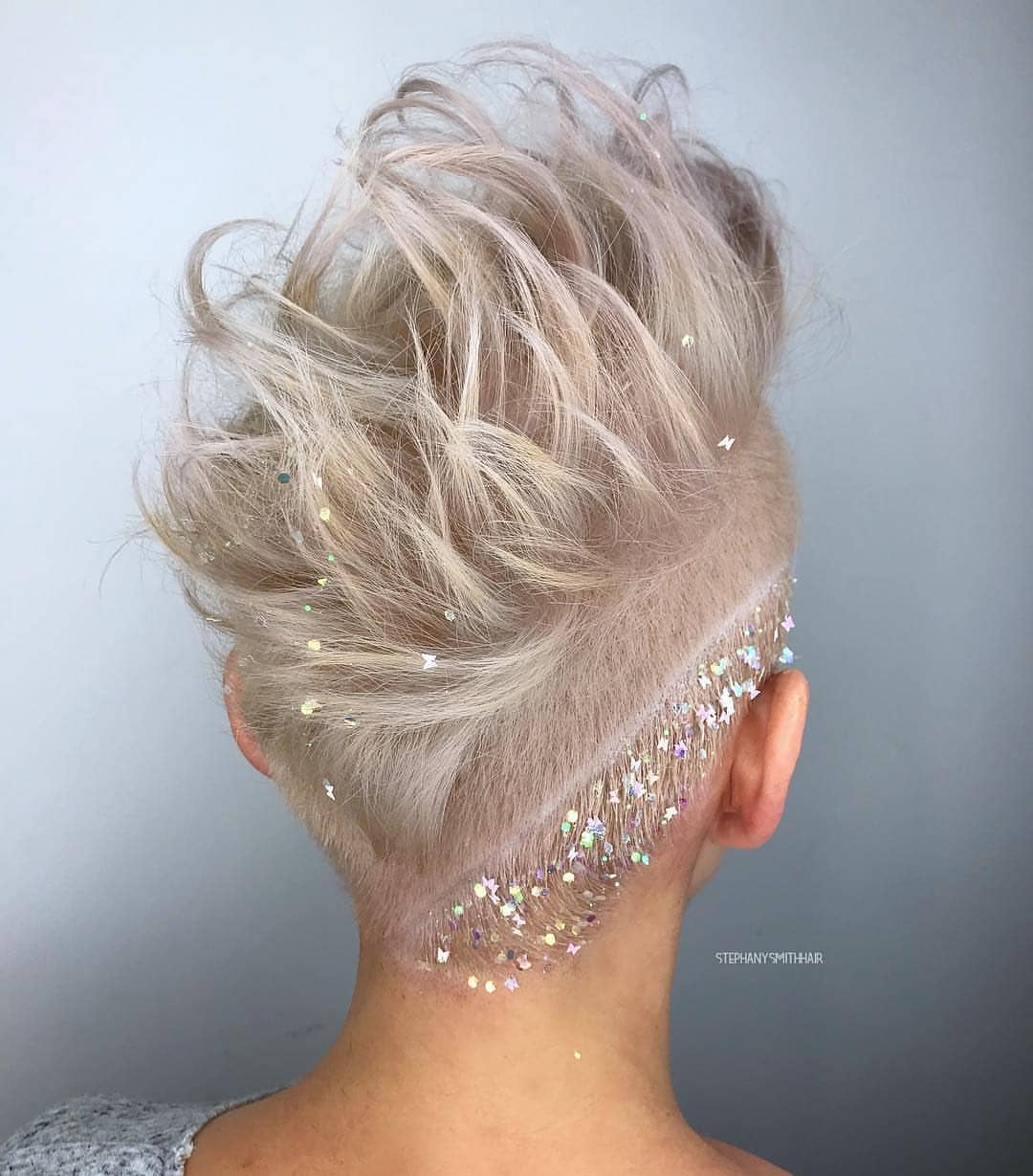 39. Rounded Bob
If you love sleekness and styled hair then a rounded bob is exactly what you need for your short hairstyle.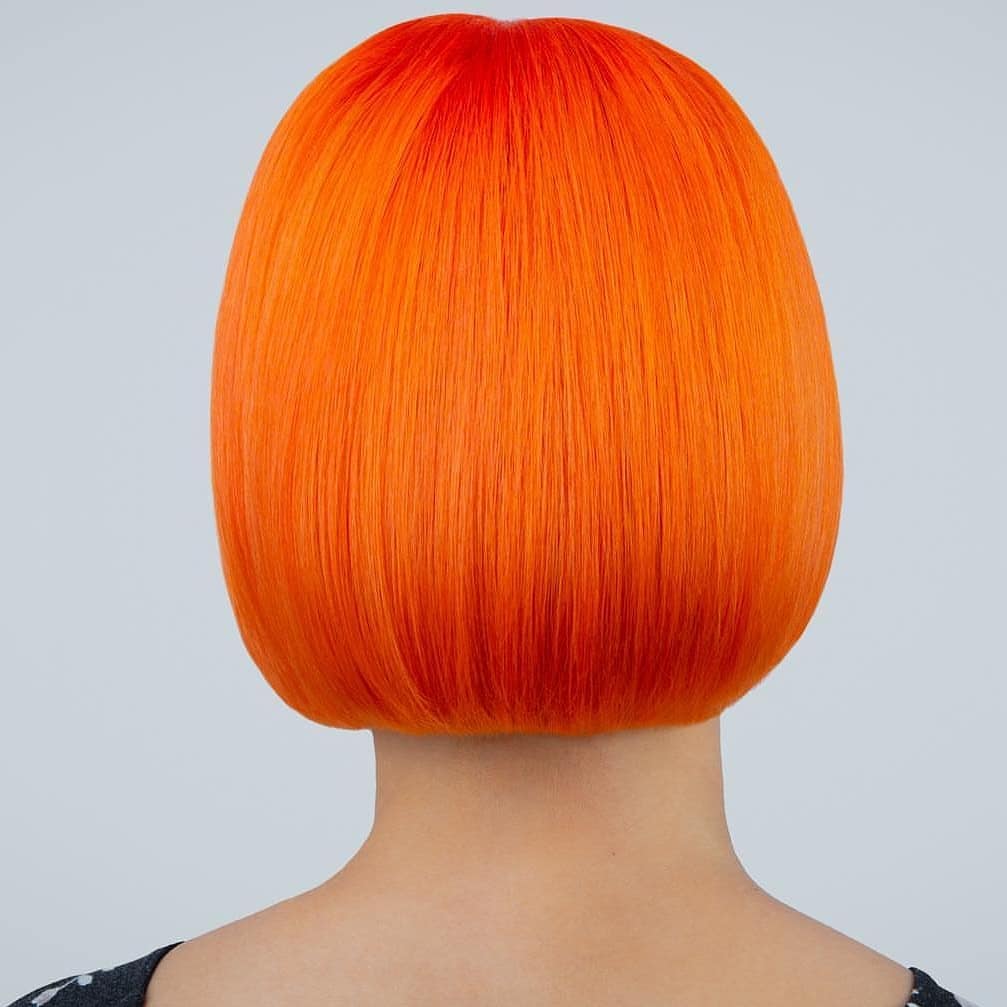 40. Space Grey
Some don't like grey hair but this space grey color is perfect to help deflect the brightness of spring.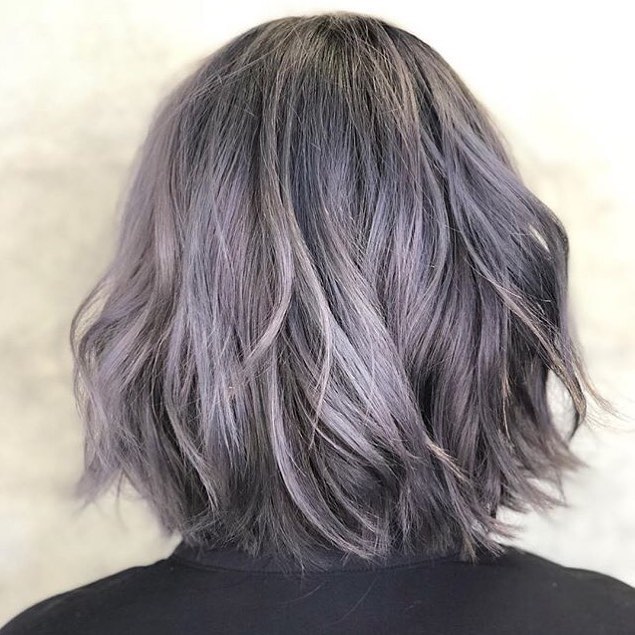 41. Easy Bow
If you need to get your hair out of your face, simply add a nice bow to the back. It's a perfect look for spring and simple to do.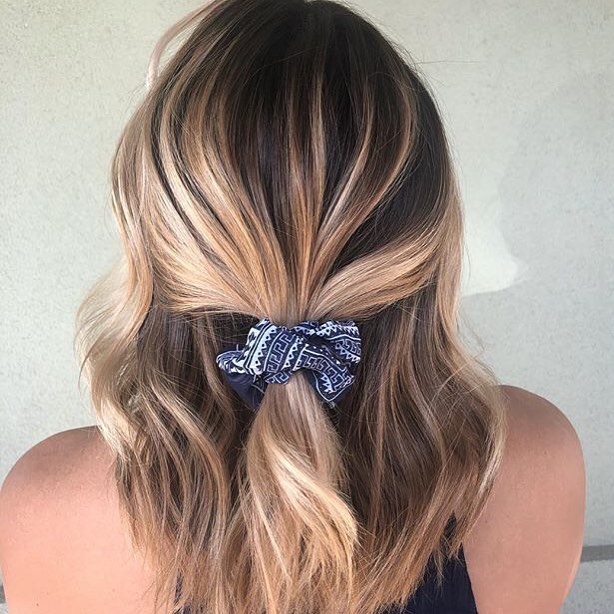 42. Fiery Curls
A little product and a great color makes this short hairstyle perfect for a nice spring day.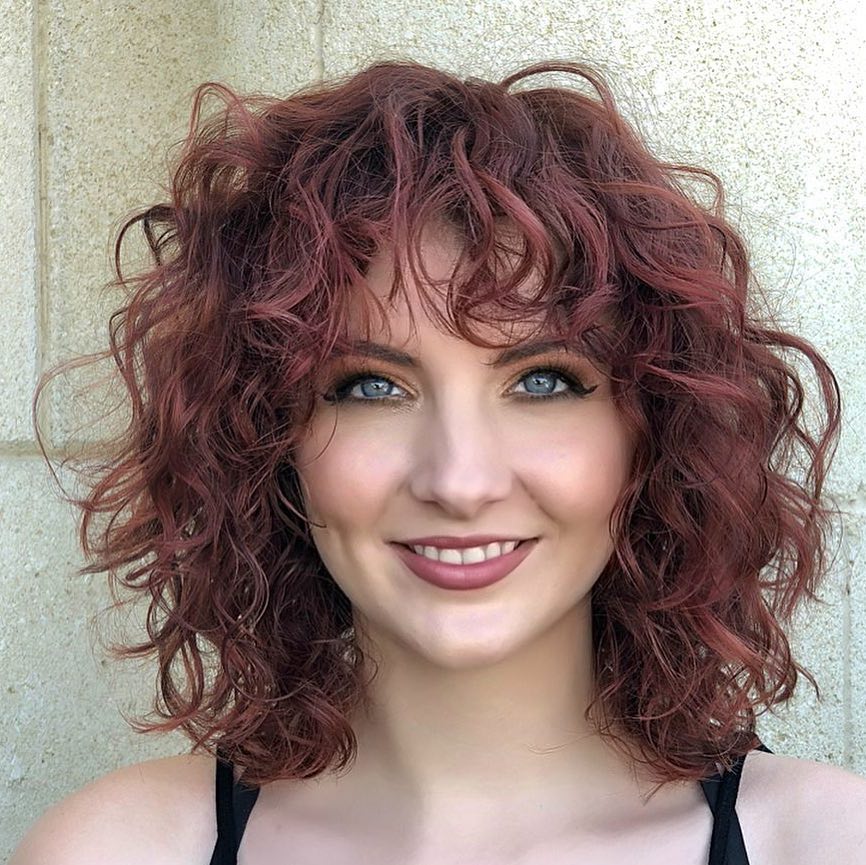 43. Top Knots
Top knots are in style and look adorable on everyone. They also help keep your hair out of your face, a total win-win.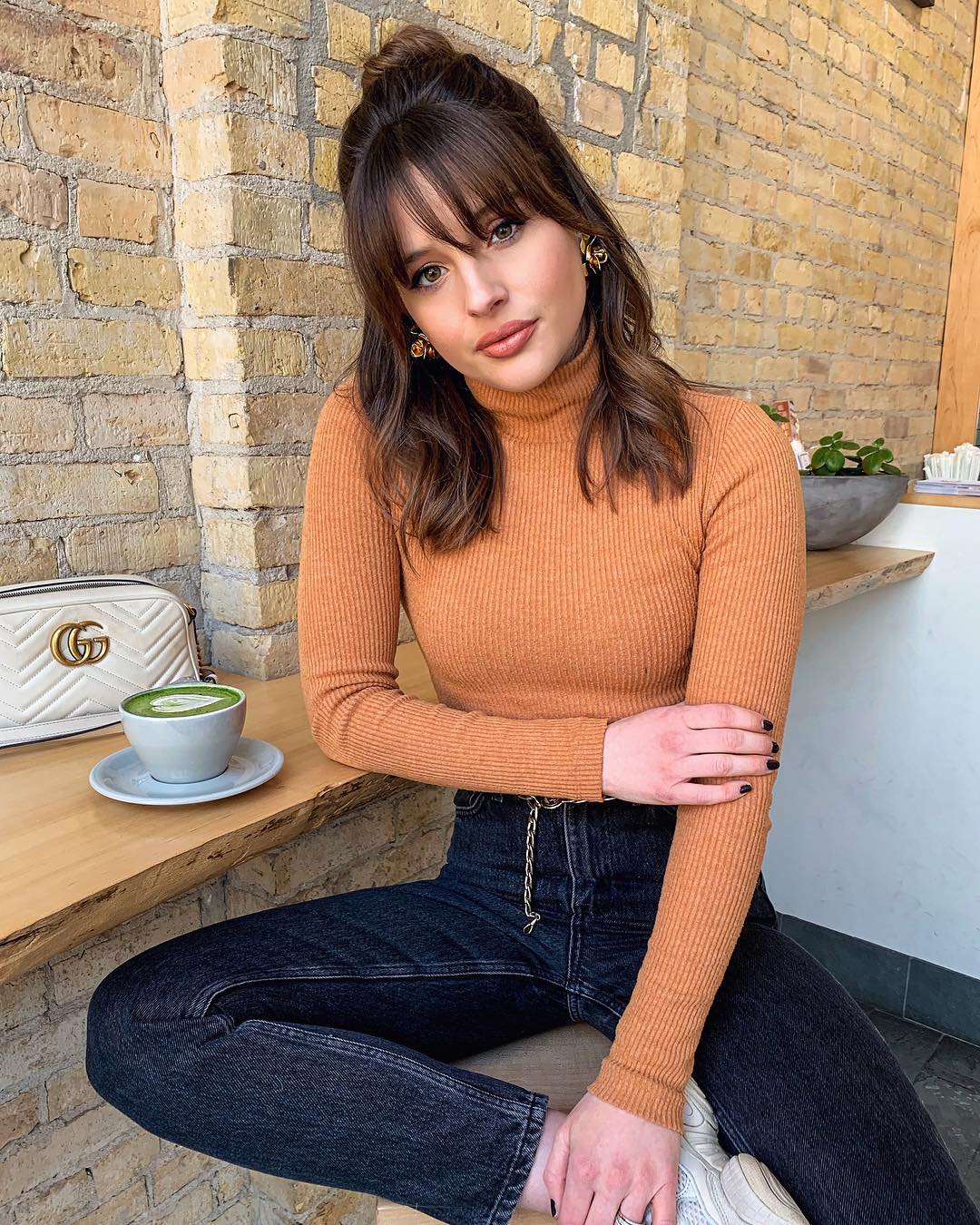 44. Scrunchy Power
Use a scrunchy to help accessorize your short hairstyle. Try it with a messy bun and some wave locks.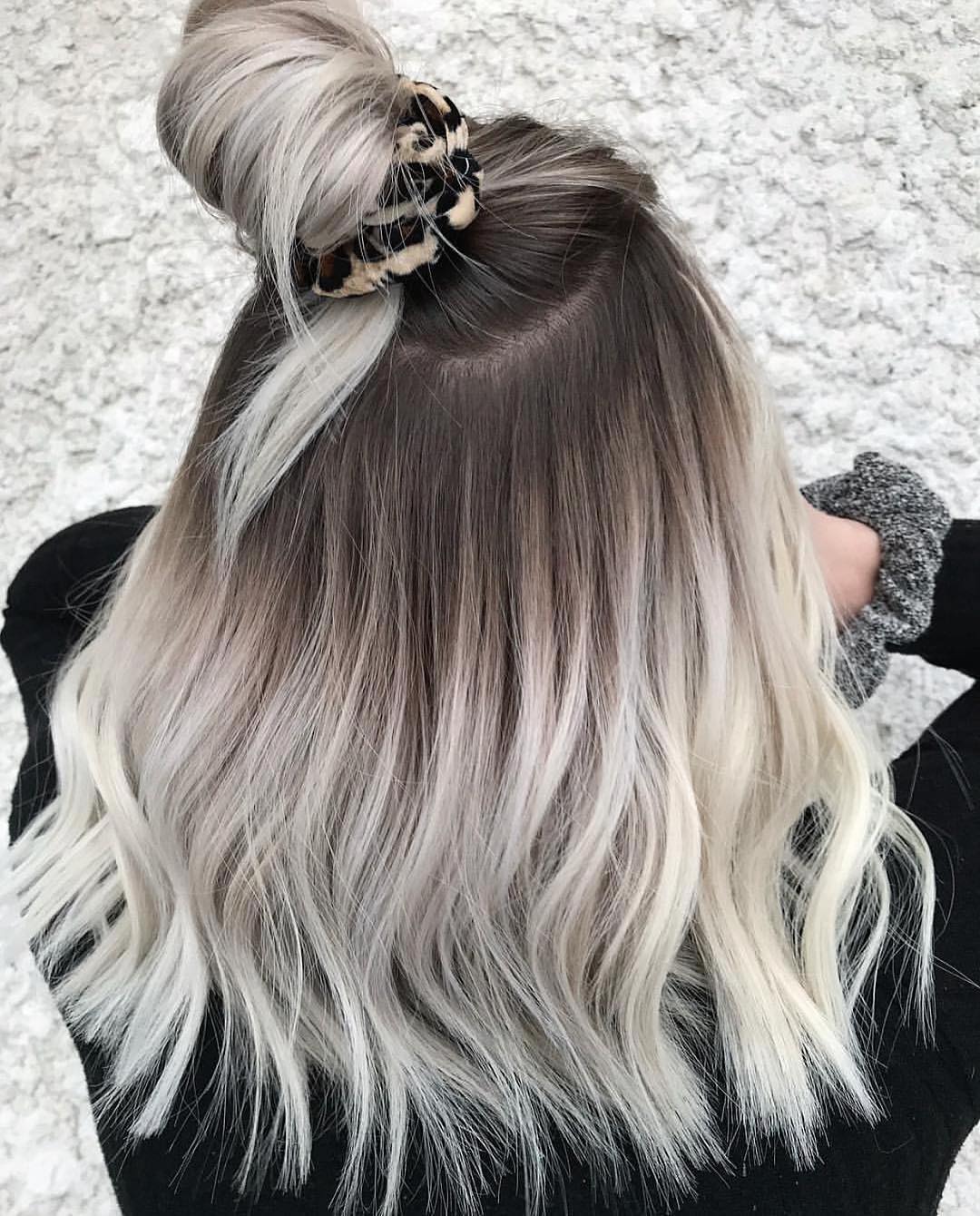 45. Color Dimension
Play with color to give your short hair a lot of dimension. This color is called mocha frappe.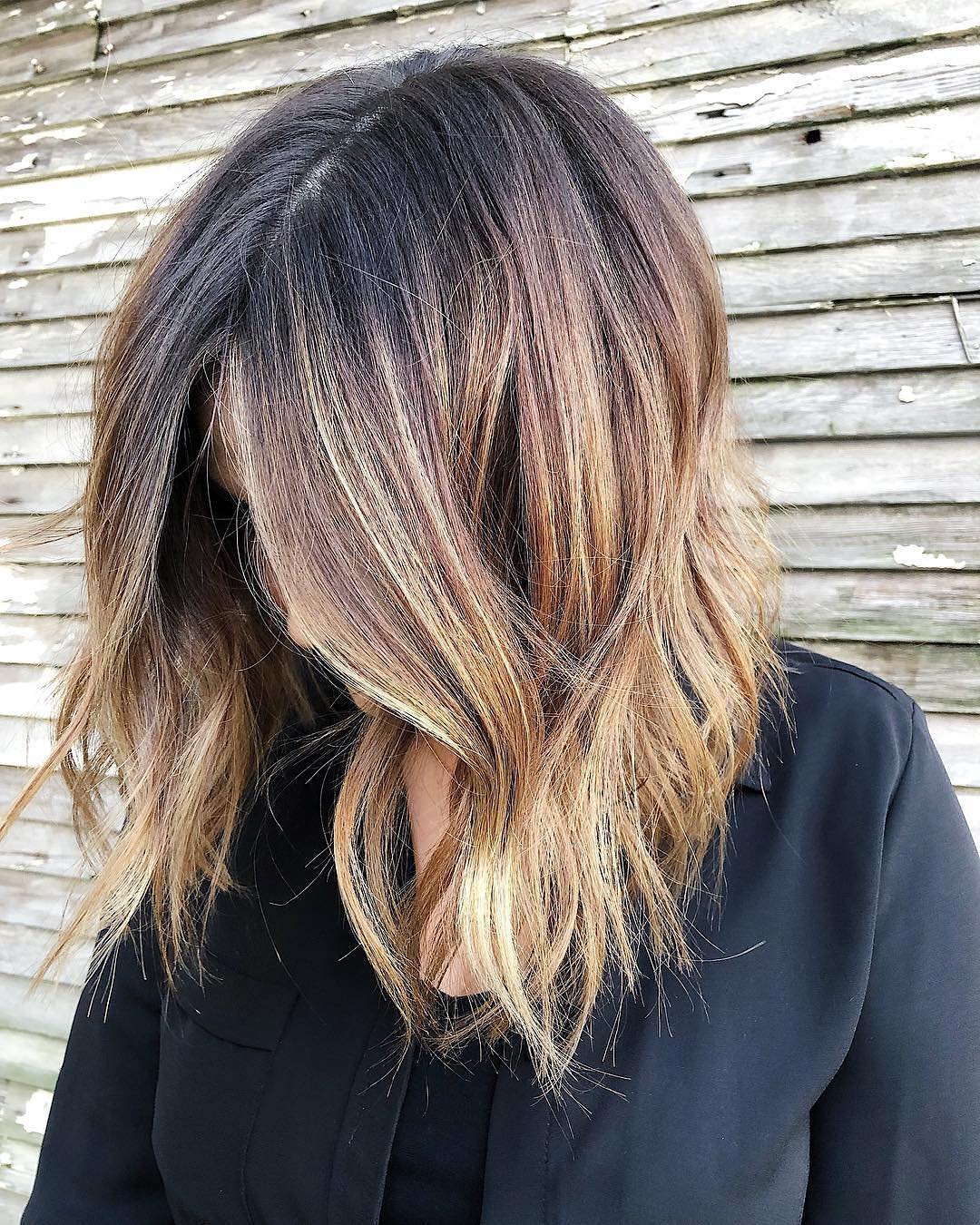 46. Volume
Let your short hairstyle shine with a lot of volume. Grab some volumizing spray to help give you an extra lift.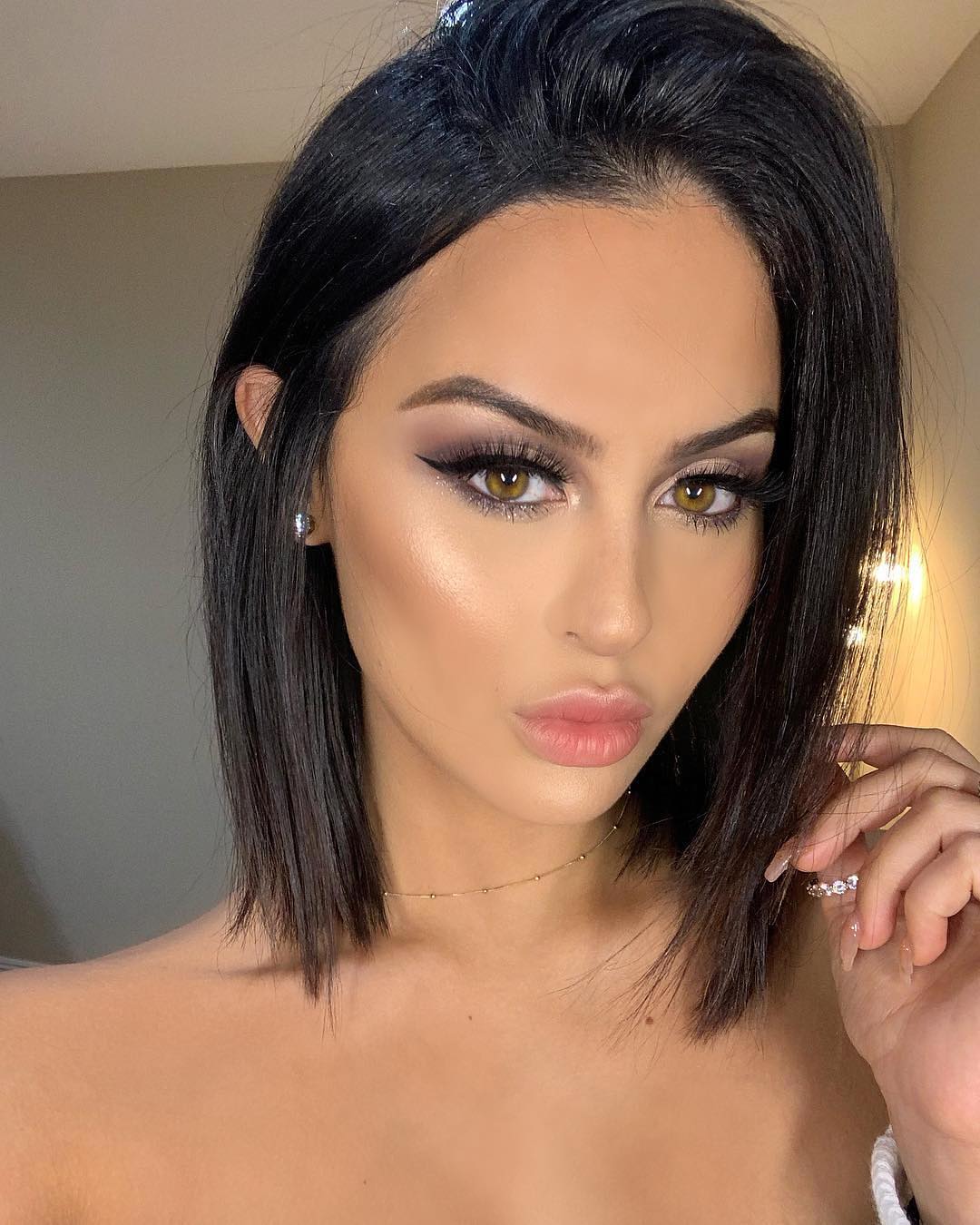 47. Styled Pixie
A styled pixie looks elegant on everyone but stills gives you the fun of a pixie.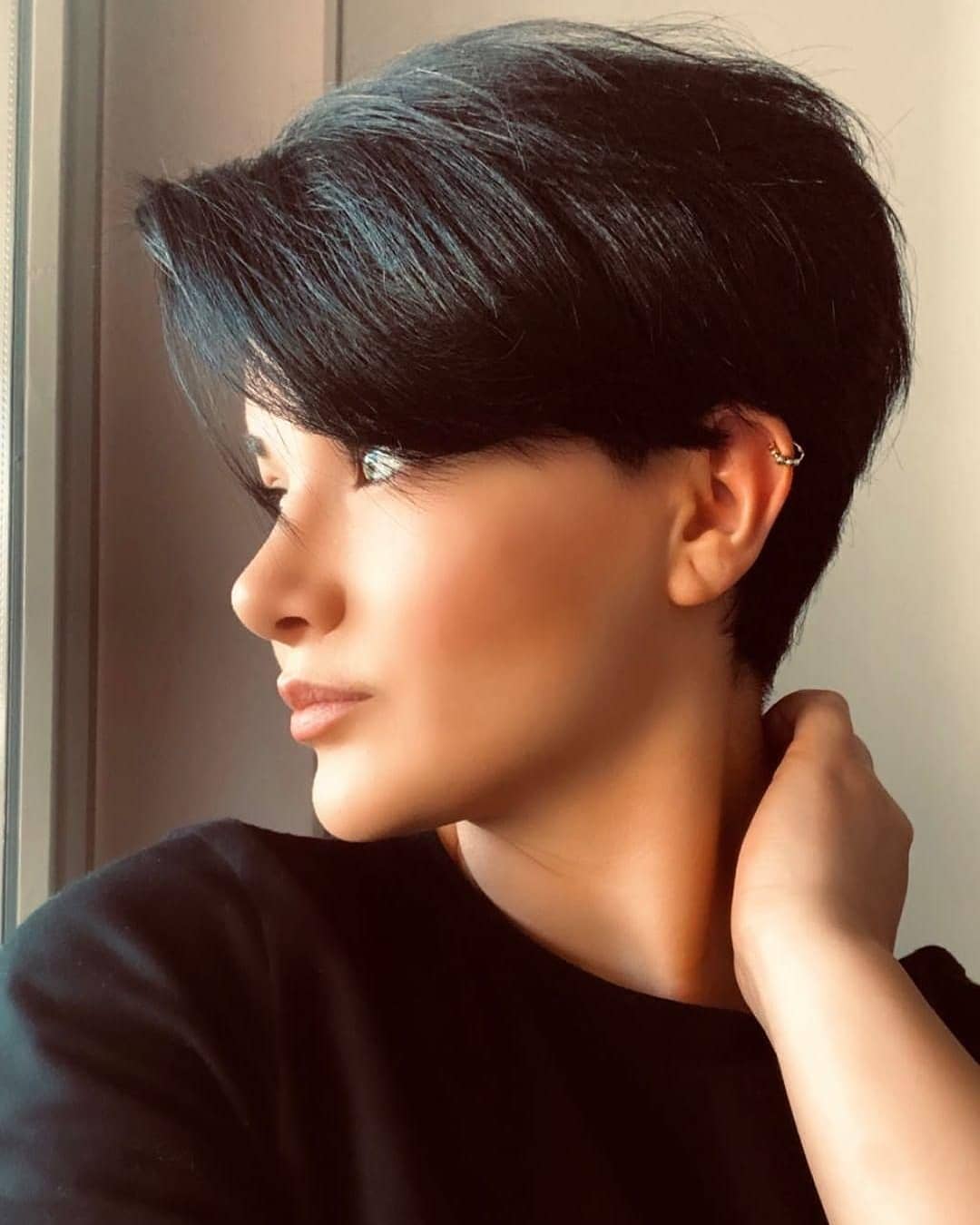 48. Messy Bob
Add a lot of layers to your hair to give yourself texture and a messy vibe.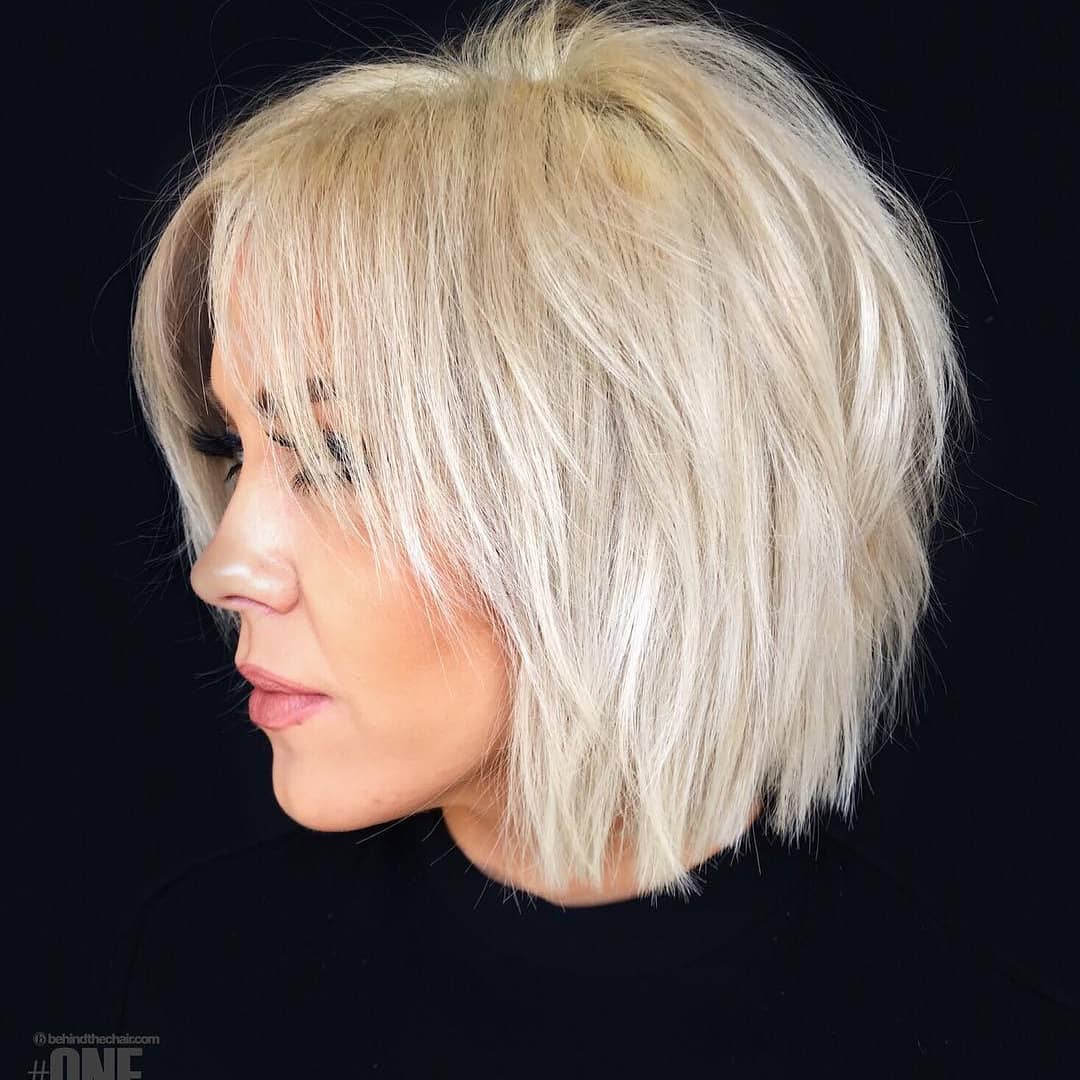 49. Short Bob
This bob is on the edge of a pixie and looks great.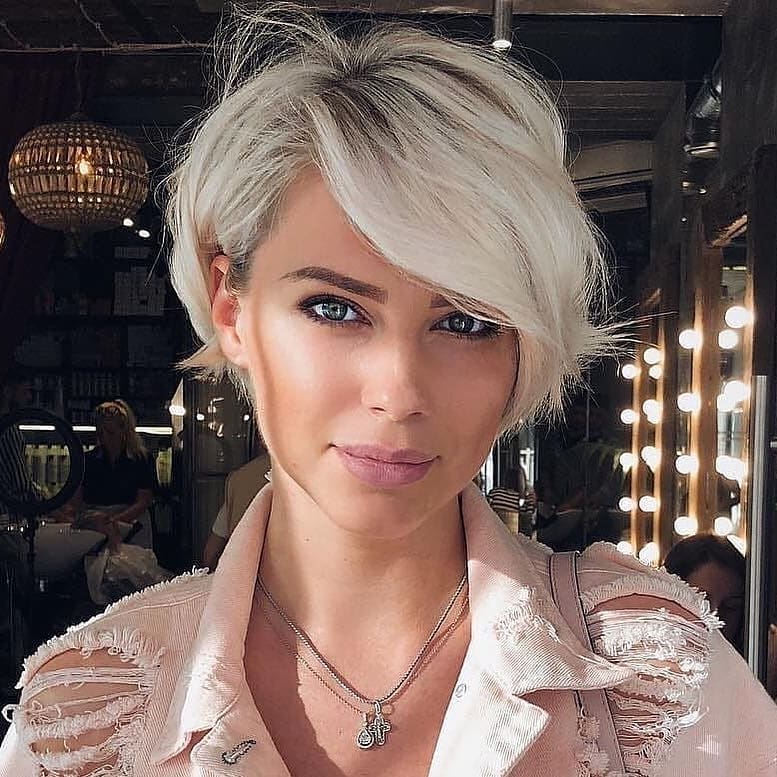 50. Rose Bob
This rose color is in style and looks beautiful on everyone. If you pair it with a bob you will be set for spring.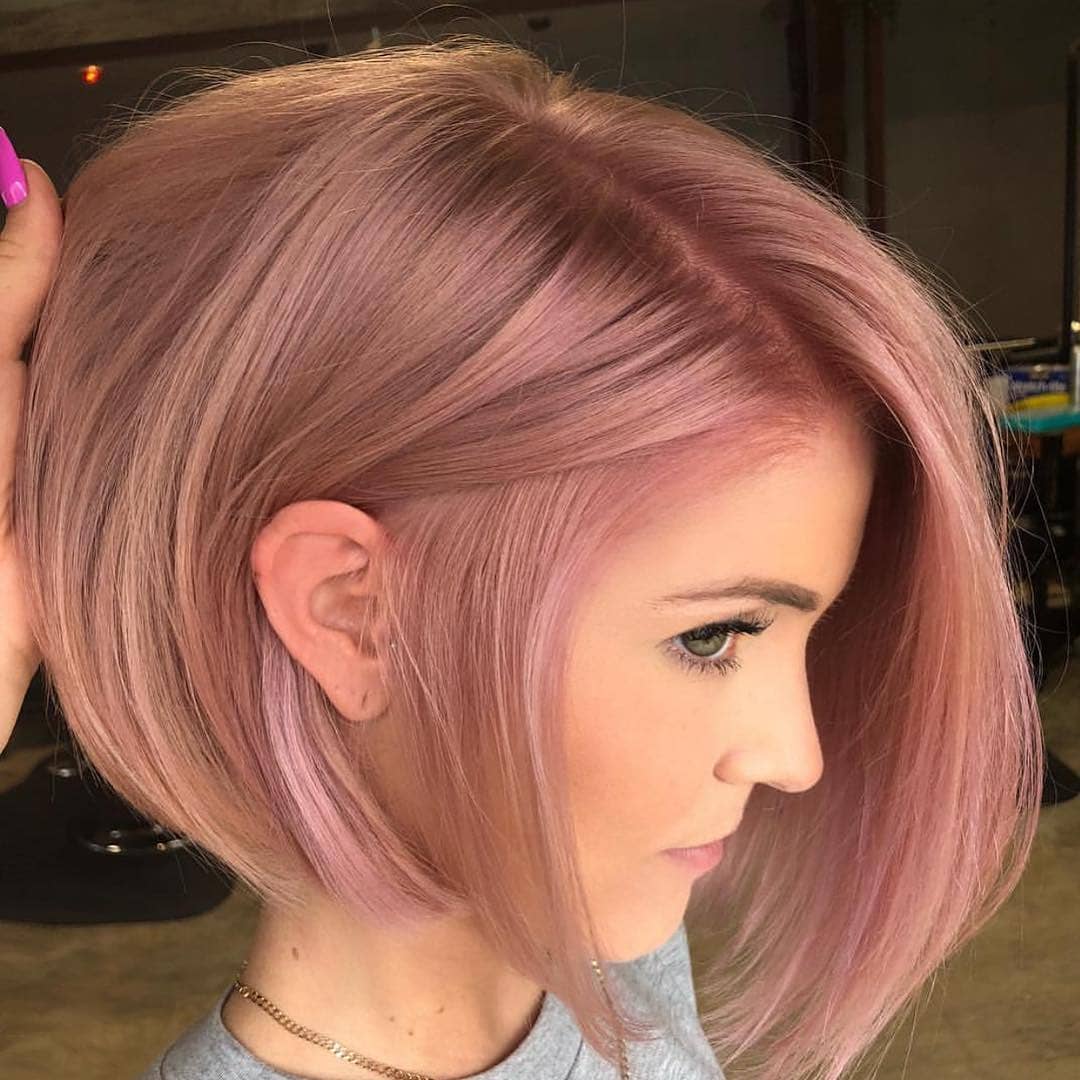 51. Textured Bob
This textured bob is shorter in the back to help give you volume and dimension.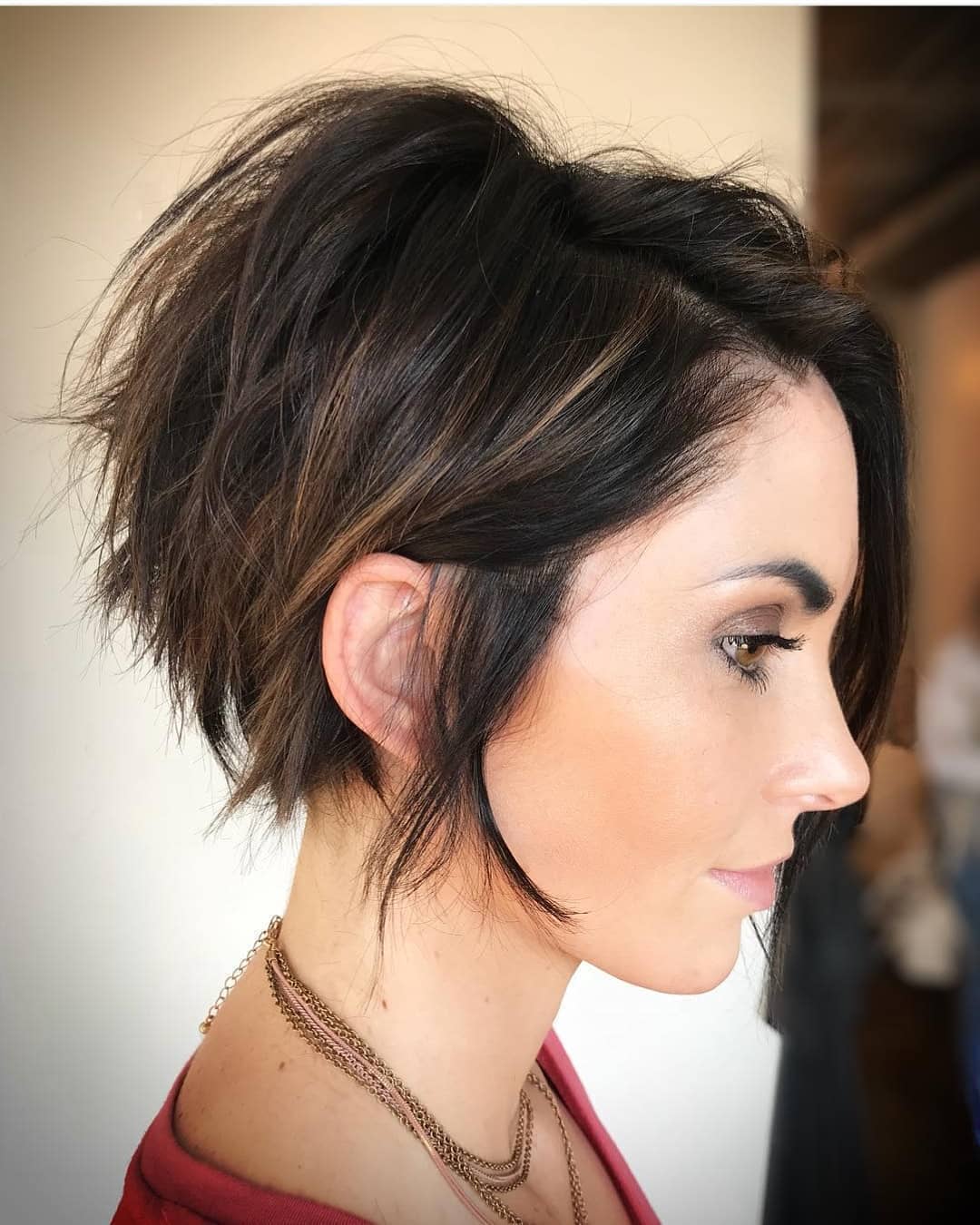 52. Middle Part
Middle parts made a scene on the red carpets and now you can make a scene with one yourself.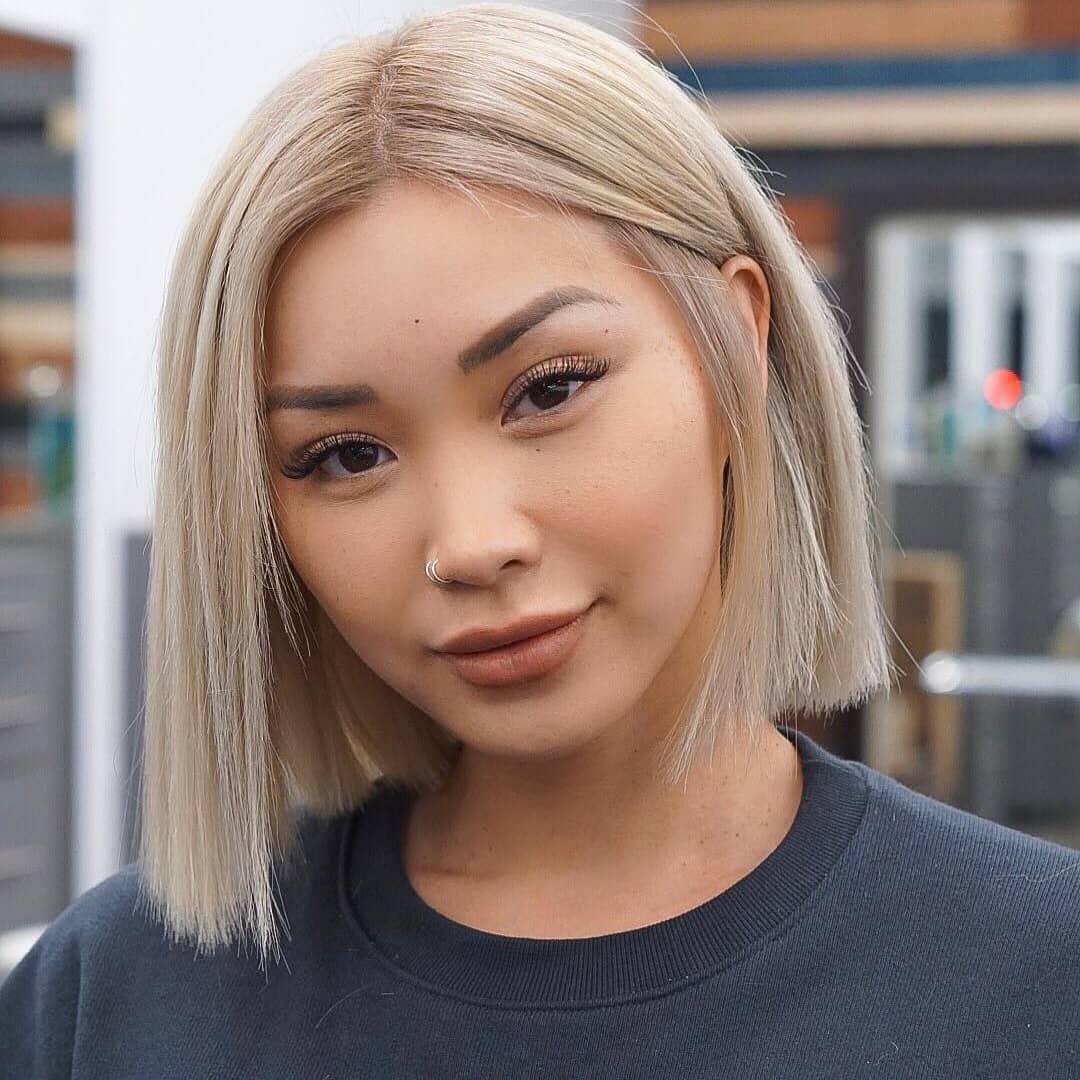 53. Two For One
This rounded but also angled cut is great for a new look in the spring.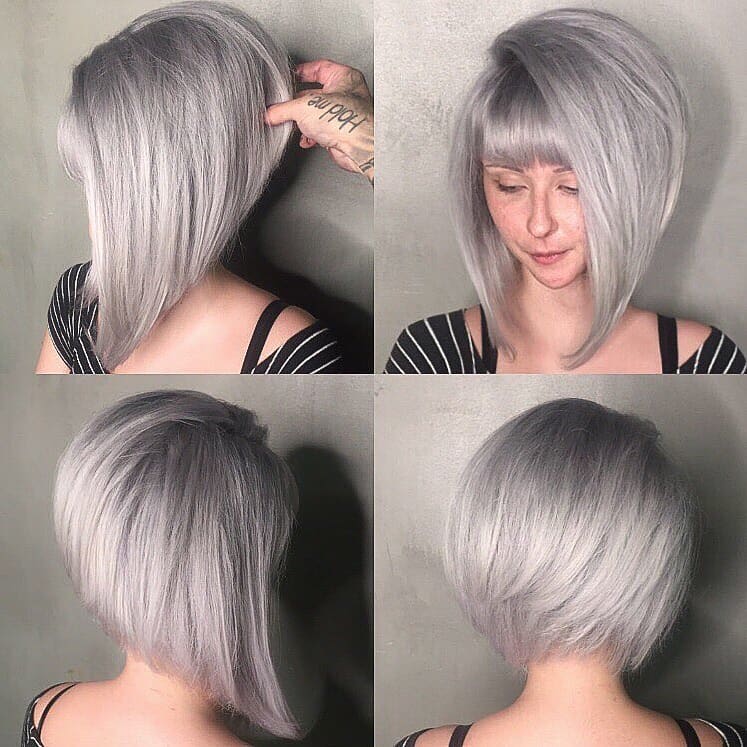 54. Autumn Beauty
Autumn might be gone but it doesn't mean you can't wear a gorgeous color during the spring.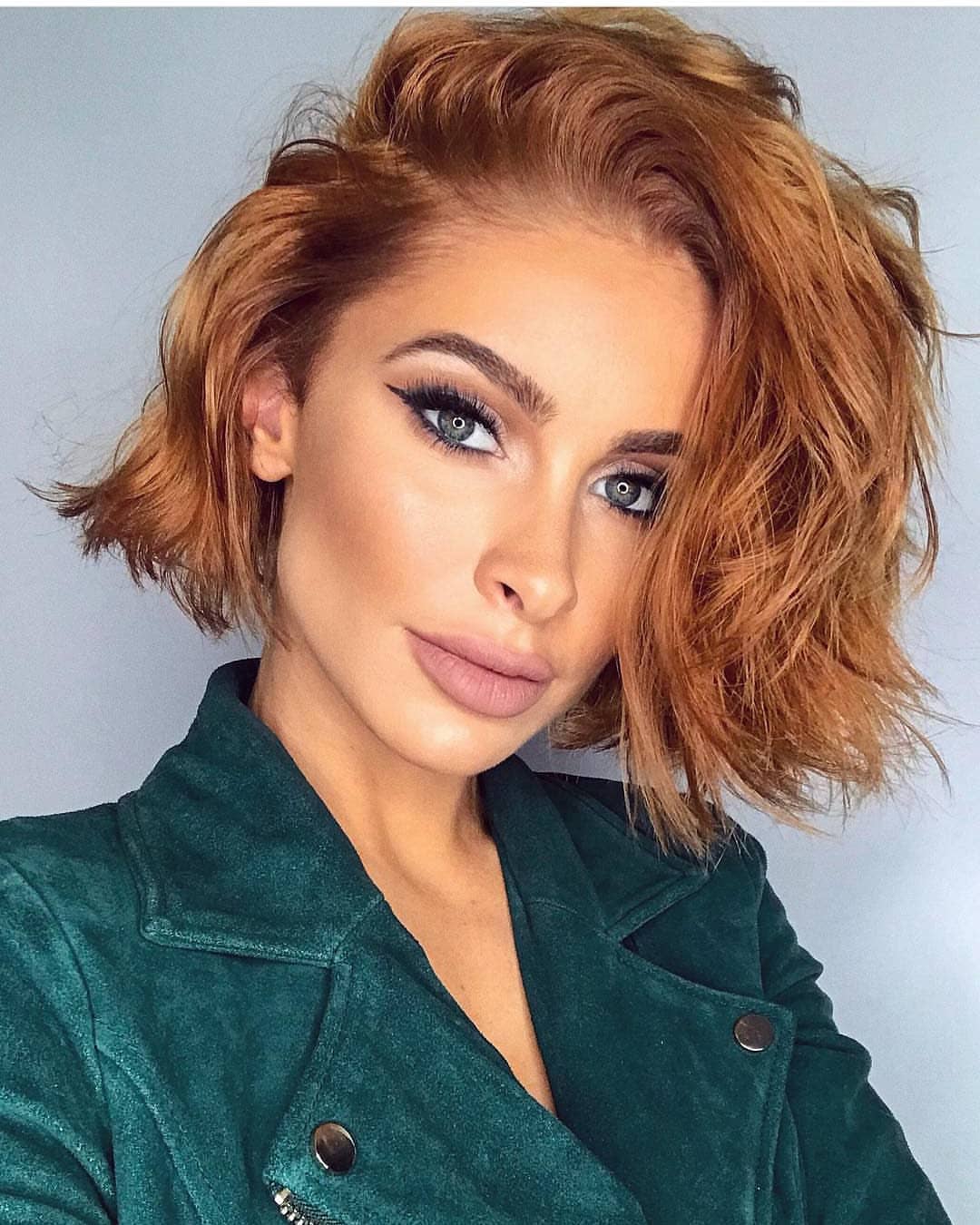 55. Shaved Design
If you decide to shave your head, why not add a cool design into the mix?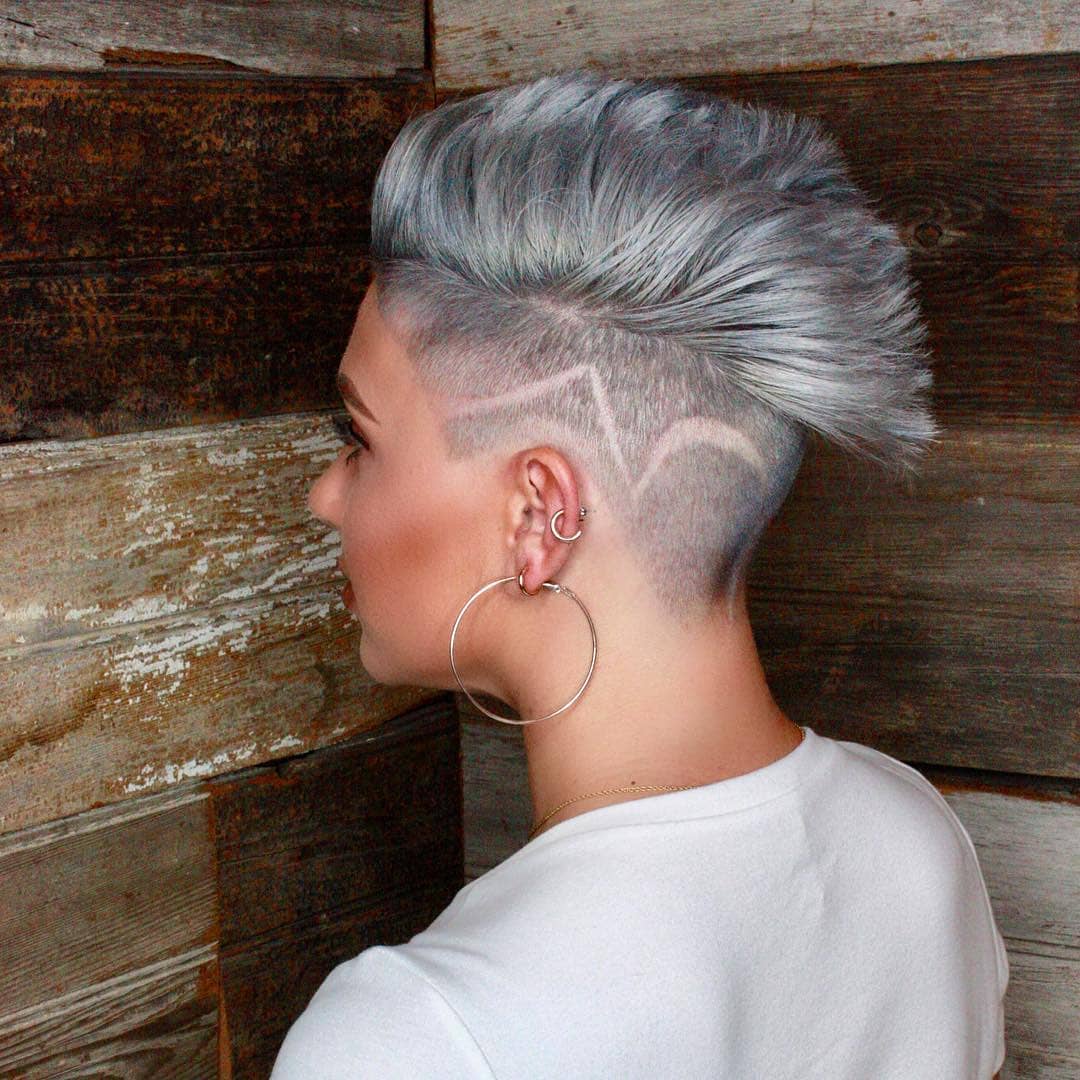 56. Peek-a-Boo Braid
Throw a cute braid into your hair to give it a little edge.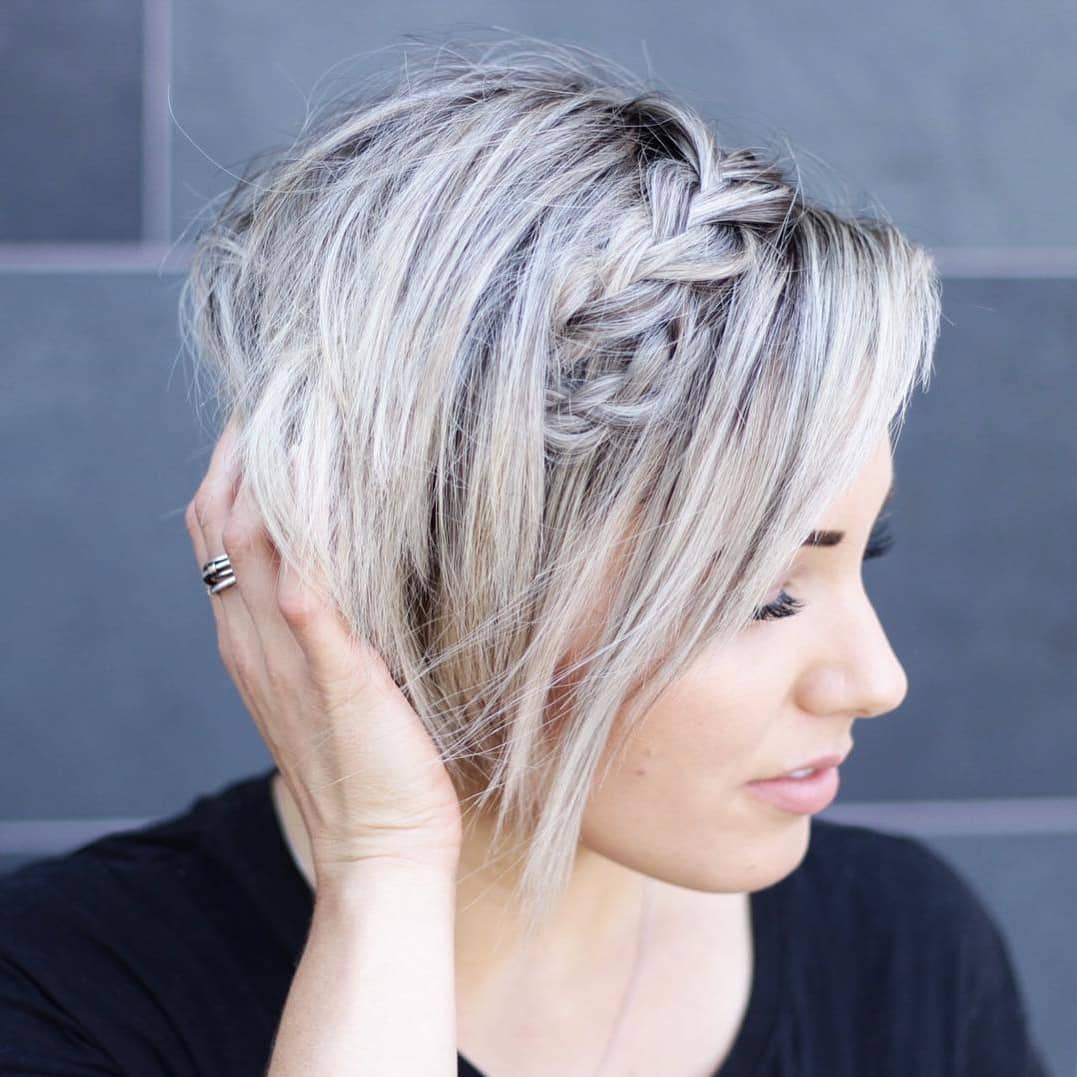 57. French Braid
A French braid across the top of your hair is a great way to keep hair out of your face but also look stunning.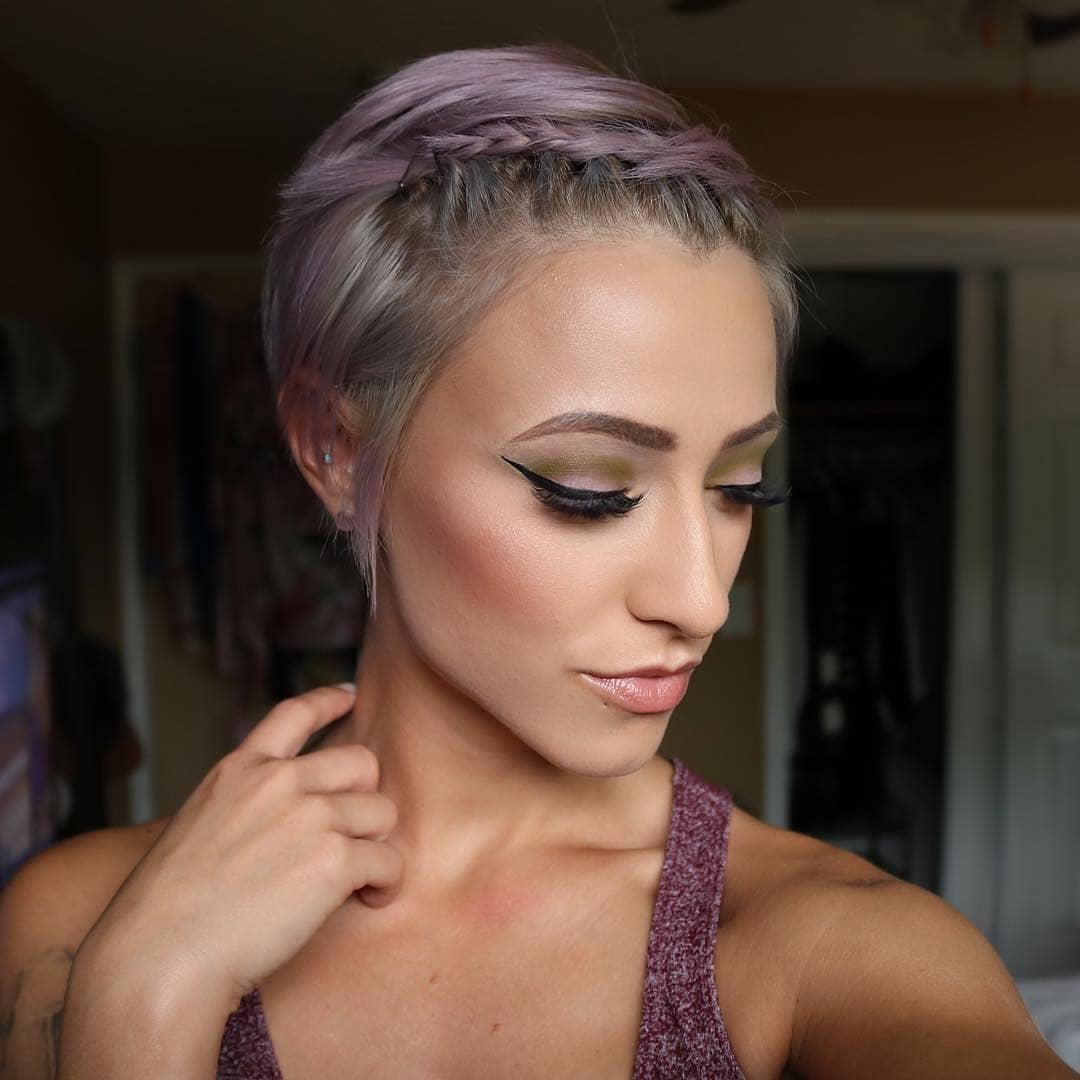 58. Mixture of Both
Both curly and straight hair paired together looks great. Try straight bangs with some wavy locks to get the look.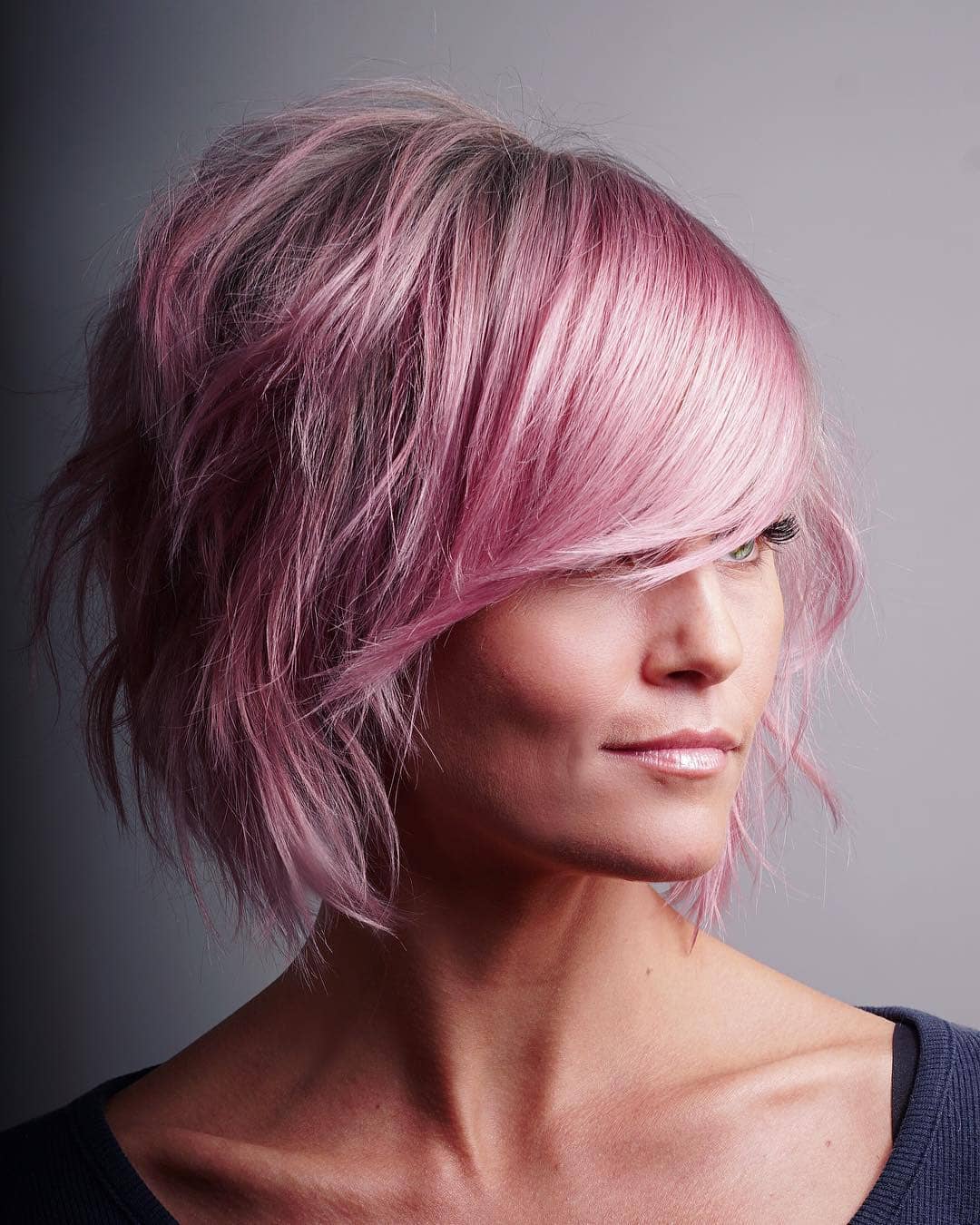 59. Fun Roots
Be a little different and color your roots a fun color and keep the rest of your hair natural.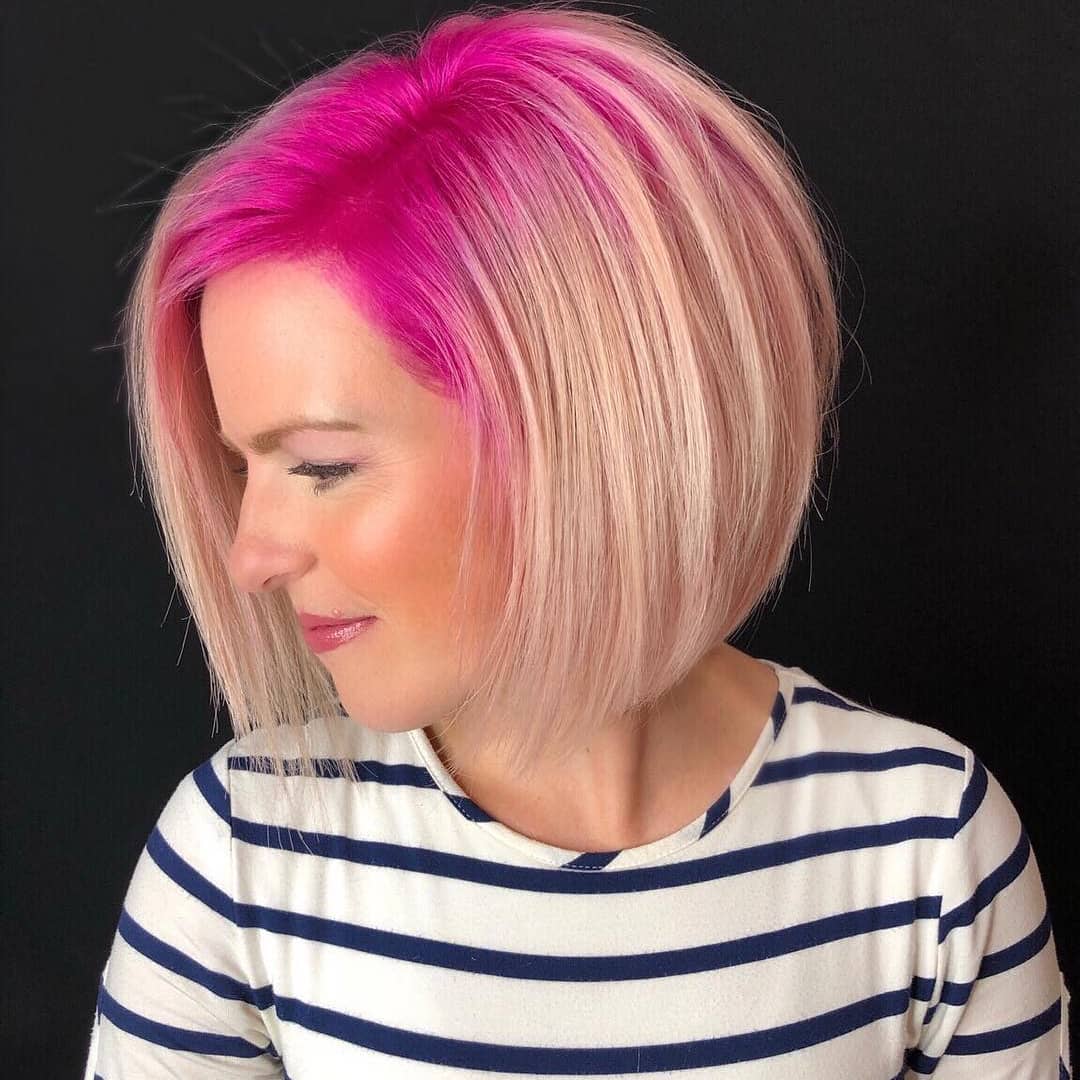 60. The Fun Undercut
Shave the underside of your head and hide it by a nice bob cut.