Aubrey Plaza is your idol? If that is the case, why not try out some cool hairdos that are inspired by this beauty? Girls of any age love to go for her hairdo. Is that the same case with you as well? If so, keep on reading! Here, we will leave you with a ton of cool options that can suit most age groups, as well as different events.
Who Is Aubrey Plaza?
This beauty is 38 years old and well-known for her attractive personality & looks. She is an American actress and comedian known for her deadpan style. She loves to do comedy and is in a lot of famous pieces that you've probably watched in the past. If you want to look like this bombshell, keep on reading and discover your looks down below.
Copy These 14 Aubrey Plaza Looks
1. Warm Colored Bob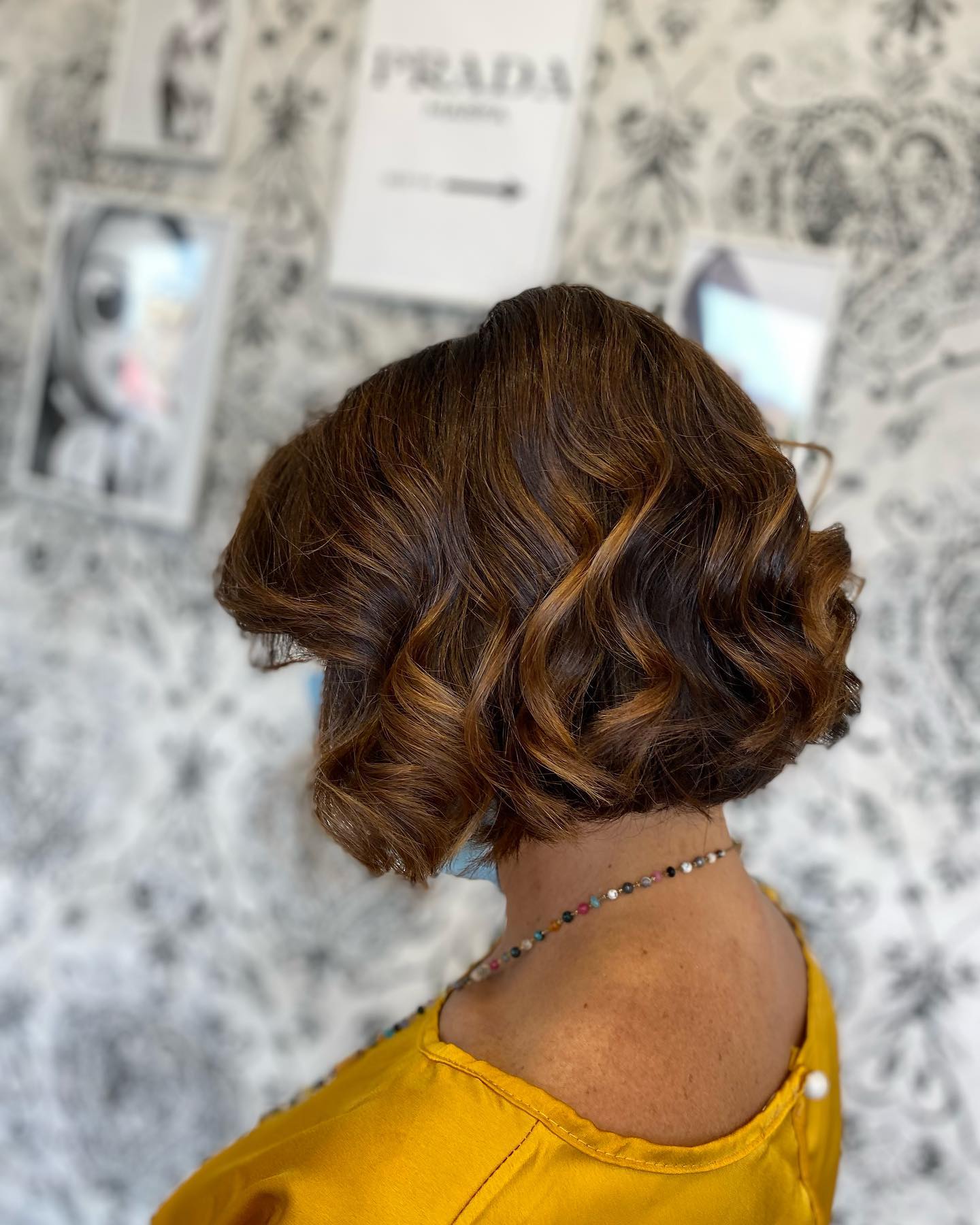 A short chopped warm-colored bob with this undertone is for women who like to look feminine and formal. Do you enjoy wispy looks? Those who are in their thirties might prefer this look the most. It will look elegant and appropriate for most occasions and events.
2. Brown Short Bob

A short and voluminous bob such as this one is for women who like elegance and glamour. It is such a sleek look with that perfect middle parting. If you prefer wispy and cute ideas just know that you can rock this idea no matter your age!
3. Angular Black Bob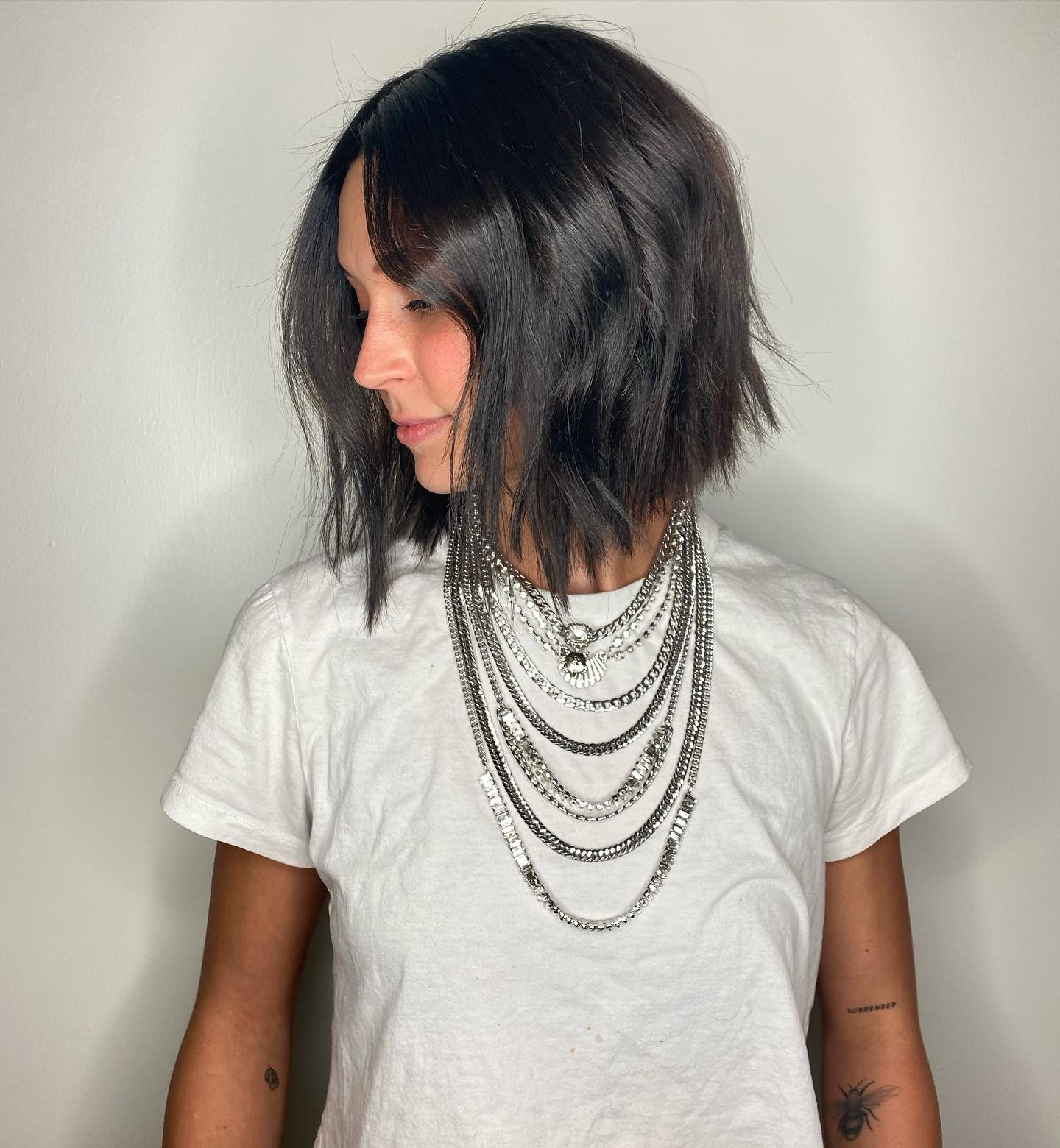 This angular black bob is fun and great for those who have naturally darker hair. If you wish to achieve fullness, why not do it with a wavy top and curly ends? Add shine and glamour by piling on a ton of hairspray. Women who like elegance and flirty ideas will naturally gravitate toward this idea.
4. Bown Formal Bun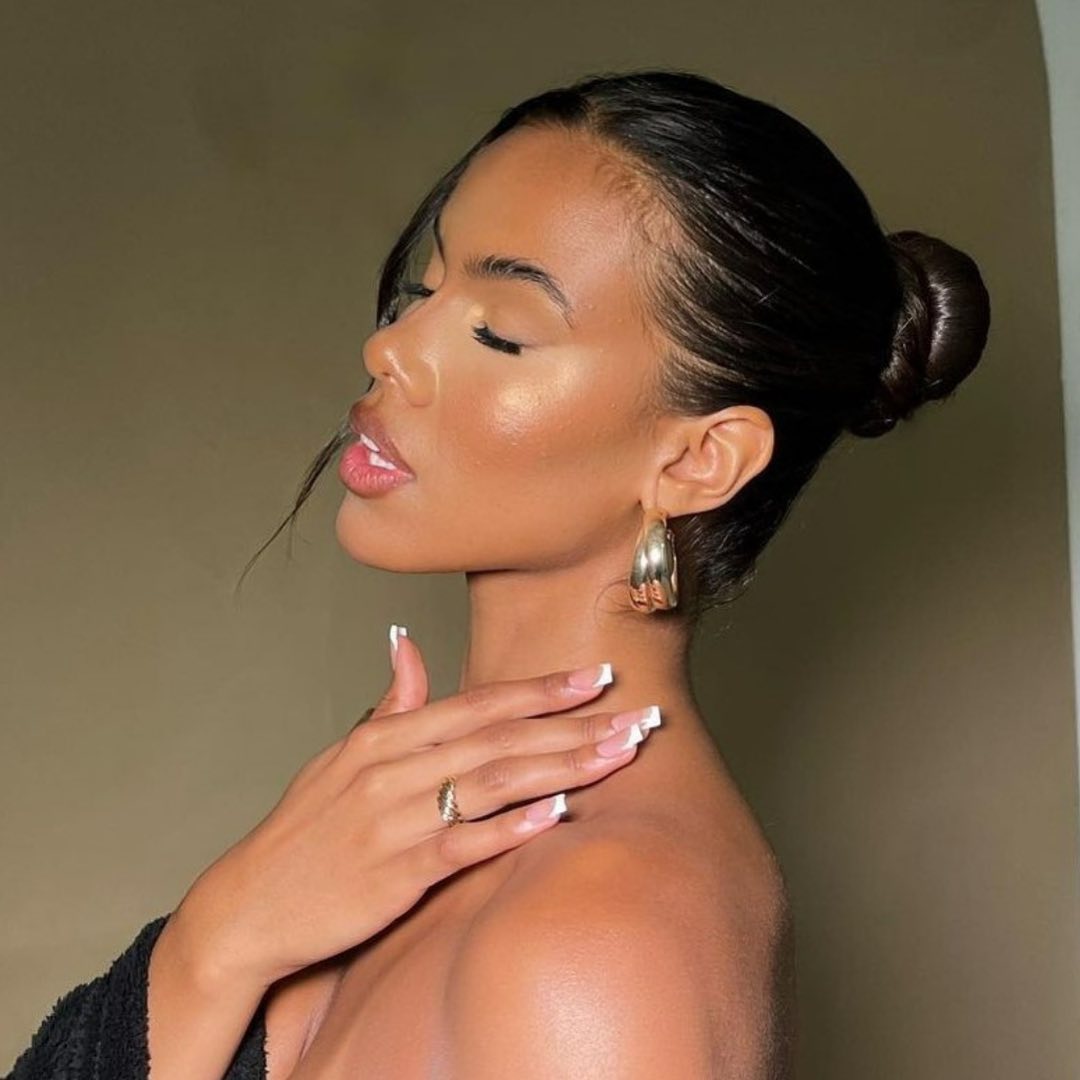 Formal buns are in fashion, and they will forever stay in fashion. Do you want to look elegant and sexy? The best part about this bun is that you can do it easily and on your own. Slick back your strands in place and set them with your favorite hairspray. Aubrey often rocks these hairdos to formal events and when doing Red Carpet.
5. Chocolate Brown Bob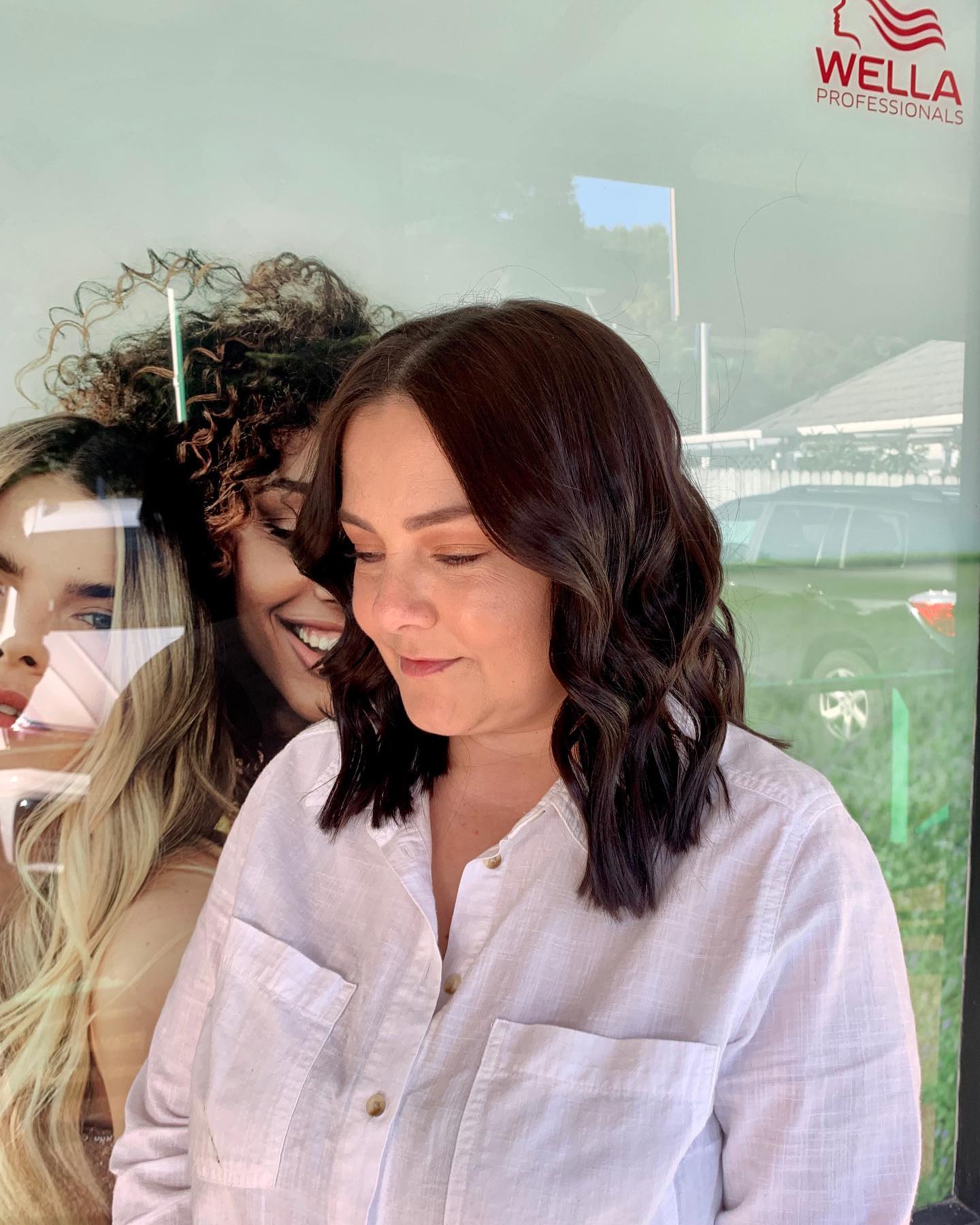 Chocolate brown and so smooth and healthy, this color is a must-do for women who like voluminous ideas. Usually, this shade is a popular fall choice. If you're in your 30s and you're looking for an office-friendly look, this will suit you. Make sure to show off its shine and rock it proudly!
6. Short Chopped Bob Ombre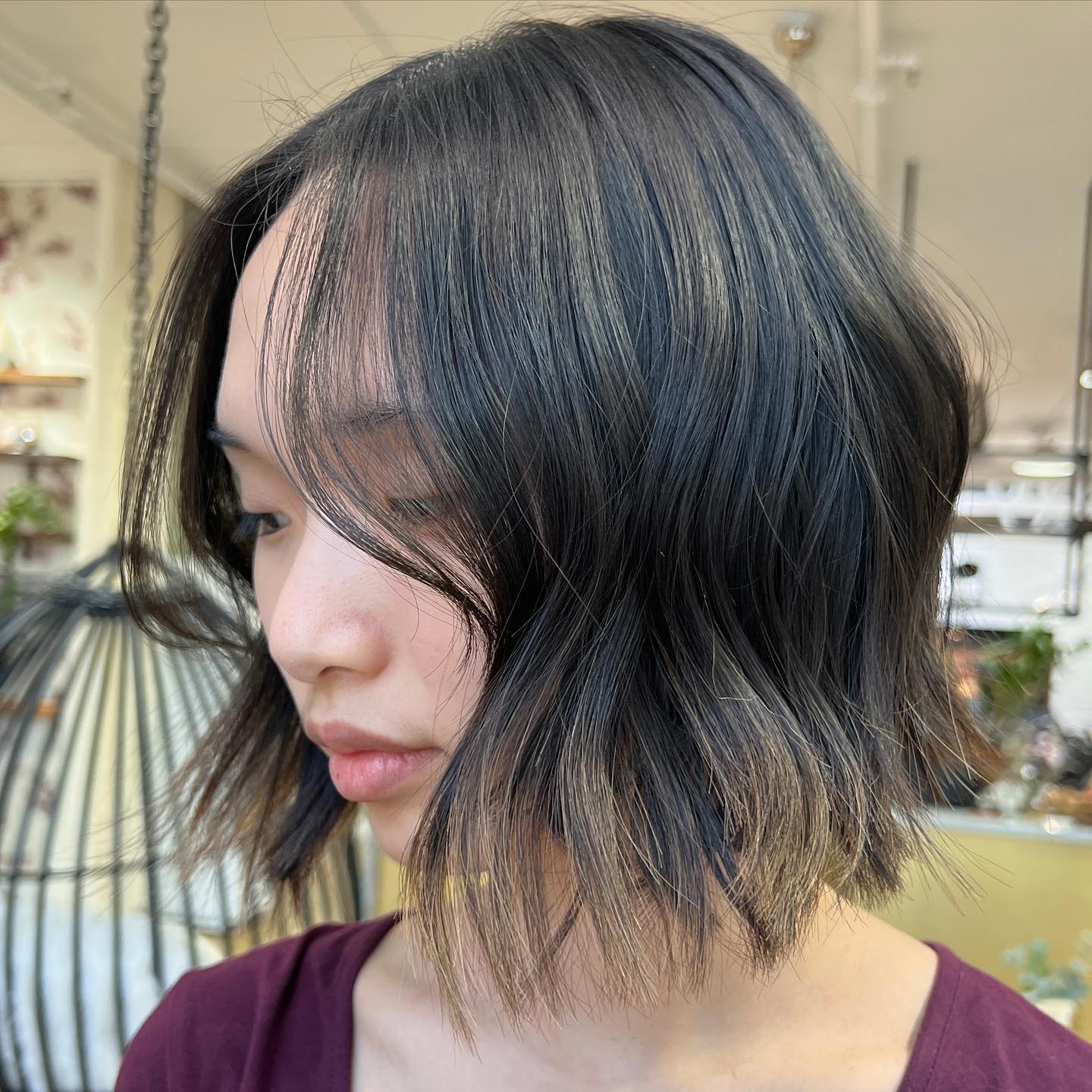 Short and chopped bobs are often worn by those who like quick and easy ideas. This hairdo is cut in such a feminine way + it will suit women who have naturally thin hair the best. If you're someone who likes really short yet detailed ideas, give it a go. In the end, it will make you look and feel so confident, despite the fact that it is short.
7. Everyday Casual Brown Bob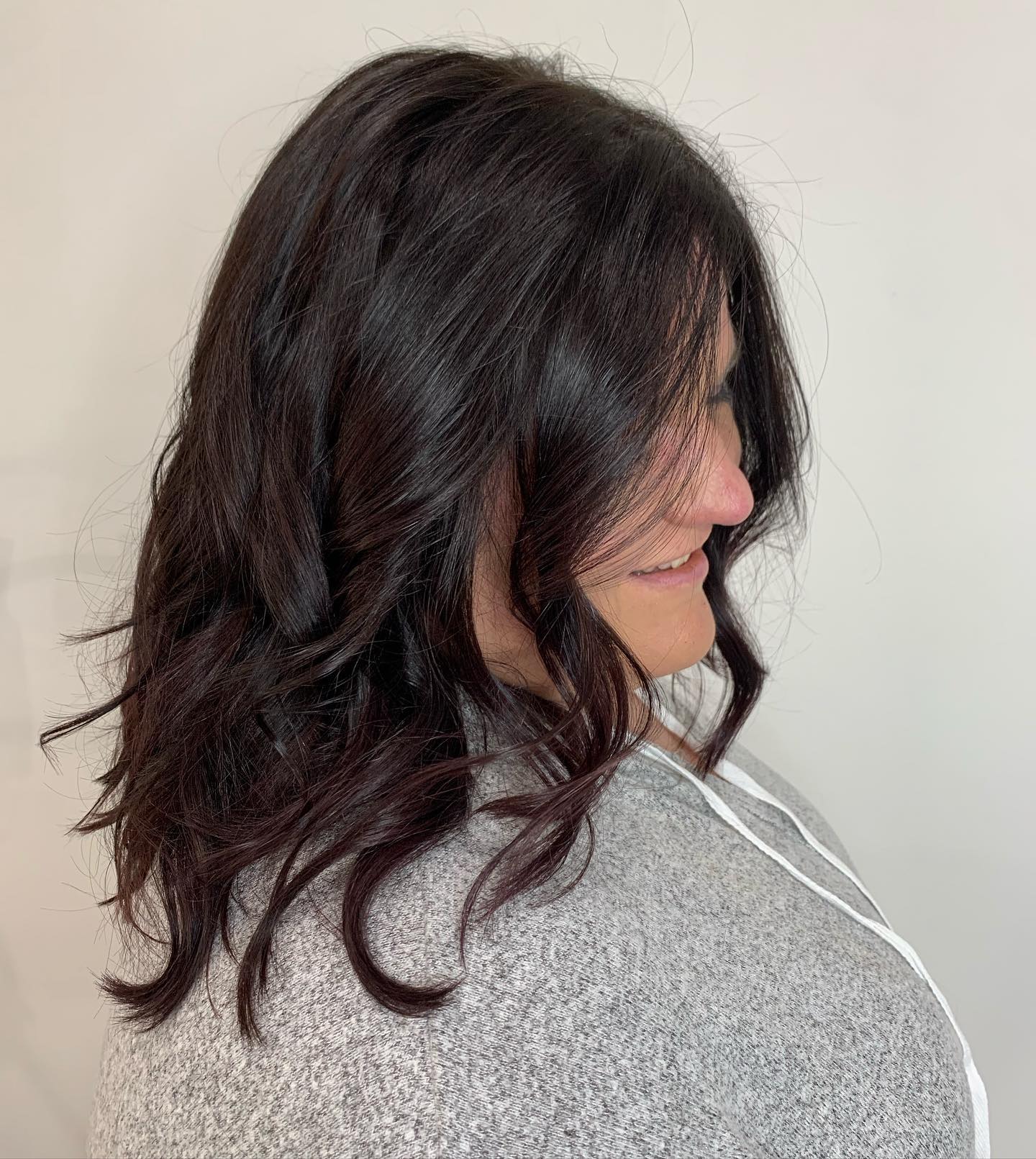 Casual and wispy, this wavy bob is great for mature women. Aubrey is a woman of simplicity, which is why you often get to see her wearing similar looks. If your natural hair is dark and medium-length, this is perfect for you. Show it off with a bit of volume down the ends for special occasions.
8. Slick Back Formal Hairdo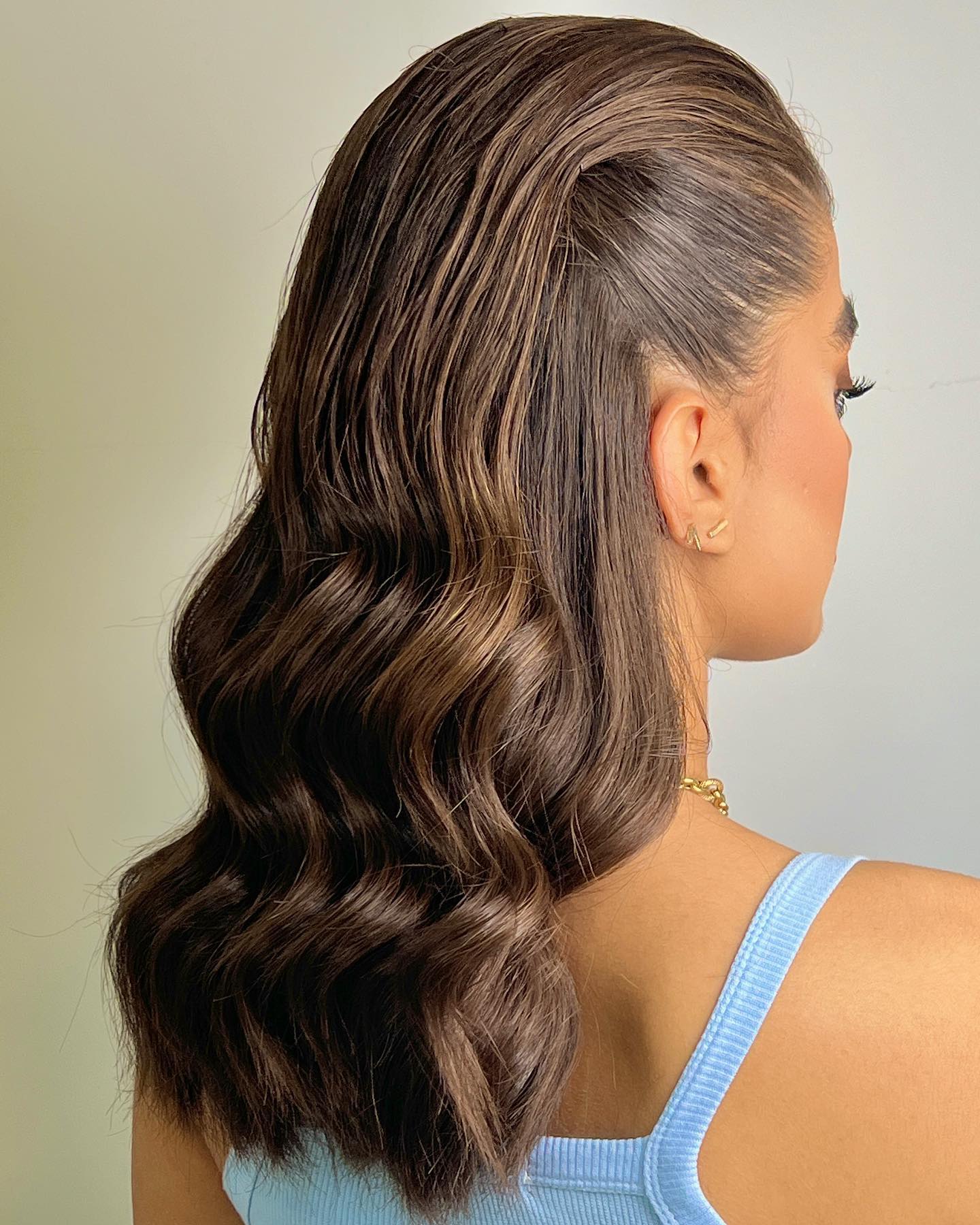 Slick back formal hairdo such as this one is perfect for your formal moments. Aubrey loves to go for this cut mostly during her big and important Red Carpet moments. Do you wish to look elegant and almost Hollywood-like? If so, simply curl the bottom part of your hair and slick back the top with a stronghold gel and hairspray. This will look sexy and so modern.
9. Short Brown Pixie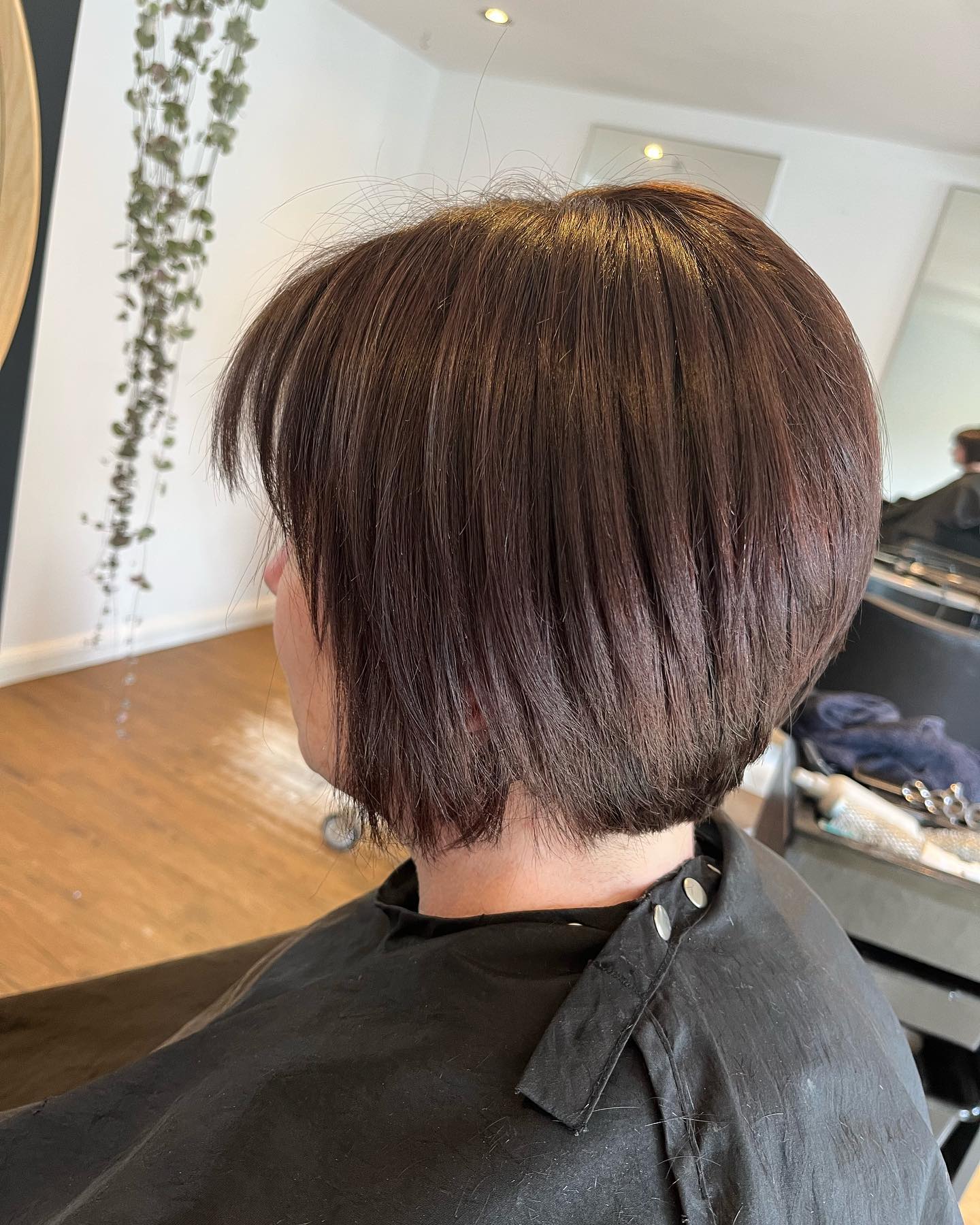 Women who are in their 40s will naturally gravitate toward this look. This bob is so soft, fluffy, and voluminous. It is a hairdo that most moms who are all about life on the go will want to copy. Do you enjoy its volume? If you are all about pixie looks and modern takes, this will suit you.
10. Cool Bun Hairdo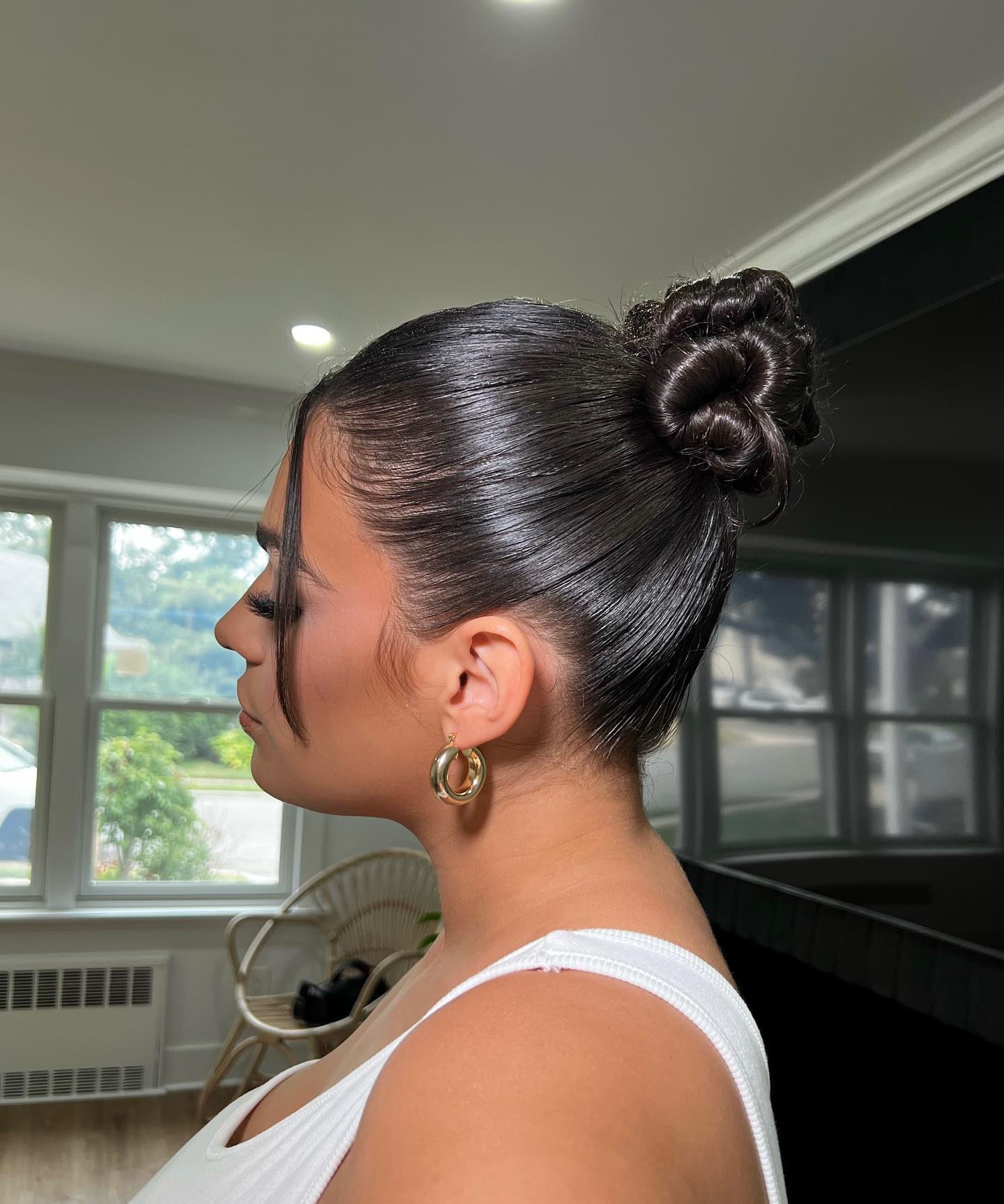 If your hair is naturally shiny, healthy, and straight, you will easily pull off this look and style. You should go for a high-up bun and separate your baby hairs. Make sure that all of your strands are brushed out so that you can easily achieve this outcome. Secure the bun in place with a high-quality elastic so that everything stays firm for your everyday or formal events.
11. Black Sleek Bob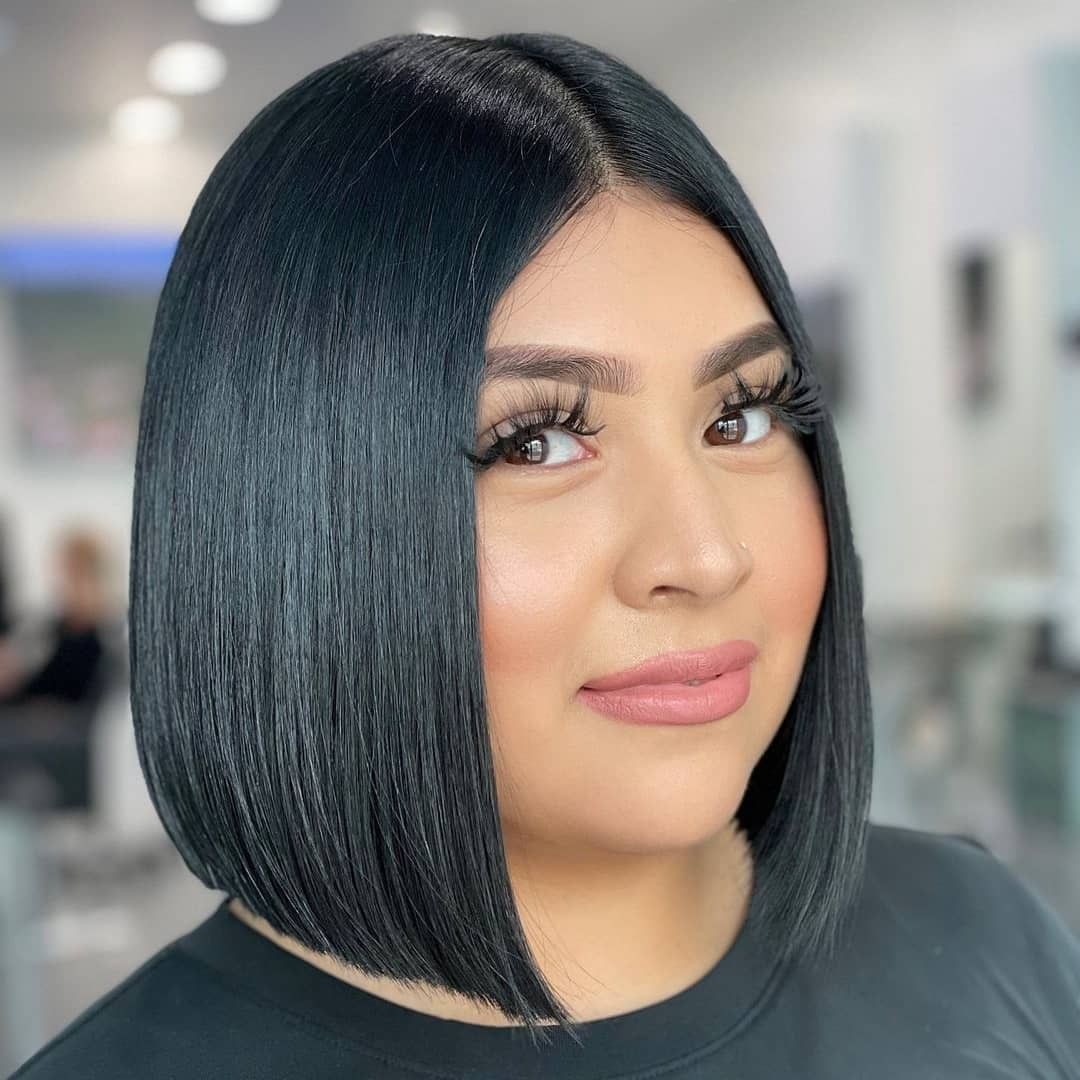 Audrey loves defined and straight bob hairdos. Do you love this look yourself? It is a stylish option that most women are going to enjoy, especially for their daily moments. Make sure you go for a middle parting to get the same outcome. Usually, this type of hairdo looks the best on those with oval face shapes.
12. Chocolate Brown Bob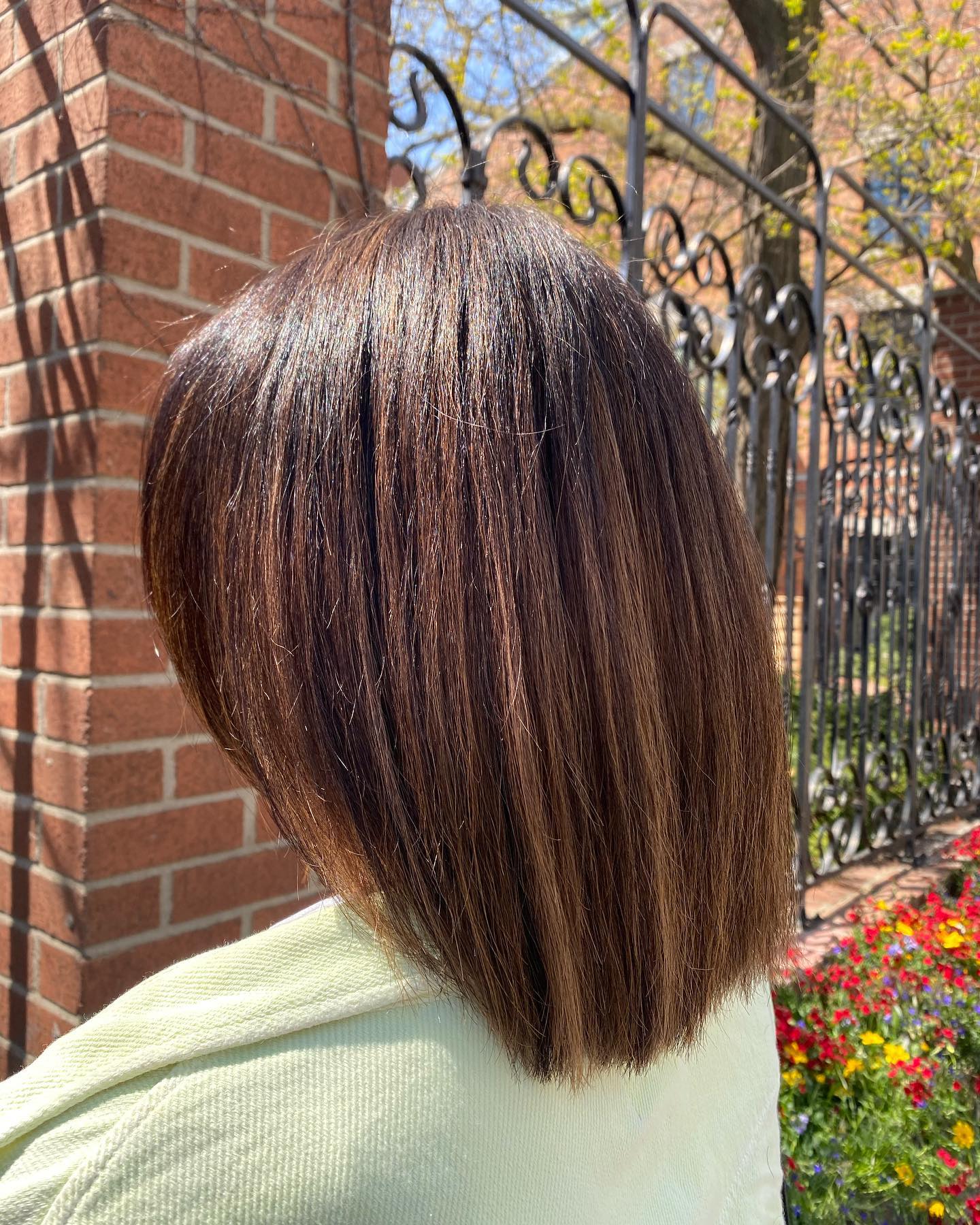 This shade of brown is very popular at the moment and is also super common among mature women. You'll like this cut for the fall, as well as the shade of it. Make sure that you go for a layered haircut to achieve the exact same idea. The end result is not that hard to maintain, which is what makes it perfect for anyone.
13. Stylish Bob With Bangs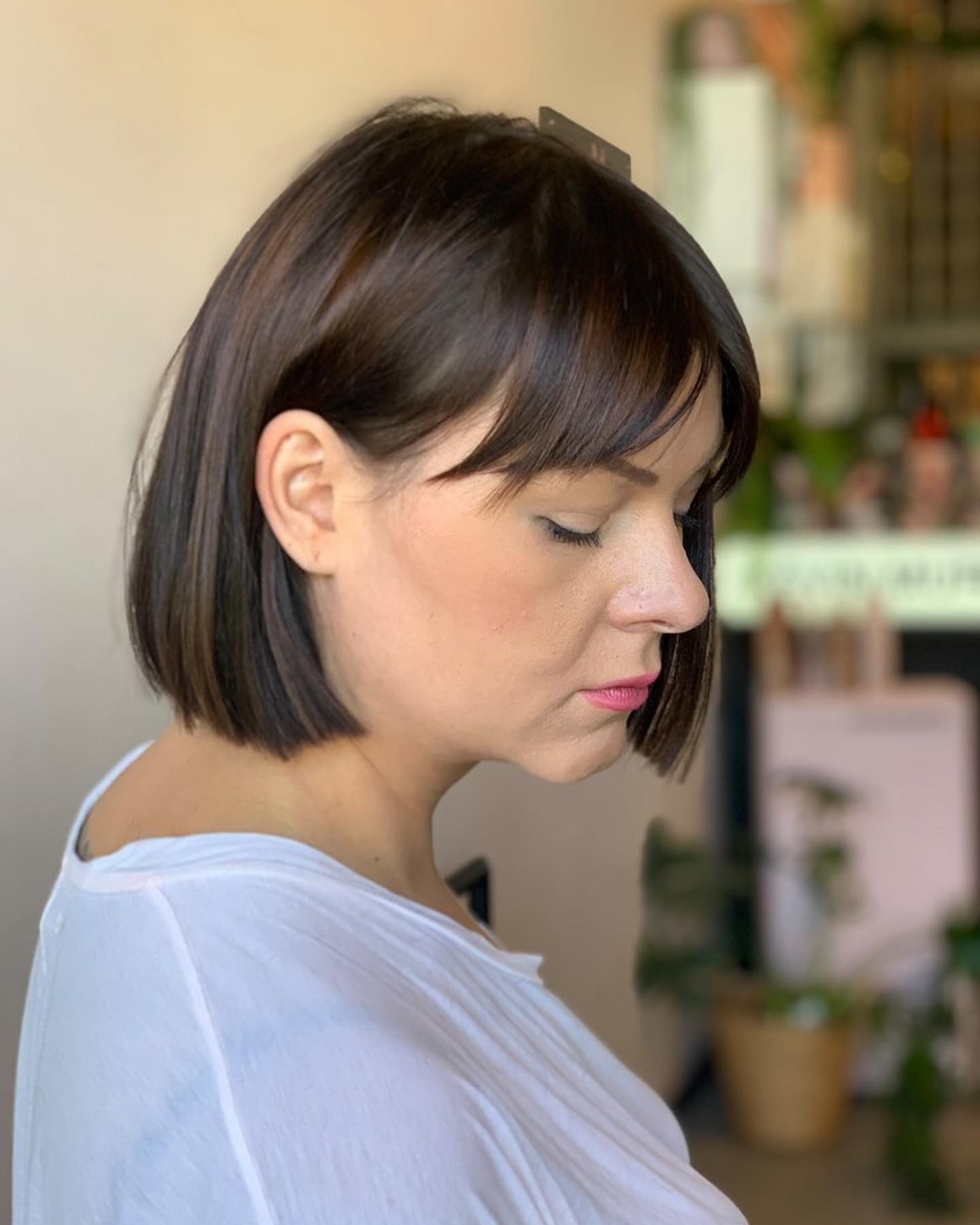 Brown bob with wispy bangs such as these will look great on women who have asymmetrical face shapes. If you enjoy darker hairdos and you like to copy hairdos that are popular among celebrities, this beauty will suit you. Also, this cut will suit businesswomen the best, especially lawyers.
14. Trendy Brown Ponytail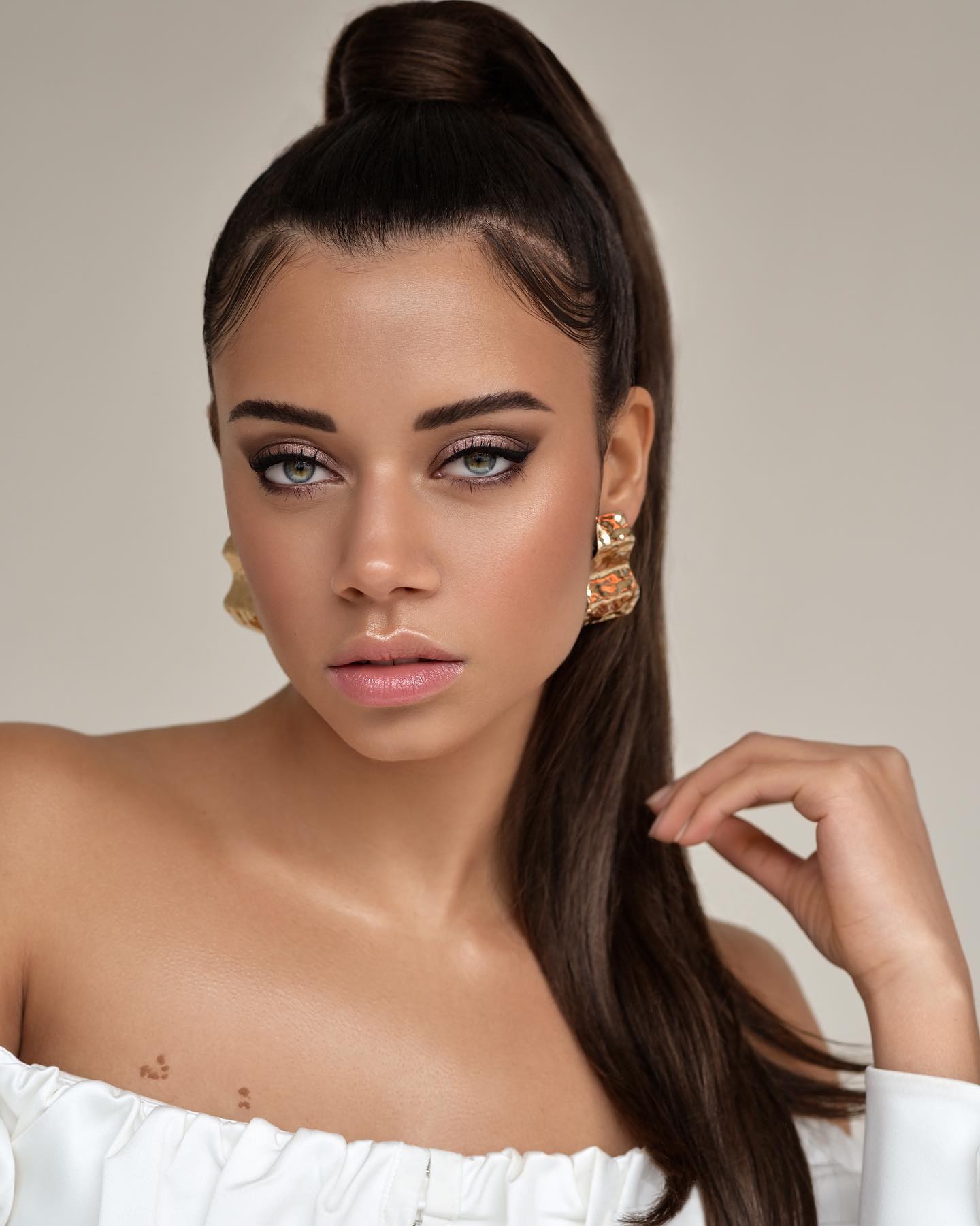 Lastly, some women may want to go all out and try out a formal haircut. If you have an important event ahead, why not try out this ponytail? Aubrey often rocks these looks for her formal night outs or premiers. If you want to look elegant and well-put for your next big event, book this haircut!
Are you ready to look like your idol? If so, which haircut do you fancy the most out of the bunch? Let us know what you're ready to rock, we can't wait to see your new formal or everyday stylish hairdo.