Dealing with a big head is one thing, but a big forehead? Entirely different! Most hairstylists will recommend that you get a customizable bang style for your forehead. Make sure that you focus the attention on some other features as well, such as your lips, or an interesting birthmark – if you have one! Here are your gorgeous options when it comes to personalized hairstyles.
What Hairstyle To Rock When You Have A Big Forehead?
Once you accept the fact that you can't change the size of your forehead, you are one step closer to finding your new hairstyle! The most important & practical advice: wear bangs! Bangs will create an illusion of a smaller forehead. Here are some practical hairstyle ideas:
Curly or loose locks, especially around the front of your hair
Shag hairstyles
Bob haircuts
Lob cuts
Straight bangs
Curtain bangs
Mullet hairdos
Fringe
PS: You can also opt for crazy hair colors! The wilder – the better! This color change can also make for an amazing distraction from your forehead.
Wavy Hair with Bangs
1. Wavy Blonde Hair with Long Bangs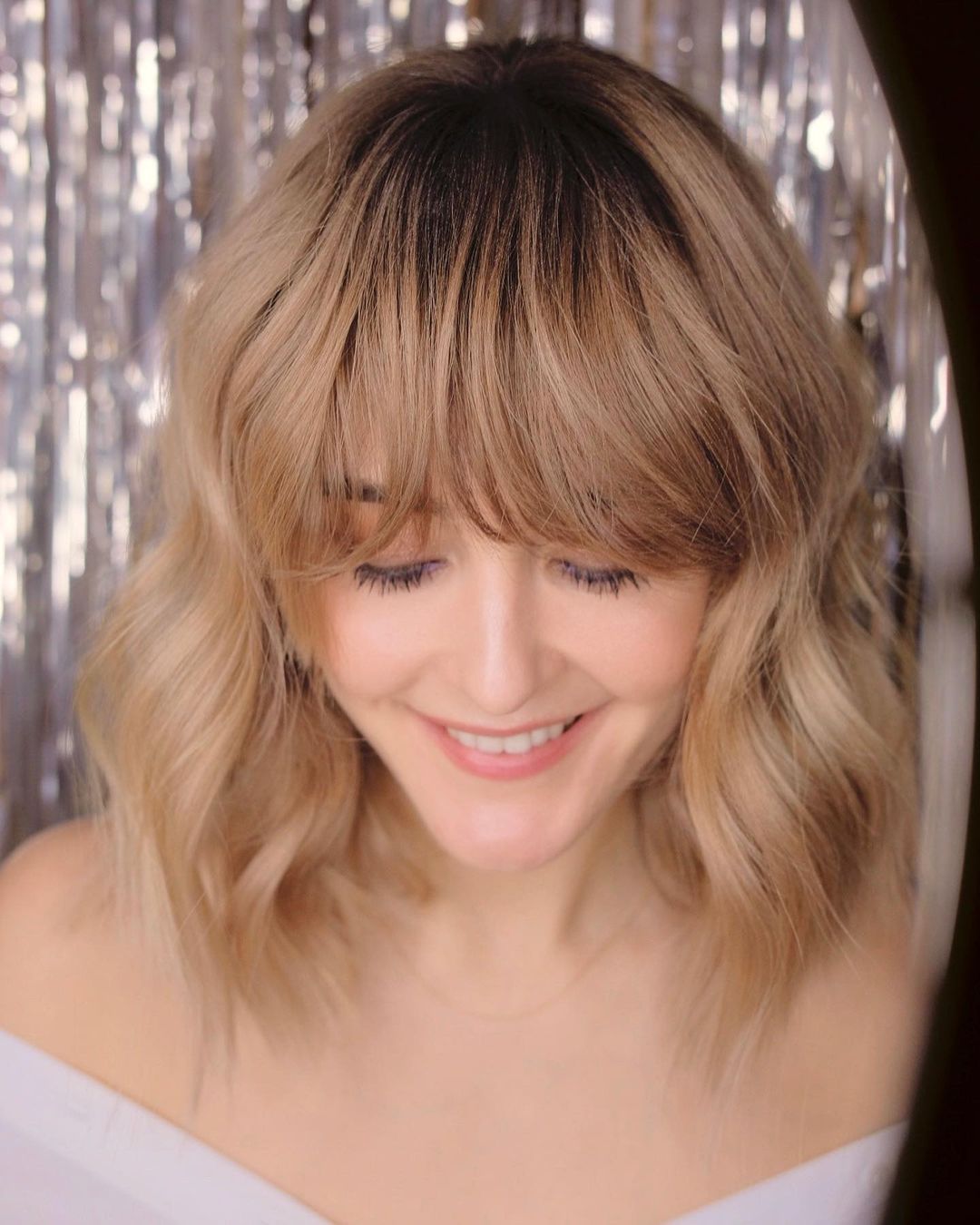 These longer bangs will make an amazing distraction from your forehead – ideal for mature women! It is also the perfect cut for wider foreheads.
2. Shoulder Length Bob with Curtain Bangs

Rock this bob in this light blonde color, ideal for tall & long foreheads.
3. Blonde Hair Side Part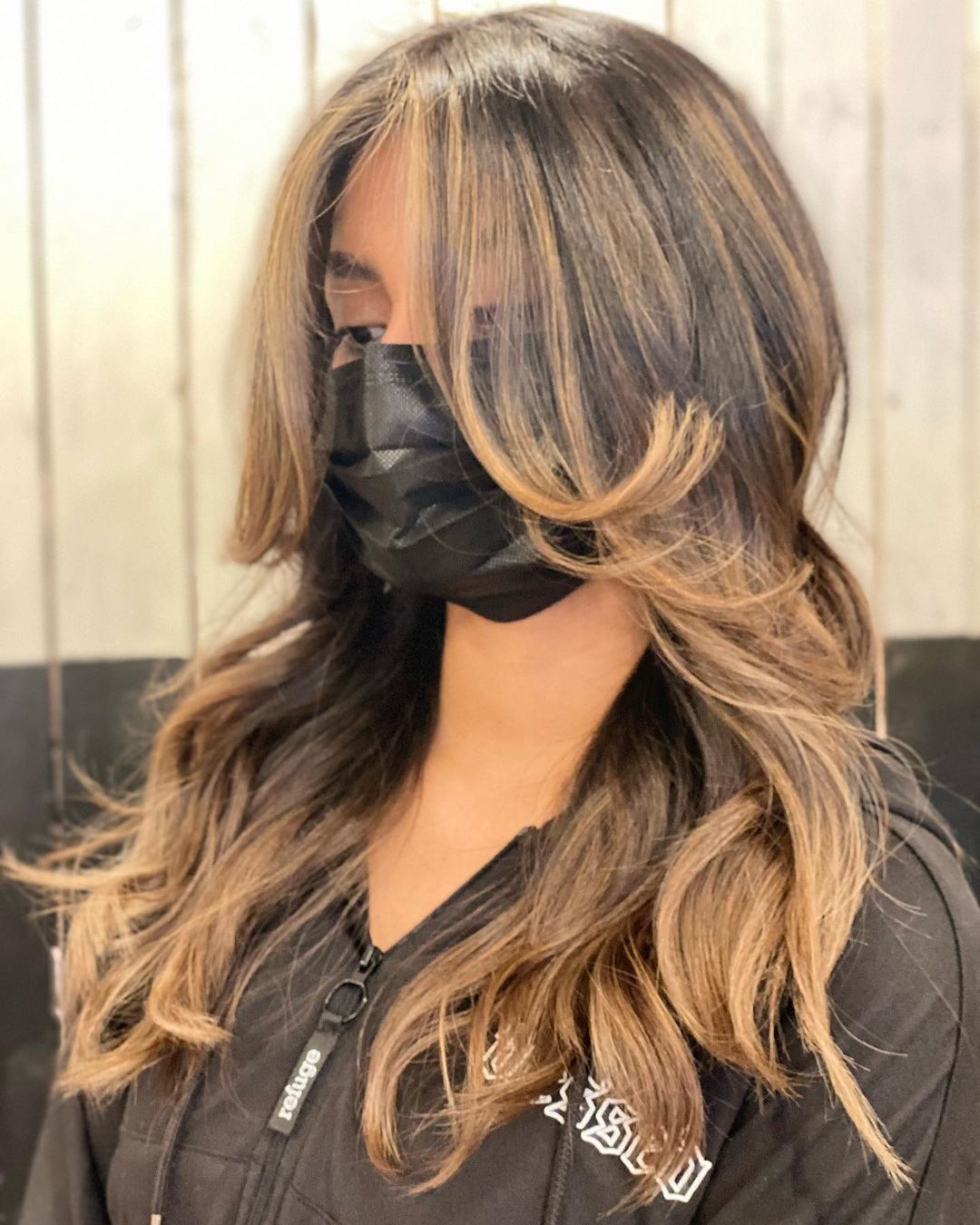 This side part with perfectly centered bangs is a chic & fashion-forward cut, perfect for longer styles.
4. Natural Color Wavy Hair with Layered Bangs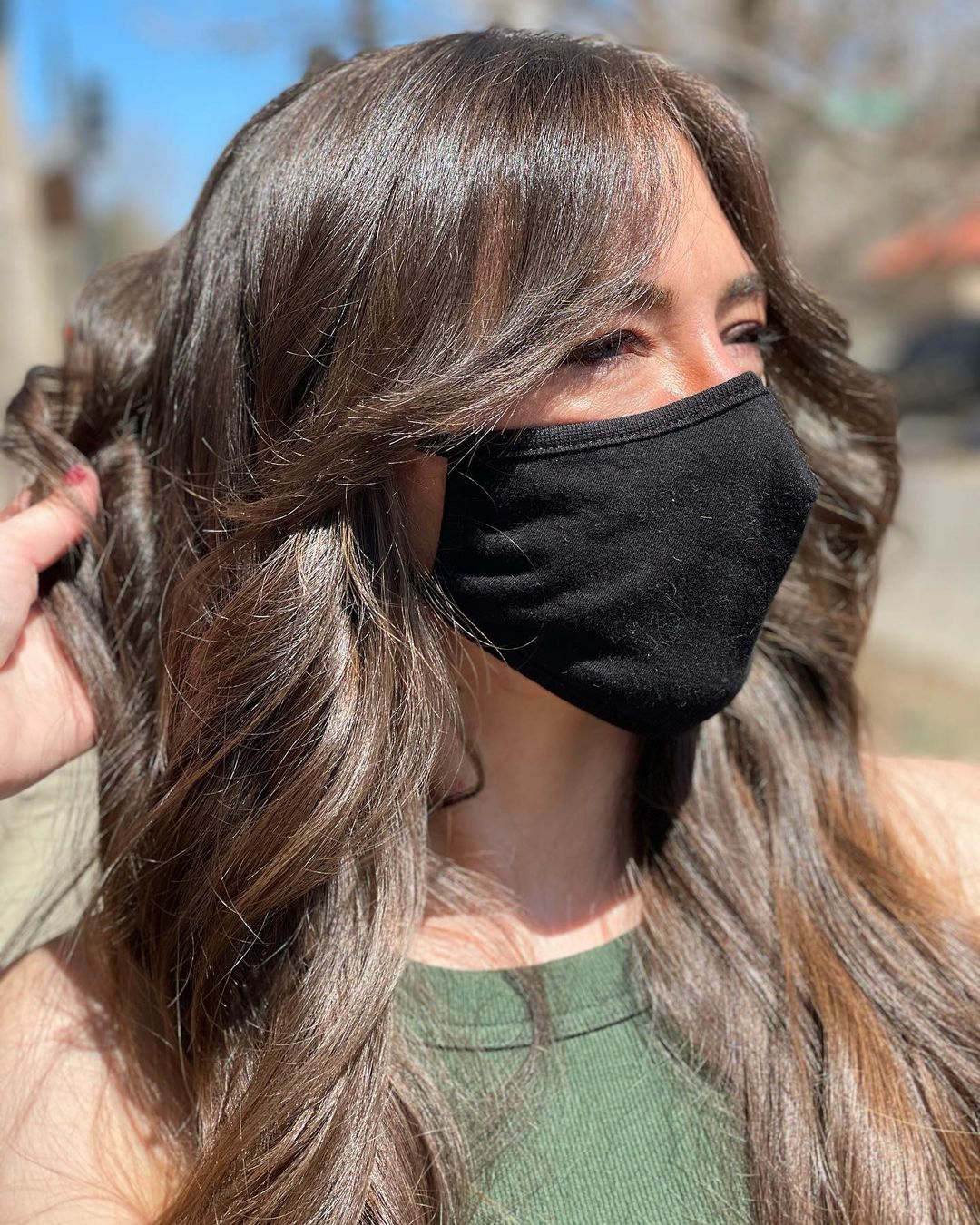 Book a hairstylist who knows how to do layered cuts, such as this one. These bangs are perfect for any age group.
5. Dark Brown Shaggy Cut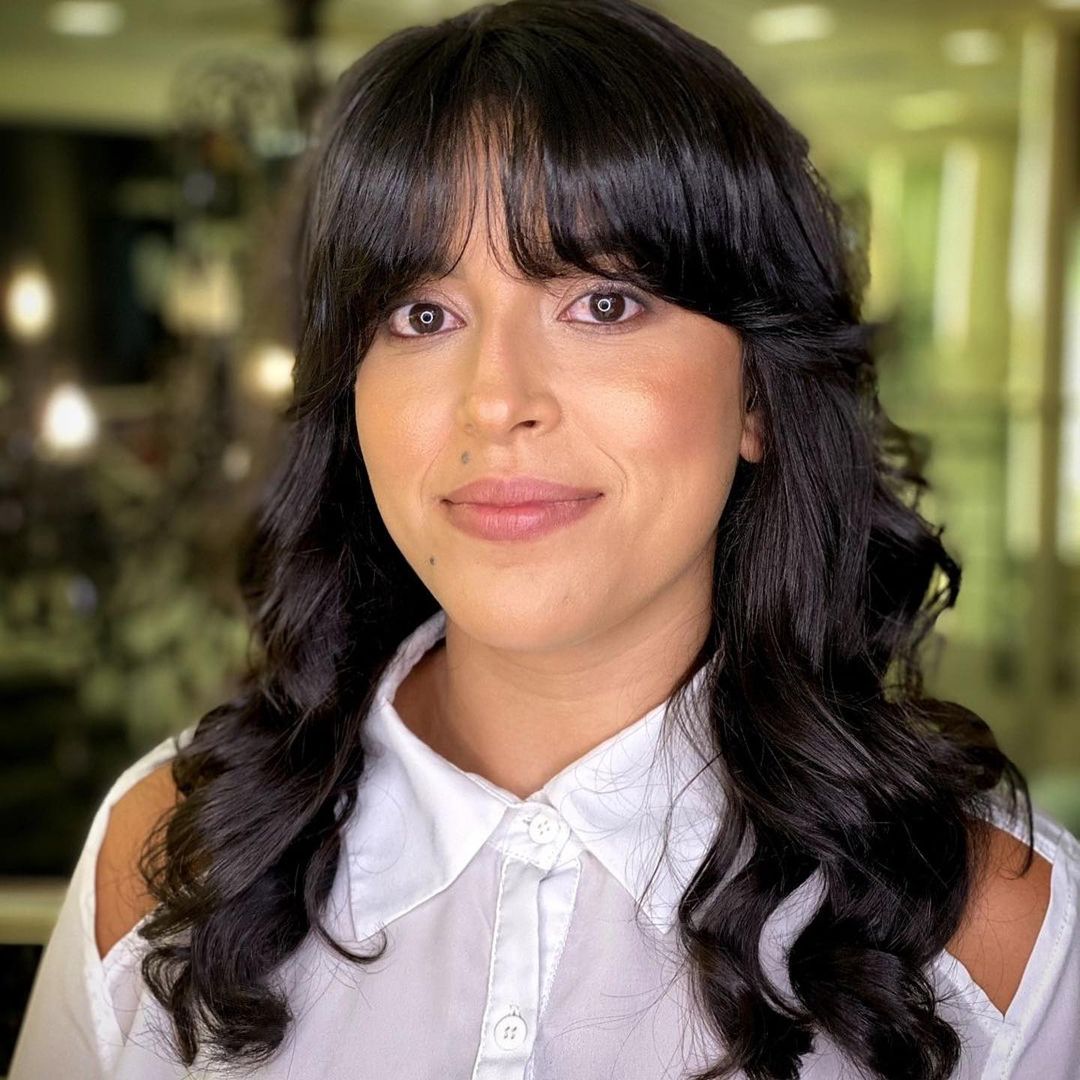 This shaggy cut with messy bangs is an amazing distraction, as well as a beautiful one.
Bob Haircuts
1. Textured Wispy Bob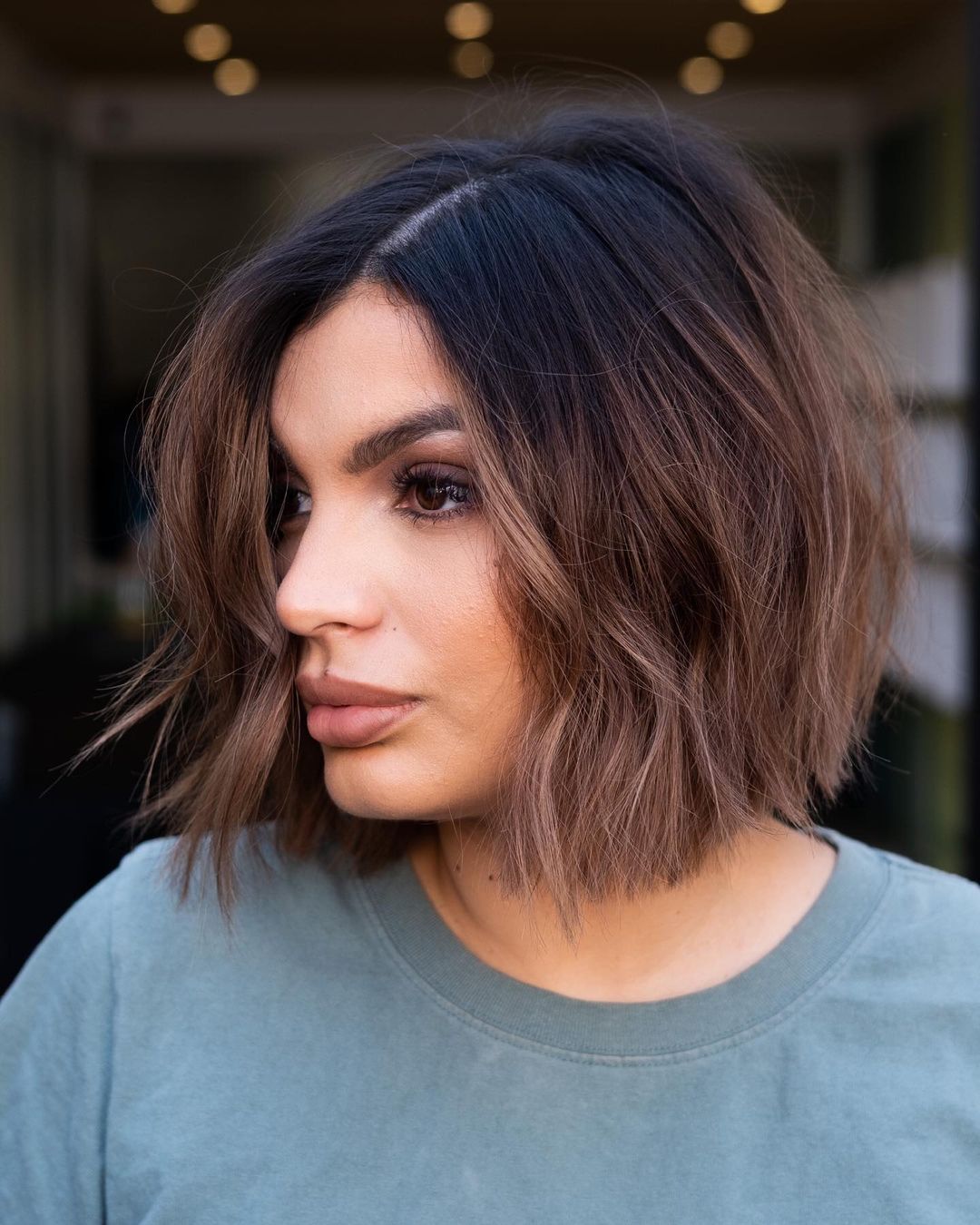 Textured & wispy bob with long bangs is the perfect runway hairstyle! This one is a must-have for younger bold women.
2. Layered Shaggy Bob with Bangs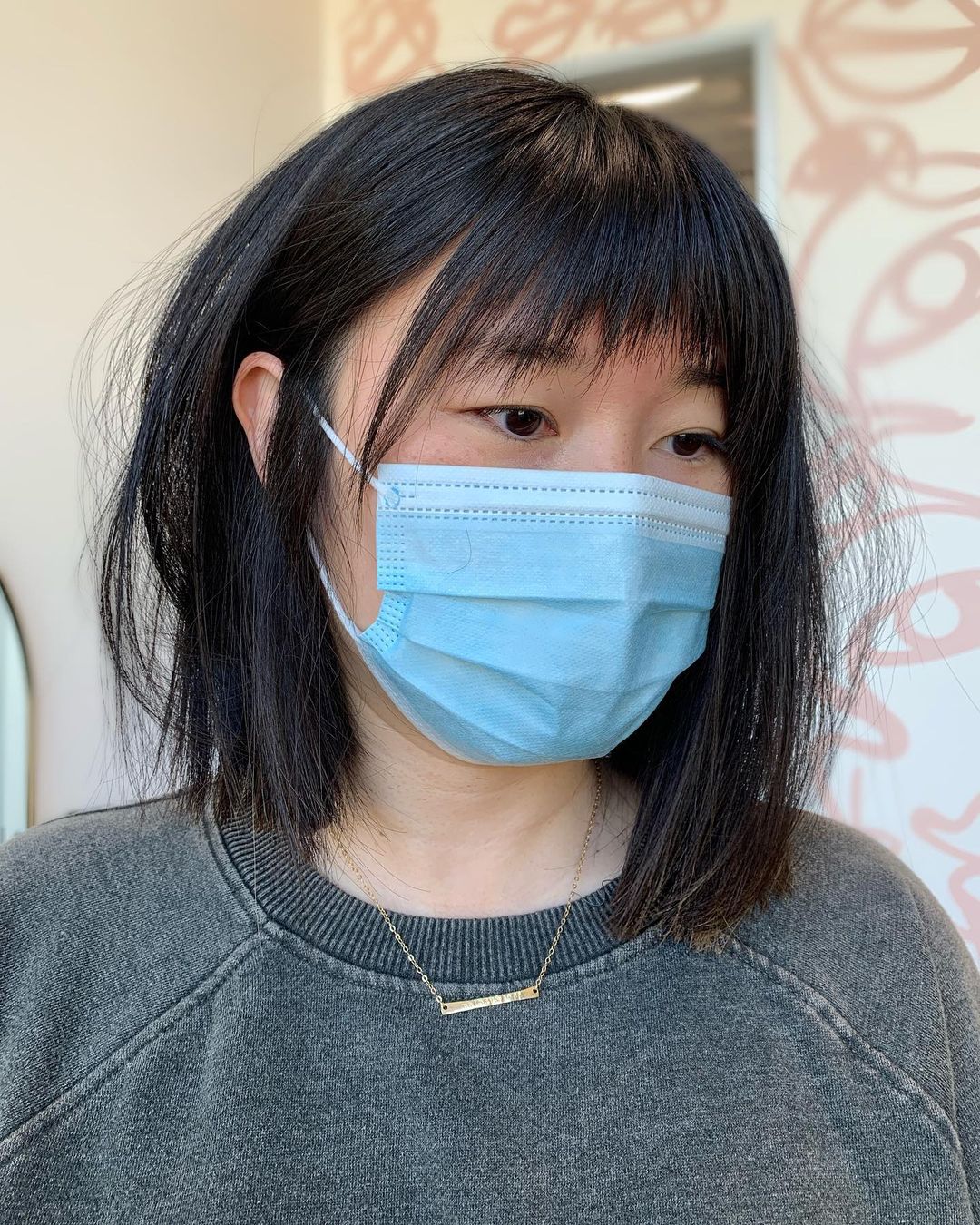 Younger women will adore this cut, it is super chic and easy to achieve while being low-maintenance.
3. Sleek & Straight Bob with Straight Bangs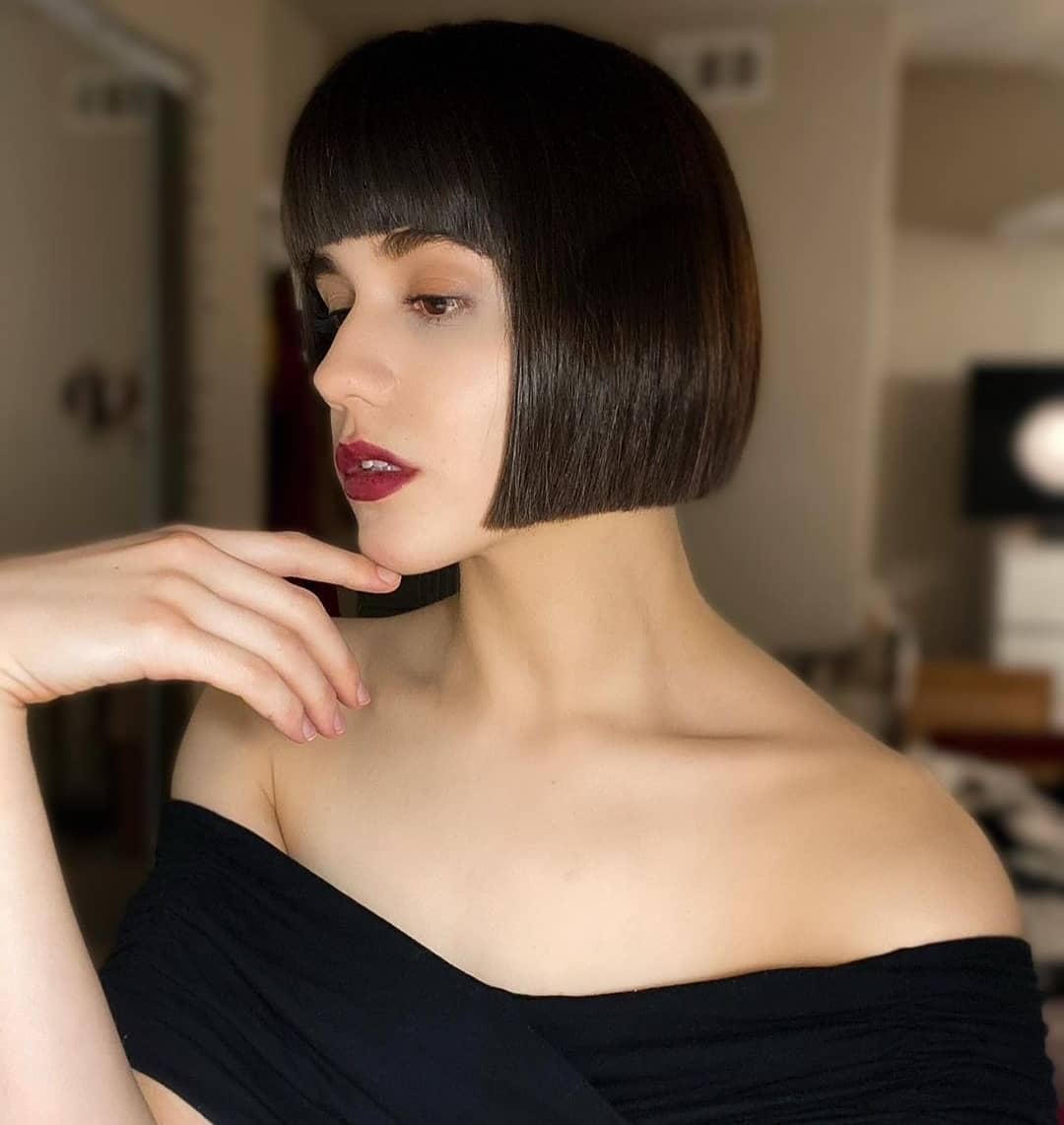 If your hair is naturally long & straight (as well as silky smooth) you will pull off this look, for sure!
4. A-Line Bob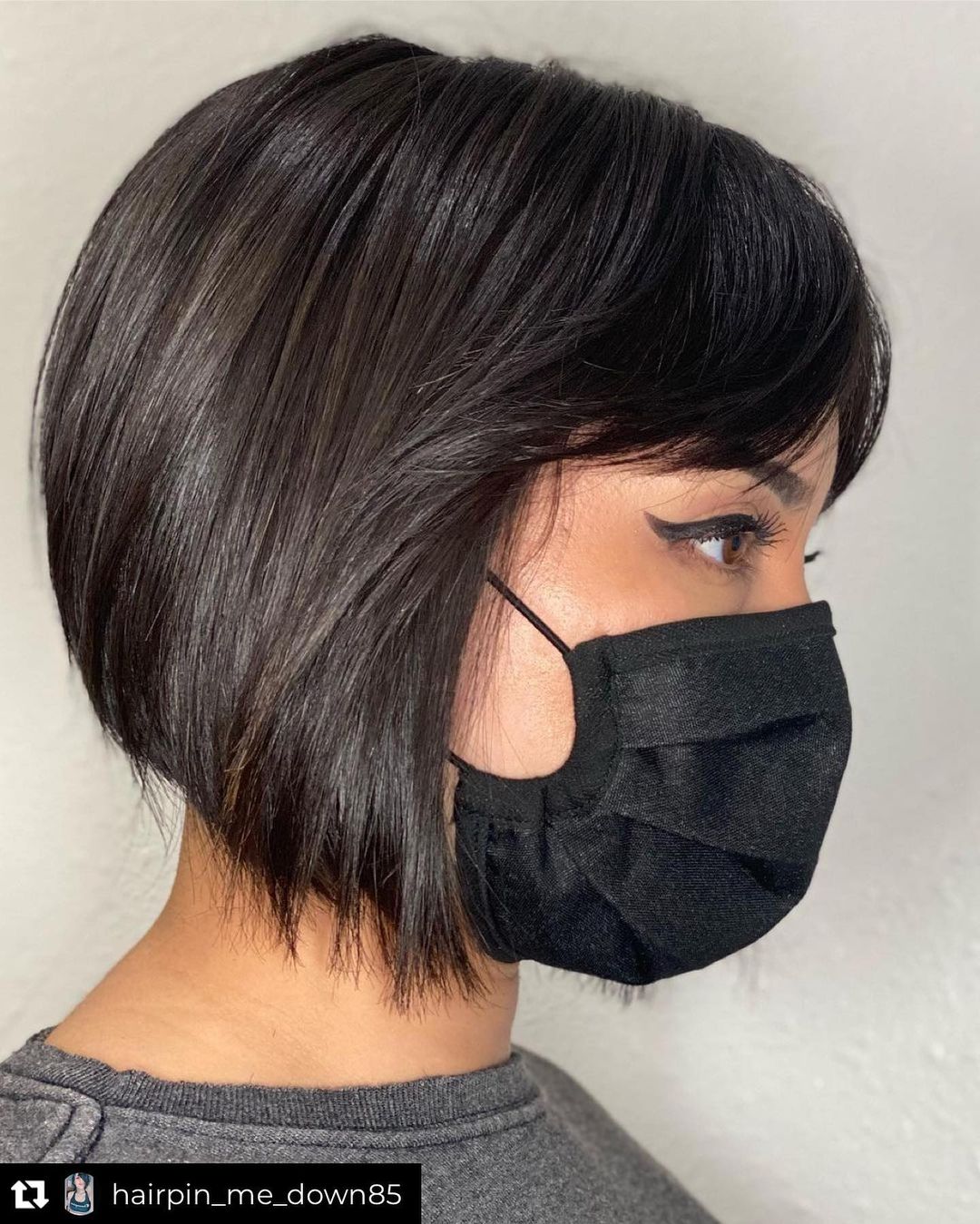 A-line bob and these straight bangs will look good on any head shape + they will transform your forehead and make it look smaller than it is.
5. Wispy Bob with Wavy Bangs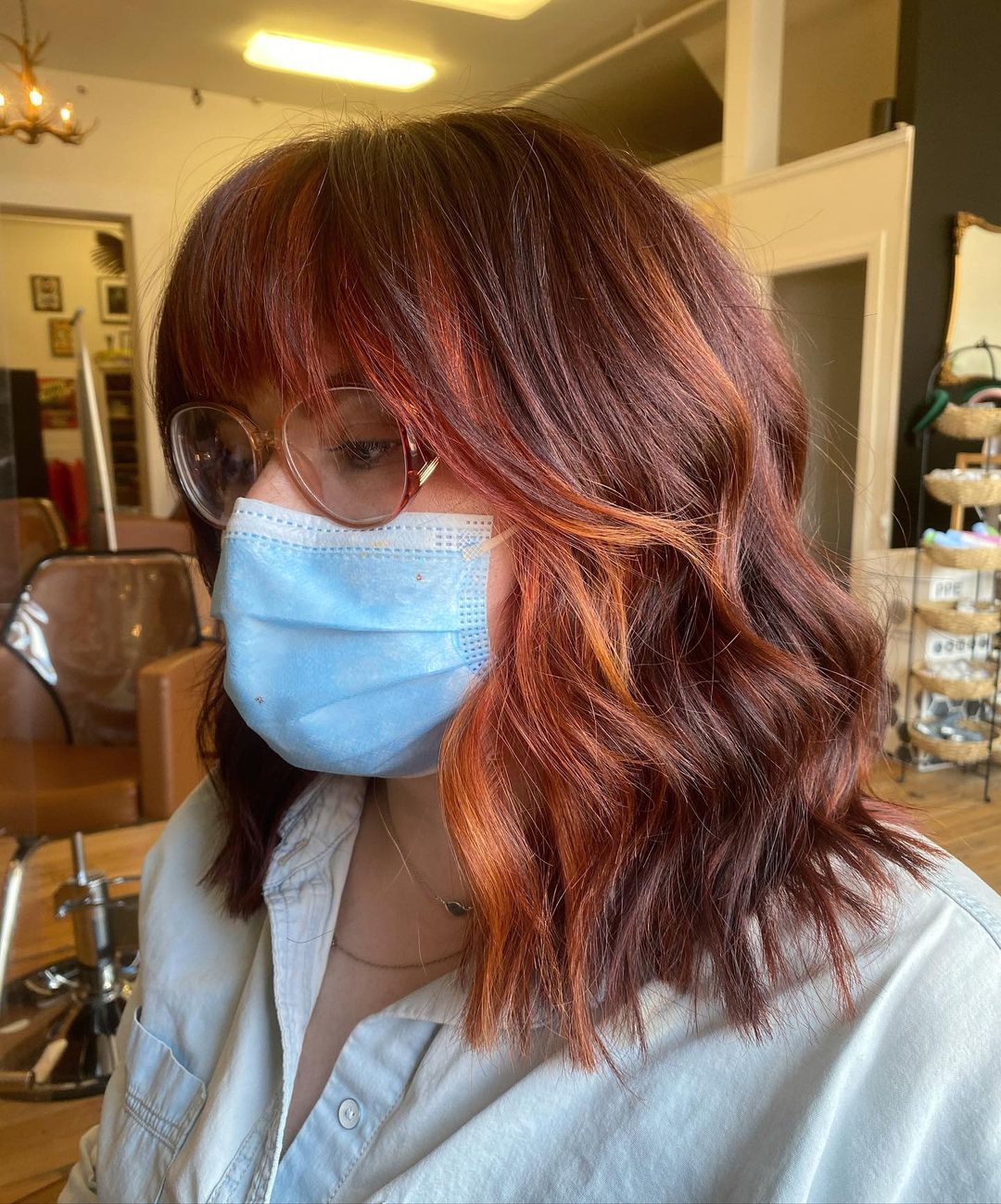 Wavy hairstyle & wavy bangs are perfect for any event or opportunity! This color combo is a safe-bet as well.
Long Hair
1. Long Hair Shaggy Cut with Bangs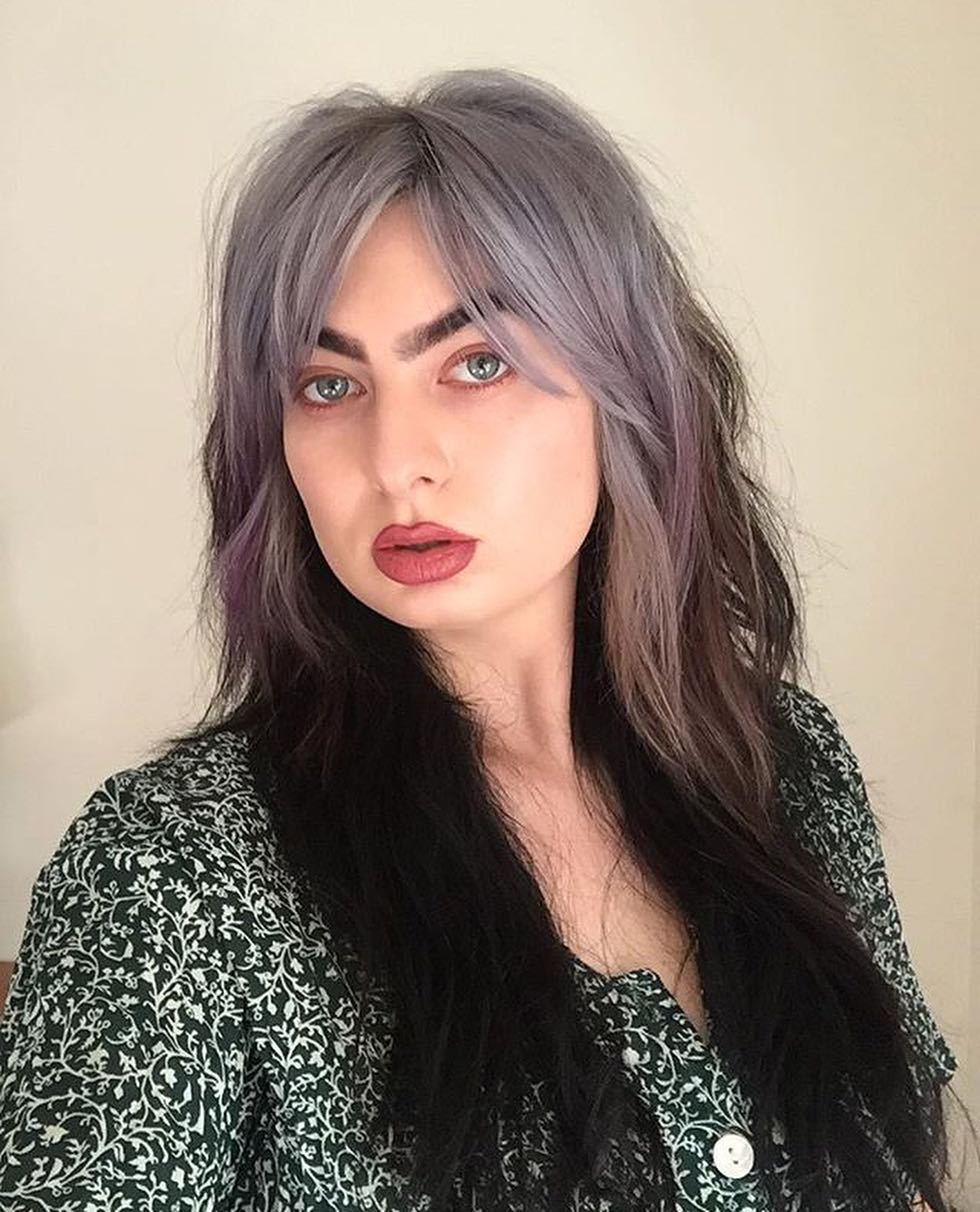 Long & textured hair is high-maintenance. This duo length & color-wise is breathtaking!
2. Long & Blonde Mullet Shaggy Hair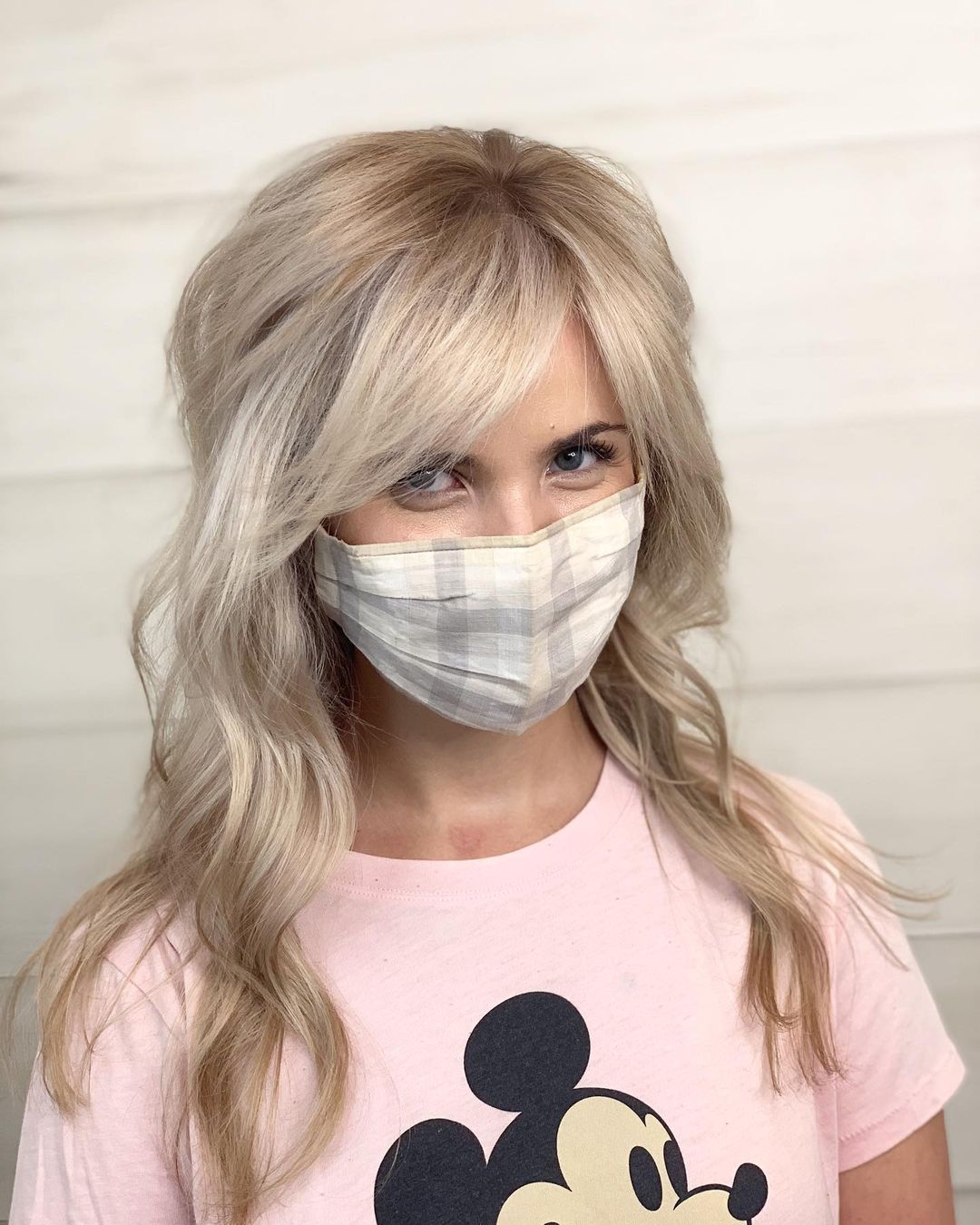 Only some women dare to rock shaggy hair, can you commit to it? A pop of mullet to it is also outstanding!
3. Messy Shaggy Brown Hair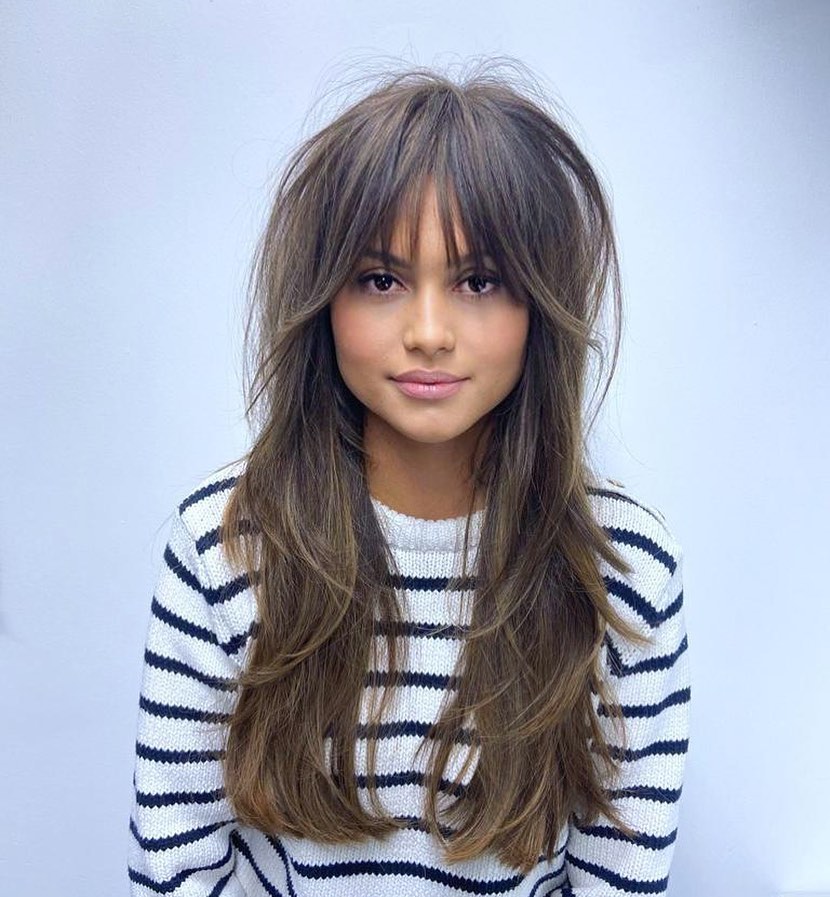 Go for a bit of texture at the top & finish it off with these voluminous bangs! Perfect for naturally thicker & longer hair.
4. Sleek & Shiny Straight Hair with Asymmetrical Bangs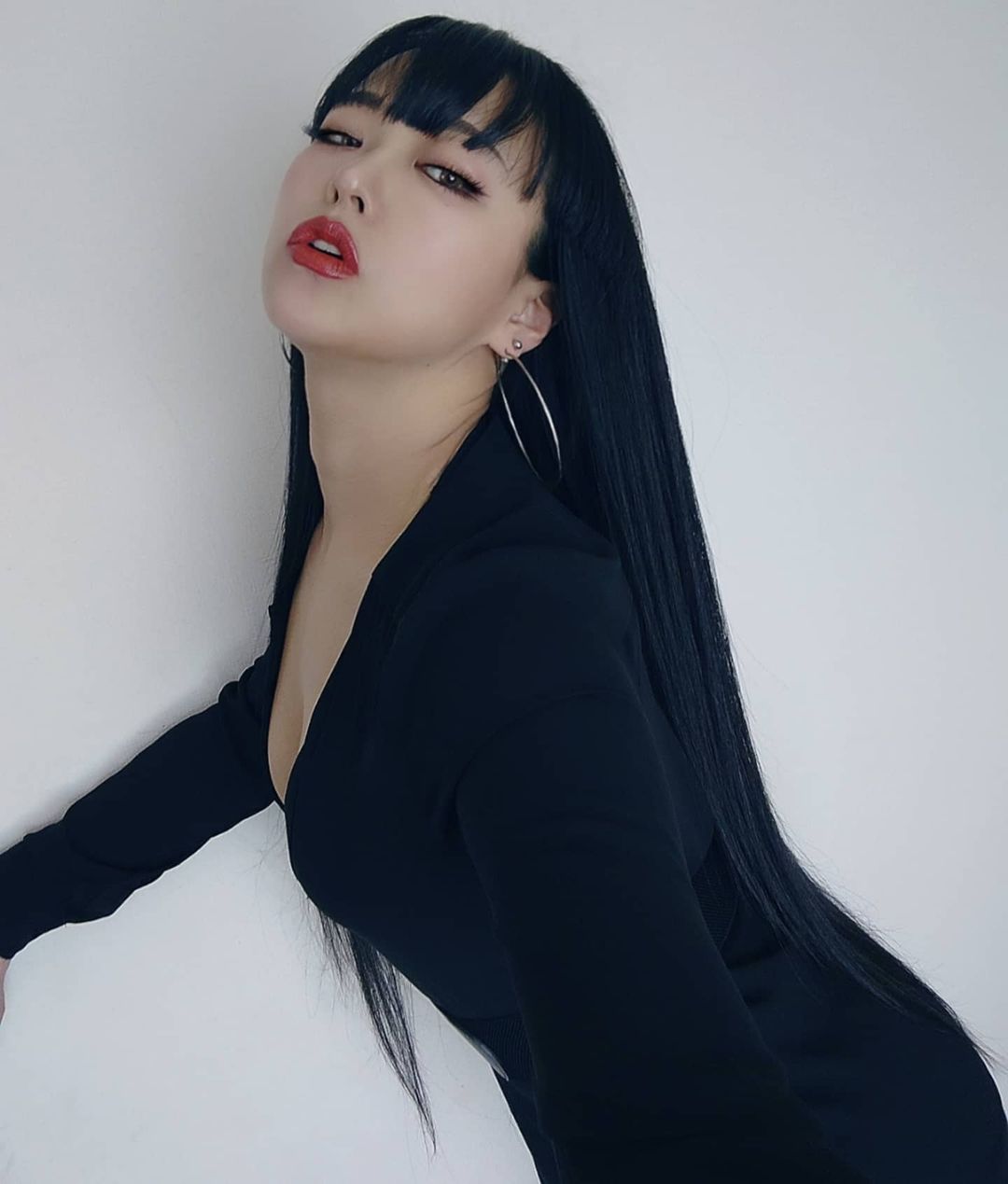 Asymmetrical fringe is always a full hit!
5. Layered & Wavy Shaggy Cut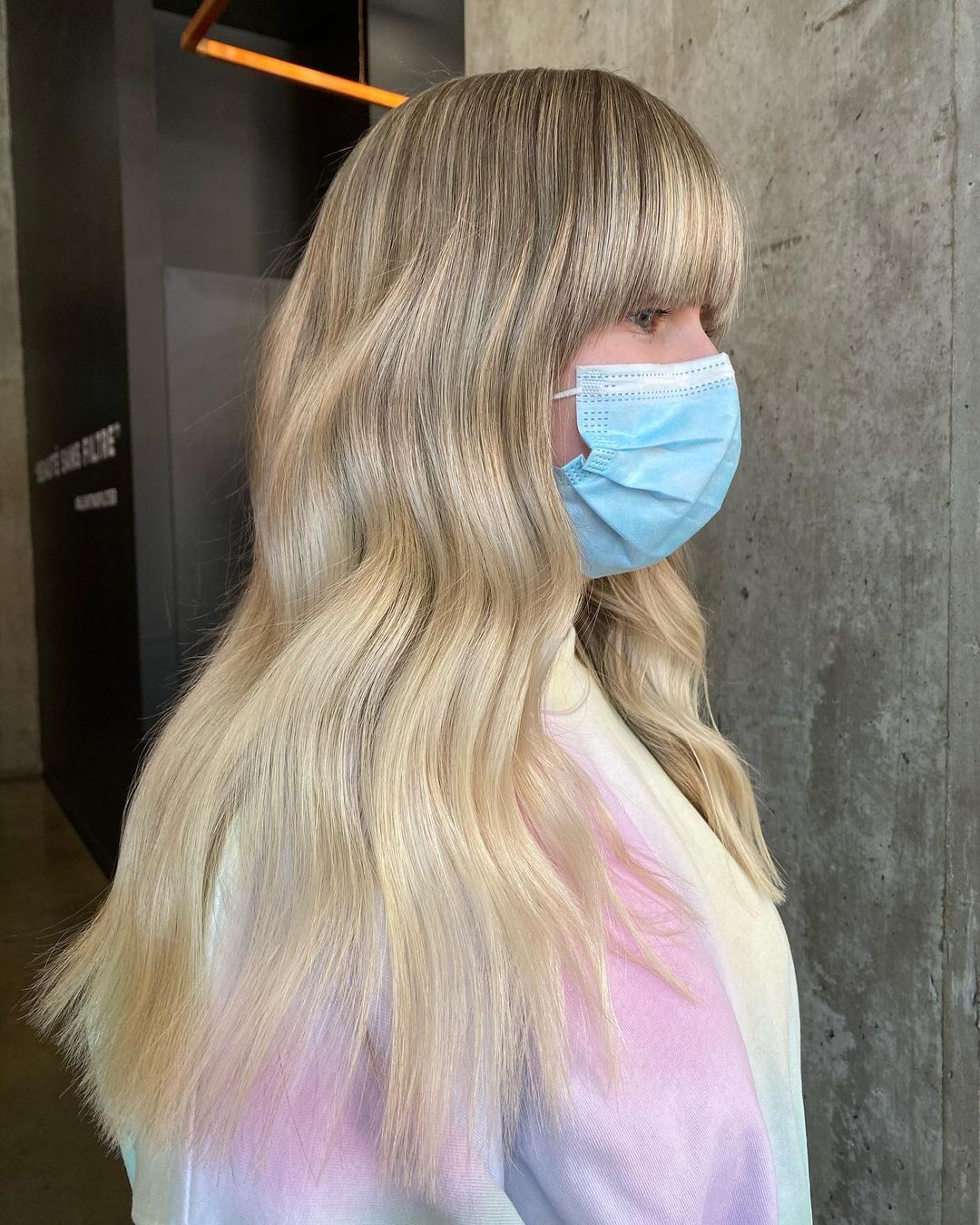 Natural blondes can rock this shaggy cut with ease!
Shaggy Hair
1. Hot Red Shaggy Haircut with Voluminous Bangs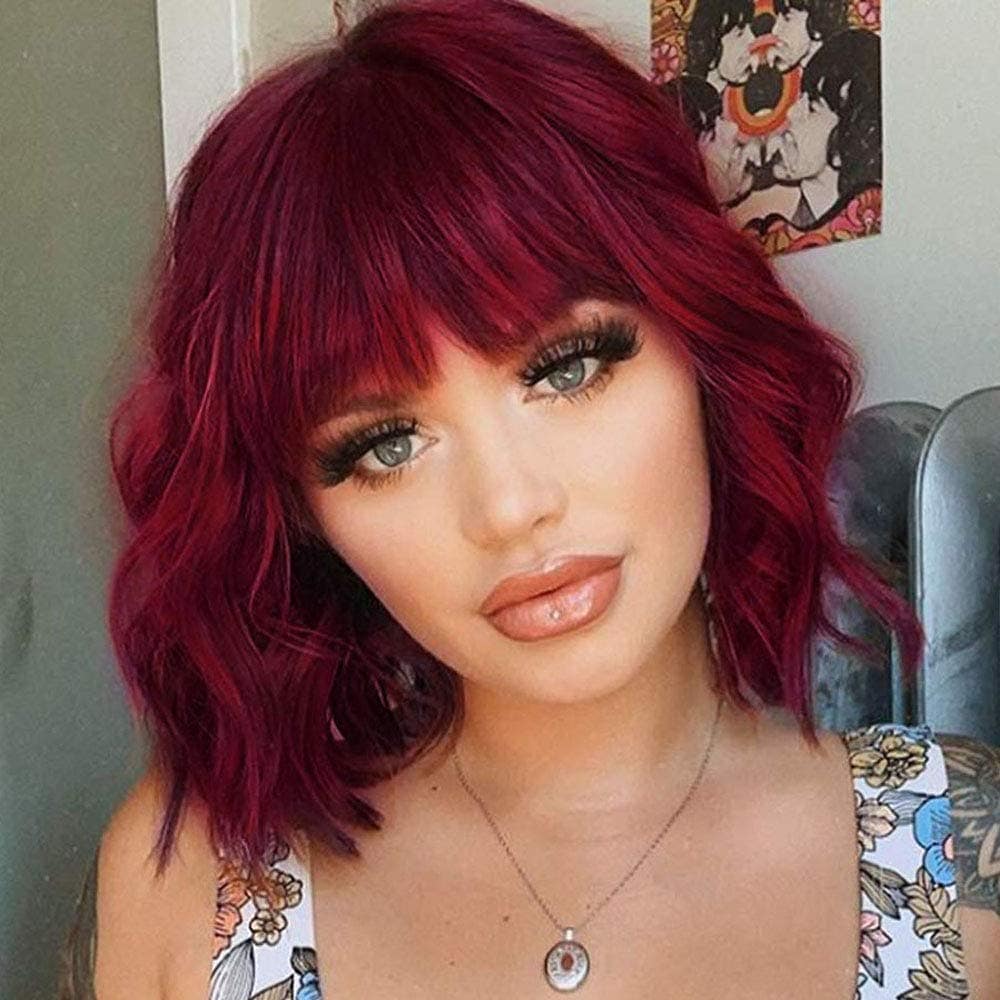 Dark burgundy hair and this color in particular once combined with these bangs will look divine & distractive!
2. Shaggy Chopped & Voluminous Hair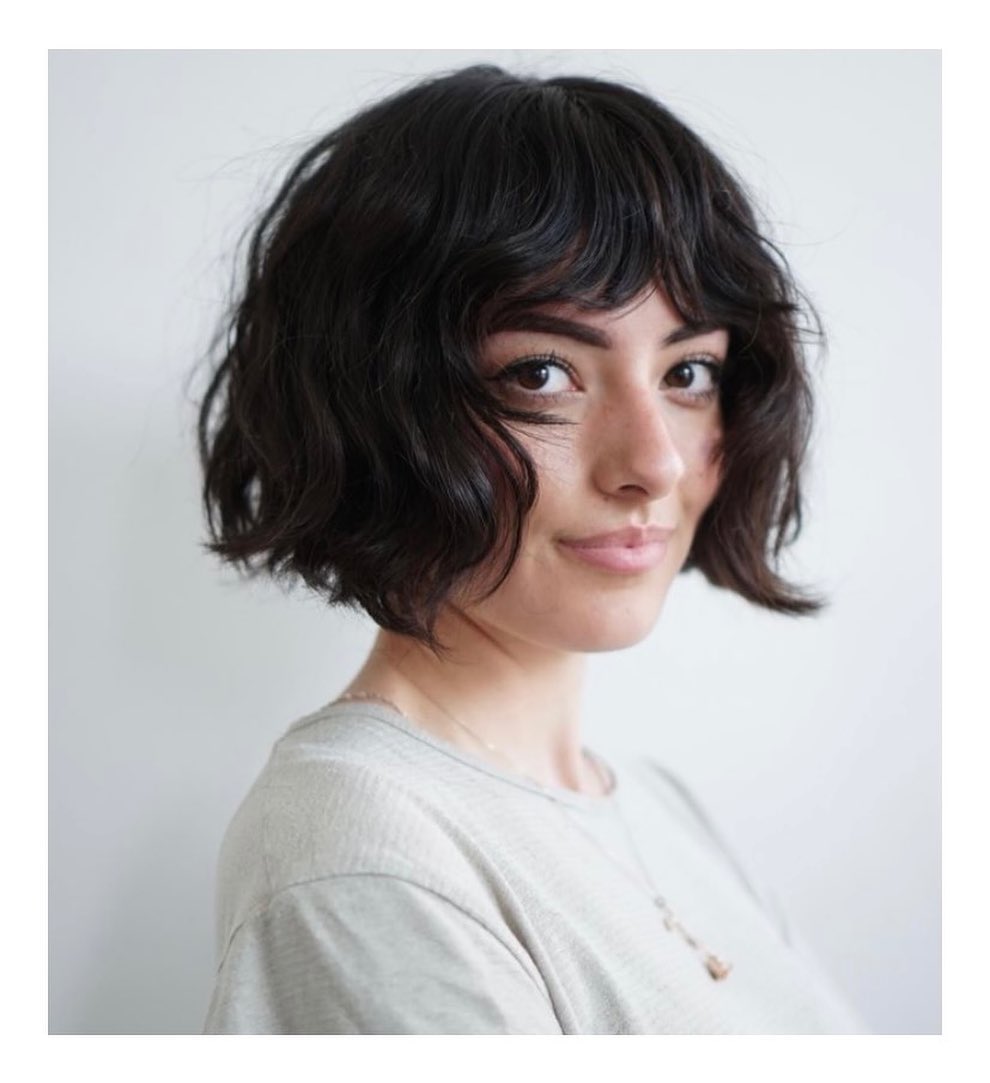 Naturally curly or wavy hair will look playful once you add some fringe bangs to it.
3. Blunt Shaggy Bob Loose Curls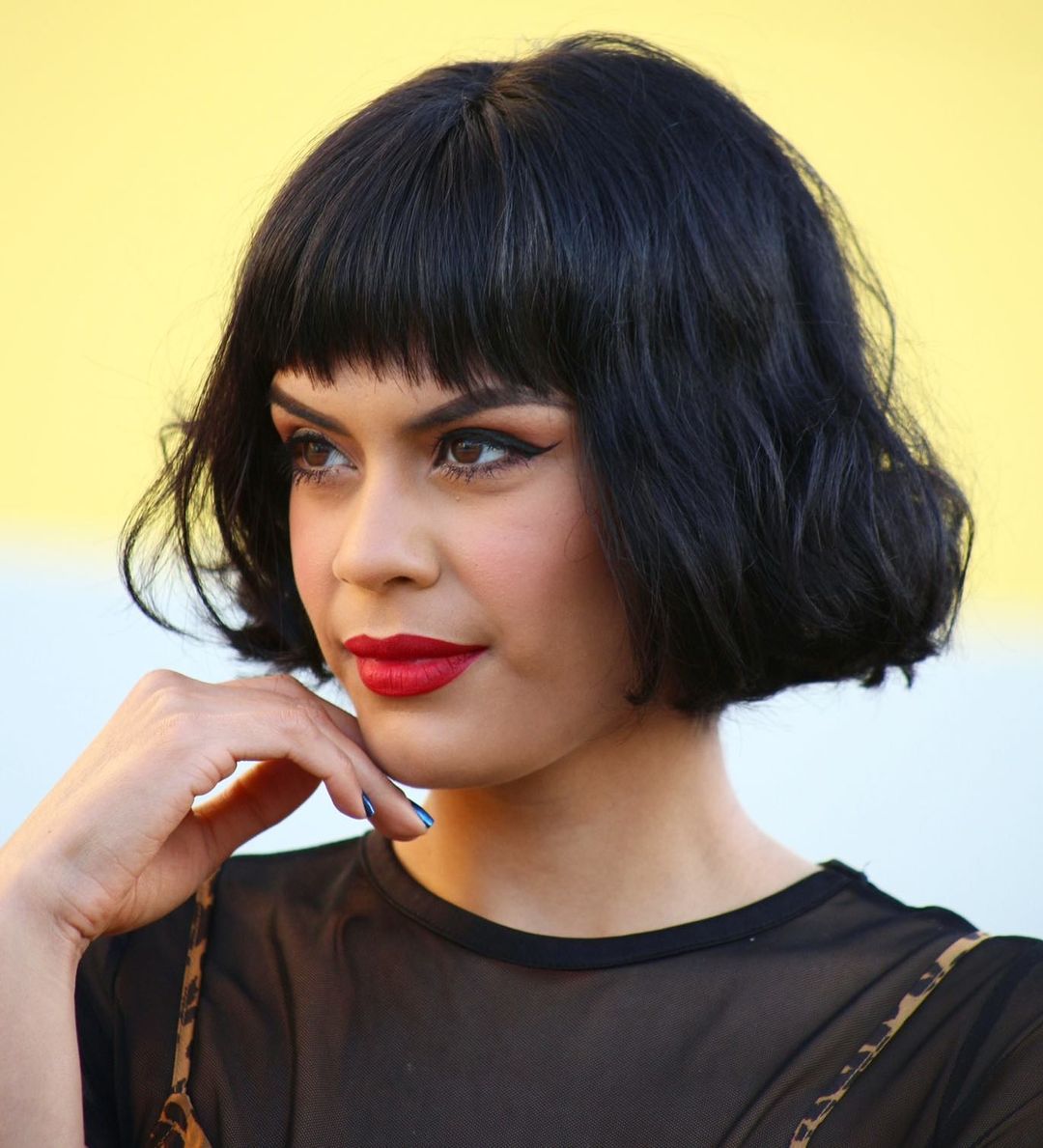 Blunt cuts are high-end and fashionable. Rock this color combo & bang size with full confidence!
4. Medium Curly Shag with Uneven Bangs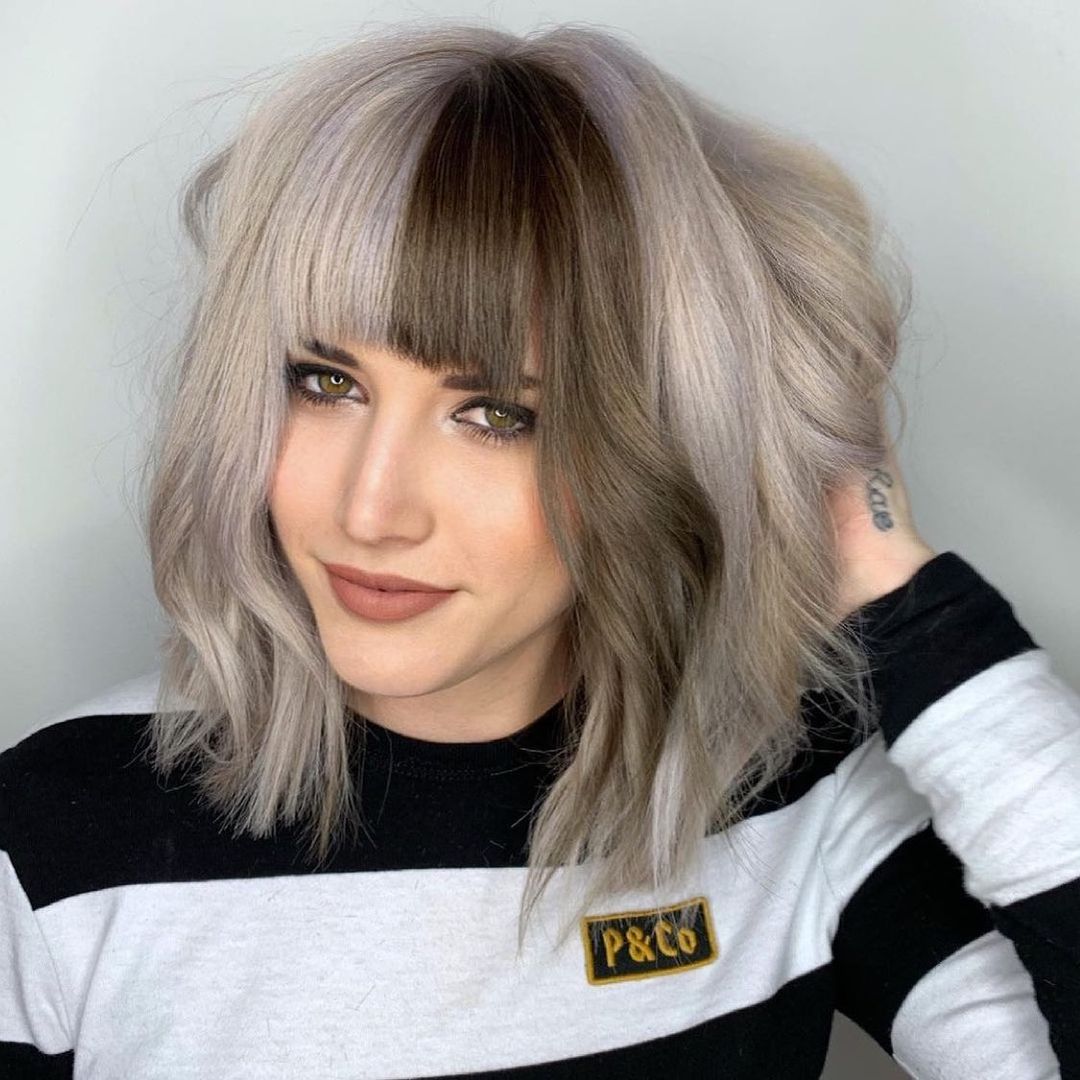 Unusual color combo & shaggy bangs like these will make your forehead seamless!
5. Bright Purple Hair with Long Bangs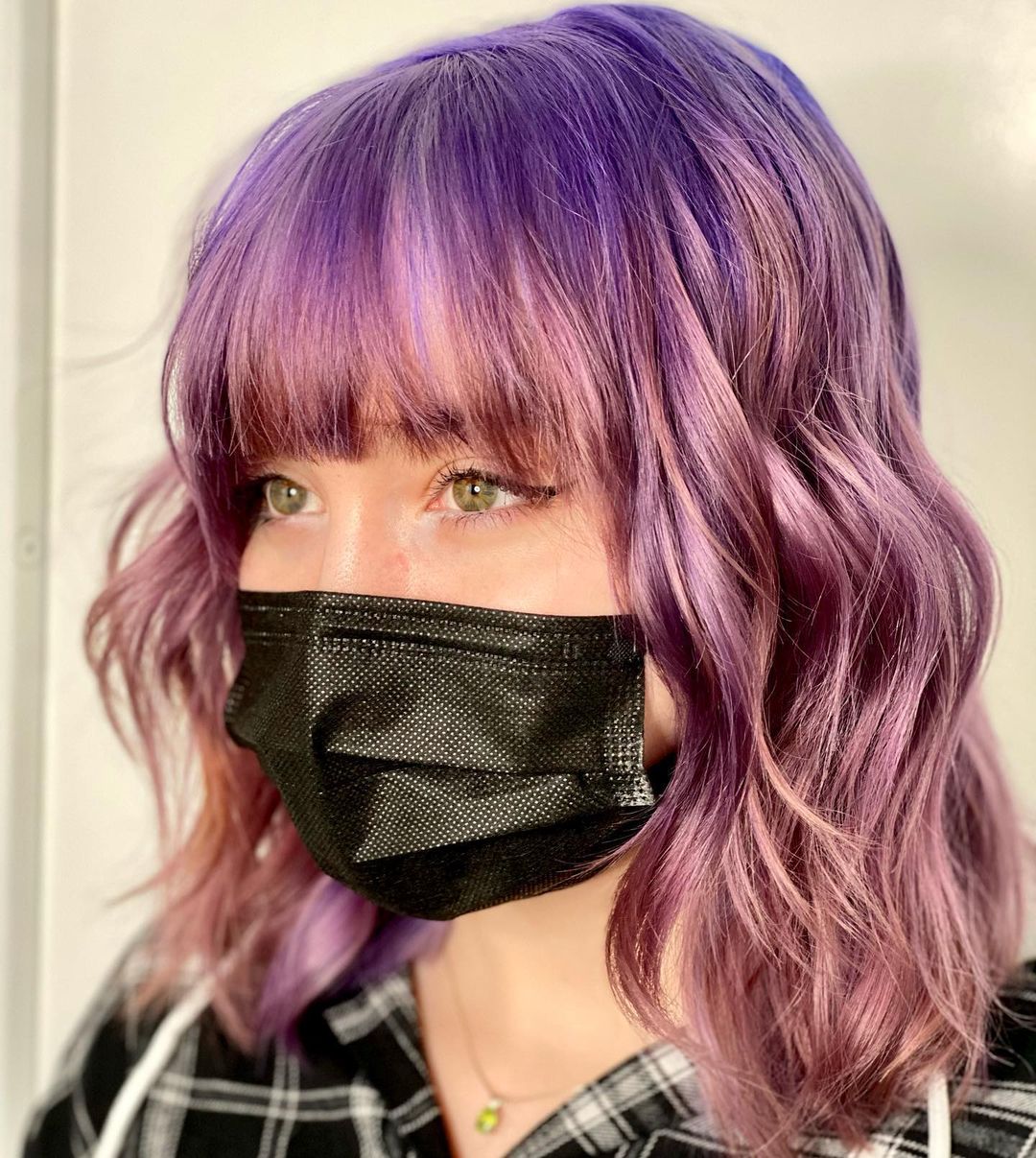 People will stay breathless once you slay & style this haircut!
Choppy Lob
1. Choppy & Uneven Lob with Short Bangs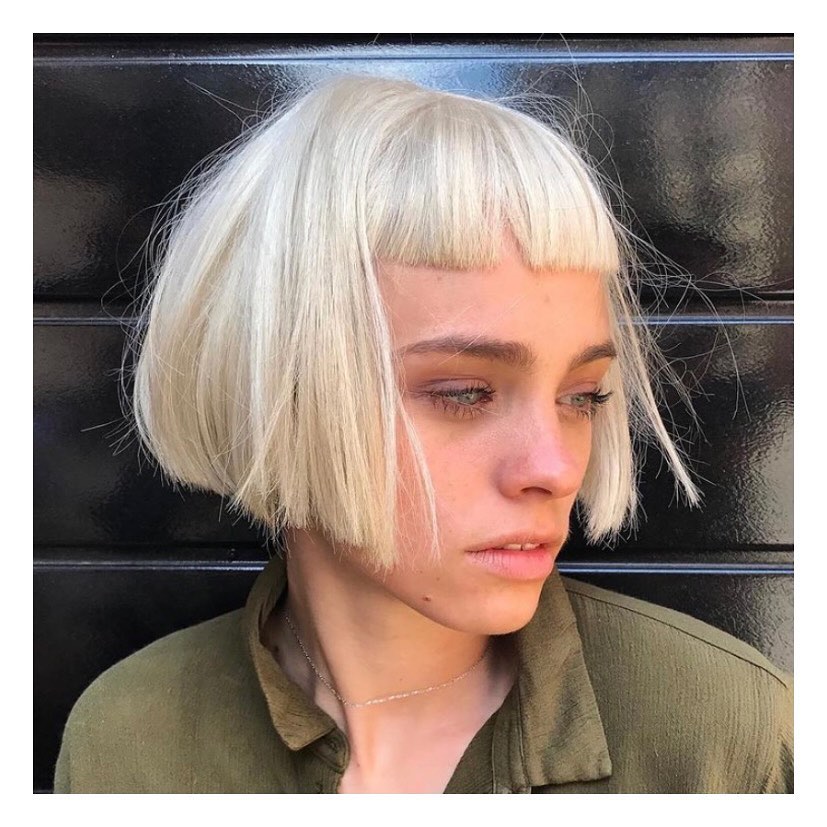 Short fringe bangs and light blonde hair are a distraction in their own way from any type of a forehead.
2. Icy Blonde Hairstyle with Long Bangs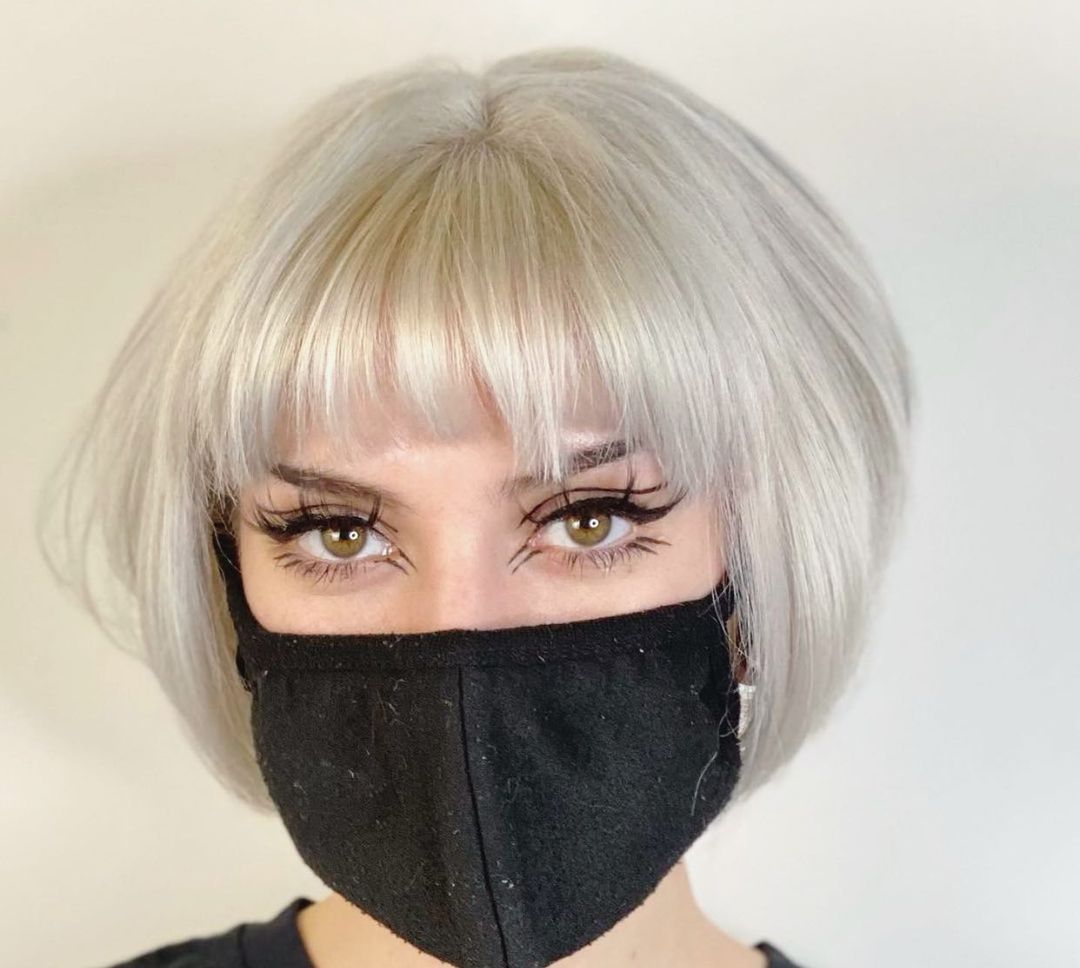 Rock longer bangs and emphasize the beauty of your eyes!
3. Choppy Textured Hair with Curtain Bangs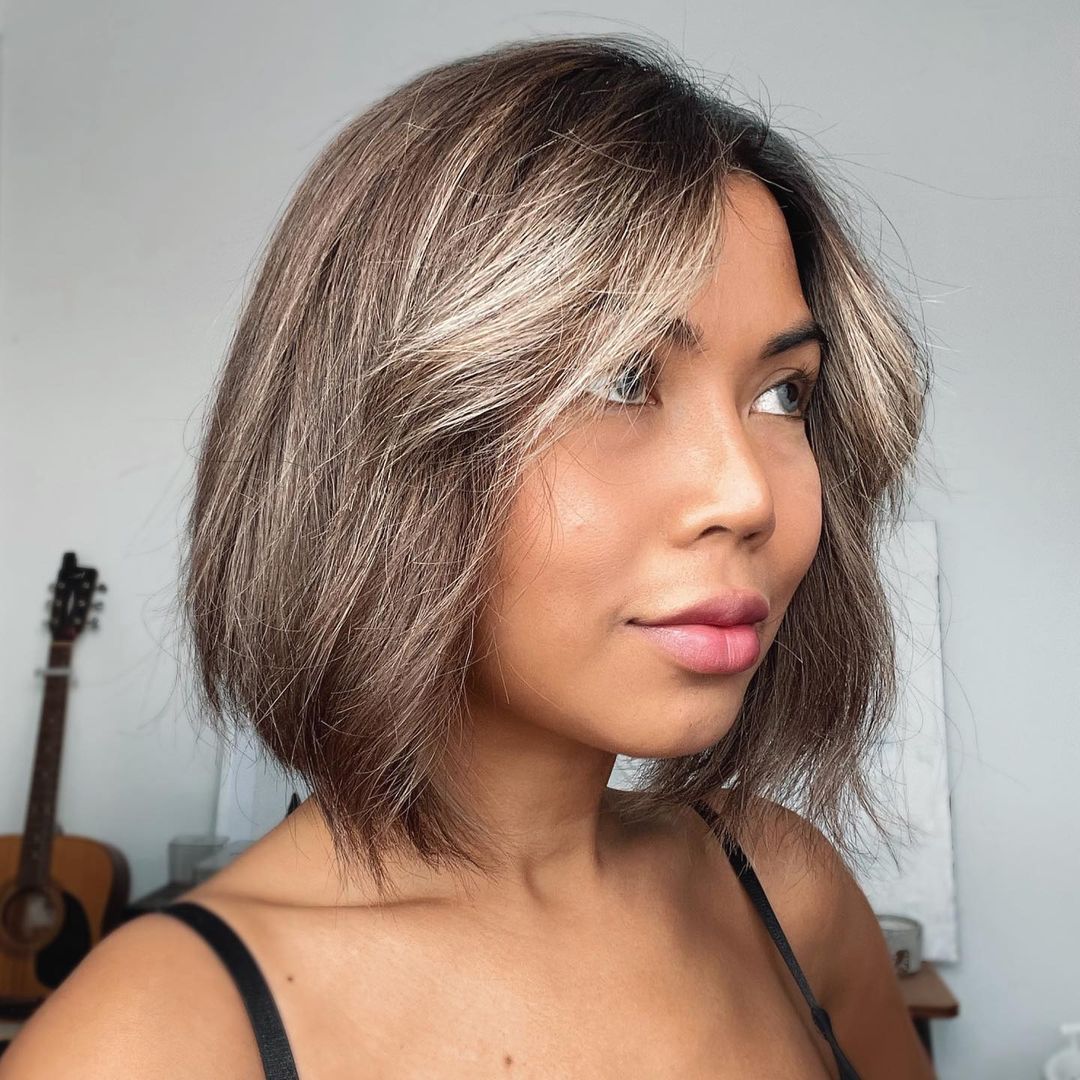 Choppy textured hair and some highlights will make you look divine, and your forehead will look 10x smaller!
4. Neon Orange Blunt Lob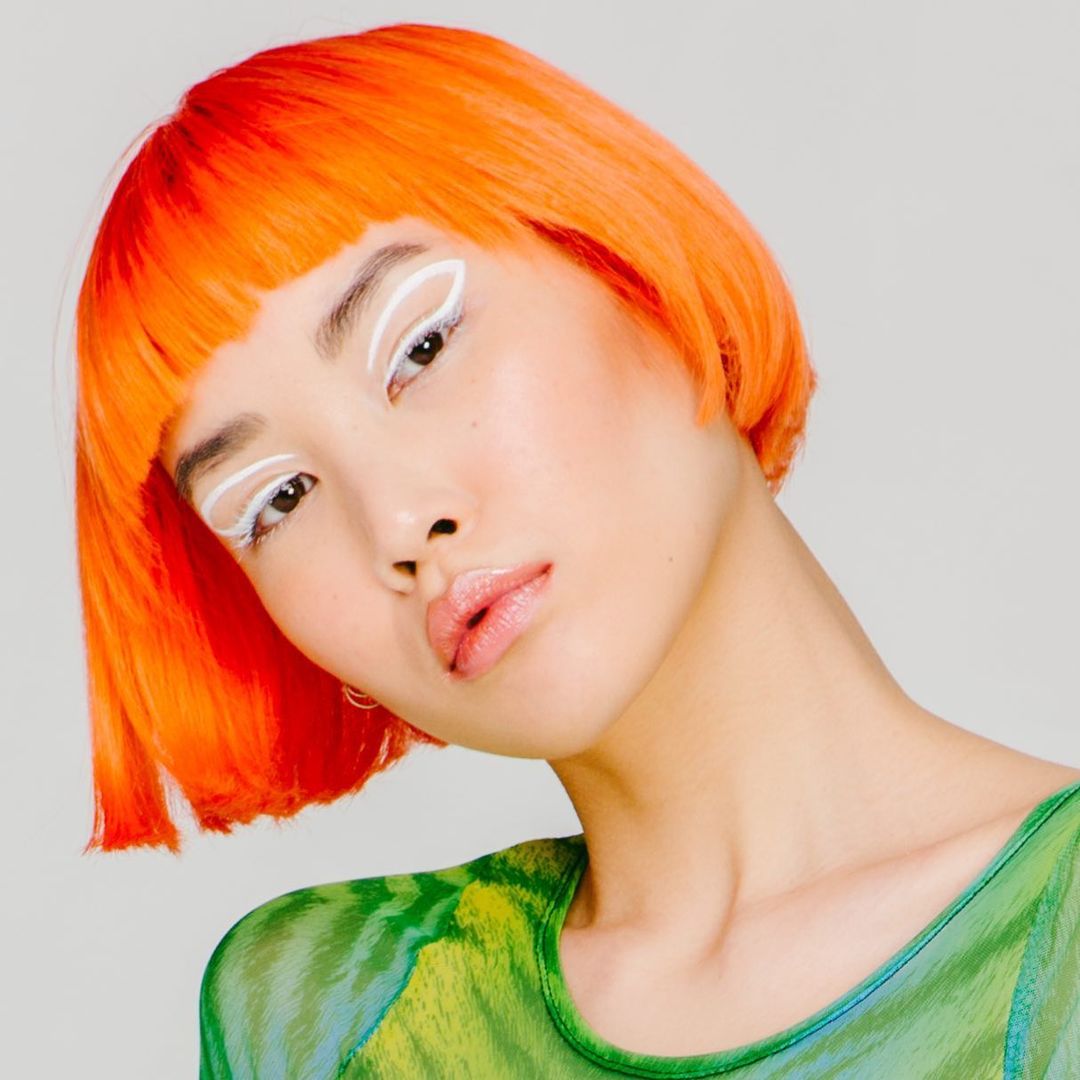 Hot orange and short fringe bangs will suit younger women or teens who wish to hide their big forehead.
5. Curly Lob with Bangs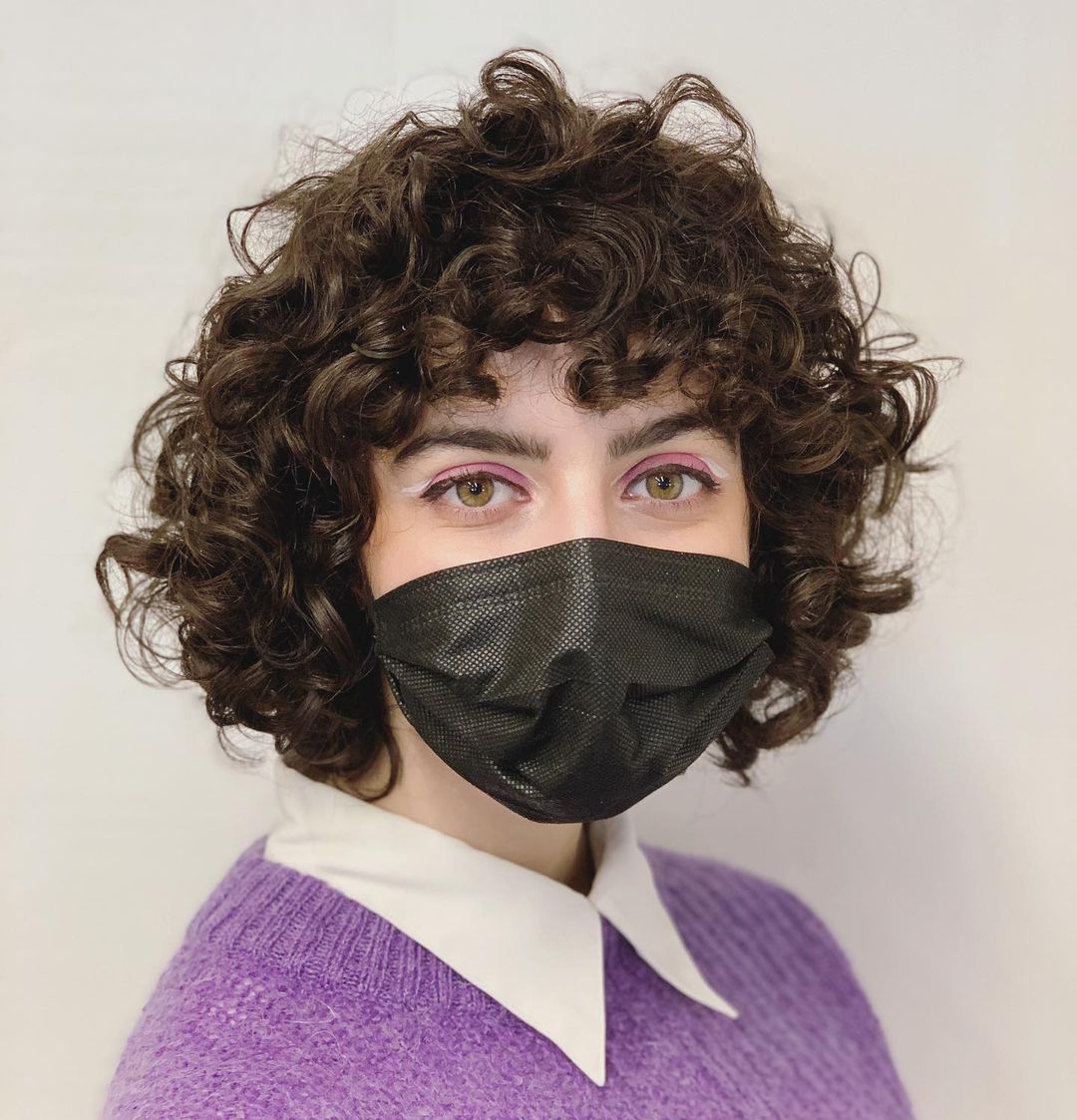 If your hair is naturally curly consider getting a set of bangs to complete the look!
Wispy Bangs
1. Sleek Hair with Wispy Bangs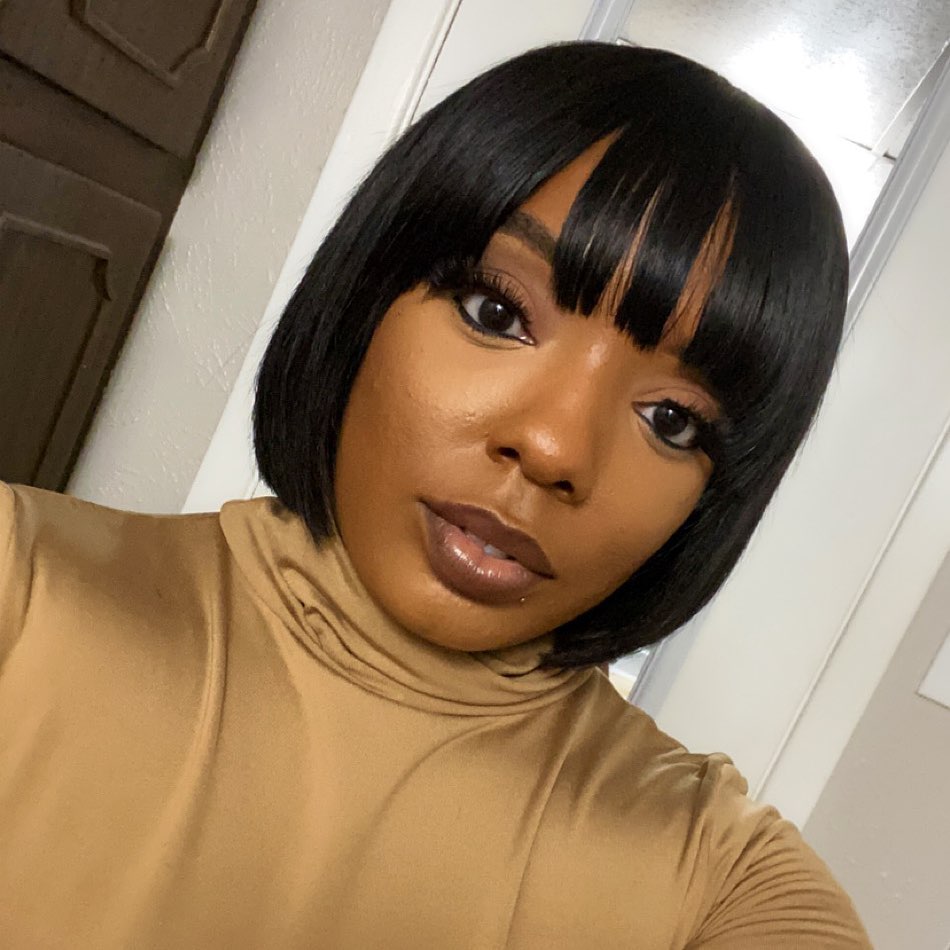 Sleek & straight hair can look chic. You will look a lot younger with these split bangs as well.
2. Chic Bob with Bangs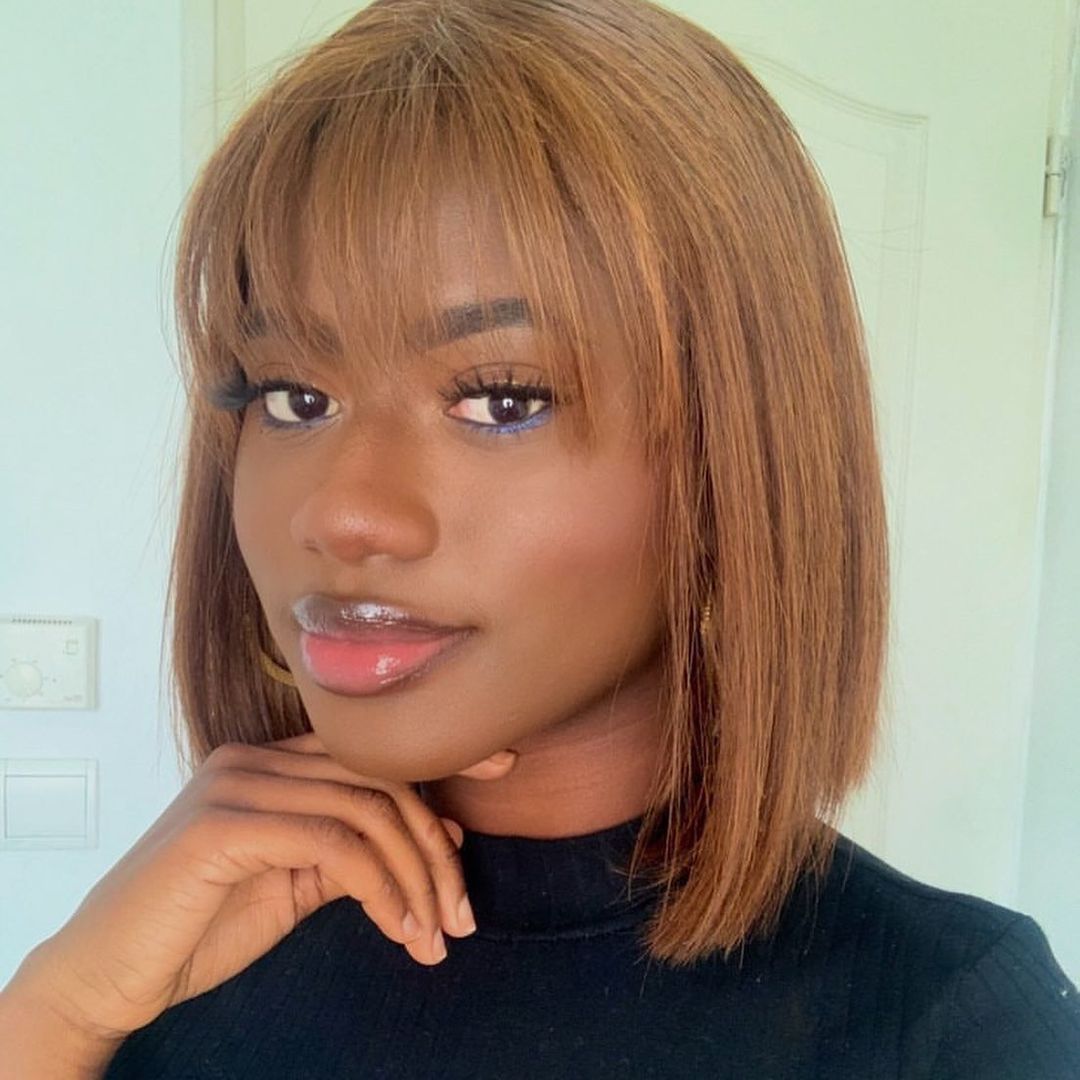 Light brown color and sleek bangs will transform every girl and her look.
3. Textured Hair with Middle Part Wispy Bangs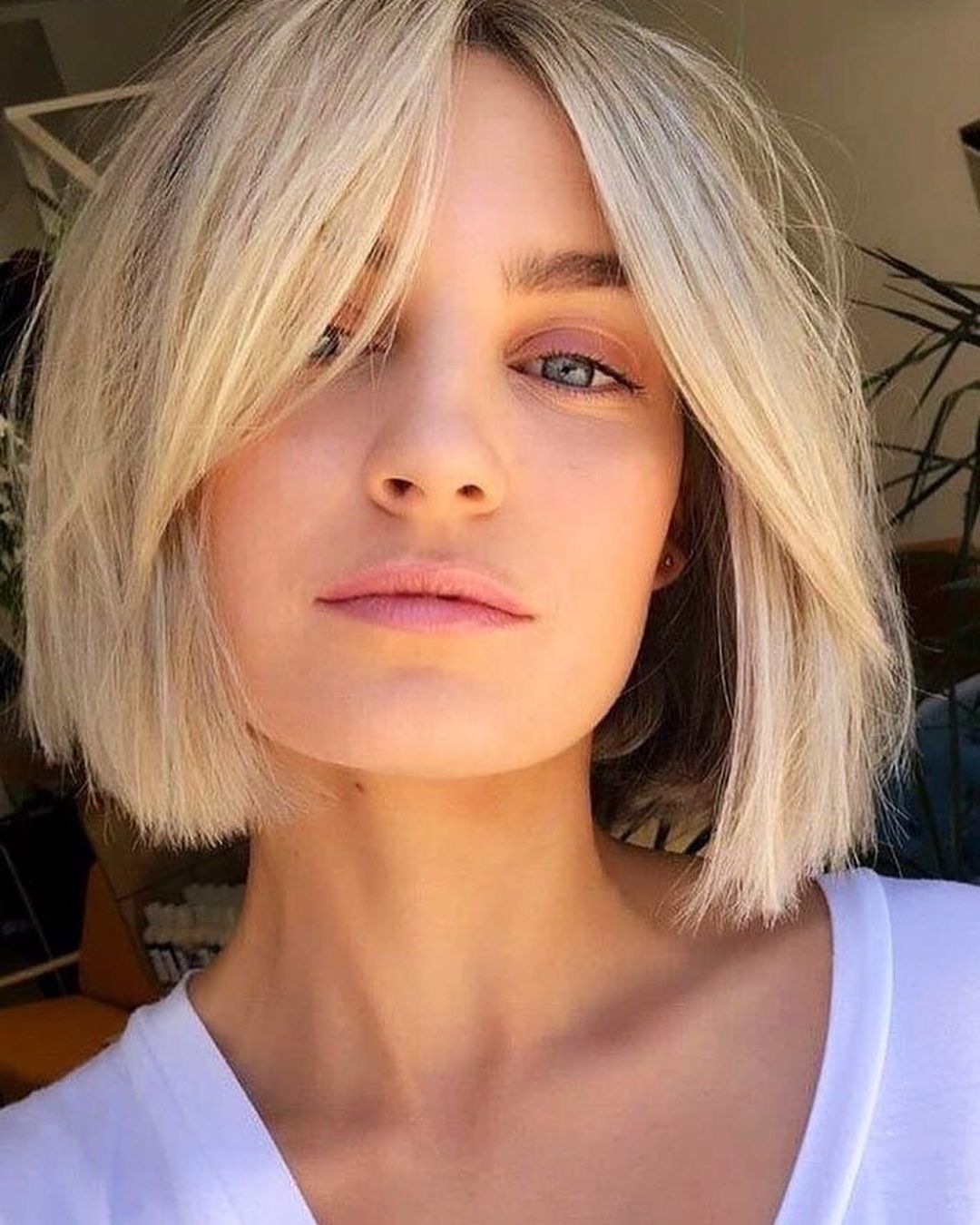 Wispy bangs such as these are hard to achieve, so make sure that you have an amazing hairstylist before you commit to this look!
4. Long & Wispy Bangs Natural Brunette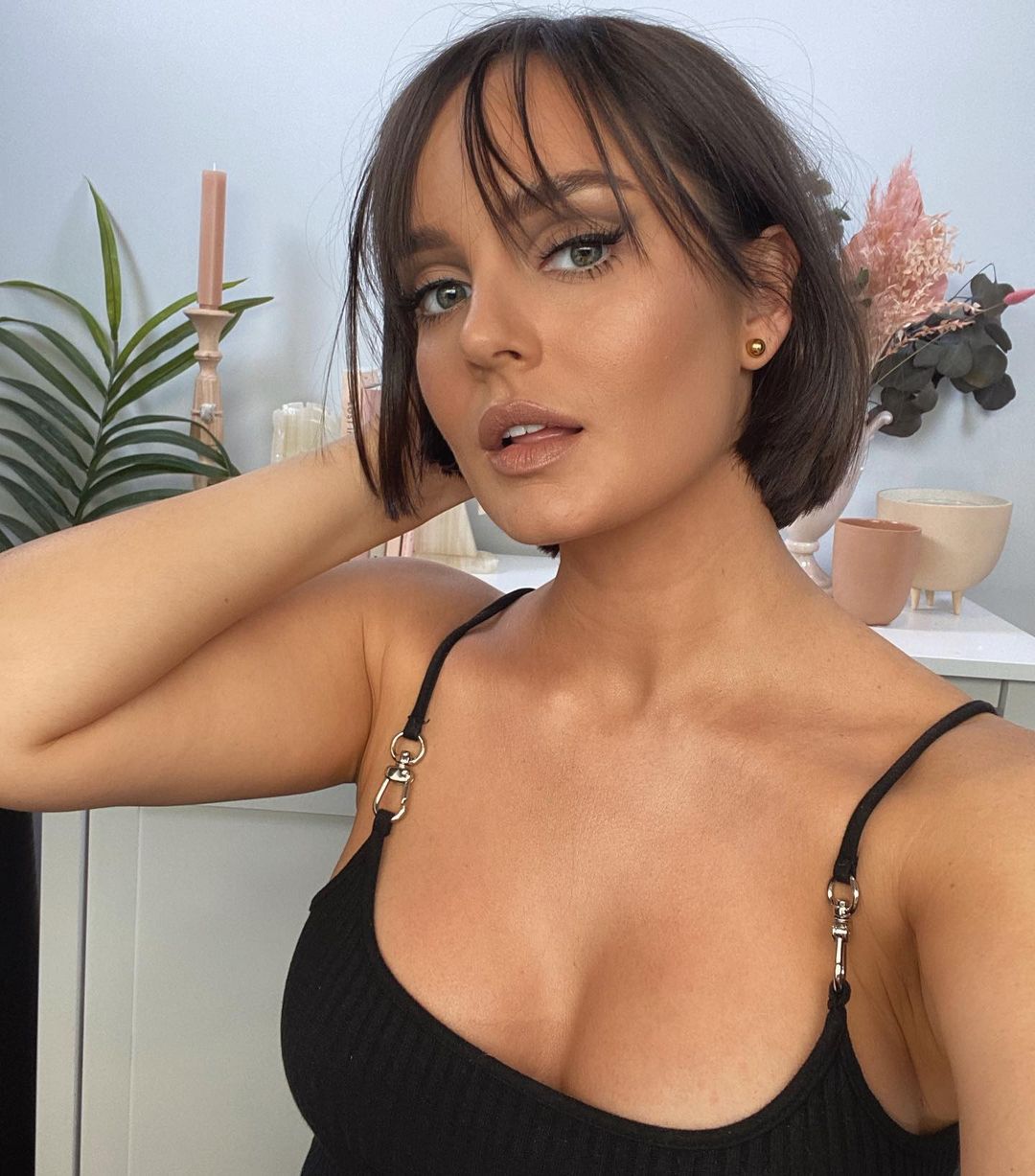 Long & wispy elf-inspired hairdo will put focus on your makeup & your facial features, but not your forehead!
5. Pink Shaggy Hair with Loose Bangs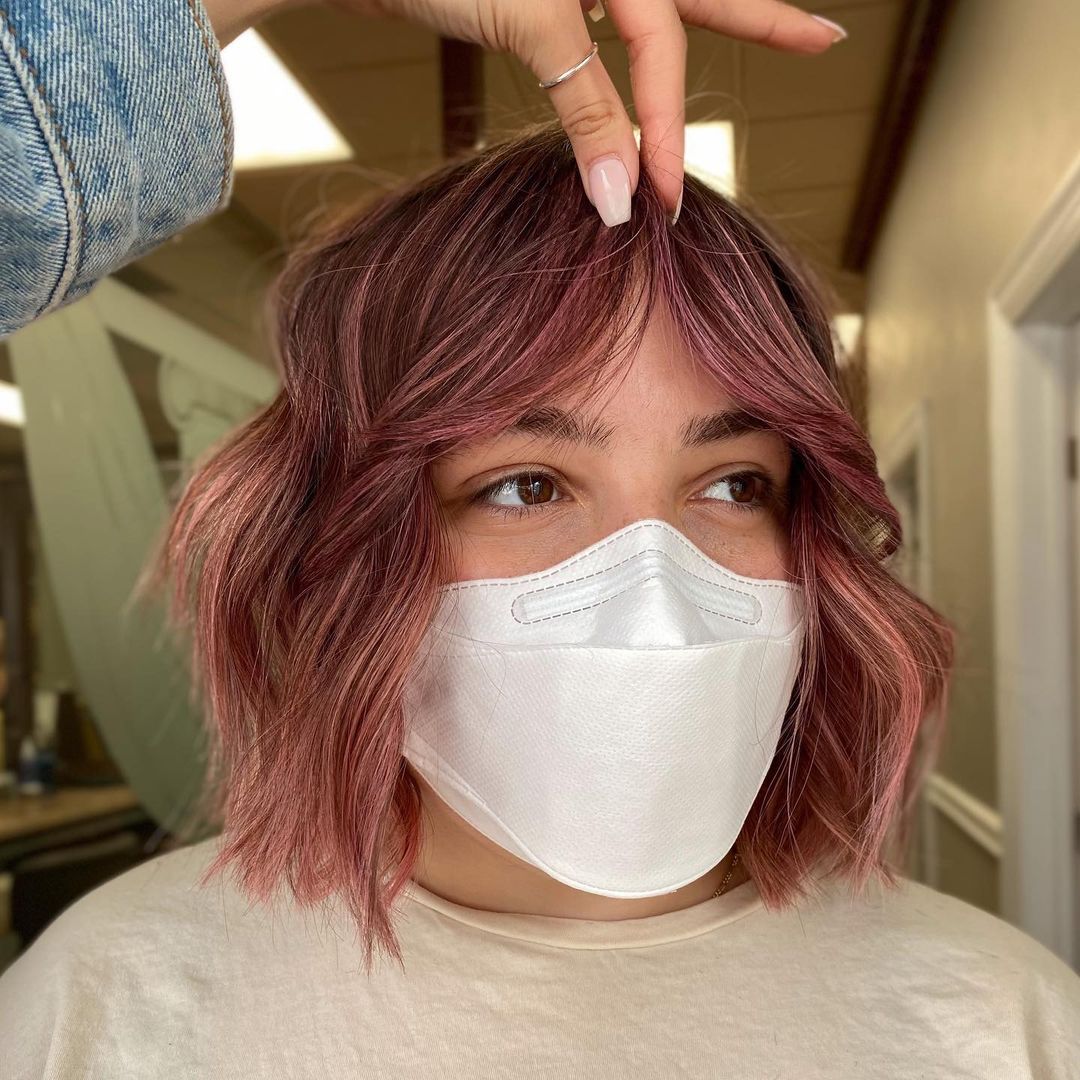 Distract others around you with this loose cut, but also with this gorgeous pink color combo!
Ready To Cut And Style Your Hair?
So, are you ready to experiment with your hairdo? As you can see, there are loads of different hairstyles that you can go for. Focus on getting the right bangs for your head or face shape – you will love the outcome once you fully customize it.