Curly hair is gorgeous and glorious but it can be a lot to take care of. Unlike straight hair, curly hair needs specific shampoos to keep the coils in their best condition. When it comes to wash day for your curls, it is viral to have the correct shampoo that will cleanse your hair but keep the moisture that you need. Fortunately, there are brands out there that want to help keep your curls healthy and bouncy.
Here are our favorite shampoos for curly hair:
Oribe Shampoo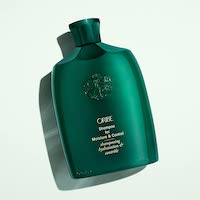 If your curls are one the looser side, Oribe shampoo is for you.The formula is made for weightless curls and won't leave your curls feeling heavy. The shampoo will give your hair the moisture it needs to help keep your curls shiny and healthy until the next wash day.
Buy on Amazon
SheaMoisture Curl and Shine Coconut Shampoo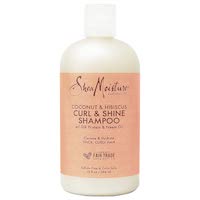 For a deep cleansing option, try out SheaMoisture. The shampoo is great at cleaning your scalp but keeping your hair feeling nourished and taken care of. Unlike other shampoos, the SheaMoisture option won't leave your hair stripped and dry. The best part is the shampoo goes a long way, you just need a little to get the satisfying cleanse you want without wasting a bunch of product.
Buy on Amazon
Herbal Essence Birch Bark Extract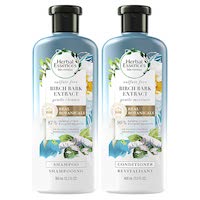 Budget friendly people don't worry, we have a shampoo for you. The Herbal Essences Birch Bark Extract shampoo is great for your coils and can be bought at a drugstore. The shampoo is sulfate-free and has no parabens, mineral oils, or colorants. Your hair will easily detangle with this shampoo, even if your curls are super thick. The best part is the smell if this shampoo, you'll be in heaven the entire time you're washing.
Buy on Amazon
Ouidad Advanced Climate Control Defrizzing Shampoo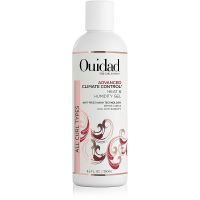 Curly haired people's worst nightmare is frizz and undefined curls. The Ouidad Advanced Climate Control Defrizzing Shampoo is here to help. It is formulated to help keep your hair's natural moisture intake and lock out humidity that can cause frizz. The shampoo is filled with amazing ingredients like shea butter, murumuru butter, and creramide, that help keep your cuticles smooth and nourished. It also comes equipped with a UV filter that will protect your curls from sun damage.
Buy on Amazon
Not Your Mother's Naturals Curl Defining Shampoo

If you need some help in the define areas of your curls, Not Your Mother's shampoo is the perfect fit for you. The shampoo will give your hair the moisture it needs but also the definition to help style when you're done with washing. The shampoo smells great and is affordable too. Since the shampoo is made to help style your hair, it helps cut down styling time and the products you need to make your curls look bouncy and beautiful .
Buy on Amazon
Renee Furterer Sublime Curl Curl Activating Shampoo

For finer hair people, your curls will love the Renee Furterer Sublime shampoo. The shampoo is designed to help restore volume but also strengthen your natural curl and define it. With this shampoo you don't have to worry about those beautiful curls falling flat.
Buy on Amazon
Shu Uemura Shusu Sleek Smoothing Shampoo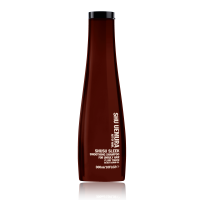 If fizz is out of control for you, try out a great smoothing shampoo. The Shu Uemura shampoo is paraben and silicone free and will help even the coarsest of curls. It is made with a hydrating formula to help keep your curls fresh and smooth all day long and there is a high concentration of antioxidants and omega 3, 6, and 9 to keep it healthy.
Buy on Amazon
Aveeno Almond Oil Blend Shampoo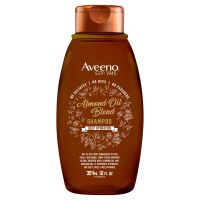 Sometimes our scalp needs a little help and that is where Aveeno steps in. This shampoo will help sooth an itchy scalp with a combination of amazing natural ingredients including oats, almond oil, and avocado oil. These ingredients will also help moisturize your hair, leaving it shiny and healthy with every wash.
Buy on Amazon
Virtue Recovery Shampoo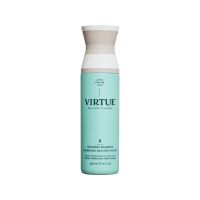 Damaged curls will love Virtue Recovery Shampoo. It is formulated with keratin, that targets damaged areas of the hair. The shampoo will help create a strong and softer hair that will be easier to manage with every wash but also leave your hair thriving.
Buy on Amazon
DevaCurl No Poo Decadence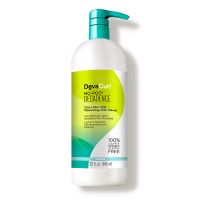 For all those curls that need a little extra, try out the DevaCurl No Poo Decadence shampoo. It will give your curls an extra hit of moisture that will help them maintain their shape and integrity. The difference with this shampoo is it has no lather, so you won't get any bubbles with it. This helps your hair get more moisture and the ingredients include chufa milk and quinoa protein.
Buy on Amazon
Having curly hair doesn't mean you have to give up on style and comfort. These shampoos will help your curls maintain their shape, color, and health with amazing ingredients.