16. Styled Pixie
This pixie is fun and gives you an edgy feel. Do a deep side part and give yourself some side bangs. Add an undercut in the ack and get some hair off your neck. Lastly, if you feel bold throw on a fun color and enjoy your new short hair.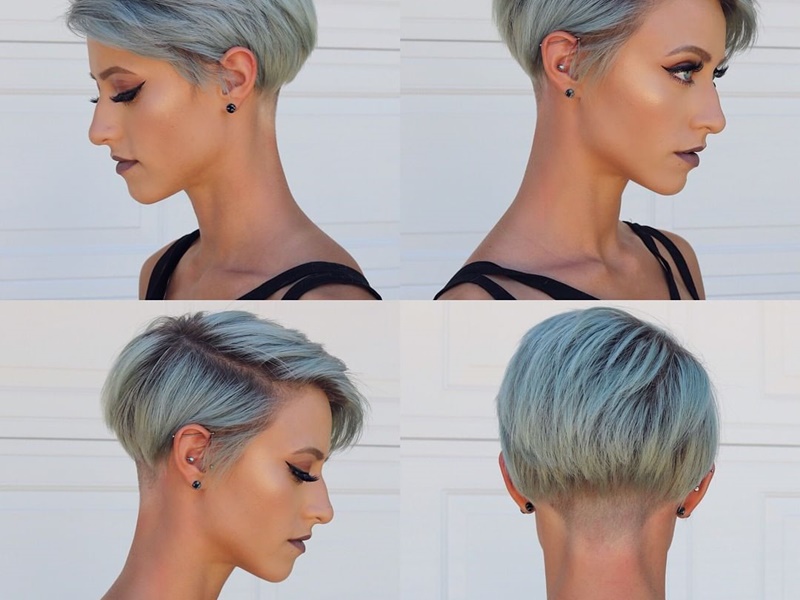 17. Angled Bob
Just because you have a bob doesn't mean it needs to be blunt of straight. Take some inspiration from this angled bob and cut your hair a little uneven. The length in the front will make your face look longer but the shortness in the back will feel amazing.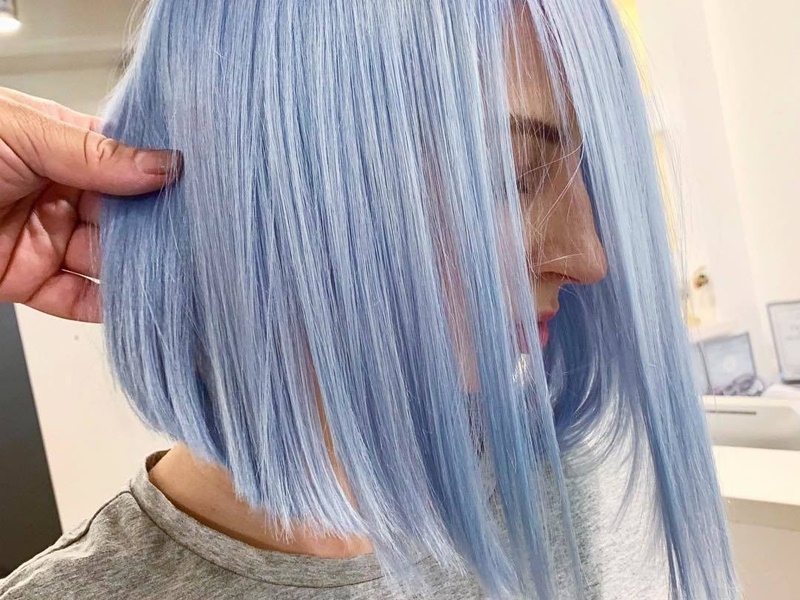 18. Messy Lob
This fun, messy lob is the perfect style for anyone who isn't sure what to do with their hair. Curl your hair a bit and add in some texture spray to give it some lift. Shake your hands through your hair to give it a messy look and you are done.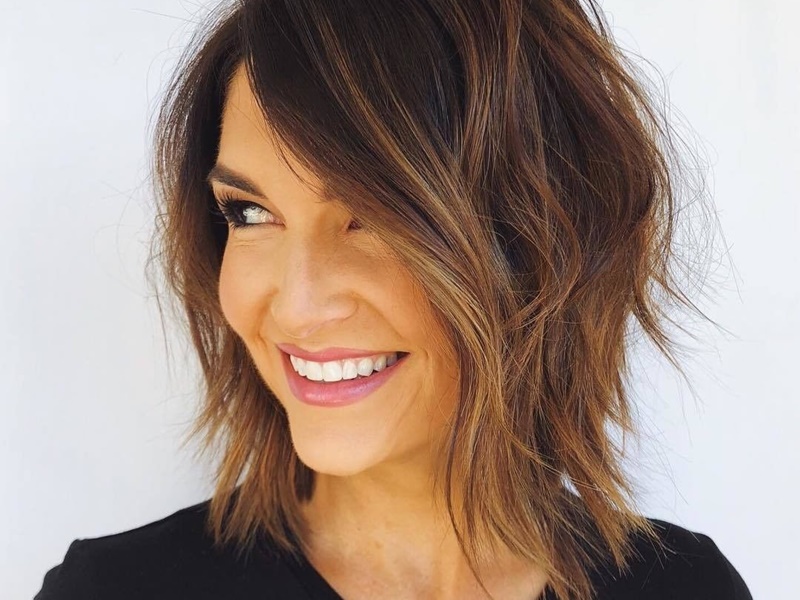 19. Peek-a-Boo Color
If you want some color added to your hair but not sure if you want to fully commit, then try these peek-a-boos. The color hides under your hair and will only show when you want to. It is a fun way to change your style without being too wild.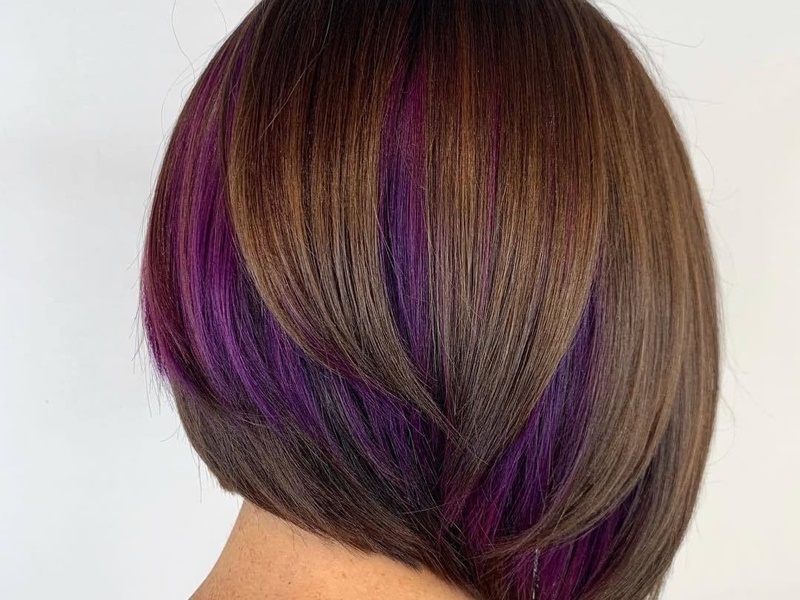 20. Posh Pixie
This pixie cut looks adorable and is a great style for someone who is worried about having short hair. Give yourself a lot of length on the top so you have some hair to play around with and style, but cut the back super short to get that pixie feel.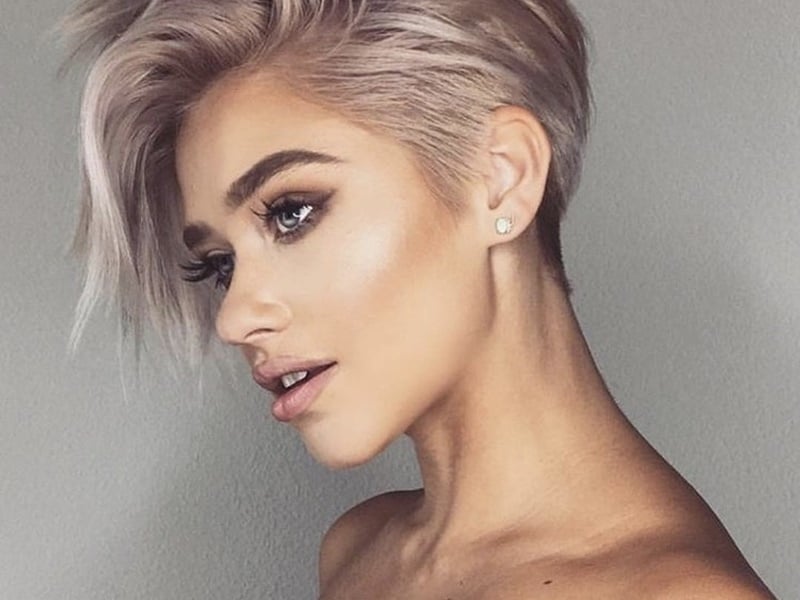 21. Pink Pixie
This pink pixie look is fun in numerous ways. The color is a beautiful color to wear and the added length gives you a lot of options on styling. The shortness in the back helps keep your hair off your neck and still gives you a short vibe.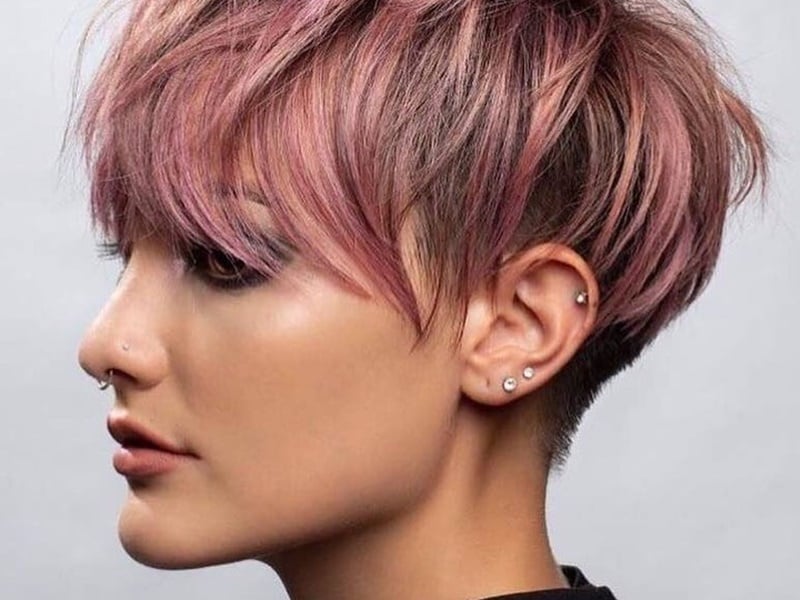 22. Curly Mohawk
Let your natural curls rule here and wear them in a mohawk style. Add a fun pop of color if you want or keep your natural. The added volume from your curls will really take this look to the next level.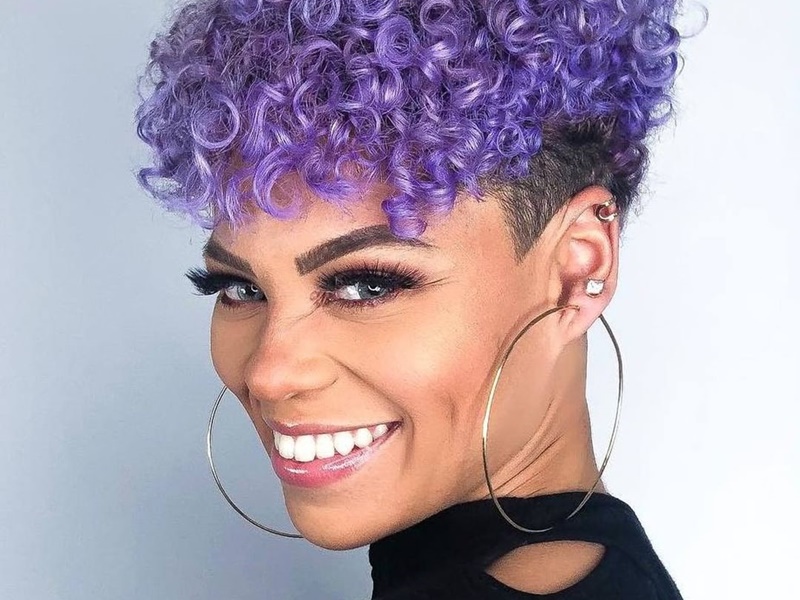 23. Boyish Pixie
This boyish pixie is adorable to wear, and the added bangs will look amazing on just about anyone. If you want to be a little extra go ahead and add the multiple sections and color and live your best life.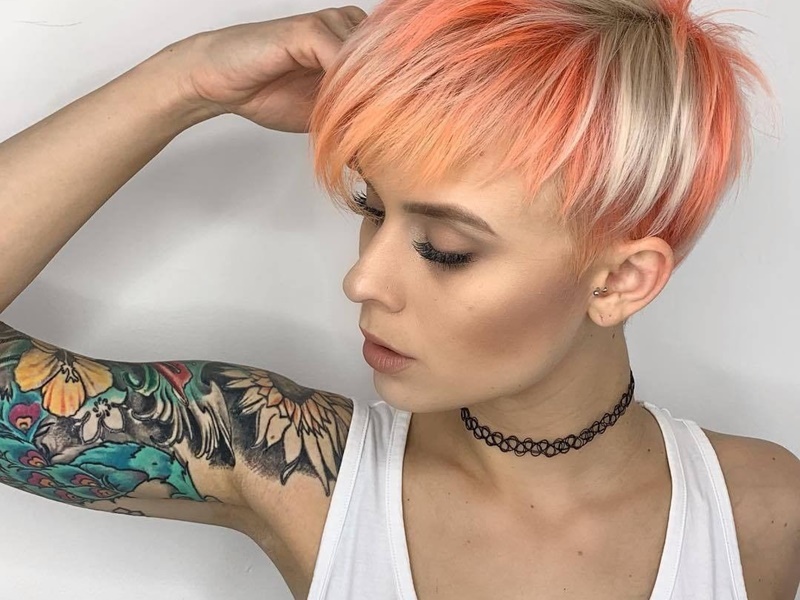 24. Bob with Blunt Bangs
These micro blunt bangs look chic on just about anyone and can make your style look super edgy. Pair it with an angled short bob and you will be looking like one hot friend when you go out.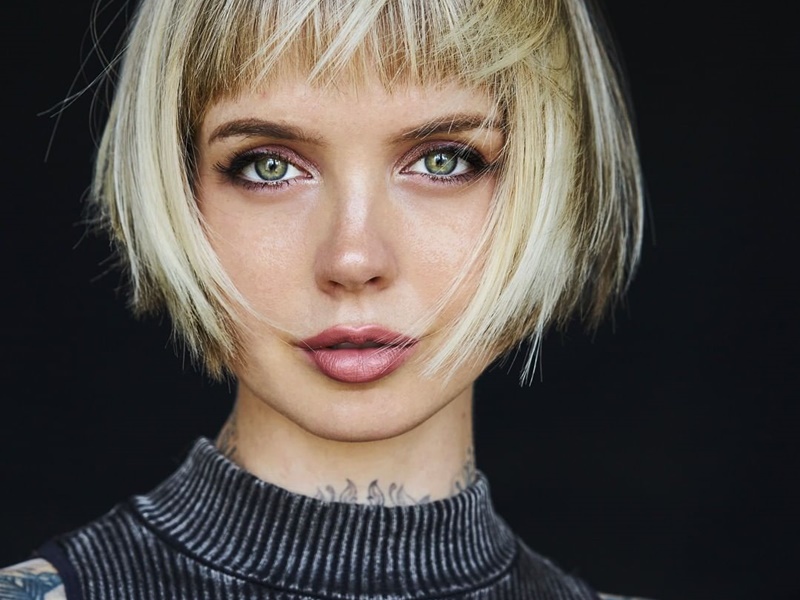 25. Curled Bob
This beautifully curled bob looks gorgeous on everyone and can really make your look glamorous. If you want to be a little extra, throw a crown on and really take your hairstyle to the next level.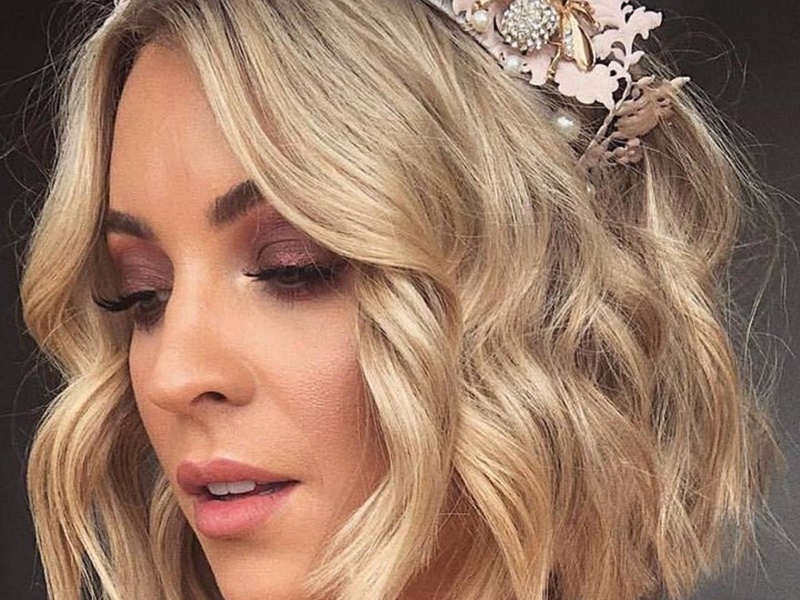 26. Fire Lob
This orange lob just screams fire and this color is a color you're going to want to throw on your hair. The lob is simple to wear and is versatile, add in a fun color and you will be instantly turning heads on the street.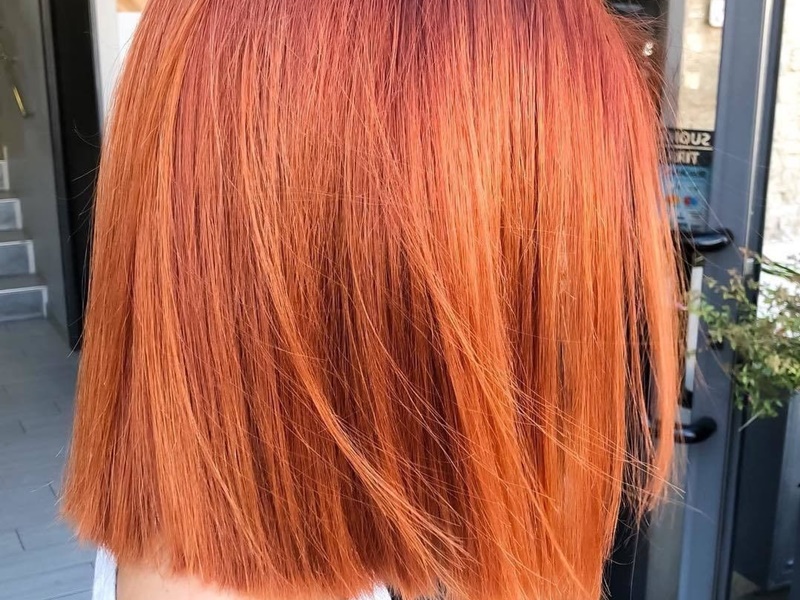 27. Easy Boxer Braids
Boxer braids are a great way to get your hair out of your face but still look stylish at the same time. The braids look awesome and when you take them out the following day you will have epic curly hair with a ton of volume.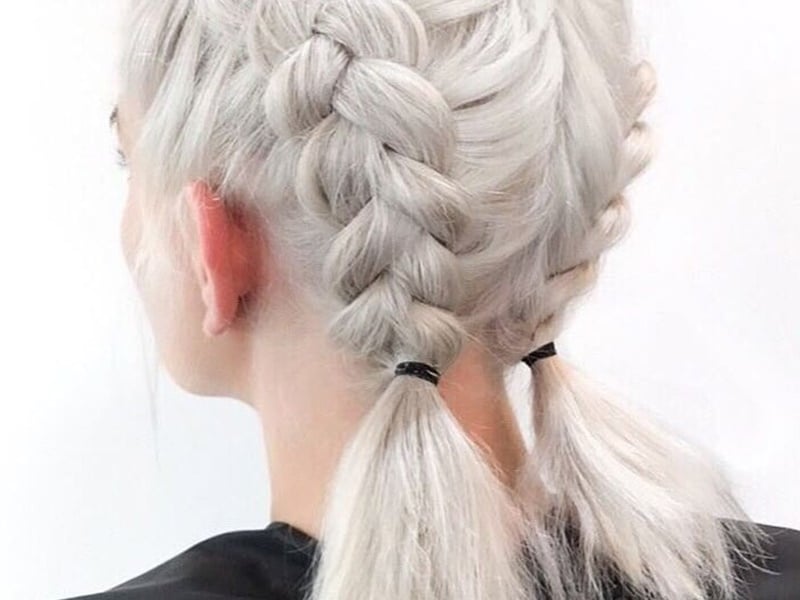 28. Wicked Pixie
This pixie cut is cool and amazing and something you can totally rock. With the volume on top that gives you a ton of styling options and the cool sidecut, your friends will be envious at your killer hairstyle.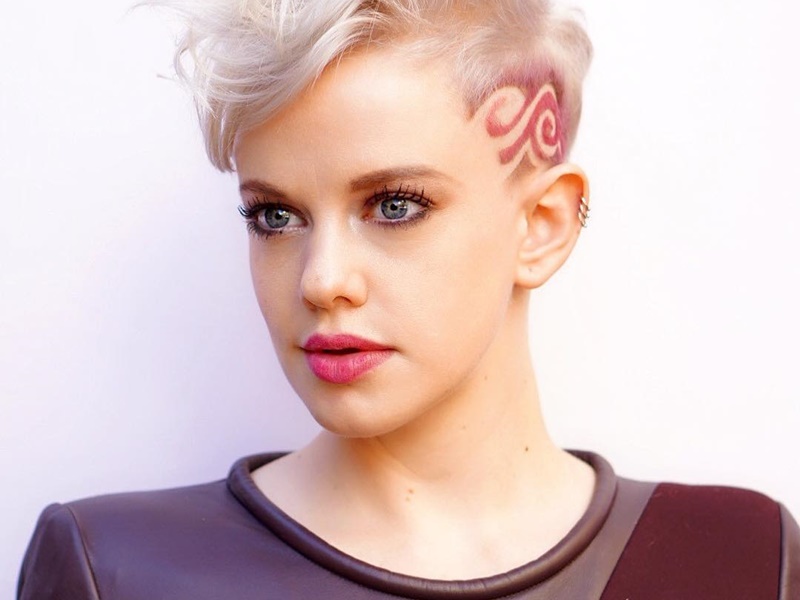 29. Dark Angled Bob
This sleek and dark bob is a great look to wear, especially during the winter time. The angel of the bob will be a lot of drama and attention to your face but still give you the true feel of a bob in the back.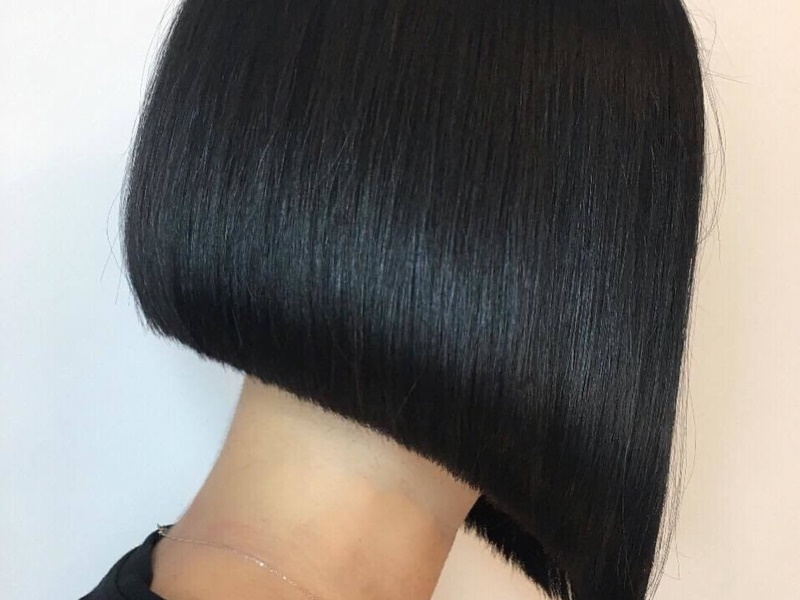 30. The Untamed Bob
This beautiful bob is a gorgeous color and a very simple look for anyone to wear. Add a blunt bang into the mix to really give yourself some drama and when you go to style it, add a bit of curl and run your fingers through your hair for the messy look.