16. Mermaid Lob
If you have had your lob for a while and need to change it then try out this fun mermaid color. The mixtures of purple and blues pair well together and look stunning on everyone.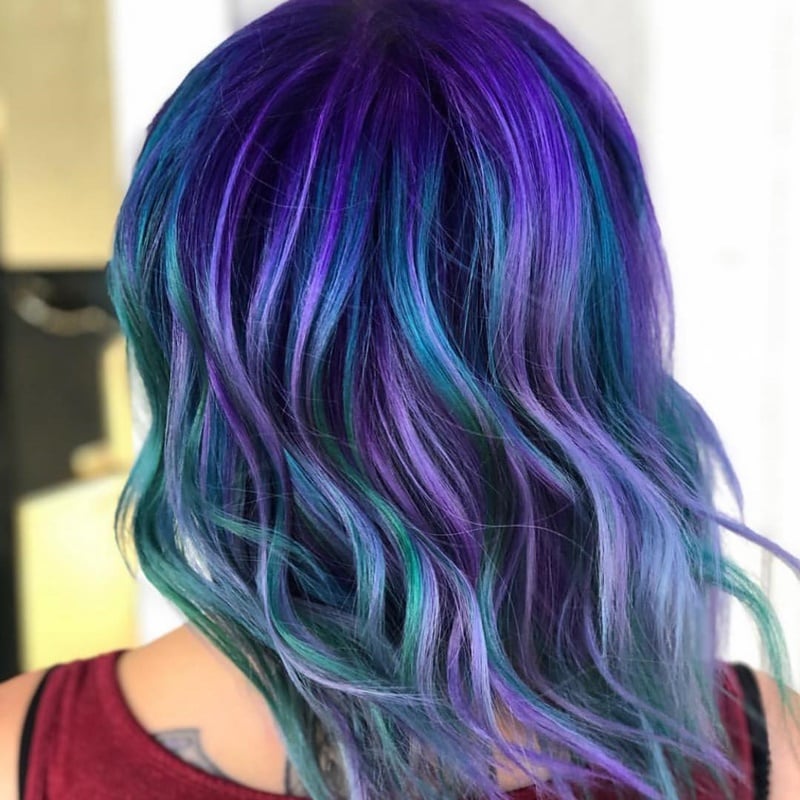 17. Natural Lob
Keep your color natural with this fun long lob. Blonde is a great color to try out and when your curl in nicely in a longer lob, you get a girl next door feel.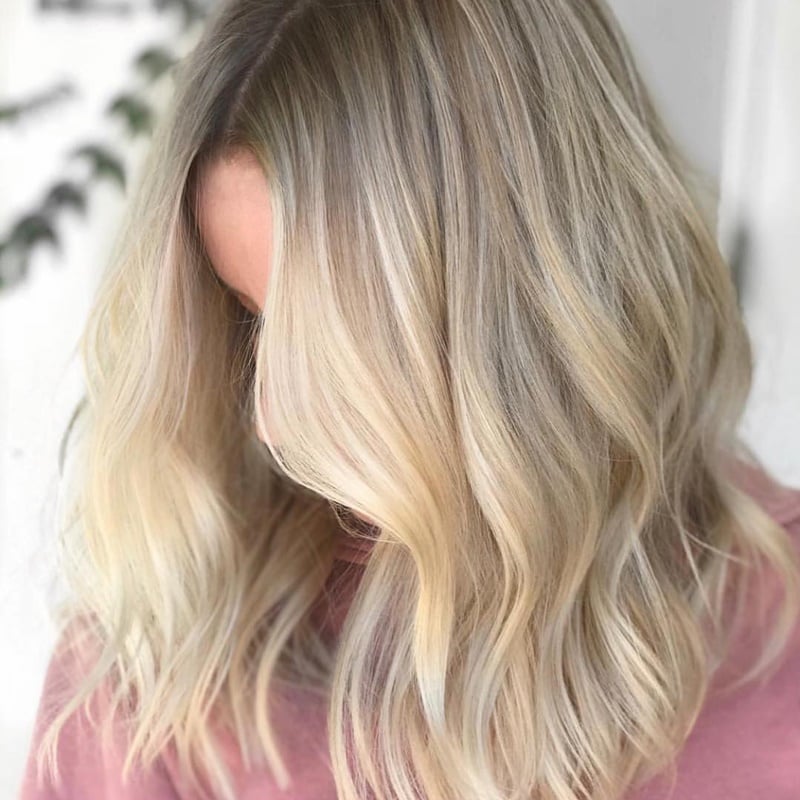 18. Blunt Bangs
Change your lob up a bit by adding some long blunt bangs to the mix. Keep the rest f your hair straight with blunt ends to really get a cool, edgy look. Step it up a notch by adding this fun purple hue.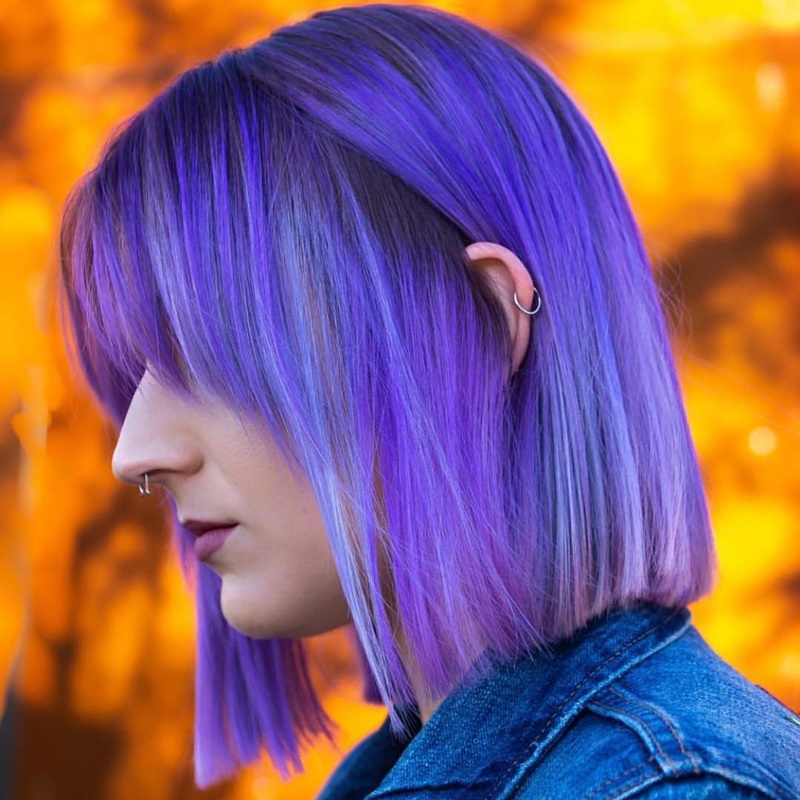 19. Blue Bob
This blunt blue bob is stunning and screaming to be on your head. The color will turn heads and the bluntness of your cut will add so drama to the look.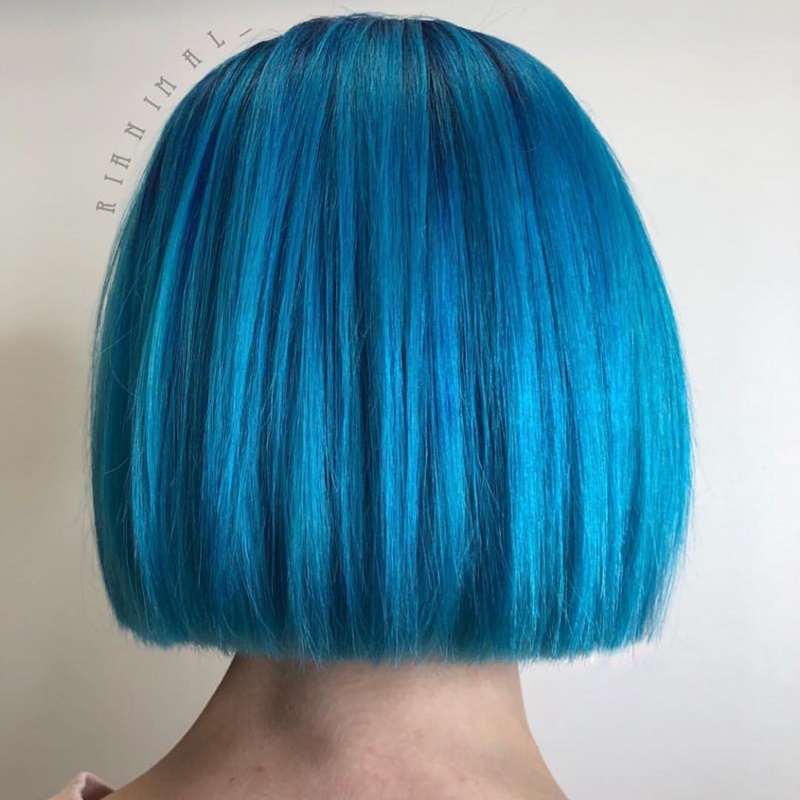 20. Glitter Lob
By adding glitter to your look will transform it to drab to fab. The color is fun and when you add some curls and glitter you are really ramping up your style.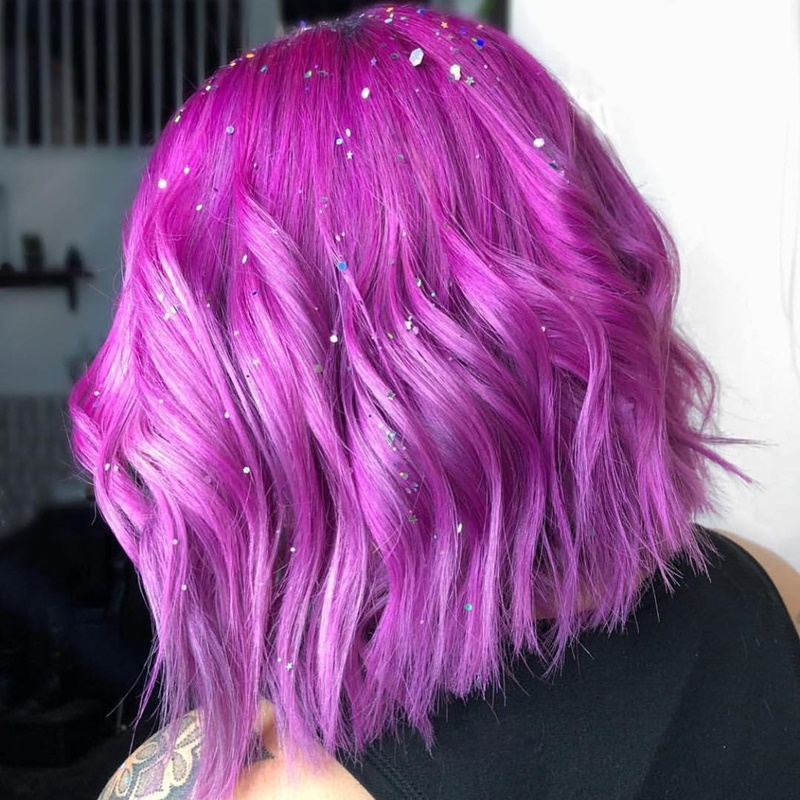 21. Burgundy Lob
This angled lob looks perfect with a burgundy color. This color is great if you aren't ready to dive into fashion colors but want something a little unique.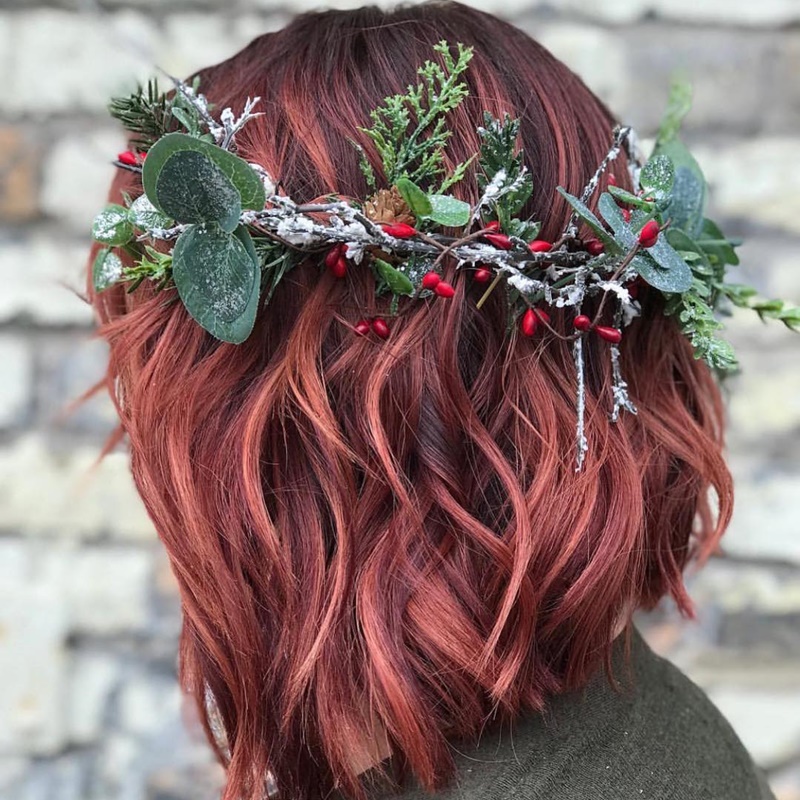 22. Purple Mohawk
If you are really looking for a change why not dive into a mohawk? It's a great way to start fresh with your hair and add some fun colors.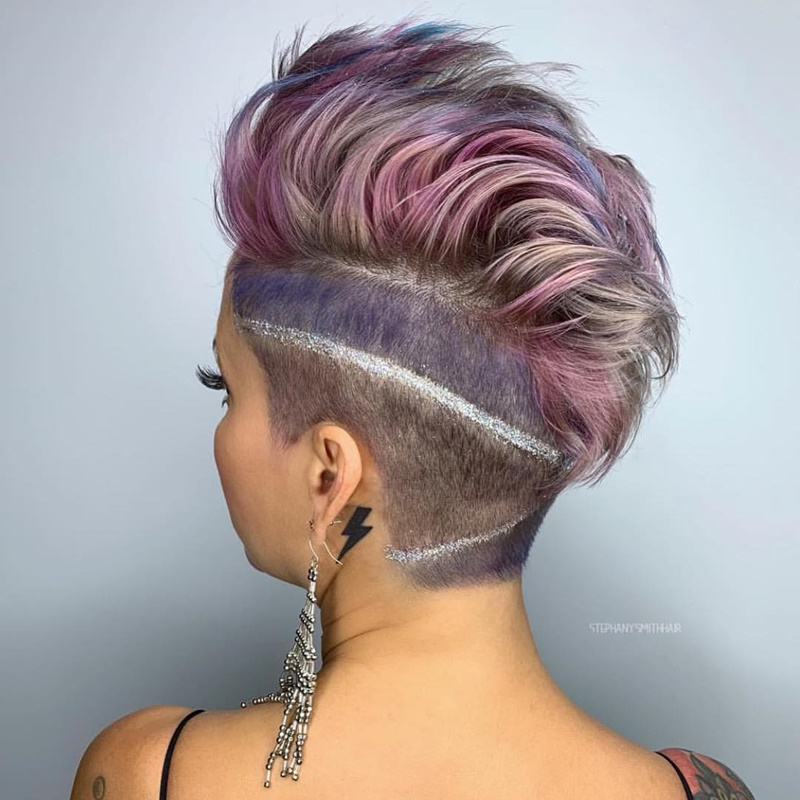 23. Bubblegum Pink Lob
Bubblegum pink hair is super in and looks cute on just about anyone. Keep your roots a little darker to add some depth to the color.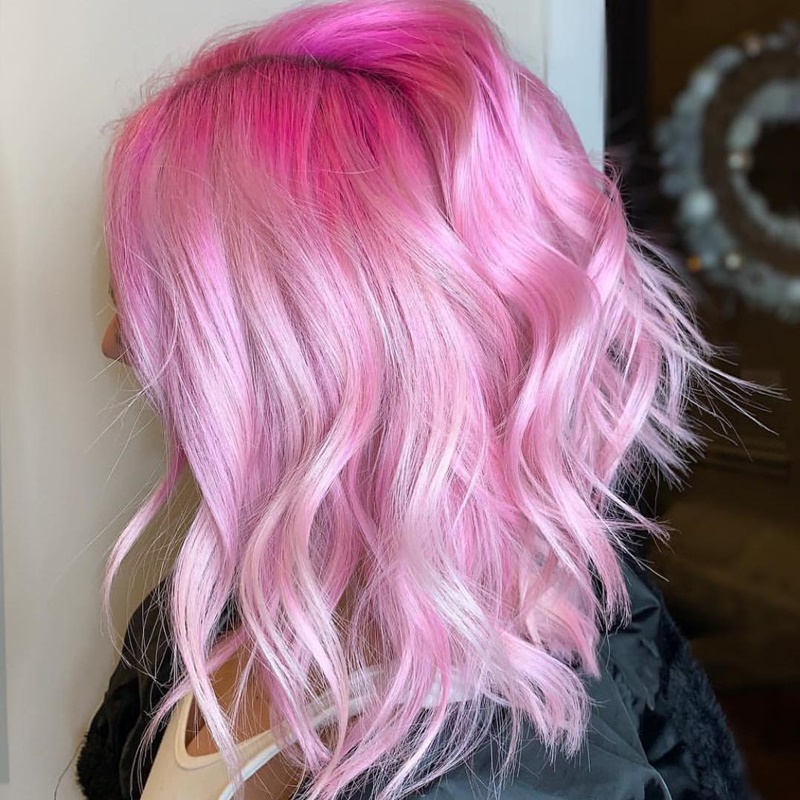 24. Dark Angled Bob
An angled bob adds a lot of length and depth to your face and honestly it looks cool. Take your color up a notch by adding some dark blues and greens to the mix so when the sun hits it, your color blinds everyone.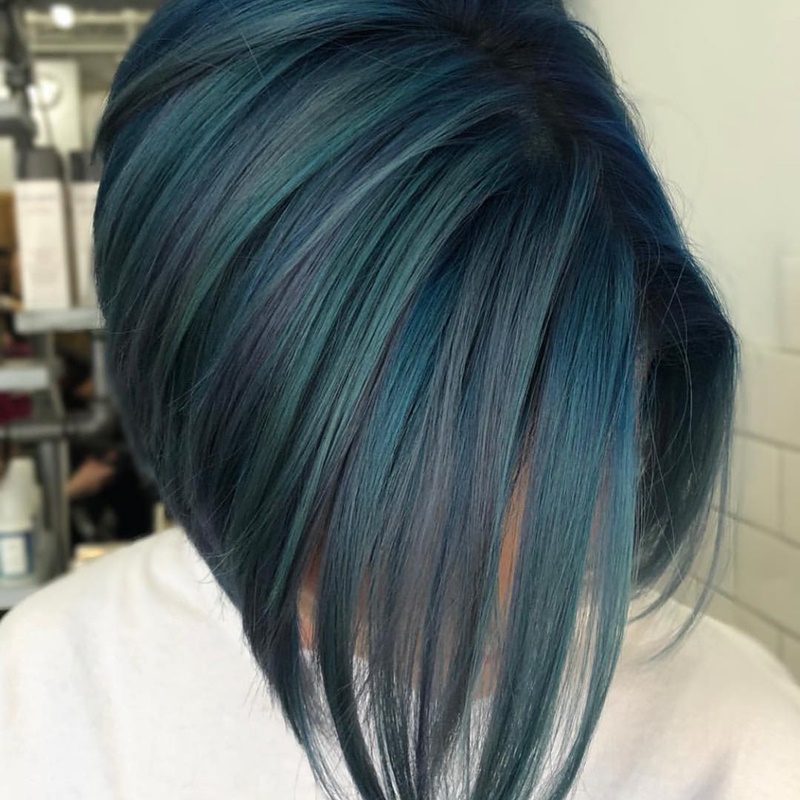 25. Electric Lob
This bright blue color is perfect for those winter blues. Add a darker blue to your roots for a run ombre effect and curl your lob to show all the colors off.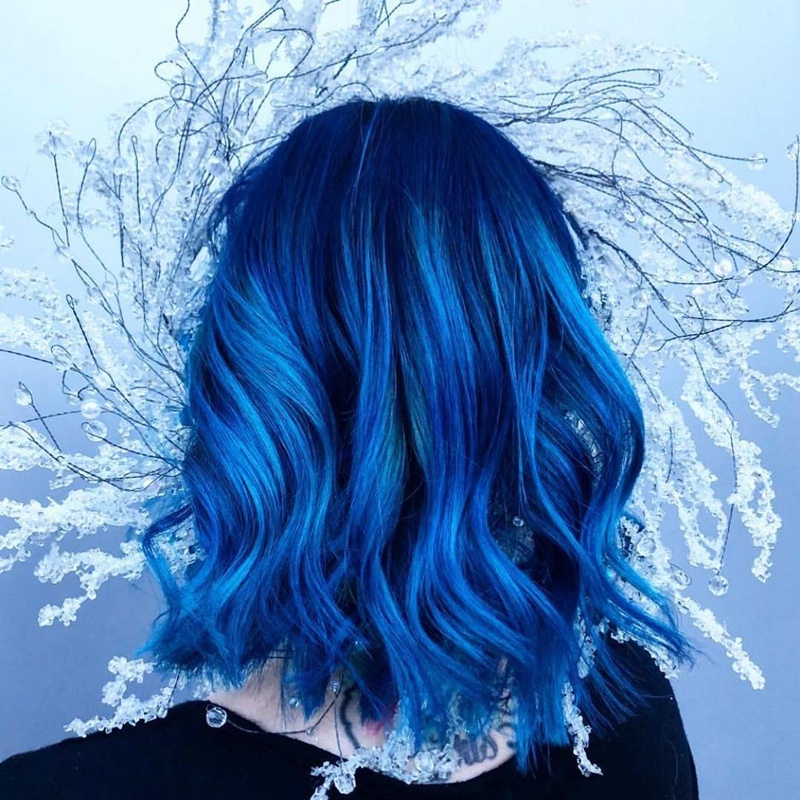 26. Rainbow Lob
If you are having an issue deciding on a color to dye your hair, why not try them all. Add this fun rainbow color to your look and embrace all the colors of the rainbow.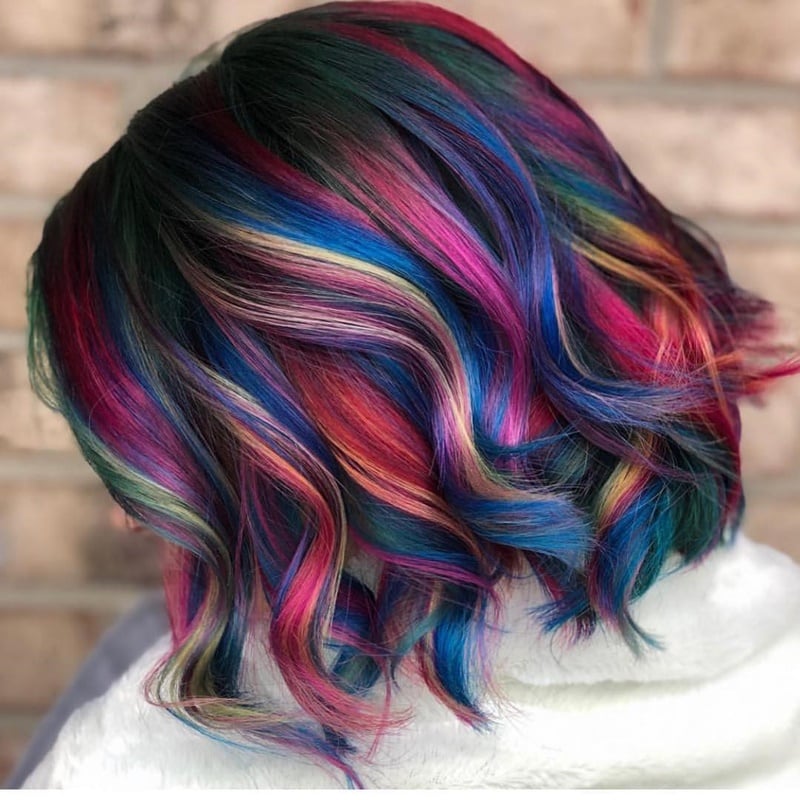 27. Rose Lob
Rose is a color that is popular right now and why not add the color to your hair. The color is fun but not too outside the box if you are nervous to color your hair.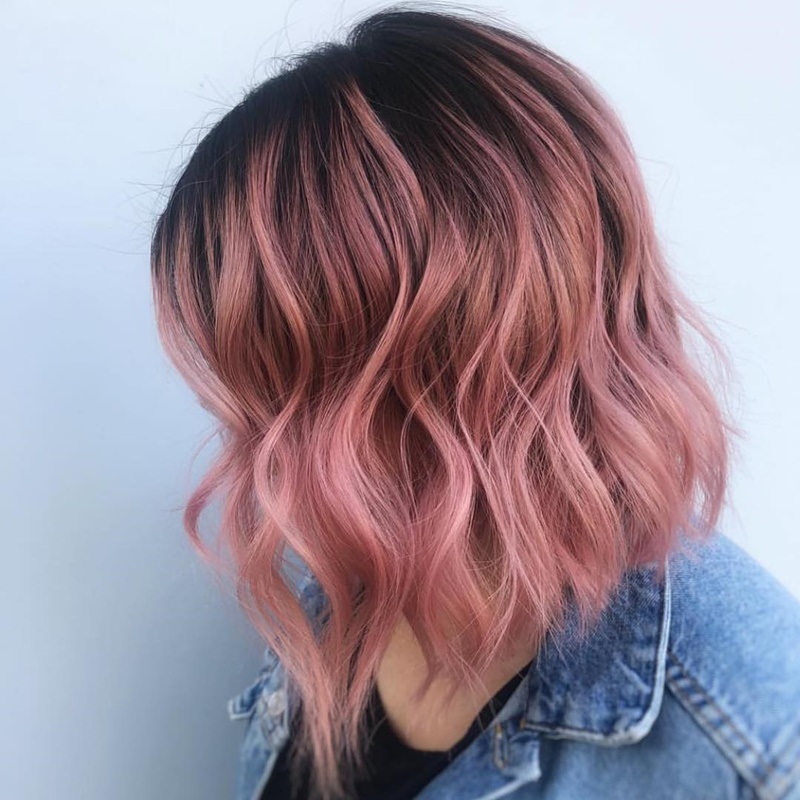 28. Sunset Lob
Grab that sunset and put it on your hair. This beautiful mixture of purples, pinks, and oranges screams spring and looks stunning on just about everyone.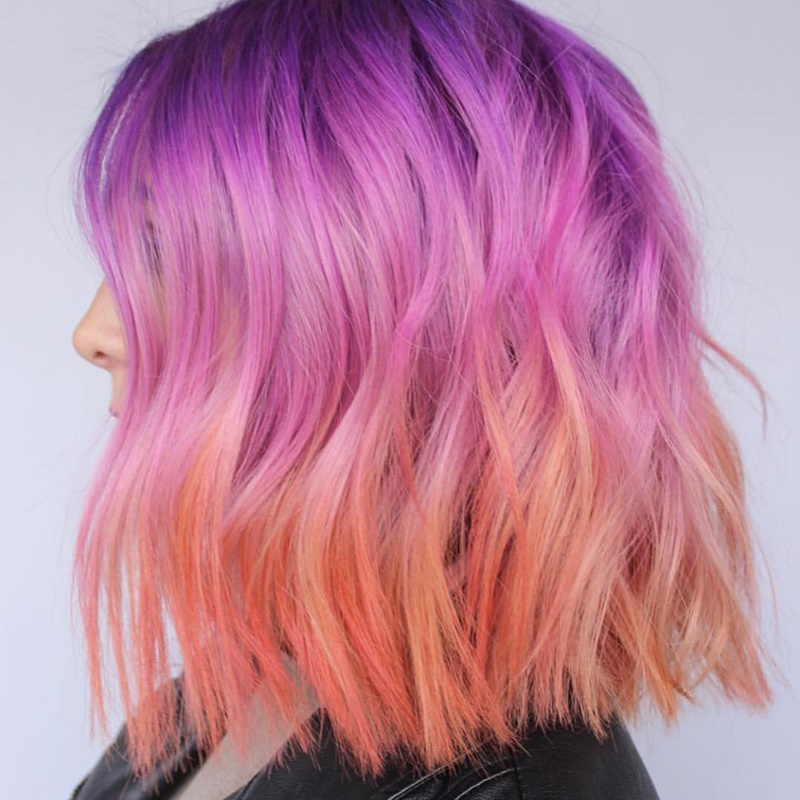 29. Magenta Bob
Elevate your look by cutting your hair into a bob and adding this fun purple and silver color to it. The colors flow beautifully together, and the bob cut really makes a statement.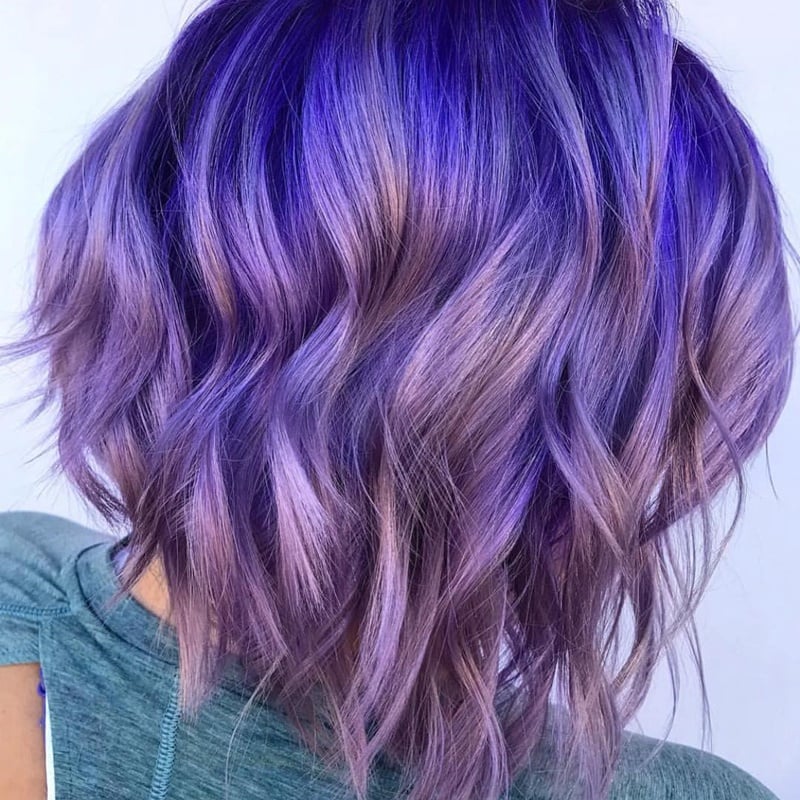 30. Yellow Lob
You may never think to dye your hair yellow, but the color looks cool and edgy. Pair it with your lob and keep your hair mainly straight to continue the edgy look.