31. Braided Ponytail
Get your hair out of your face with this gorgeous braided ponytail. Take your hair and French braid it from the front of our head all the way to the back. Tie the braid at the crown of your head and curl the rest of your hair.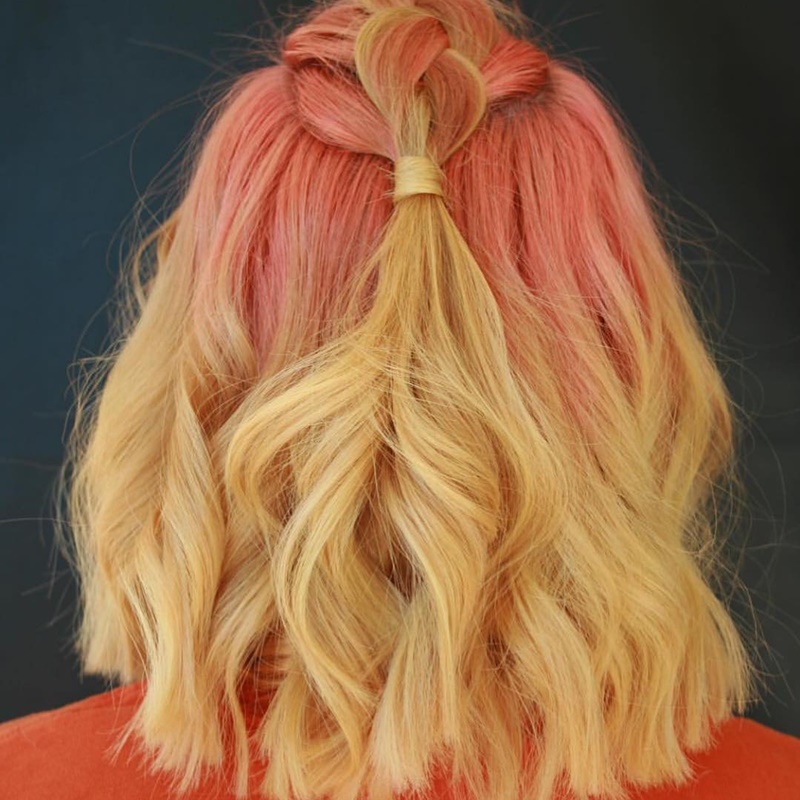 32. Lavender Bob
Take your bob to the next level with this beautiful lavender color. This one toned color looks great and with the bob cut it looks even better.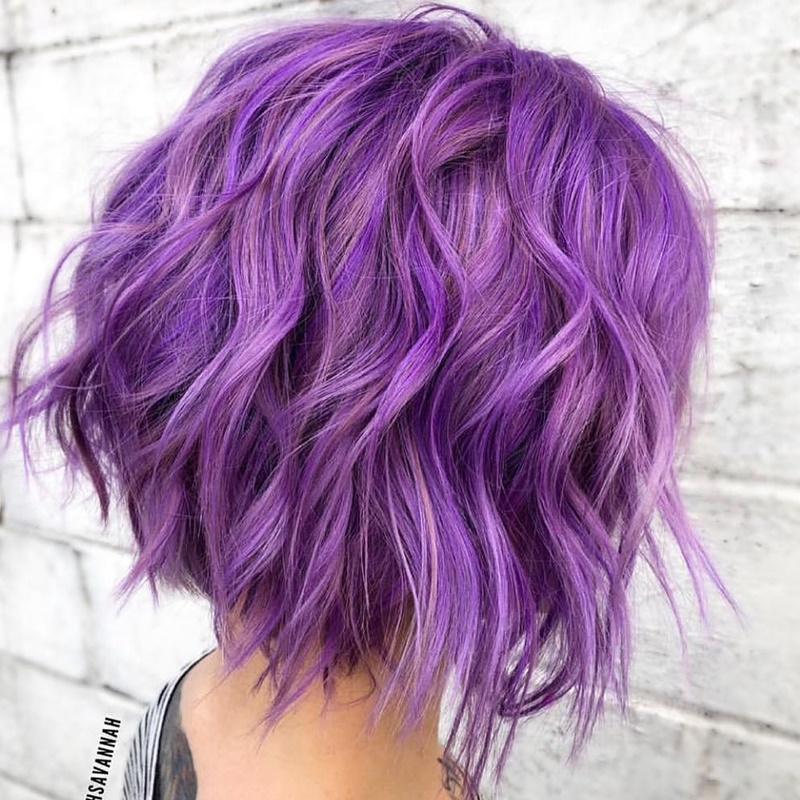 33. Silver Rounded Bob
A rounded bob really helps give shape and dimension to your hair. With a shadow root to help blend the colors, this silver color looks stunning.
34. Funky Undercut
An undercut is a great way to get your hair off your neck and show your own personal style. Shave a fun design into your hair and add some funky colors to the longer strands.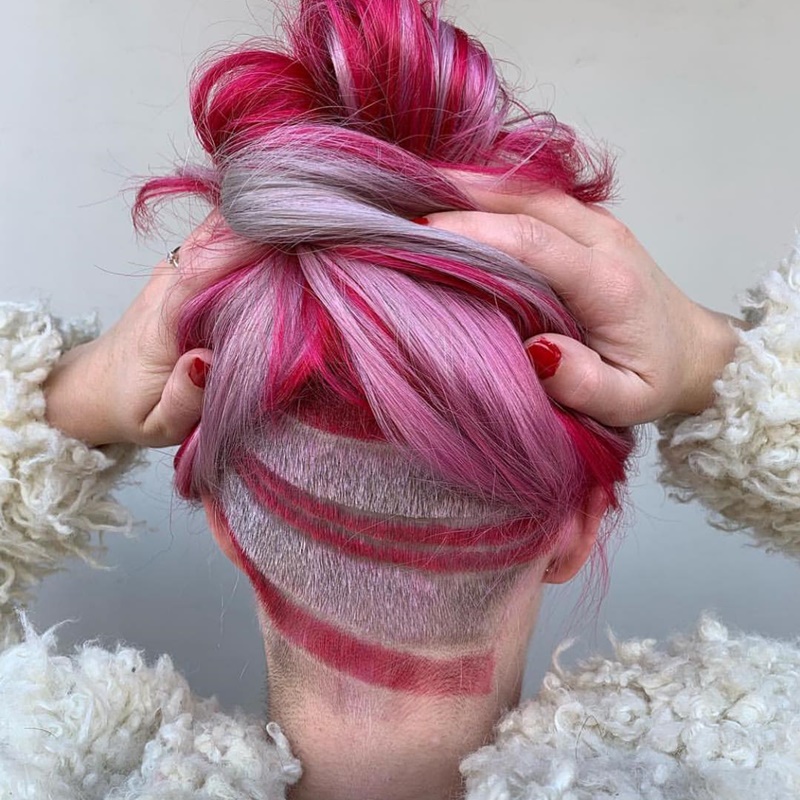 35. Black Ombre Lob
If you want to dip your toe into some fun colors why not dip-dye your ends. Try these grey ends to start off slow and see if you like the funky colors.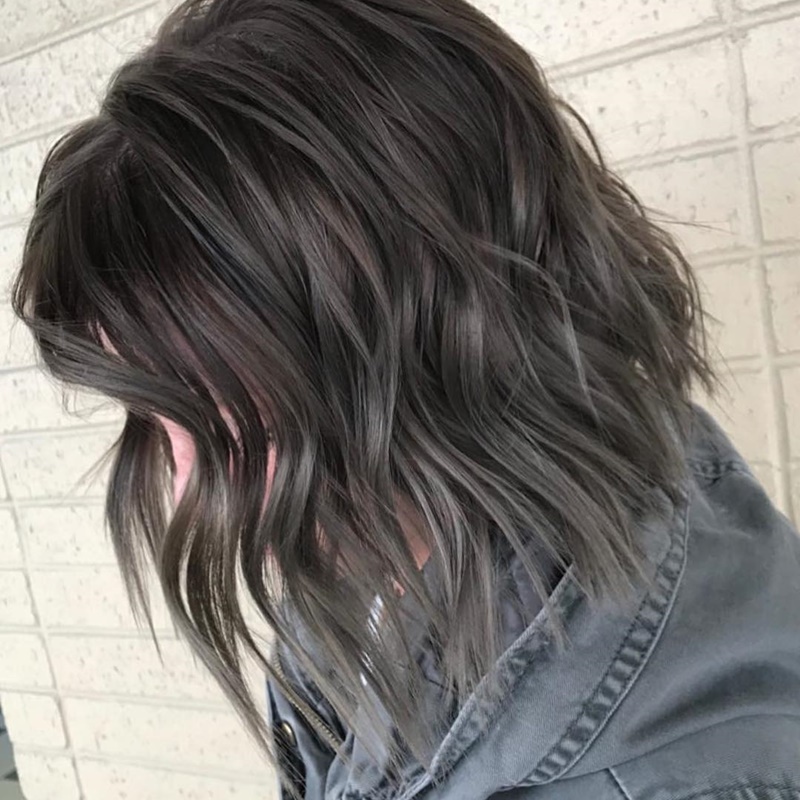 36. Mermaid Bob
This mixture of blues and greens in a mermaid blend look stunning on everyone and only adds to a beautiful bob haircut.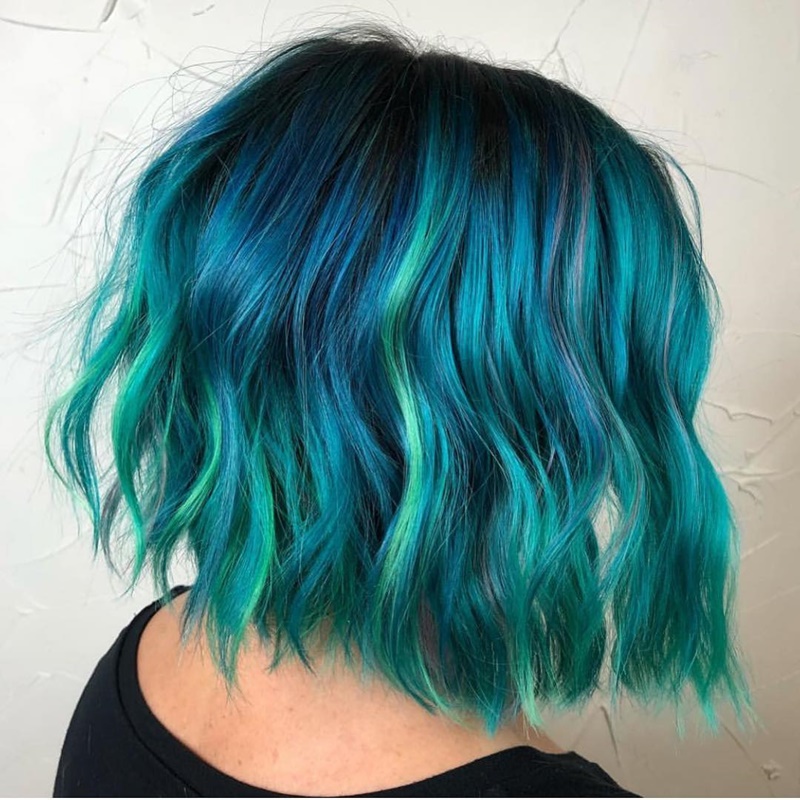 37. Curly Mohawk
Take your mohawk game to the next level by keeping it longer on the top and adding a bunch of curl to it. If you really want to get edgy you can even shave a fun design onto the side of your hair.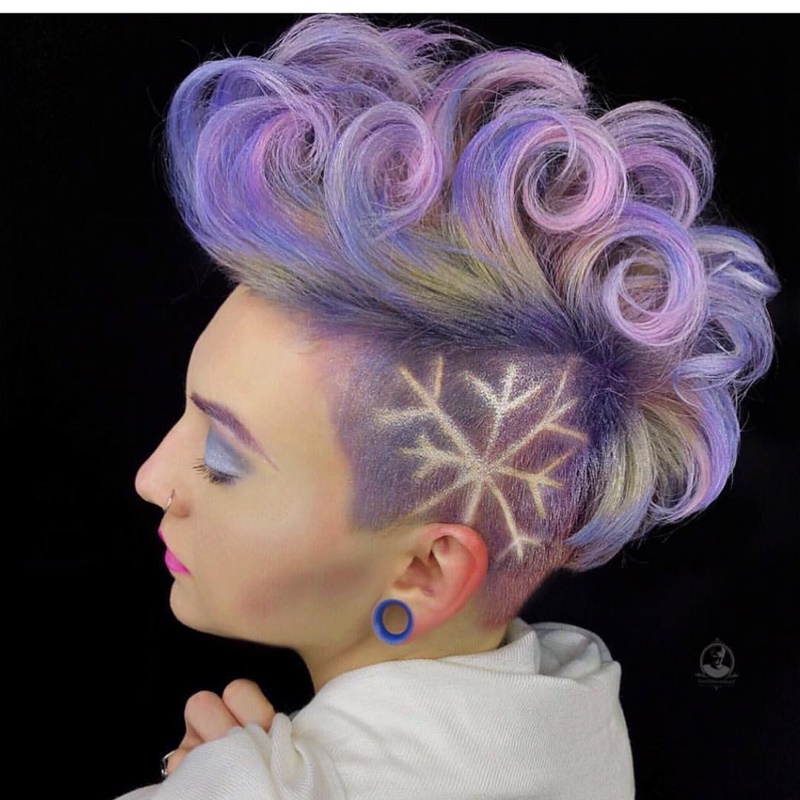 38. Sunrise Lob
Embrace the sunrise with this gorgeous colors and wear your lob in a straight style. Not all lobs need to be curly to look amazing.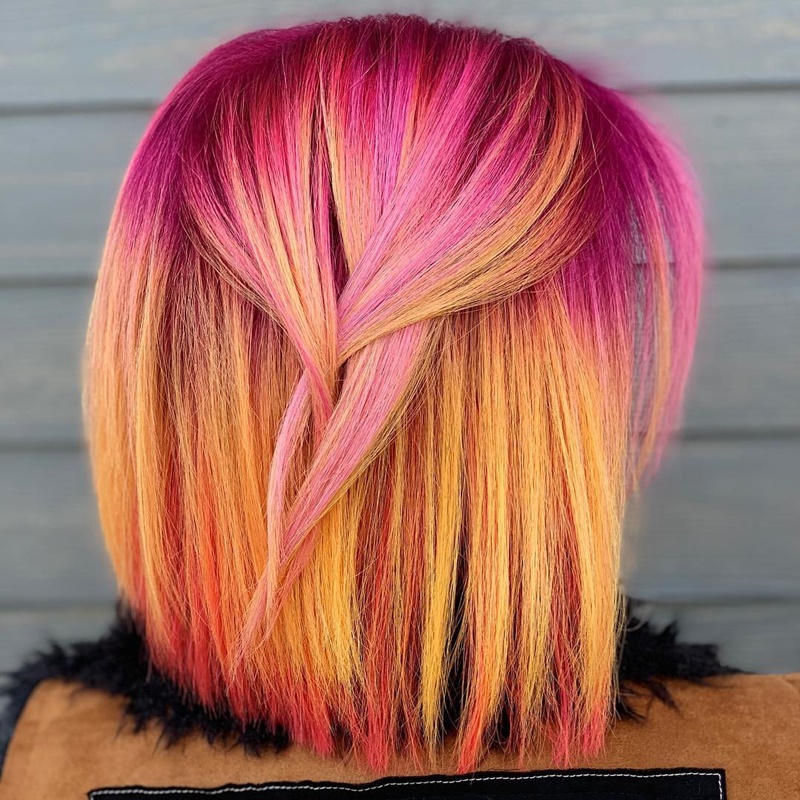 39. Red Angled Bob
Keep your hair longer in the front and shorter in the back to achieve this fun angled bob. Add a funky red color in to give yourself a little sass and your hairstyle will be turning heads.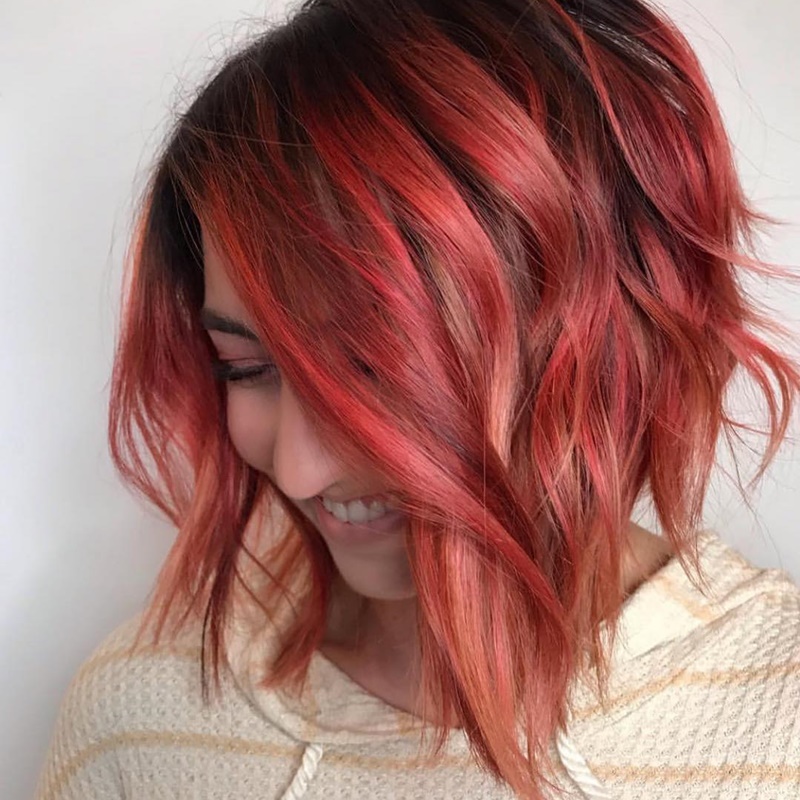 40. Fairy Pink with Accent
Adding accents to your hair, like headbands or pins, can change your look without you having to do much. Next time curl your hair and add a fun floral headband to give yourself a curl fairy style.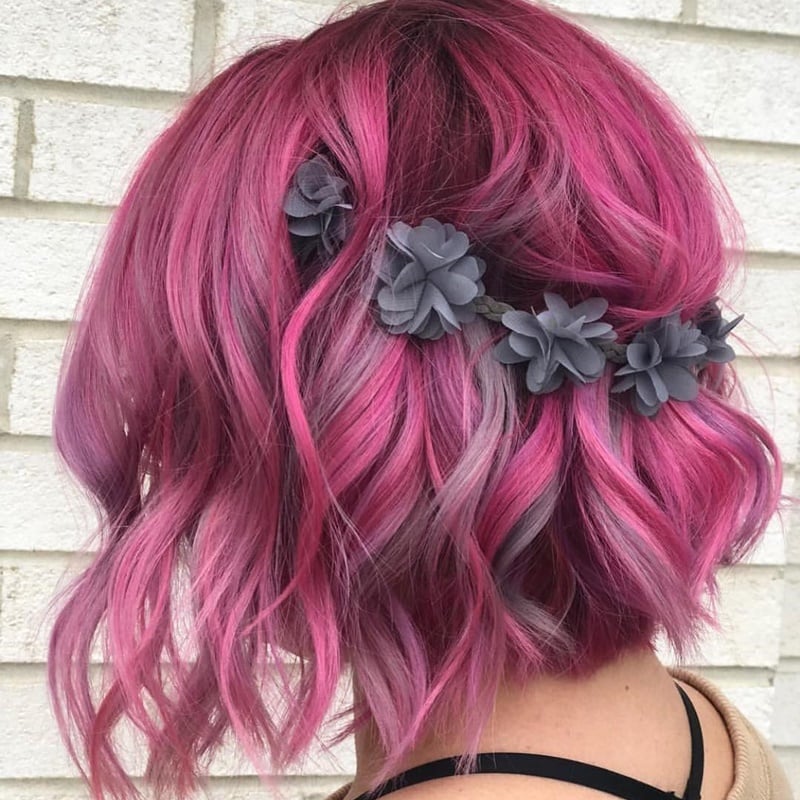 41. The Top Knot
Top Knots became popular in 2018 and are still going strong in 2019. Take a section of your hair and tie it into a bun and leave the rest of your hair down. It is a fast and easy way to make your hair look great without doing much.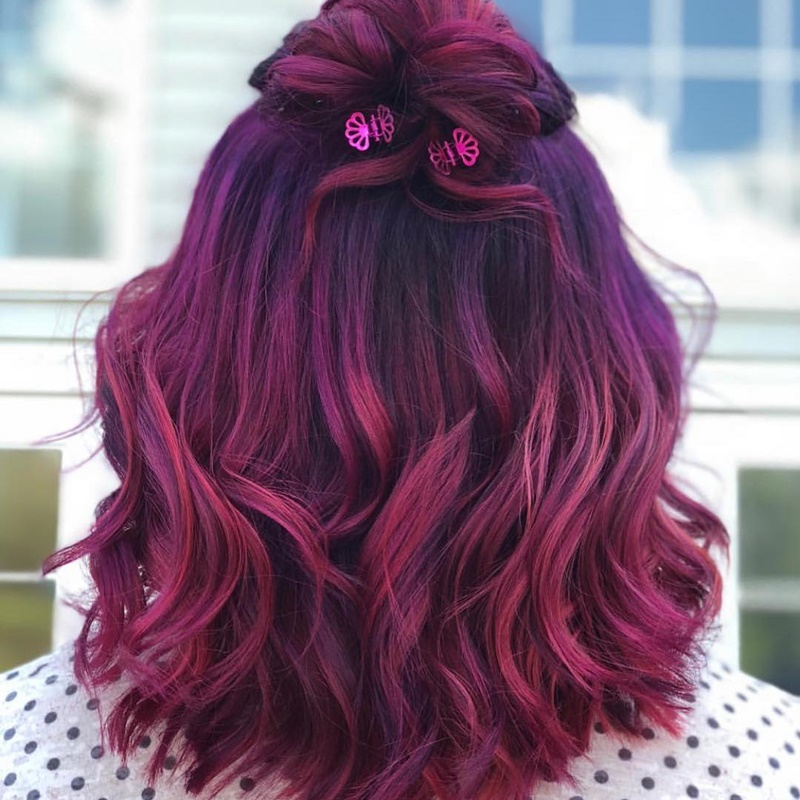 42. Orange Pixie
A pixie cut looks adorable and you can amp it up a bit by adding a fun color like this orange.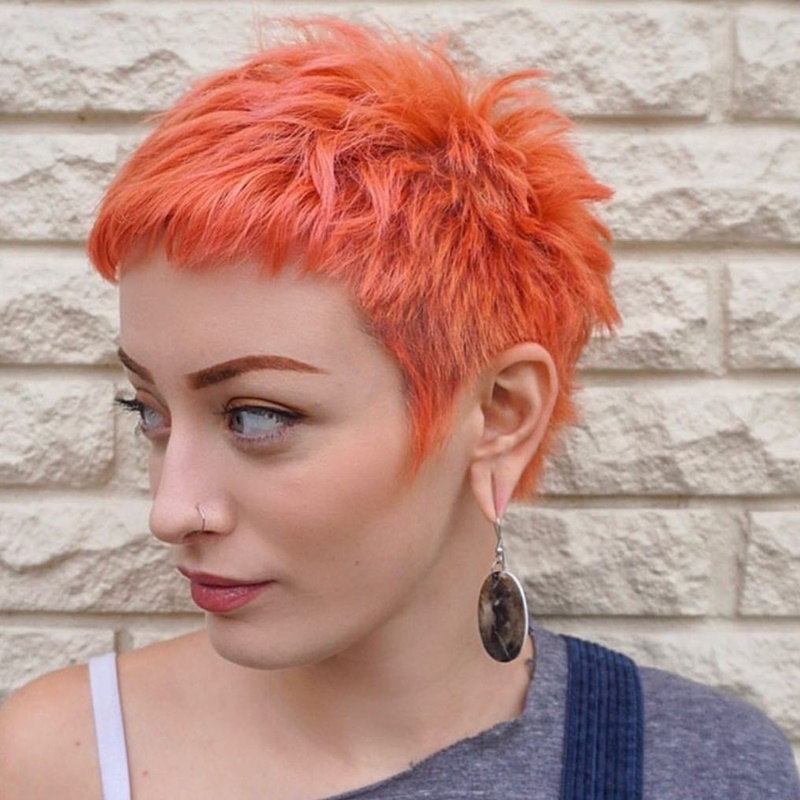 43. Shaved Design
If you want to shave your head, why not add a fun design to it. Try out something like this and add a fun pop of color while you're at it.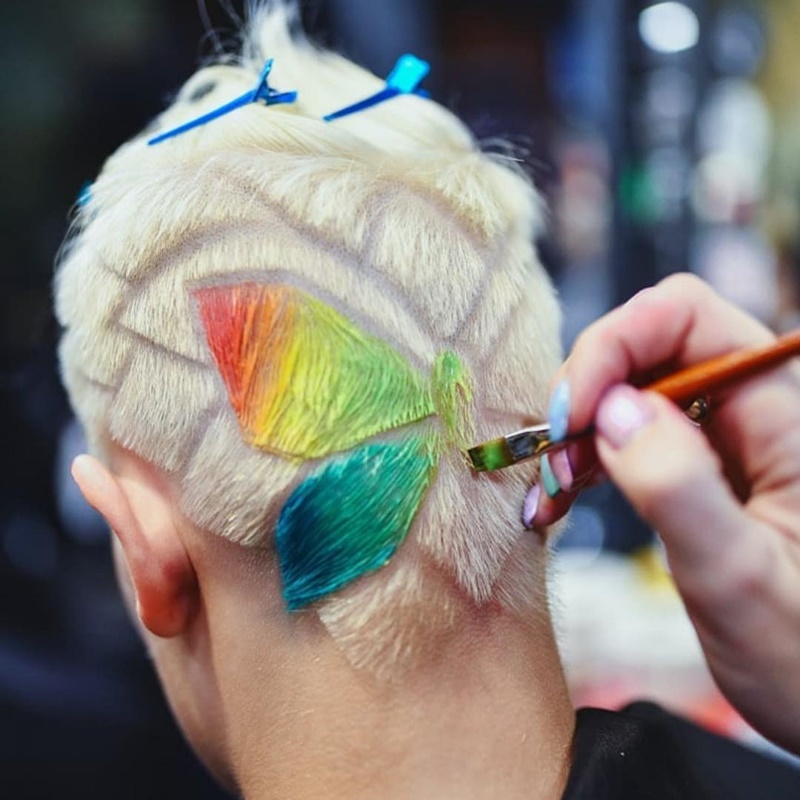 44. Natural Lob with Bangs
Dye your hair in a balayage fashion and add some blunt bangs to the mix to really take your lob from boring to fun.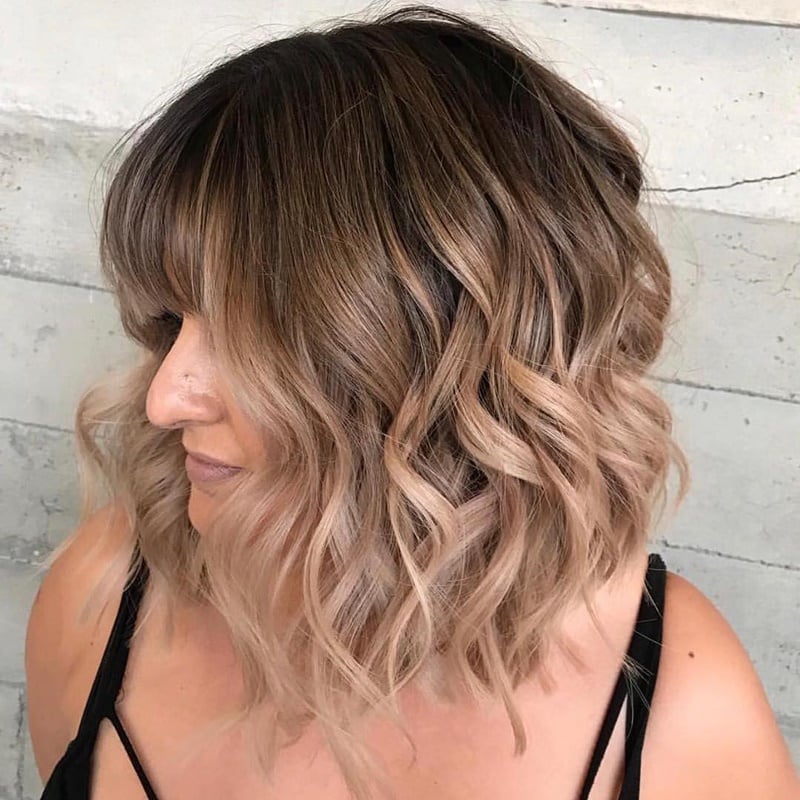 45. Crazy Color
If you really want to change your look then go for this futuristic look. Go for an angled micro bang and shave one side of your head. Keep the top longer, like a mohawk almost, and then dye it some funky colors. You will be making a statement with this style.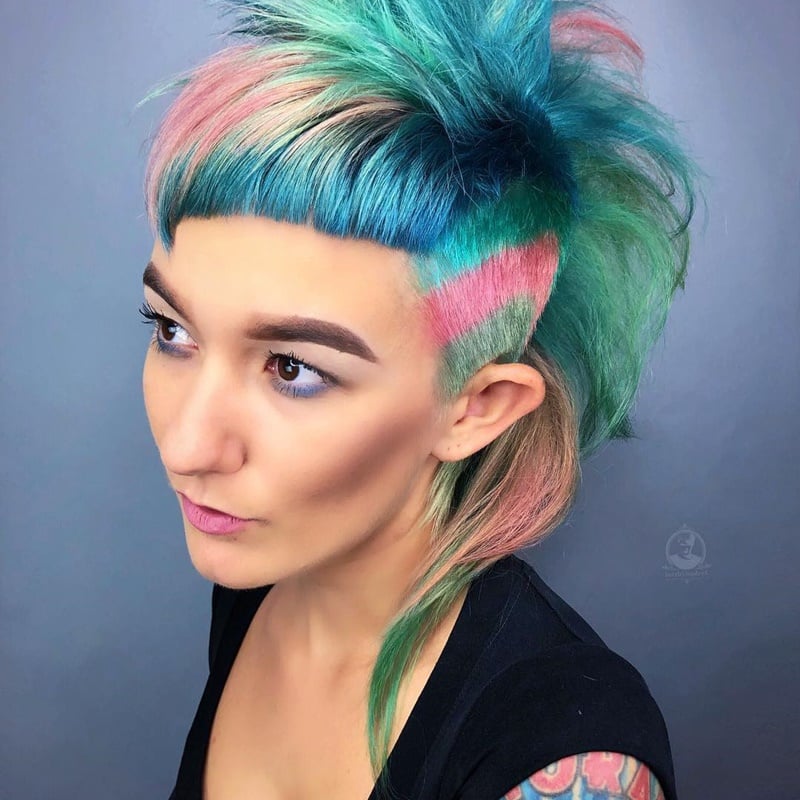 2019 is the perfect time for some change and to really go for a short hairstyle that you want. Hopefully you got some inspiration from these cuts and color and you aren't too afraid to face the scissors or try a new color.