Want to experiment with a bixie haircut? Trying to find something fun and new that suits you? If you're sick and tired of plain old pixie cuts and you want to give it a go with something new and innovative, bixie might be the way to do it! Are you intrigued by this new modern trend? Browse through these cool 30 options and find the perfect solution that suits you. You'll enjoy this variety and a plethora of new options. Keep on reading and find your "the one", down below.
What Is A Bixie Hair?
A bixie haircut is a new take on your well-known and loved hairstyle, a pixie hairdo. Bixie is actually a blend of two cool looks, such as a pixie and a bob. This means that it is defined like a bob with its sharp edges, but it has a ton of volume and style like a pixie. The truth is that this haircut is the perfect blend for those who can't make up their minds among these two cool looks.
How Pricey Is A Bixie Haircut?
Your bixie haircut doesn't have to be too pricey. In fact, a simple haircut is usually around $60-$80. Your hairstylist will cut, shape and style your hair for this price. The end result includes styling per your preference. The price might be a tad bit higher if you end up adding some highlights or fringe bangs. Make sure to book a skilled hairstylist who knows how to do trendy and short looks, as well as this unique blend.
How To Style A Bixie Cut?
When it comes to your styling make sure that you have some time to spare early in the morning. You should add your favorite hair gel and brush it through your hair. Use a fine-tooth comb and set your hair in place. You can wear your bixie on the side, high up, or in a super voluminous way. Set it with your favorite hairspray to add shine and prolong its wear time.
1. Blonde Bixie With Bangs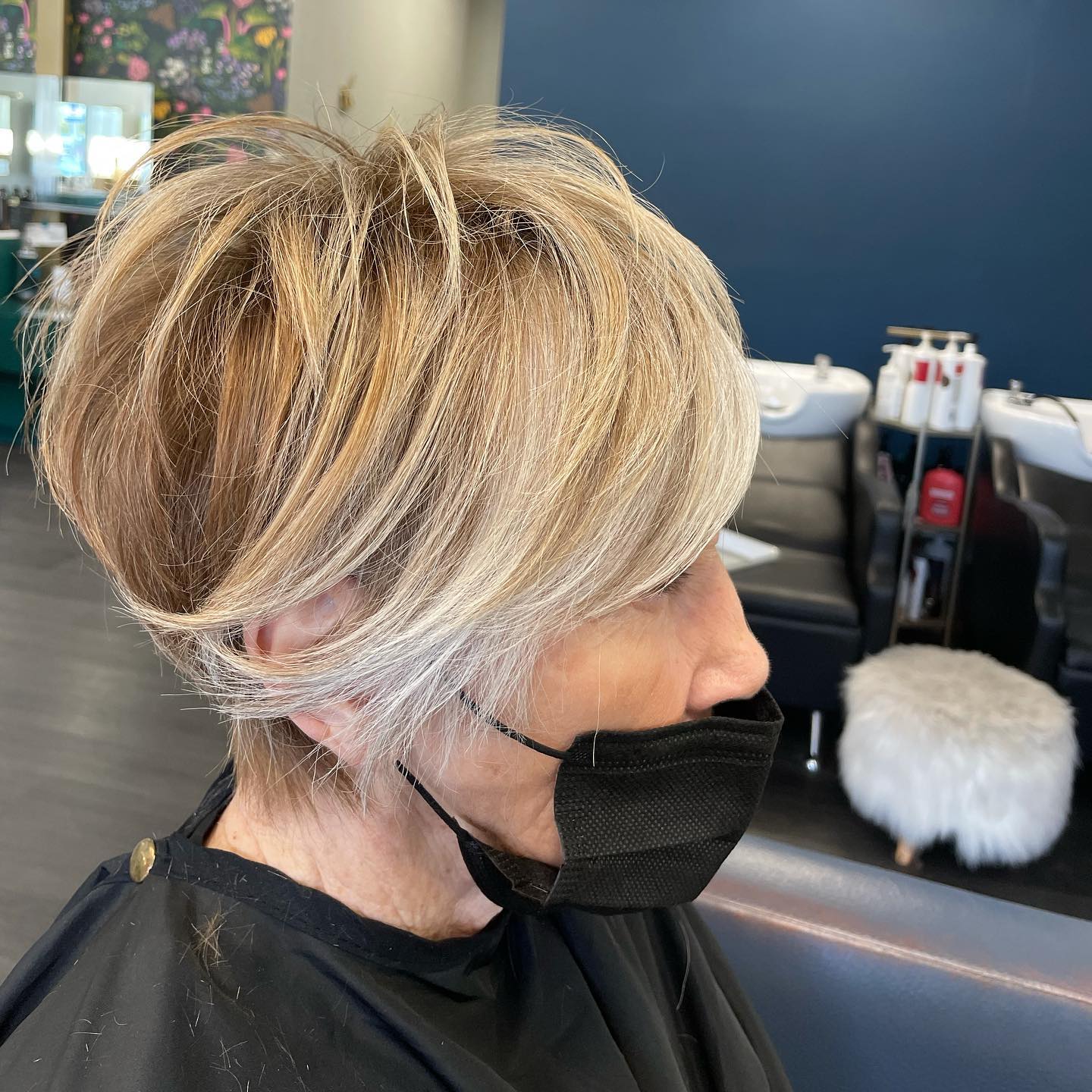 Want to try out a new hairstyle? This blonde moment will suit most girls or mature women who wish to look modern and trendy.
2. Short Bixie With Highlights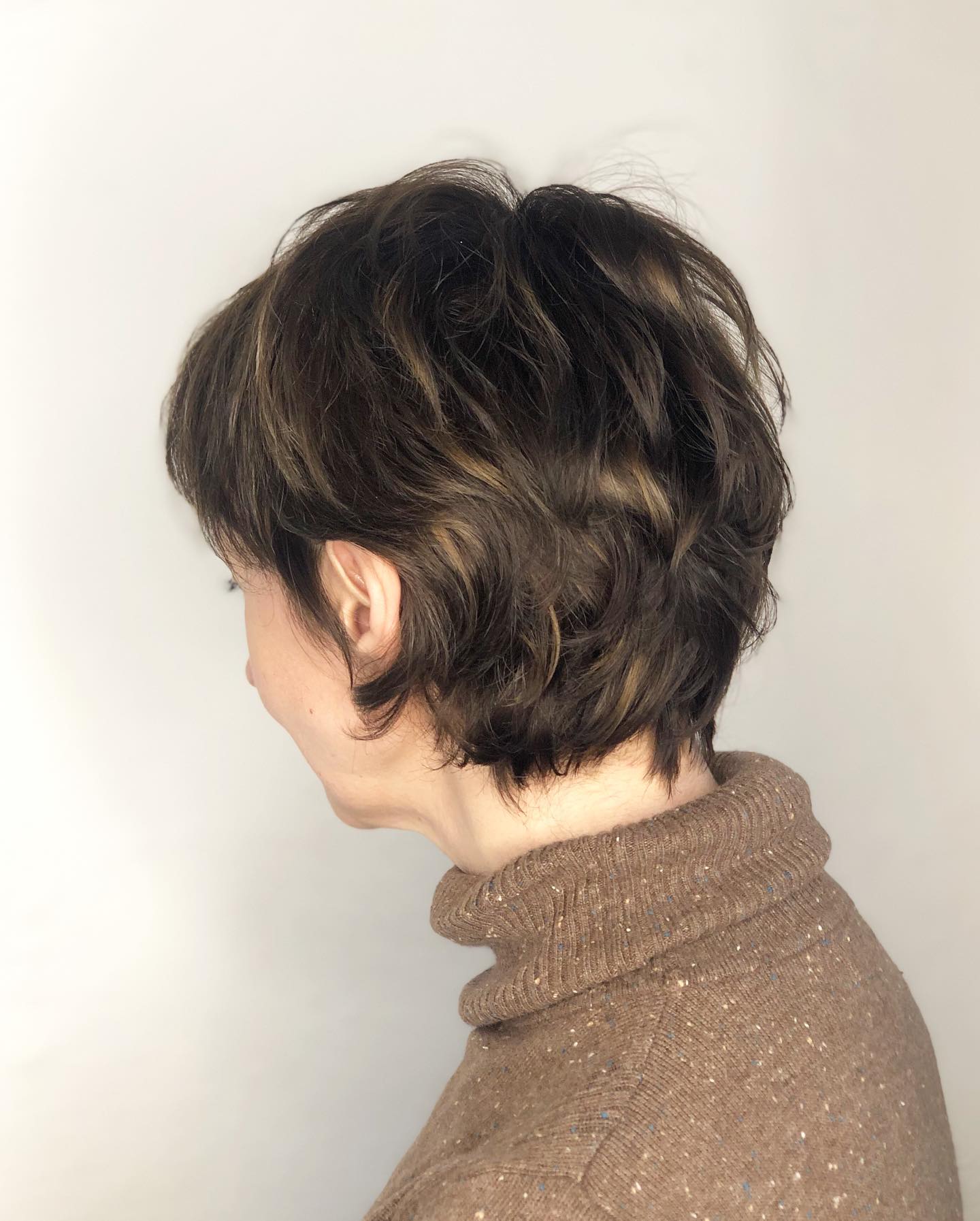 Add volume, color, and definition to your hair with these cool highlights!
3. Platinum Bixie With Highlights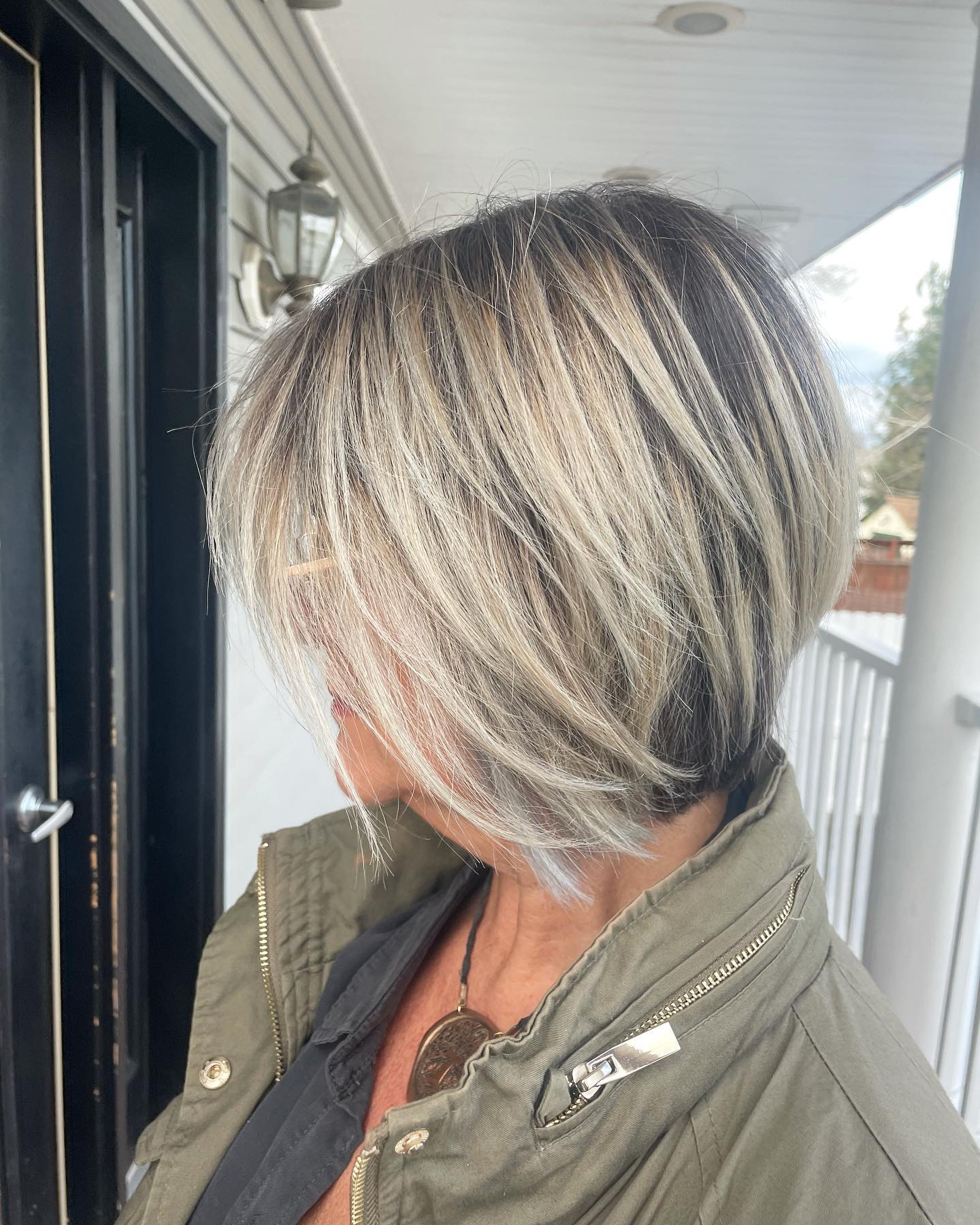 Women who are in their thirties will adore this haircut and the bleached blonde moment.
4. Modern Silver Bixie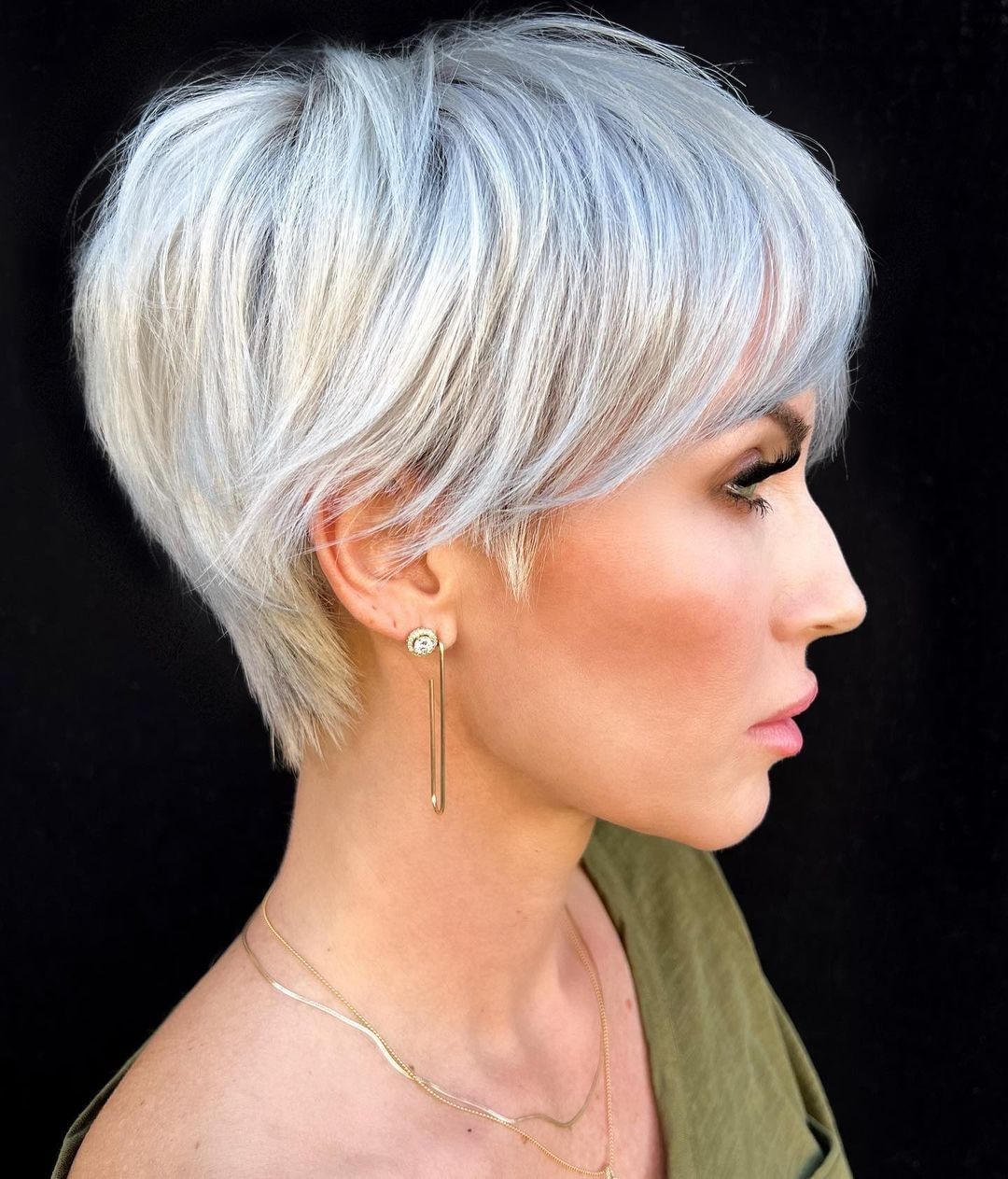 This defined bixie just shows you that any woman can rock this look.
5. Colorful Rainbow Bixie Haircut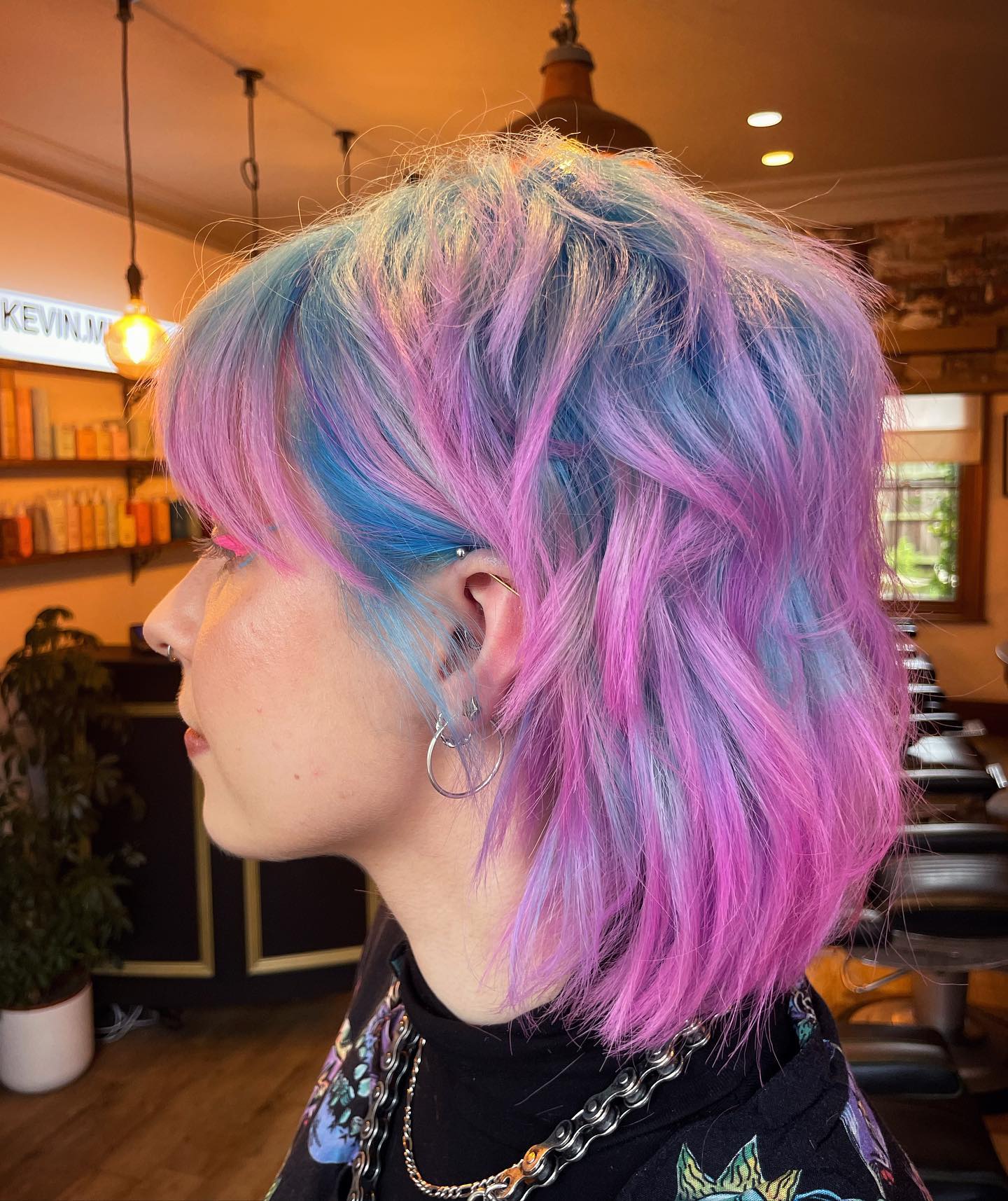 If you're into colorful highlights and a ton of bright colors this will suit you.
6. Brown Bixie Cut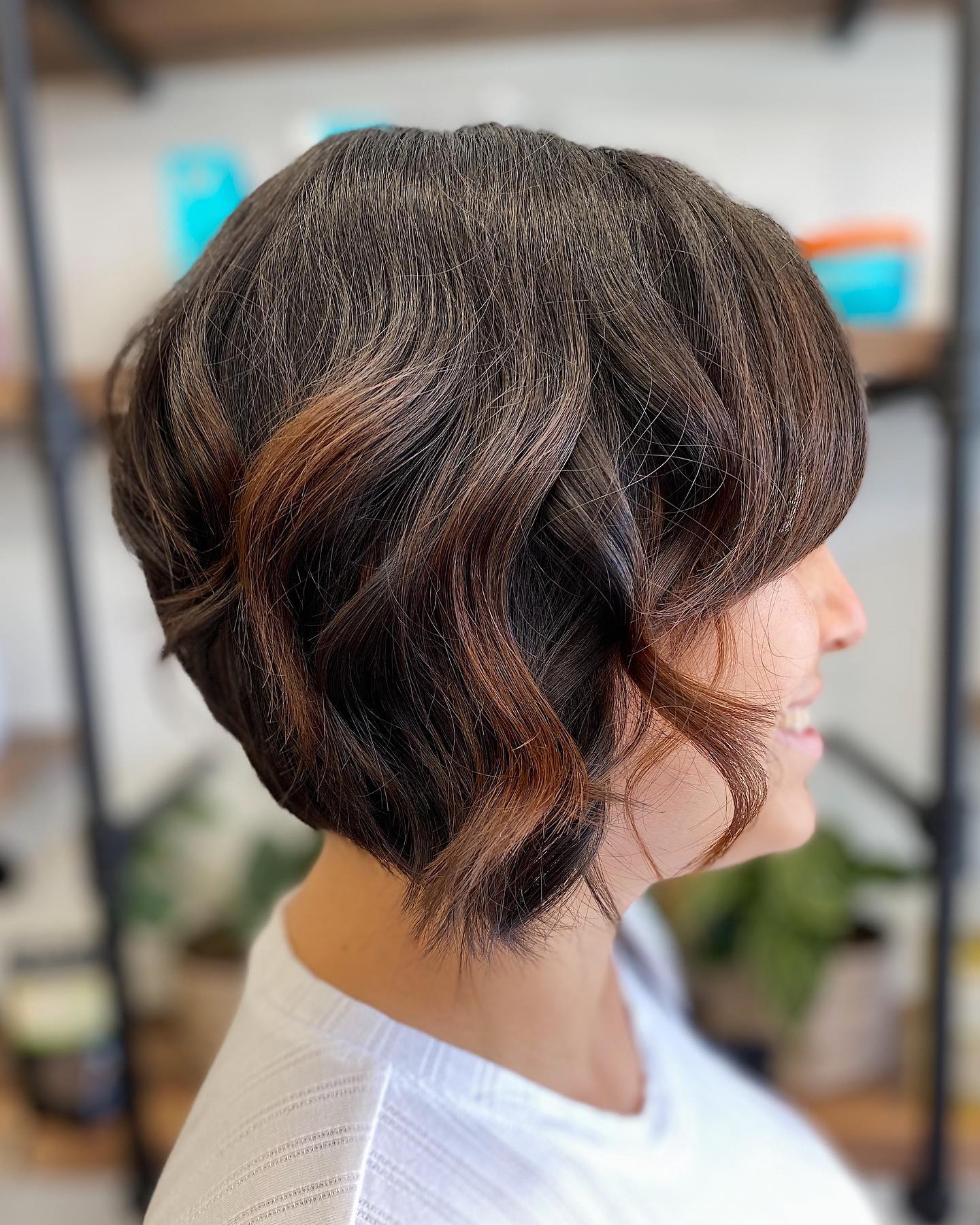 Bixie cut such as this one is for serious and formal women who enjoy soft brown colors.
7. Auburn Bixie Hair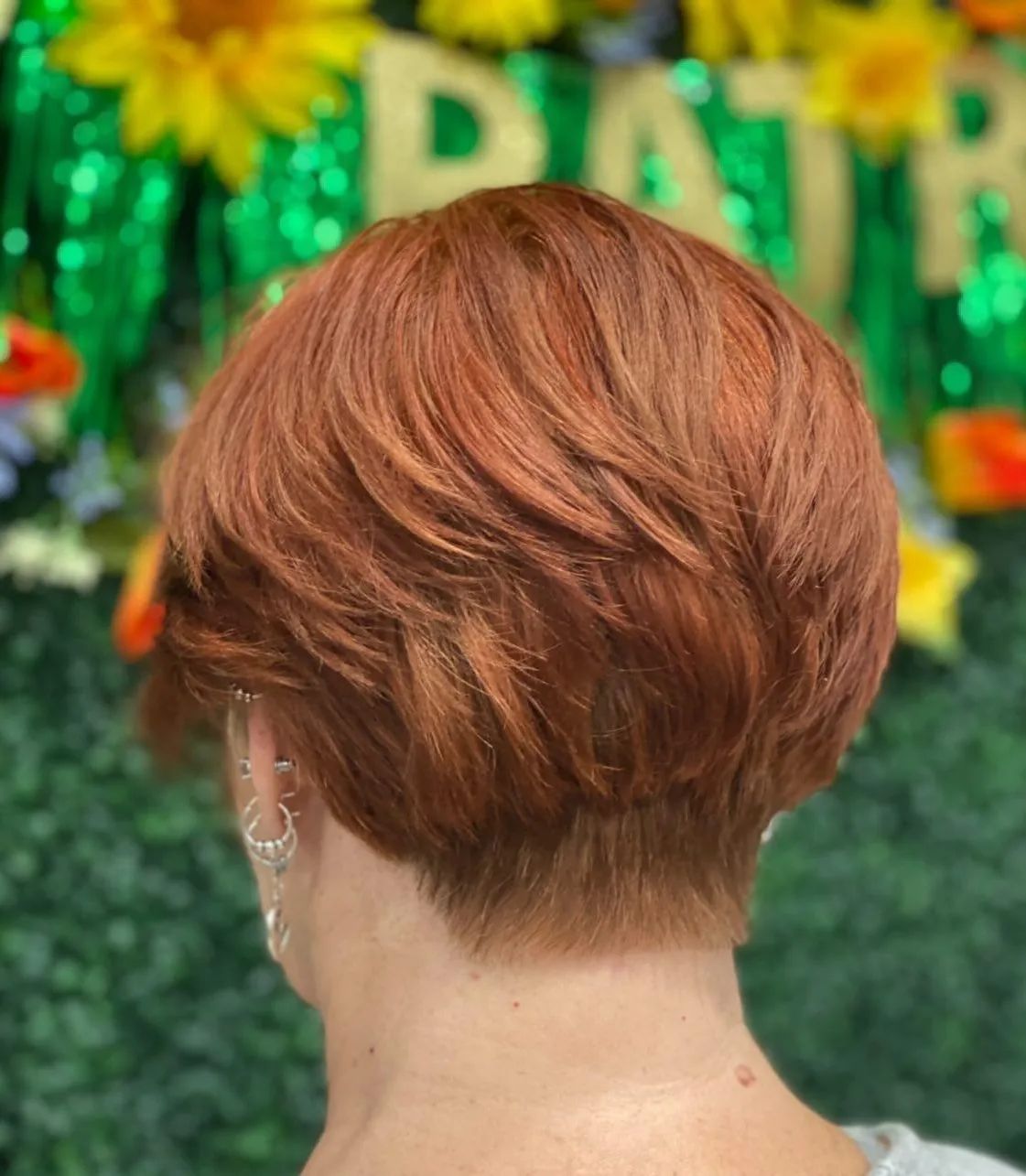 A bit of red or auburn element will look lovely for the fall season.
8. Bright Orange Bixie Hair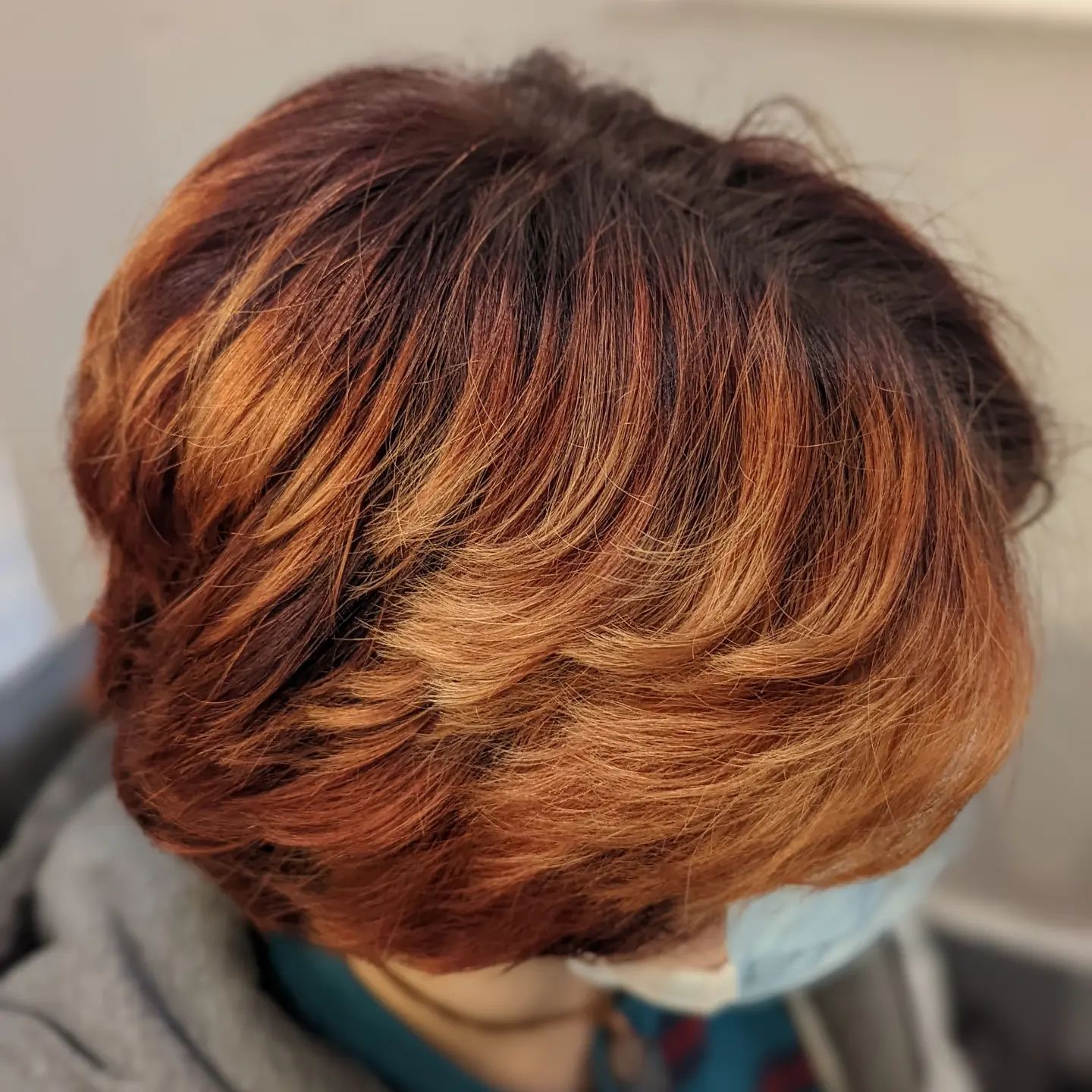 Short and low-maintenance, this copper hair color is for women who want to look serious and dominant.
9. Formal Bixie Hairstyle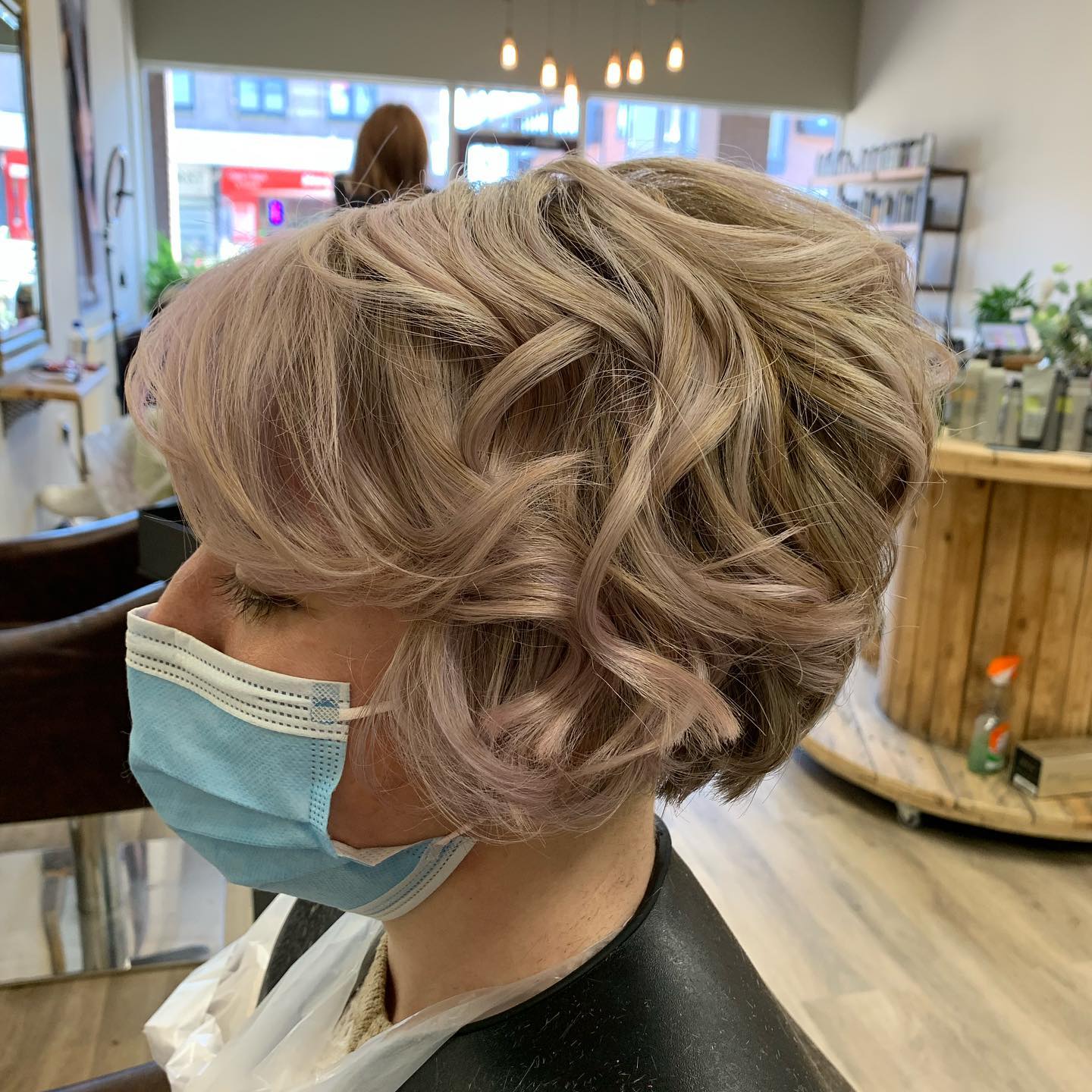 You can show off your bixie for a formal night-out or for a wedding.
10. Straight Blonde Defined Bixie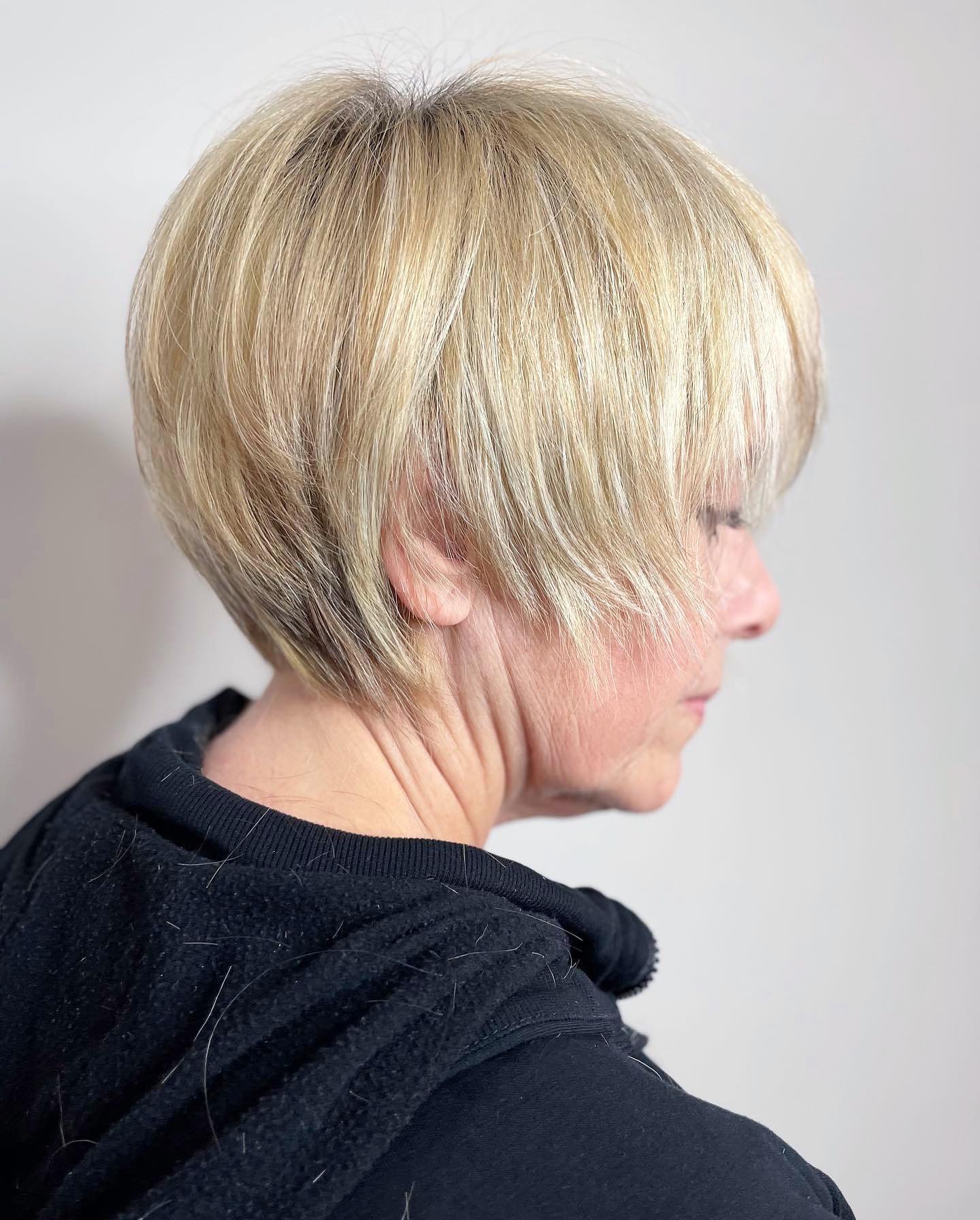 Go for messy long bangs at the front and enjoy this blonde moment!
11. Dark Brown Bixie Cut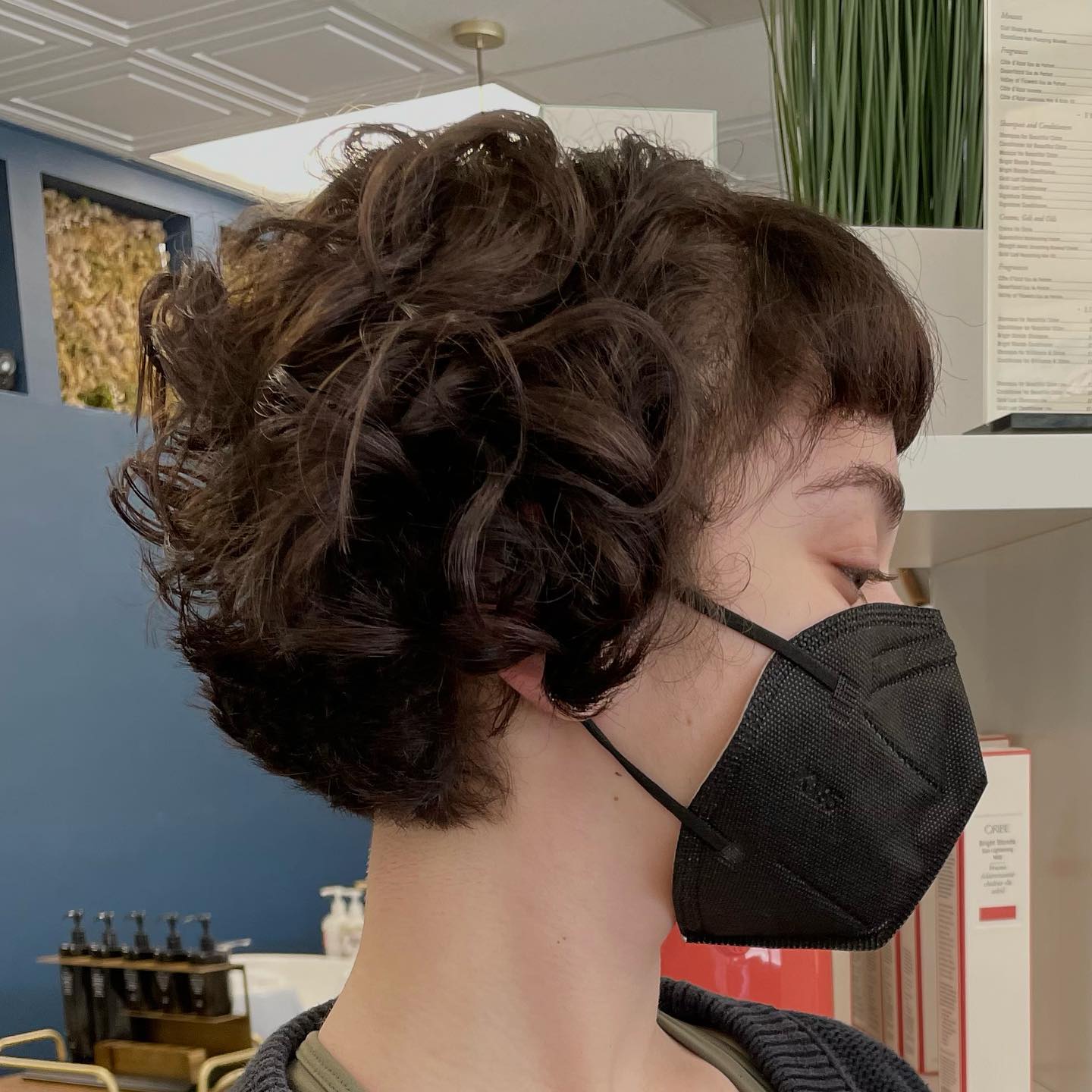 Women who like soft curls will also like this natural brown hairdo.
12. Natural Brown Bixie Hairstyle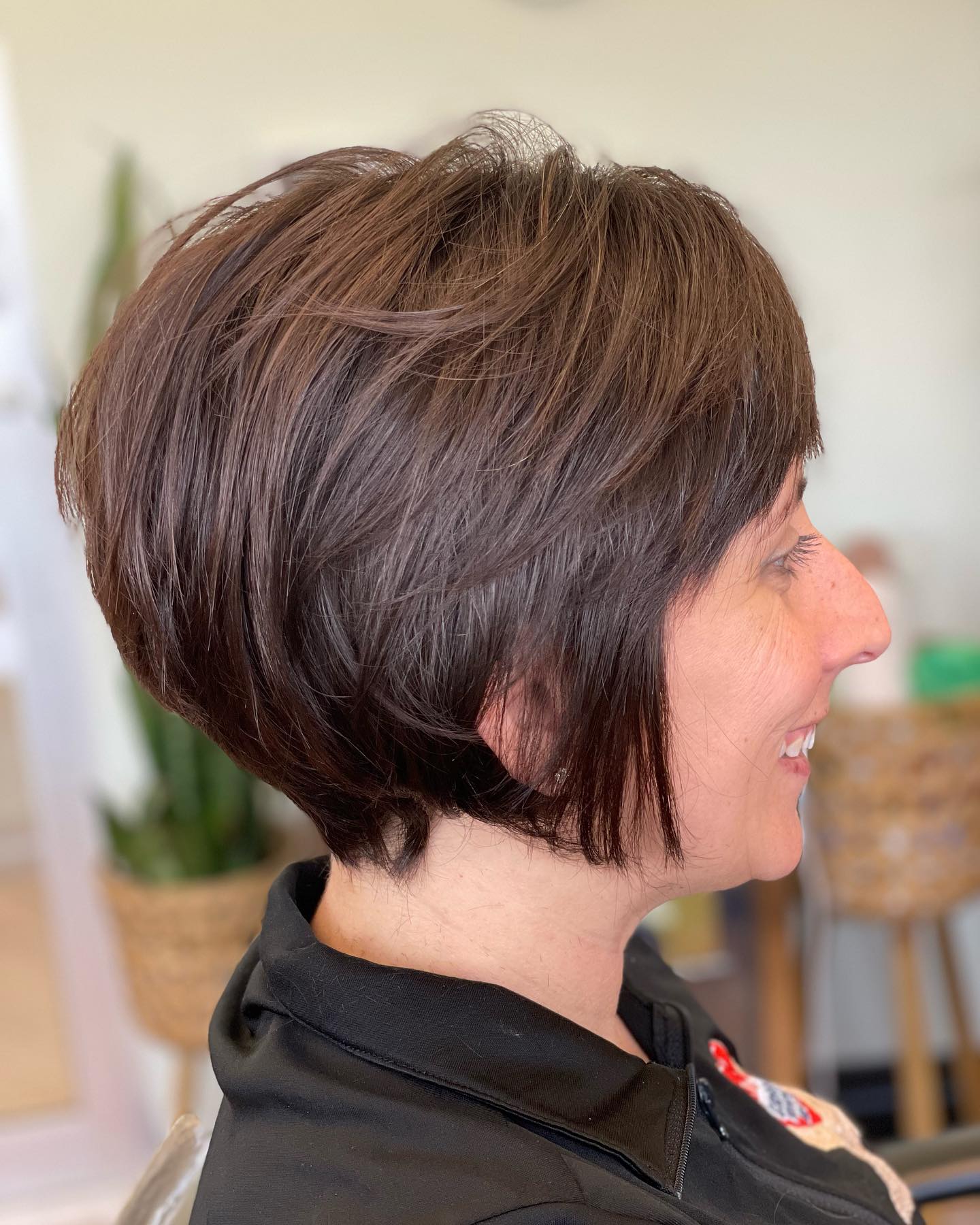 Side-swept bangs will look marvelous on most elegant ladies.
13. Pink & Purple Bixie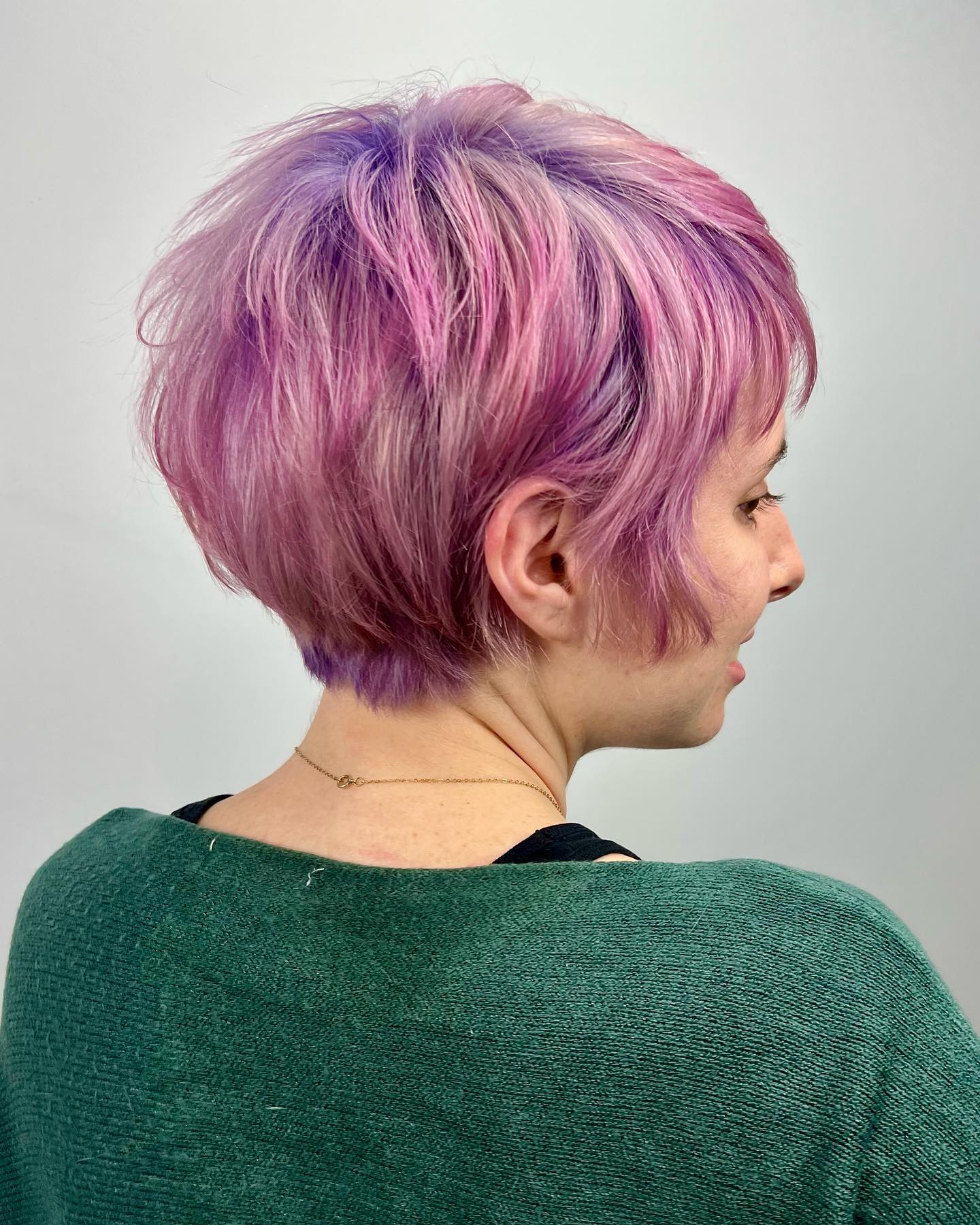 A hue of pink, purple, or lavender will suit women who like quirky ideas.
14. Short Bixie Haircut With Bangs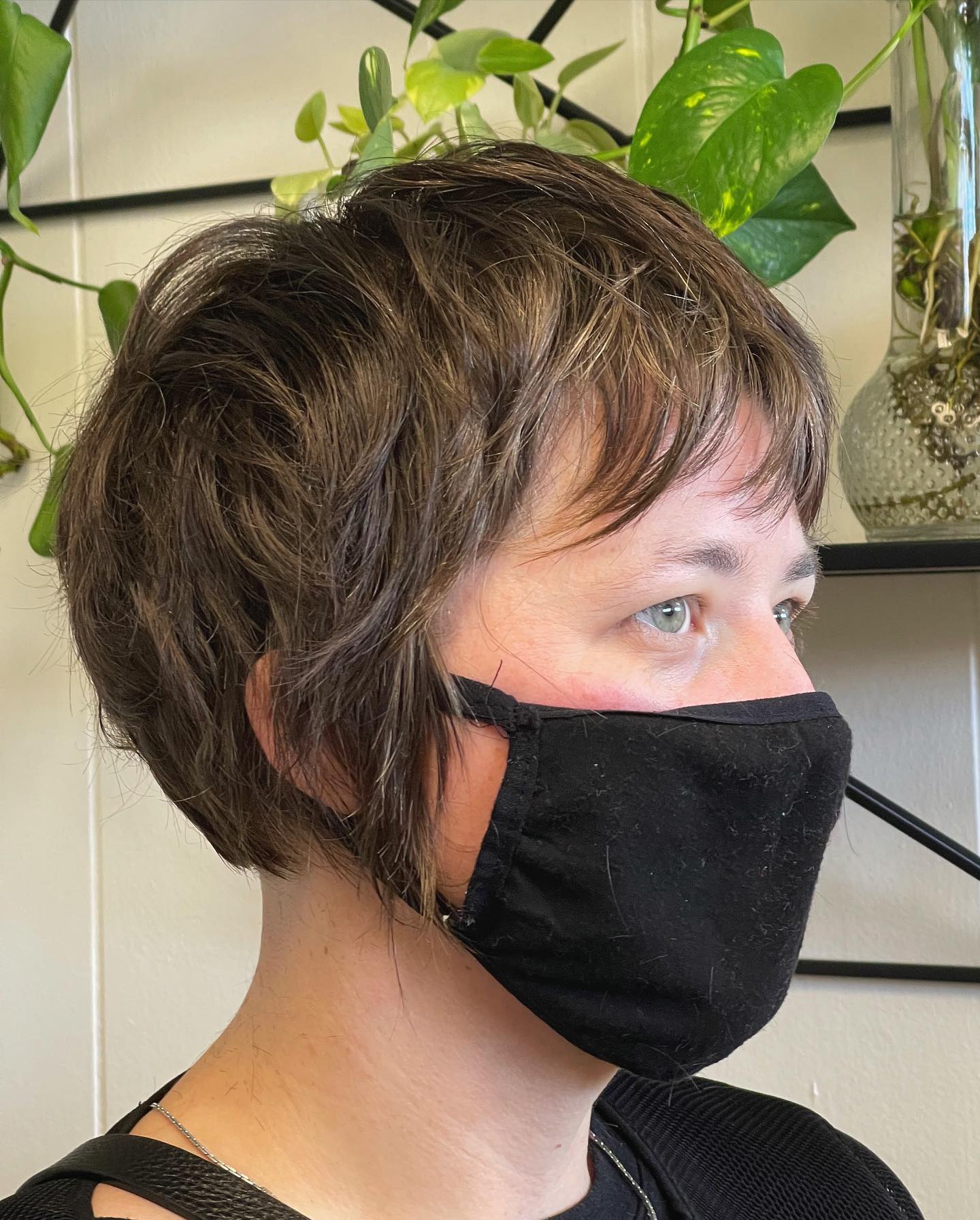 Cute short messy bangs that will add style to your overall look and spice up the hairdo.
15. Messy Bixie Haircut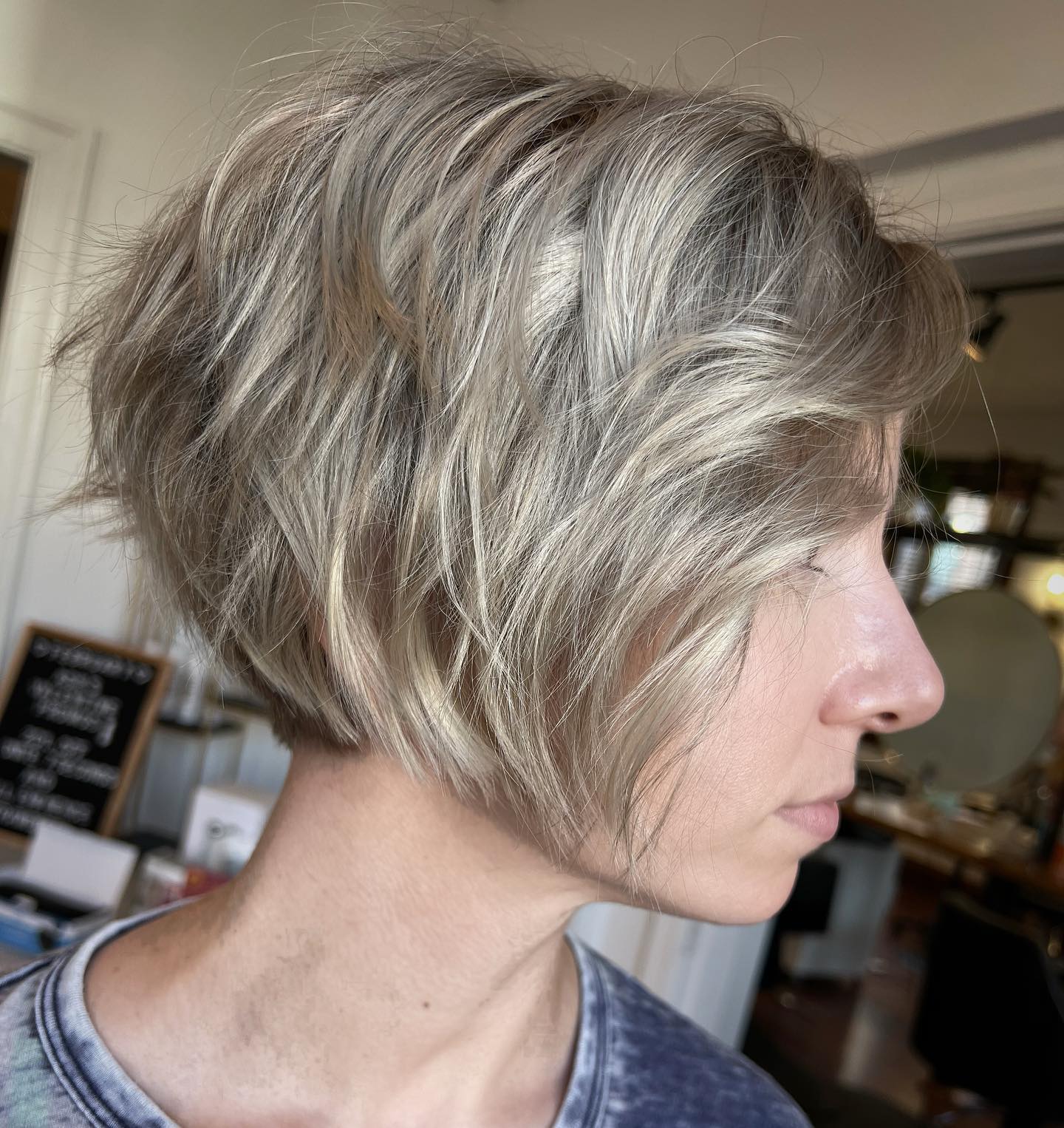 Make sure to color your hair every 4 weeks when it comes to this shade of blonde.
16. Short Dark Brown Bixie Haircut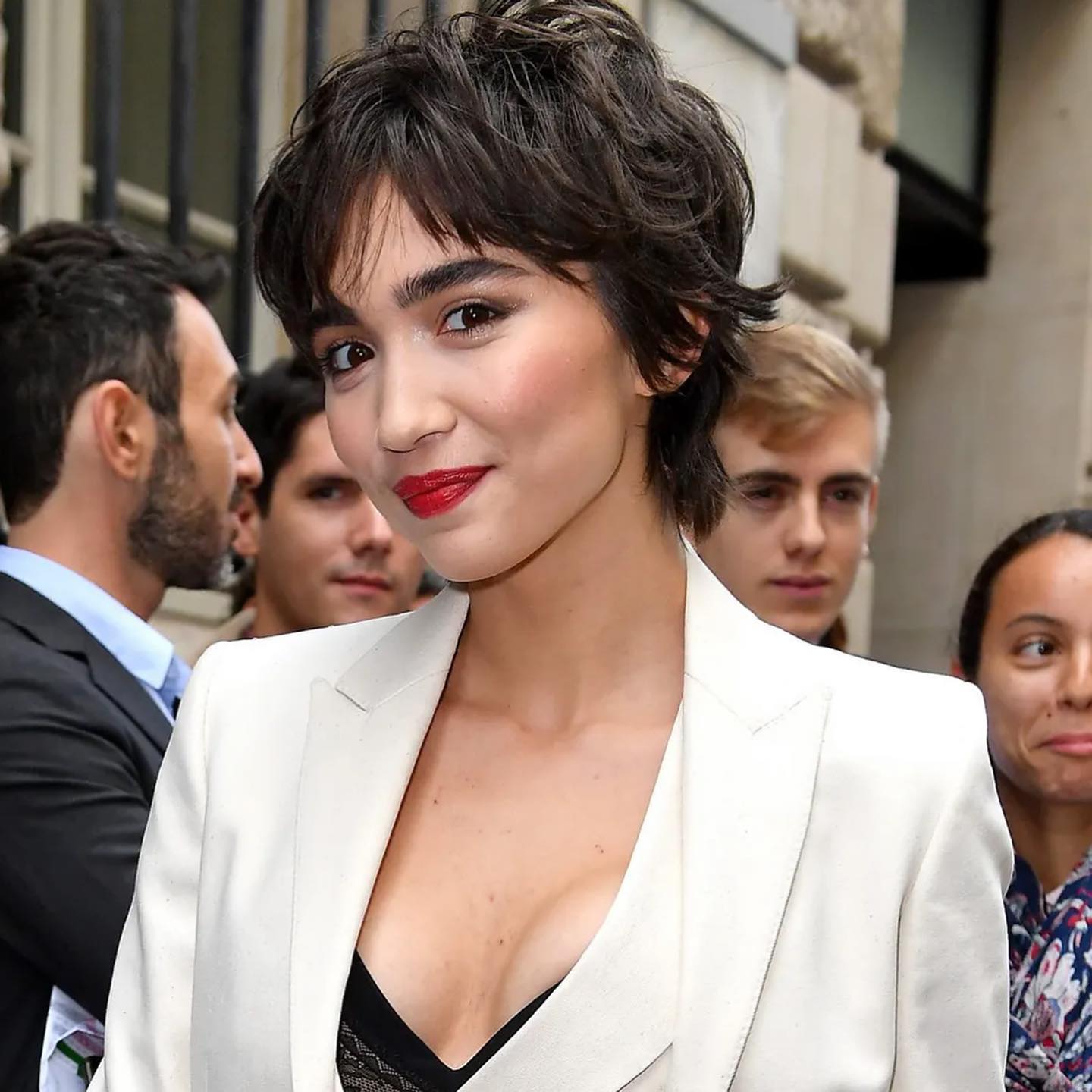 Sexy and glamorous, you're going to love this haircut for your night-outs.
17. Brown Bixie With Highlights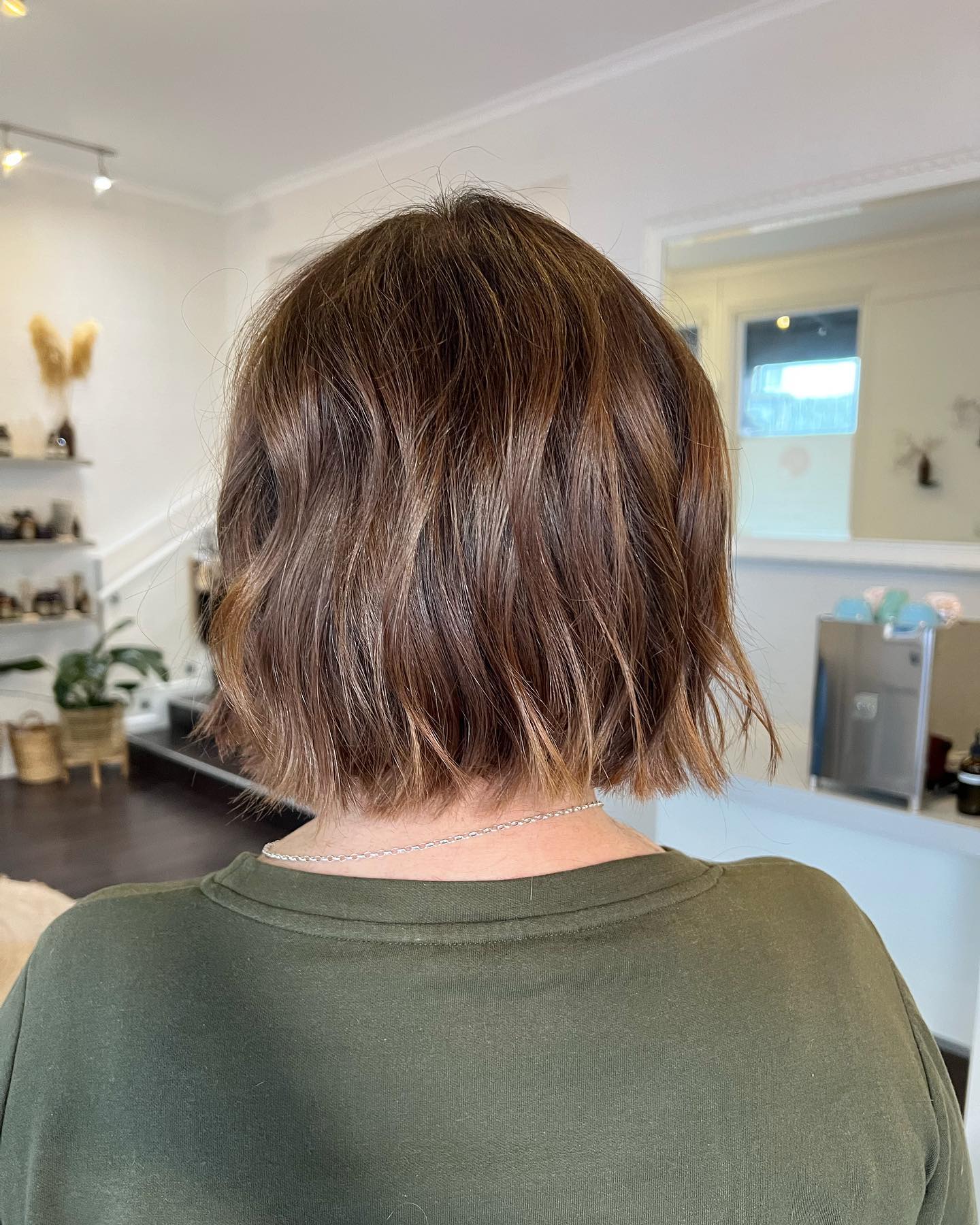 Simple and super cute, this brown hairstyle is for women who like practical looks.
18. Bright Blonde Yellow Bixie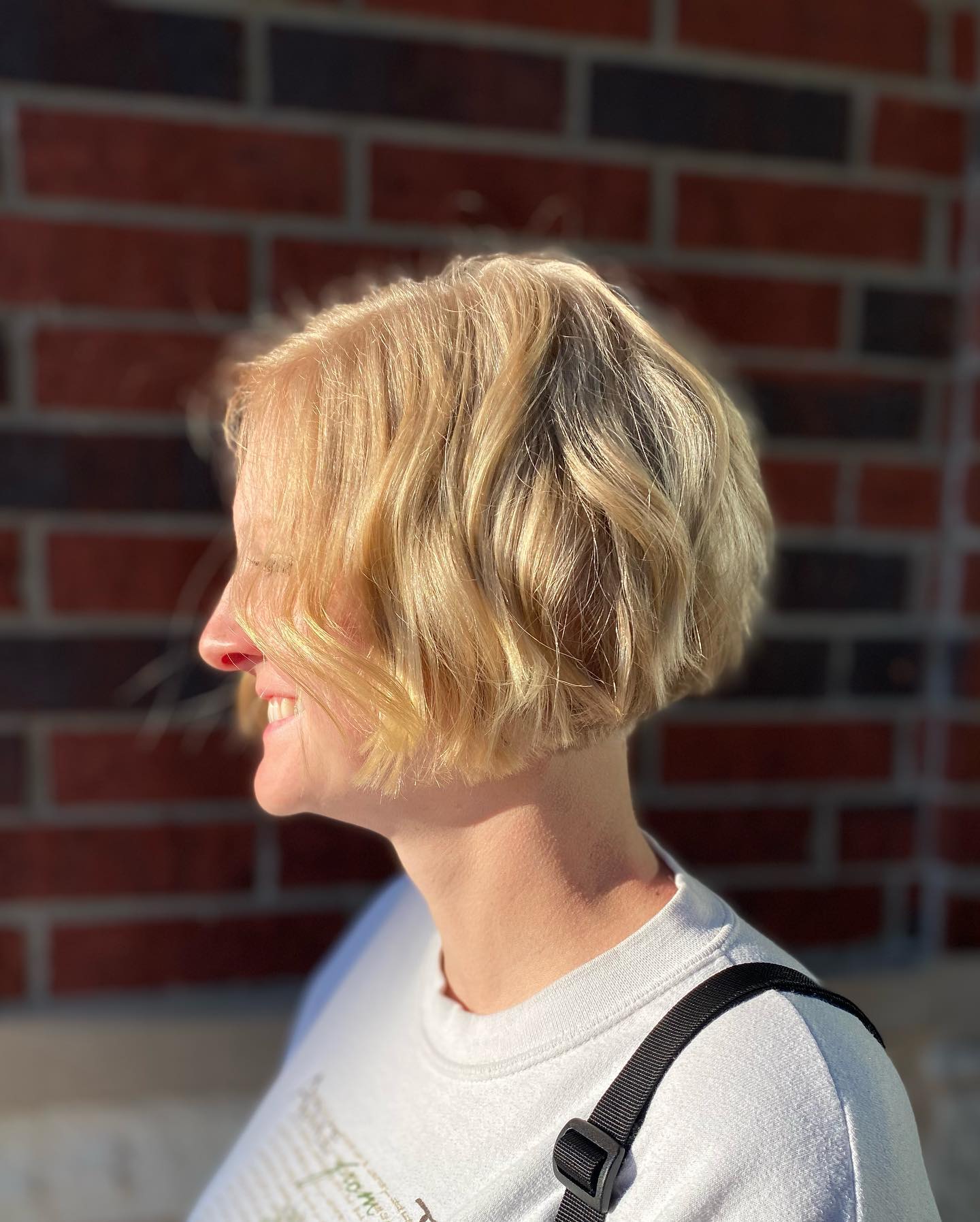 Add just a bit of volume to your blonde mixie for that simple ultimate wear.
19. Straight Brown Bixie Haircut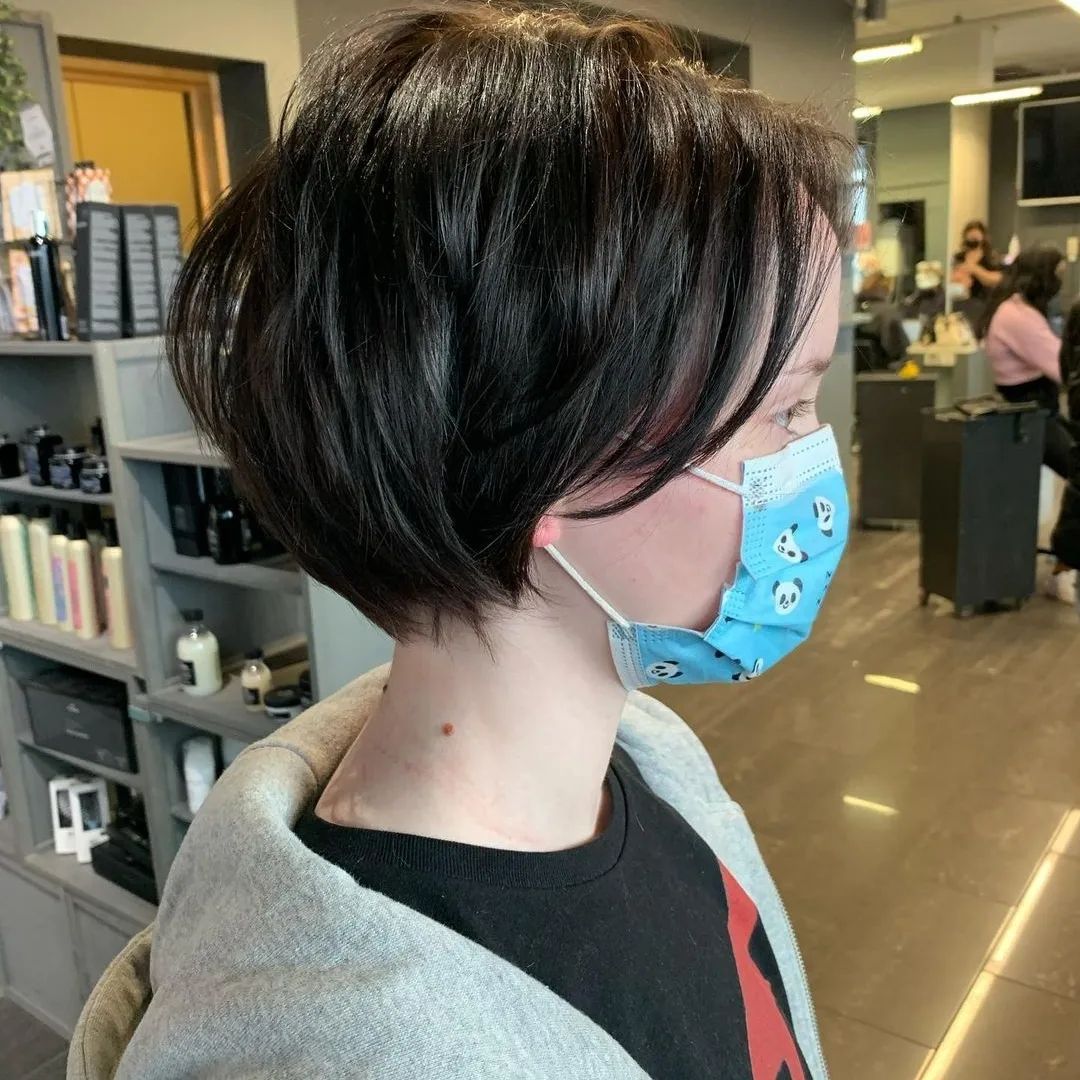 You will achieve this hairdo in less than 5 minutes!
20. Light Blonde Medium Length Bixie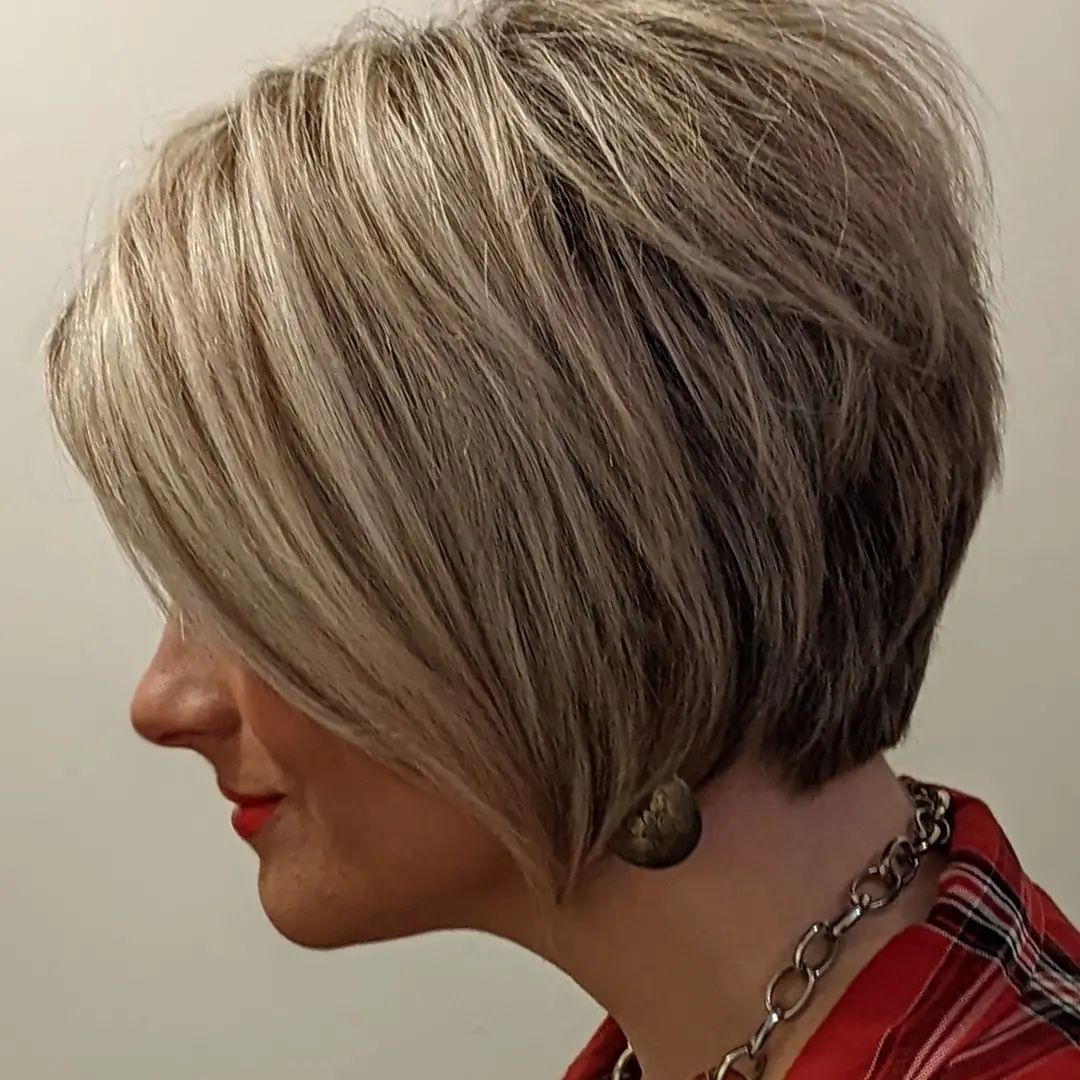 Defined and soft, this blonde bixie is for workaholic women who like the style and elegance.
21. Long Bixie With Bangs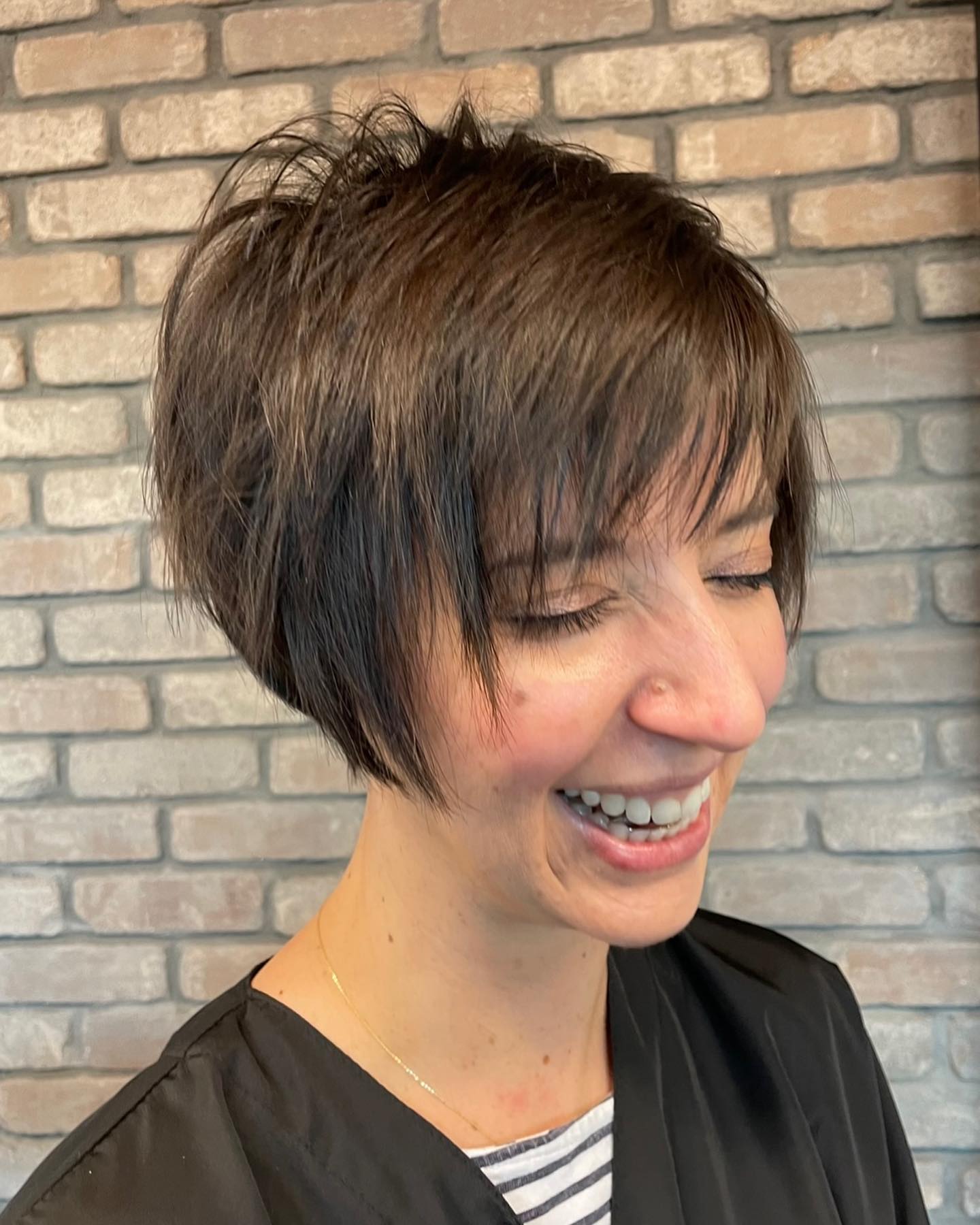 Soft and cute, this shade of brown is for every girl.
22. Black Bixie Hairstyle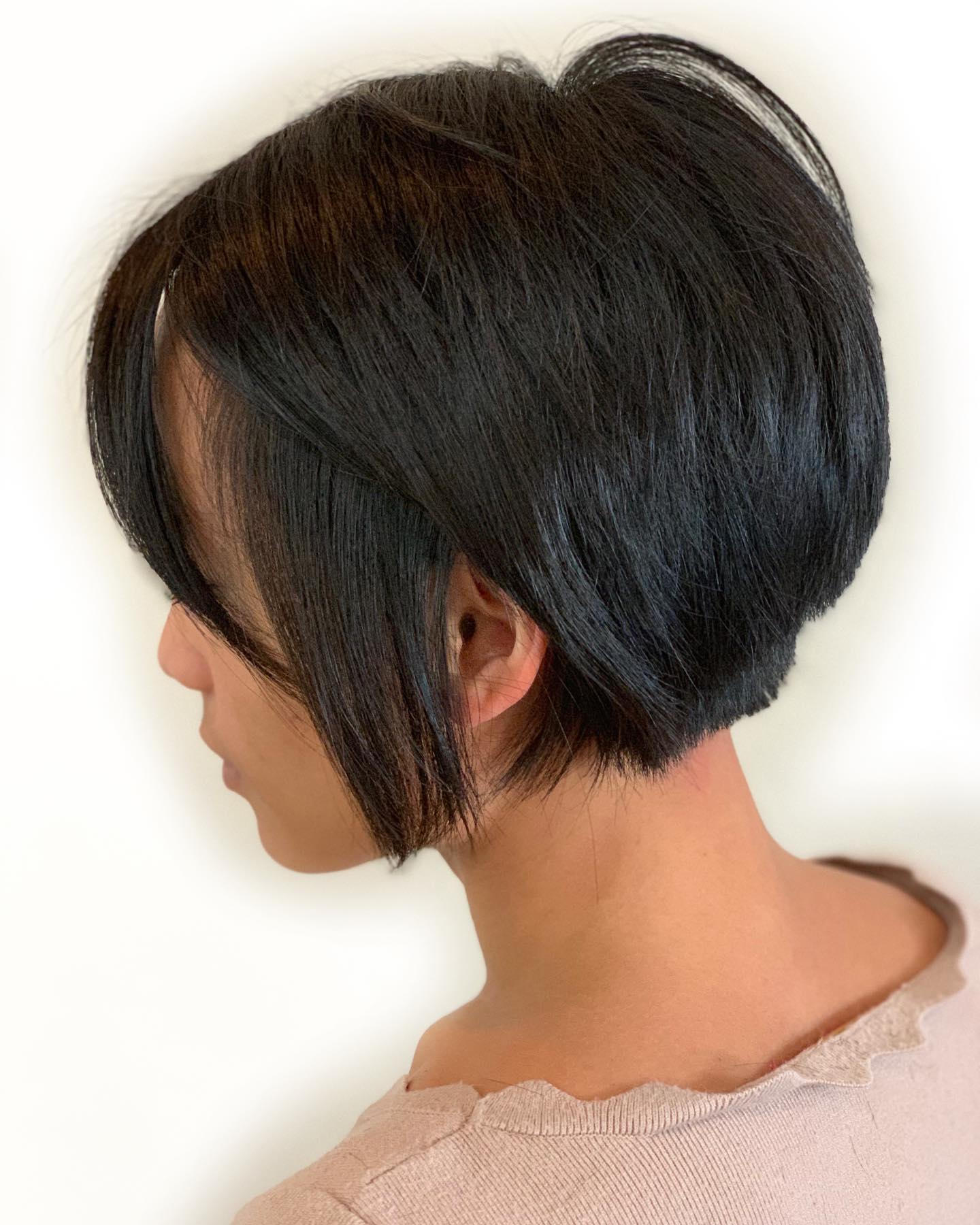 Cool dark brown bixie that you're going to like for your office and formal moments.
23. Platinum Blonde Bixie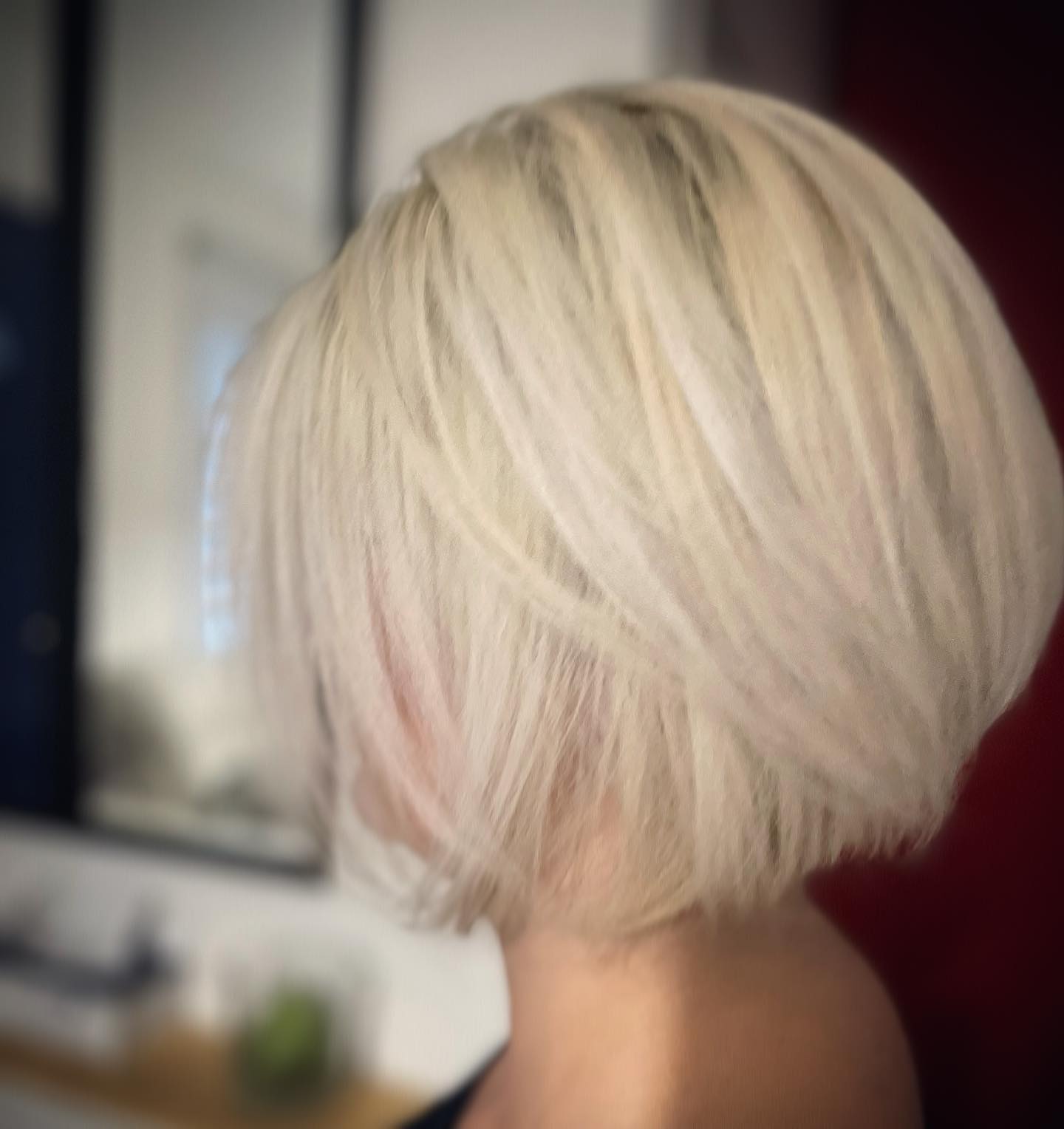 Bleached moments are for women who like to stand out and those who prefer modern hairstyles.
24. Bright Blue Bixie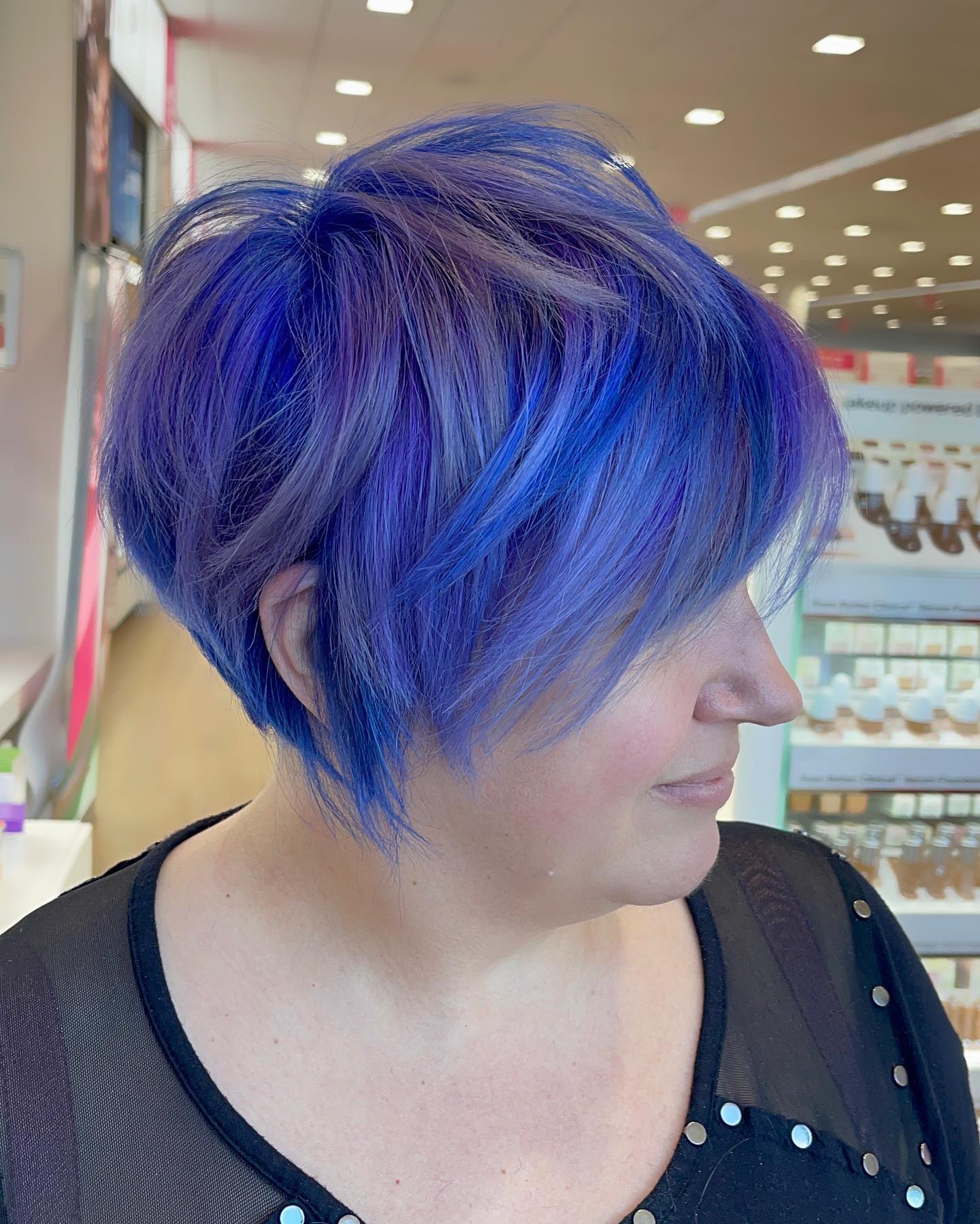 The bright blue and purple mixie duo is a color that will look the best on teen women and those who like bright neon moments.
25. Blonde Bixie Haircut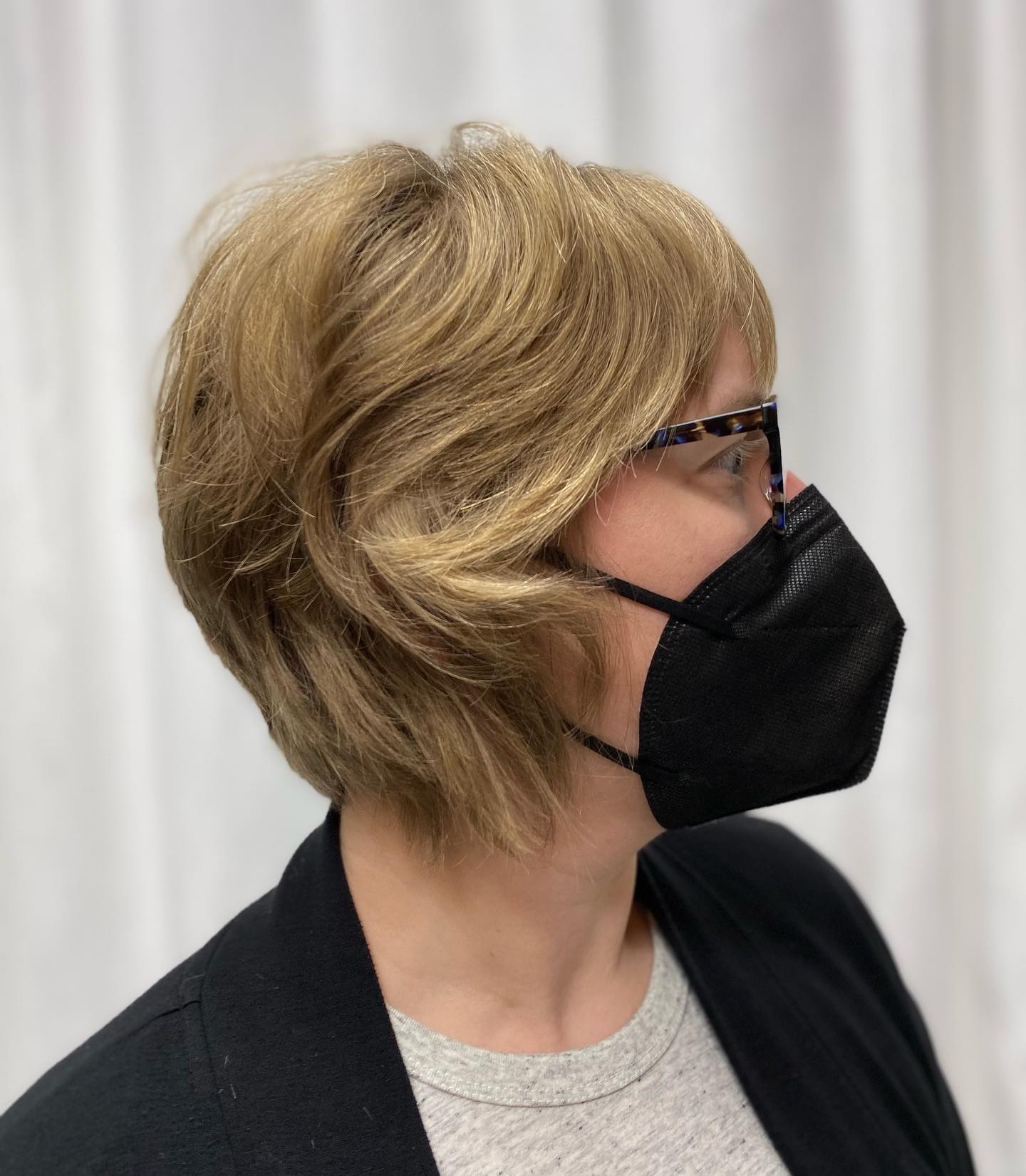 Make sure to tone your hair every 4-6 weeks when it comes to this color and design.
26. Soft Brown Messy Bixie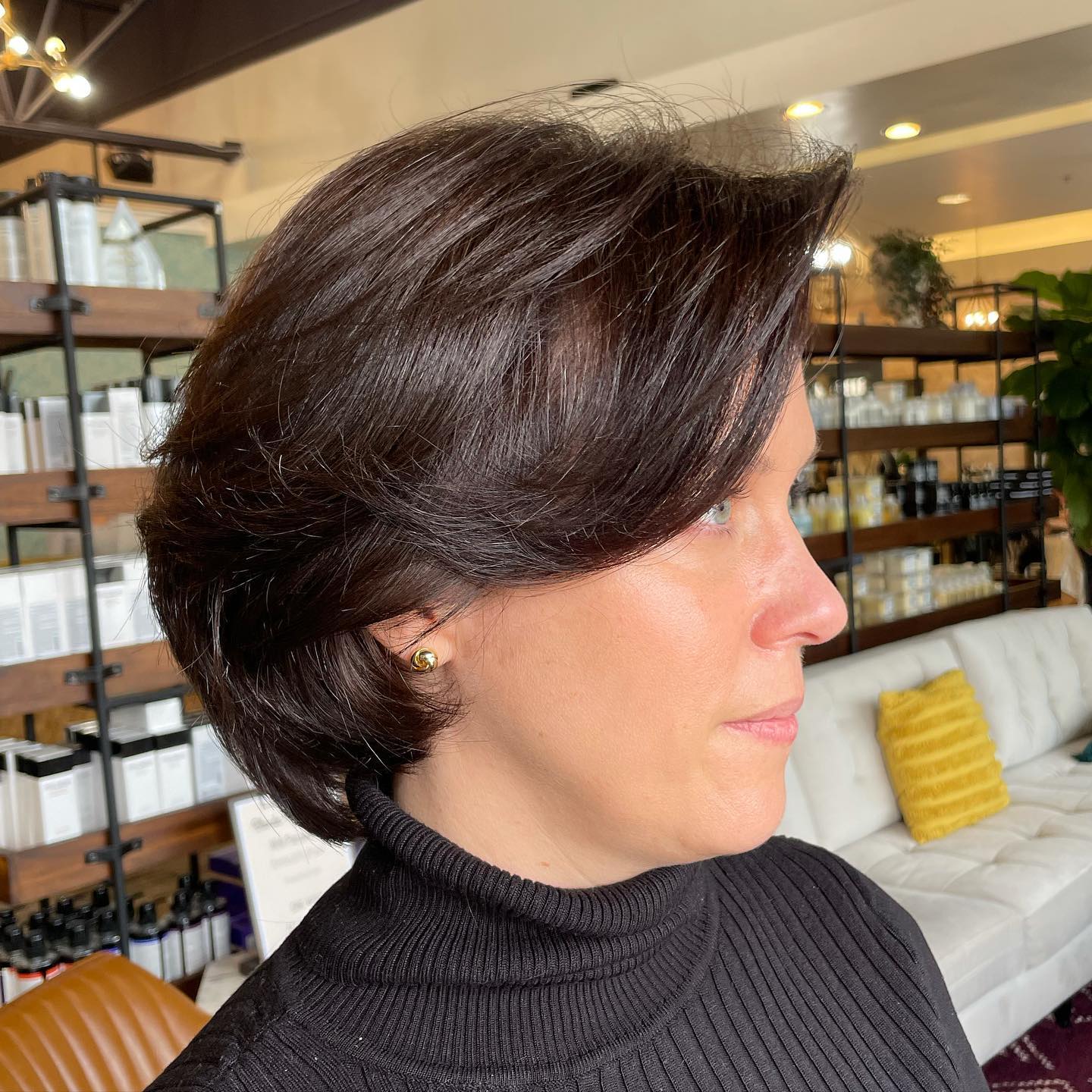 Soft brown and smooth, this hairdo will look great if you get frequent cuts and if you're into shiny smooth ideas.
27. Brown & Blue Bixie Cut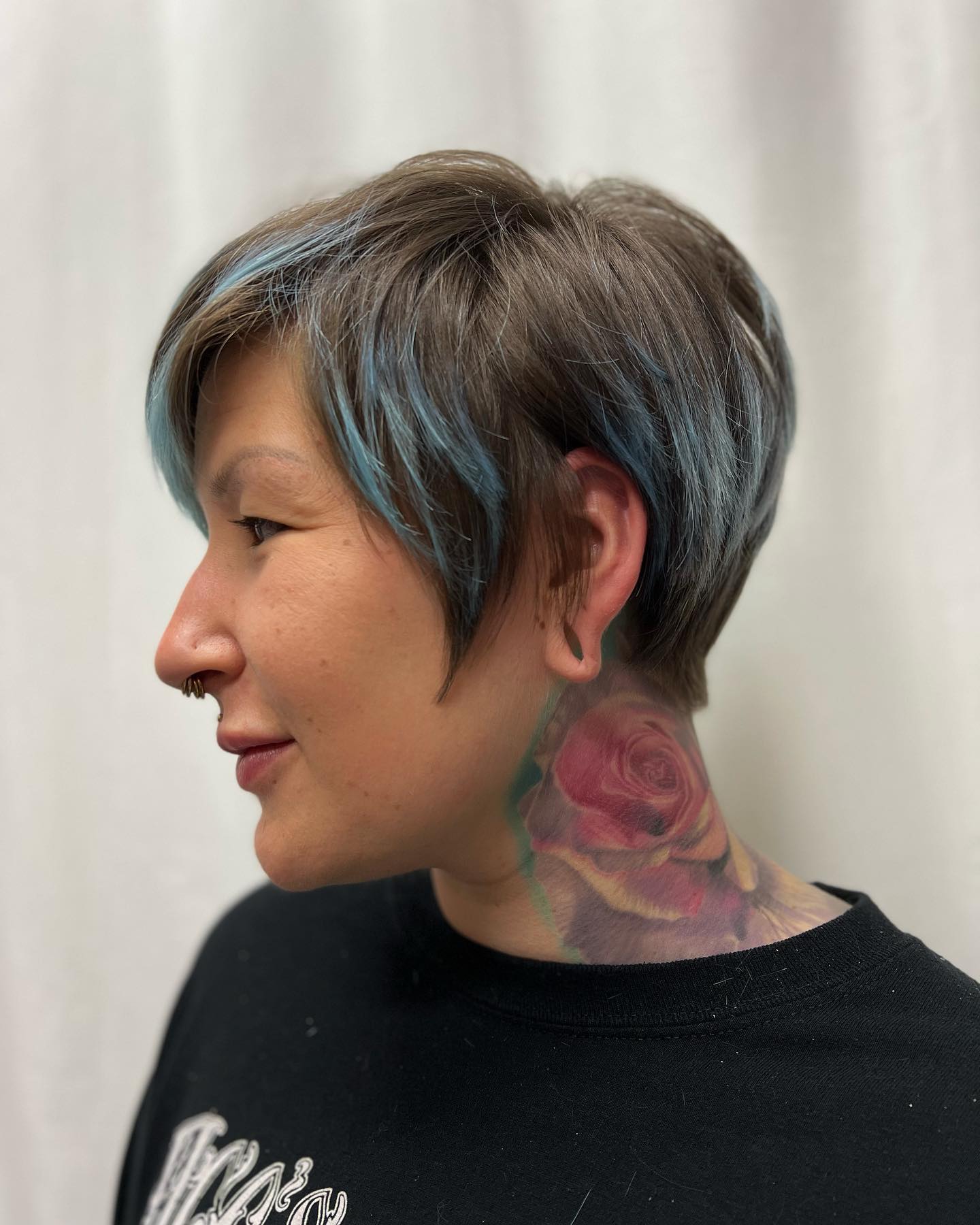 Combine brown and blue colors if you dare and just know that this is a rare bixie to have!
28. Brown Bixie With Fringe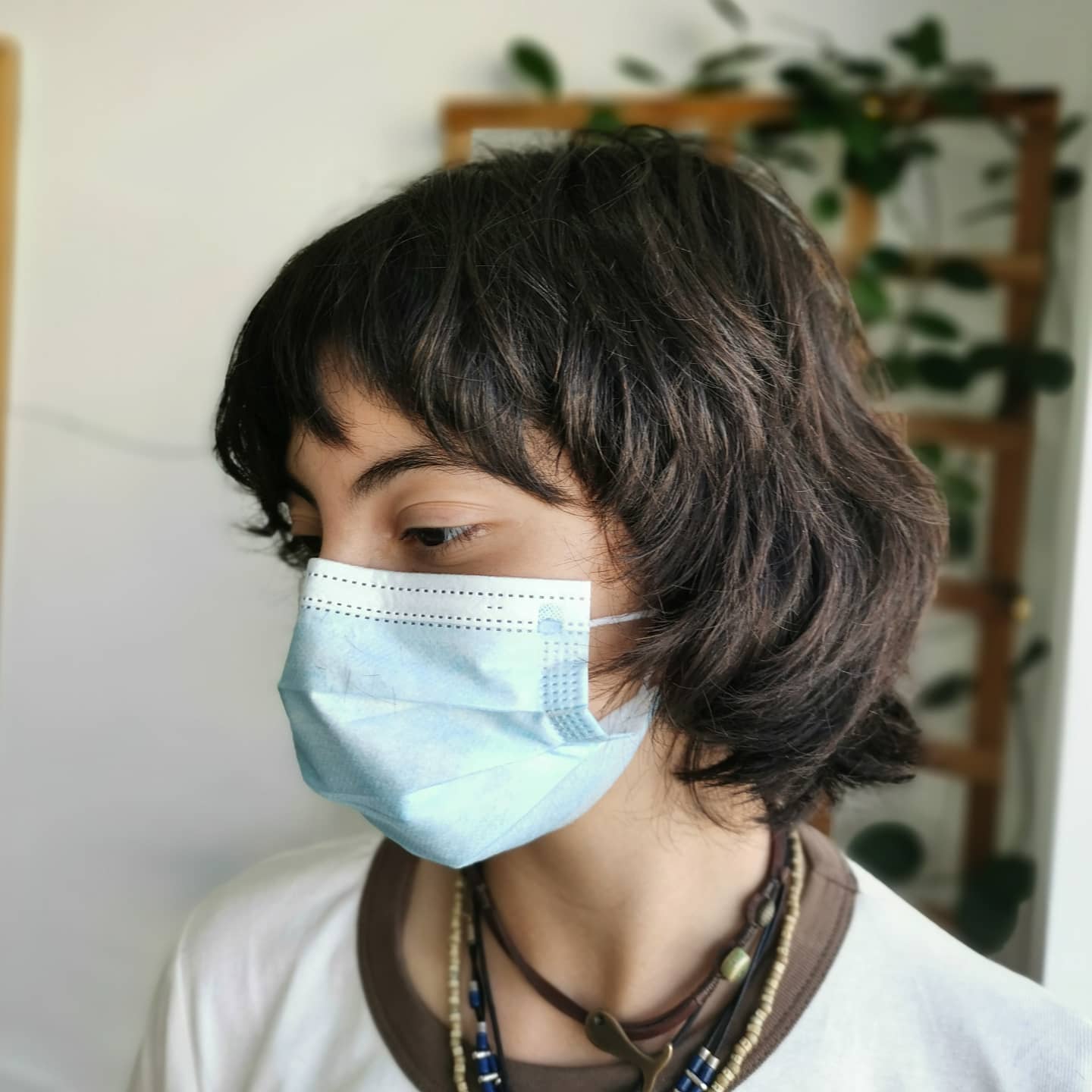 Go for this fringe moment and pair it along with your bixie for an ultimate outcome.
29. Bright Coral Bixie Hair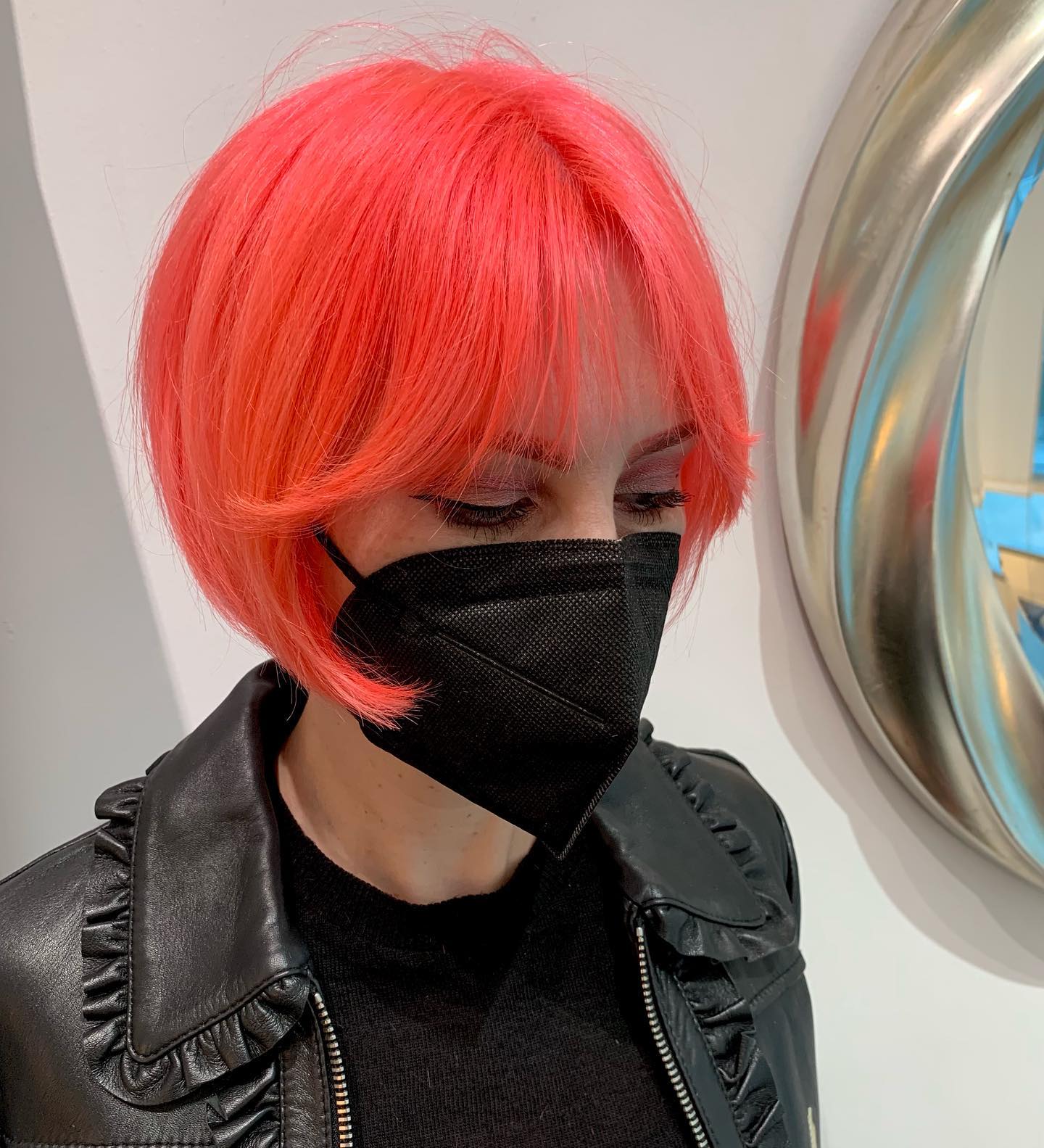 Coral color will suit younger women and teens, ideal for those who like party looks.
30. Bixie Hairstyle With Highlights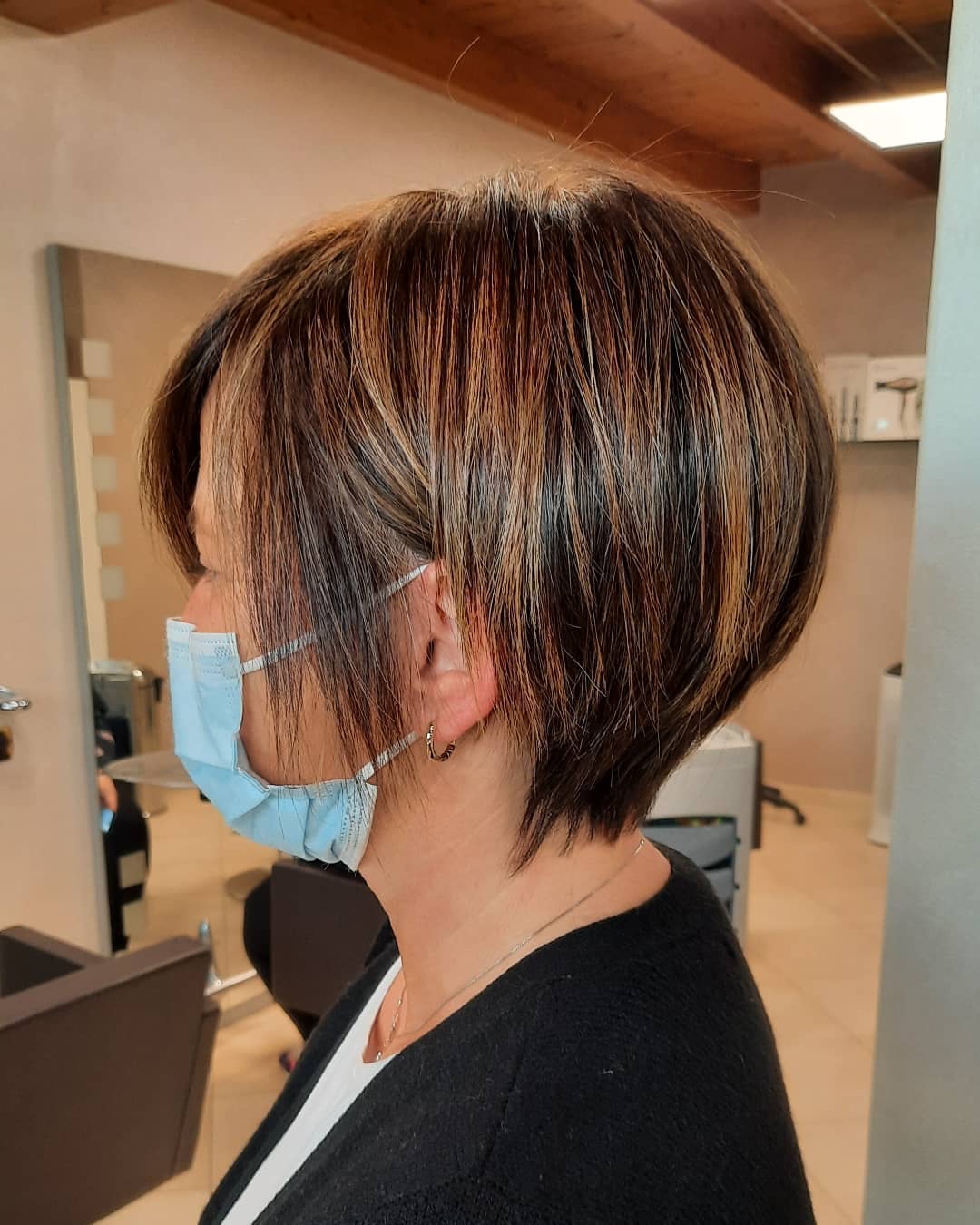 Add these cool highlights and know that the outcome is perfect for the fall season!
Want To Try This Bixie Moment?
So, are you ready to go with this modern bixie trend? If so, which one?! Women of all ages can and should give it a go. If you're interested in styling your hair in a new way and you want to find something new we're sure that this list will put a smile on your face, as well as a cool haircut to emphasize your feminine features! So, which one is it going to be?