Looking for a gorgeous black pixie haircut? Girls of any age can rock this hairdo, just make sure that you customize it and adjust it per your face shape, skin type, undertone, as well as age! Keep on reading and find the best black pixie cut down below.
How To Style A Pixie Cut?
Step 1: Make sure that you find an amazing hair stylist who is an expert in styling short hair.
Step 2: Go for a subtle fade on the side since it is a sleek go-to choice.
Step 3: Consider a set of side-swept, curtain, or fringe bangs to give it more definition.
Step 4: Wash your hair every 3-4 days.
Step 5: Add just a bit of hair gel and run it through your fingers to complete the look.
This pixie idea is super easy to do, it is low-maintenance + gorgeous for any & every meeting or event.
Top 40 Black Pixie Cuts
1. Black Pixie Cut Puff Voluminous Design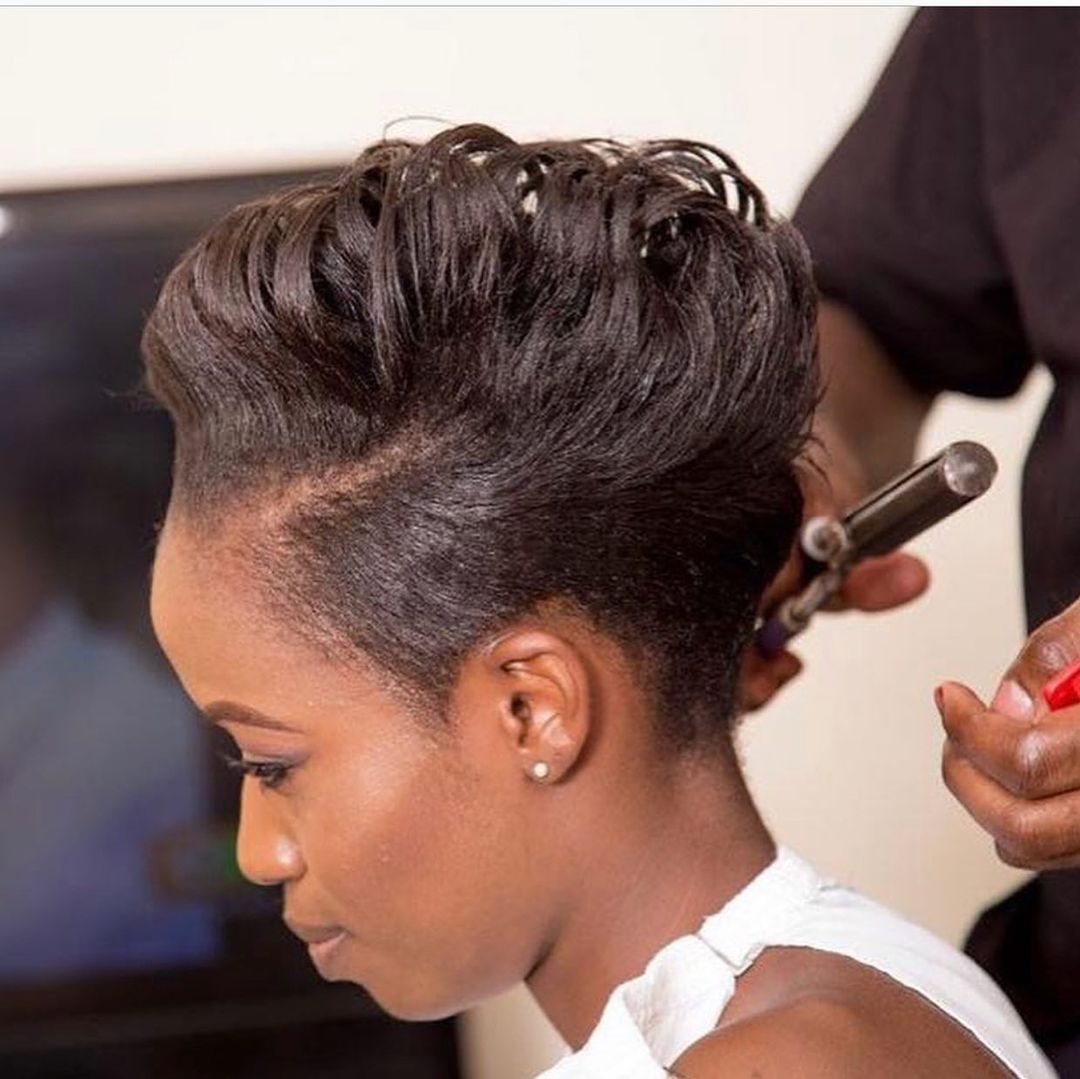 Sleek, sexy & different – a must-have for women who love to look outstanding & want to rock something unique.
2. Pixie Cut With Bangs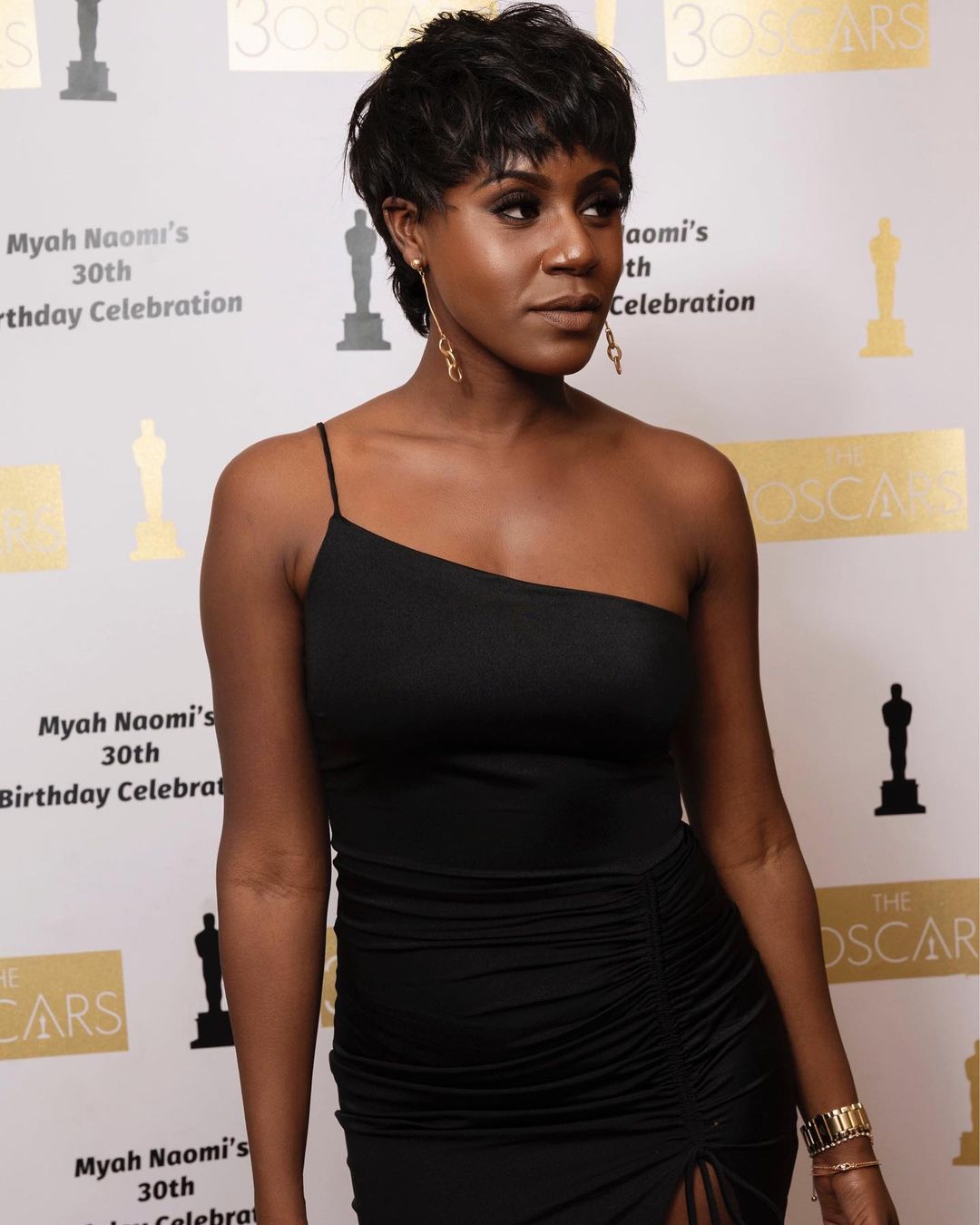 Simply blowdry these bangs to achieve the needed volume at the front.
3. Black Pixie Cut Side Swept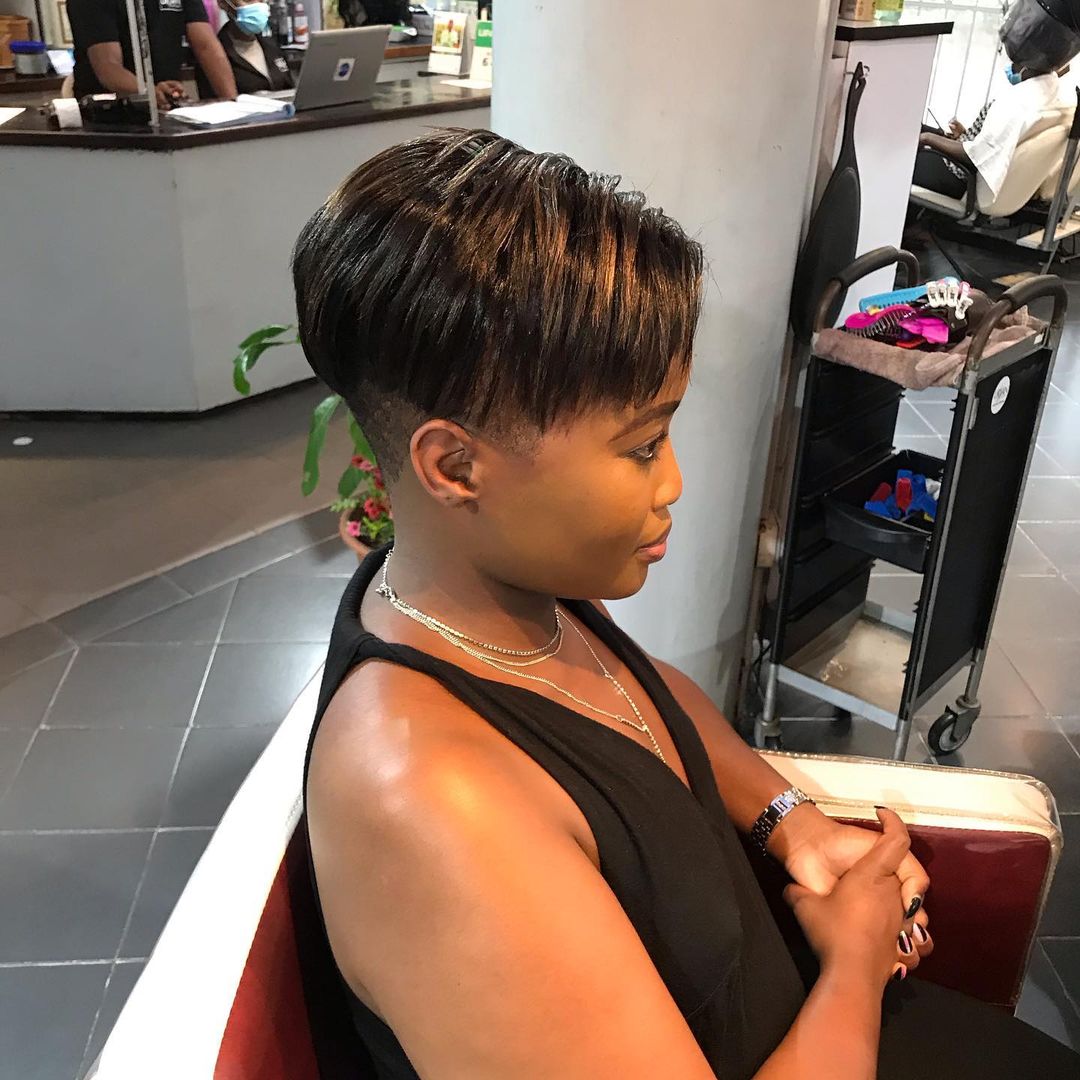 If you have some subtle highlights just know that they will truly pop with this haircut.
4. Curly Black Pixie Cut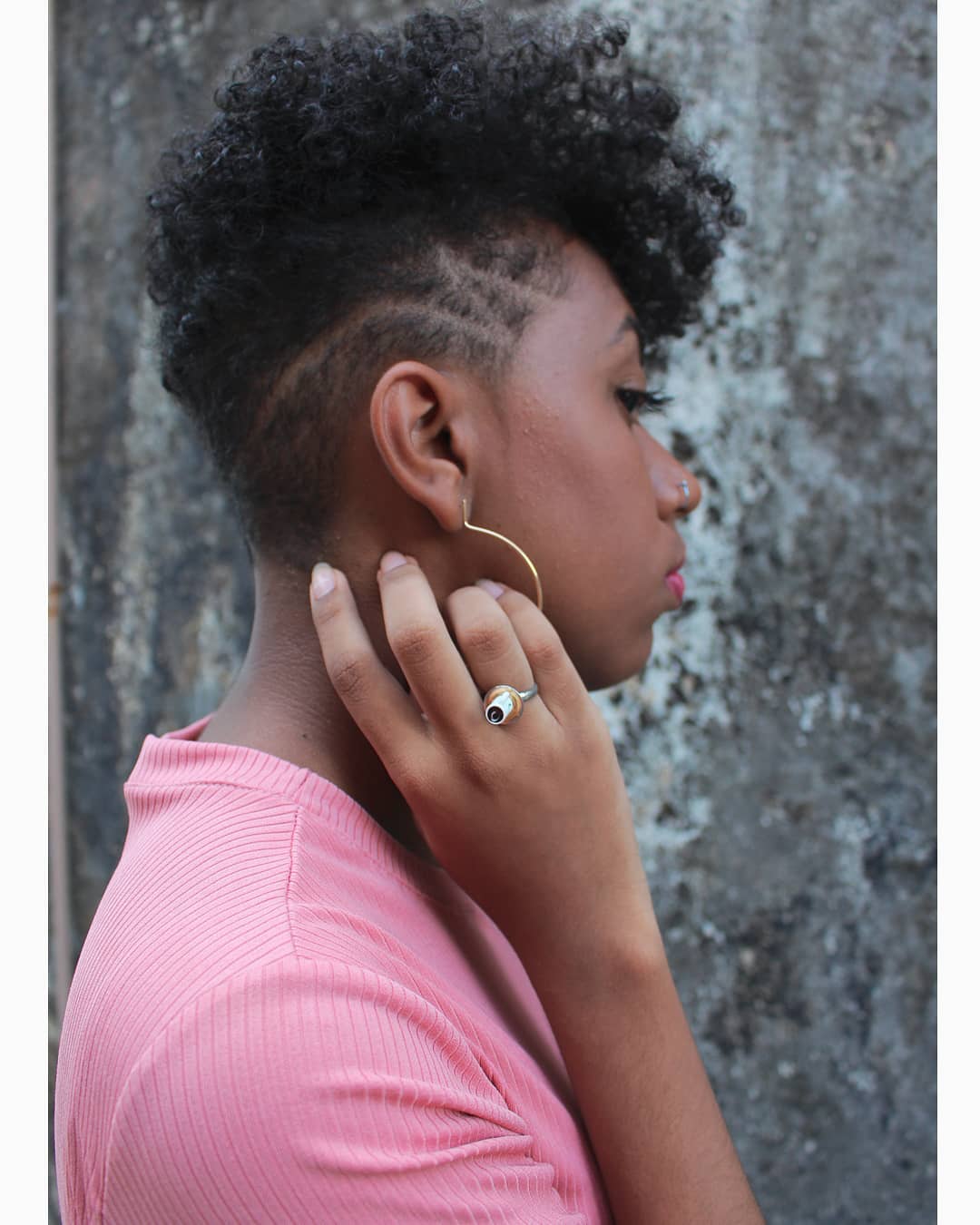 You can also go for a black pixie, even if you have super voluminous curls.
5. Black Pixie Cut Formal Hairdo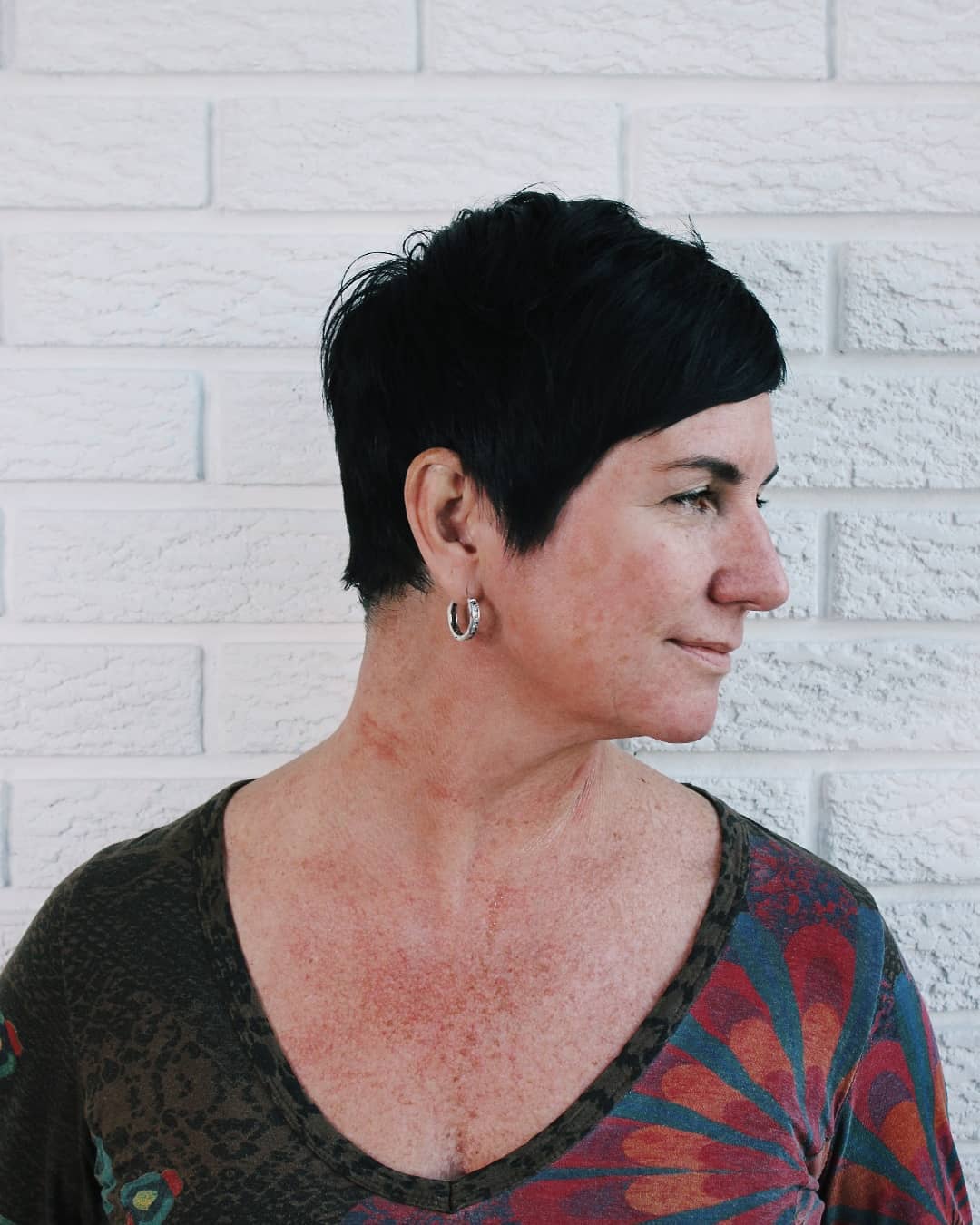 Make your hairstyle office-friendly and consider this style for everyday job wear.
6. Natural Color Black Pixie Cut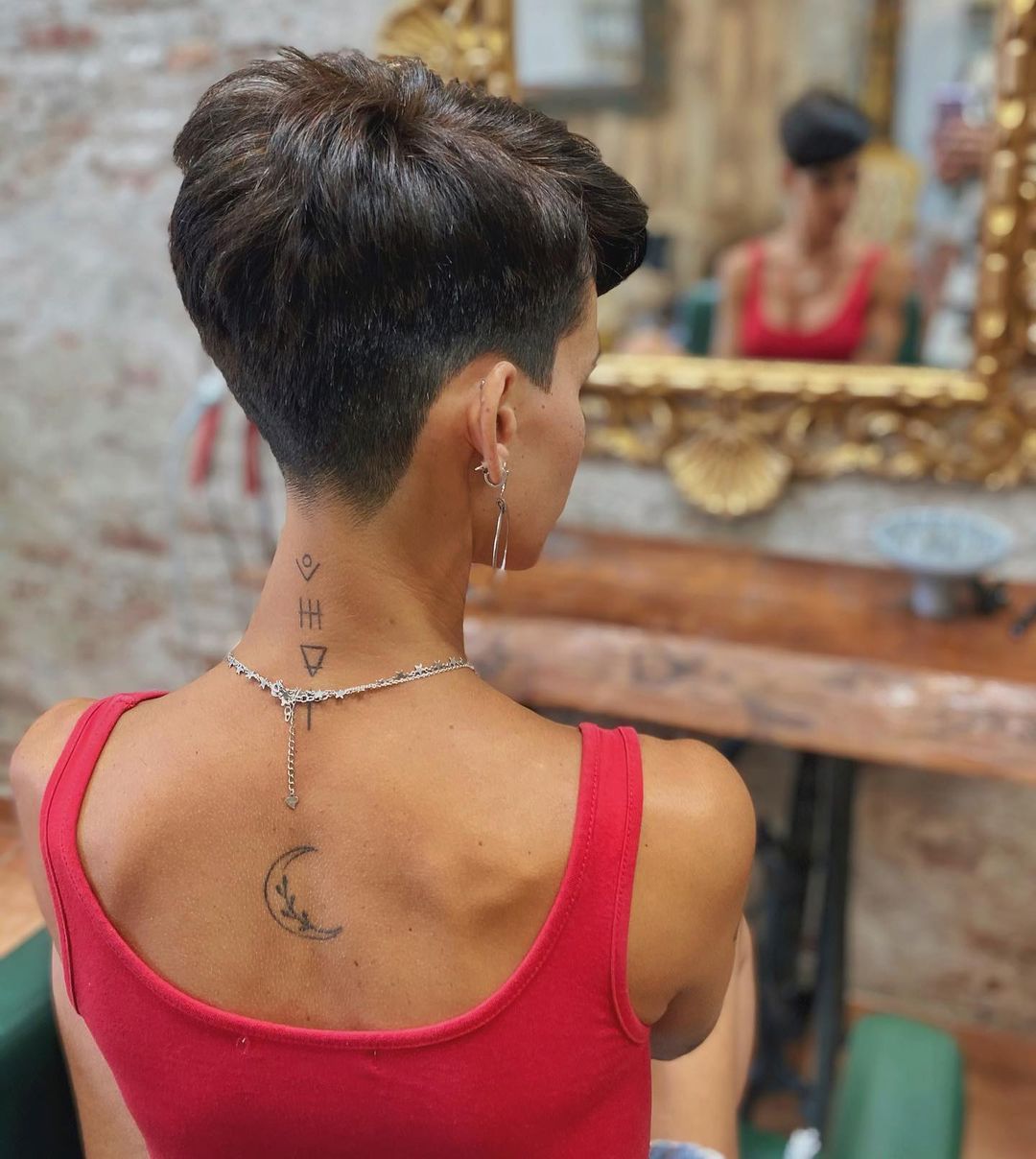 If your hair is naturally darker there is no need for you to dye it, leave it and wear as it is!
7. Short & Sexy Black Pixie Cut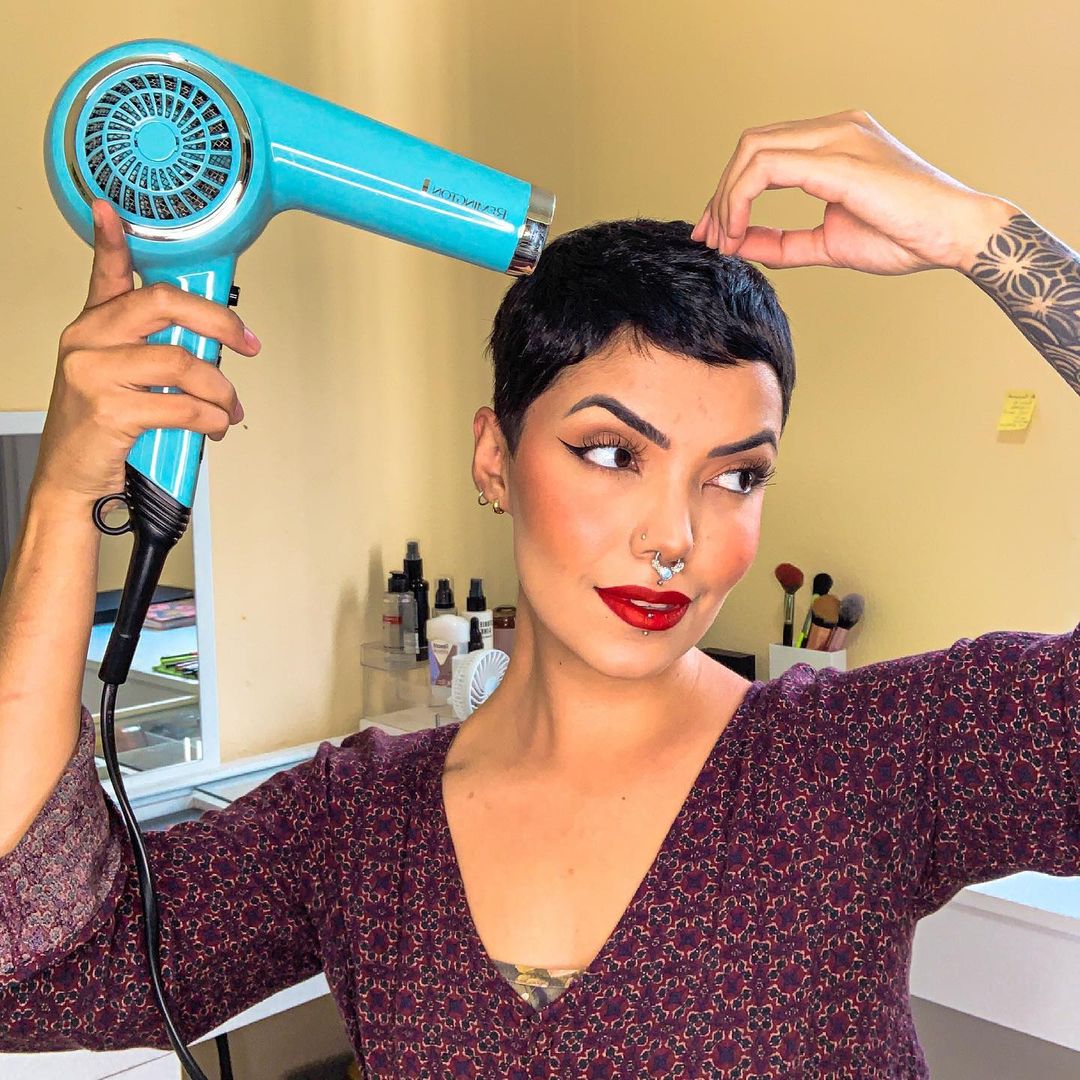 A subtle pixie hairstyle and a bright bold red lipstick are a full strike!
8. Natural & Short Black Pixie Cut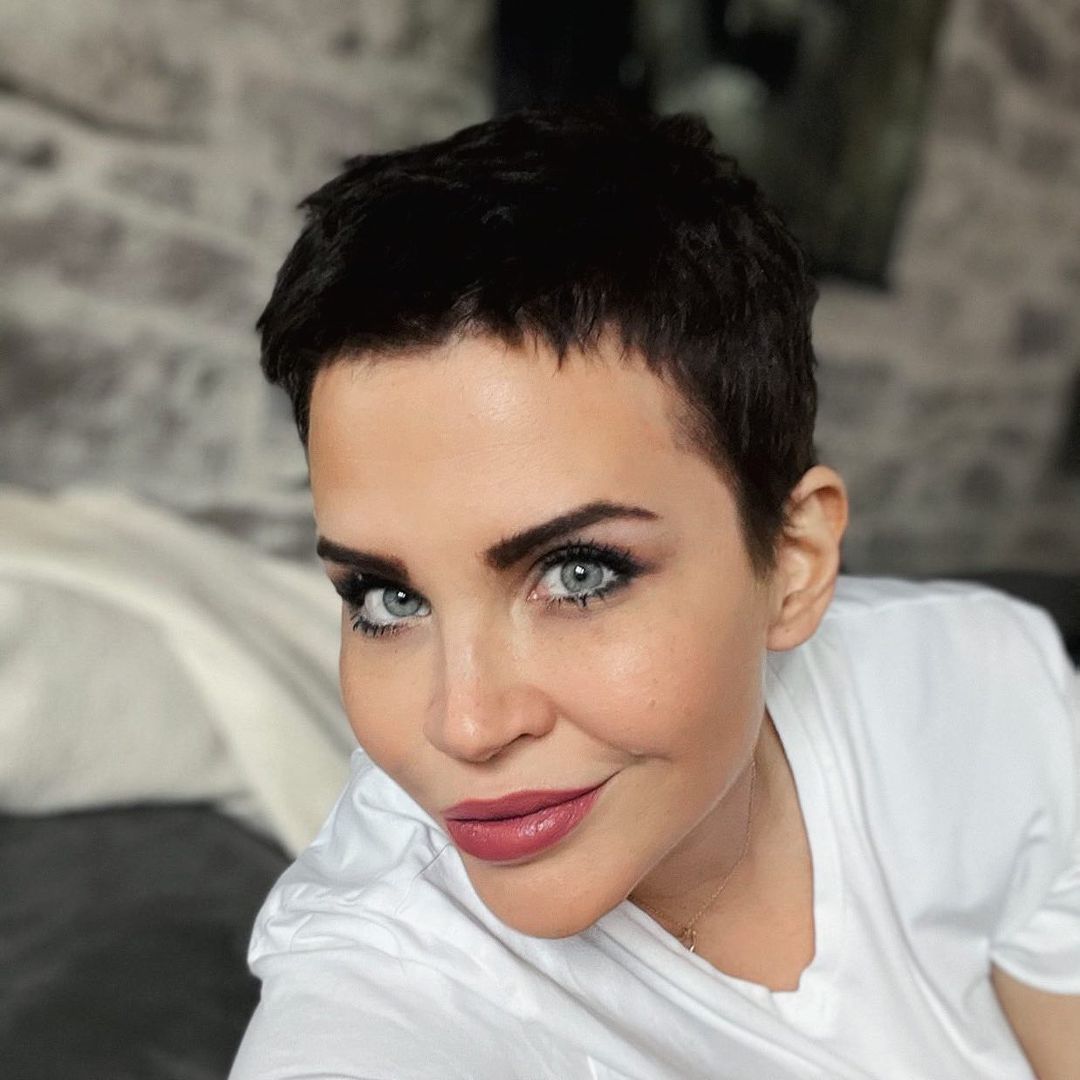 One of the most convenient & low-maintenance ideas!
9. Side Swept Voluminous Black Pixie Cut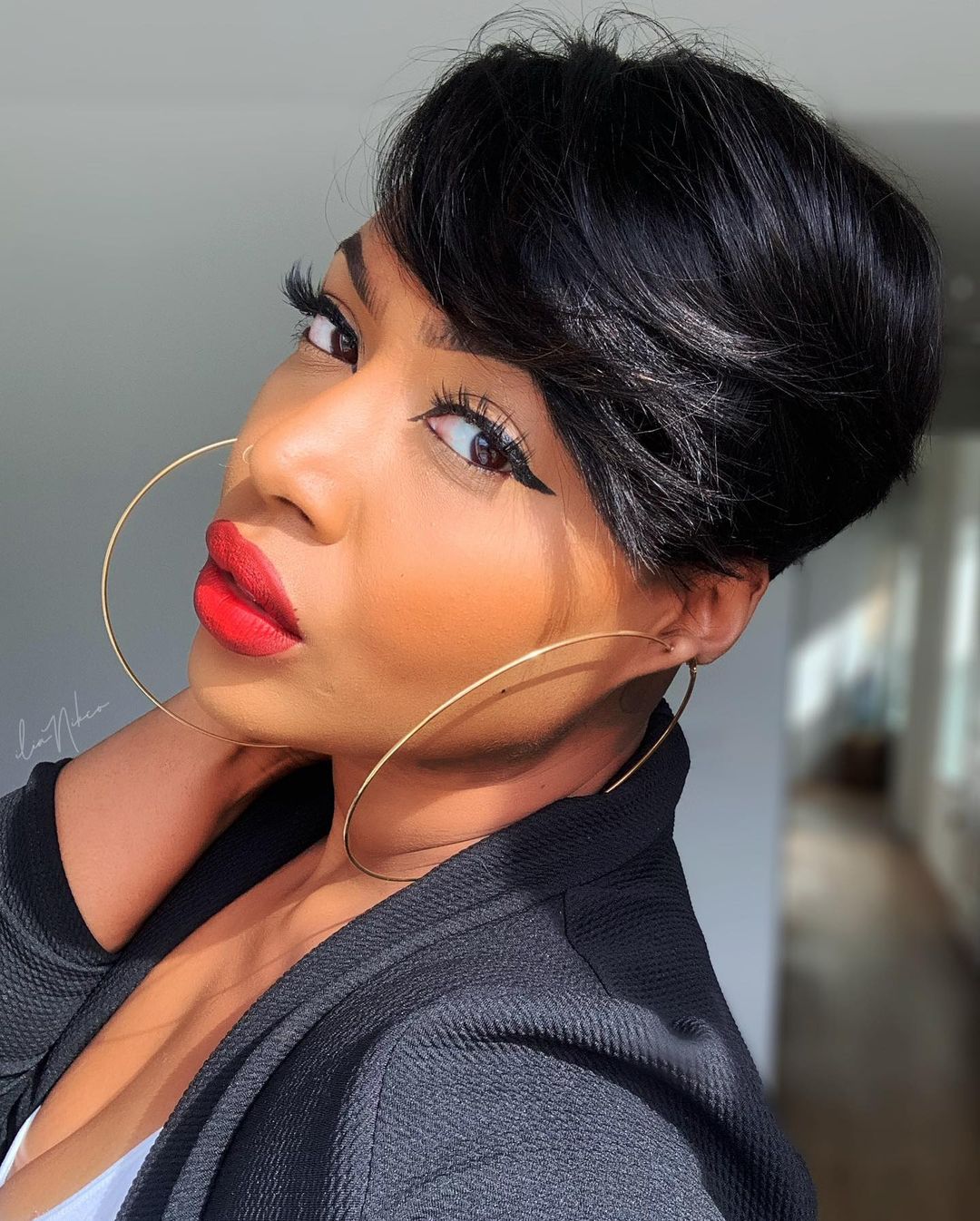 Place your bangs on the side and proudly show off your facial features.
10. Naturally Curly Black Pixie Hairdo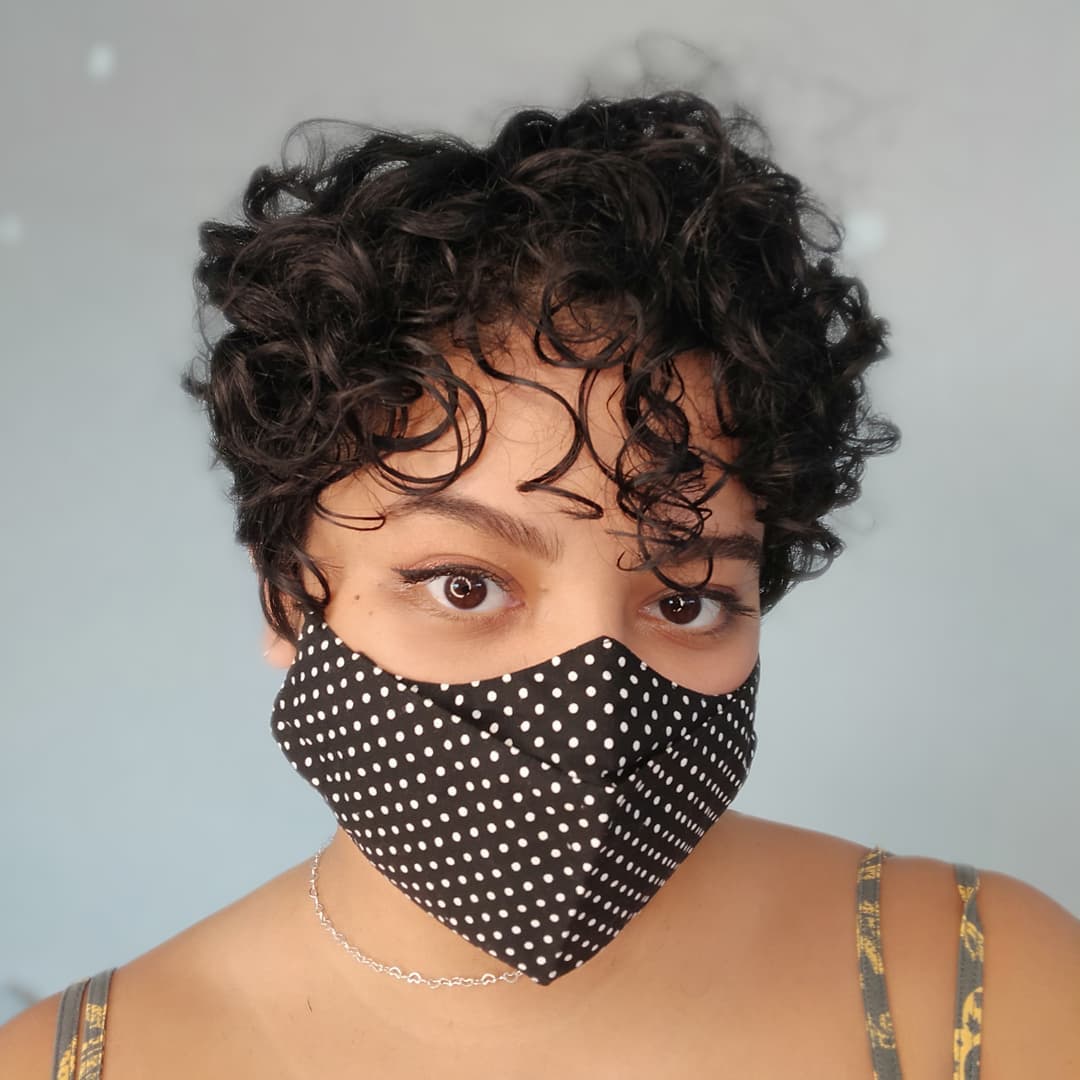 With this hairdo, it is crucial to let it air dry and style with your fingers.
11. Dark Black Pixie Cut With Side Swept Bangs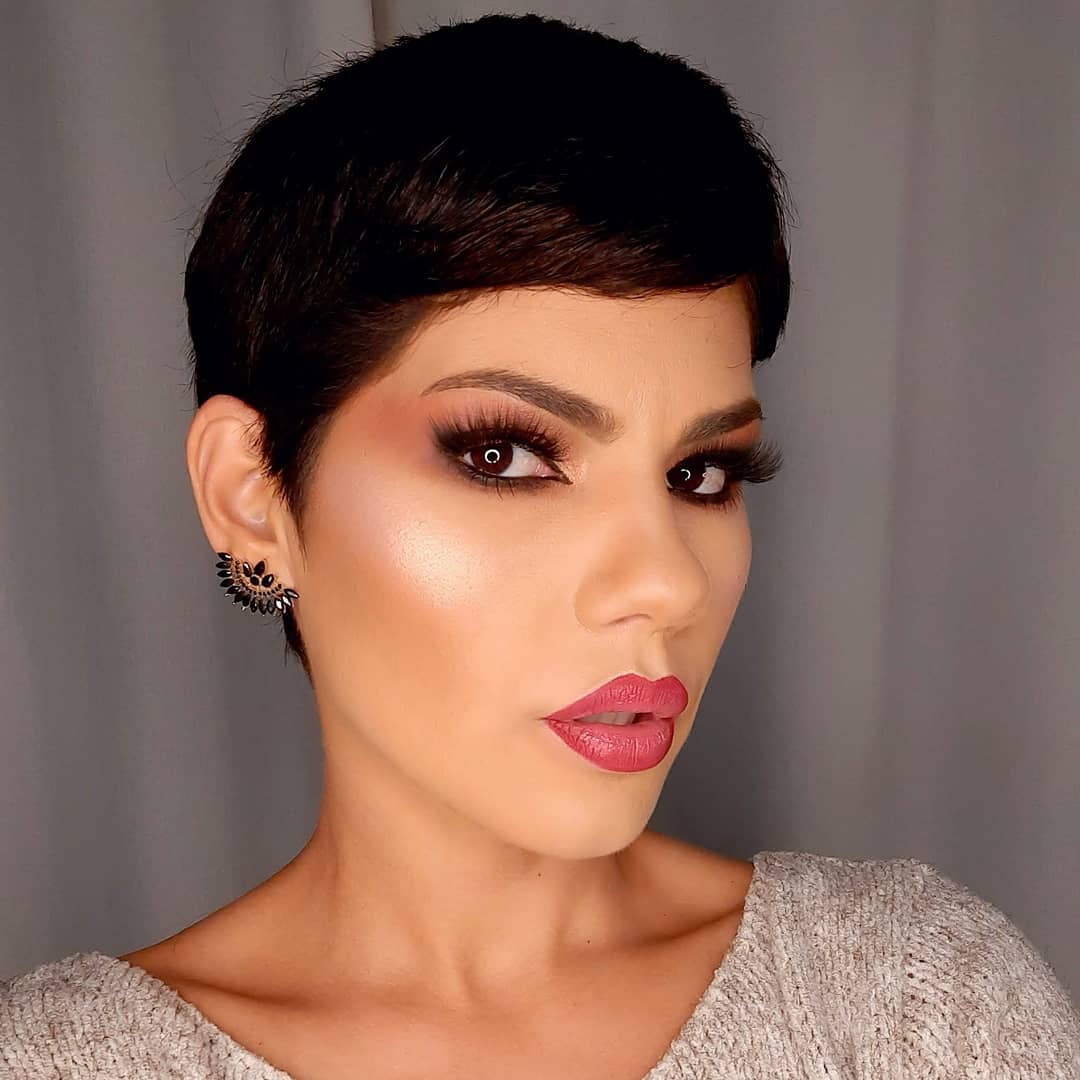 These subtle bangs are super cute and they will look the best on young women.
12. Voluminous Curly Black Pixie Hairstyle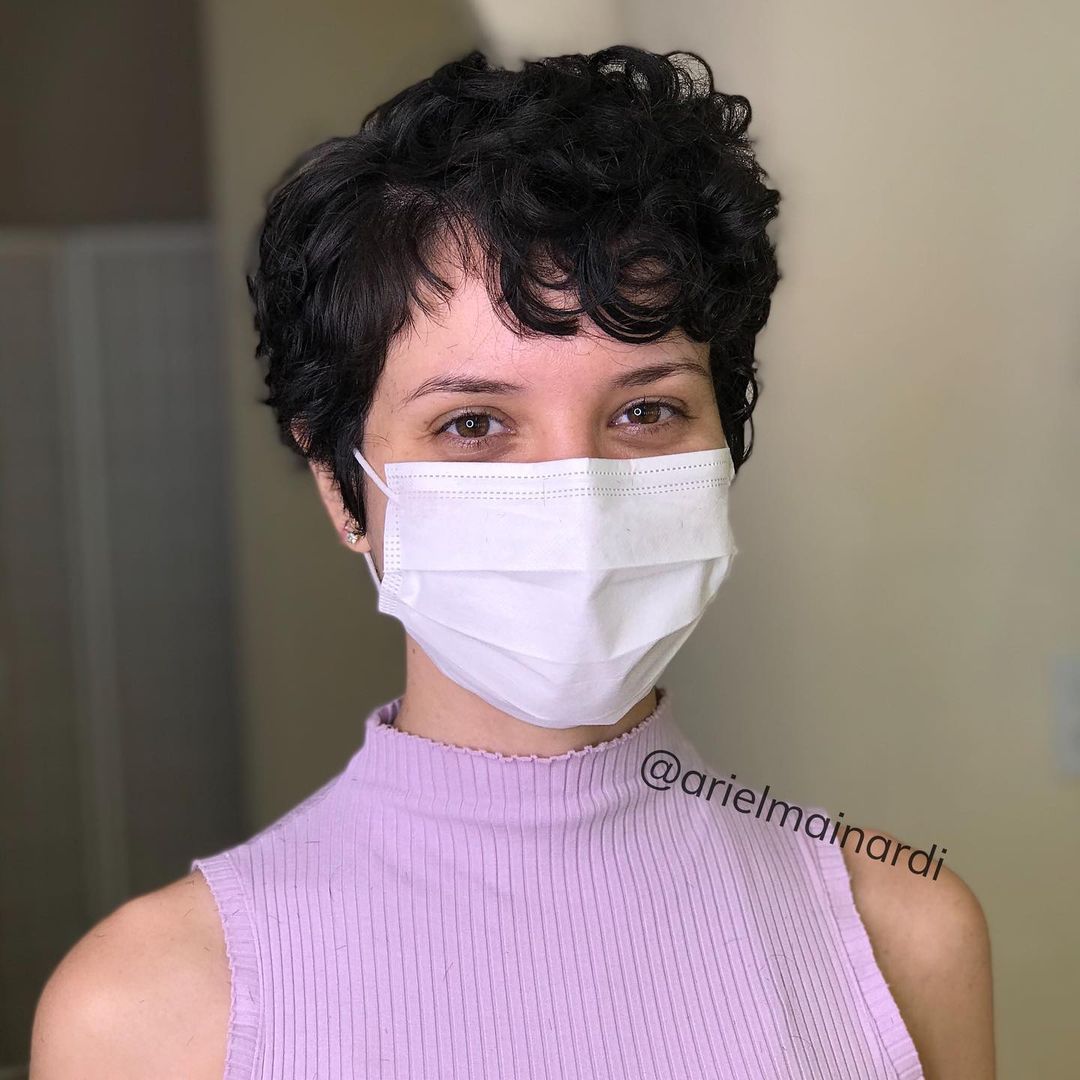 This black hairstyle and this gorgeous pixie cut is ideal for college students.
13. Long Black Pixie Hairstyle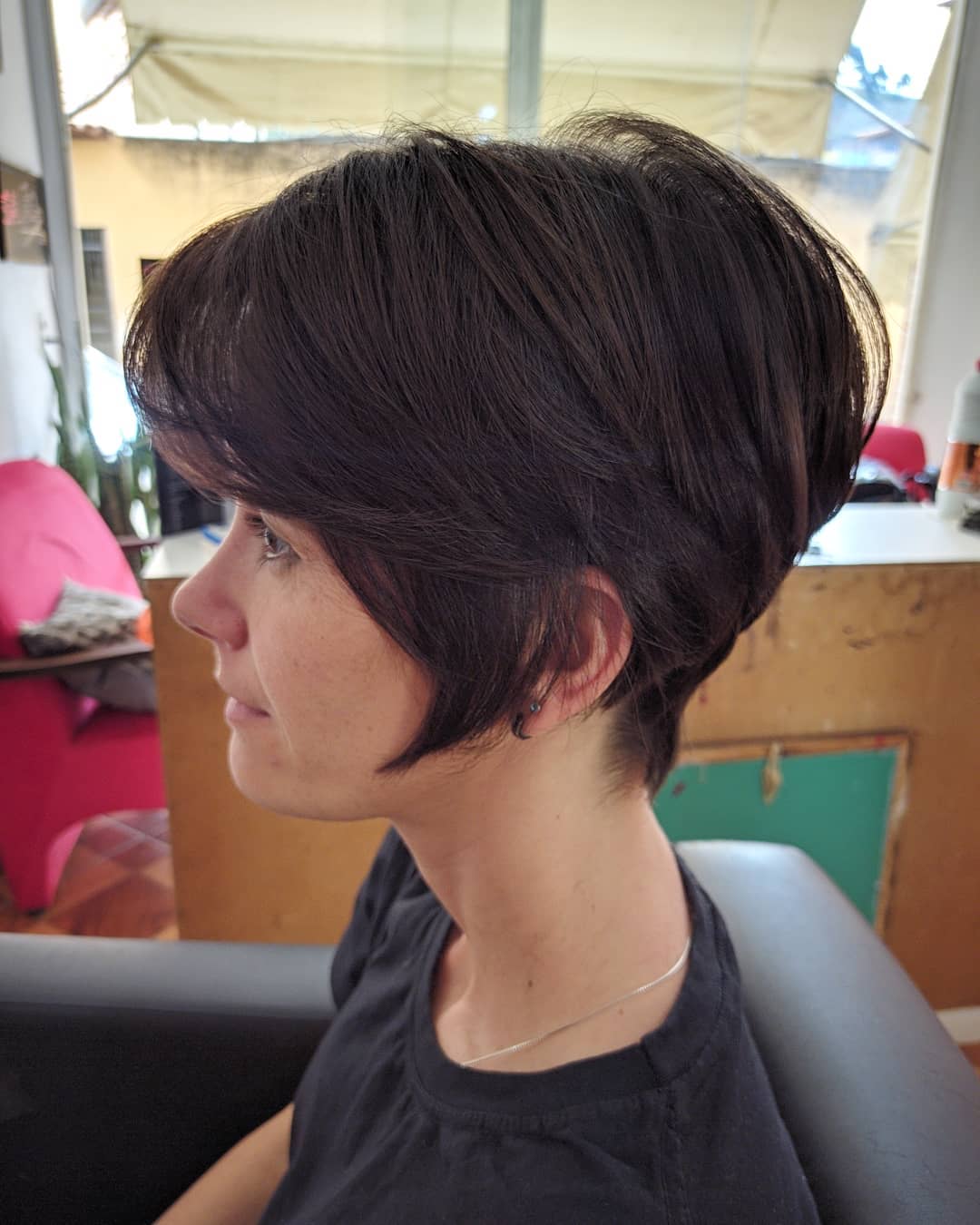 Enjoy flawless & voluminous bangs along with this style. Appropriate for the office as well.
14. Feminine Black Pixie Back Flipped Hairstyle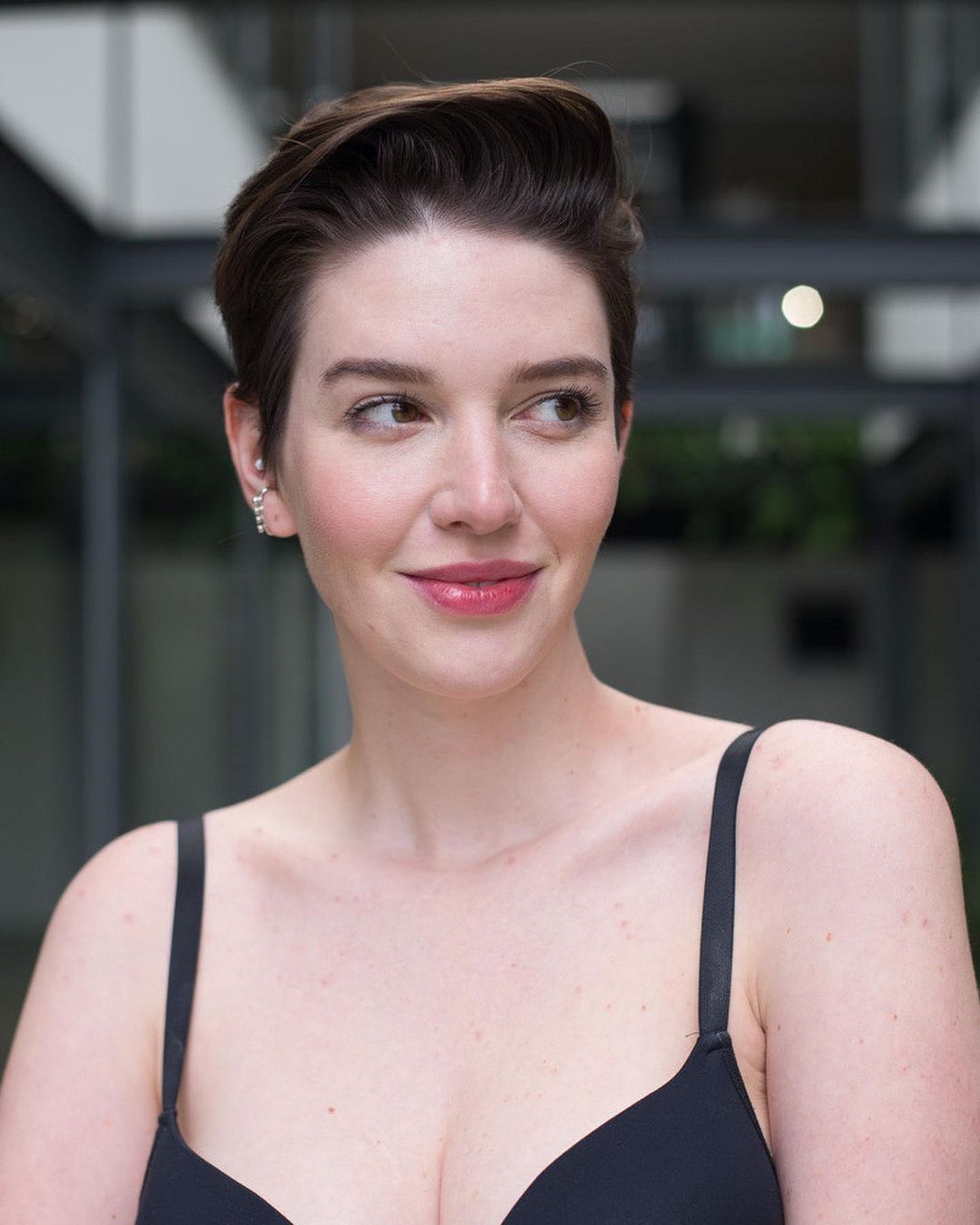 If your bangs get in the way comb them backward and show your facial features.
15. Black Pixie Hairstyle With Fringe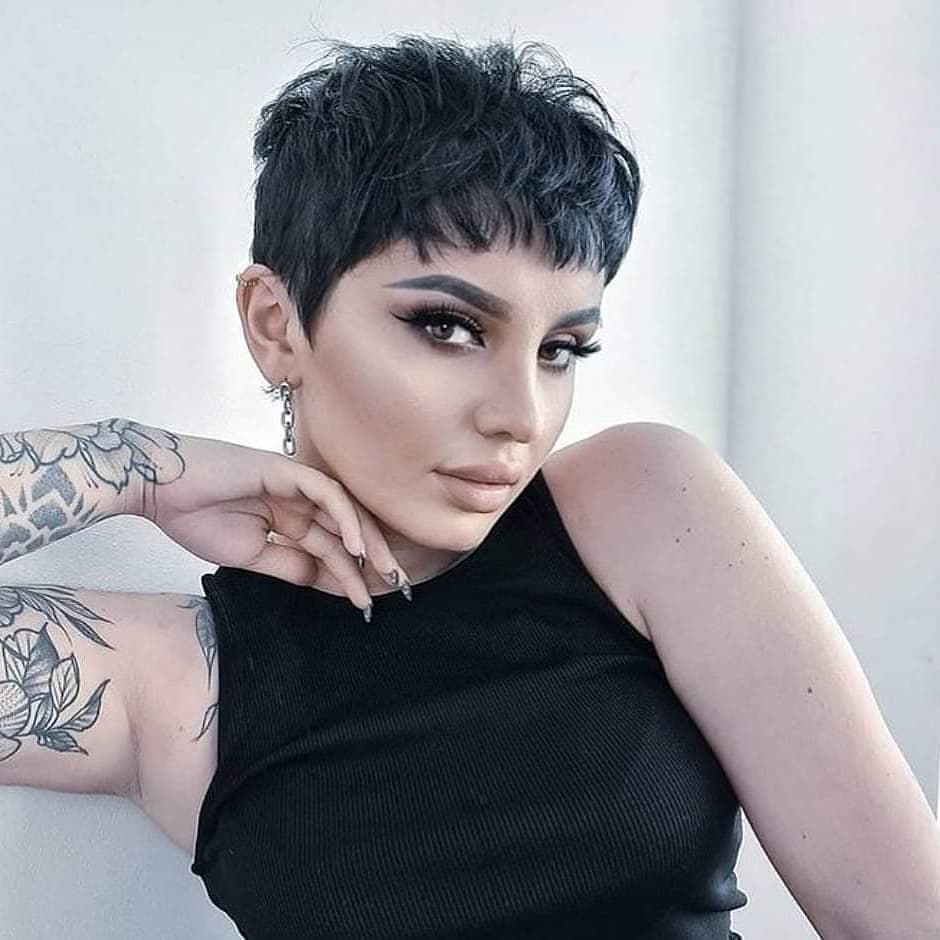 Flirty bangs will complement this hairstyle in such a sensual way, as you can see.
16. Natural Color Pixie Cut With Bangs & A Fade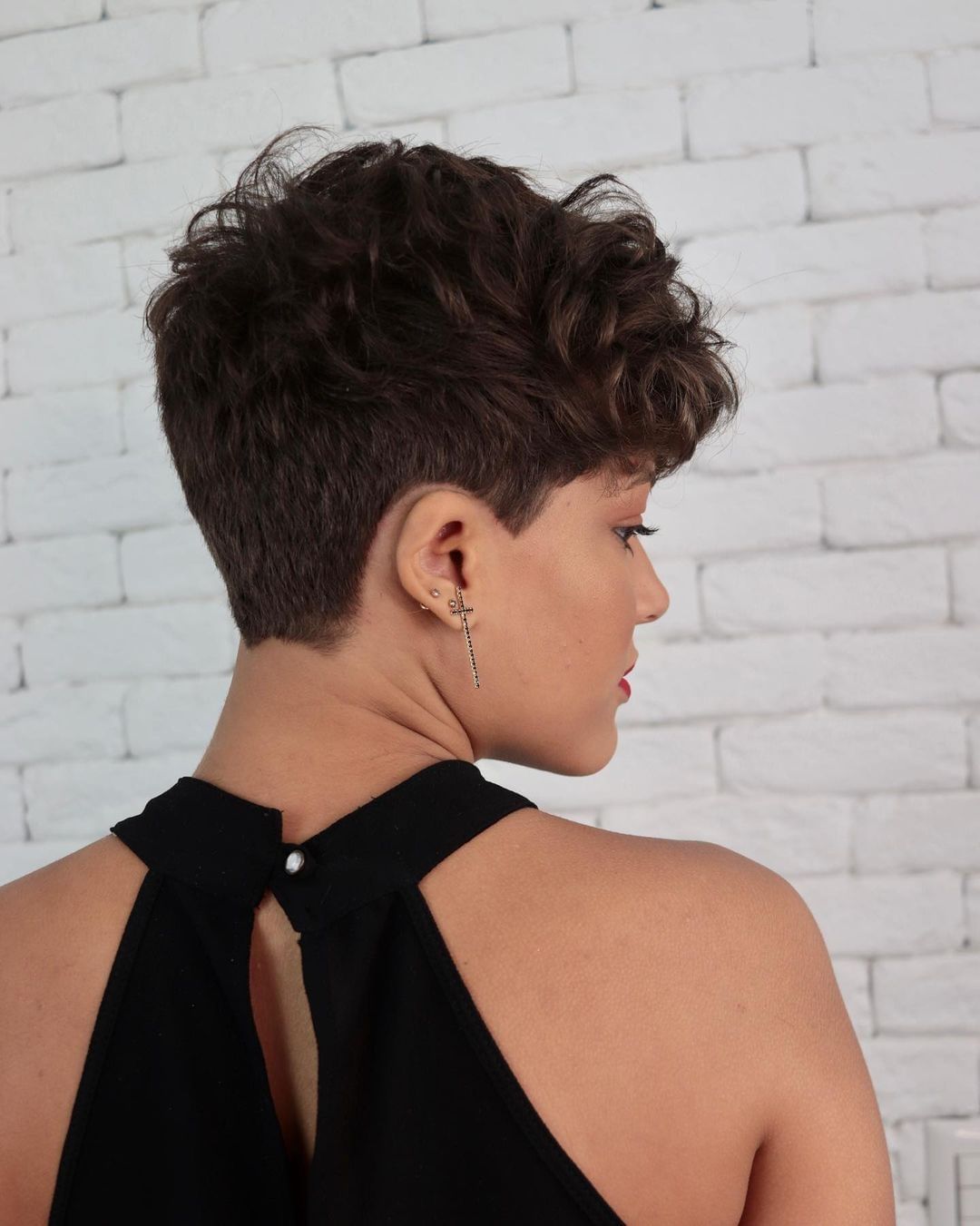 Naturally curly or wavy hair with the right level of fade can look Hollywood-like!
17. Short Black Pixie Hairstyle With Bangs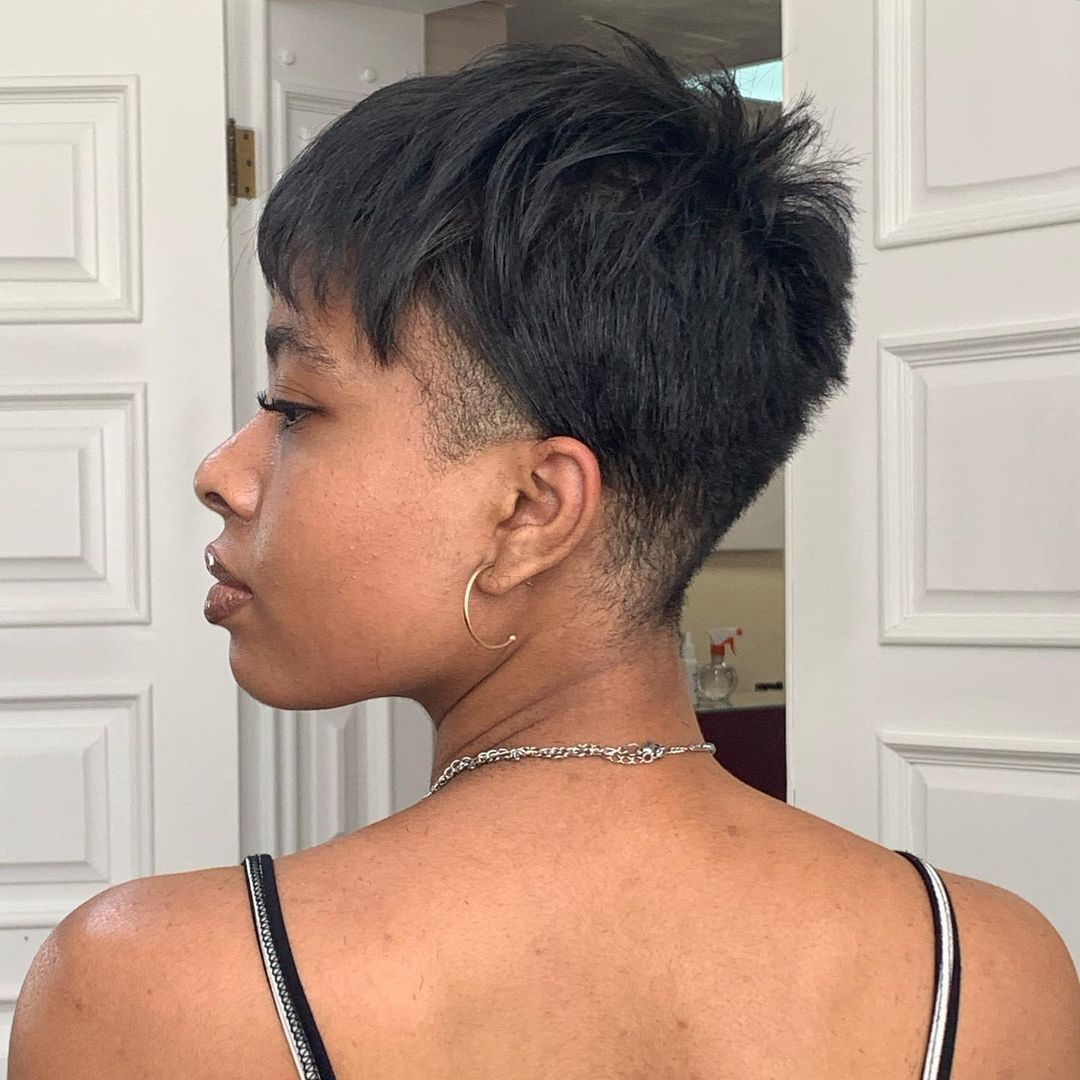 These bangs and the pixie hairstyle are ideal for women who have a bigger forehead.
18. Long Bangs On A Black Pixie Cut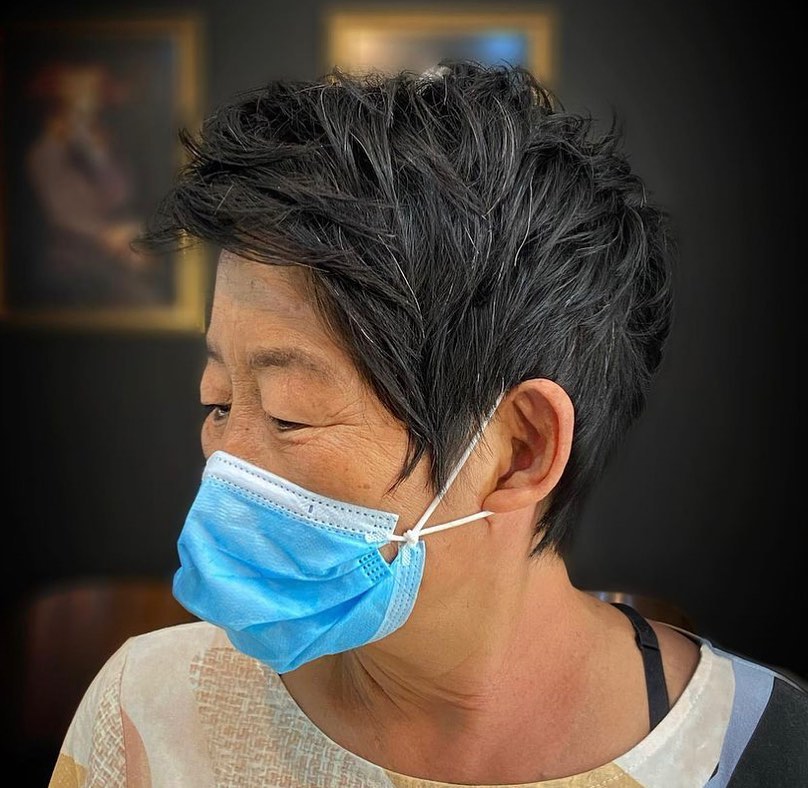 Long bangs and short hair can make you enjoy your hairstyle without saying goodbye to length.
19. Black Pixie Hairstyle Natural Tight Curls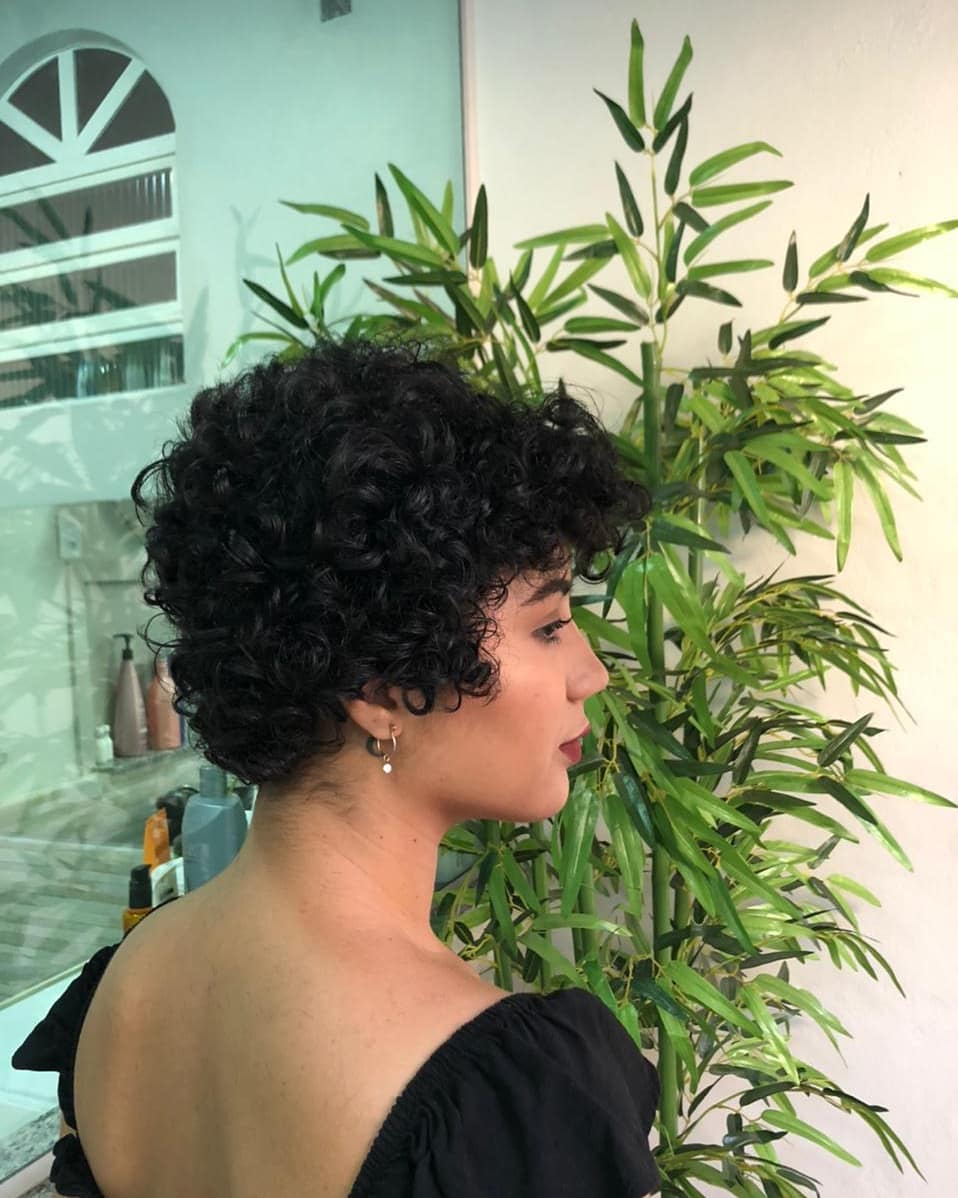 Let your hair air dry and enjoy this sleek black pixie cut as it is.
20. Straight & Defined Black Pixie Cut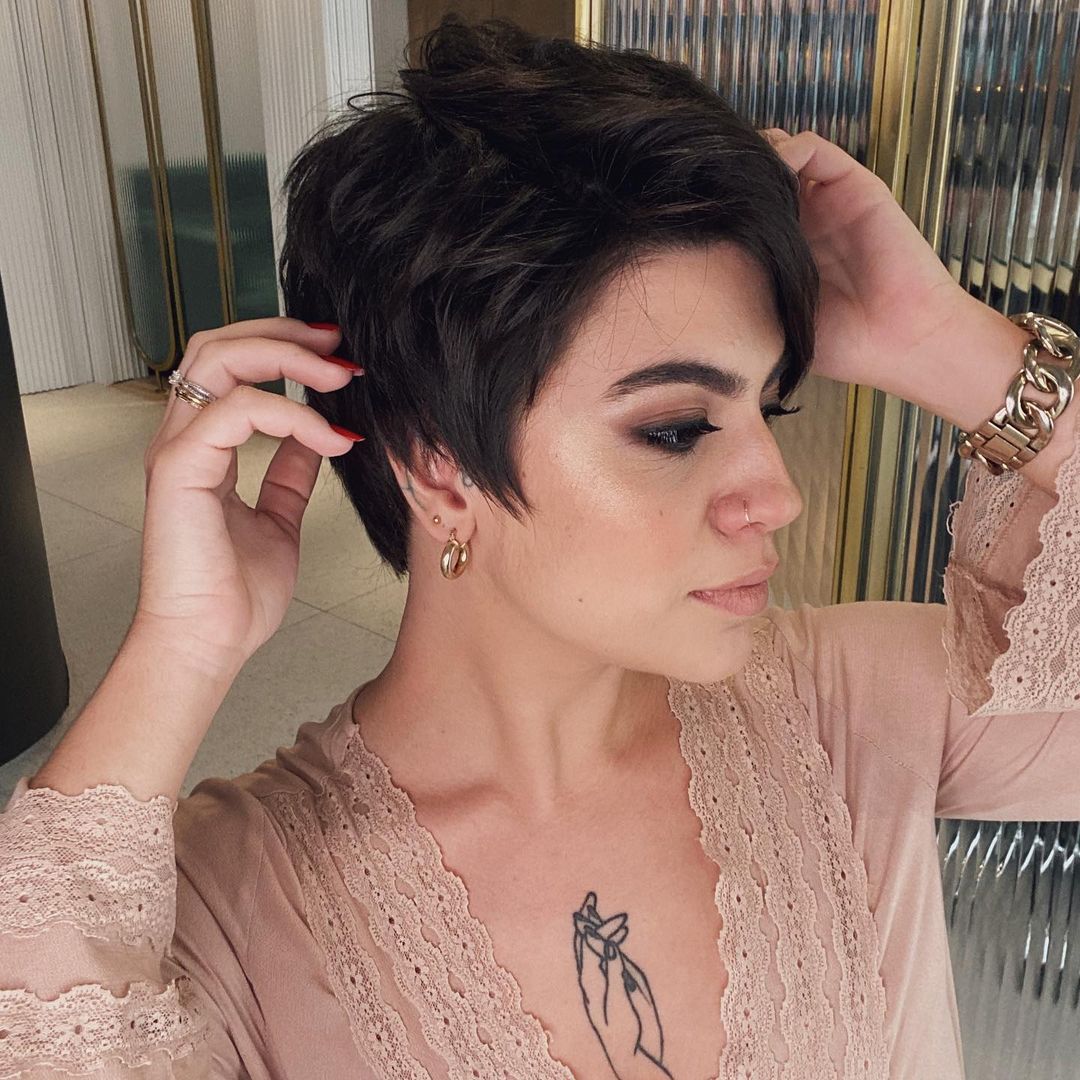 Did you know that a black smokey eye is a must-have in this case?!
21. Short Pixie Cut With Short Fringe Bangs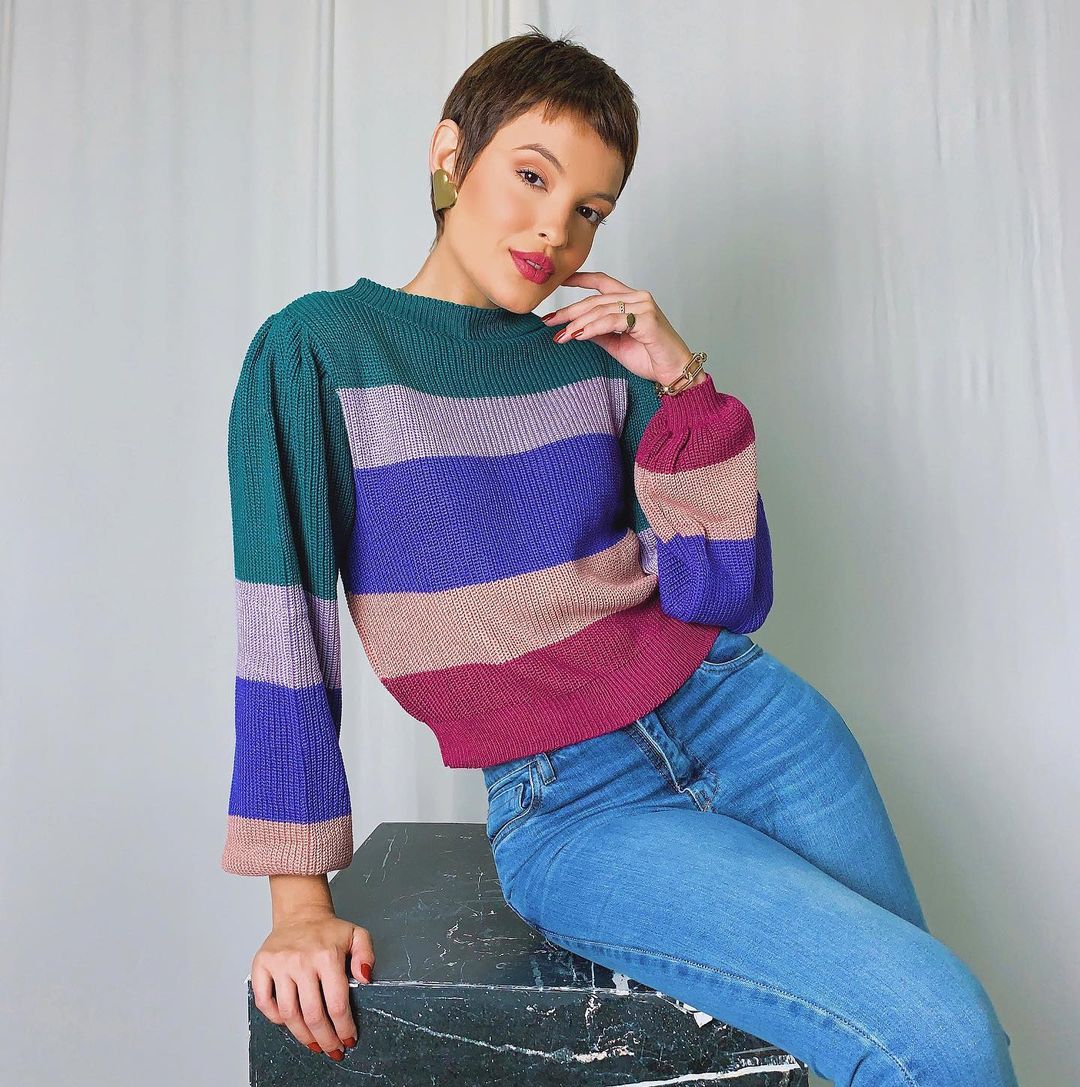 If your hair is naturally darker brown you don't have to color it; rock the minimalistic look as it is.
22. Black Pixie Hairstyle With A Side Cut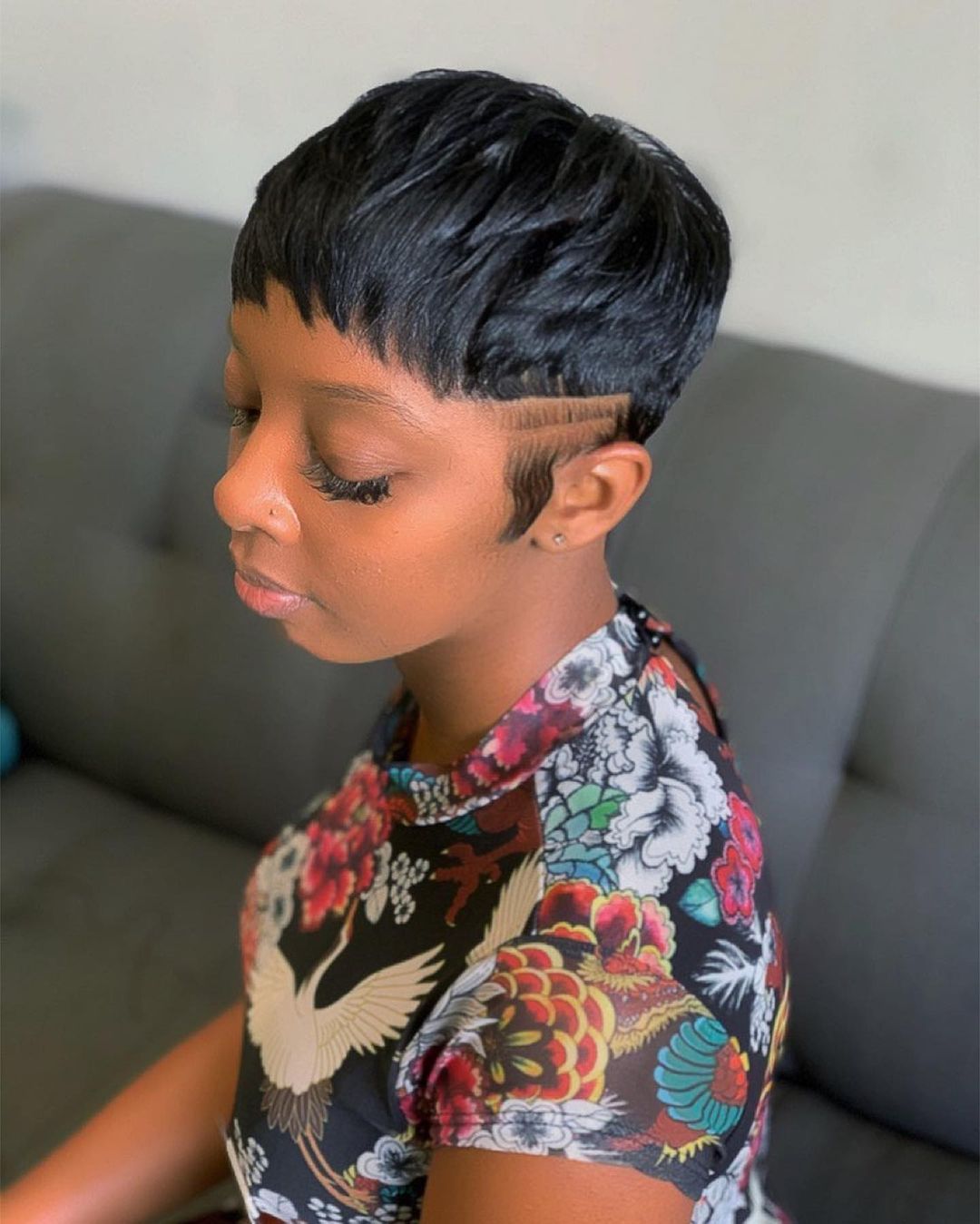 A subtle & cute side-cut detail will look great on younger girls, or even teens.
23. Slicked Black Pixie Hairstyle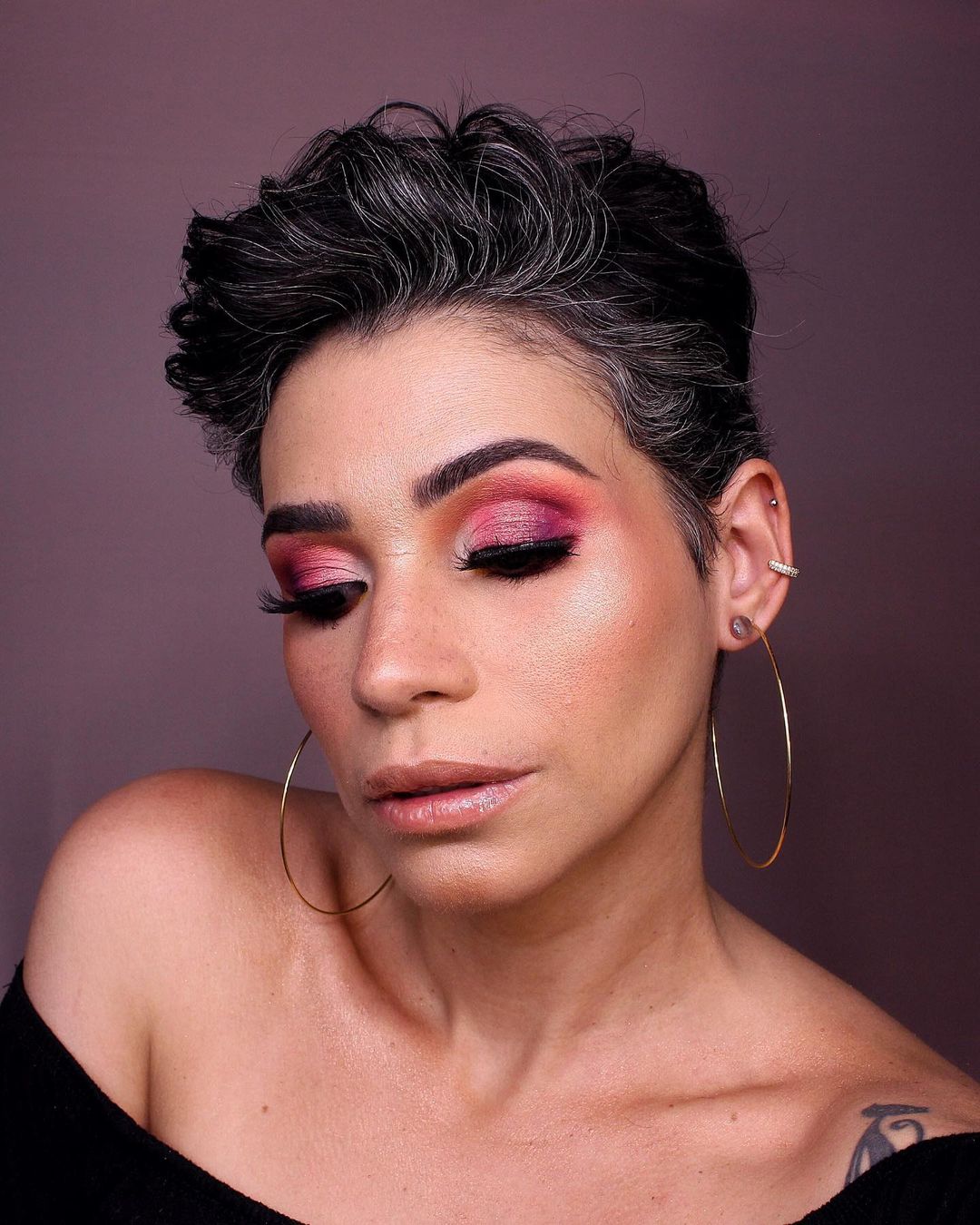 Take a bit of hair gel and style your hair backward while combing it out.
24. Short & Feminine Black Sleek Pixie Hairstyle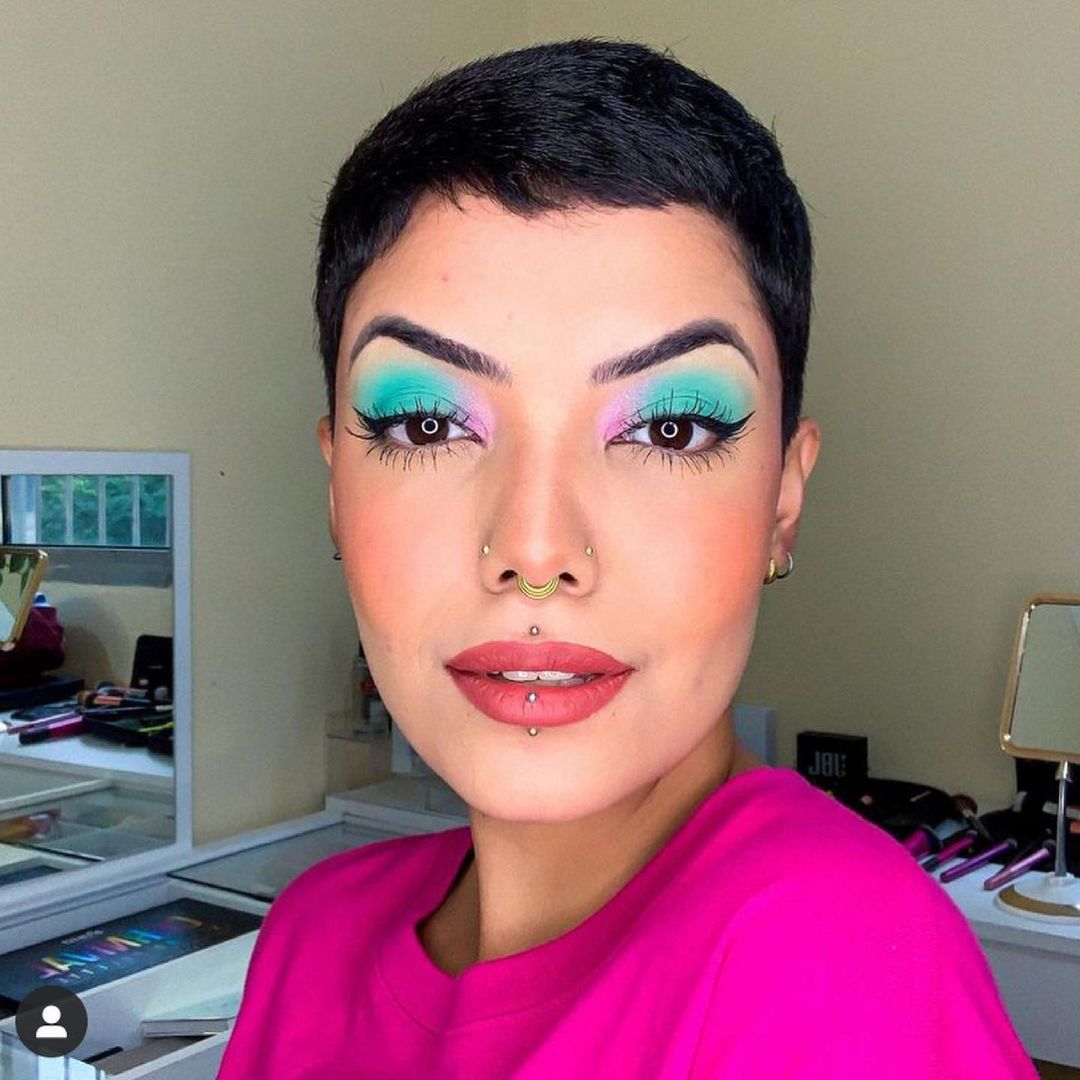 Girls who love to do their makeup will have a lot of fun since short pixie cuts are super complementary!
25. Thin & Short Black Pixie Hairdo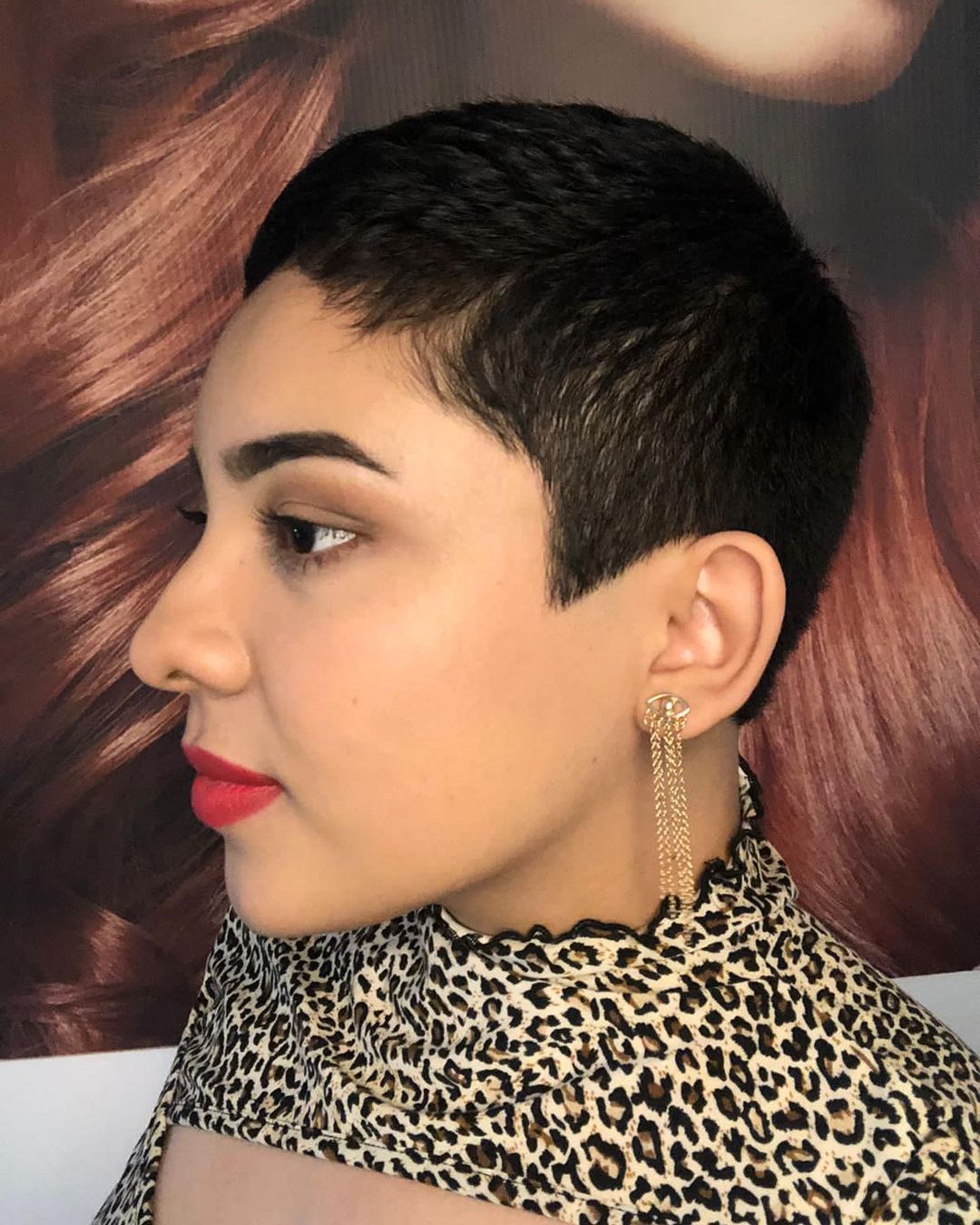 If your hair is naturally thin, short, or stubborn; cut it short and show off the shape of your head along with this modern design.
26. Fluffy & Voluminous Black Pixie Hair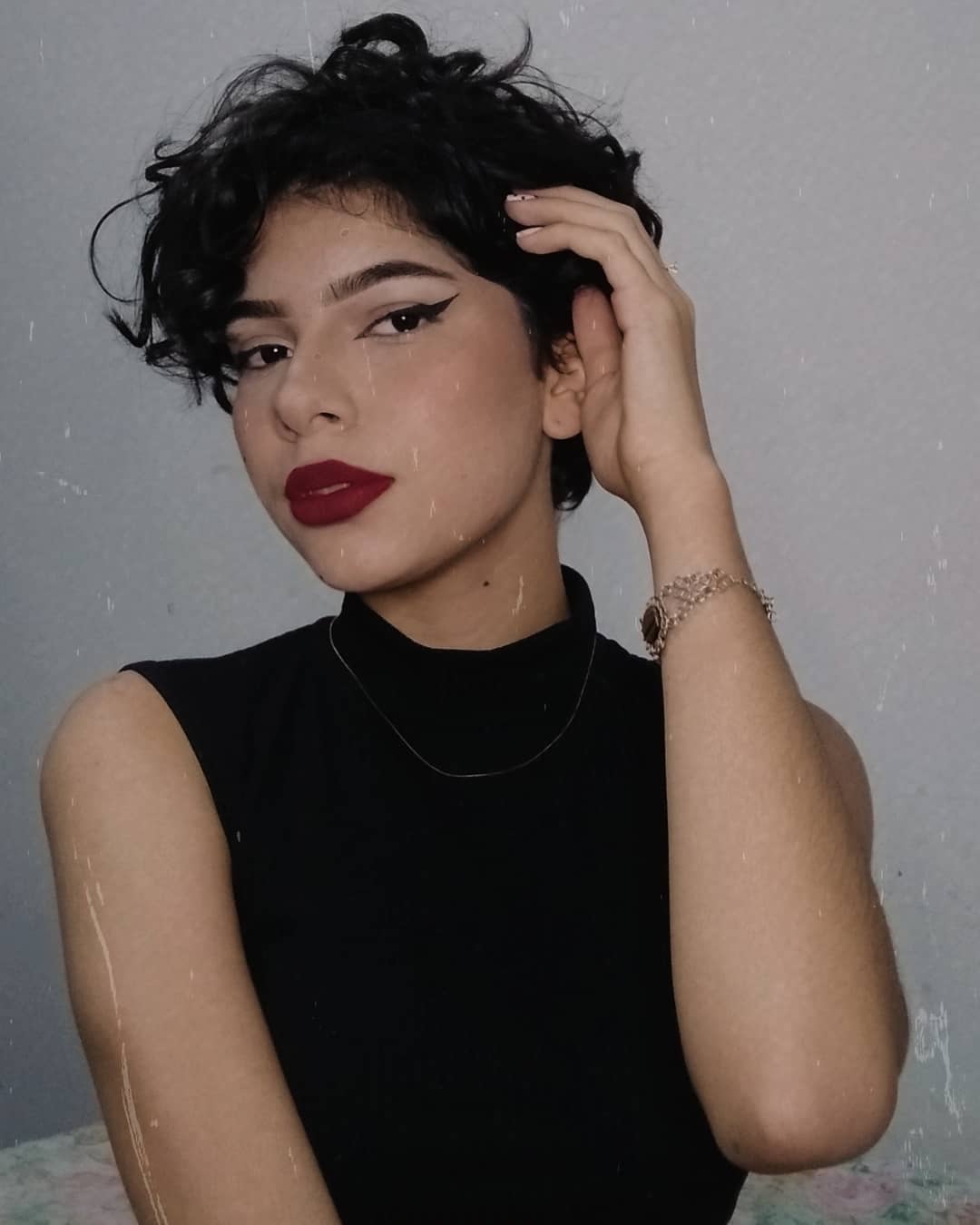 Naturally blessed and voluminous hairstyles can look Hollywood-like.
27. Tight Curly Hair Black Pixie Cut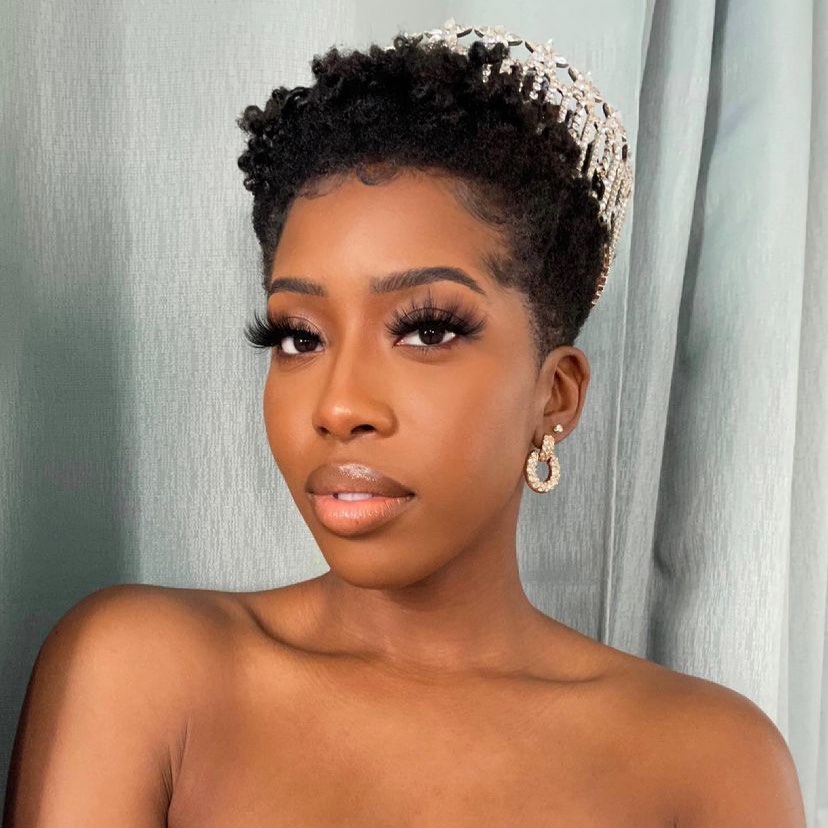 If your hair is quite curly and afro-like, yet you want something low-maintenance, embrace this cut.
28. Black Pixie Hairstyle With Short Front Bangs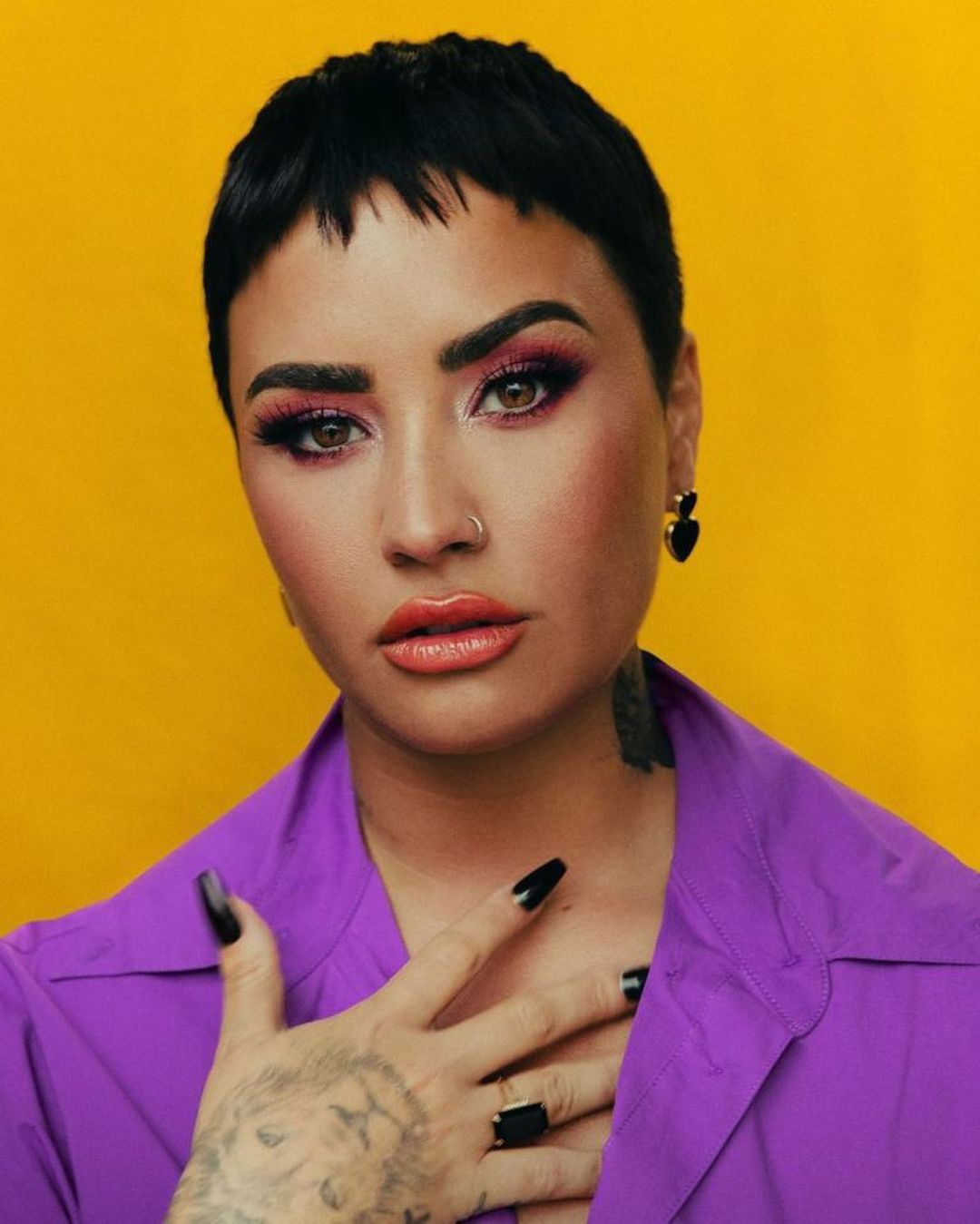 If Demi Lovato can rock it, why can't you?! This diva has definitely brought back the pixie hairstyle.
29. Naturally Curly & Tight Black Pixie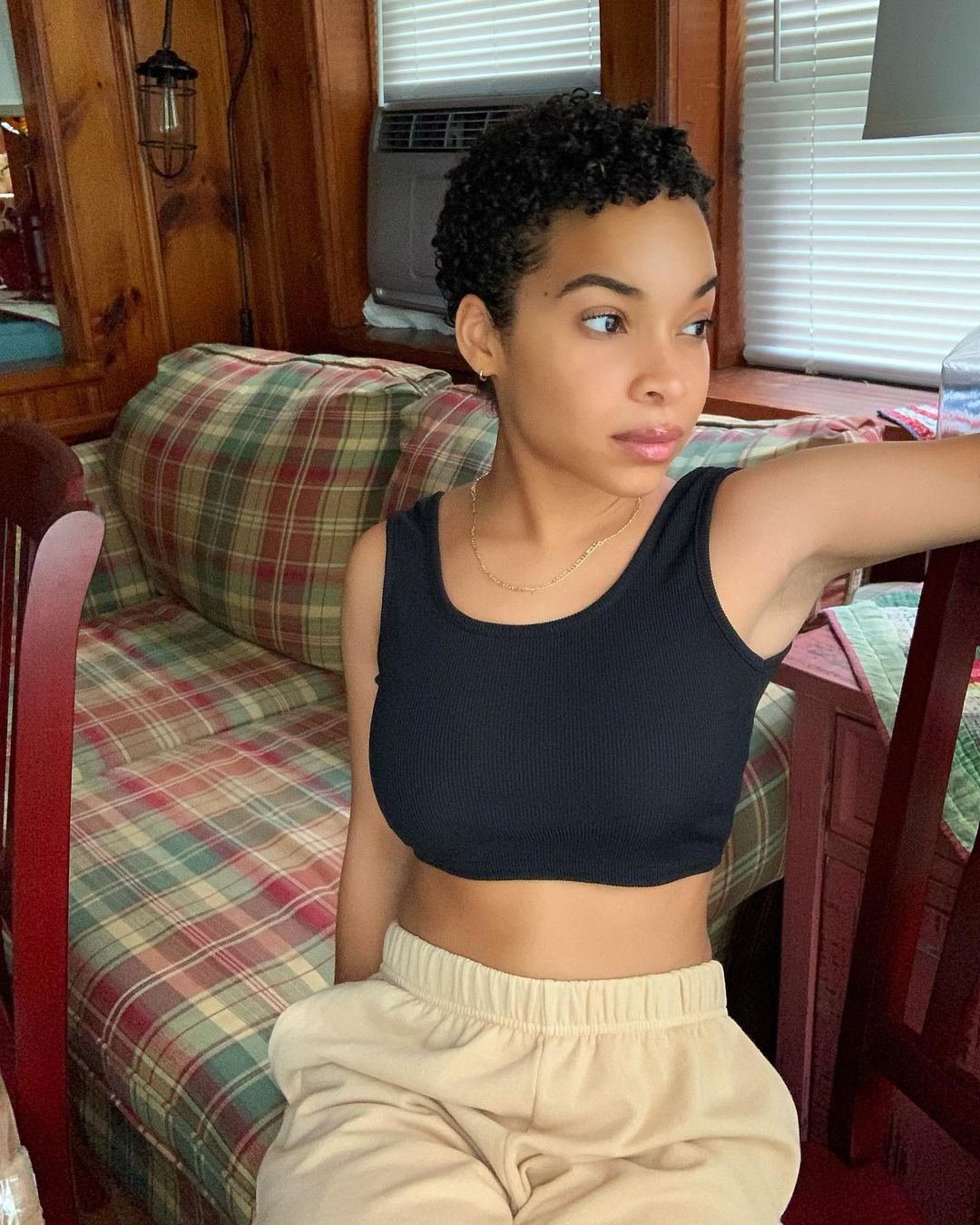 If your hair is naturally curly & voluminous make sure to use hair mousse to tame the baby hairs.
30. Coiled Black Pixie Hair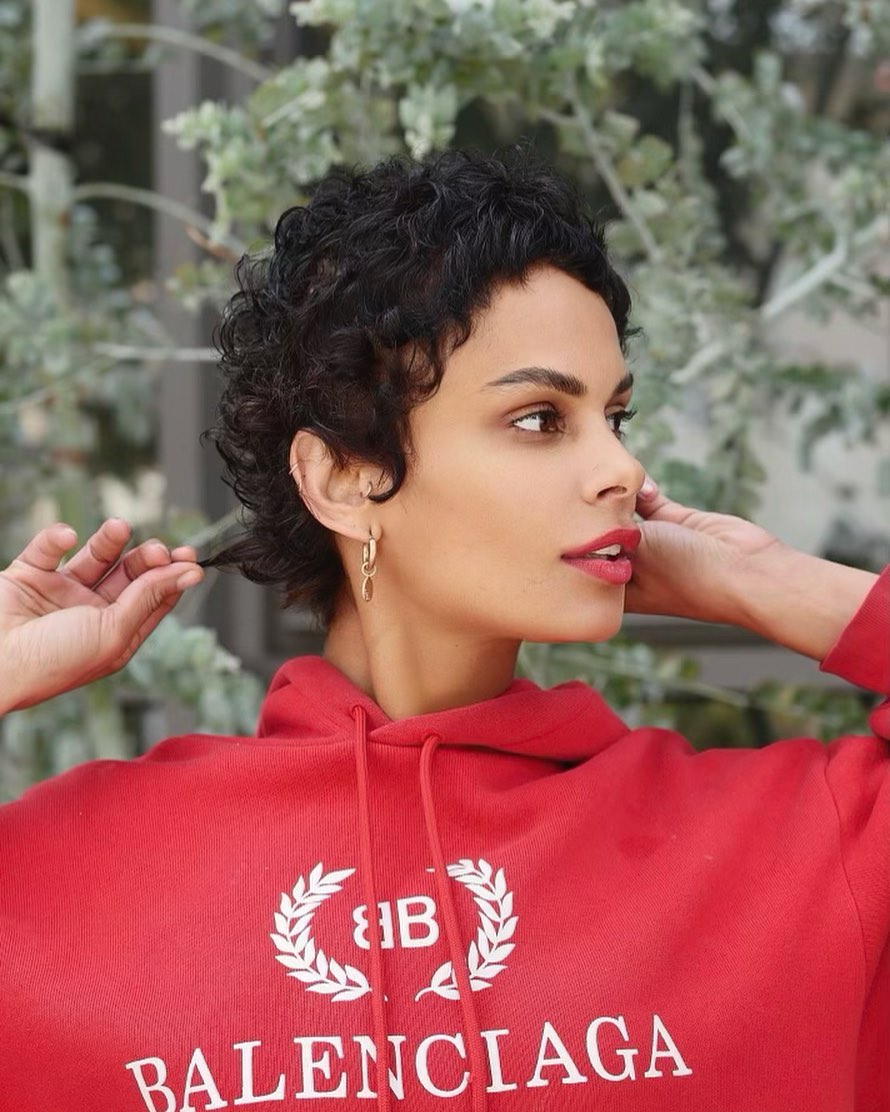 The perfect black pixie hairstyle for those who want to run errands and look effortlessly gorgeous while they're at it!
31. Fluffy Voluminous Front Part Black Pixie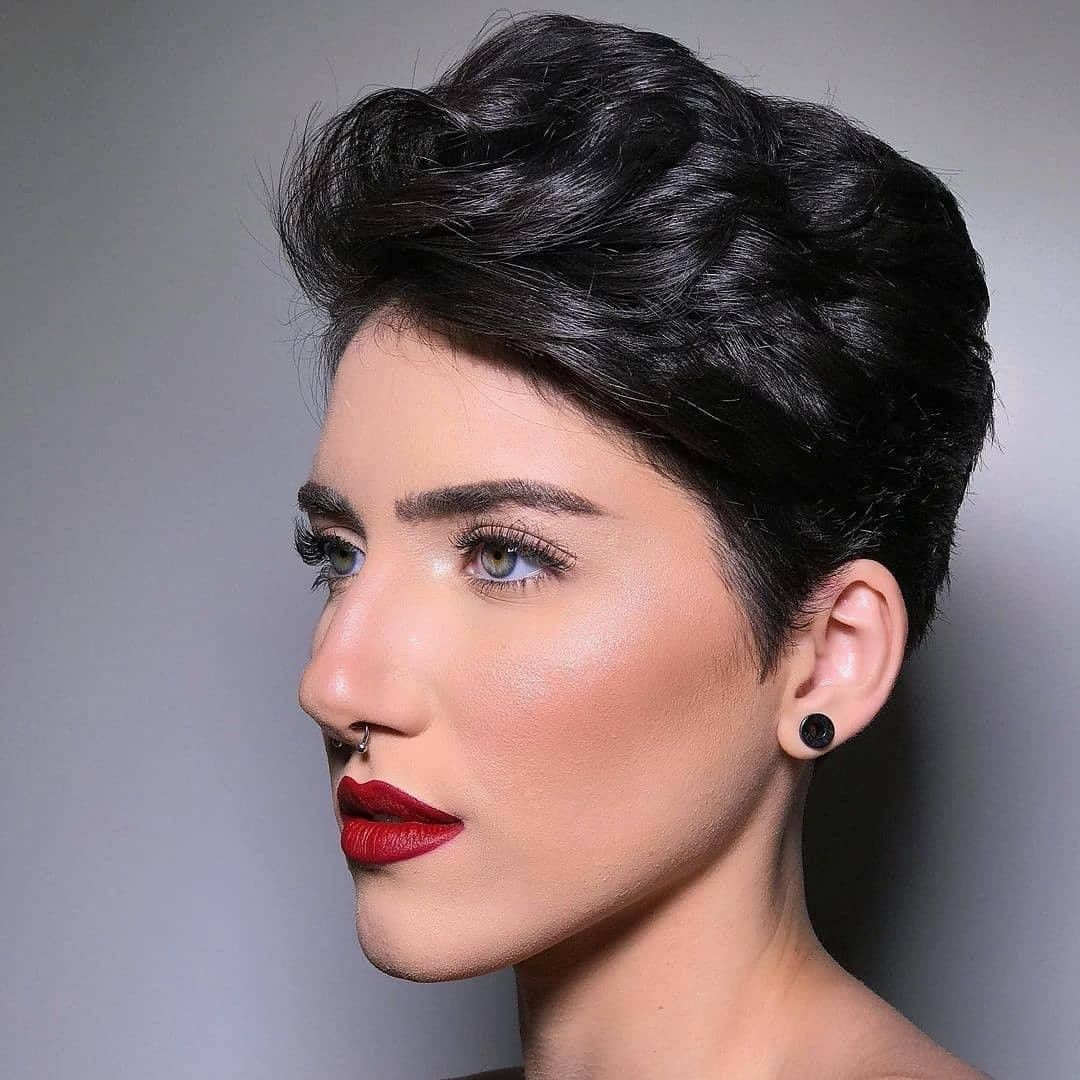 Go for a fuller front part if your hair is naturally thin or if you have a bigger forehead.
32. Short & Detailed Fringe Black Pixie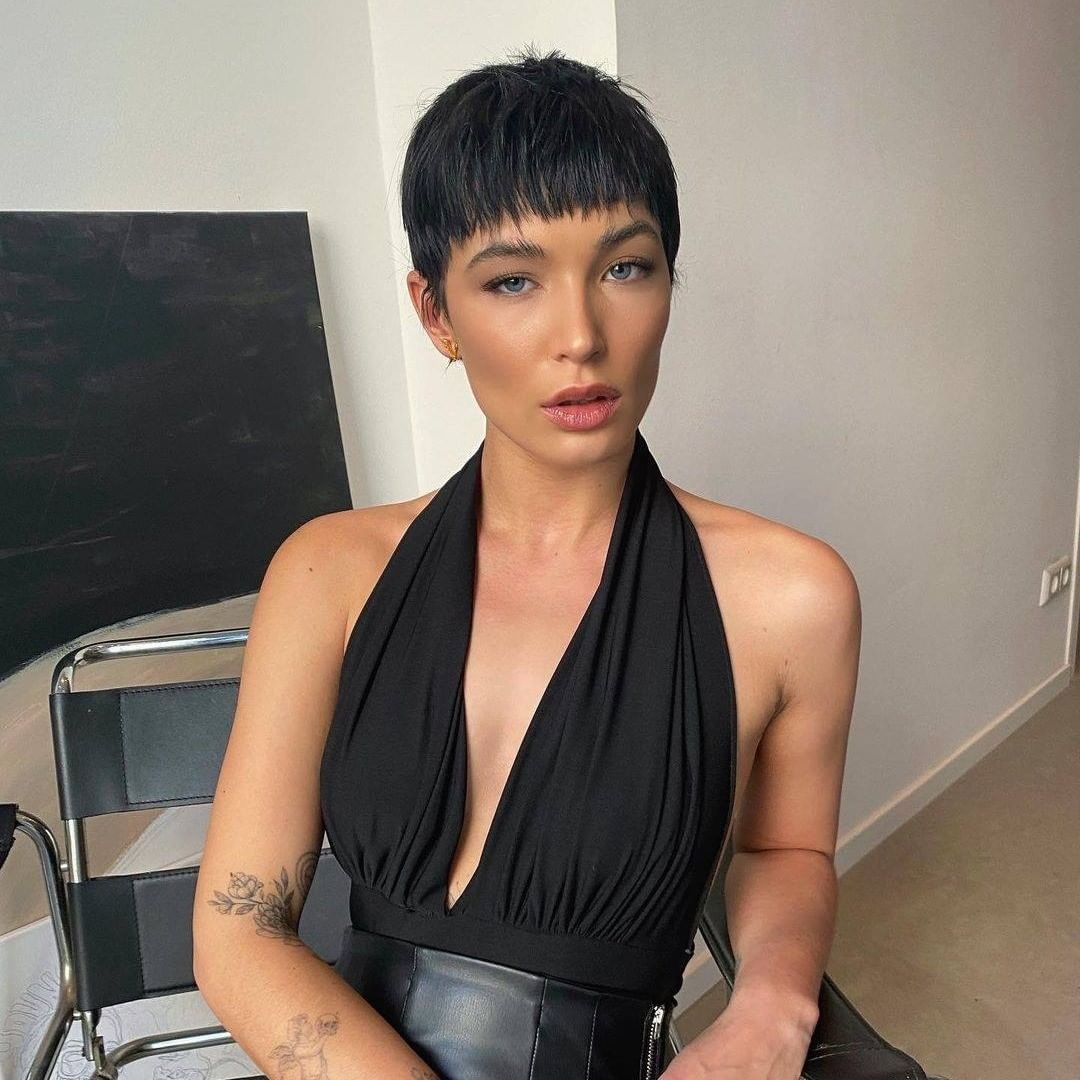 This is a sexy hairstyle that will look amazing on skinny and younger women since it is so model-like.
33. Black Pixie Hairstyle With Super Long Bangs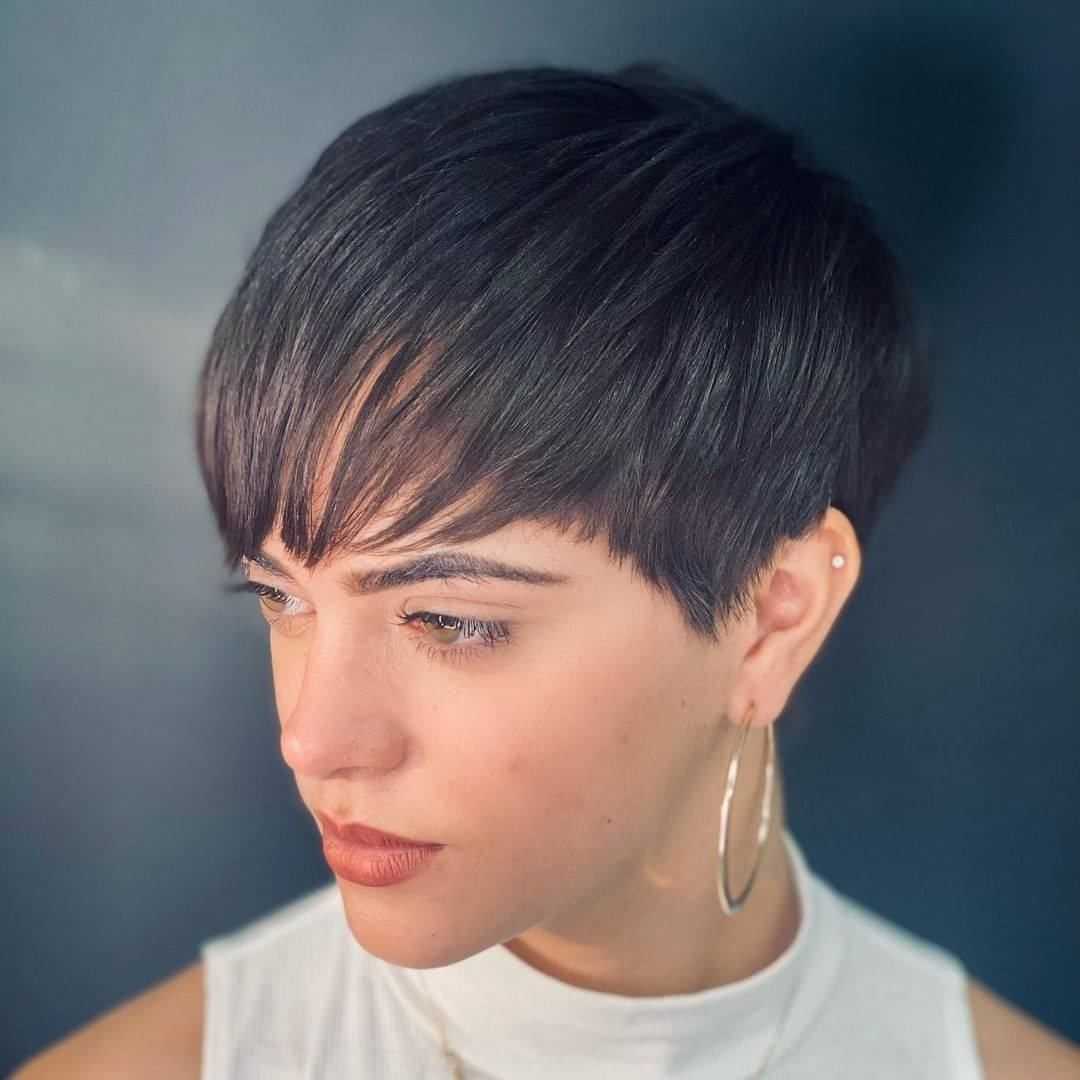 Long bangs are a bit more high-maintenance for some; do you mind the upkeep?
34. Black Pixie With A Fade & Subtle Bangs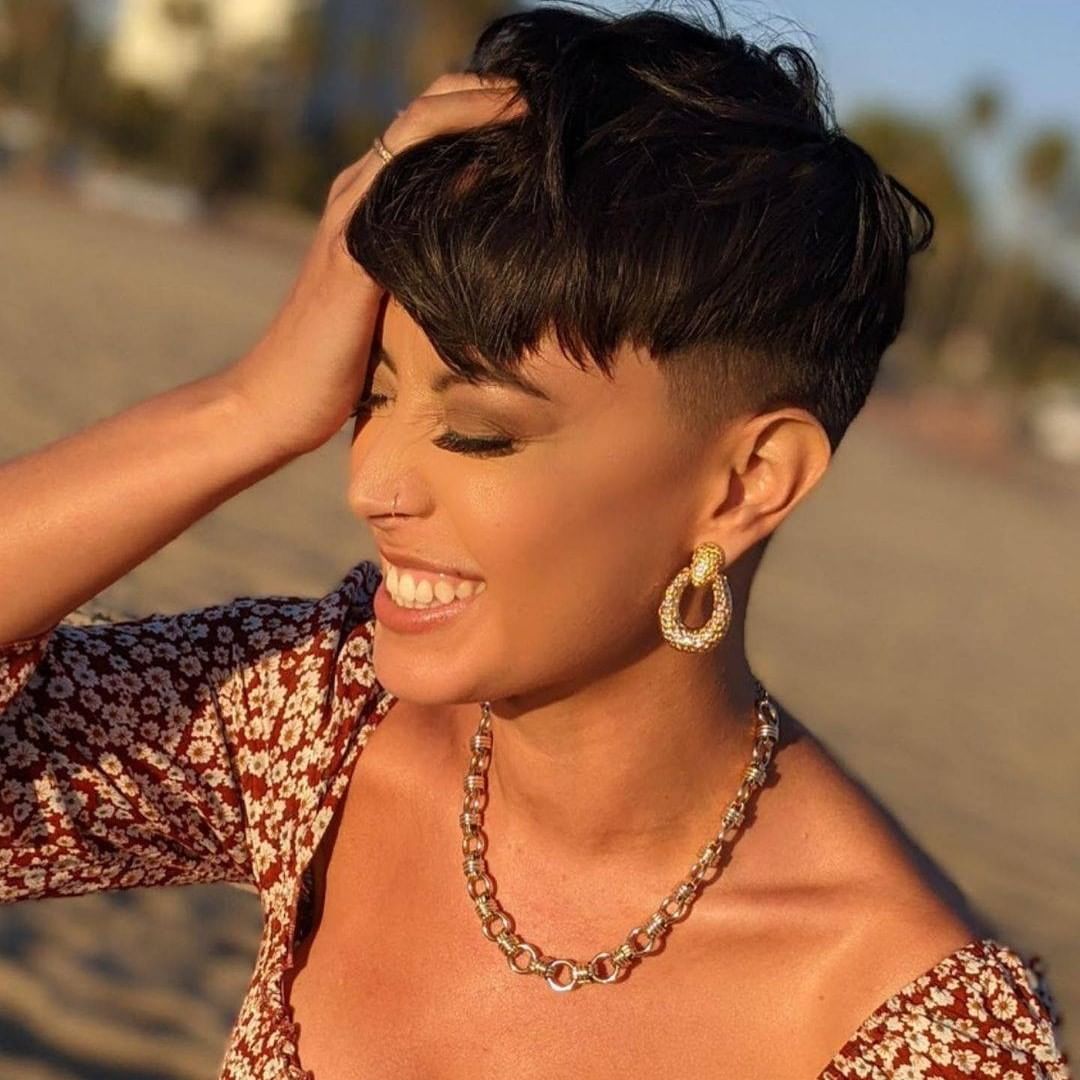 The ultimate black pixie hairdo for rebel women and those who love to get all the attention.
35. Black Pixie Hairstyle With Medium Length Bangs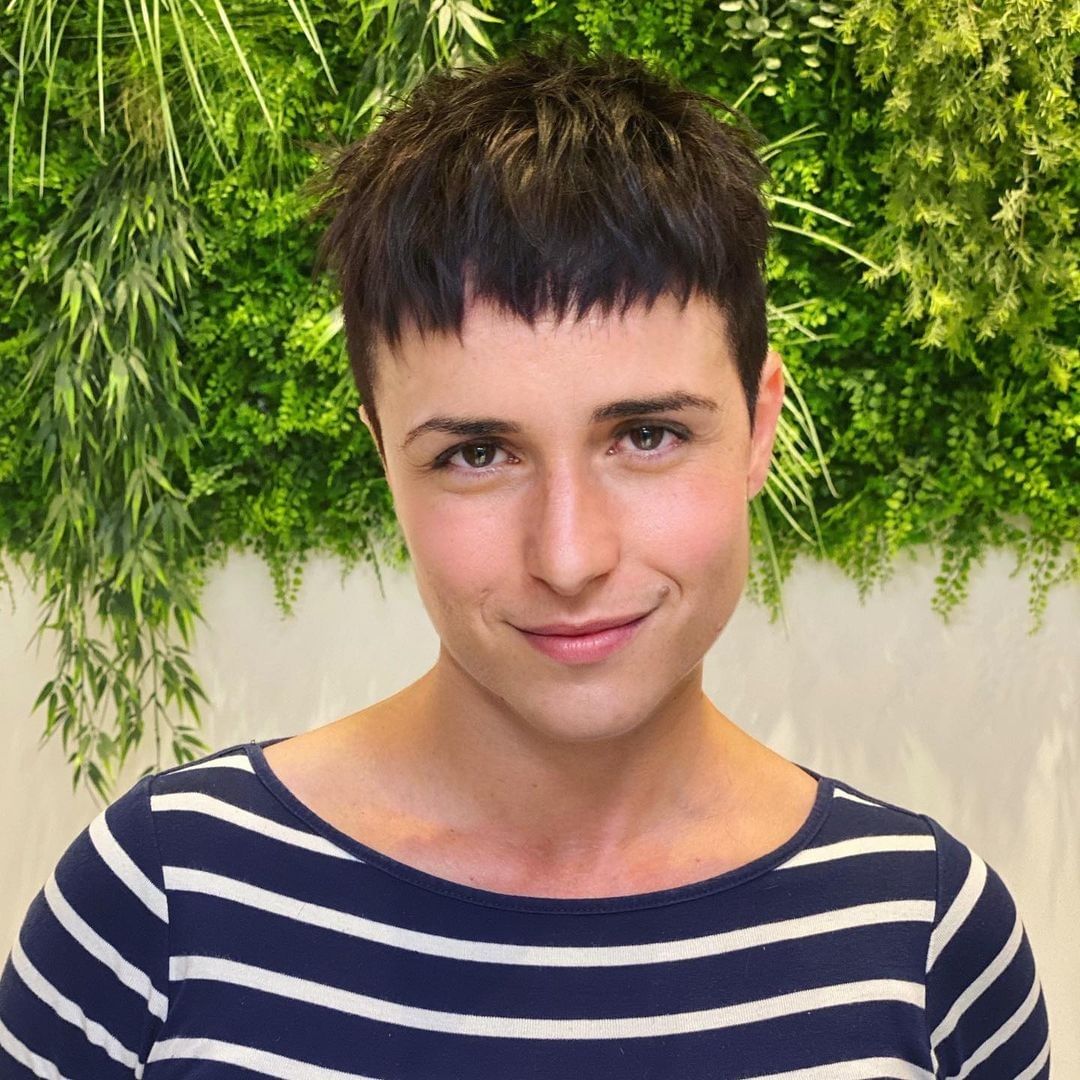 These bangs are ideal for moms who don't want to look boring or "extra".
36. Straight & Defined Black Pixie With Bangs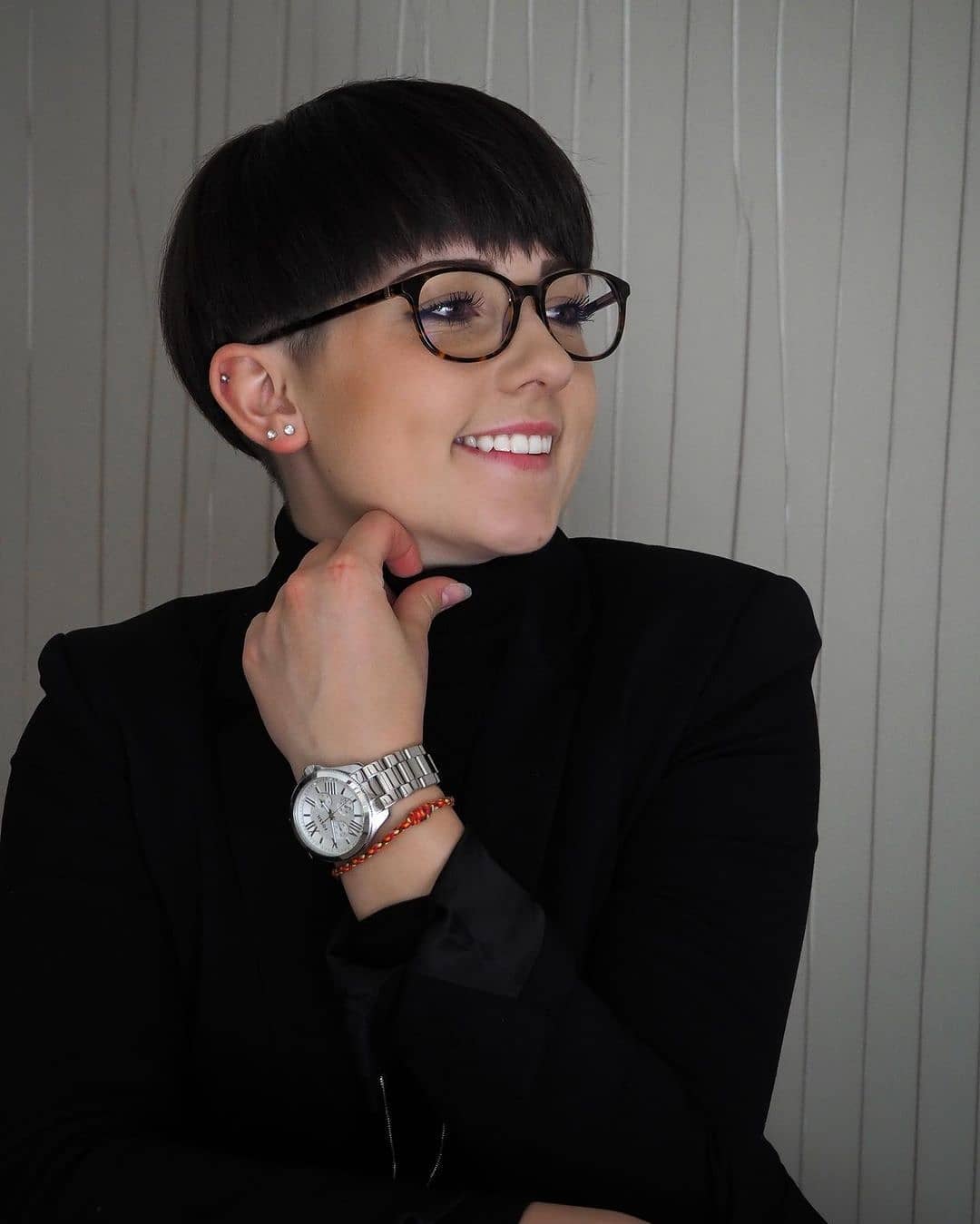 If you are a fan of precision make sure that you have an amazing hairstylist before you commit to this cut.
37. Short & Natural Pixie Cut With Curtain Bangs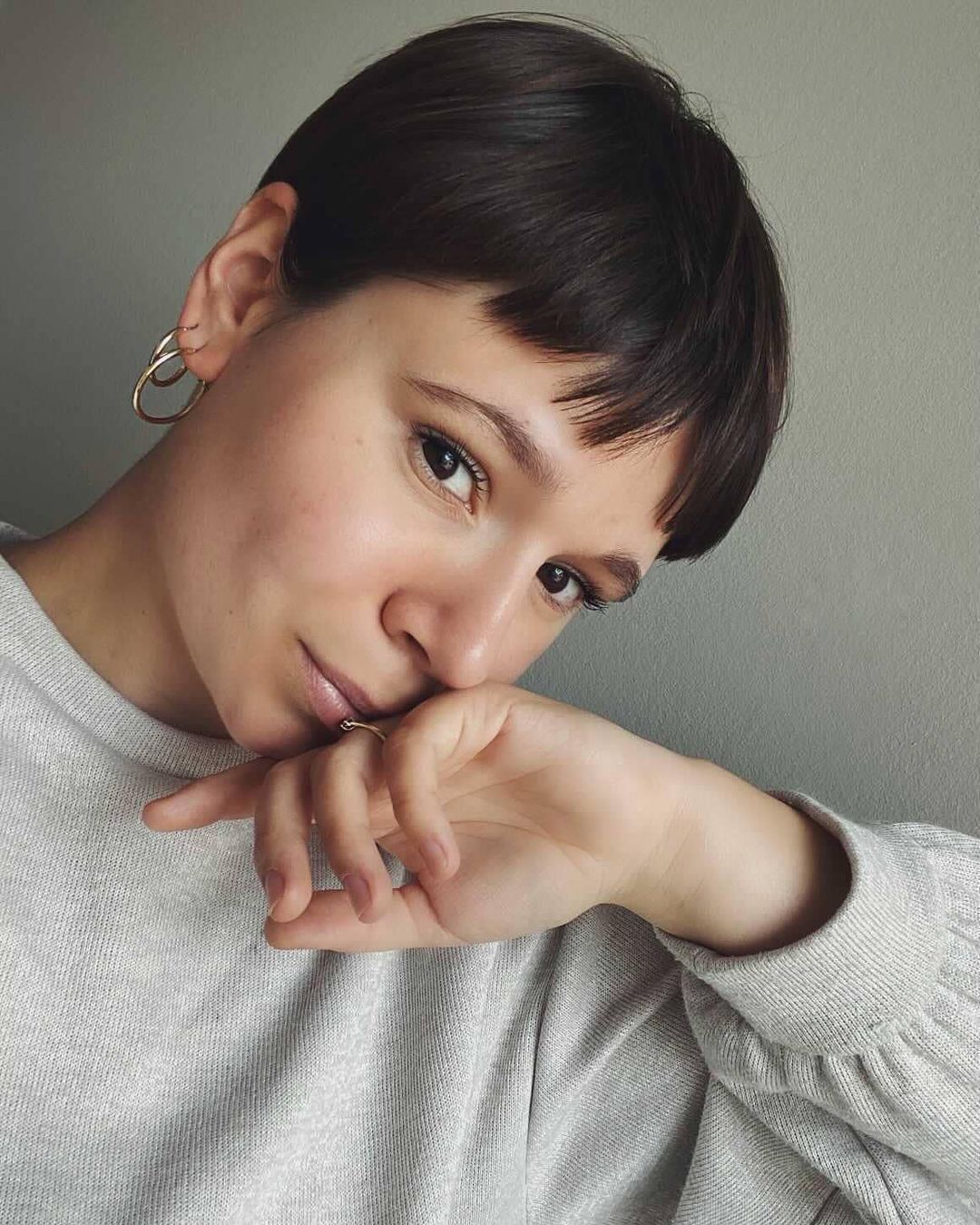 Curtain bangs usually look amazing on younger women who love to follow trends.
38. Dramatic Pixie Cut With Long Bangs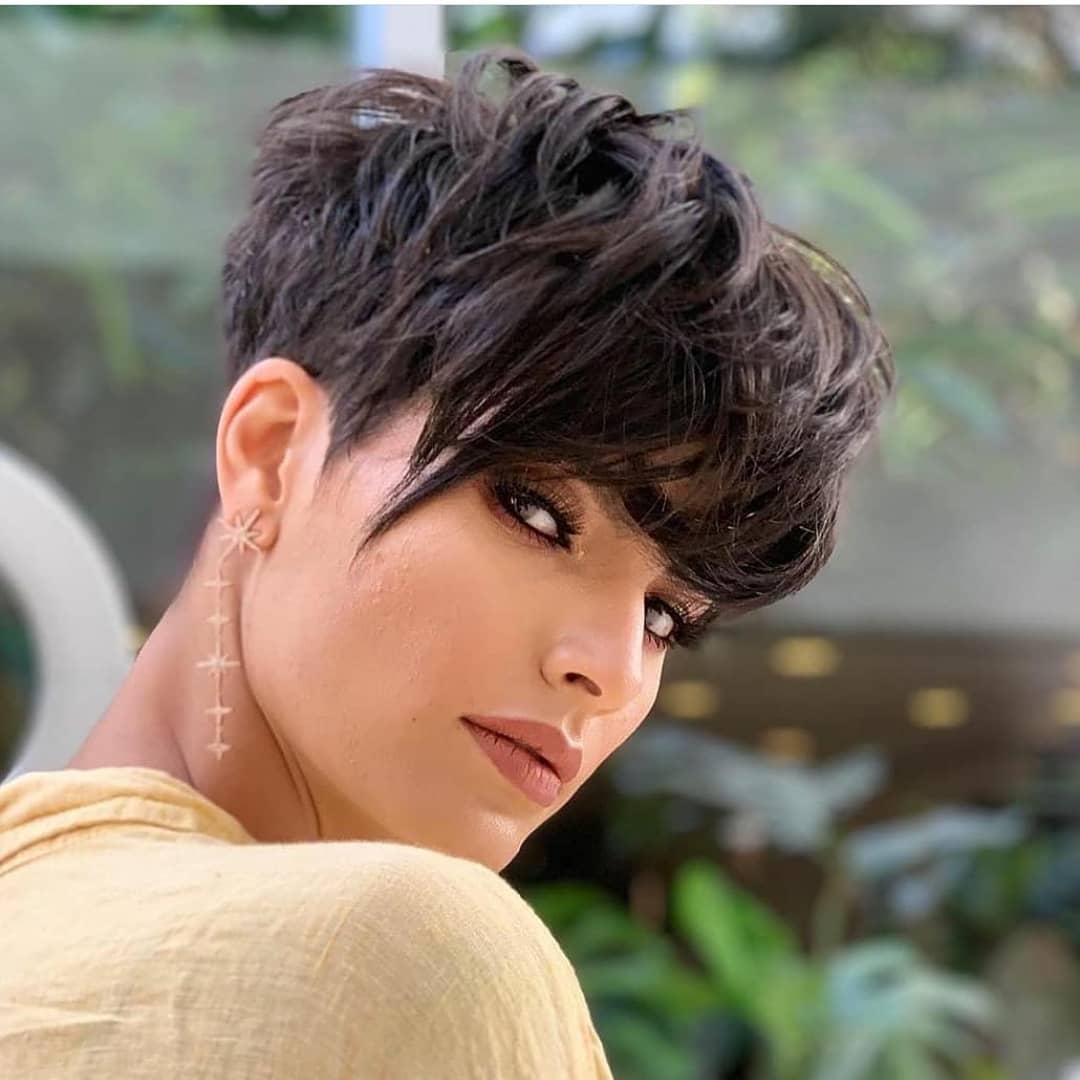 Add a bit of hairspray to achieve this amount of volume along with your black pixie cut.
39. Short Black Pixie Hairstyle With Long Side Bangs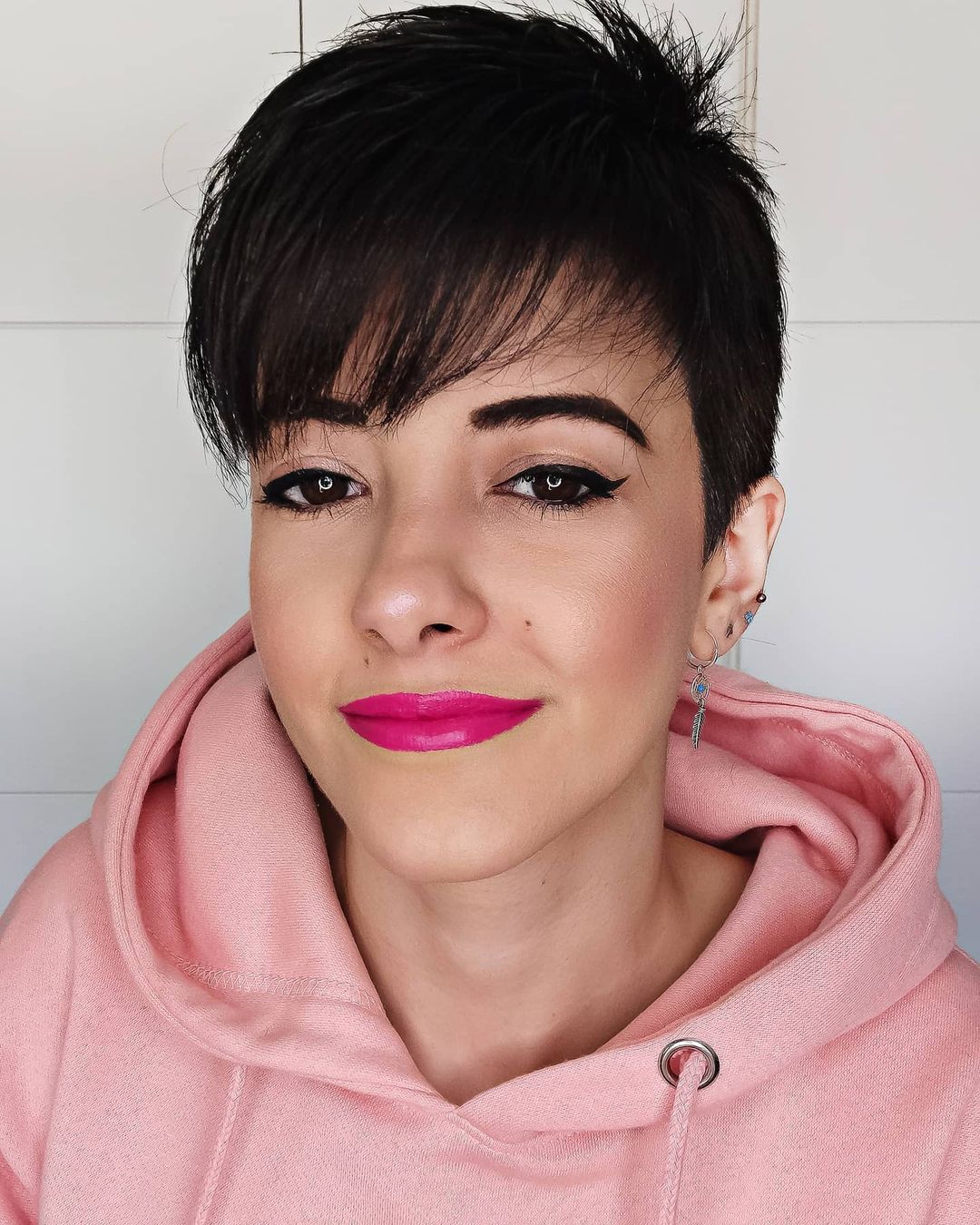 Girls who have naturally straight hair and a bit of volume will rock this look with ease.
40. Natural Gorgeous Black Pixie Hairstyle Short Hair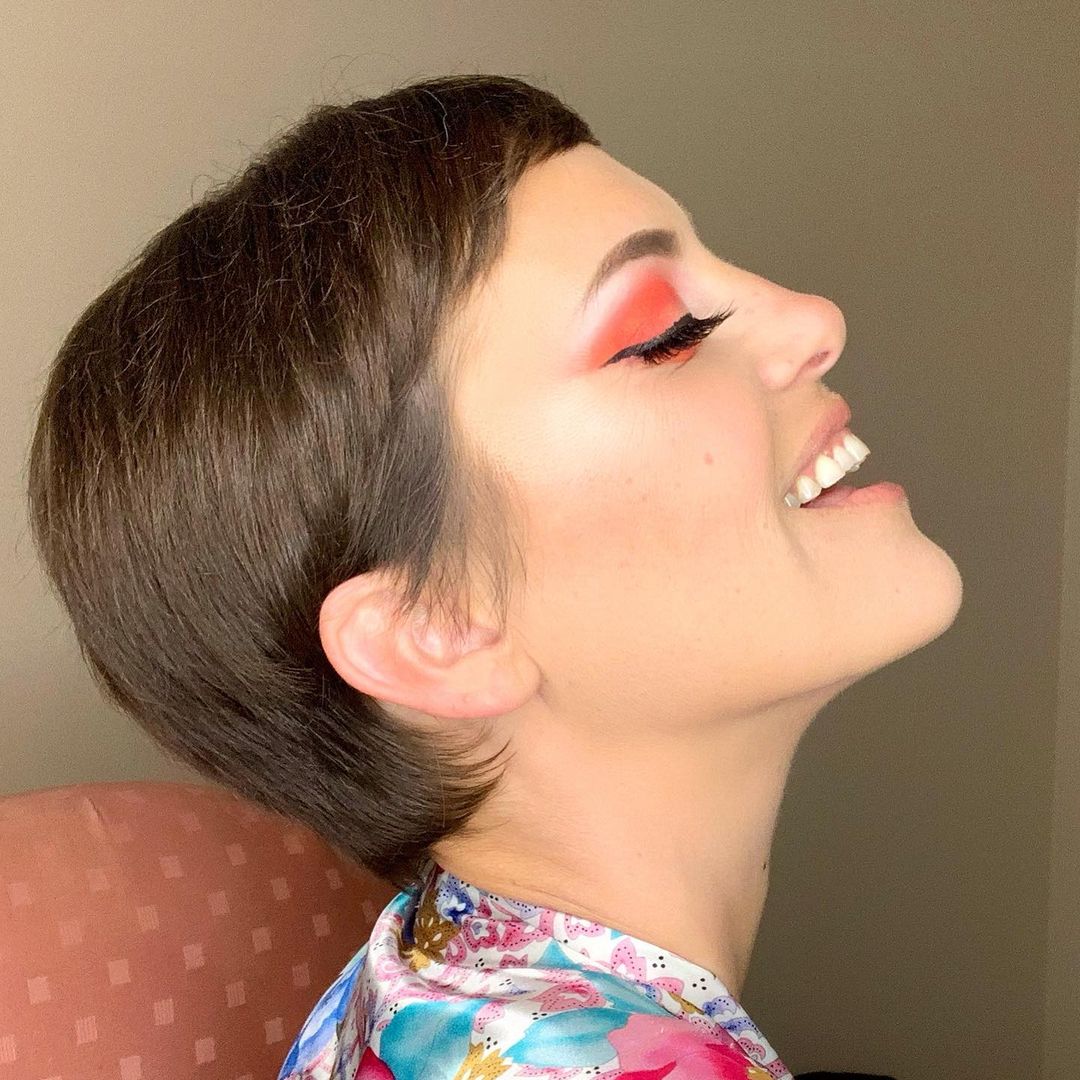 Show off this cute pixie/elf hairdo and remember to maintain it and cut every 2-3 months.
Which Hairstyle Is Your Favorite?
Are you a fan of these top 40 black pixie hairstyles? Let us know which one cut is a must-have in your opinion, as well as which one is on your next go-to list. This is the perfect summer hairdo, that's for sure!