Fashion colors are extremely popular right now and blue is a top contender. Blue hair lets you have a lot of freedom due to the variety of shades that you can choose from when going blue. This hair color also fades great and can last an extremely long time. When it comes to choosing a blue color for your hair, you can have a lot of fun with the color and your style. If you want to style your hair different and need a bigger change, blue is a great option to go with.
If you're in the mood to change you hairstyle and go with something a little more fun, here are our favorite blue hairstyles you can rock.
1. Cool Blue
This blue mixed with silver and black makes for a stunning color.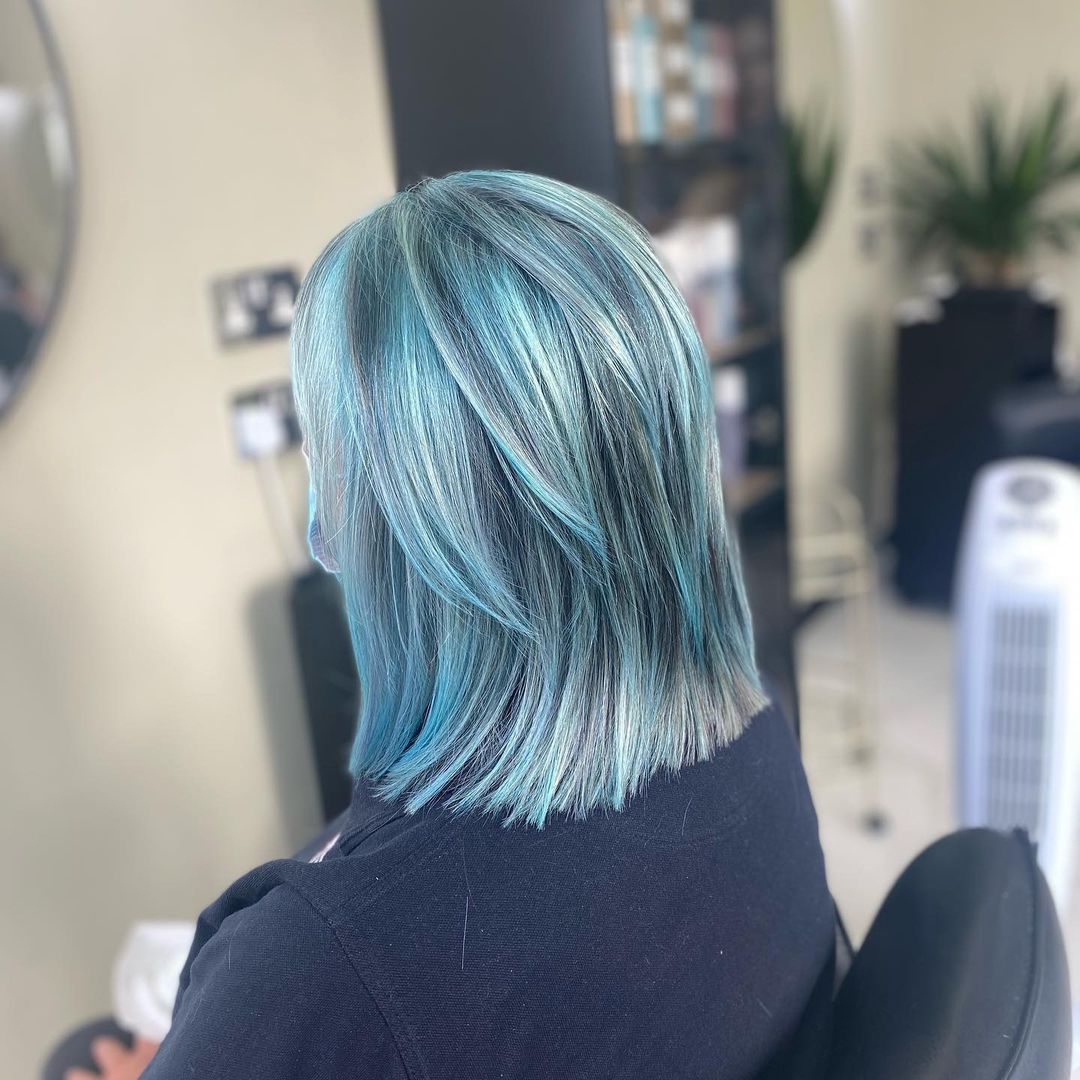 2. Blue Pixie
Pixies are perfect for introducing fun colors.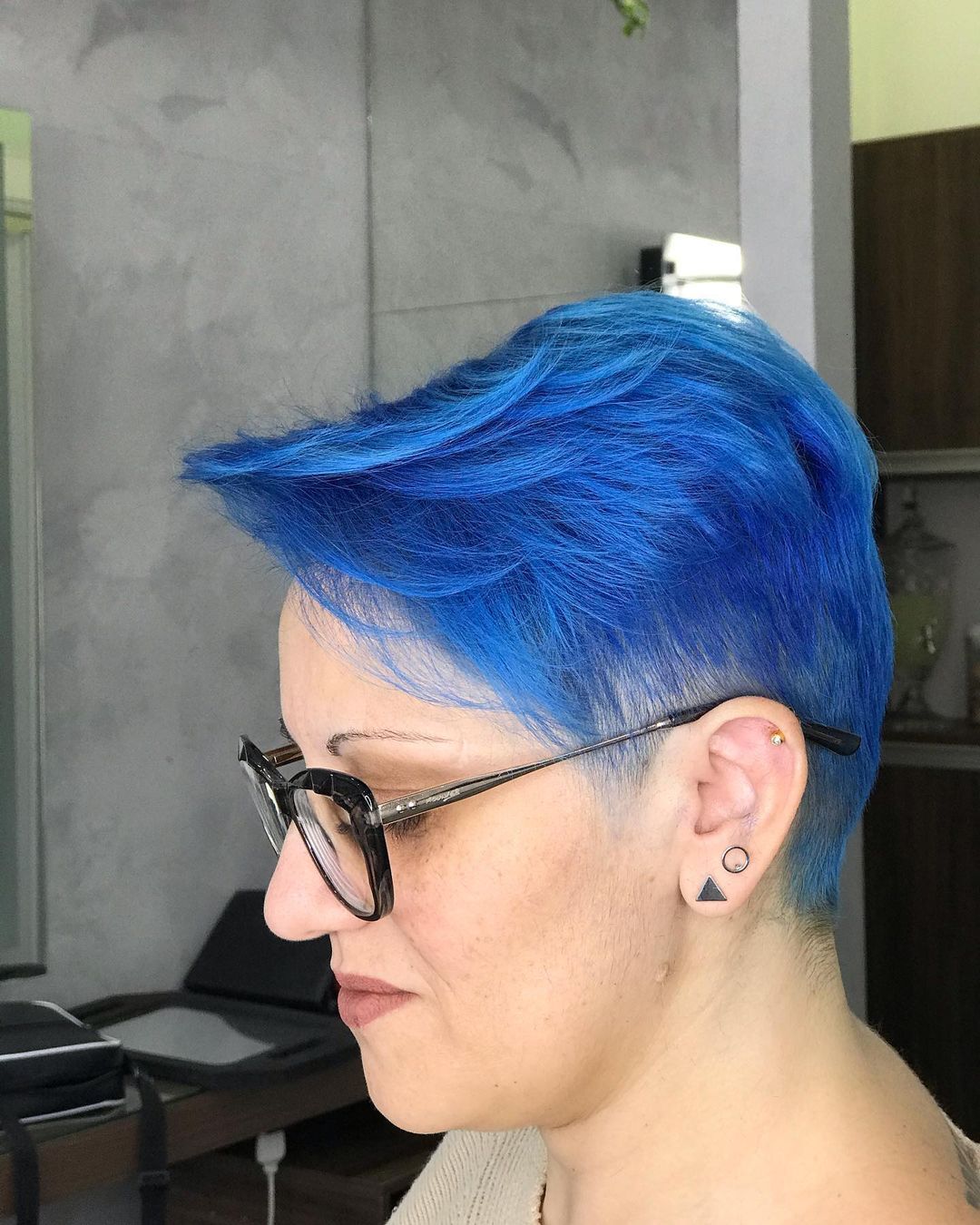 3. Ocean Blue
Go with darker roots and a dark blue color.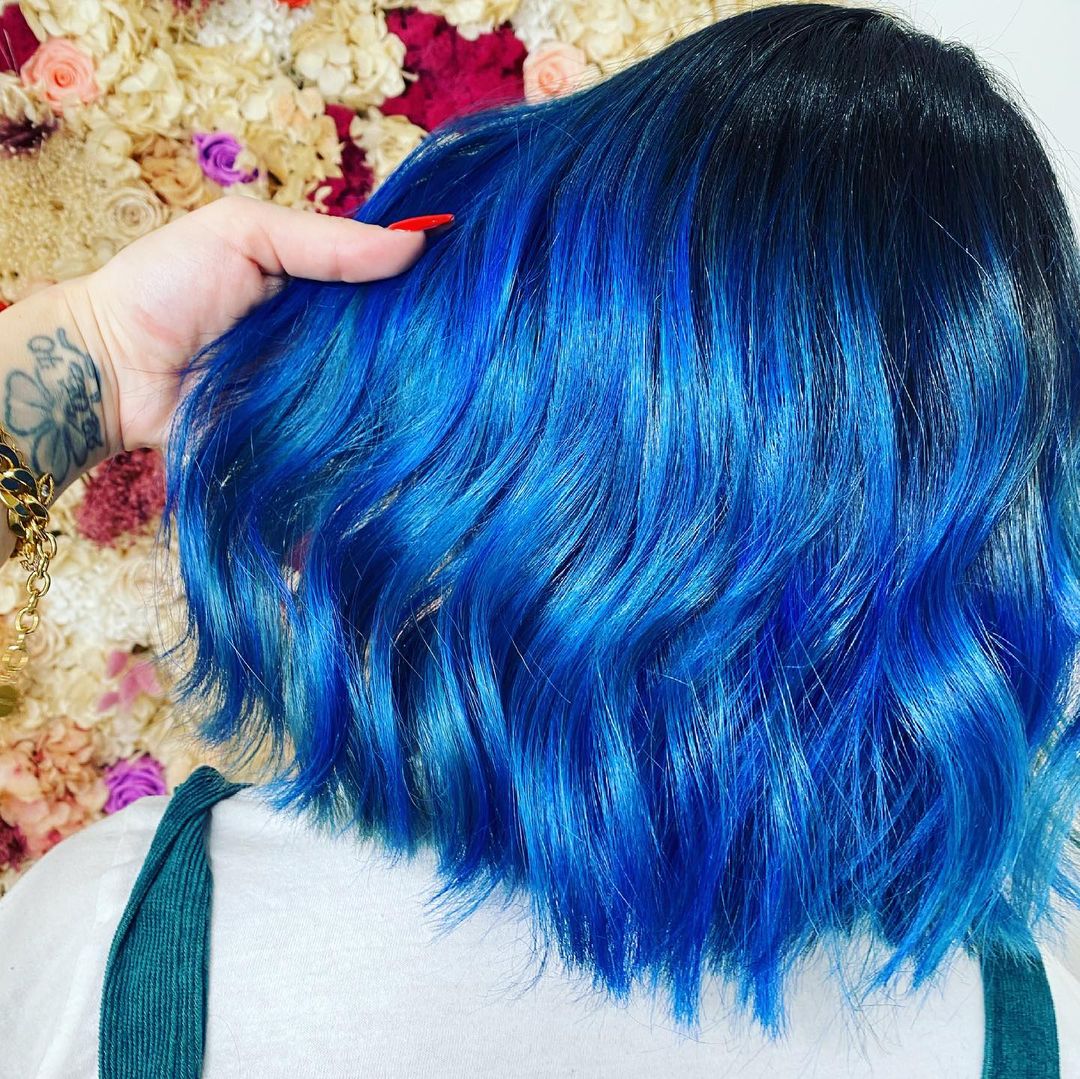 4. Split
Split your blue with another fun color.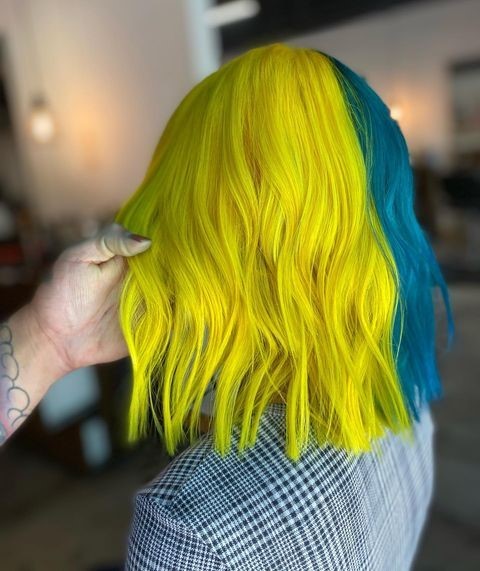 5. Purple
Purple pairs perfectly with blue.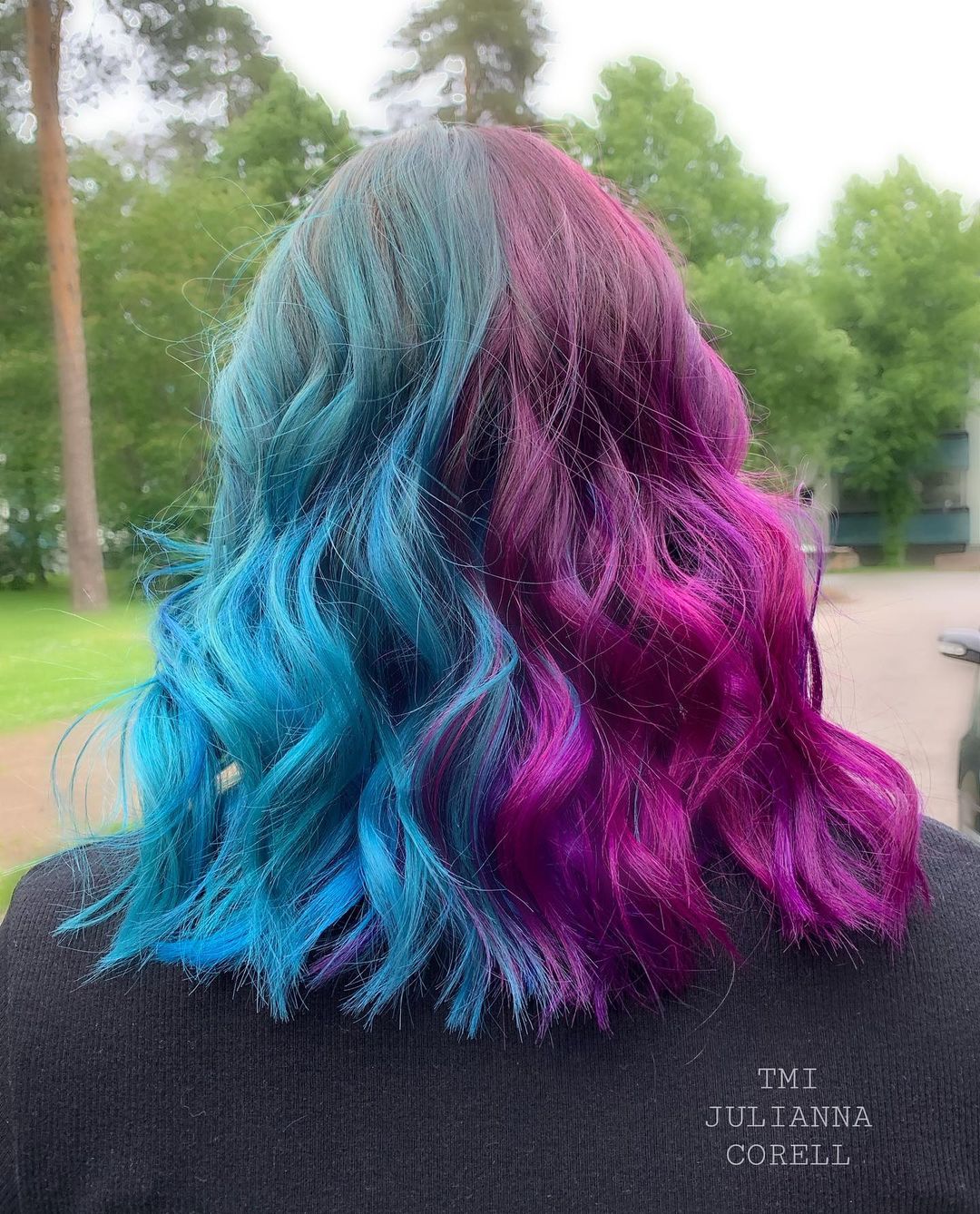 6. Tips
You don't have to fill commit to blue hair.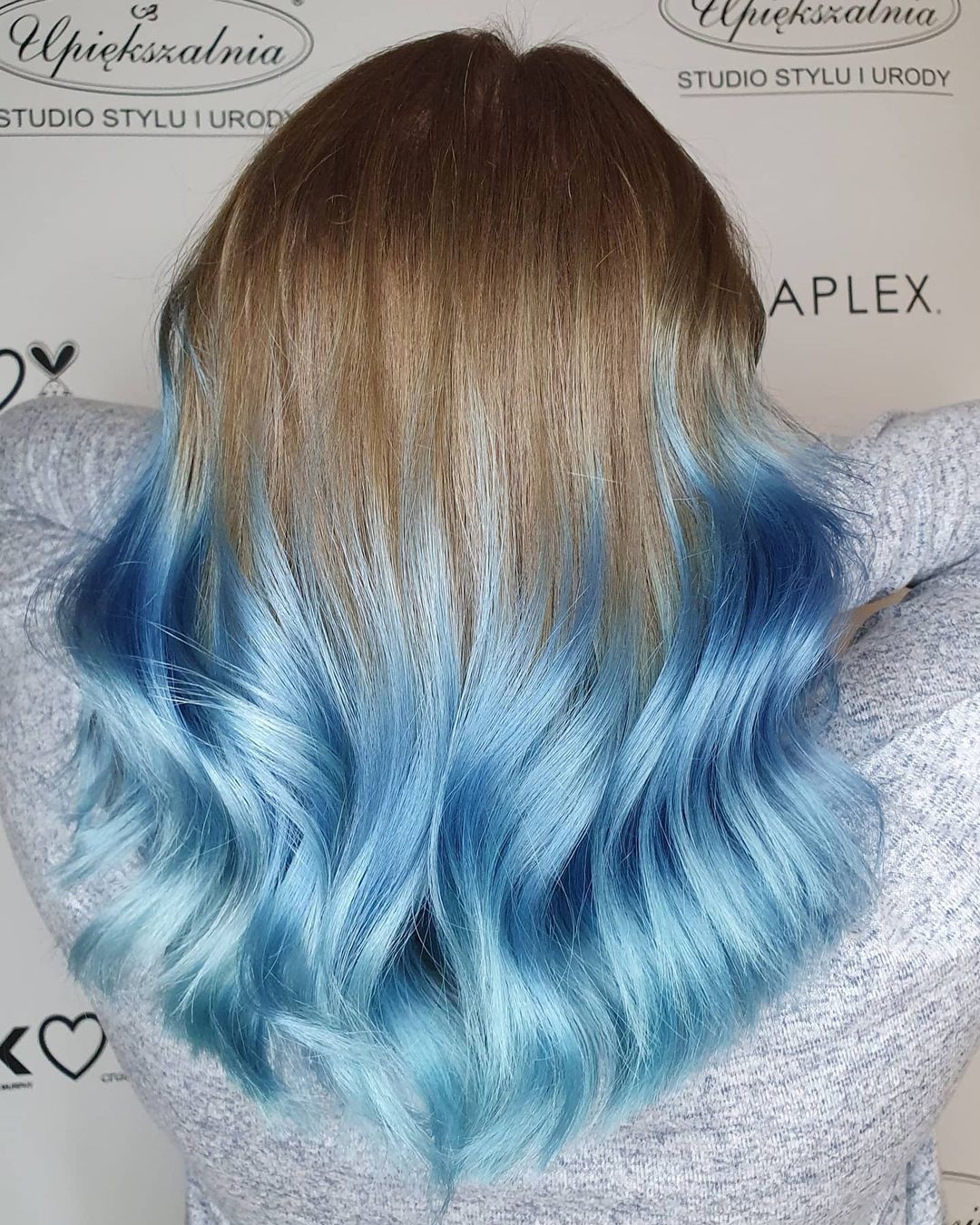 7. Peacock
A shaggy peacock color is great for a new style.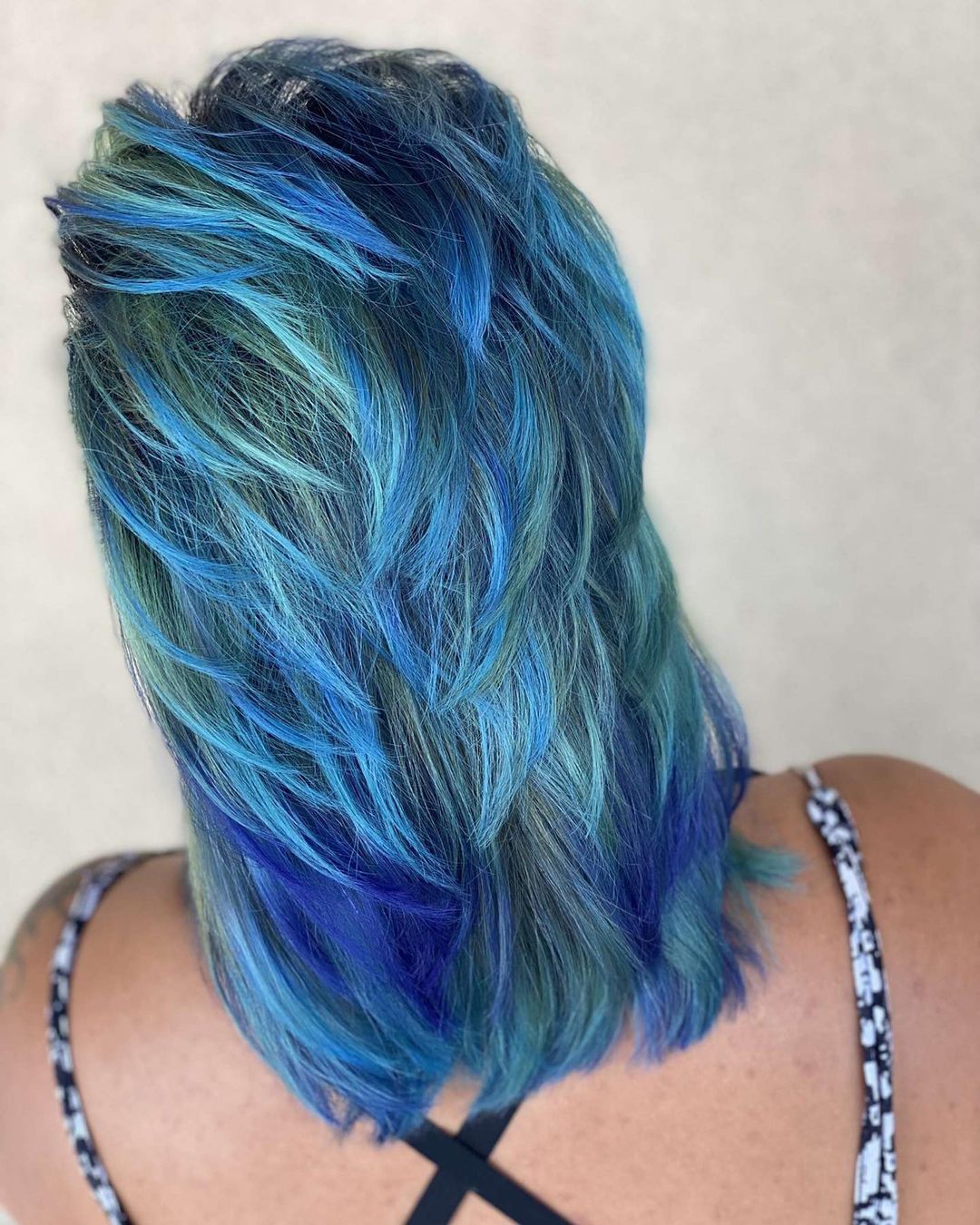 8. Bangs
Pair your bangs with a stunning color.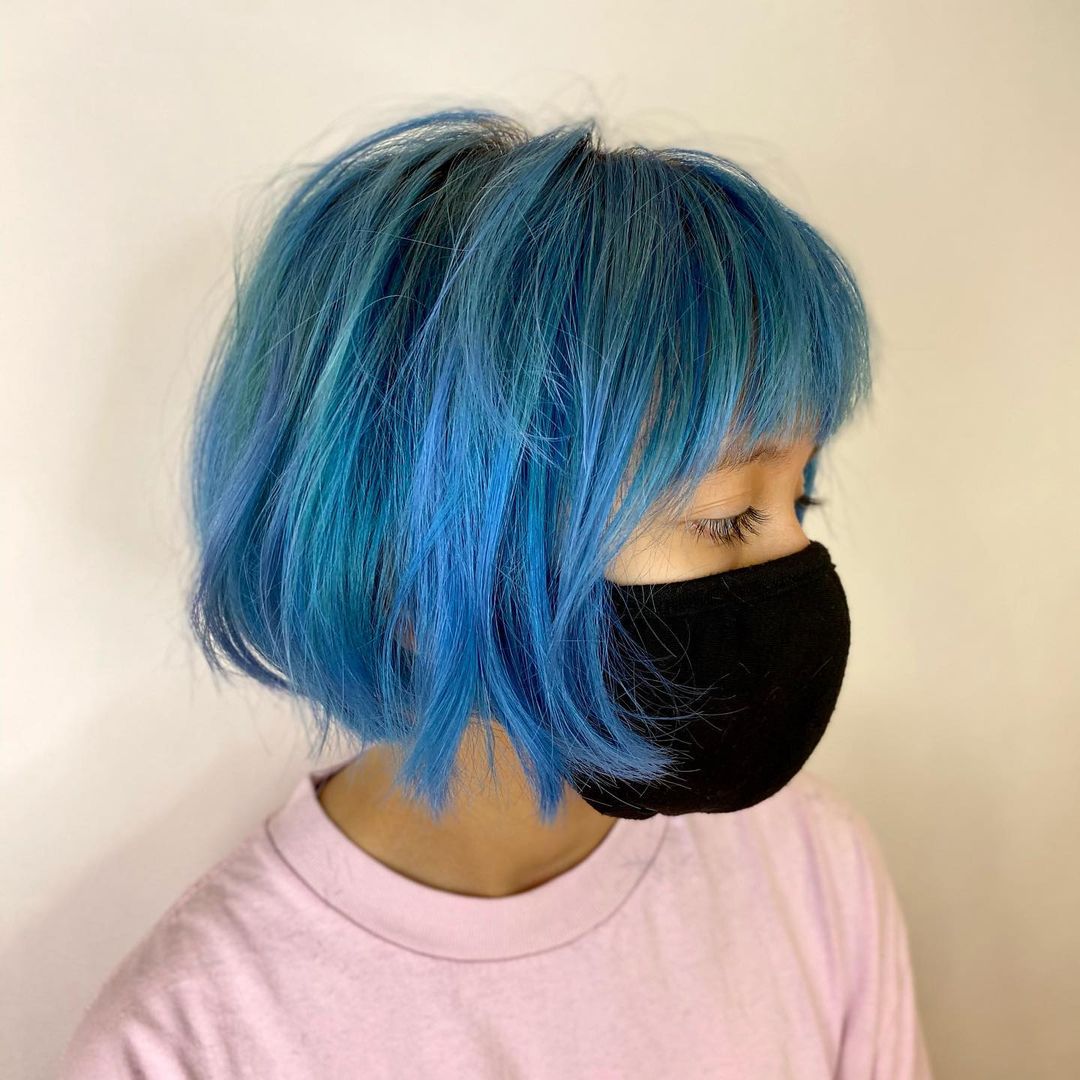 9. Pop of Color
You can add just a little pop of color.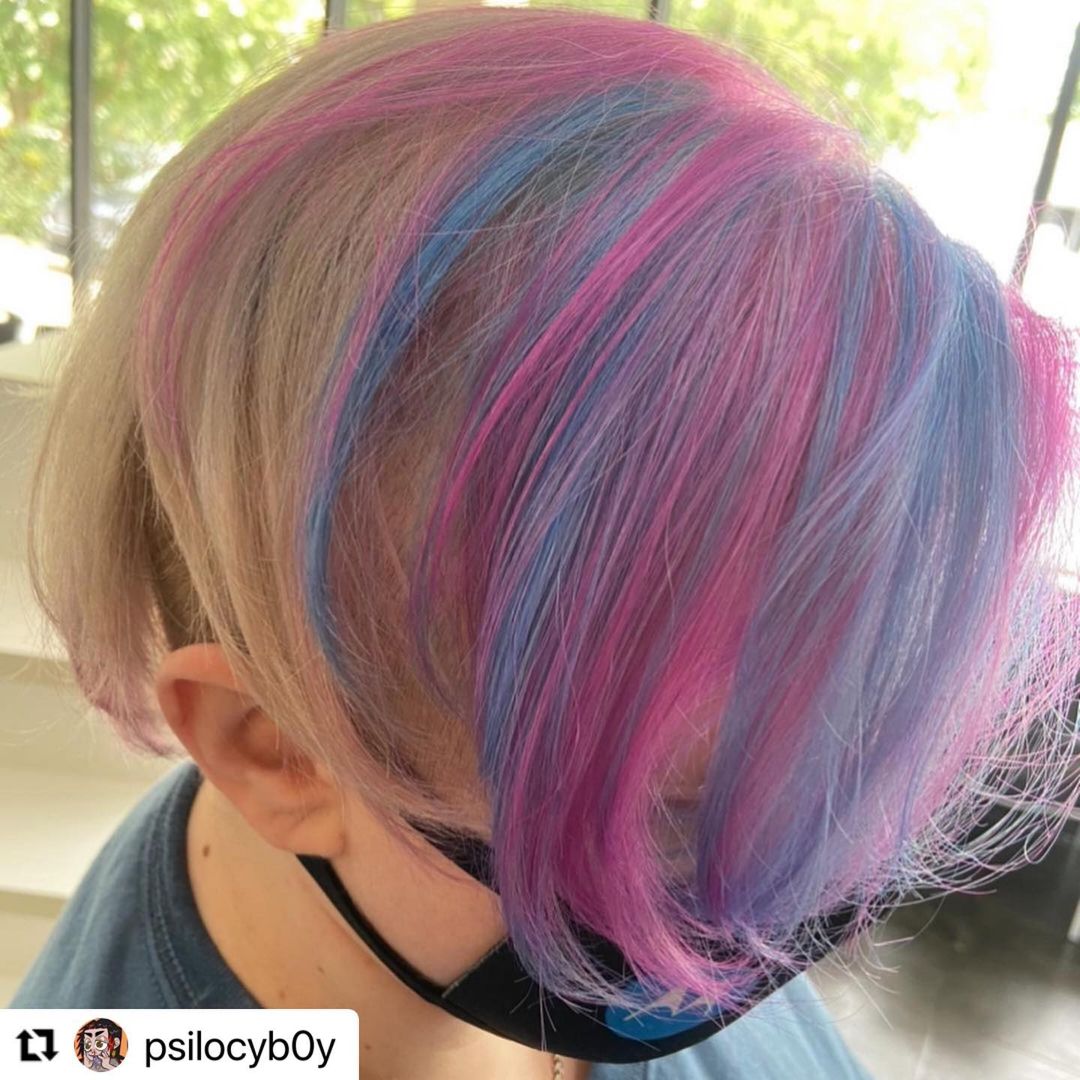 10. Long Pixie
Keep your pixie long and blue.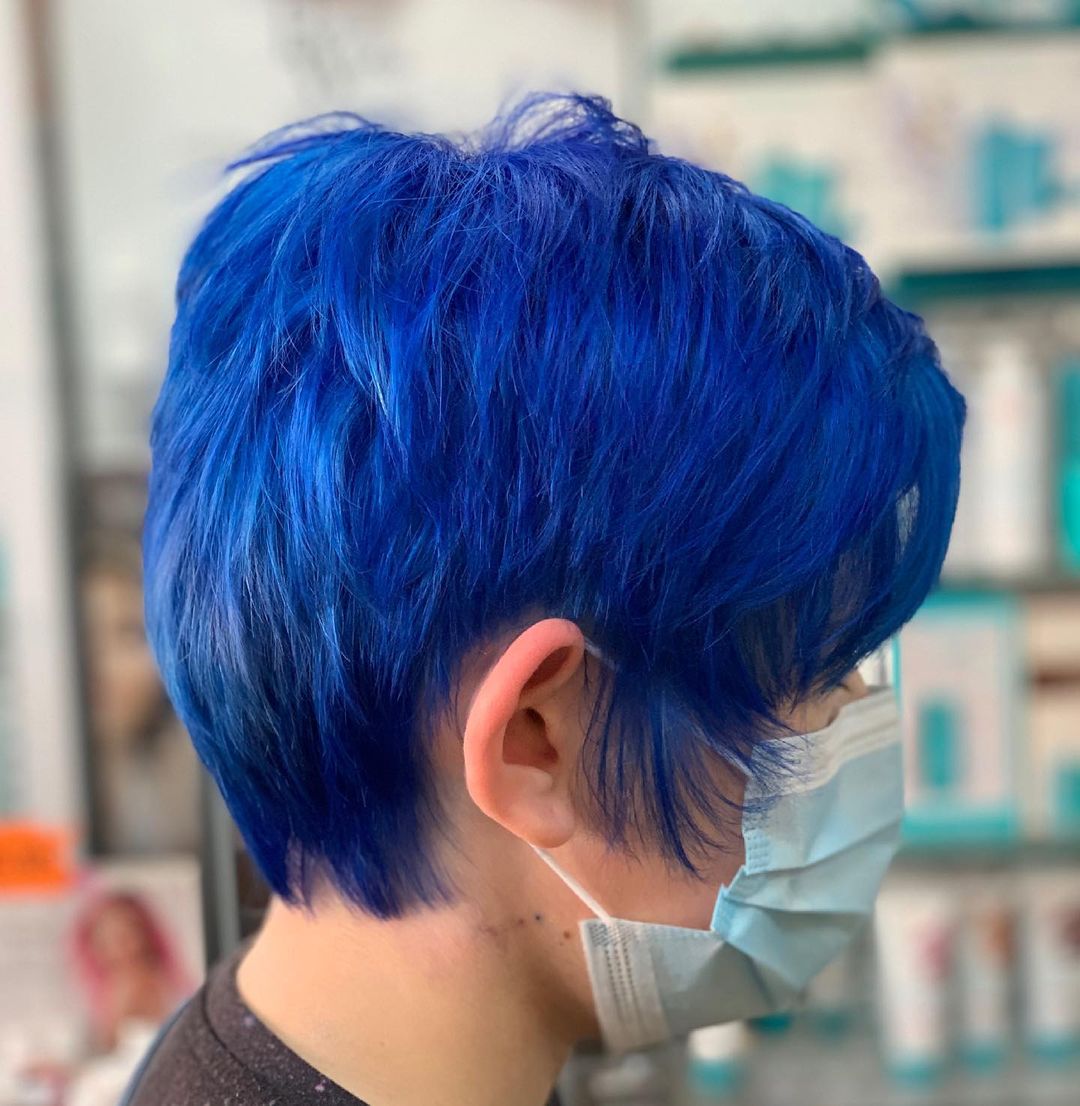 11. Cotton Candy
Being bright and vibrant is a fun color.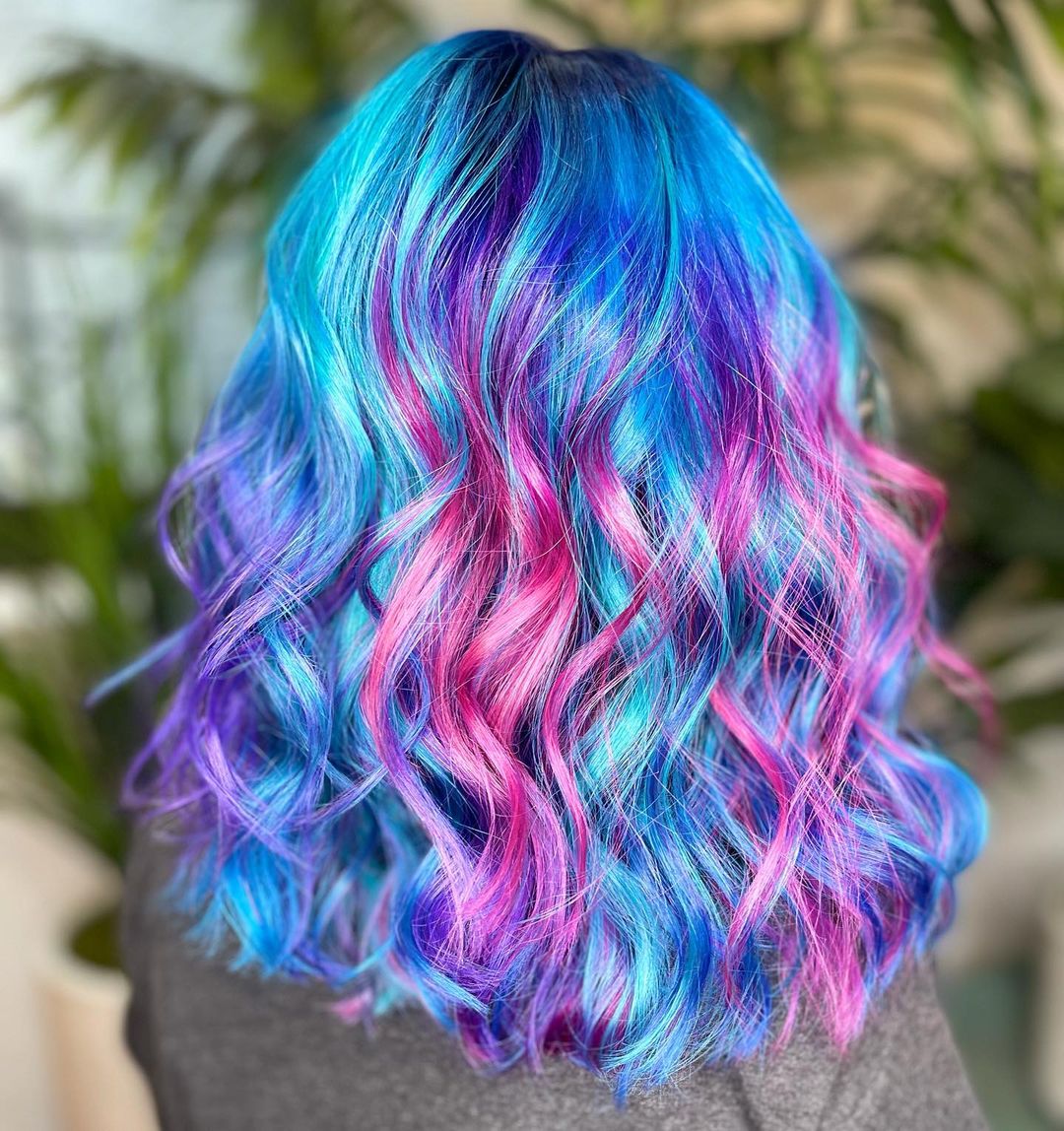 12. Bob
Your bob will look amazing with a blue color.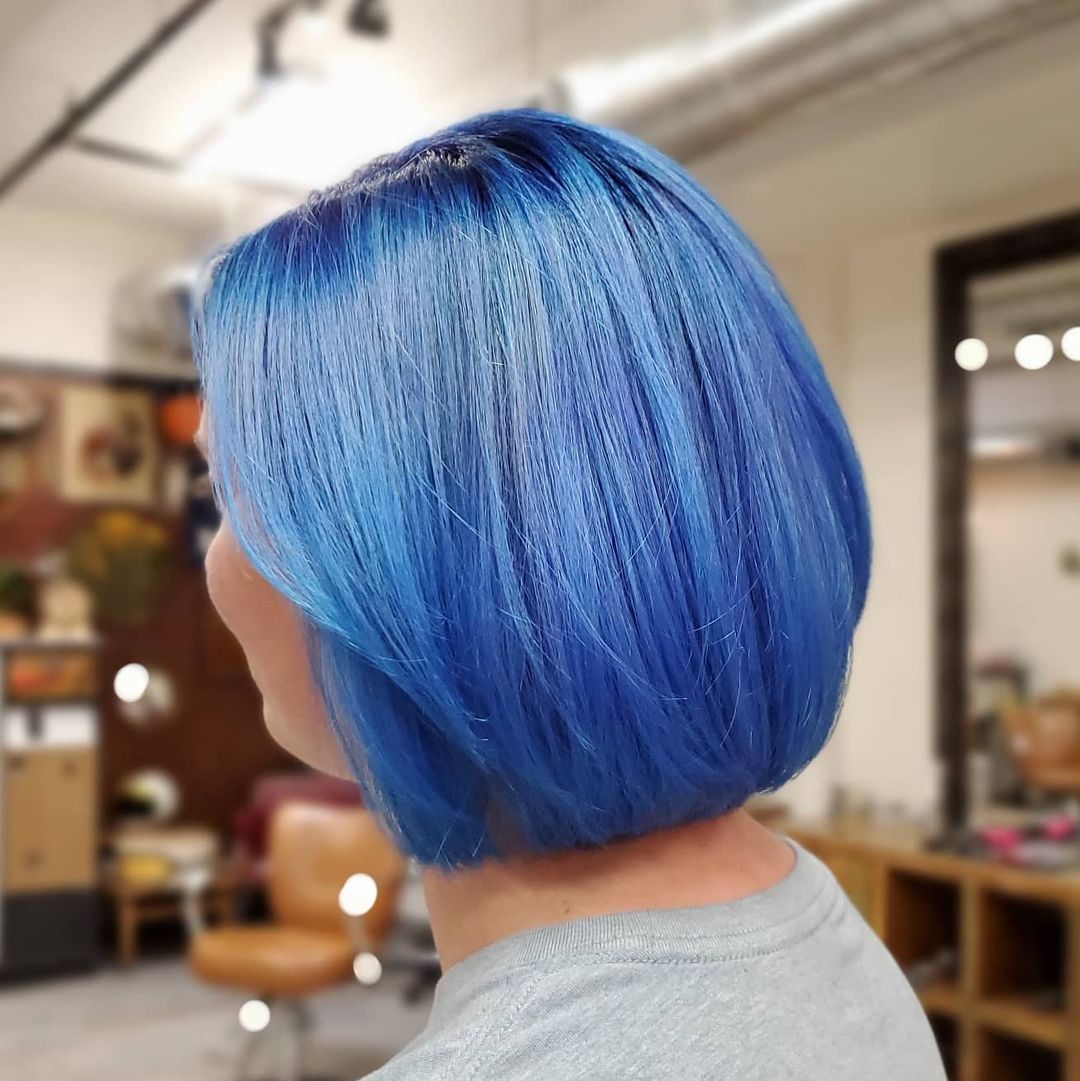 13. Blue Melt
Picking two different blues makes a beautiful melt.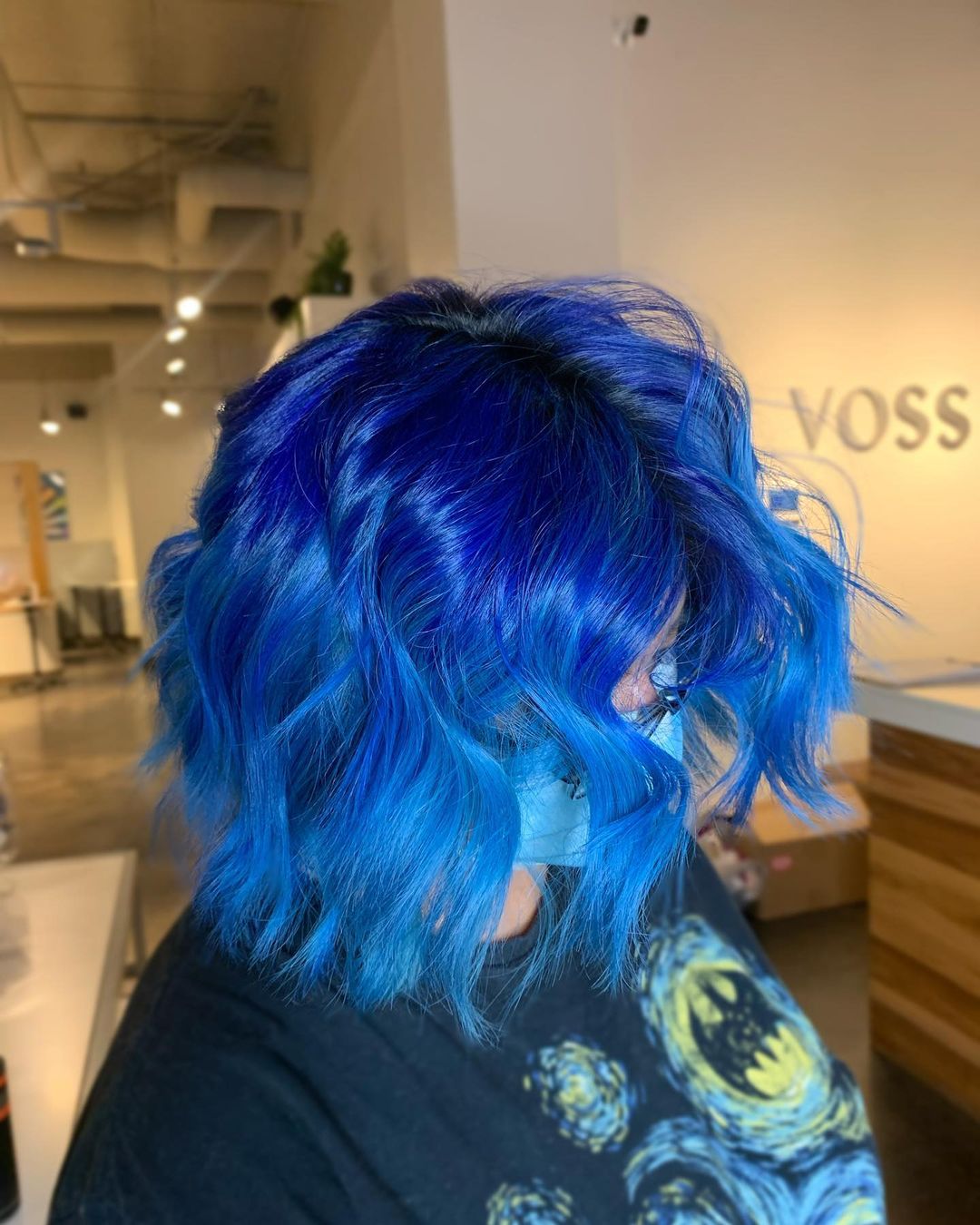 14. Sleek Blue
Go for a sleek style and cool color.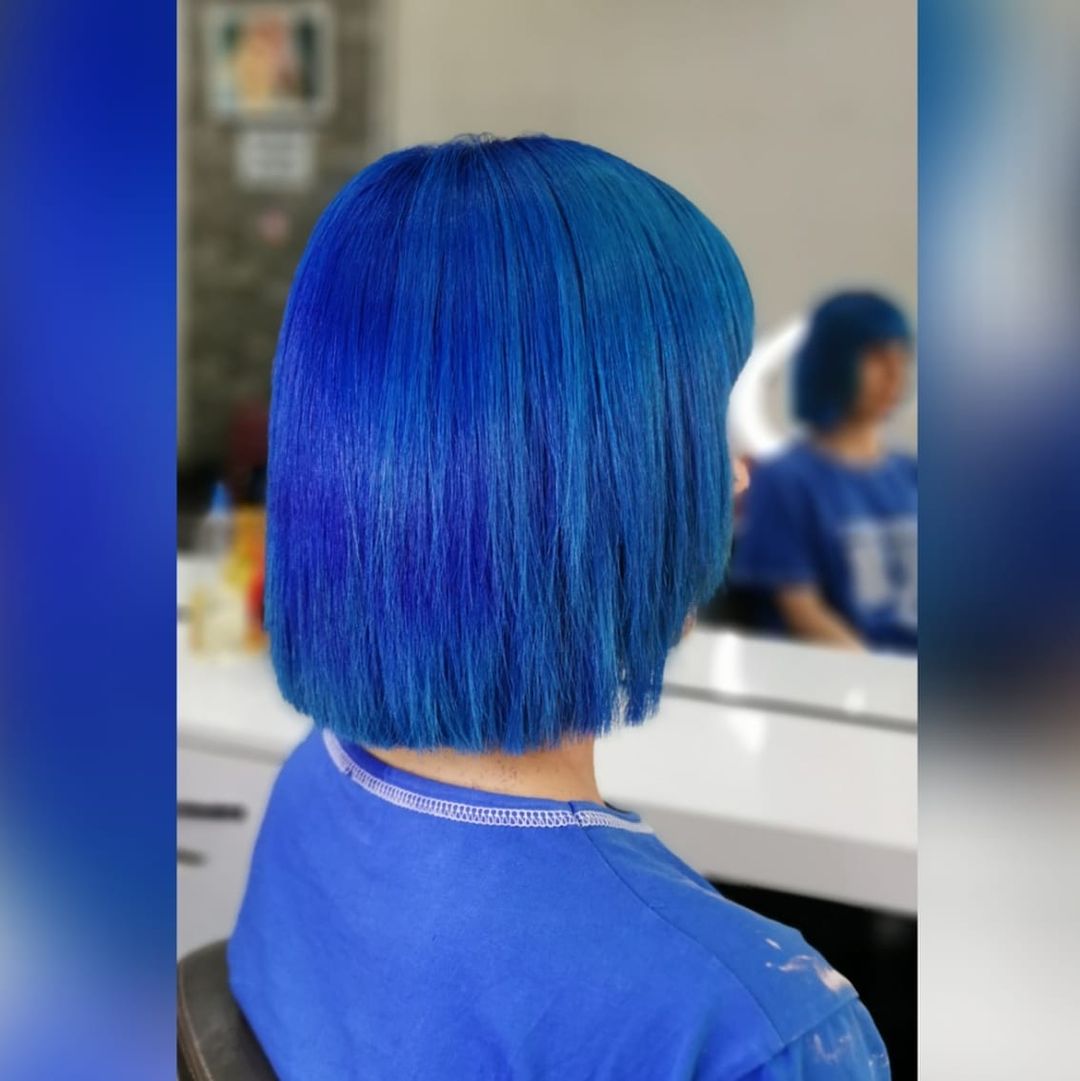 15. Blue Highlight
Highlight your hair with dark blue shading.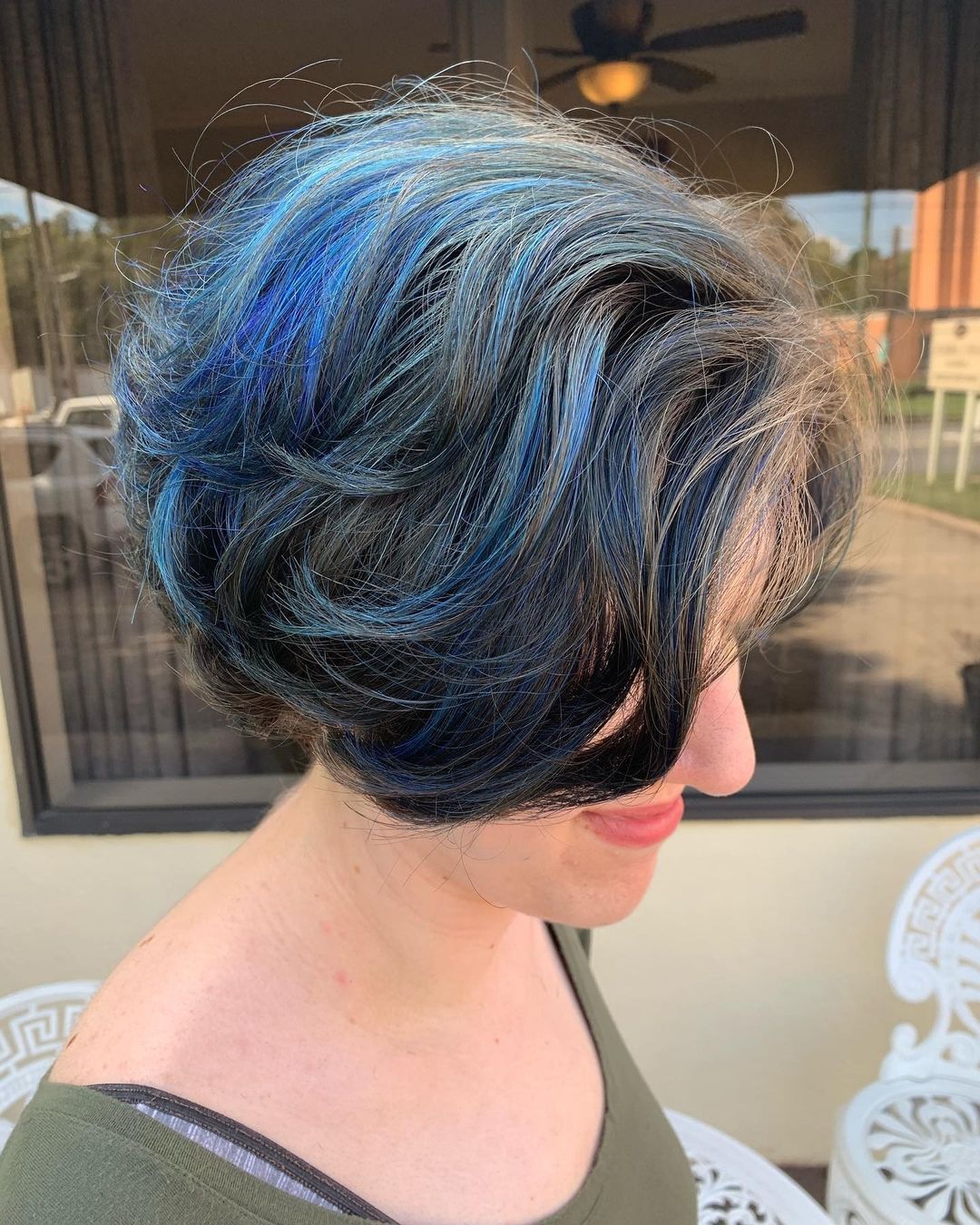 16. Curled Blue
Styling your hair go beautifully with blue hair.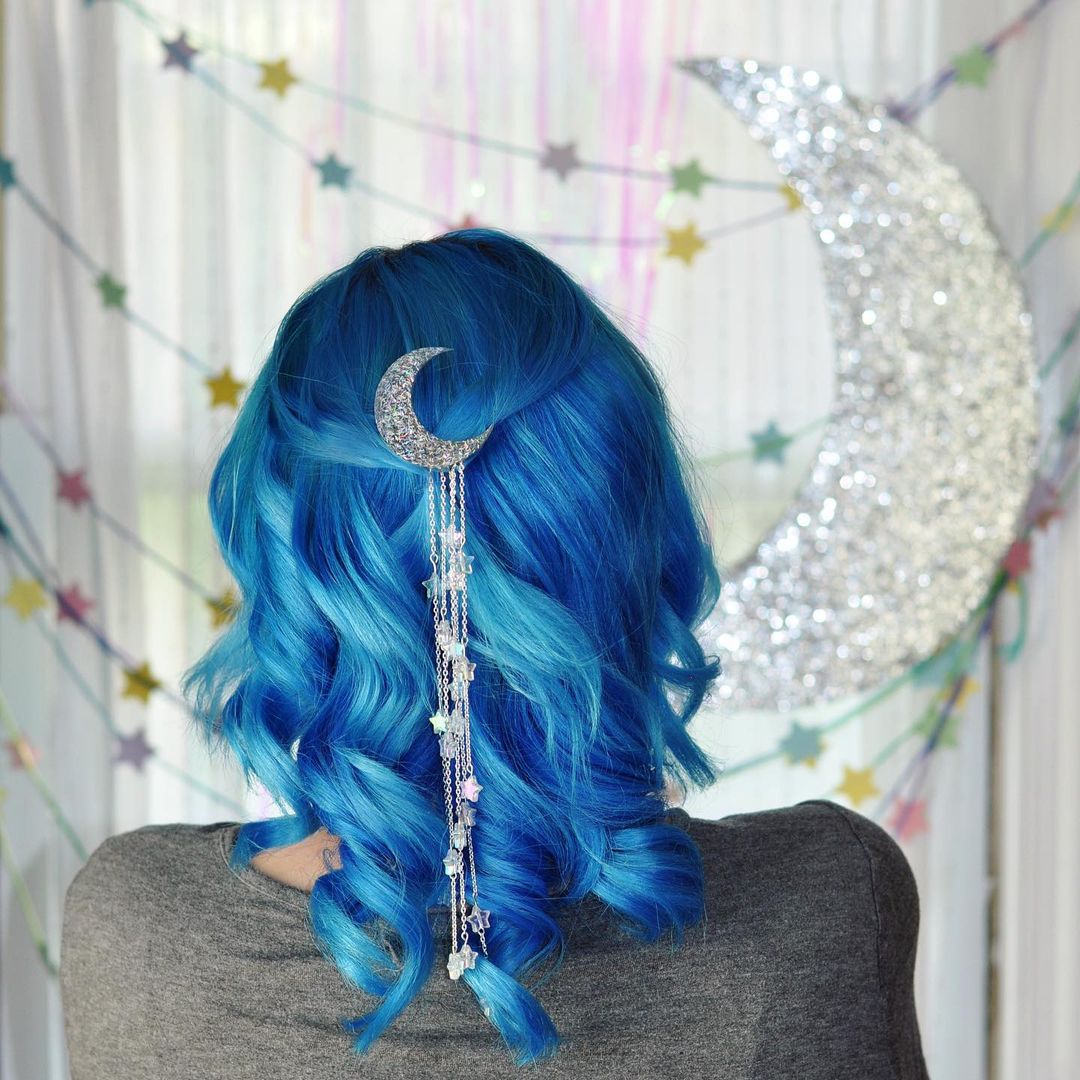 17. Lighter Blue
Going a little lighter might be fun.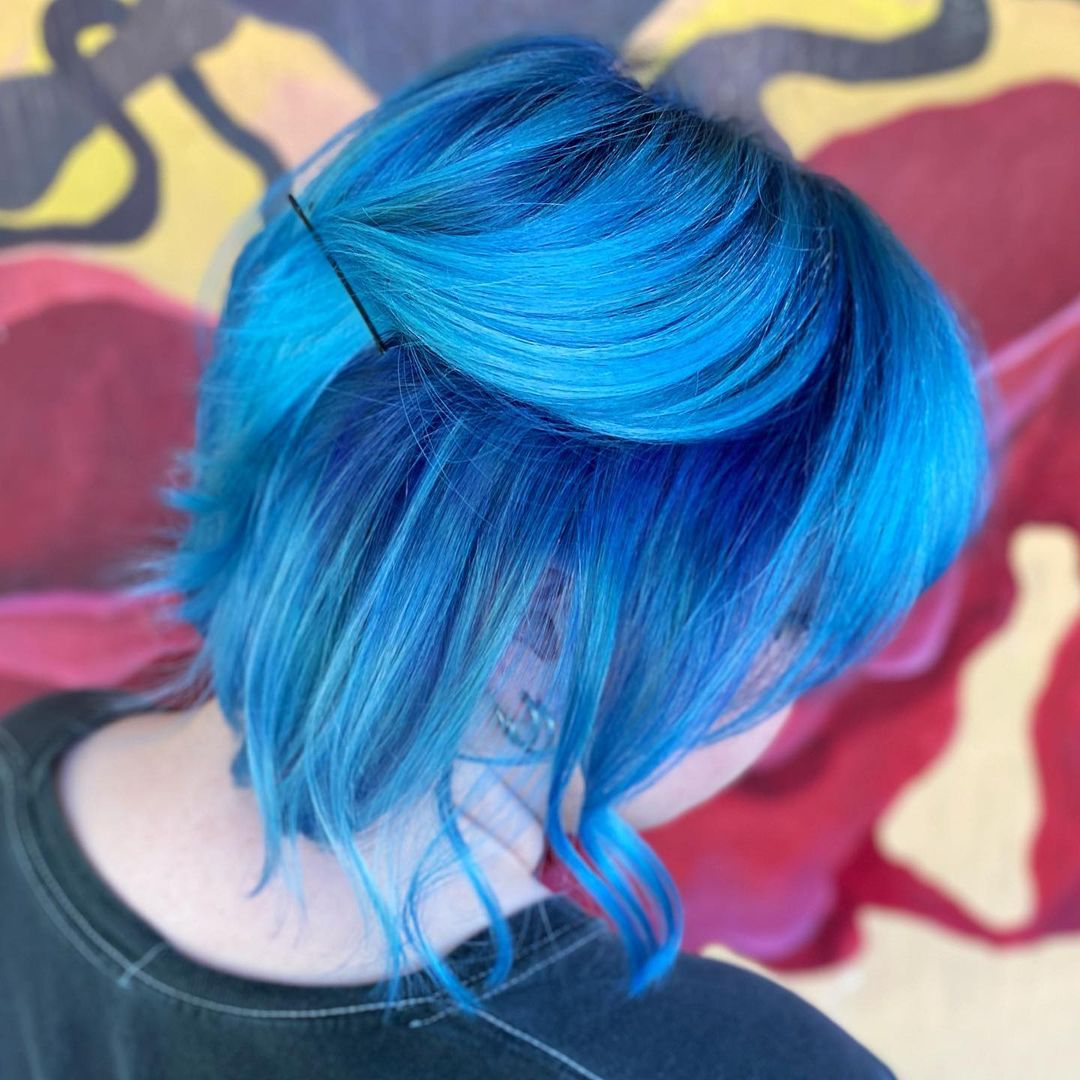 18. Aquamarine
You can have a little spin on blue.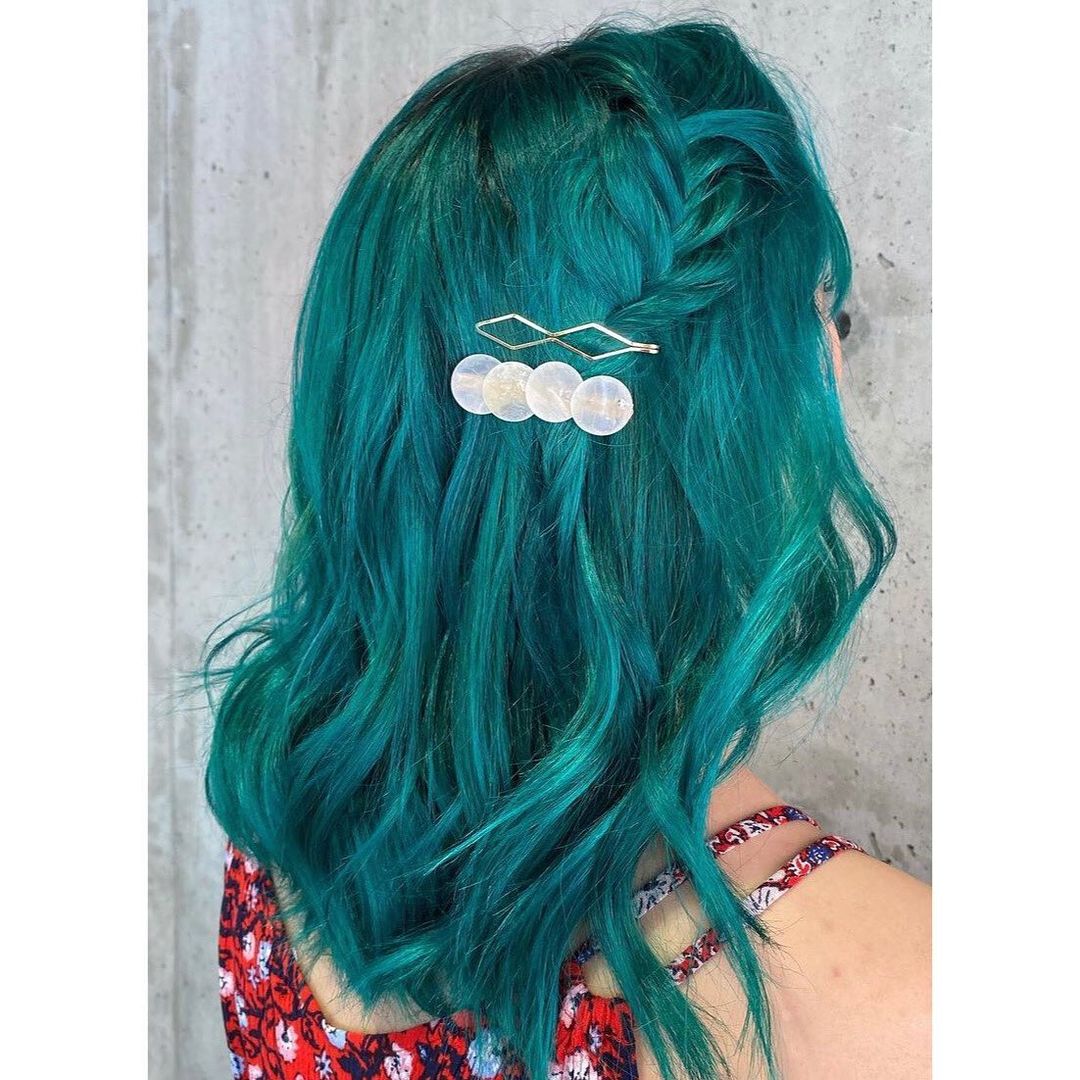 19. Root Mixture
Let your root be one color and hair another.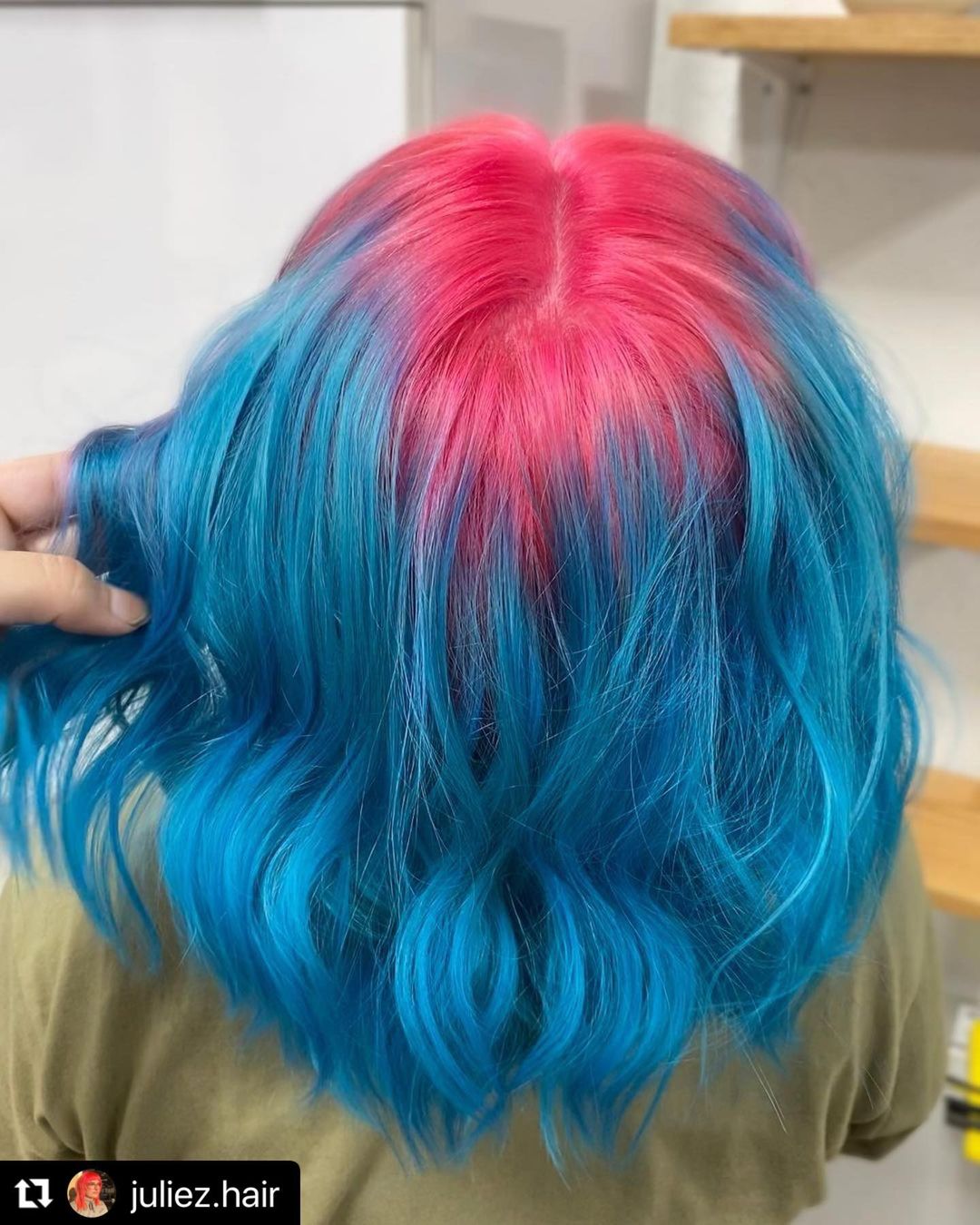 20. Sapphire
This deep blue is a gorgeous color.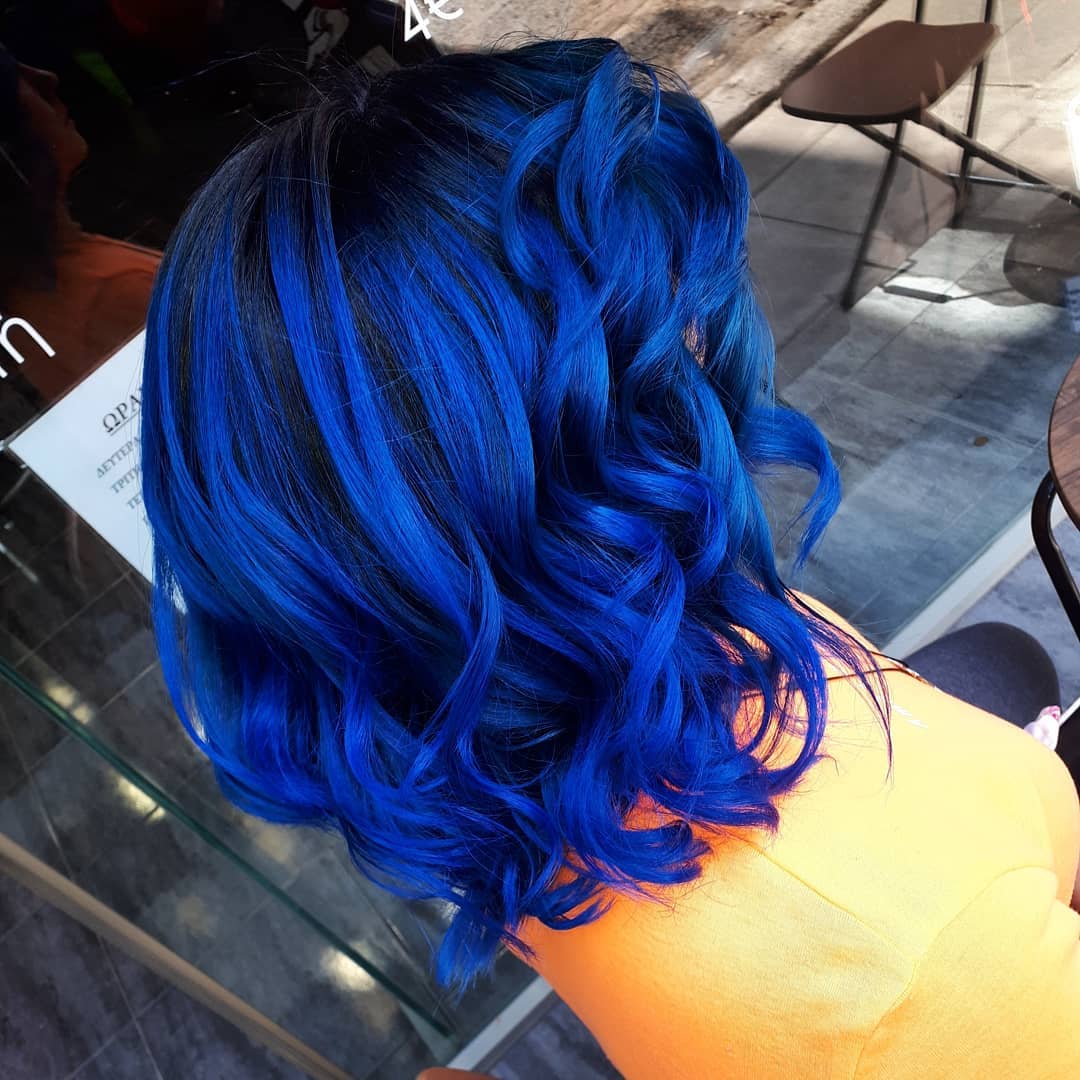 21. Turquoise
A bright and fun blue will make your hair stand out.

22. Shadow Root
A darker root will let your blue really stand out.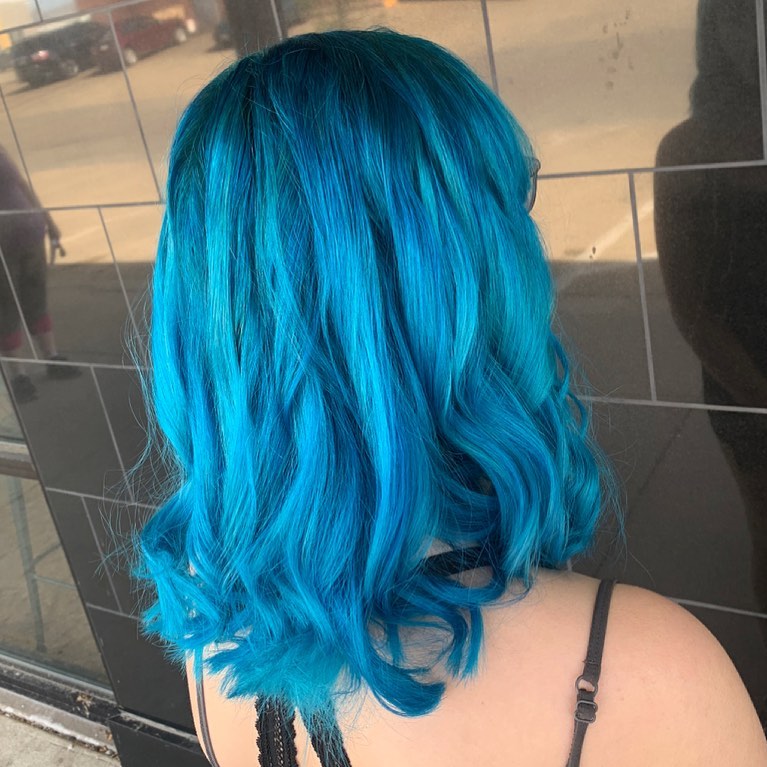 23. Undercut
Let the underneath of your hair be bright and fun.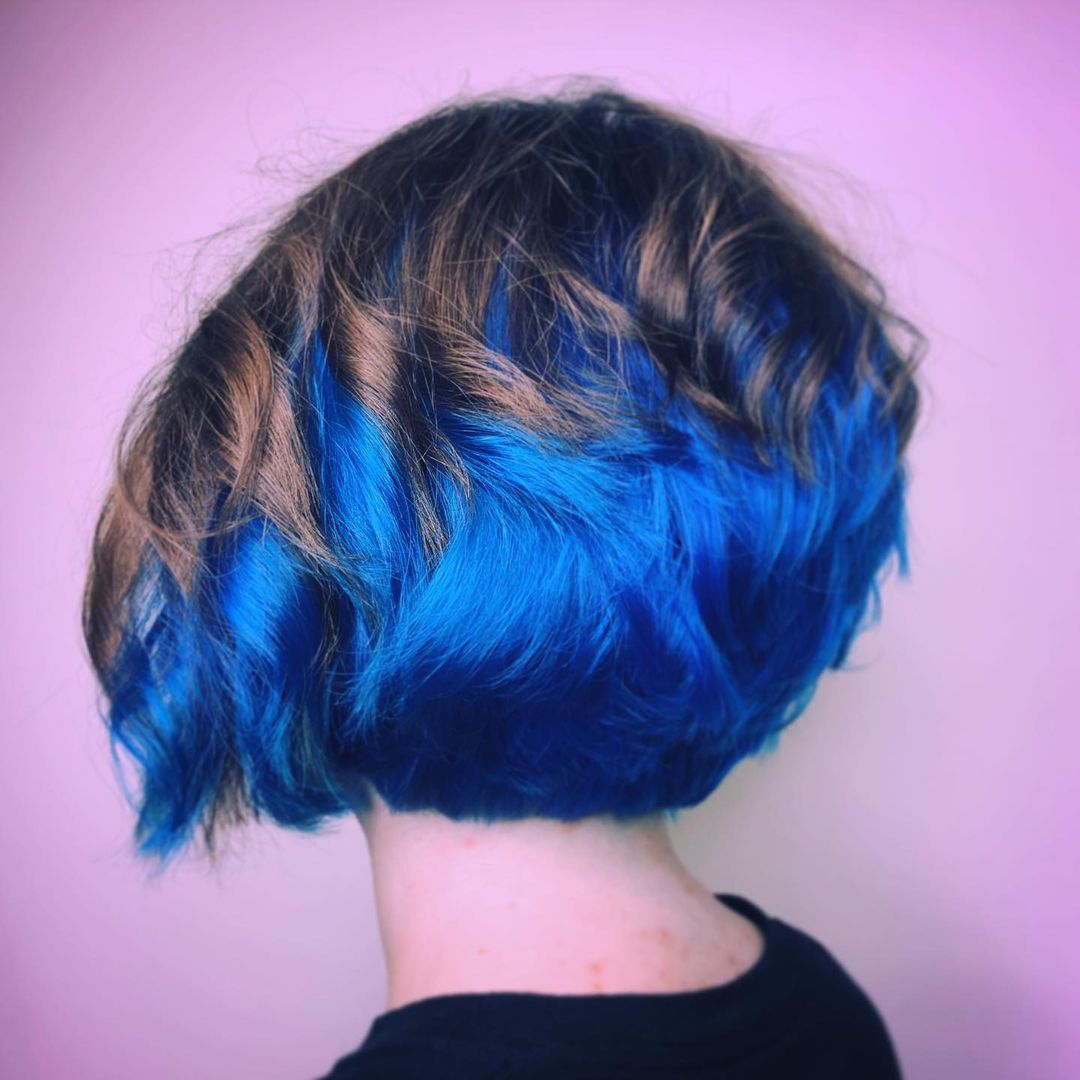 24. Blue Swirl
Swirl blue throughout your hair.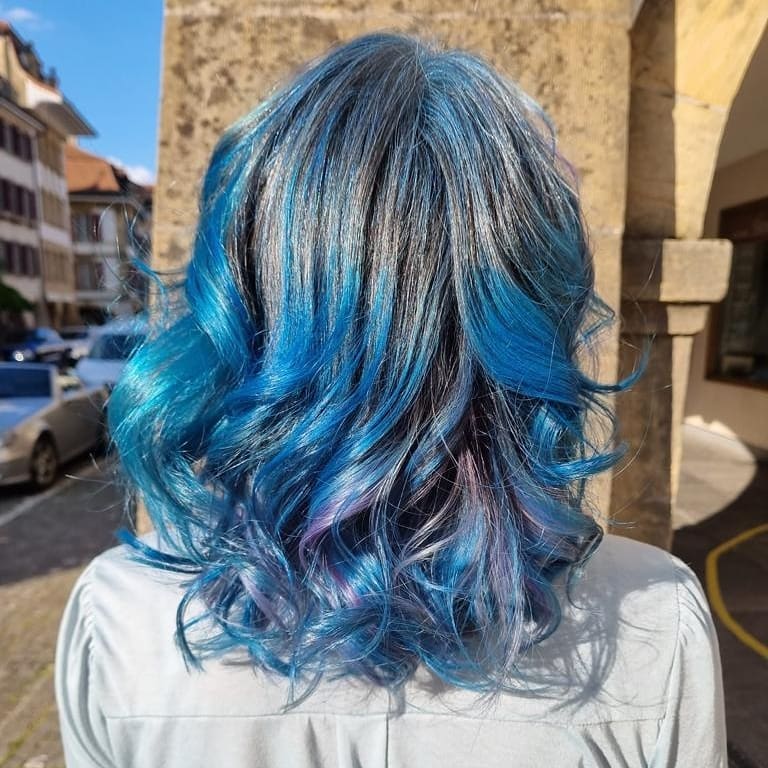 25. Seafoam
Blue and green are two stunning colors together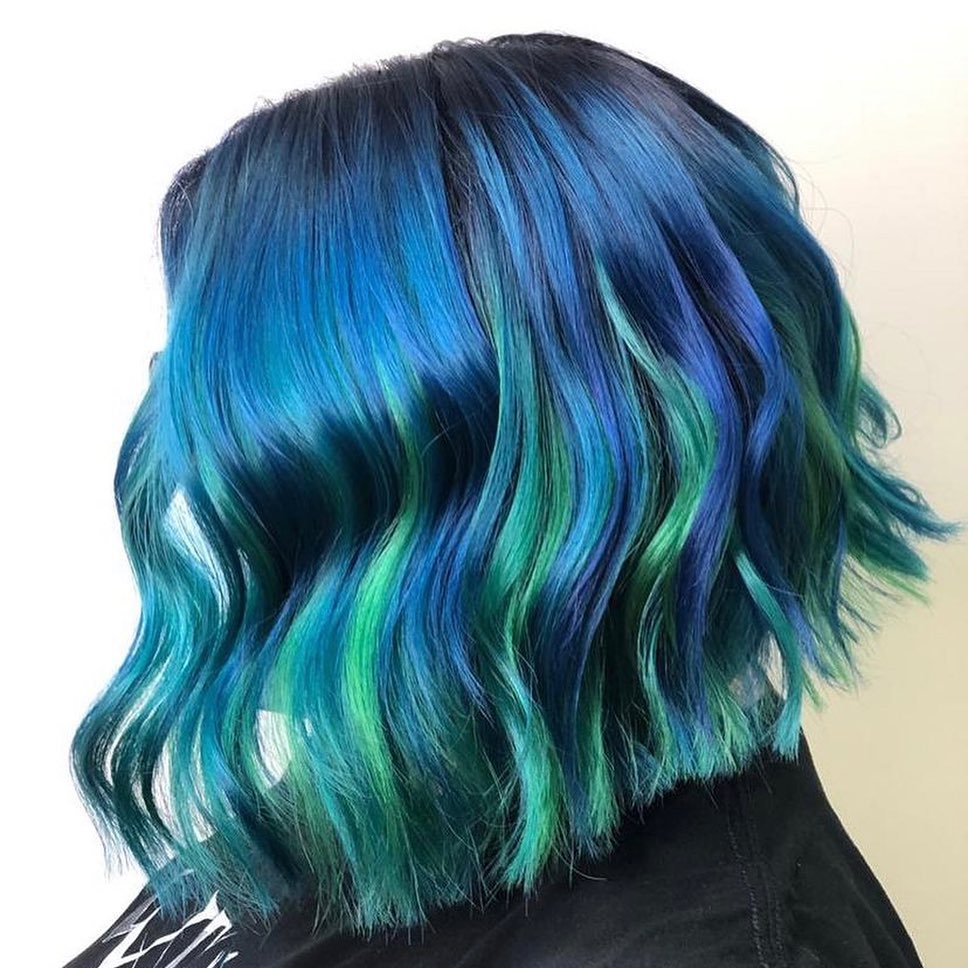 26. Blue Rainbow
Run a little rainbow through your blue.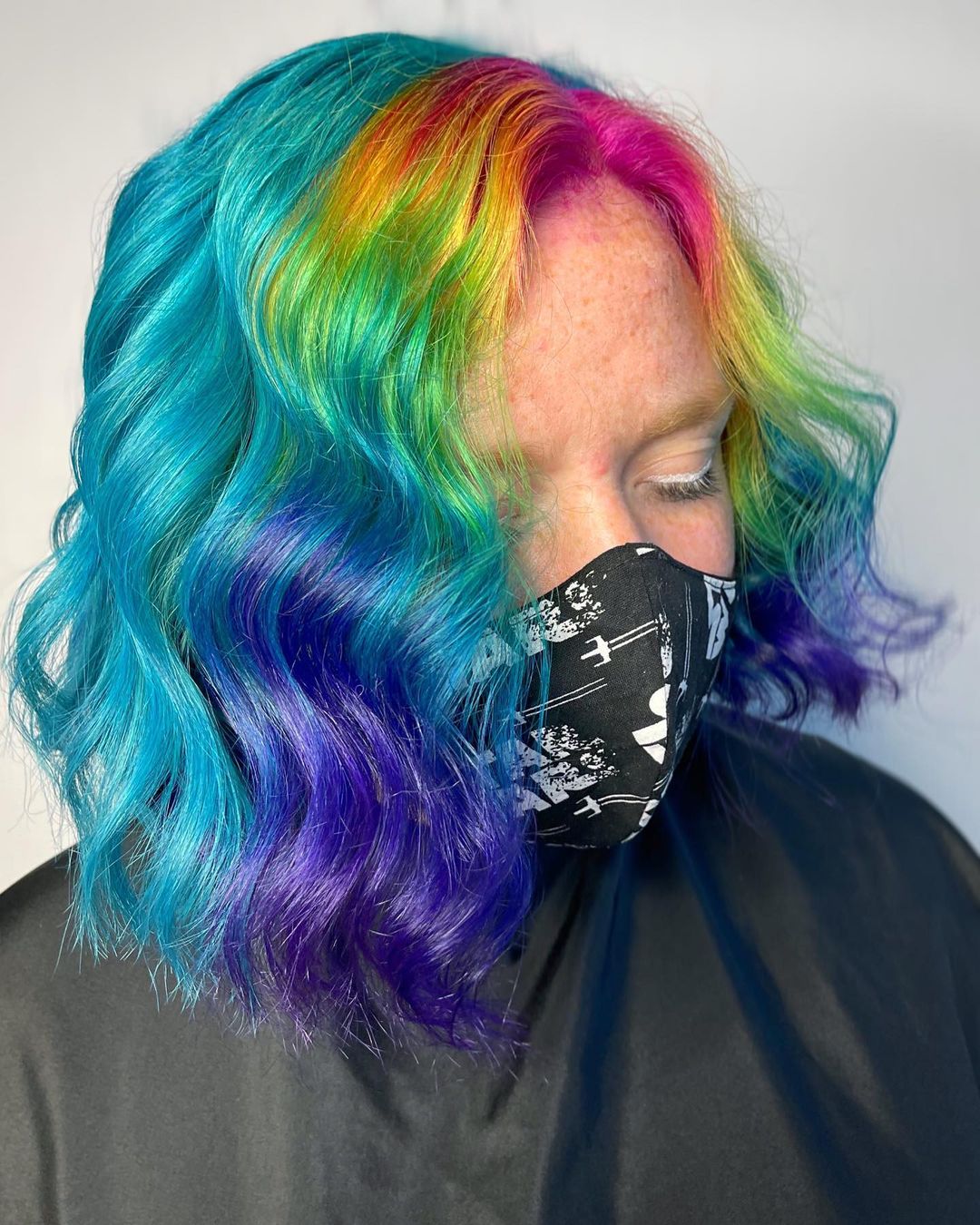 27. Rounded Bob
Make your rounded bob a little funner with blue.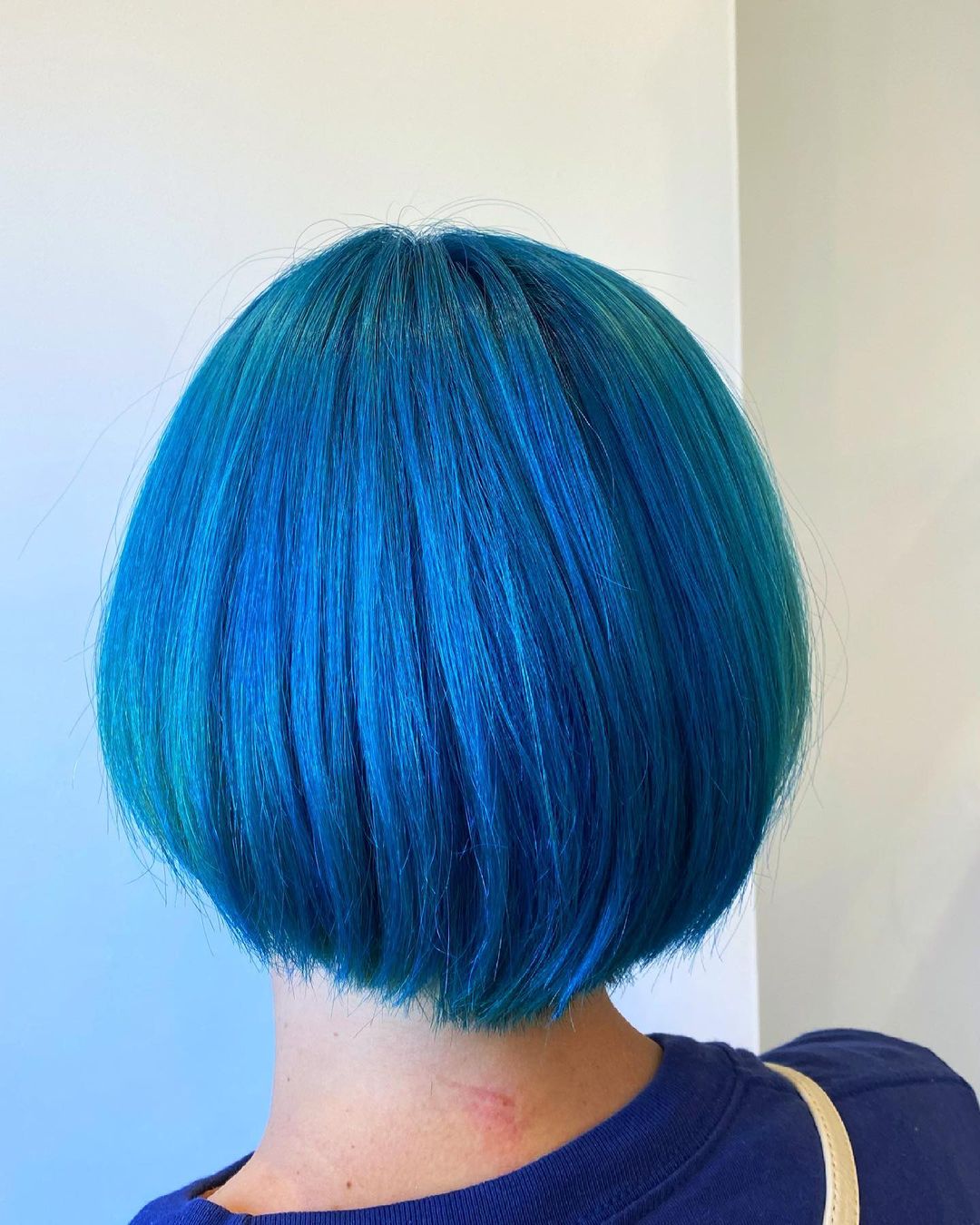 28. Unicorn
You don't have to choose just one fun color.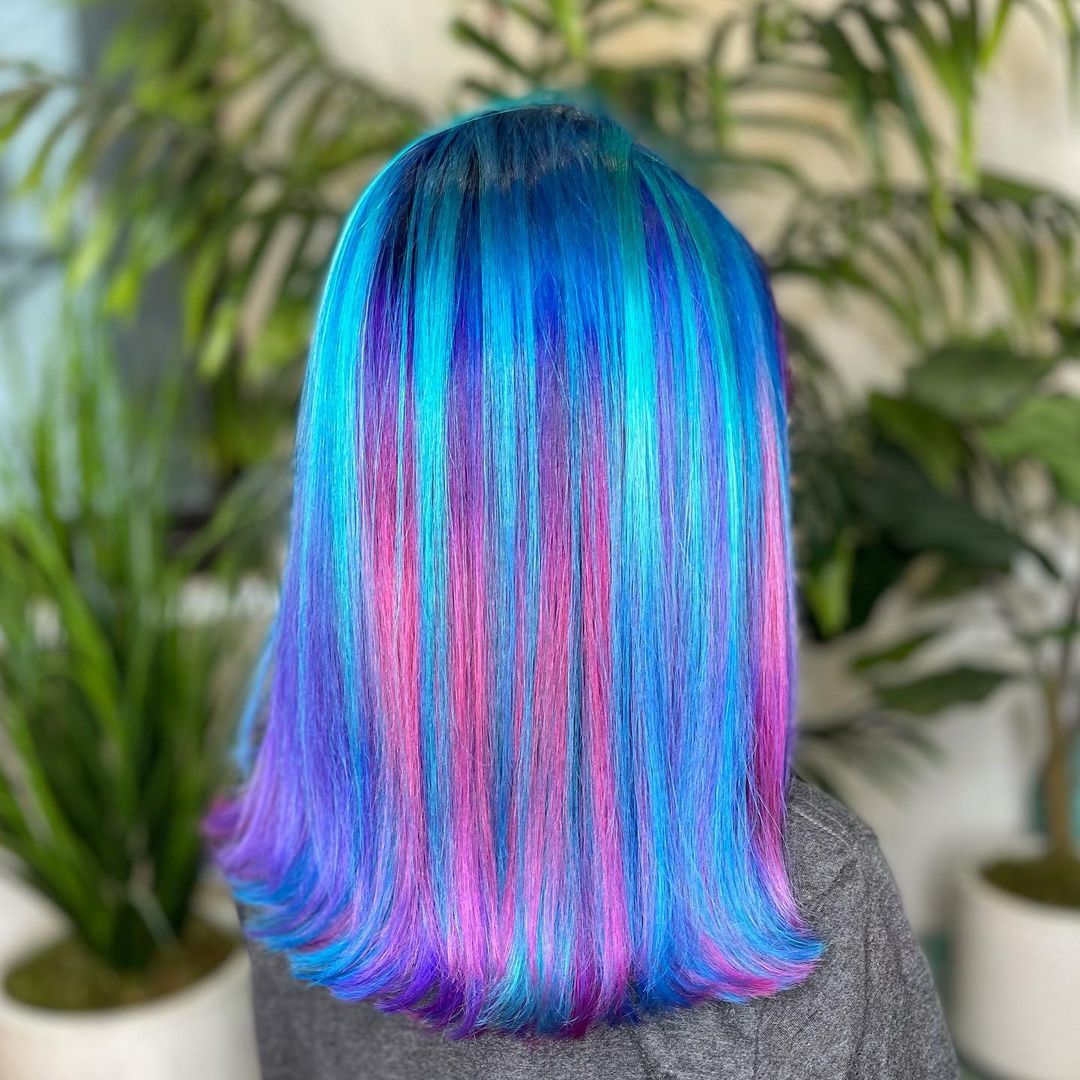 29. Steel Blue
If you don't want to be as bright, go for a deeper color.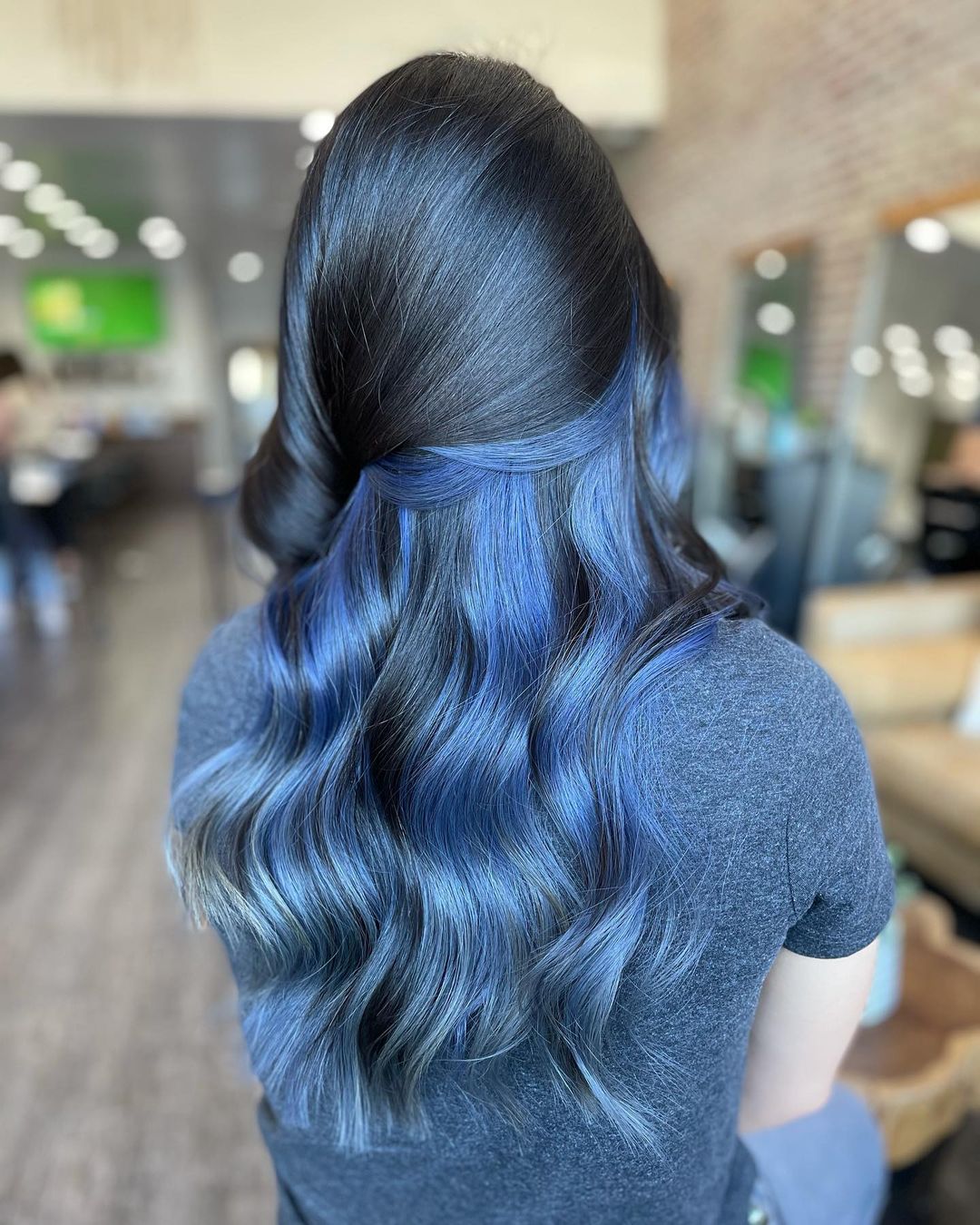 30. Blue and Grey
Look like the ocean with this amazing duo of colors.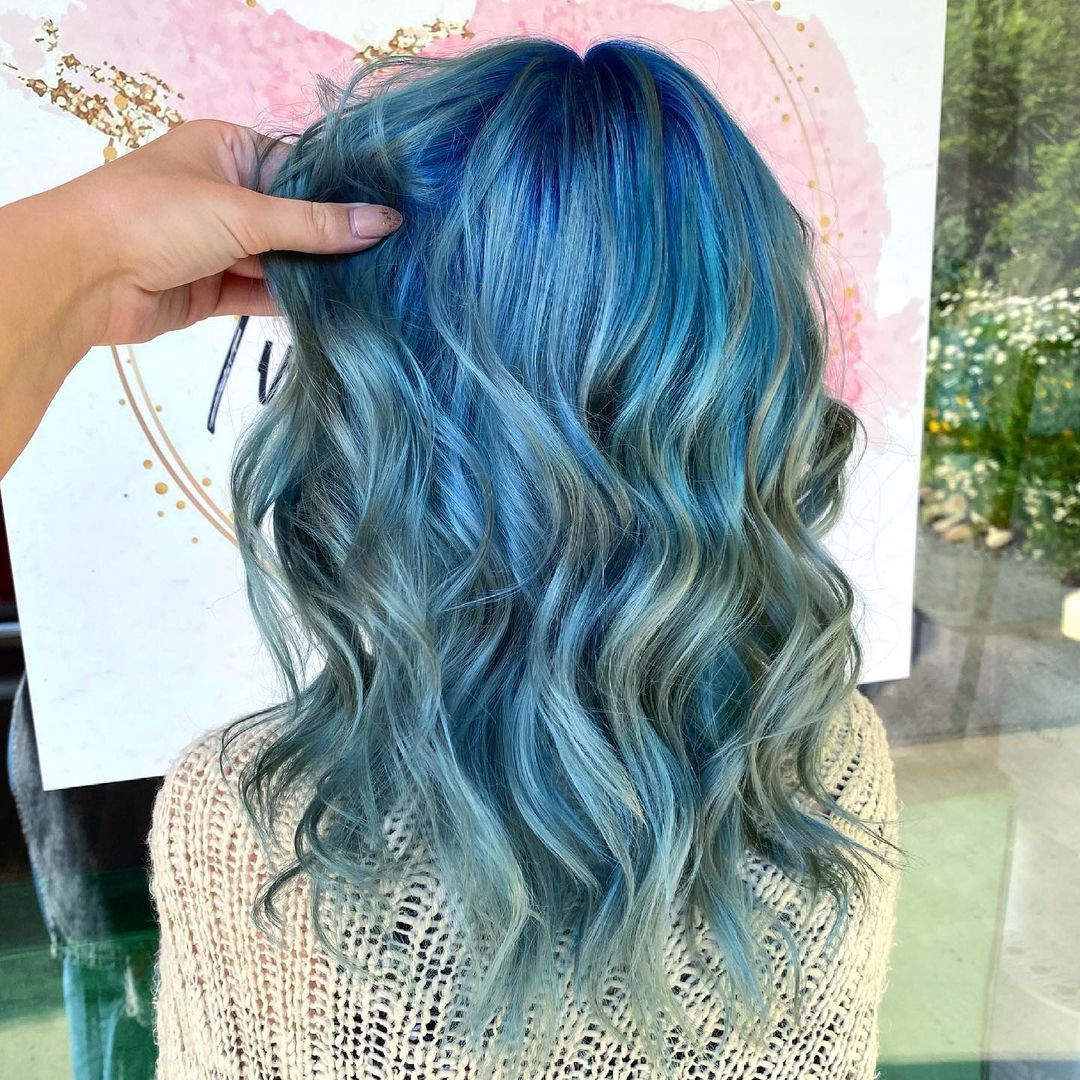 31. Fauxhawk
Let your fauxhawk stand out a little more.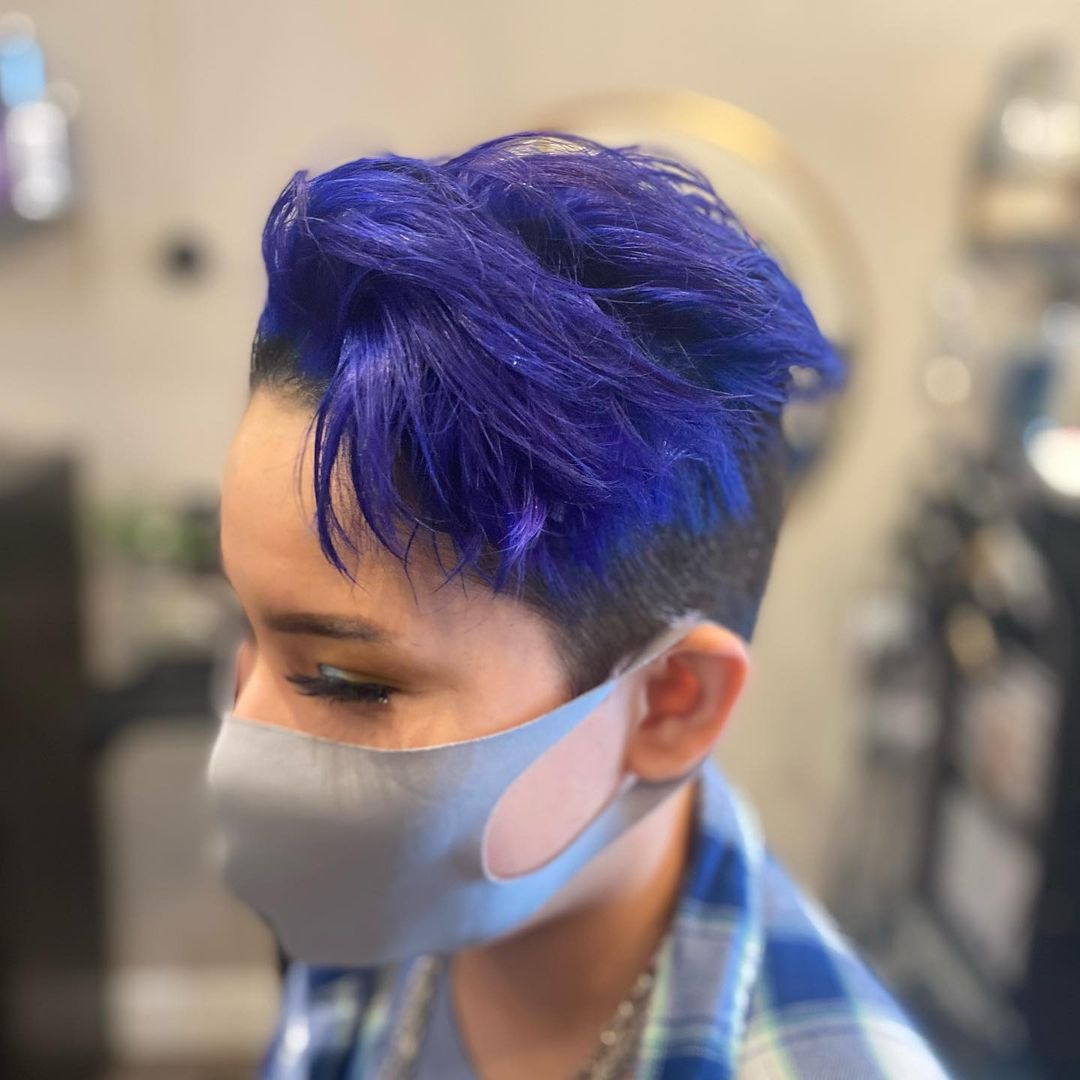 32. Icy
Your blue can be cool and icy.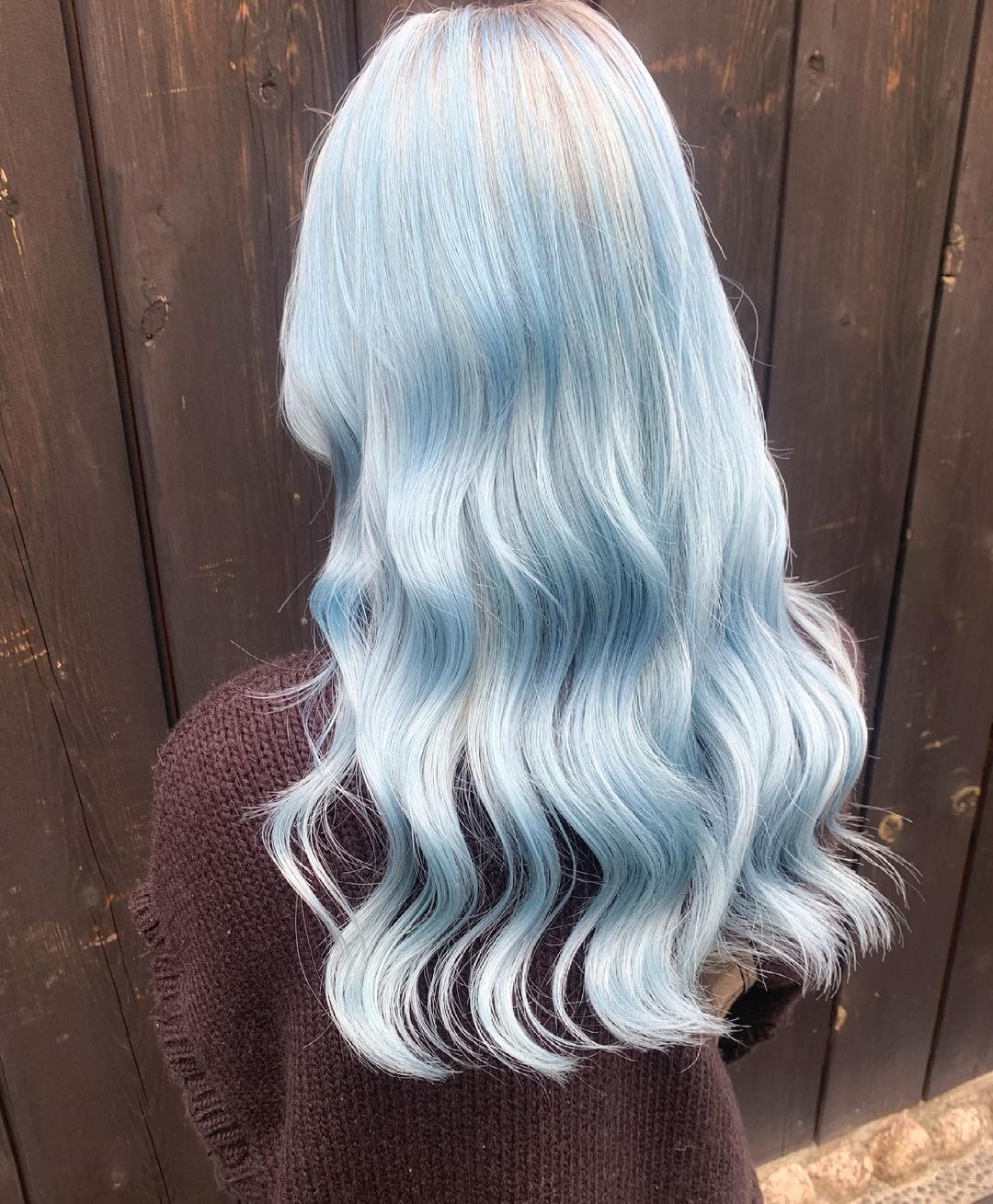 33. Butterflies
Have an array of colors is a fun idea.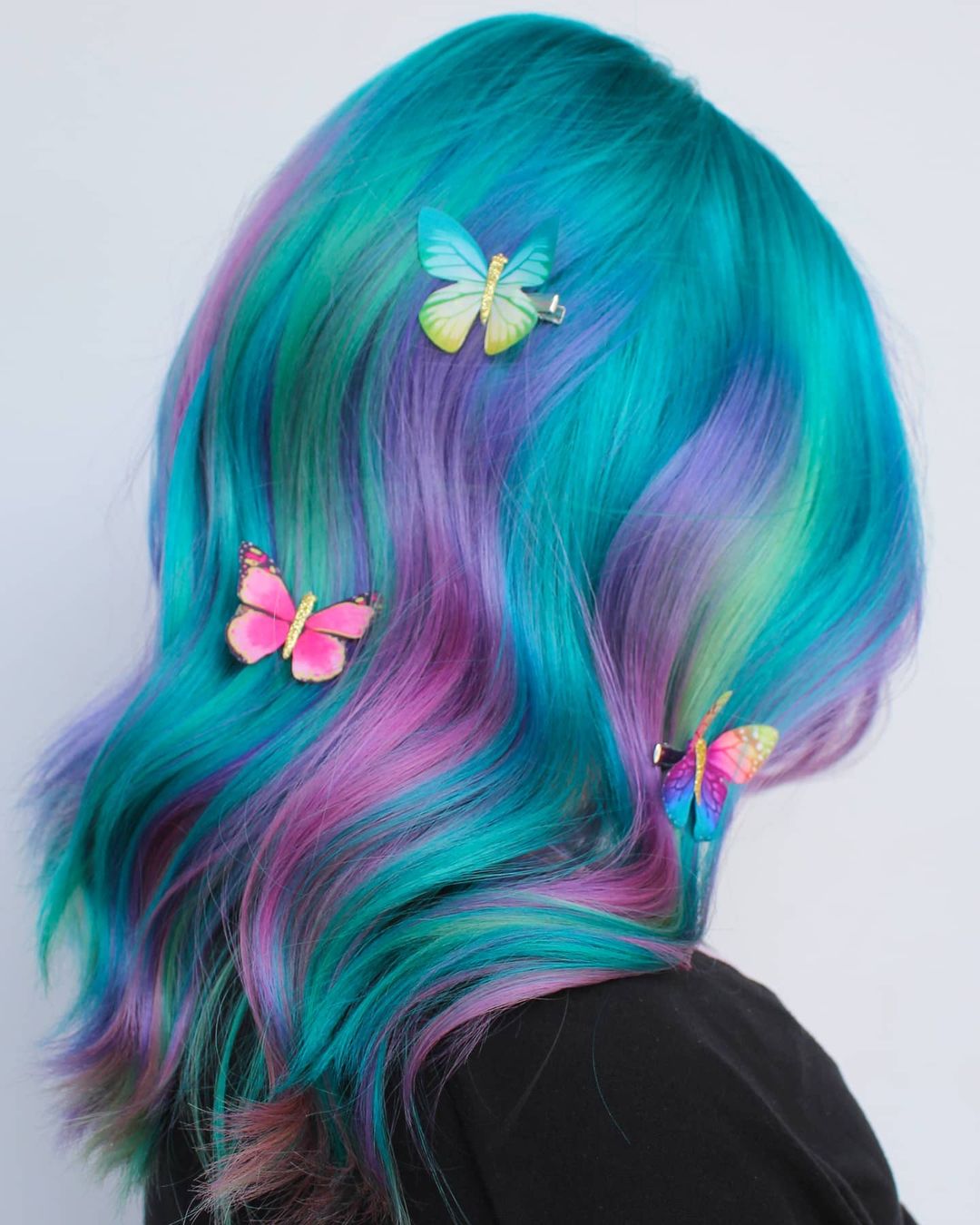 34. Blue Melt
Let the blue melt through your hair.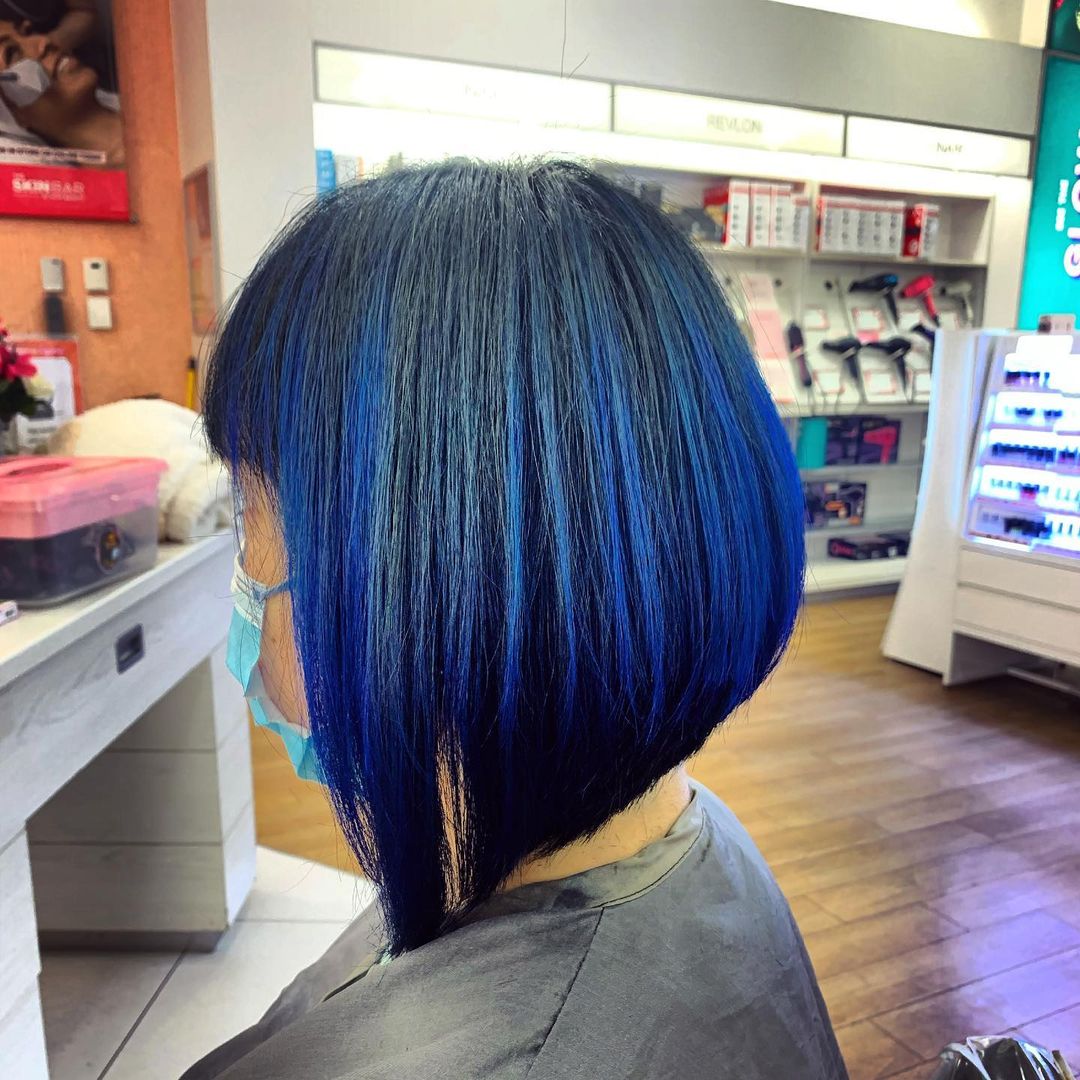 35. Short and Sweet
A shorter bob and an ocean blue pair perfectly.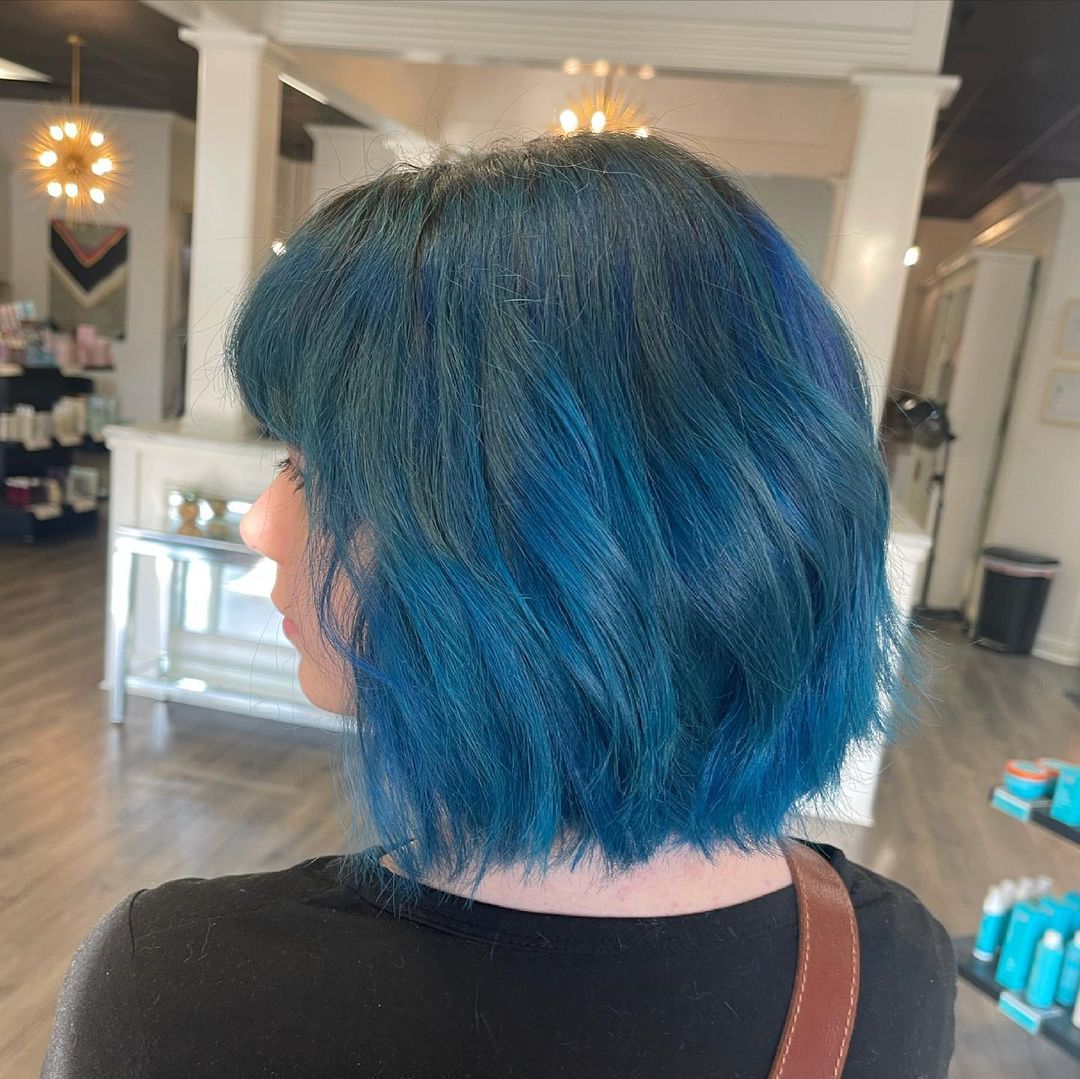 36. Cobalt
Really stand out with cobalt hair.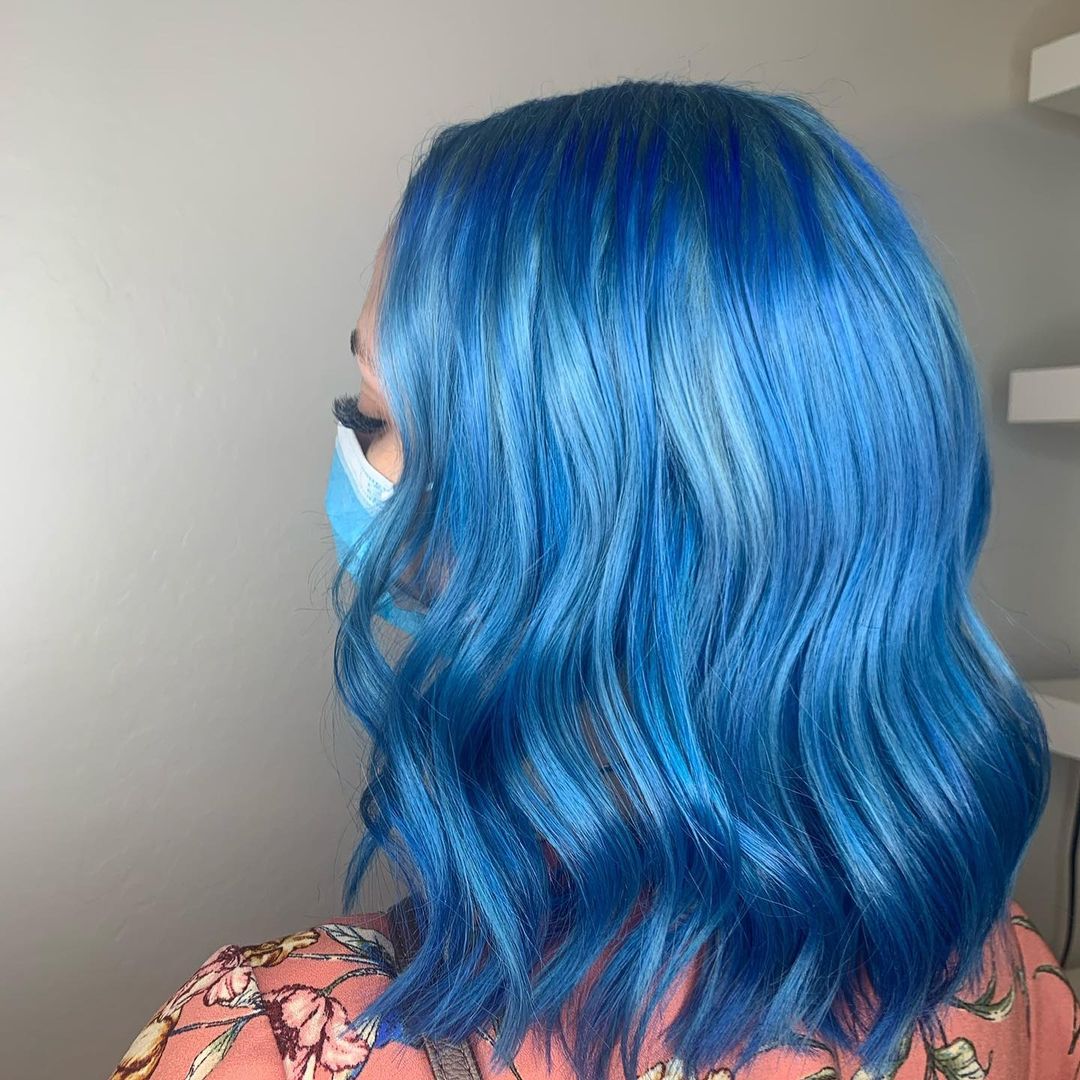 37. Sour Patch
Cooler colors make for a stunning look.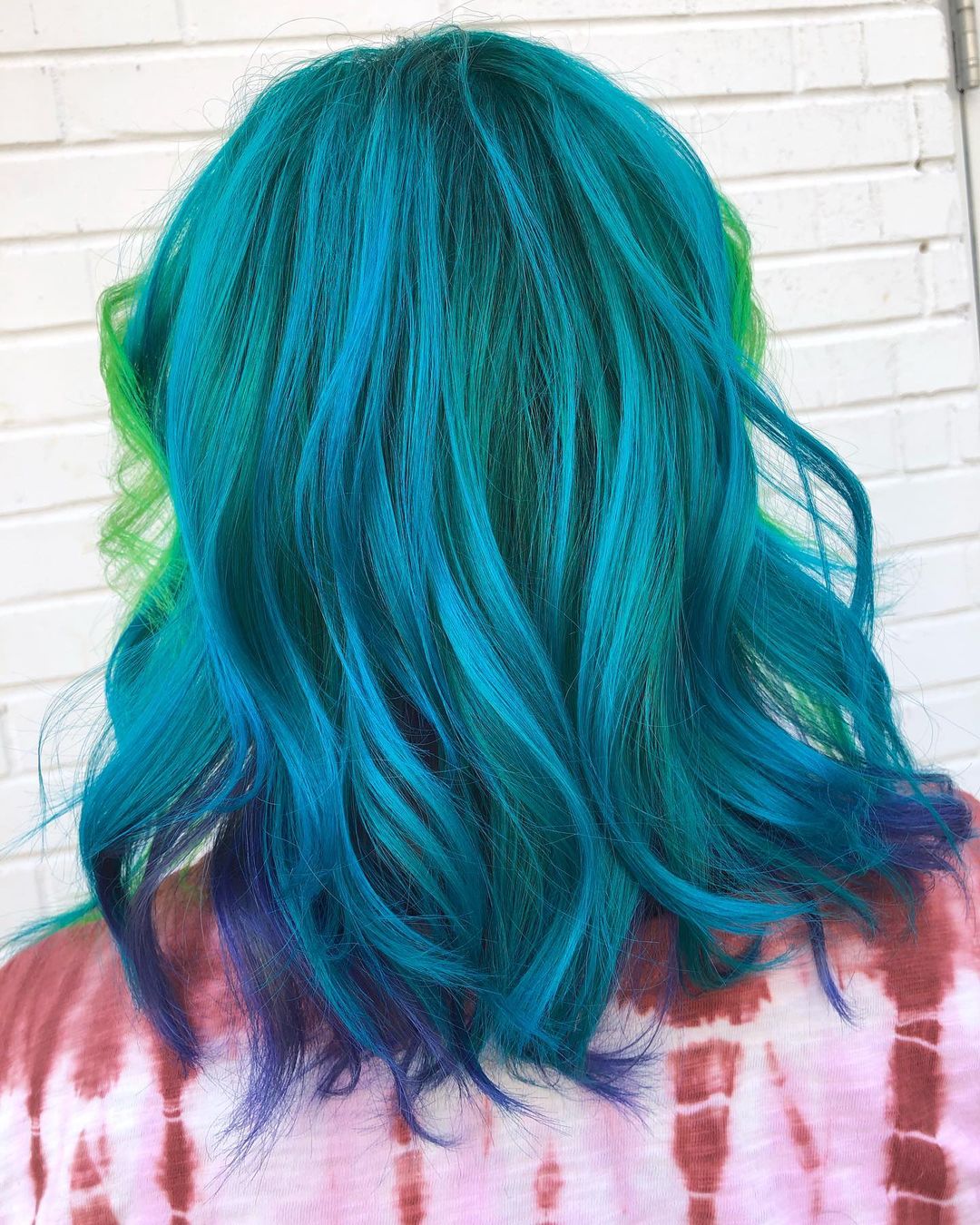 38. Angled Cut
Your cut doesn't have to be the only dramatic thing.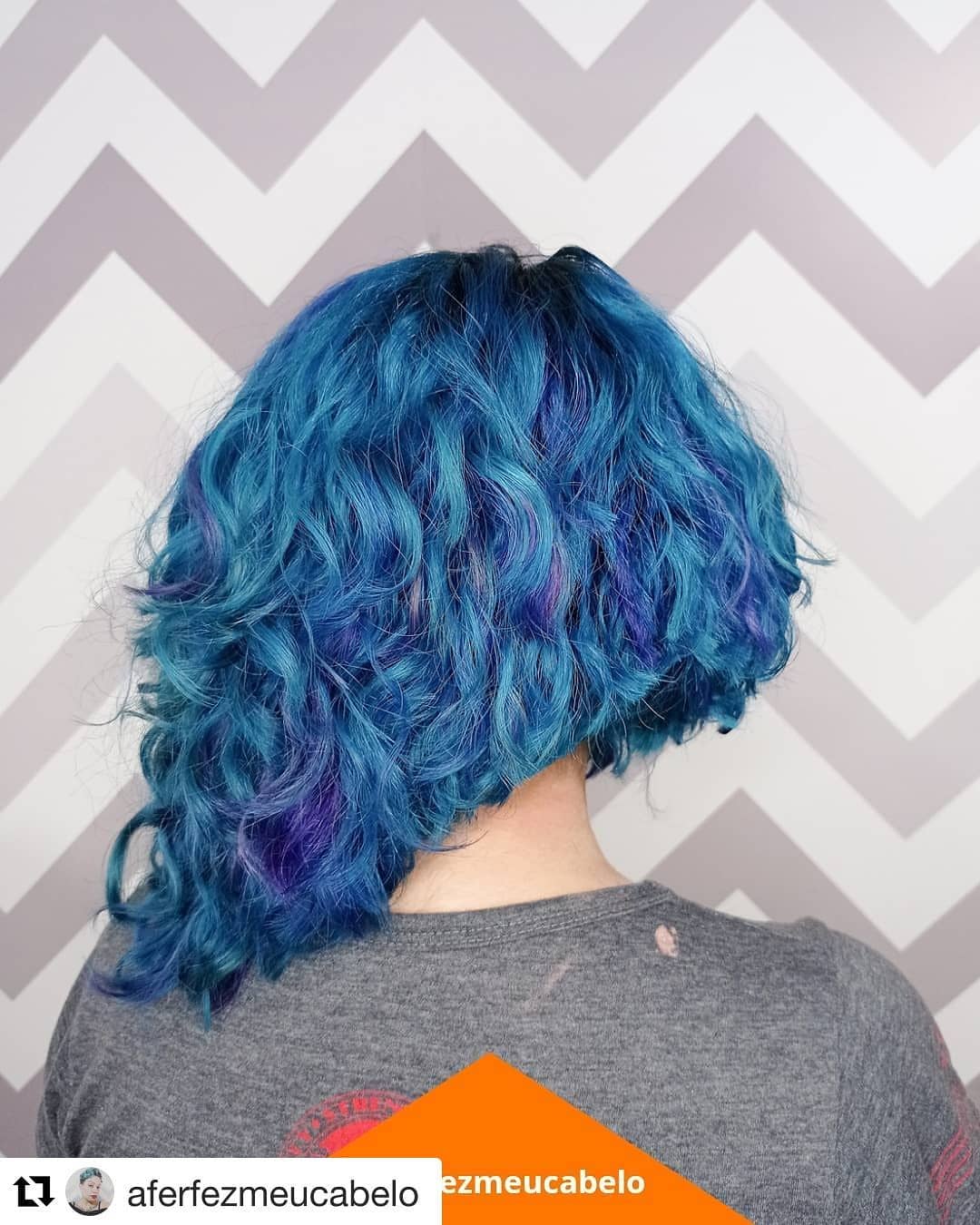 39. Pastel
Pastel blue it trendy and fun.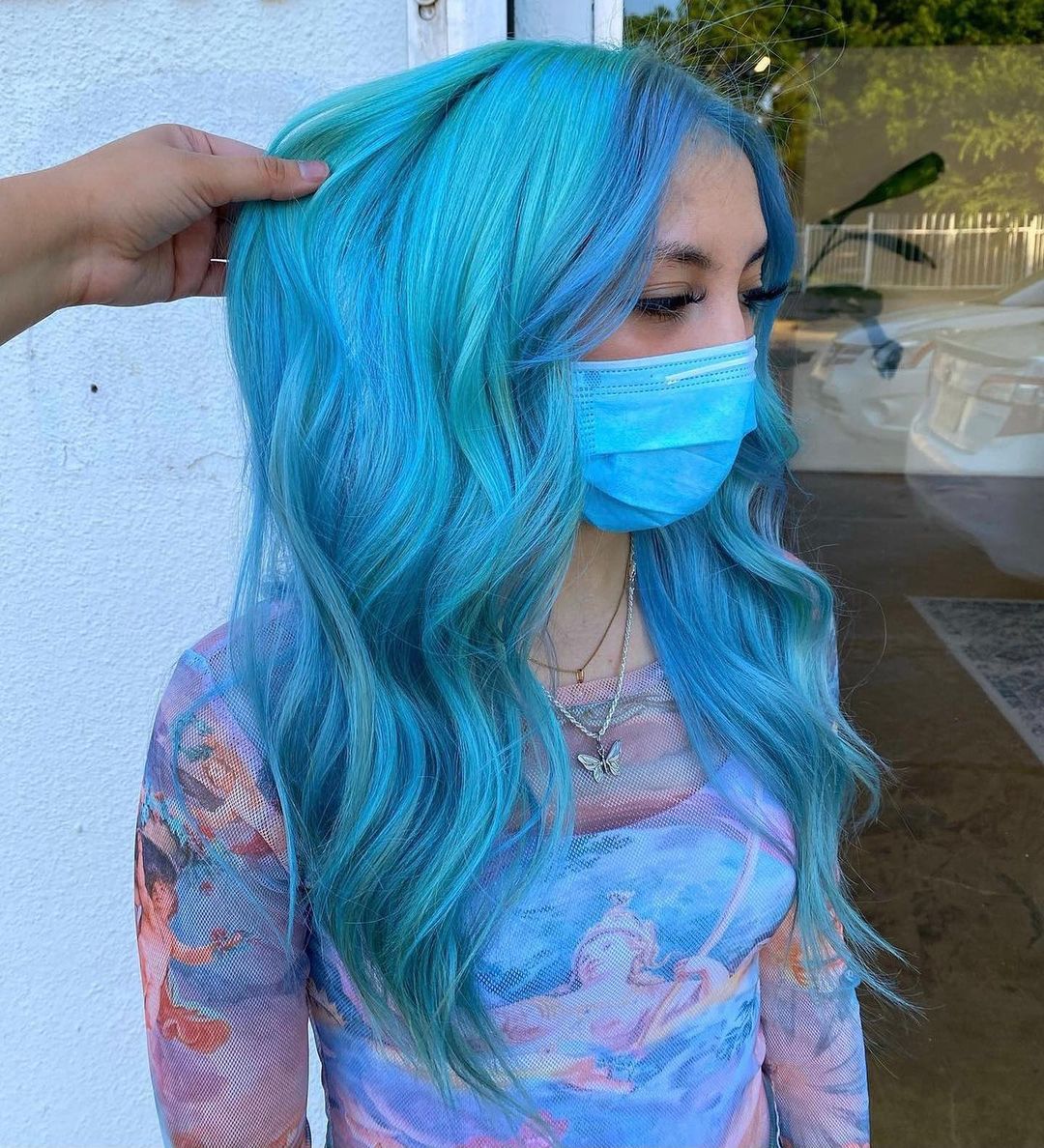 40. Blue Texture
Give your hair some texture for a stunning look.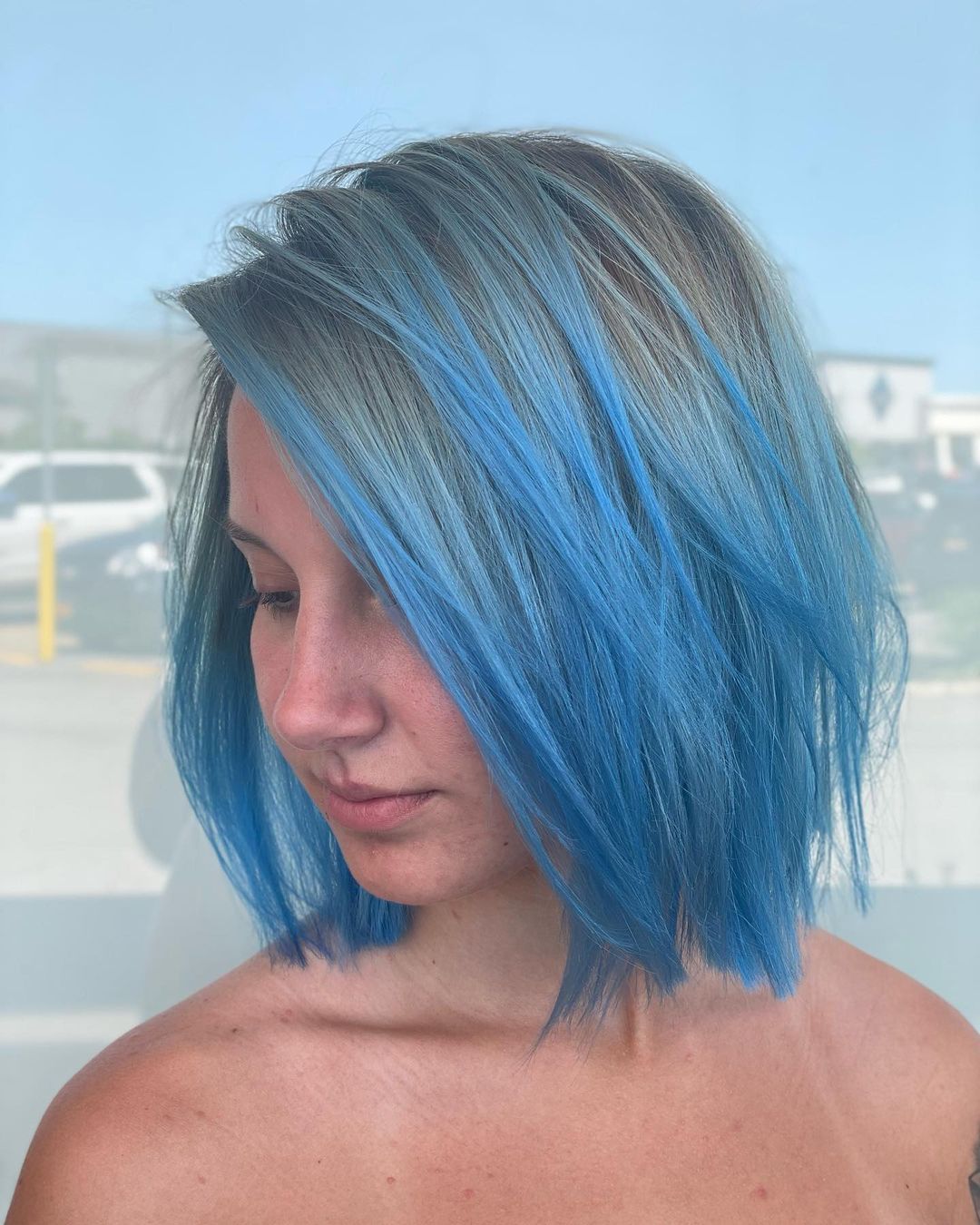 You can do a lot when it comes to blue hair and it never will go out of style. Which color blue is your favorite out of our list?