Bob haircuts are some of the prettiest and most worn hairstyles in the world. Did you know that? The truth is that women of all ages love to wear them. Bob haircuts are simple, effortless, and easy to style. They can suit any age group and are easy to pull off on an everyday basis. Have you ever had a bob cut yourself? The truth is that its variety is impeccable and impressive. You can go for a blunt bob, A-line bob, layered bob, bob with bangs – you name it!
Your options are endless, and the look itself will look amazing and it can be achieved in a couple of minutes early in the morning. If you're someone who likes short hairdos and you're looking for a bit of inspiration, we have your back covered! Keep on reading as we list a ton of cool and different options that will look stylish and effortless! Find your next hair inspo and book your hair appointment with a bit of our help.
What Is A Bob Haircut?
A bob cut is a short hairdo, oftentimes with the length just above the shoulders or around the chin. Most women prefer the jaw level cut, while some like long asymmetrical looks. It can be worn curly, wavy, or straight. As for the name, did you know that it derives from the late 17th-century?! During those times bob meant short hair. Nowadays, it is one of the most popular and common hairdos worldwide, with huge popularity in Asian and European countries.
How Pricey Are Bob Cuts?
Getting your hair cut in bob is not pricey, nor time-consuming. The truth is that this look is super easy to cut and style, especially if your natural hair is straight and thin. Oftentimes you are looking at a price of $50 for a cut and blow-dry, or around $150 for some cool stylish highlights.
What Are All The Different Bob Cuts?
There are a ton of different looks out on the market. A bob haircut has been making a huge comeback and has had its fair share of variations and add-ons. In the last couple of years, the most popular looks have been:
A-line bob hairstyles
Graduated bob
Stacked bob
Inverted bob
Blunt bob
Long bob
All of these hairdos can be styled curly, wavy, or straight. Luckily for you, we are going to cover all of these options down below!
A-Line Bob
An A-line bob is a haircut that has a gradual look to it, slowly transitioning from short to long. It is the longest around the front and comes down to your chin-length or sometimes even shoulders. It is a dramatic cut, often worn by women who like sharp edges.
1. Dark Brown A-line Bob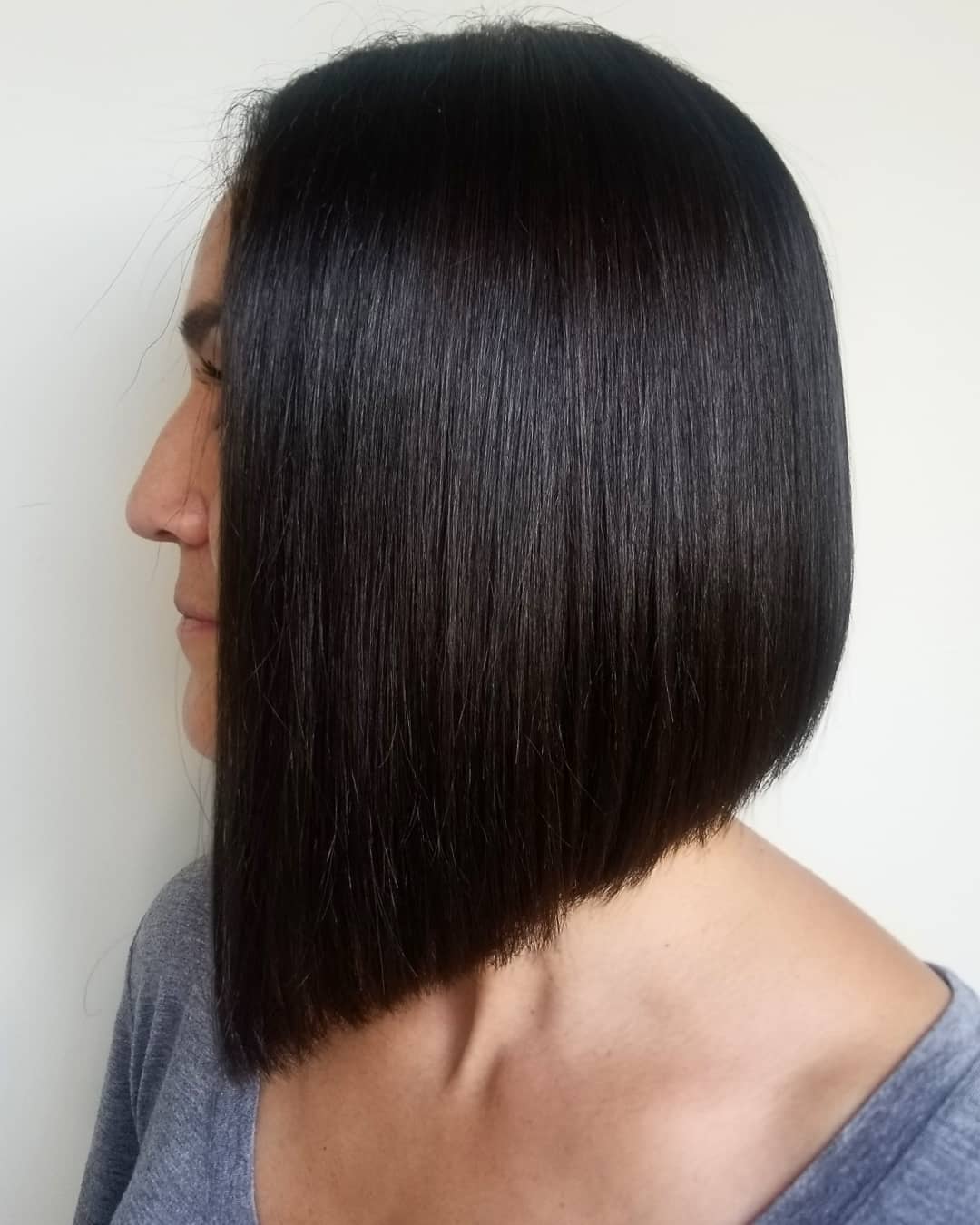 This A-line bob is simple yet chic. You're going to love it for everyday wear, perfect for women who like their natural and simple hair color. Cut it every 4-5 weeks to maintain this length.
2. Red A-Line Bob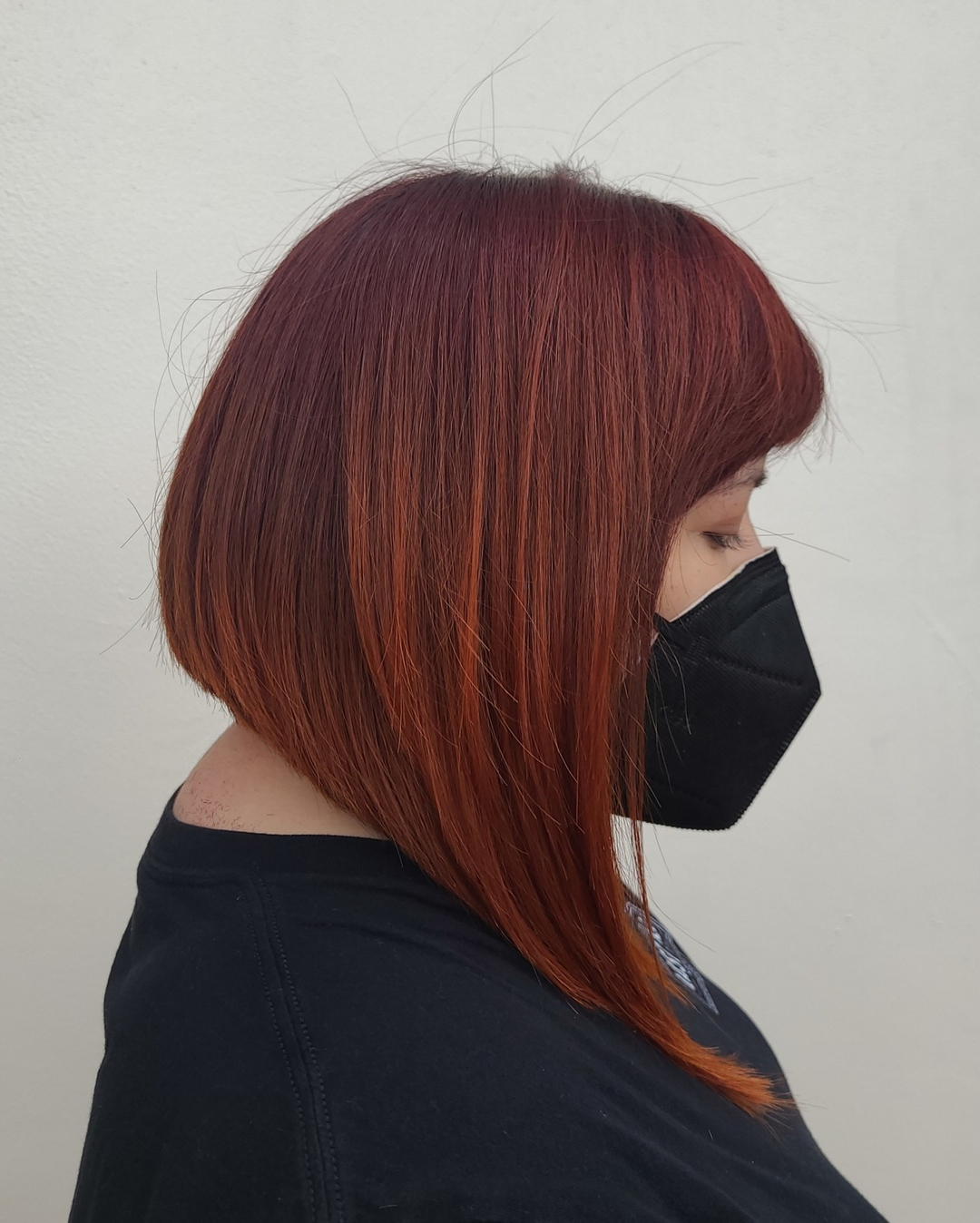 This pop of red/auburn color will suit women who enjoy brighter looks. This A-line bob cut and color combo are super popular and common for the Fall. It is a fiery and trendy solution.
3. Blonde A-Line Cut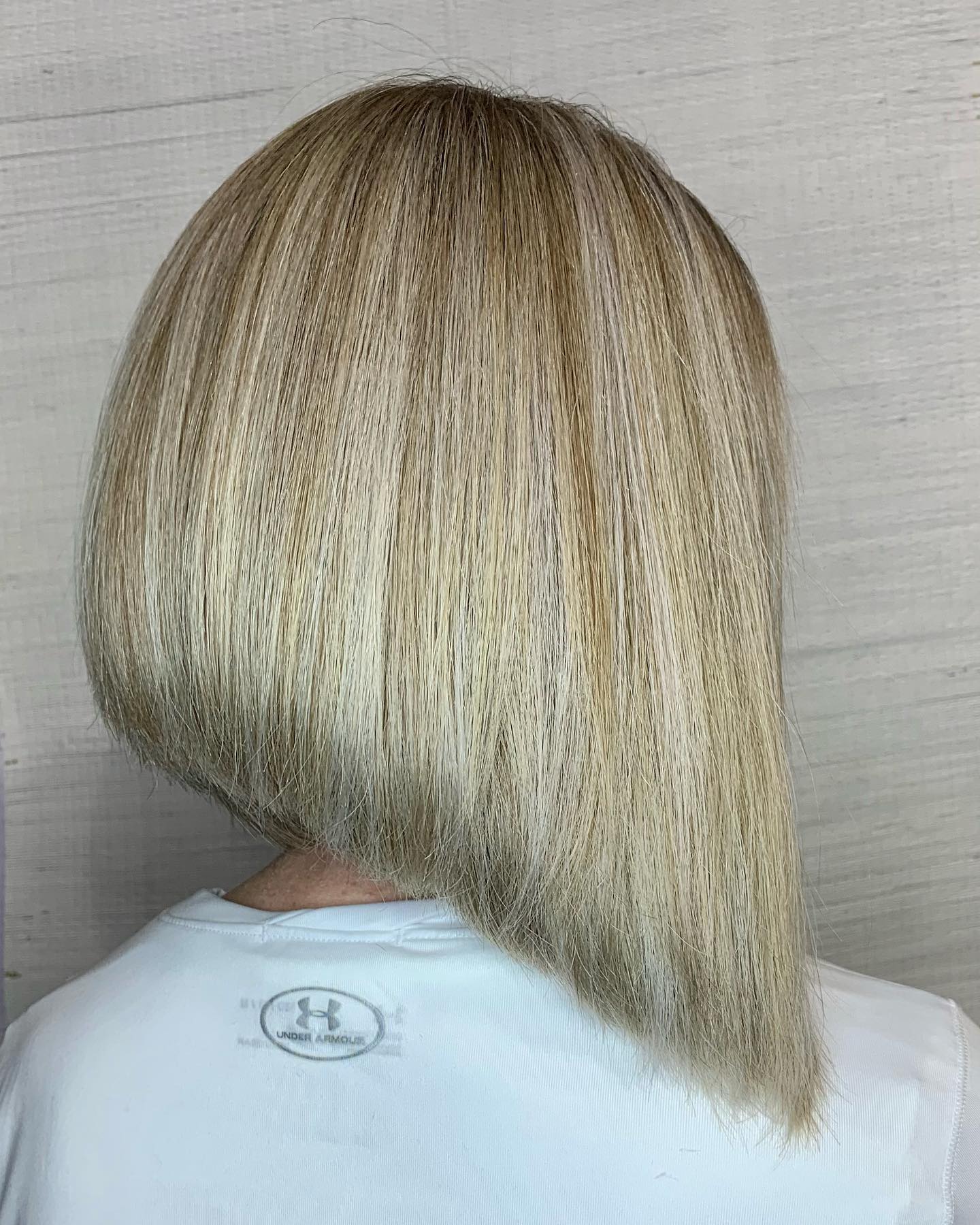 Simple and stylish, this blonde A-line is easy to style. Make sure to color your hair every 5-6 weeks to maintain this color combo. Women who like precision usually prefer and gravitate toward this type of cut.
4. A-line Bob Hairstyle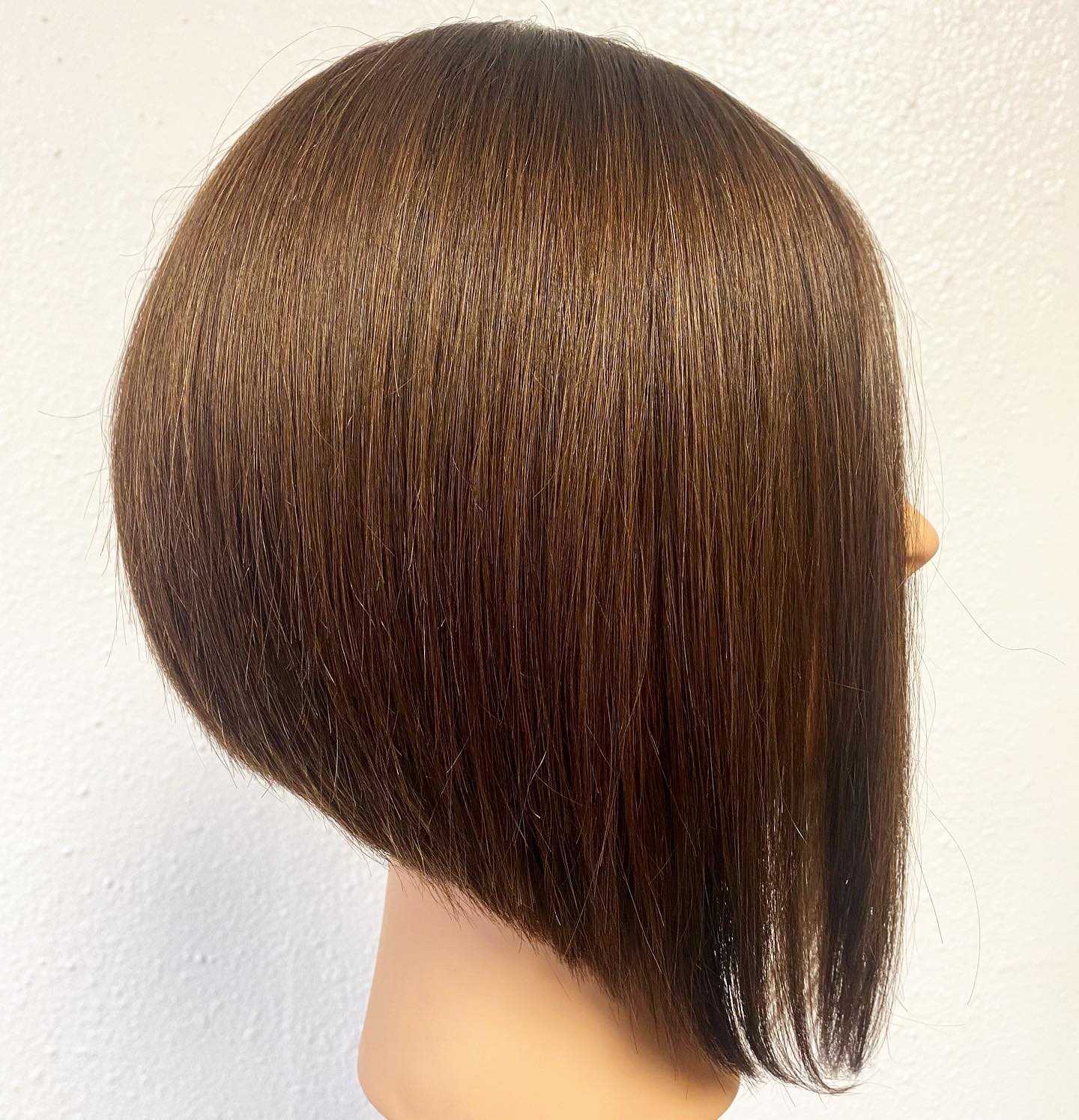 A light brown color that you're going to like no matter your age. It is a dramatic and defined A-line bob haircut that will attract looks at every corner. Add some shine with the right hairspray and this chic modern bob will attract looks everywhere you go.
Graduated Bob
A graduated bob has a bit more volume and hair around the top portion of your hair, and gets some amount of volume at the back, slowly thinning out at the neckline. It is done in a gradual way, often giving out an illusion of more fullness.
1. Wavy Blonde Bob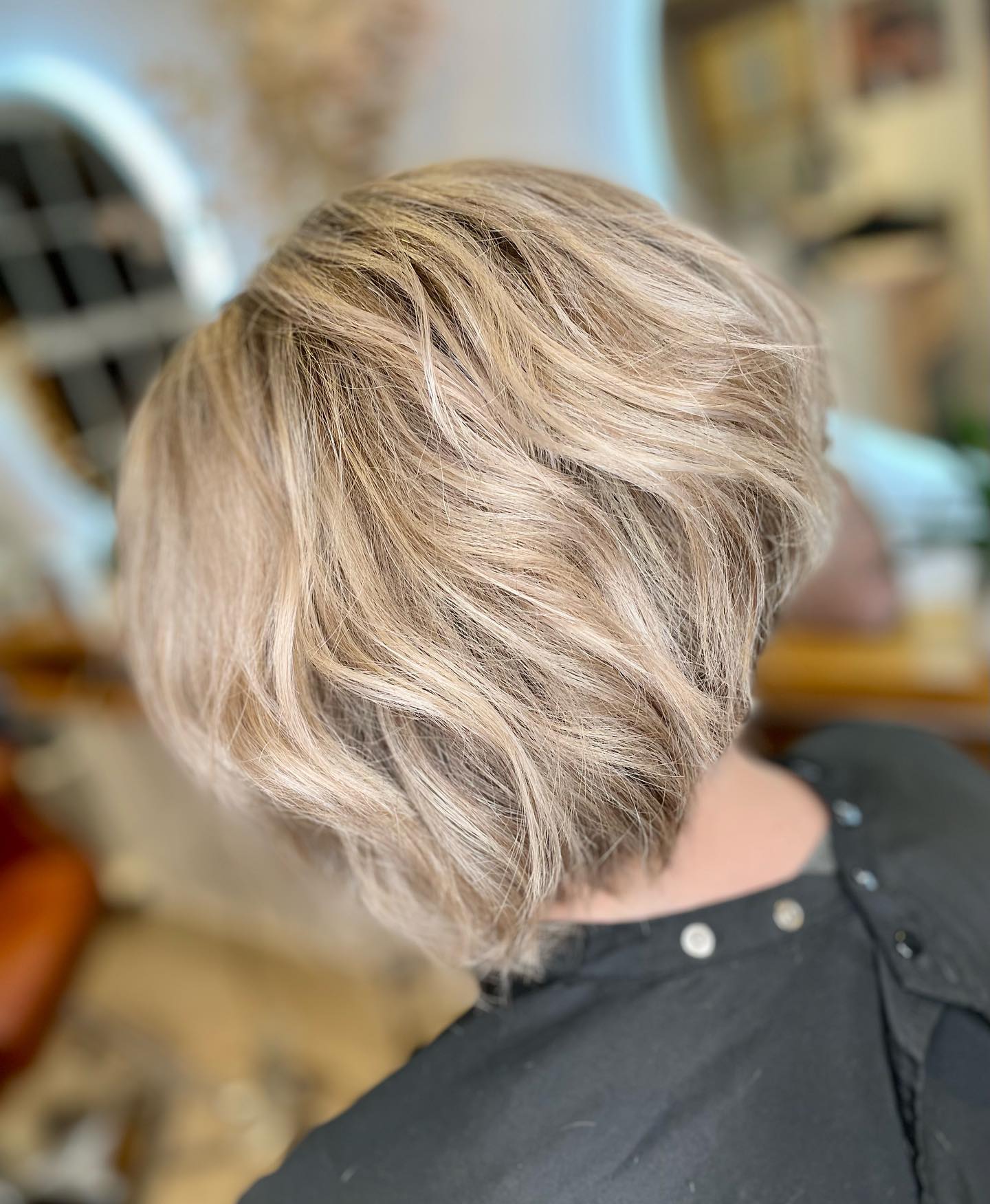 This graduated bob is chic and different, that's for sure. Women who usually like creative and lighter blonde looks will like this outcome. If you're looking for something short, sweet, and trendy, this cut has it all.
2. Bob With Highlights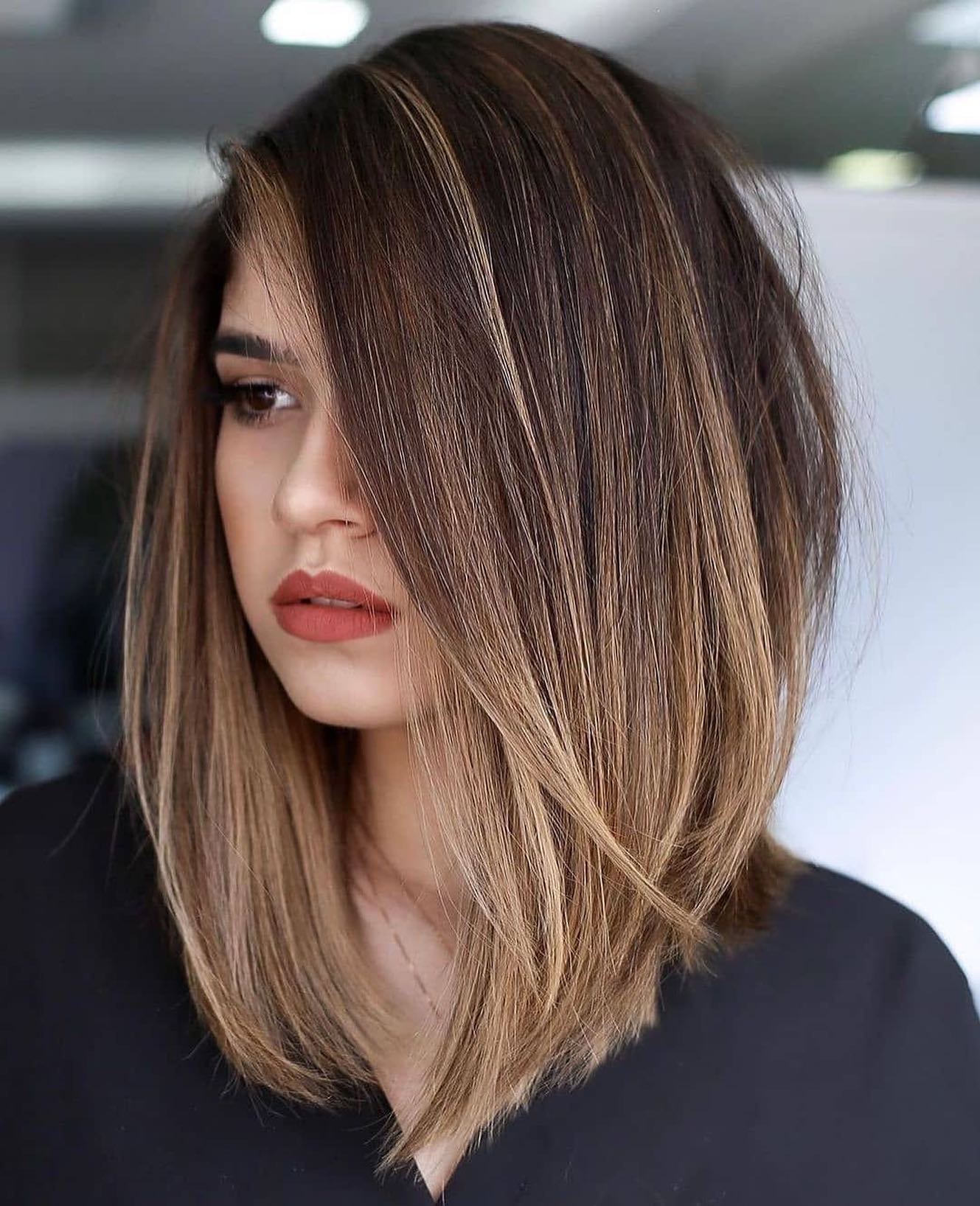 Graduated bob with a pop of color and these highlights is an attractive look. Women who are in their twenties or thirties will enjoy and gravitate toward this hairdo. Give it a go for the spring and summer especially.
3. Brown Graduated Bob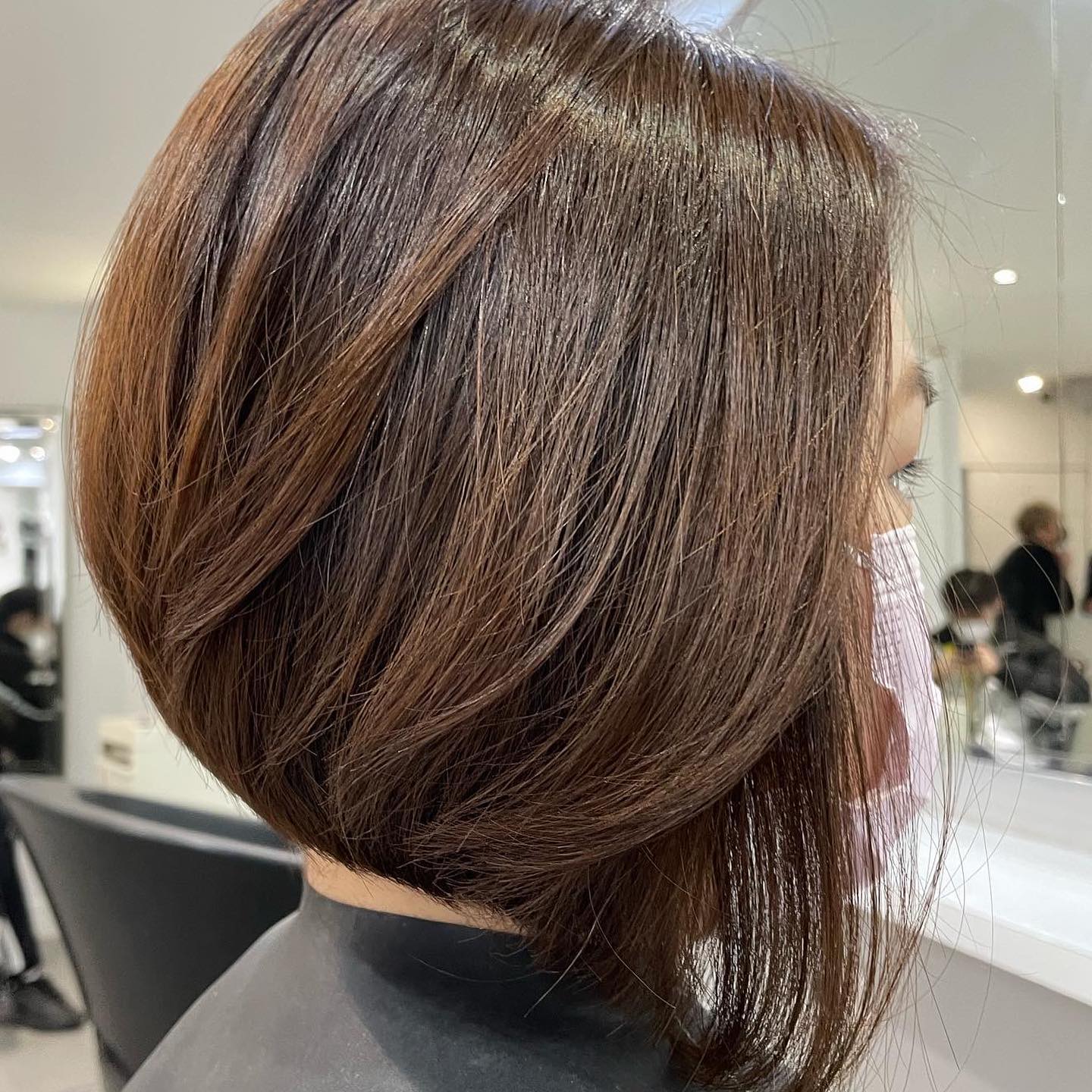 This type of brown graduated bob is chic and modern. Usually, shorter graduated bobs can take some time to style and get looking right. You should cut your hair every 4 weeks to maintain this design.
4. Brown Graduated Bob With Highlights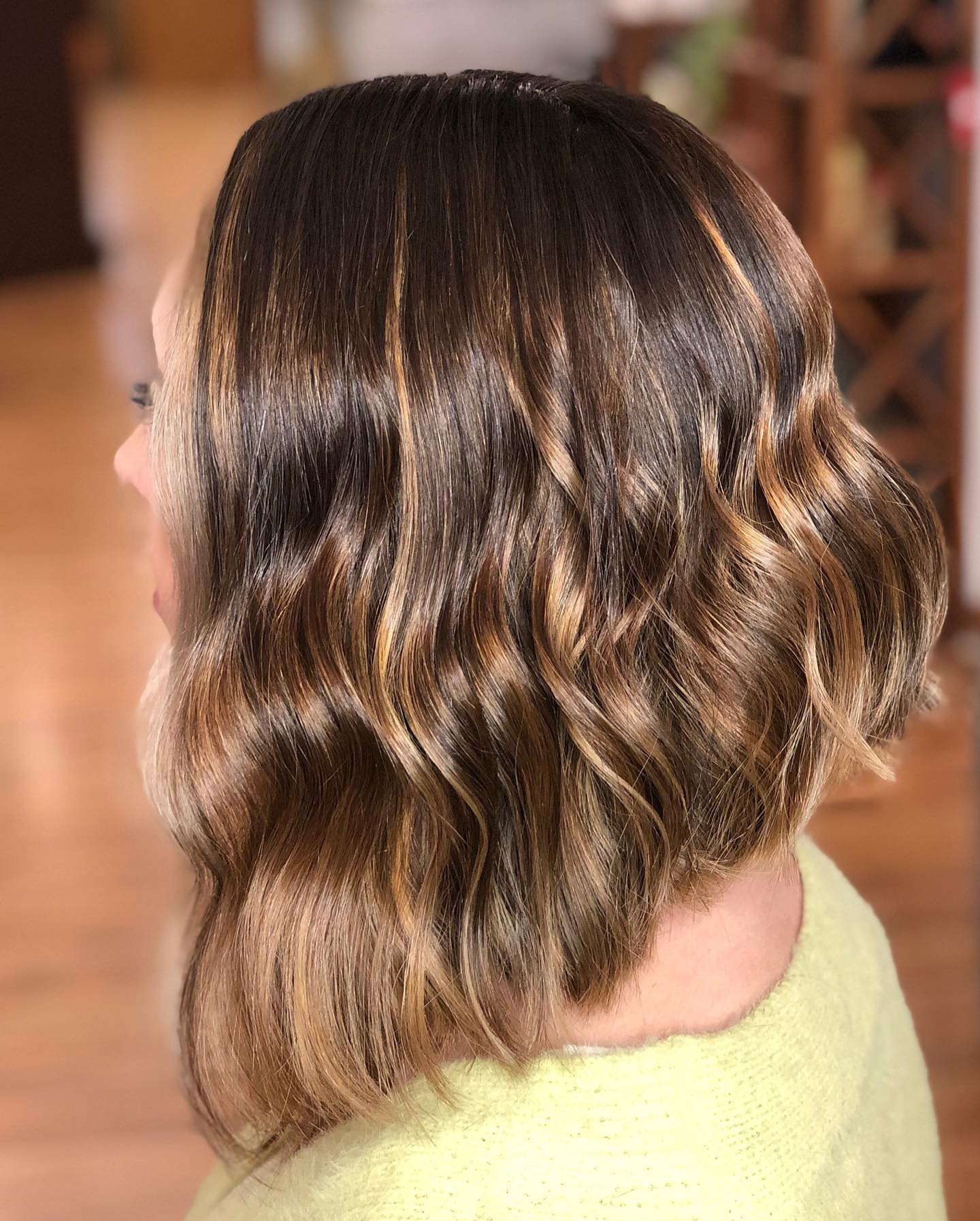 Stylish colorful graduated bob that will look amazing on women who like colorful bobs and shorter designs. This beauty will take some time to style. Make sure that you have 5-8 minutes every morning to do your hair properly.
Stacked Bob
A stacked bob has a lot more volume and layers done in the back, while its front portion is left looking simple and a bit thin. You are getting more angle and texture focused in the back, often ideal for women who prefer elegant looks and an unusual take on a bob hairdo.
1. Pink Stacked Bob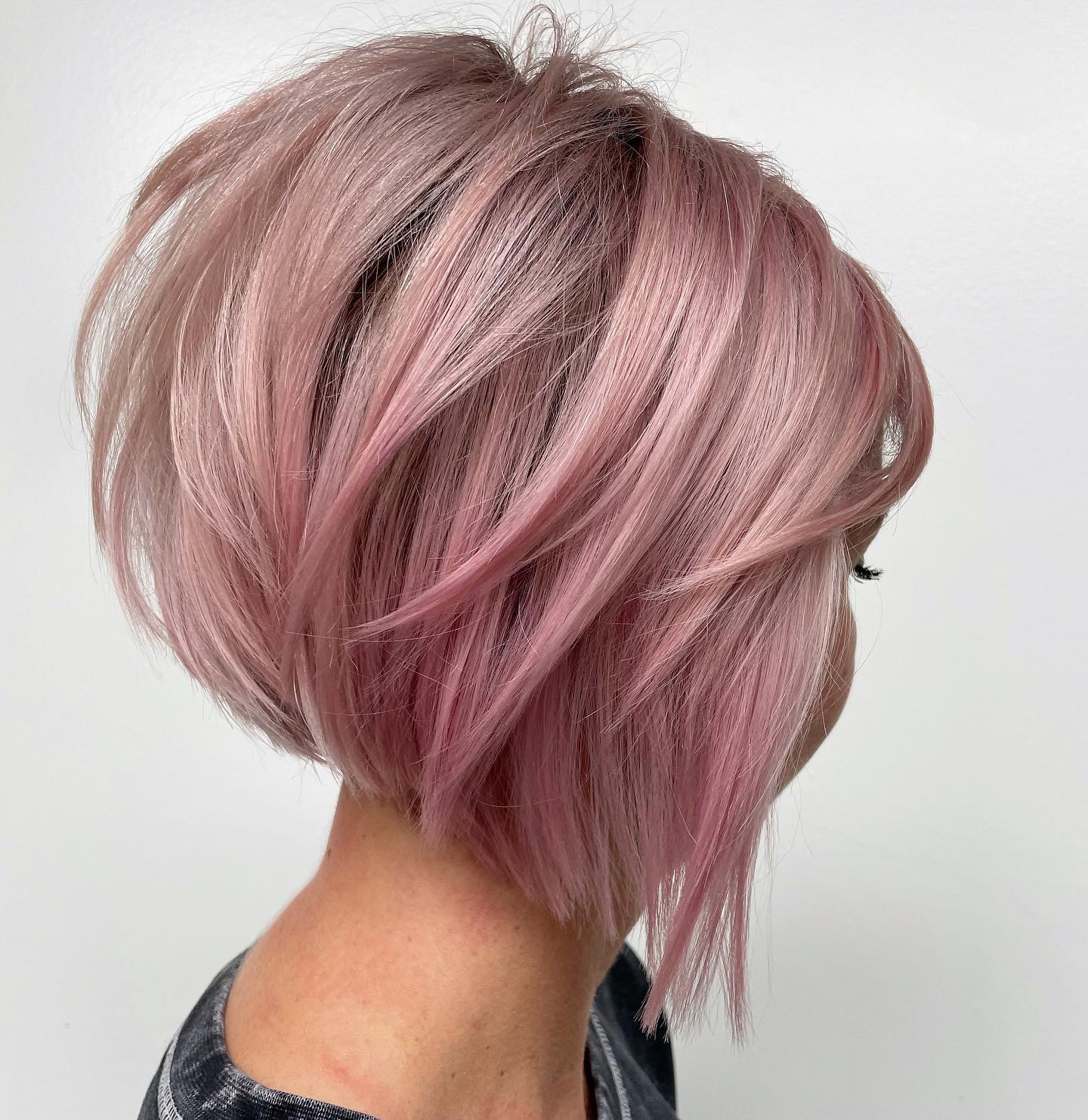 Not a lot of women prefer or dare to wear a bright pink color. Do you? If you want to stand out with something new, fun, and quirky you're going to enjoy this hairdo. It is a must-do for teens.
2. Black Stacked Bob Haircut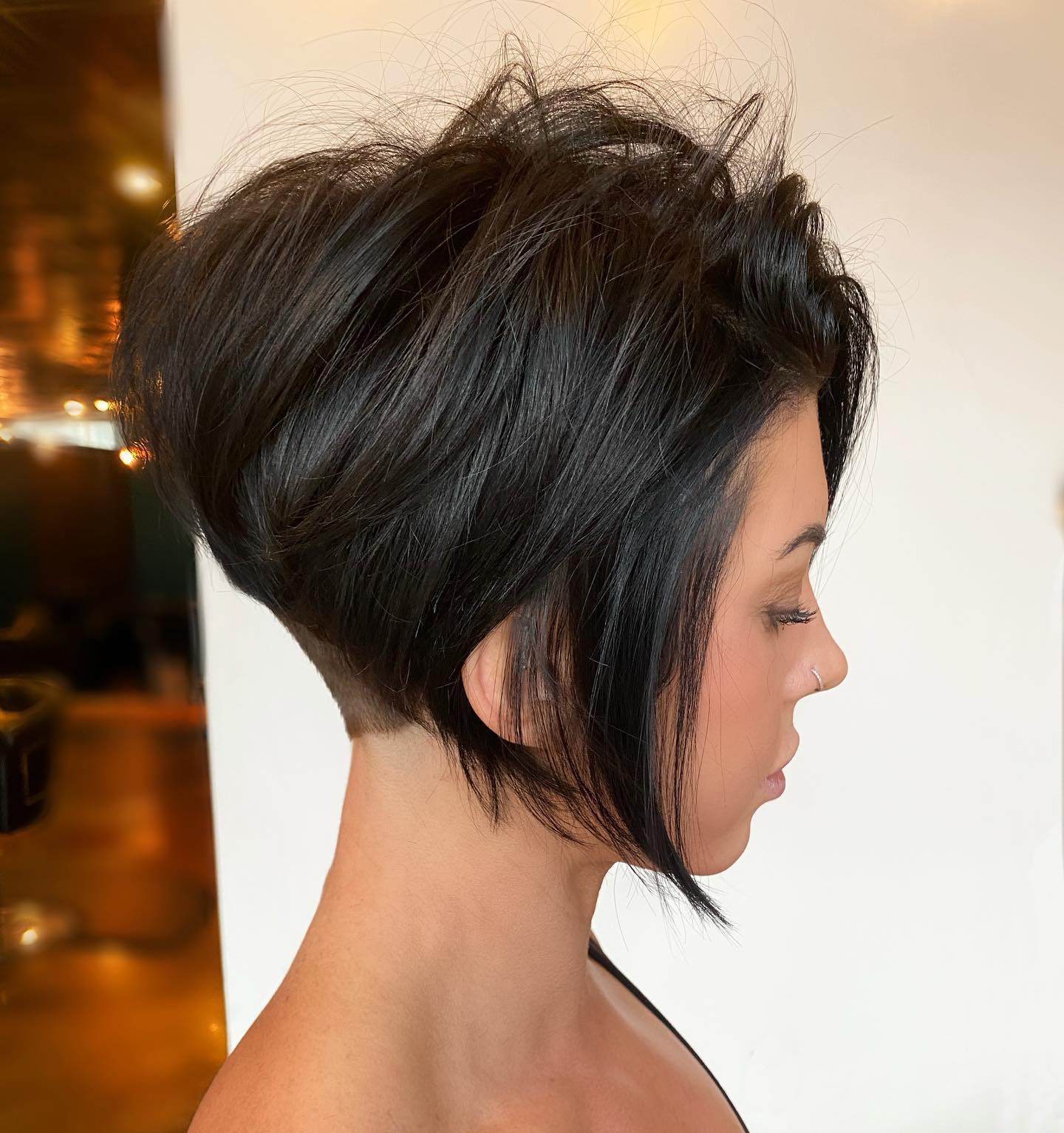 This stacked bob hairstyle is so trendy. Not a lot of women can rock this look. Make sure that you book the best hairstylist you know of since this look can take time, precision, and several trials to get it looking this flawless.
3. Light Blonde Stacked Bob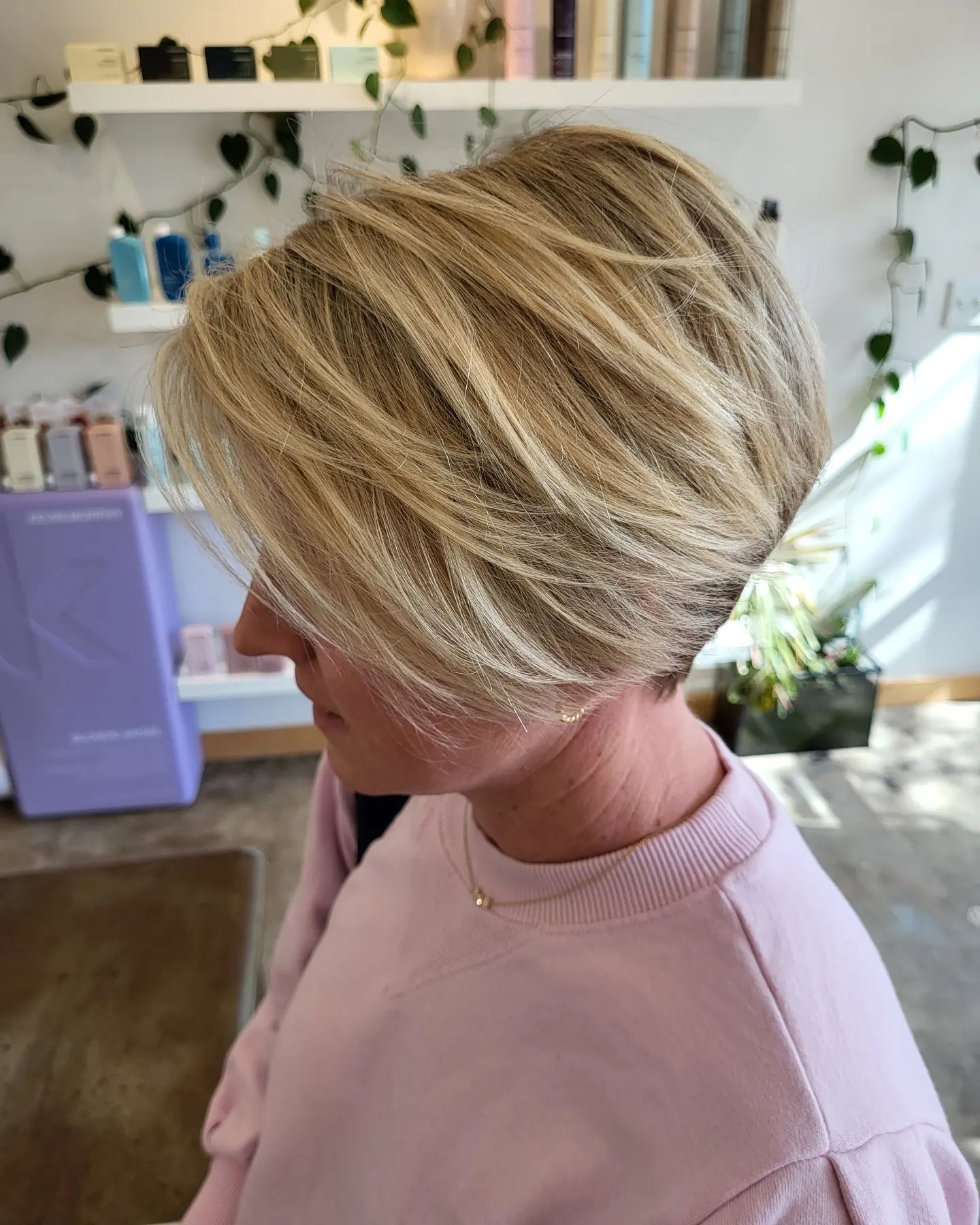 A blonde stacked bob such as this one will compliment mature women the best. If you prefer shorter designs and you're looking for something low-maintenance this bob is a quick and easy thing to do. Perfect for women who are already showing gray hairs.
4. Bob Cut With Highlights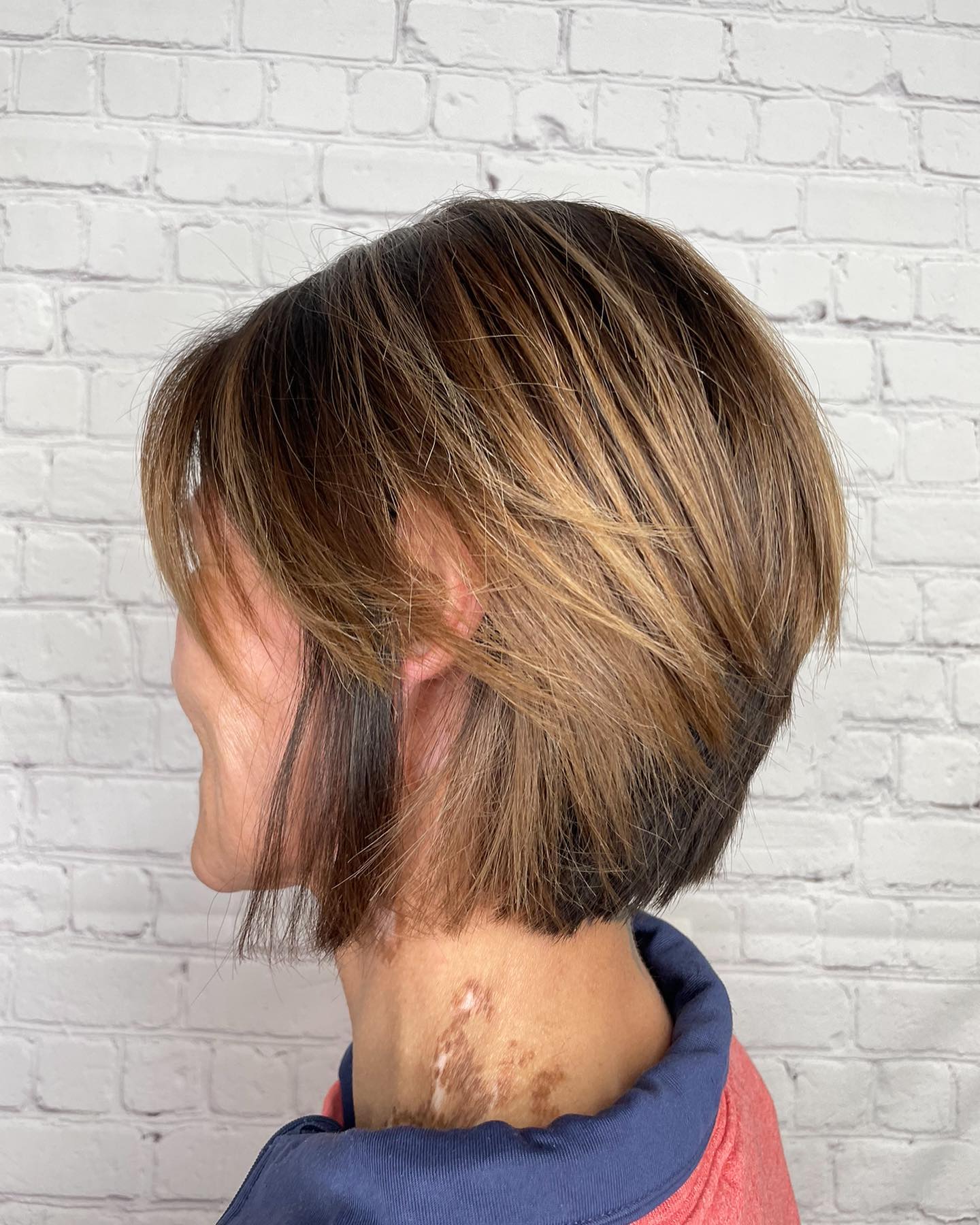 This combo is colorful and stylish. Women who like shorter bobs and women who enjoy highlights will know how to style this beauty. Luckily, you won't have to color your hair too often. Book your appointment every 8 weeks or so.
Layered Bob
As the name itself says, a layered bob is a hairstyle that has an impressive amount of layers. This look is done with different lengths and thicknesses all over, often decorated with highlights for that gracious outcome. The look is elegant yet subtle.
1. Blonde Layered Bob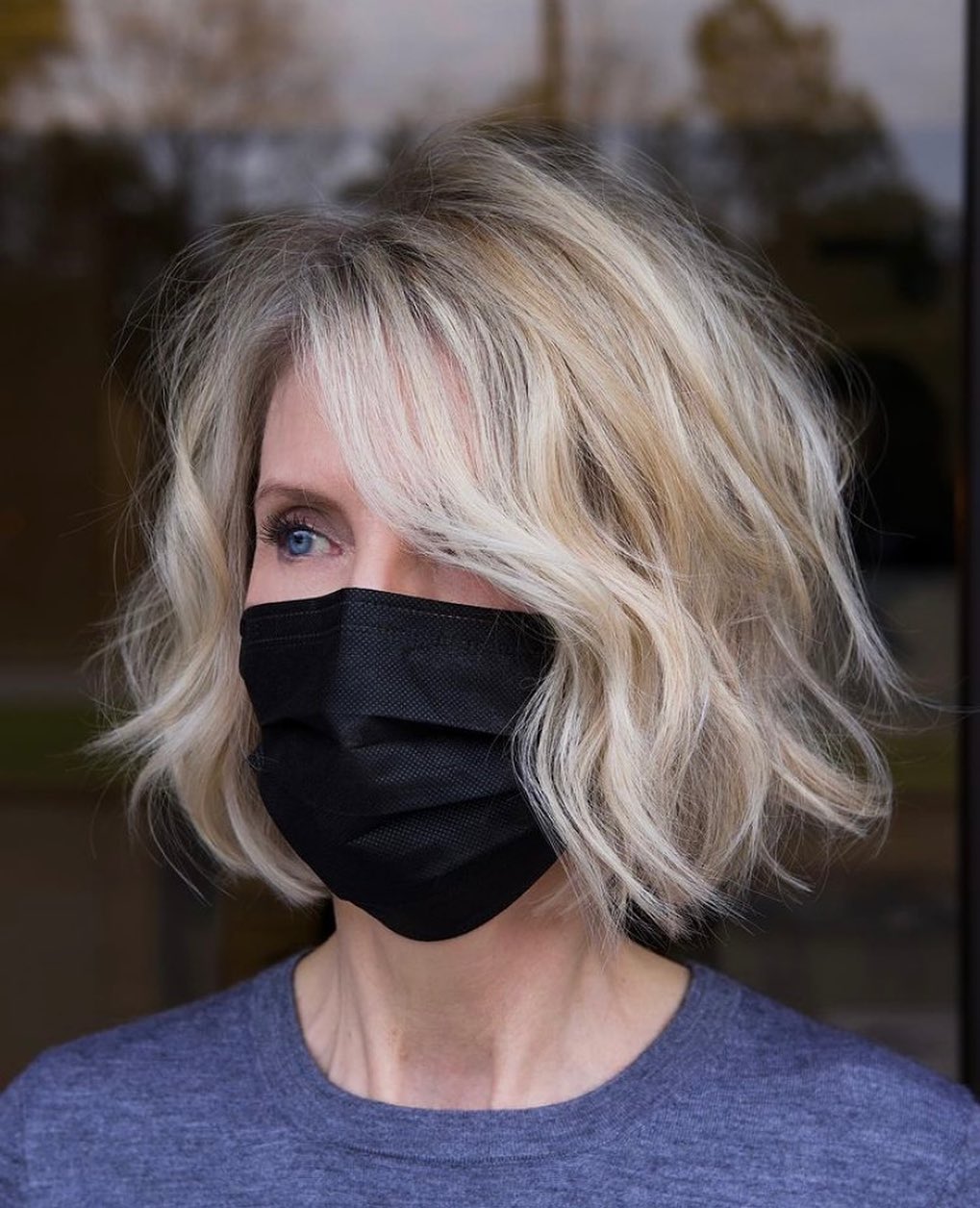 Add layers to this blonde chic bob. As you do and once you style it this hair will look amazing and feminine, perfect for night-outs. If you like formal hairdos this is it.
2. Brown Layered Bob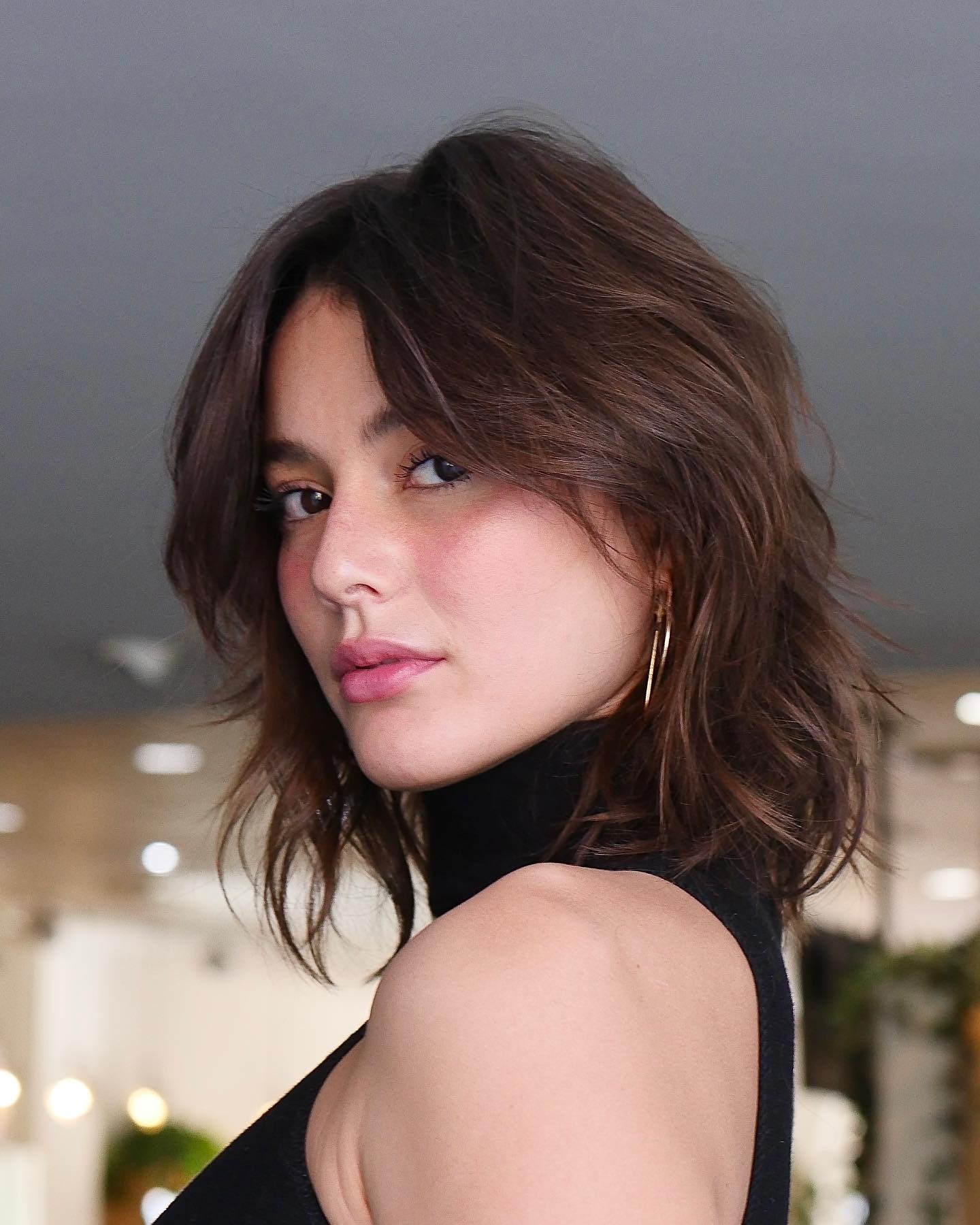 Brown layered bob is for those who want simplicity. Stick to your natural hair color and give this bob a go for everyday wear. No reason to color your hair, just stick to regular haircuts to show off this layered style. If you want a casual look consider this outcome.
3. Orange Layered Bob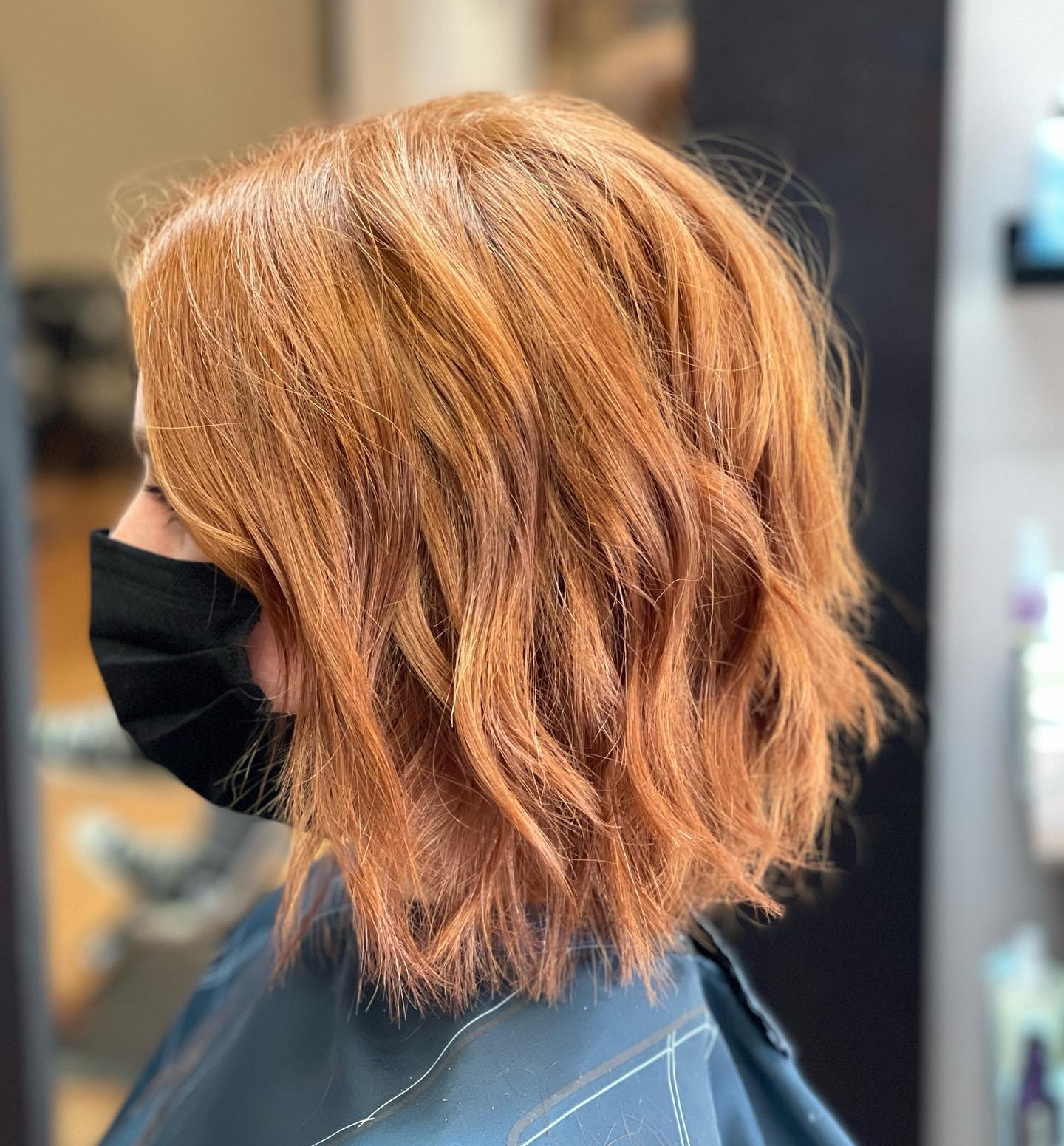 Orange hair is an unusual yet brave color combo. If you like layered looks and you like vibrant colors this will suit you. Combine a soft cut yet a vibrant color for ultimate styling purposes! The cutest look for those who want to combine the best of both worlds.
4. Platinum Blonde Layered Bob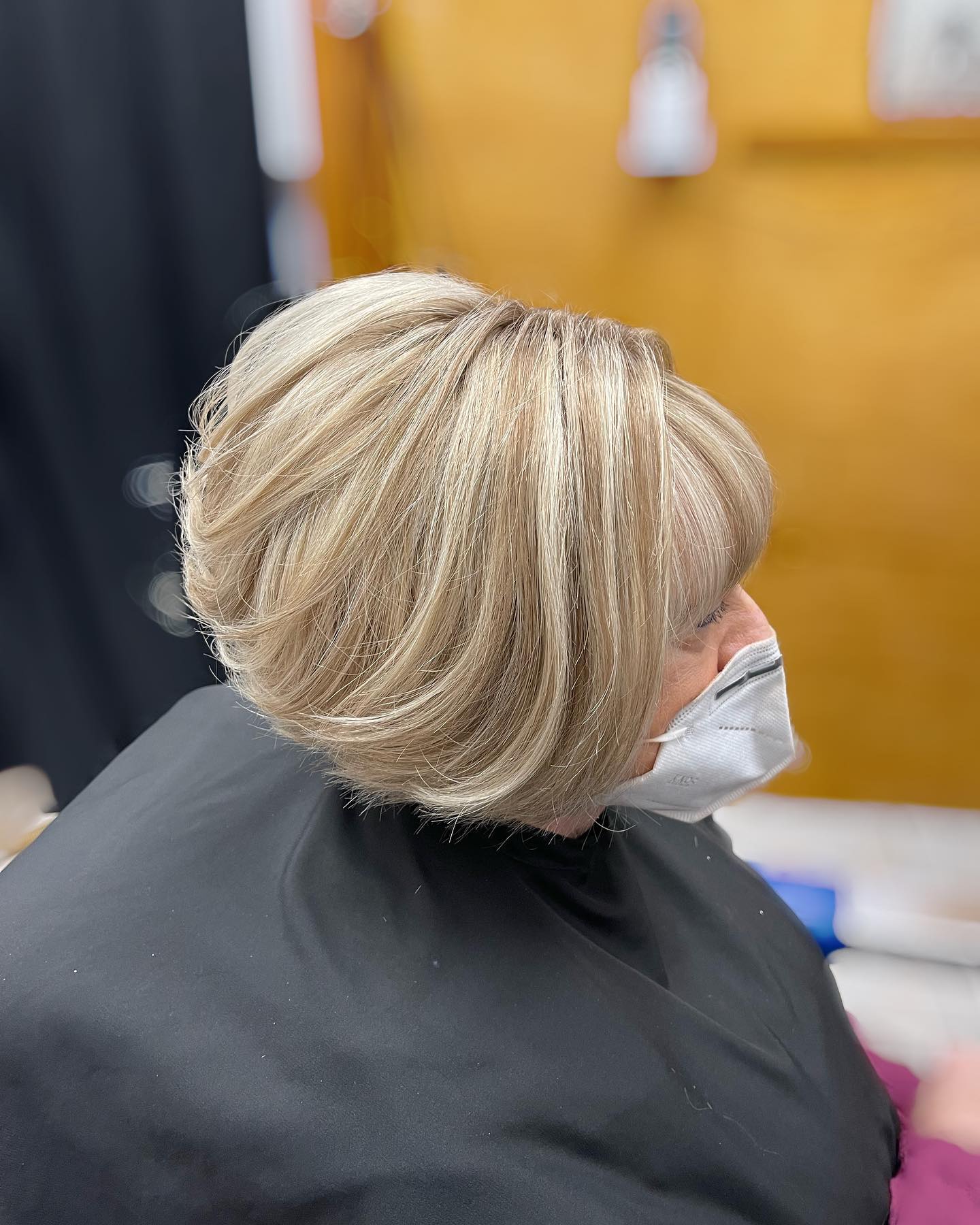 Platinum blonde bob is for those who can handle the maintenance. If you are not afraid of the cut itself and you're always looking for a fun new change, this will suit you.
Asymmetrical Bob
The asymmetrical bob is for women who like to play with layers and symmetry. It is often short in length or even chopped, making the look uneven or messy-looking. It is chic and effortless, easy to style in a ton of different ways or textures.
1. Black Asymmetrical Bob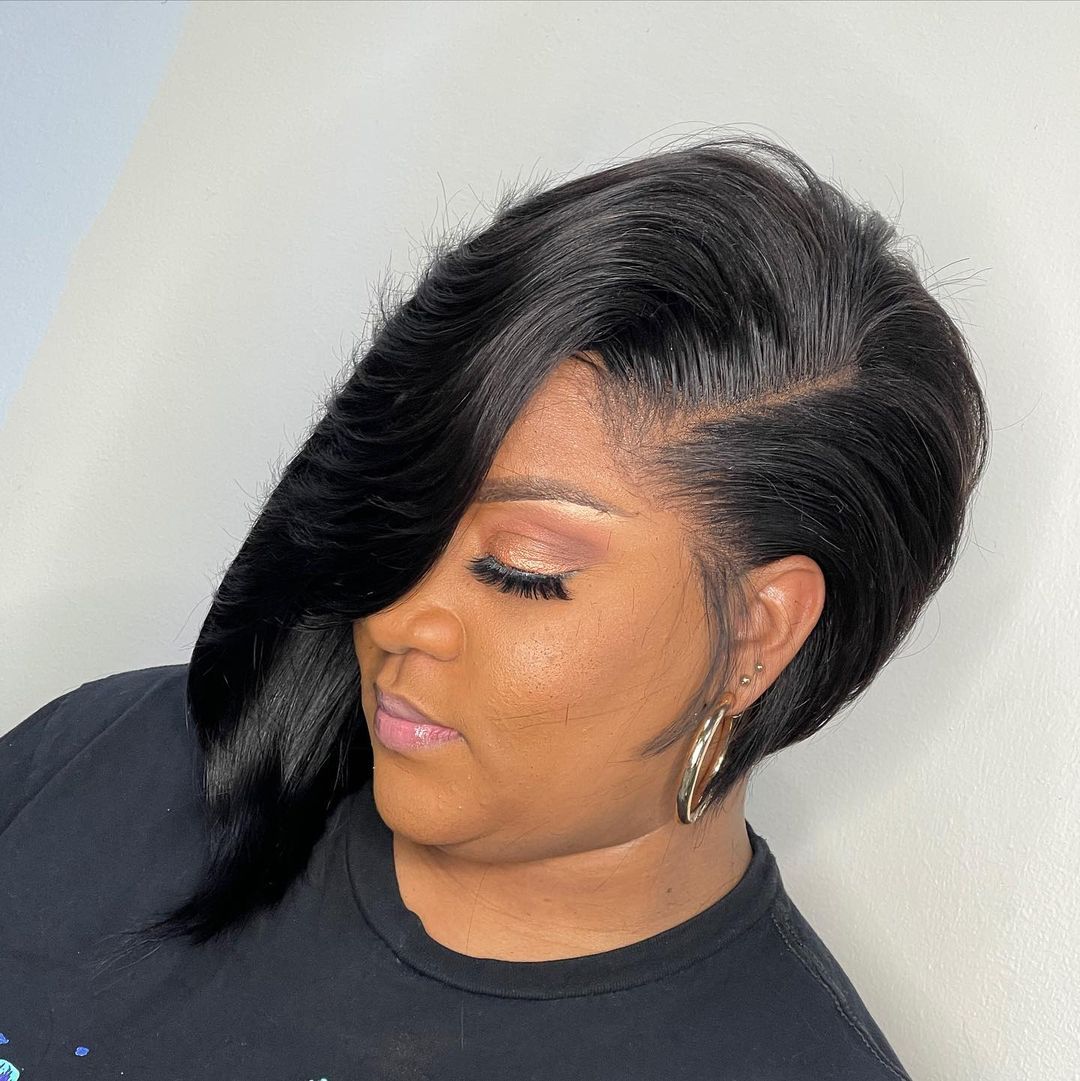 Asymmetrical bobs are high-maintenance, so heads up. This haircut is for younger women, often worn by party women who like to attract looks. Pair the look with appropriate makeup for sleek and stylish wear.
2. Red Asymmetrical Bob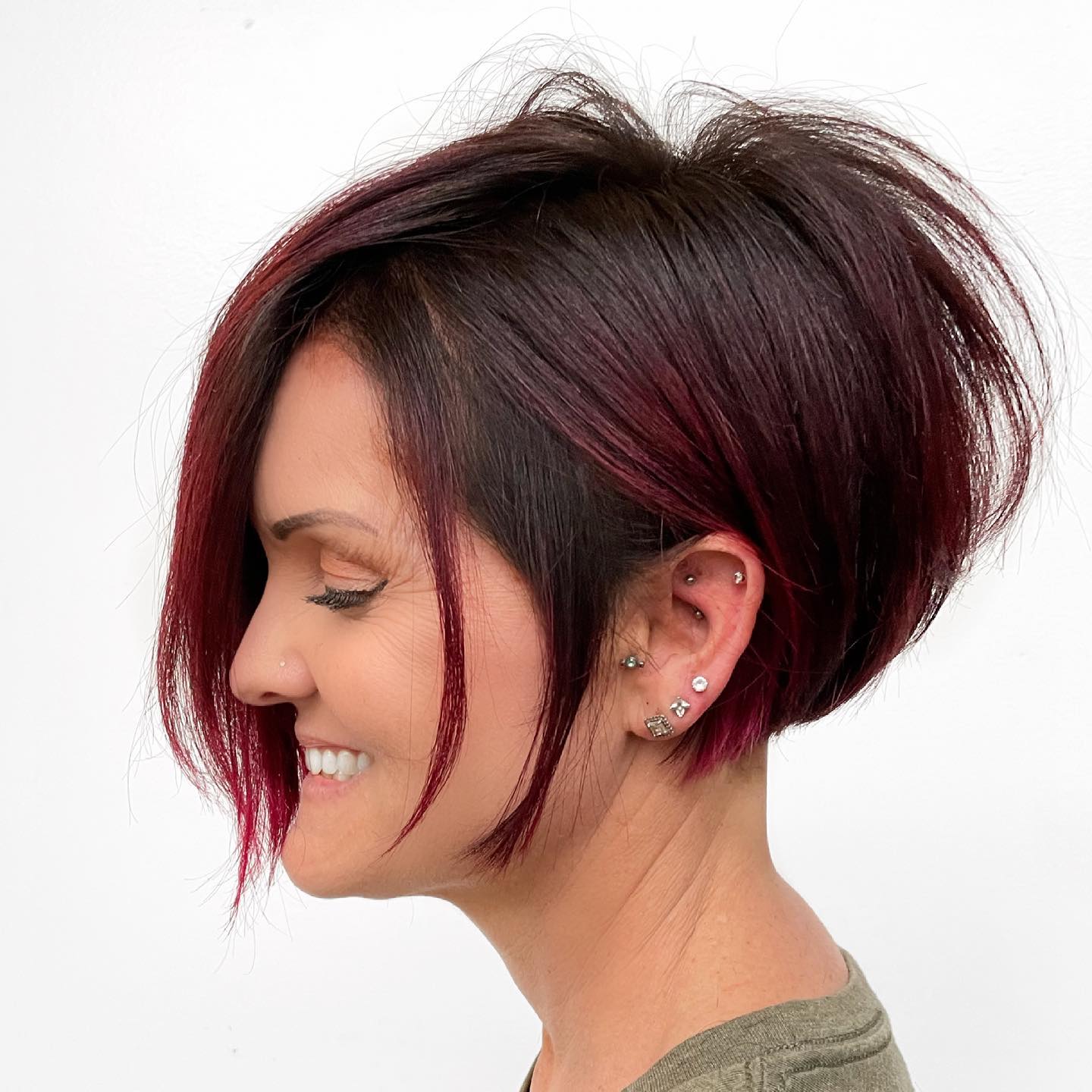 Red asymmetrical bobs are party-perfect, vibrant, and so colorful! If you are into cool colors this will suit you. Make sure to regularly color your hair since red is a high-maintenance color.
3. Short Asymmetrical Bob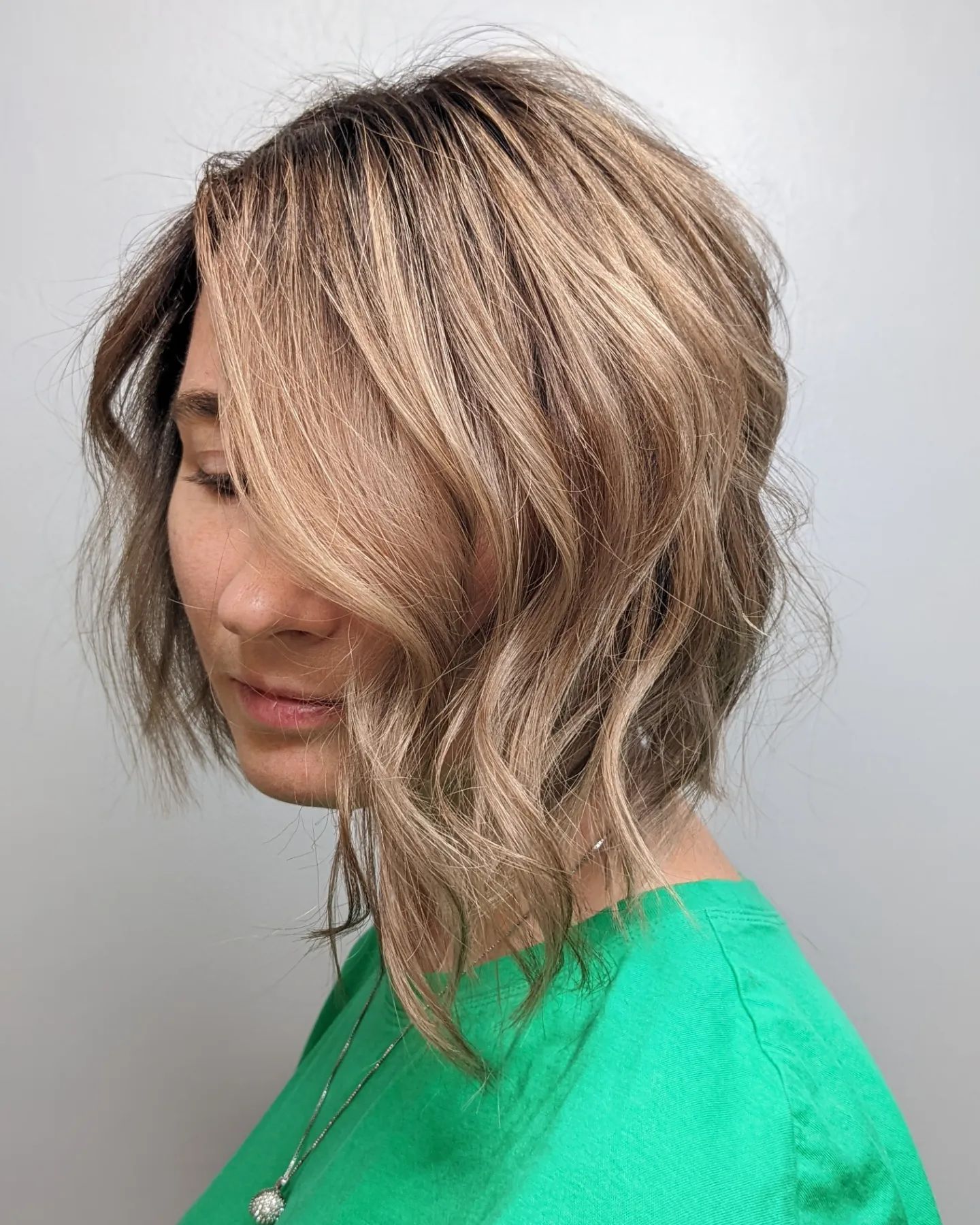 Great bob for mature women and women who need a workaholic look. This will suit your office hours and will make you look like a true serious lady! Overcome your fear and start rocking something fun and new, such as this.
4. Bright Orange Bob Asymmetrical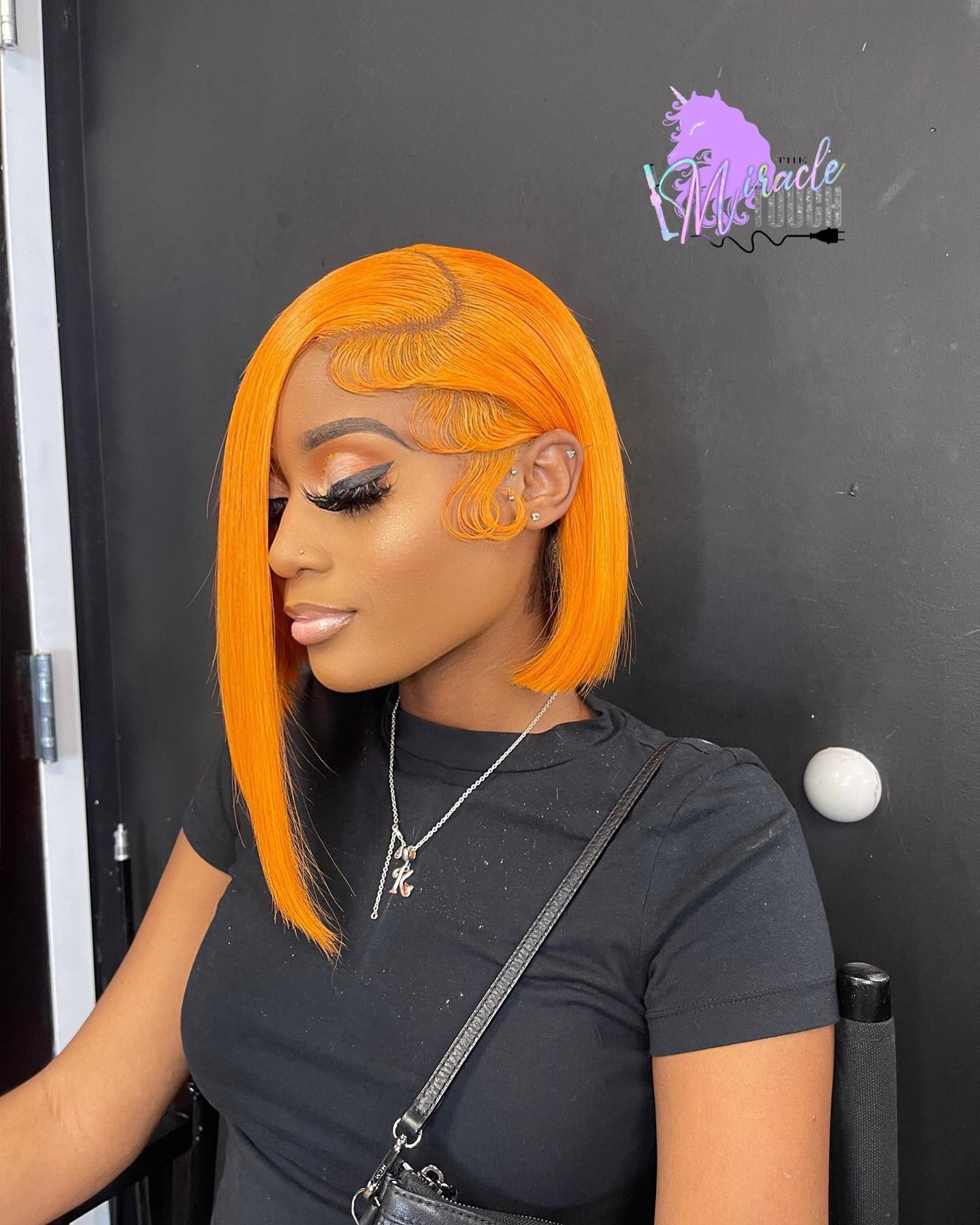 This orange asymmetrical bob will look amazing on younger girls. If you like party looks and you naturally gravitate toward both loud cuts and loud colors, this will look lovely on you. Pair it up with the right eye makeup and slay for the day!
Lob Hair
A lob haircut is a women's hairstyle that is cut somewhere between the chin and collarbone and is a unique type of bob. It is also done in layers and just above the shoulders, oftentimes voluminous and decorated with highlights for that structured look.
1. Platinum Lob Hair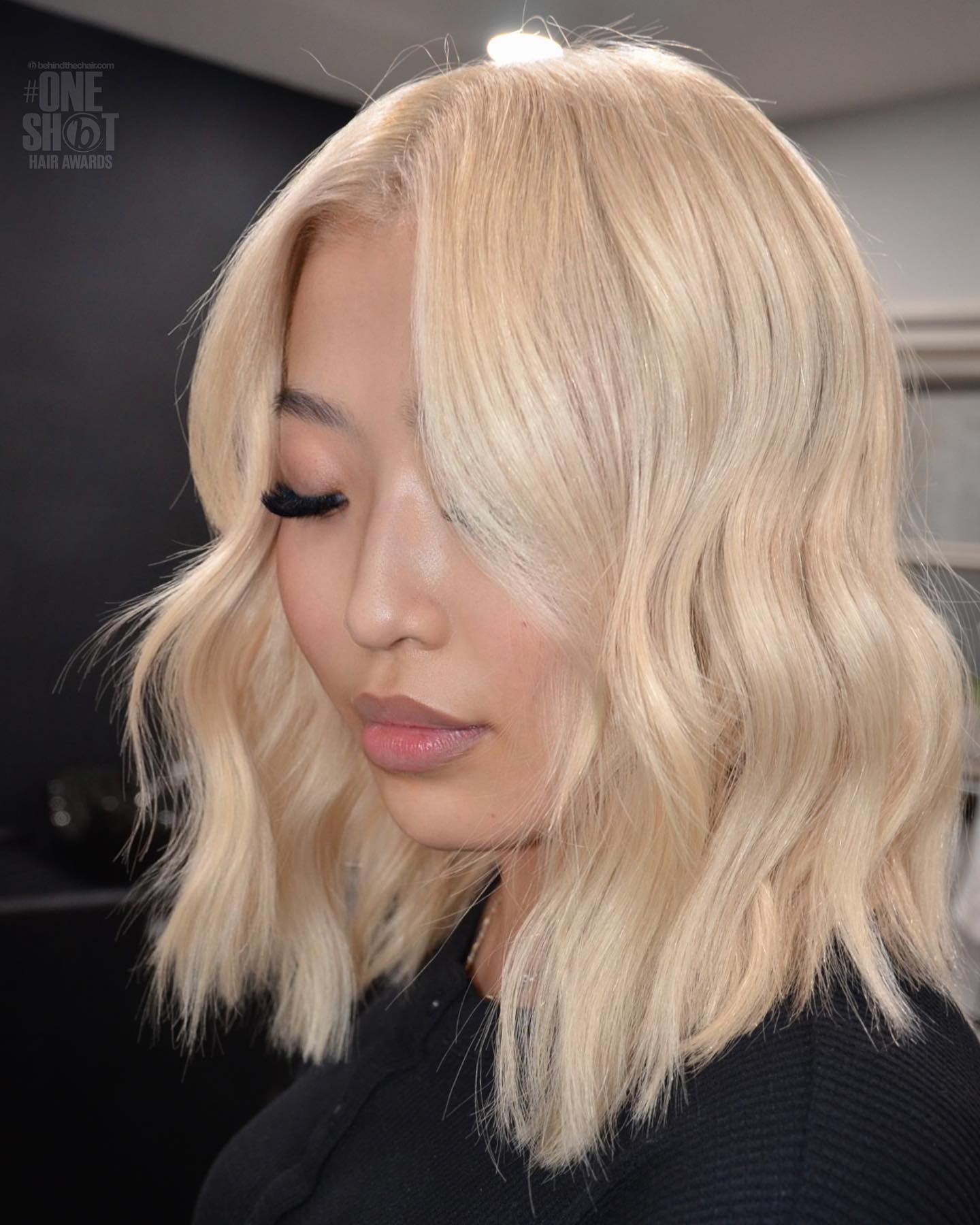 Spice it up with a lob and give it a subtle change. No reason to stick to simple bobs when you can have a stylish lob. This platinum icy white hairdo will look the best on women who are in their twenties.
2. Lob Hair With Highlights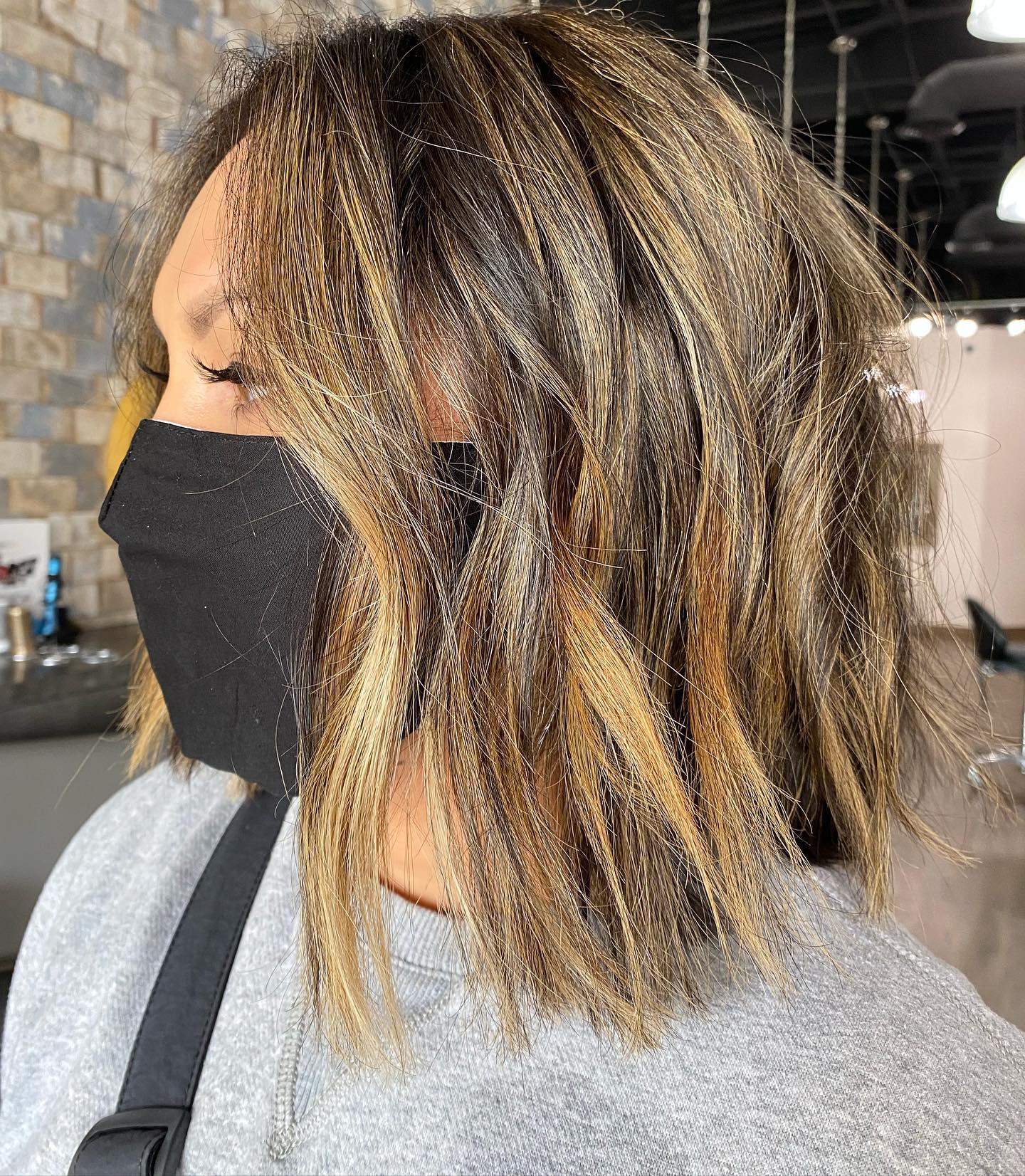 A lob with highlights is stylish and modern. Just adding a pop of color will make a huge difference. Color your hair every 5-6 weeks to maintain this lob. It is stylish and will look super healthy and shiny when maintained.
3. Blonde Straight Lob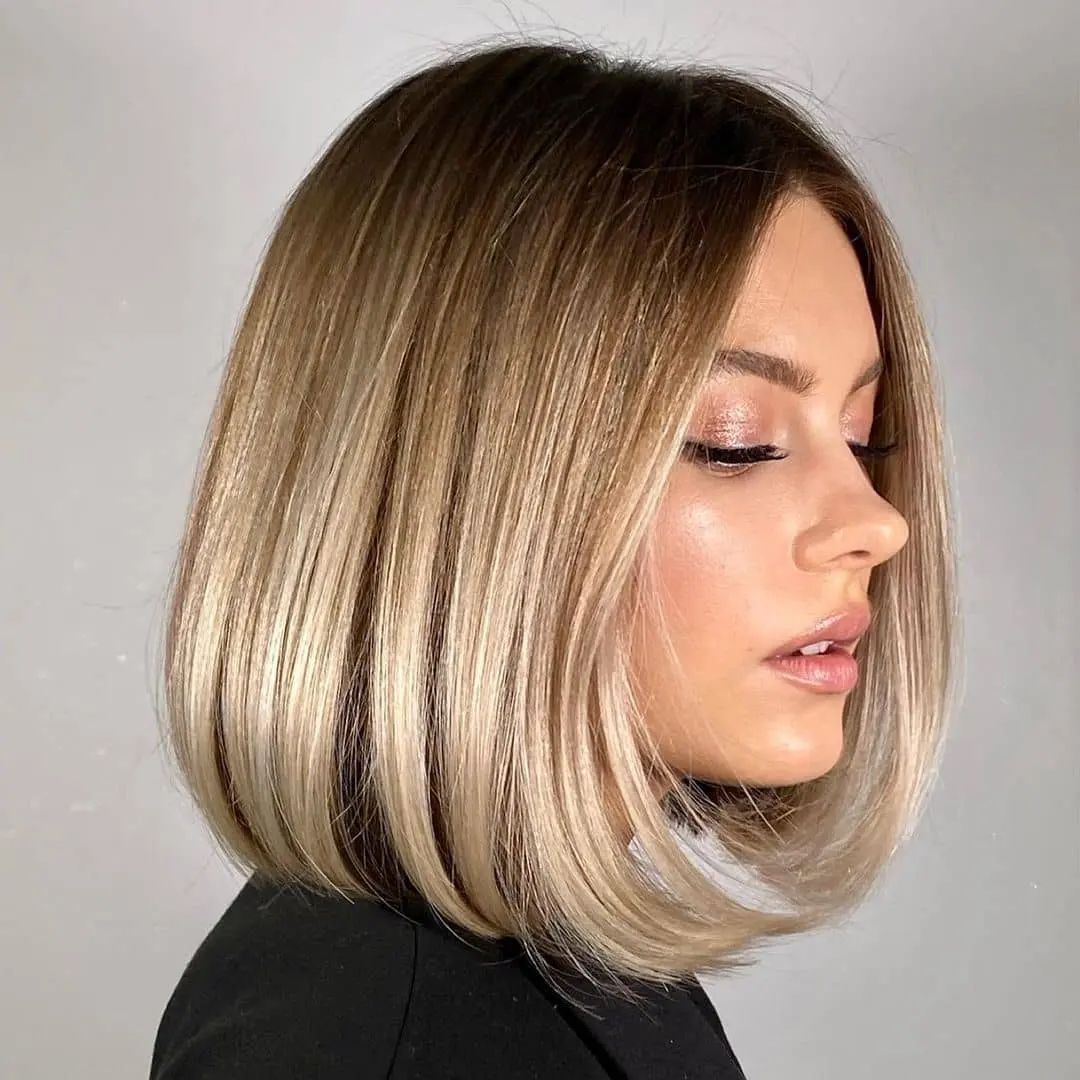 Natural brown roots and a pop of blonde towards the ends is a stylish look to consider. You don't have to fully transform your look. Give this a go if you're someone who likes natural-like outcomes.
4. Defined Black Lob Haircut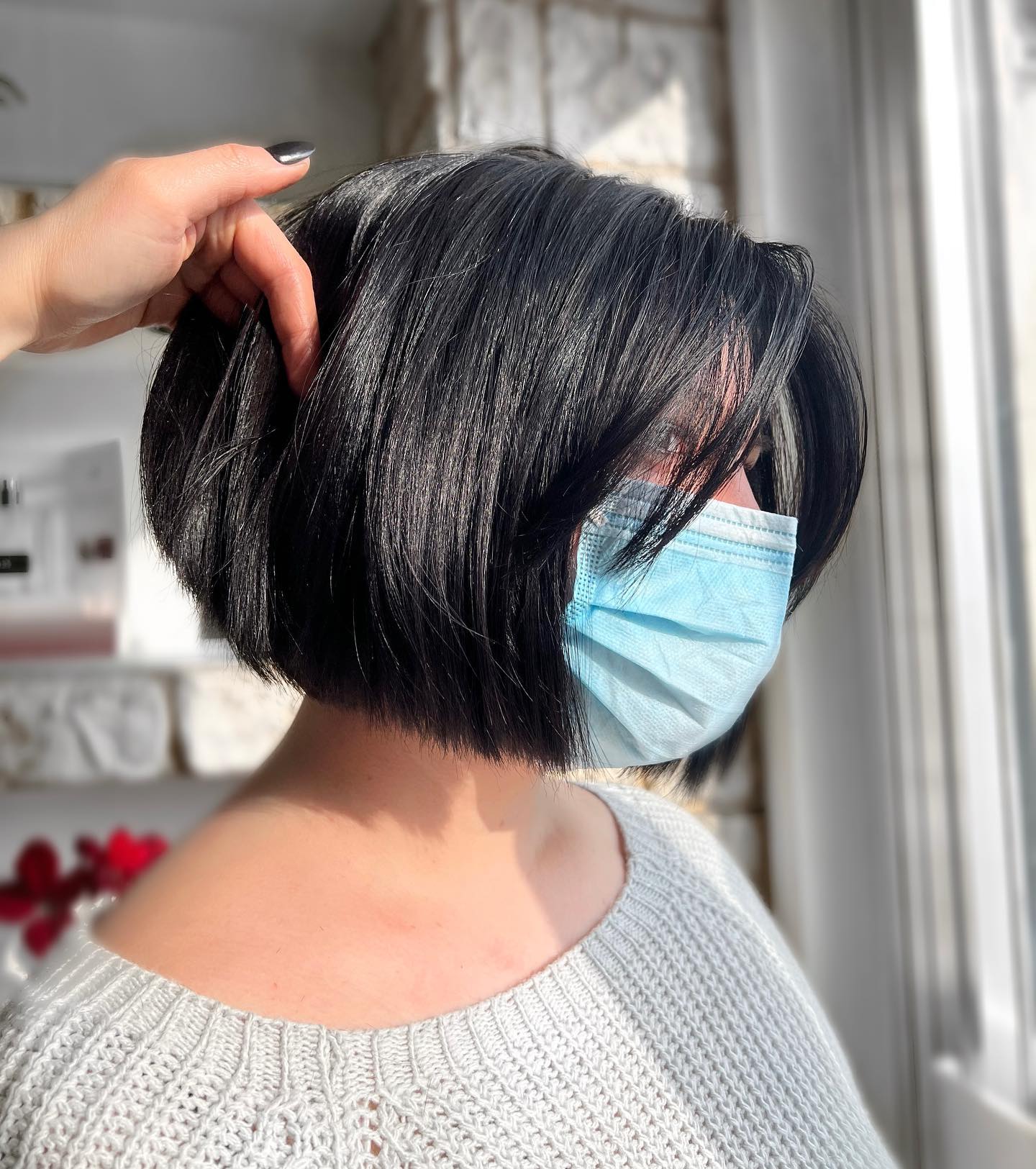 This black lob is super shiny and healthy. If you want your hair to look sleek and glam this is for you. Show off your natural color but add a ton of shine with your favorite hairspray for everyday stylish elegant wear.
Typical Bob
A typical bob is a haircut for women who like straightforward looks and simplicity. It is around 2 inches below the chin, often done in an even length all over your head. There are no significant features, just precise angles, and edges.
1. Simple Bob Haircut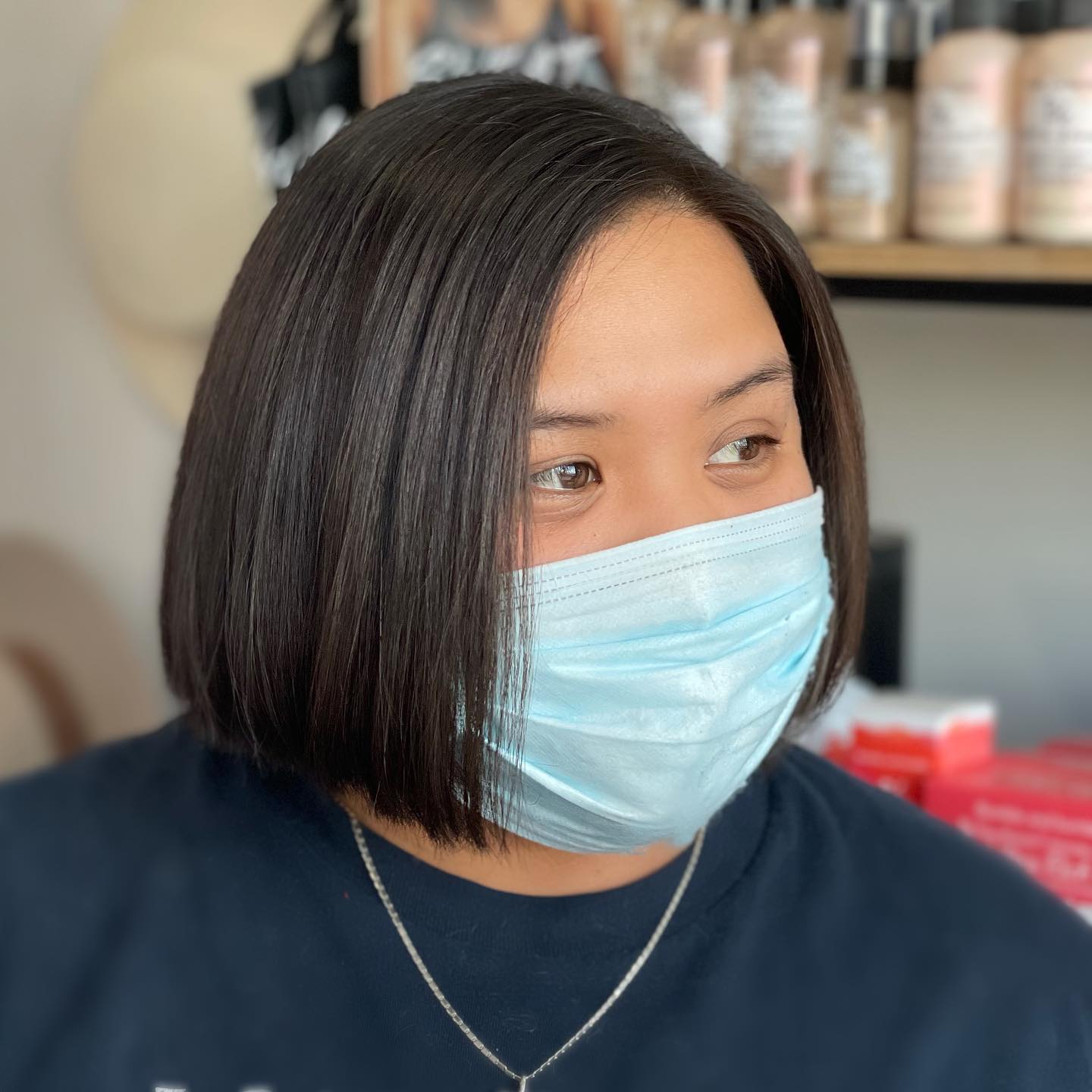 Typical, short, simple, and straightforward, why not give it a go? Women who don't have a lot of spare time and those who can't style their hair early in the morning will appreciate this quick & easy 2-minute look.
2. Blonde Typical Bob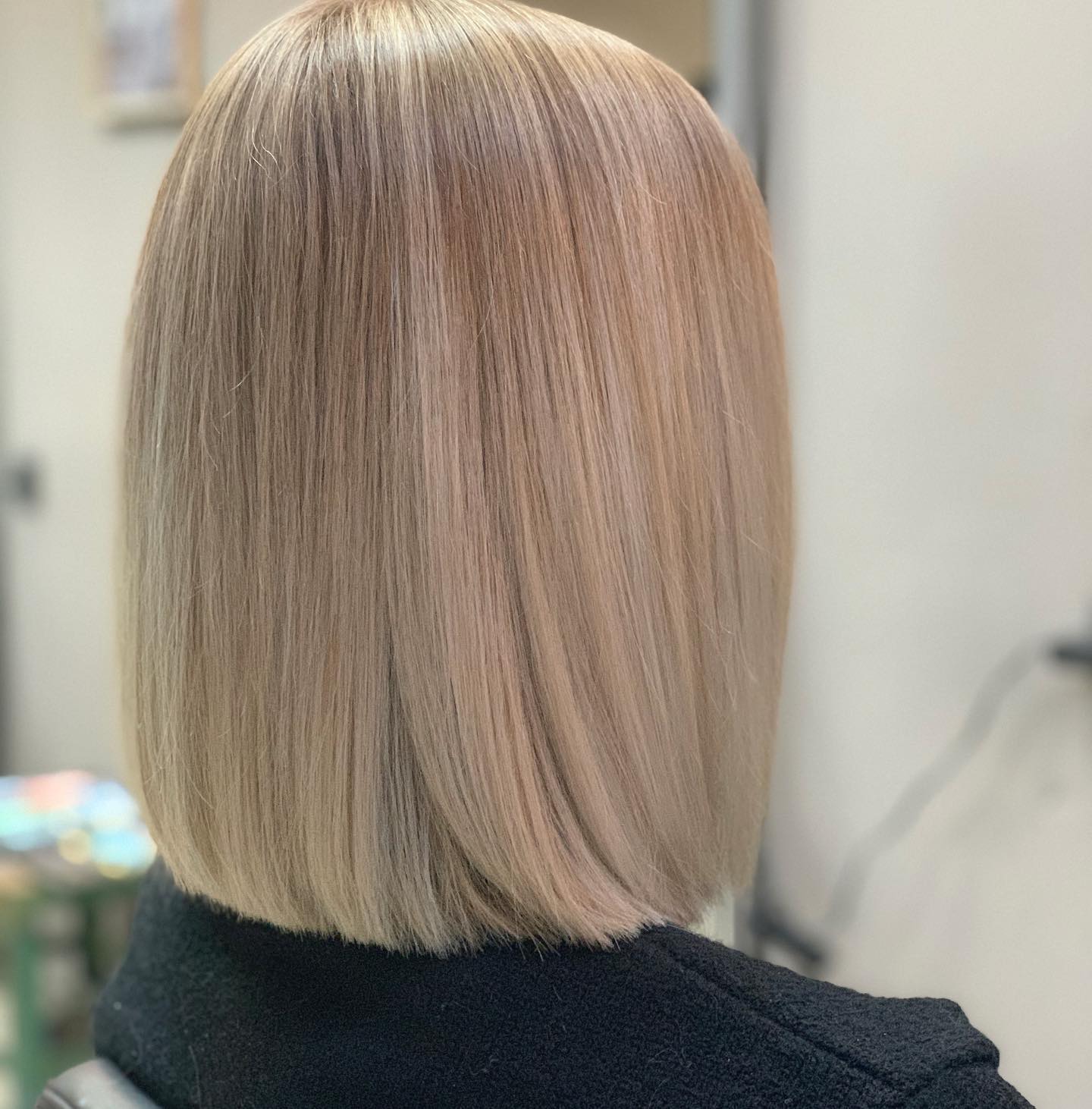 Blonde typical bob that only demands precision. Go for this haircut if you are into short and precise cuts. Quick and easy, often worn by mature women who want to hide their grays.
3. Defined Chic Bob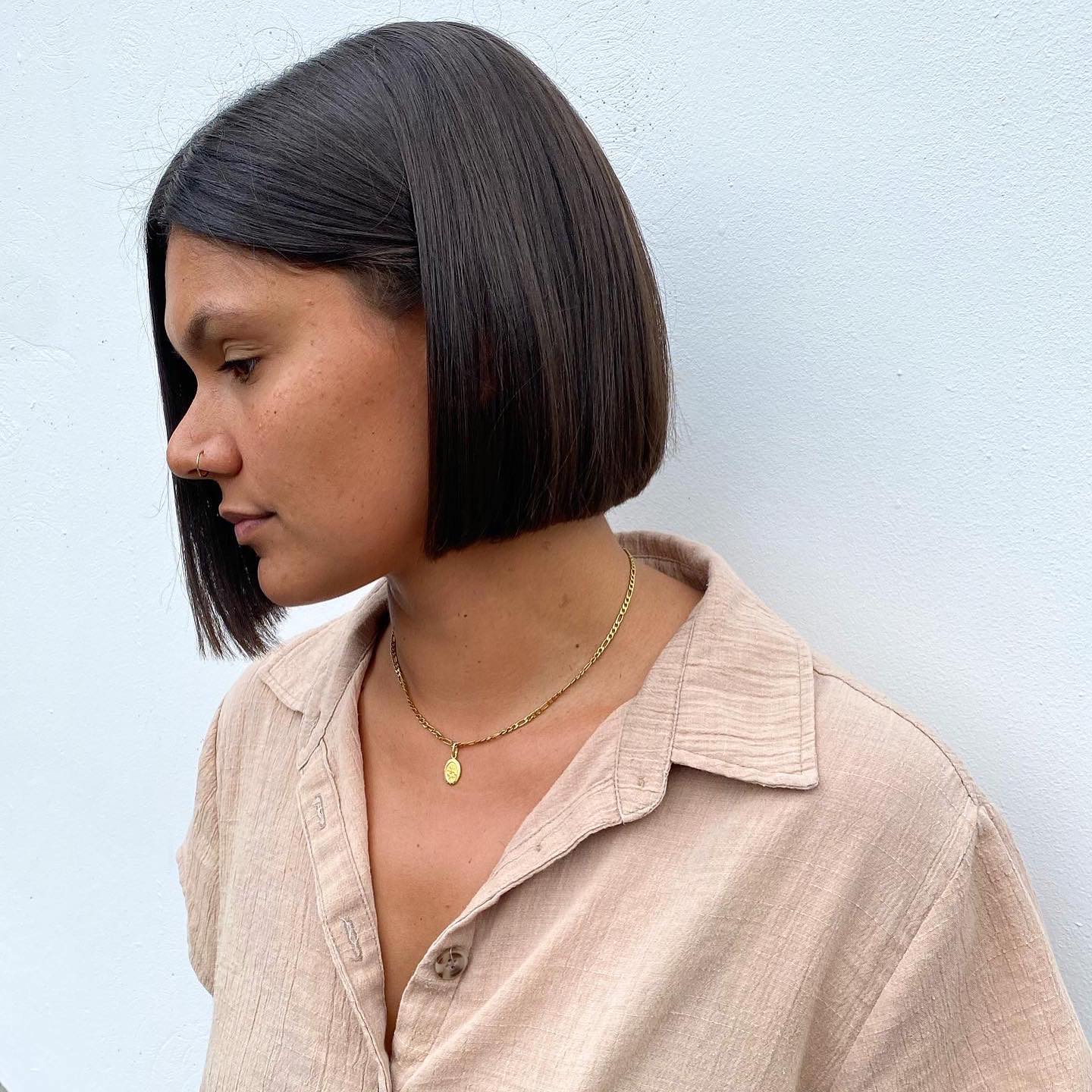 This type of bob will take 2-3 minutes to style in the morning. Make sure that you cut your hair every 4 weeks since this shorter bob is super precise and can be tricky to style or cut.
4. Black Bob Haircut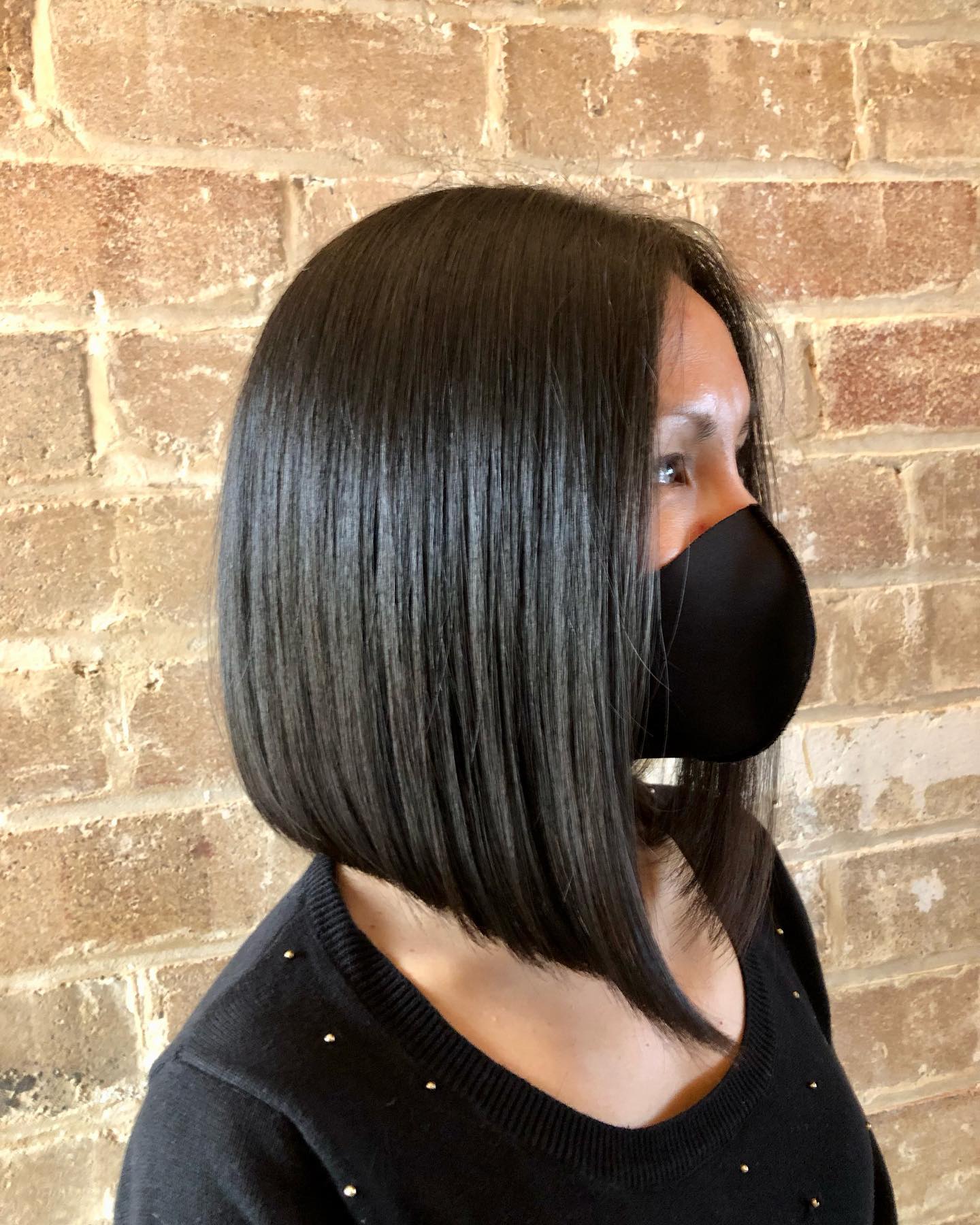 A black shiny sleek bob is a common go-to for women who are in their thirties or busy moms. You can try out this cut for simple or elegant wear. Anyone who is into natural-like bobs will know how to style this design.
Inverted Bob
An inverted bob is a short bob haircut that is shorter in the back and slightly longer at the front of your face. It has that angular and inverted feature, often looking voluminous at the front and being easy to style. Usually, it looks the best on straight hairstyles and thin textures.
1. Black Inverted Bob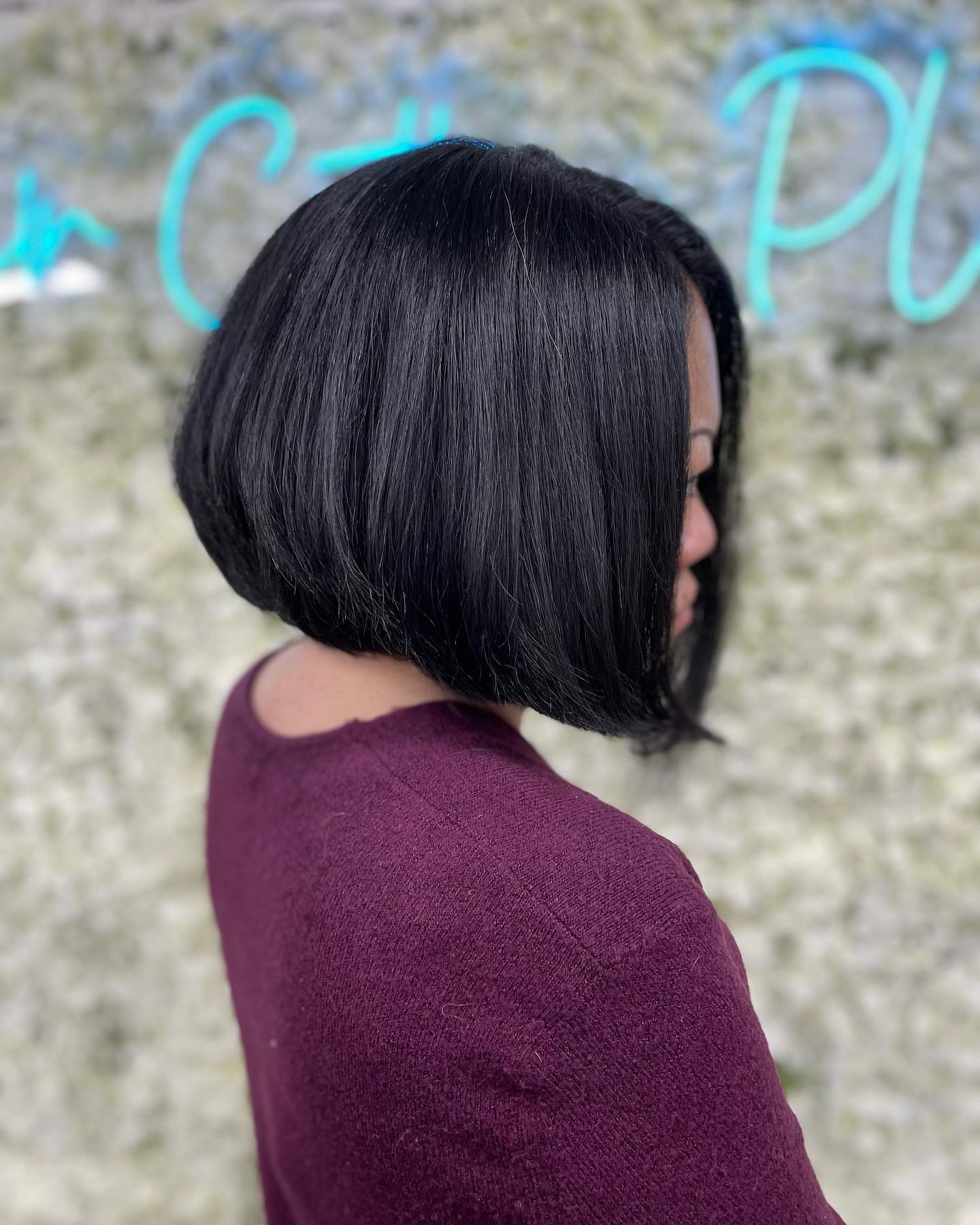 Inverted bobs are high-maintenance. Dare to give it a go? Consider this look only if you're up for frequent cuts, constant touch-ups, and a ton of hair gel. Ready to style it yourself?
2. Coral Inverted Bob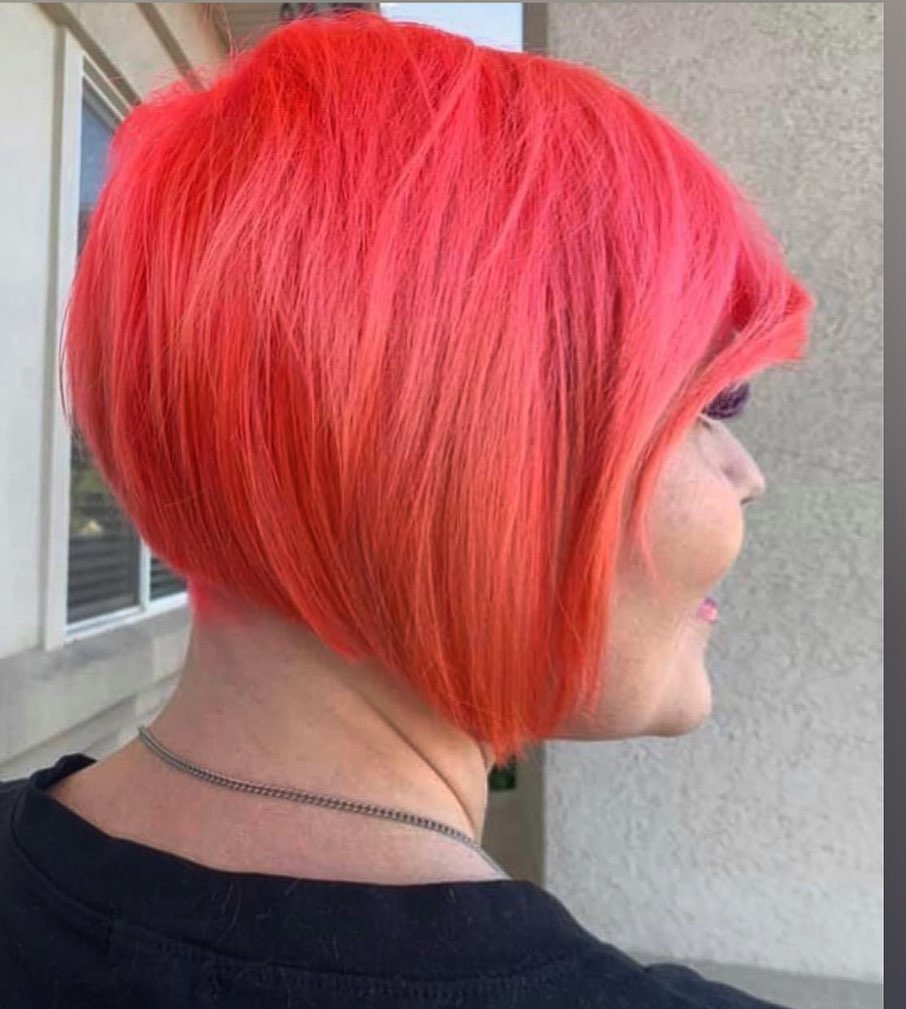 This bright coral red inverted bob is worn by younger women and teens. Those who like fiery looks and gorgeous color combos will be overwhelmed with this bob cut.
3. Icy Blonde Inverted Bob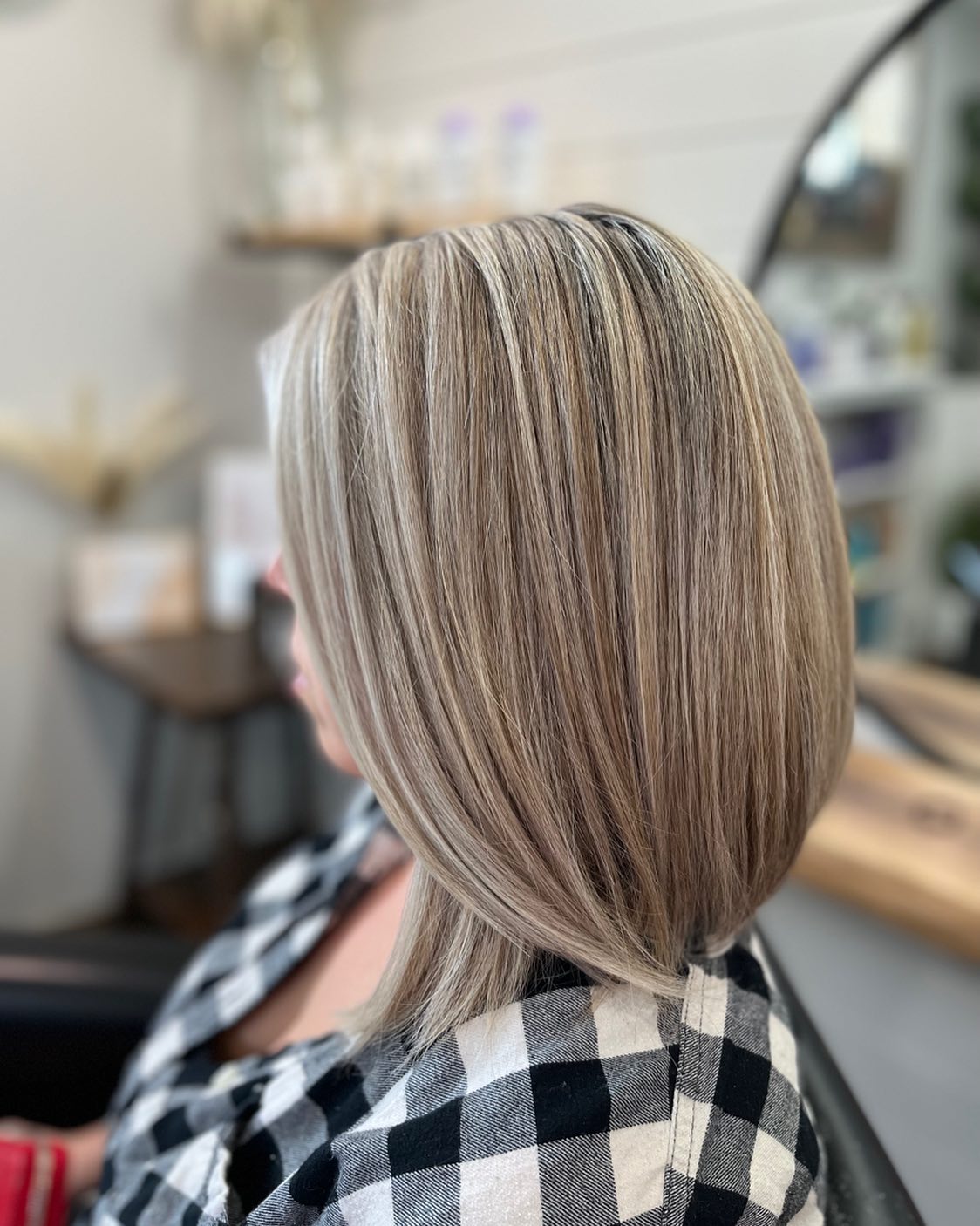 Icy blonde bob will take some time to maintain and get looking just right. Make sure to color your hair every 5 weeks since this can take some time and proper mastering. Blonde hair is also prone to dryness and breakage, so heads up.
4. Black Inverted Bob Haircut

Wavy look and this hairstyle is formal, a must-have for night-outs. You can easily style your bob in this wavy look, great for parties and when you have to transform a hairdo.
Blunt Bob
A blunt bob is one of the shortest bobs looks that one can go for. It is cut into straight lines at the ends of your face, with no layers or volume of any kind. It is quite blunt, straightforward, and simple, often worn by women who prefer simplicity and shorter thinner strands.
1. Blonde Blunt Bob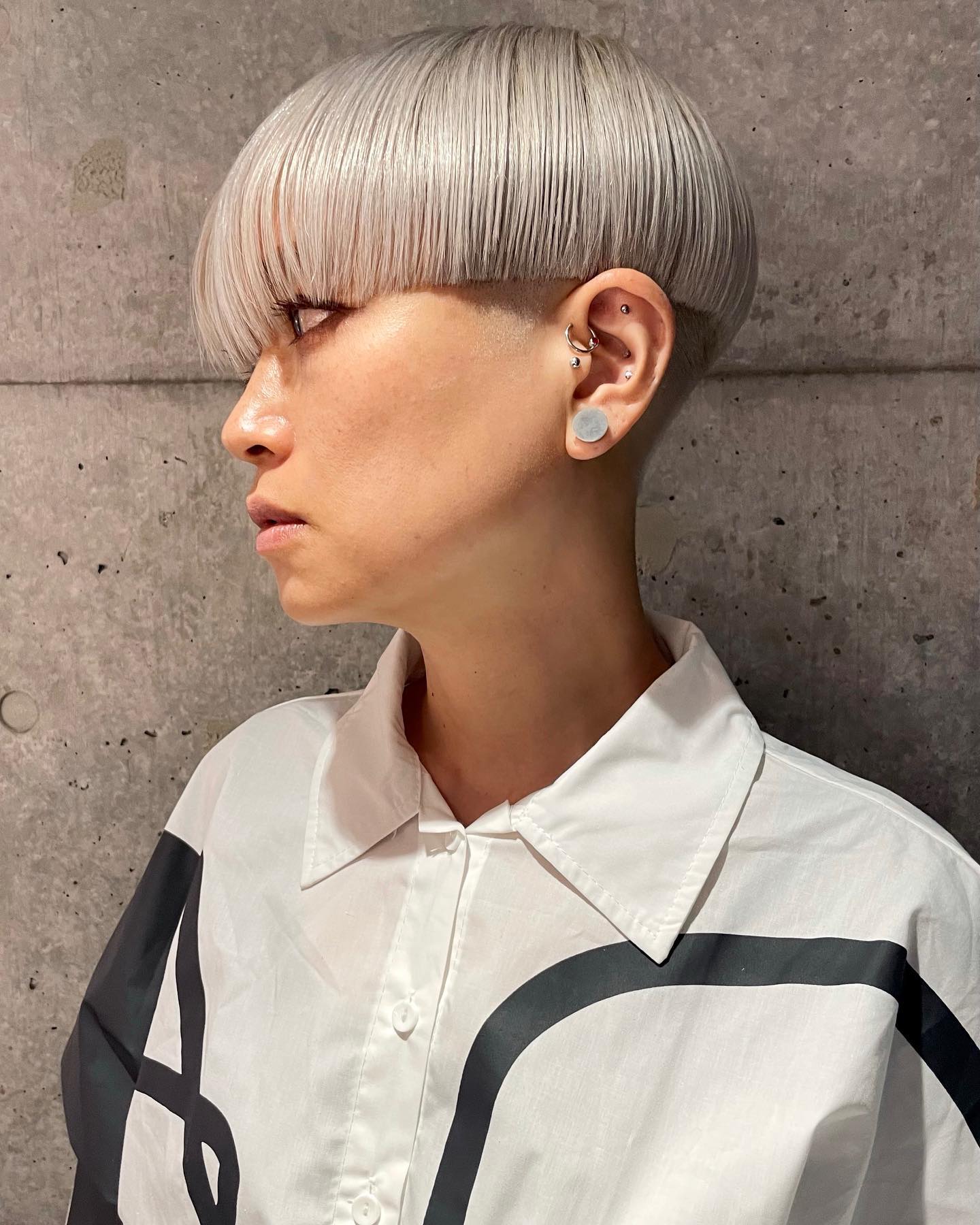 Blunt bobs are so modern and trendy. This look has become popular in Korea and has slowly made its way worldwide. Do you dare to try out something modern?
2. Yellow Blunt Bob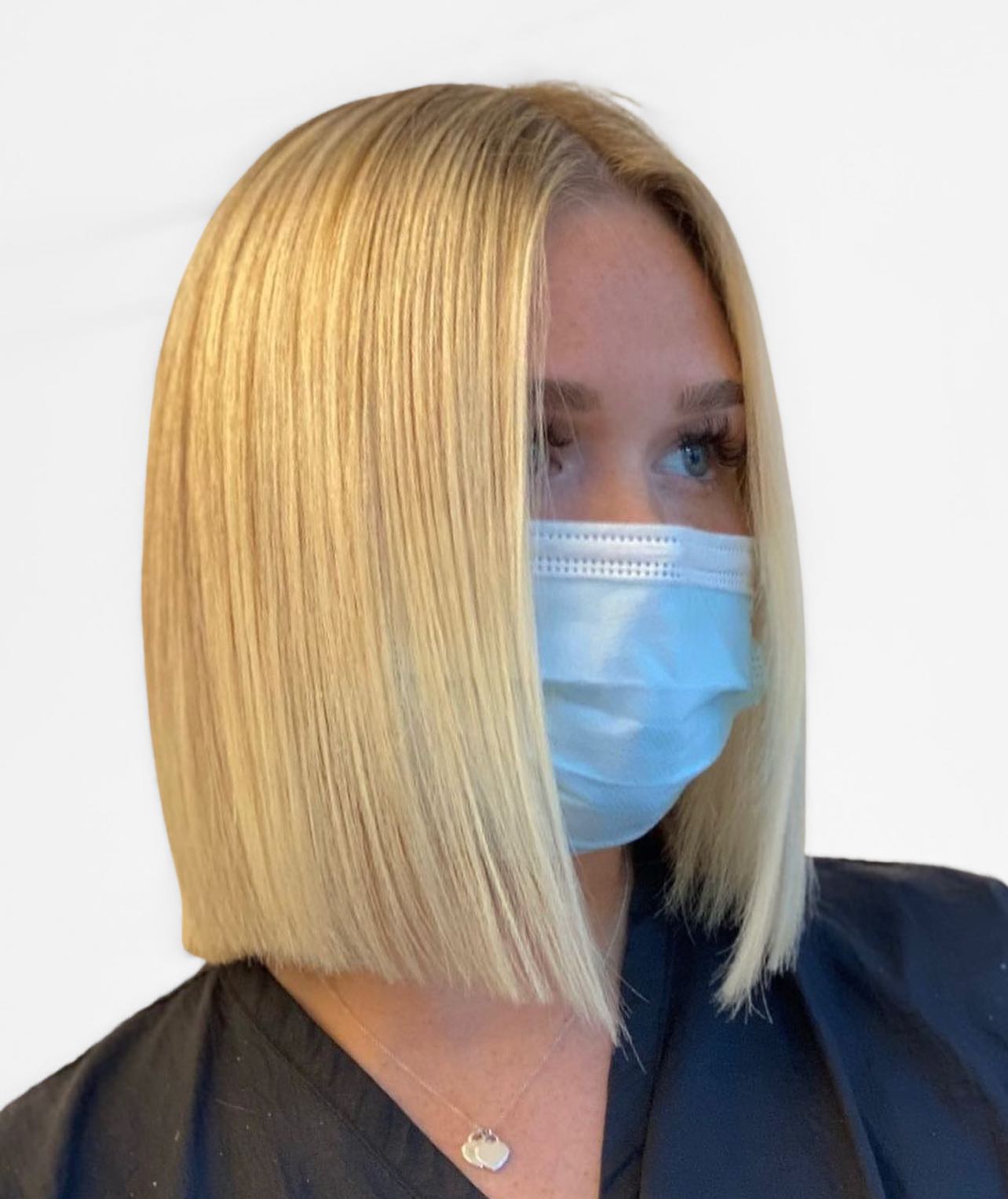 Bright yellow blunt bob that you can go for no matter your age. This color will take a couple of trials and takes to fully master. Give it a go if you are on the lookout for precise and cute hairdos.
3. Straight Brown Blunt Bob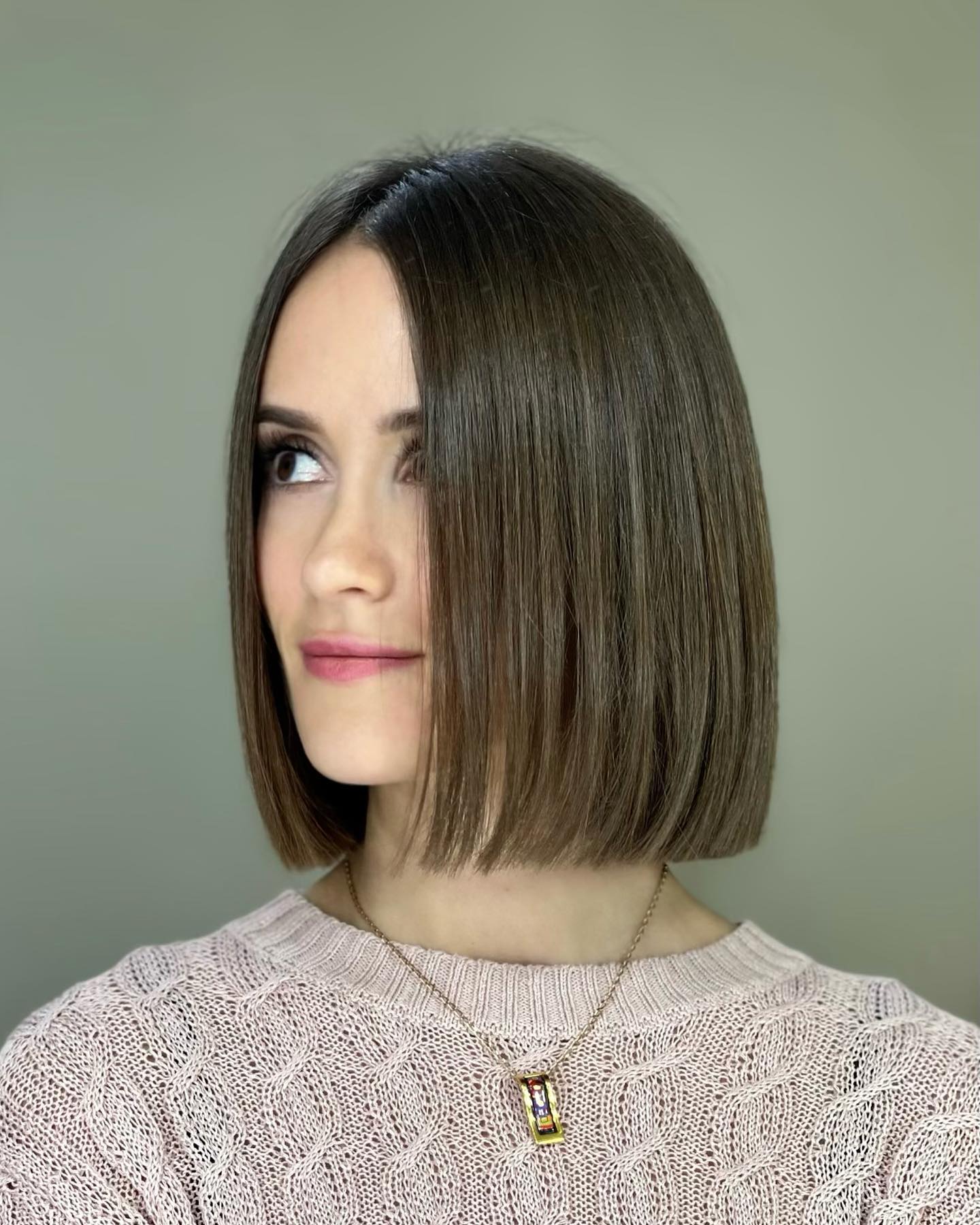 Show off your natural hair color and incorporate it with this blunt cut. Usually, this look will work and look lovely on teens or girls who are in their twenties. Not hard to maintain, perfect for low-maintenance girls.
4. Wavy Blunt Bob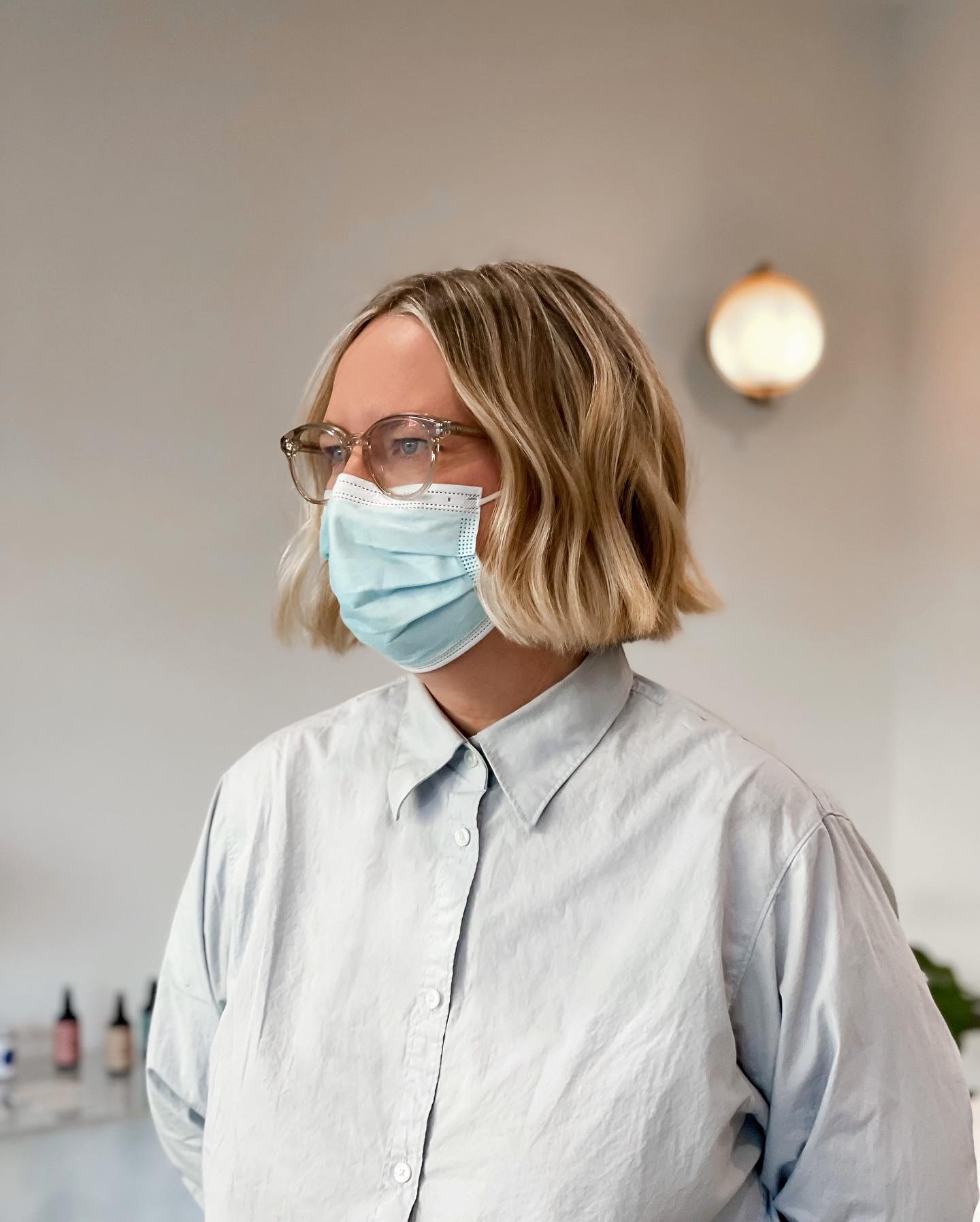 Soft and wavy, this blunt bob can be worn simply or fierce. Spice it up however you like and enjoy its glamour for any part of day or night. Blunt cuts and blonde cuts usually work and look so well together.
Long Bob
A long bob is a one-length cut, often going just below your shoulders. It is a bob as long as it has either that A-line gradual look to it or short and thin strands at the same length all over your head. Usually, anything that is around 10-12 inches (not longer) can classify as a bob.
1. Dark Brown Long Bob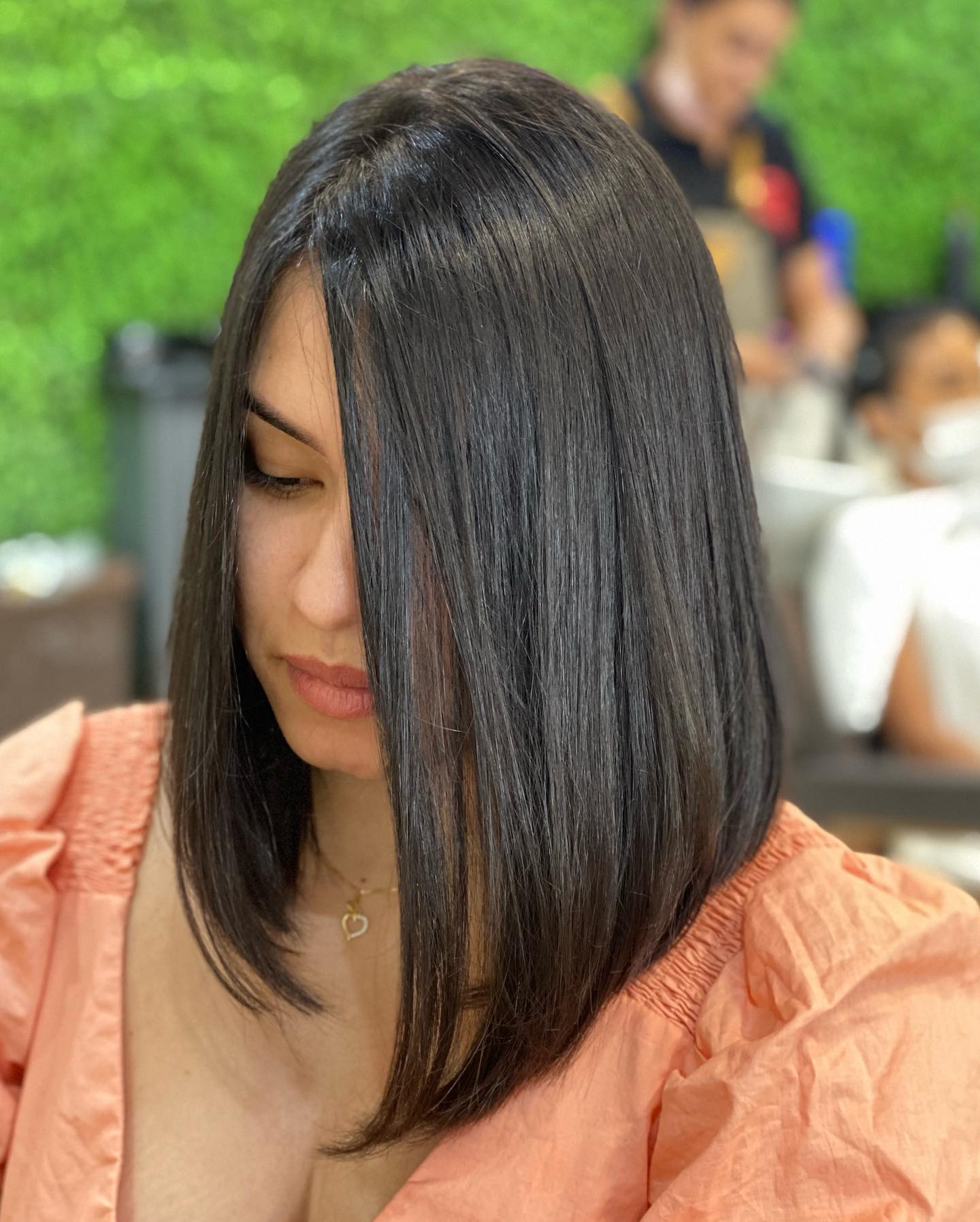 Longer bobs are for women who want a lovely and high-quality hairdo. If you can't say bye-bye to your inches and length give it a go with this shiny sleek long bob.
2. Long Bob Haircut With Highlights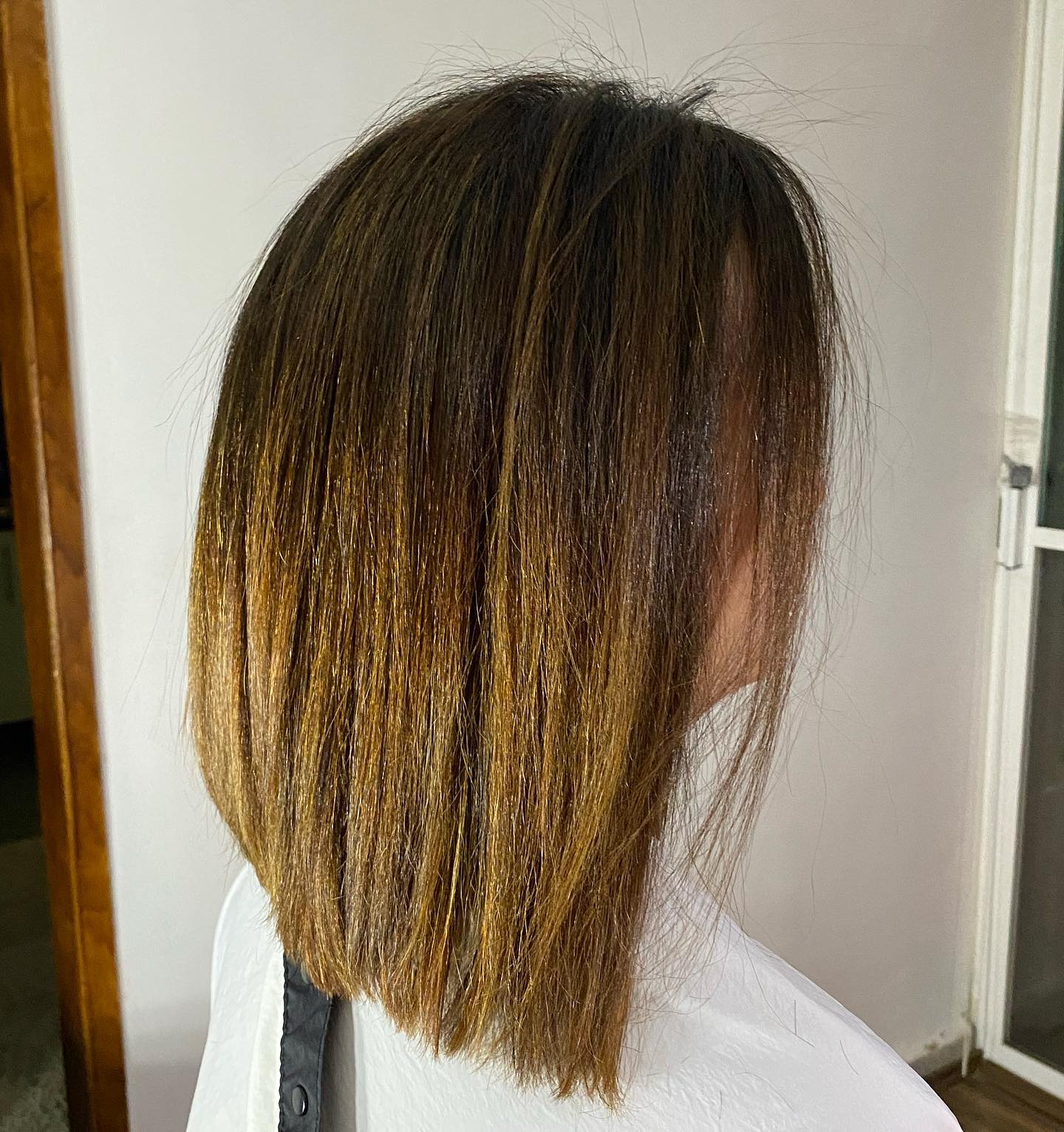 Highlights will transform your bob easily. If you are into longer looks and you don't want to cut your hair too often consider spicing it up in this simple way and with a pop of color.
3. Long Red Bob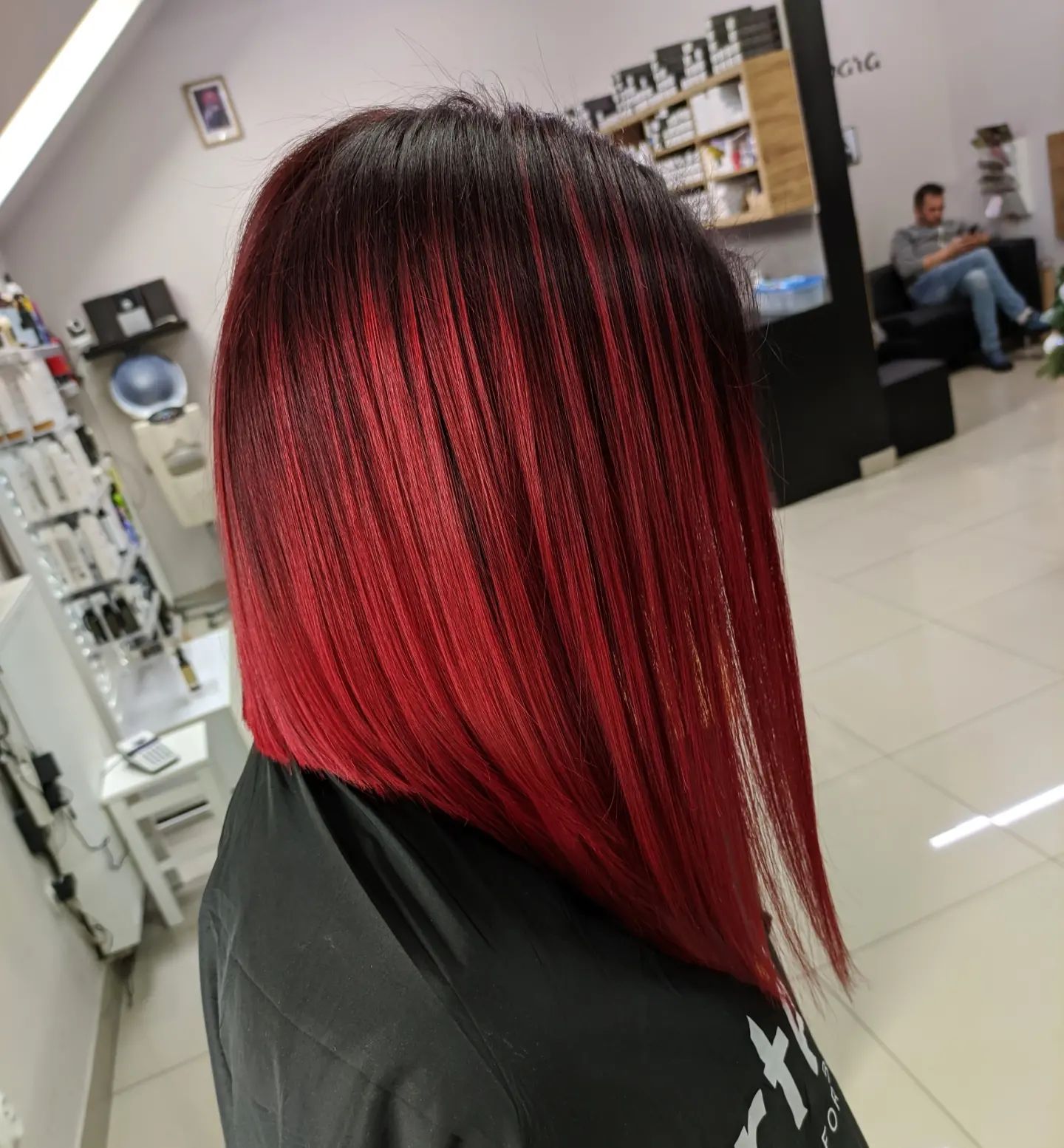 A long red bob will attract looks and attention. If you are a fan of longer hairdos and you want a pop of color give this bob a go. Regular color touch-ups are mandatory.
4. Shiny Brown Long Bob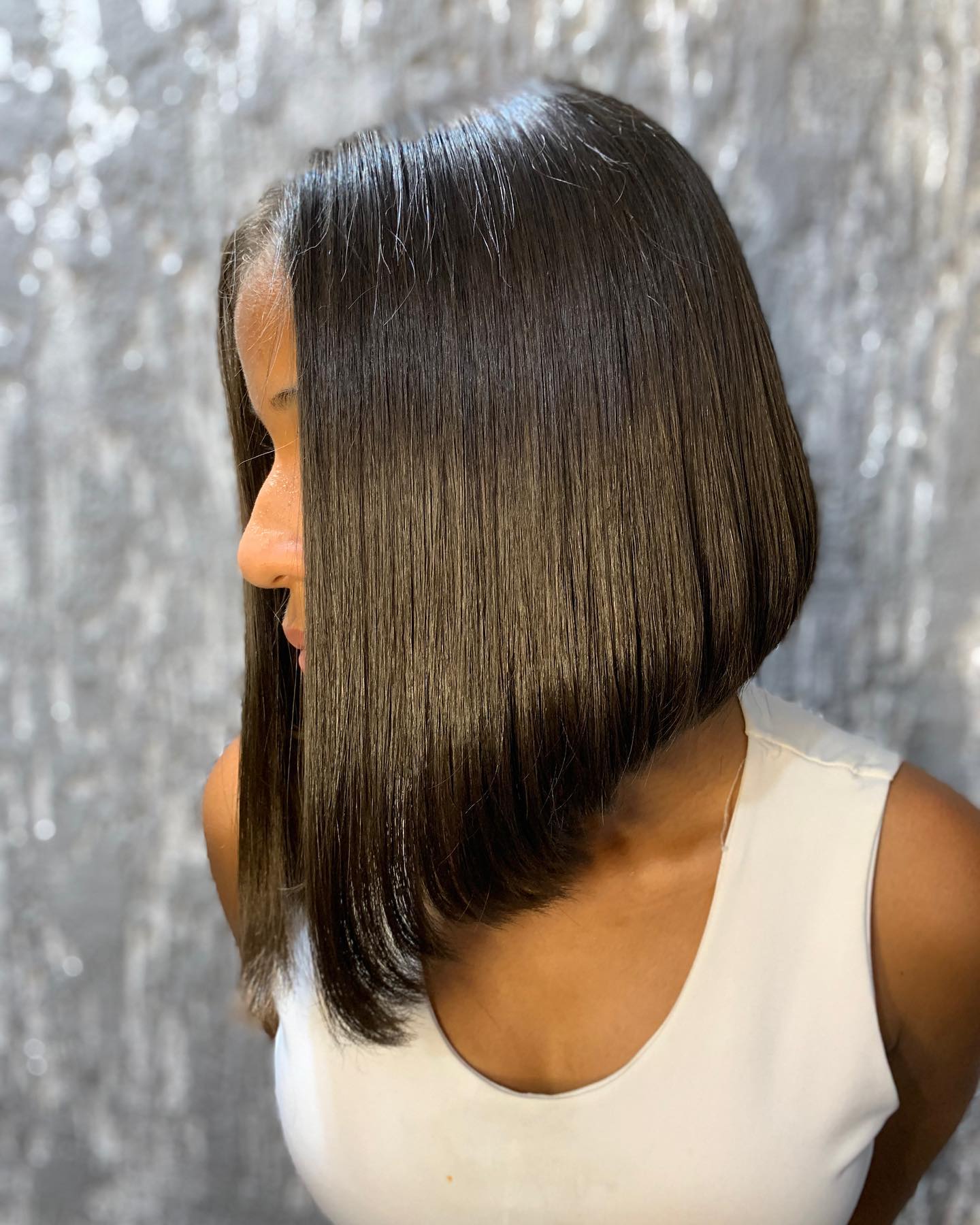 Add a ton of shine and show off this long bob. If your hair is naturally healthy and shiny consider growing it out to this length for stylish and fierce wear.
New Bob Time
Ready for your next bob haircut? If so, which one out of all of these cool cuts seems like something up your alley? The truth is that this variety can be confusing and that some women might have a hard time picking out their favorite. Sometimes, the selection can be overwhelming, but we know that you will have a favorite in the end! Let us know what you fancy the most out of these options. We can't wait to see something new on you.