Choosing a caramel color for your hair is a great decision. The color gives you the best in between with light and dark, plus it looks stunning on everybody. The best thing about caramel coloring is the variety of options you have with the color. You can go dark with light sections, or the reverse. Caramel looks great with a balayage and it works well in almost any season you wear it in.
If you're looking for a change, a new hair color is the best way to go. These are a few of our favorite caramel looks that you can get a little inspiration from when you go to your next hair appointment.
1. Soft Caramel
Go for a lighter look with this soft caramel color.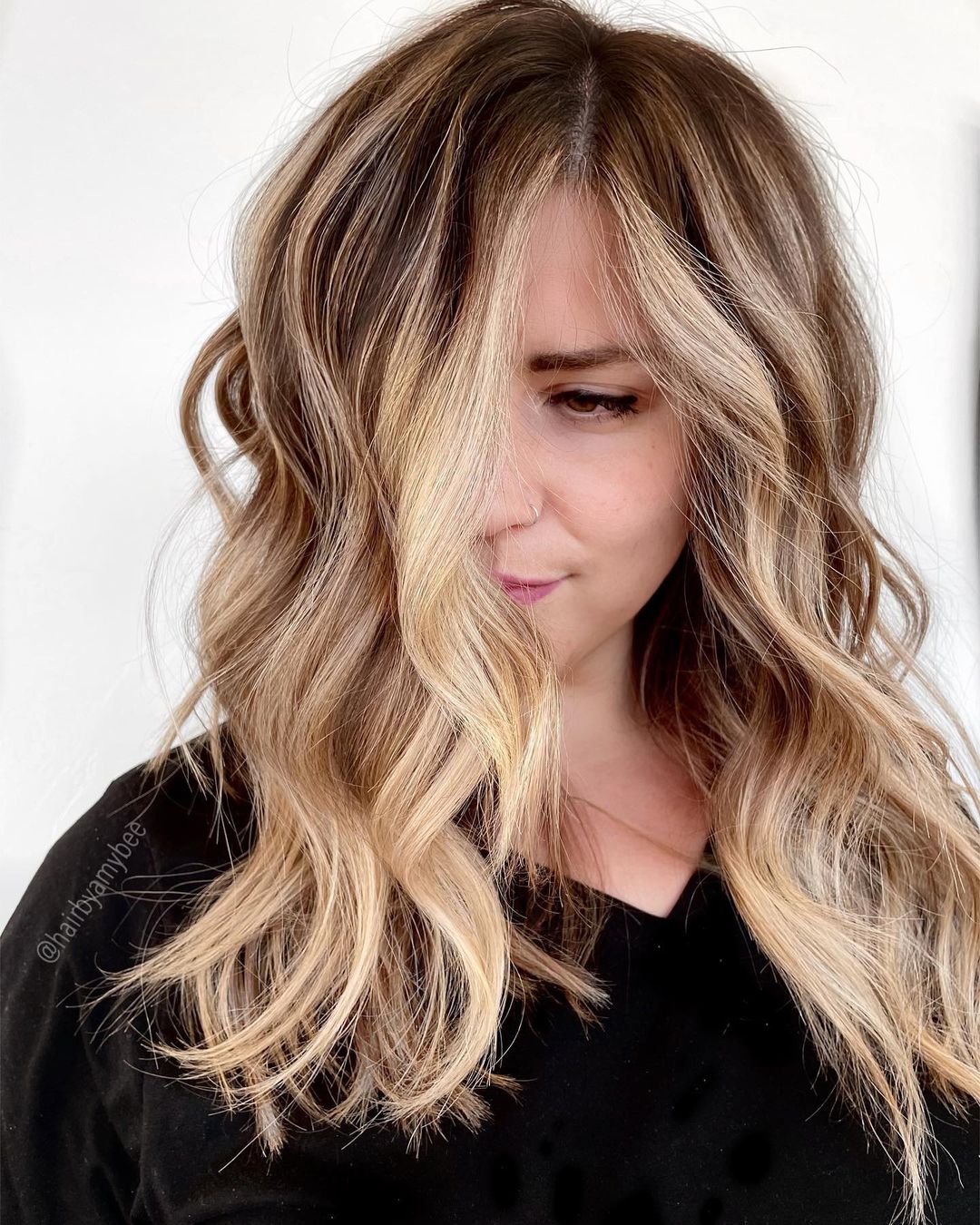 2. Glazed
This caramel glazed look is stunning.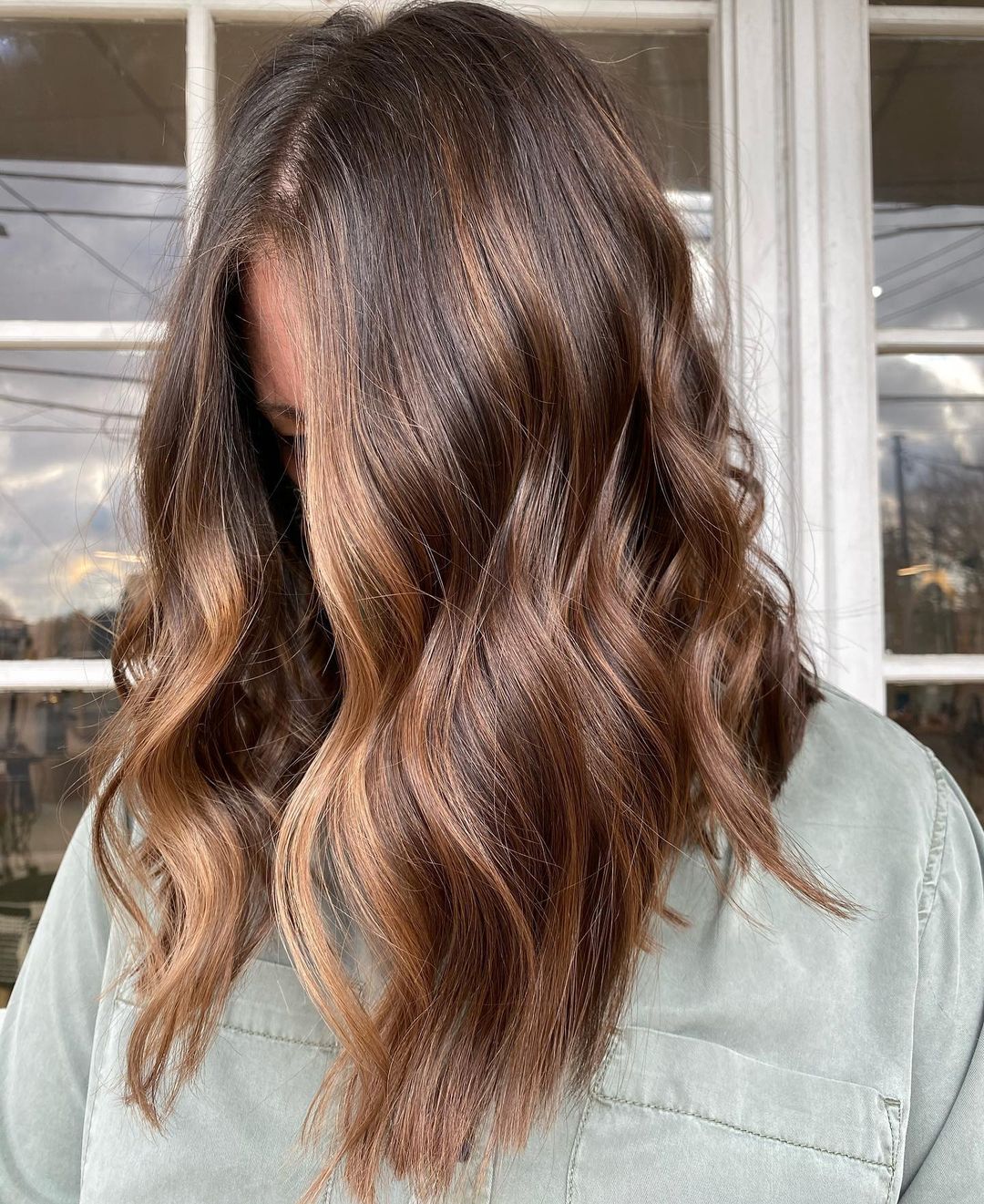 3. Caramel Honey
A caramel honey color will lighten your color beautifully.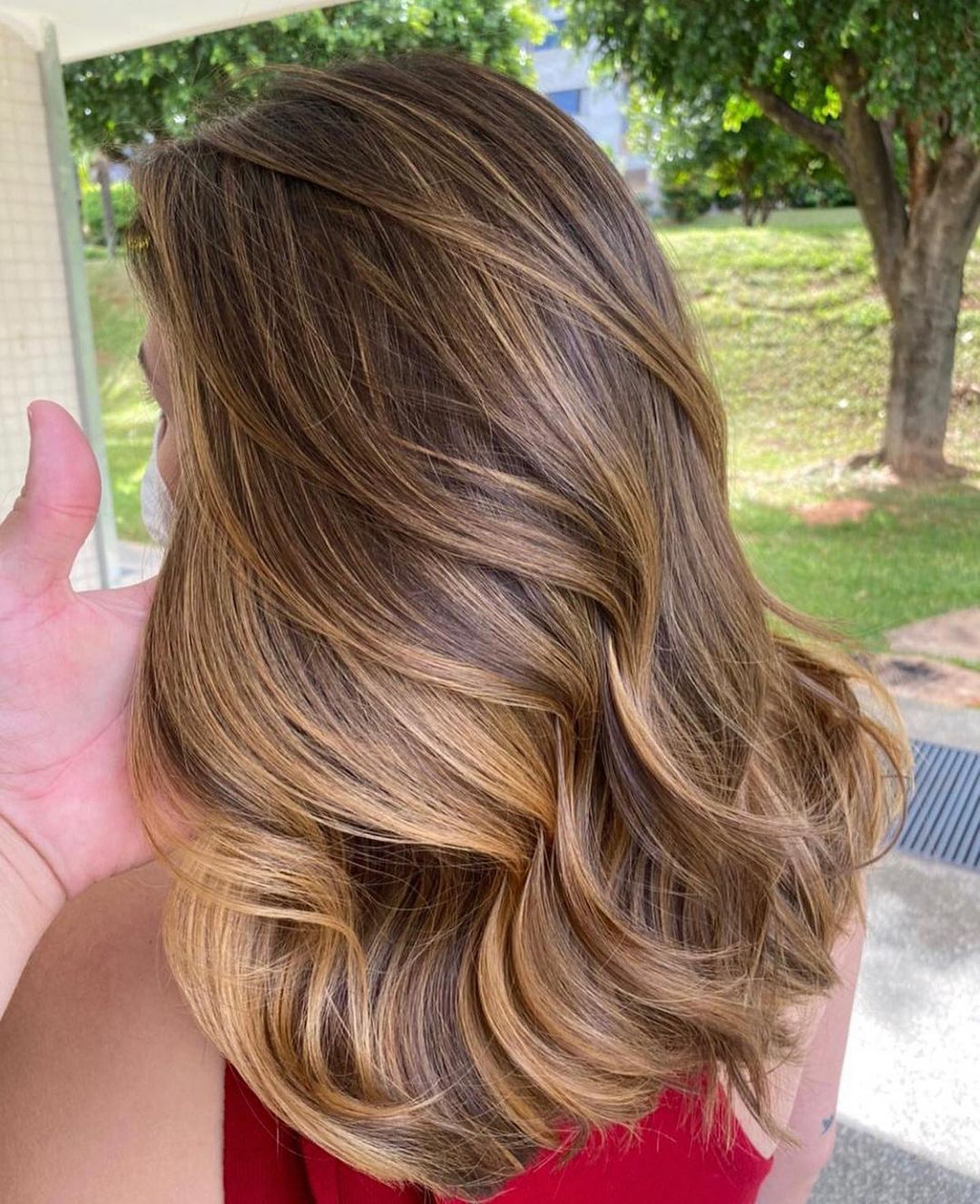 4. Chestnut Caramel
A lighter brown caramel is perfect for a fall look.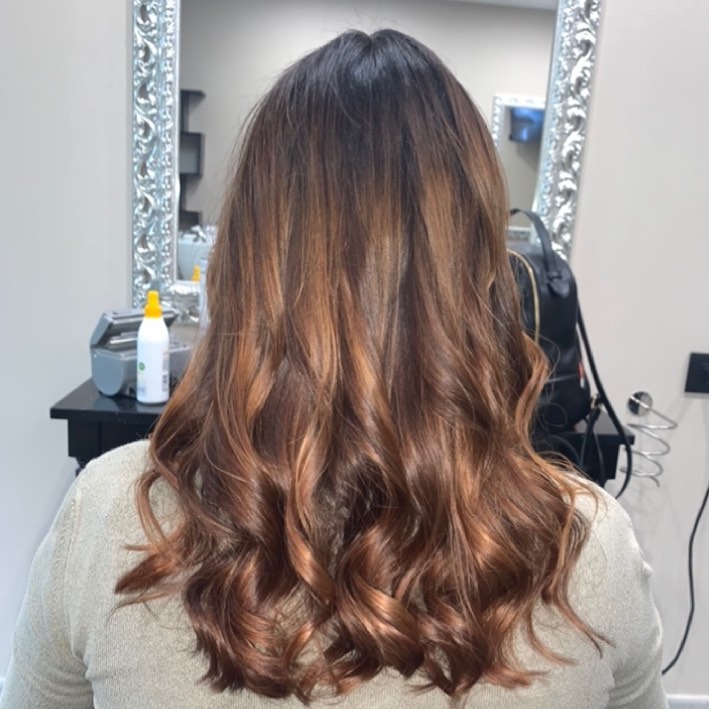 5. Deep Caramel
If you want to go a little darker for your caramel, this is it.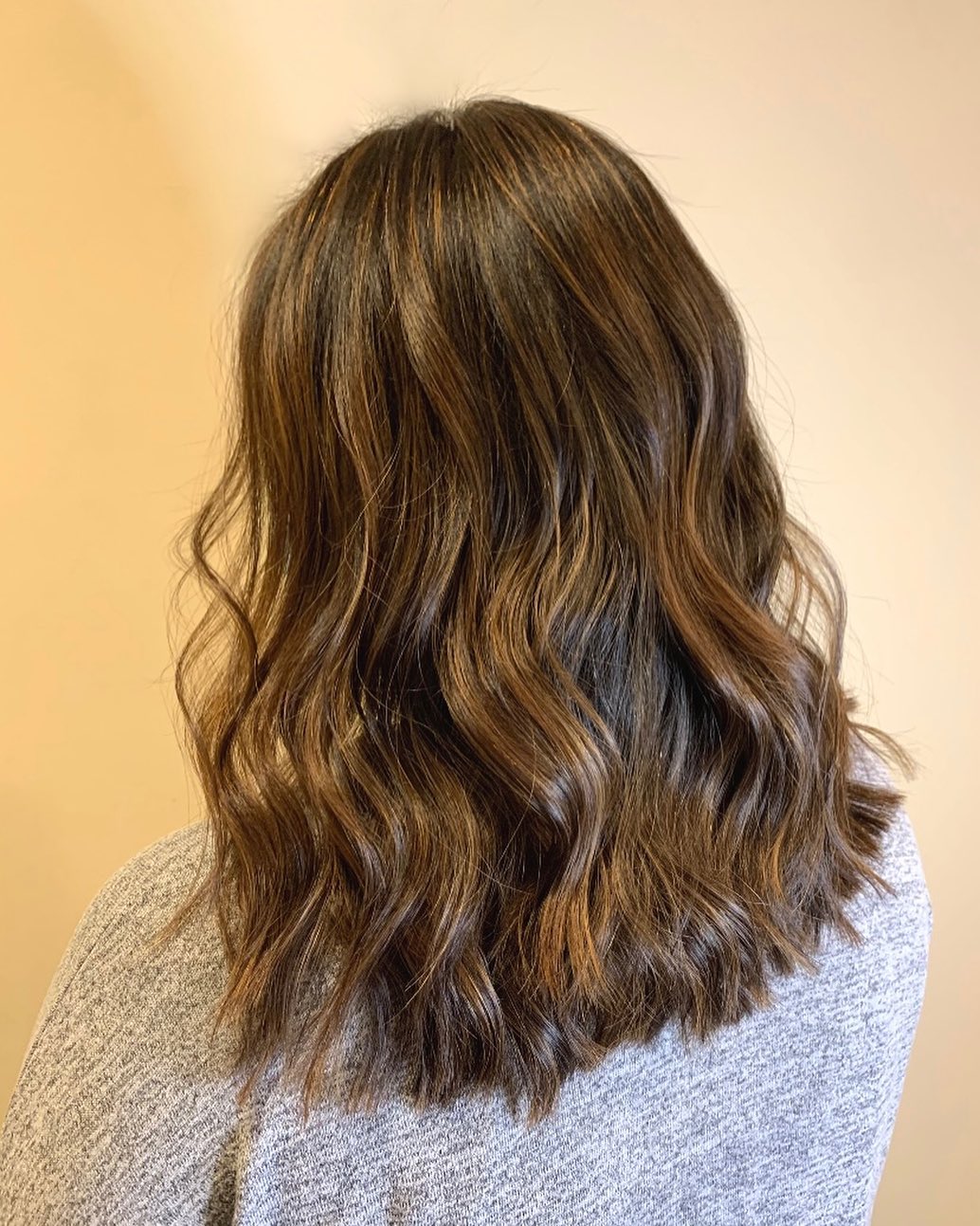 6. Balayage
You don't have to go super light for a balayage.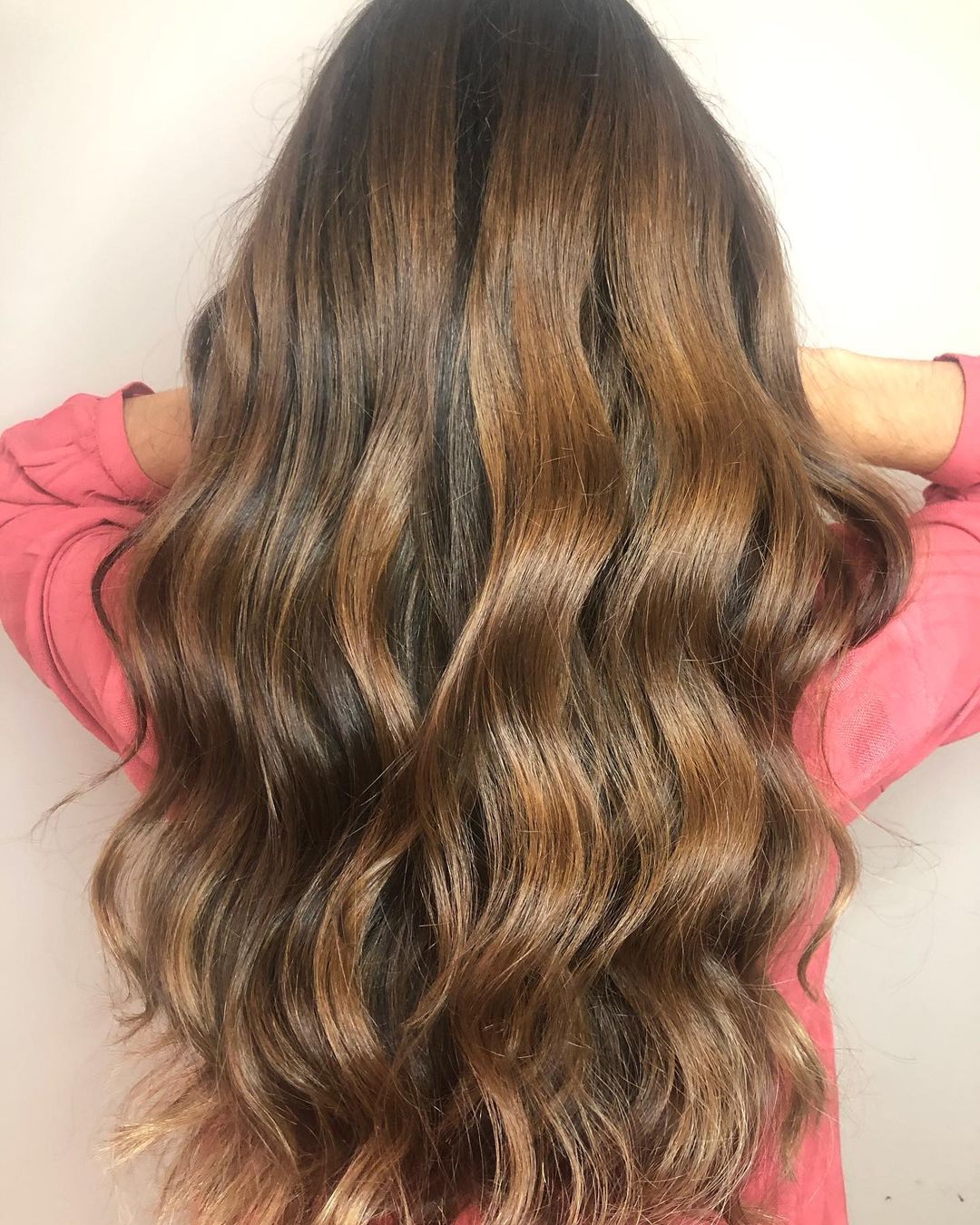 7. Rich Caramel
Choose a richer color to highlight your caramel look.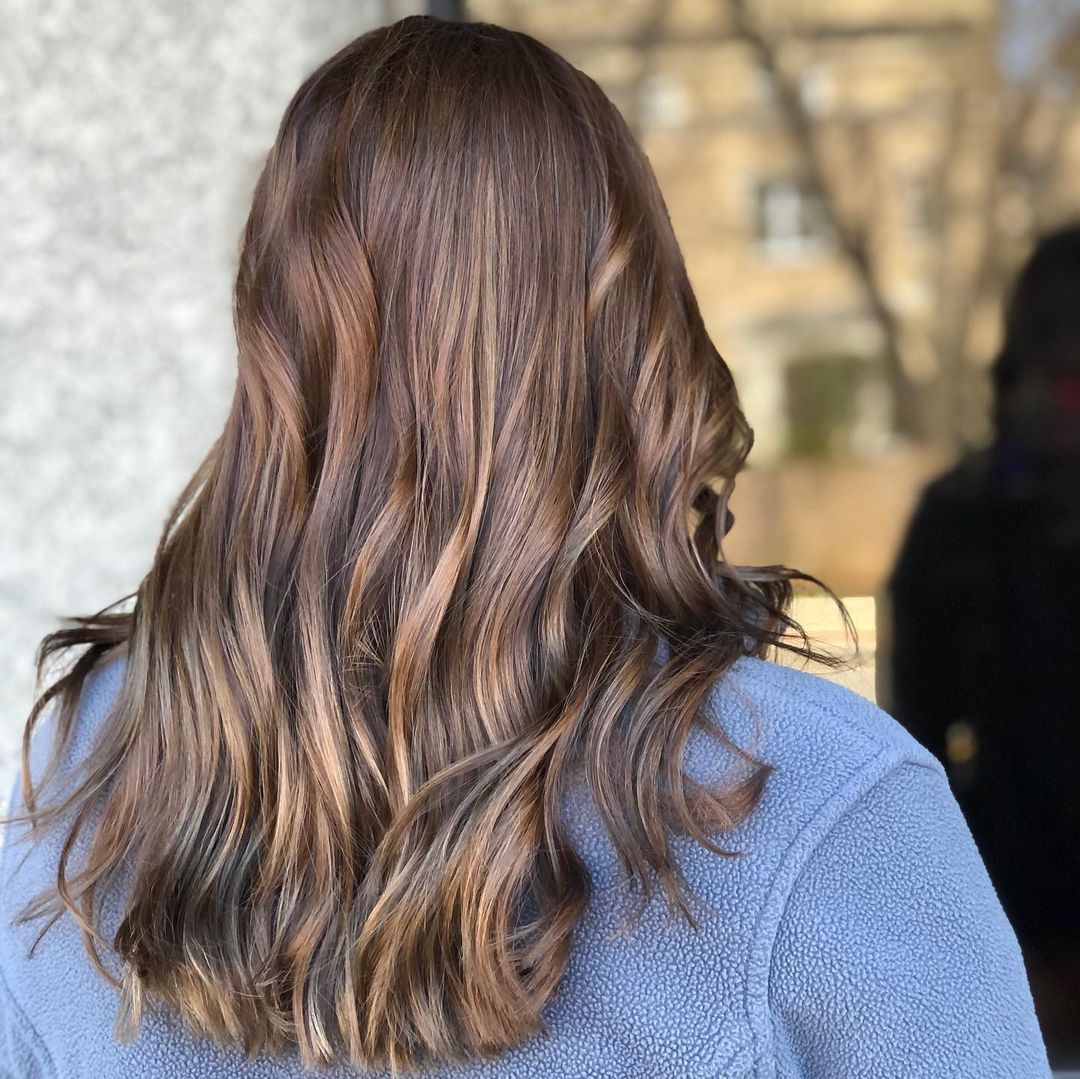 8. Lob
Pair your lob with a gorgeous caramel color.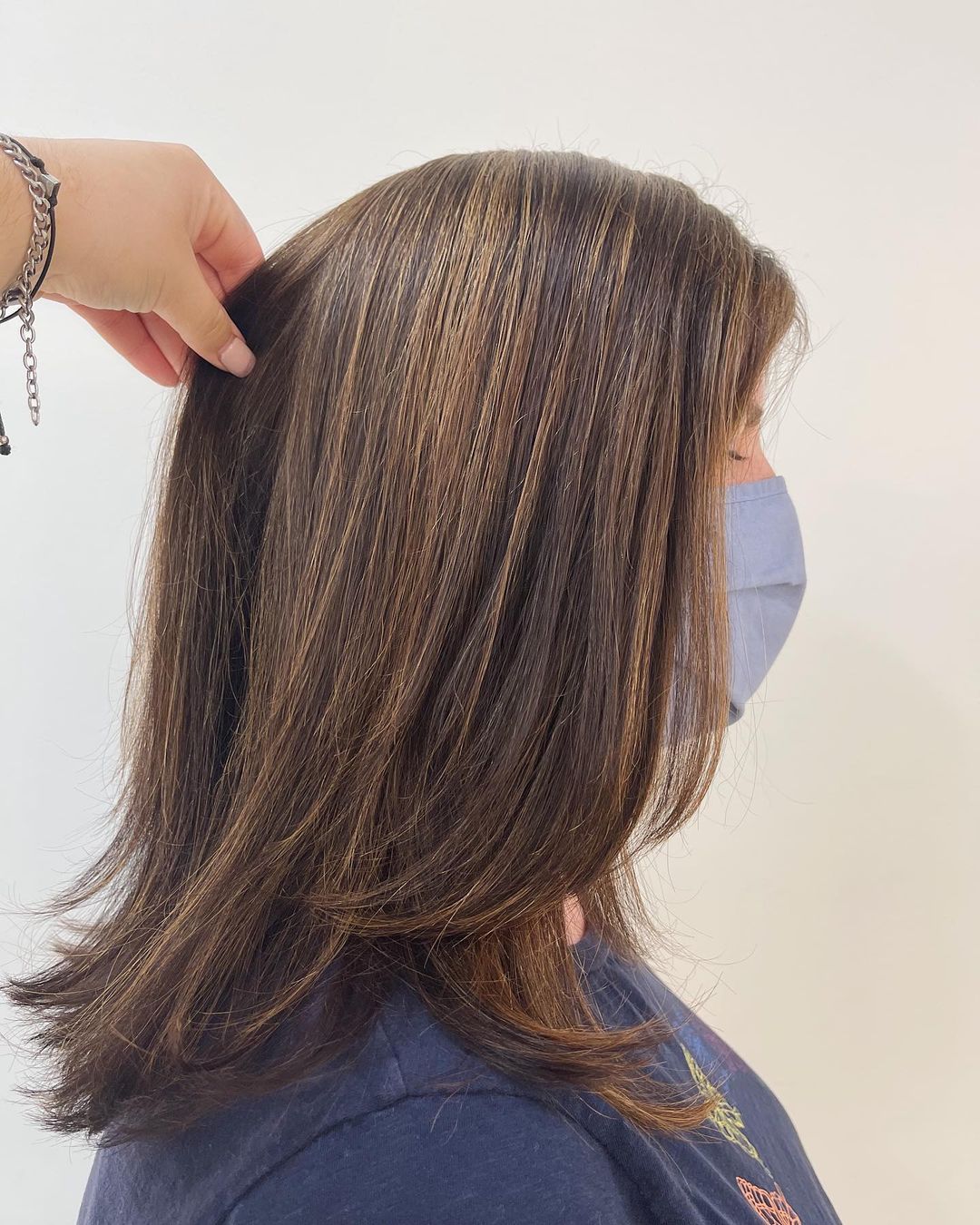 9. Caramel Waves
Styling caramel hair will be so easy.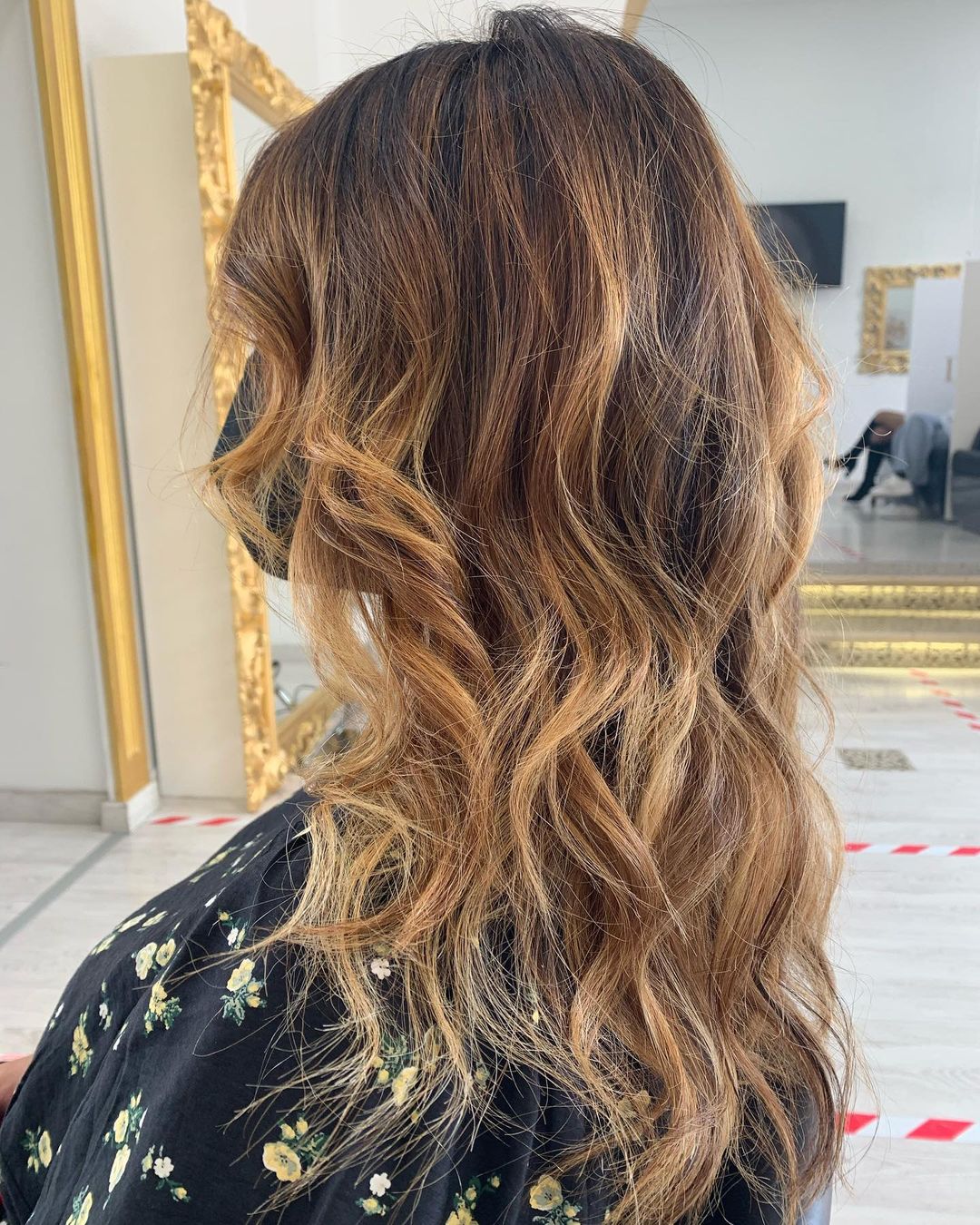 10. Golden
Get a beautiful shine with a caramel color.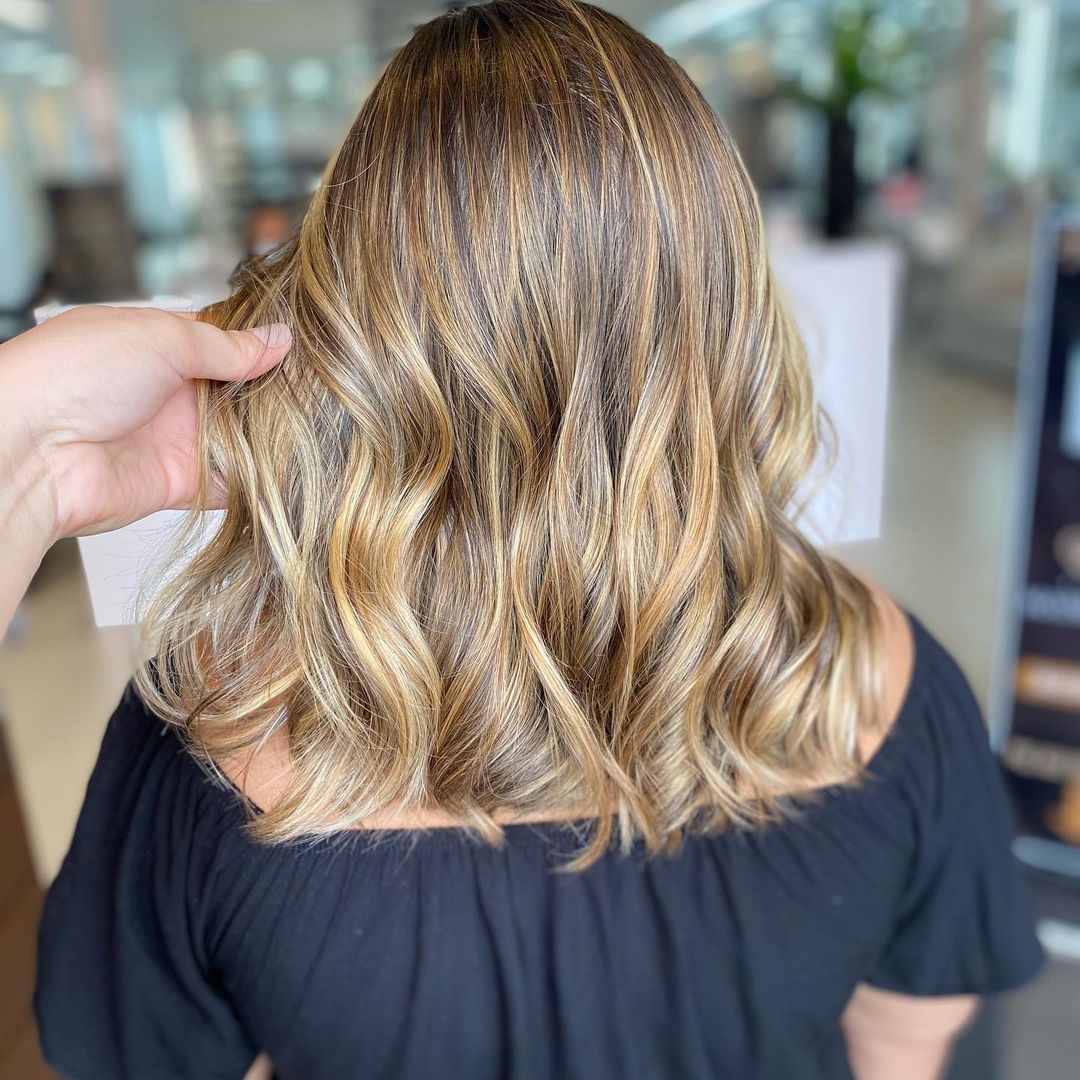 11. Pixie
Lighten up your pixie with a little caramel highlights.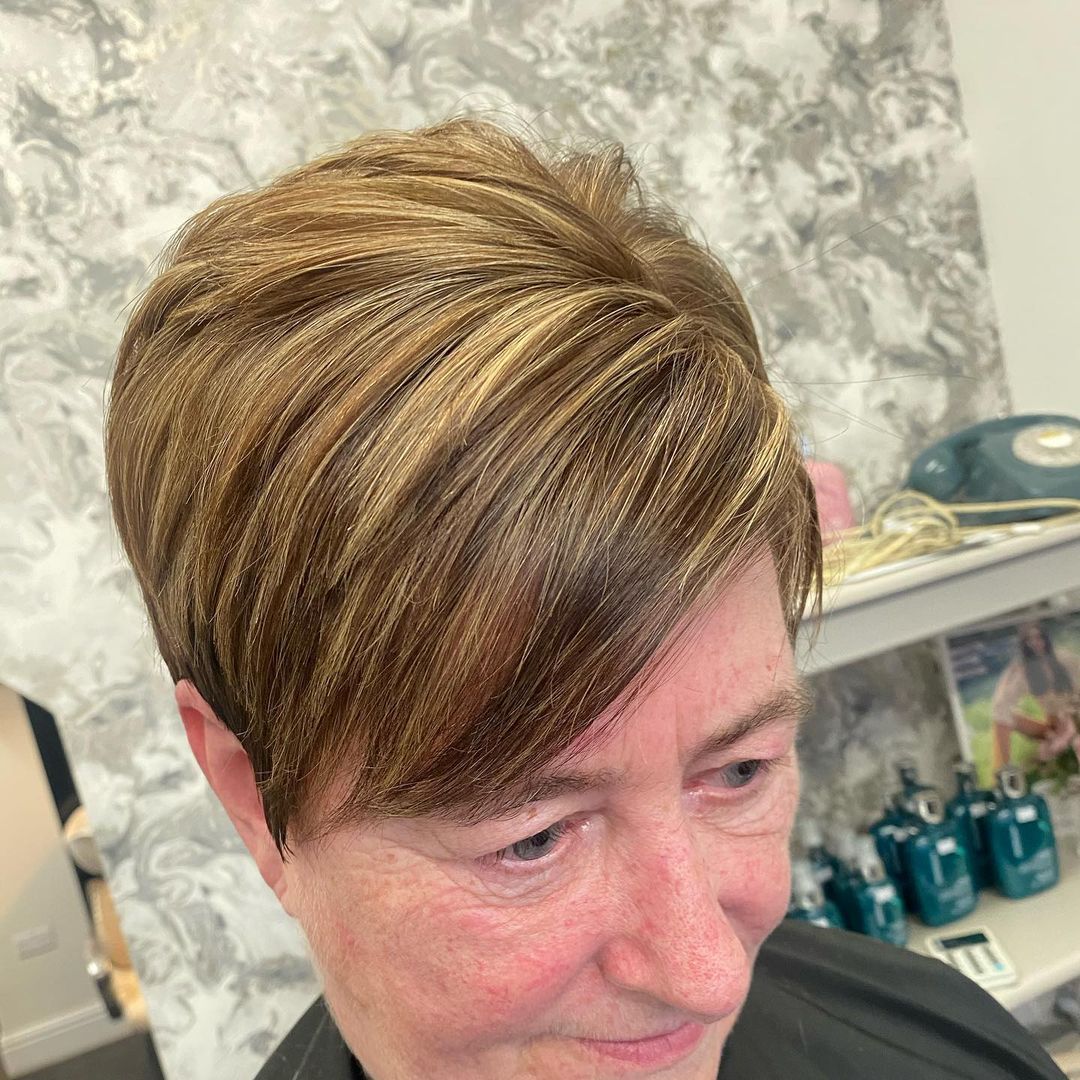 12. Caramel Blend
Blend your color seamlessly.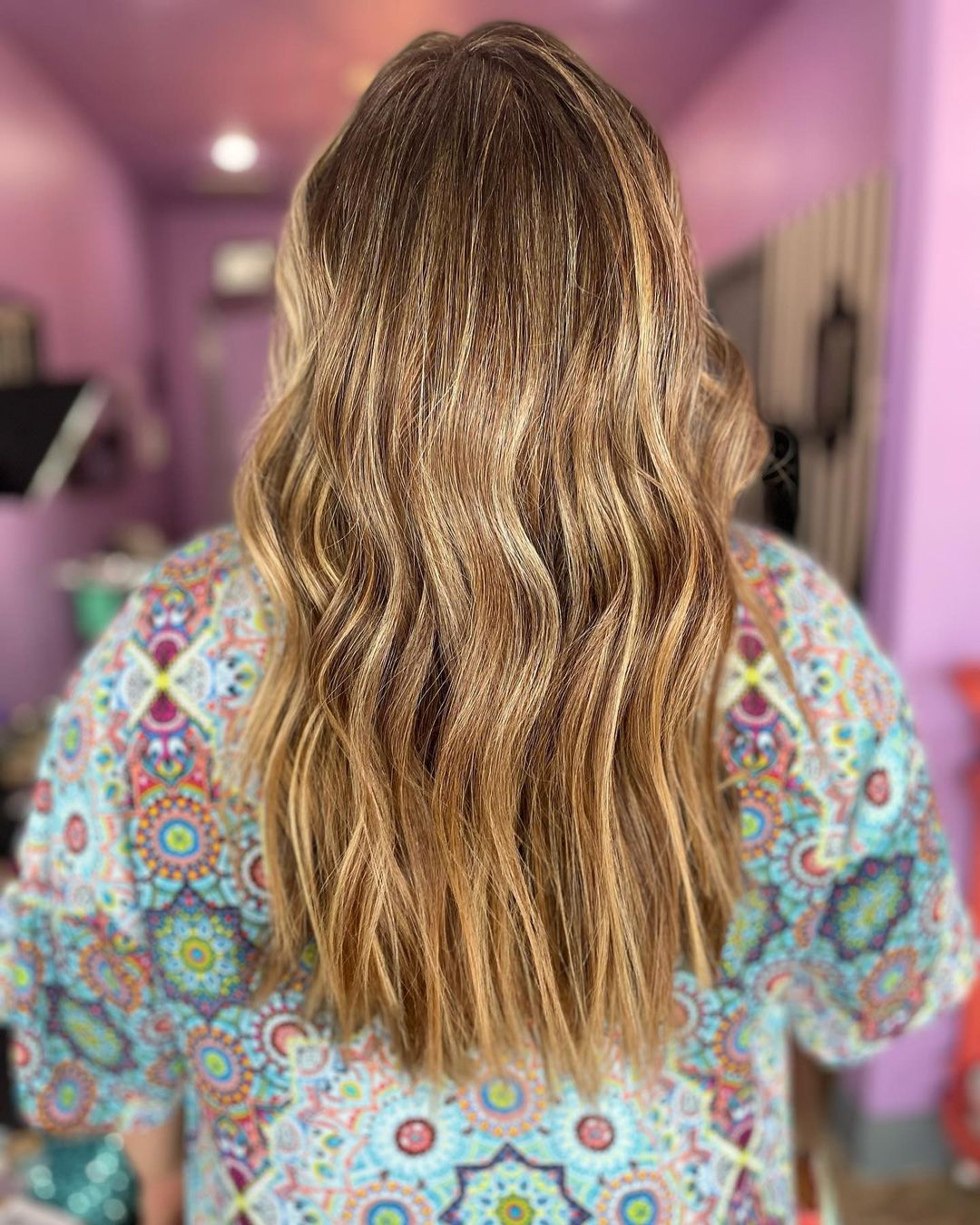 13. Milk Coffee
A beautiful blended color is just what you need to change your look.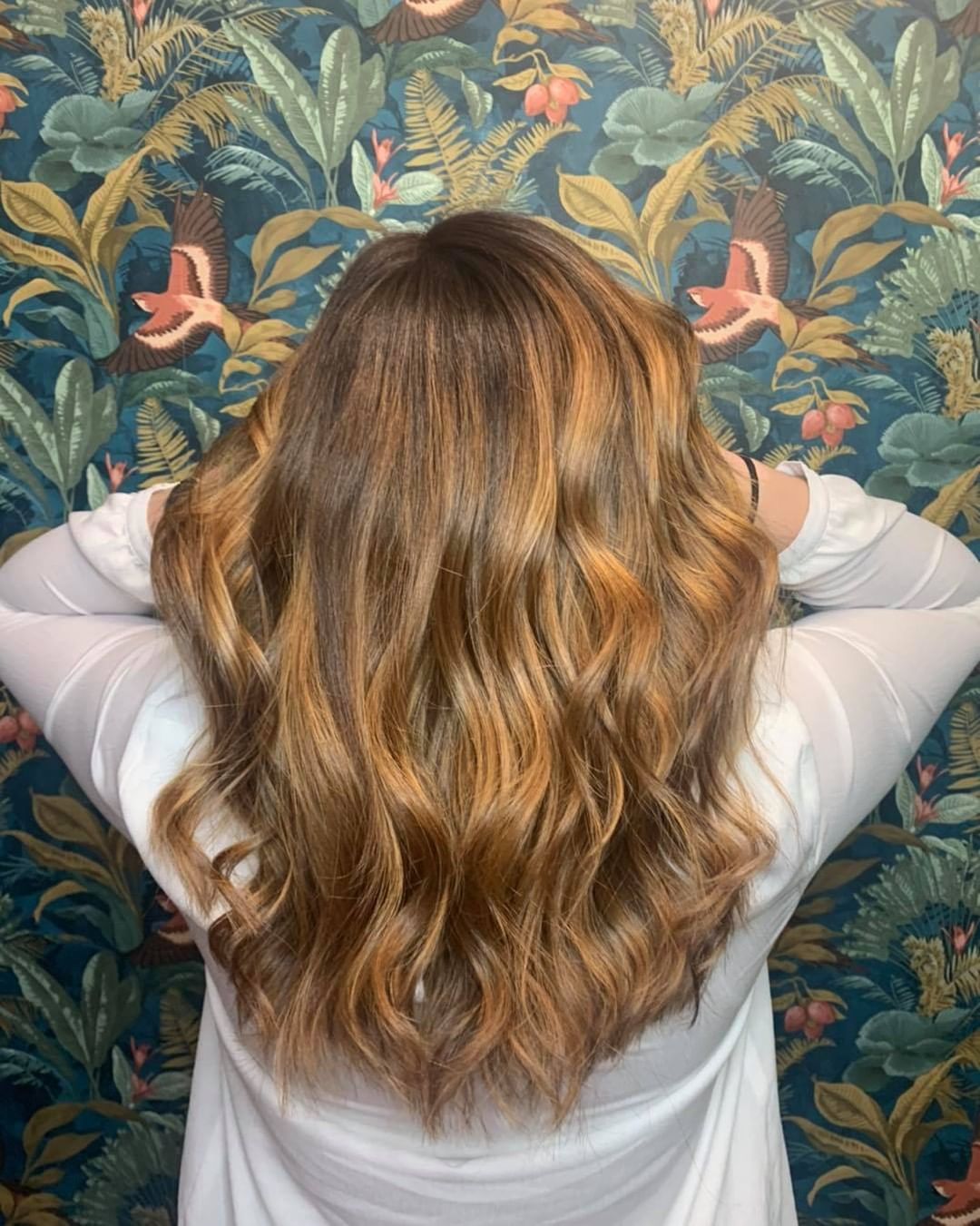 14. Burnt Caramel
Add darkness to your look.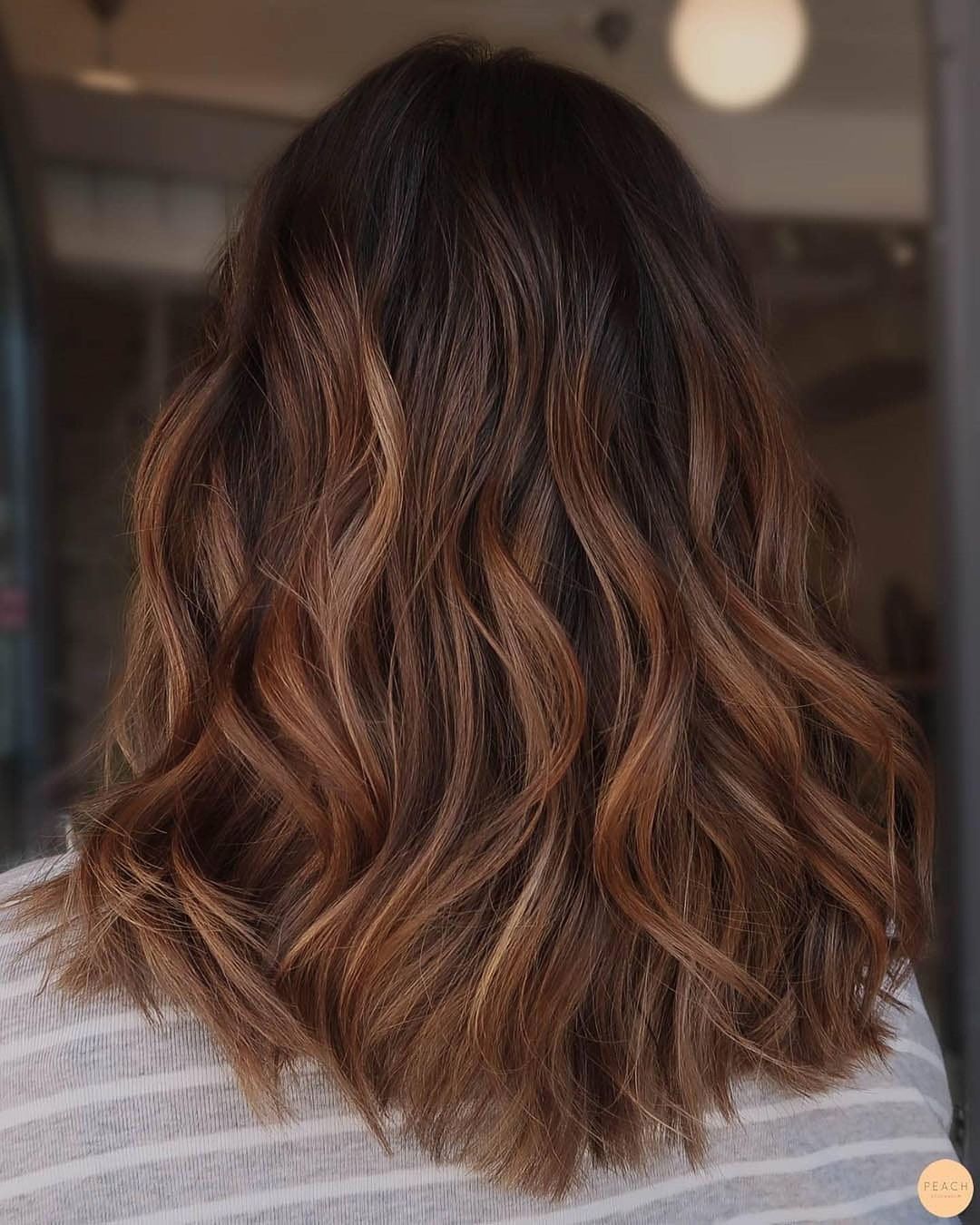 15. Envy
Everyone will be envious of your stunning color.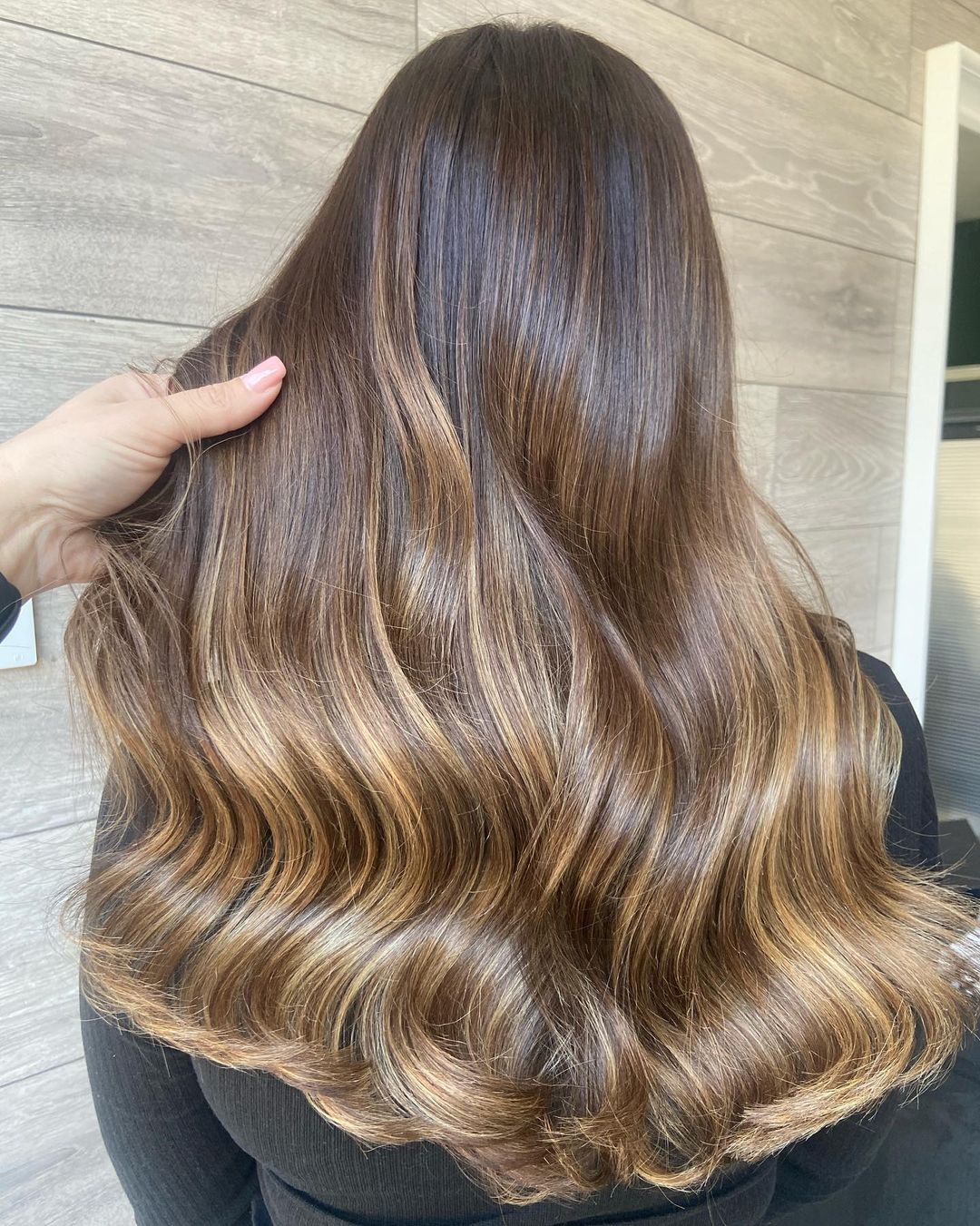 16. Chocolate Caramel
This deep color is stunning.

17. Ombre
Caramel is the perfect color to go for an ombre with.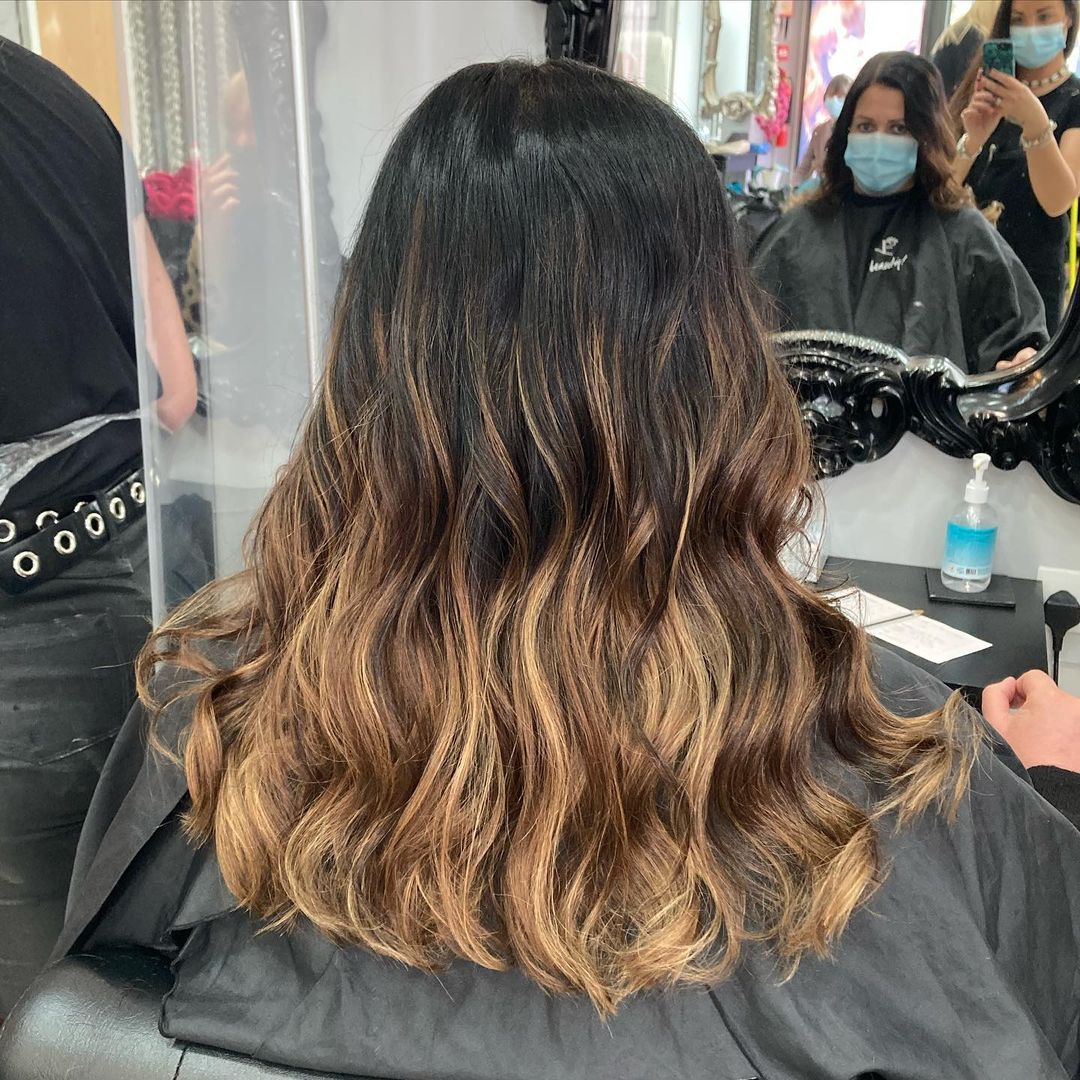 18. Fudge
Swirl a little caramel through your fudge.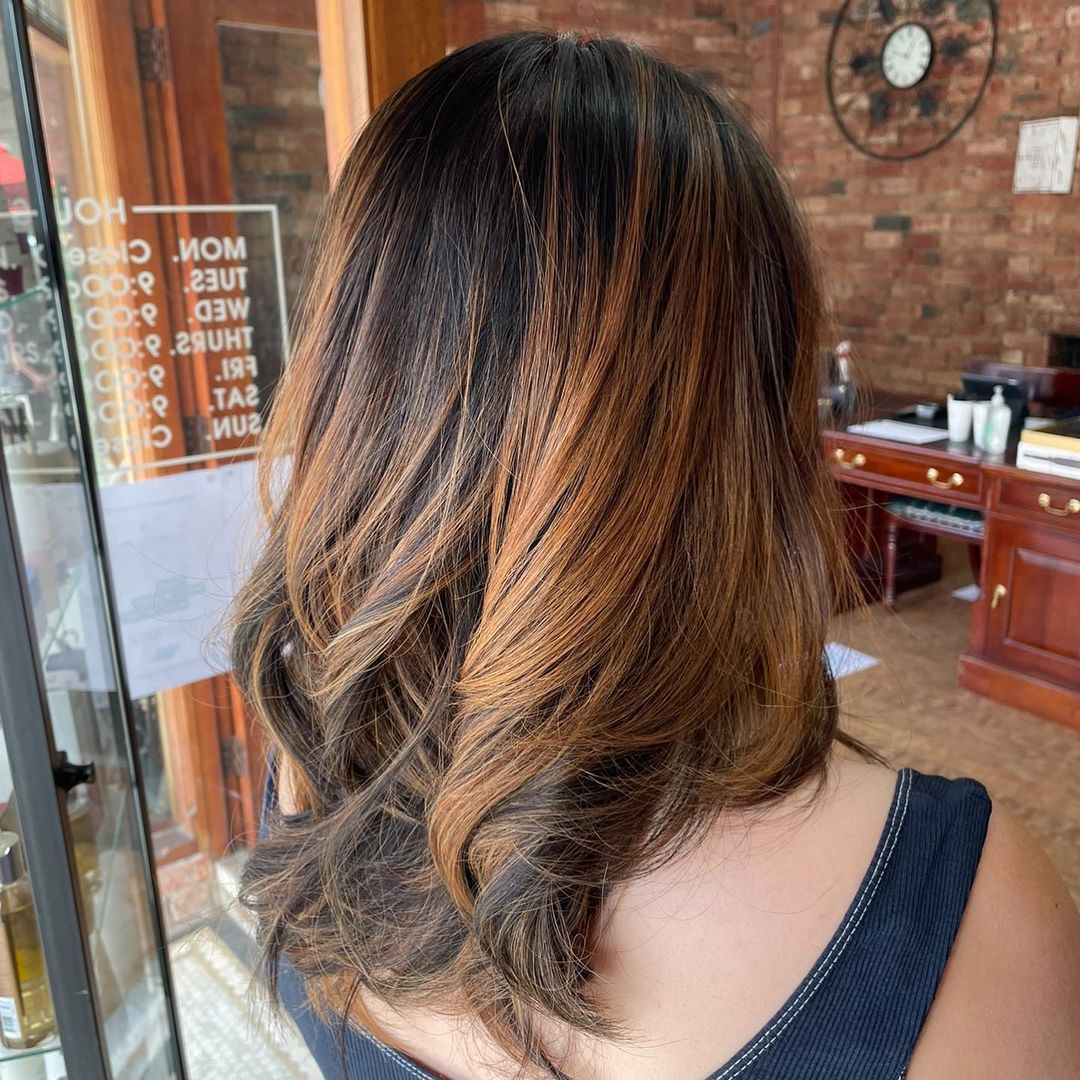 19. Long Layers
Accent those layers with a gorgeous color.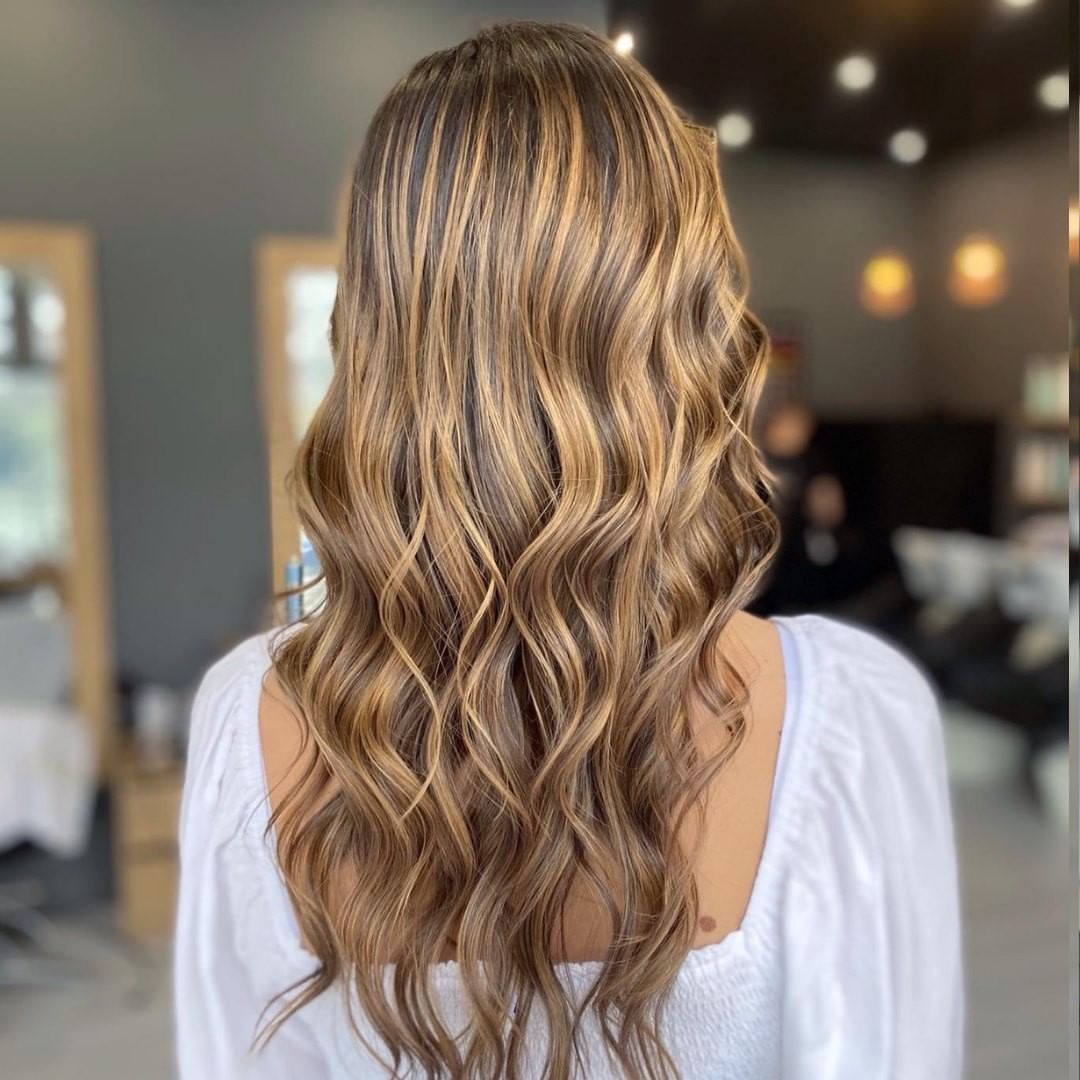 20. Caramel Bob
This bob looks amazing with caramel tones throughout it.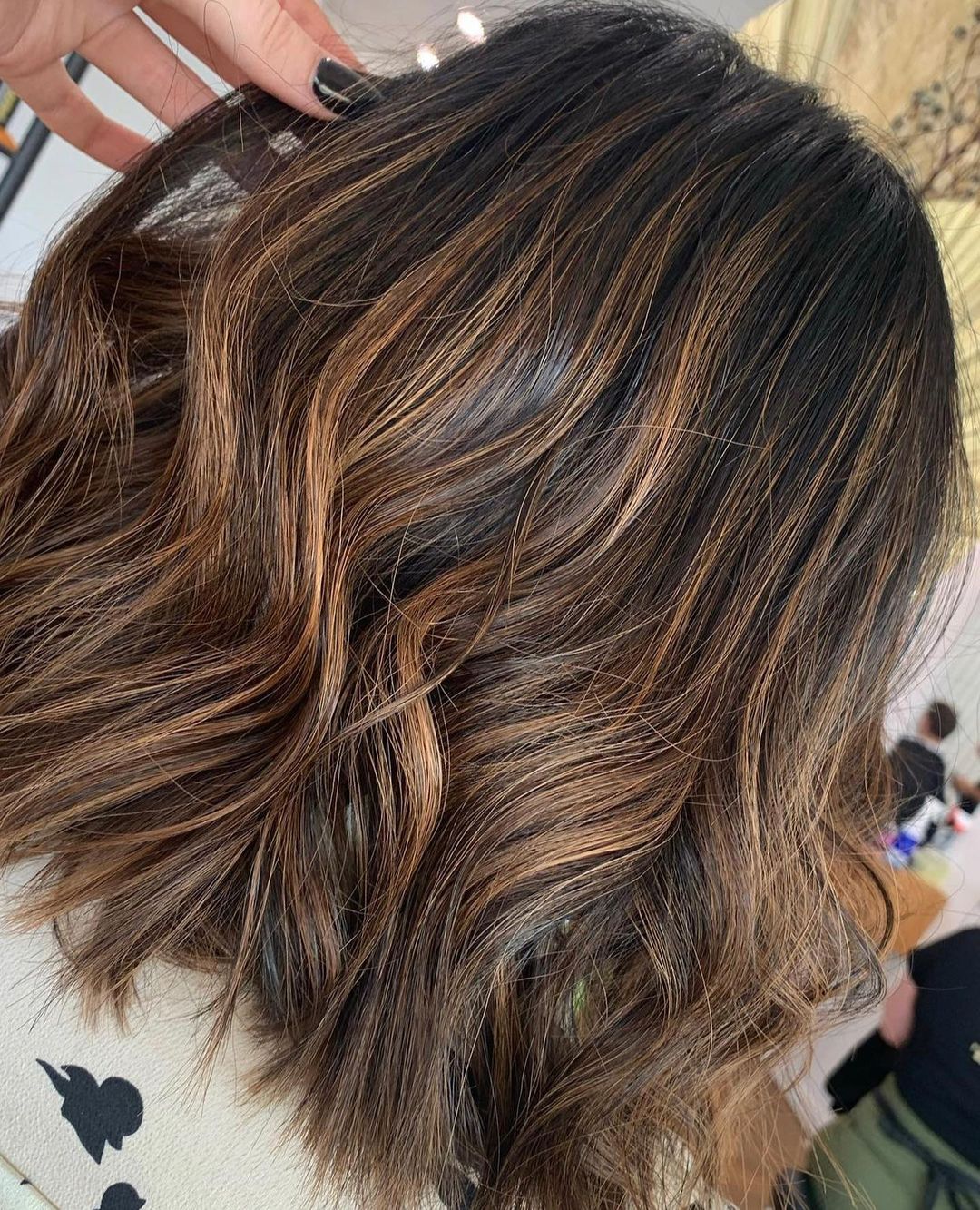 21. Texture
Let you texture shine.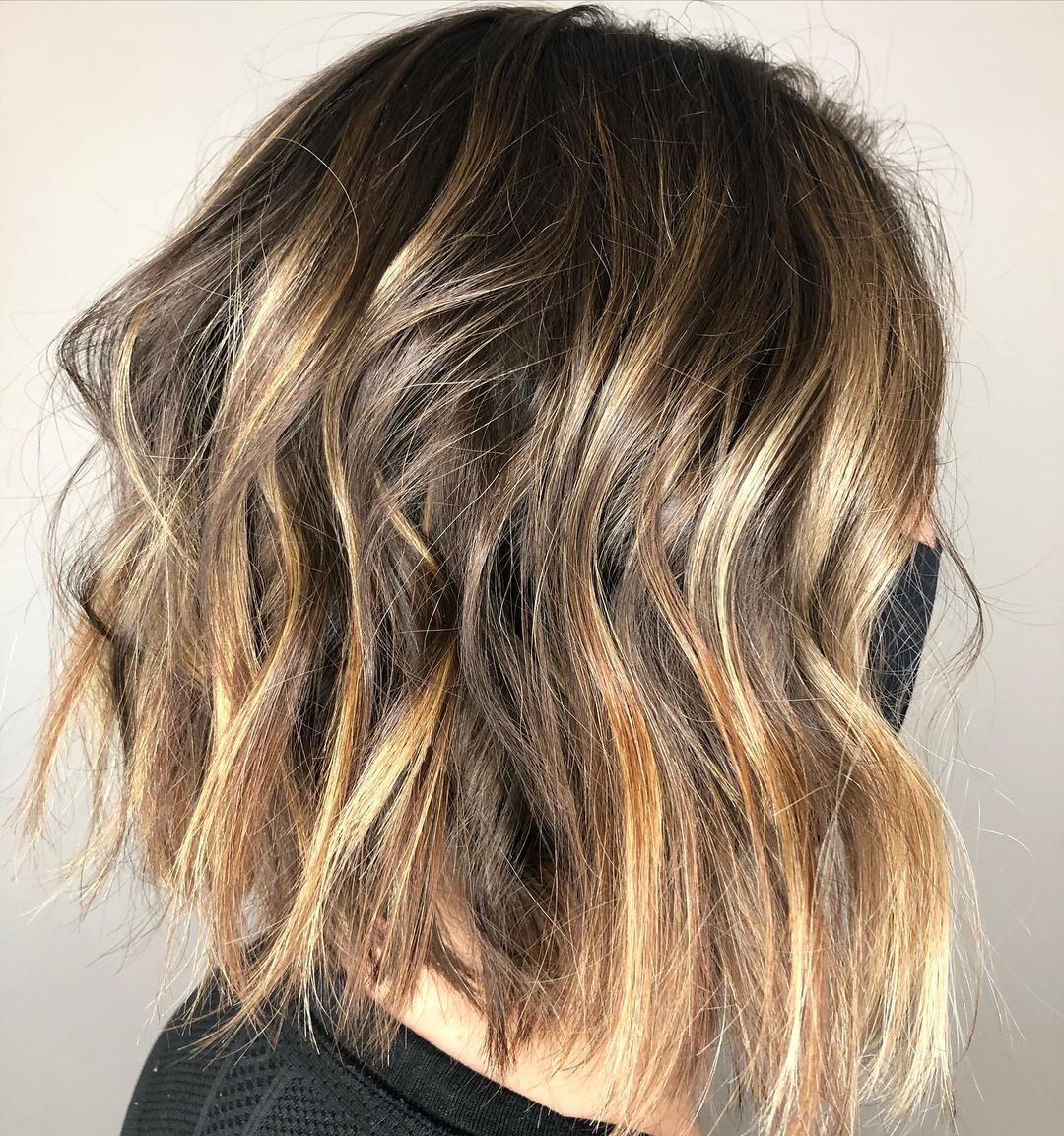 22. Breathtaking
A caramel color will instantly turn heads.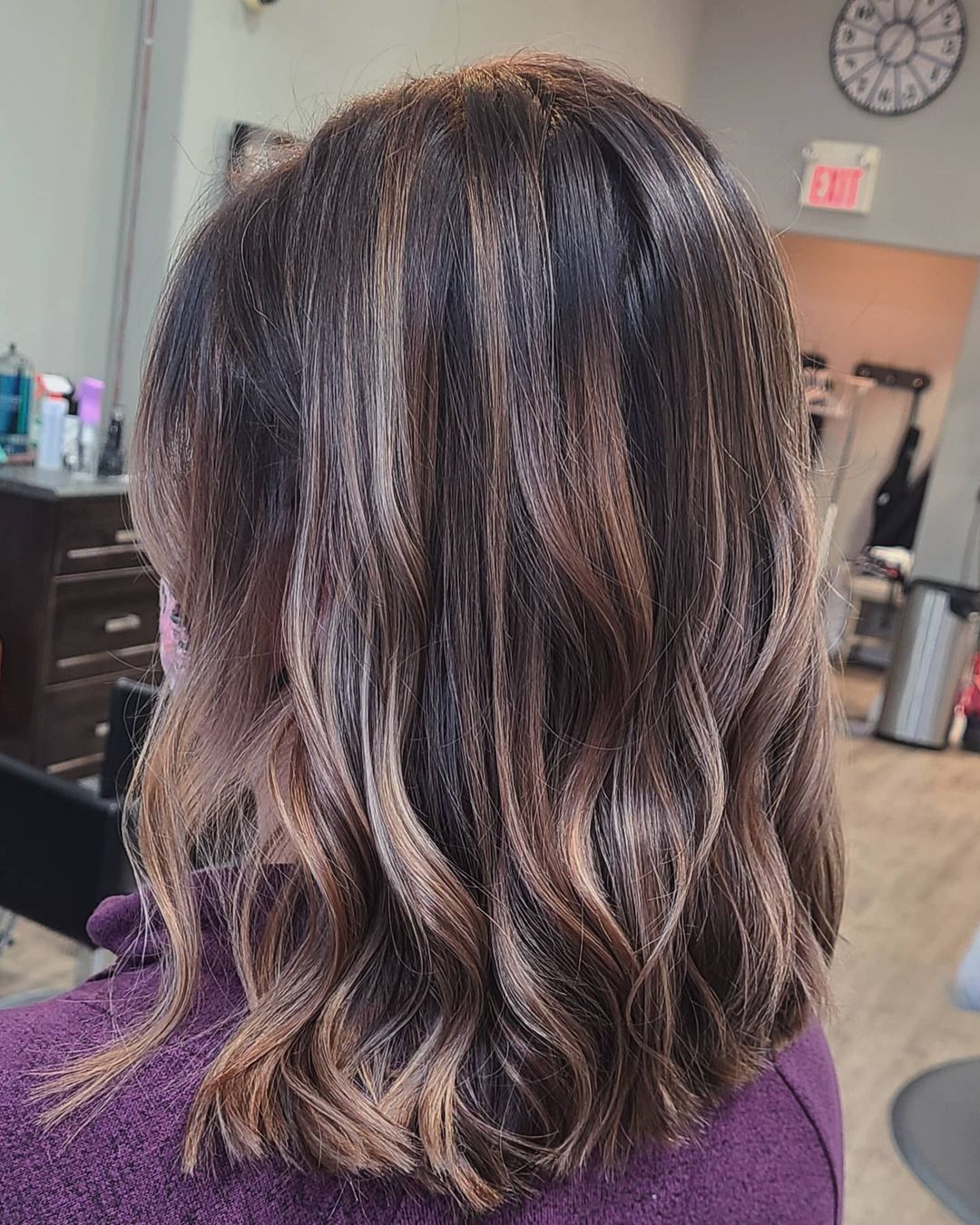 23. Fresh
If you need something different and new, caramel is the way to go.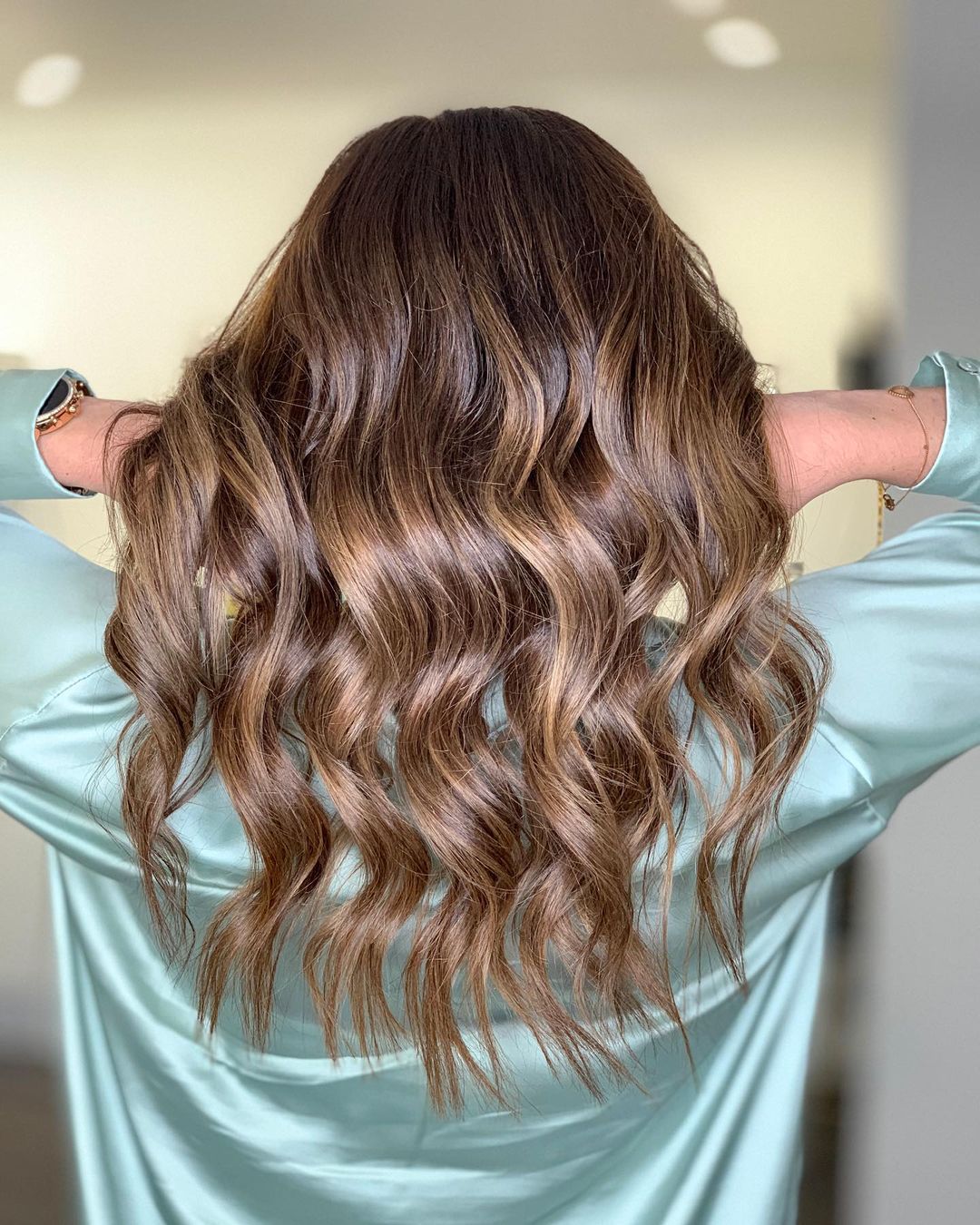 24. Neutral
Your caramel doesn't have to be a big change.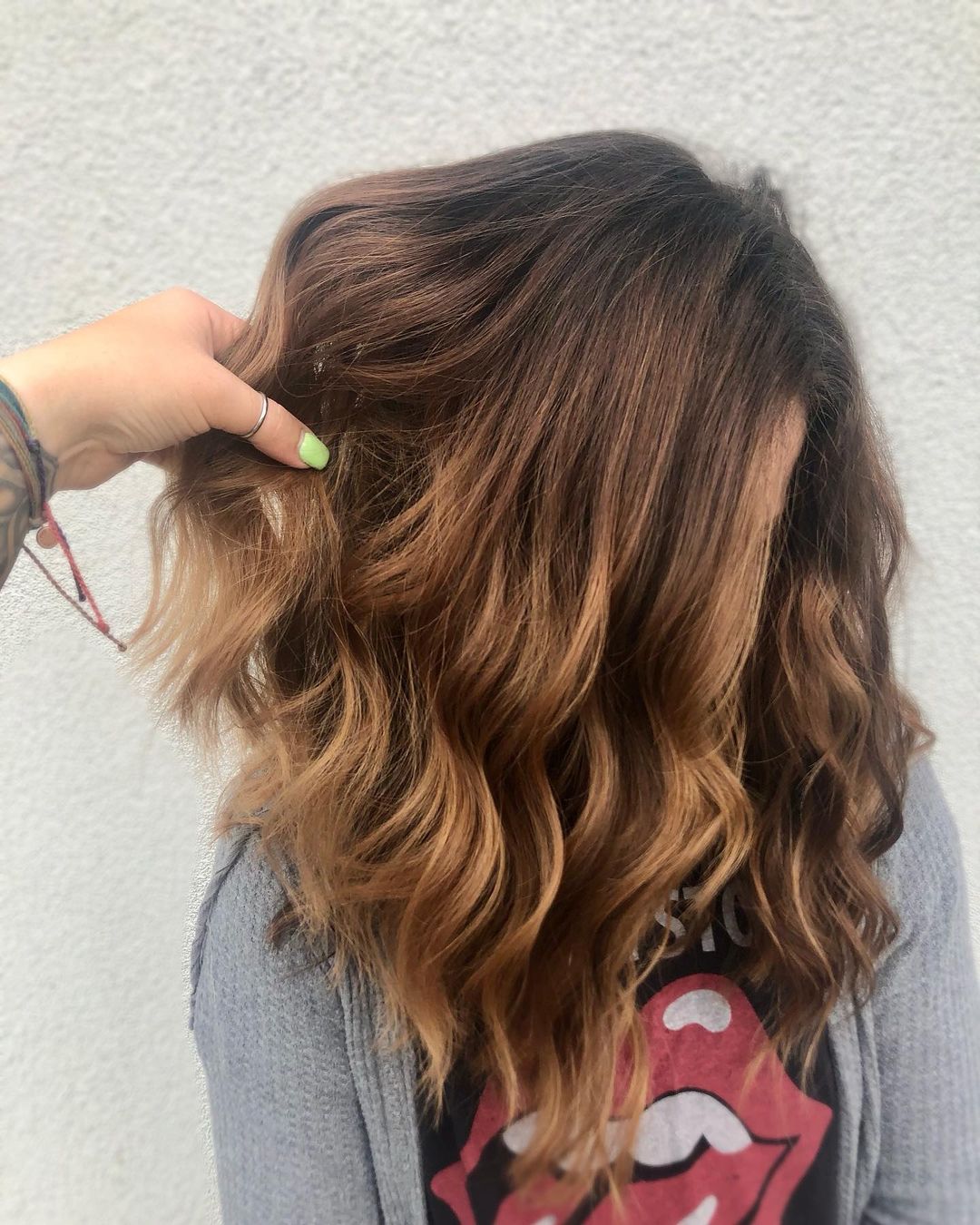 25. Sunkissed
Let the caramel color give you a sun kissed look.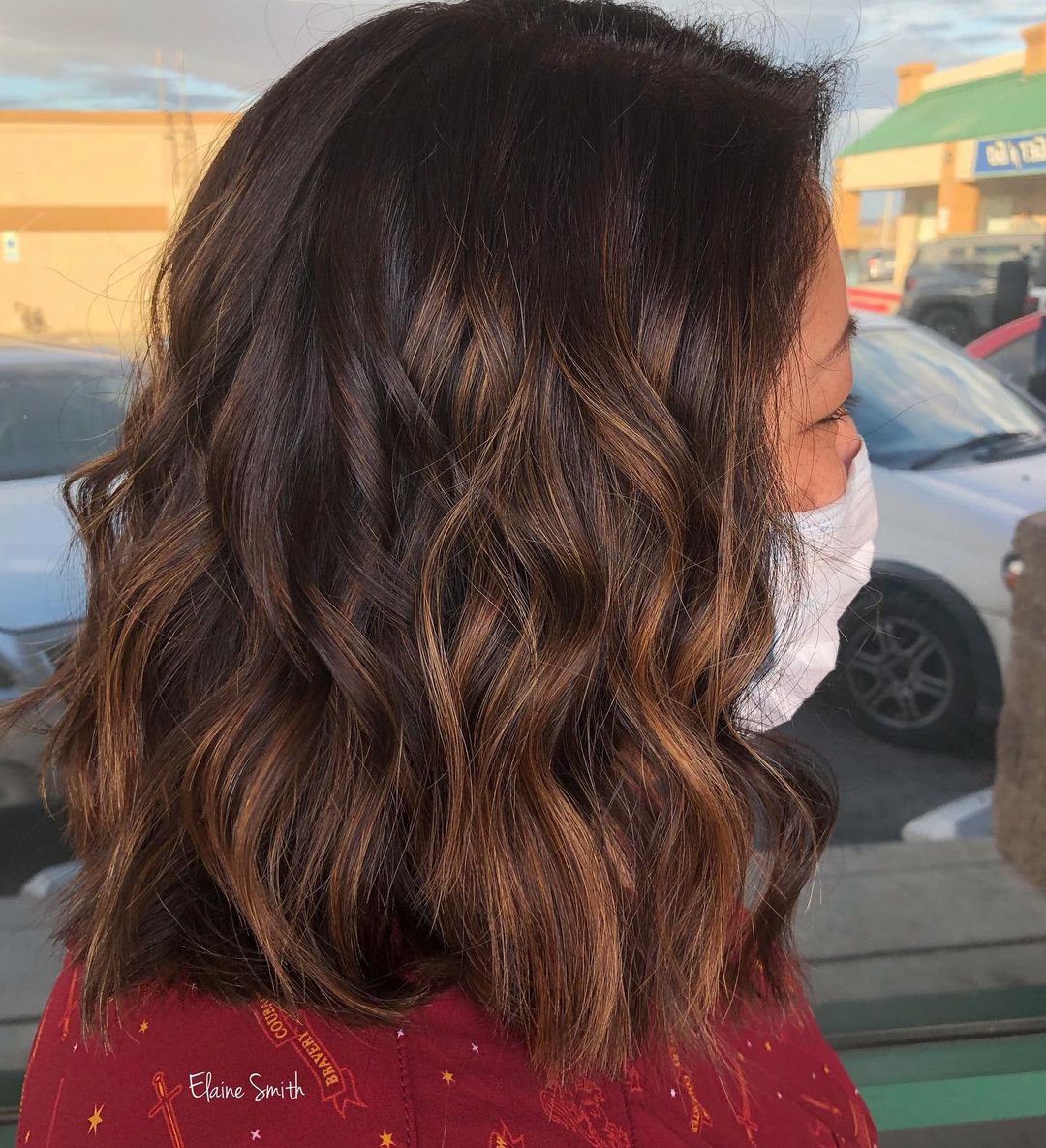 26. Short Bob
Go short with your hair and light with your color.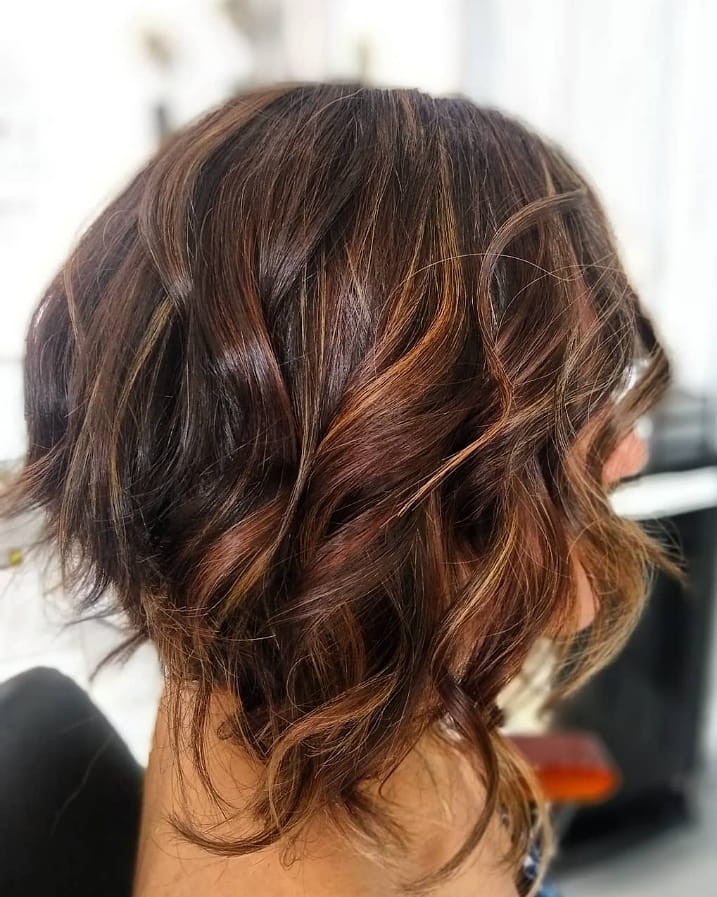 27. Blend
A caramel blend will be your new favorite look.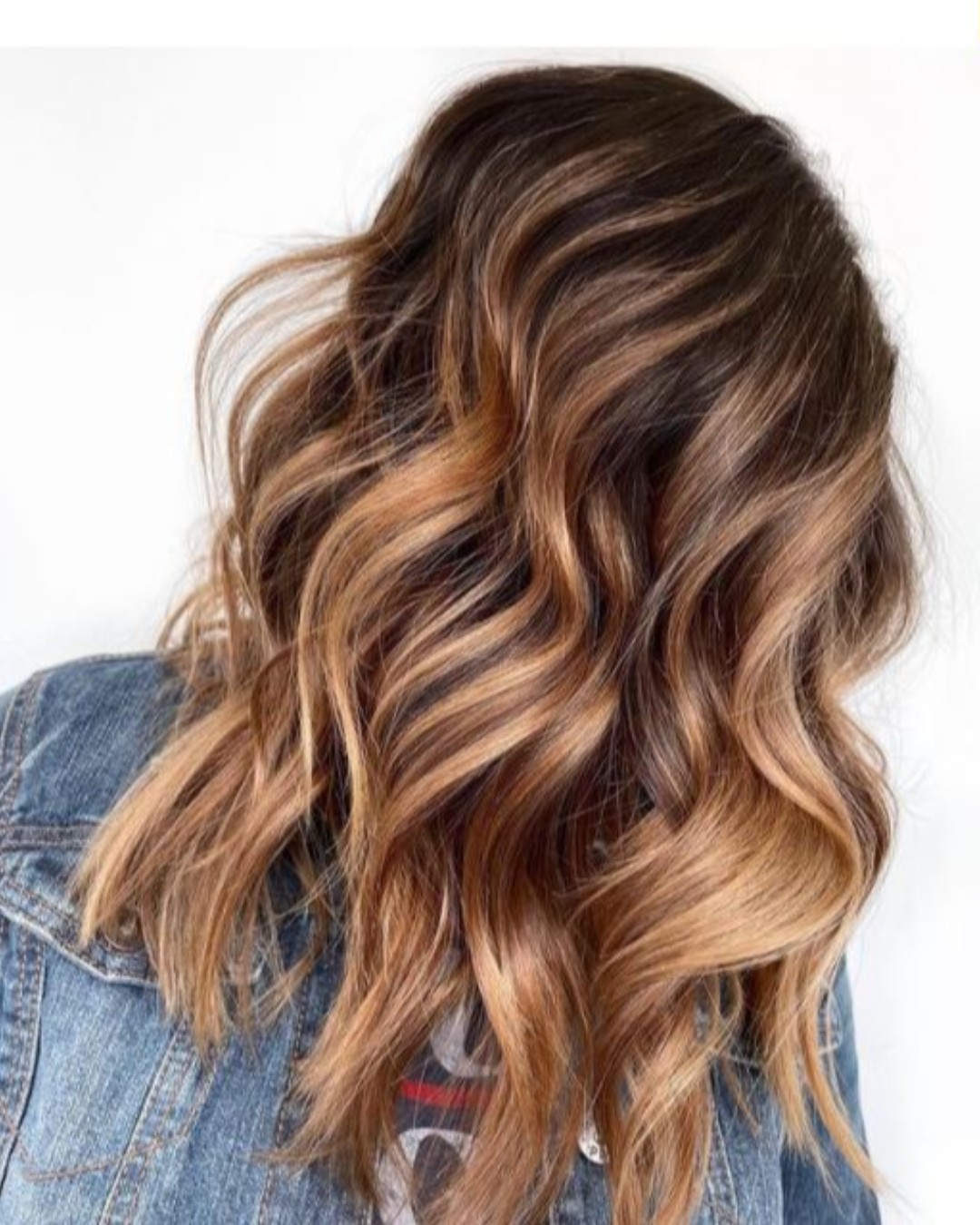 28. One Length
Keep your bob at a simple length and have fun with he color.

29. Hint of Caramel
Add the tiniest hint of caramel in your look.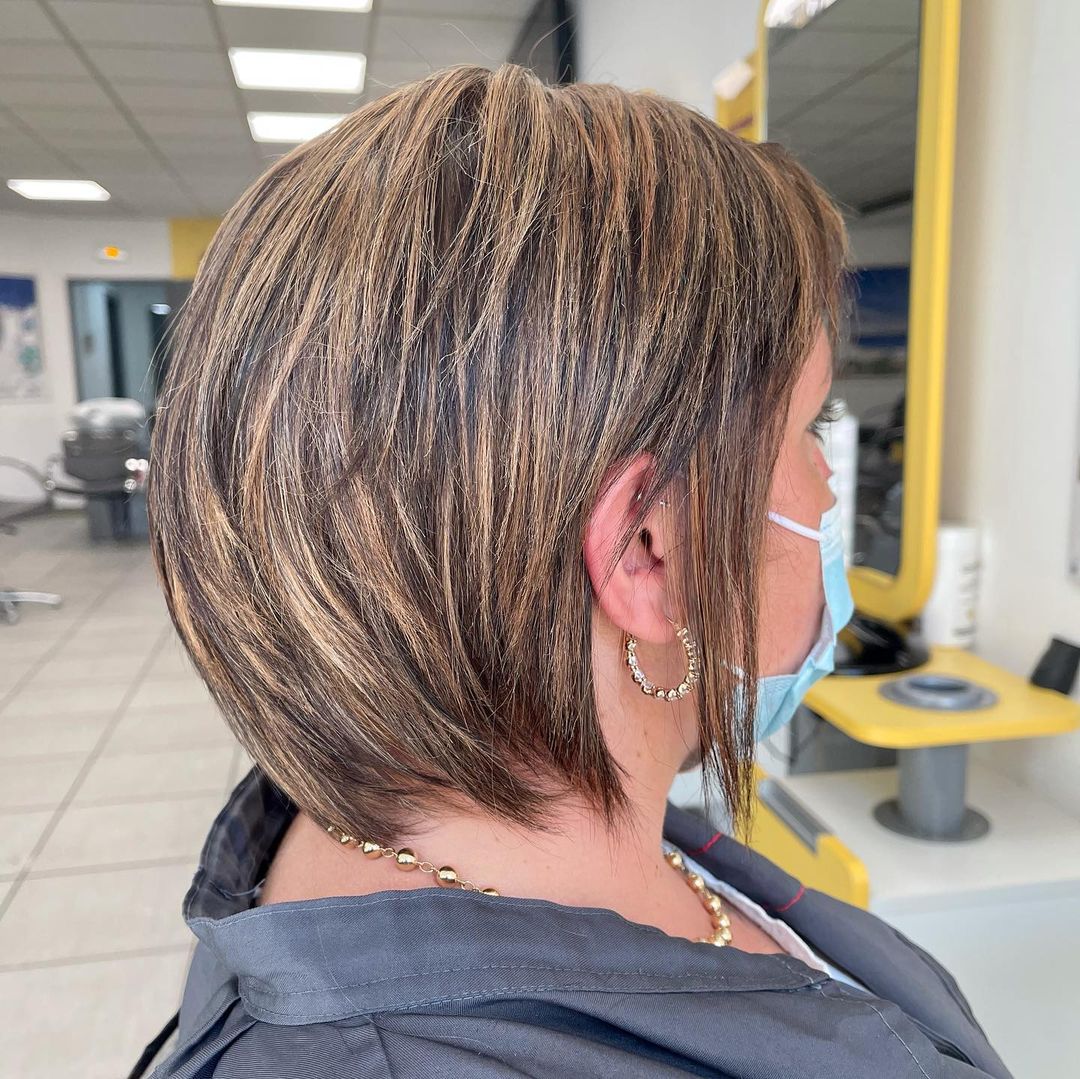 30. Red
Throw a little red in your look.

31. Bangs
Pair your caramel hair with a stunning set of bangs.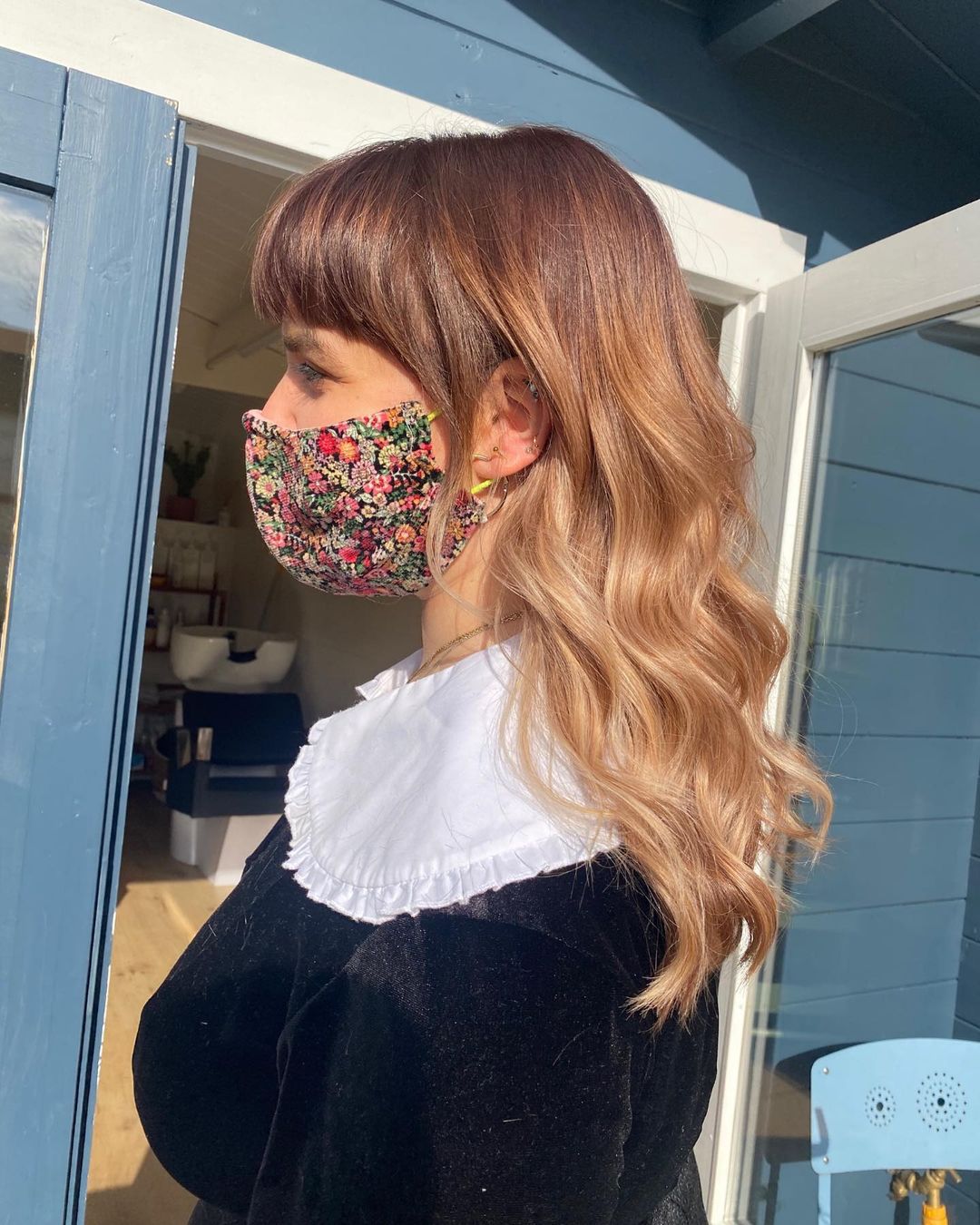 32. Classic
A caramel color can give you a classic look like this.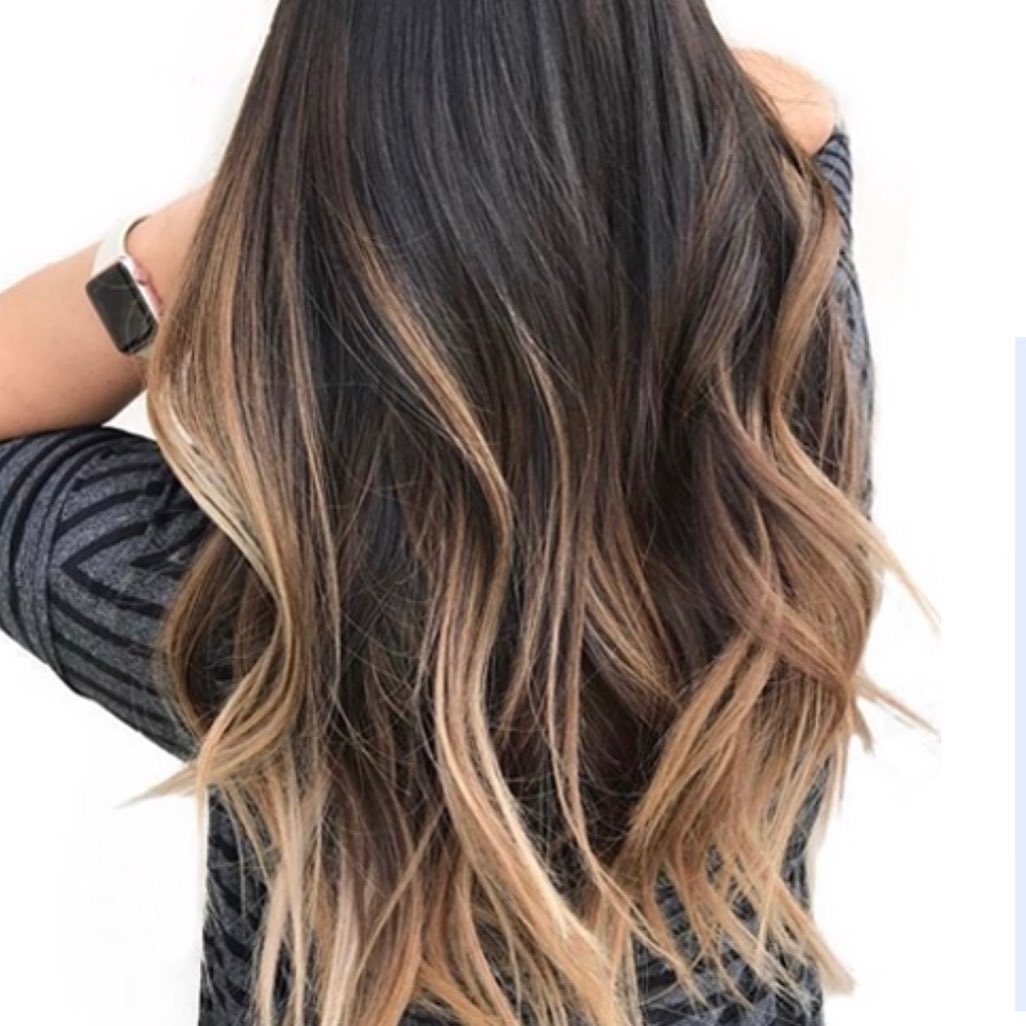 33. Show Stopped
People will love your new look with this color.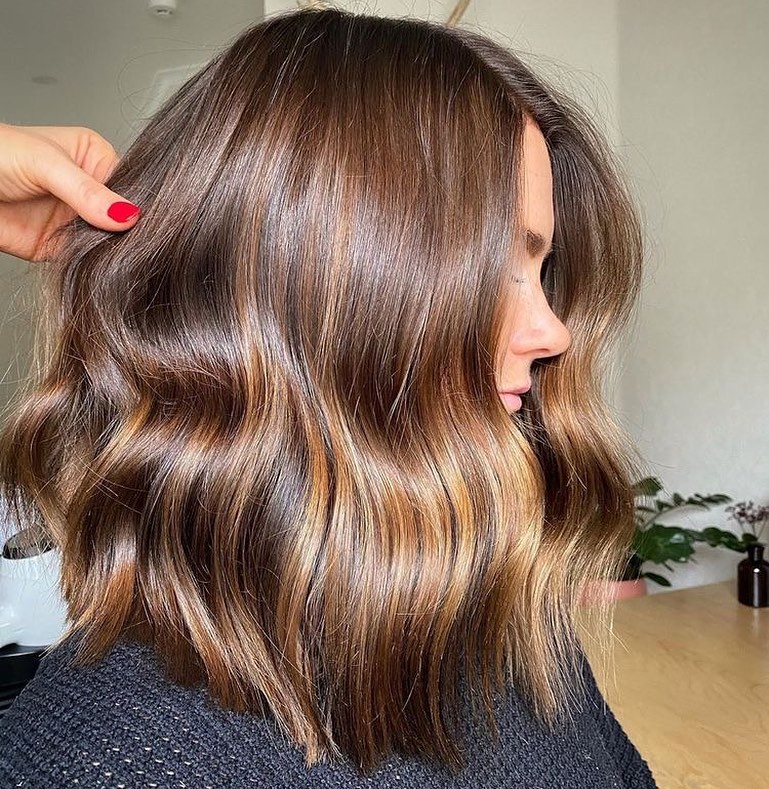 34. Curls
Let your curls shine with a caramel color.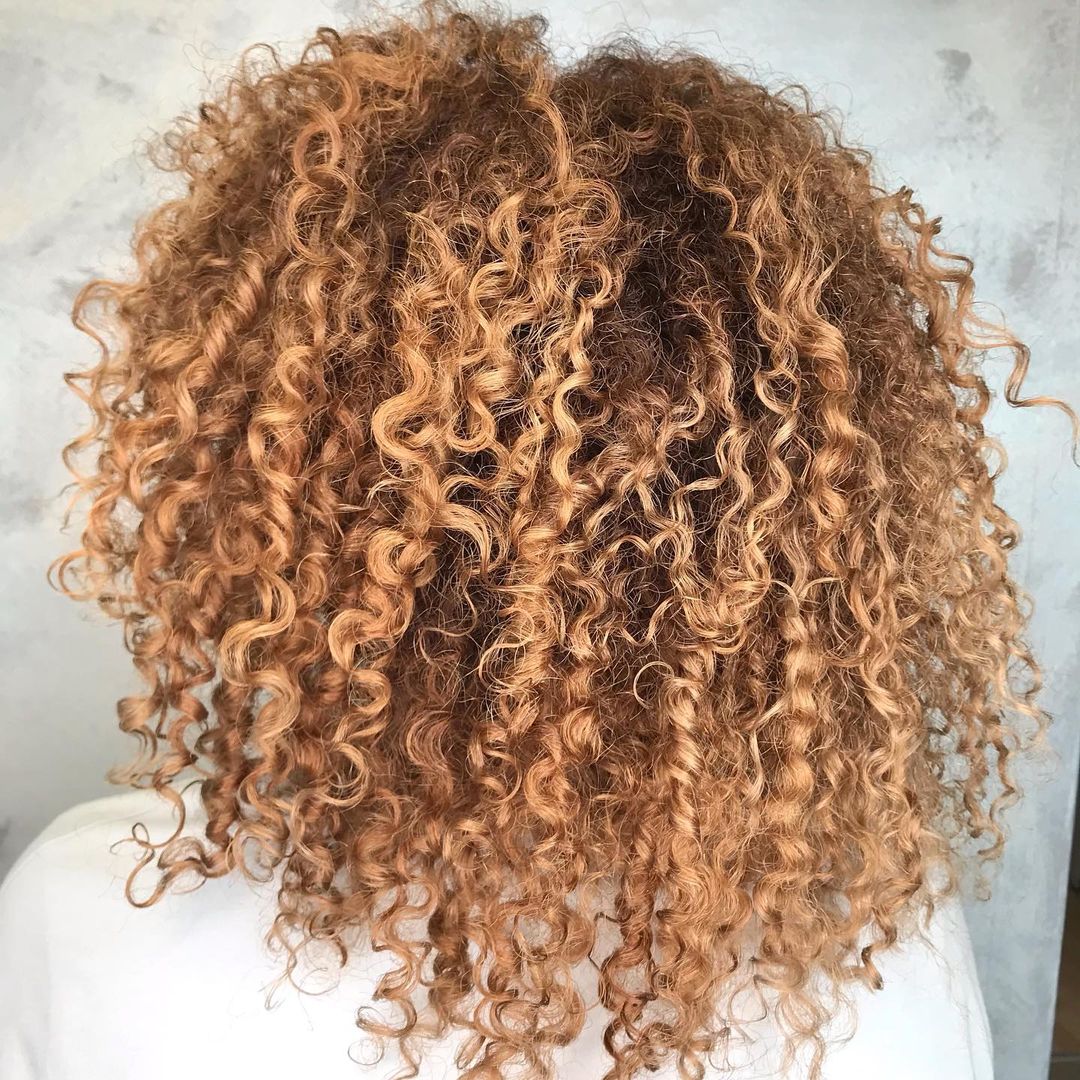 35. Dimension
Its all about dimension.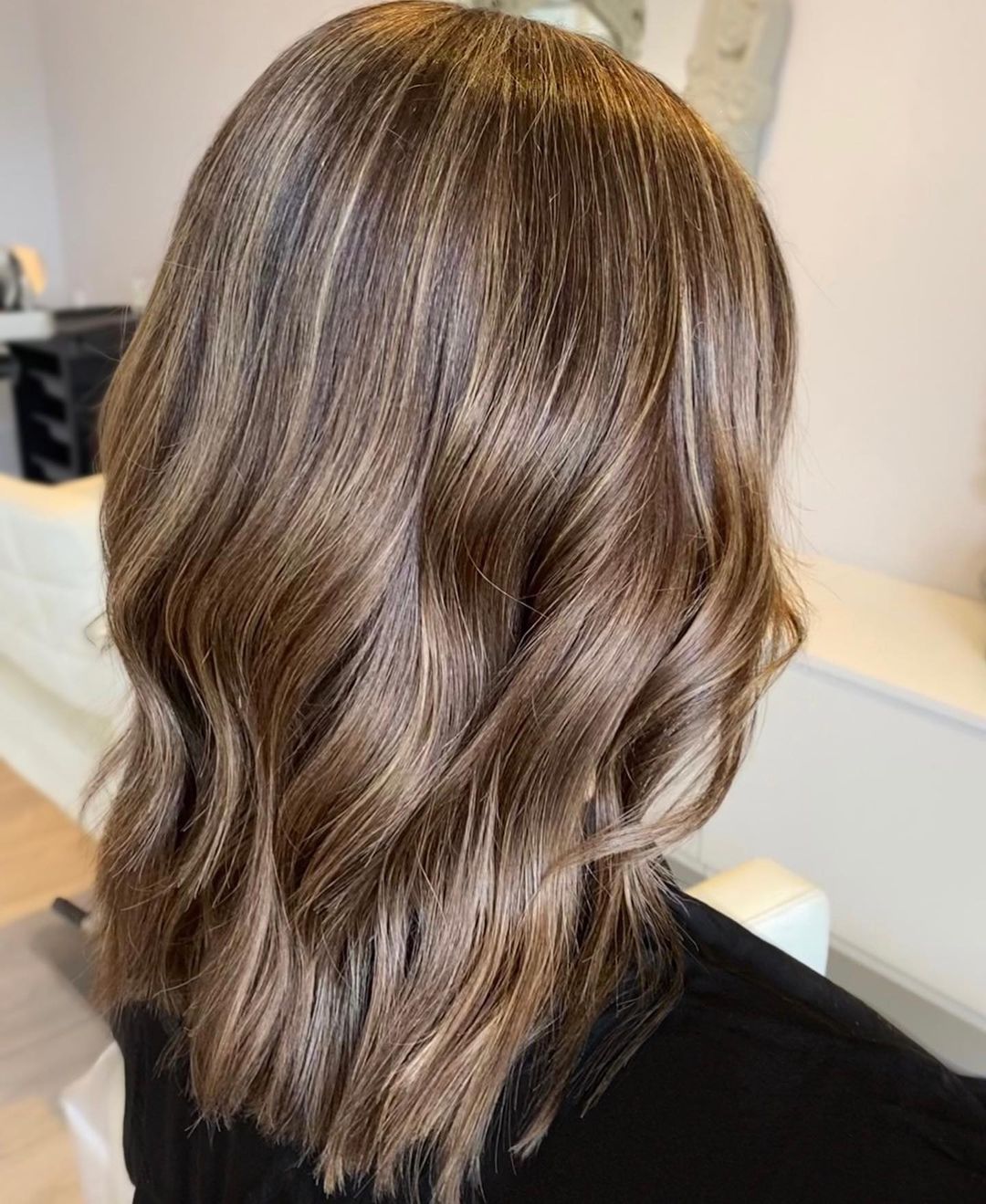 36. Rounded Bob
This rounded bob is perfect with a caramel color.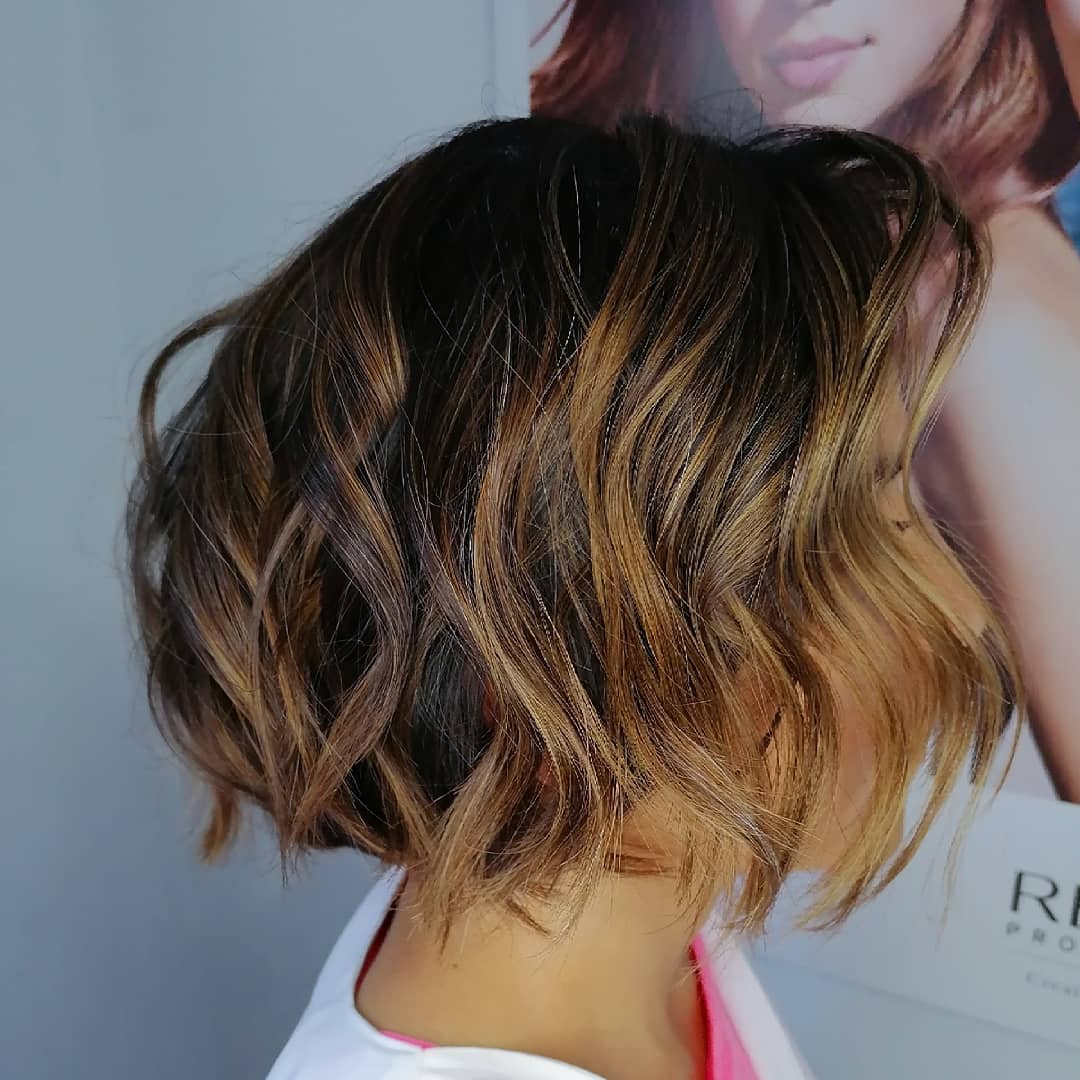 37. Sunshine
Let the sun shine with your color.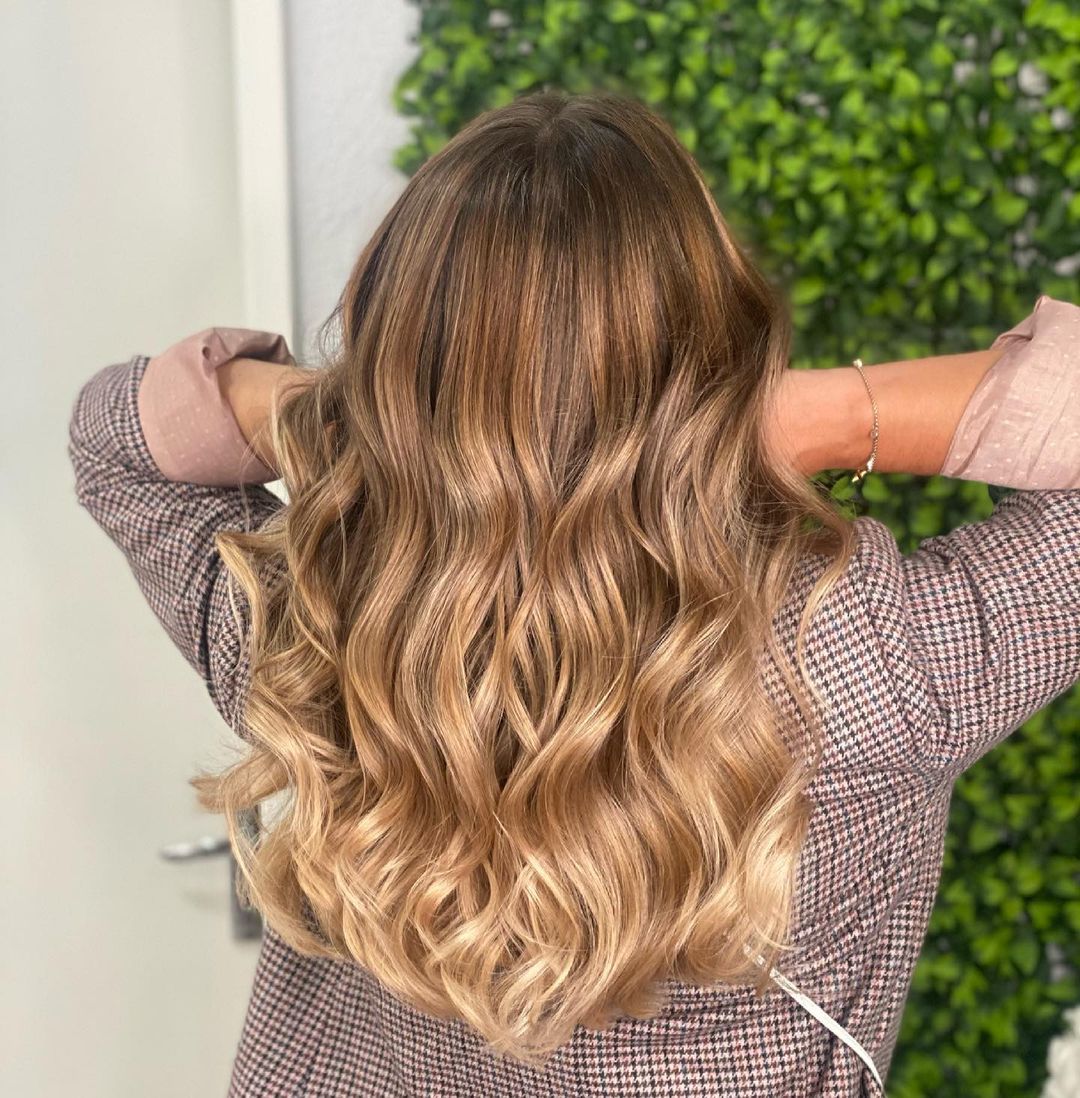 38. Braid
A braided style works well with caramel.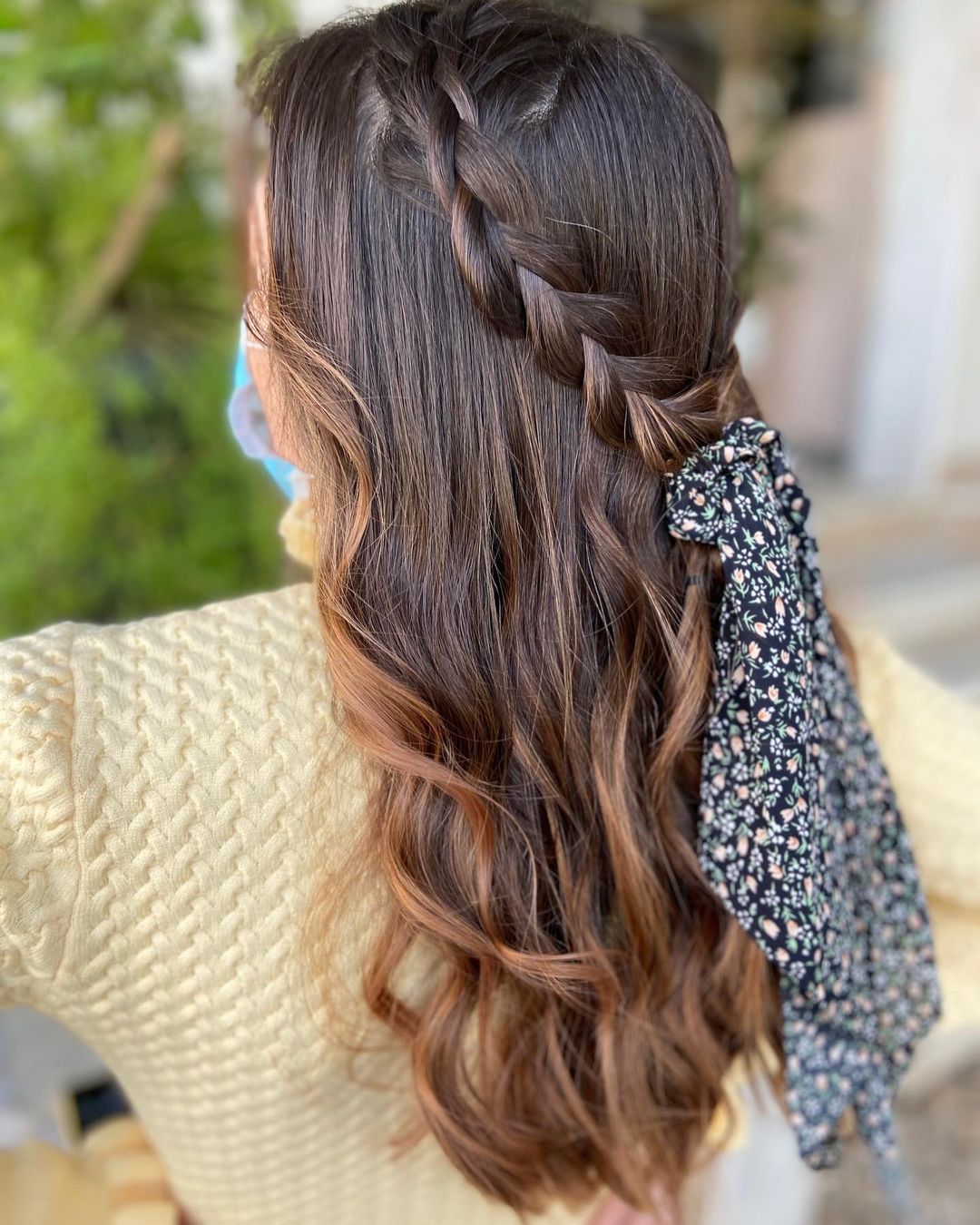 39. Haunted
Embrace the darker tones of caramel.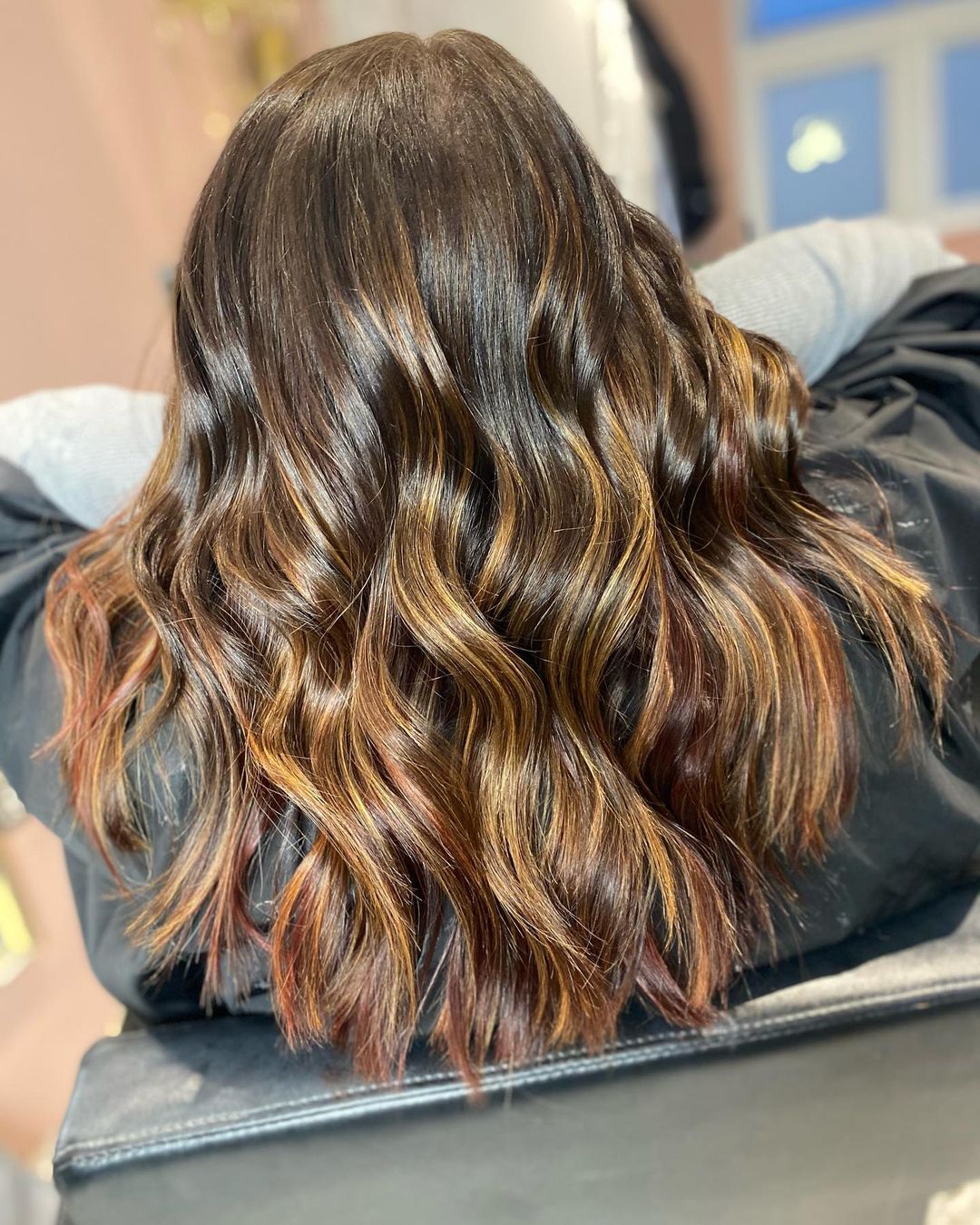 40. Brunette
Who said blondes were the only one who have fun?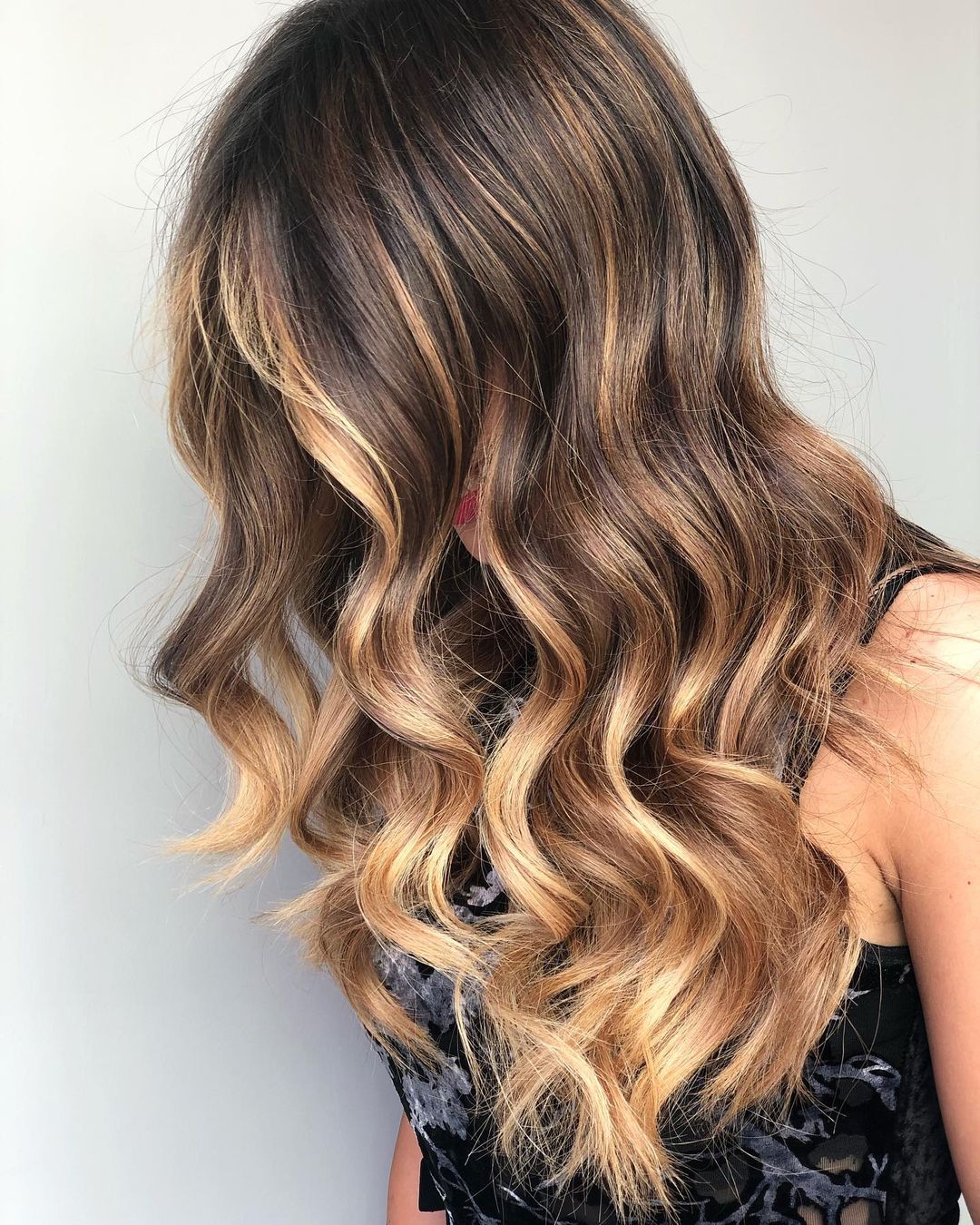 41. Messy
Rock a messy look.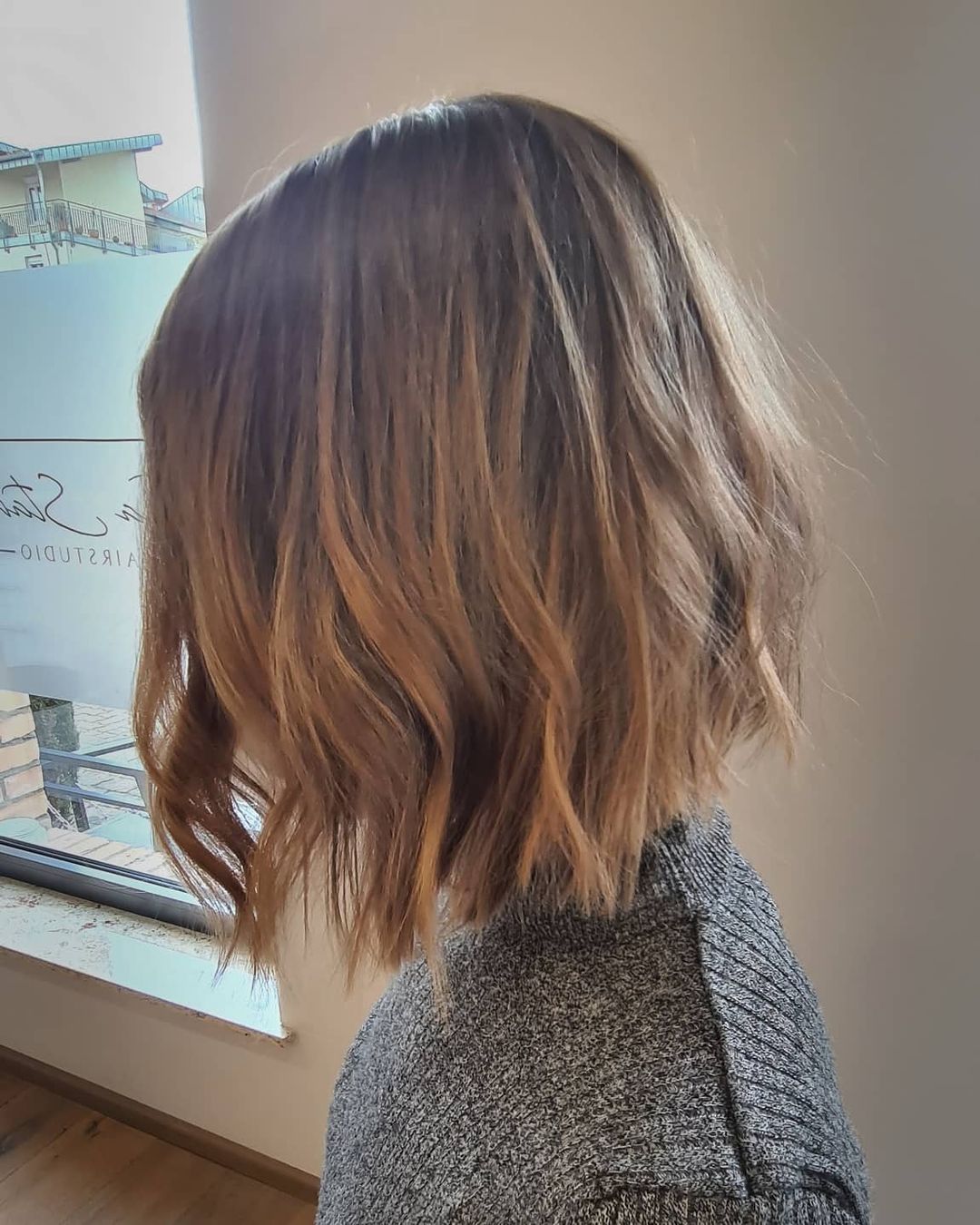 42. Bold
Show off a new bold color.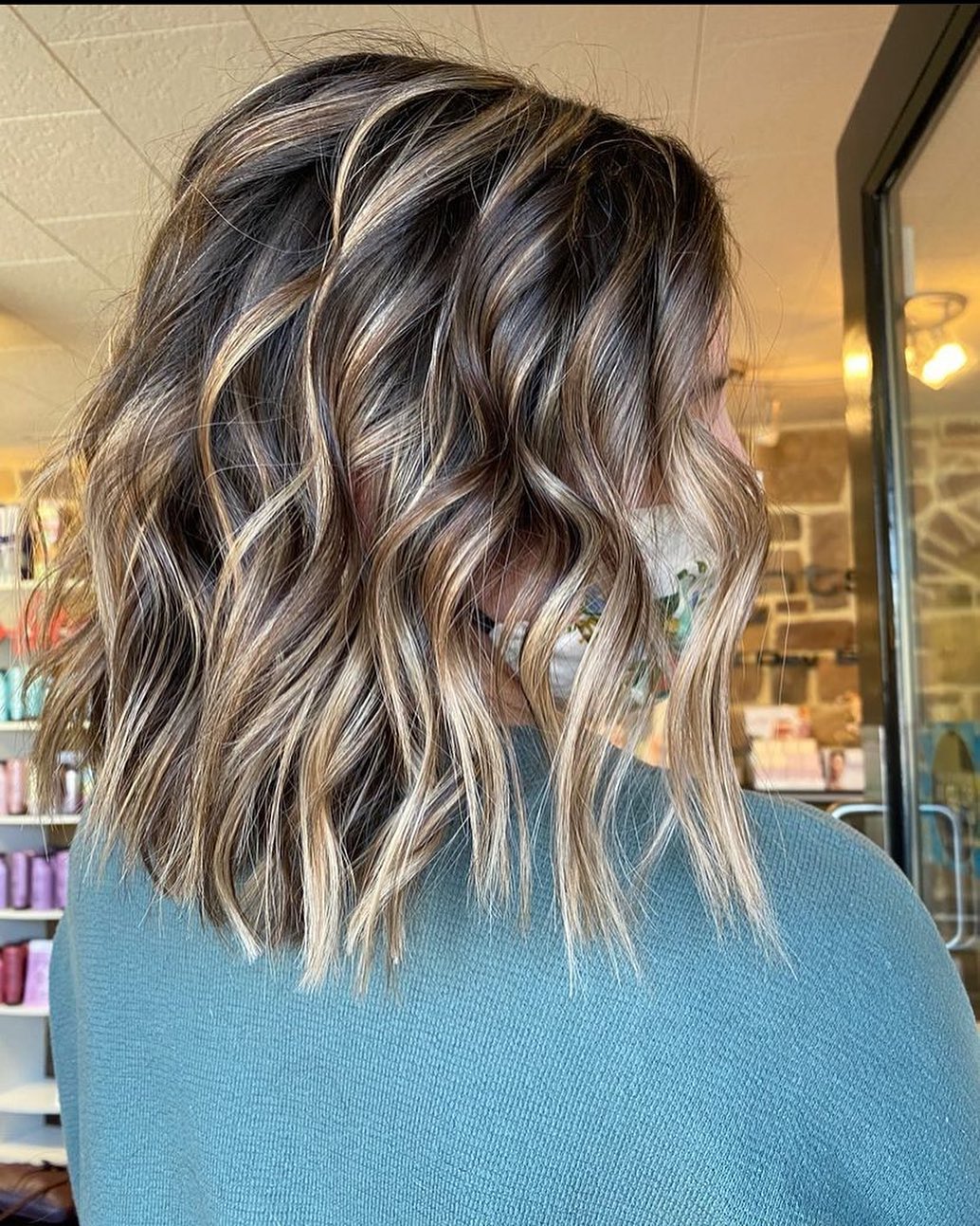 43. Toffee
A toffee color is right up your alley.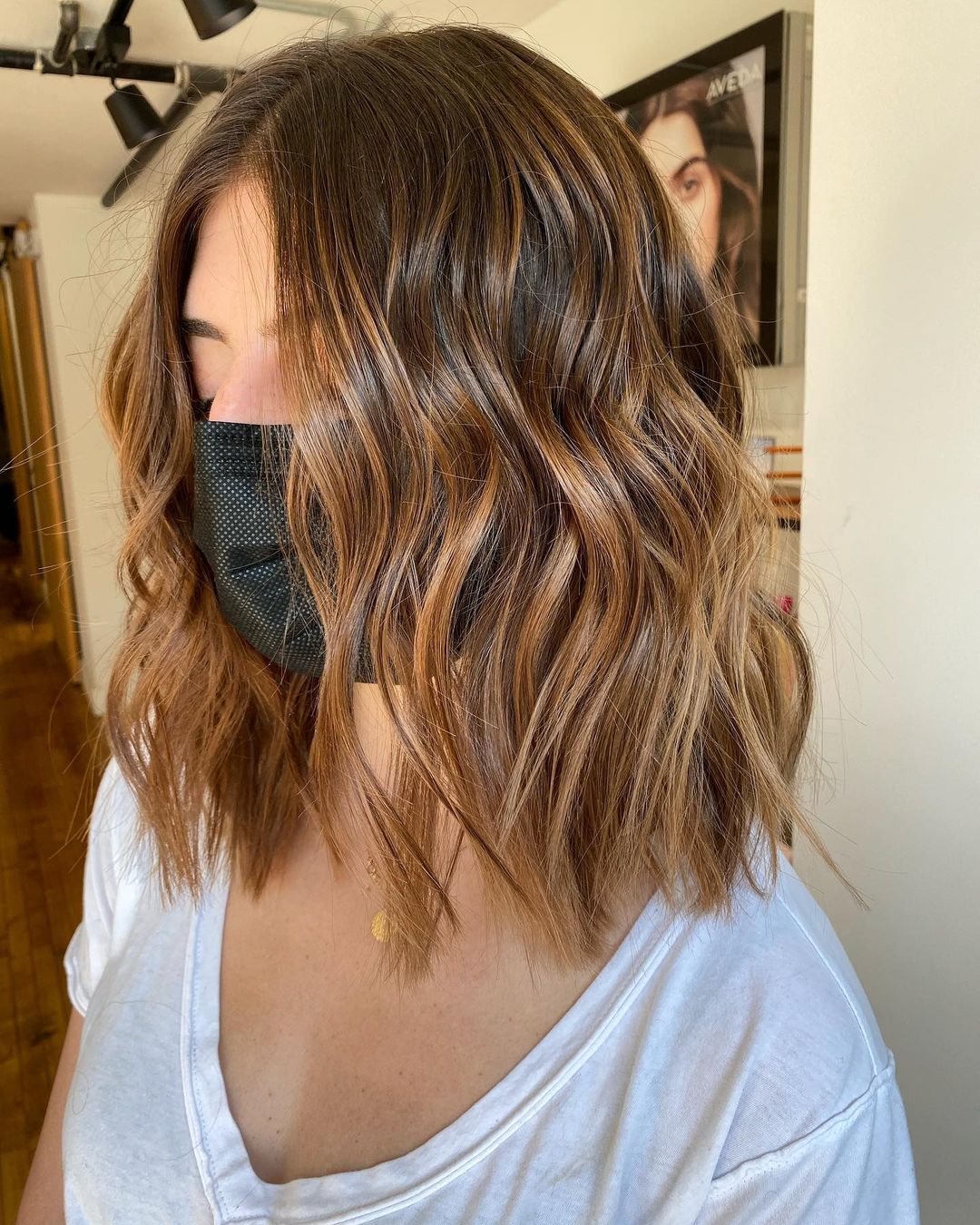 44. Caramel Layers
This look is even more reason to try caramel.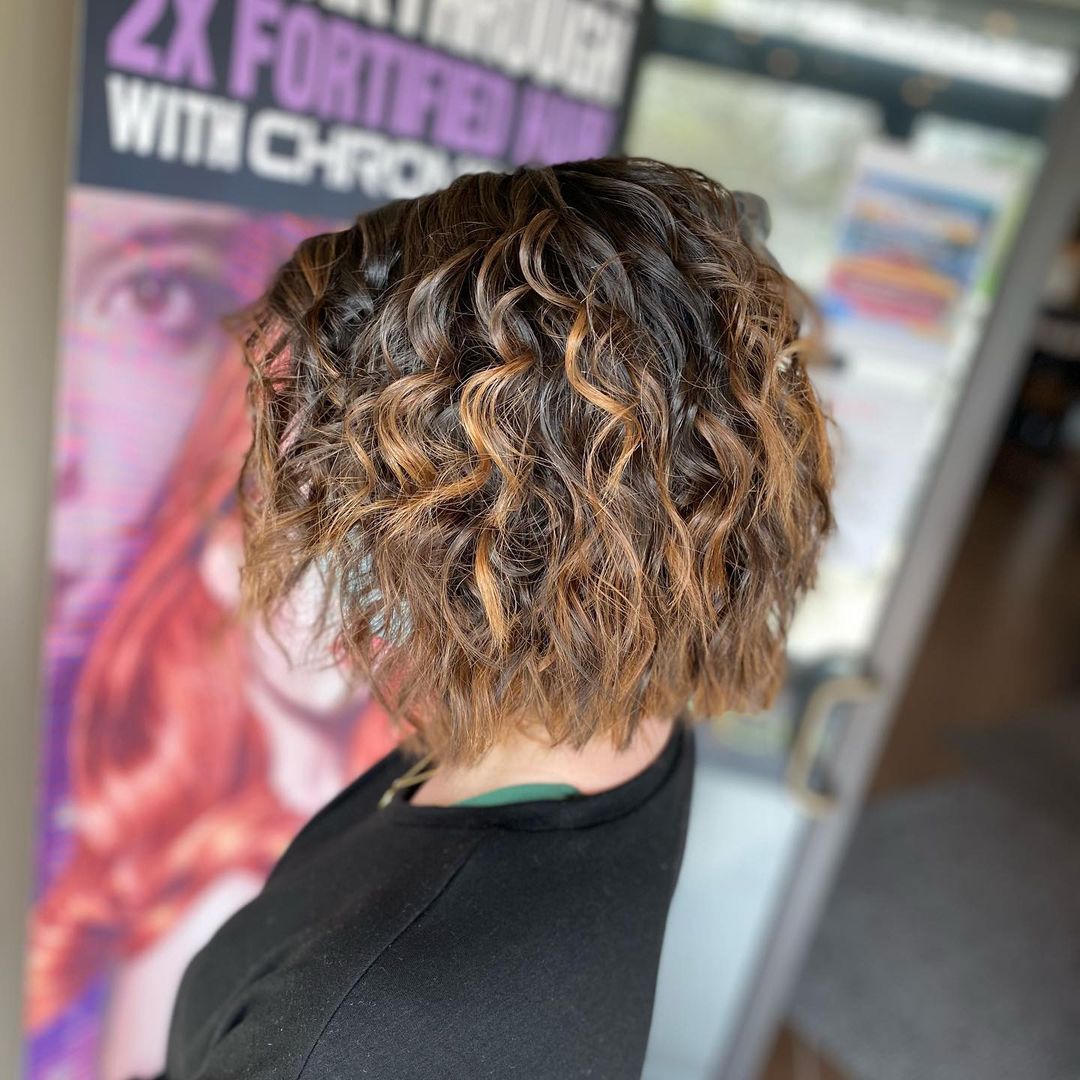 45. Light Caramel
Go for a color that will change your entire look for the best.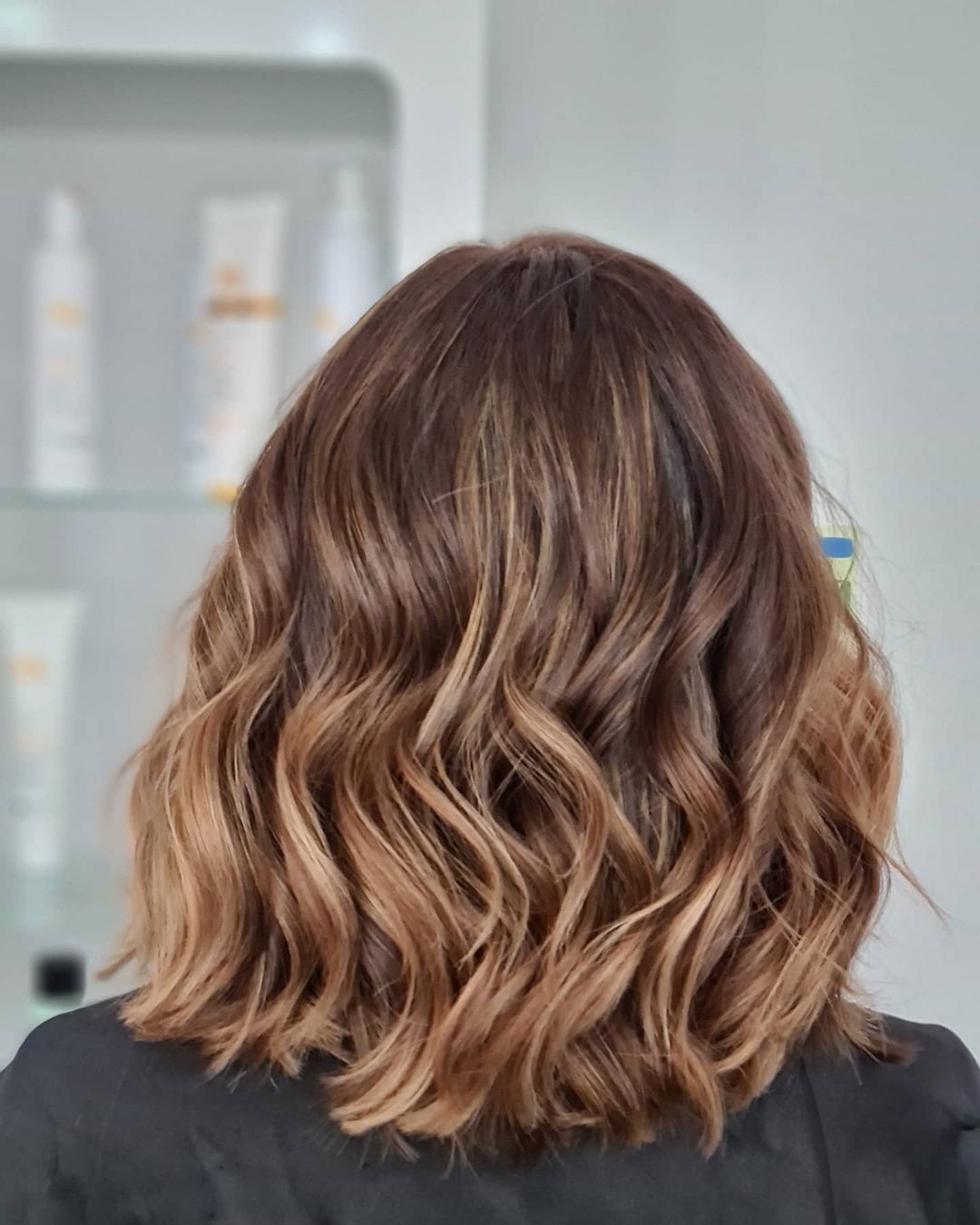 46. Truffle
Lighten that dark hair with a little caramel.

47. Highlights
This is the reason you need a little caramel highlight in your life.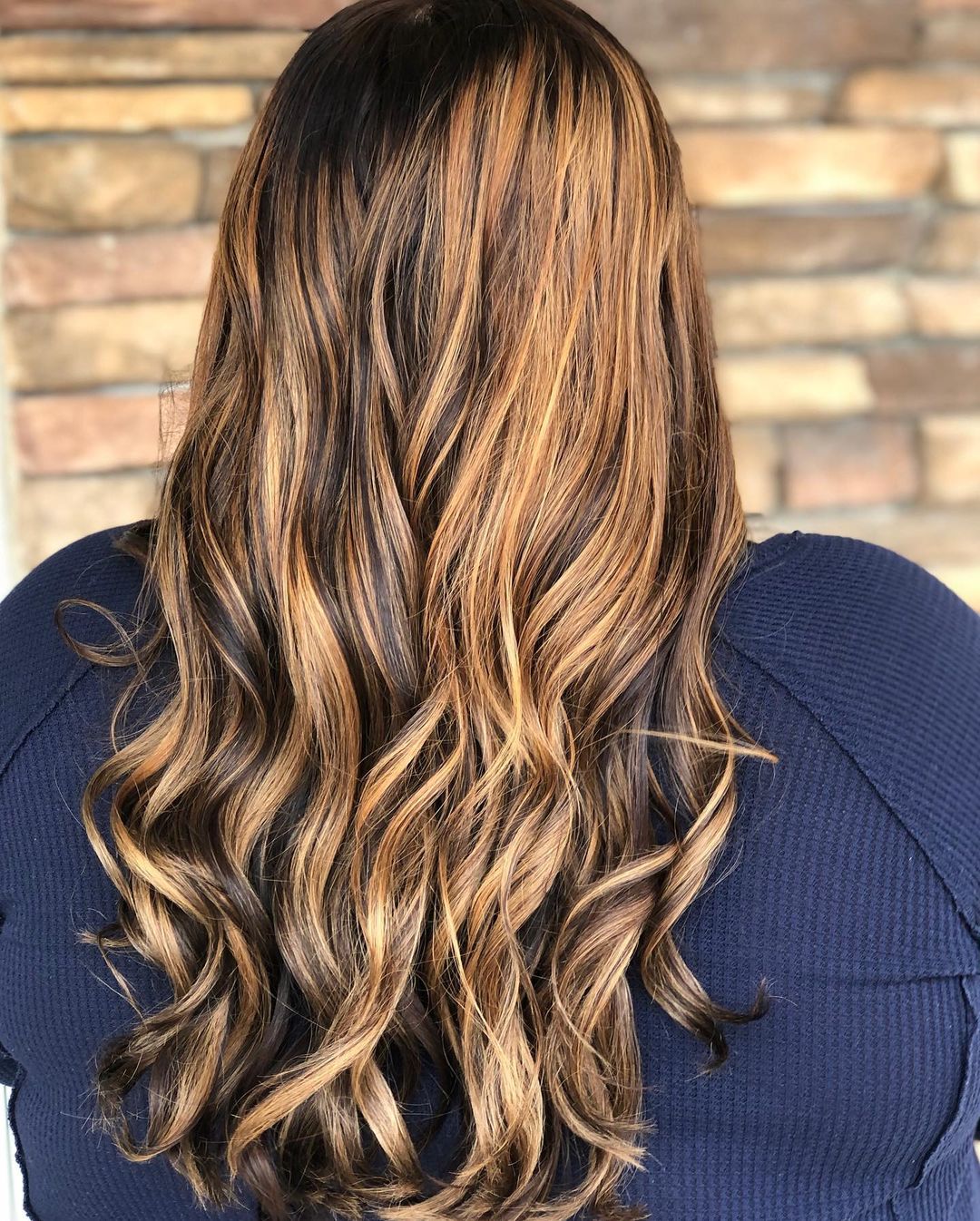 48. Strawberry Caramel
Mix your caramel with some strawberry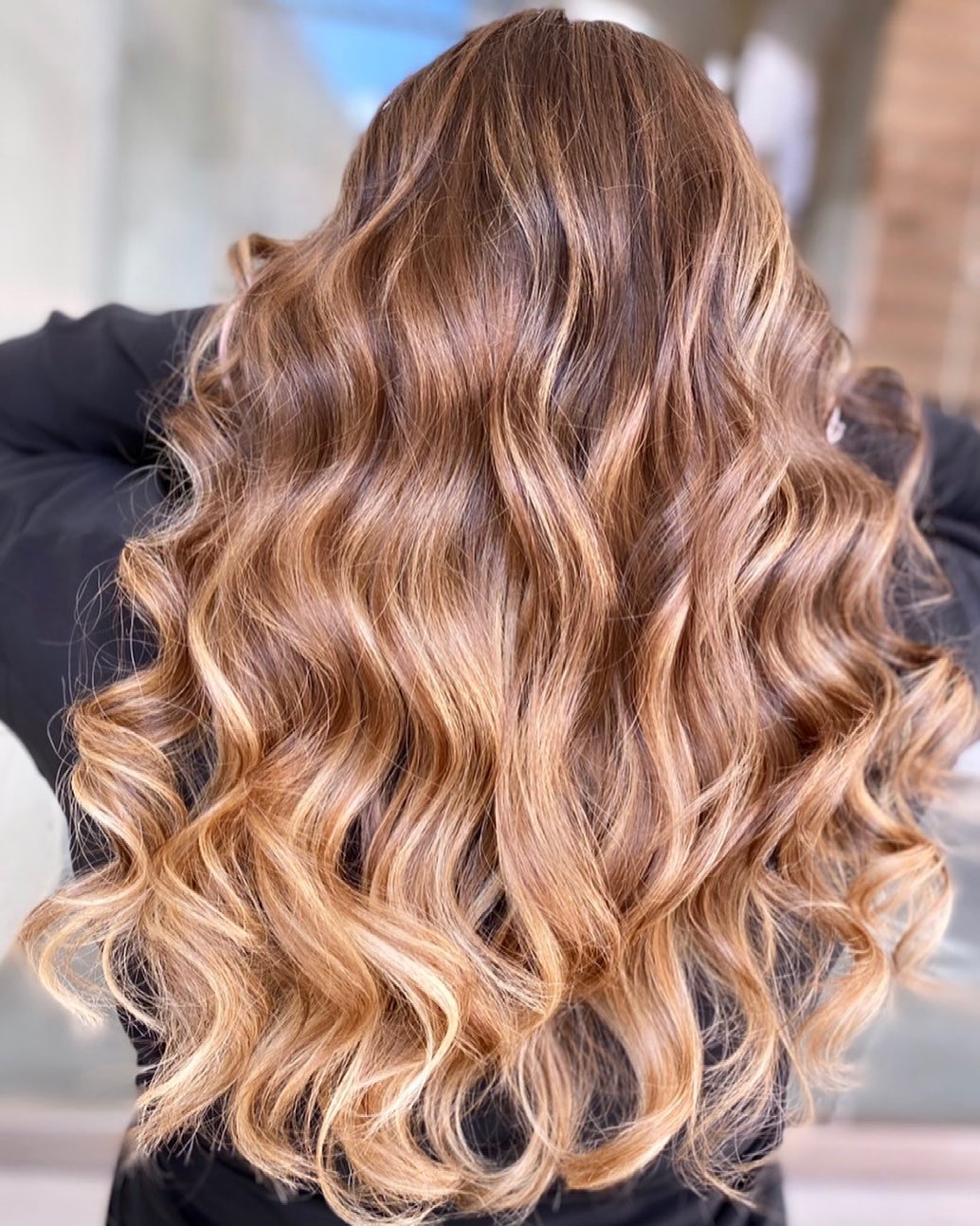 49. Caramel Delight
This caramel color is perfect for the summer.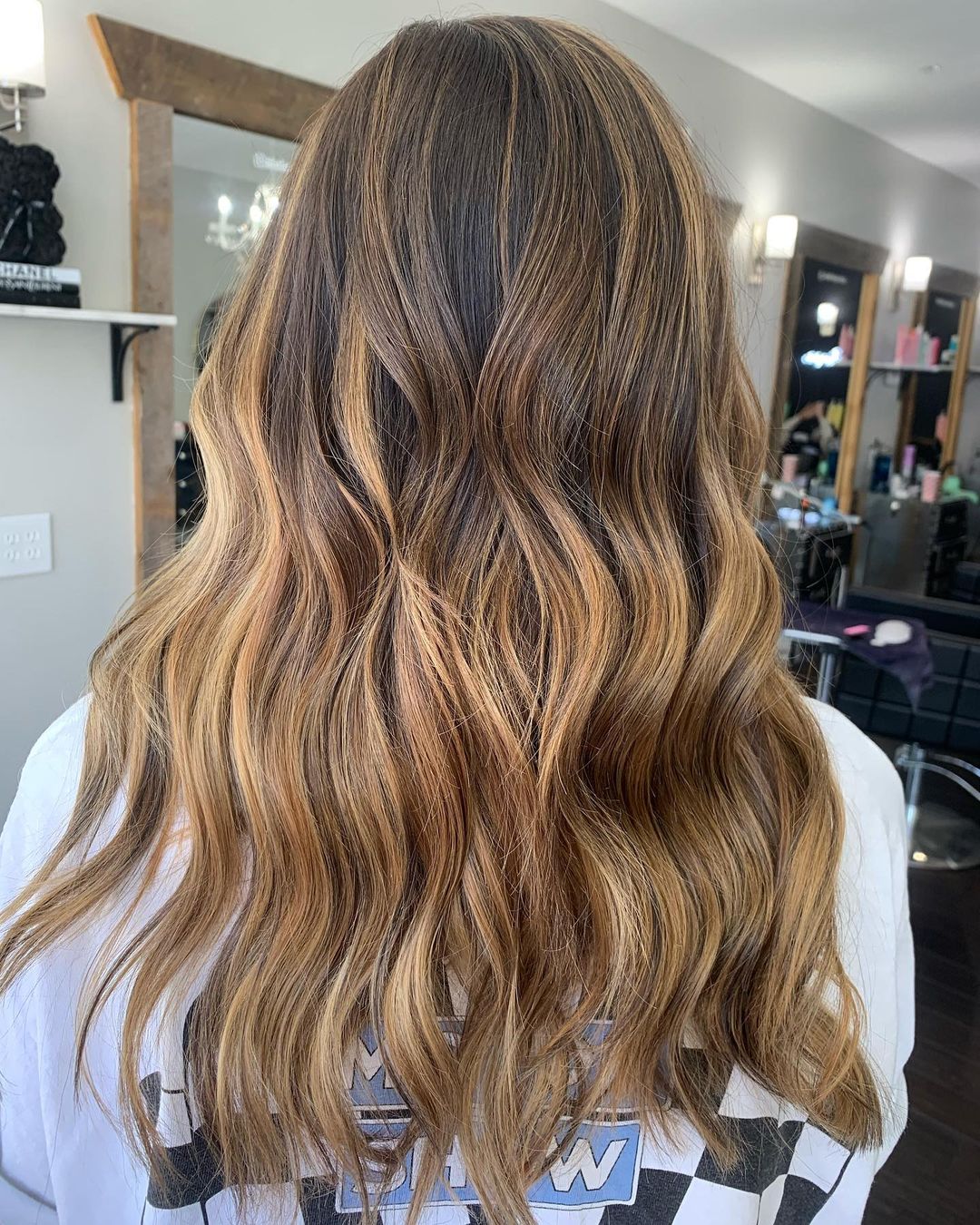 50. Angled
Try out an a-lime cut with your new color.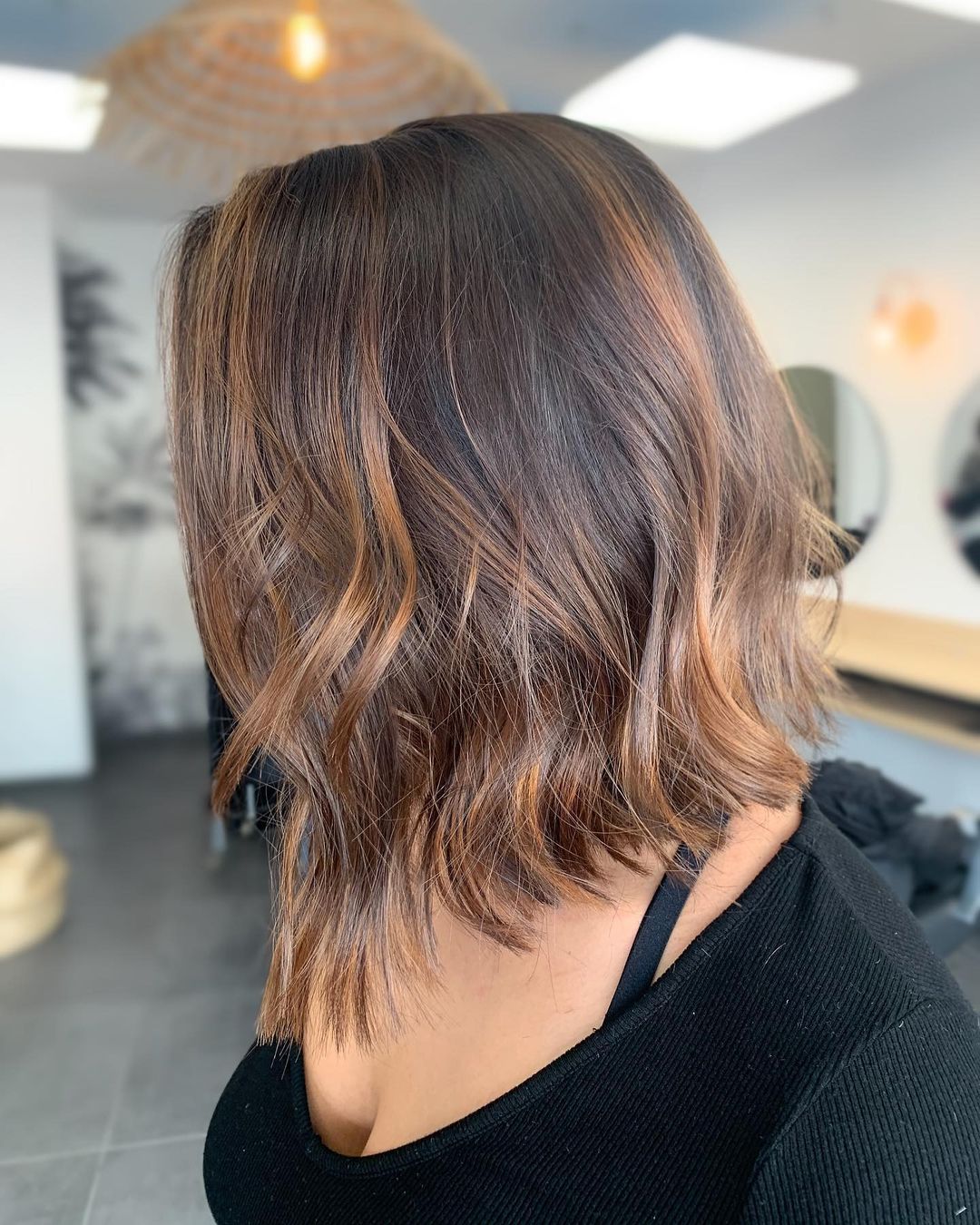 51. Contour
Let your caramel coloring contour your hair.

52. Bright
Go from caramel to blonde easily.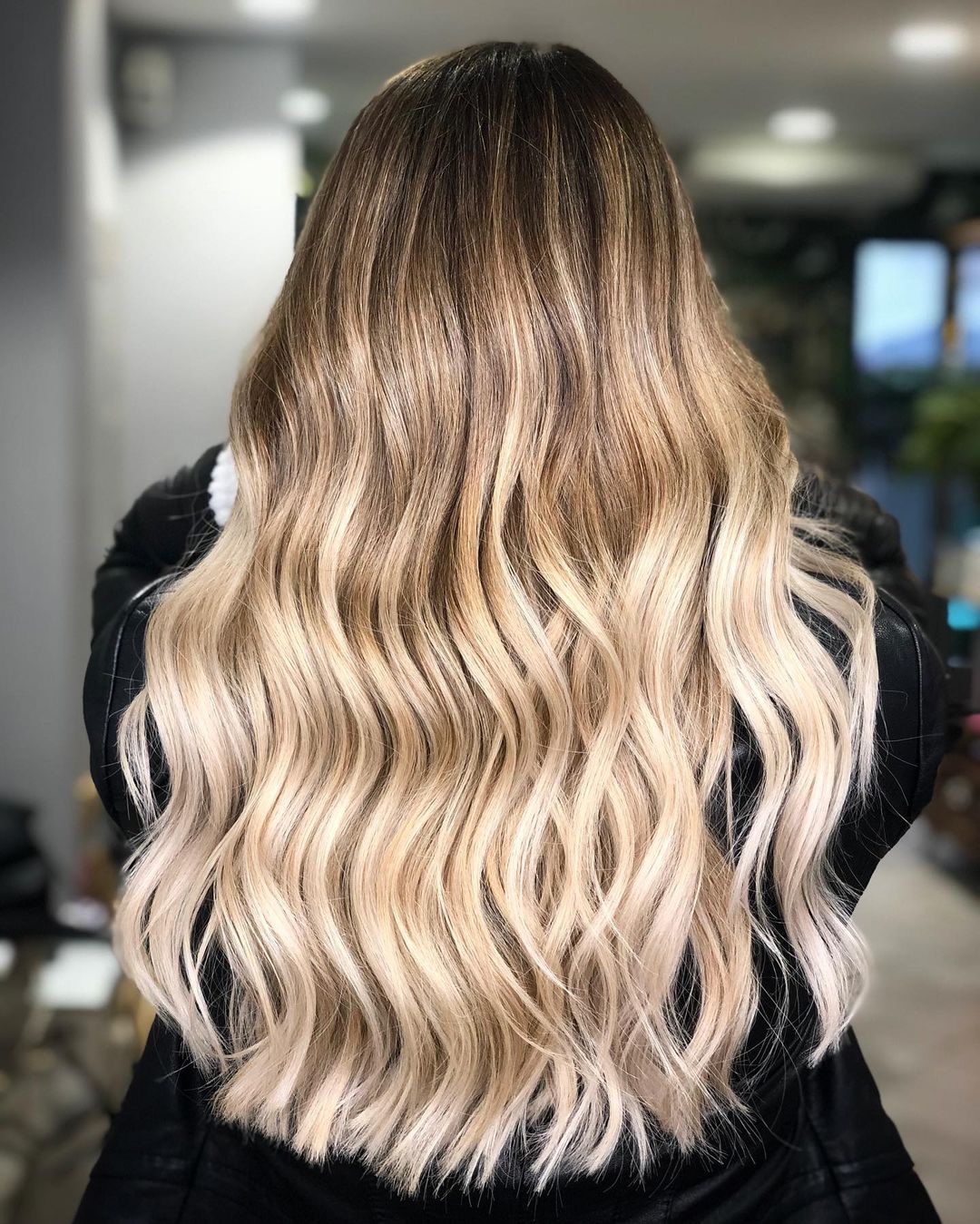 53. Spring Fun
The change n weather means a change in hair.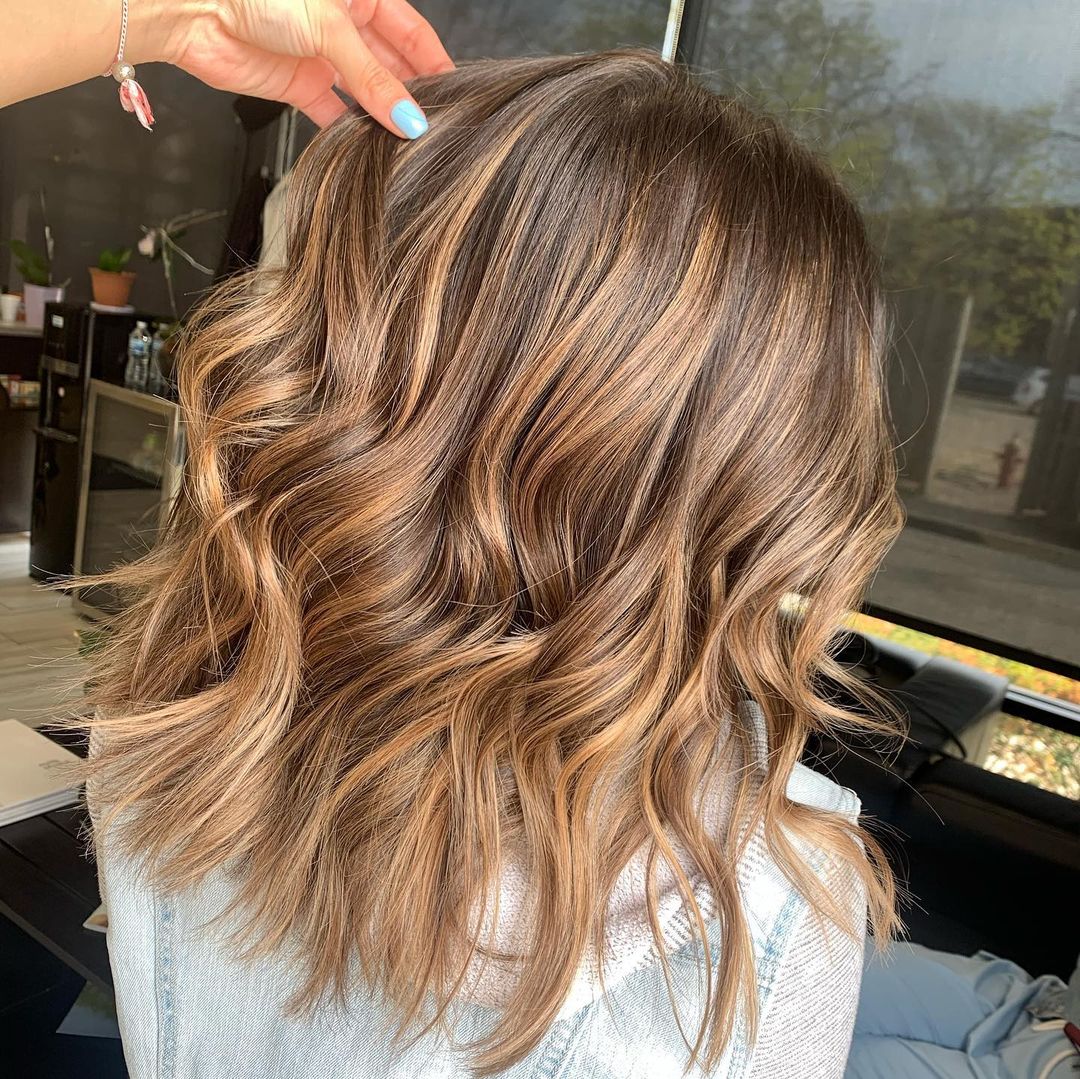 54. Sunset
This caramel ton is a sunset dream.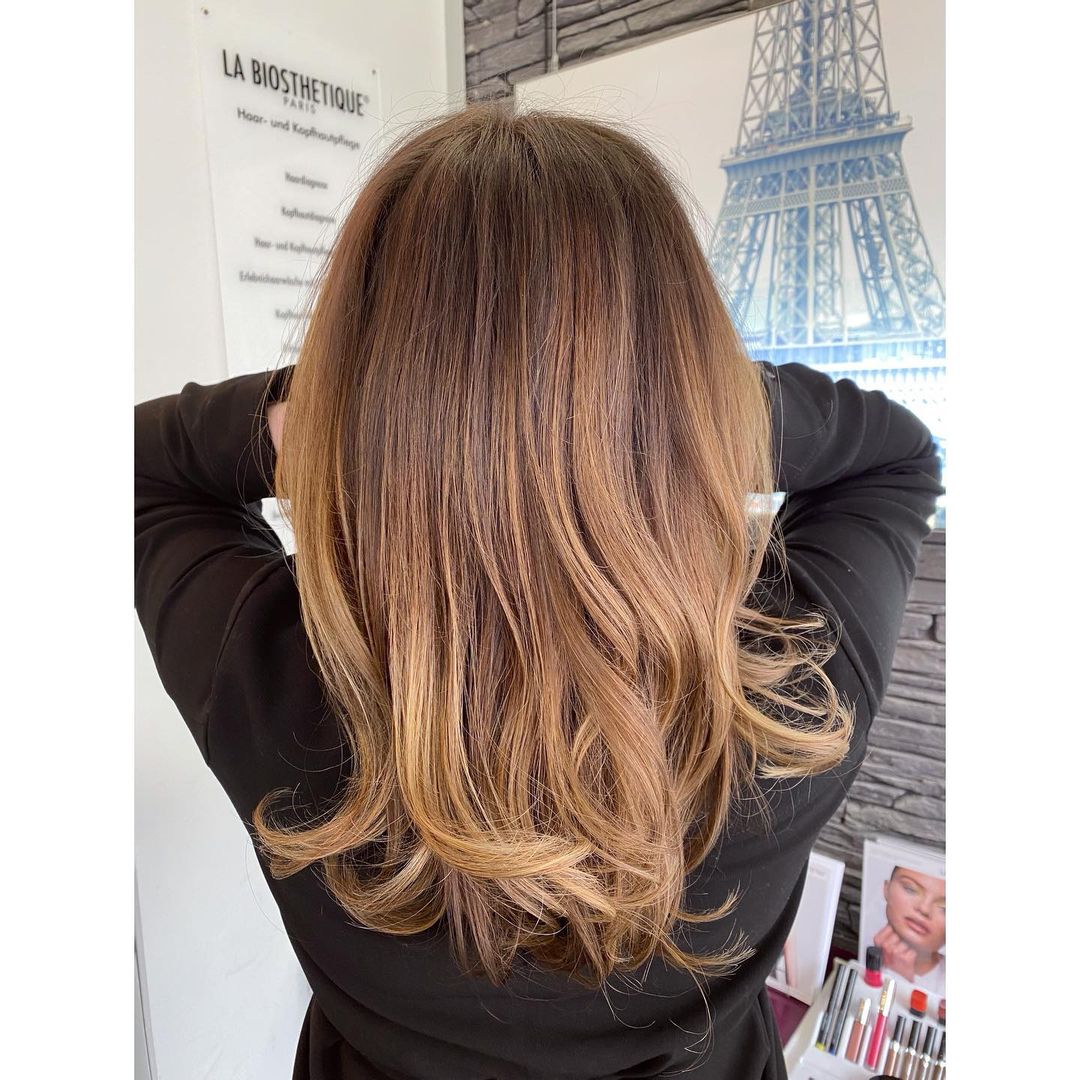 55. Brilliant
Do you need anymore reasons to go caramel?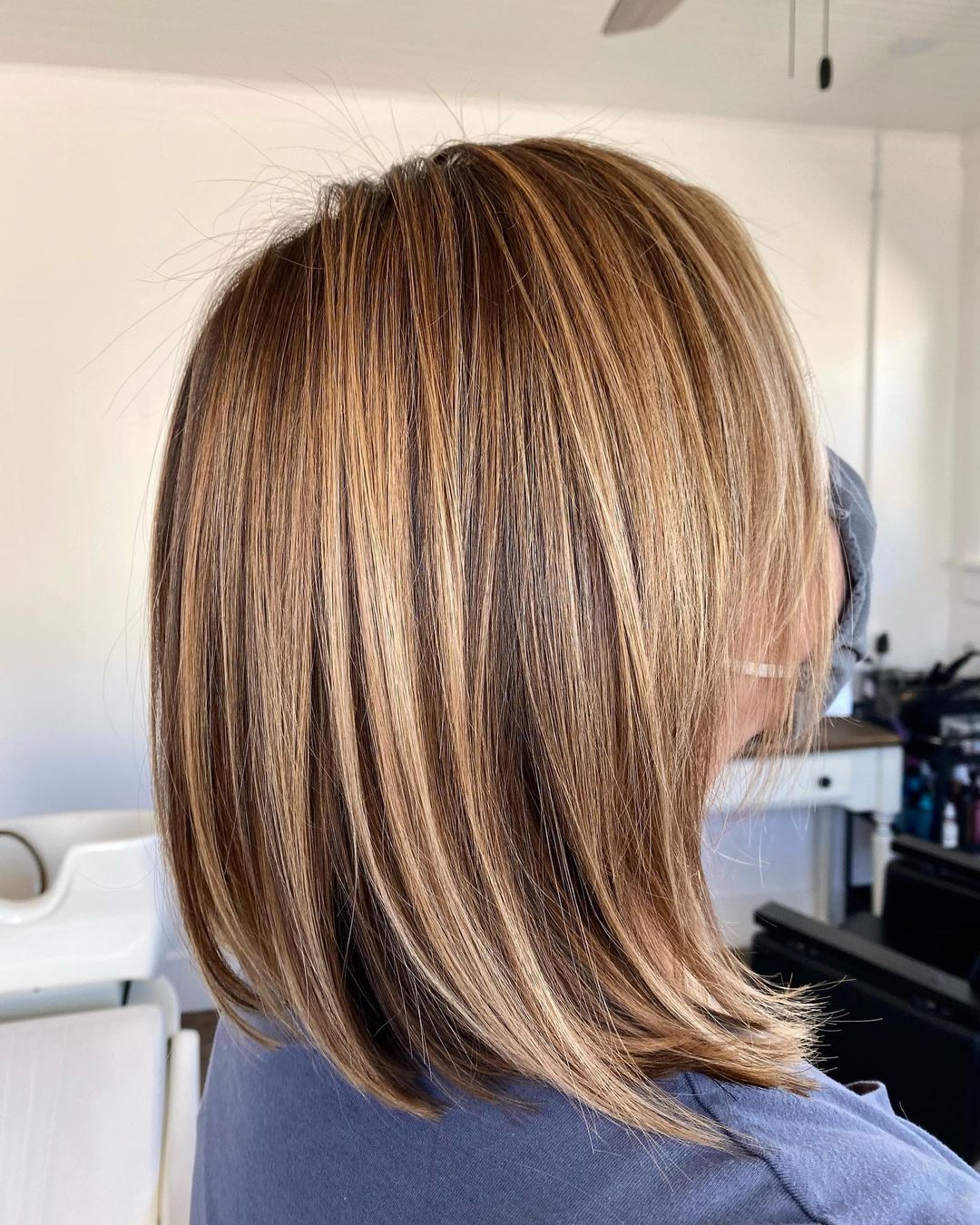 Caramel is a stunning color to wear. It works for everyone and is massively universal, you can't go wrong with the look.