Claw clip hairstyle is a gorgeous haircut that every woman can rock and has tried to do at one point in her life. Do you like this vibe? Are you mesmerized by hair clips in general? If so, keep on reading as we present you some of the cutest and coolest ideas that you're going to love for every day or even formal wear.
What Is A Claw Clip Hairstyle?
This is a hairstyle that is done with one larger hair clip. How to do this look? Well, simply wrap your hair around your index finger, secure the clip, and let the ends fall from the top. You can also twist it at the front to achieve more volume. Anyone who is somewhat experienced when it comes to doing hair will easily achieve this look.
When To Wear A Claw Clip Hairdo?
You can try out this look for everyday wear. Some women also like to get this hairdo for their semi-formal night outs. The best part about this look is that you can wear it at the office. Women who like sleek and elegant ideas will also like this outcome. It suits both long and short hairstyles.
How To Do This Look?
You should always work with your hair after its been previously washed and blow-dried. This look usually looks the best on straight and sleek shiny hair. Make sure that you brush it out and remove any knots or frizz. Set it on top with a bit of hairspray as well. If you're in the mood for something simpler go with a plain black clip. If you wish to spice it up go with a colorful or elegant (pricier) hair clip to make it all work and look cohesive.
Top 30 Claw Clip Hairstyles
Simple Claw Clip Hairstyles
1. Black Hair With A Simple Claw Clip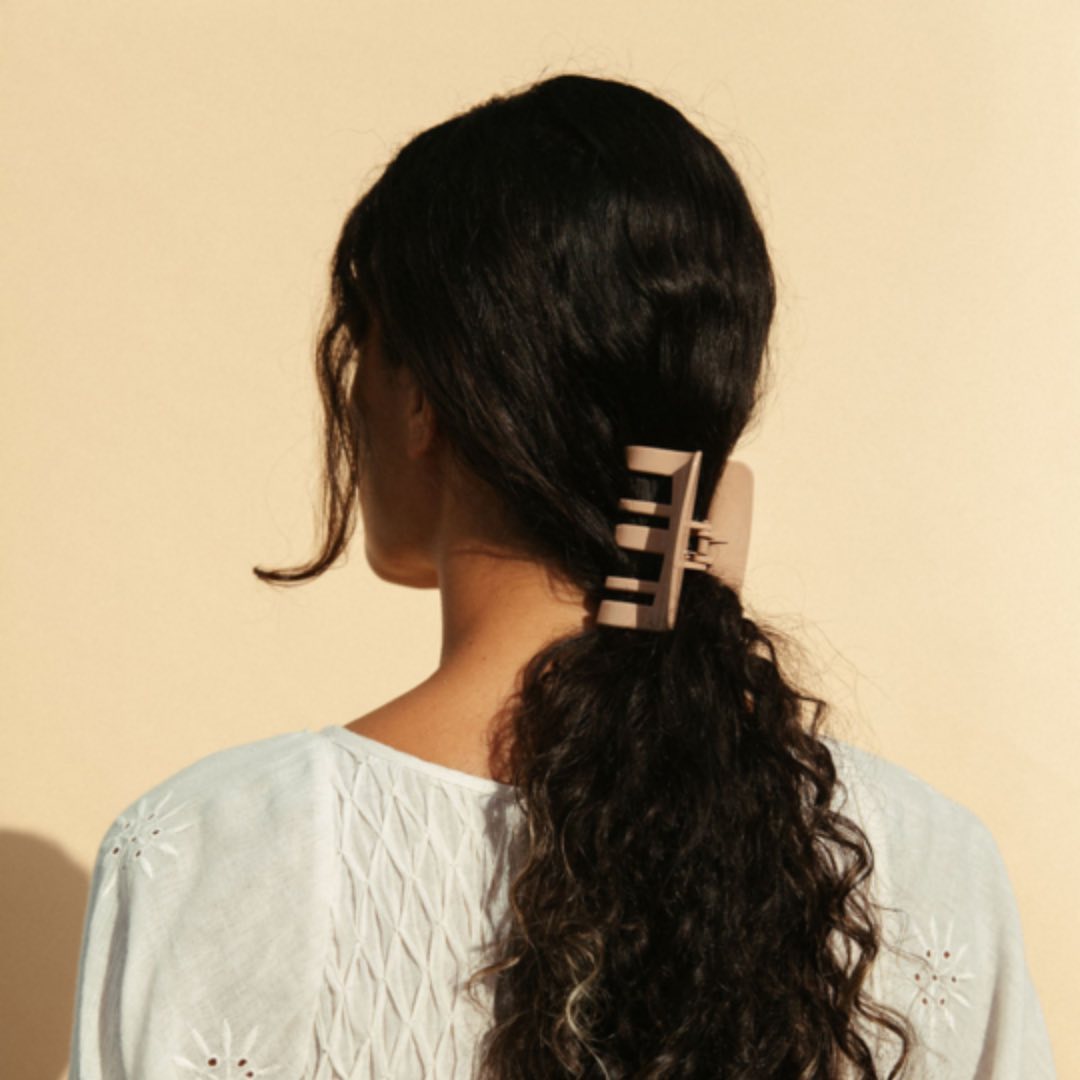 Even curly hair will look good with a claw clip!
2. Blonde Hair Blue Claw Clip Hairstyle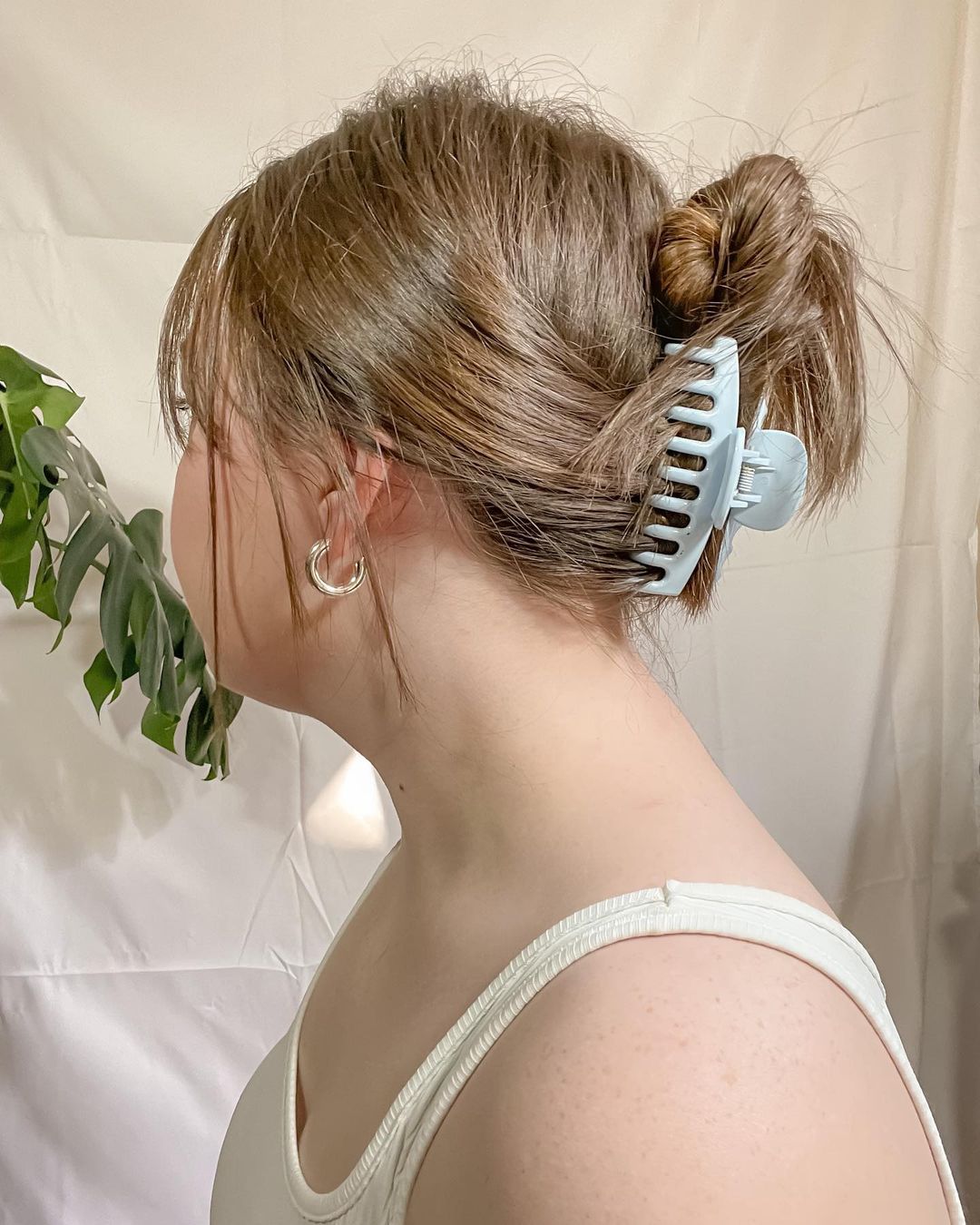 The perfect updo bun with a clip detail.
3. Natural Chocolate Brown Hairbun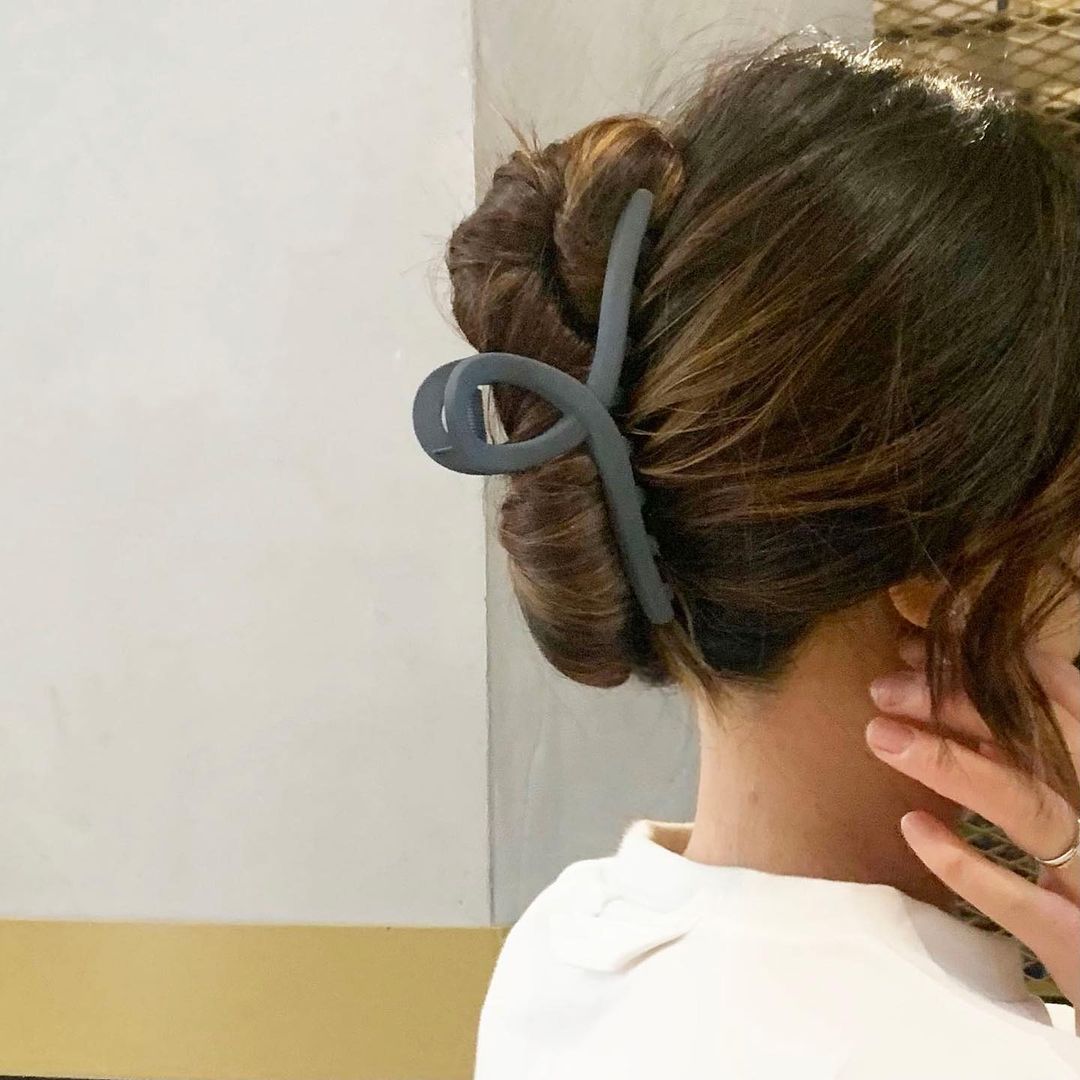 You will love this look with this unique and one-of-a-kind clip.
4. Light Pink Long Hair With A Clip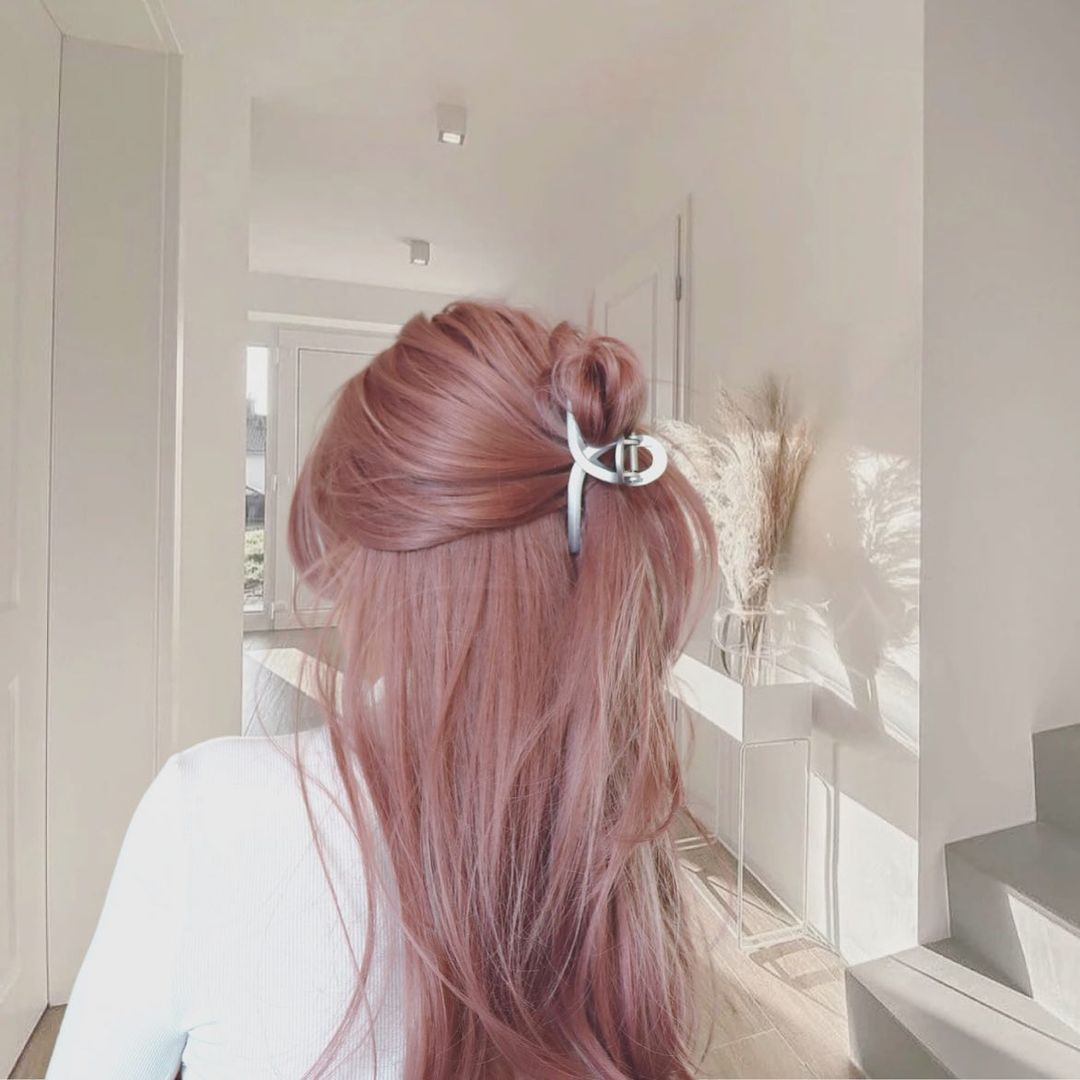 Go for this silver-colored claw clip on your bright pink hair.
5. Dark Brown Updo With A Claw Clip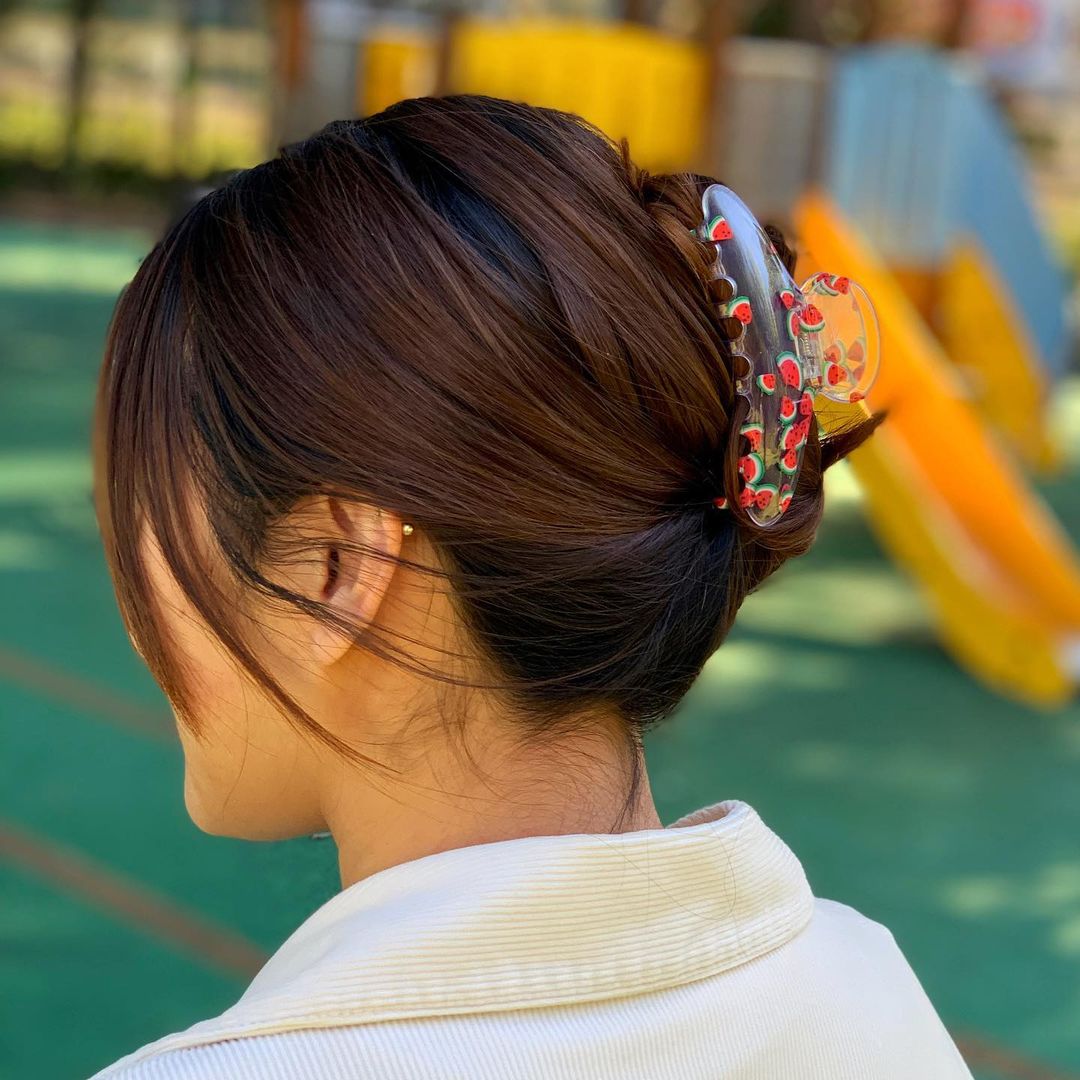 Chocolate brown hair will pop with this red-colored claw clip!
6. Bleached Blonde Hairclip Detail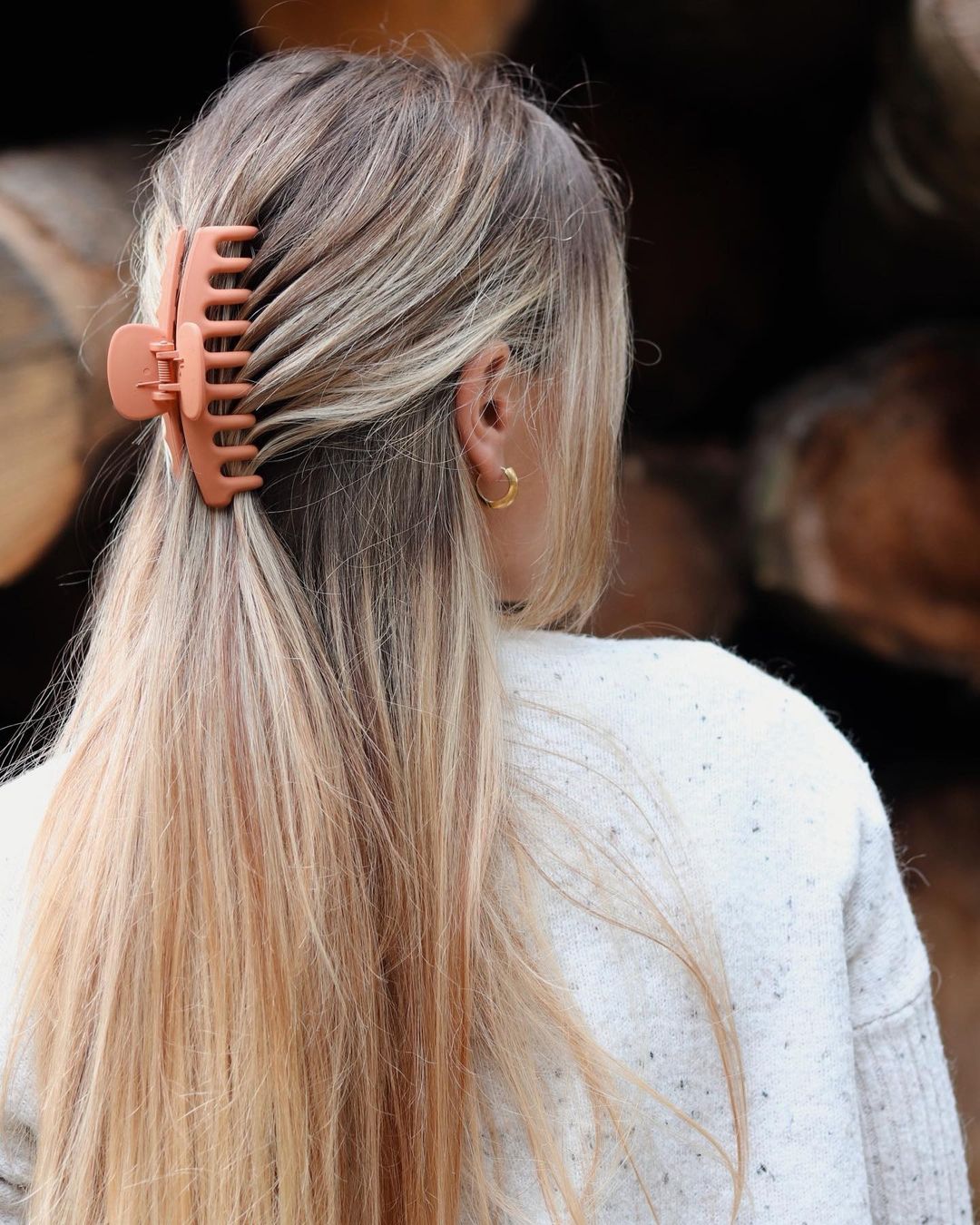 Bleached blonde hair and a nude-colored clip go so well together.
7. Dark Hair Claw Clip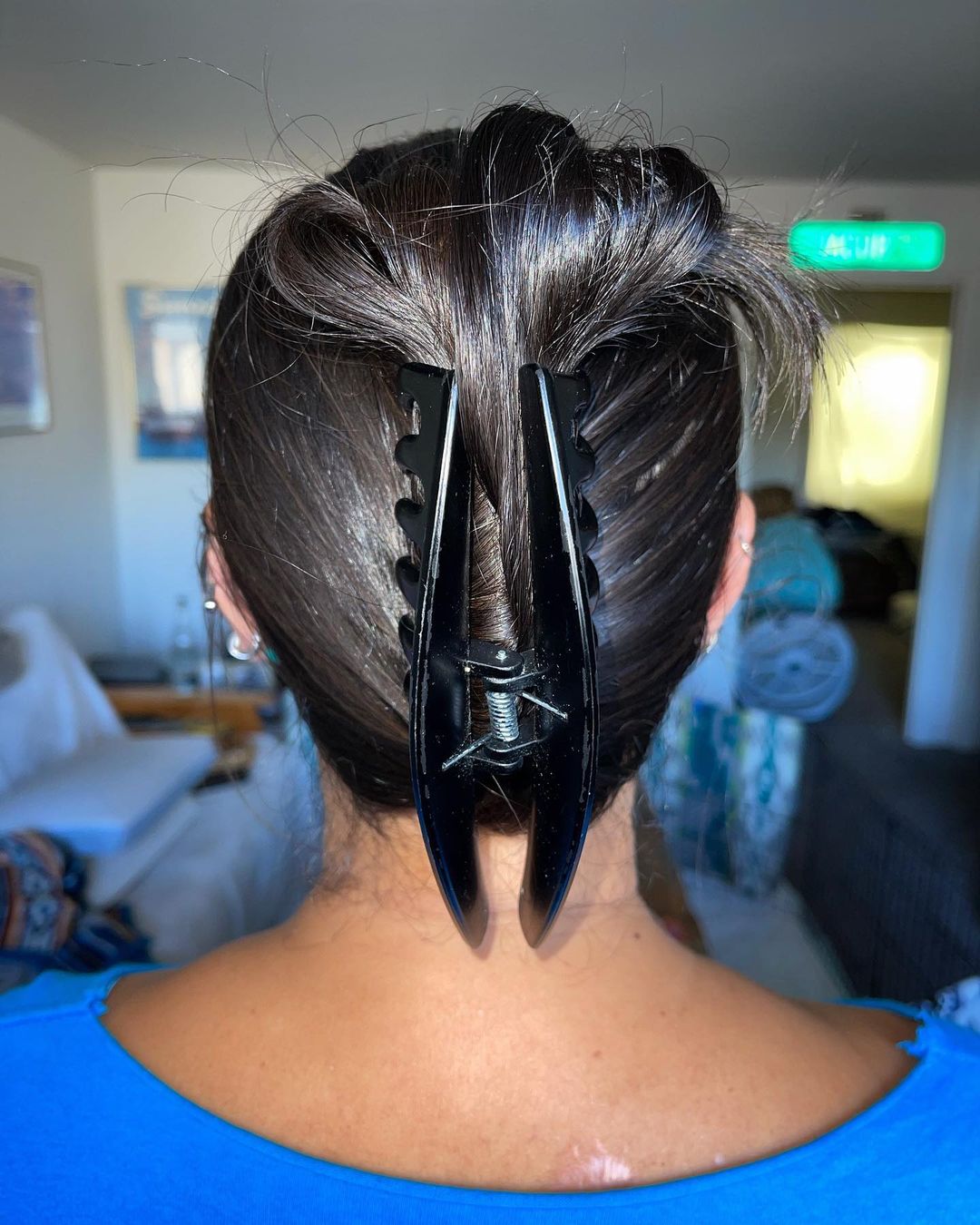 Quick and easy for everyday wear!
8. Long Loose Ponytail With A Claw Clip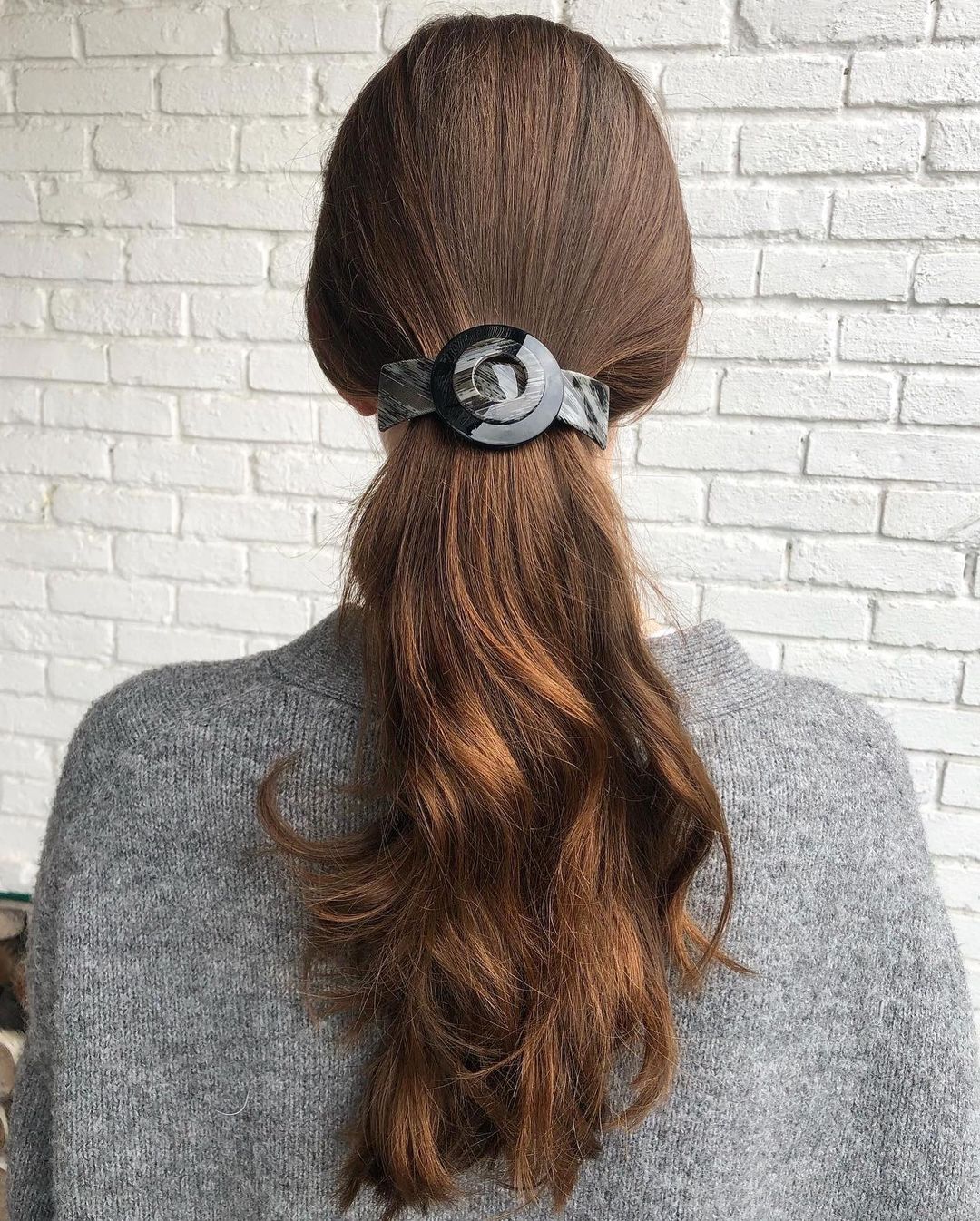 You will like this look when running errands.
9. Shiny Brown Hair With A Clip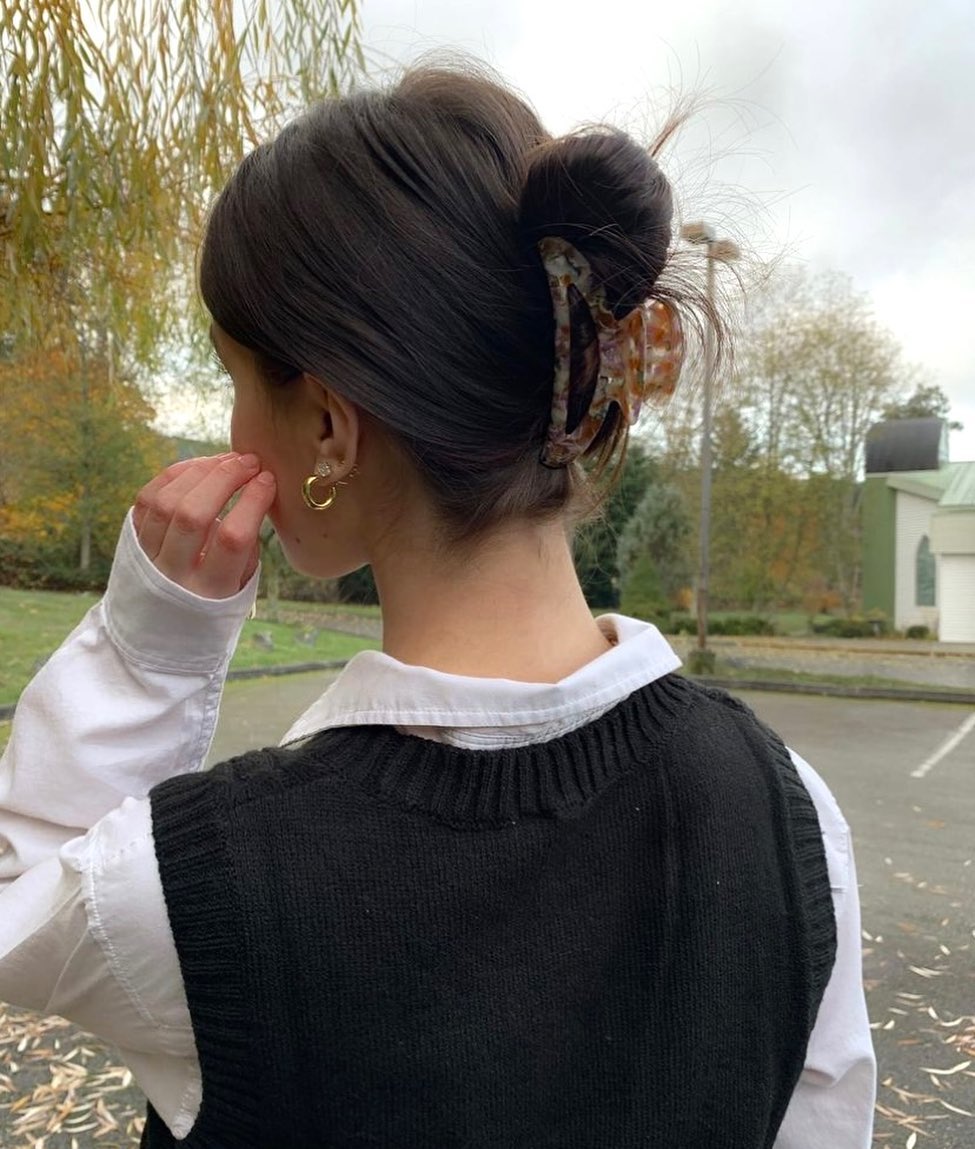 A cute hairdo for your school moments!
10. Light Blonde Hair With Pink Claw Clip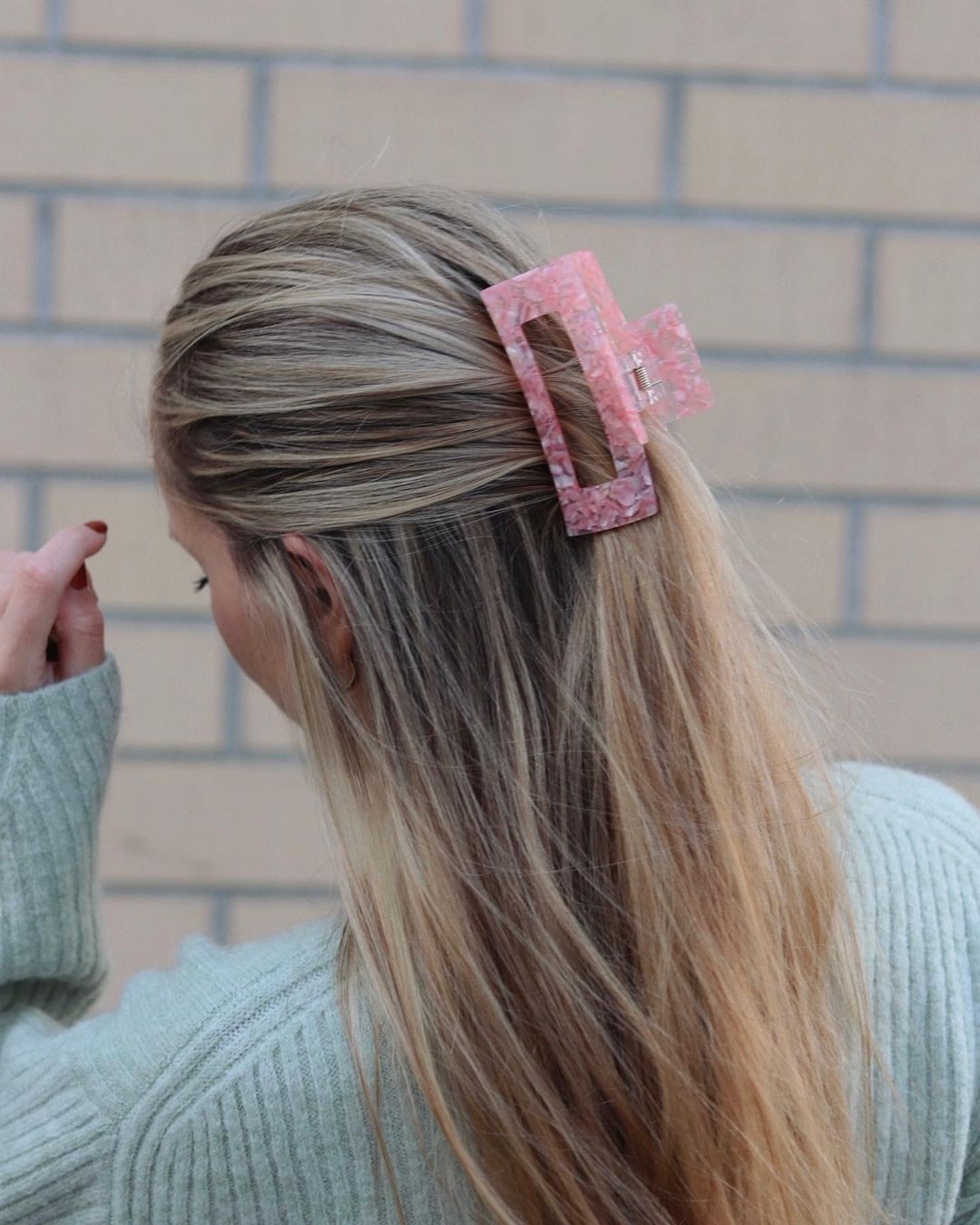 Add a pink clip to add a bit of color and dimension to your style.
11. Chocolate Hair With Highlights And A Clip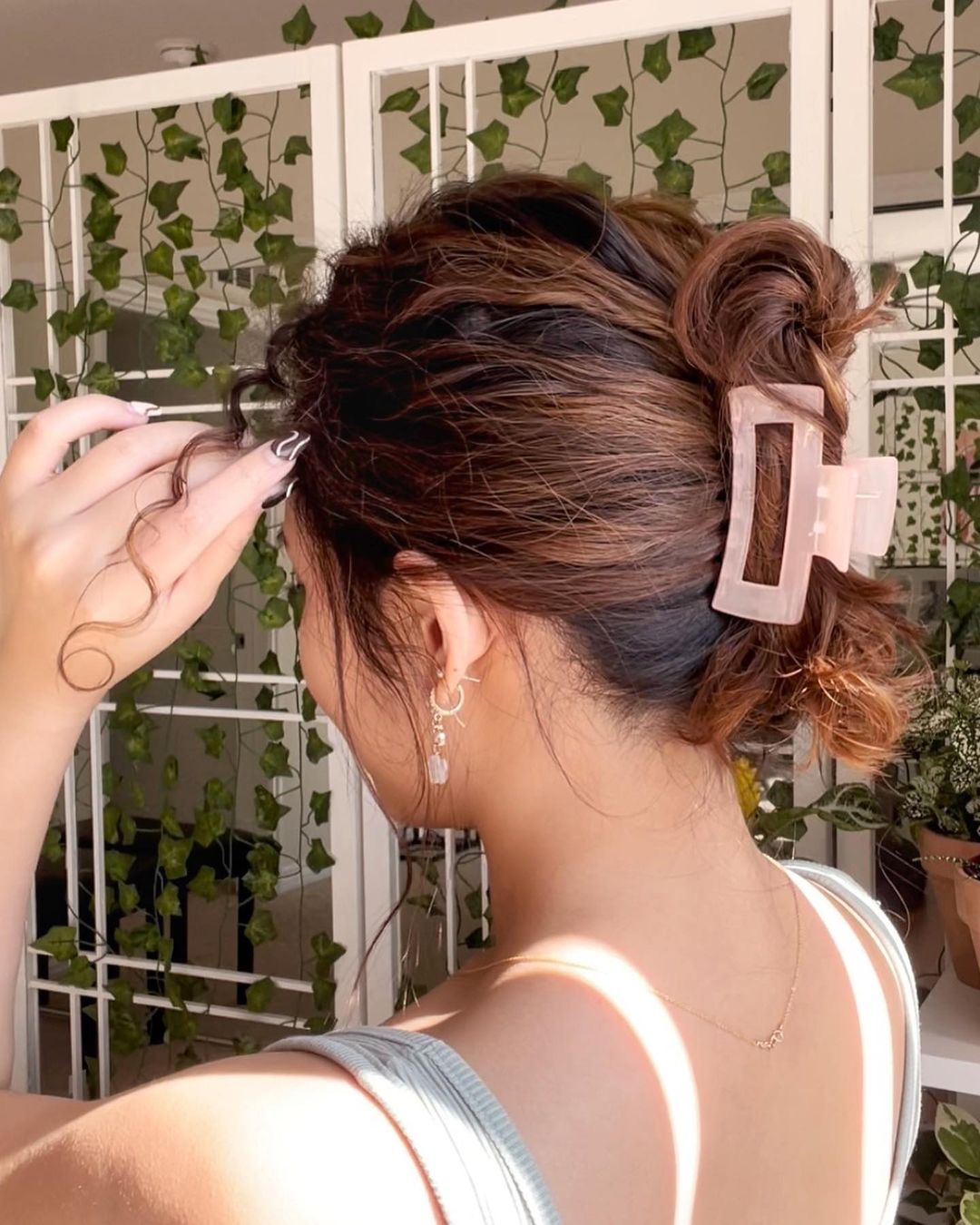 Show off this gorgeous chocolate hairdo and enjoy the vibe that it shows off.
12. Straight Hair Claw Clip Detail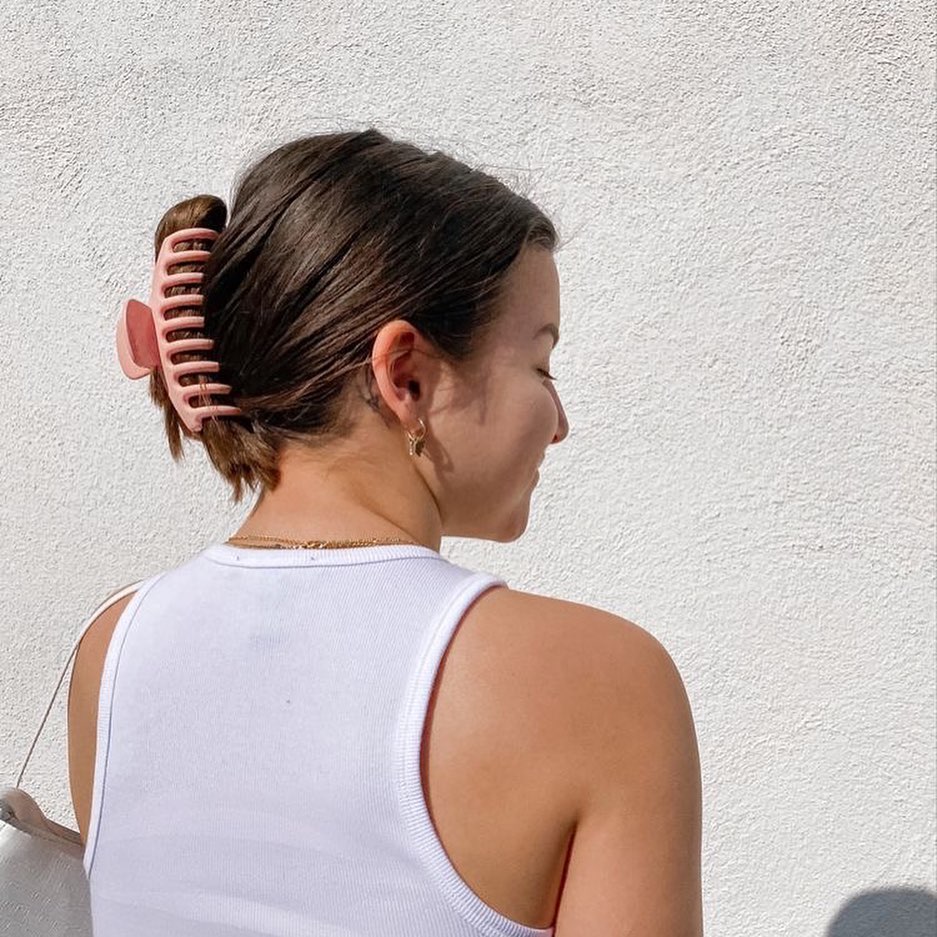 Shorter straight hair will look cute when tied up.
13. Short Auburn Hair With A Claw Clip Detail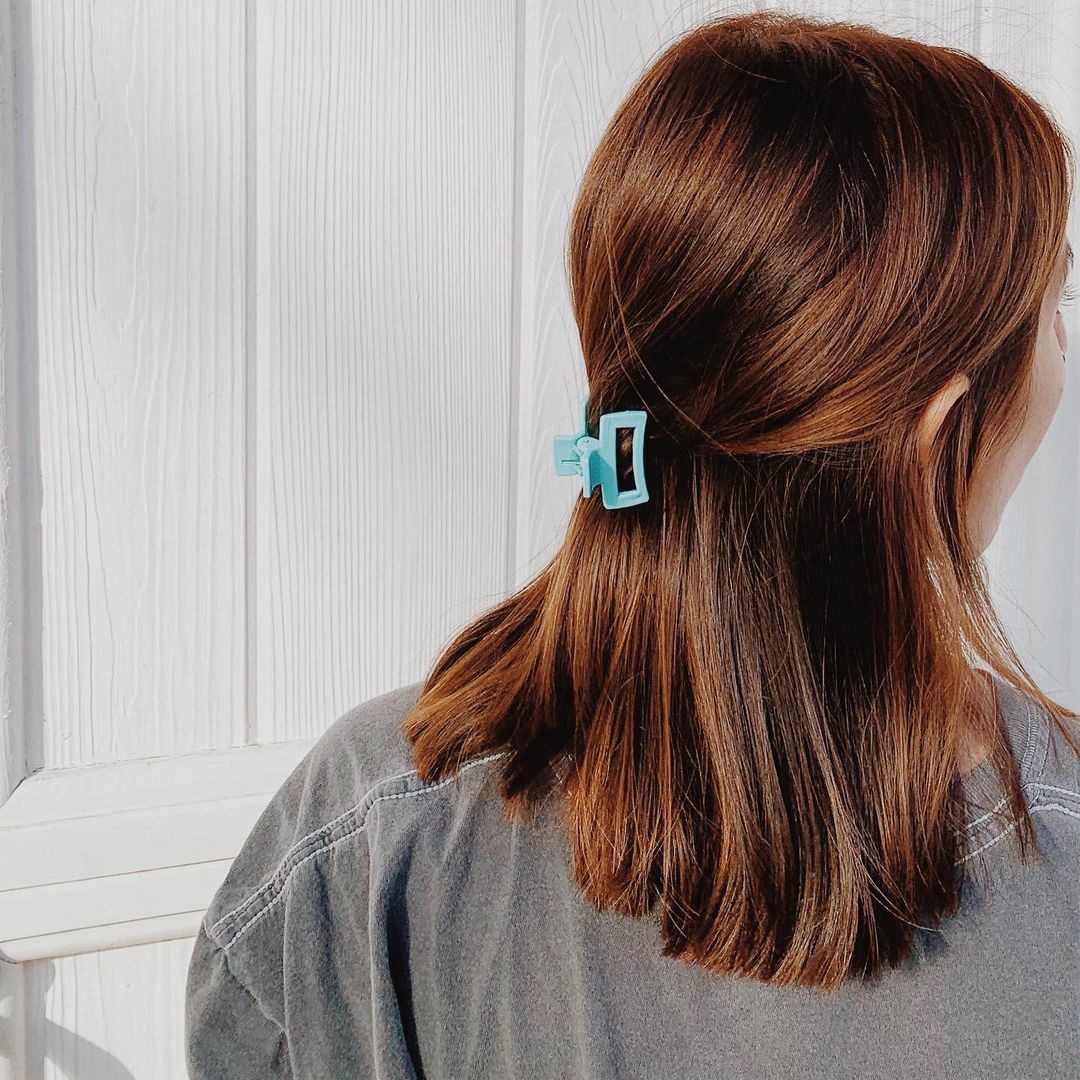 Do you dare to wear auburn hair color?
14. Ombre Hair Claw Clip Look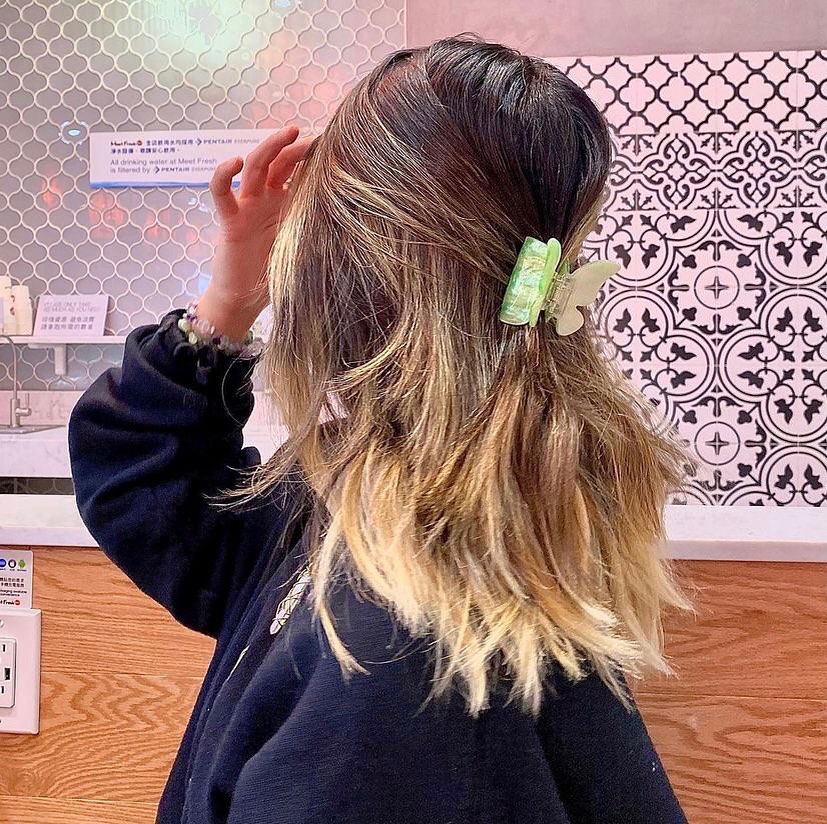 A must-try look for date nights.
15. Light Brown Hair In A Clip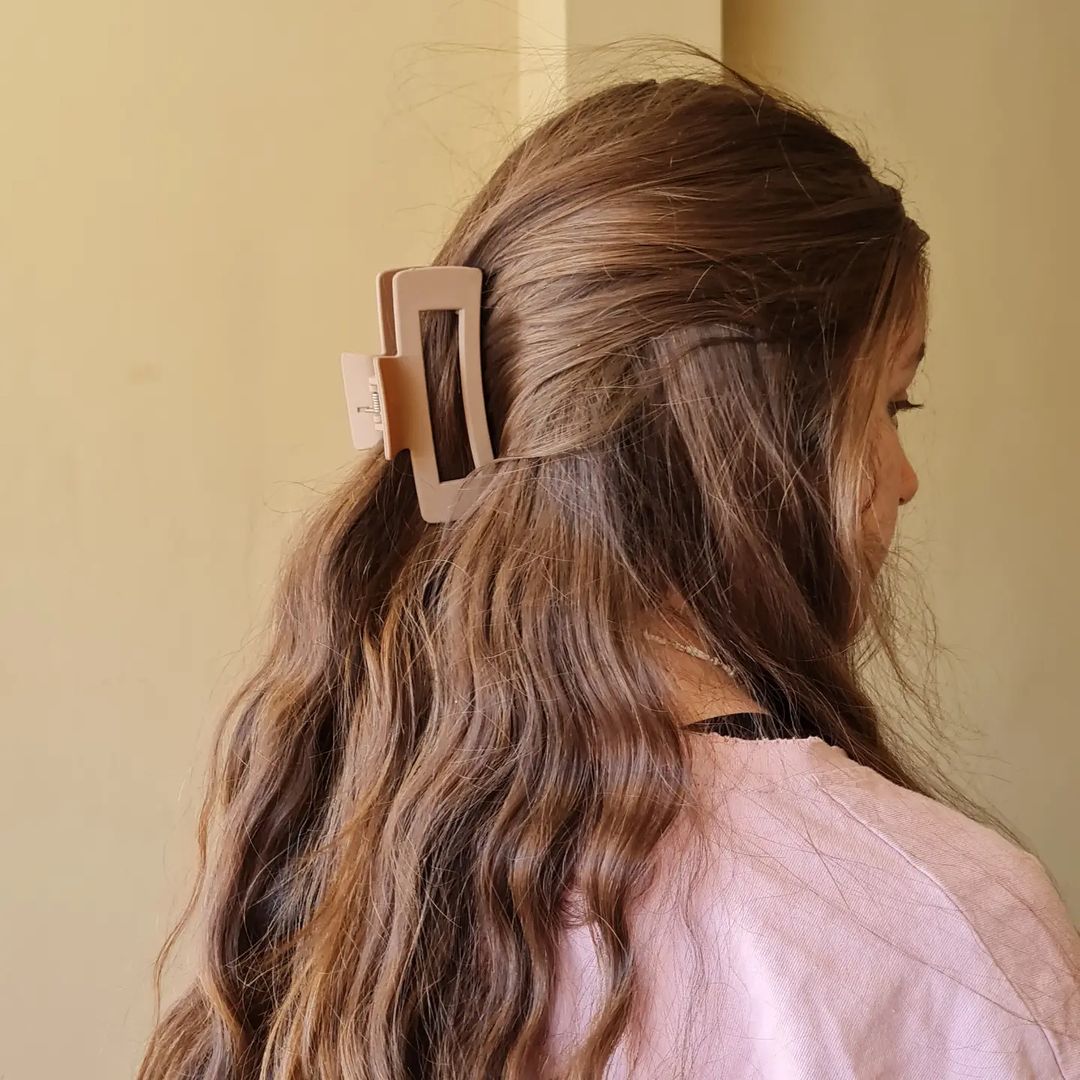 Cute light brown hairdo for everyday events.
16. Messy Updo Hairstyle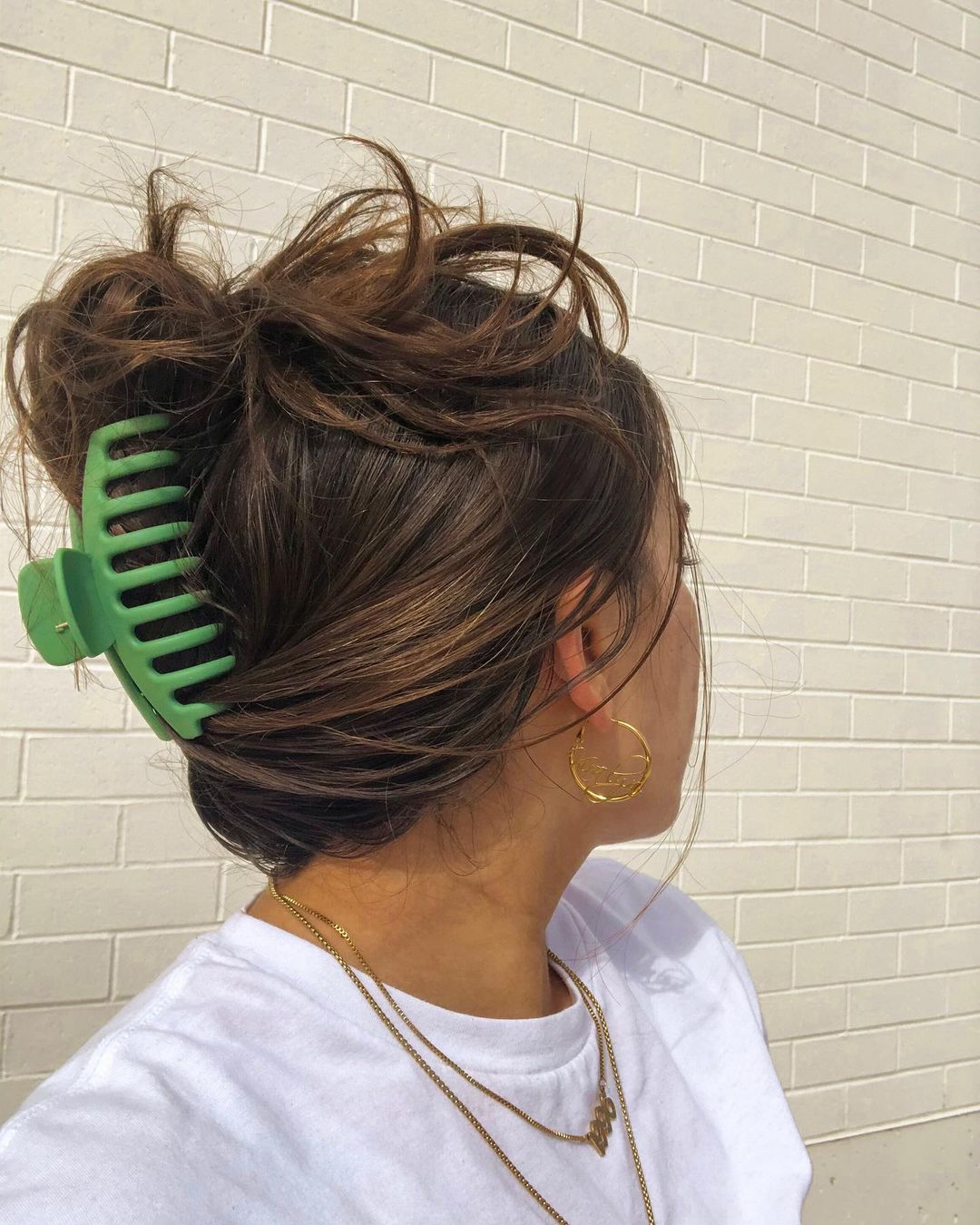 If you like updos and formal looks, this is for you.
Formal Claw Clip Hairstyle
1. Chic Urban Claw Clip Hairstyle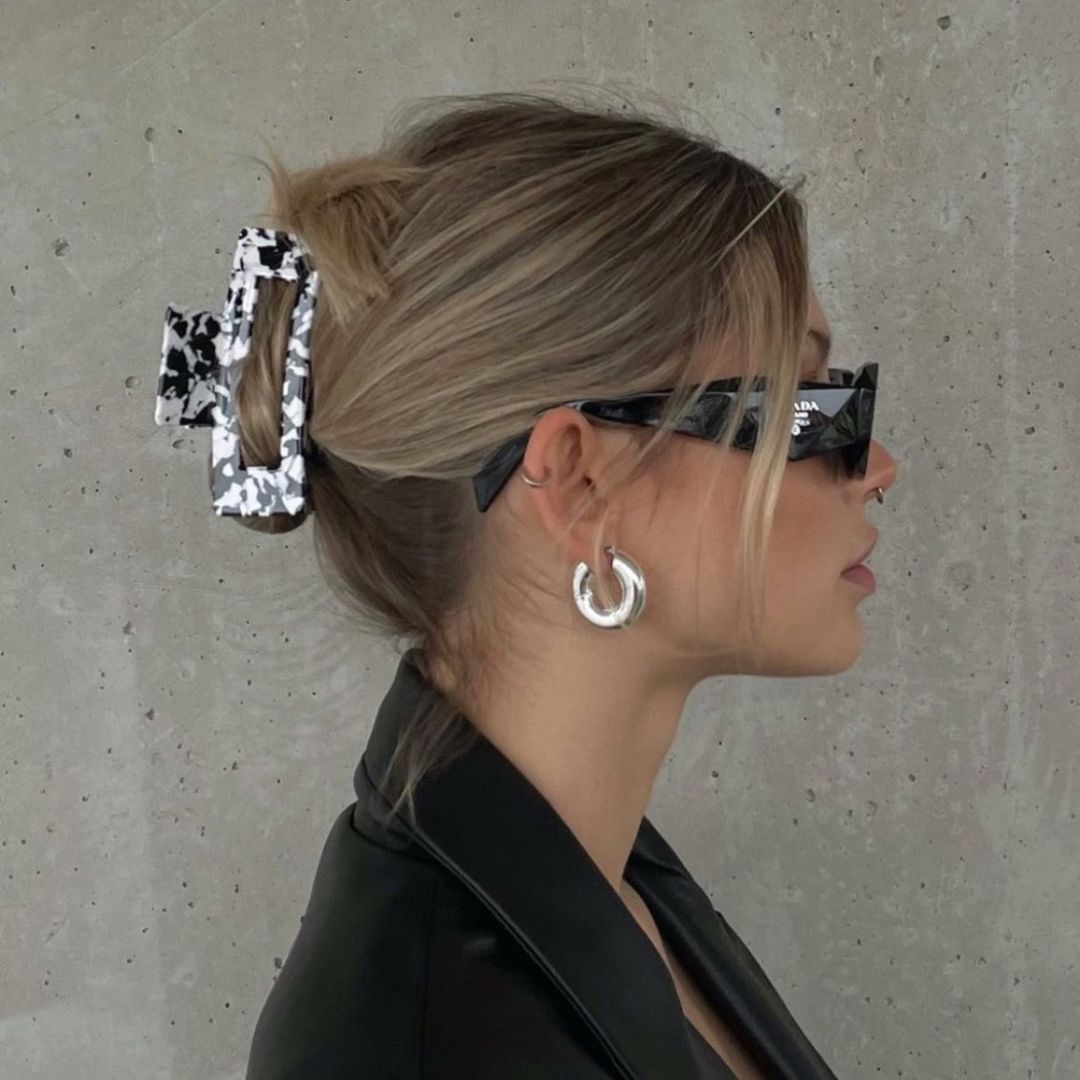 Add color and dimension through your accessories!
2. Messy Knot Updo Claw Clip Look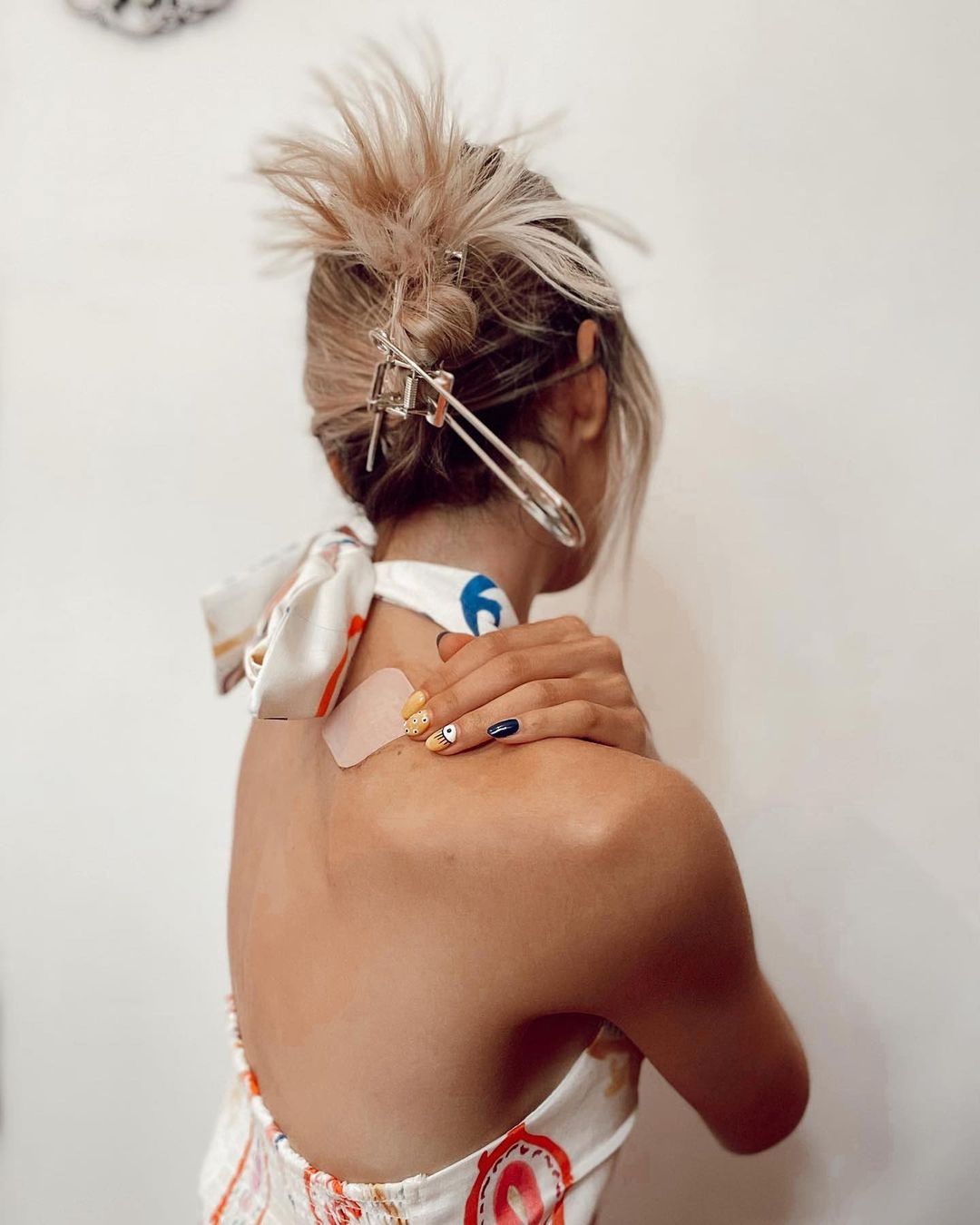 This look is so chic and high-fashion!
3. Light Brown Claw Clip Inspiration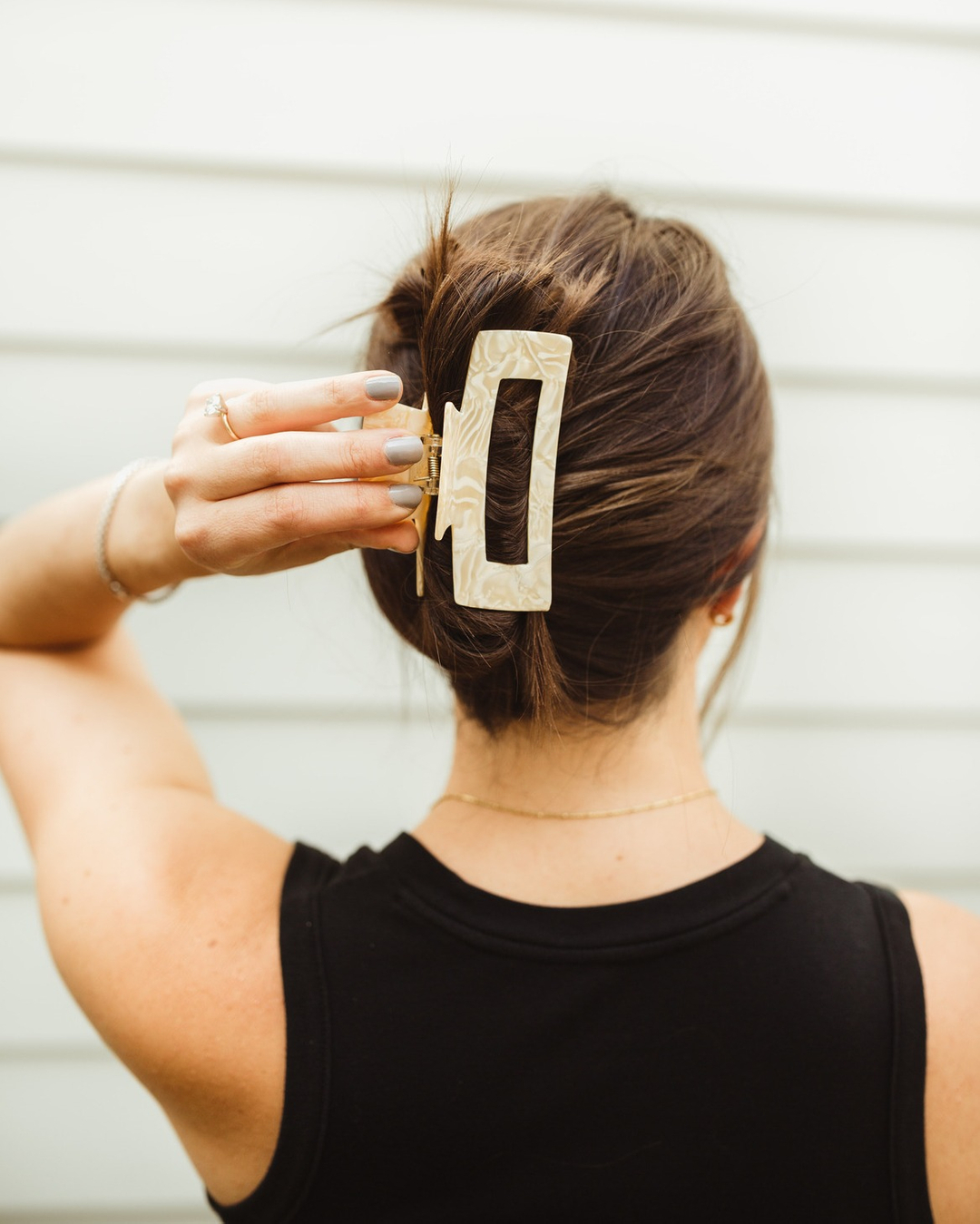 Show off this beauty even for big dinner dates.
4. Blonde Hair Golden Claw Clip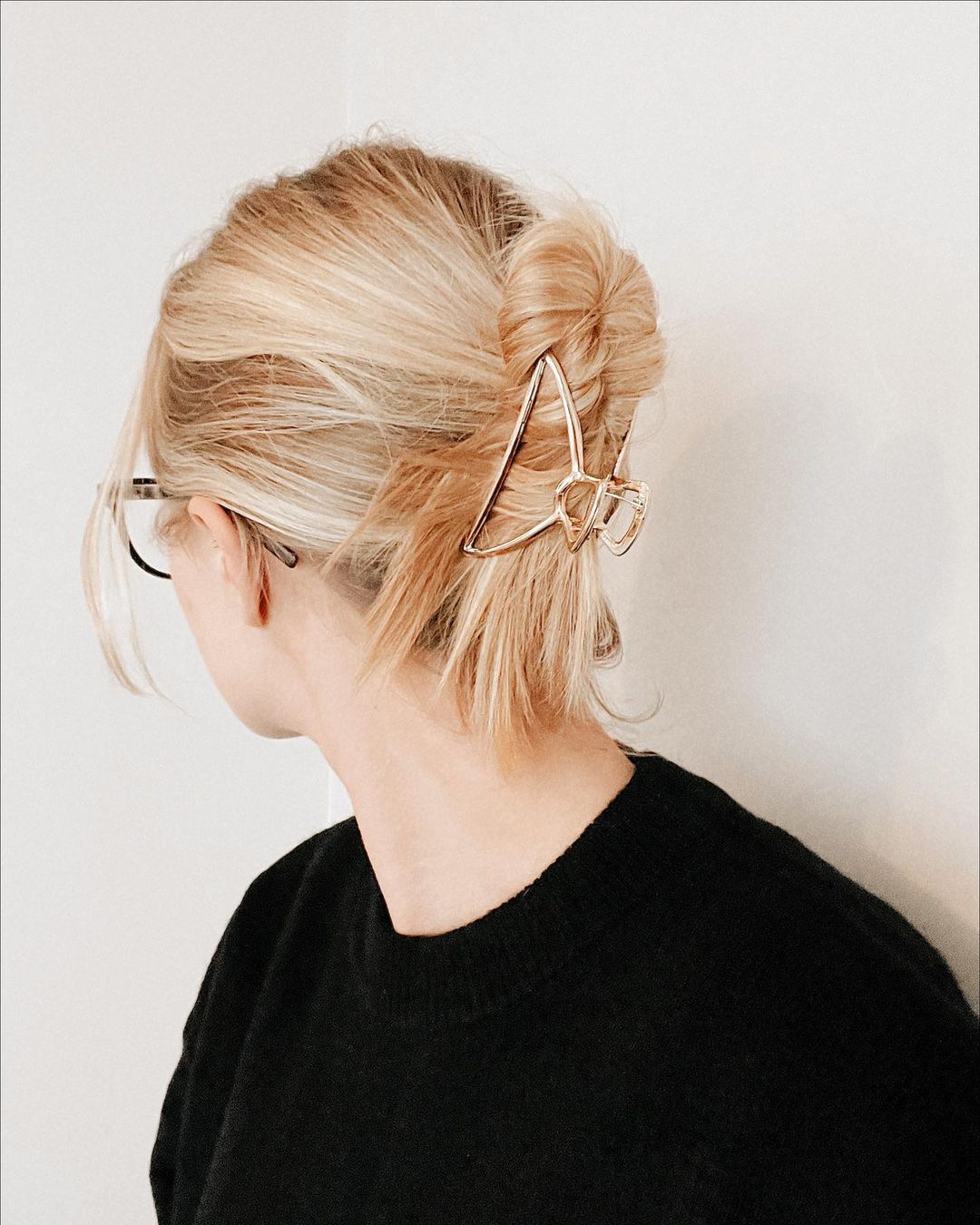 Golden clip detail and light blonde hair are a dreamy combo!
5. Natural Brunette Brown Clip Look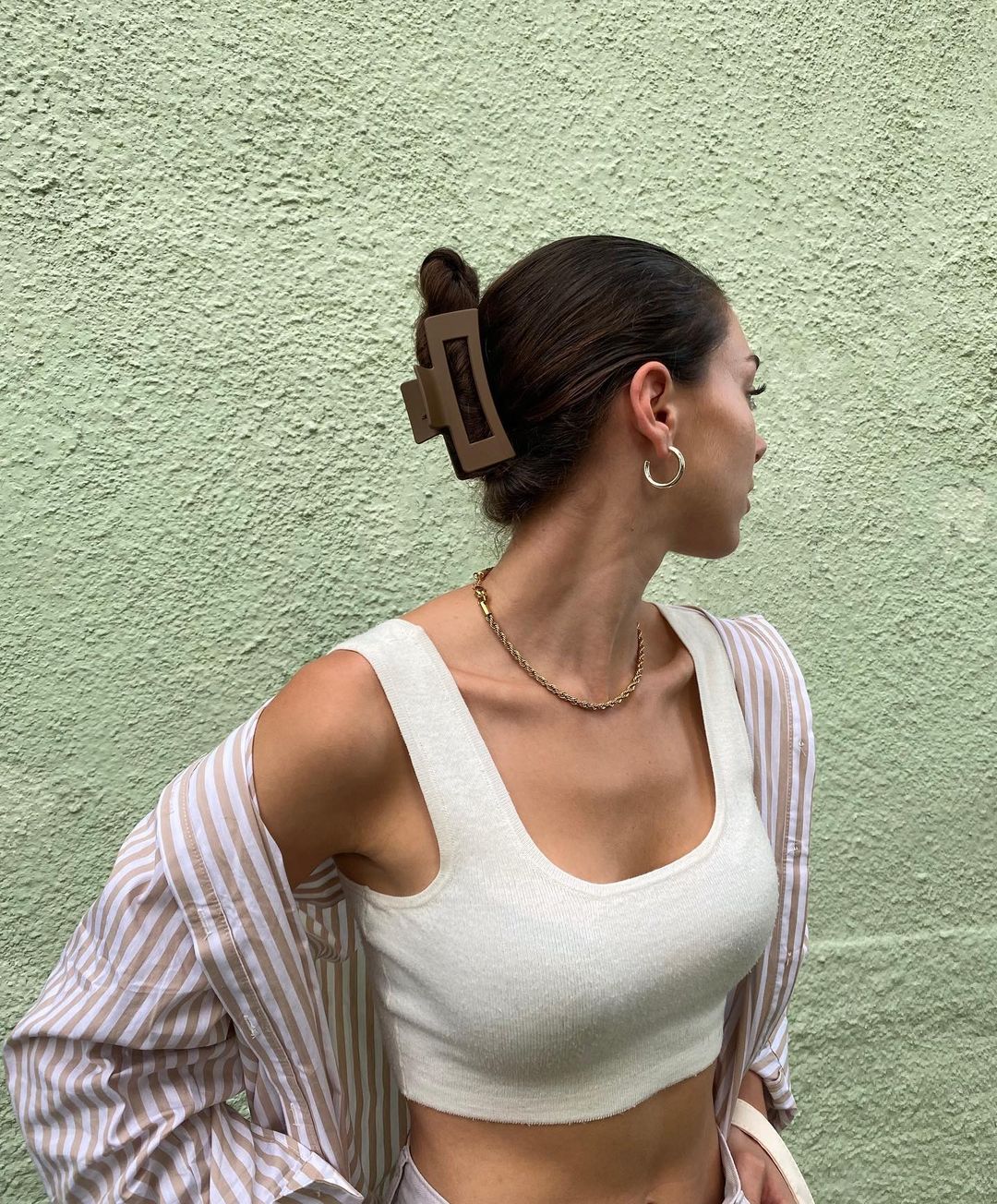 You will like this look for hot summer days.
6. Long & Voluminous Brown Hair With A Clip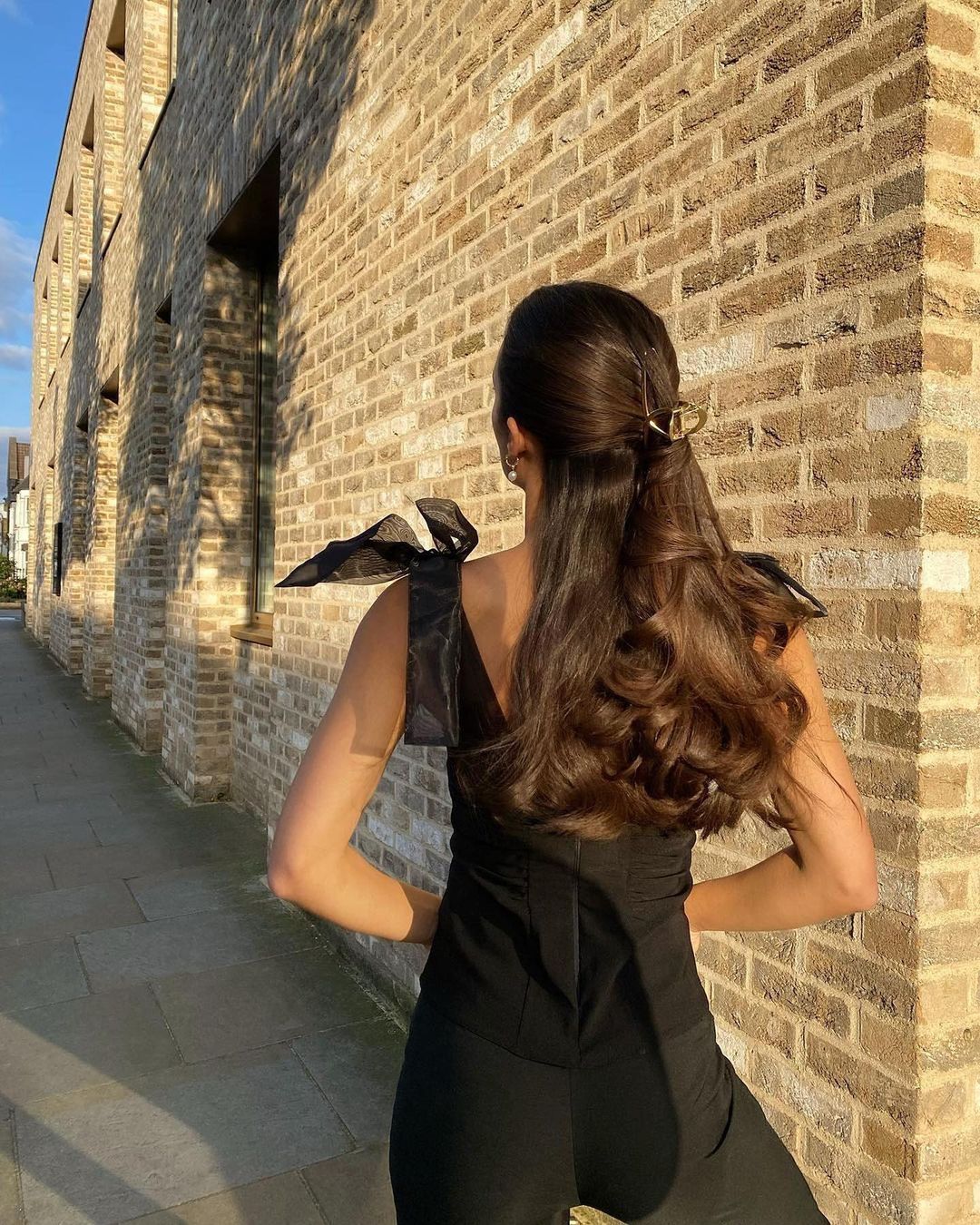 Add dimension to your hair and this gorgeous length.
7. Claw Clip Look In A Bun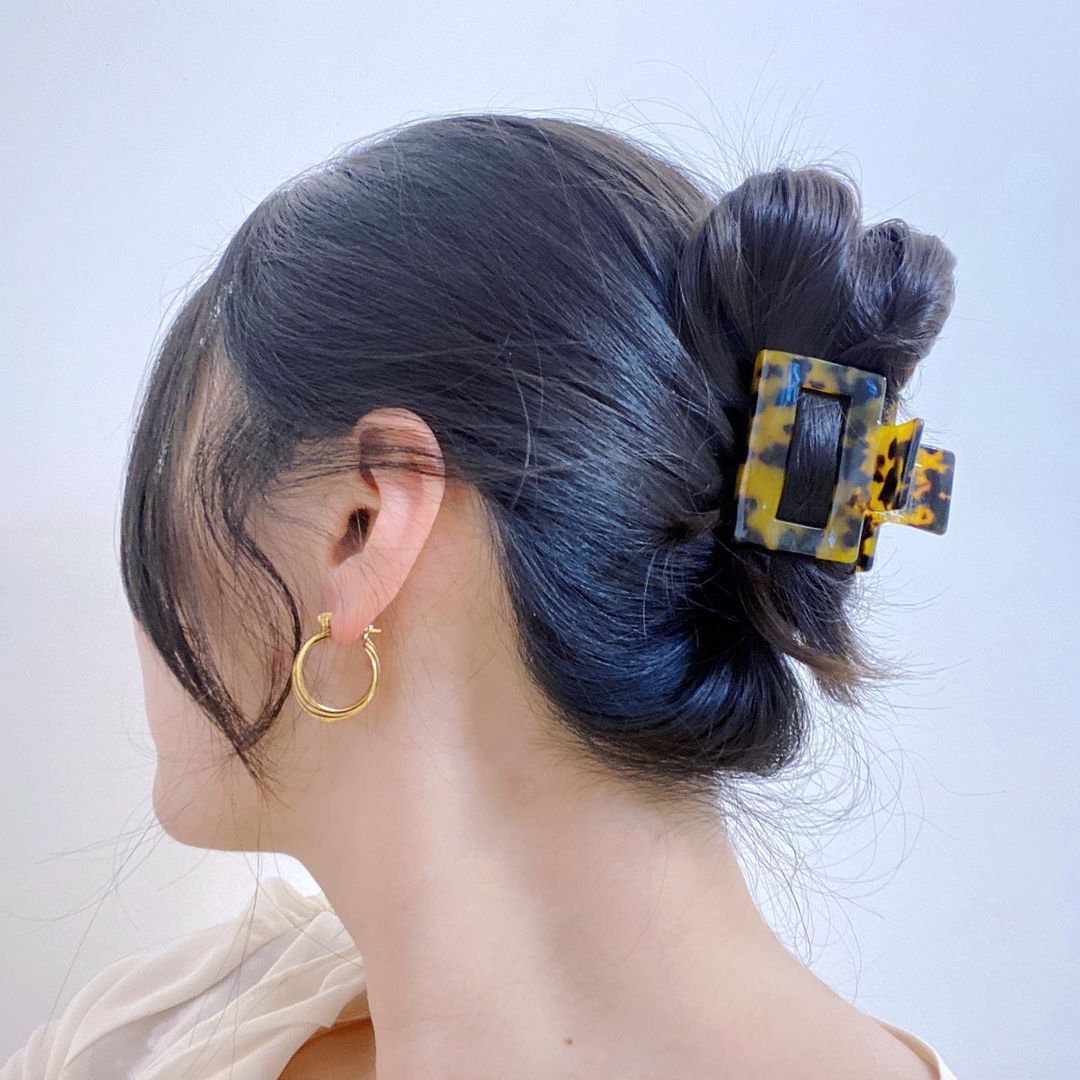 The claw clip in the back will add the right amount of color to your look.
8. Modern Light Brown Hair With A Clip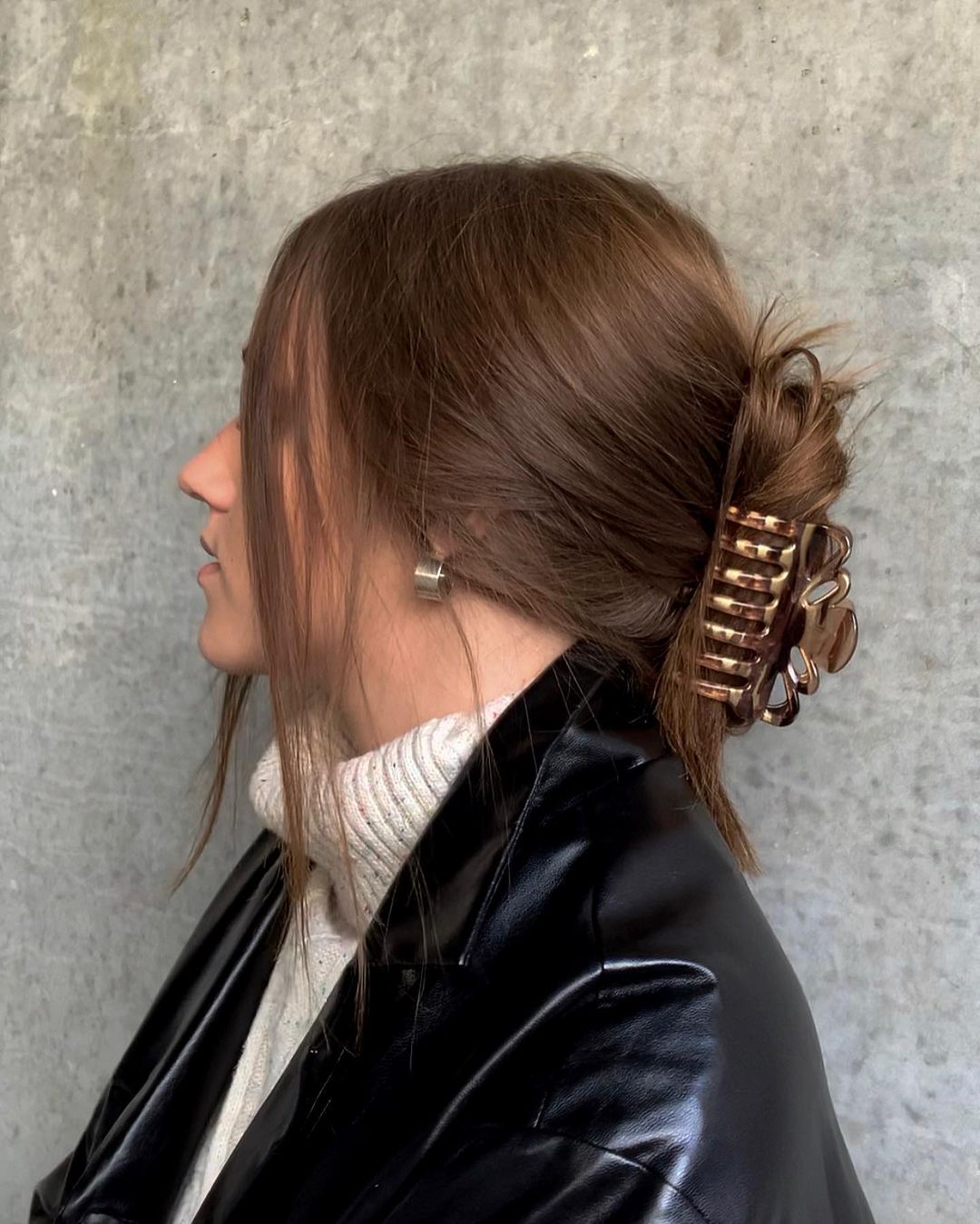 Modern and perfect for the fall!
9. Blonde Hair Cool Claw Clip Detail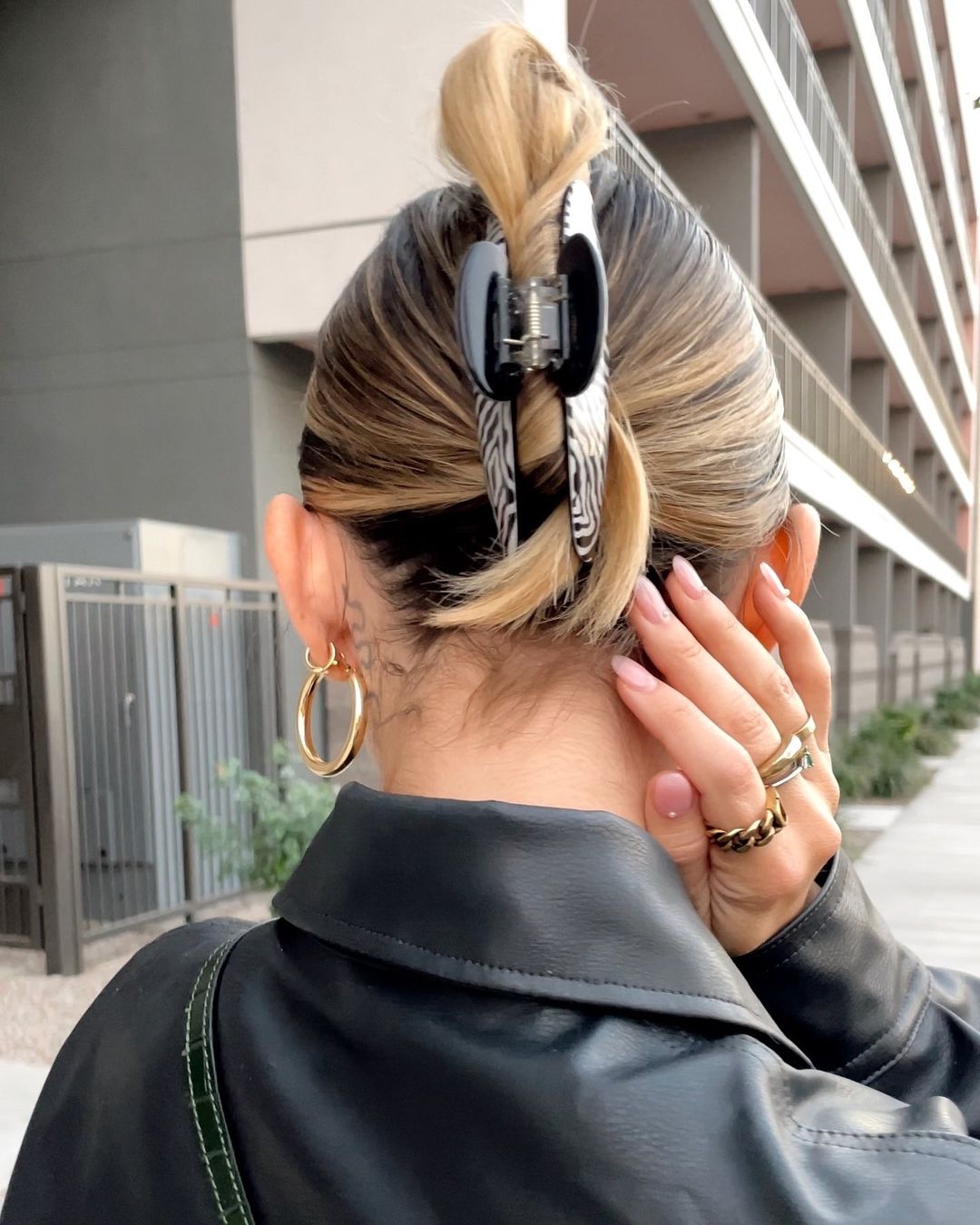 Add a lot of jewelry and your hair and clip will pop even more!
10. Dark Brown Hairstyle With A Claw Clip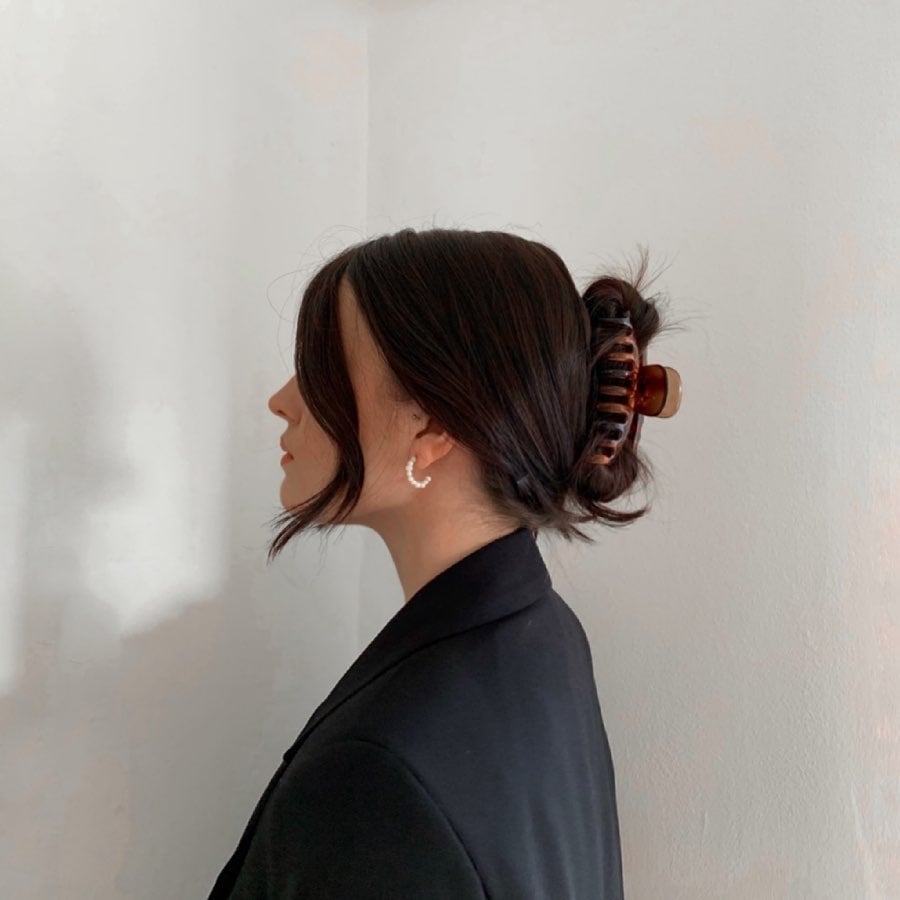 Dark brown hair with silver jewelry and a clip will look urban.
11. Silver Claw Clip Dark Hairdo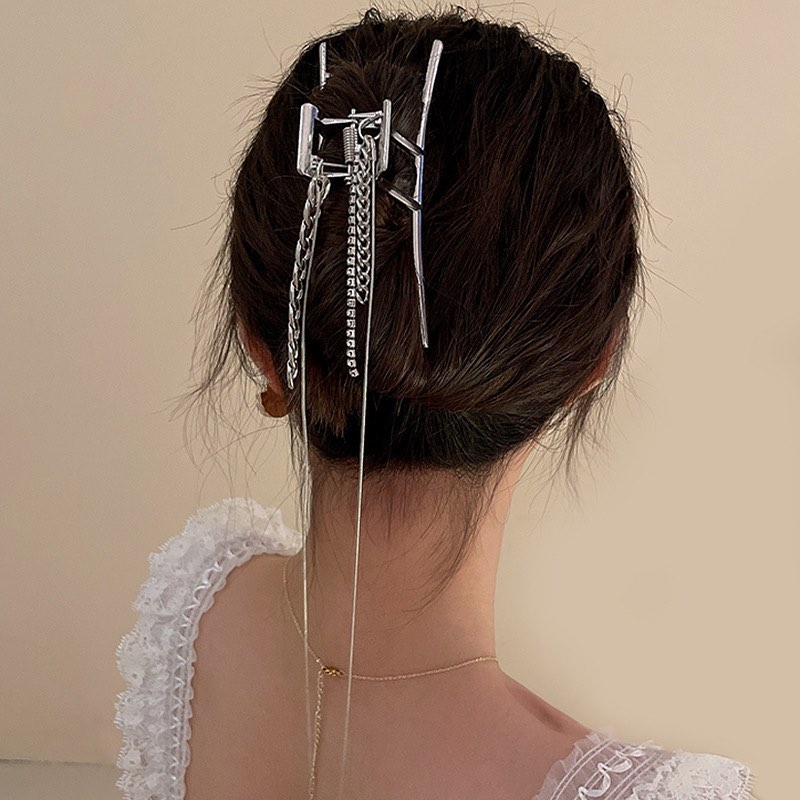 The perfect hairdo for weddings!
12. Curly Hair With A Golden Claw Clip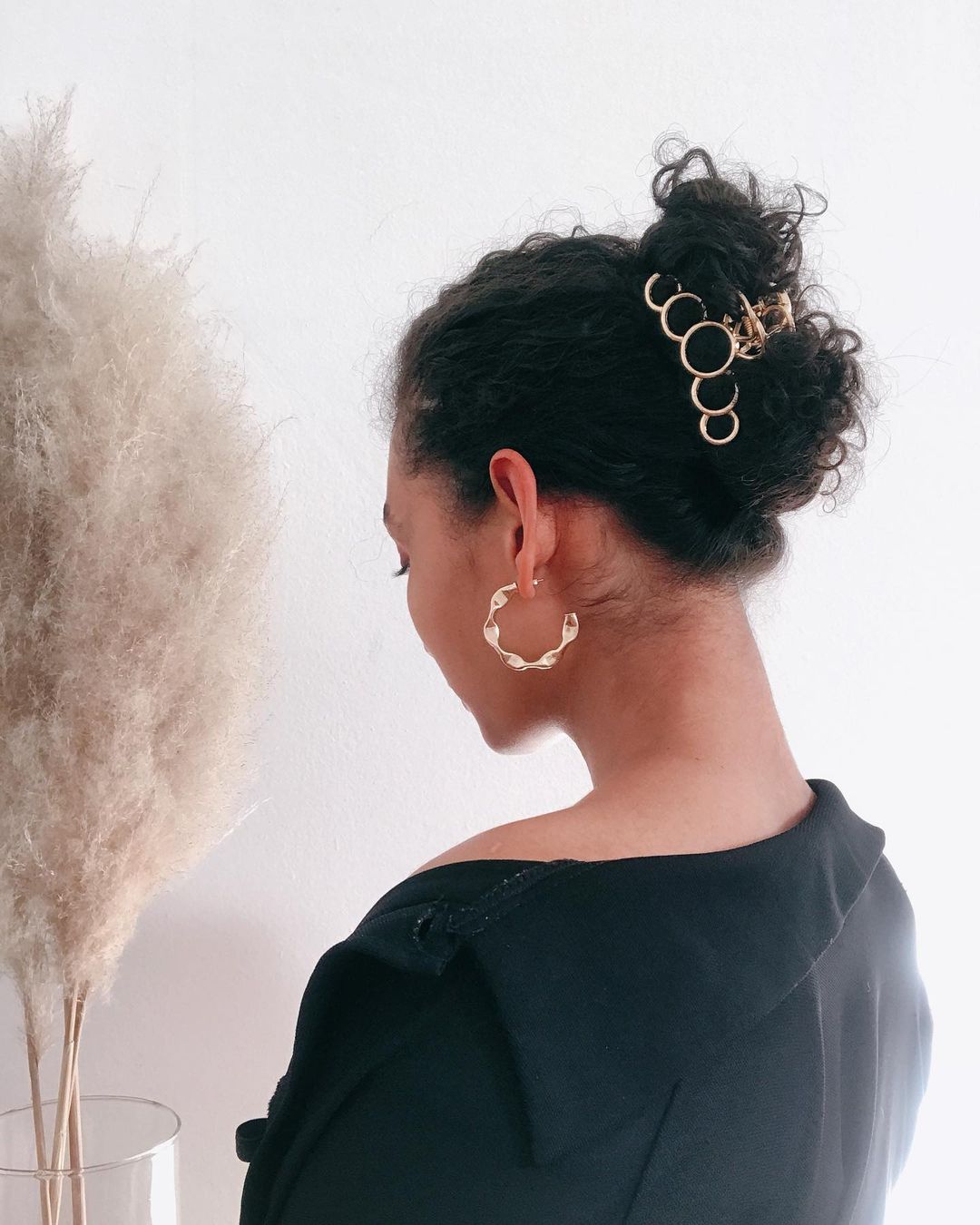 Show off your curly hair and some golden details.
13. Sleek Light Brown Hair Golden Clip Detail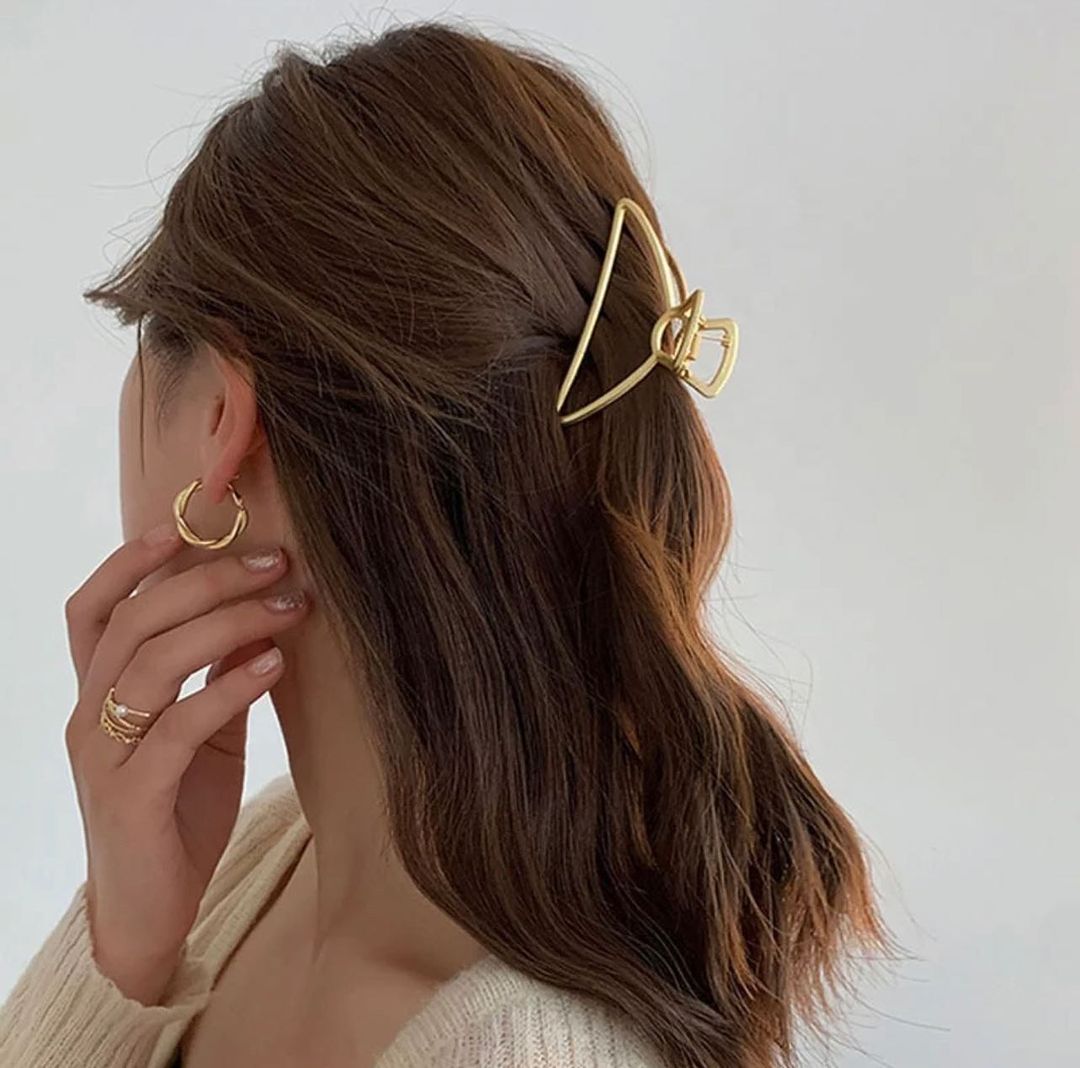 If your hair is on a shorter side this will intrigue you.
14. Pearl Claw Clip Brown Hairstyle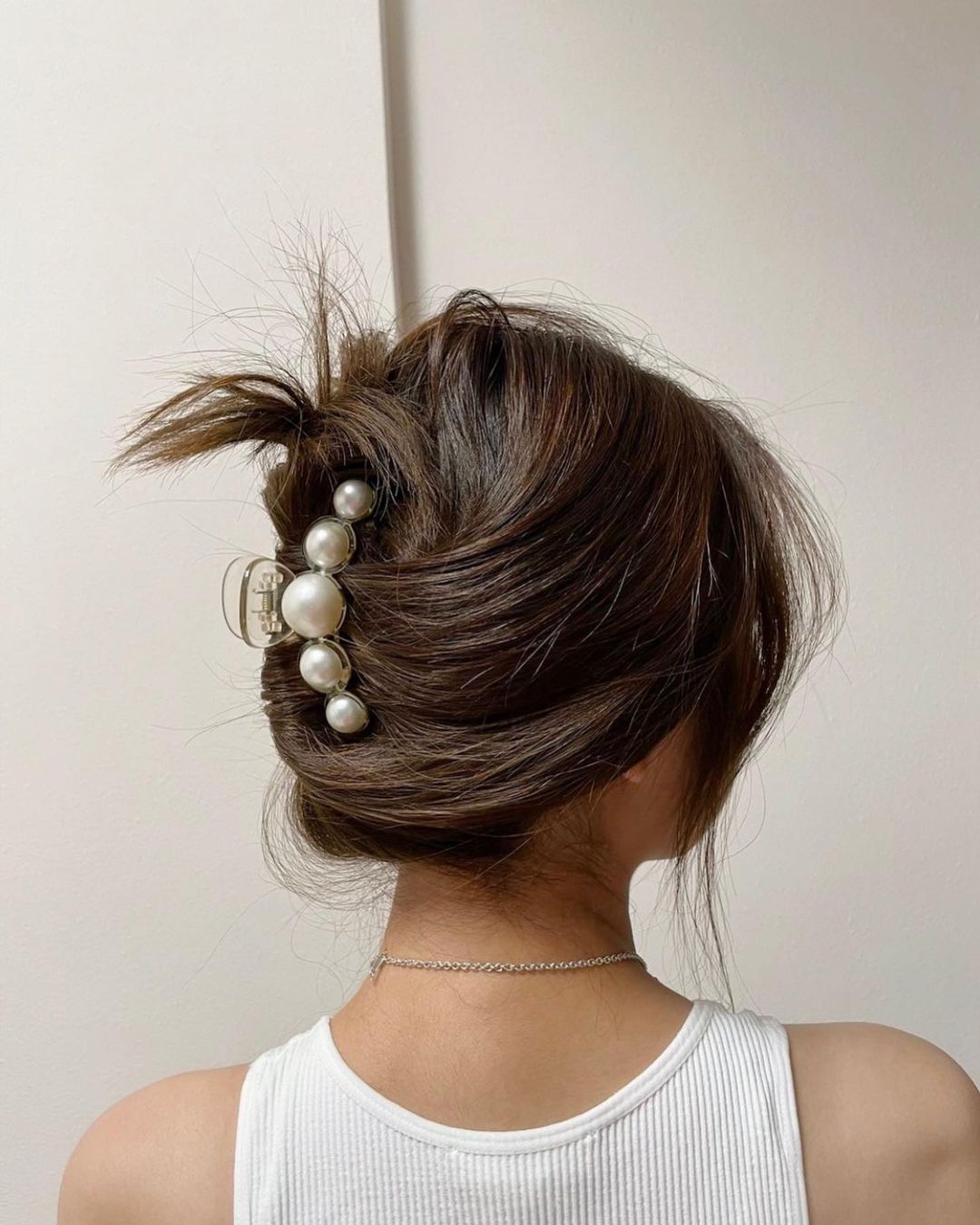 Such a unique pearl claw-clip, would you agree?
Want This Chic And Practical Beauty?
Ready to try any of these beautiful looks? If so, which one has caught your eye? Let us know where you stand and what you plan on wearing, we can't wait to see you trying something off of our list.