Have you ever worn cornrow hair before? If not, would you be willing to give it a go? It is a stylish, common, and popular look among guys who like to wear their hair in a defined way. Are you a fan of curls? Say no more! In fact, consider giving it a go with some of the coolest cornrow braids for guys that you can imagine. Keep on reading and find your next hairdo inspiration down below with one of these cool looks, perfect for all guys!
What Is A Cornrow Hair?
Cornrow braids are traditional types of braids that you can enjoy and wear for any event. These braids are braided in such a way that they're very close to the scalp and are super thin and defined. The goal is to make a continuous raised row of similar small and tight braids. The end result is very modern and something that you'd expect to see in movies, music videos, and similar.
How Pricey Is A Cornrow Hairstyle?
Luckily, this hairstyle is not too pricey. It is not too complicated to do either if you can master the technique on your own and in the comfort of your home. If not, expect to pay around $50 for this hairstyle at a hair salon or at your barbershop. Make sure that you find someone who is skilled and who knows how to do thin detailed looks in a precise way.
1. Black Cornrow Hair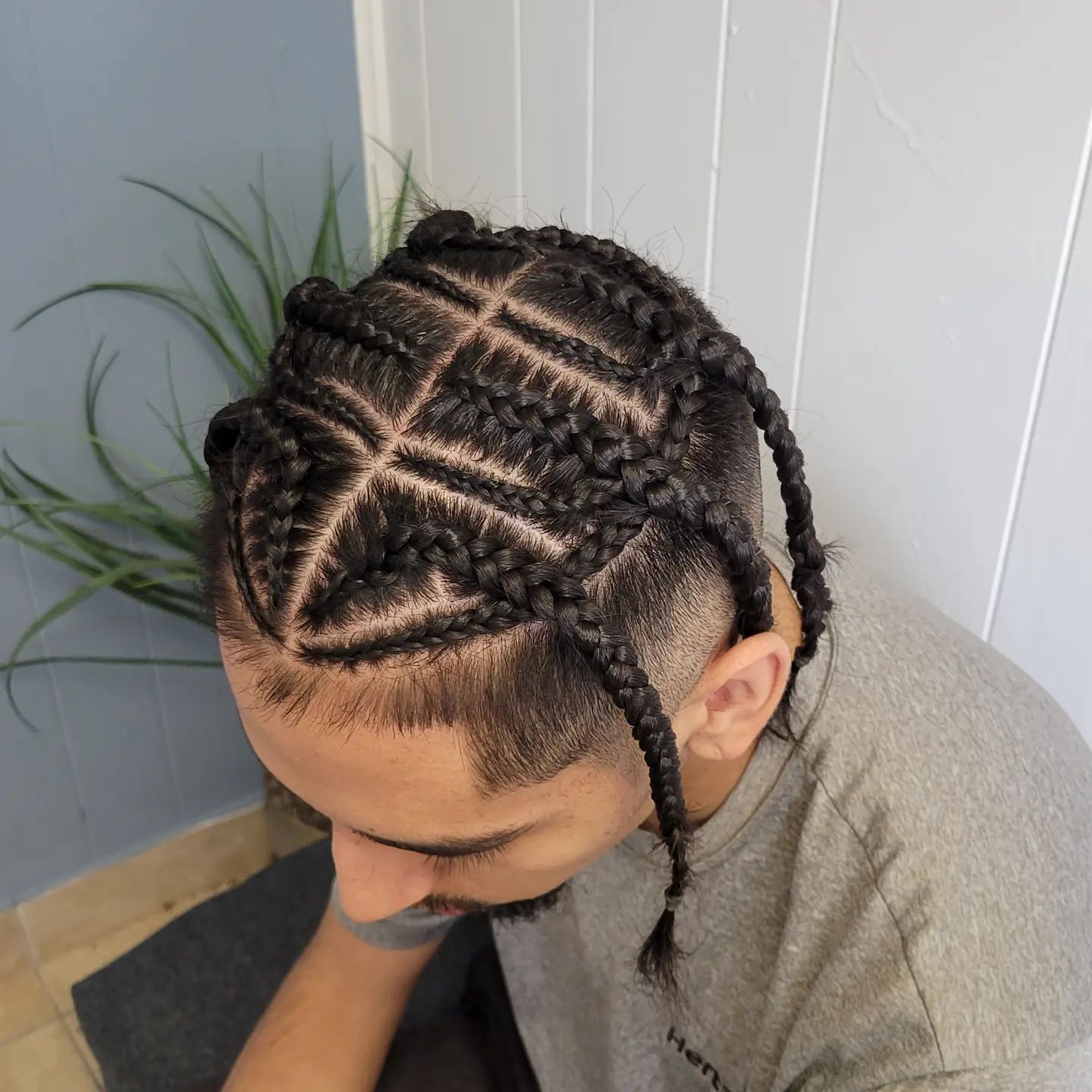 Cute and cool, this cornrow hairdo is for guys who like shorter looks. It is also affordable to go for, perfect for any hair texture.
2. Cornrow Hair In The Back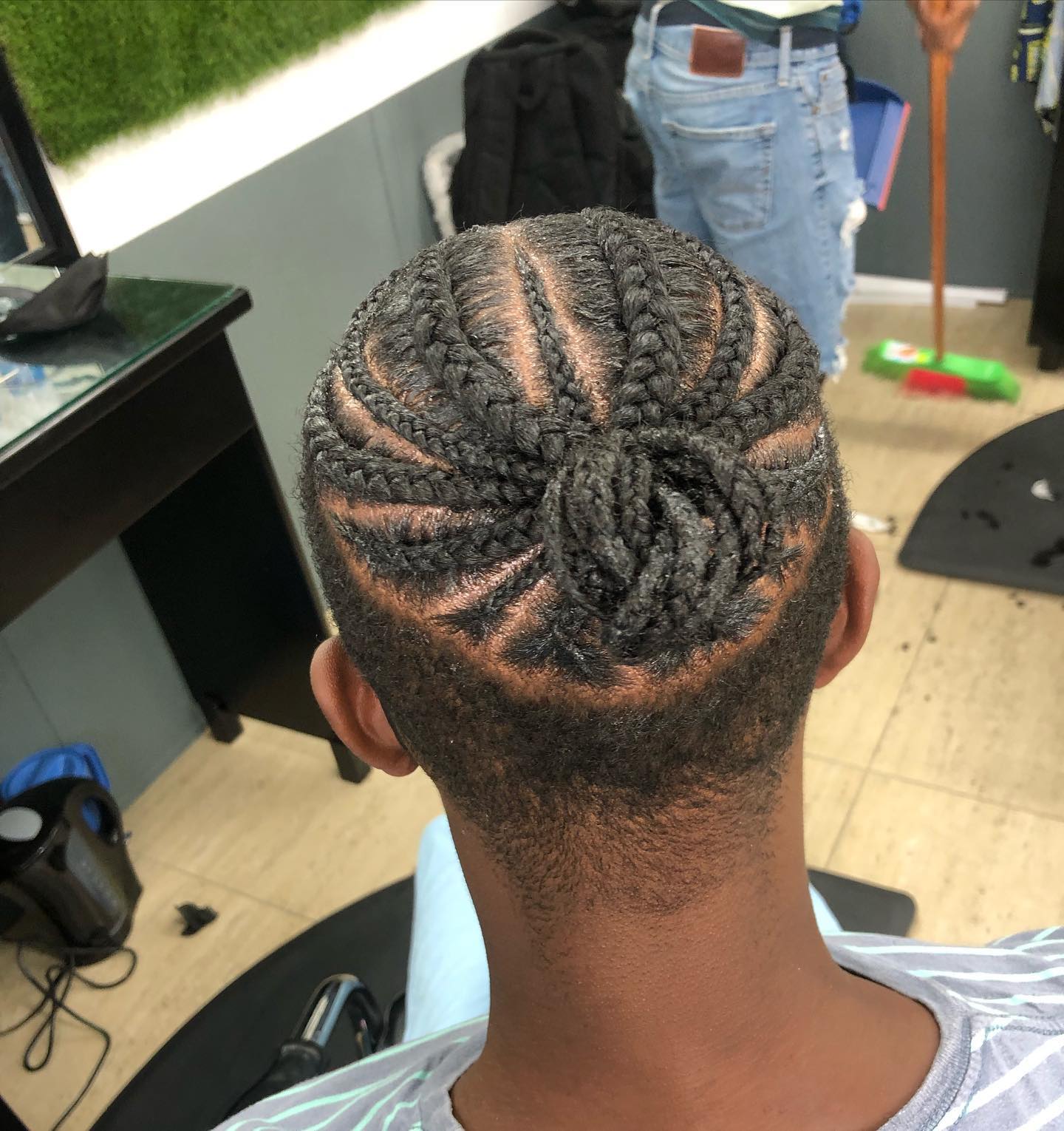 Tie your hair in the back and show off this look at sporty events. It will suit any event thanks to its practicality.
3. Pink Cornrow Hair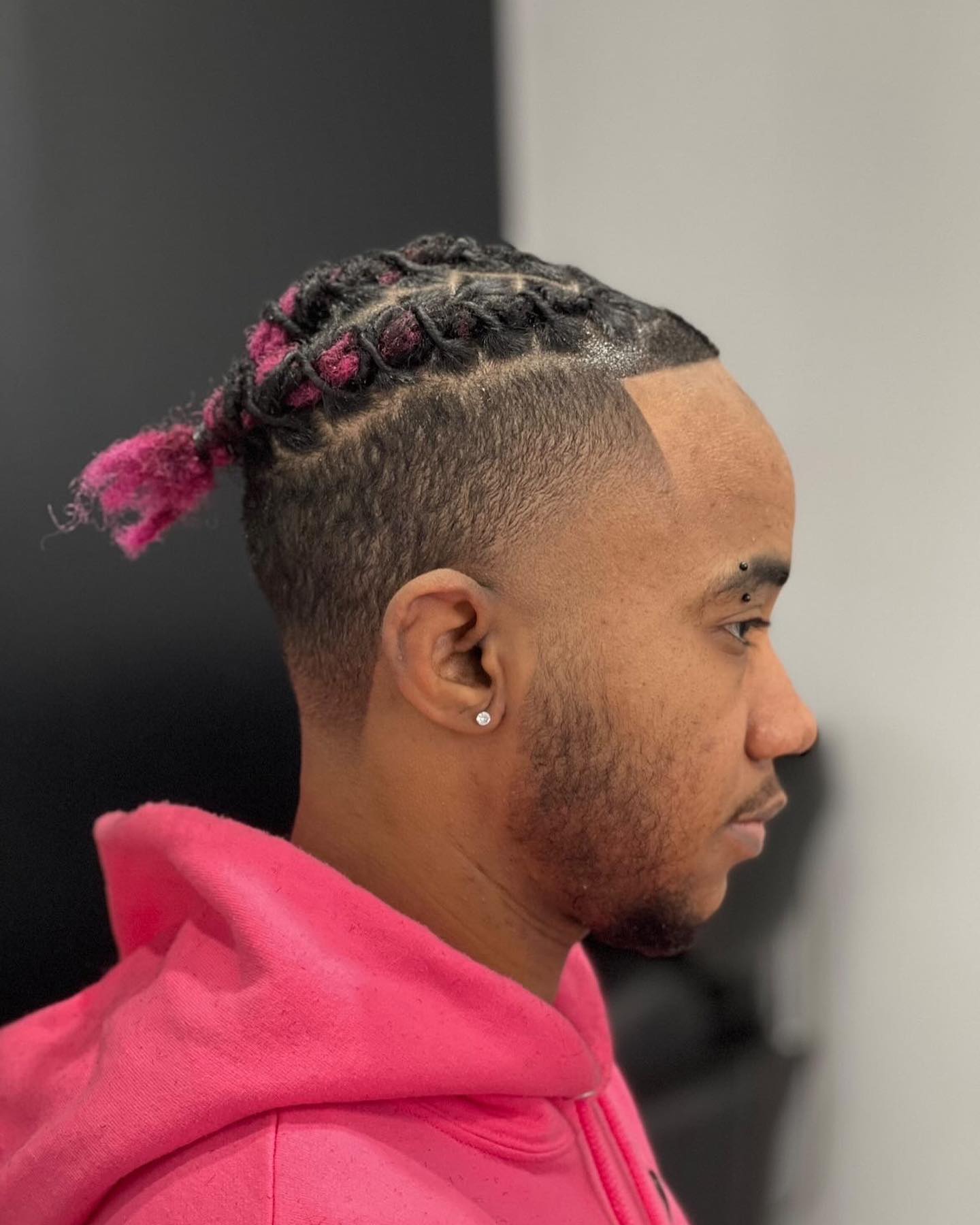 If you dare, why not go for a pop of pink to your cornrow braids? Perfect for men who wish to stand out.
4. Tight Braids Cornrow Hair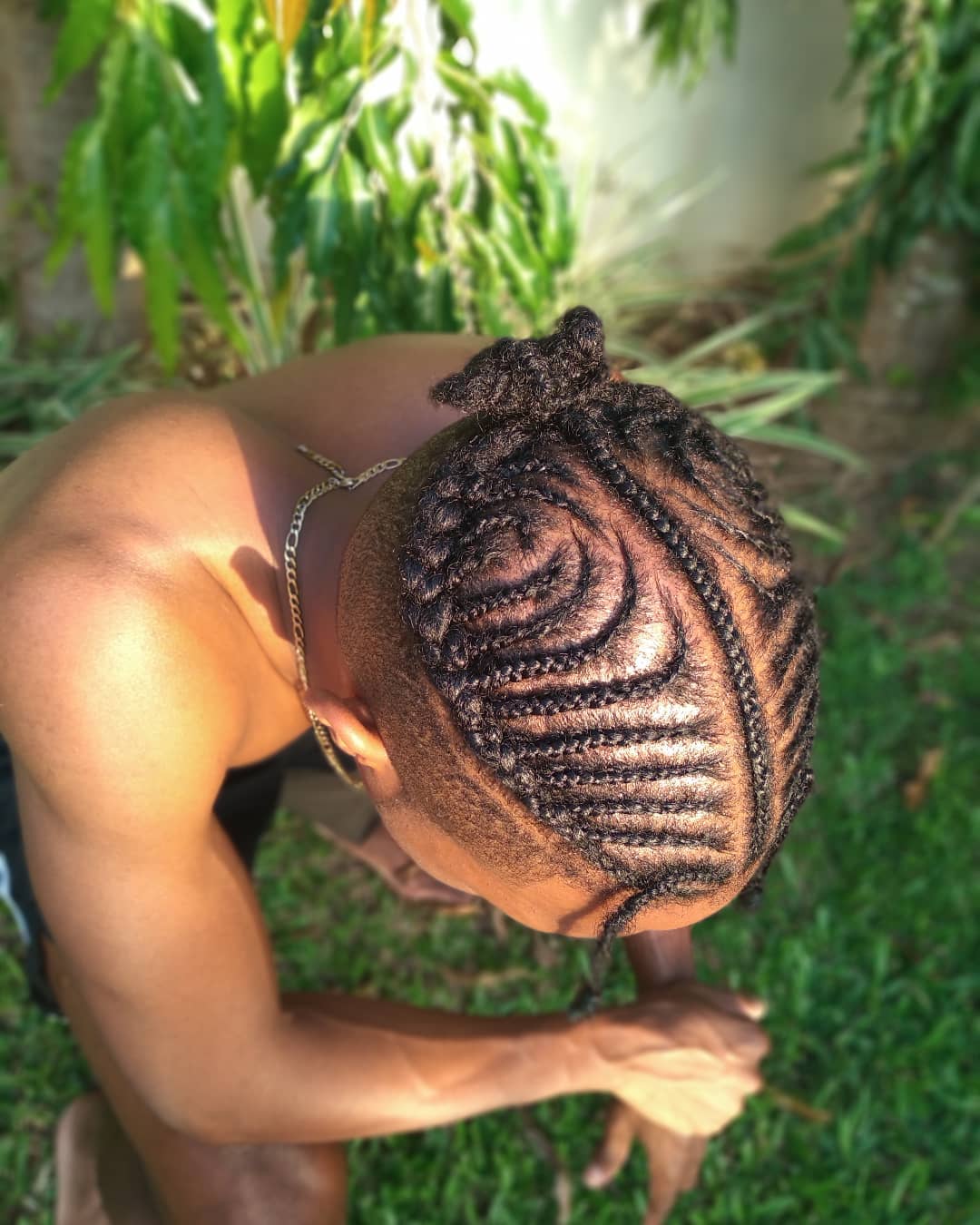 Make sure that you fully trust your hairstylist since this look is very hard to achieve.
5. Blonde Cornrow Hair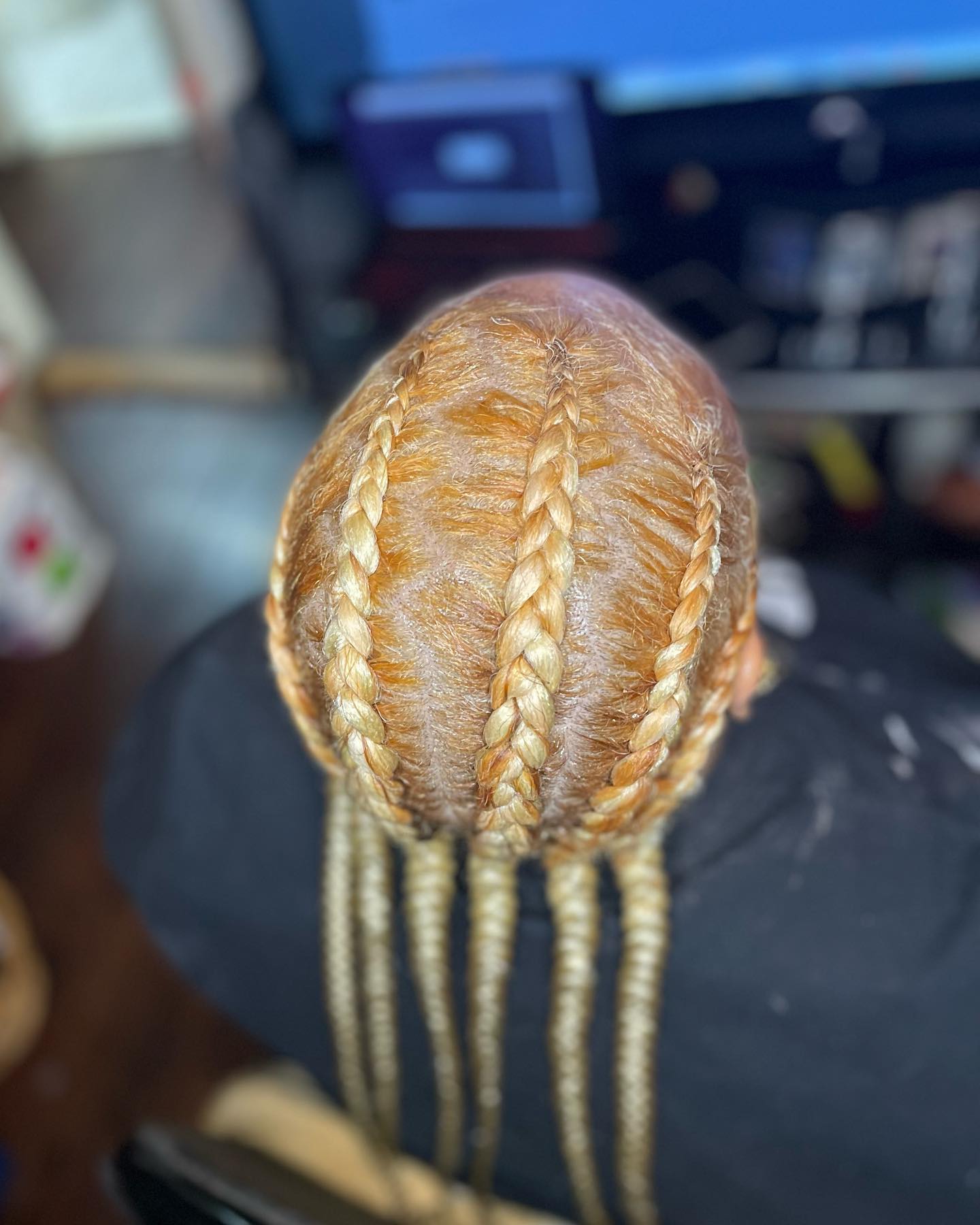 A blonde hairdo such as this one is for guys who can handle the maintenance. Can you take care of your braids?
6. Modern Cornrow Hair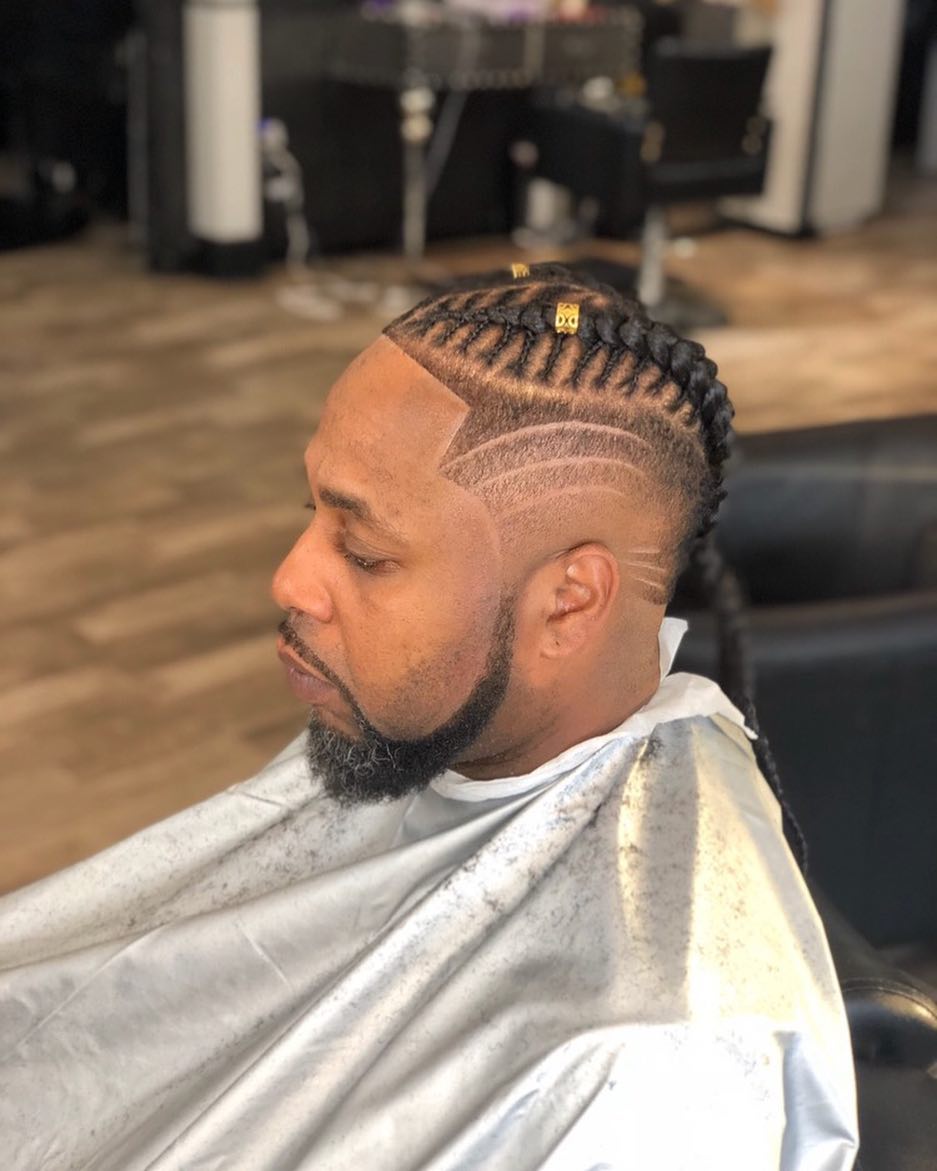 Cool look for guys who want a hairdo that is low-maintenance and great to wear for sporty events.
7. Long Cornrow Hairstyle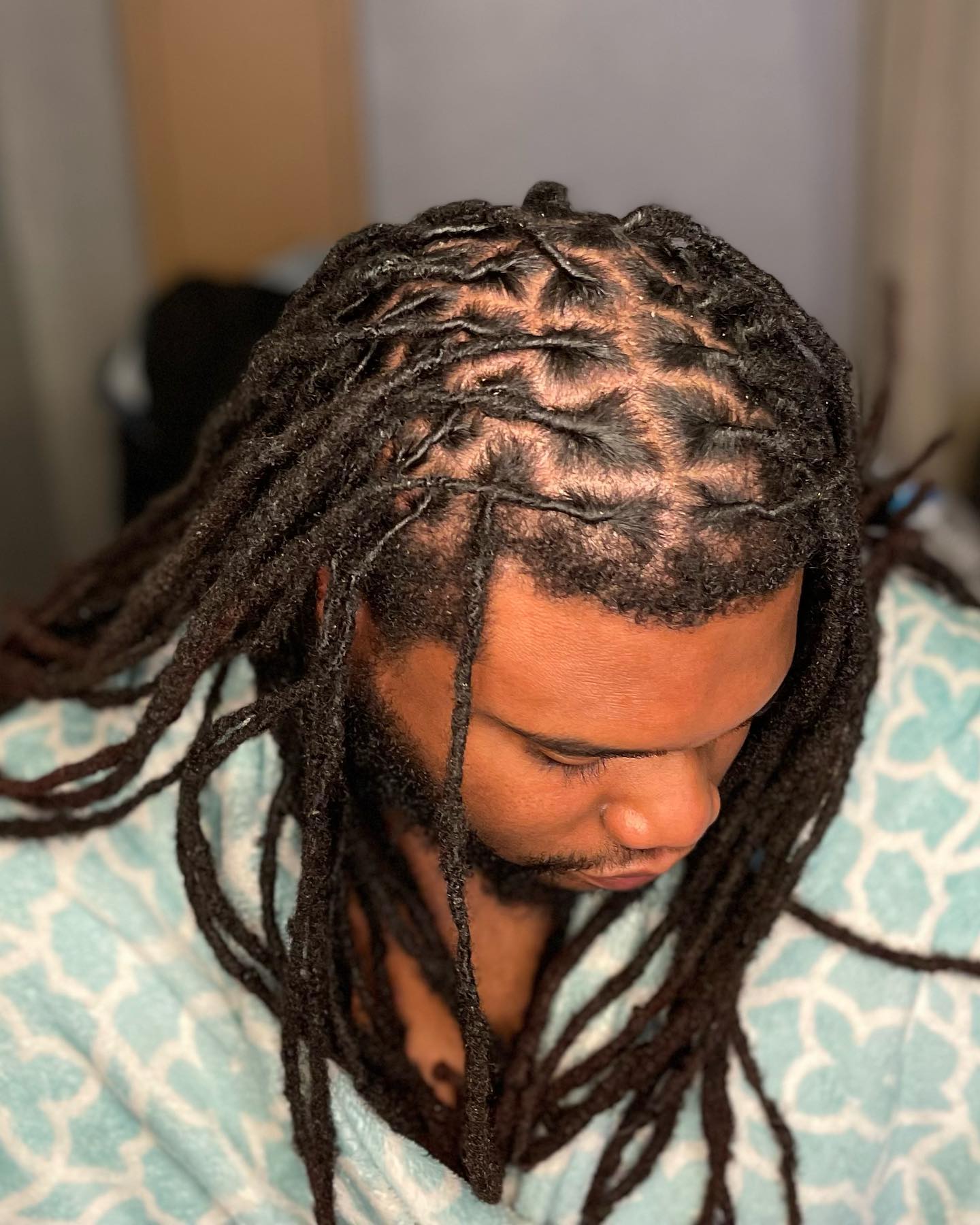 Long cornrows such as these will suit men who like dominant and playful braids.
8. Tight & Small Cornrow Hair Braids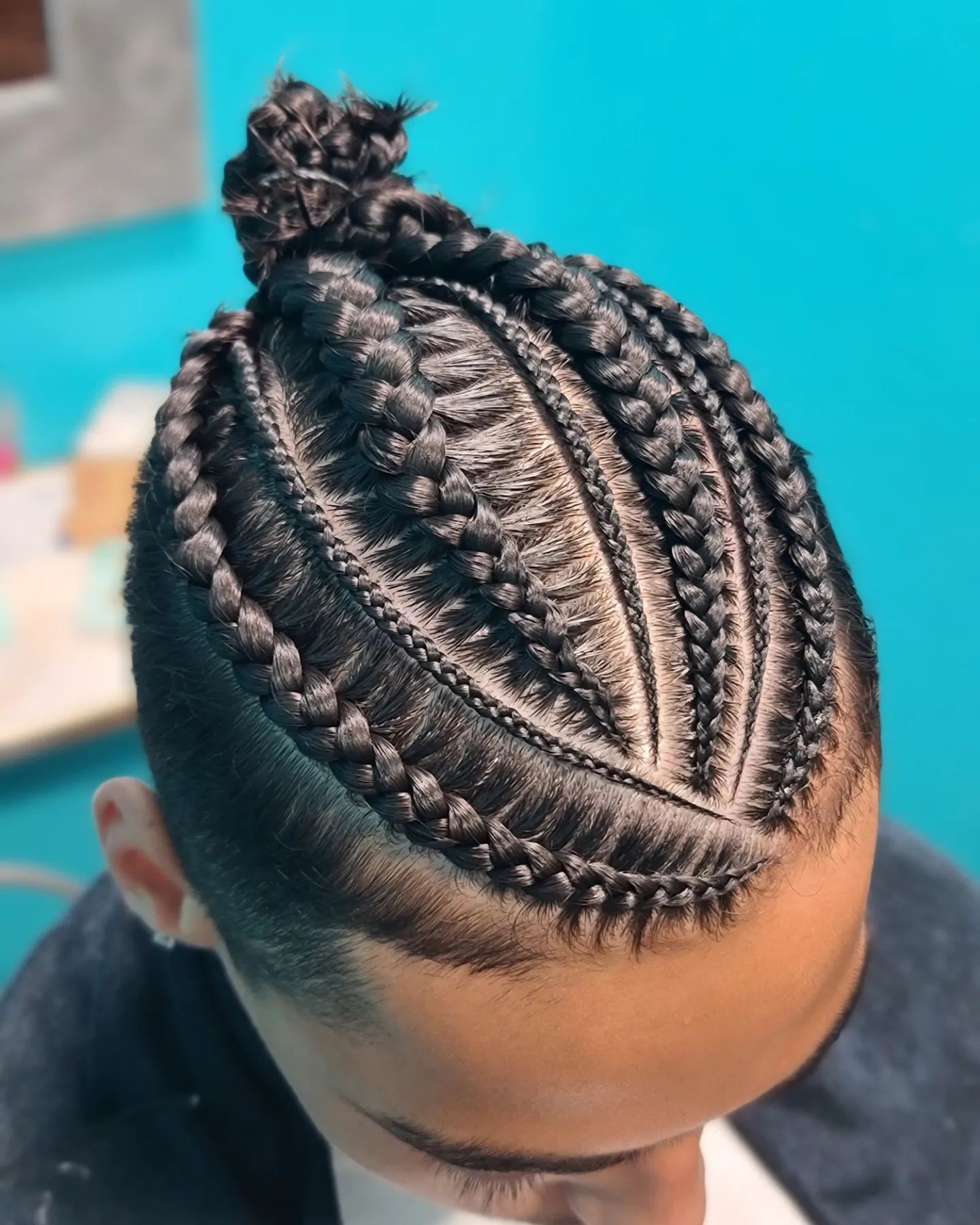 Go for these tight braids and show that you prefer defined and elegant looks.
9. Long Blonde Cornrow Hair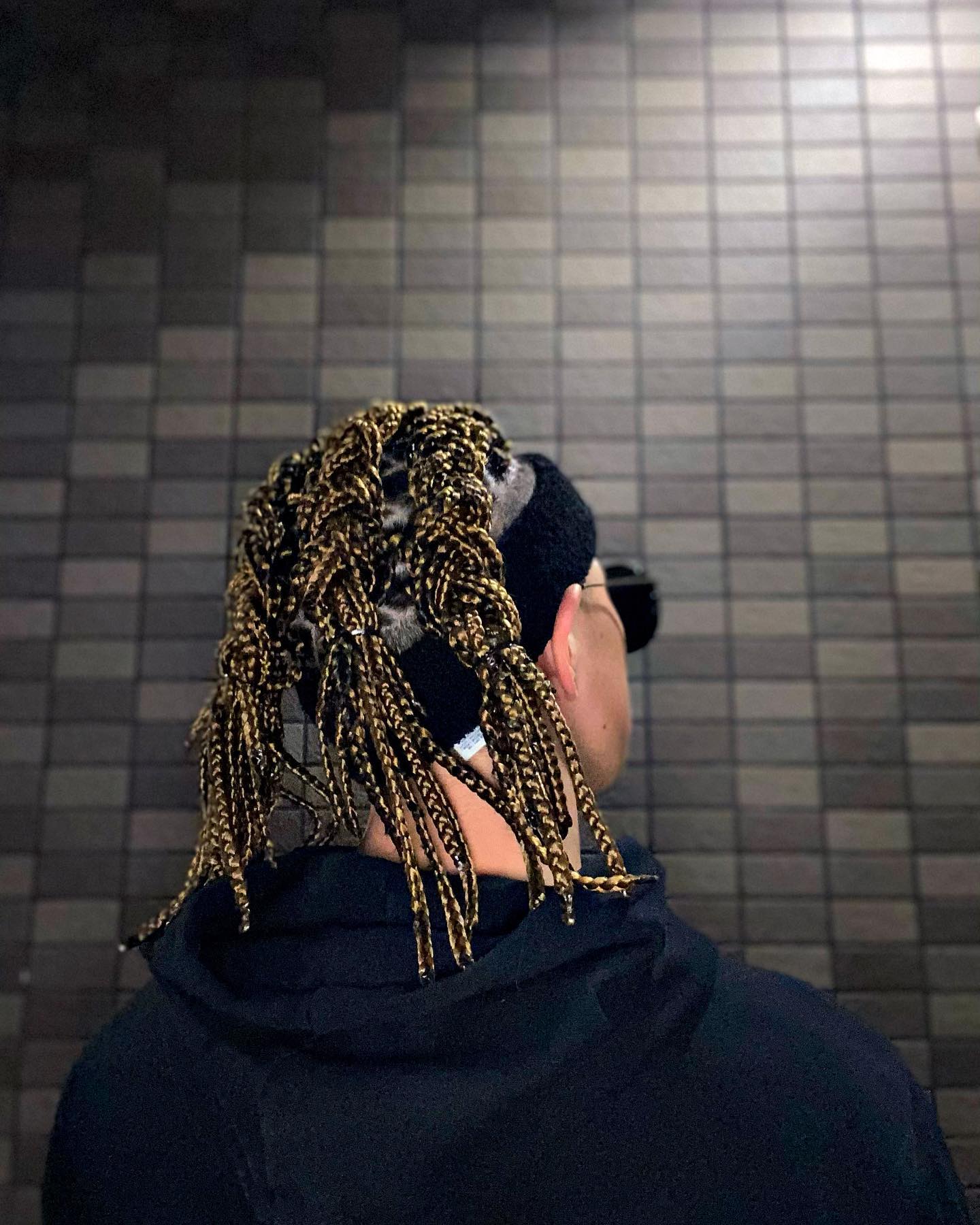 Long blonde cornrow braids and this pop of yellow will add so much life to your hair without you having to do a lot!
10. Purple Cornrow Hair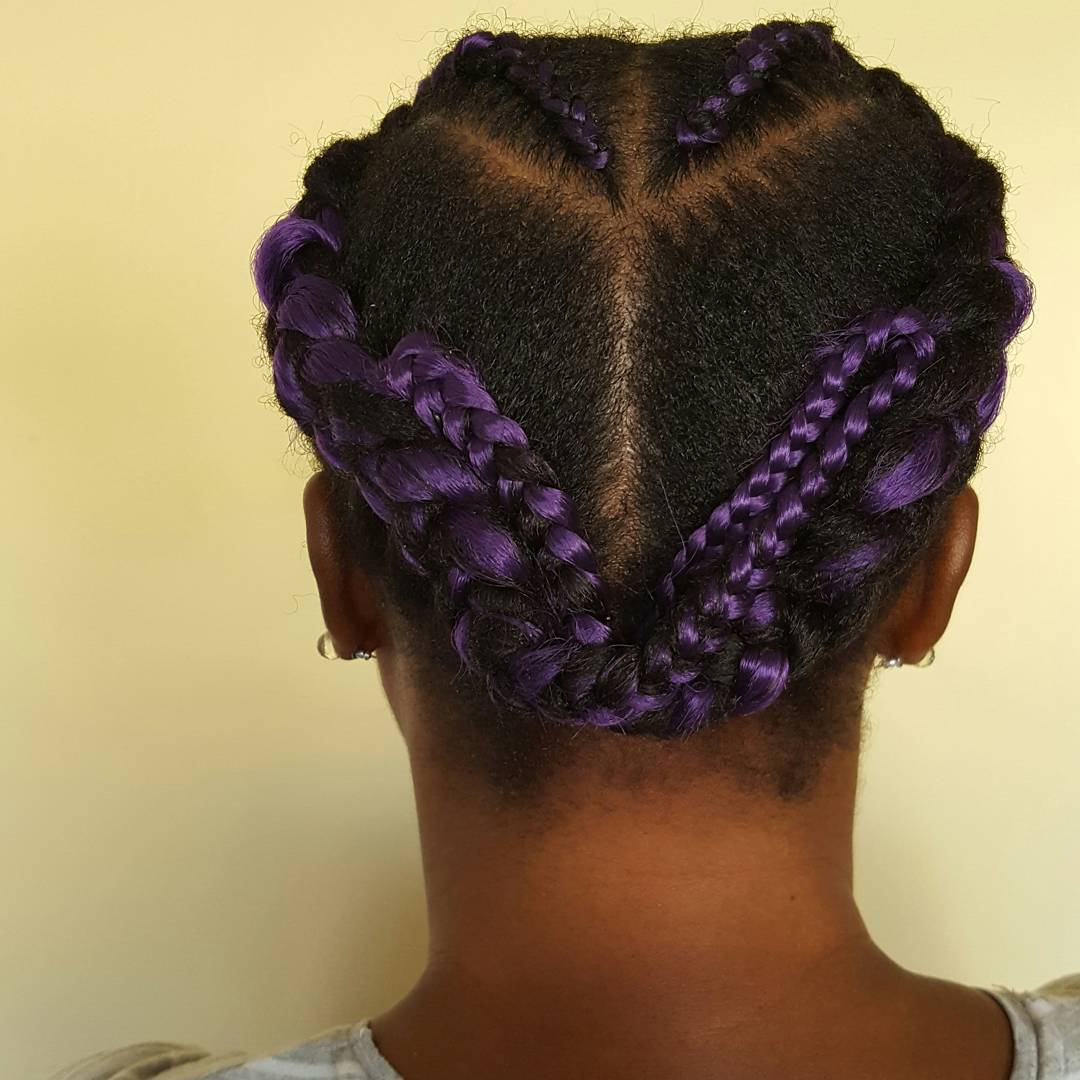 A pop of purple is for guys who enjoy brave and loud looks, perfect for parties.
11. Side Cornrow Hairstyle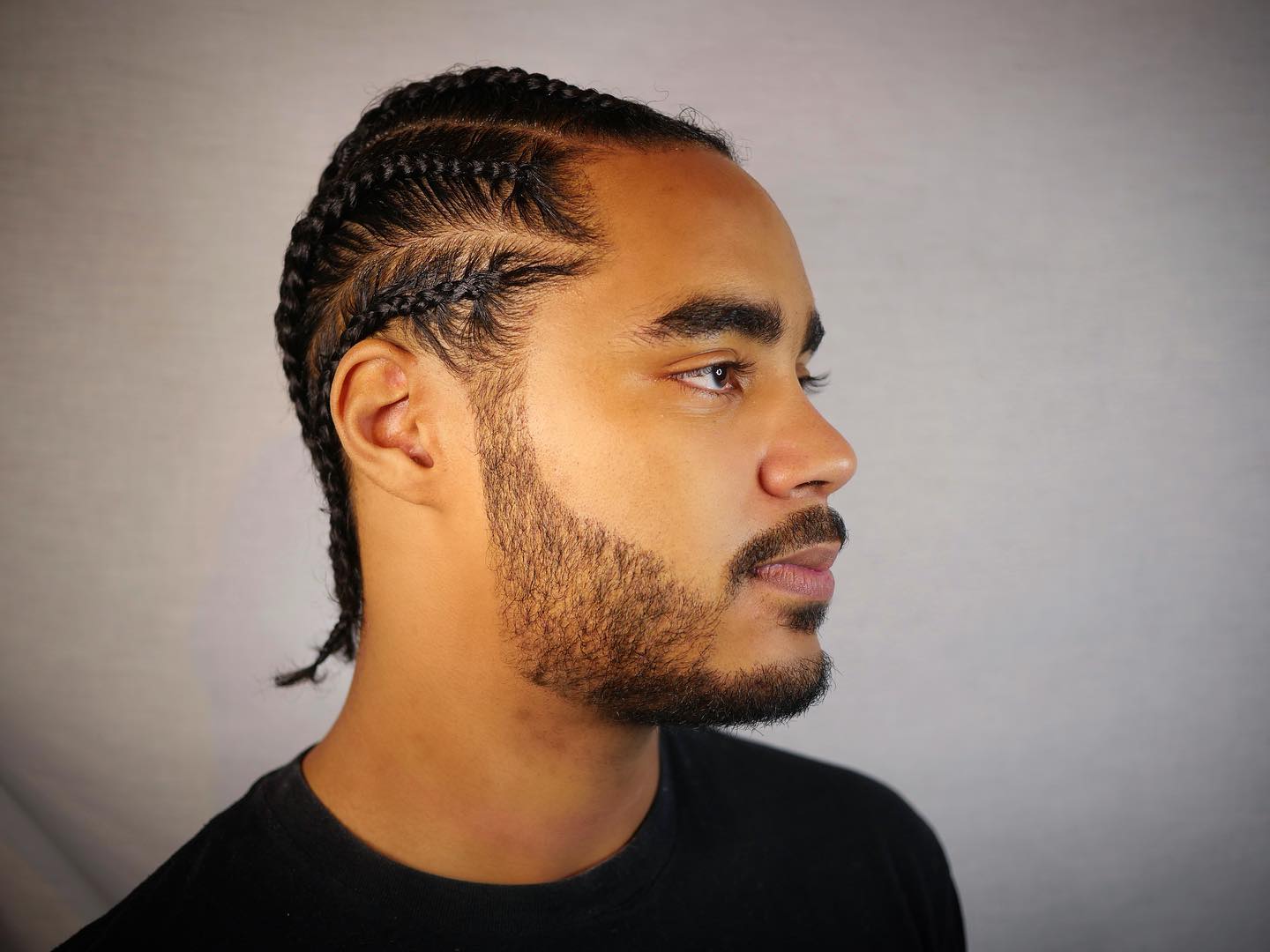 Go for a defined side cornrow detail and know that it is an elegant choice.
12. Defined Black Cornrow Hair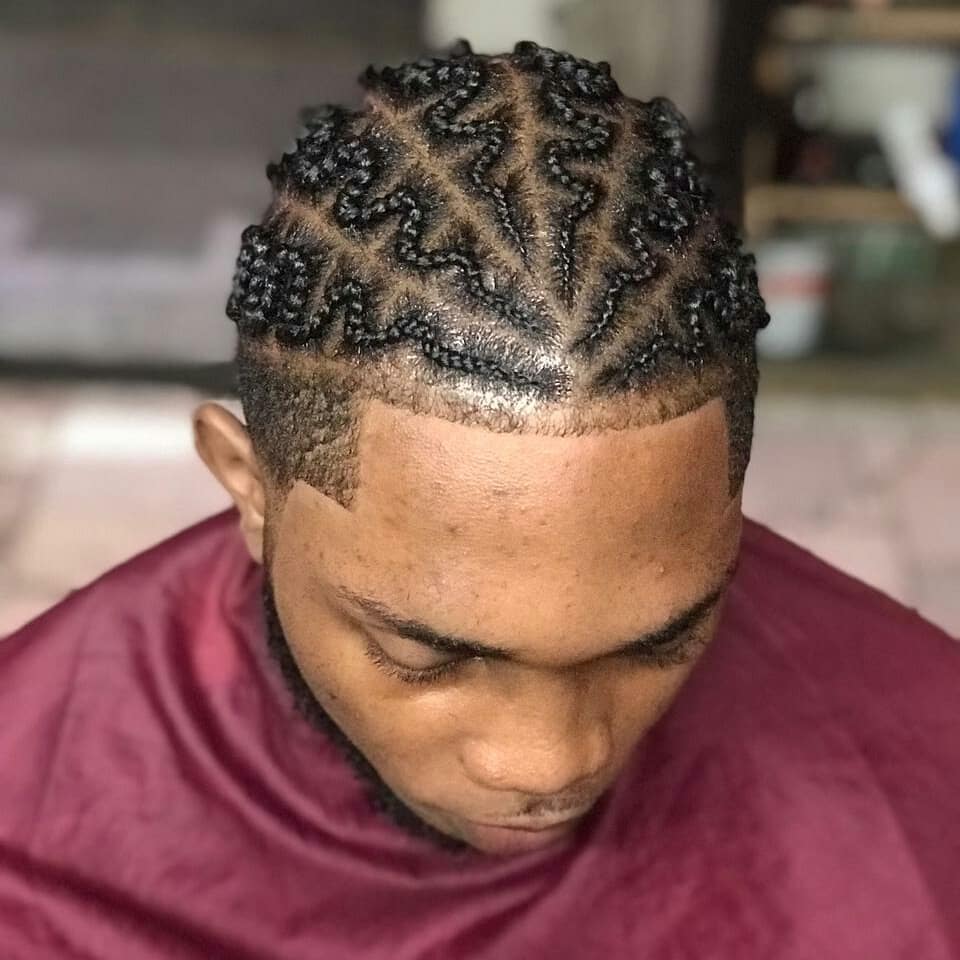 Not a lot of hairstylists know how to do this look. Book the one you fully trust.
13. Cornrow Hair In A Braid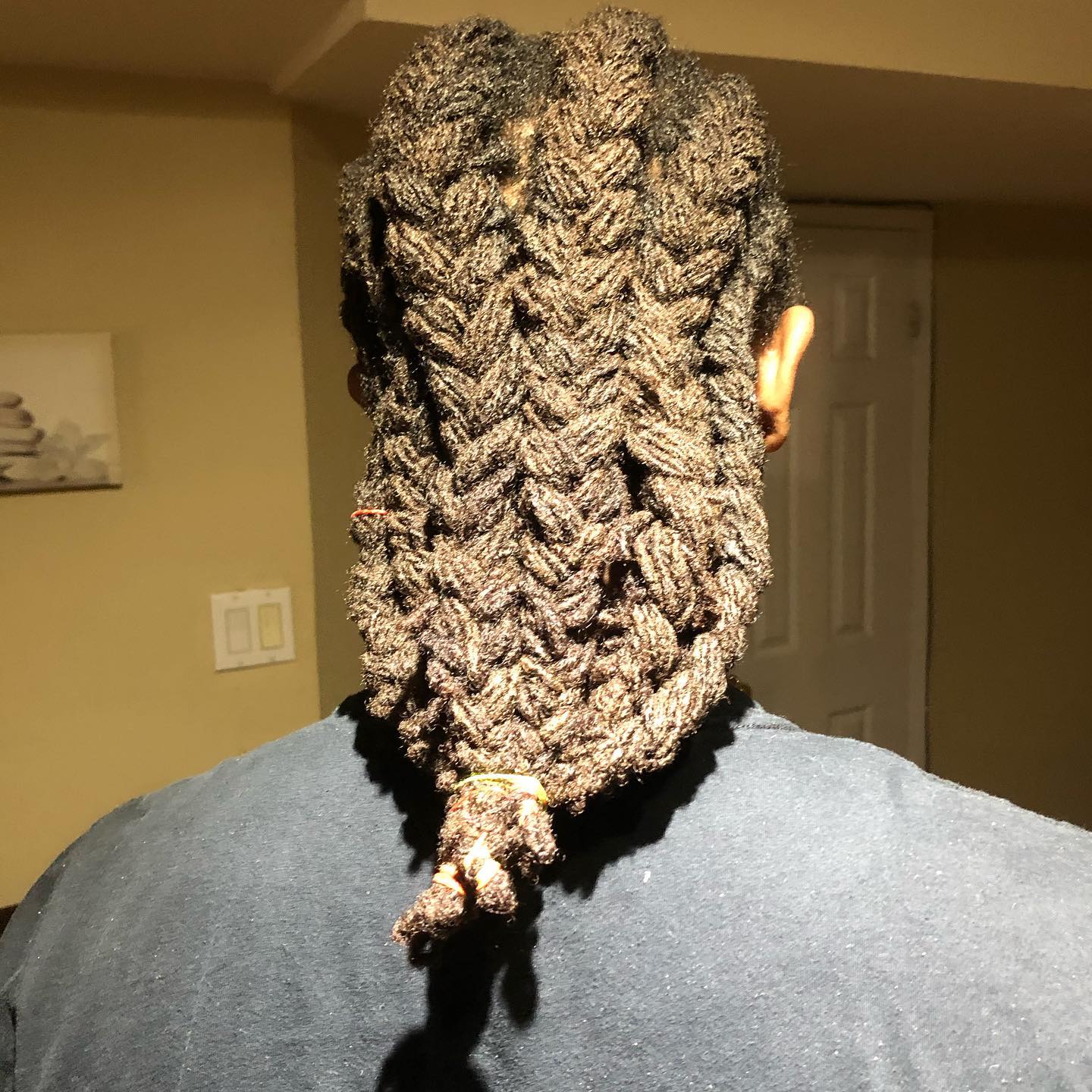 Cool braid that is tied in the back and this stylish ponytail, perfect for guys who have thick and voluminous hair.
14. Back Swept Cornrow Hair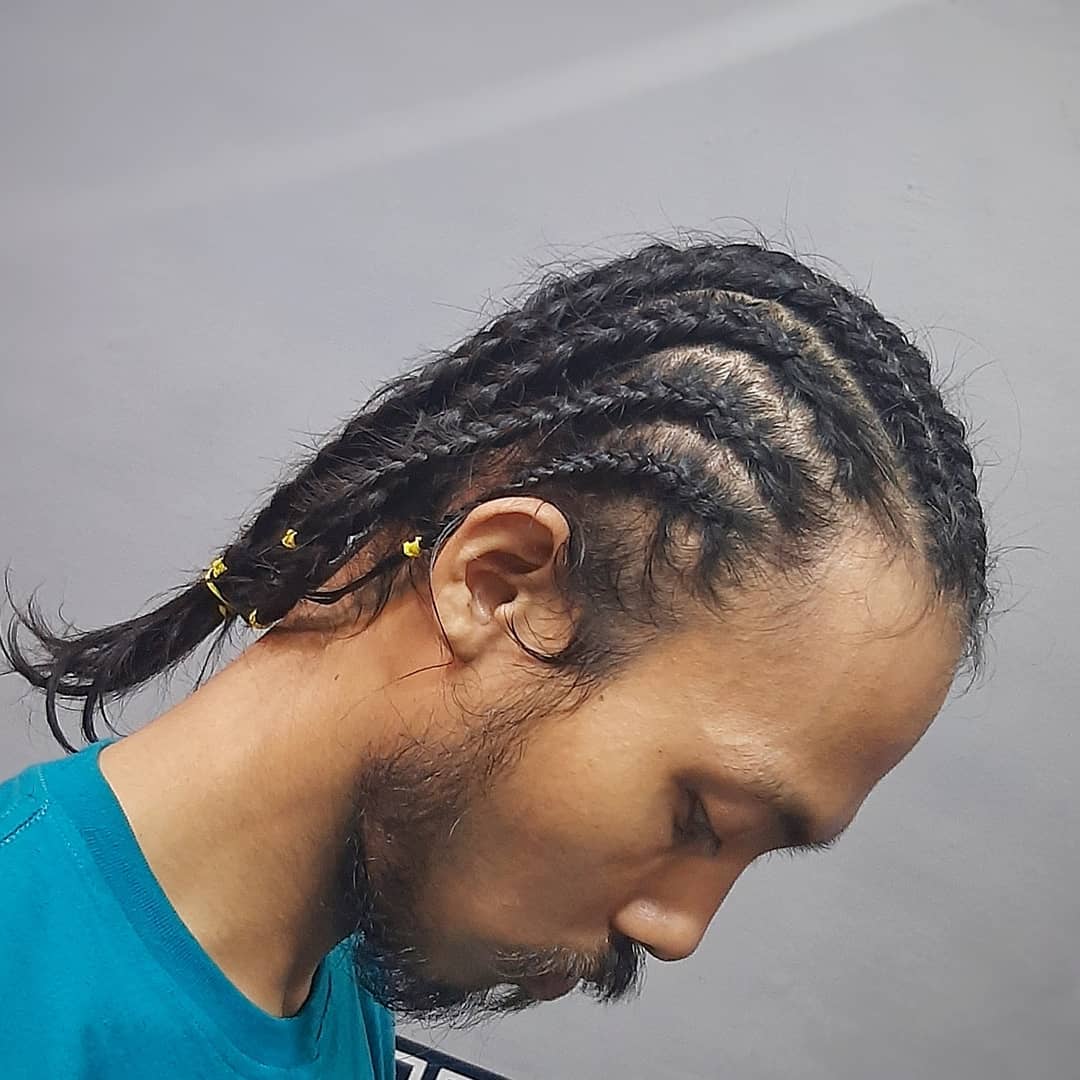 This look is ideal for everyday simple wear. A must if you're into sleek looks.
15. Cornrow Hair With A Fade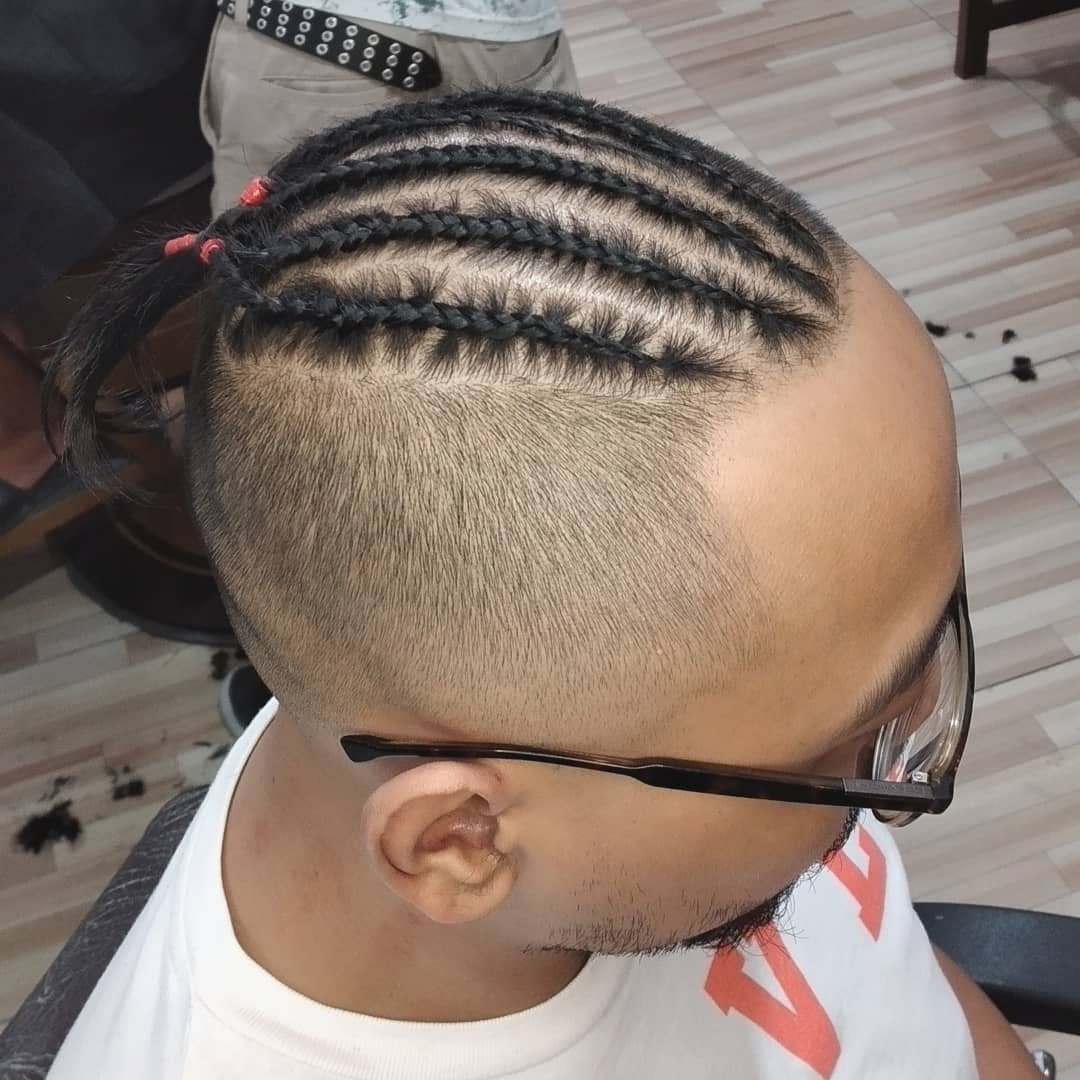 Add several details to your haircut. That way, you're going to make it appealing and appropriate for any event by adjusting it per your preference.
16. Dark Brown Cornrow Hair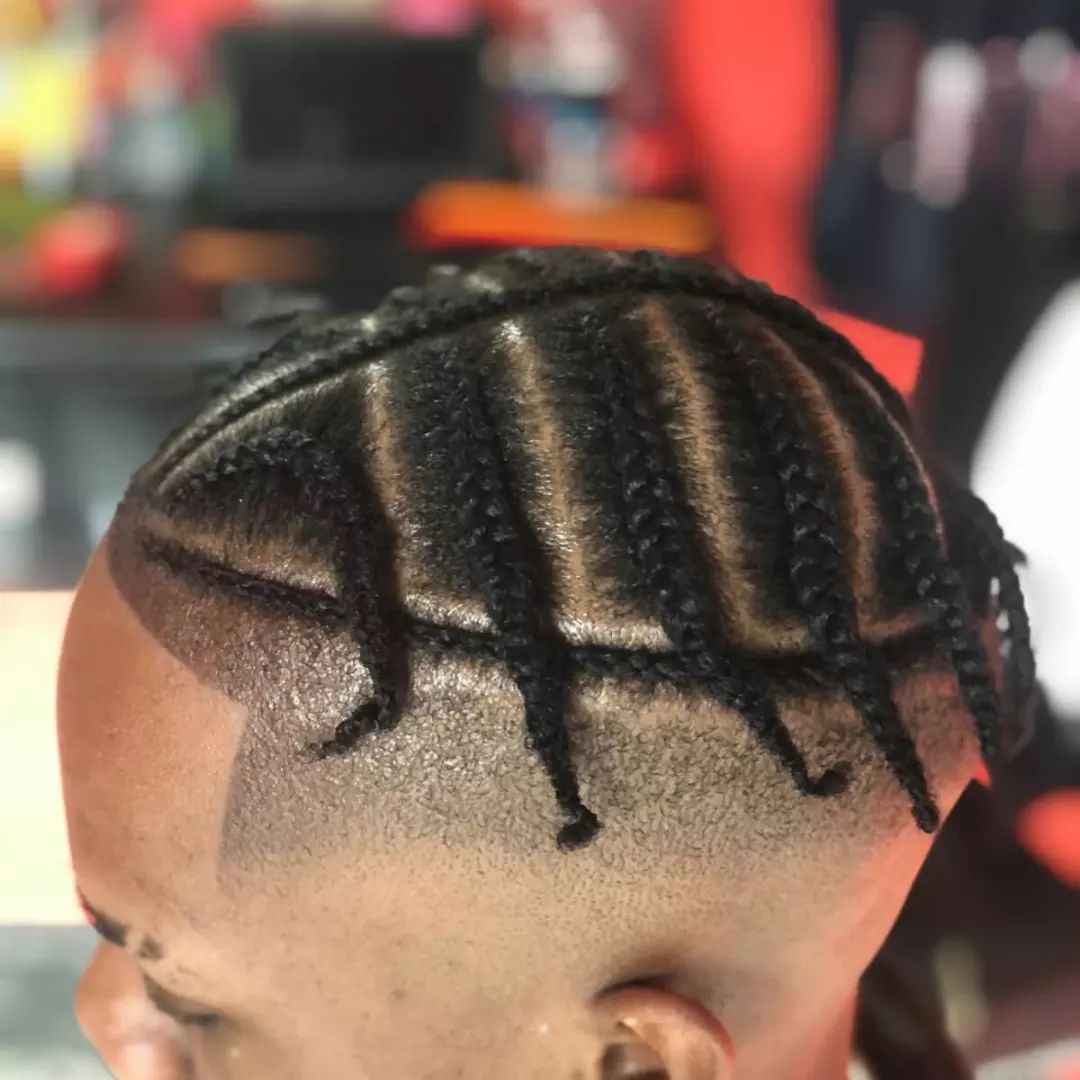 Cool and simple, this look will take you 5-10 minutes to touch up in the morning.
17. Platinum Cornrow Hair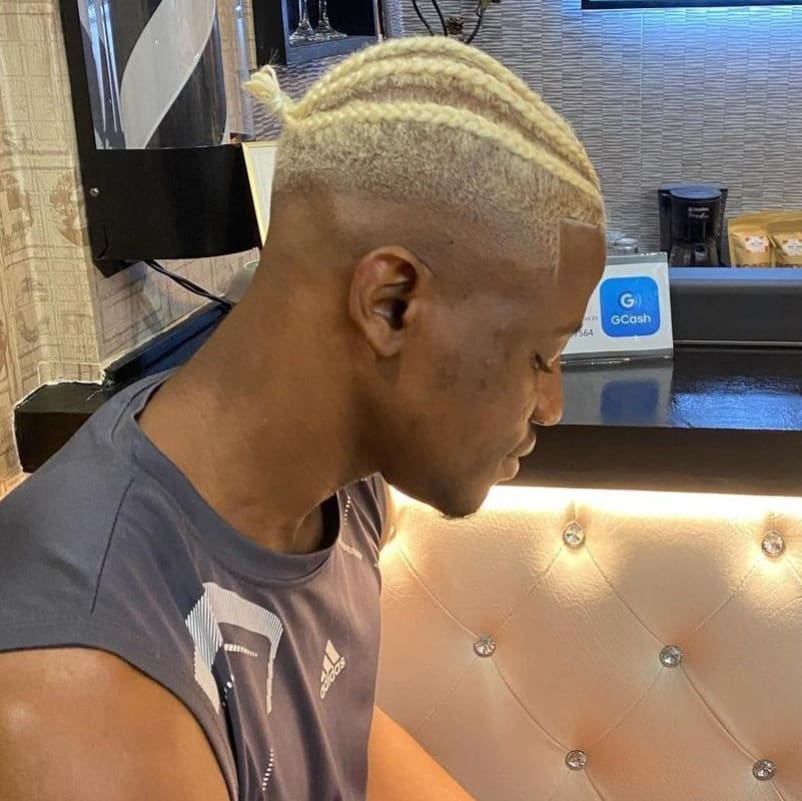 A platinum hairdo such as this one will look amazing on guys who can handle the maintenance.
18. Short Brown Cornrow Hair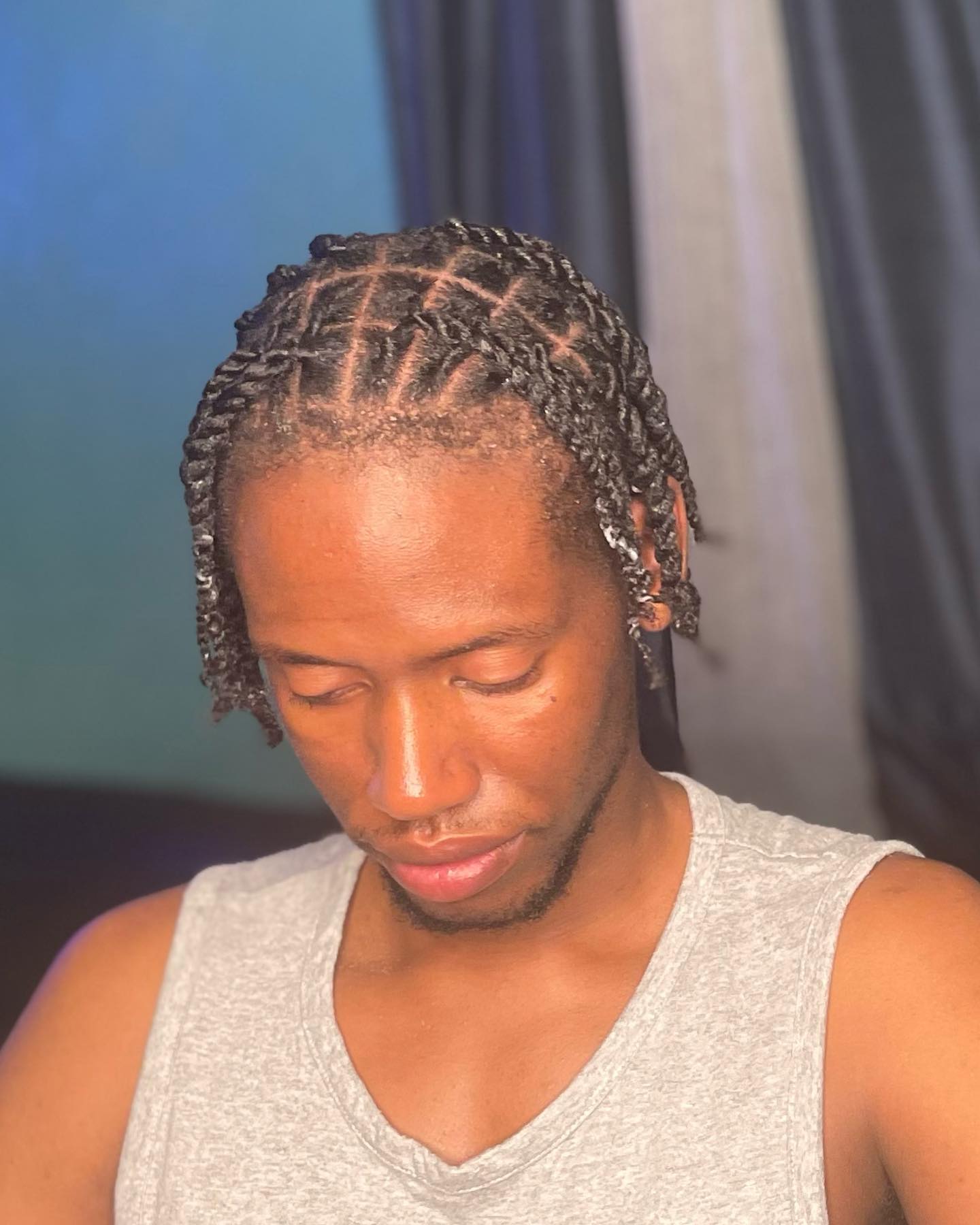 Wear your cornrows long and loose, perfect for those who like to show off their length.
19. Long & Thick Cornrow Hair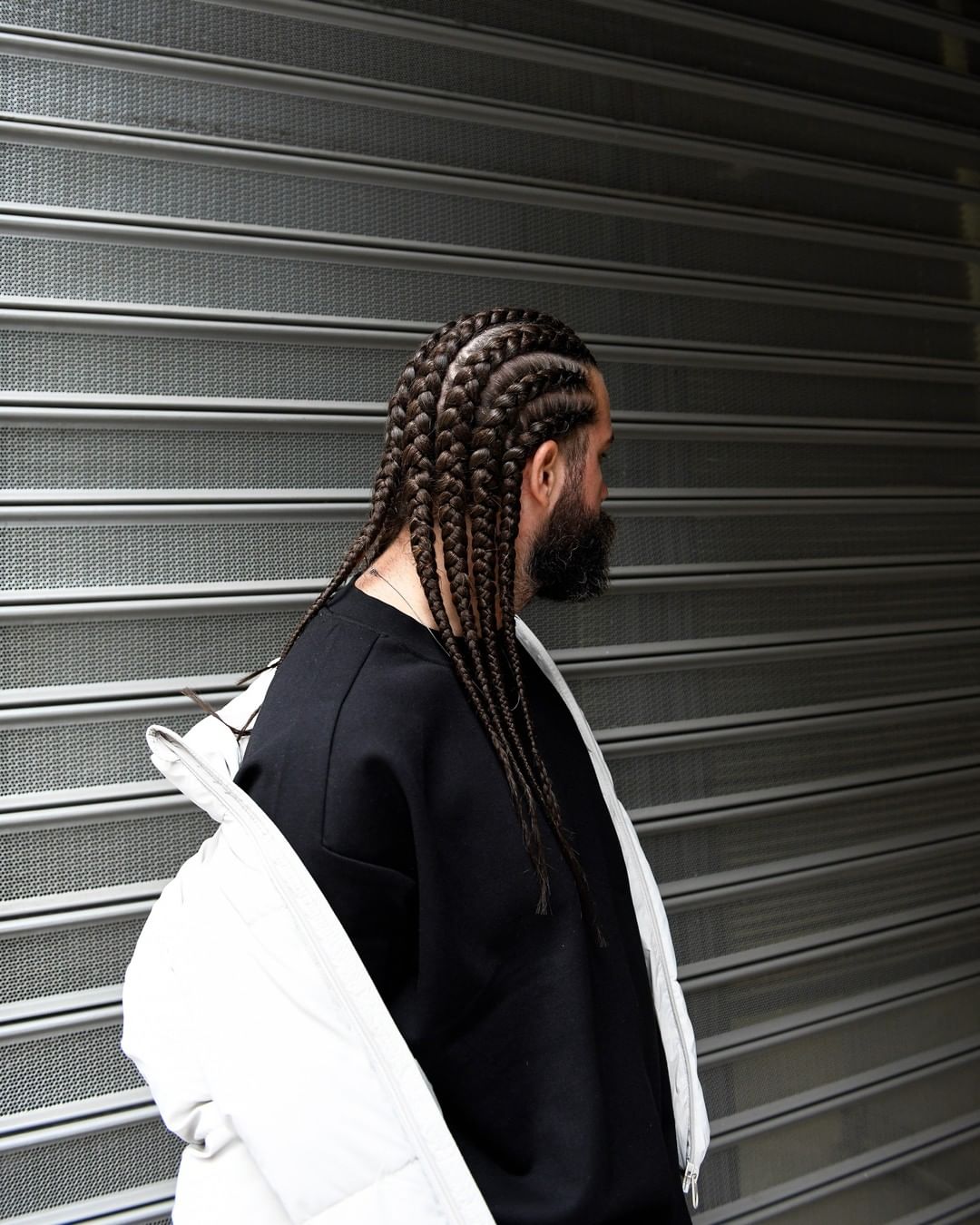 Long and thick, this cornrow hairdo is for guys who are confident in their gorgeous locks.
20. Cornrow Hair With Highlights

Add some highlights and be the only person with this or similar hairdos!
21. Defined Cornrow Hairstyle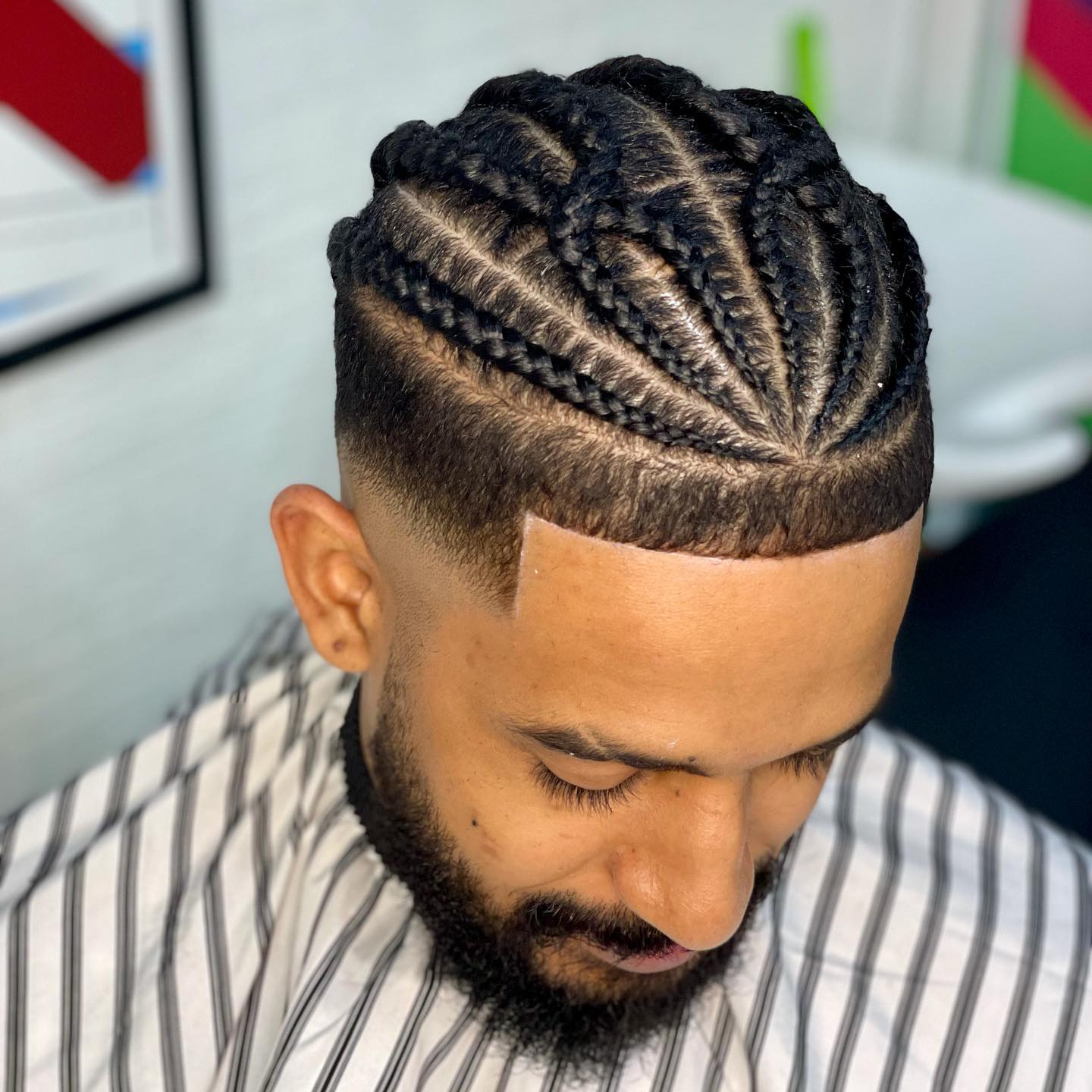 Edgy and defined, this shaped hairdo is for men who like dominant and bold ideas.
22. Light Platinum Cornrow Hair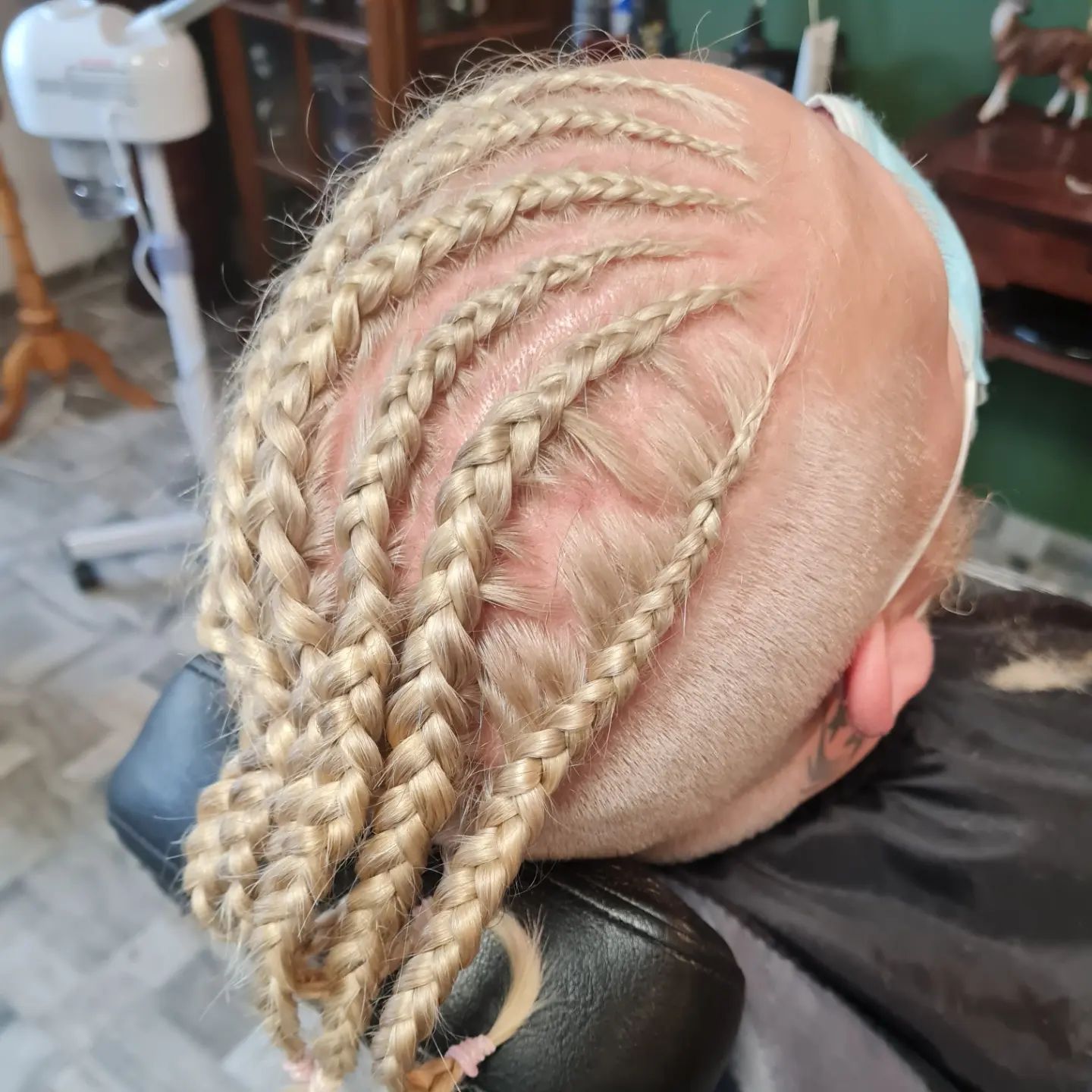 Go platinum if you dare! Perfect for teens or men who are in their twenties.
23. Brown Cornrow Hairstyle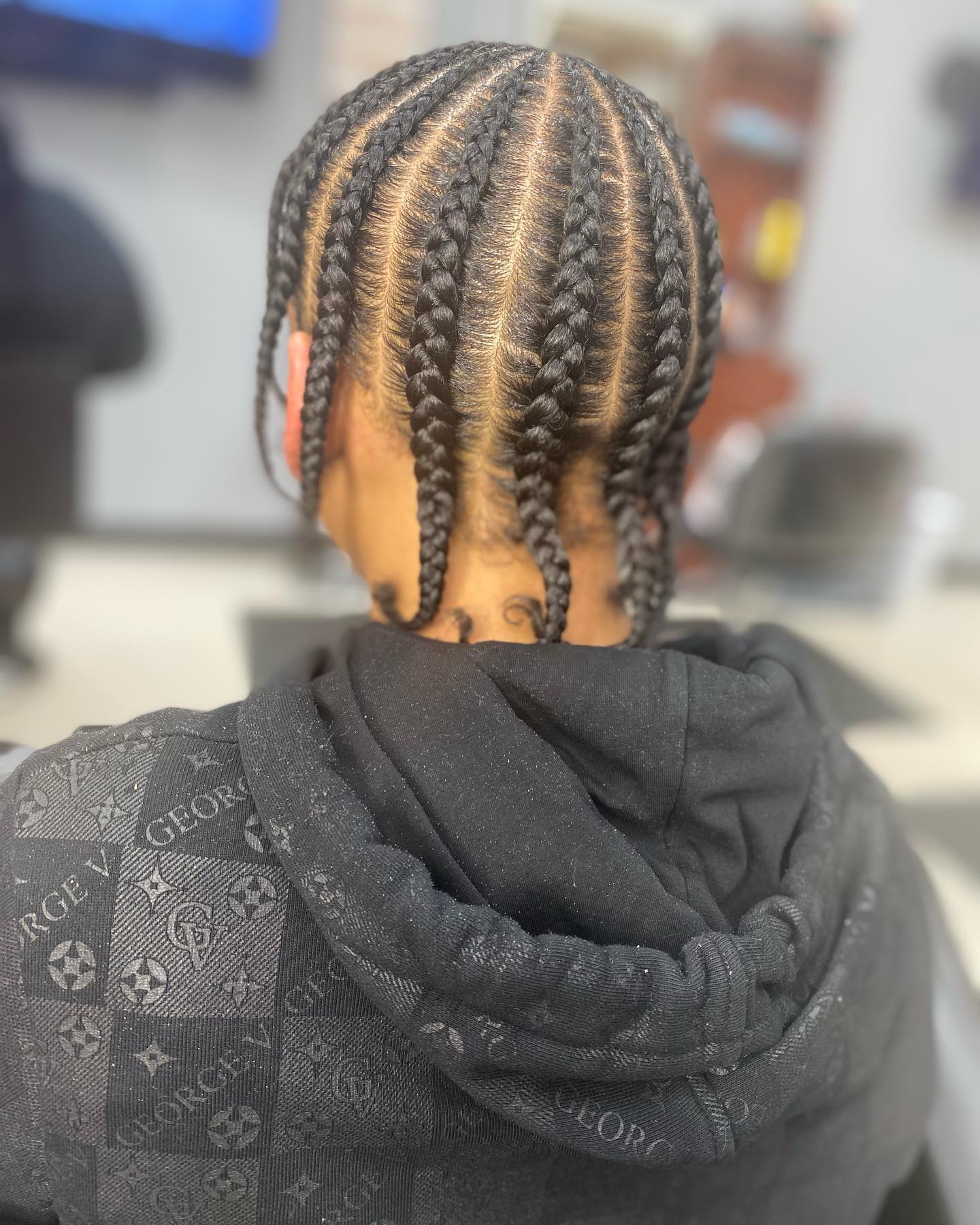 A cool brown hairdo that you can wear with ease anywhere you want! Even perfect for school.
24. Cornrow Hair Braid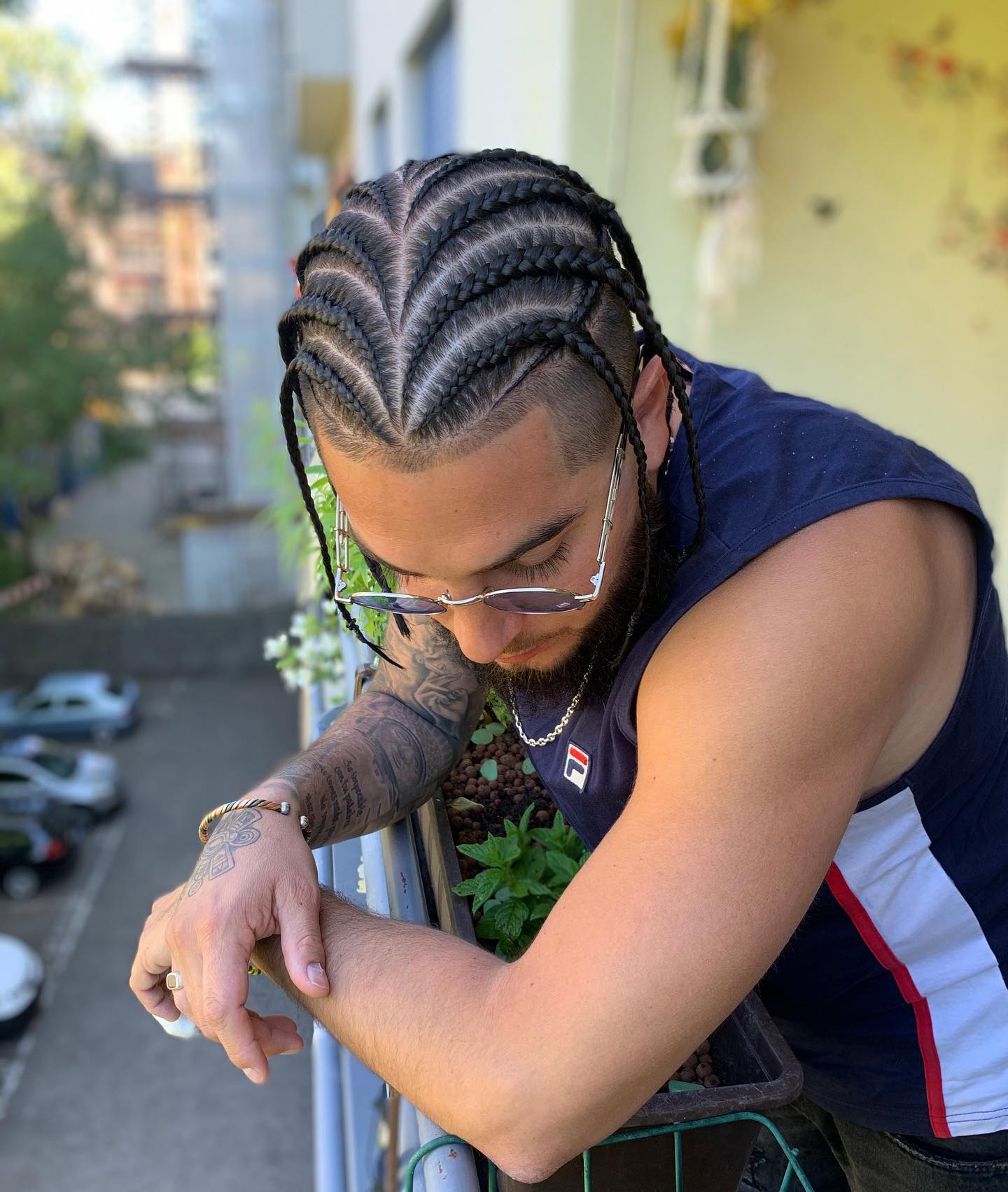 This look is a must-do for men who are in their thirties wanting to show off their swag.
25. Blonde Cornrow Hair Look

Get this look if you're into defined blonde locks. You will look like a true trendsetter with this concept.
26. Defined Brown Cornrow Hair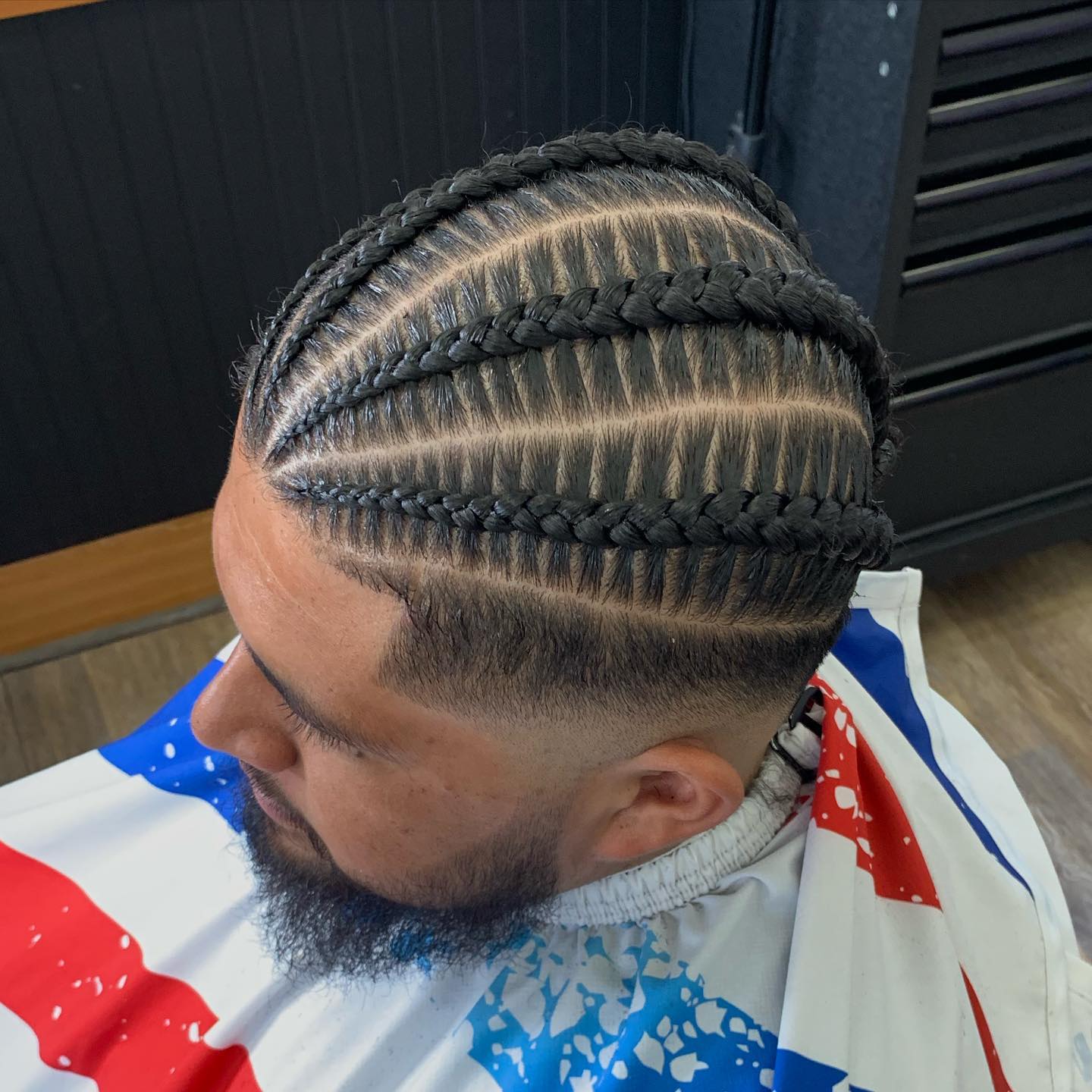 You should book a skilled barber if this is your next dream look. It is so precise and neat, perfect for most age groups.
27. Messy Cornrow Hair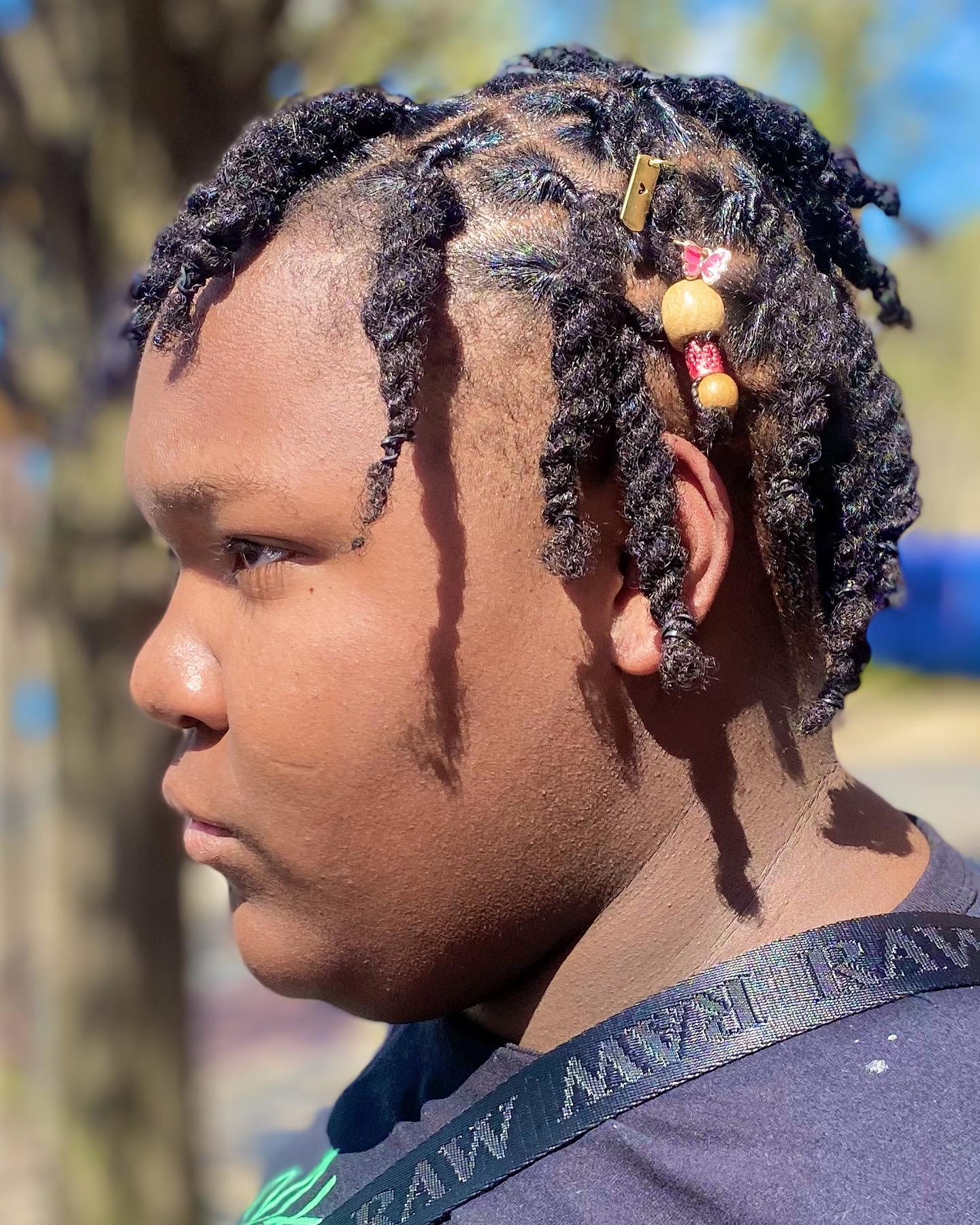 Tight, kinky, and defined, these braids will suit younger guys the best.
28. Short Black Cornrow Hairstyle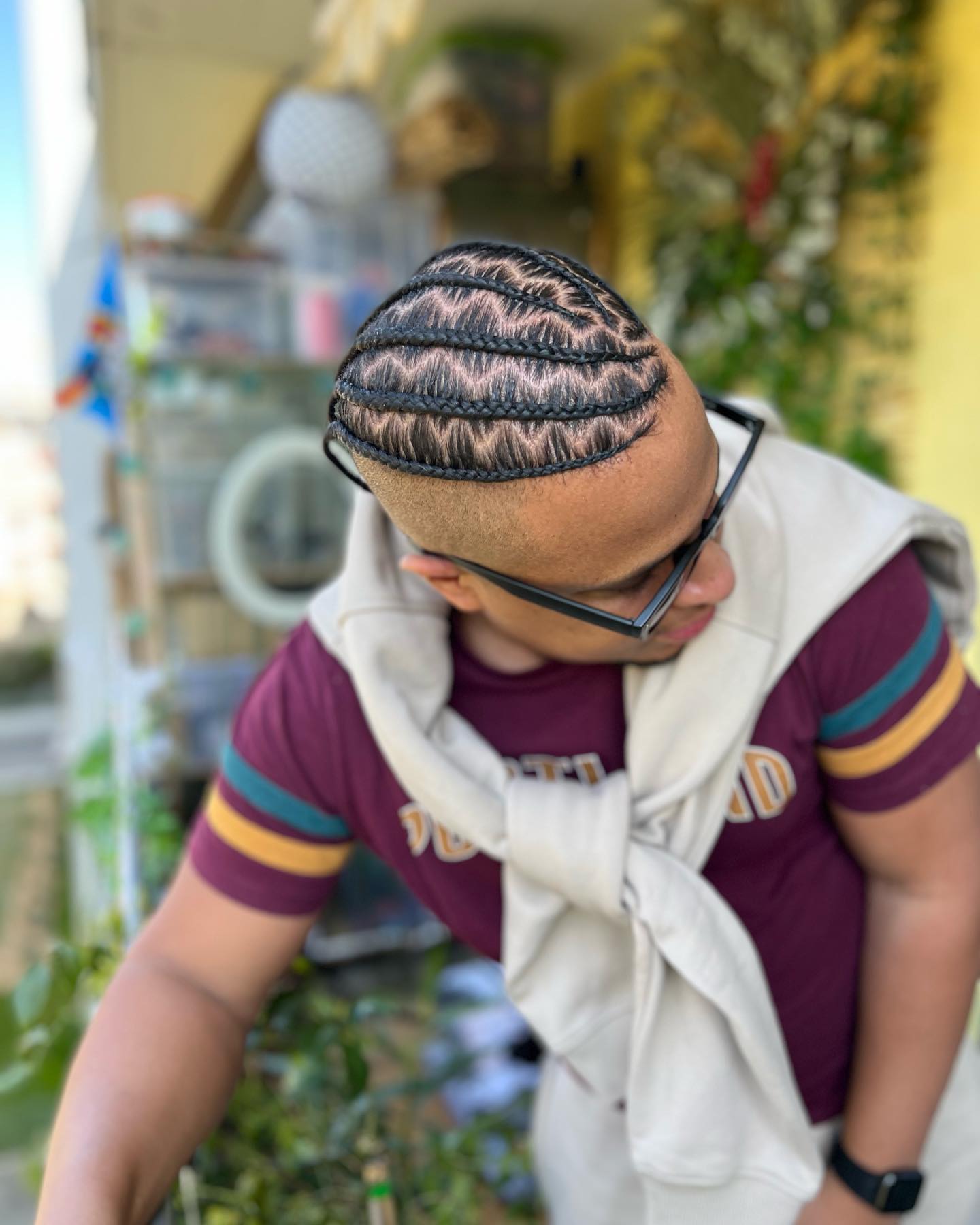 Give it a go with this look if you wish to attract looks!
29. Light Brown Cornrow Hair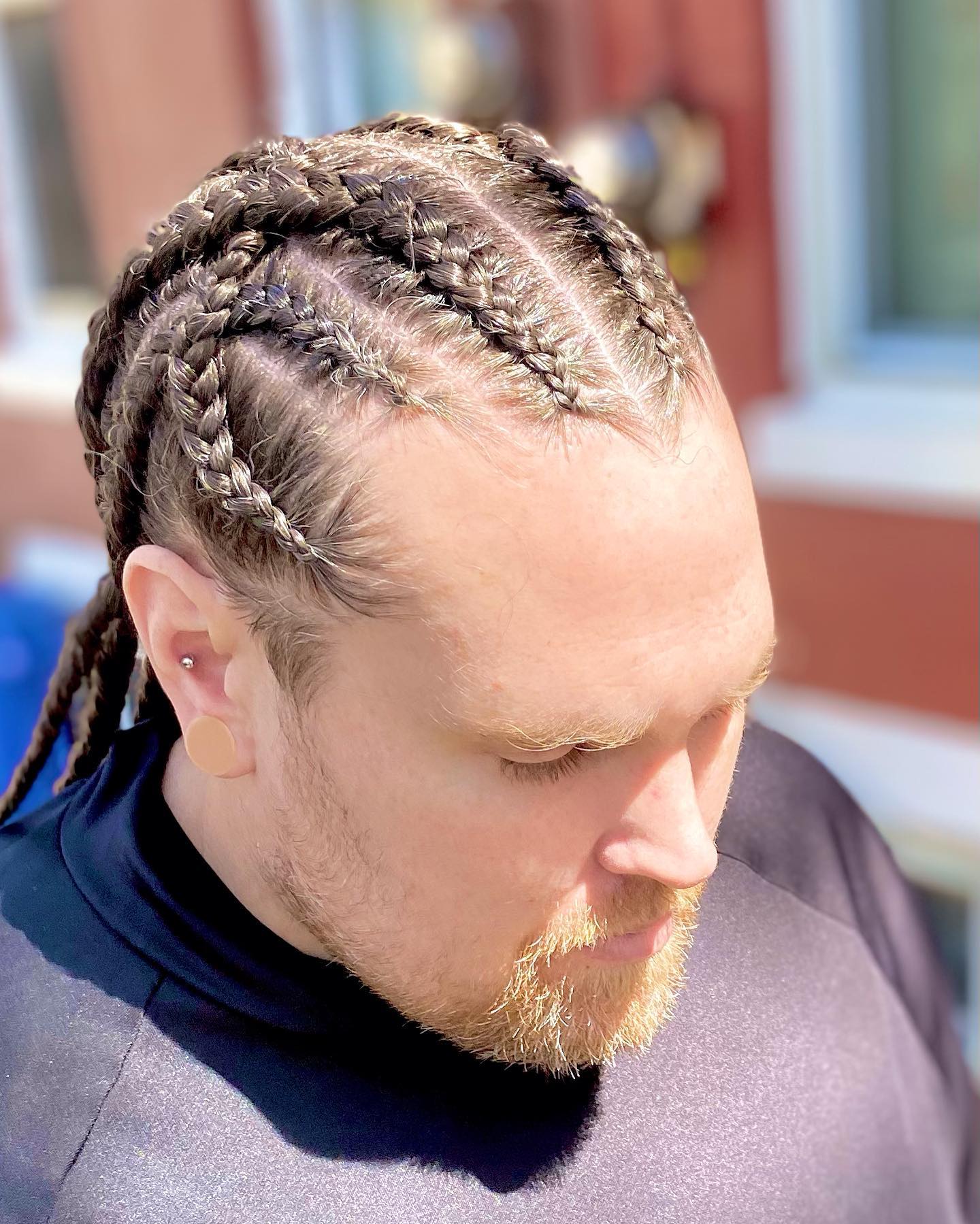 Even guys who have naturally blonde hair can rock this blonde cornrow moment. Want to give it a go?
30. Cornrow Hairstyle For Men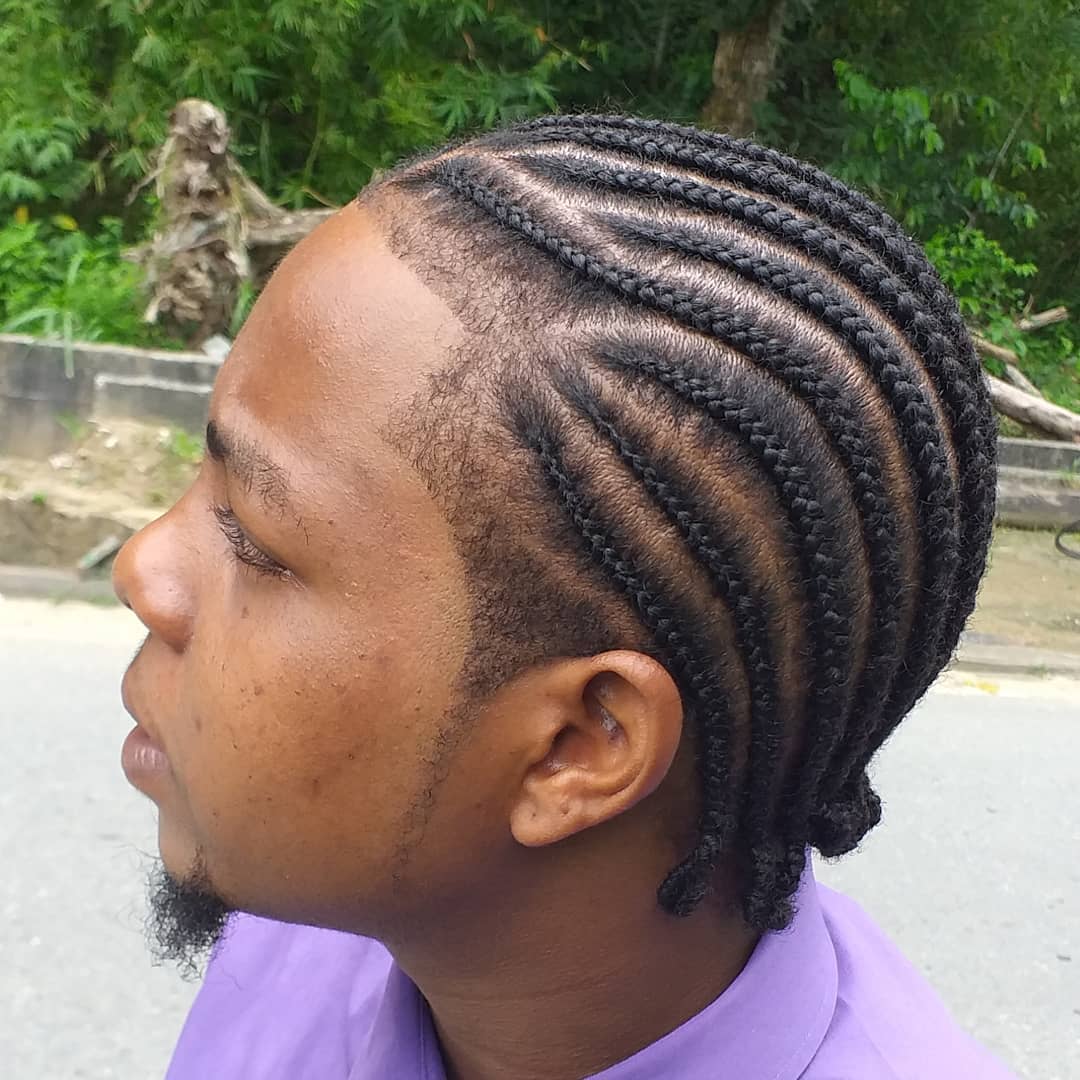 Lastly, give it a go with these cool braids if you like defined edges and cool cuts.
Want To Try Out A Cornrow Hairstyle?
Which cornrow hairdo is your favorite among all of these? Are you more so into simple and relaxed or defined braids? Can you tie the braids on your own or do you need a bit of help from your hairstylist? Either way it may be make sure to let us know your favorite out of the bunch! We are sure that every person is going to find something that suits them for everyday or formal wear.