Some women like to wear dreads. Are you one of those women yourself? If so keep on reading since we're going to talk and show some of the prettiest dreadlocks for girls down below. Find your new hairdo in this article.
1. What Is A Dreadlock Hairdo?
Dreadlocks, also locs, dreads, or are rope-like strands of hair formed by locking or braiding hair. The style is visually similar to braids, but it has that retro vibe. The look itself was quite popular in the 80s, but it is still common among those who like different types of curls to their everyday hair.
2. Who Can Get Dreads?
Anyone can get this look. If you're a fan of practical hair looks and you prefer low-maintenance braids you're going to enjoy this look. Make sure that you have patience when it comes to initially installing them and getting them done, especially if your hair is long and thick.
3. How Much Are Dreads?
Expect to pay around $60 for this hairdo. Longer hairstyles will take a bit more time, money, and patience. Expect to pay around $130 for super long hairdos. This look and the final outcome will depend a lot on your hairstylist and their level of experience.
1. Long Blonde Dreadlock Hair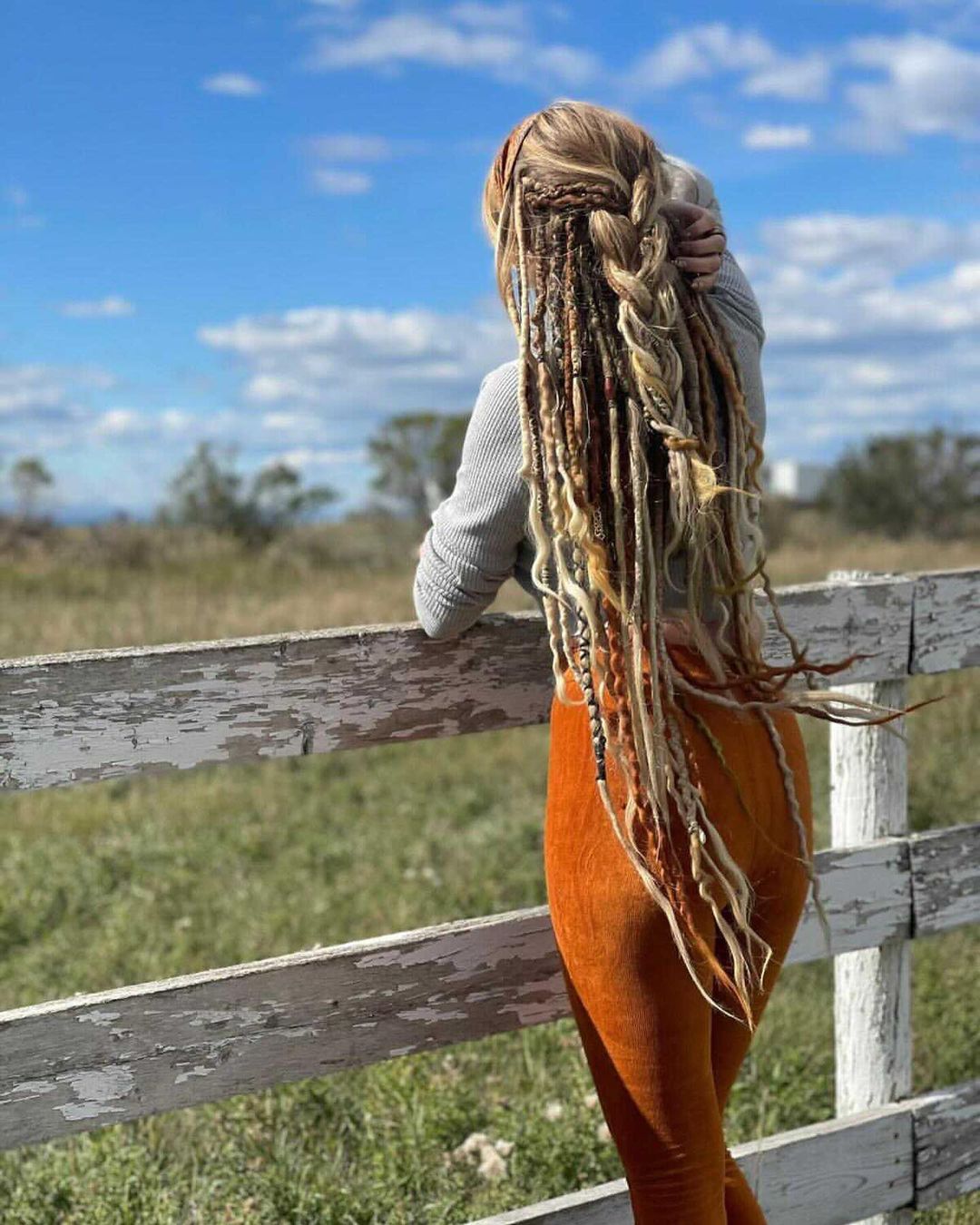 Not a lot of women prefer long hair. If you are a dare-devil yourself and you enjoy extravagant looks that others will easily spot on you, give it a go with this cool dreadlock hair.
2. Cute Bun Twists Dreadlock Hair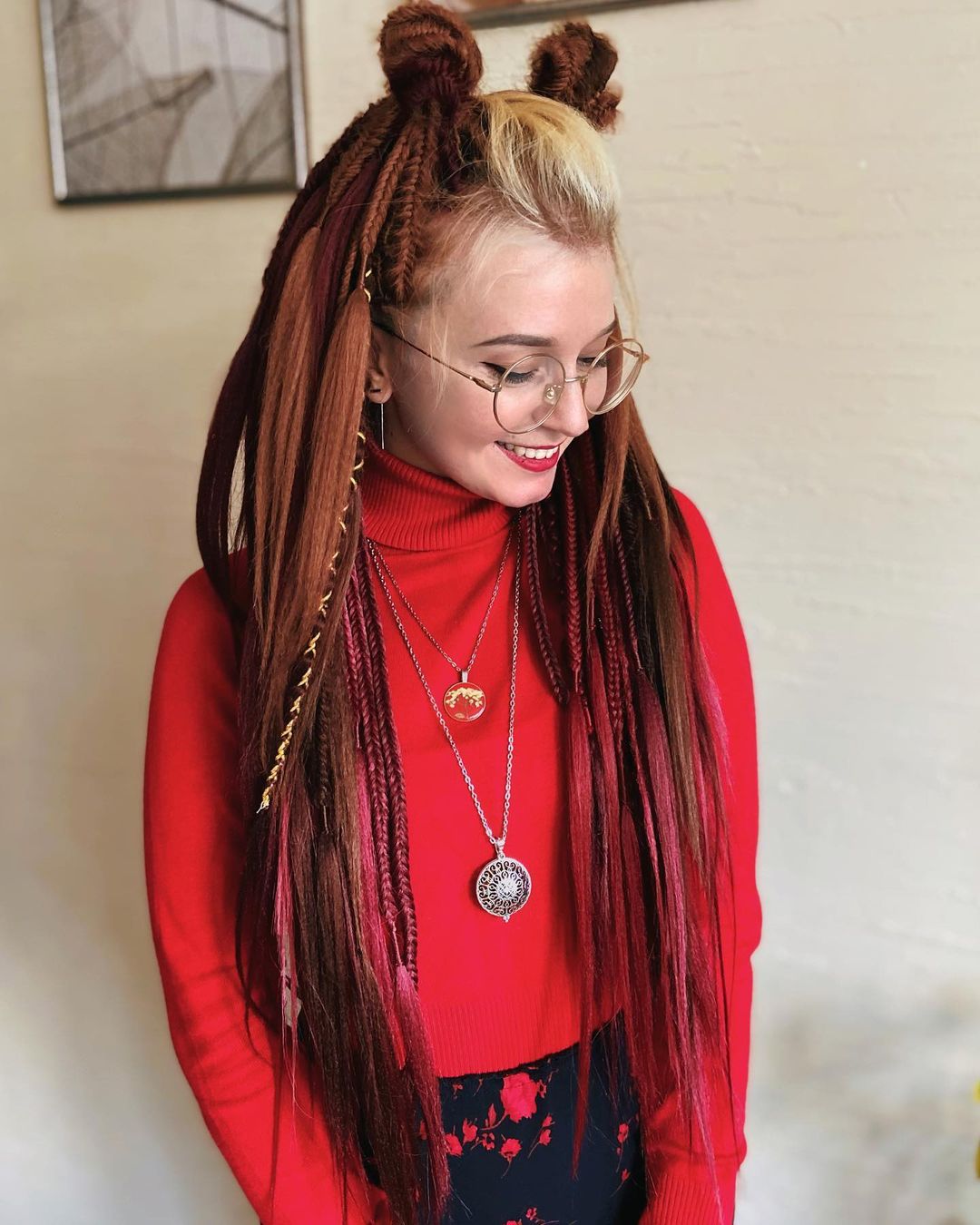 Space buns and dreadlocks can go so well and cute together. If you like cute colorful ideas and party hairdos give it a go with this outcome!
3. Long Green Dreadlock Hair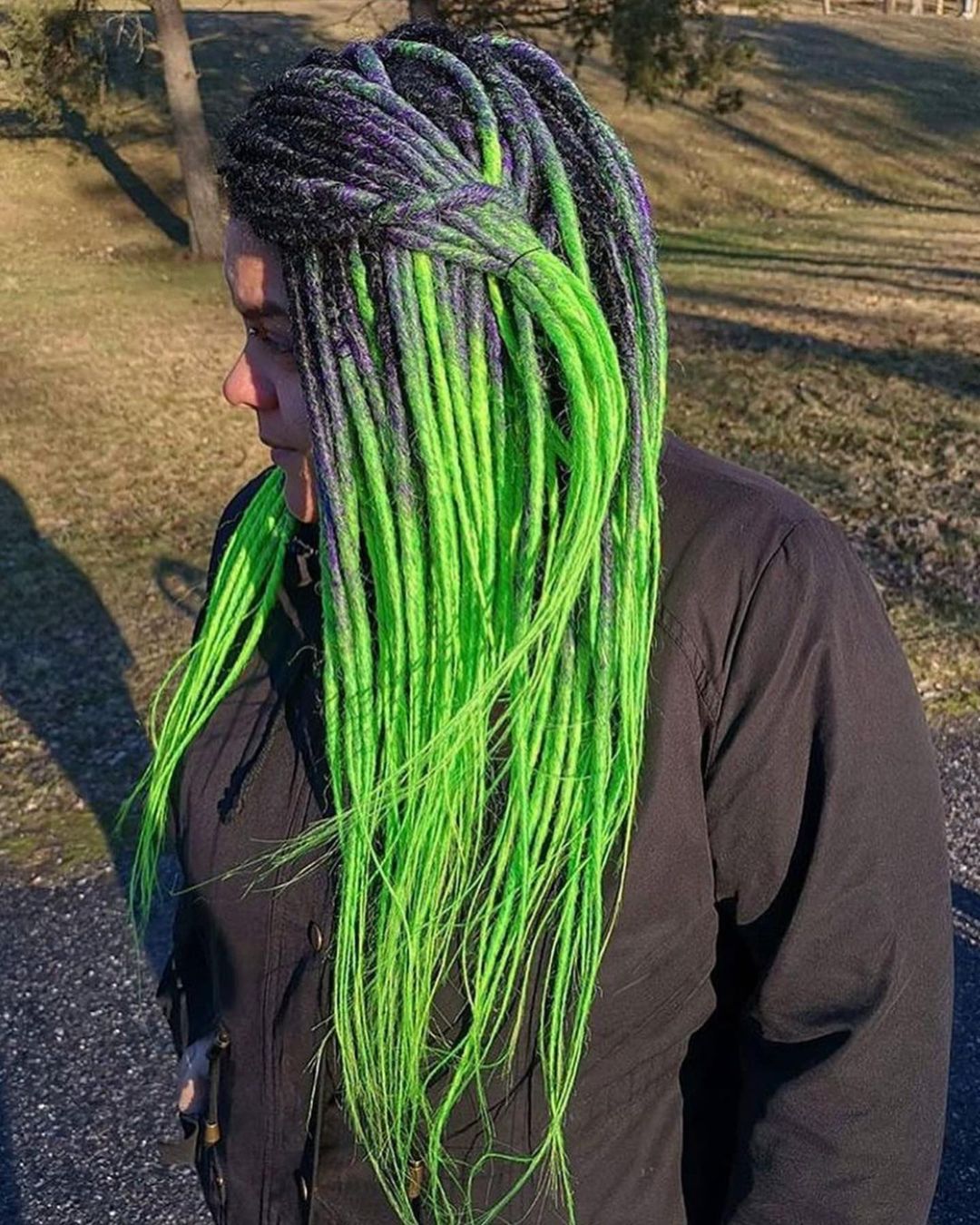 Not a common hair color choice, but some women prefer to look outstanding with their green dreadlocks.
4. Pastel Blue Dreadlock Hair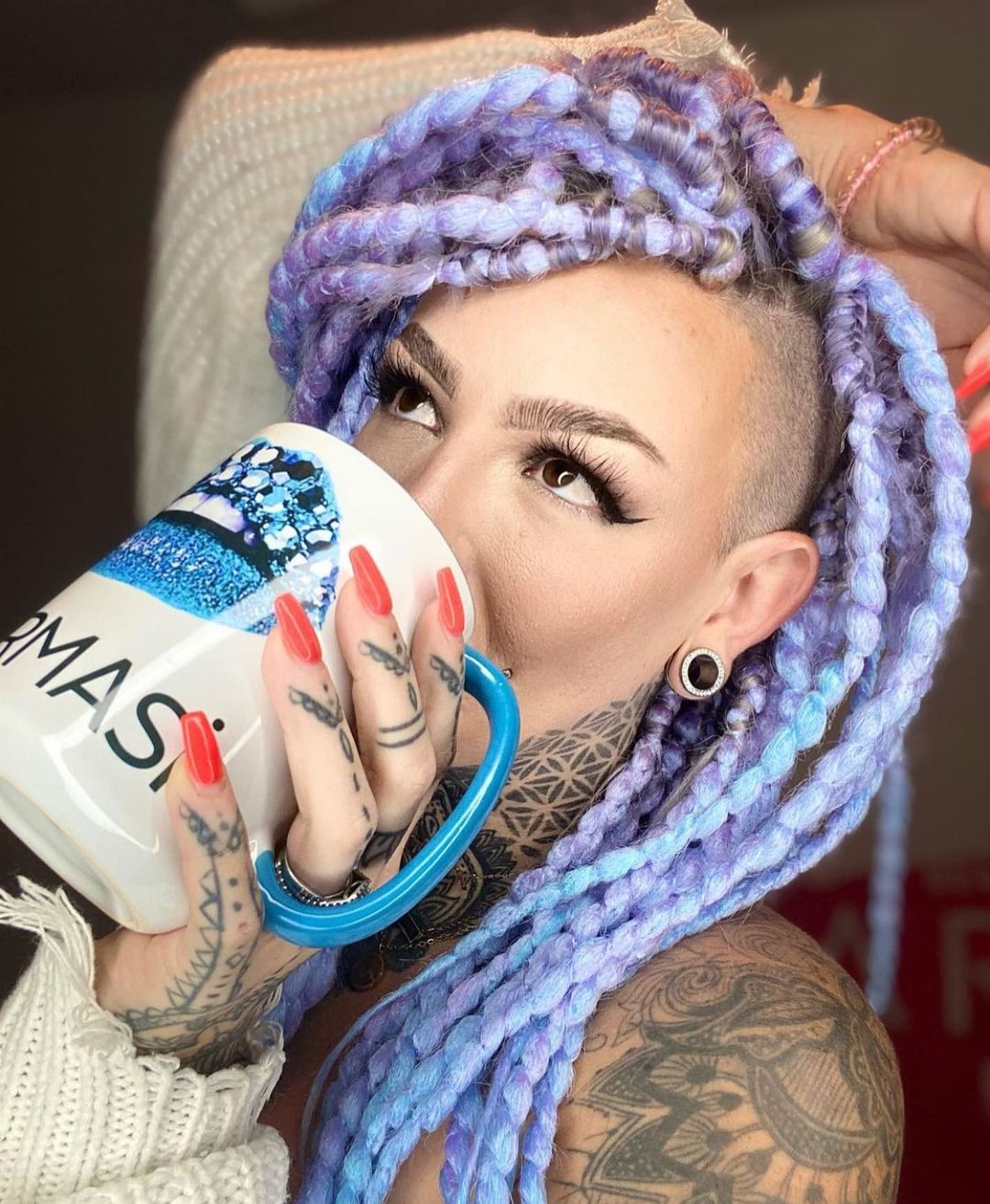 This light blue pastel hairdo will look so cute & party-perfect on younger women, as well as teens.
5. Dreadlock Hair In A Bun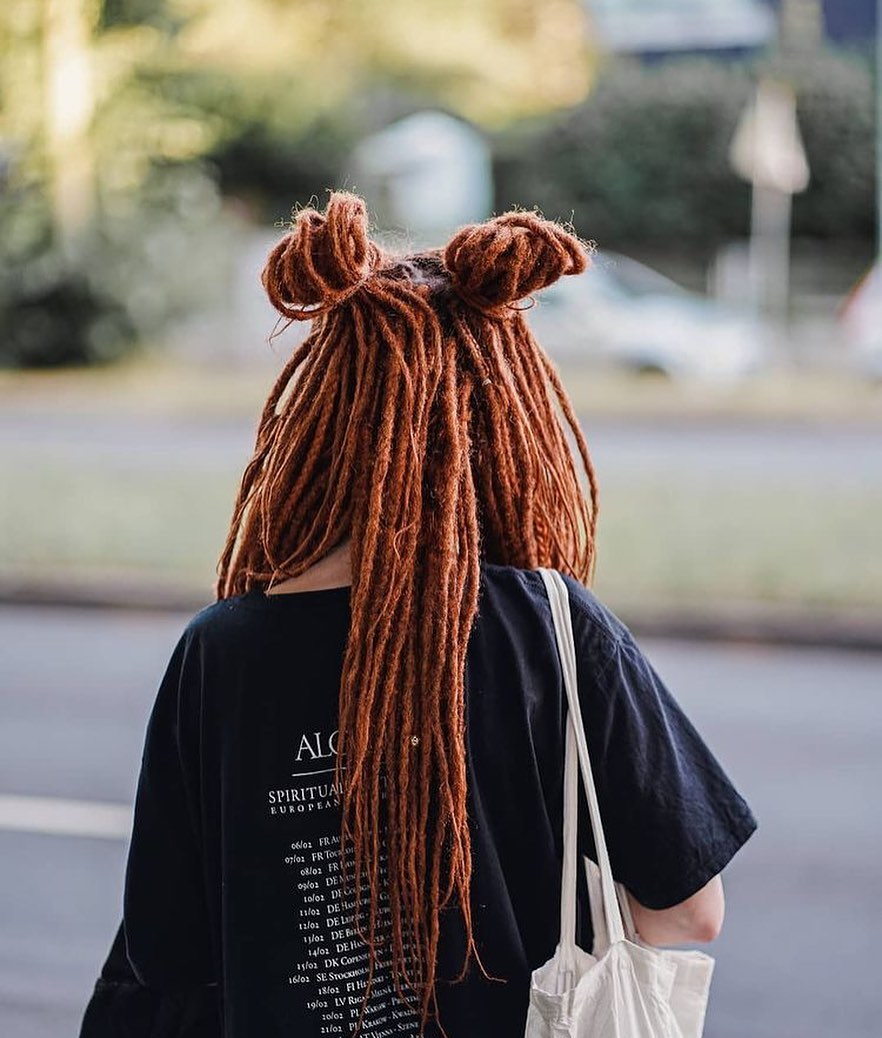 Tie your hair in these two cute and cool space buns to make them look flirty yet practical for your everyday wear.
6. Long Thick Dreadlock Hair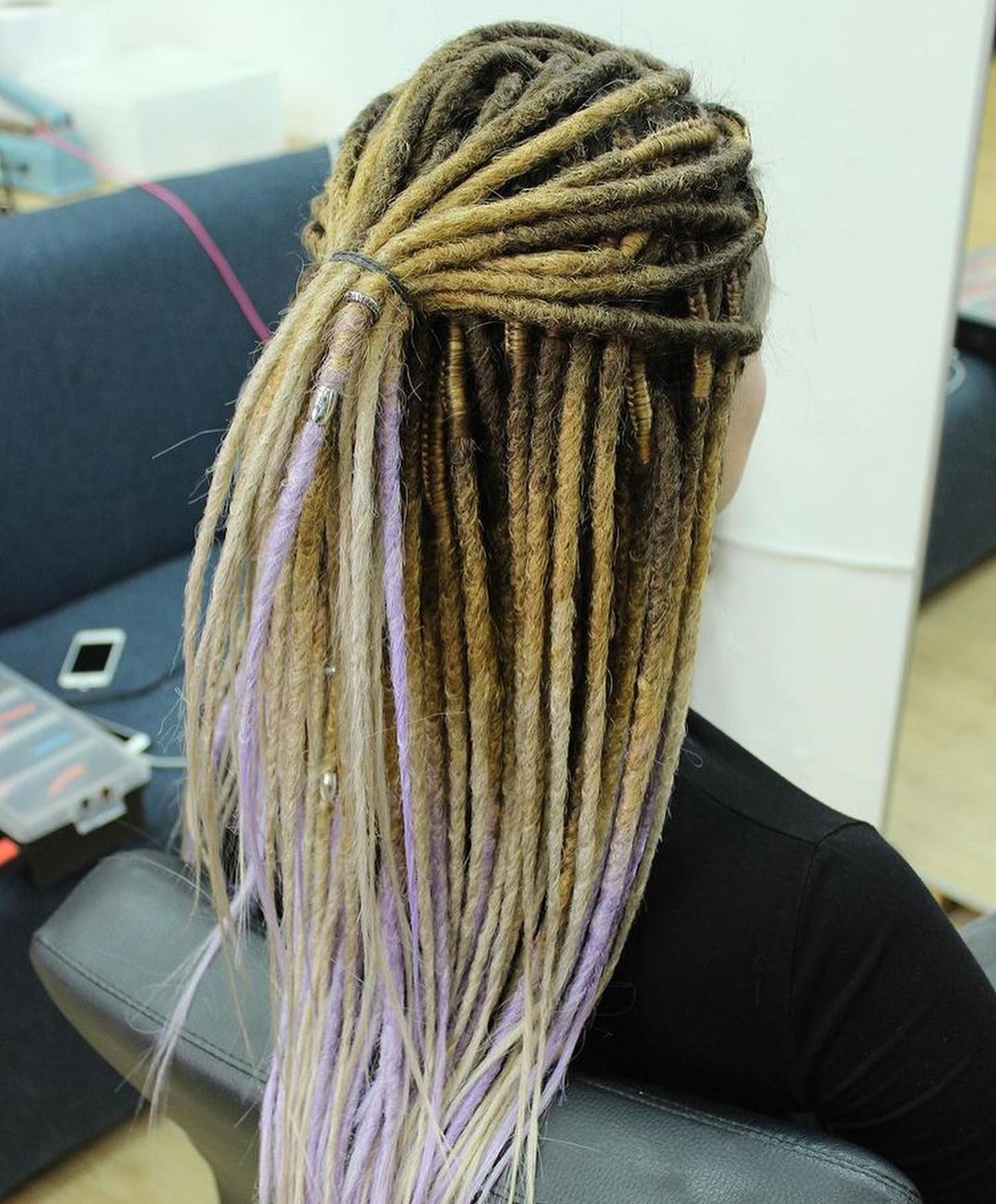 If your hairstylist is skilled and they know how to do these thicker colorful dreads, ask them for this or similar hairdos.
7. Colorful Dreadlock Hair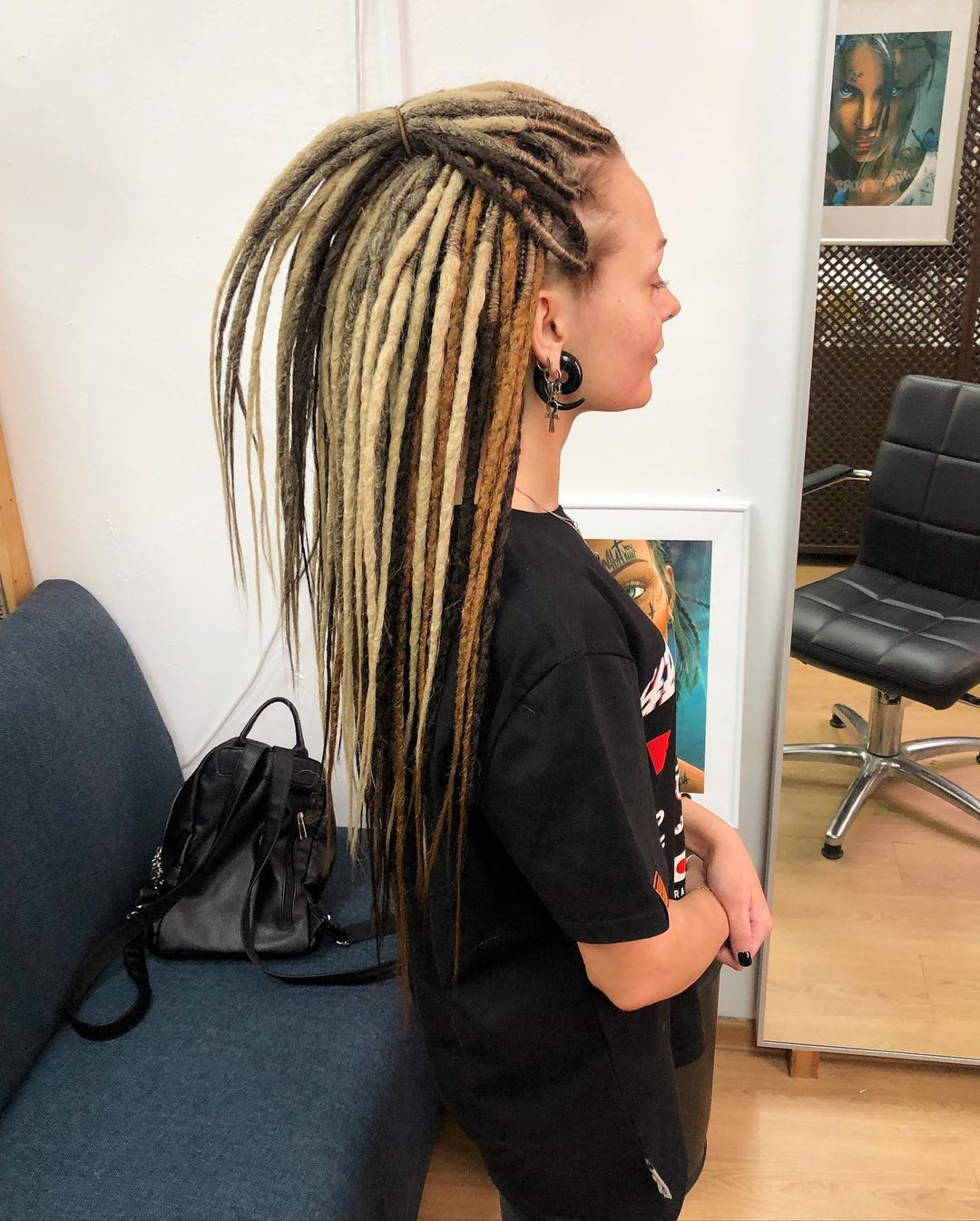 Heads up when it comes to this dread look since it is high-maintenance when compared to the rest off of our list.
8. Black & Yellow Dreadlock Hair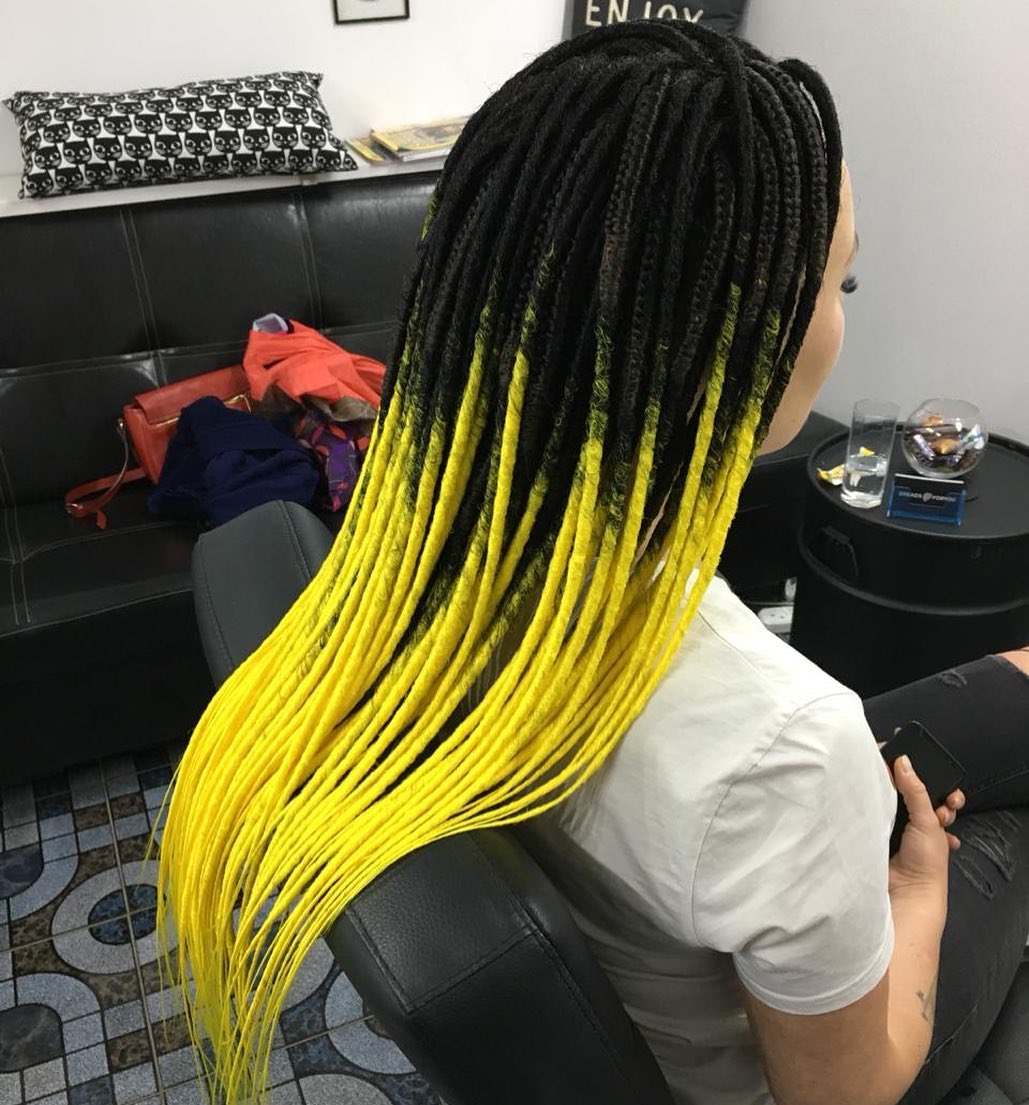 Such cool, bright & bold colors, wouldn't you agree? Rock this long yellow dread hairdo for parties and big night-outs.
9. Brown Dreadlock Hair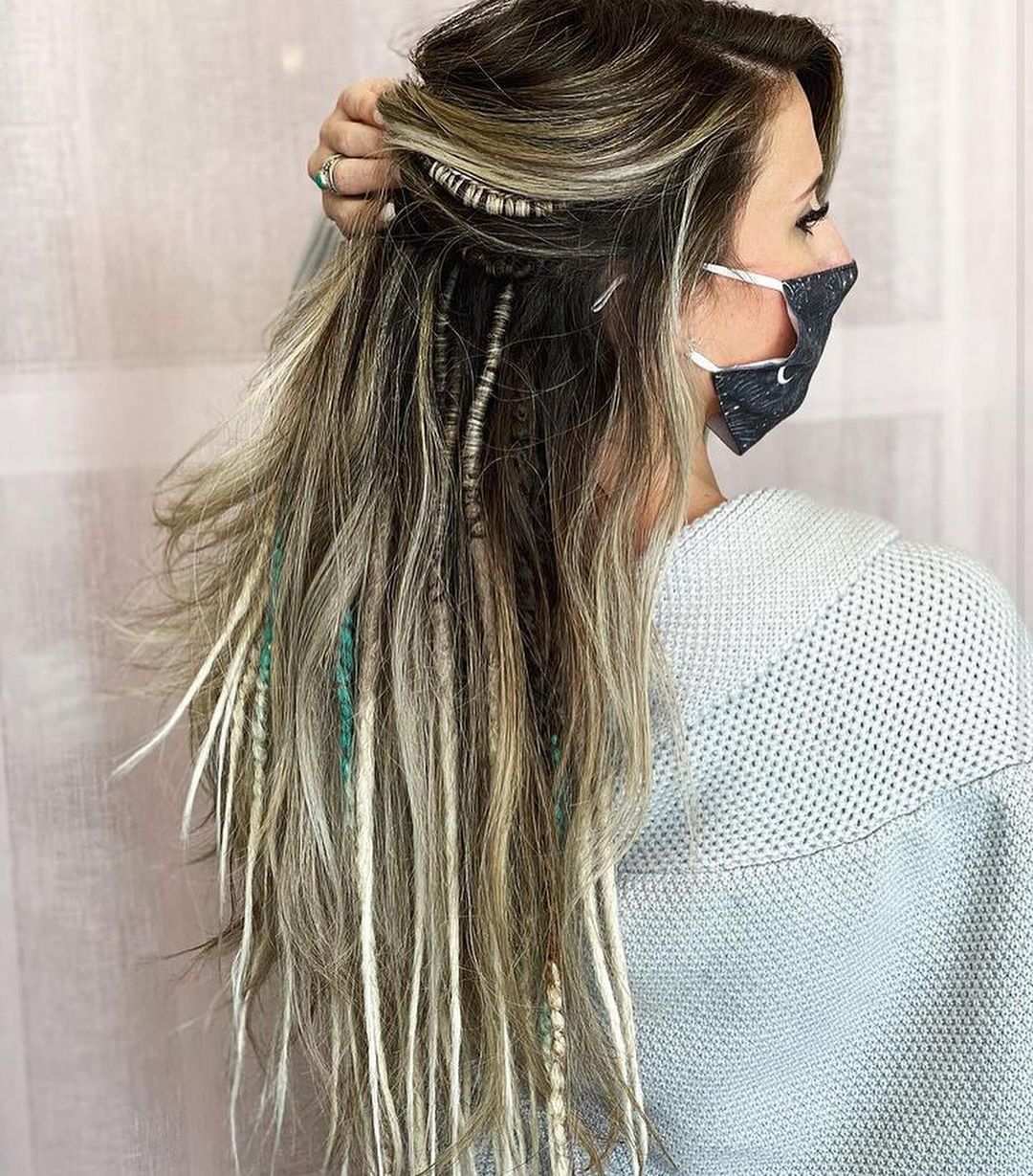 Long & spicy, yet cute for day-to-day wear! Women who prefer dread hairstyles that are not too flashy nor too bold, this is perfect for you!
10. Long Auburn Dreadlock Hair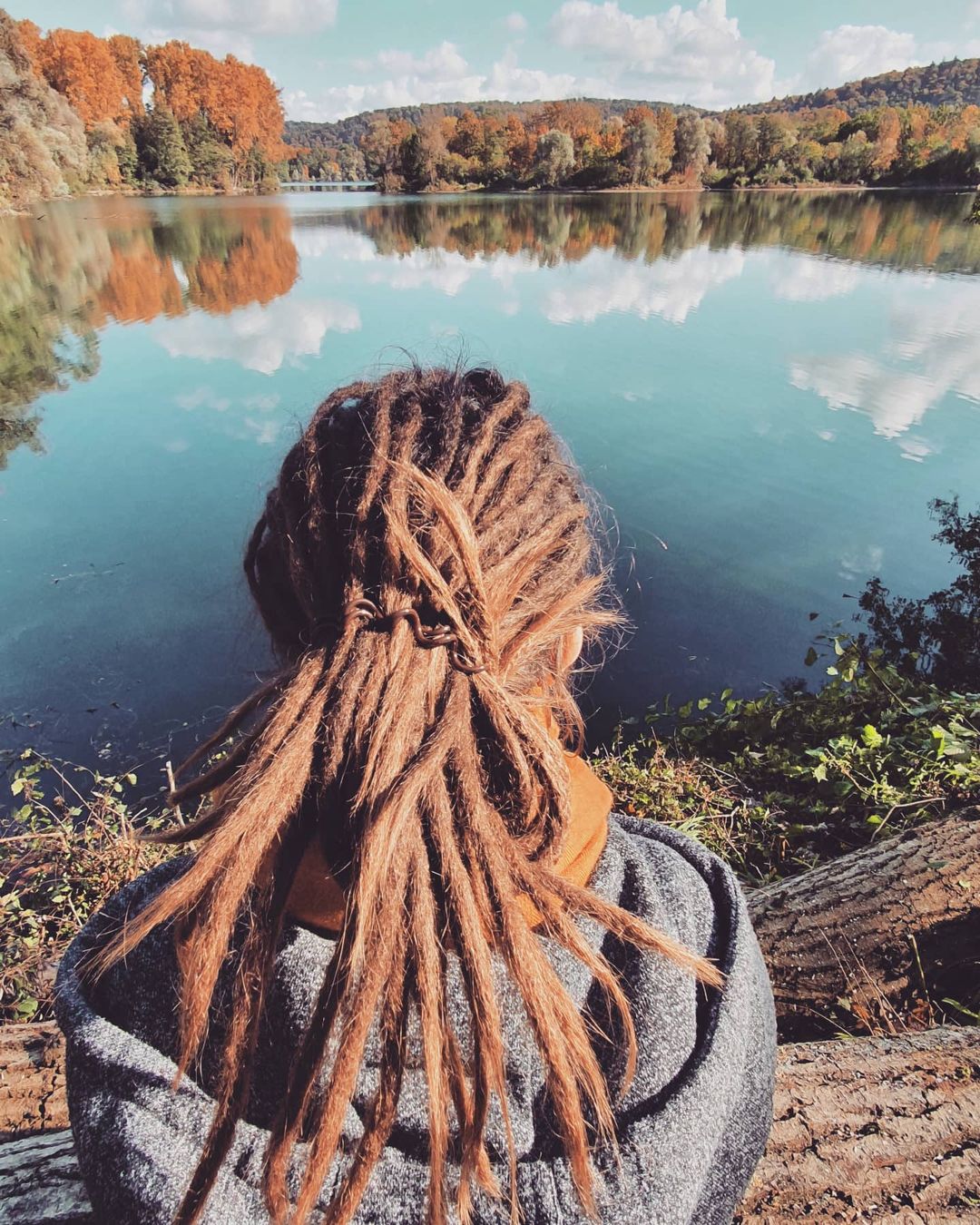 This is such a cool color for the fall season, wouldn't you agree?
11. Black Base Purple Highlights Dreadlock Hair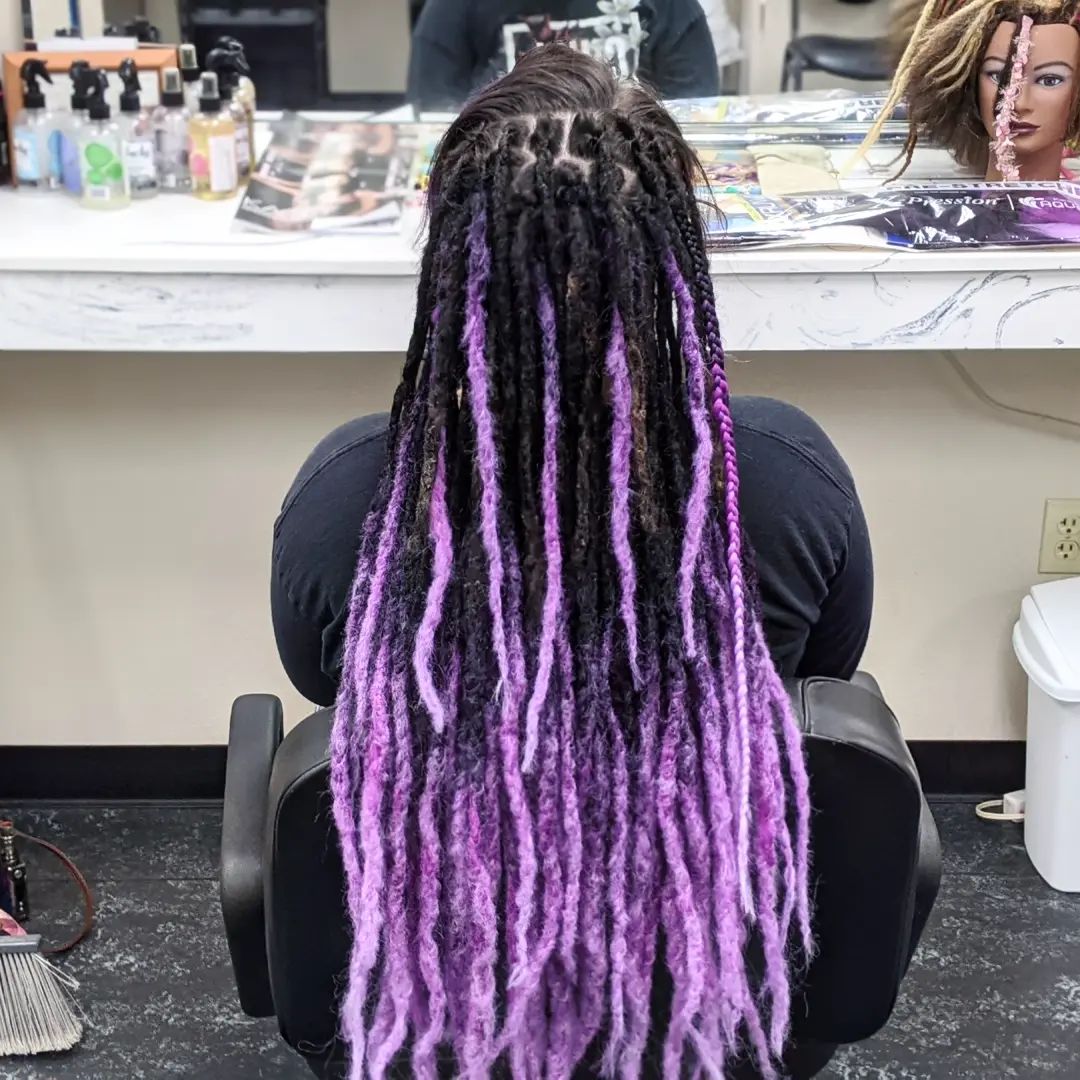 This super dark black base and lilac dreads will make your hair look mystical. Add elegance with this pastel color for the spring season.
12. Simple Blonde Dreadlock Hair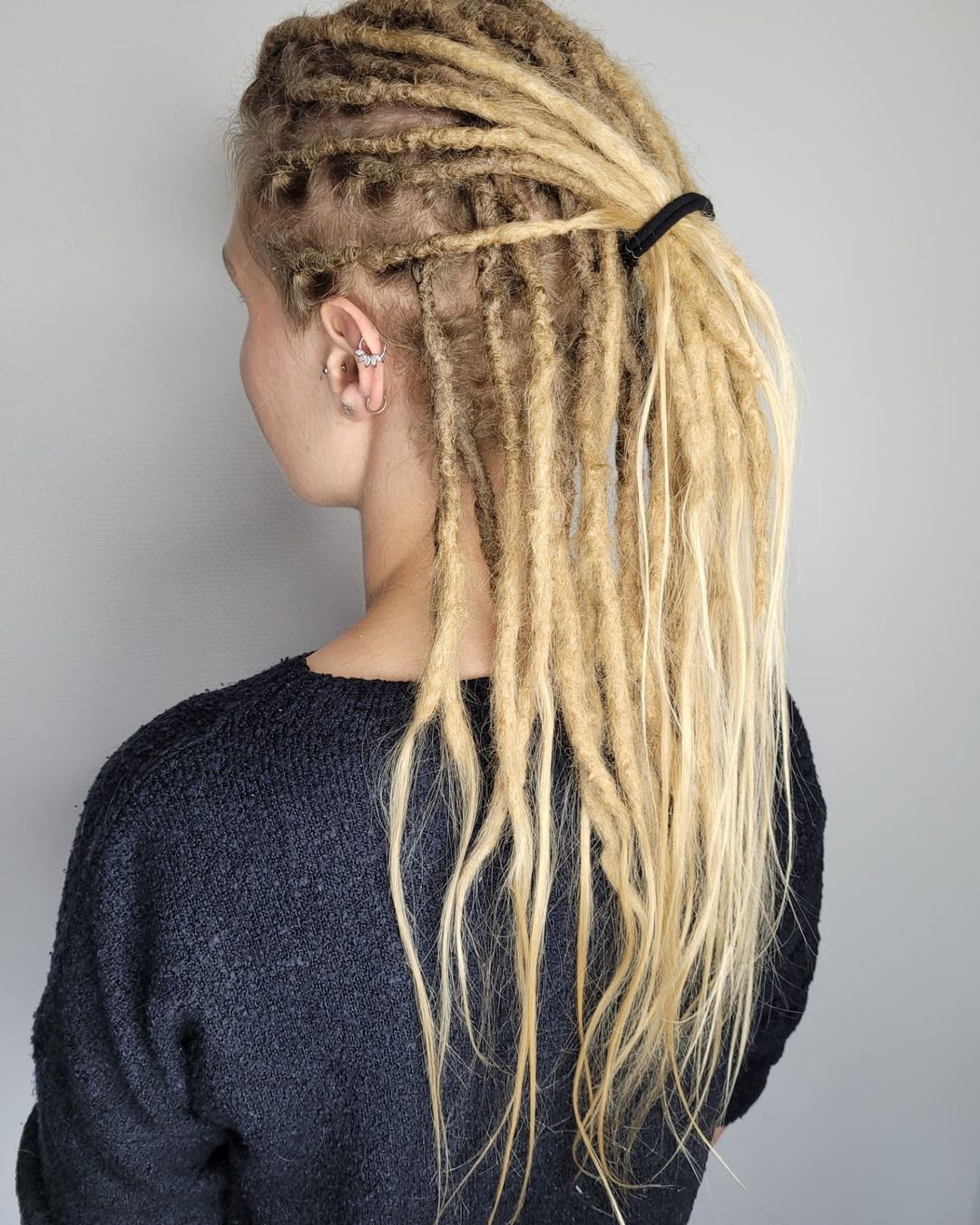 You can throw your hair in a cute pony and rock this dreadlock look for your everyday gatherings or work hours.
13. Silver Dreadlock Hair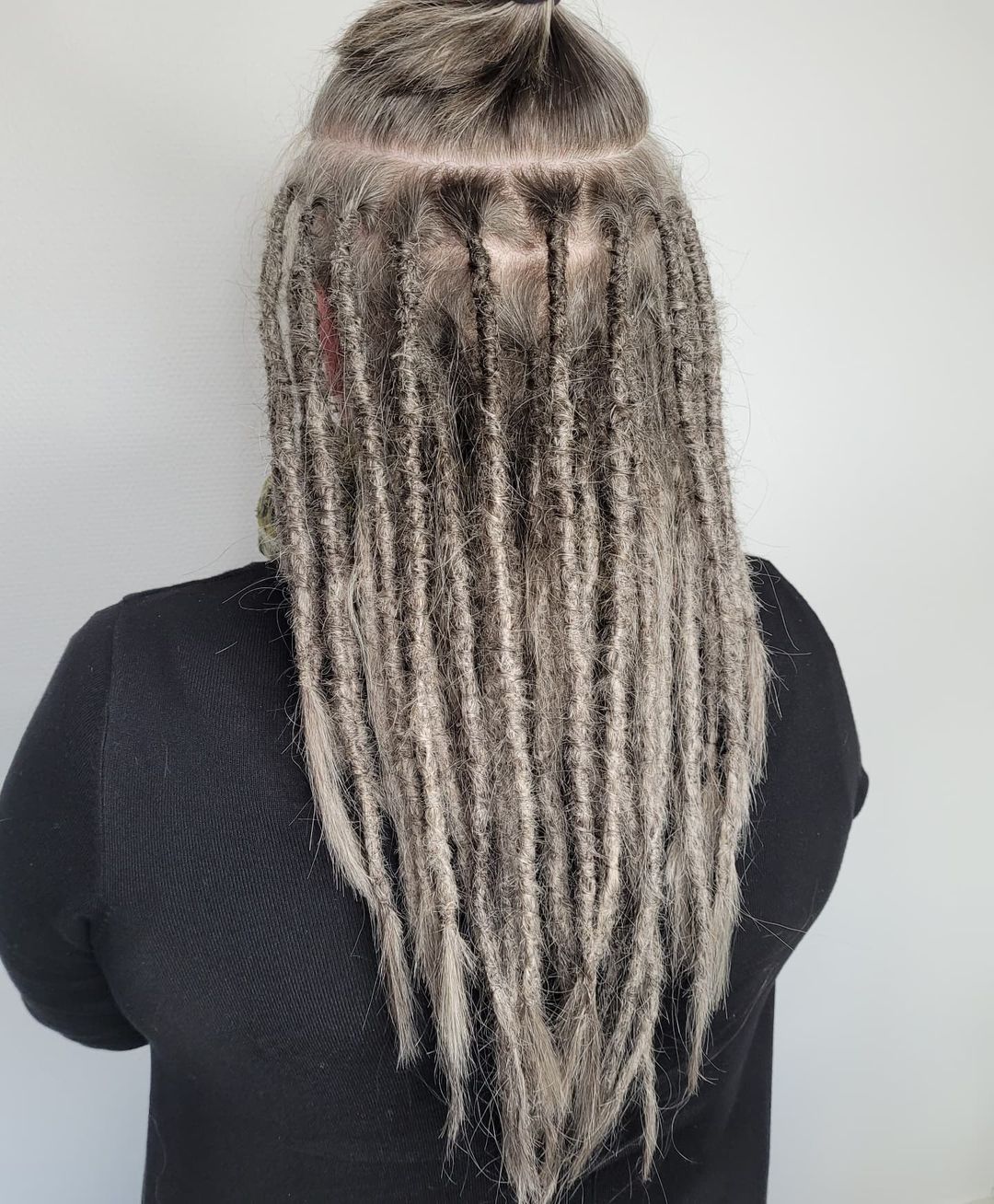 Such an unusual hair color, yet teens tend to love it! If you need something fun and trendy, ask your hairstylist for this look.
14. Long Hair Dreadlock With Green Pop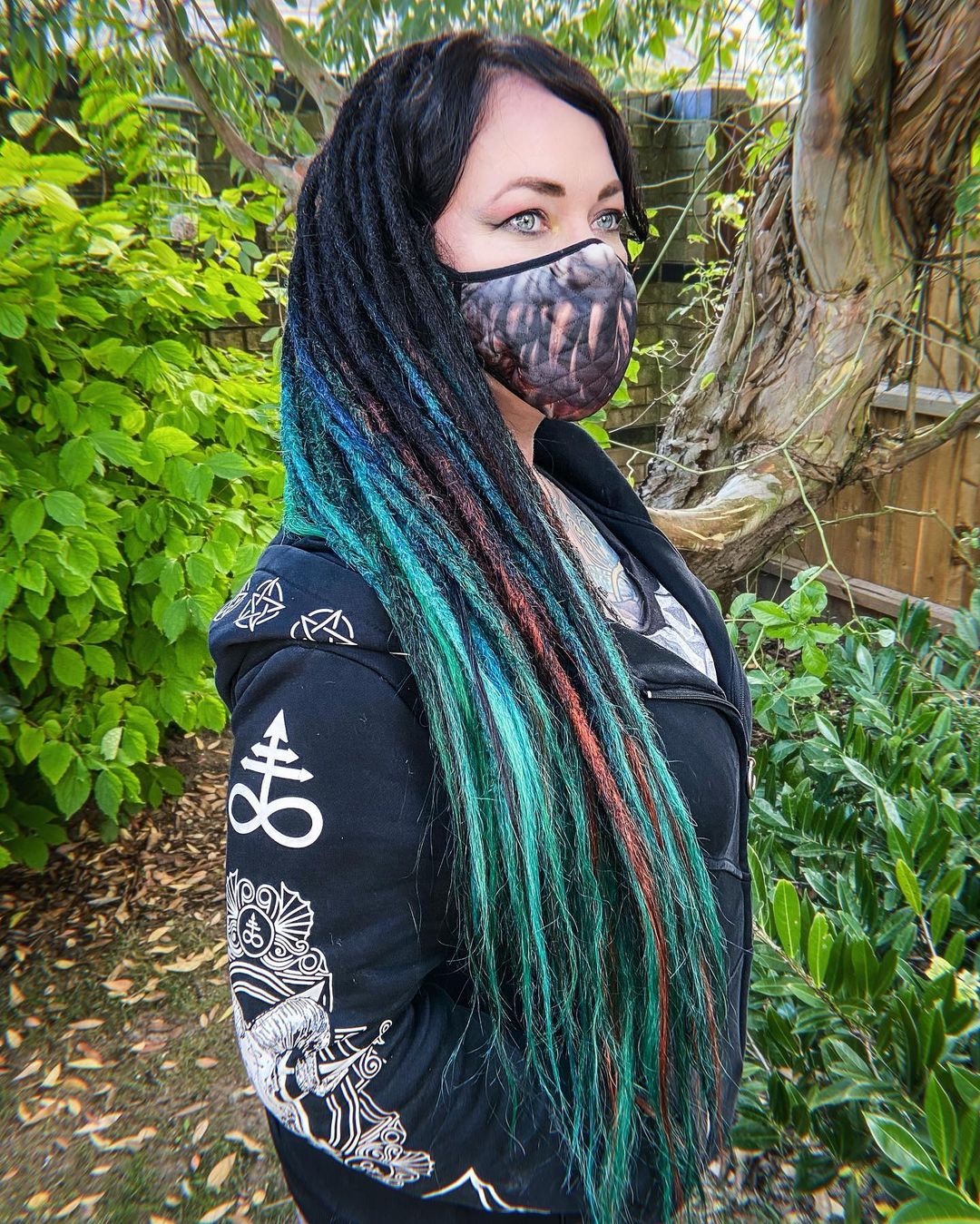 A pop of color with your dreadlocks can look so retro and different. This hair color combo is the perfect go-to for the fall.
15. Purple & Pink Dreadlock Hair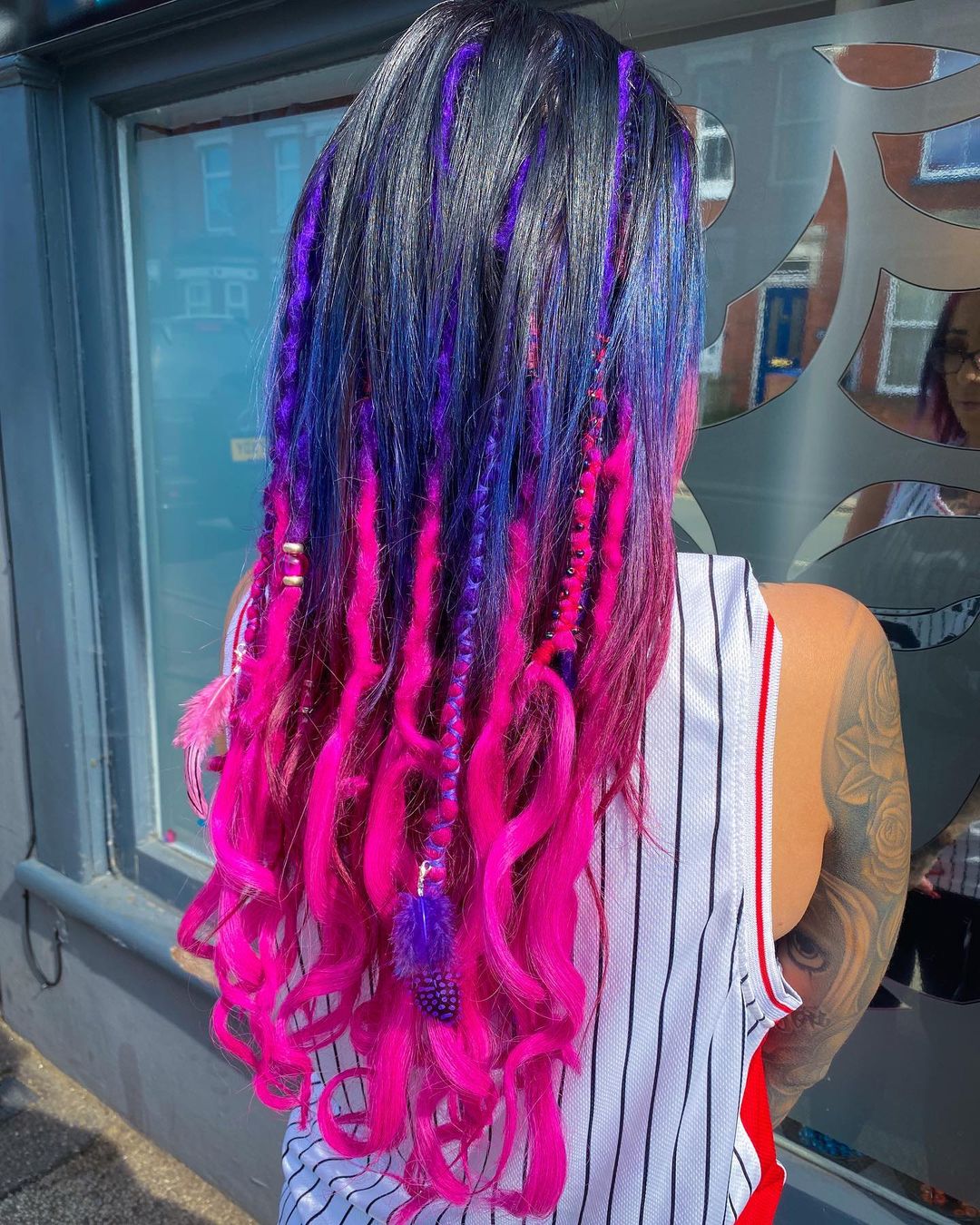 Women who enjoy lighter, feminine, as well as pastel colors, are also going to enjoy this vibe. Show that you love cute artsy dreads and that they can look flirty when done right!
16. Long Ponytail Dreadlock Hair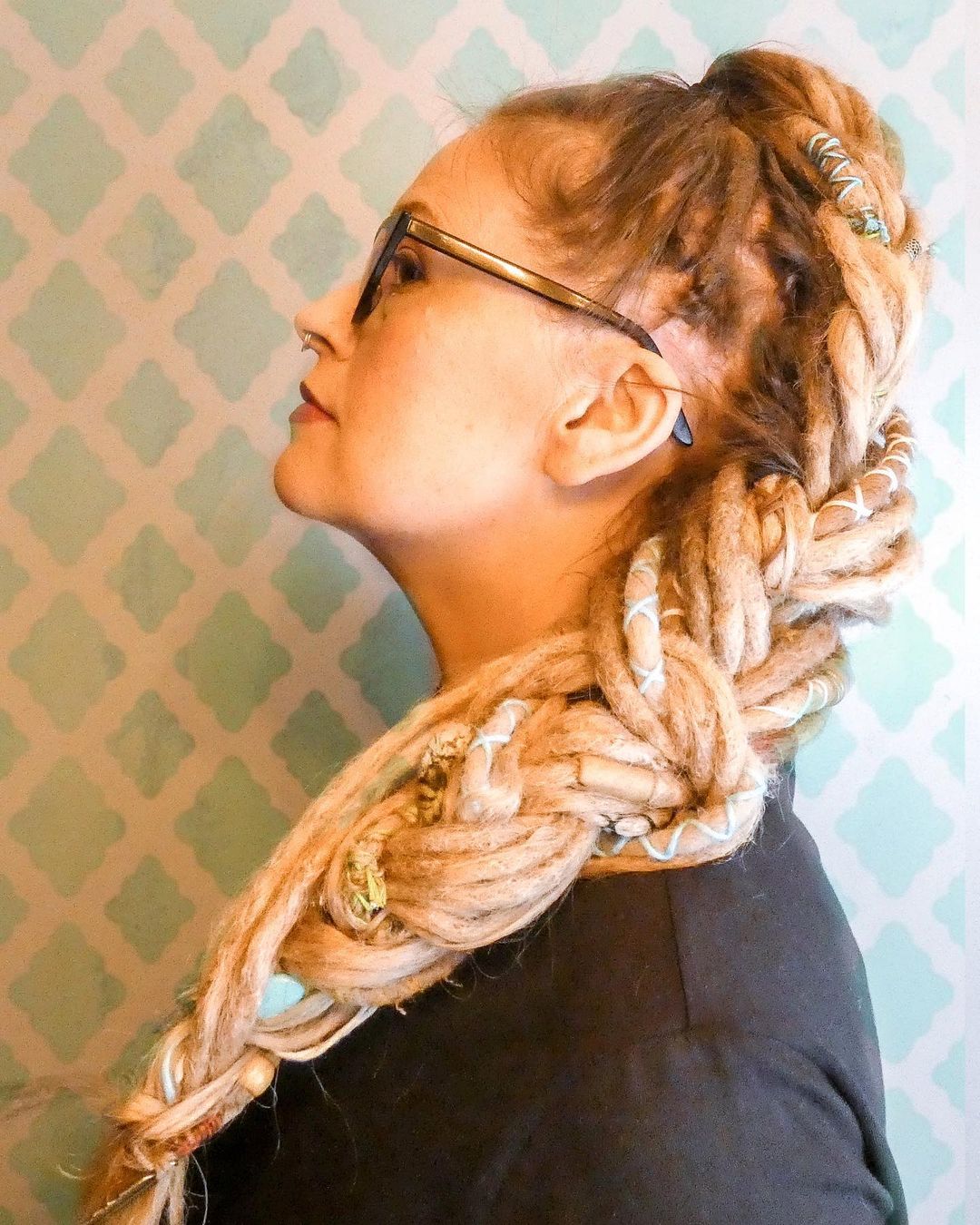 If you need a hairdo for everyday events try rocking this dread in a pony! It will suit busy and workaholic women the best.
17. Black Long Dreadlock Hair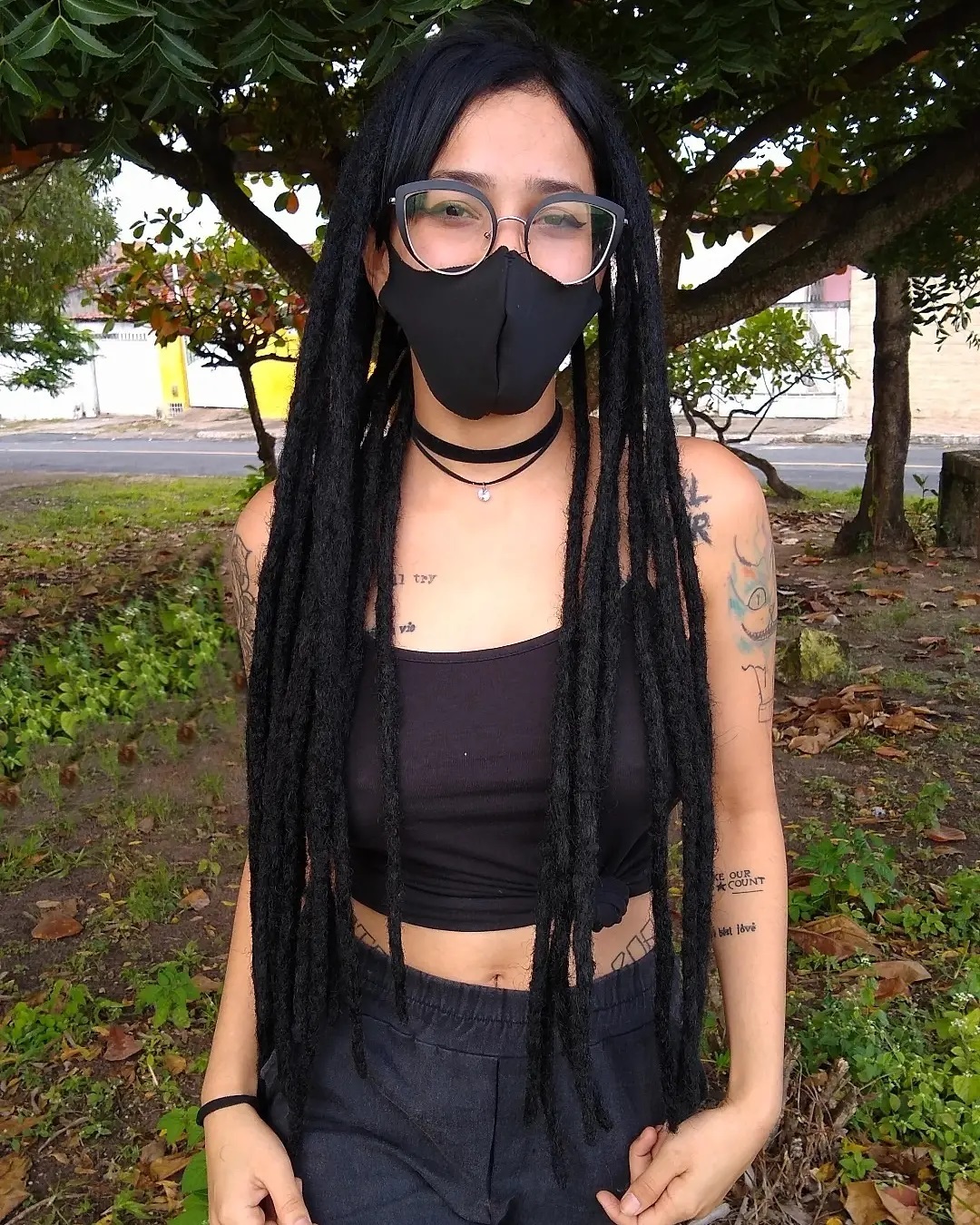 Teens who prefer trendy looks and monochrome options are going to enjoy this long beauty. You will also enjoy it if you're in your twenties.
18. Short Dreadlock Hair Colorful Look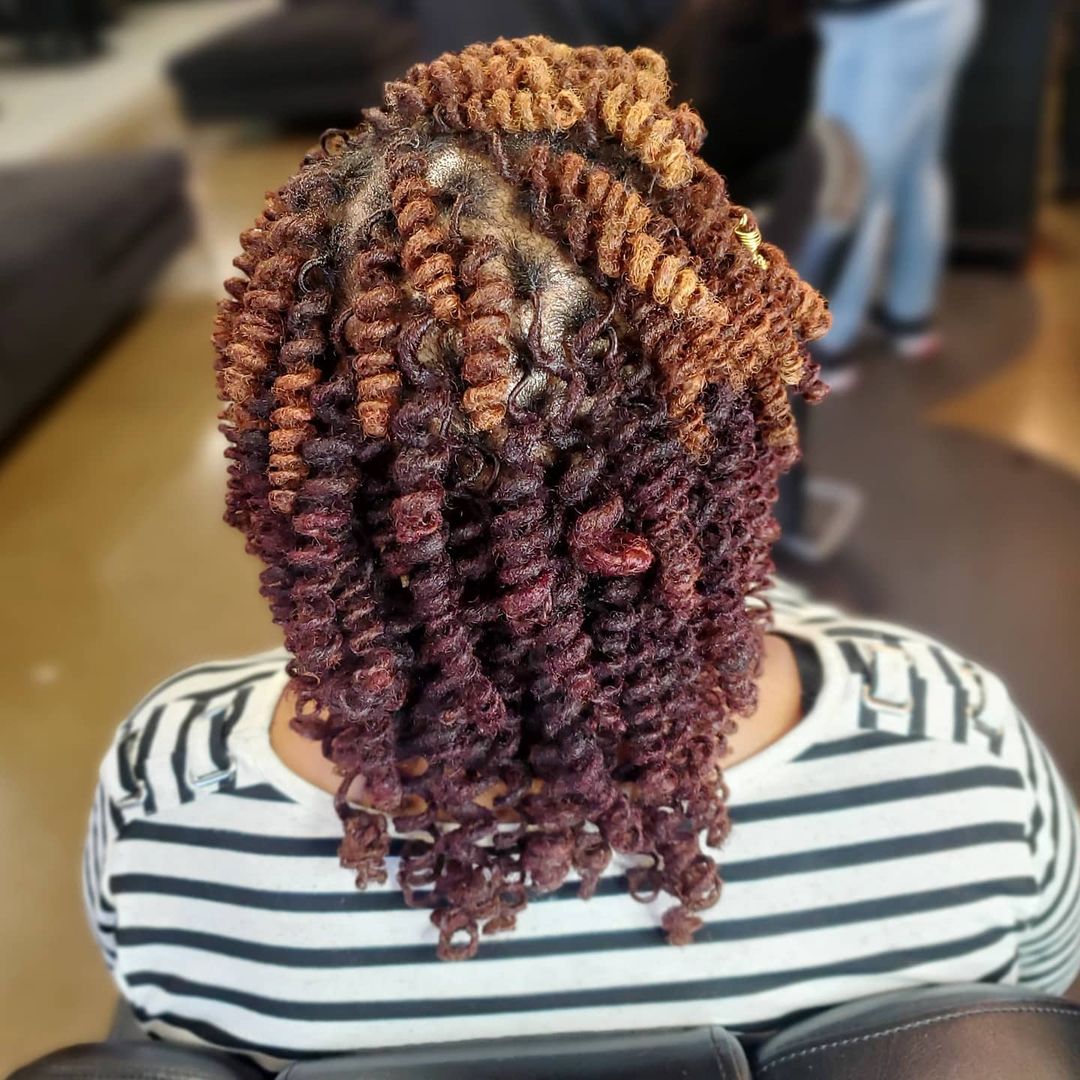 This short hairdo is for women who like practicality and simplicity. Show to the world that dreads can look cute even on shorter locks.
19. Ponytail Black Dreadlock Hair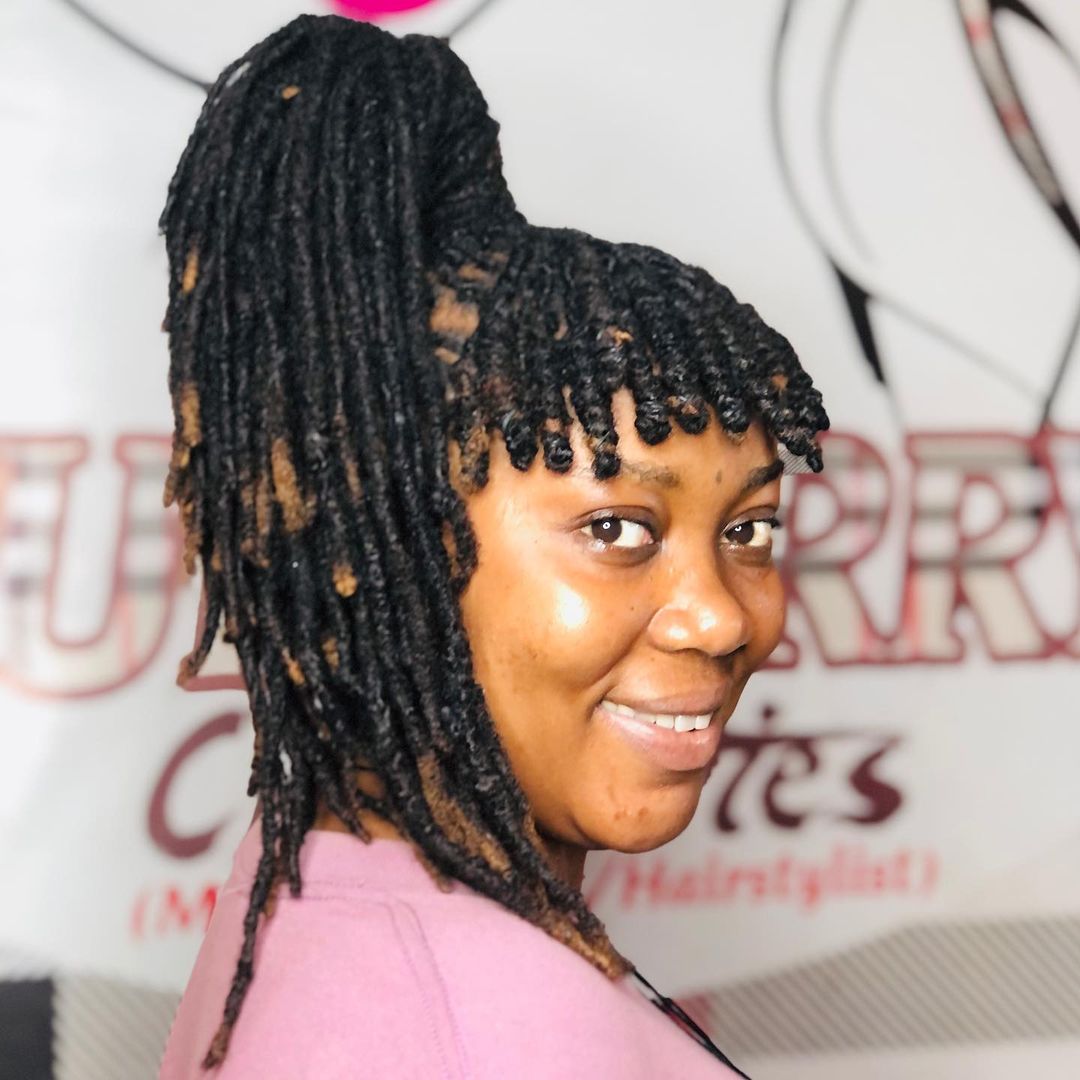 This unique ponytail will look feminine and cute. Stick to your natural hair color and show off the beauty of it, as well as of the dreads.
20. Updo Dreadlock Hair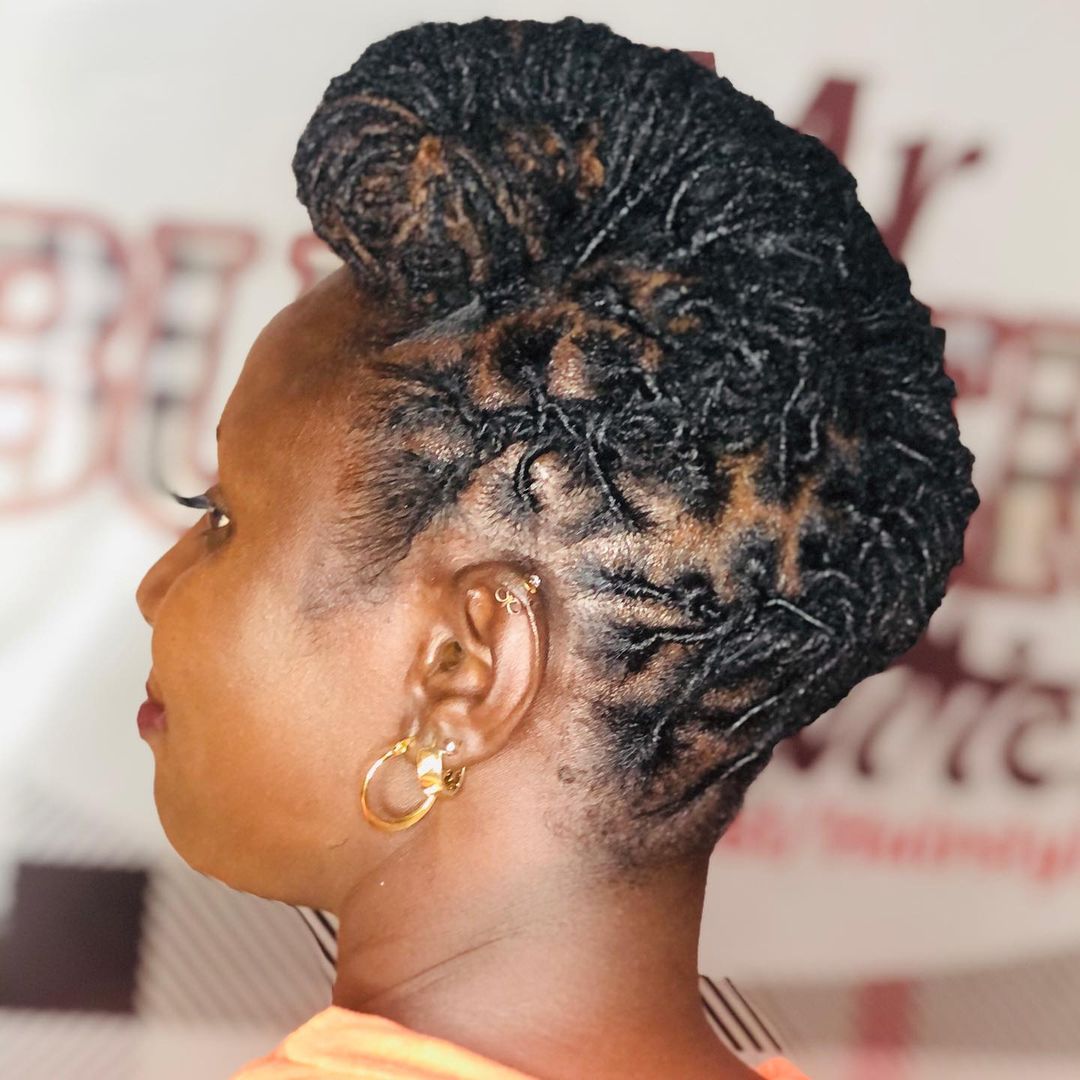 Rock this short hairdo whenever in need of a low-maintenance cut. If you're someone who likes cute subtle transitions, this is it!
21. Thick Ponytail Dreadlock Hair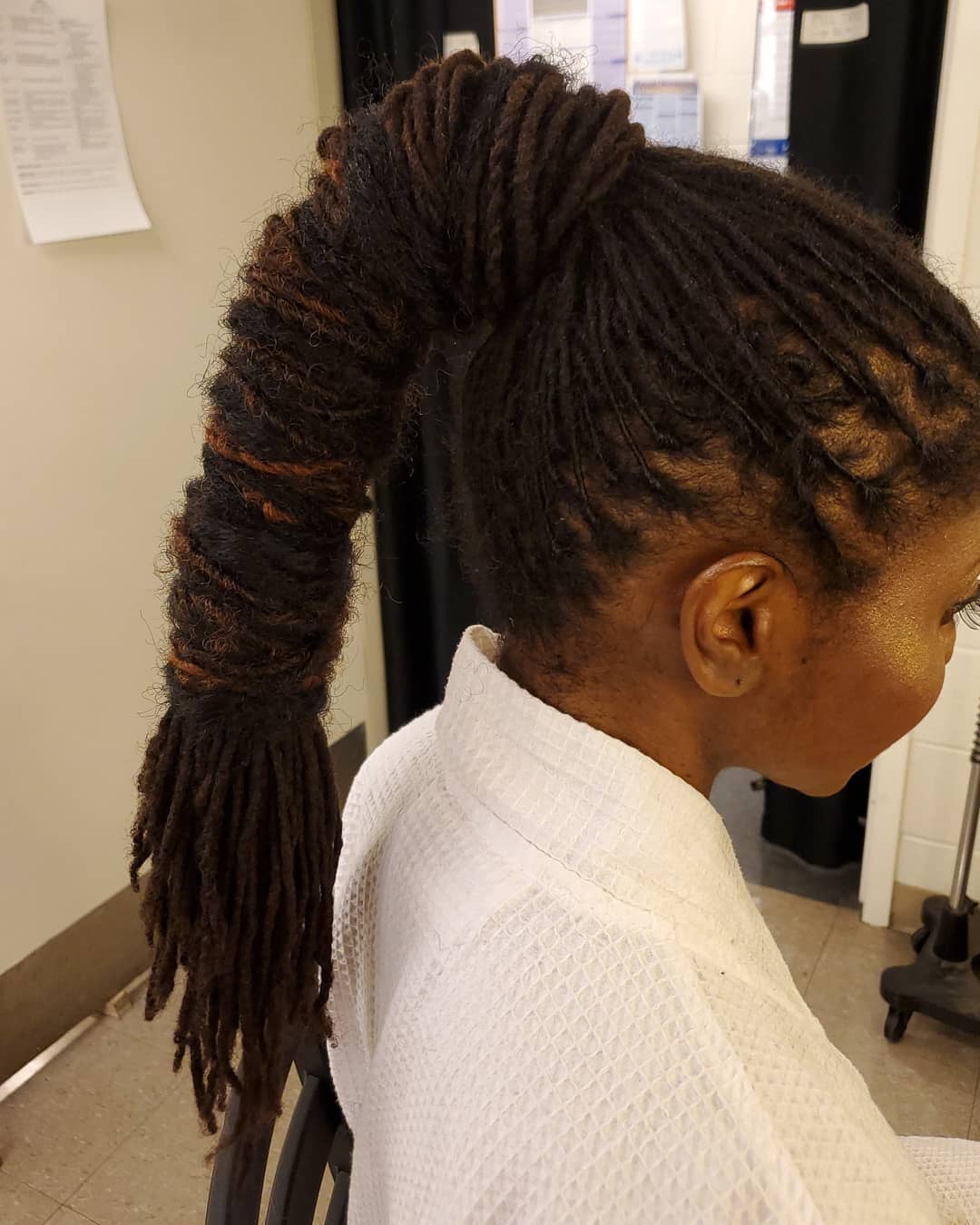 Thicker hair can be tricky to style. Make sure that you're someone who is into longer feminine looks and that you have patience when it comes to this dread pony.
22. Messy Updo Dreadlock Hair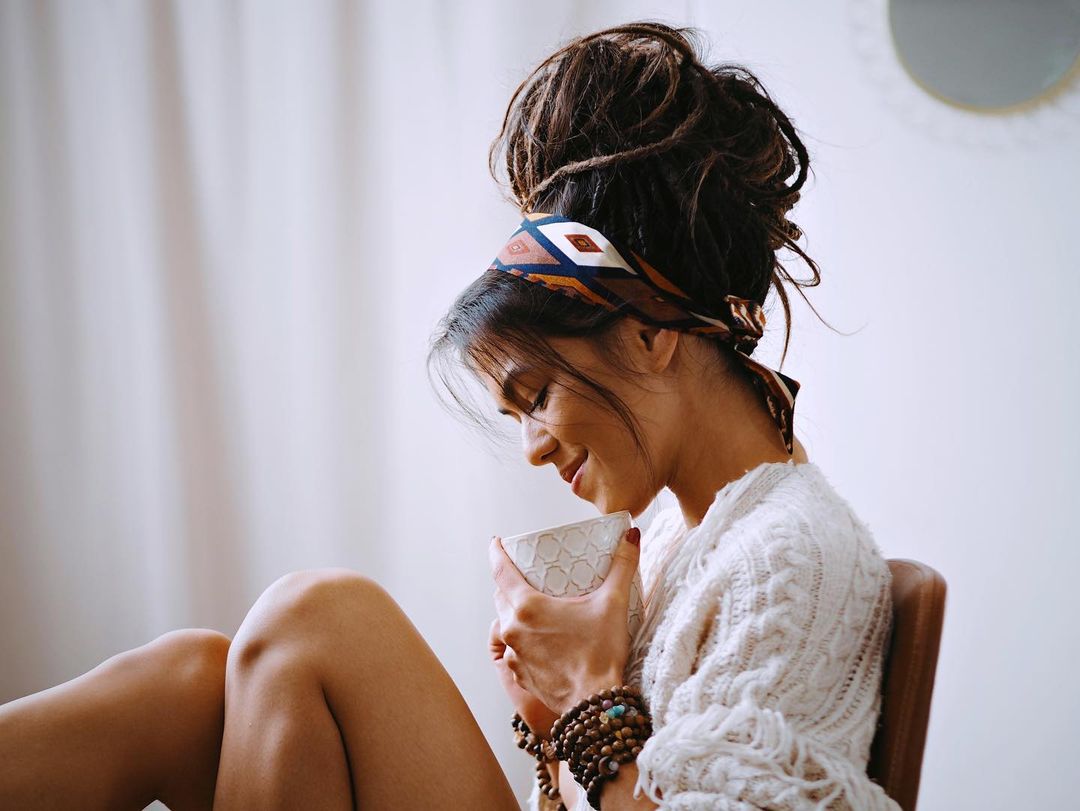 Rock this look at the comfort of your home and enjoy its feminine yet practical vibe. If your hair is quite long secure it in the back with bobi pins.
23. Long Cute Pony Dreadlock Hair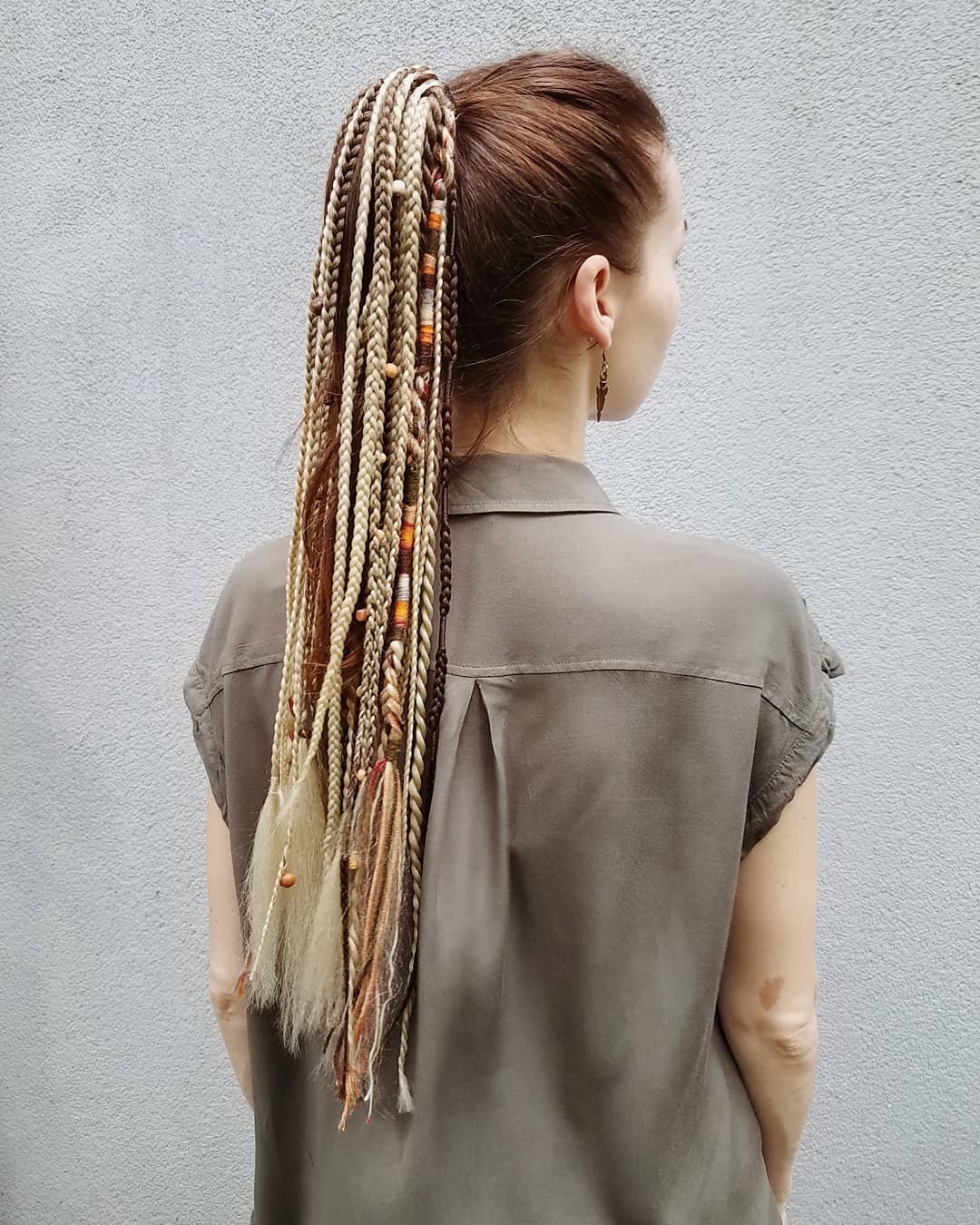 Add some pearl details to this dreadlock pony. If you prefer cute ideas and you want to show off your dread style, consider doing this.
24. Colorful Bun Dreadlock Hair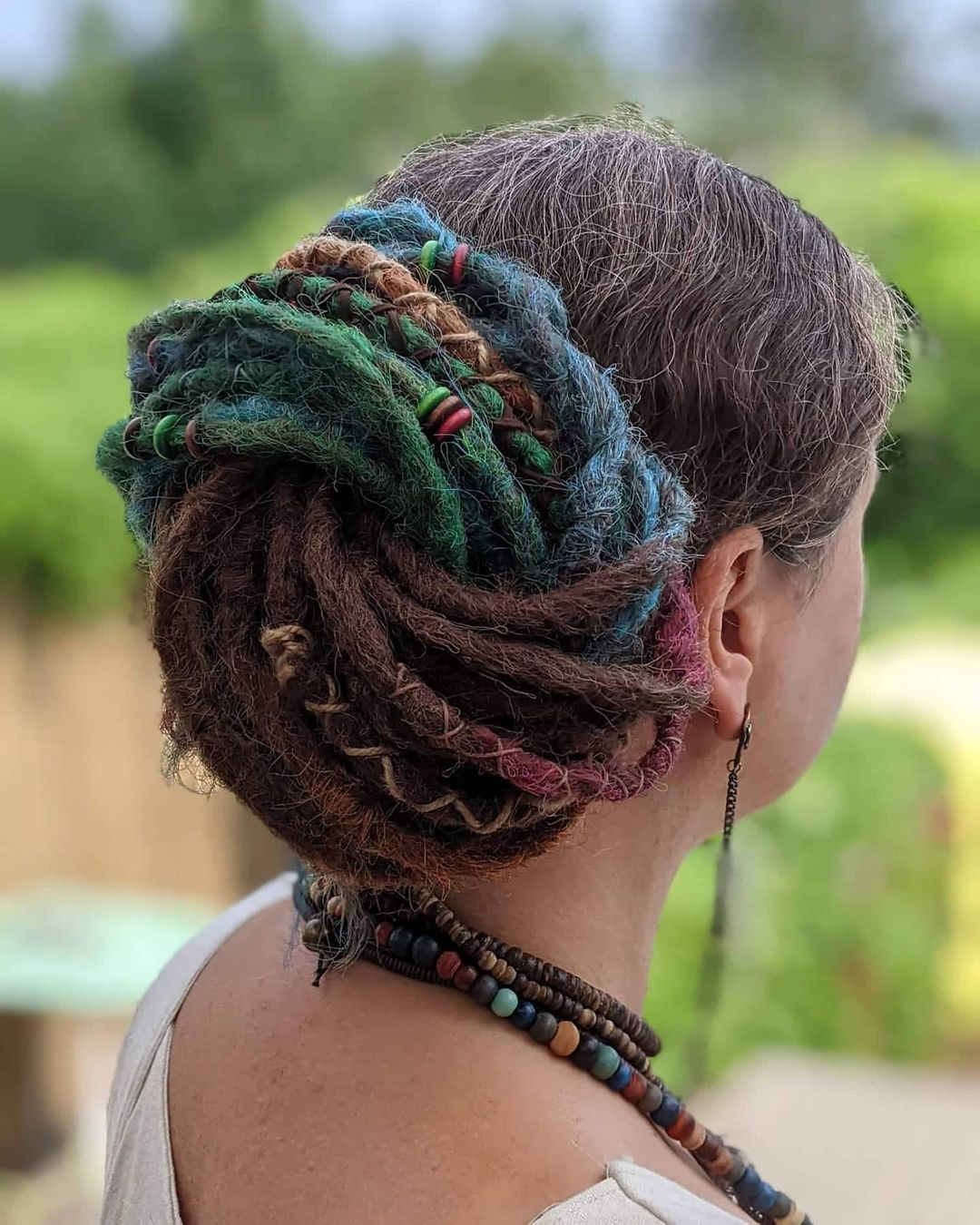 Incorporate all the colors of the rainbow and enjoy this style. Women who are into colorful looks and those who like bun hairdos will enjoy this mix!
Want New Dreadlocks?
Which look was your new favorite from our list? Let us know what you fancy and what you can't wait to wear sometimes and in the near future. We would love to know and see your style!