Is your hair super long, and oftentimes you're not too sure how to style it or what to do with it? If that is the case you're going to appreciate some assistance on our end! Keep on reading as we talk about some cool, trendy, and practical looks that one girl can easily recreate herself! Here, we're going to focus on loads of updos and buns that are super easy to do + they will not waste your time. Keep on reading as we present you with some cool and low-maintenance options for everyday or semi-formal wear.
What Are The Best Hairstyles For Long Hair?
Some of the most popular easy hairstyle ideas for long hair are buns, ponytails, and half-up half-down hairstyles. For some women, these can also be waves, curls, or voluminous blowouts. Women who have longer hair will appreciate trying out different looks regularly until they find their "the one".
How Pricey Is This Hairdo At A Hair Salon?
The price of your long hairdo done in a feminine and somewhat elegant way will vary. You can easily recreate these looks on your own, which is why you should aim for practical tools, such as a hair tie, combing brush, comb, and a hairspray. If you have 10 minutes to spare you will achieve this updo. If not and if you're okay with spending money just know that you're looking at $40-$80 for this simple hairstyle.
1. Blue Bun Updo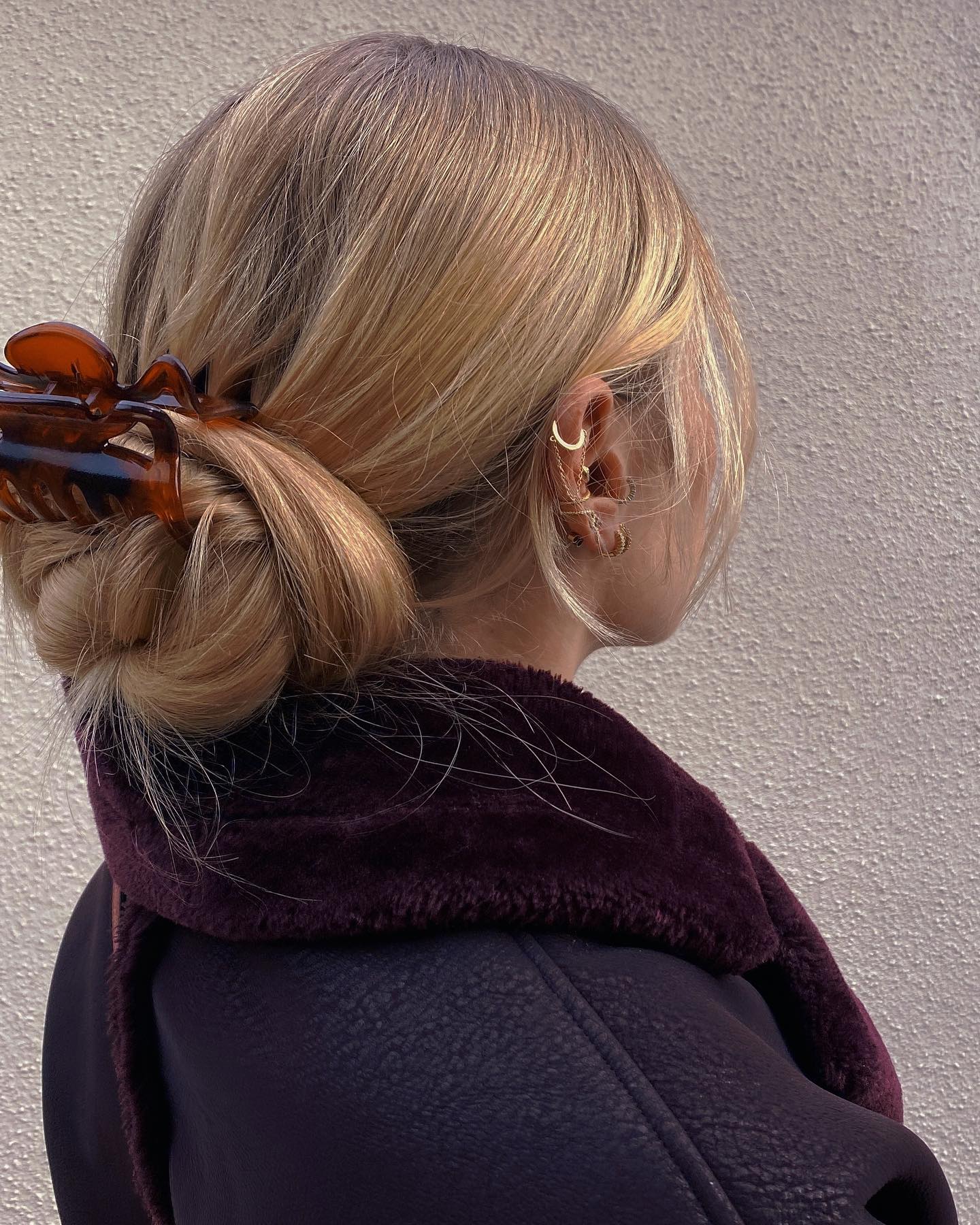 Add your favorite hair clip and you will easily achieve this beauty. Don't forget to secure it in the back so it stays put and in place for the entire day.
2. Hair With A Braid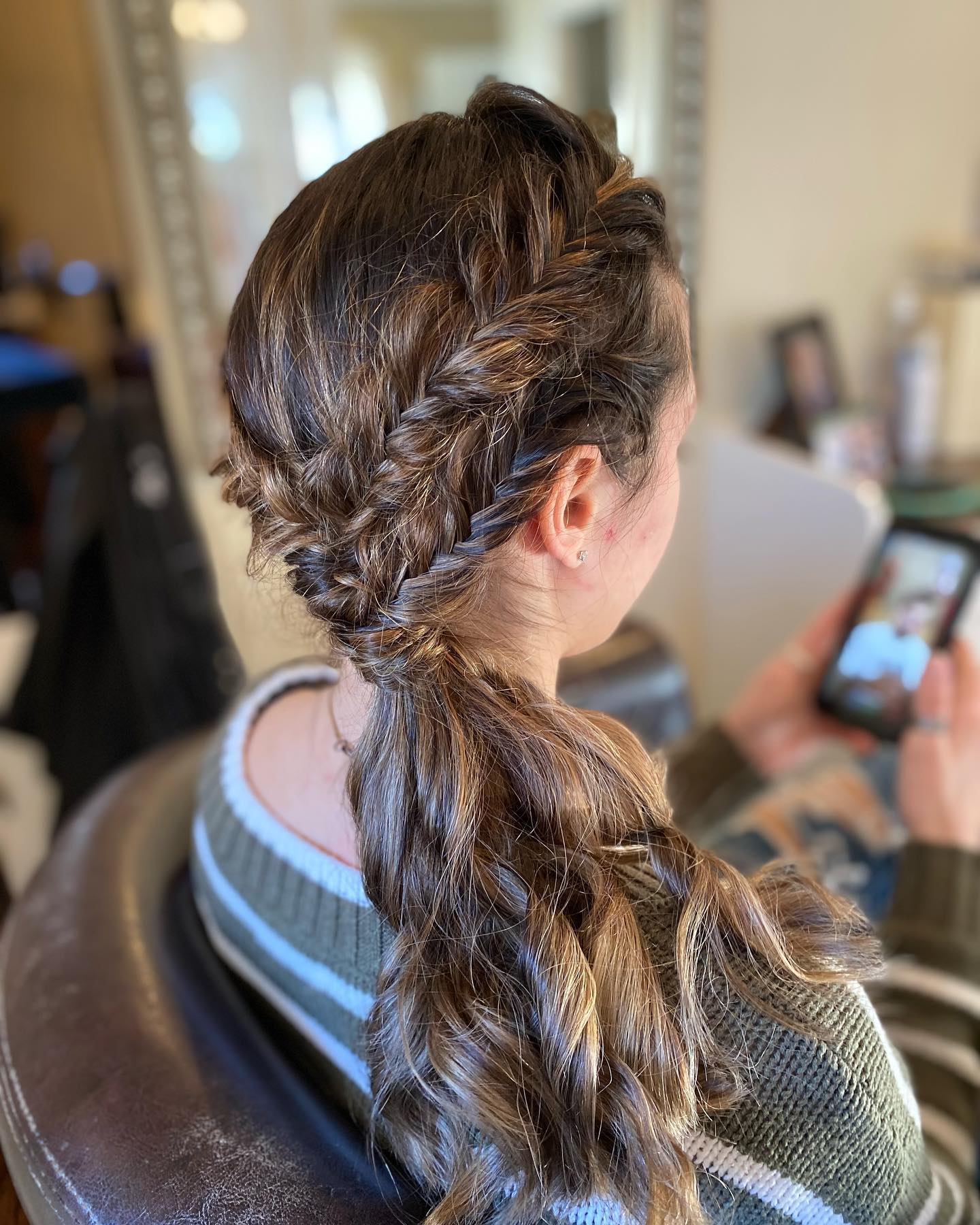 If you know how to braid cute little braids this will suit you and will look amazing for casual wear.
3. Black Hair Blowout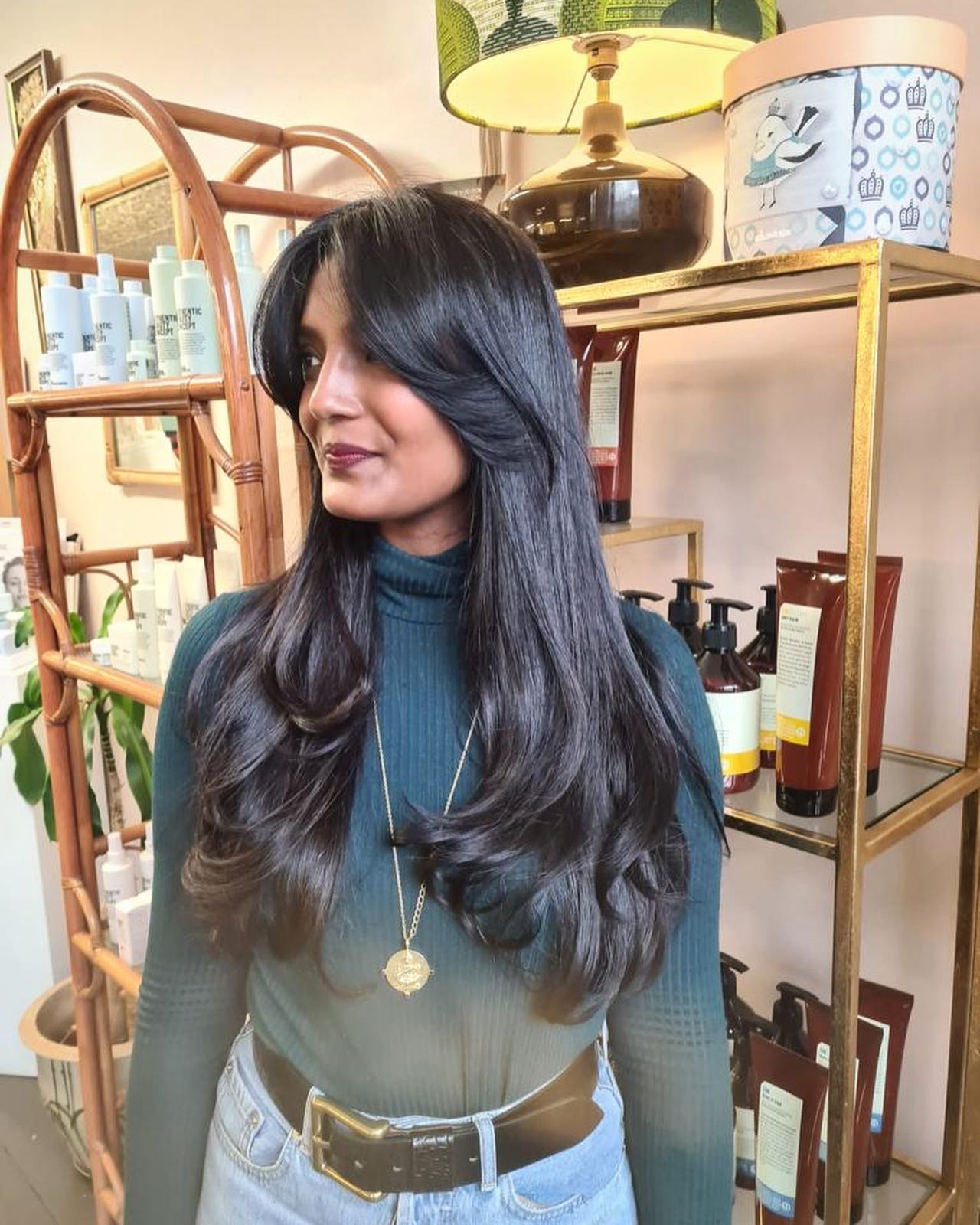 This voluminous blowout is for women who want to look the best and elegant for any event.
4. Sleek Ponytail Hairdo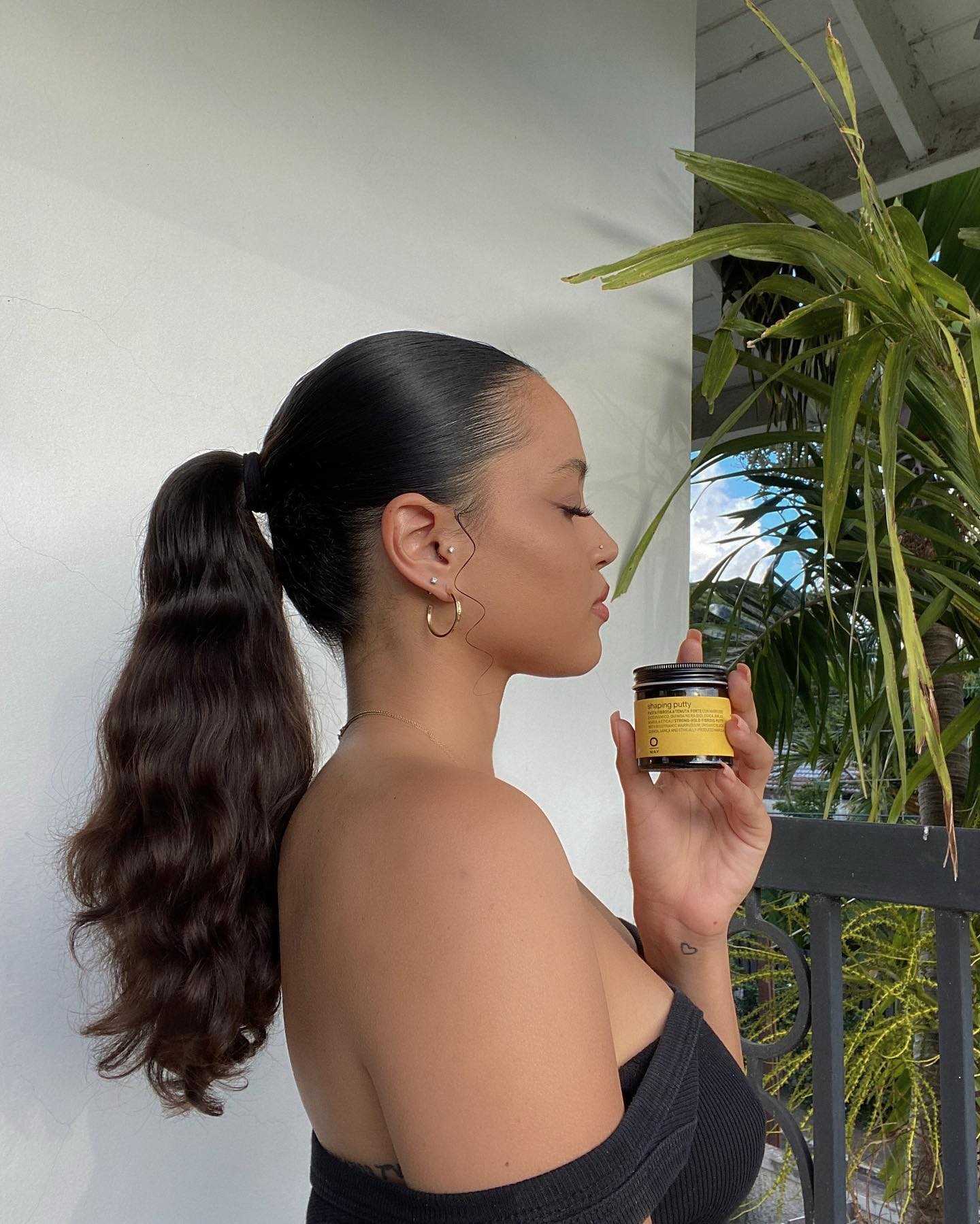 Go for a loose ponytail but secure your baby hairs with a trustworthy firming cream.
5. Brown Straight Ponytail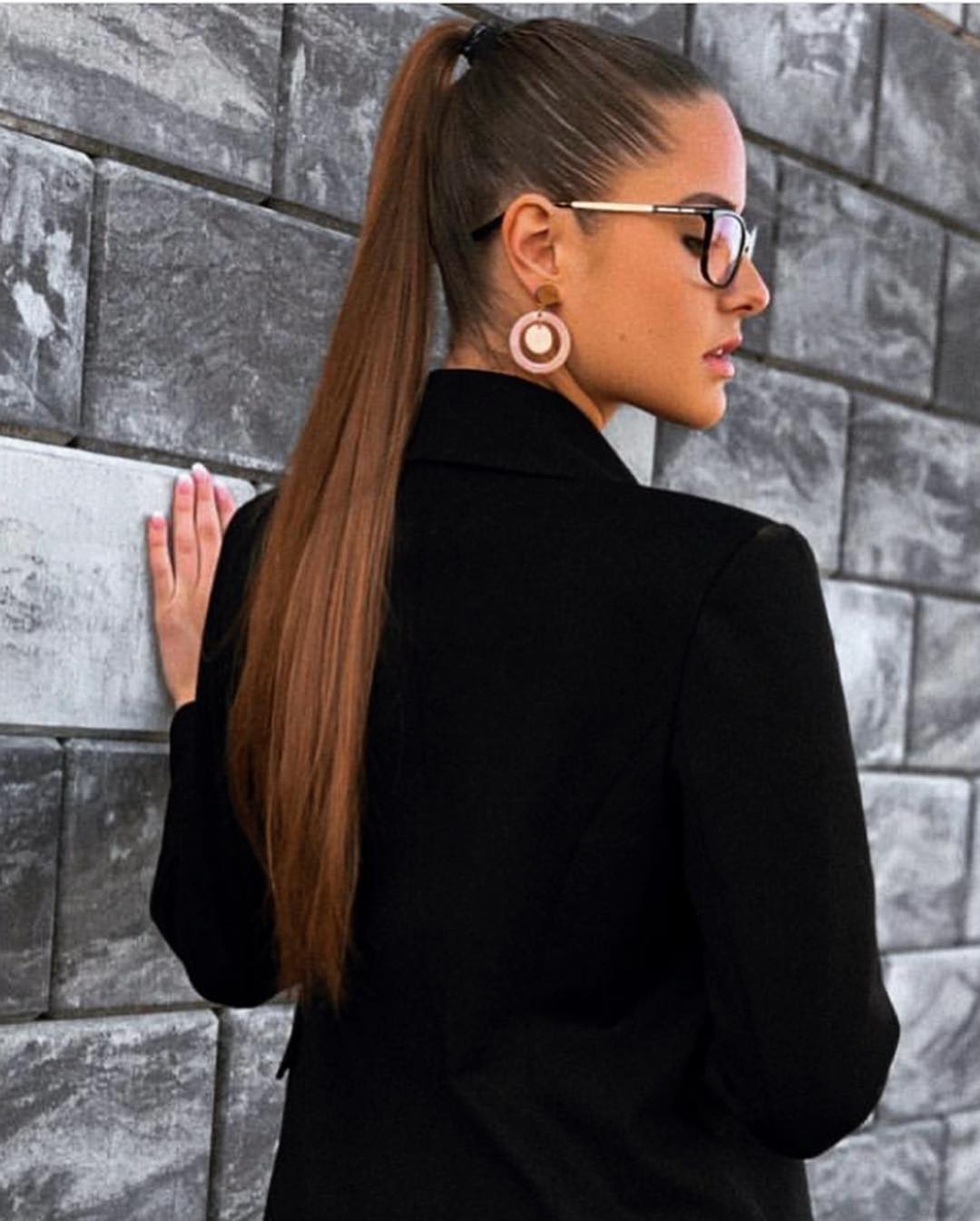 A cute little straight ponytail that you can do in five minutes every day!
6. Blonde Hair Space Buns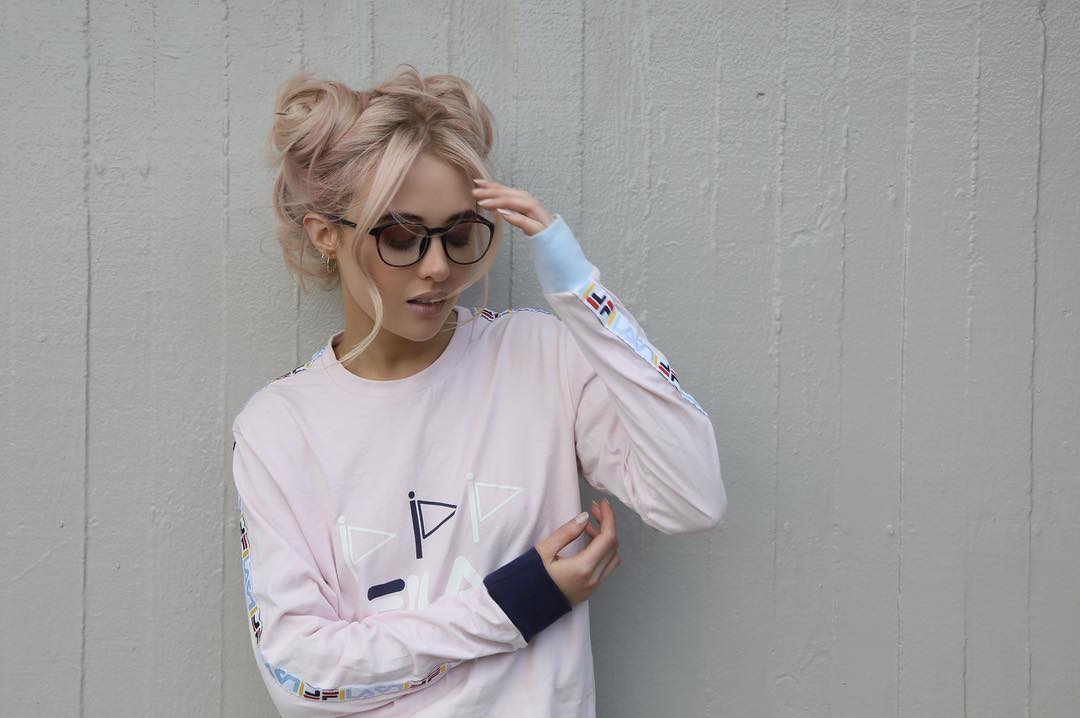 Twisted buns that you're going to like the most for the night out and when partying with your girls.
7. Curly Hair With Highlights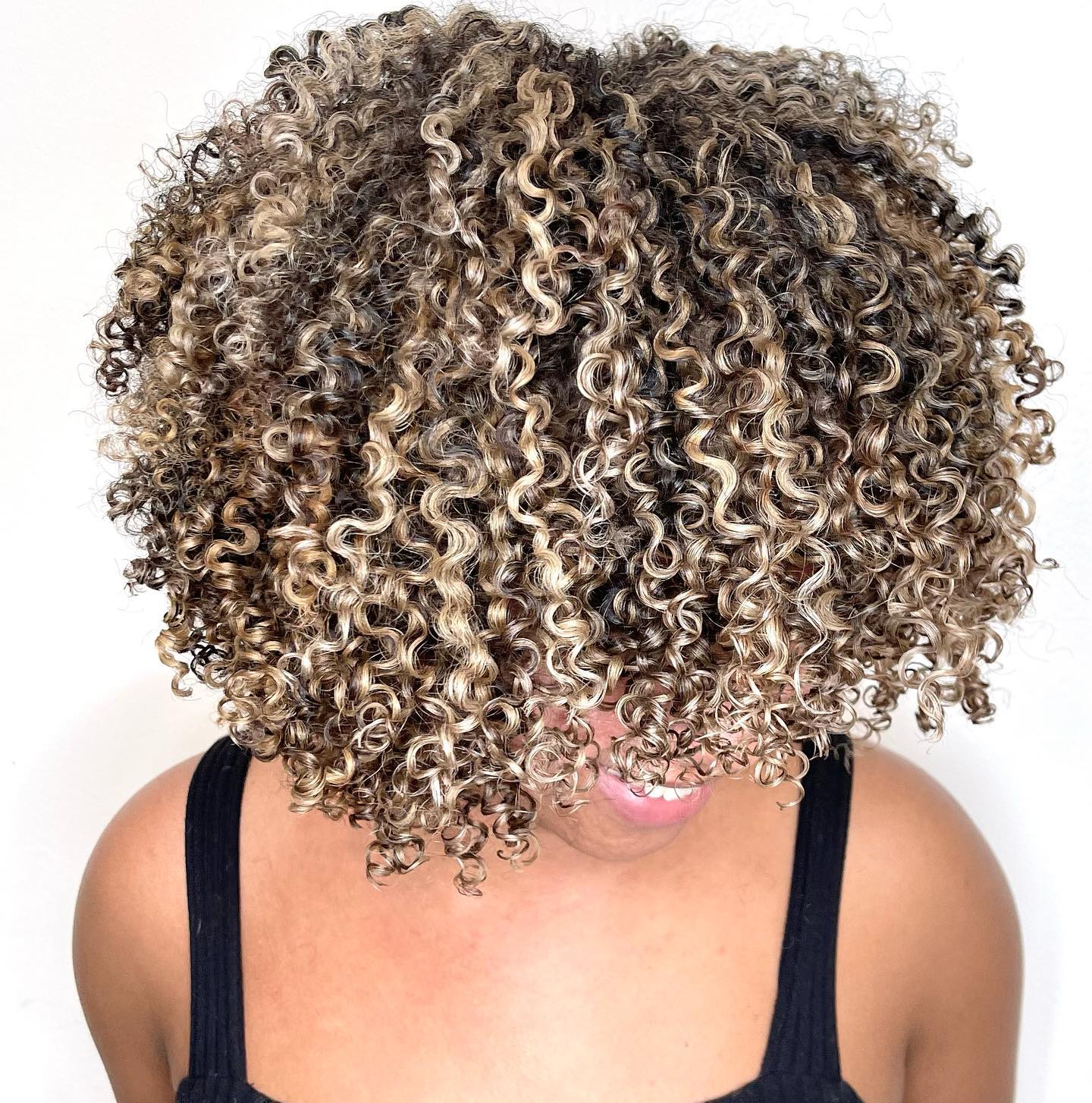 If you have naturally curly hair this will suit you. Set your hair in place with your favorite curl cream and wear it with confidence!
8. Blowout Hair Look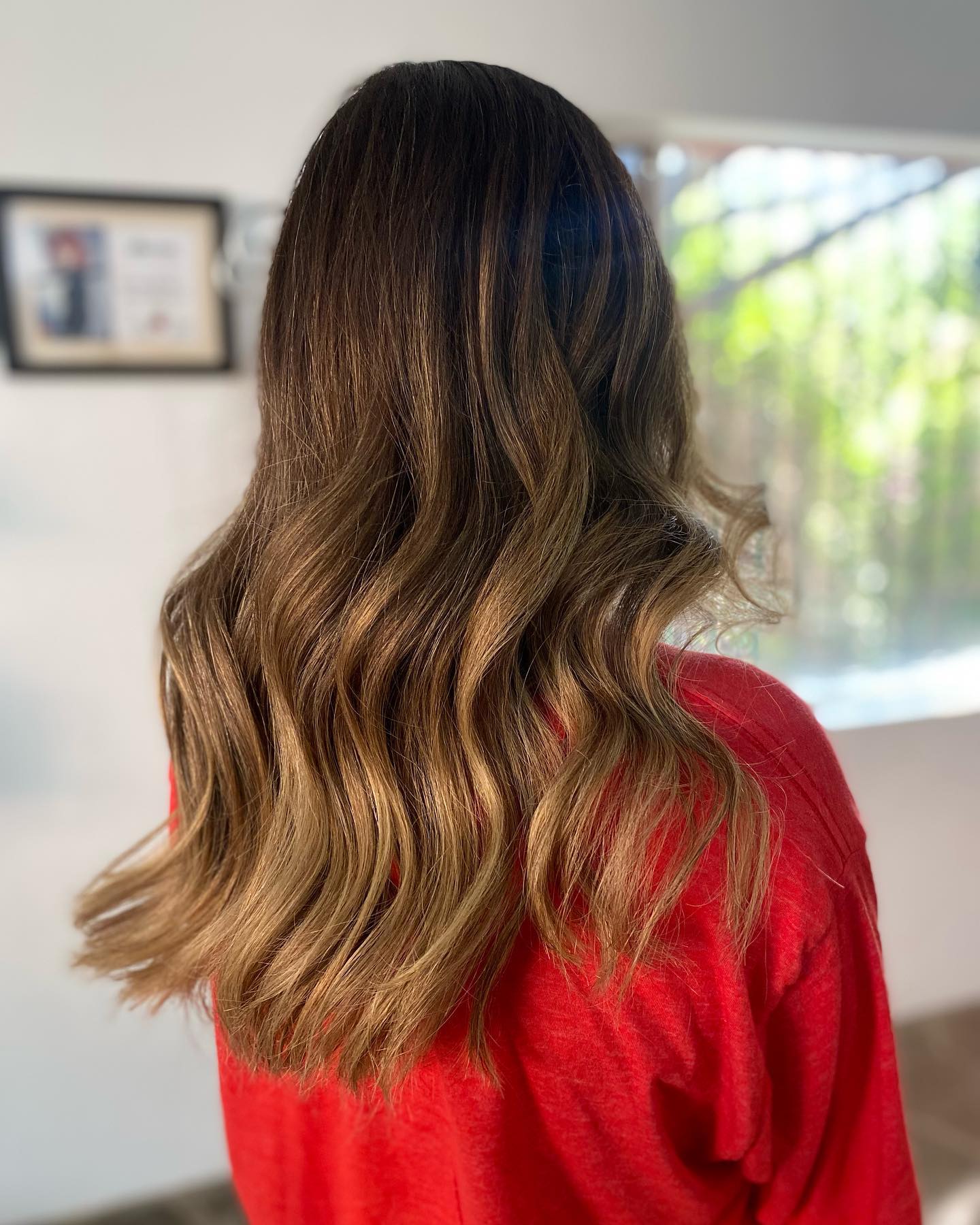 Women who have hair highlights or balayage highlights will already have their hair set and done in a heartbeat just by blow-drying it properly!
9. Light Brown Hair With Braid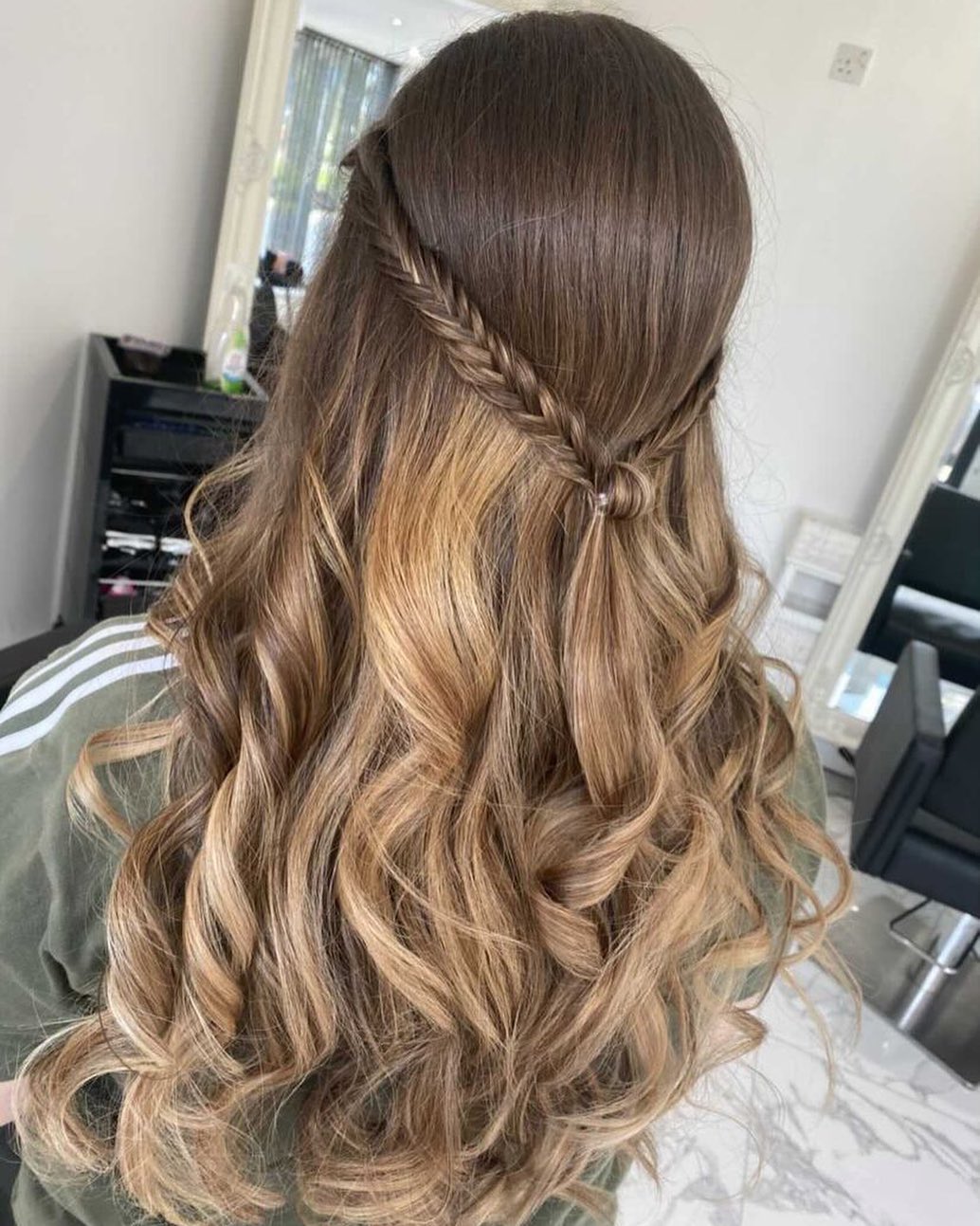 Go for loose waves and secure the back with one simple yet chic braid detail.
10. Blonde Hair Fishtail Braid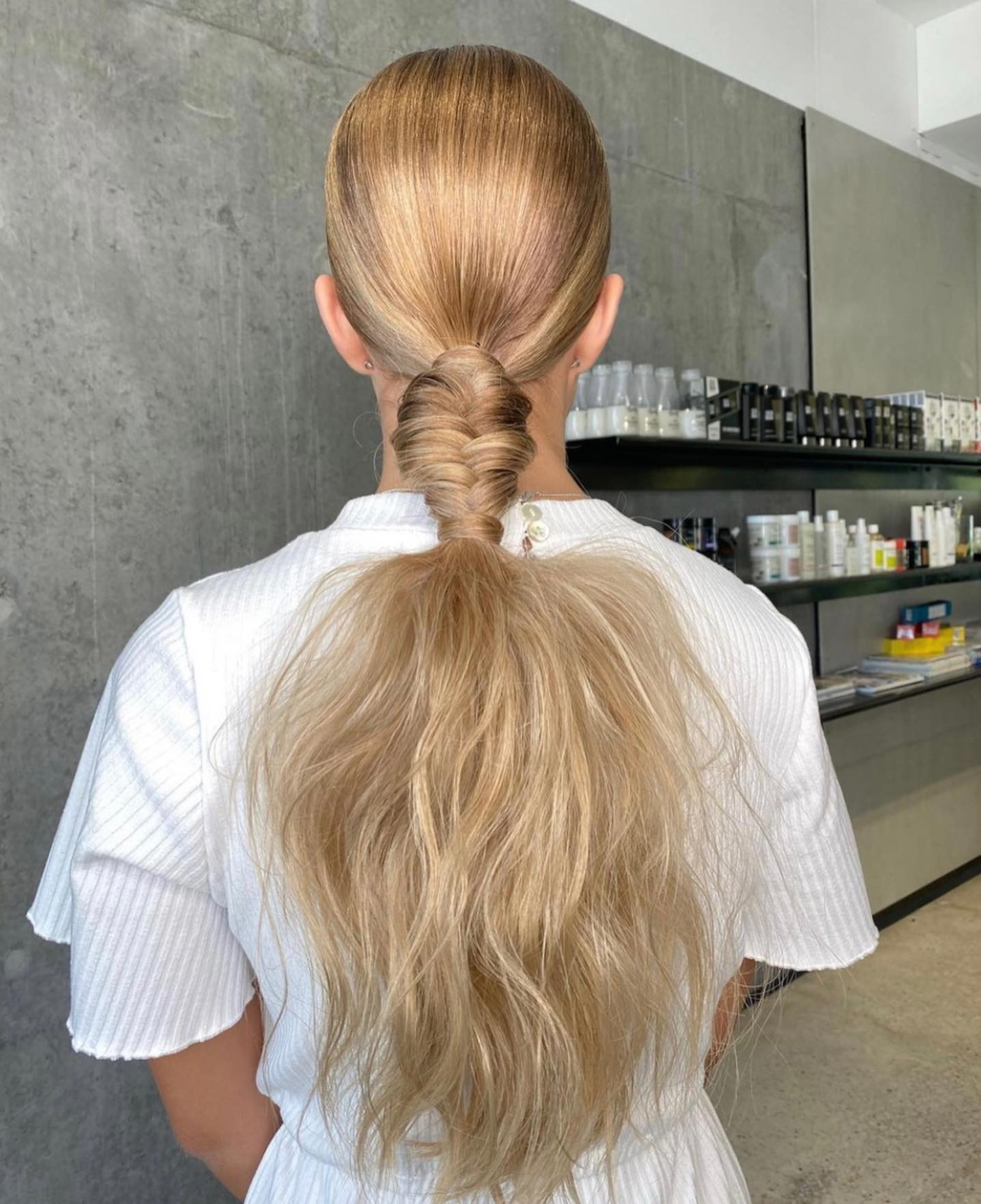 If you know how to do fishtail braids this beauty will suit you and it will look gorgeous for night-outs.
11. Sleek Bun Updo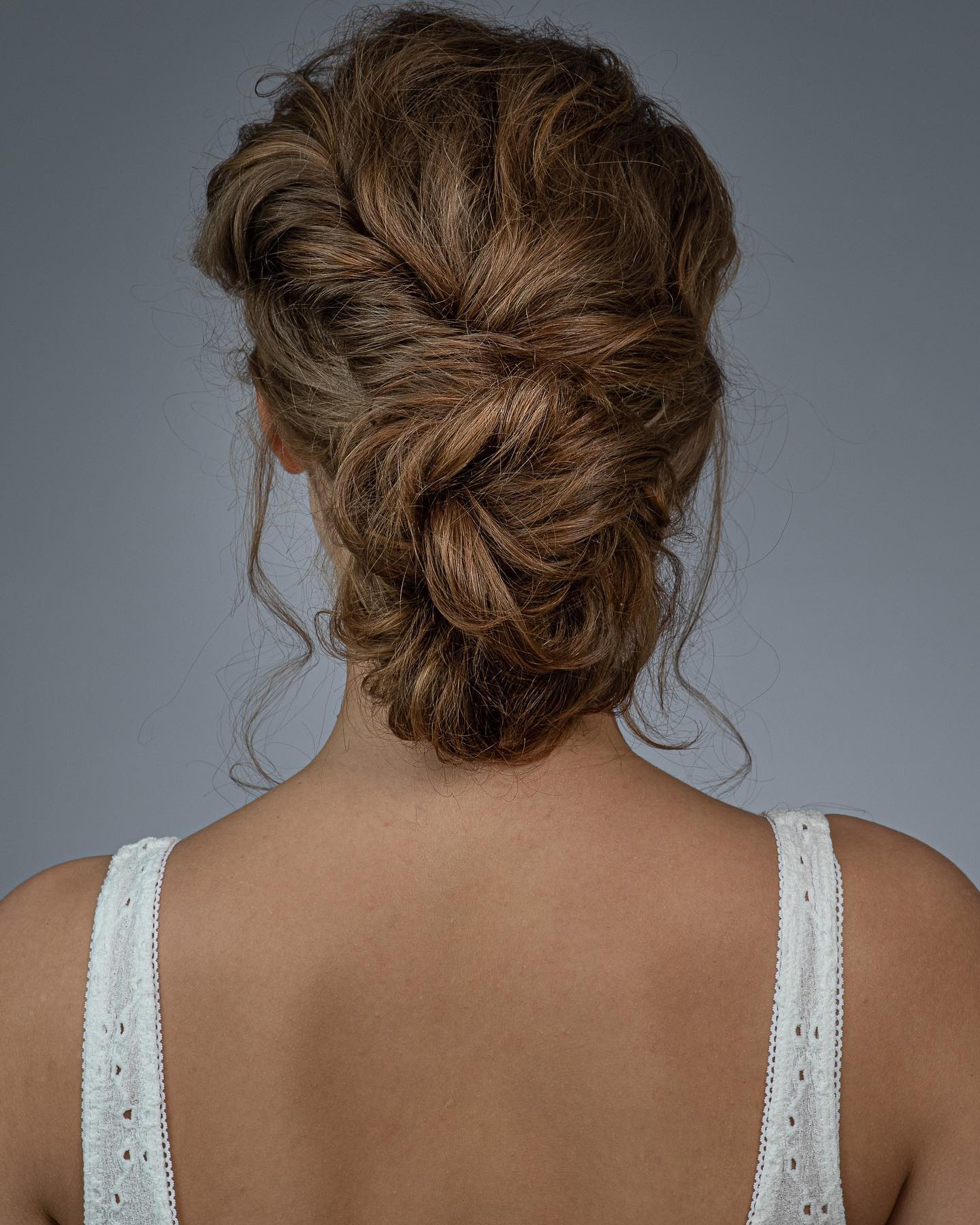 This cute bun updo will look glorious on girls who like flirty and feminine options.
12. Brown Hair Updo Simple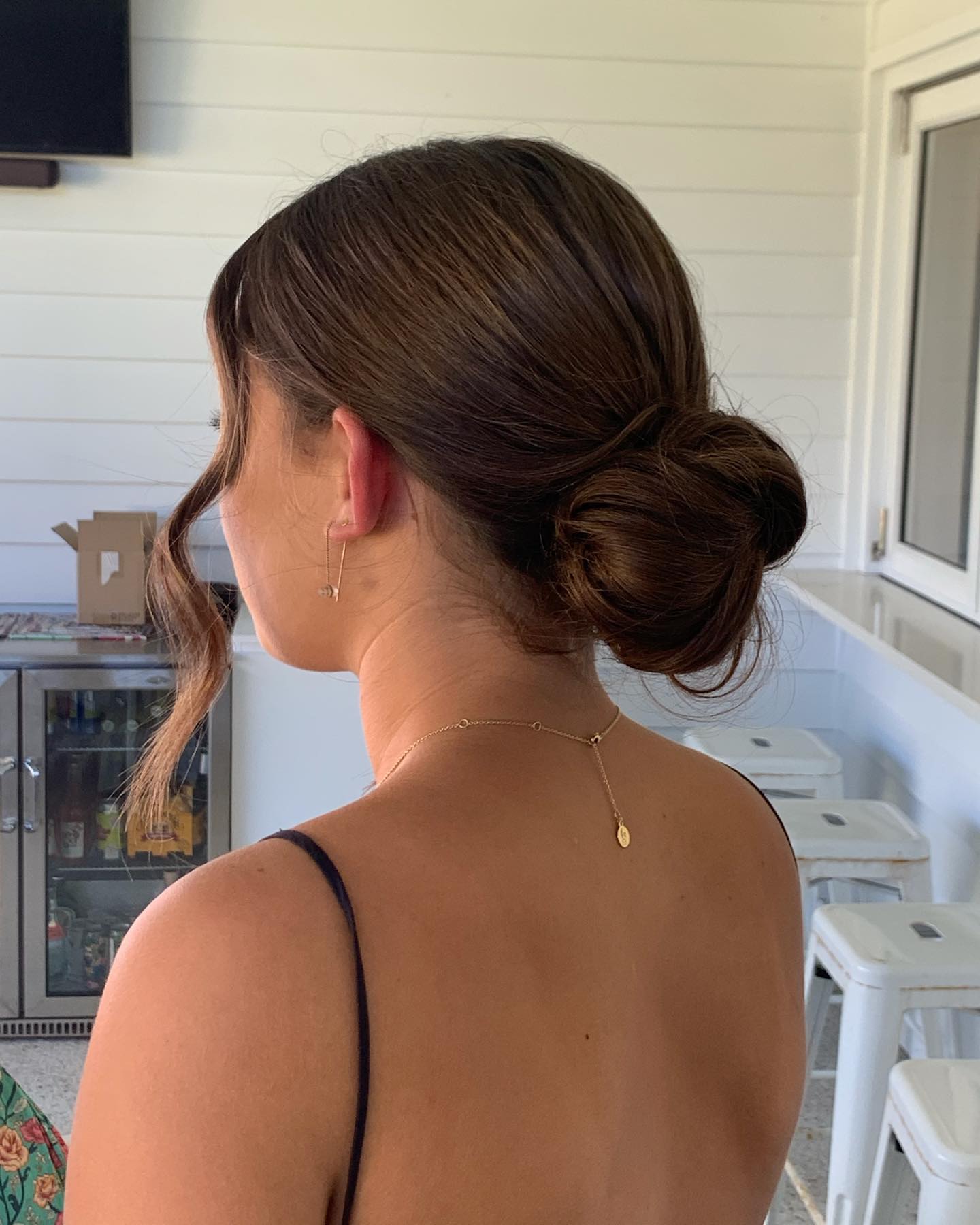 Tie your hair in the back and show off this bun for elegant wear.
13. Wavy Hair With Flower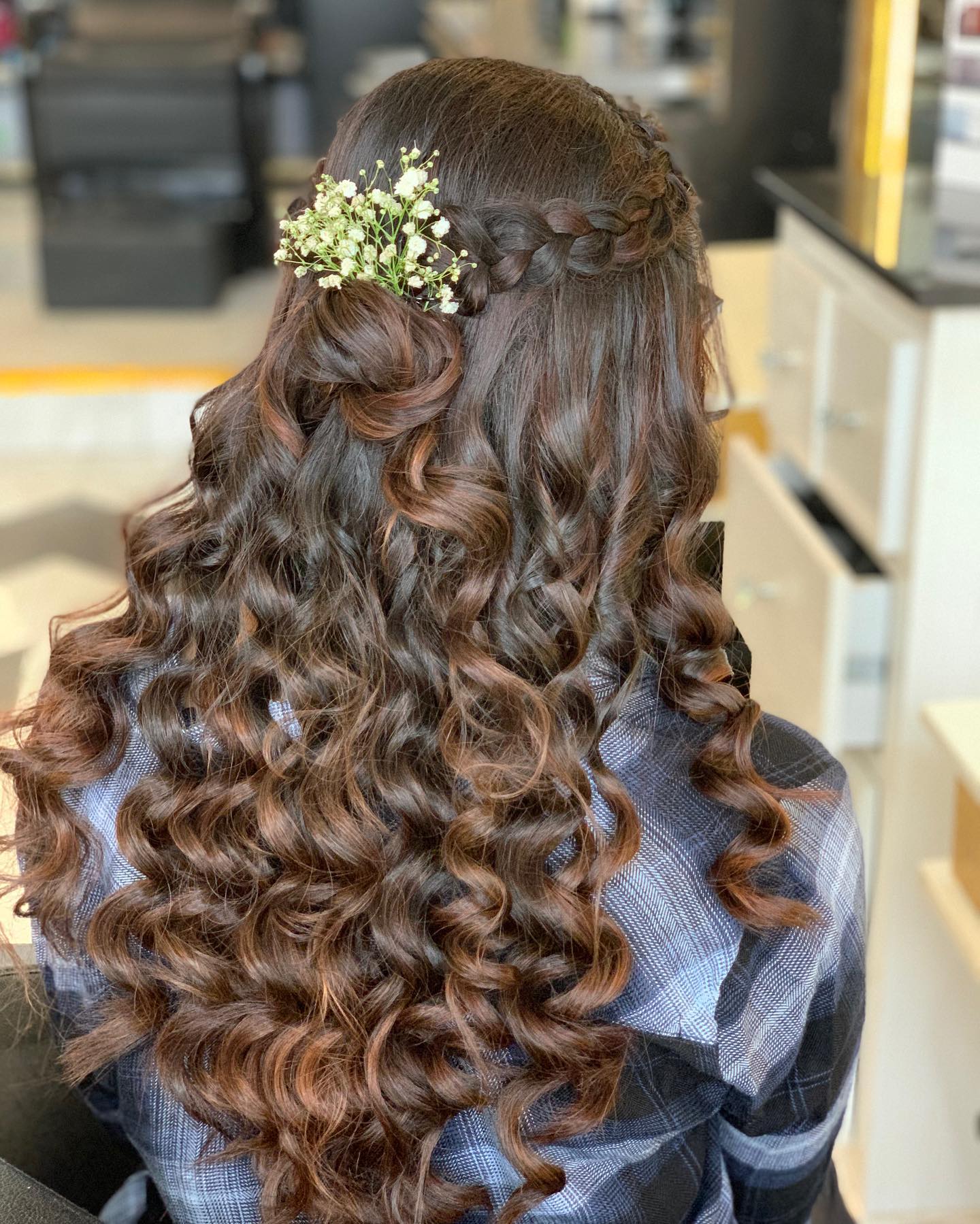 Cute curly hair is a must-do night-out look for women who like elegance.
14. Half-up half-down Simple Look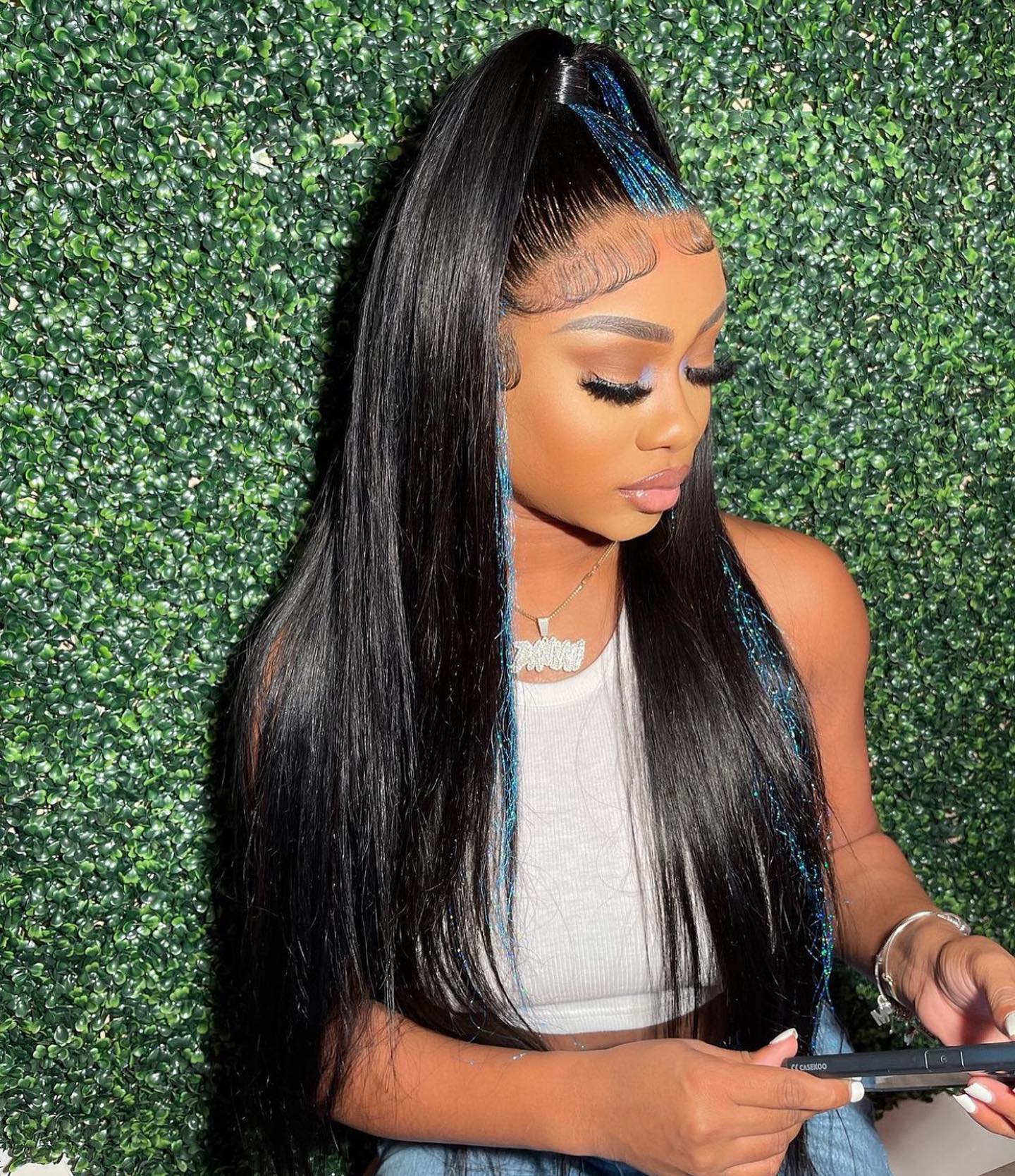 Half-up half-down hairdos are easy to do and they can look elegant without being too tricky to style.
15. Loose Blonde Ponytail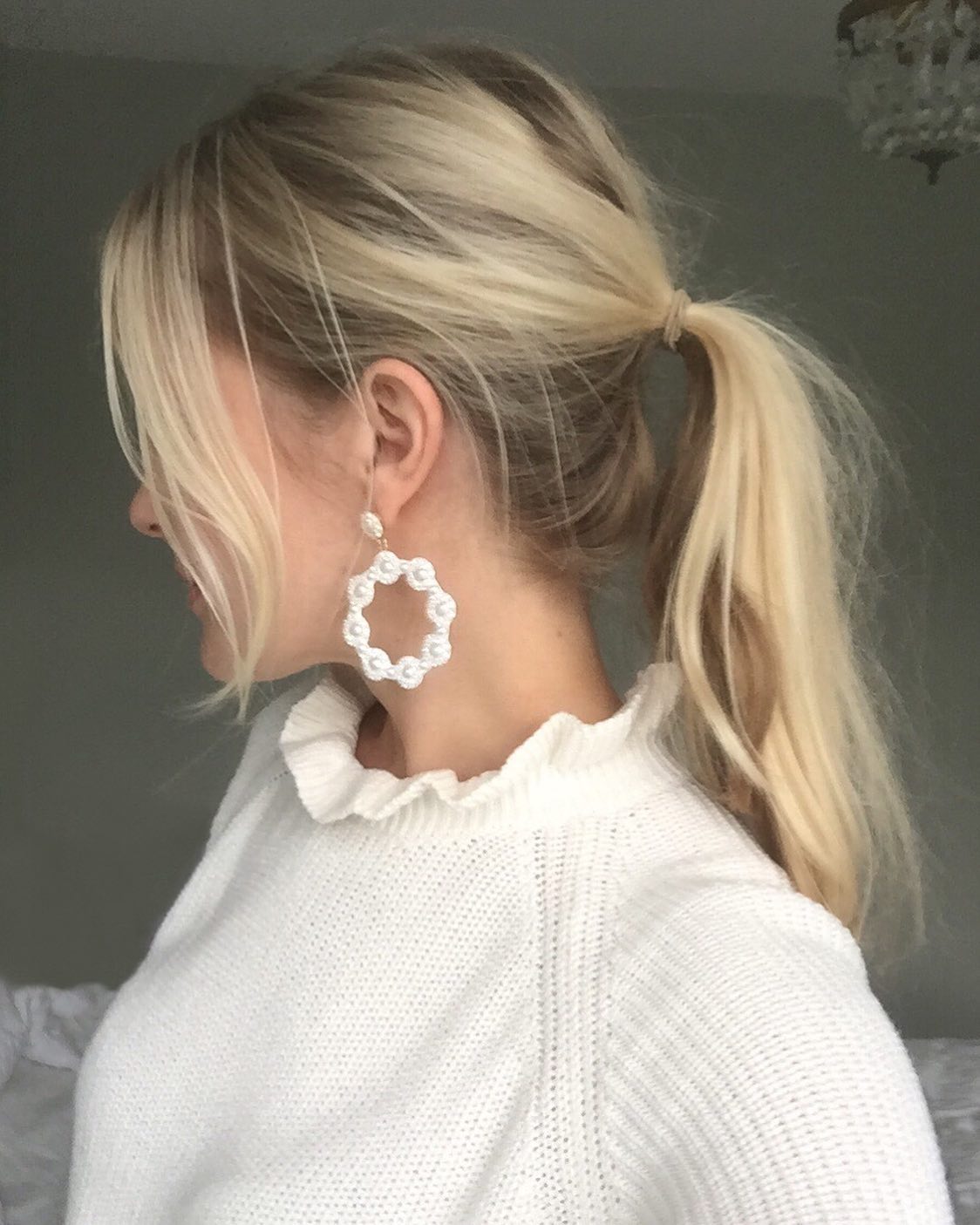 Go for a messy ponytail and add these front bangs to spice up the look.
16. Brown Space Bun Hairstyle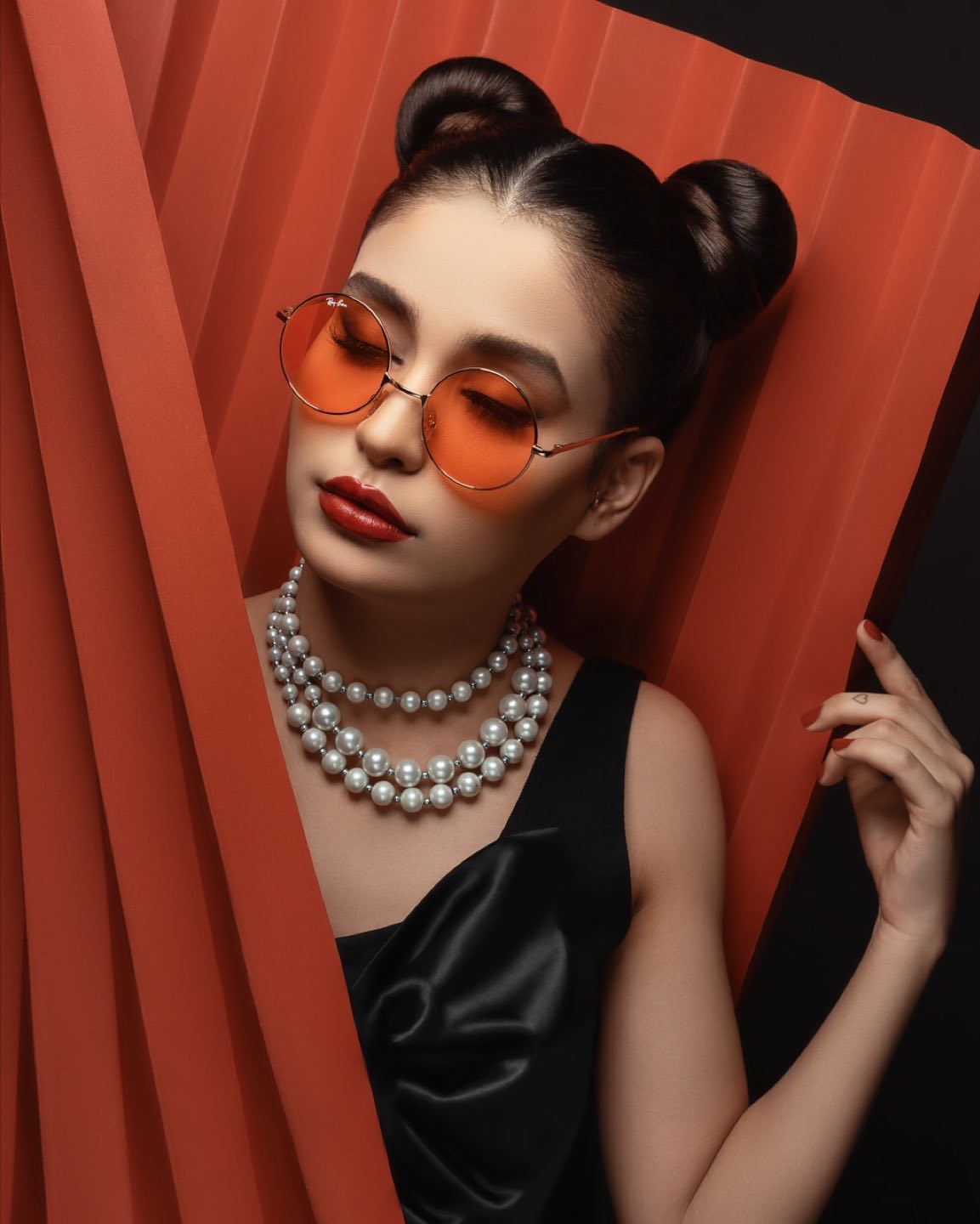 A quick and easy bun that you'll adore for any event. It is a must-do for girls who like elegance.
17. Light Blonde Wavy Look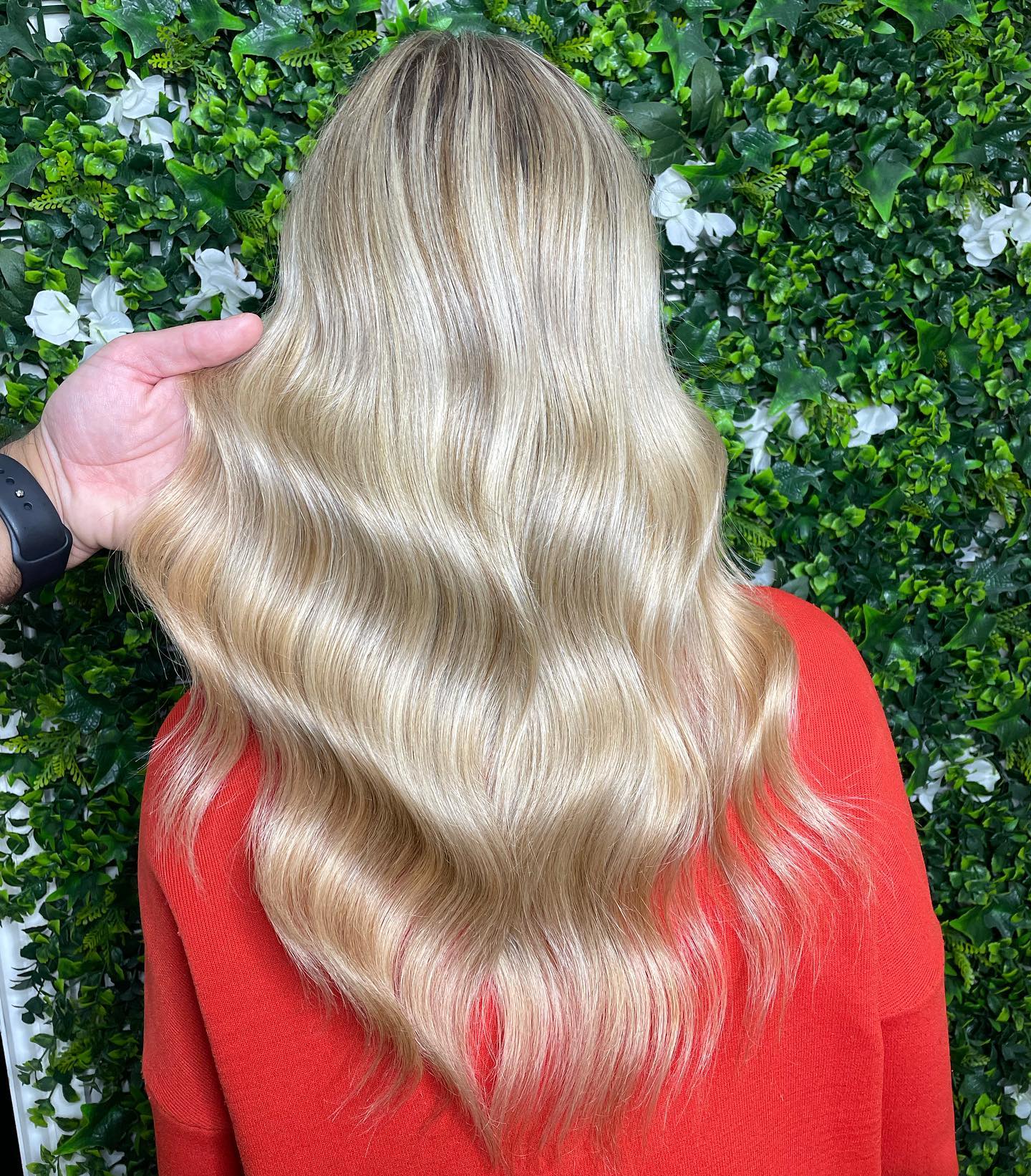 Once you get these flawless blonde icy highlights you will have a hairdo done in a heartbeat ready for any event!
18. Chic Retro Simple Ponytail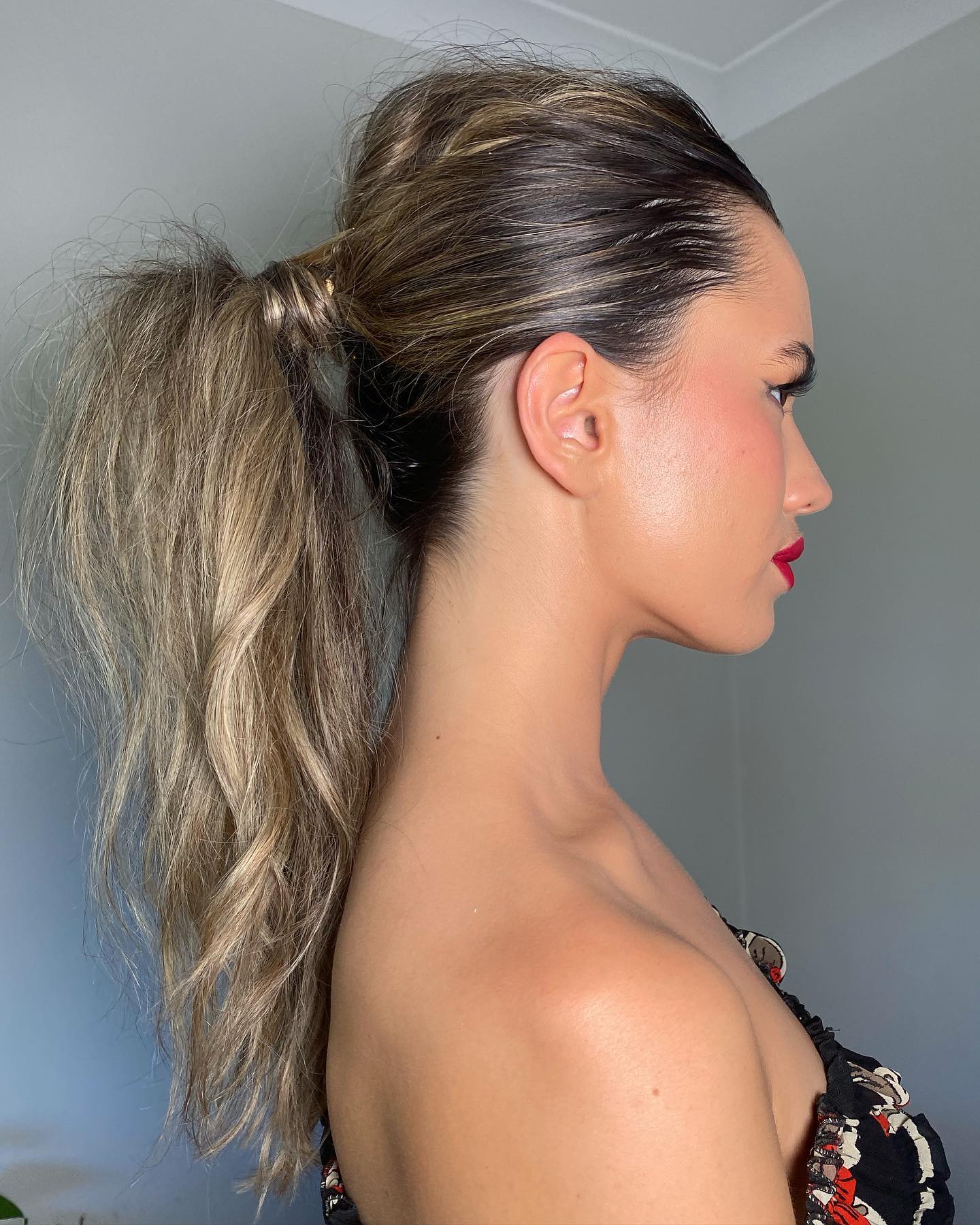 This messy ponytail with a back detail is for women who want something sleek and chic.
19. Simple Curly Bun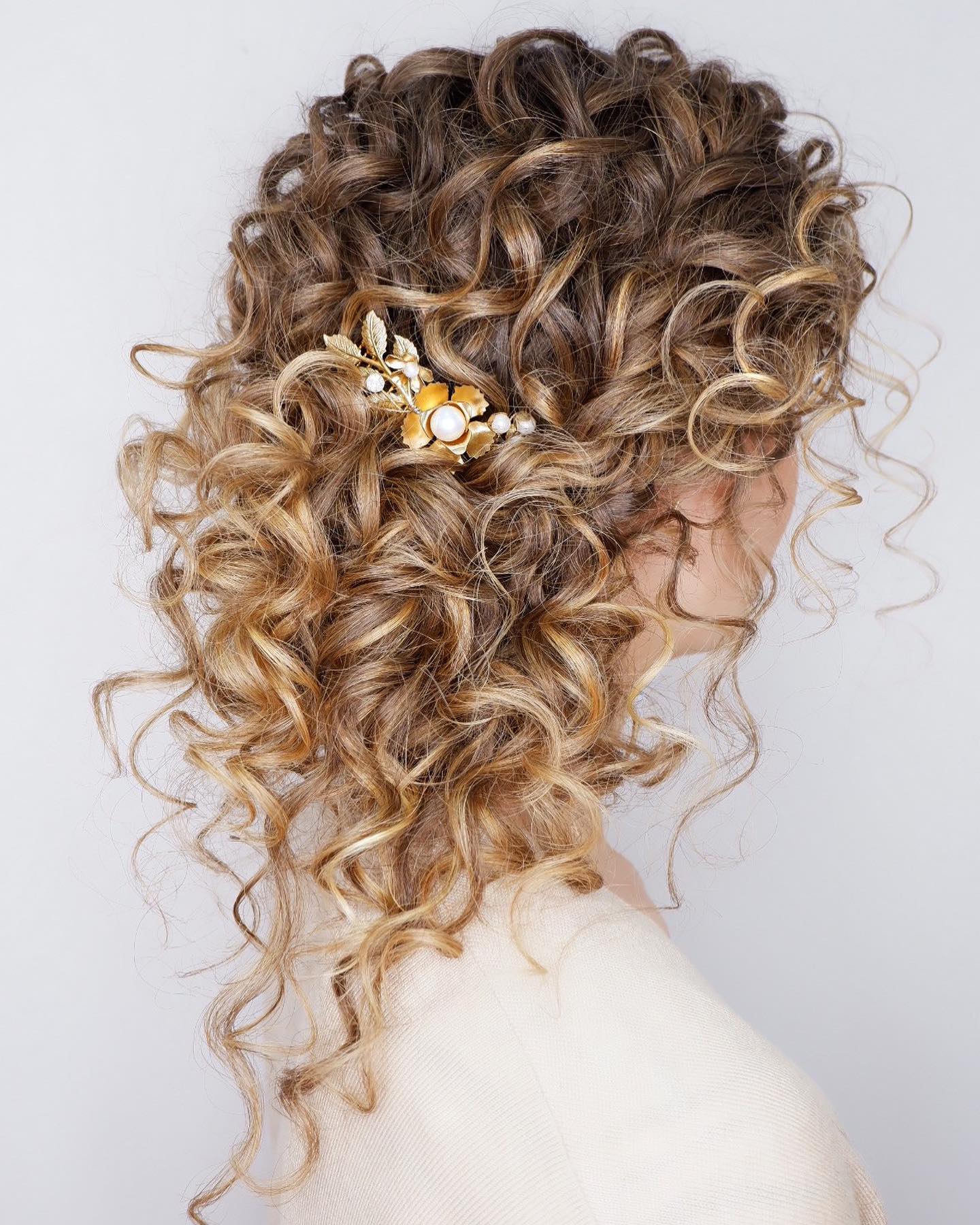 This hairstyle might take some time for you to master and get properly done.
20. Balayage Hair Look

Go for loose waves and show off this elegant beauty knowing that you're one of a few who can rock it.
21. Blonde Blowout Simple Look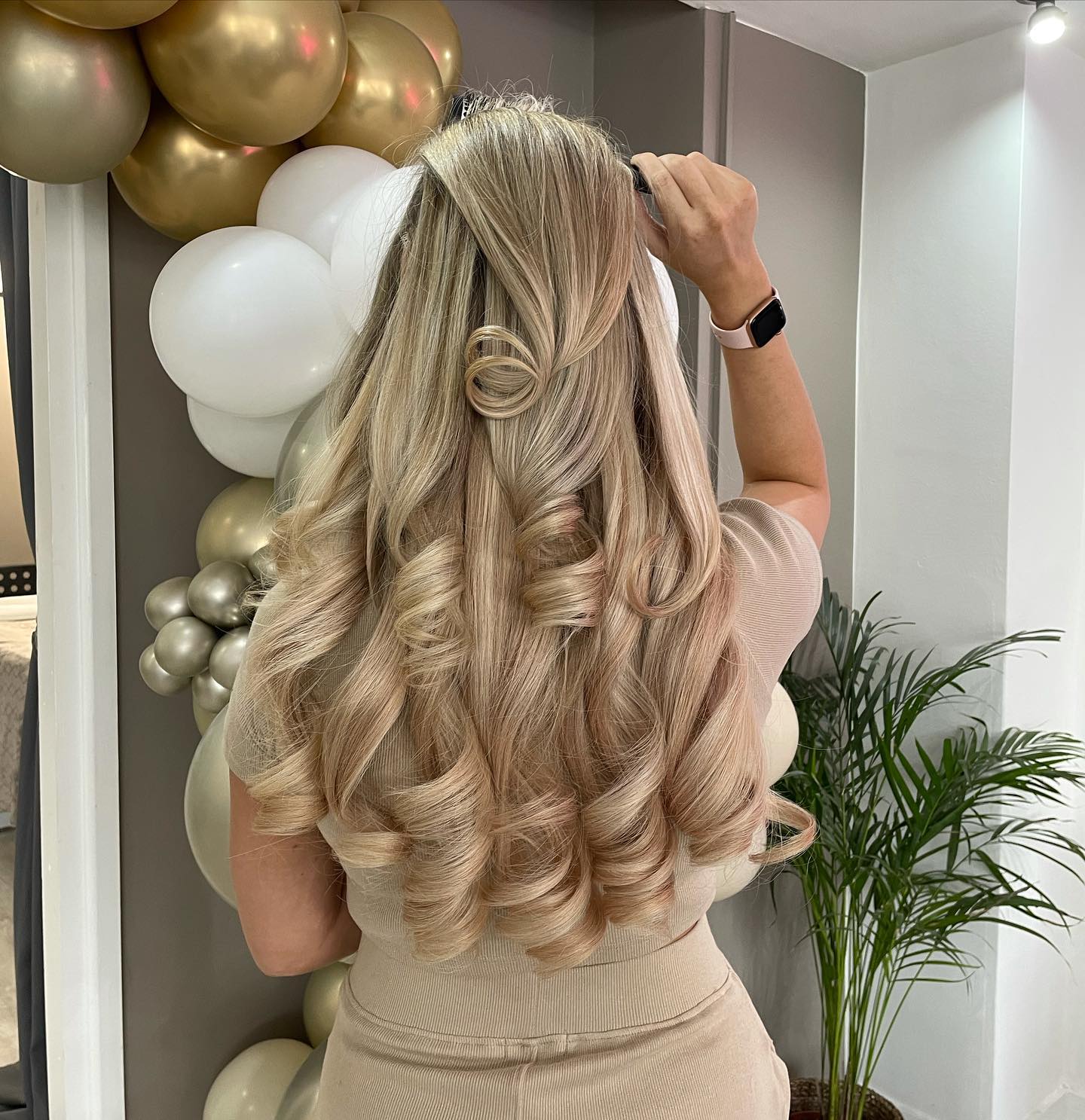 This blonde hairstyle is for women who like icy blonde cuts and overall elegance.
22. Brown Hair Highlights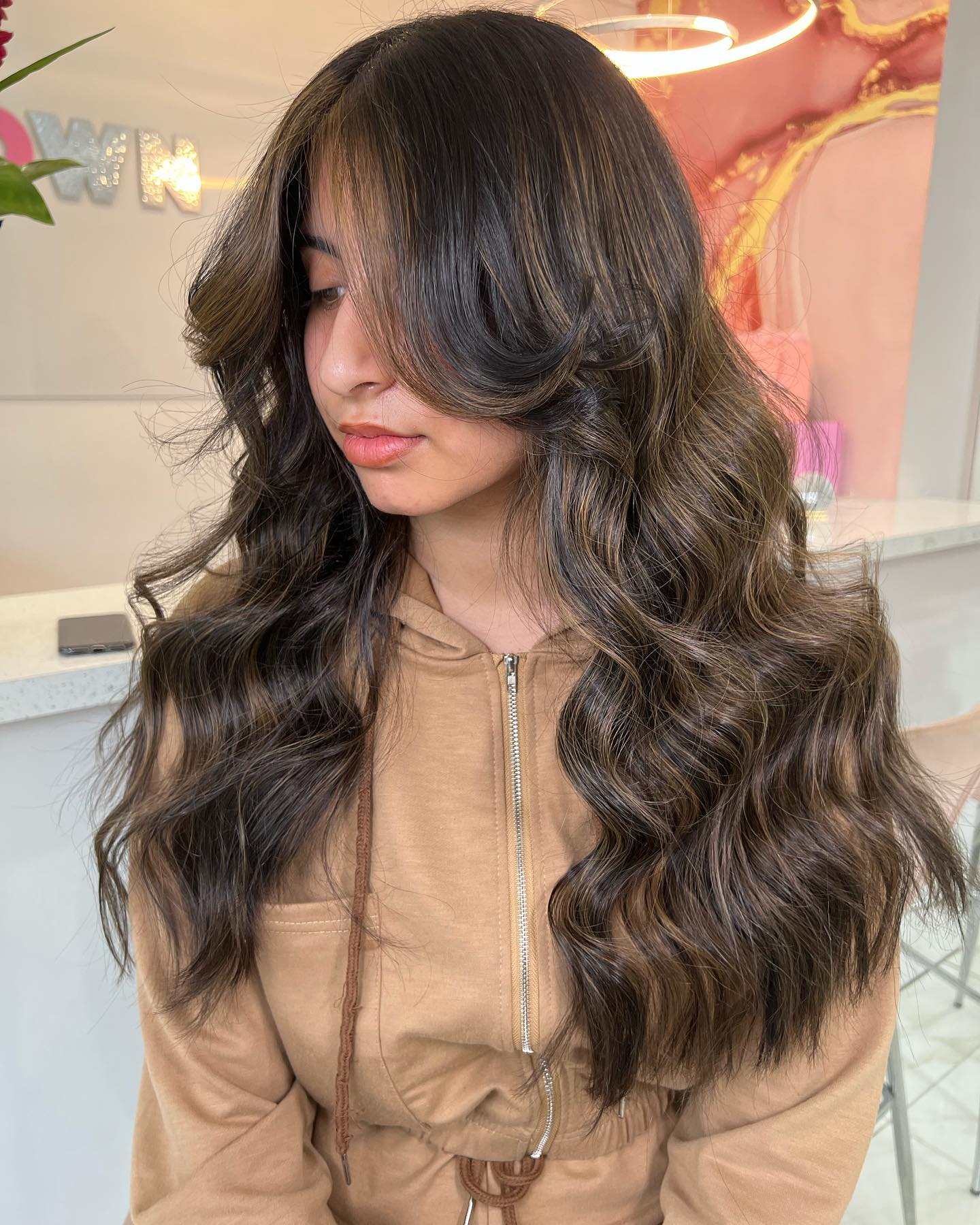 Brush out your hair properly and set it with your favorite hairspray to achieve this outcome.
23. Side Swept Simple Hair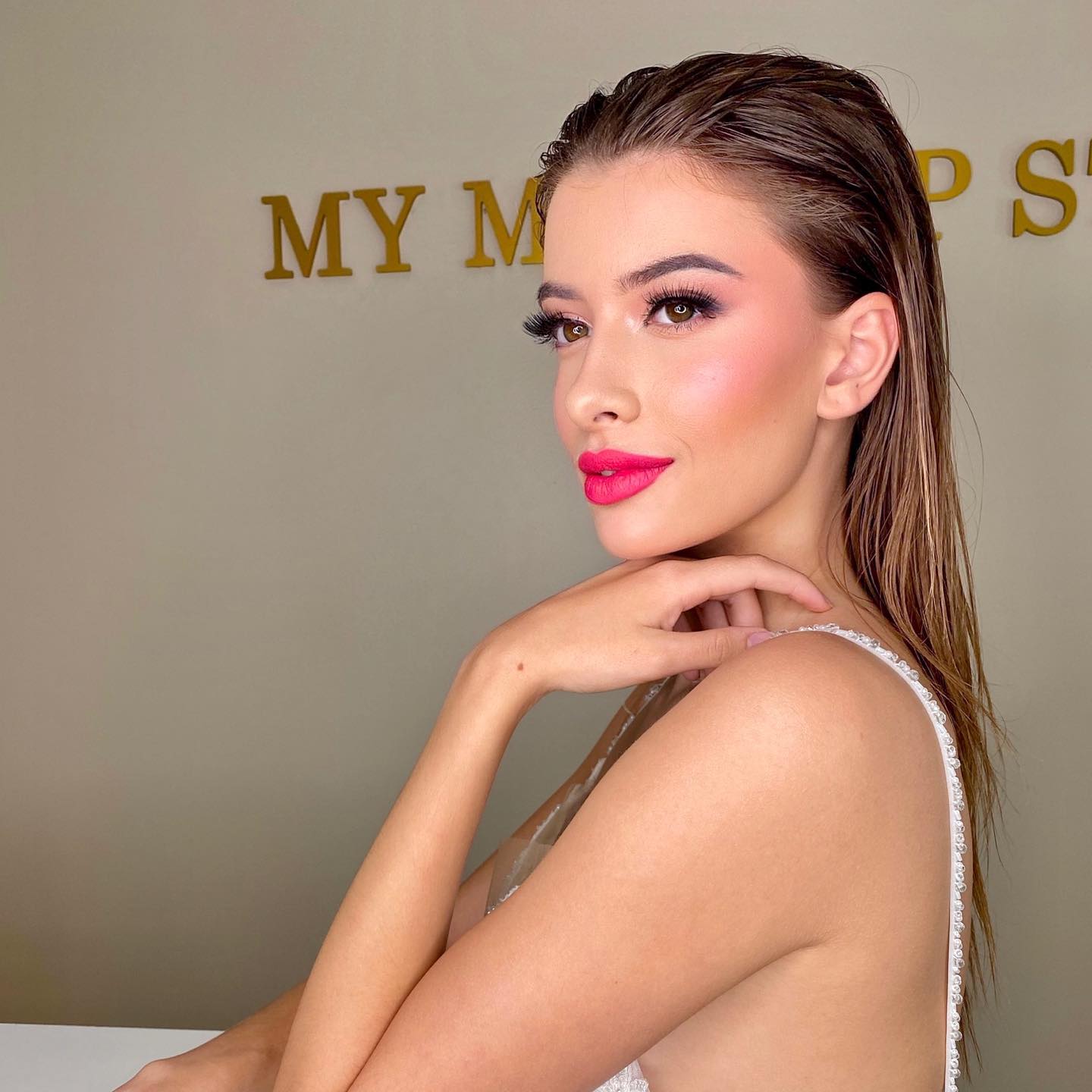 Side-swept hair will look so good + you can easily achieve it with your favorite hairspray.
24. Simple Retro Loose Ponytail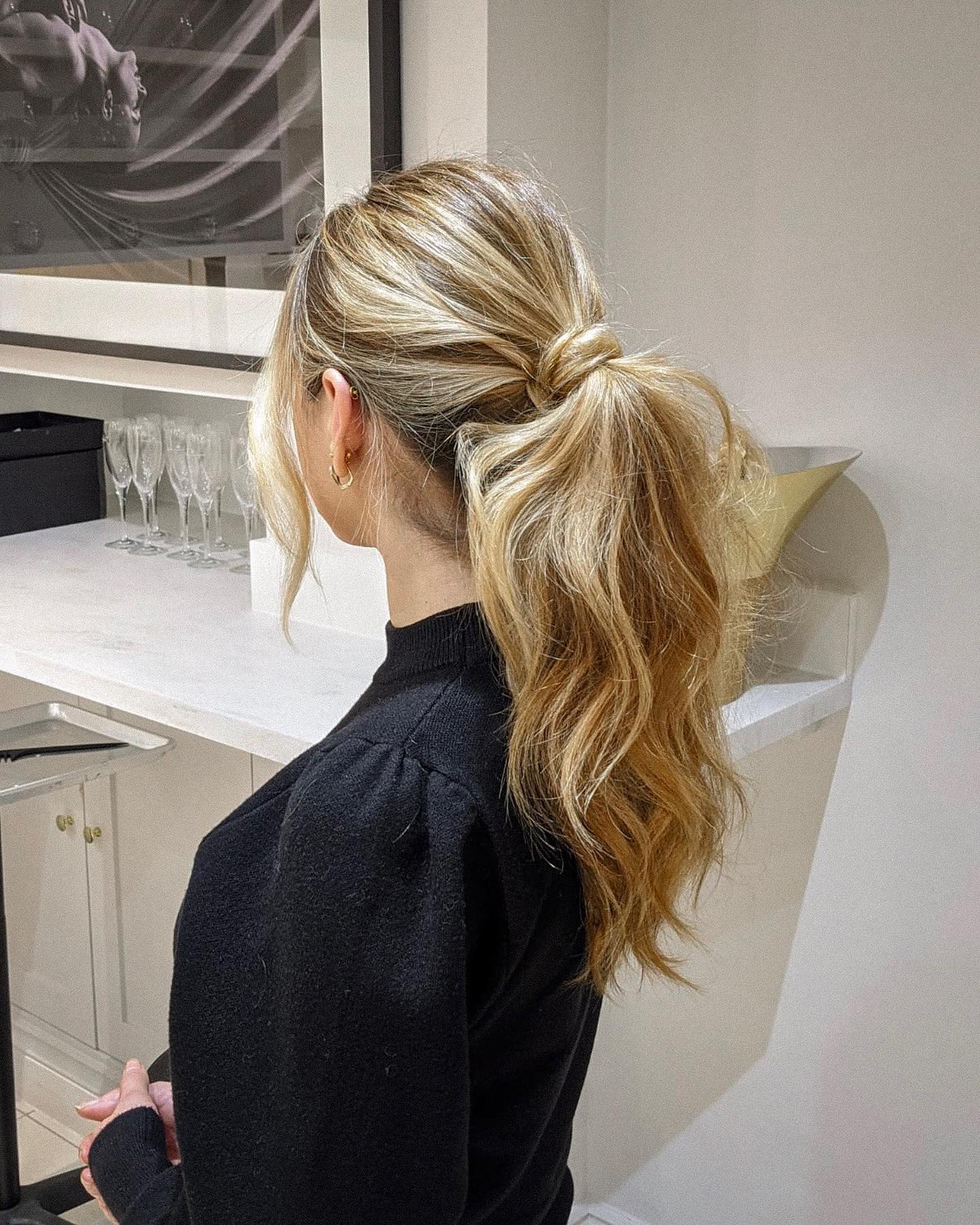 A cute ponytail that you're going to adore just by adding one simple tie trick in the back!
25. Red Straight Hair With Bangs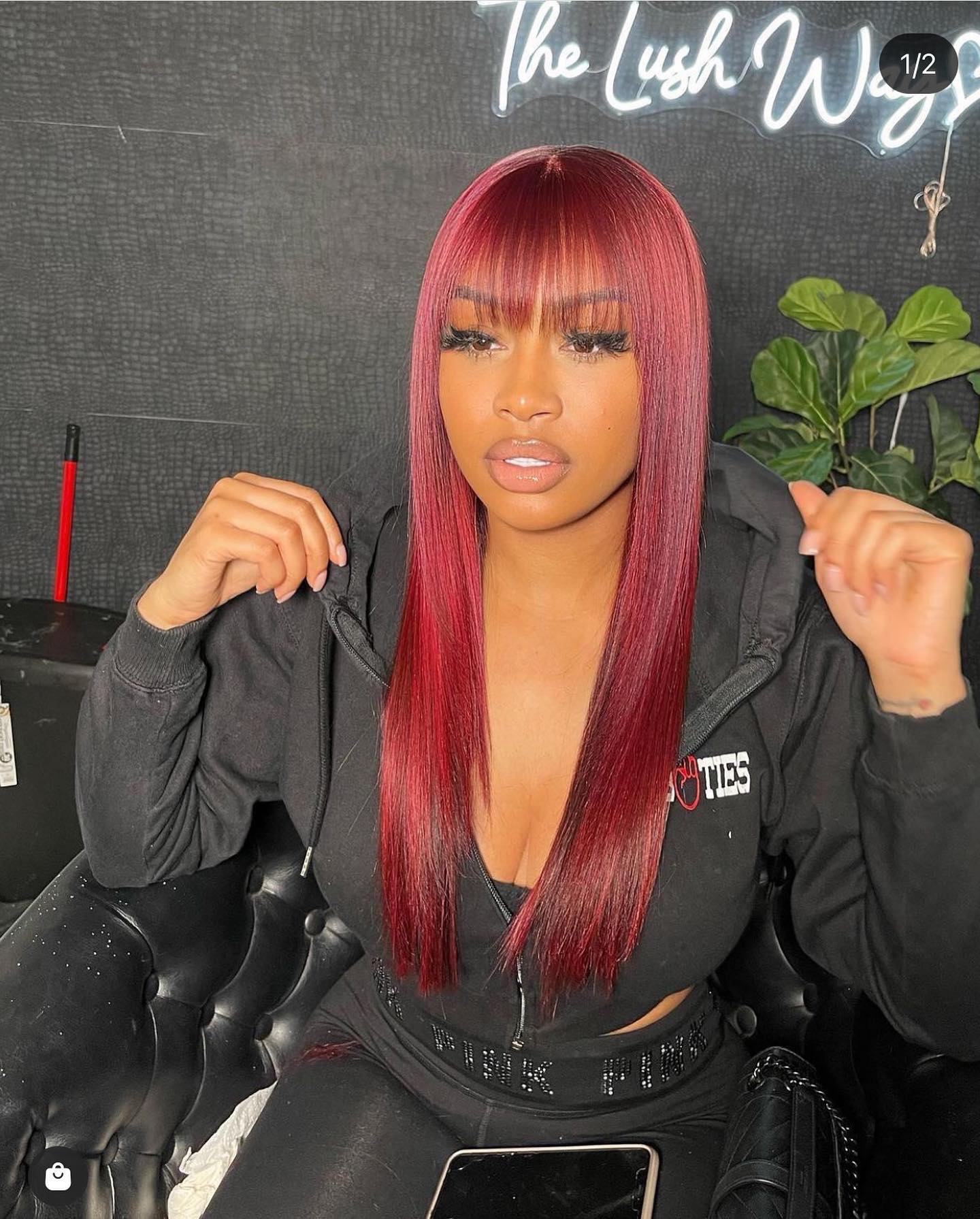 Go for this fiery red beauty with bangs and show off the elegance and drama!
26. Elegant Updo Simple DIY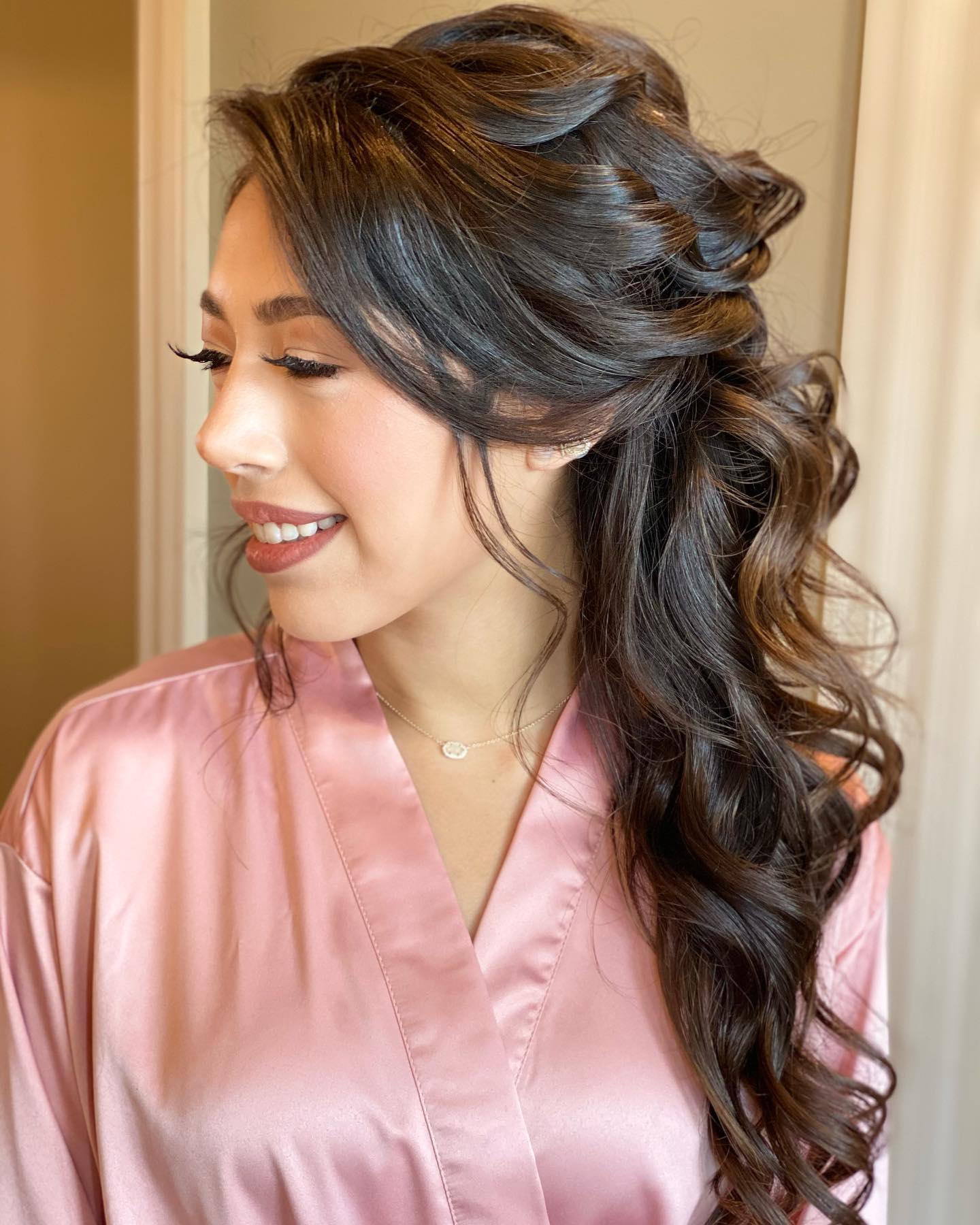 Women who know how to DIY a lot of their looks will also appreciate the beauty of this one.
27. Messy Bun Simple Hair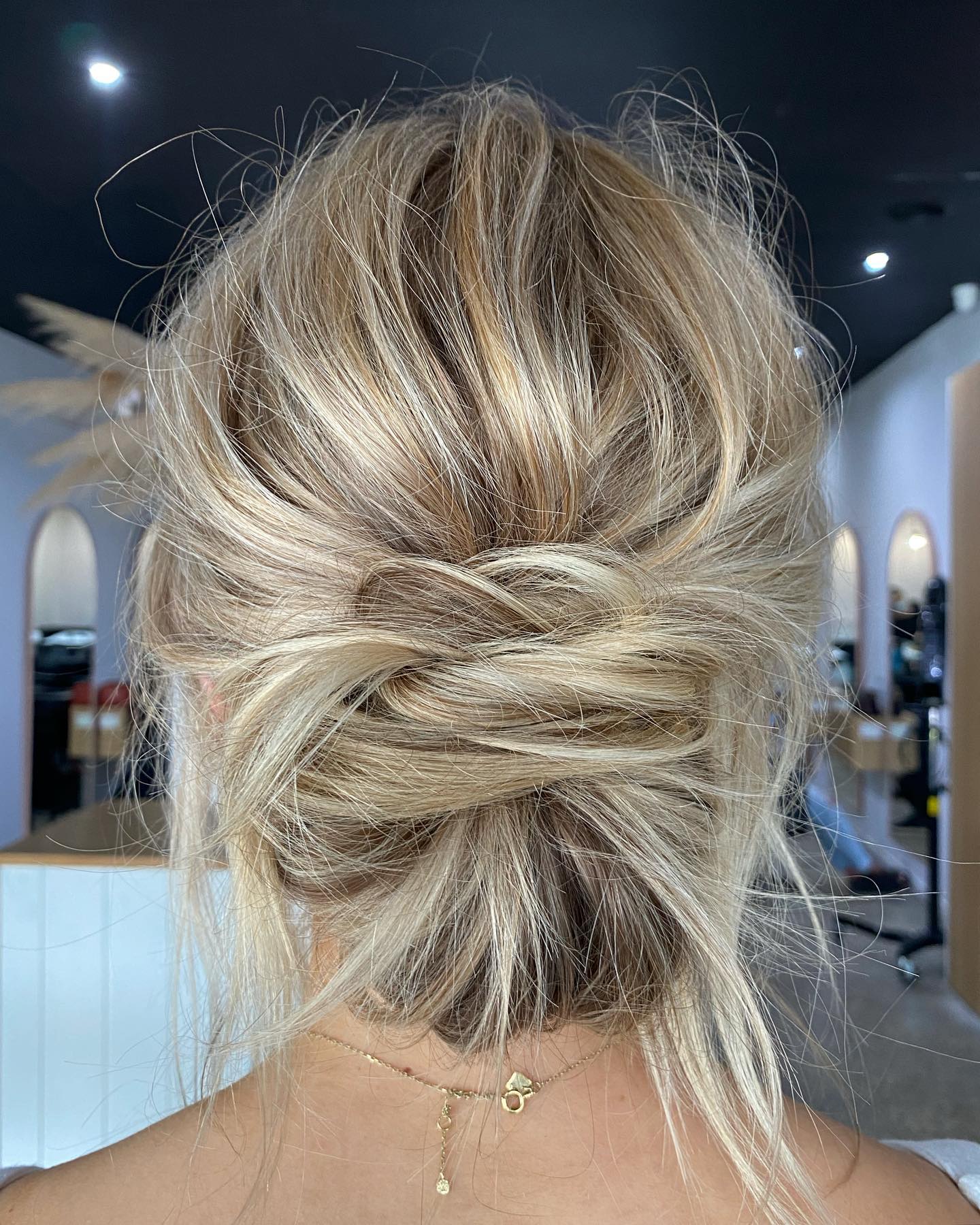 Go for this low-placed bun and secure it with your favorite hairspray to show off the elegance.
28. Blonde Ponytail With Beads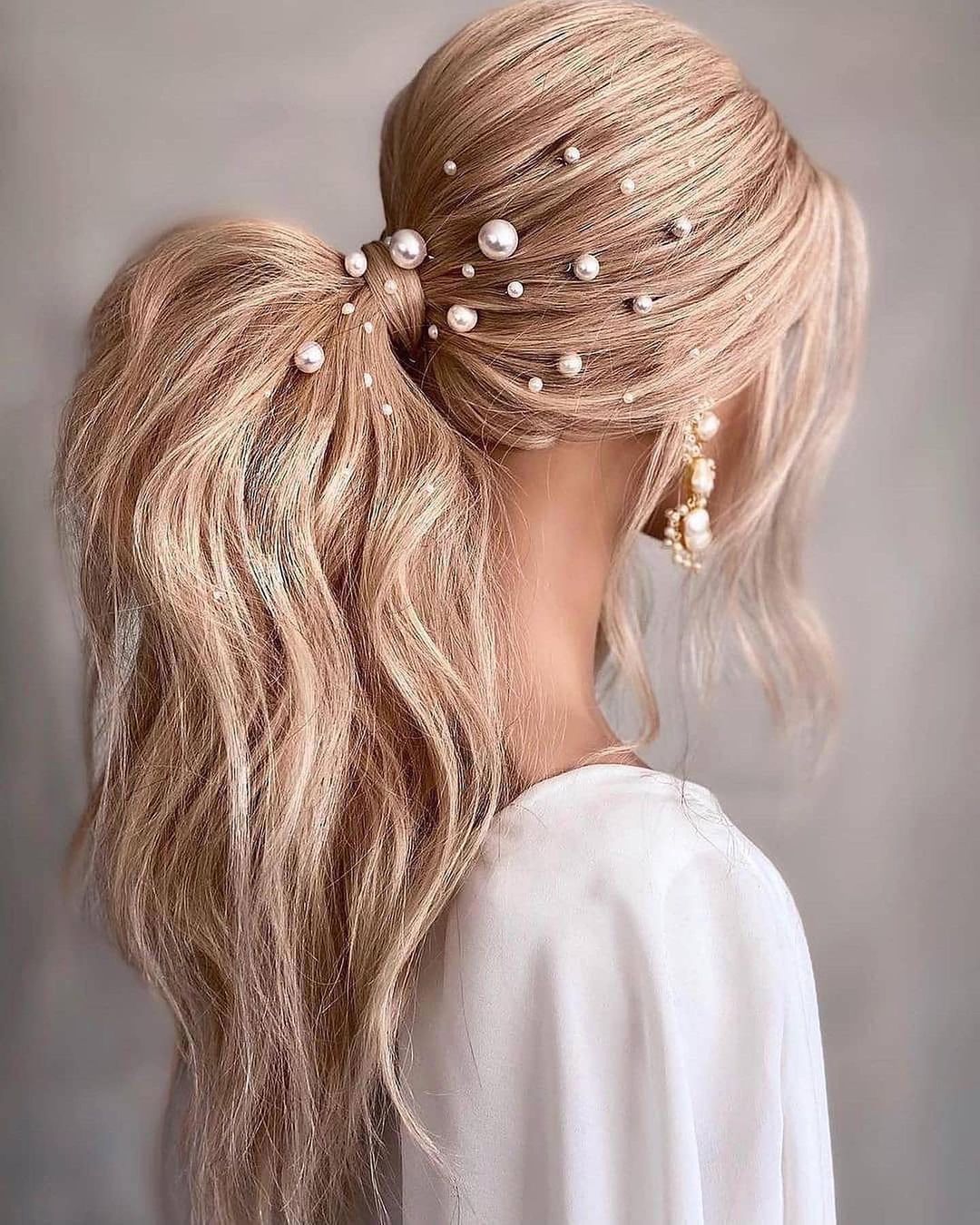 A cute ponytail that is easy to do. Make it more intriguing just by adding these bead details.
29. Front Highlights Hair

If your hair has these cool highlights it is going to look formal and elegant.
30. High Ponytail Look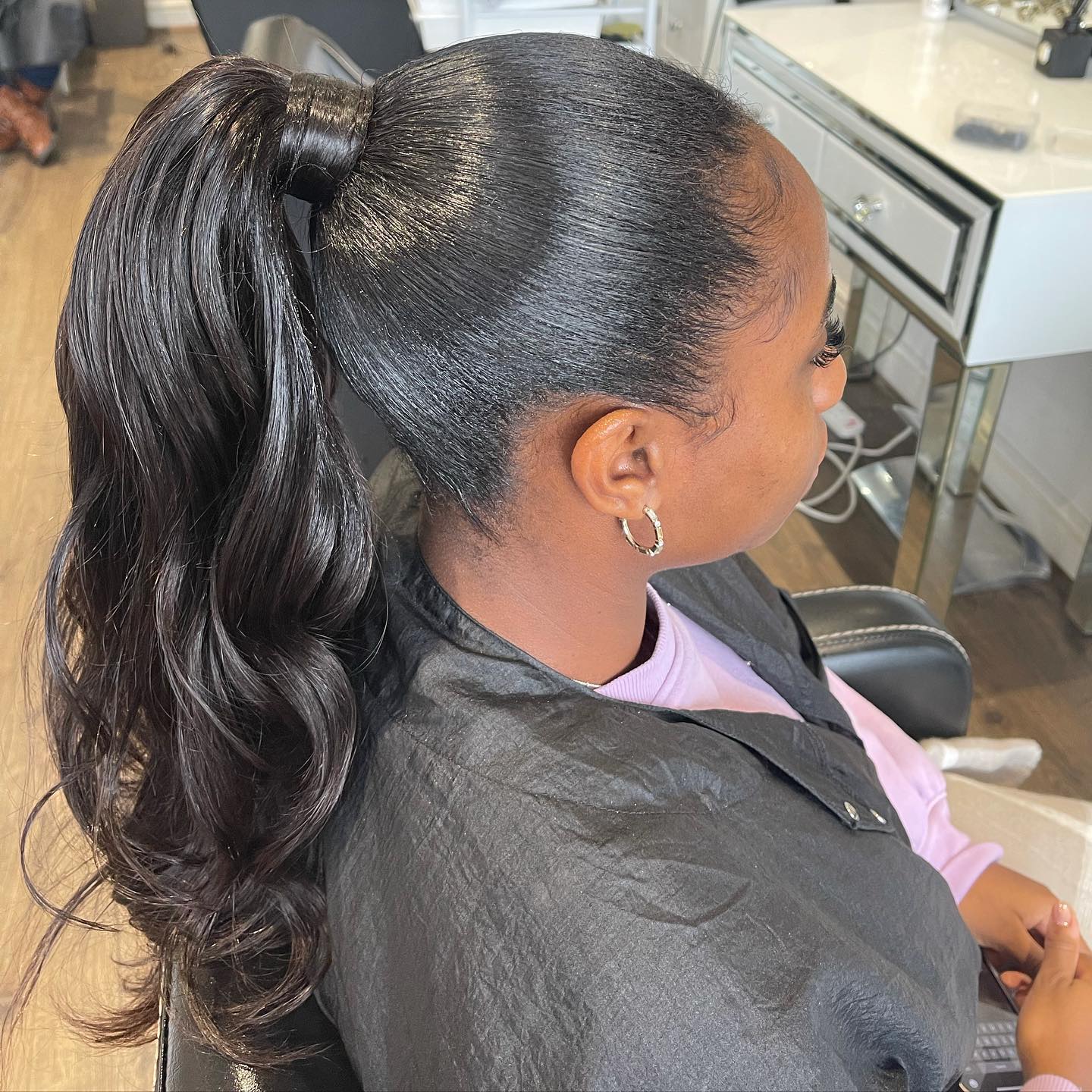 Go for a high updo ponytail and show off its beauty by adding a ton of hairspray.
31. Hair With Highlights Red Pop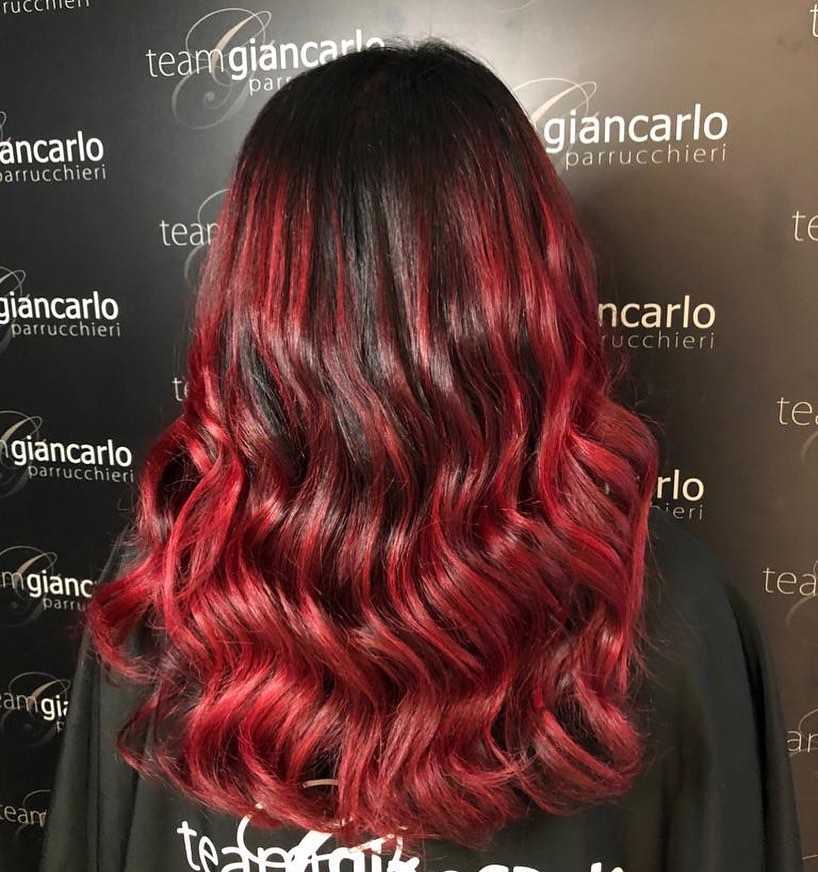 Red hair is already high-maintenance and flirty on its own.
32. Elegant Blonde Waves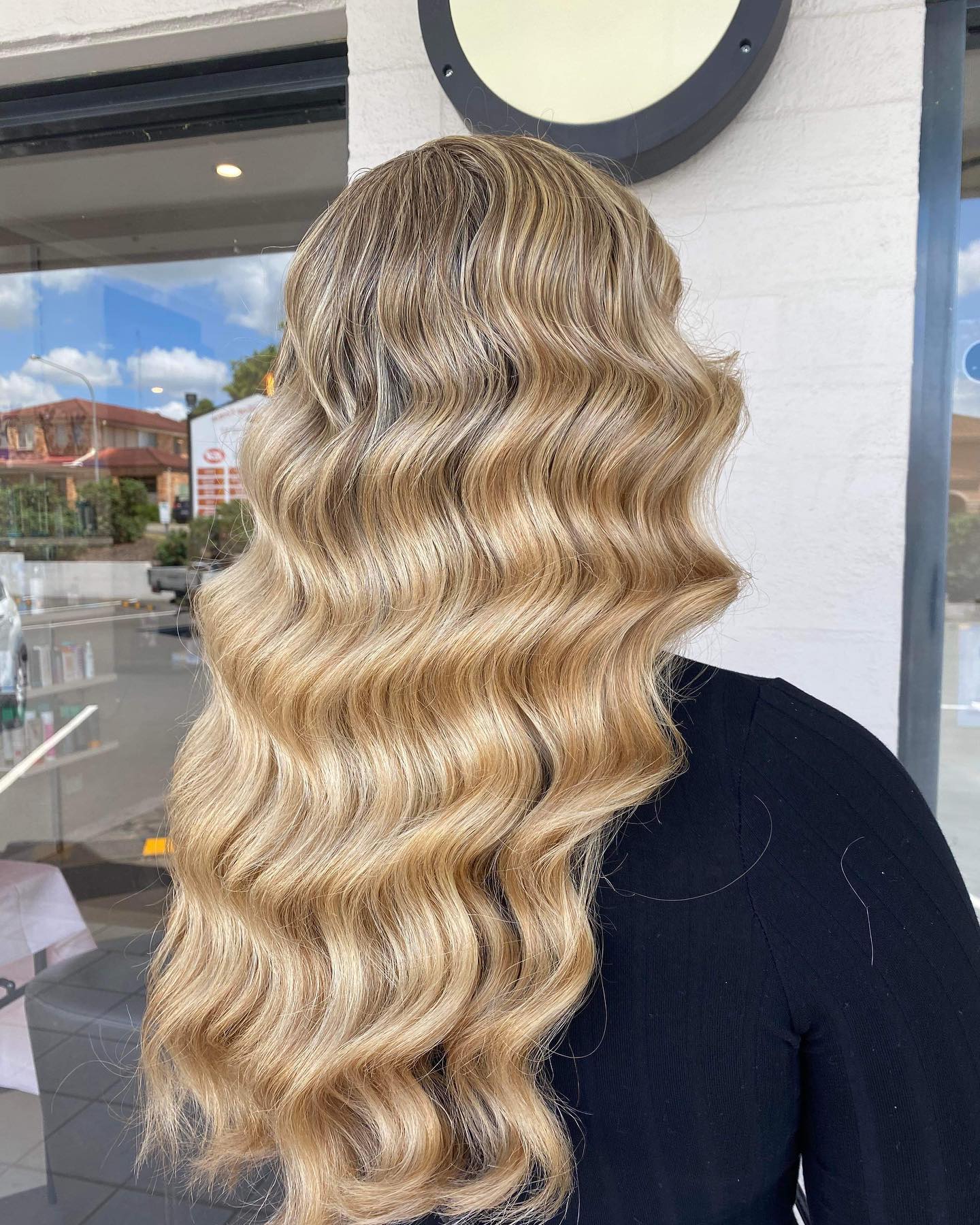 Blonde elegant waves will look proper and well-done when set in place with your favorite hairspray.
33. Brown Ponytail Hairstyle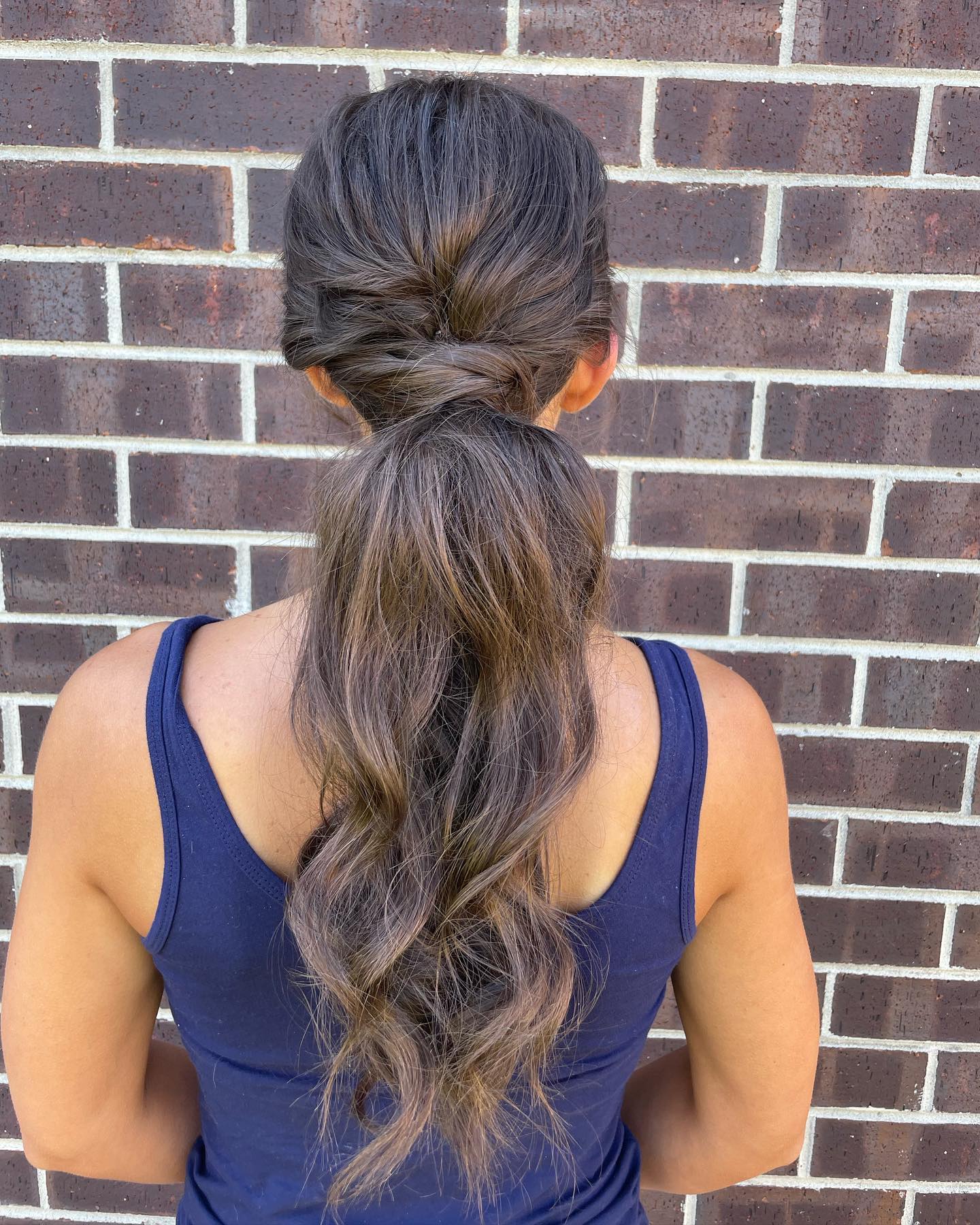 This ponytail will look amazing once done with a simple detail tied in the back.
34. Side Swept Back Hair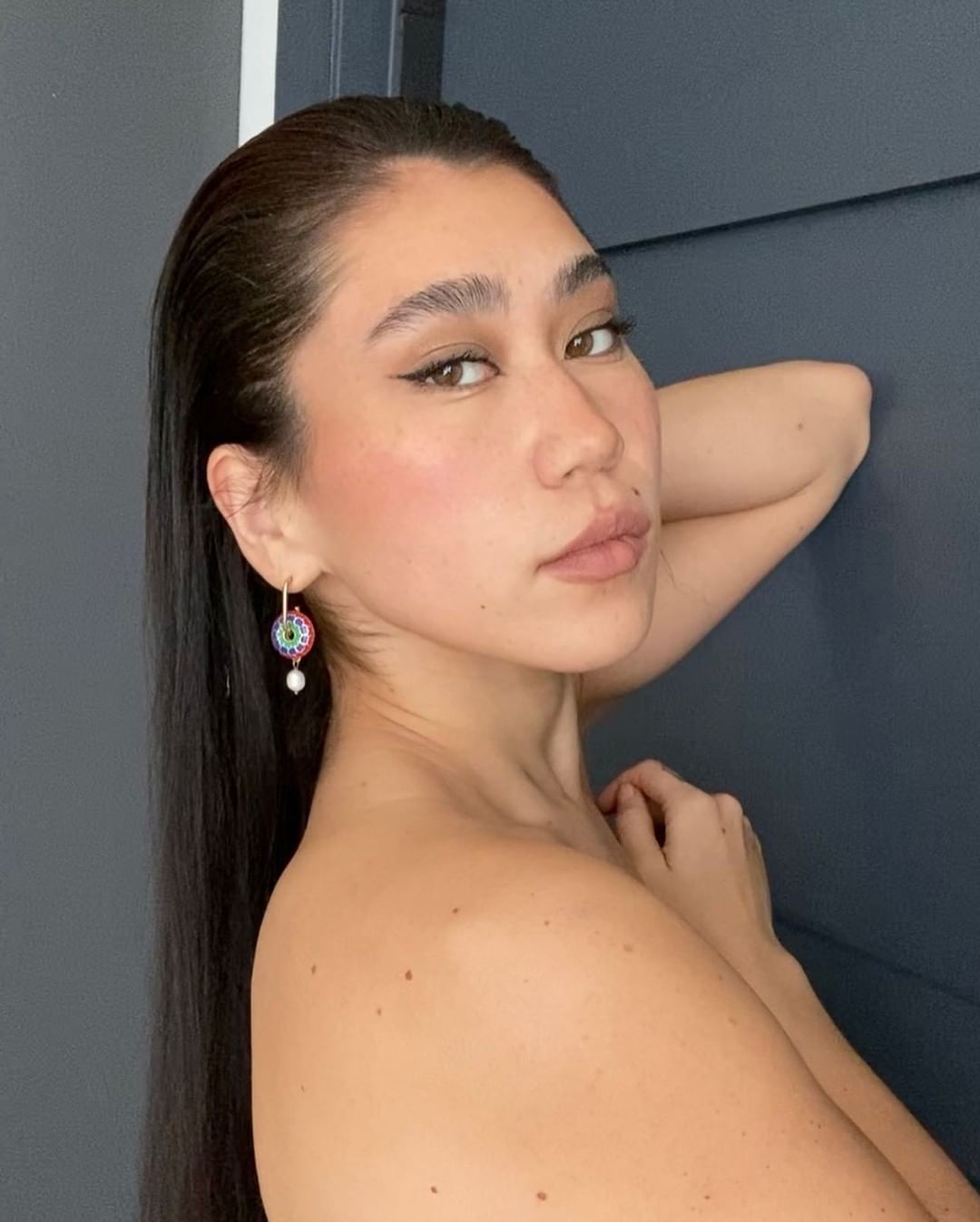 Brush your hair backward and set it with your favorite hairspray to achieve this gorgeous outcome.
Time To DIY Girl!
Ready to become your own hairstylist? Want to rock one of our unique looks? Let us know which beauty is your favorite from the list. Here, we have a bit of everything catered to everyone's personal style!