Looking for your next fulani braid hairdo? If so, you're exactly where you need to be! Fulani braids are so in, cool and modern, often worn by women who like that tribal-look to their everyday hairstyle ideas. If you are a fan of braids and you're looking for something new, this is it! You will find your next fulani braid hairstyle down below. Keep on reading and see for yourself!
What Are Fulani Braids?
Fulani braids is a name of a specific hairstyle that originated in Africa. The look is unique and modern, often characterized with cornrow braided down the center of the head, along with one or a few cornrows braided in the opposite direction toward your face. The hair is finished off with a braid wrapped around the hairline. It is often long & detailed, worn by women who like to honor their culture. Some similar hairstyles we covered previously are: cornrow, Senegalese twists and goddess braids.
How Pricey Are Fulani Braids?
You might have a hard time finding a hairstylist who knows how to do fulani braids. The truth is that they are somewhat complex and not as easy to recreate on your own or by a newbie hairstylist. In most cases longer fulani braids will go for $200.
You might also like: Haircuts for black women
1. Blonde Fulani Braids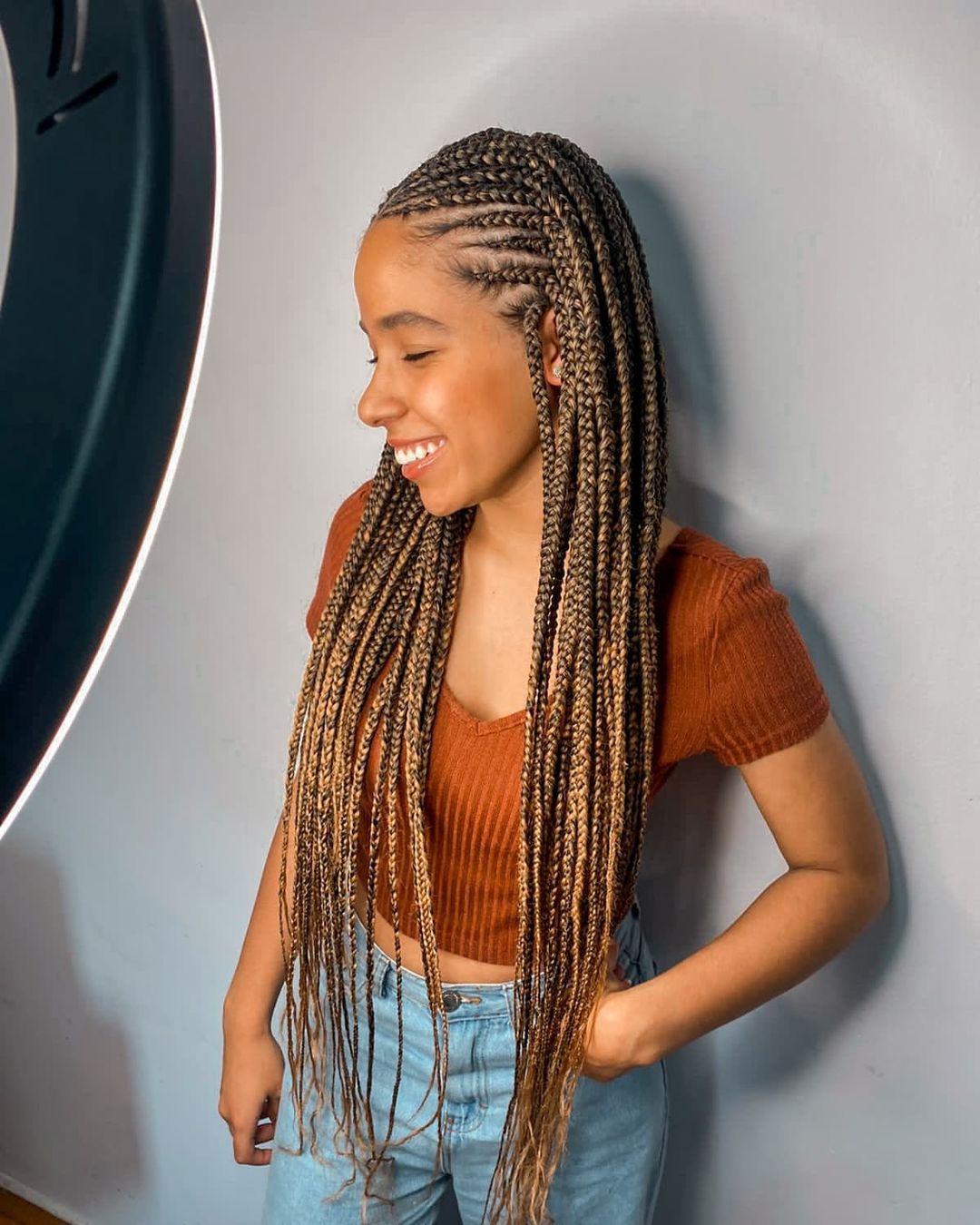 Long and dominant, this look will suit true divas and women who like the attention.
2. Natural Curls Fulani Braids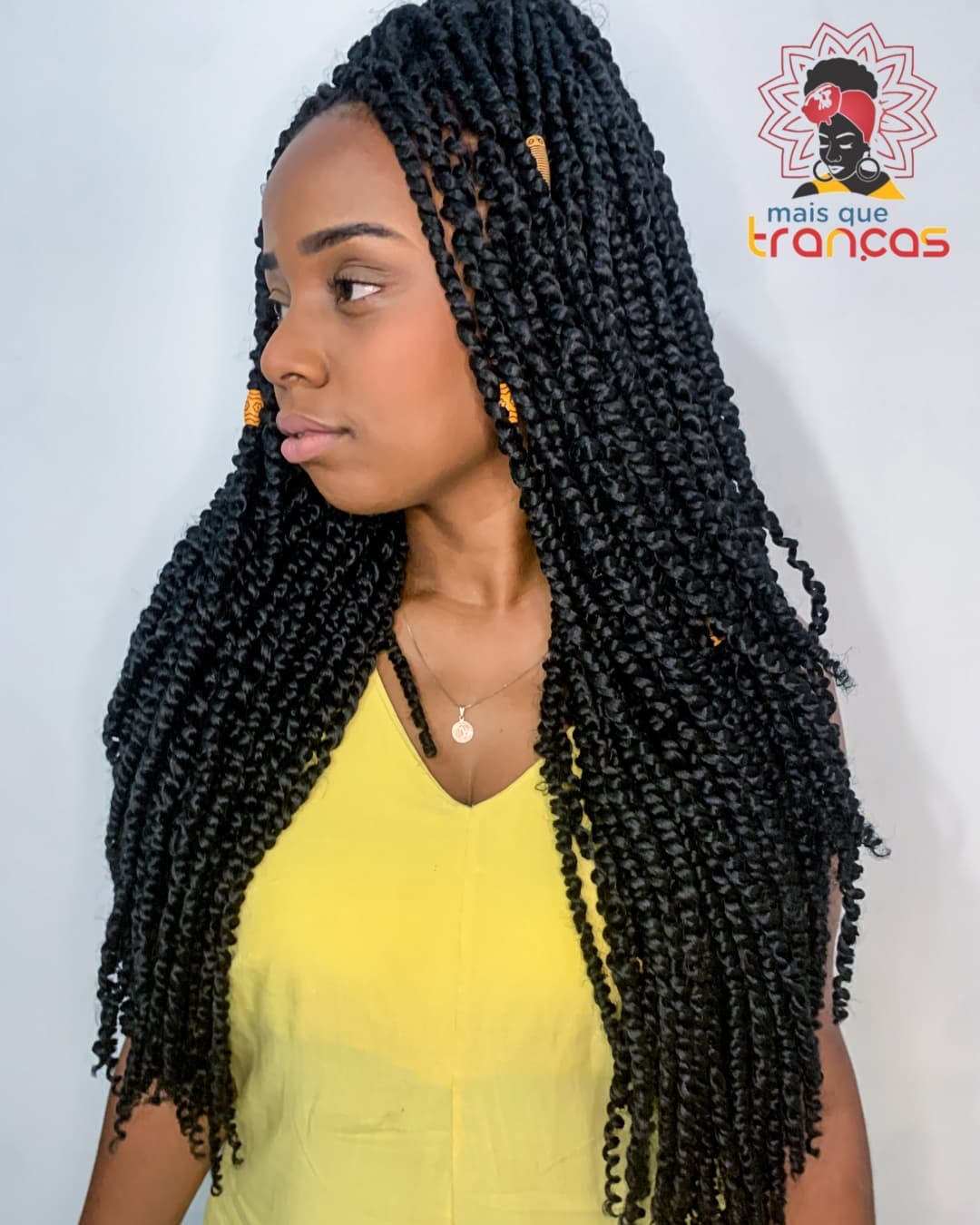 If your hair is naturally this dark why not emphasize it some more with the right braids?
3. Blonde Platinum Hair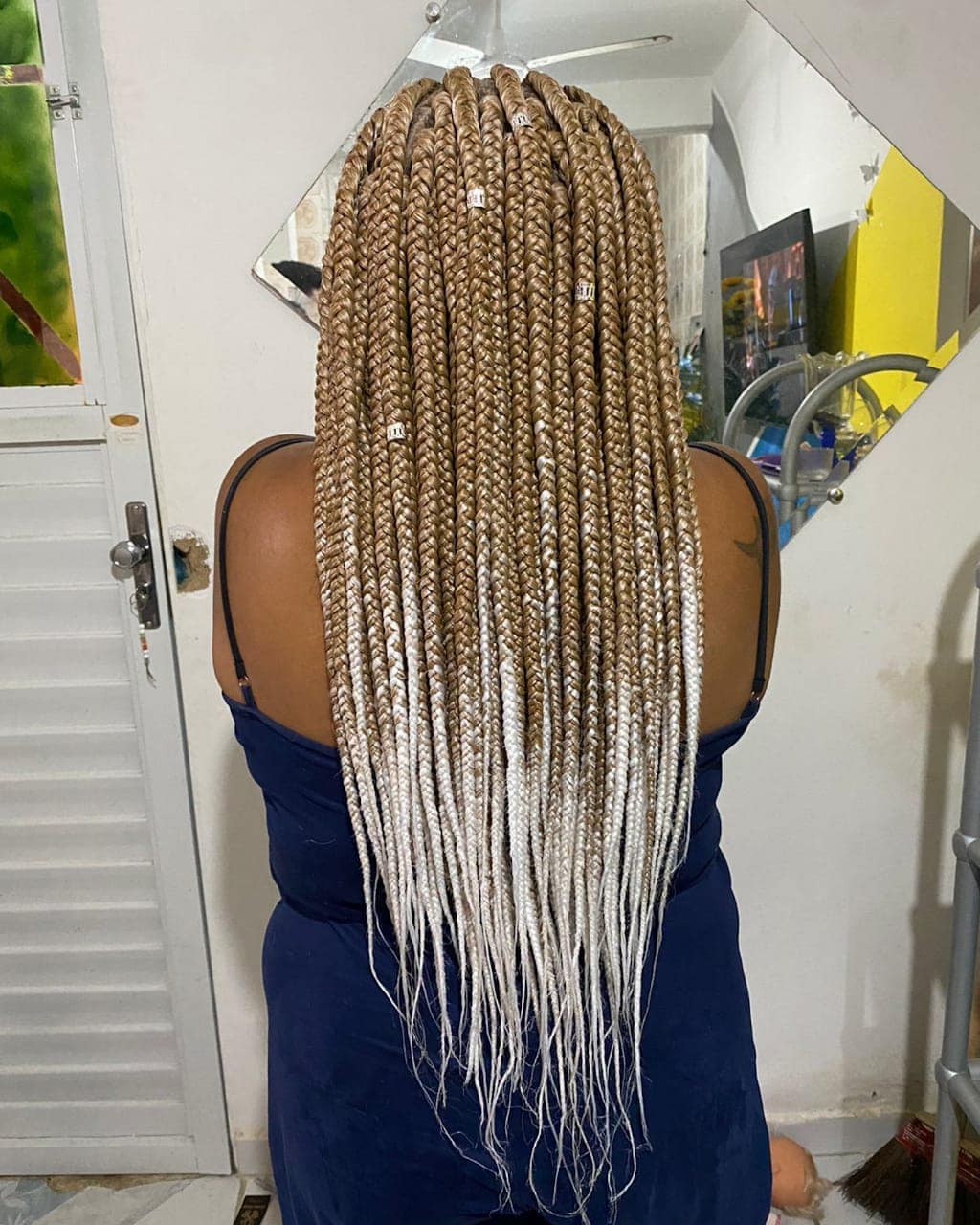 Bleached blonde moments are for women who like to attract looks and switch up their hair color regularly.
4. Fulani Braids With Natural Hair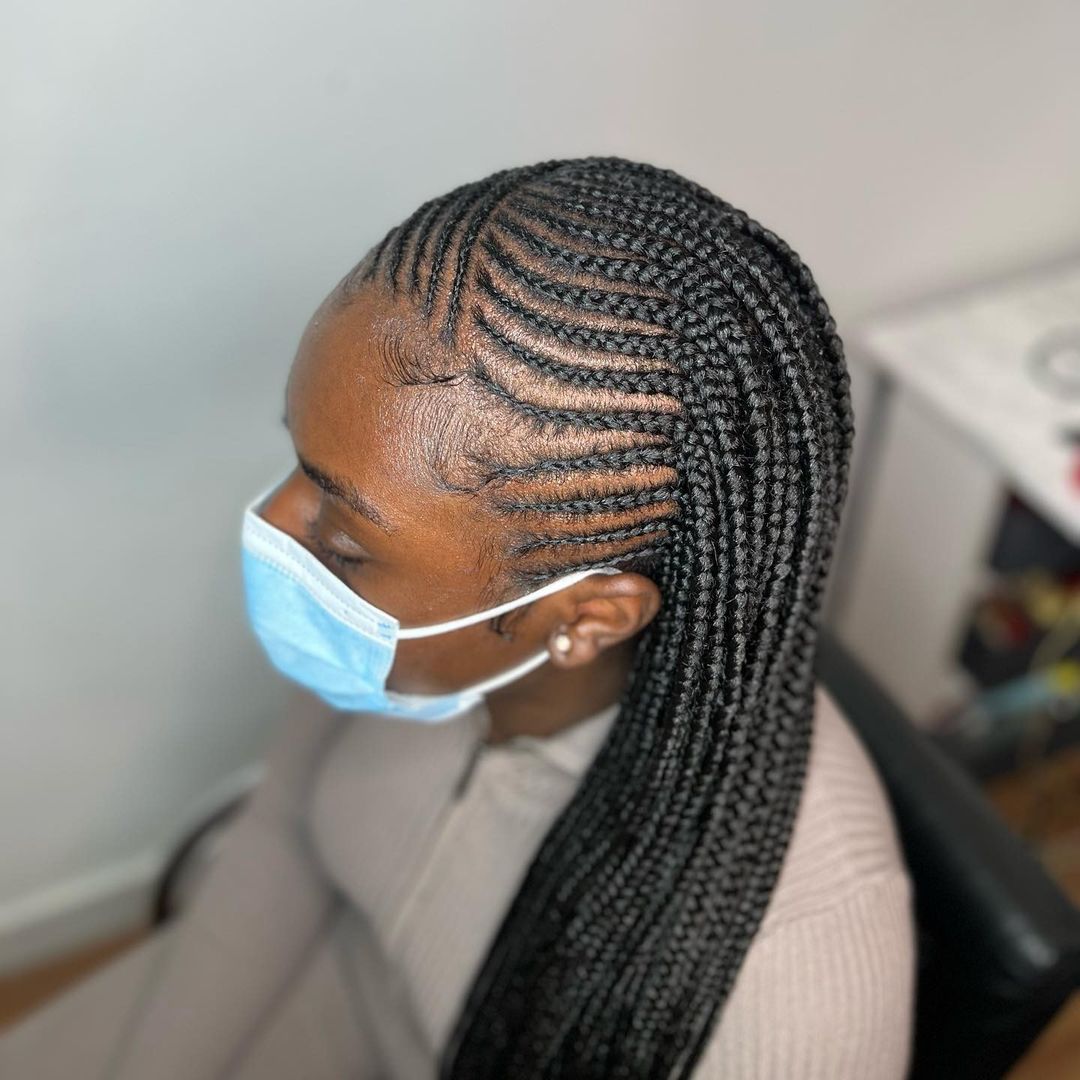 Show off this long voluminous hairdo and artwork for night-outs or everyday moments.
5. Copper Red Fulani Braid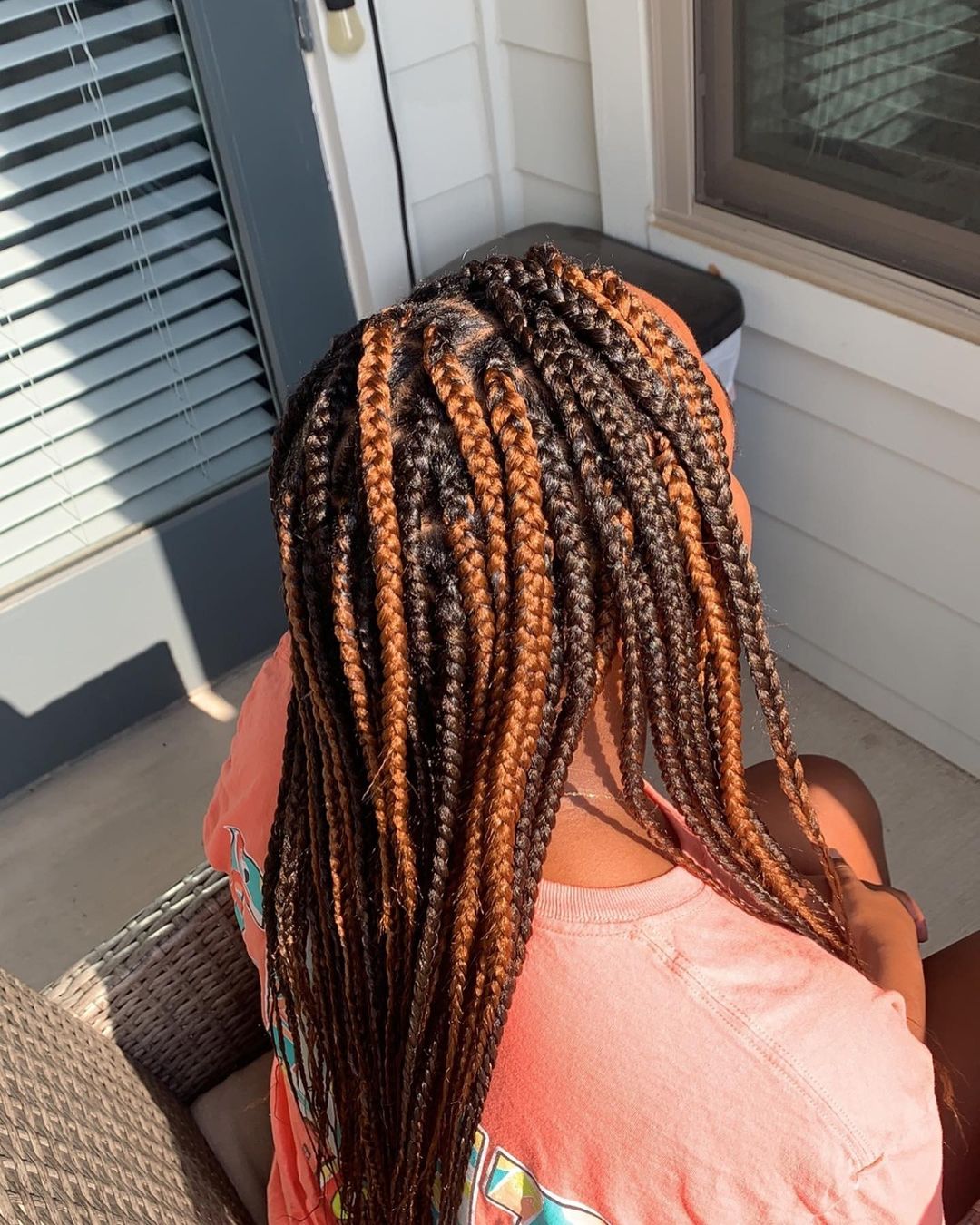 Caramel or red highlights will give vibrancy to your hair. This color will be so popular for the summer season.
6. Long Blue Fulani Braids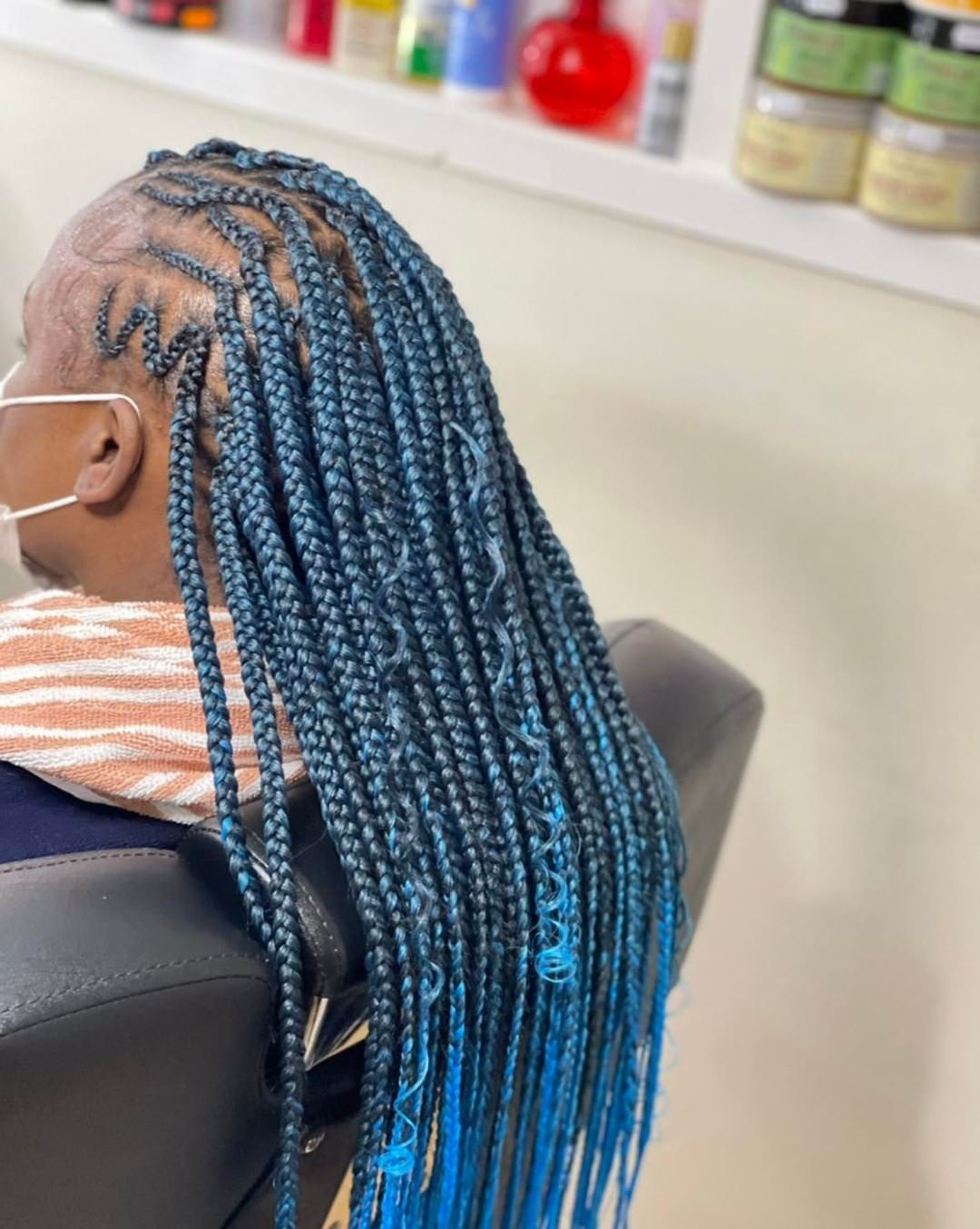 If you want to stand out and you're looking for something different and a pop of unique color, this is perfect!
7. Fulani Braids With Beads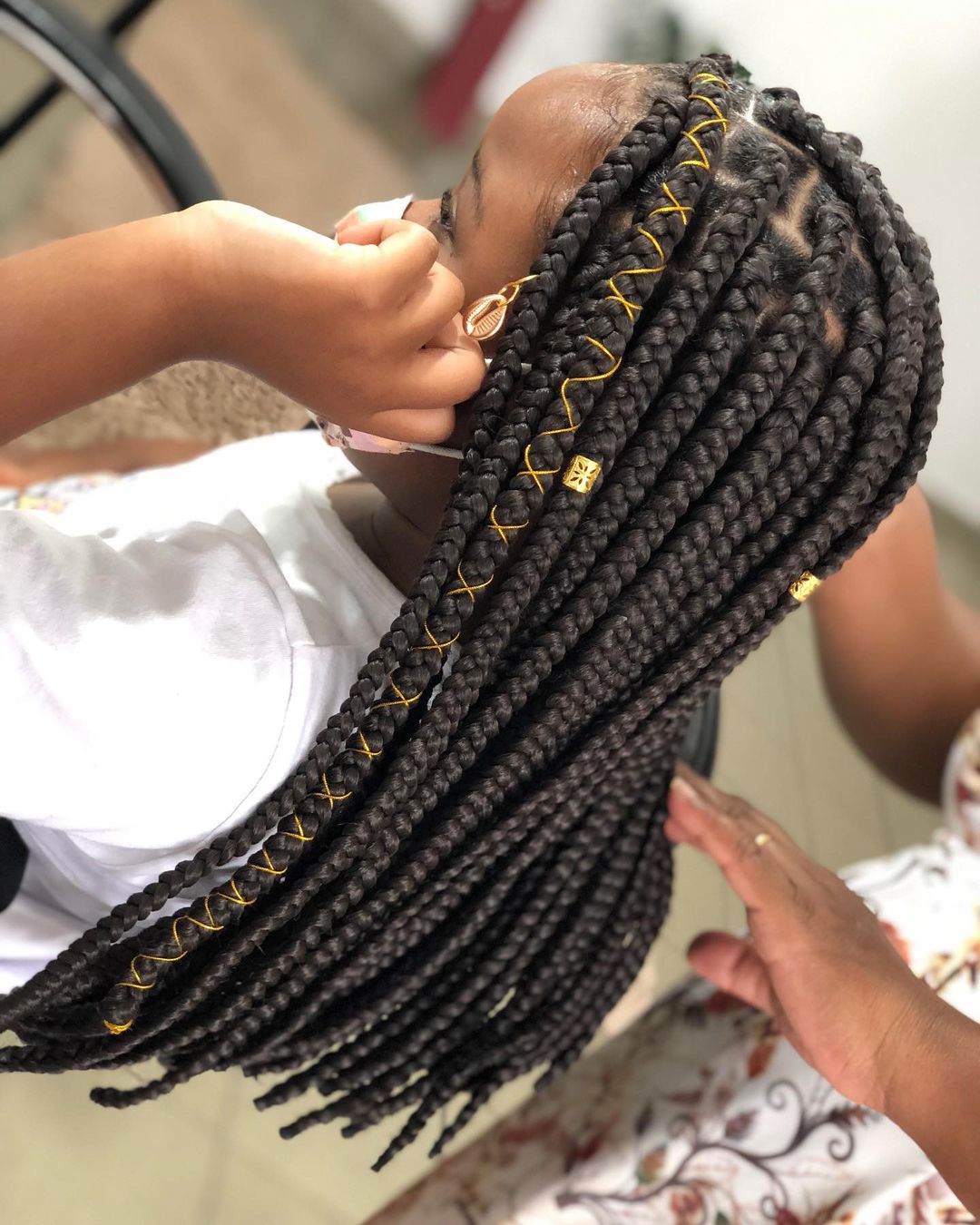 Secure your hair properly and in the back to have it on for the entire day.
8. Curly Space Buns Look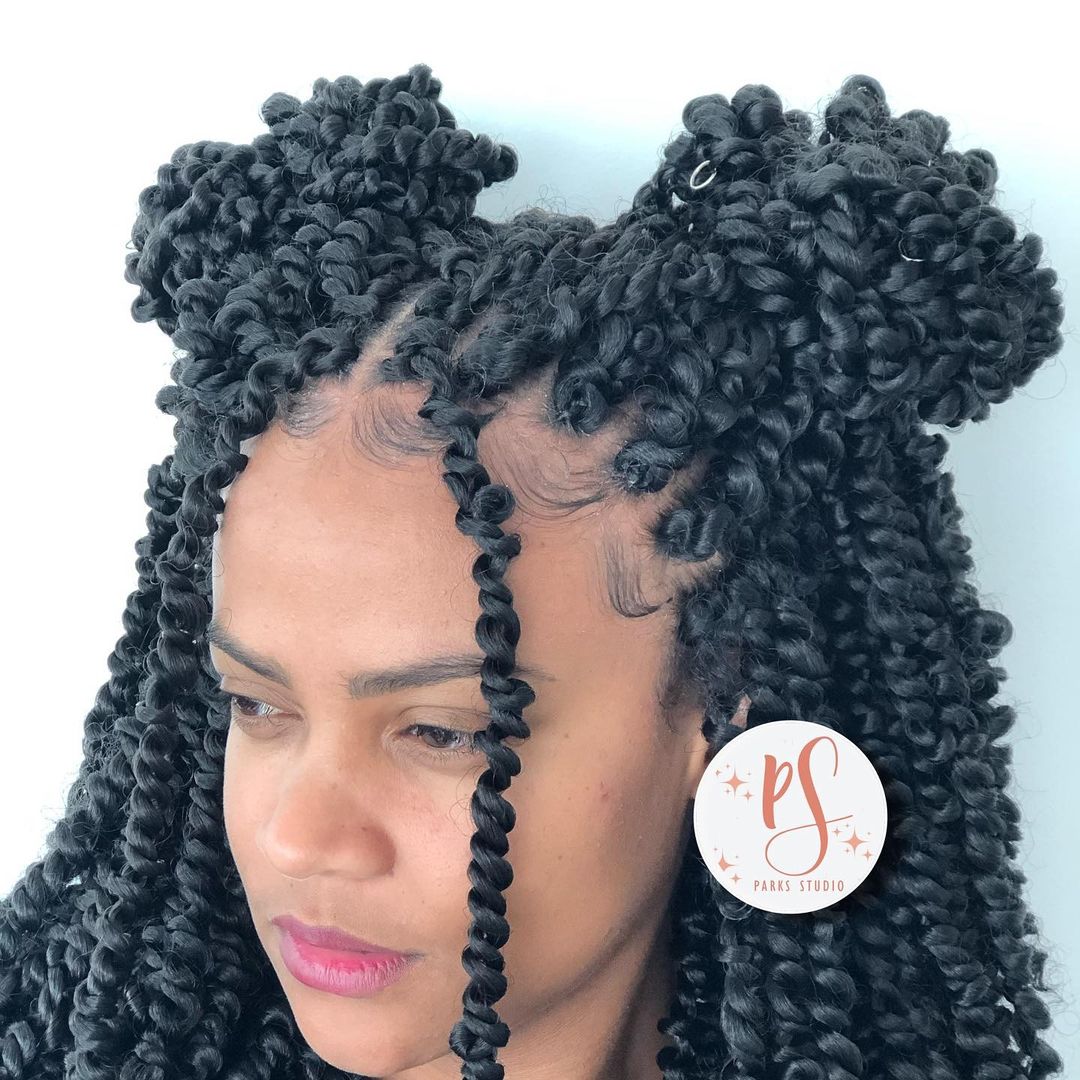 These space buns will look so good and flawless on younger women or teens!
9. Fulani Braids Styles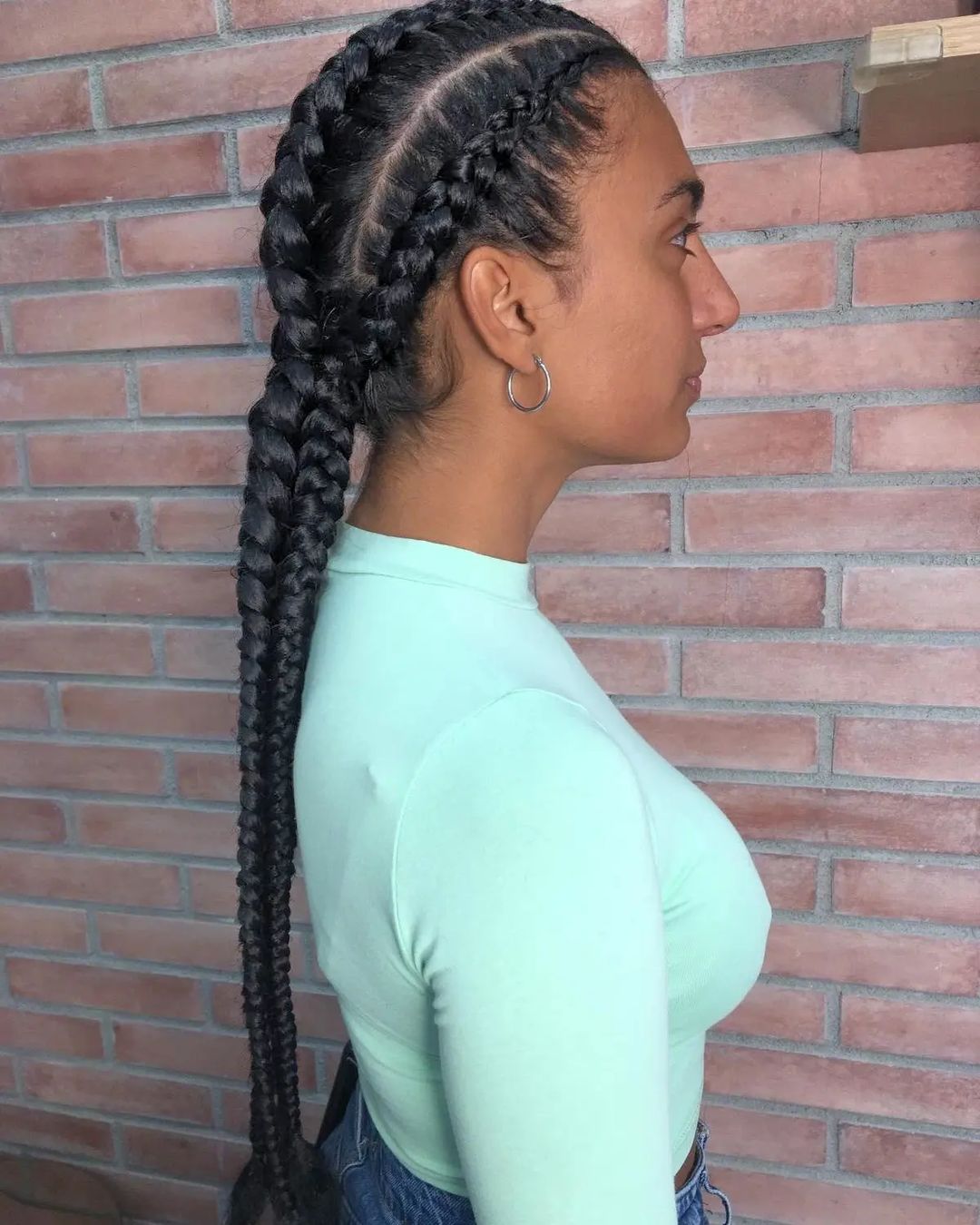 If you're a brave lady yourself show off this cool long ponytail done in detailed braids.
10. Short Bob Fulani Look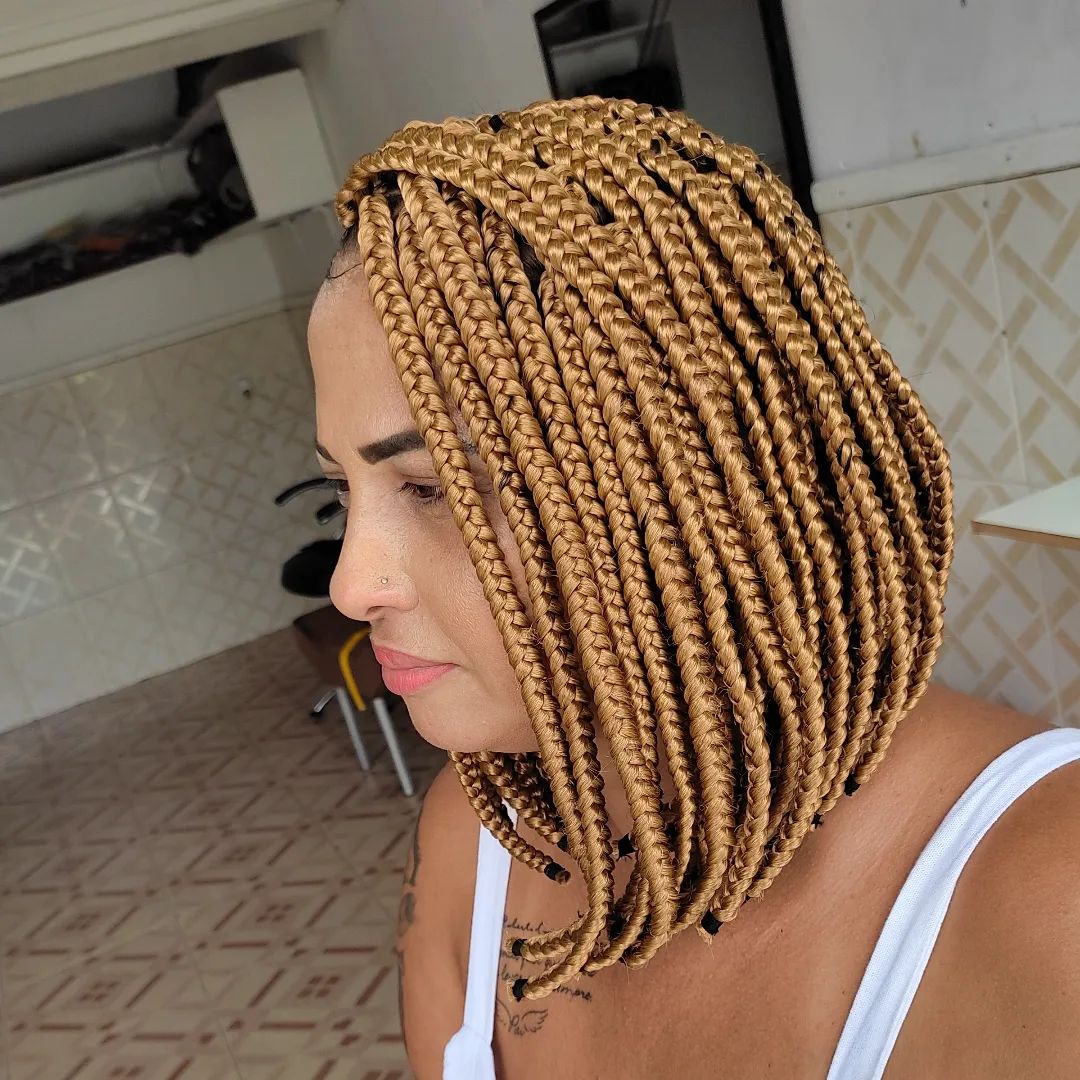 Dark blonde hair will look truly chic and modern, often worn by women who dislike using bleach or toner.
11. Updo Pink Fulani Bun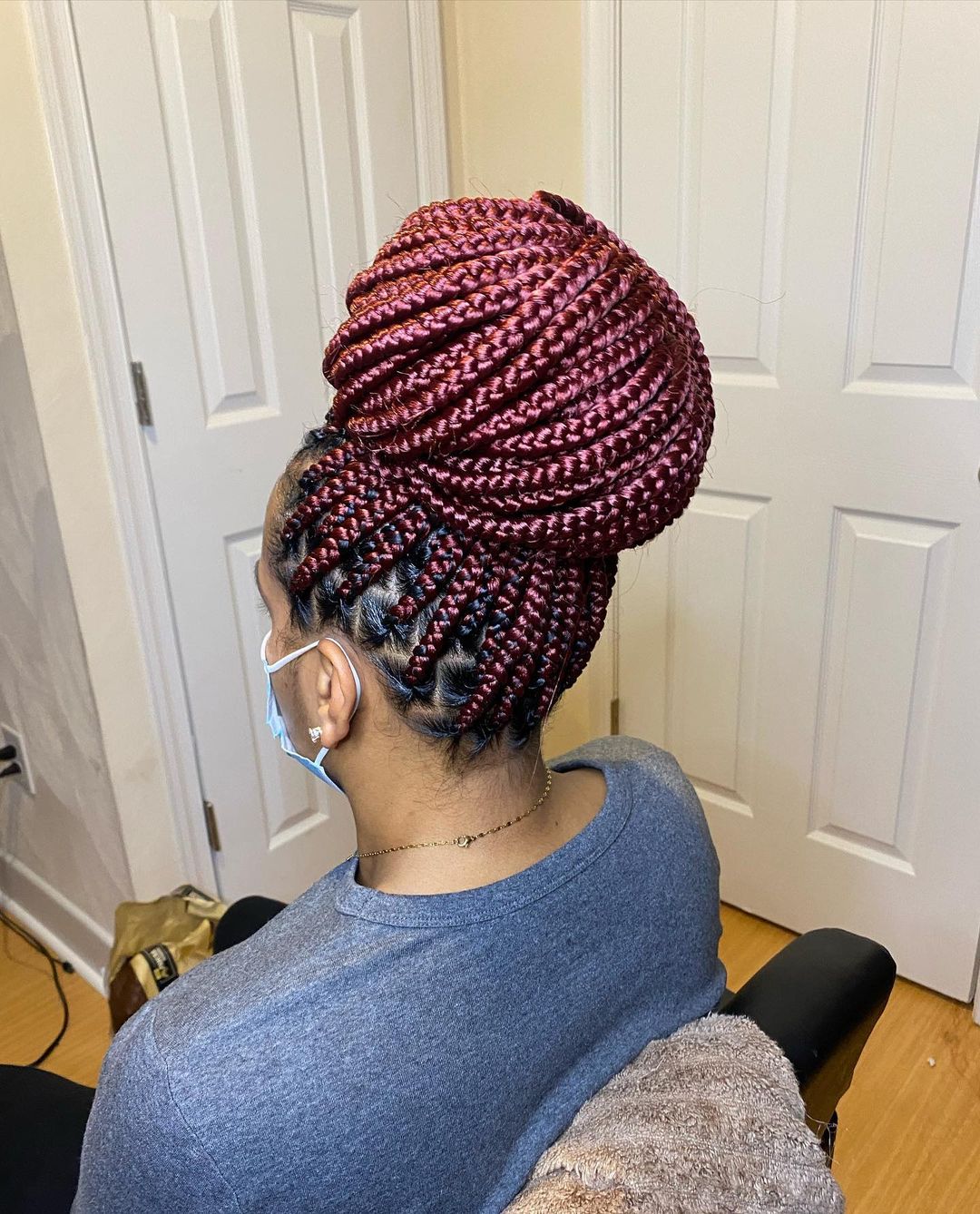 This red updo is cute and fancy without being too dramatic, perfect for those who like a subtle change to their look.
12. Bright Yellow Fulani Braid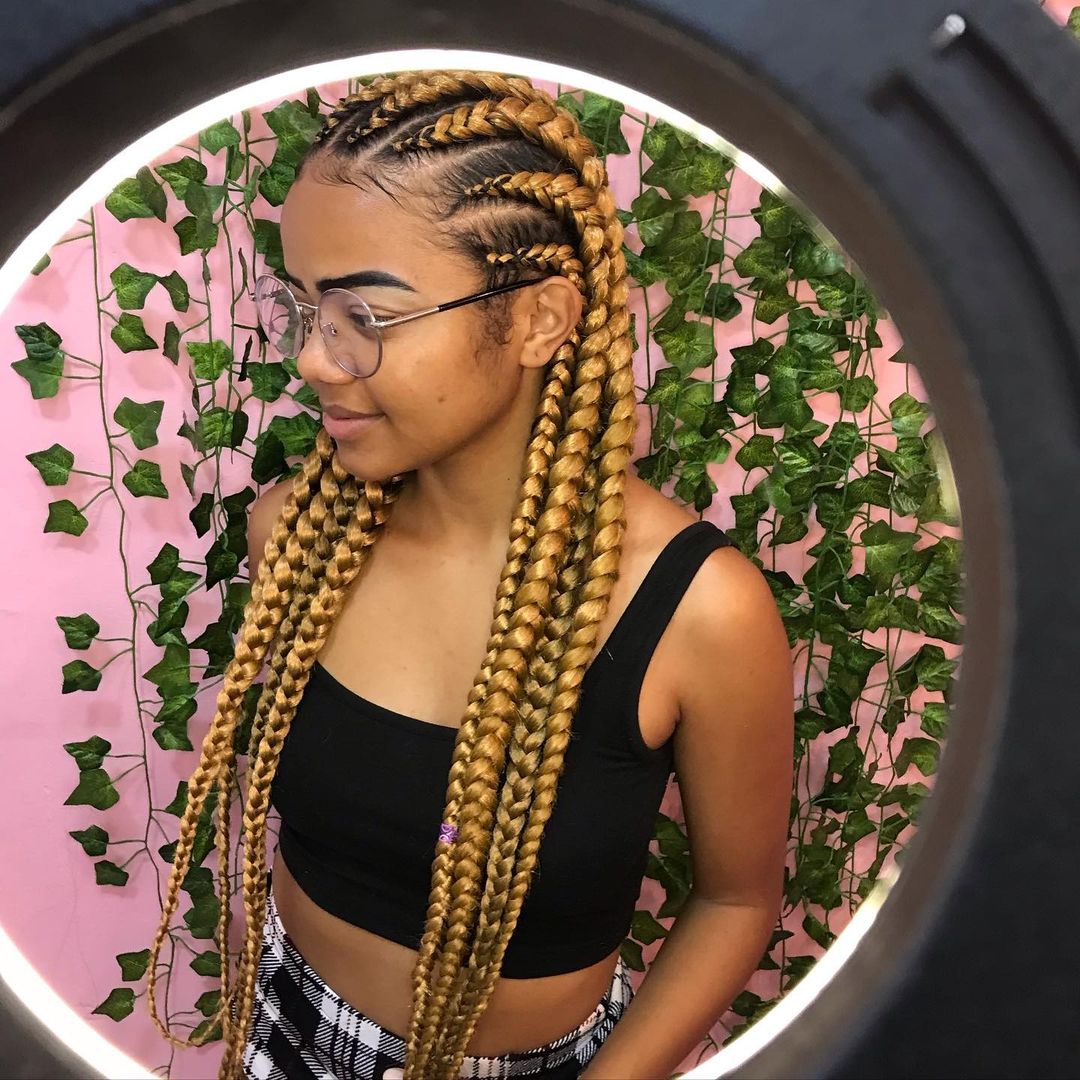 Thicker braids such as these will definitely attract looks and a lot of attention.
13. Tight Fulani Braids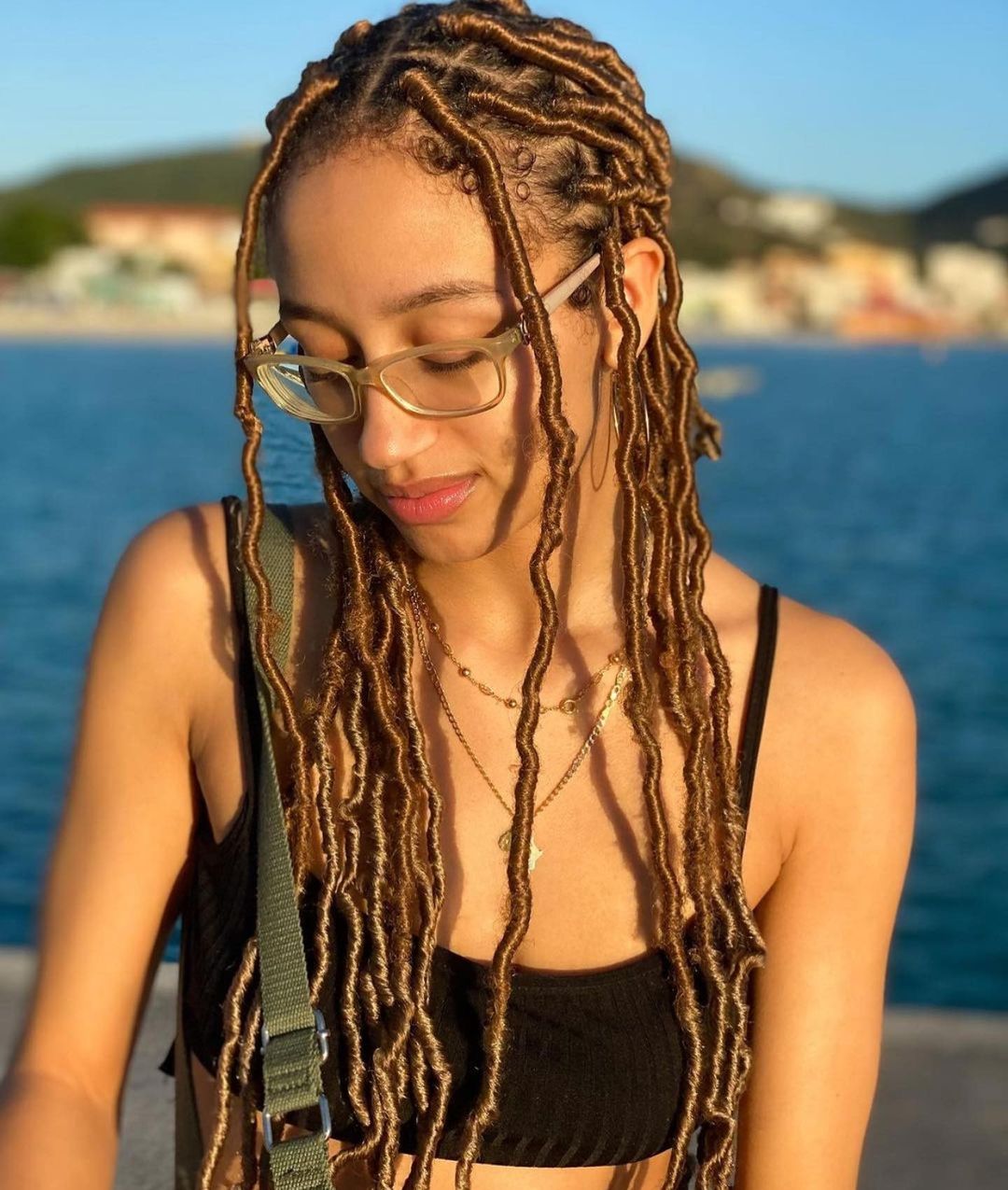 Messy yet pretty, give it a go if you're someone who likes summer colors and hairdo inspirations.
14. Bright Red Fulani Braids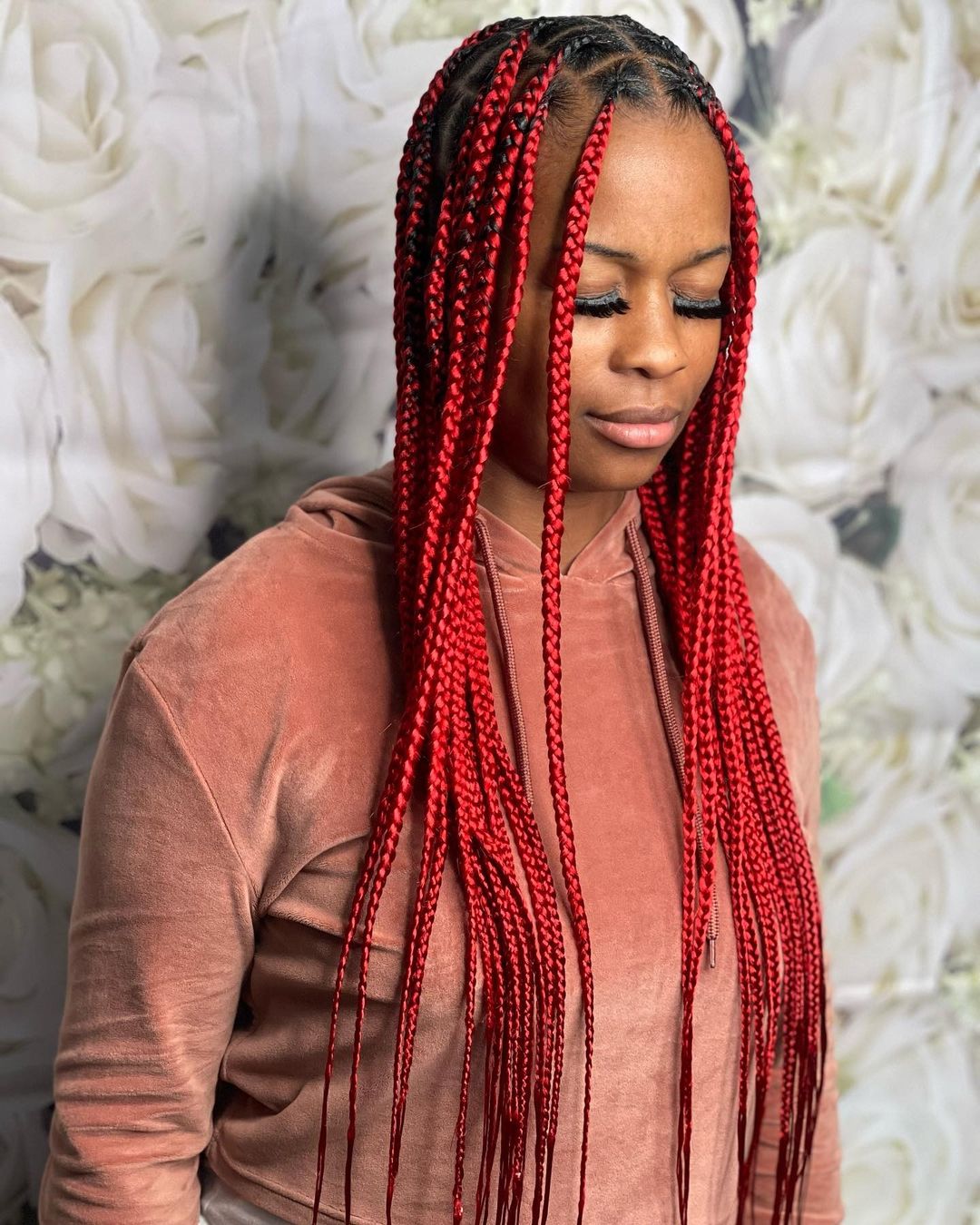 The bright red color is for those who want to emphasize their dominance and fiery personality.
15. Purple & White Fulani Braids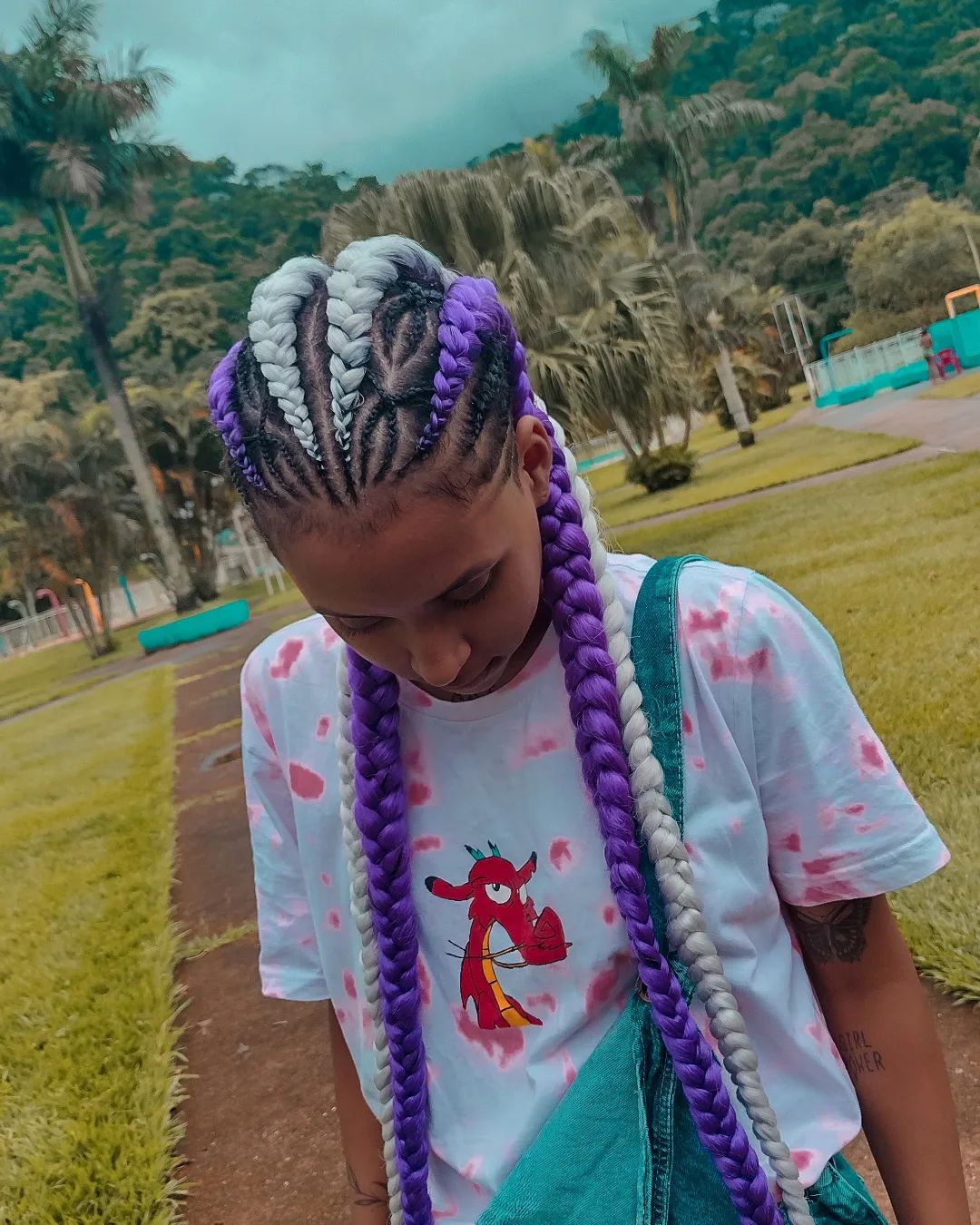 The purple and white color duo will suit younger women. Do you want to stand out yourself?
16. Ponytail Fulani Braids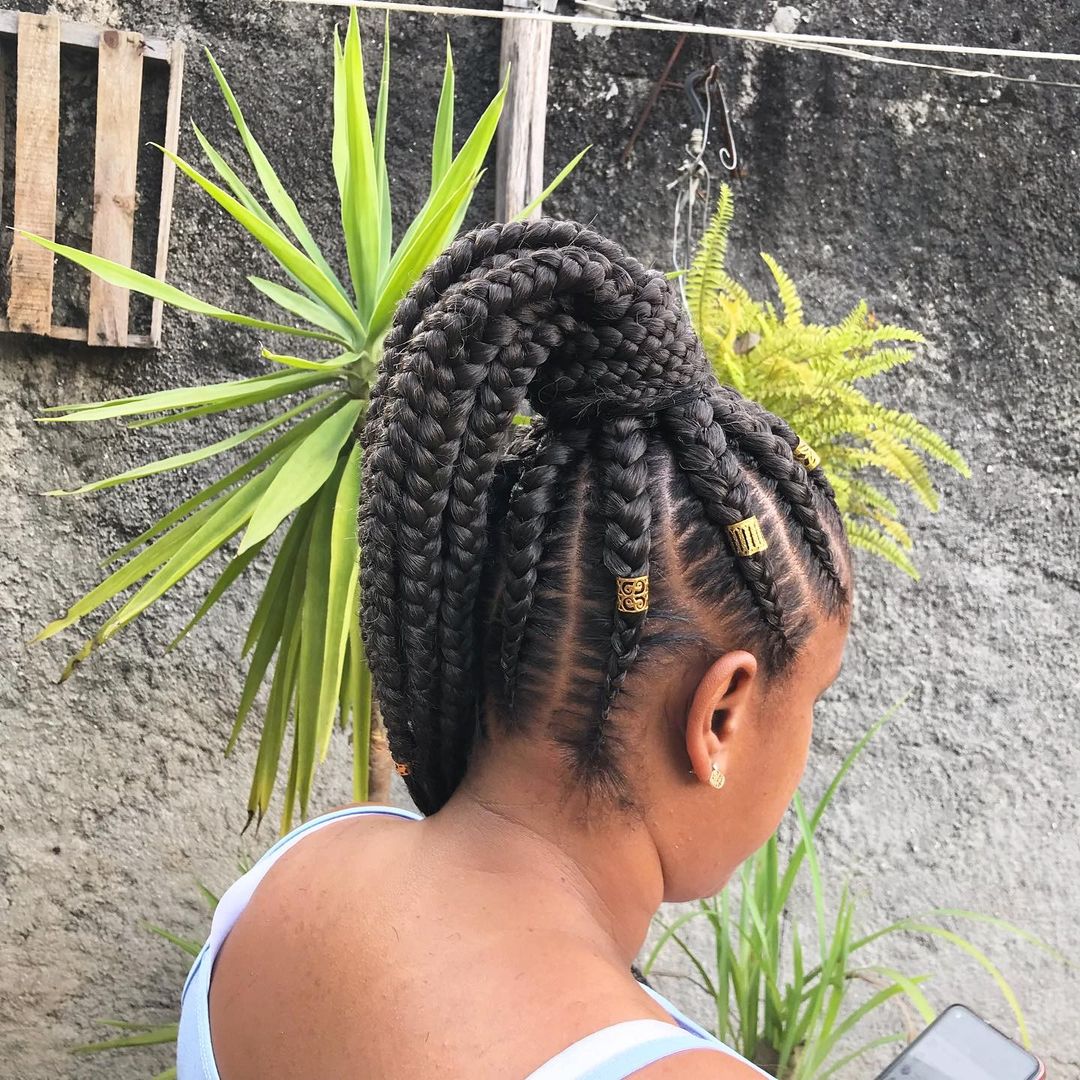 Fulani braids in a ponytail will suit party women the best!
17. Light Brown Detailed Braids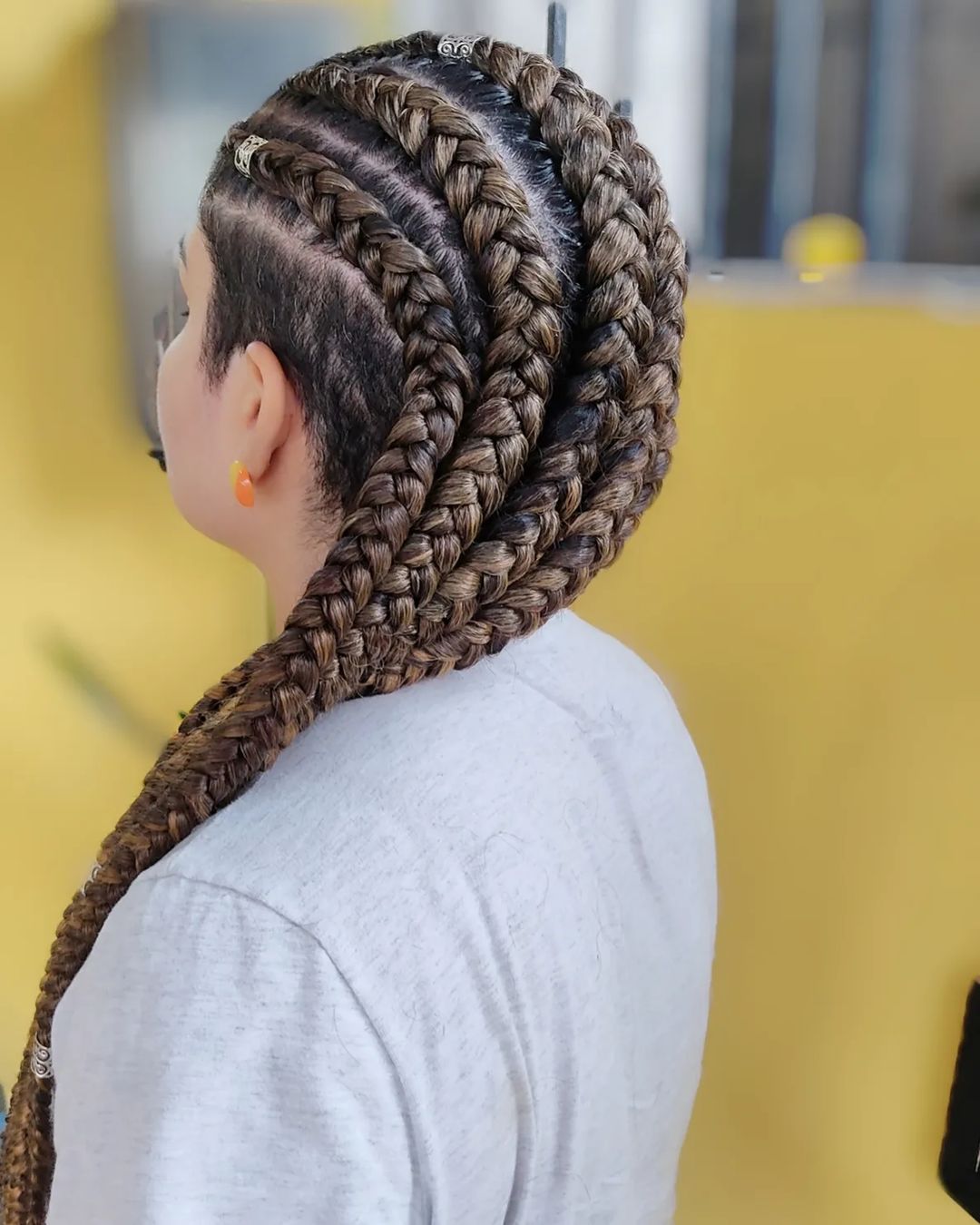 Add some light brown and blonde color to make your hair more stunning and perfect for everyday wear.
18. Long Fulani Braid Hair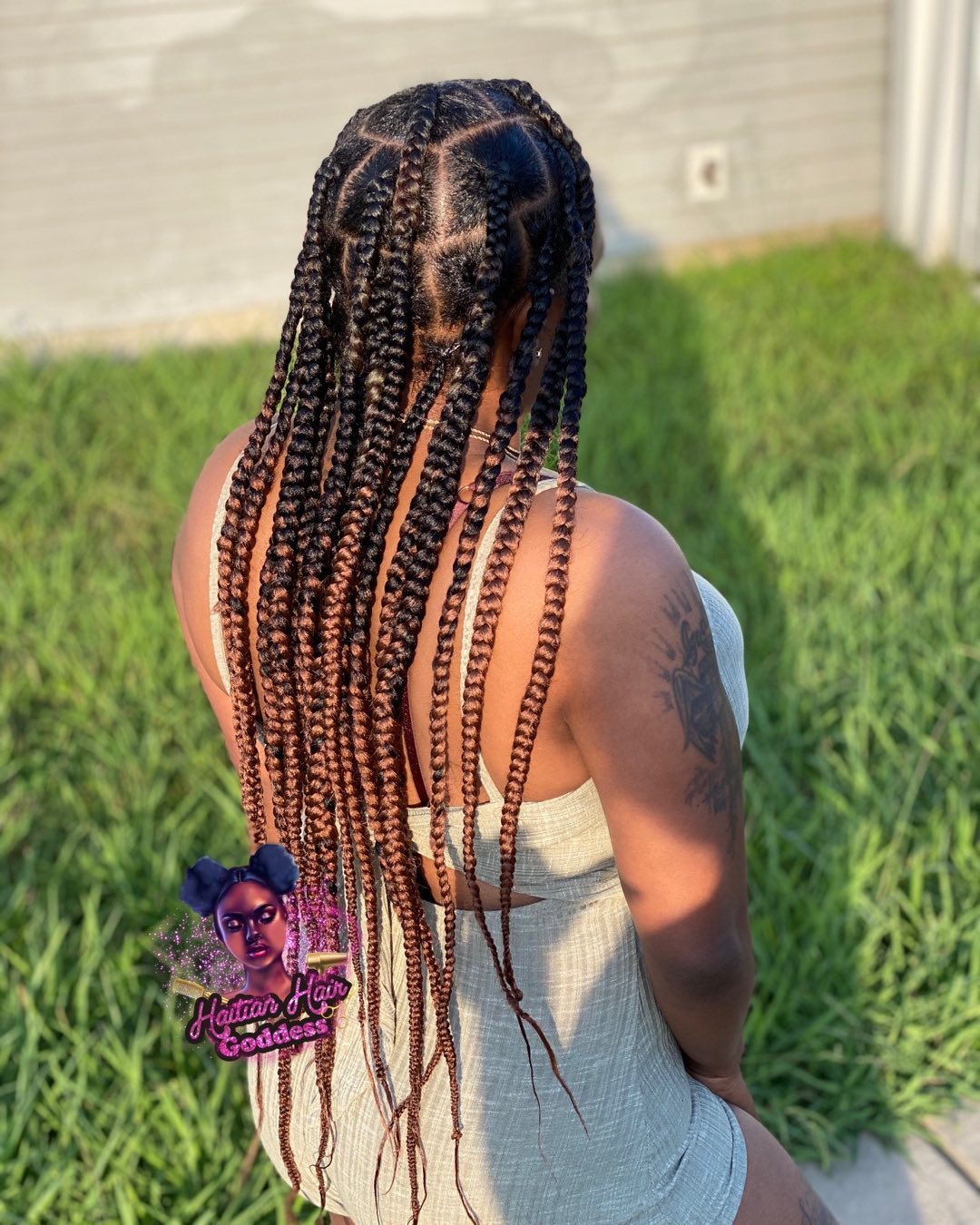 These Fulani braids will look gorgeous on women who are in their thirties.
19. Fulani Braid Ponytail Long Look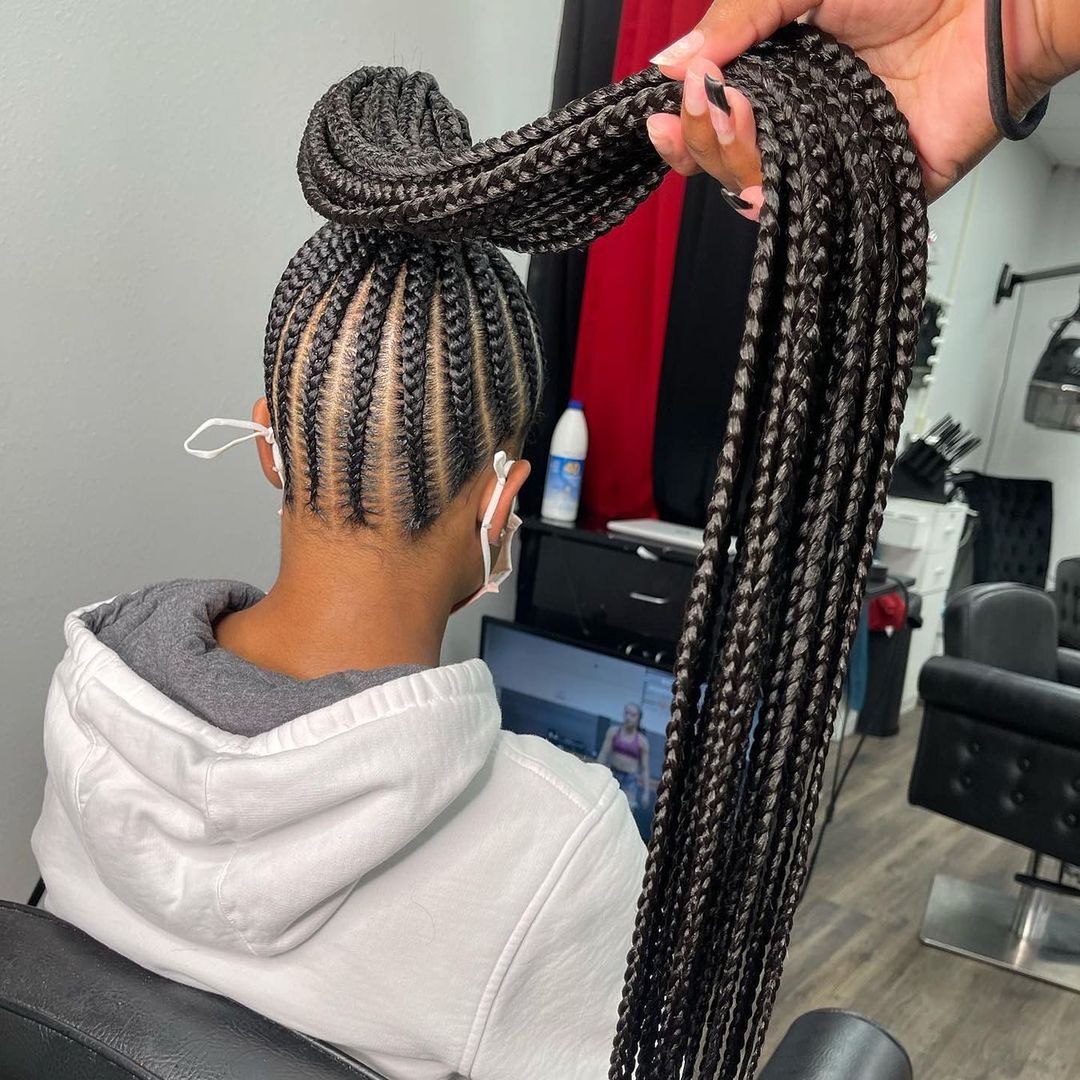 If you're all about the drama you're going to like this hairstyle and this modern ponytail.
20. Dark Blonde Fulani Hair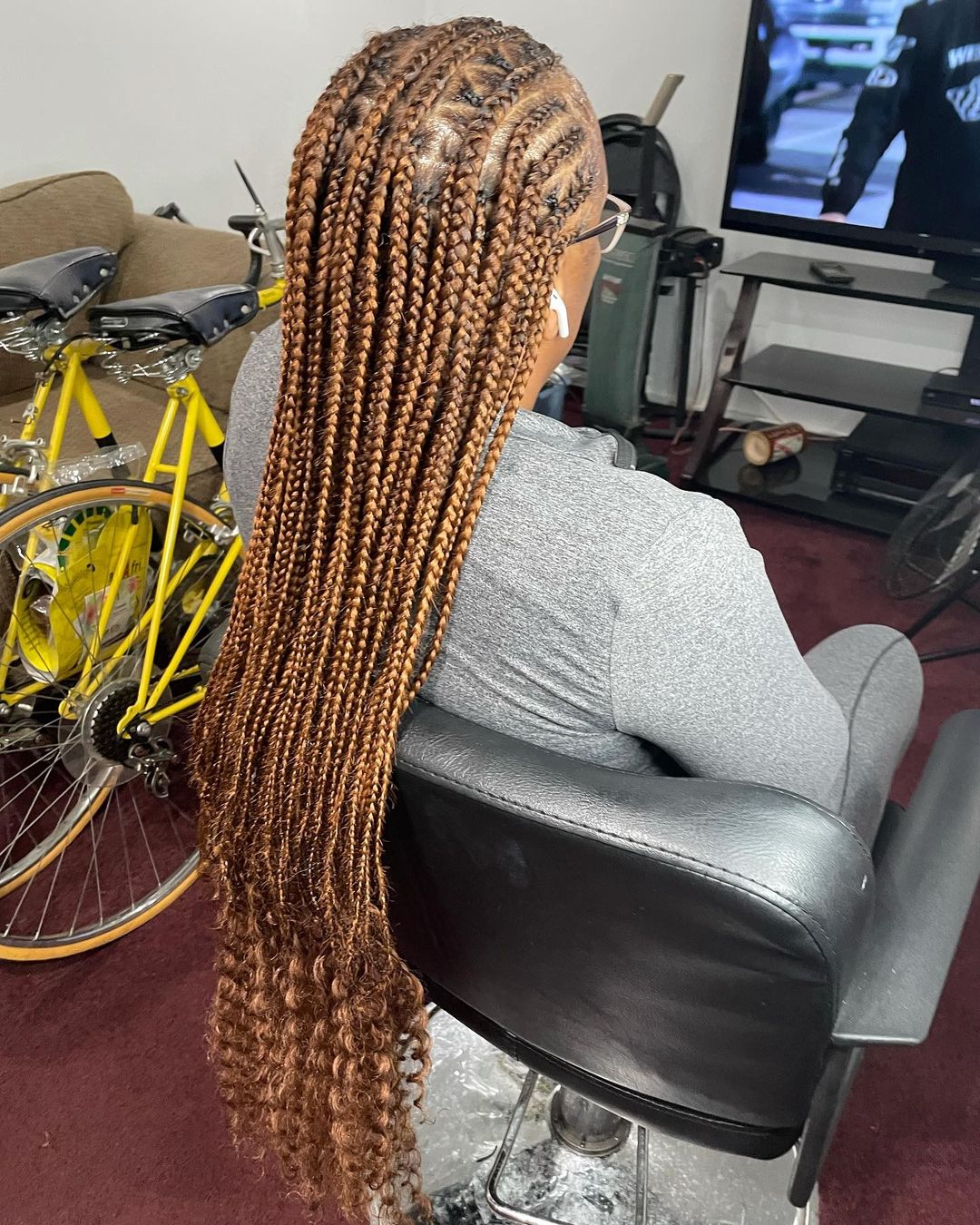 Light brown hair color such as this one will suit teens and women in their twenties.
21. Fulani Braid Hairstyles Long Hairdo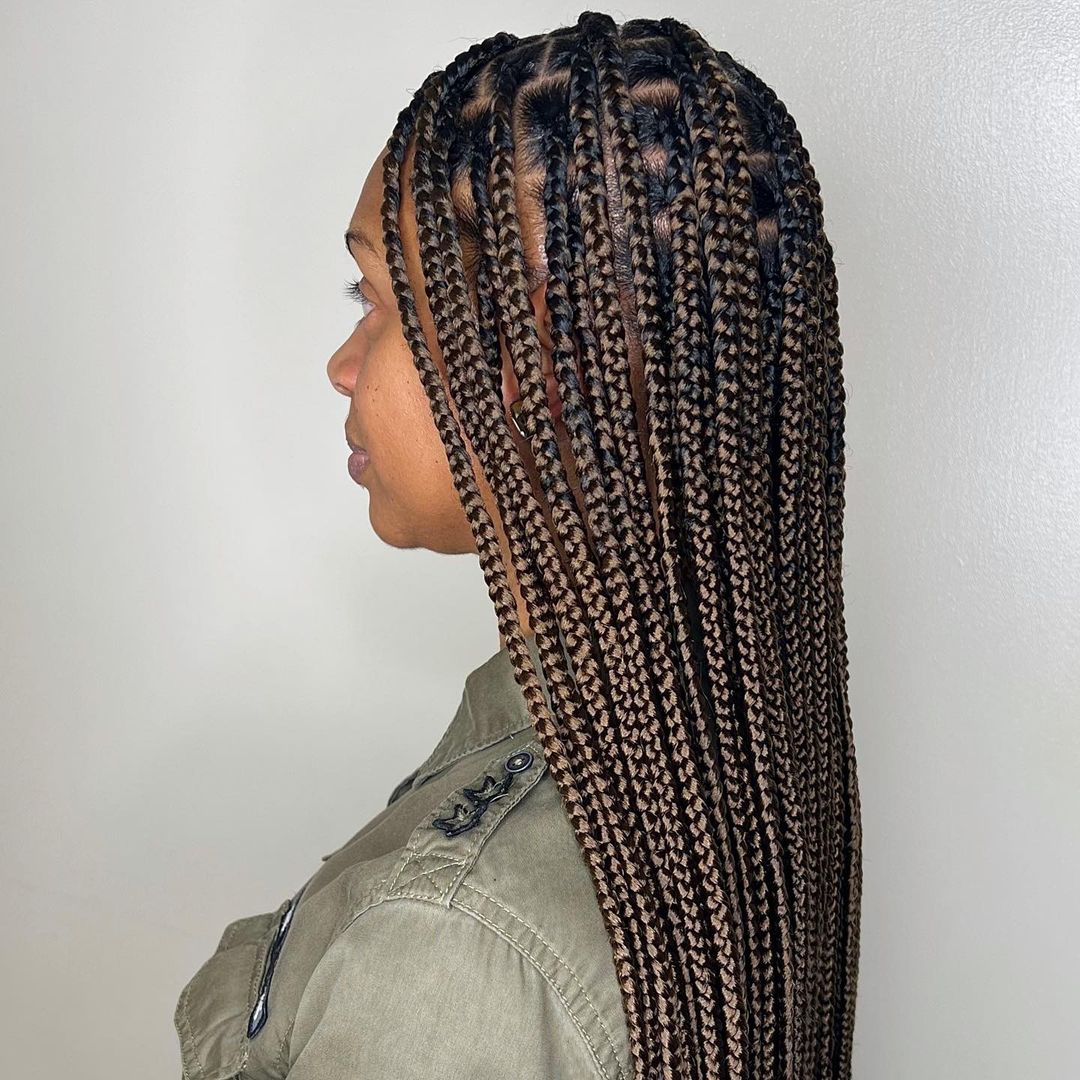 Brown hair color and these Fulani braids will attract looks everywhere you go.
22. Blonde Look Tight Braids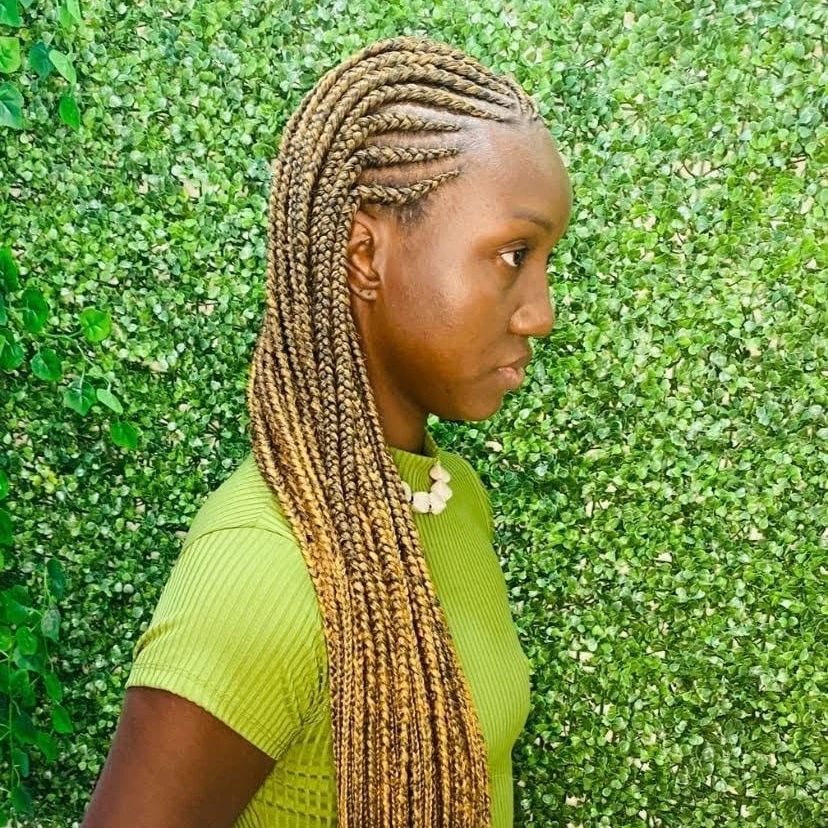 Light blonde hair will attract looks, especially if your skin complexion is darker.
23. Light Green Fulani Braids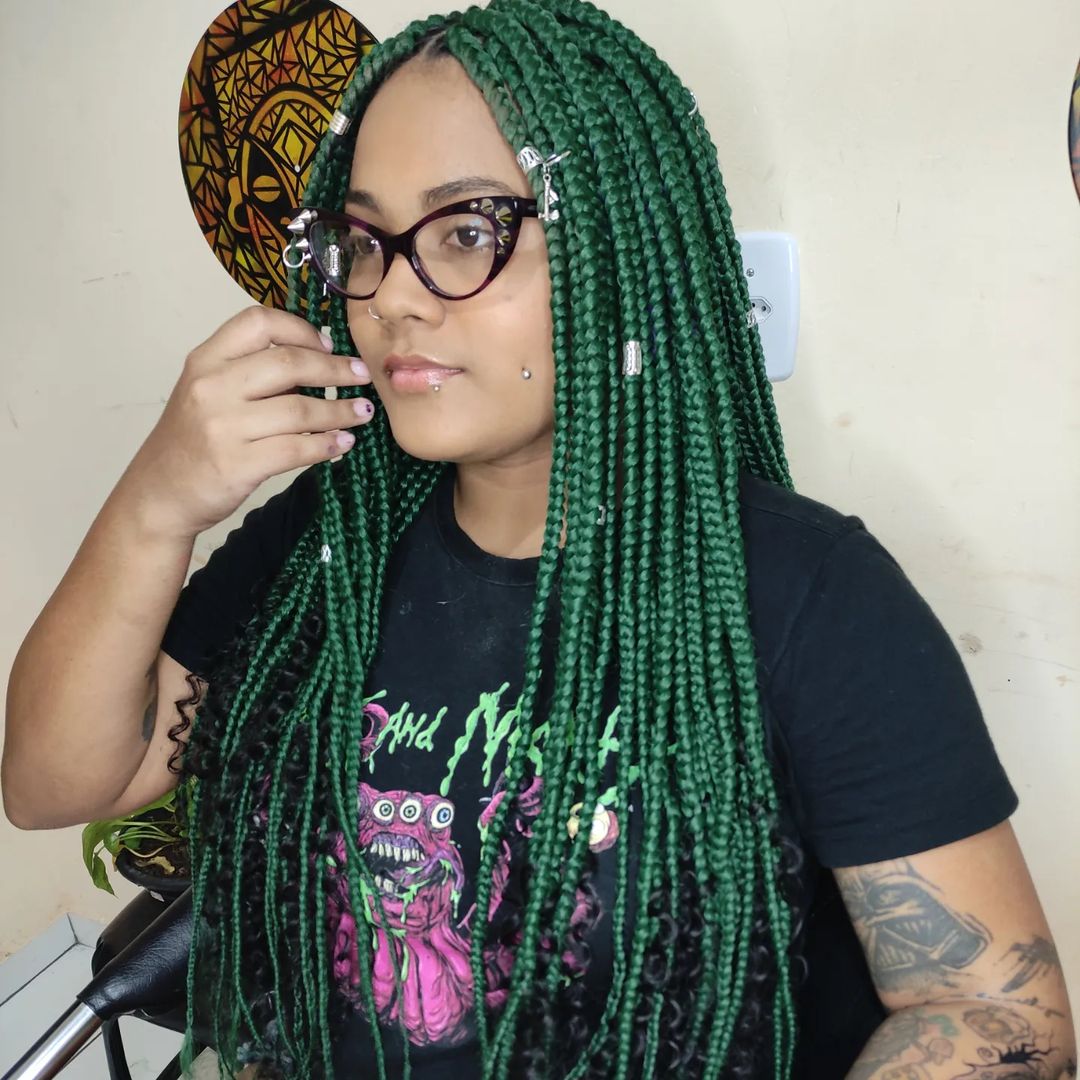 Bright green hair is for those who want to stand out and who like party looks!
24. Side Fulani Braid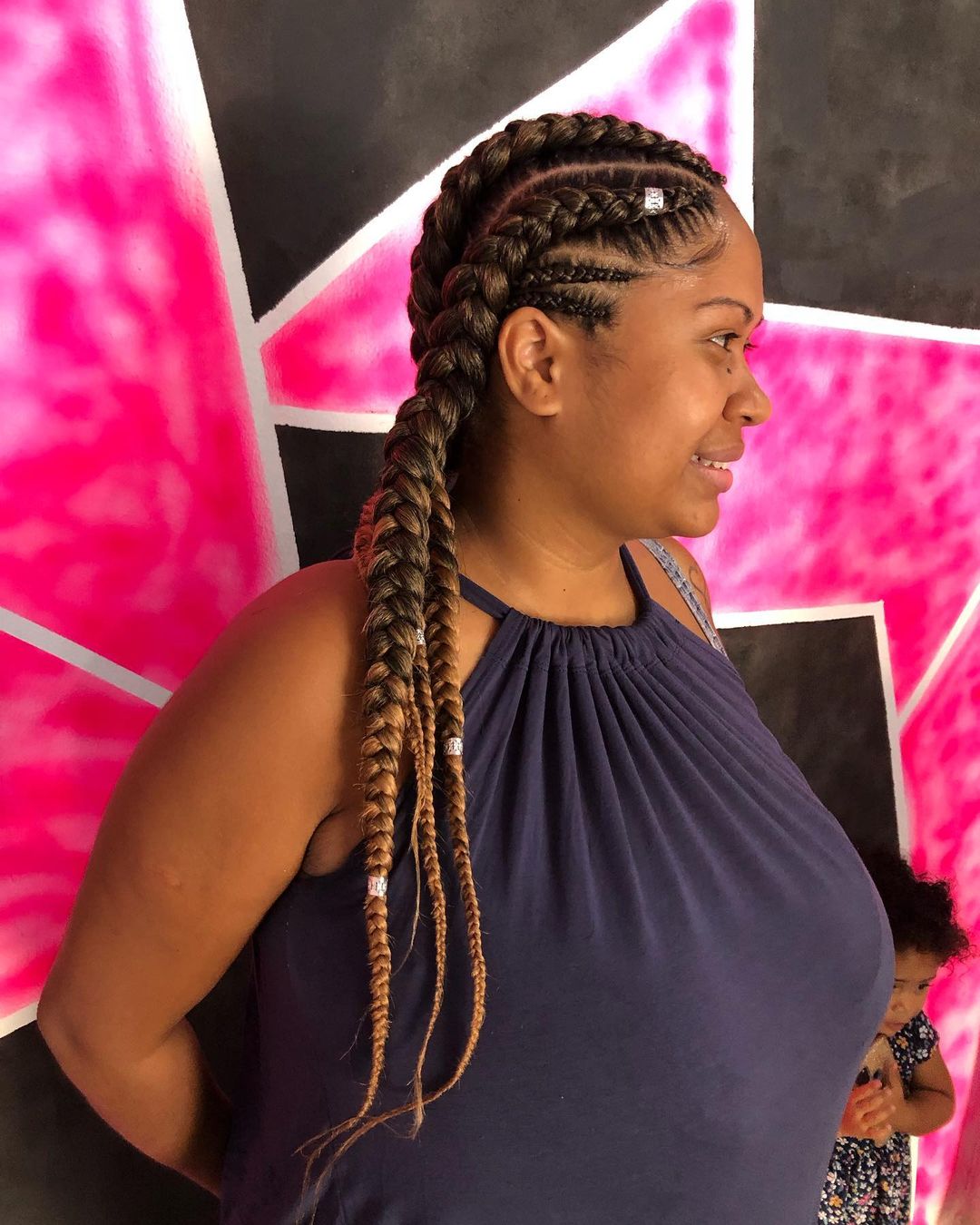 These braids will look amazing on women who are in the mood for something low-maintenance.
25. Navy Blue Fulani Braid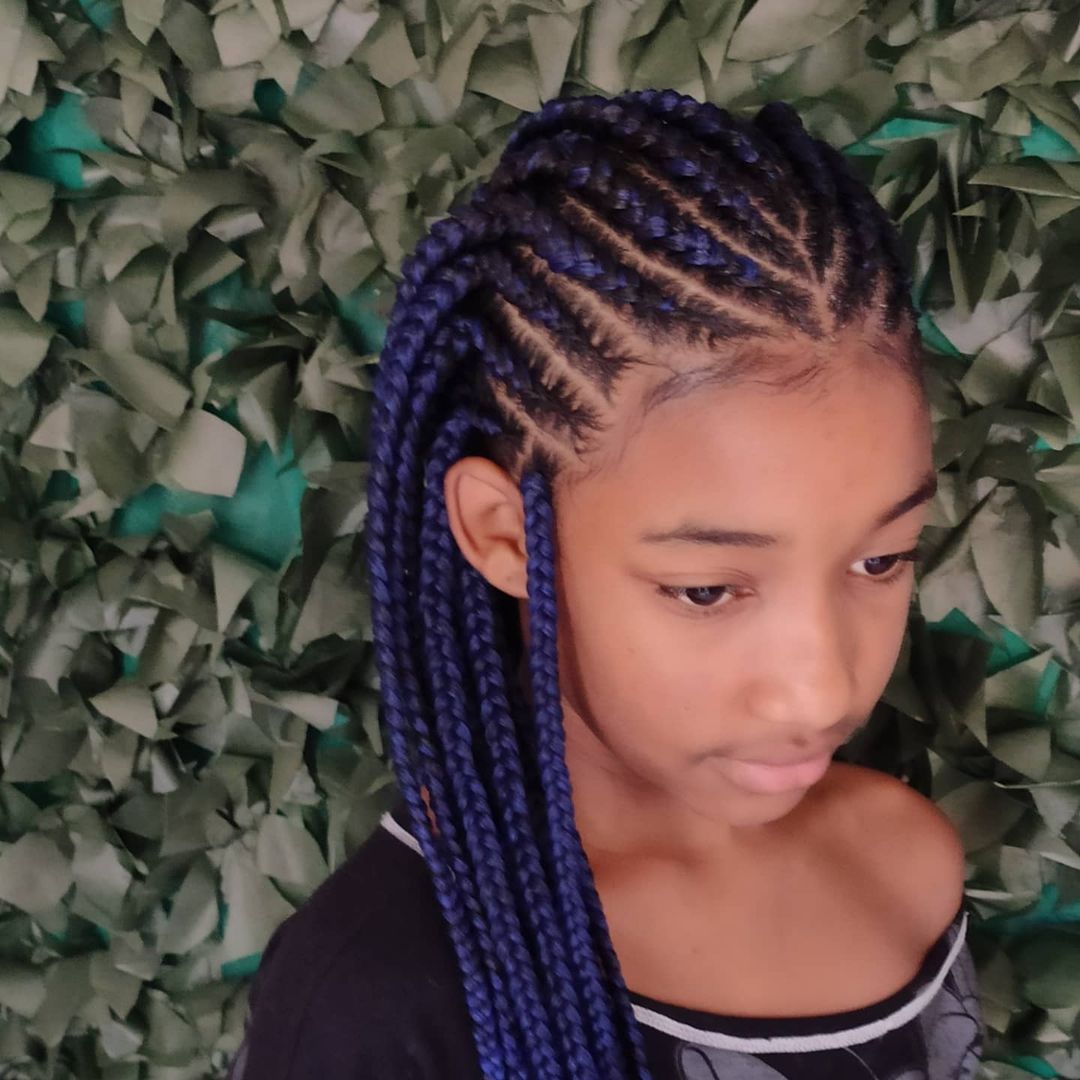 Pop of blue will give your hair vibrancy and that youthful vibe.
26. Cute Long Fulani Braid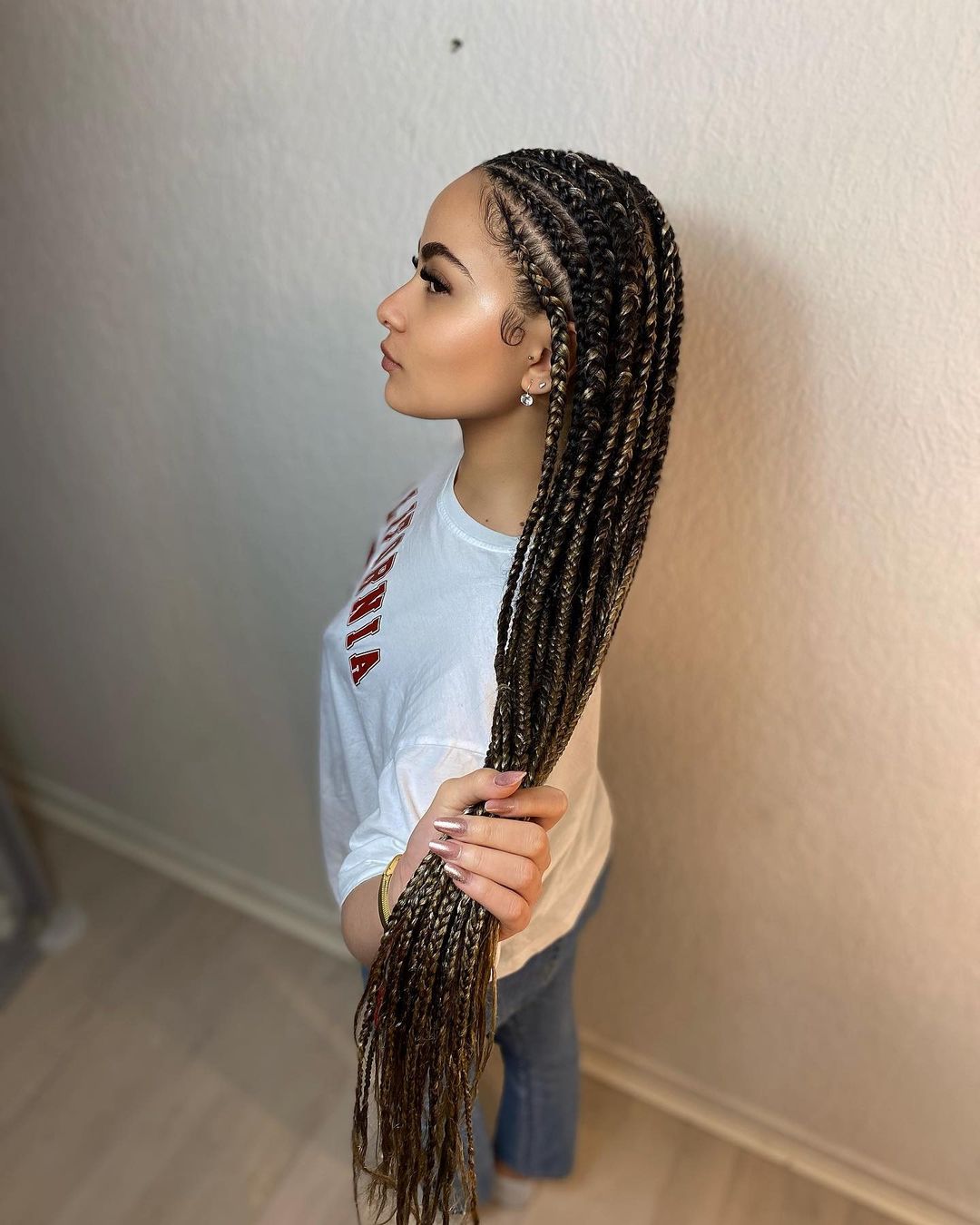 Show off your hairdo for party moments and wear it in this classy yet stunning way.
27. Natural Curly Fulani Braids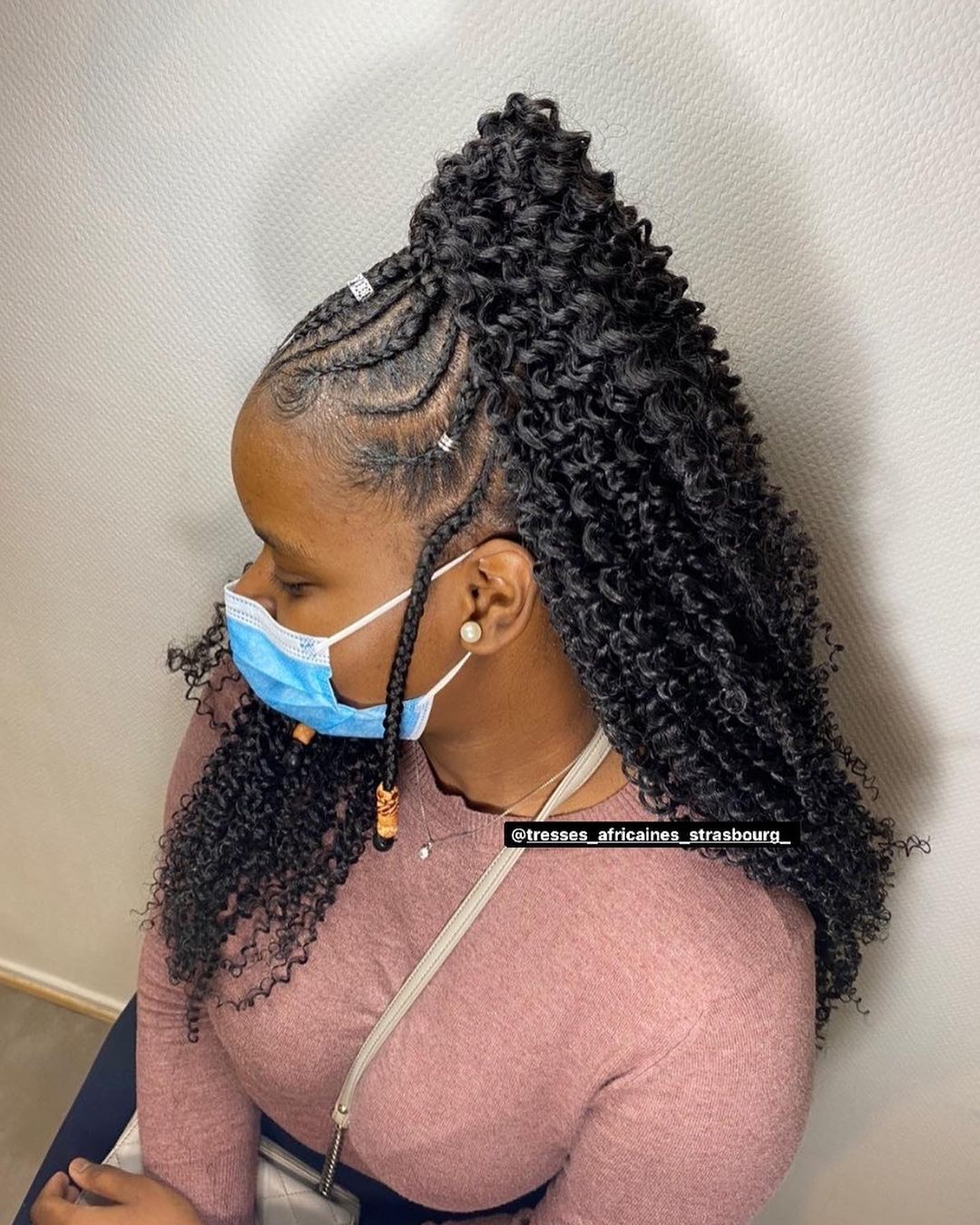 Half-up half-down hair will look amazing on women who want something chic and modern yet party-perfect.
28. Fulani Braid Tied Hair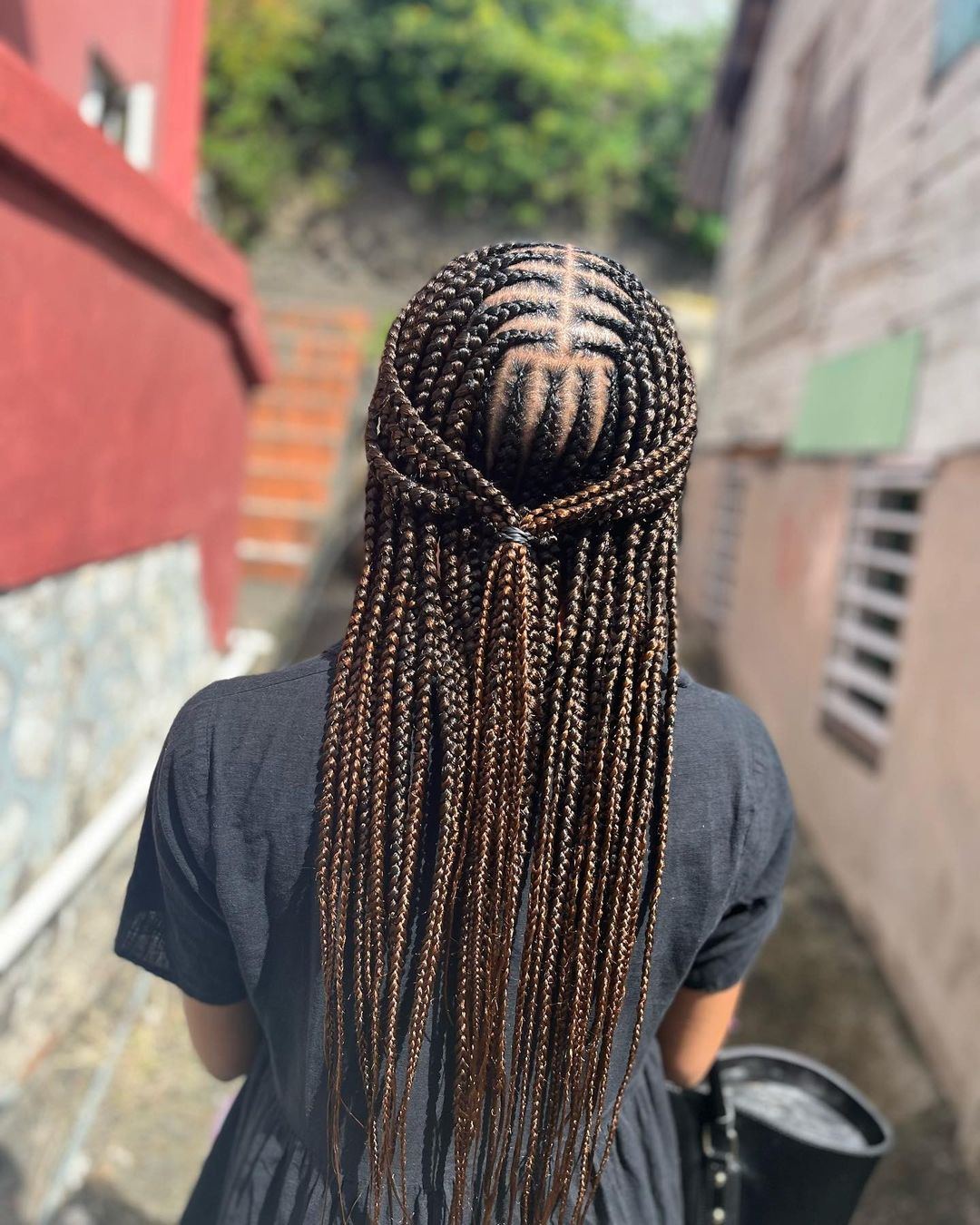 Tie your hair in the back and secure it with your favorite tie.
29. Fulani Braid Designs With Beads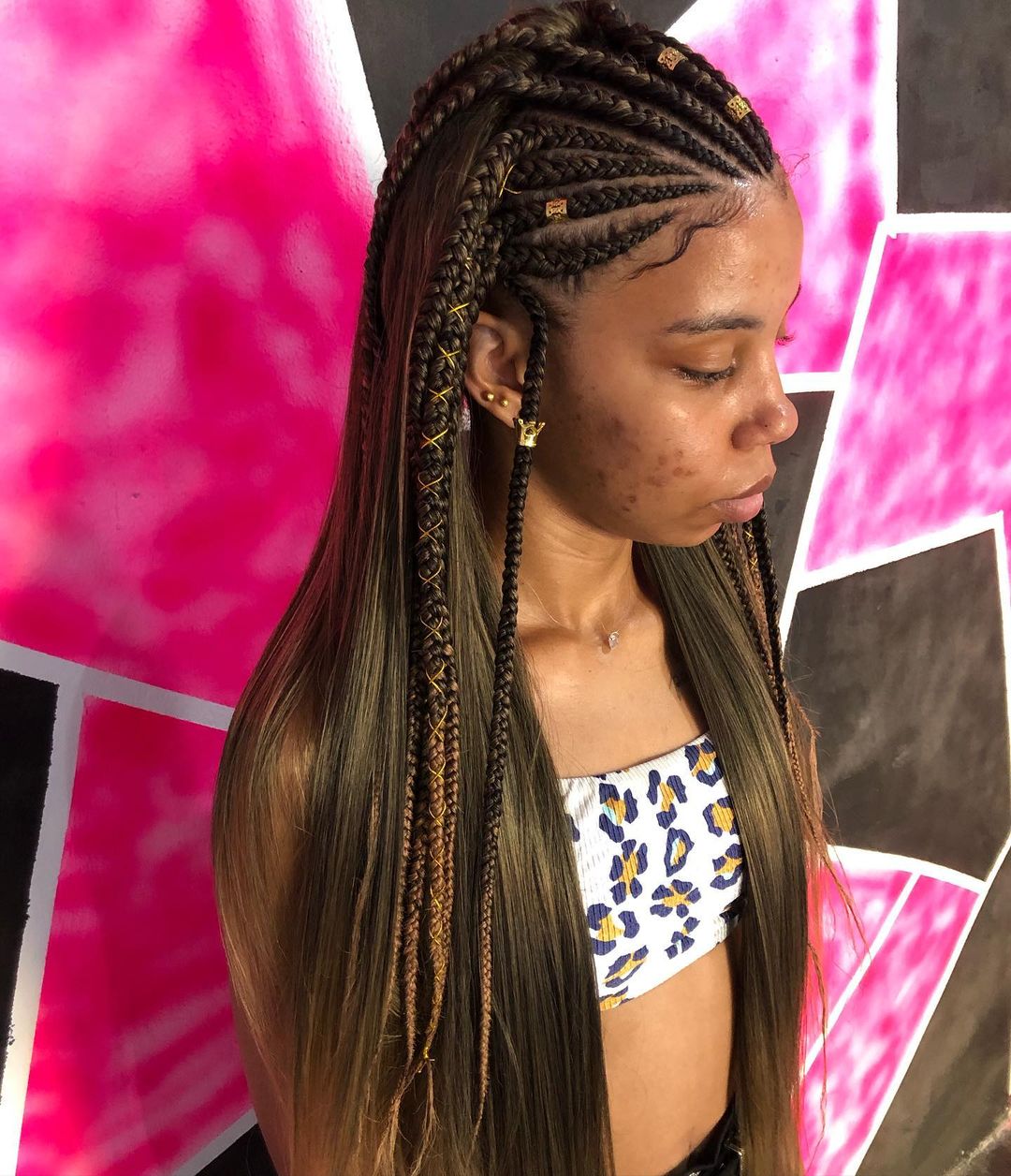 Super-sleek hair with only some details in the back or on the sides will look divine and cute.
30. Short Updo Fulani Hairdo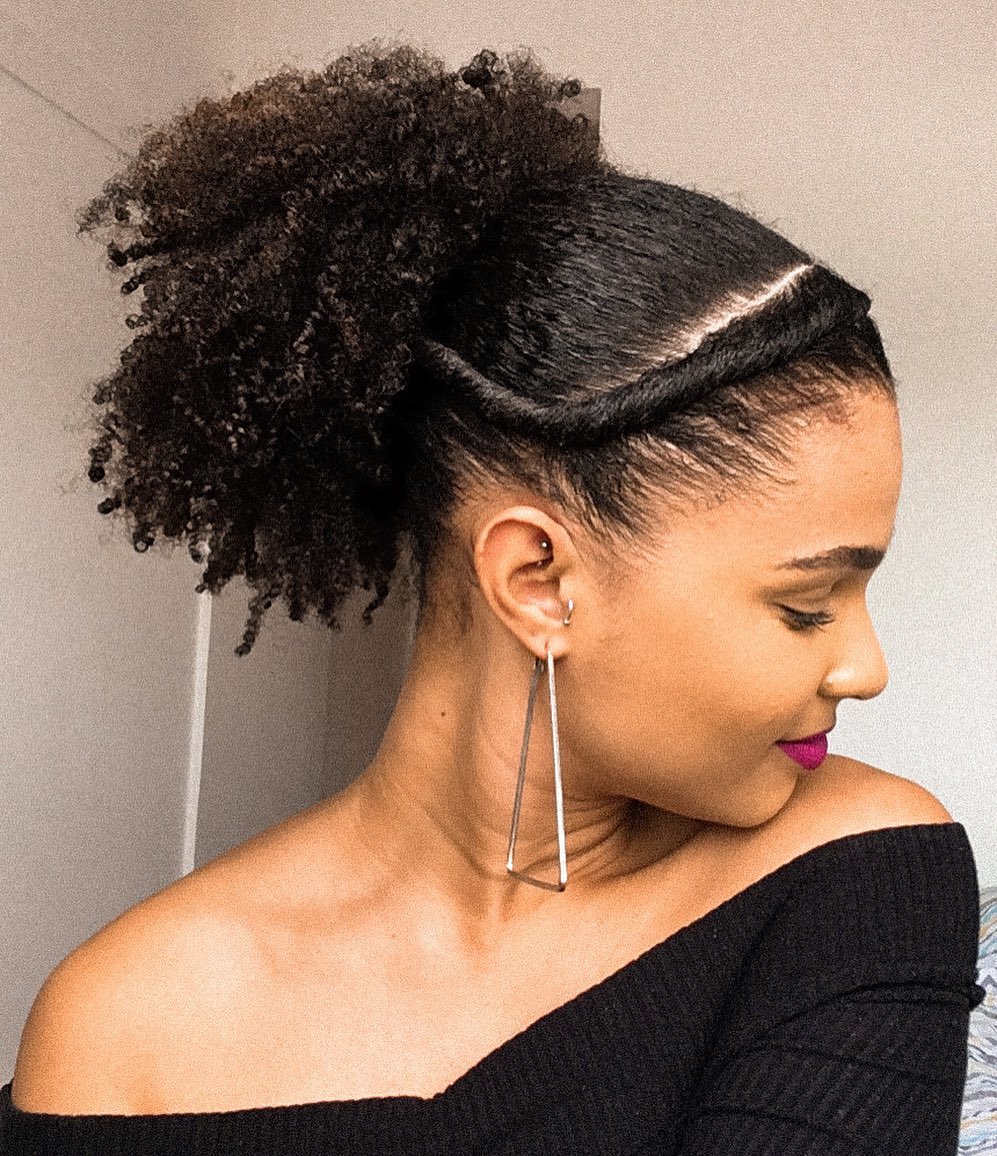 Updo such as this one is for women who like cute looks and practicality.
31. Brown Hair Color Fulani Braid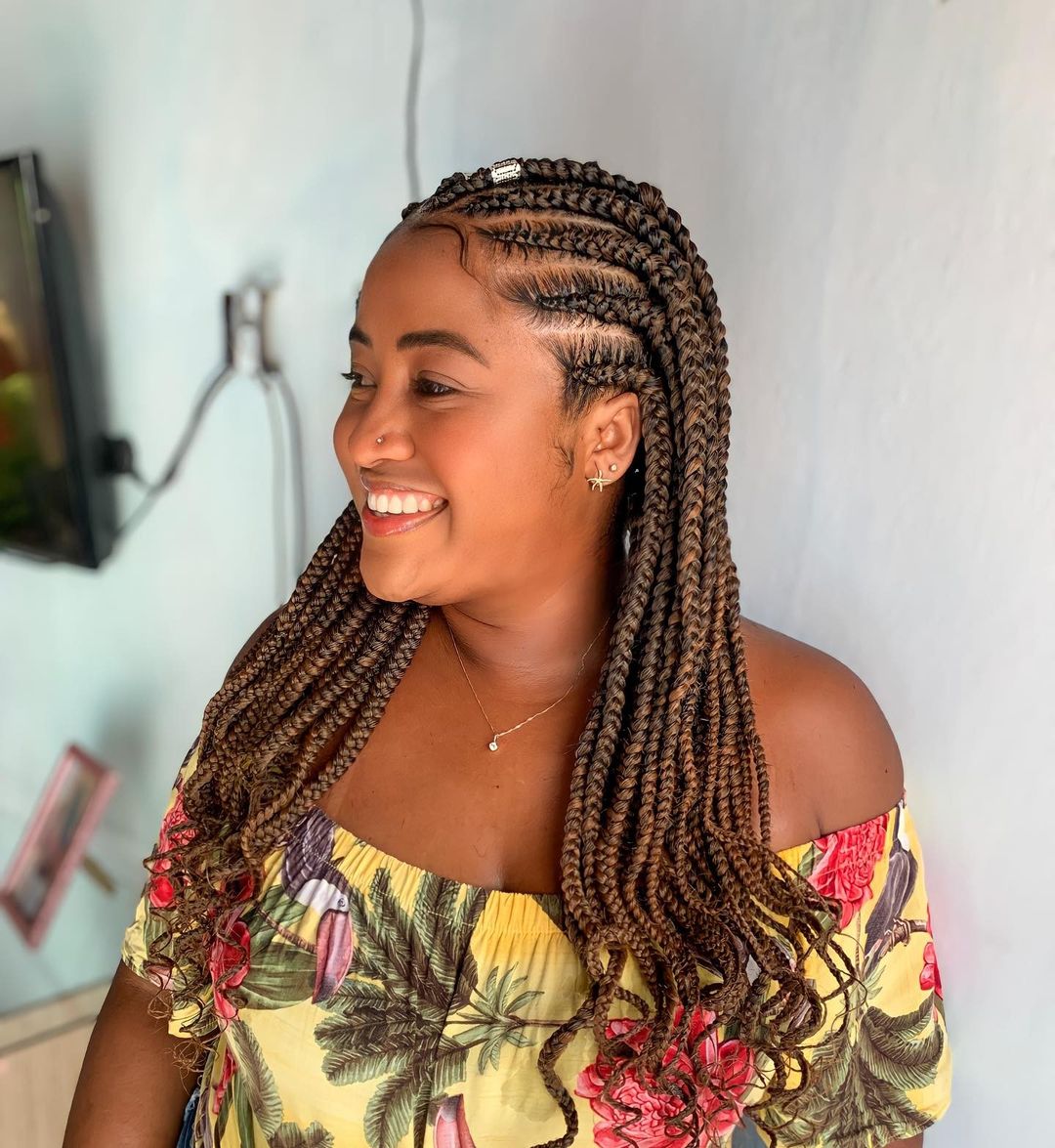 The cutest little look for the summertime and women who like retro swept ideas.
32. Long & Voluminous Fulani Ponytail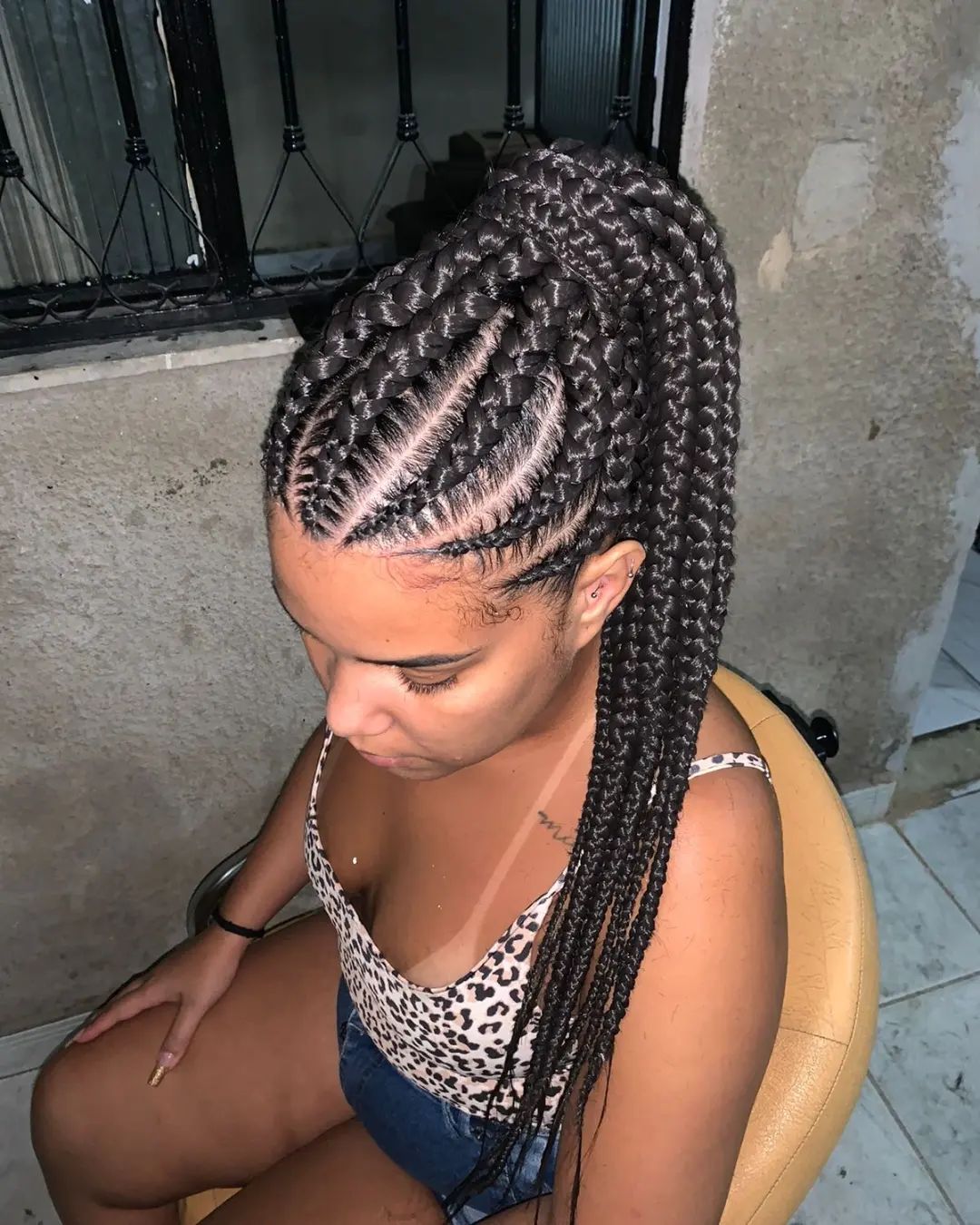 Ponytail updo will suit women who want something elegant and club-inspired.
33. Half-up Half-down Fulani Braid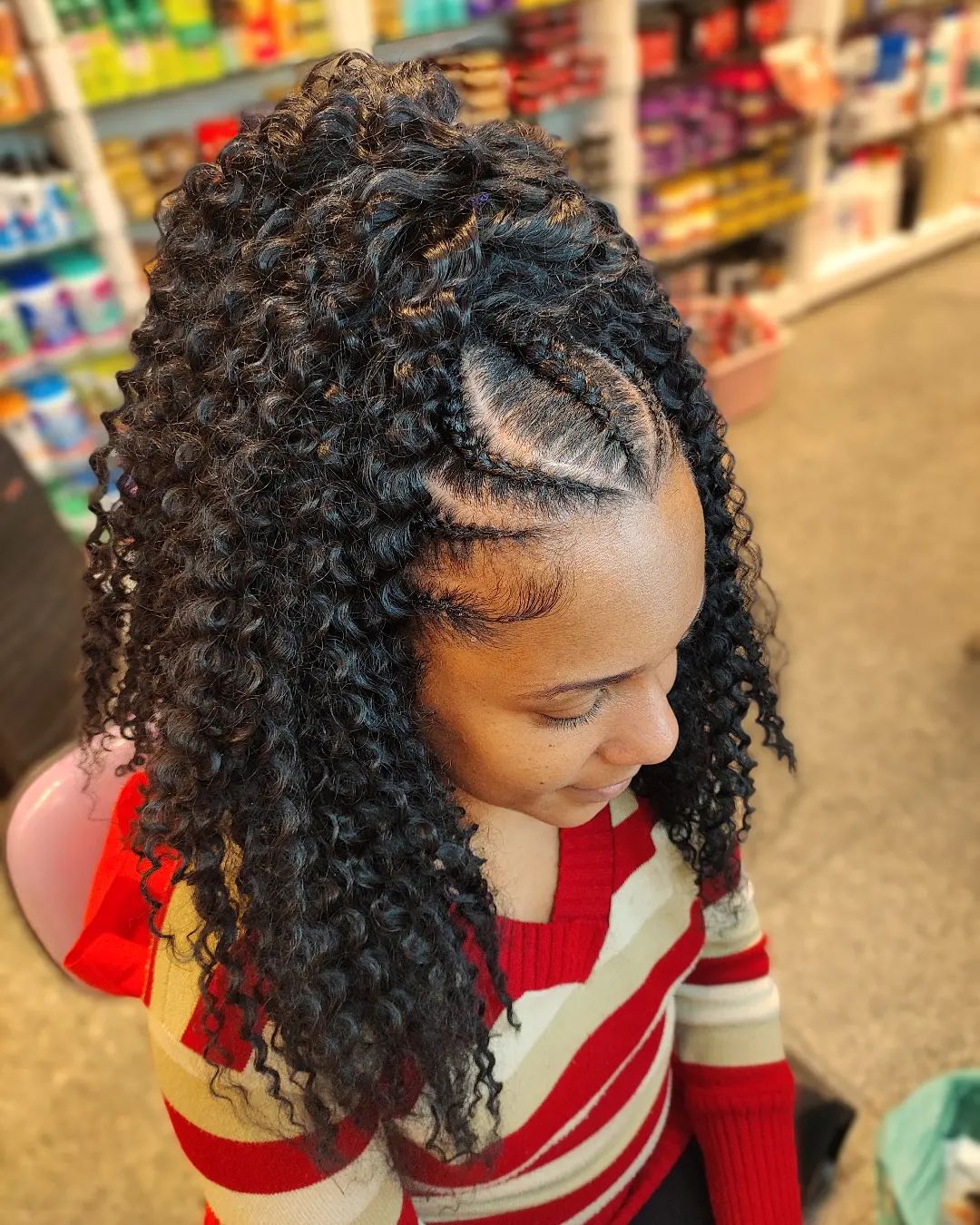 This dark brown Fulani braid looks stylish and will suit women who want an everyday hairdo, yet a bit of elegance.
34. Side-swept Look Fulani Braid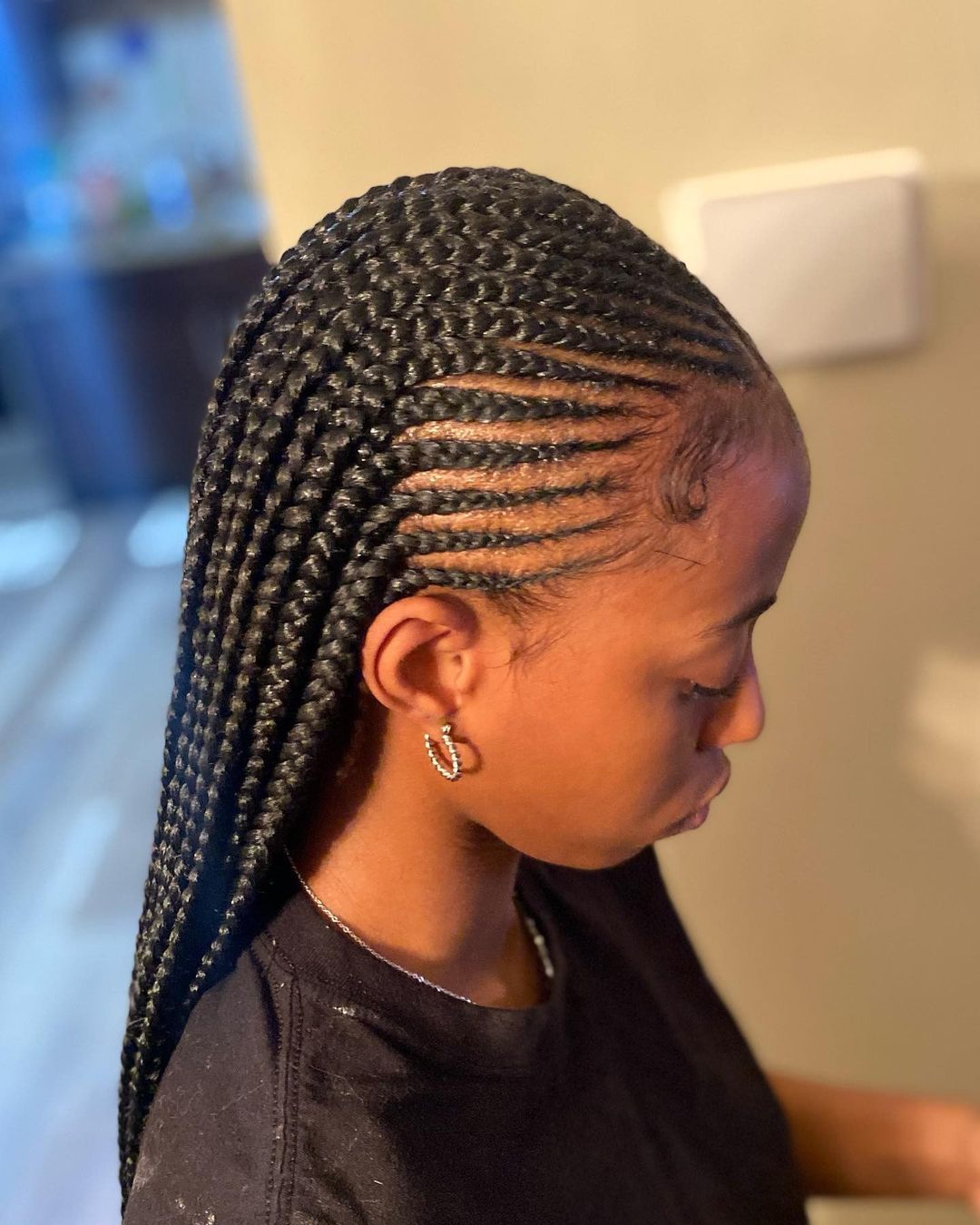 Small, sleek, and tight braids such as these are hard to achieve. Book the best hairstylist to achieve the exact same outcome.