Goddess braids are a beautiful hairstyle that is seen in the African American community. With goddess braids you essentially get a thicker version of a cornrow that is still braided close to the scalp but are bigger in size and raised higher then a cornrow. The style is great because you can do so much with the look. You can easily turn your look from gym hair to date night easily and your hair will still look stunning.
If you're considering getting goddess braids yourself, here are 35 of our favorite styles.
1. Half and Half
Go by the beat of your own drum and braid most of your hair but leave the ends curly and free.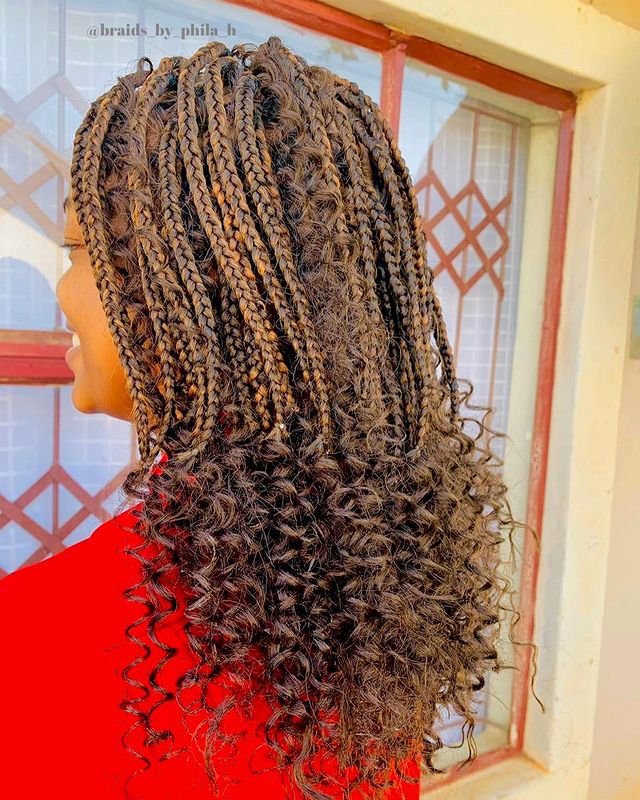 2. Goddess Bob
Keep your goddess braids short and add a pop of color for fun.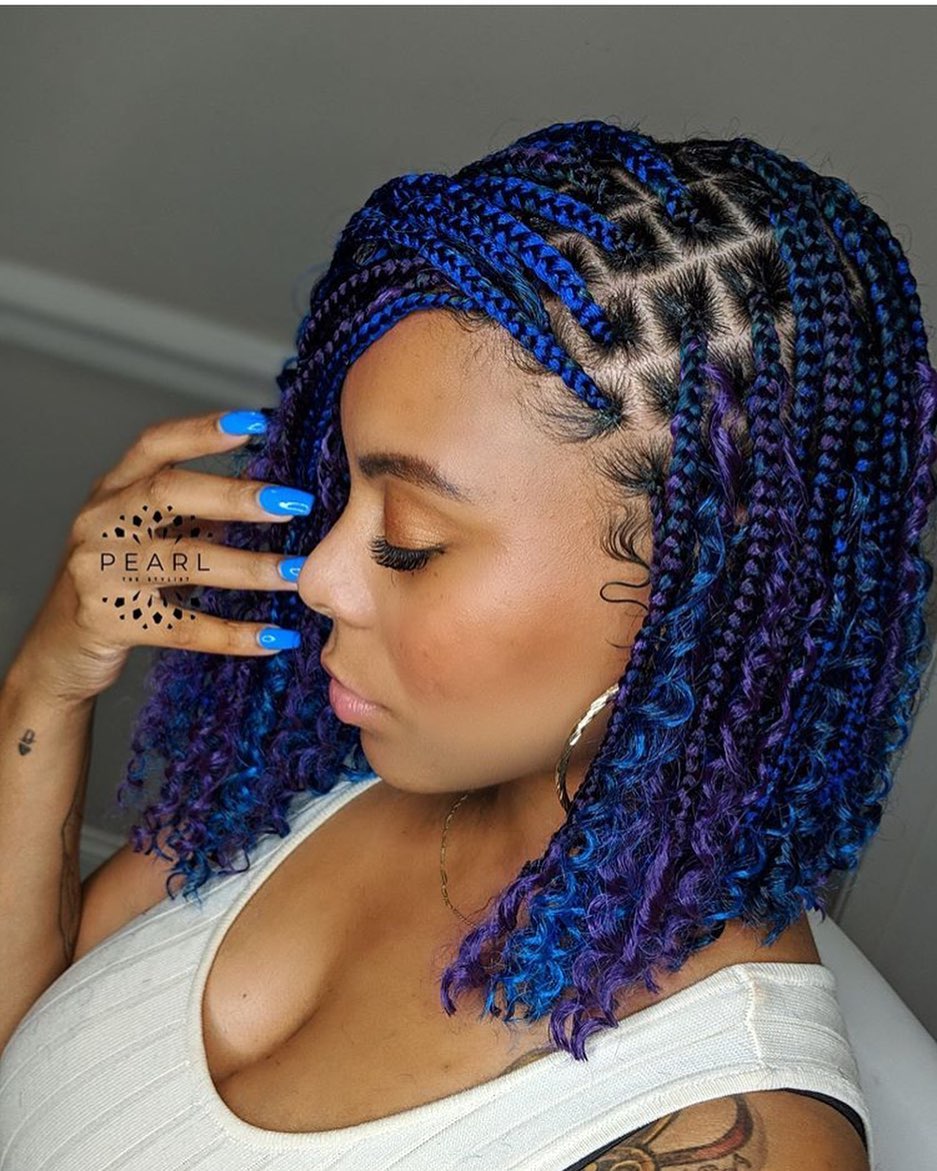 3. Top Knots
Have some fun with your goddess braids and wear them in a fun top knot style.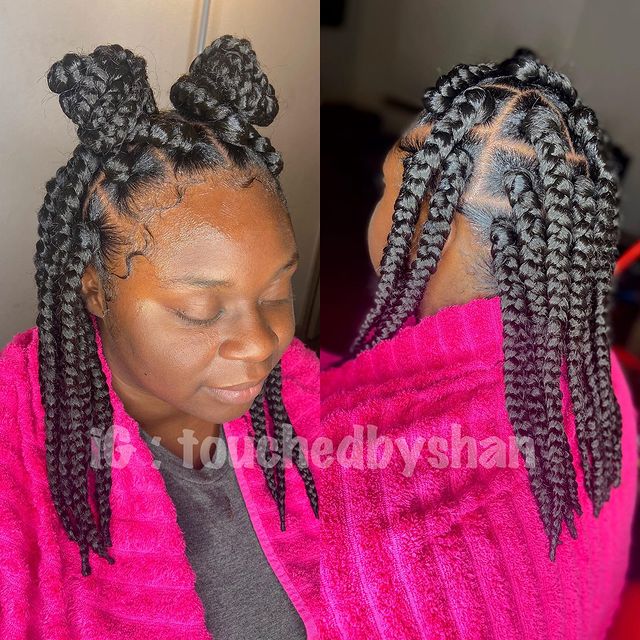 4. UpDo
Even with short goddess braids, you can still rock a beautiful updo style.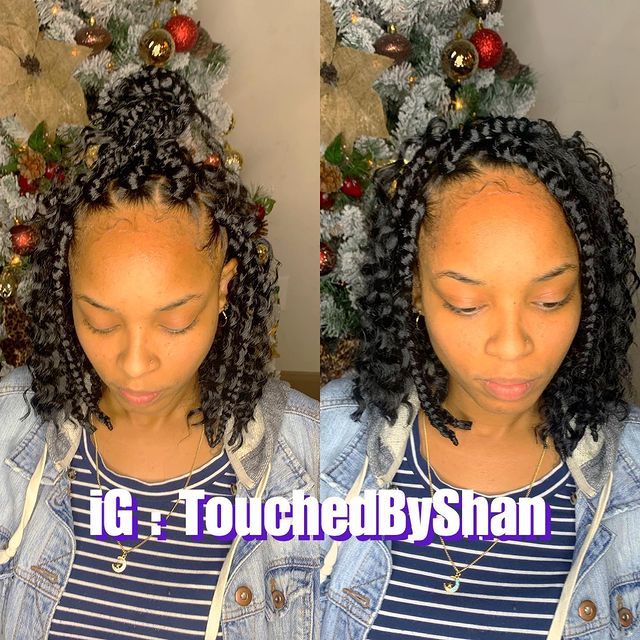 5. Goddess Ponytail
You can start your goddess braids out and finish your hair in a high ponytail.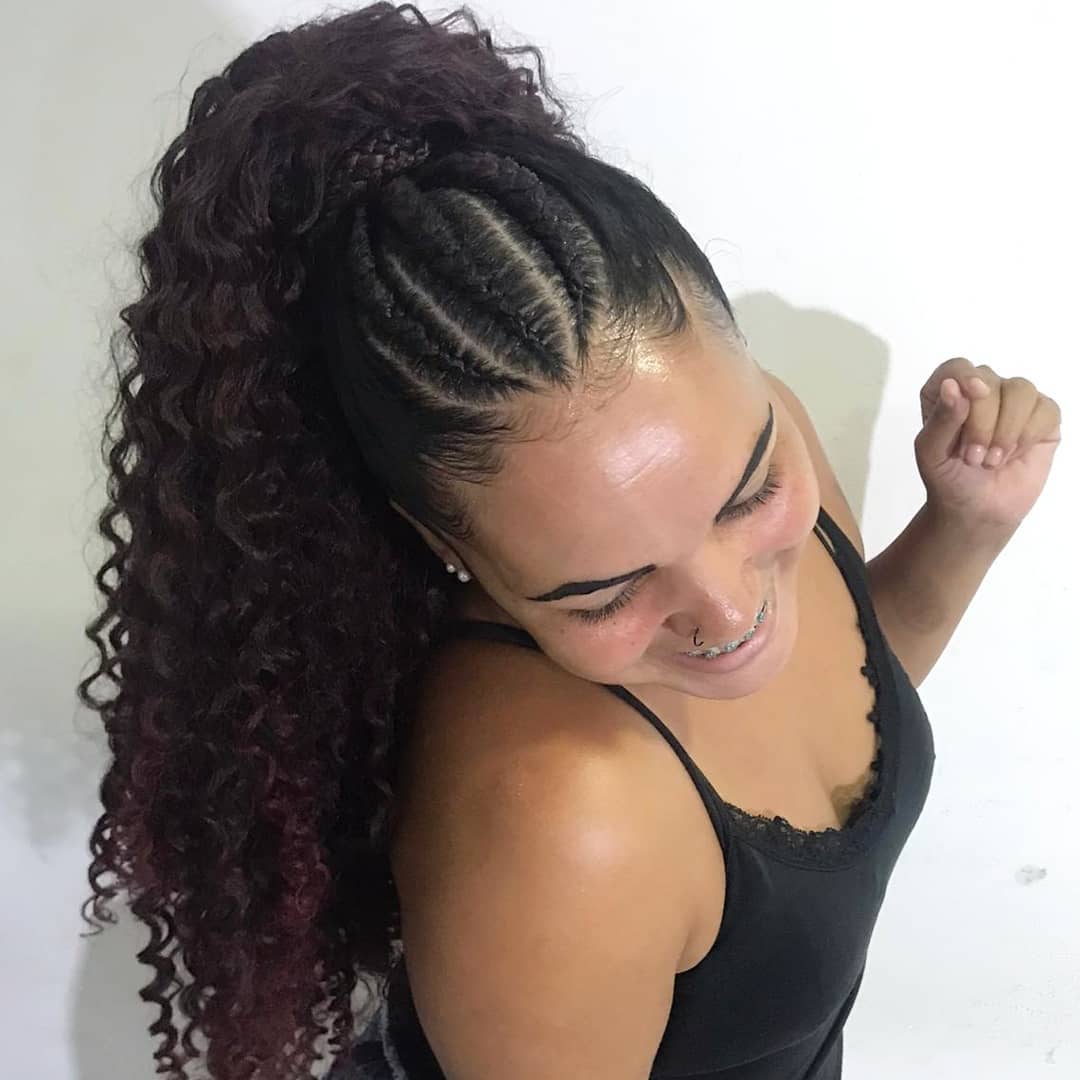 6. Angled Braids
If you love a good angled style, try it out with your goddess braids.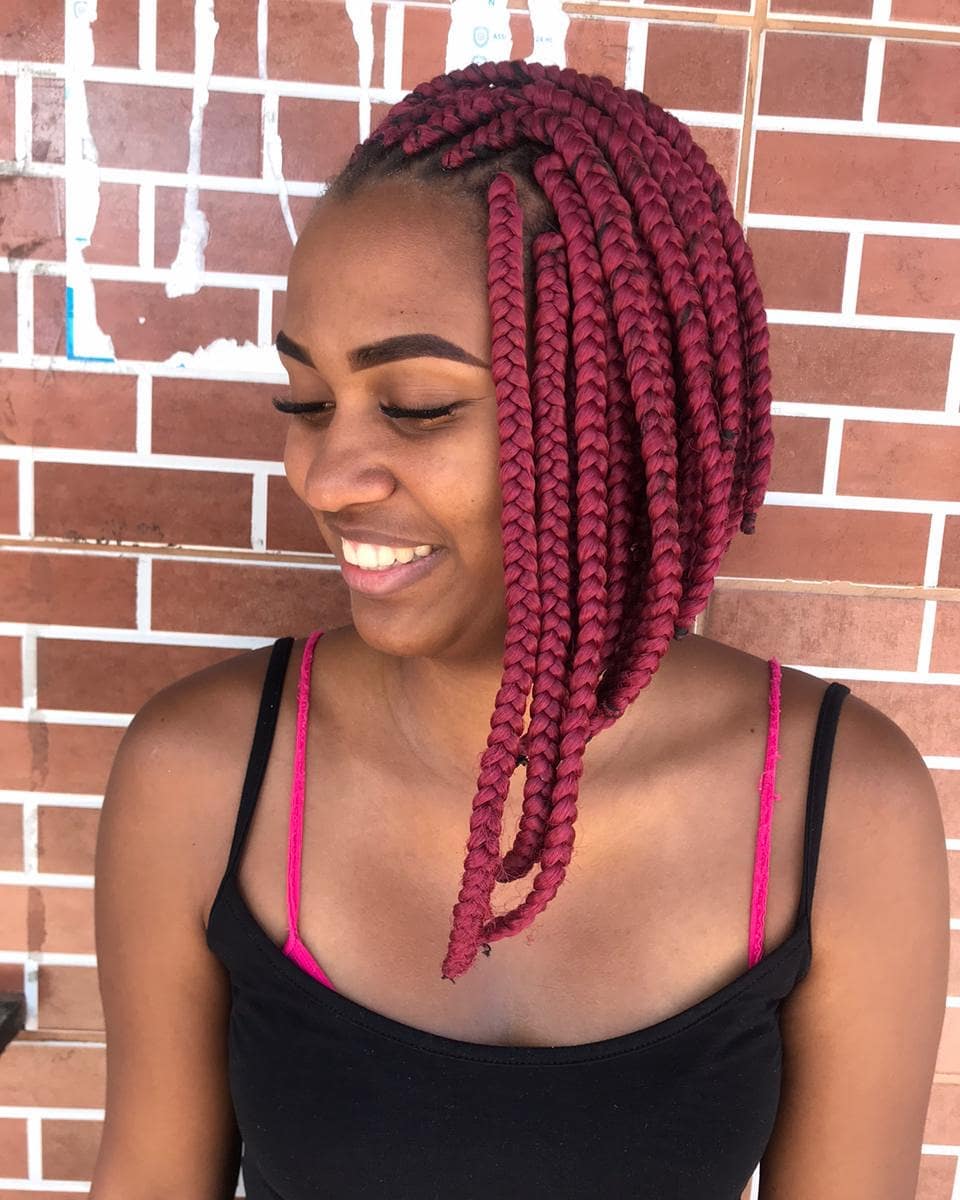 7. Rounded Bob
A rounded bob paired with goddess braids is a stunning style.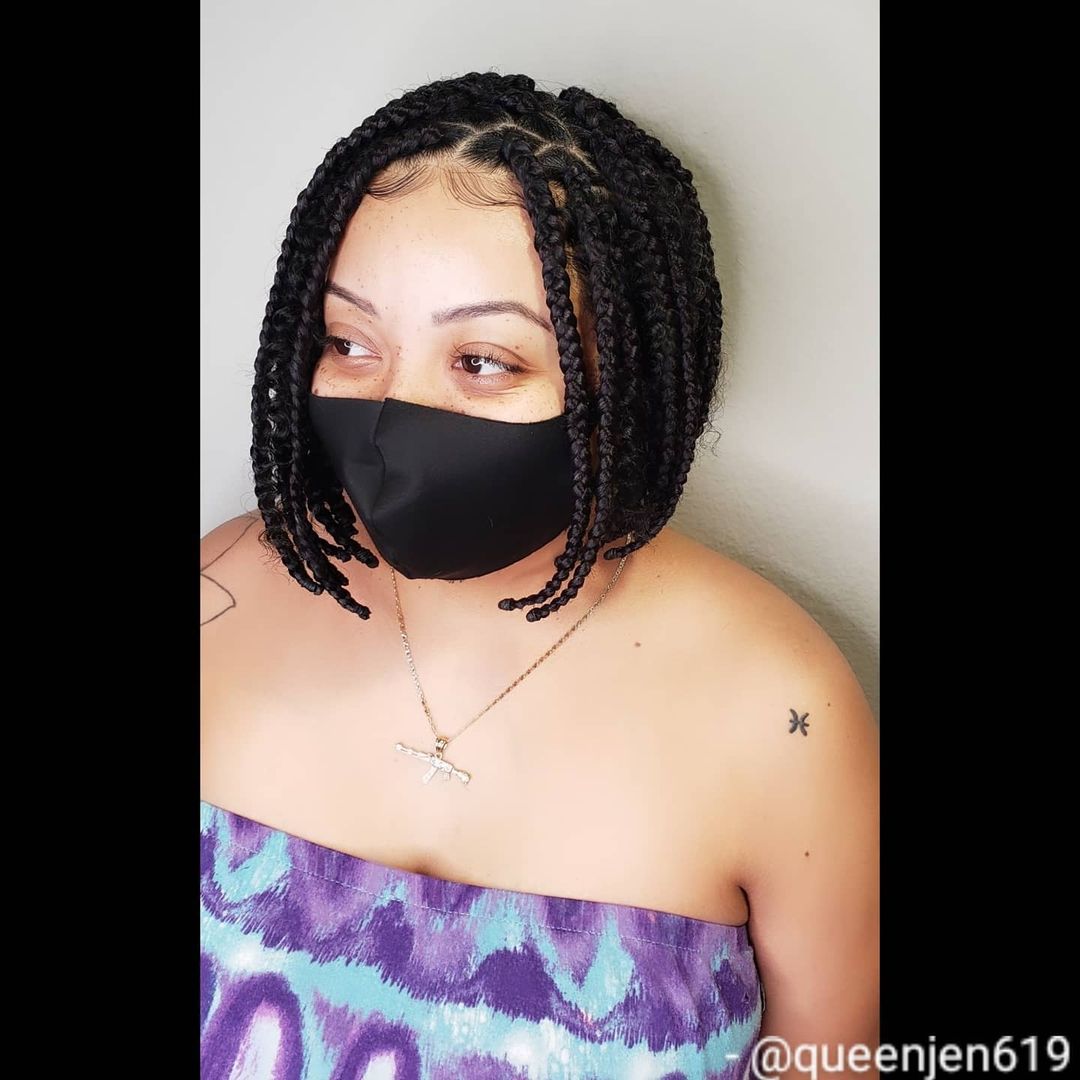 8. Unique Braids
You don't have to do full goddess braids, instead add them to the front of your hair and leave the rest straight.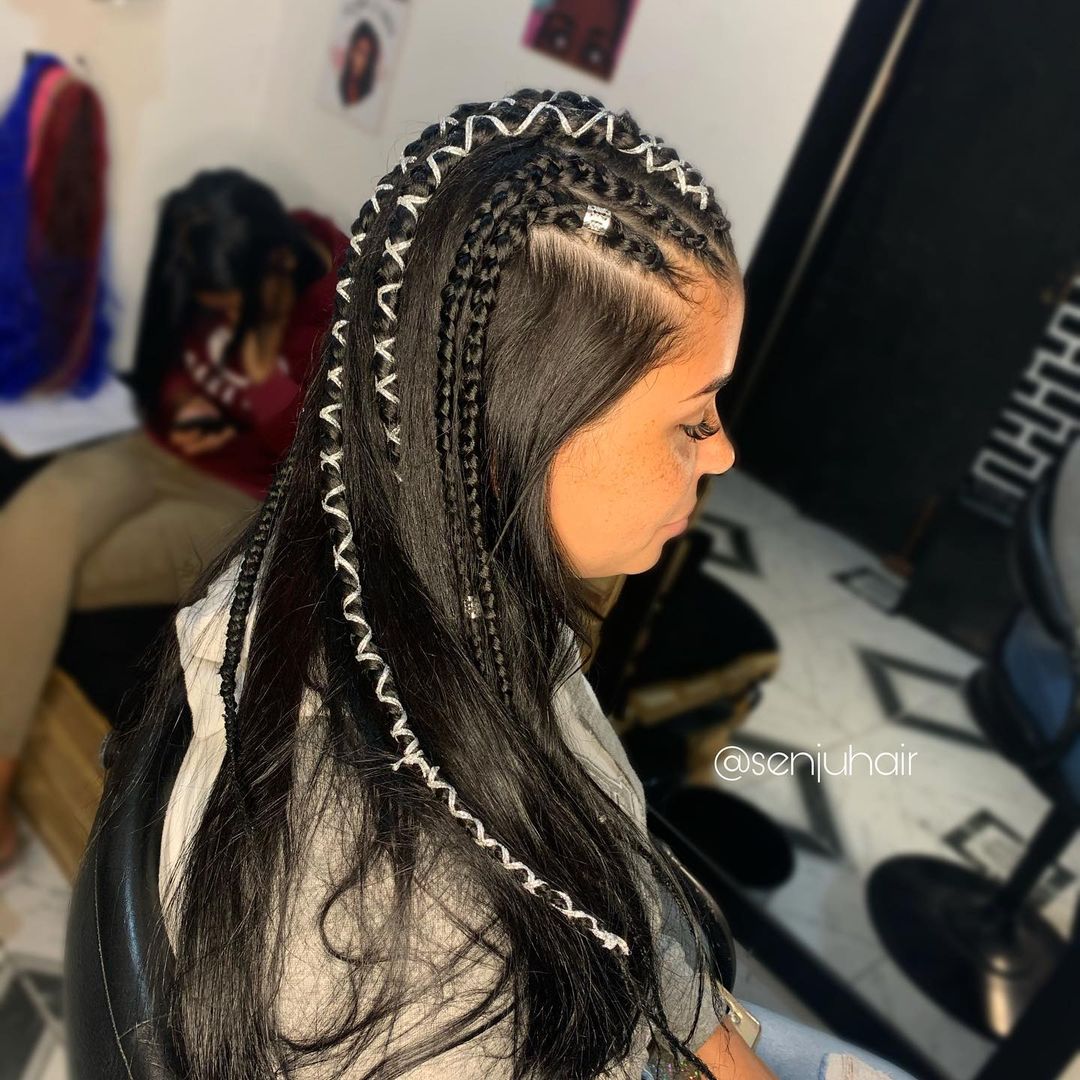 9. Highlighted
You can lighten your braids up by running some highlights through them.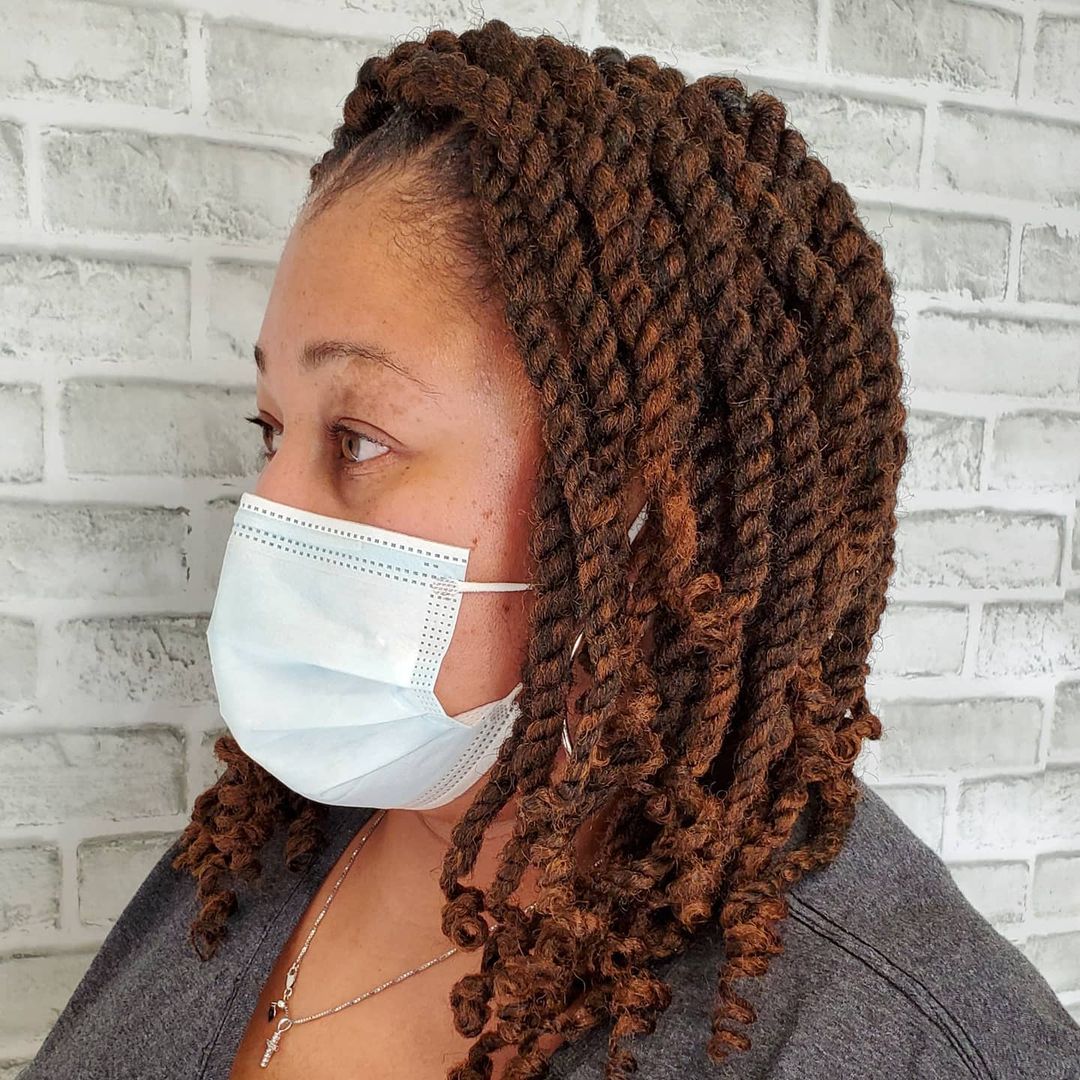 10. Undercut
Add an undercut beneath your goddess braids to lighten the load but have a stunning look.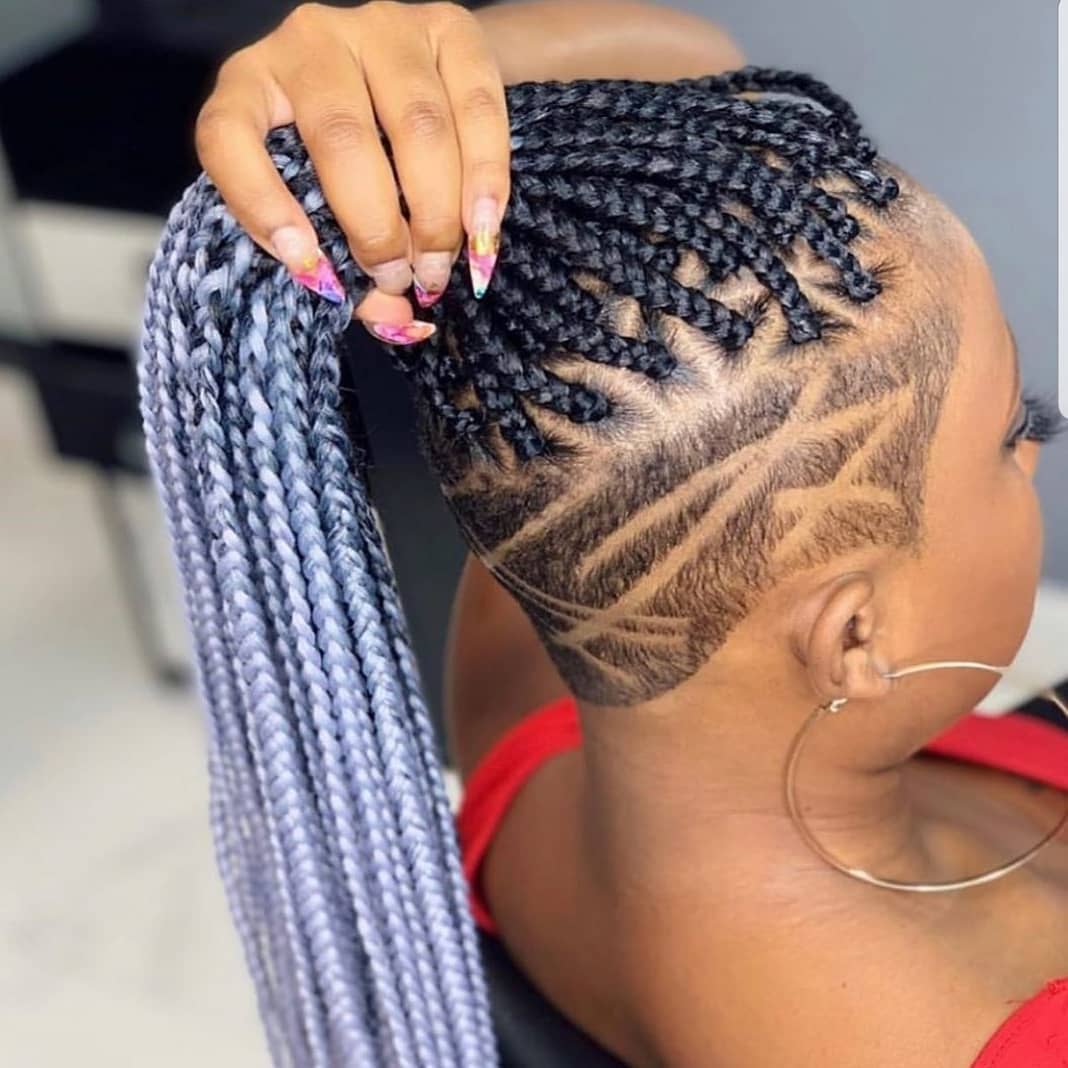 11. Short Braids
You don't have to have long hair to rock a beautiful goddess braid style.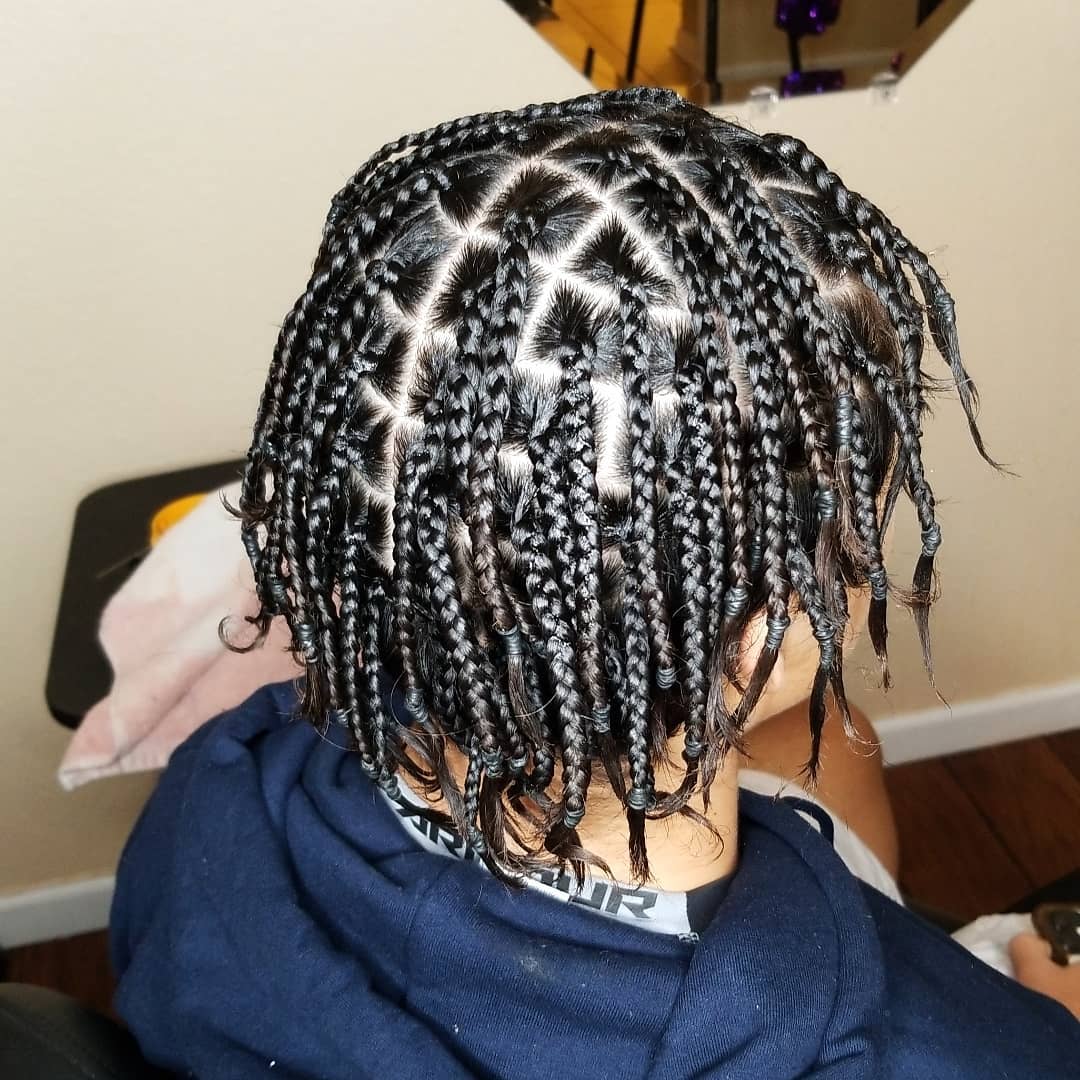 12. Blonde
If you love a beautiful blonde look, rock it with your goddess braids.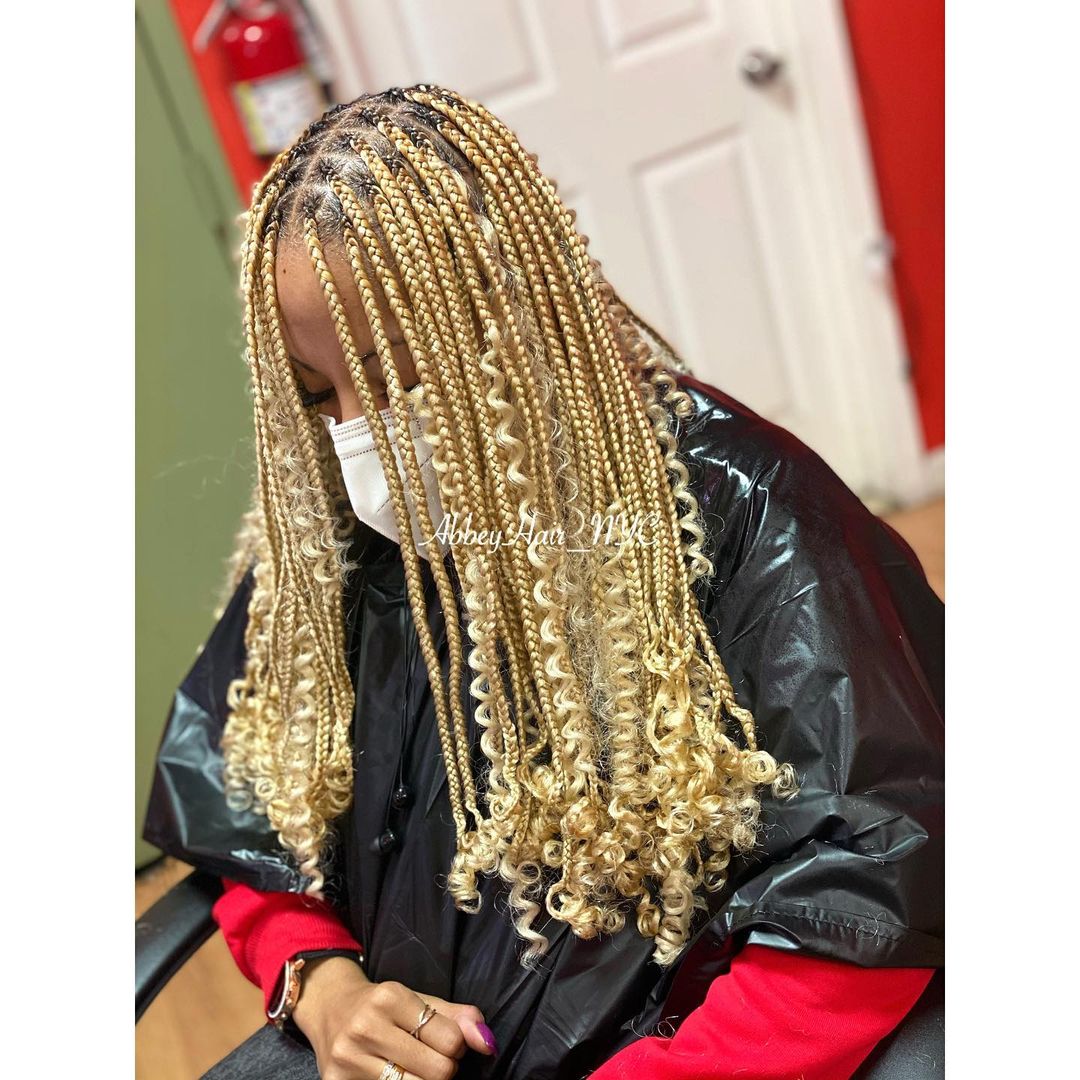 13. Lob Goddess Braids
Lobs are gorgeous styles that look stunning with any look.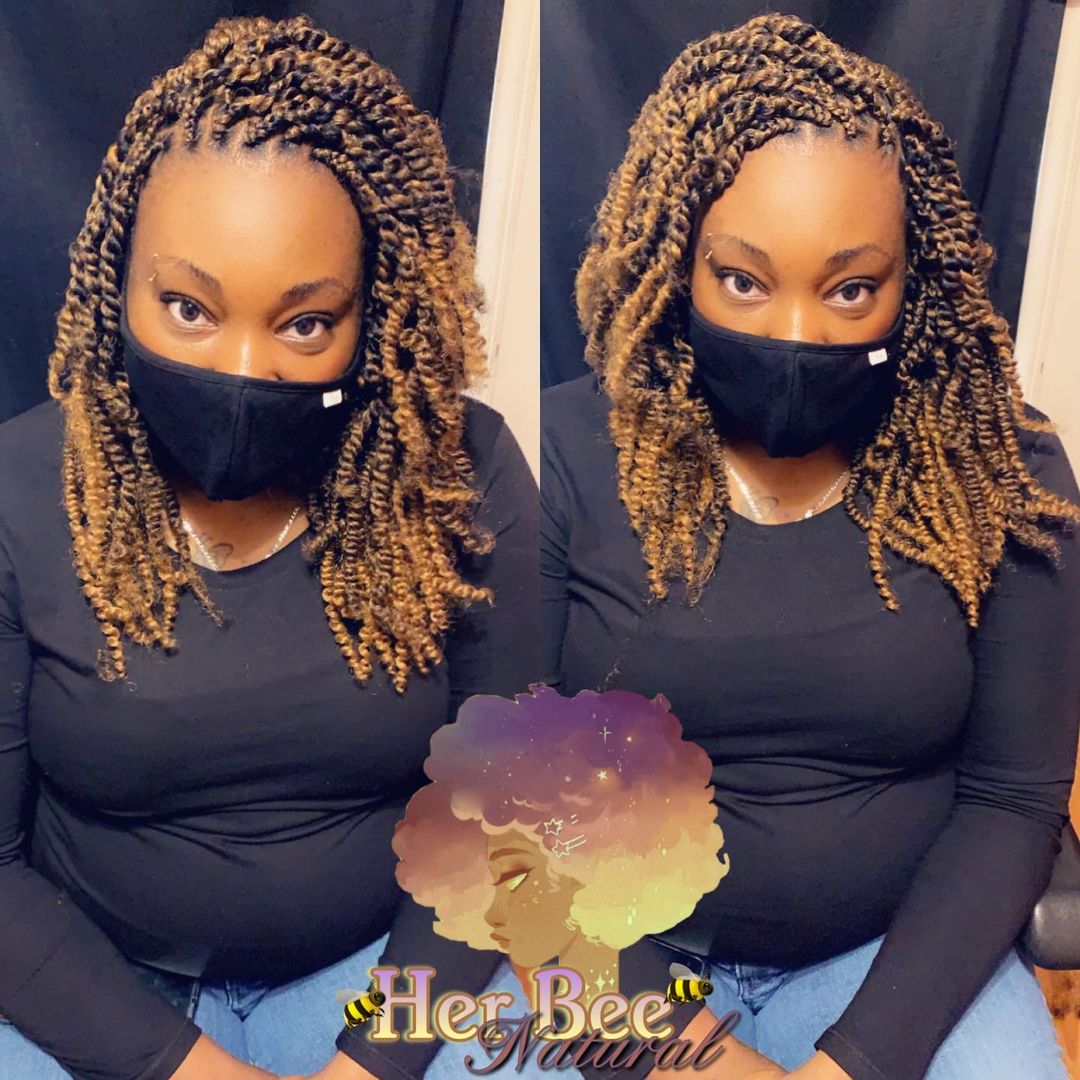 14. Bun
The great thing about goddess braids are then beautiful bun styles you can wear.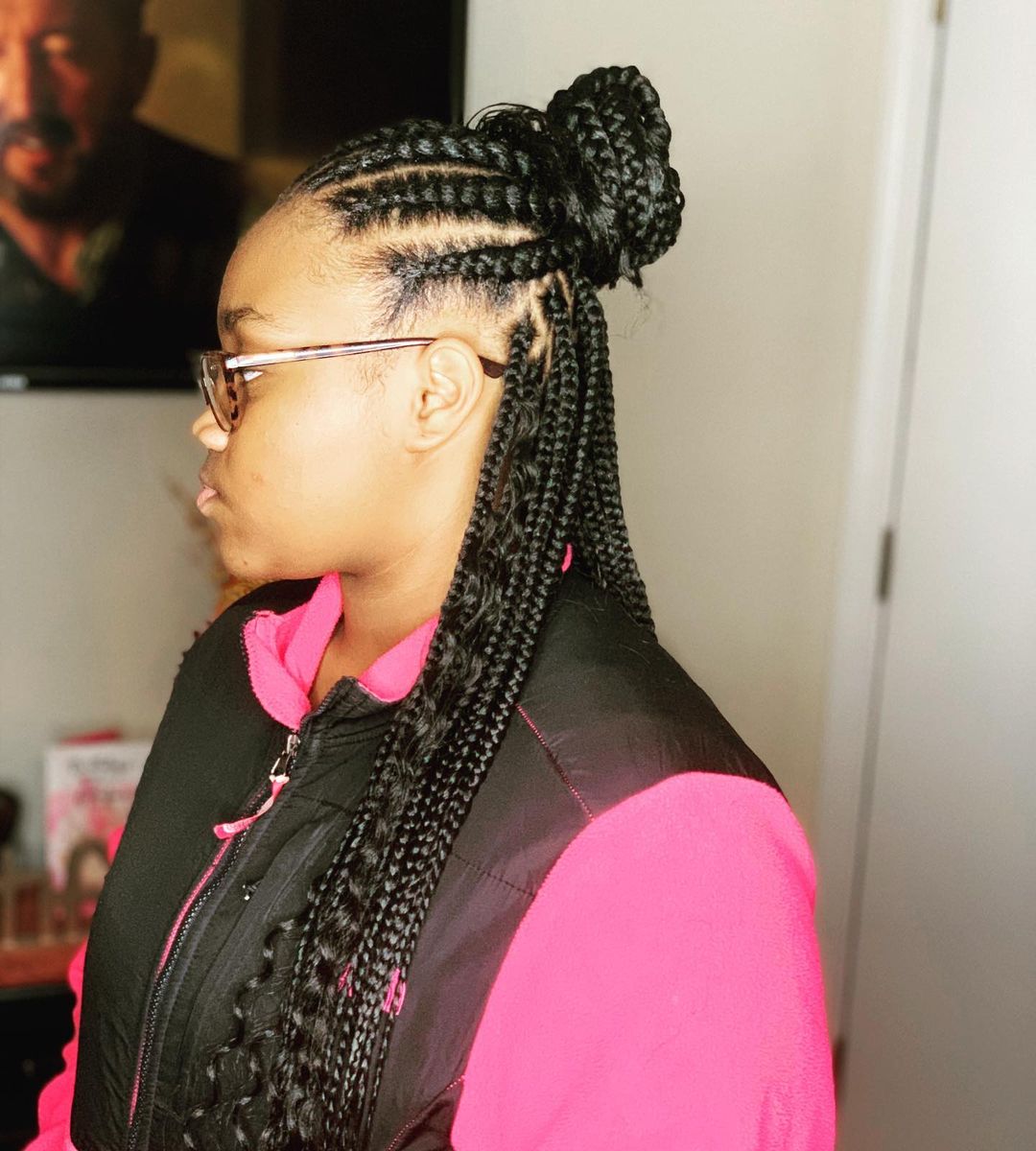 15. Goddess Braid Ponytail
If you love a good ponytail you can still rock one even with goddess braids.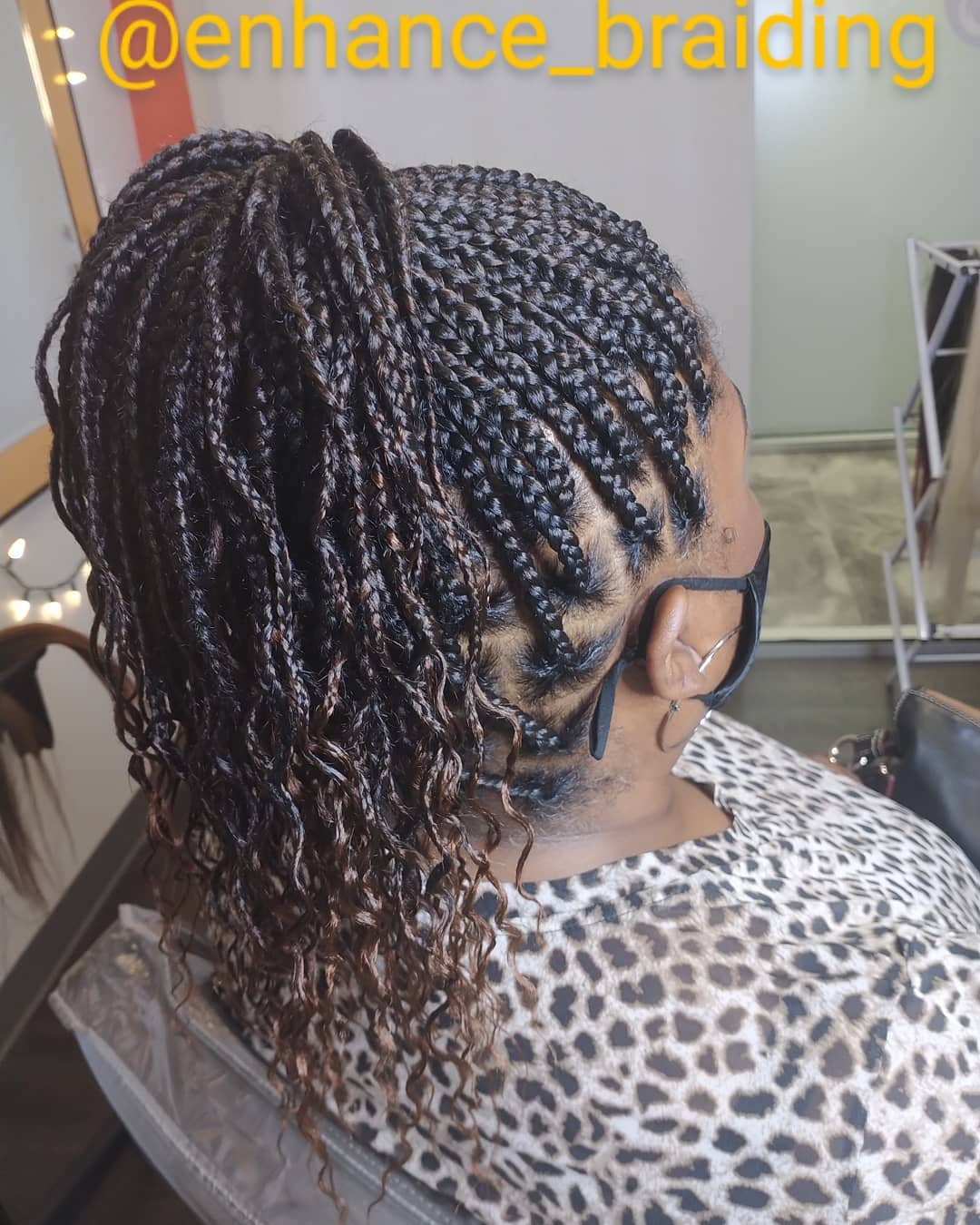 16. High Bun
Wear your goddess braids high and big with your braids.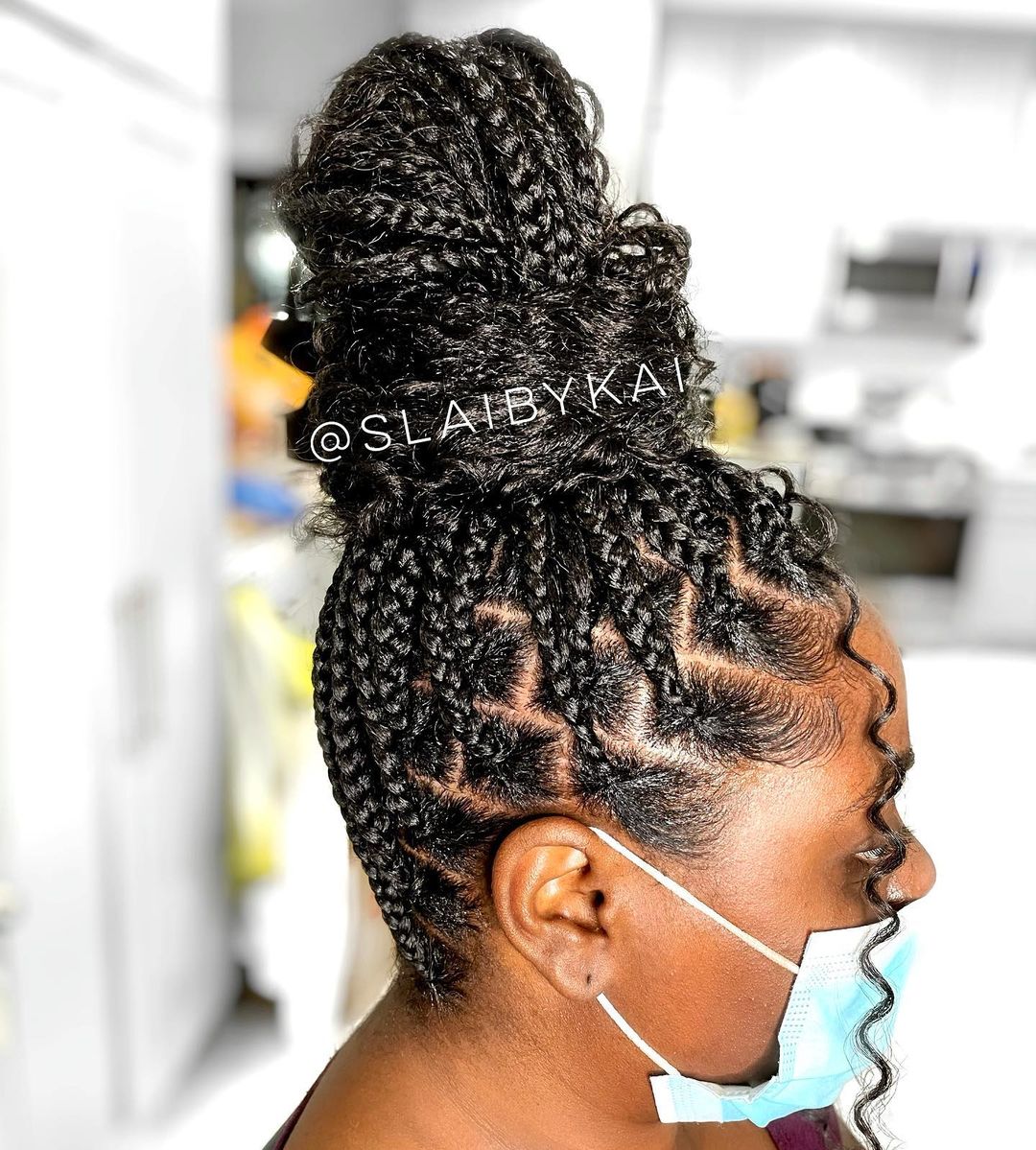 17. Accessories
Add beads and accessories to your goddess braids for a little extra pop.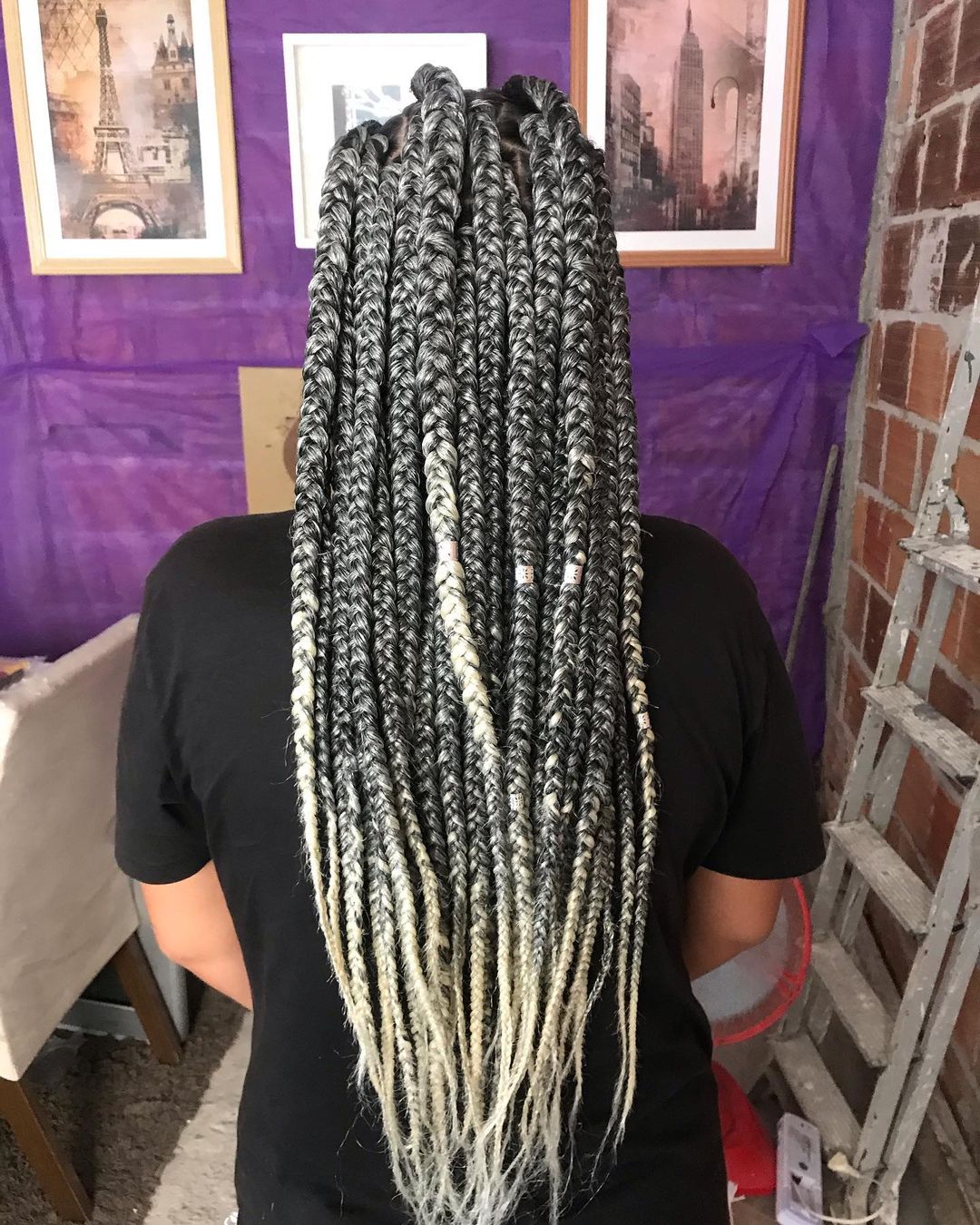 18. Ombre Effect
Run an ombre color through your goddess braids for a stunning color.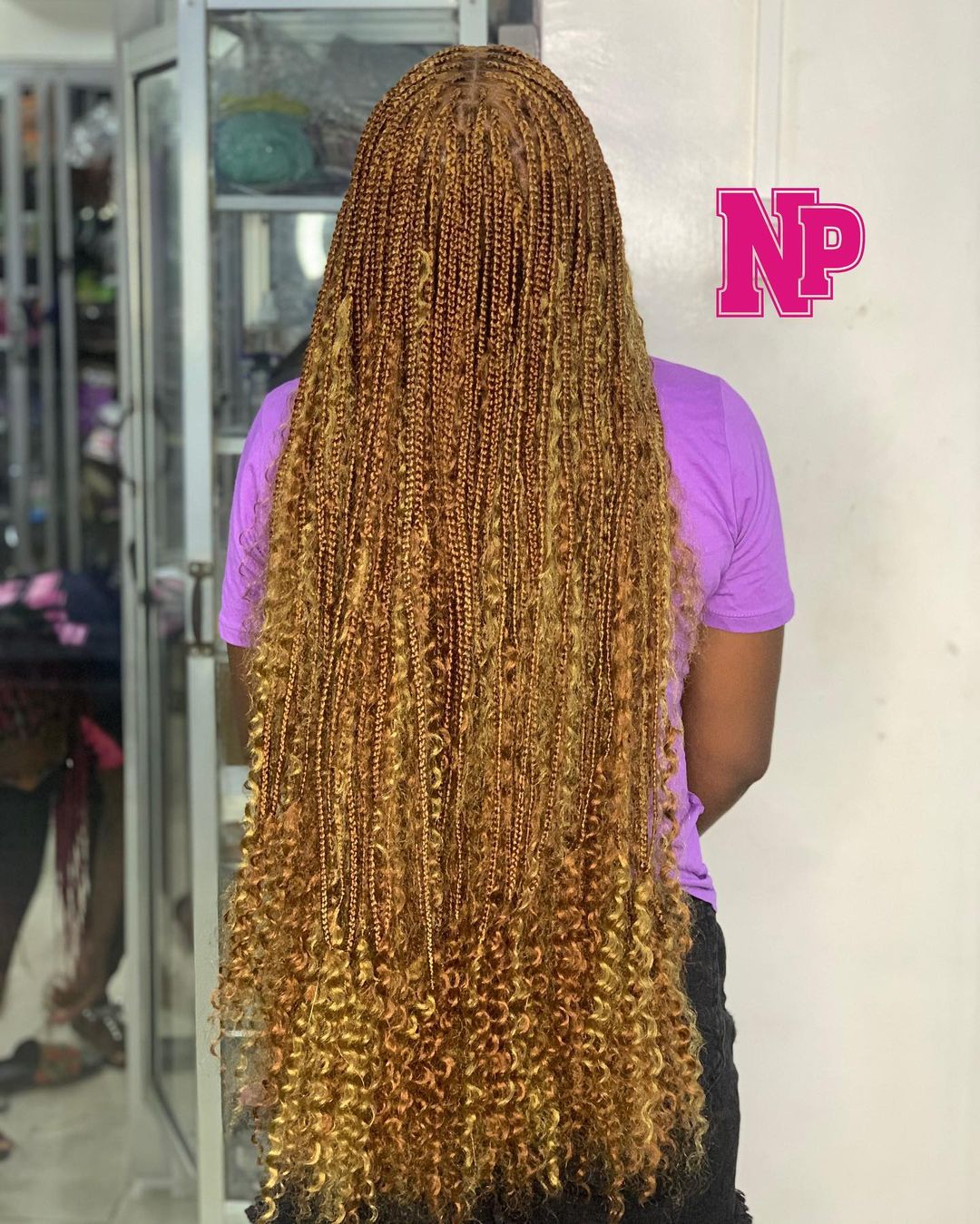 19. Copper Beauty
Copper goddess braids a lovely and look perfect on anyone.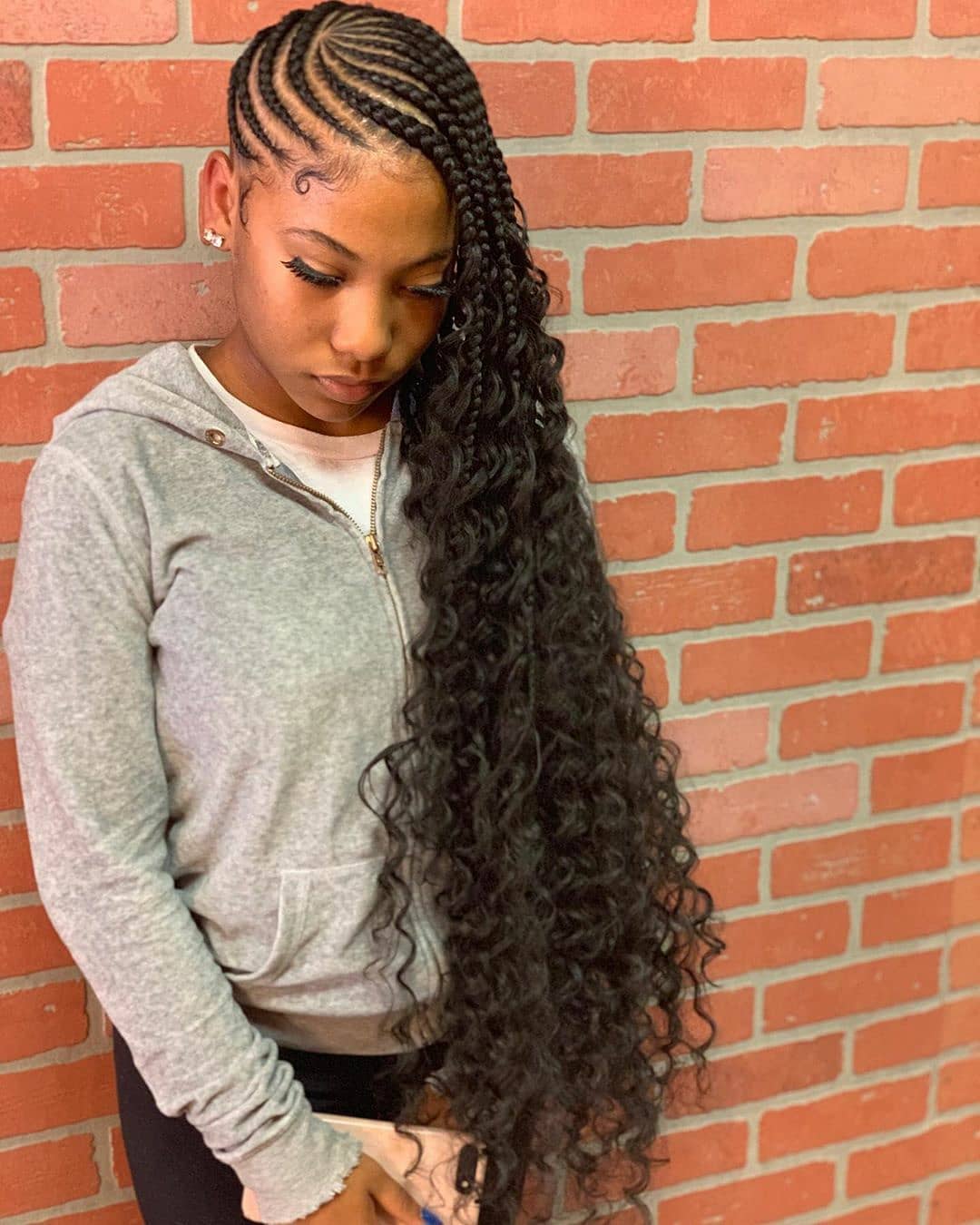 20. Side Goddess Braids
Rock your goddess braids to the side for a cute unique style.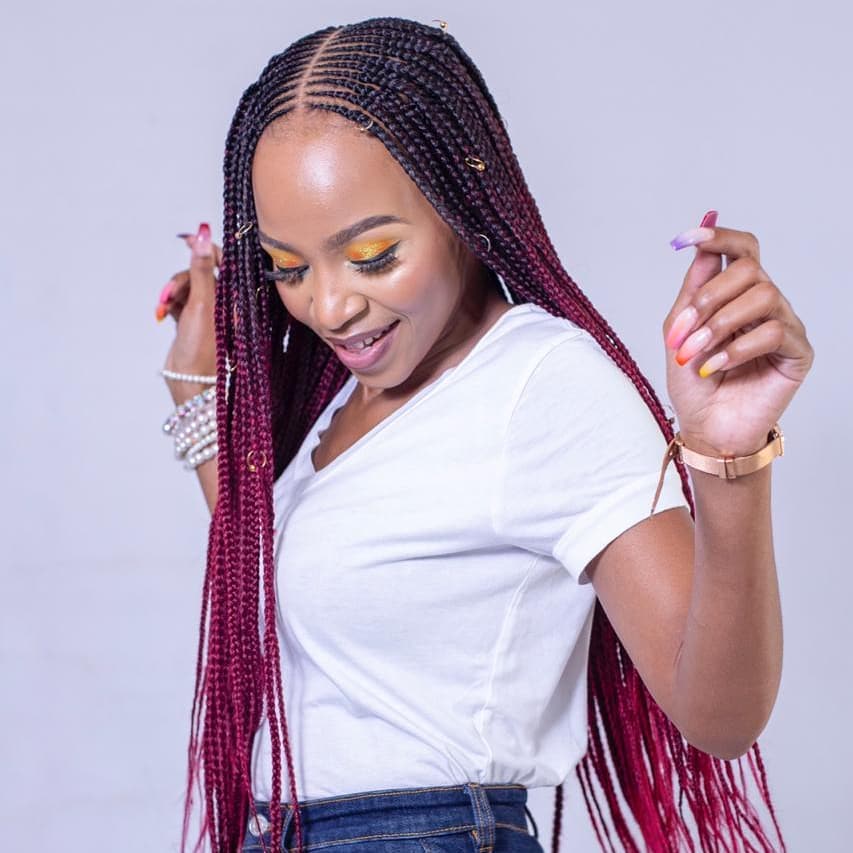 21. Red Braids
Add a pop of color to your goddess braids for a truly you look.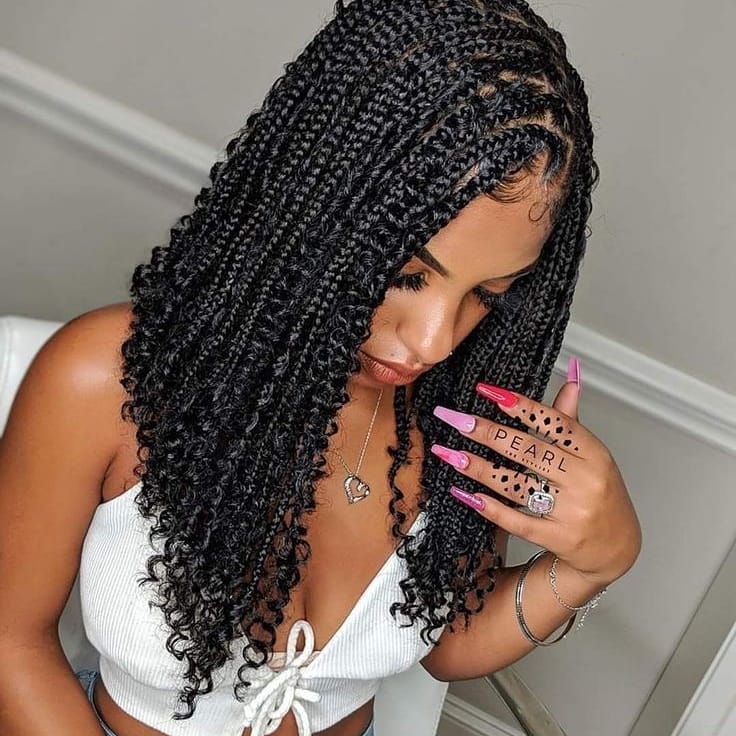 22. Side Lob Braids
Keep your goddess braids short with a side part.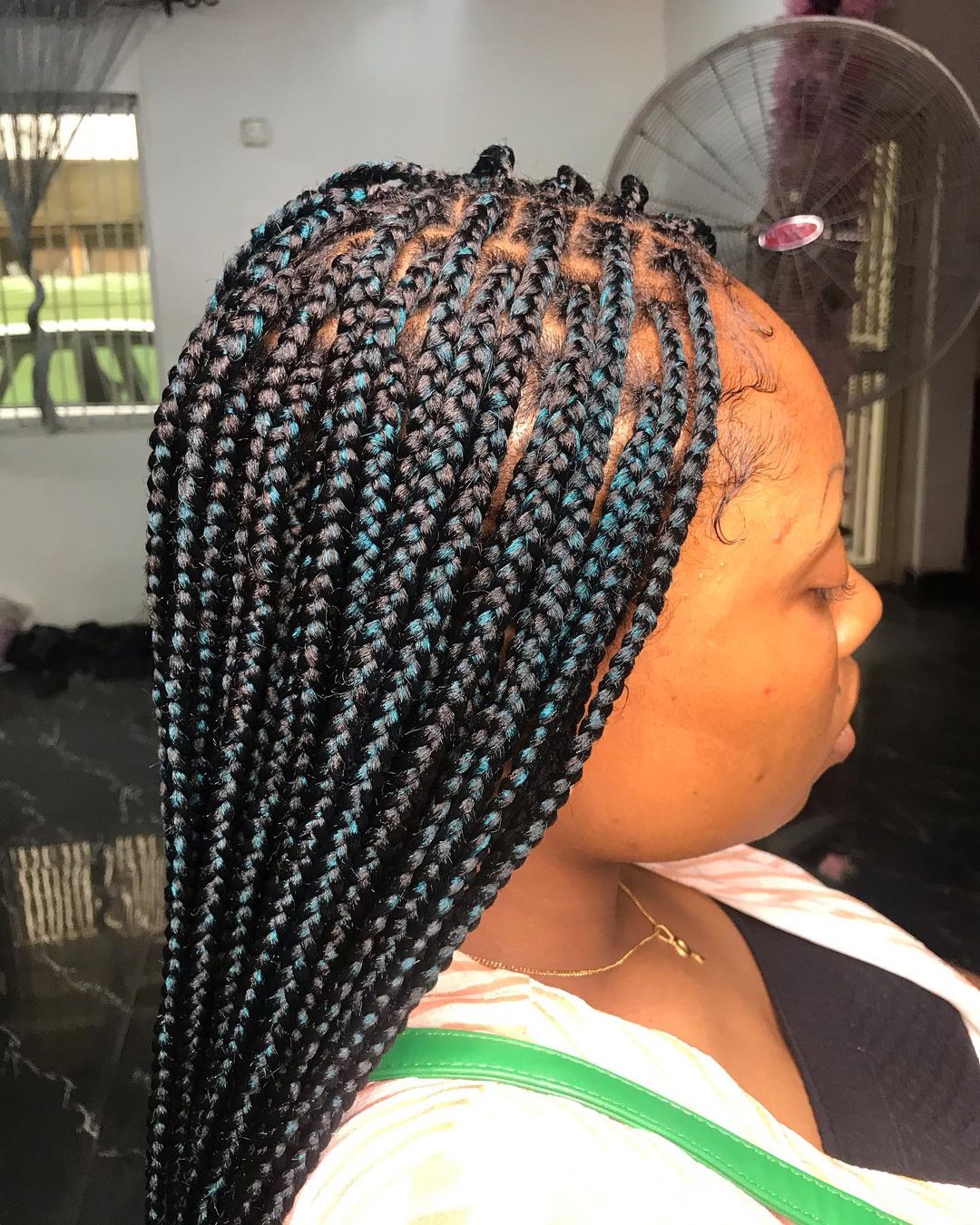 23. Pops of Color
You can keep your hair a natural color and add fun pops of color throughout it.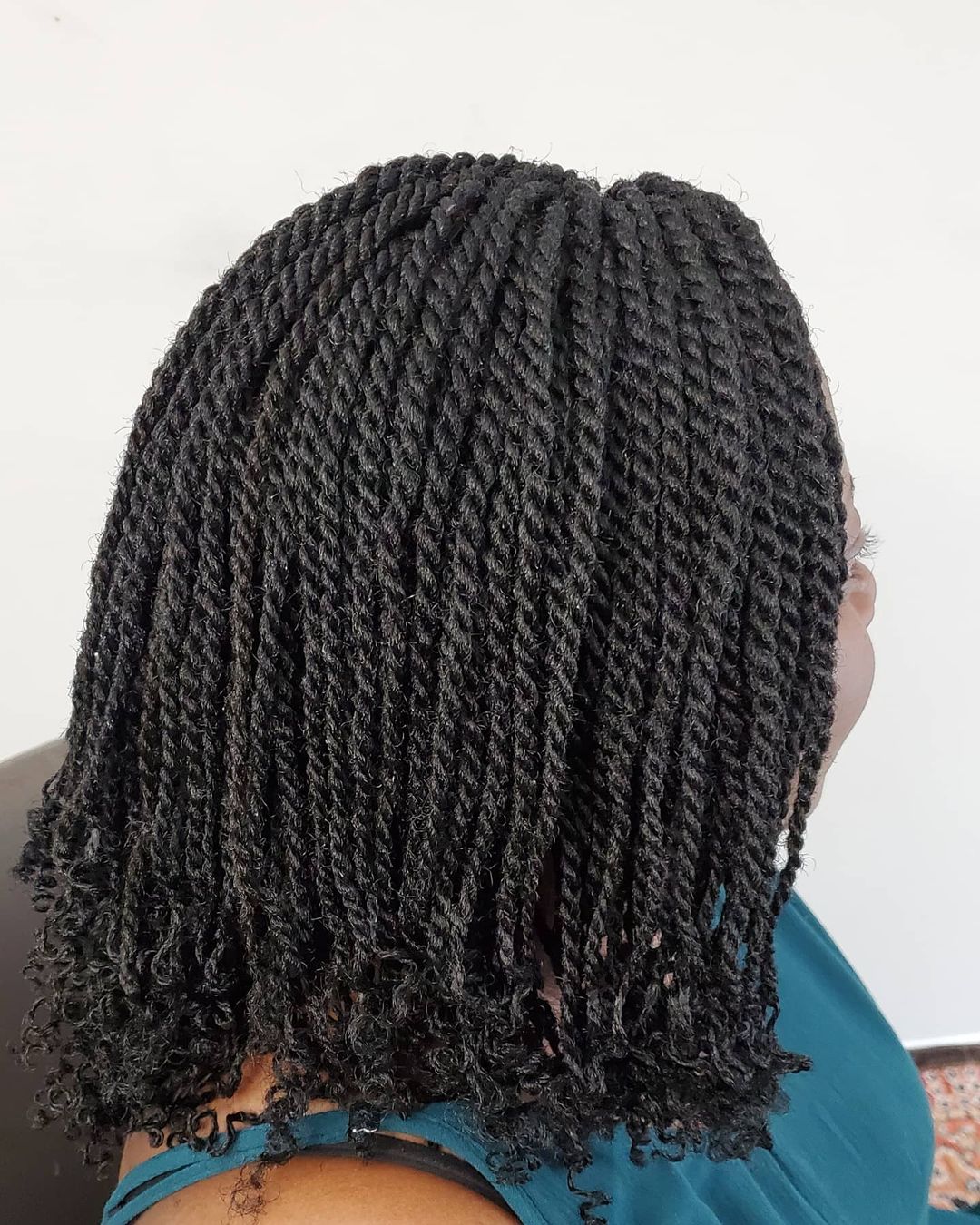 24. Full Goddess Braids
This full look is stunning and beautiful.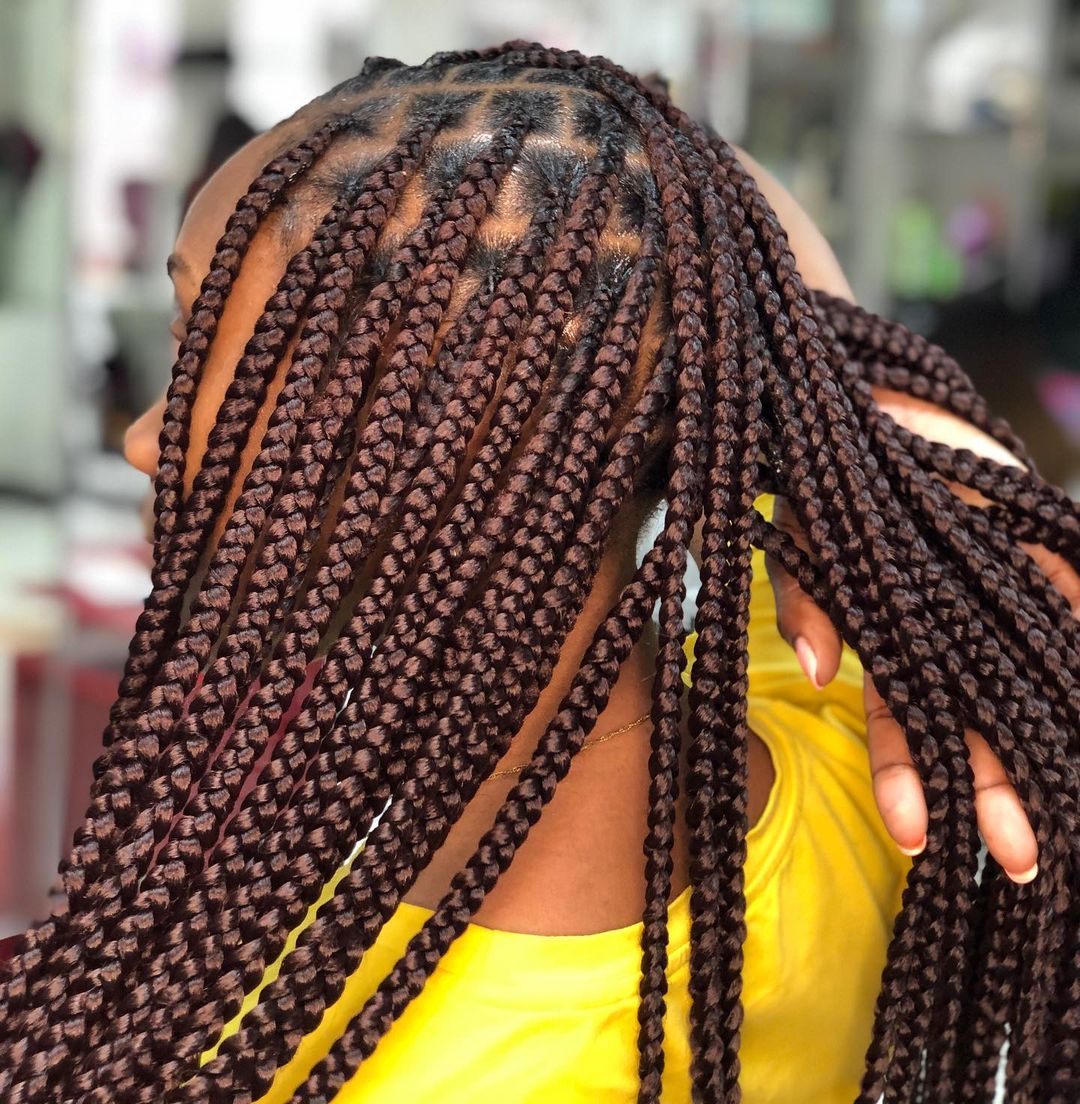 25. Burgundy Hues
Give yourself a little burgundy hue to your stunning goddess braids.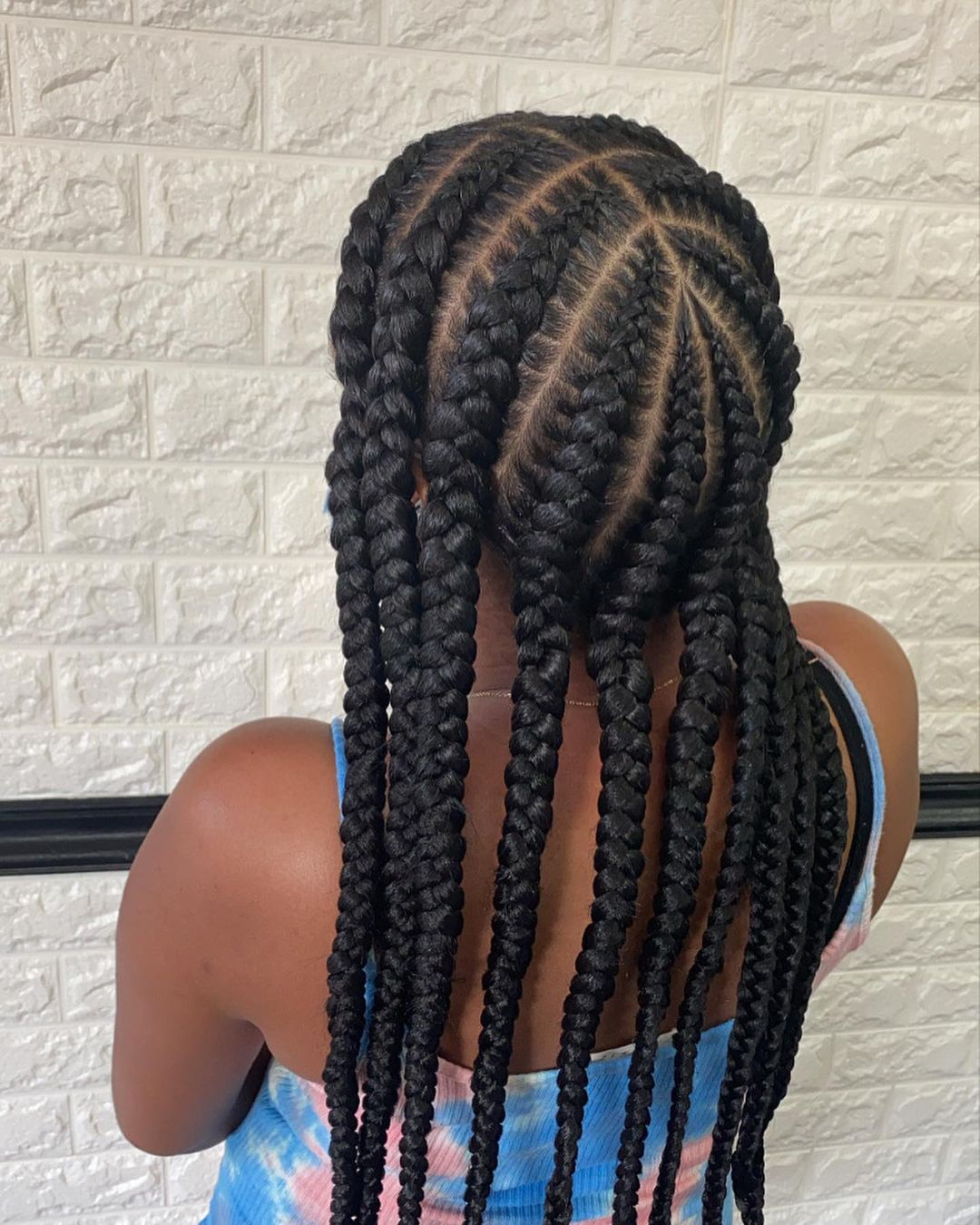 26. Combination
Combine two amazing looks like this goddess and stitch braid look.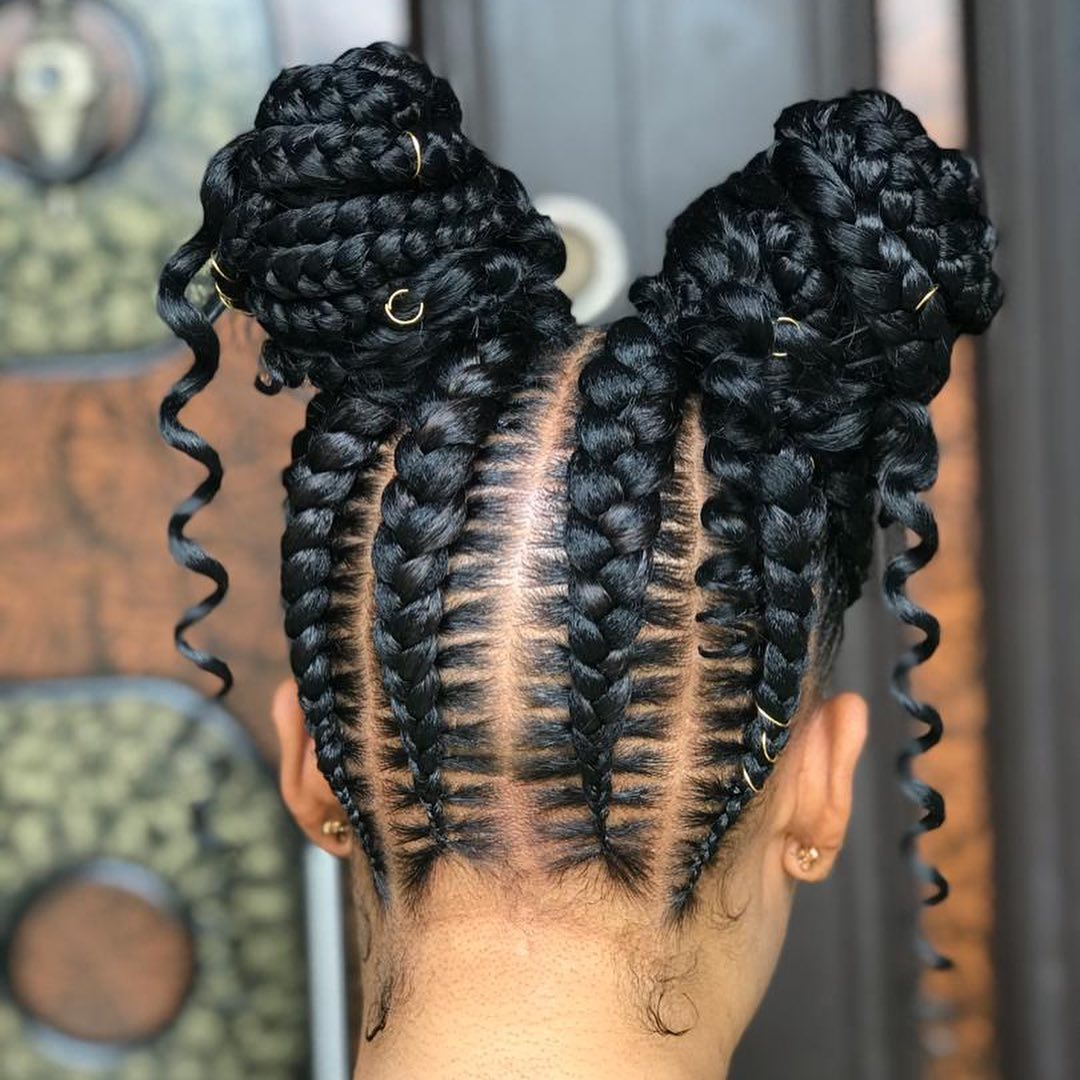 27. Space Buns
Even with a goddess braid style, you can rock an amazing space bun look.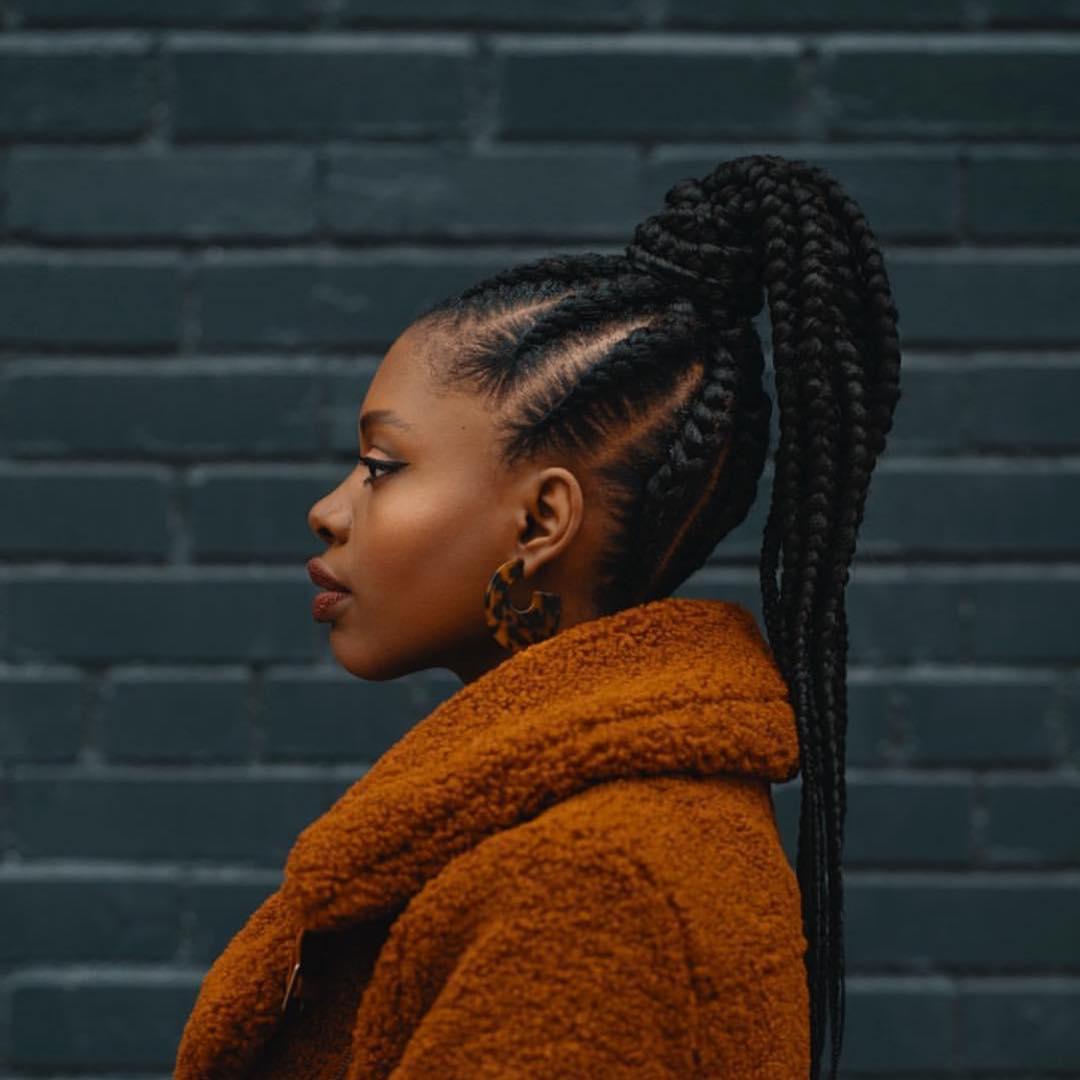 28. Large and High
Rock a high and huge goddess braid pony.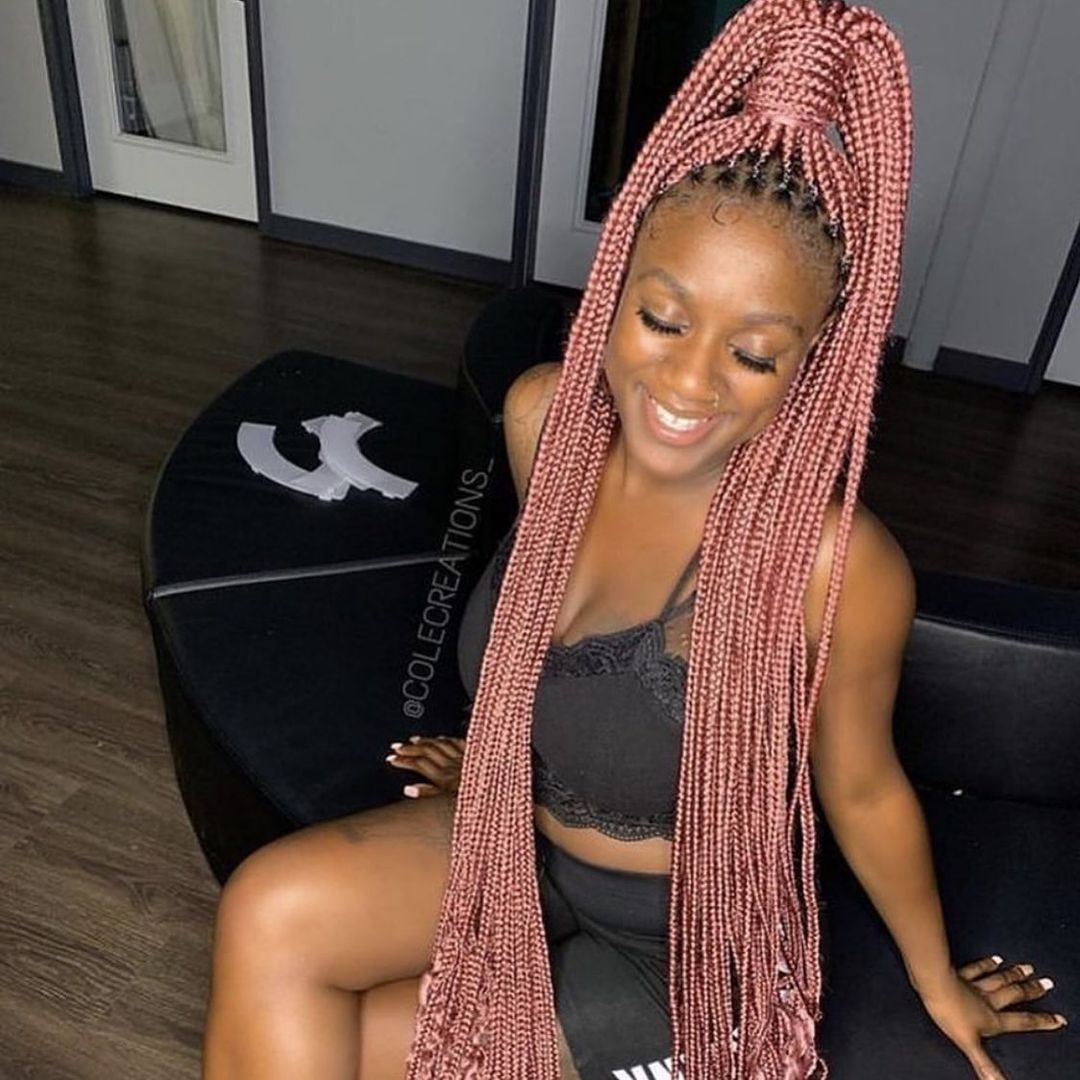 27. Pink Vibes
The fun thing about goddess braids is the fun colors you can incorporate.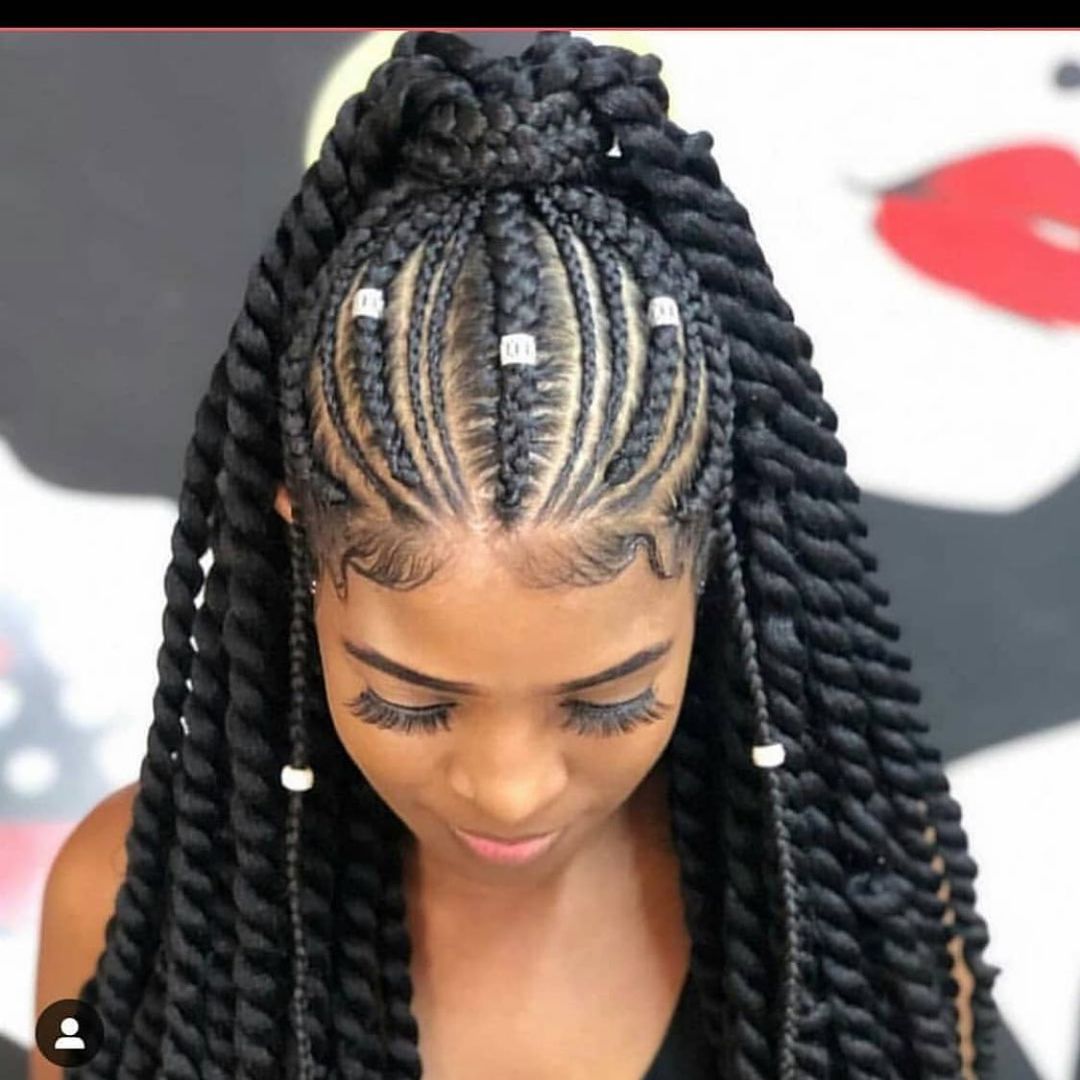 28. Charmed Pony
Add charms everywhere on your ponytail.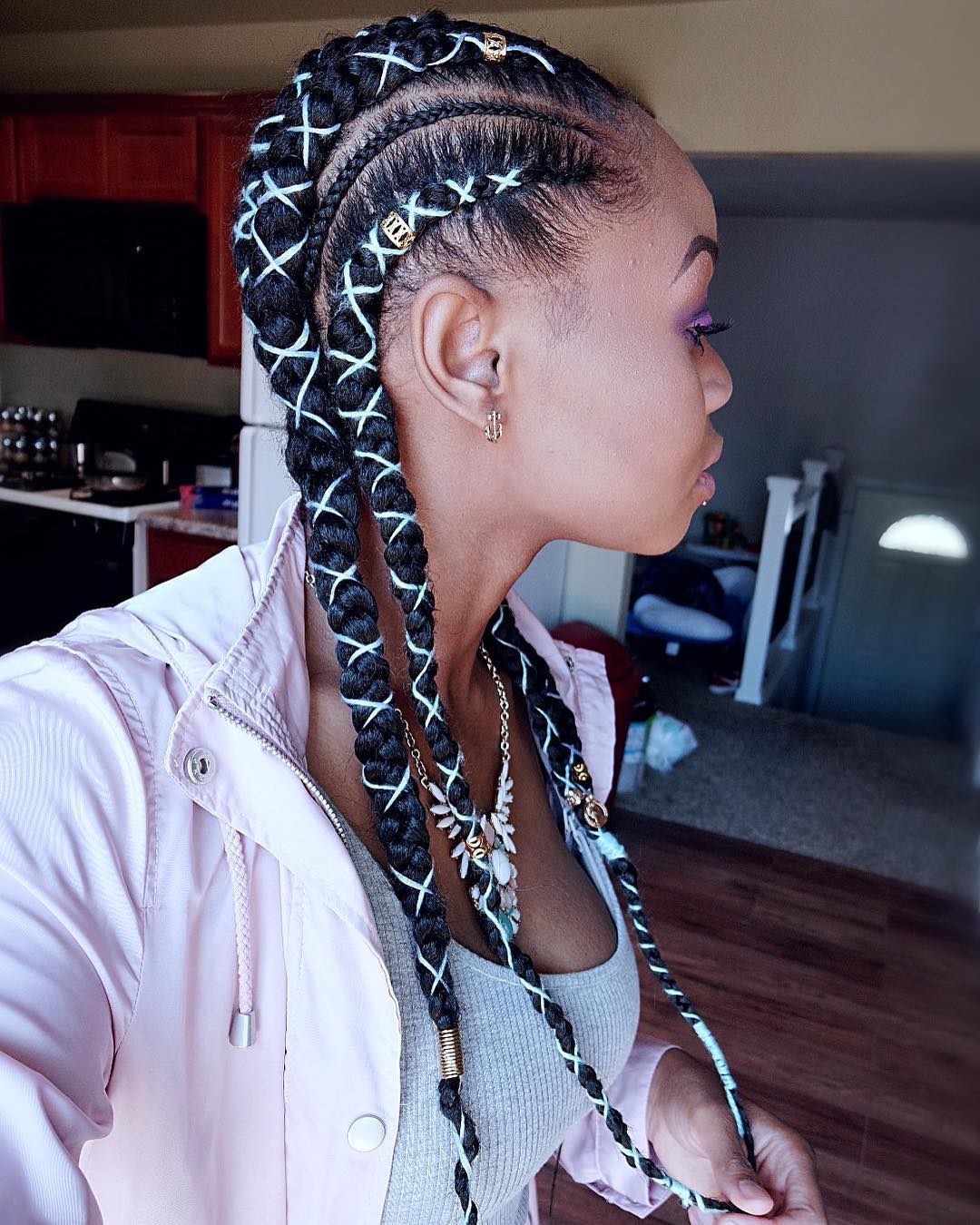 29. Stitched
Add some stitches through your braids for a killer look.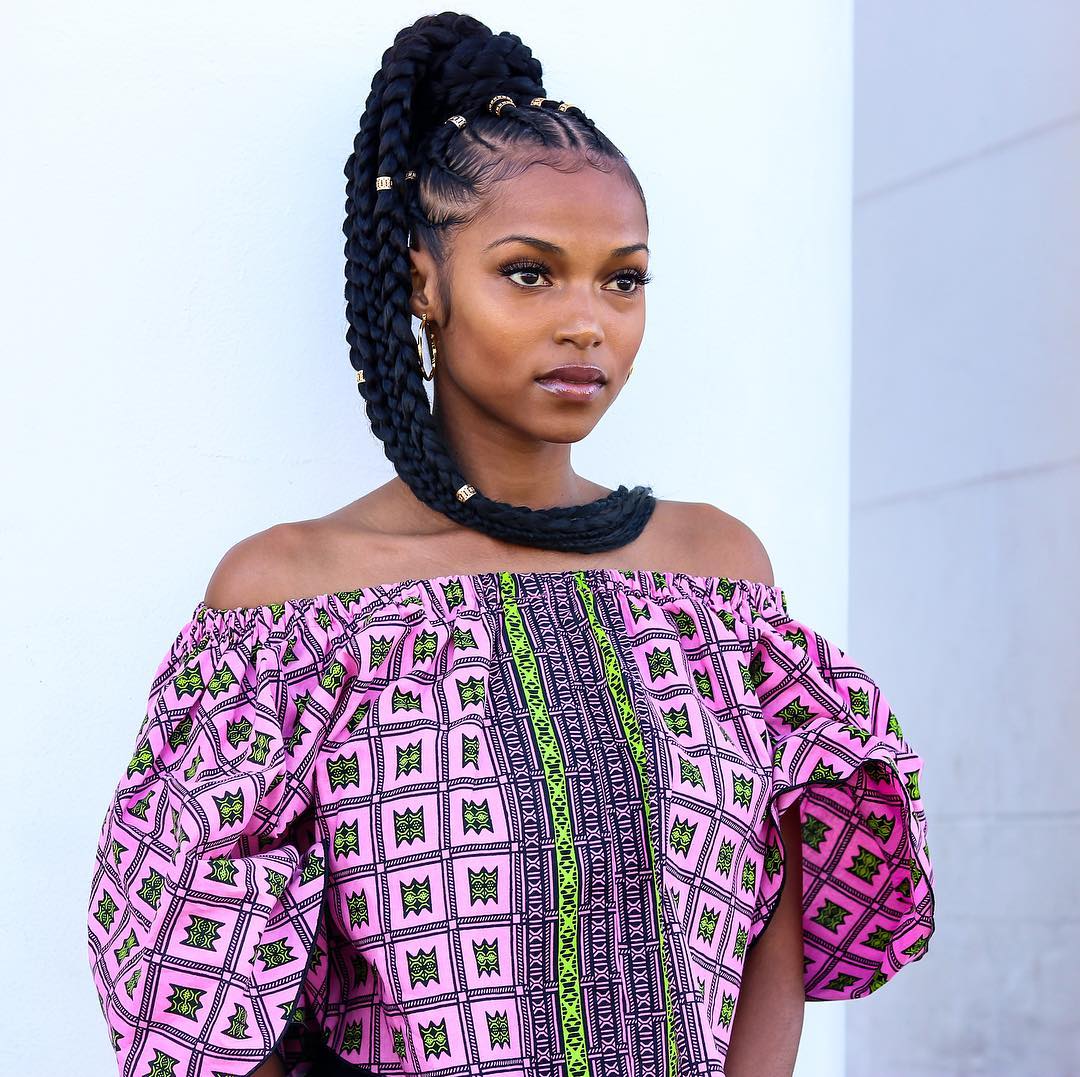 30. Short Pony
Your ponytail doesn't have to be full and long for an amazing look.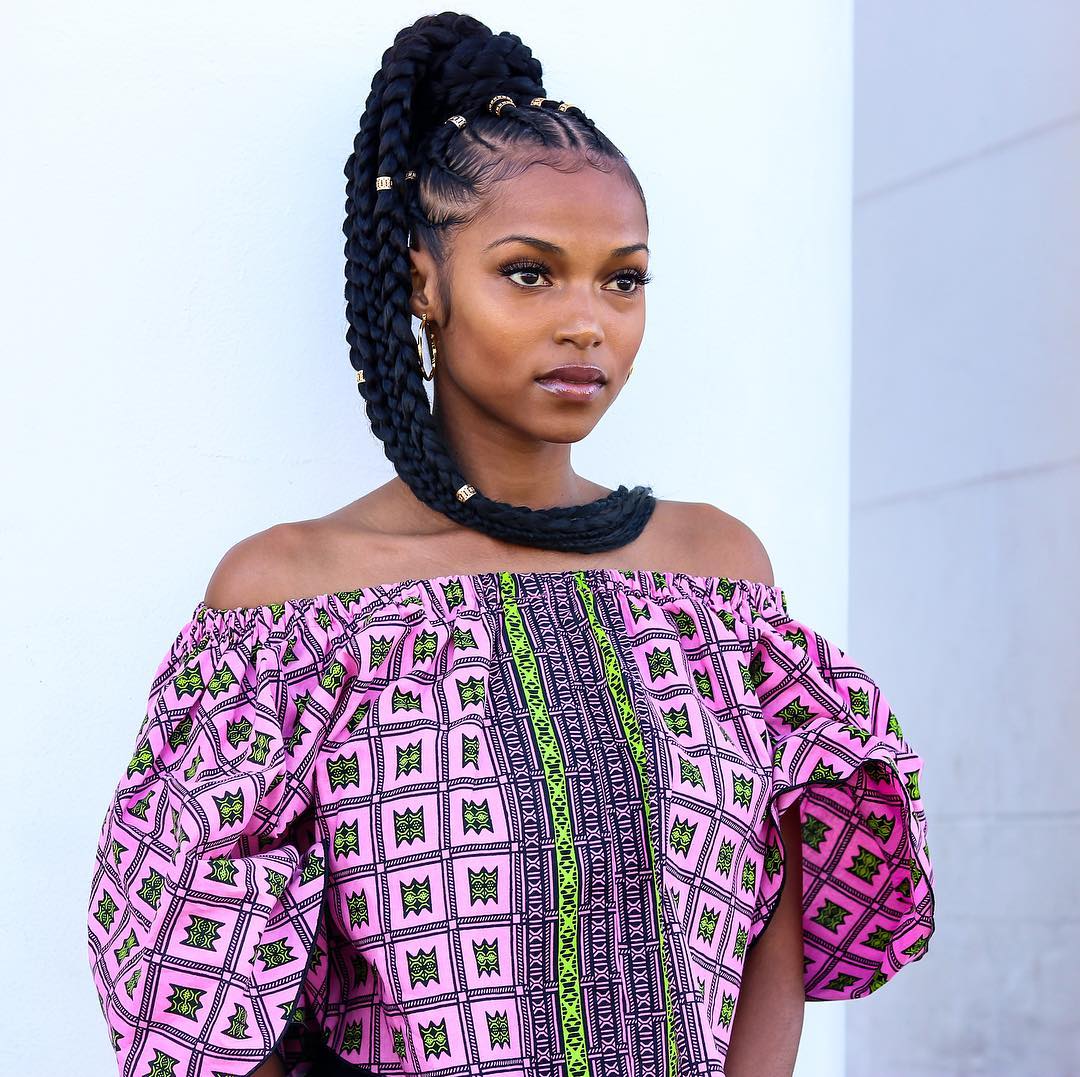 31. Snowflake Part
Have some fun with your part and make it unique.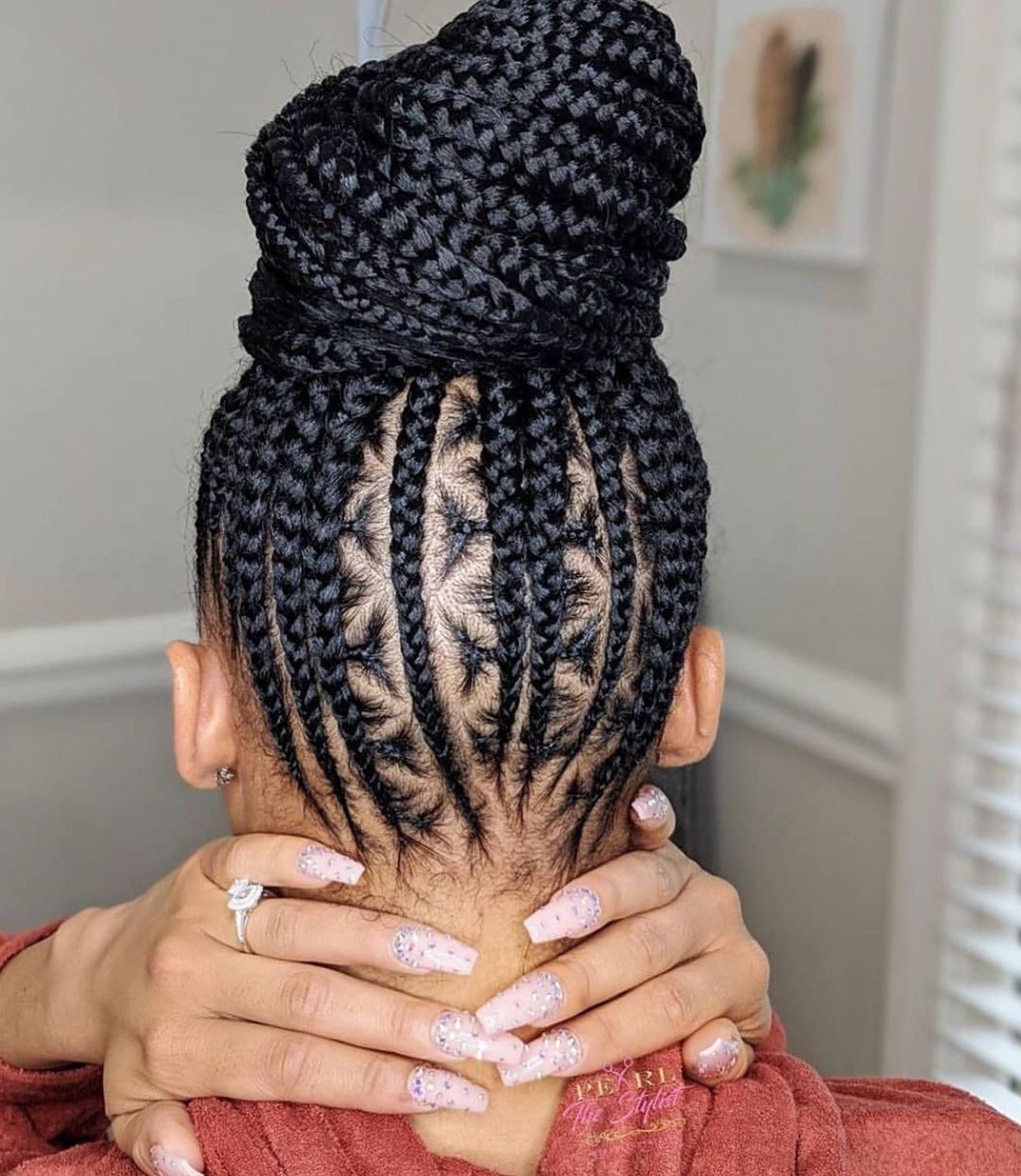 32. Minimal
Go minimal with your goddess braids.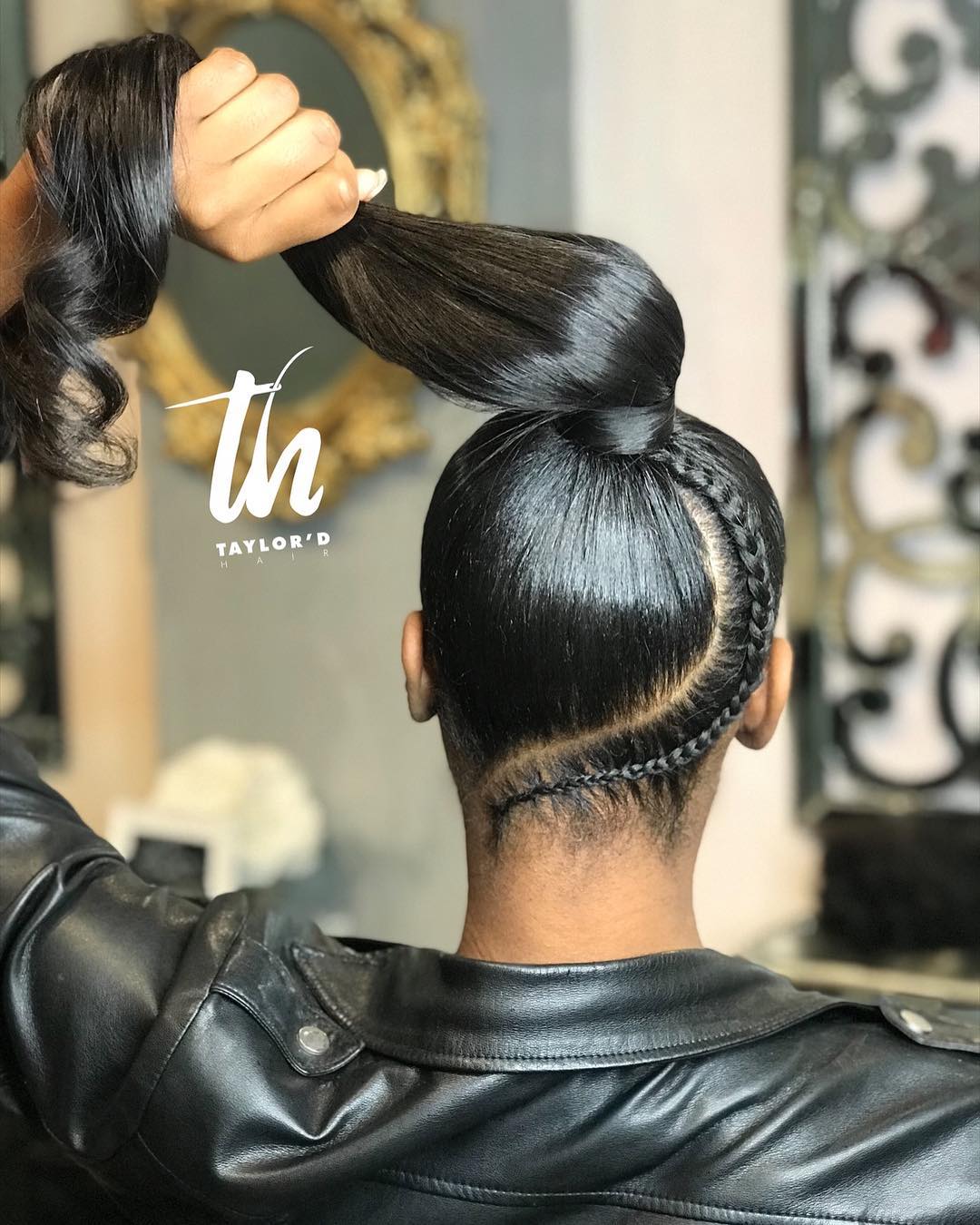 33. Curled
Yes you can totally wear a curly look with your goddess braids.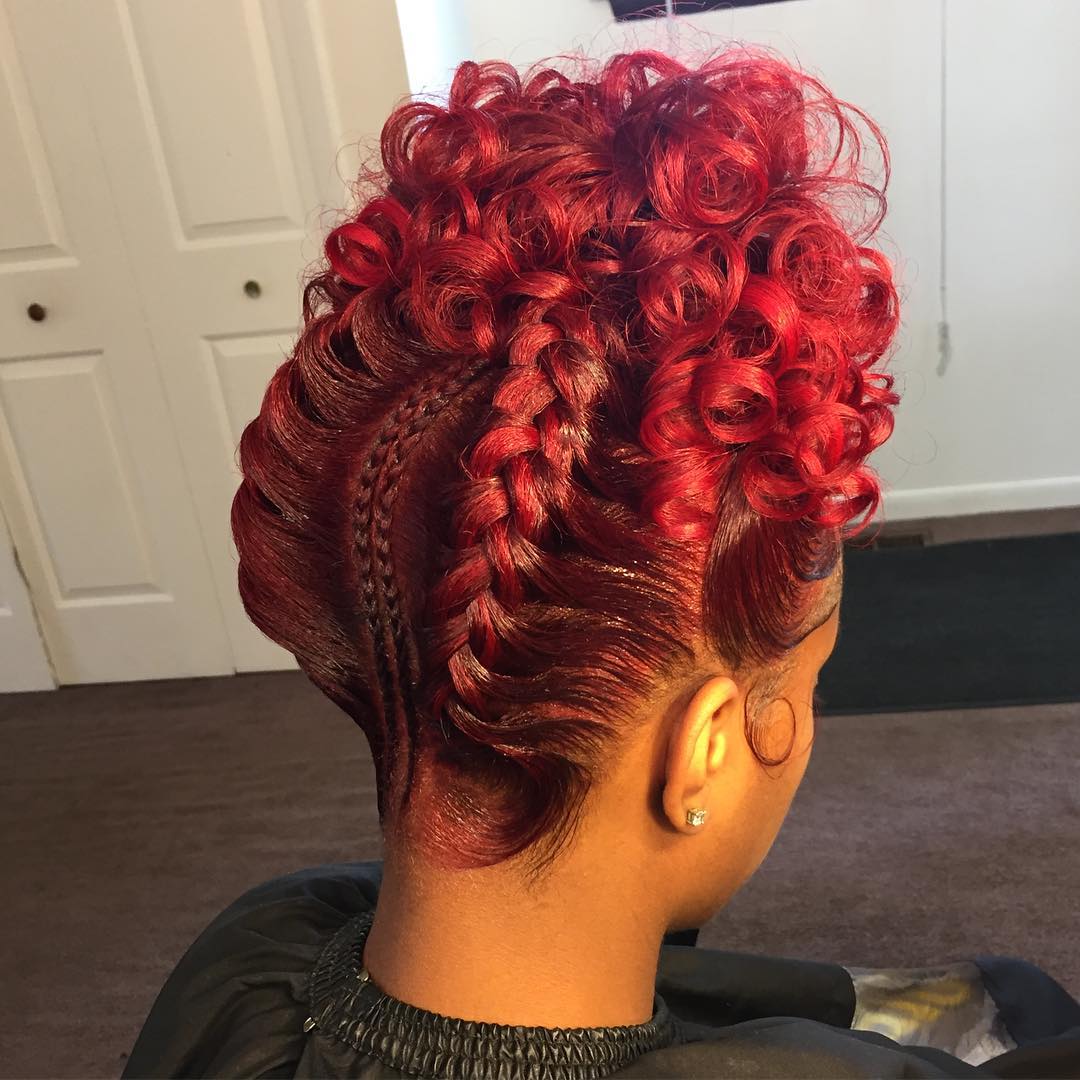 34. Low Buns
If you love a good bun you don't have to wear it high, try something low.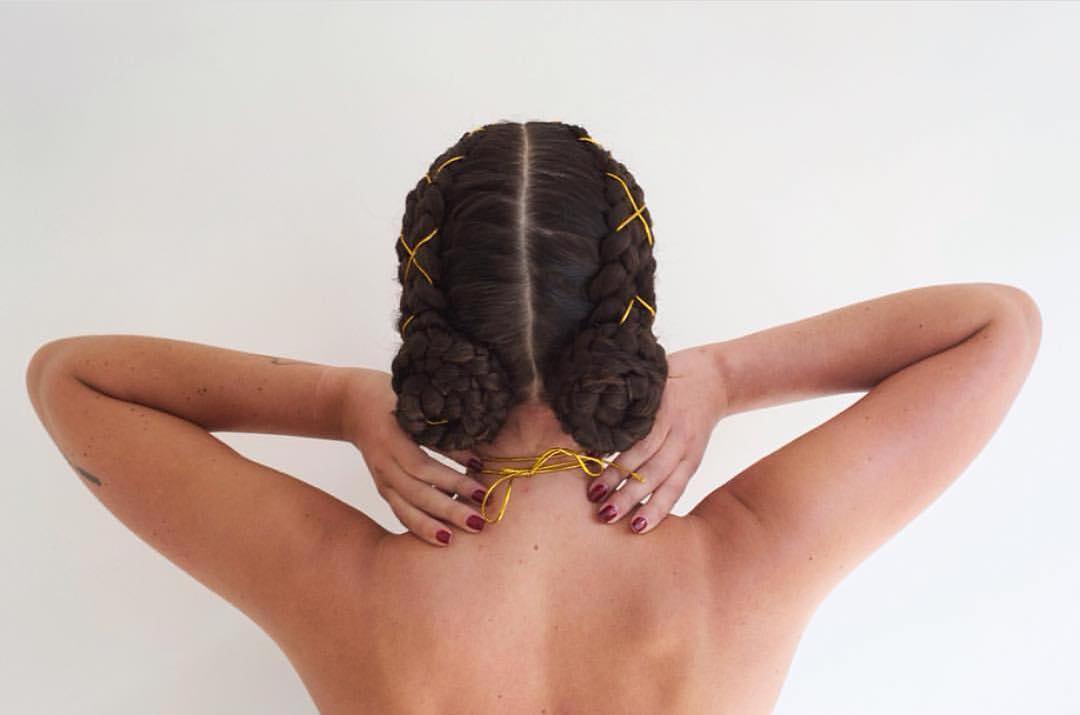 35. Beads
End your goddess braids with some beads.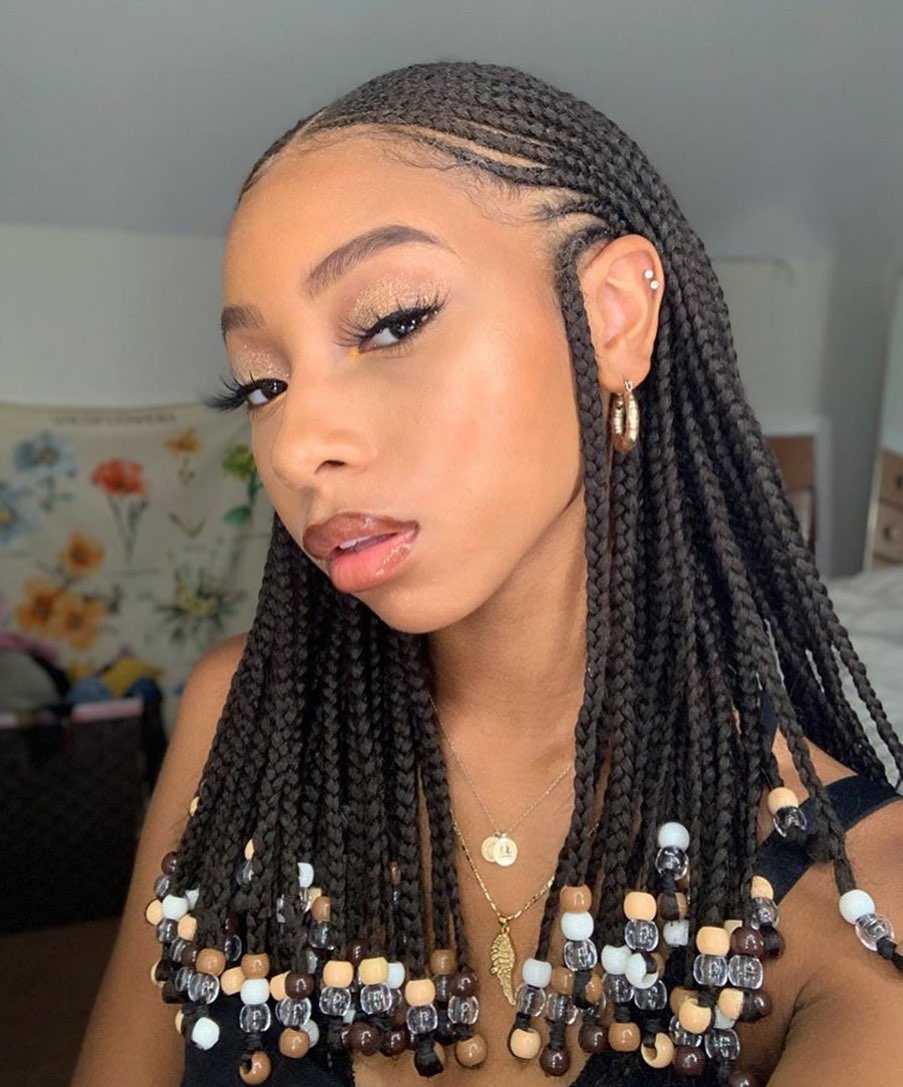 As you can see, there is a wide variety of looks and styles you can wear with goddess braids.