Short natural hair twists are often worn by black women and those who fancy their natural curly texture. Wearing your hair twisted and defined sounds like something you fancy? If that is the case, keep on reading! In this article, we will focus on a ton of cool looks and hairdos that will suit different women and different age groups. Ready to find something for yourself?
What Are Hair Twists?
Hair twists is a hairstyle where you have defined Afro-textured hair, styled and tied tightly in a braid. The style is done in such a way that you divide the hair into sections and twist two twisted strands with one another and around one another. The outcome is secure and defined braids, mostly shown off by those who are proud of their culture and heritage.
22 Short Natural Hair Twist Styles
1. Black Short Natural Twists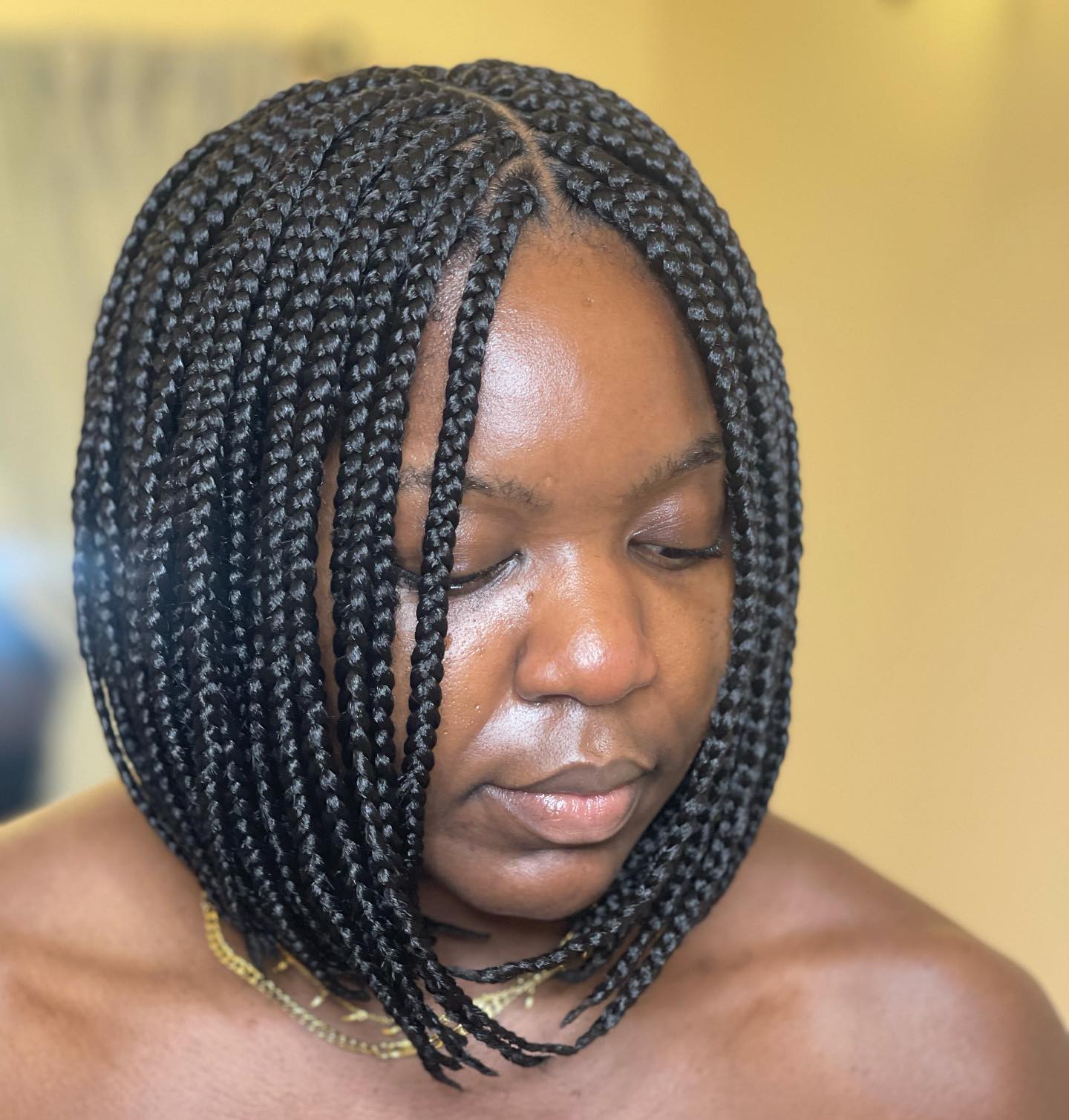 Cool bob-length black hair twists that you're going to love! Women who like defined wearable everyday haircuts will enjoy this sleek bob.
2. Purple Retro Twists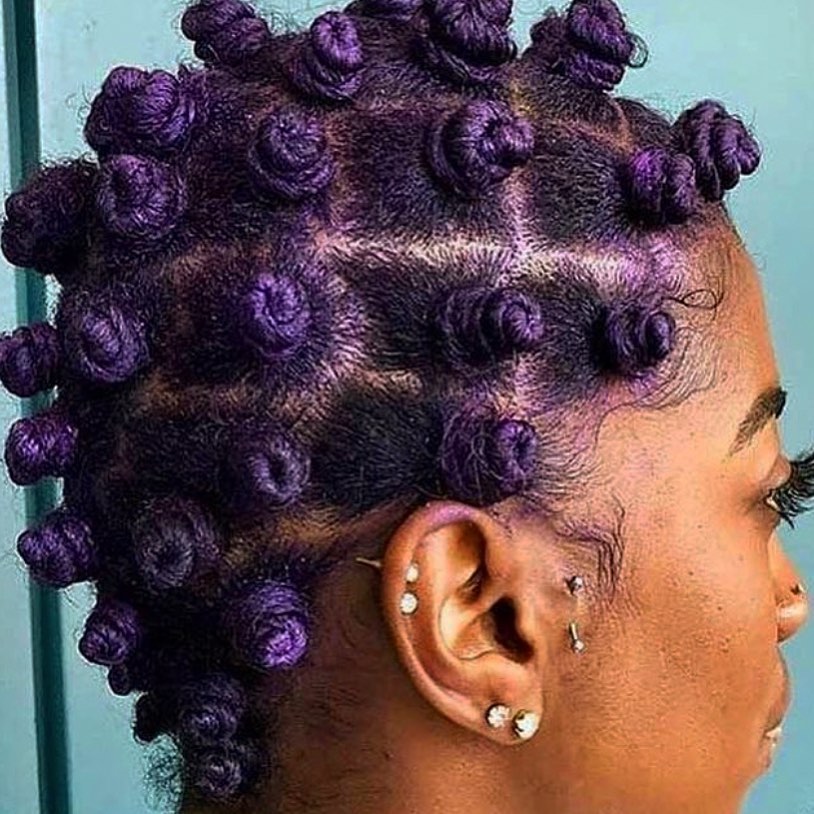 These cool purple twists are ideal for party women and those who like to truly stand out with their chosen hair color or hair look. Heads up since this dye can be tricky.
3. Short Curly Hair Black Twists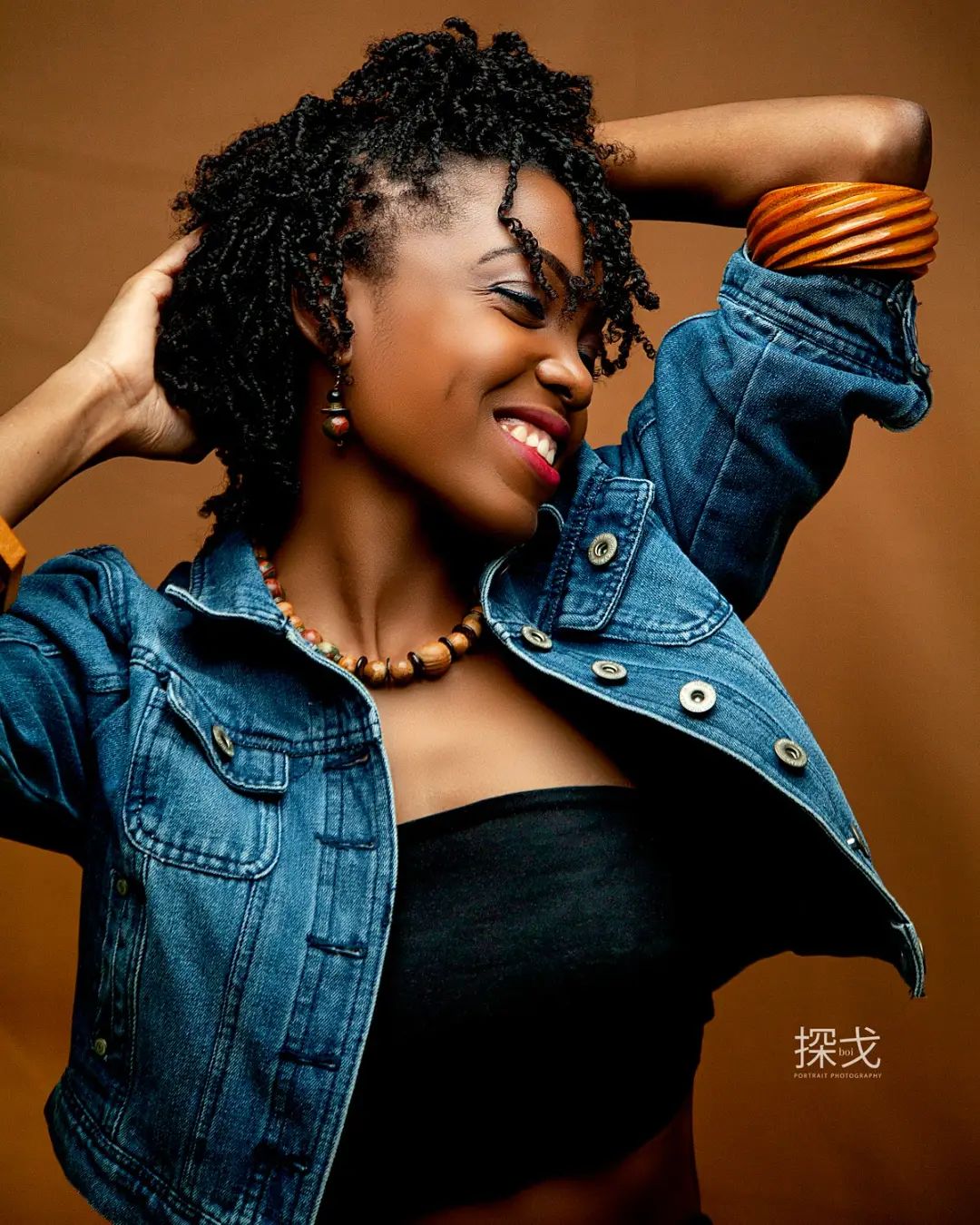 Short curly black twists that are retro and cute! Women who are in their twenties are going to enjoy this twisted look and its beauty.
4. Simple Brown Twists With Space Buns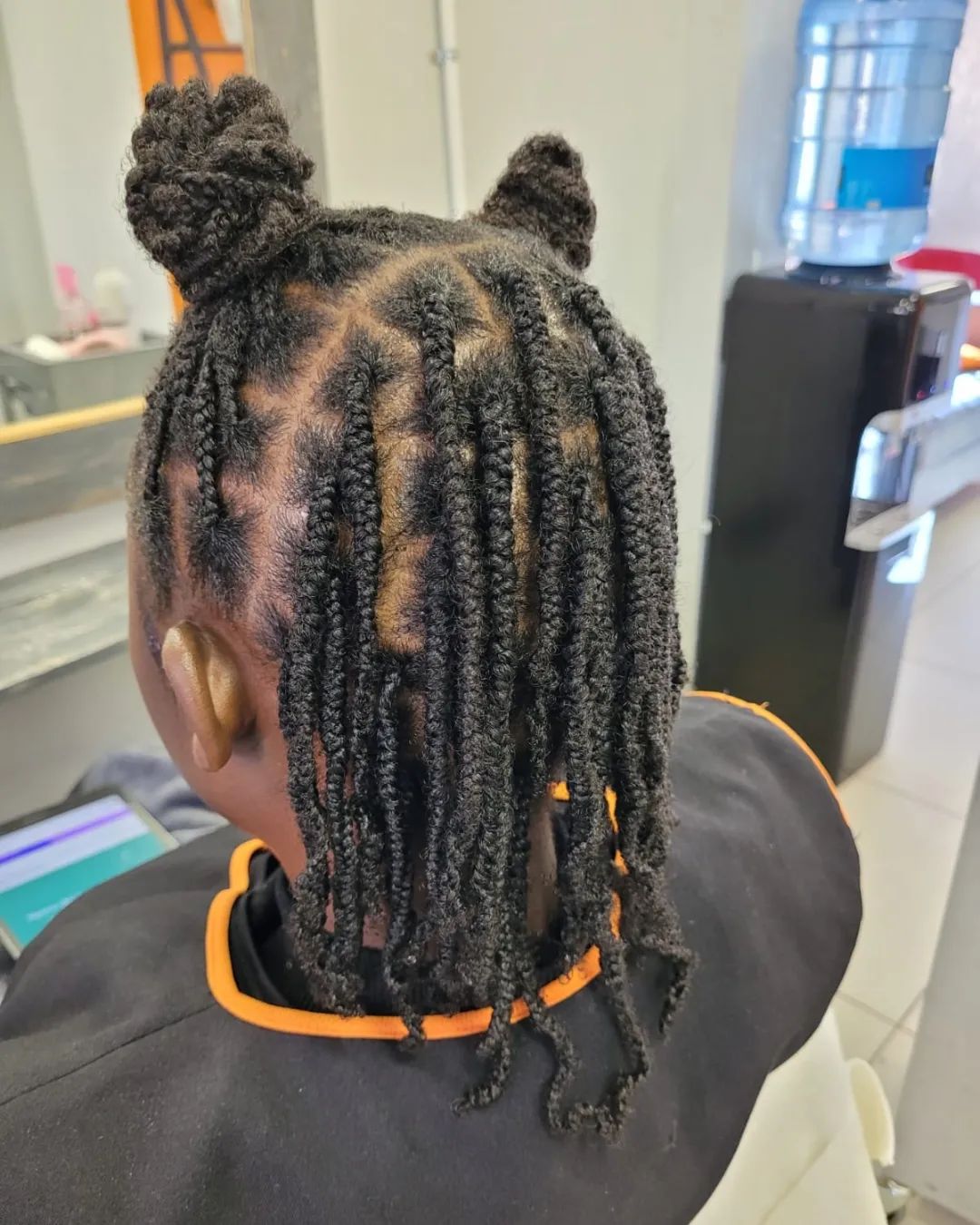 Space buns and hair twists such as these are for younger teens. Space buns have been all over the internet these days, which makes them a stylish and trendy solution.
5. Tight Curly Twists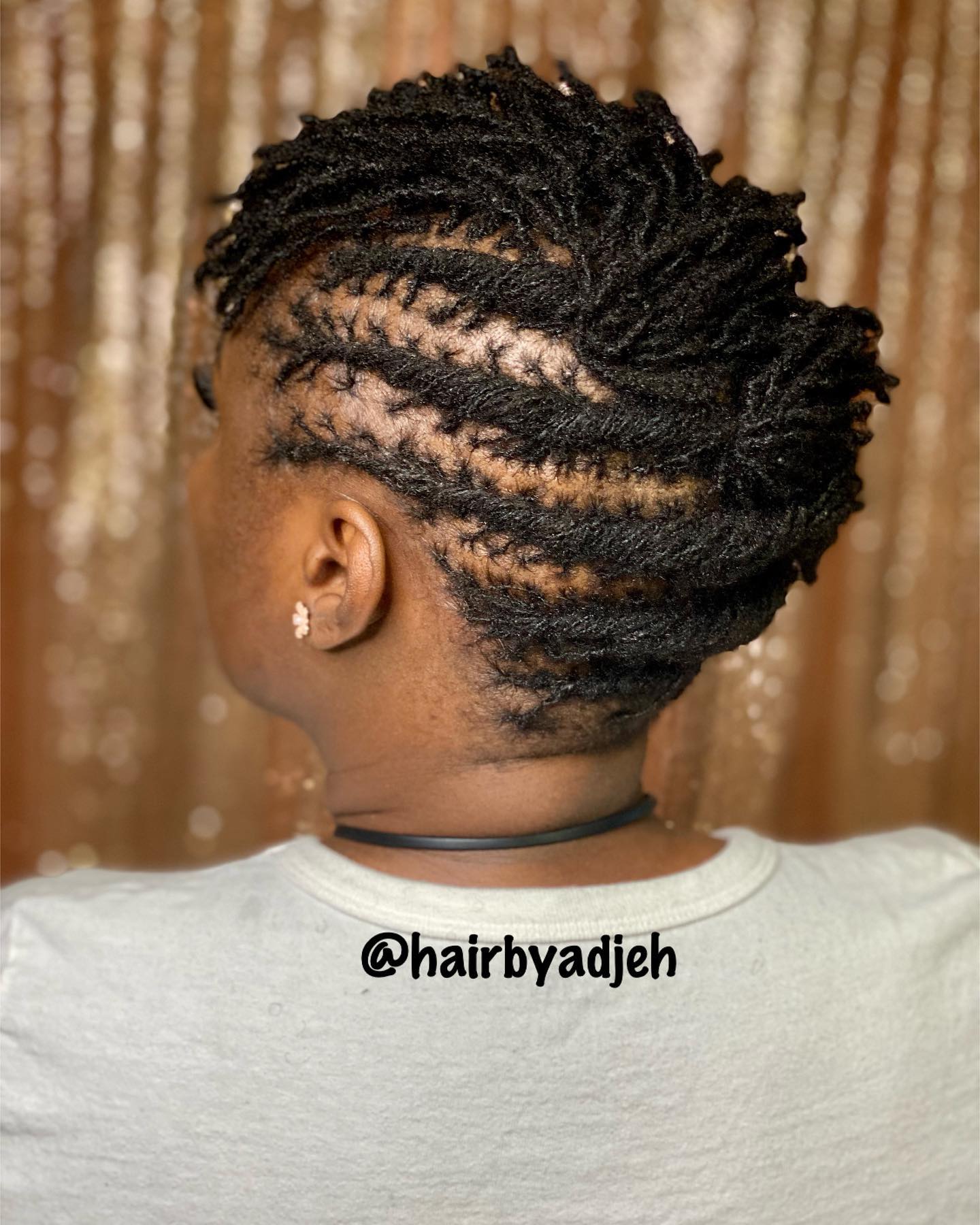 Tight twists worn with shorter hair can look so good and will be so low-maintenance. Women who don't have a ton of time to style their locks will enjoy this cute style.
6. Hair Twists In Pigtails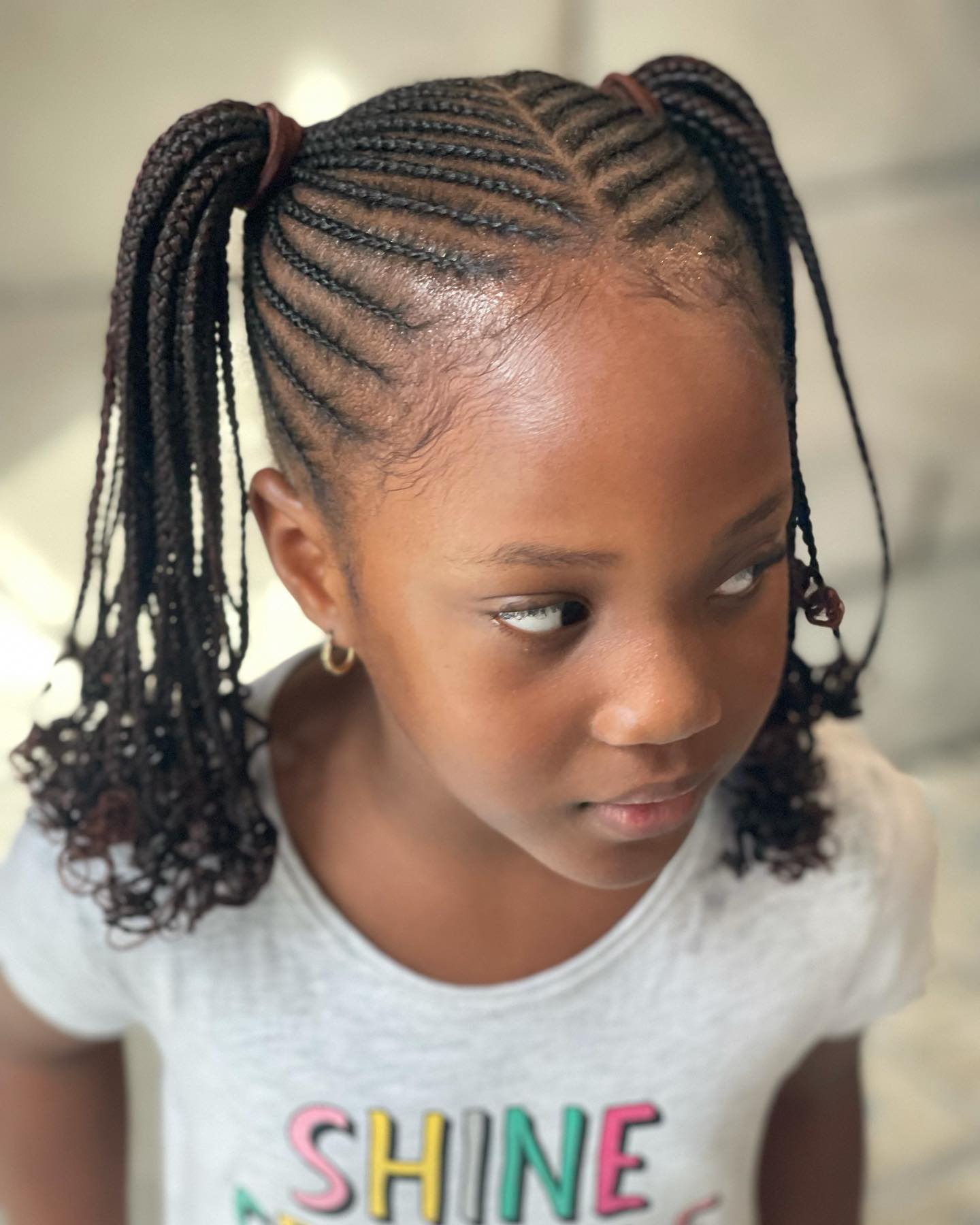 Cool twists in a form of pigtails will look amazing even on kids and young adults, as you can see! Consider this cut if you like girly hairdos.
7. Side Swept Twist Braids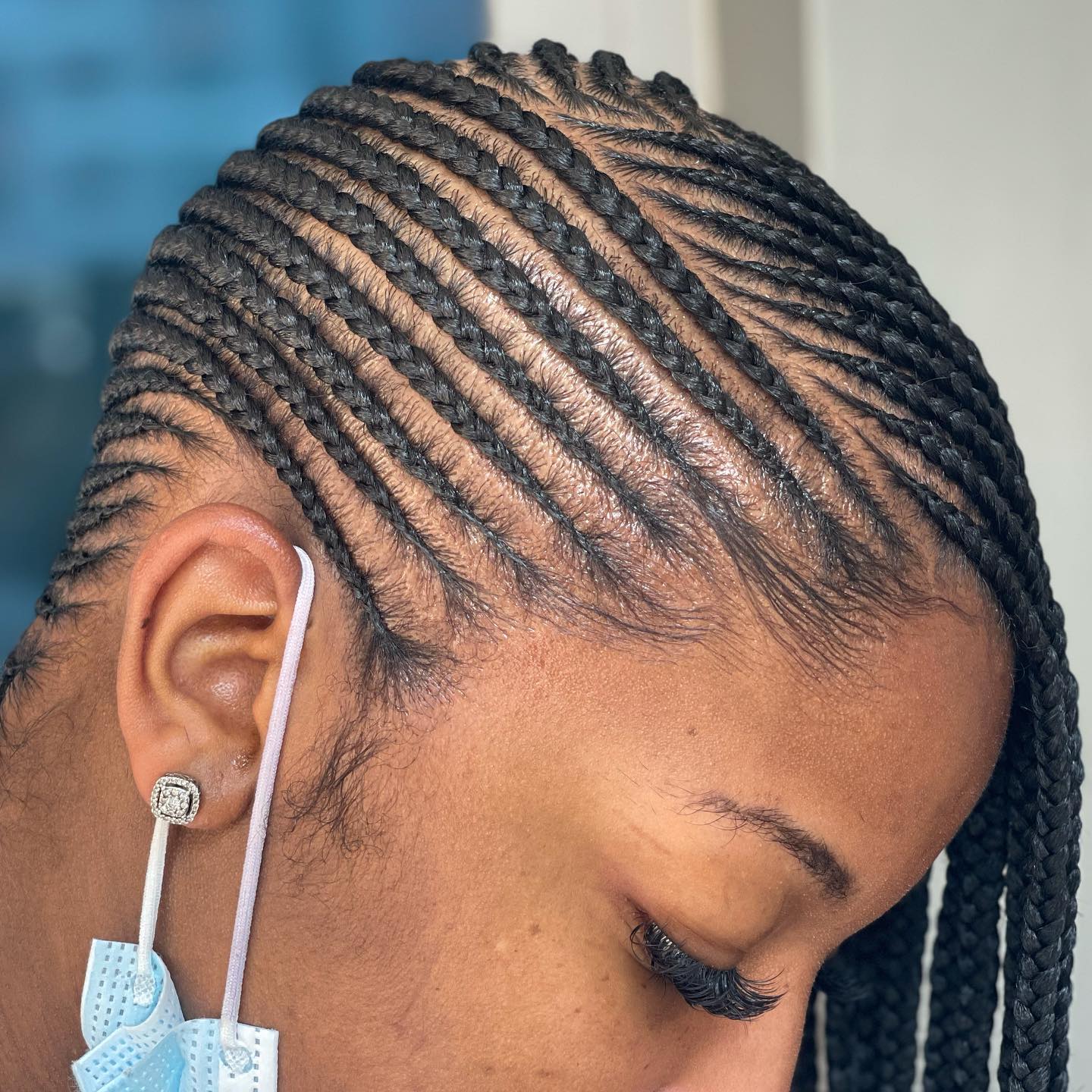 Side-swept twist braids will look very cool and dominant. This type of hairdo was super popular in the 2000s! Want to give it a go?
8. Chunky Twist Braids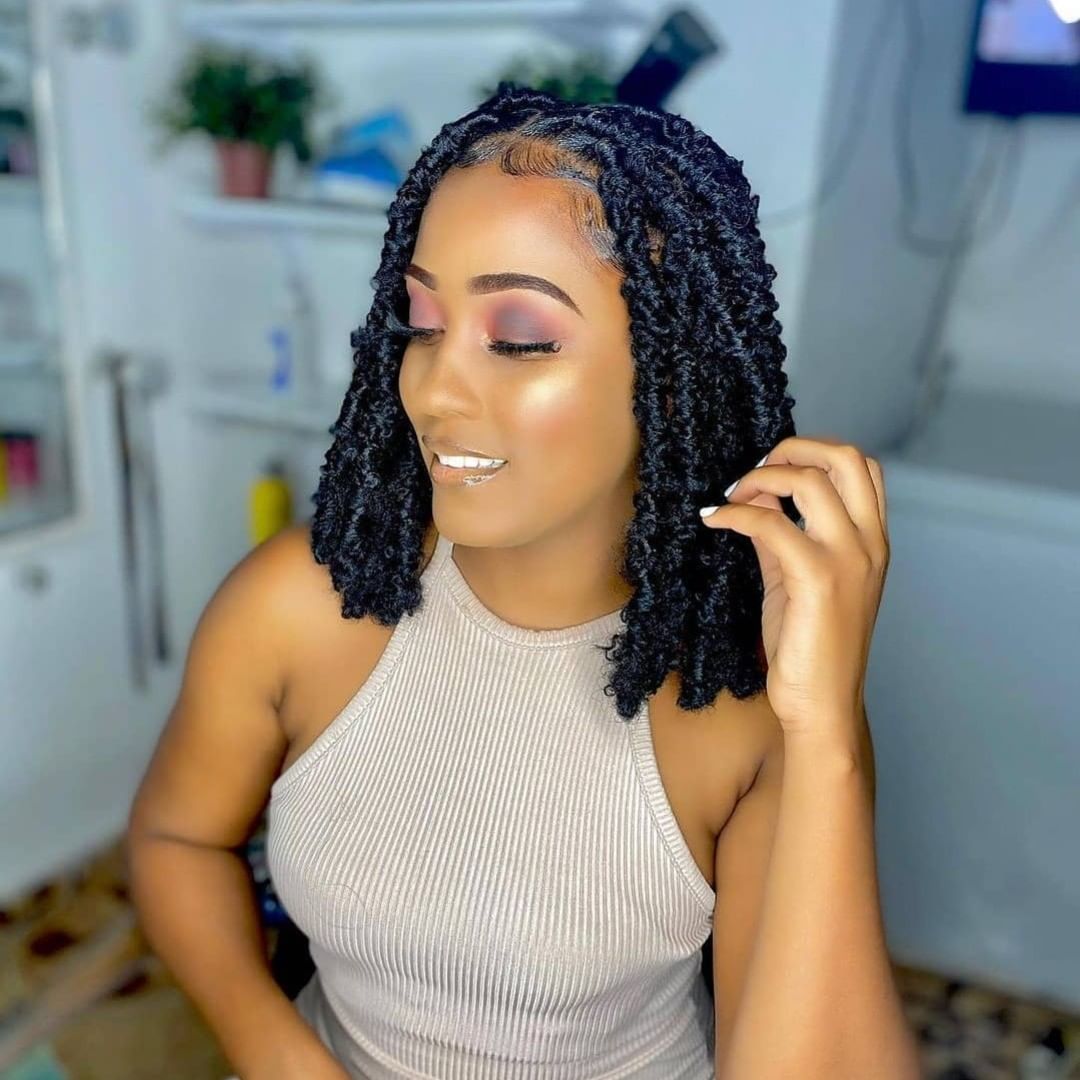 Chunky braids might be a bit harder to maintain or keep in place. If your hair is very thick you will achieve this look easily. Give it a go only if you like volume.
9. High Top Knot Braid Twists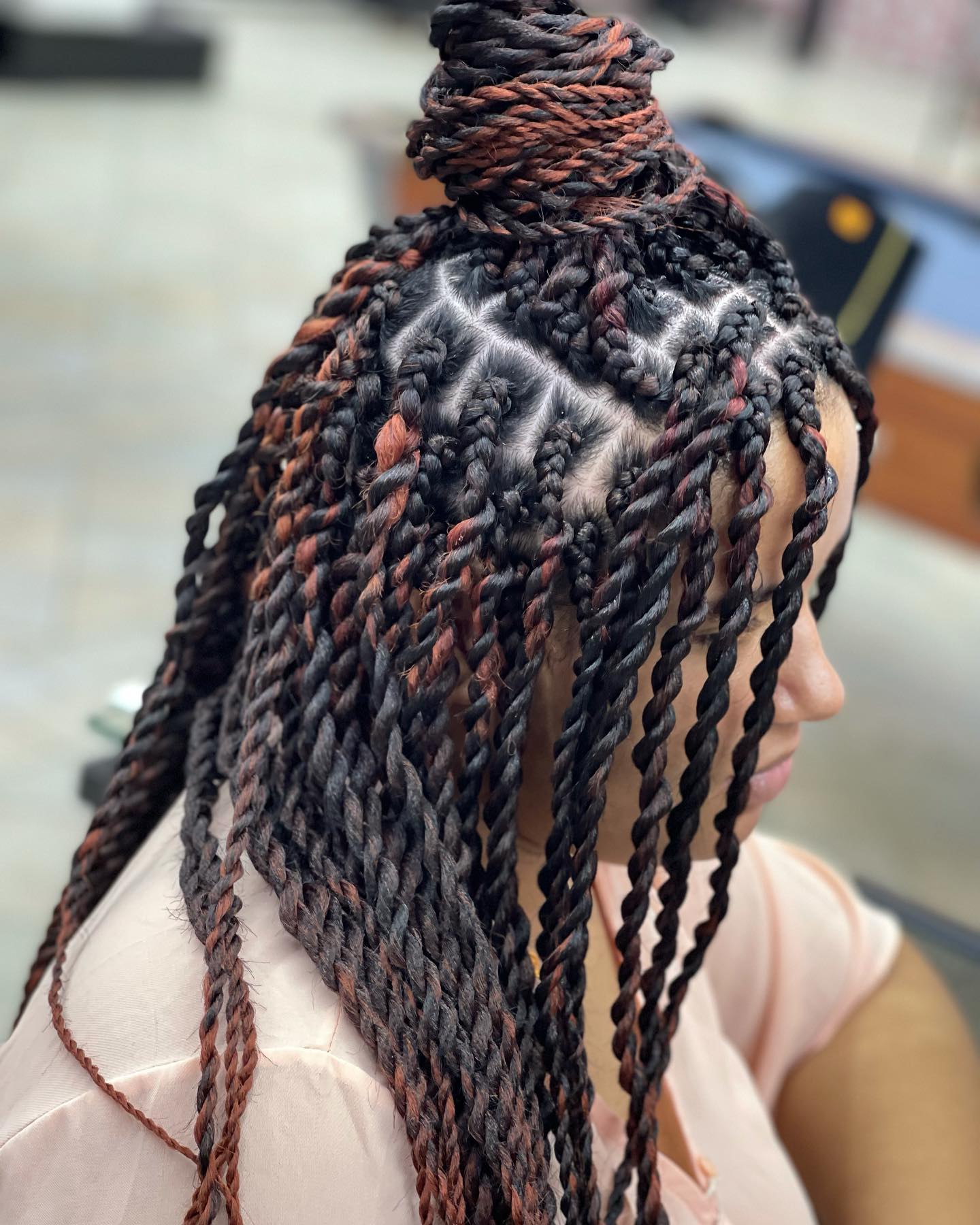 This high-top knot with twists is for those who like a pop of color and twists. Thanks to its versatility, this cut can be worn to any event or gathering.
10. Short Red Hair Twists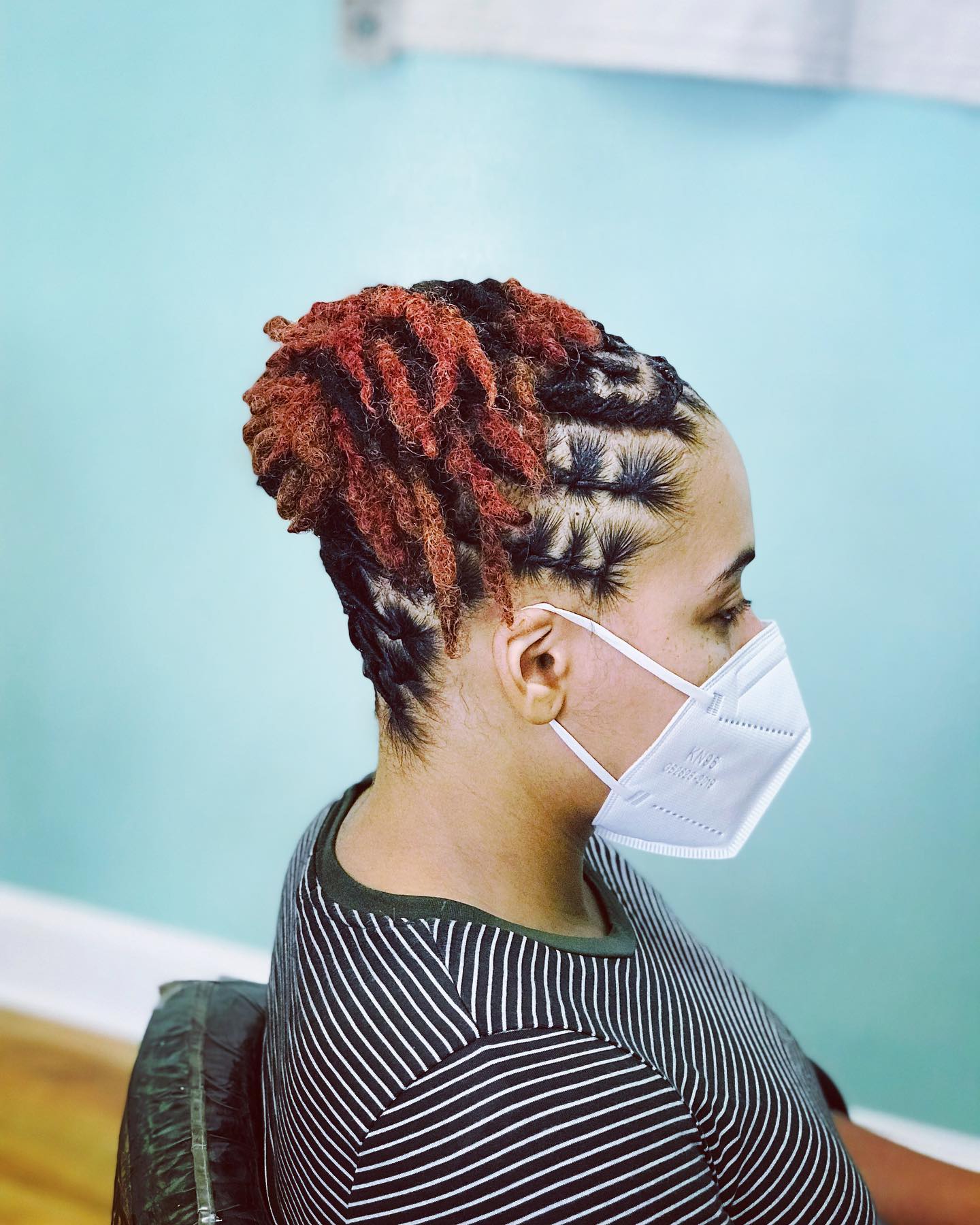 Short red hair twists will look amazing for the fall. If you like adding a bit of color to your hairstyle and you fancy thick twists, this is your must-do.
11. Brown & Blonde Thick Twists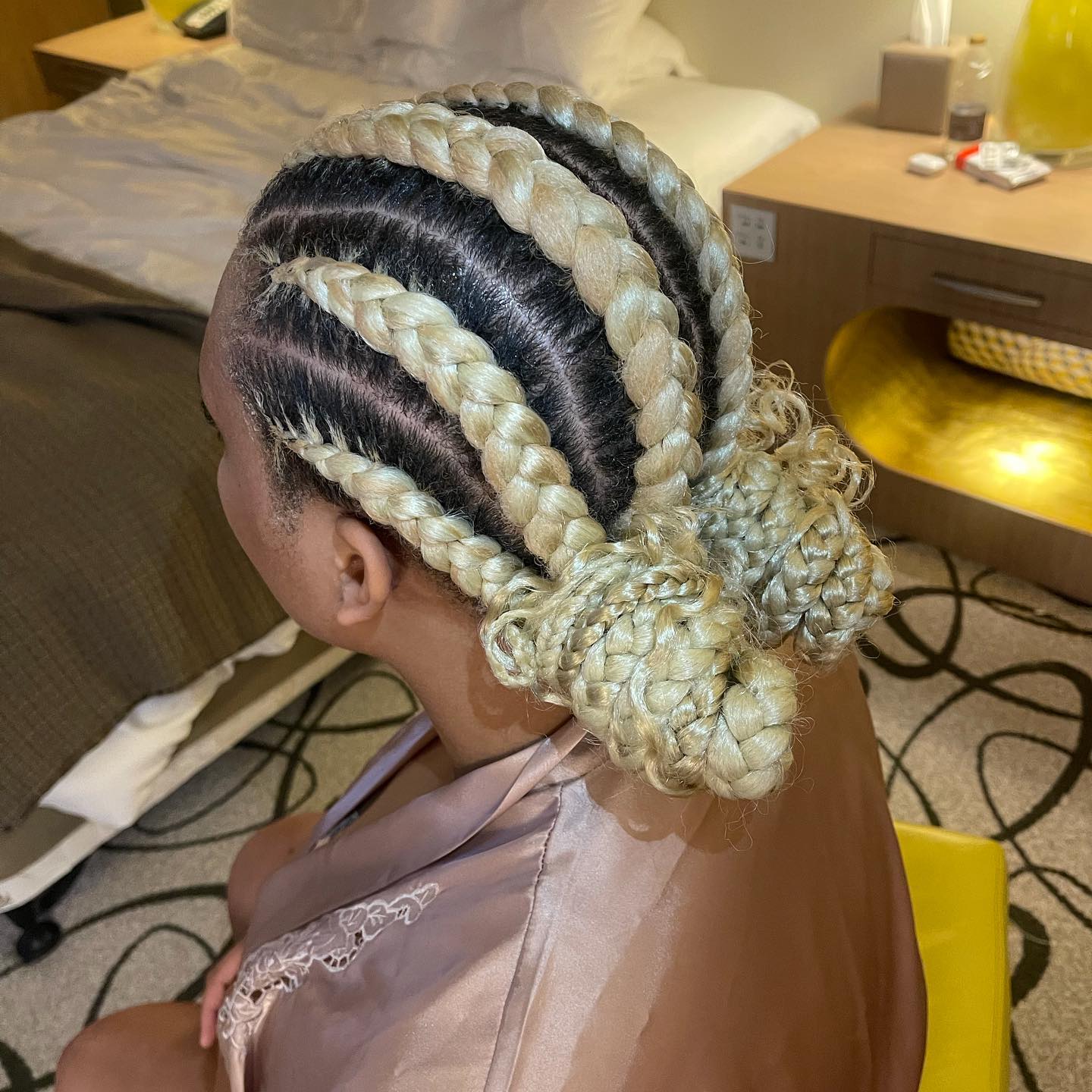 Combine this bright and loud color combo! Women who like contrasting colors and ideas will enjoy these twists the best.
12. High Updo Hair Twists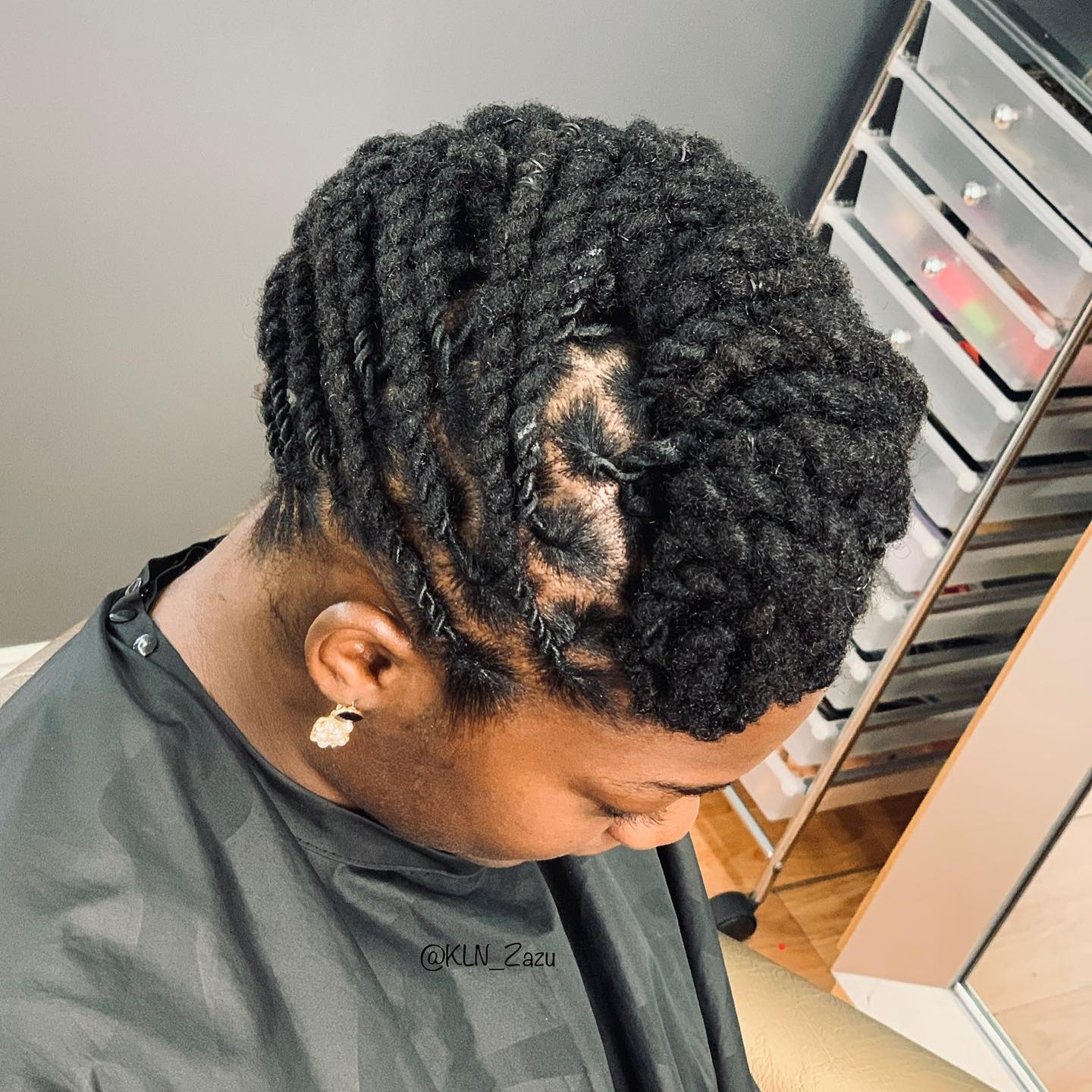 If your twists get into a place or start to bother you why not wear them high up? This makes them great for sporty events.
13. Burgundy Hair Twists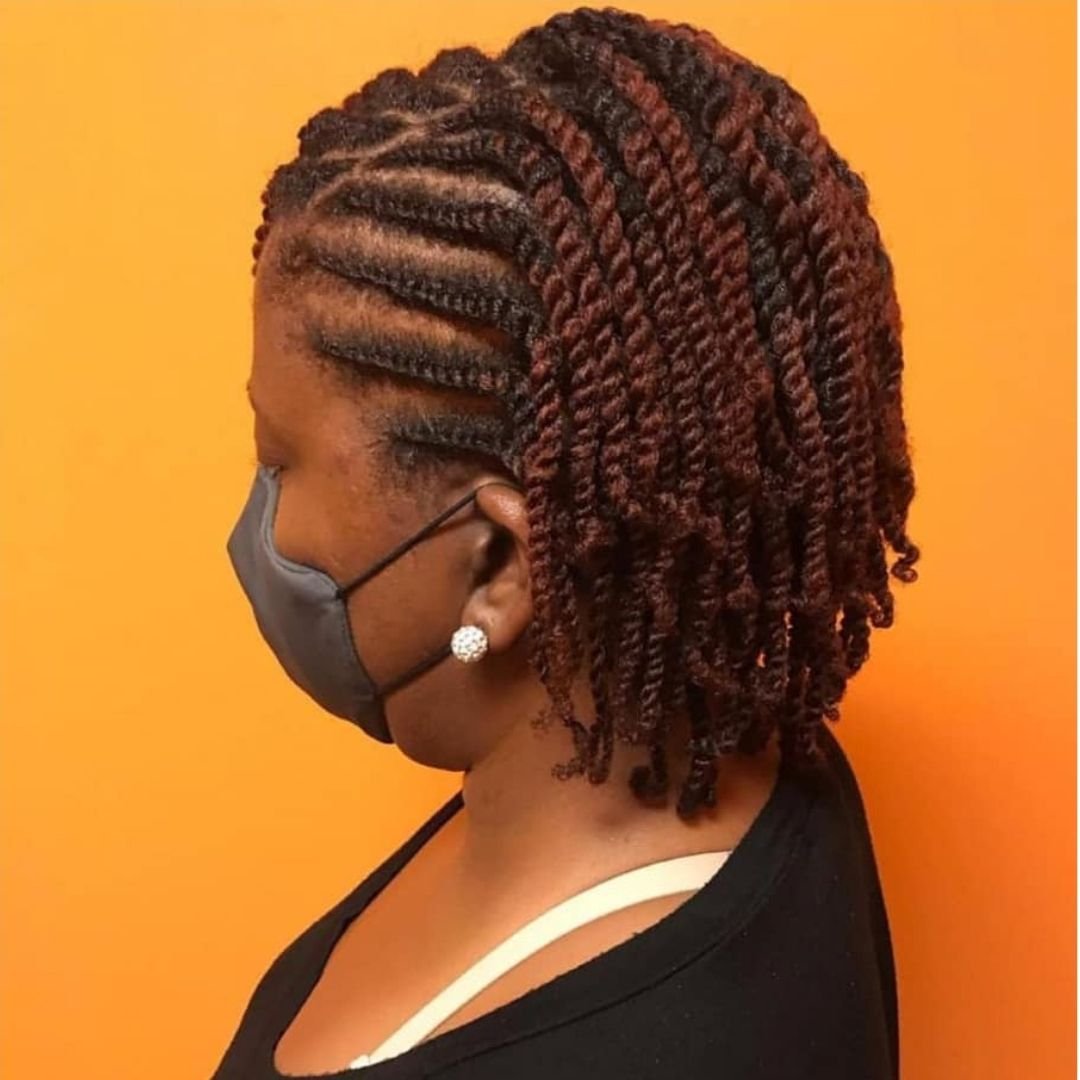 Burgundy bob is for mature women who like both style and practicality. If you fancy loud ideas and you don't want to look basic go for this outcome.
14. Wild Afro Hair Twists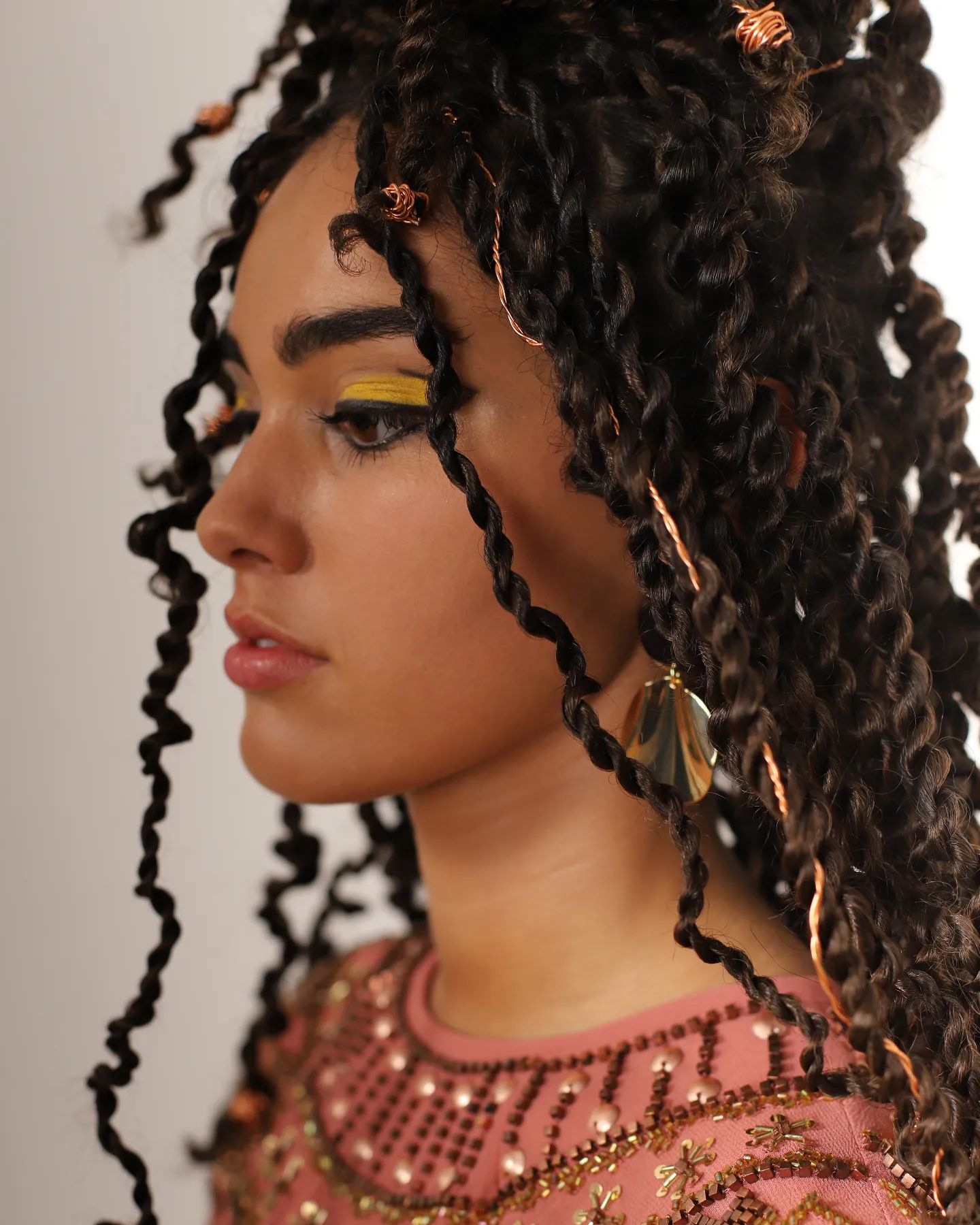 Wild Afro twists will suit women who are confident and comfortable with loud looks, along with your heritage/culture.
15. Thin Simple & Short Hair Twists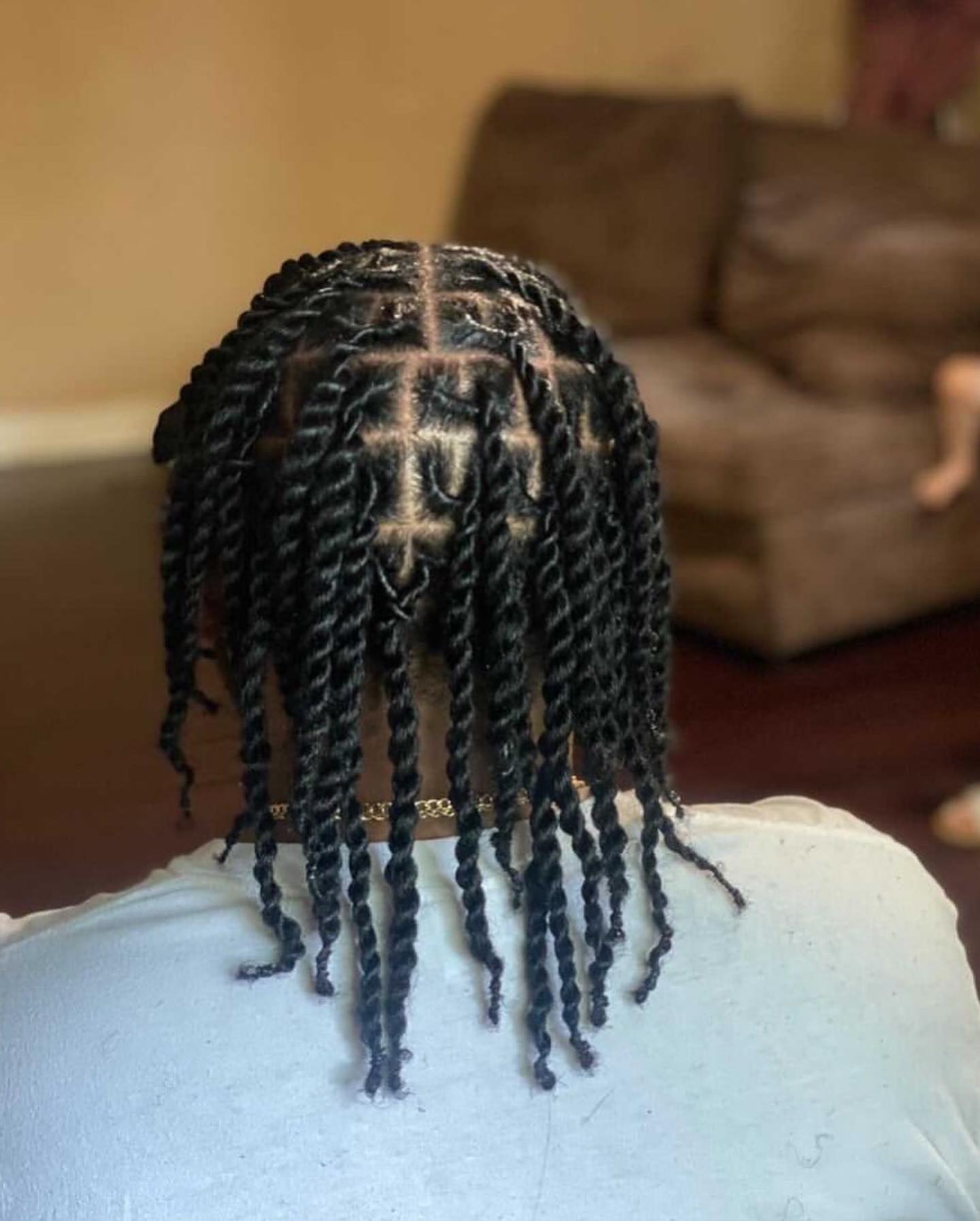 Hair twists such as these will take you 20 minutes to do in the morning! They are simple, thin, and not too long to go for.
16. Short Blonde Twists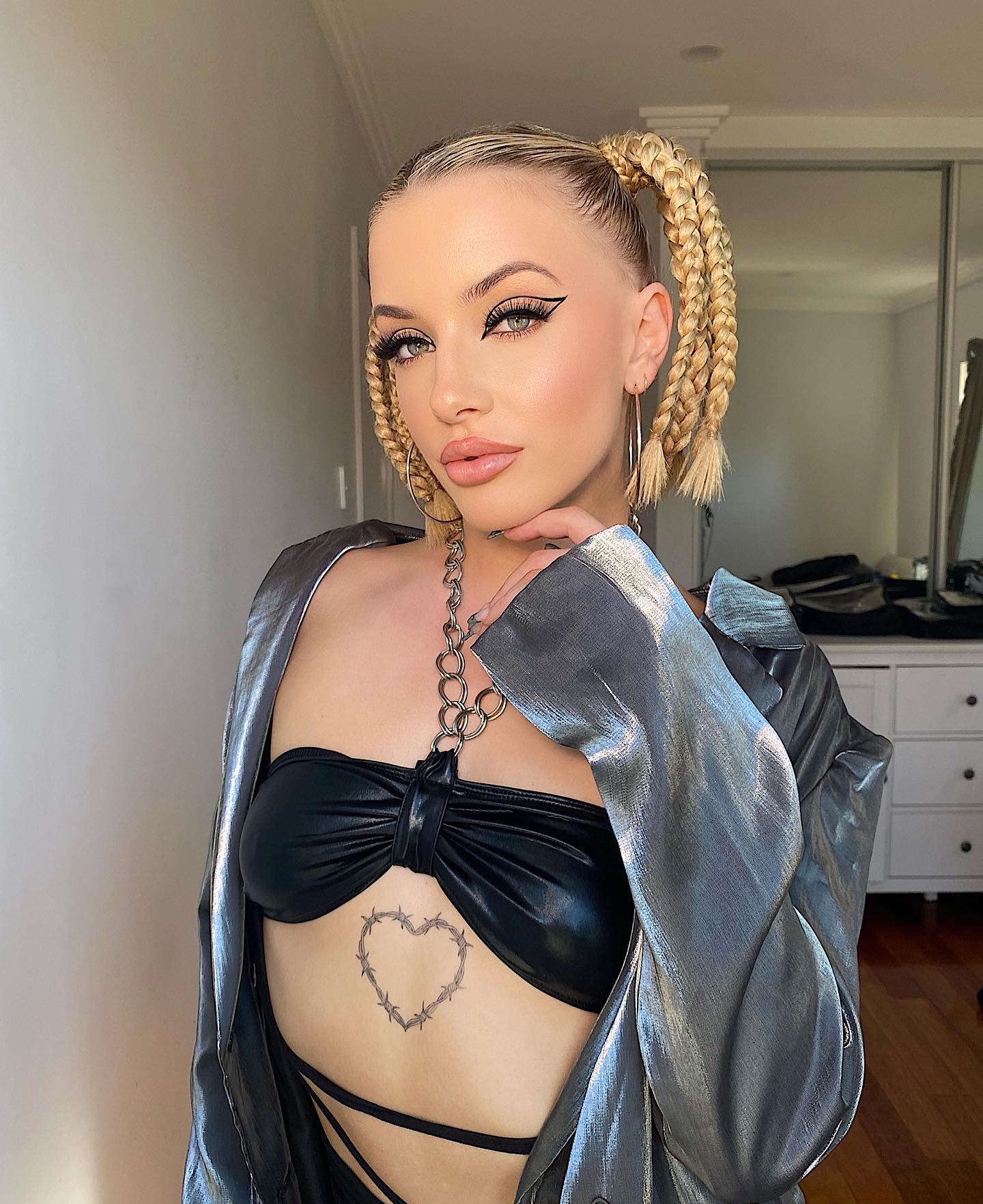 Show off your sexy and flirty vibe with this blonde twist hairstyle. Just goes to show you that anyone can rock such a wild haircut.
17. Thick Chunky Braid Twists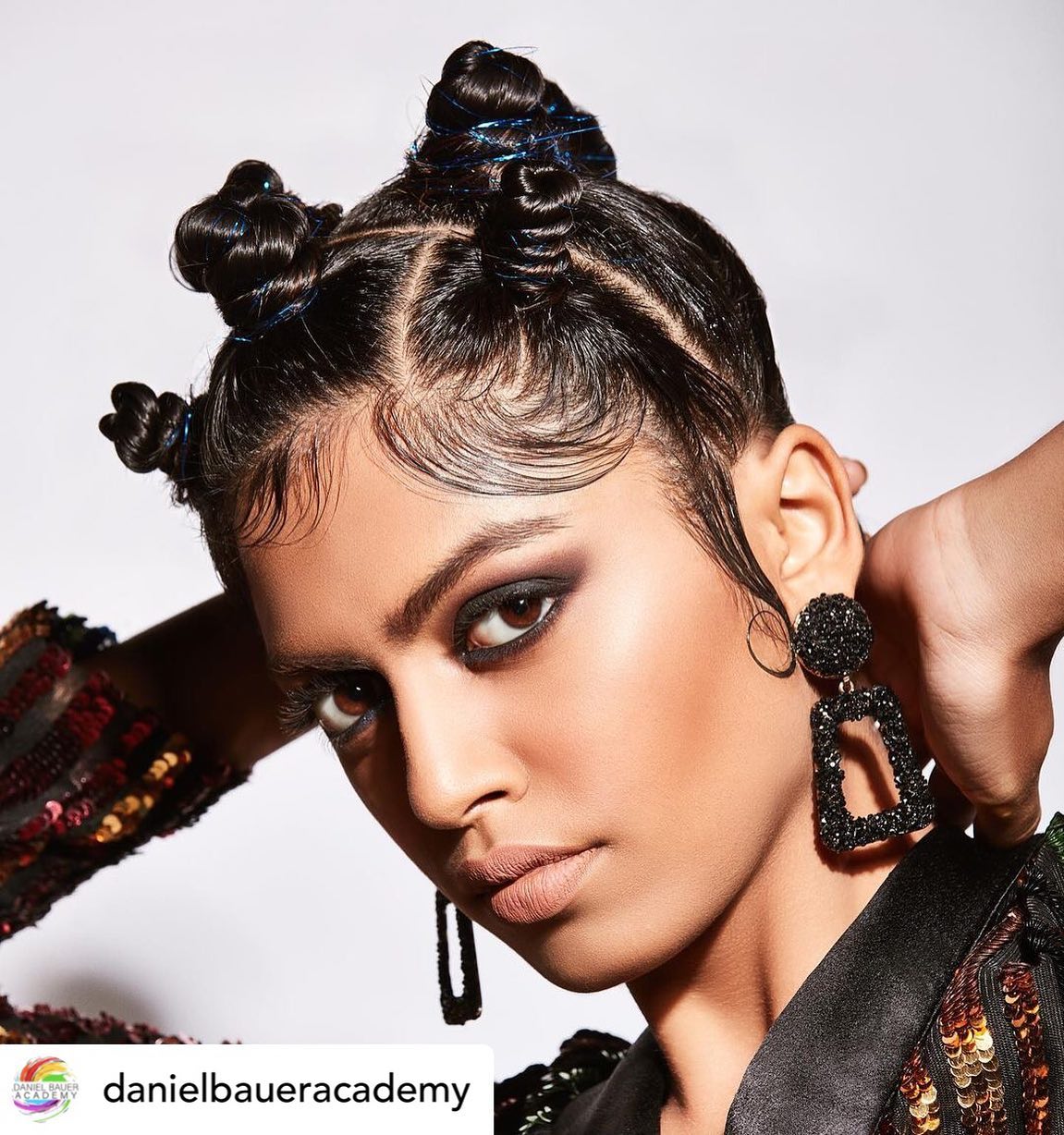 Ask your hairstylist for chunky thick braids and space buns. If you want playful looks and something that is party-ideal, this is it.
18. Braided Brown Haircut With Twists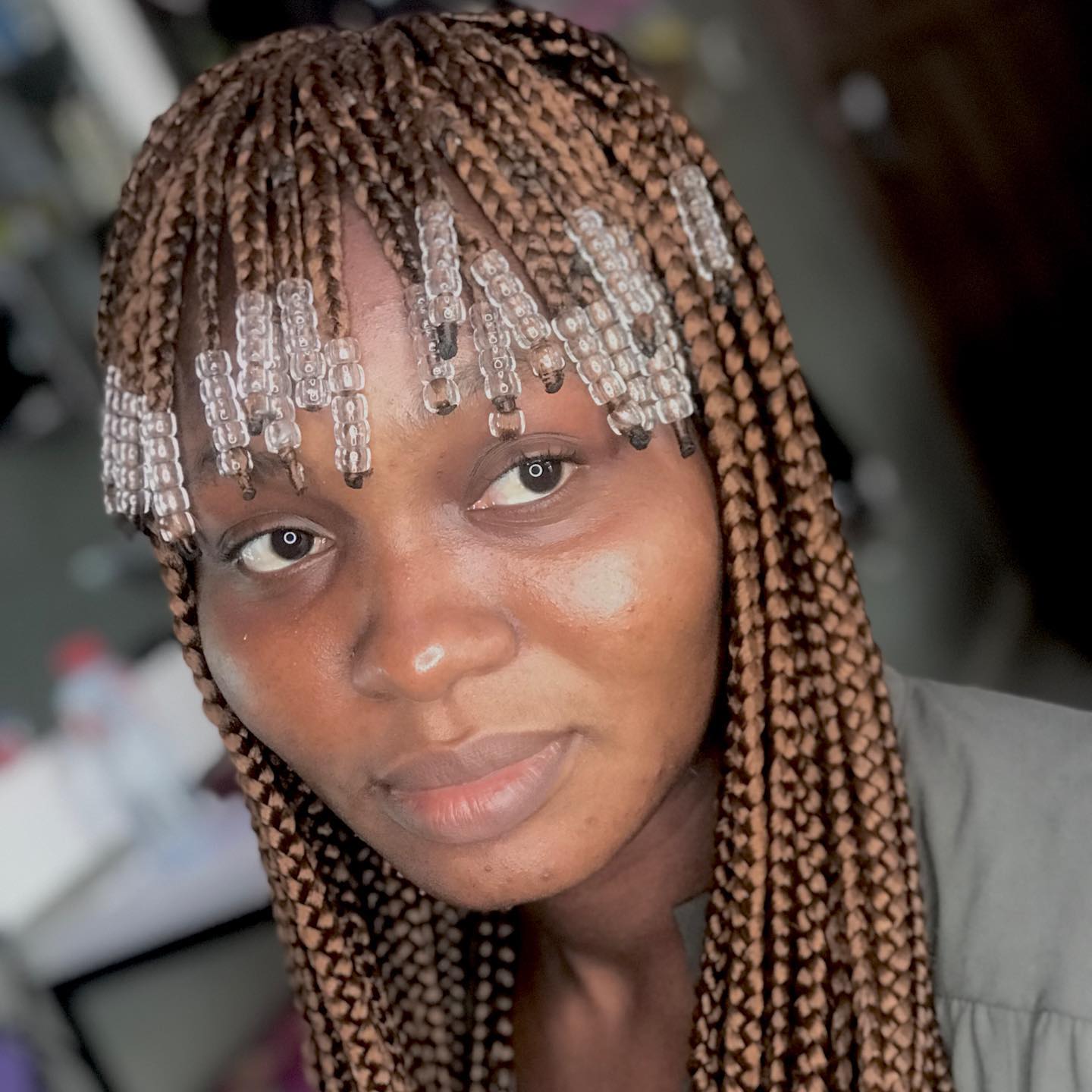 You can use something to hold your braids or twists in place, especially if your hair is too thin or unruly.
19. Hair Twists With Accessories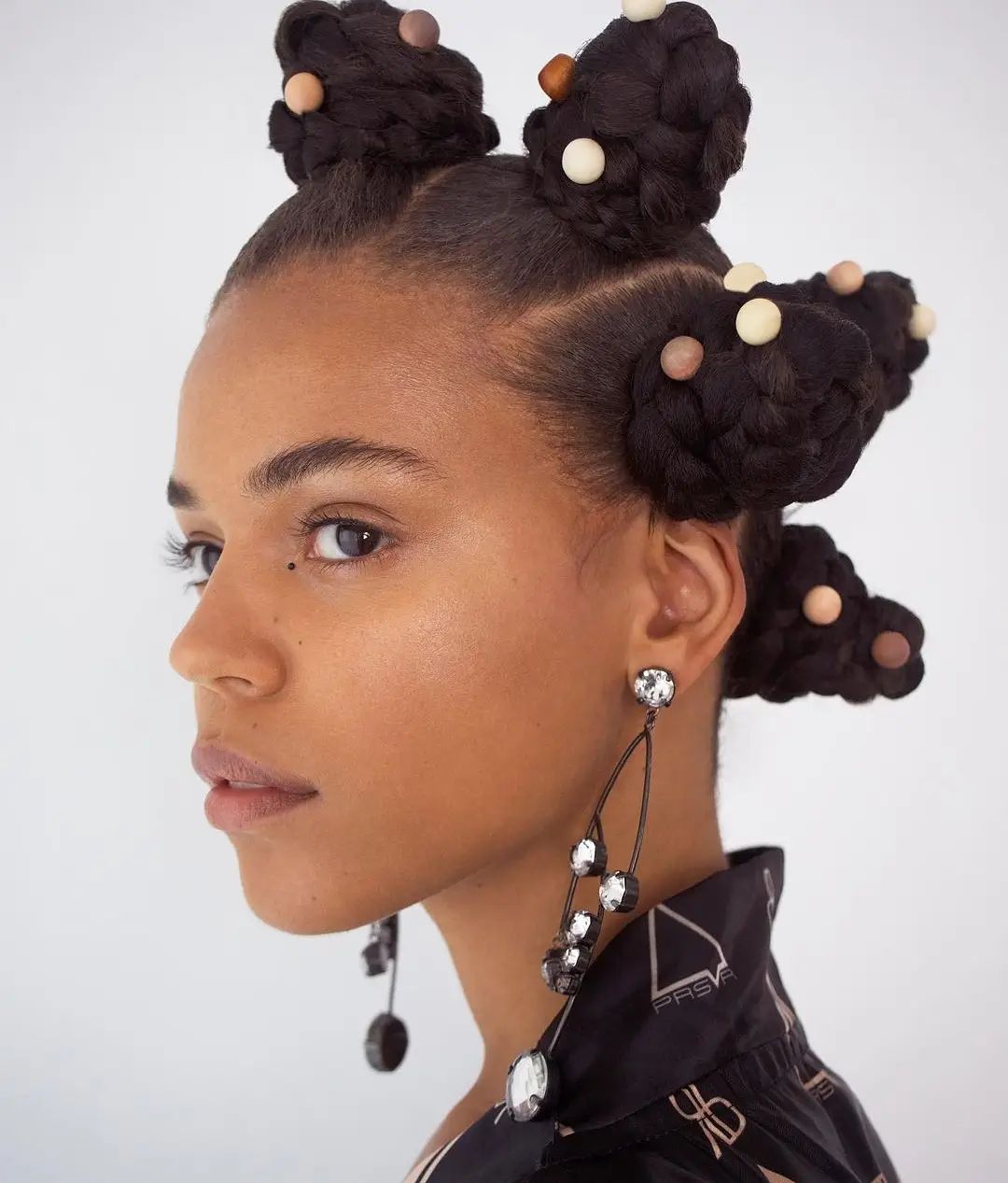 Show your fun and retro side with these giant accessories on top of your twists! If you fancy a pop of color book this look asap!
20. Low Bun Braided Twists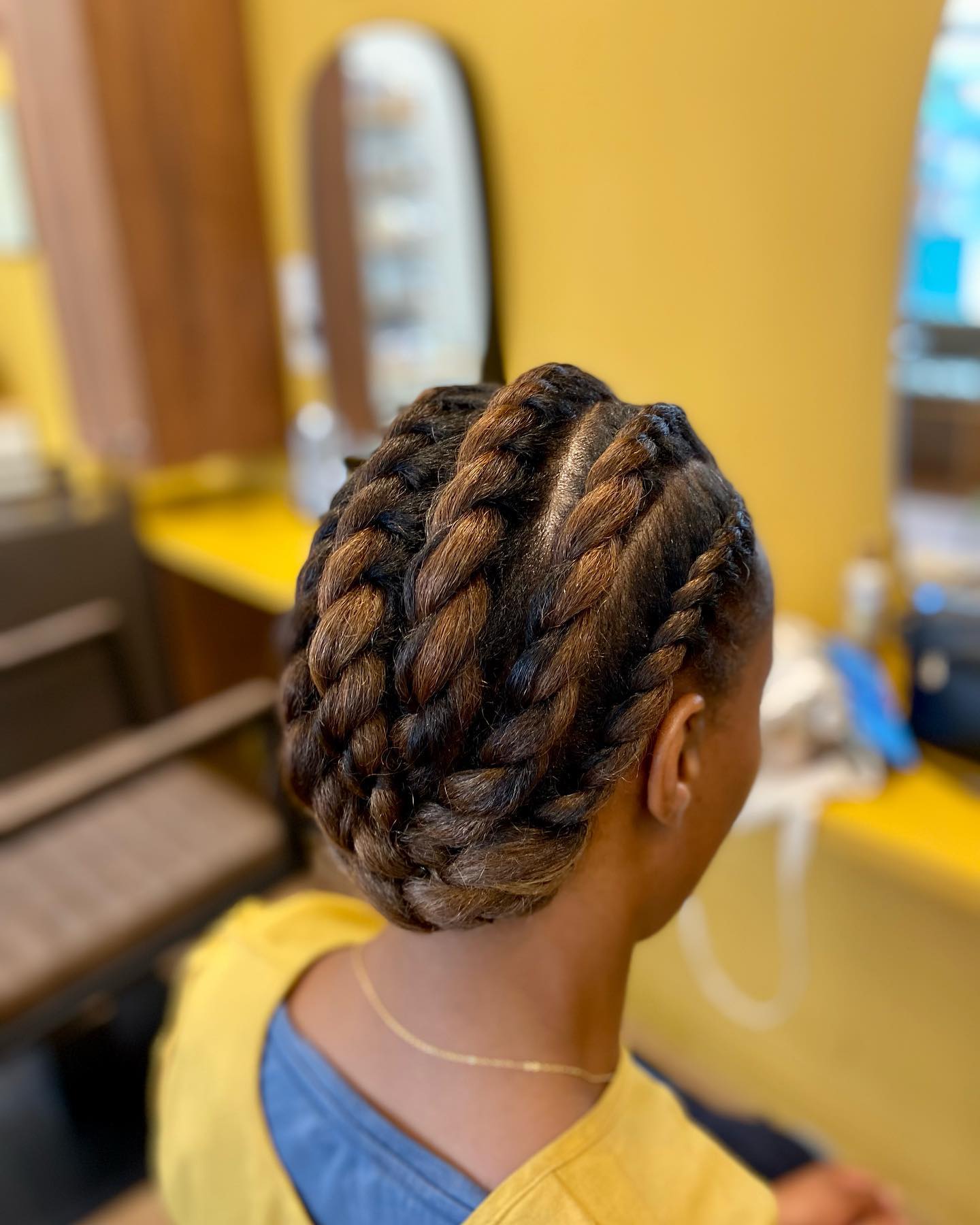 Give it a go with a low bun if you want something low-key and great for daily wear. Women who have a ton of errands to work on will fancy this bun and twist duo.
21. Blonde Curly Afro With Twists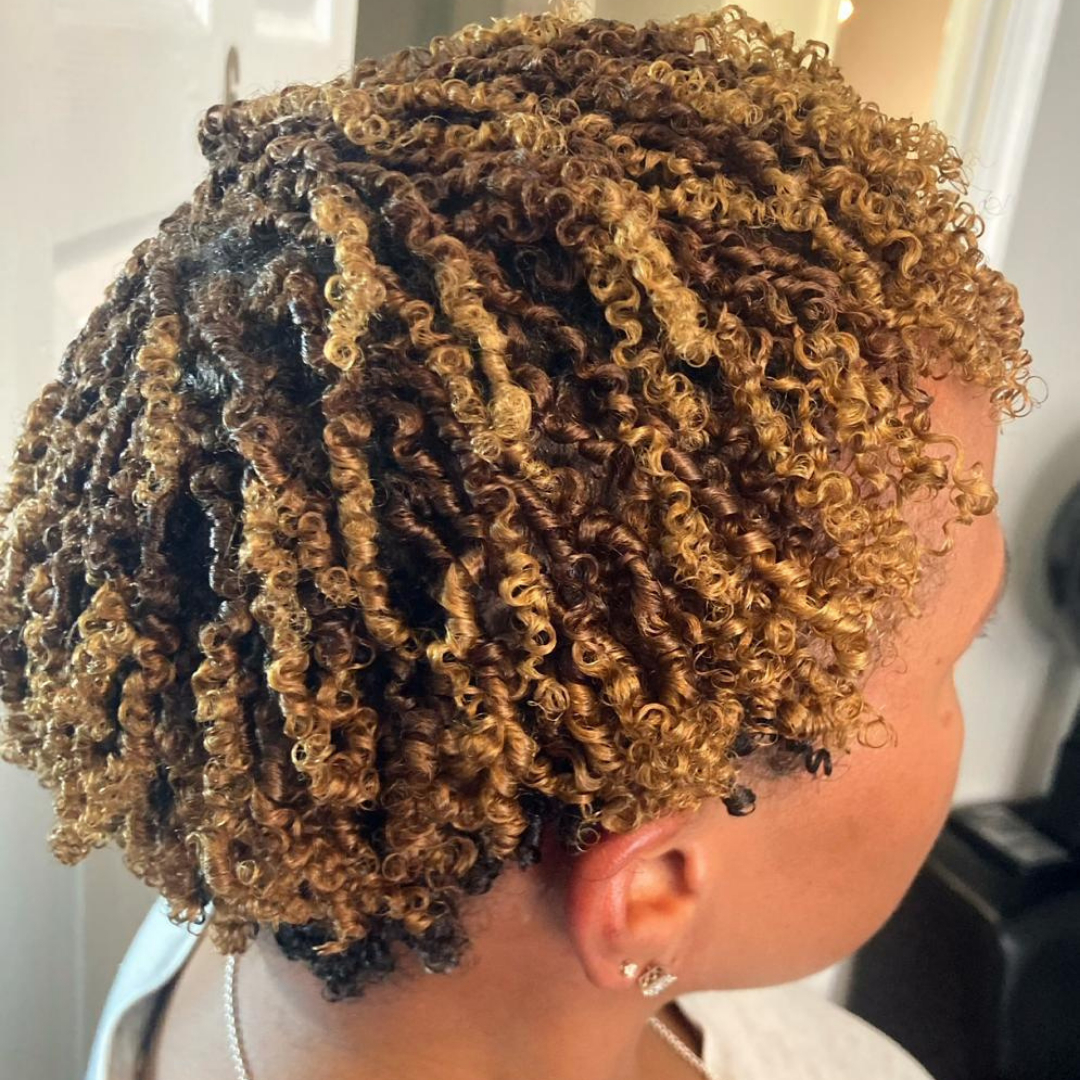 Loud curls are high-maintenance. Set your twists in place with the right type of curling cream to get this "twisted" dream.
22. Space Bun Look With Twists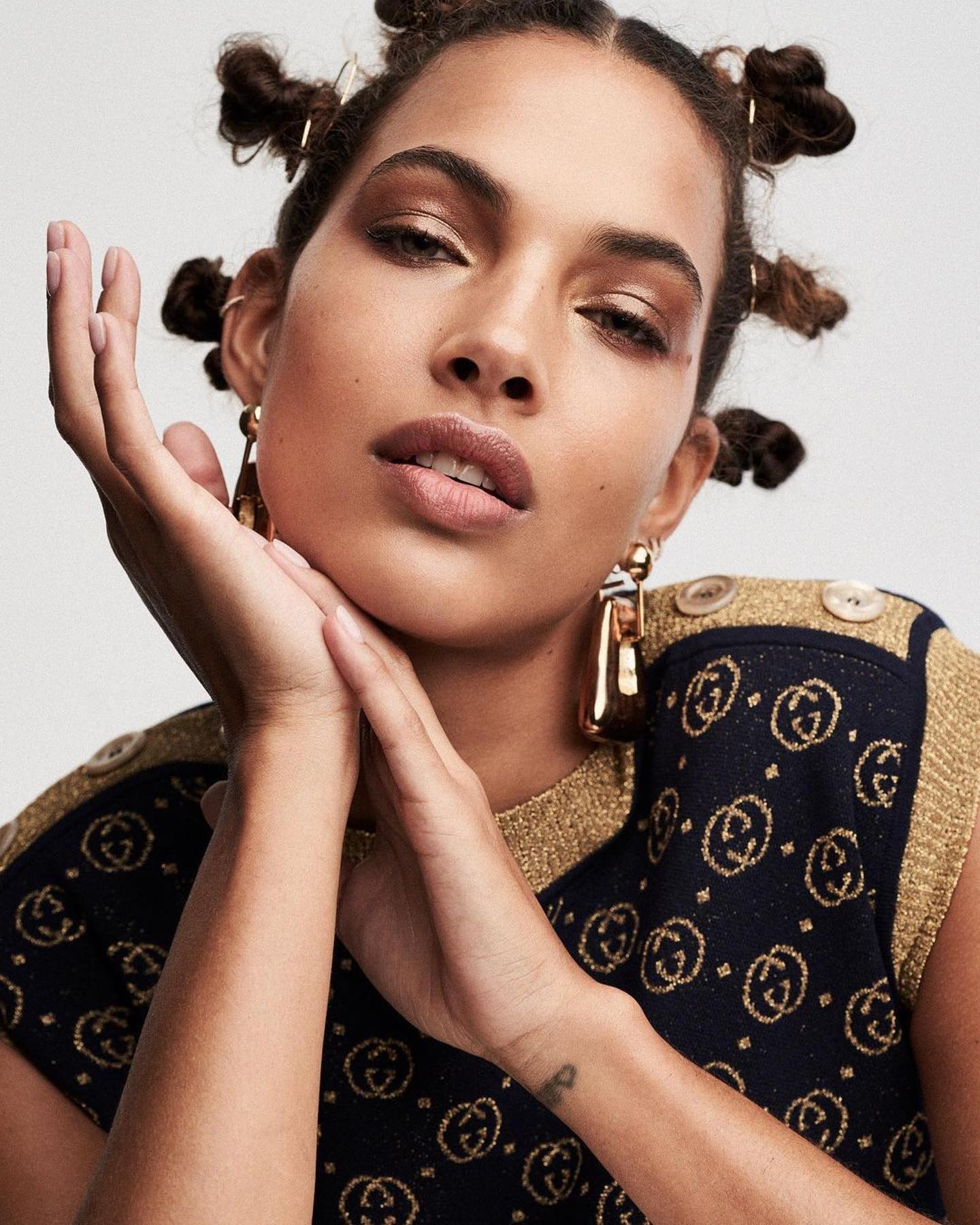 Lastly, this is another party-perfect look that you can slay and show off when at parties or in clubs! Women who don't mind the attention will like it the most.
Want Hair Twists?
If you fancy tight braids and cool twisted looks make sure that you experiment and try some of these from our list! Women of any age can pull these off, a must-do if you have a curly texture. So, what's it gonna be?