Honey blonde hair or honey blonde highlights are such a romantic look that one can go for! If your natural hair color is brunette or brown, why not switch it up with a set of honey-blonde highlights? You can make a full transformation by completely coloring your hair, or you can add some outer and thin highlights. Honey blonde is the perfect look for the summertime period as it is going to look so shiny and healthy when exposed to a bit of sun. If you're looking for something new, elegant, and romantic – this is what you've been missing out on.
Top 25 Honey Blonde Hairstyle Ideas
1. Wavy Honey Blonde Hair Look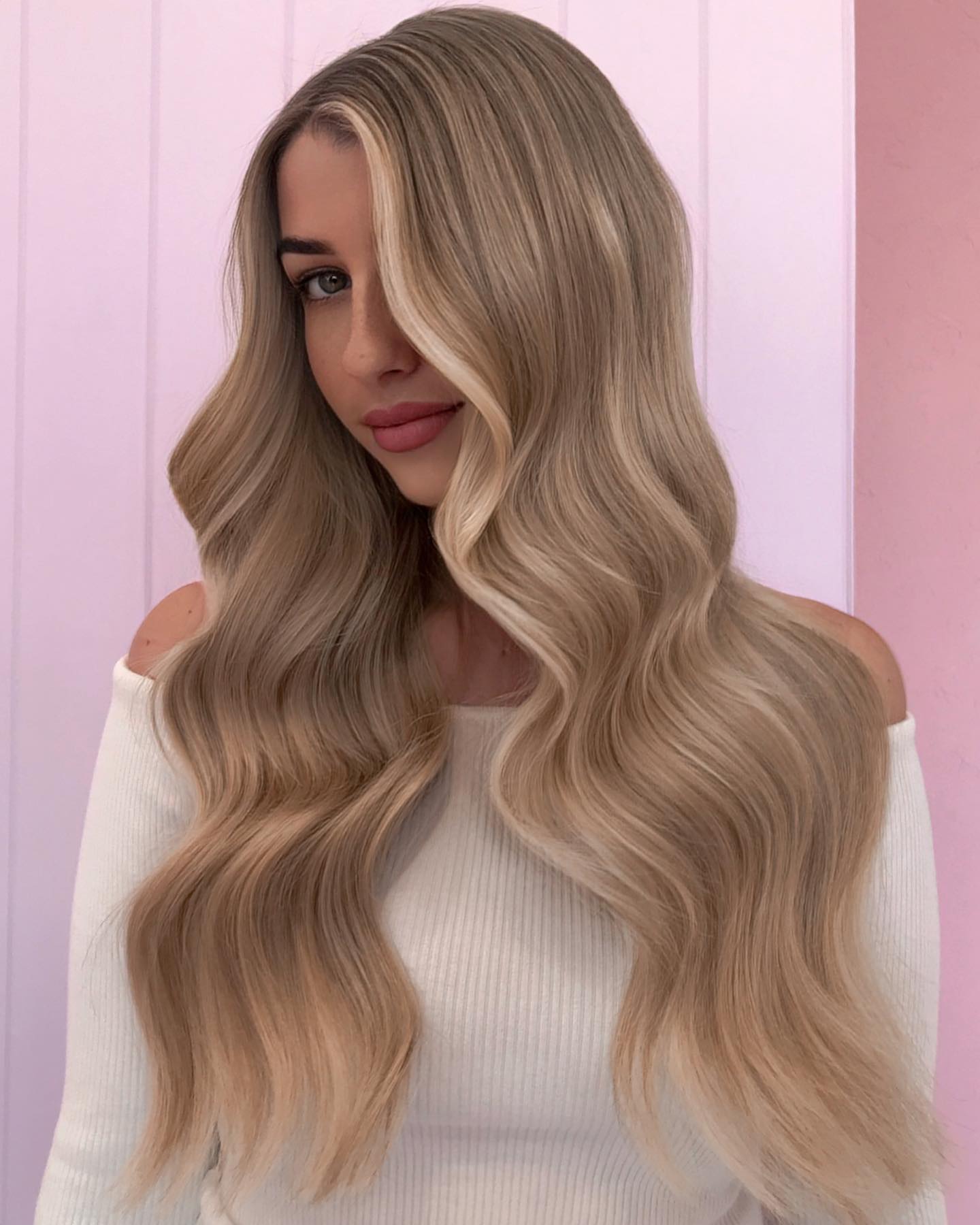 Soft and luscious waves will gather a ton of looks and attention. If you're someone who enjoys elegant and voluminous hair ideas, this is for you! It is very stylish and modern.
2. Dark Honey Blonde Hairstyle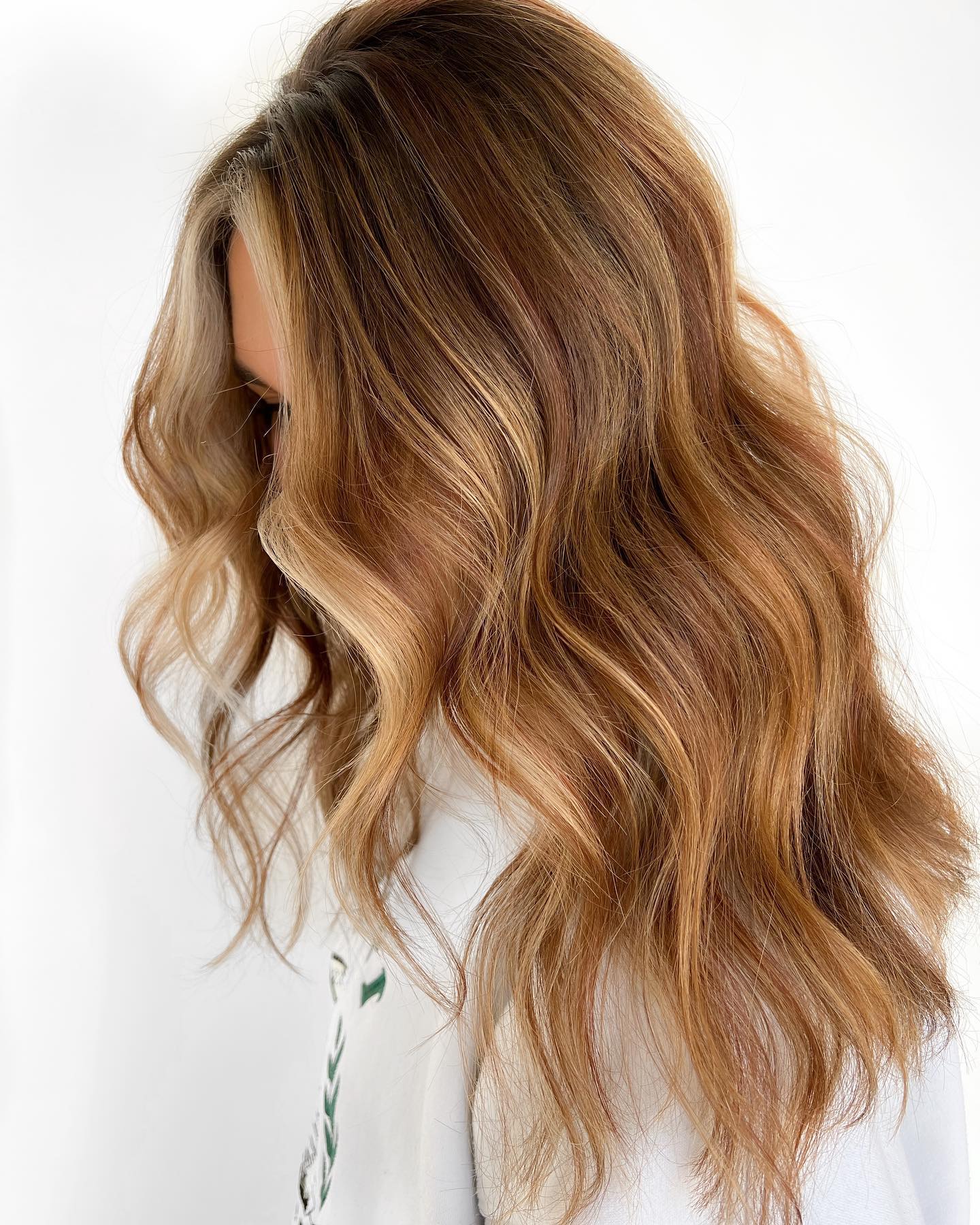 Stick to this darker shade of honey blonde and rock its voluminous outcome anytime and anywhere! Women who fancy darker natural roots and lighter highlights down their ends will enjoy this transformation.
3. Long Honey Blonde Hair Look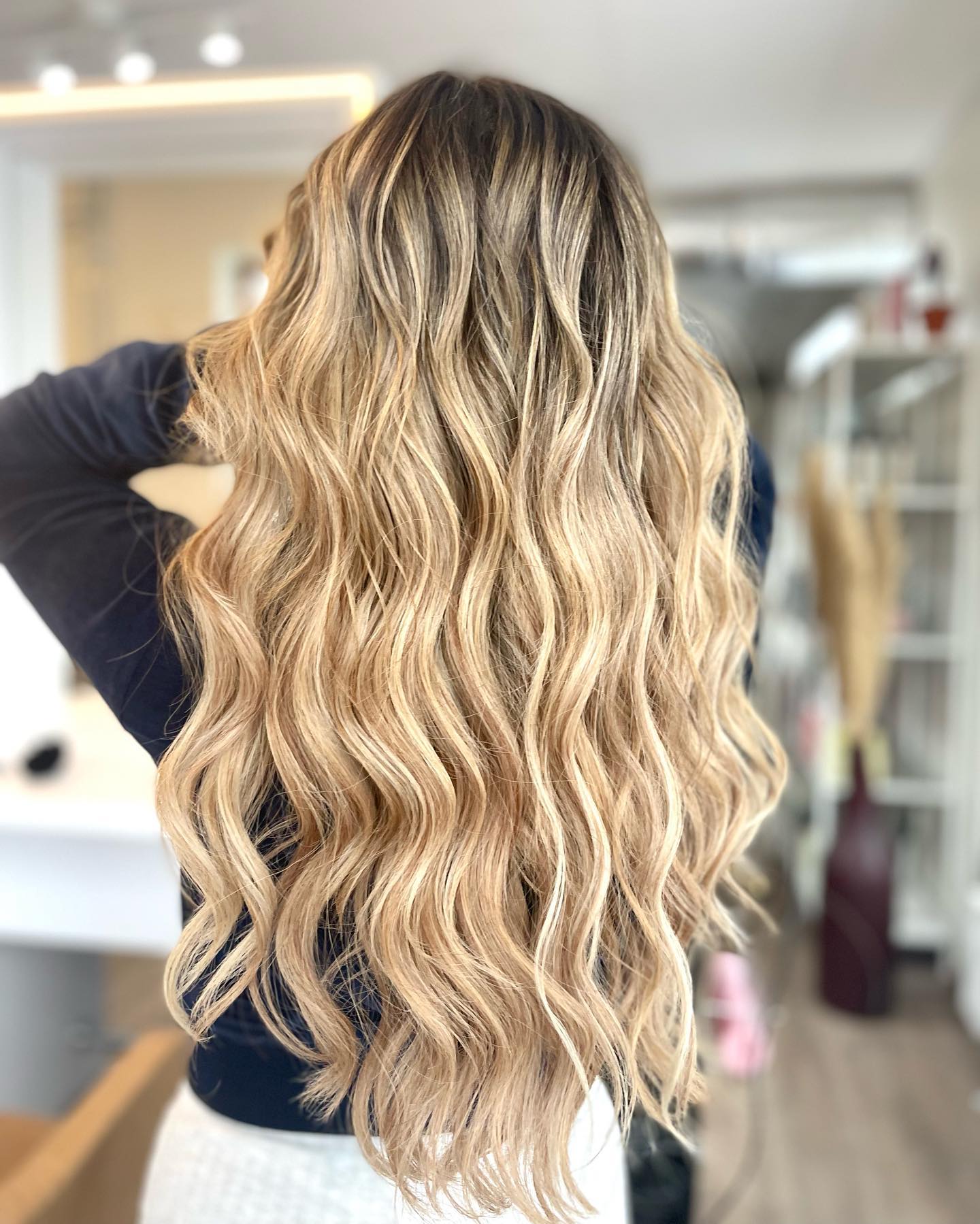 You should color your hair every 4 weeks when it comes to this exact style. If you're someone who likes long wavy patterns and you want a look that is pet edgy for your formal moments – this is it.
4. Honey Blonde Straight Look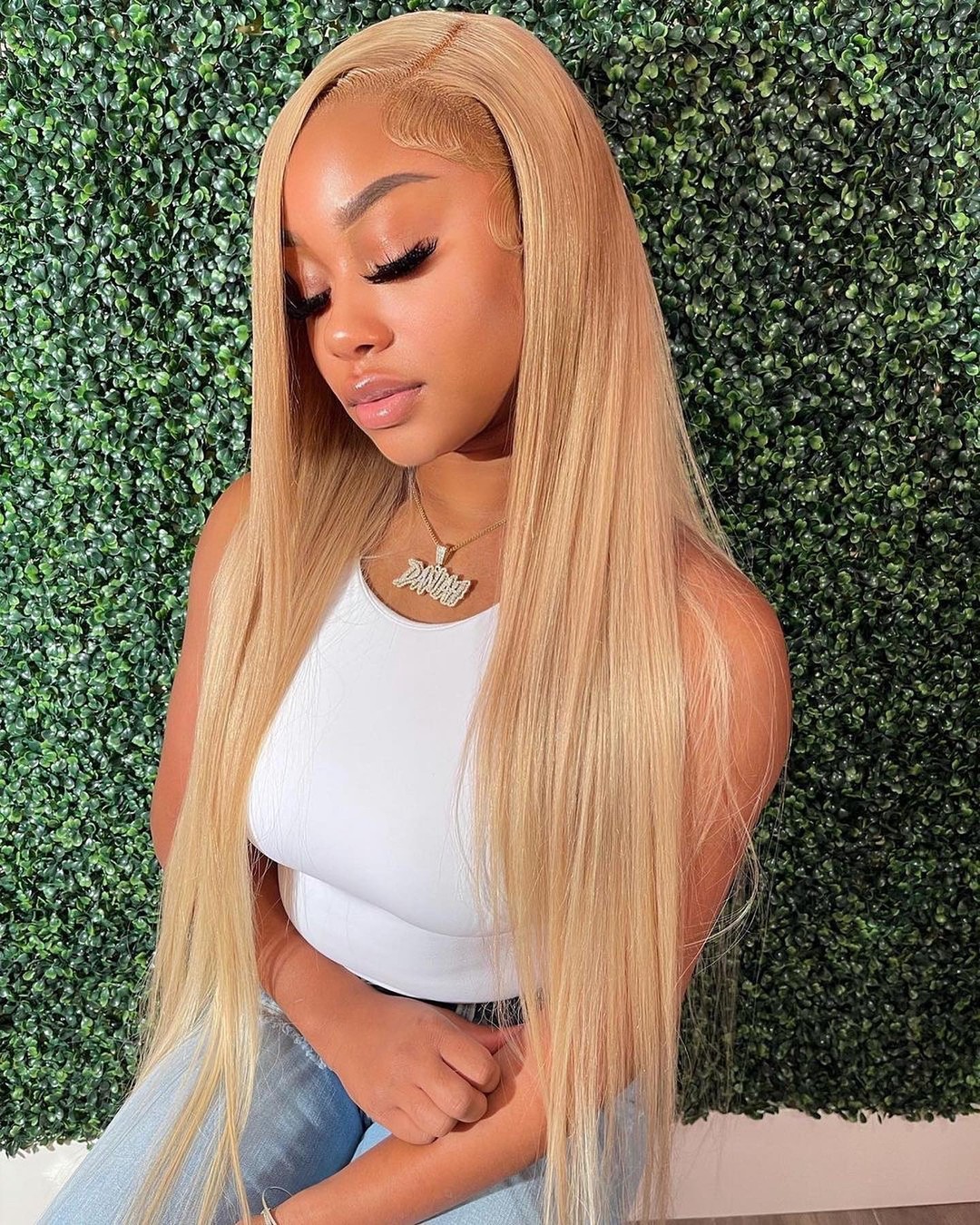 Try out an even hair color all throughout your hair. If you enjoy warm tones and elegant looks, this is going to suit you so well!
5. Honey Blonde Hair Idea Wavy Look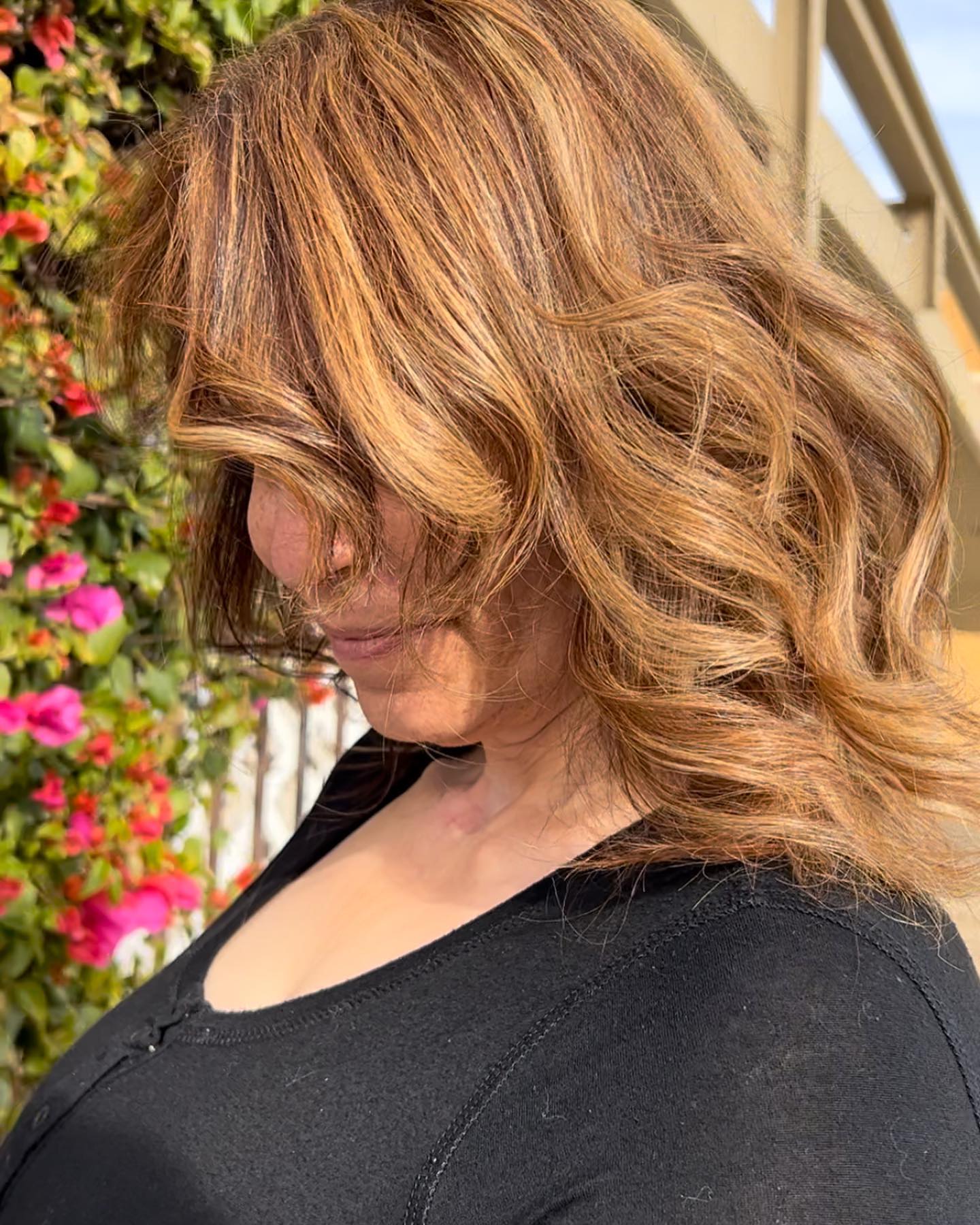 Moms who want to follow new trends and those who want something modern and fancy will enjoy this cut. The color is also perfect for the fall season.
6. Elegant Honey Blonde Hair Highlights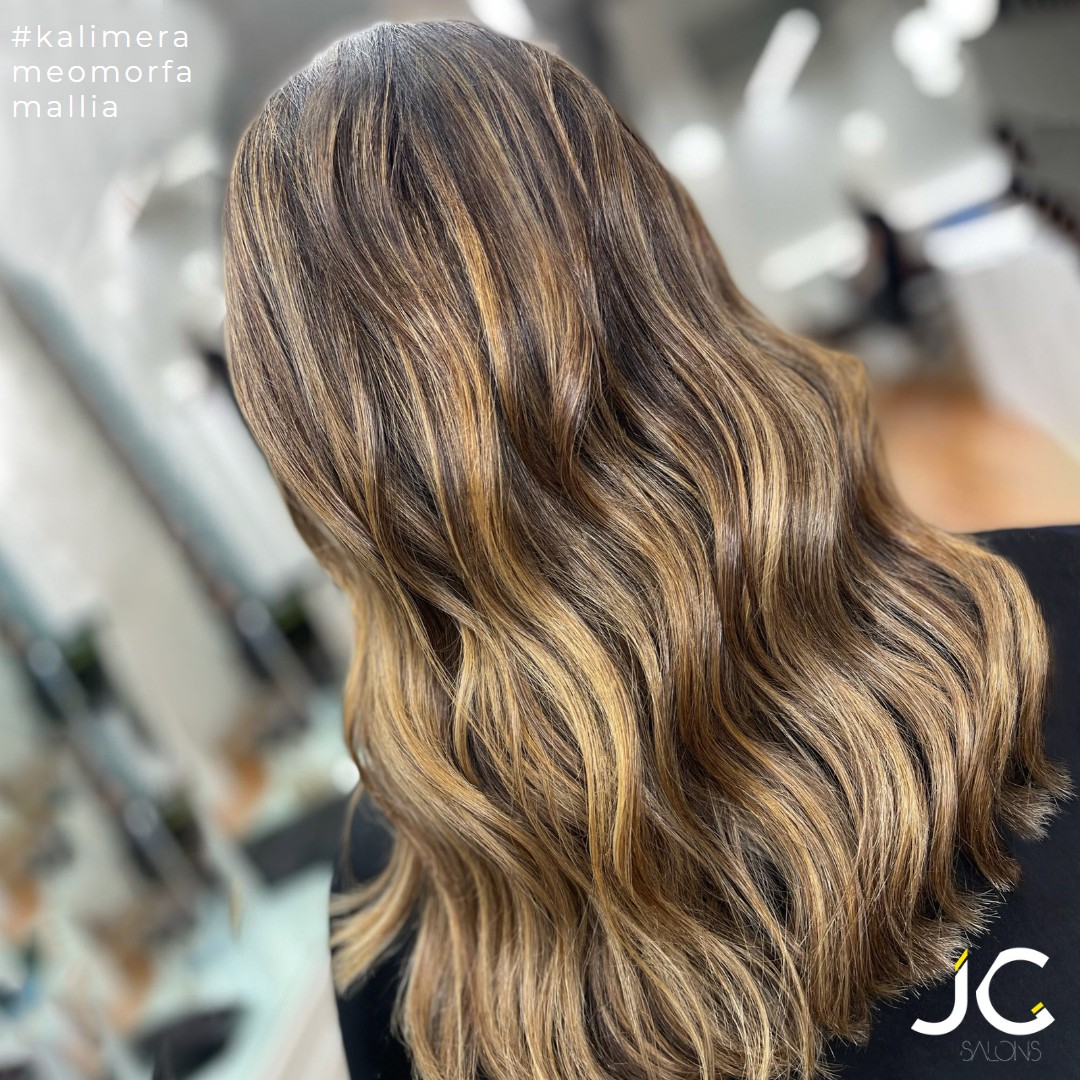 You can give it a go with these highlights and show them off knowing that they're a gorgeous mist-do for the winter period. The color is also easy to do, no matter your current base.
7. Light Honey Blonde Hair Look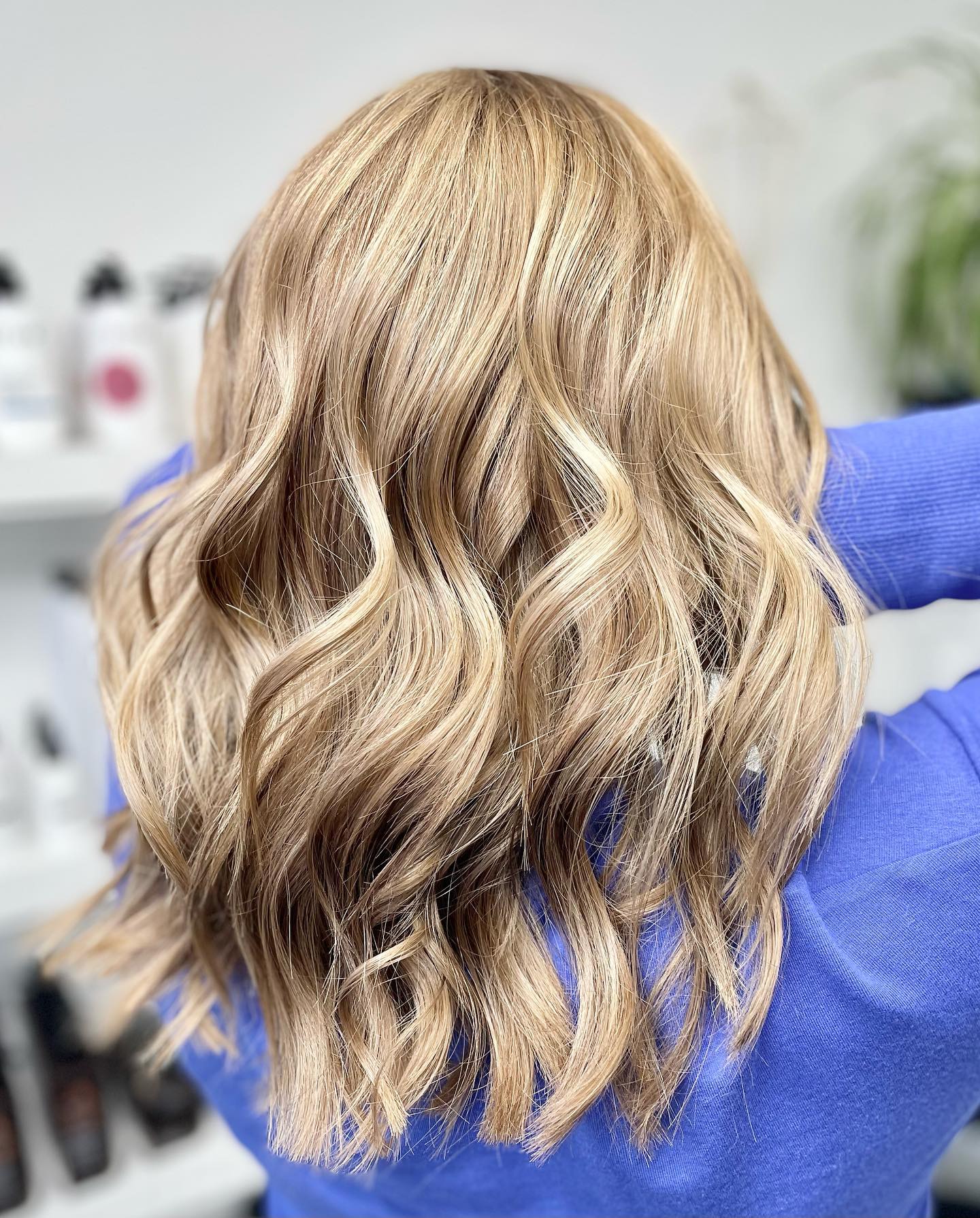 Light blonde honey duo such as this one is very romantic and soft-looking. If you're someone who likes shorter ideas and you want a practical haircut that is stylish and flirty, this is going to suit you.
8. Straight Honey Blonde Hair With Bangs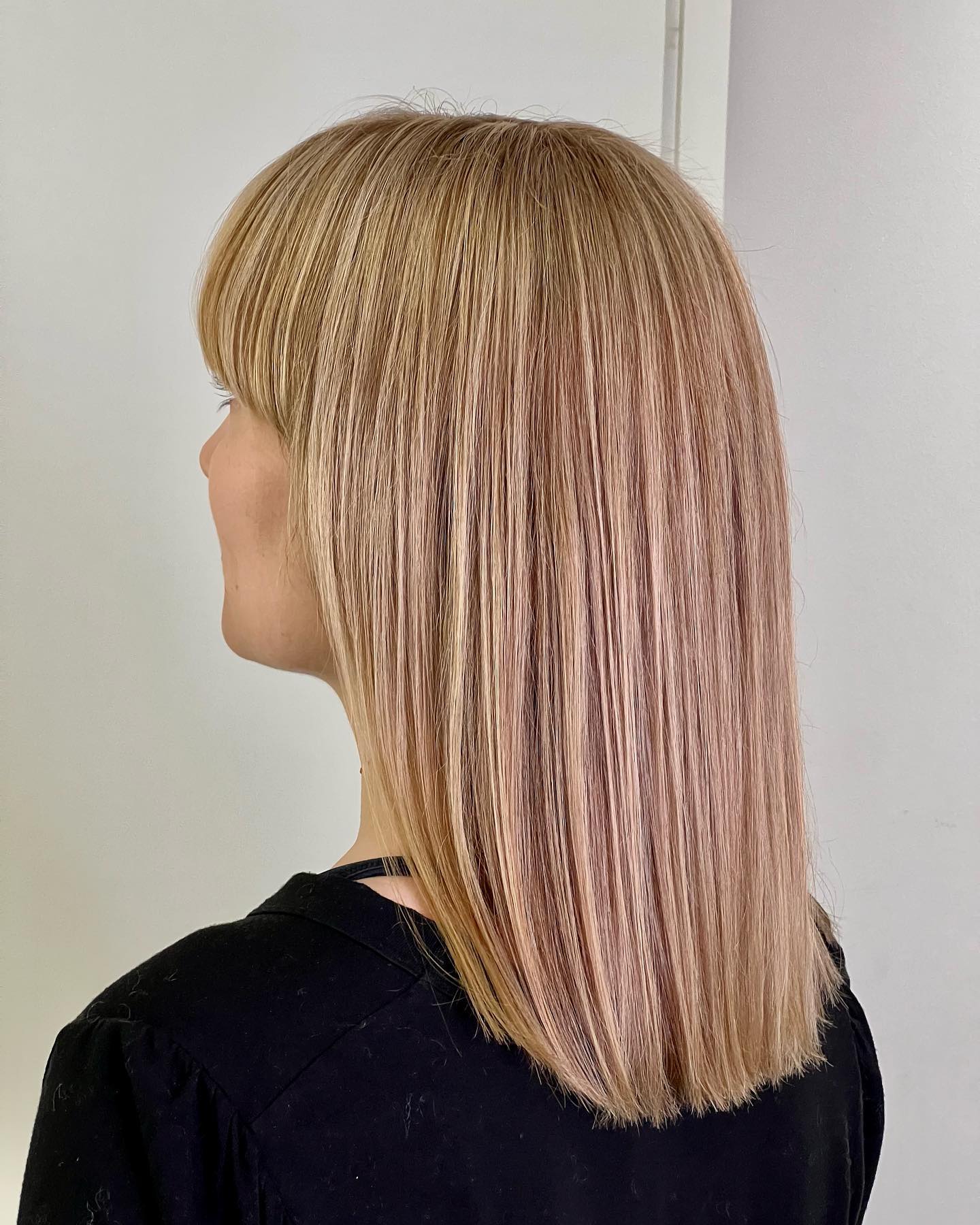 Try out these cute bangs and show them off when trying to rock a modern haircut. Women who prefer straight hairdos and seamless transitions will naturally gravitate toward this beauty.
9. Short Bob Honey Blonde Hair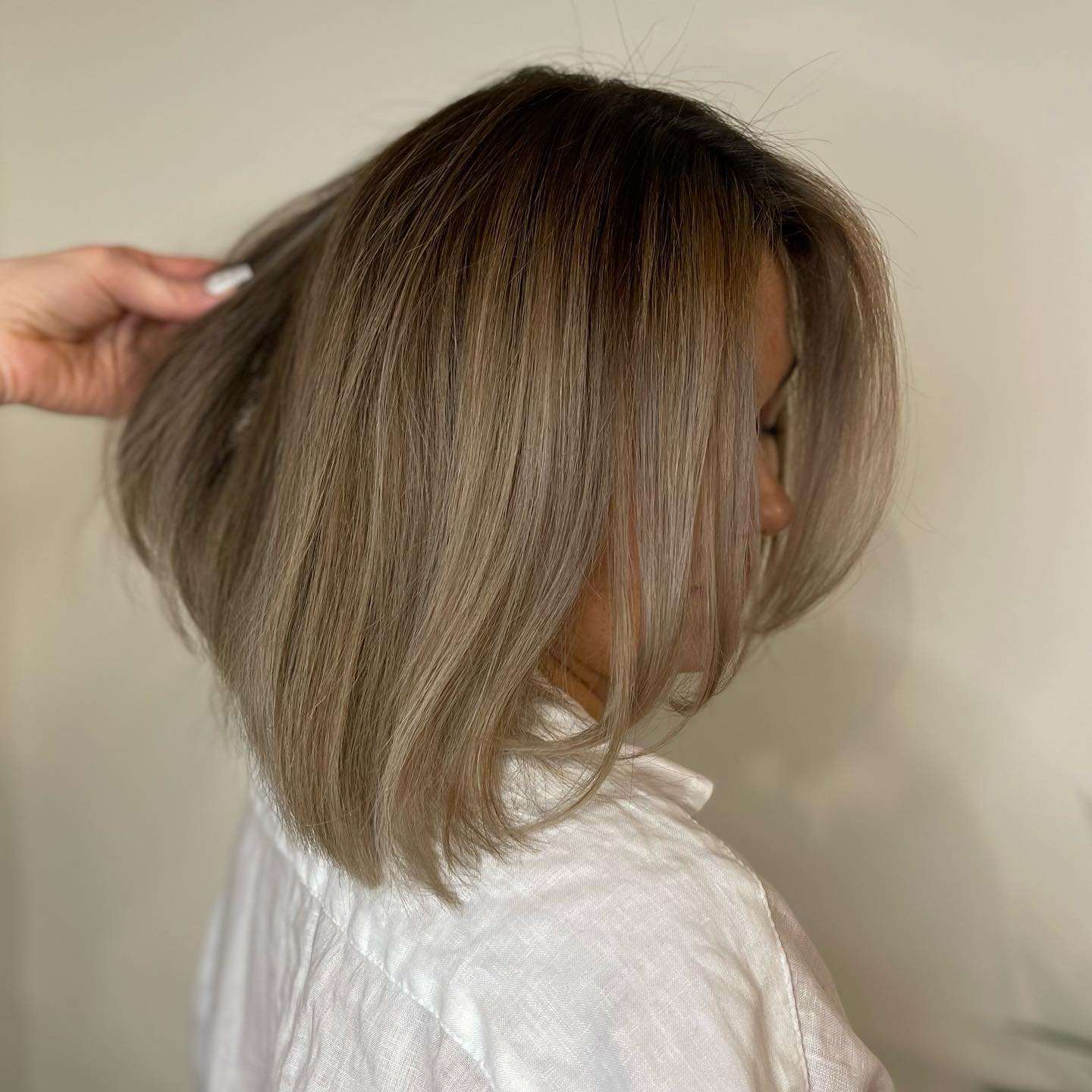 A short and wispy bob like this is cute and flirty. It is also gorgeous and effortless. You'll achieve it with ease just by blow-drying your hair and setting it with mousse.
10. Casual Honey Blonde Hair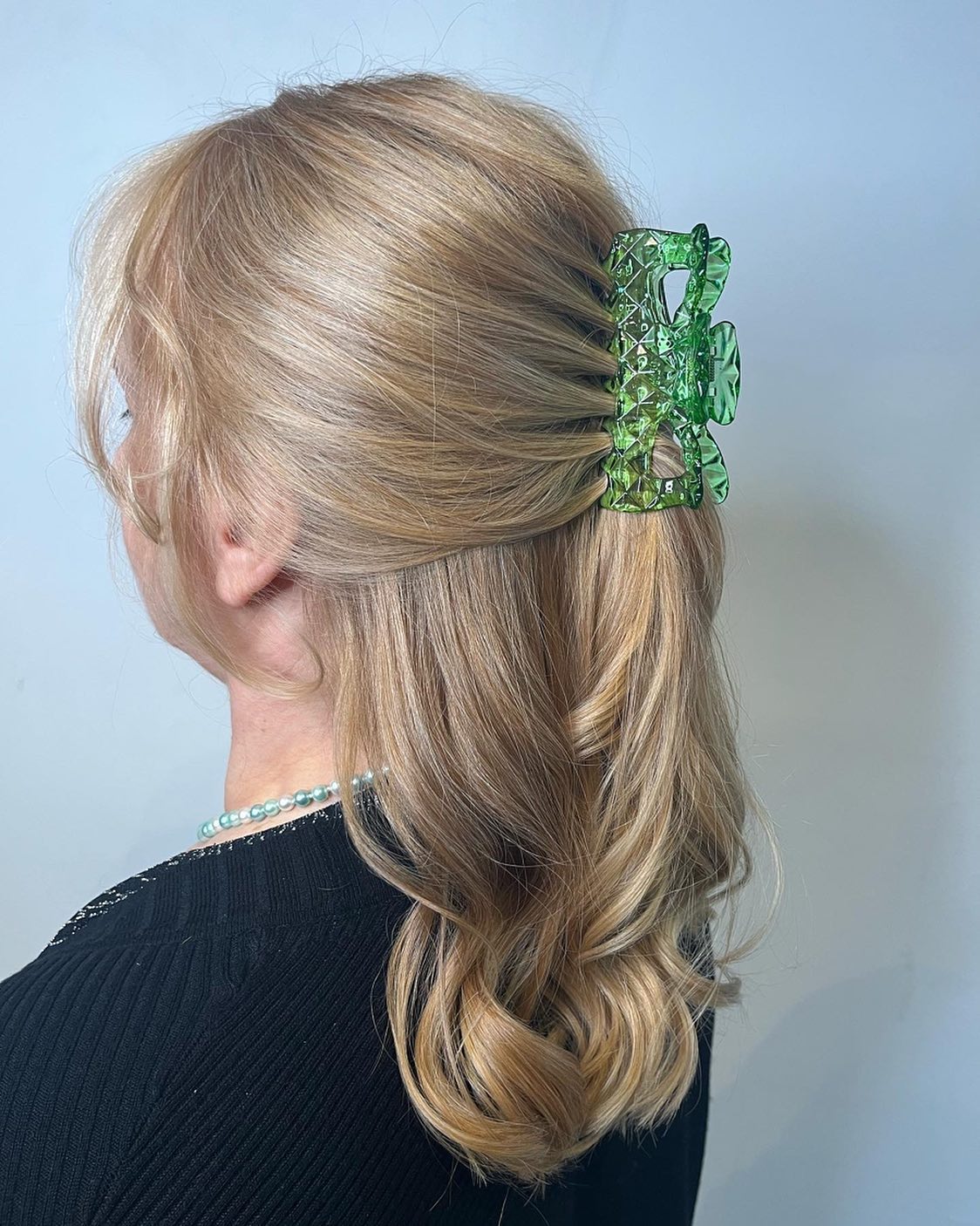 Wear your honey-blonde hair in a relaxed ponytail or bun. Women who enjoy elegance and those who fancy updos will also like this cute little creation. If you're a fan of everyday cuts – this is for you.
11. Everyday Honey Blonde Hair Idea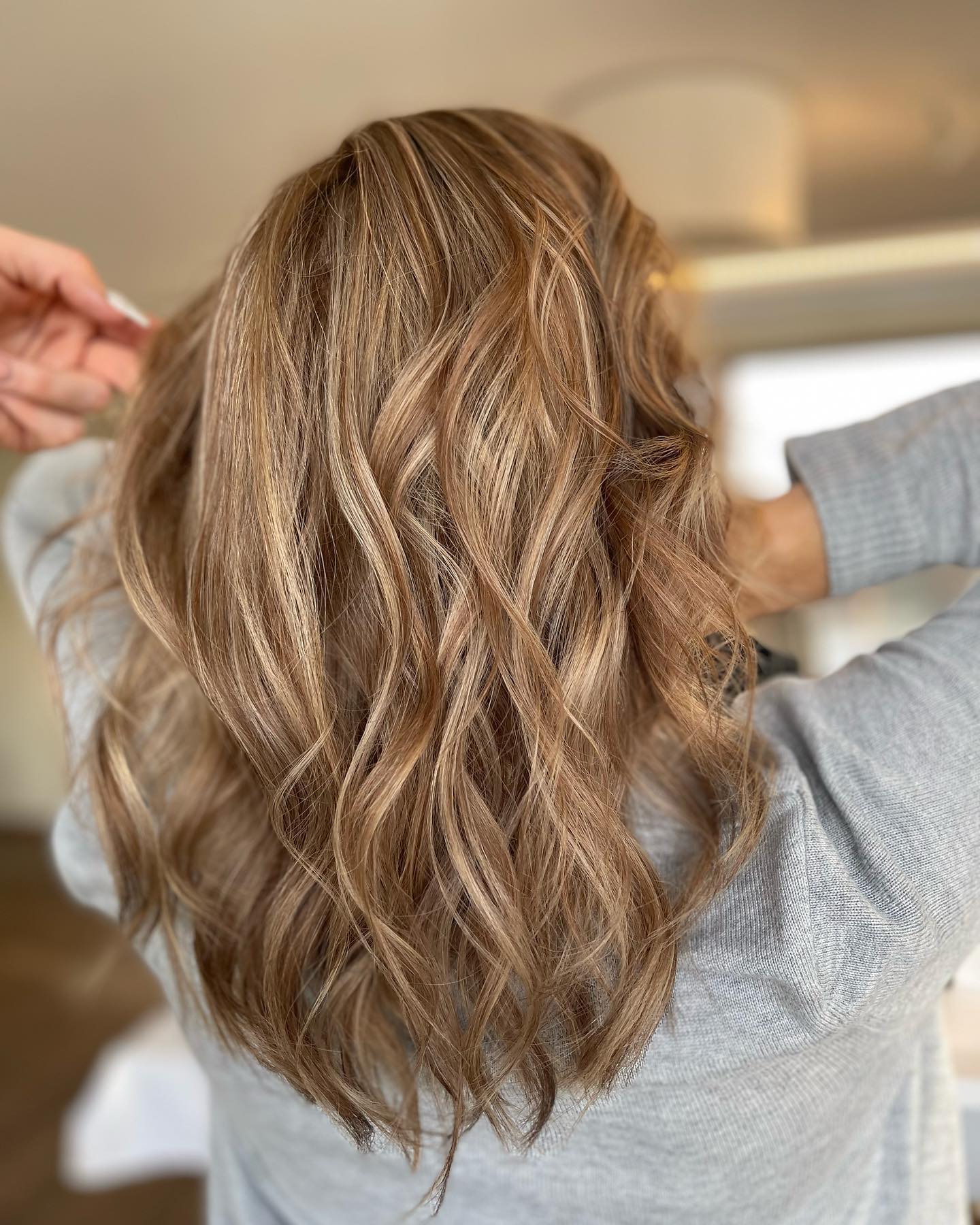 Make sure that you color your hair every 5 weeks when it comes to this light honey-blonde cut. You should also set the locks in place with your favorite product such as hairspray to prolong their wear time.
12. Straight Long Honey Blonde Hair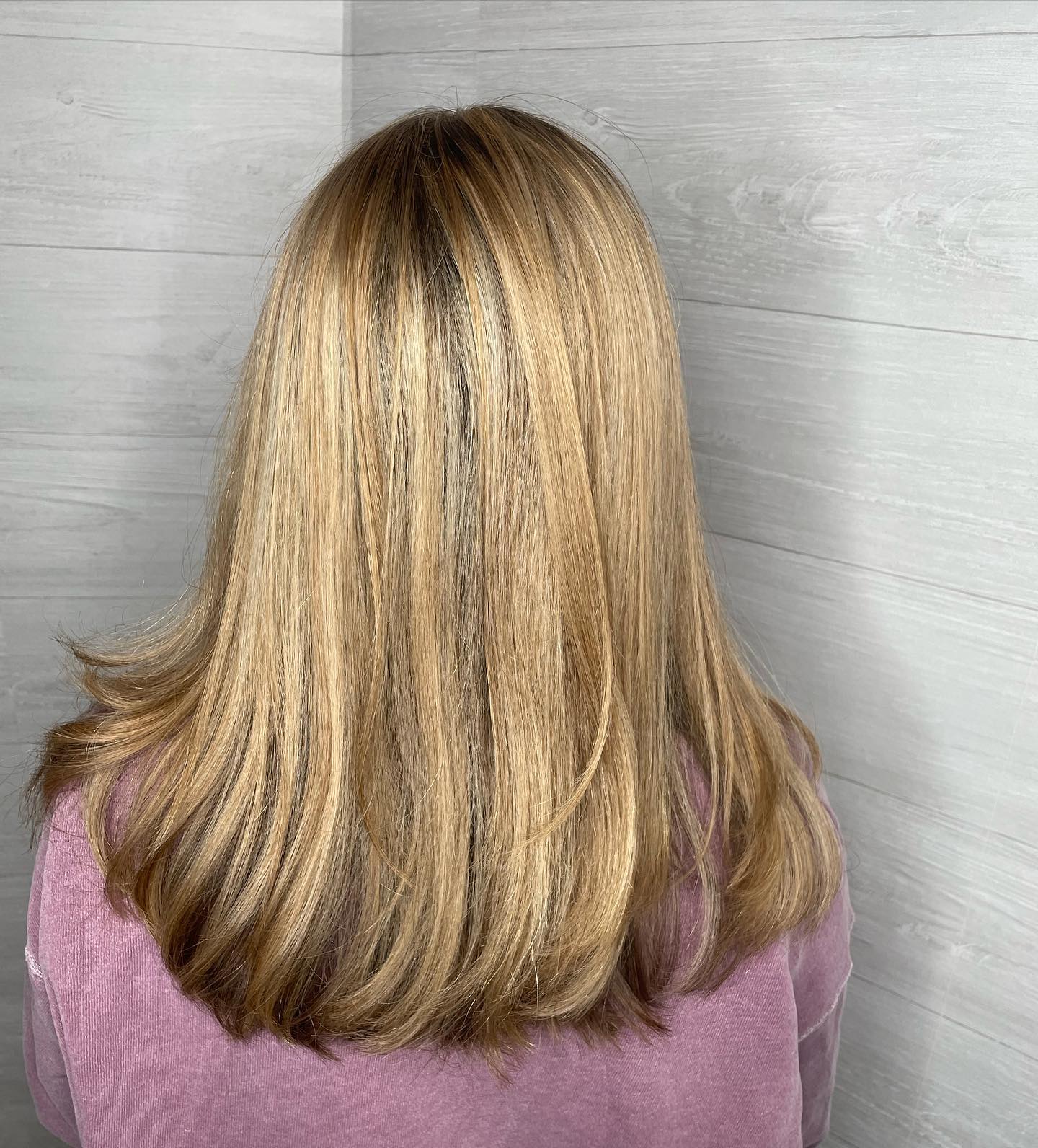 A straight and long honey-blonde design like this one just goes to show you that everyone can rock this mesmerizing beauty. If you fancy straight hairdos and simplicity in terms of cut and color, this is for you.
13. Natural Honey Blonde Hairstyle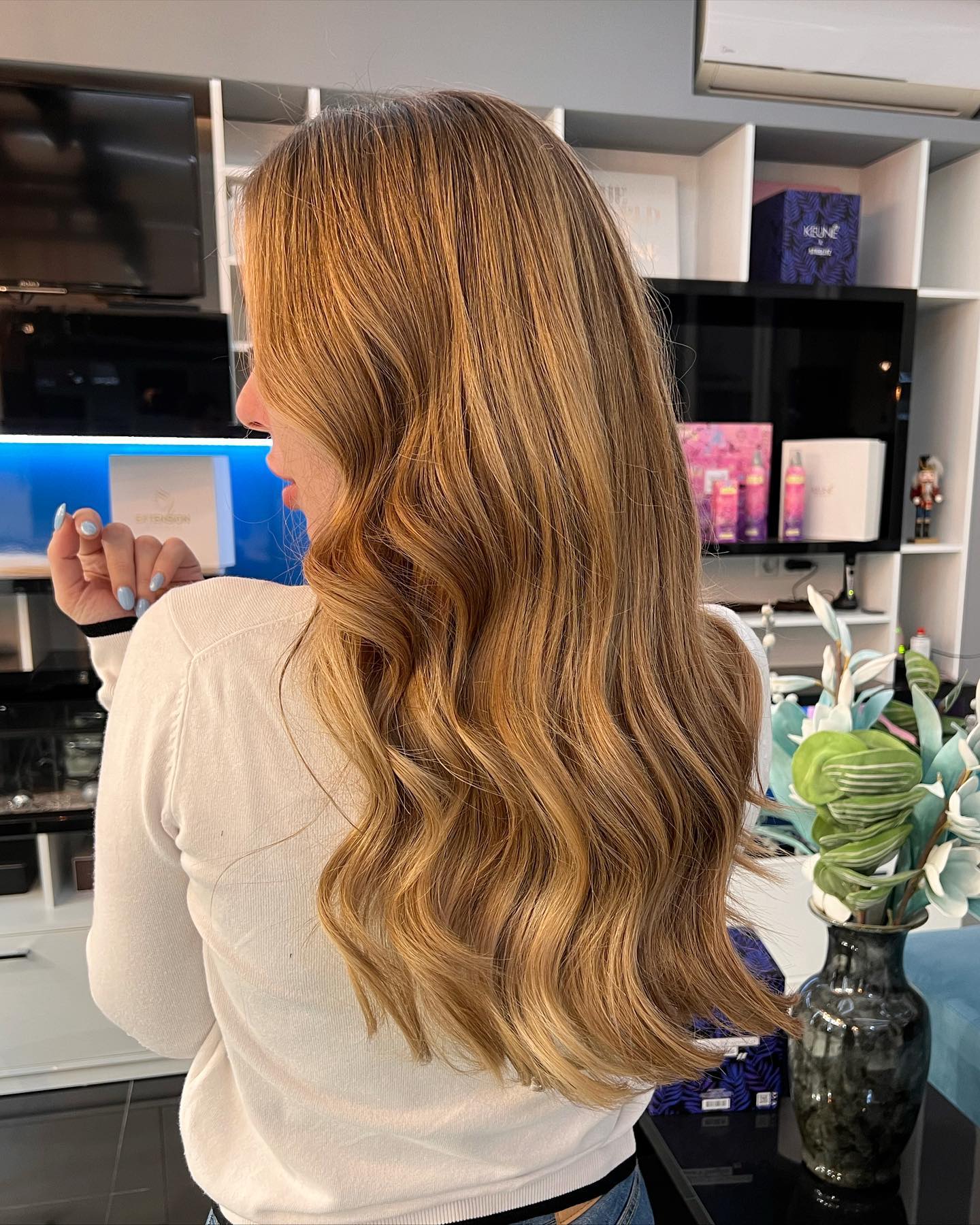 If your natural hair color is close to this, why not fully show it off?! If you're in your twenties we know that you're going to love this design as it is super popular on social media these days.
14. Brown Base With Honey Blonde Highlights

Leave your base dark brown and natural and simply spice up the ends with your favorite honey shade. If you're a fan of wispy ideas, give this a go.
15. Voluminous Honey Blonde Hair Look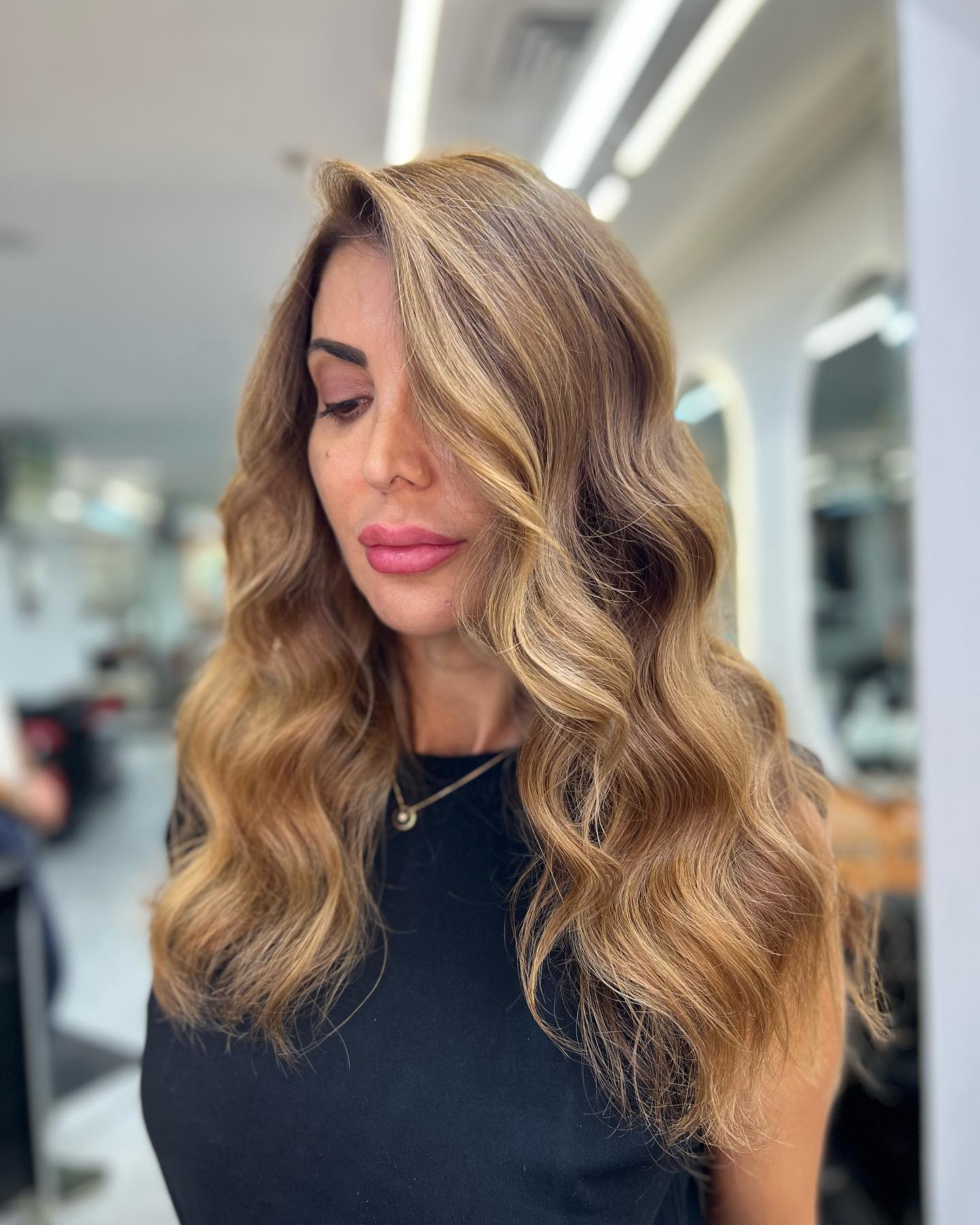 Women who want to look glamorous for their day-to-day or nighttime events will enjoy this look. Show it off everywhere you go since it is elegant and romantic.
16. Bright Honey Blonde Hairstyle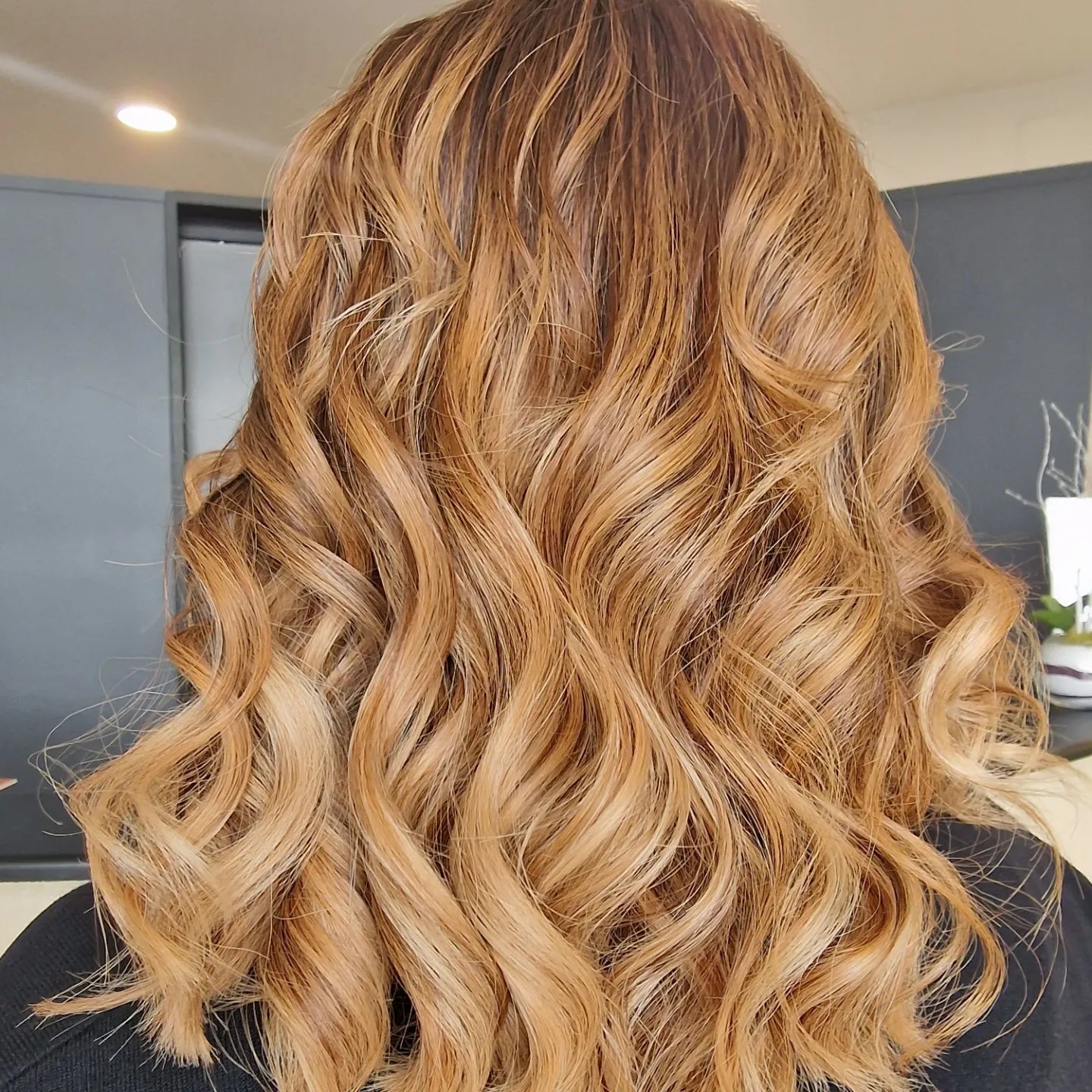 Try out this bright and stylish honey color if you're a fan of trendy ideas. The end result is often worn by those who like lighter shades for the summertime period.
17. Long Honey Blonde Hair Idea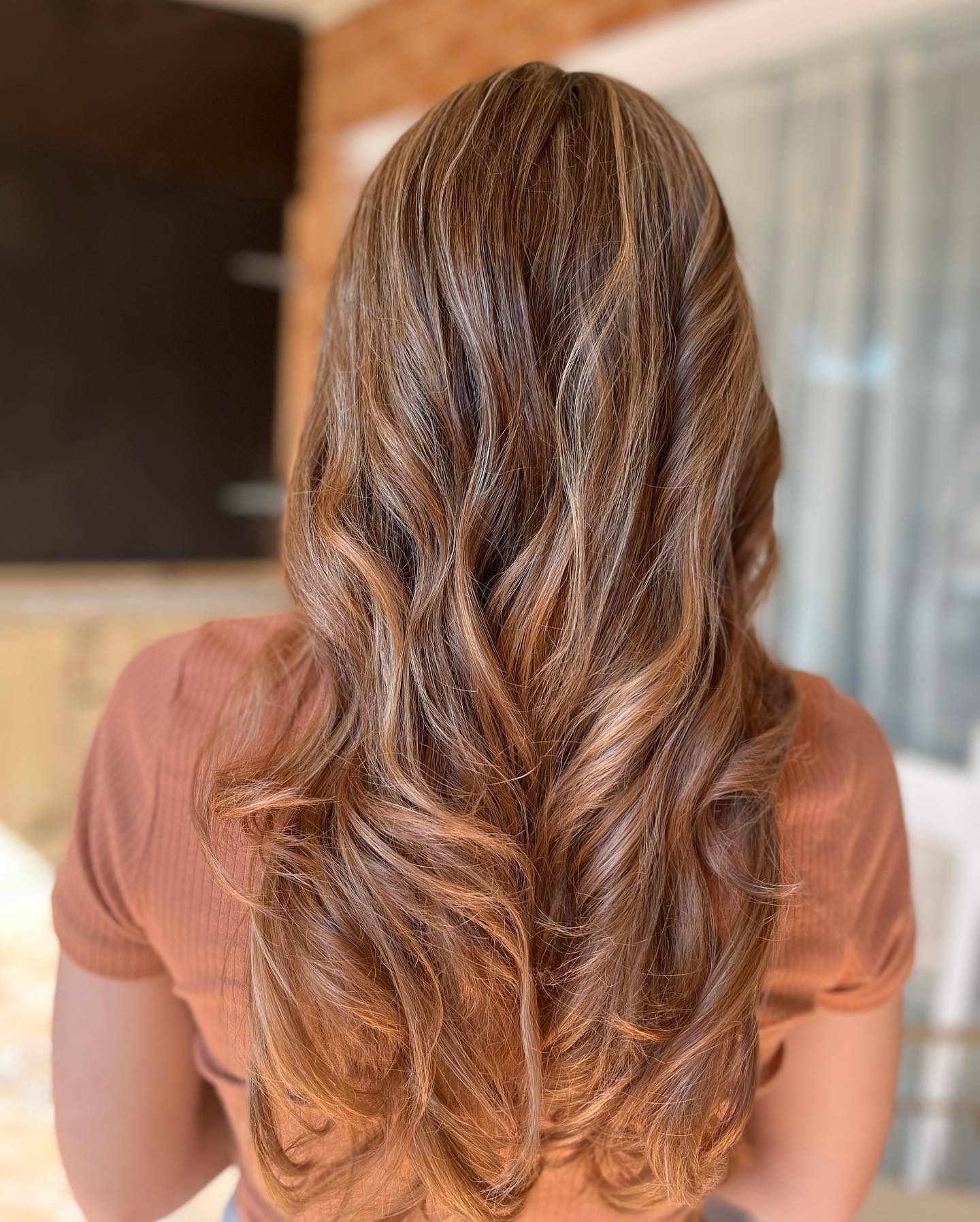 Long and voluminous, this elegant stylish honey-blonde look is for women who love curly ends and luscious locks. You are going to enjoy it the most for the fall period.
18. Honey Blonde Hair Worn On The Side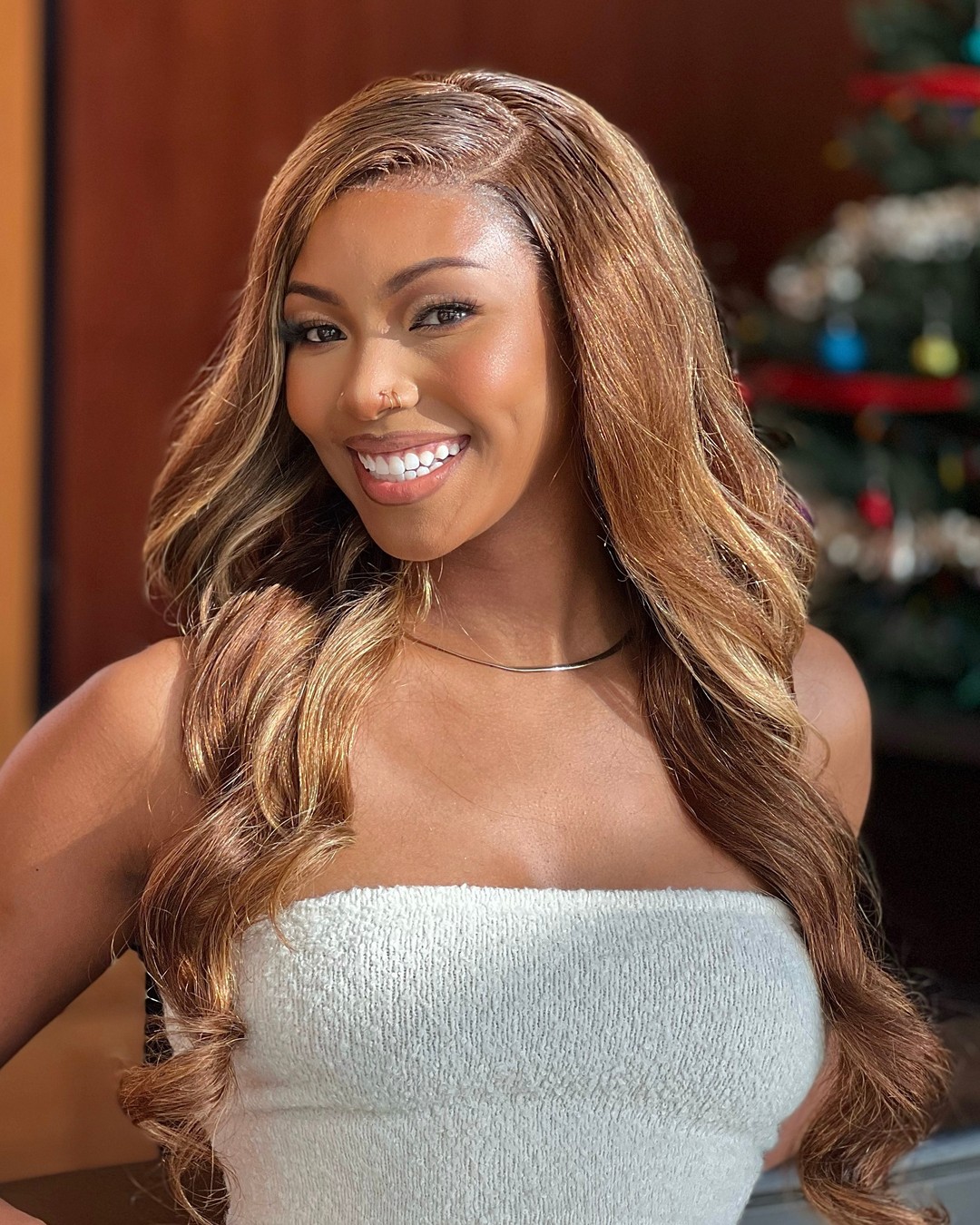 Why not wear your hair on the side and commit to one specific look and angle only? If you enjoy creative ideas and you're a fan of different designs that others don't have, this is for you.
19. Honey Blonde Hair Highlight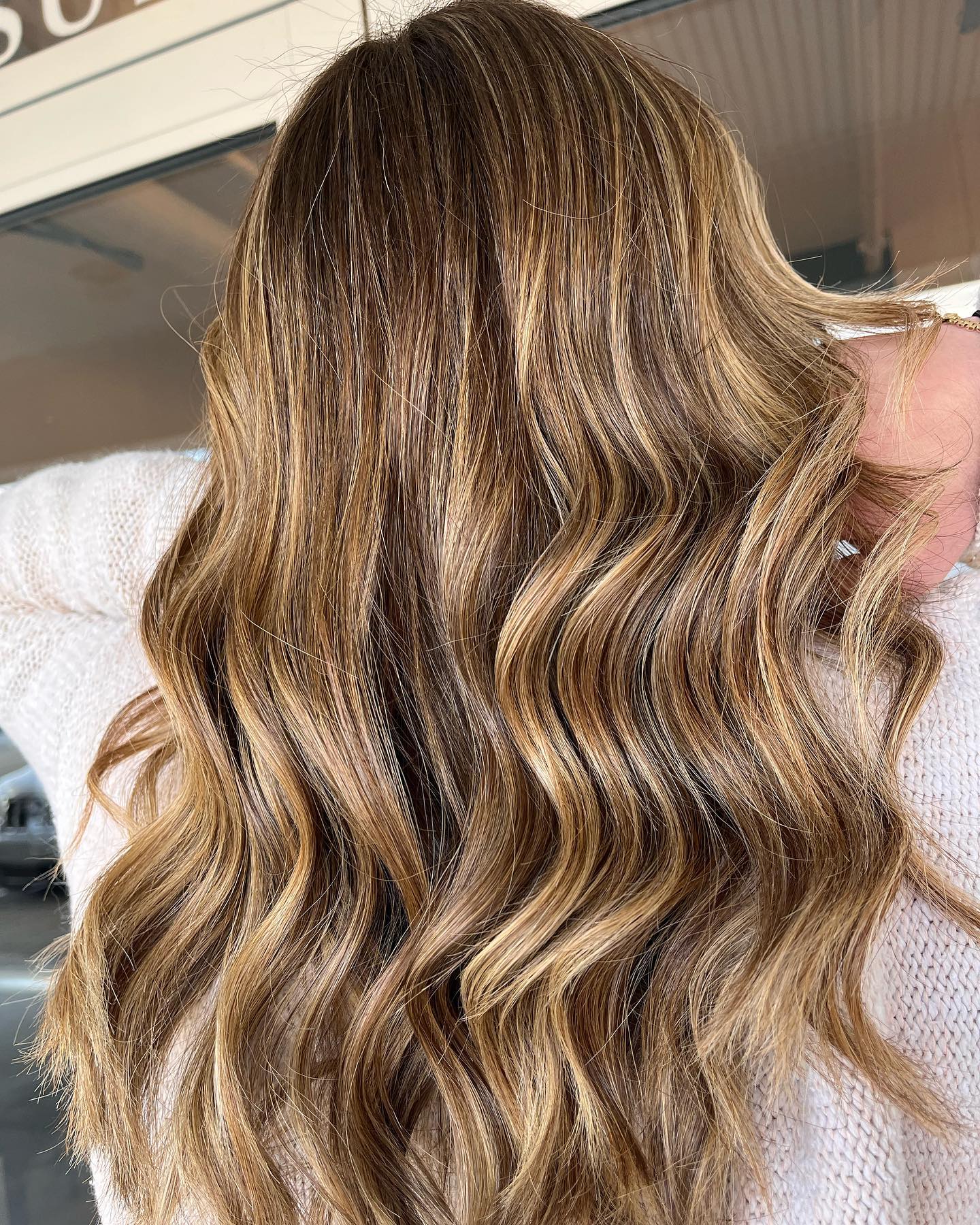 You should color your hair every 6 weeks when it comes to this exact shade. If you like feminine flirty waves and elegance – this is for you!
20. Wavy Lob Honey Blonde Hair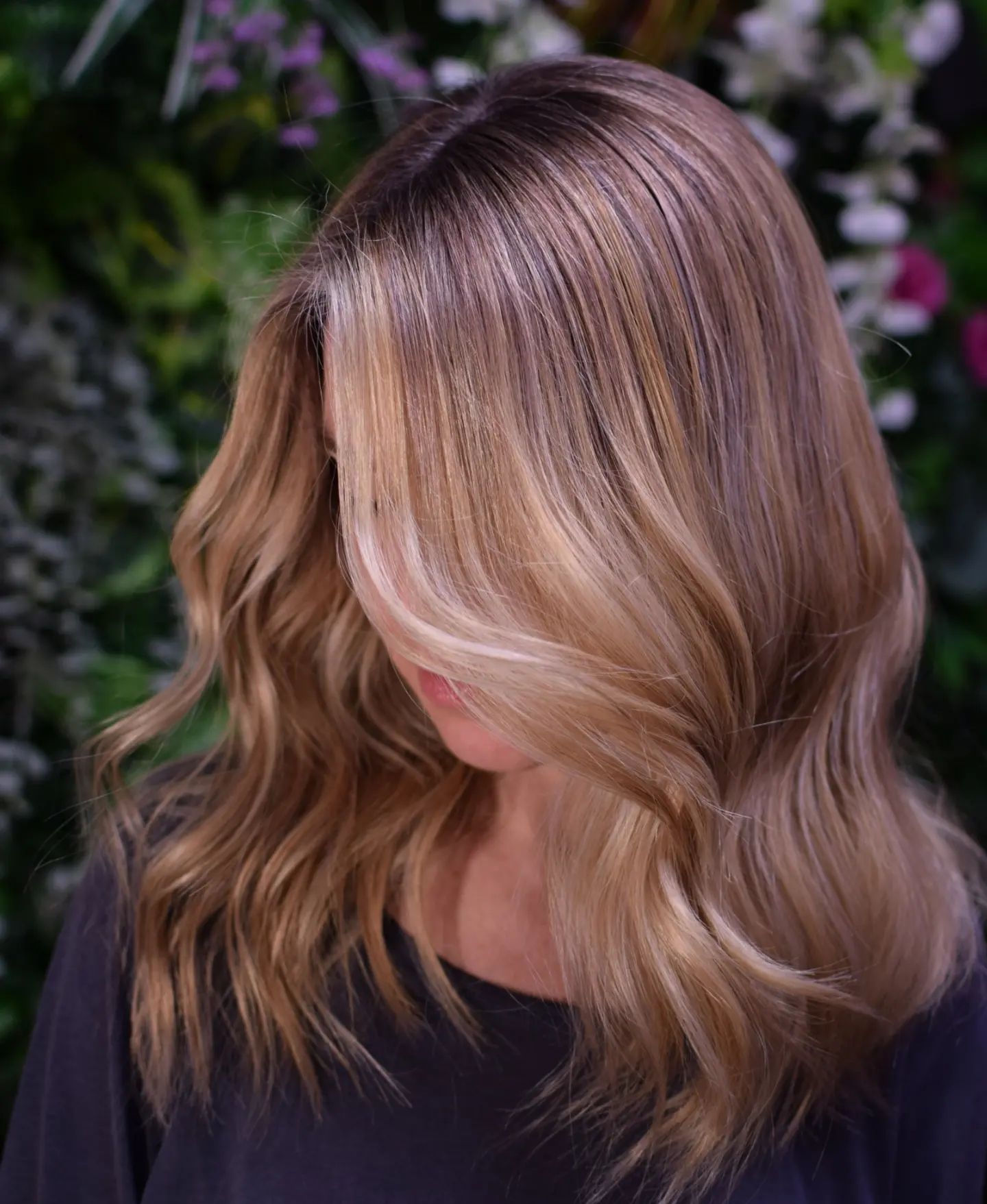 A lob hairdo such as this one is for women who are in their twenties or thirties. It is low-key and low-maintenance, a must-do for the springtime and summertime season, don't you agree?
21. Stylish Honey Blonde Hair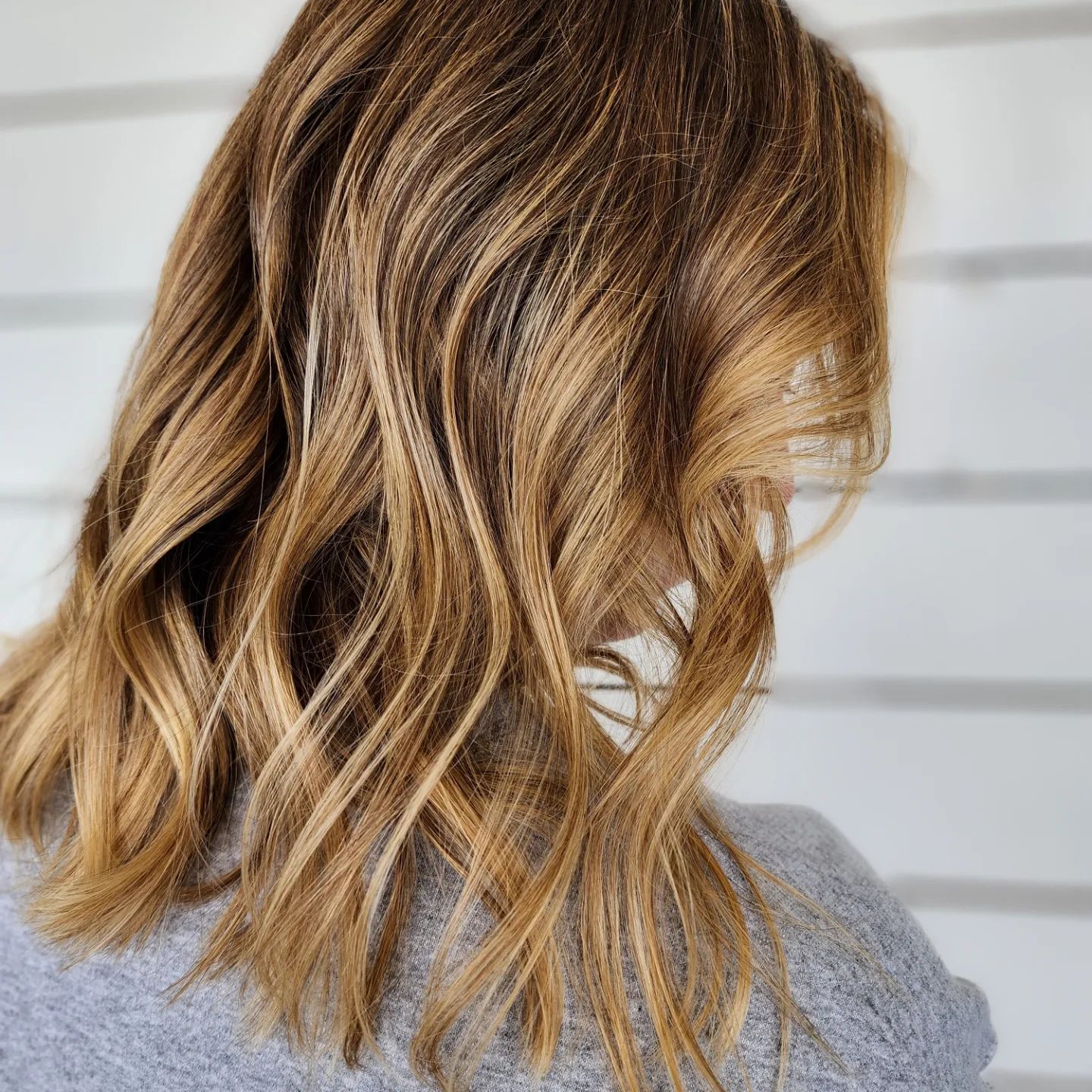 Cut your hair every 5 weeks to maintain this design, and color it every 7 to prolong these cute highlights.
22. Honey Blonde Hair Long Cut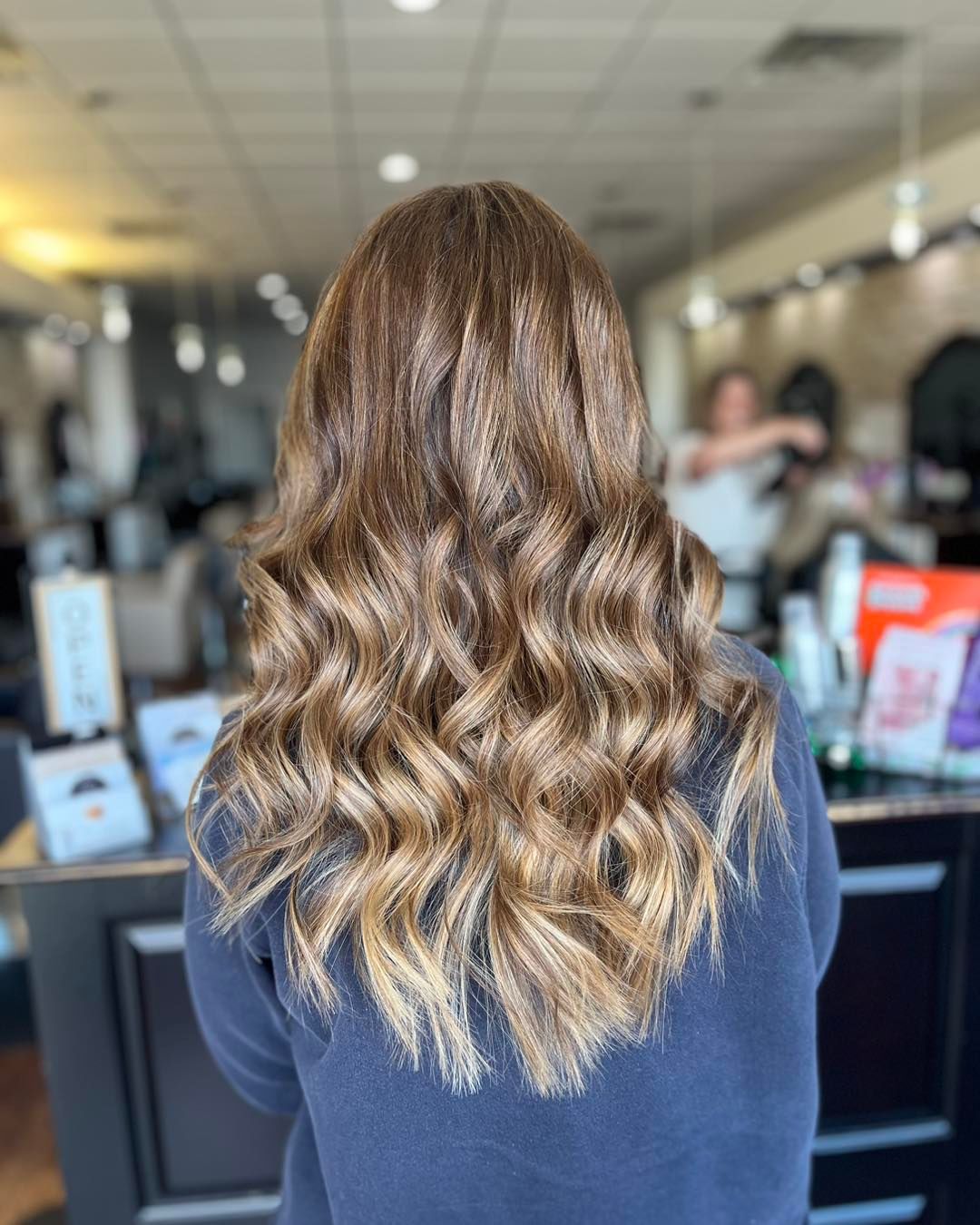 It will take you 3-4 months to grow your hair fully and to this length. Show it off if you enjoy wispy and flirty feminine ideas.
23. Simple Honey Blonde Hair Idea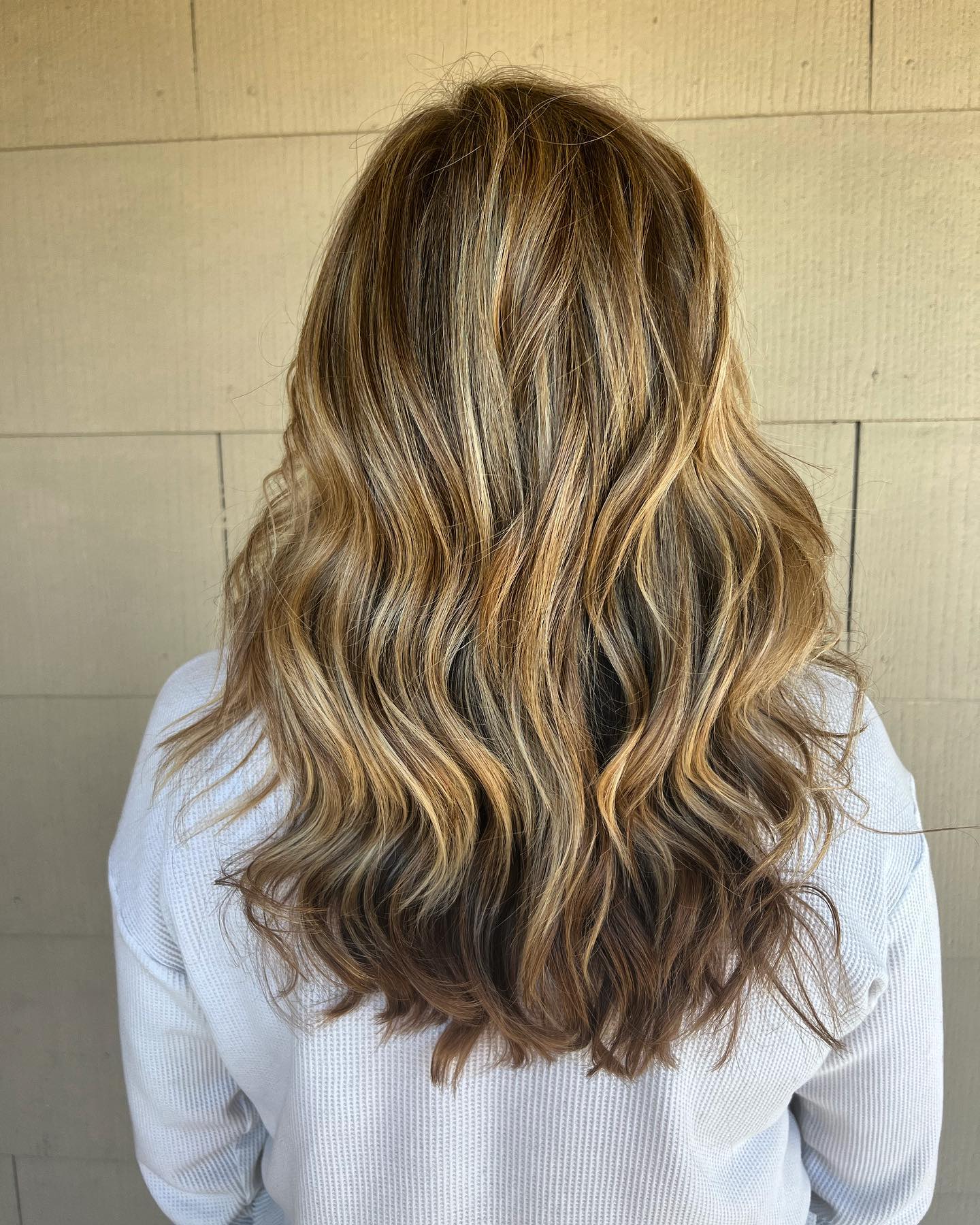 Get defined layers all throughout your hair to define this look. If you enjoy wispy ends and cute hair dye artwork, this will look gorgeous on you, no matter the event and where you plan on wearing it.
24. Icy Honey Blonde Hair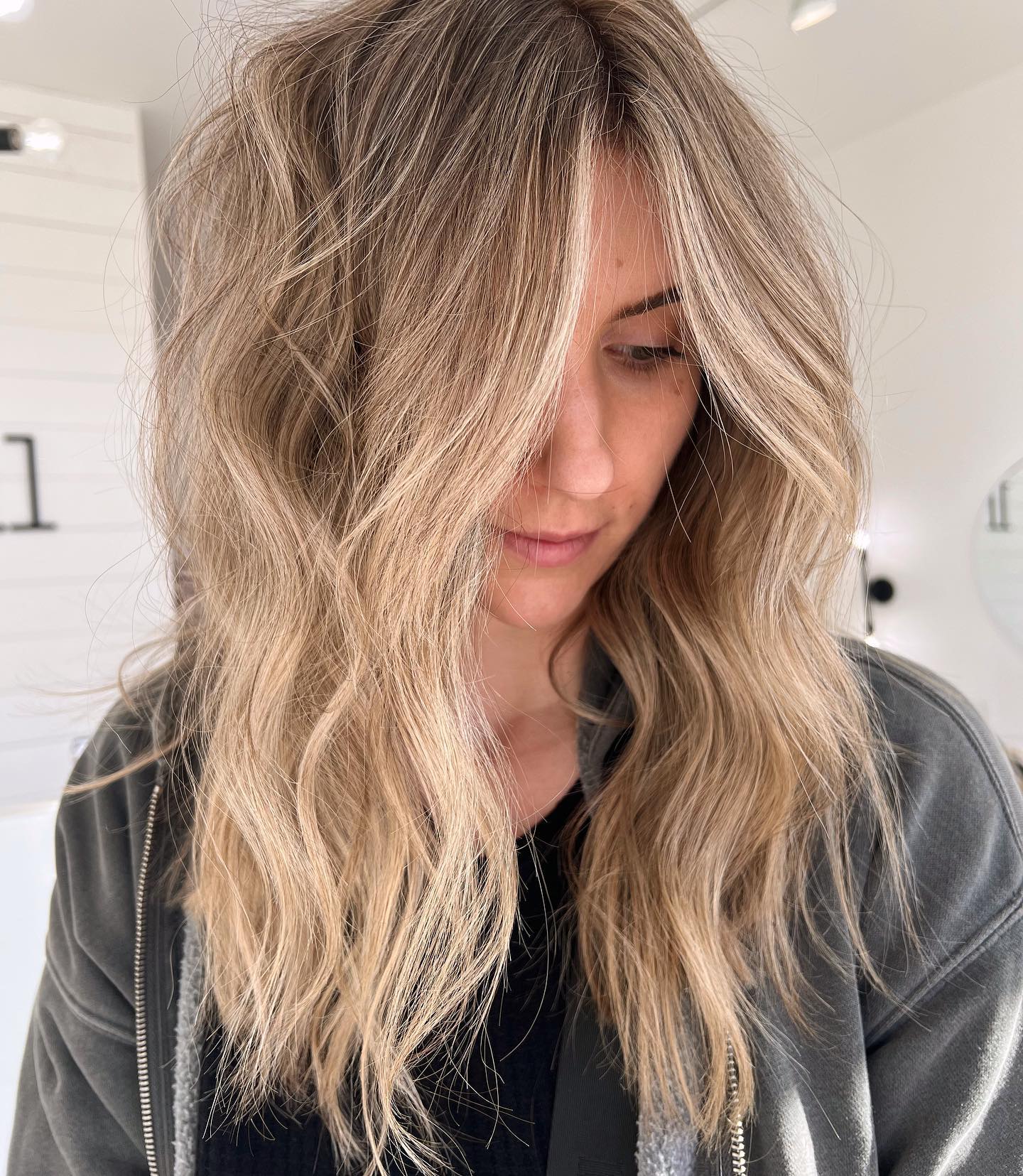 Icy blonde highlights usually look the best on women who have lighter skin tones and a pink undertone. If that sounds like you, why not recreate this beauty?
25. Everyday Bob Honey Blonde Hairdo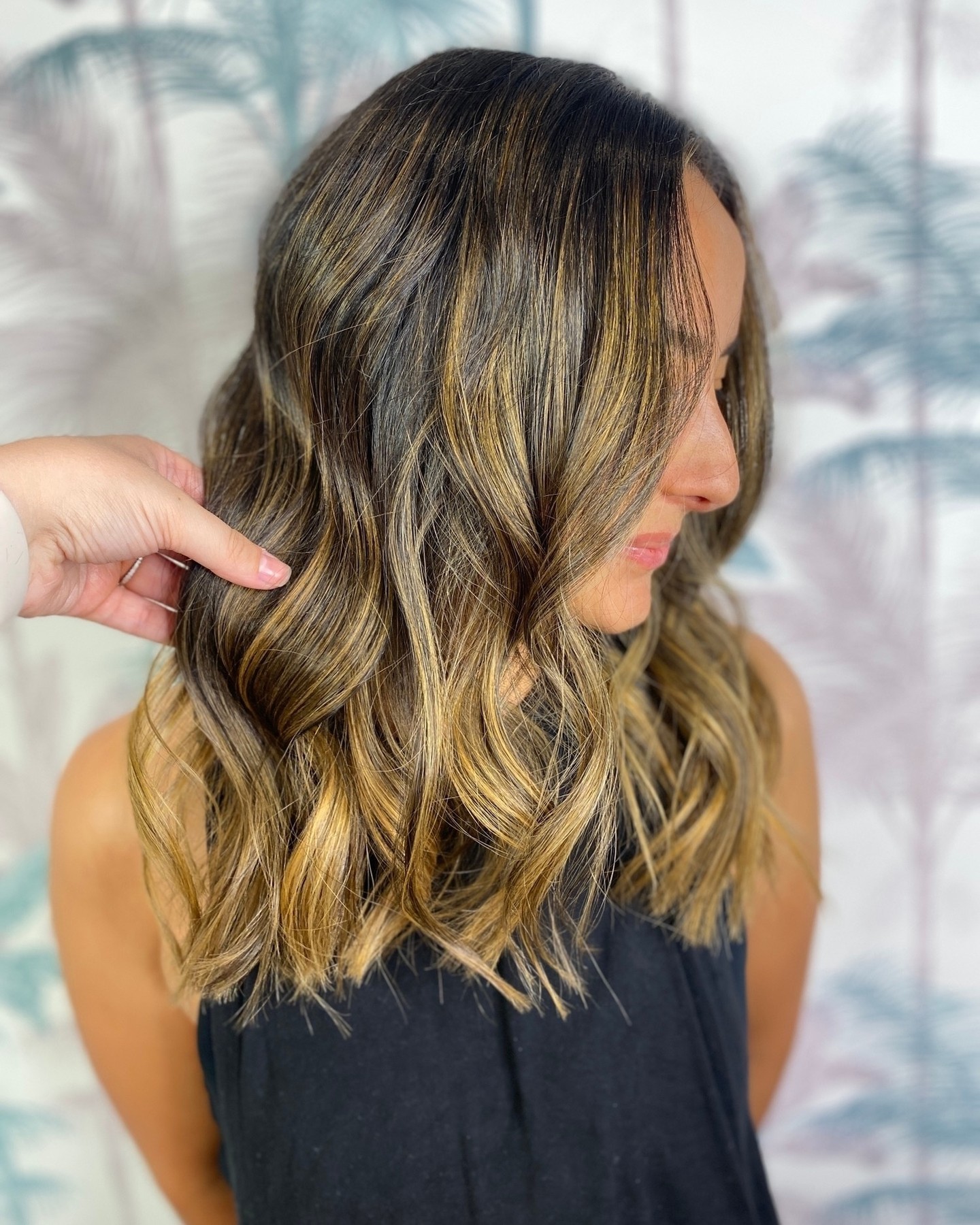 An everyday bob hairdo such as this one is mesmerizing, don't you agree with it? If you want something defined and that can suit different age groups – this is ideal for your versatile approach.
Honey Blonde Look
You should switch up your hair color by considering some of these cute and elegant options. Do you want a romantic switch-up, or are you looking for something a bit more dramatic? Either way it may be, we've covered it all! Let us know what you can't wait to rock out of these hairdos, we're looking forward to seeing you with something new.