Jennifer Lawrence wowed fans when she stepped out with all her hair nearly chopped out. Once long, blonde, and the picture-perfect hair of American beauty, Lawrence changed the game with her short pixie cut showing her fans you can still be hot with super short hair. From the pixie, we have seen many different short hairstyles from Jennifer Lawrence, all which look equally amazing on her. We decided to share some of our favorite short hairstyles that Jennifer Lawerence has worn throughout the years and just maybe you can spot a style that you are dying to try.
Here are eight picture-perfect short hairstyles worn by Jennifer Lawrence.
1. Grown Out Pixie
Jennifer let her pixie cut grow out a bit and it looks fabulous. With her bangs super long, she styles them off to the side and a little messy. The rest of the cut is simple and easy to do, this hairstyle is perfect for anyone who is extremely busy and doesn't want to mess with their hair.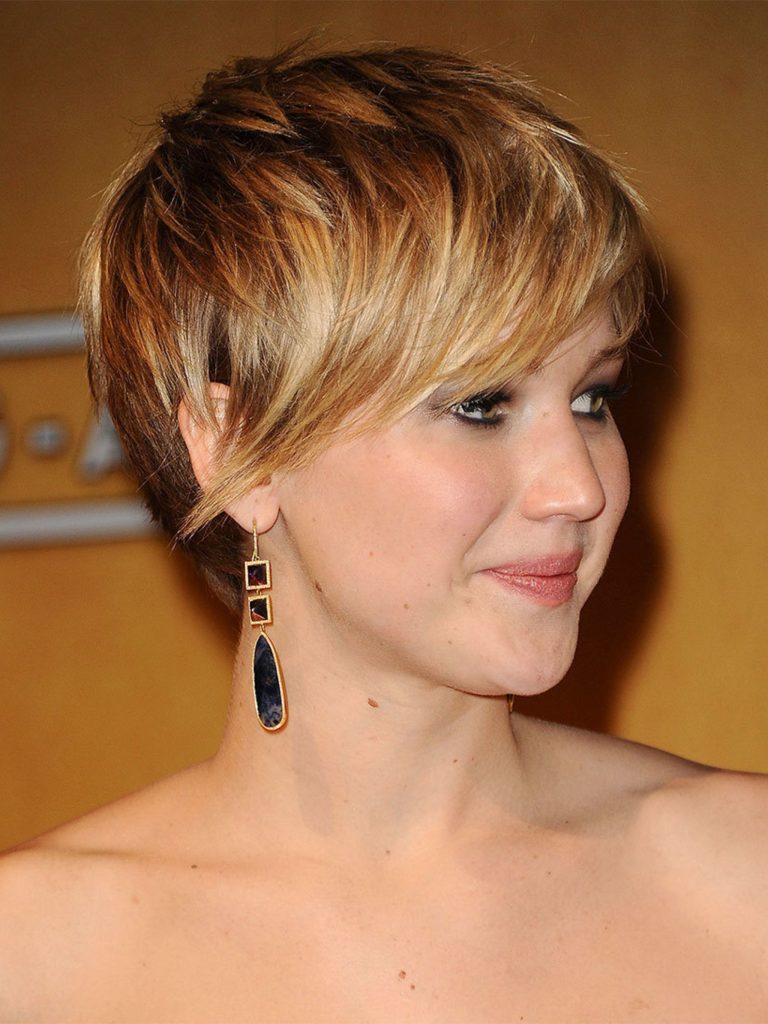 2. Sleeked Back
When Jennifer's hair got a little longer she decided to sleek it back and give herself a lot of volumes. The style looks edgy and cool, perfect for a night out. You can achieve the same look by combing your hair back and securing it with some hairspray.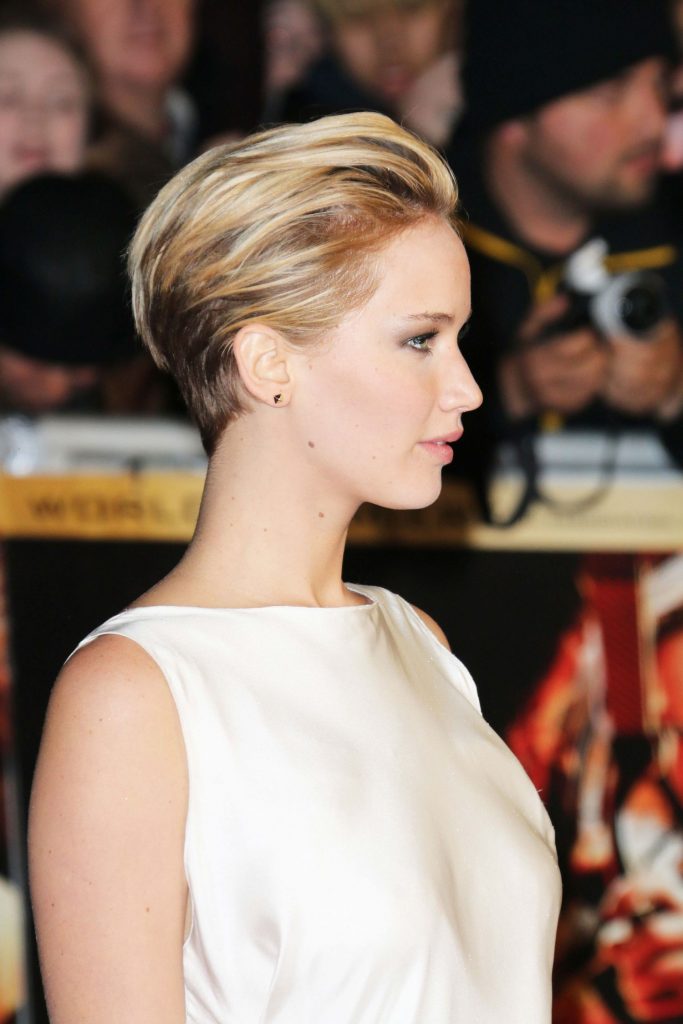 3. Retro Bob
When Jennifer's hair was growing out she wore a beautiful bob that looks great on just about anyone. To style the look she added some retro curls to the mix and pinned one side back behind her ear.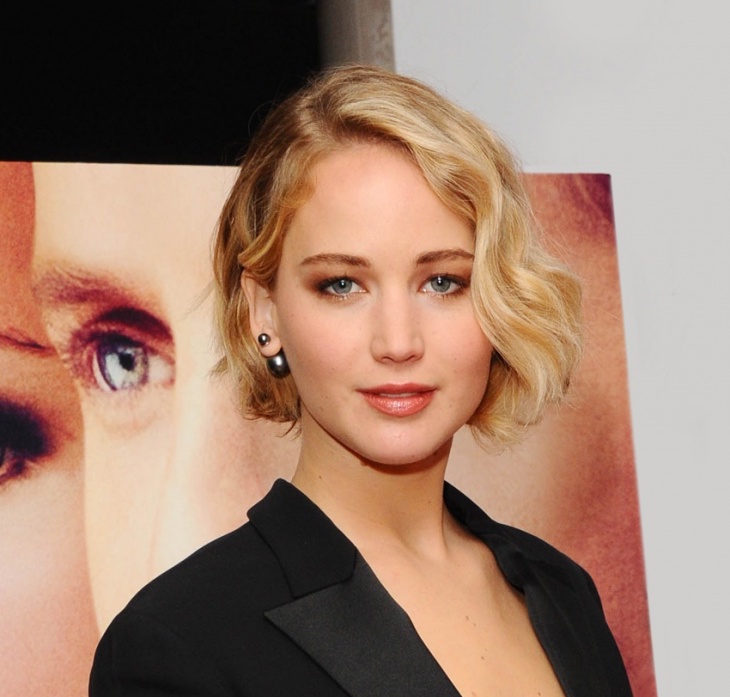 4. Simple Lob
Jennifer was probably one of the first celebrities to rock the lob and wear it with gorgeous curls. The look is simple to obtain, just curl your hair all over and add some product to keep everything in place.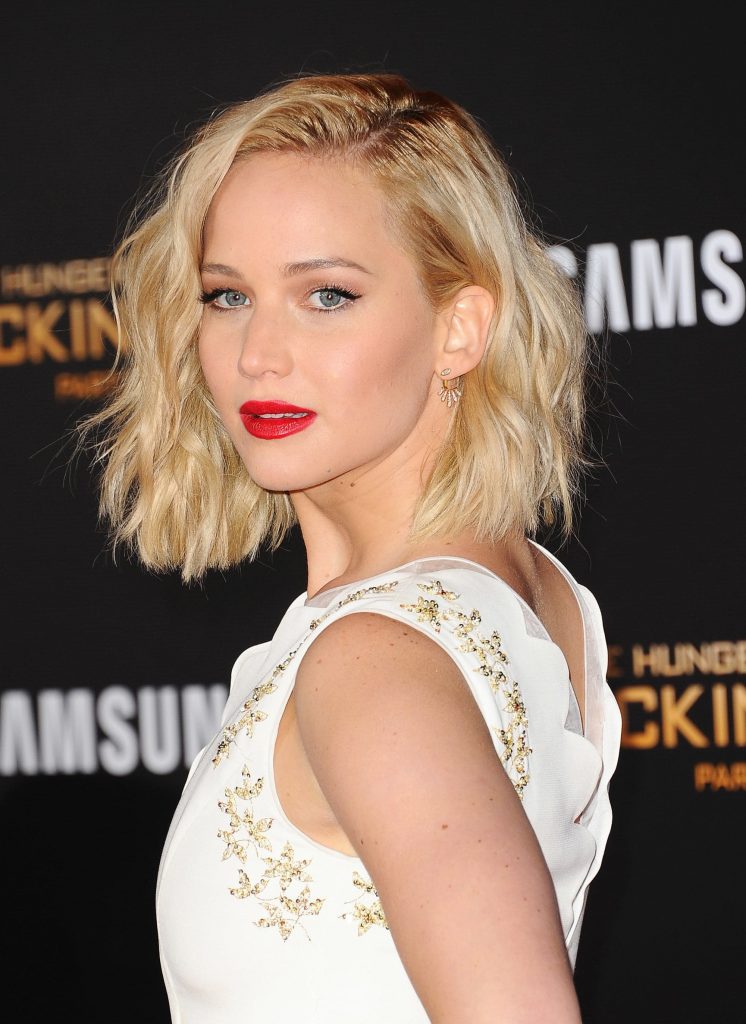 5. Curly Pixie
Just because you have a pixie doesn't mean it has to be boring. Take inspiration from Jennifer and wear your pixie a little curl and messy. The look is amazing and easy to do, plus your curls can last a few days and you can wear the hairstyle more than once.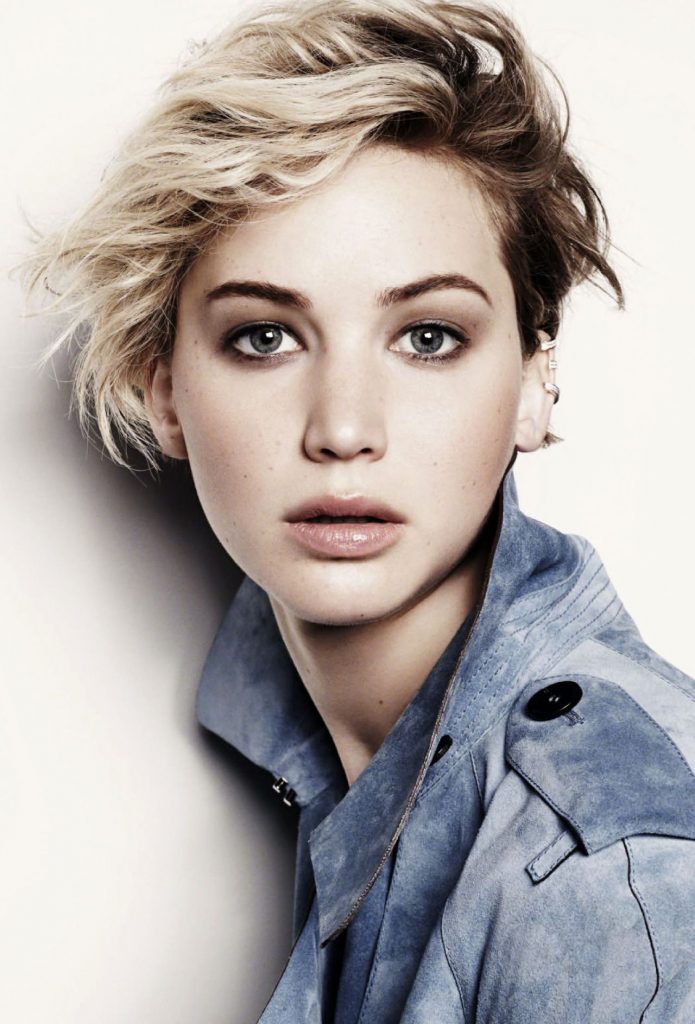 6. Messy Pixie
Jennifer truly embraced her pixie and never worried that she would run out of styles or look weird with it. Here she wears her pixie super messy with lighter ends and shadow roots.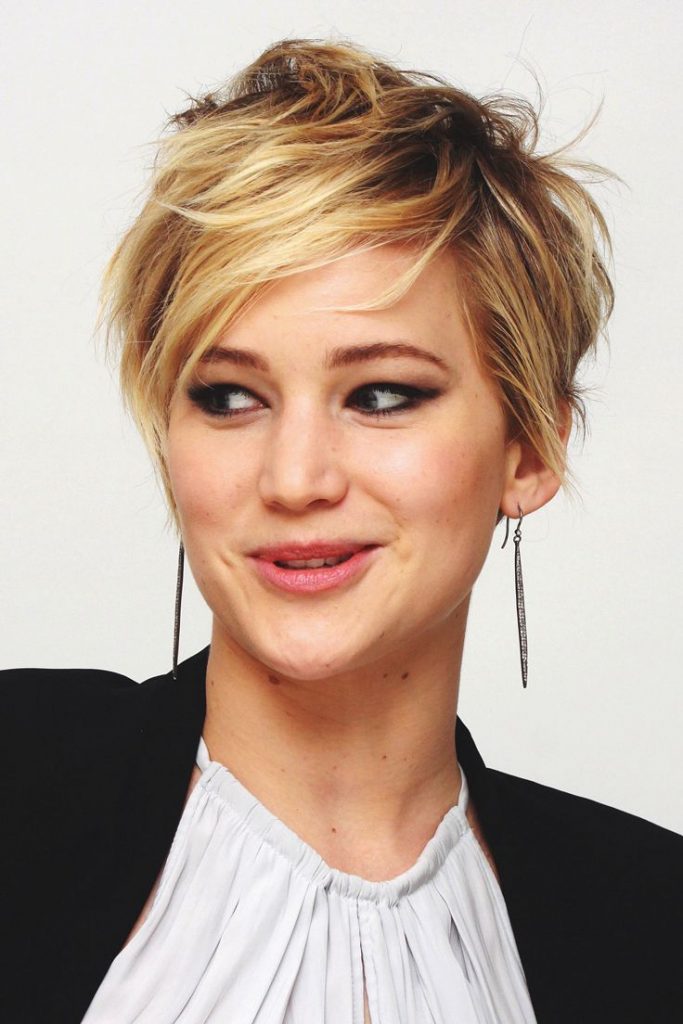 7. Shoulder Length Lob
Although Jennifer typically wears her hair curly or very short, she does look good with super straight hair. Here she is wearing her lob with a middle part and super straight. Layers give her hair some dimension and the platinum blonde pulls the whole look together.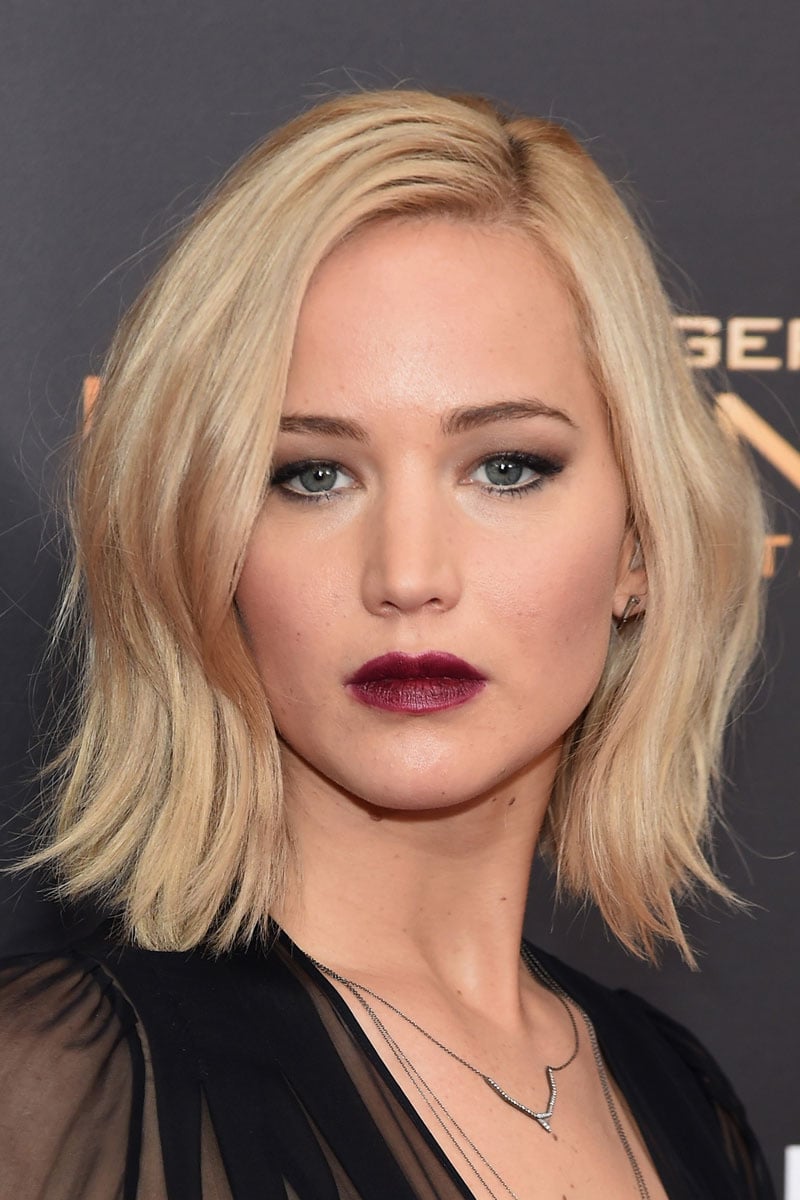 8. Layered Lob
Back in her Hunger Games days, Jennifer wore her hair in a lob that was a mixture of browns and blonde. She wore her hair styled with wispy bangs and slightly curled back. The added layers made her hair look light and feathery and the mixture of colors adds a ton of dimension.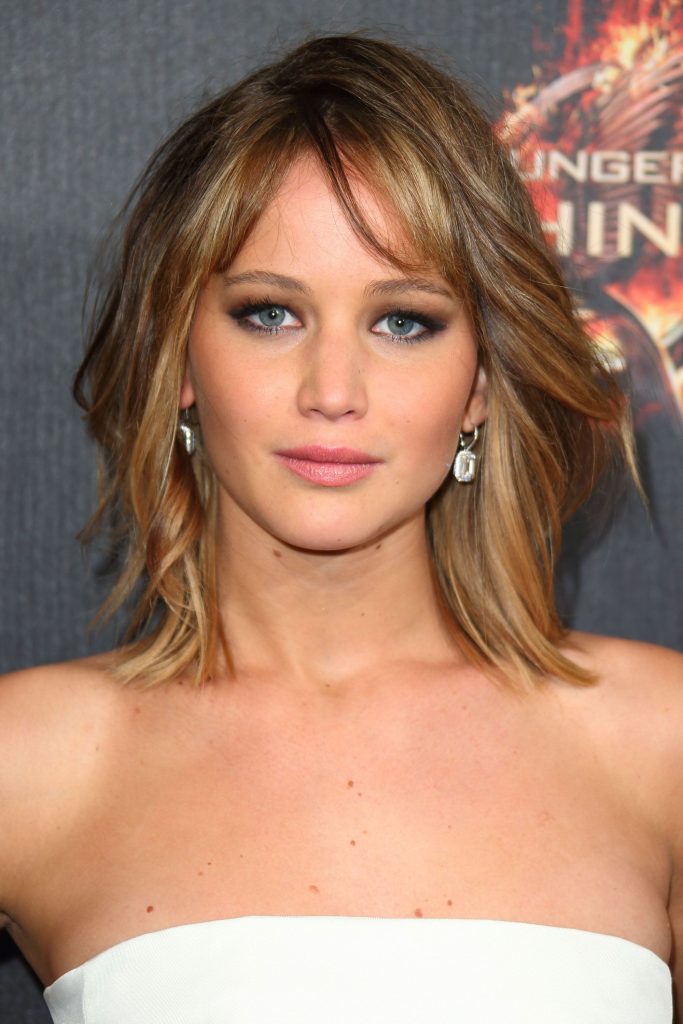 Jennifer Lawrence never let her hair stand in her way and define her. Going from long, gorgeous blonde hair, to a short and sassy pixie cut, Jennifer's hair game has always been amazing. Hopefully, you found a hairstyle or two you liked from these great looks we offered.