Kristen Stewart has got to be the most popular actress, as well as someone who people around the globe envy. This is mostly due to the fact that she got to play a role with two of the greatest beauty hunks, Robert P and Taylor L (aka Edward and Jacob), and every woman secretly wishes she could have lived her life for that split second. Do you like her iconic looks, movies, along with bad-girl personality? She tends to rock a ton of different hairdos, which is why you might struggle to commit to just one. If you wish to browse through and look into some gorgeous ideas, keep on reading! Here, we're going to list some of the most insane, edgy, and practical looks since she can rock them all! Keep on reading to find your inspo down below.
Top 13 Cool Kristen Stewart Looks To Try Out
1. Platinum Blonde Buzzcut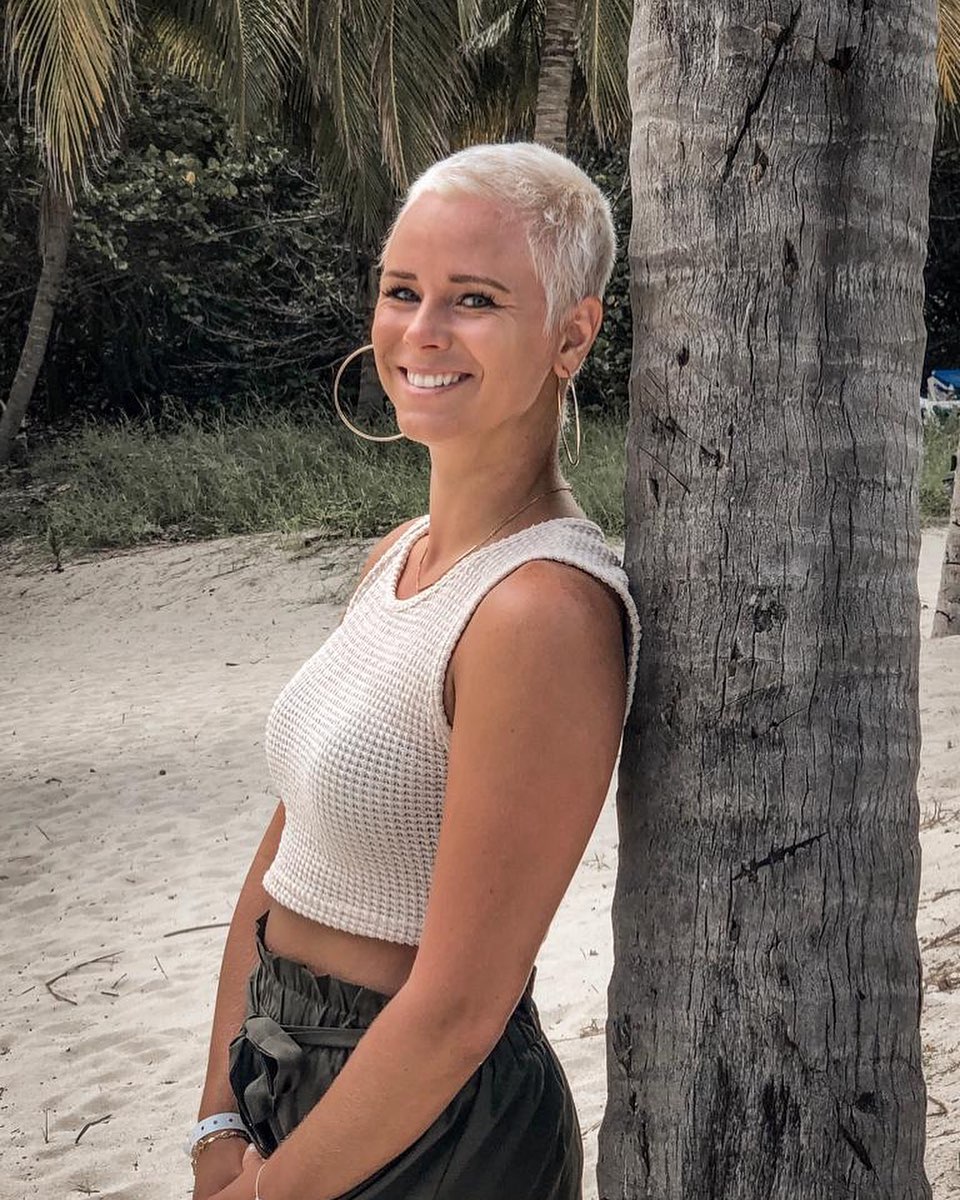 Often rocking a bold and dramatic buzzcut, this is a hairstyle that Kristen prefers to wear in her private time. Women who like to look edgy + those who are thinking about dying their hair blonde should consider this look. Mostly, it is worn and will look good on those who are in their teens or twenties.
2. Blonde Hair Shaved Sides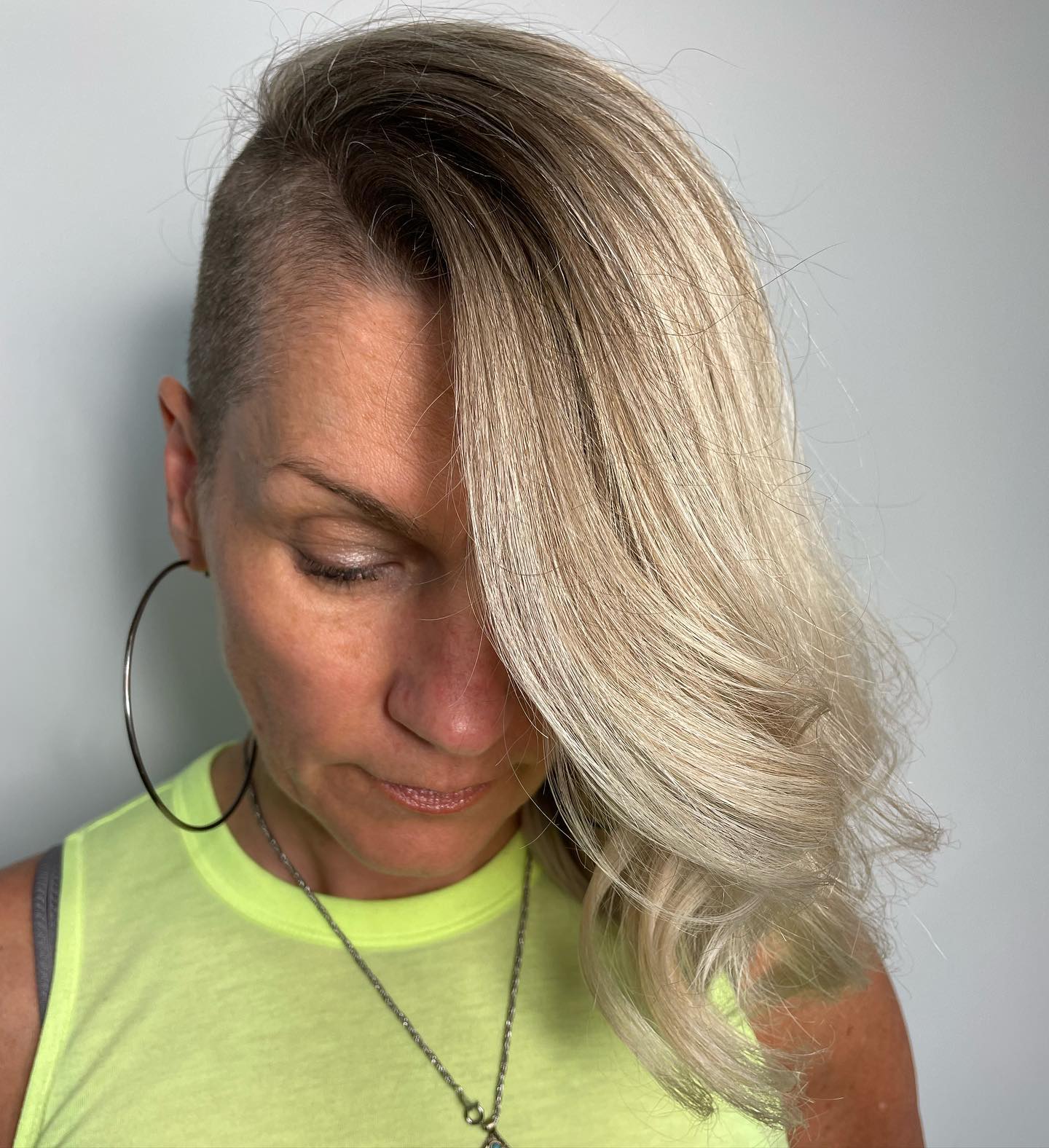 Women who want to look sexy and edgy will like this cut and color. A shaved head with risky and edgy sides will attract looks. Kristen rocked this look during one Red Carpet walk, and fans have fallen in love with it ever since. If you're a little rebel and a daredevil consider trying this cut asap!
3. Edgy Blonde Pixie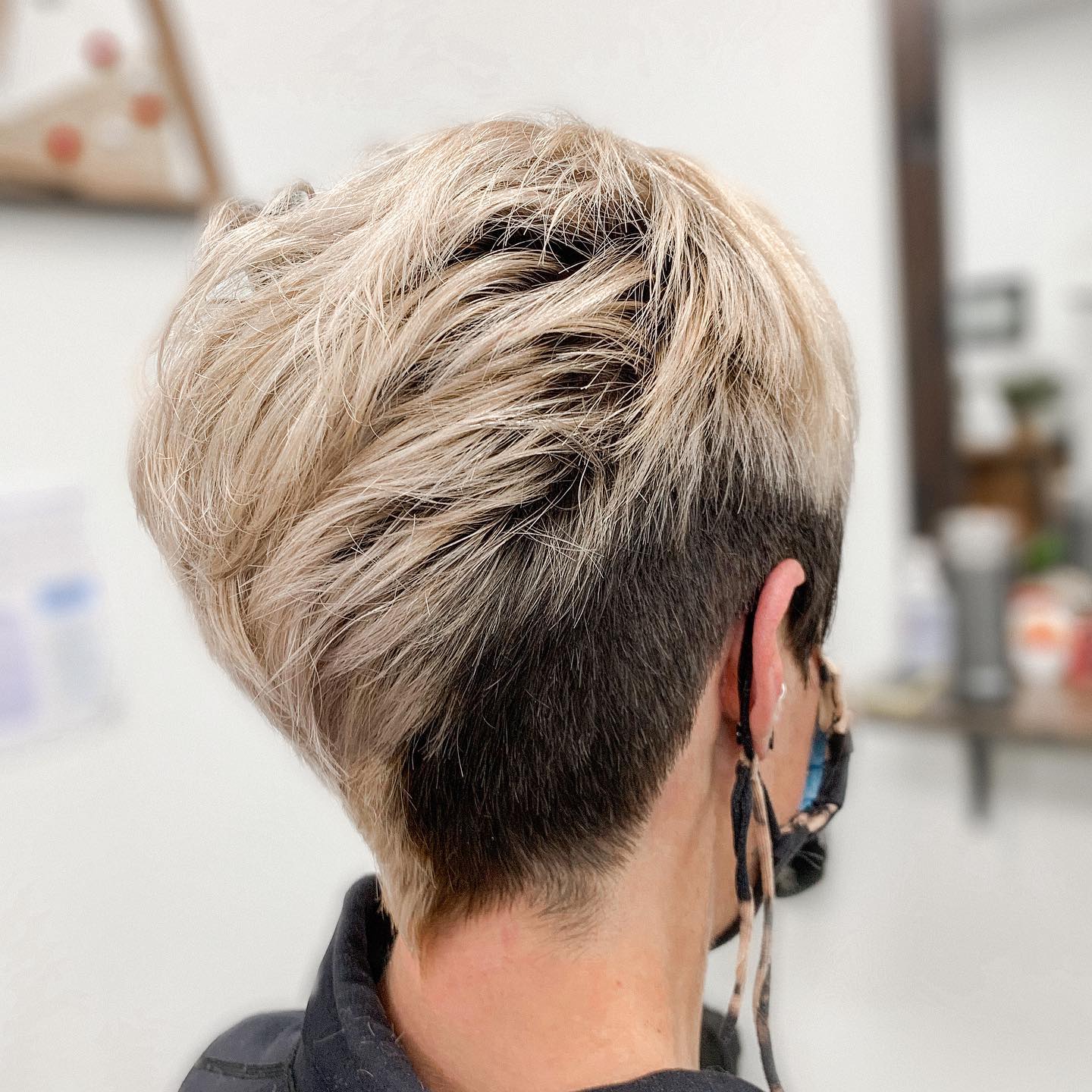 Pixie hairdos are super low-key and low-maintenance. Do you want to wear something cute and stylish, as well as practical? This hairdo has to be cut every 4 weeks so you can properly maintain it. If you're a busy and workaholic woman this might suit you the best + you can style it however you want.
4. Short Blonde Yellow Bob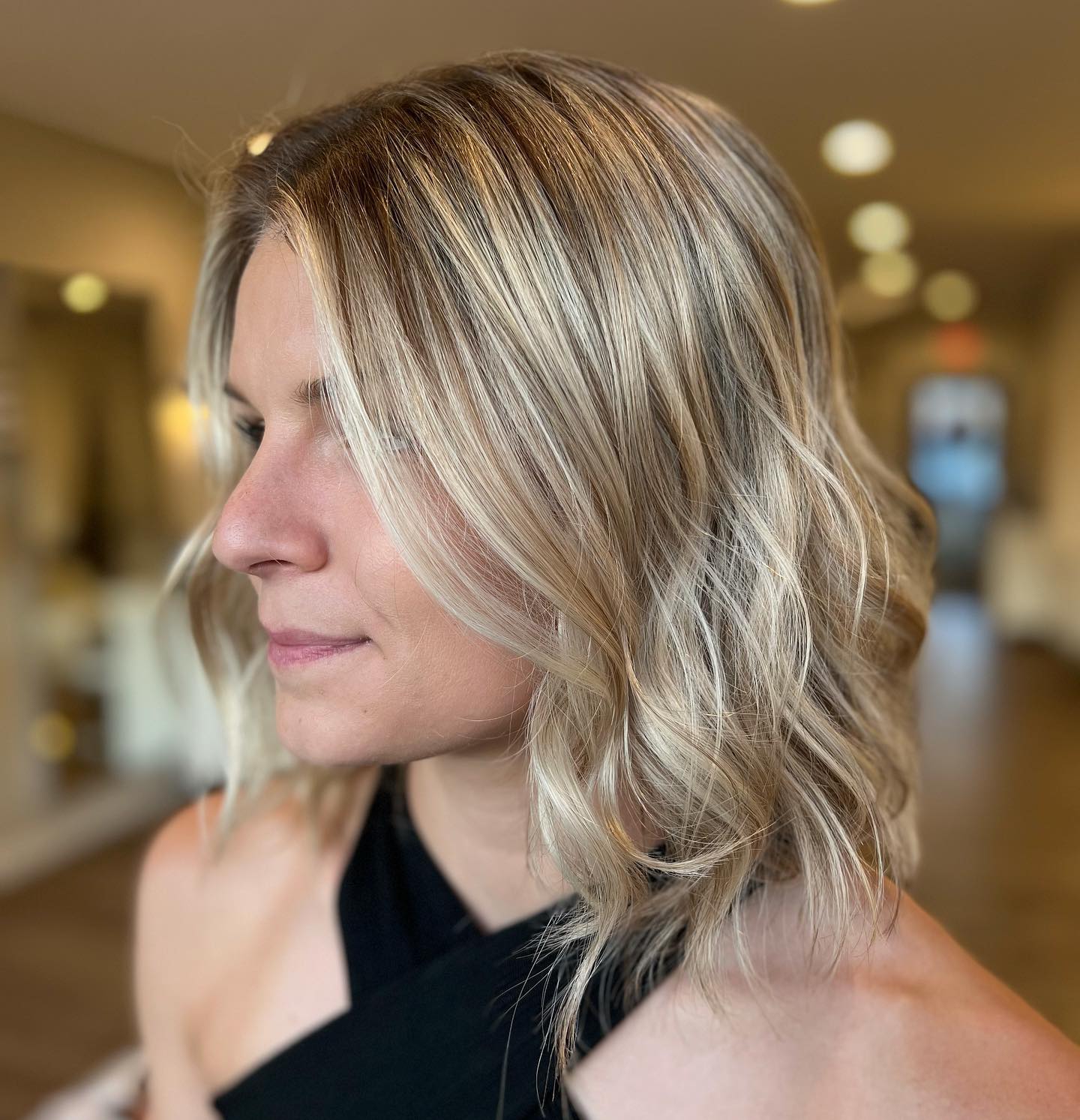 Blonde bob with subtle highlights will look great on women who are in their thirties. This cut and design are often worn by busy workaholic moms and those wanting an elegant hairdo for everyday wear. Style it with your favorite hairspray and show off your locks at any event. Super quick, stylish, and easy.
5. Platinum Hair With Buzzcut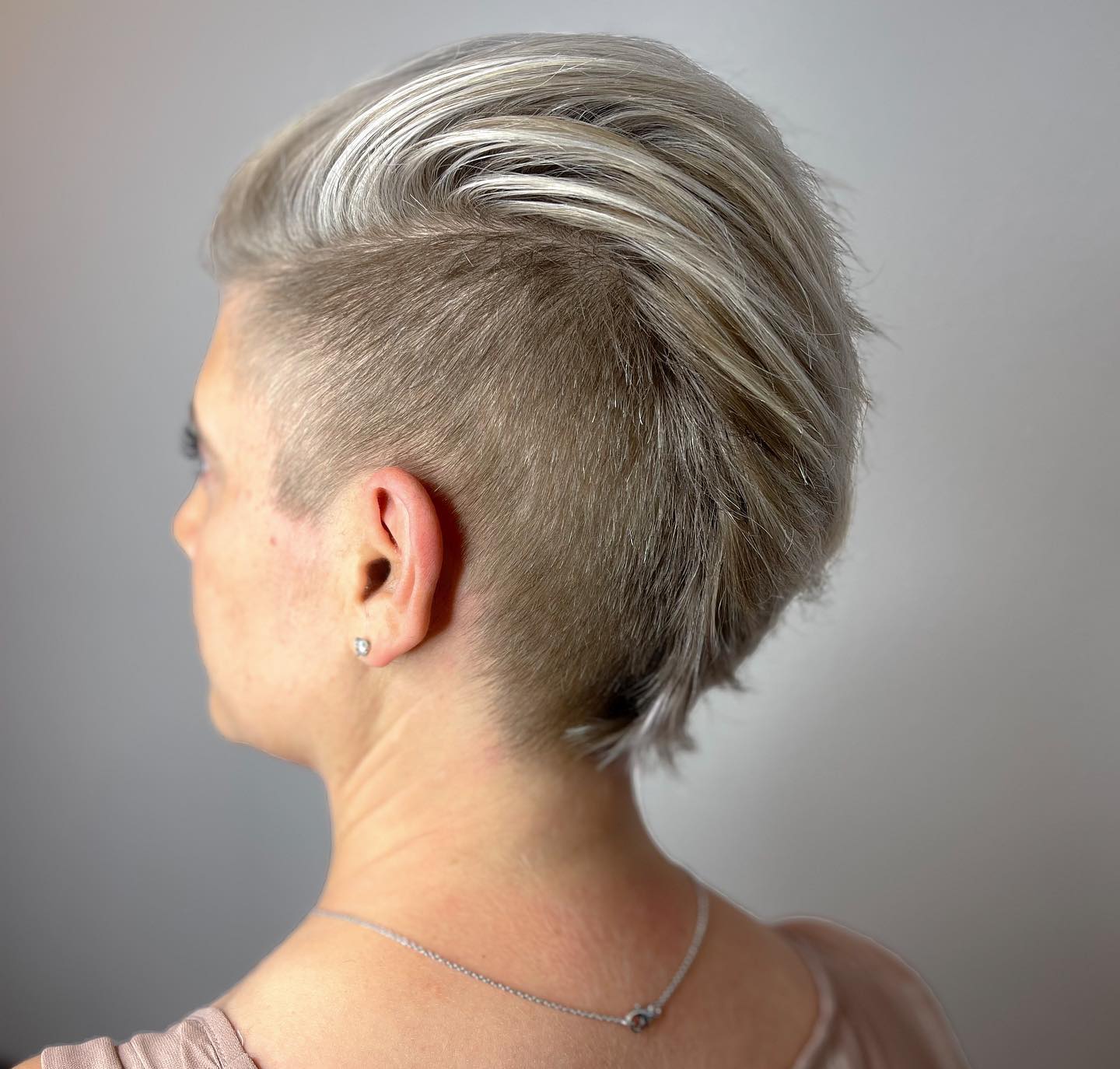 Platinum blonde hair with buzzcut elements is edgy, just the perfect hairdo that reminds you of Kristen. Do you like quirky and wild hairdos? Trying to rock something new and playful? Women who want to attract a ton of attention and looks will enjoy this design for day and night-time moments. Go for regular cuts (every four weeks) since this hairdo might be a bit tricky to style as it grows out.
6. Platinum Layered Hair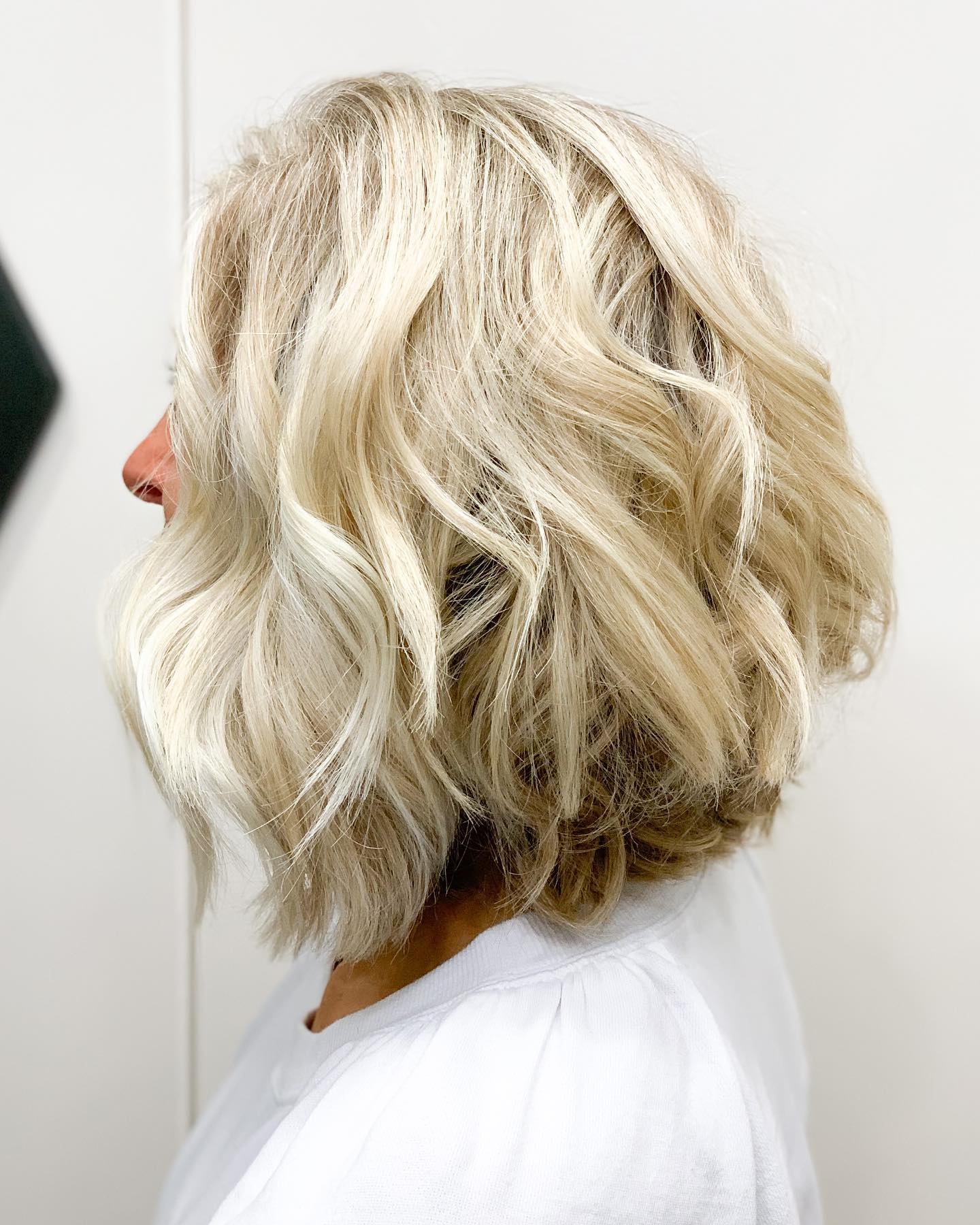 Platinum layered and feisty, don't you like layered looks and blonde outcomes? Styling your hair and cutting it in layers will always look fancy. Women who want to try out a voluminous outcome should cut their hair regularly and in layers. This bob hairdo is practical and great for those who want to look formal and are always running late everywhere, that's why this hairdo will help you save time!
7. Cool Edgy Buzzcut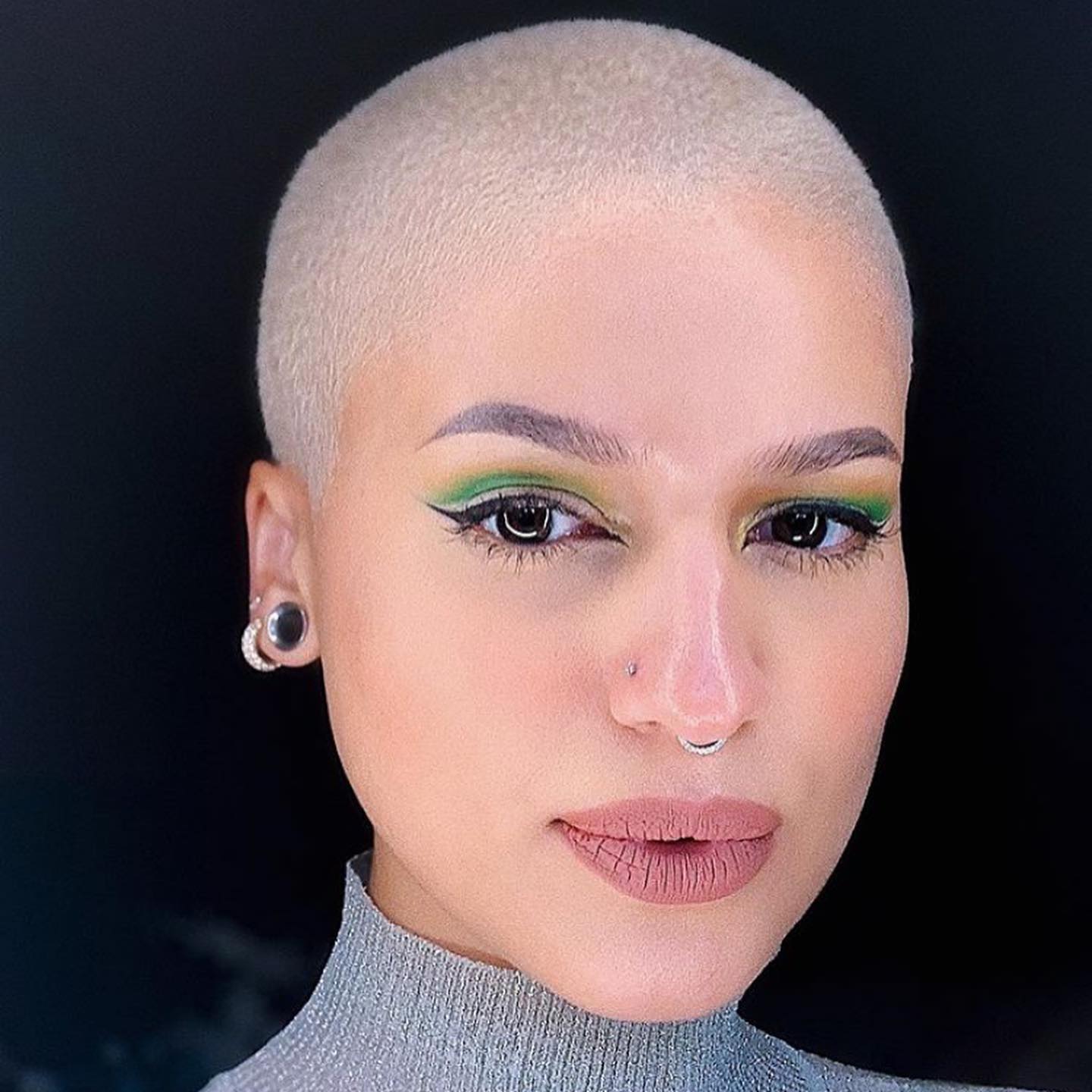 How edgy of a girl are you? Do you like retro and bold looks, along with bald heads? If so, this will suit you. Get your hair cut or shaved every now and then so that you maintain the look and this design. If you're into quick and easy run-out-the-door hairdos this will suit you. Usually, women who are in their 20s tend to go for this loud and modern hairdo. Do you want to try it out yourself?
8. Brown Messy Rock Cut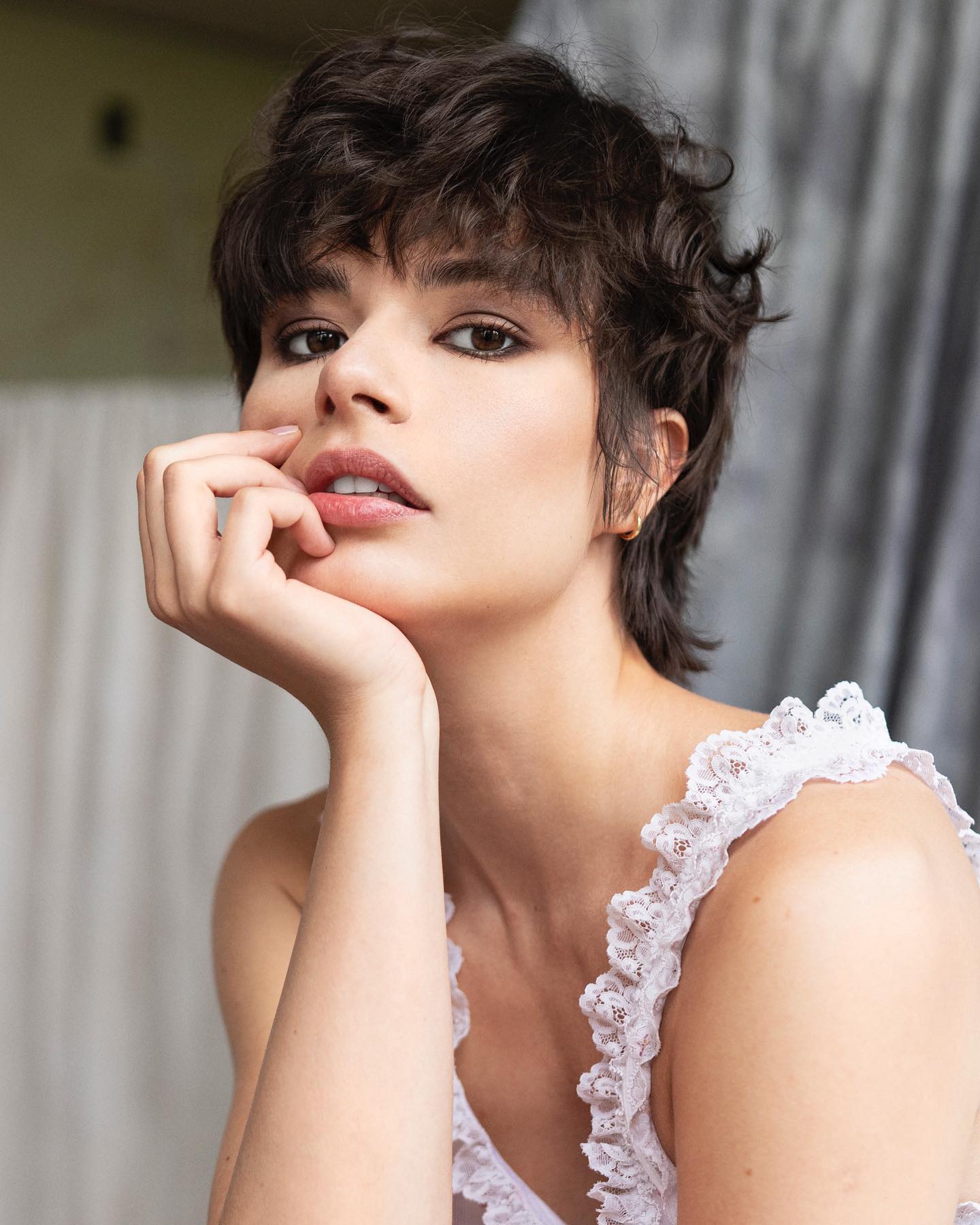 Brown and messy, why not try out this look for stylish wear and when aiming for something new and modern? Ever since Stranger Things popped off, hairdos such as this one have been going viral all over the internet. If you want to try out this boyish look and you're a true fan of Kristen and her similar hairdos, start rocking this beauty asap!
9. Brown Pixie Cut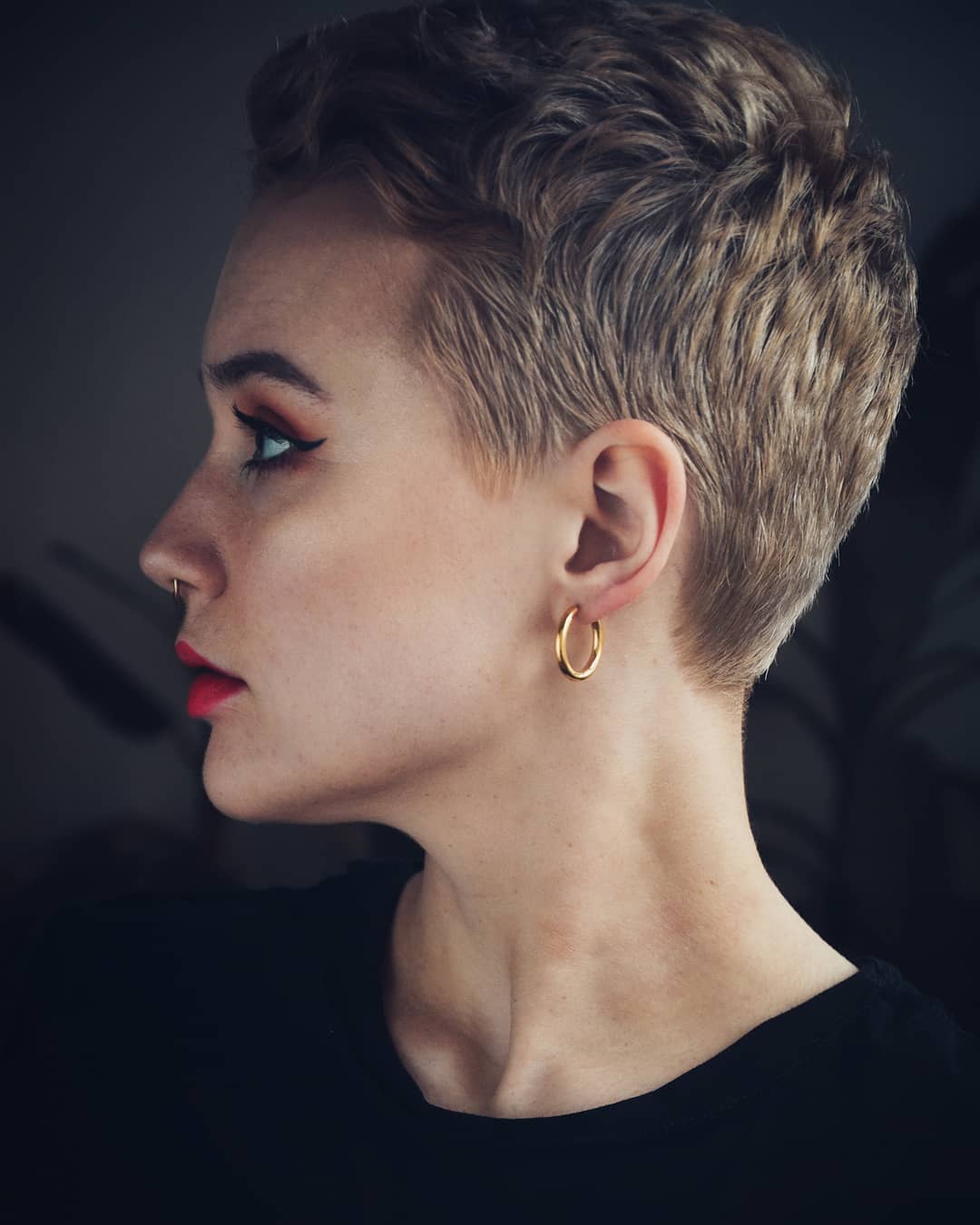 Brown pixie hairdos are very reminiscent of Kristen. She used to have that bad-girl attitude to her in her private life, don't you just love that about her? Women who are all about short looks and low-key cuts will love this pixie. Show it off for both formal and informal events knowing well that everyone will admire your style. In the end, this hairdo knows no age!
10. Sleek Brown Long Hair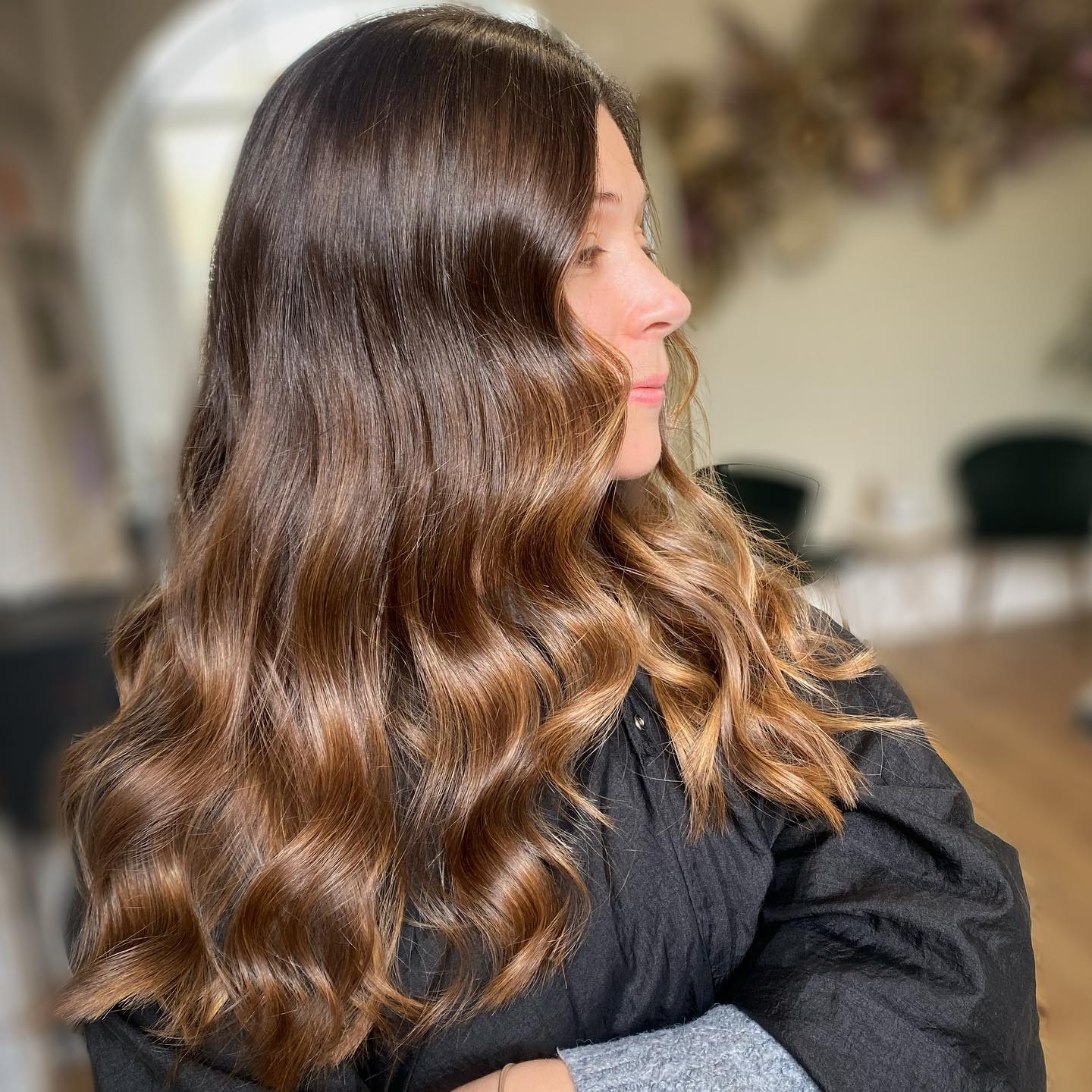 Fans are not used to seeing Kristen wear something "feminine". The truth is that she tends to go for shorter and edgier looks. However, when out for a formal event or when rocking Red Carpets/movie premiers, she tends to wear subtle curls and Hollywood waves. If you're into feminine and night-out fancy looks, this will suit you.
11. Edgy Red Mohawk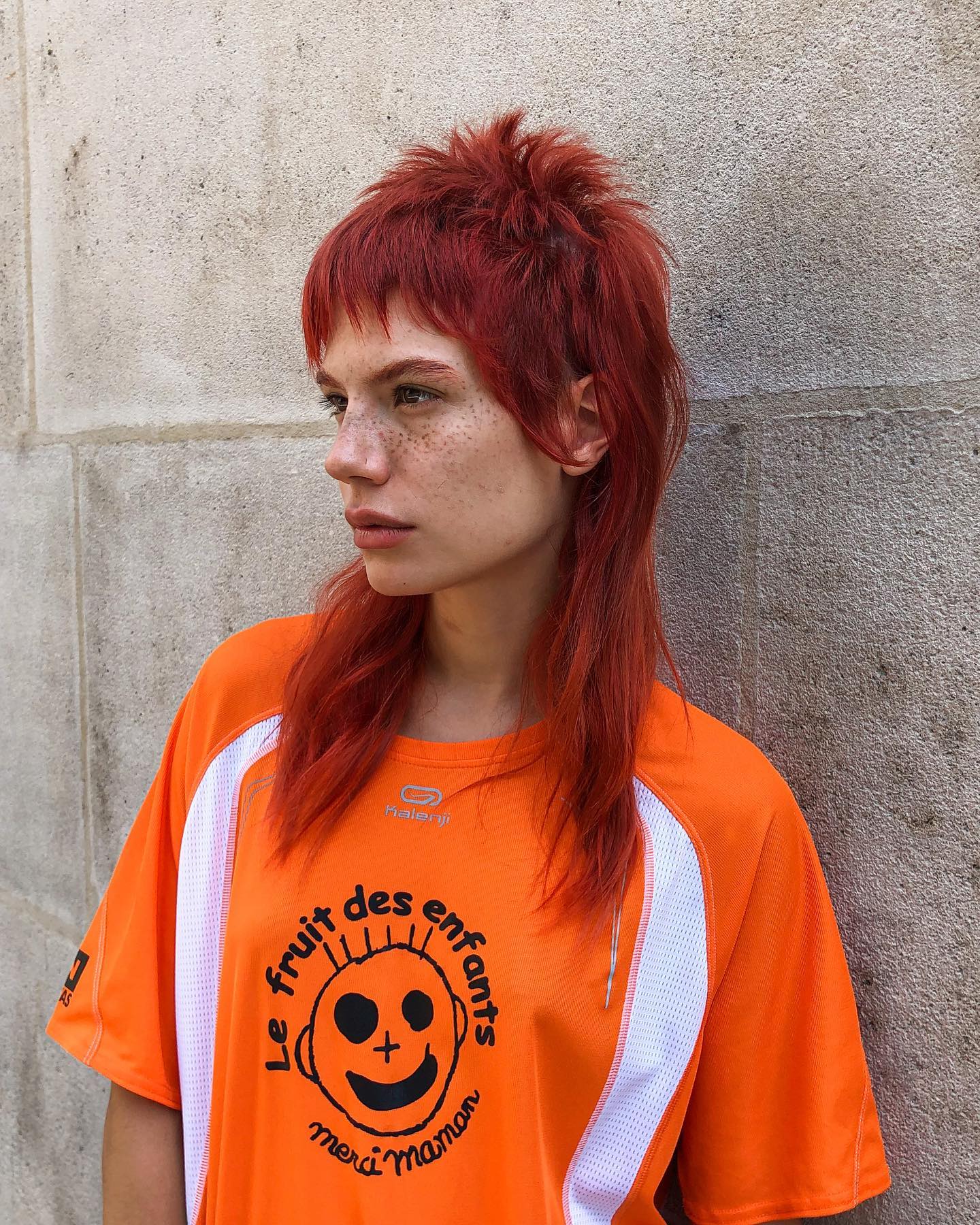 Edgy red Mohawk such as this one is very bold. When you think about going crazy and all out, doesn't this pop into your head? Women who like old-school hairdos and love the 70s era will want to copy this design. Make sure to color your hair quite often since the bright red color is high-maintenance in itself. In the end, this will look the best on younger women who love to combine new styles and look like rock divas.
12. Deep Side Part Blonde Look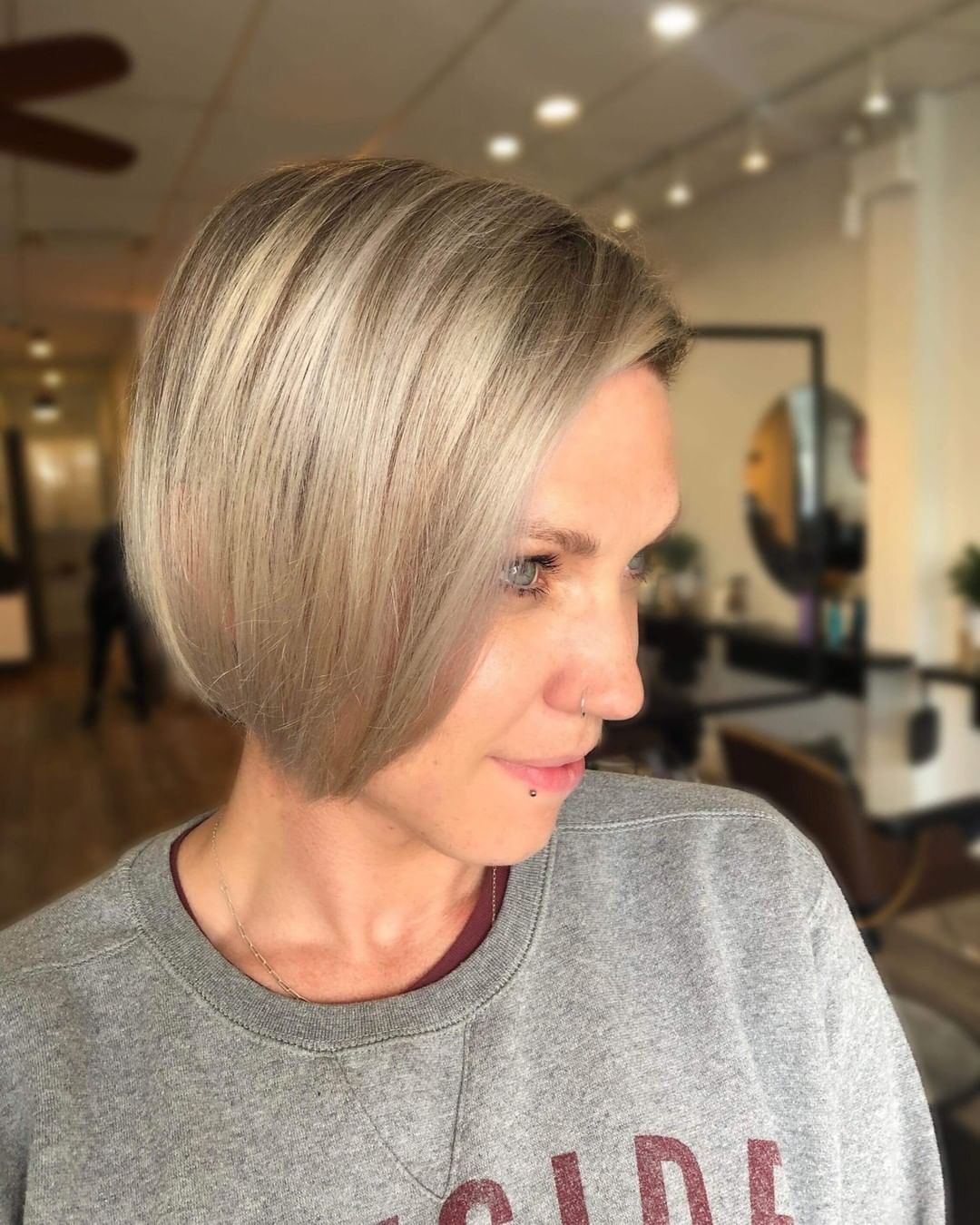 Deep side part bob hairdos will forever be in fashion. Women who like to wear something easy and low-key will like this look. If you're a fan of blonde hairdos and mom hairdos, this will suit you. Make sure to go for that heavy side parting to fully compliment this design. Kristen tends to wear hairdos such as this one in her private life, so why wouldn't you do the same?!
13. Long Healthy Brown Hair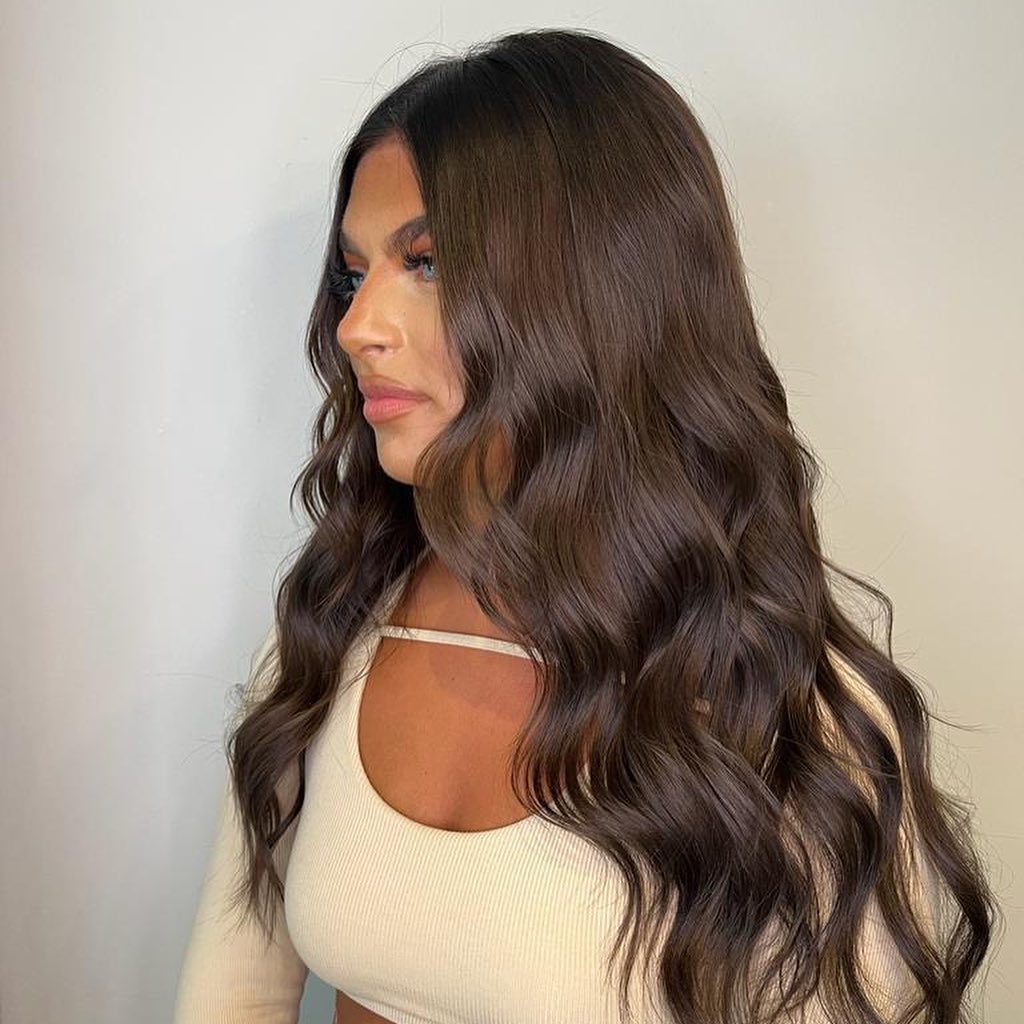 And lastly, women who have naturally long, healthy, and brown hair will want to try out this look. If you're into stylish and elegant designs + you're often thinking about growing your hair to this length, now might be the right time to give it a go. Style it with your favorite hairspray and show it off for daily events. For Kristen, on the other end, this is something a lot more feminine and formal, as well as out of her comfort zone.
Want To Embrace Your Kristen Moment?
Are you ready to copy some of these Kristen hairstyles? If so, which one is it going to be "the one"? We know that picking out just one can be so hard (especially since Kristen does such a huge variety of different trendy hairdos), so how are you going to pick out your favorite?! Let us know what you're going for. Something a bit more trendy, dominant, or traditional. We can't wait to see what you end up picking.