Layered bobs are everything and they are so in right now! A lot of women like to wear them because they are so sleek and stylish. They are easy to style and often worn by women who like to play and spice up their look. You can wear your hair simple or stylish, often ideal for those who like innovative ideas. Also, this look is creative and mostly worn by mature women. Find a professional or everyday haircut in this article. Here is all that should interest you.
What Is A Layered Bob?
A layered bob is a haircut that is done in layers. It is a unique variation between a simple bob and a messy detailed bob that has different lengths all throughout. It is cut with several different tools and is used to add dimension and depth. In the end, this hairdo is perfect for women who want a quick and easy transition from long to a simple short yet voluminous layered outcome.
How Pricey Is A Layered Bob?
You will pay around $100 for this haircut. In most salons, this includes a haircut, blowout, styling, and washing. If you want to give it a go with some cool highlights you will pay more money. The longer the hair, the more time it will take you to do this look and achieve the perfect outcome. Also, longer hair might be a bit pricier to do just because it is more so time-consuming.
1. Short Layered Bob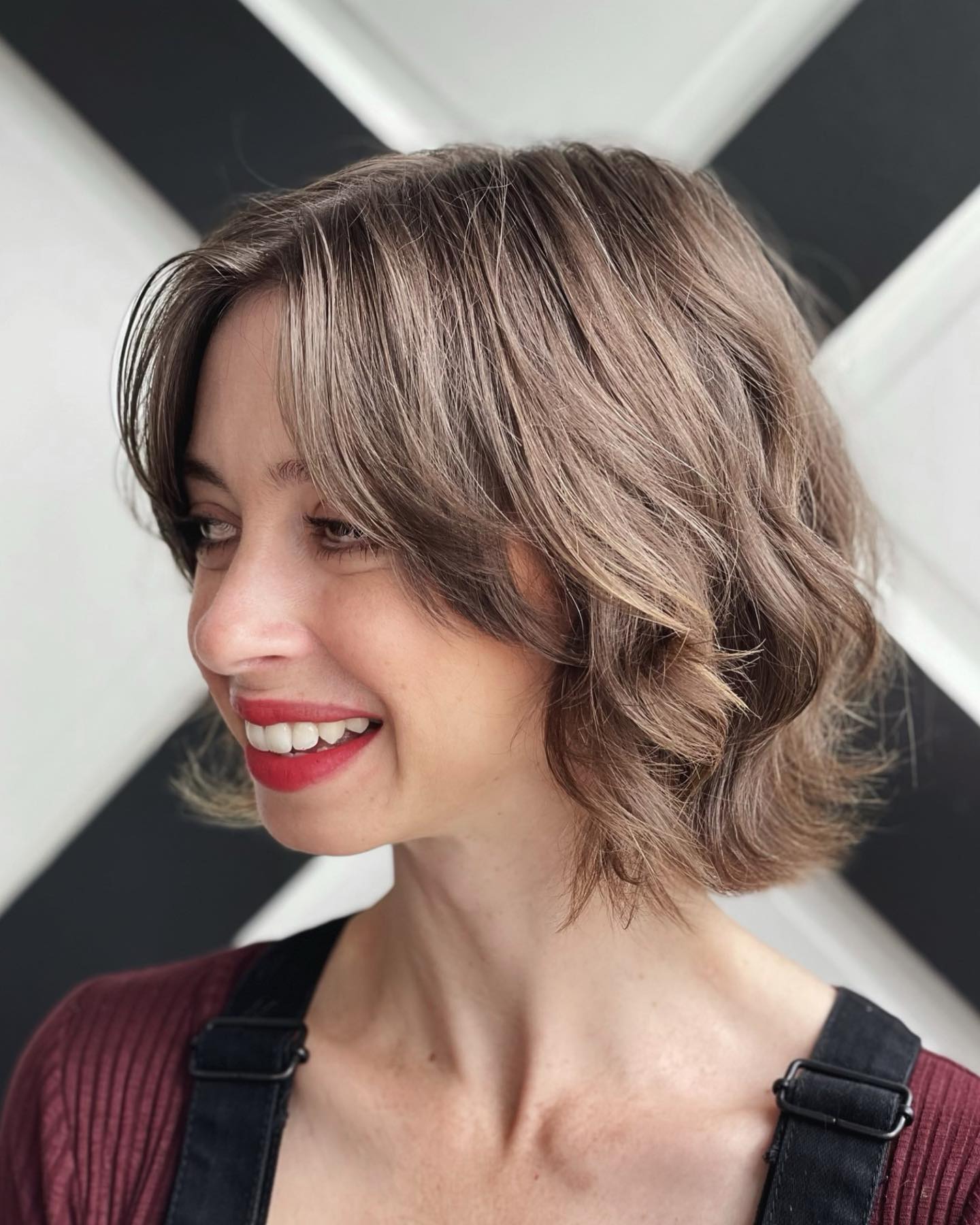 This layered bob is the perfect haircut for everyday wear. It will also look amazing for your office and formal moments.
2. Dark Blonde Layered Bob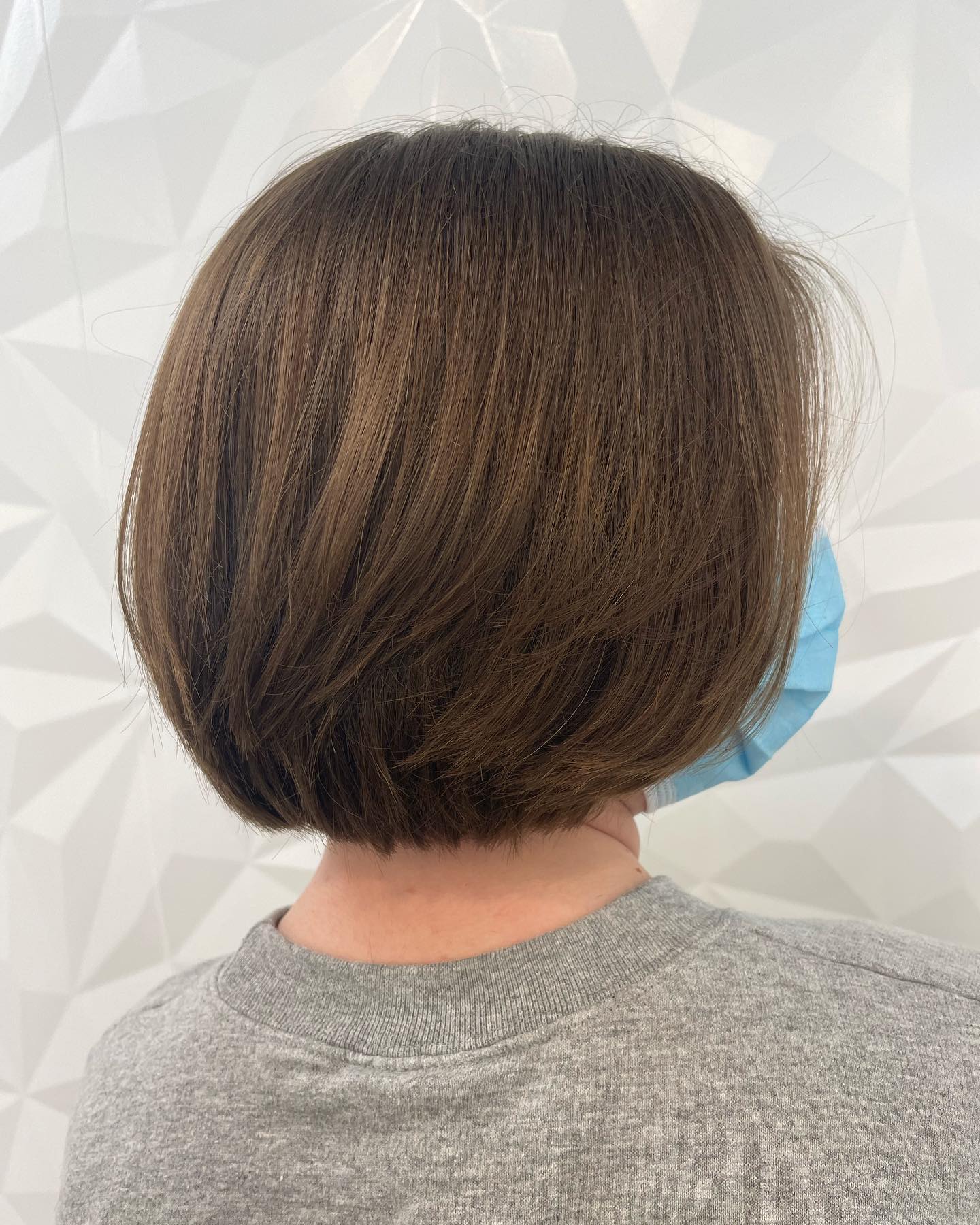 Short chopped natural brown bob that has its layered elements. Give it a go with this cut and show it off for subtle feminine moments.
3. Auburn Layered Bob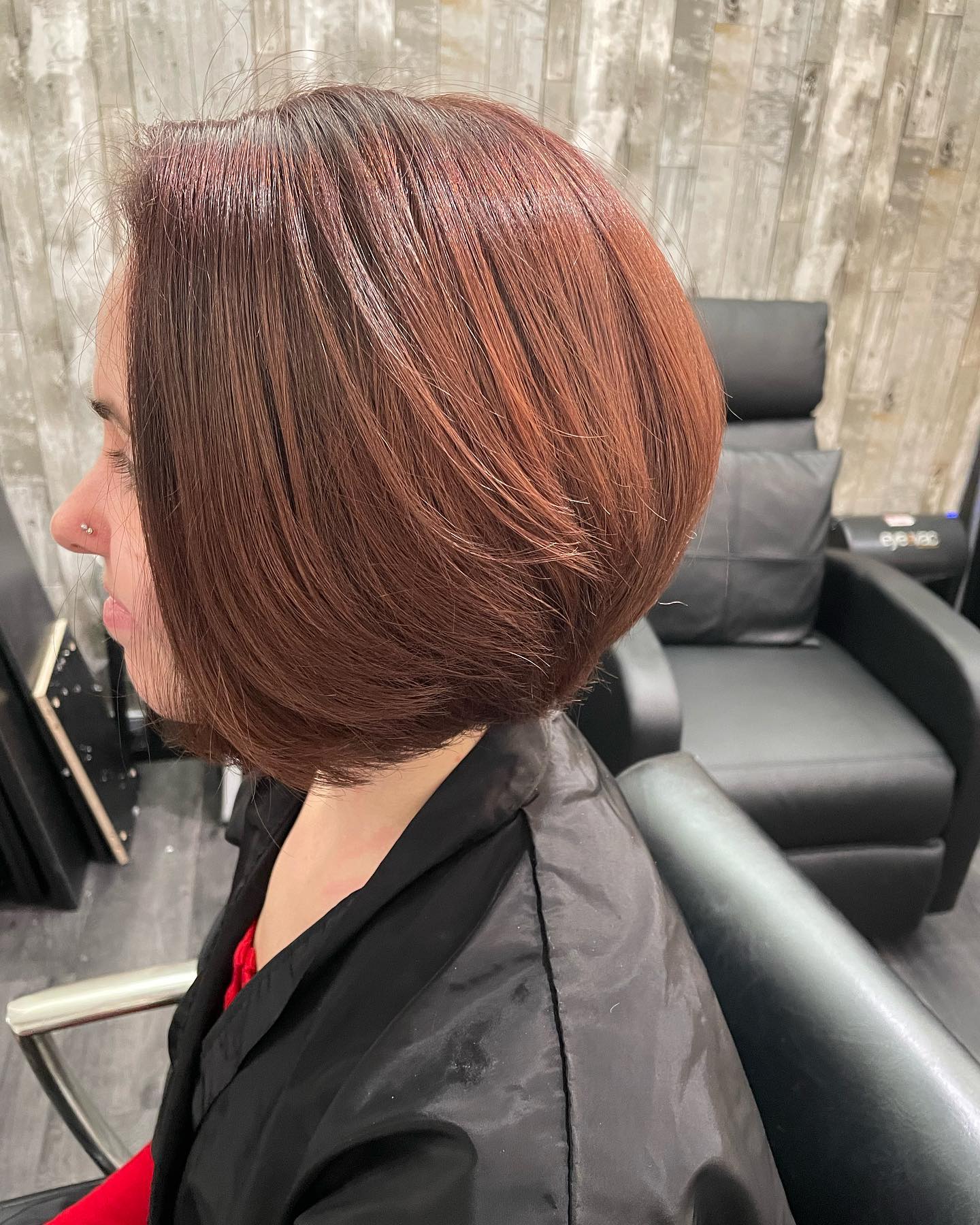 Cute layered bob that has a bit of color to it. If you like auburn or copper looks this will intrigue you and look amazing on you.
4. Shiny Black Layered Bob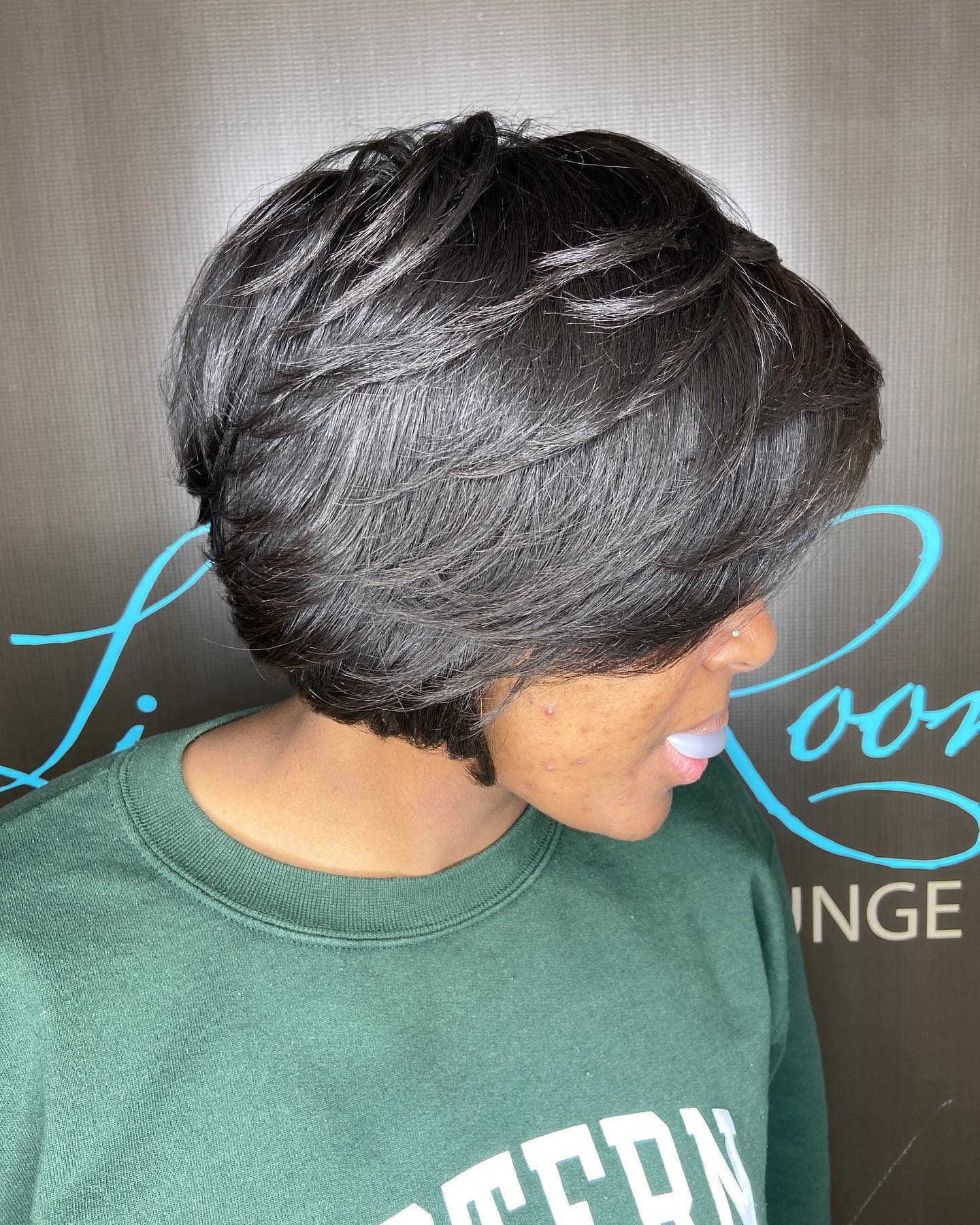 Natural brown or dark brown/black hairdo such as this one will look lovely on women who enjoy simple looks and subtle colors.
5. Layered Bob With Highlights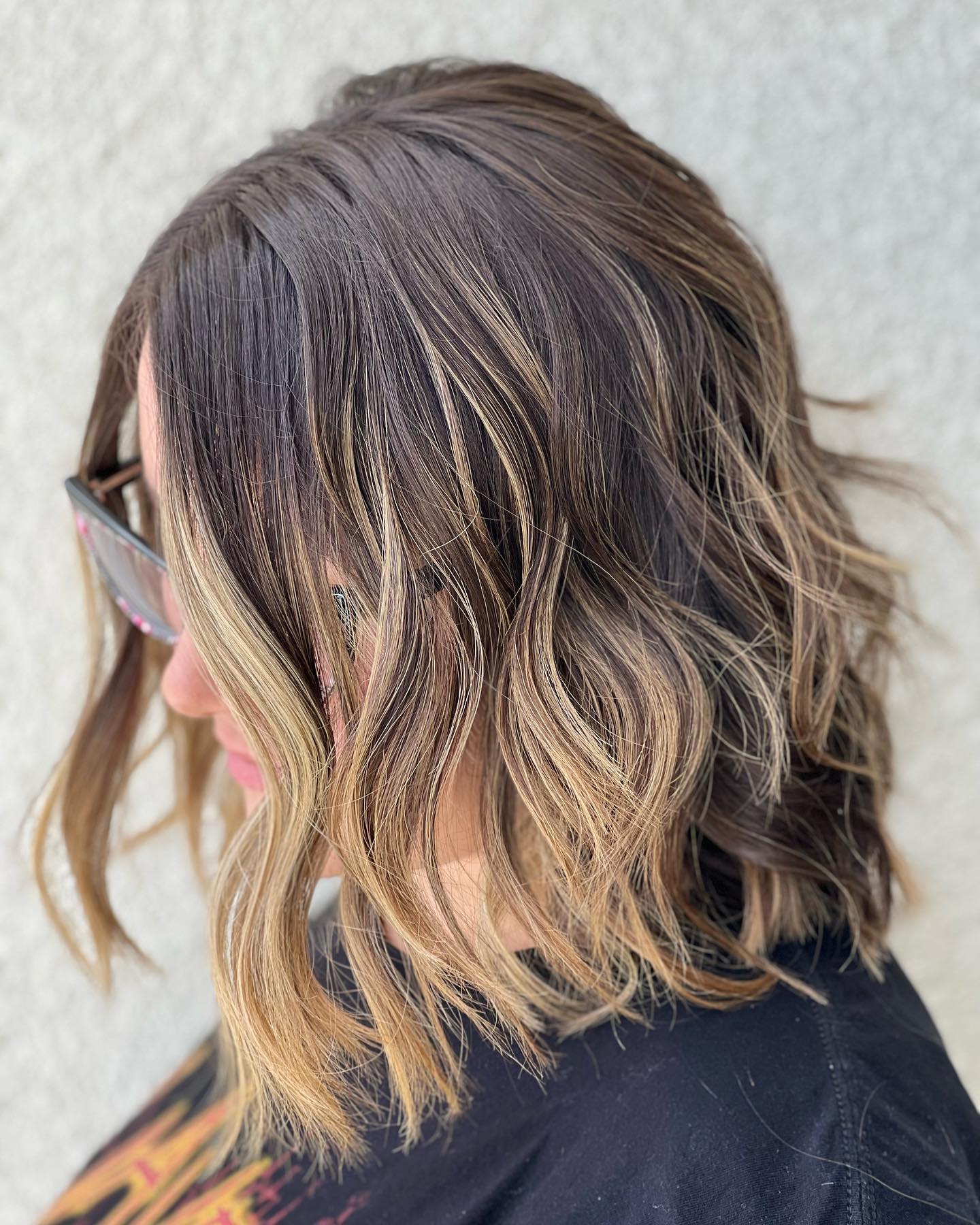 Give it a go with these highlights and spice up the look for everyday wear. It will look amazing for the fall season.
6. Wispy Layered Bob With Bangs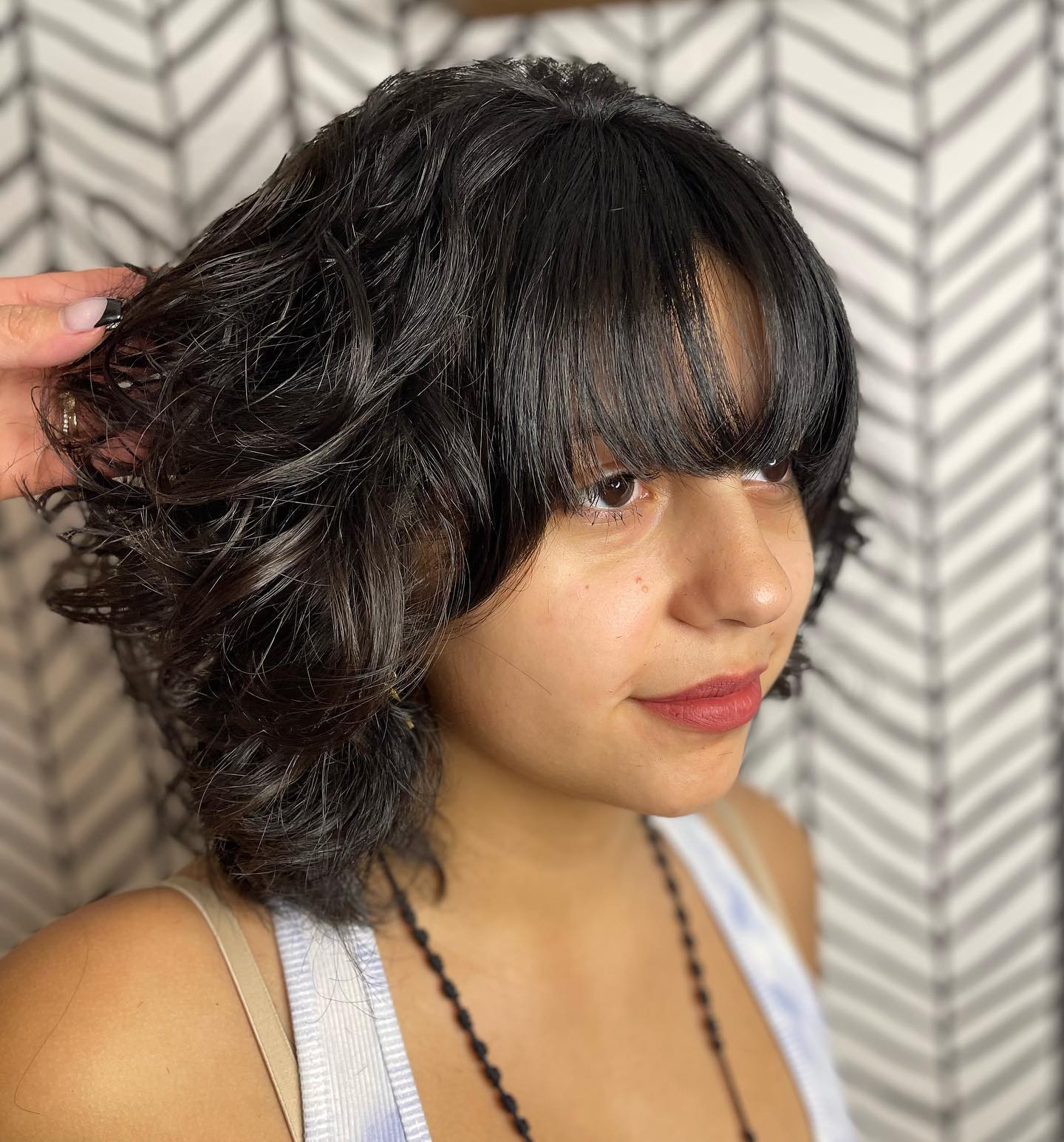 Short brown bob with cute little bangs! Women who like shorter looks and girls who enjoy wispy ideas will like this outcome. It is perfect for younger women.
7. Sharp Dark Brown Layered Bob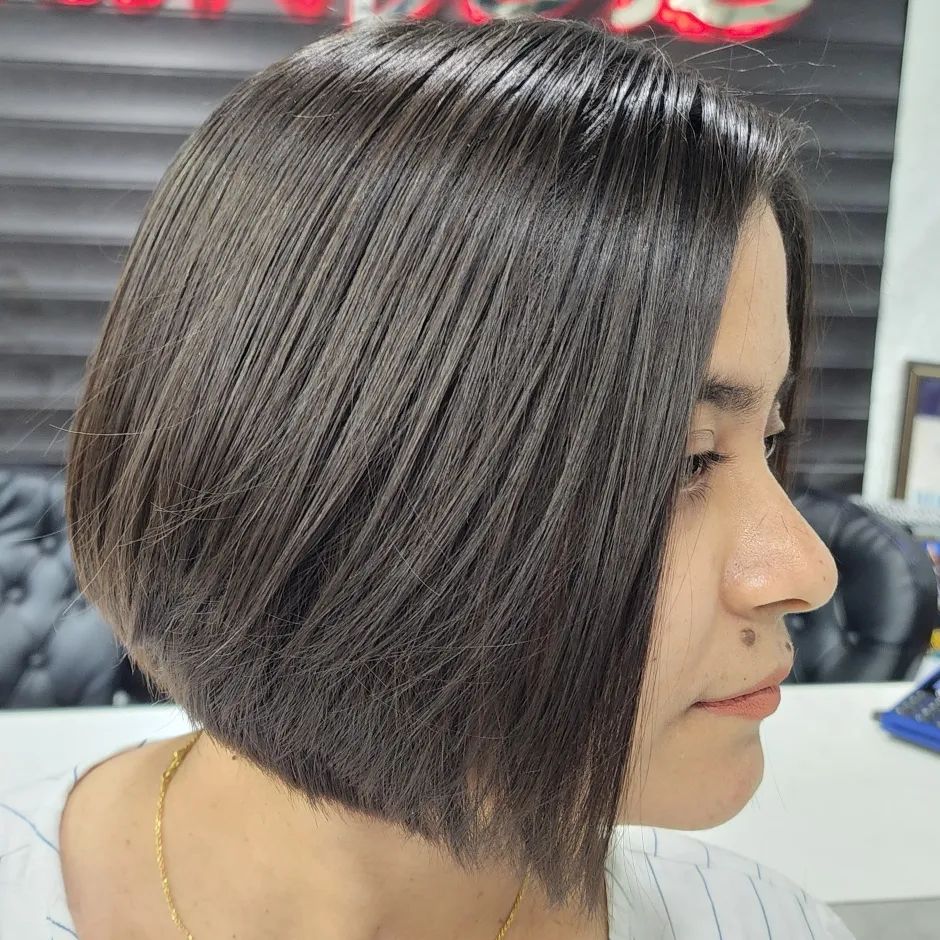 Layered bob with light brown hair that will look amazing for stylish everyday wear. A must for women who like simpler everyday designs.
8. Wispy Dark Brown Layered Bob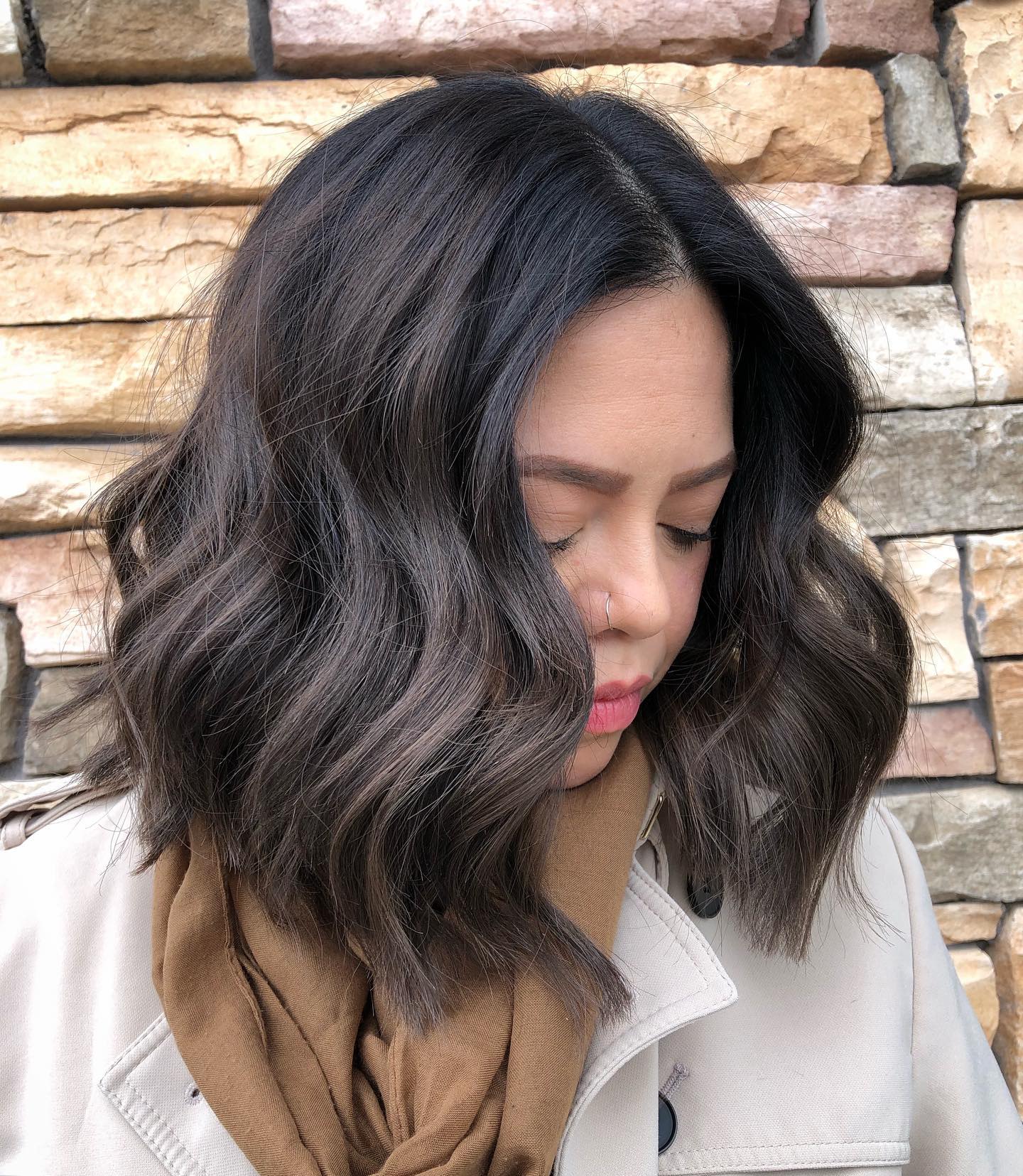 Cute layered wavy bob that you're going to enjoy for everyday wear. It is a must-have for office and yet a gorgeous wispy look for parties.
9. Orange Curly Layered Bob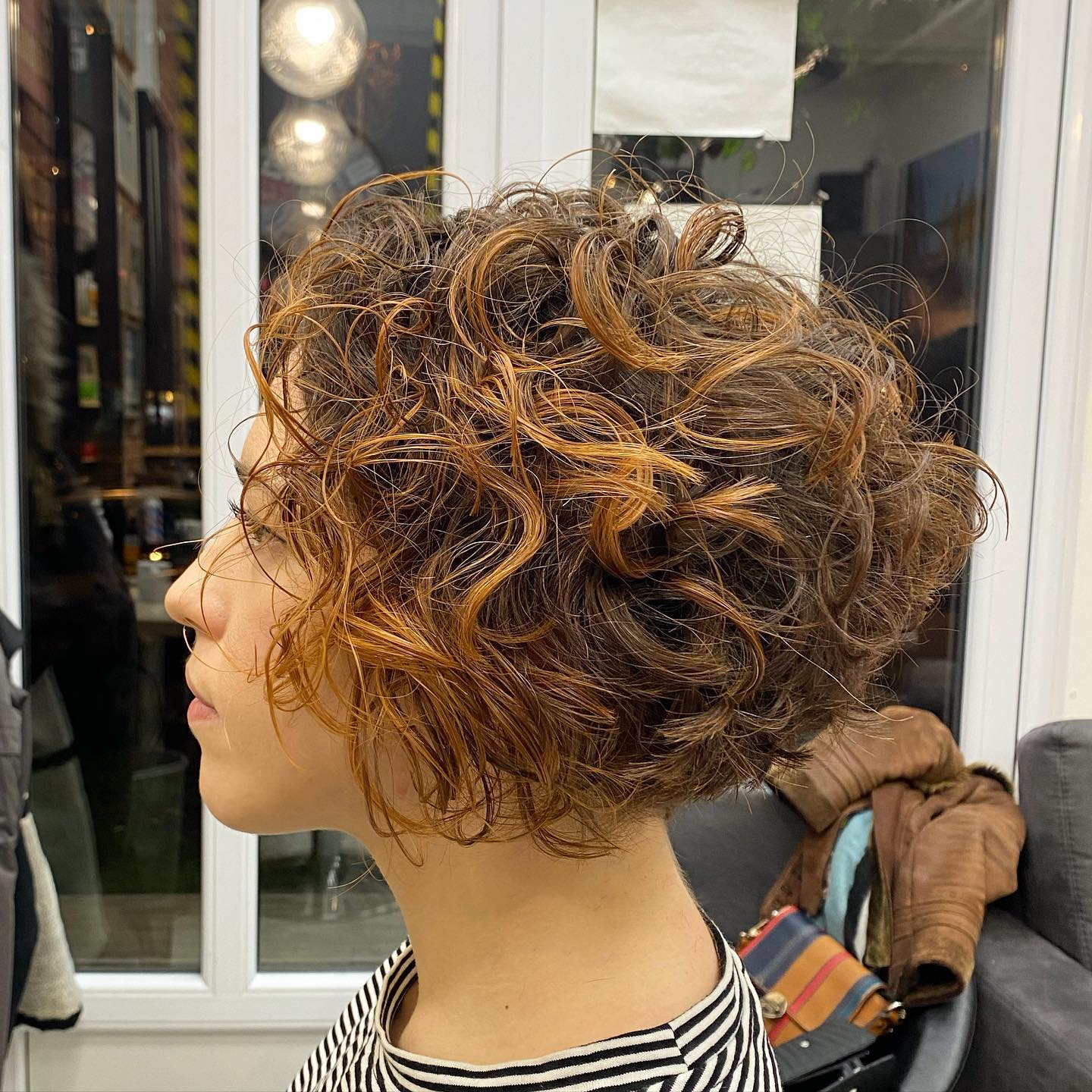 Those who like curly looks and messy updos will enjoy this high updo. Ideal for the office and will look amazing on women who have naturally curly hair texture.
10. Shiny Blonde Layered Bob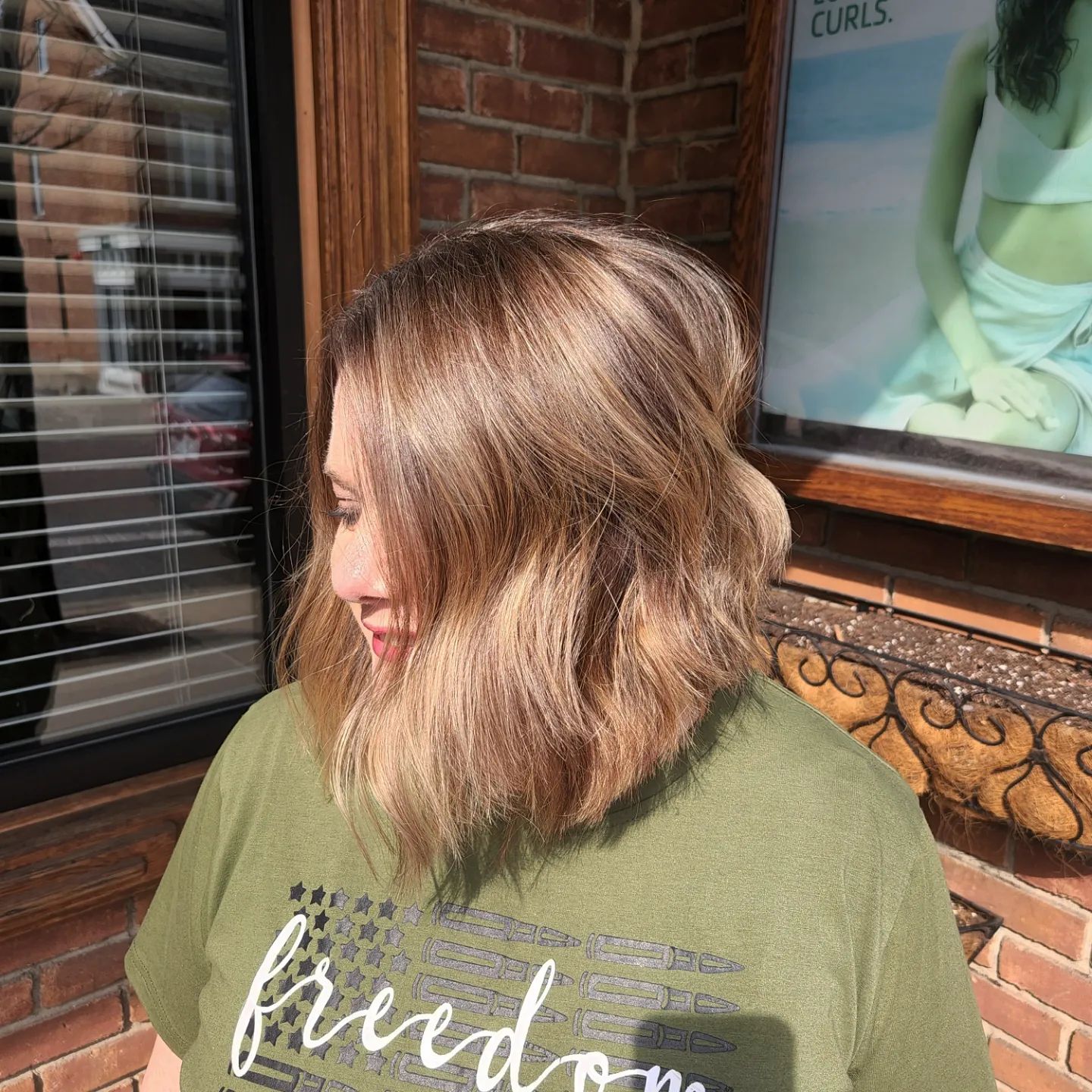 Light blonde layered bob that is super popular for the summer season. This color combo will look amazing on lighter complexions.
11. A-Line Layered Bob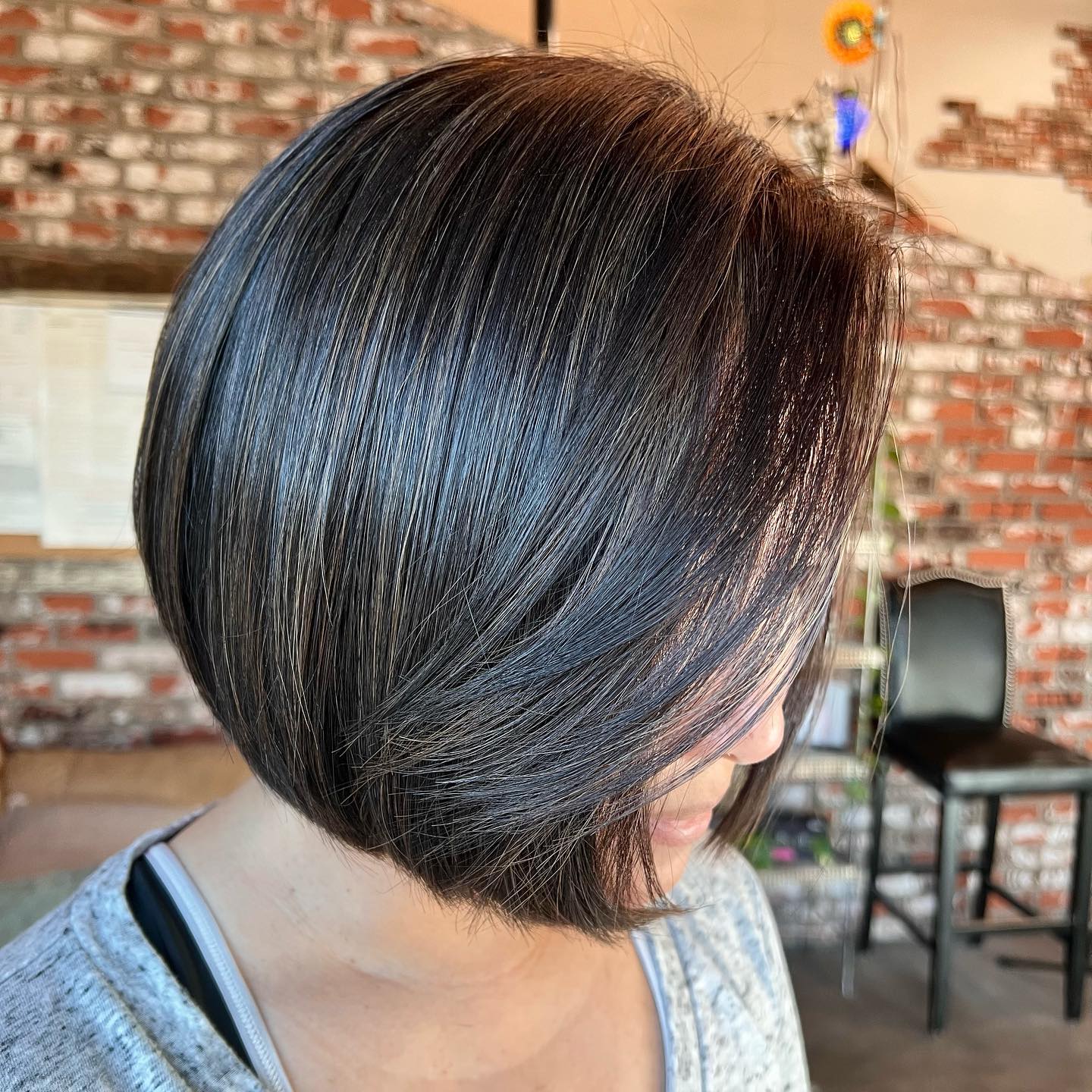 Perfect dark brown layered bob that will attract looks and work well on mature women.
12. Bright Red Layered Bob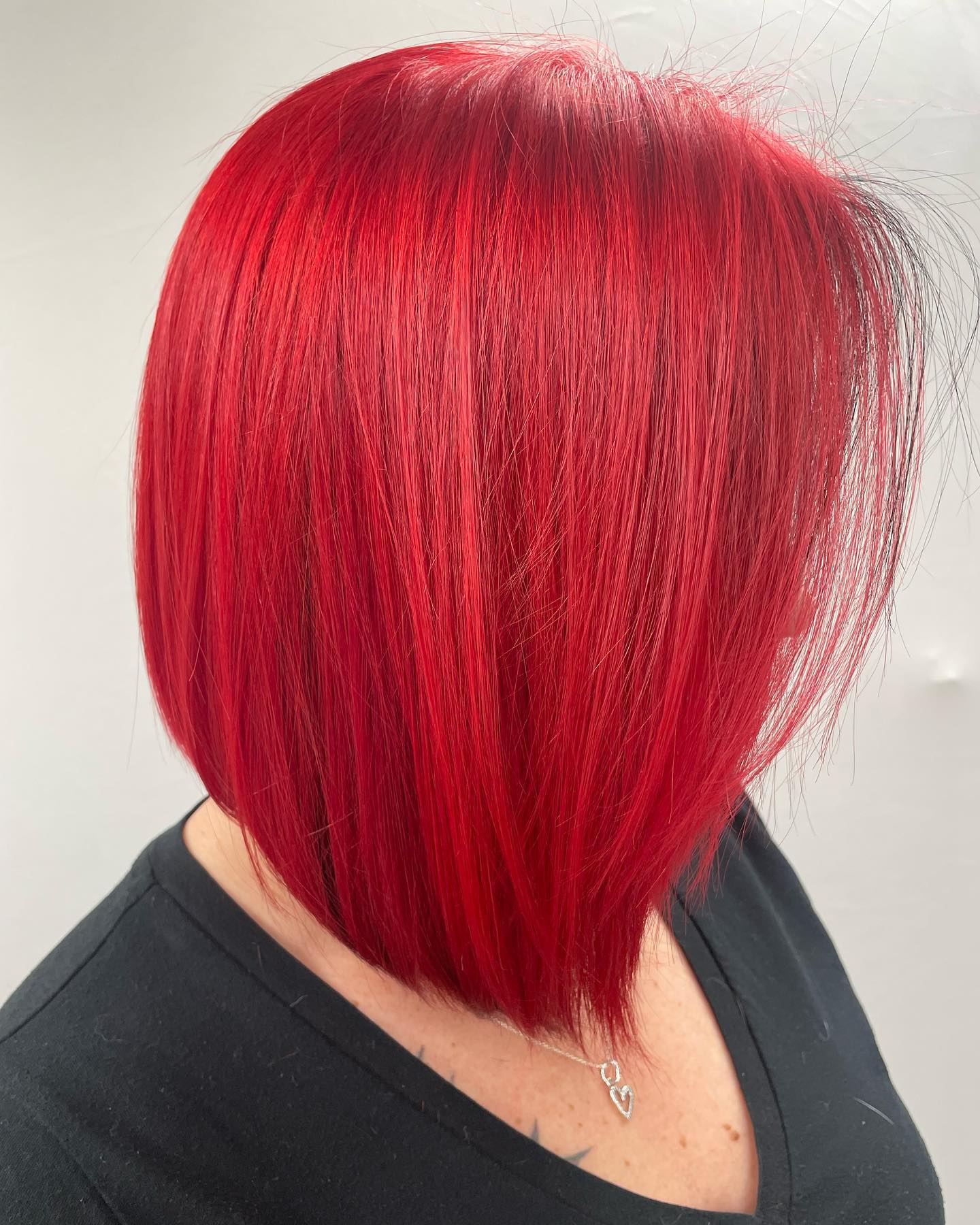 Bright fiery red bob such as this one will look amazing on party women!
13. Blonde Hair Layered Bob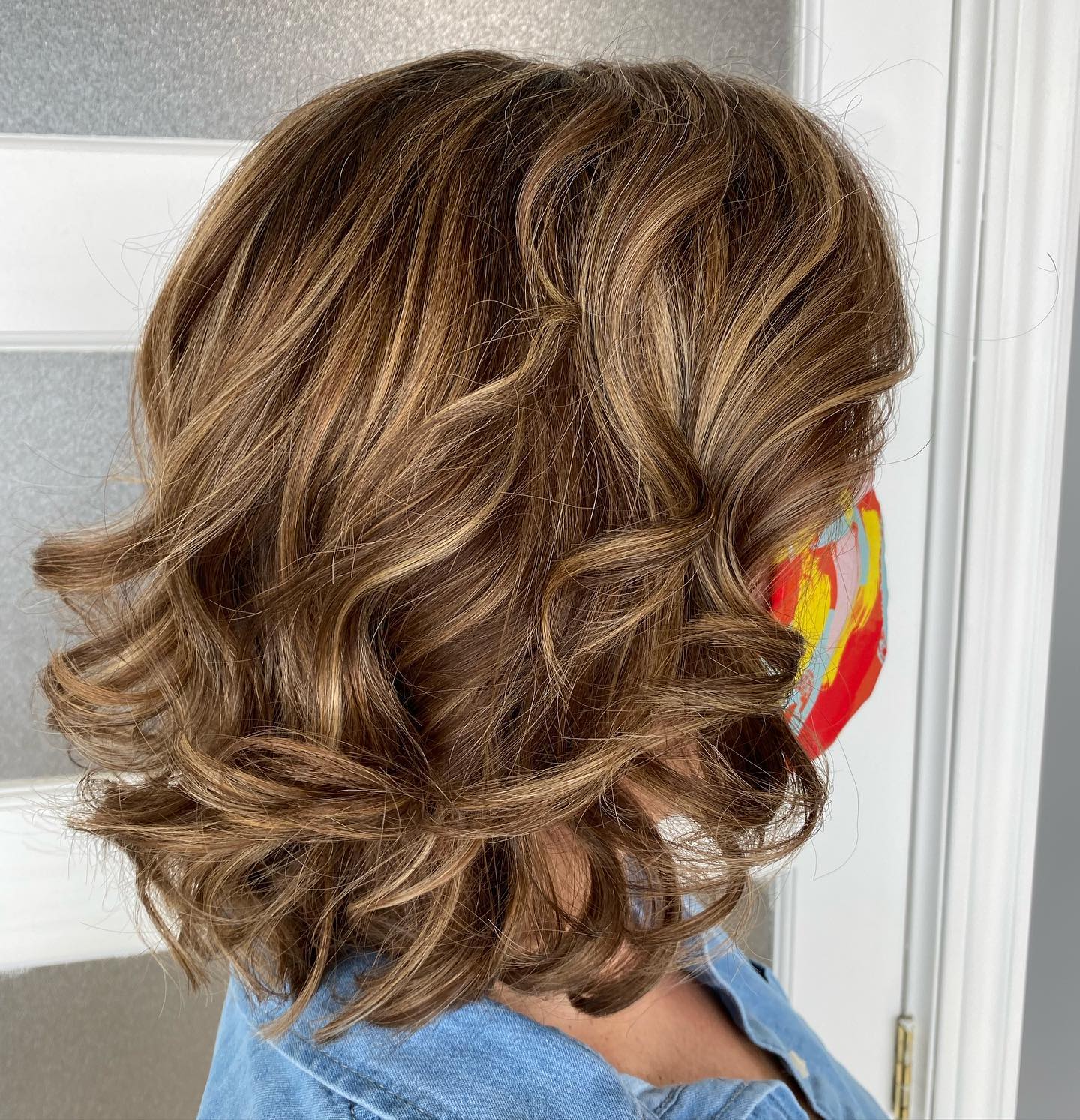 Colorful and sweet, this look is for those who enjoy subtle highlights yet creative layered cuts.
14. Short Black Layered Bob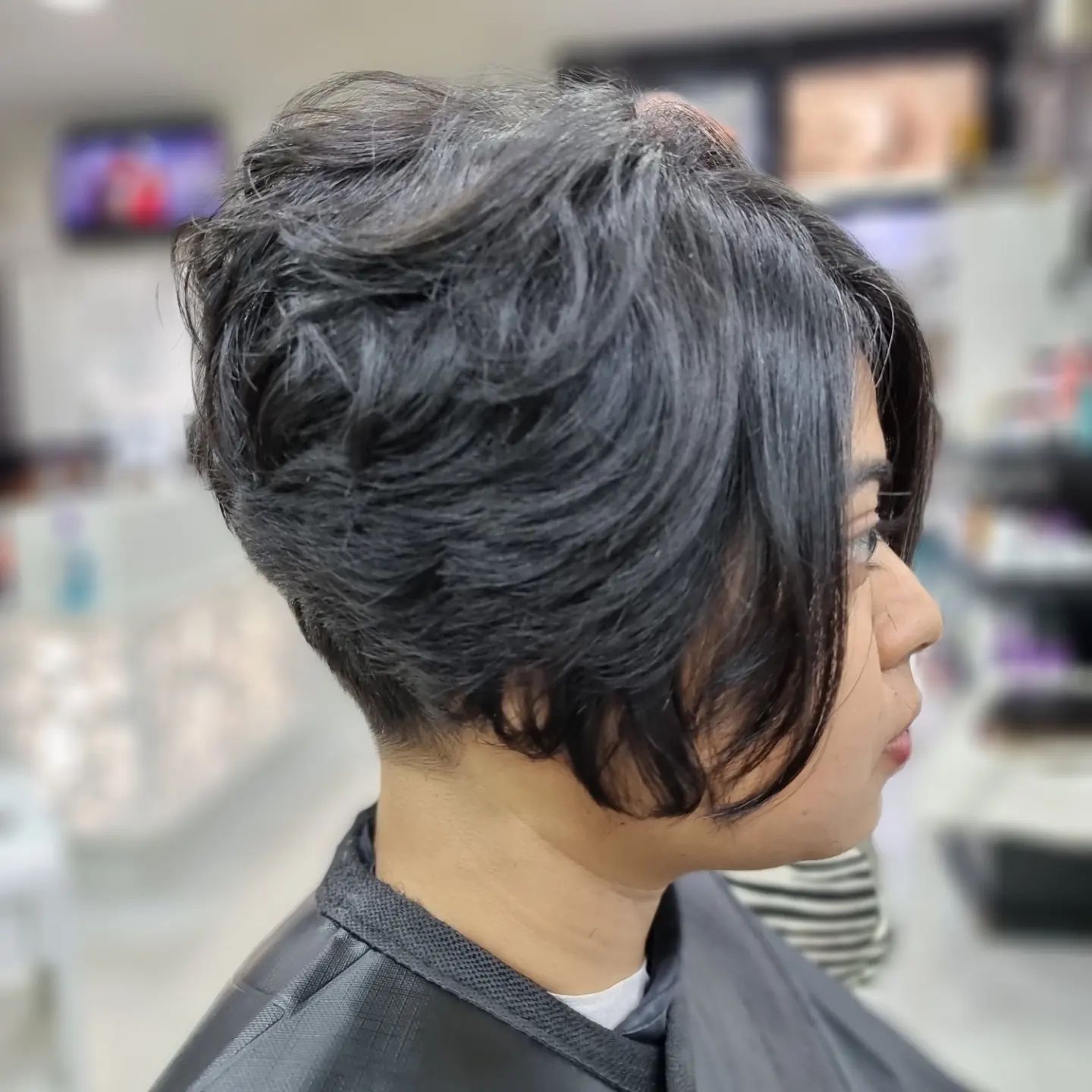 Short updo layered bob that is all about precision! Give it a go if you're a low-maintenance type of girl.
15. Strawberry Blonde Layered Bob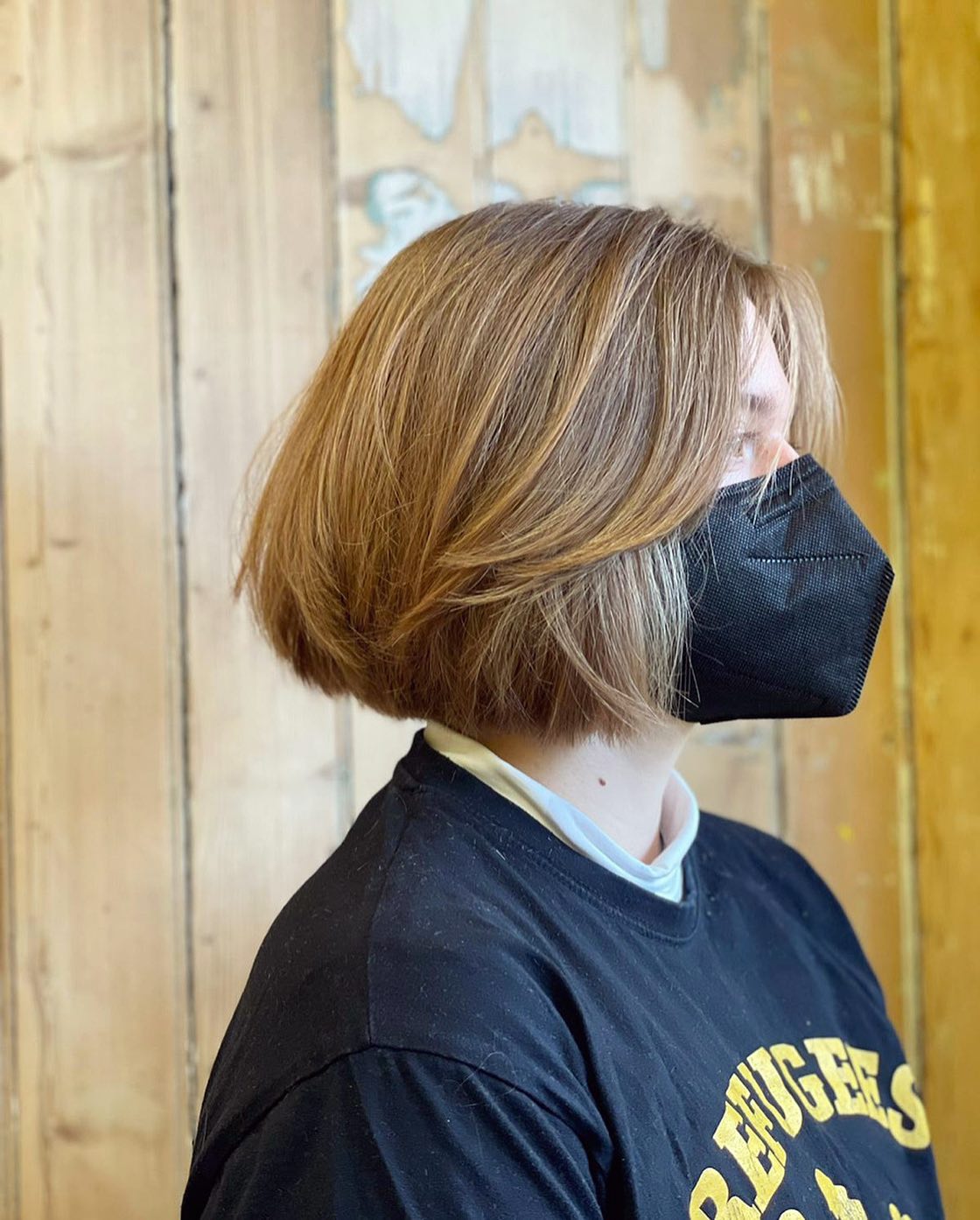 A bright blonde bob such as this one is a must-have for women who are in their thirties.
16. Natural Brown Layered Bob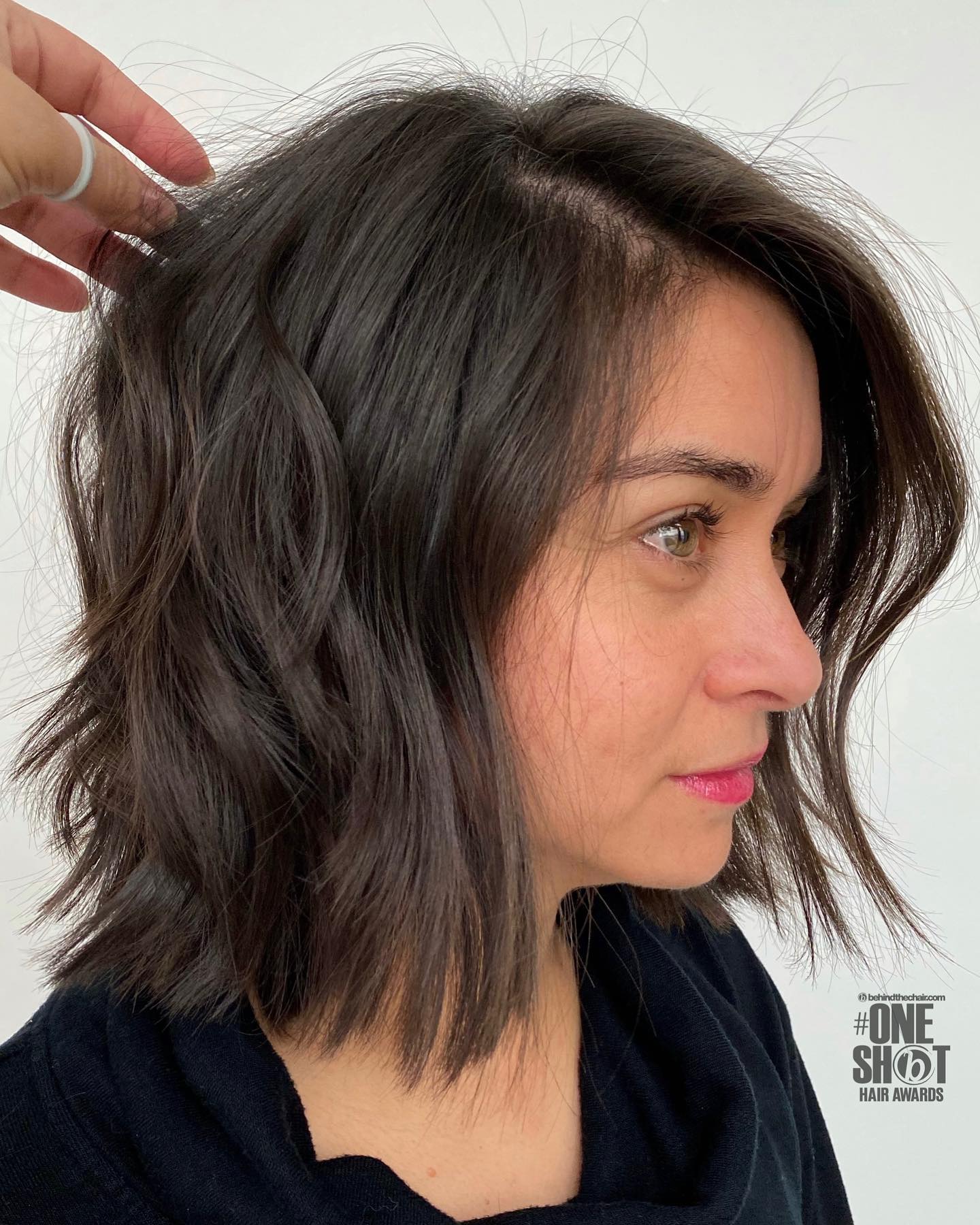 Cute brown chopped layered bob that will take some time to get looking this flawless. Show it off if you're into shorter intriguing cuts.
17. Layered Bob With Frontal Highlights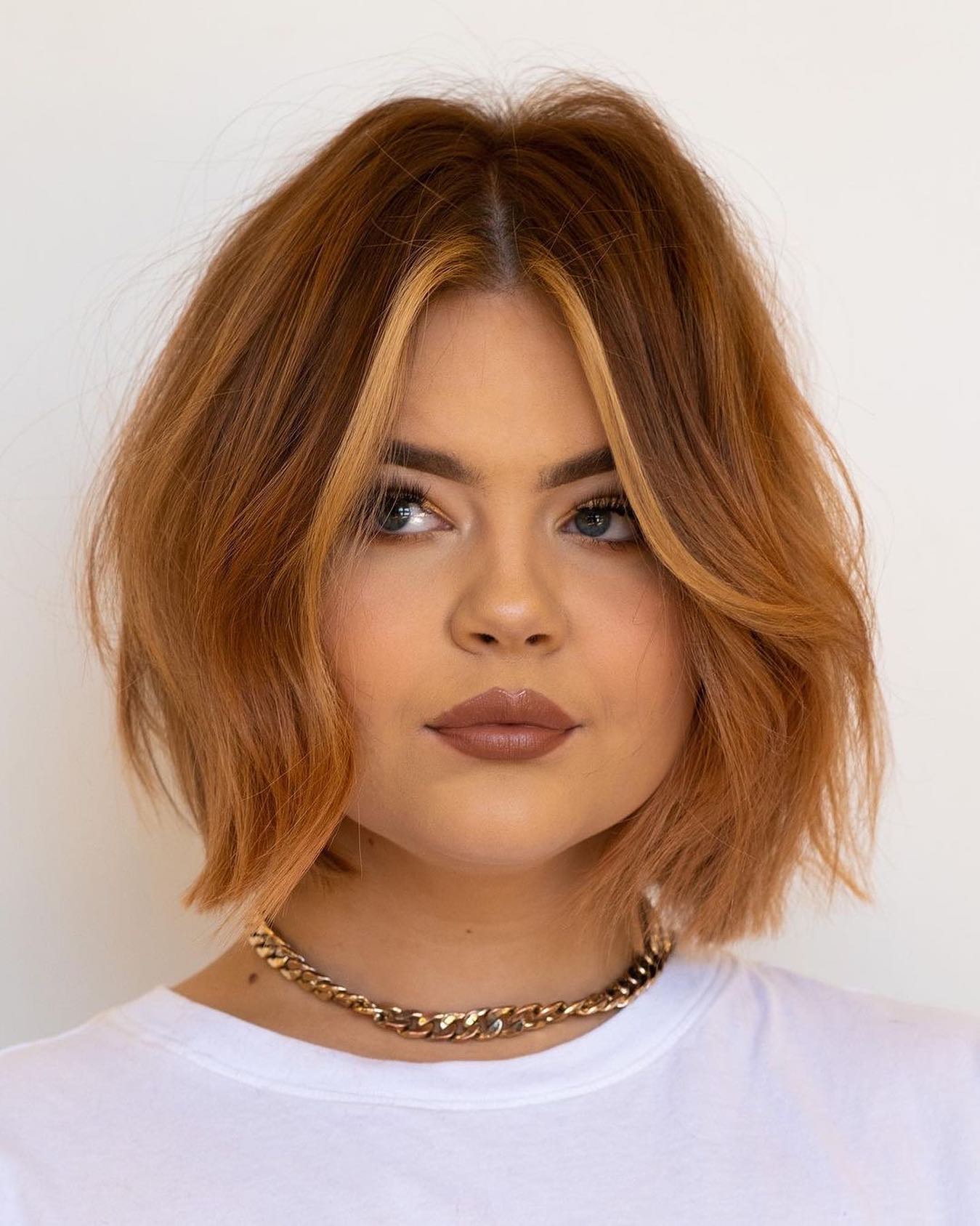 Bright orange hair is for women who dare to look bold. Are you one of them?
18. Light Pink Layered Bob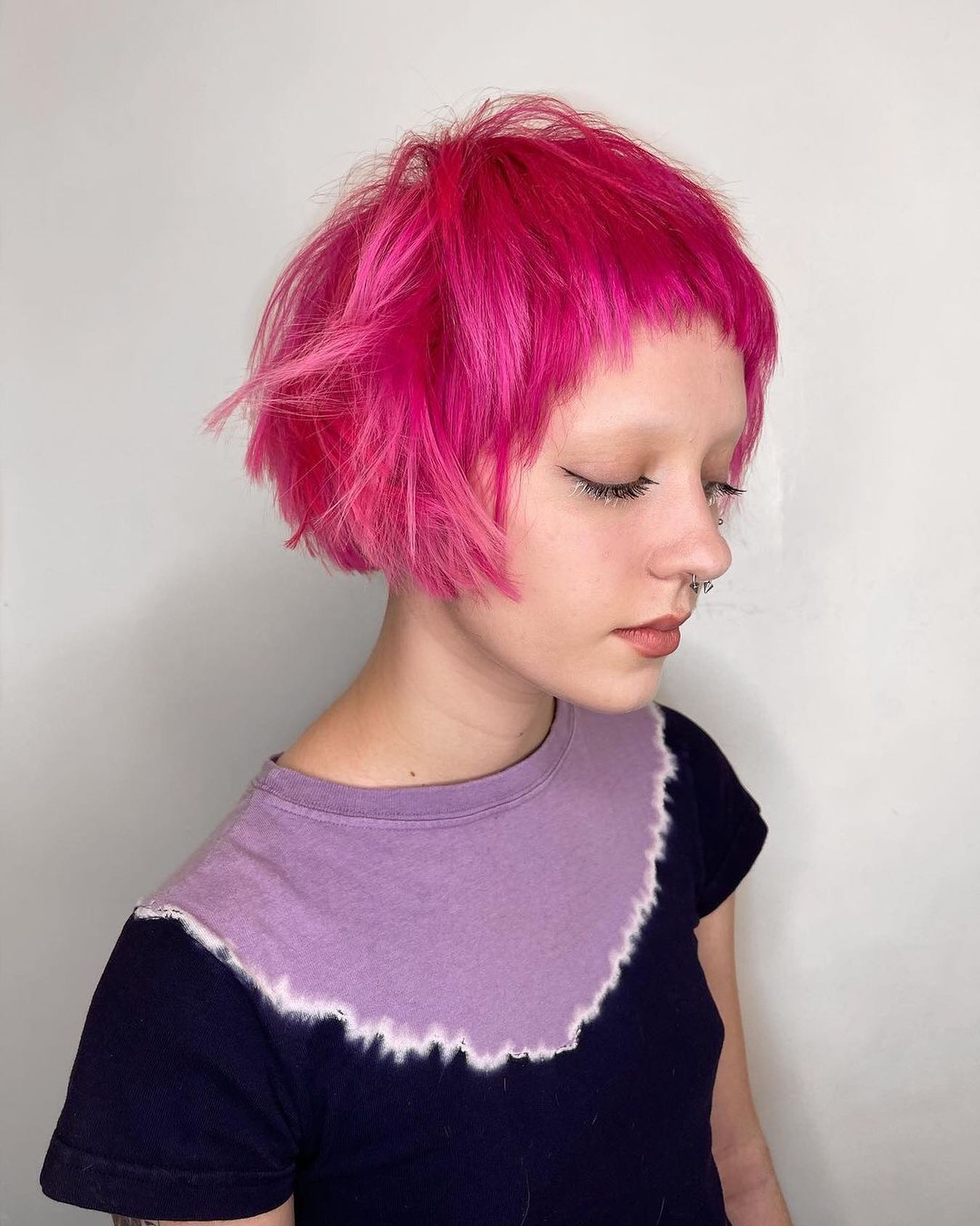 Short messy layered pink bob that will look great on teens and women who like neon party looks.
19. Natural Black Hair Layered Bob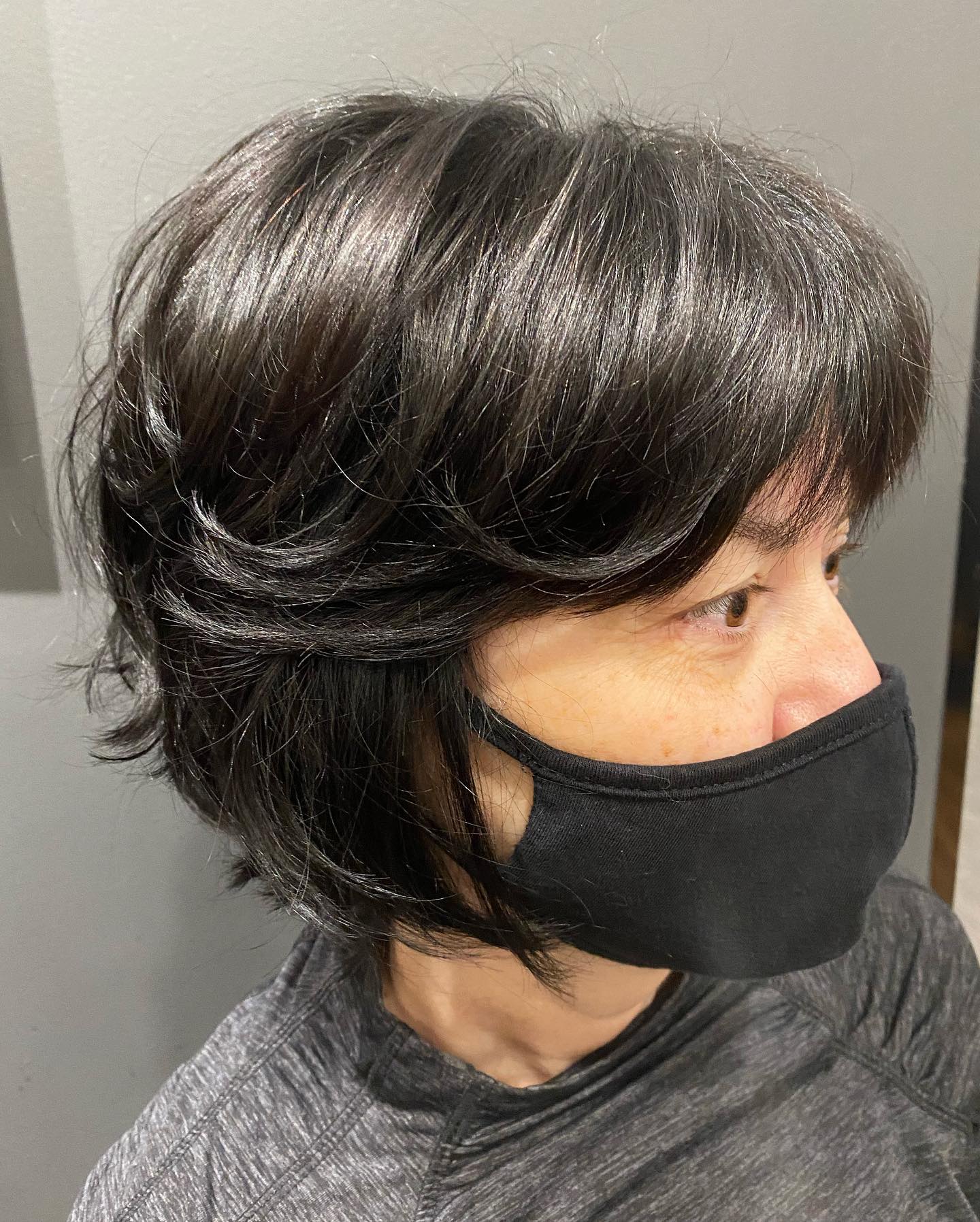 Show off your natural brown color and embrace this cut and layer combo for stylish wear.
20. Dark Base With Blonde Highlights Layered Bob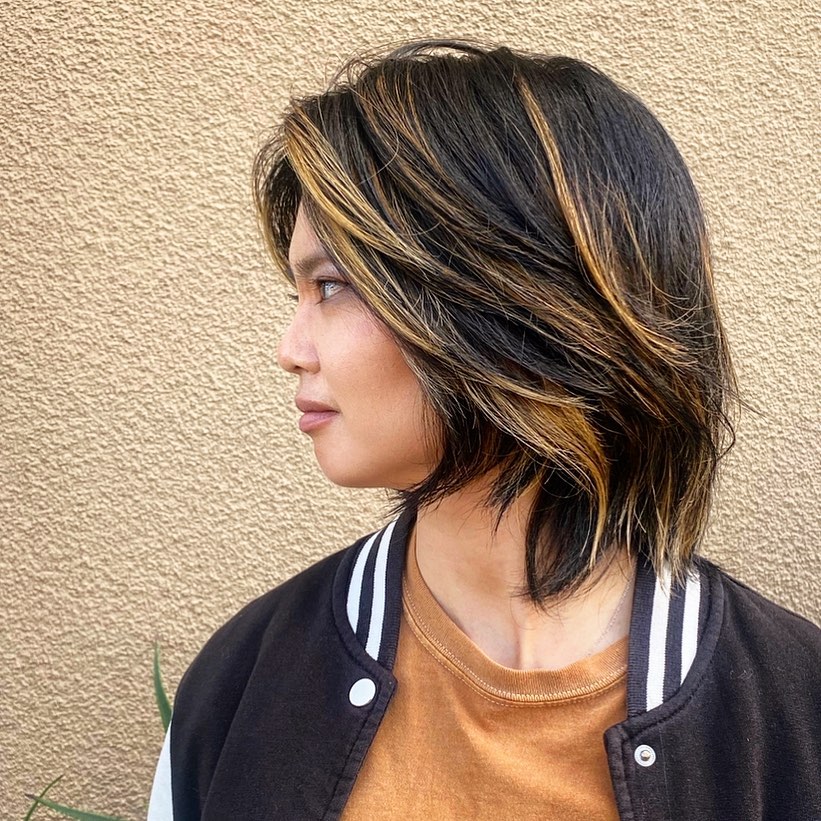 Add some bright yellow highlights on top of your natural brown base. This will add even more dimension to your already layered haircut.
21. Pastel Pink Layered Bob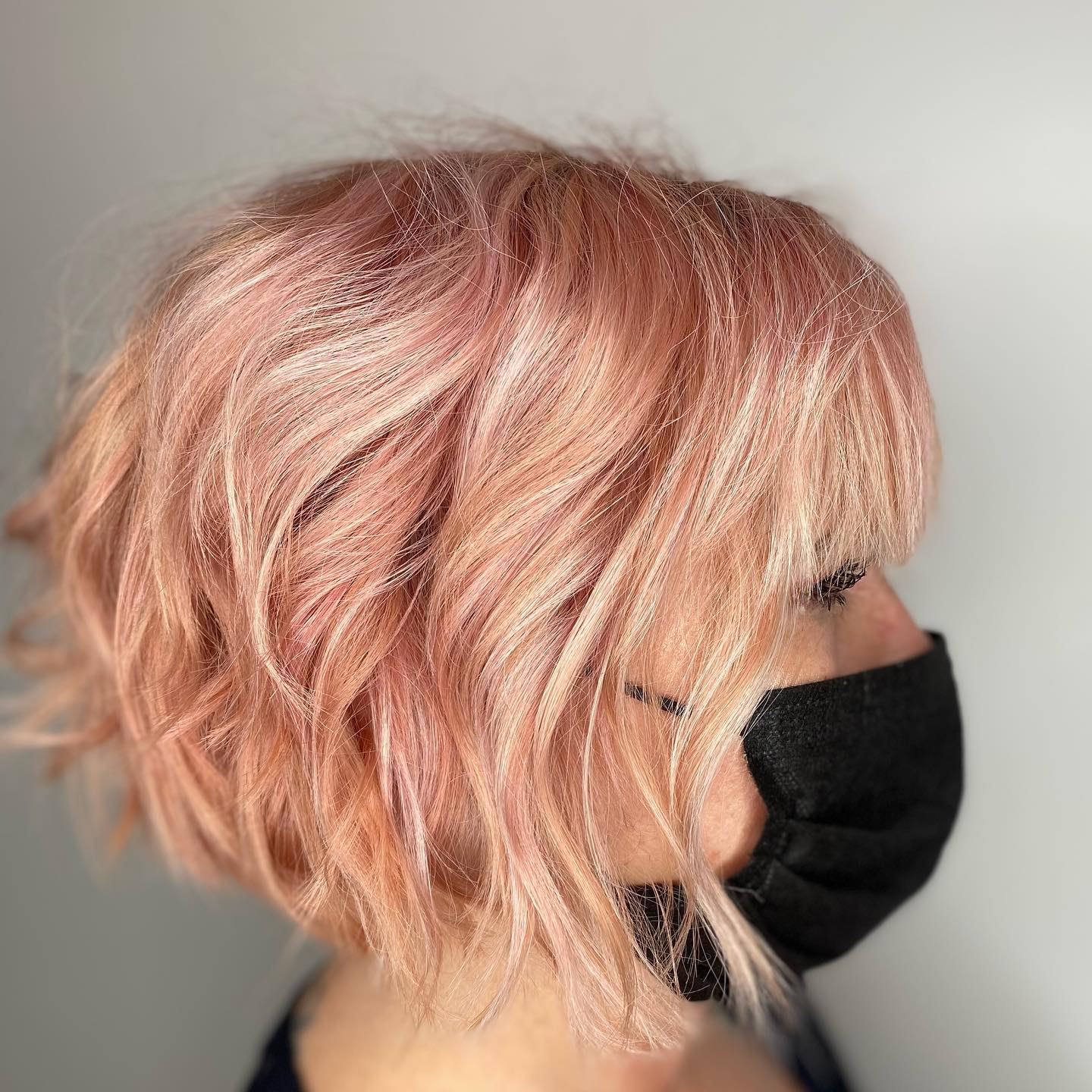 Not a lot of women dare to go bright and light pink. Do you? A must-have pastel pink color for the spring season.
22. A-Line Blonde Layered Bob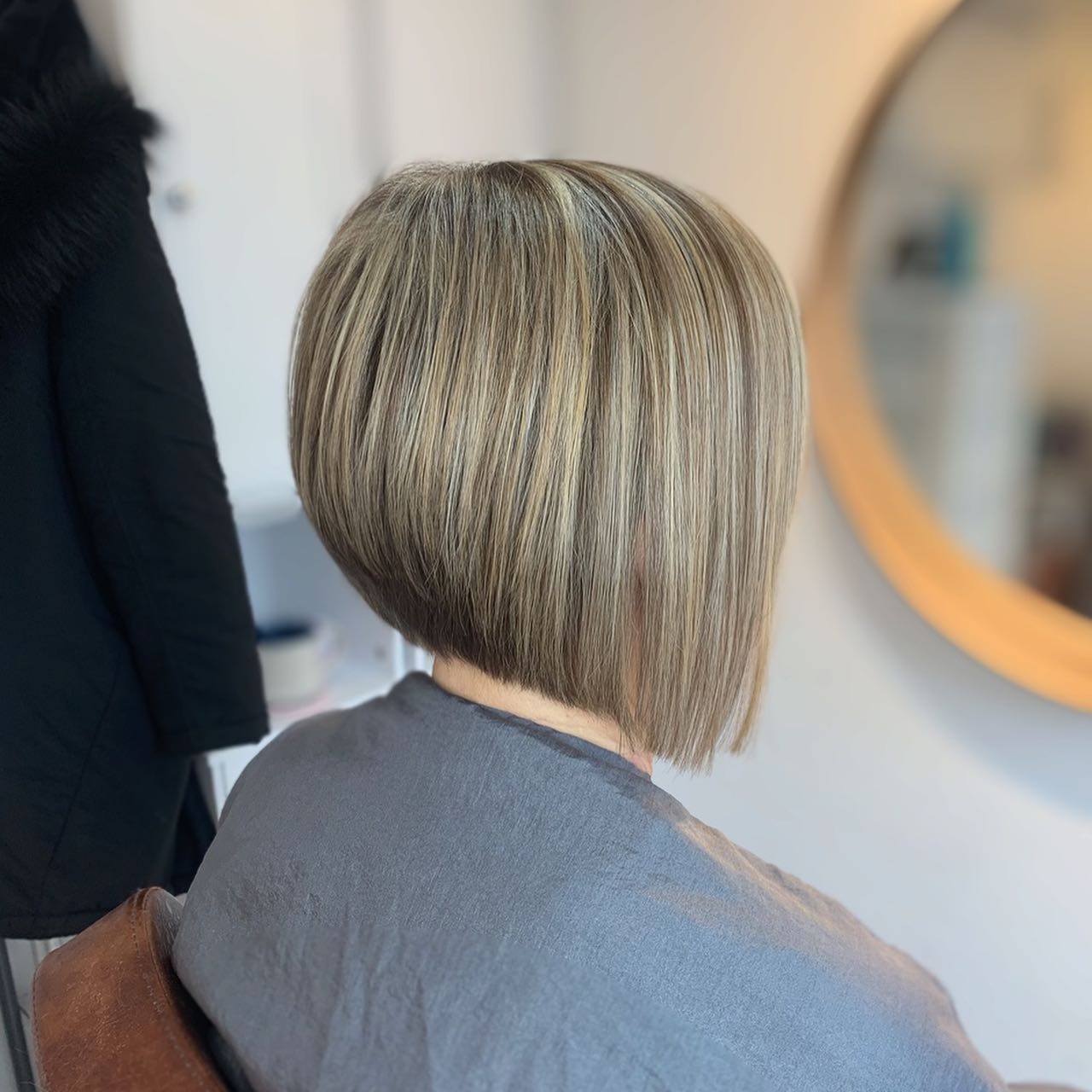 This layered A-line bob will work and look so well on serious workaholic women.
23. Brown Wispy Layered Bob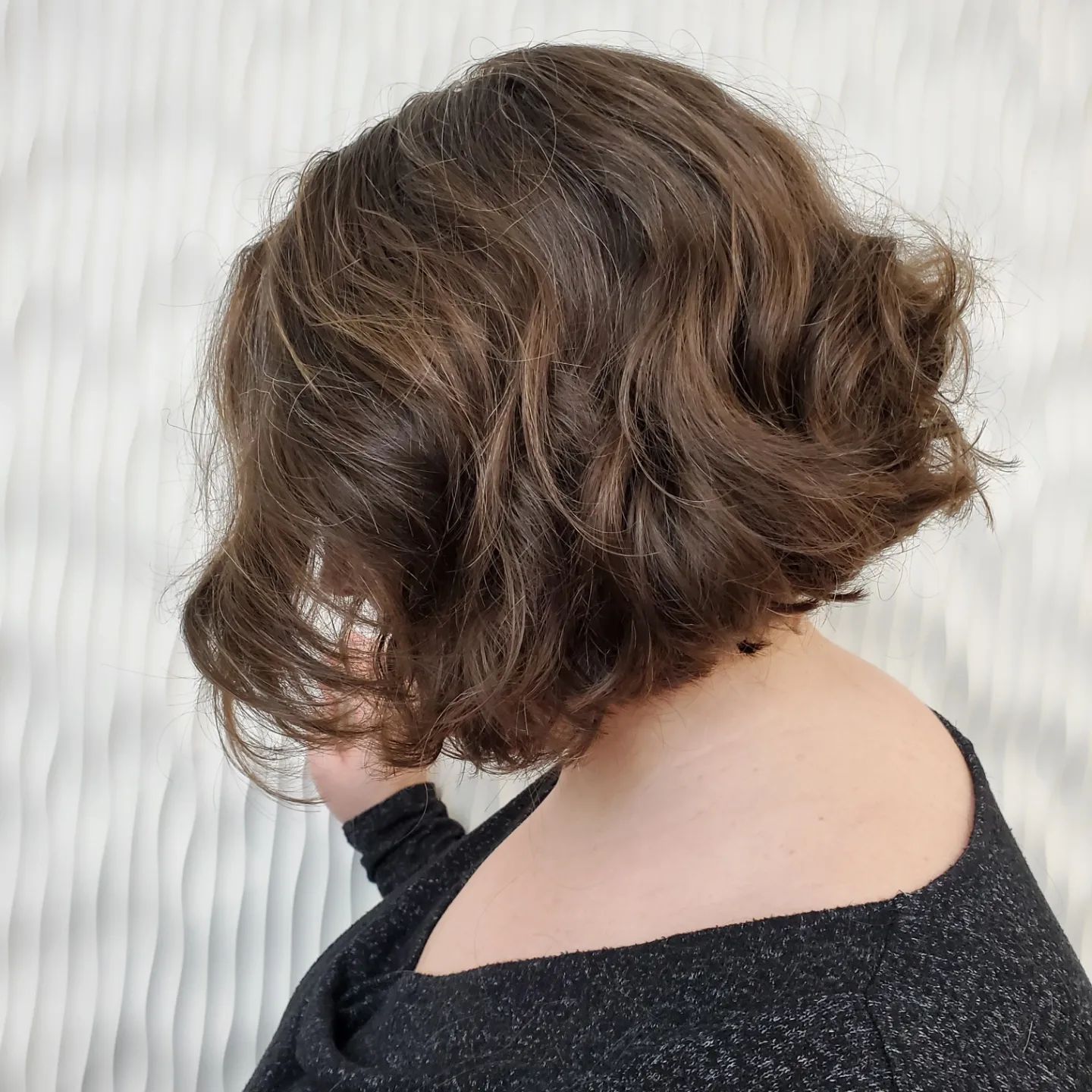 Cute and swept at the back, this brown wavy layered bob is for girls who like sensual sweet looks.
24. Sleek Straight Layered Bob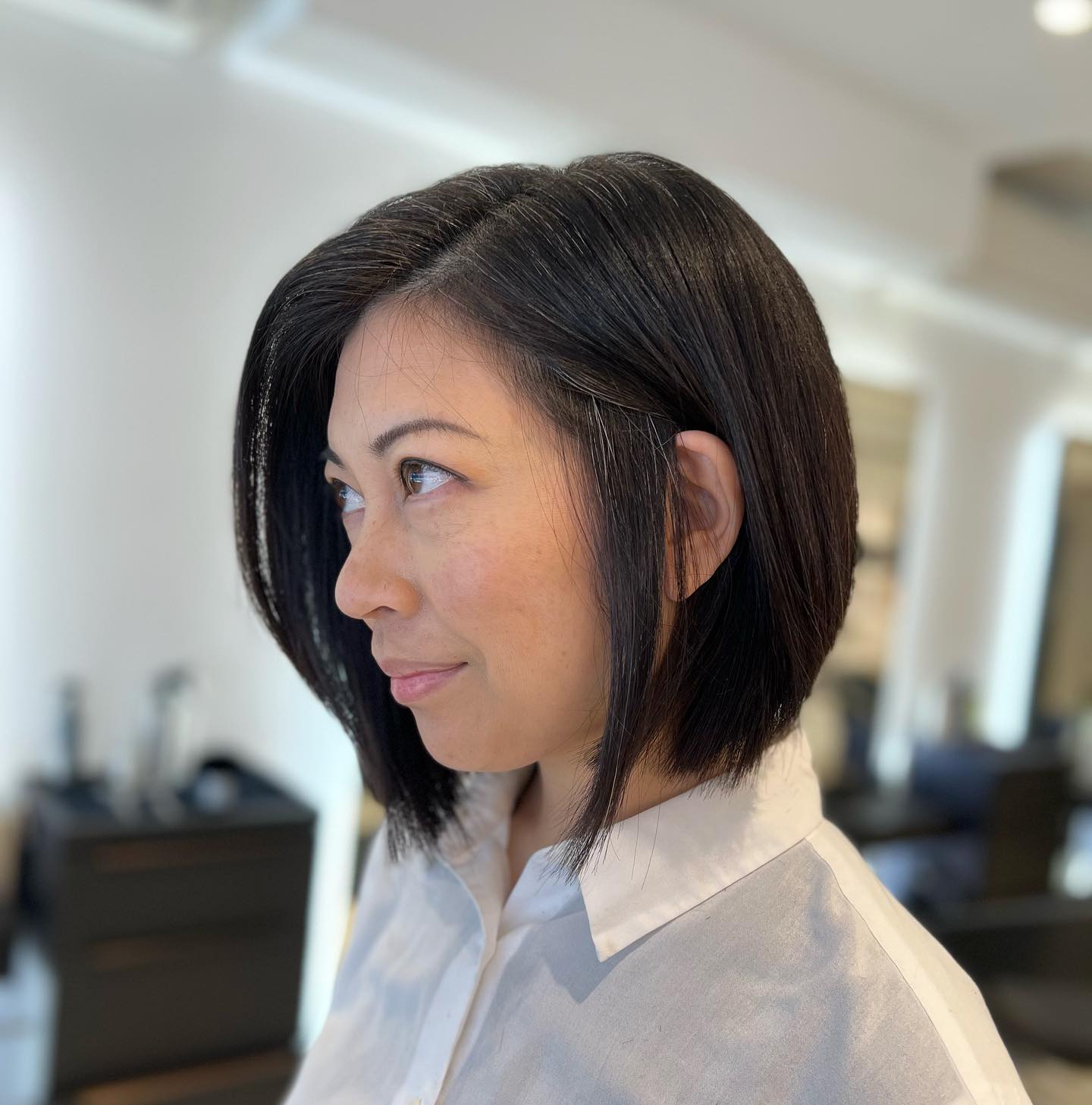 Go for this dark brown/black bob and show it off if your natural hair color is healthy and shiny.
25. Platinum Blonde Layered Bob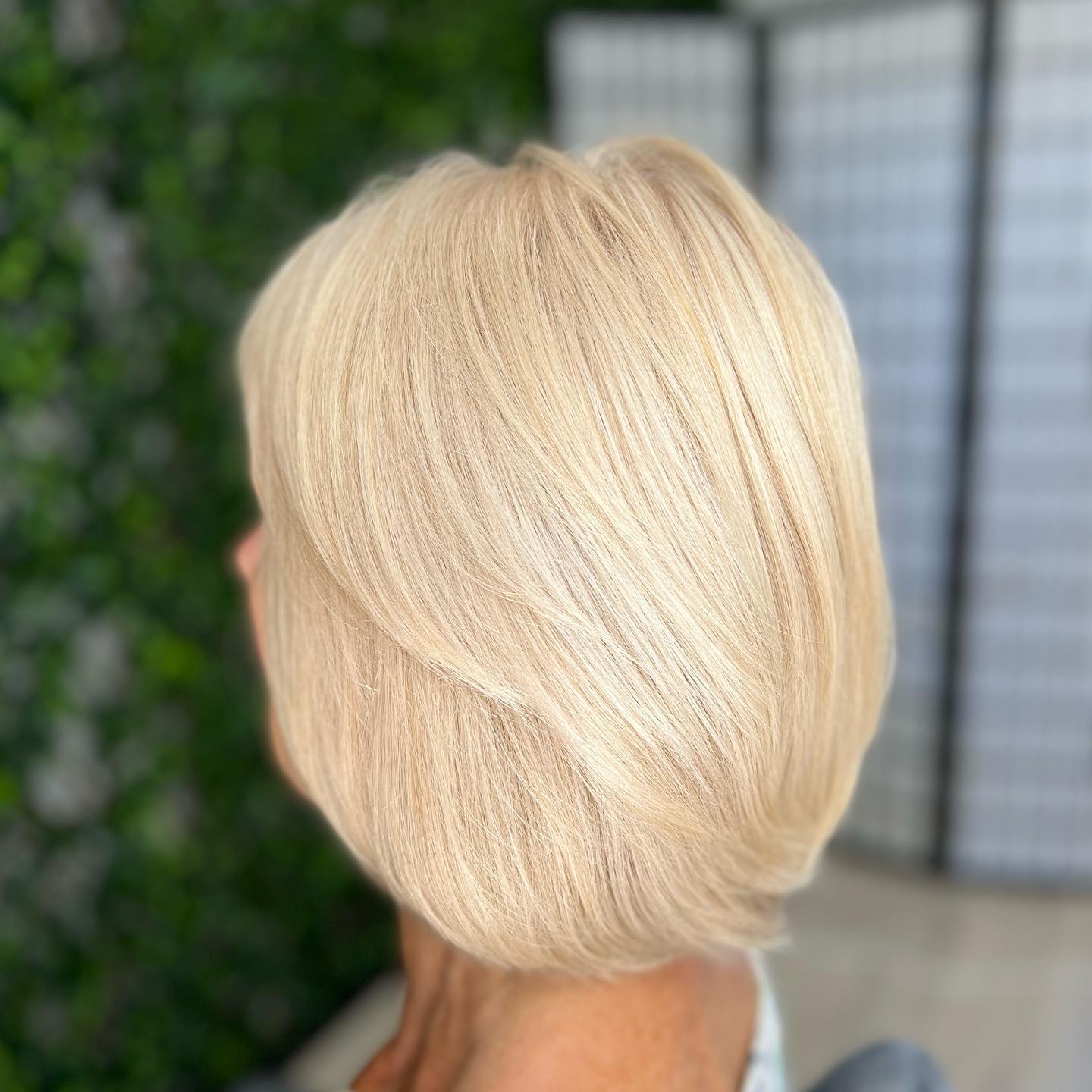 Bleached platinum blonde bob that you're going to like for sexy moments!
26. Auburn Red Layered Bob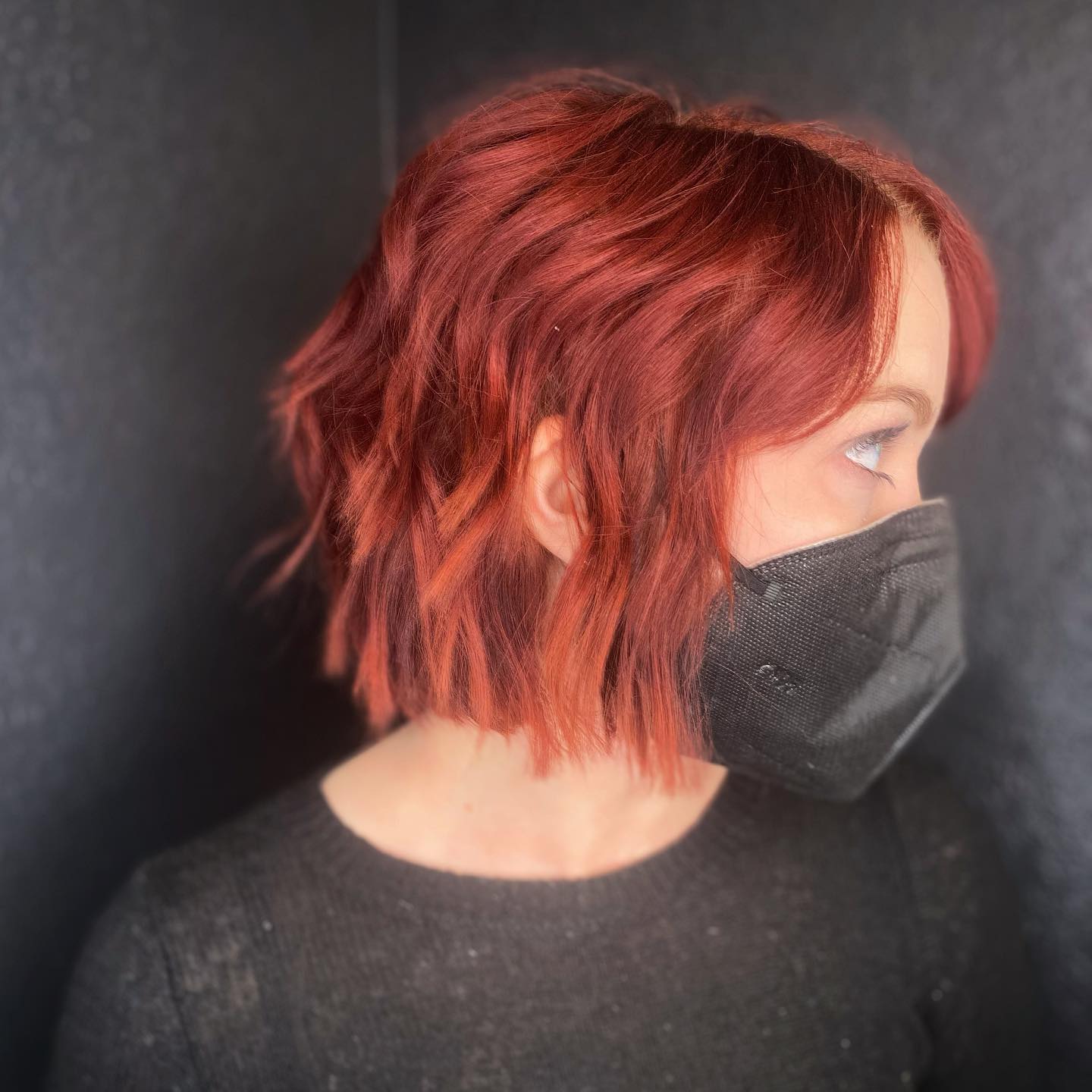 Bright red bob and this chopped layered cut will look amazing for the fall season! Pair it up with bright red lipstick to complete the look.
27. Light Platinum Layered Bob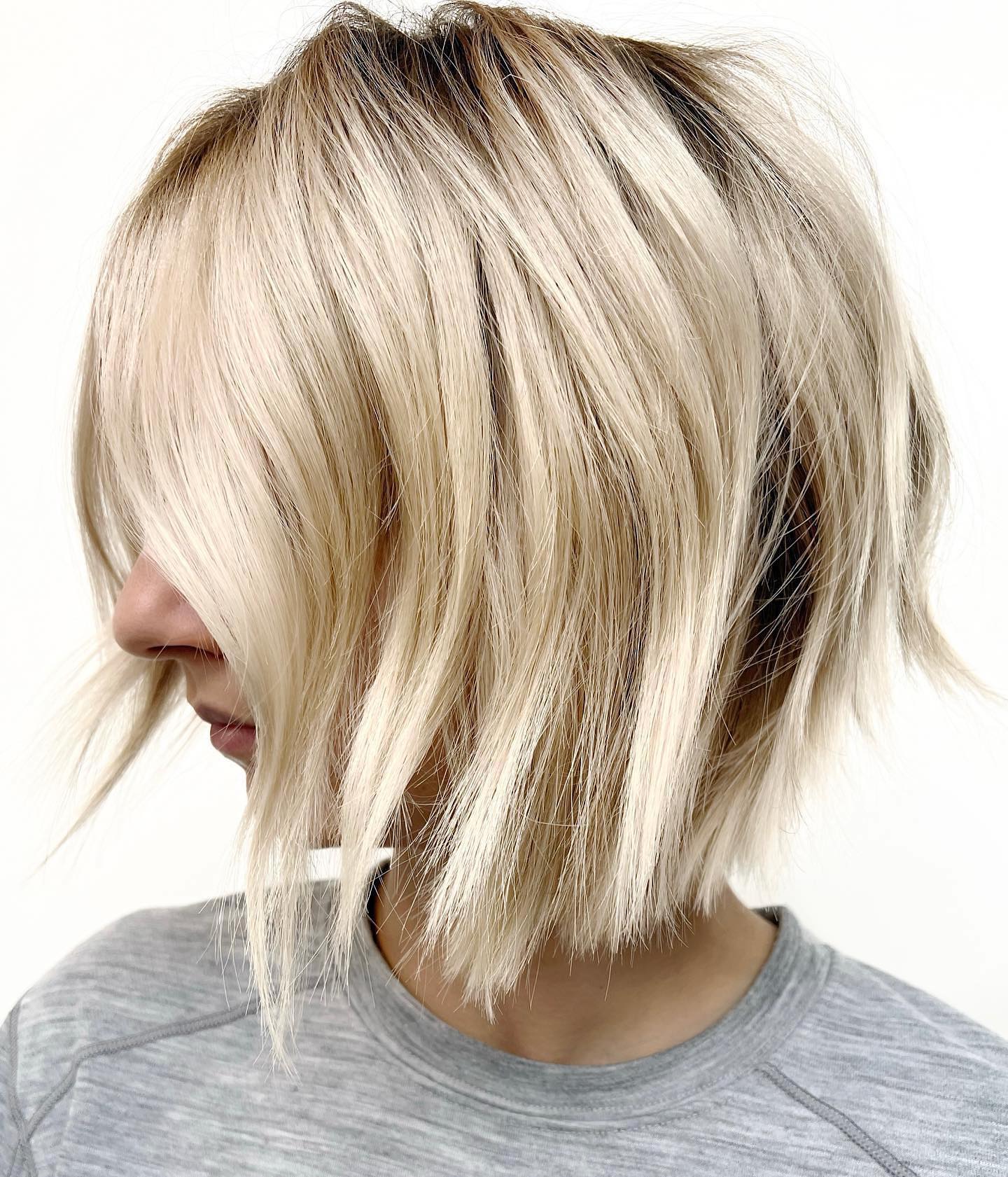 Short and sweet, this blonde haircut is for women who like precision and elegance.
28. Blonde Layered Bob With Bangs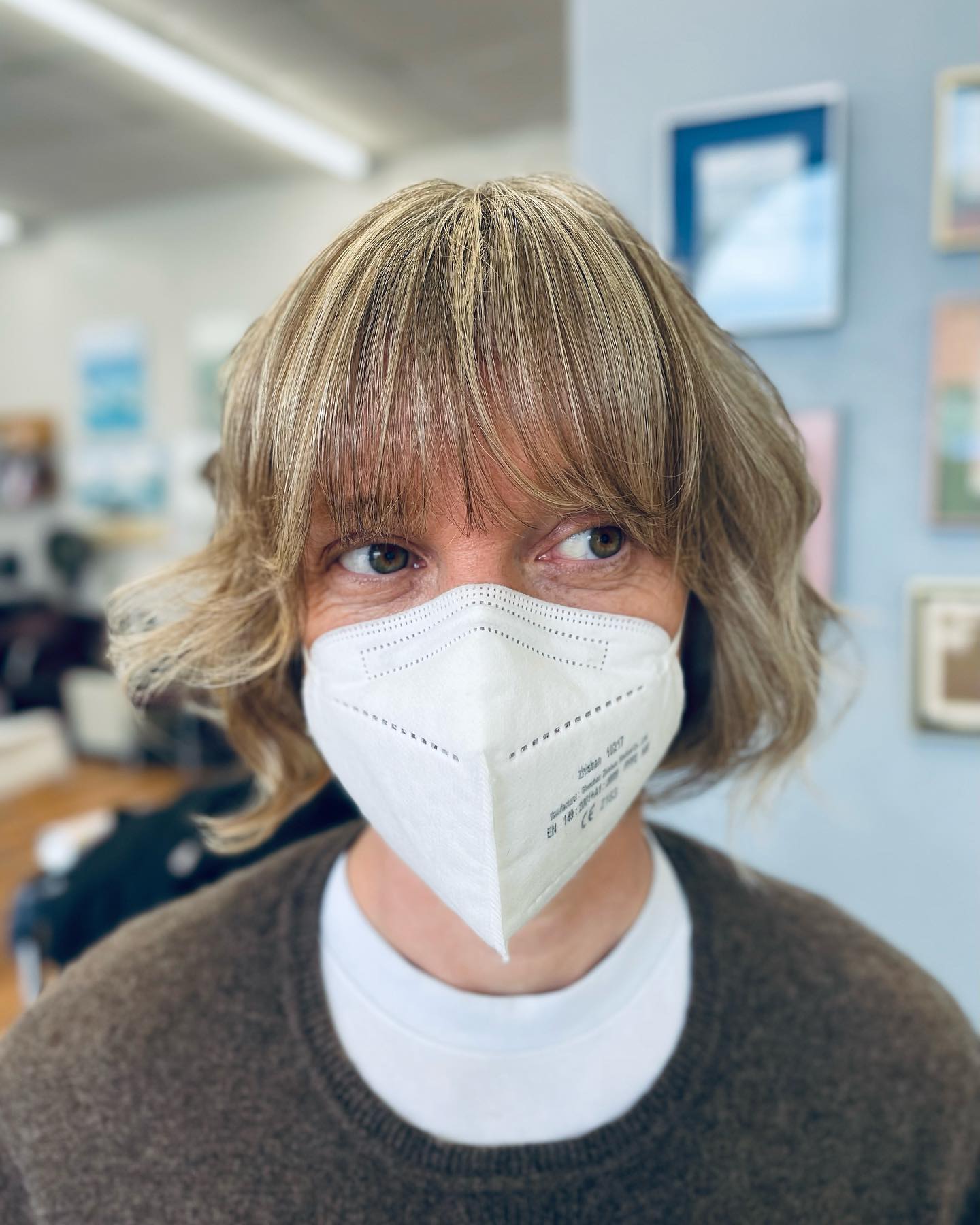 Go for a pair of wispy bangs and spice up this look this way! You will love it for formal and informal wear.
29. Layered Bob With Highlights Look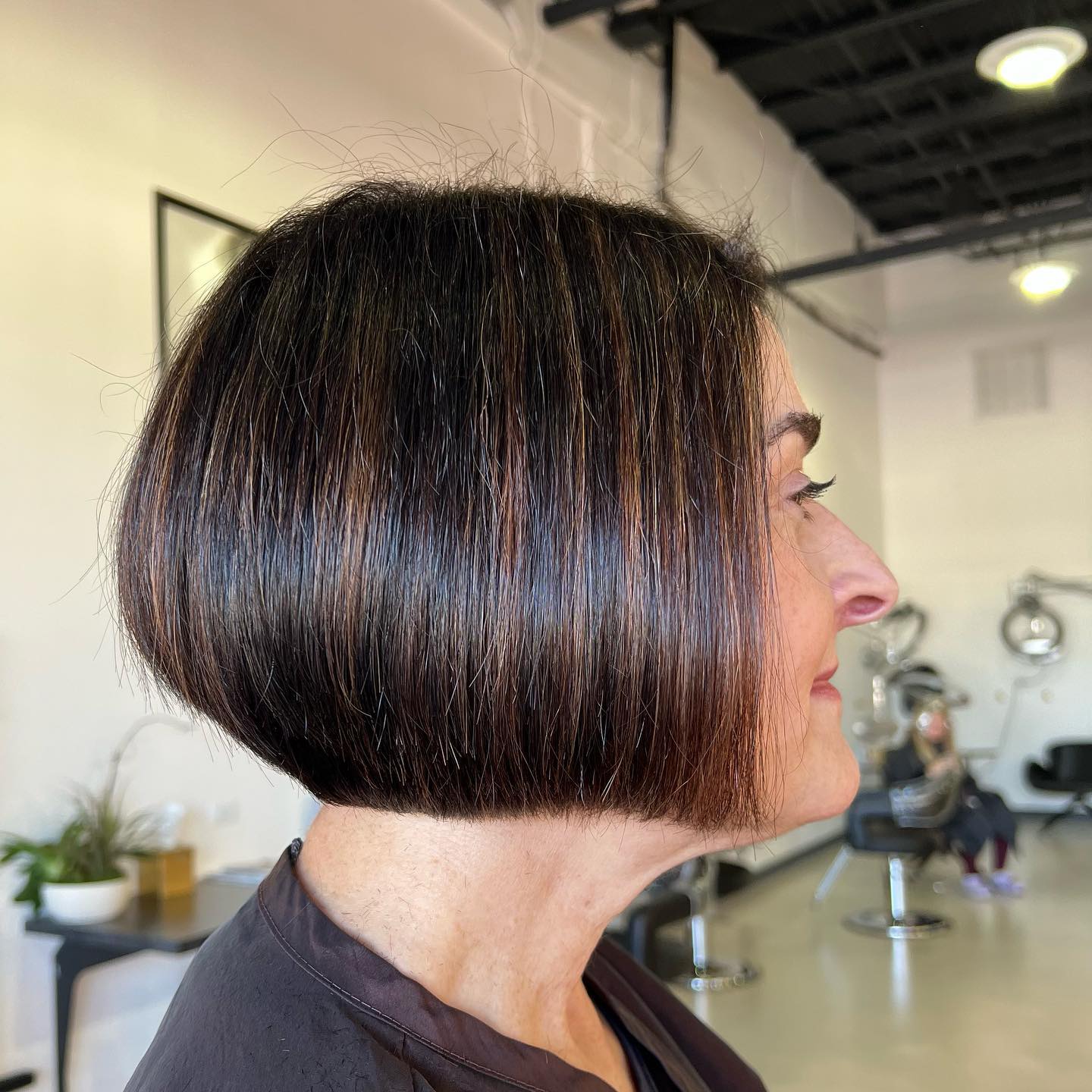 Women who want a work-appropriate design will like this beauty. A must-have for the fall season especially thanks to these highlights.
30. Brown Layered Bob With Bangs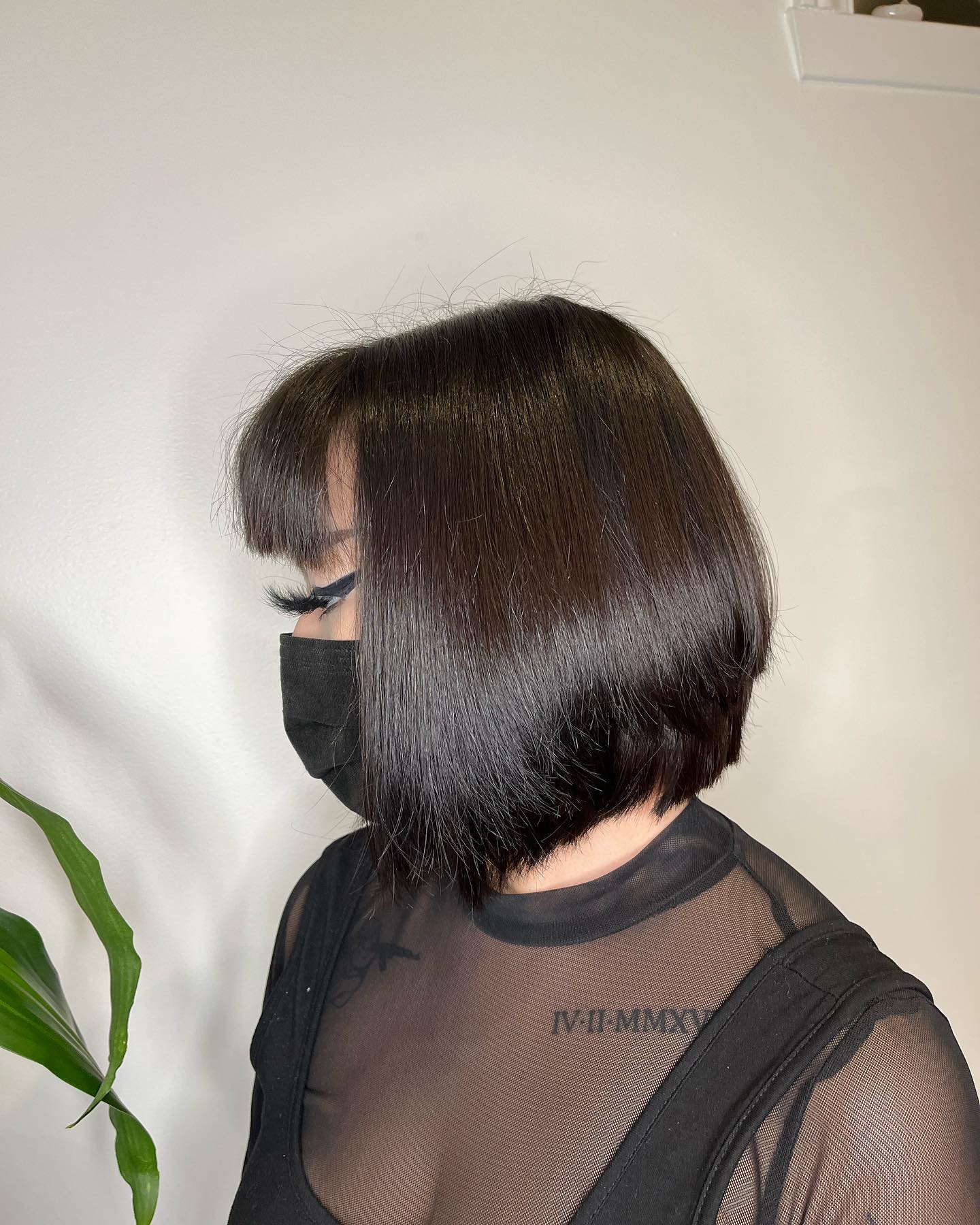 Teens who want to look bold and outgoing will like this sleek dark brown layered cut.
31. Messy Layered Bob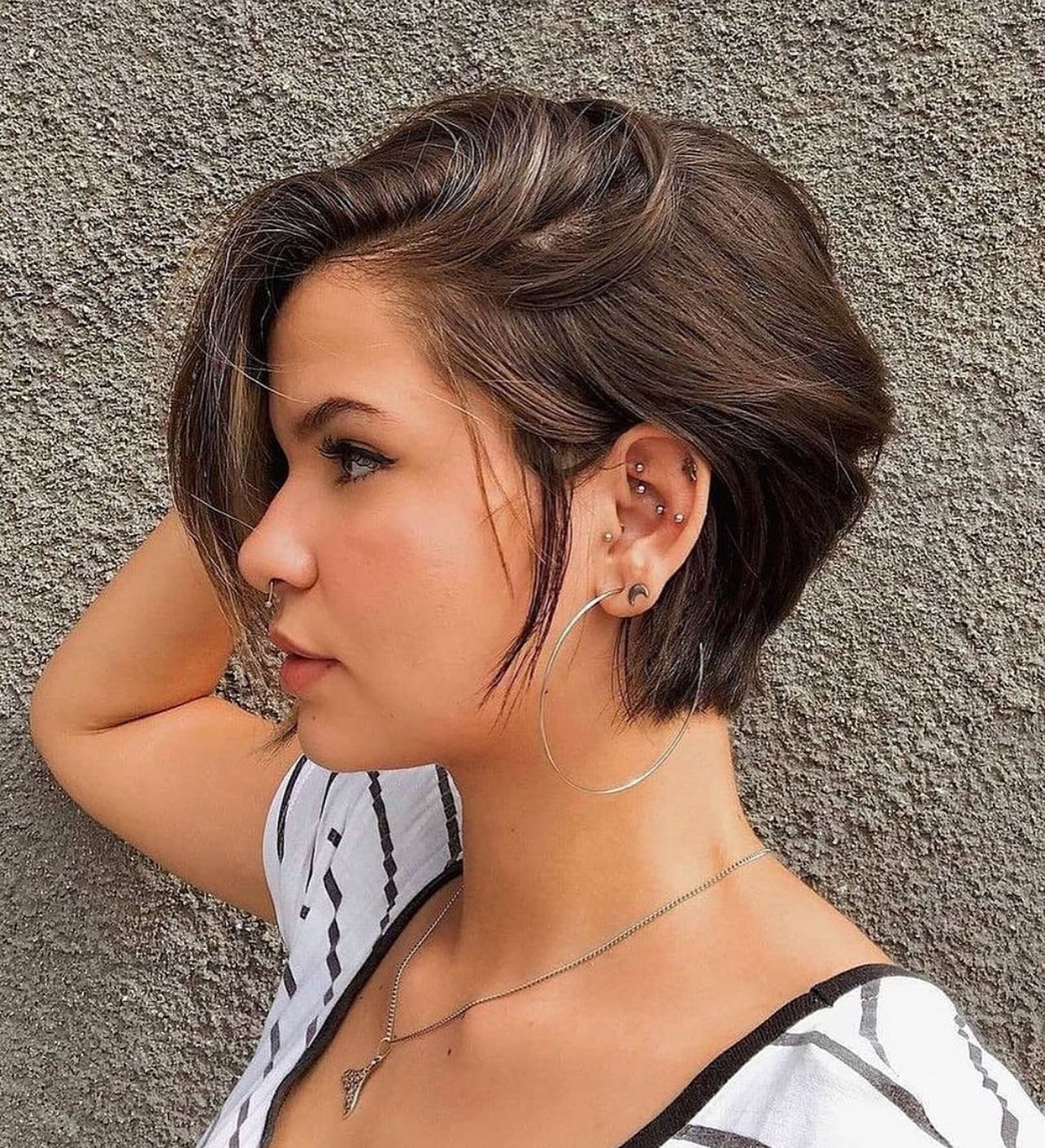 Simple and perfectly layered when worn on the side, this haircut is for women who like cute sensual looks.
Time To Rock Something New
Ready to rock your fun and new layered bob? Which cut do you want to have asap?! These ideas will suit different age groups and events. Let us know where you plan on wearing it and when you want to give it a go with something new.