Are you someone who loves to wear messy bun looks quite often? Just know that you are not alone! A lot of women love this look due to its simplicity and effortless styling options. If you want to explore some new ideas and dive into some new looks, keep on reading! We have prepared these 24 gorgeous ideas for every girl, no matter her age, hair color, or length!
How Do You Style A Messy Bun?
There are loads of different messy bun hair ideas that you can explore and wear. This hairdo is quite easy to style, and every girl will master it in five minutes. Here's how:
Make sure that your hair is not freshly washed. Messy bun hair looks the best after 2-3 days of not washing it.
Tie your hair in a bun or in a knot after brushing it out.
Secure it with an elastic band or with a scrunchie.
Let some hair fly on the side and go for 2-3 key pieces on the side.
Wear your bangs messy on the side to give it that runway look vibe.
Spray with hairspray to secure it throughout the day.
Blonde Messy Bun Hairstyles
1. Messy Bun Knot Hairdo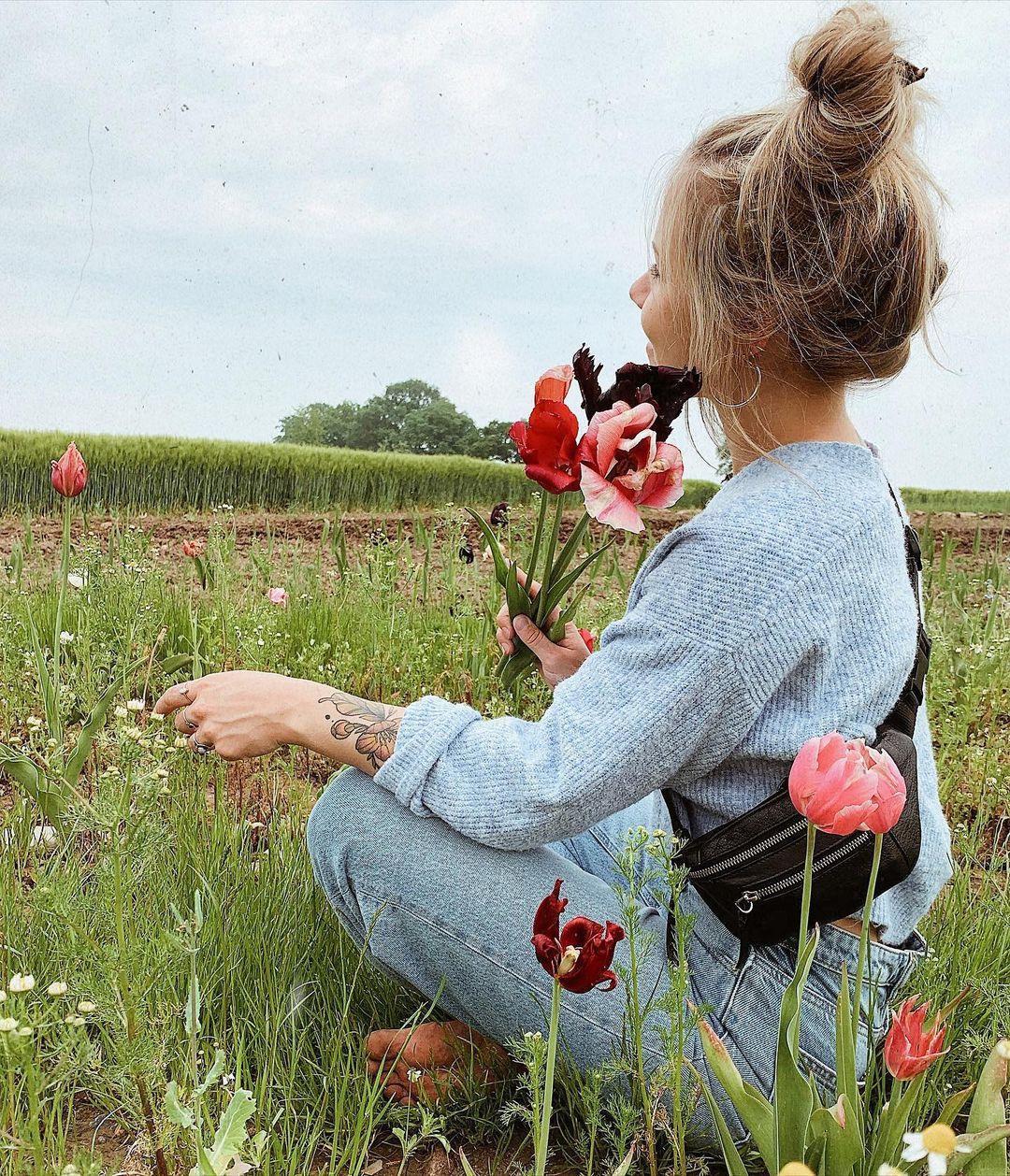 Tie your hair in a messy bun and rock this fluffy knot with ease. It is ideal for everyday wear and blondes who love their natural hair.
2. Blonde Messy Bun With Bangs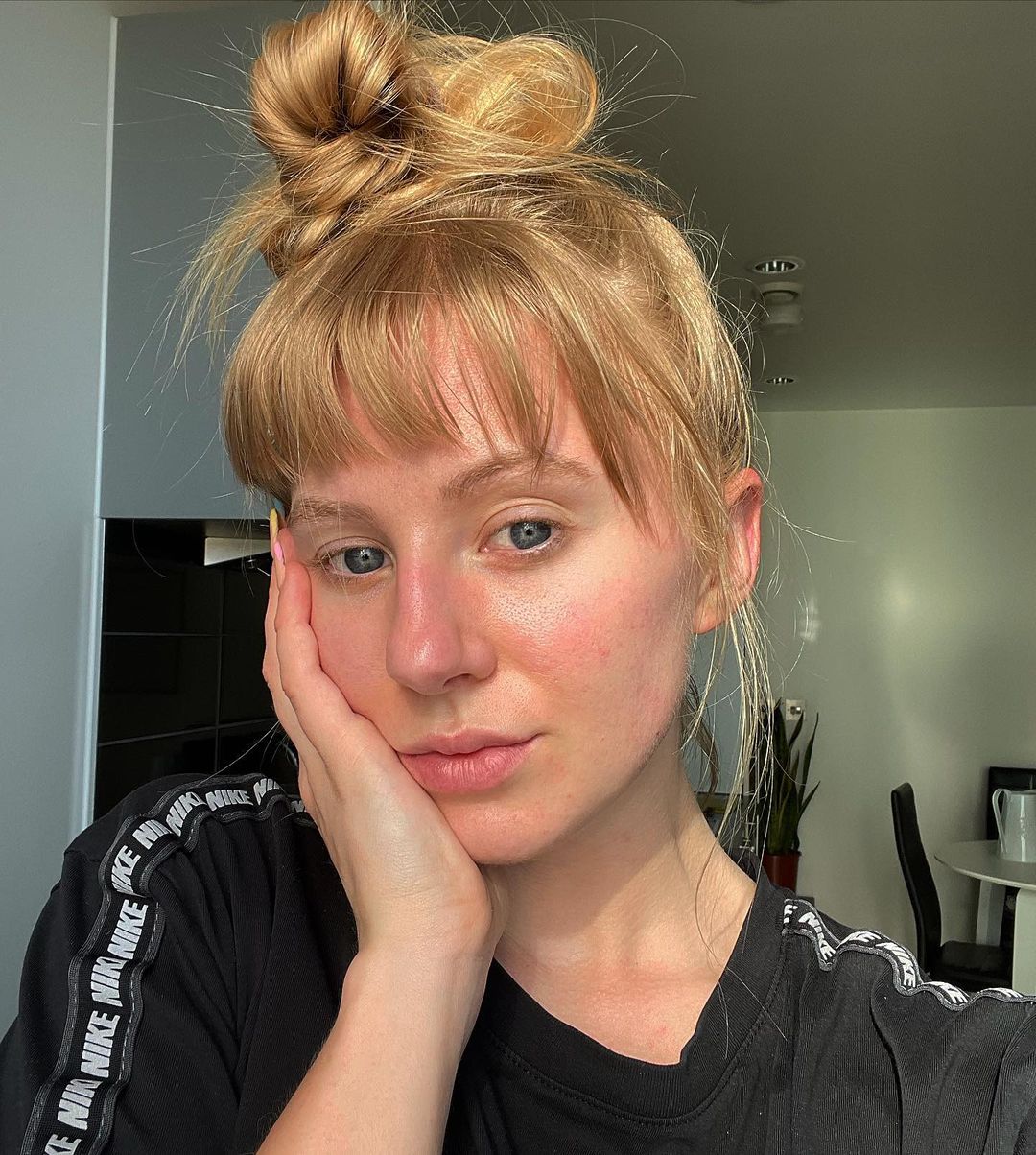 Show off your flawless bangs when rocking a messy bun. Ideal for girls who have five minutes in the morning to do their hair.
3. Gorgeous Messy Bun With Side Bangs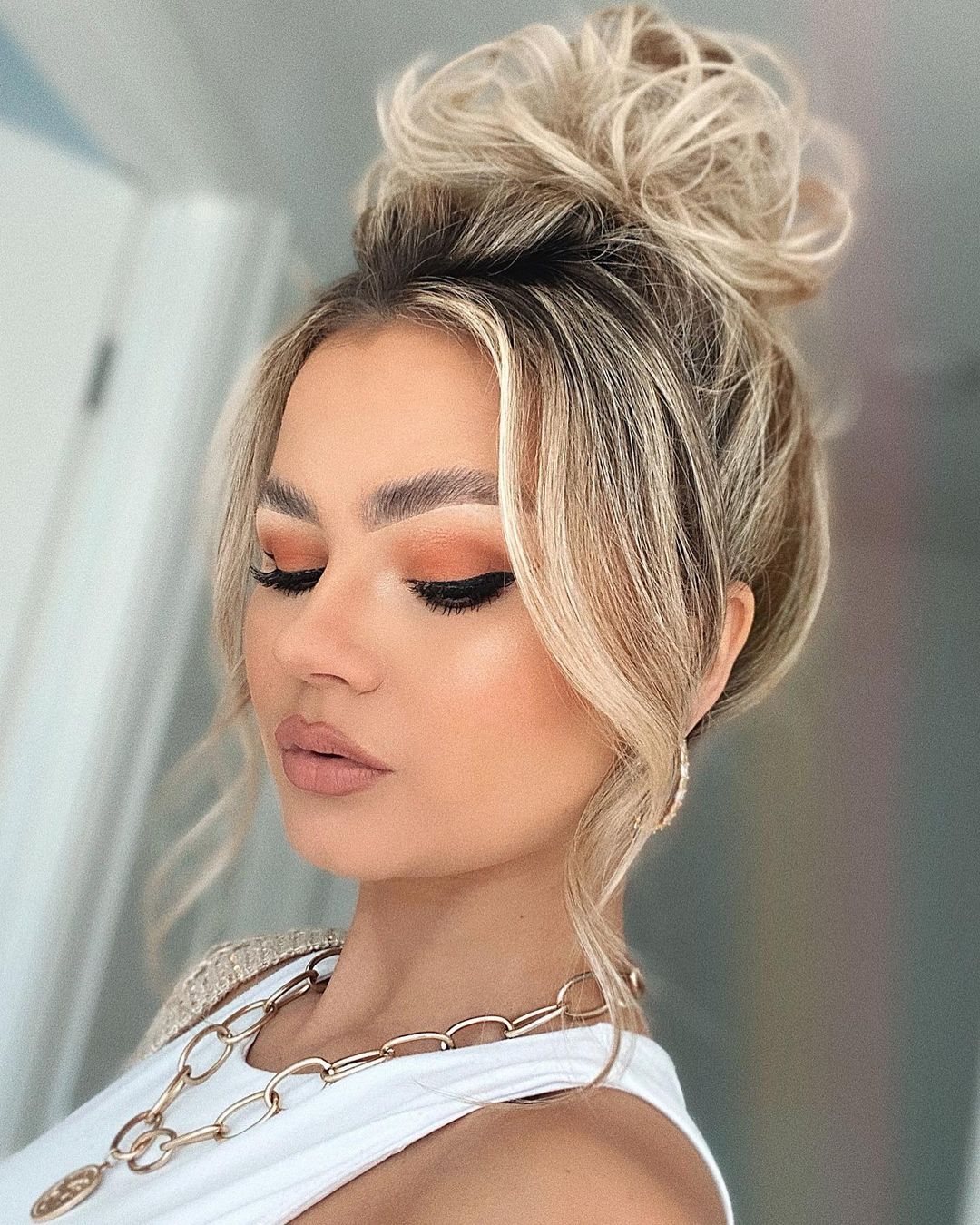 This messy bun is for blondes who have naturally longer & thicker hair. Wear it proudly and show off your volume.
4. Messy Bun Hairstyle With A Scrunchie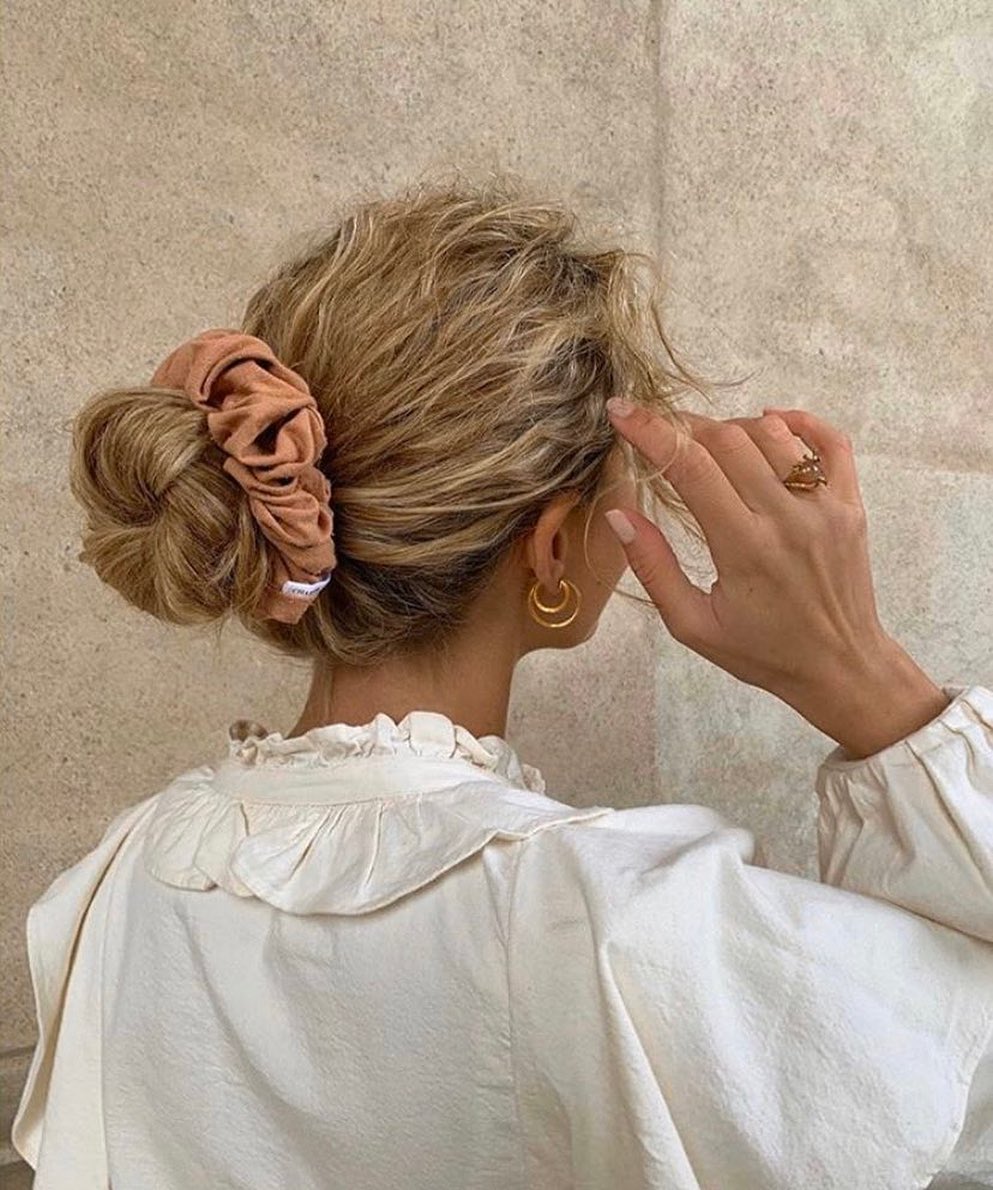 Quickly & swiftly tie your hair in a bun and secure it with this scrunchie. It will stay in place for the entire day.
5. Formal Blonde Messy Bun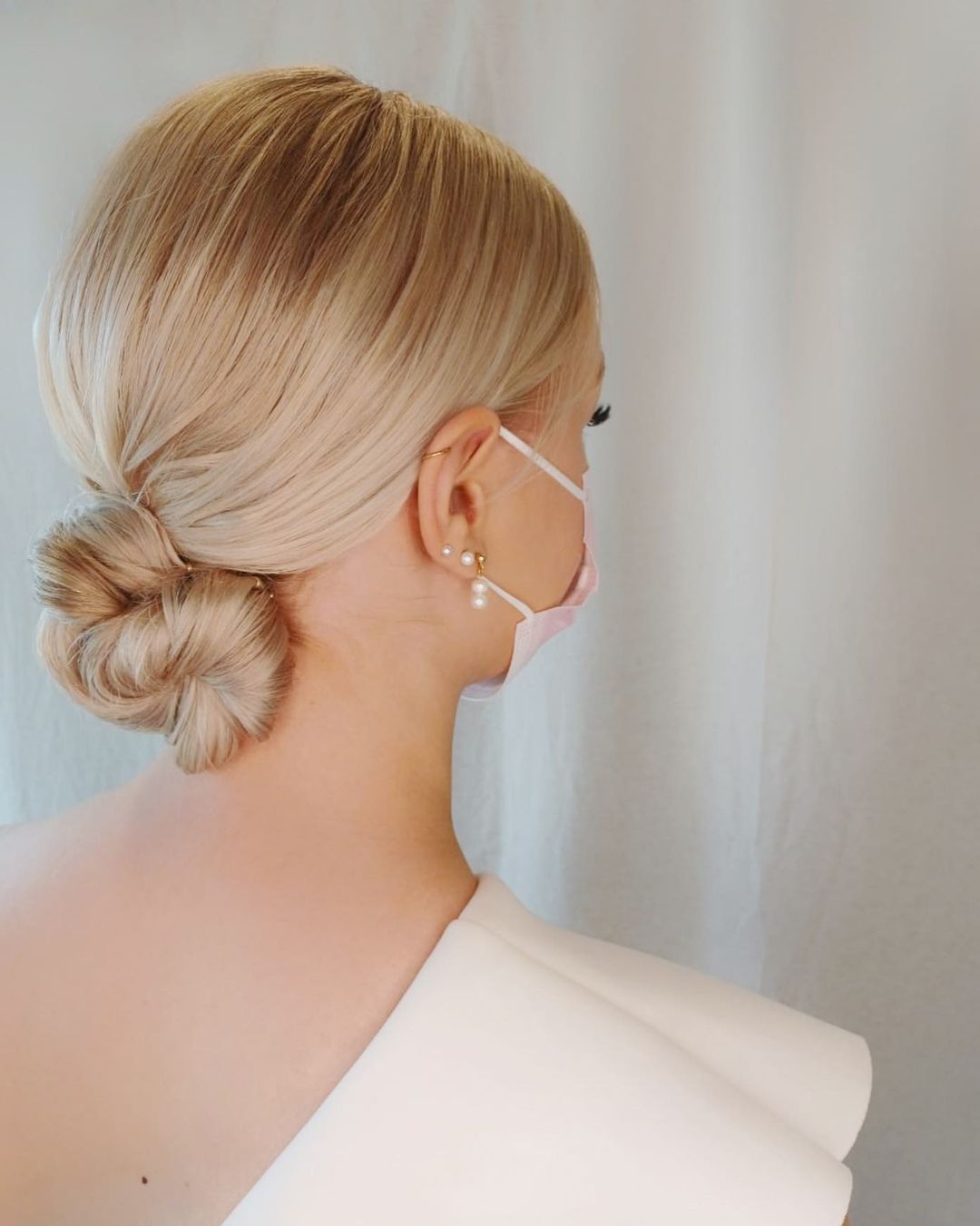 Brides can also wear their messy buns! This one is for all the girls who prefer simpler looks and easy ideas.
6. Natural Blonde Messy Bun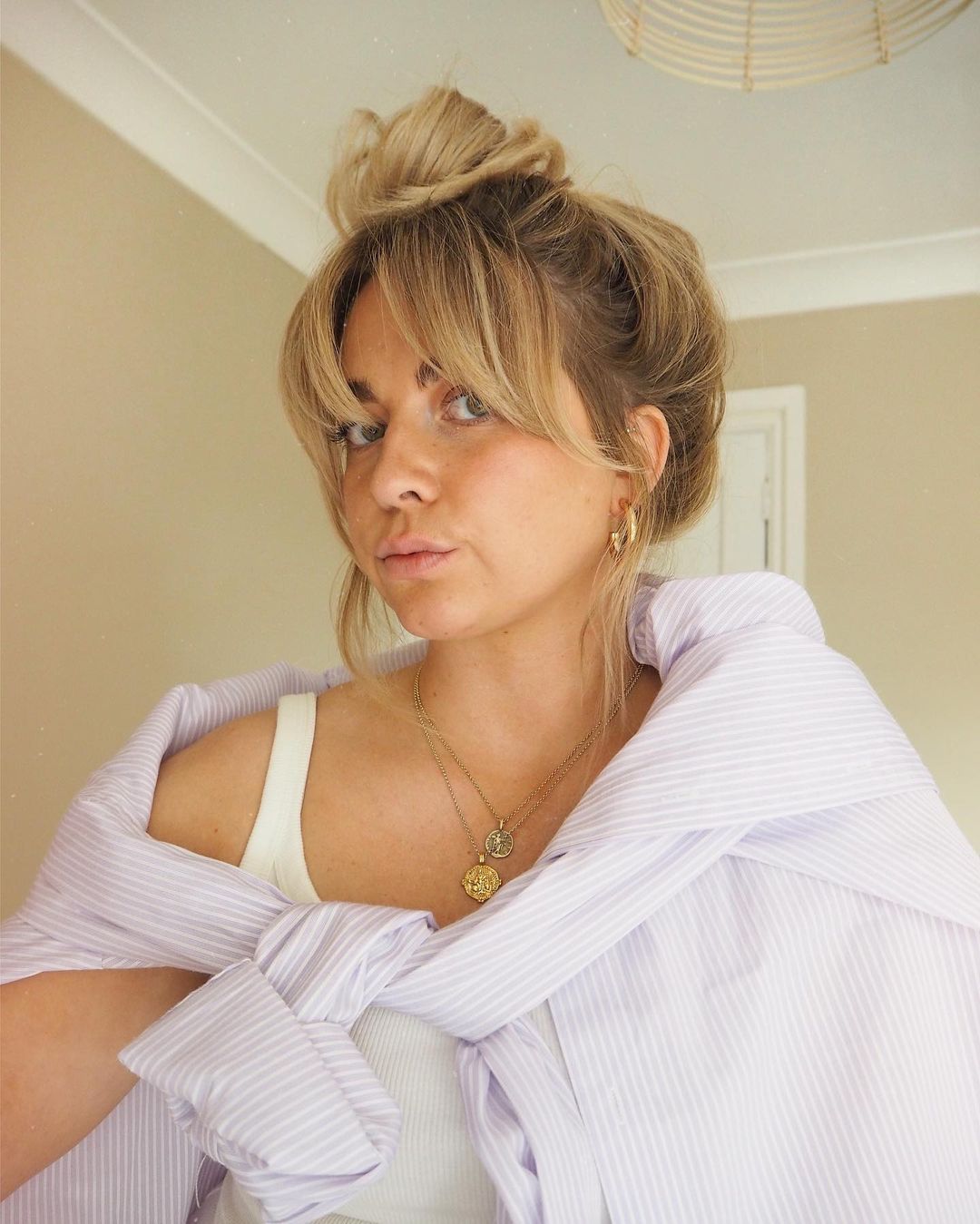 If you are a natural blonde with bangs this look will speak to you! Make sure to blow dry them so that they are straight and chic throughout the day.
7. Tied Up Loose Messy Bun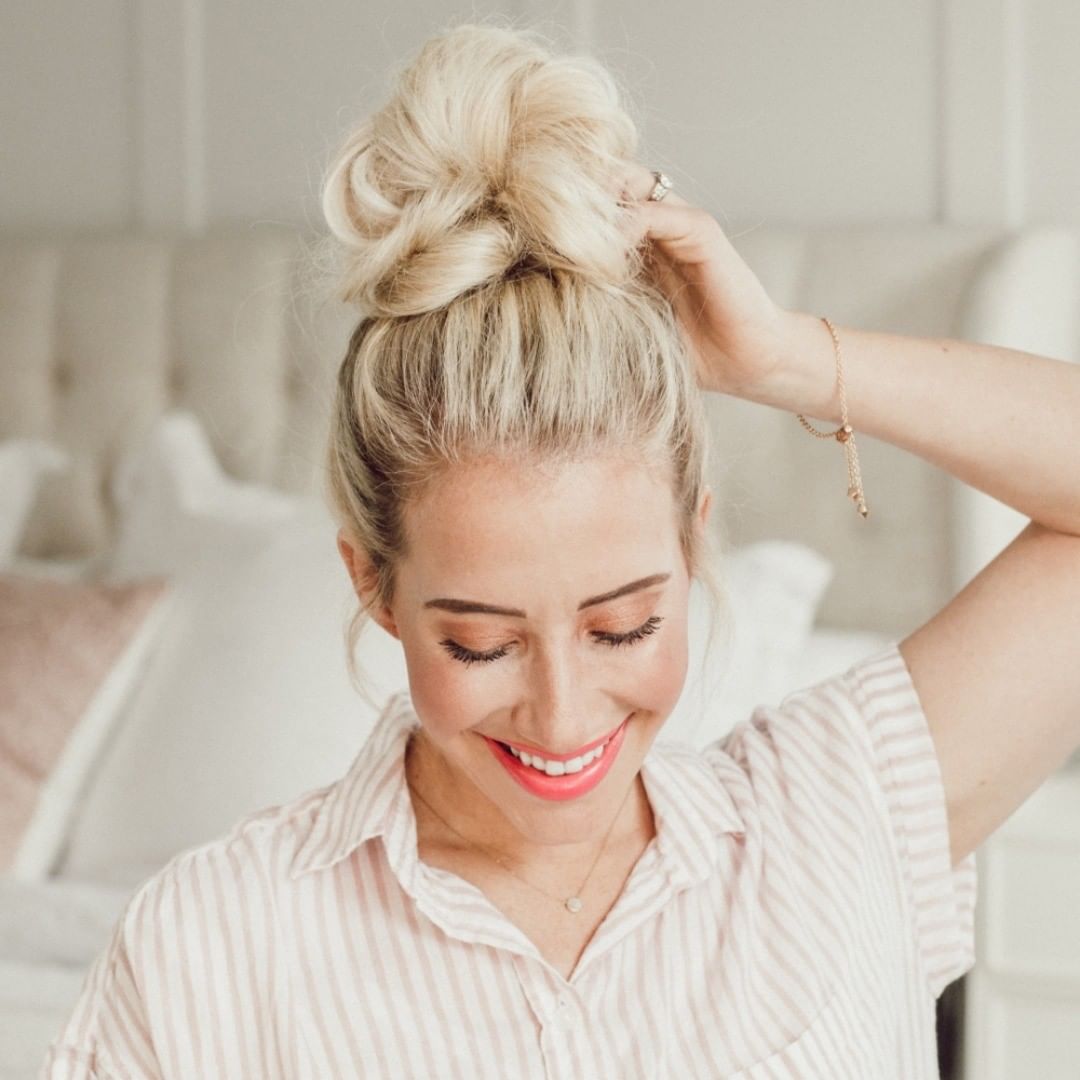 This messy bun is for blondes who have long & voluminous hair. Wear it for everyday events and enjoy its fluffy look.
8. Fluffy Blonde Messy Bun Hair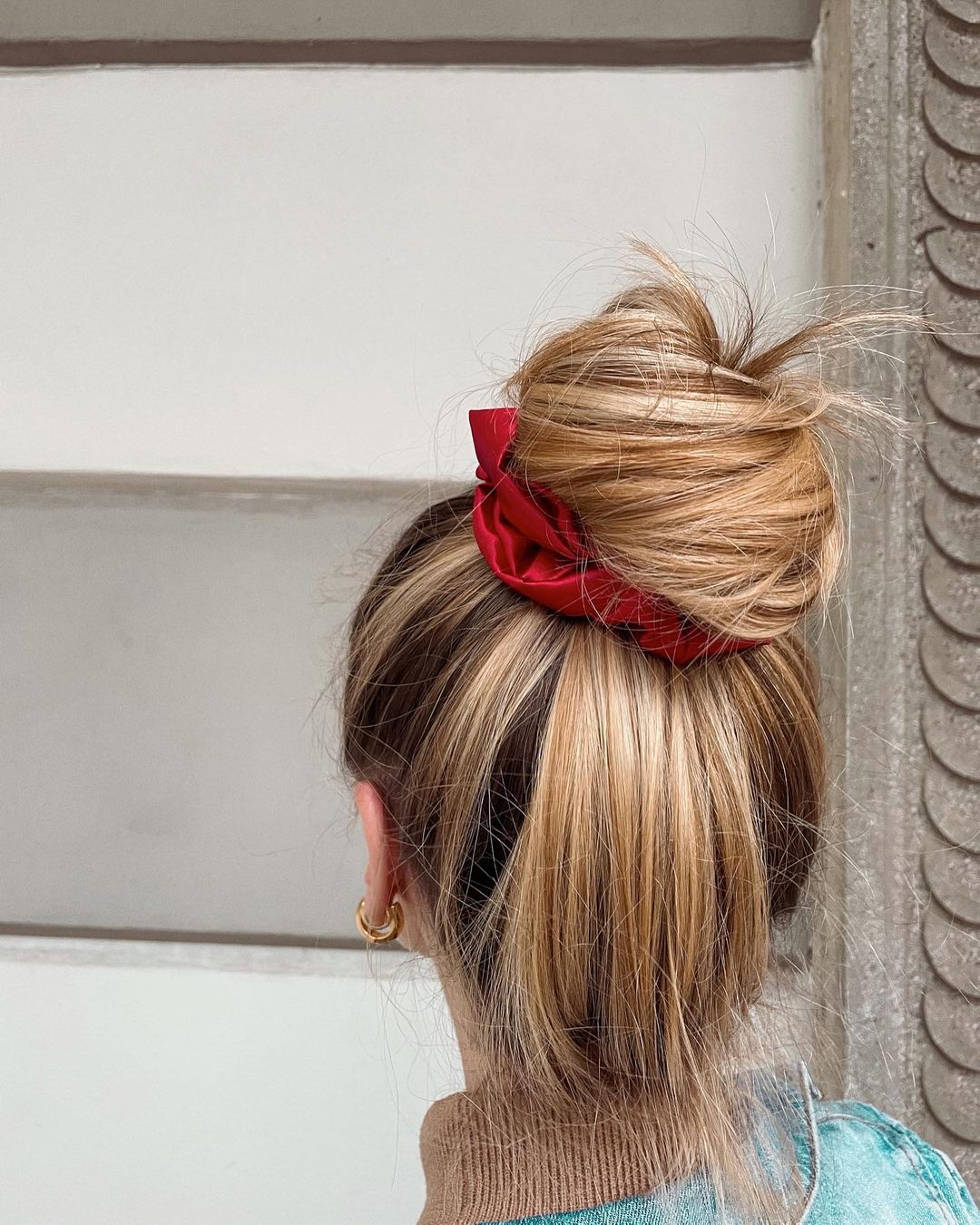 Add a pop of color with your chosen scrunchie and wear this look for informal events. Ideal for younger girls.
Light Brown & Ombre Messy Bun Hairstyles
1. Brown Ombre Messy Bun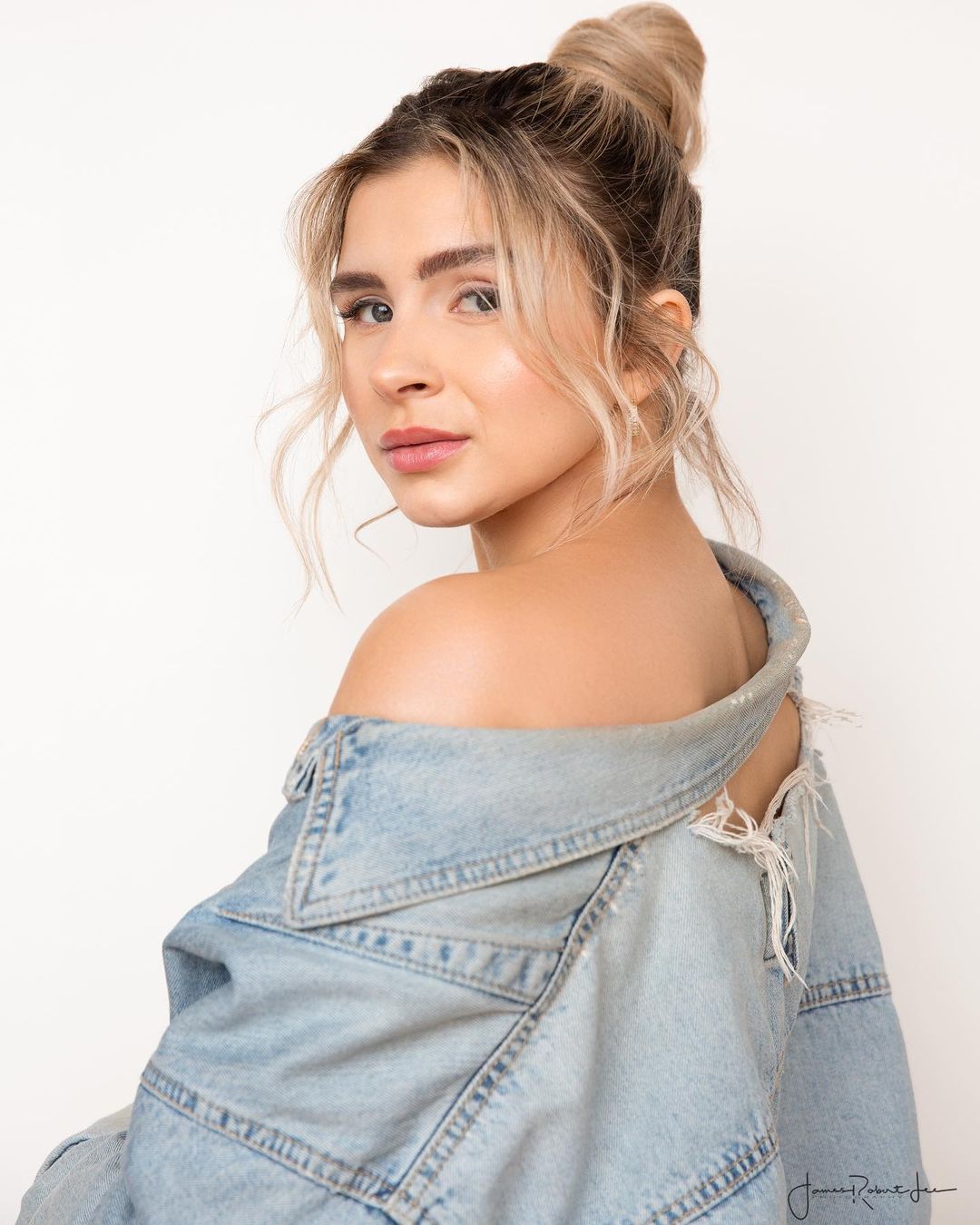 Your messy bun can look chic if you pair it with side bangs and a few fluffy pieces. Ideal for those who are always on the go.
2. Brown Hair With Highlights Messy Bun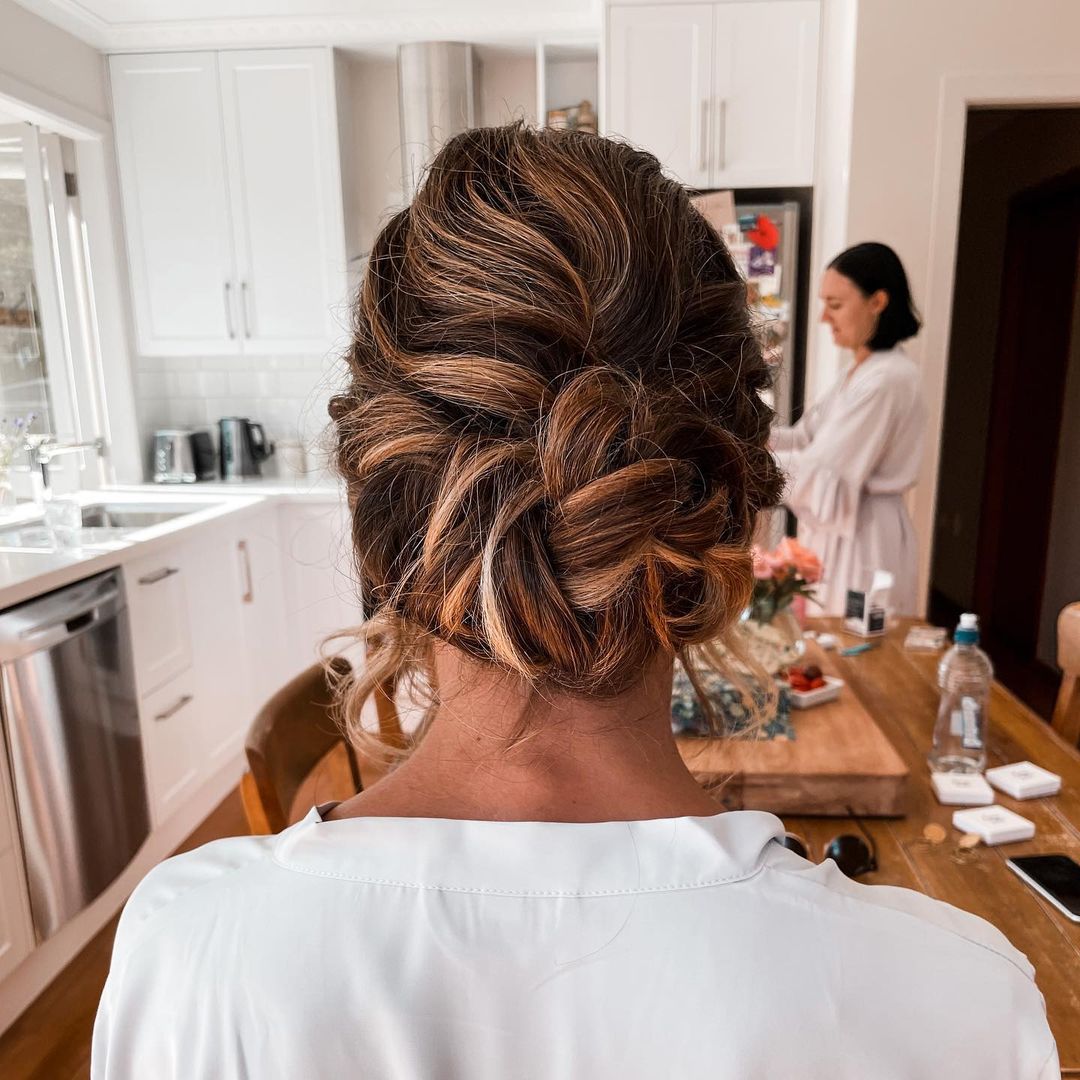 Chocolate brown hair and some light brown or yellow highlights will look attention-seeking on every girl.
3. Tied Up Knot Messy Bun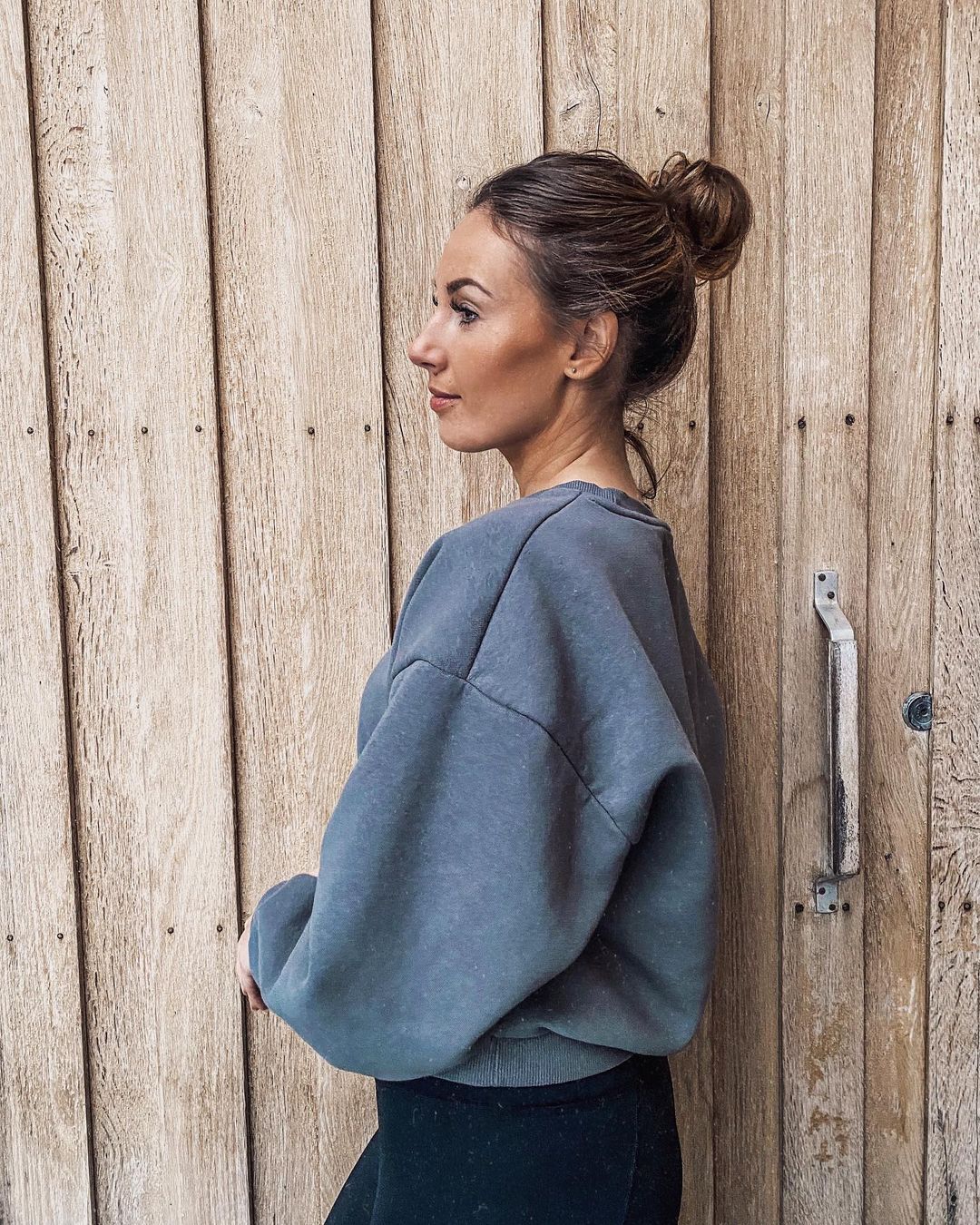 This messy bun hair is for moms who are always in a rush. Tie your hair quickly in a loose bun and enjoy your activities.
4. Light Ombre Messy Bun Hairdo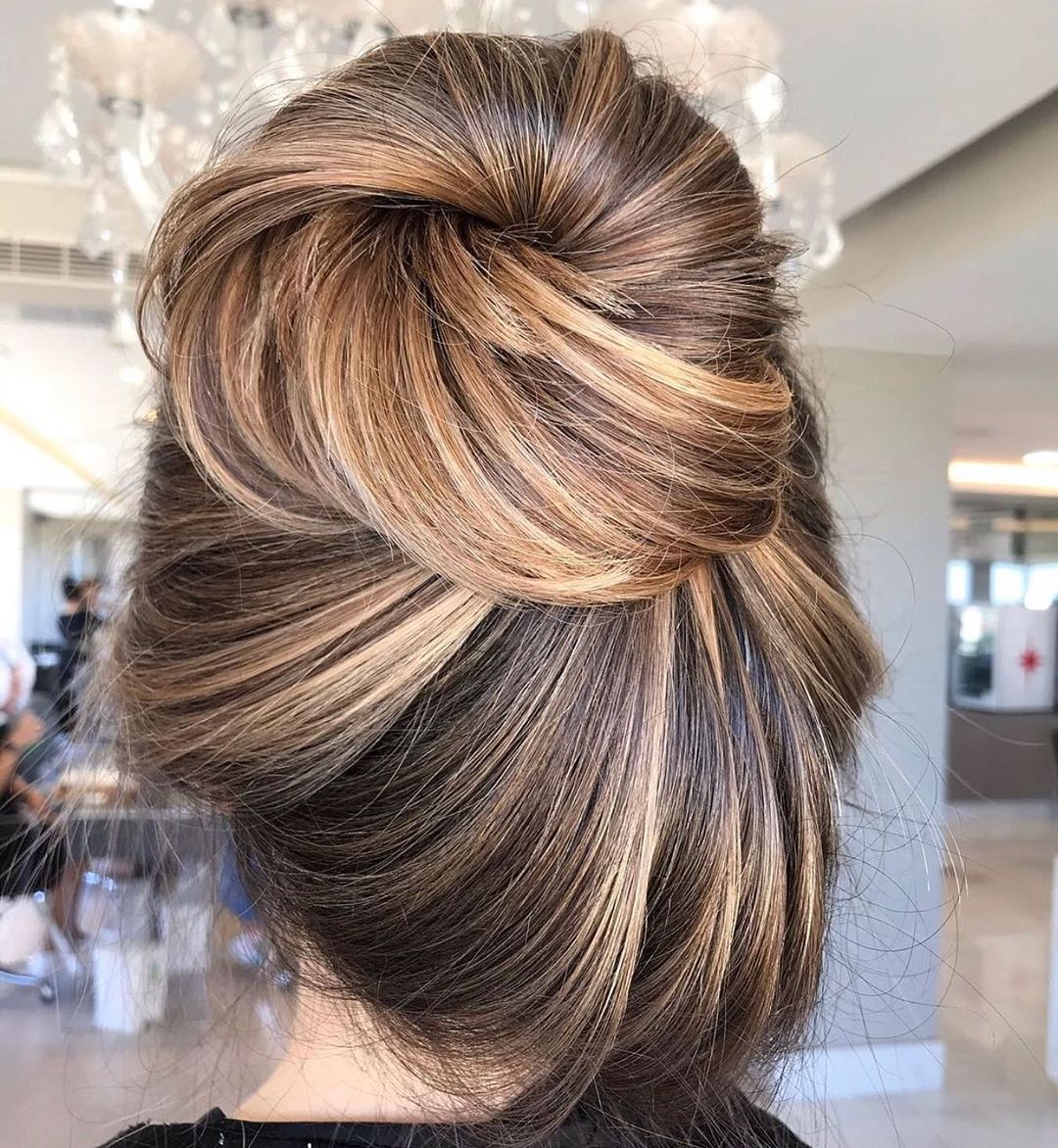 If you have ombre hair or highlights you will look like a true diva with this messy bun hairdo. Tie it in just 1-4 minutes and enjoy your day.
5. Natural Light Brown Messy Bun

You can look like a true model even when rocking a messy bun. It is ideal for those who need something low-maintenance.
6. Brown Hairstyle Knot Hairdo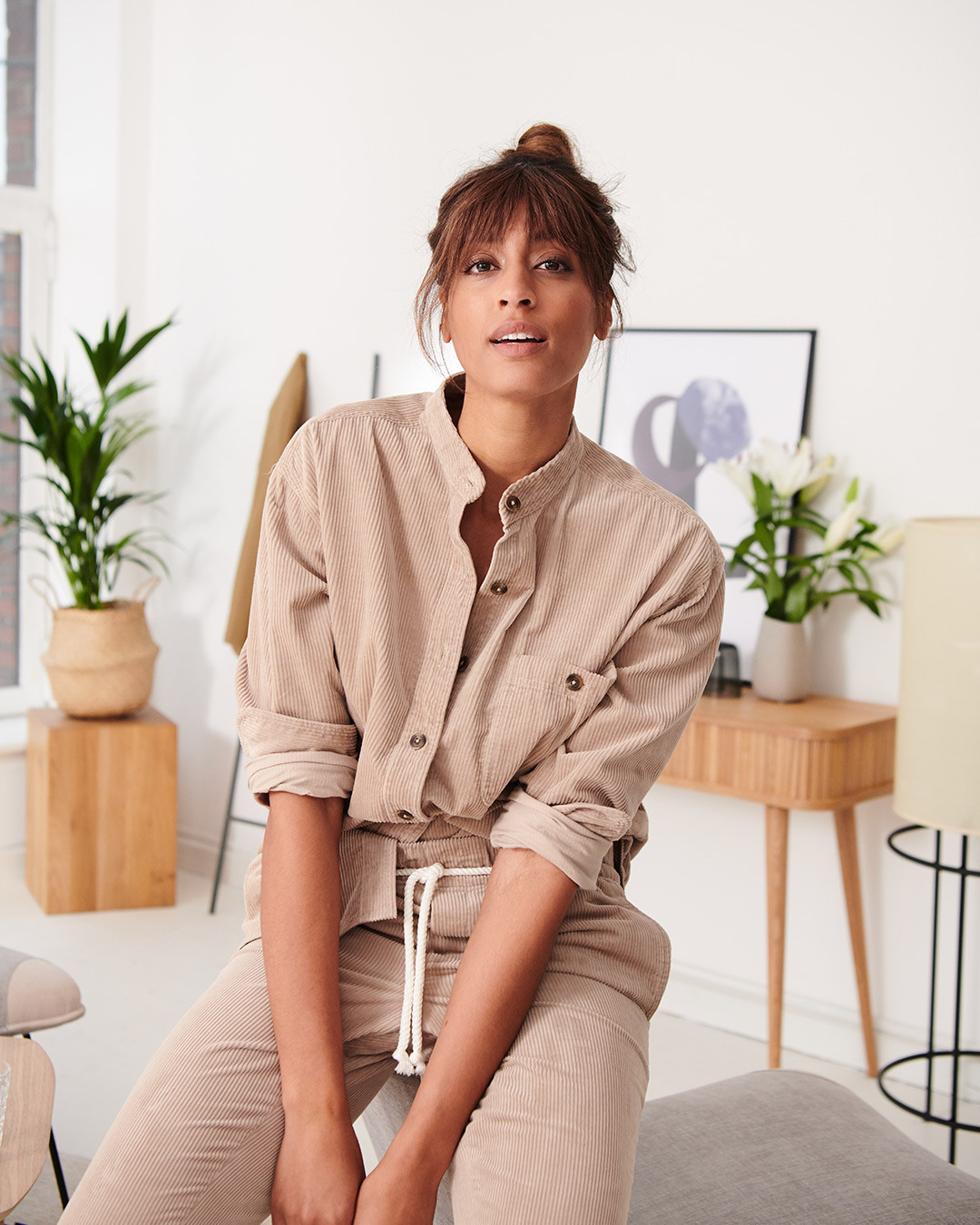 Show off the beauty of your bangs and rock your natural brown hair with this look. It is a quick & easy masterpiece.
7. Natural Brown Messy Bun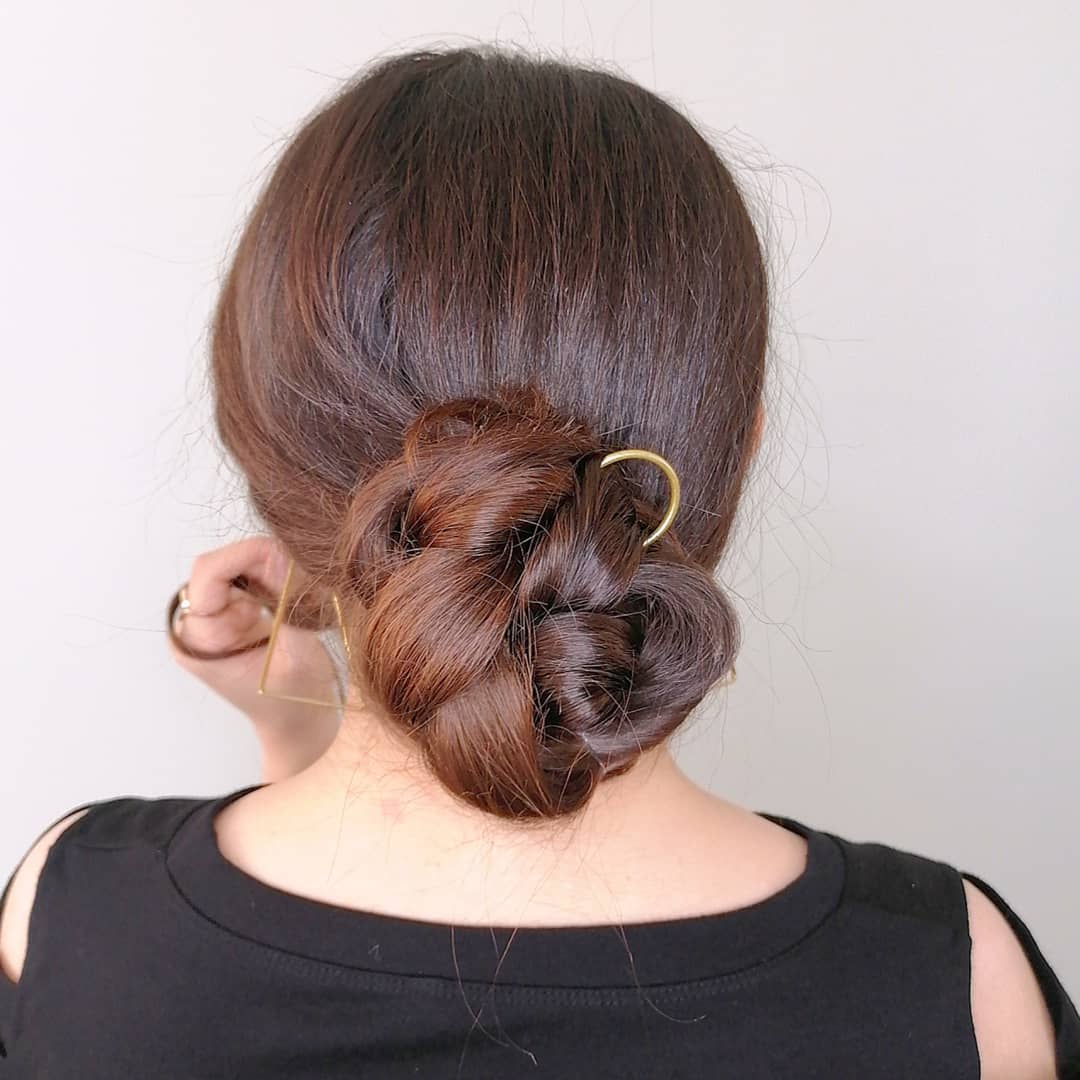 Natural brown hair and a messy bun look so good as your everyday combo. This one will suit you if you're more so into practical looks.
8. Bridal Hair Brown Messy Bun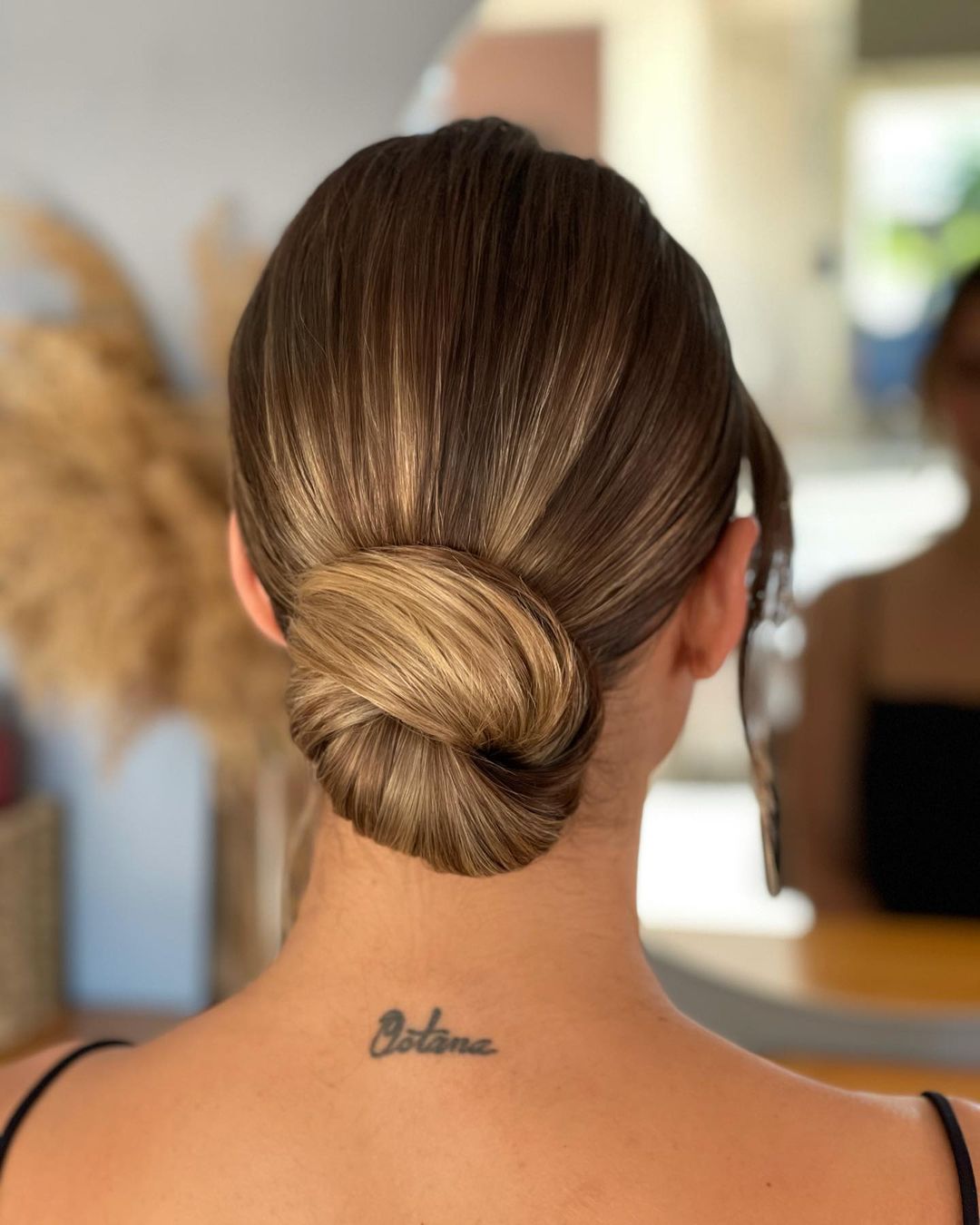 This hairstyle can suit brides as well. You can make it yourself and save so much money on a hairstylist, who doesn't want that?
Dark Brown Messy Bun Hairstyle Ideas
1. Natural Curls Dark Brown Hair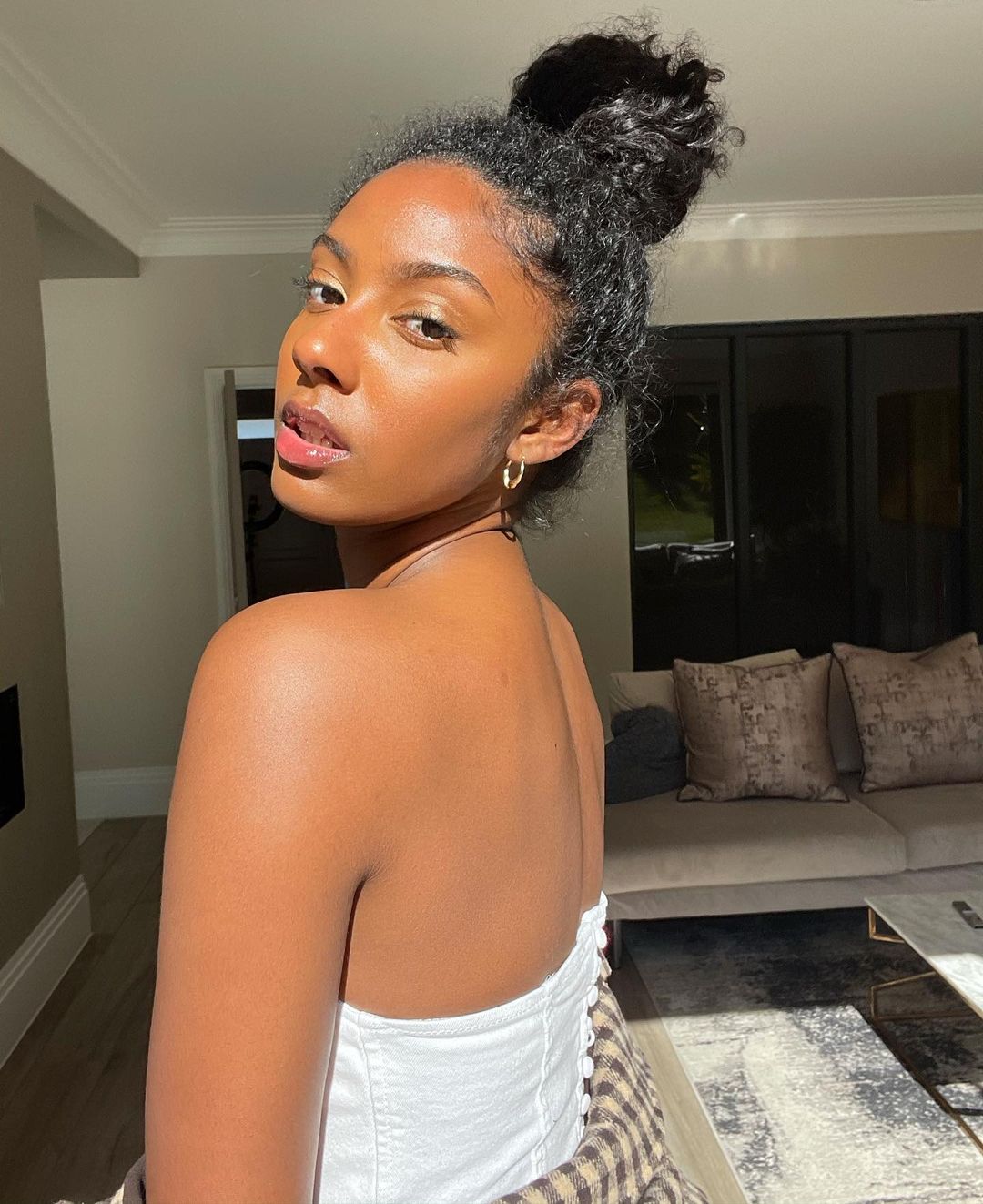 Natural curly hair will look like a piece of art when tied up in a messy bun. Rock and wear your curls in a proud way.
2. Messy Bun Natural Brown Hair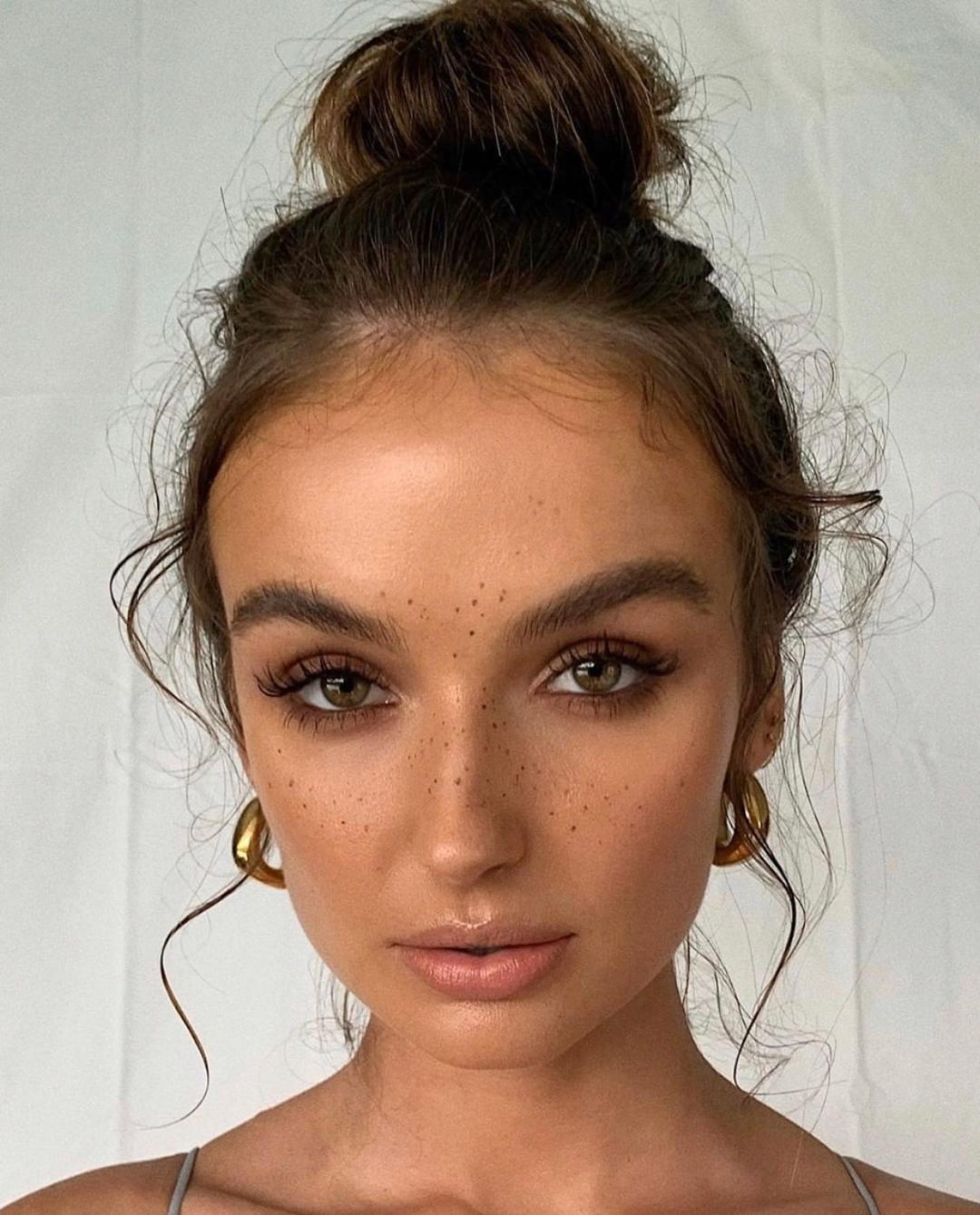 Go for a messy bun hairdo and show off your tendrils on the side as well. It is a cute look for natural effortless beauties.
3. Messy Bun Black Hair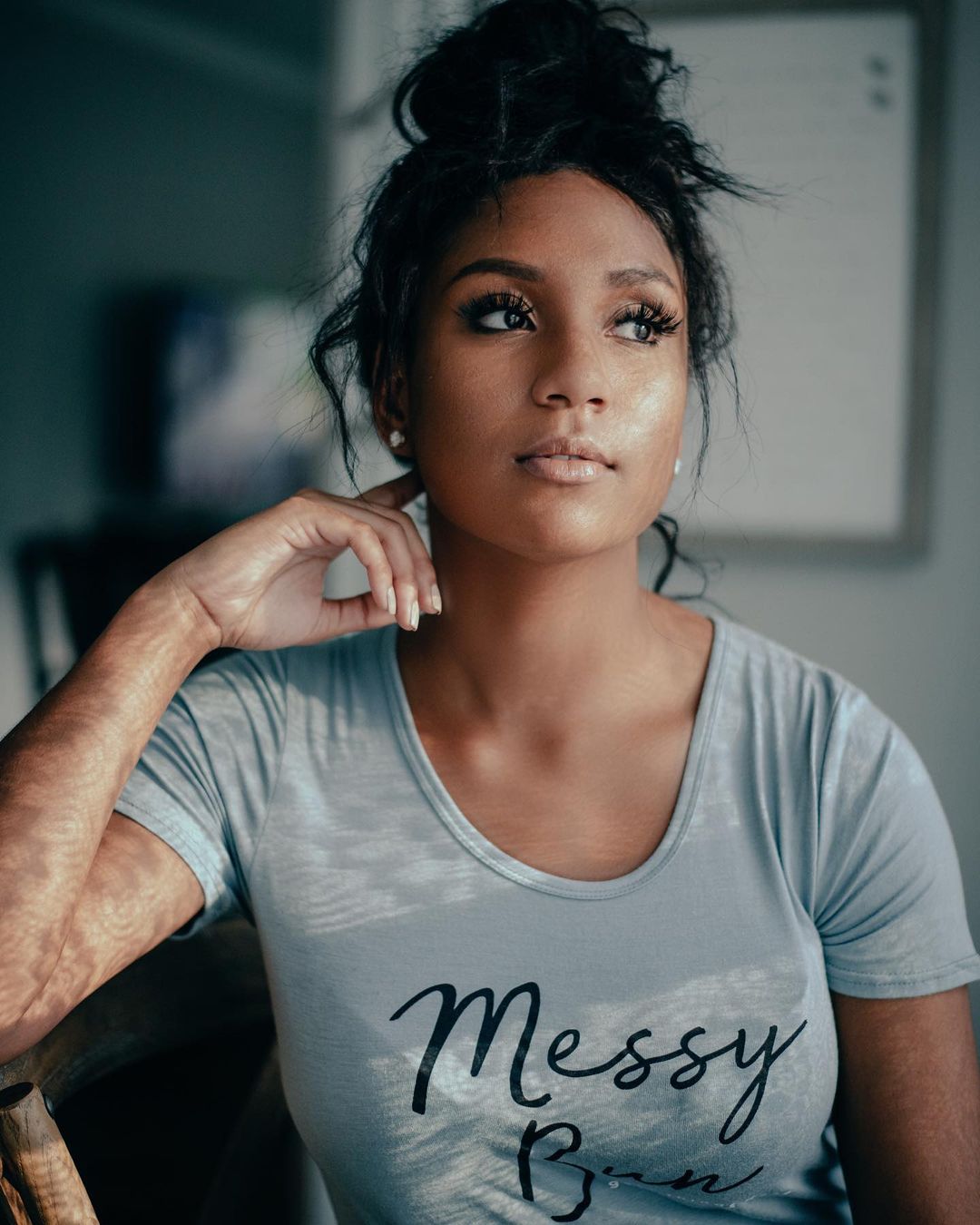 Dark brown or black hair will look flawless on girls who are low-maintenance. This messy bun is a quick 5-minute job for every girl, no matter the length.
4. Fluffy Messy Bun Hairstyle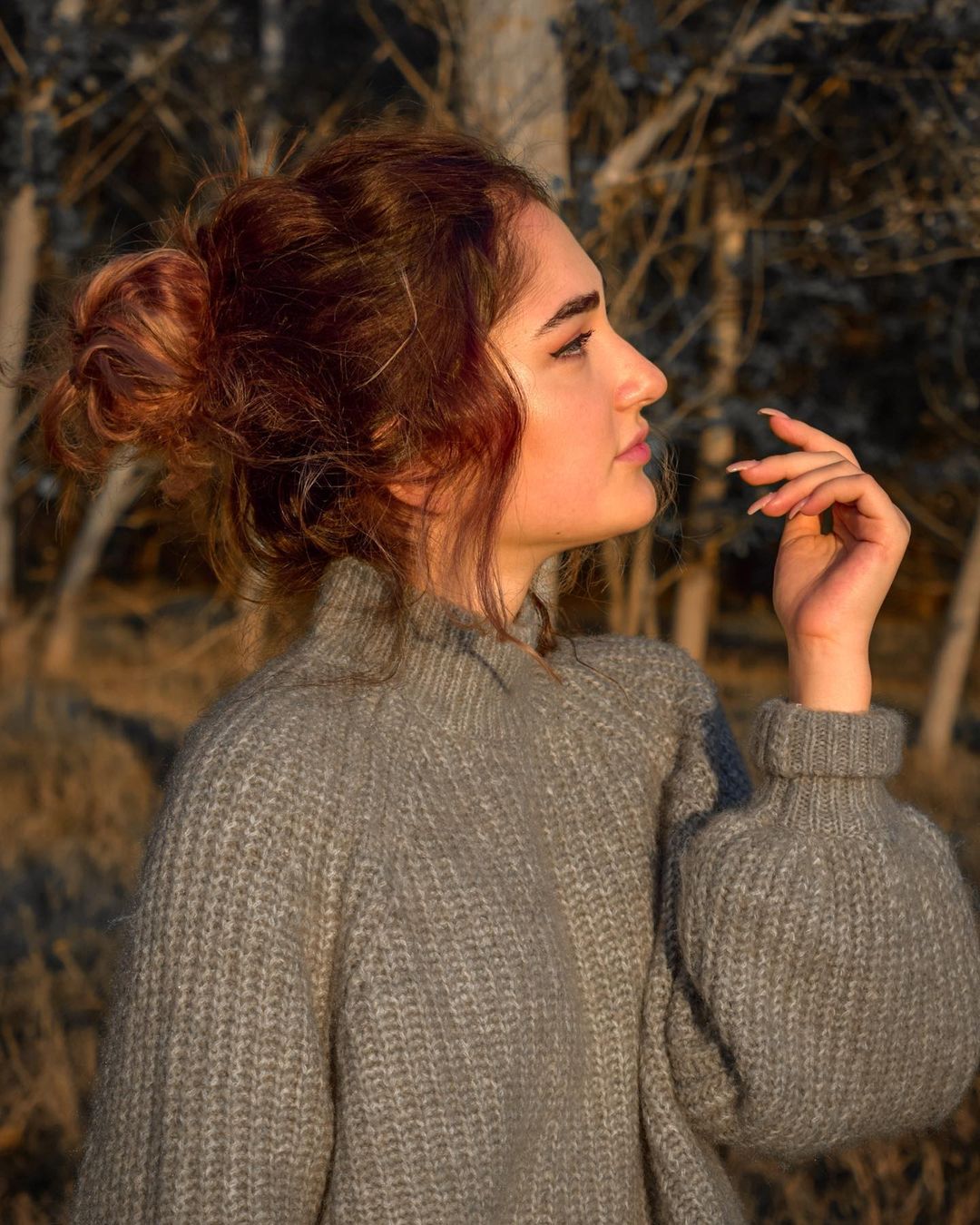 Show the beauty of your natural hair and color with this messy bun. Curls and waves will look effortless and runway-ready.
5. Brown Hair With Fringe Bangs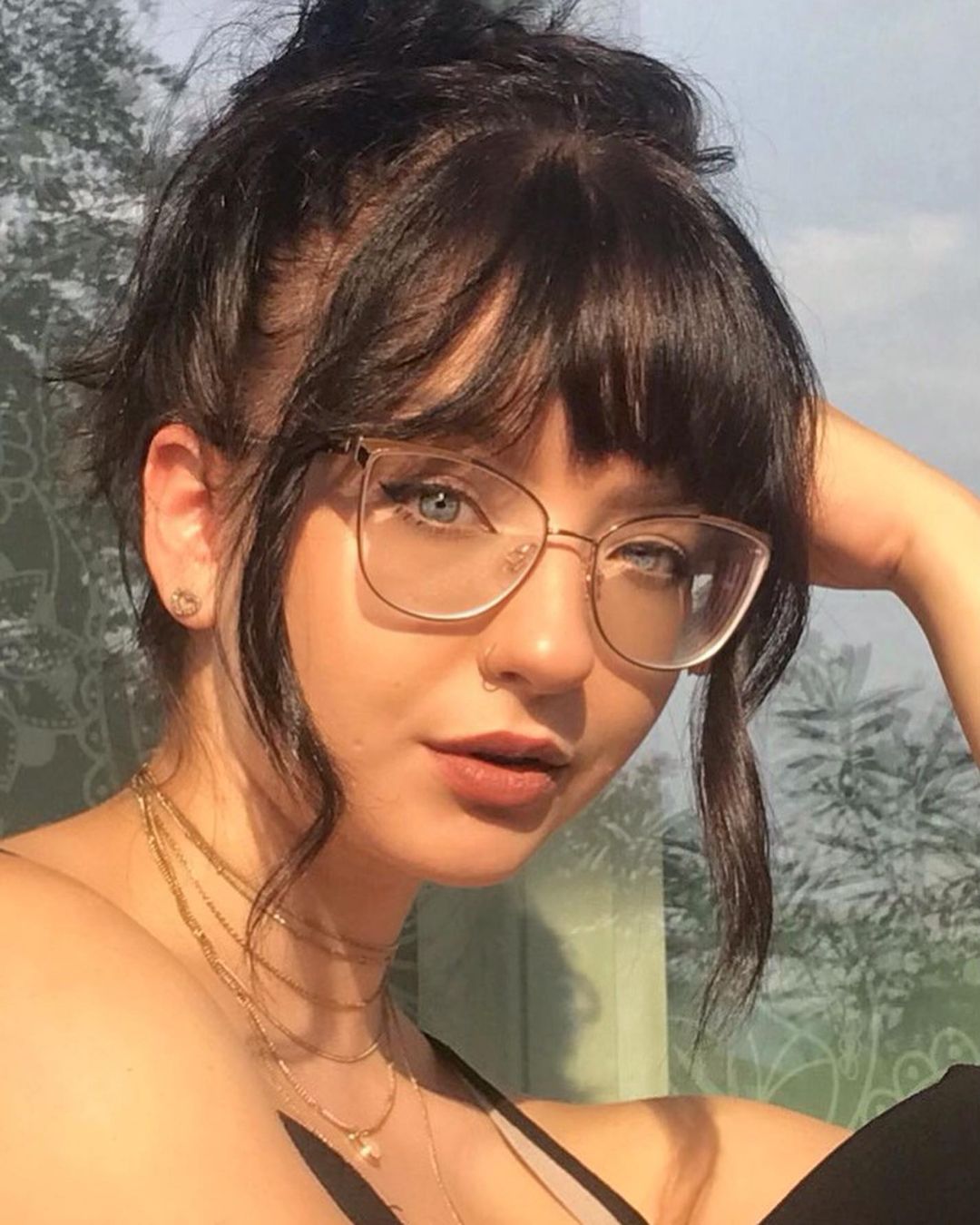 Pair your messy bun with some sexy bangs. This look is ideal for younger women or those who are still in school.
6. Dark Brown Hair Messy Knot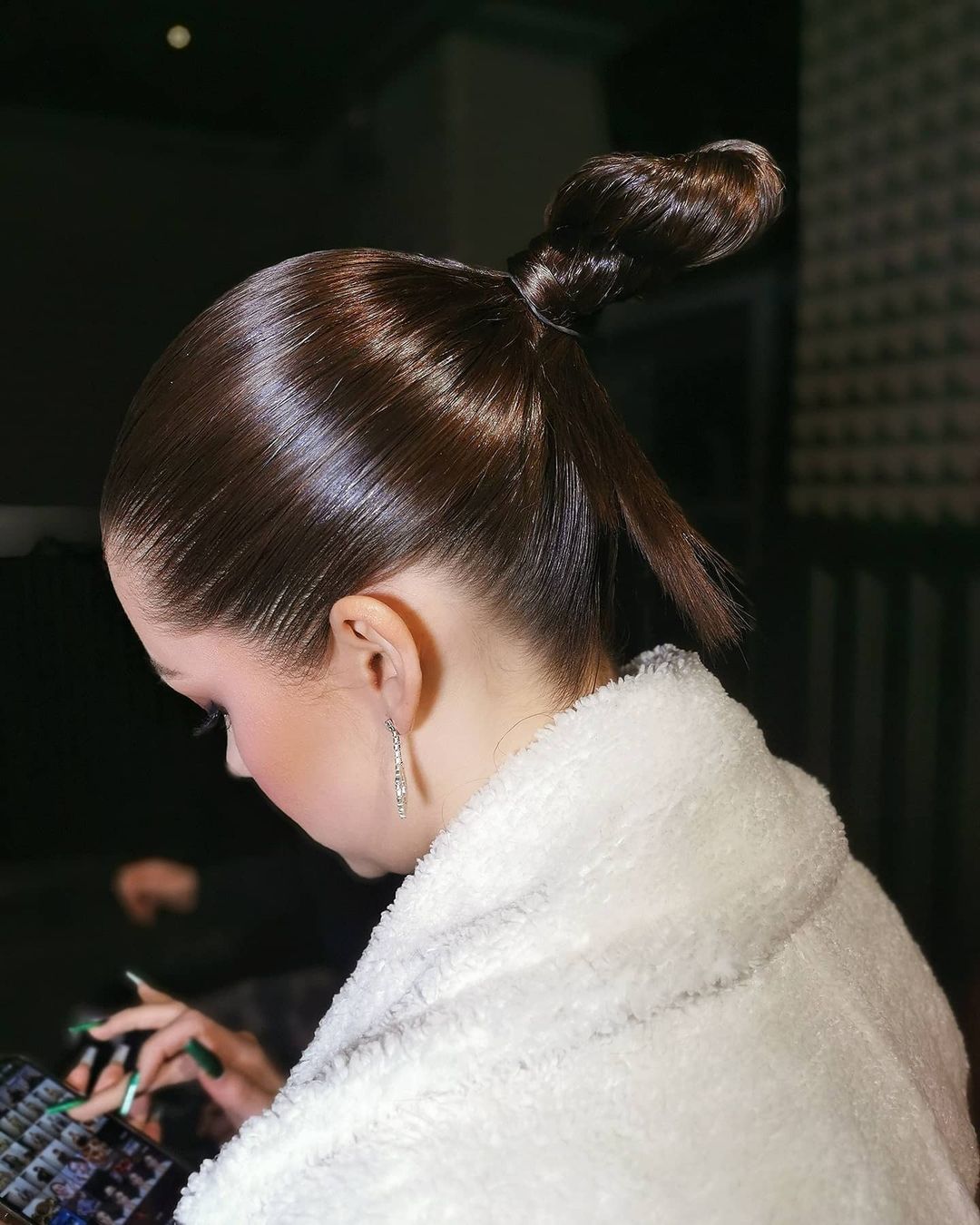 This messy bun is effortless and looks so chic. Tie your hair in a cute knot and wear it to the office or for everyday simple gatherings & activities.
7. Brown Hair Messy Bun With Bangs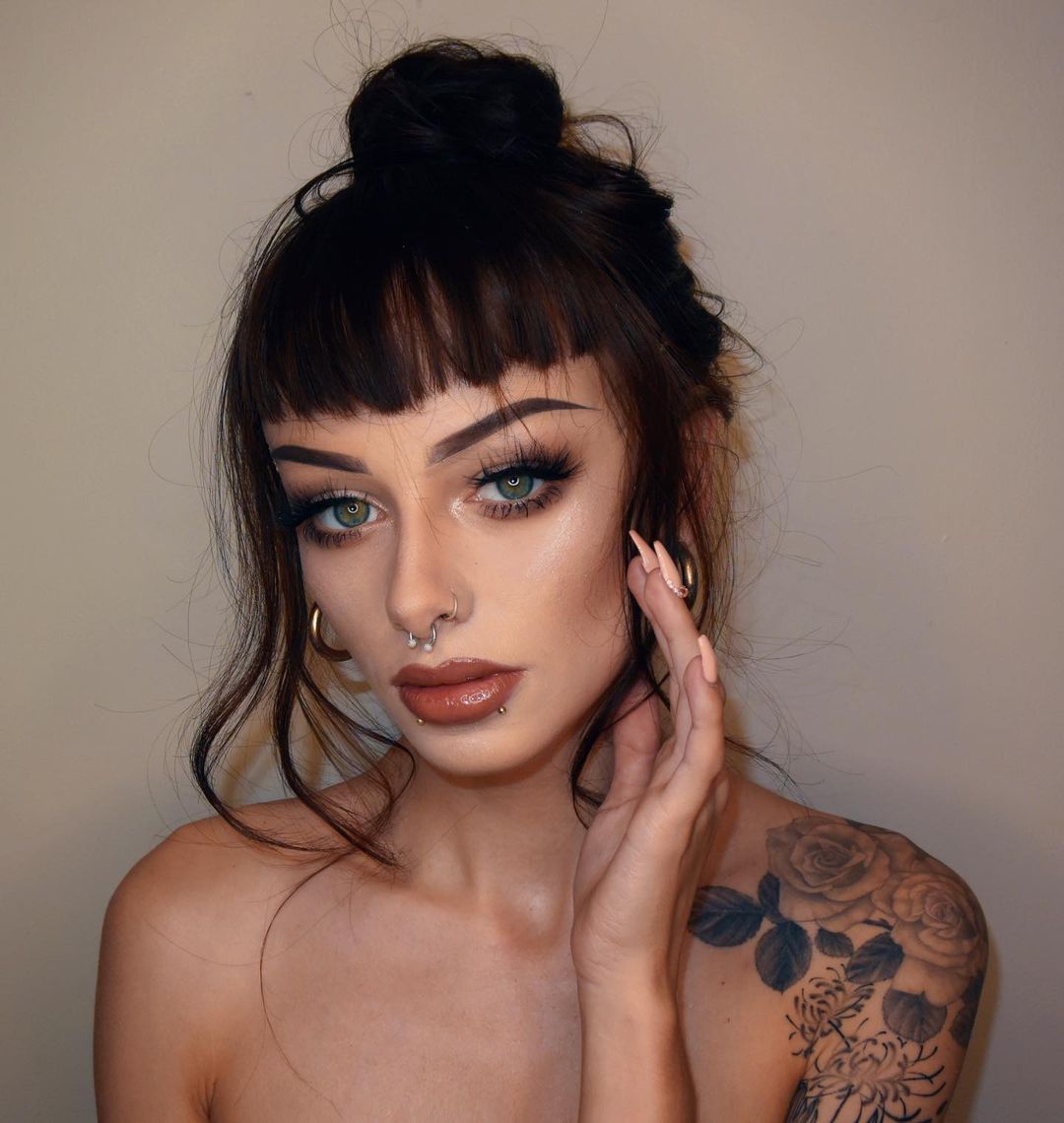 Show off your bangs and your chocolate brown hair. This idea is for women who love to stand out and who also wear fierce makeup with their looks.
8. Curly Messy Bun Voluminous Look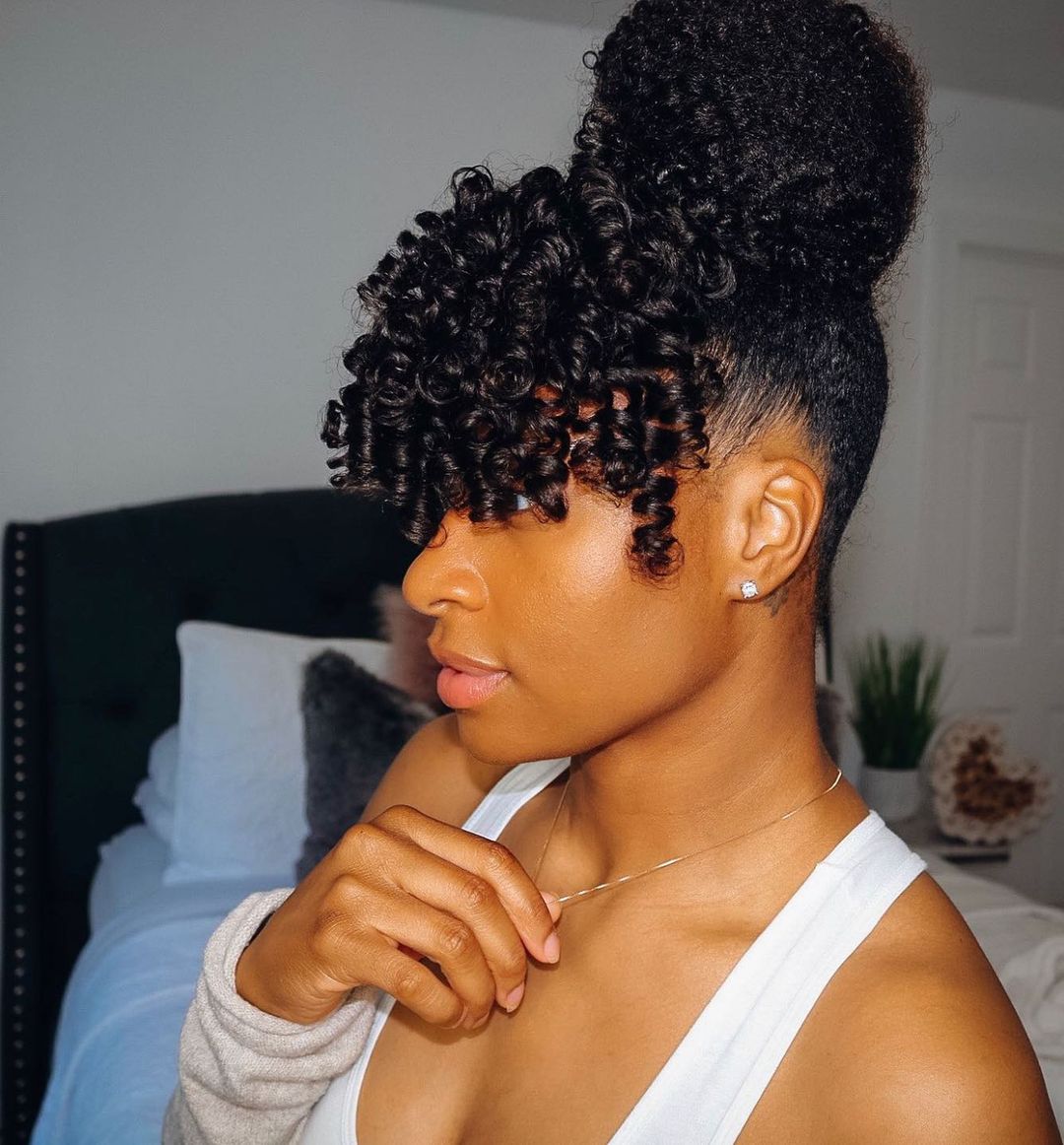 If your hair is quite curly and naturally flowy you will enjoy this hairdo. Dark brown hair and curls look great and fierce on mature & young women.
Ready For A New Hairstyle?
Are you ready to give a messy bun hairdo that new look and a new vibe? As you can see, messy buns can still look feminine and gorgeous, as long as you know how to style them and wear them in a proud way. Let us know which one is your favorite from the list, we would love to know what you're about to master!