Millie Bobby Brown may only be fourteen years old but she is quickly turning into an icon. Millie is most known for her role on the hit Netflix's series Stranger Things where she full committed to her role and shaved her head. From there we have seen tons of beautiful styles from Millie, all which has been stunning and gorgeous. Take a page out of Millie's book and shave your hair off, the grow out may be weird but trust us you will love it.
Here are eleven of out favorite Millie Bobby Brown short hairstyles.
1. Curly Lob
After her shaved head Millie let her hair grow out a bit and turned it into this beautiful lob. Keeping her natural color and parting it down the middle, Millie added some gentle waves to the mix to give herself a simple but stunning look.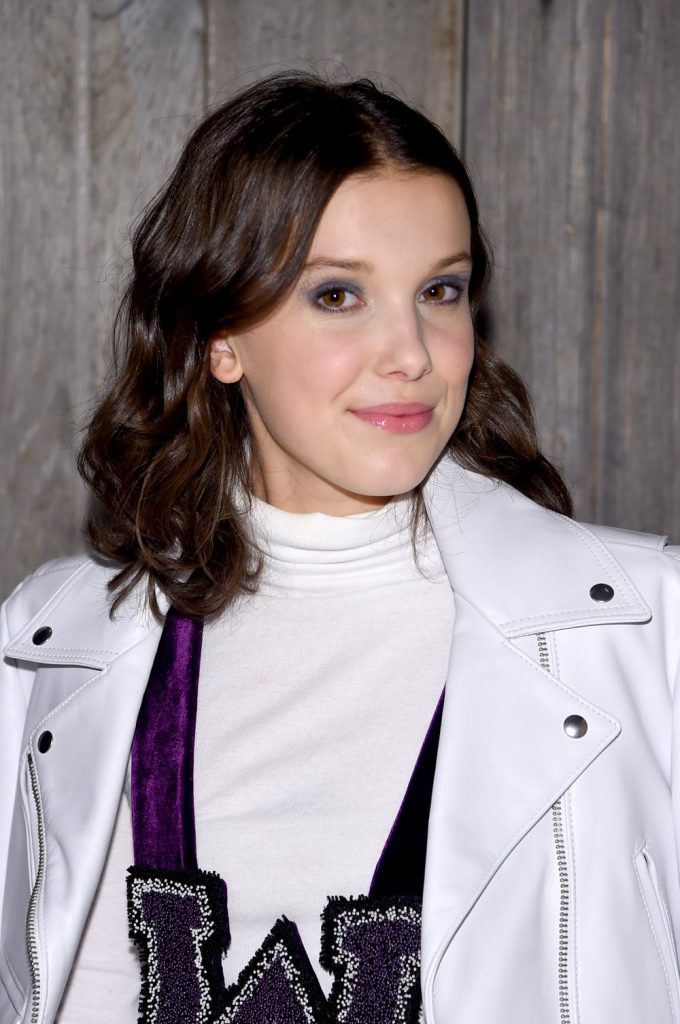 2. Vintage Lob
Millie Bobby Brown choose an elegant look here and pair it with a nice side swept bang. Sleeking her hair down and pinning it behind her ears gave Millie a vintage look that is wearable for everyone and very classic.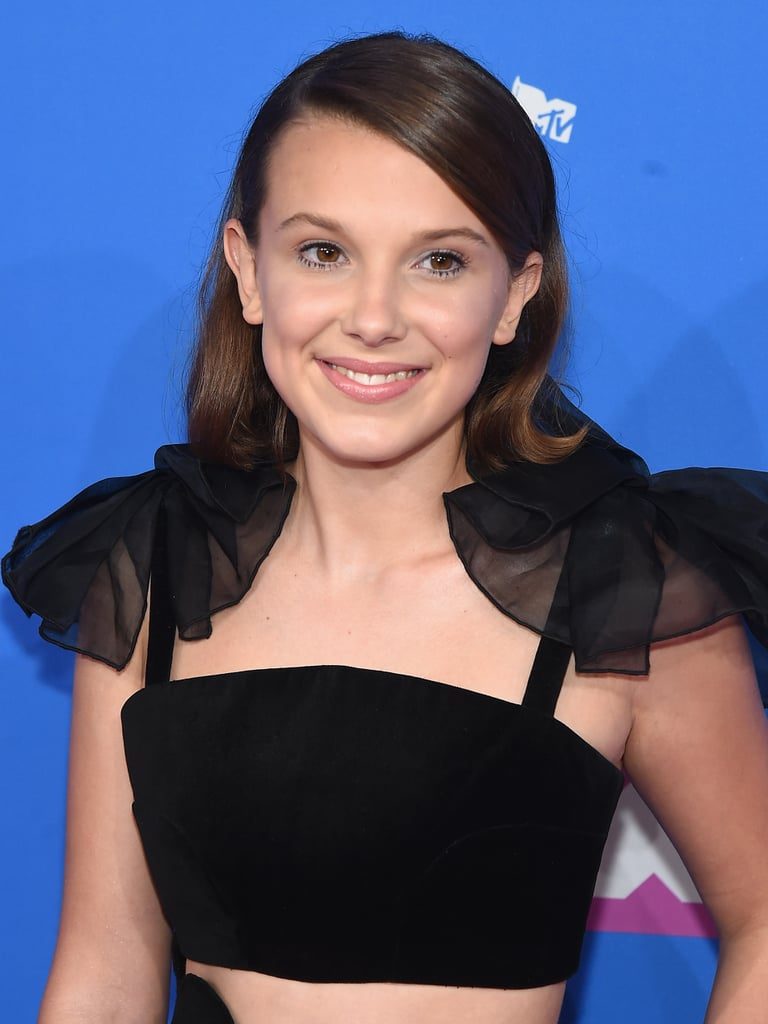 3. Slick Pixie
When her hair was still short Millie started to rock the pixie cut. Here she styled her pixie slicked back and parted down the middle. The look is easy to do and wear, plus it keeps your hair out of your face.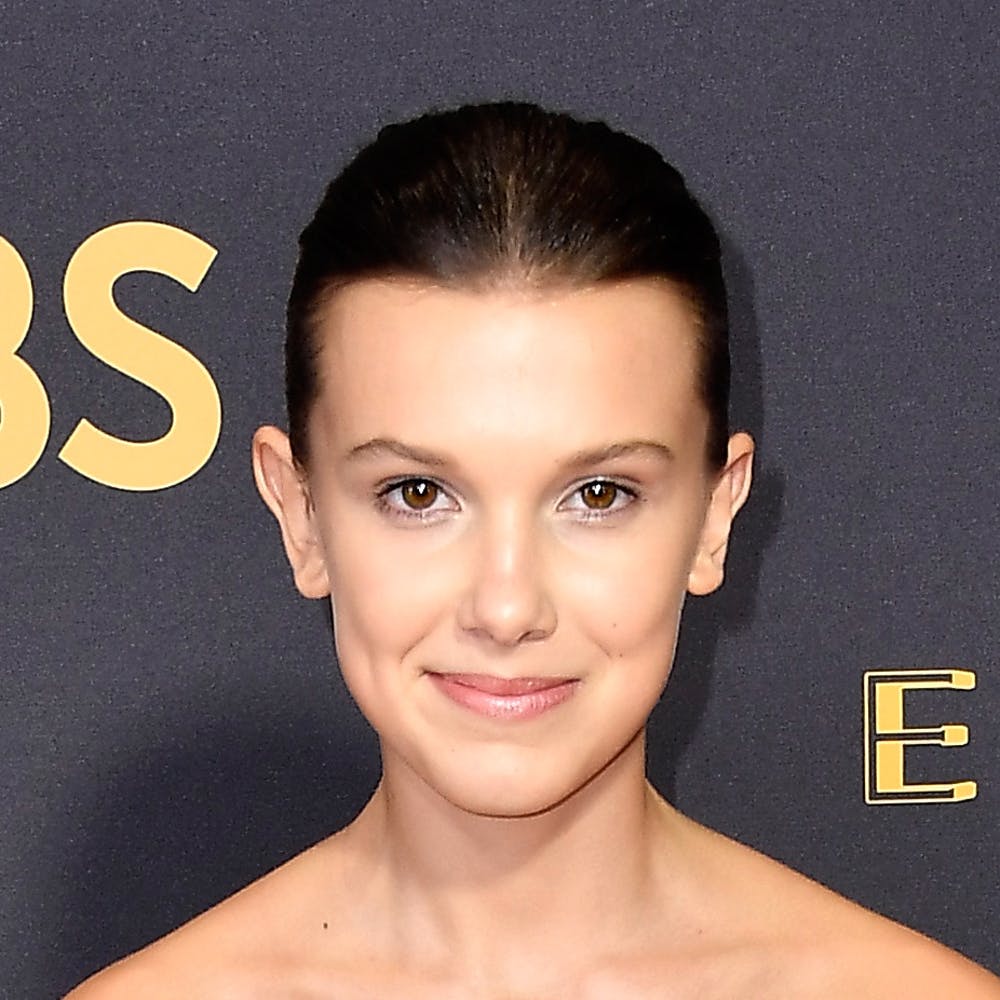 4. Messy Pixie
Millie Bobby Brown's grown out pixie is probably one of her best looks. Here she styles it in a side part with a slight wave. She adds some bangs to the mix but brushes them to the side and back so they stay off her face.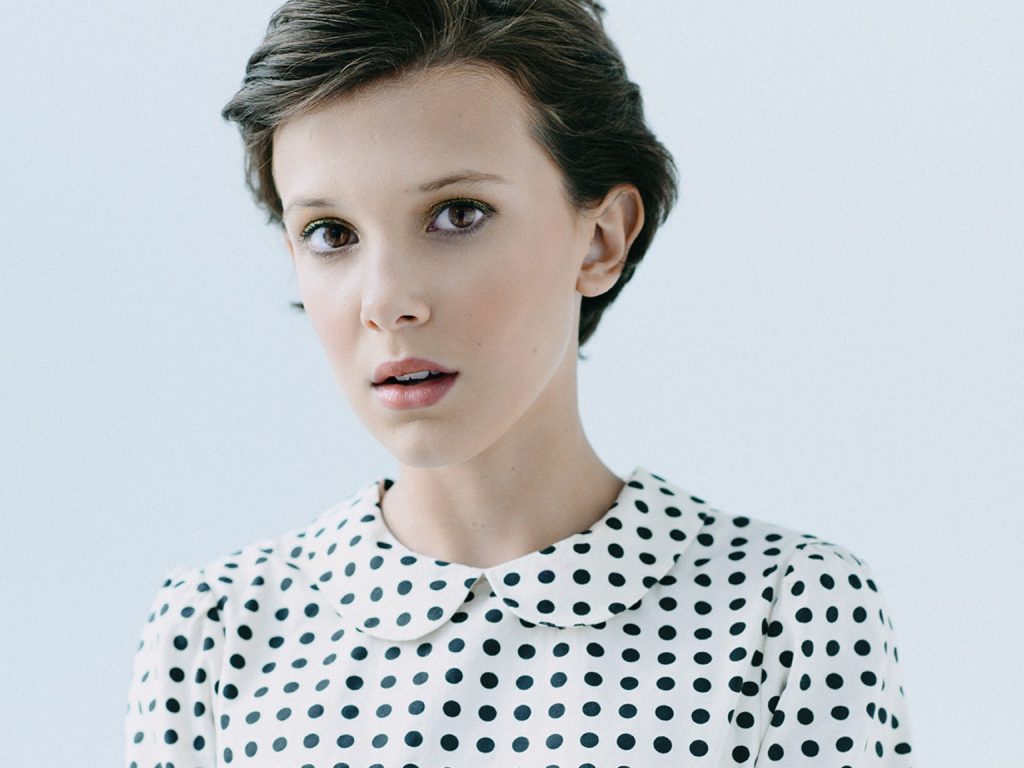 5. Braided Top Know
Millie turned heads with this beautiful and edgy top know that featured three brains. She pulled her hair into a high bun and on the back side added three beautiful braids. The look is simple but the braids put a whole knew twist on it.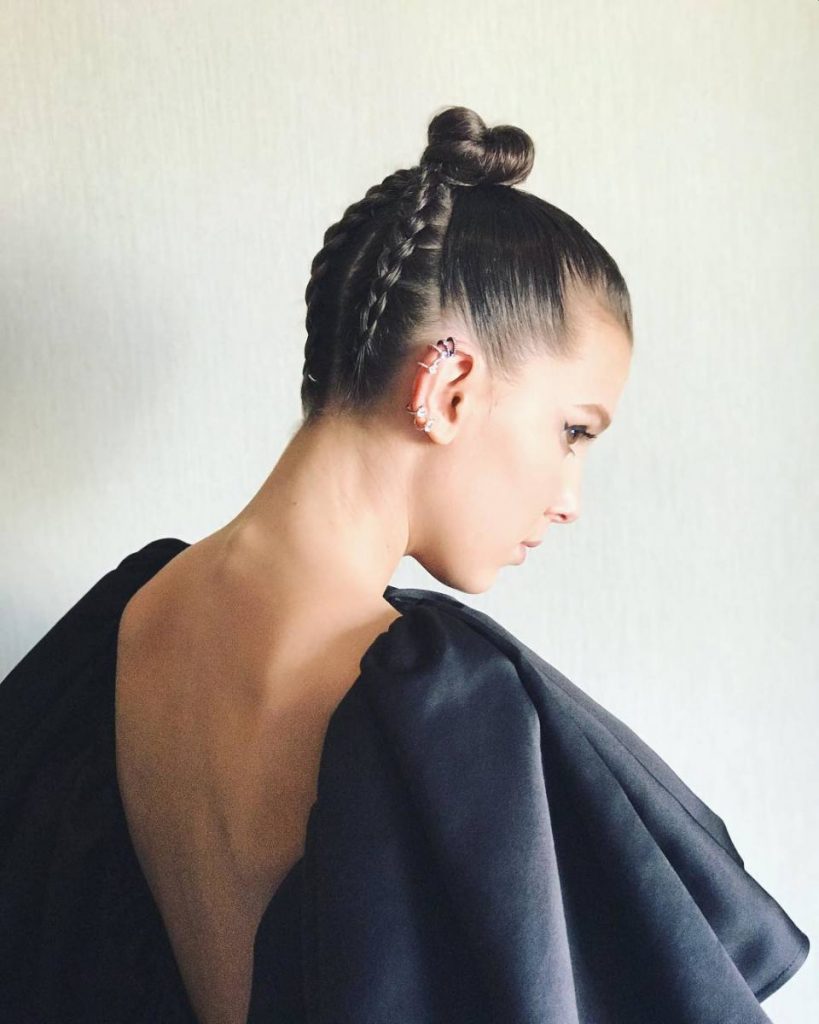 6. Side Pixie with Braid
Millie Bobby Brown never let short hair stop her from being stylish, just like this photo. She wears her pixie cut in a deep side part and braids half her hair. The second side of her hair is slicked down and two the side, almost in a James Dean style.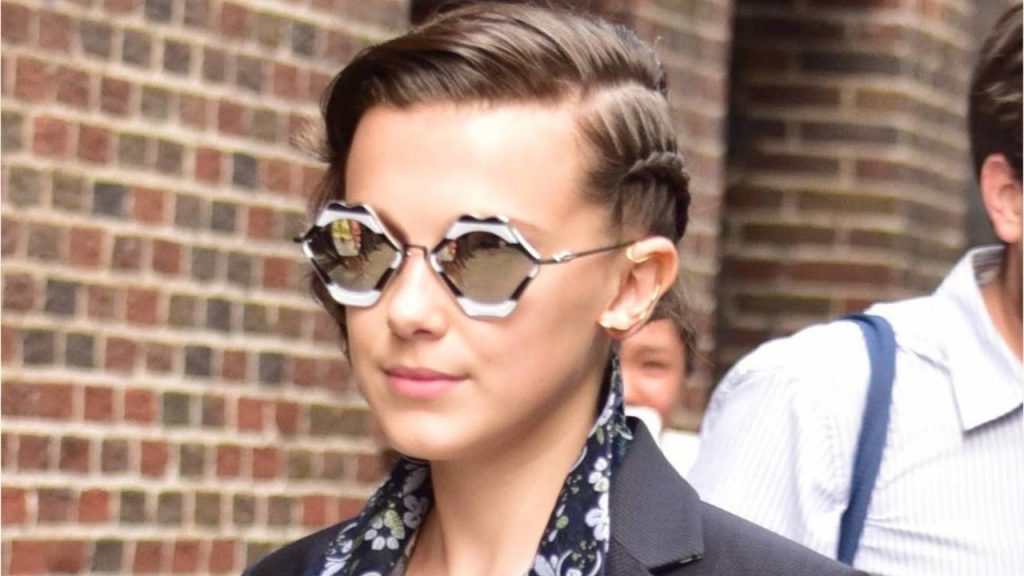 7. Messy Mohawk
Millie totally rocked a Mohawk back in her day and so can you. Keep the top a bit longer and add a lot of product to keep your hair up. The messier the look is the better, so play around with it and see what works for you.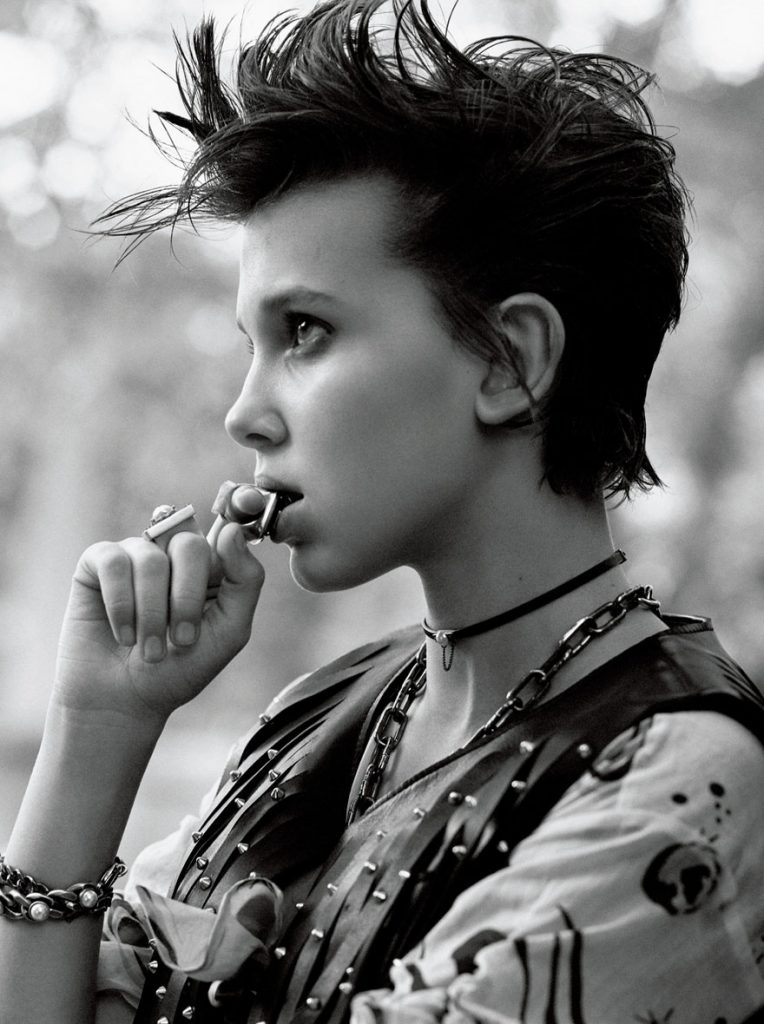 8. Girl Next Door Buns
At the Screen Actors Guild Awards Millie appeared with an adorable hairstyle, two buns on top of her head, fashioned with some bows. She wore her hair in a middle part and made sure all of her hair was off her face.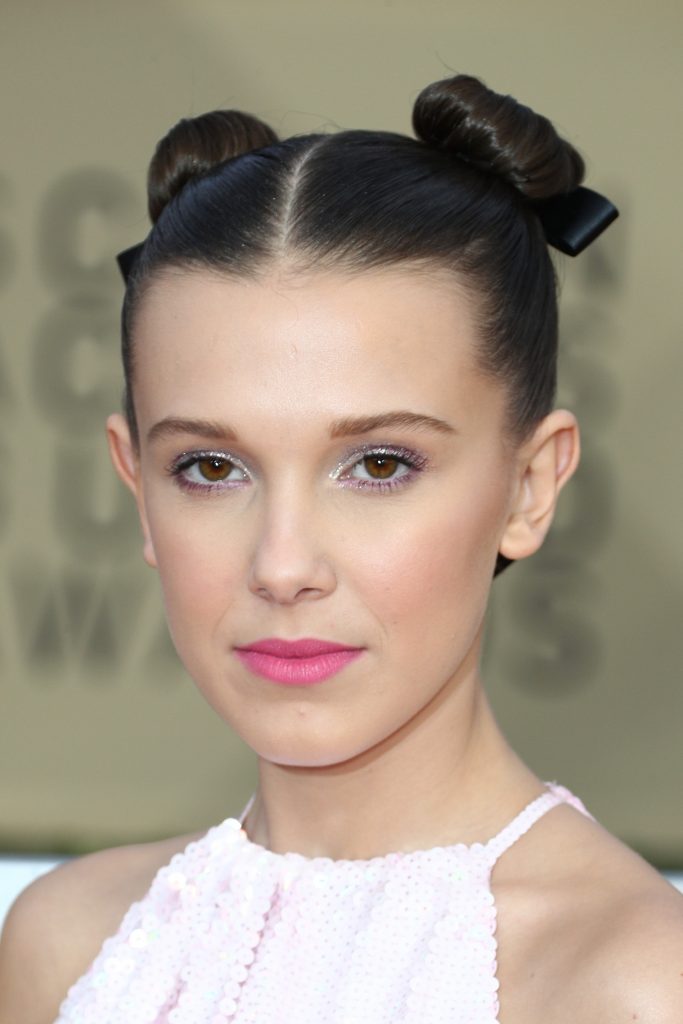 9. The Bob
Millie Bobby Brown took her bob to the next level by adding a decorative headband and adding a lot of volume. You can do the same thing by pulling your hair back and securing it with a headband. Add volume by teasing your hair at the crown of your head, the smoothing it into place.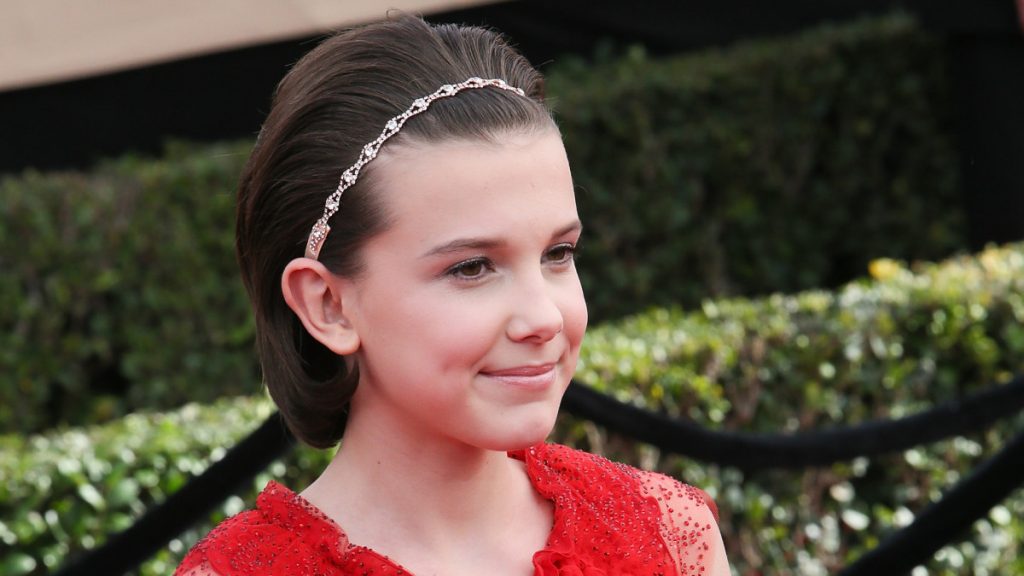 10. Natural Curls
Embrace your natural curl here like Millie did and let them run wide. Here Millie is showing off her voluminous curls that surround her face perfectly.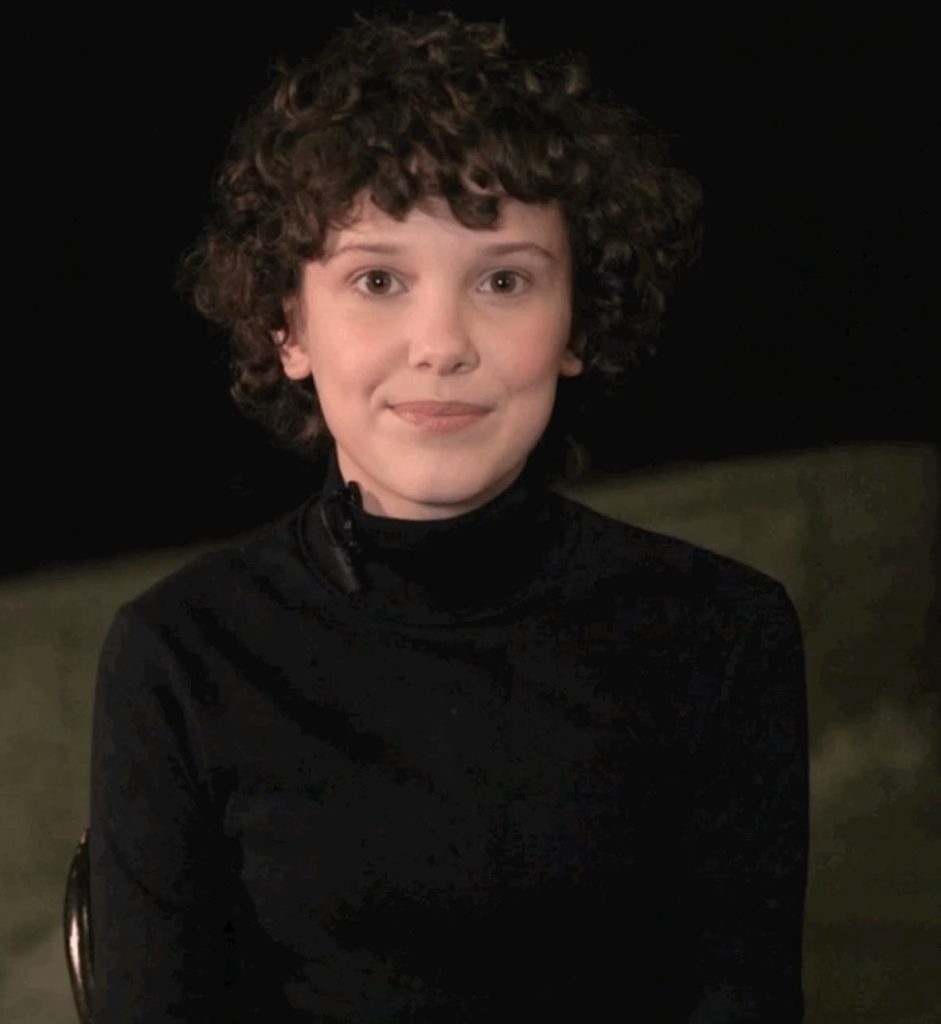 11. Shaved Head
We can't leave out Millie's infamous shaved head. She completely owns her look and embraces her shaved head and so can you.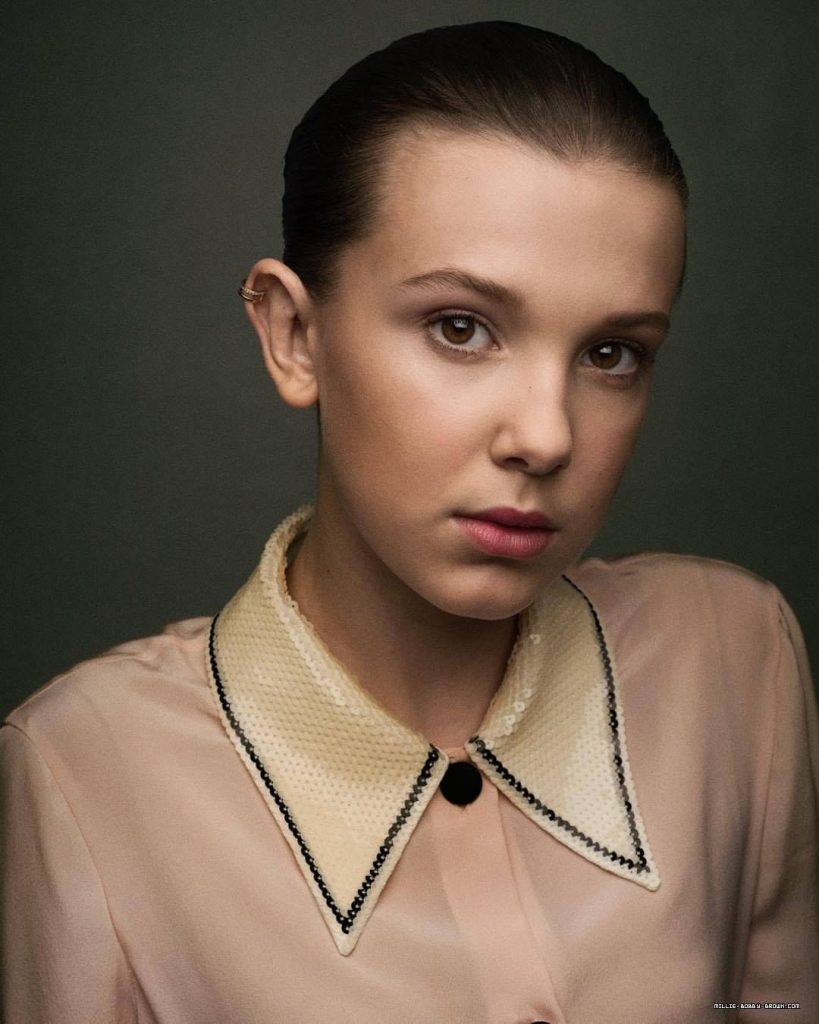 Millie is the perfect example to show why you shouldn't be worried about shaving your head or jumping on the short hair bandwagon. Even with short hair you have a variety of different styling options that are begging to be displayed on your head. Give it a try!