Mullet hairdos for women are slowly yet surely coming back to fashion! Have you ever thought about rocking a mullet? If not, now is the right time to give these a go. They are sleek, defined, and cut in such a unique way, often a must-do by women who want to stand out with their edgy look. Interested in rocking something new? If that is the case keep on reading and discover your options down below!
What Is A Mullet Hair For Women?
The look itself became super popular in the 1940s. Nowadays, both men and women can rock a fierce mullet cut. The mullet is a hairstyle in which the hair is cut shorter at the front and sides of your head, but is left looking longer at the back. Most often women tend to combine the look with voluminous and wispy bangs, along with a fade detail, and some cool highlights.
Top 30 Modern Mullet For Women Hairdos
1. Brown Chopped Mullet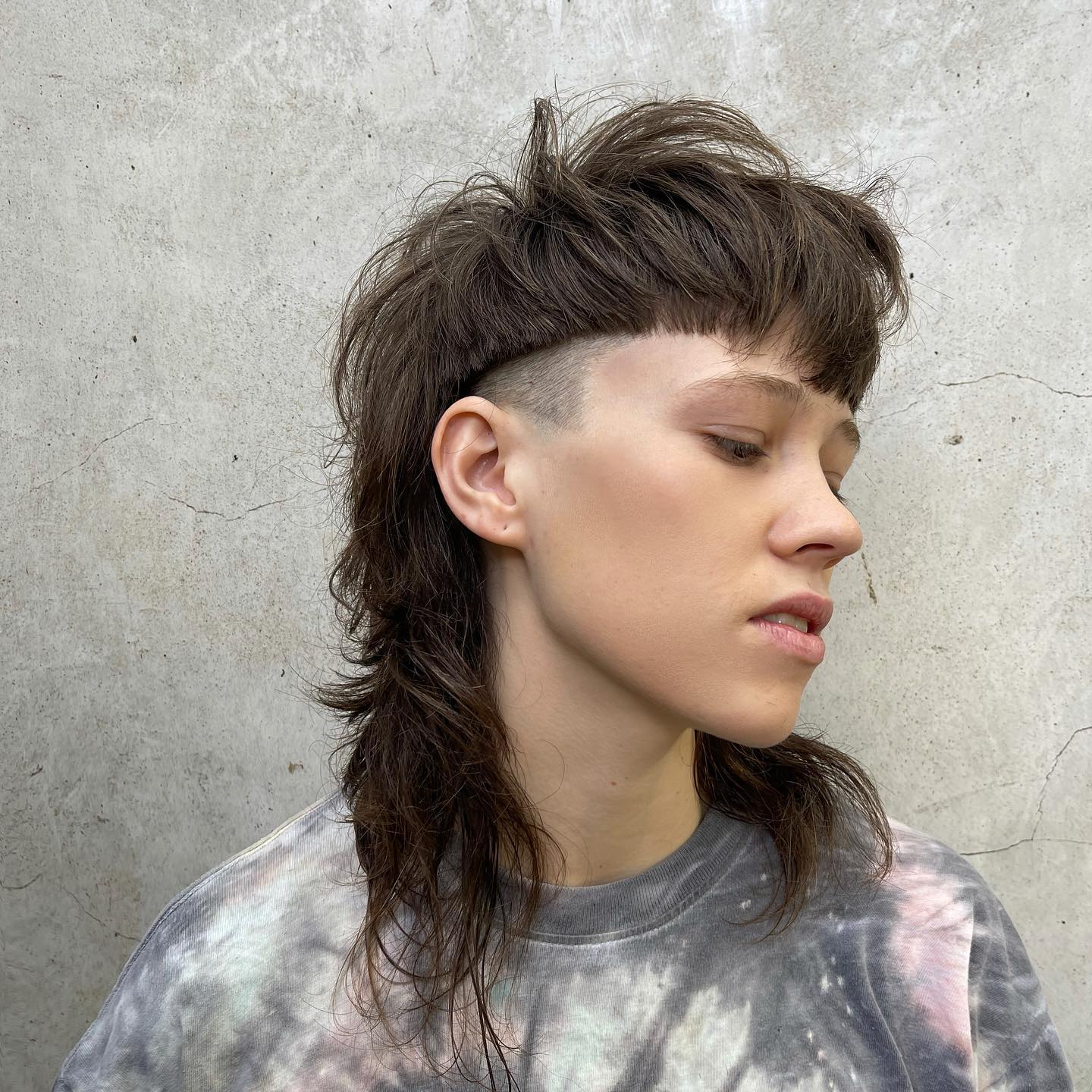 Brown with shaved-off sides will look amazing and party-perfect! Girls who are in their teens might prefer this look the best.
2. Red Mullet With Shaved Sides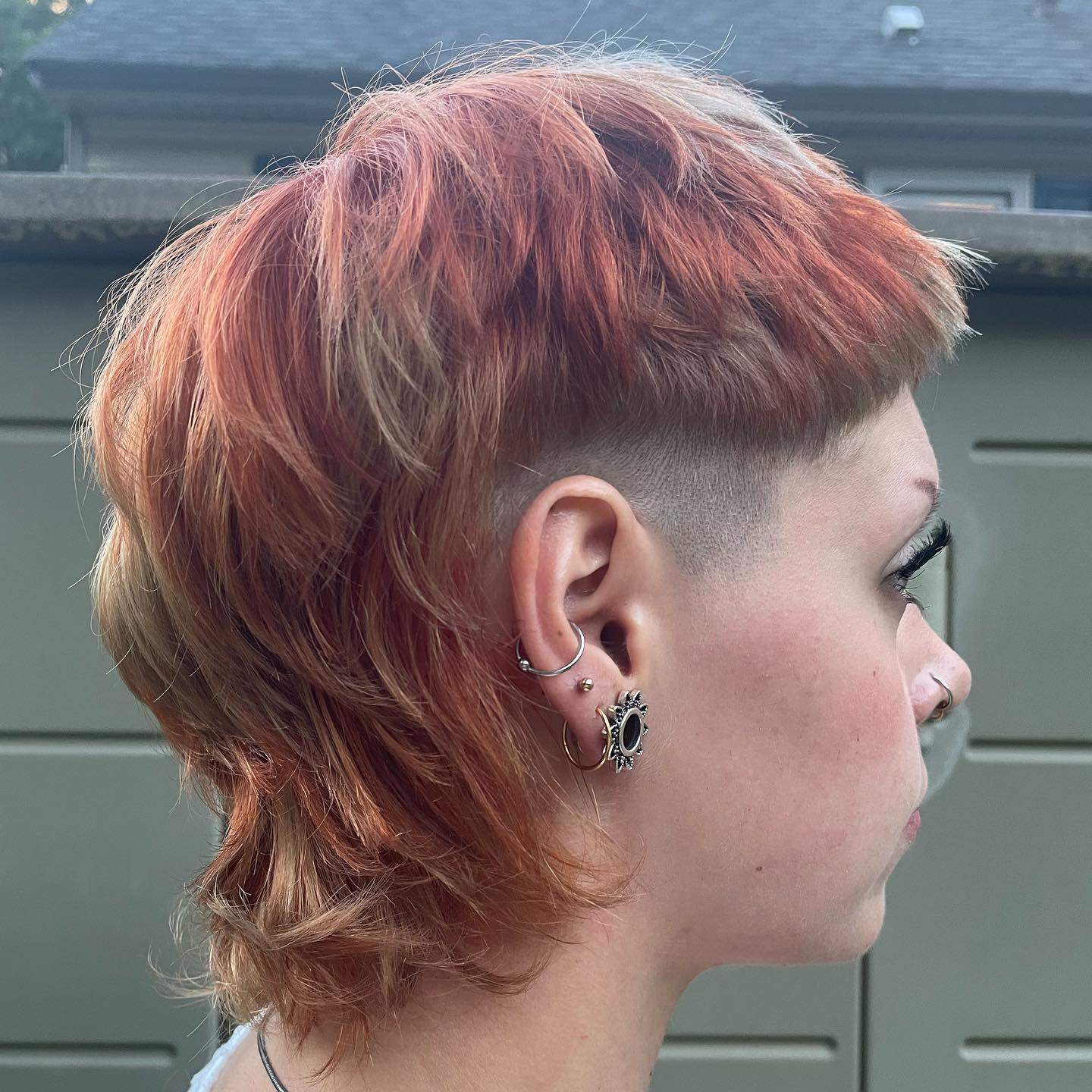 Go for two of your favorite colors and shades to achieve this messy mullet with shaved sides.
3. Mullet Hair With Fringe Bangs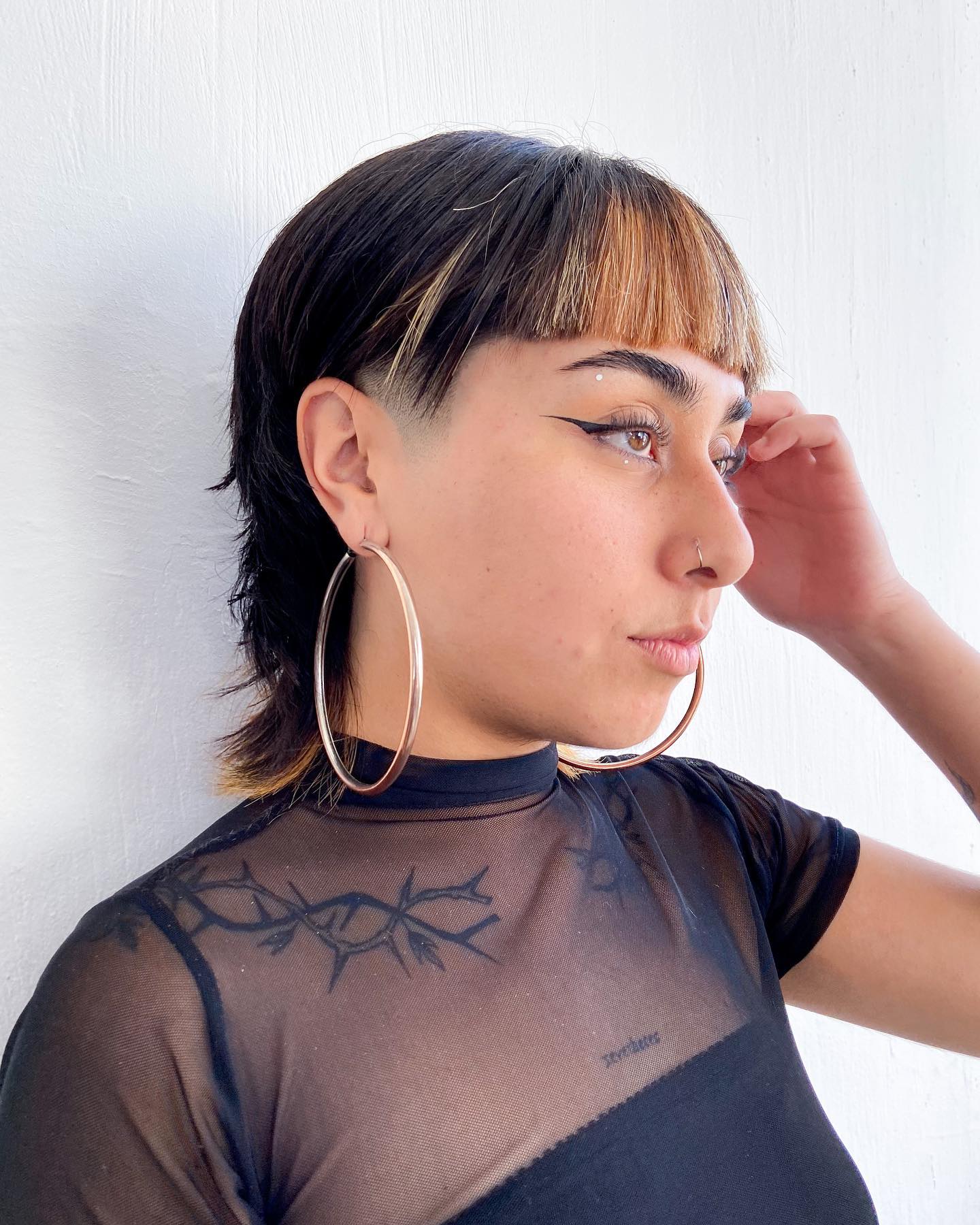 Chopped mullet and these defined bangs will look so feisty! If you prefer low-maintenance hairdos that are all about attention and looks, this is for you.
4. Aqua Blue Mullet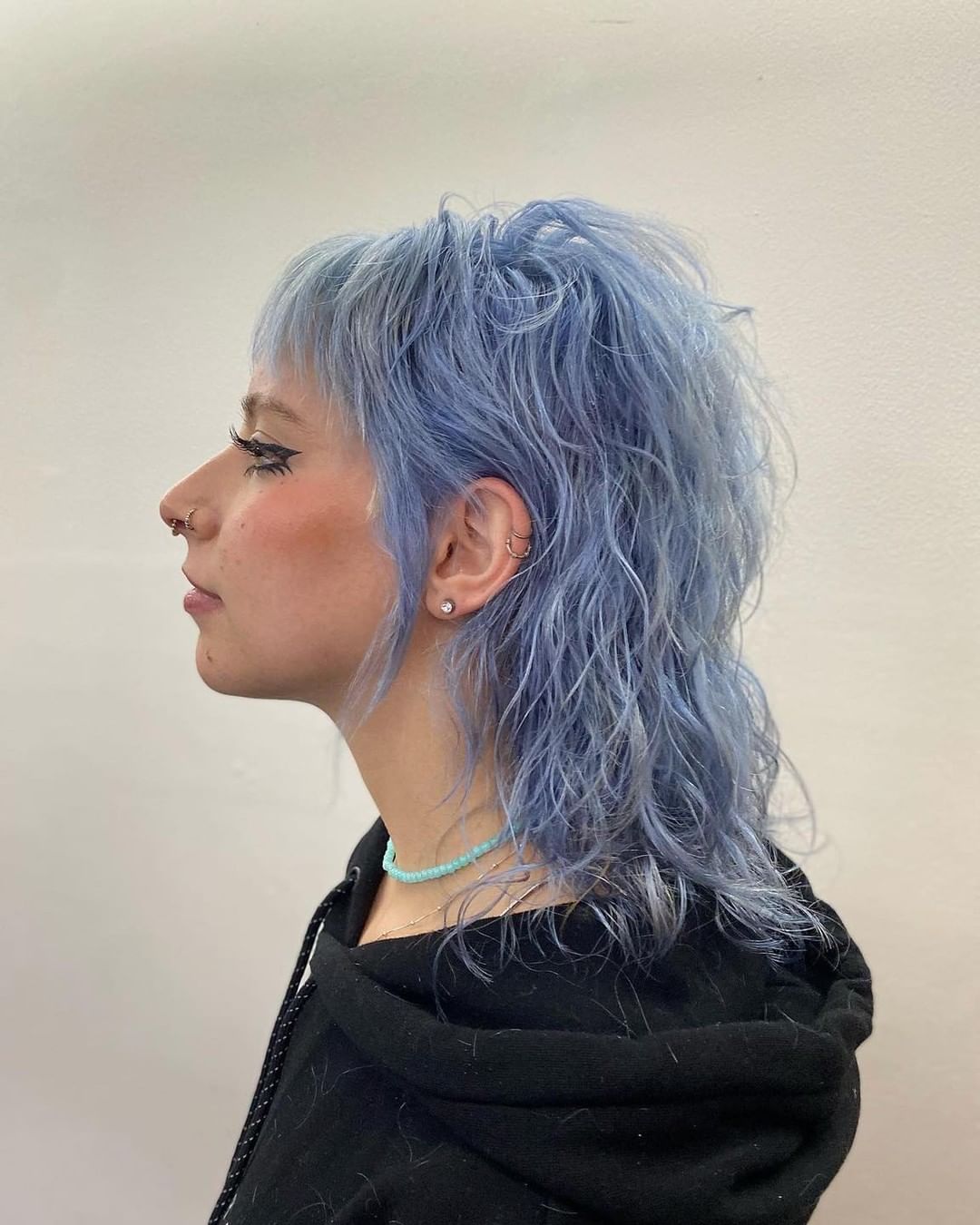 A bright funky blue shade that will look mesmerizing when rocked with full confidence. Dare to go for this mullet?
5. Blonde Mullet Voluminous Look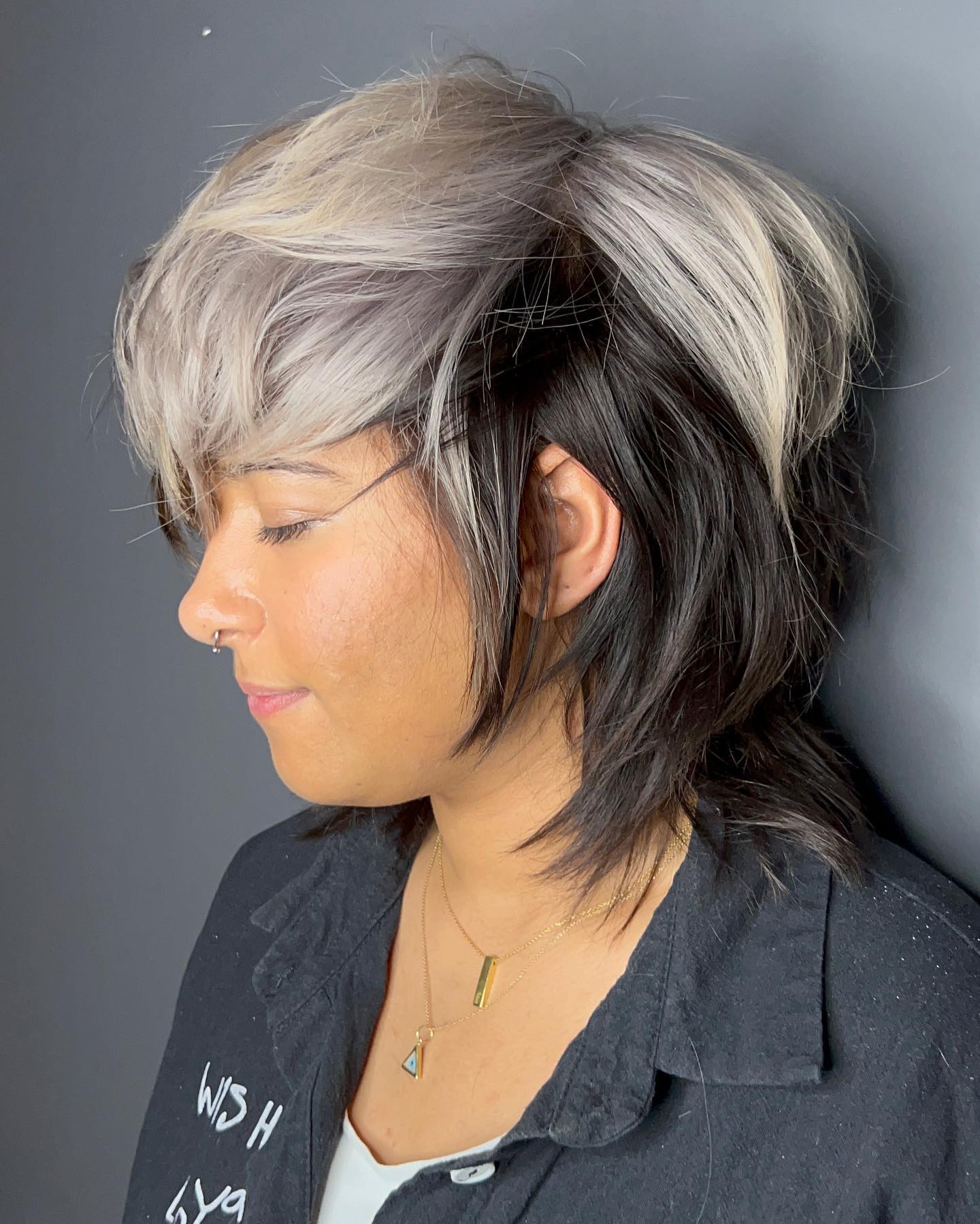 Voluminous and heavy on top, this type of mullet can be worn to the office and will suit most mature women.
6. Yellow & Blue Mullet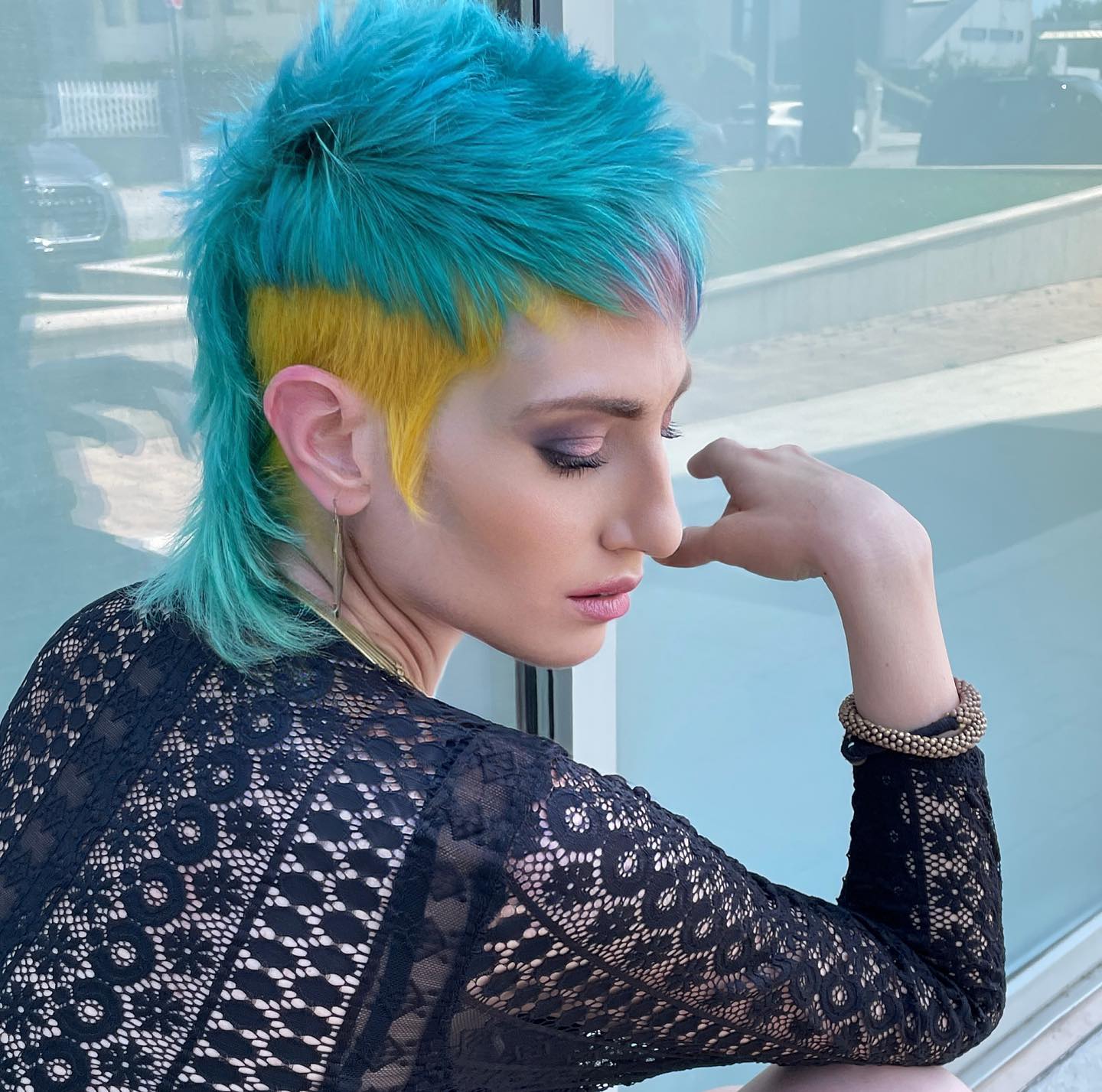 Combine pink and blue if you're a little daredevil who wants to stand out with your hair color.
7. Copper Red Mullet Hair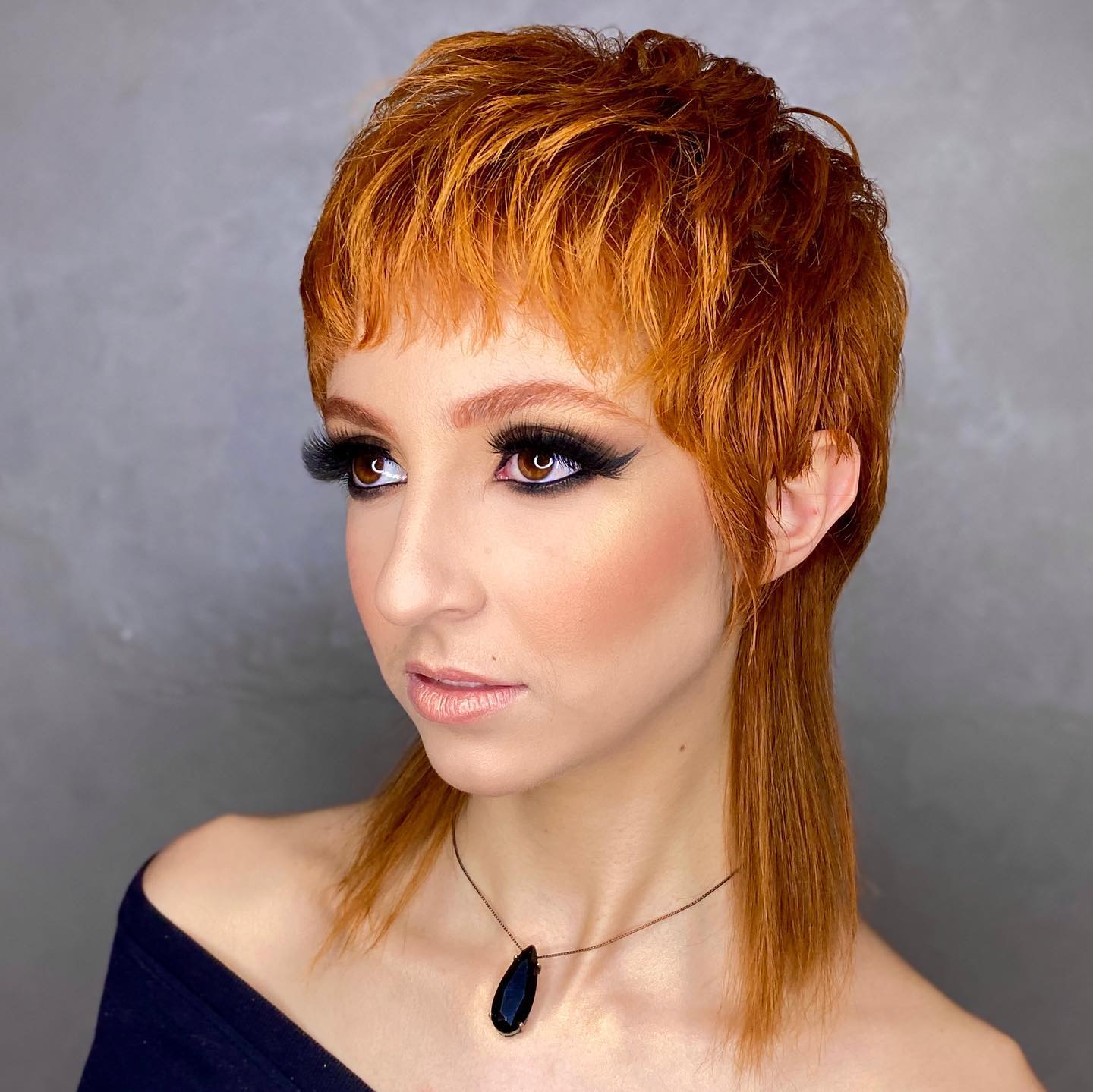 A cool copper shade that you're going to adore and love for the fall season.
8. Mullet Hair With Shaved Sides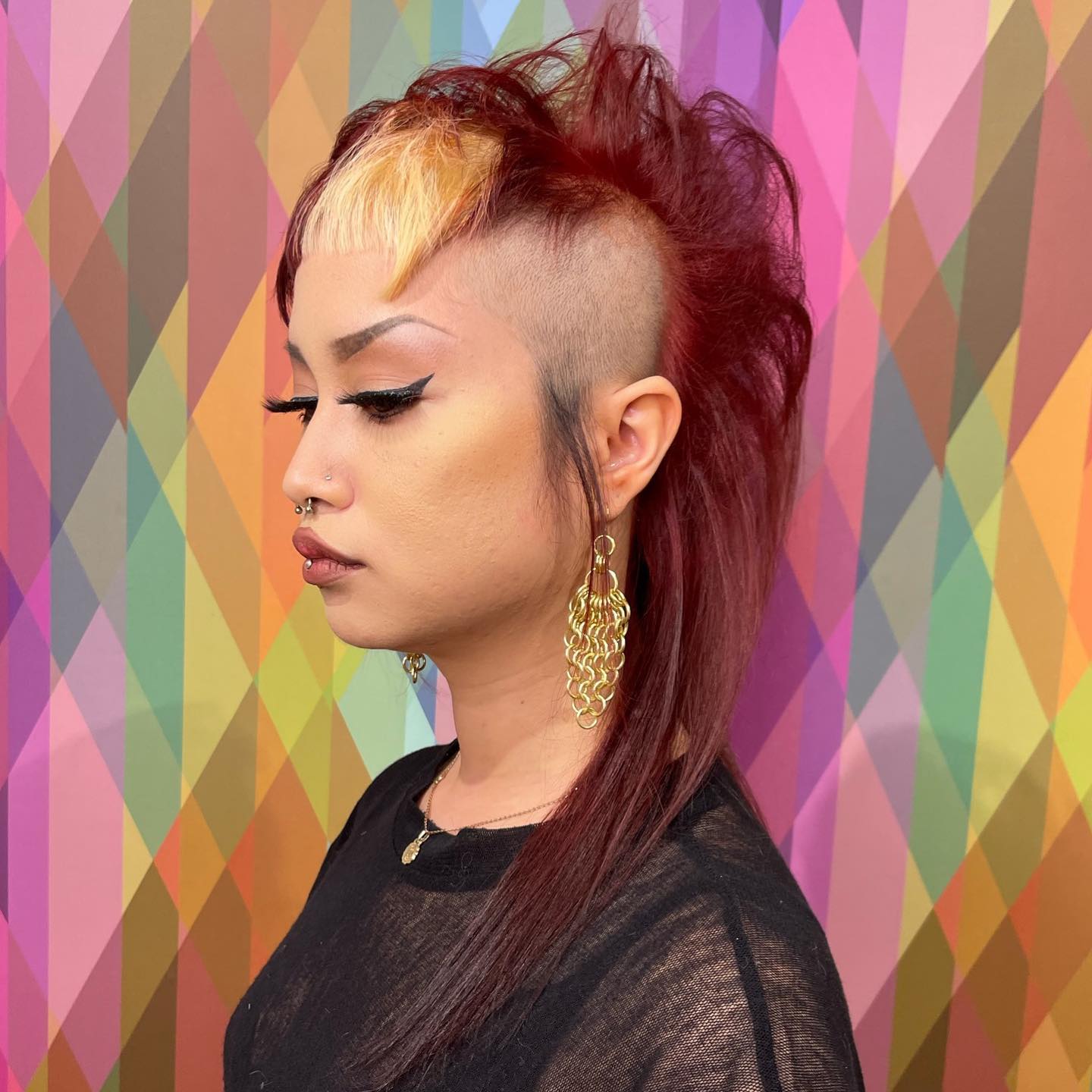 Go for this quirky and funky mullet and combine some shaved elements to it. If you prefer longer looks this is for you.
9. Natural Blonde Mullet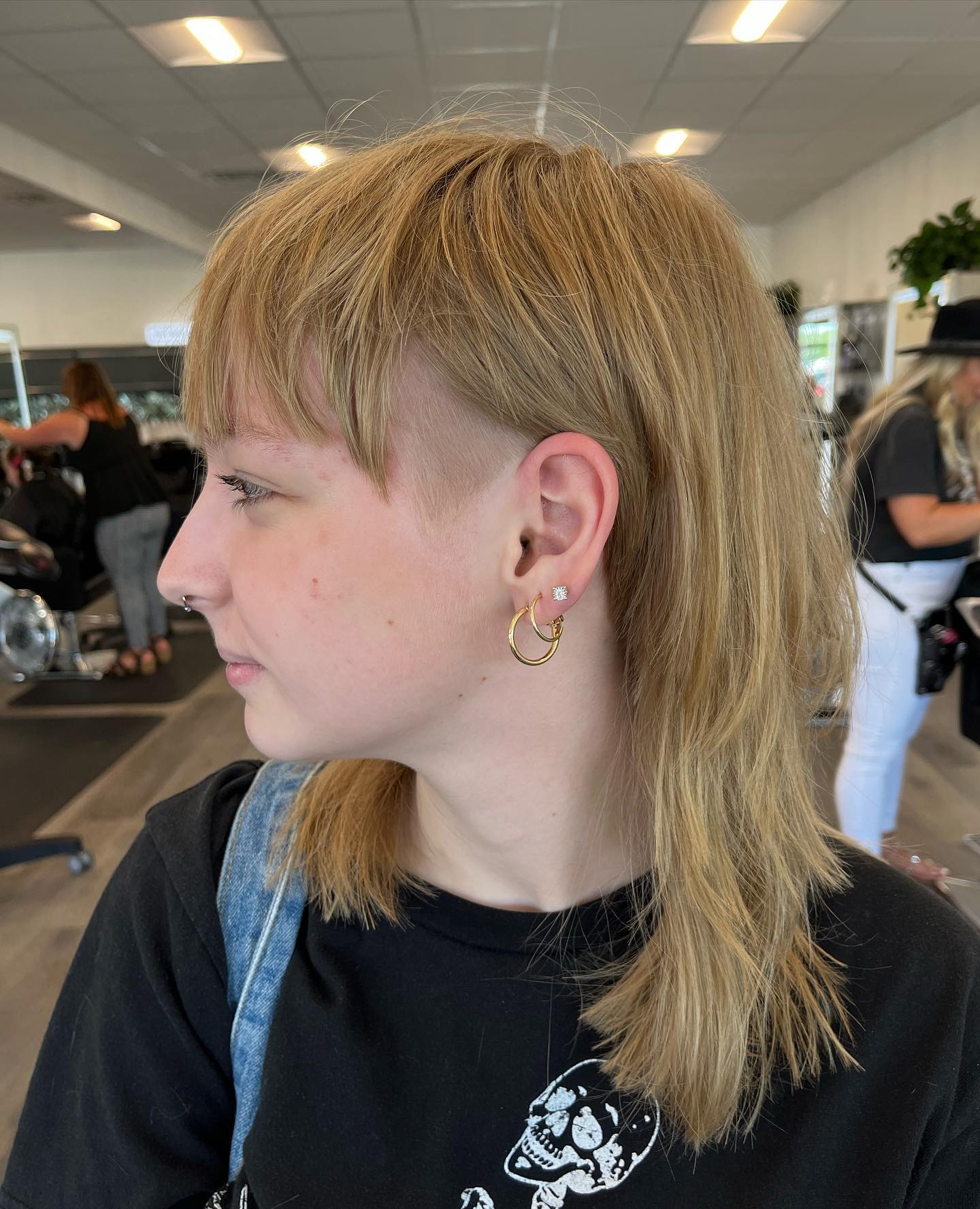 Blonde mullet such as this one will look great for women who need something for the office.
10. Brown Mullet Cut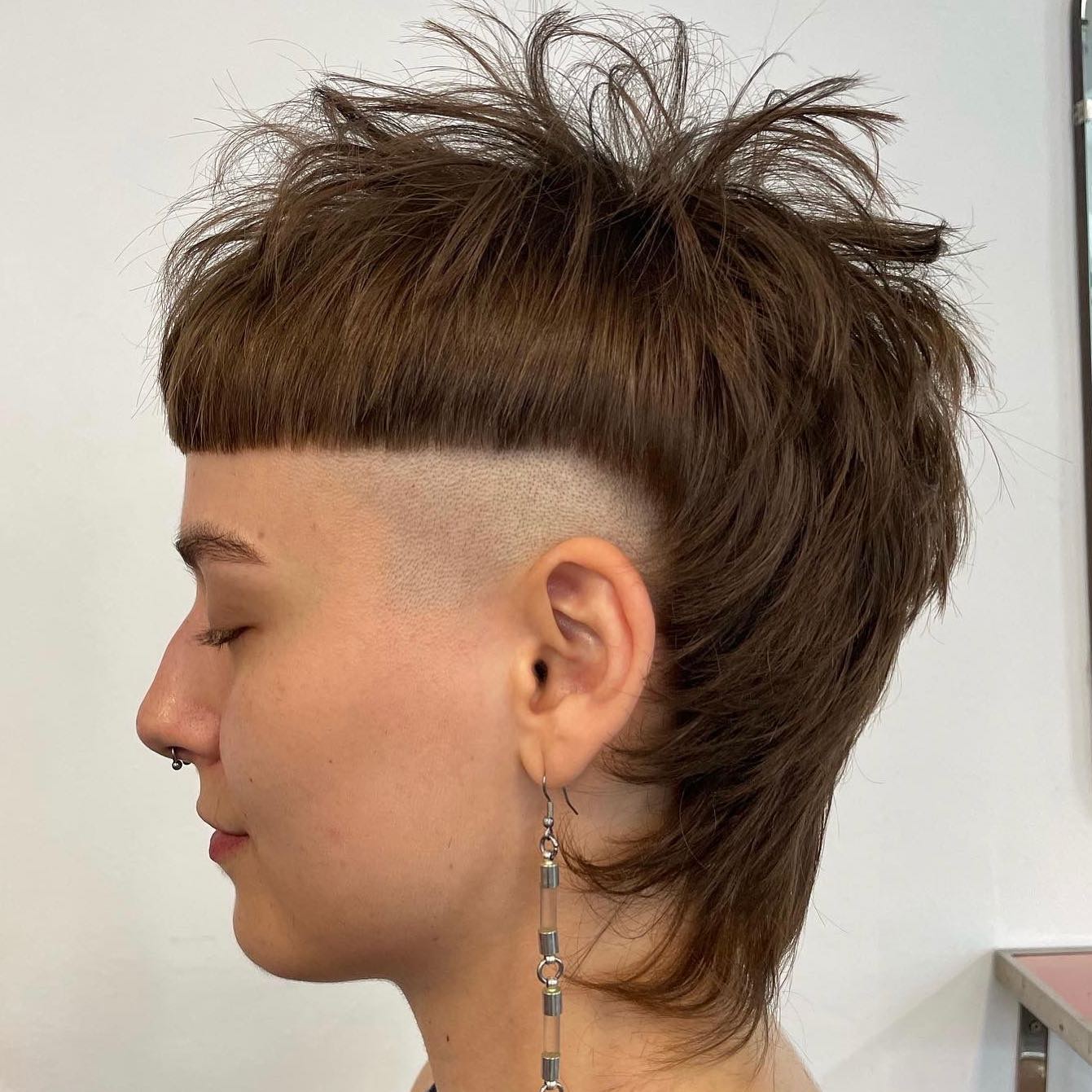 Brown and defined along with these clean edges will look amazing if achieved the right way. Book this haircut only if you truly trust your hairstylist.
11. Yellow Blonde Mullet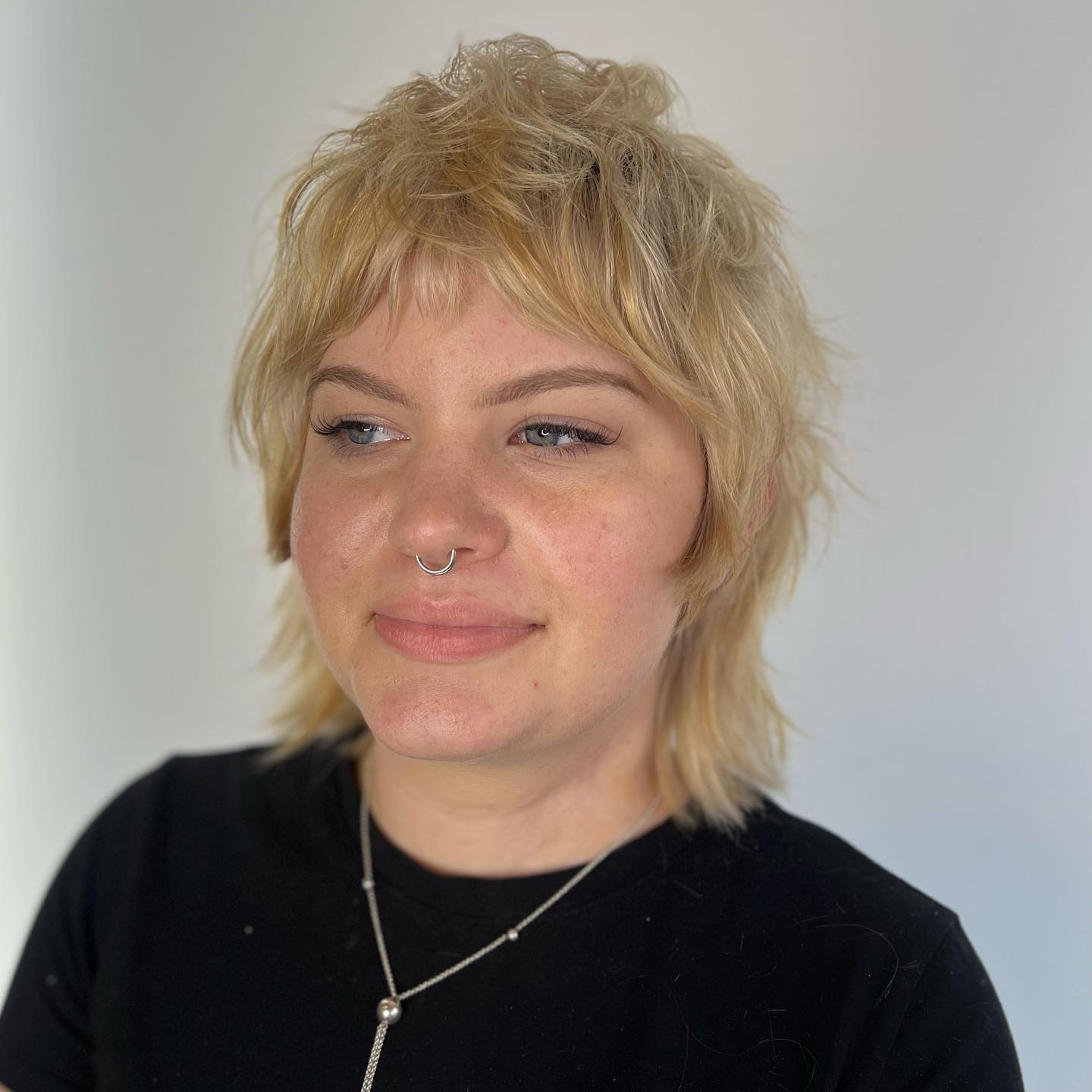 Yellow-toned blonde mullet that will look great on mature women.
12. Coral Mullet Look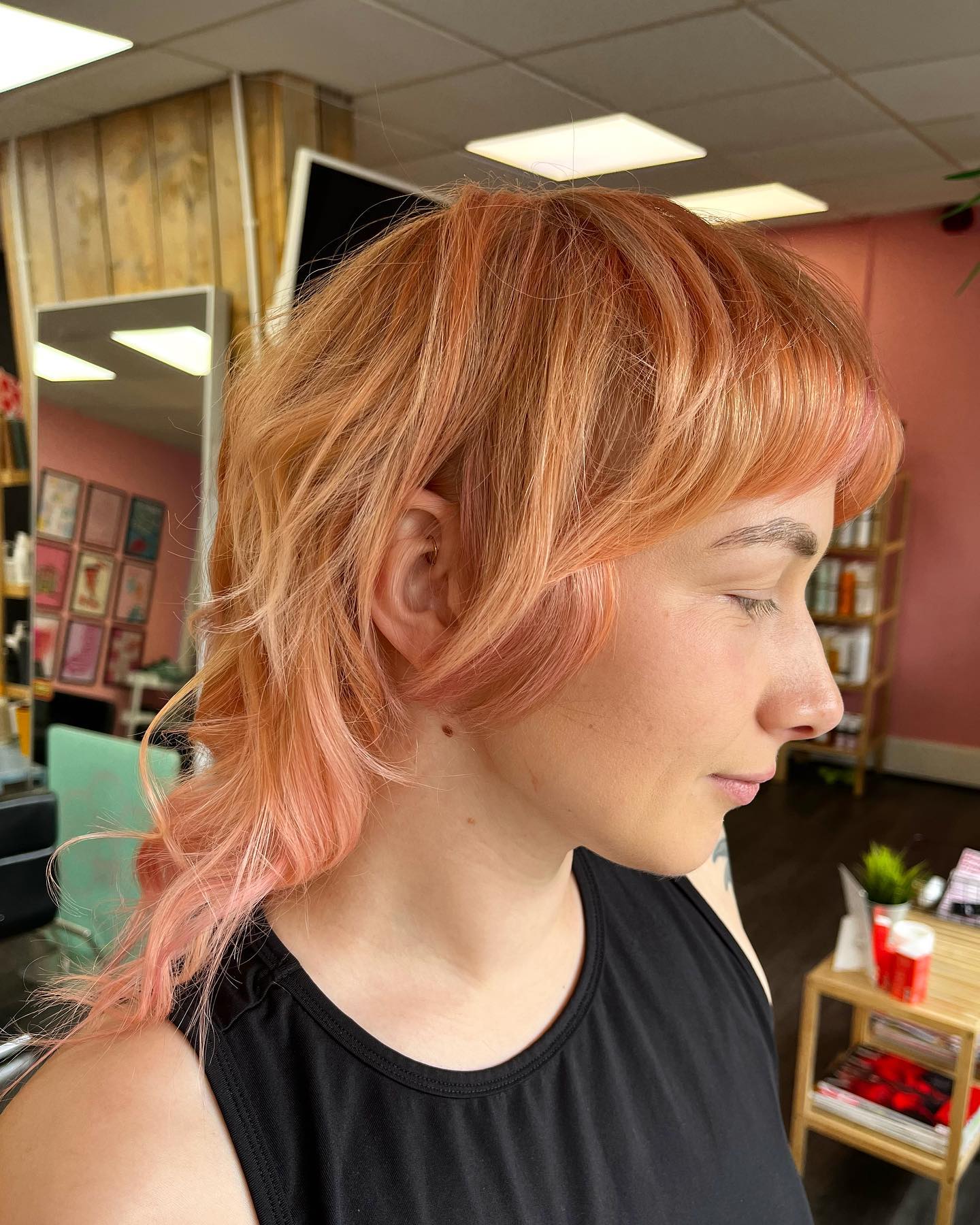 Combine a bit of orange and pink if you're a fan of crazy and colorful outcomes that others won't have or know how to rock.
13. Auburn Red Mullet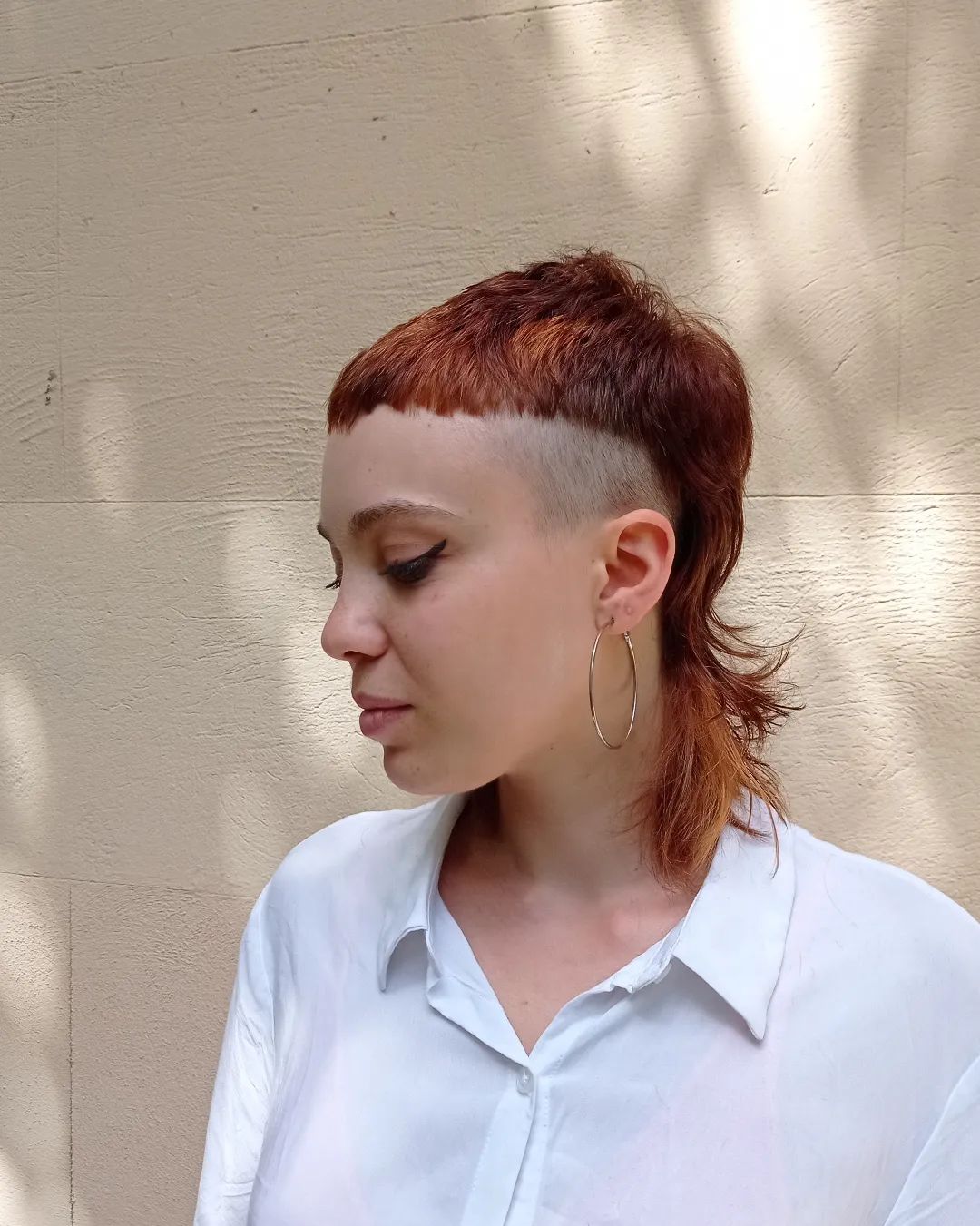 Bright red mullet with shaved offsides will look amazing for the fall. If you want something cool and edgy, this is it!
14. Pink & Blonde Funky Mullet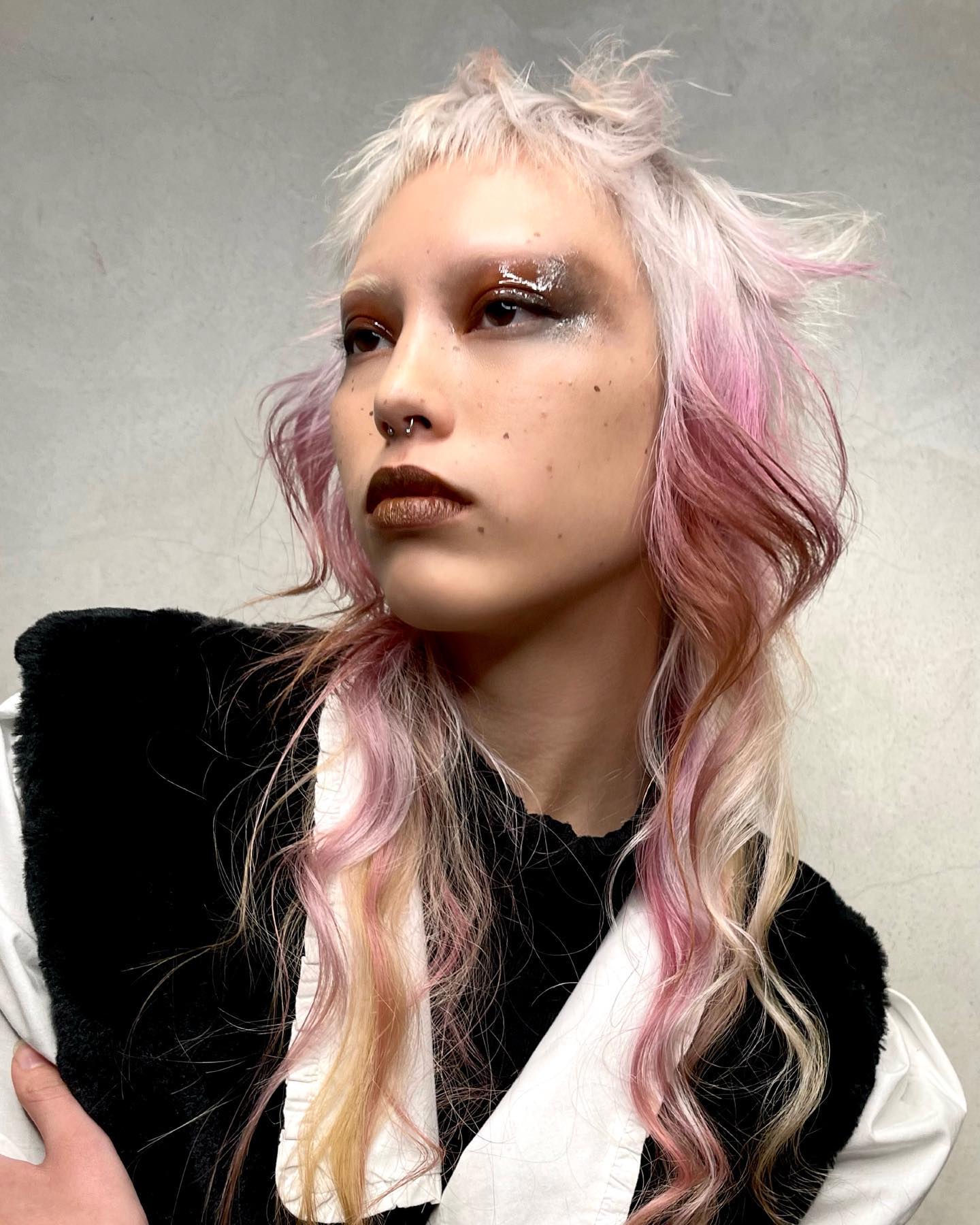 Combine bleached blonde and pink colors if you want to try out something playful. This hairdo will look amazing on younger women and teens.
15. Dark Brown Mullet With Shaved Sides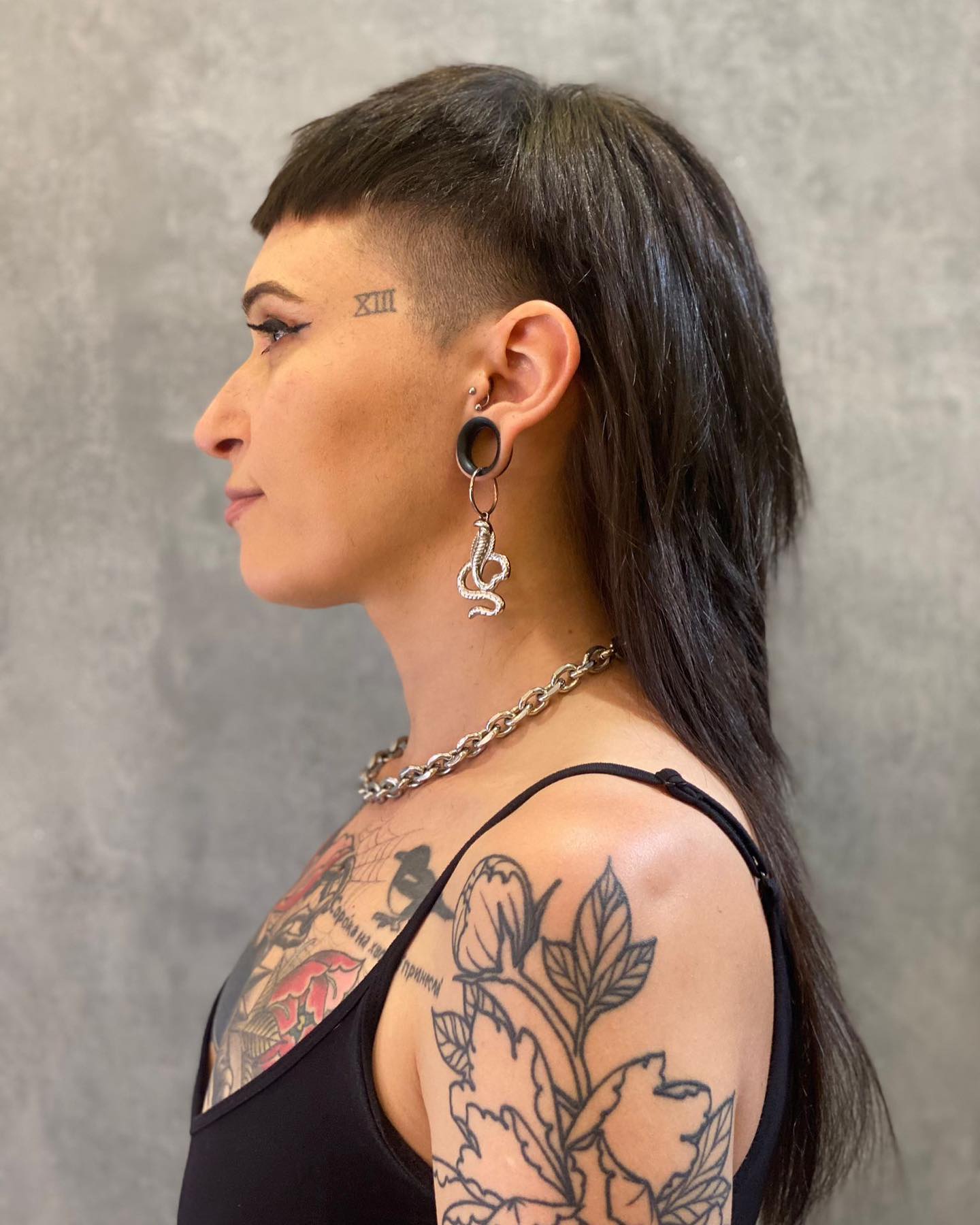 Long dark brown mullet that you'll like for simple and casual wear + it is not too hard to maintain either.
16. Curly Mullet For Women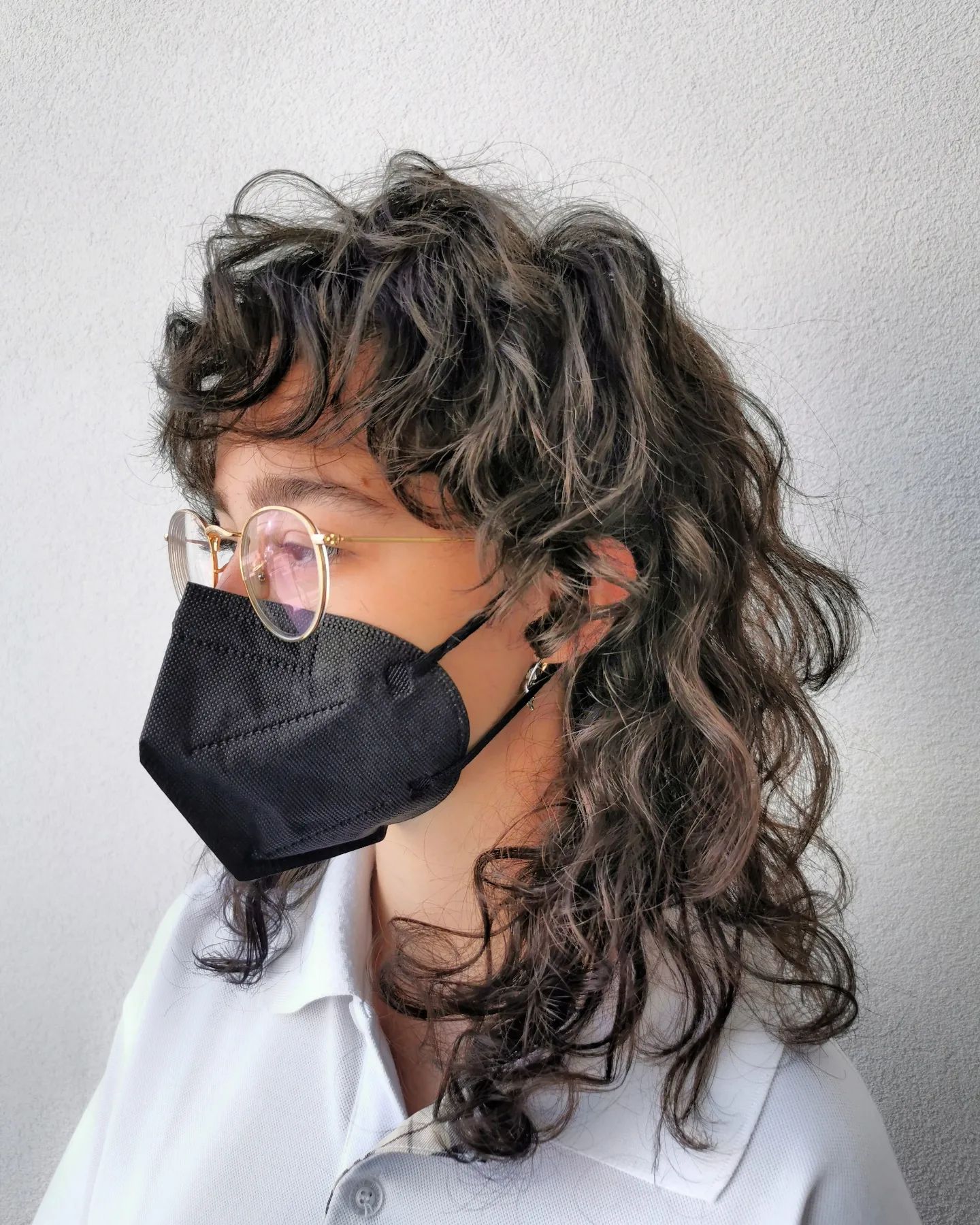 You can even try out a curly brown mullet! Go for defined bangs if you fancy voluminous ideas.
17. Wild Colorful Mullet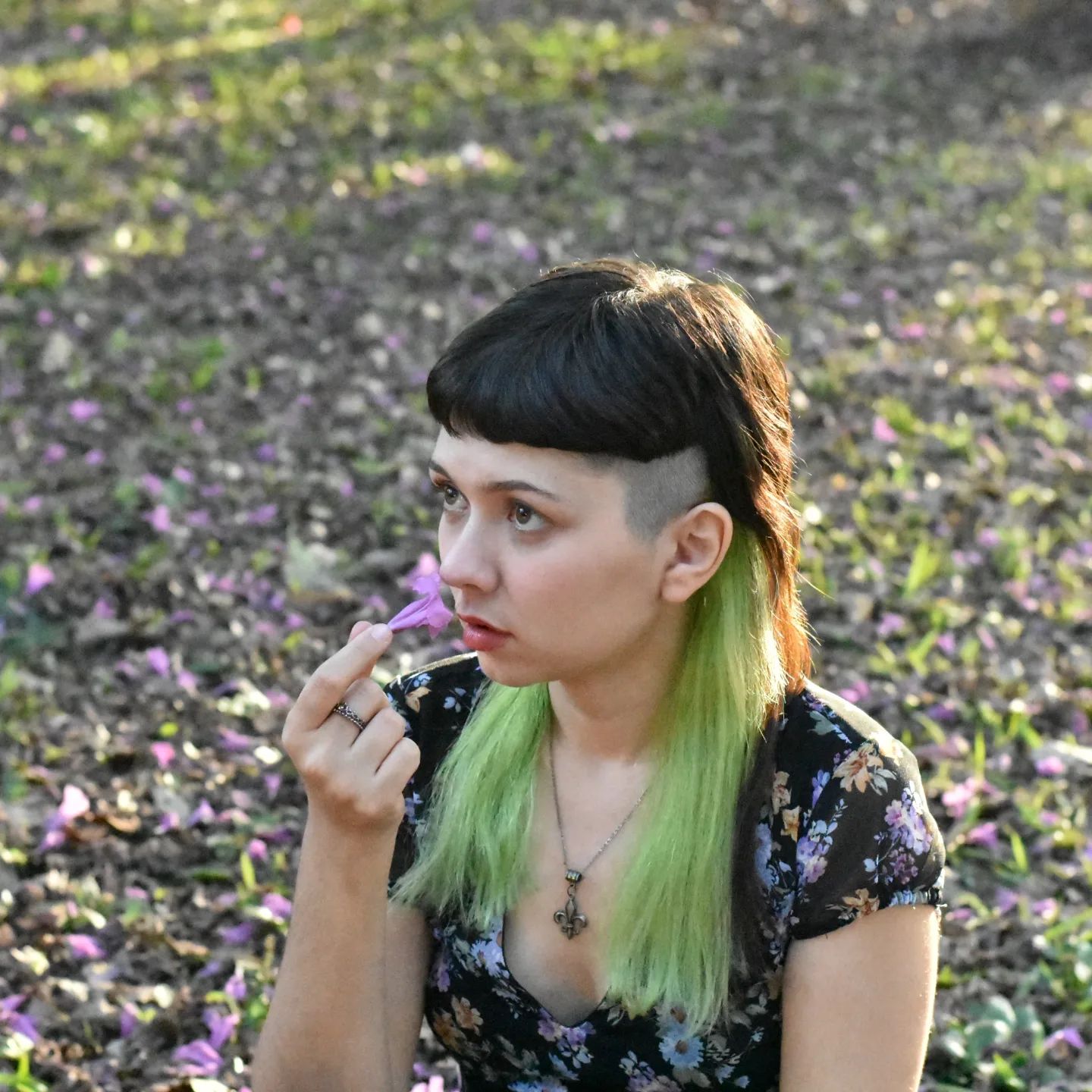 Cropped fringe bang and mullet elements on the sides will look bold, especially if you add this shade of green to it. Are you really that wild and outgoing?
18. Mullet Hair With Extensions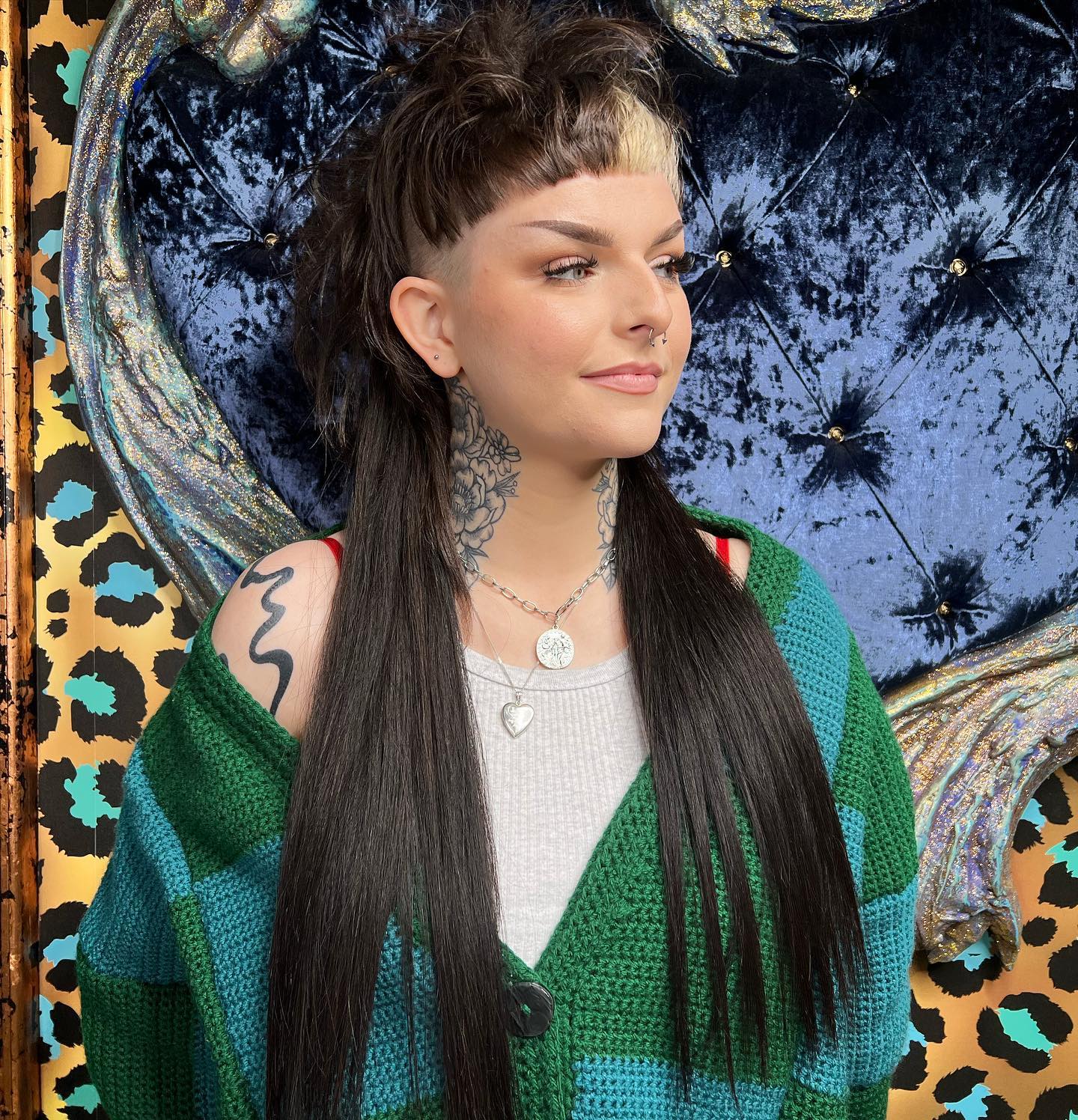 You can try out this longer look and short fringe bangs. Women who are in their twenties will adore this sleek cut.
19. Simple Brown Mullet Look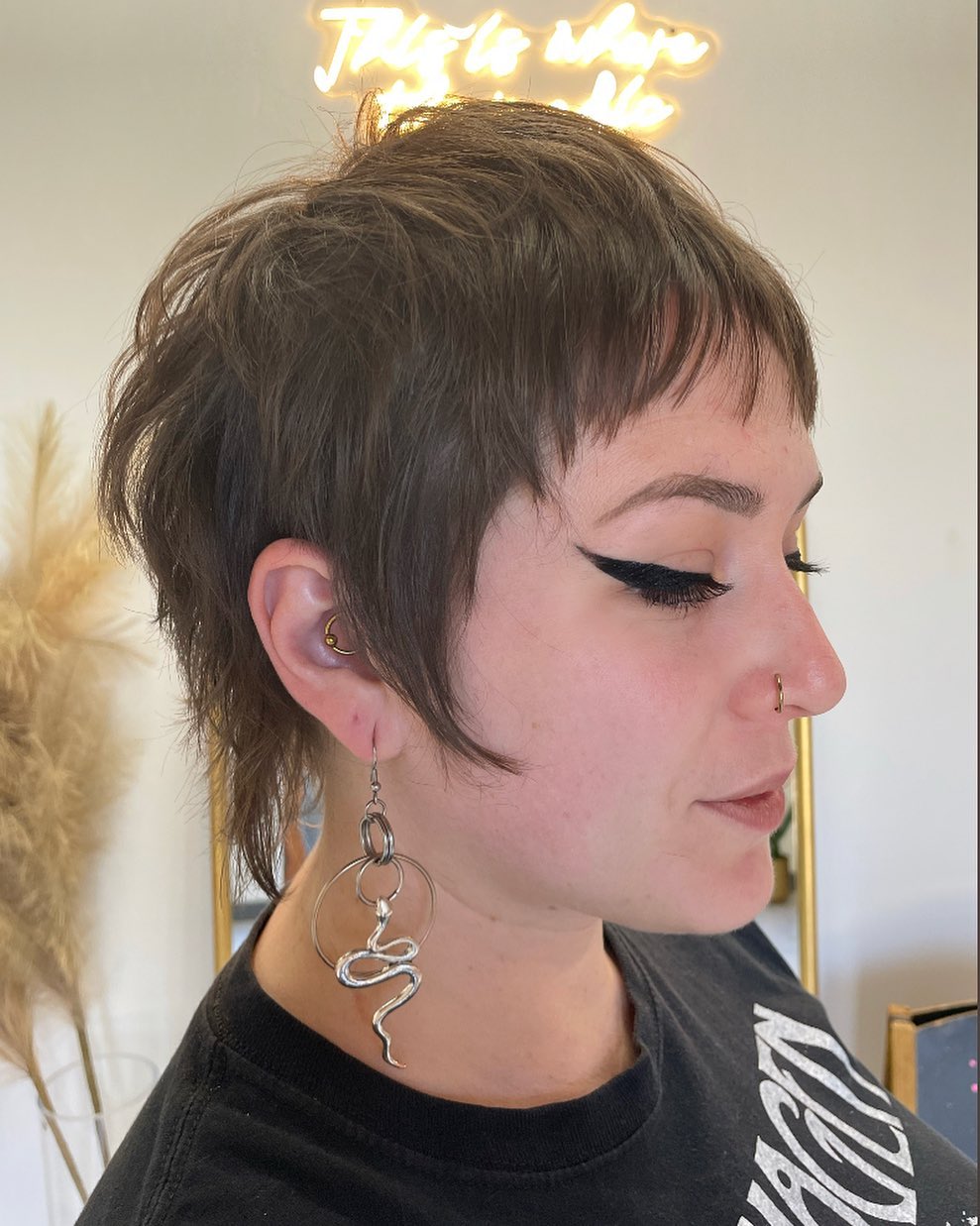 You can try out this brown mullet no matter your age. If you fancy simple everyday cuts this one is for you.
20. Curly Blonde Mullet Style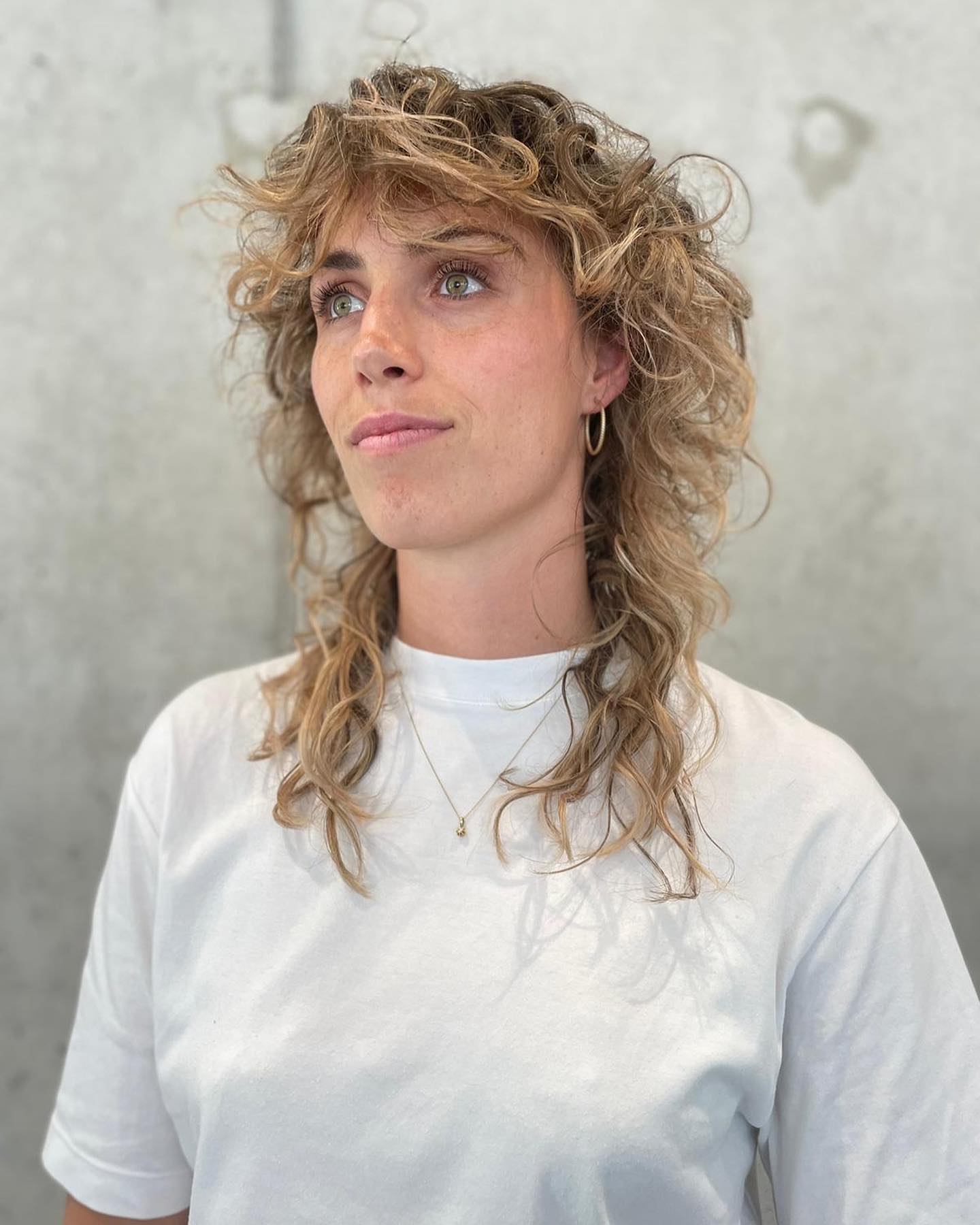 Moms who want to give it a go with a curly mullet will adore this blonde moment!
21. Light Brown Mullet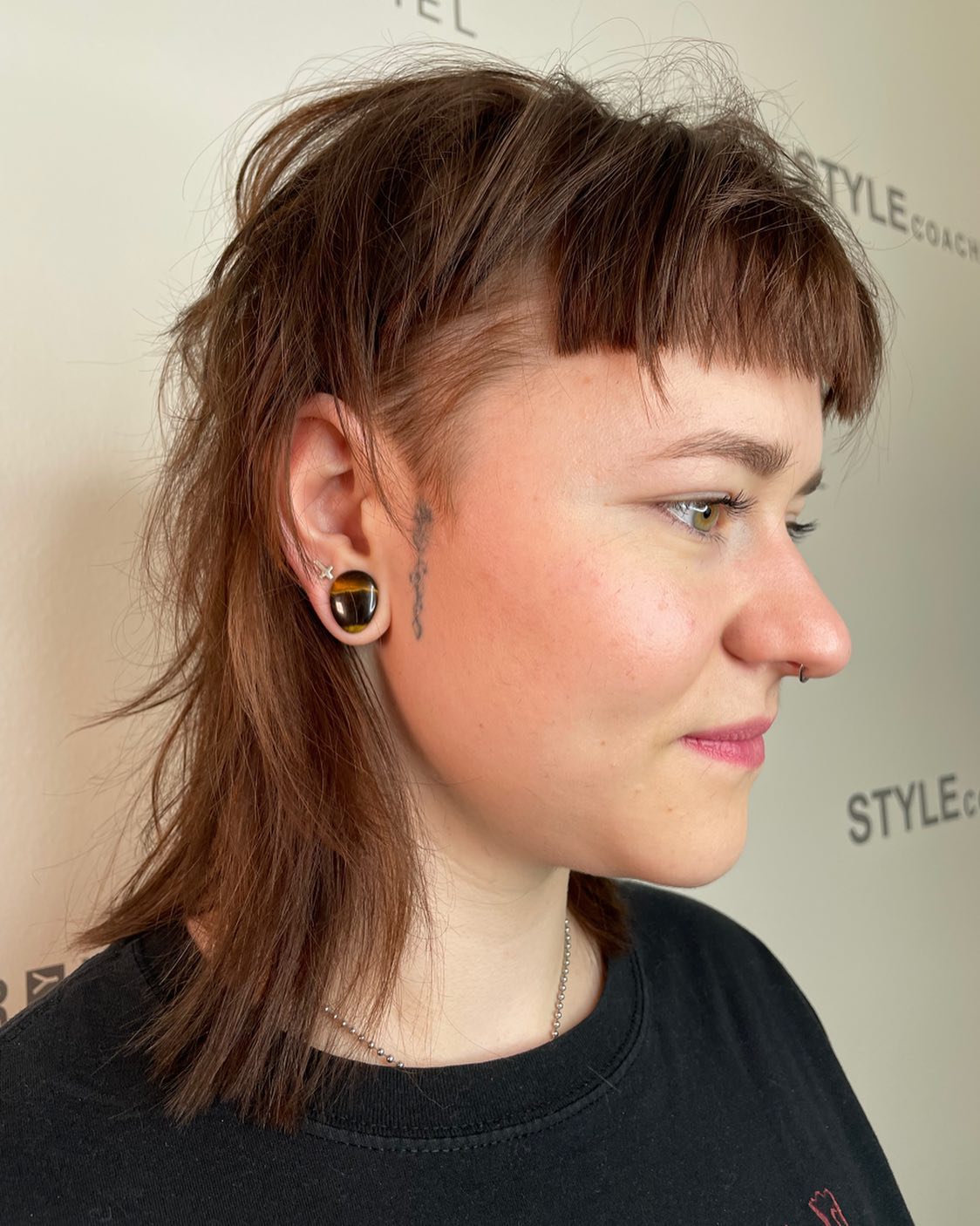 The best thing about this mullet is the fact that it is so low-maintenance.
22. Fiery Red Curly Mullet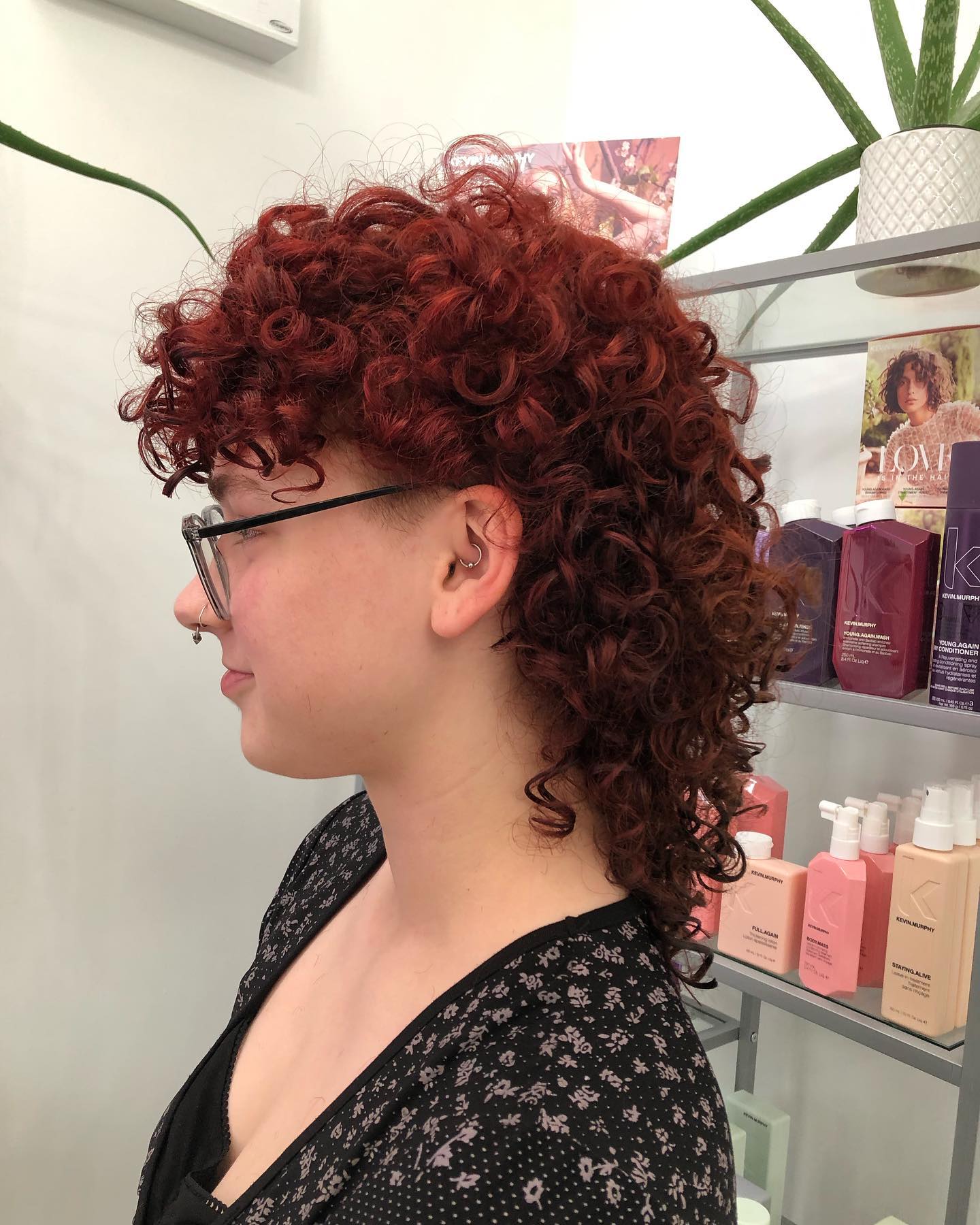 Go for this bright red shade and show off this curly updo by rocking your curls with maximum volume.
23. Hot Pink Mullet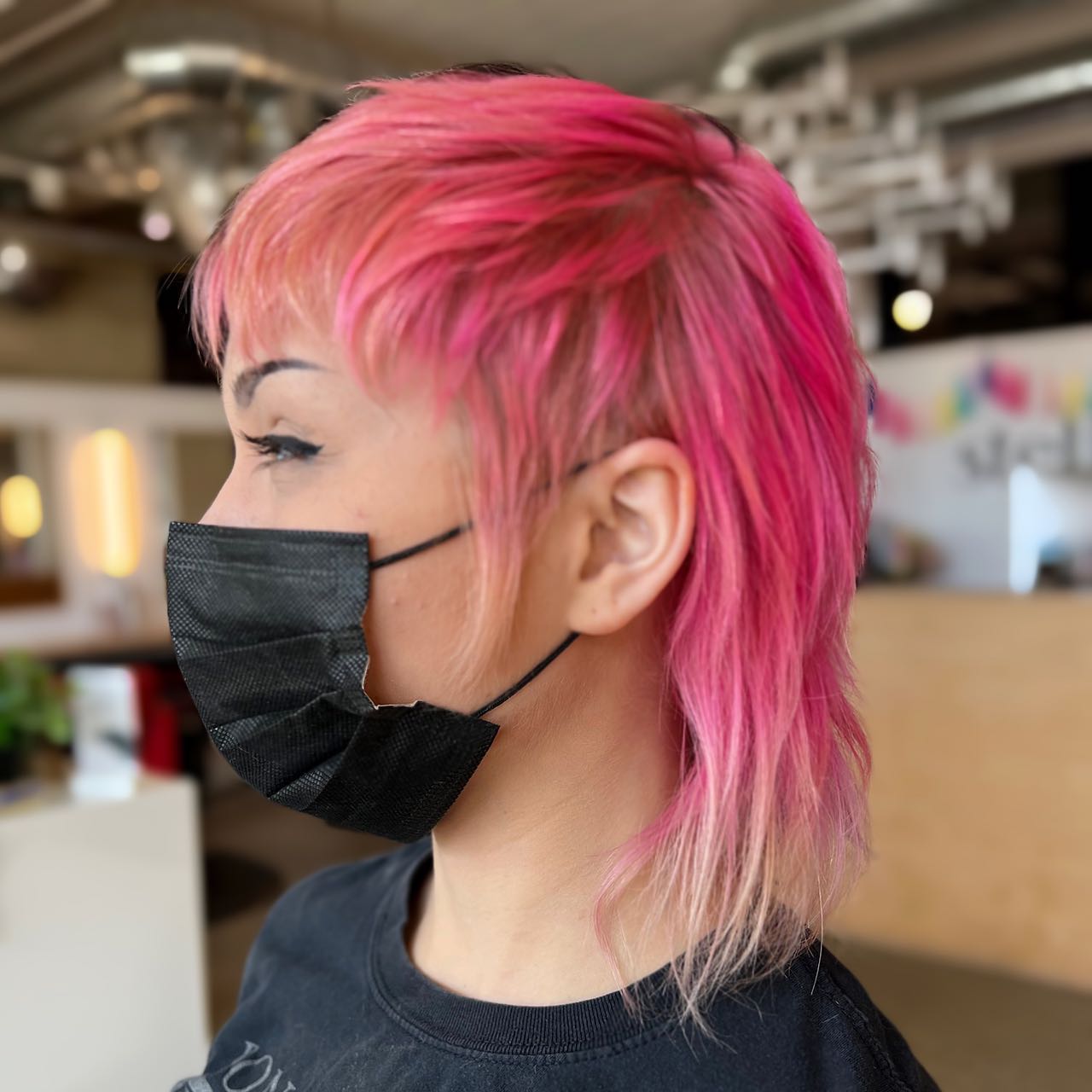 Light pink mullet is for those who dare to stand out. Do you like flashy ideas?
24. Sleek Black Mullet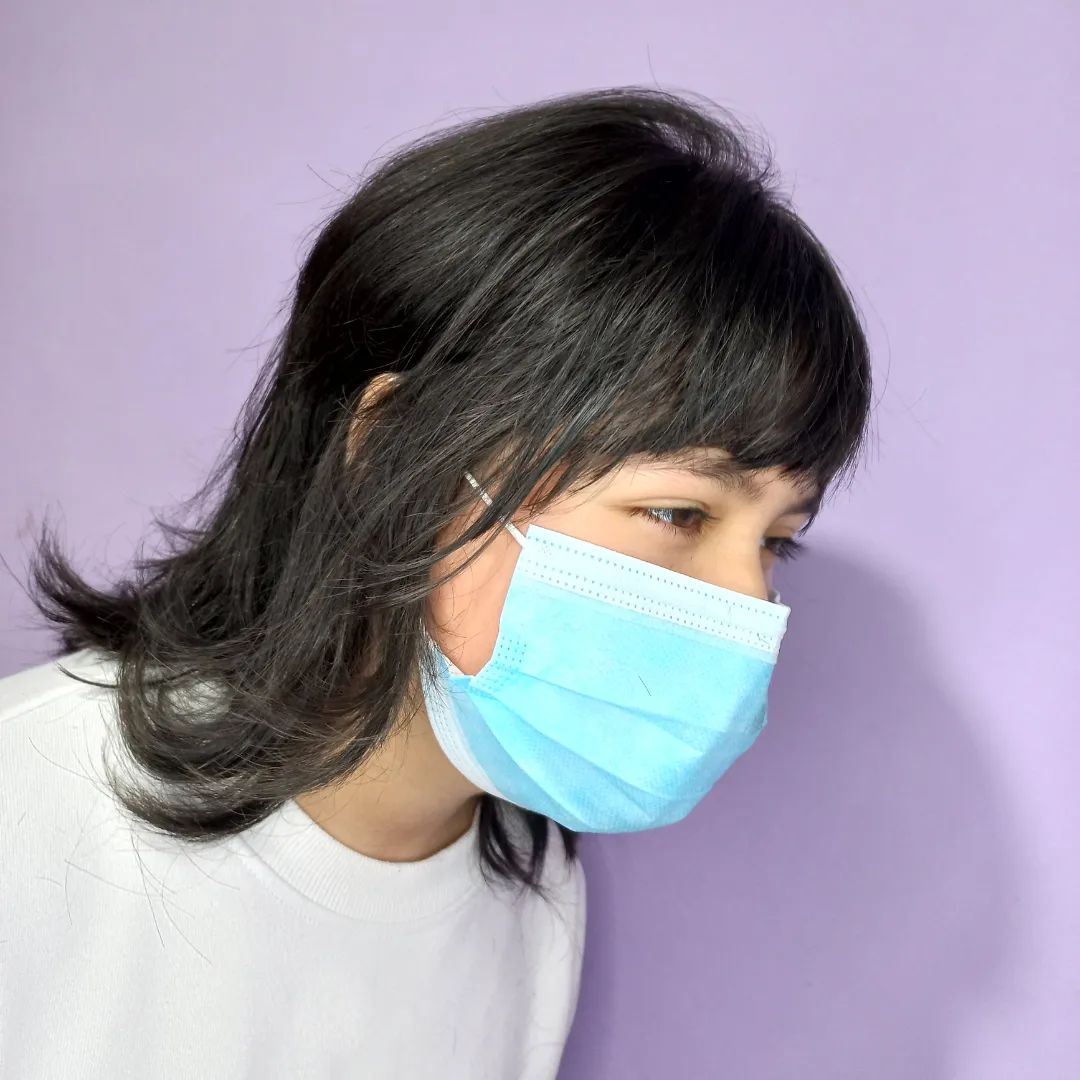 Simple and low-maintenance, this dark brown mullet is for moms or workaholic women who want something a bit more laidback.
25. Simple Mullet Hair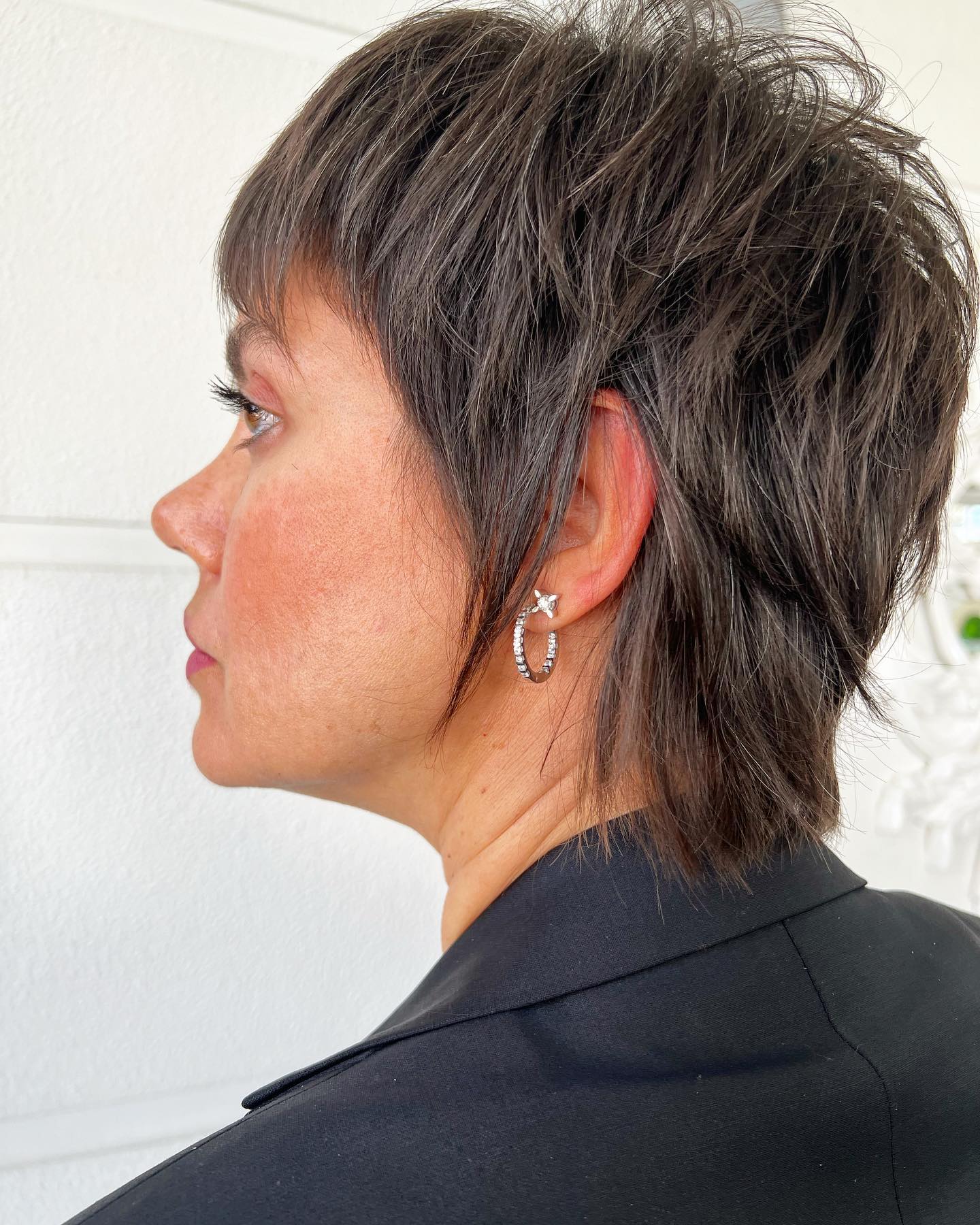 Properly brush out your hair and you're going to achieve this sleek and neat look with ease for your everyday wear.
26. Icy Grey Mullet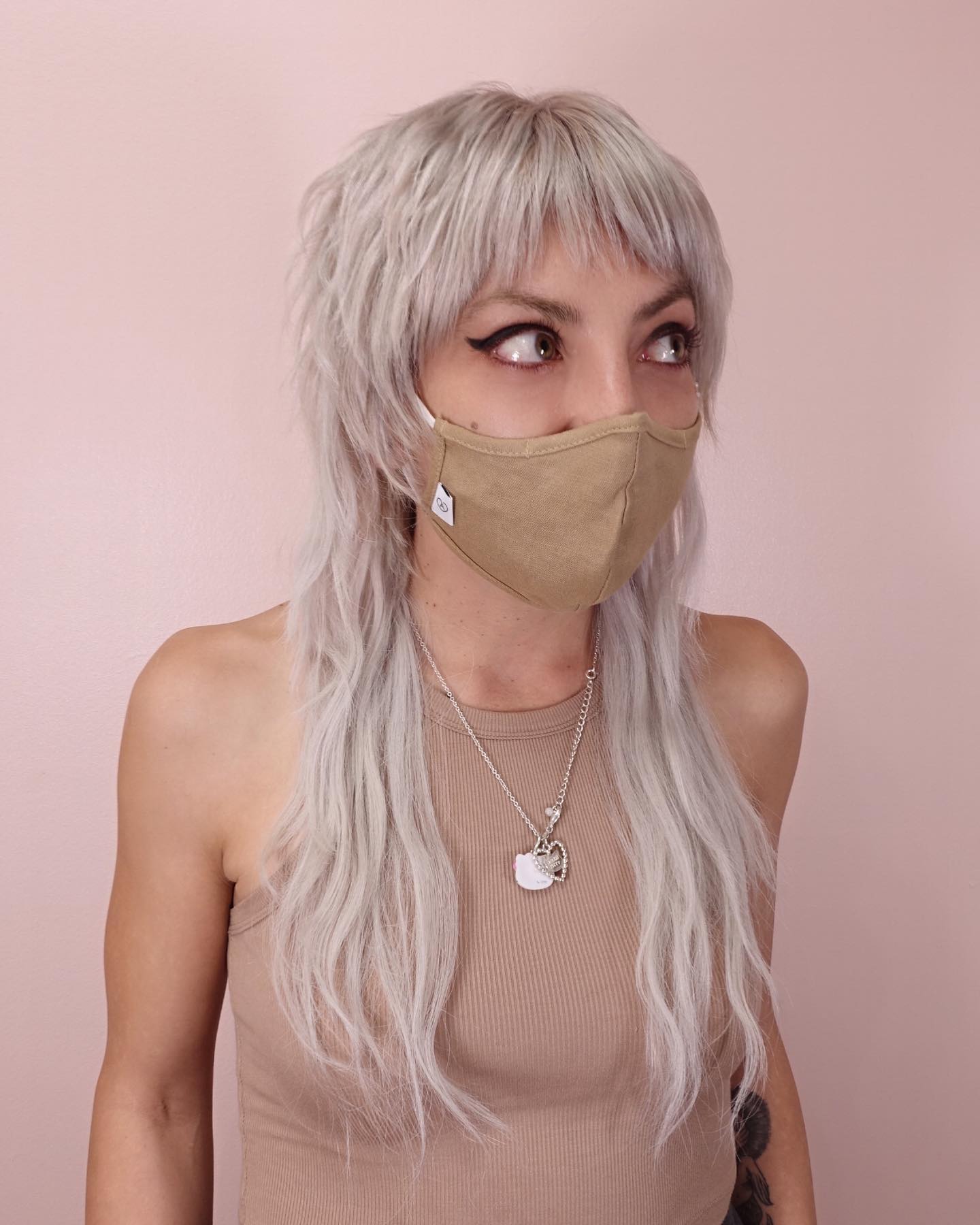 This mullet just goes to show you that you can rock a mullet even with some long blonde extensions!
27. Warm Brown Mullet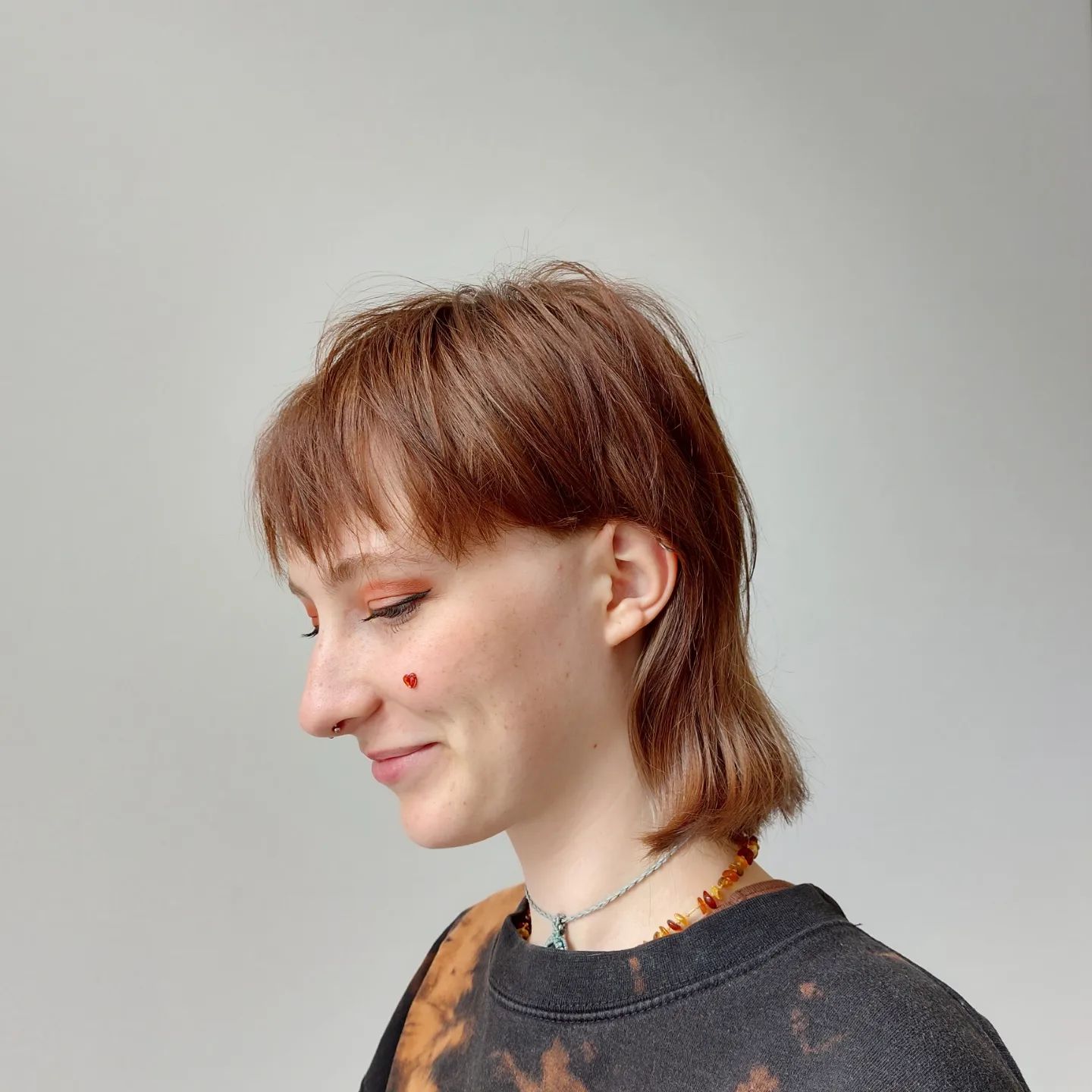 This mullet will take you five minutes to style early in the morning.
28. Chic Mullet Haircut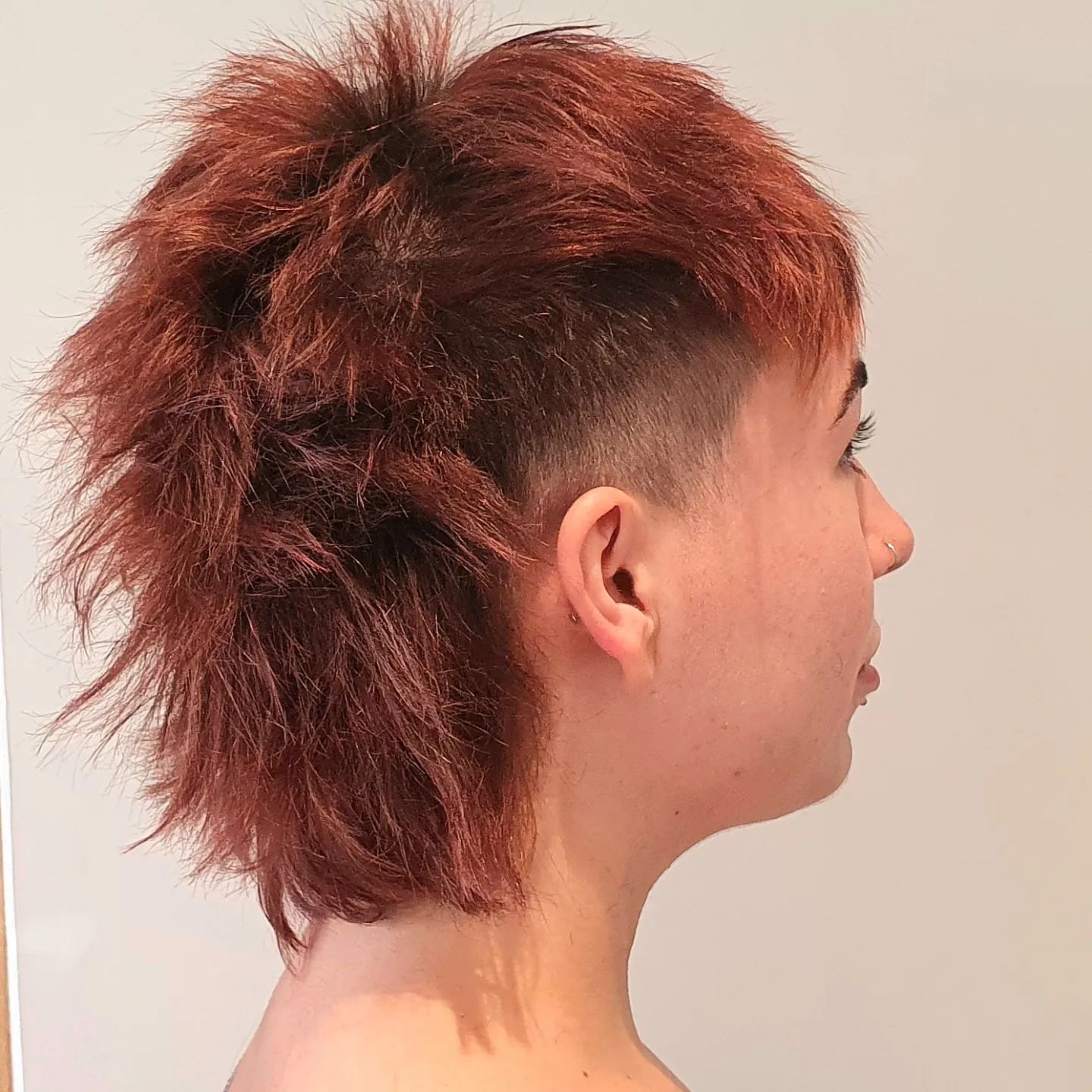 Go for this fiery red look if you're looking for a fun haircut.
29. Wispy Wavy Mullet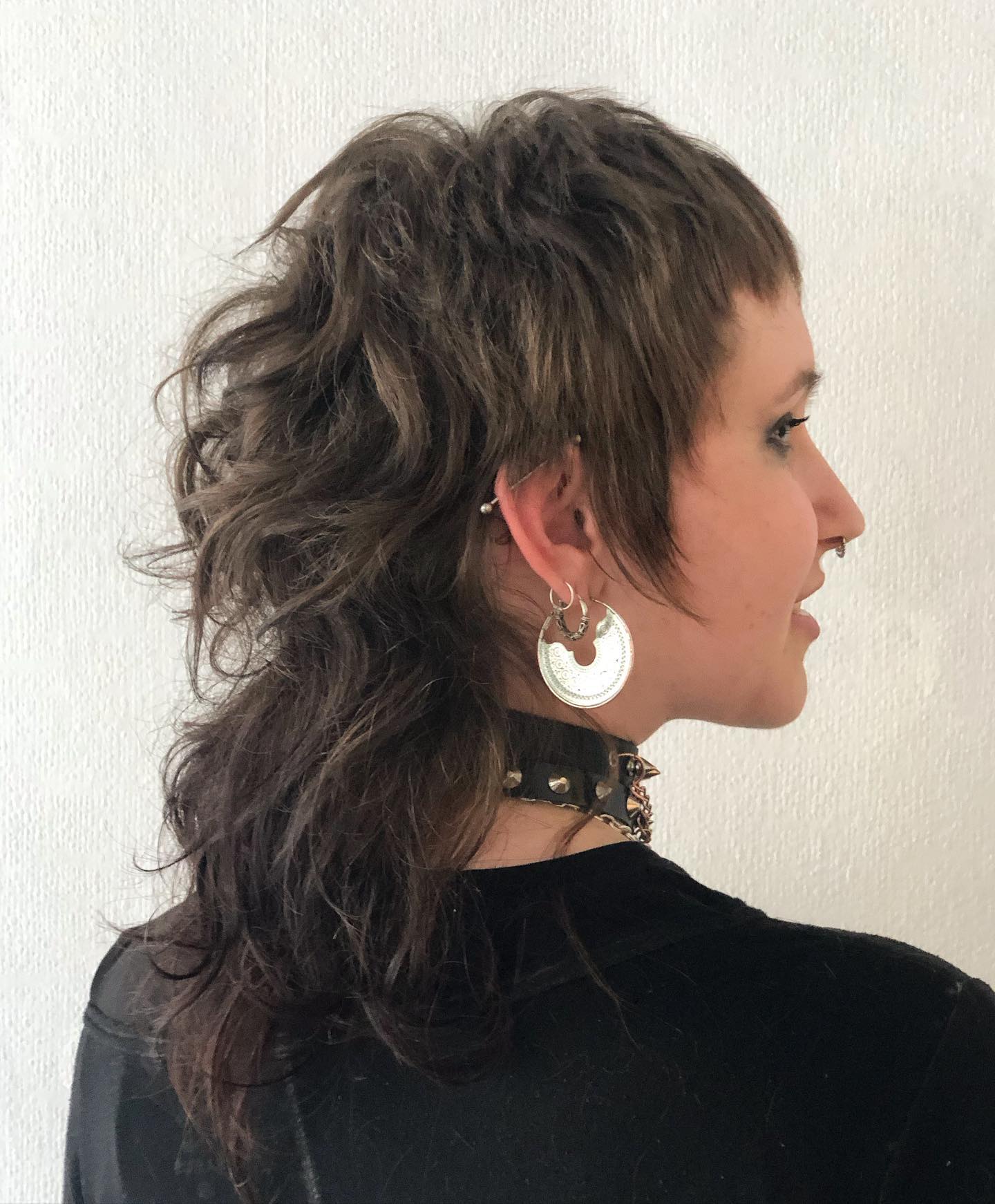 Chopped and cut this loud and retro way, this brown natural hairdo will look retro and spicy!
30. Hot Red Mullet Haircut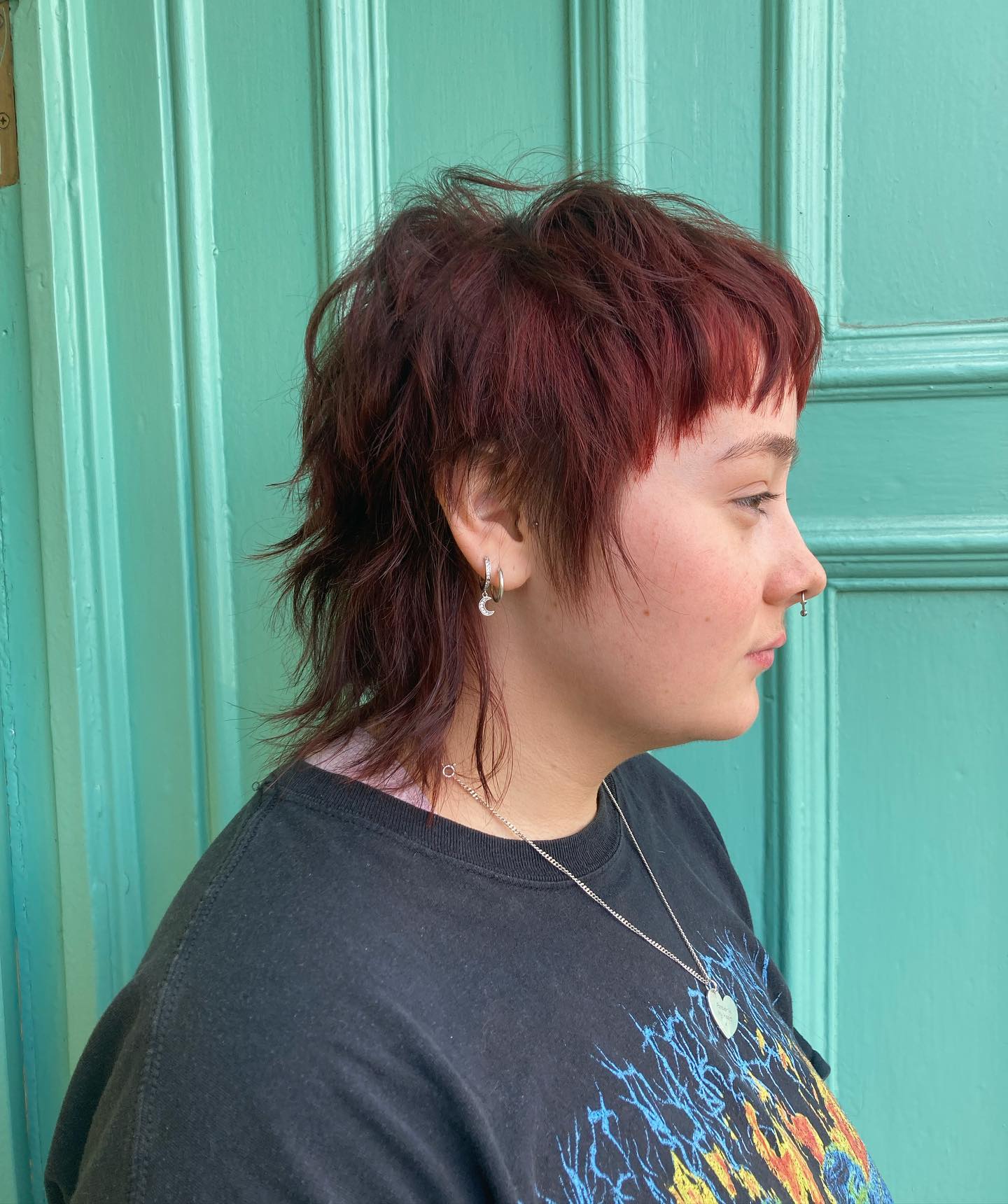 Cool and loud, this haircut will suit most mature and young women since it is such a universal look.
New Cut New You!
If you're ready for a mullet, let us know which haircut is the right one for you! You're going to enjoy this beauty at any given moment or point in your life. Just customize the hairdo per your liking and let us know what you can't wait to wear for the next big or casual event.